If you enjoyed my main event coverage from Malaysia's Art of Speed show, that's a good thing. It's good because I haven't even shown you my favourite picks from the event yet – I've selfishly kept them to myself, but only because I wanted to share them with you in far more detail.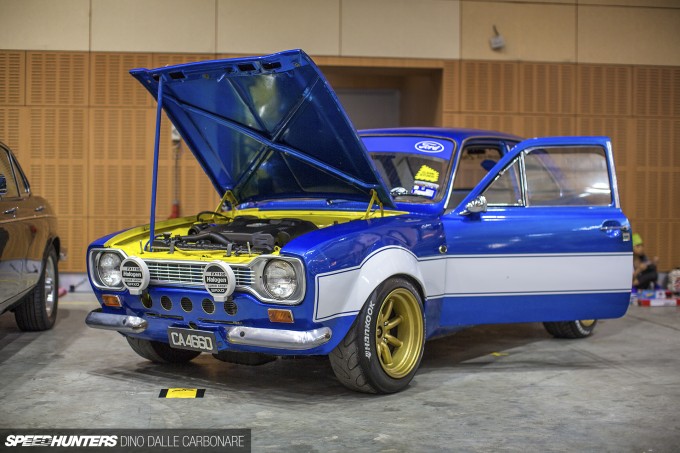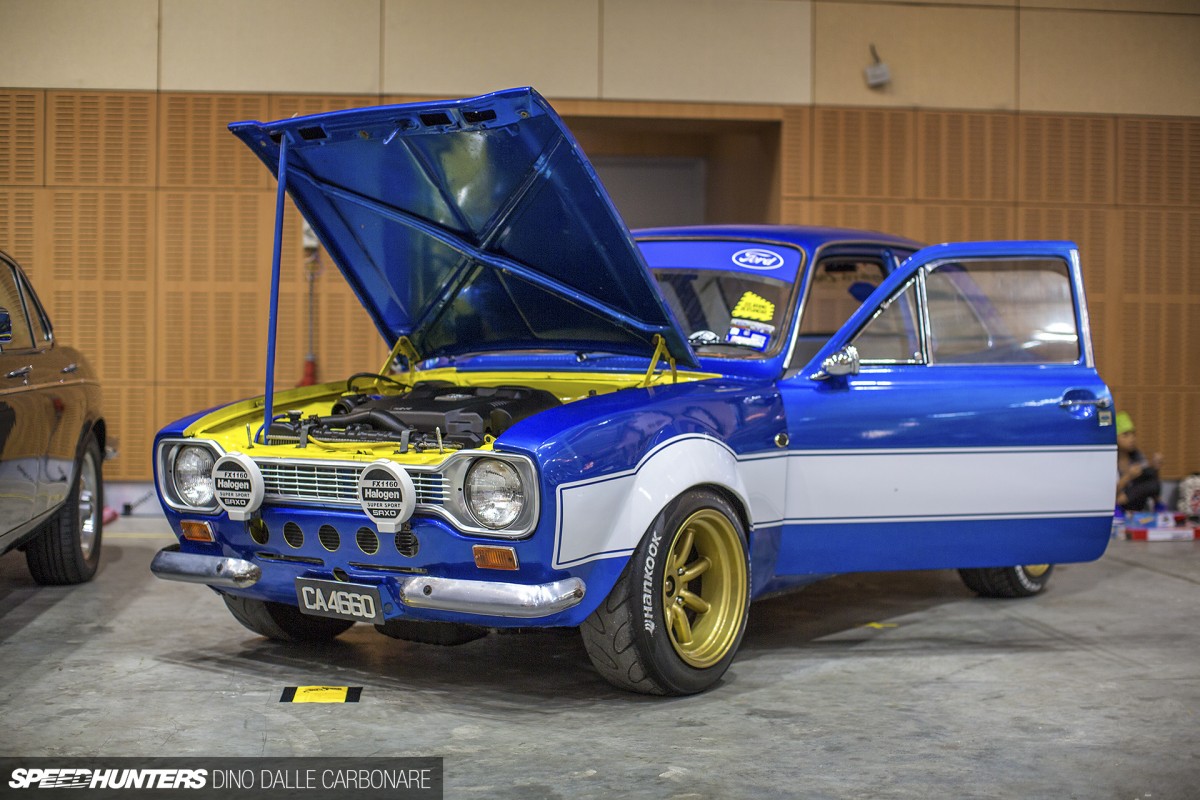 To get the ball rolling let's take a look at this Fast And Furious 6 inspired Ford Escort Mk1, which as you have probably seen in the opening shot, has given up its factory-spec four banger for something with double the cylinders.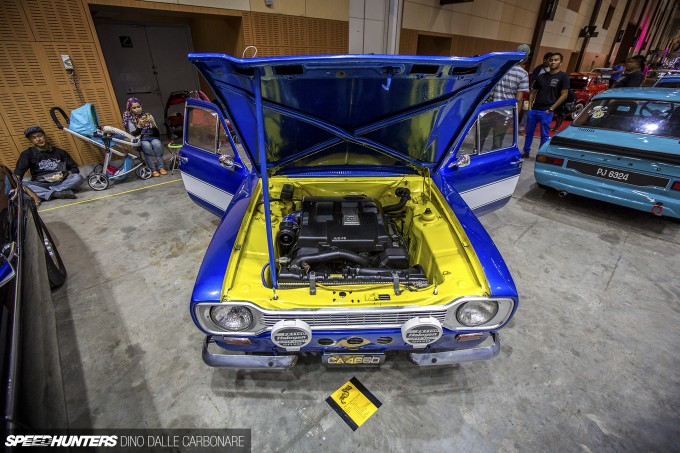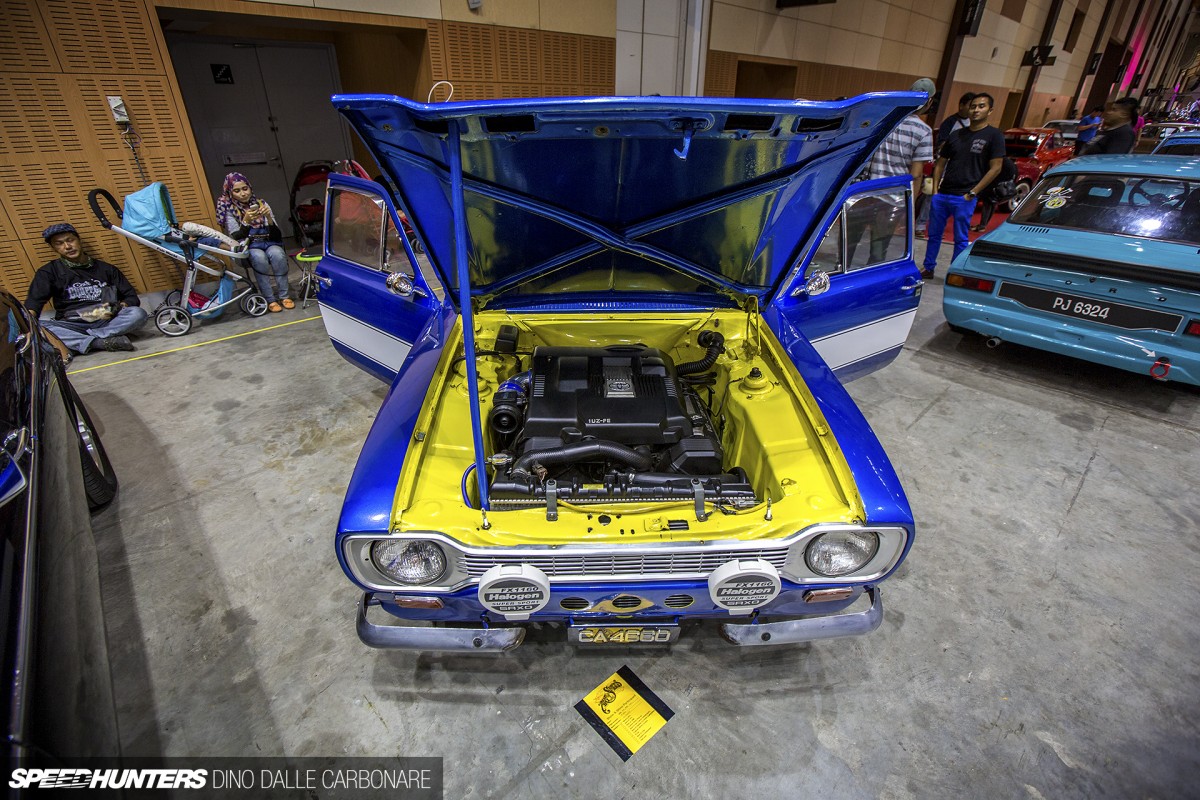 Even the paint scheme isn't enough to keep your eyes from automatically peering into the engine bay and finding something way too Japanese looking to be powering an old Escort.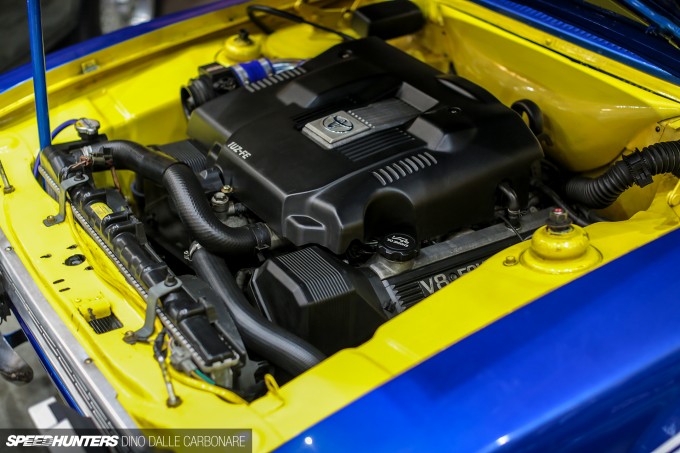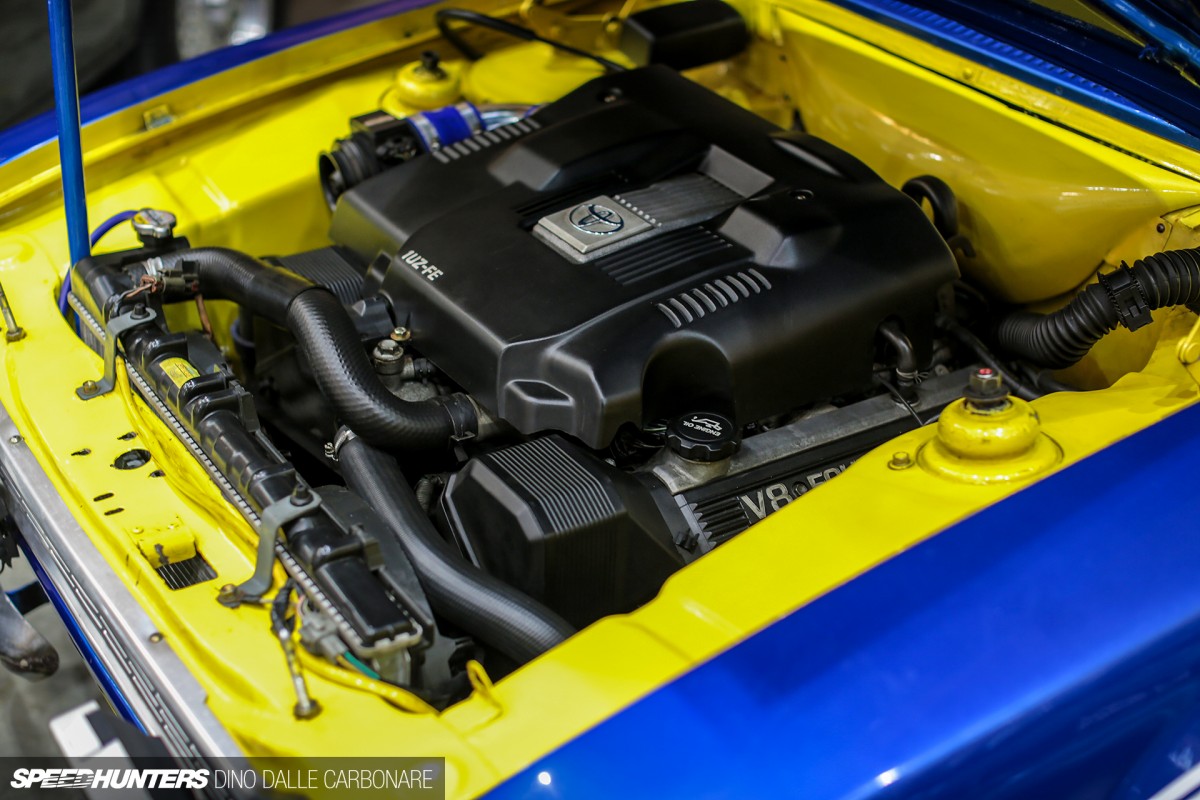 The Toyota 1UZ-FE quad cam V8 fills up the space under the bonnet rather well, and with no apparent fitting issues. Even the stock intake plenum and plastic engine cover are retained.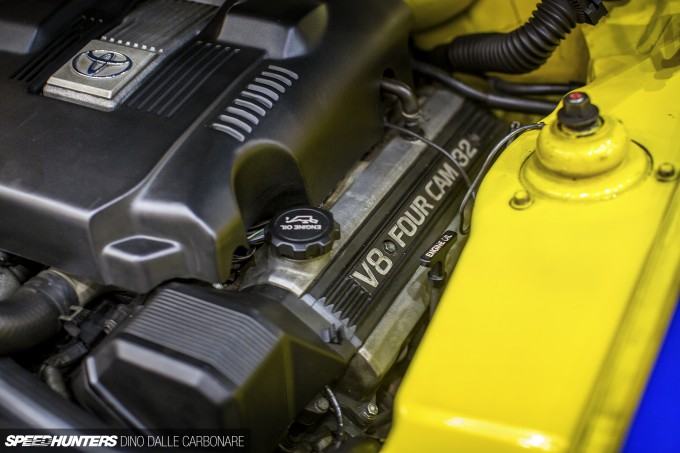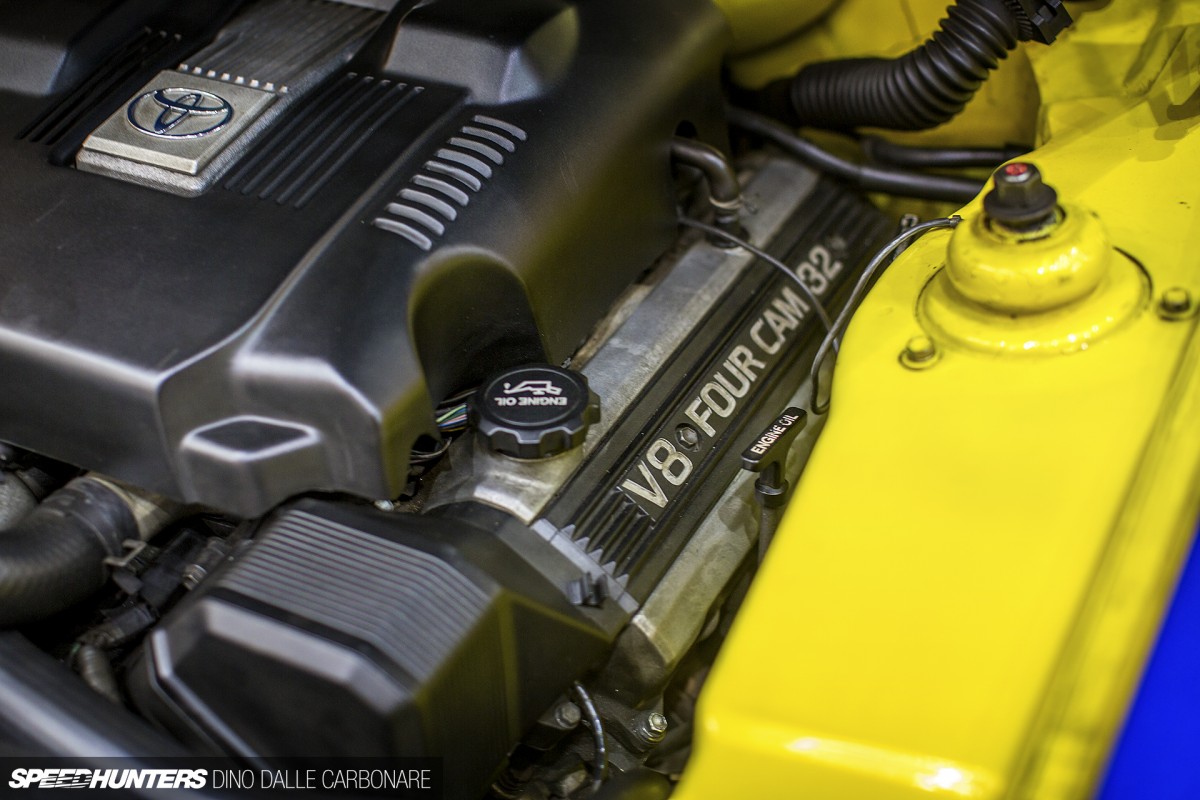 It actually looks tighter than it really is, and both exhaust manifolds still have room to spare from hitting the chassis. Perhaps enough space for a future twin turbo setup?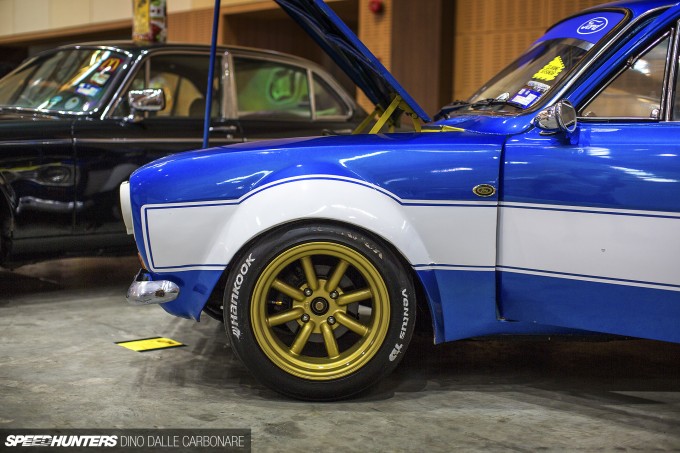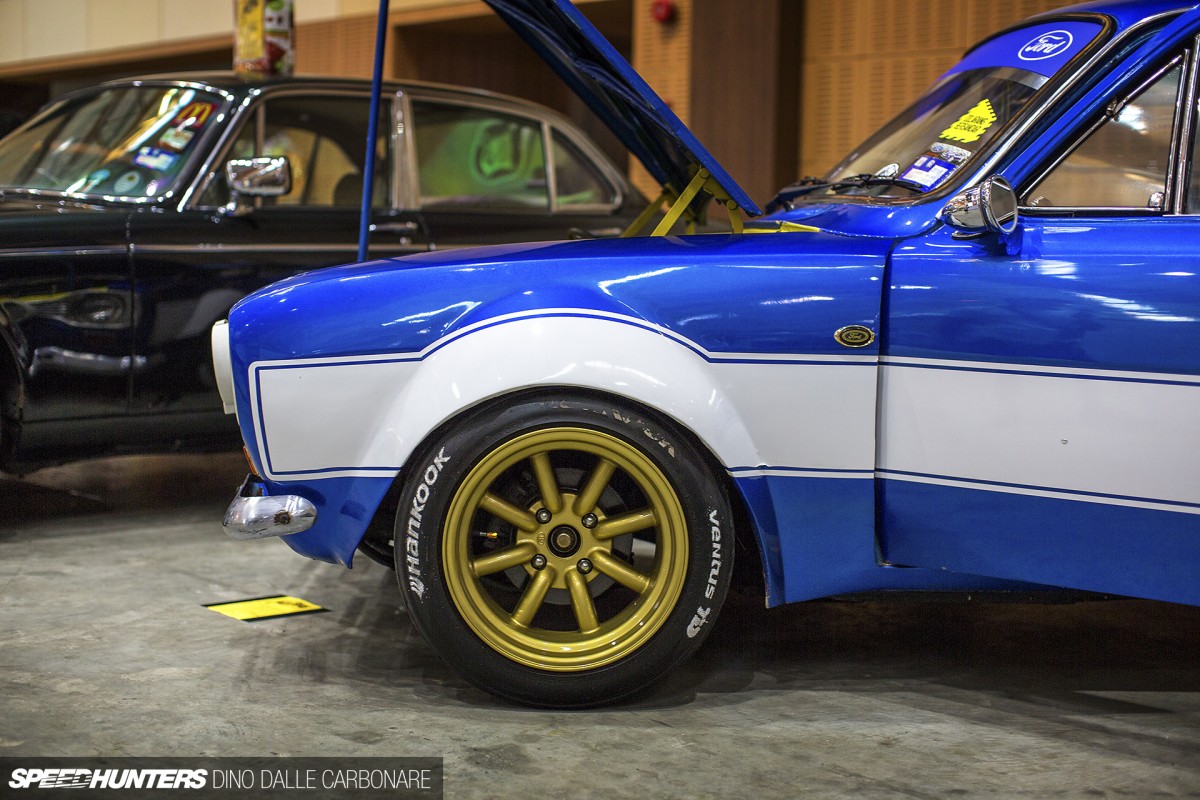 The exterior of the Escort has been beefed-up with some flared arches front and rear, and classic 8-spoke style wheels running Hankook Ventus TD semi slicks at the front and some radials at the rear. Sounds like a bit of a drift setup, doesn't it?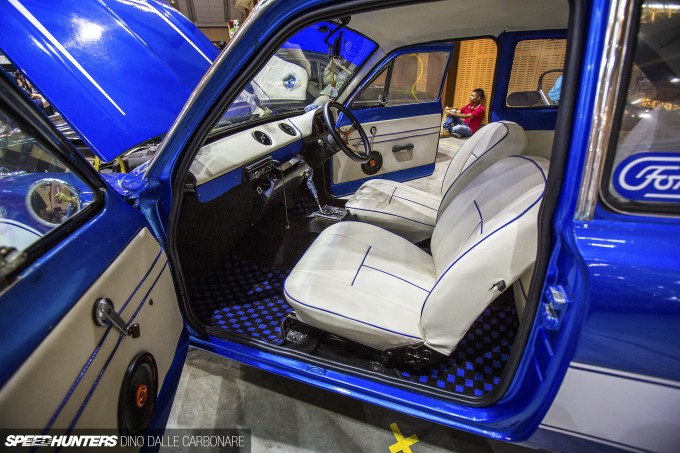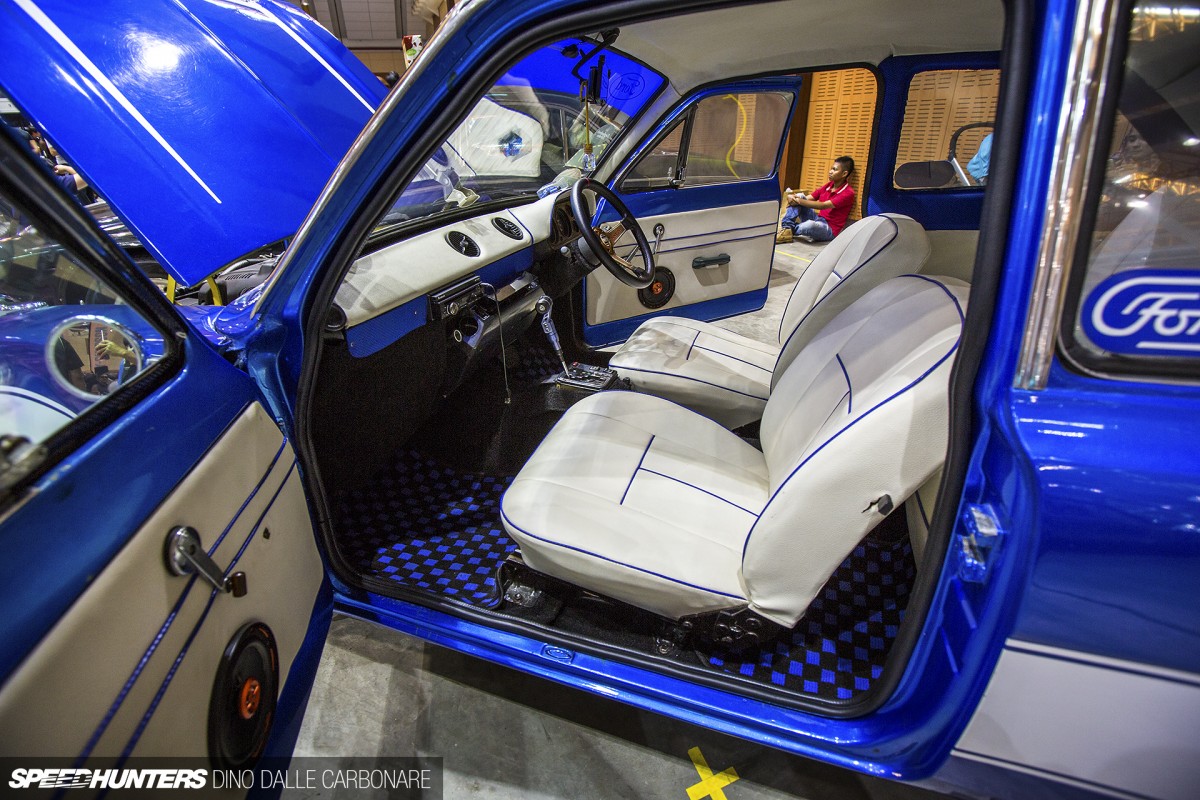 The same two-tone colouring scheme has been carried over into the interior, brightening things up quite a lot. But it isn't the white seats, nor the leather work on the dashboard that grabs your attention – it's what's sprouting out of the transmission tunnel.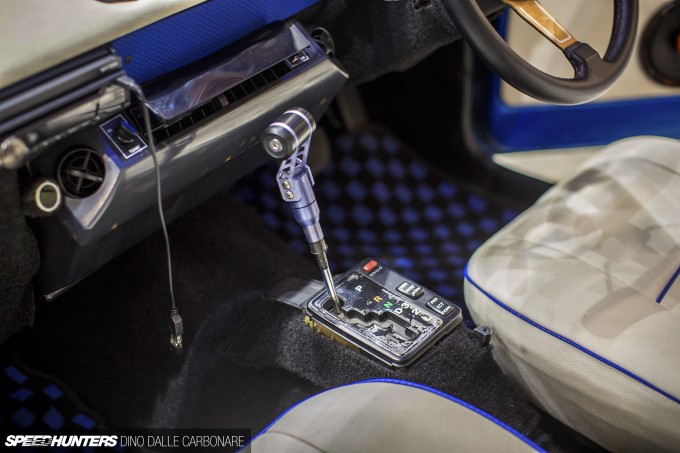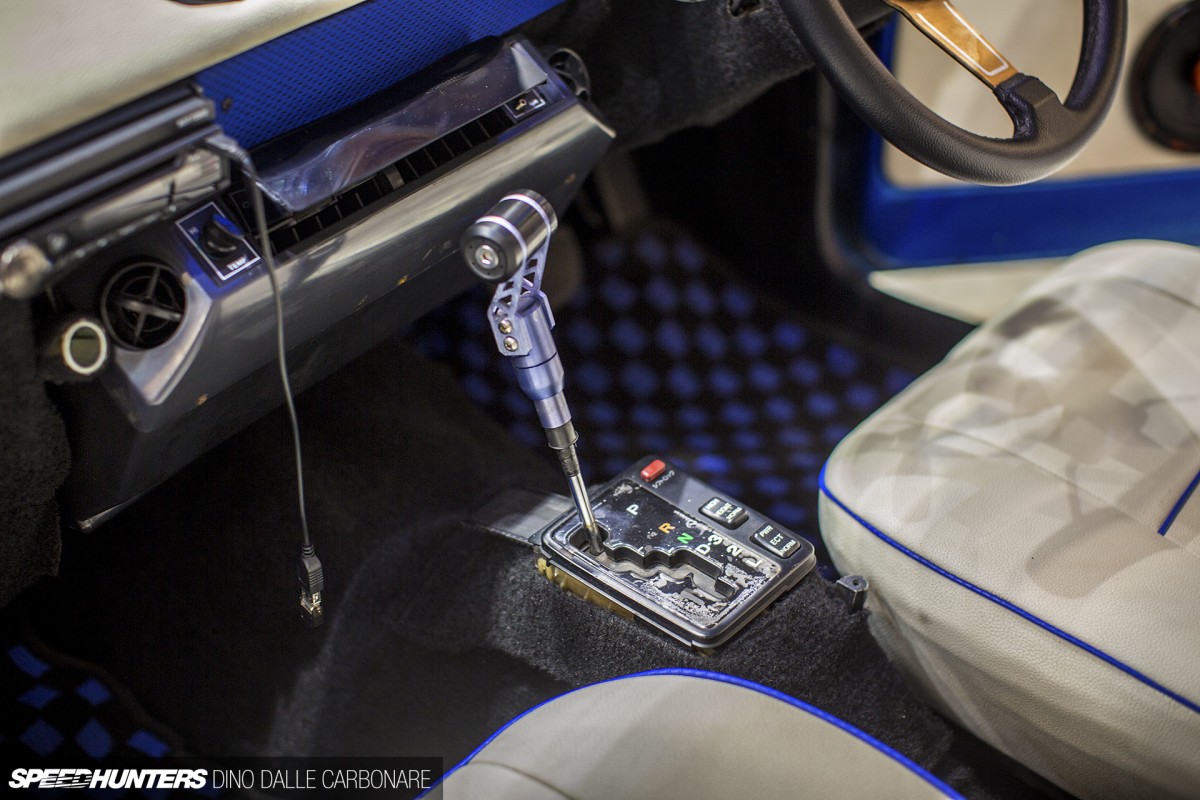 I'm still rather confused as to why the 1UZ was dropped into the car along with its Celsior-spec 4-speed automatic. It seems to go against the whole feel of a lightweight '70s rear-wheel drive car, but that's also what makes it unique I guess.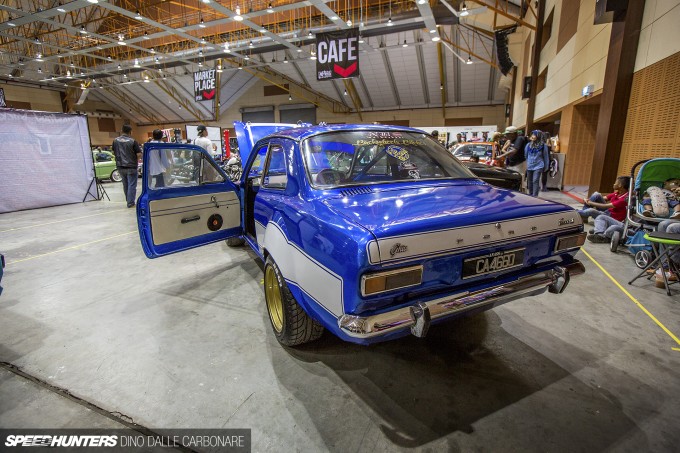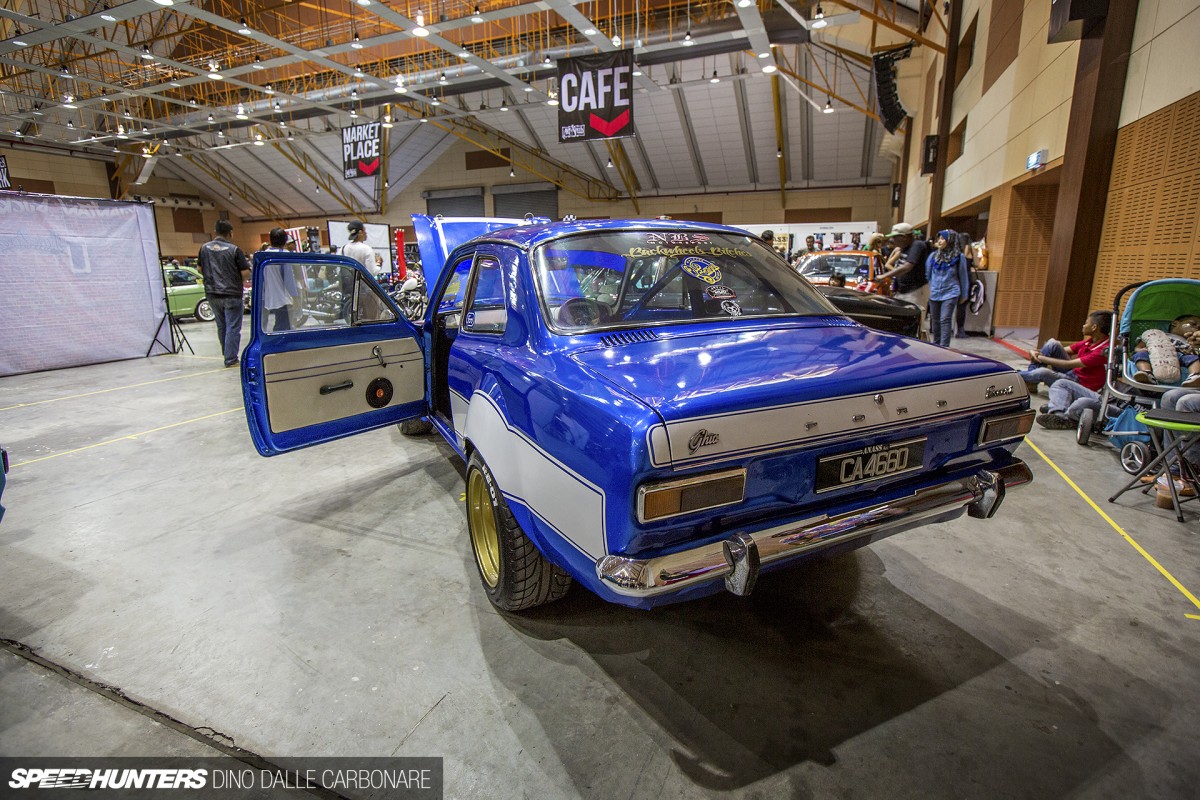 It all makes for one of the most memorable MK1s I've ever come across – albeit confusing due to the transmission choice. But maybe the owner just wanted to build a cruiser with decent levels of torque to play with. What do you guys think?
Dino Dalle Carbonare
Instagram: speedhunters_dino
dino@speedhunters.com
Art of Speed 2015 on Speedhunters
Art of Speed Official Website