In my coverage of last weekend's Canepa Cars & Coffee event I mentioned a couple of the most high profile vehicles at the meet. One was a rare and iconic McLaren F1 and the other was a brand new LaFerrari still wearing dealer tags. While both of these cars were getting a lot of attention, there were a couple of machines of the more homebuilt variety which were drawing equally big crowds.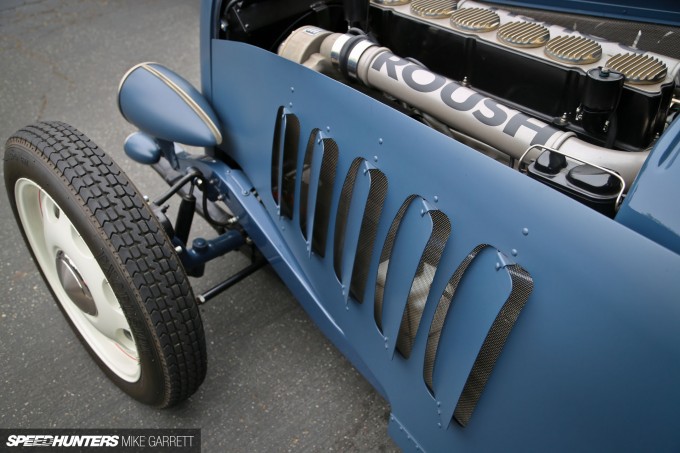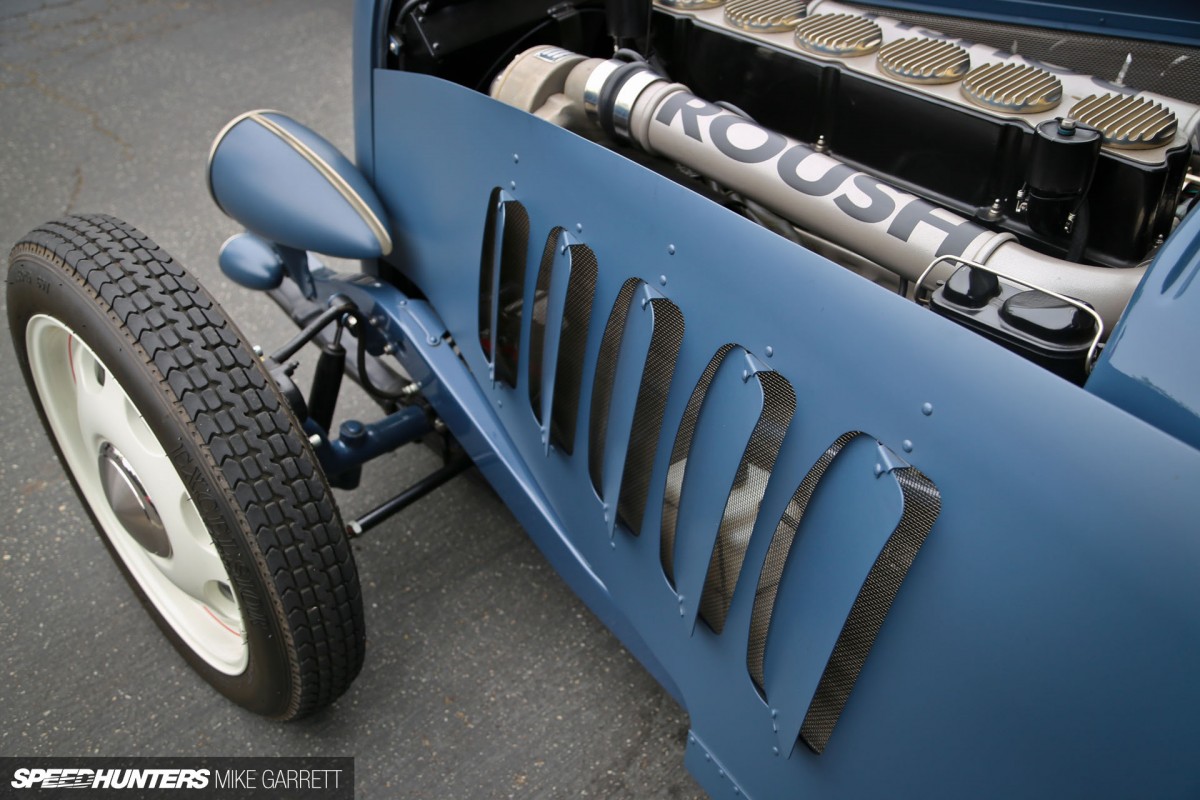 This one comes not from a prestigious automaker in Europe, but a workshop in Pennsylvania called Posies Hot Rods & Customs. And although this one-off custom creation was built nearly a decade ago, it's every bit as impressive today.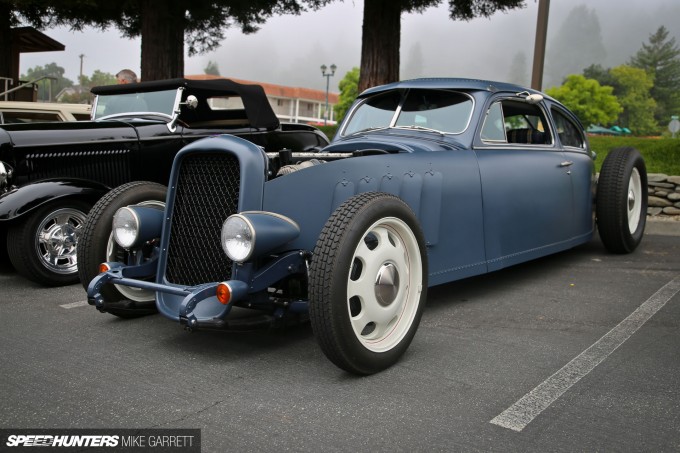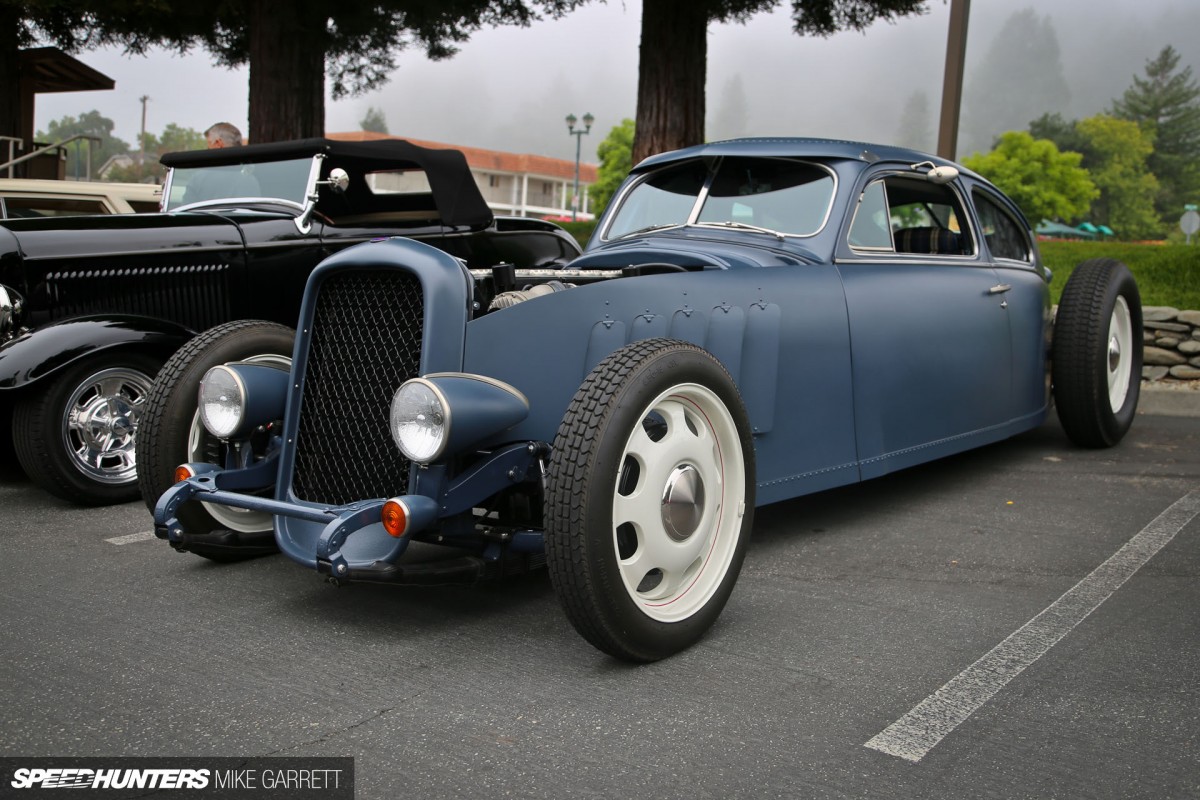 If you're wondering what exactly you are looking at here, join the club. Although everyone was drawn to this custom machine, most asked the same question: 'what is it?'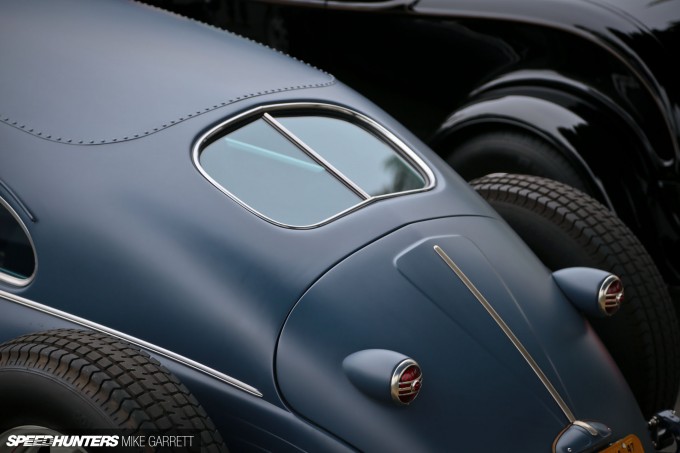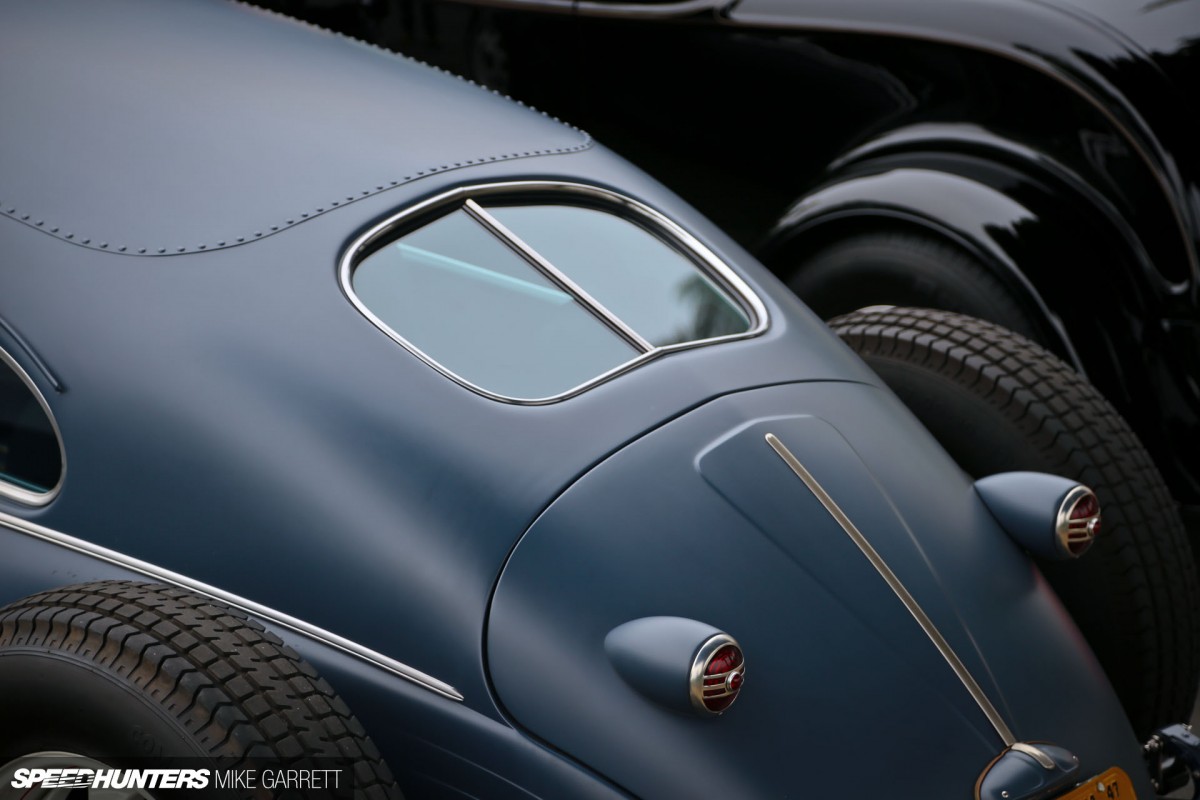 Known as the Fleetliner, this car started out as a 1947 Chevrolet sedan, but it's hard to tell by looking at it. The body has been narrowed by 12 inches and the front end from the firewall forward bears zero resemblance to a stock '47 Chevy.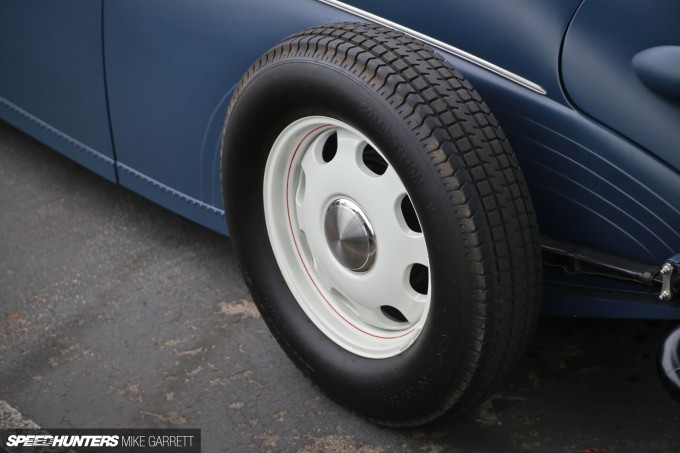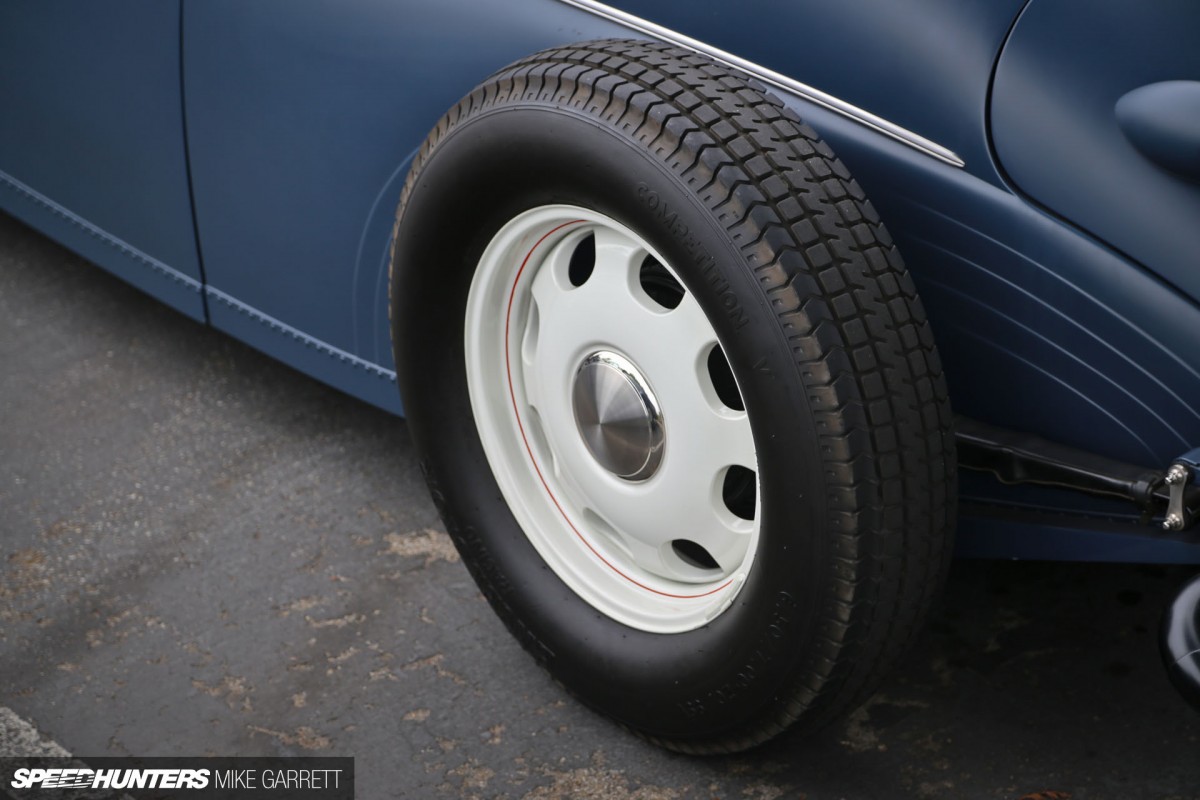 Beneath the heavily altered body sits a completely custom tubular chassis, and the car's fenders have been removed in favor of an exposed 19-inch front and 20-inch rear wheel setup with tall Excelsior tires.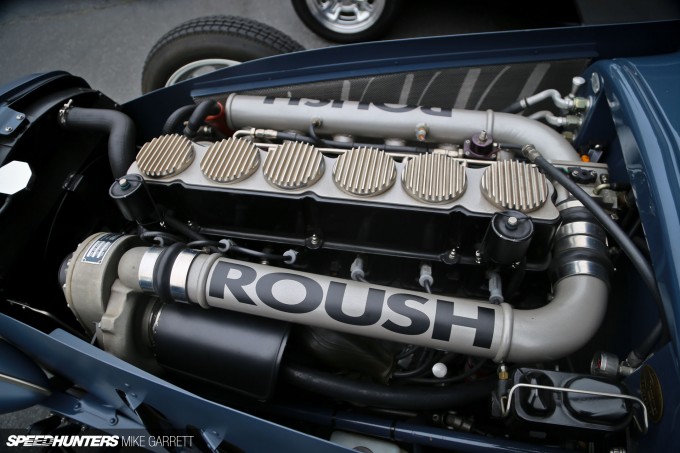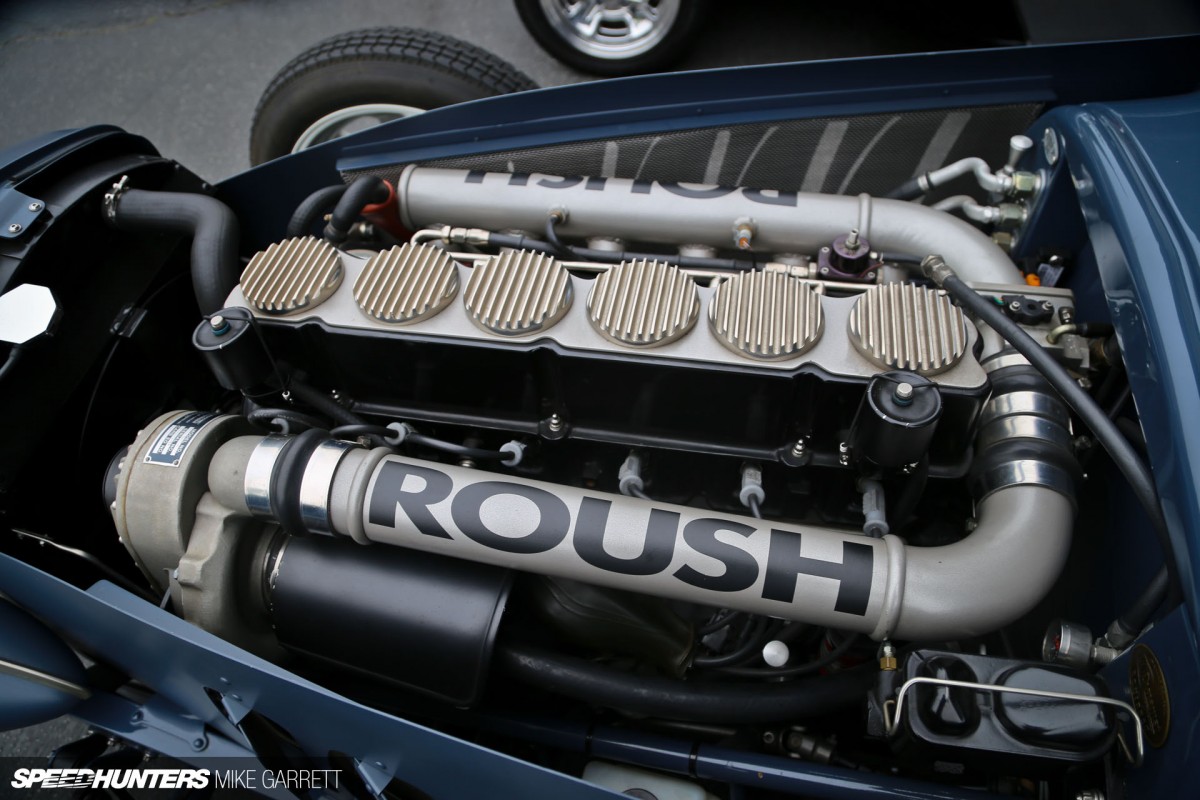 The idea of doing things differently continues to the engine bay, which is home not to a V8 but a 308 cubic inch Roush-tuned Ford inline six with a Holley fuel injection system.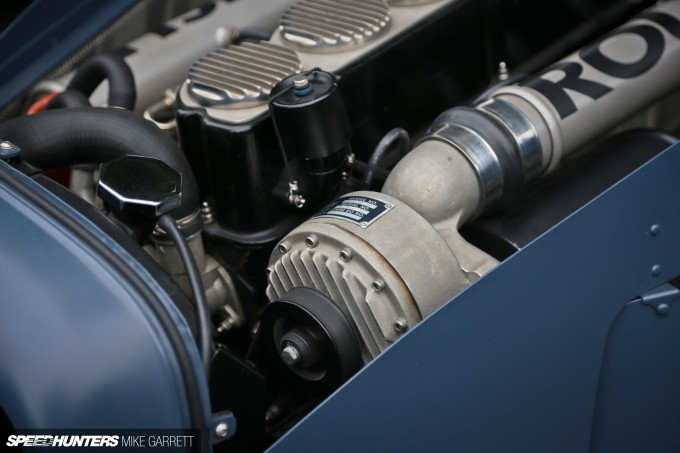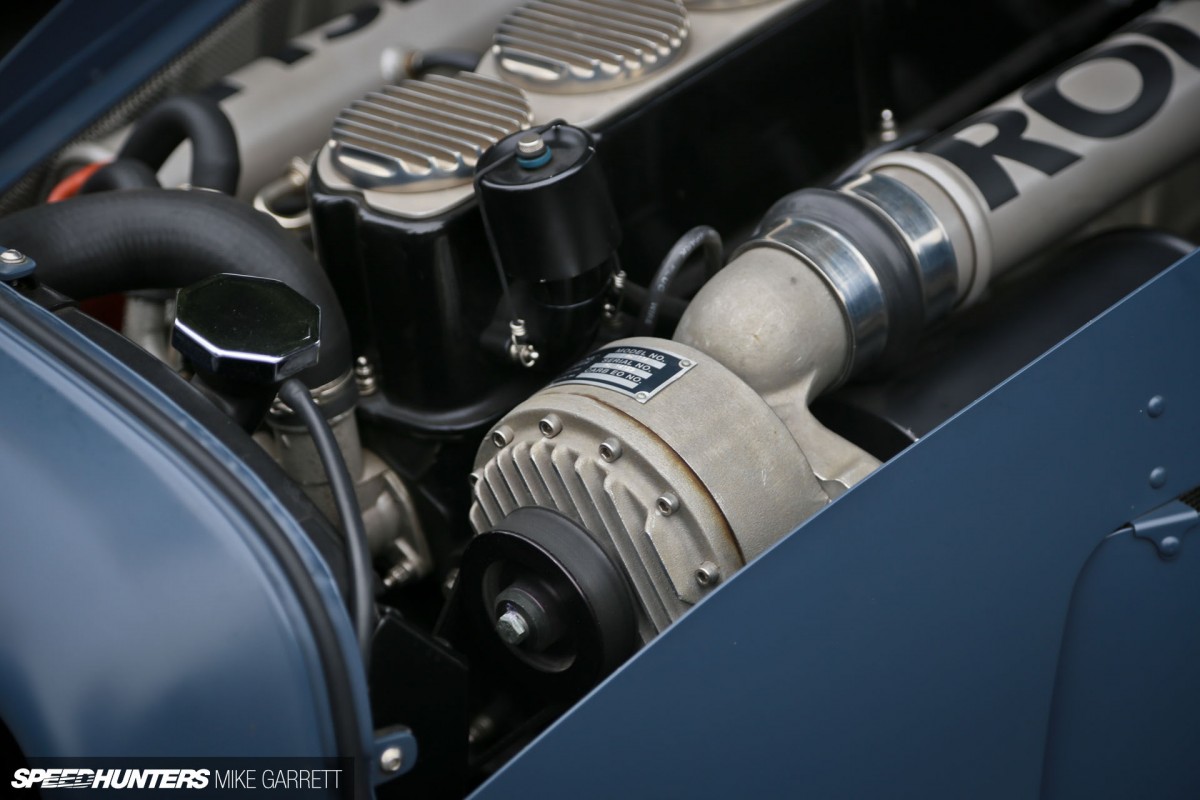 There's also a Powerdyne supercharger, which helps make the six-banger produce somewhere in the neighborhood of 400 horsepower. The trans is a built C4 automatic.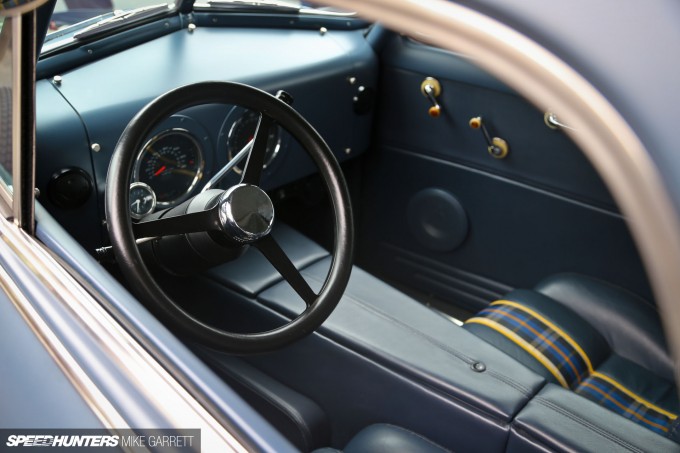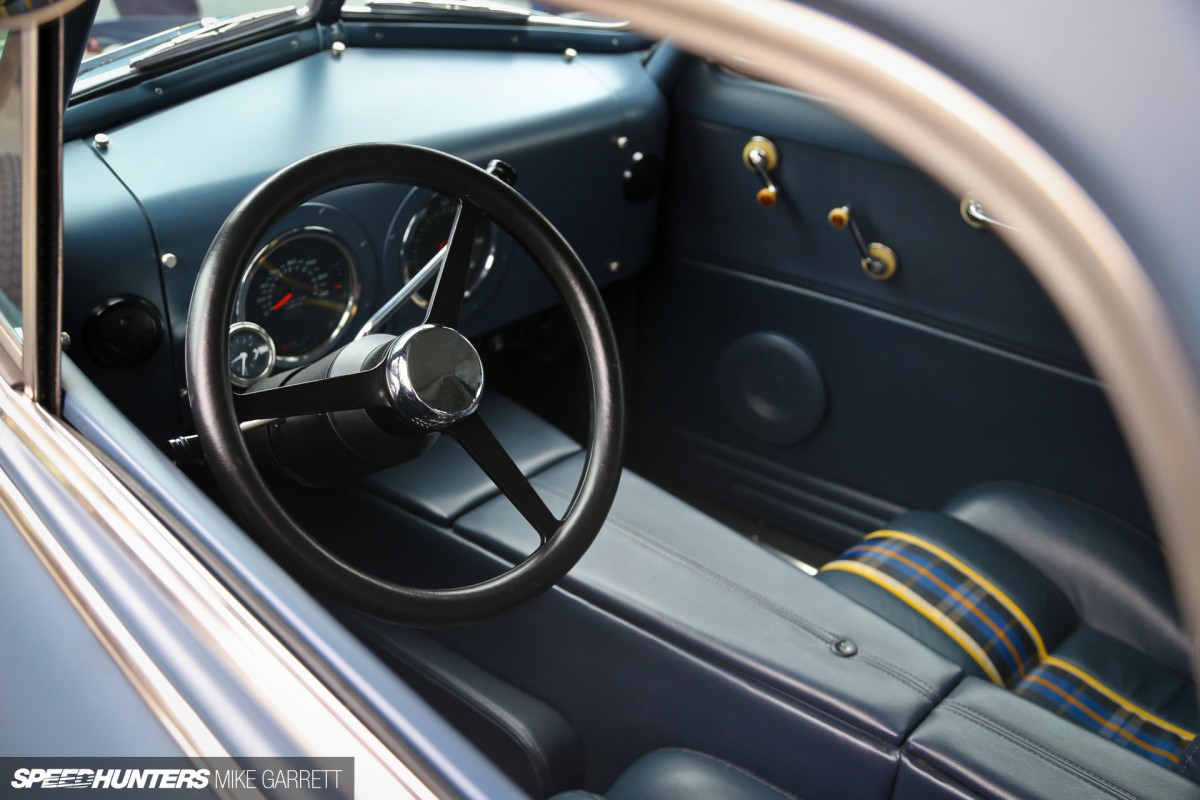 The inside is more sportscar than it is '47 Chevy – there's a custom instrument panel and center console, custom upholstered bucket seats and a 10-point rollcage.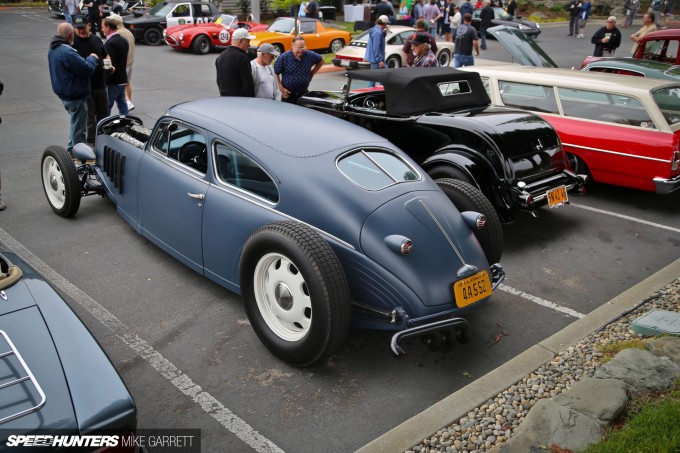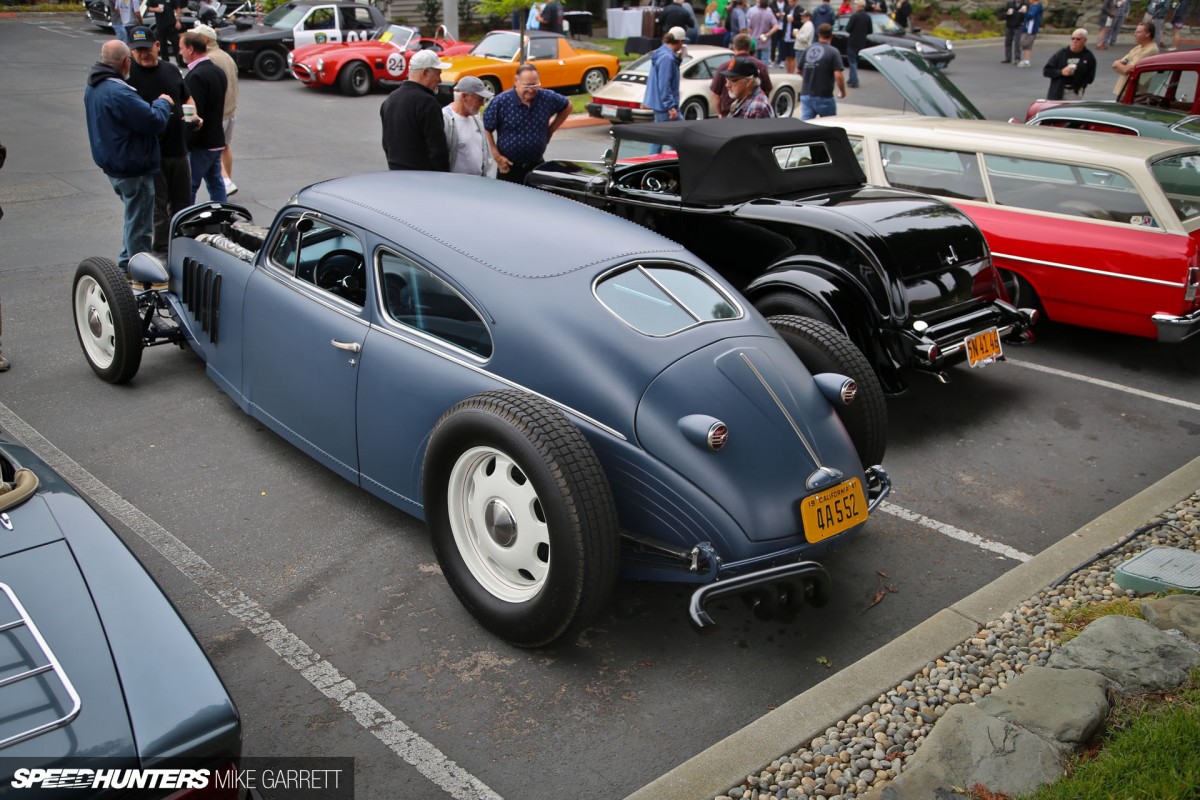 Whether you want to call it a custom, a hot rod, or a vintage-themed race car, the Fleetliner is a perfect exercise in retro styling, modern engineering and outside the box thinking.
Who needs exotic supercars when you've got something like this?
Mike Garrett
Instagram: japanifornia_media
mike@speedhunters.com