The Best?
Last year when word came that the original Cars & Coffee in Irvine, California, had been shut down after complaints from the surrounding neighborhood, Southern California lost perhaps its greatest automotive event. Irvine's C&C was the stuff of legend, and it was known worldwide for its incredible turnout of machinery week after week.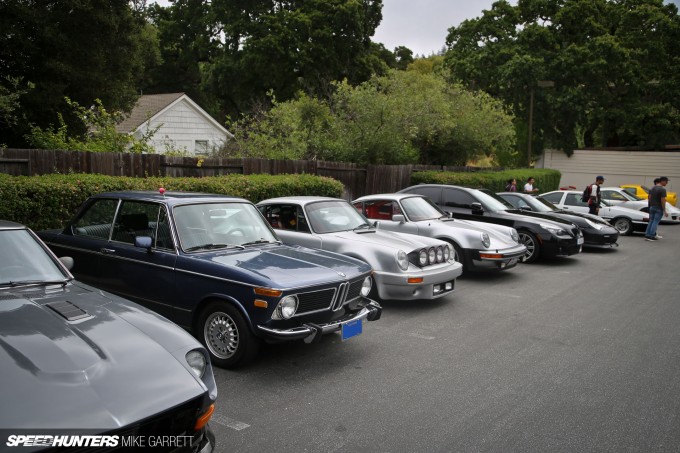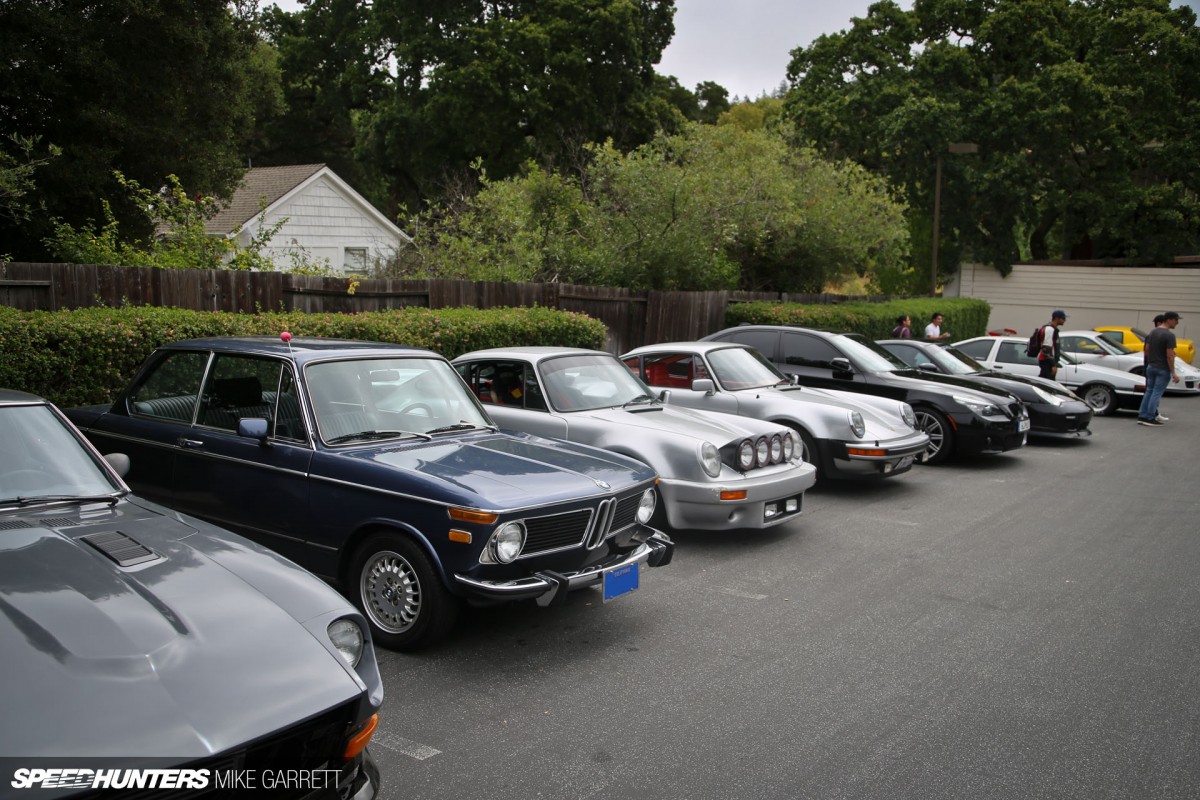 The success of the original Cars & Coffee spawned similar events in cities all over the US and even overseas, but in terms of size and quality of cars, Irvine was still the best. So now that the original is gone, which C&C event can lay claim to being the greatest?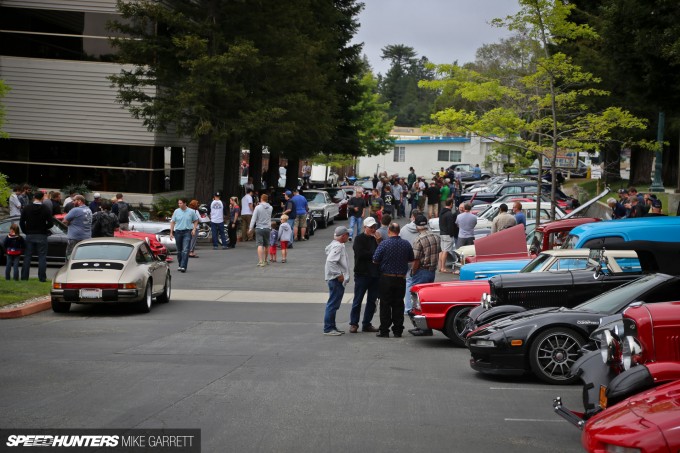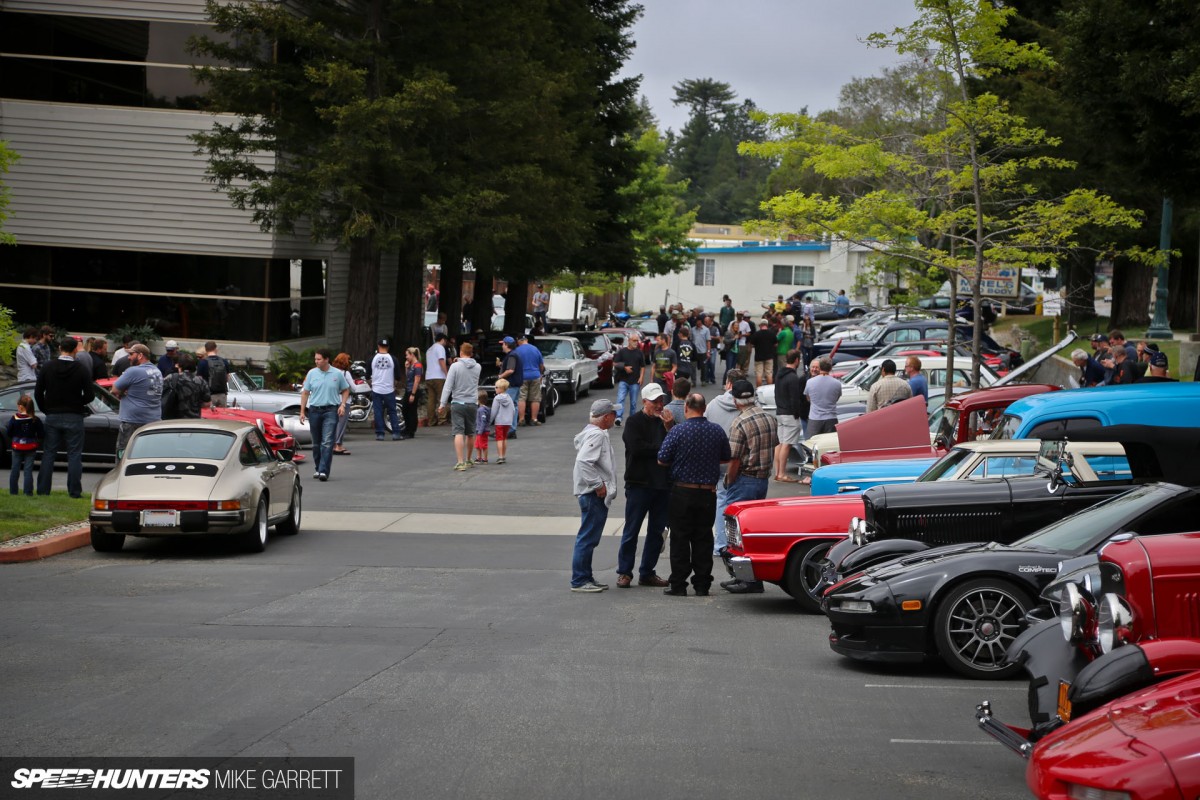 I think my vote goes to Canepa Cars & Coffee, held the second Saturday of the month at Bruce Canepa's incredible facility in Scotts Valley, California.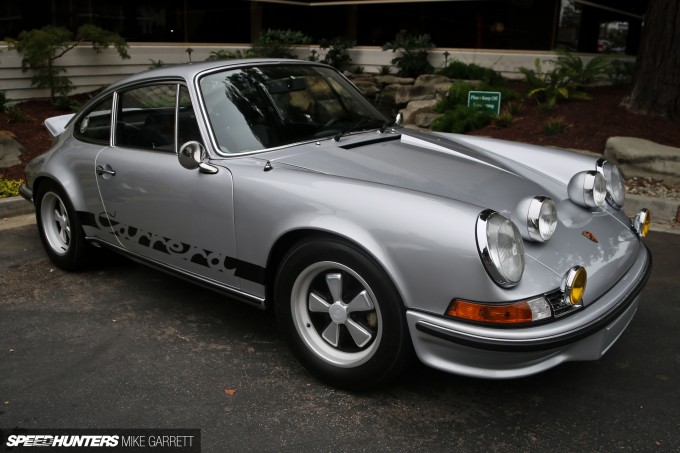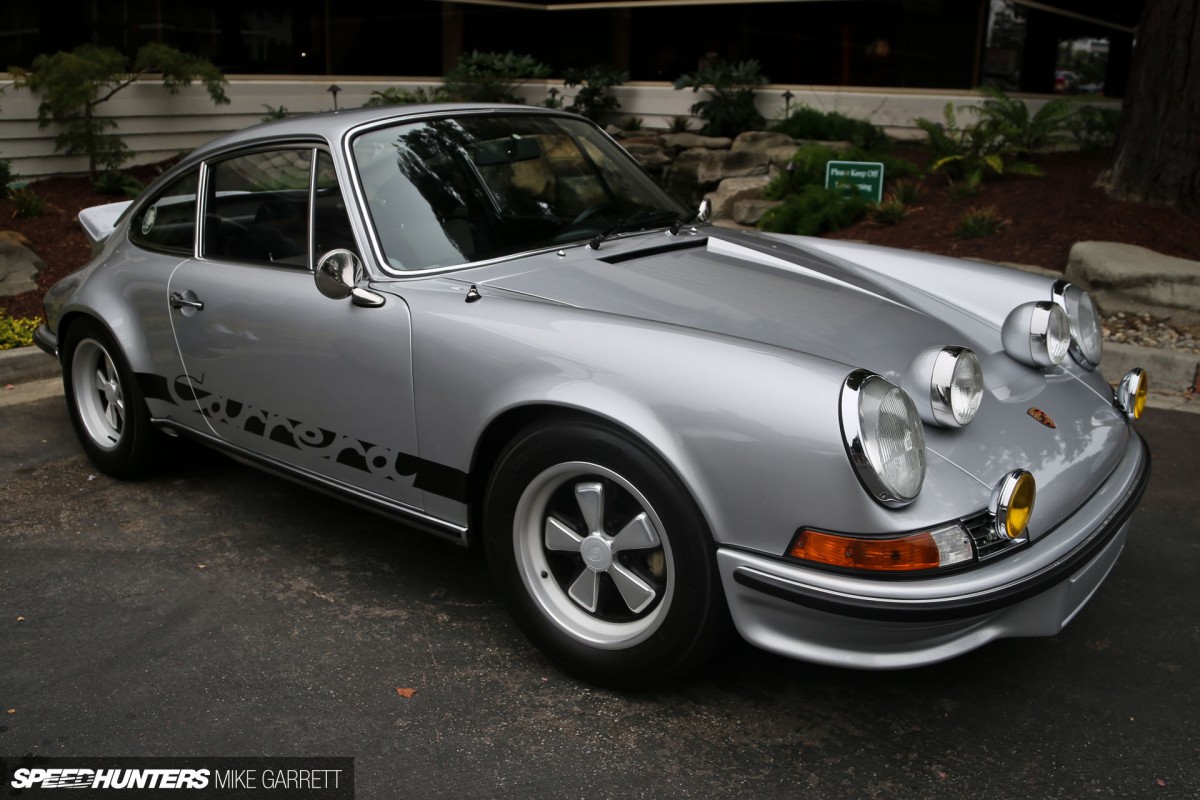 It might be on the smaller side compared to some of the other C&C meets out there, but who cars about quantity? After spending a morning at Canepa Cars & Coffee you might find yourself wondering if you actually saw all that amazing machinery, or whether it was just some sort of virtual reality dream sequence.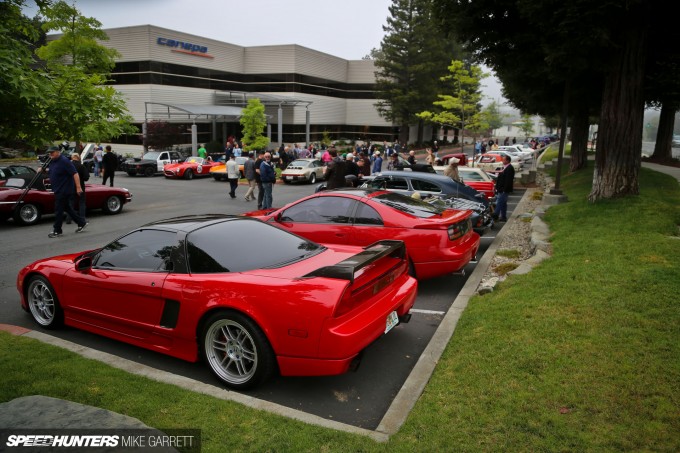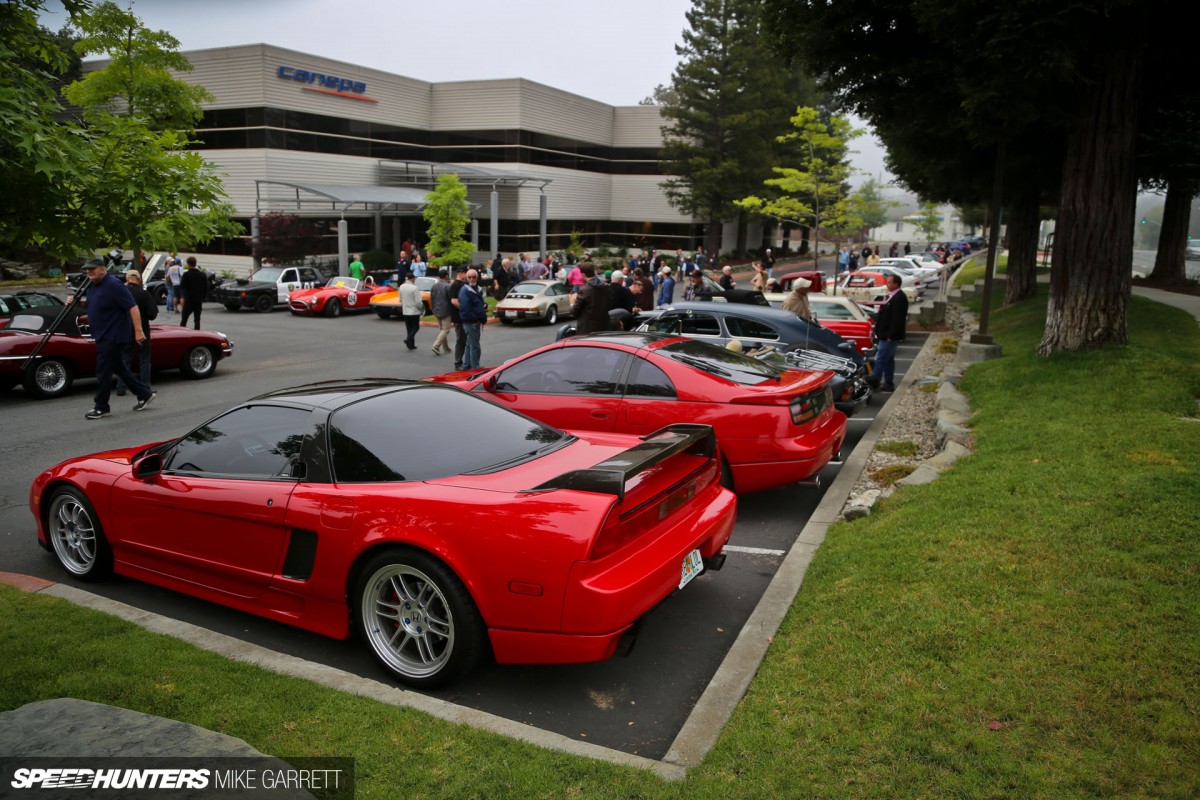 And the stuff parked outside is only the beginning.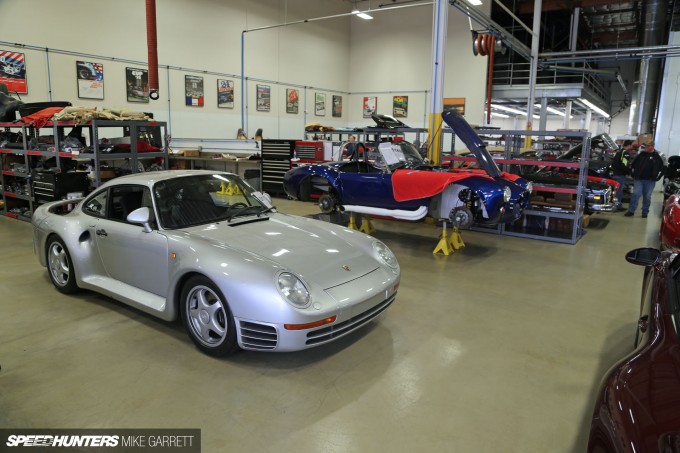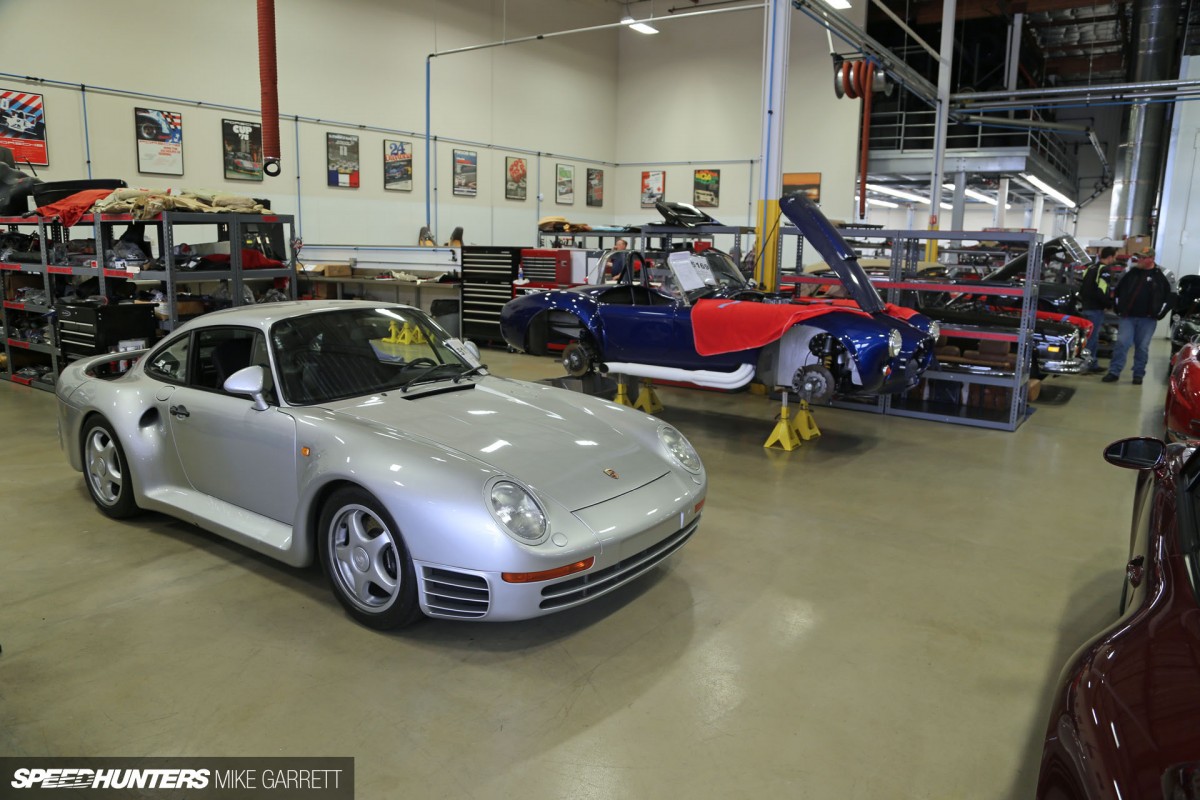 With each monthly C&C event, Bruce and company open the shop from top to bottom, allowing enthusiasts to take an up-close look at Canepa's fleet of dream machines. This makes Canepa Cars & Coffee unlike any other meet in the world, and an absolute must-see in my book.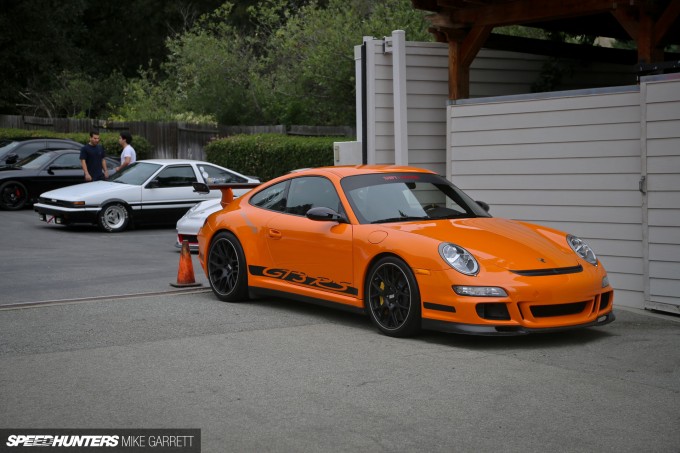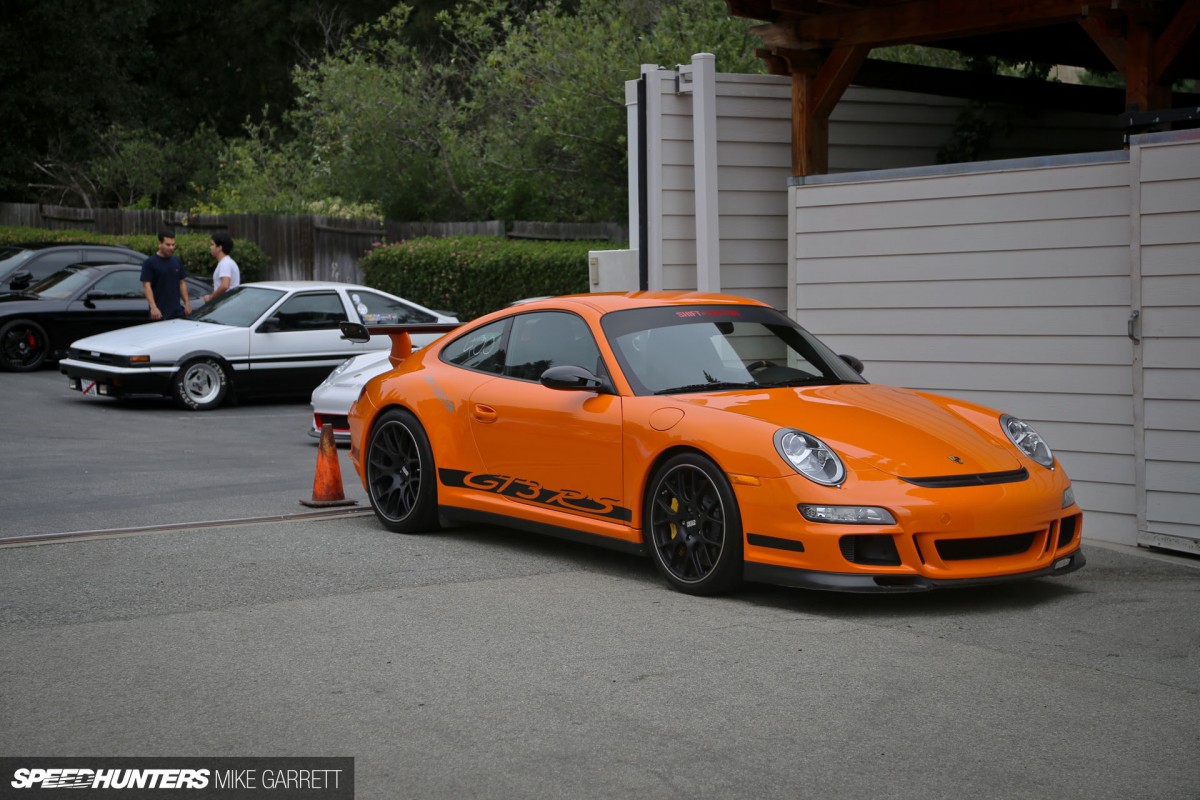 But let's not get ahead of ourselves here. I'll be back later with some scenes from inside the shop, but right now let's focus on the stuff outside…
Something For Everyone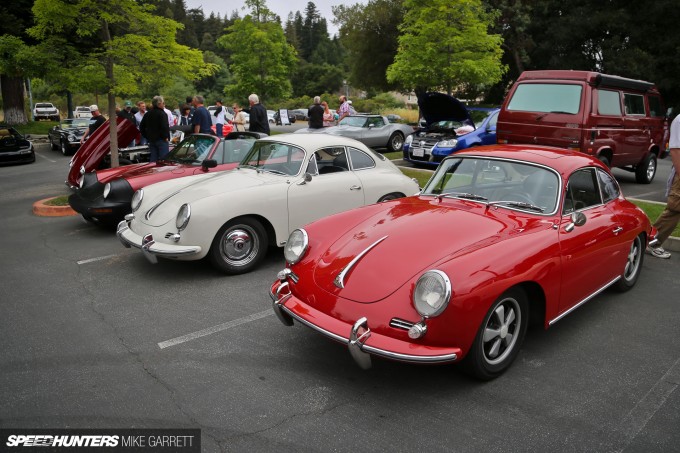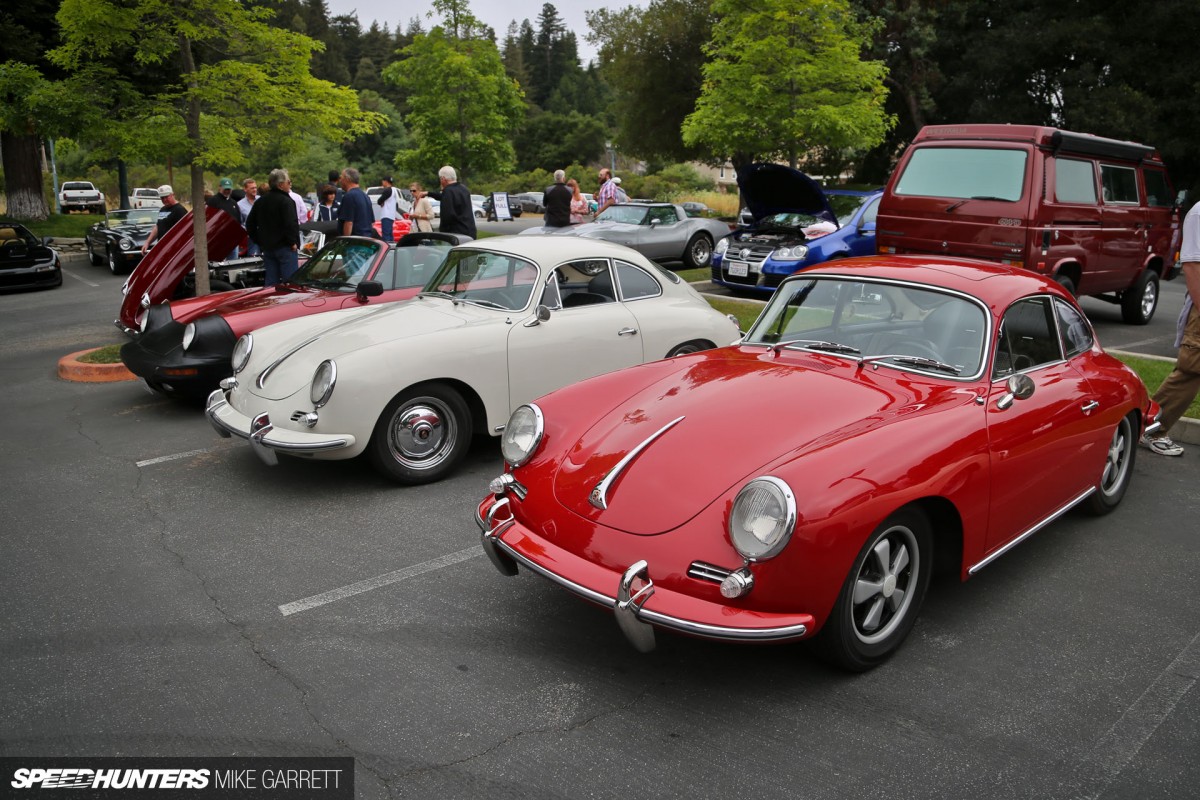 While you won't find hundreds and hundreds of cars packed together at Canepa Cars & Coffee, you will find a selection of Northern California's best exotic, vintage and customized vehicles.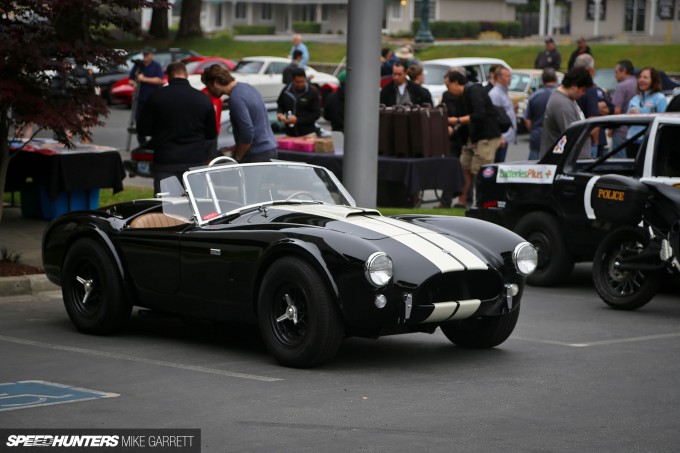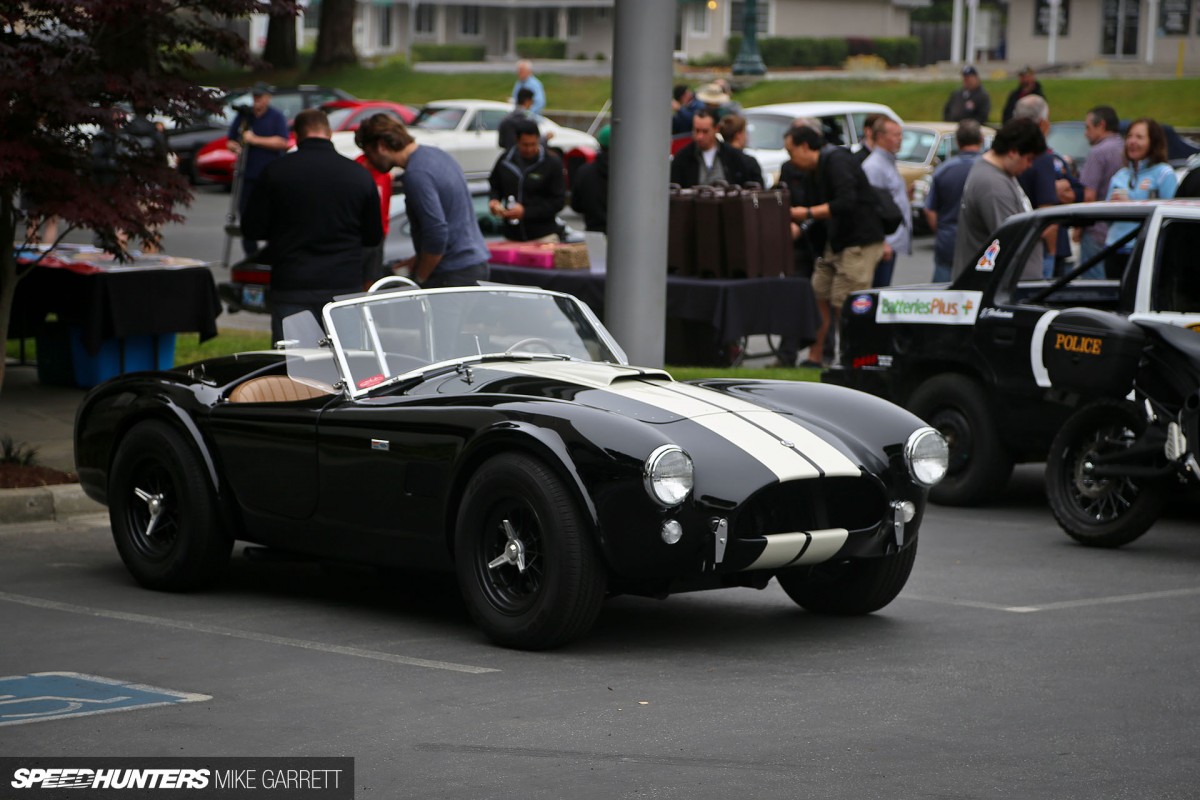 Canepa is actually located a decent drive away from the Bay Area's big population centers, but I think that actually makes for a better show. It seems like the monthly event attracts a more serious and enthusiastic crowd.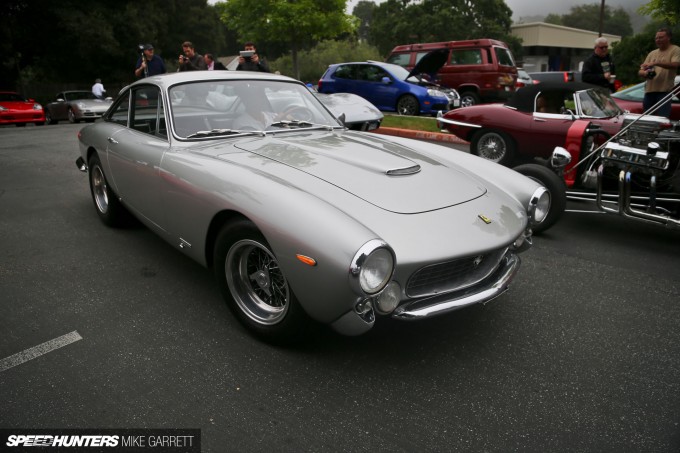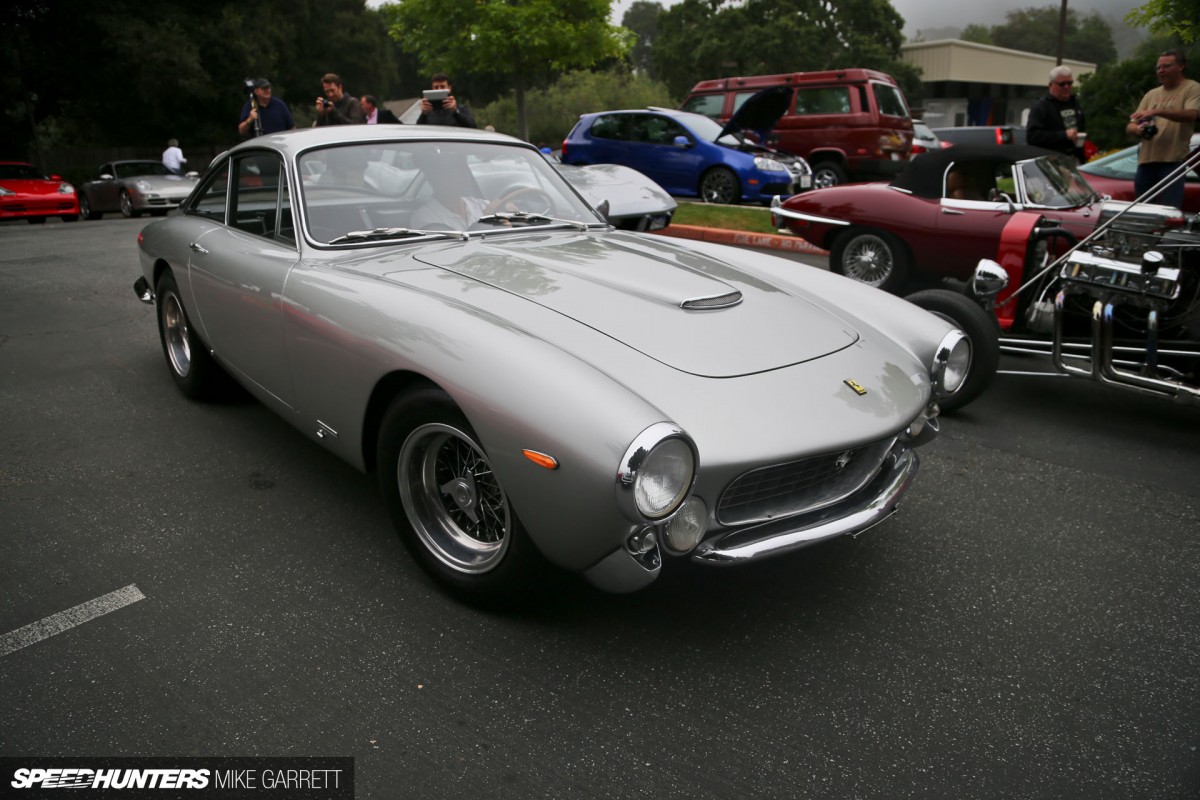 You won't find too many 'normal' machines at Canepa Cars & Coffee either. That means no lines of identical C5 and C6 Corvettes around here – apologies in advance.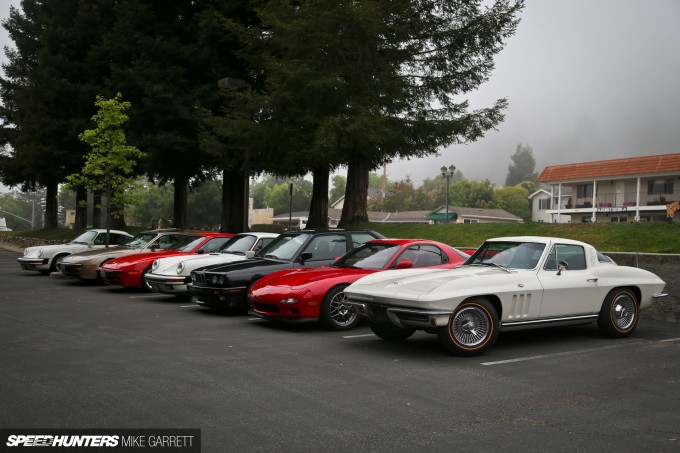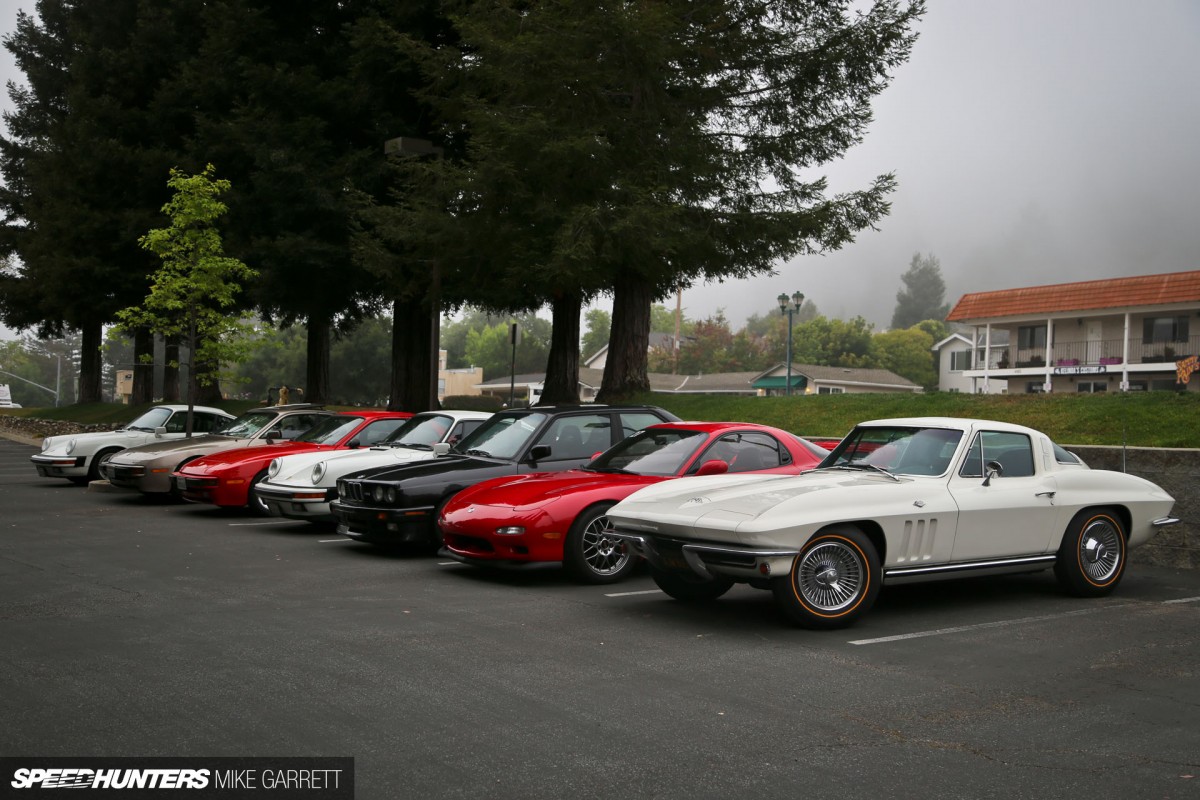 You will, however, find the sort of variety that makes a good Cars & Coffee meet so great. For example, here we've got a C2 'Vette, an FD3S RX-7, an E30 M3 and a couple of vintage Porsches for good measure.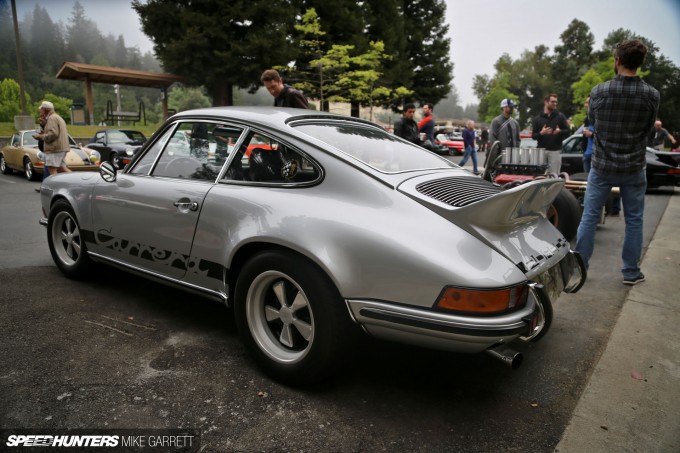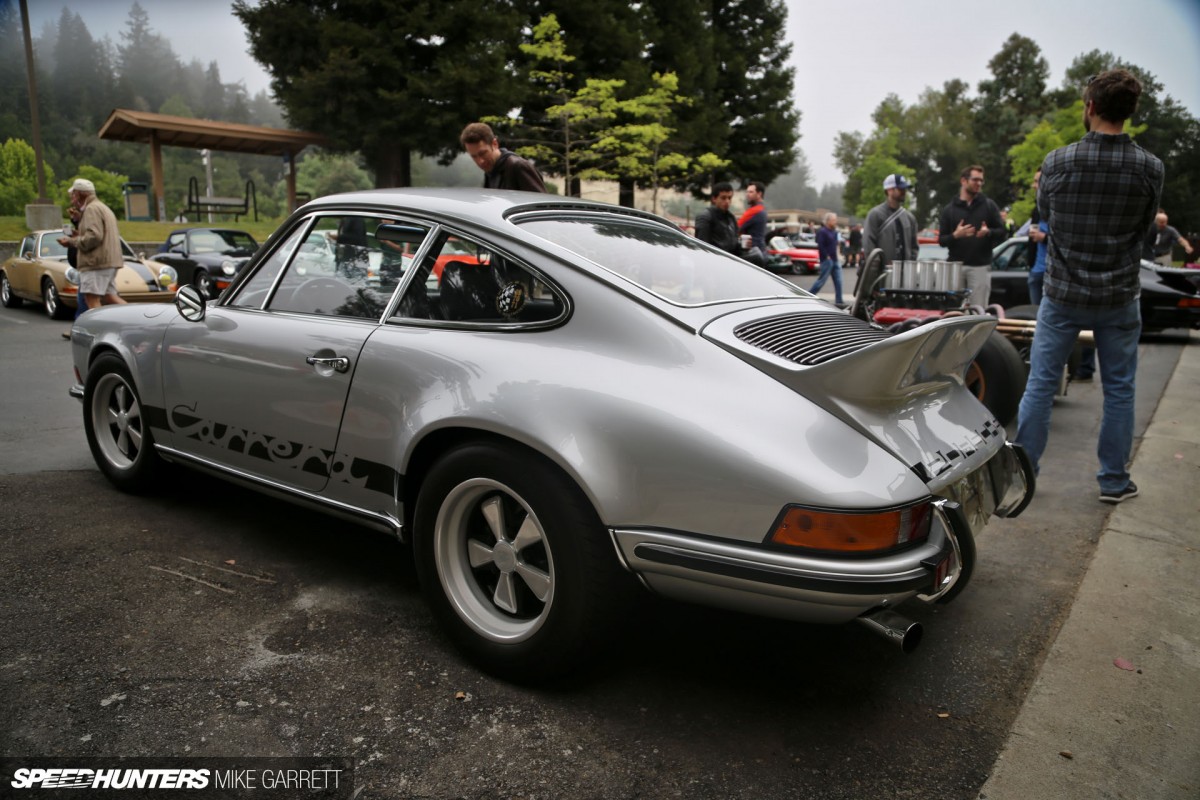 While Canepa's shop is filled with race cars, classics and exotics from all over the world, Bruce is especially well known for his work with Porsches. It only makes sense then, to see a large turnout of Stuttgart's finest at the monthly C&C events.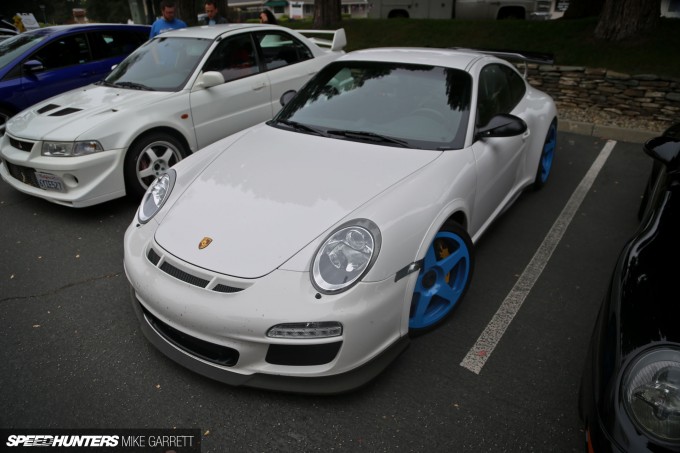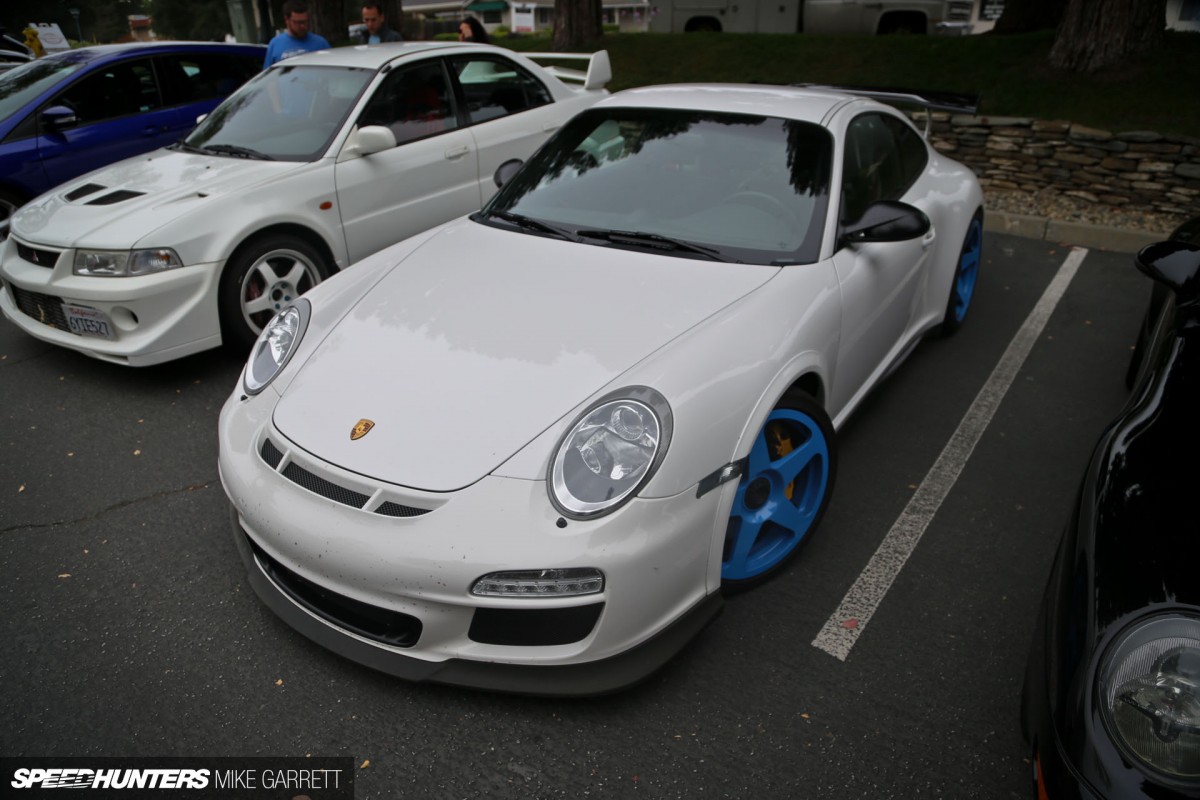 Water-cooled or air-cooled – there was something for any kind of Porsche fan to dig, and that's before going inside to drool over Bruce's personal collection of historic race cars.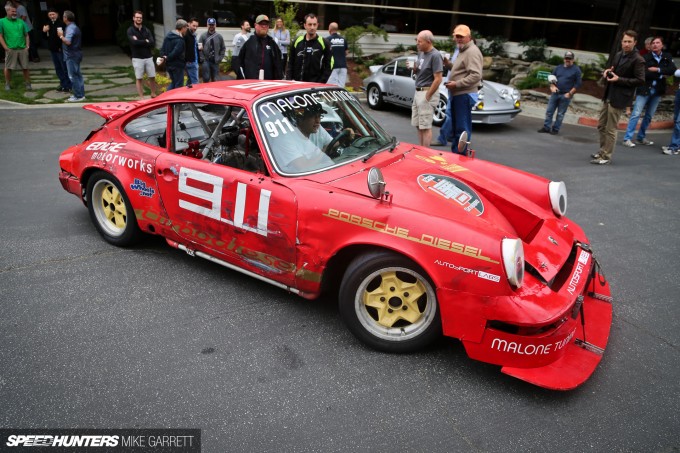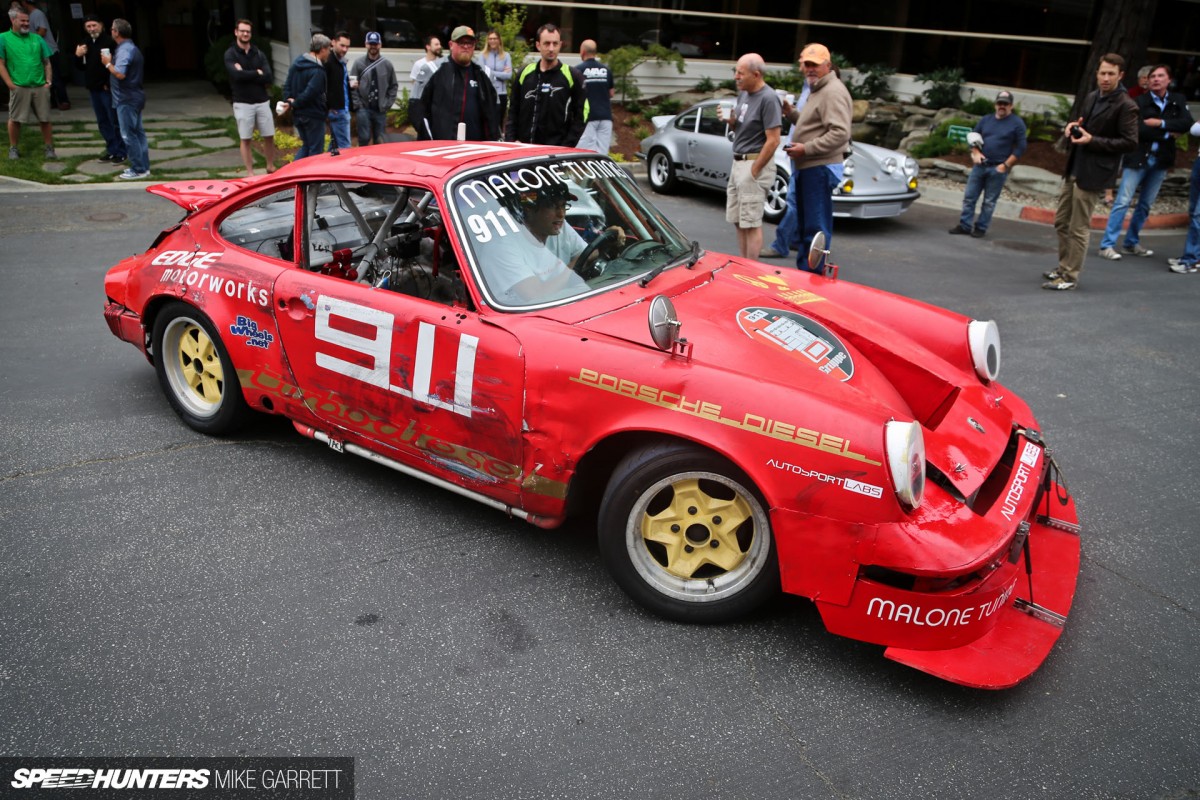 But it wasn't one of the high-dollar Porsches that was getting all the attention outside, it was this beat-up 911 24 Hours of LeMons racer powered by a Volkswagen TDI engine of all things. I just love the DGAF attitude here!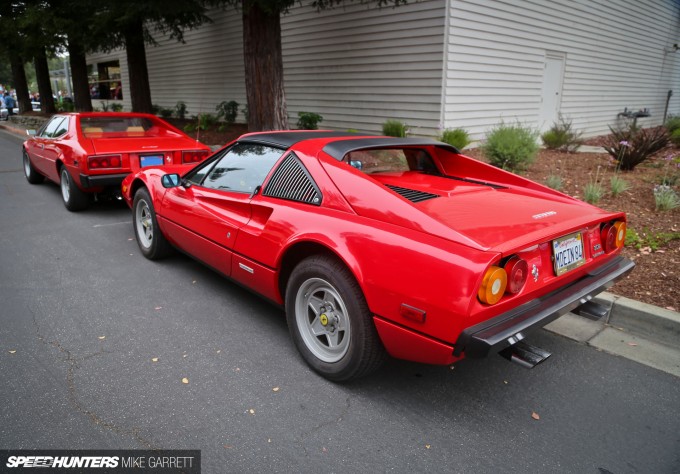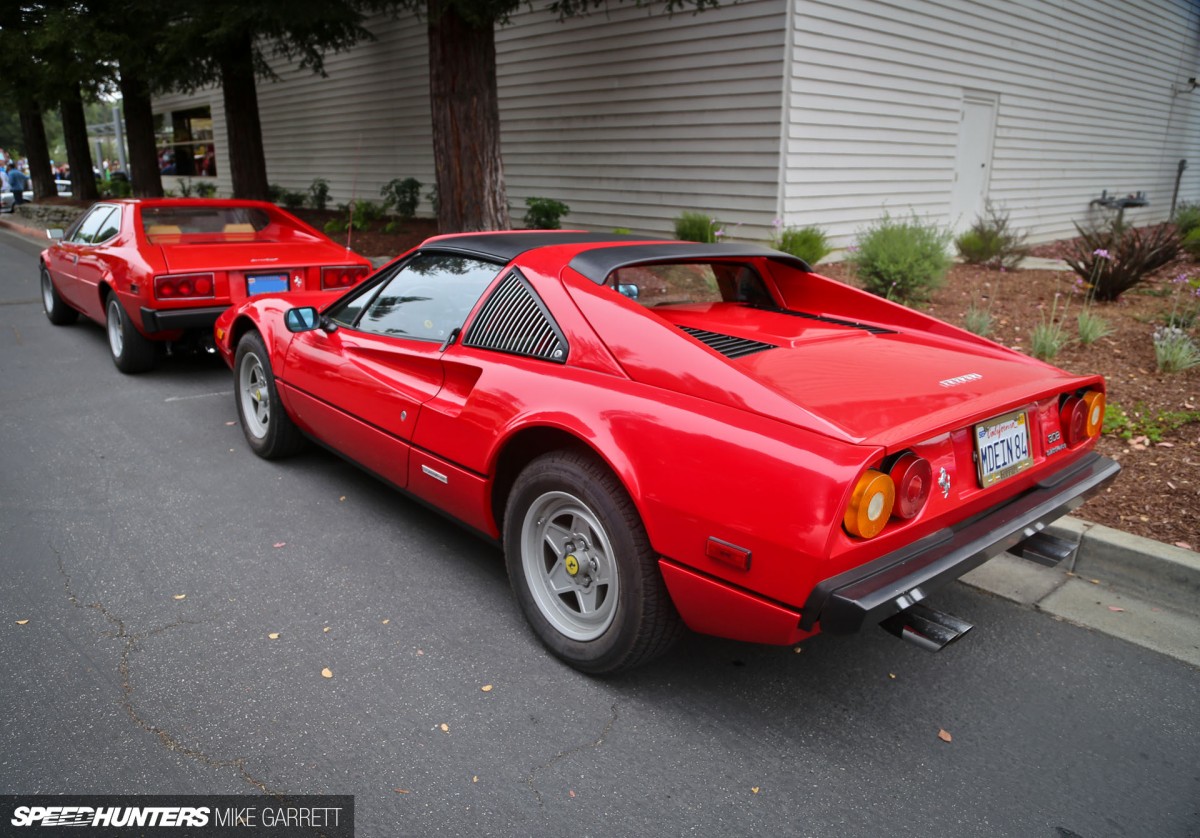 How about a couple of bright red Ferraris? I especially liked the 'MDEIN84′ plate on the 308, as this author happens to be born in 1984 as well. What a fine year.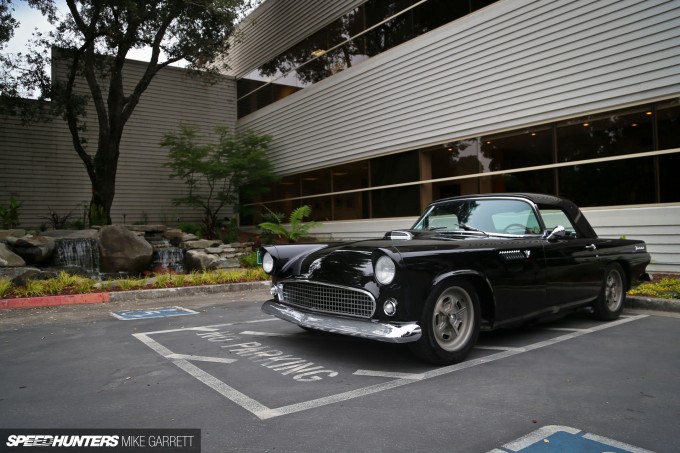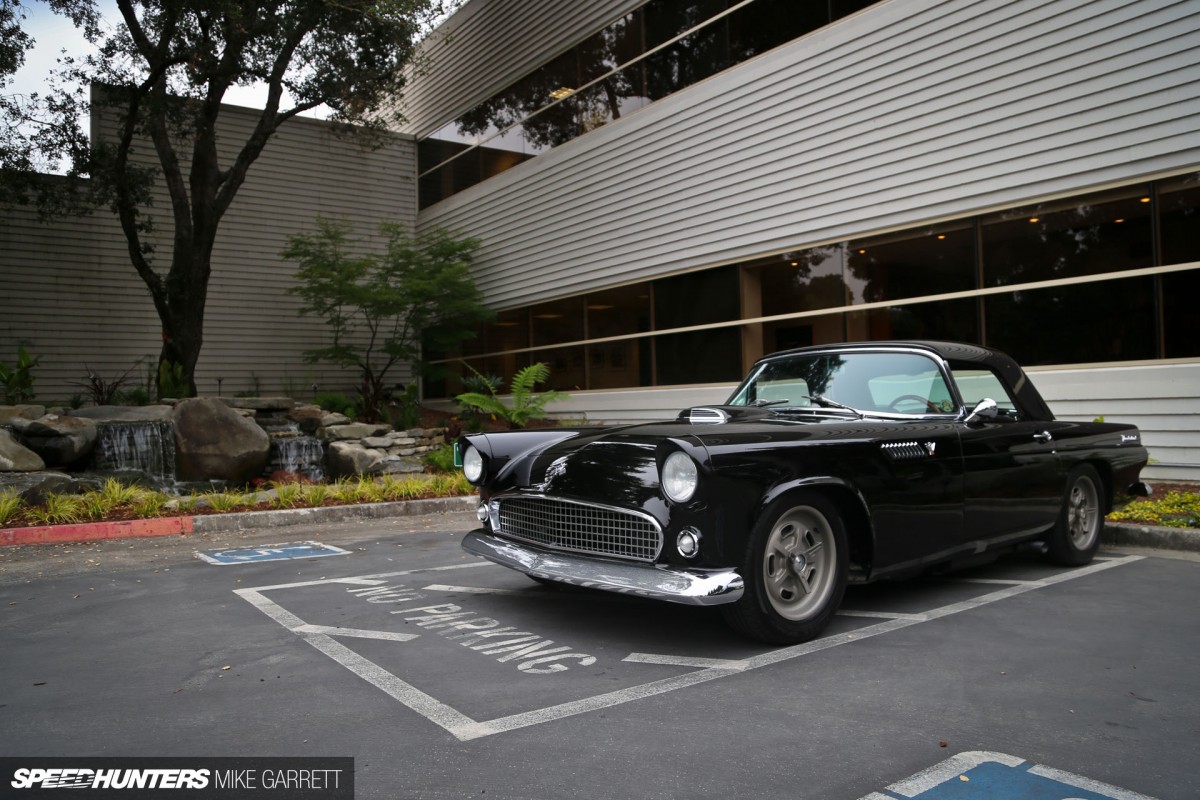 Saturday's meet also offered plenty for fans of American iron, including this bitchin' Thunderbird with vintage mag wheels and a proper manual gearbox. Had all T-Birds been built with this sort of attitude, Ford might have had a proper 'Vette rival on its hands.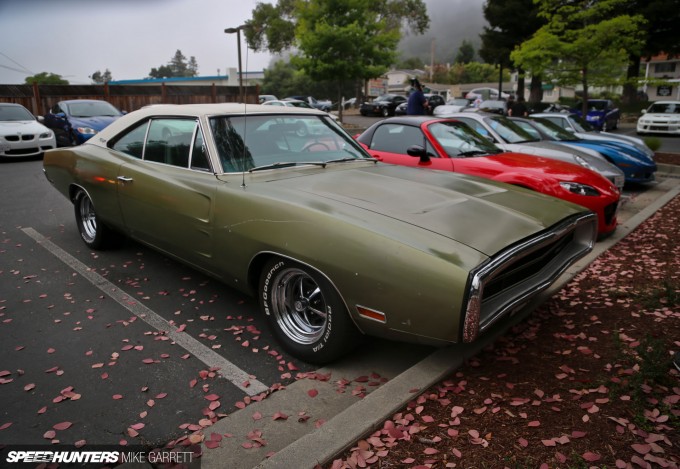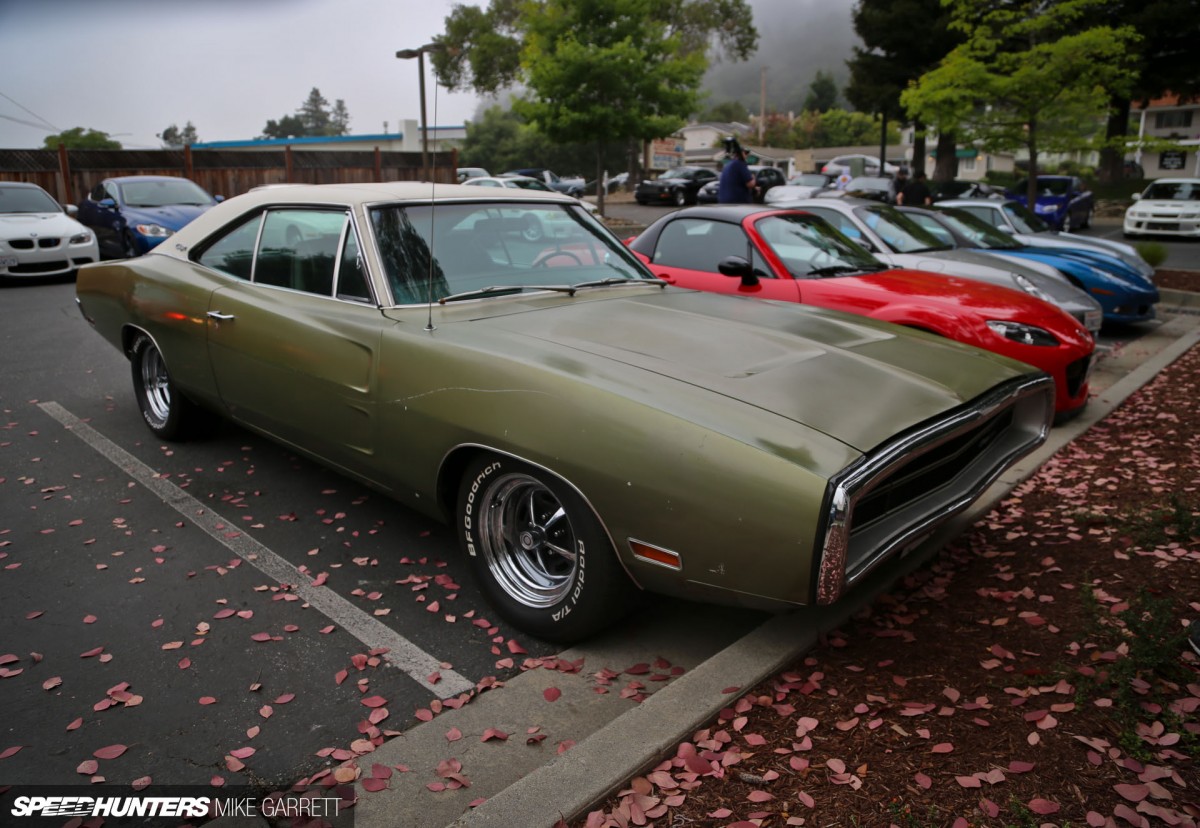 And how about this 1970 Dodge Charger 500… It was originally sold in nearby Santa Cruz and was wearing what looks to be original paint.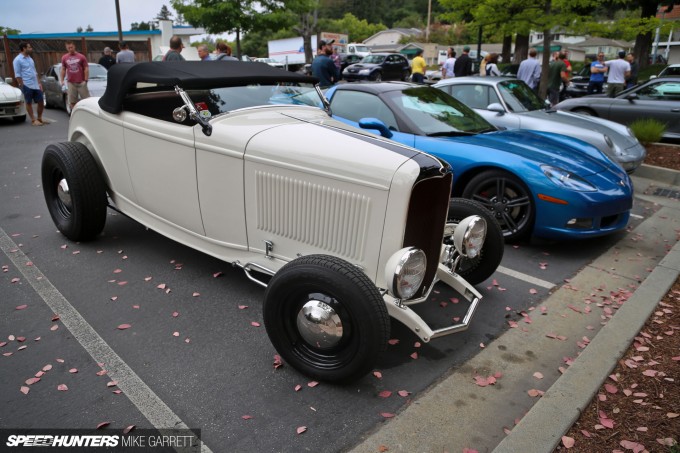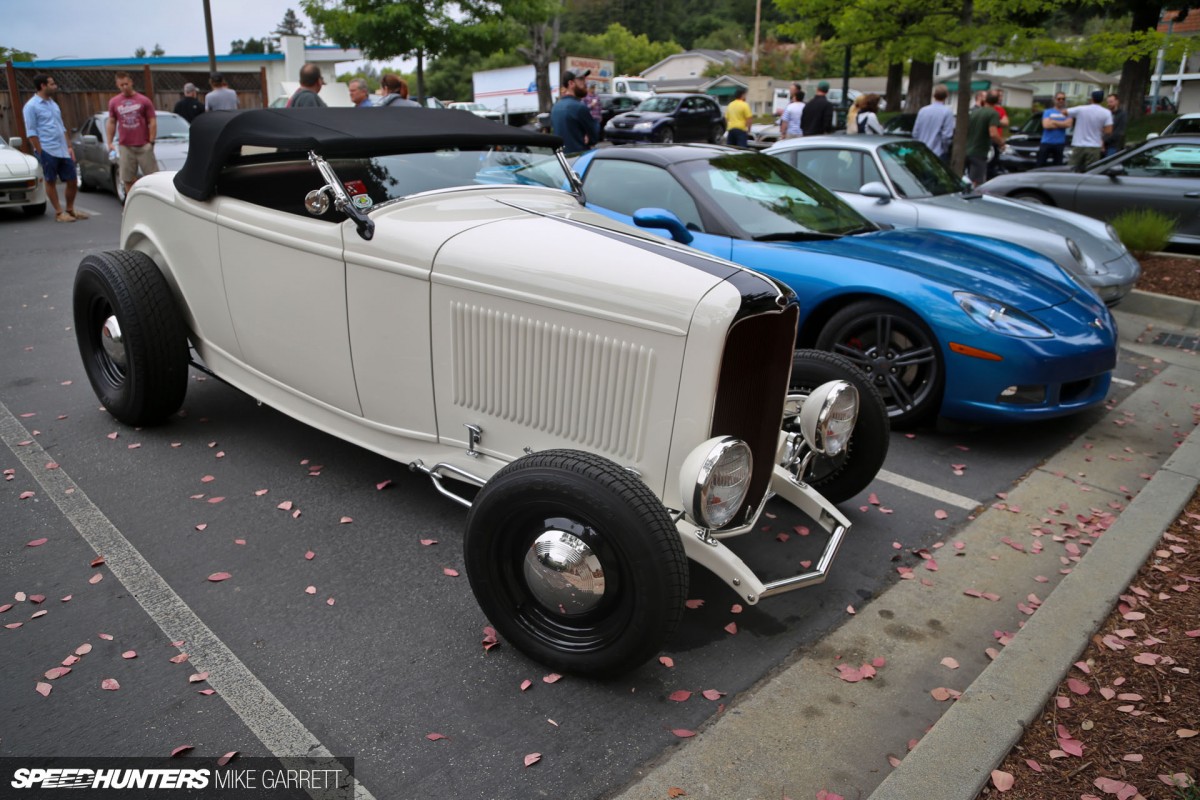 A couple of hot rods also stopped by for the festivities, including this sweet little roadster sporting a very traditional look with steel wheels and dog dish caps.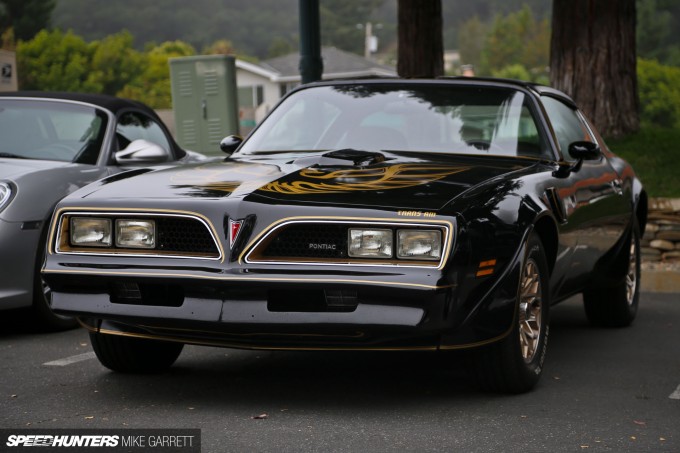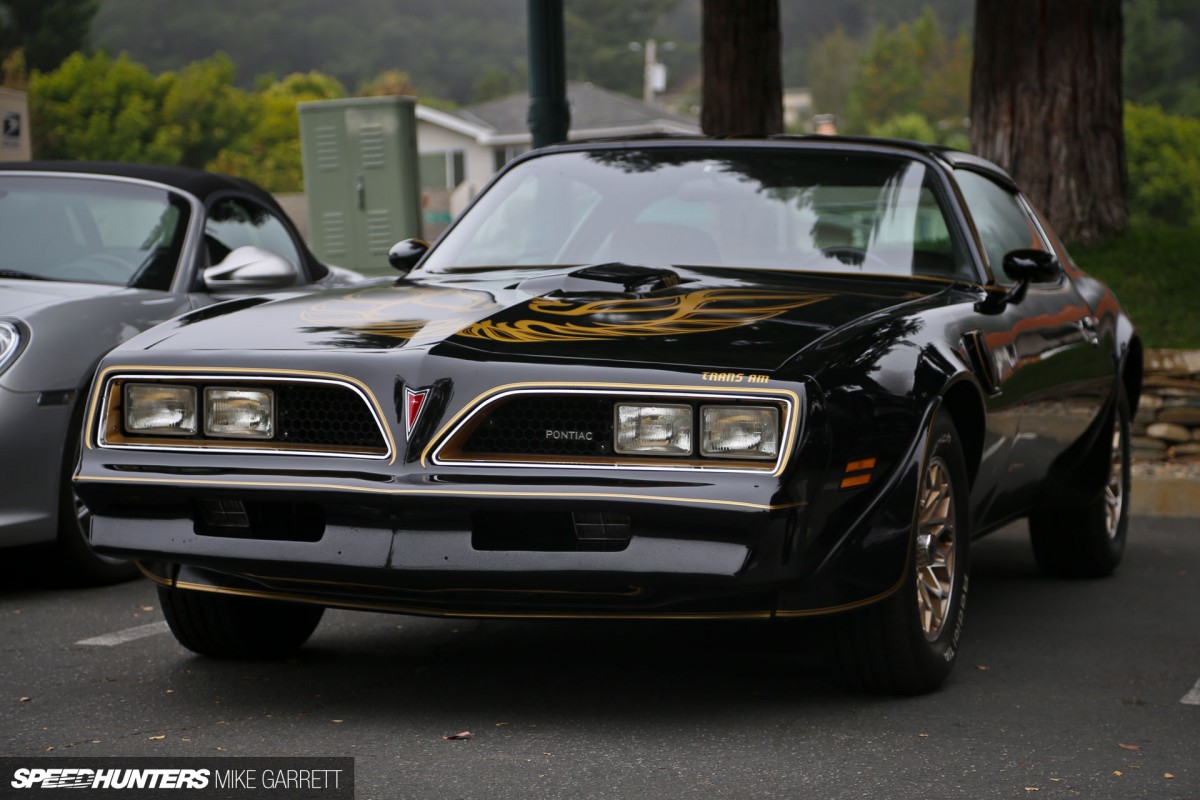 Long live the Trans Am! Most of these late '70s T/As were neglected over the decades, so it's always nice to see pristine original examples like this one.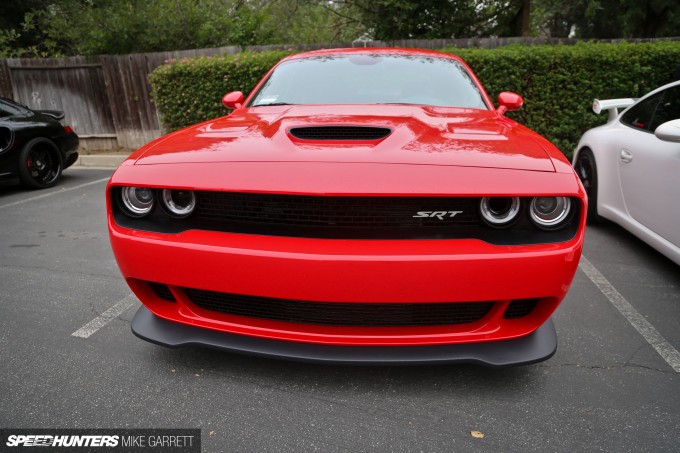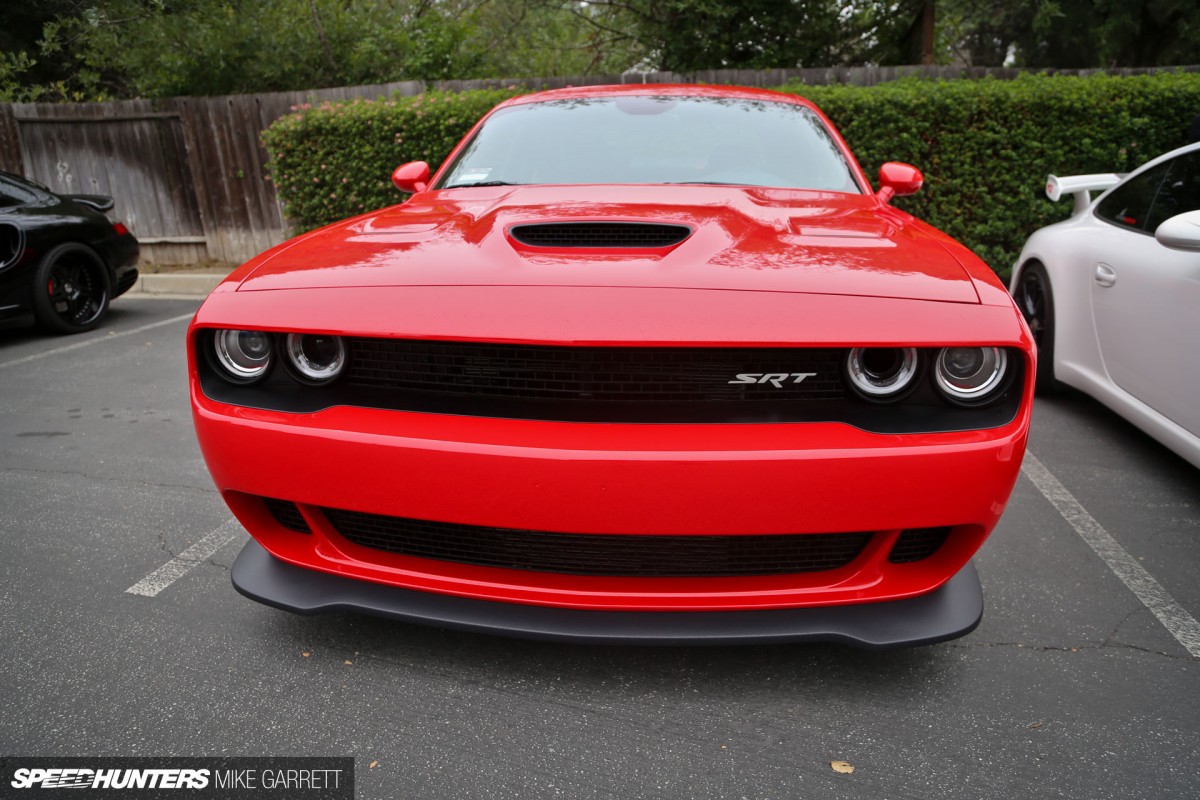 As far as modern Detroit Muscle goes you aren't gonna do much better in that department than a Dodge Challenger Hellcat.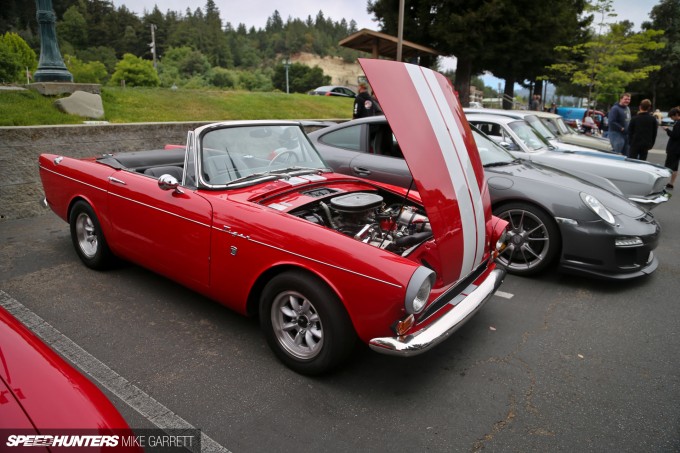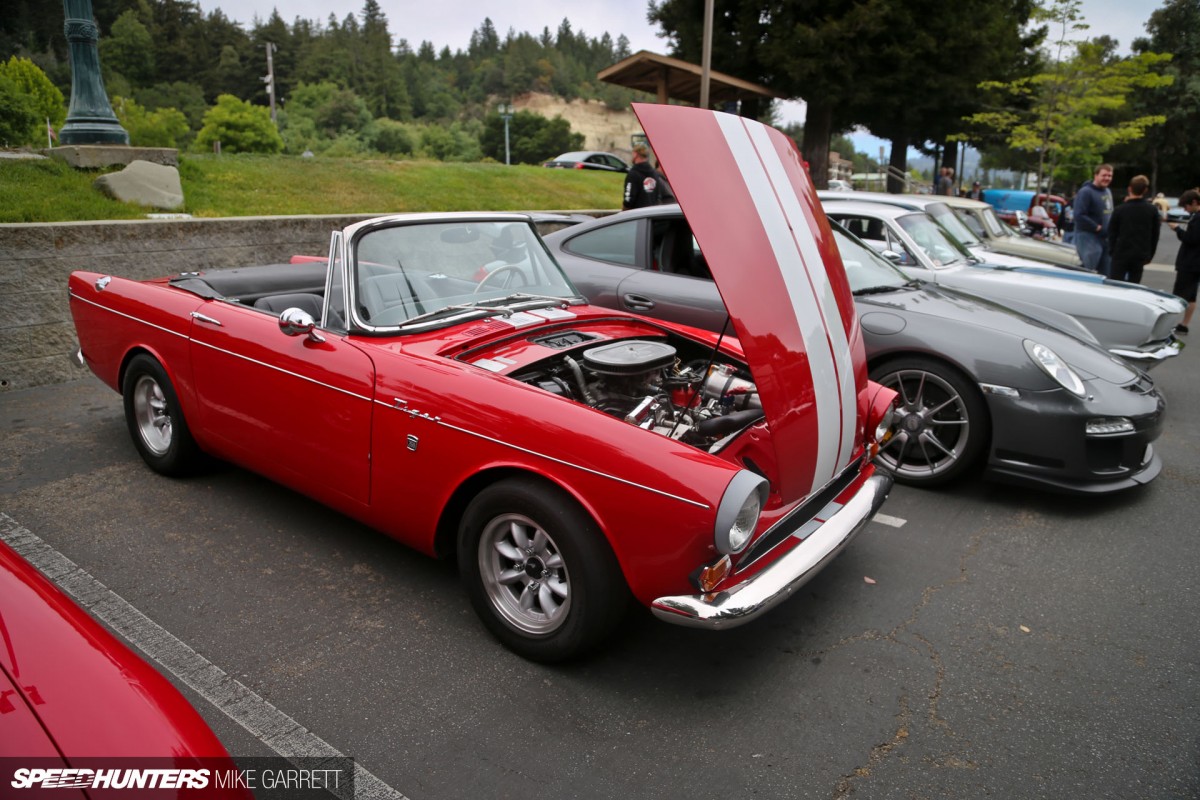 Svelte British body plus American small block is always a choice combo, as demonstrated by this Sunbeam Tiger wearing a set of Panasports with full Hoosier slicks.
From Datsuns To McLarens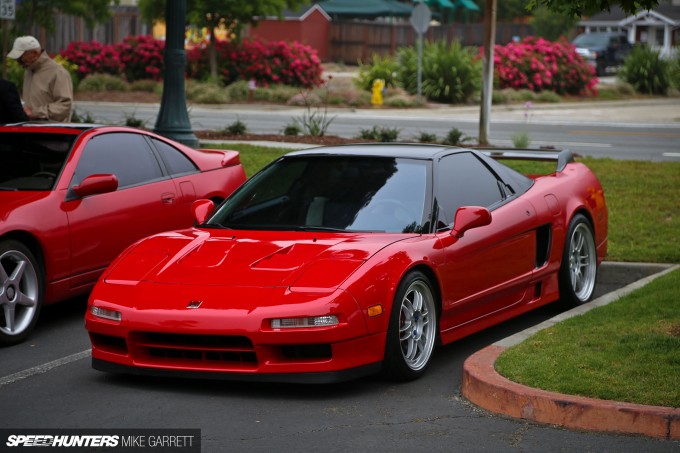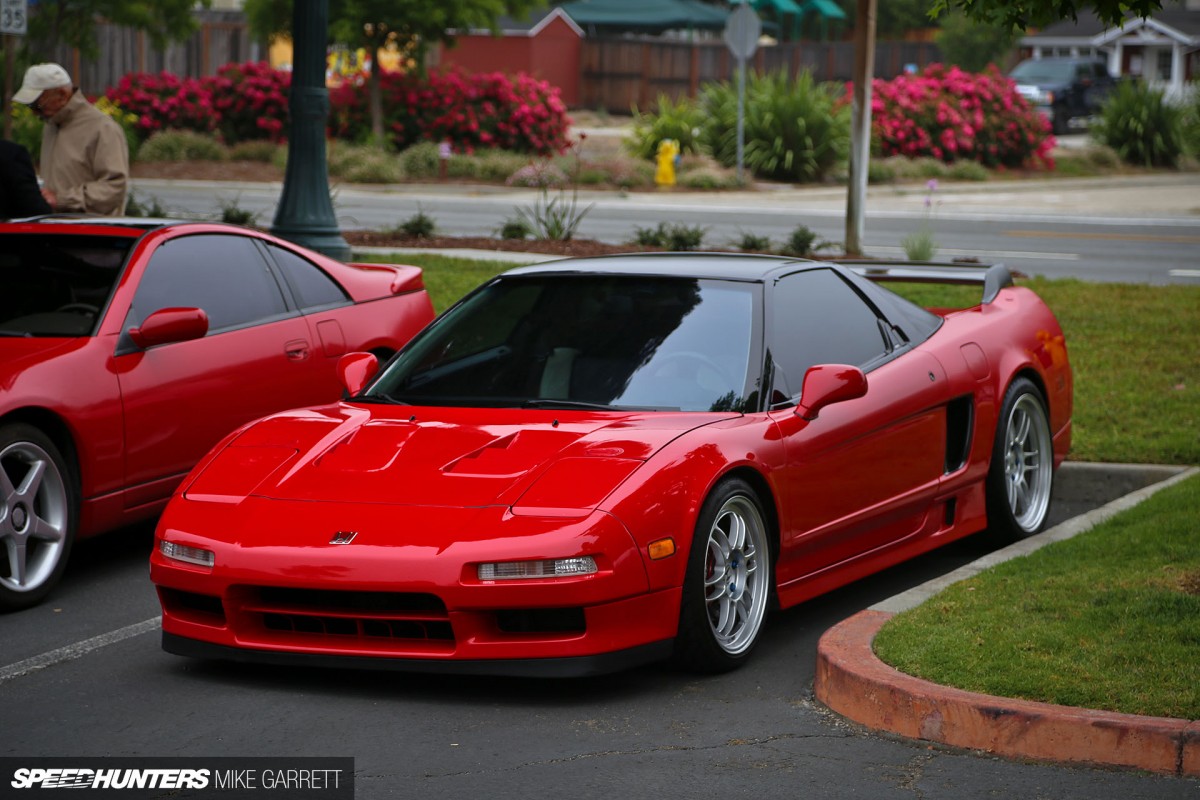 So we've covered some of the European and American machines that were in attendance, but what about the Japanese cars? They had a strong a turnout as well.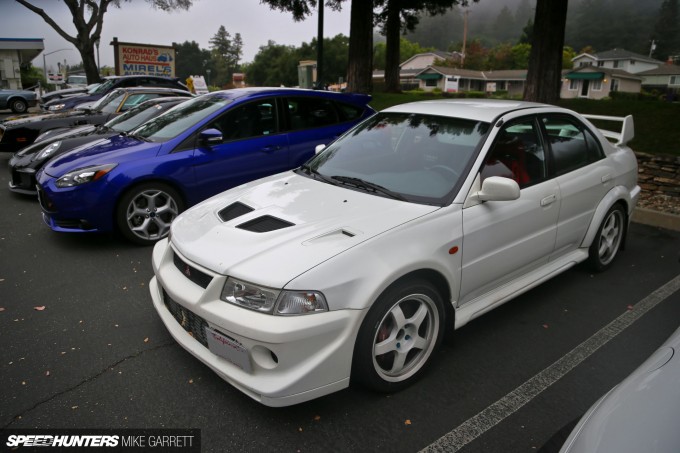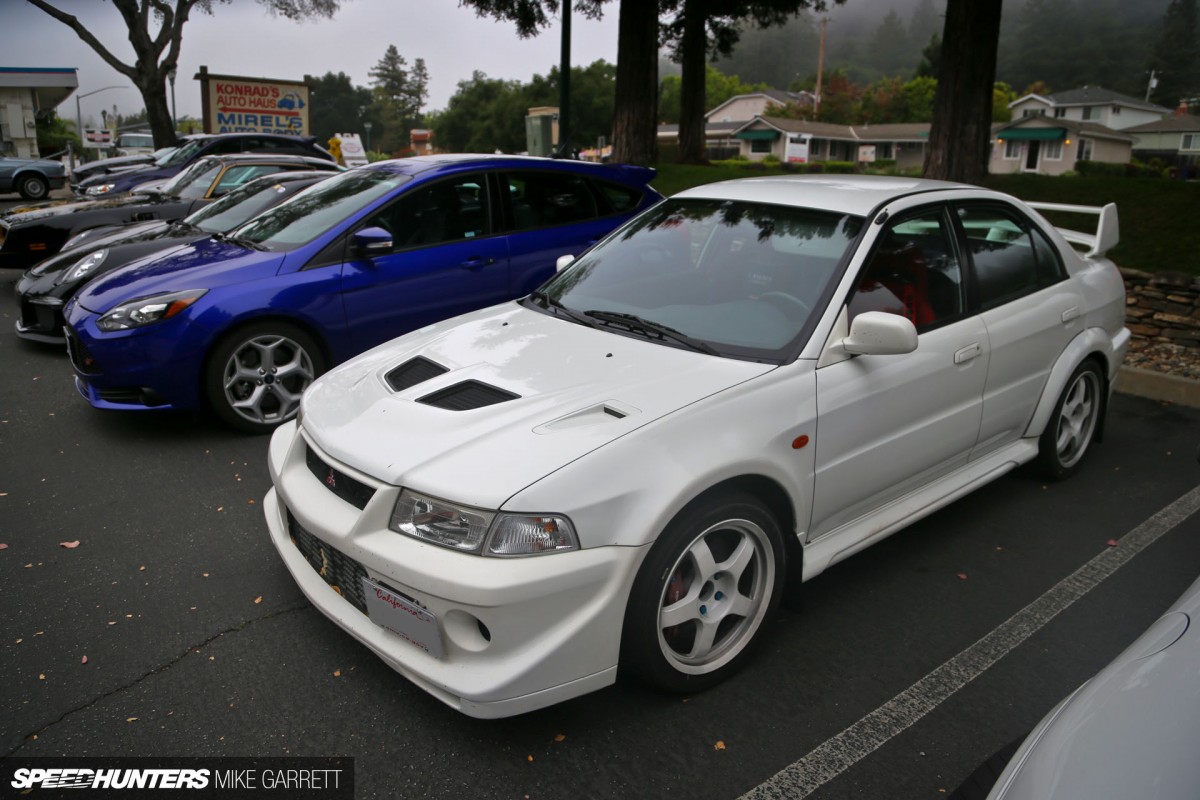 Among the fleet of machinery was this rare left-hand drive Lancer Evolution which somehow made its way to American shores. We are quite used to seeing the later Evos here in the States, but it's a rare occasion when one of the earlier models pops up.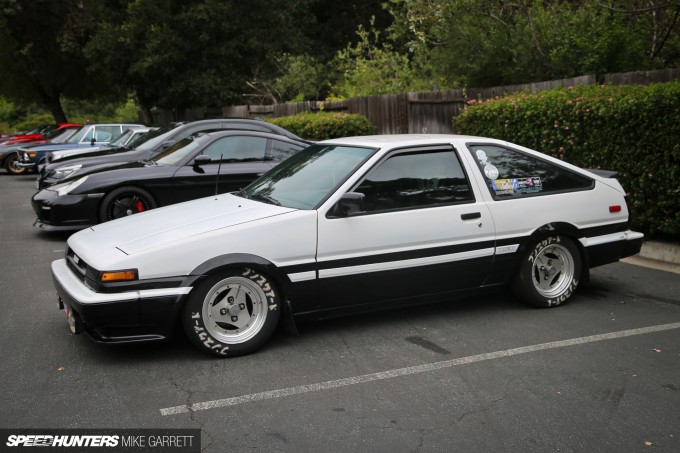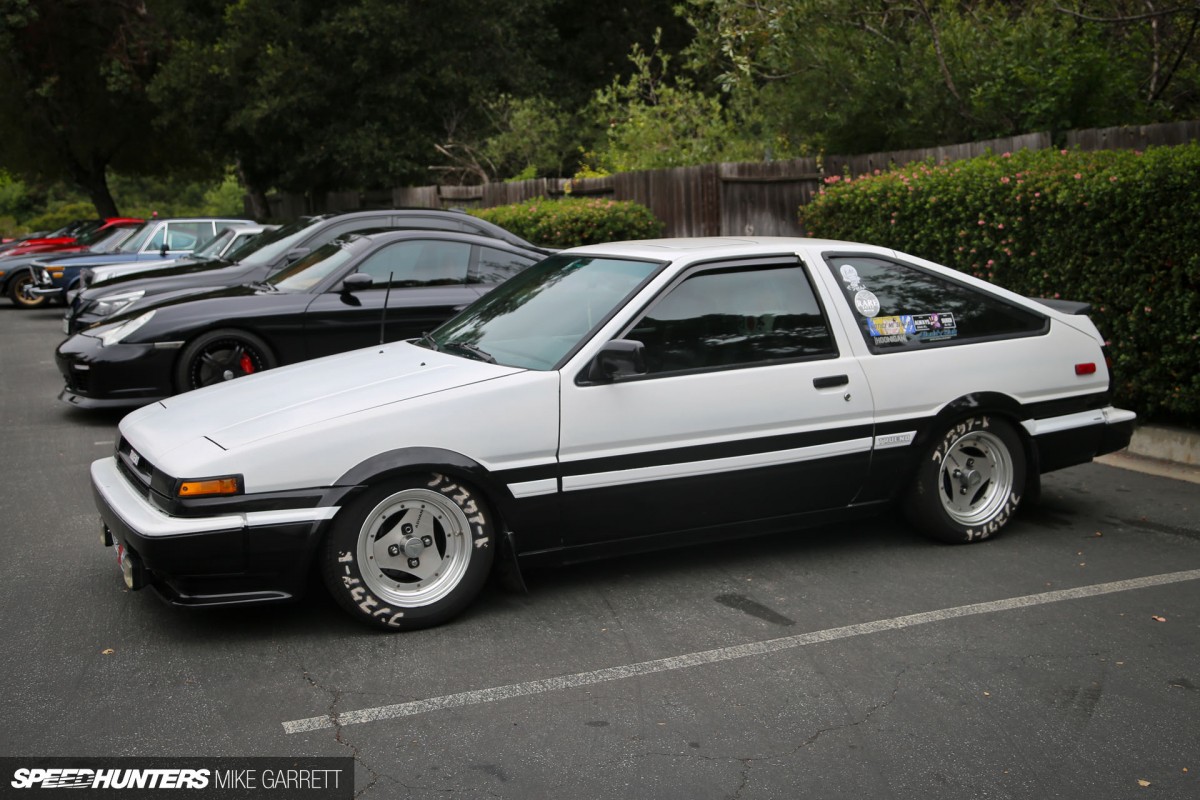 This AE86 Corolla is pulling off the USDM bumpers quite well, and it's hard not to like choice of period Advan A3A wheels.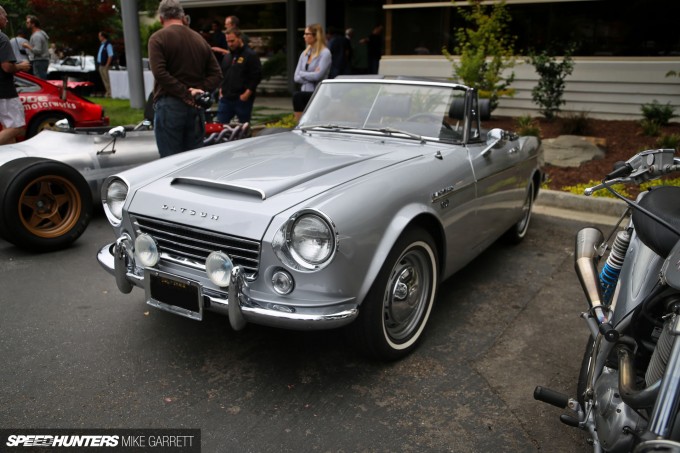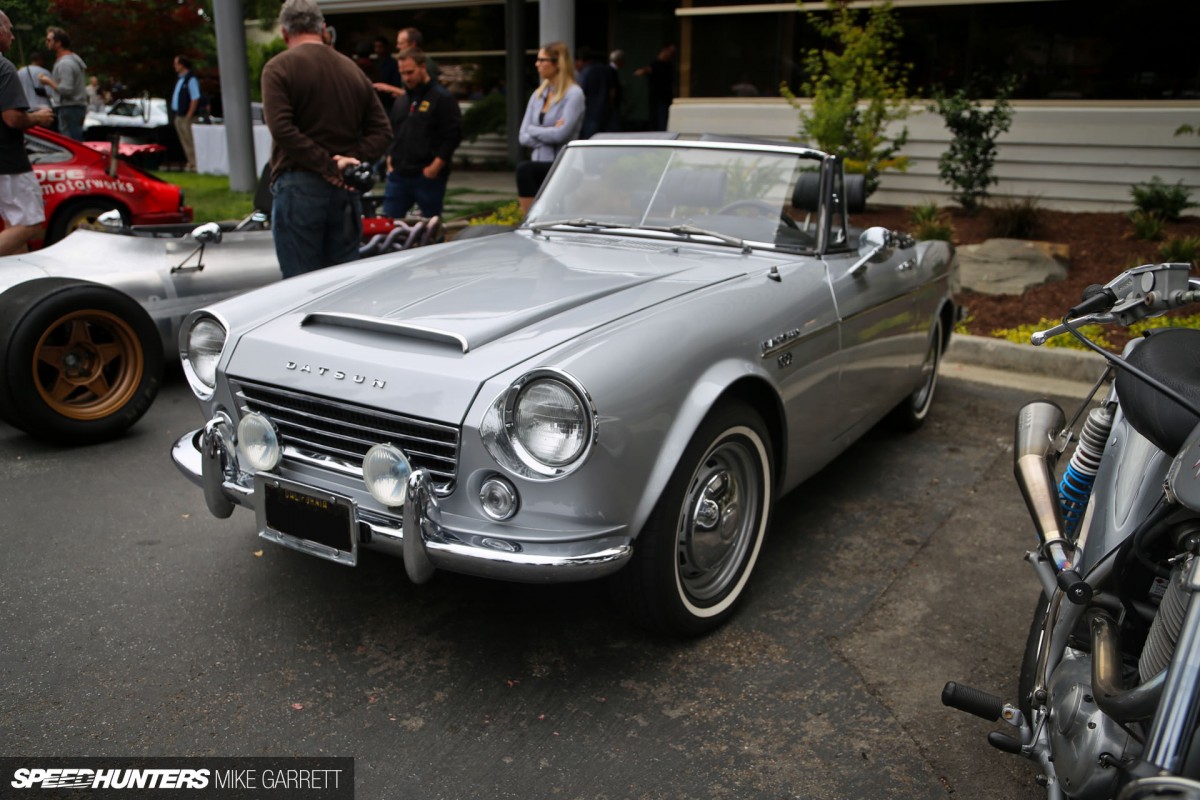 Going back even further, here we've got a Datsun Fairlady Roadster in immaculate factory condition. It was so clean in fact, that it could have easily come out of Nissan's DNA Garage in Japan.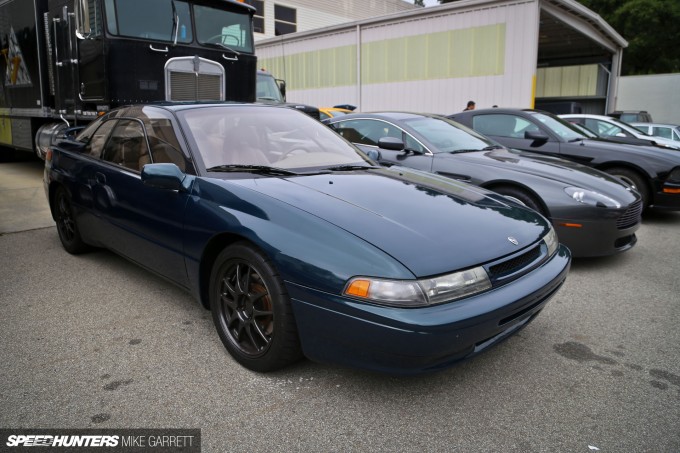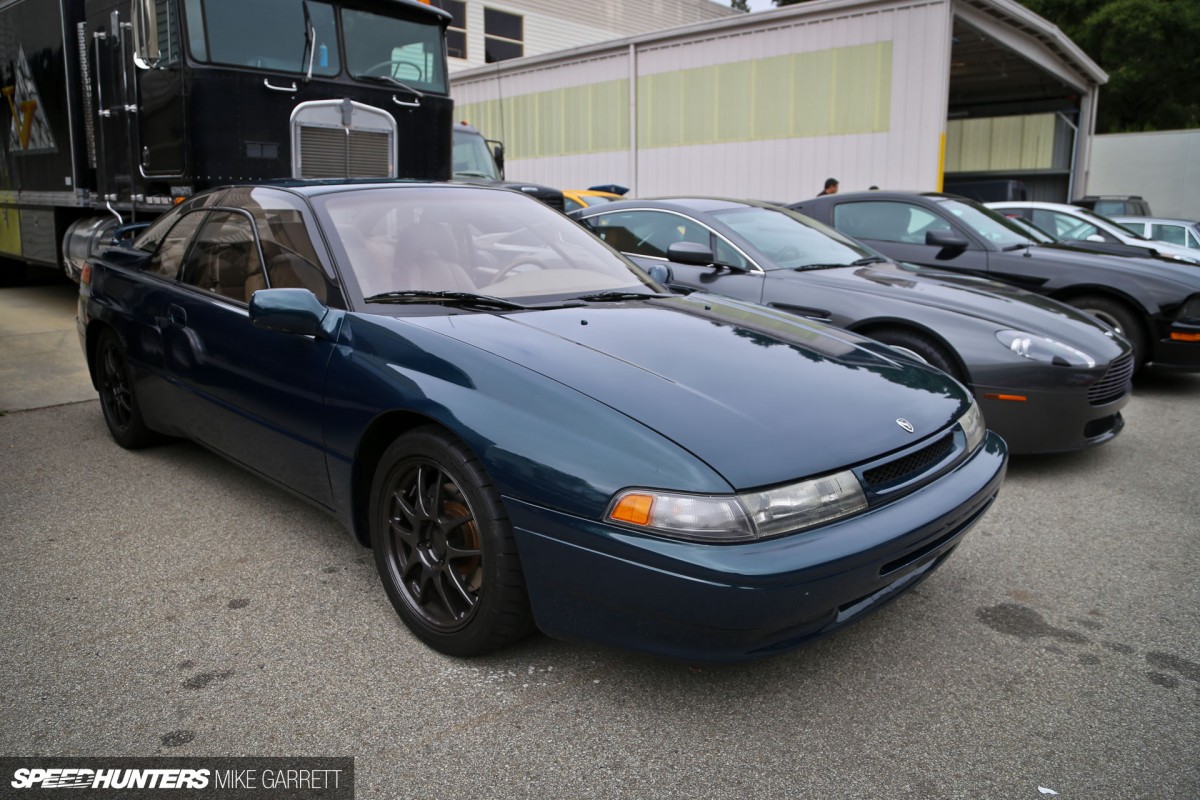 Why Subaru SVX parked next to Aston Martin? Because Cars & Coffee.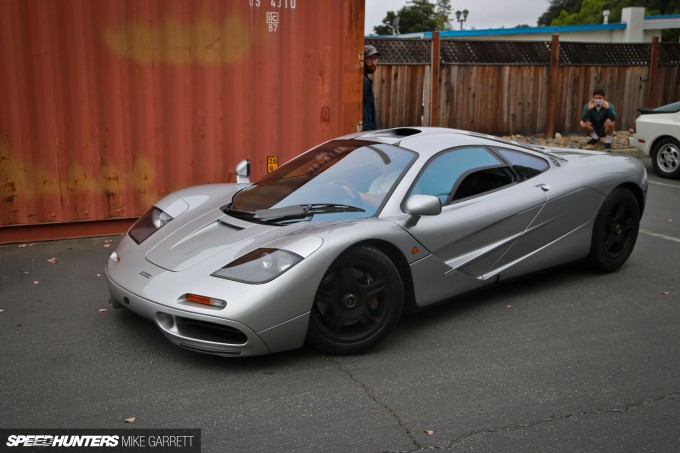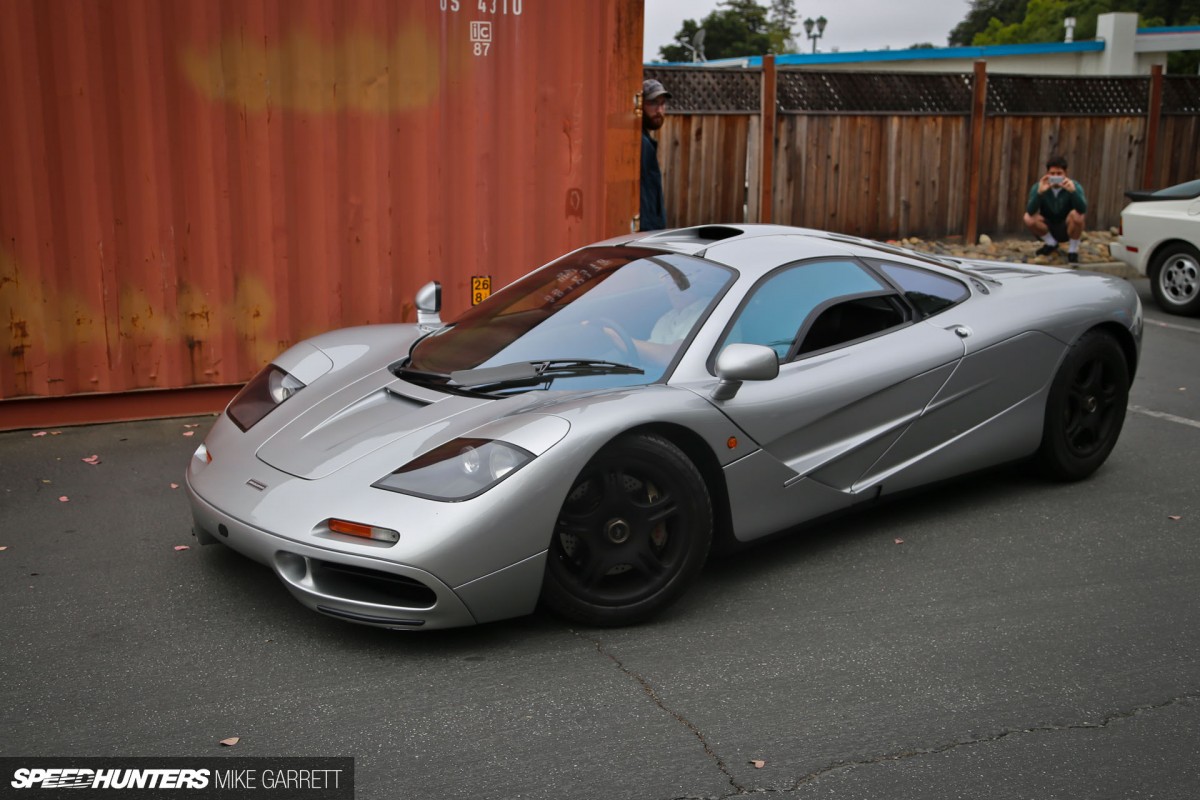 In addition to all that, there was also a pair of exotic cars which could be considered the stars of Saturday's meet – one of which was this stunning McLaren F1. I've got no idea how many F1s are on US shores these days, but I can count my own sightings on one hand.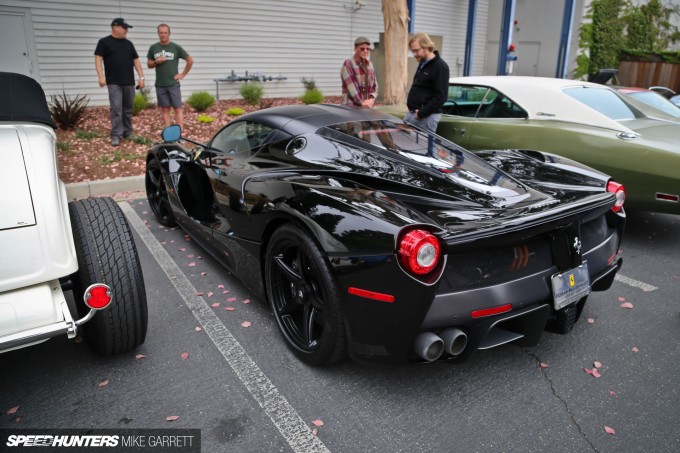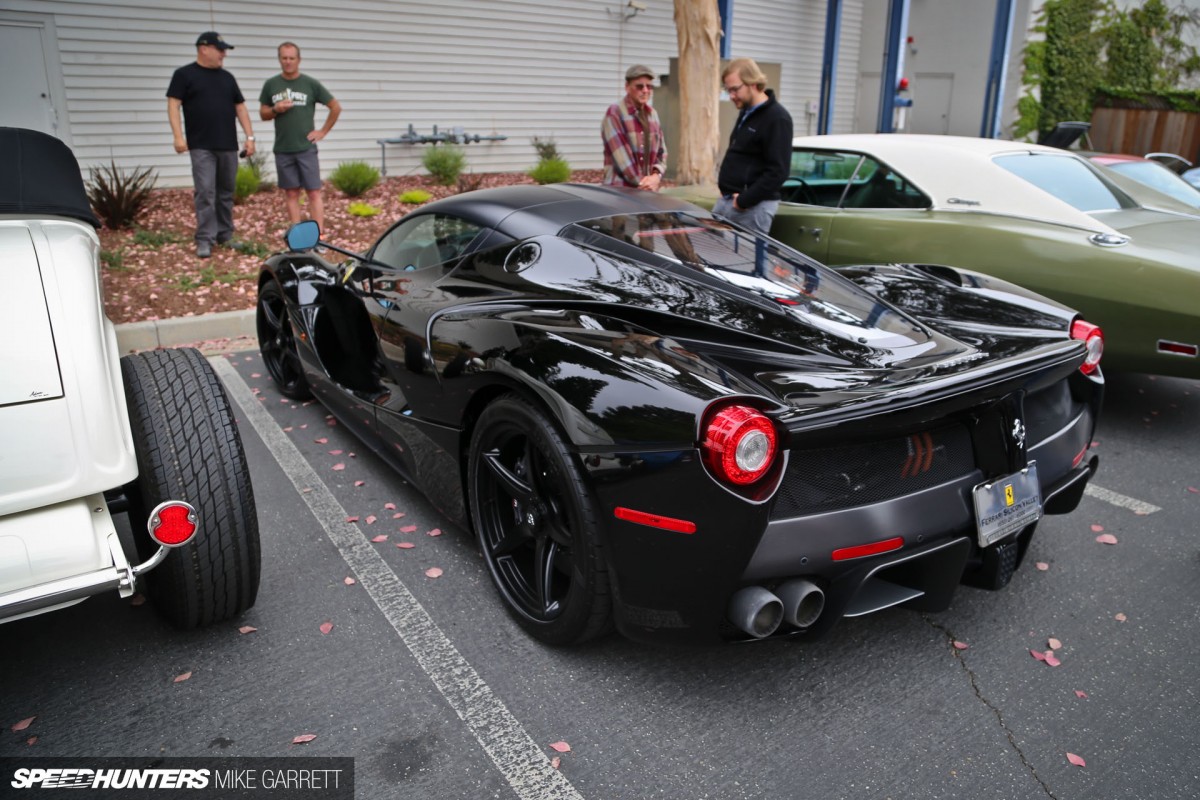 The F1 was joined by this black LaFerrari with dealer tags – the first I've ever spotted in the wild. As you might imagine, there were crowds of people around both this and the McLaren all morning.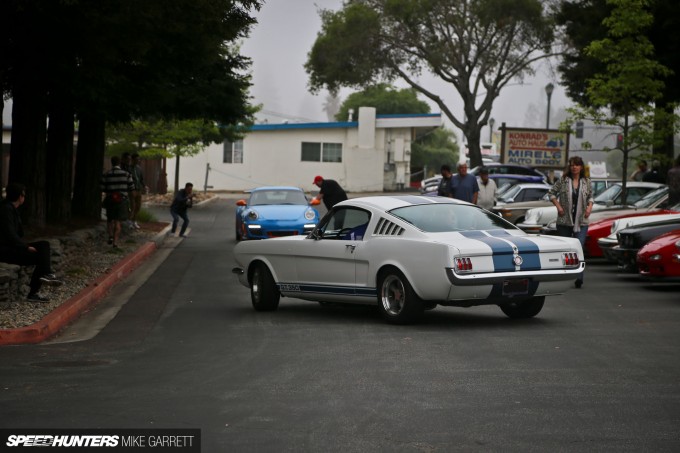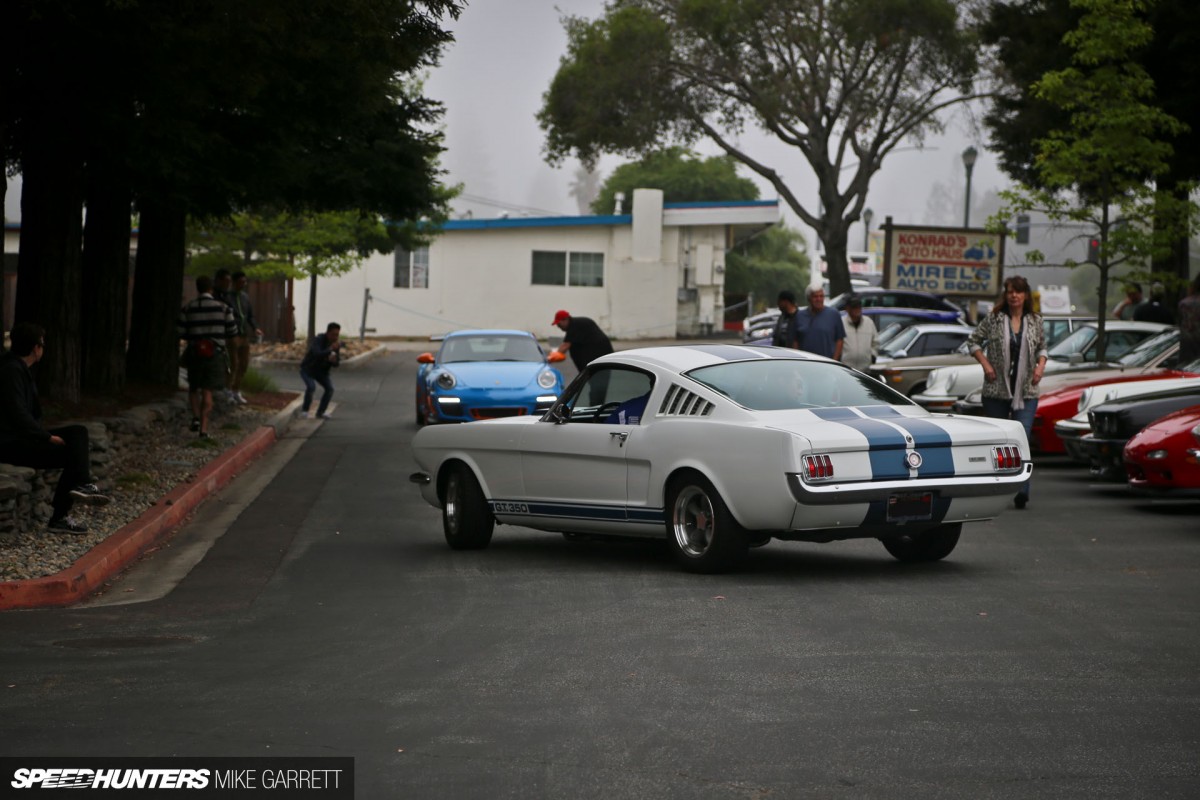 Yet, as great as all of this was, it was still a light appetizer for the pure automotive joy that waited inside the Canepa facility.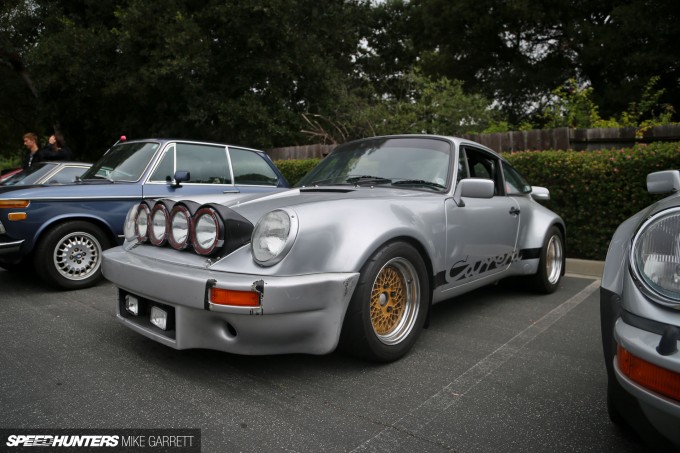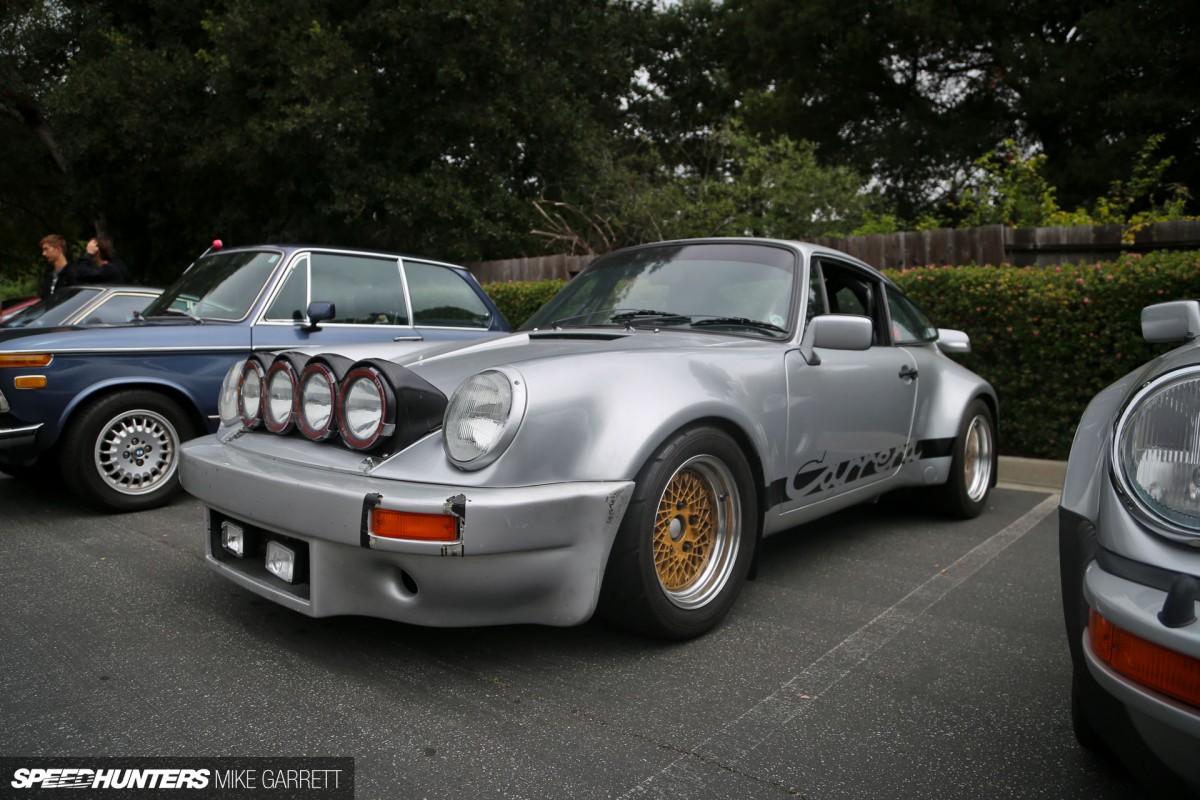 And on that note, stay tuned for more from Canepa Cars & Coffee including a detailed look inside Bruce Canepa's shop and spotlights on a few of the day's most exciting cars.
Mike Garrett
Instagram: japanifornia_media
mike@speedhunters.com
Cutting Room Floor