Don't you just love contrast? Only a moment ago I was describing all the details of the Mini Monsta I ran across at the Art Of Speed show in Malaysia, and now here I am showing you yet another Mini – but one that couldn't be any more different. Named the 'Stedrod', it was one of the most popular creations to grace the show floor at this year's event.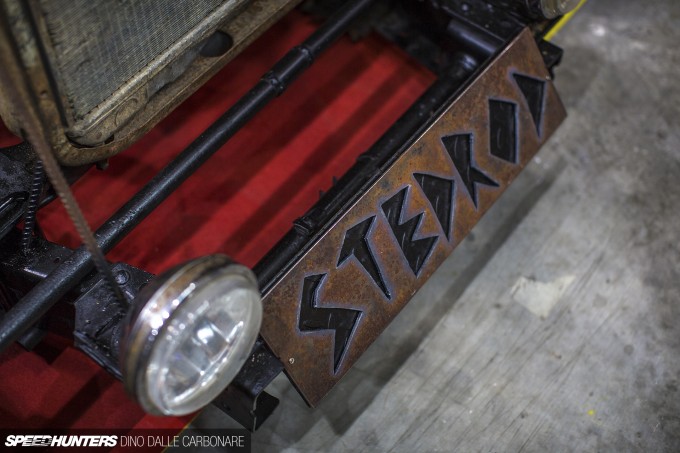 Seeing the curious choice of car it was all based around, that's not too surprising either. It was one of a number of projects at Art of Speed that reflect how versatile and creative Malaysian custom car builders are. Screw copying what's been done before, it's far more fun to create something new using the parts that you have at your disposal.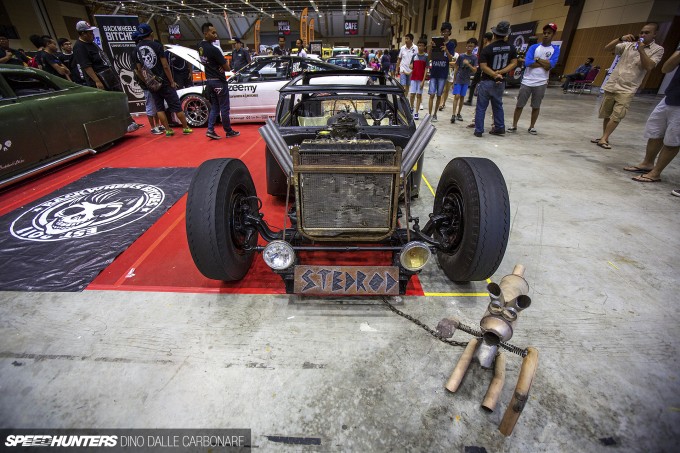 The Stedrod was built in such a way, by upcycling random bits and bobs of automotive junk and combining them together with plenty of fabrication and flair.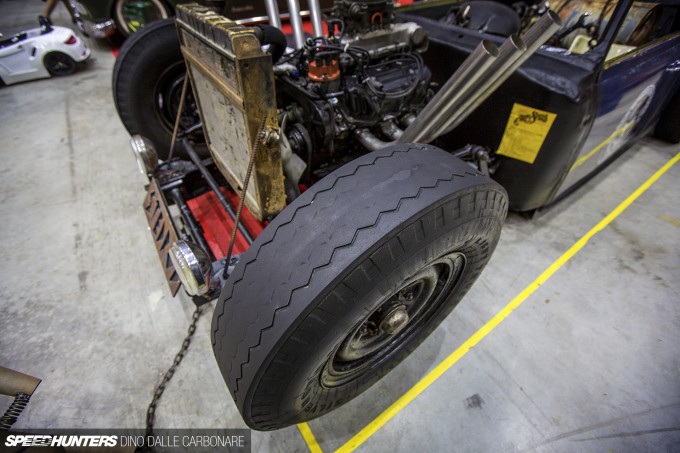 So how did they do it? Well, at its core the Stedrod is based around a strange marriage between a Nissan 1.5-ton truck and a Mini Clubman body shell.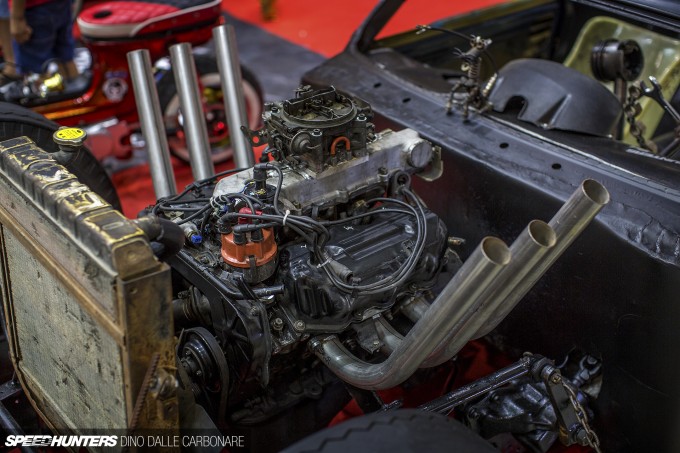 That provided the frame on which to bolt everything to – including the Nissan VG20 2.0-liter V6 up front. In total hot rod fashion, custom turned-up headers provide maximum visual and aural effect while everything else was left as bare and as basic as possible.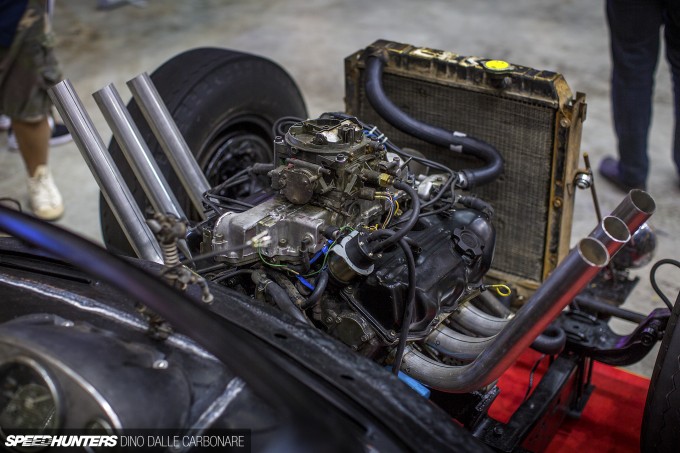 A large truck radiator ensures the little V6 never has any cooling issues – even in the tropical climate of Malaysia. Not that it's really an issue, because according to local rules and regulations there is no way in hell that a vehicle like this could be legally used on the road. While that's a pity, it doesn't stop local enthusiasts from embarking on these sort of projects, even if they can only be shown at events like Art of Speed.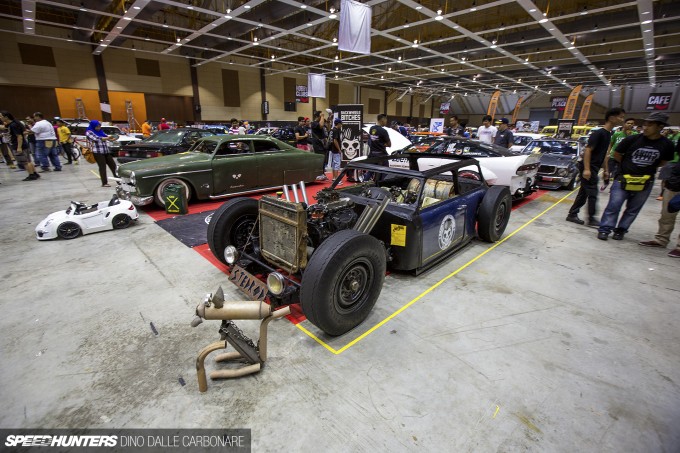 Massive oversized truck wheels and tyres are what give the Stedrod the right sort of attitude.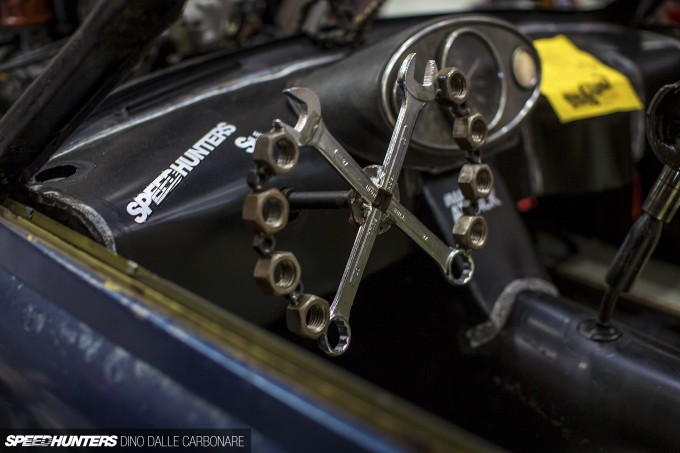 The custom work doesn't end there either, and inside the roof-chopped cabin a lot of salvaged scrap metal has been used in the fabrication of the dashboard and transmission tunnel. In fact, the fabricator decided to have a bit of fun and welded up a pair of spanners and a bunch of nuts to create what has to be one of the most uncomfortable steering wheels ever made. But it does look cool!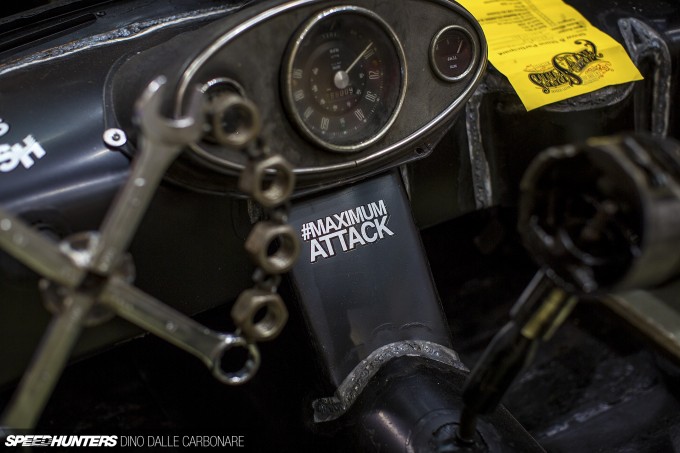 I found plenty of Speedhunters love around the cabin – even under the original Mini instrument binnacle in the center of the dash.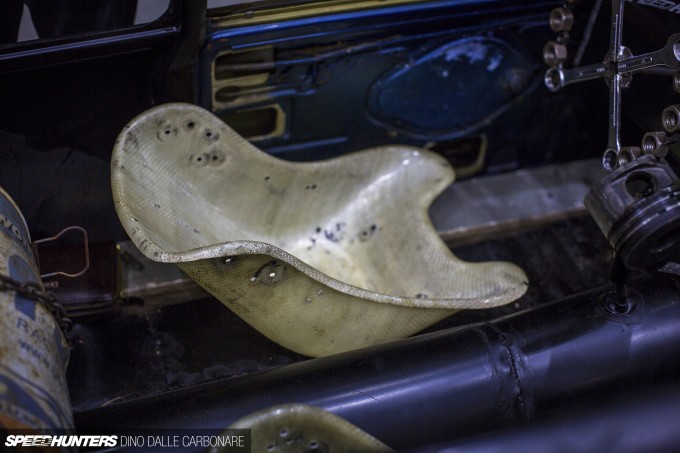 I've seen some pretty uncomfortable seating arrangements in hot rods, but these super-light bucket seats out of a pair of competition karts look like a superb place for your rear end! You can even spot the piston at the end of the shift lever in this photo – quite possibly the largest gear knob in the world.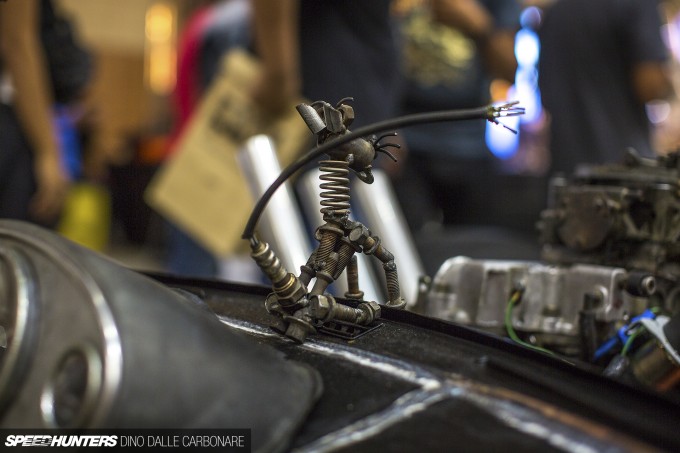 Some people have bobble heads or Hawaiian dancing girls on top of their dashboards, but this little dog sculpture is far more fitting for this particular car.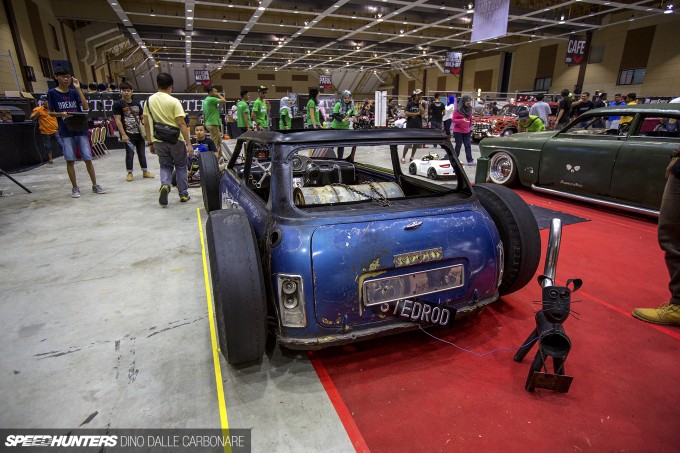 The rough nature of the salvaged Mini has been kept intact, and the rear end behind the seats has provided space for the fuel tank which is an old oil barrel tied down with a couple of chains.
I'd say this gets top marks for originality!
Dino Dalle Carbonare
Instagram: speedhunters_dino
dino@speedhunters.com
Art of Speed 2015 on Speedhunters
Art of Speed Official Website