Here's a small bit of advice for you: never underestimate little cars. It's something that I've come across countless times over the years, especially so in Japan where you really have no idea what people have done to their respective cars. When it comes to Minis, it was well over a decade ago that I saw a crazy van version of the familiar British city car blast past pretty much every single car on the Nordschleife. The 'Ring Mini was the perfect example of what a lightweight car can be made to do when there's something nuts under the bonnet and someone equally crazy behind the wheel.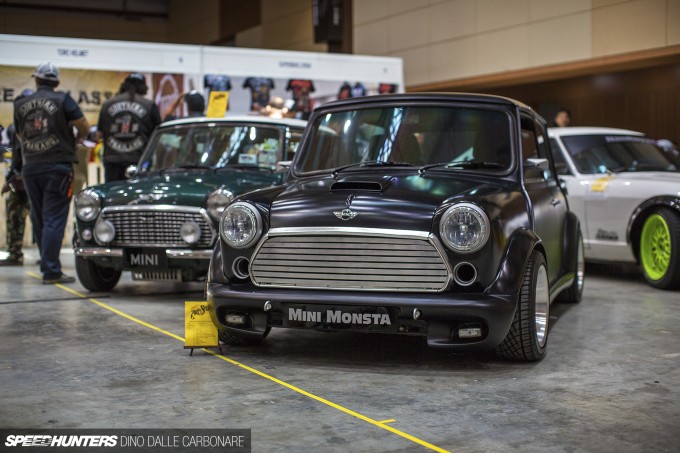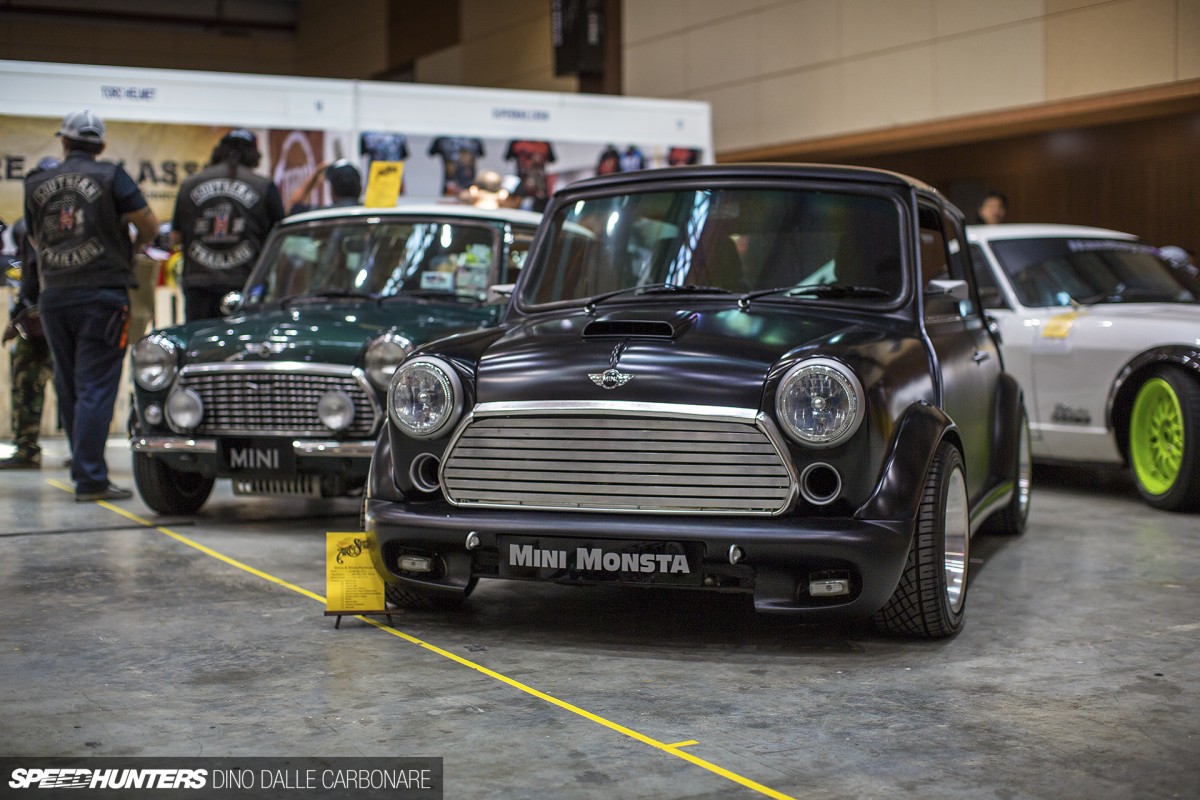 So when I came across a car dubbed 'Mini Monsta' at Malaysia's recent Art of Speed event, I had to take extra special notice. After a quick chat with the man behind the project, I was shown around what will no doubt be a very fun little beast once it's fully completed.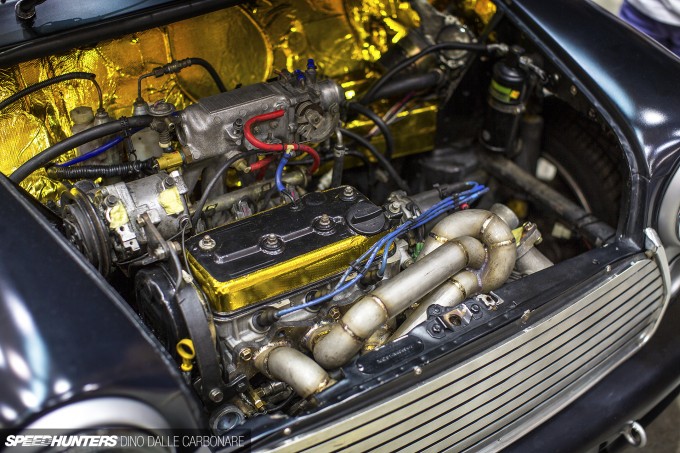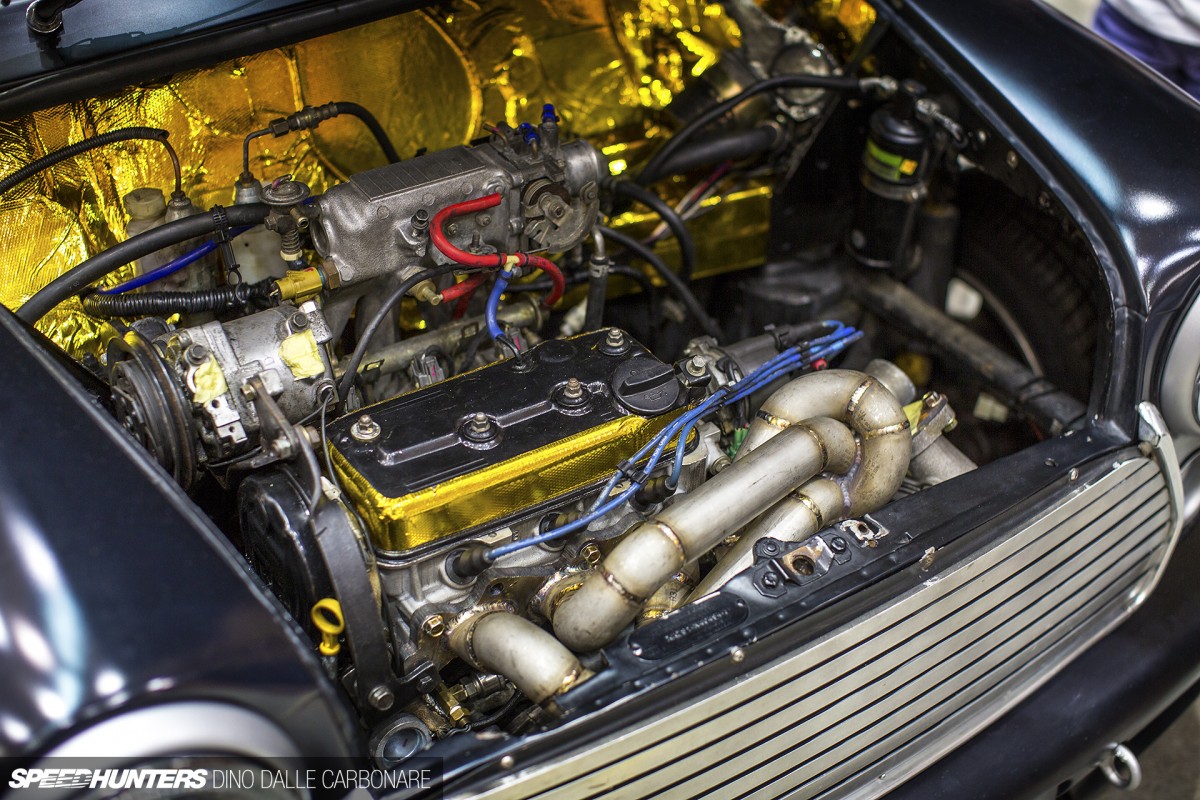 Powering the tiny front wheels is a Japanese-sourced Daihatsu L700 1.0-liter block which has been mated to a heavily-reworked L200S head to get the best possible flow. The internals are all forged, because as you can see there's some forced induction going on here too.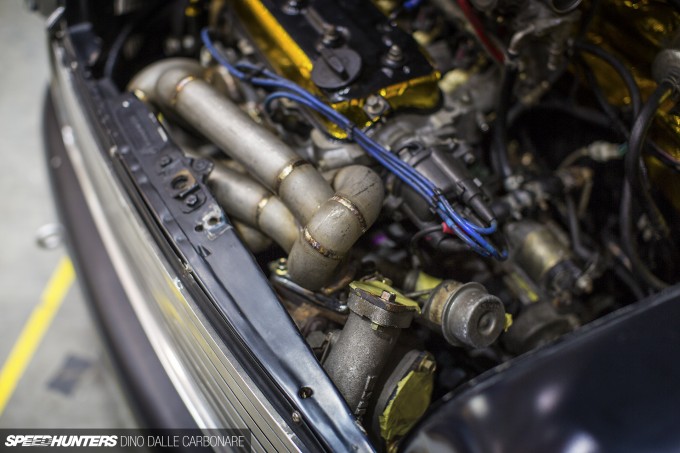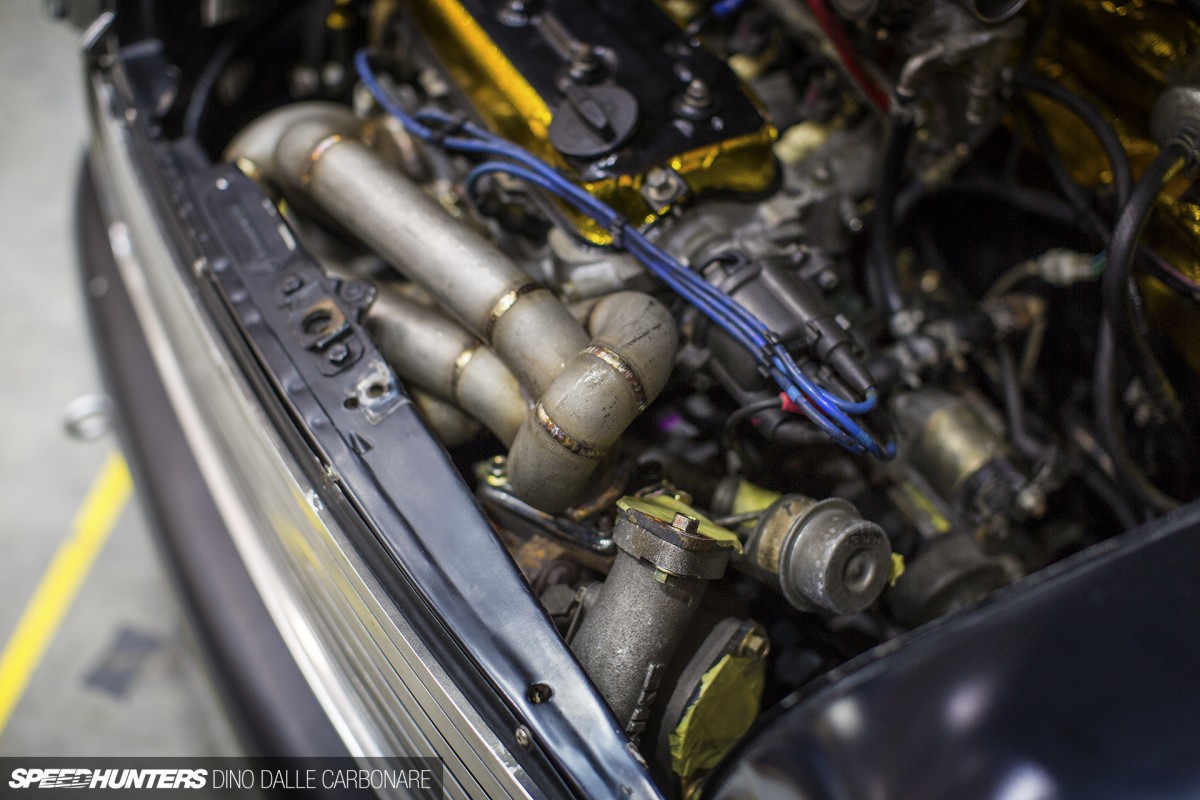 Mounted on the custom exhaust manifold is an HKS GT2510 turbocharger which will be supplying around 1.5bar (22psi) in the lowest setting and around 2.0bar (29psi) at full whack – which should equate to about 150hp and 200hp respectively. Even though it's possible to go crazier, the owner is after reliability rather than an engine that will just keep grenading all the time. Apparently people have pushed similar setups to 300hp, which is not bad from a 1.0-liter lump!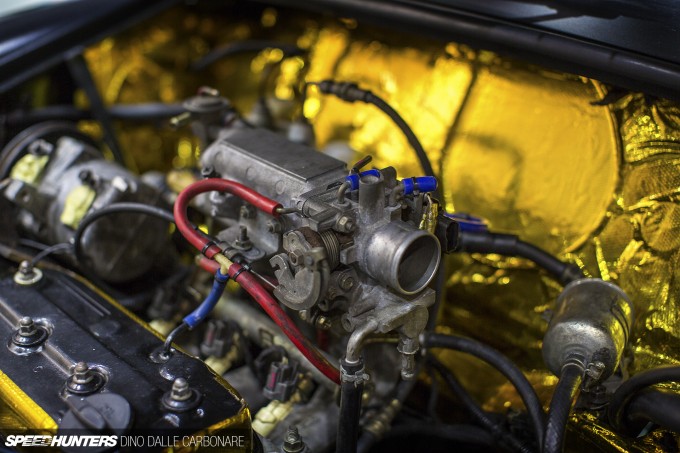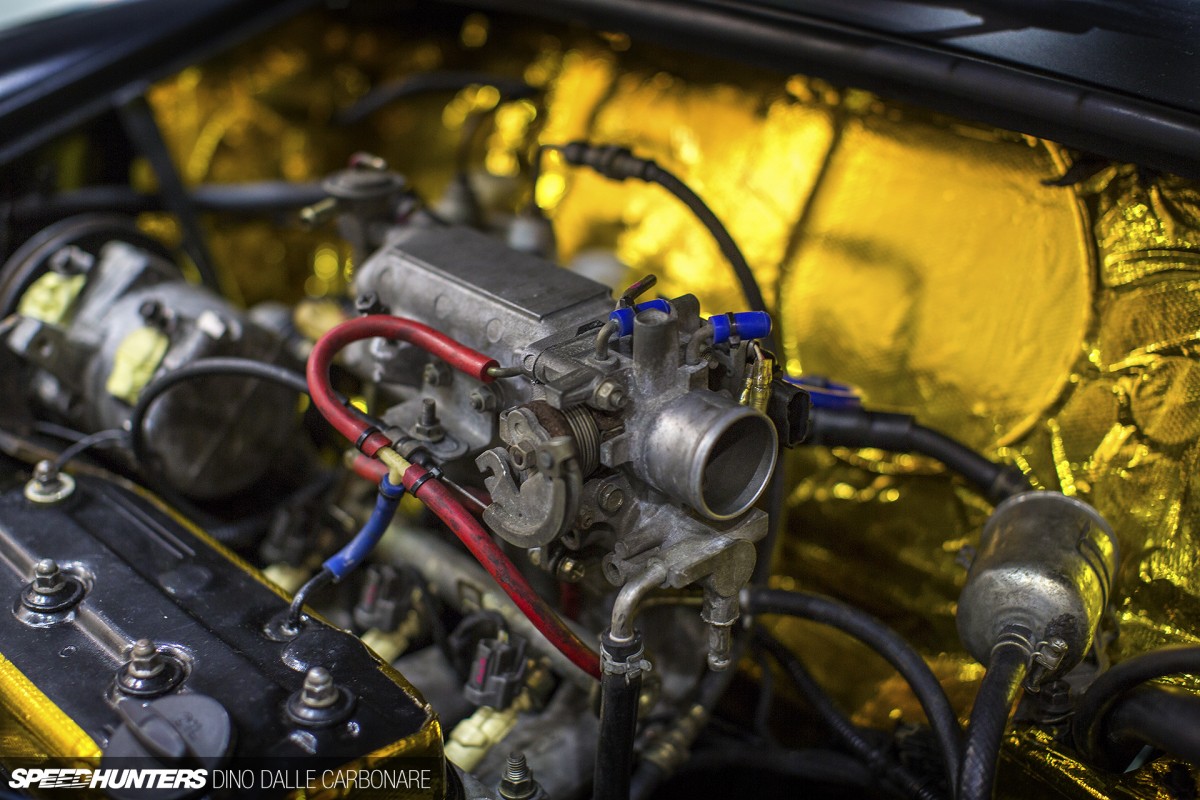 The little intake manifold that's on the engine now will be scrapped in favour of a custom fabricated item and then re-plumbed with all the necessary piping. A Haltech Sport 1000 engine management system will also be in the mix, so it's easy to see that no corners are being cut.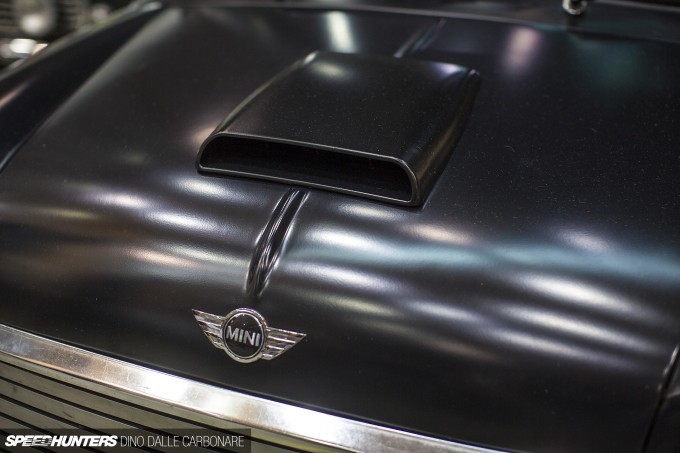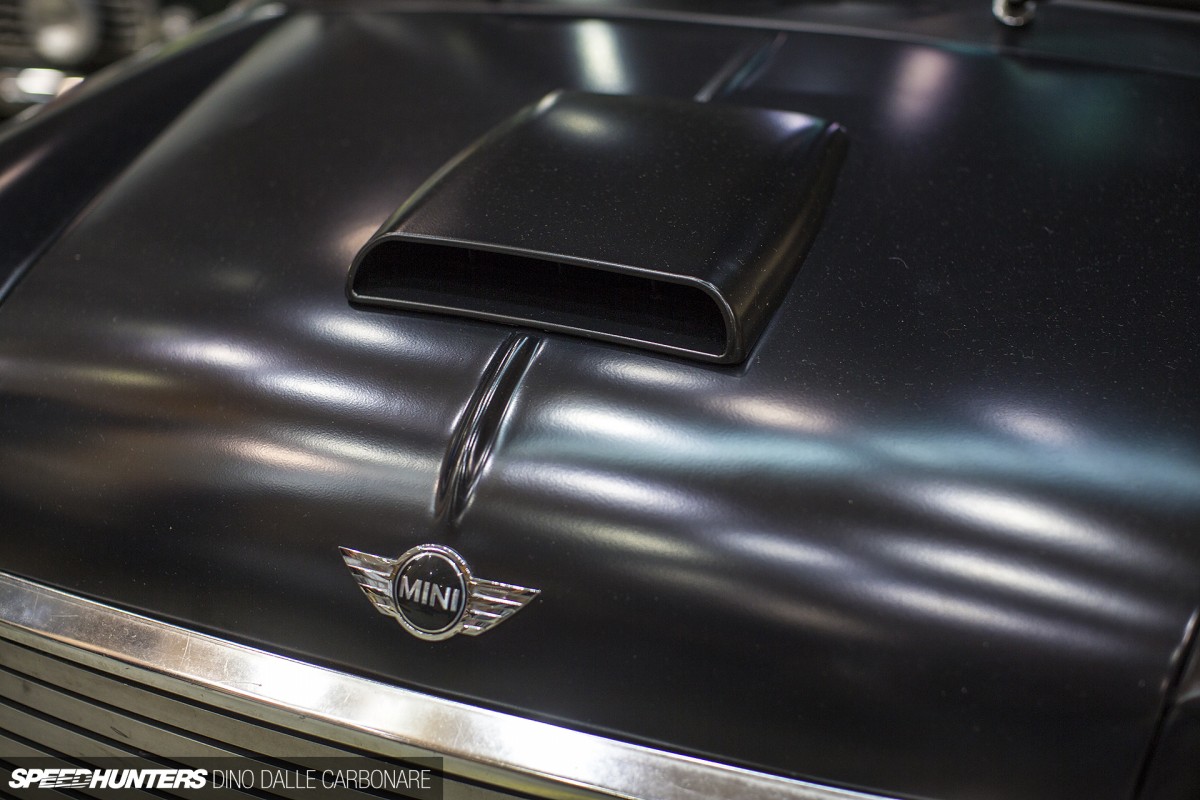 The scoop on the bonnet is there for a reason – it'll supply cool air to an RNN14 Nissan Pulsar GTiR intercooler that will be positioned on top of the engine.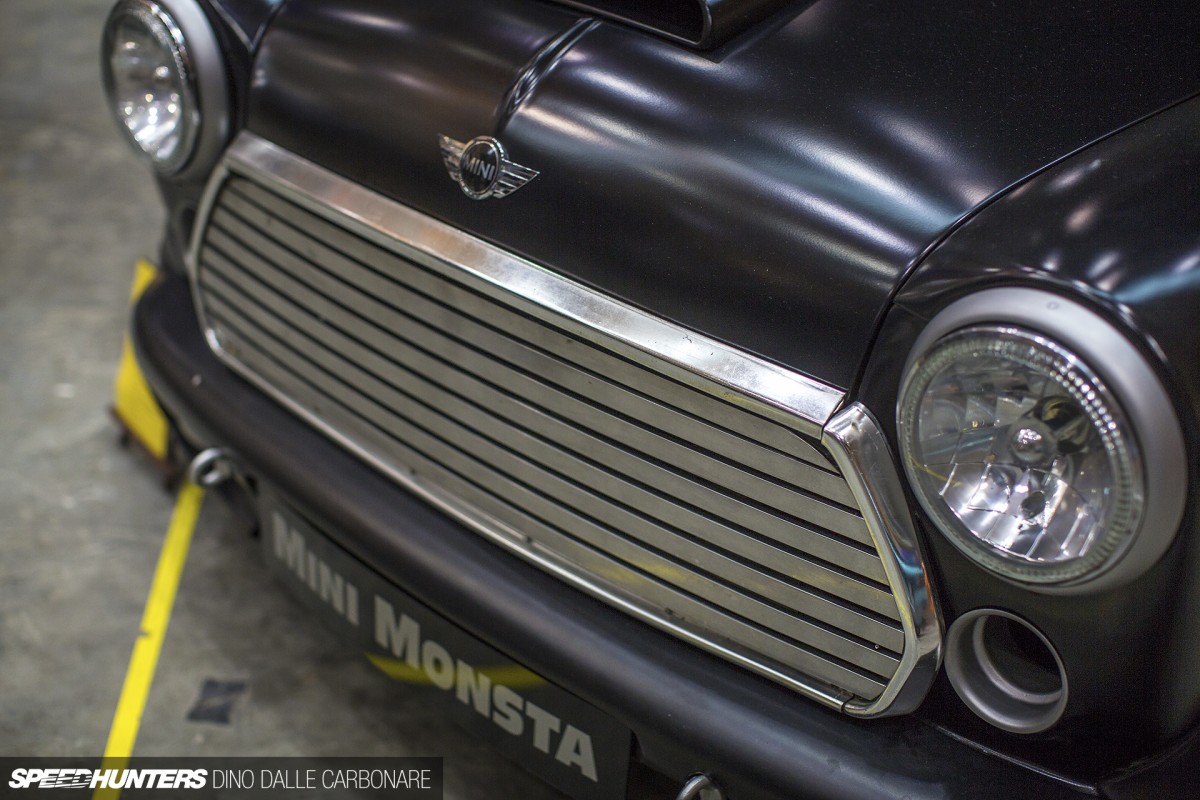 That's why the front grille almost looks like it's been sealed up, but behind it there will still be a small radiator and oil cooler making full use of the air that gets through. The car will also be fitted with an A/C system, which is actually mandatory for street cars in Malaysia. Why? #becausedamnhot!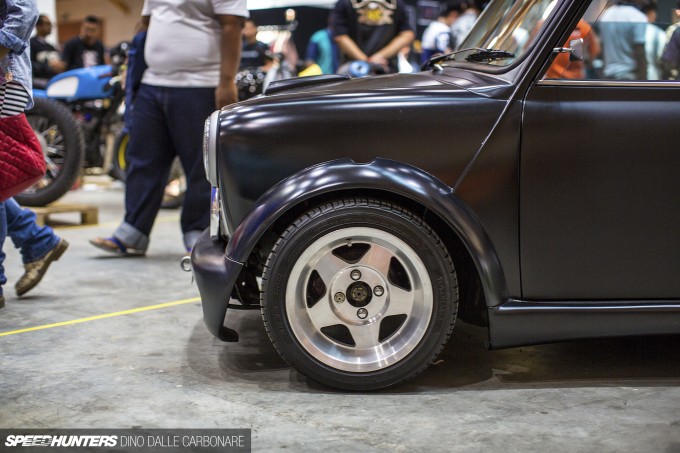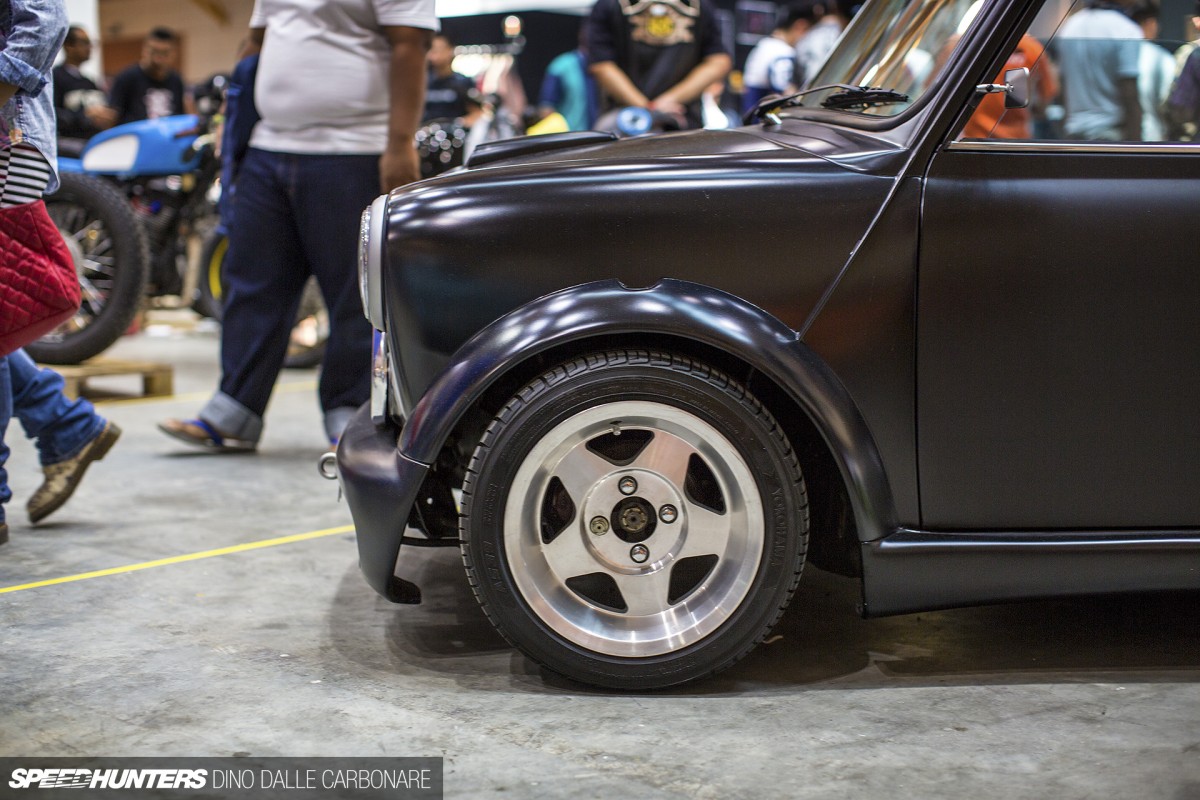 The JRD 5-spoke wheels are custom order items and have been shod in 175/50R13 Yokohama A539 rubber.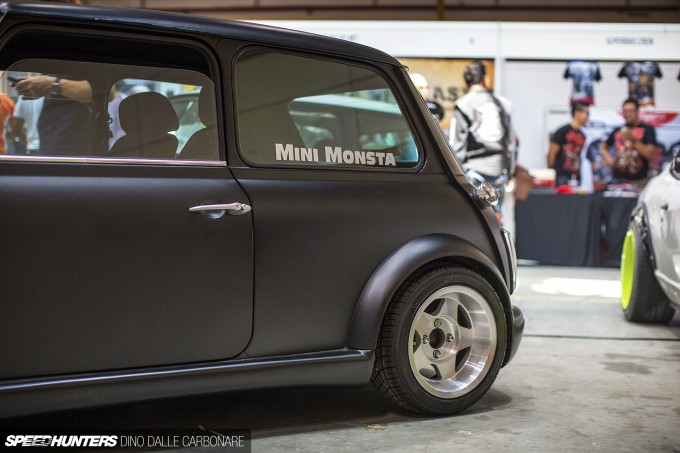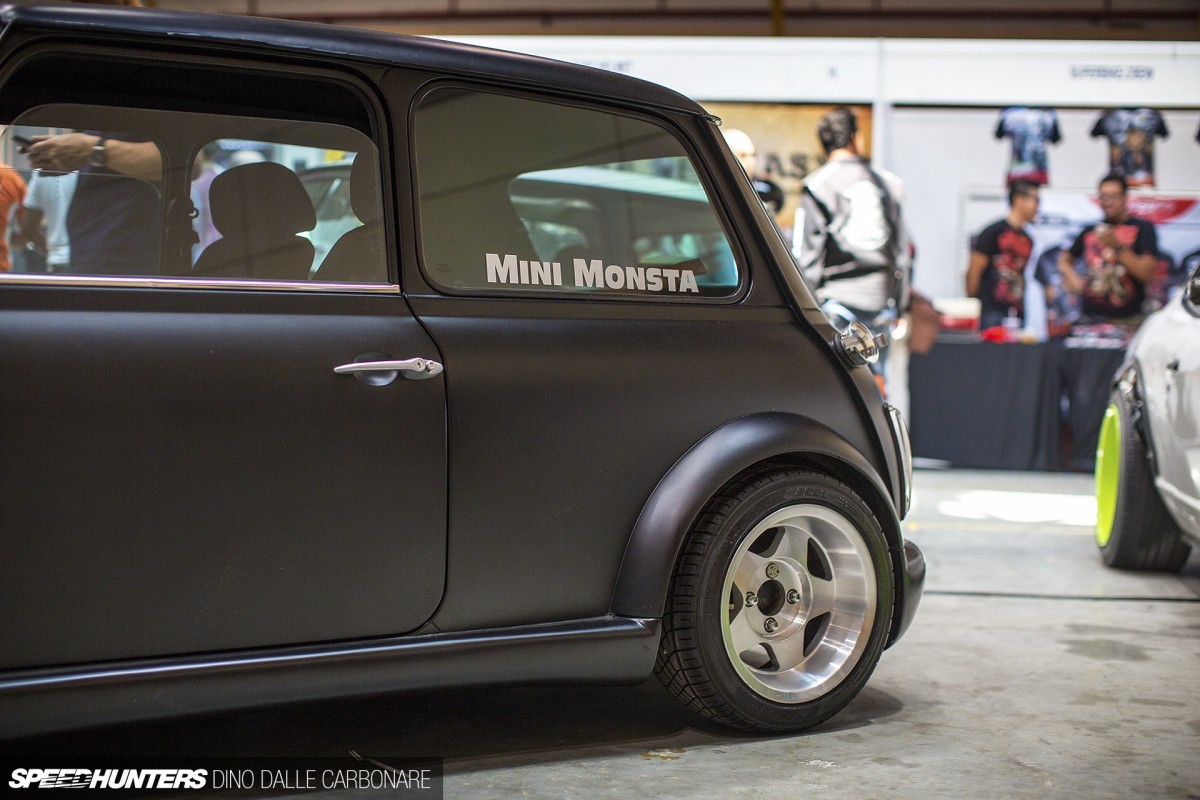 Once the engine's running it will be onto the suspension with a long list of parts already waiting to be fitted. First though, the owner wants to see how the car feels and handles with all that power (for the compact FF chassis) so he can install and adjust the shiny new parts as he sees fit. The gearbox and LSD are also special order components, and there to make sure that the driveline is able to take all the abuse the engine can throw at it.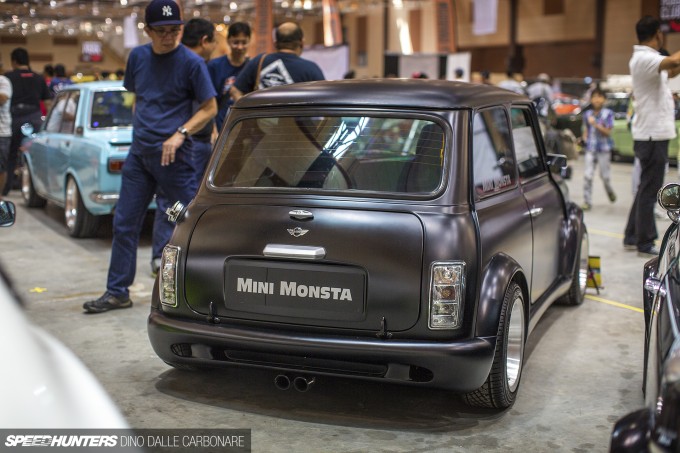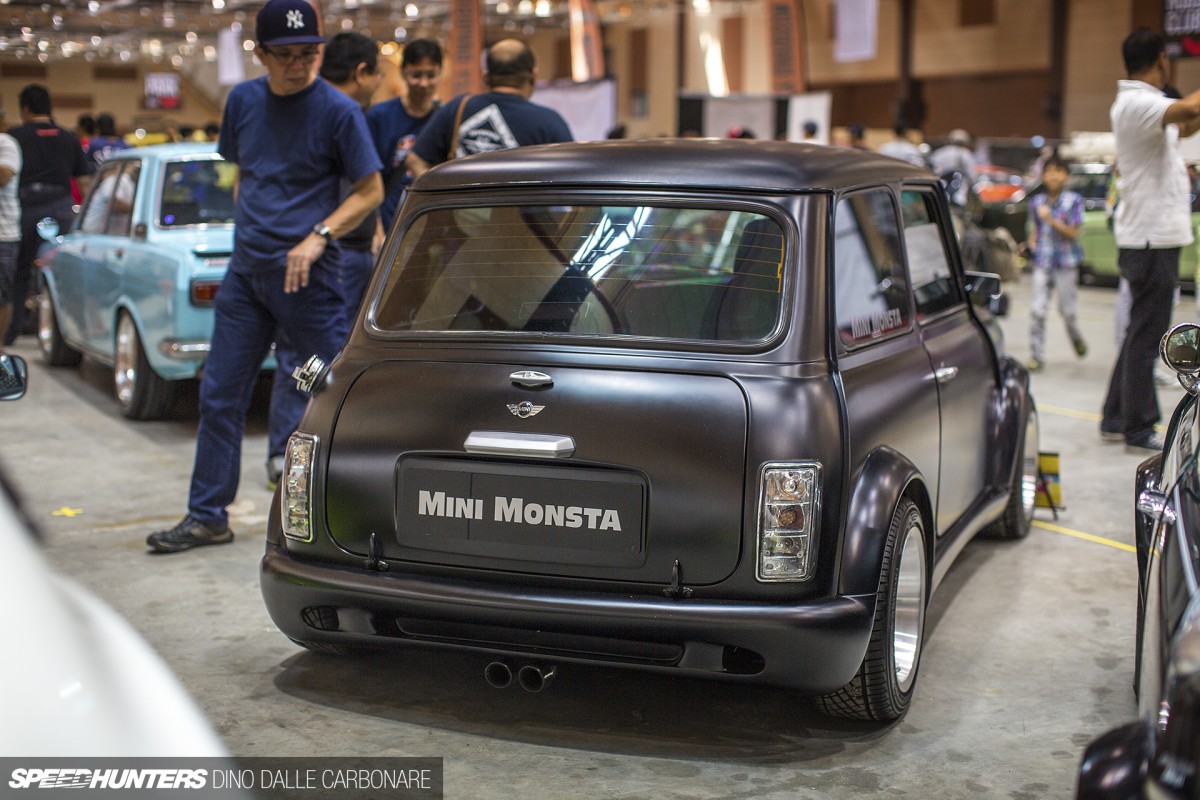 The car runs a full Zeemax body kit which includes tasty fender flares that help give the little classic Mini a menacing stance. The flat black color helps too!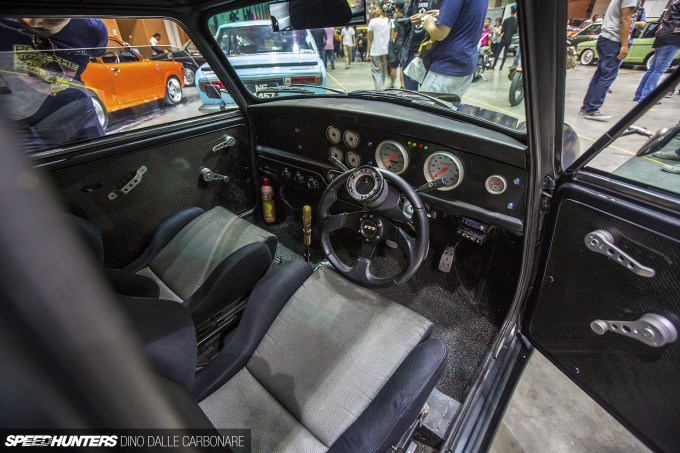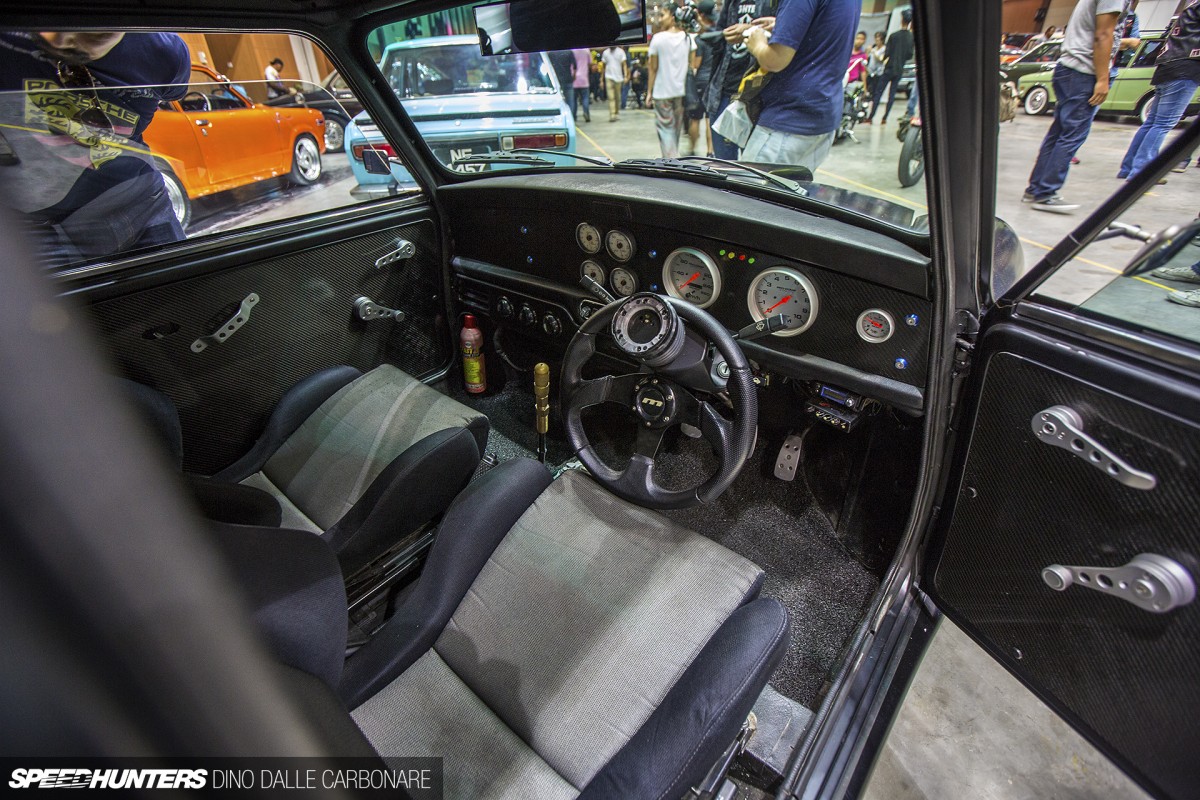 The attention to detail continues inside with a very clean and properly-equipped cabin.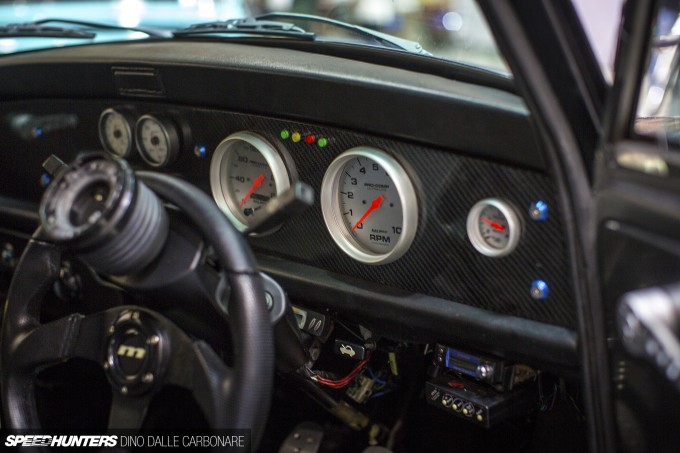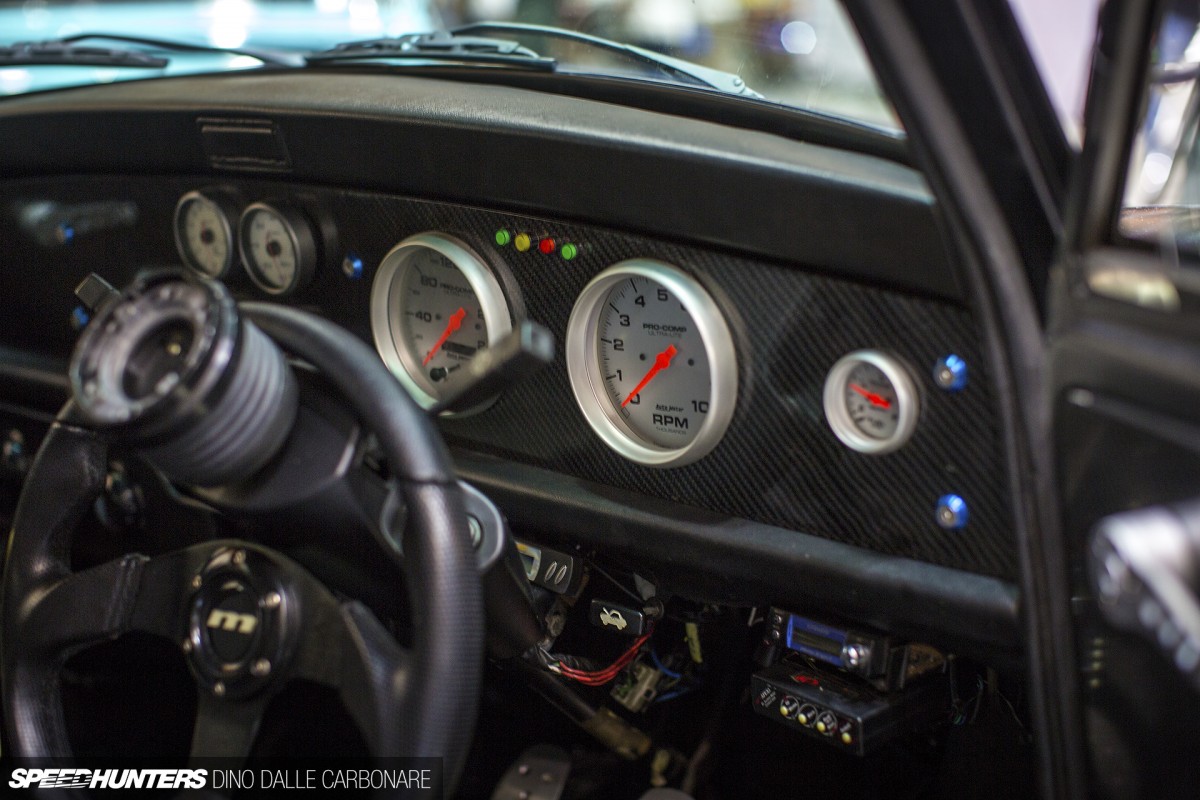 Seeing the owner runs parts import company JDM Auto Link, it's not surprising that there are a lot of Japanese modules being used, like the A'PEXi meters and a GReddy boost controller. The main instrumentation however, is via Auto Meter Pro-Comp gauges as you can see above.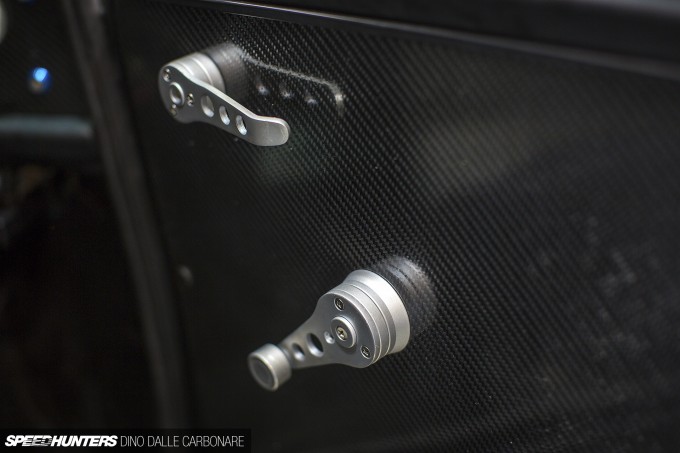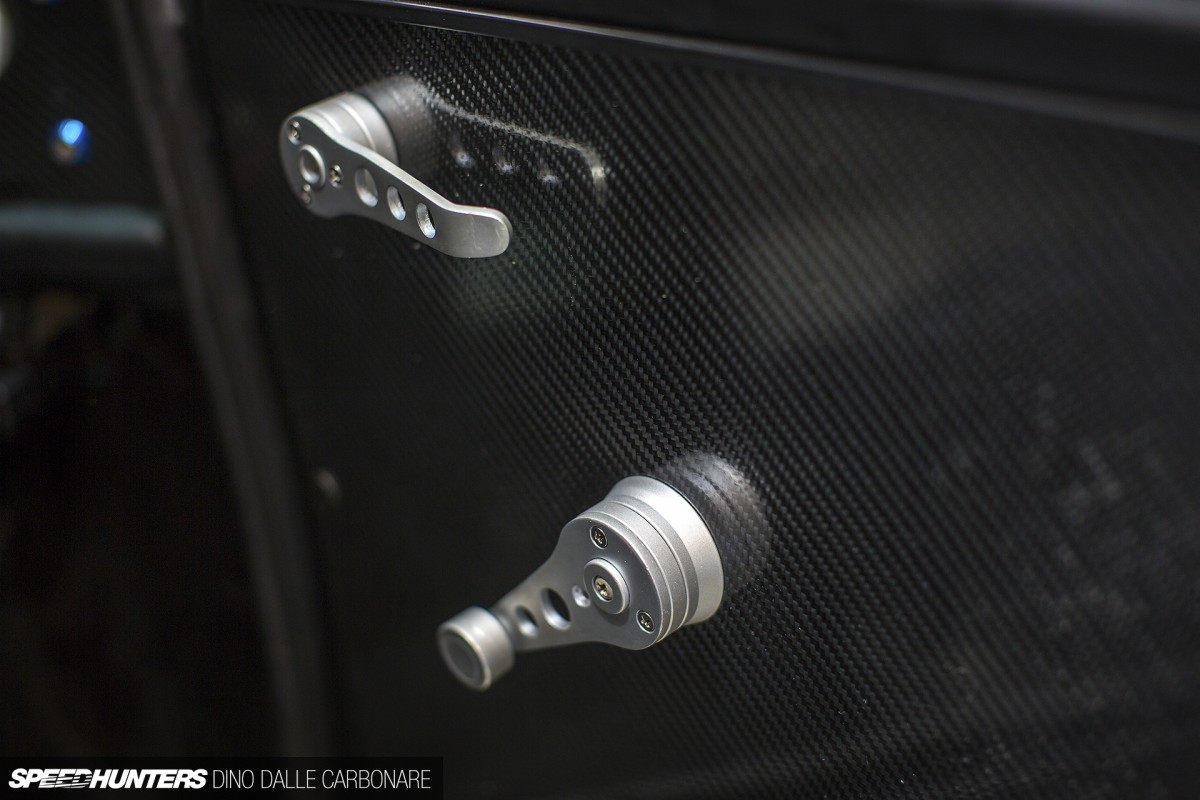 The nice touches continue to the smallest details. This will definitely be one car I've got to take a ride in next time I'm over in KL, and I'm sure it will end up embarrassing a few high horsepower cars in its various outings! To me, Mini Monsta proves that the only real thing you really need to build a seriously fast car is imagination.
Dino Dalle Carbonare
Instagram: speedhunters_dino
dino@speedhunters.com
Art of Speed 2015 on Speedhunters
Art of Speed Official Website