Changing Preconceptions
Without Google's assistance, how much do you know about Qatar? Before I spent a week there, I honestly couldn't have told you much more than it's probably hot, sandy and located in the Middle East.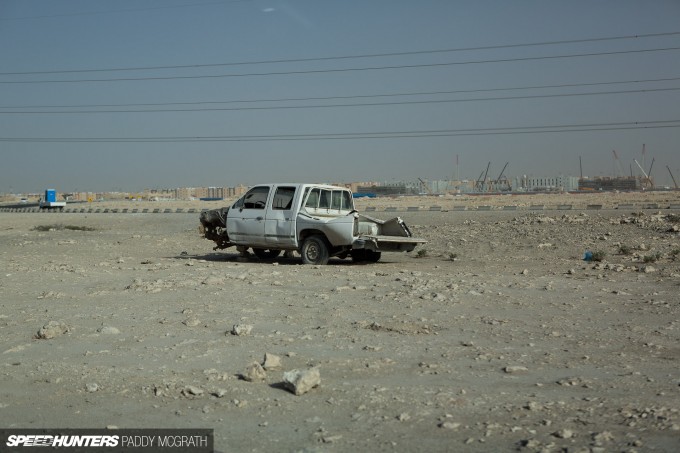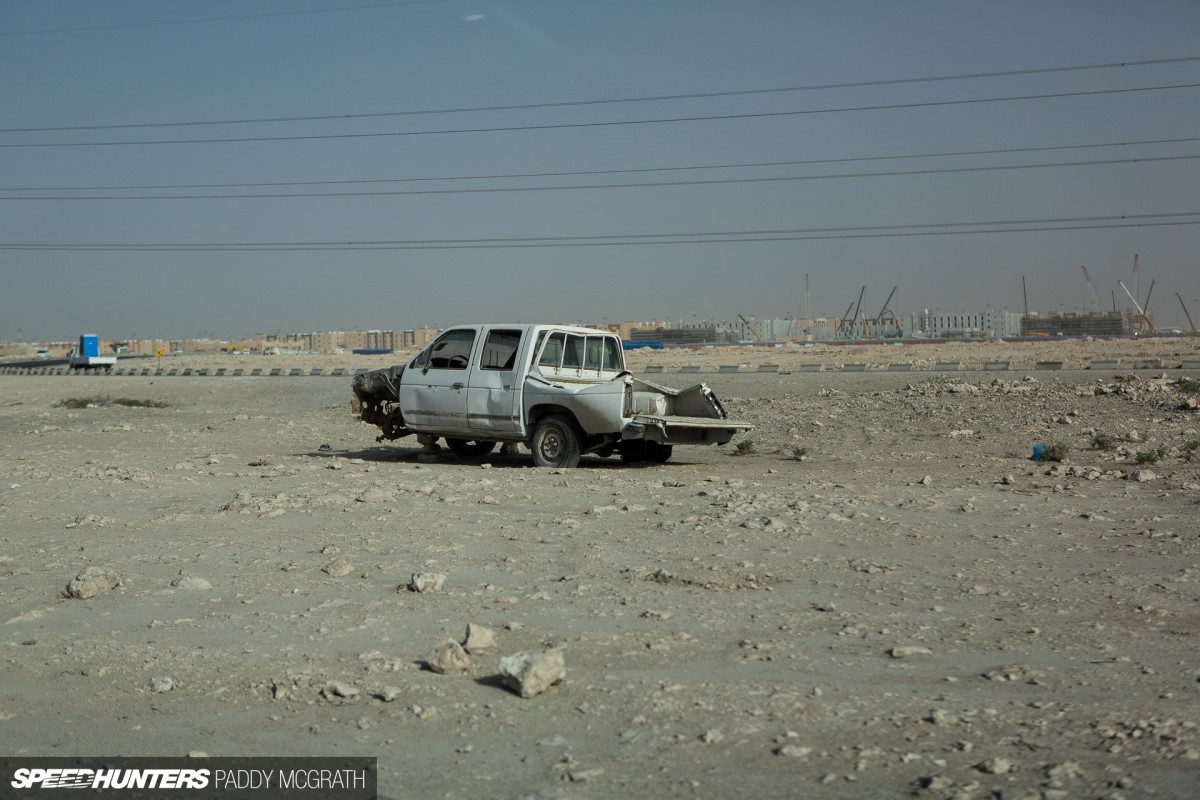 Once you think 'Middle East' you might start thinking conflicts, terrorism and wars. I did. When I told my friends where I was going, I was warned to be careful and to look after myself. Honestly, I wasn't that concerned as I have visited the Middle East previously, but I would be lying if I said that thoughts of something going wrong on this trip didn't enter my mind.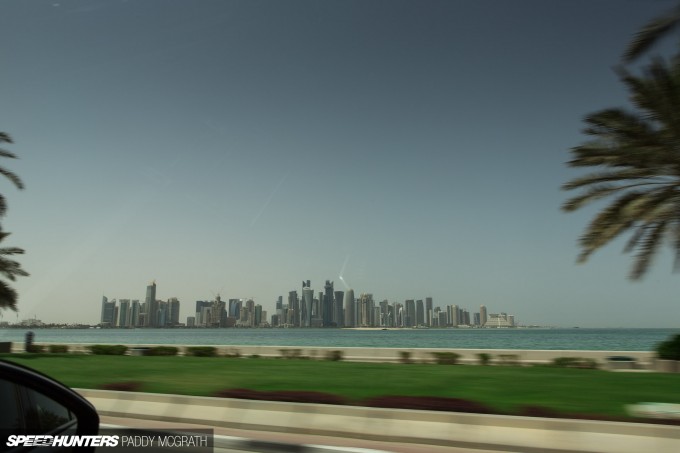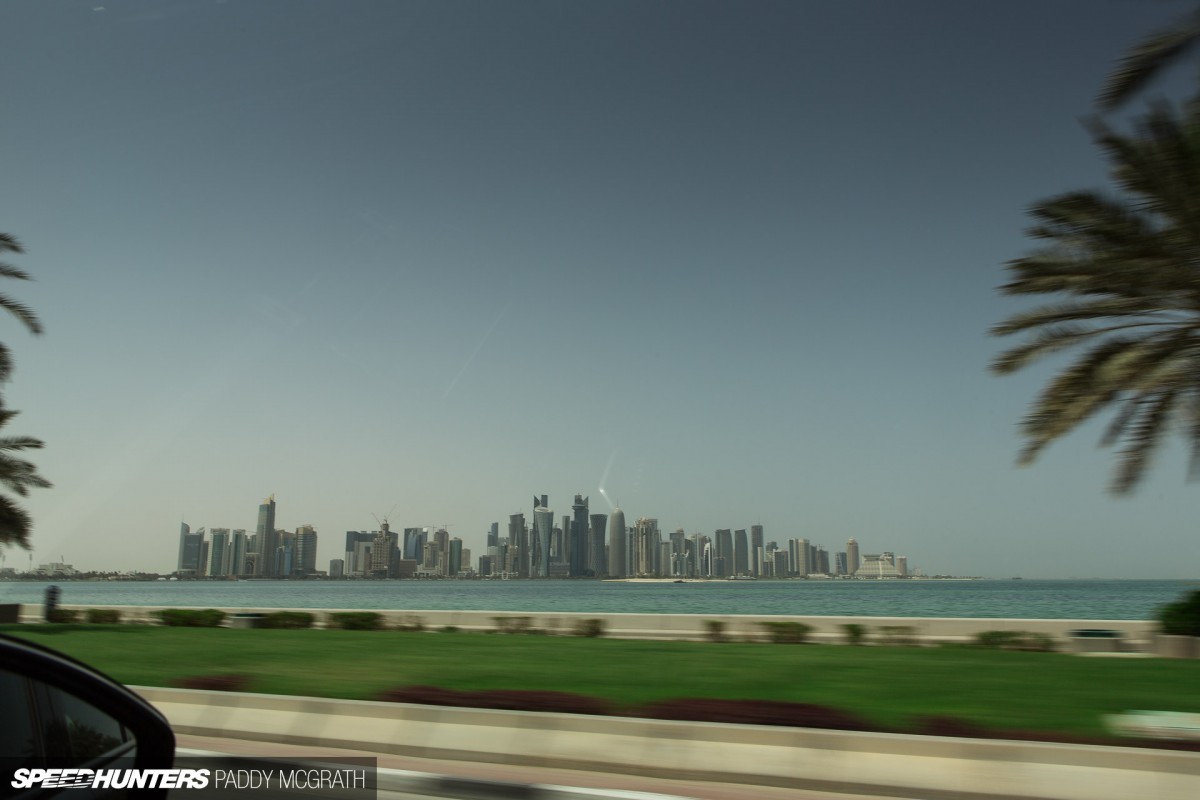 Those concerns were almost instantly vanquished from my mind as I watched the sun rise over Doha, Qatar's capital city, for the first time. Doha is not only a beautiful city which is rich in culture and tradition, but it's home to some of the most welcoming and friendly people I've ever met anywhere in the world.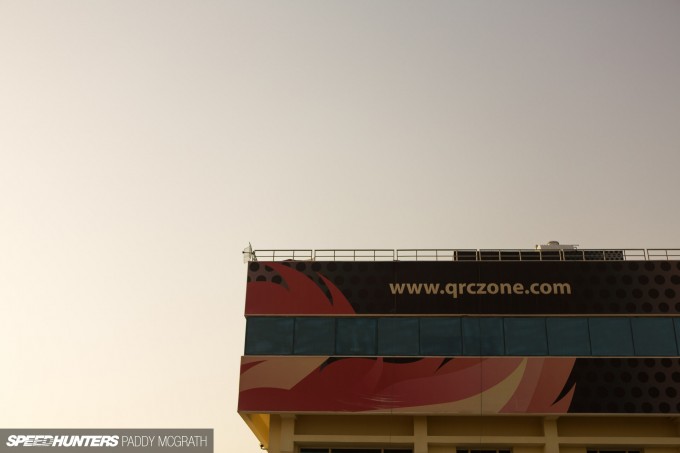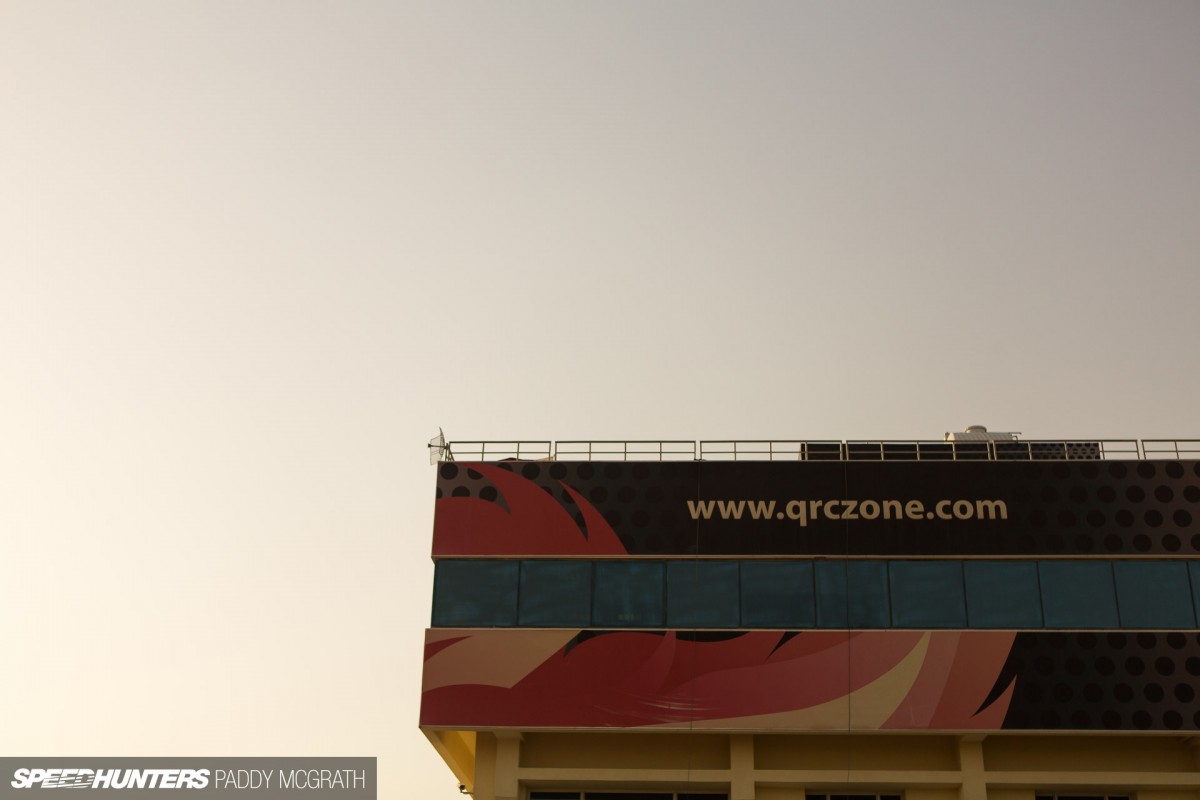 How did I end up here? It all started with an invitation from Qatar Racing Club, located on the outskirts of Doha, to come and see Qatar's rapidly expanding car culture for myself. We often receive offers for trips abroad, but they usually come with terms and conditions attached, like we will only see a particular company or we must only say positive things. As such, we usually don't accept. We want to document as much of the car world as we can, but not at the expense of our credibility or integrity. However, we received assurances from QRC that their only interest was to have the spotlight shone on all aspects of Qatar's car culture – one that no outside sources have ever properly documented before.
With no guarantees in place, I headed east to see if Qatar was home to something worth talking about. As it turned out, it delivered on so many levels and more…
Behind Closed Doors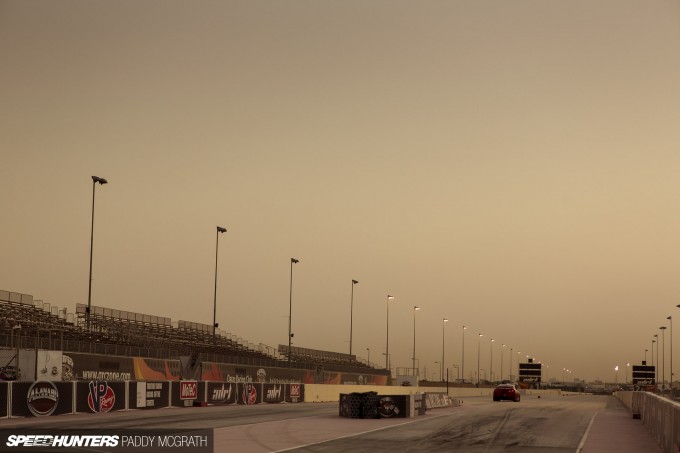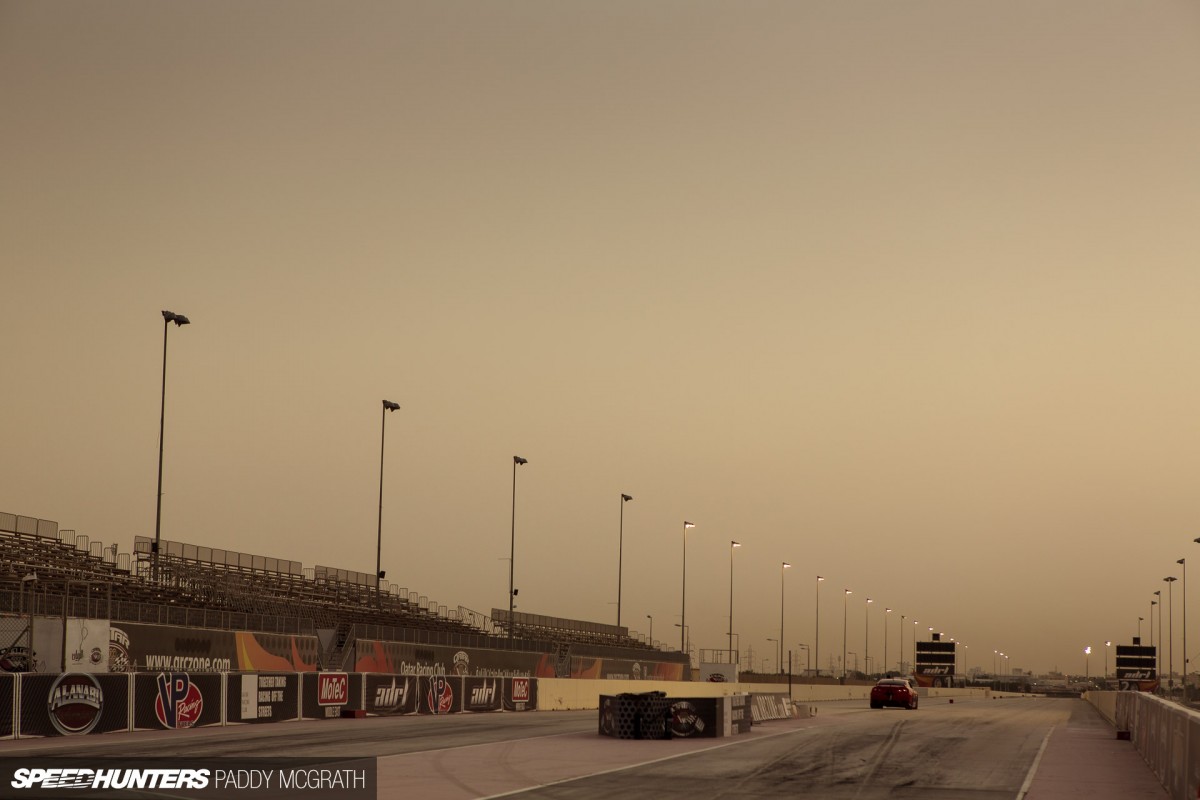 Qatar Racing Club is the result of Sheik Khalid bin Hamad Al-Thani's unbridled passion for cars and motorsport, and his drive to establish motorsport in Qatar and to put the country on the world motorsport stage. The venue is host to the world's flattest quarter mile drag strip, its own customisable drift circuit and is the home of the Arabian Drag Racing League. It also features the workshops of Al Anabi Racing – a fully-equipped parts shop and garages for local drivers to store and work on their own cars. It's an impressive setup, no doubt. Even more so when you consider that motorsport is still in its relative infancy here.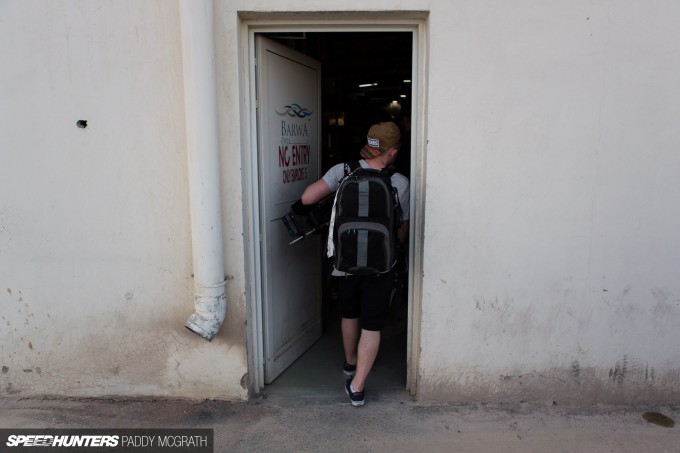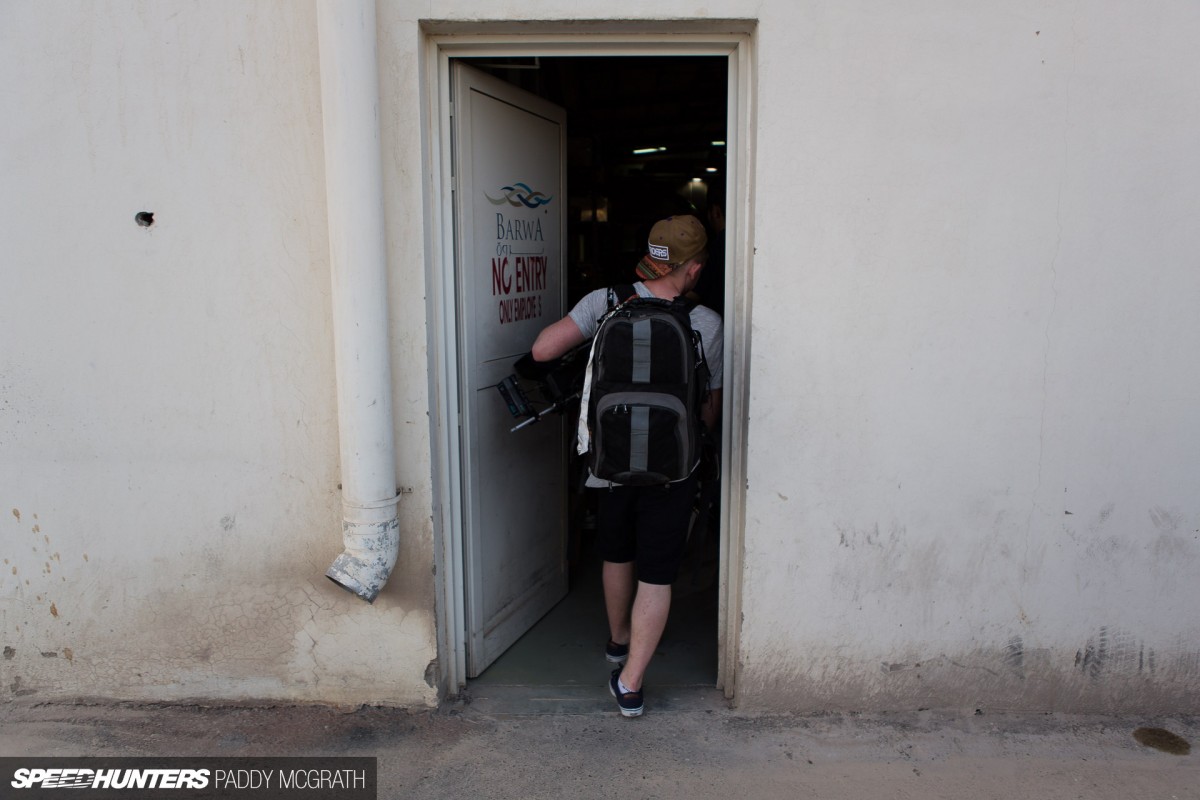 For me though, the really exciting part of QRC are the things that are hidden behind closed doors.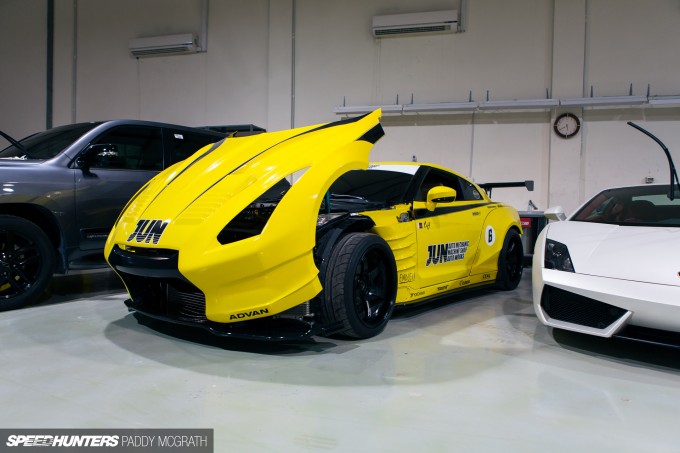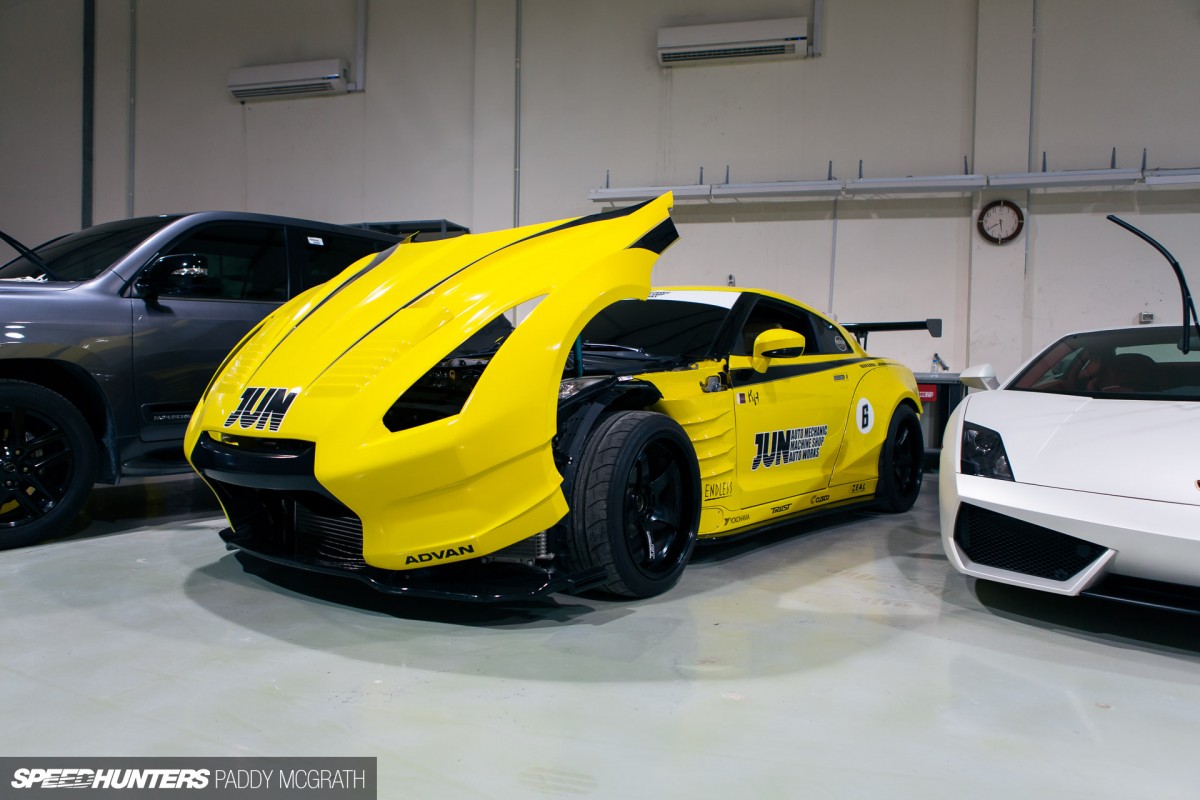 The JUN R35 was unveiled at Tokyo Auto Salon several years back and currently packs in excess of 1000hp. It's one of many of the Sheik's personal cars and it's no garage queen either, recently battling with McLaren's P1 GT-R on track.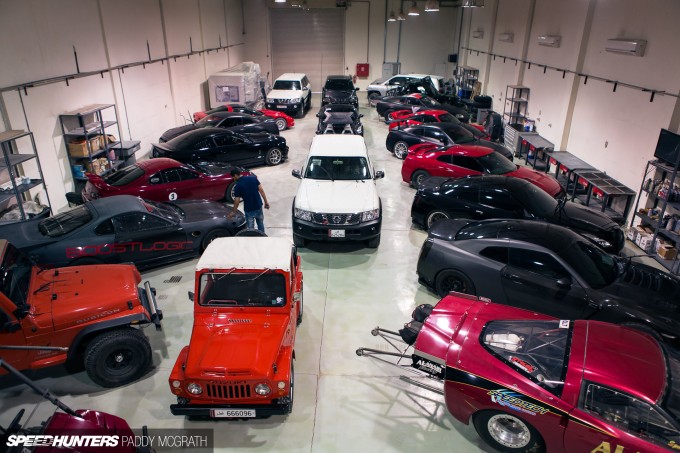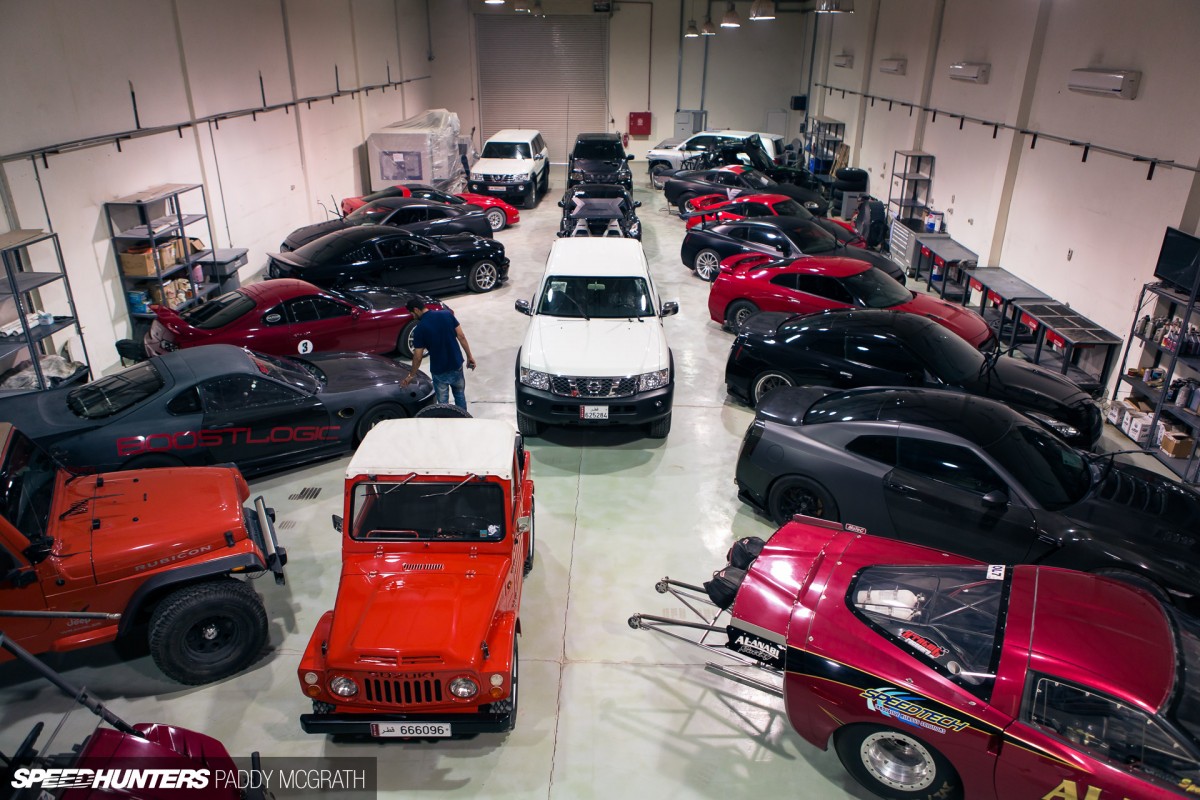 It's the collection of customer cars on-site though that really opened my eyes.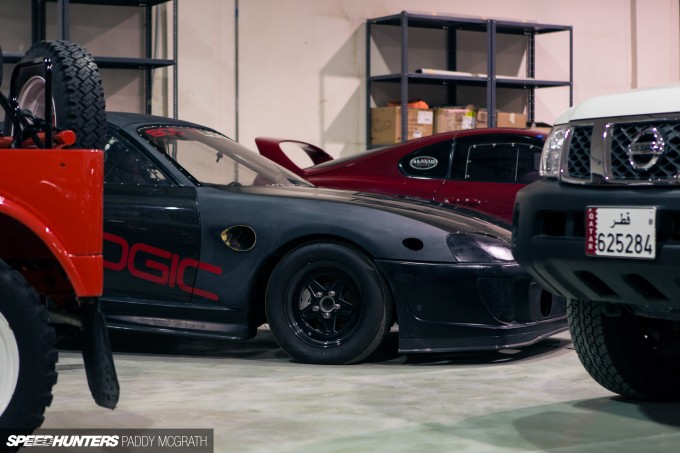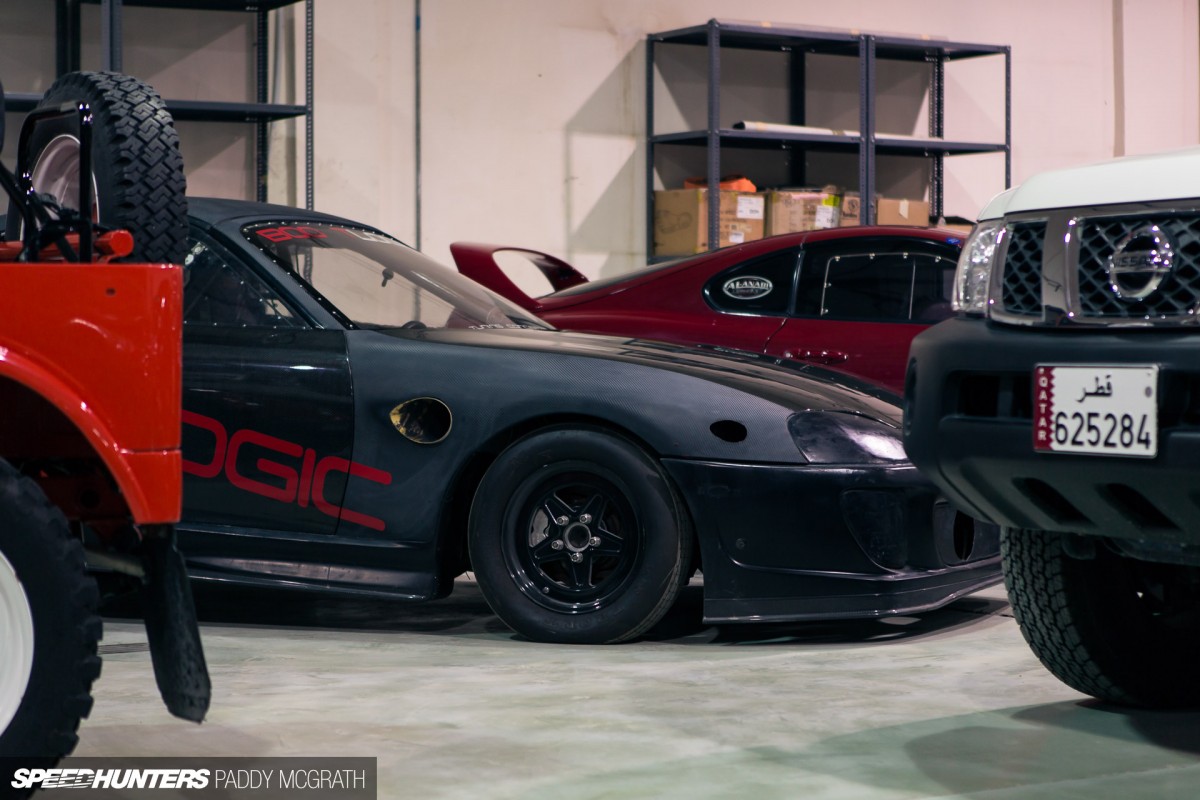 I don't think I could put an accurate estimate on the amount of horsepower in this one room.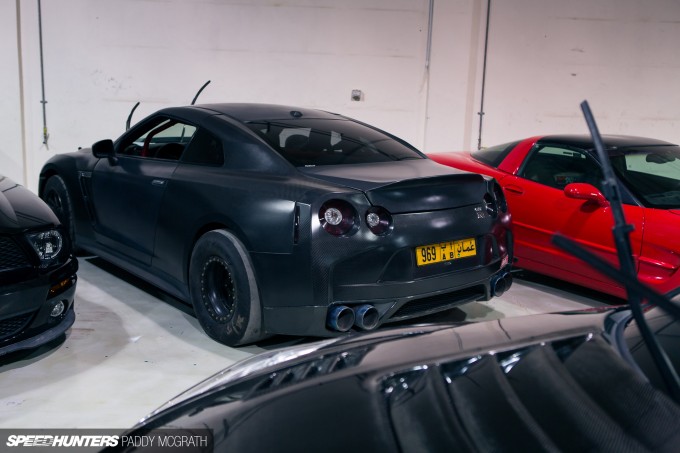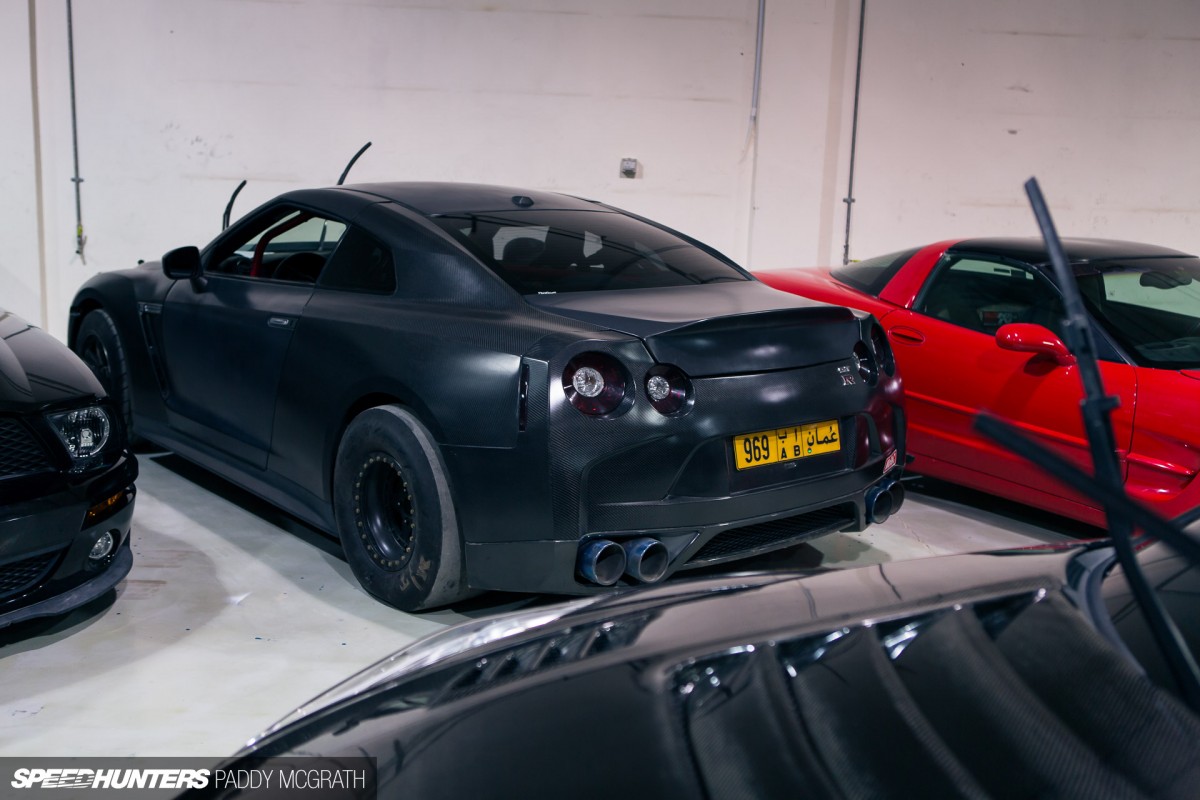 In all my wildest expectations, I never thought I would see anything like this in Qatar. There's probably an average of 1000hp per car in this room – golf buggy excluded – but even that would be a conservative estimate.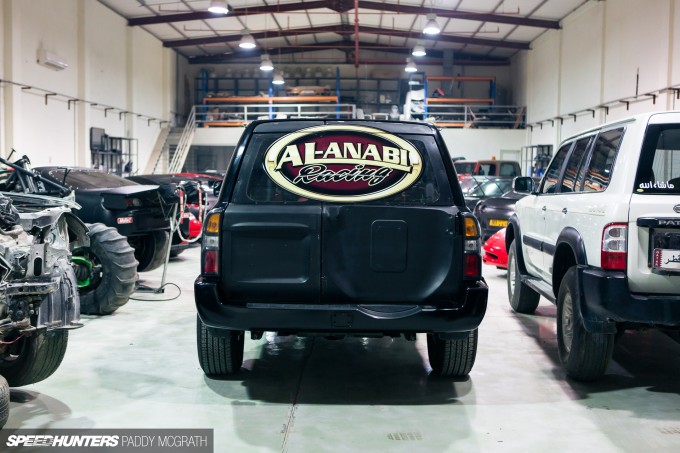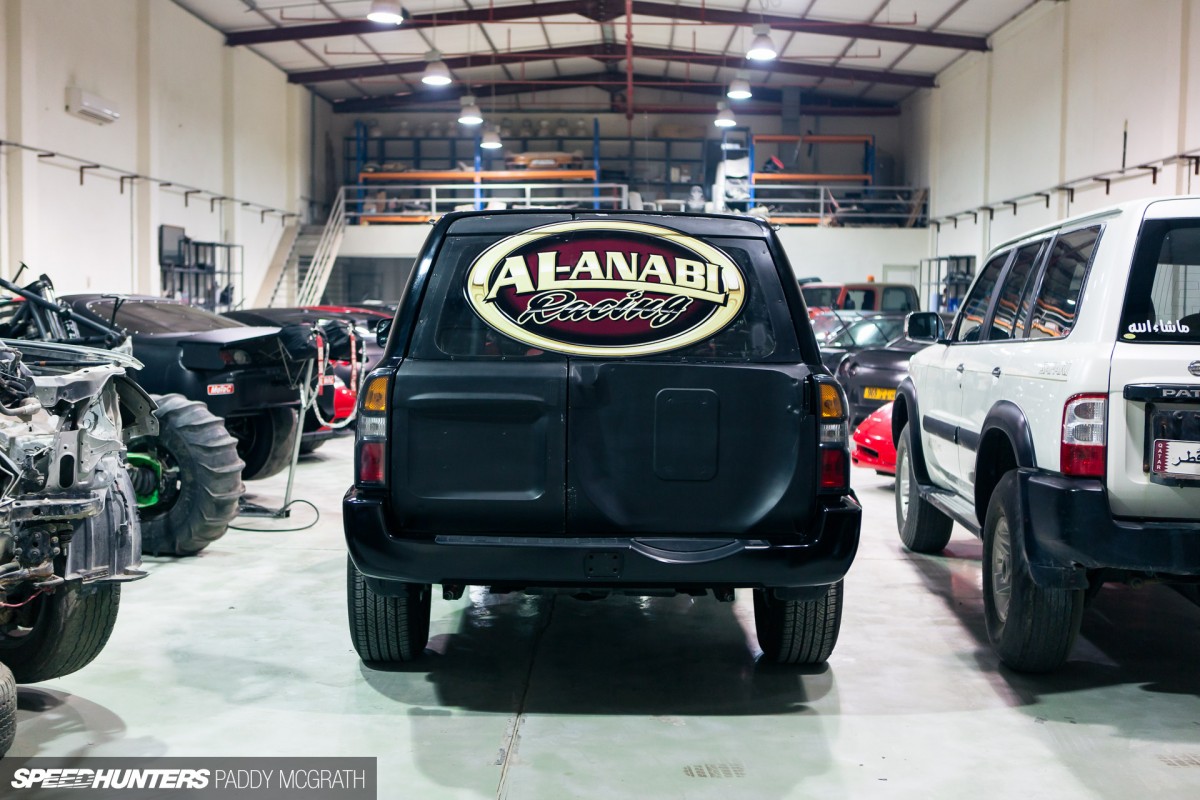 The 4x4s weren't shy either, running horsepower figures which are barely believable but backed up by their on-track performance. One Patrol which was in the process of being rebuilt for next year's season was regularly smoking Veyrons over the standing half-mile.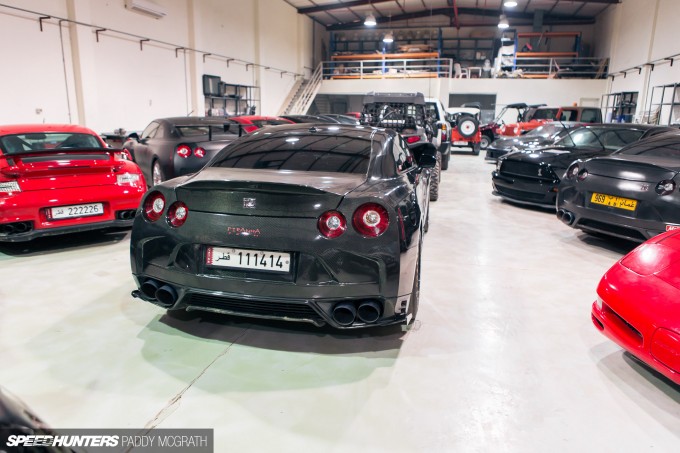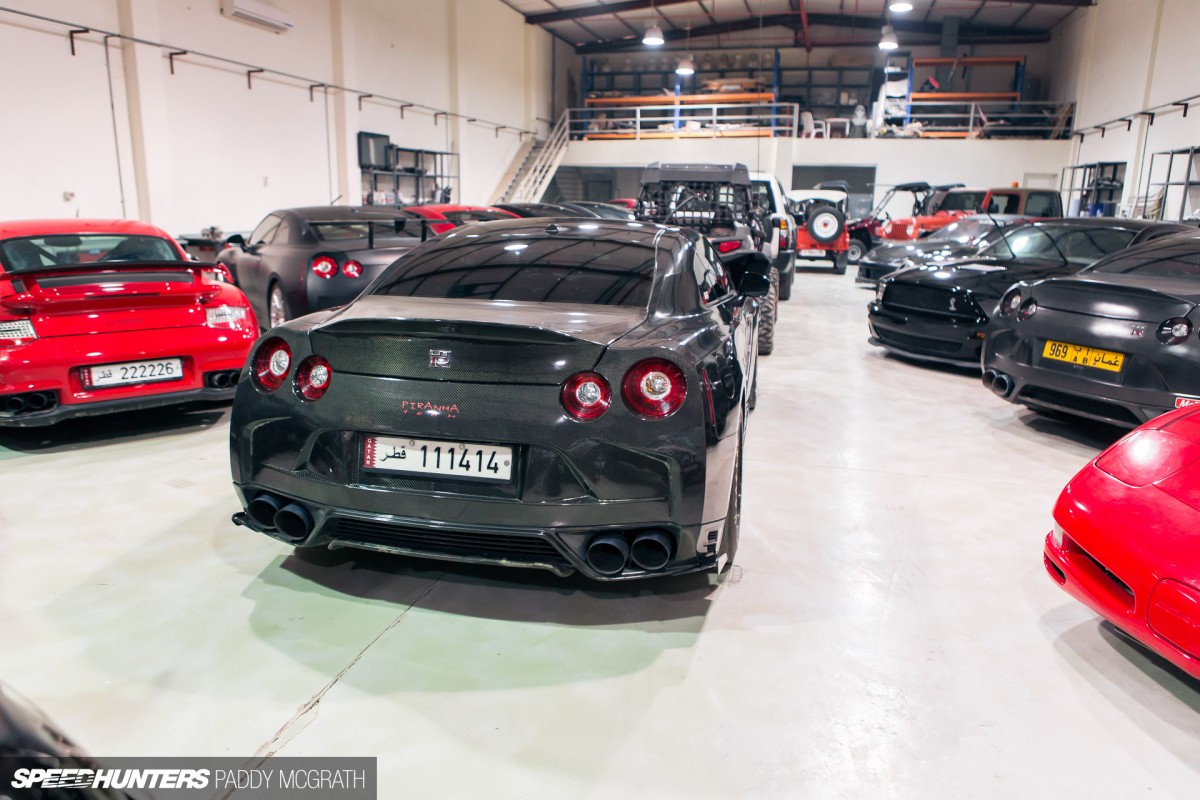 I did get the impression that the GT-R is king in Qatar and nearly all retain full bodies and creature comforts despite running ridiculous horsepower. I'll be bringing you a full feature of the fastest GT-R present in a future post…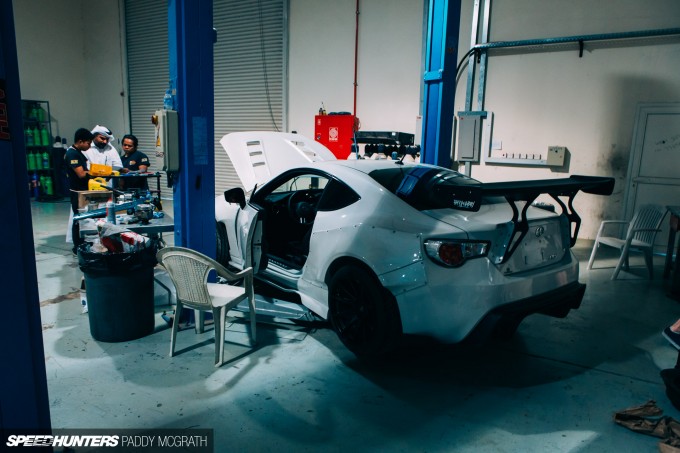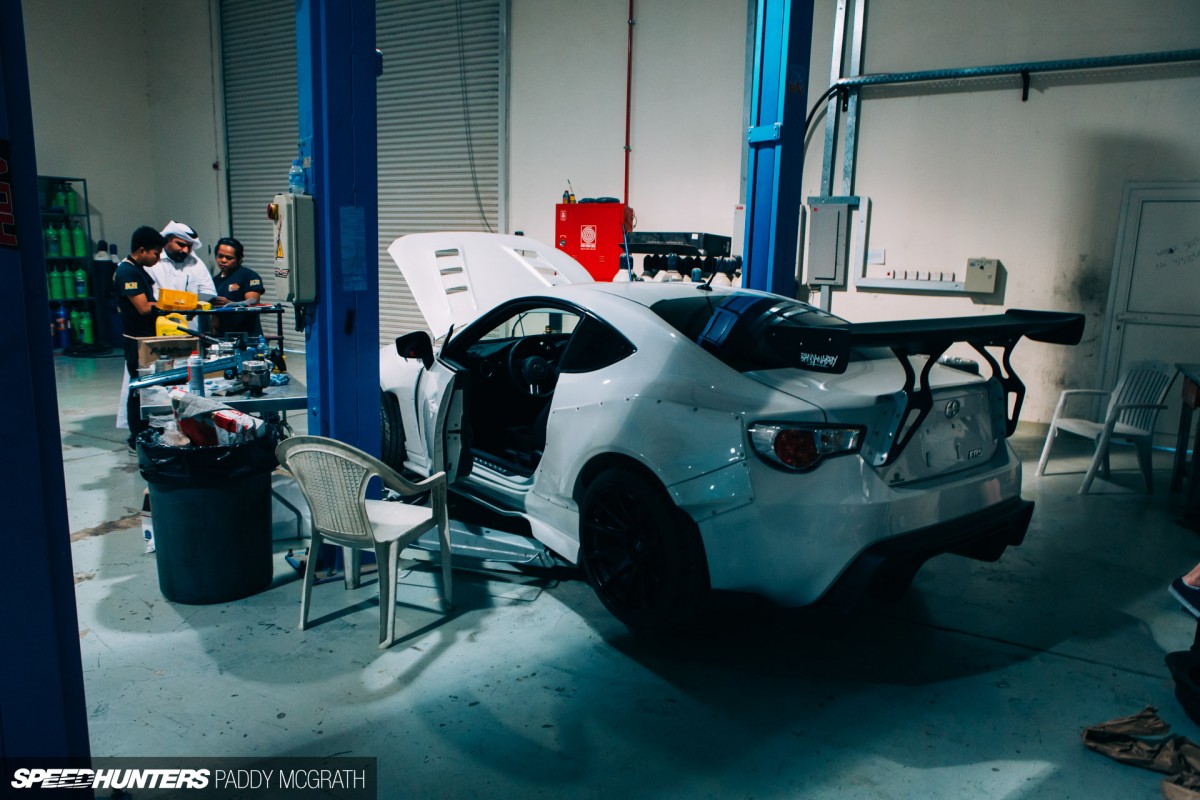 Whilst drifting is only in its second year in Qatar, the builds are rather impressive.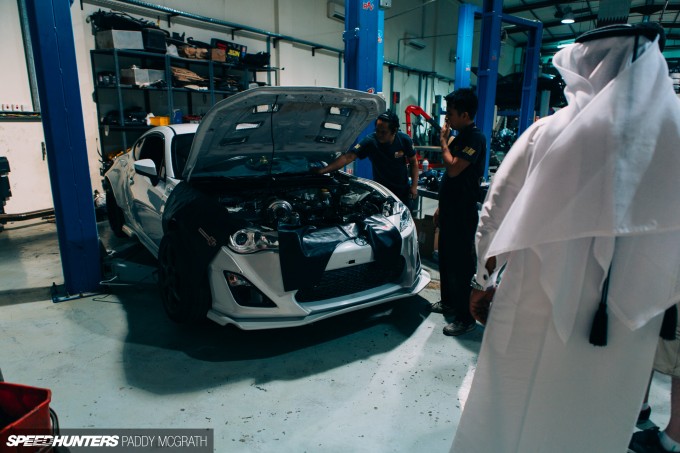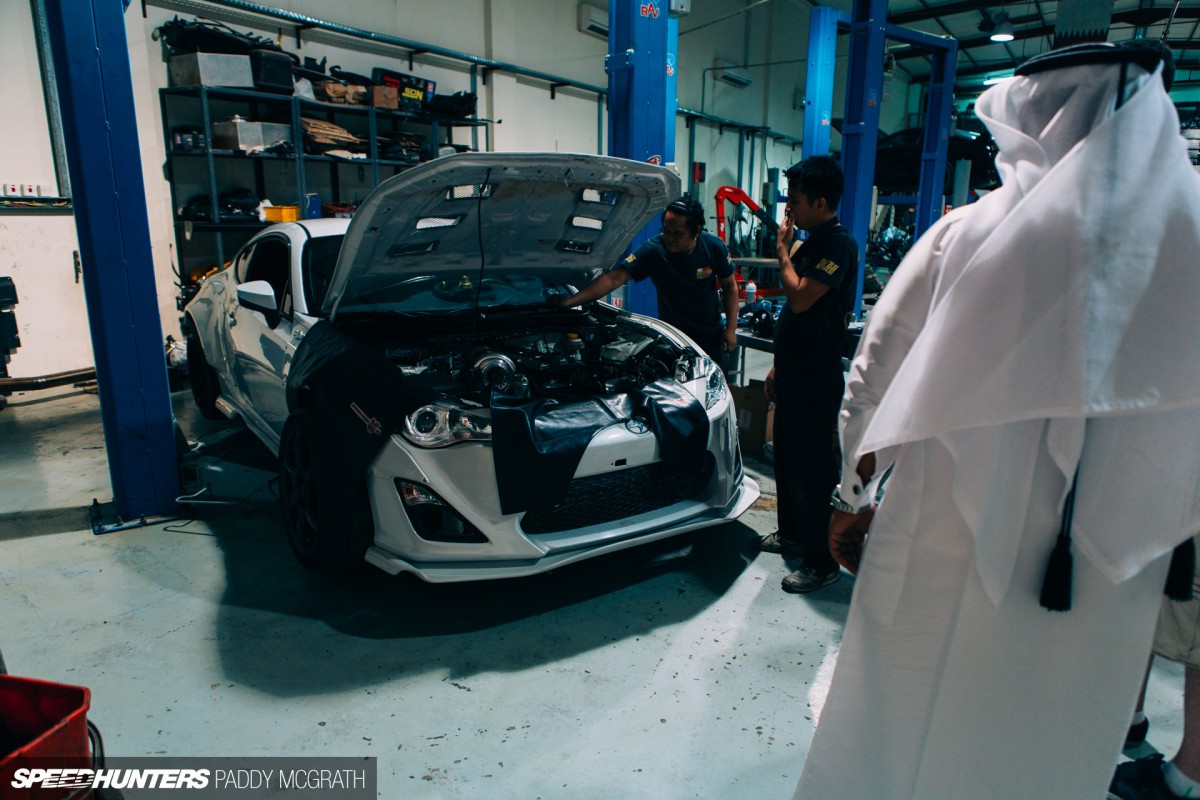 What I quite like is how the cars usually retain full interiors, keeping their street car title but with 2JZs and big horsepower. The dedicated drift car builds are coming however.
On The Streets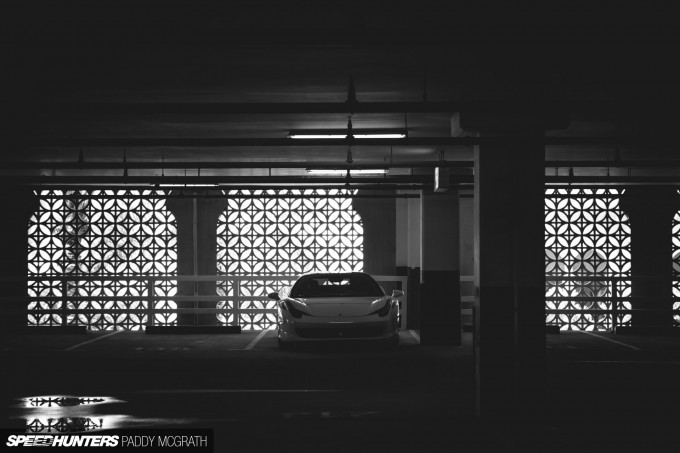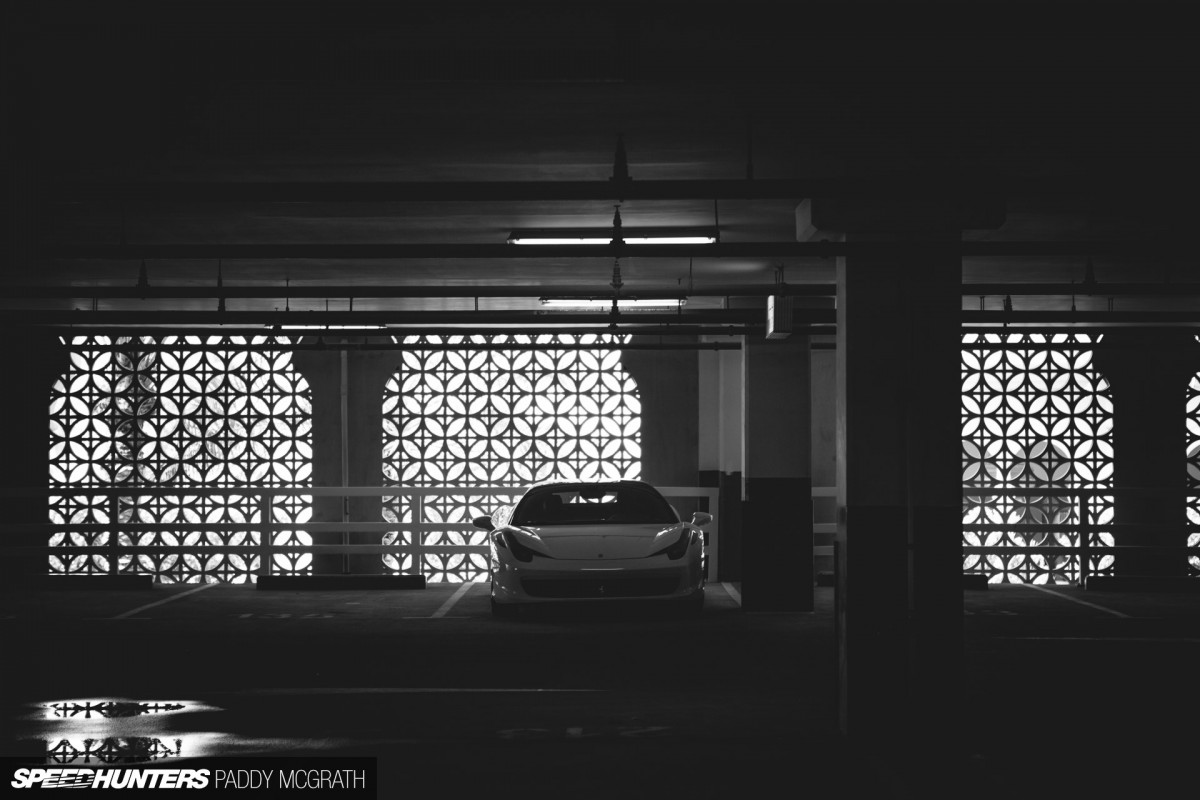 The world of car culture in Qatar isn't just limited to QRC. It's far reaching and encompasses pretty much every aspect of car culture you could imagine.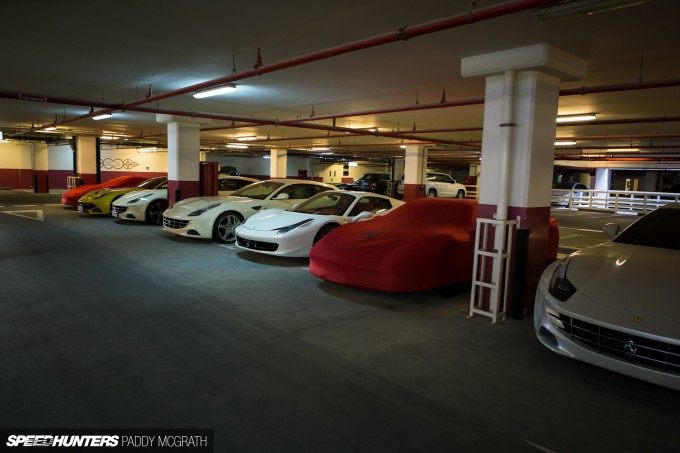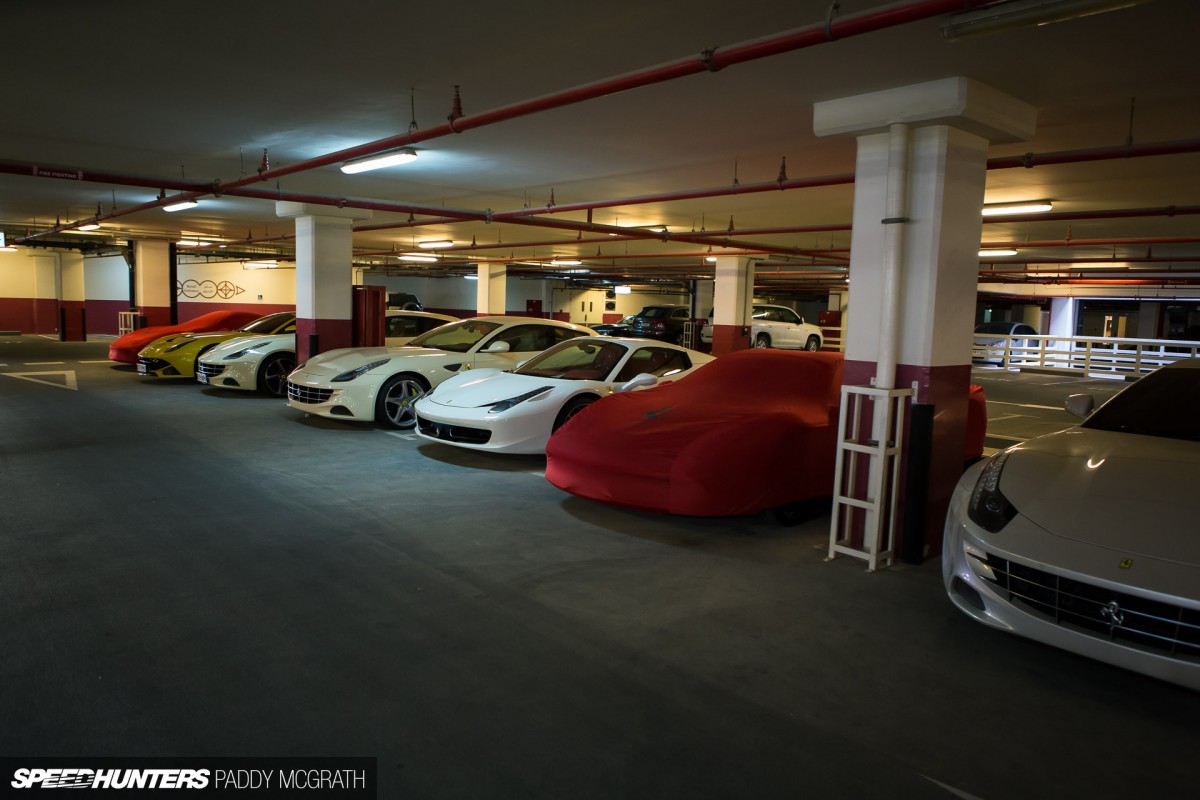 A parking garage with a level almost filled exclusively with Ferraris? Check.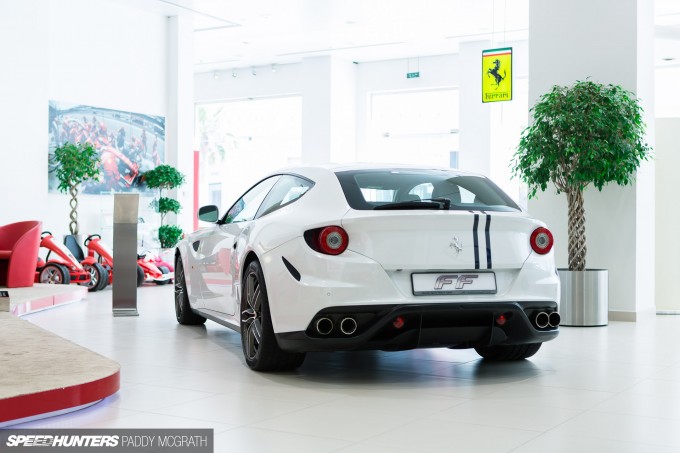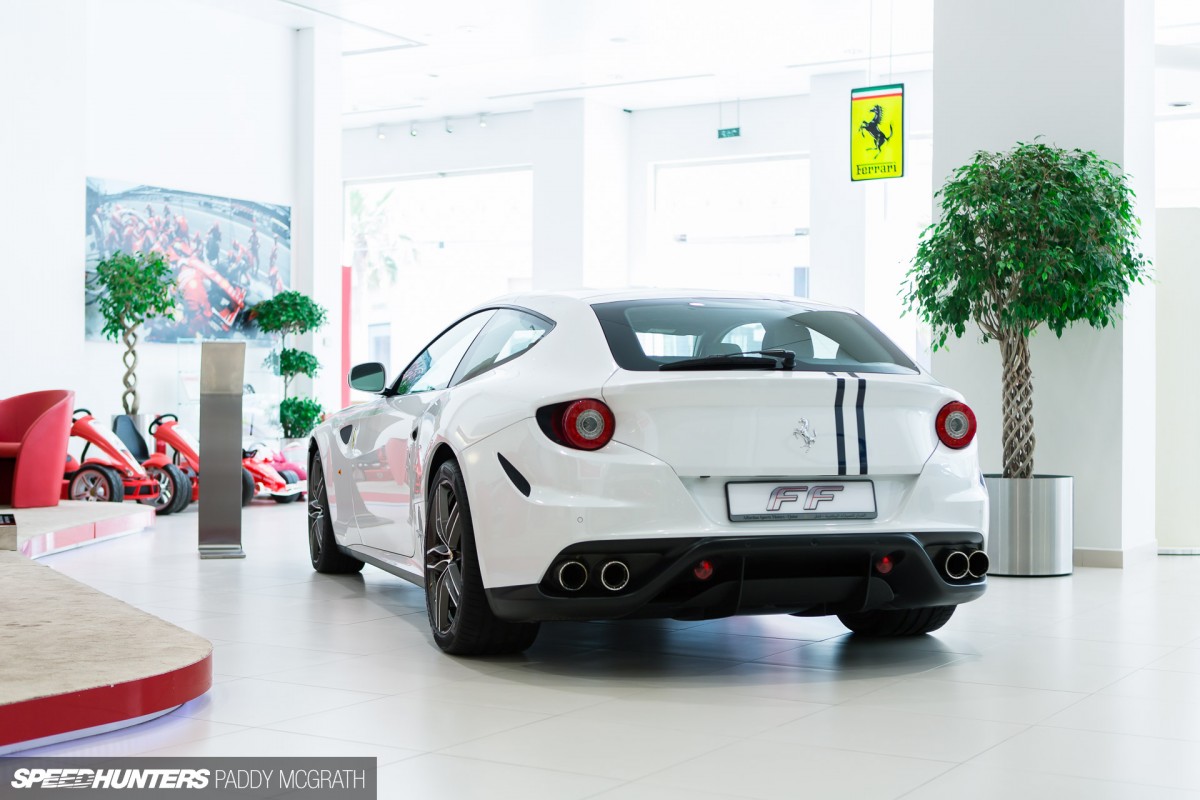 Qatar is an important market for Ferrari and for other supercar manufacturers. So much so in fact, that Ferrari offer Qatar its very own 'Tailor Made' FF model which can only be bought from a Qatari Ferrari dealership.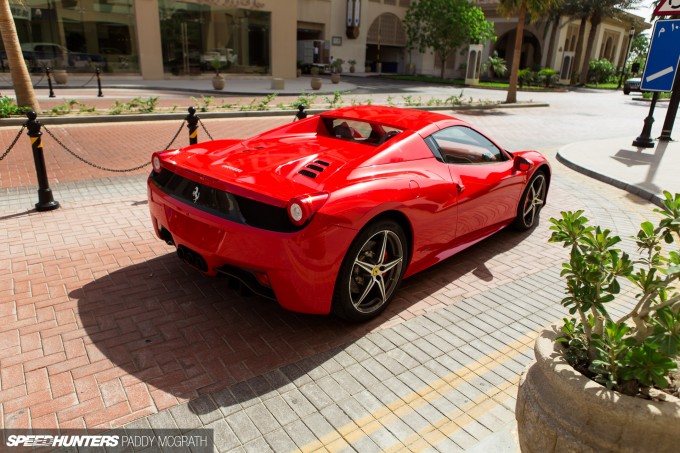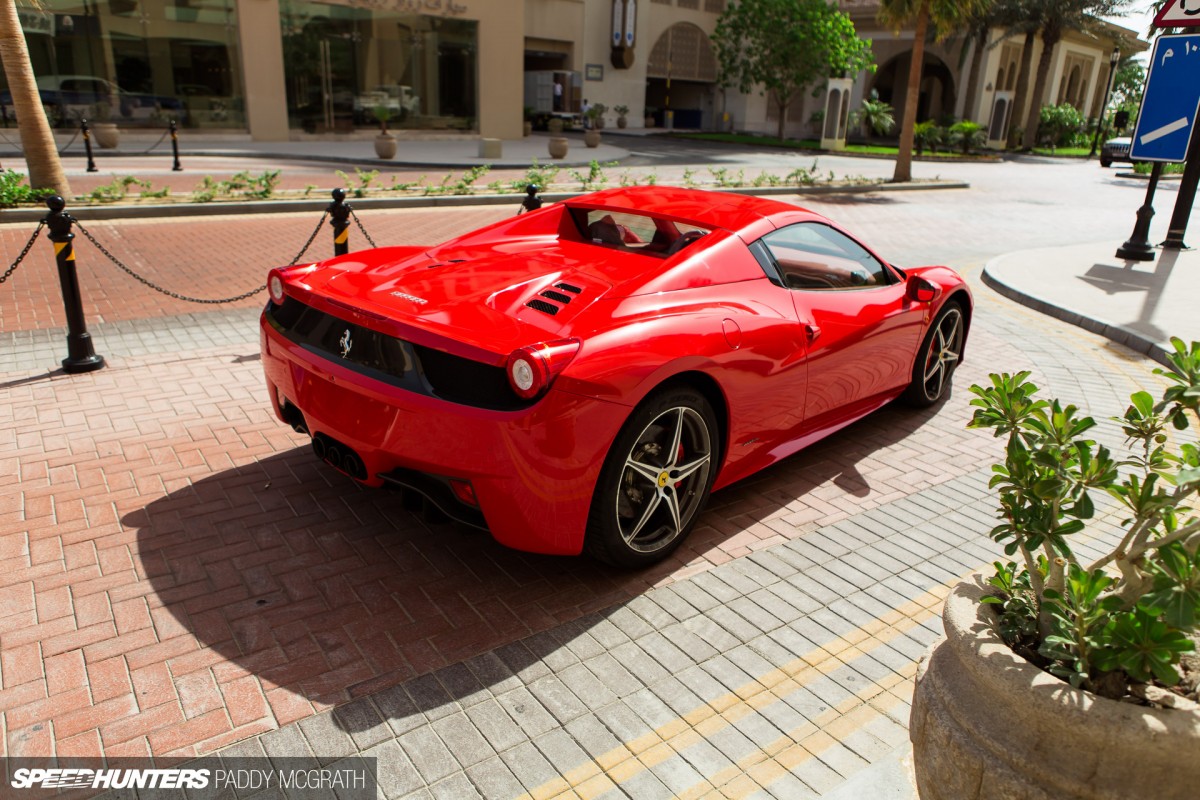 By the time I returned to the airport, I must have seen maybe 100 or 150 Ferrari 458s on the street in Doha. In comparison, I spotted only one MkVII VW Golf GTI.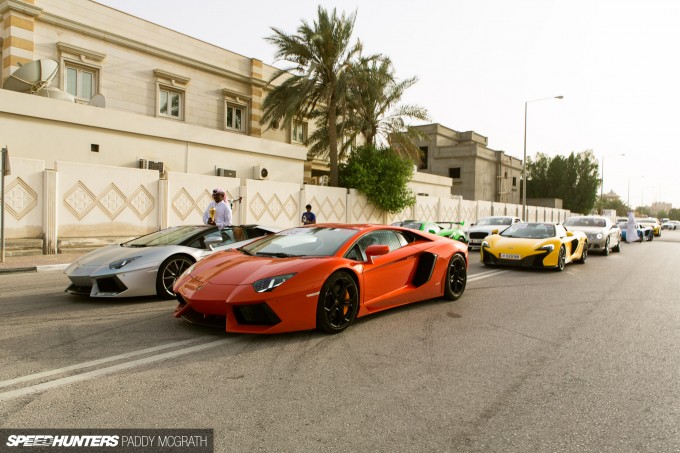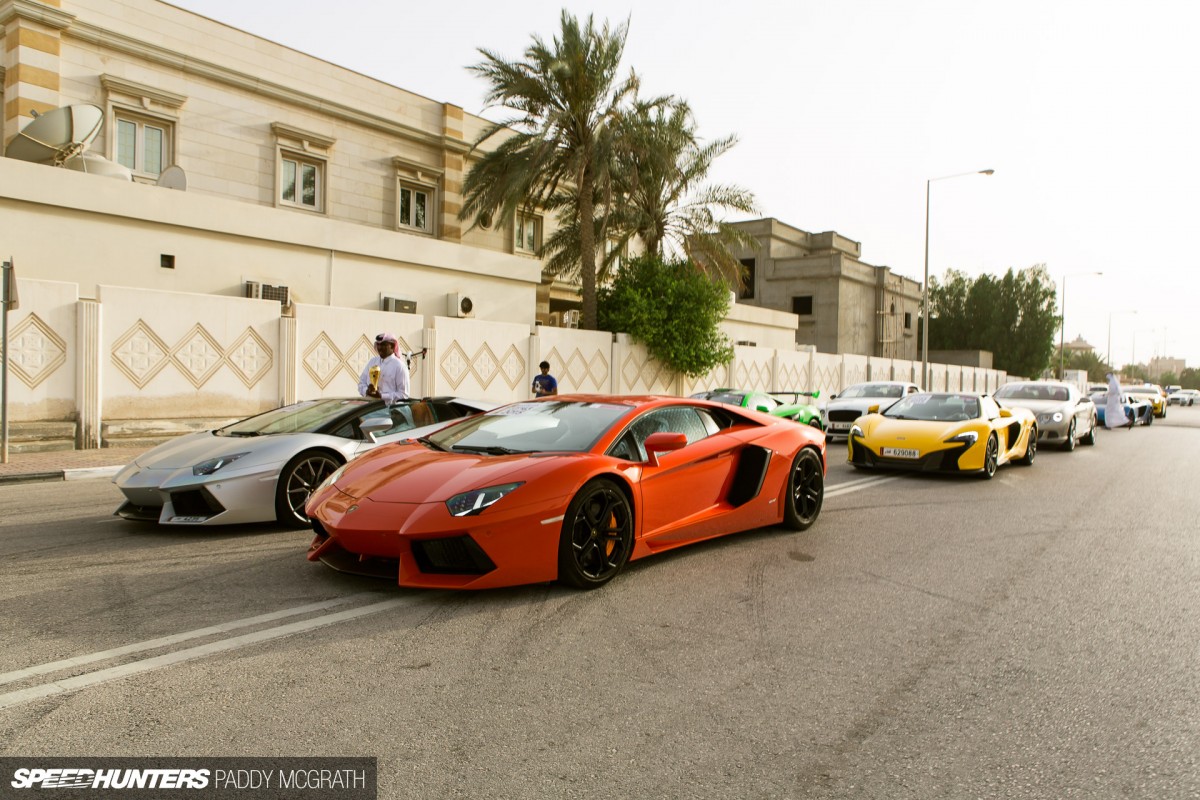 The supercars and hypercars are one part of Qatar's car culture, but despite this being the world's richest country (per capita), it isn't the whole picture. I find people are quick to dismiss those with wealth as not being genuine enthusiasts, but this is far from true.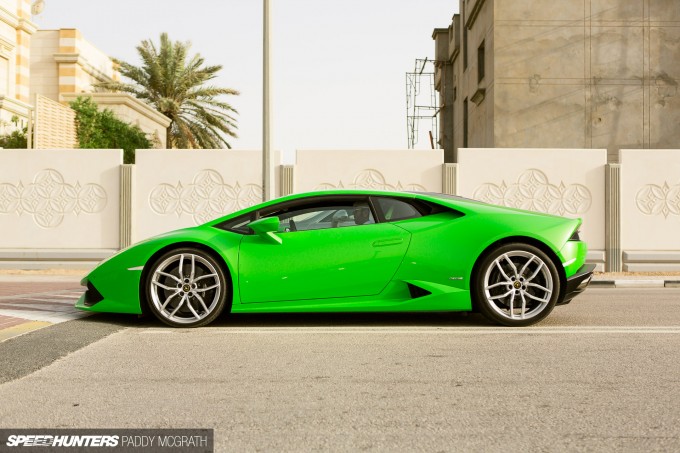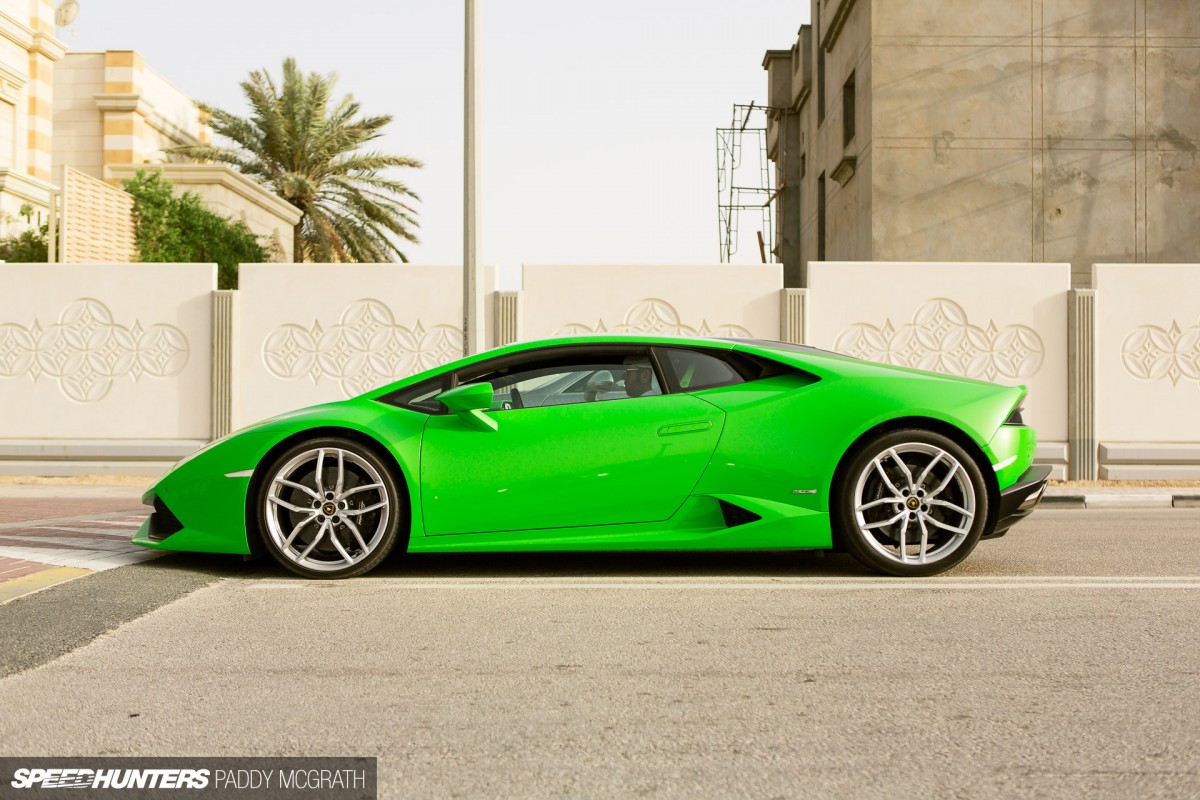 Any of the people I spoke to couldn't have been friendlier or more enthusiastic to speak to another car guy. At the end of the day, it's this mutual passion that brought two guys from two different sides of the world, from different backgrounds, creeds and beliefs into a passionate discussion about motor cars. Cars are an awesome leveller.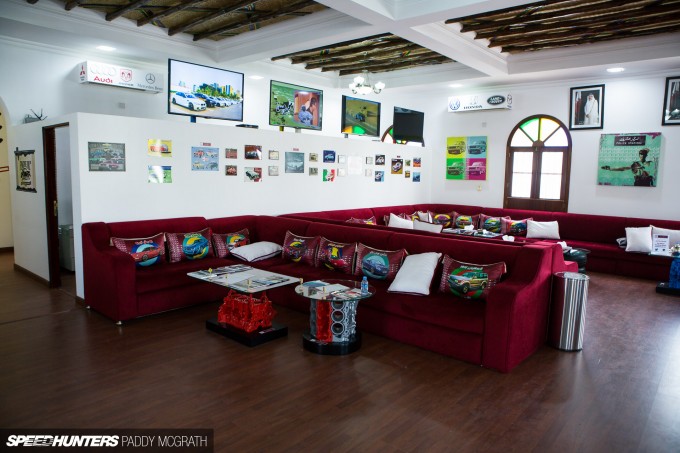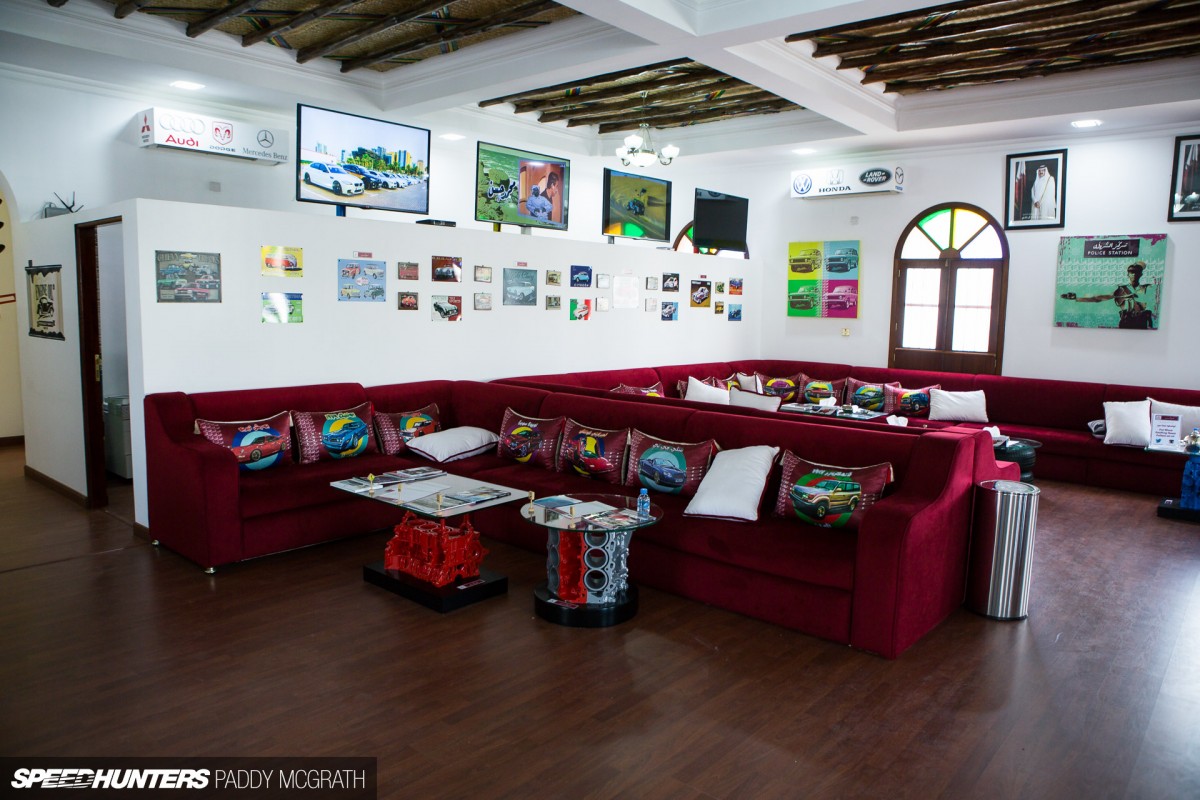 One of the highlights of my trip was a visit to Mawater – a government-supported project which encourages young people to take an active interest in motoring and motorsport. Think of it as a youth centre for car lovers.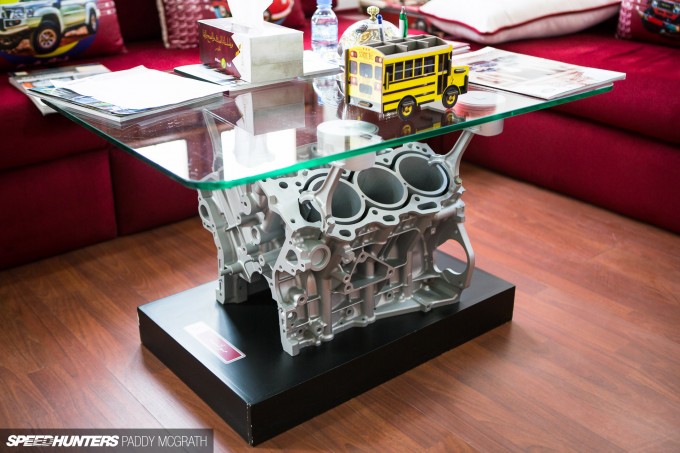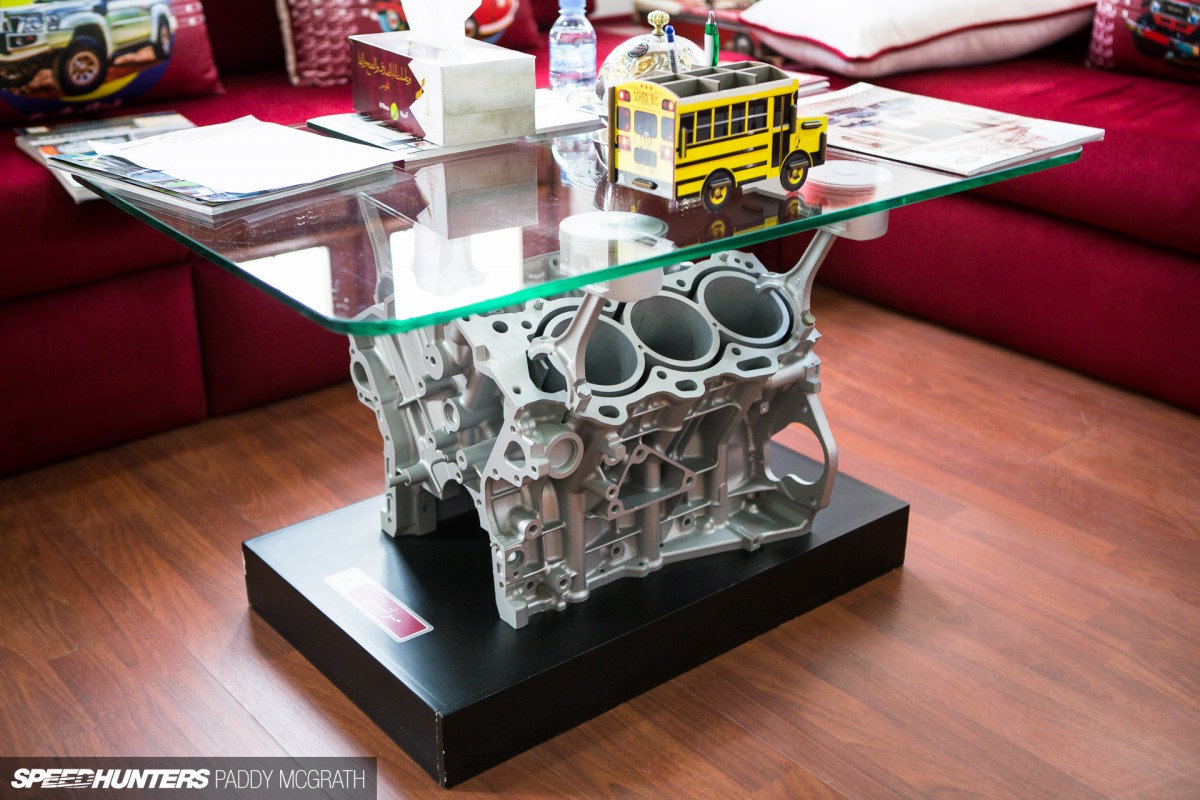 The building was full of motoring-related details, from engine and gearbox derived coffee tables to fuel drum seats and jerry can light stands. Mawater is also host to regular car meets, which often bring together opposing sides of the car world. I missed their GT-R Versus M-Power meet, but it was just an example of the sort of thing that they make happen.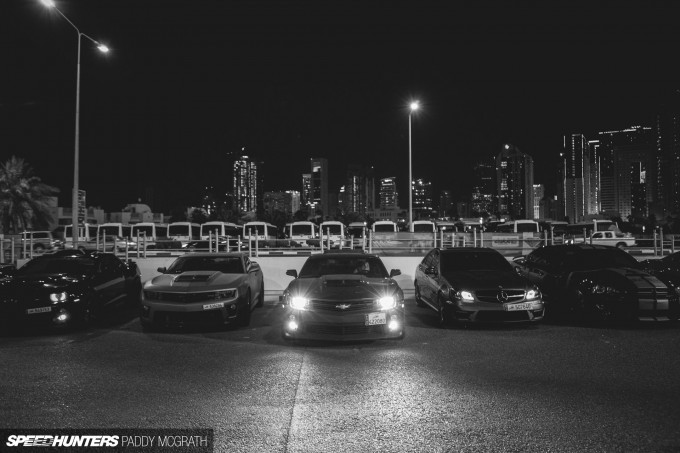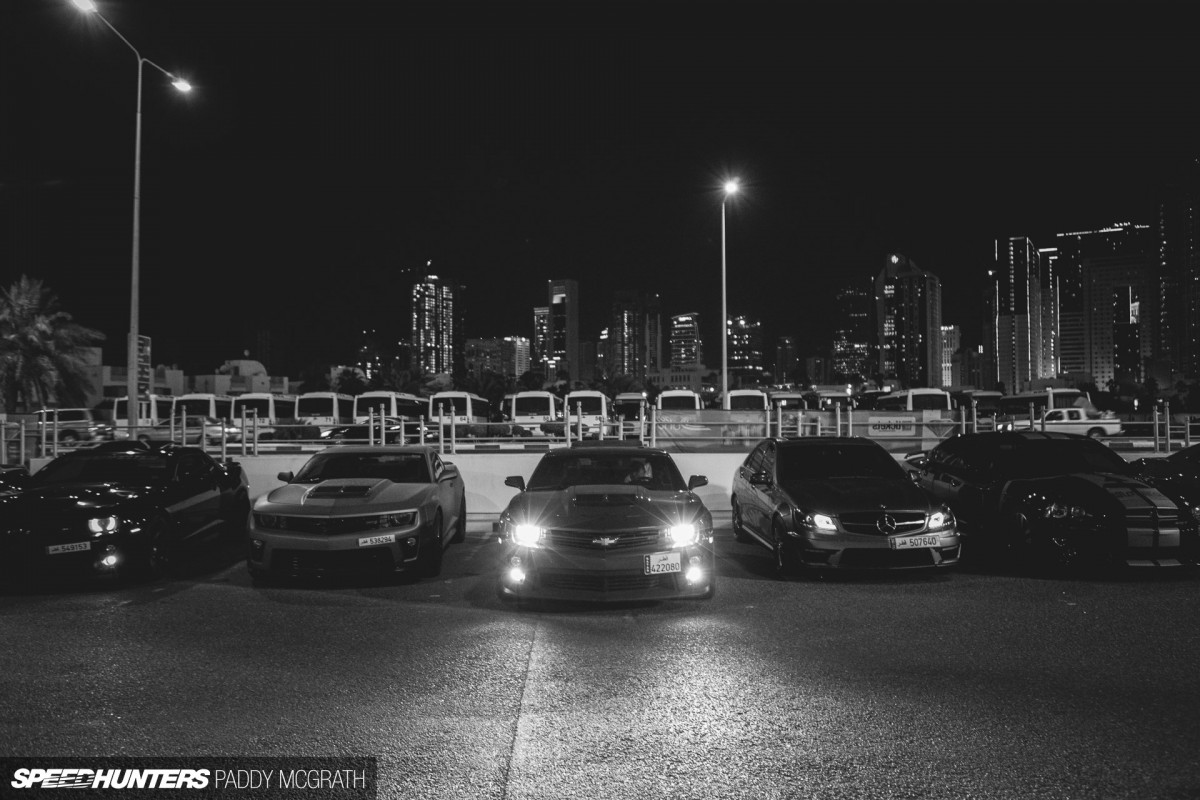 Because of the heat – as it turns out, it was very hot – the real car culture comes to life at night. With temperatures reaching 48C (~108F) during the day, the average 35C (95F) at night was positively chilly in comparison. These temperatures will only rise as the height of summer approaches, where 60C (140F) isn't unheard of. By this time, most cars will be locked away as there's no current technologies available to keep them cool under hard driving.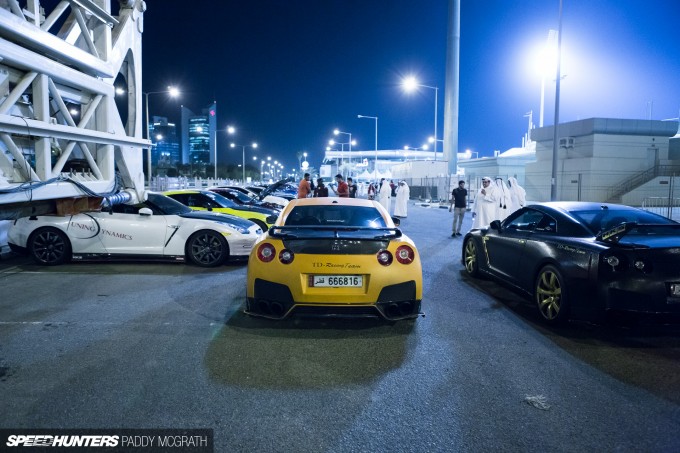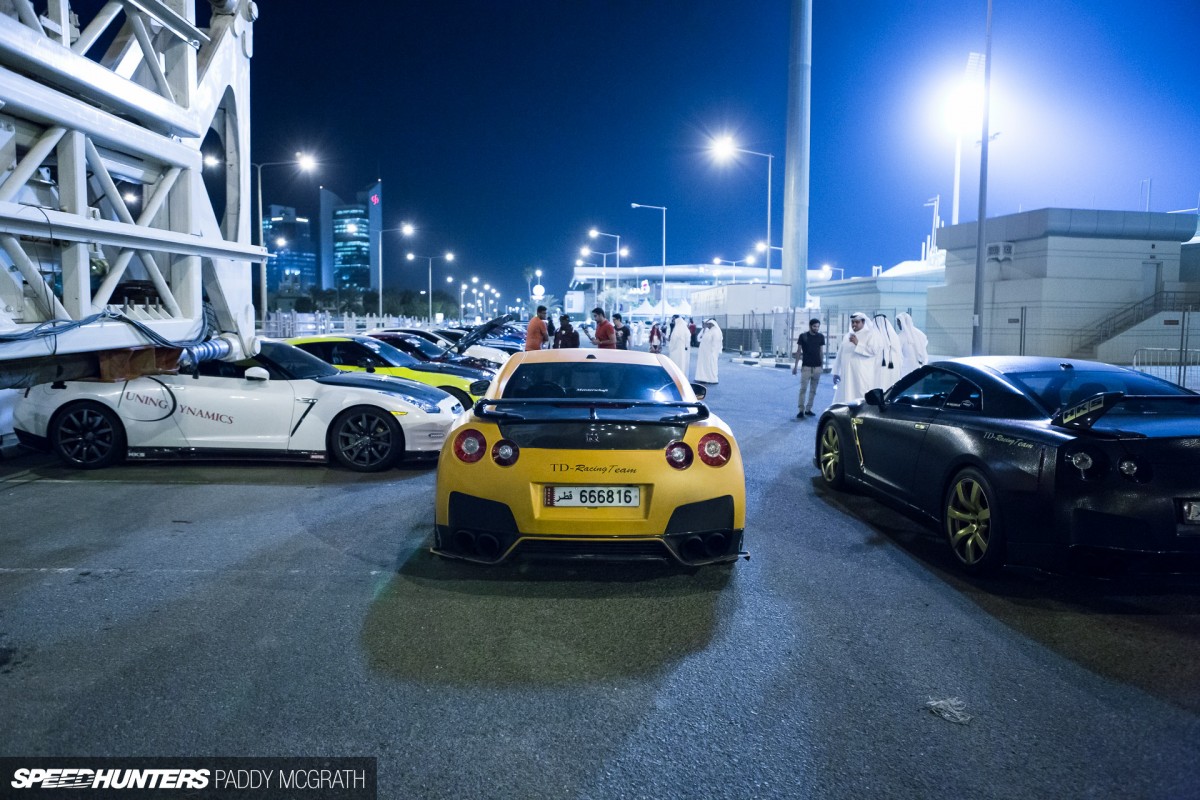 Cars and Karak is probably the epitome of the Speedhunters spirit in Qatar. The purpose of these meets is to bring all kinds of cars and owners together in one place, so that people can learn more about each other's cars, make friends and enjoy a karak.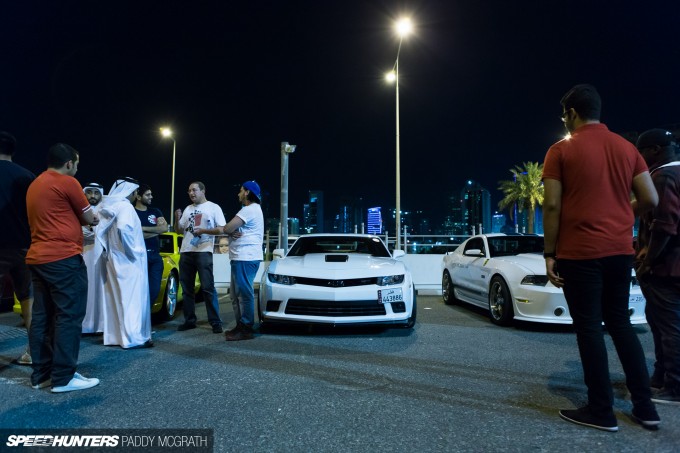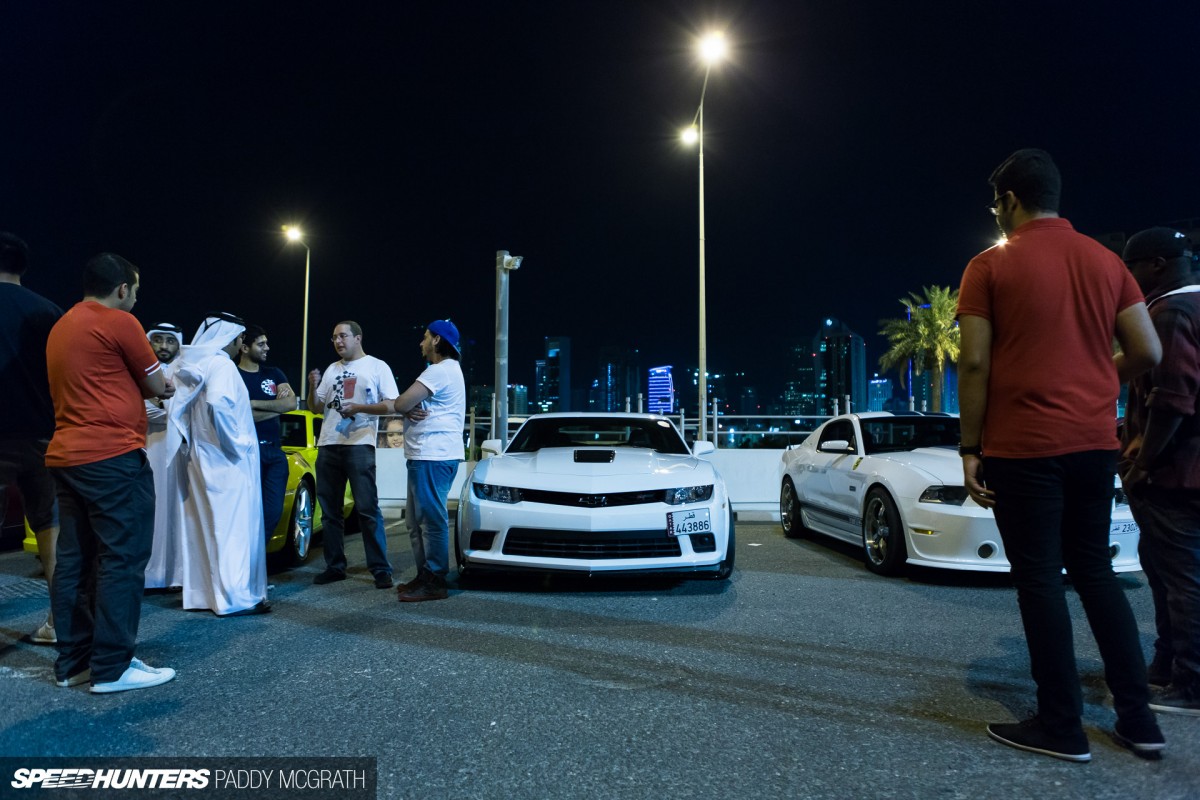 On this particular evening, it was the Camaro Owner's Club who showed up. The friendly atmosphere also attracted some GT-Rs along with some Italian exotics. It didn't matter what you drove, everyone was made to feel welcome and very much a part of the Qatari car enthusiast family.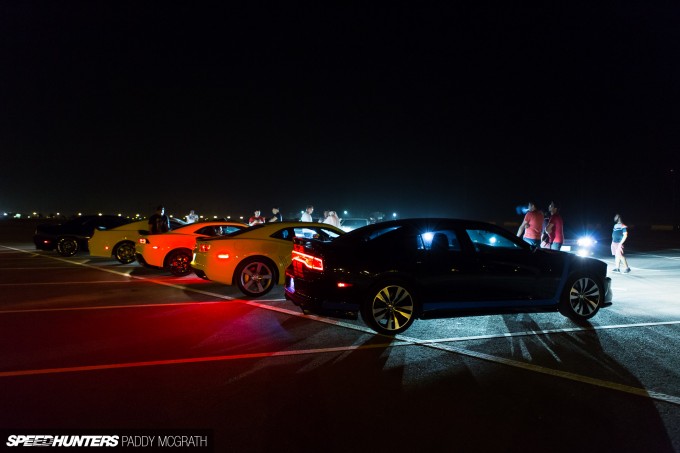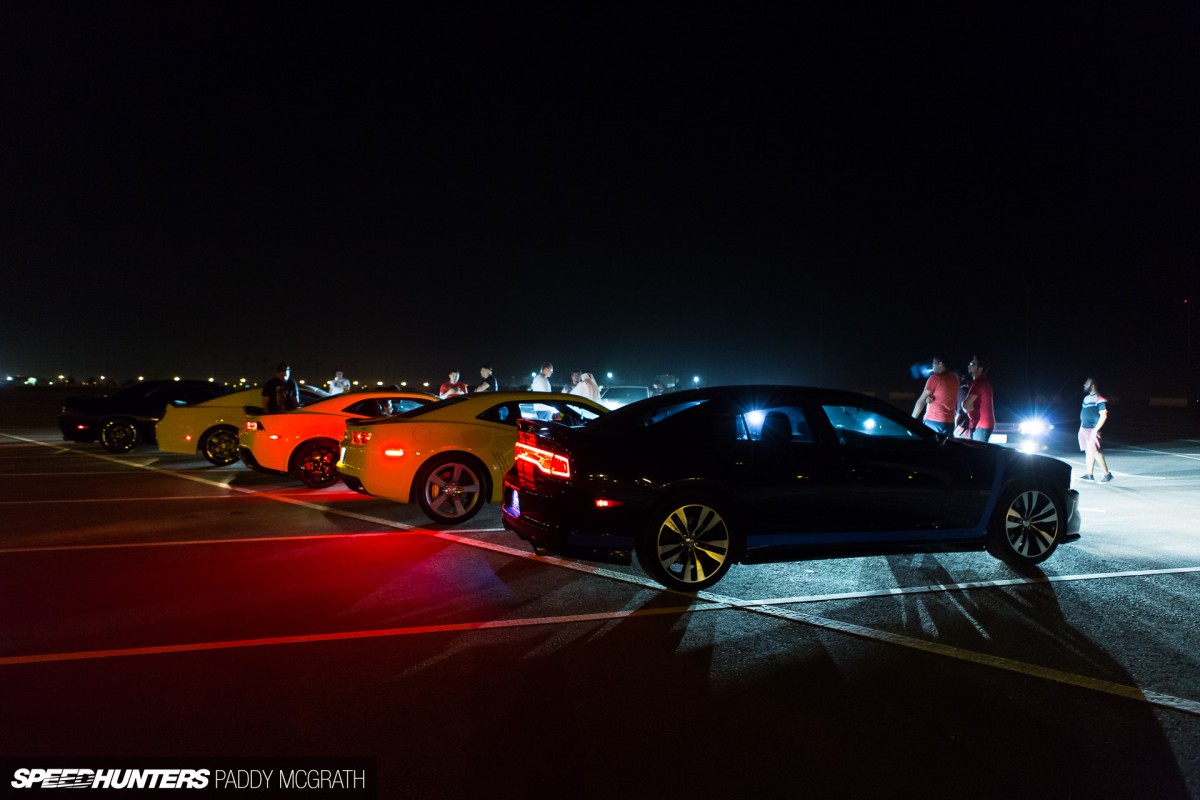 After a while, we headed on a drive out into the desert towards the Lusail Circuit to continue our conversations and introductions. Whilst primarily interested in American muscle, these owners all showed respect and acknowledgement towards other groups of car enthusiasts. I know that where I'm from, this is a rarity.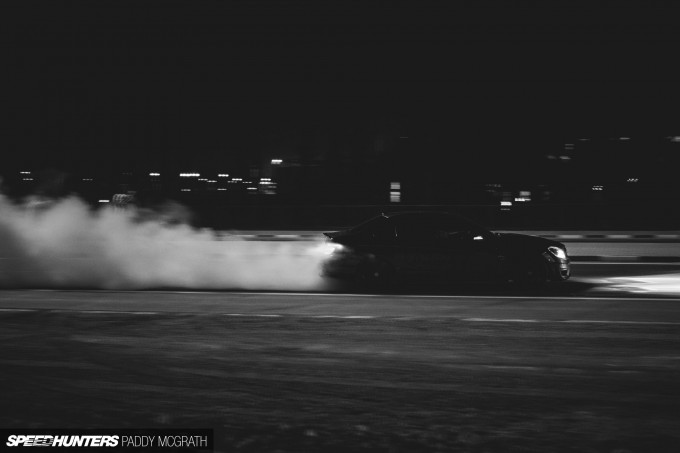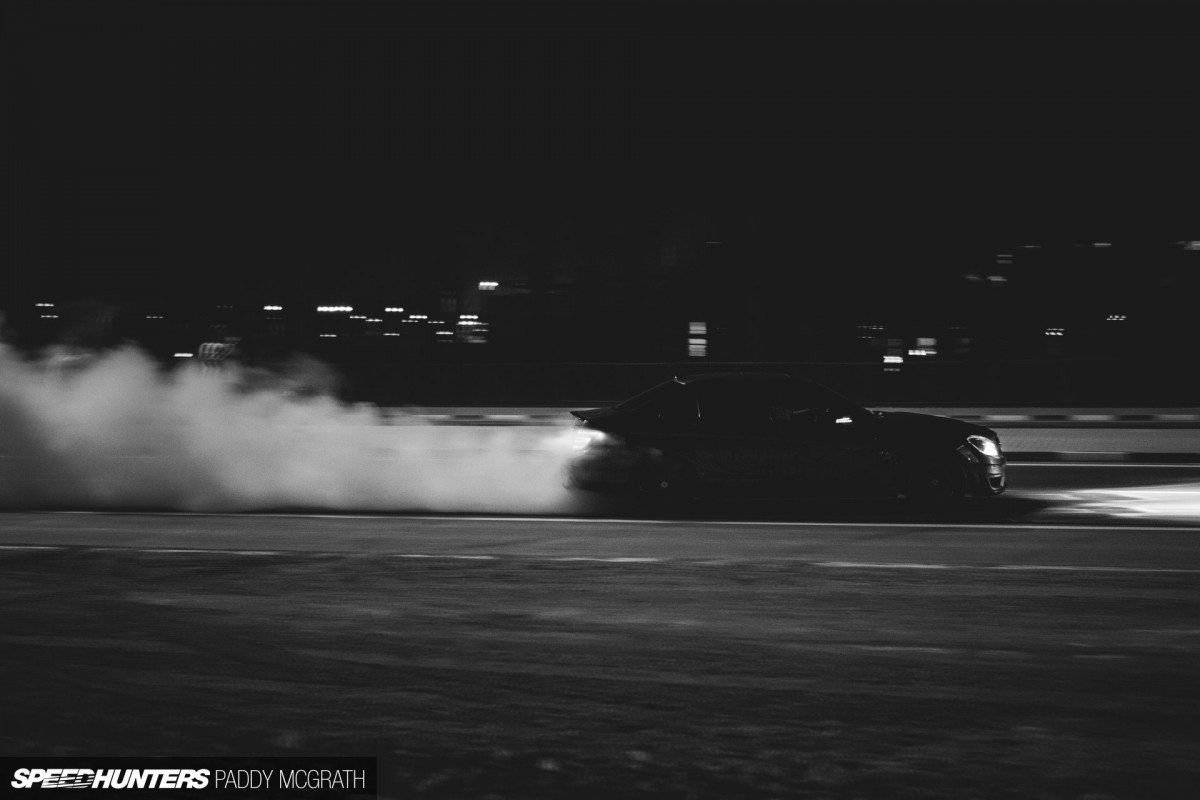 In the desert, no one can hear tyres scream…
The Final Days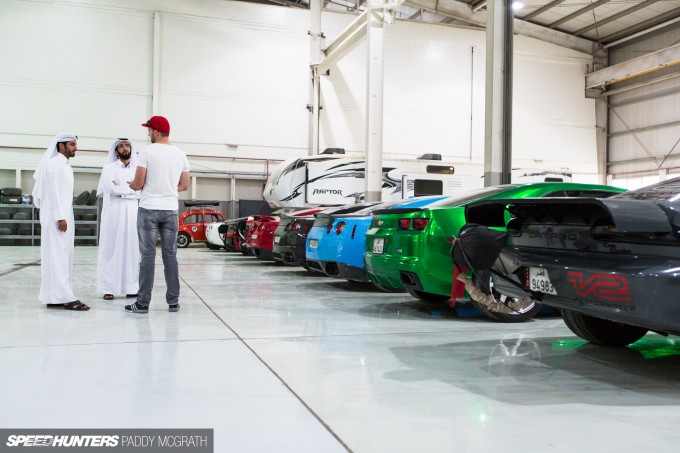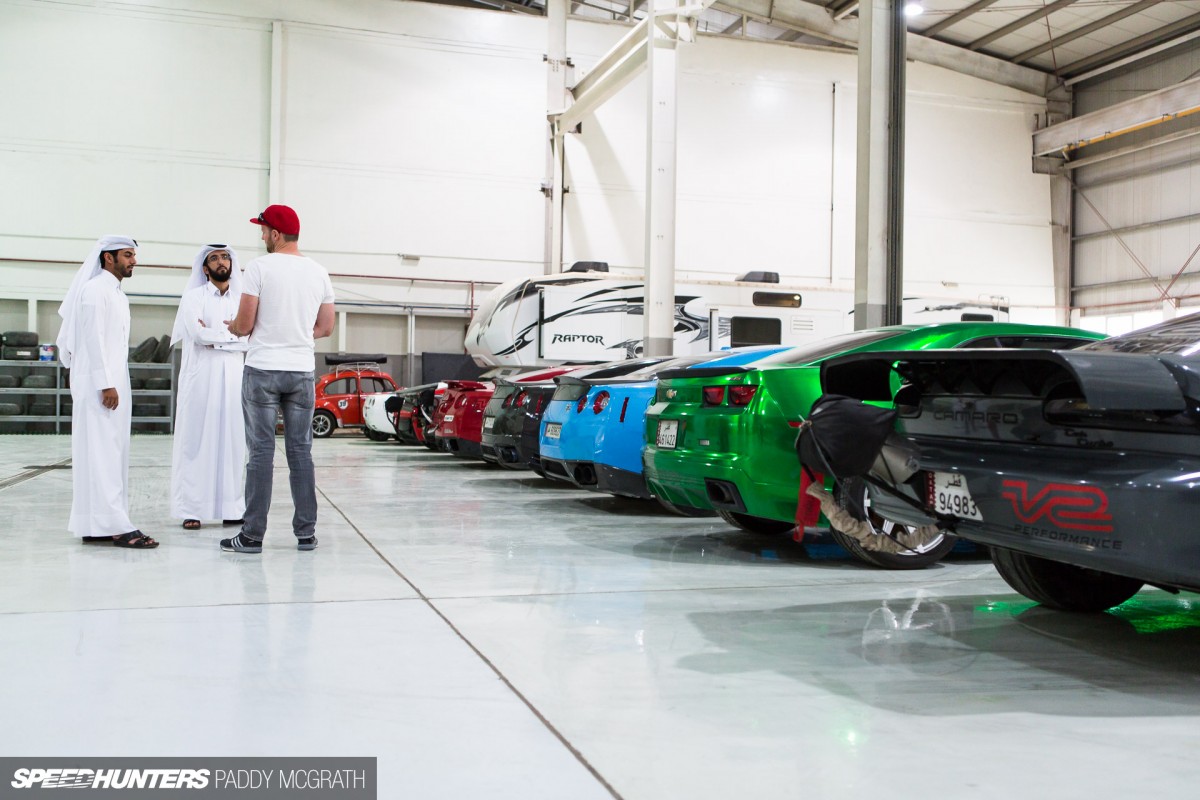 Whilst my visit was a week long, it felt like a whirlwind as there was always something to do, somewhere to go or someone to meet. One of these places was V2 Performance, located not too far from QRC's complex. V2 Performance would technically be a rival to QRC's Al Anabi team, but it was QRC who suggested, arranged and insisted we visit their premises. It's a perfect example of the mutual respect and passion within the Qatari scene.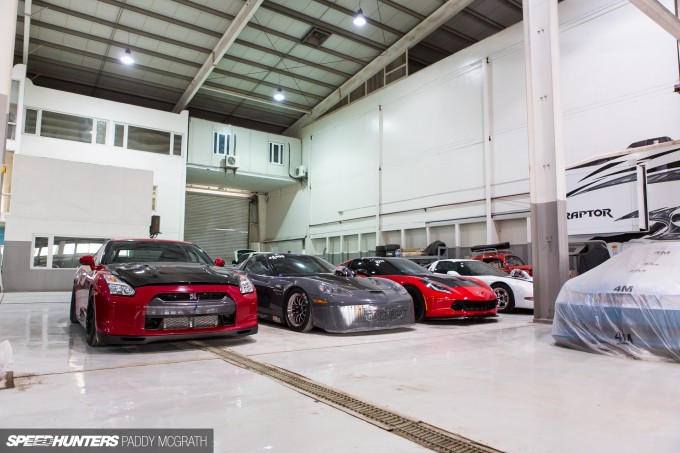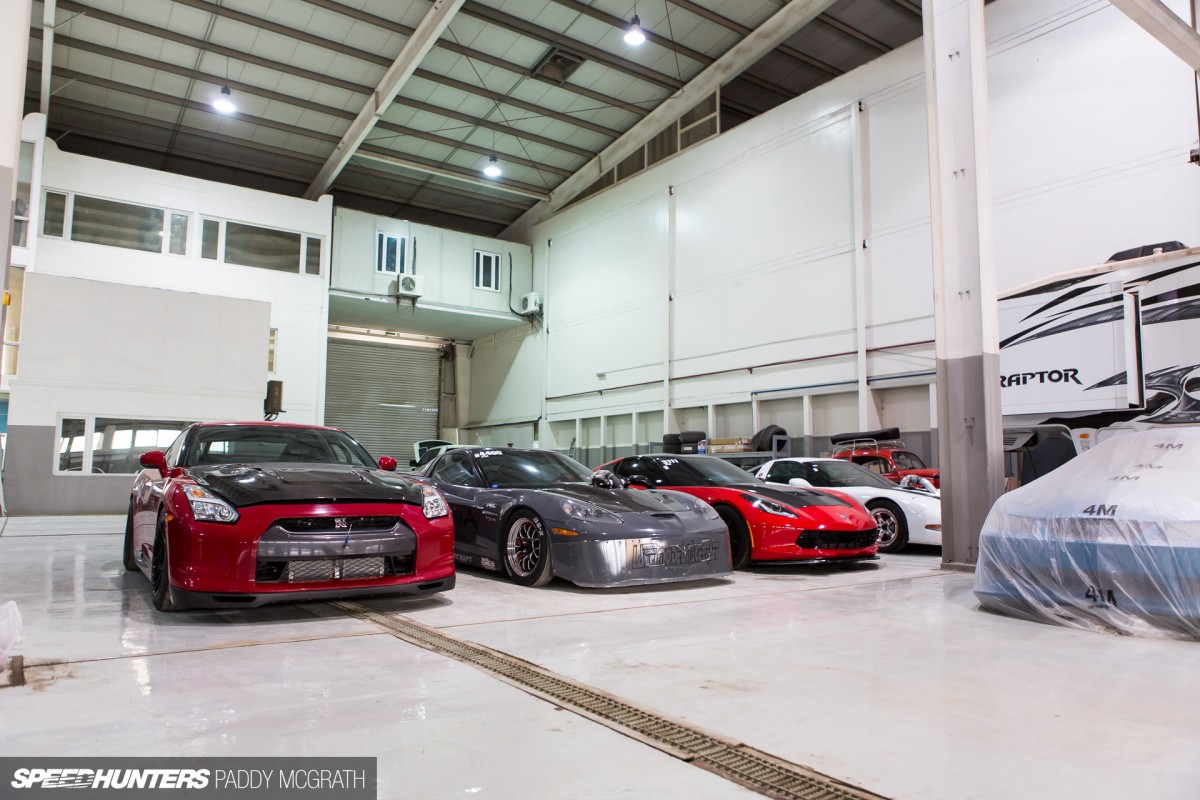 Again, we were dealing with huge horsepower figures. There's easily 4000hp-plus between the GT-R and C7 Corvette alone.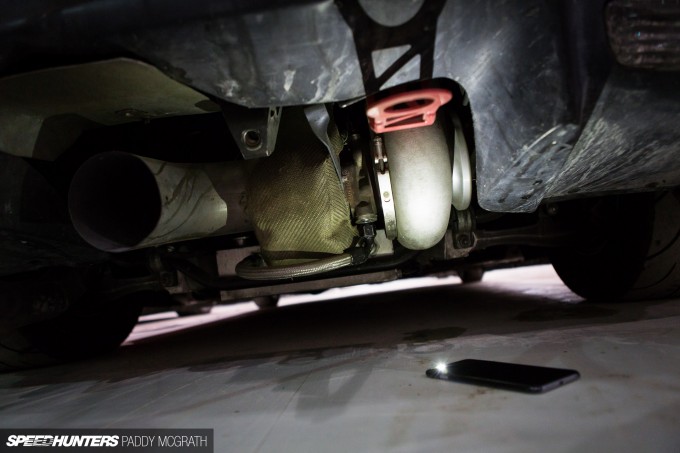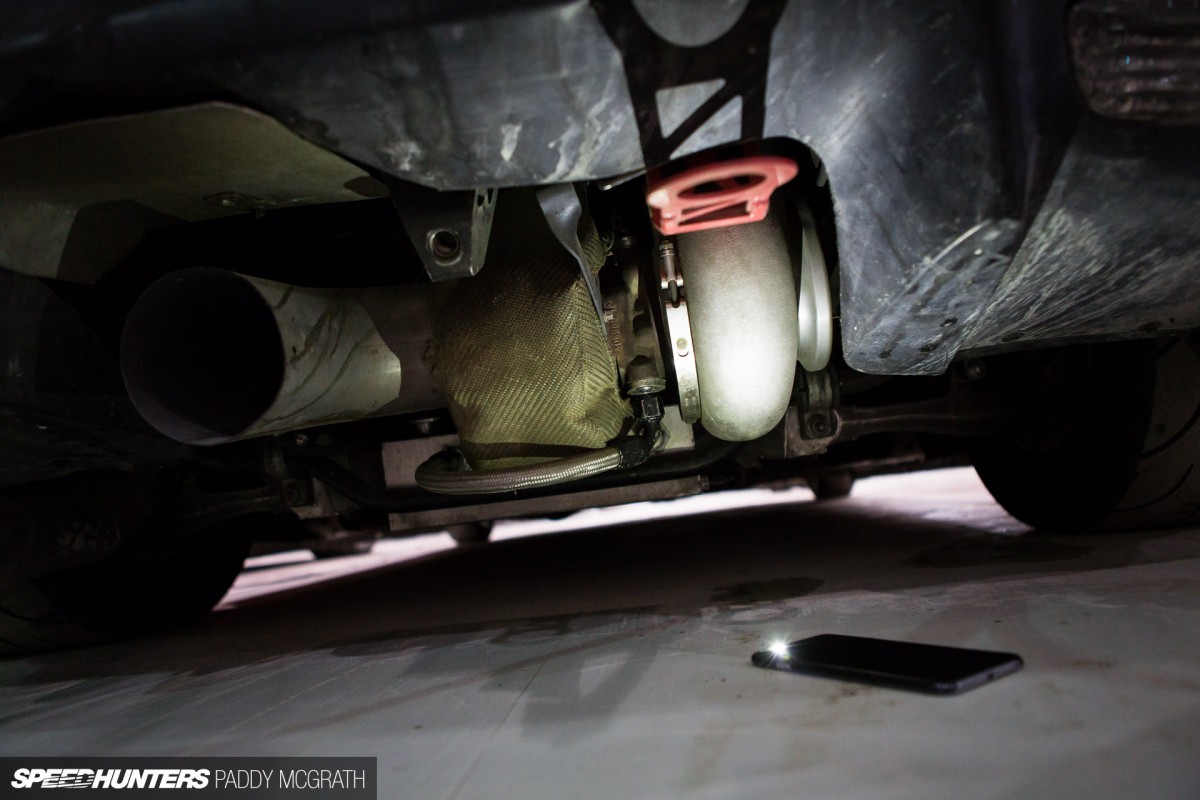 The latter of which featured just a slightly large turbocharger hanging out at the rear of the car. Both cars were full-bodied too – a trait that I really enjoy with tuner cars as it keeps them relatable, if that makes sense.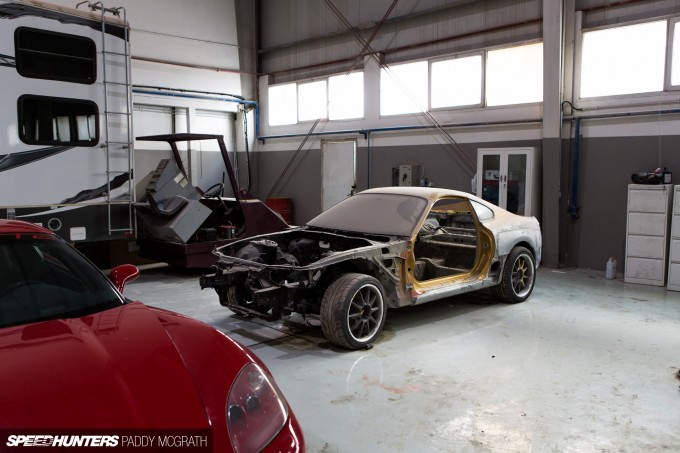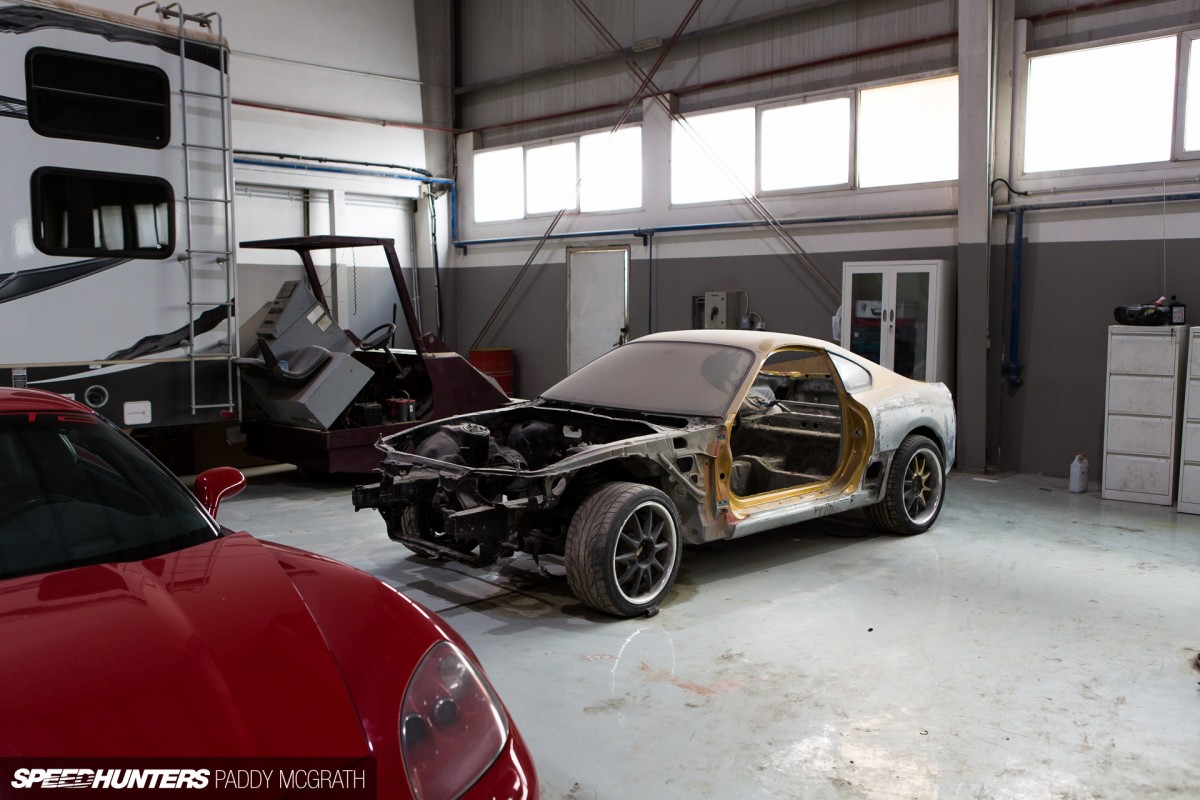 It's quite unusual to see American and Japanese cars being built side-by-side for the same ultimate purpose and to compete against each other. It's really quite refreshing if I'm honest, there's no borders as such to speak of.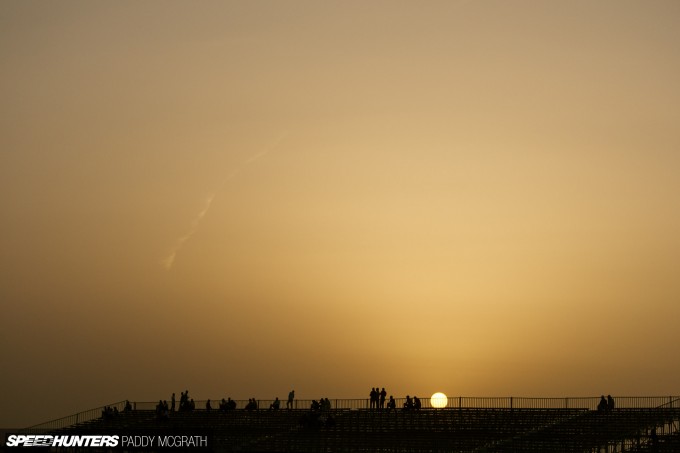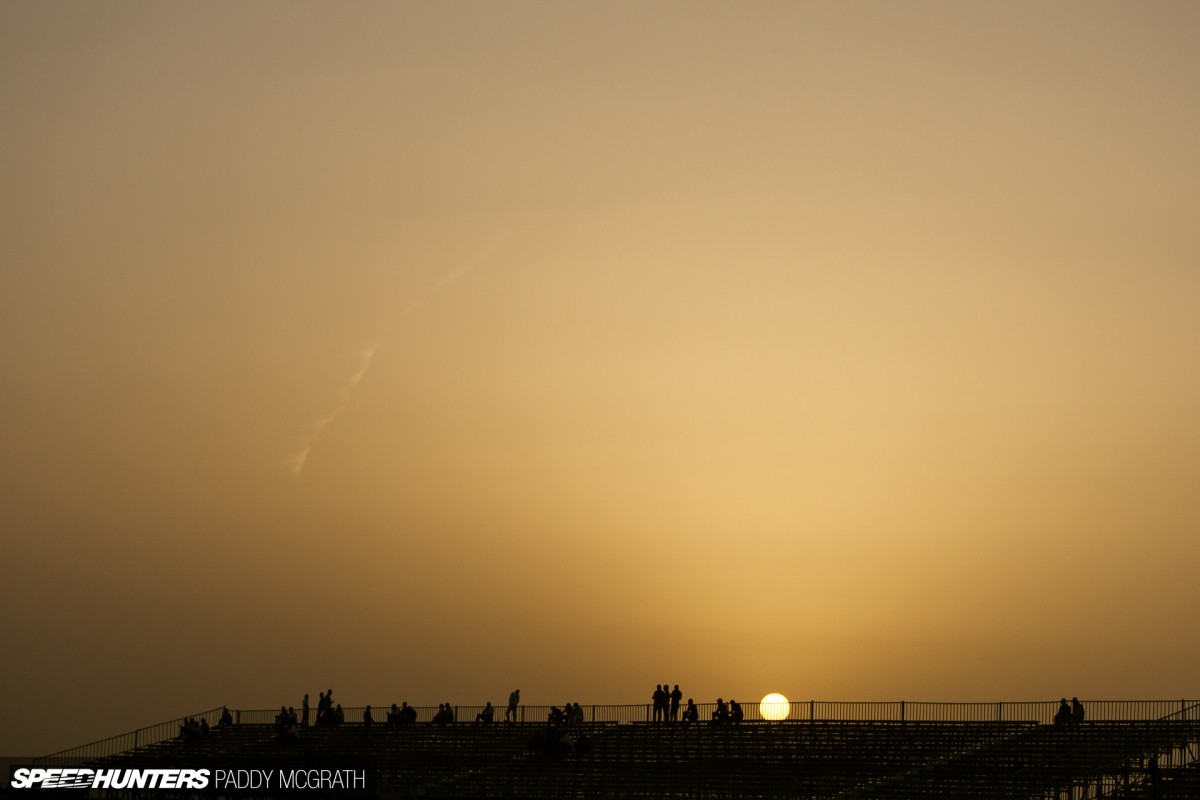 With short days – an early sunset and late starts due to the heat – we often found ourselves back at QRC for our nighttime entertainment. As it happened, I was in town for the finale of the Qatar Drift Championship, a series which is only in its second year.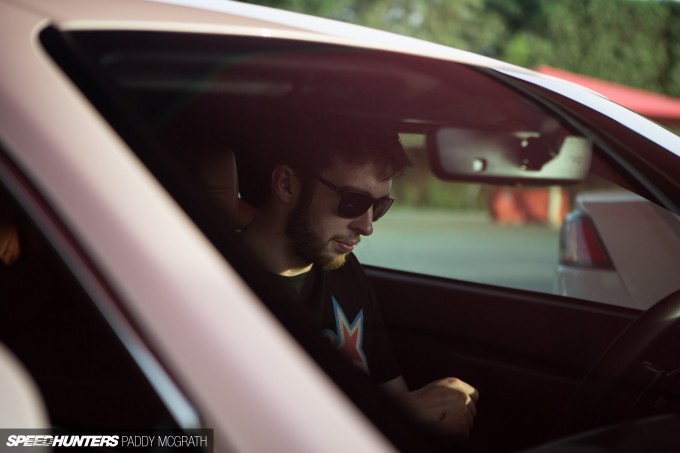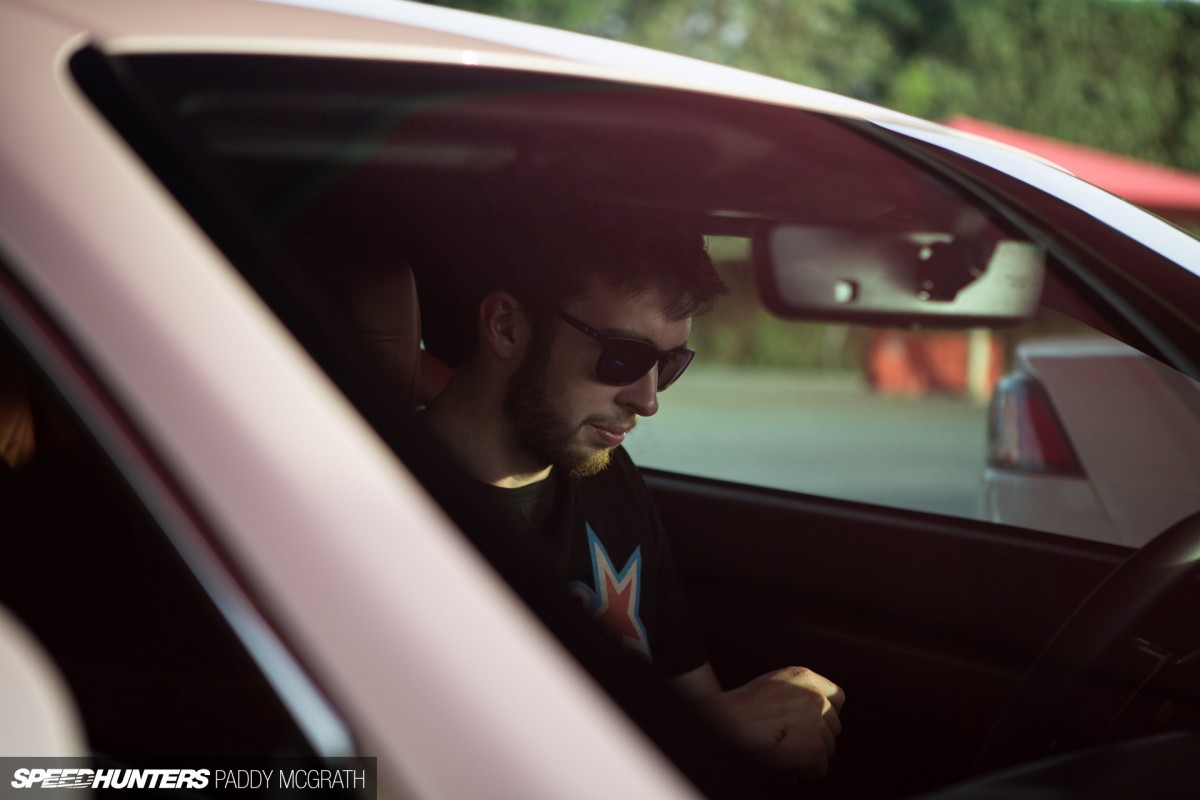 To help the drivers learn and develop faster, QRC recruited Irish drifter James Deane to both mentor and judge the series for this season. I've known James for many years and his skills behind the wheel of anything are quite honestly remarkable. He continues to improve too, which is a little bit scary if I'm honest.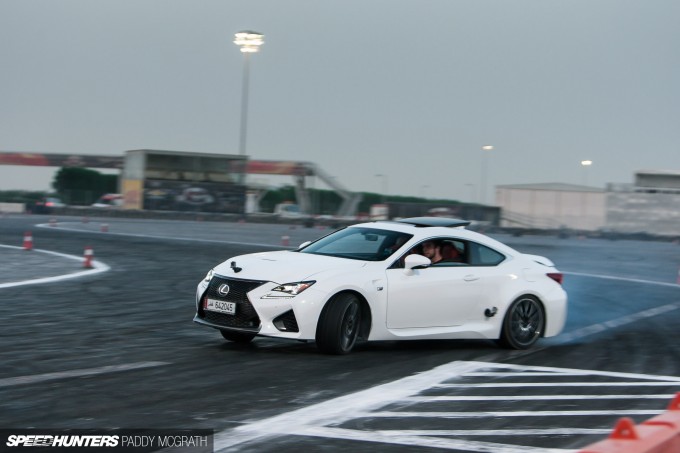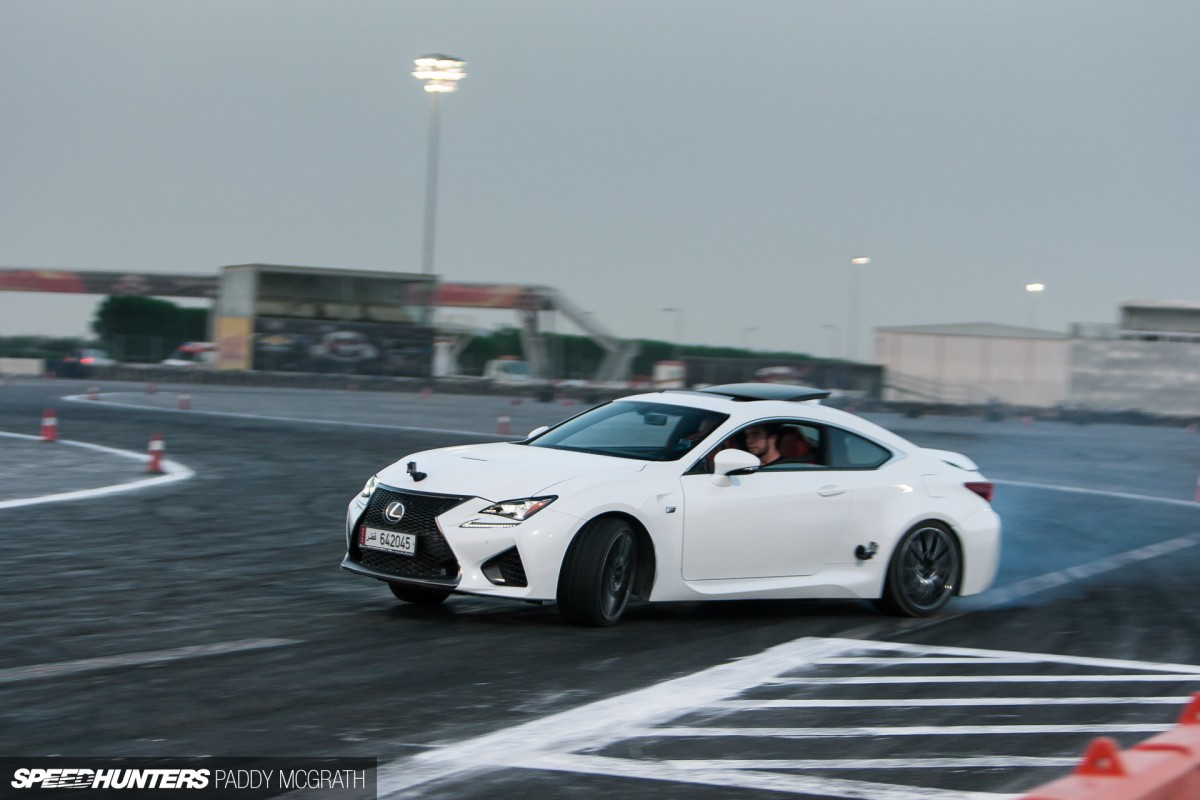 James' routine is quite simple – on paper at least – for each event. He arrives the week before, designs and tests the track before being on-hand every night before the event to offer guidance and motivation to the competitors. On the night of the competition, his role is strictly as judge. His involvement has resulted in an incredible increase in skill level in just one season amongst the drivers. Next year, the twin battles will begin and that brings a whole new plethora of challenges to the table.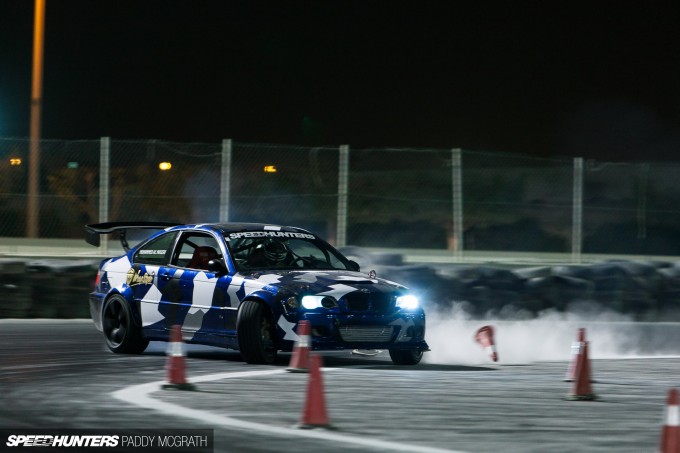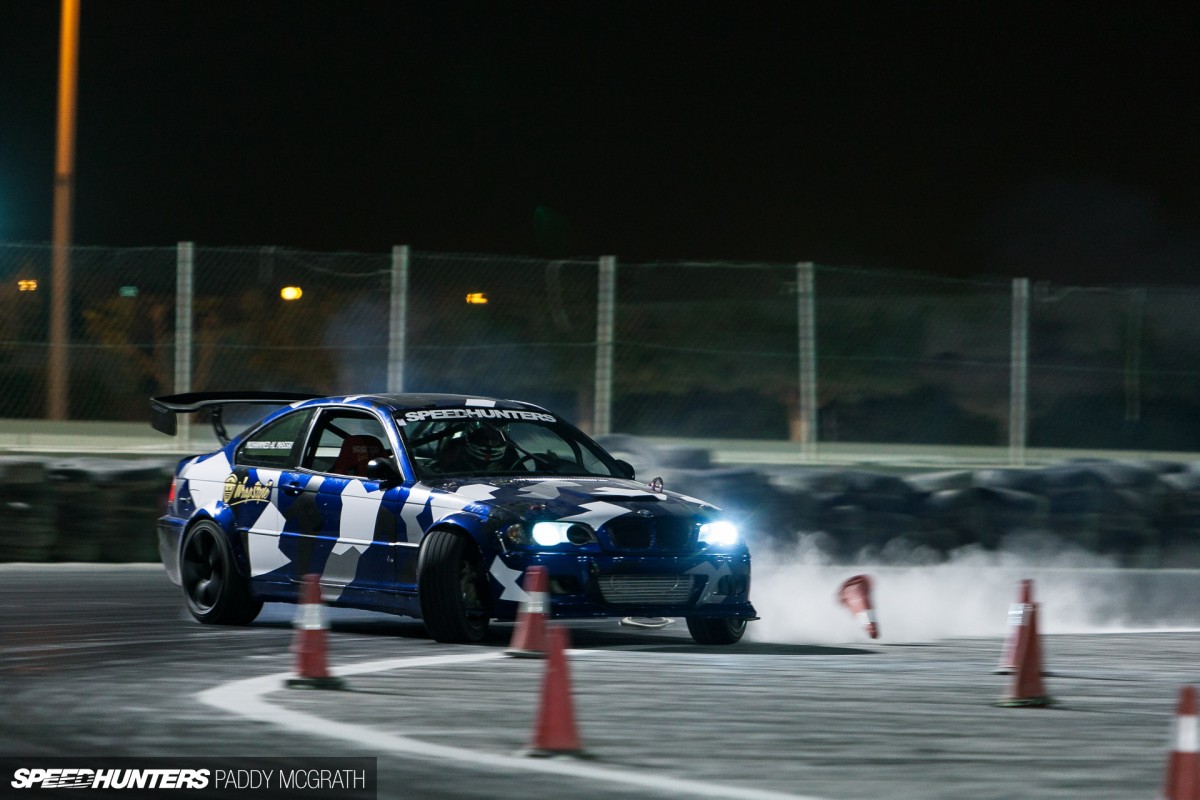 The cars of the QDC are far more advanced than anything I can remember in year two of any of the major international series'. 2JZs with 700hp-plus are the norm.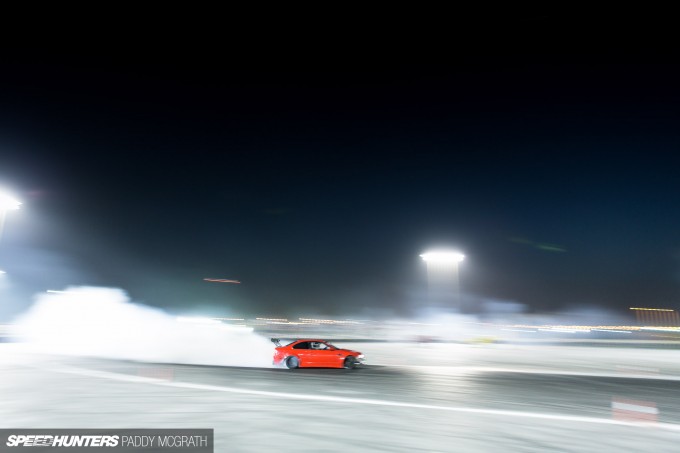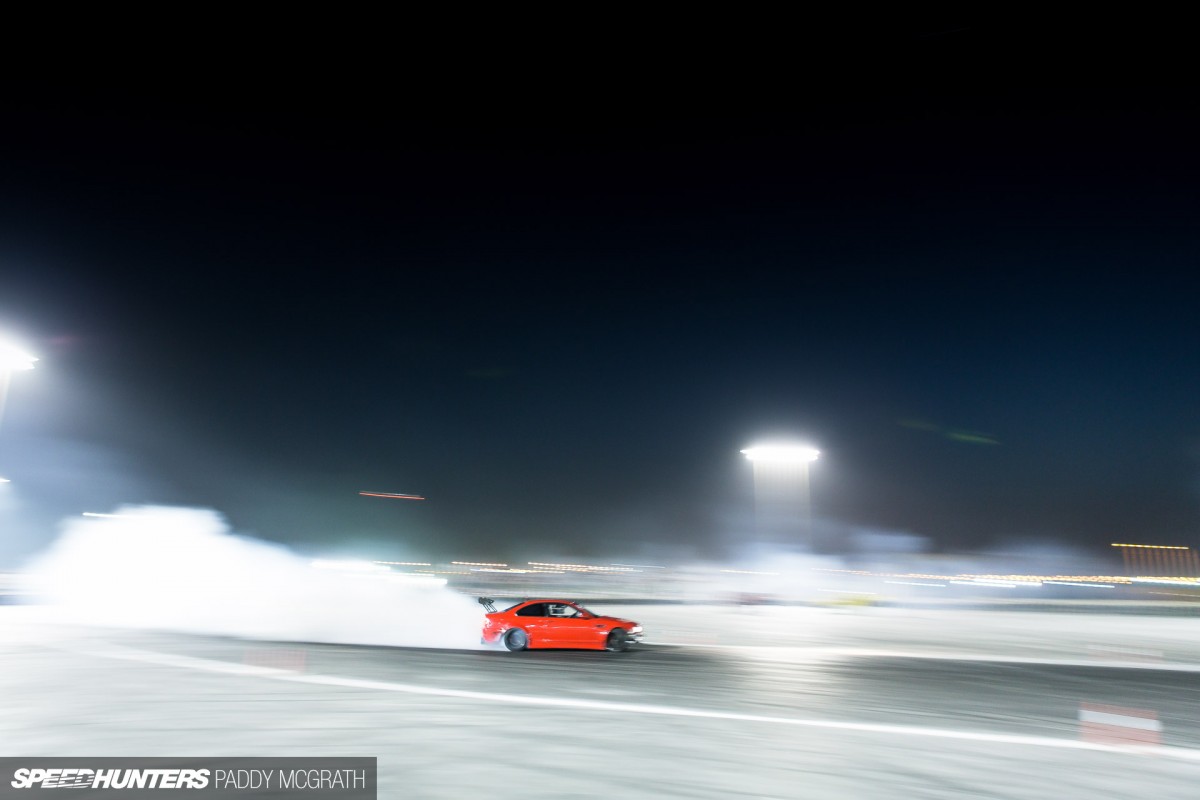 As you've probably come to expect, the mix of cars was good too. BMW chassis were most popular followed by S-body Nissans.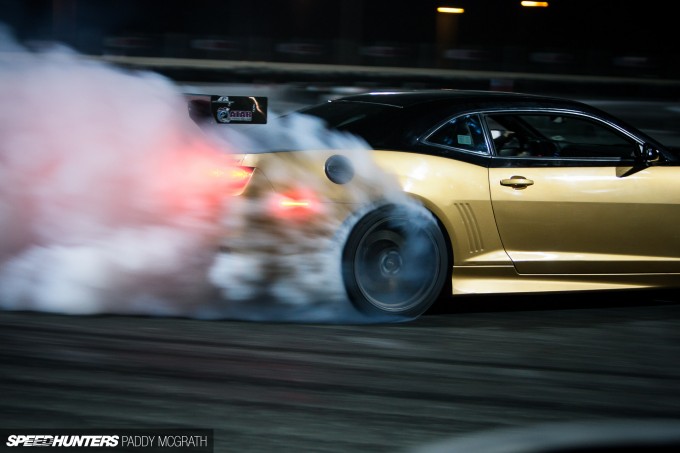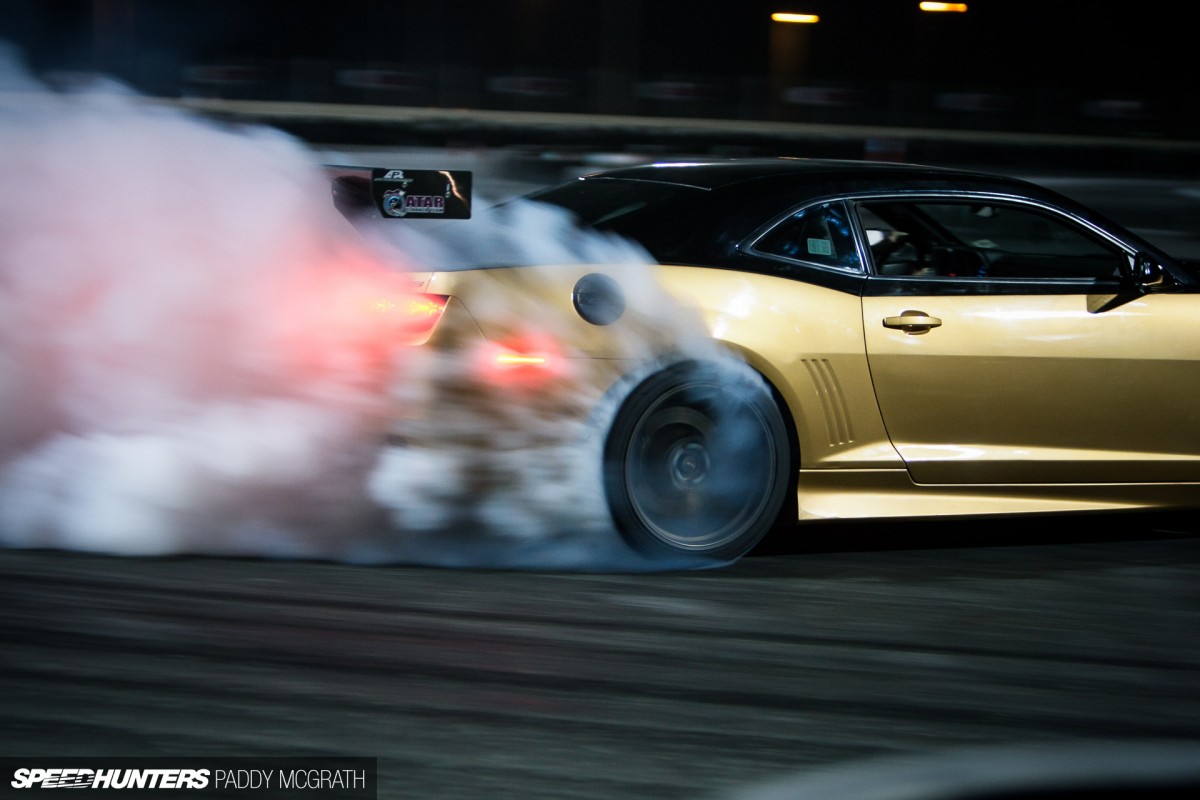 At the sharp end of the grid, Walid Salem's Camaro was an absolute smoke machine. The WiseFab-equipped car was able to carry huge amounts of angle whilst annihilating tyres.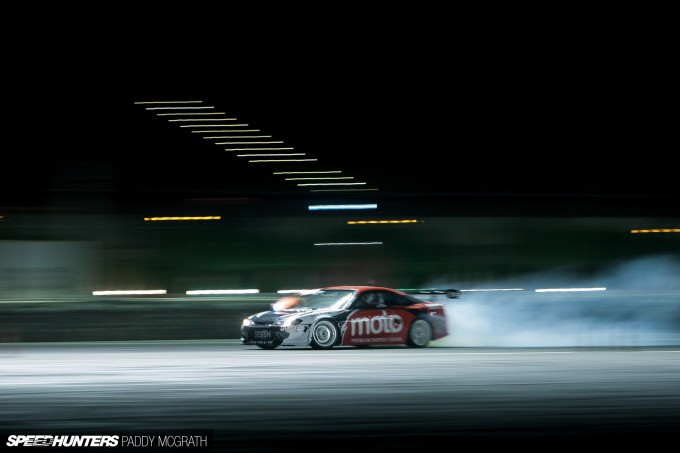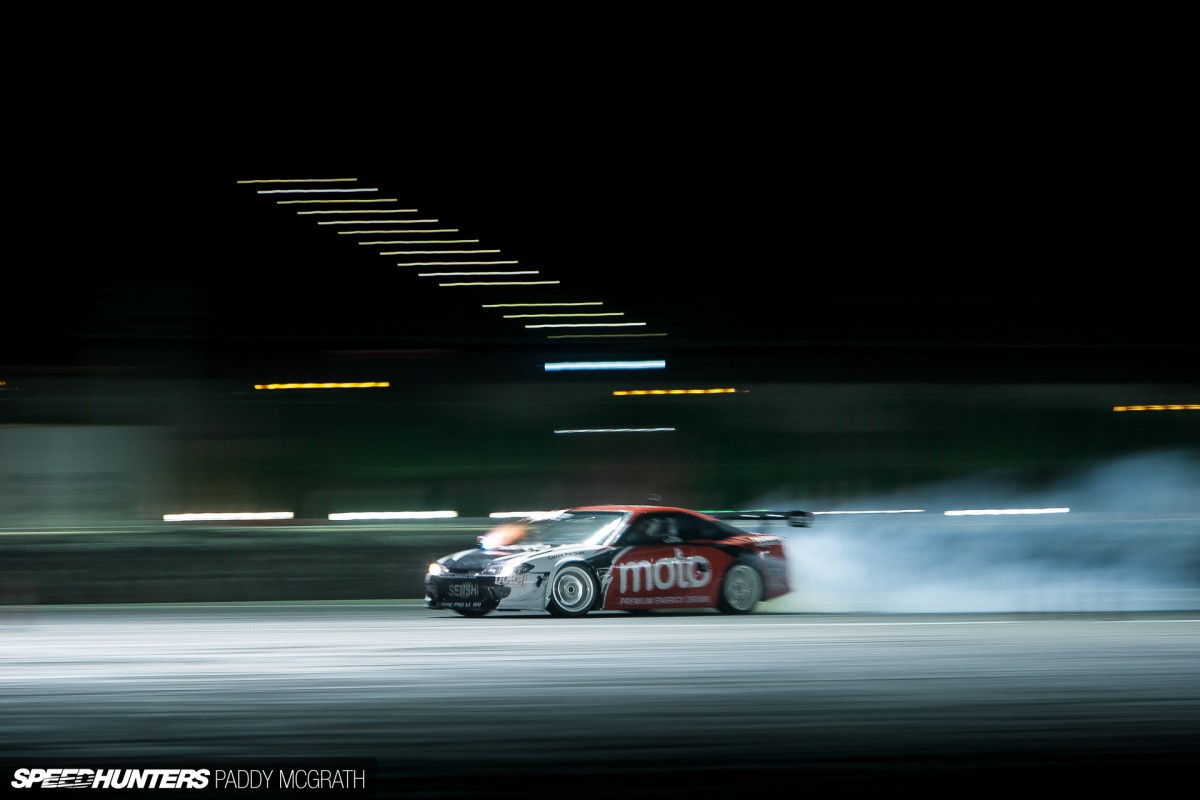 It was international visitor Ahmad Daham who would take the win at the final event, in his S15-restyled RPS13 180SX.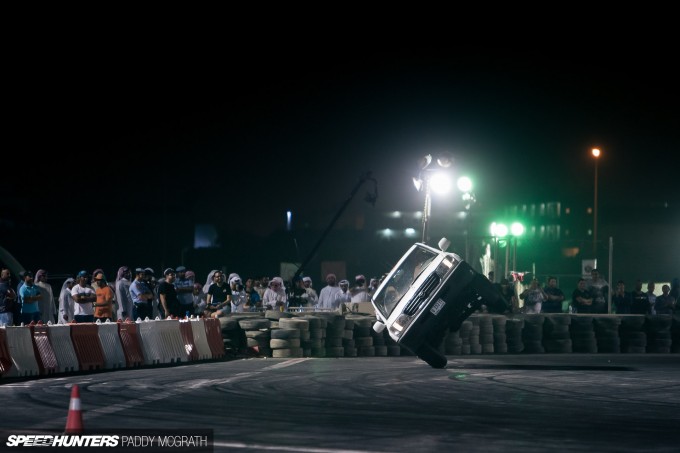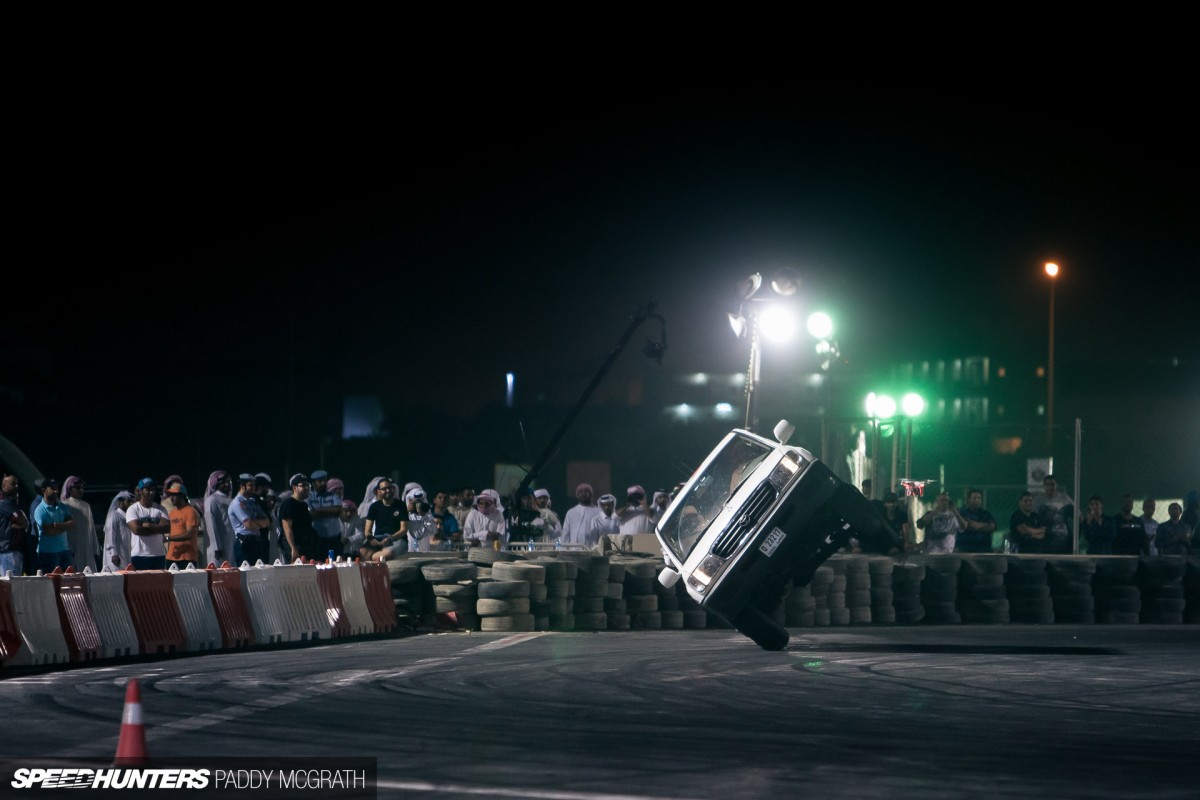 It's not just drifting that draws the crowds, there's a host of non-traditional (by international standards) motorsports which are practiced here too. One of the most popular and fiercely competitive divisions is two-wheel driving.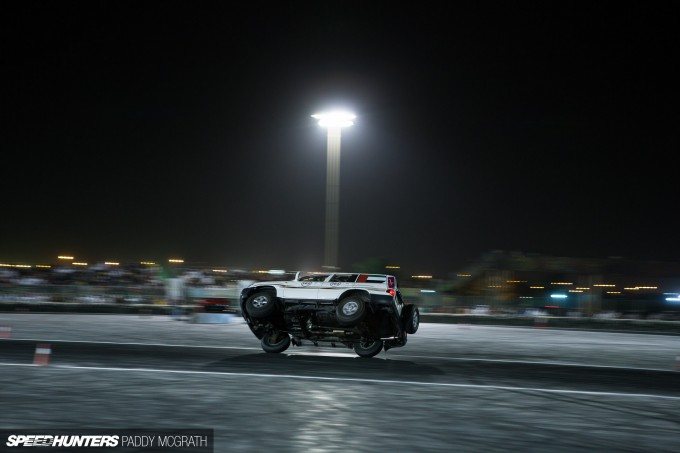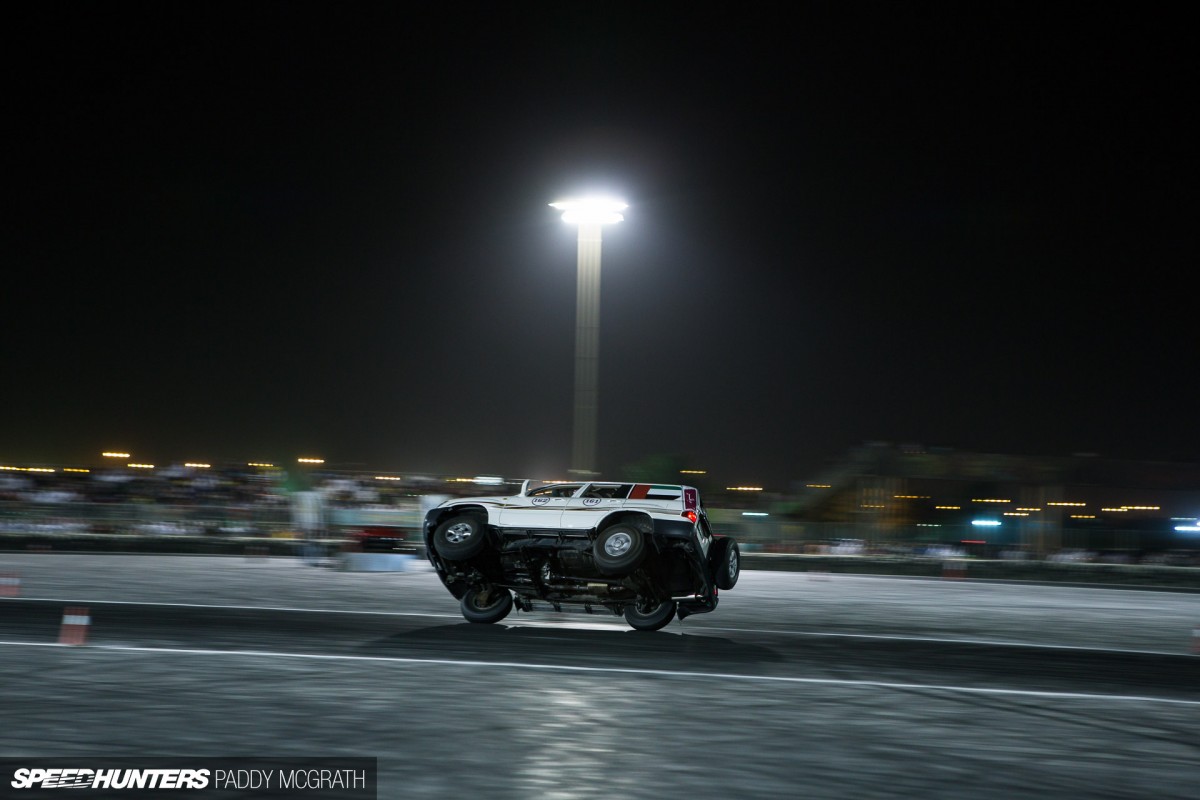 Competitors must get their vehicles on two wheels without outside assistance and complete a complex and technical course as laid out by the judges. How exactly do you get a 4×4 on two wheels without the use of a ramp? It generally involves lots of speed and either a Scandinavian flick or an extremely sharp turn-in. Once up on two wheels, the driver and three passengers play a role in keeping the vehicle balanced along with soft sand tyres and a locked rear differential.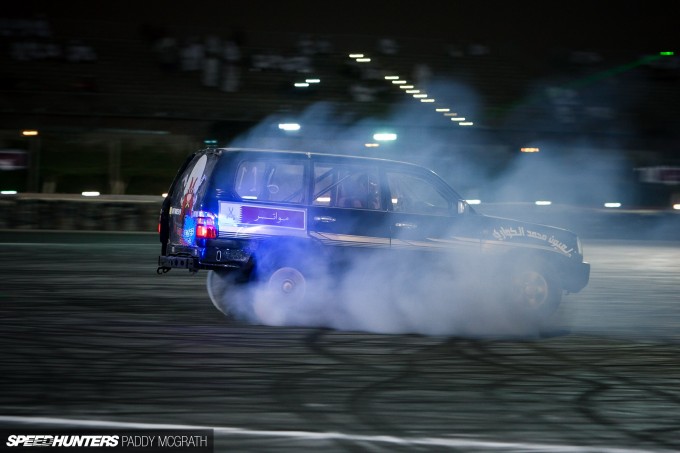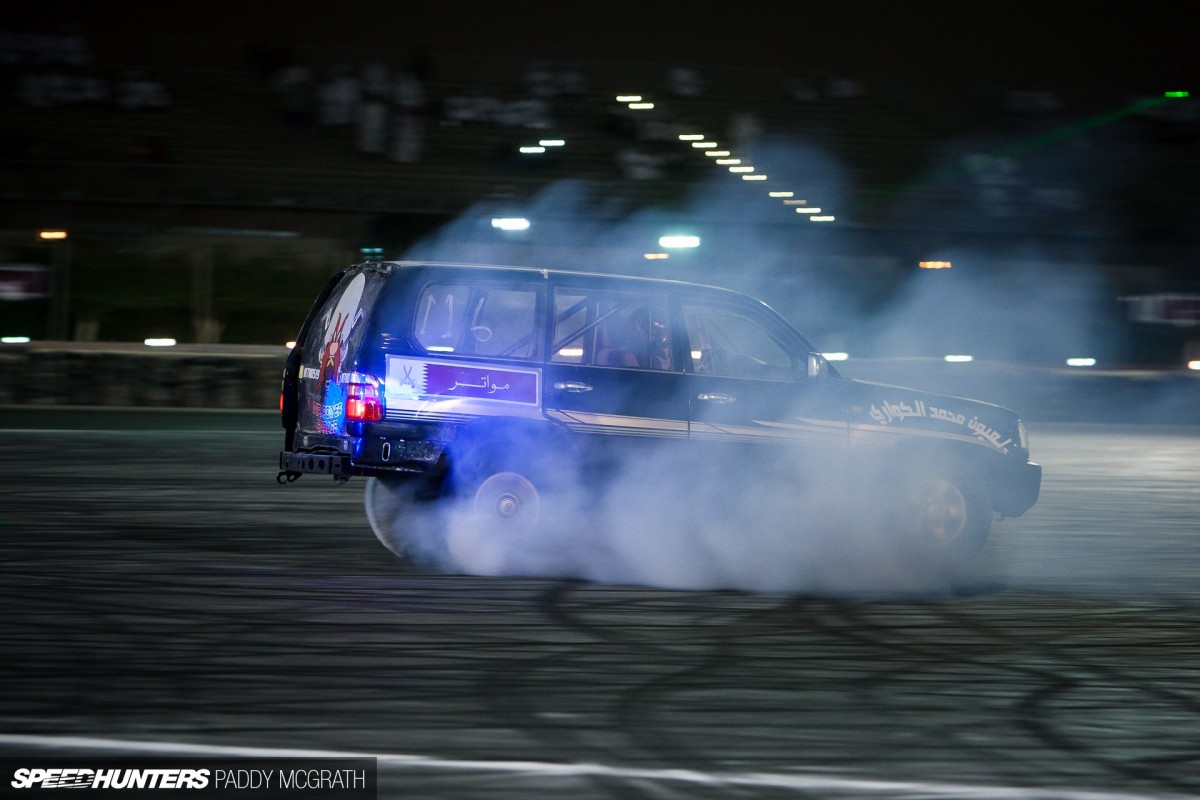 The other big attraction was Freestyle Drift. I've absolutely no idea how this is judged, but it's essentially who can kill their tyres in the most creative and aggressive way possible. Burnouts, donuts, drifts, 360s, J-turns are all a part of this puzzle.
Because of the heat, this was the last event of their motorsport season until the winter. As such, I missed out on their drag racing series (which is the largest form of motorsport in Qatar) and the Qatar Mile. There's also sand dune racing amongst others which gives you an idea of the diversity on offer.
Goodbye, For Now…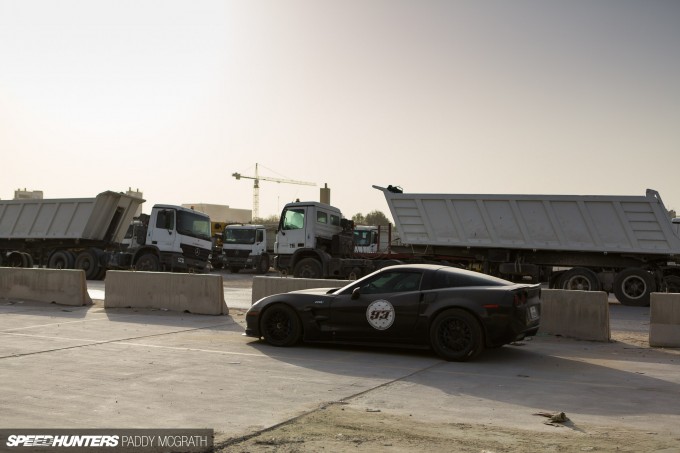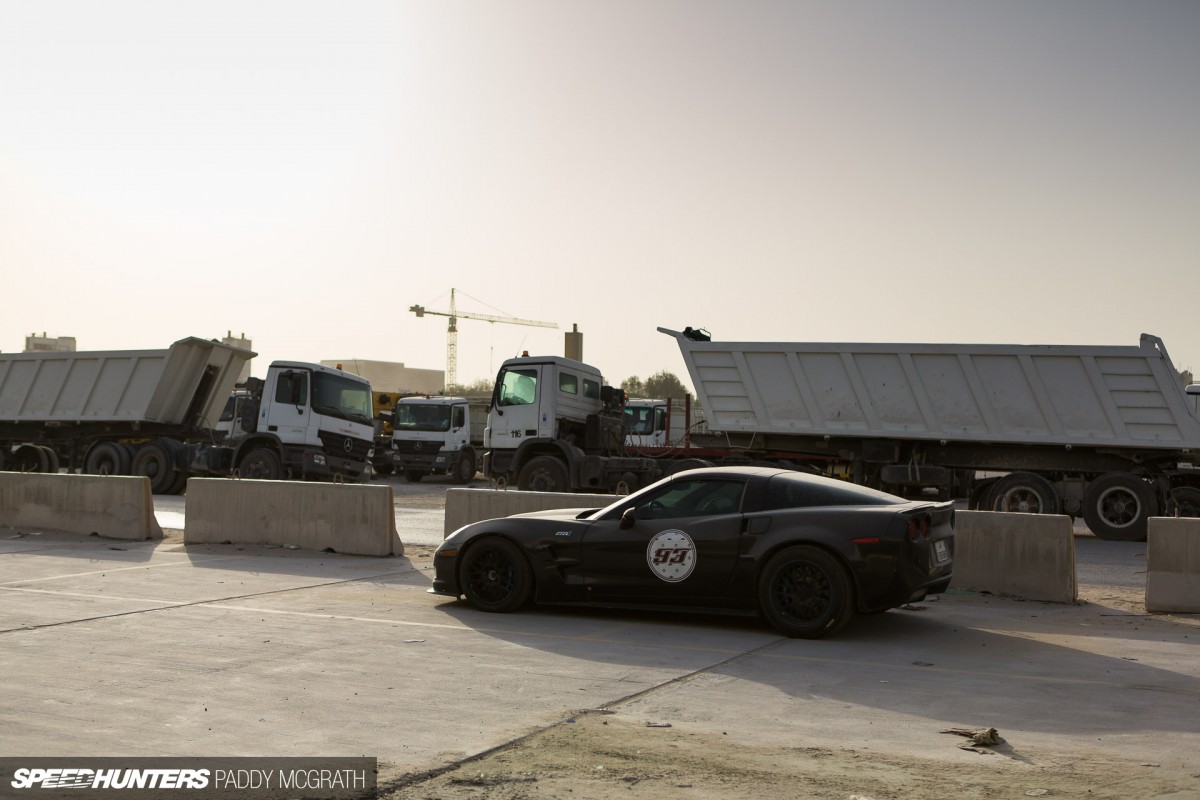 I spent eight days and seven nights in Qatar.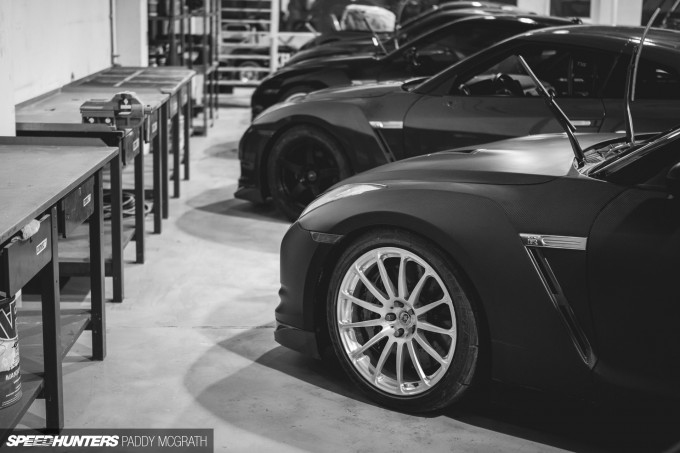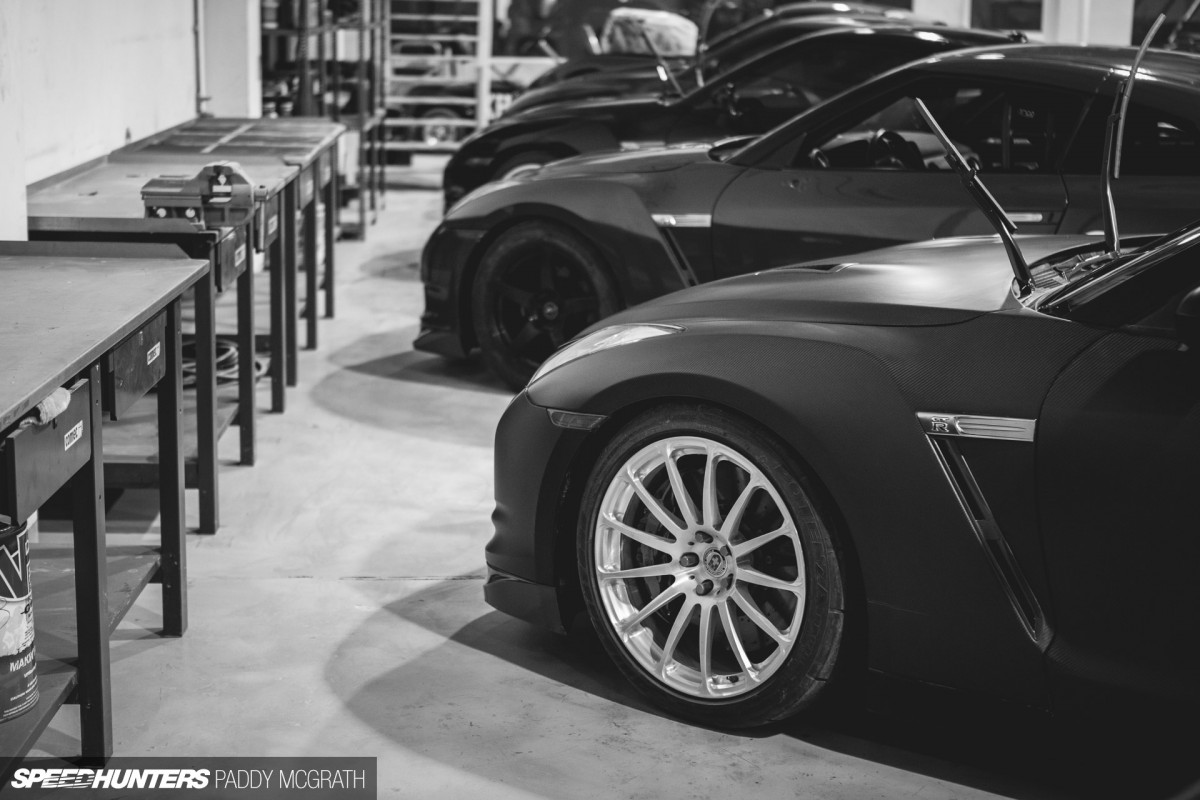 Beforehand, I thought this would have been more than enough to cover this small country's car scene. How wrong did I turn out to be?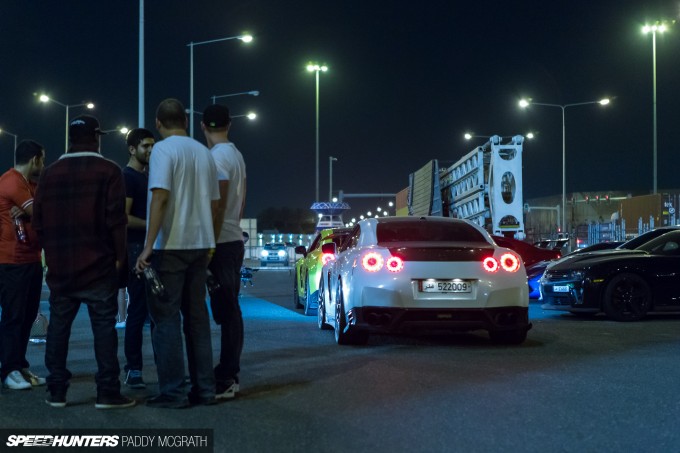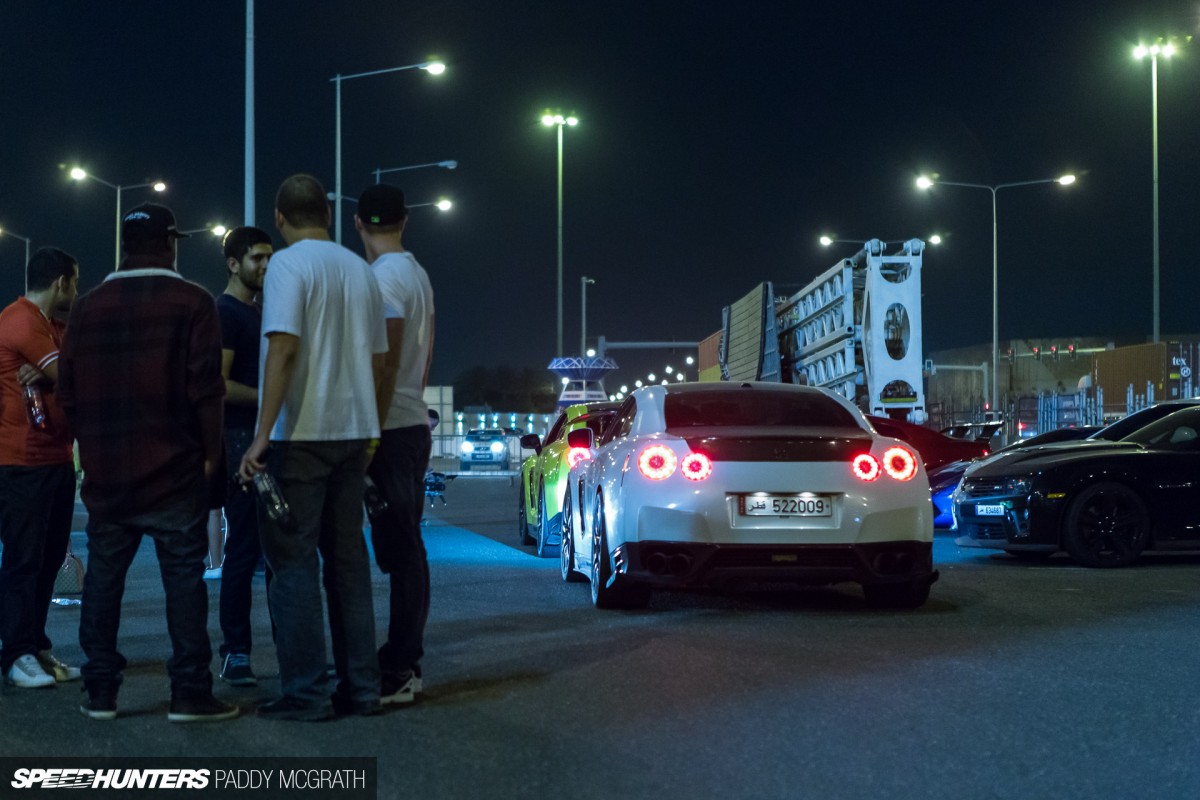 I found a country full of genuine car enthusiasts who welcomed me with open arms. And every one of them was willing and ready to show me every last detail and facet of Qatar's car culture, regardless of the inconvenience or hassle it might cause them.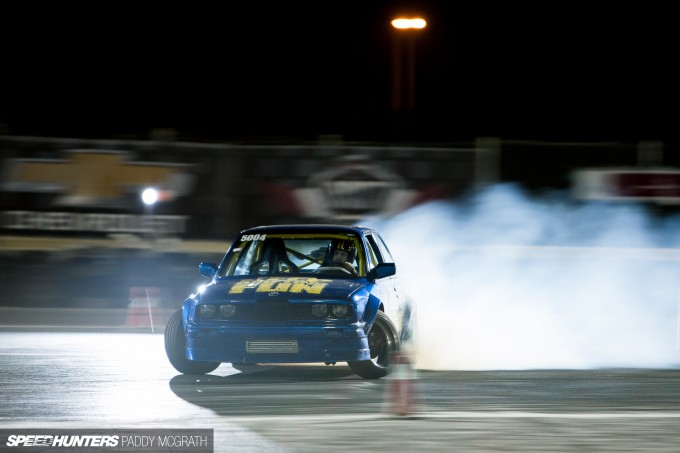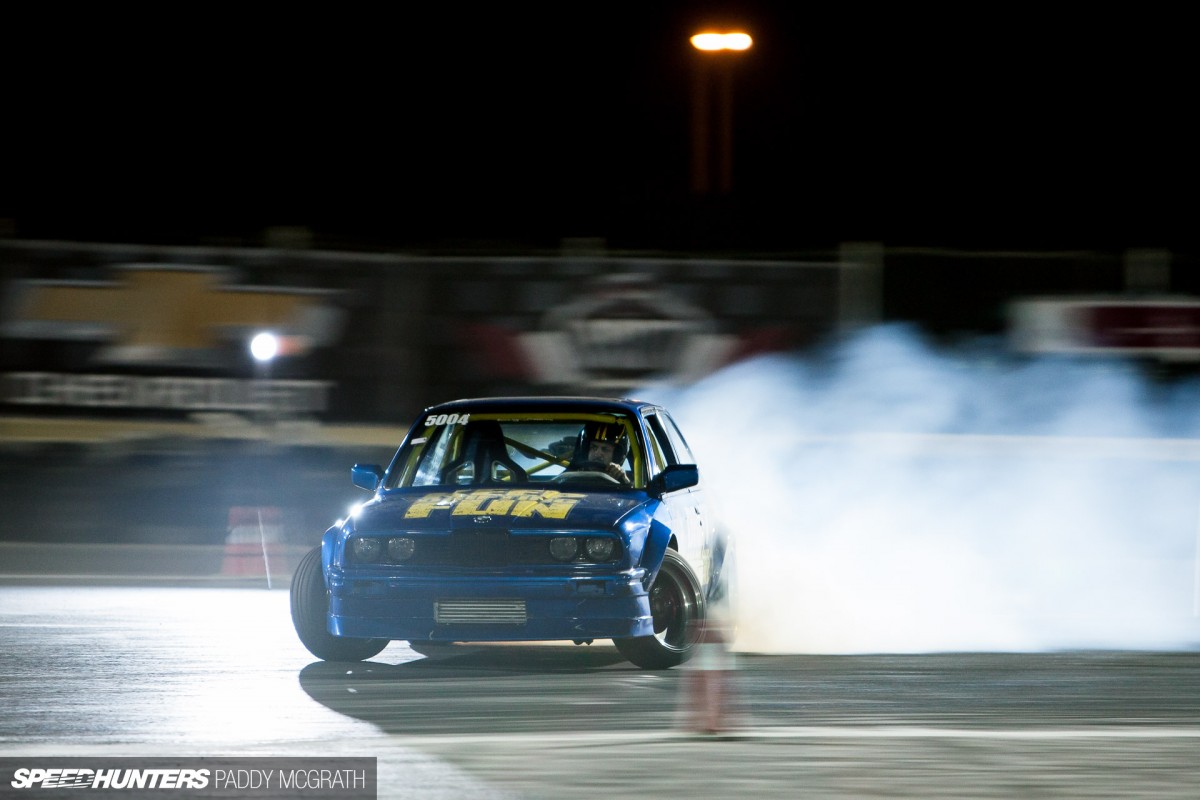 I bore witness to a drift series in its infancy, but that still impressed at a stage where you simply wouldn't expect it too. In a couple of years, these guys are going to be amongst the very best in the world. Mark my words.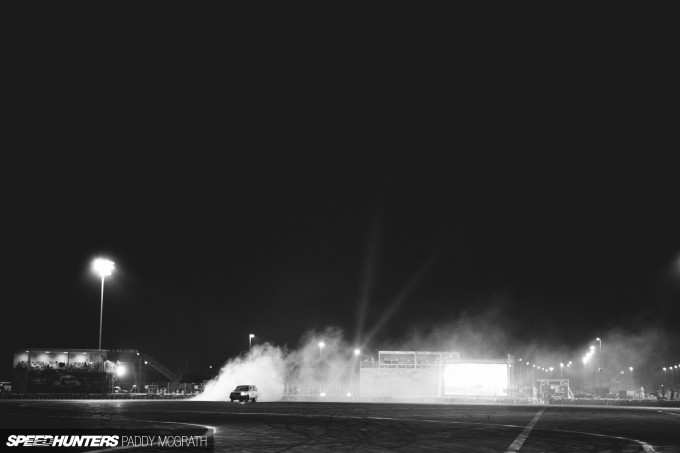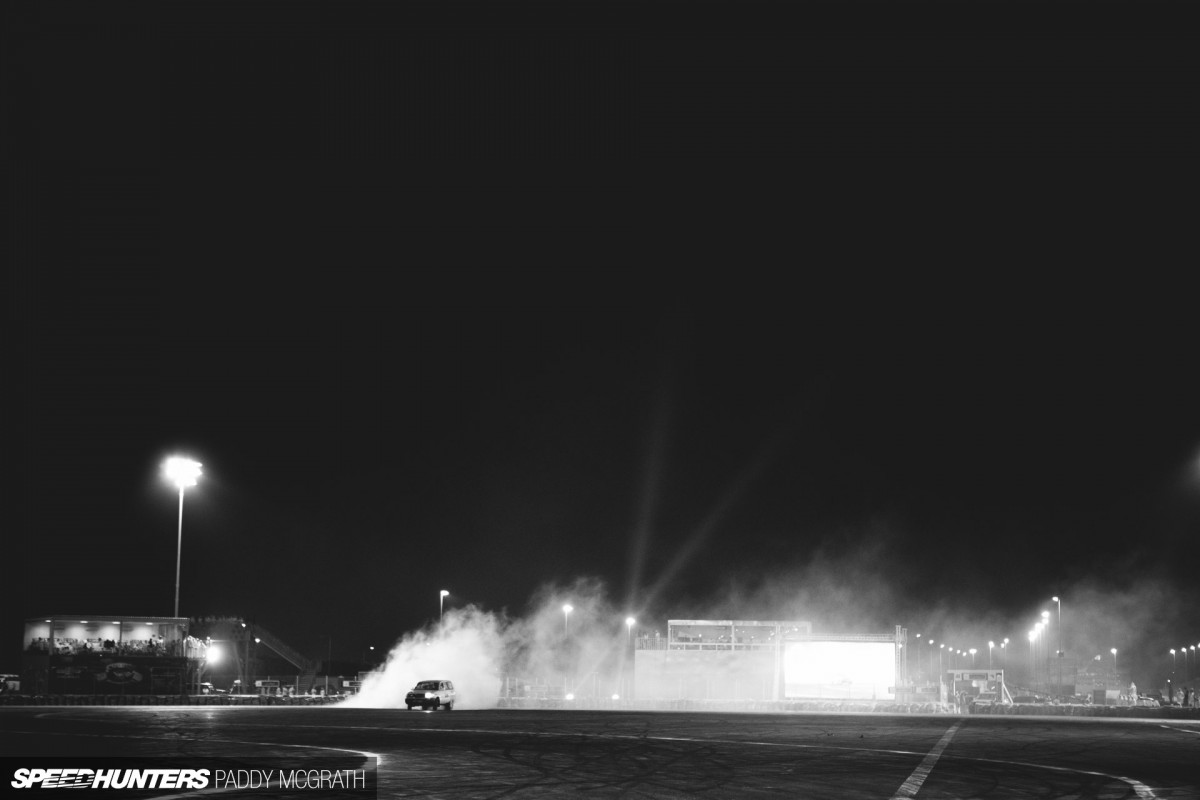 Qatar is a country willing to learn and join the worldwide car culture family. I think it's only right that we open our arms and welcome them in.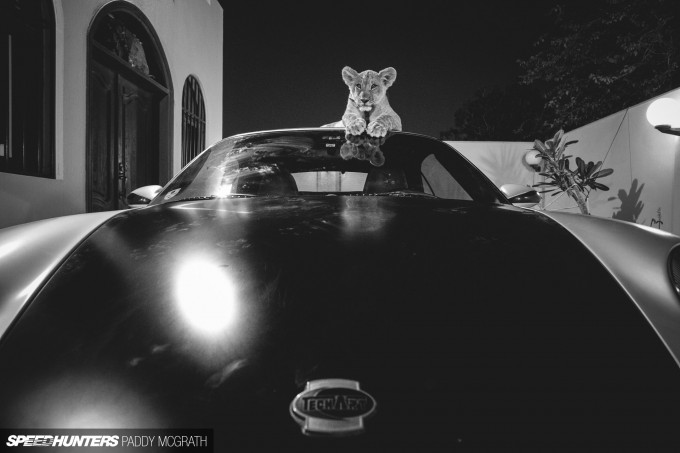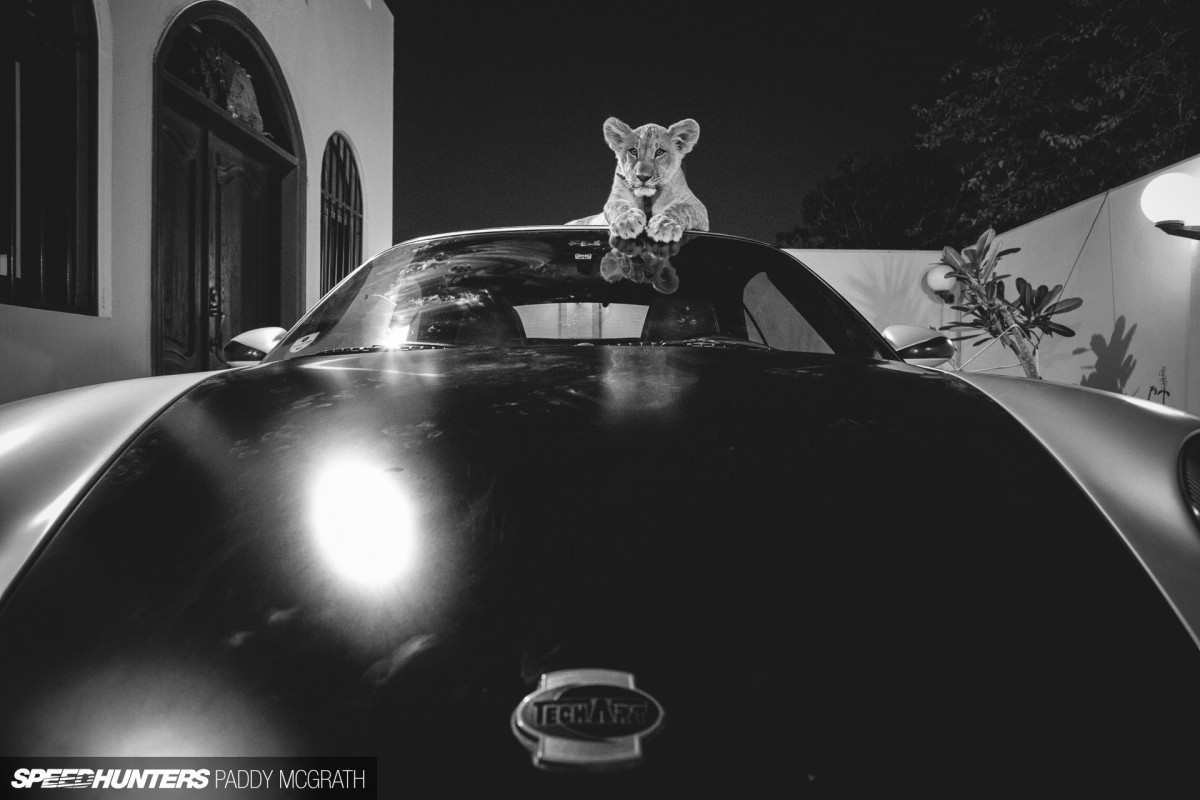 Damn it, I didn't even get to talk about their latest innovation in car security…
Paddy McGrath
Instagram: @pmcgphotos
Twitter: @pmcgphotos
paddy@speedhunters.com
Cutting Room Floor