Memory Check
In 1996 I meandered across the USA with my best friend in an old Cadillac. We didn't have an agenda and there wasn't an internet to ask for suggestions, so we stumbled across things, people and places – some of which have stayed with me ever since. One was the Henry Ford Museum in Dearborn, Detroit.
In my head it's always been the best car museum I've ever been to, but nearly 20 years later was that really the case? Could it still be that good?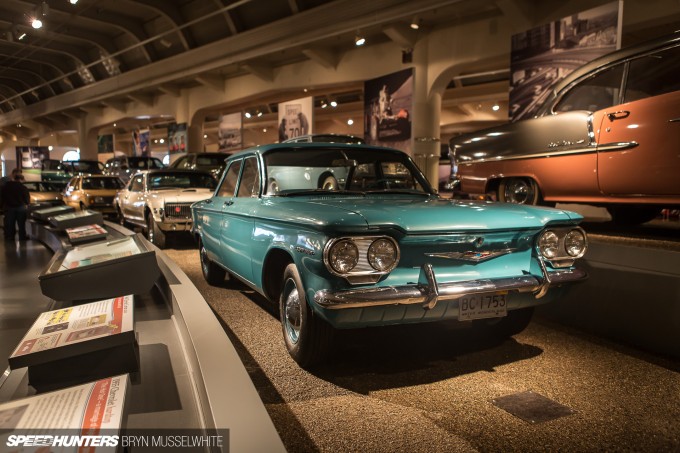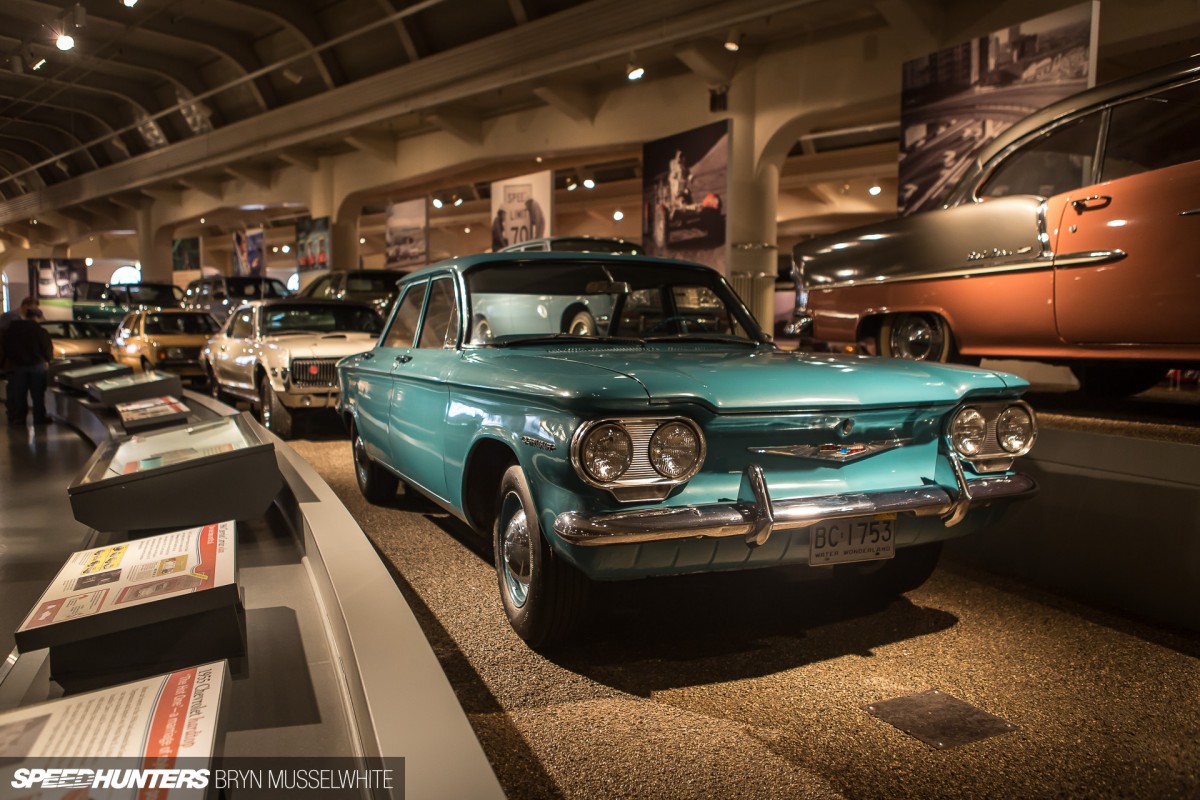 Obviously this is subjective, right? Depending on what you're in to – be it race cars, concours restorations, commercial vehicles or any other form of transport, there are probably more specific museums to go to. But to find it all under one roof, that's something else. In the intervening years I've been to the Petersen in LA, the Southward in New Zealand, and Haynes in the UK – so the Henry Ford had some measuring up to do.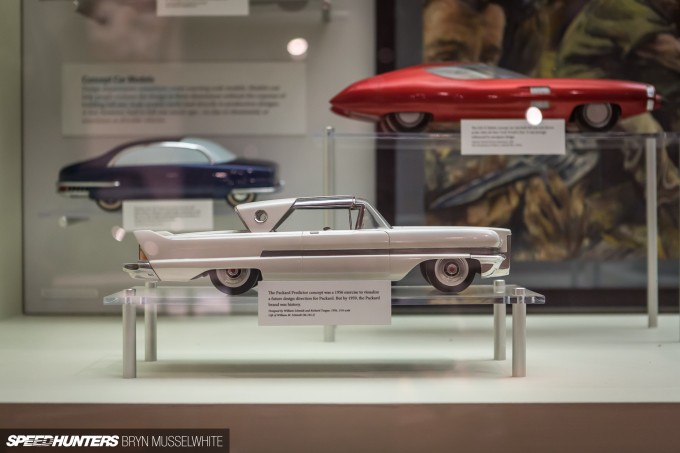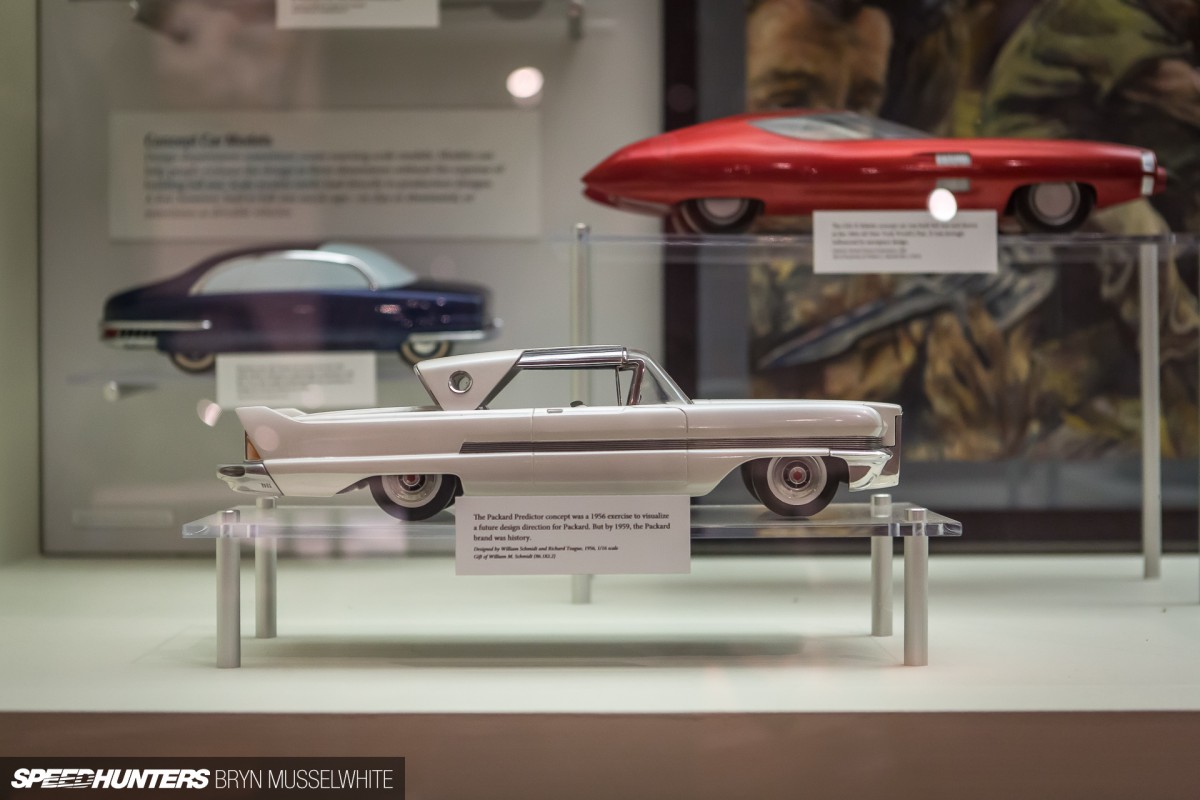 When I had the chance to return to Detroit at the tail end of last year, I knew if time allowed I wanted to go back and take another look. I've been to the other side of the world and back since that first visit, and we all know how disappointing things can be the second time around.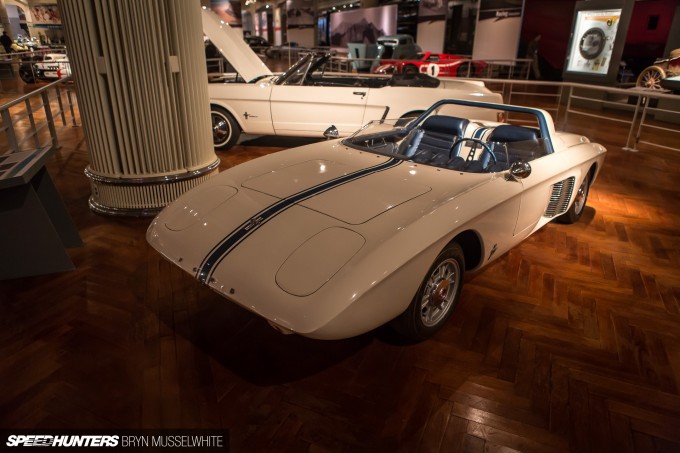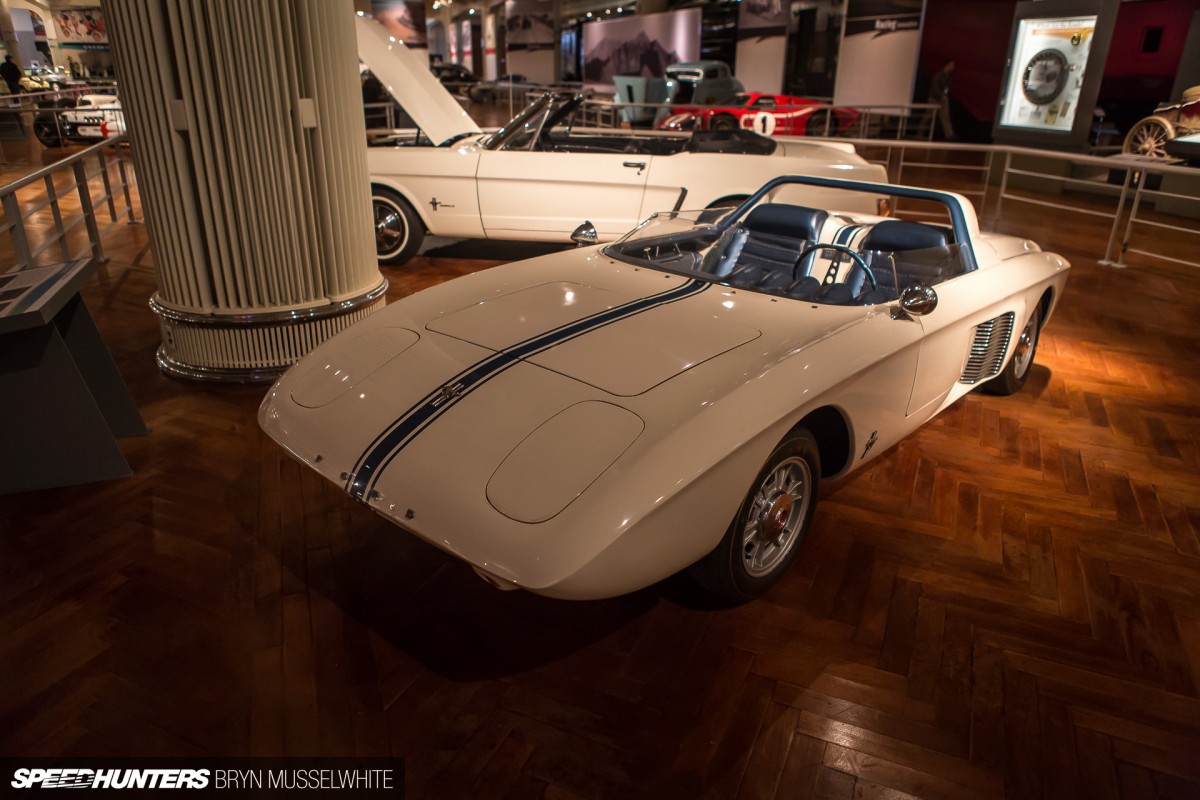 The first thing to note here is that the museum is run independently of Ford itself, so it's not a shrine to the blue oval by any means. In fact, the variety of stuff you'll find here is incredible. And by 'stuff' I mean planes, trains, '50s motel rooms salvaged from their original buildings, tractors, steam engines and then the cars. And what cars they have…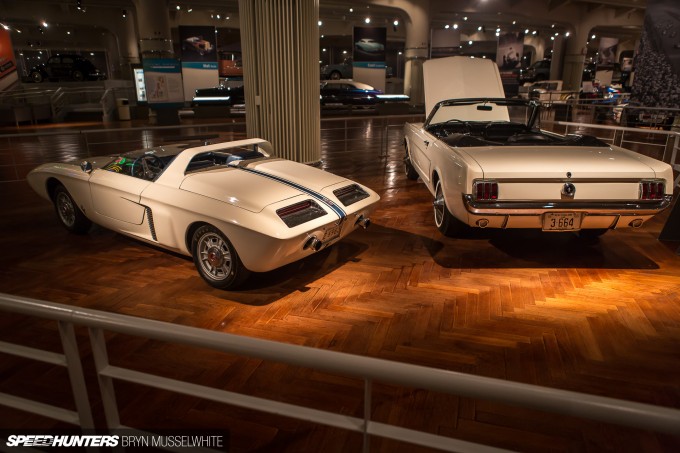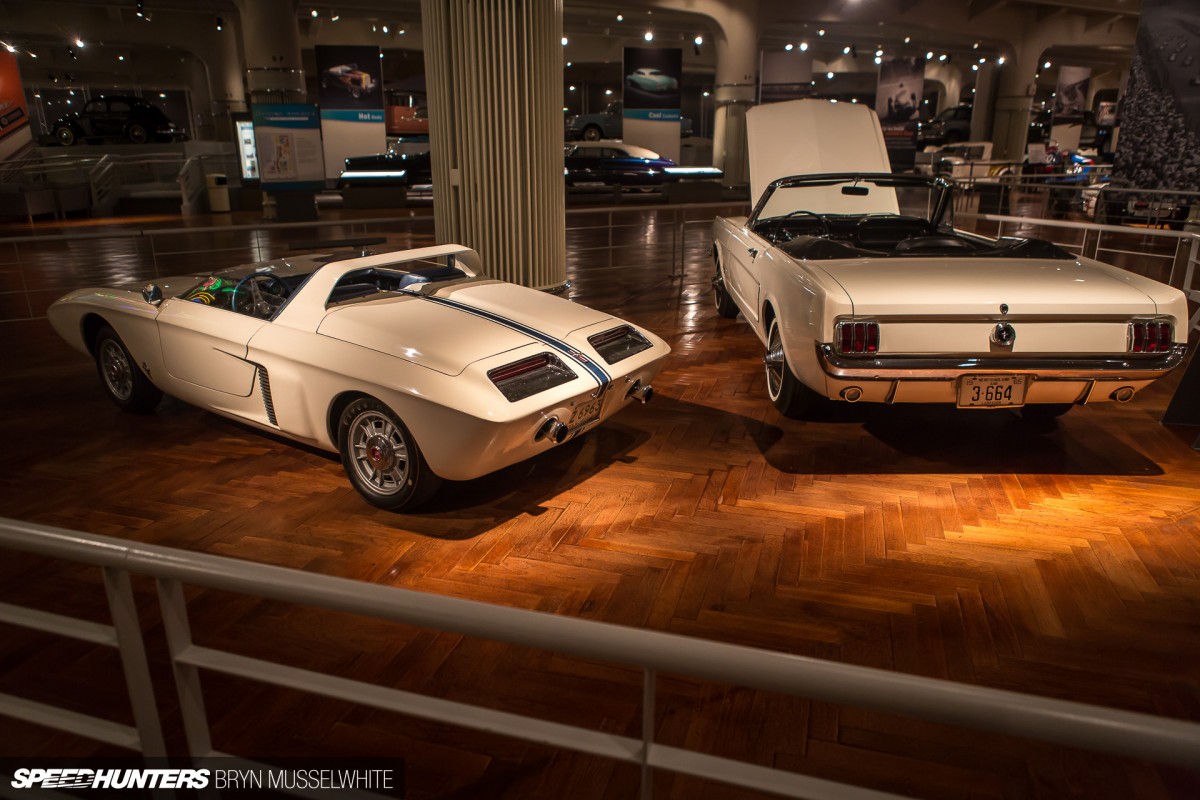 I love how the original Mustang concept car from 1962 is so tiny; its mid-engined layout looking more Italian speed boat than the American icon the name went on to become associated with.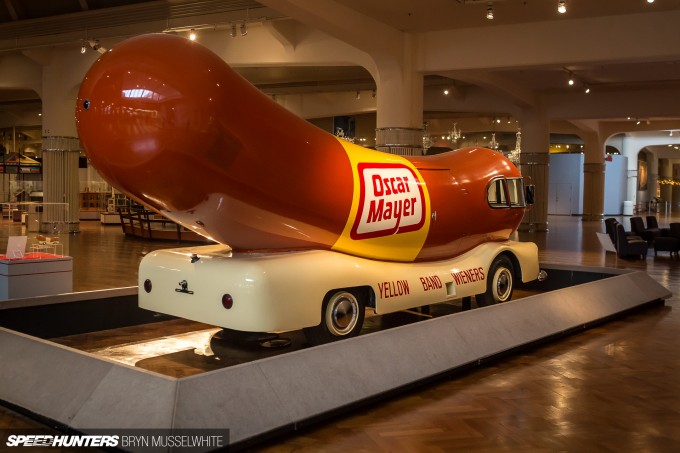 But as much as it's about seeing cool cars, my memory of the Henry Ford was of the variety, and the obscure stuff they had – like this original Oscar Mayer 'Wienermobile'. The first version debuted in 1936 and more modern iterations are still on the road today. Incredibly, this one is from 1952. I just wish more companies would get involved in coachbuilding like this, as apart from vehicles like the Red Bull Minis there aren't many others that spring to mind.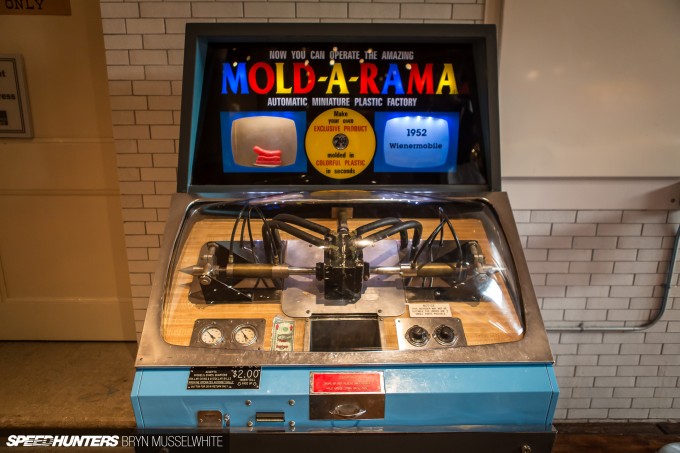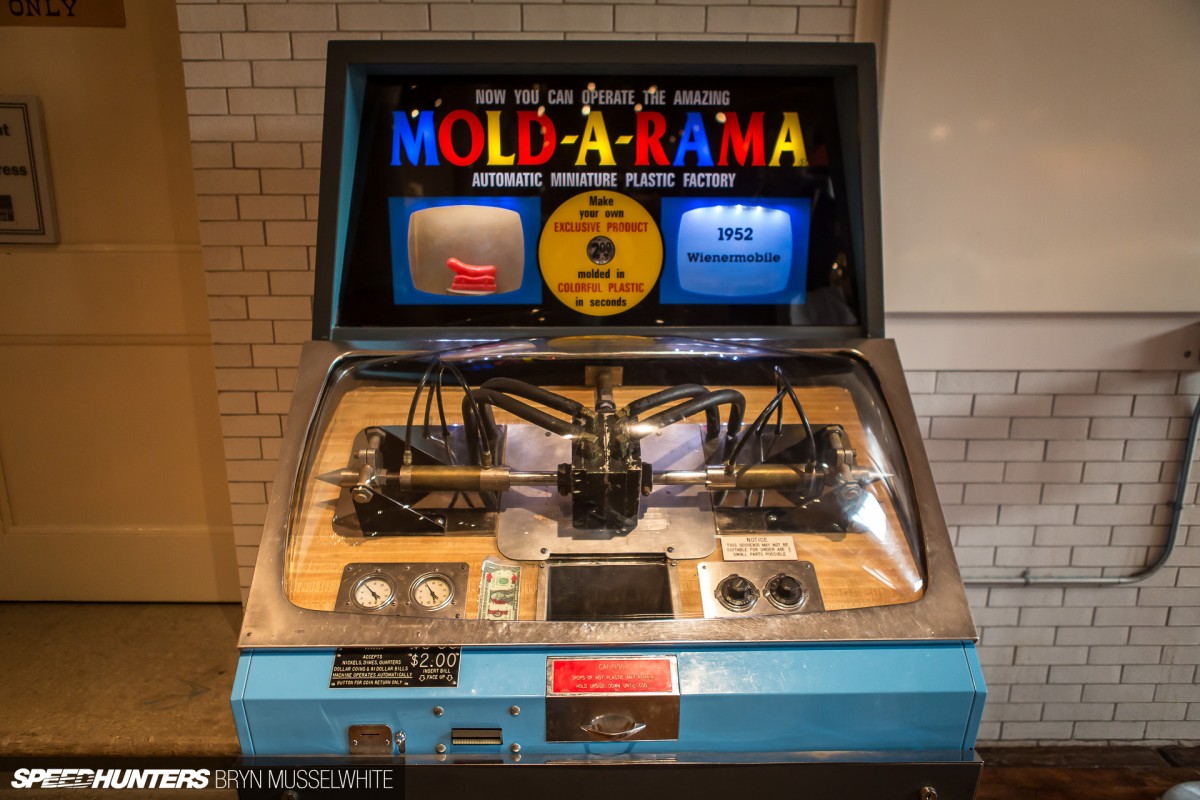 The fact that there was a Mold-A-Rama machine right next to it nearly pushed me over the edge, and I pumped $2 in as quick as I could! As the hot, still flexible 4-inch long Weinermobile was pooped out of the mold in the middle, down the slide and into my waiting hand, I began to feel more secure in the knowledge that my memory had served me correctly all those years.
Culture Me Up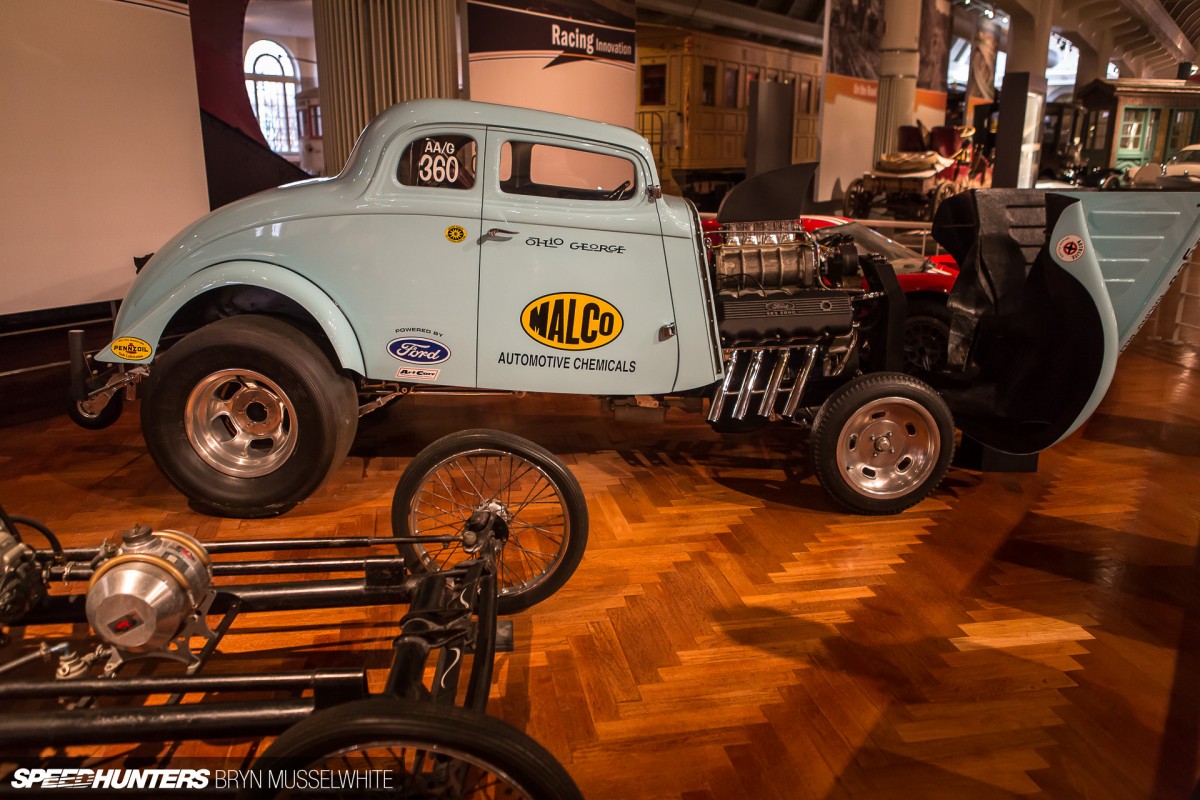 As an Englishmen, America is all about the culture of what goes on. You can line cars up all you want, but it's the bad-ass things people do with them that I love. Ohio George Montgomery is a legend to drag racers, and although he was later known for his Malco Gasser Mustang, it's this era of Willys that will always make me stop dead in my tracks.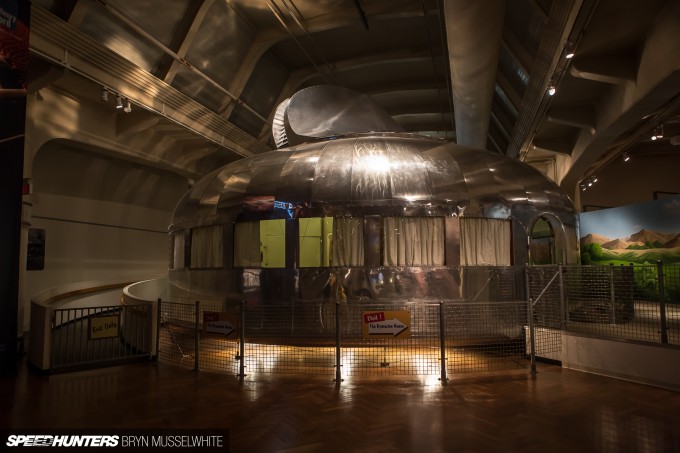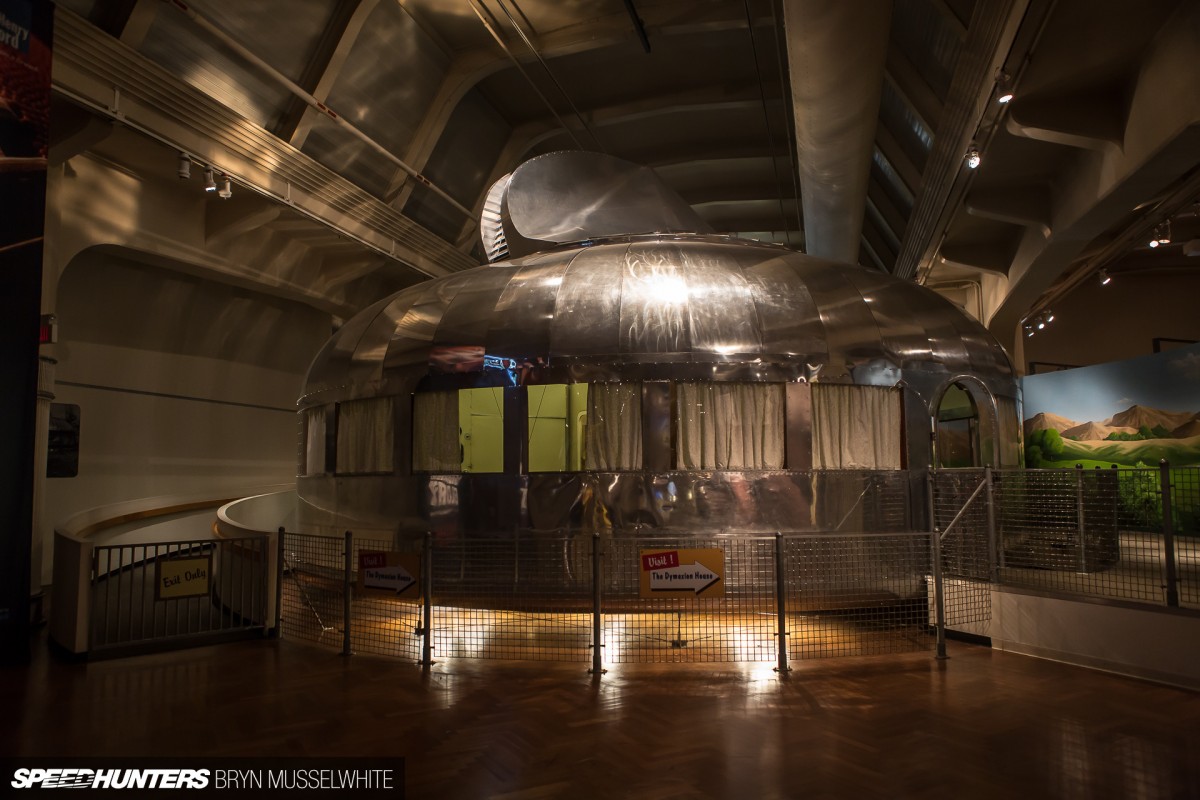 Alloy dome house of the future anybody? Trust me, we're all going to be living like this in 1975!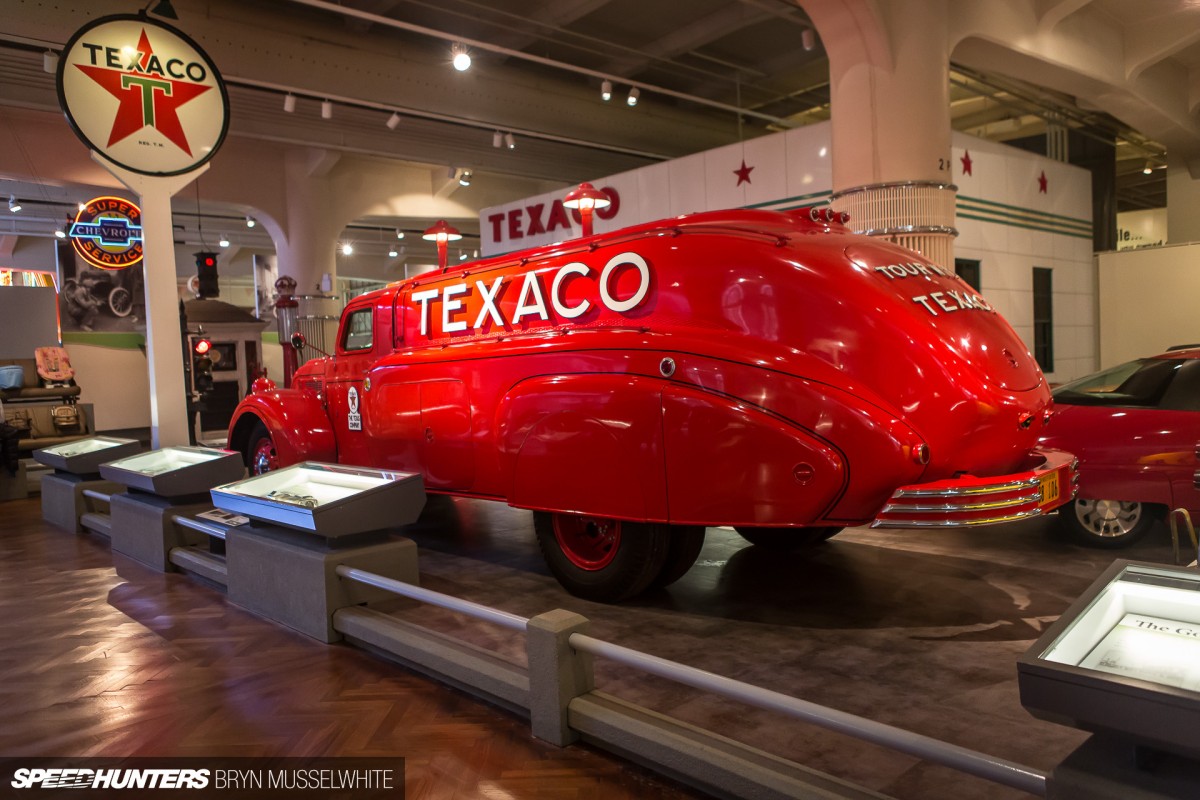 Okay, so this is what a good museum should do – make you pinball around like a kid with too much sugar on board. It should make you grab whoever you're with and make you point at whatever catches your eye for that second.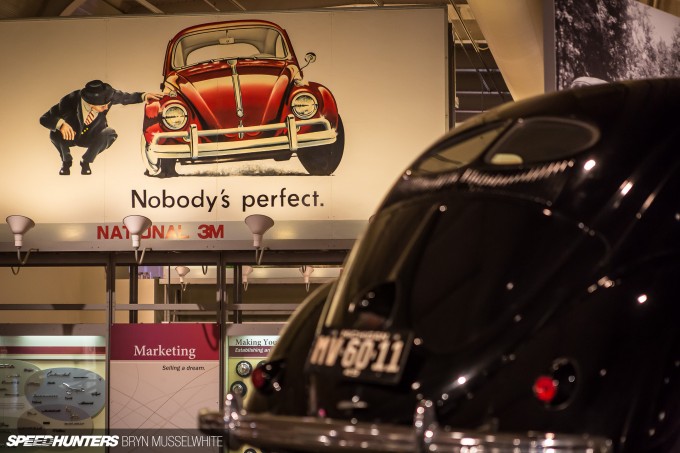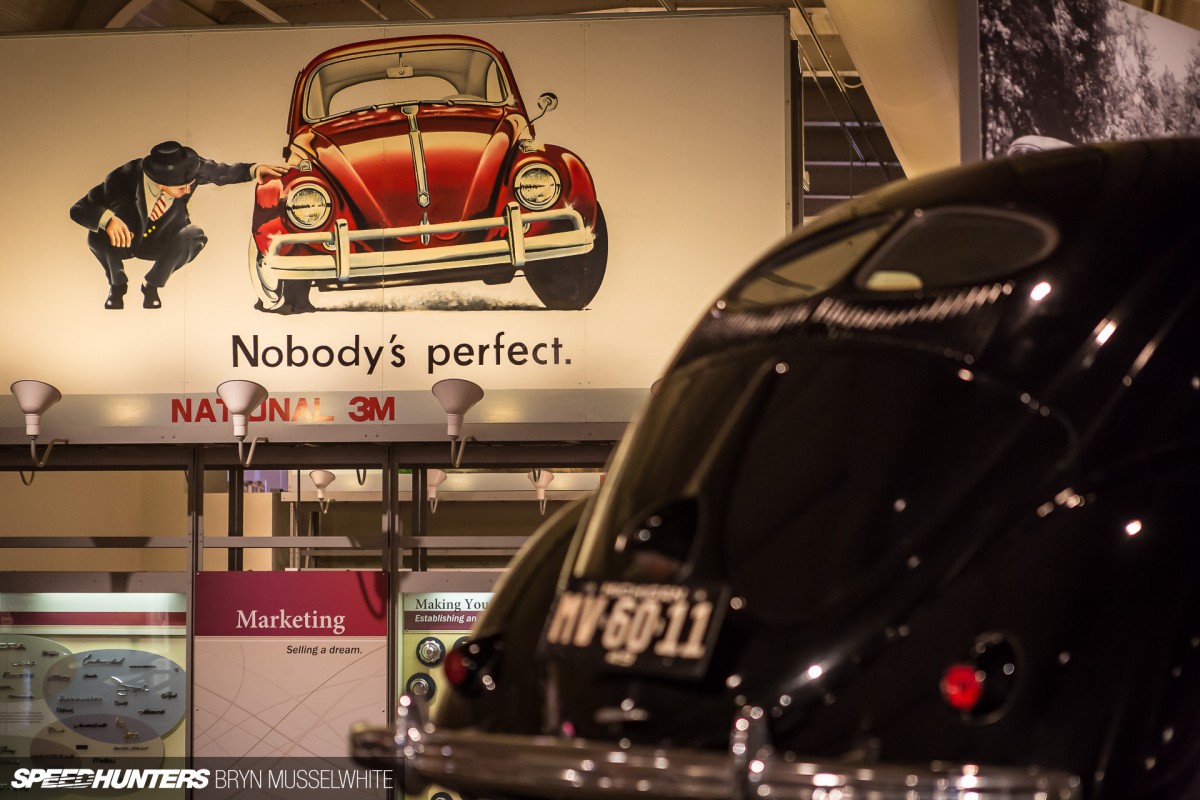 Too often museums think that quantity is the key; exhibits are cluttered in together and all you get is a cramped angle in which to take them in. Yes, I know that's often down to the cost of land, but even with the resources this place has behind it, they haven't gone over the top and you effortlessly flow from display to display. VW ad campaigns in the '60s were as simple and slick as they are today.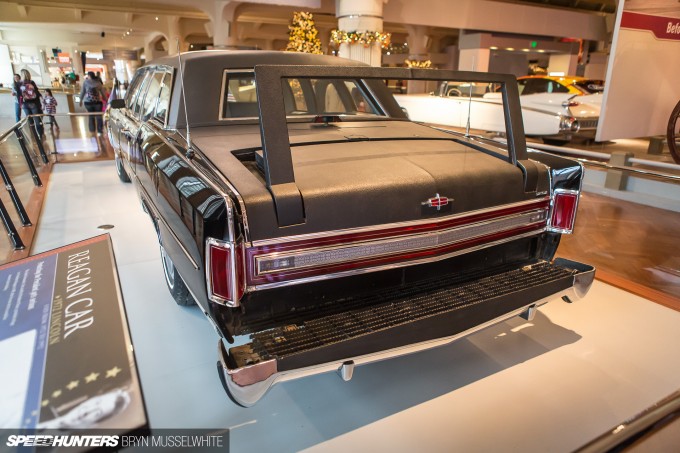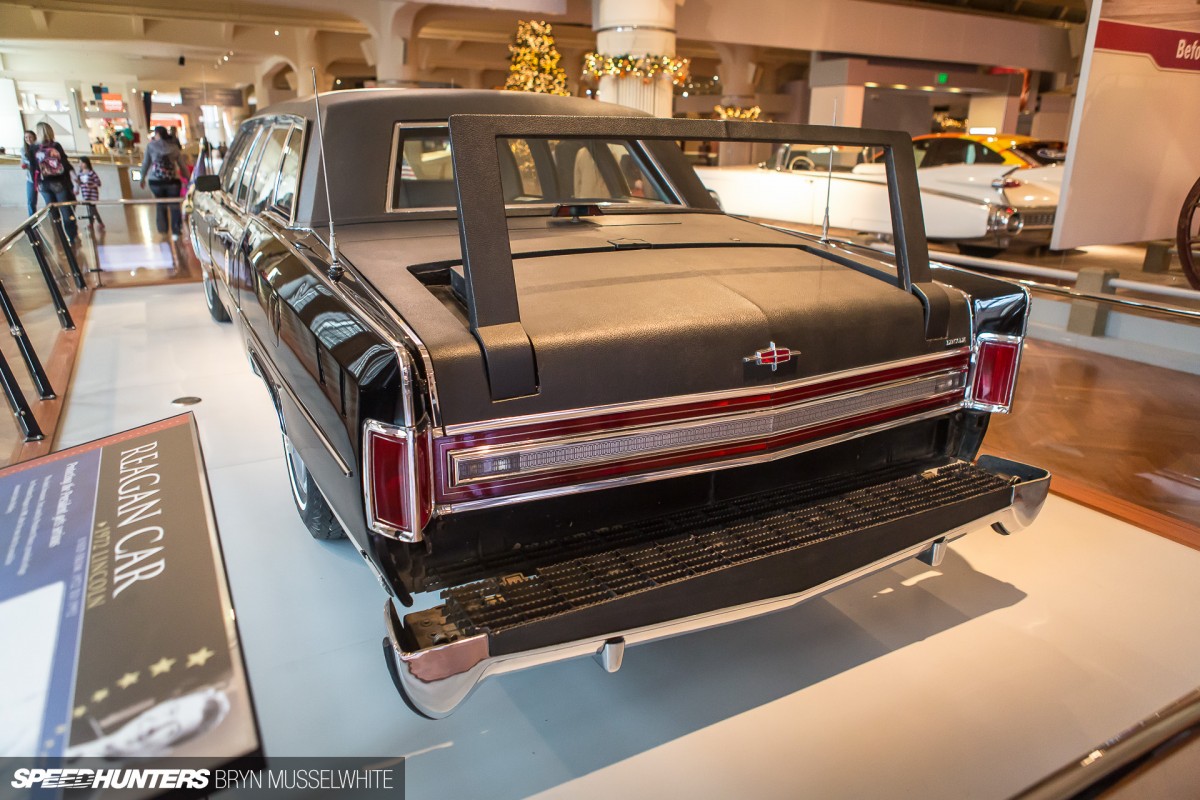 A special exhibit of ex-presidential limos has been given plenty of space in the Henry Ford Museum. If I was pushed for an answer I would have said they'd be Cadillacs, but the three here are Lincoln Continentals. This is Ronald Reagan's with a custom fold-down bumper grid and flip-up grab handle for special agents… Vinyl trimmed, classy.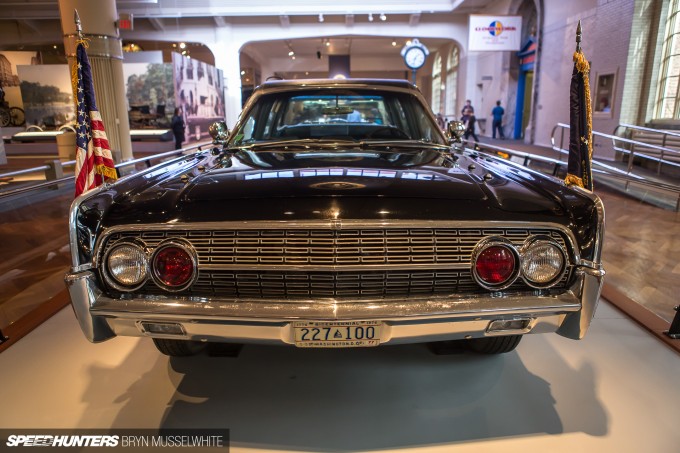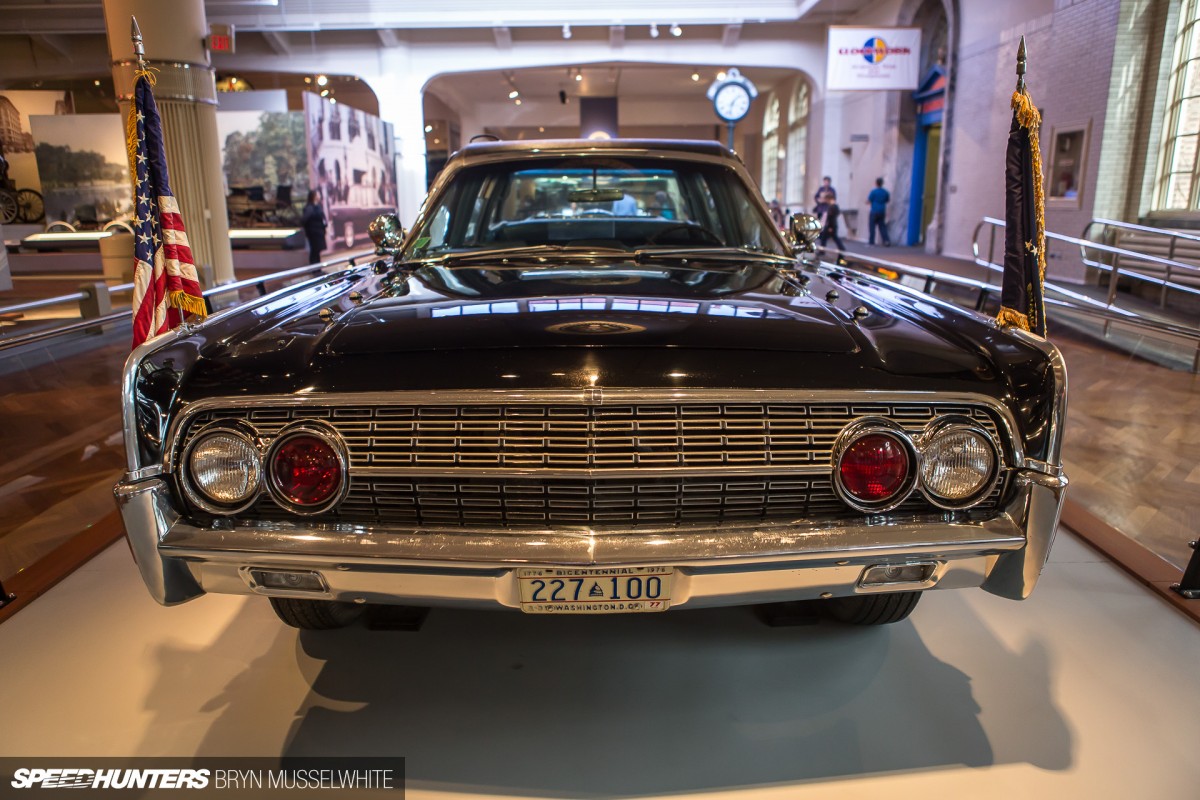 On a more sombre note, the one behind it was used by amongst others, John F. Kennedy. This is the actual Continental he was shot in.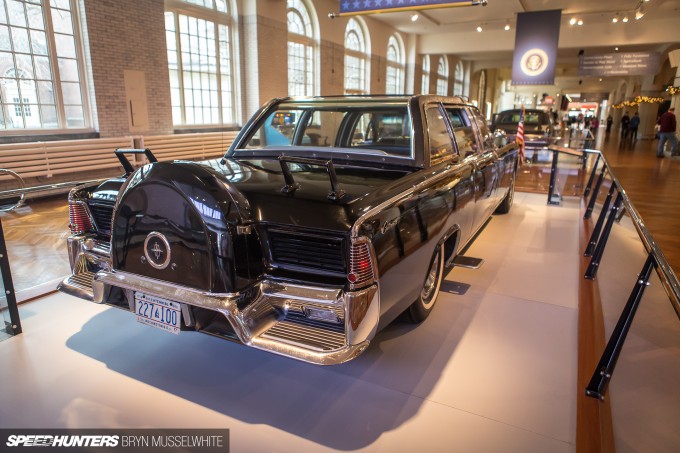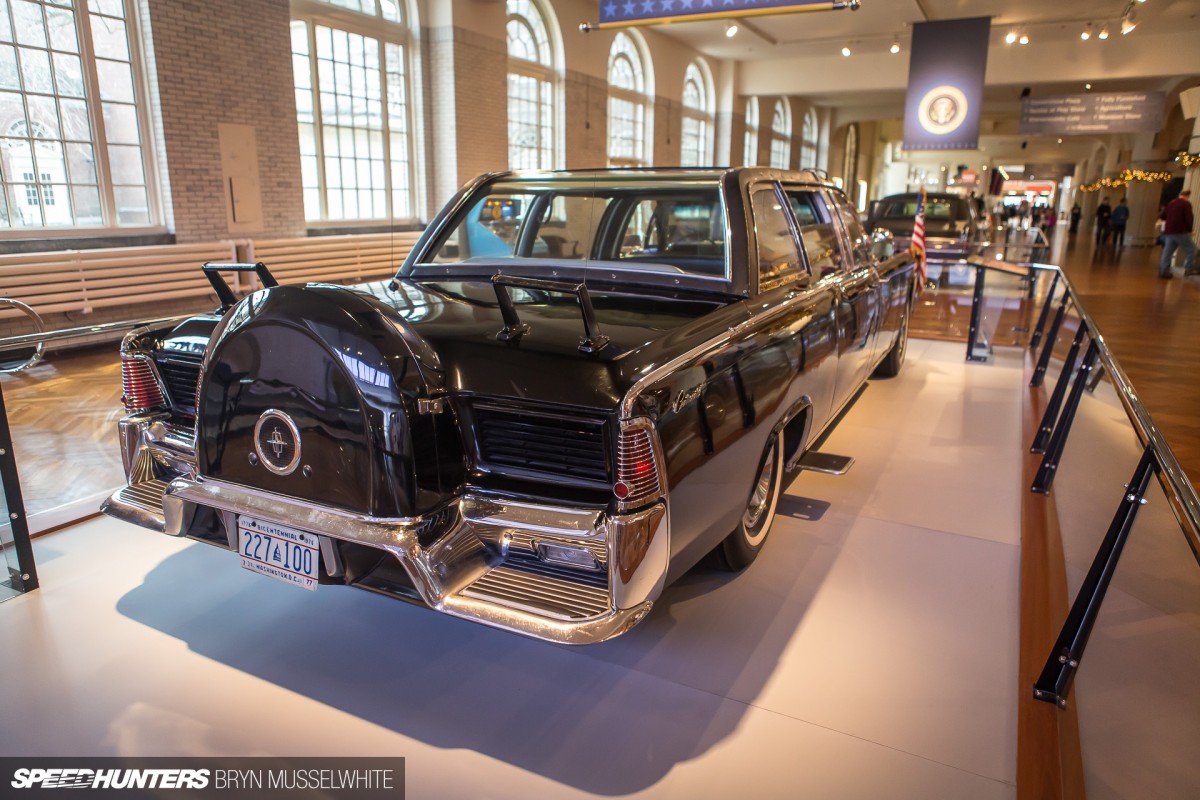 What shocked me was that after his assasination the rear had a canopy added and the car continued in service as late as 1977. You'd have thought it might have been retired, right? Maybe it was kept out of respect… But that's just part of the cool story behind the X-100 – as it was called by the secret service. Built by Ford, they retained ownership of it and actually leased it to the US Government for $500 a year.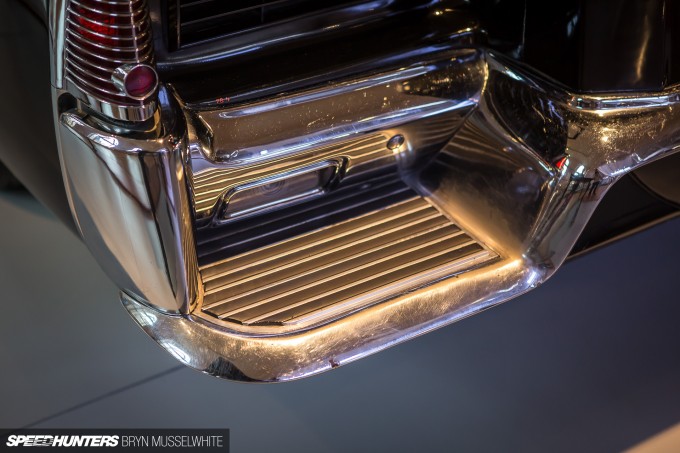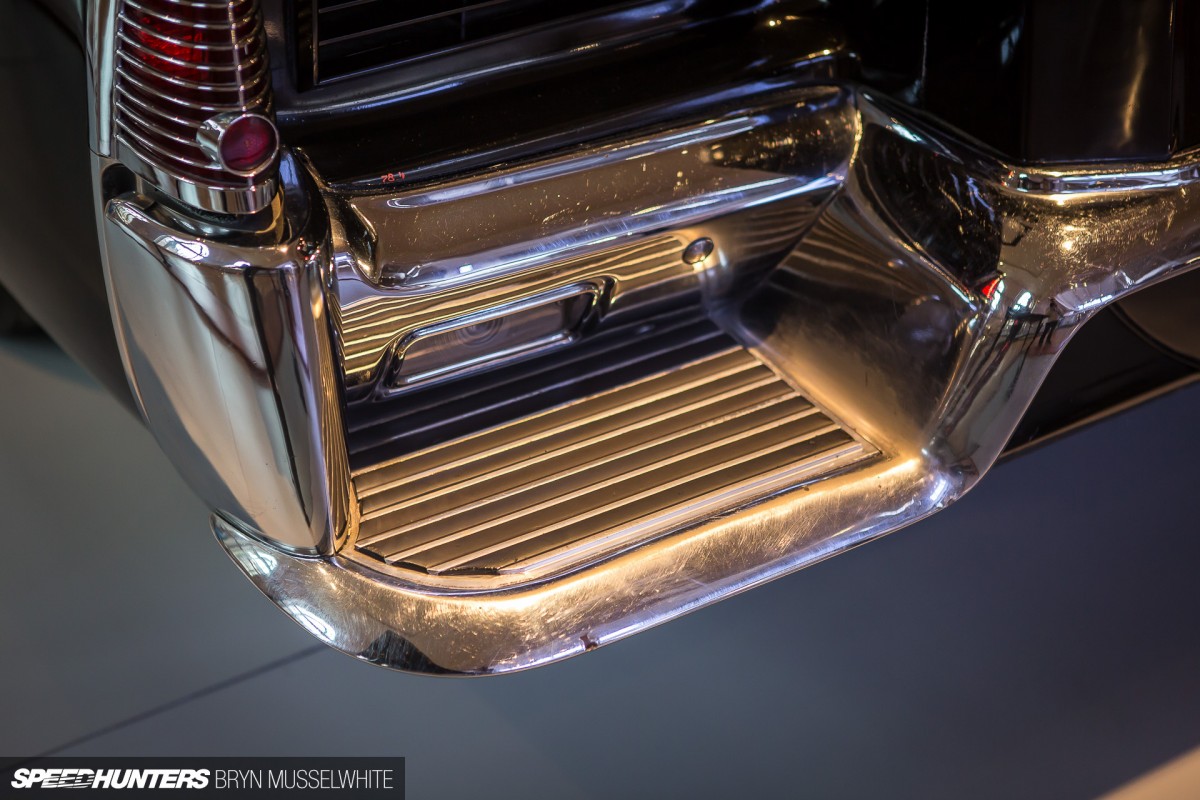 All up it's estimated that around $700,000 was spent on the car during its active service in upgrades and revisions. Me? I just dig these custom-made footplates at the rear, with their own lamp. Looking at the Lincoln, I paused and thought of all the things I've seen since I was last here. Yet the car which carried so much hasn't moved.
I Want All Of Them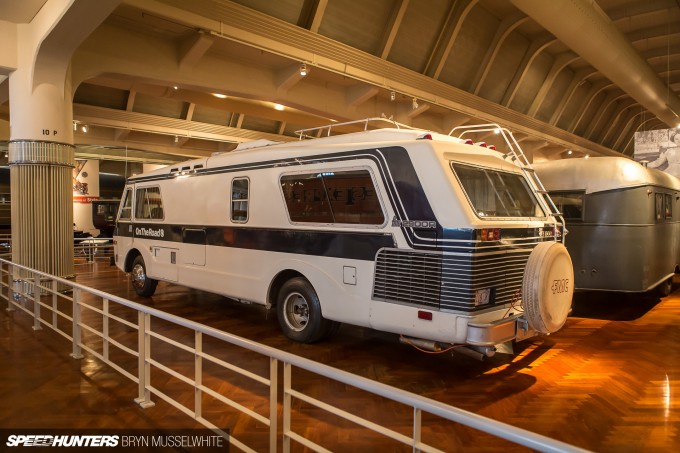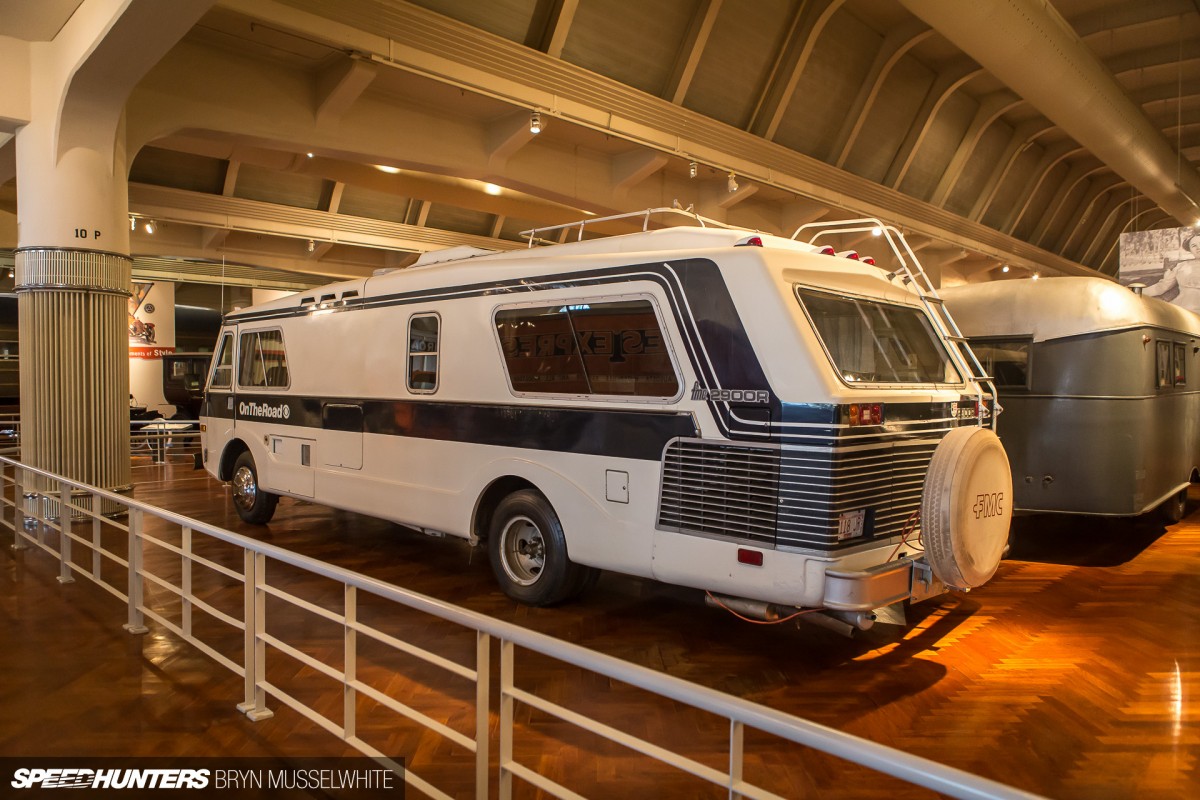 I just wish I had one of these bad boys on my travels. Anybody who knows me will verify I'm quite happy living on wheels and I love the shape of this 'Pusher' – so-called because the engine is at the back. And that's another thing a good museum should do – make you think beyond its walls and be inspired to take what you've seen and go back out in the world with a plan. Yup, I want a big-ass '70s motorhome!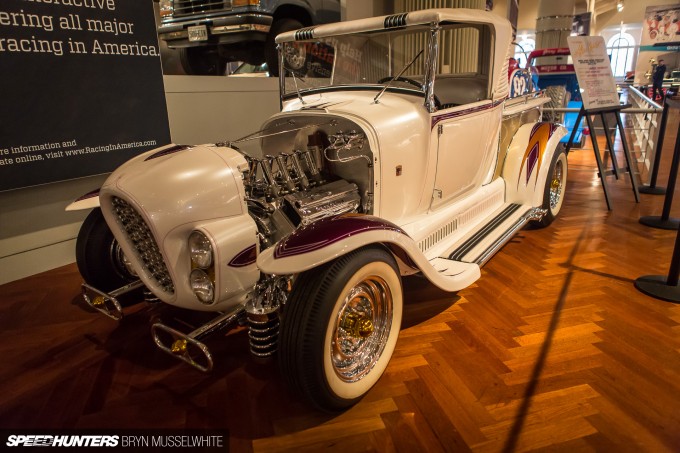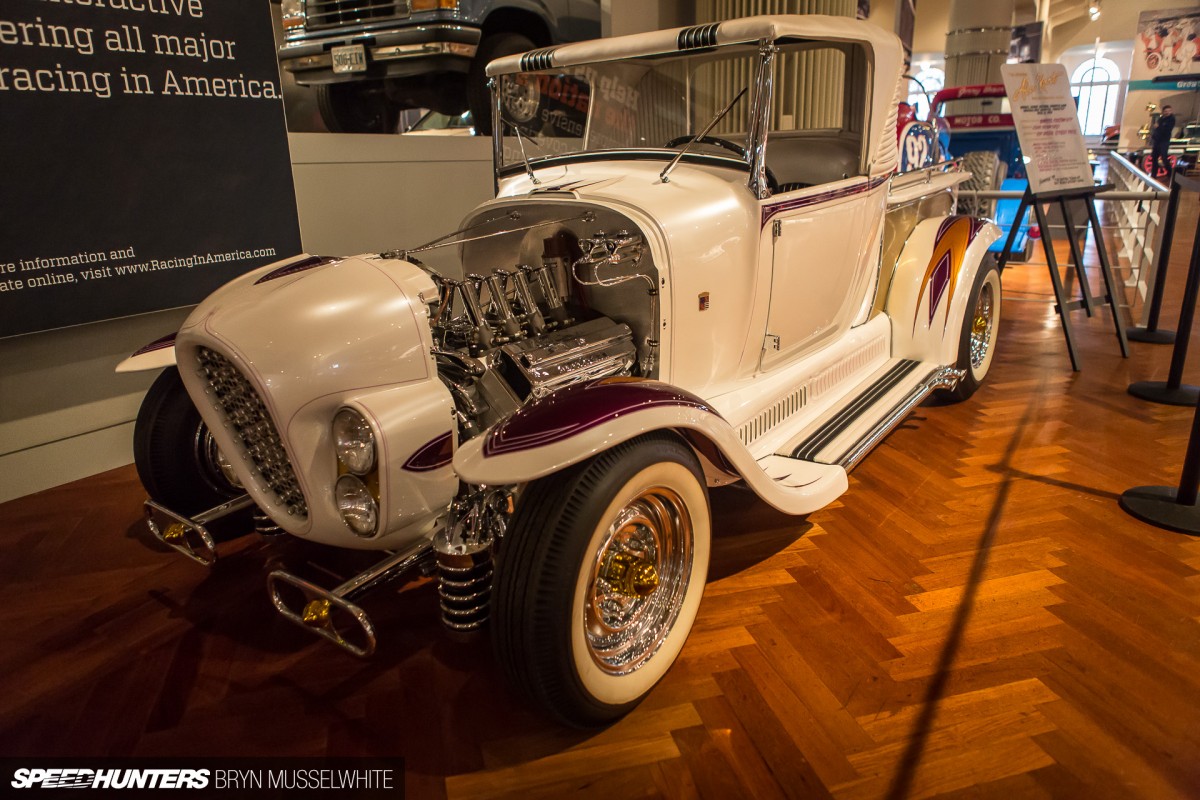 Bringing me right back to the moment was the sight of the legendary George Barris built Ala Kart. I'd only ever seen it in pictures up until now, but here it is! The rebuilt '29 Ford Pickup was a very unexpected bonus.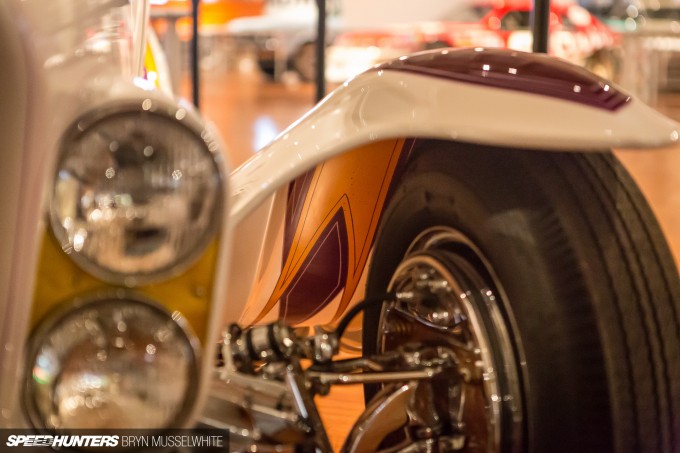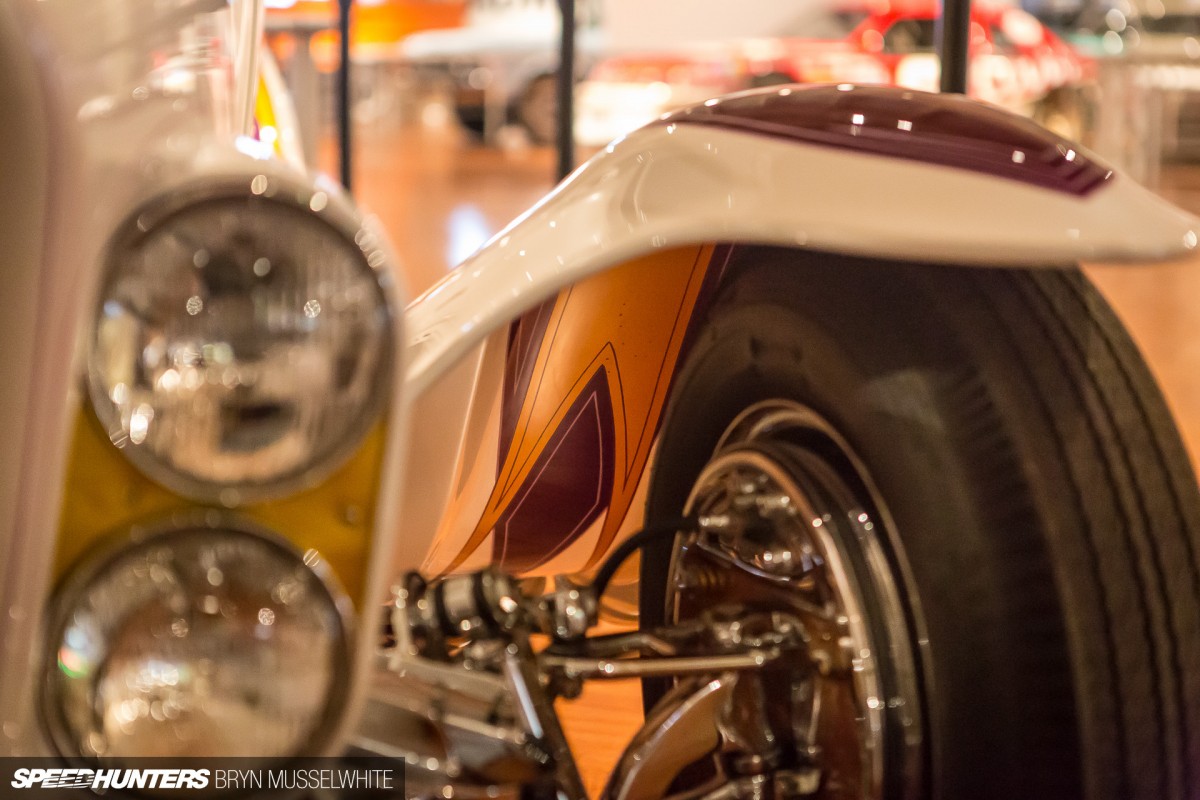 You might not like the look of it or think you'd prefer it black or some other nonsense, but this is kustom car royalty. It won America's Most Beautiful Roadster at the Oakland Roadster Show in '58 and '59 – back-to-back prizes at one of the most hard-fought shows in the US – and was more recently restored by Roy Brizio.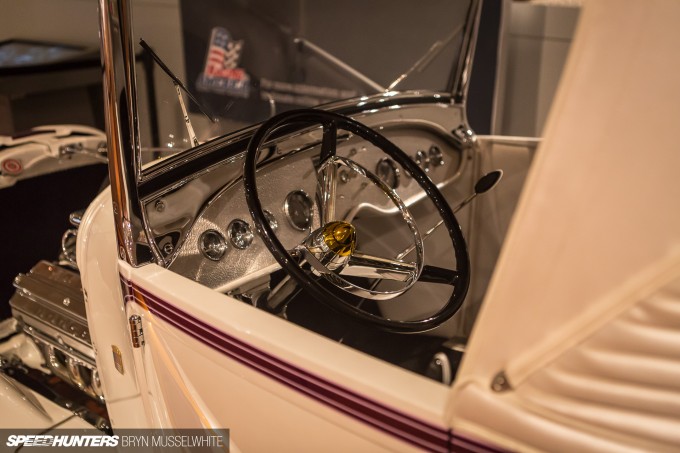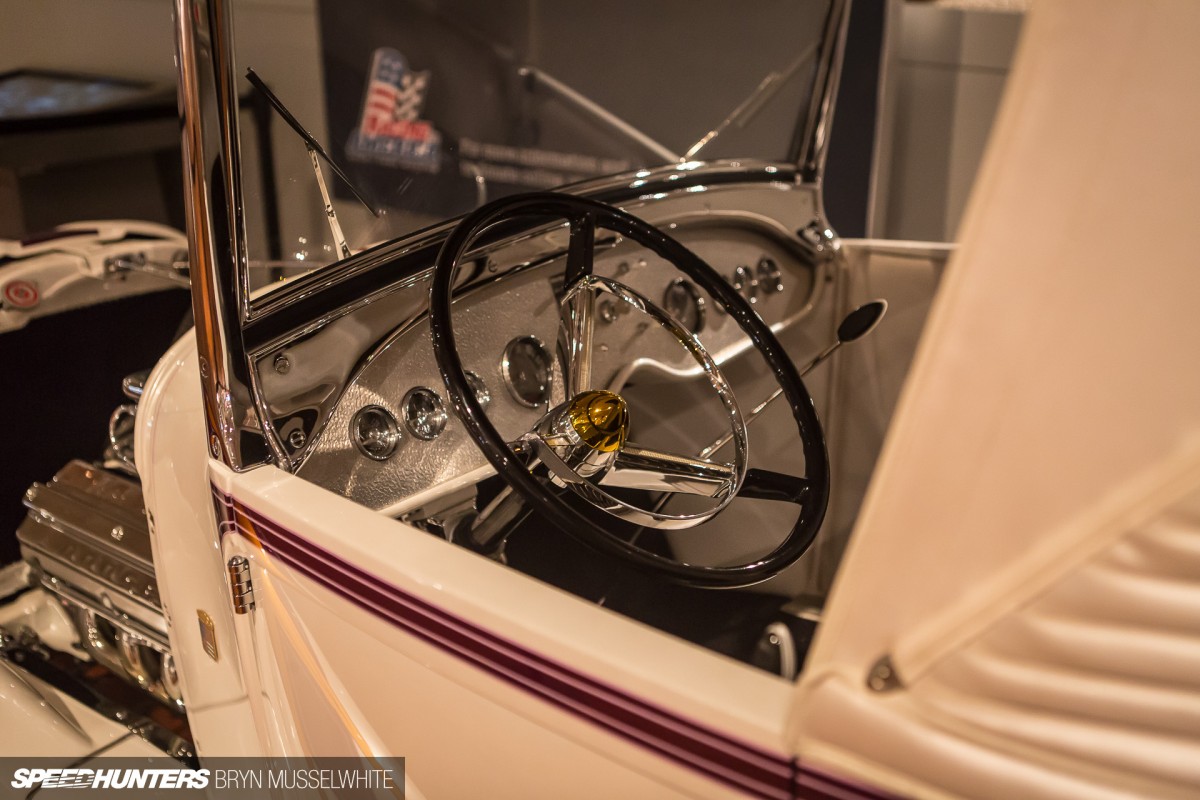 I don't dare critique something like this – I haven't got the qualifications. To think it was originally created in 1957 when it was less than 30 years old blows me away. Here's a story we ran on George's brother, Sam Barris, a few years back, which goes some way as to explain how historically important this car is.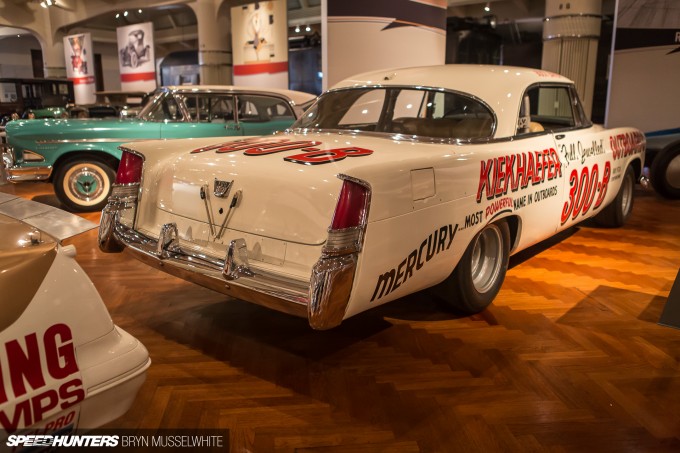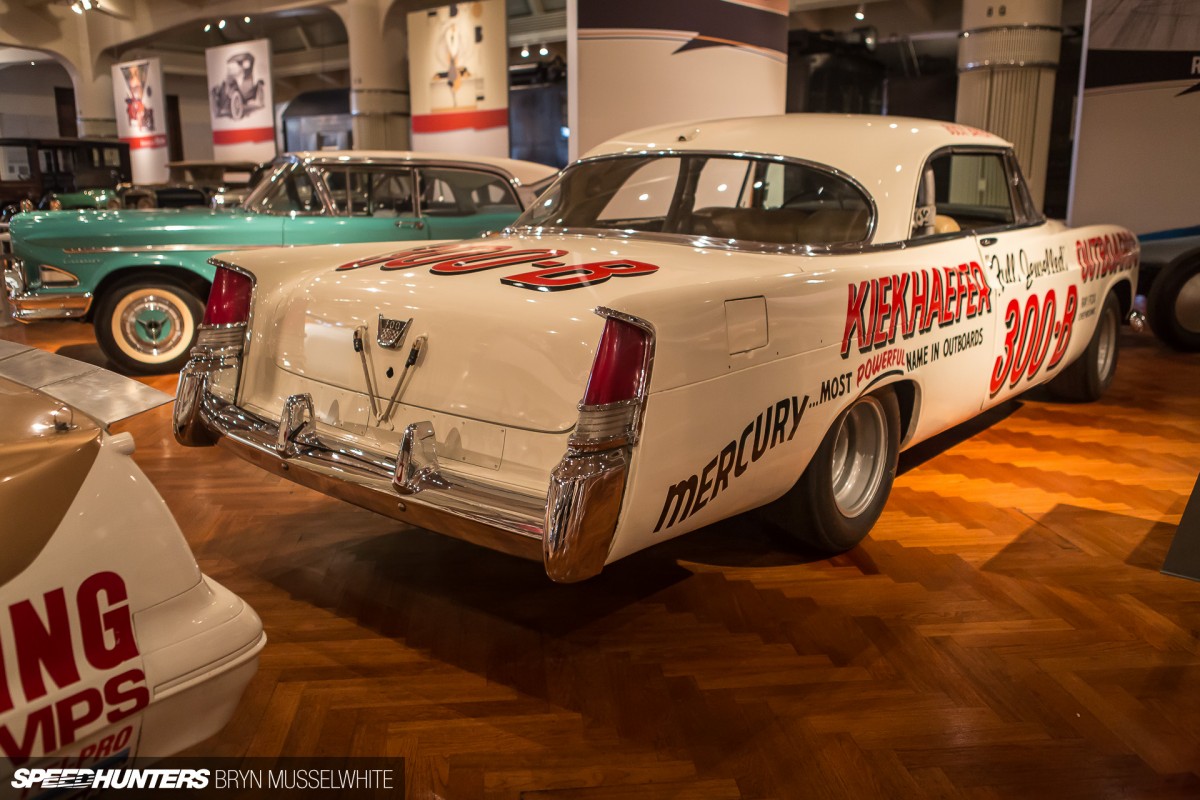 Mixed in with the standard models were some production0based race cars. There's a part of me which really enjoys the developments brought about by motorsport, but another part of me wants to put banded steels and hand-striped lettering on anything from the '50s or '60s and drive around in string-back gloves.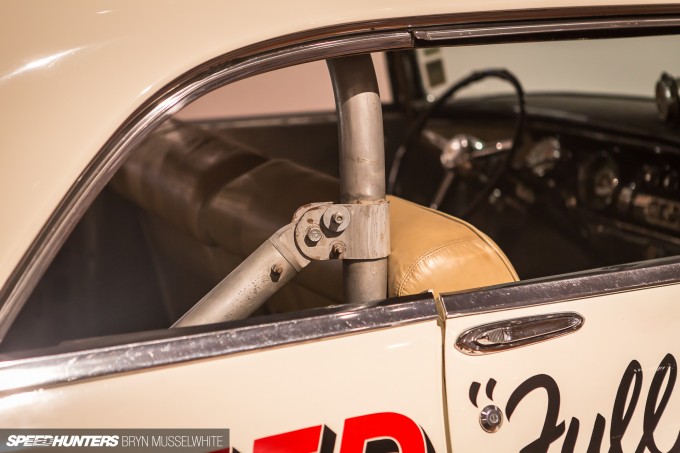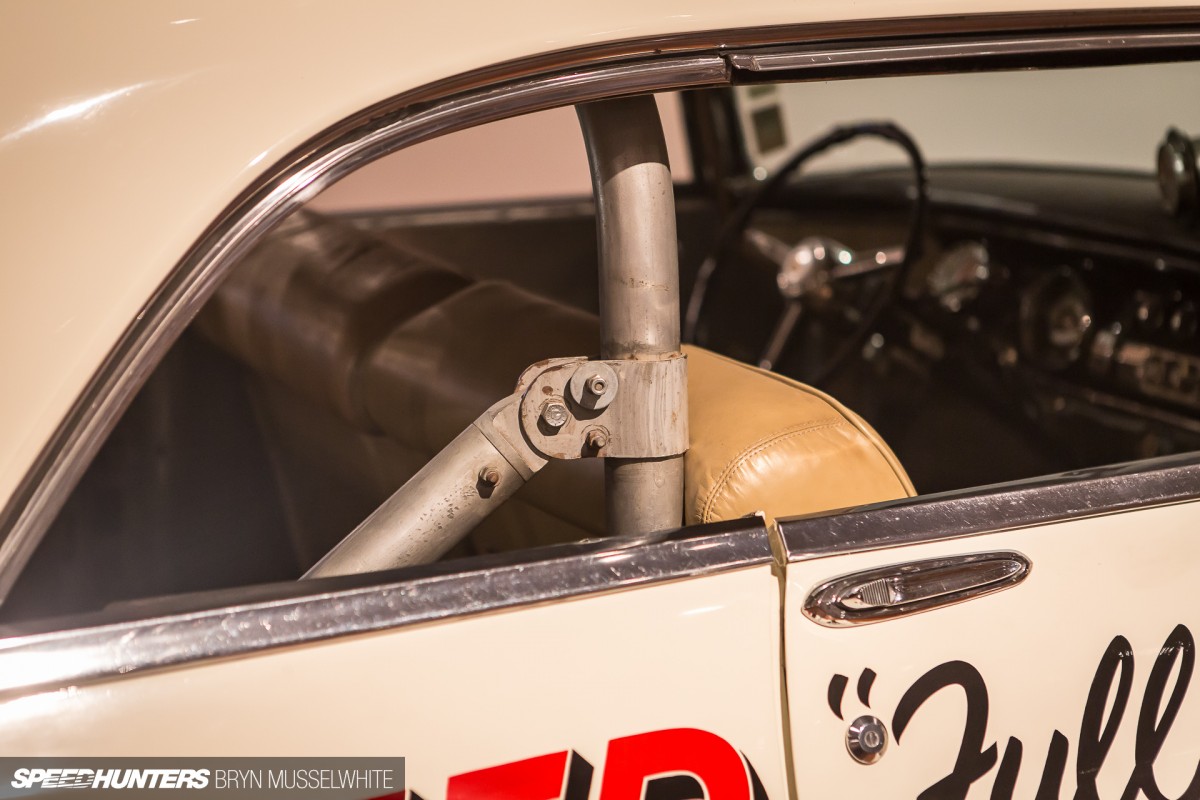 Not forgetting the obvious safety equipement of course! Can you imagine lapping at 100mph-plus, handle-to-handle with another two tonnes of stock car either side, in this thing? All in a cotton polo shirt and a helmet that offered as much protection as that rollcage. Serious kudos to those guys…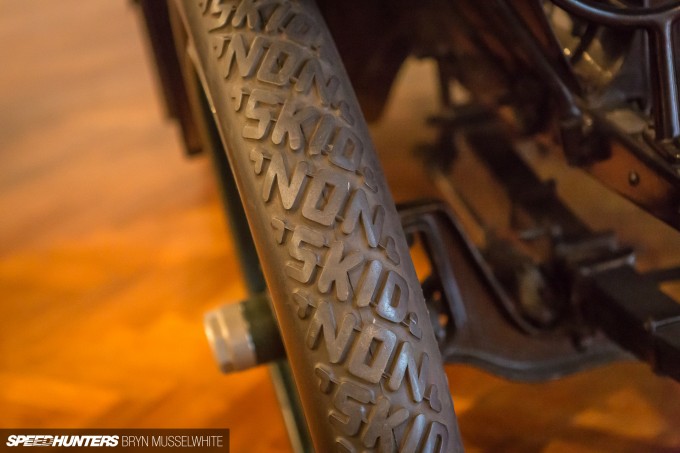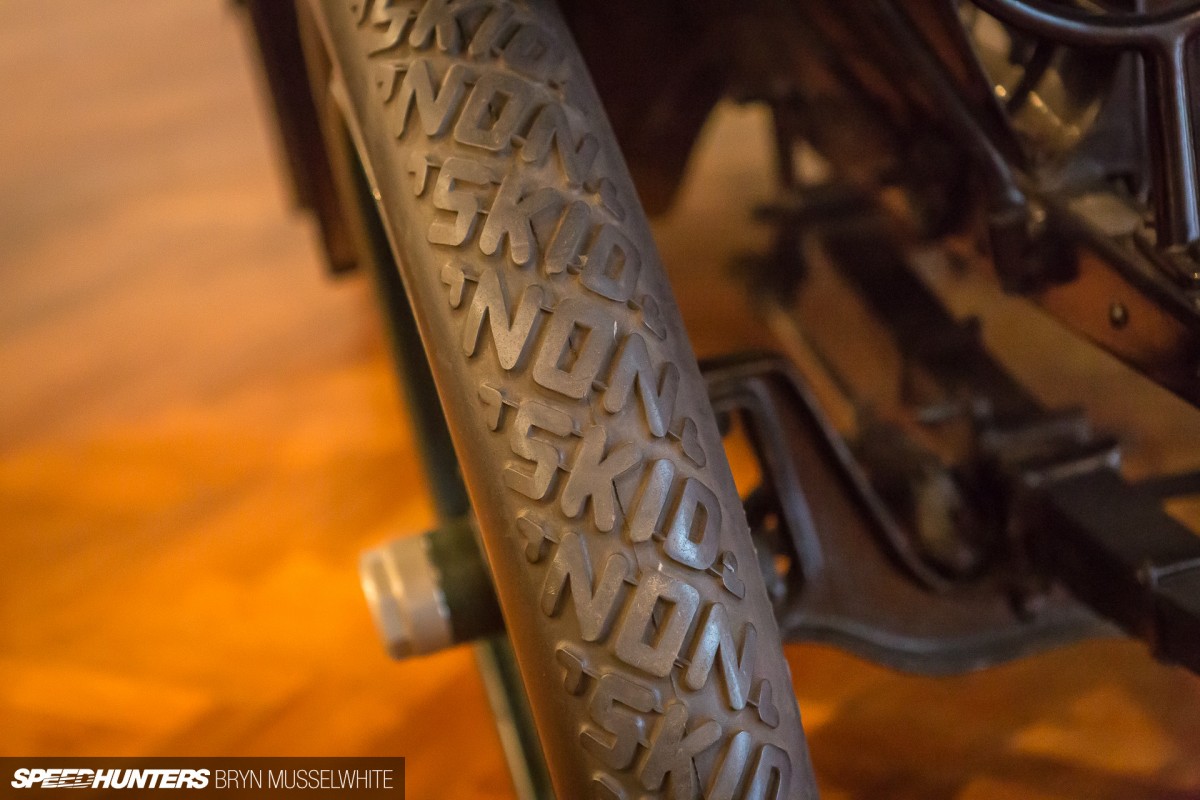 So there's inspiration, thought-provoking and educational exhibits, and then there are things like the 'non skid' tyre I spotted. It says it right there, so it must be true, right? Got to get me some of them.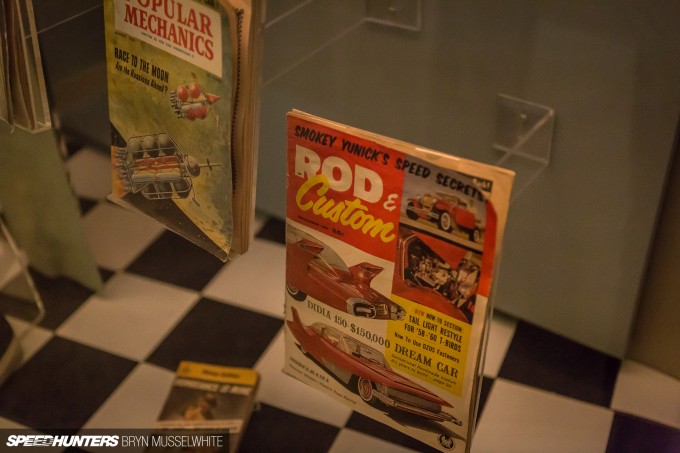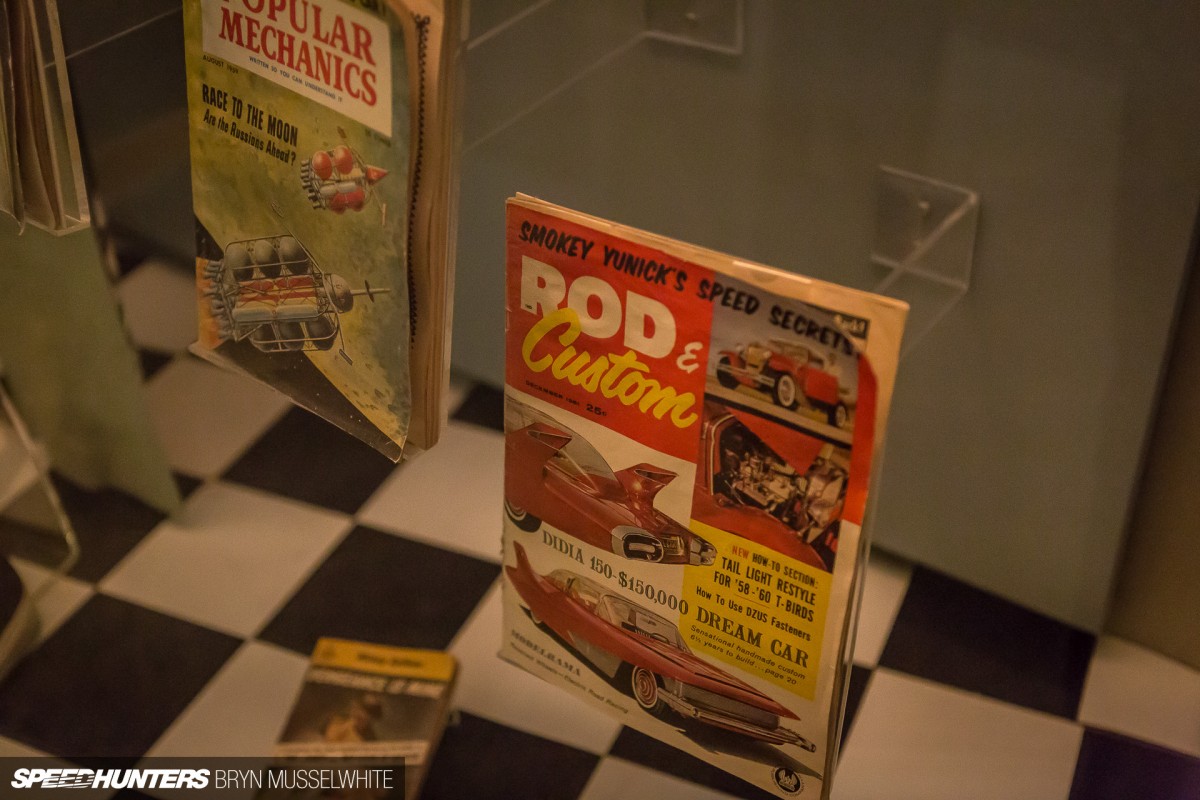 Obviously I've concentrated on the exhibits with wheels, but I have to mention the first president of the USA George Washington's camp bed, the chair Abraham Lincoln was sat on when he was assassinated, and the poignant bus that Rosa Parks was riding in when she was asked to move and the American people turned a corner in modern history. It's all right here.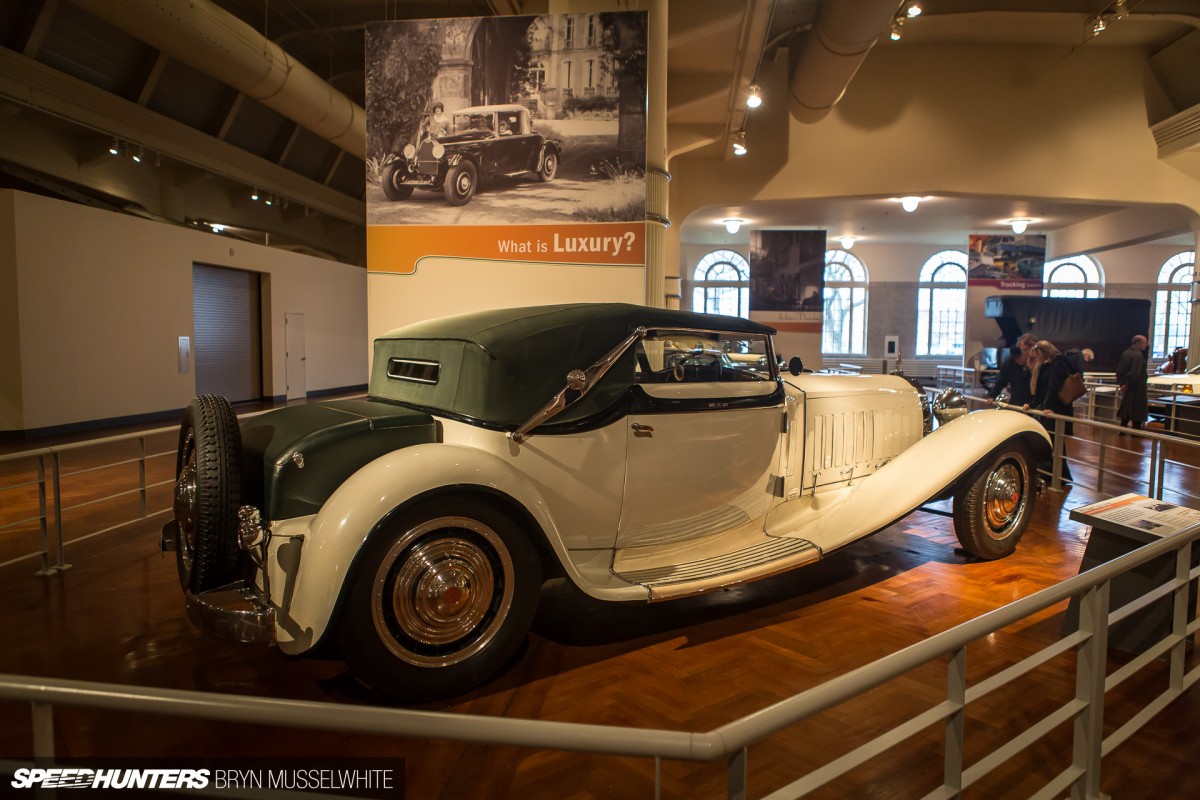 But I'm going to use this Bugatti Royale as a perfect example of why you should visit a museum – even if it's not this one. You might have wandered on by thinking it's some big old car, but this is just one of six Type 41 Bugattis ever made – and the only convertible. Its value? $20-25 million perhaps – quite possibly more. Built on a 1931 chassis, it was sold to German doctor Josef Fuchs in 1932 and went to Italy, then Japan before settling in New York with him in 1937. Only 15 years old and having travelled halfway around the world, in 1946 it was found in a scrapyard by a gent named Charles Chayne. He bought it for $400, recommissioned it, and eventually donated it to the museum in 1957.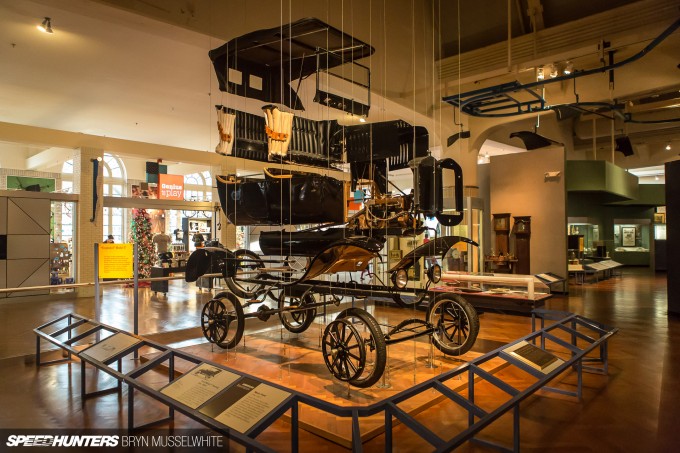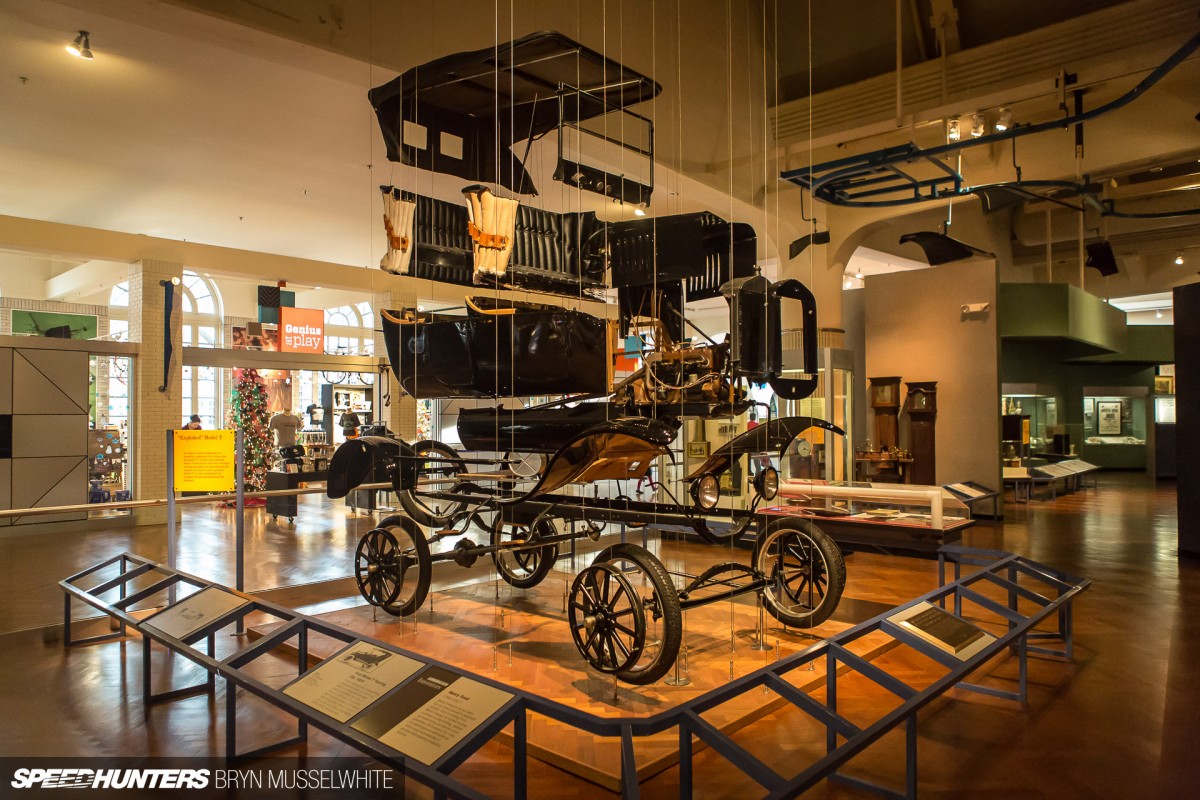 So the moral is that the reason we're all here is history – what we choose to do with it is up to us. But the one thing we should never do is ignore it.
I'm glad that the Henry Ford is still my favourite museum in the world. If you get the chance, I highly recommend a visit. But who knows, maybe in another 20 years I'll have found a new favourite? Here's to the hunt!
Bryn Musselwhite
bryn@speedhunters.com
Instagram: Speedhunterbryn
Cutting Room Floor