For my second to last spotlight from the Tuning Car World Showdown I wanted to concentrate on a pair of Supras that Tamon Design had on display. In the first general post from the event I showed you the red JZA80 that they also had, which is a more sedate version of the aero kit fitted to the two cars here.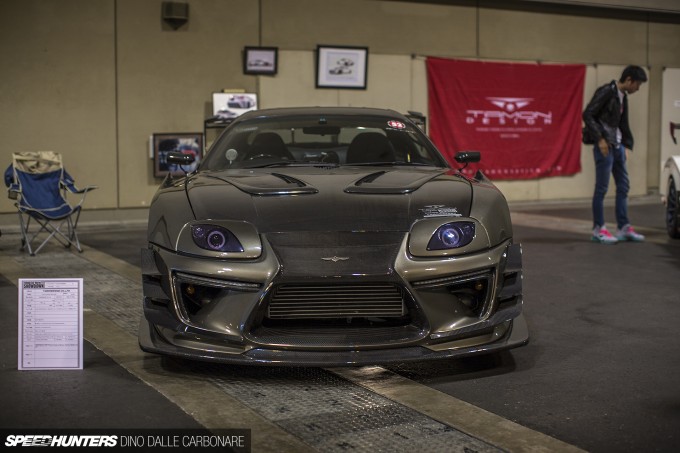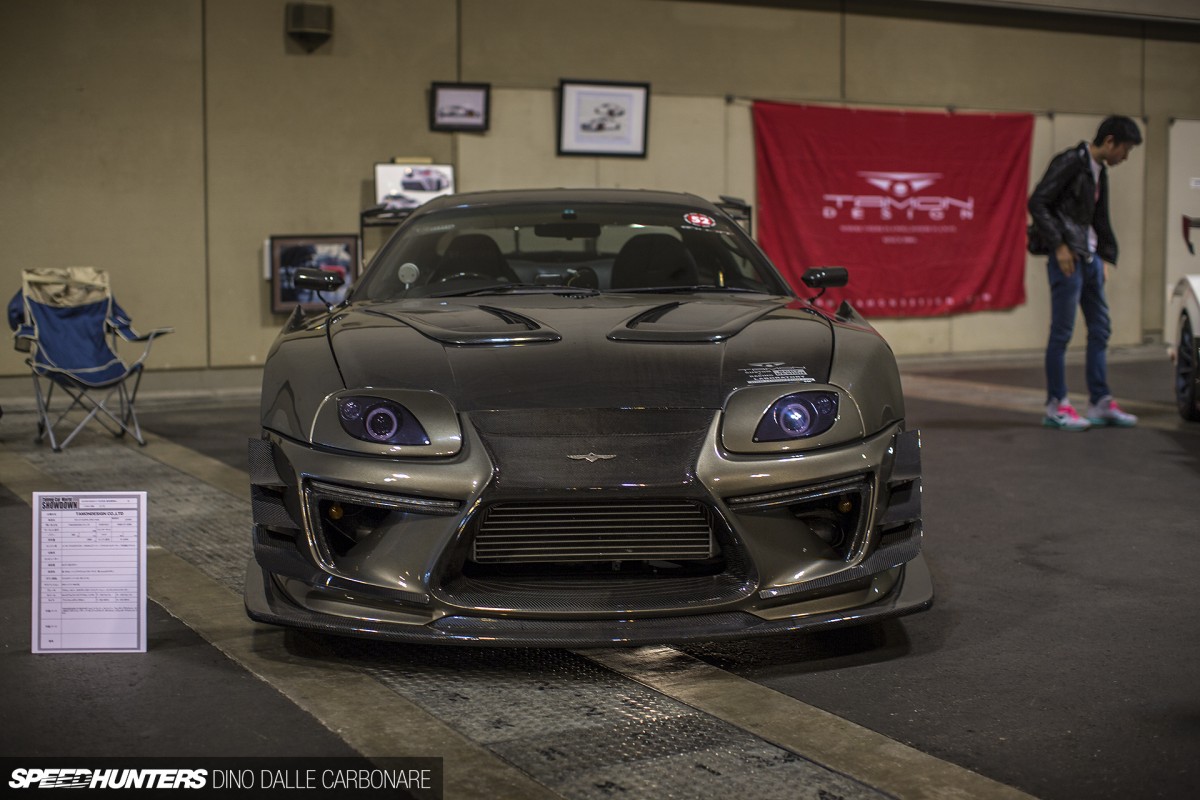 Following on from the super-smooth conversion they did on the new-gen Daihatsu Copen at the Tokyo Auto Salon this year, these are Tamon's latest creations. I actually find it quite interesting that they would choose the Supra as the subject for what is a pretty extensive aesthetic reworking, but considering these cars can now be purchased rather cheaply, Tamon are probably thinking that a lot of people wouldn't think twice about going a little extreme.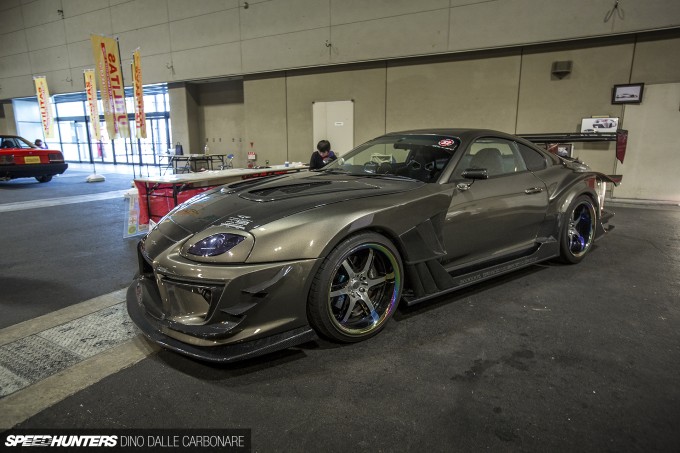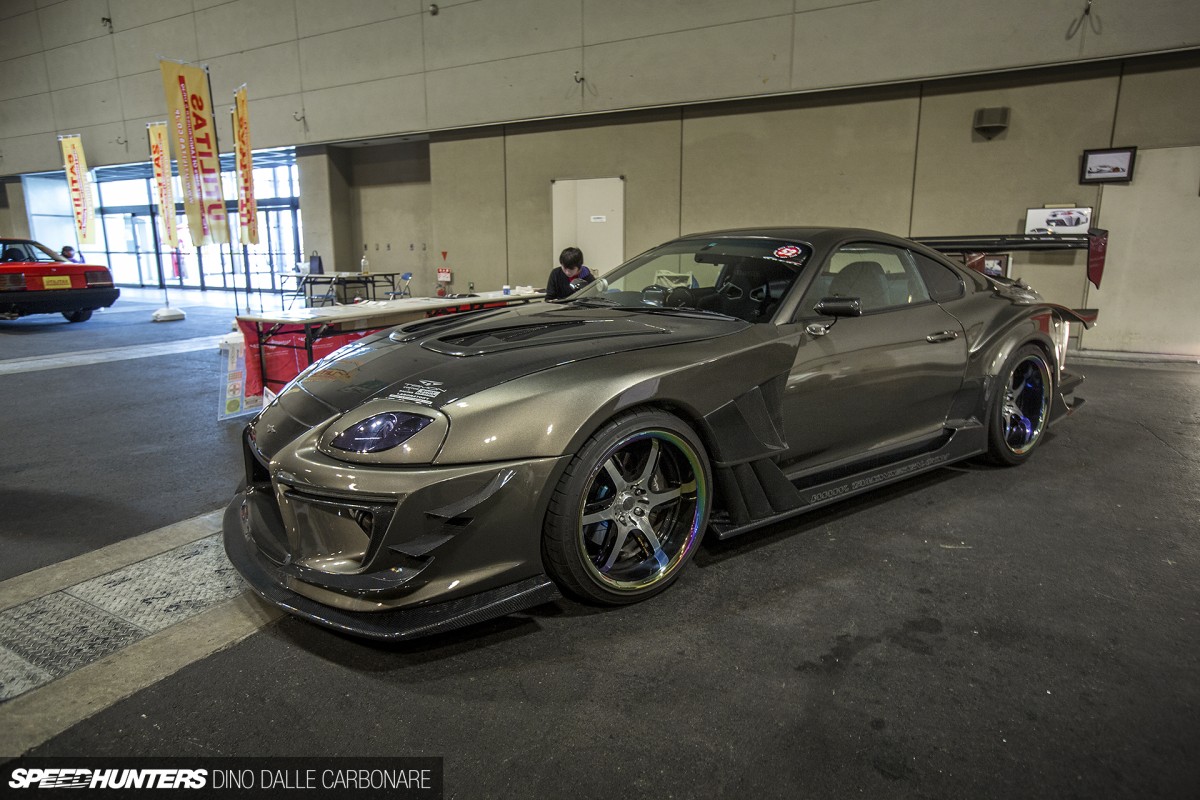 This metallic bronze car was wearing the most in-your-face conversion of them all, where everything save for the doors has been replaced.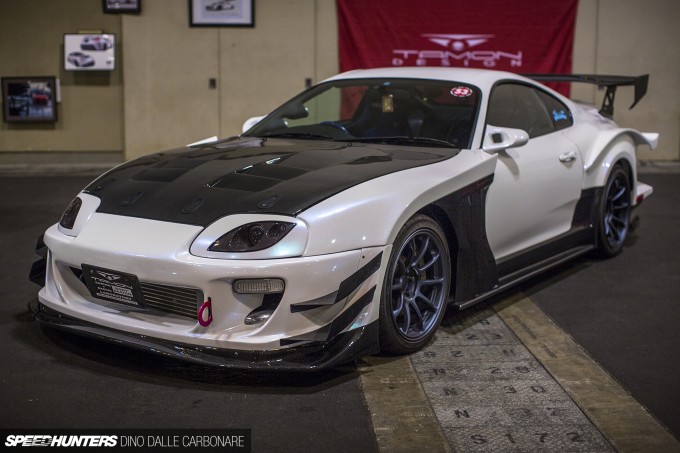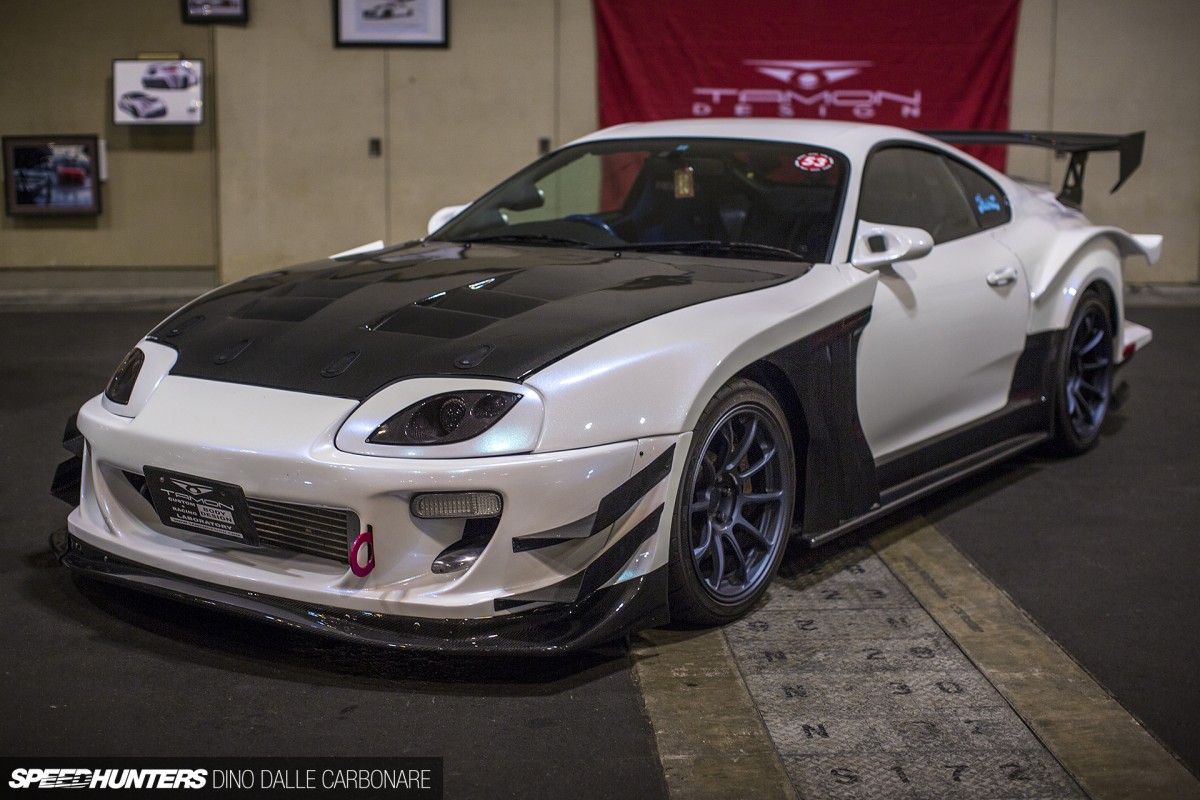 While the red car represents the basic version of the Tamon look, the pearl white example fell somewhere in the middle. The front bumper design is more subtle, but again, every single body panel has been swapped out.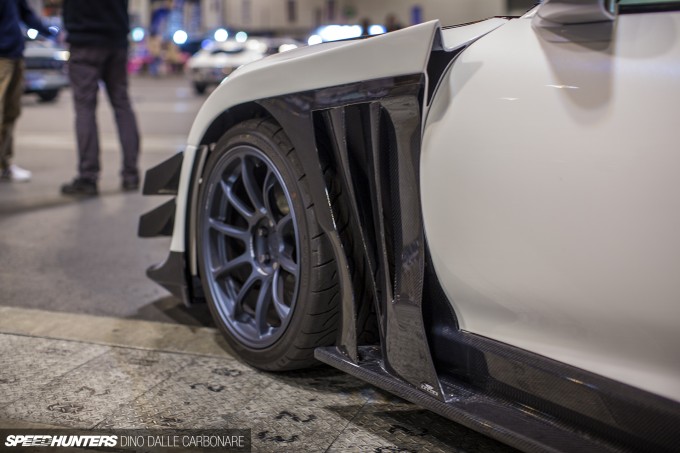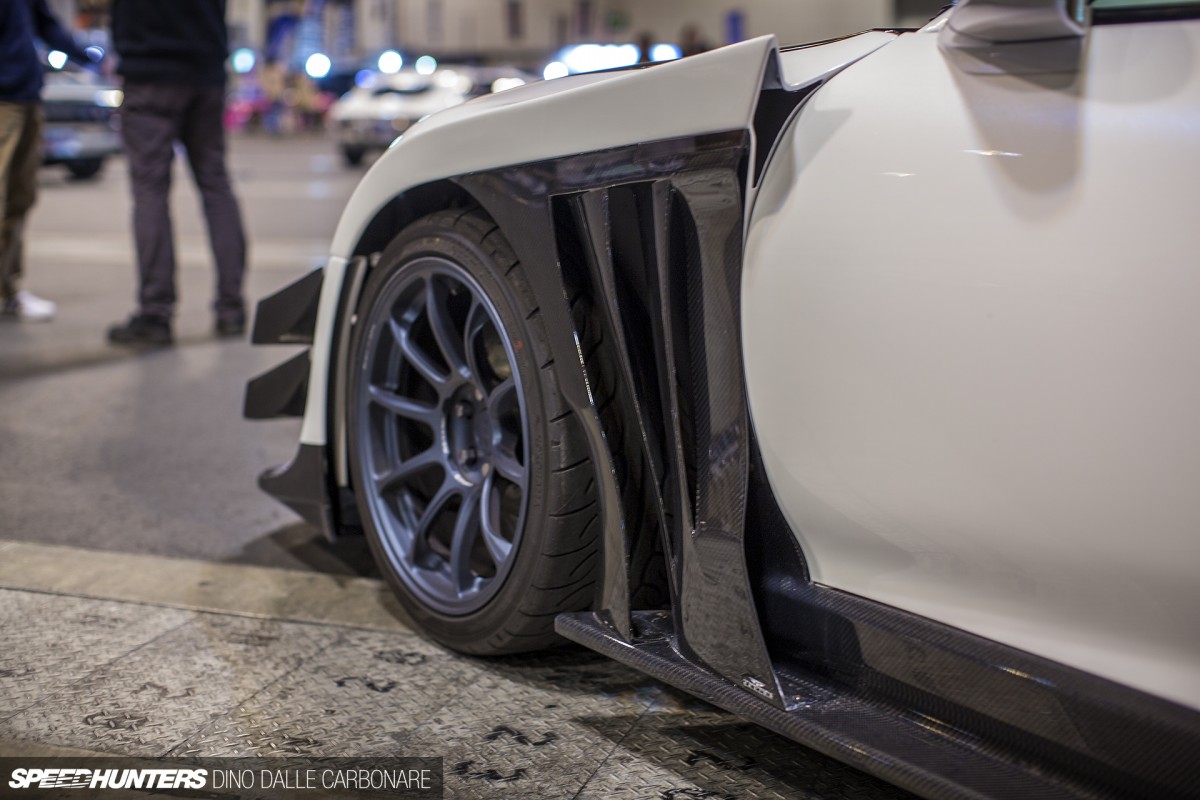 That includes the widened and vented front fenders, which are shaped with flowing curves that meet up with the extended side skirts. It's all very beautifully executed with a level of workmanship that makes the current Works over-fender craze seem so… yesterday.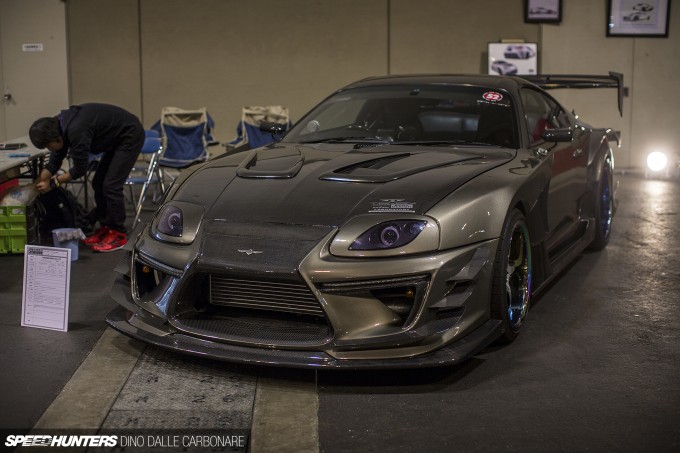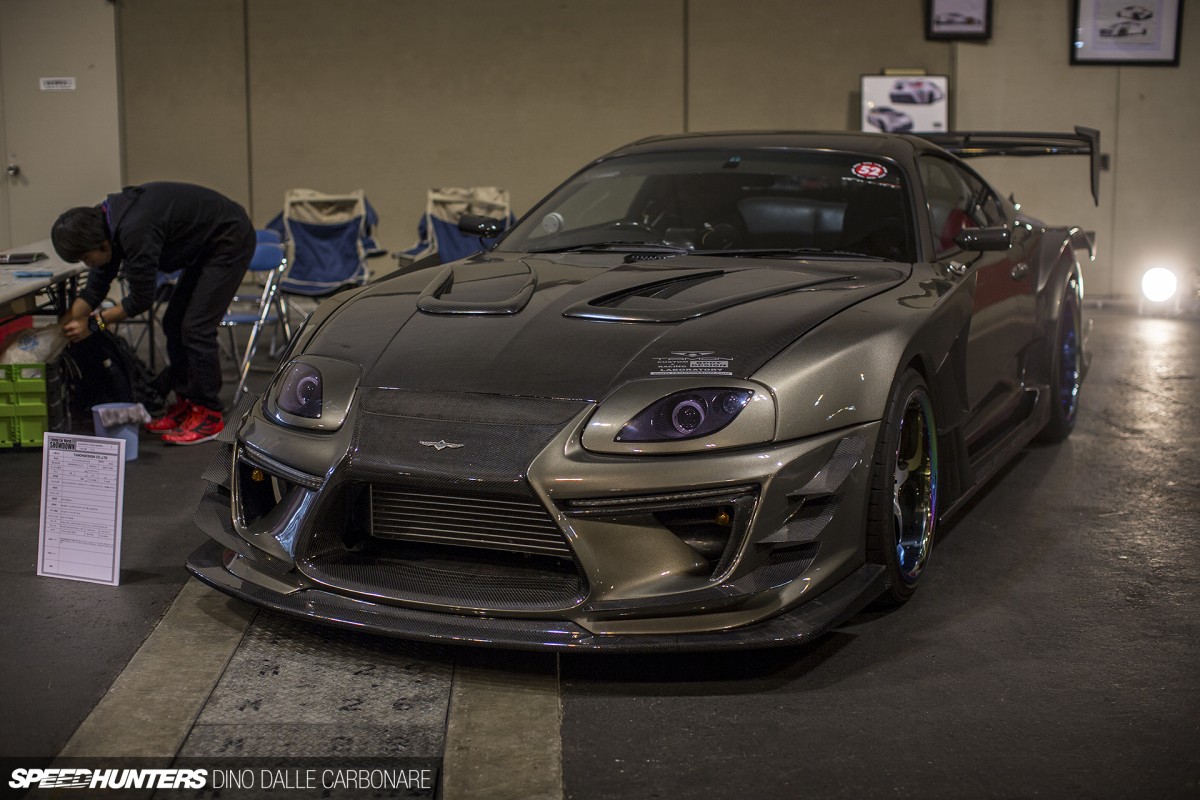 You can see here how the bronze car steps it up a notch in every detail – from the gaping grill to the stacked canards. And yes, there is a lot of carbon fiber.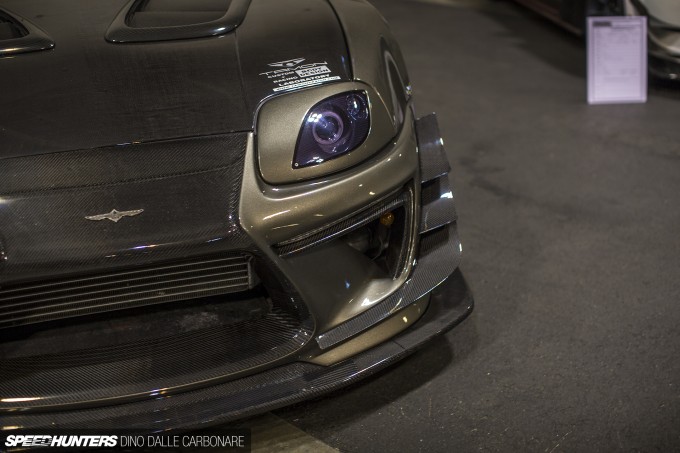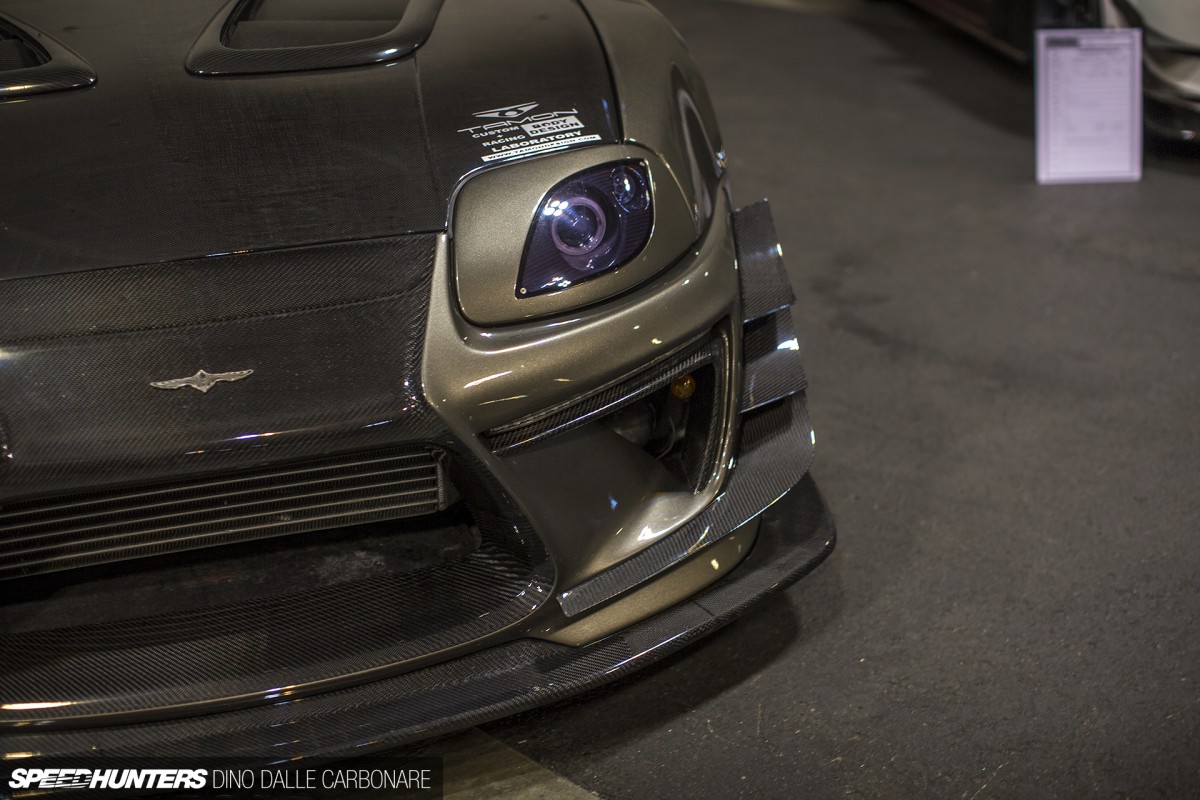 The big bulbous headlights have been replaced with fixed units featuring a projector insert that's shaped much like the position lights on an FD3S.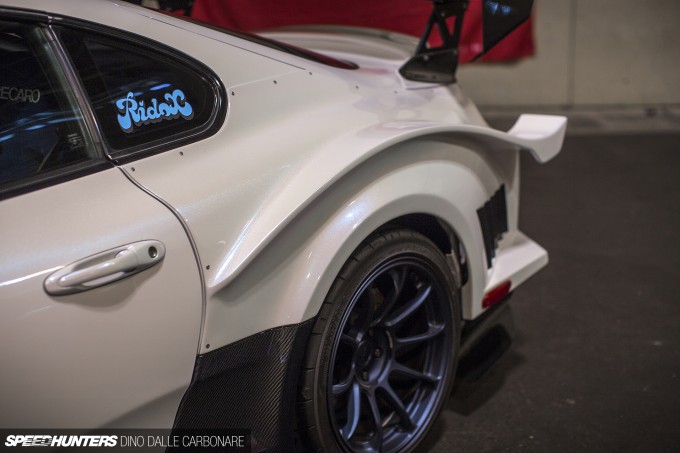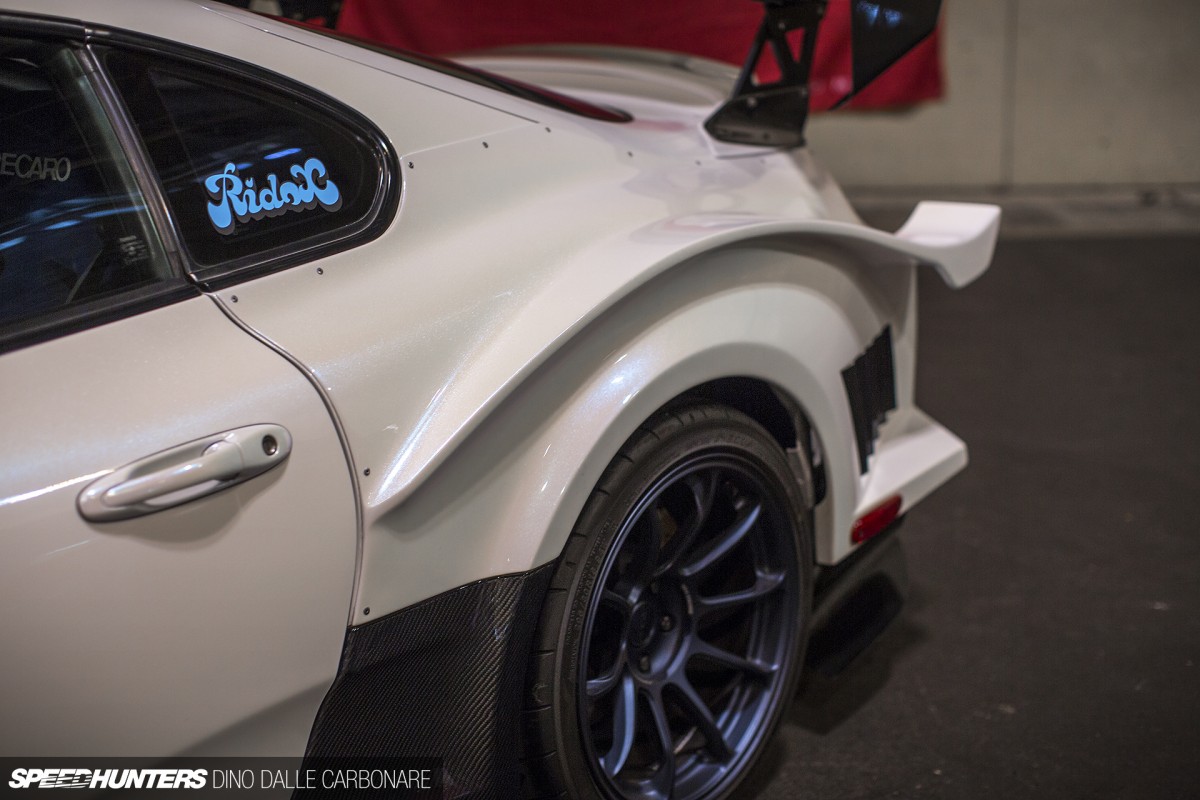 Then of course there's the rear fenders, which are unquestionably different from anything else out there.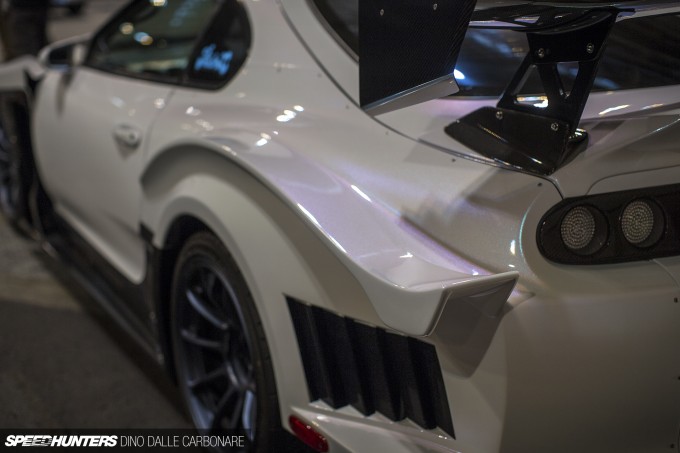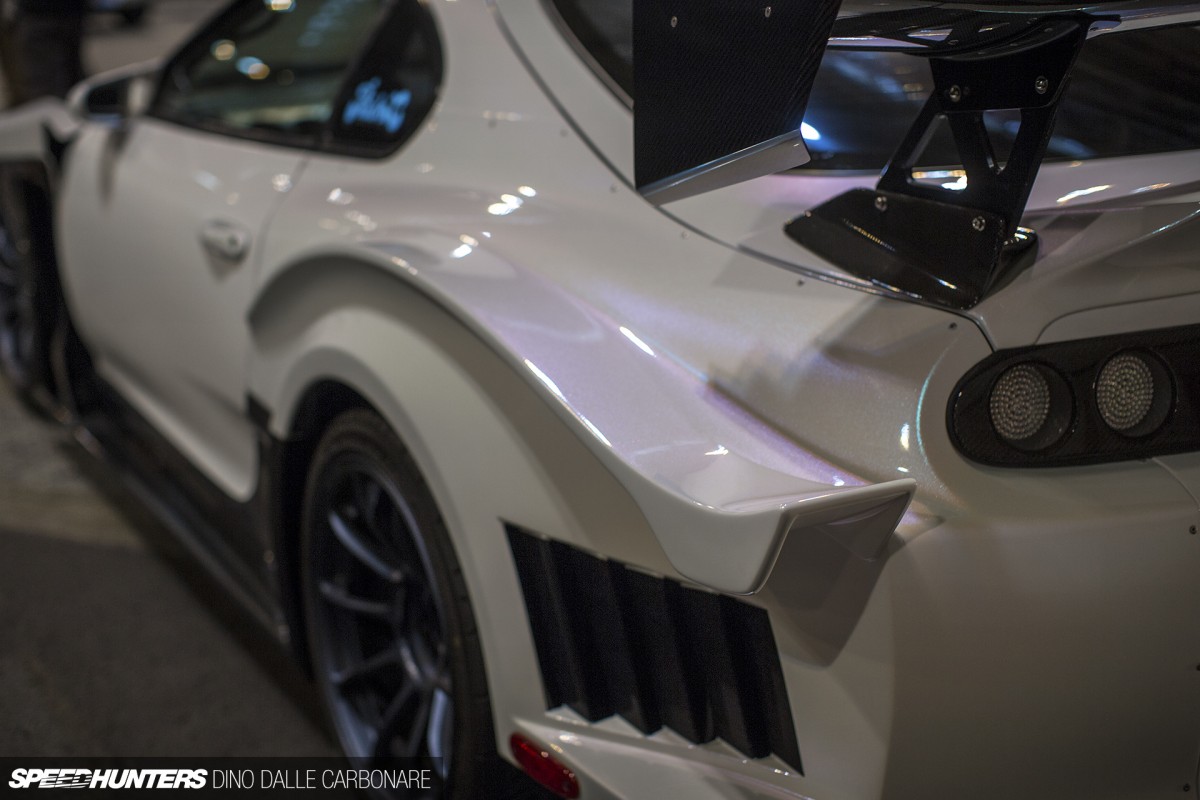 The massive swooping flaring is part of a one-piece bolted on section that can be blended into the existing bodywork if required.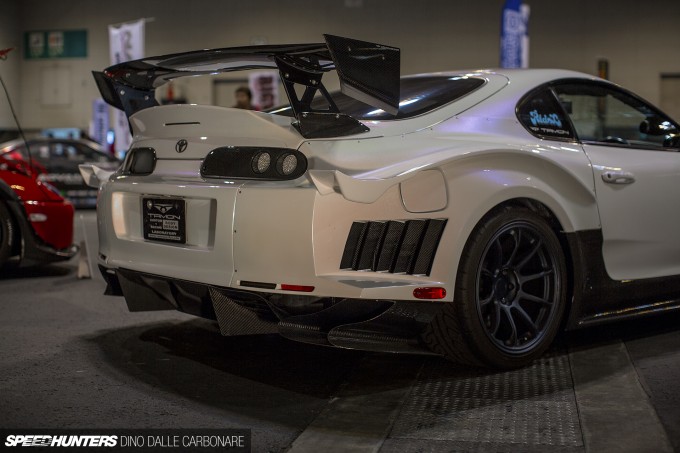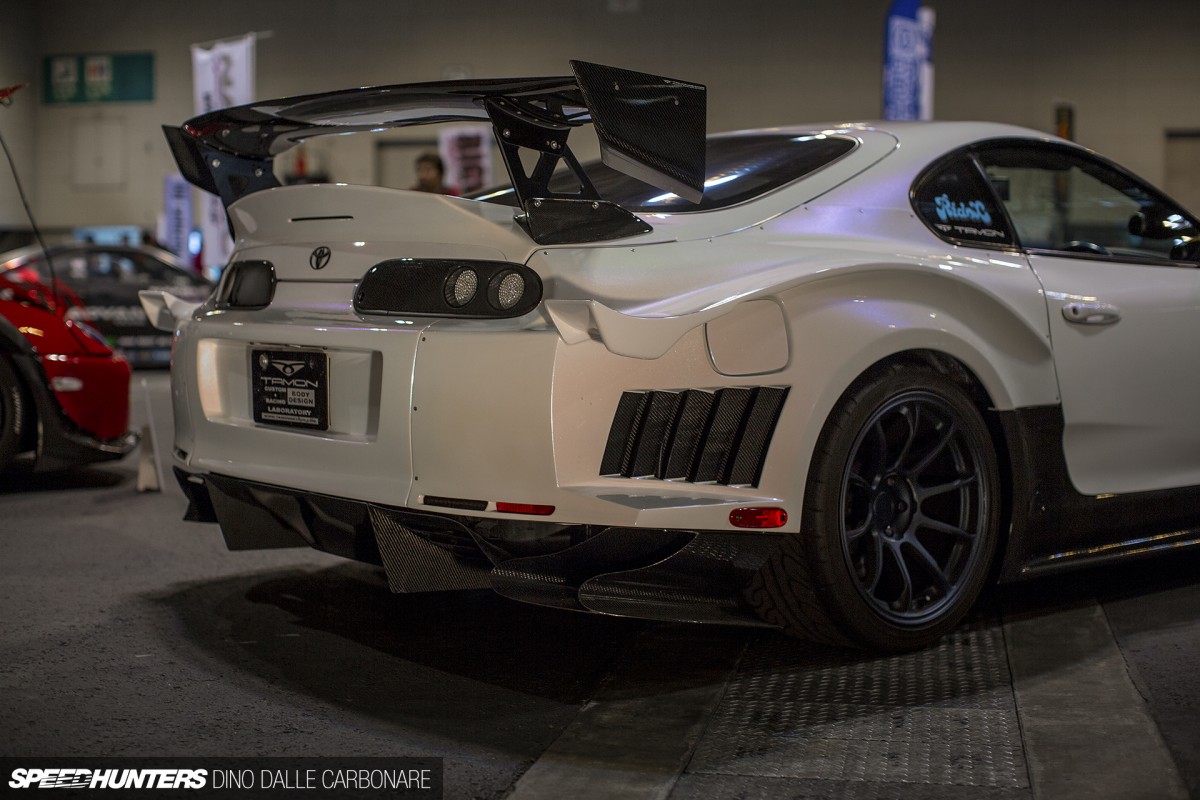 If the Super GT look is something you dream of, I don't think there are many other JZA80 kits out there that come close to this. Throw in a carbon fiber diffuser, a ducktail extension to the rear gate as well as the GT wing, and every single box on the to-do list has seemingly been ticked off.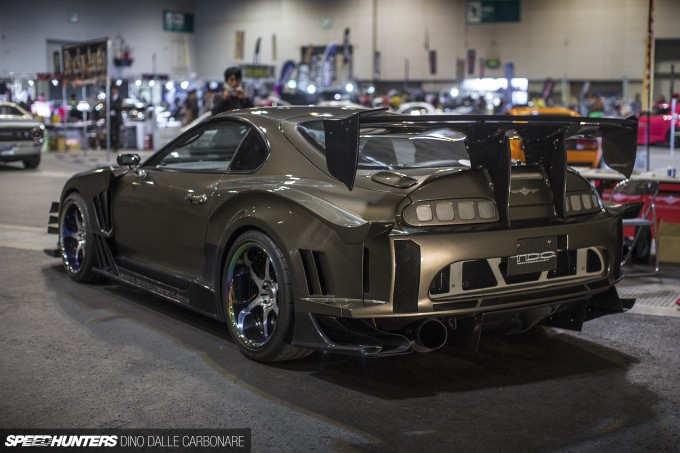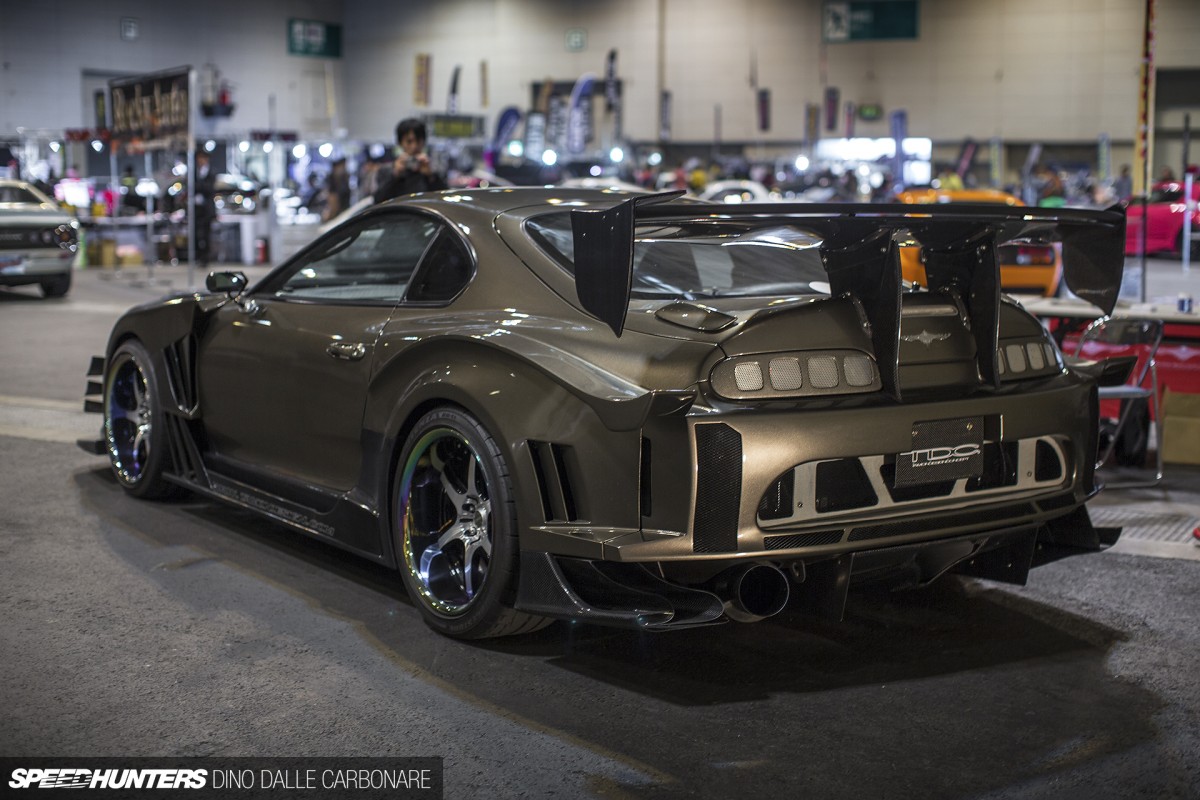 If that's not quite enough for you, the bronze car sported a completely different rear end look. It's definitely a love it or hate it kind of deal, but I'll let you guys decide for yourselves which side of the fence you're on.
Either way, it's cool to see Tamon apply their manufacturing know-how to wild aero kits like these. Now, if only they would do something with the R34 Skyline GT-R – that would really get my attention!
Dino Dalle Carbonare
Instagram: speedhunters_dino
dino@speedhunters.com