We all know that customizing minivans is an extremely popular pastime in Japan, so it came as no surprise that the recent Wekfest Japan event held at Port Messe Nagoya had more than its fair share of modified people movers. But rather than being built in the usual fashion with gigantic wheels, luxury-appointed interiors and massive sound systems, the vans at Wekfest were modified with a different mindset.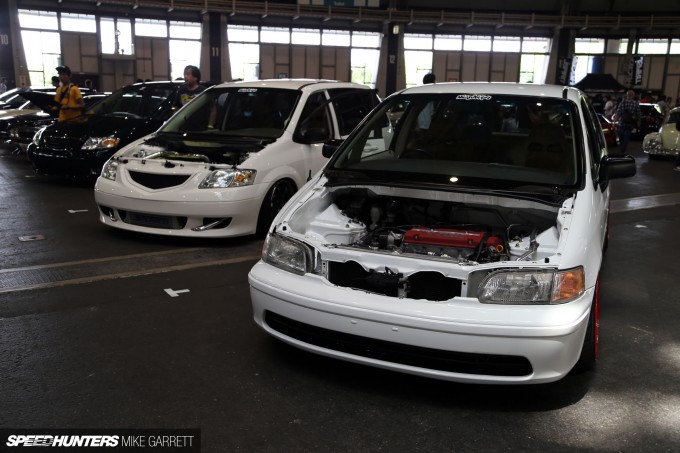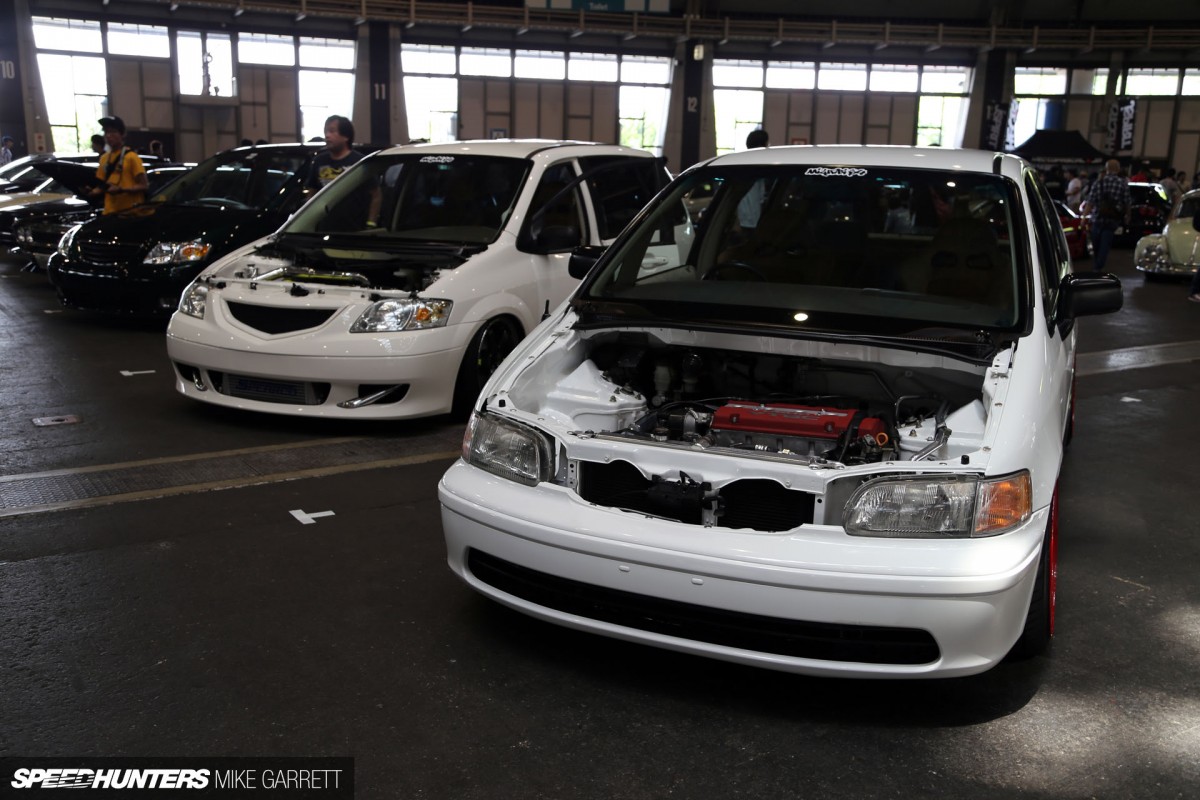 As evidence of this, I want to share with you guys a first generation Honda Odyssey that's been built more along the lines of an S2000 or an Integra than it is a family-hauling minivan.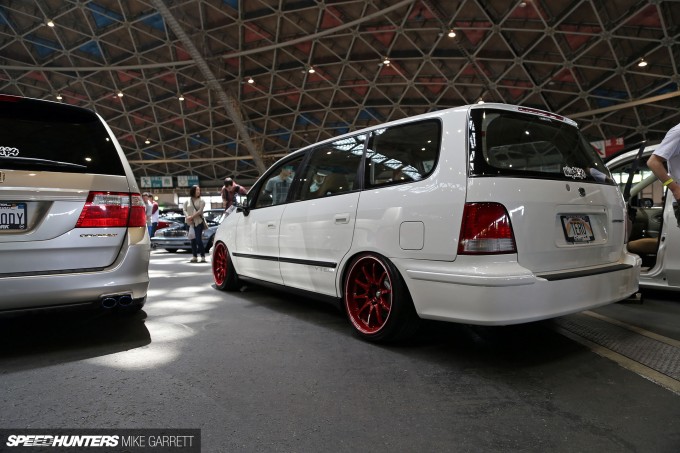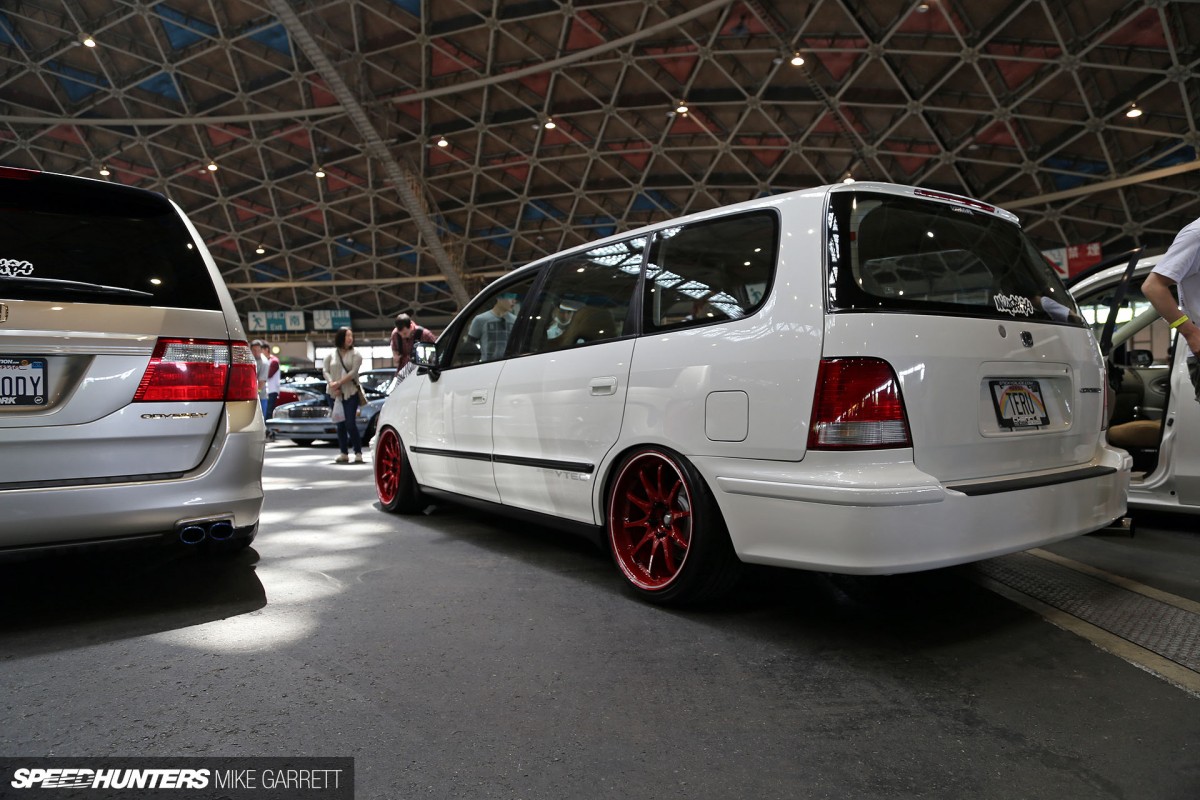 Body-wise, the van was all OEM, but it possessed the immaculate quality that so many of the cars at Wekfest had. Very impressive for a van that's about 20 years old now.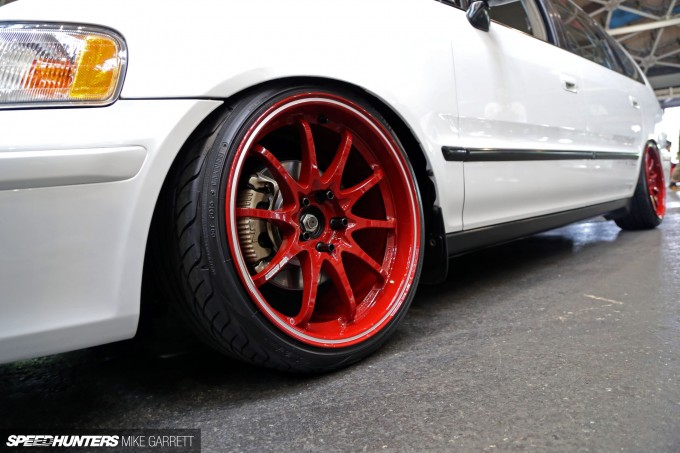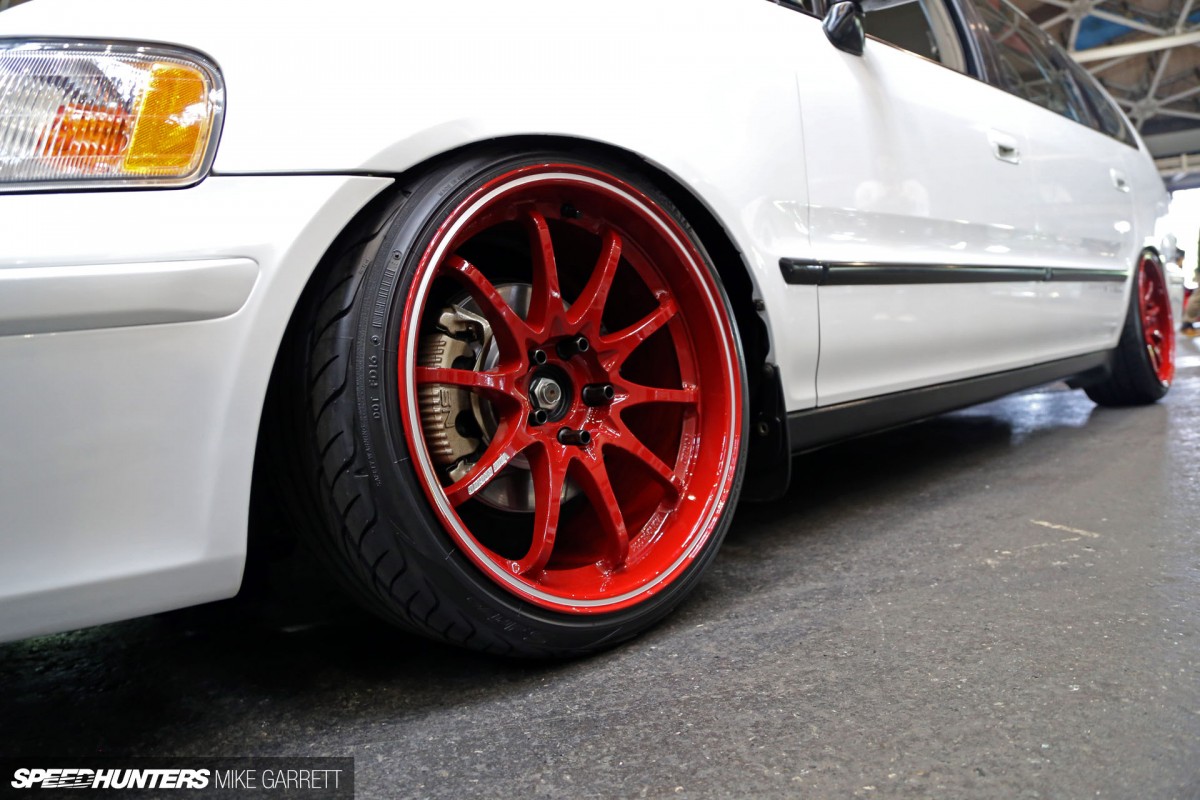 Things get interesting with the wheel and tire setup, which features RAYS Volk Racing CE28RTs wrapped in Yokohama rubber. If you look closely, you'll also see that the front brakes have been upgraded using NSX components.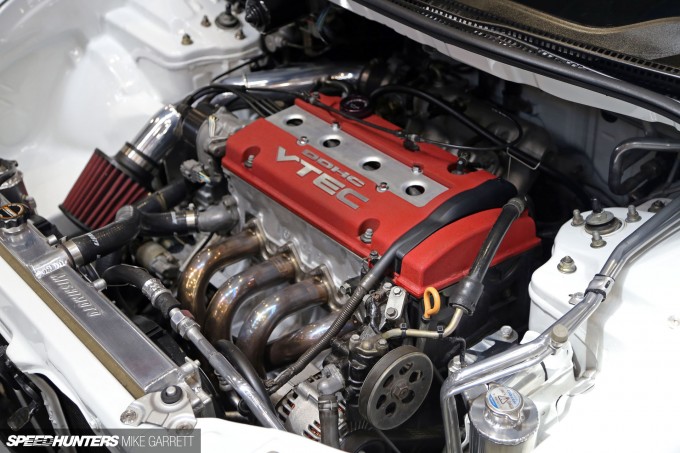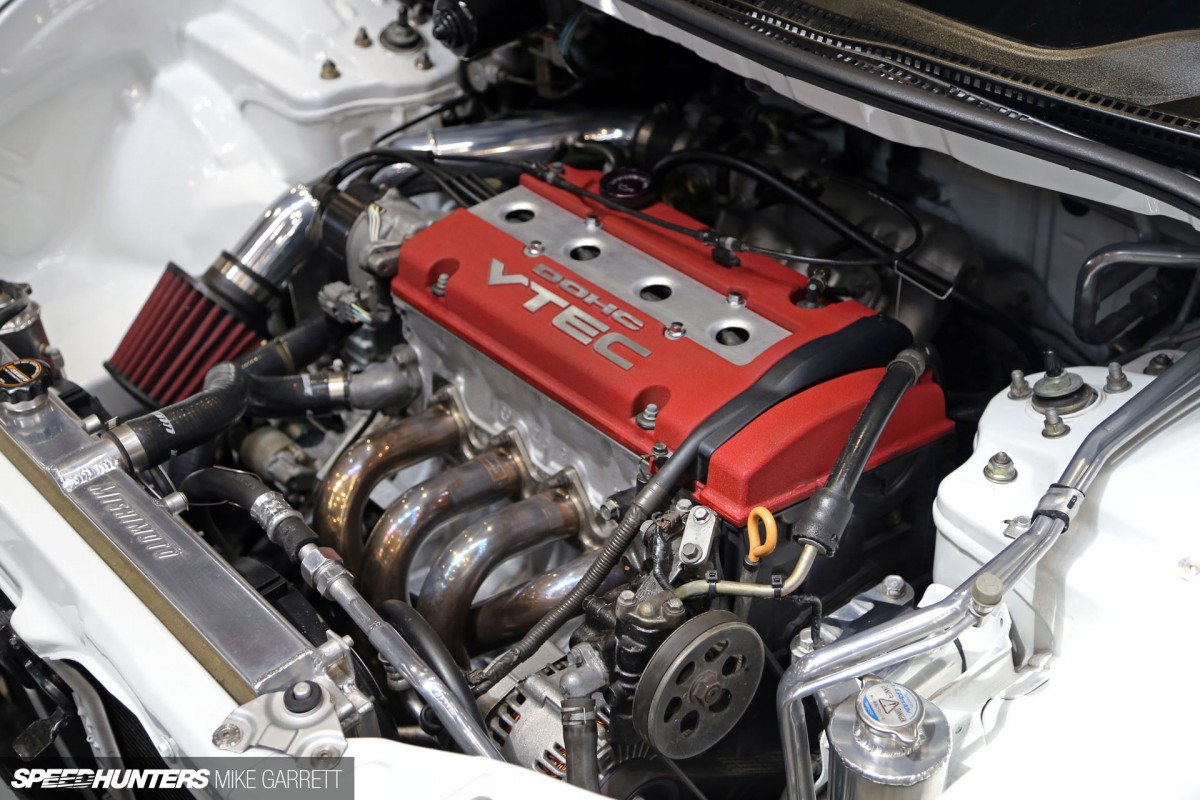 Under the hood sits an H22A DOHC VTEC motor – a perfect choice that provides torque to move the van around while still having the high-winding response that defined Honda's great motors of the '90s.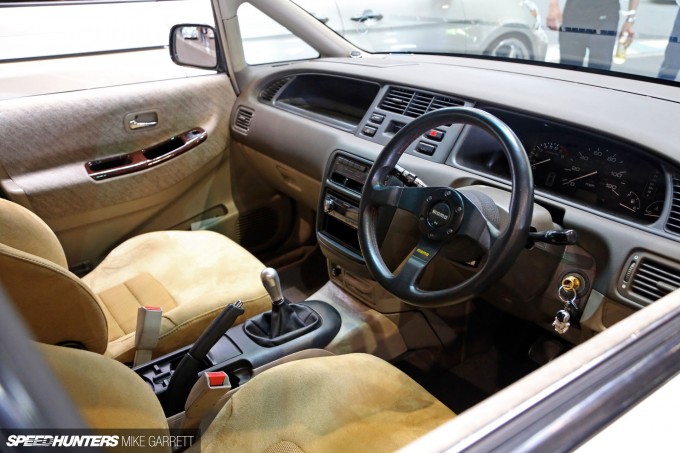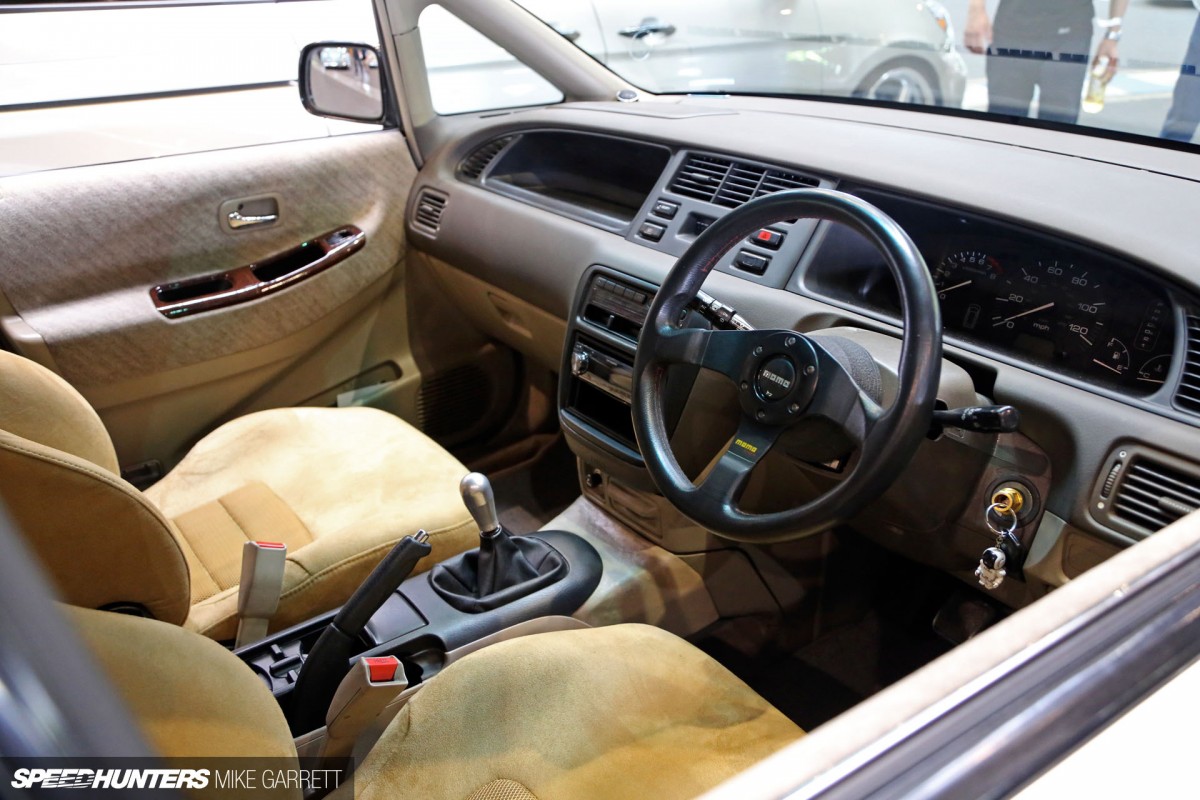 Perhaps best of all, the formerly automatic Odyssey – the only way they came – now has a manual gearbox conversion. Because what's better than a minivan with a stick shift?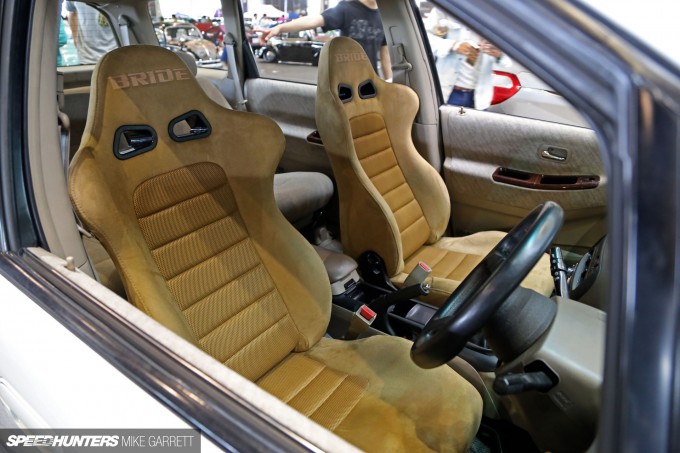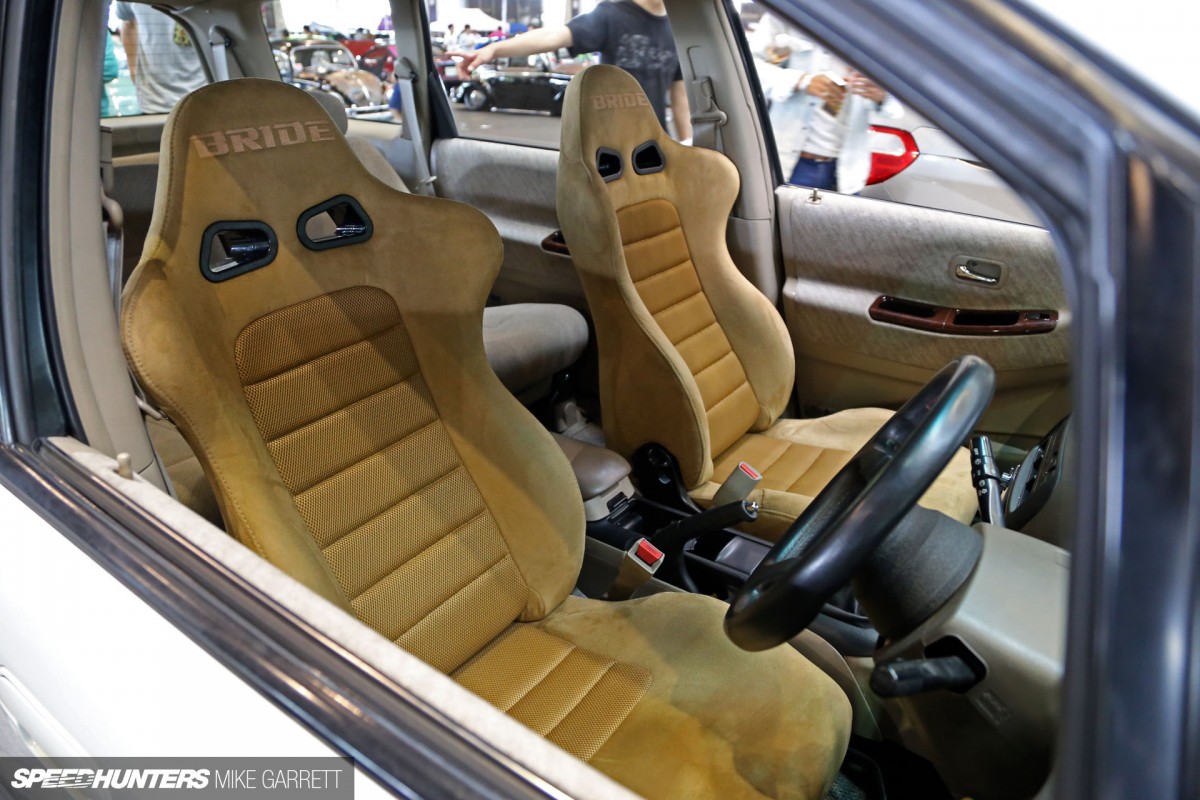 Aside from that, other changes to the van's cabin include a Momo steering wheel and a pair of tan-upholstered Bride bucket seats which I absolutely love. How awesome would it have been if Honda actually built something like this? Odyssey Type R: it would have been the coolest production minivan ever.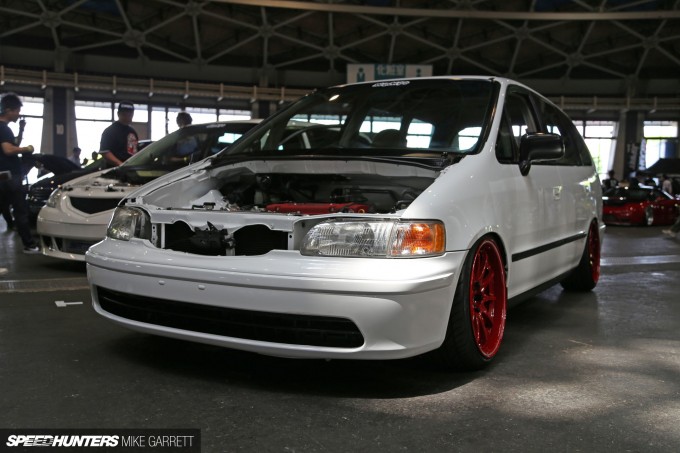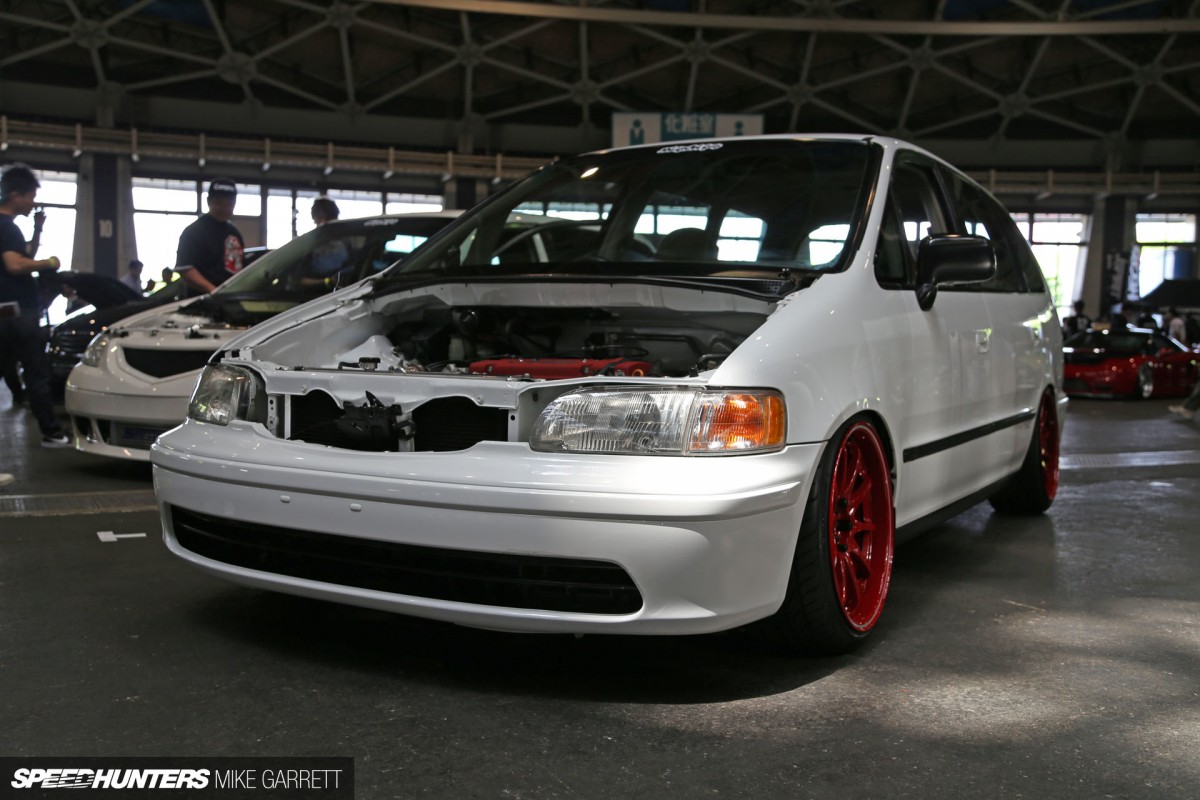 This is the perfect vehicle to symbolize what I love about the USDM scene in Japan. It's a well-known platform, but it's been built in a fresh, new way with style, character and plenty of attention to detail. In my eyes, the result is damn near perfection.
Mike Garrett
Instagram: speedhunters_mike
mike@speedhunters.com