Back In Japan
As I write this I'm in a bullet train bound for Tokyo and blasting through the Japanese countryside at 300km/h, having just spent the weekend in Nagoya for Wekfest Japan.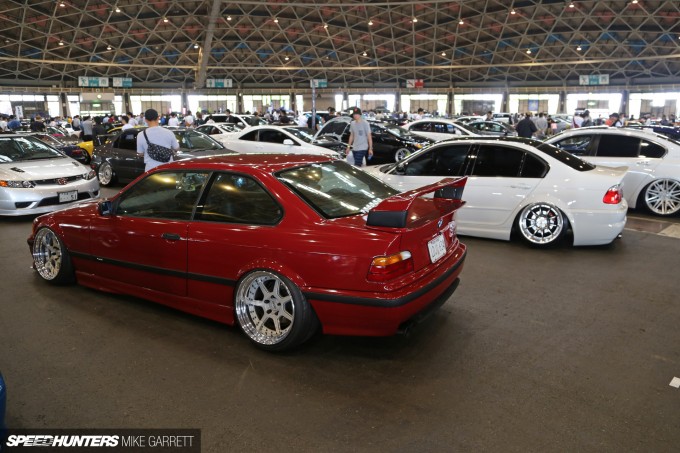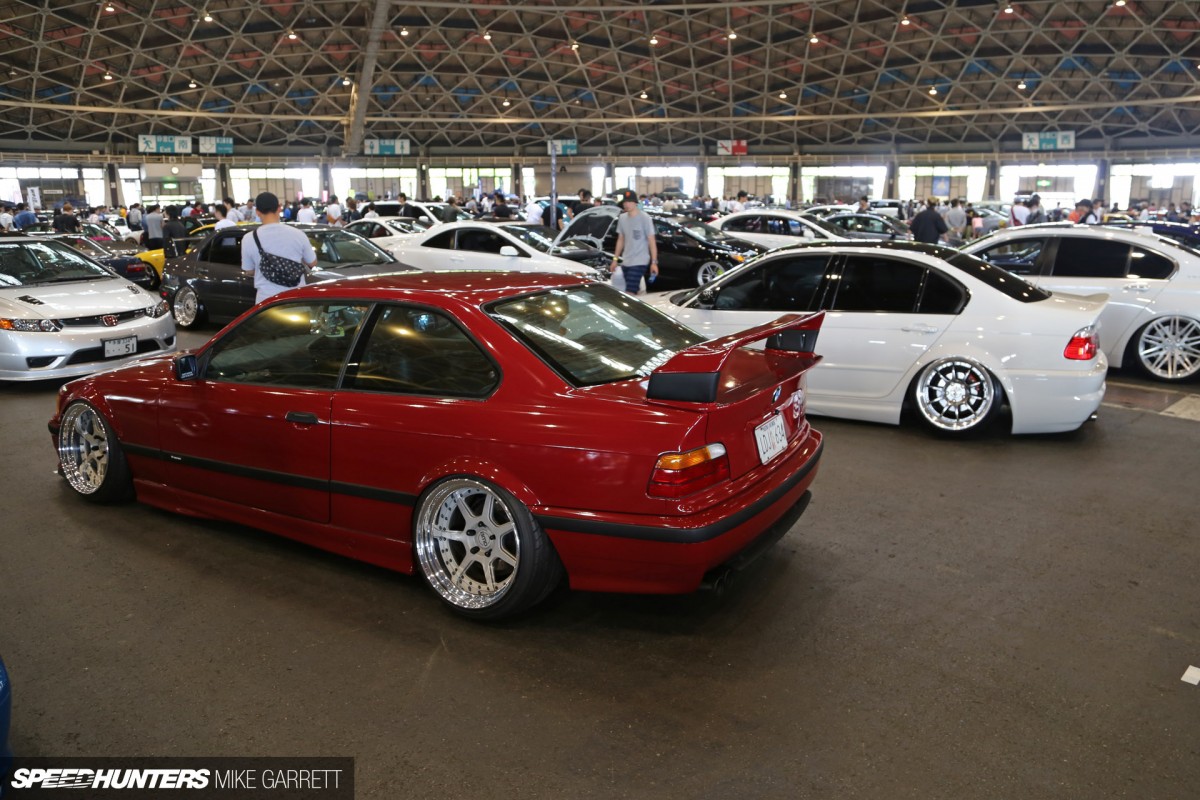 I arrived in Japan late last week and immediately hit the ground running for what's going to be a busy month of Speedhunting adventures.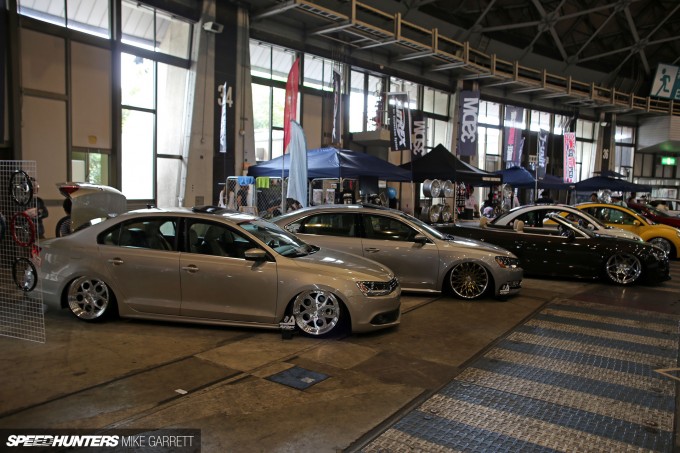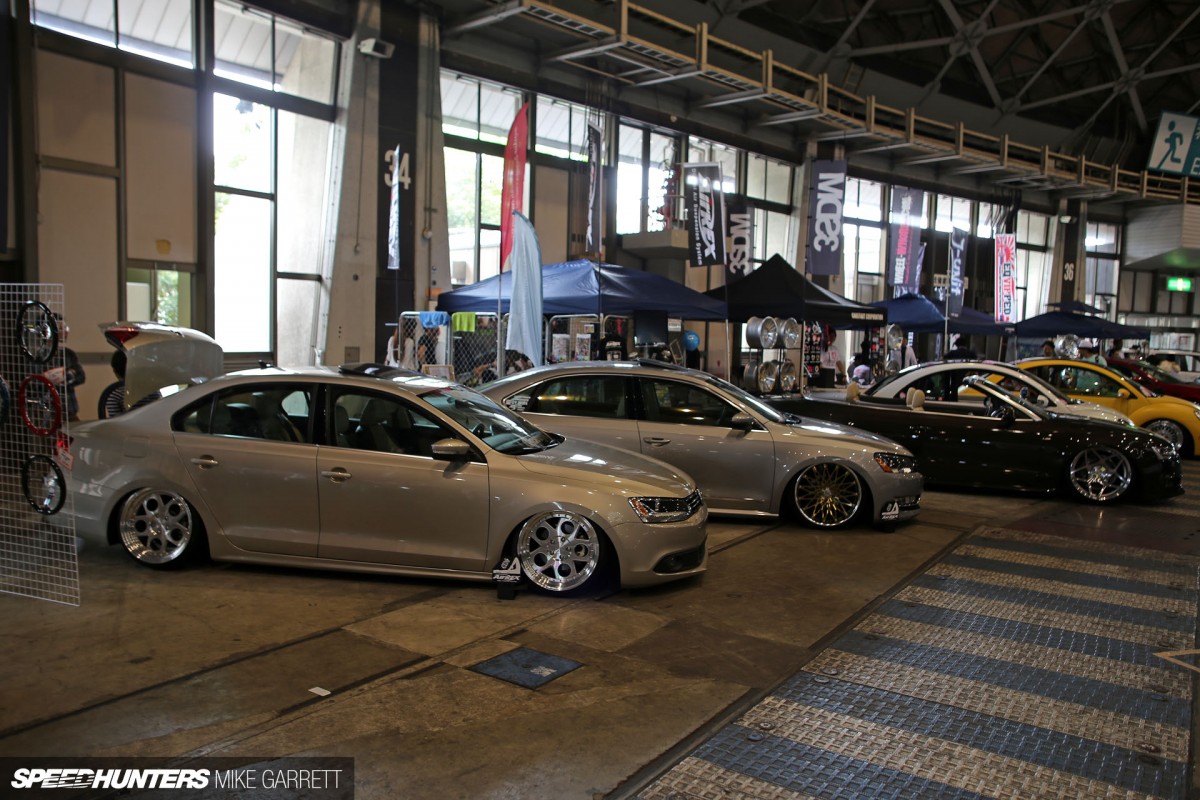 Now in its second year, Wekfest Japan represents the pinnacle of the country's USDM movement, and after checking out Dino's coverage of last year's show I was excited to experience it for myself.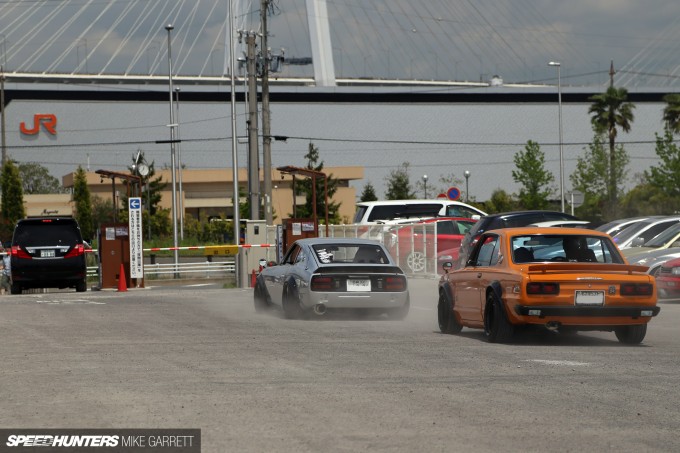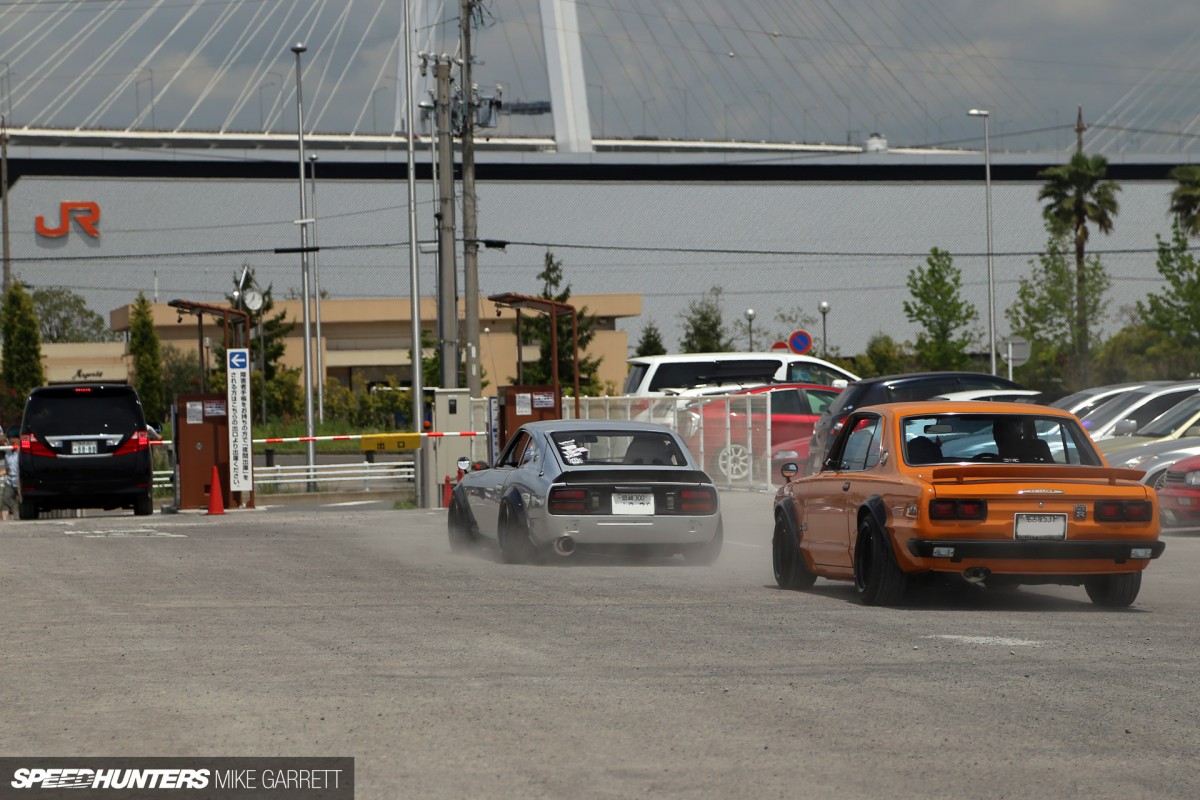 I arrived early at the familiar Port Messe Nagoya facility, but couldn't help be distracted by the parking lot. The action here was as good as inside the show itself, and as such I've got a full parking lot post coming up to share my findings.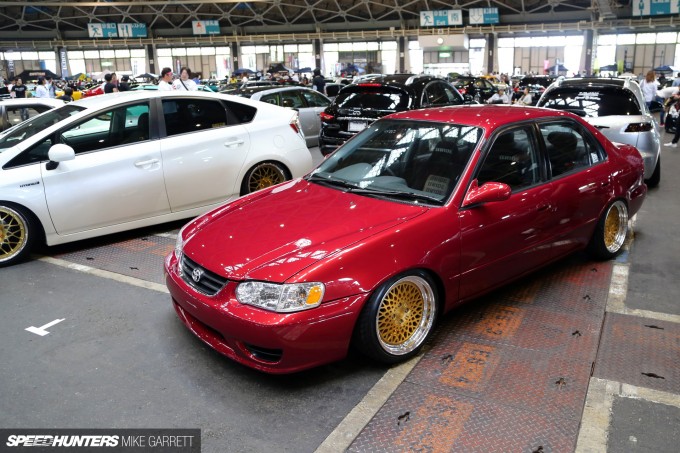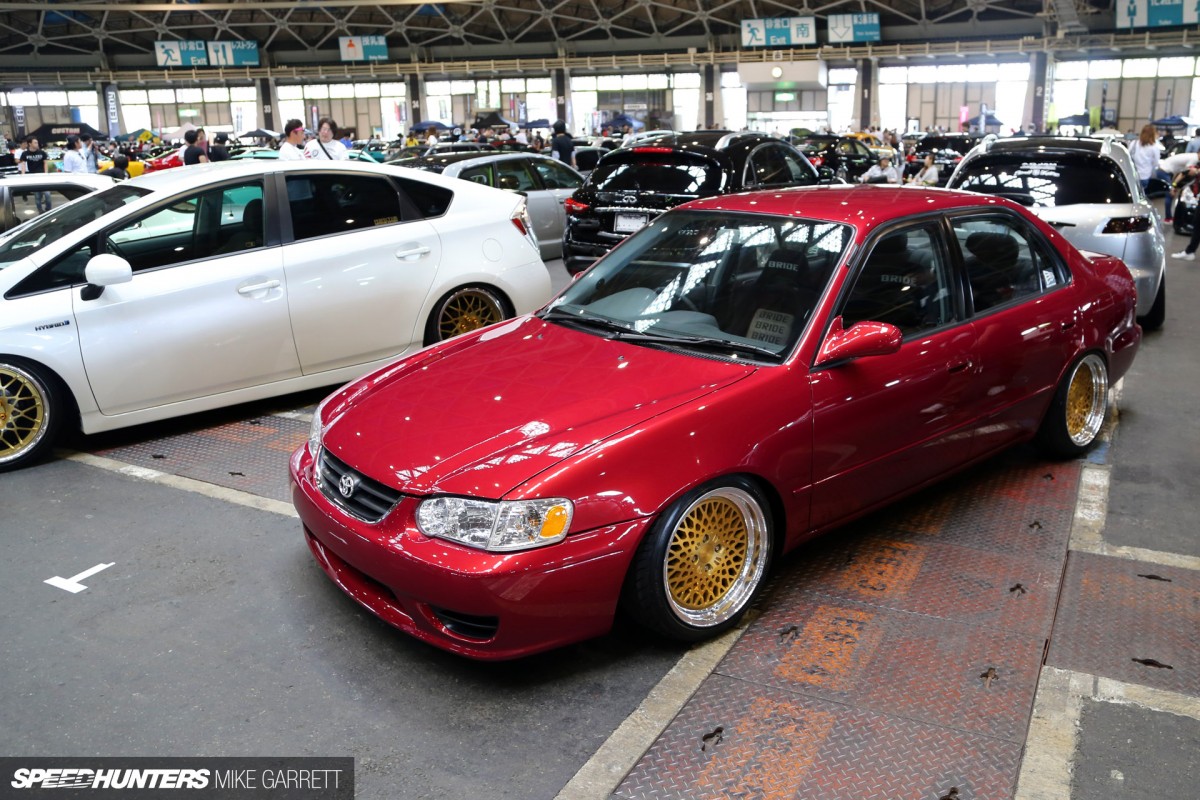 As someone who has attended Wekfest and similar events in the US on numerous occasions, Wekfest Japan had the feeling of being both new and familiar at the same time.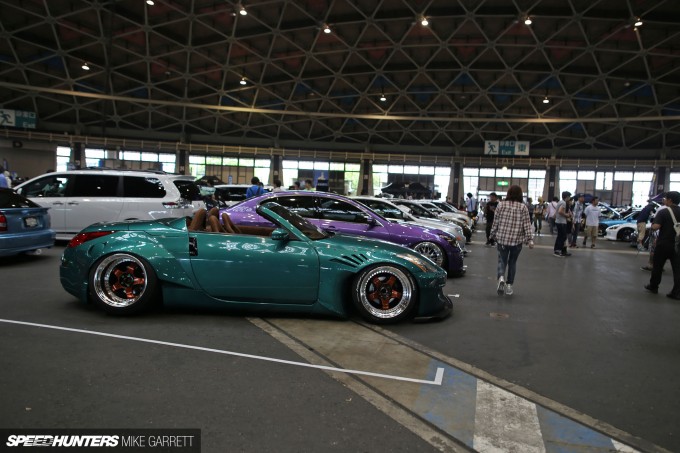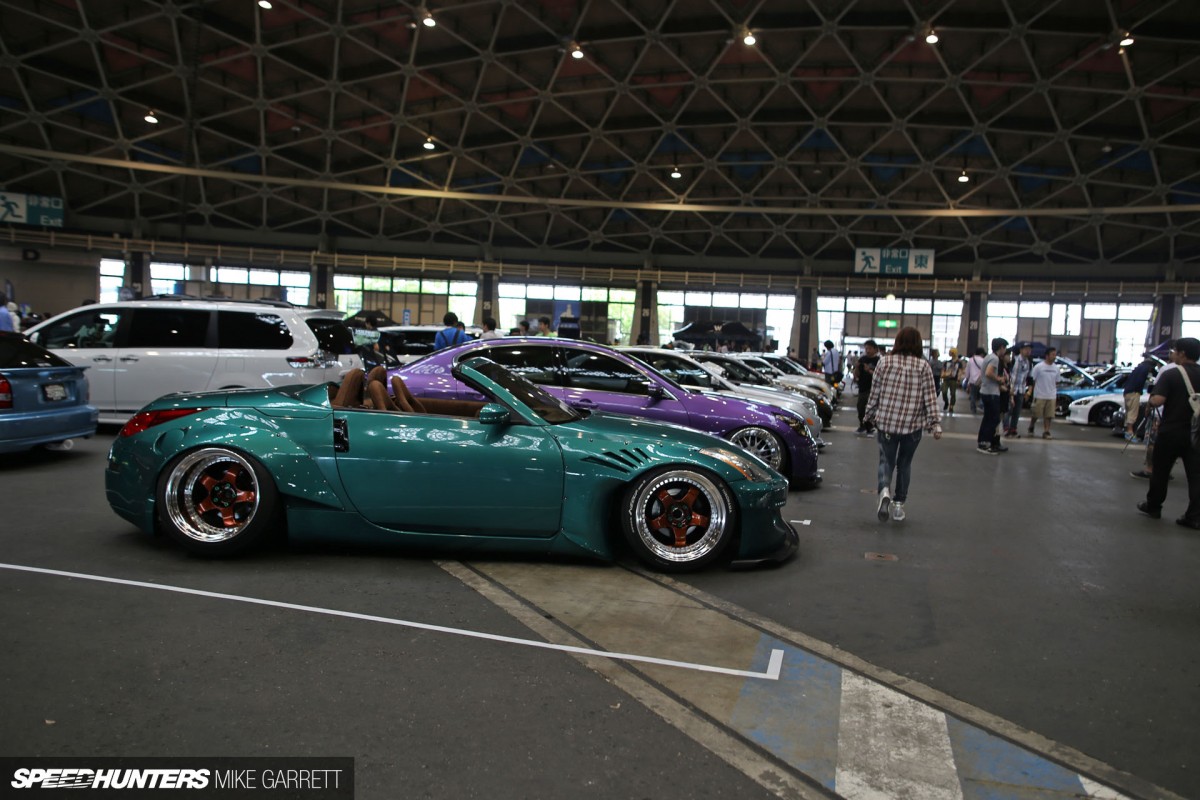 In terms of overall atmosphere, the Wekfest crew did a great job of carrying over the character and vibe of the American shows, but there was still a lot that set this apart from the events held Stateside.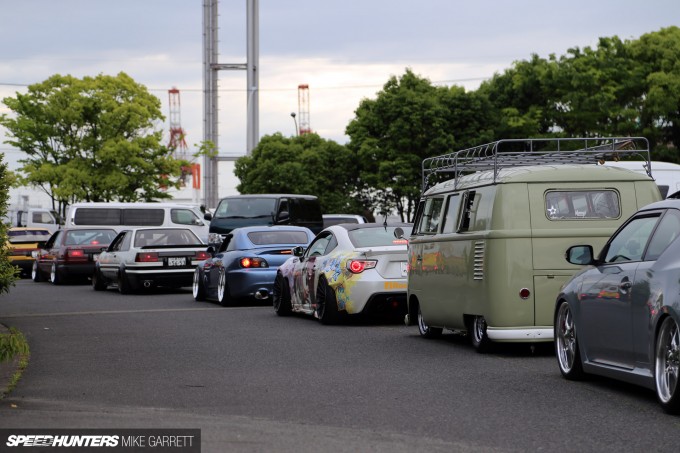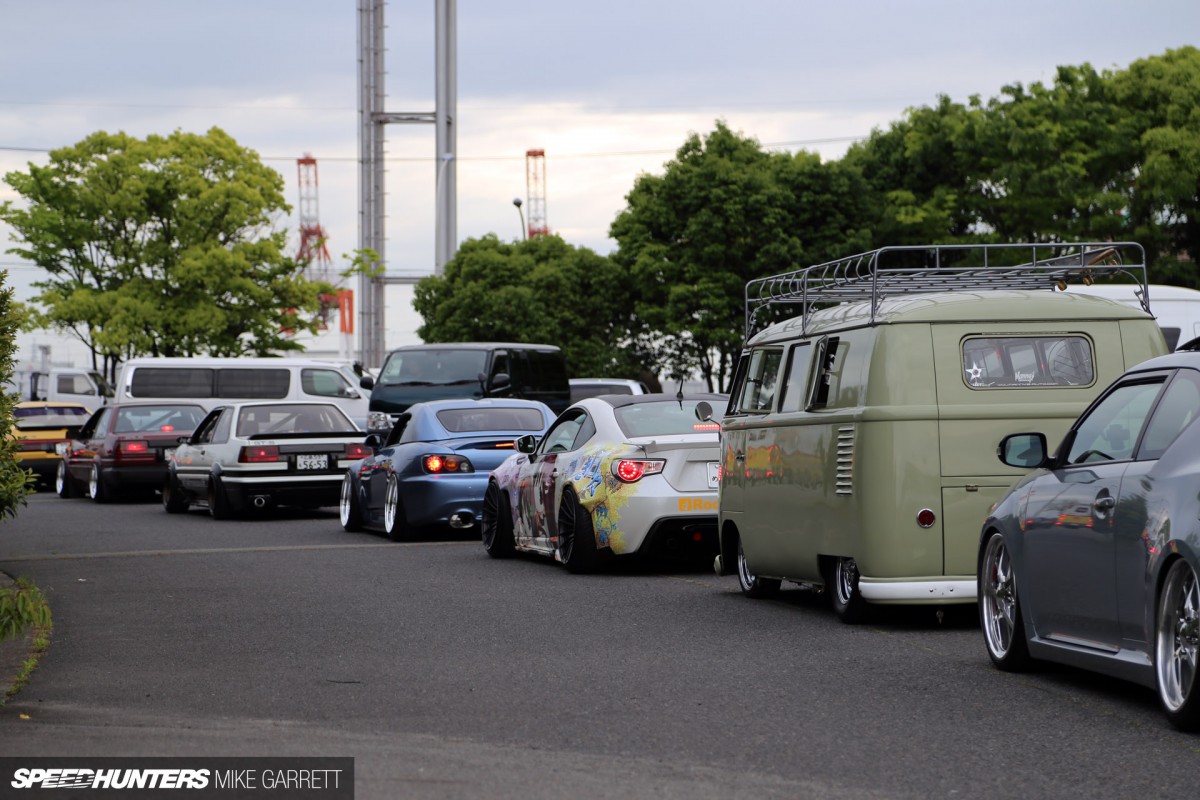 The car lineup was diverse, with the unifying theme being that most cars were in some way inspired by US modifying trends. There were plenty of Japanese domestic vehicles, a strong turnout of European cars and even a few American machines for good measure.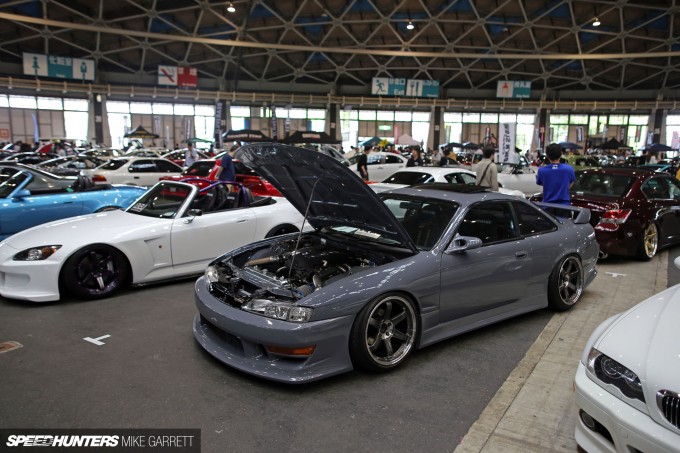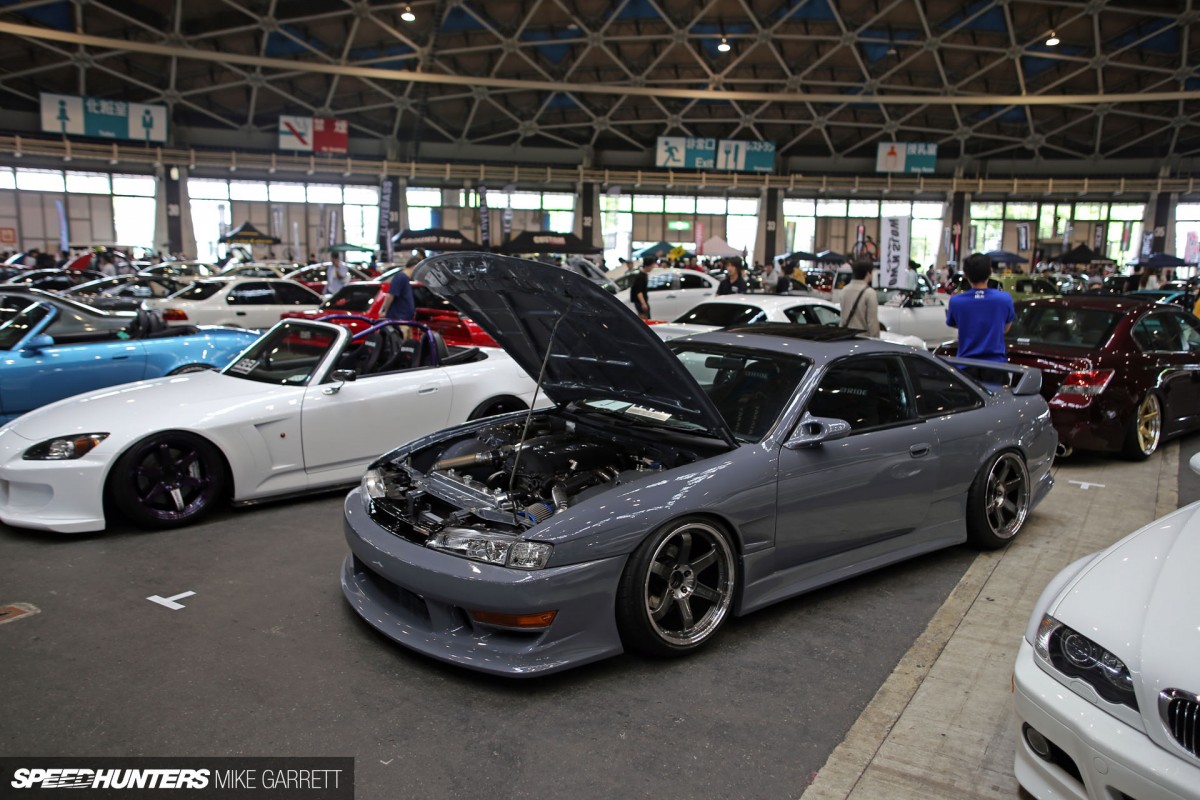 Perhaps it was jetlag kicking in, but there were plenty of times walking around Port Messe that I had to question if I was actually in Japan or back home in California. Such is the level of authenticity that the Japanese present their cars with.
Hondas & More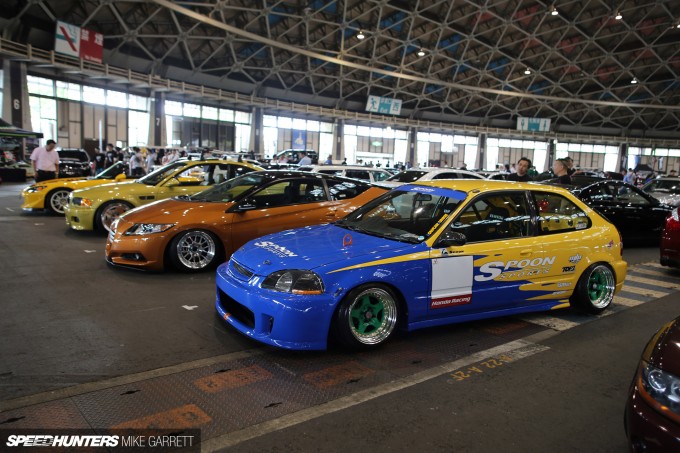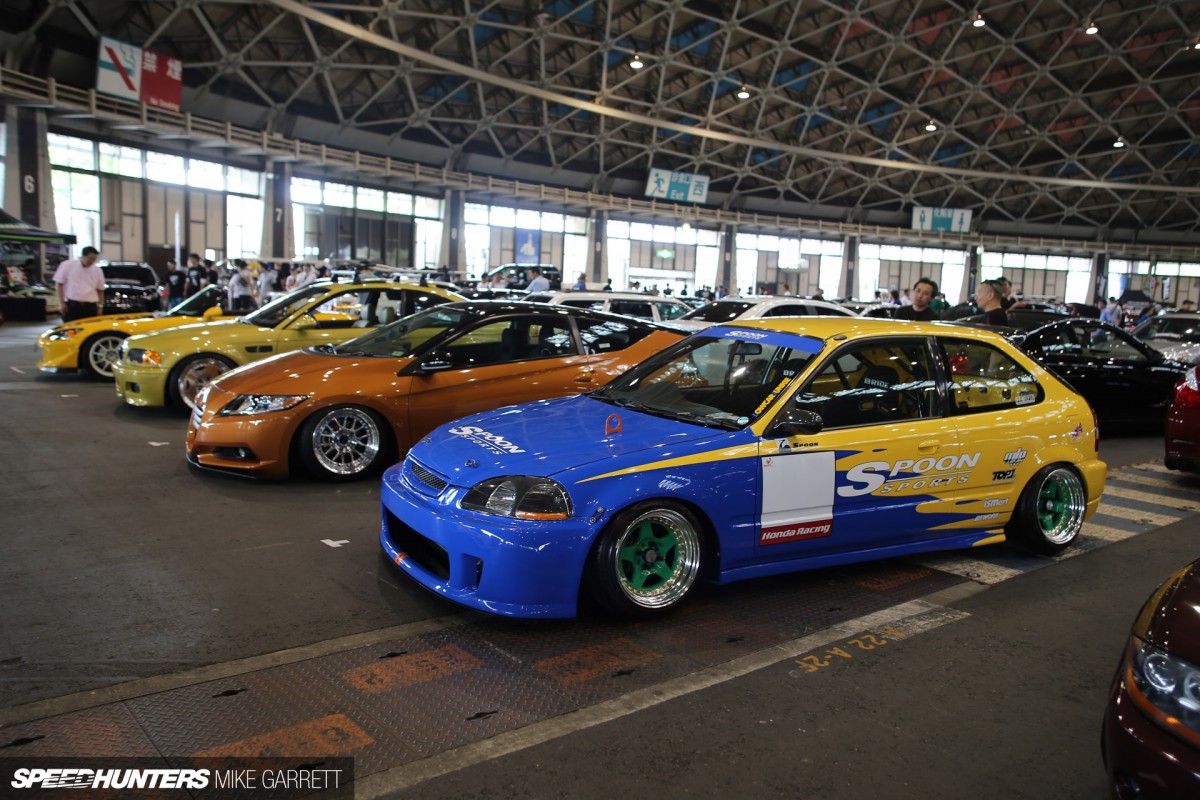 Take a walk down a typical street in Tokyo and chances are you won't find many Hondas that aren't minivans or small hatchbacks. But inside Wekfest Japan it was a different story. Civics, Accords, Integras and more – they were everywhere.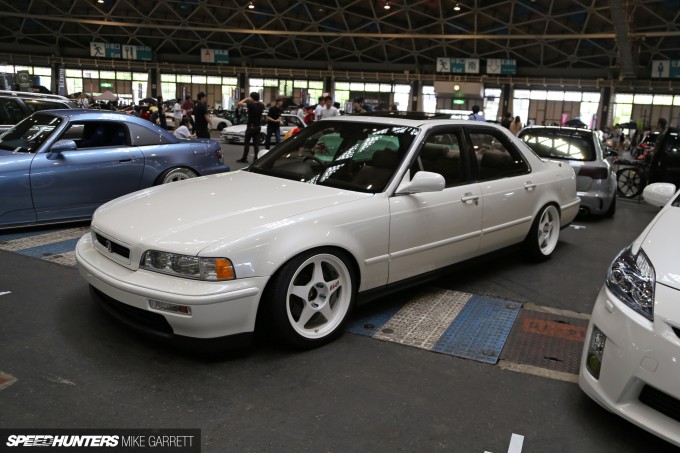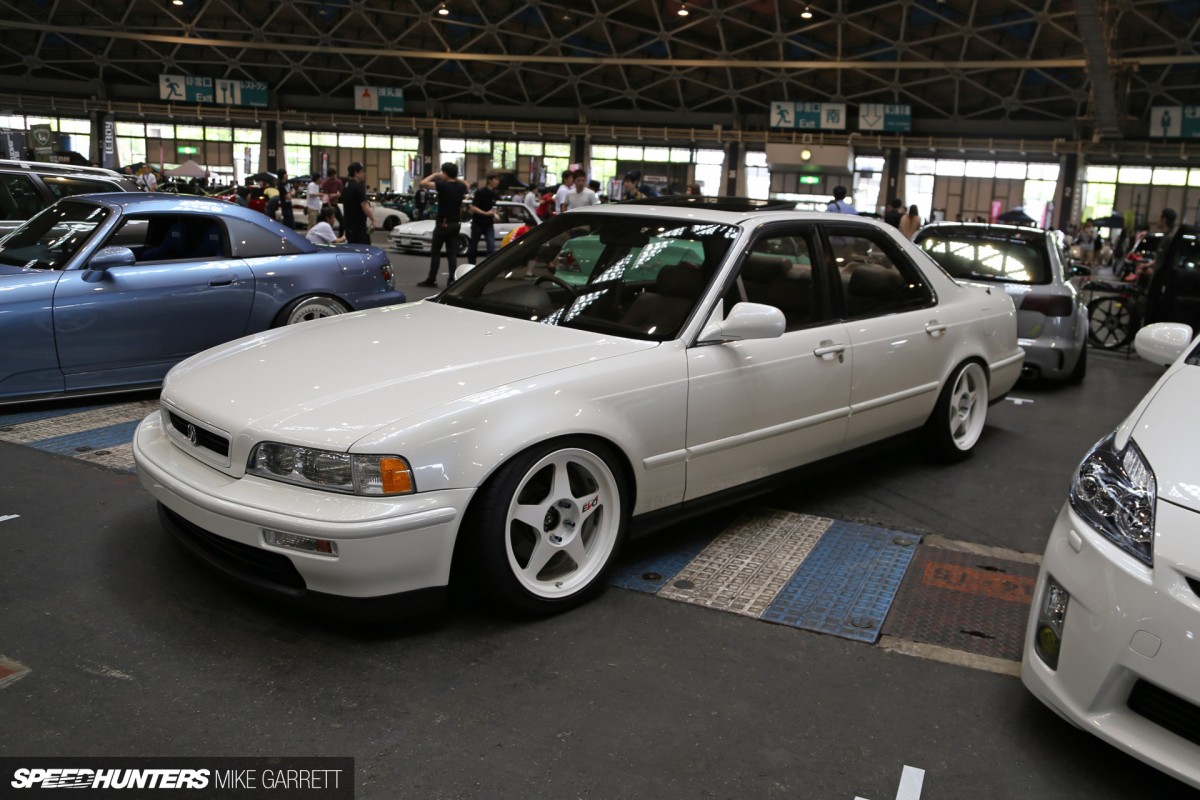 A second generation Honda Legend is not a car you'll see often in Japan, but here we have one in immaculate condition and fitted with a choice set of Desmond Regamaster Evo wheels. Subtle and effective.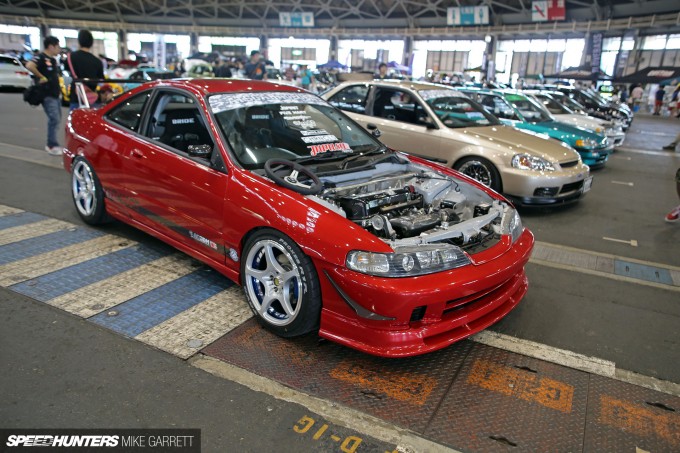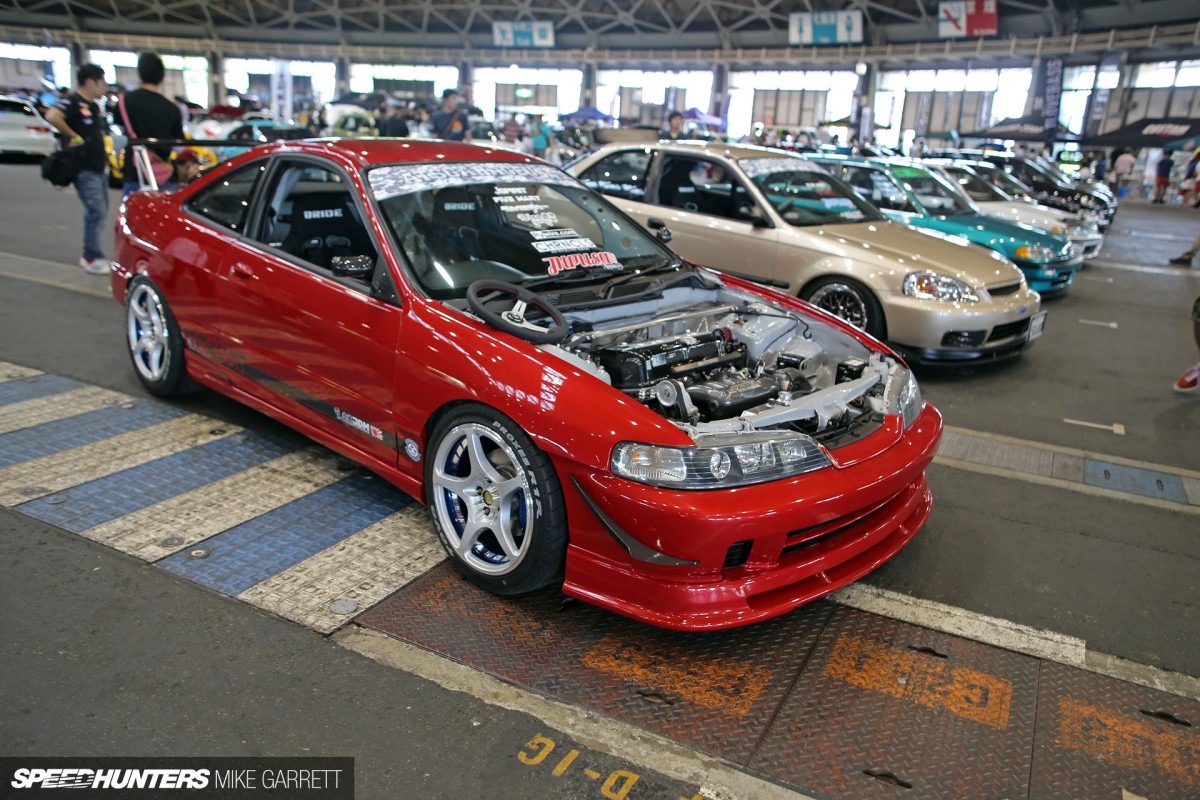 Osaka JDM can always be counted on for some fresh Honda builds, and among their group at Wekfest was this just-completed DC2 Integra with a K20A swap and time attack styling.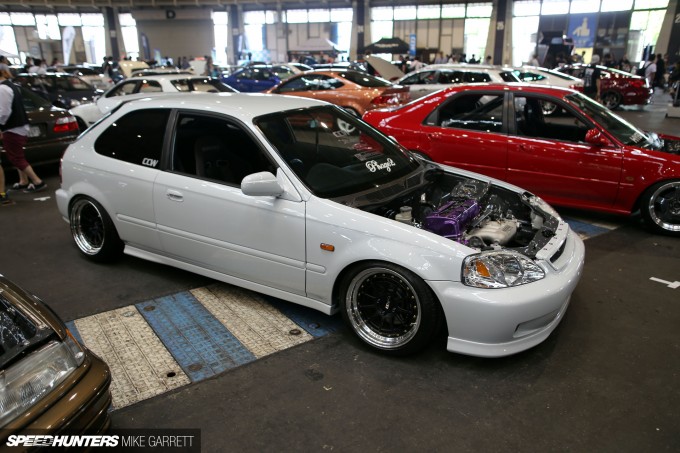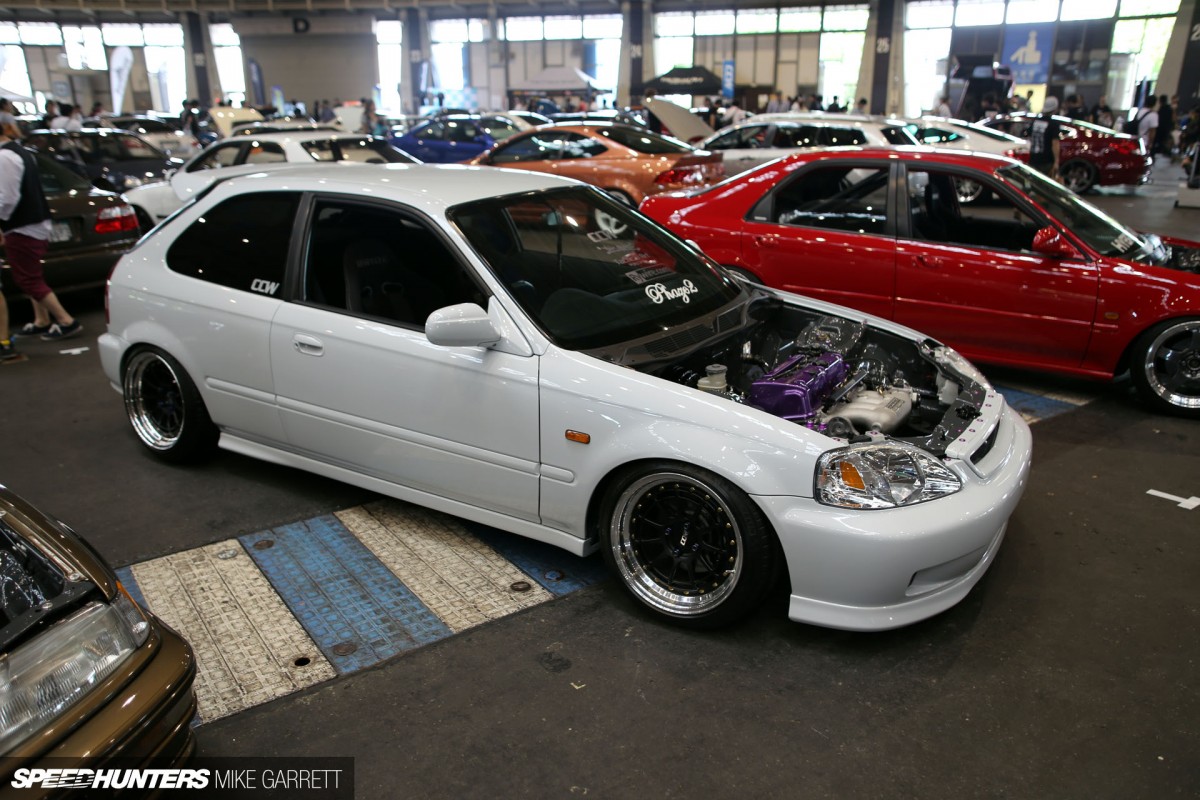 Tactical Art is another outfit that knows how to build a Honda, and the boys from Osaka have been working like crazy over the last few months on a number of builds for the show – including this beautiful K-swapped EK Civic.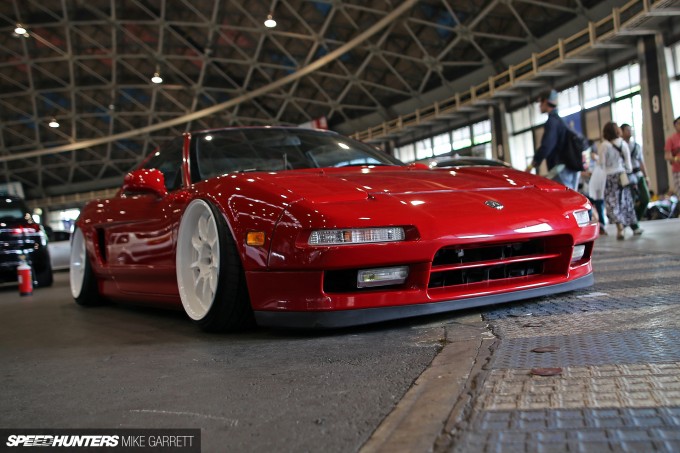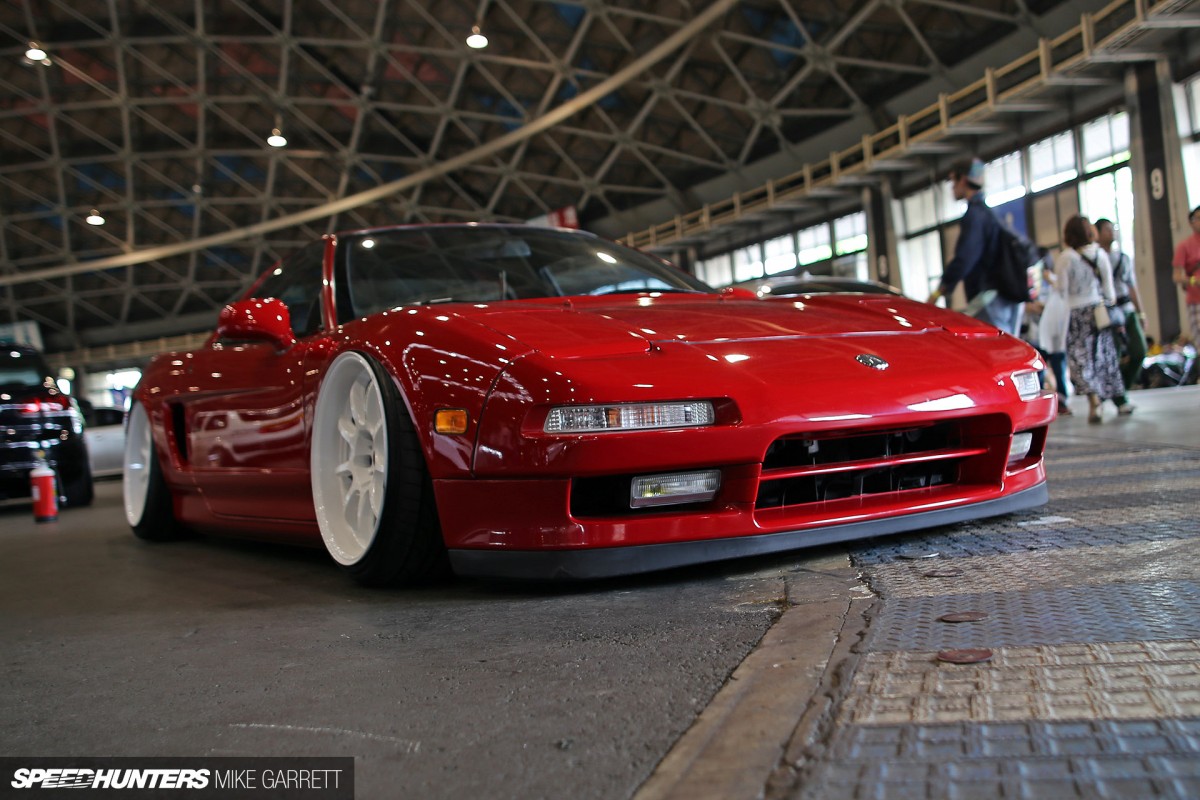 NSX anyone? This red machine actually belongs to Ishiai-san from Yamanashi – the same guy who built the radical JZX100 Cresta I featured a couple of years ago.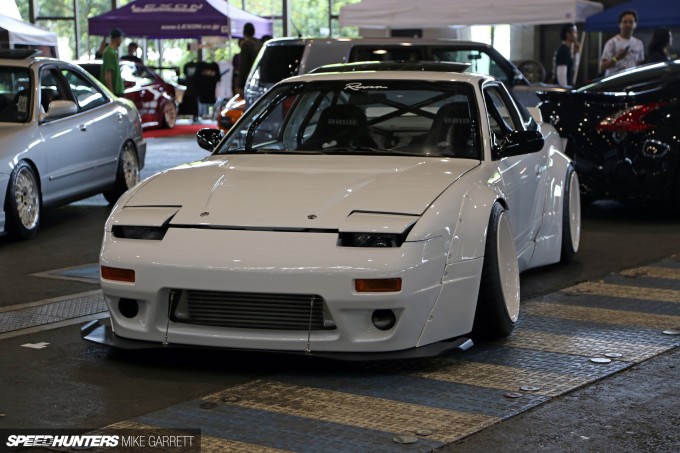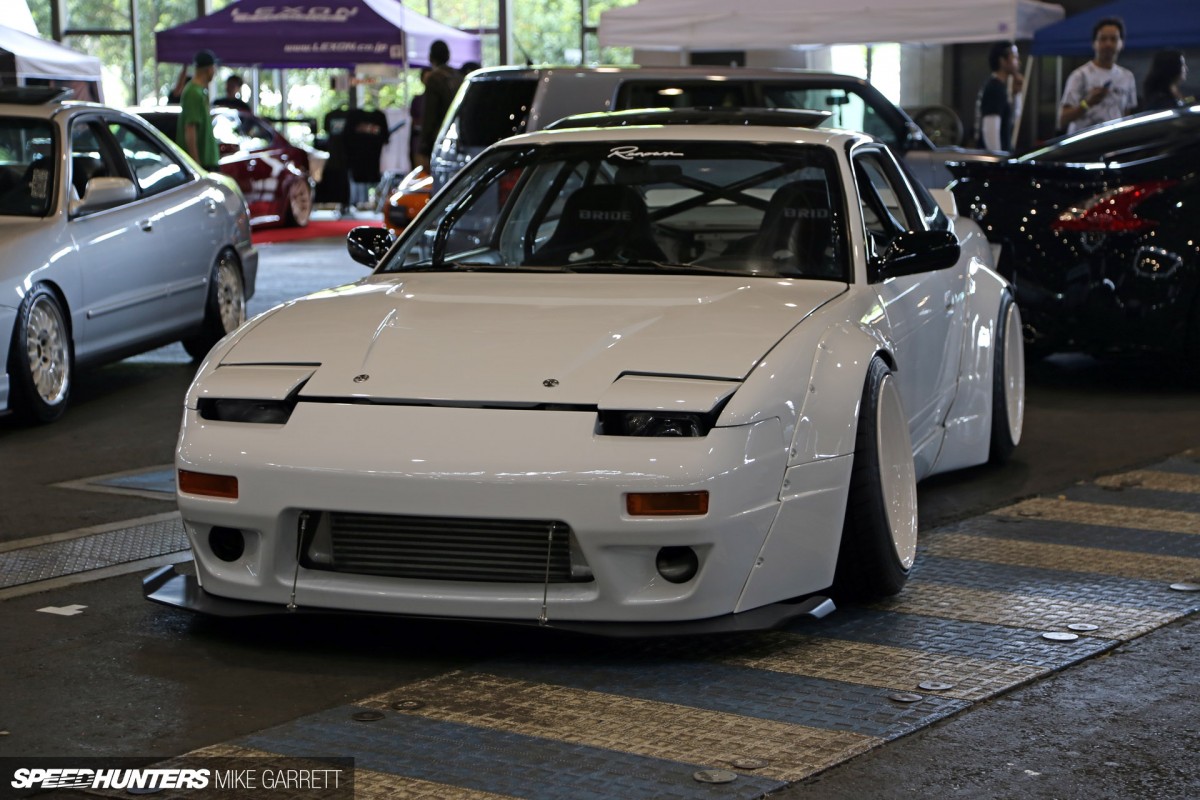 The Nissan S-chassis was represented well too. This Rocket Bunny kitted 180SX from Car Make Hirota garnered a lot of attention through its extremely clean presentation and bitchin' set of forged wheels from i.force Japan.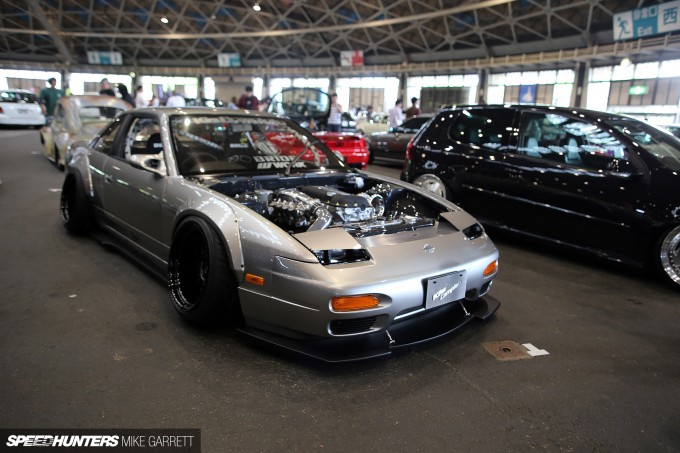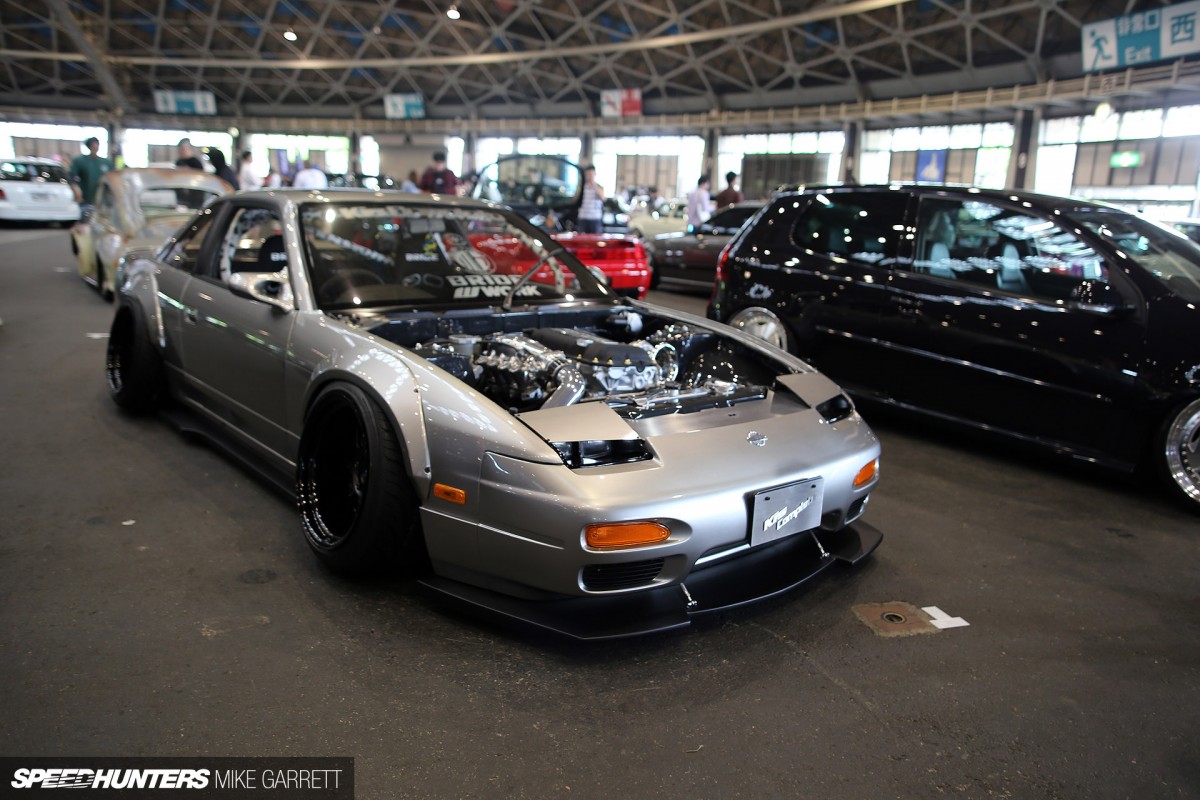 Equally impressive was this S13 Onevia from KRS Complete, which shared a similar attention to detail in its custom wide body work, engine bay and interior. I especially like the use of the factory chuki front bumper for that little USDM touch.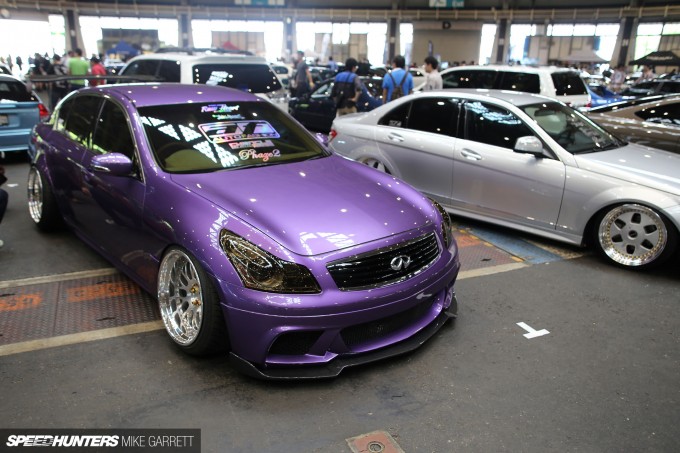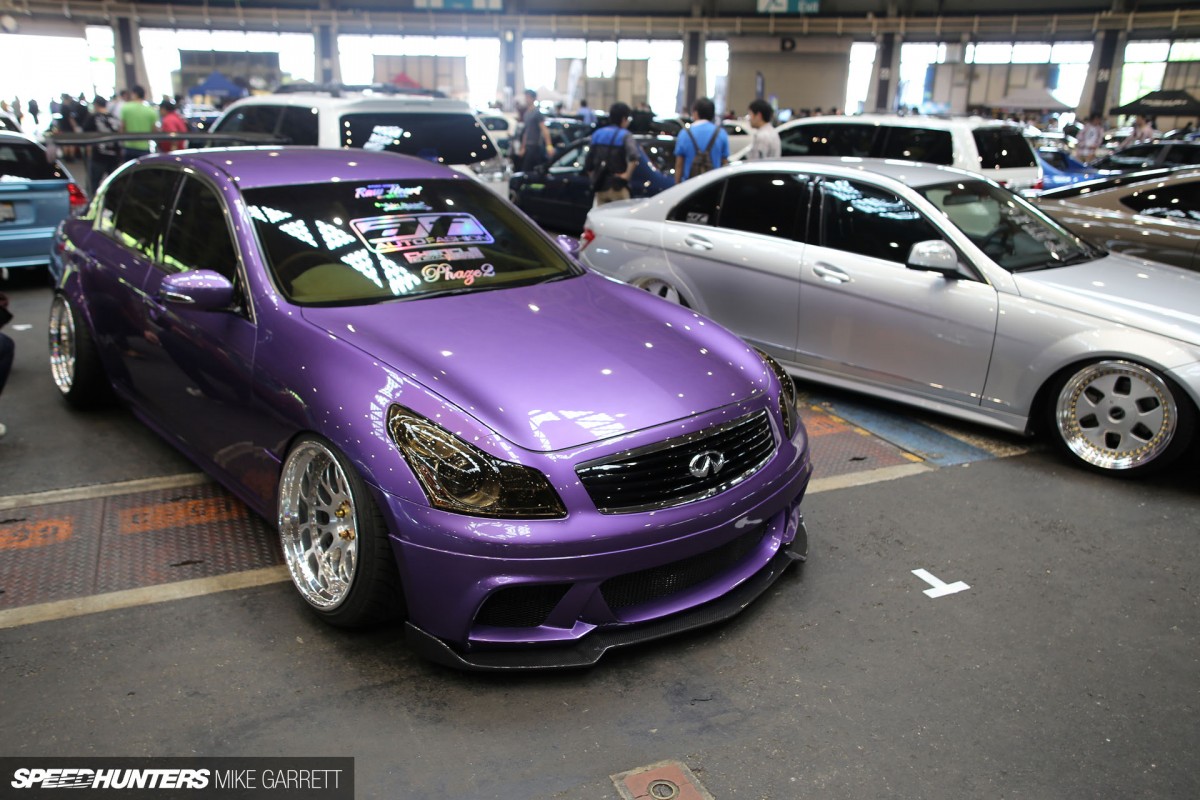 In addition to their gang of Hondas, Tactical Art also leant a hand in this V36 Skyline build which features a lot of US inspiration. I'm definitely digging the purple color change and big GT wing out back.
Classic USDM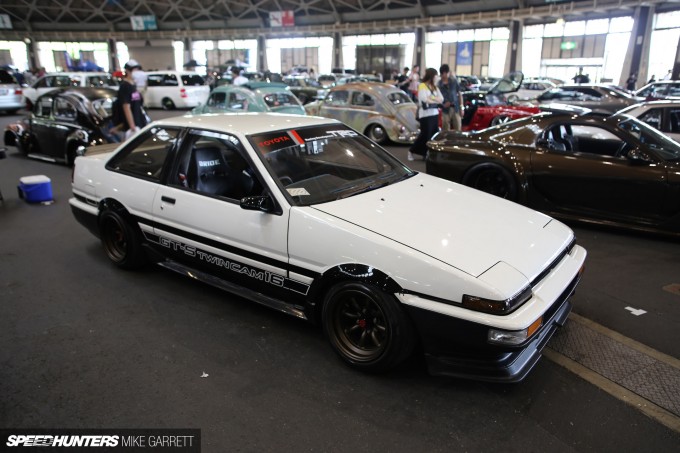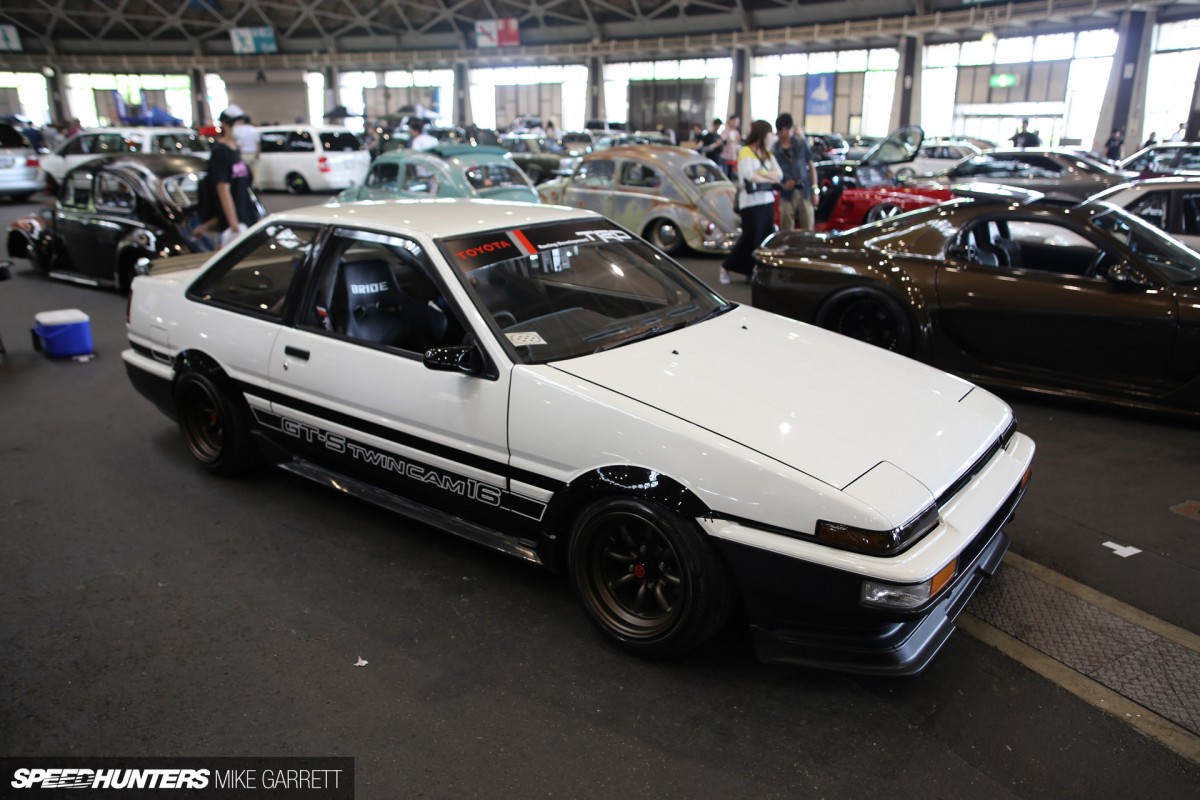 Here's a car that should look familiar to you. It's Hirokazu Sato's AE86 from Hiroshima, and as you can see he's now swapped over from his Levin front end to his Trueno one. As I explained in the feature, Sato-san keeps complete versions of both so he can change the car's look up depending on his mood.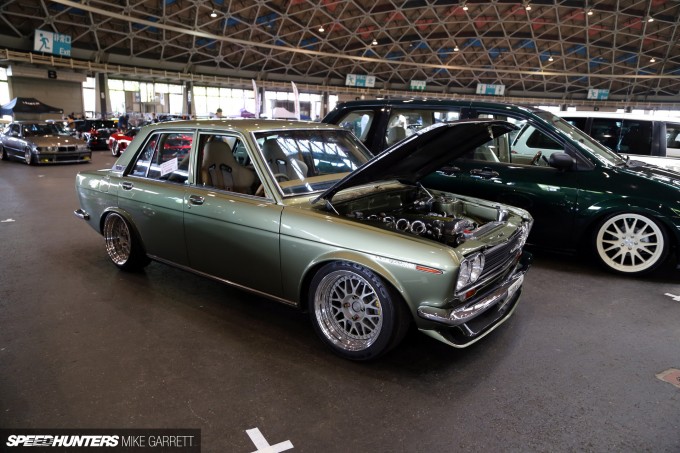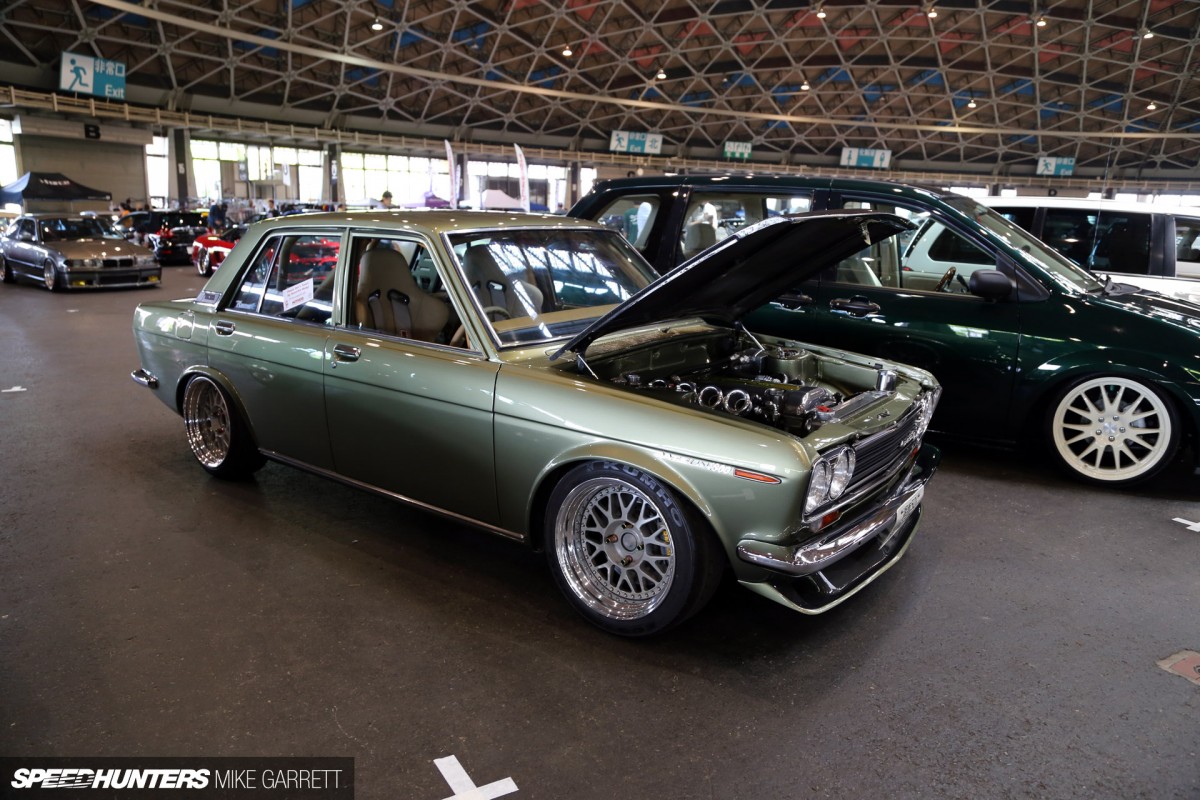 While the majority of the cars at Wekfest Japan were of the modern variety, there was still a solid selection of modified classic cars – including this 510 Bluebird from S&A AutoCreate.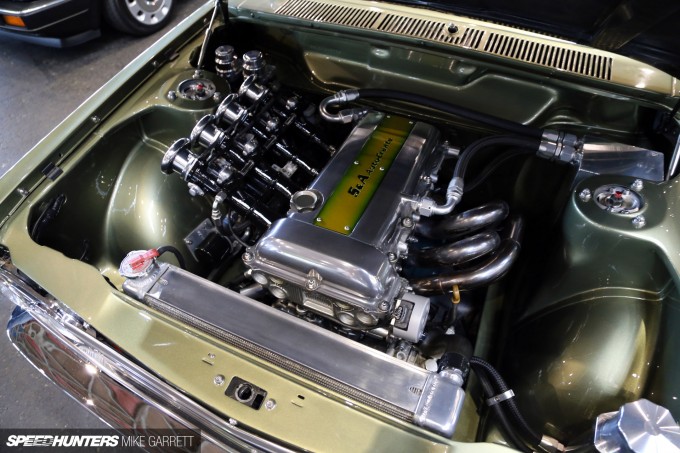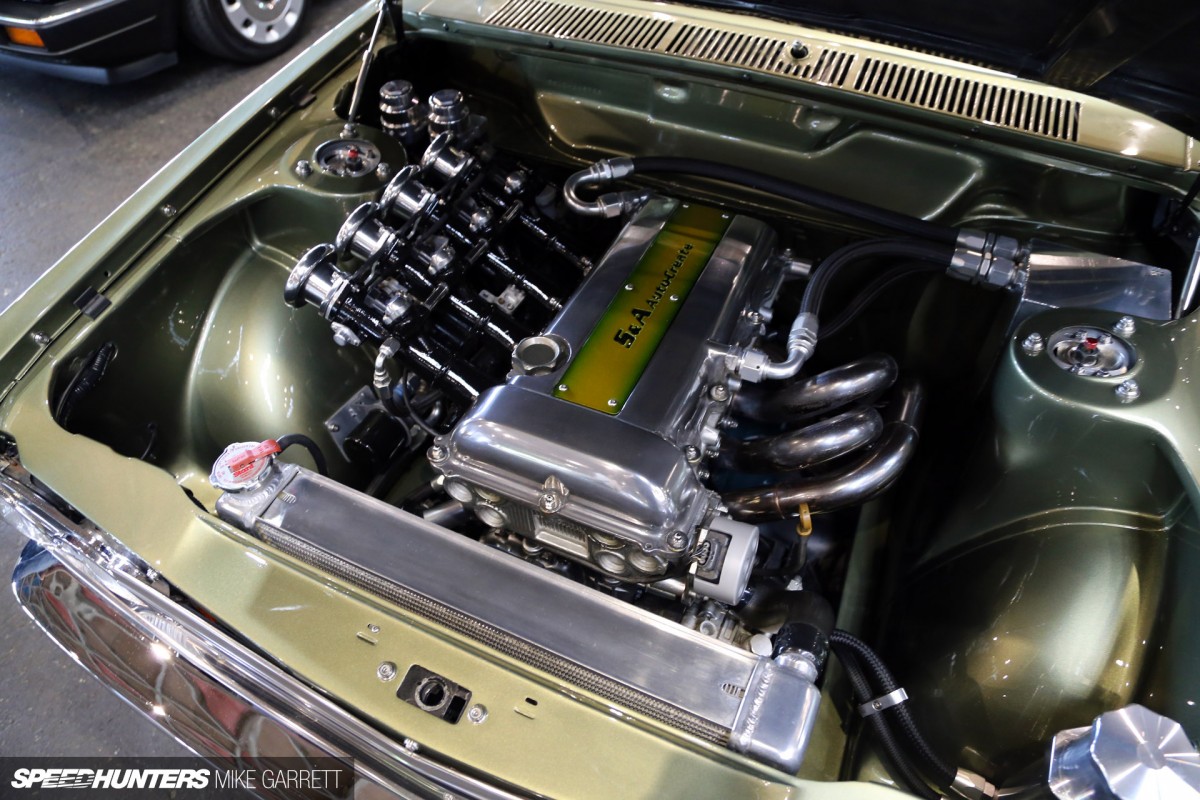 The Datsun's beautifully detailed engine bay was home to an ITB-equipped SR20DE, and combined with its tasteful exterior and interior styling the 510 was easily one of my favorite cars of the day.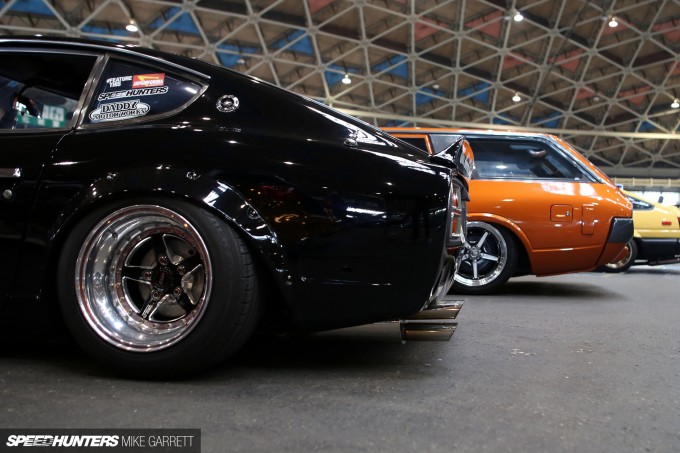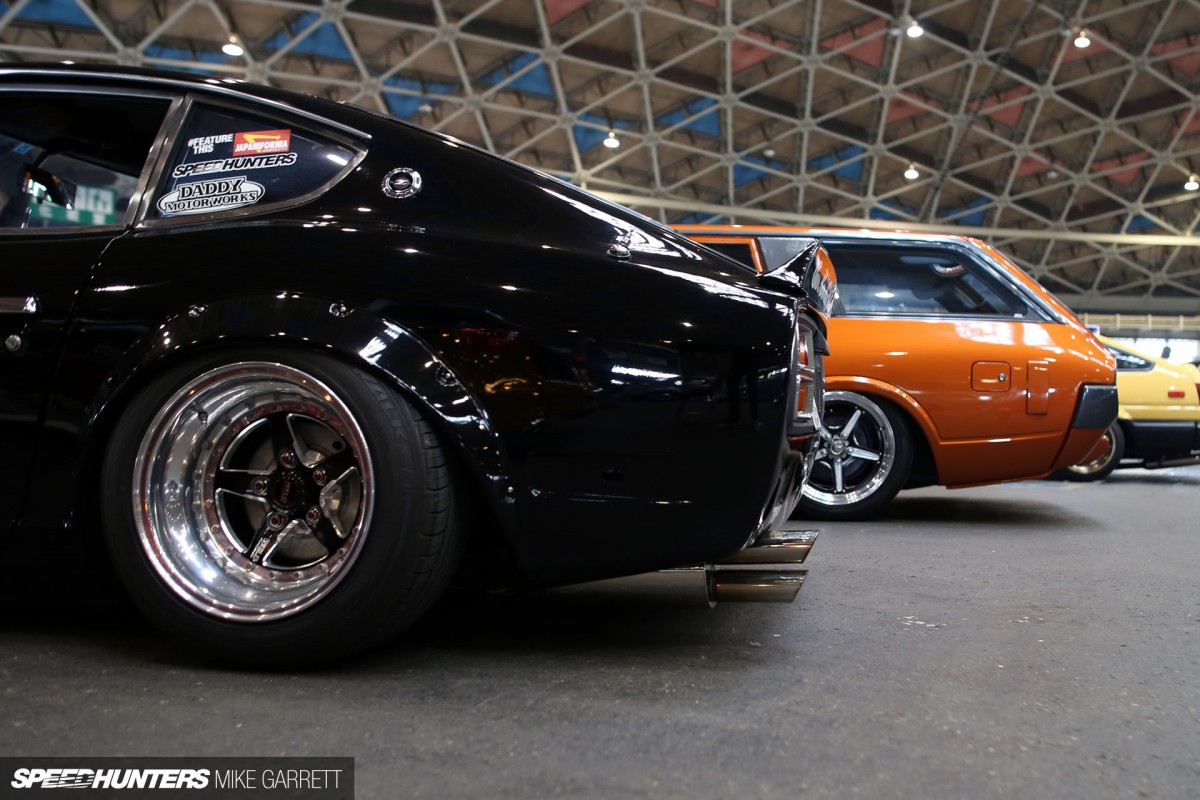 Also representing the old school side of things were the guys from Daddy Motorworks, including Kadowaki-san and his 2JZ-powered Fairlady Z which I shot when I was in Nagoya last year.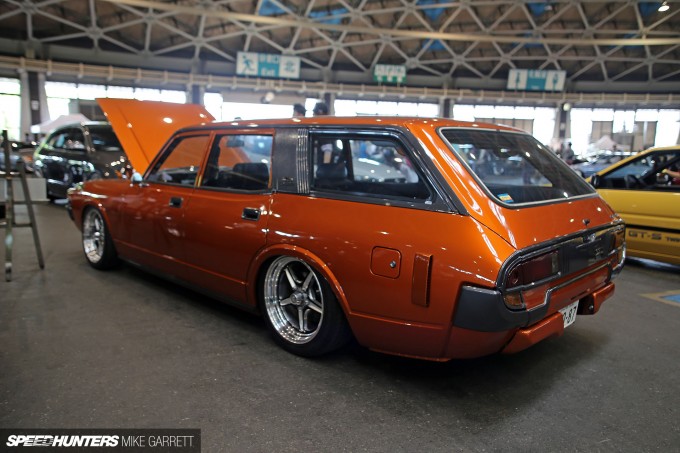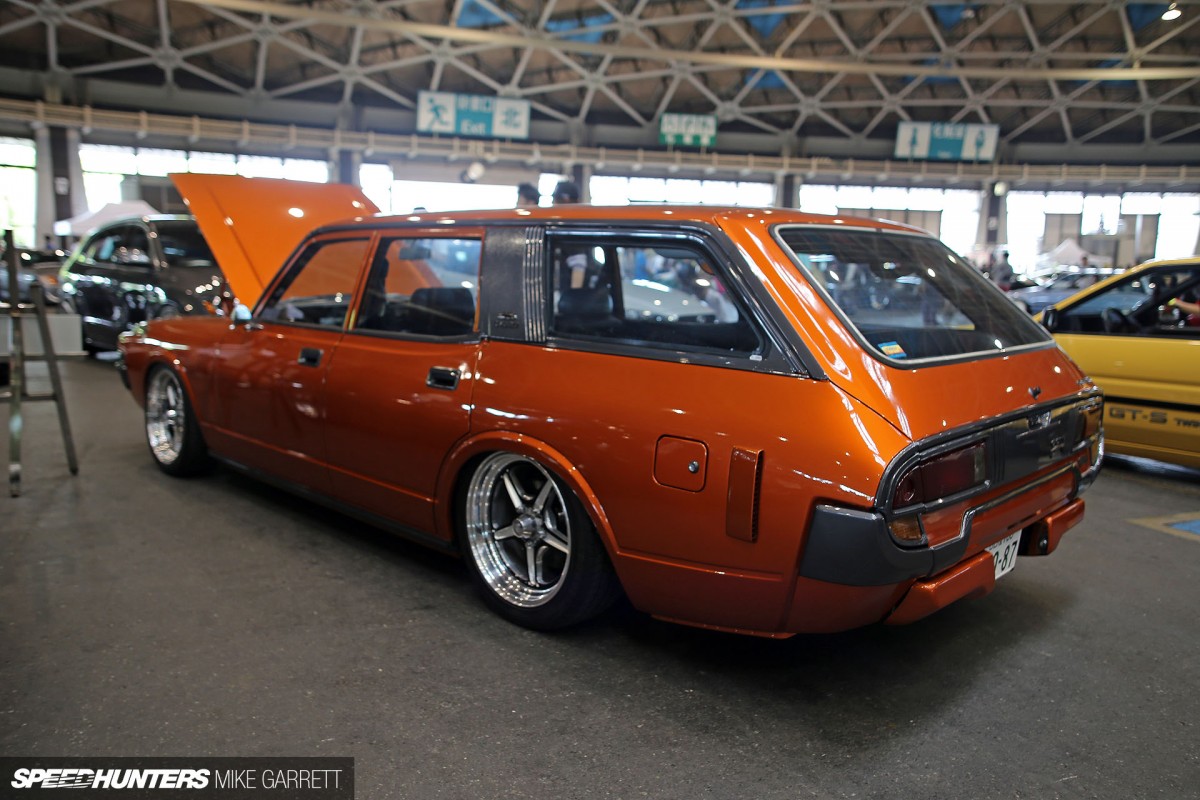 The guys also brought out their 1UZ-swapped Kujira Crown Wagon, which I absolutely fell in love with. In fact, I liked it so much that you can expect to see a full feature on it in the near future!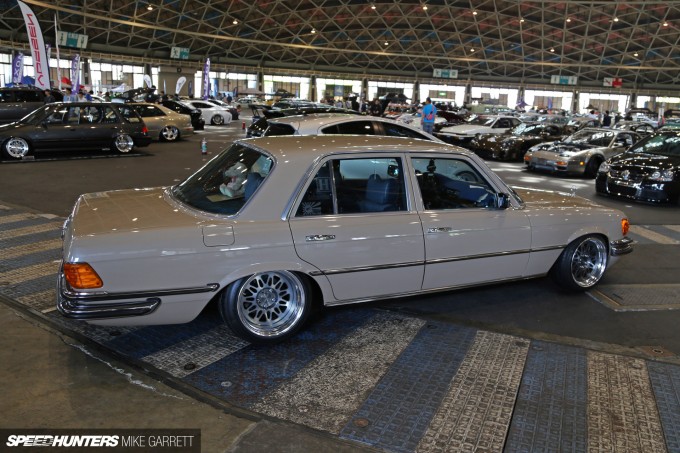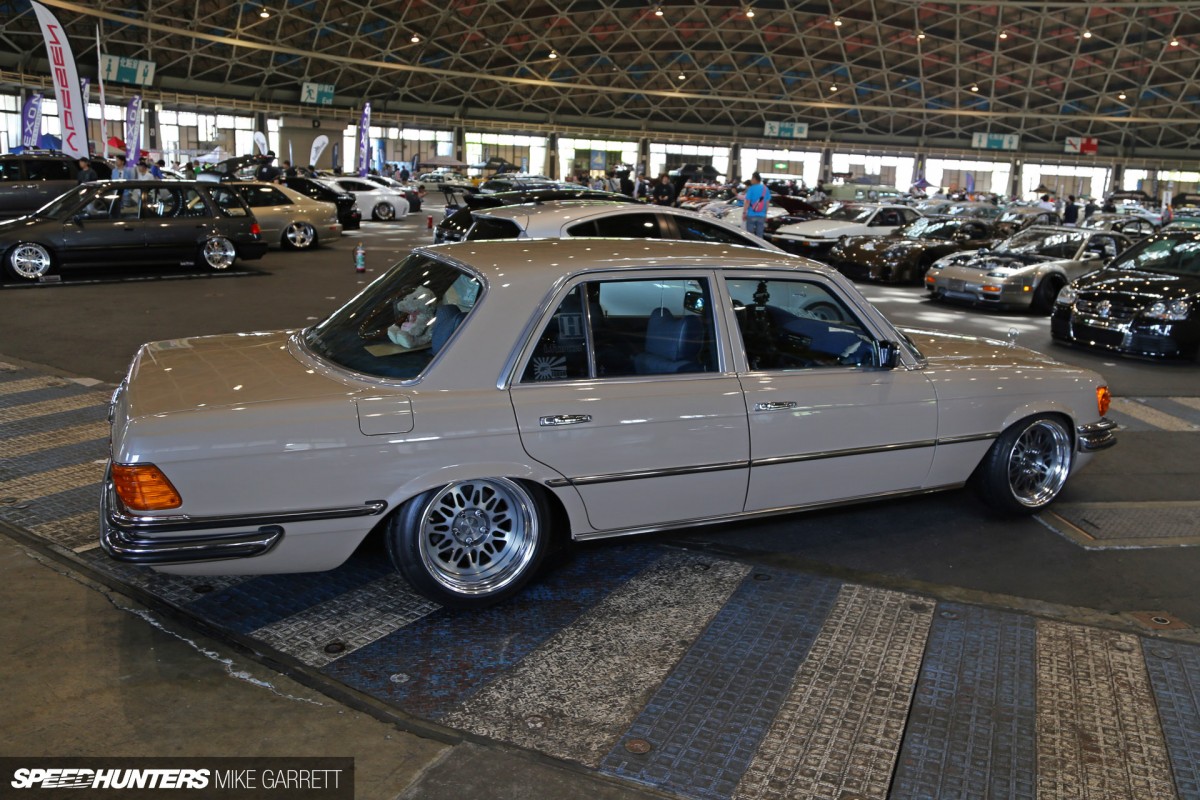 I'm a sucker for obscure cars, which is why I give a big thumbs up to this W116 Mercedes-Benz dropped on a set of i.force wheels. Chic doesn't even begin to describe it.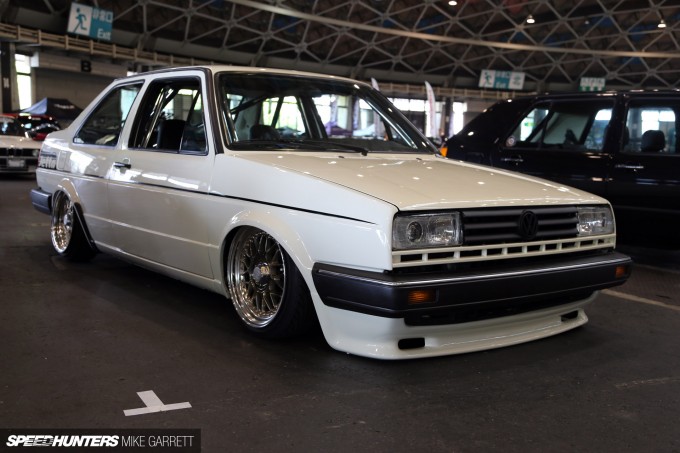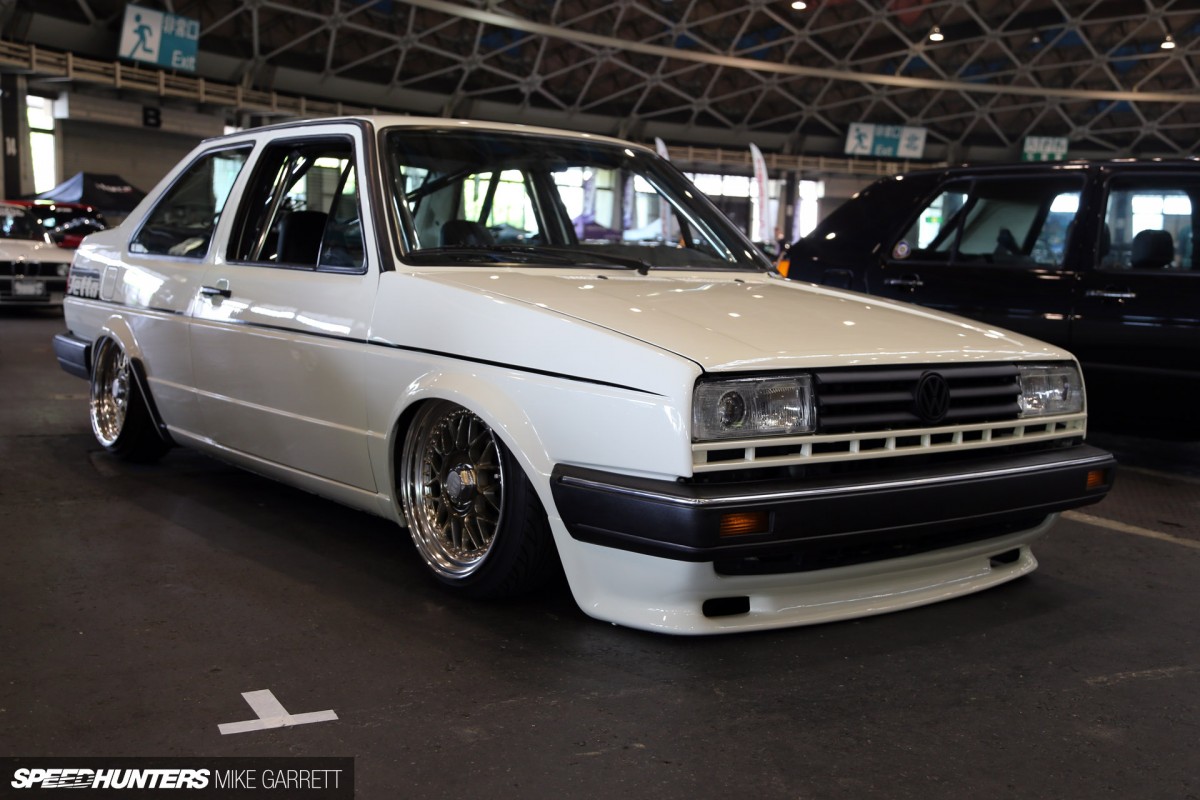 Another rare European model not often seen in Japan (or anywhere else for that matter) is this MkII Jetta coupe, slammed to the ground and sporting what seems to be a full restoration.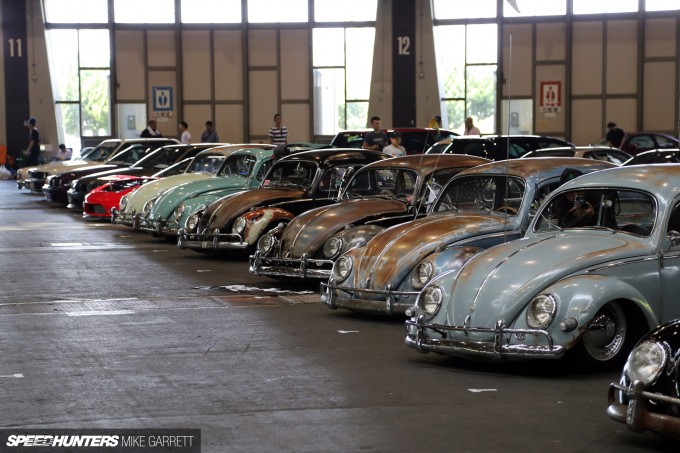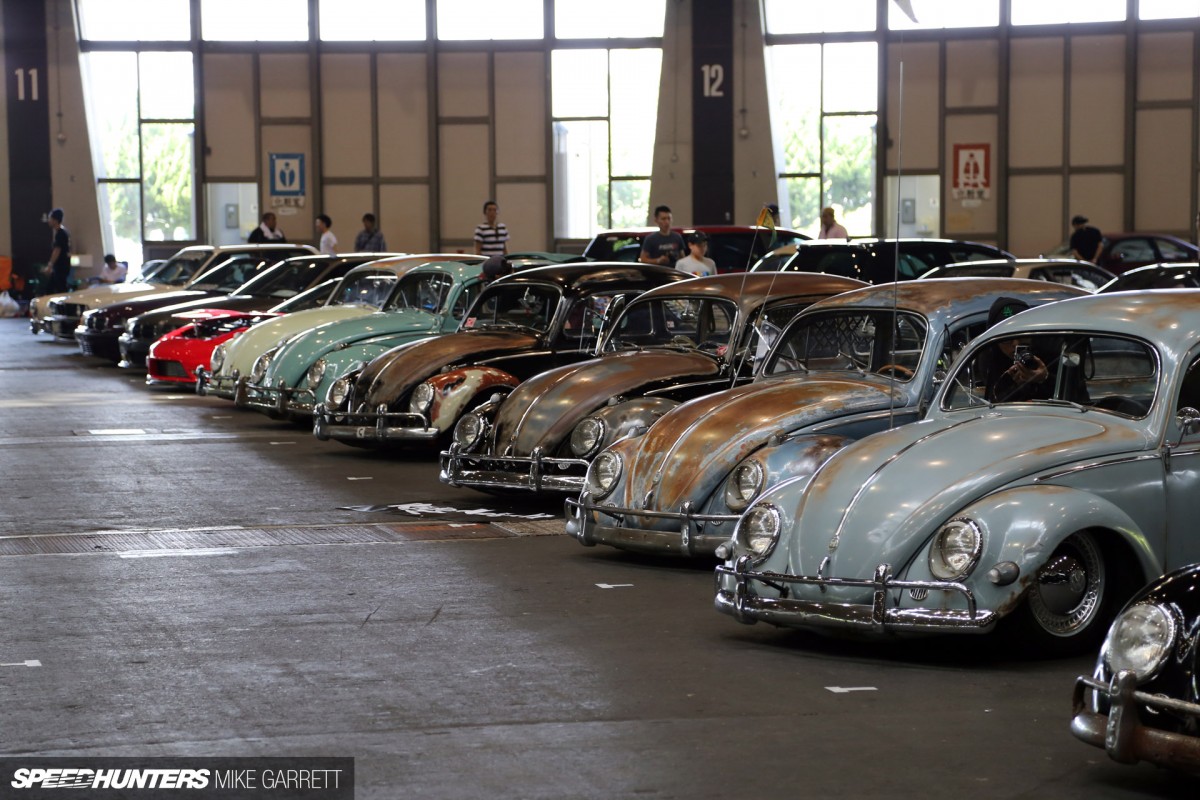 Adding even more color to the mix was a big group of air-cooled Beetles from the Ride Height crew – all of which were wearing various degrees of clear-coated patina and riding just millimeters off the ground.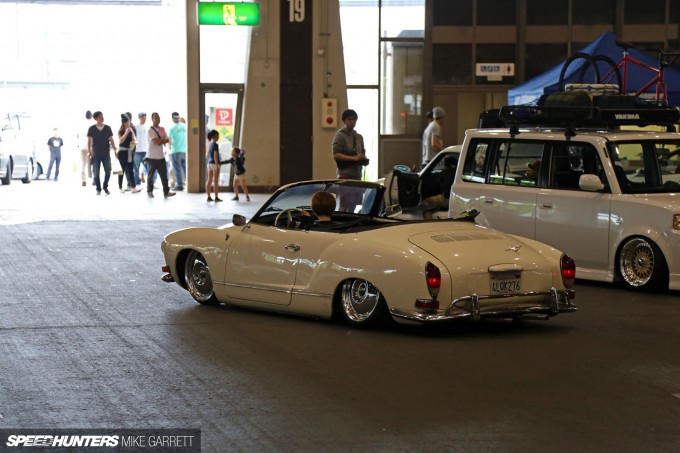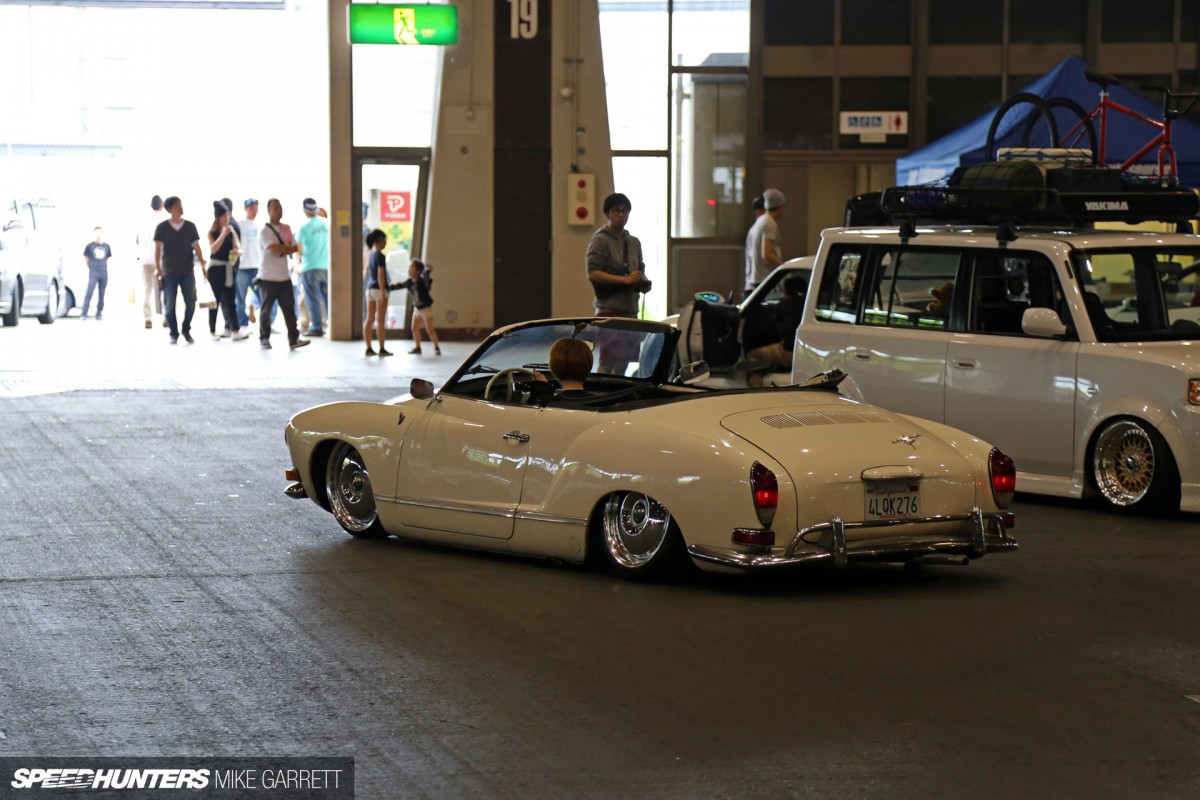 No airbags, no problems. Gotta love the smooth roads and brave Shakotan drivers of Japan.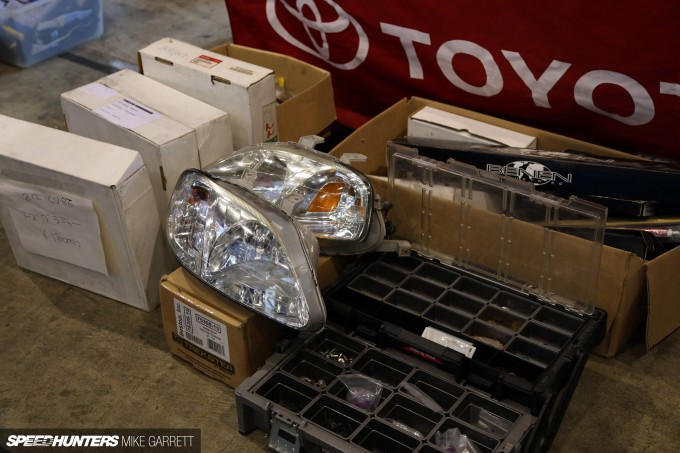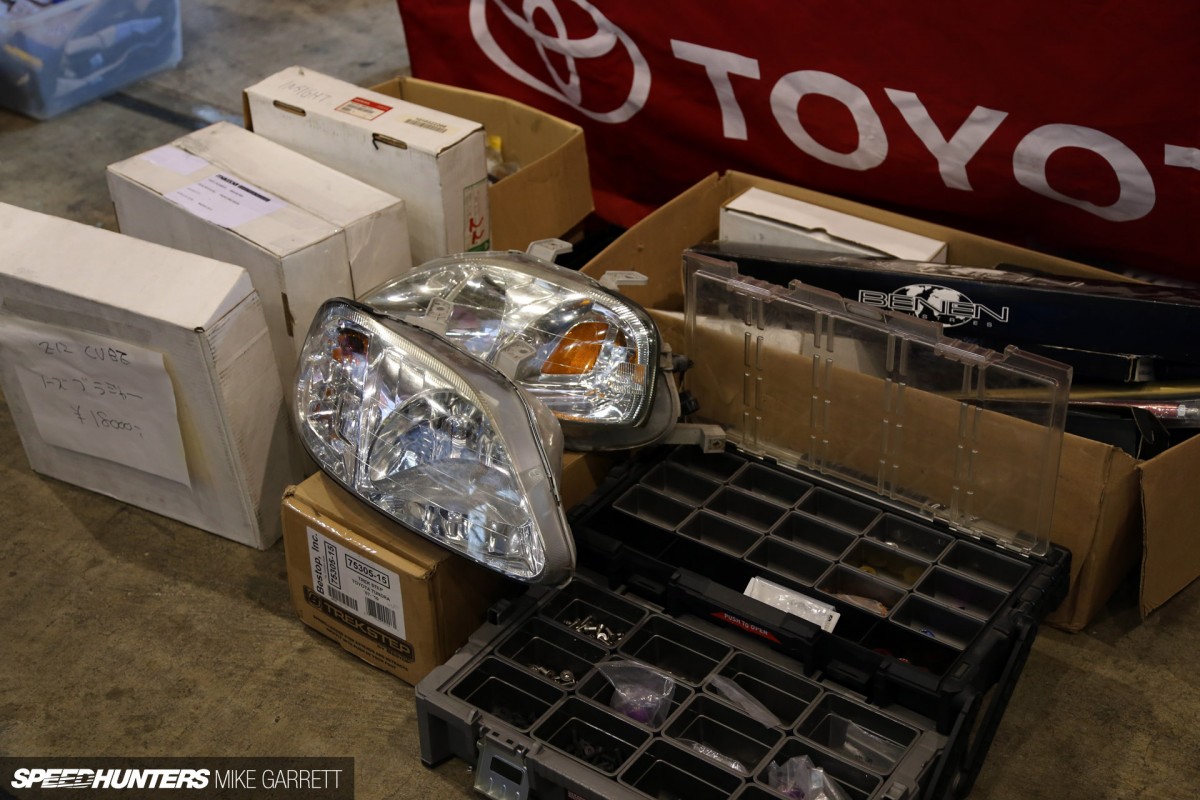 Along with the car show itself, there were lots of booths selling USDM parts and accessories of the both the OEM and aftermarket variety.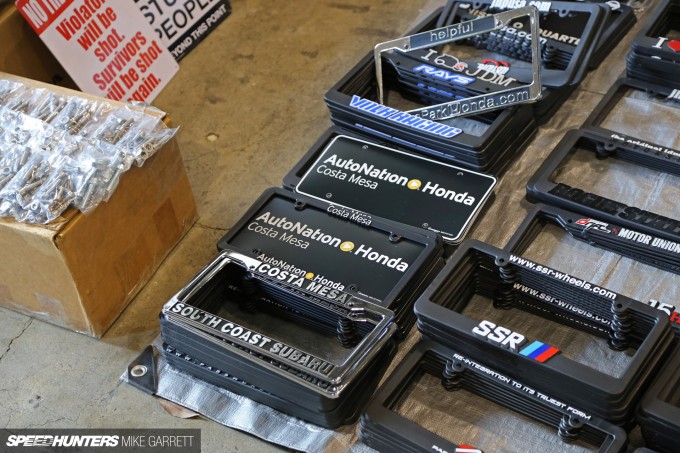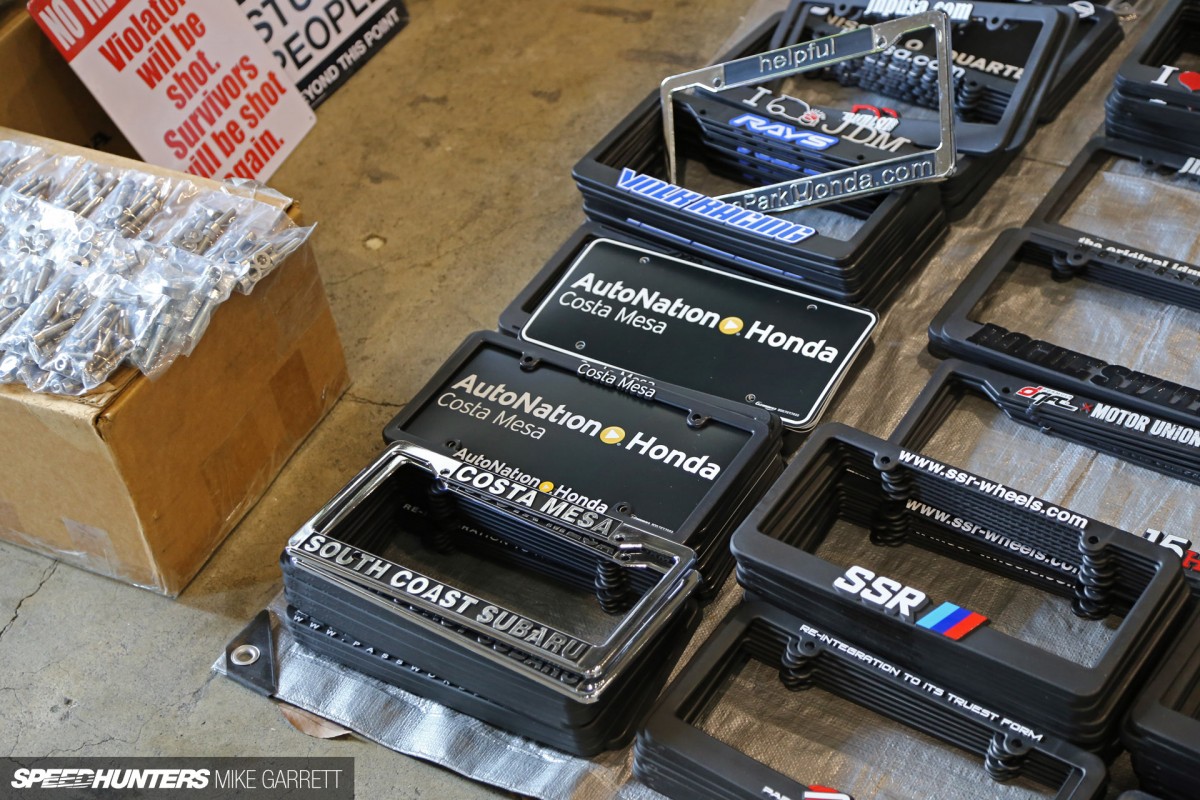 Hmm… maybe I should go grab a bunch of license plate frames from local car dealerhips and sell them over here to help fund my next Japan trip?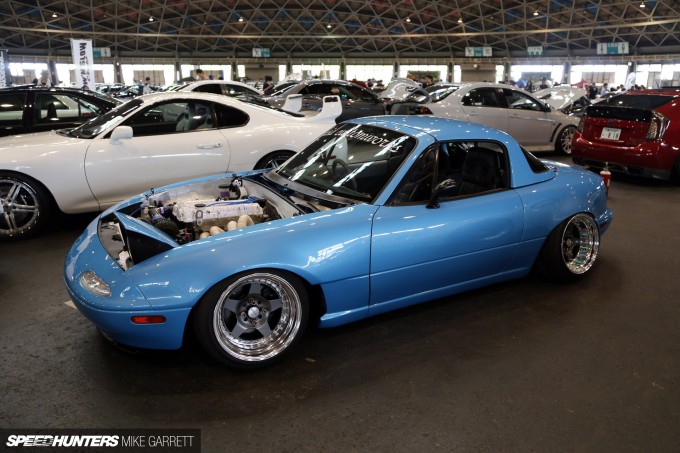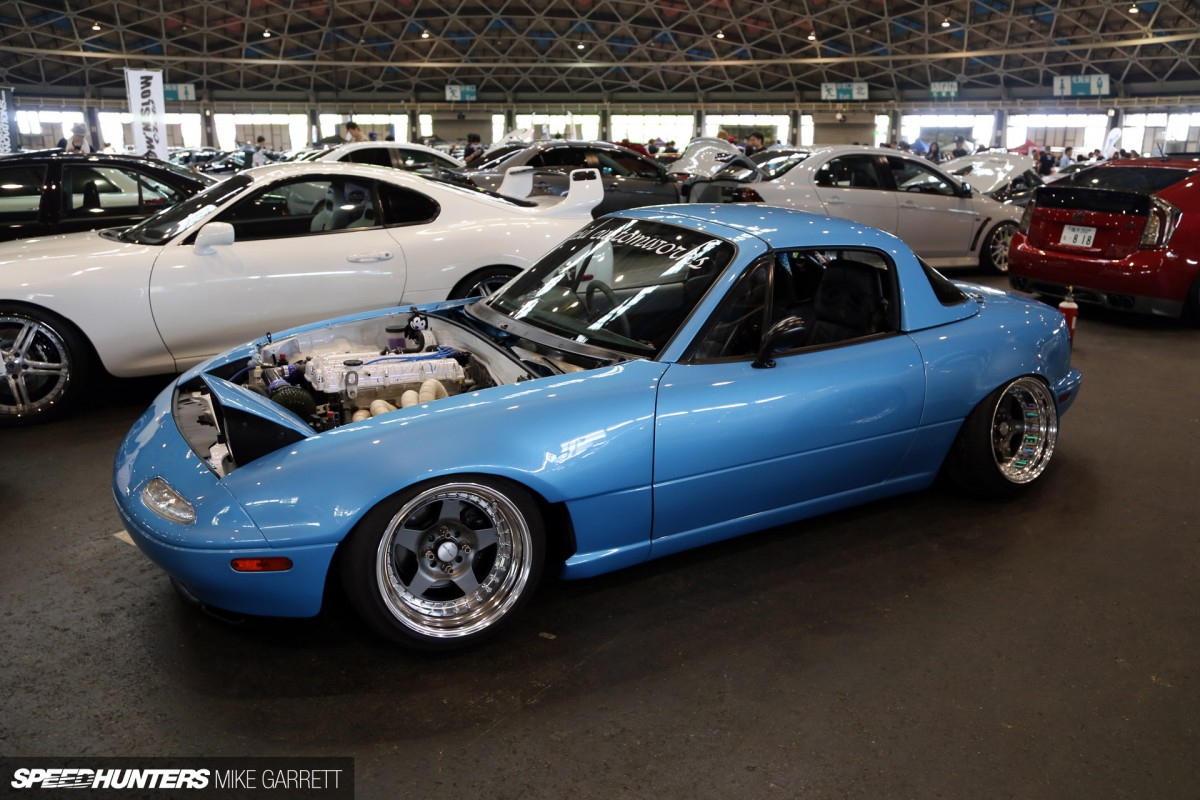 It might seem strange to travel half way across the world to Japan only to go to an event that was actually established in California. But the truth is, events like Wekfest Japan help us see Japanese car culture at its best.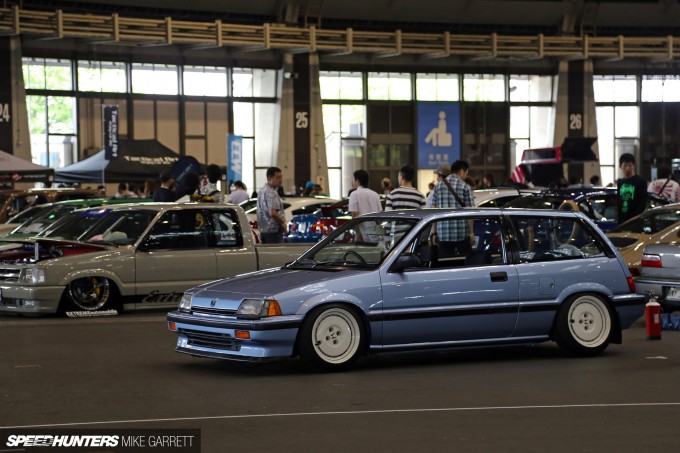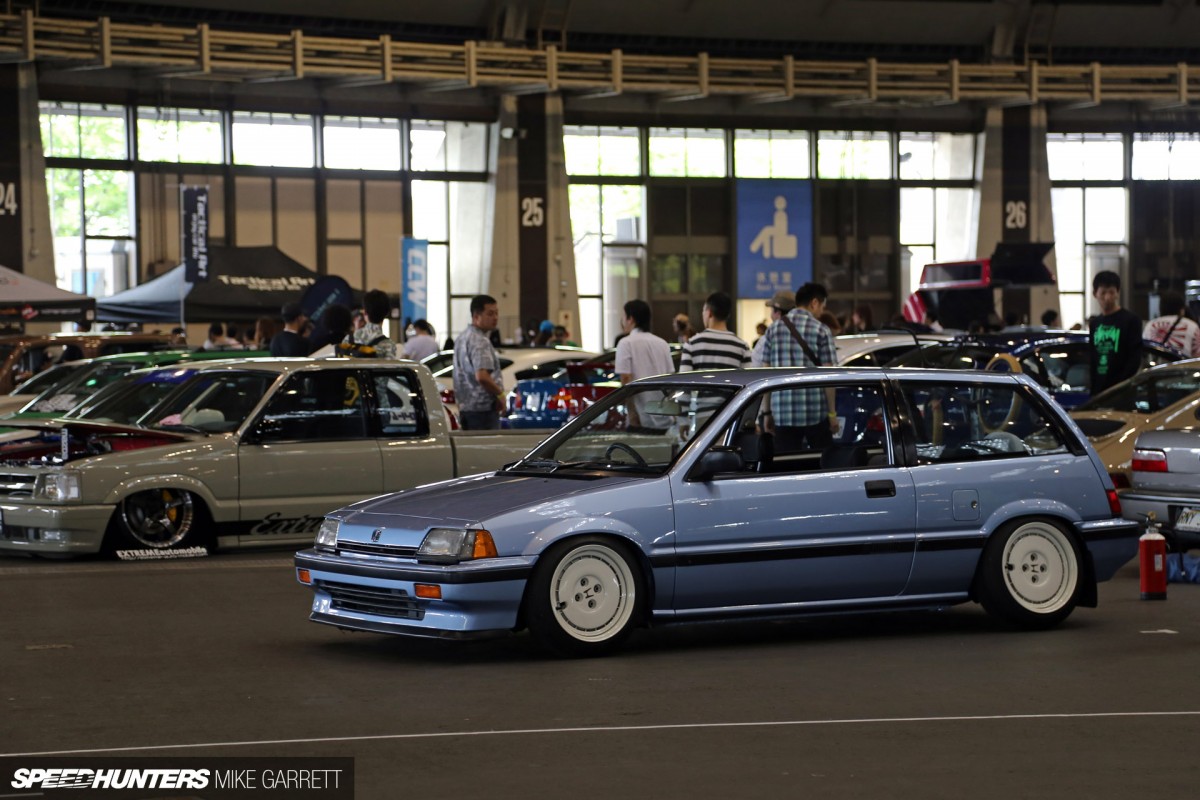 The cars might be inspired by America, but the overall attention to detail and the obsession of their owners is distinctively Japanese. That's what makes the Japanese version of Wekfest one of the more unique automotive events you'll find anywhere.
Stay tuned for more coverage, including the aforementioned look at the parking lot and some spotlight features on a couple of my favorite vehicles from the show.
Mike Garrett
Instagram: speedhunters_mike
mike@speedhunters.com
More stories from Nagoya on Speedhunters
Cutting Room Floor