A Scale Wonderland
SEMA meets Tokyo Auto Salon – but for plastic models, diecast cars and radio control vehicles. That's probably the easiest way to describe the Shizuoka Hobby Show, which is where I spent my Saturday being absolutely amazed by what I saw. In my seven-plus years as a Speedhunter, I've never experienced anything quite like this.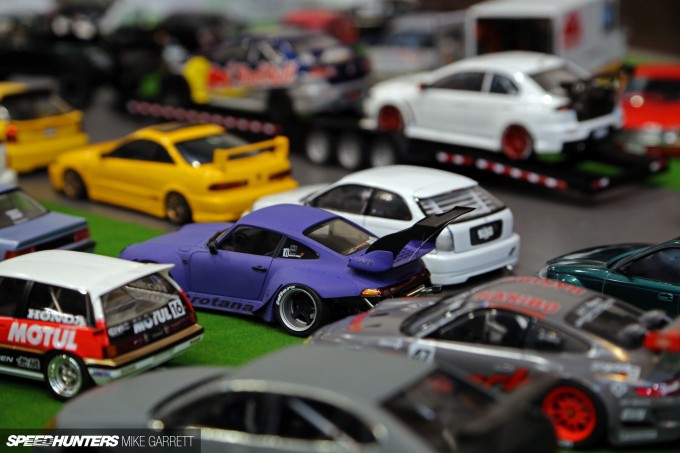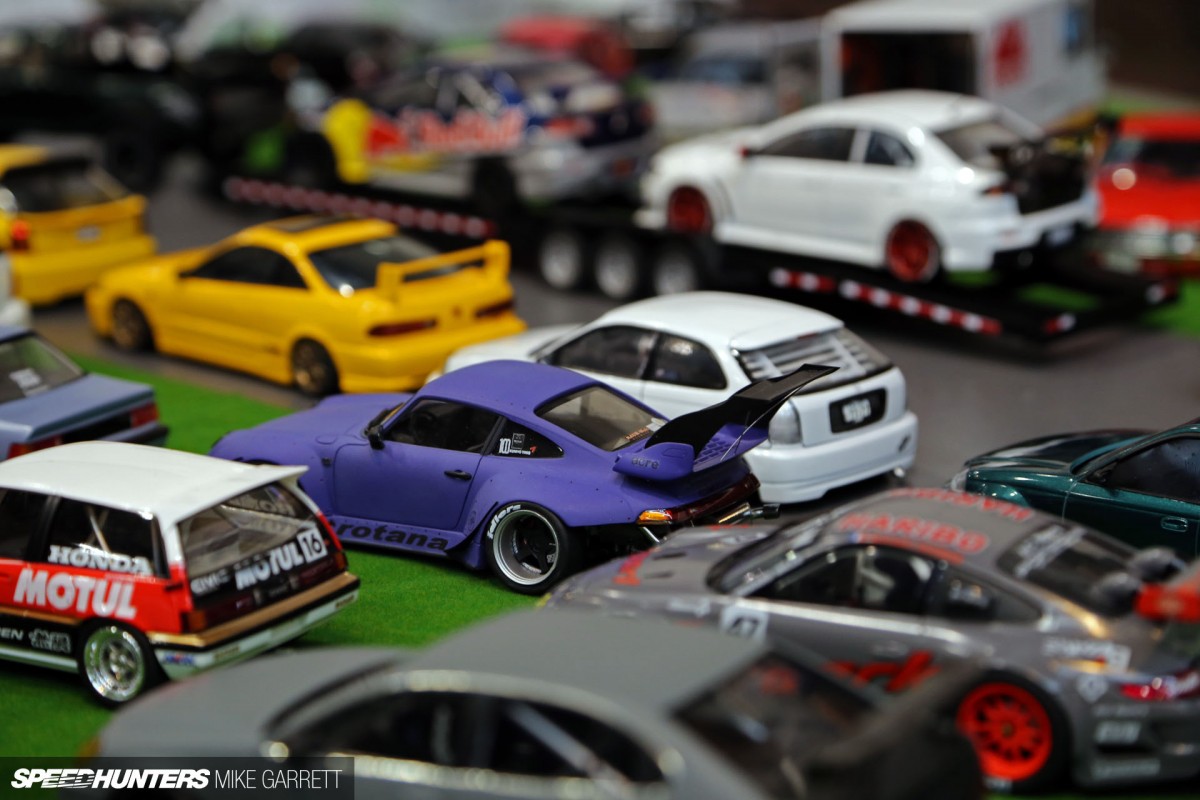 Last year I wrote about how Shizuoka Prefecture is known as the hobby capital of Japan. But not only is it home to many of Japan's best-known model companies, in May of each year, industry members, builders and collectors get together at Shizuoka's Twin Messe for a celebration of all things hobby related.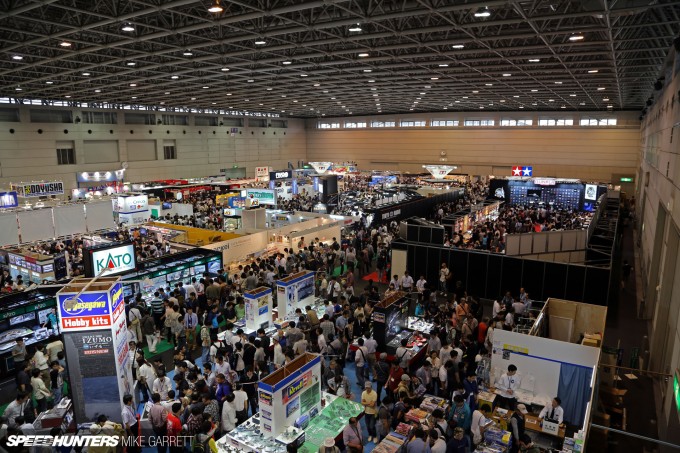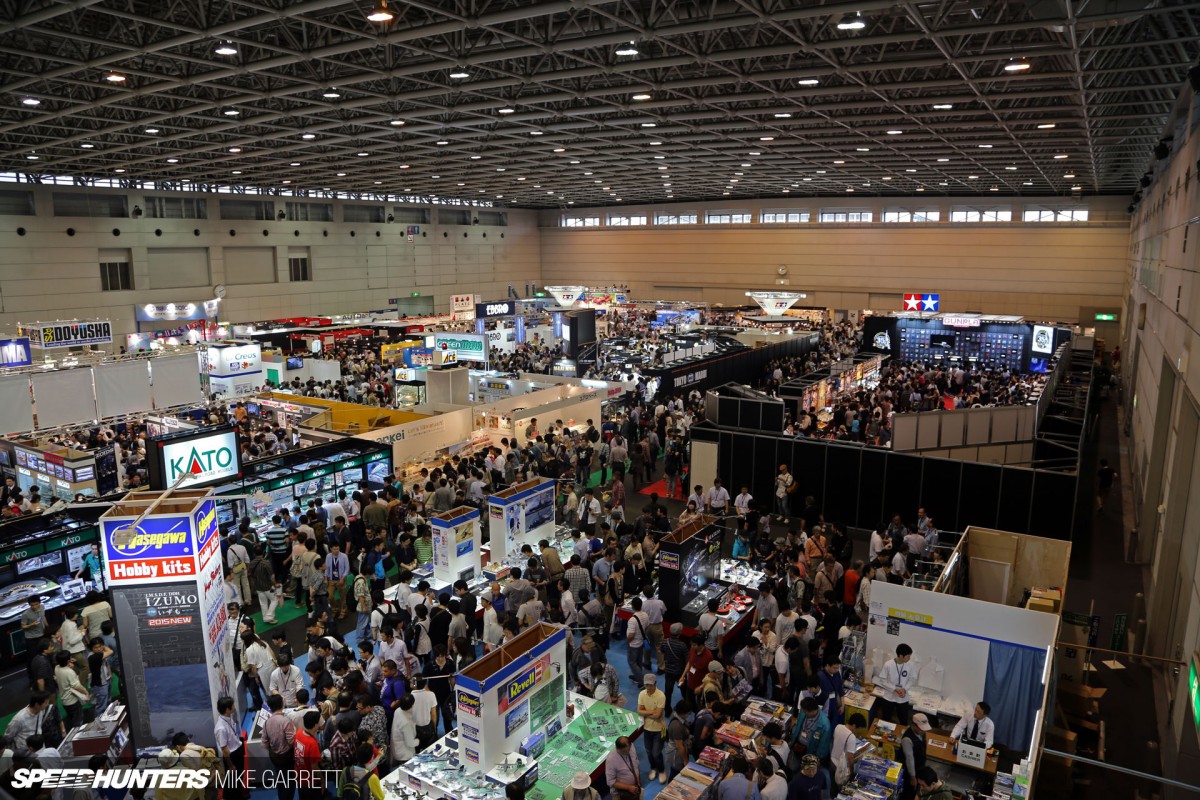 The show has been going on since 1959, and it draws hobbyists from all over Japan and even abroad. I'd long wanted to experience this event for myself and this year I was finally able to make it happen. All I can say is that I wish I had done so sooner…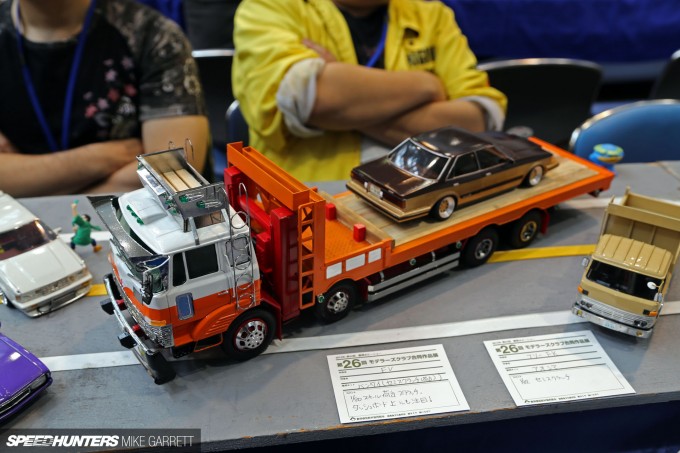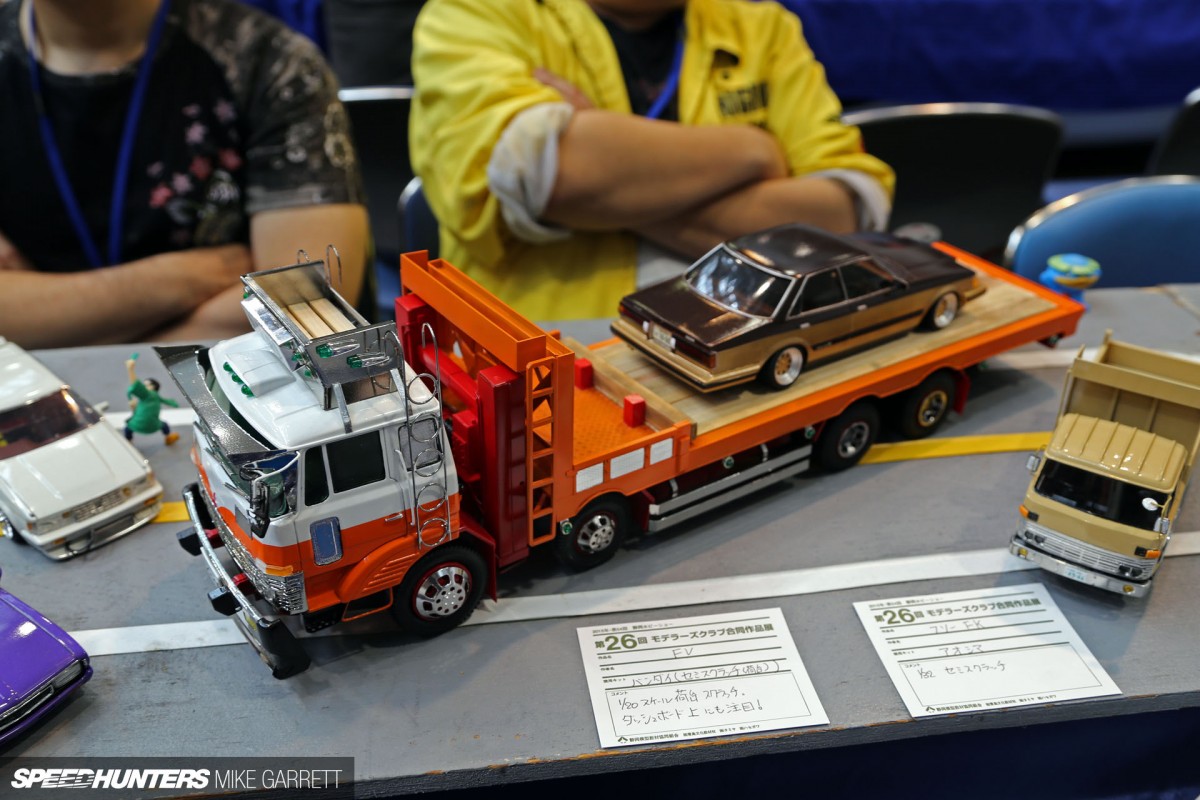 I had a hunch there'd be some very cool stuff inside the halls of Twin Messe, but I still wasn't fully prepared for was in store for me. It would take at least 10 stories to properly cover all the cool stuff I came across, but I'll do my best here to give you guys a basic summary of what I found.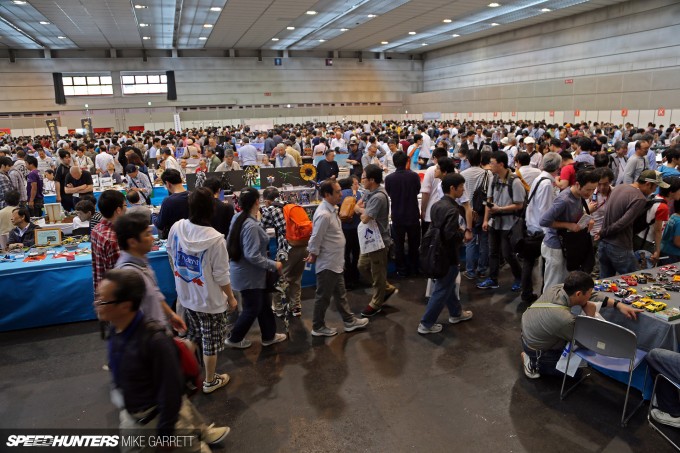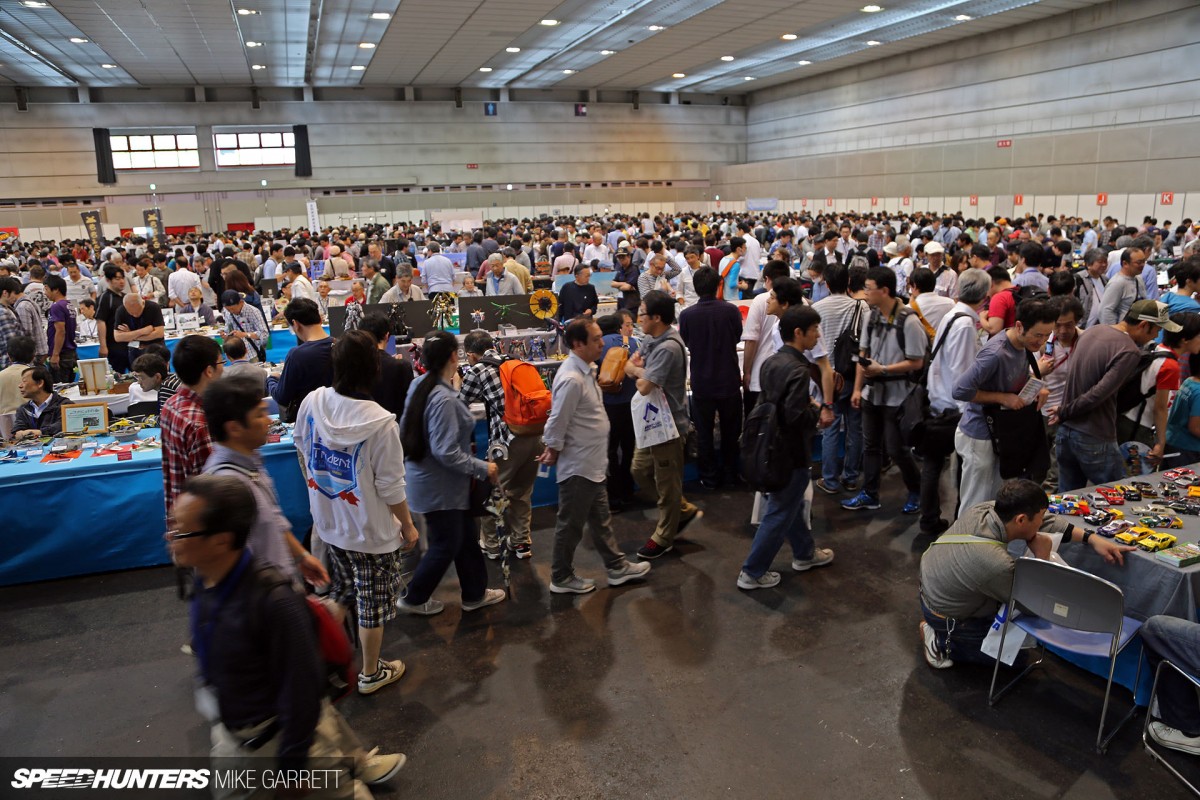 Admission to the Shizuoka Hobby Show is free, and that combined with the relatively small size of the Twin Messe means the halls are packed with people. But if you're willing to navigate the crowds, you're in for one hell of a show.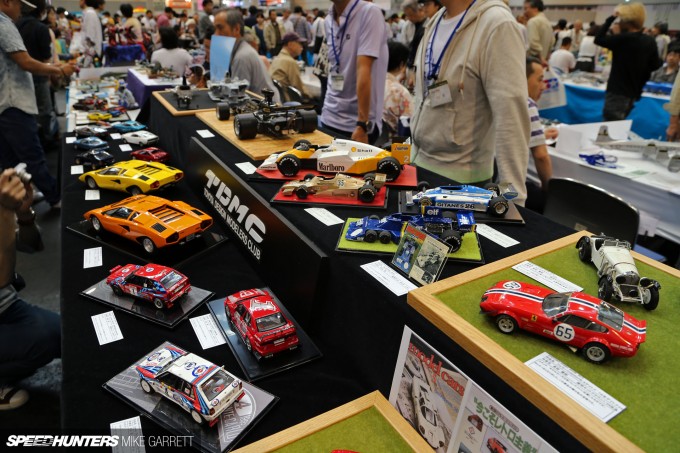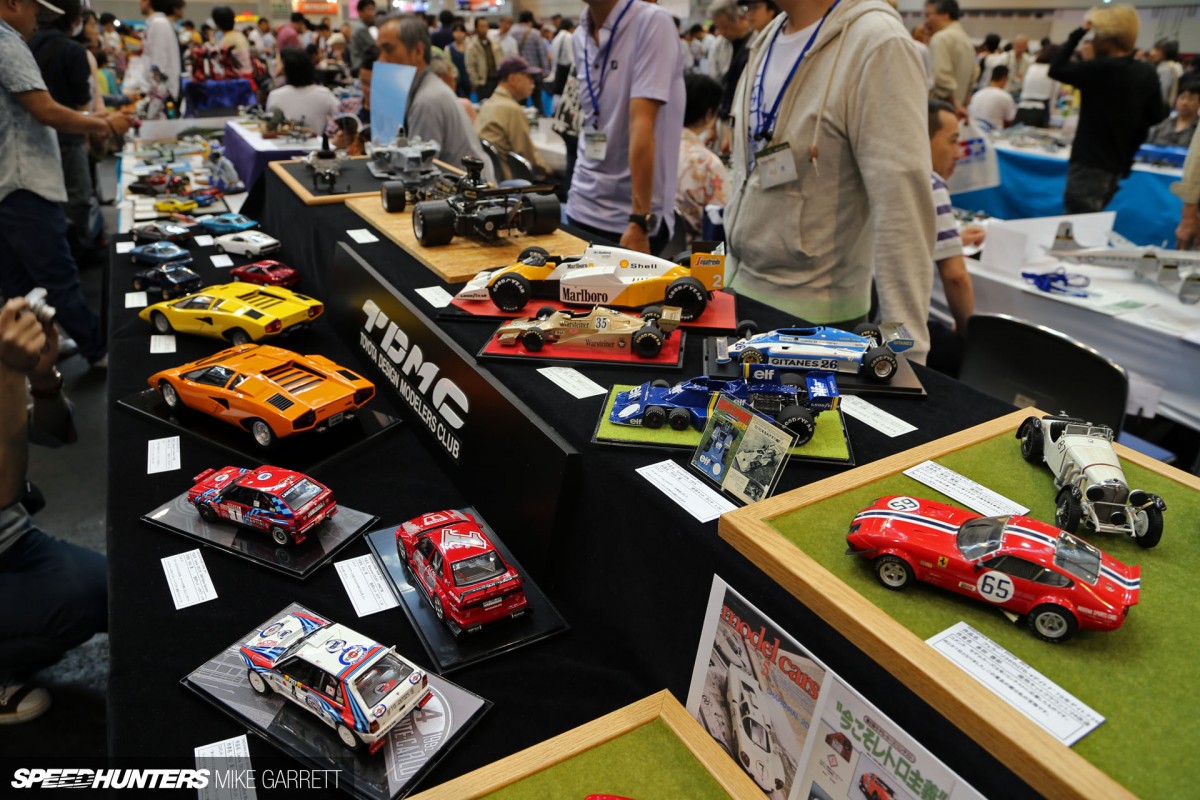 The event is divided into three main parts. There's an industry area where companies have booths to display their latest products and preview upcoming releases, plus a flea market area for buying and selling secondhand model kits and other collectables.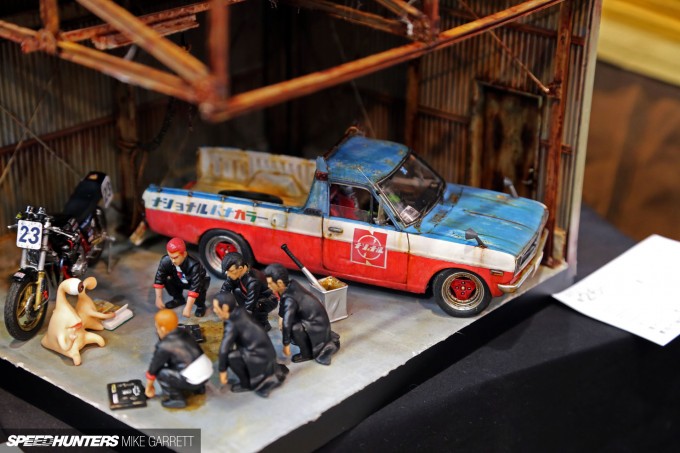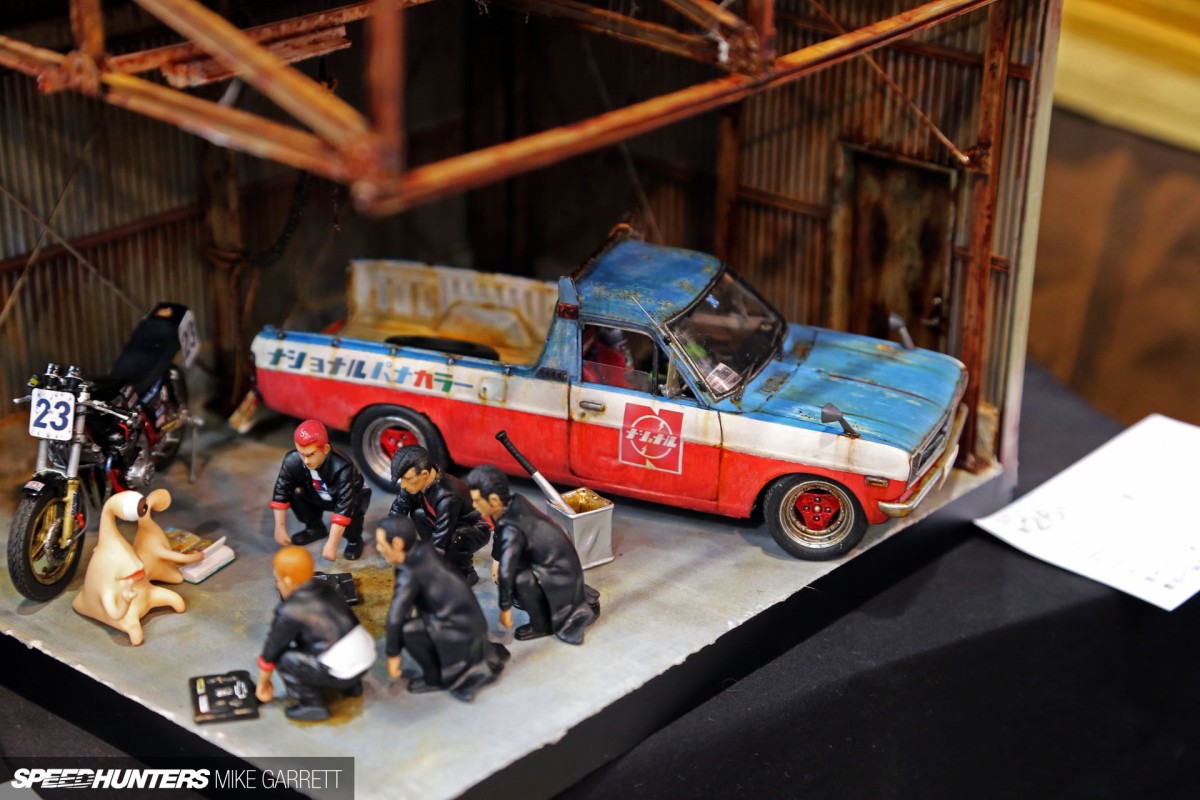 Then there's a huge display area where builders and modeling clubs from all over Japan show off their custom creations. For this I'm going to need at least an entire post to cover, so look out for that coming up soon.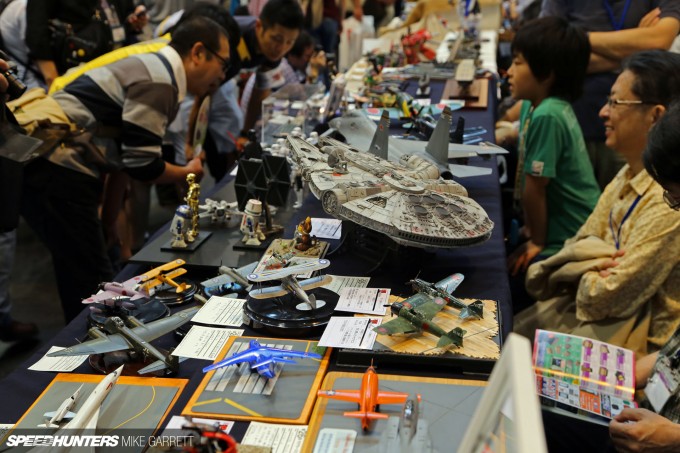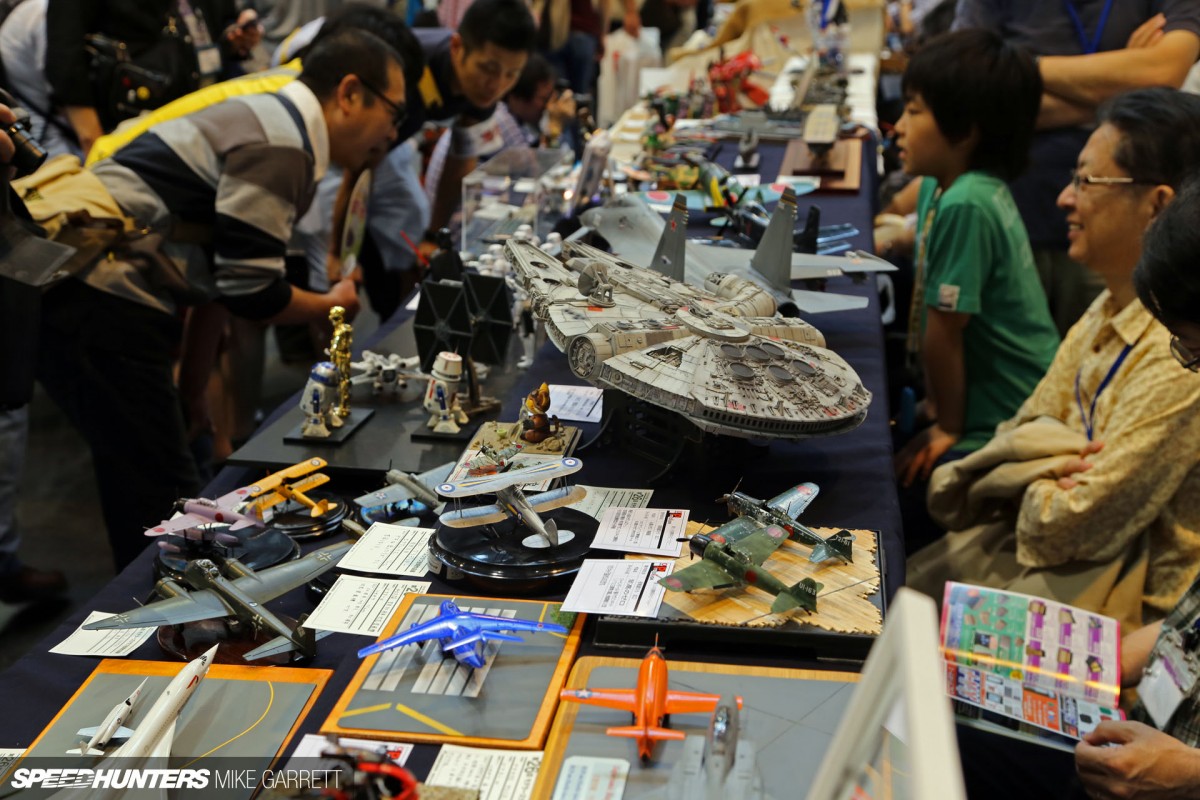 The show includes model trains, ships, aircraft, military vehicles and more. While I personally enjoy all of that stuff, this is Speedhunters, so I'll stick with the automotive-related material here. And don't worry, there was a lot of it.
All The Cool New Toys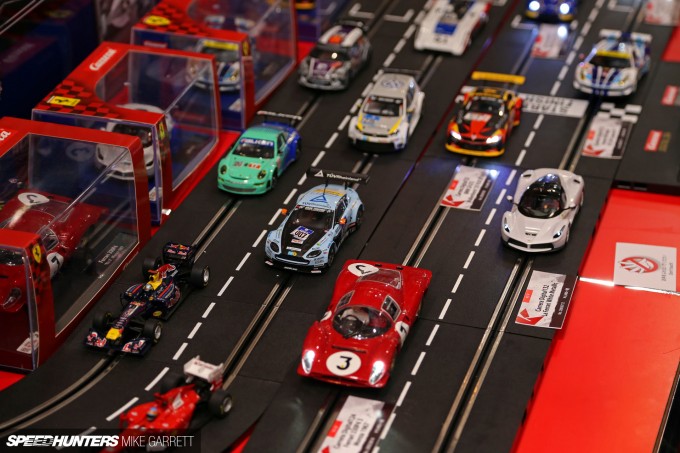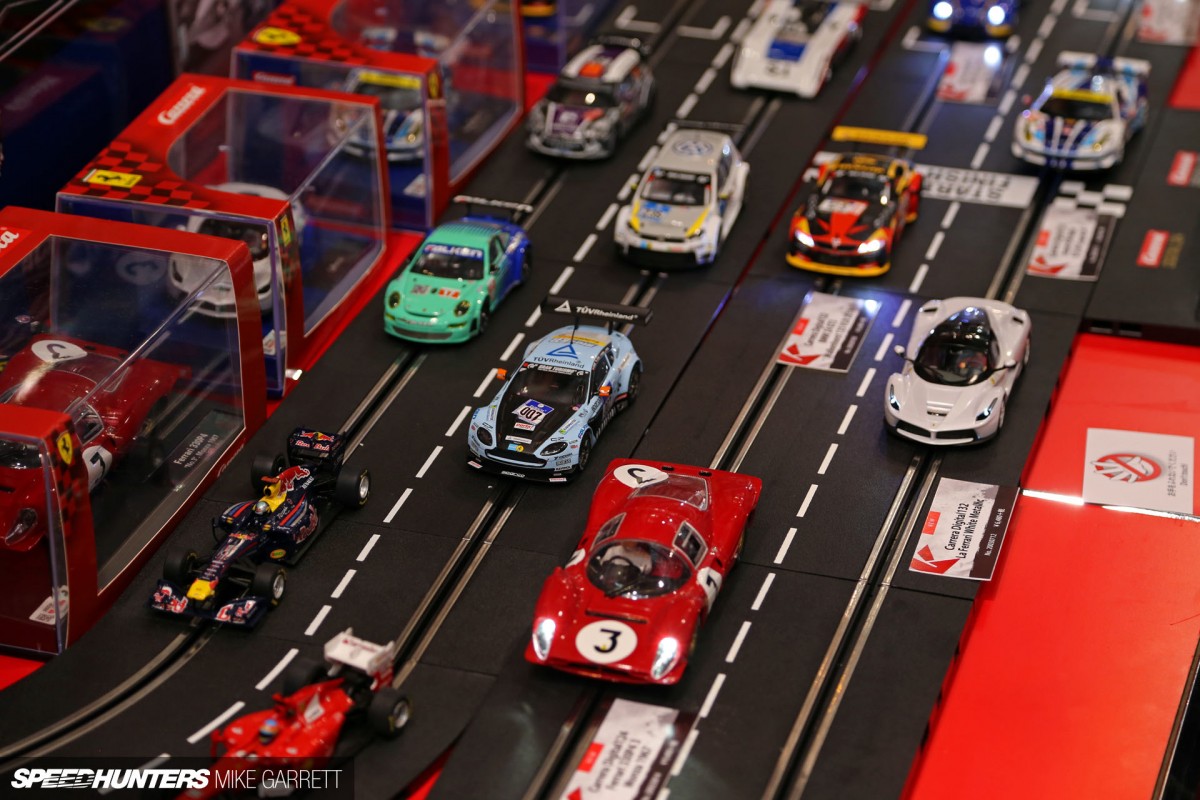 Let's start with the manufacturer area, which is where all of the top names in Japan's modeling, diecast and RC industries had booths to show off their latest products and new innovations.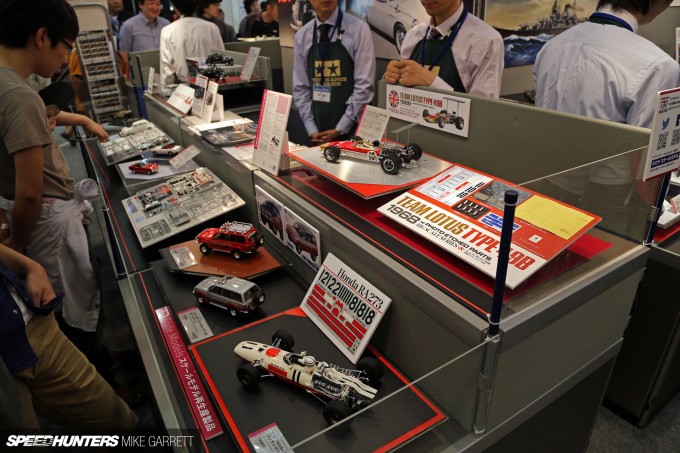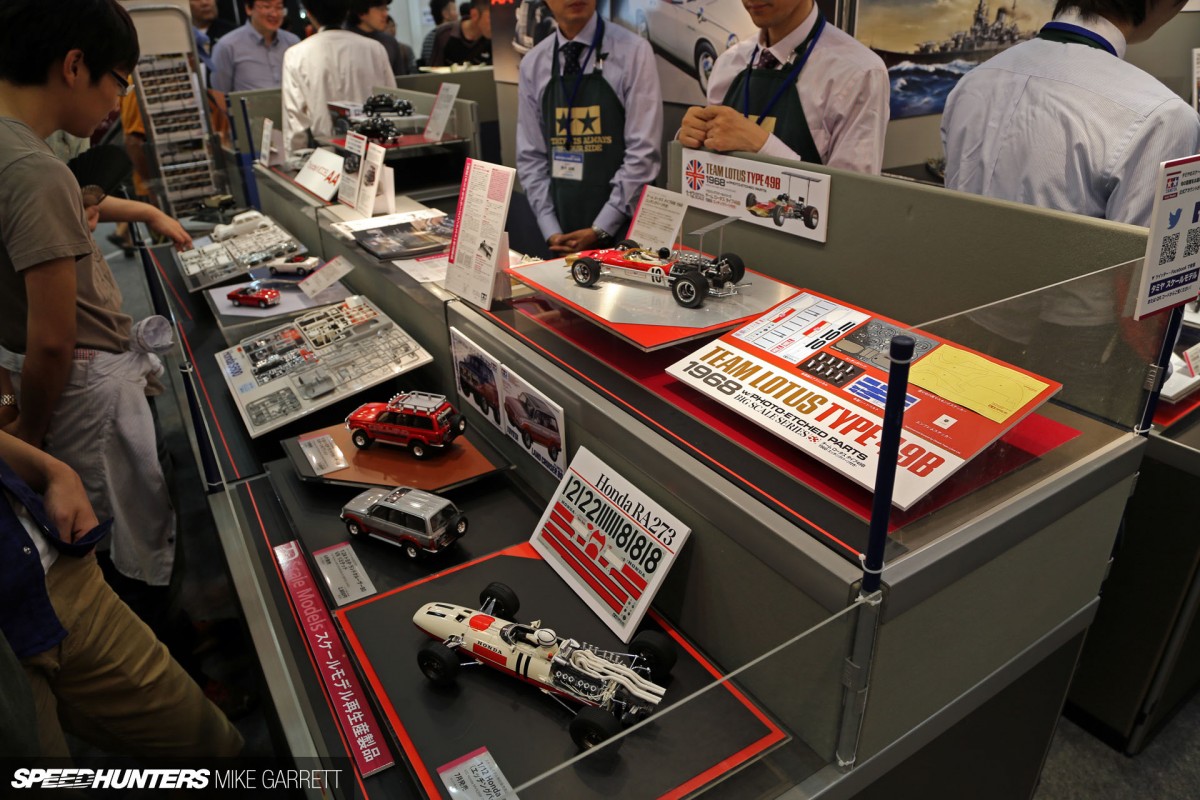 Tamiya is easily the biggest in the business, and its massive booth at the show spoke to that. From RC cars and model kits, to building supplies and accessories – there was plenty to take in.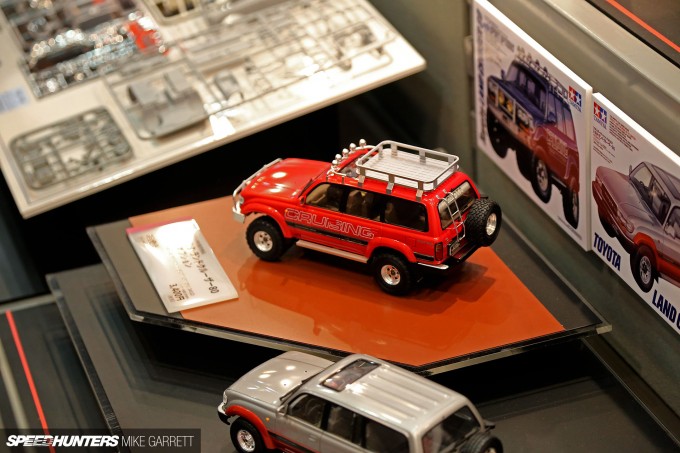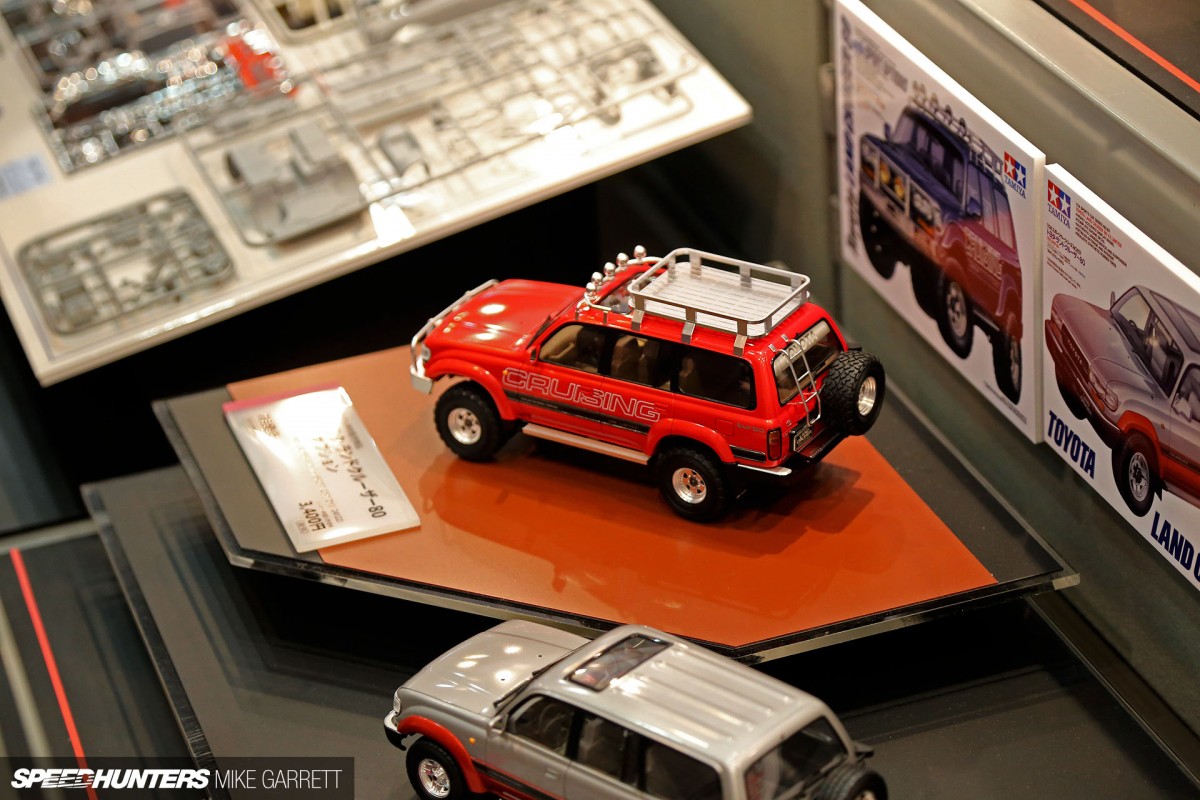 Whether it's classic cars, historic F1 racers or off-road machines – you can always count on cool stuff from Tamiya. Among the kits they had on display this year were these tasty looking 80 series Toyota Land Cruisers, which can be built with or without off-road accessories.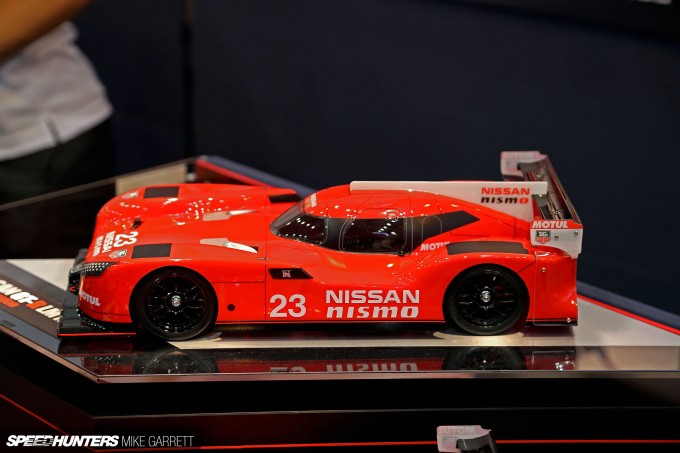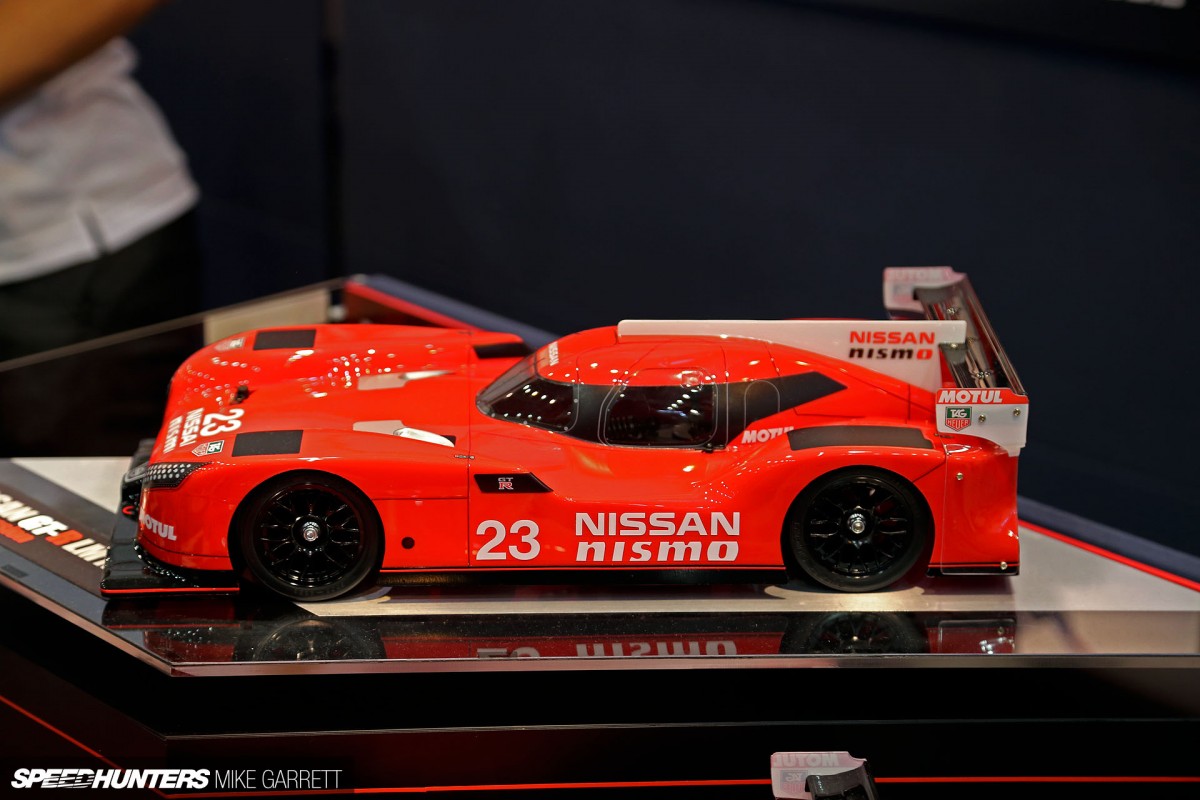 In addition to the classics, companies like Tamiya are also working to capture the latest and greatest in scale form, as evidenced by this new Nissan GT-R Nismo LMP1 radio control kit.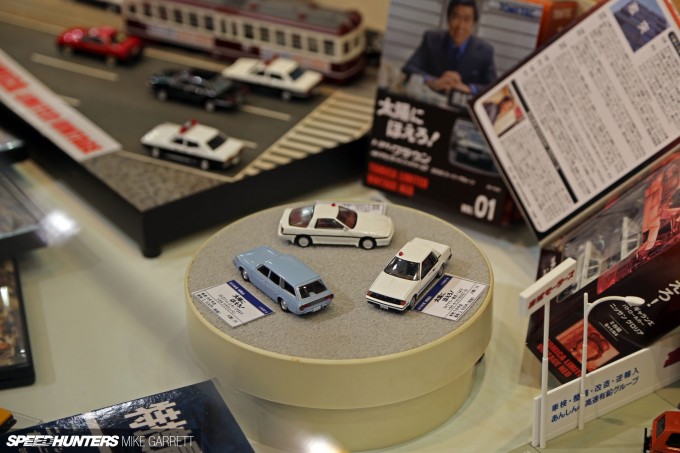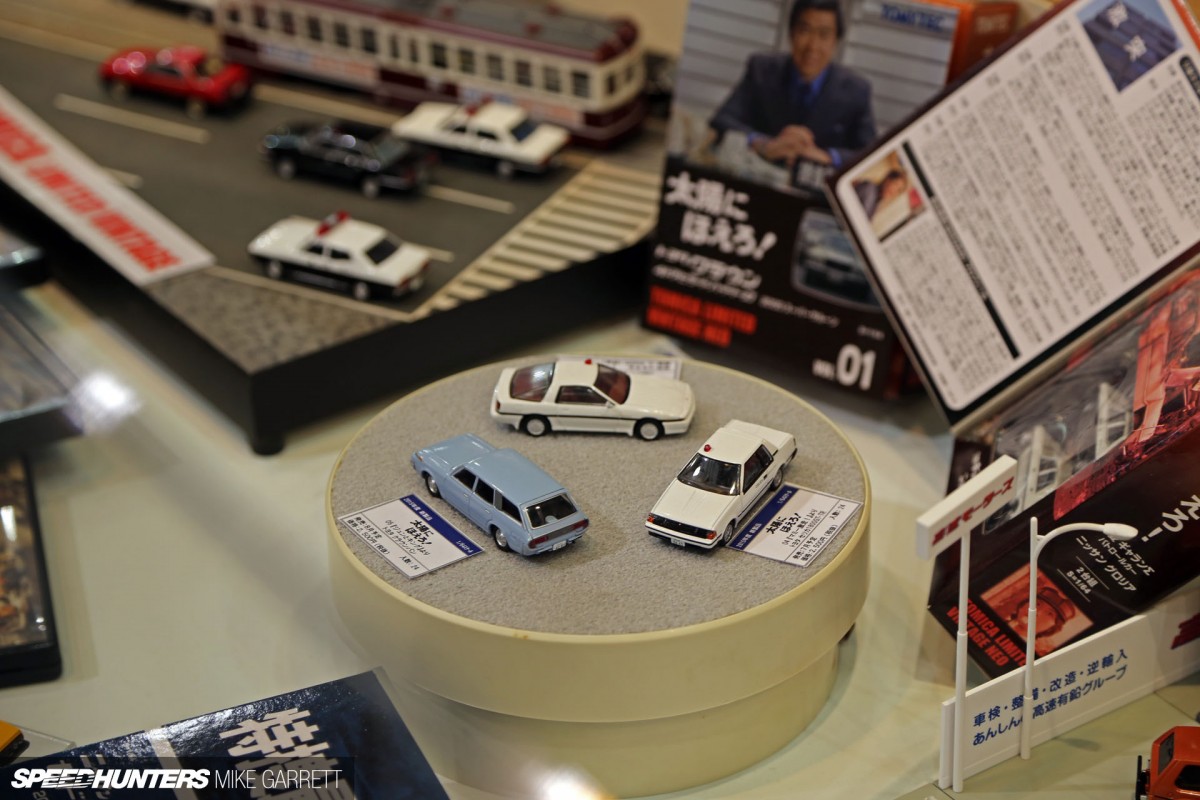 Tomica might be primarily known for children's toys, but the company also has a number of product ranges aimed at adults as well. Its booth at the Hobby Show included a few new additions to the excellent Limited Vintage line. I've got my eye on that Kujira Toyota Crown Wagon!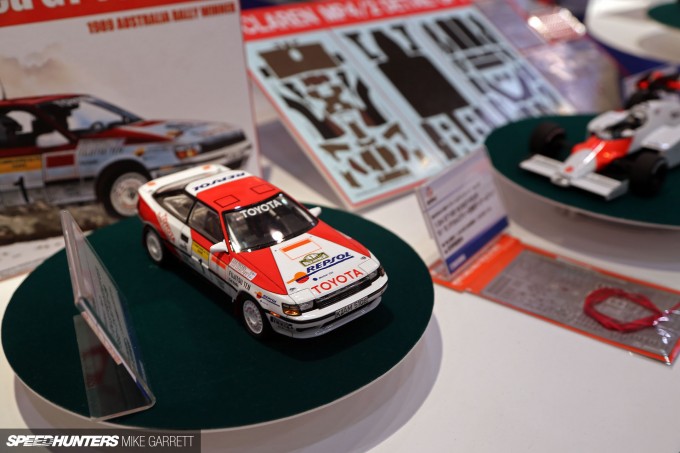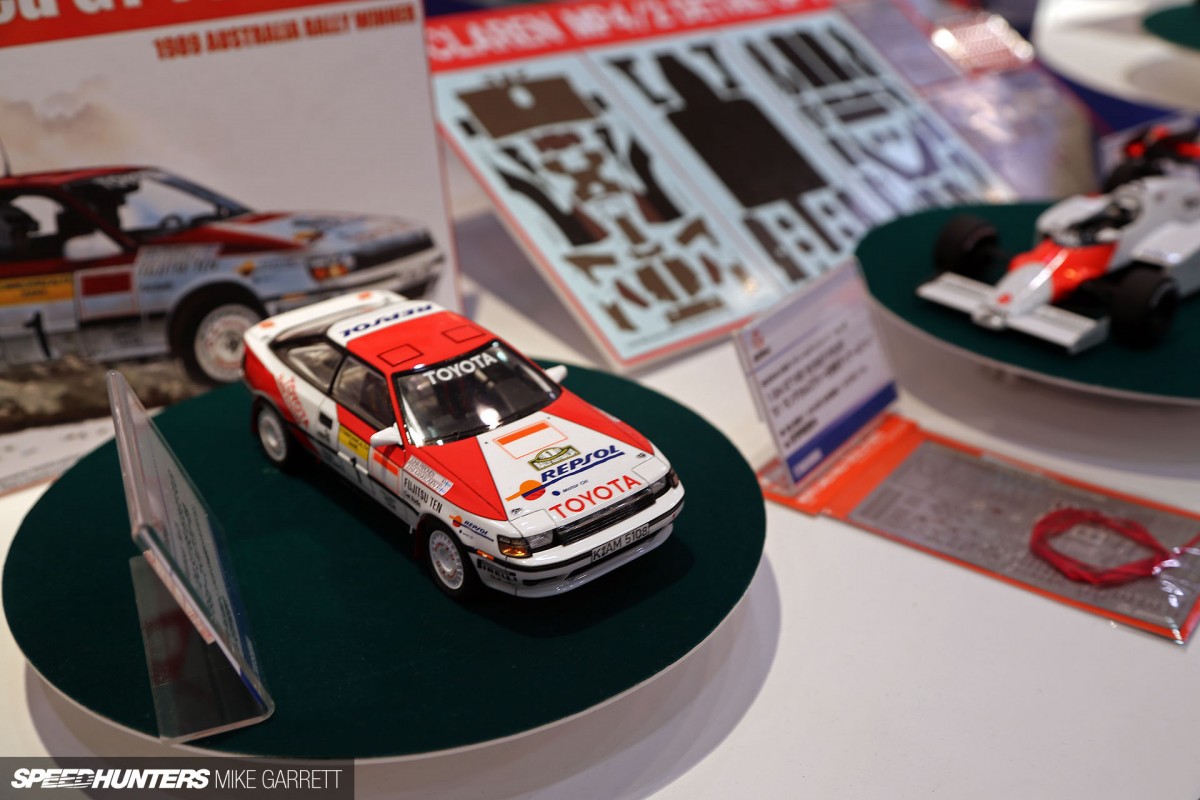 When it comes to model kits for hardcore auto enthusiasts, it's hard to top Aoshima. This company is known for recreating some of Japan's most beloved street and race cars in scale form, and its line-up at the show did not disappoint.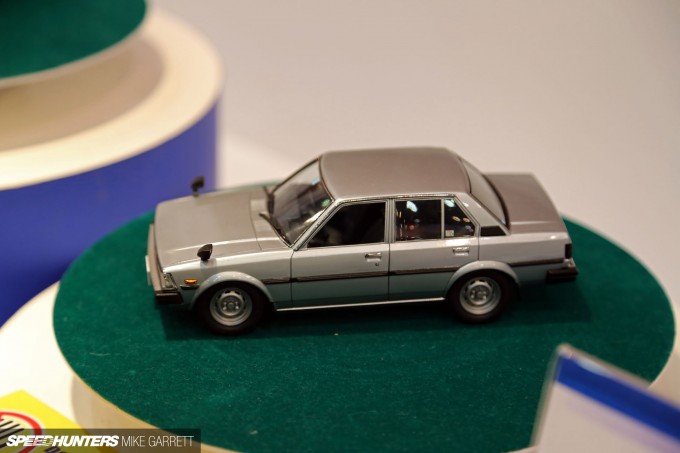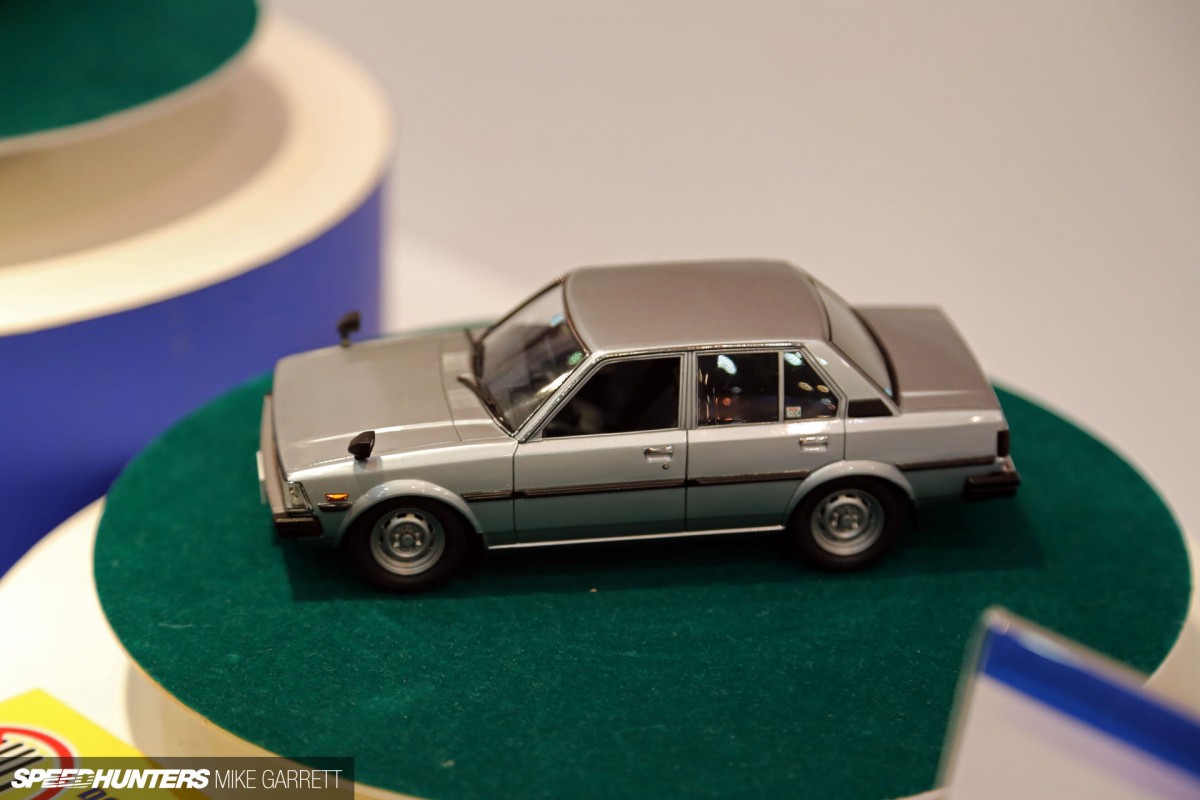 Aoshima's new 70-chassis Corolla kit is seen here in stock form, but I've got little doubt this one's gonna be popular among customizers. Motorfix drift car replicas anyone?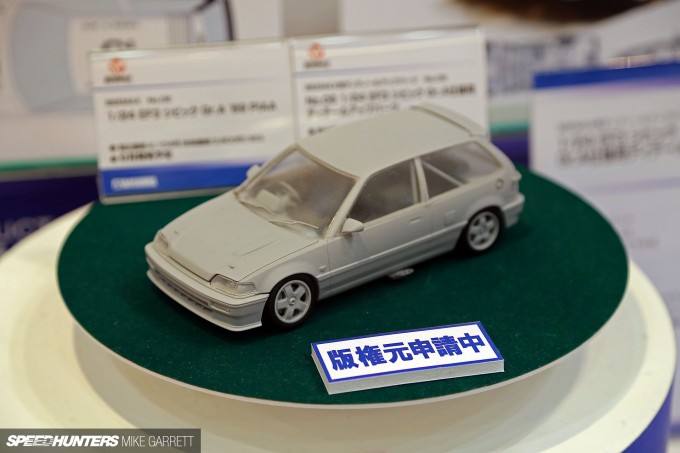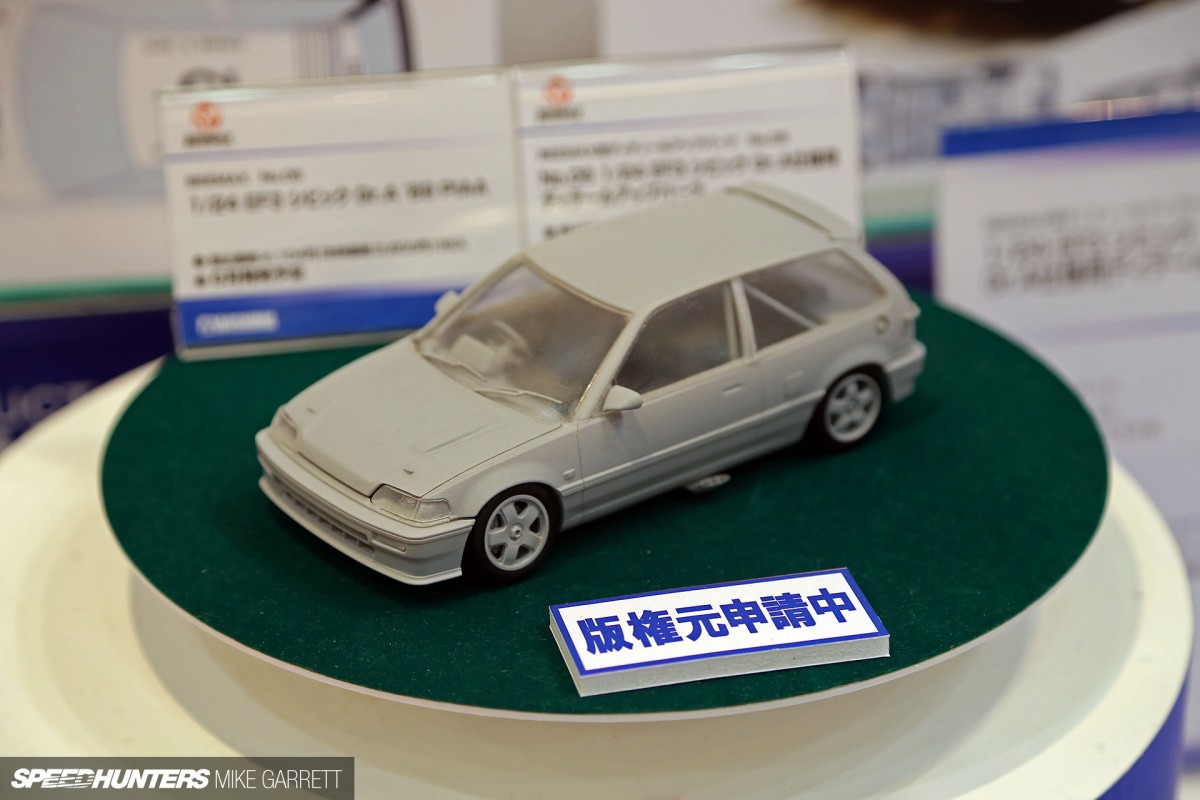 Companies also use the show to display prototypes of upcoming kits, and here's one to get excited about: Aoshima's EF9 Civic Group A race car. Check out those side pipes!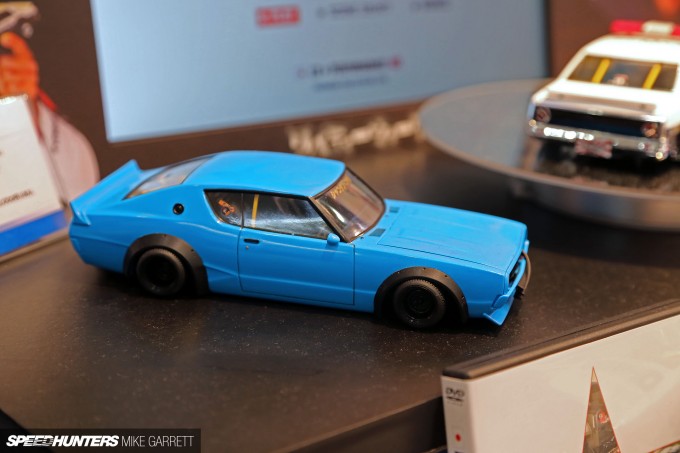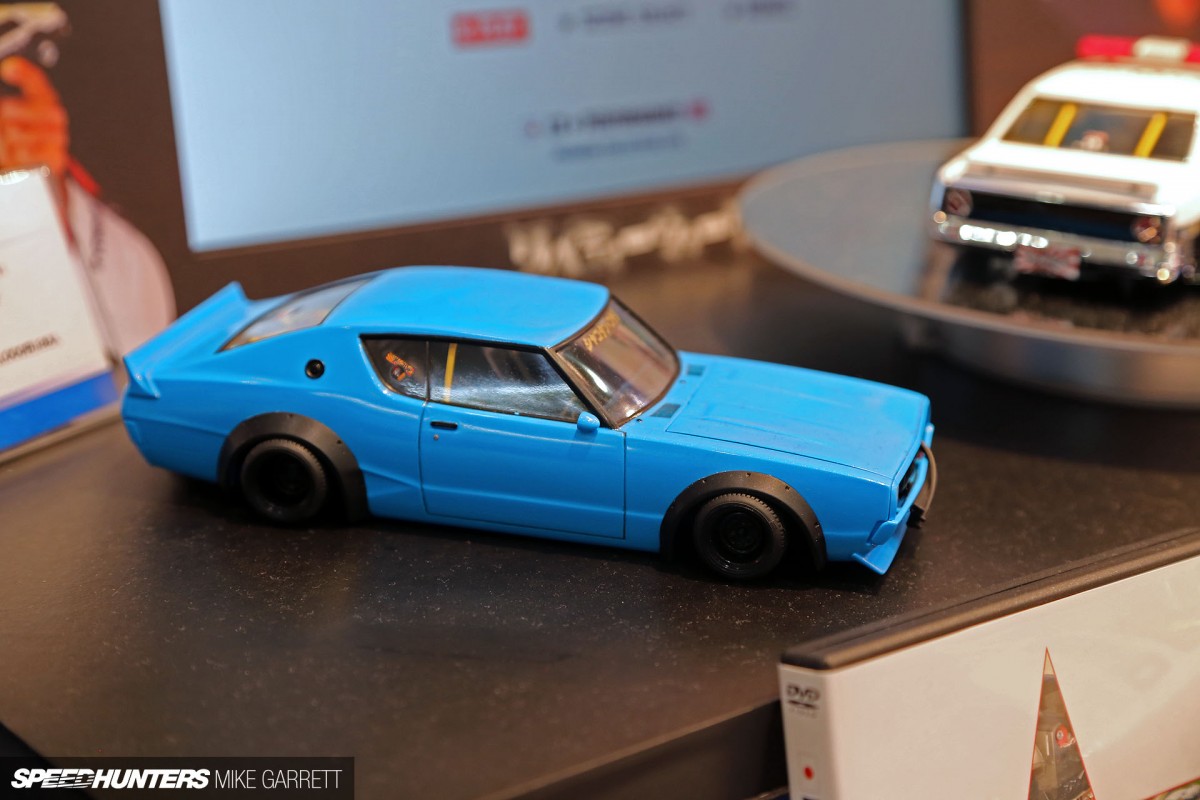 Aoshima has long been regarded for its kyusha models, and recently has been collaborating with Liberty Walk to release scale replicas of the cars from Kato-san's collection. Here's his famous blue Kenmeri for example.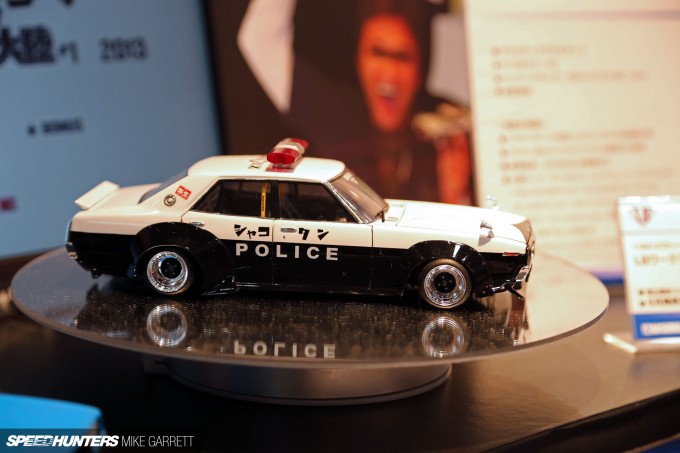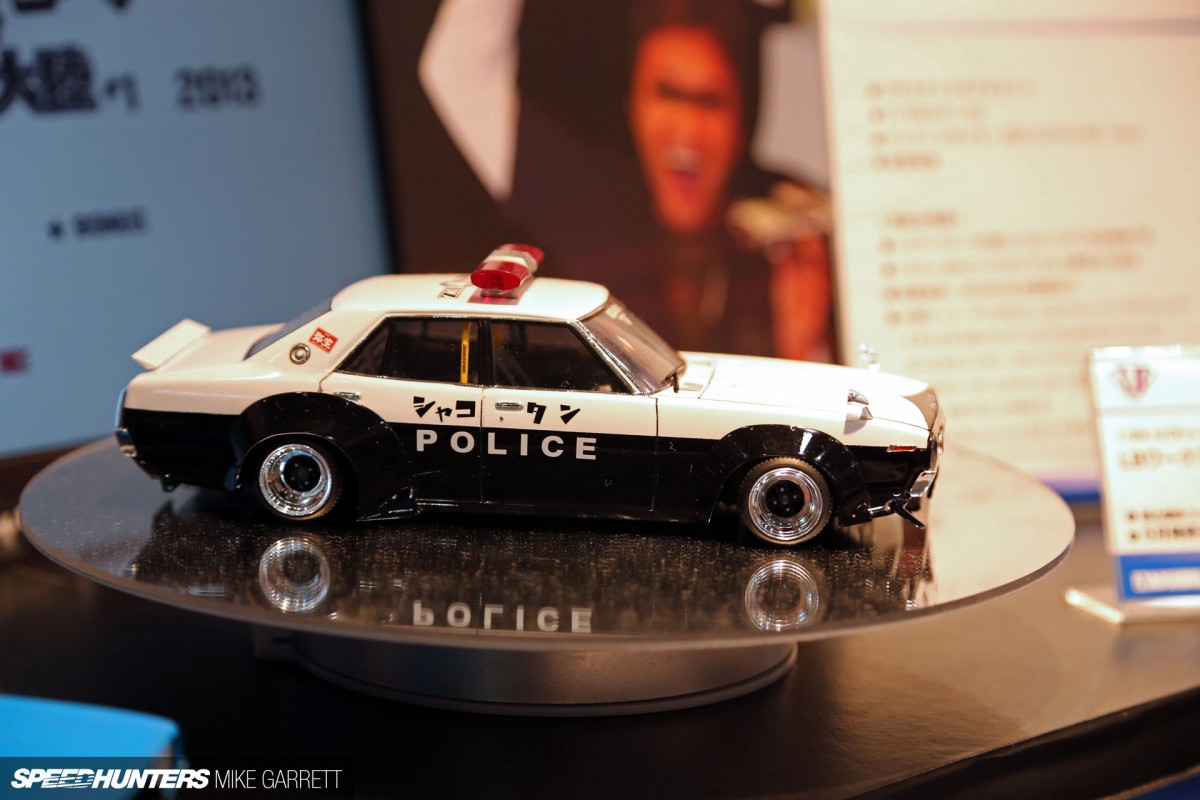 And the latest to join the line-up: a perfect 1:24 recreation of Kato-san's 'Shakotan Police' patrol car. Too many cool kits – not enough time to build them!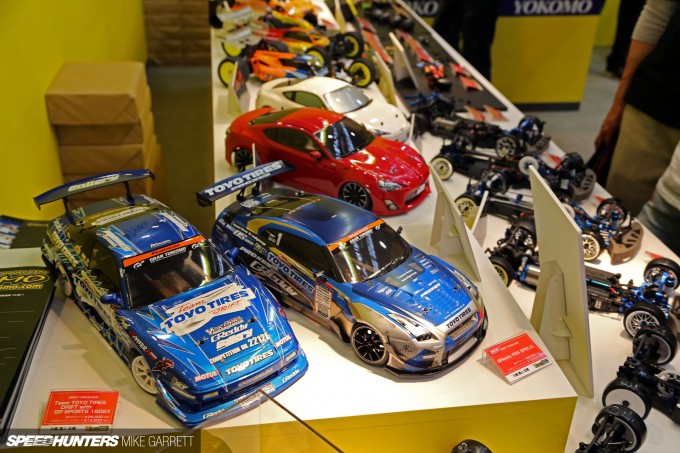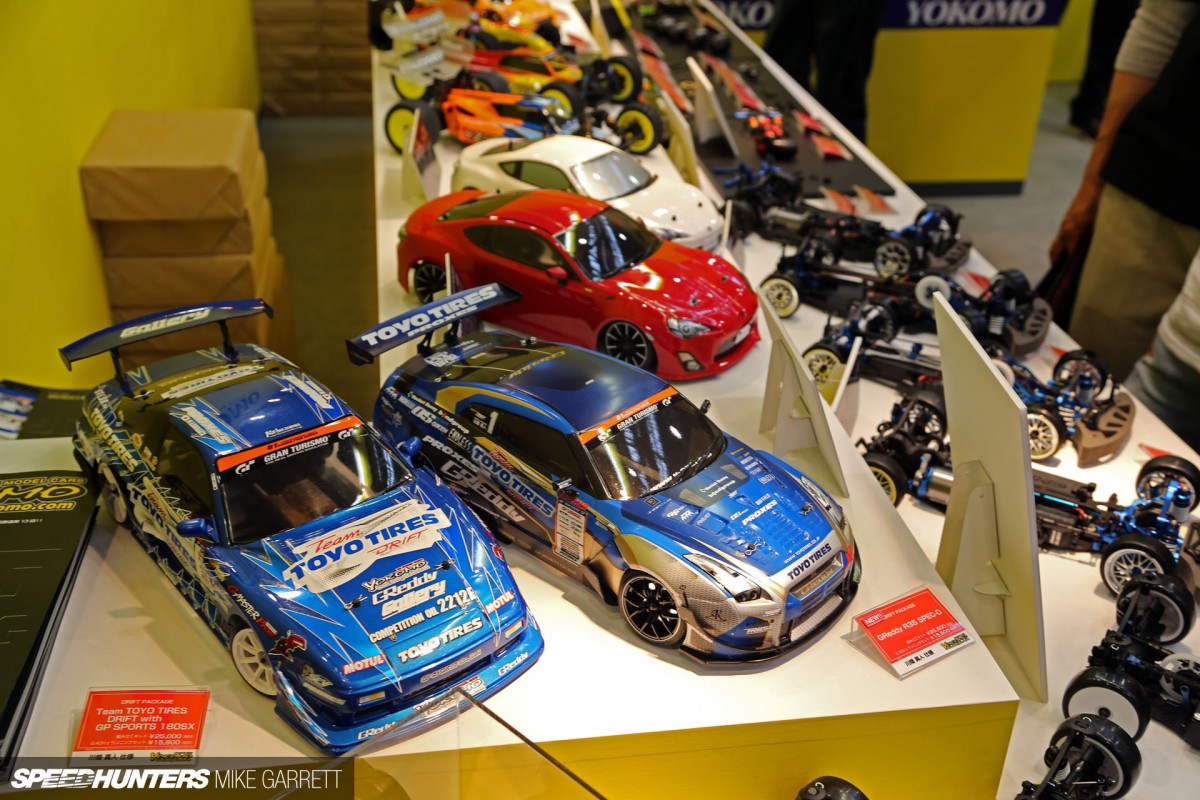 Are RC cars your thing? Well, the Shizuoka Hobby Show had plenty to see in that department as well. Here's Yokomo's booth with a full selection of its popular 1:10 scale drift machines.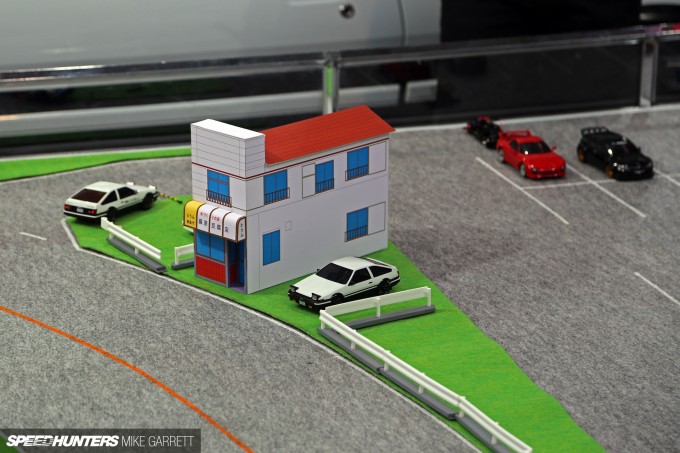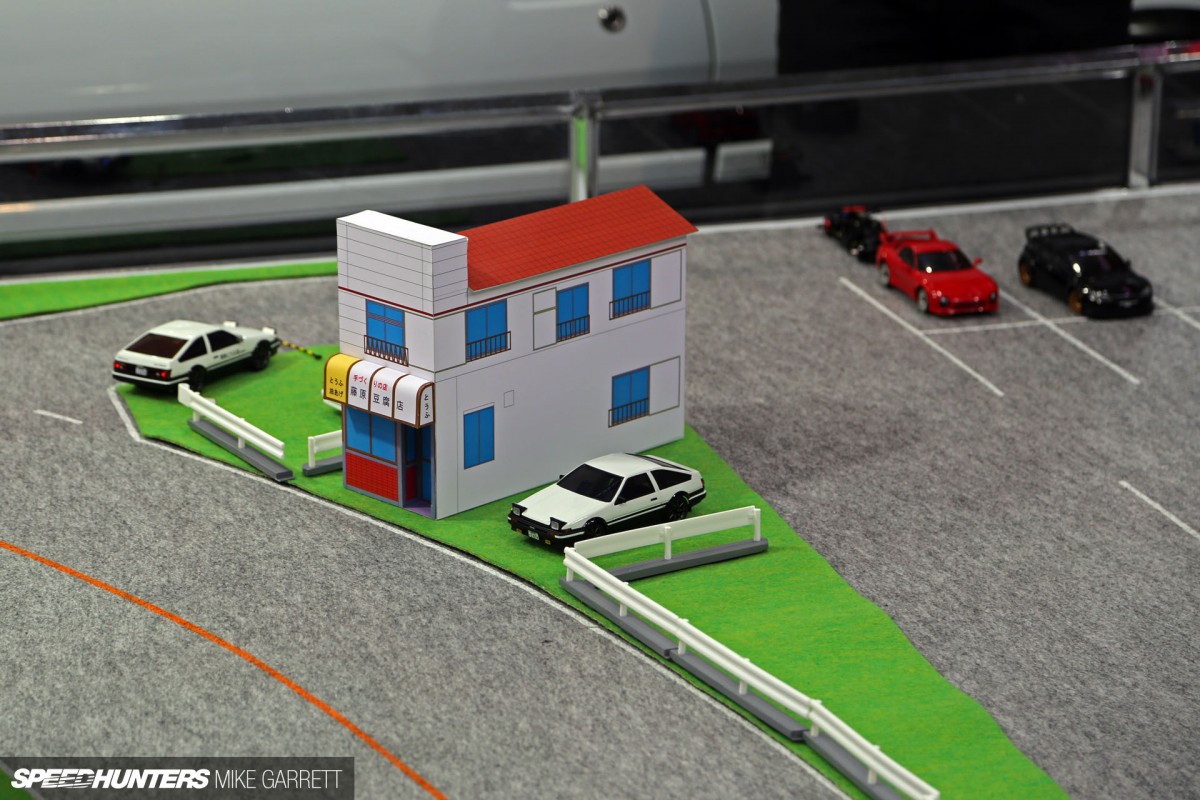 Kyosho is another big name in the business, and to coincide with the upcoming release of the next Initial D anime it had a full Mini-Z track setup, complete with a replica Fujiwara Tofu Shop.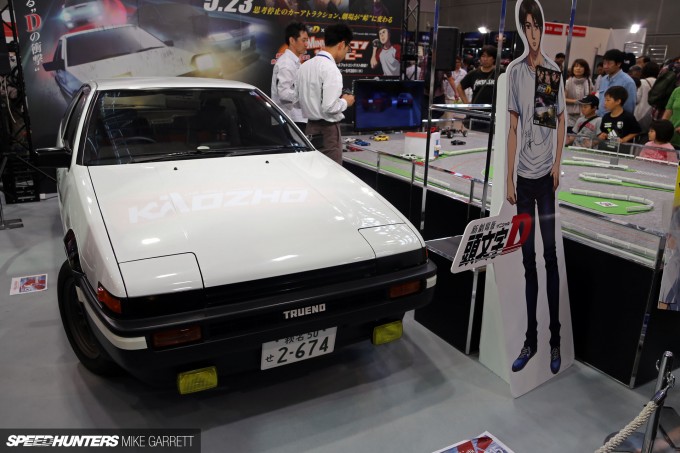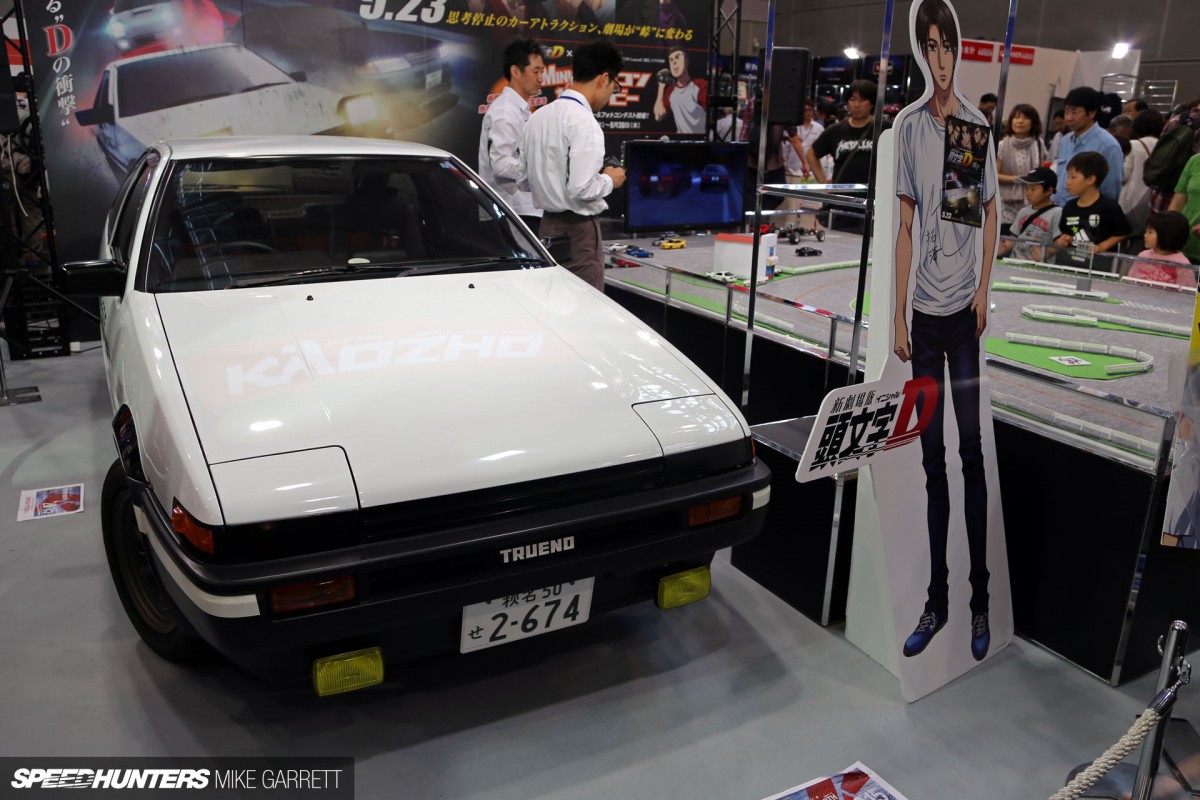 And if that wasn't enough, the booth also included an actual AE86 Trueno that replicates Takumi's right down to the cup of water in the cupholder.
Scale Cars, Huge Passion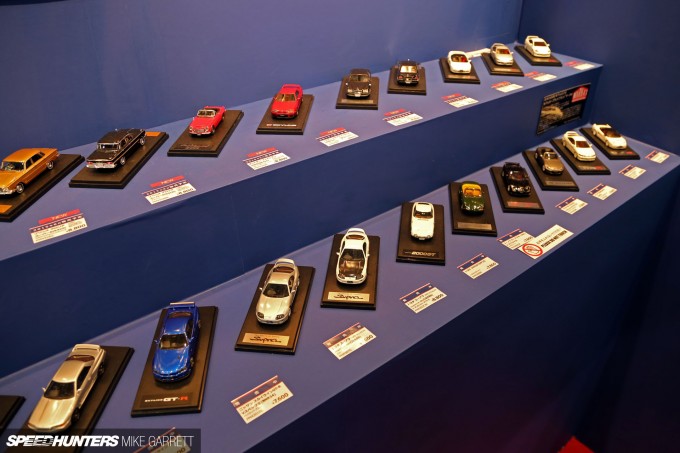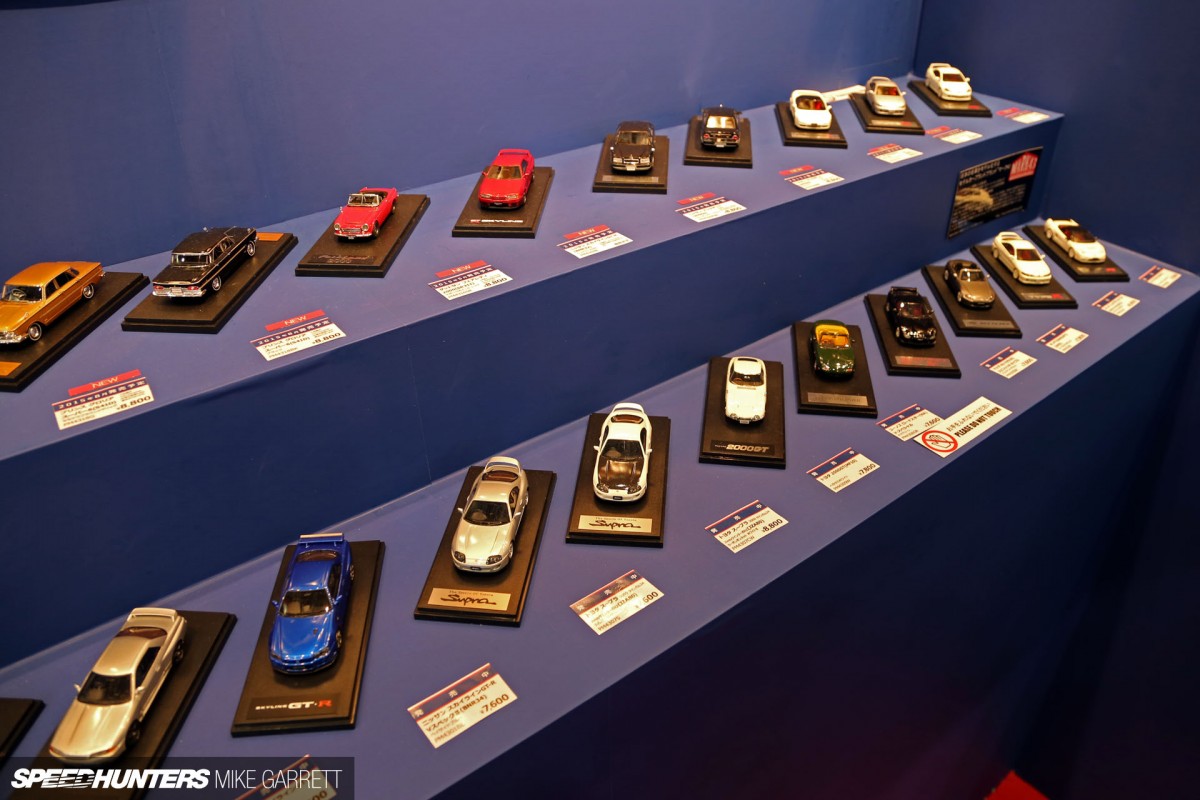 In addition to the bigger names in the industry, many of the smaller, more niche brands were also on hand. Fans of high-end 1:43 scale diecast cars were in heaven with strong showings from companies like Ebbro, Spark, Edolon and Mark Models.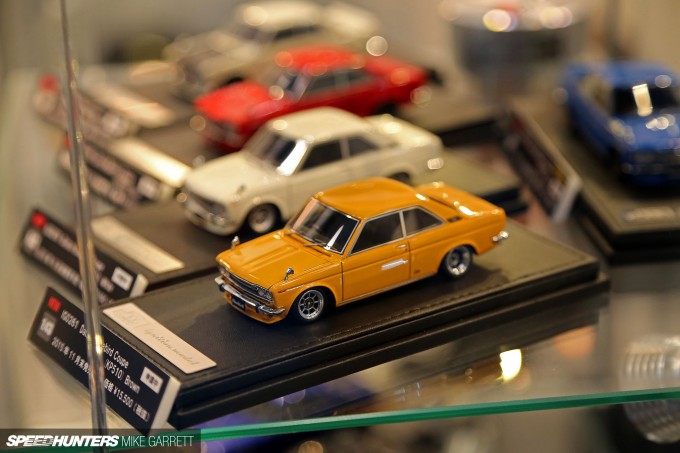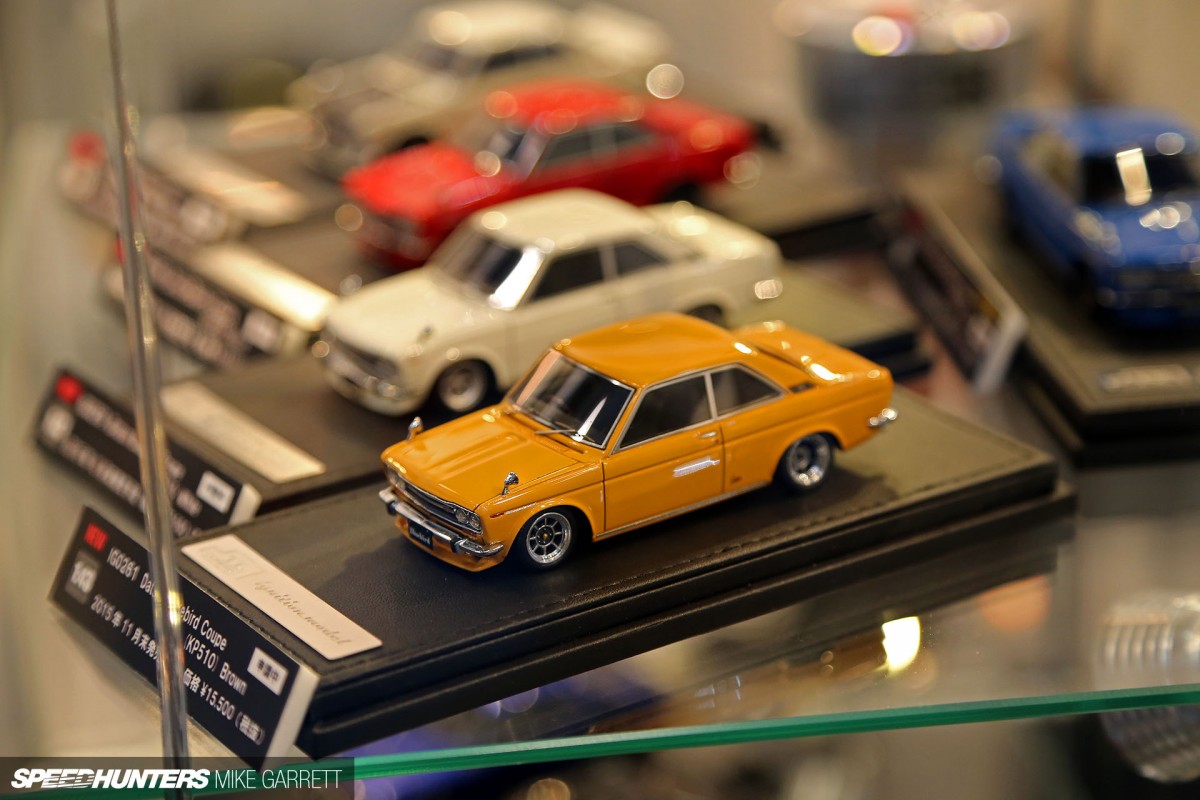 Do you like vintage Japanese cars and modified ones in particular? Then you'll probably salivate over the extremely-detailed diecast replicas from Shizuoka's own Ignition Model Company.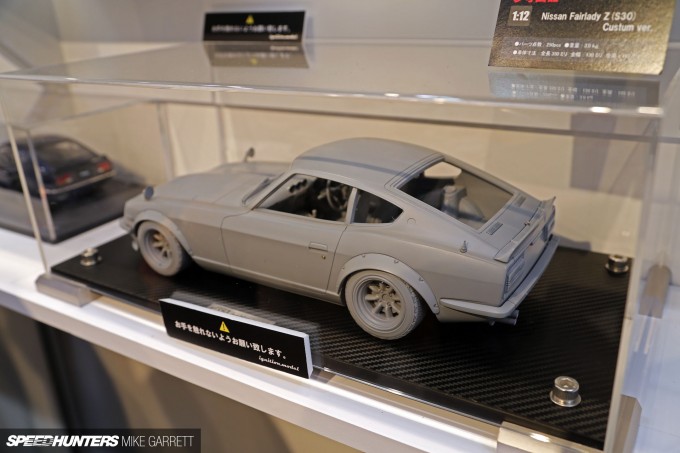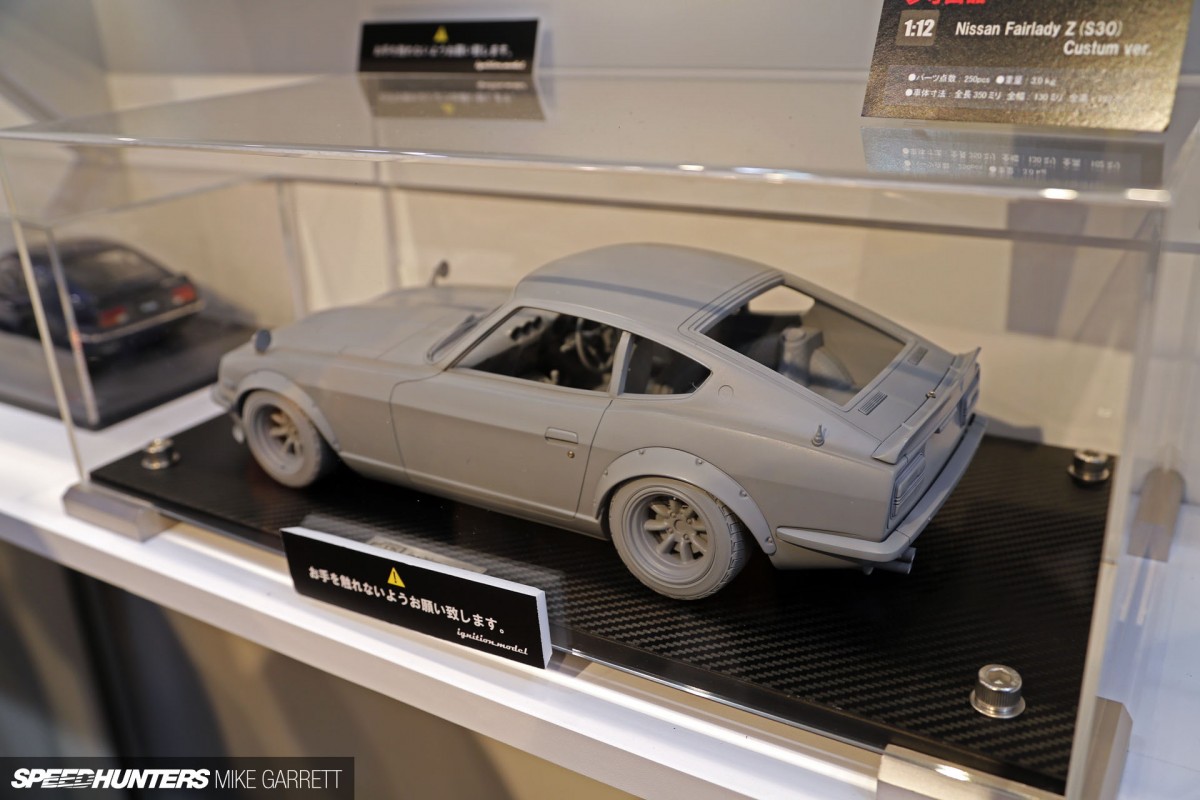 Ignition doesn't just make highly accurate replicas of Japan's legendary machines – its models come fitted with authentic custom wheels, dropped suspension and body modifications true to the real thing.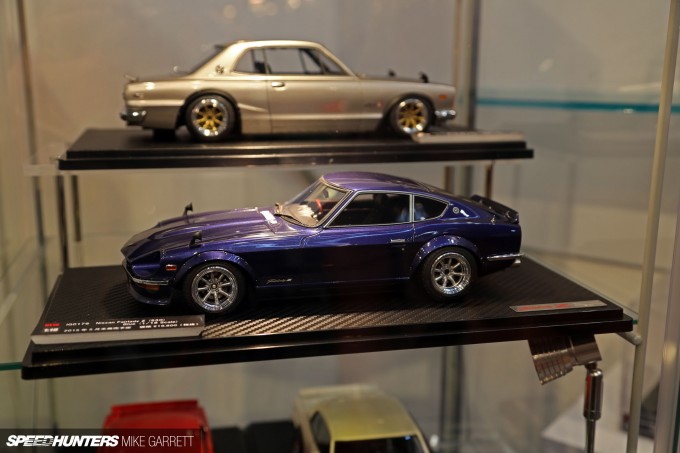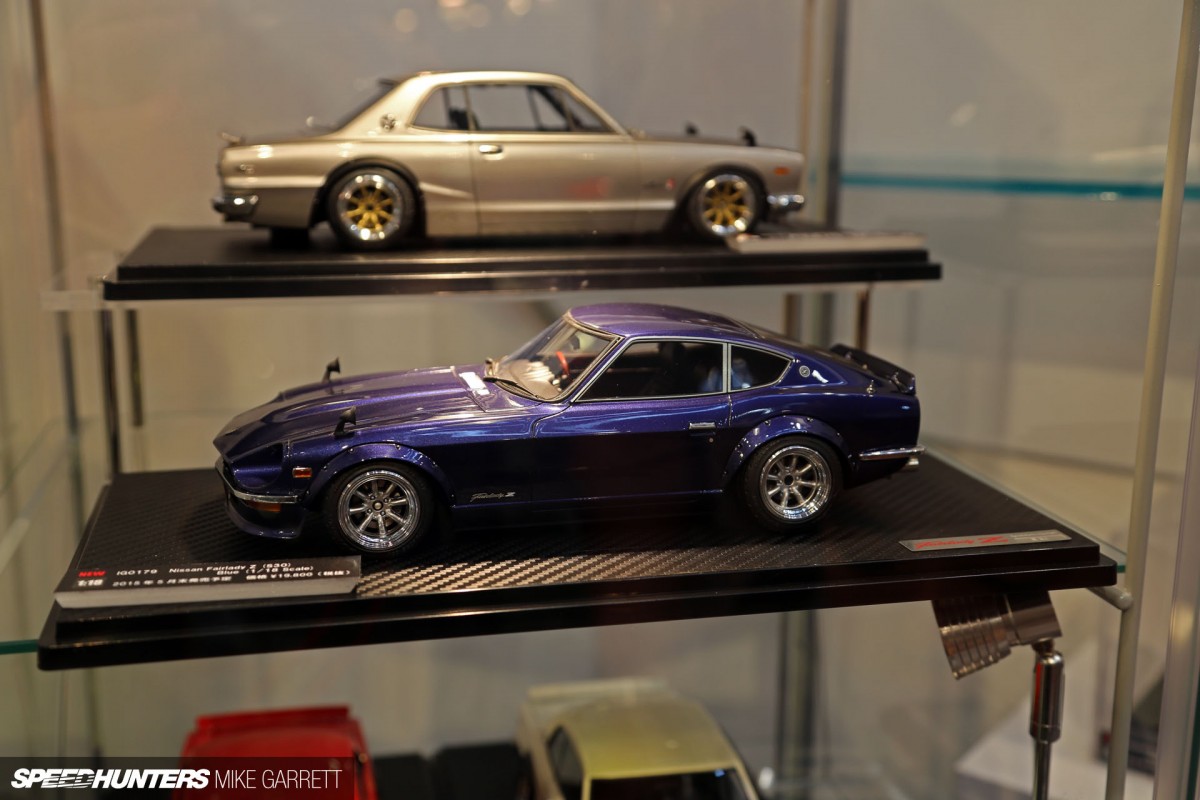 The models definitely don't come cheap, but once you see the level of detail, quality and the overall style these things have, you'll understand that you get what you pay for. I want them all. Badly.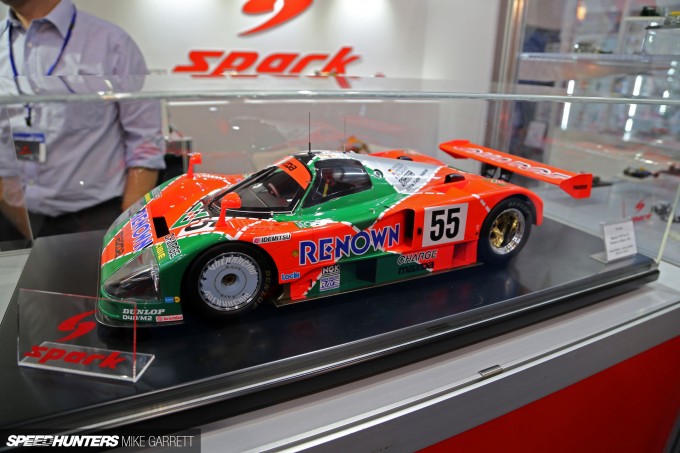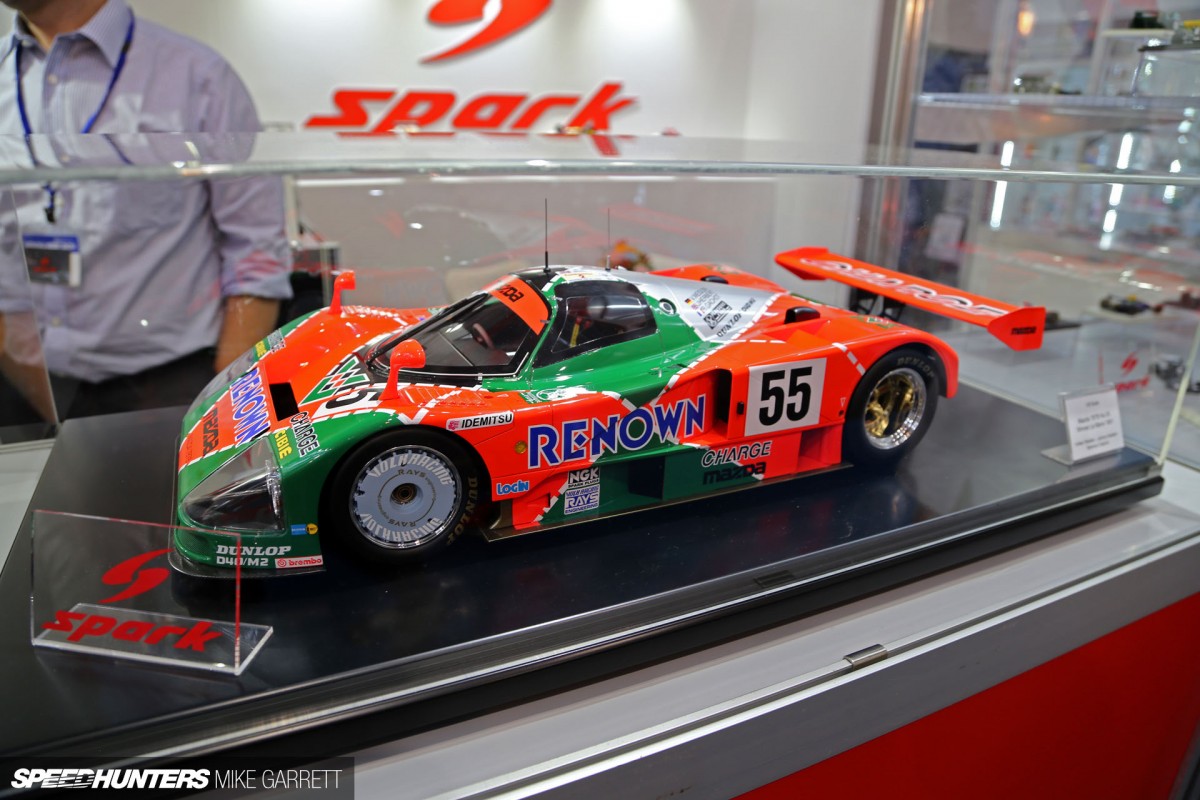 And speaking of detail, check out this insanely impressive 1:8 scale Mazda 787B from Spark Models. The price? Well, let's just say this thing is worth more than most of the real cars I've owned thus far…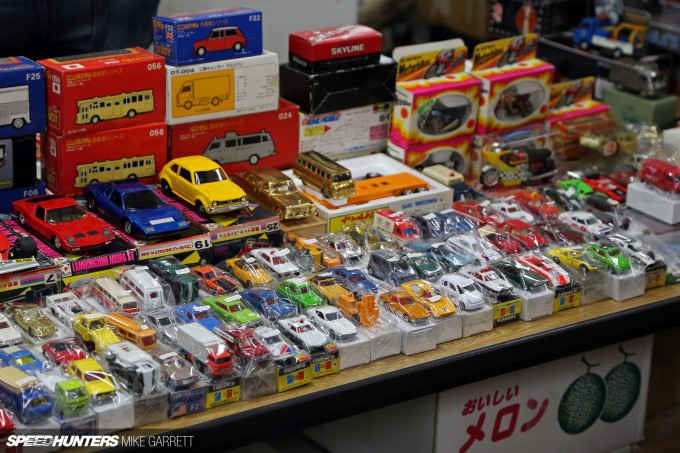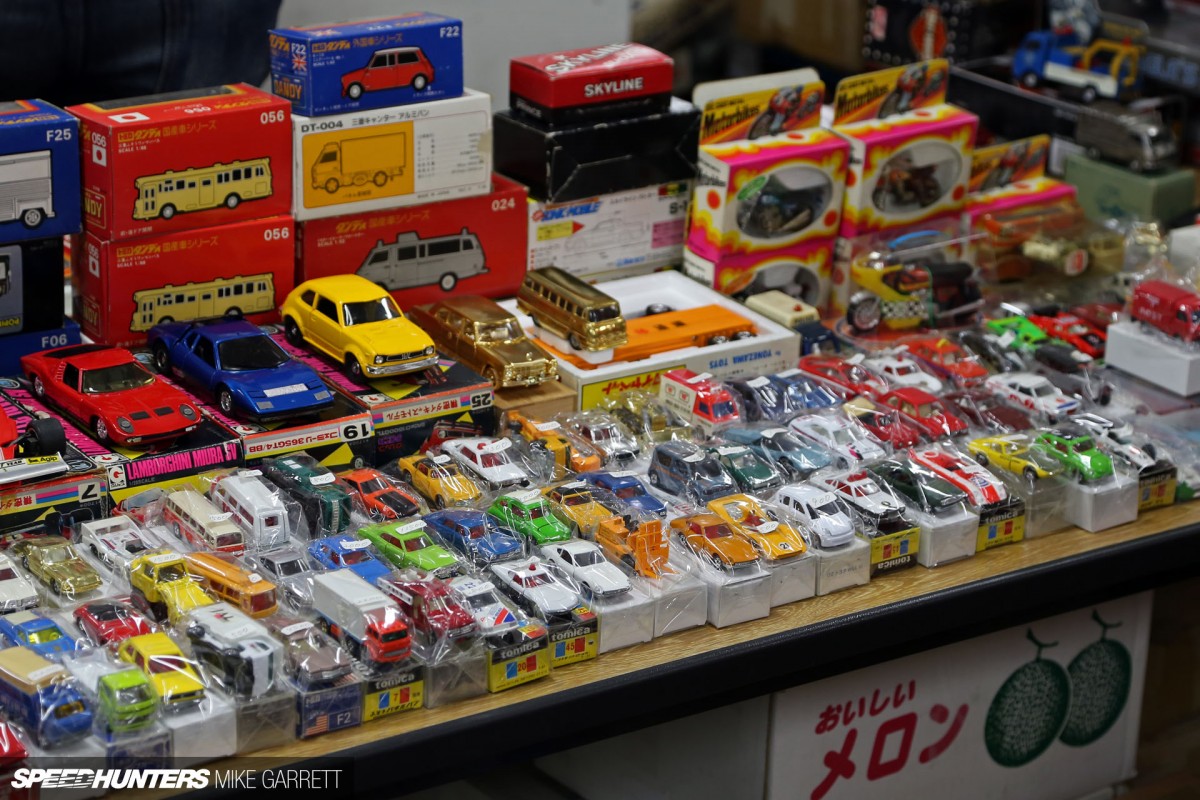 For people looking to part with some hard-earned yen, there was the flea market area with dozens of private sellers dealing model kits, diecast cars and other collectables of both the new and vintage variety.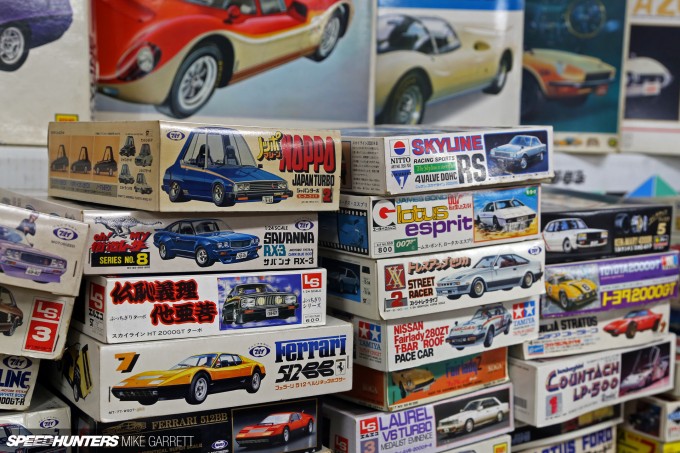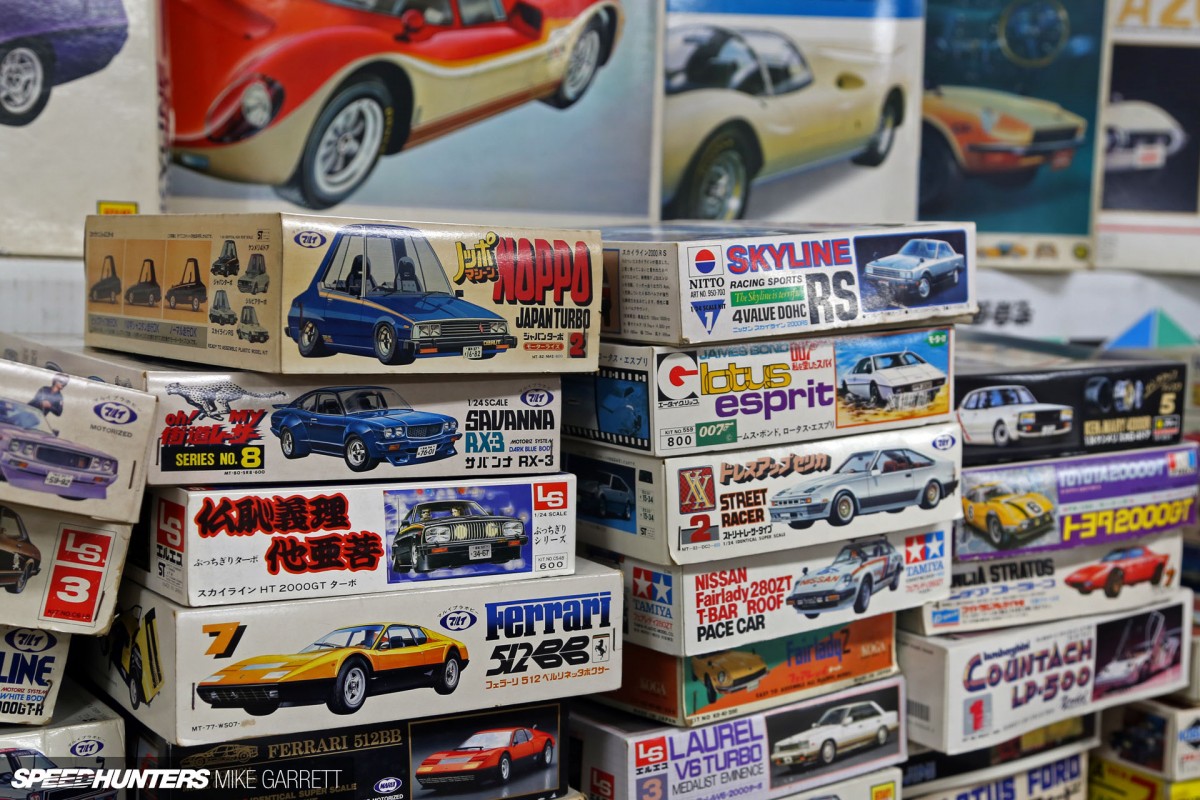 I had to purposely not put any large bills in my wallet as I knew this area had the potential for severe damage to my finances. If you're looking for rare, out-of-production model kits from the '60s, '70s and '80s, this is the place to be.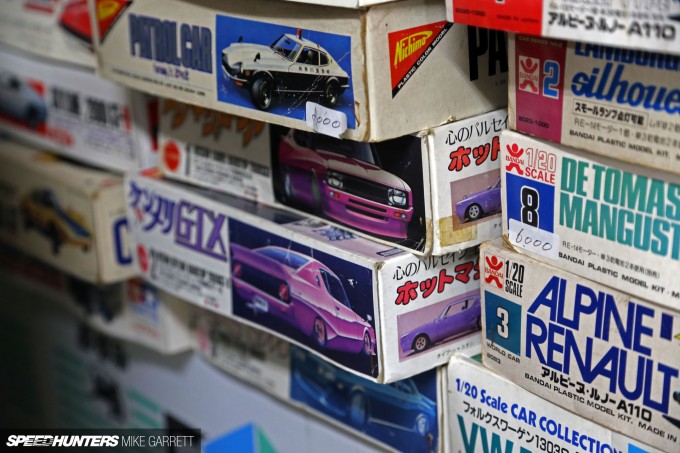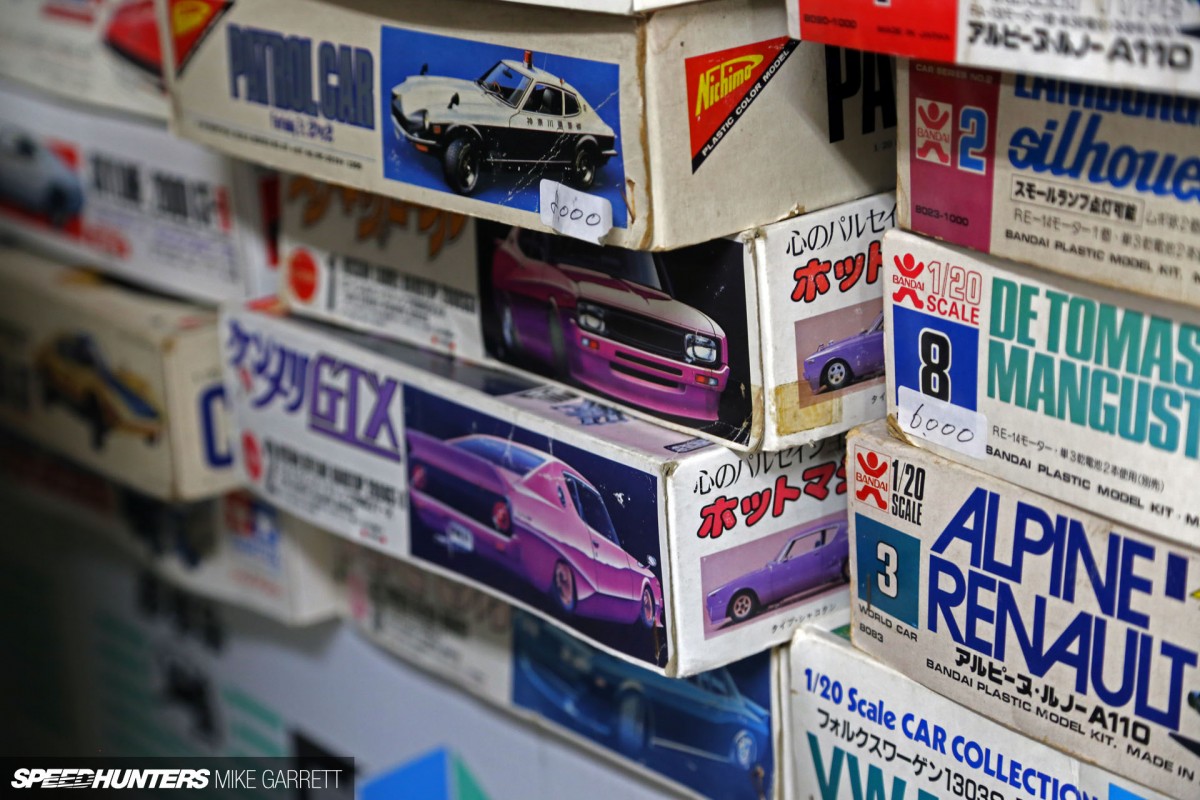 But don't count on finding too many bargains. This is serious collector stuff, and the price for some of the rarer and most desirable kits can easily hit a few hundred bucks each. I'd personally be happy if someone could just reproduce the boxes so I can decorate my office and garage with them!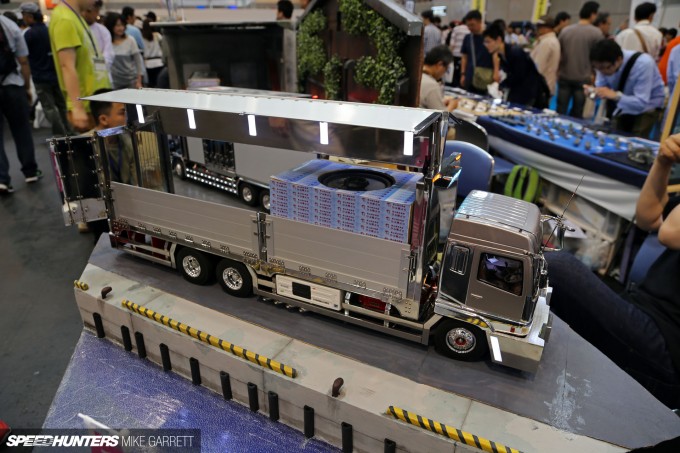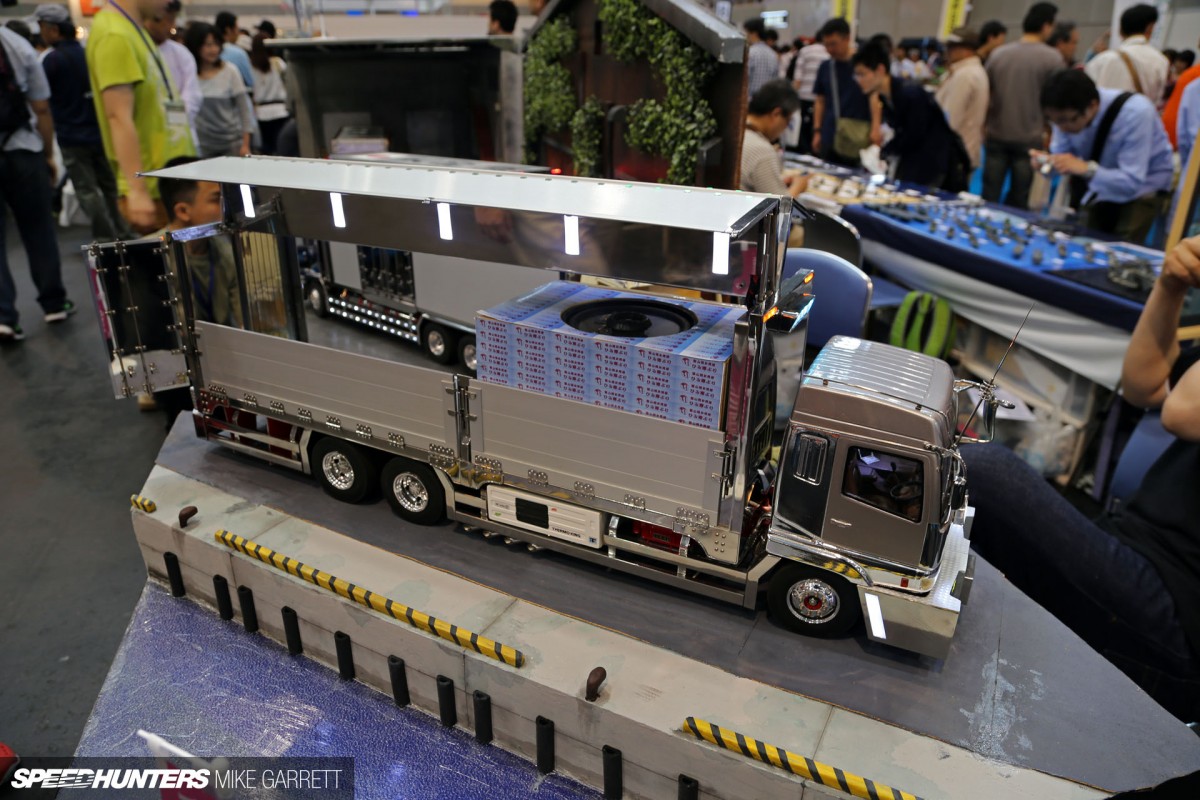 But you need not come with a full wallet to enjoy the best that the Shizuoka Hobby Show has to offer. In fact, I haven't even got to what I consider the greatest part of the show yet.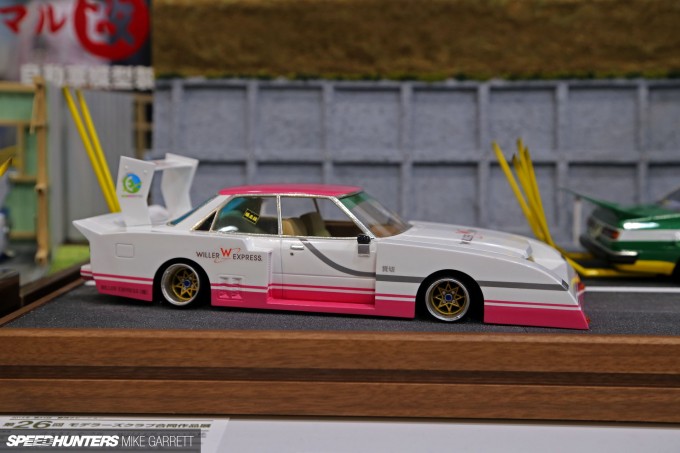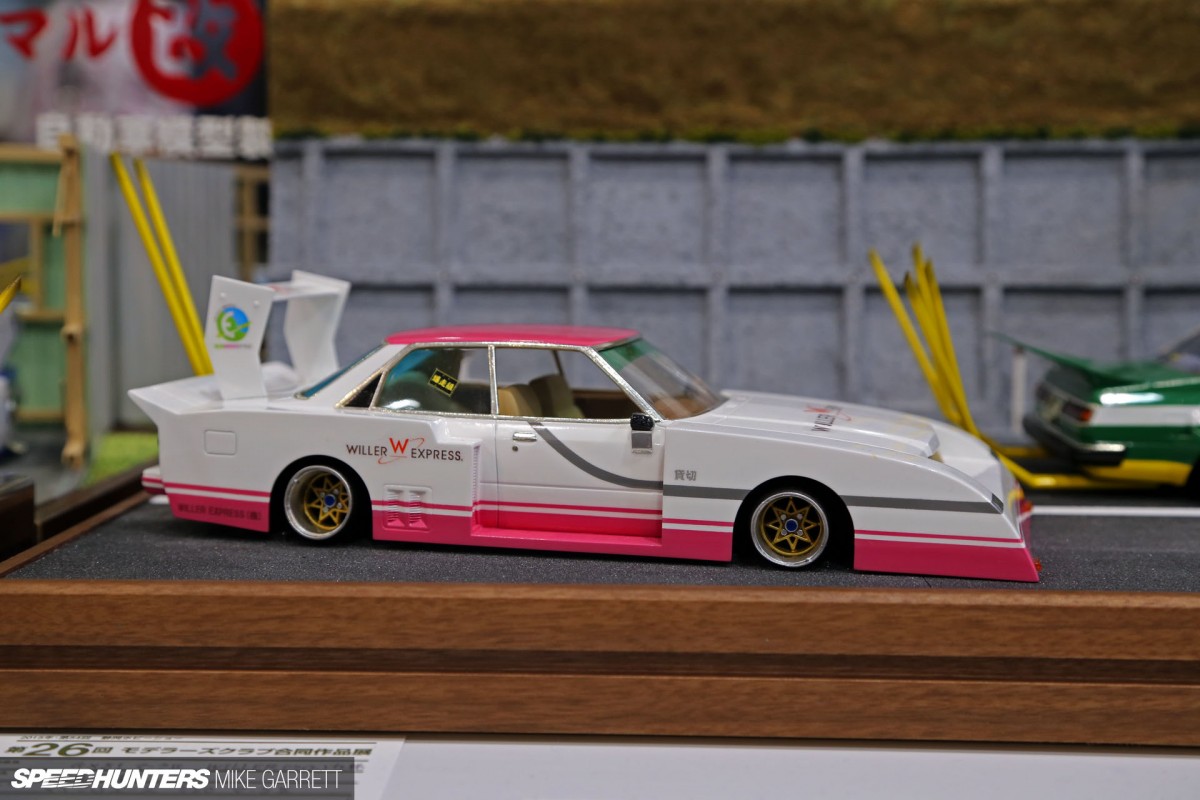 I'm talking about the jaw-dropping display of scale art from modelers across Japan, and that's exactly what we'll be looking at in my next story from this incredible event.
Prepare to blown away.
Mike Garrett
Instagram: speedhunters_mike
mike@speedhunters.com
Cutting Room Floor