Volkswagen owners have a thing for accessories. Head to a VW show and you're bound to see Bugs and Buses fitted with all sorts of roof racks, vintage luggage, air conditioning units and more. And while I certainly understand the appeal, I've always liked it better when the cars speak for themselves.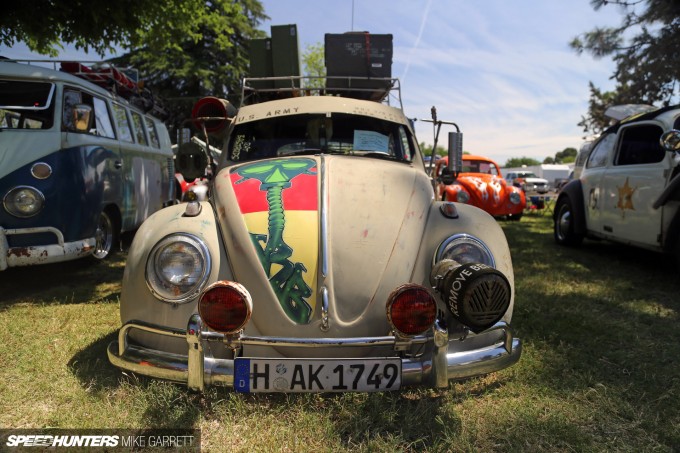 But with that said, at last weekend's VW Spring Fling I came across a car that has taken accessorizing to the next level. It also happened to be pretty damn cool, and that's why I decided a quick spotlight feature was in order.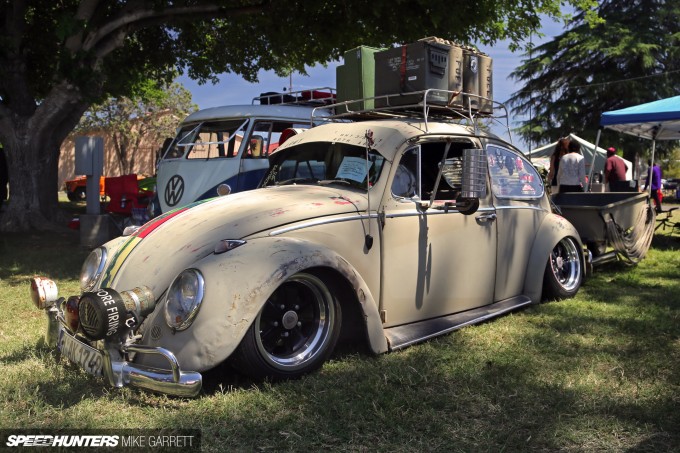 It's a '66 Beetle owned by Joaquin Jimenez of Fresno's Rat Bastards Car Club, and as you can see, this Volkswagen has taken the old school military theme to new heights.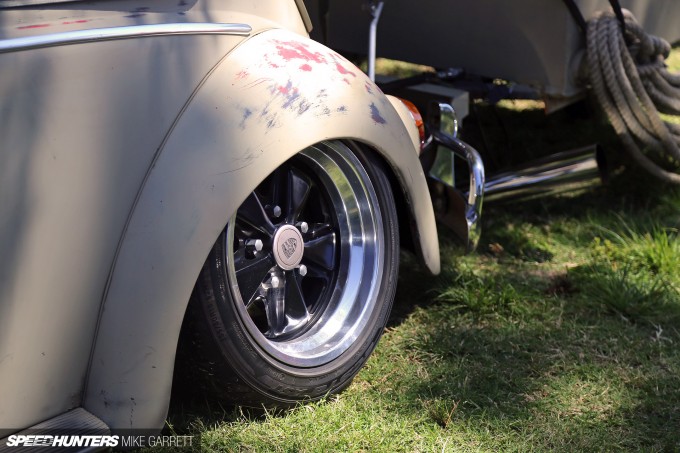 Even without all of the accessories, Joaquin's Bug is an eye-catching machine. That's thanks mainly to its dumped stance and deep-lipped Fuchs wheels cambered into the fenders.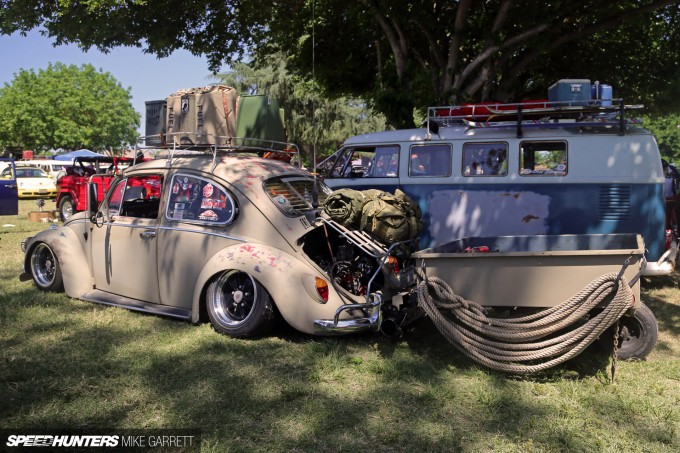 He's also added a single-wheel trailer painted in the same shade of weathered tan which makes the Bug look like it's heading off on a mission across a barren landscape.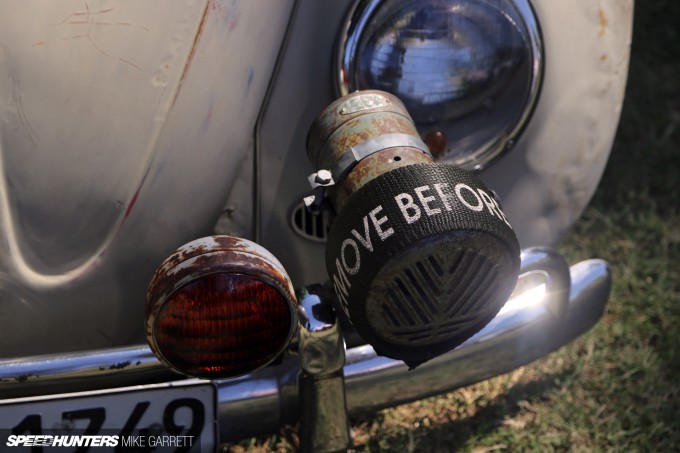 There are lights, mirrors and racks everywhere, and all have enough patina to match the theme of the car itself.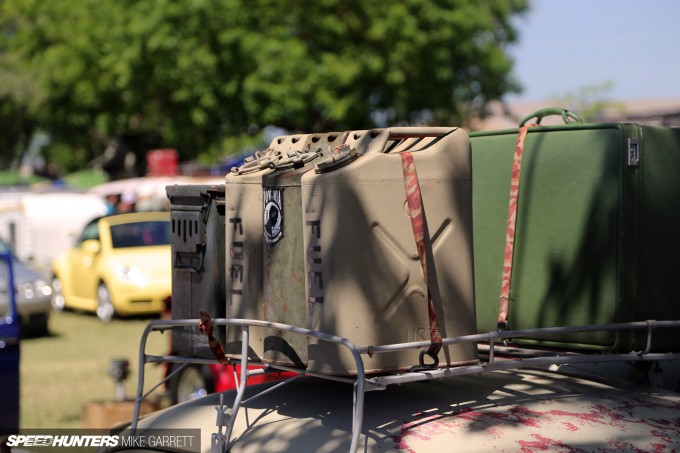 The roof rack is filled with military surplus containers, and the rear rack holds sleeping bags and other supplies needed on the front lines – or just for a weekend camp session.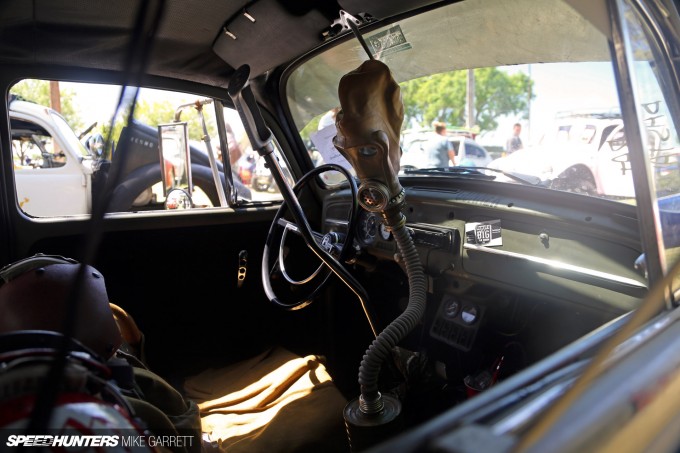 Inside you'll find a couple of old flying helmets, a shift knob that nearly touches the roof and a gas mask hanging off the rear-view mirror.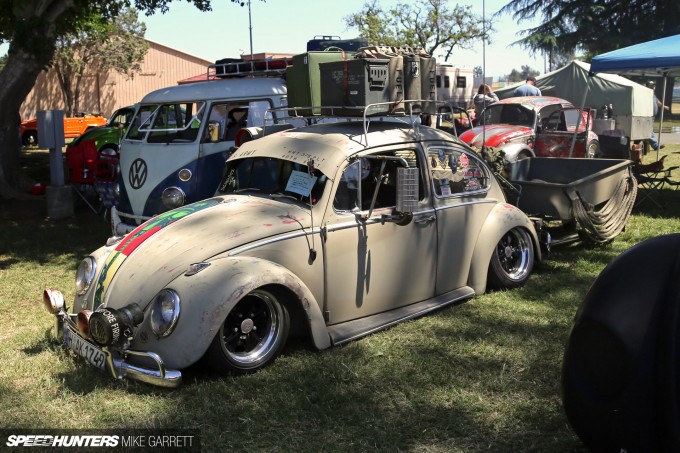 One of things I love about the VW scene is the sense of fun and creativity that comes with a lot of the cars, and I think Joaquin's Beetle has both of those in spades.
Of course, he might want to check his body clearance before heading out to the battlefield though…
Mike Garrett
Instagram: speedhunters_mike
mike@speedhunters.com