Nature's Plans
As anyone else who lives in California will attest, we're easily blessed with some of the most car-friendly weather in the world. In fact, we're pretty much able to enjoy our hobby all year round. But despite California's well-known drought problems, this past weekend the state was hit by an unusual spring rainstorm. And that really put a damper on my planned Speedhunting activity: Famoso Raceway's street legal drag race day.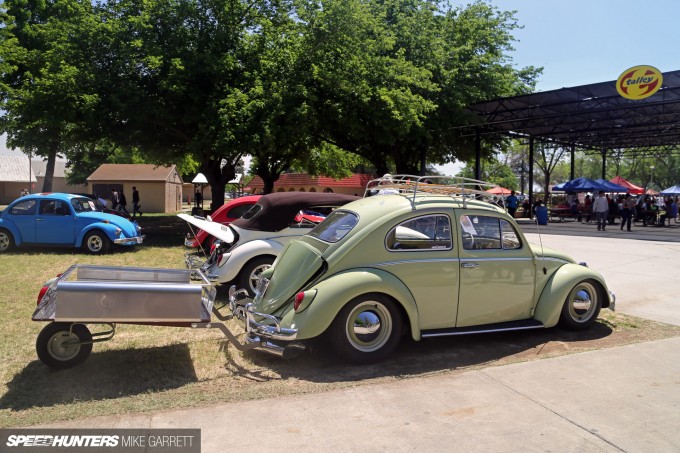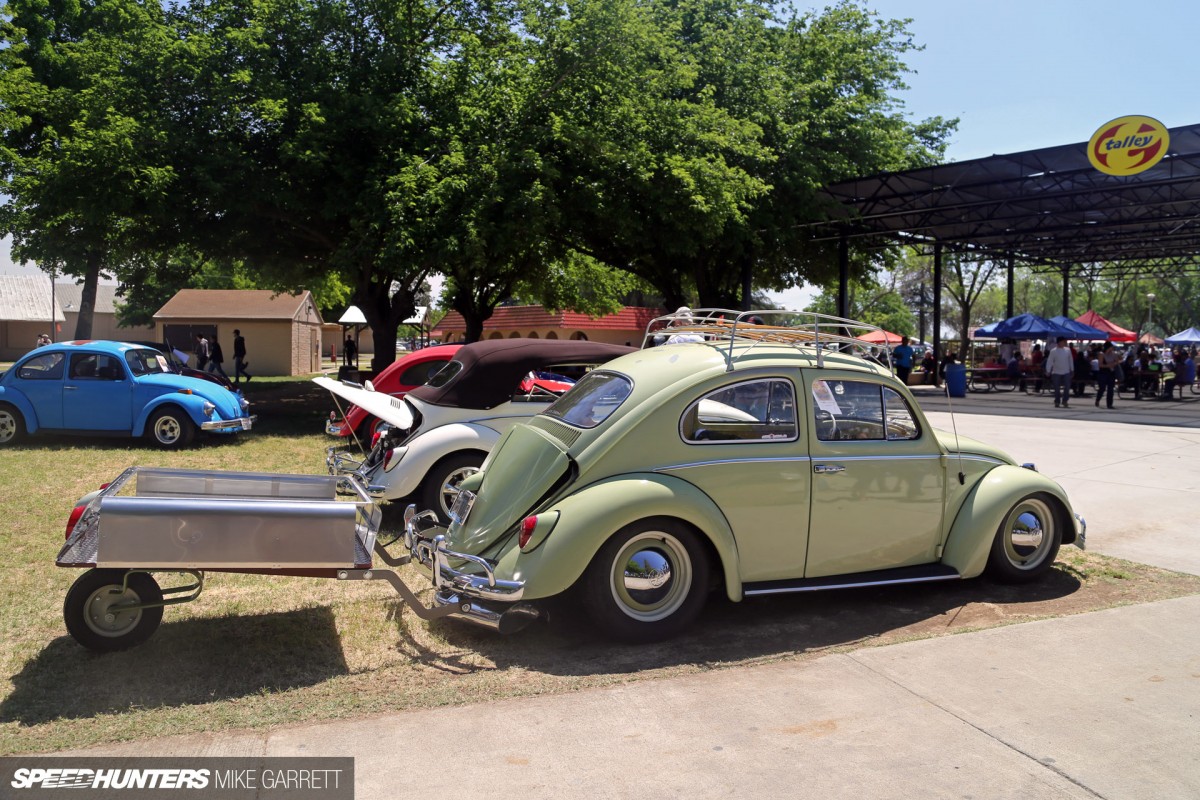 After waking to the sound of rain falling on Saturday morning, I learned that the day's racing had been canceled and I was more than a little disappointed. This week I'm heading to Japan for about a month and I was hoping to get in one last taste of California Speedhunting before I left. As it turns out I did – but not at the drag strip.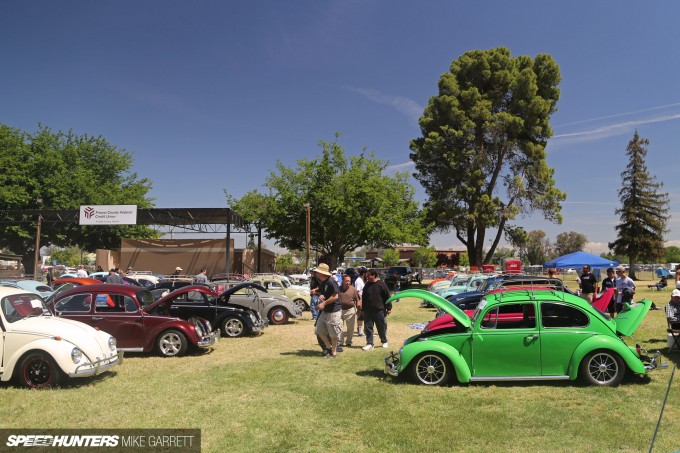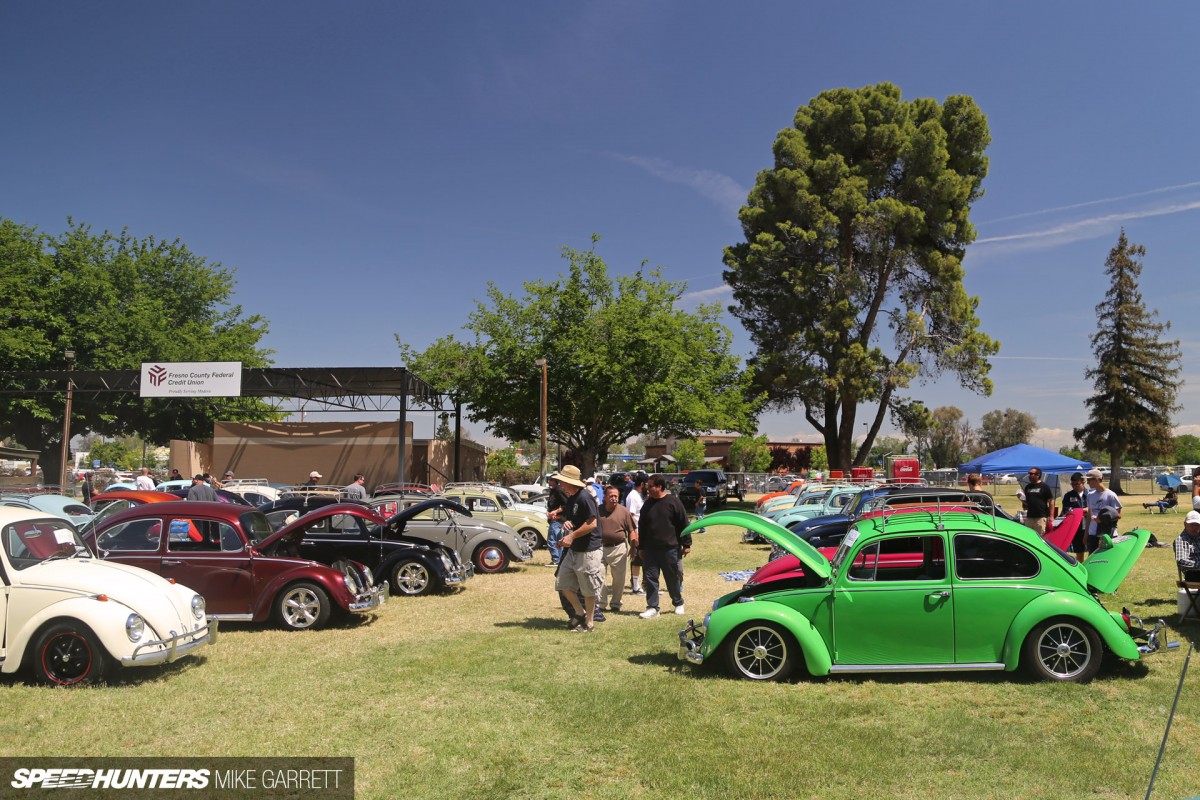 Fortunately, the forecast called for nicer conditions on Sunday and I decided I'd make up for the rain-out by heading up to the Madera Fairgrounds for the annual Volkswagen Spring Fling car show and swap meet.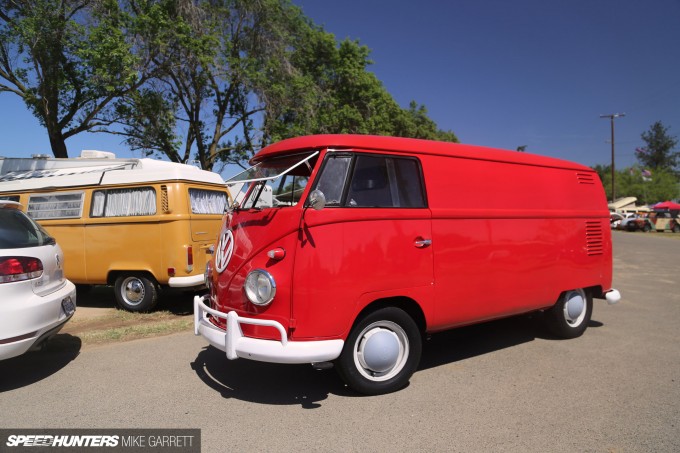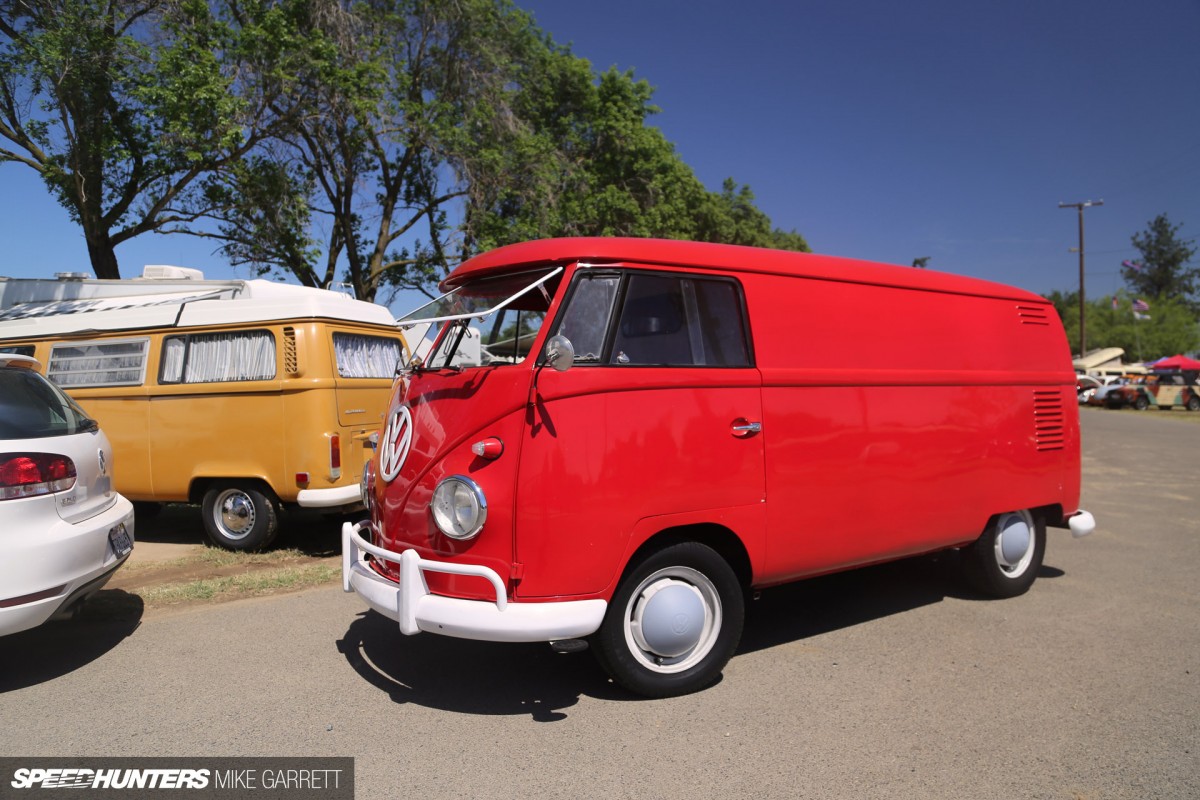 The Spring Fling is easily the biggest all-Volkswagen event in the area, and because of its location it draws VW owners and enthusiasts from many different parts of Central and Northern California.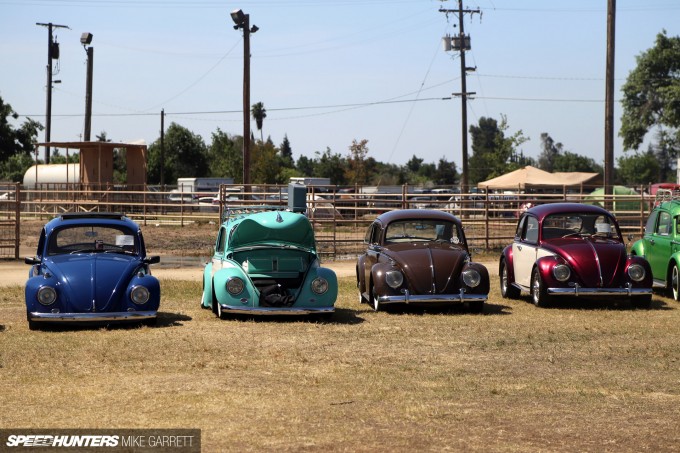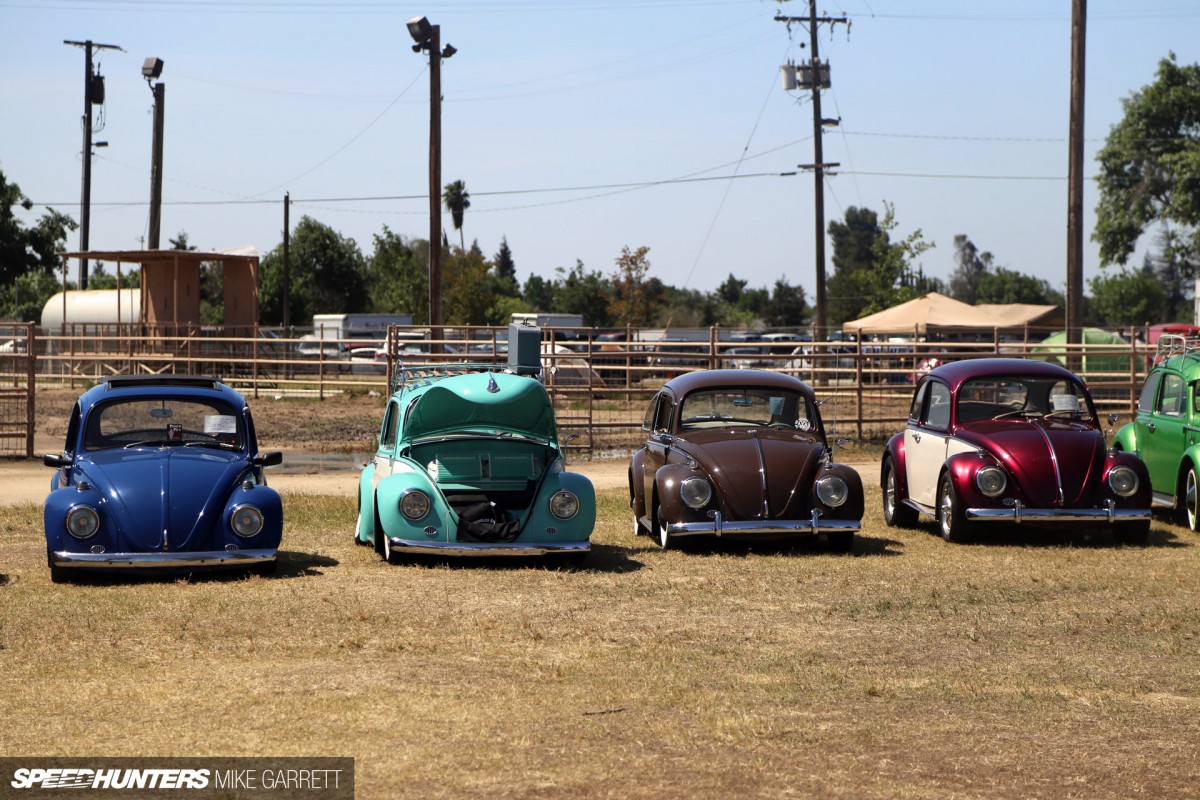 I realized it's been quite some time since I've covered a VW event, so I figured packing up the gear and heading to the Spring Fling would be a fine way to spend a Sunday.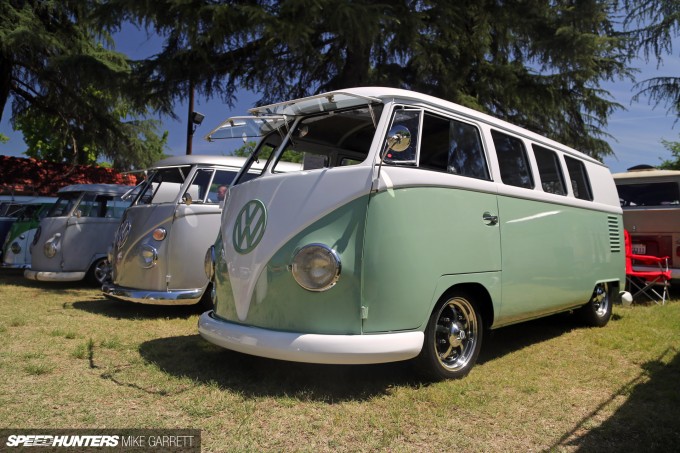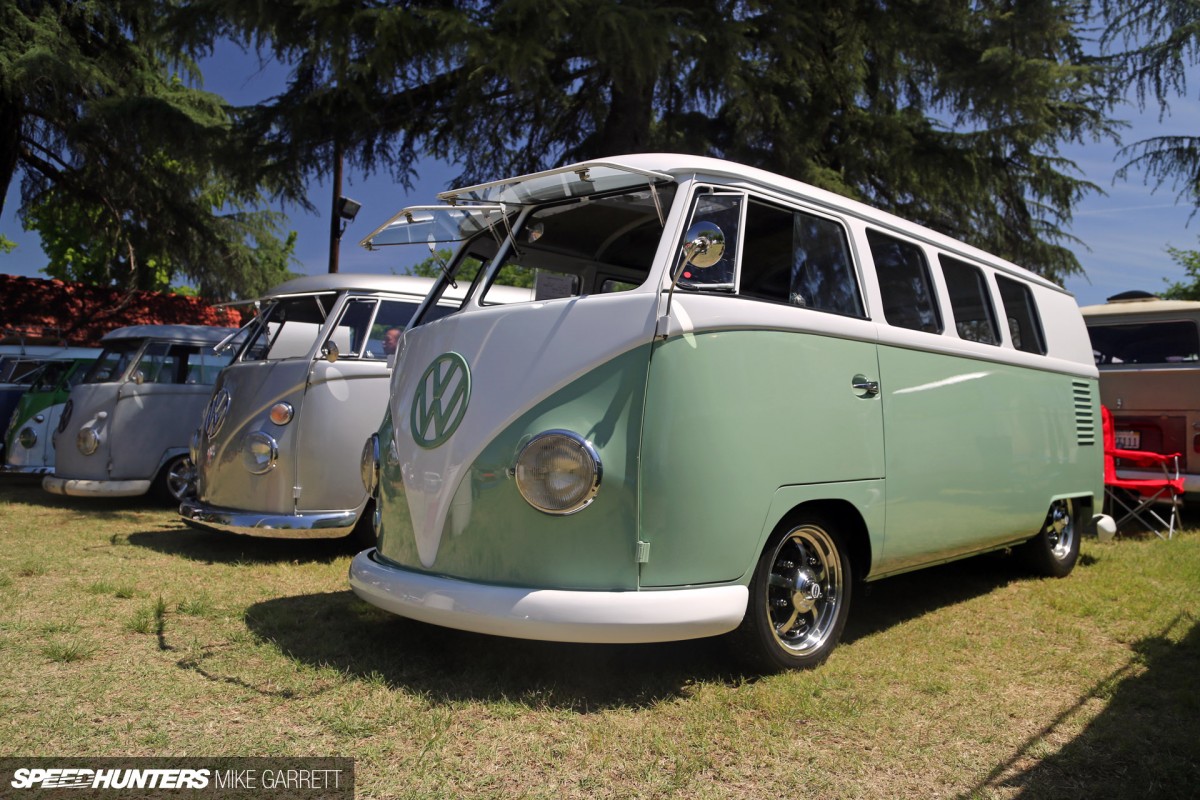 The event is open to Volkswagens of all types, and you see everything from from low-budget daily drivers to fully restored classics and heavily customized show vehicles. The VW scene is diverse indeed.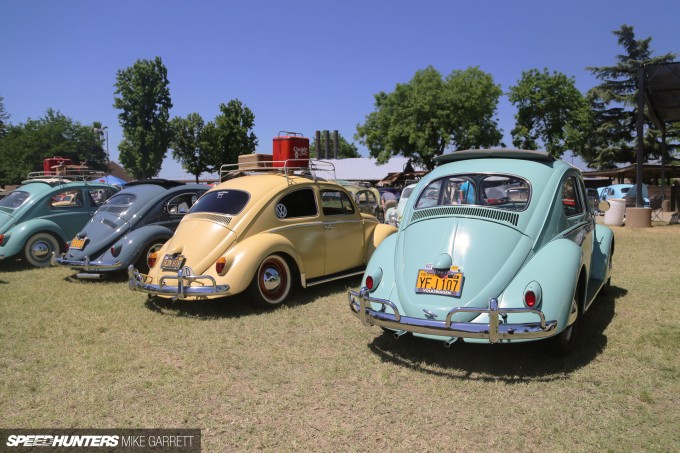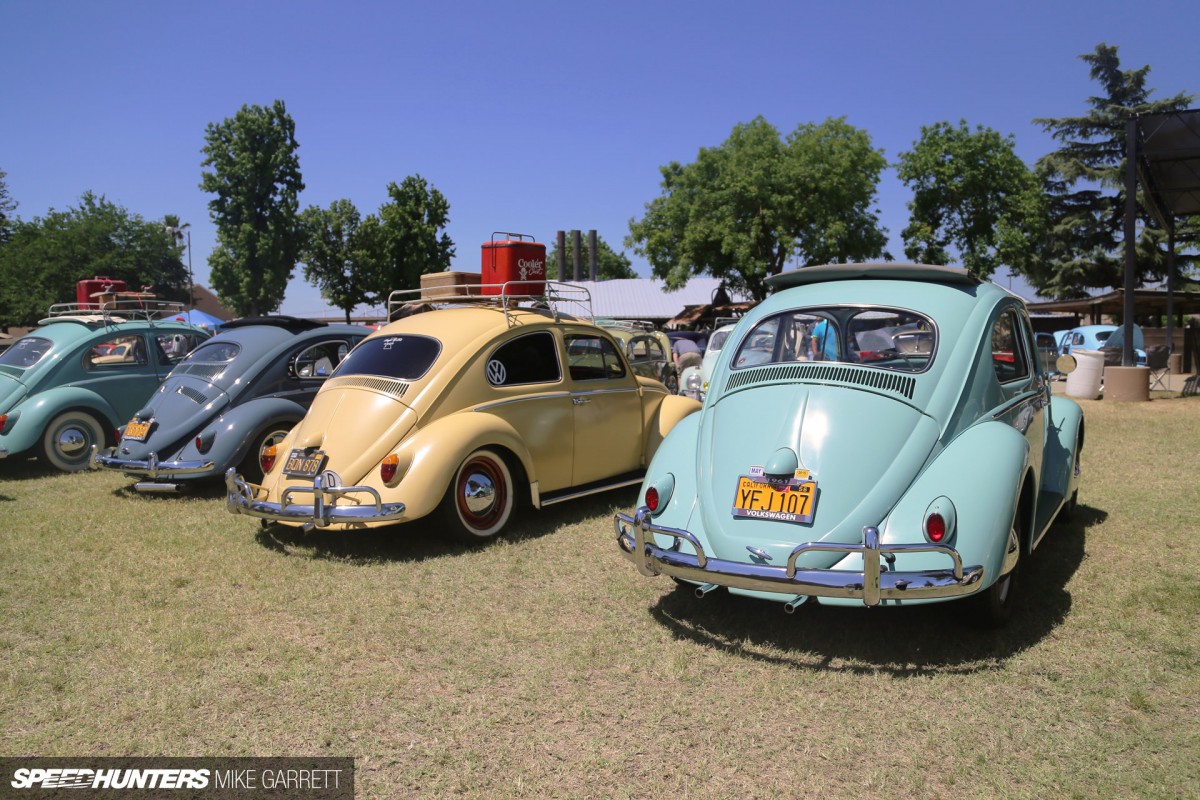 Whoever says stock is boring might need to think again. For me, some of the coolest and most interesting cars at this event were the original ones.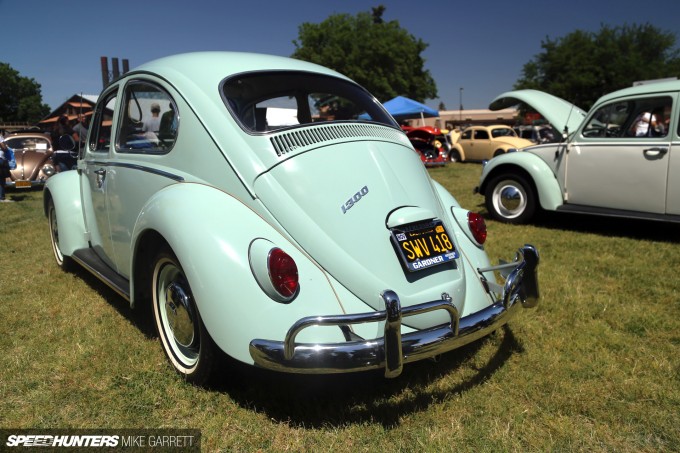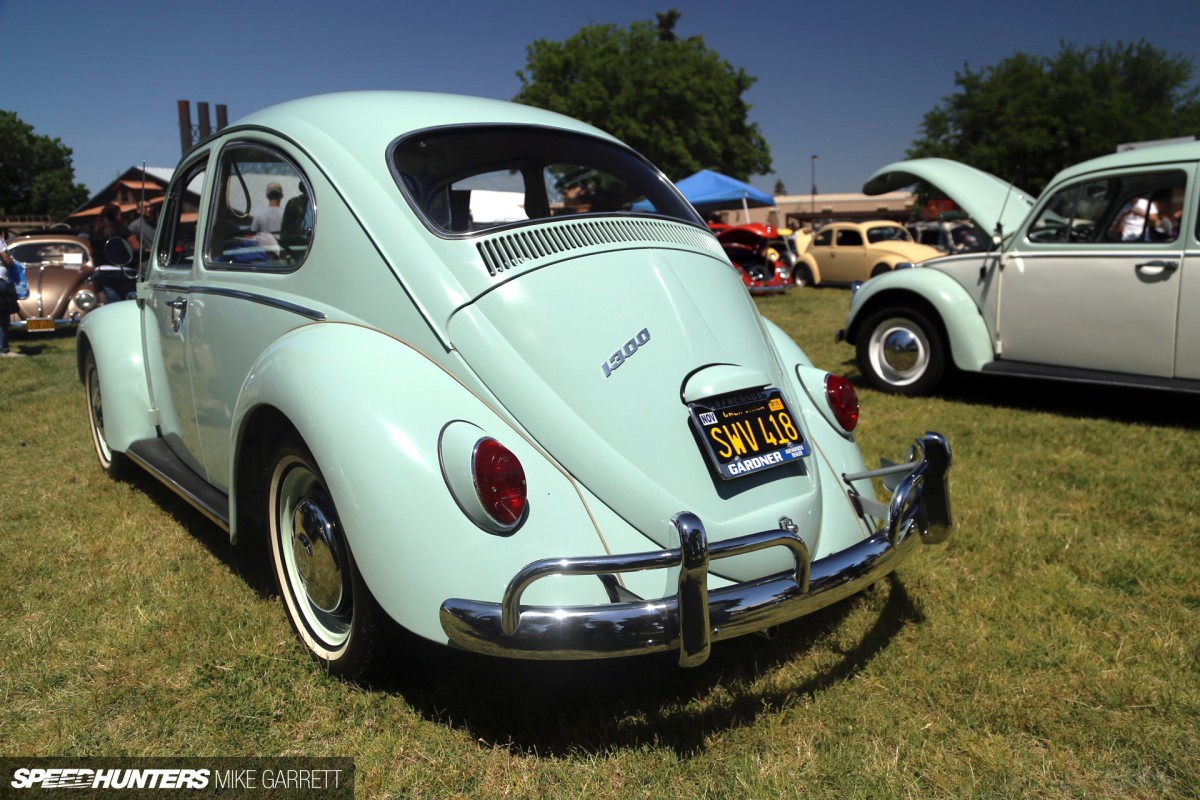 This '66 Beetle for example was being shown by its original owner, and aside from slight touch-ups to the paint and interior it remains in factory condition after a lifetime of being kept in a garage. As a lover of all things automotive, it always warms my heart to hear stories like this.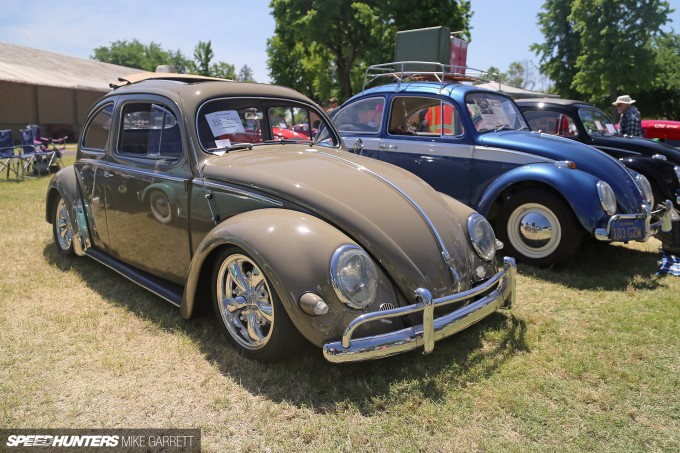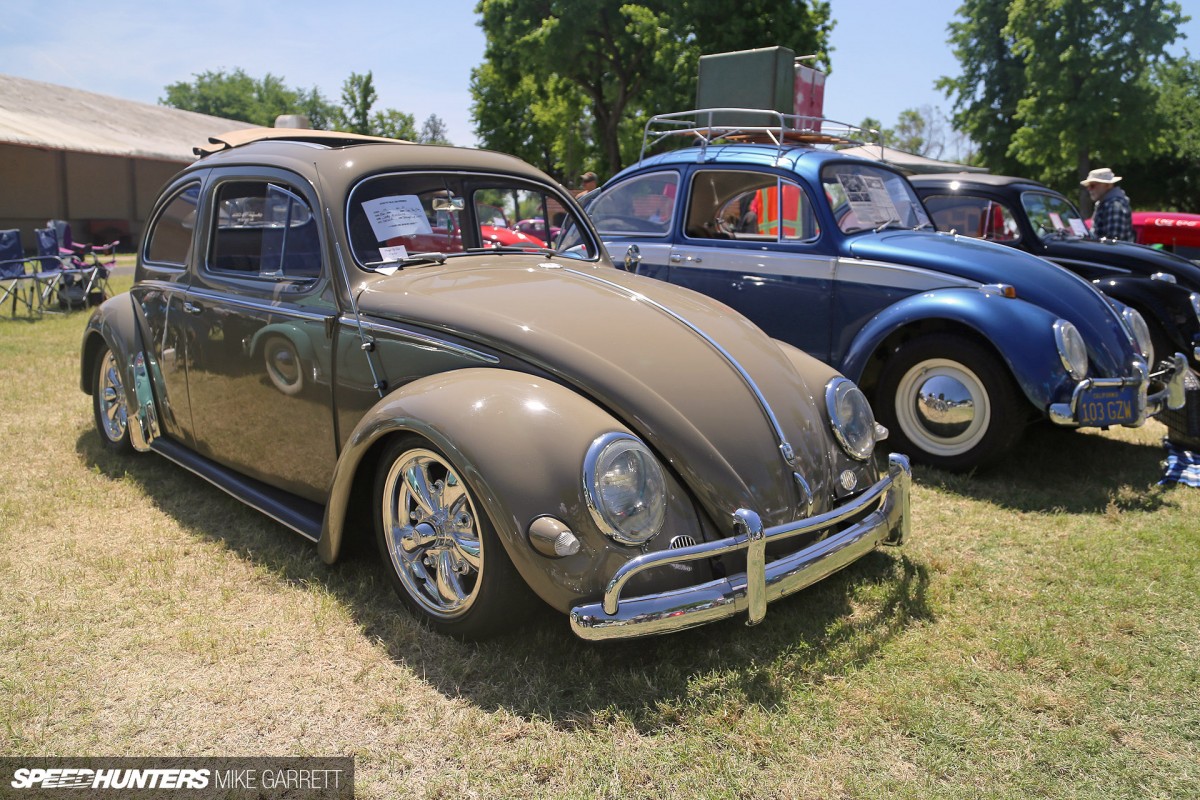 Of course, if you prefer Beetles that have been altered from their original state, there were plenty of those as well. Everything from traditional to California Look builds to race cars and Volksrods.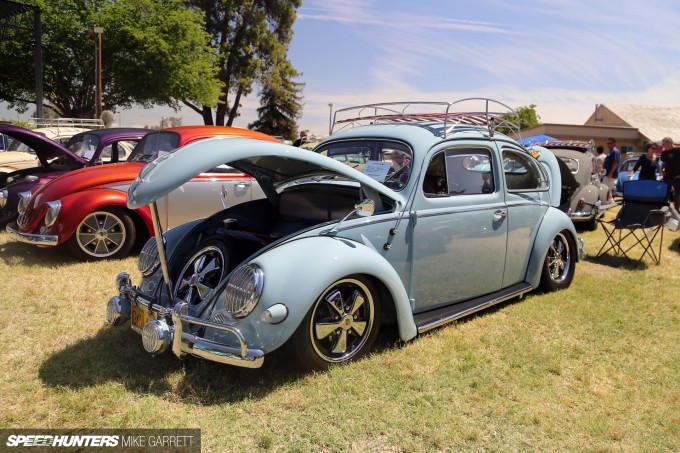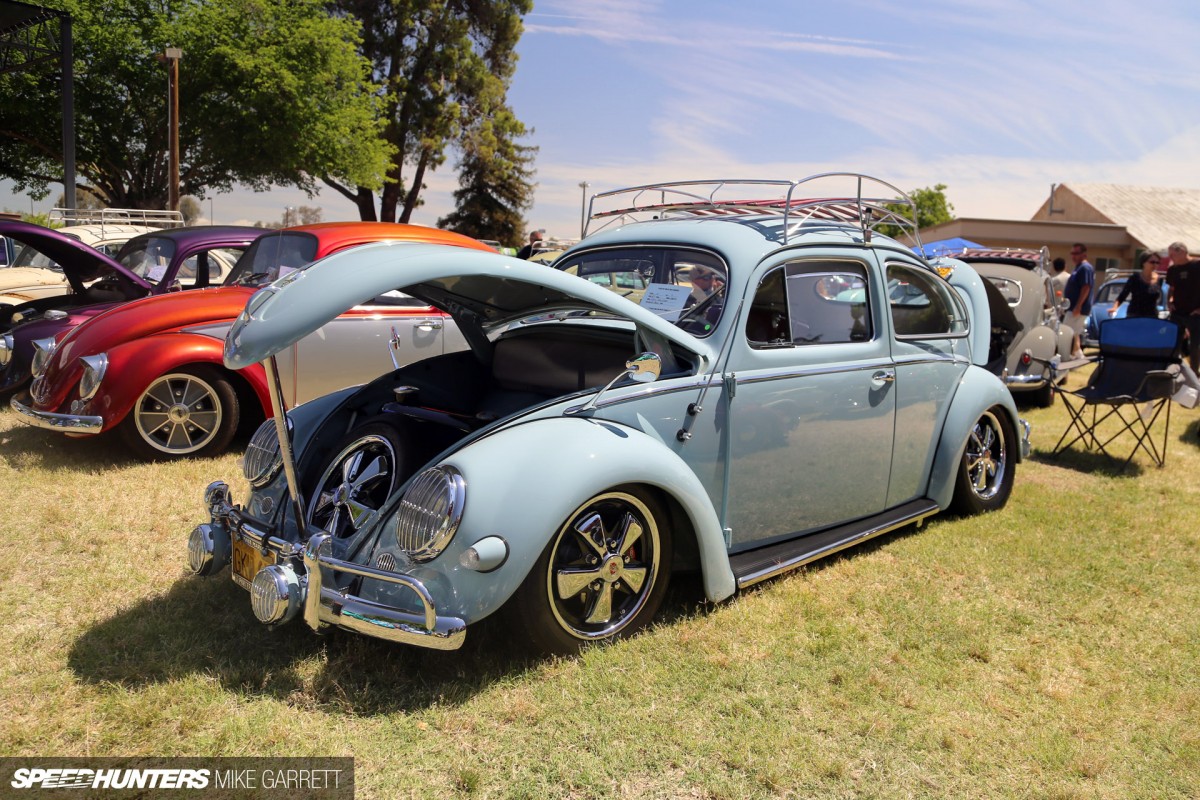 One of my favorites was this '57 oval window car out of Santa Maria. It had a radical stance, just the right amount of vintage accessories and most importantly an exquisite attention to detail.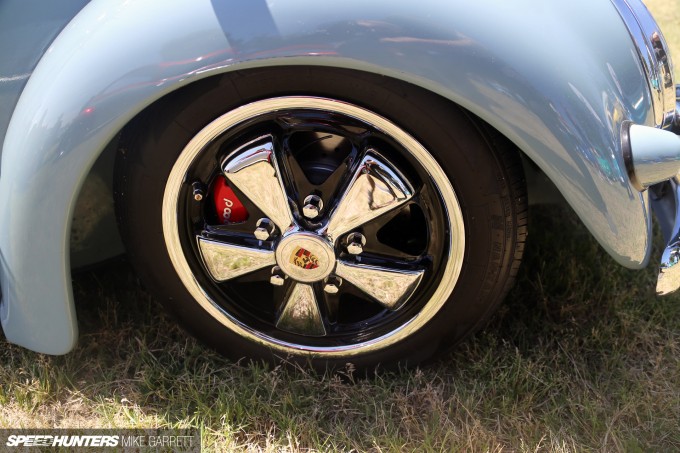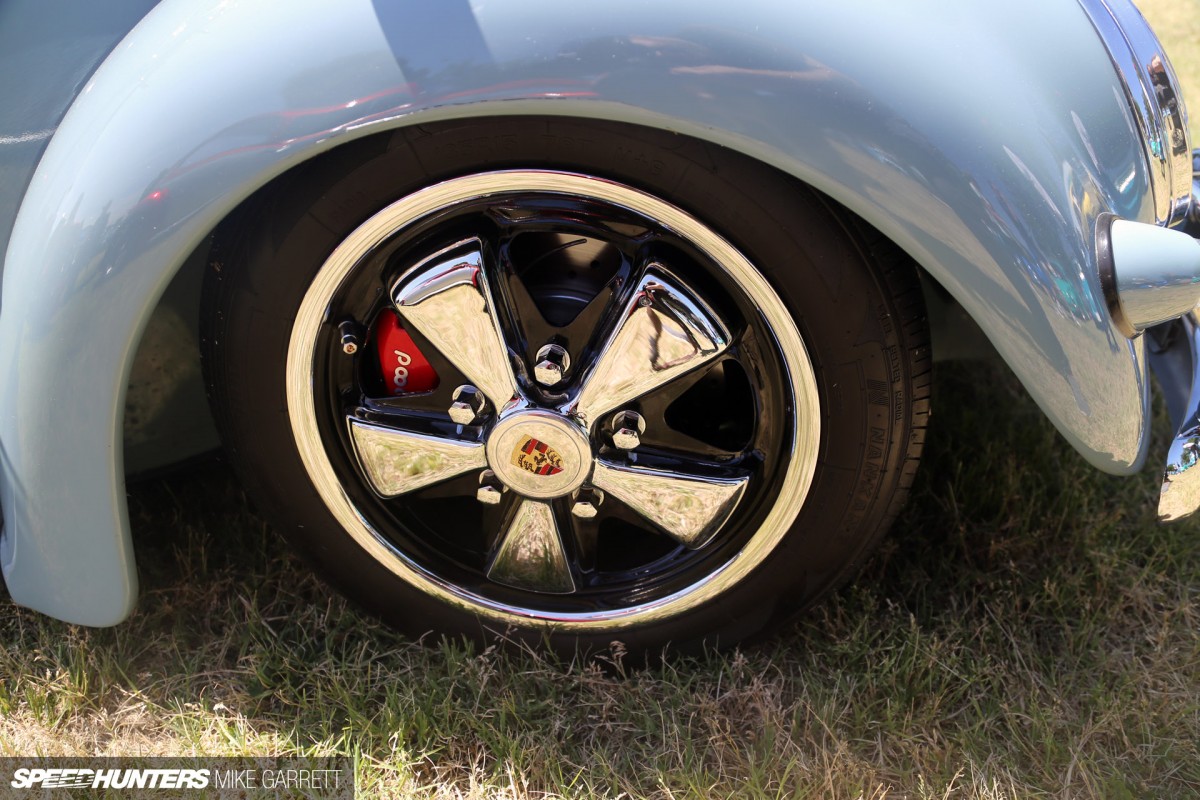 Here for example, you can spot the Wilwood front disc brake conversion lurking behind the spokes of the Beetle's polished Porsche alloy wheels.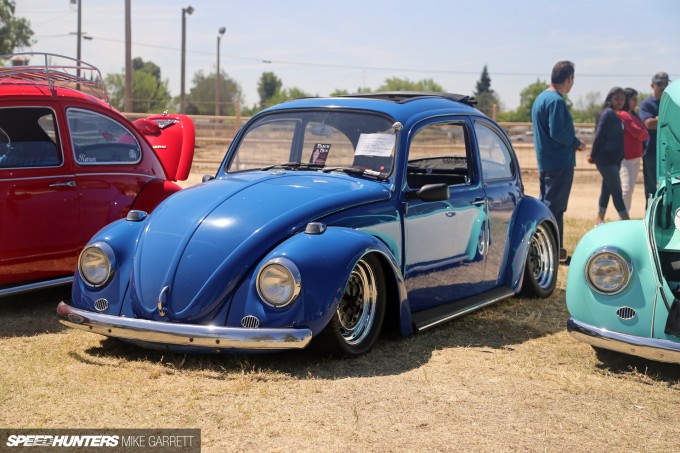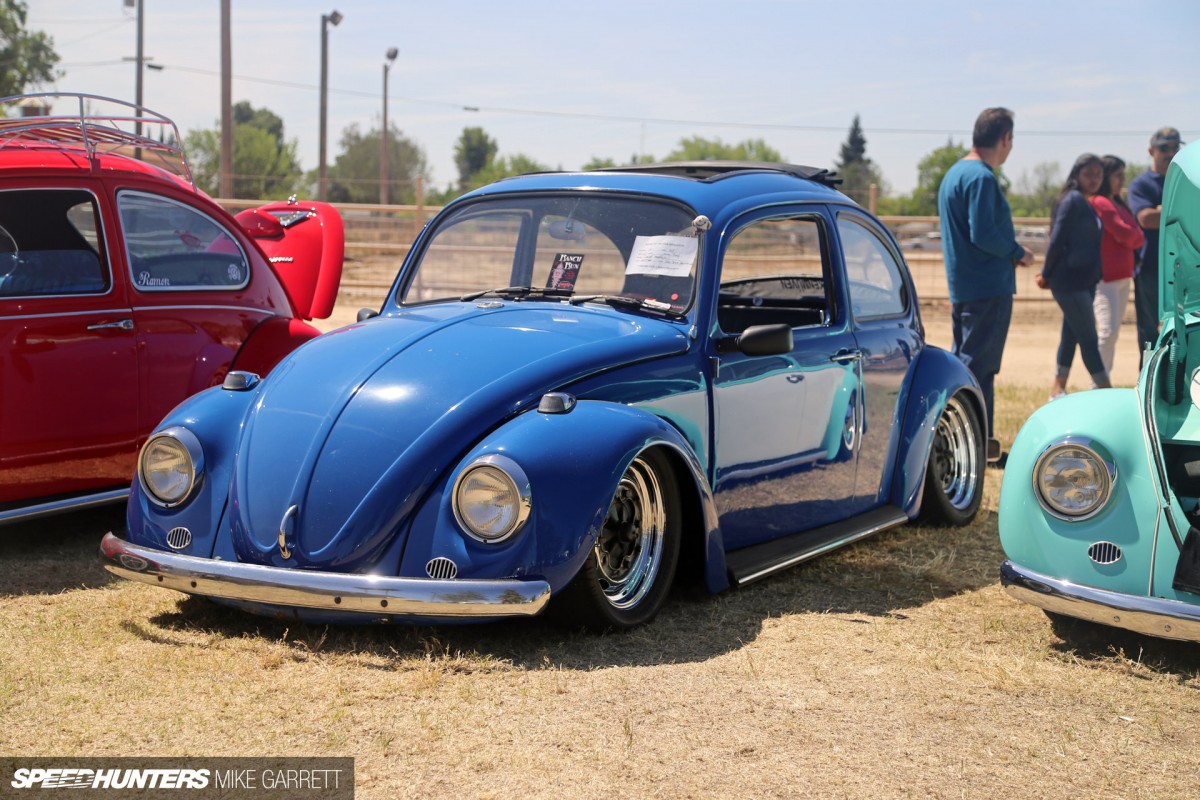 Lovers of slammed cars will always find a lot to like at a VW event, and the Spring Fling was no exception. As simple was it was, I quite liked this rag-top Bug dumped over a set of chrome steel wheels with no center caps.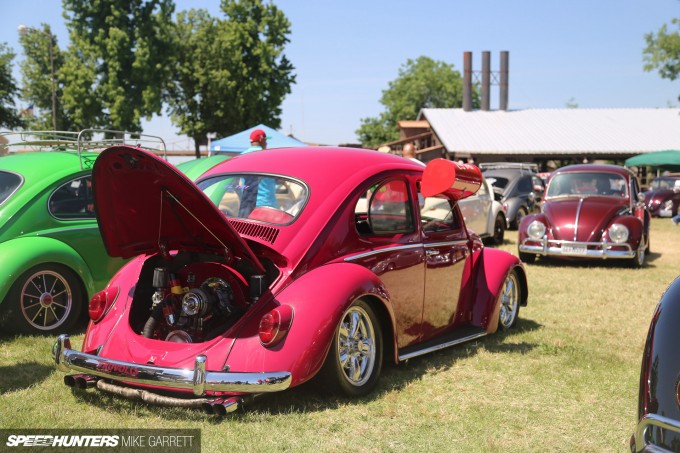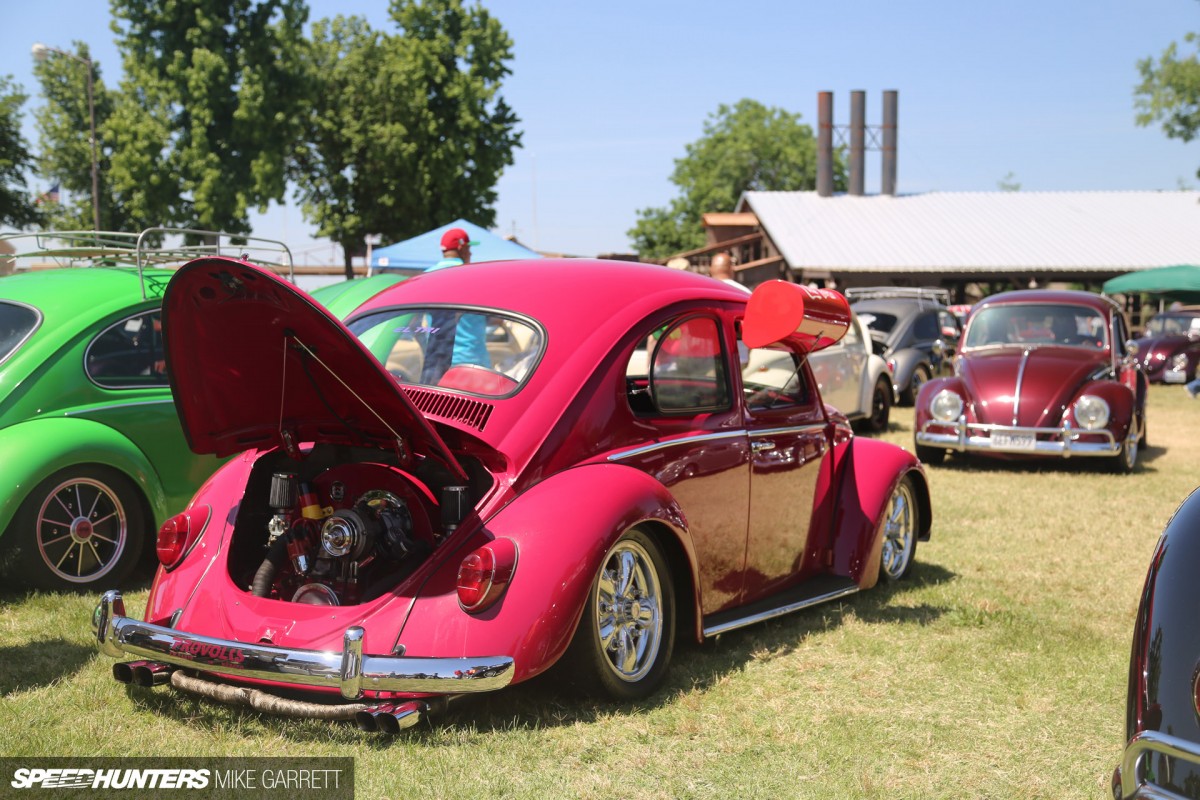 The Beetle might have been designed as simple and cheap transportation, but the amount of love (and money) poured into many of these cars can easily rival the attention given to more exotic machinery.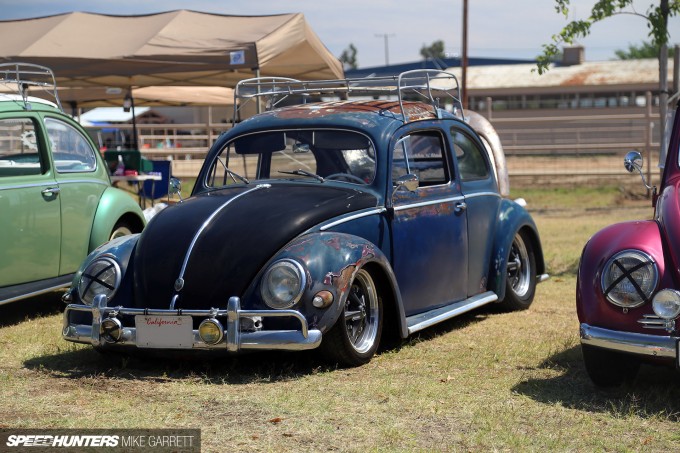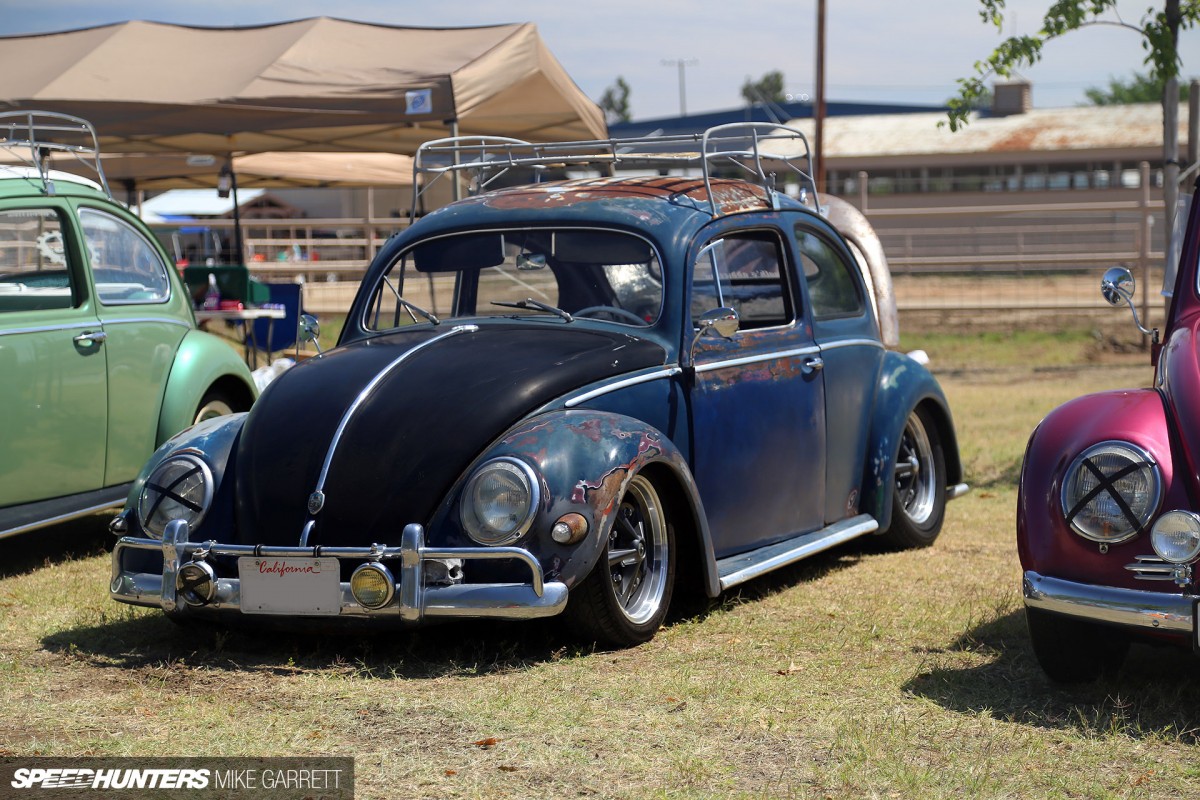 But for every car with an immaculate paint job and interior there was another basking in the glory of patina. Such is the diversity that is a West Coast VW event.
More Than Beetles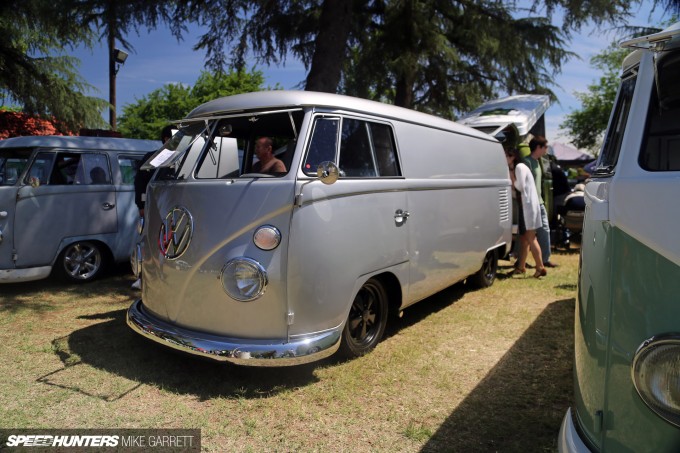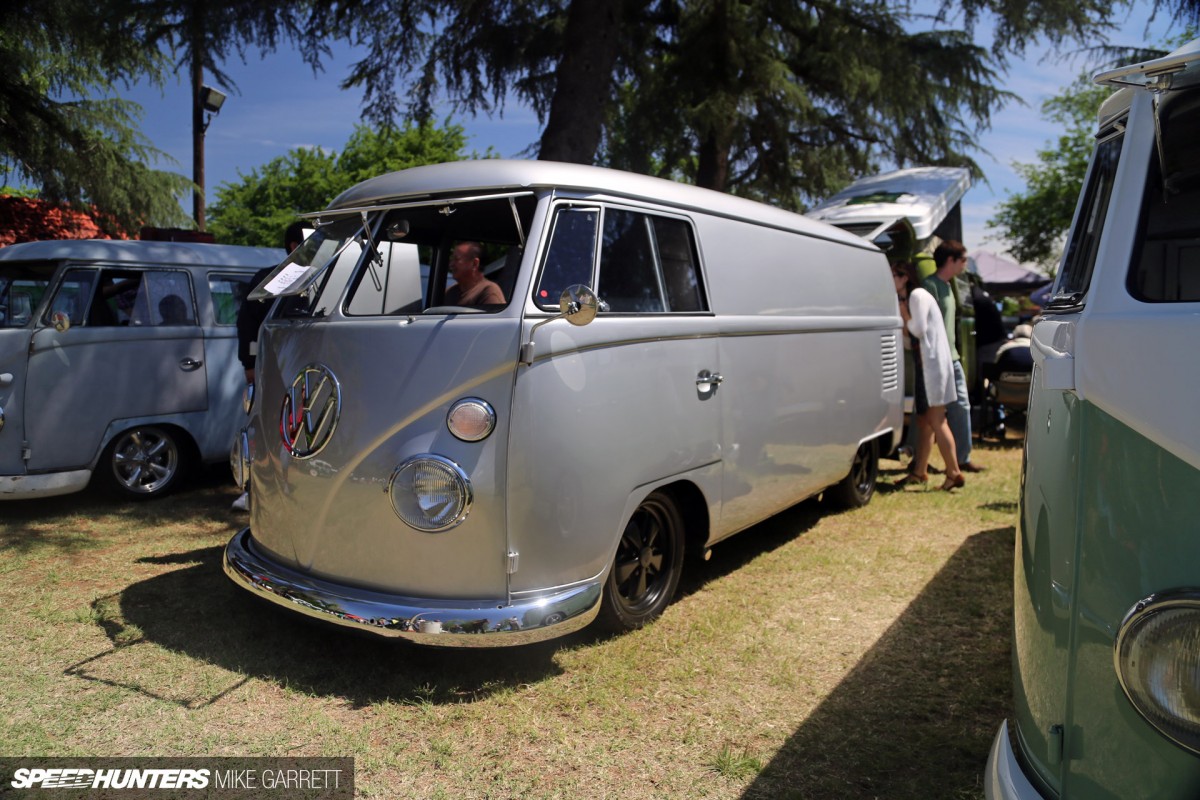 Beetles represented just one part of the selection of VWs on hand at the Spring Fling. Buses had a strong presence as well, with one of my favorites being this '67 panel out of San Jose, sitting nicely on a set of blacked-out Fuchs.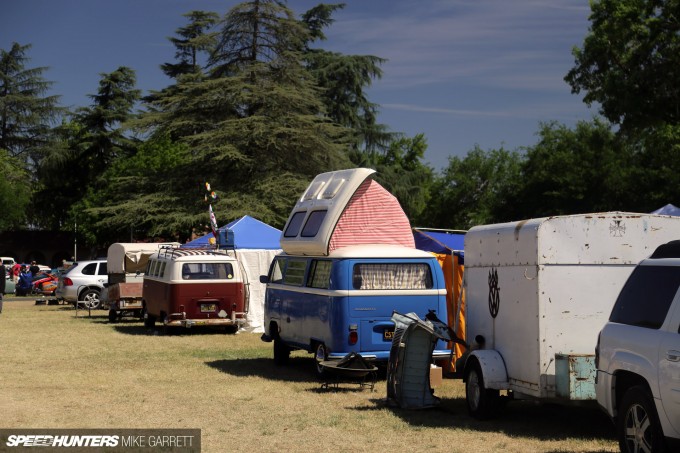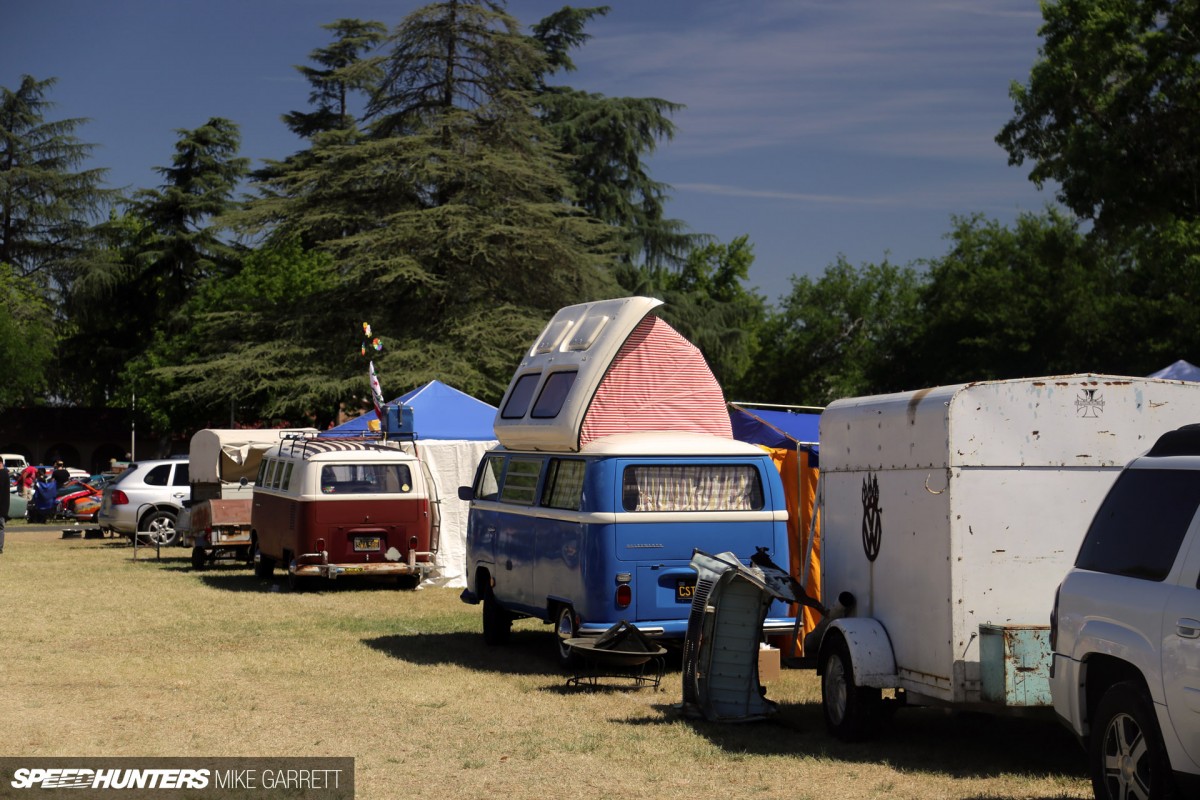 Rather than just being show vehicles, the buses also serve as weekend accommodations for many of the showgoers. I'm pretty sure some serious partying goes on here the night before the show.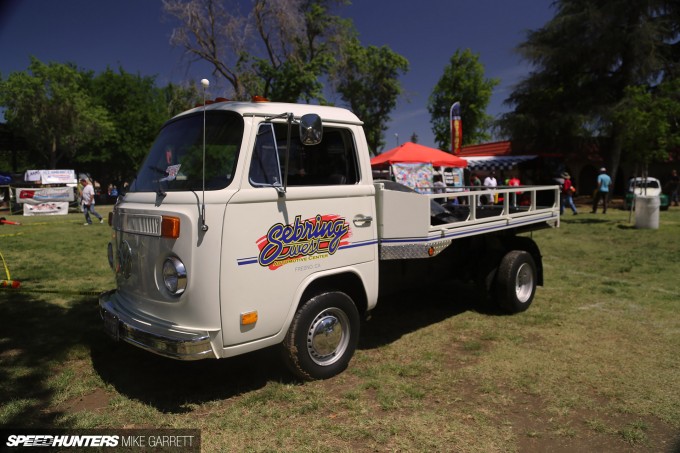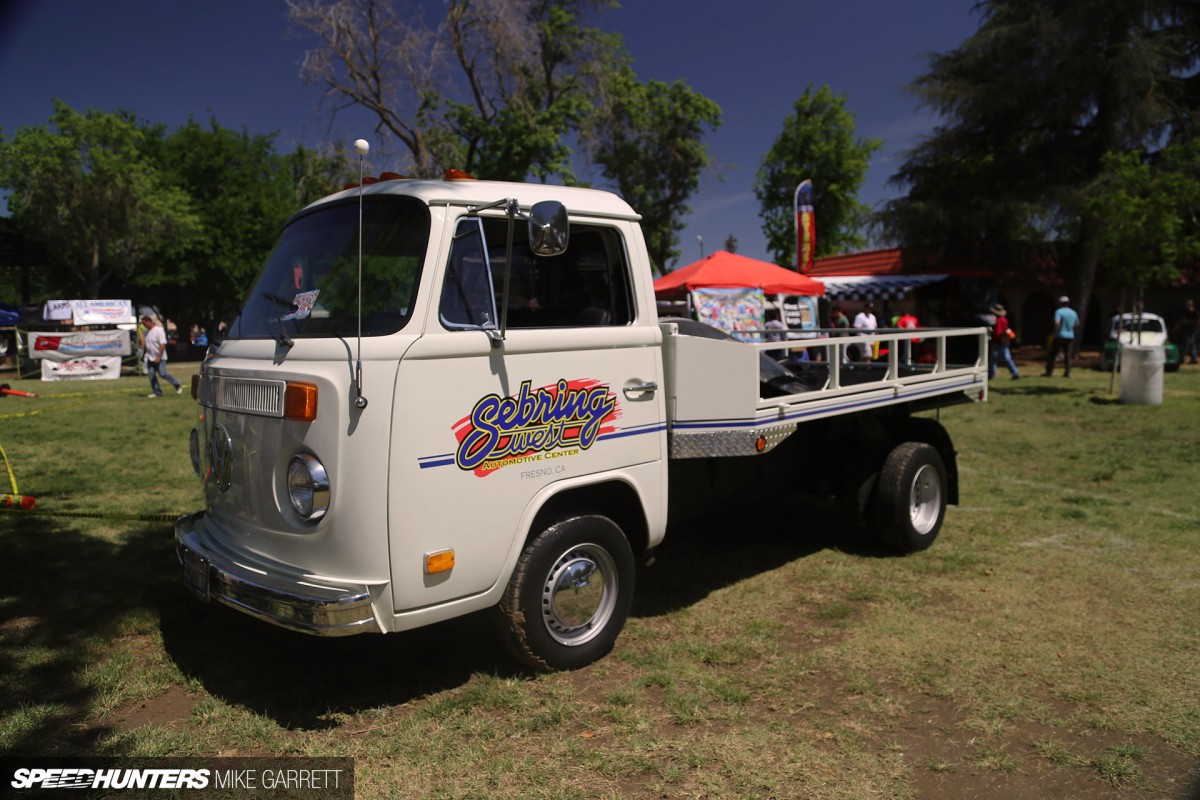 Check this dually that's used by a local parts shop as a delivery vehicle. Hauling in style for sure.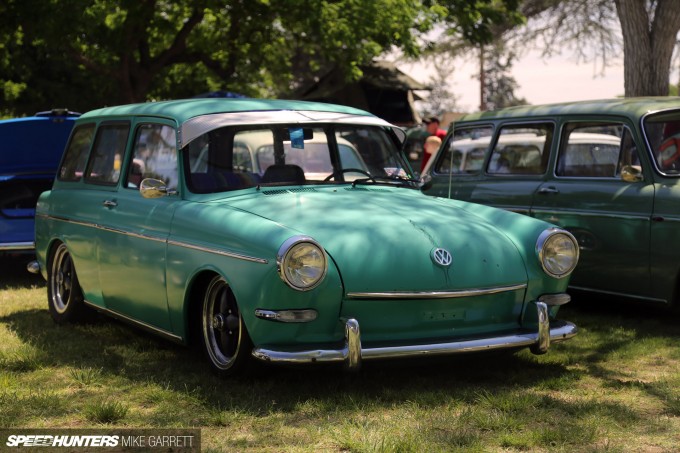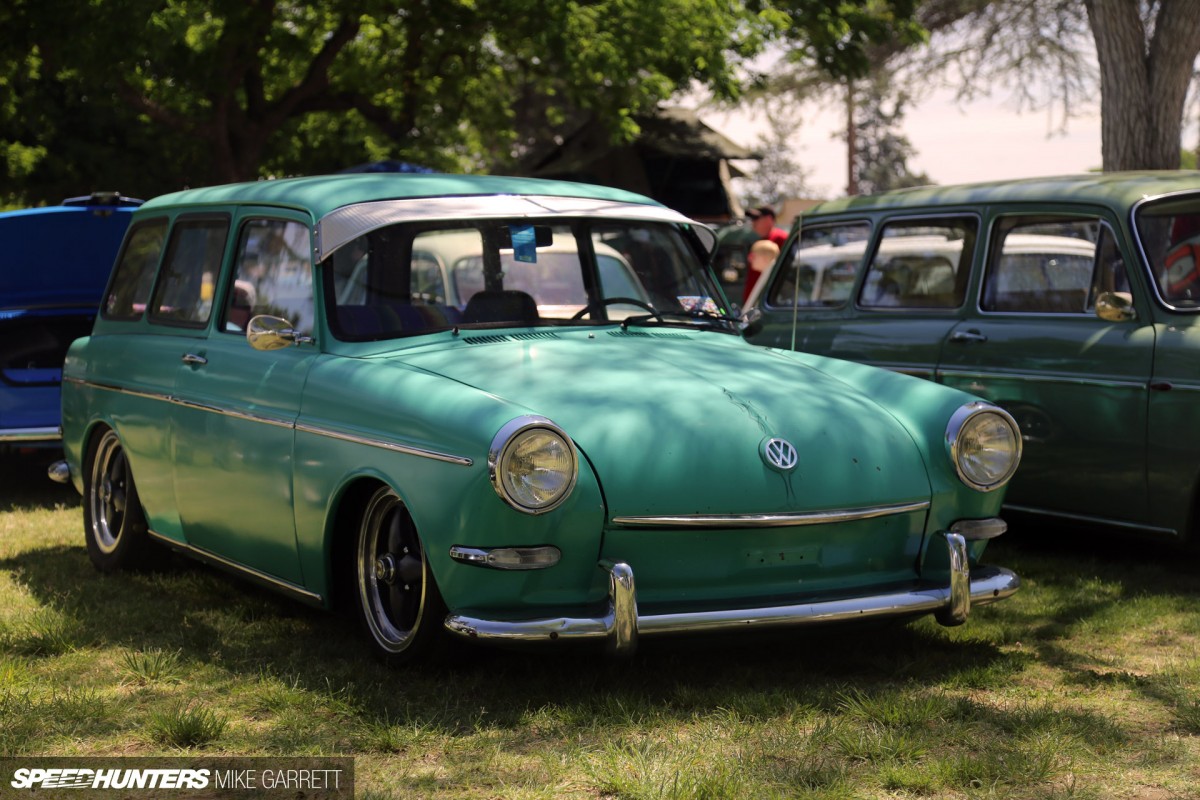 Type 3 cars also had a strong turnout. I've always wanted to build a square-back, and seeing this green example lowered over a set of Libre-type four-spoke wheels didn't help overcome the urge.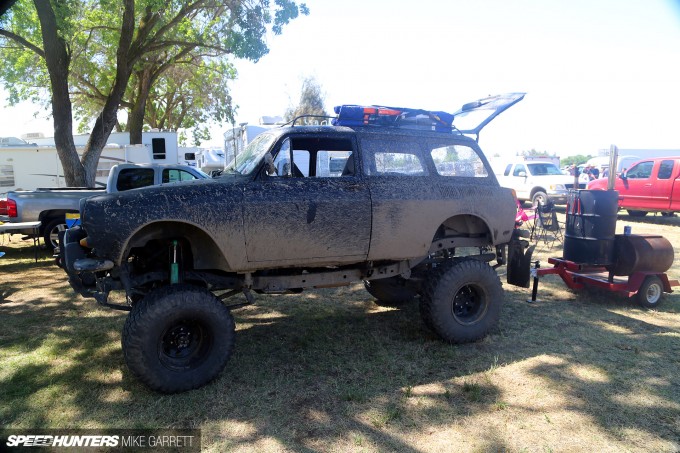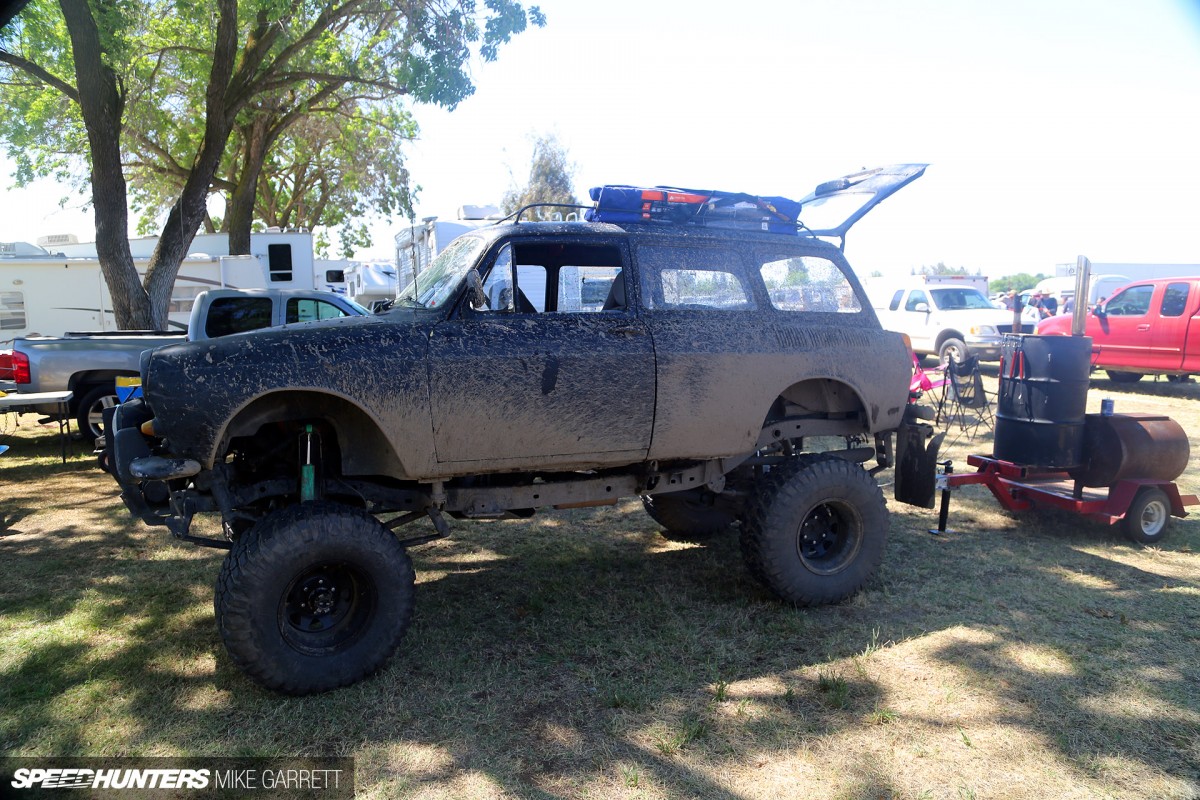 Or how about this wild off-roader? I believe that's actually a Toyota 4×4 frame beneath the VW body, but it was still quite a sight to see this contraption covered in mud and towing a BBQ trailer.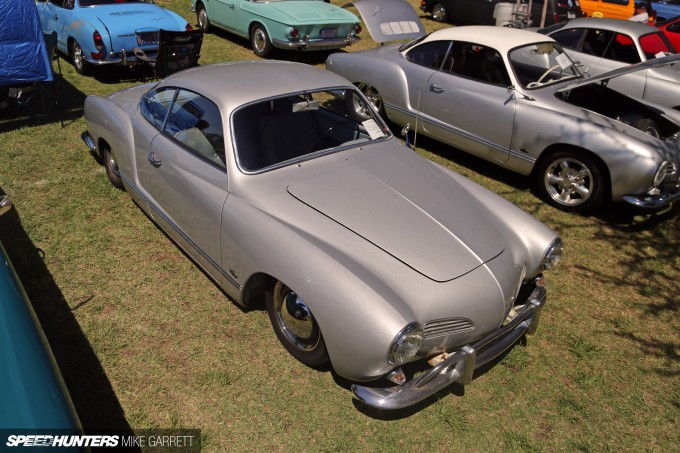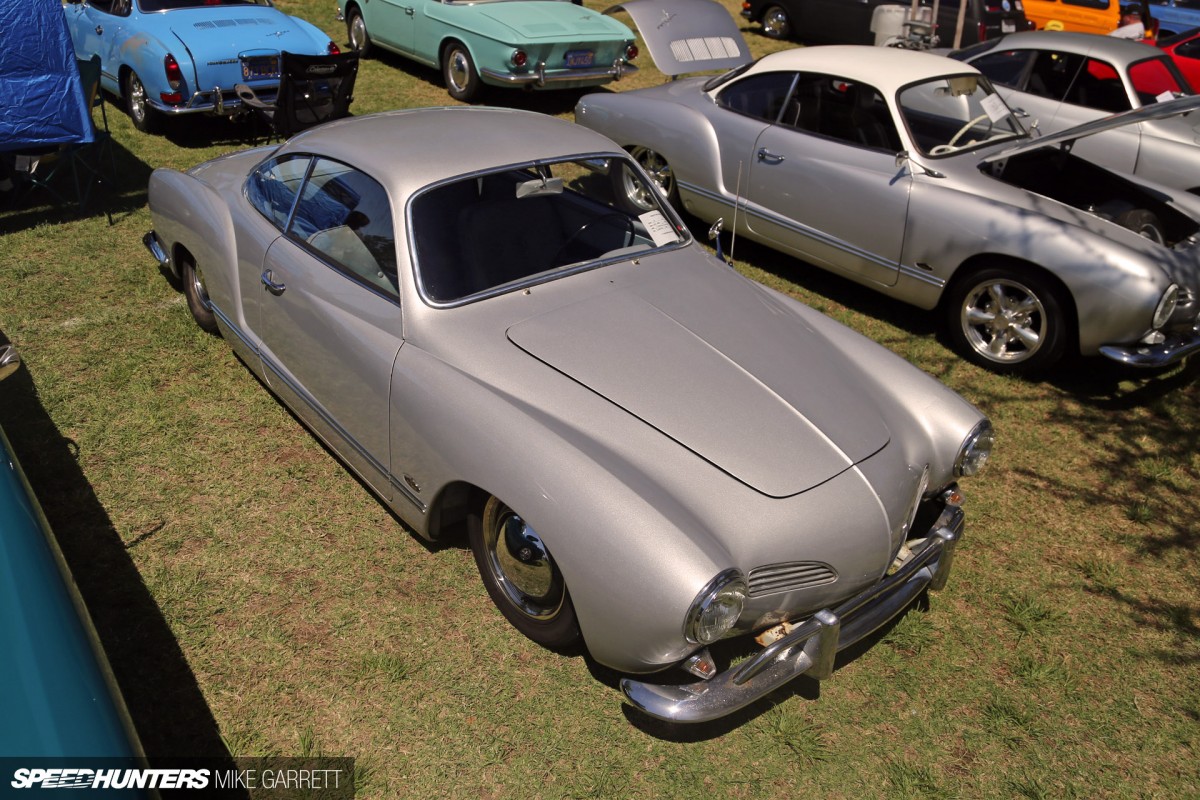 There are many ways to do a Karmann Ghia, but I think Danny Bunker has the right idea with his stylish '62.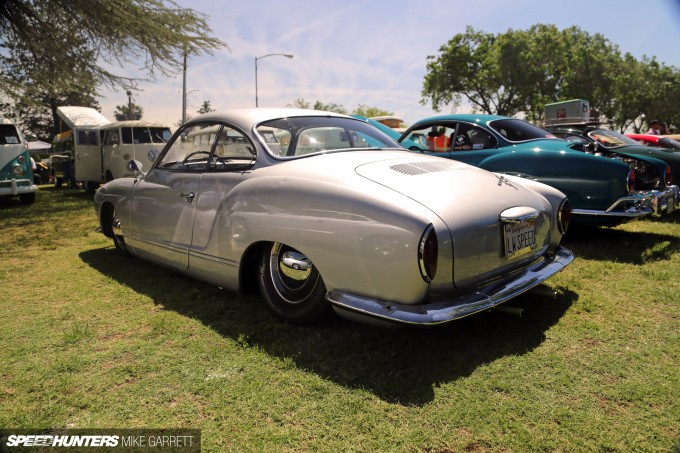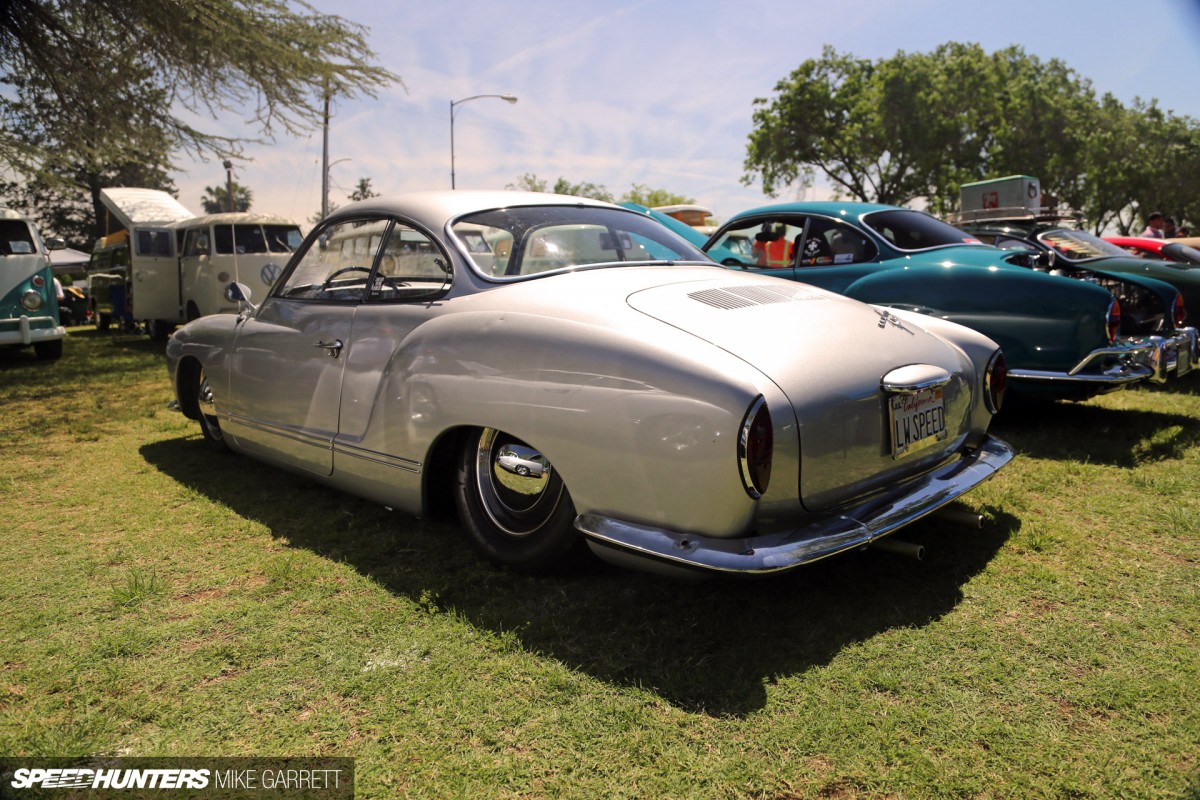 I just love the factory lines, stock steel wheels with hub caps, and of course the fact that it's slammed to the ground with a very healthy amount of negative camber out back.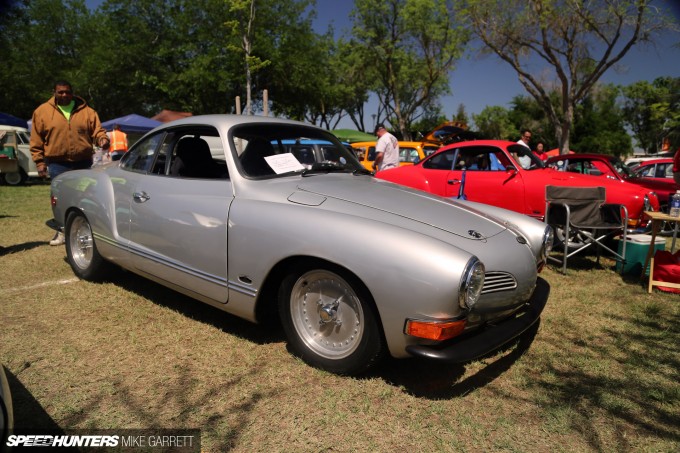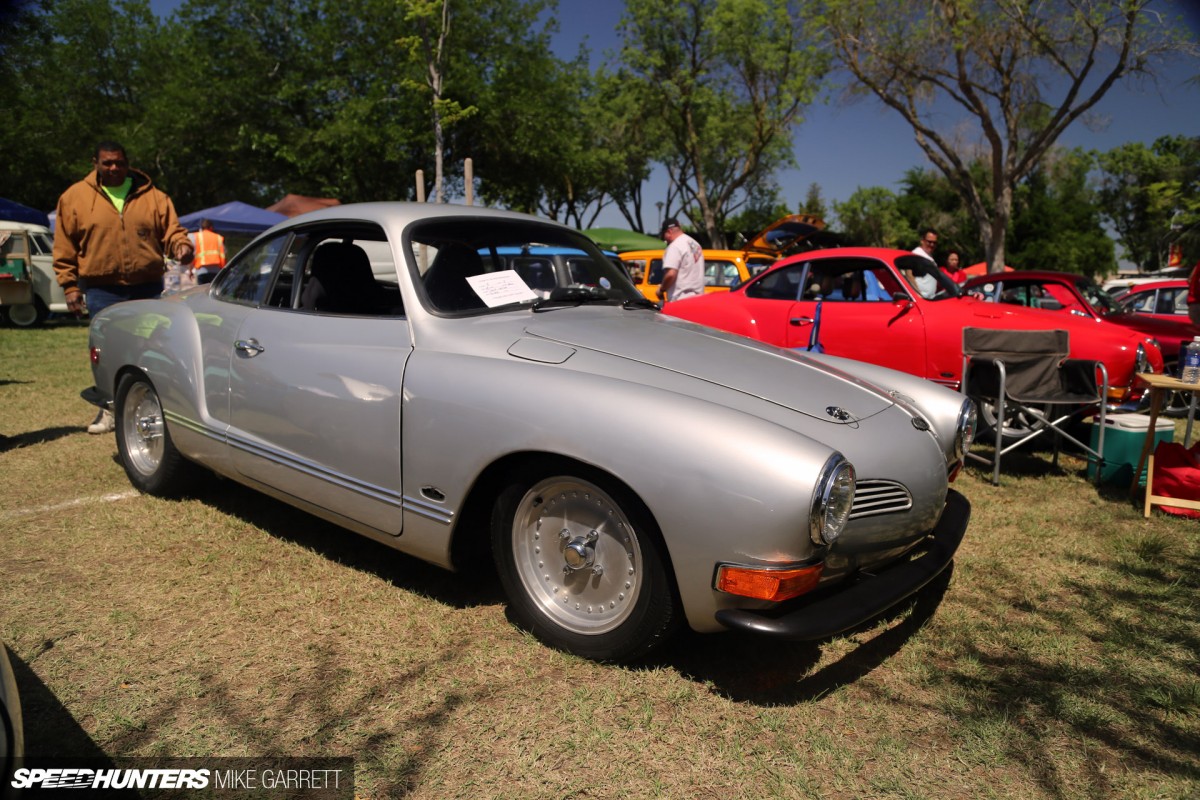 Want your Ghia to to be a bit more performance-oriented? How about this '69 out of the City of Turlock.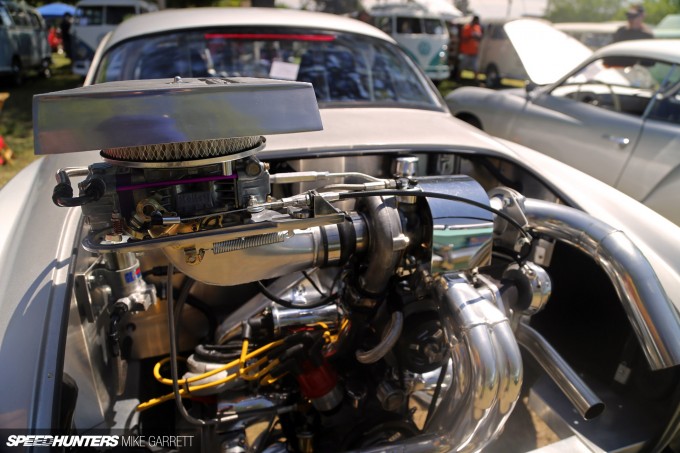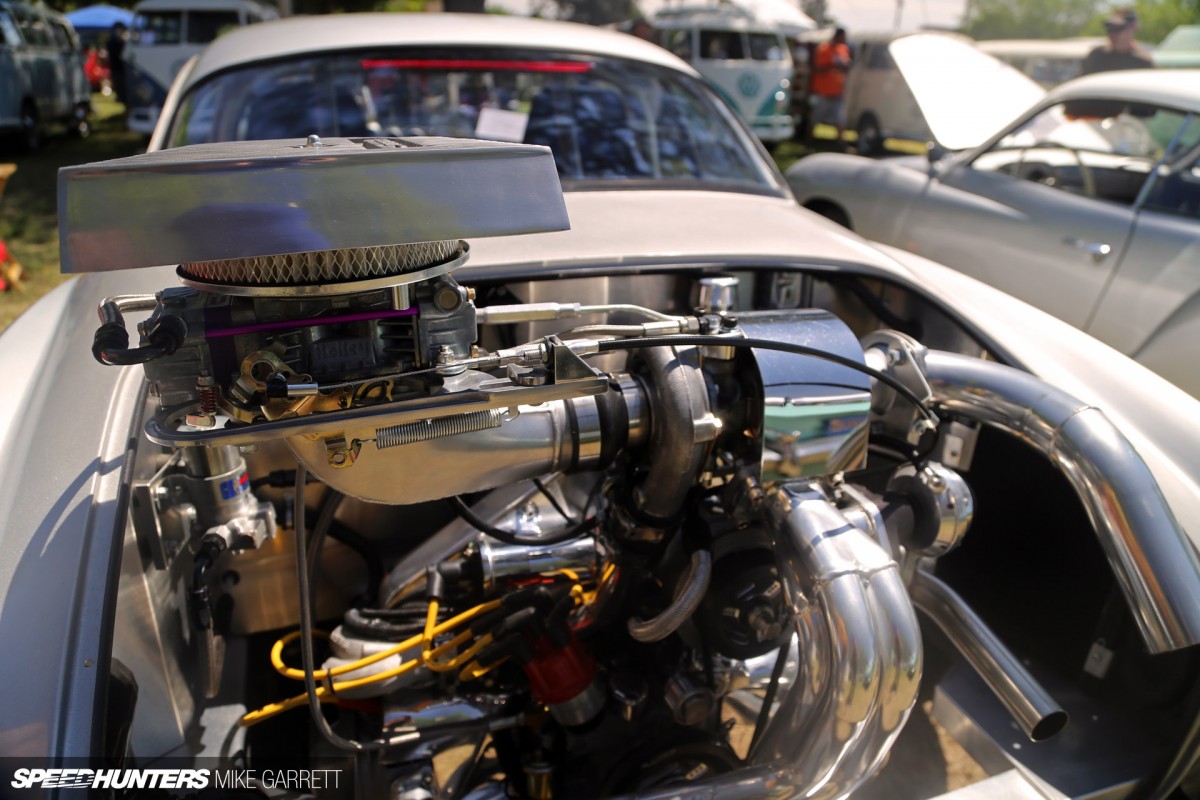 With a draw-through turbocharger setup rising high out of the engine bay, 'sleeper' certainly isn't a word I'd use to describe to this car.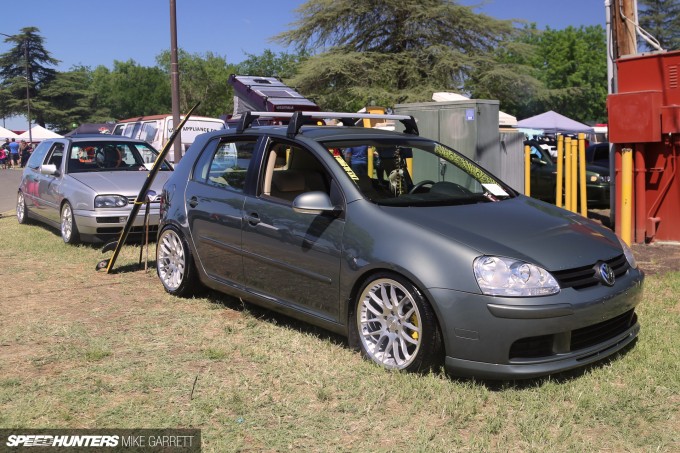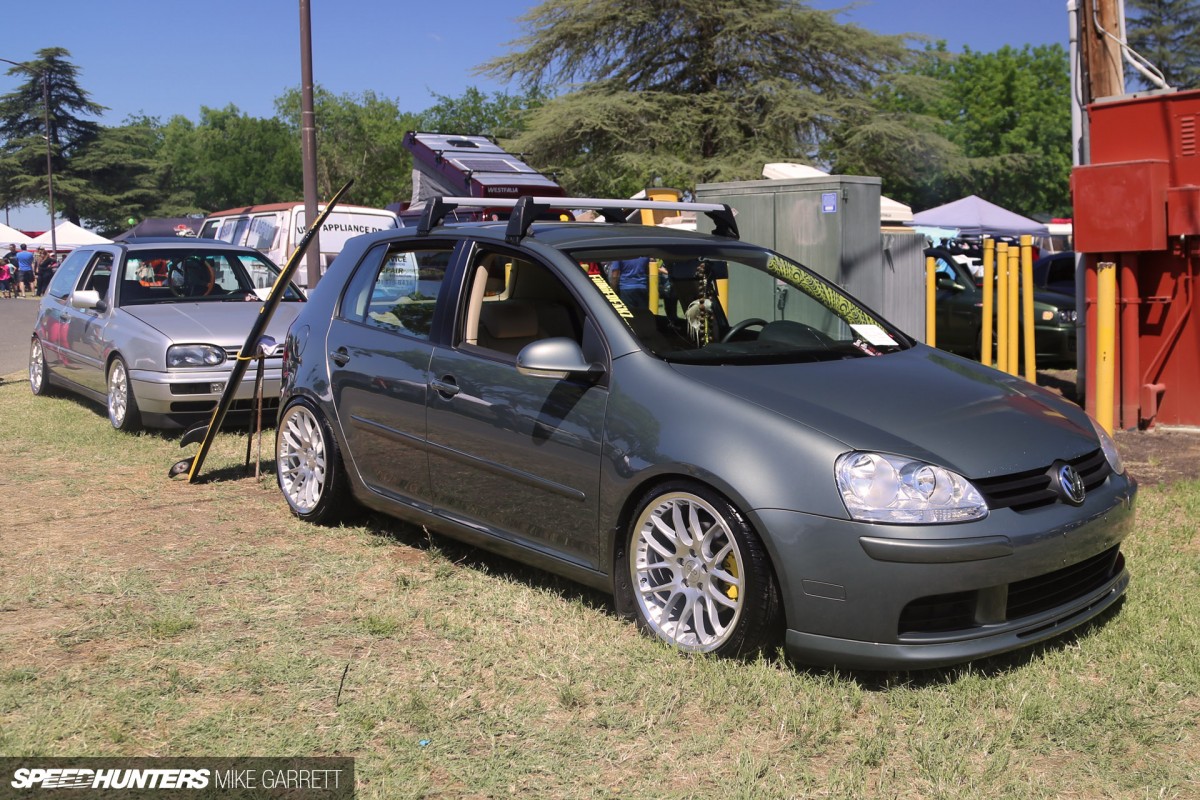 While the majority of the cars at the Spring Fling were of the air-cooled variety, there was also a decent contingent of water-cooled cars representing the more contemporary side of the VW scene.
Swap Meet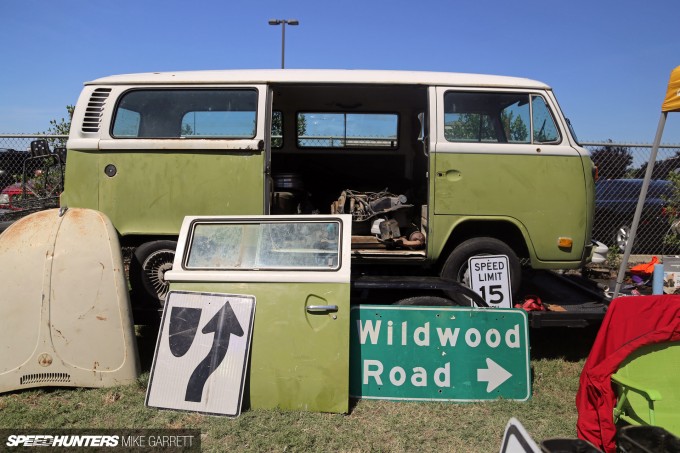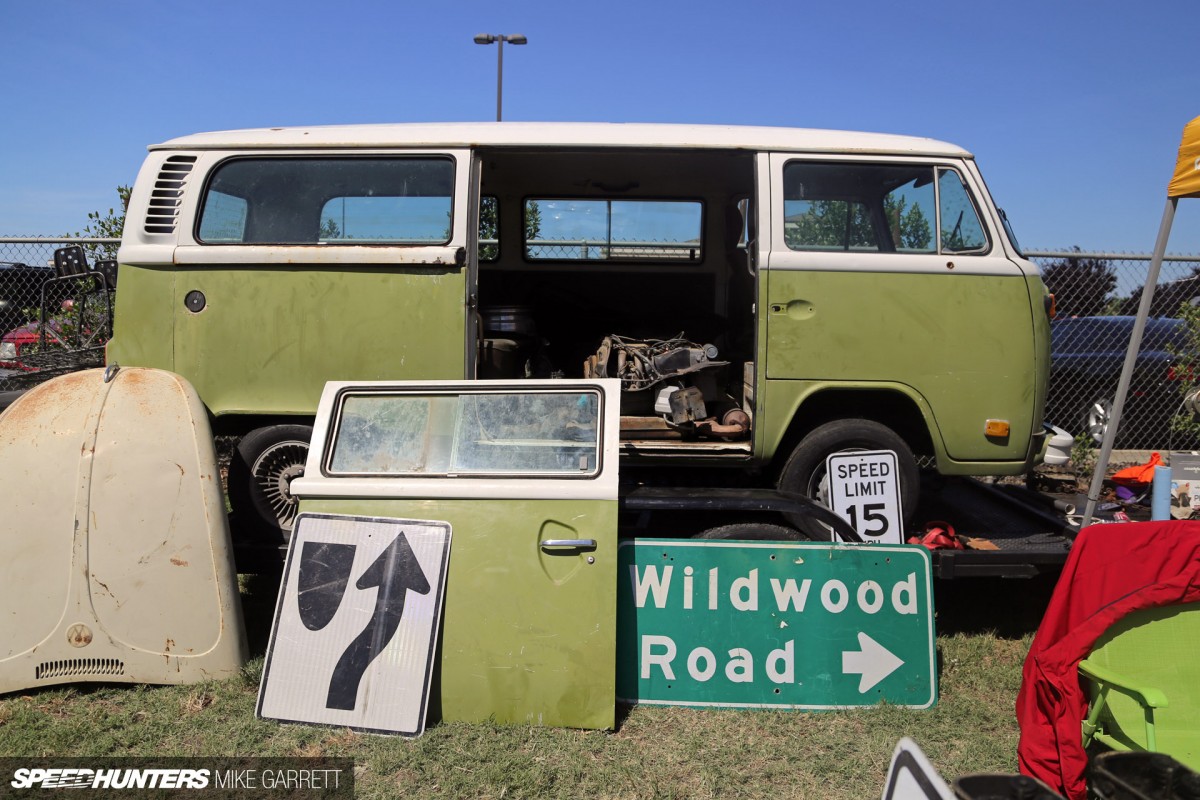 While the car show is great, the Spring Fling's VW swap meet is an equally big draw, with dozens of spaces filled with cars, parts and memorabilia of all types.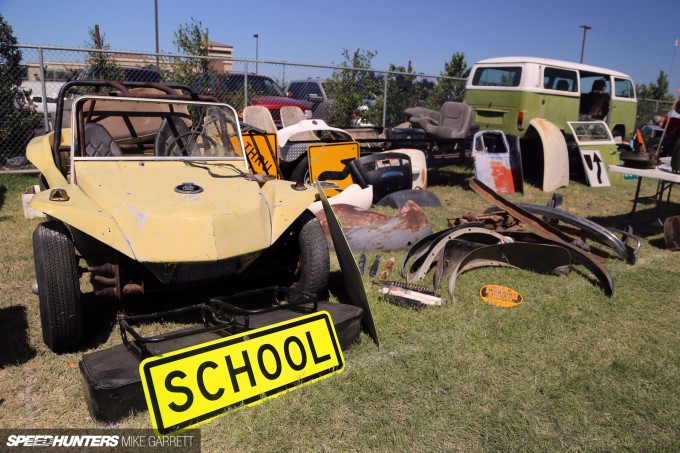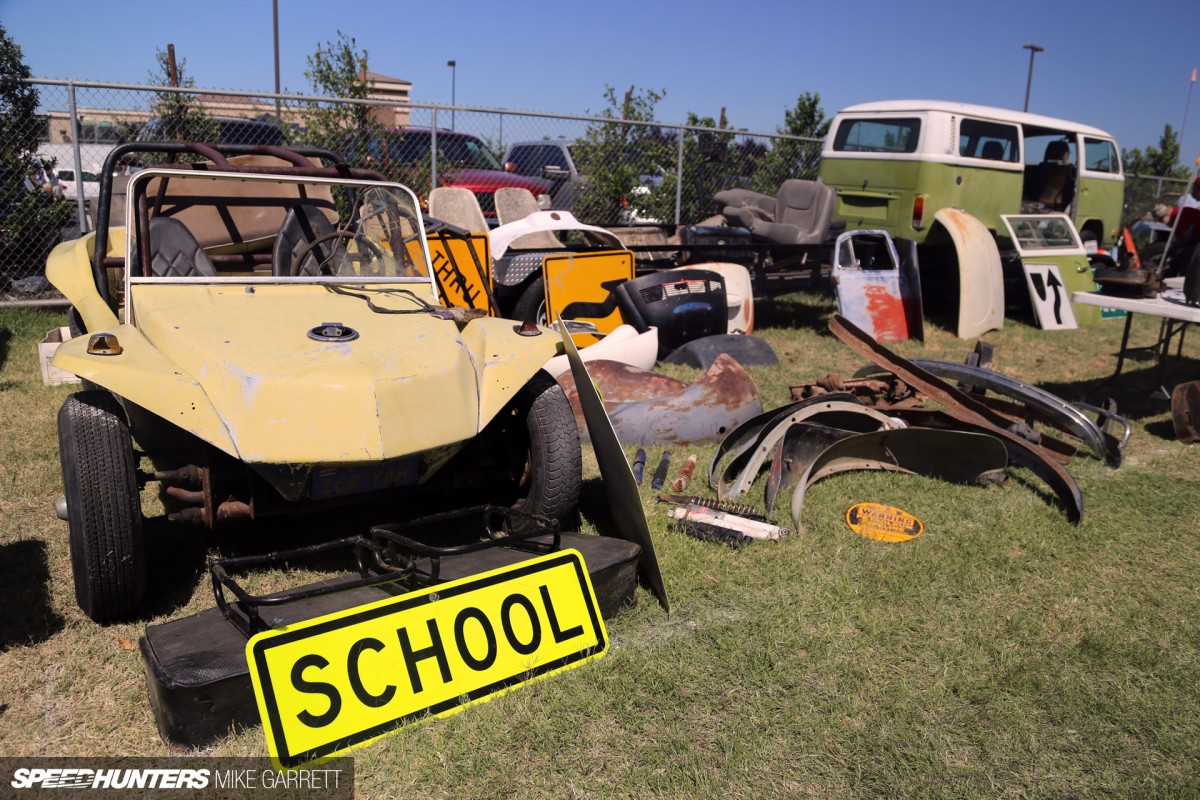 Despite the fact that I don't own a Volkswagen and have no need for any VW parts, there was as much temptation as you'll find while walking around any car swap meet.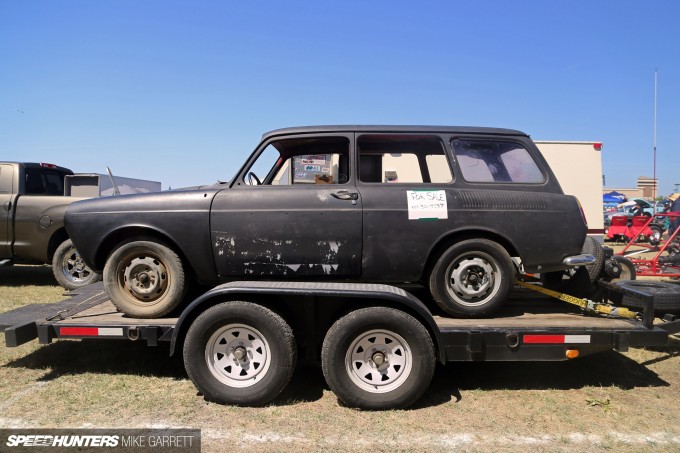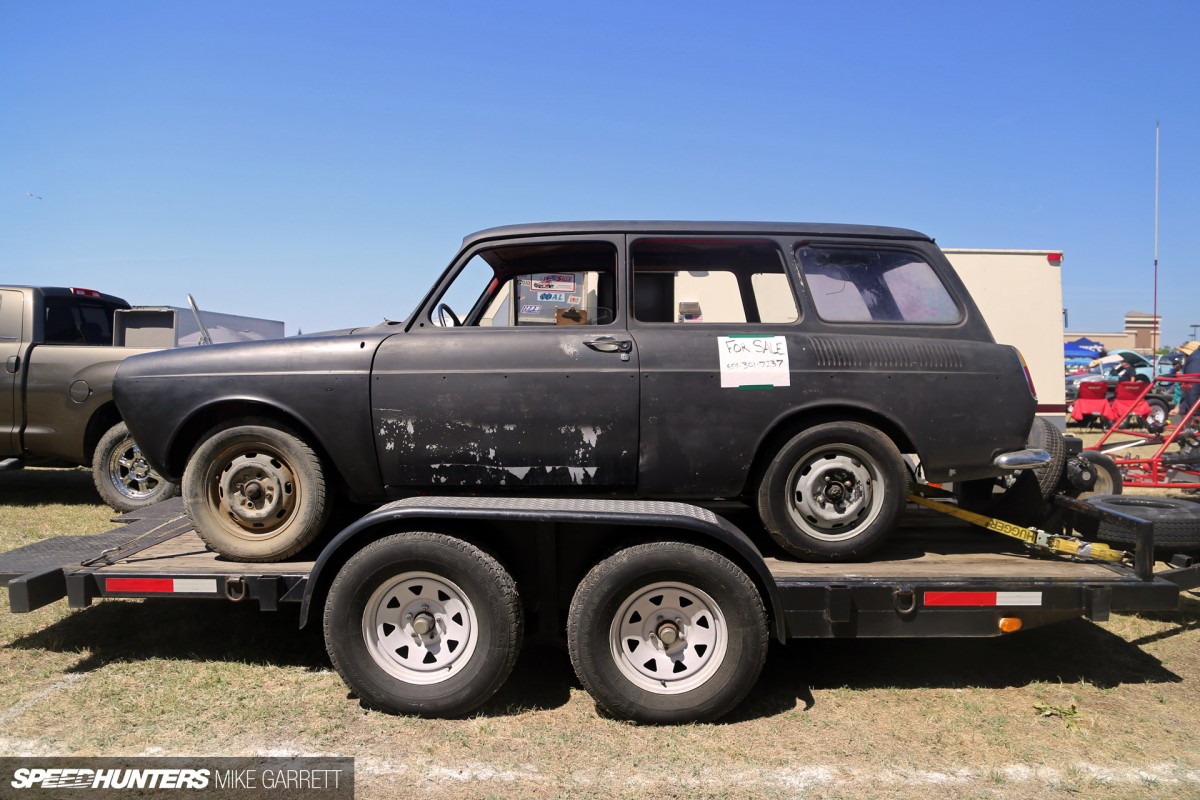 And that's before you even get to the project cars that people brought out to sell. Square-back anyone?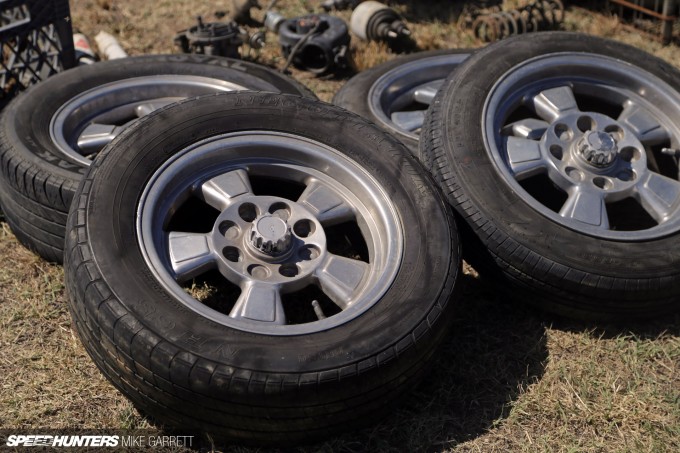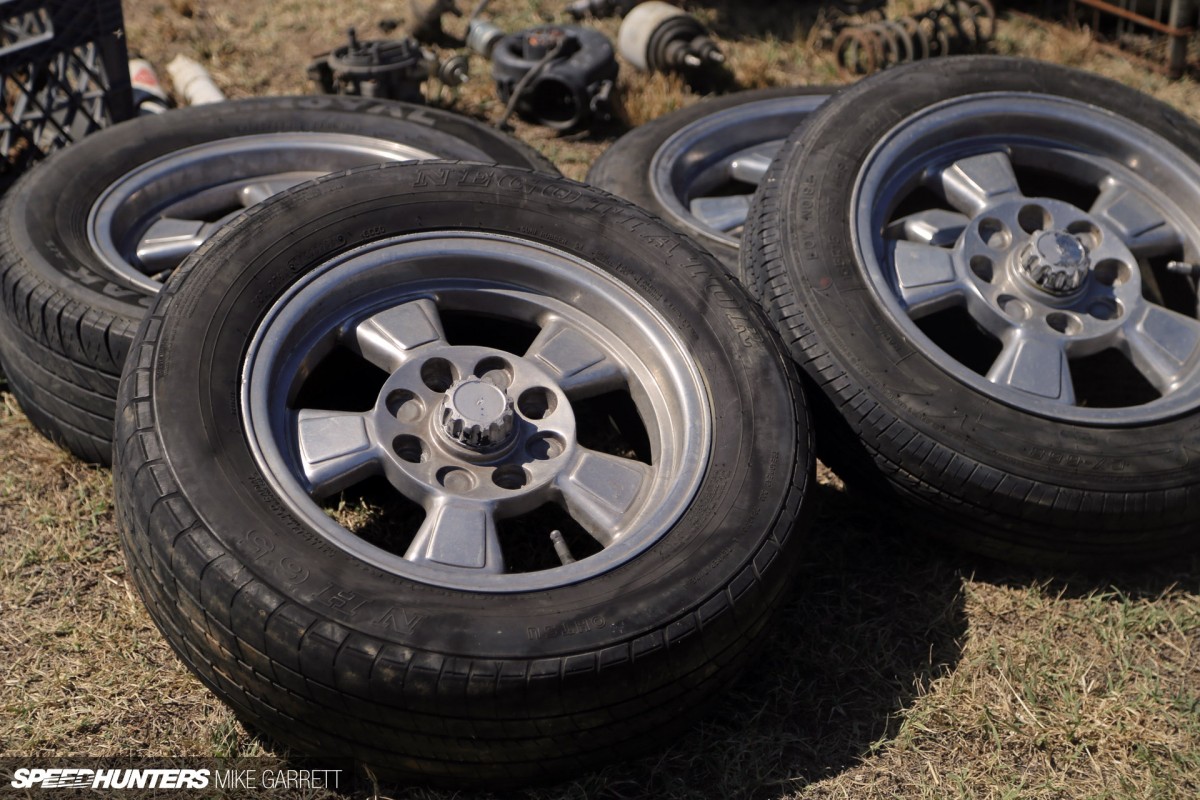 While the prices for old Volkswagen cars and parts have certainly risen in recent years, most of this stuff can still be had for relatively reasonable money, and that's the reason why so many are driven to the this side of the automotive hobby.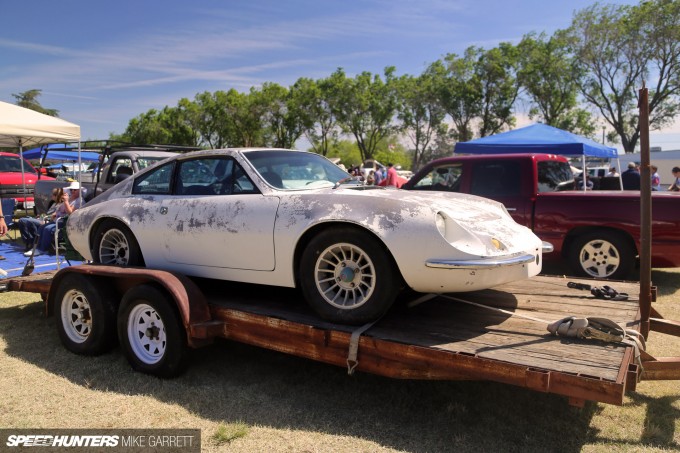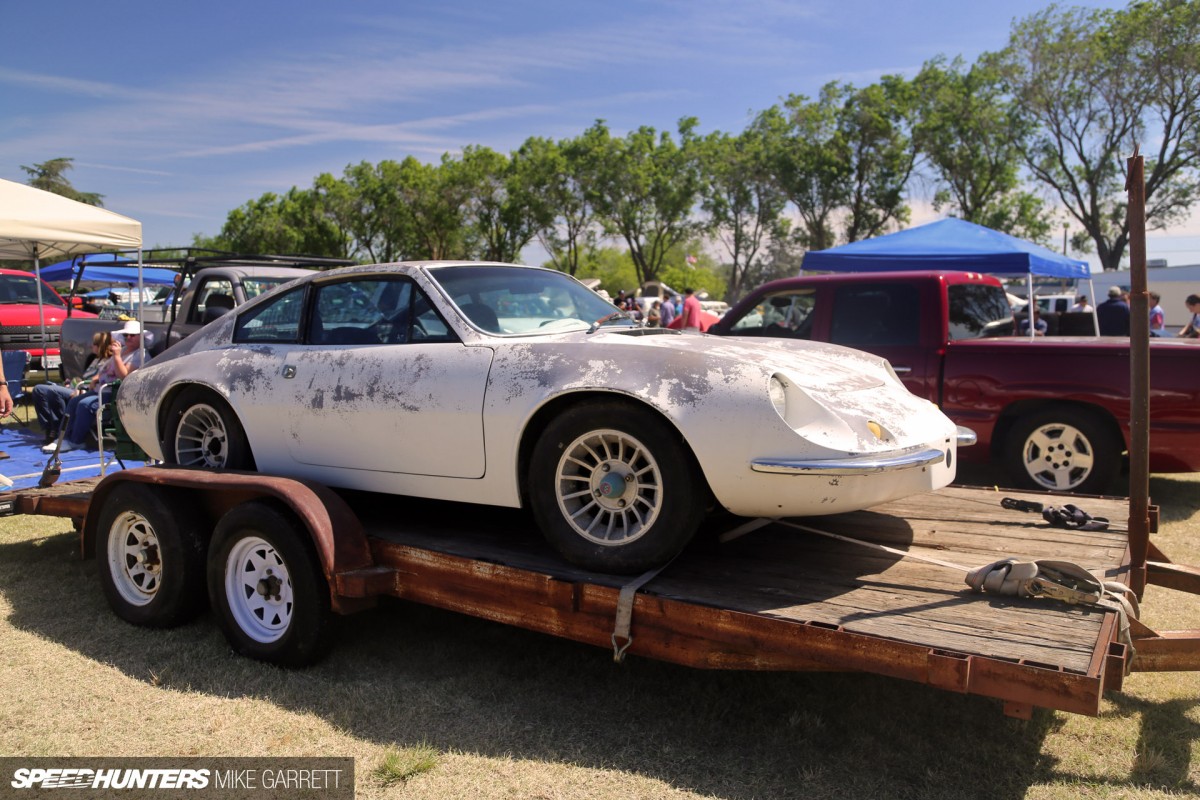 My favorite car in the swap meet was this '77 Puma GTE. But if you're like a lot of people who walked by it, you're probably wondering what the hell a Puma is…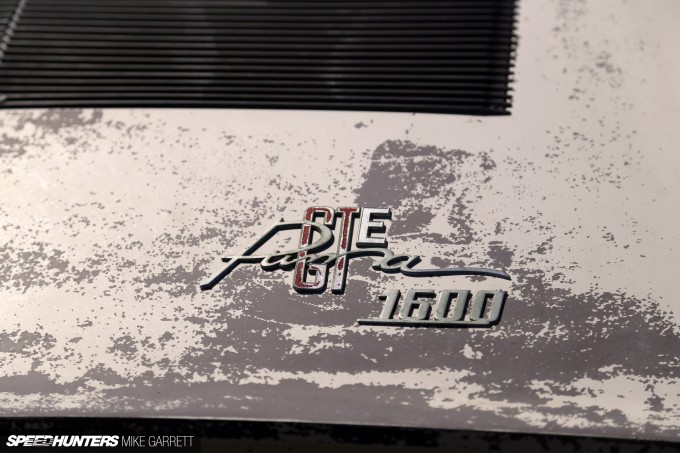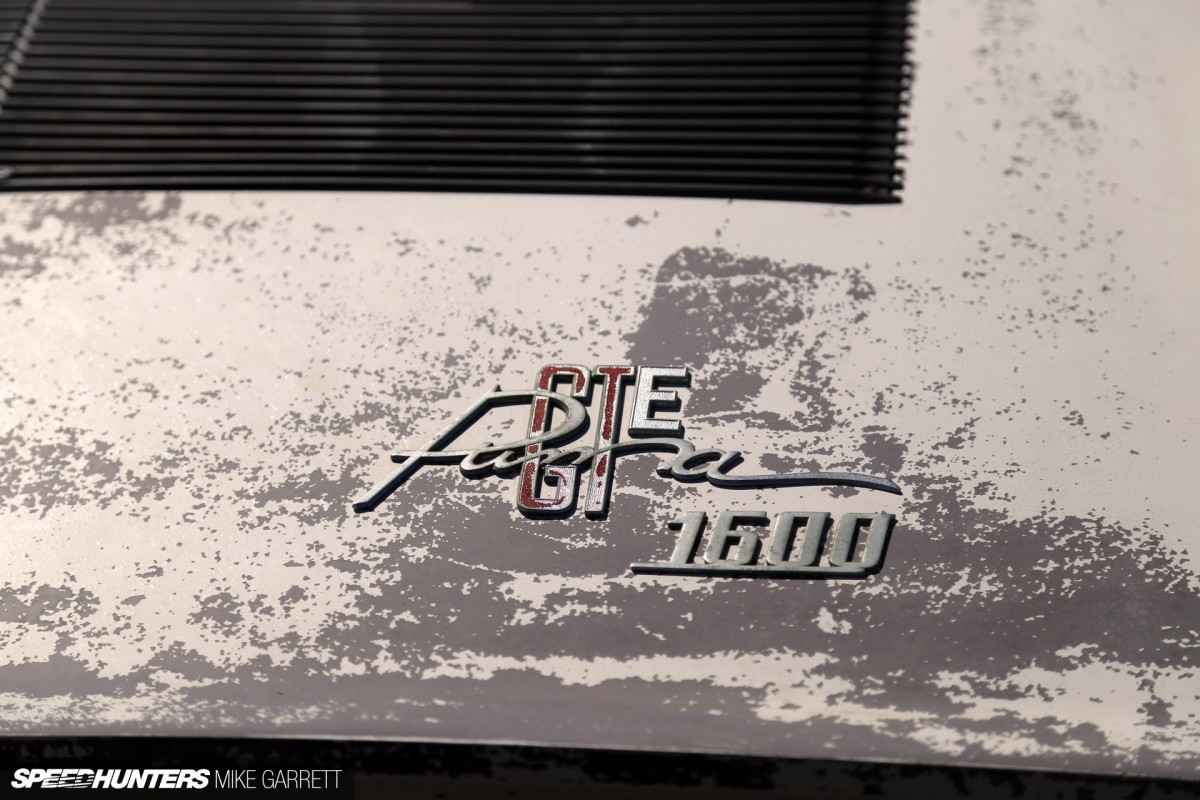 It's a Brazilian-built car that uses VW running gear, and here in the US they were mostly sold as partially-completed kit cars.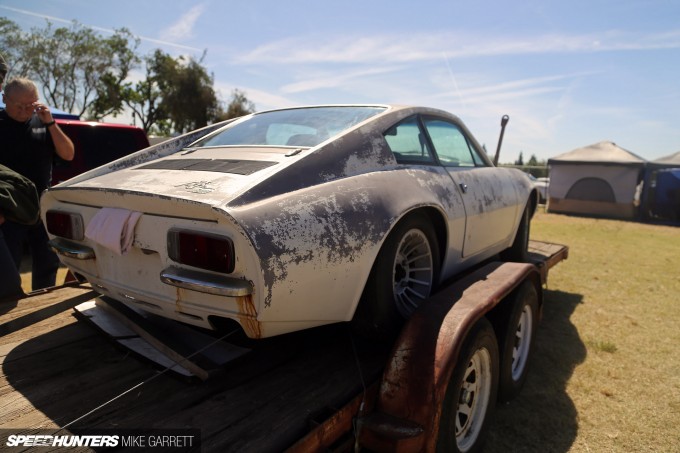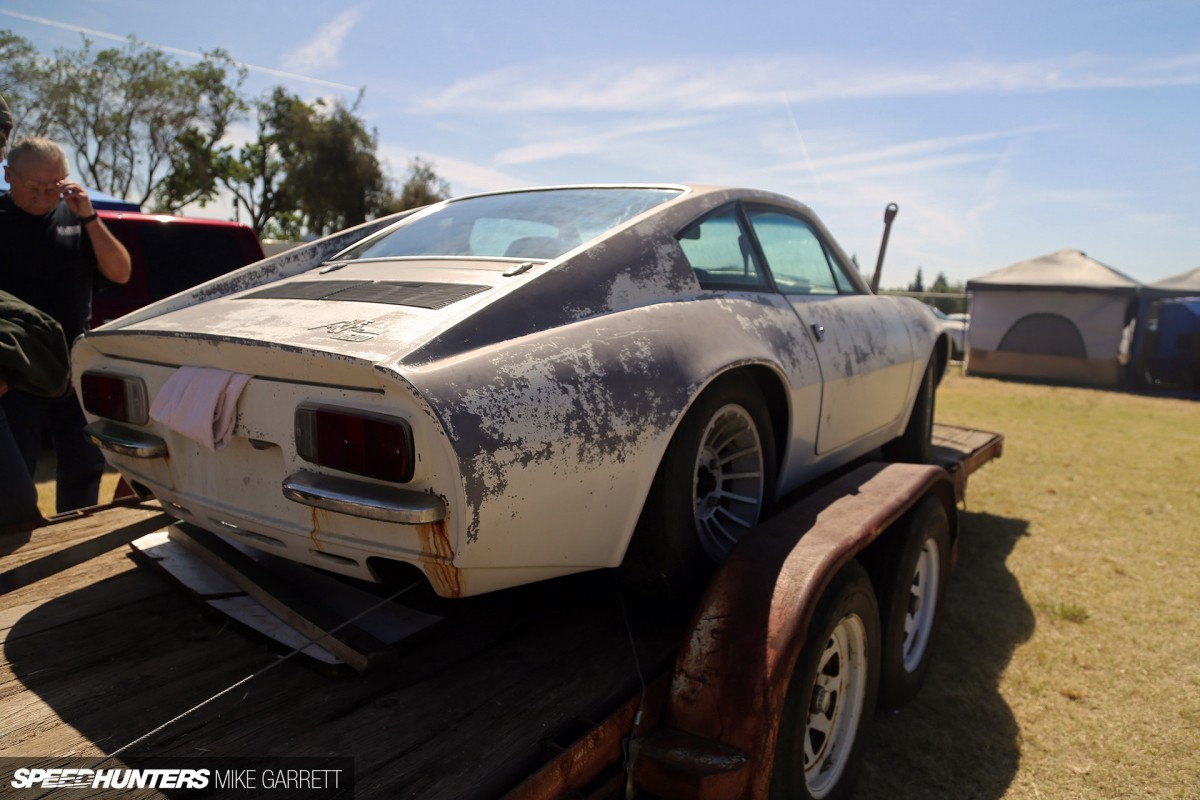 It's quite a good looking car in my opinion, with bits of Lamborghini and Ferrari in the design. I couldn't stop thinking about how cool it would be to see someone build one of these with a hot motor and some trick suspension bits. Talk about an unusual project car.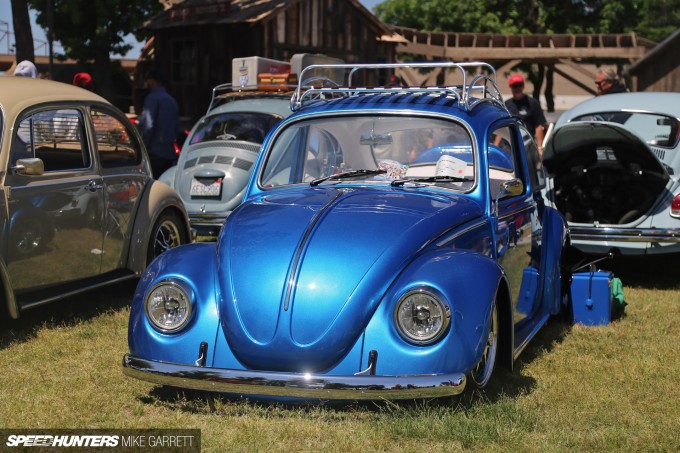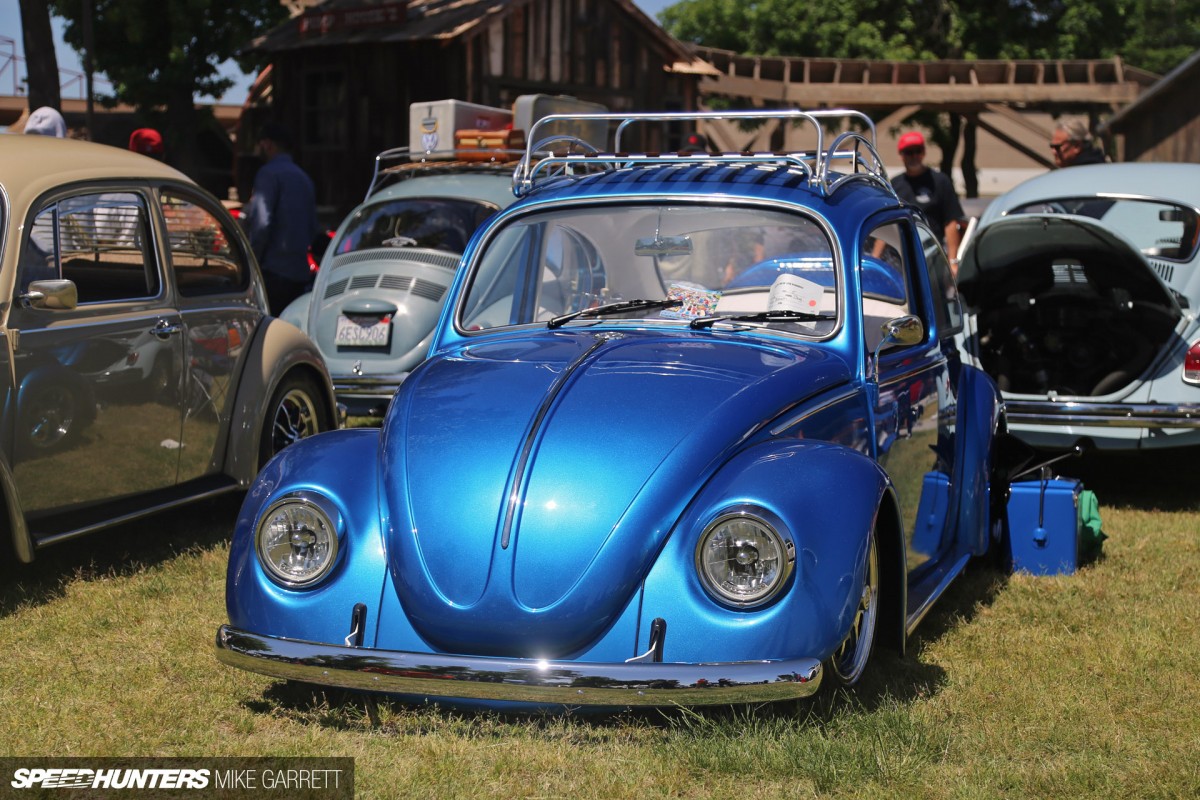 Photographing classic VWs might not have been what I originally planned for the weekend, but it ended up being a very good way to get some Speedhunting in before heading off to Japan for a few weeks.
Now if you'll excuse me, I've got some bags to pack.
Mike Garrett
Instagram: speedhunters_mike
mike@speedhunters.com
Cutting Room Floor