I think anyone who has ever even dabbled in modifying or building a car knows that you need at least some amount of patience in order to get things done properly. And often, your patience is required from the get go. From the moment you've chosen the car – or indeed the moment the car chose you – you begin a long and arduous journey that only other car folk will ever understand or appreciate.
20 years ago, Matt Donnelly from Northern Ireland knew exactly the car he wanted to build and own one day: a California-Look Volkswagen Karmann Ghia in silver and with a red leather interior. It had to be left-hand drive too, as a right-hand drive car would, in his opinion, fall short of the Cal-Look he required.
Just what exactly is the Cal-Look? I'll let my friend Stephen Brooks show you in this short documentary he put together called Older N' Faster. It's definitely worth the 12 minutes or so of your time.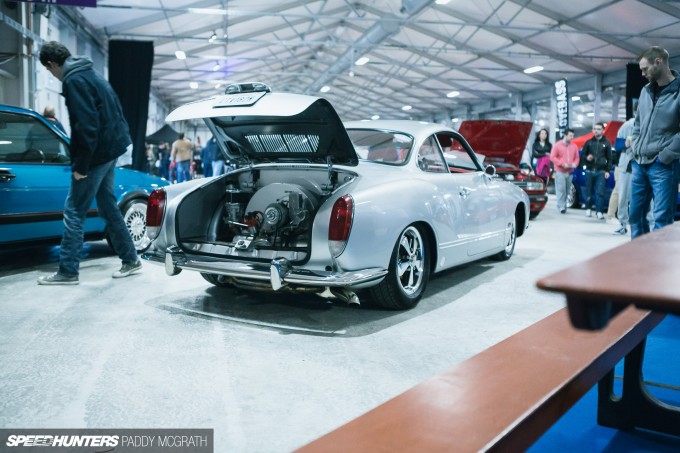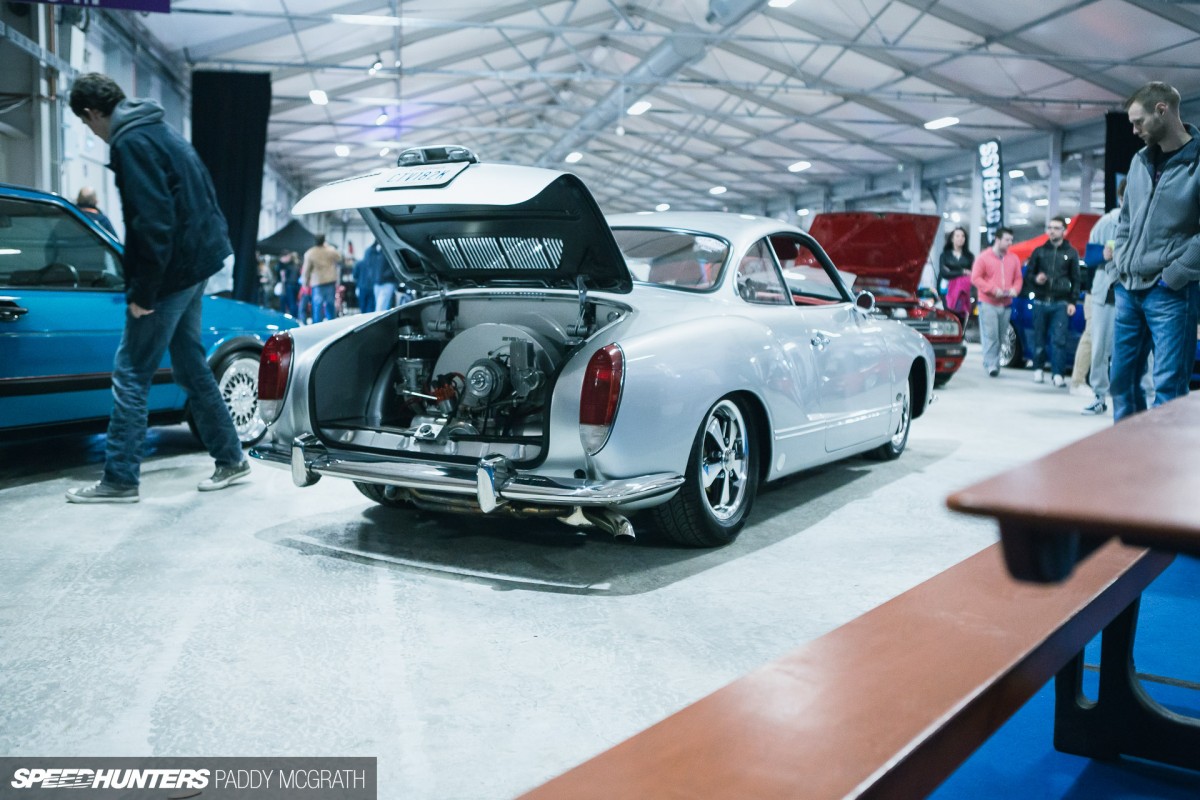 For two decades Matt waited for just the right car to come along, before it reached a point where he would have known that he had no choice but to build his own. In late 2013, Matt came across a front damaged '72 Karmann Ghia which had originally been imported from San Bruno in California. Well, you're not going to get much more authentic than that for a base to build your Cal-Look car.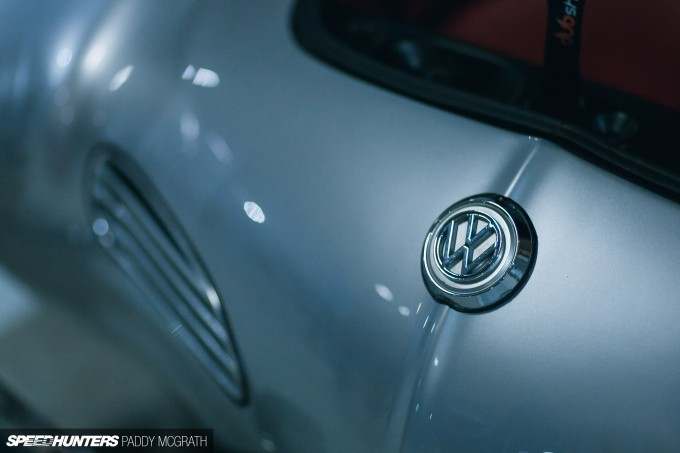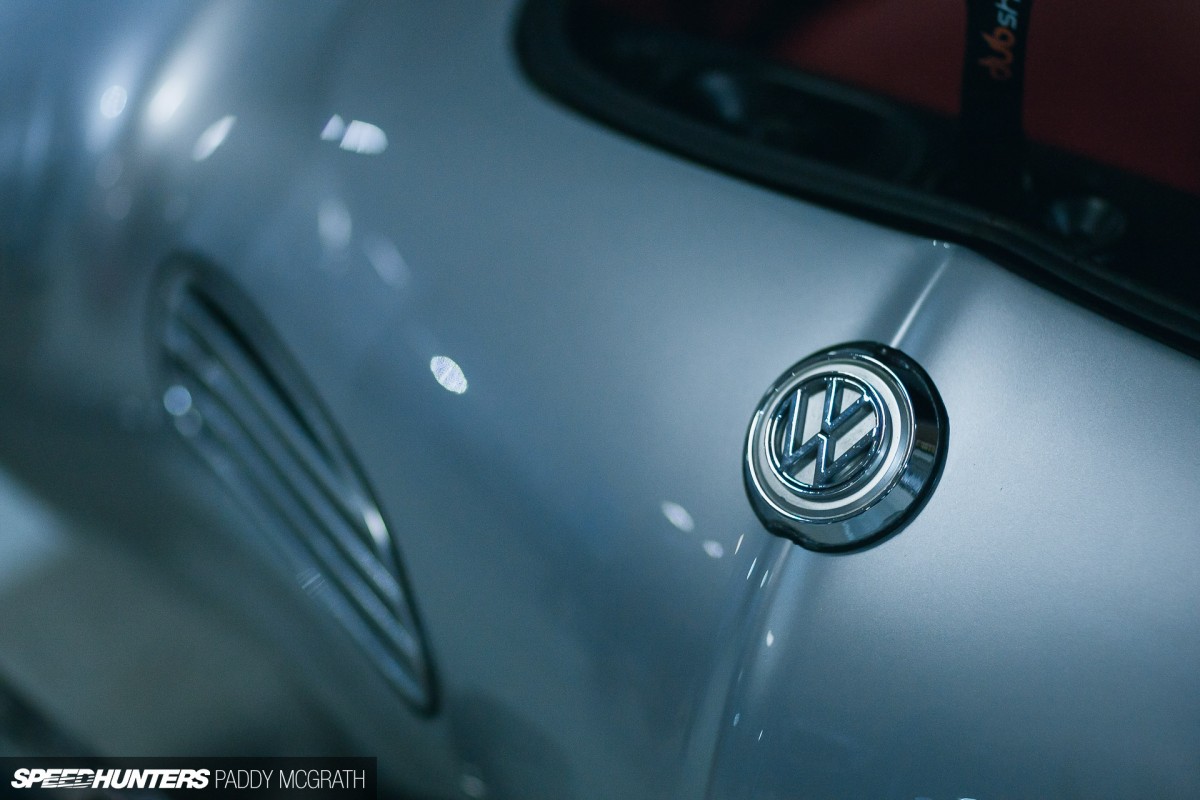 The car was the wrong colour, had no engine, no wheels and a black interior. Other than that though, it was the perfect base for Matt to put a 20-year wait behind him and finally build the car of his dreams.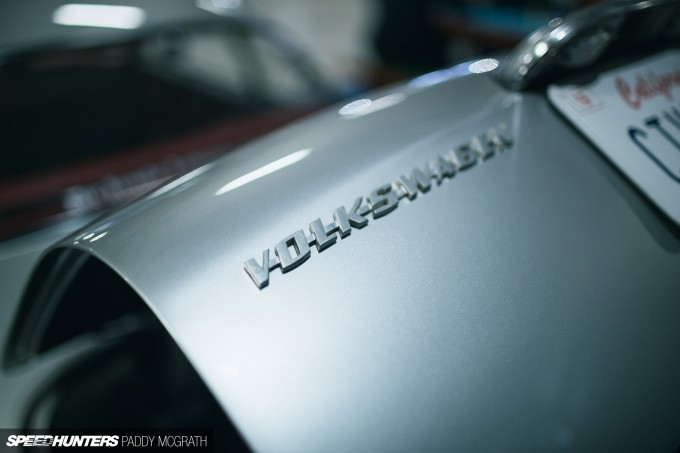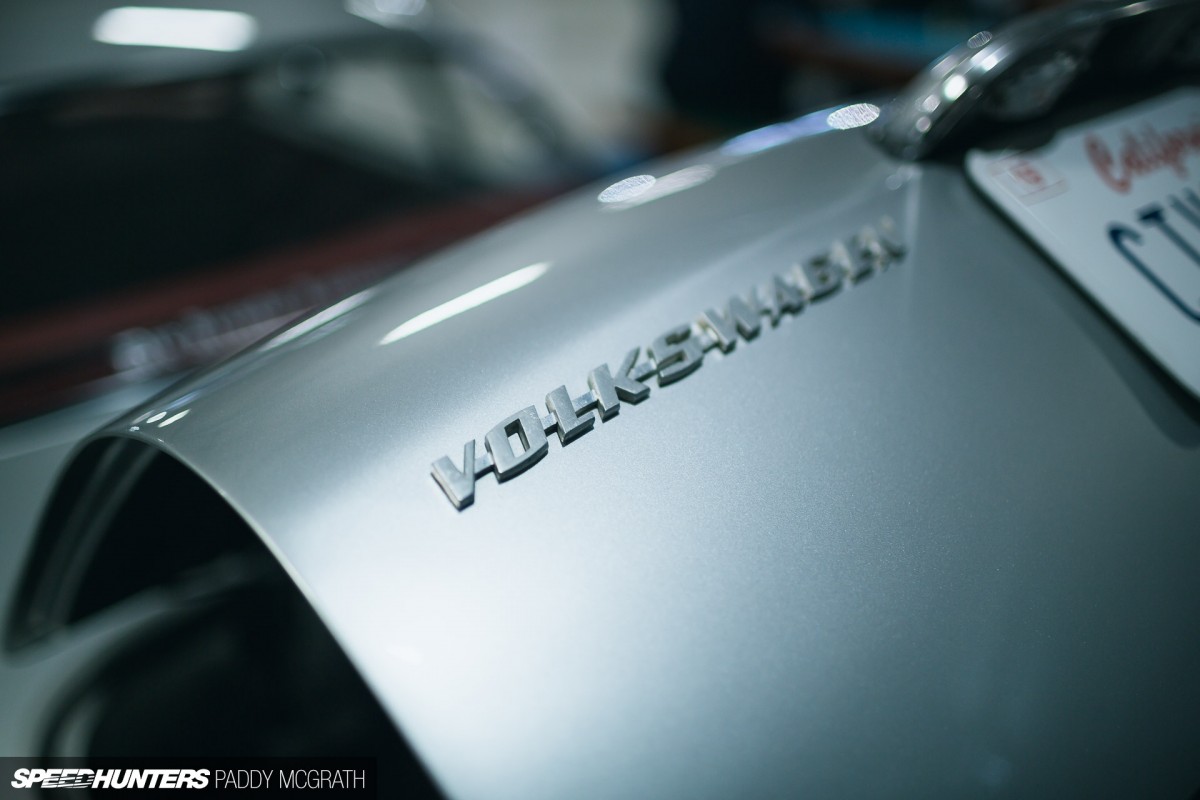 Today, one of the most striking aspects is the custom silver colour that Matt created and applied himself. Where most metallic silvers have a certain amount of, er, metallic and glitter under direct light, Matt's hue almost turns a flat pale shade. It is an exquisite colour that's incredibly hard to capture accurately in either words or photographs.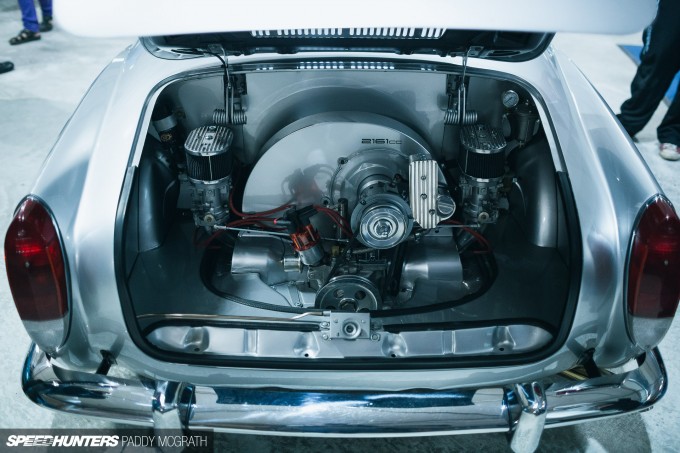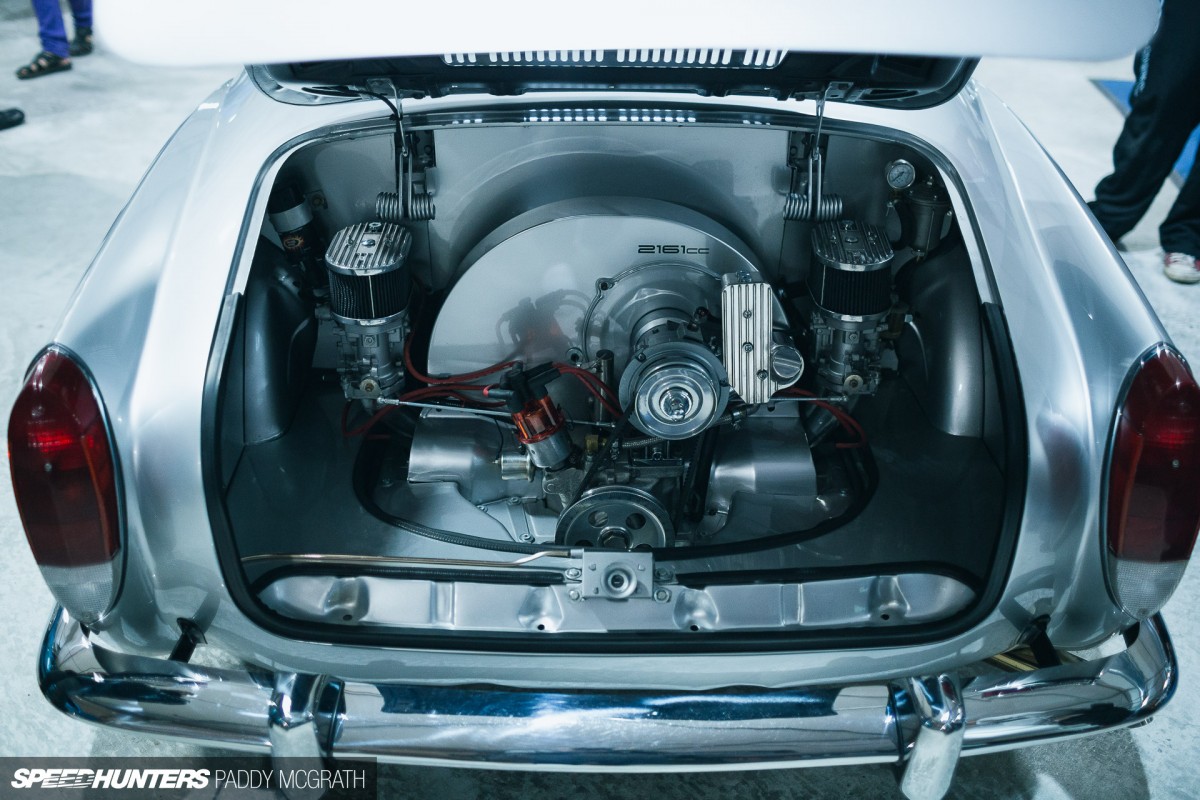 The show-stopping part of the car however lives in the rear.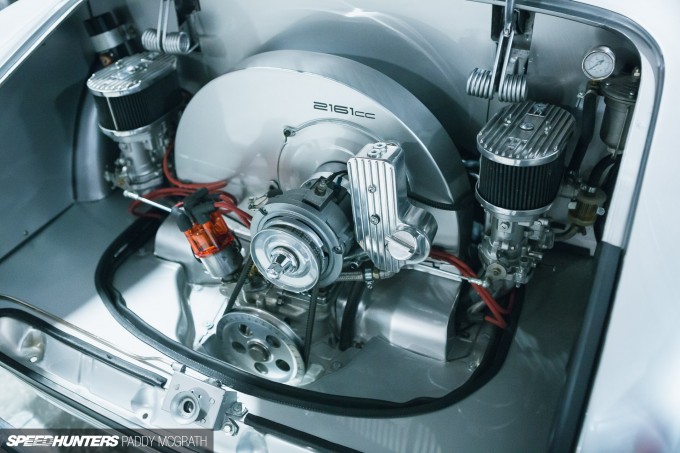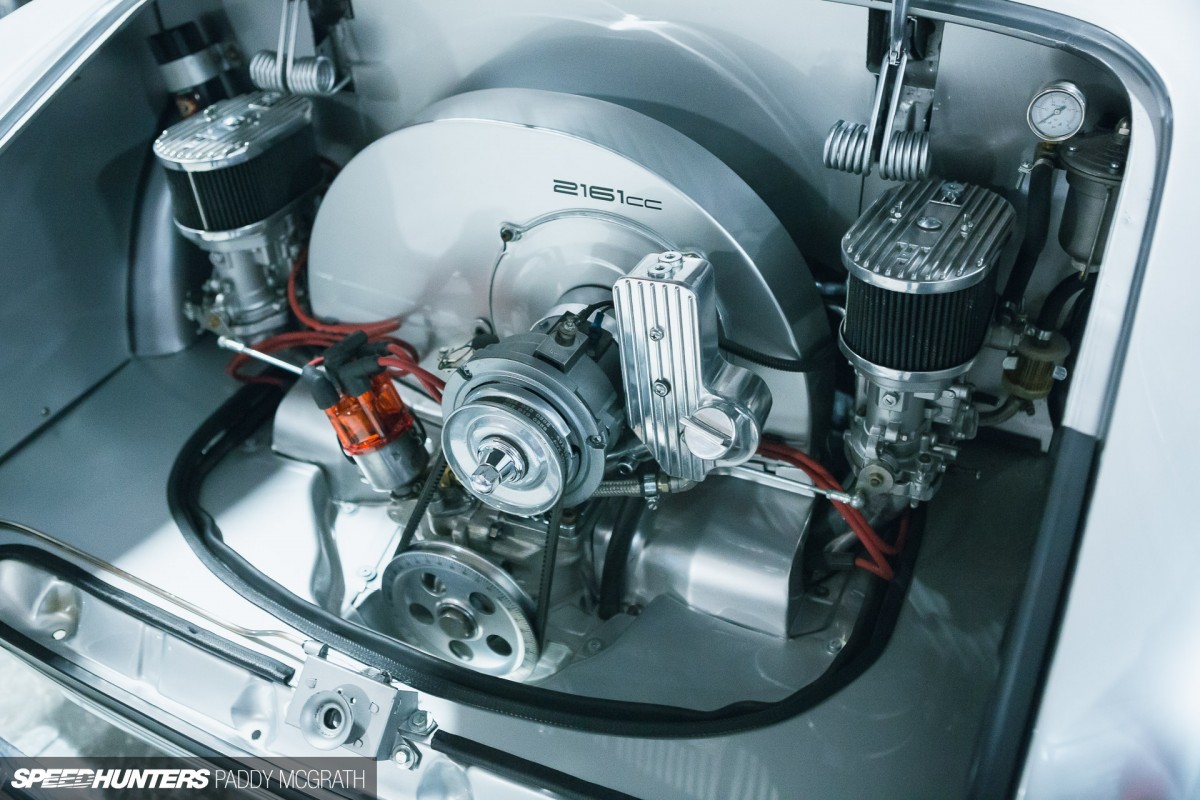 With no original engine to work with, it was the perfect opportunity for Matt to install his dream setup – that being a 2,161cc stroker motor with a raised case, twin Dell'Orto 40s and an external oil cooler. To quote Matt himself, "We just made everything bigger." The result is a power figure of around 130hp.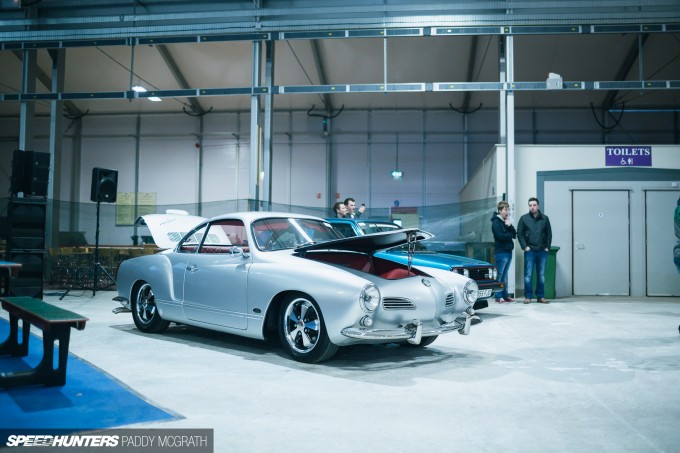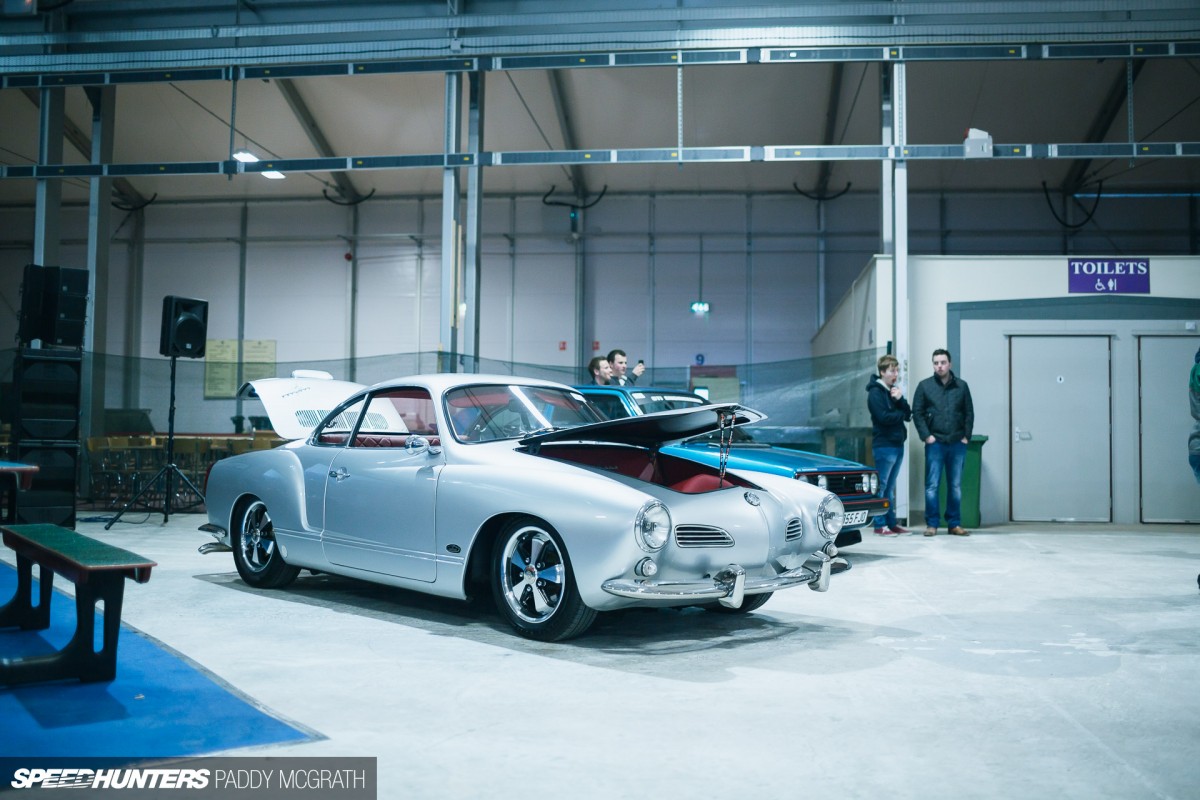 To achieve the desired rake associated with the Cal-Look, the rear was lowered with torsion bars and the front was narrowed and dropped. Connecting the car to the road are a set of Porsche fitment 15-inch Fuchs-style wheels.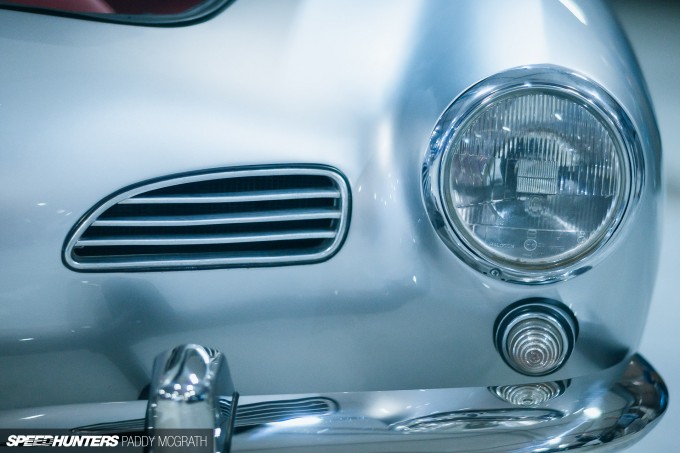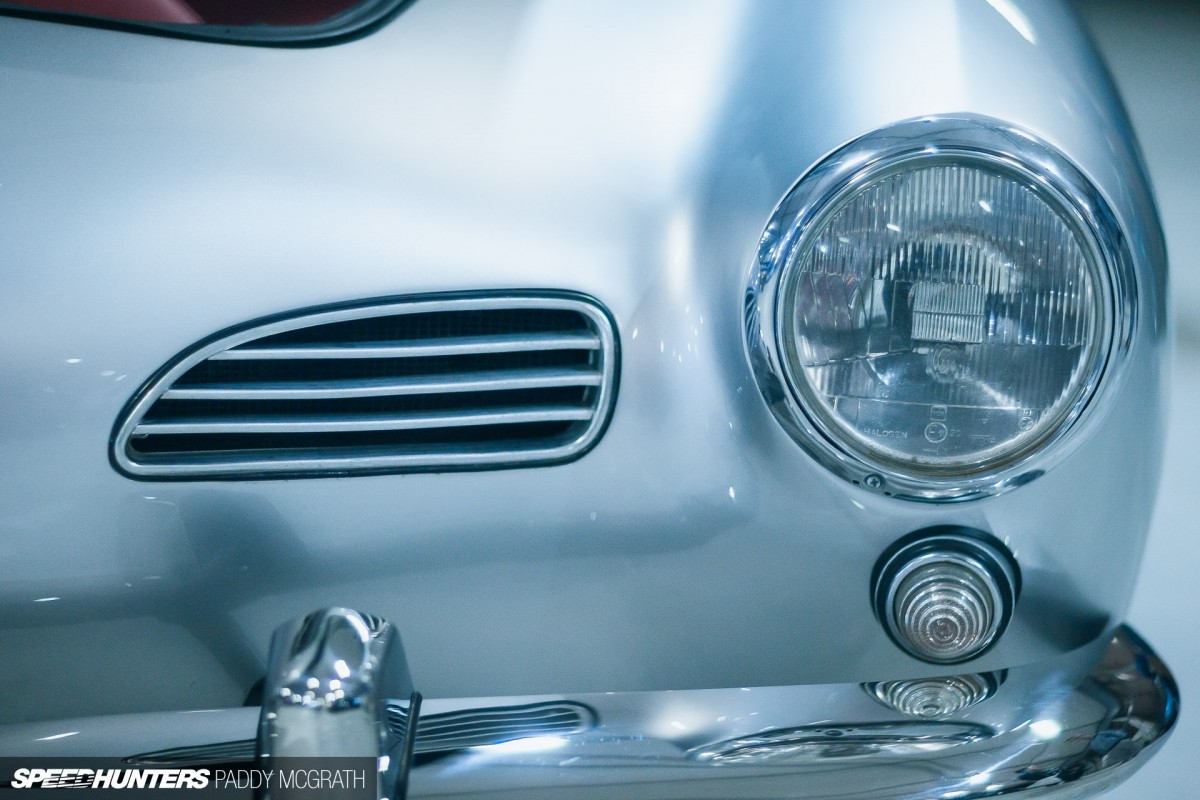 Being a '72 model, Matt decided to make some subtle changes to the front to bring it more in line with the '60s look he wanted to achieve. Using period correct front bumpers from an early '60s model was one part of this, but the other was slightly more difficult. The '72 came with rather large and unsightly amber turn signals, which wrapped around the nose. The much more discreet and round signals – as now installed beneath the main headlamp units – fetch big money on the Volkswagen global parts market, so Matt decided to make his own.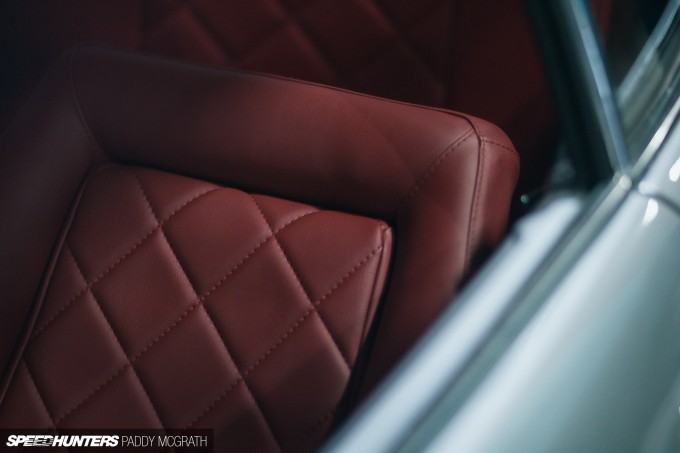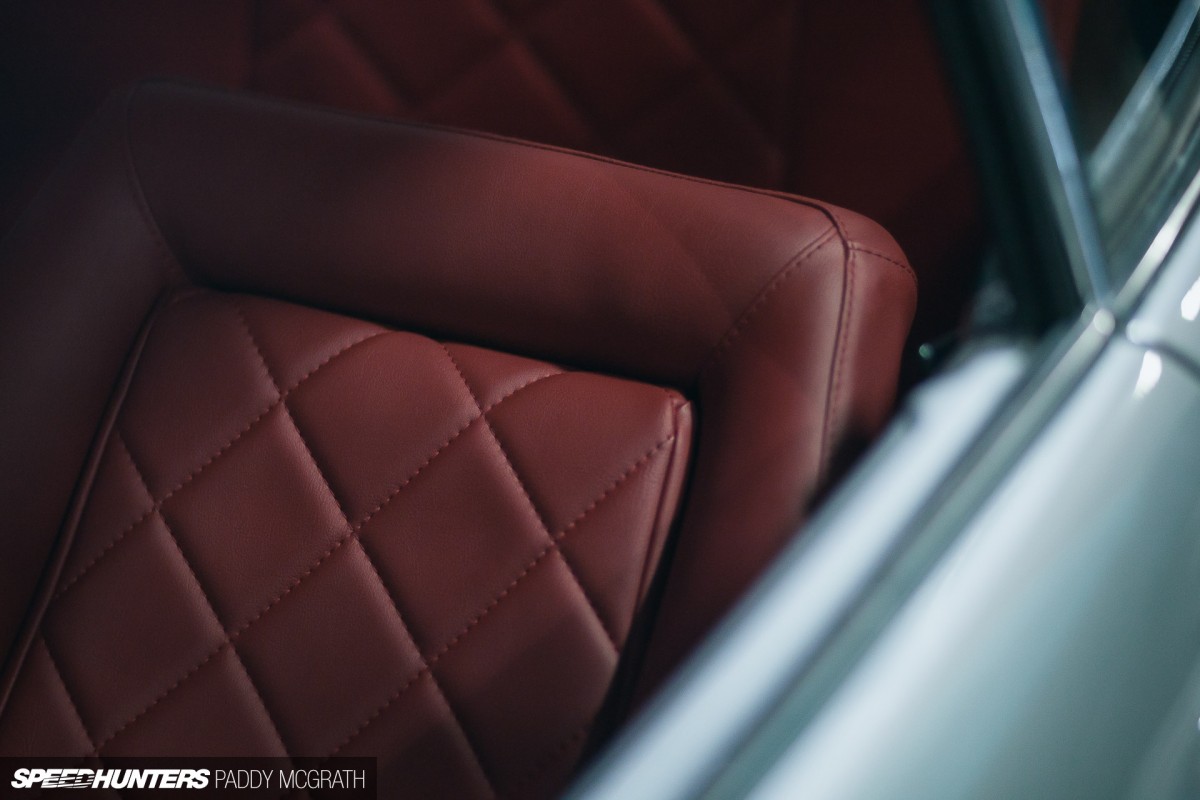 The final piece of the puzzle was the interior which was treated to the red leather that Matt had always wanted.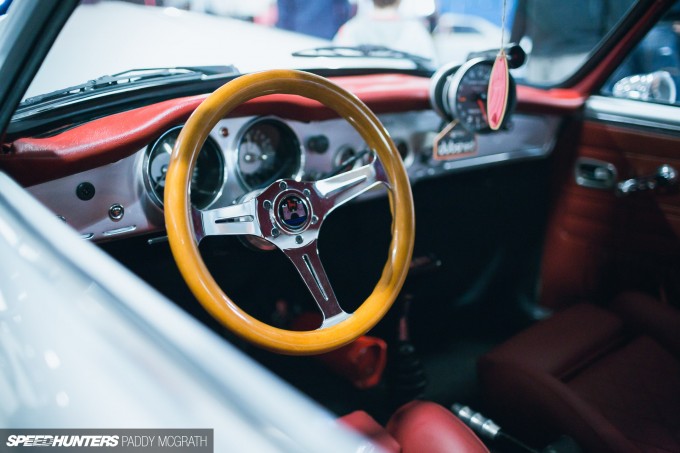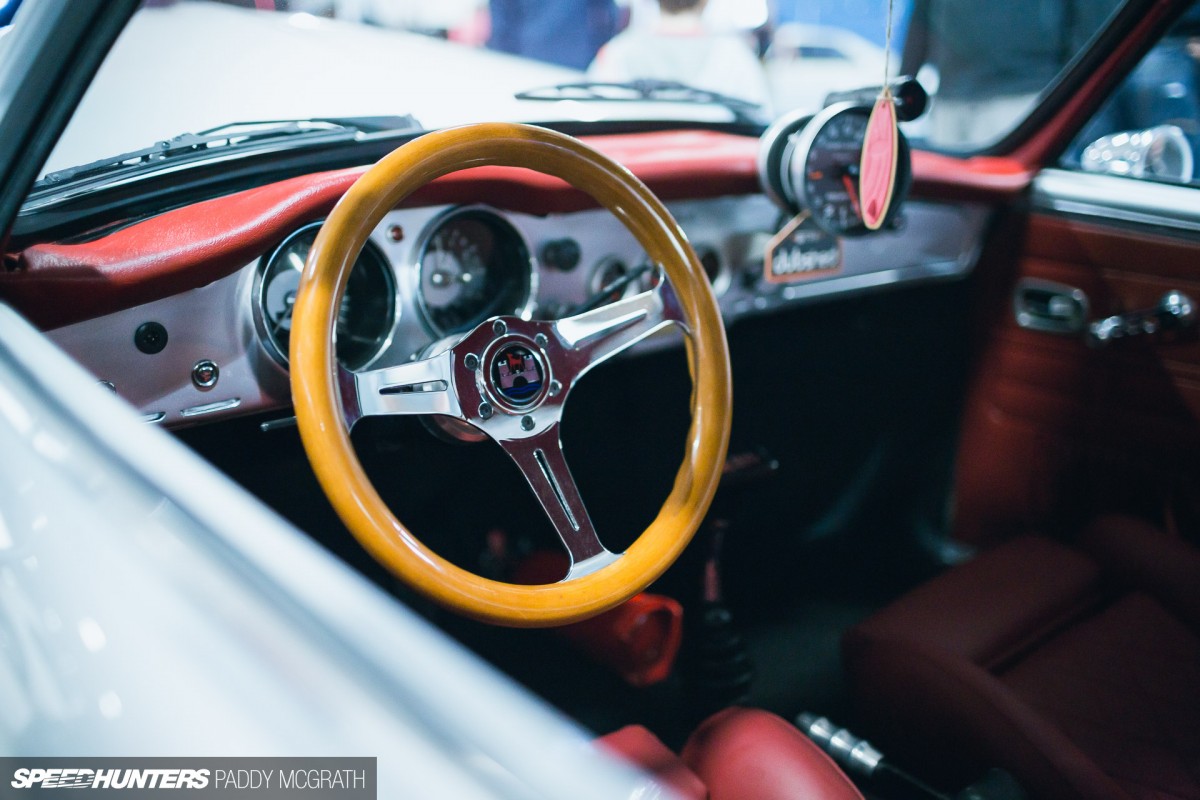 Save for the large aftermarket tachometer and fire extinguisher, the interior retains an authentic and subtle overall look which compliments the entire build.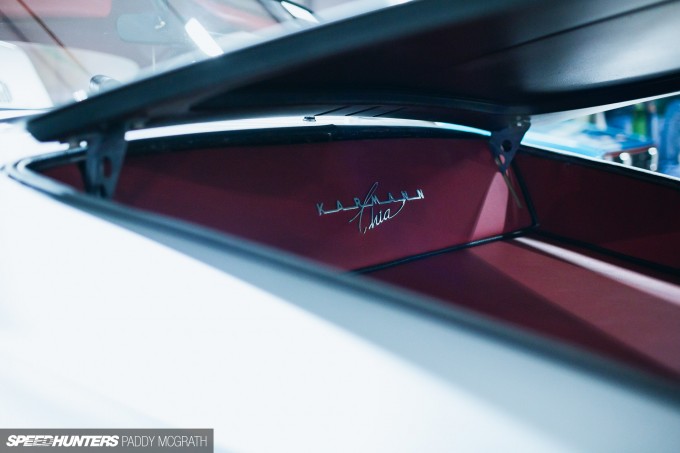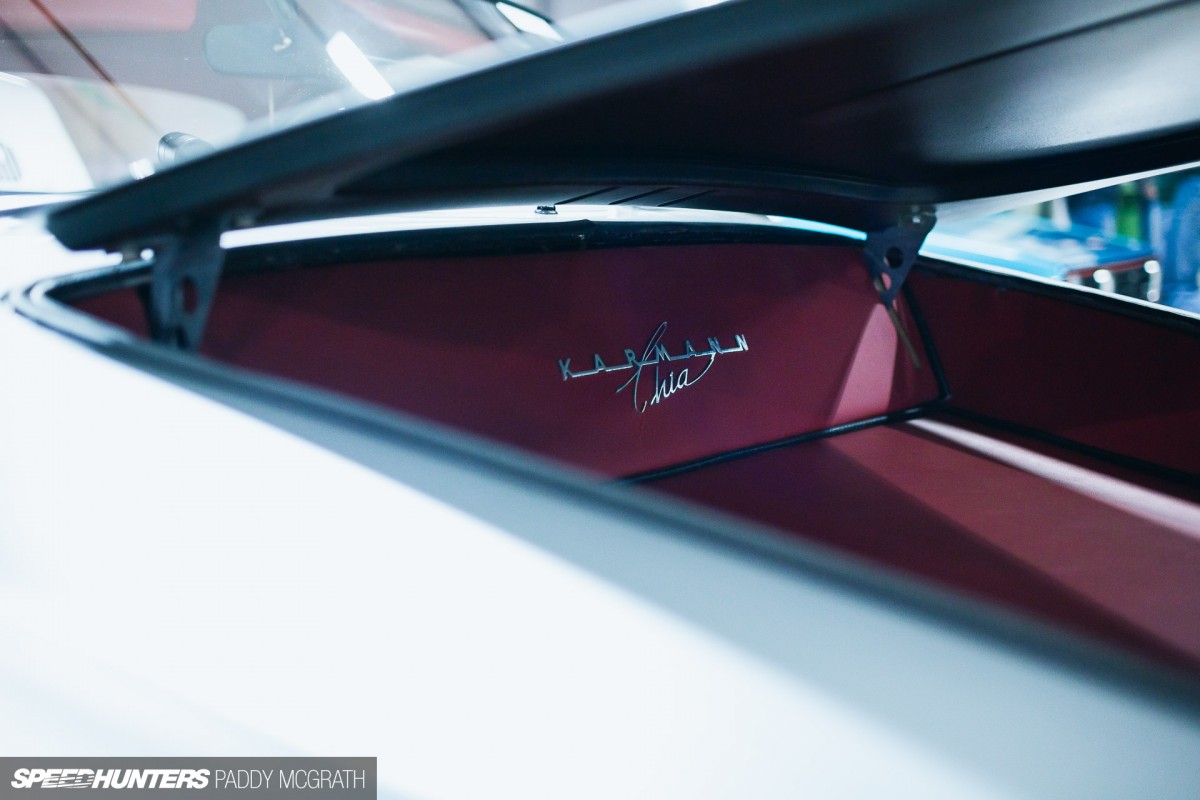 No detail has been left to chance and this is evident wherever you look on the car. There was talk of an air suspension install, but Matt ultimately decided to stick with his static drop.
It was just one car out of many at Dubshed where the same level of detail has been applied. For me, this car is a lesson in patience and taking the time to make sure things are right, a quality that – admirably – so many strive to achieve within the scene. It's also refreshing that this '72 Karmann Ghia could park amongst a plethora of other heavily modified Volkswagens from any point over the last 30 years and still receive the same respect and attention. There aren't many scenes or shows where old can mix with new and vice versa and not feel out of place.
To contrast this car, I've chosen a more modern car for a separate Spotlight, which also happens to feature an engine located somewhere behind the rear seats. It's also quite enjoyable, but for very different reasons. Look out for that next week…
Paddy McGrath
Instagram / Twitter: @pmcgphotos
paddy@speedhunters.com