Austerity & Car Washes
I'm not sure if it's the Catholic upbringing or some other built-in form of self-condemnation, but I always find myself being especially critical of the car scene in Ireland, both north and south. I don't want to hate on my own scene or anything, it's just that having had the privilege of exploring car culture from the world over, I've always wanted my scene to be able to compete on the global stage.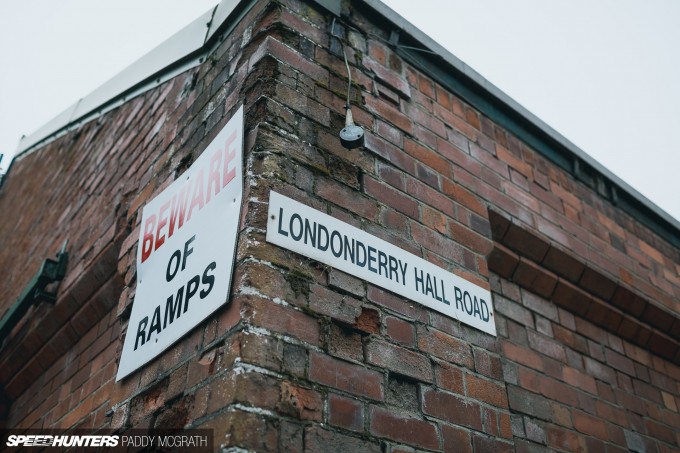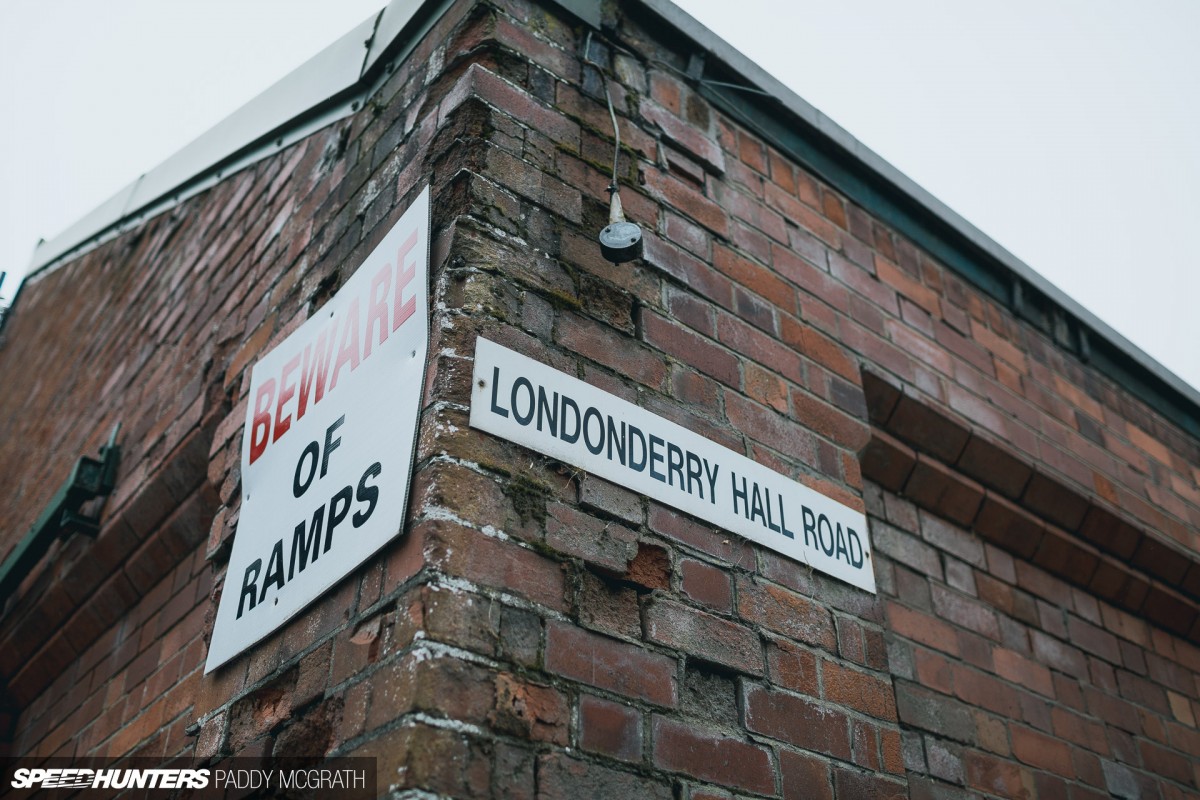 When I originally started contributing to Speedhunters in 2009, Ireland was crippled by recession. And for all the time I contributed, the people were ravaged by extraordinary austerity measures. Despite this, we've still managed to bring some incredible builds to the show that is international car culture.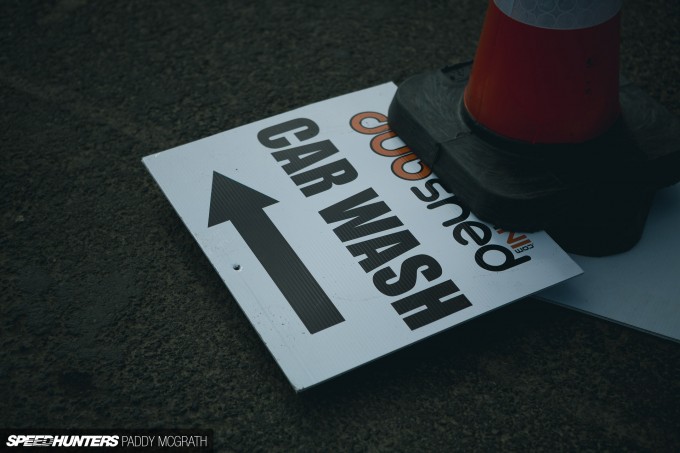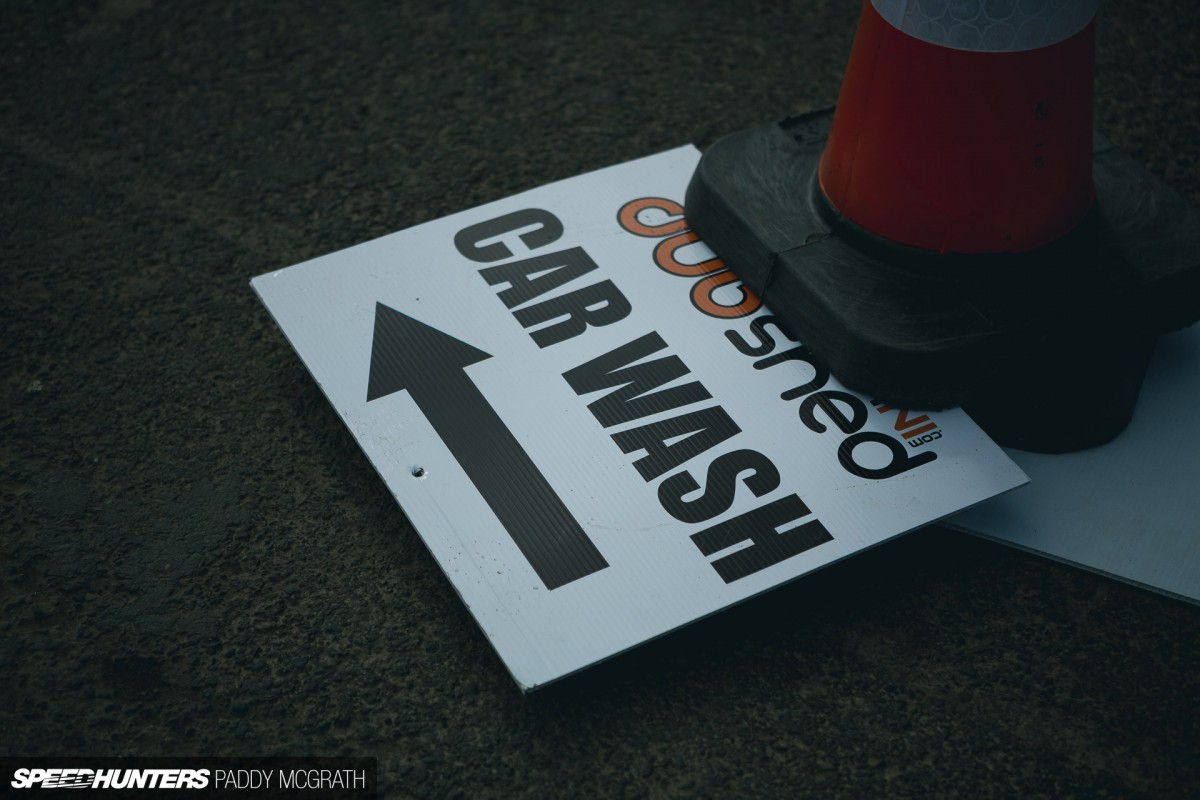 However, for most people involved, the dream of the perfect show or performance car had to remain just that – a dream. Some did try and their efforts were always commendable. But as you well know, budget has a massive affect on the results of a long-term project, regardless of what it's being built for.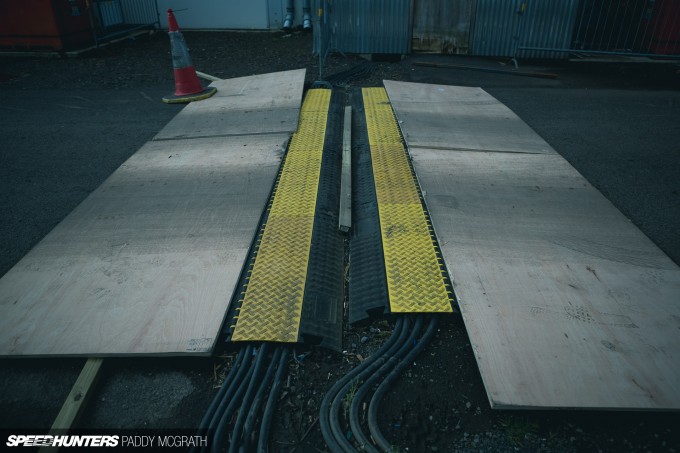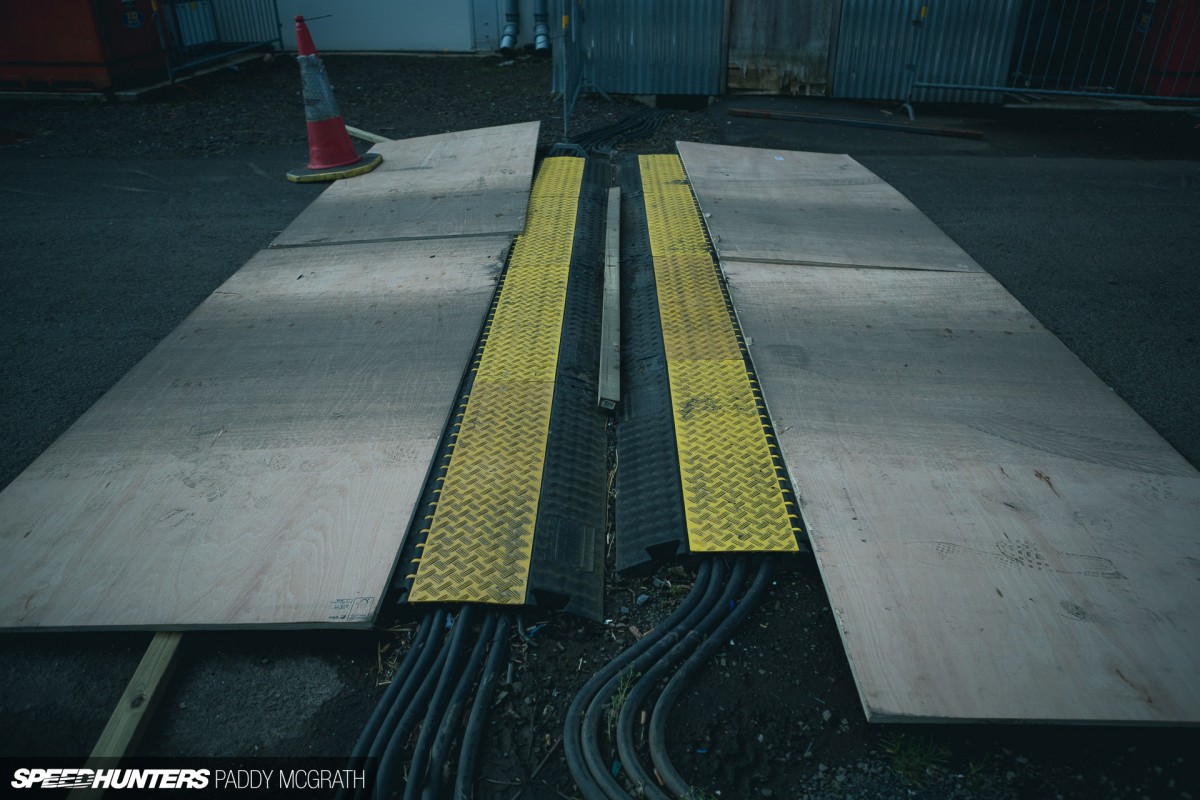 I've been out of the scene so to speak for the last 12 months, so I wasn't really sure what to expect at the end of a three-hour drive last weekend. I've always tried to stay in touch by following friends, businesses and other sites on social media, but you just can't beat being present at a show or meet.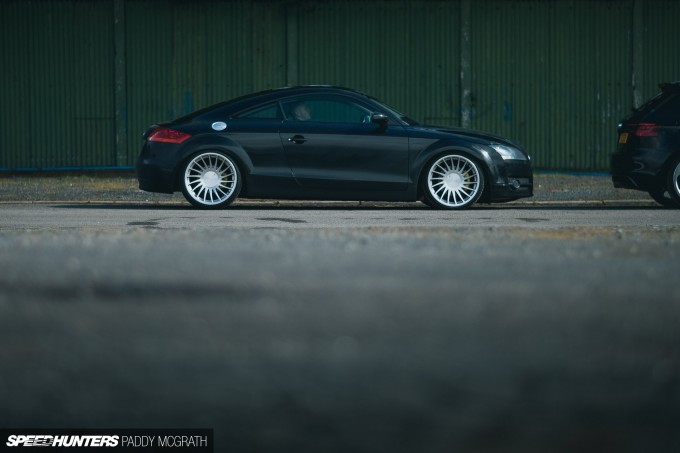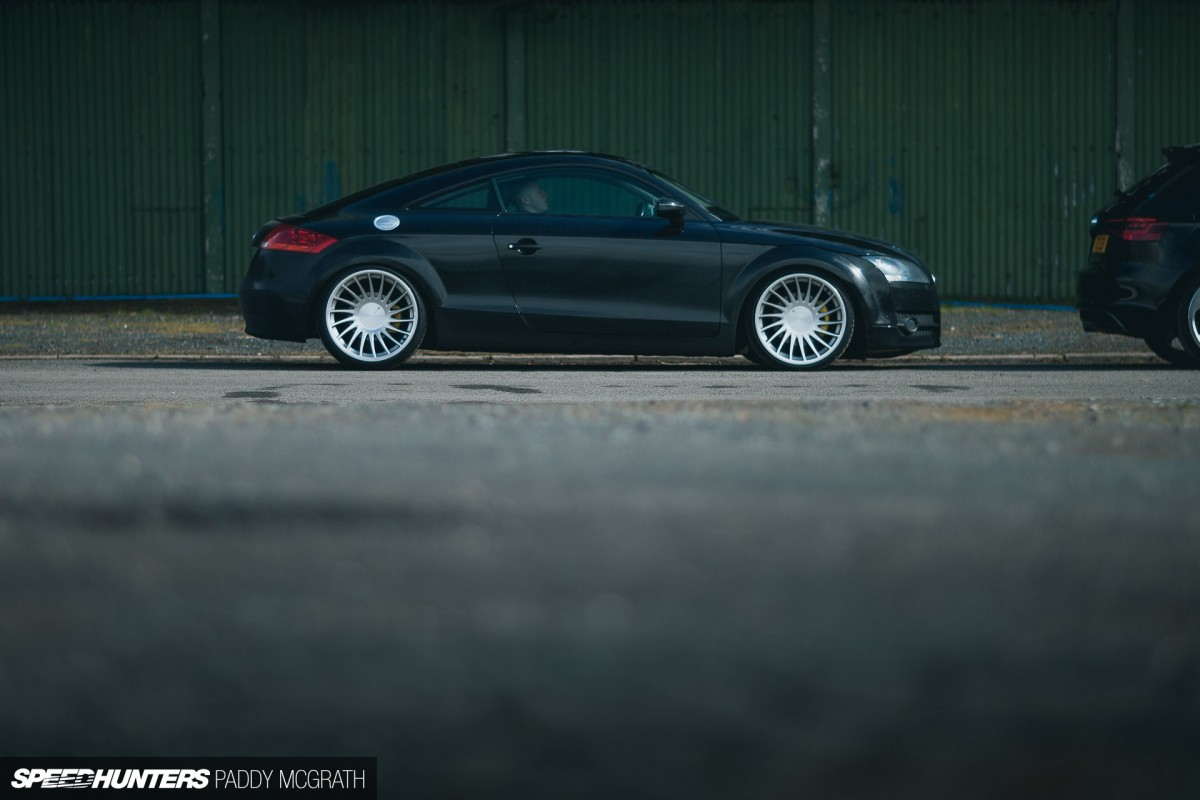 We all have varying tastes, and as such we all view things differently. What might catch my attention, could easily pass you by and vice versa. Of course, this is no bad thing.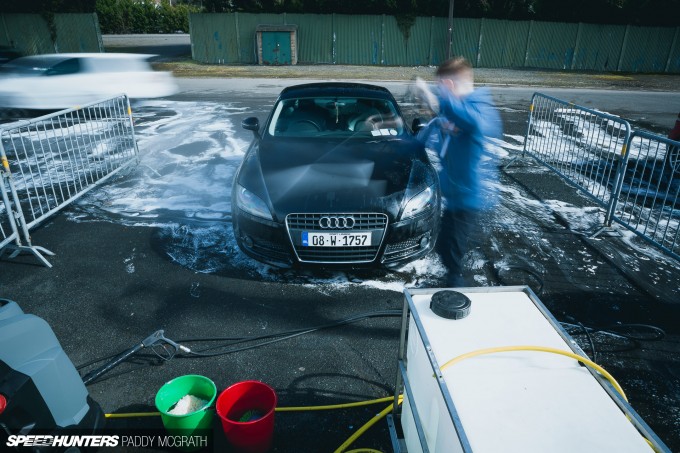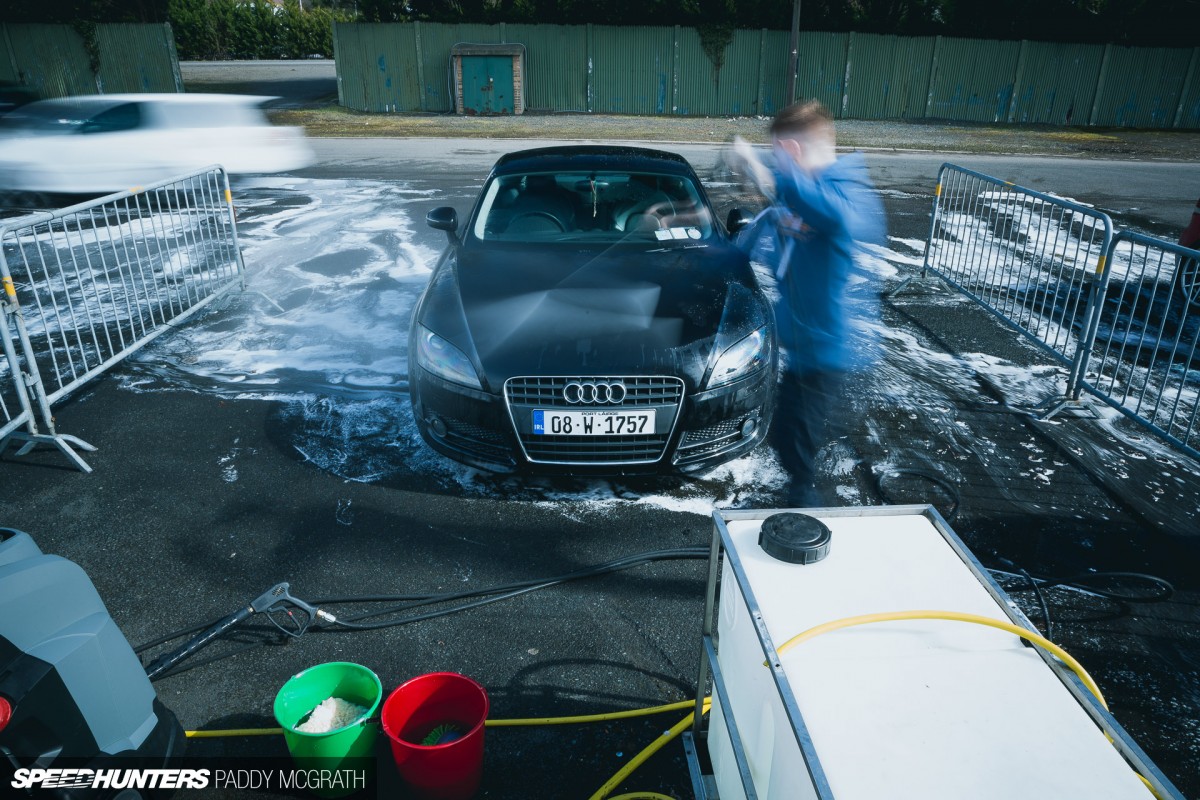 One of the first things that caught my attention at Dubshed was the car wash. Now, it's pretty standard to have such facilities at shows these days, but often it's just a hose or some dirty water in buckets – definitely not the sort of thing you'll go near if you're trying to avoid swirl marks and maintain perfect paint.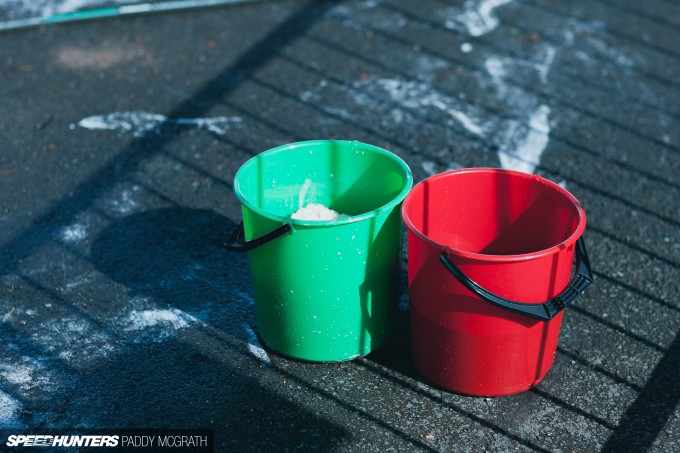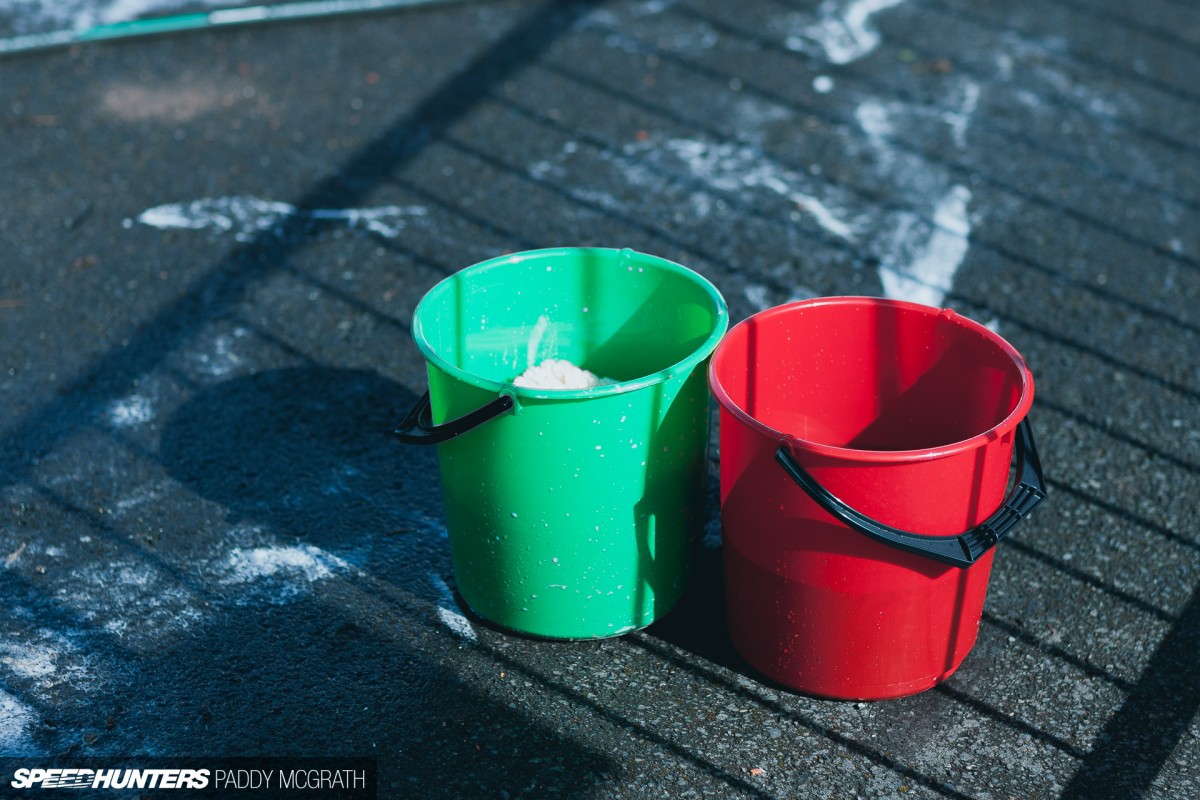 Dubshed was different. Not only were there several bays – each with their own power washer – but for every car that arrived, two freshly-filled buckets awaited them. Once each user was finished, the buckets were emptied and refilled with clean water from an on-site water tank for the next owner. It might seem excessive, but if you've spent thousands of euros or pounds or dollars to have the perfect finish, it'd be a shame to ruin it by using someone else's dirty water to clean your car.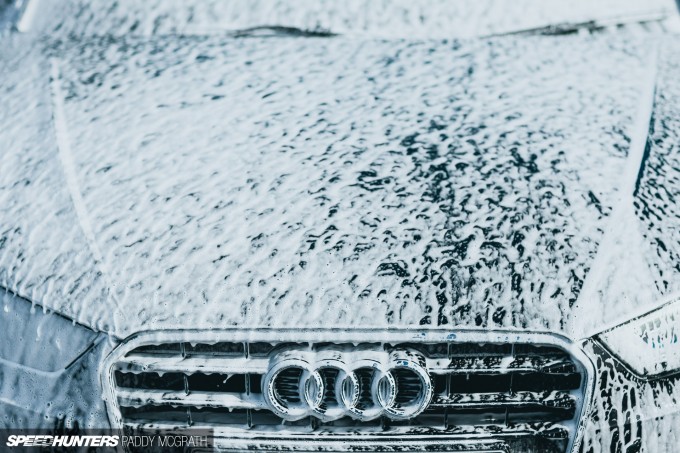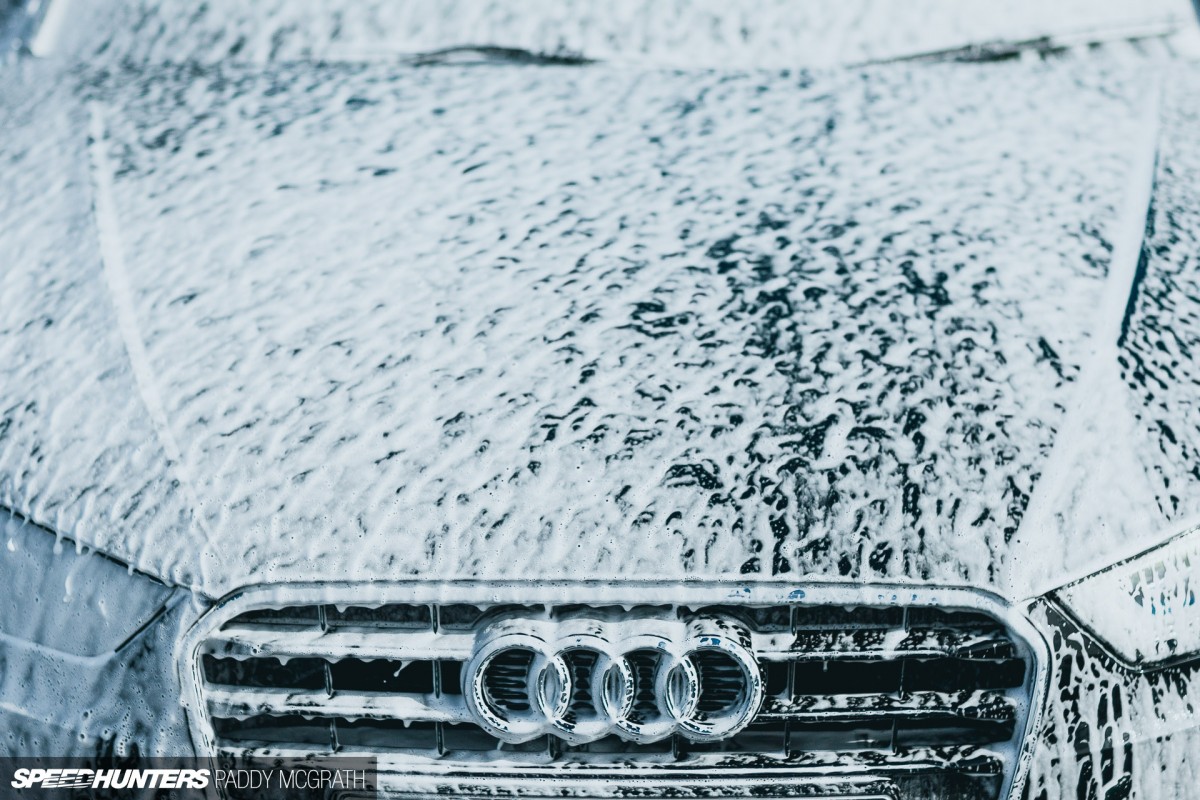 I wonder if the snow foam was pH neutral?
The Comeback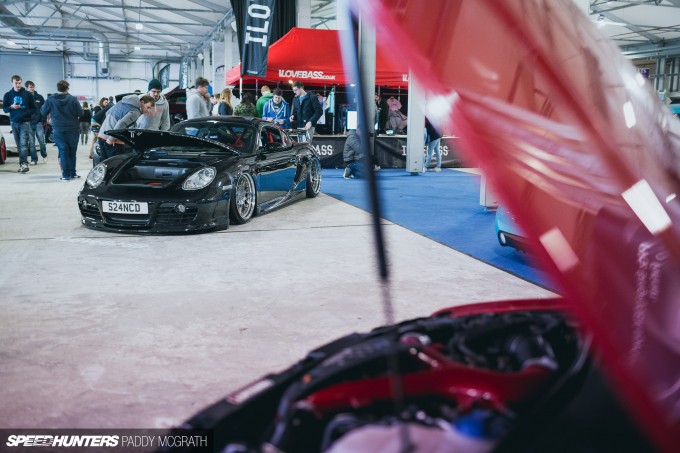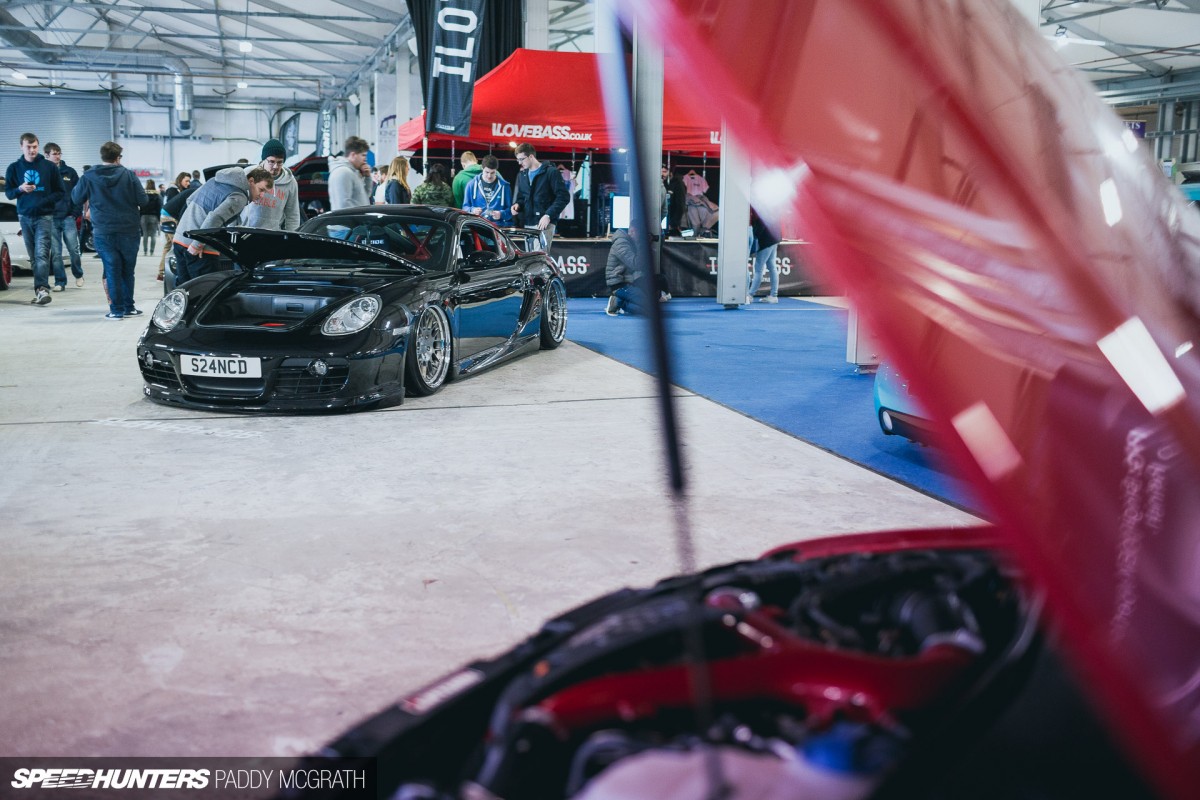 I've a very selfish view of car shows. That is, they'd be even better if no people were allowed. Just bring your car, leave, and let me take photographs and walk around on my own, only making yourself available when I have a question. Yes, that is the dream. But until I ascend to power as world supreme leader, I will have to make do with things the way they are.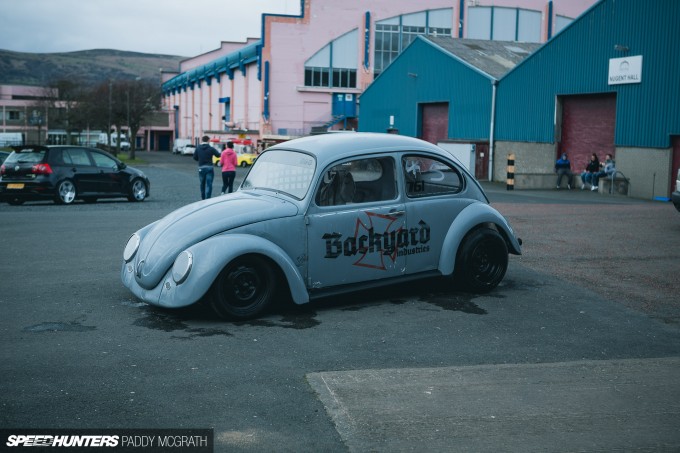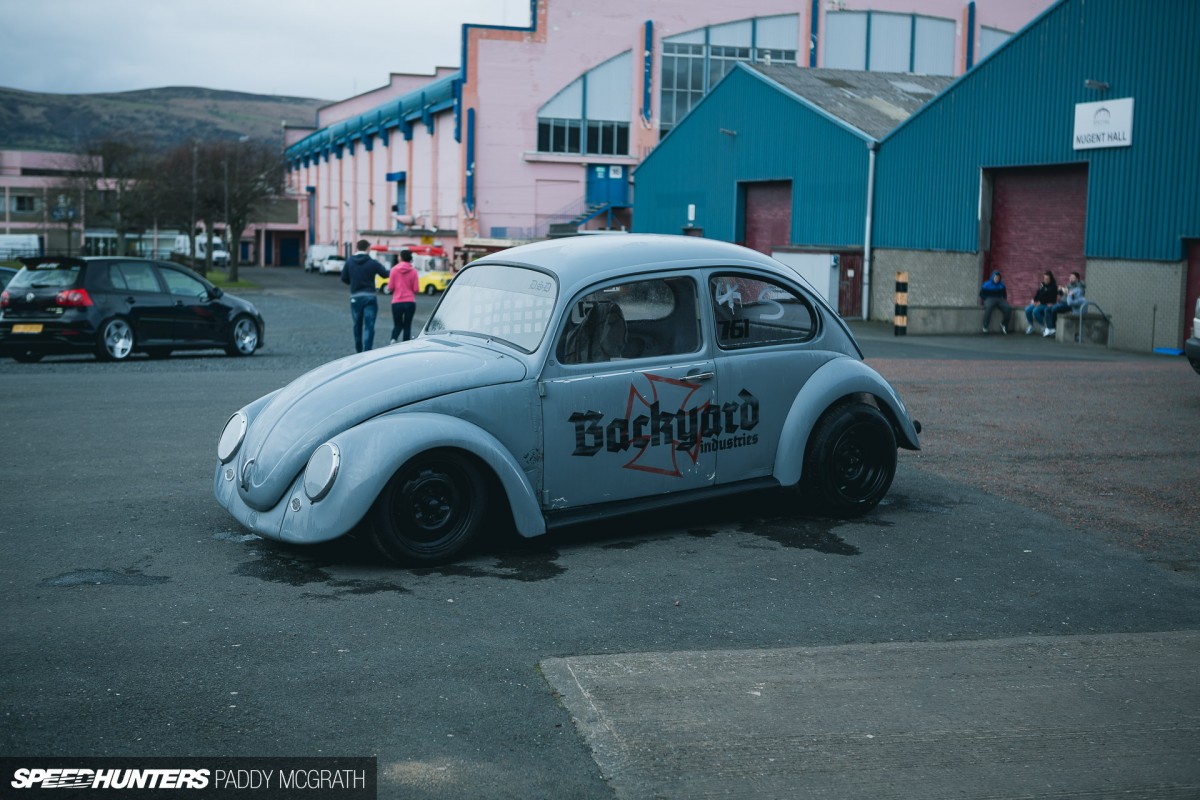 With this in mind, I attended the roll-in day which opens to the general public for a couple of hours on the Saturday afternoon. Come Sunday, it's difficult to breathe at Dubshed, let alone try to take a photograph of a car without another person bisecting it.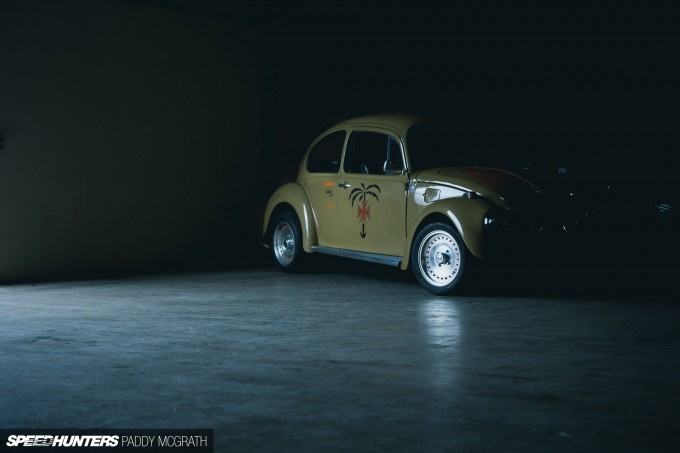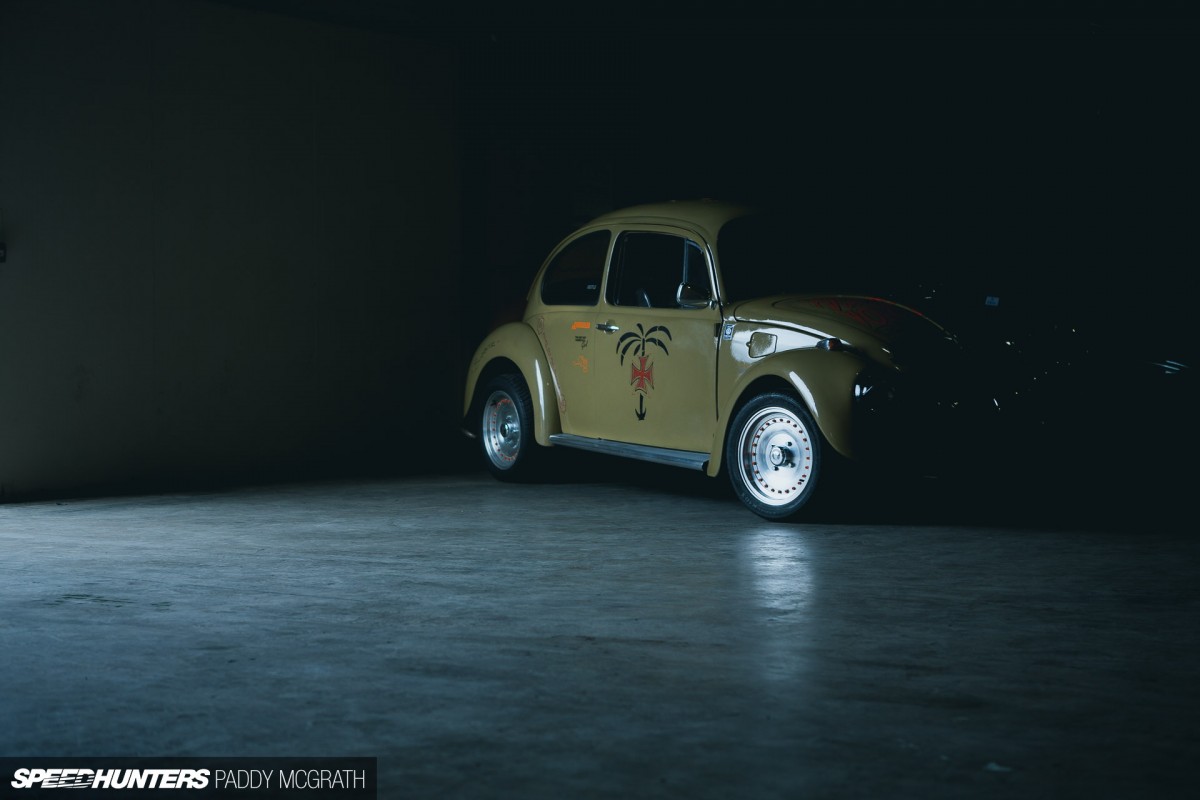 Whilst predominantly a water-cooled show, Dubshed does feature a small section for air-cooled cars too.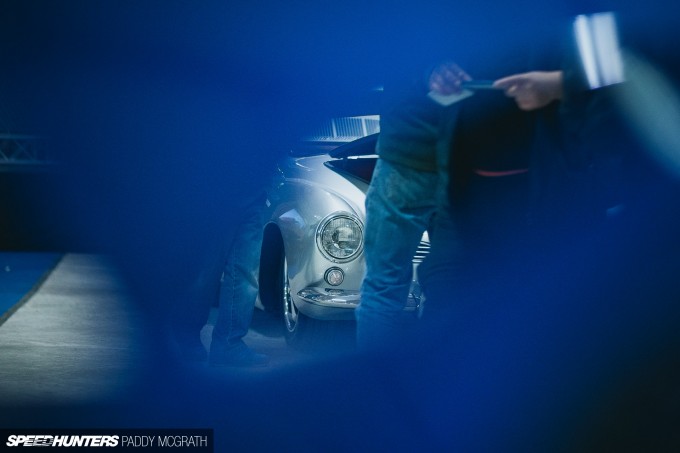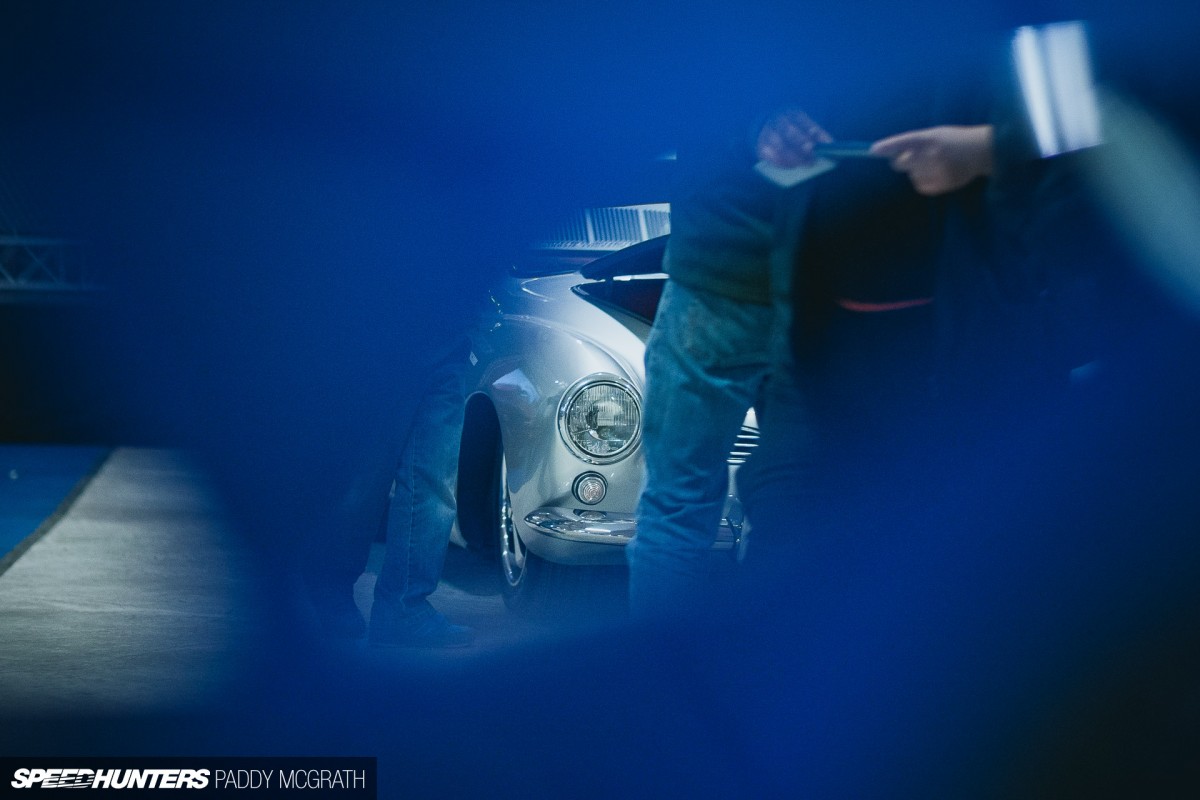 It was one of these air-cooled cars that stole the show for me, but I think it deserves a closer look in a separate post. Keep an eye out for that tomorrow…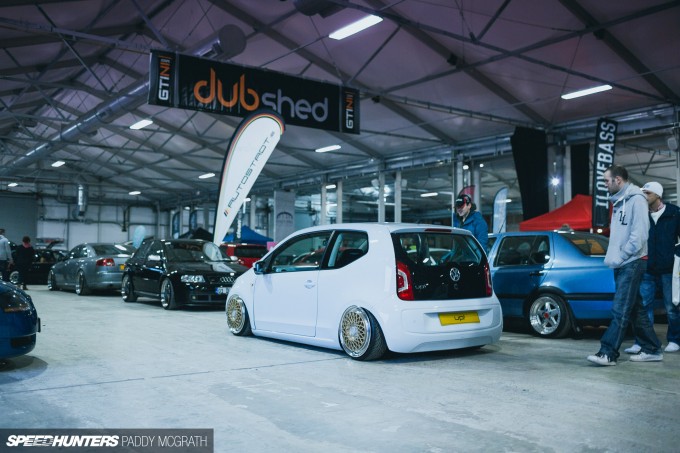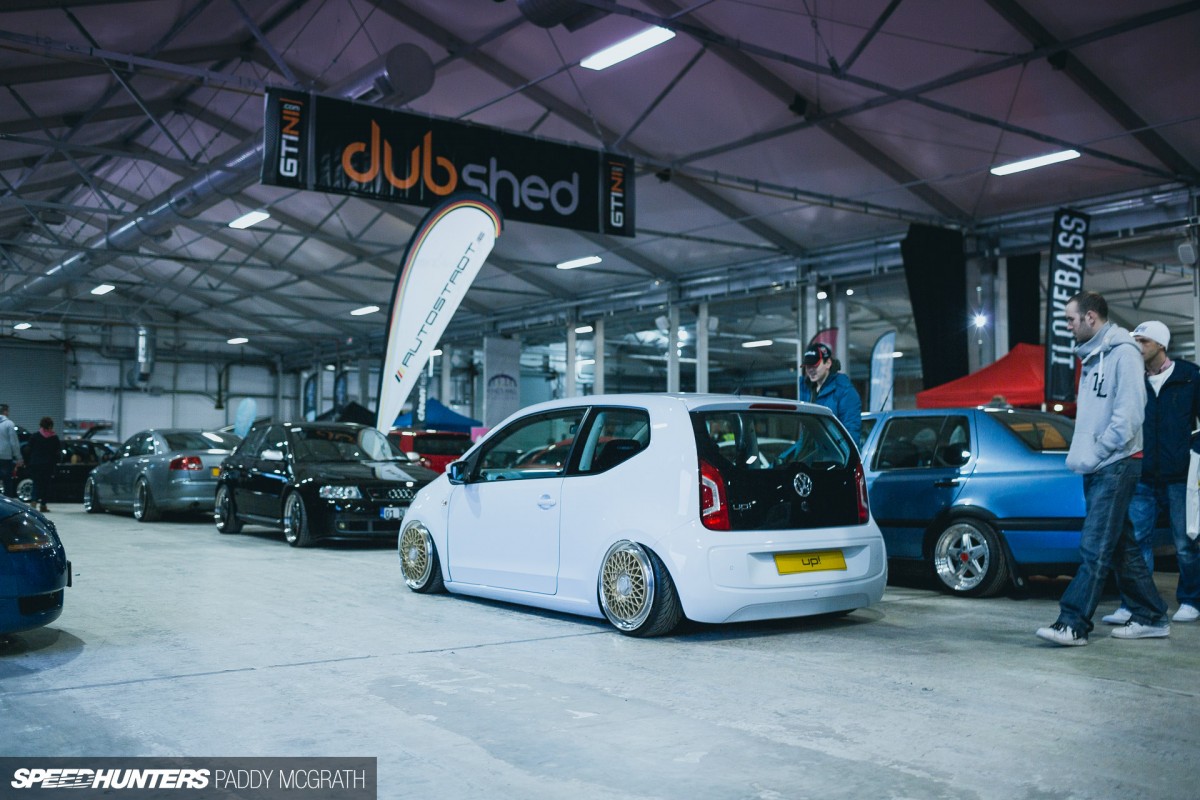 As made my way around the halls, I found myself with a growing sense of pride.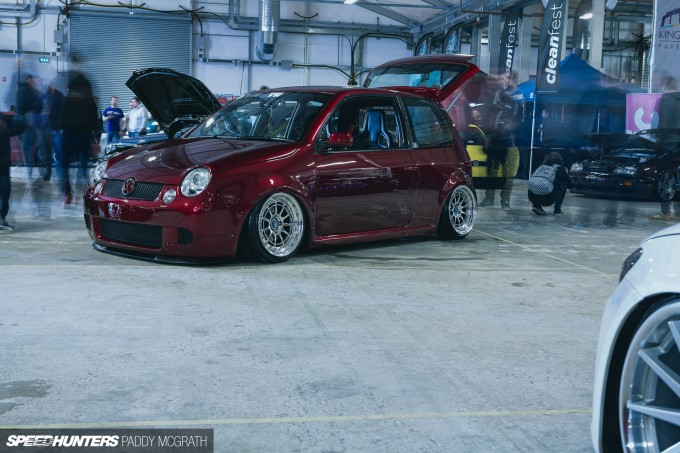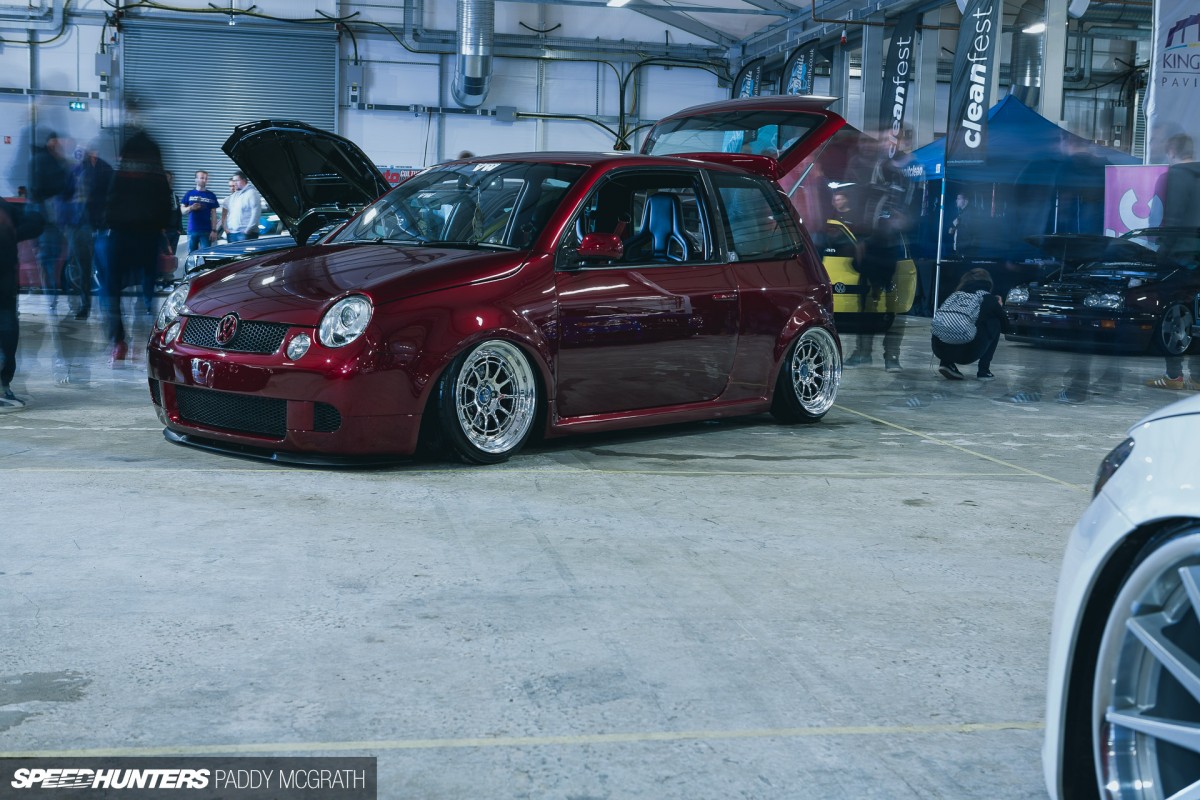 The quality and variety of cars on display was superb. There were always standouts at Dubshed, but this year the main hall really took it to another level. Whilst there were plenty of 'air and wheels' cars (which I've no issue with), the real stars of the show were the ones that had gone all-in.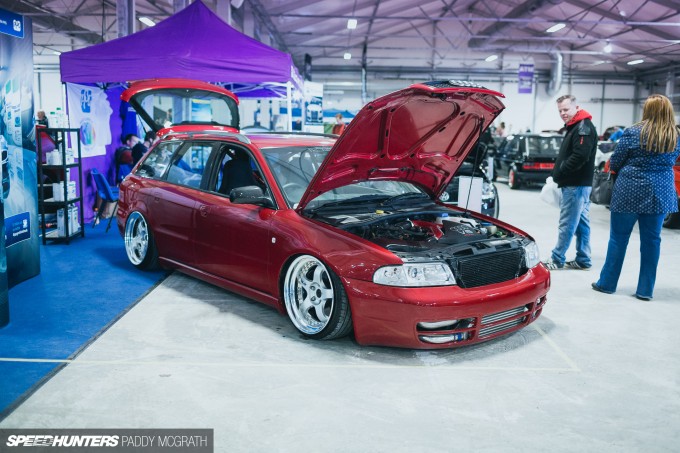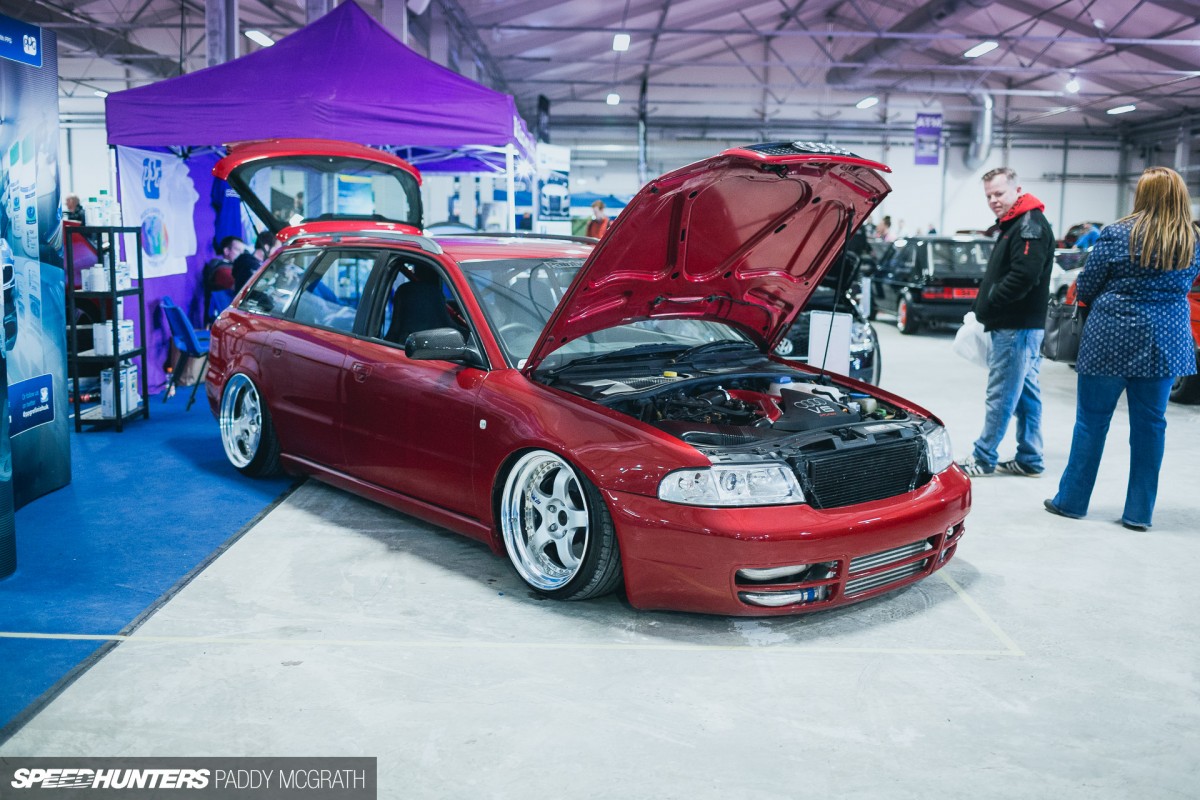 This B5 S4 Avant combined form and performance, whilst blurring the lines between Japanese and German car culture. A K04 turbo upgrade with stainless downpipes added a little bit more bark to this Audi, whilst the Mazda Velocity Red colour change and the 18×9.5-inch Work Meisters (+24 and +12, front and rear respectively) sat on Air Lift Performance suspension performed their part in merging very different car cultures.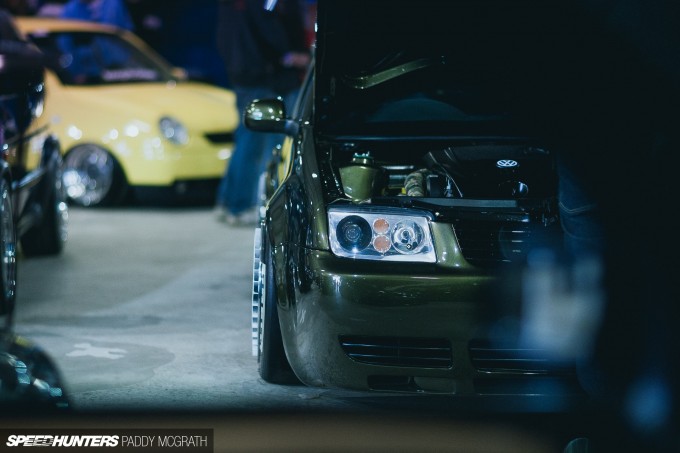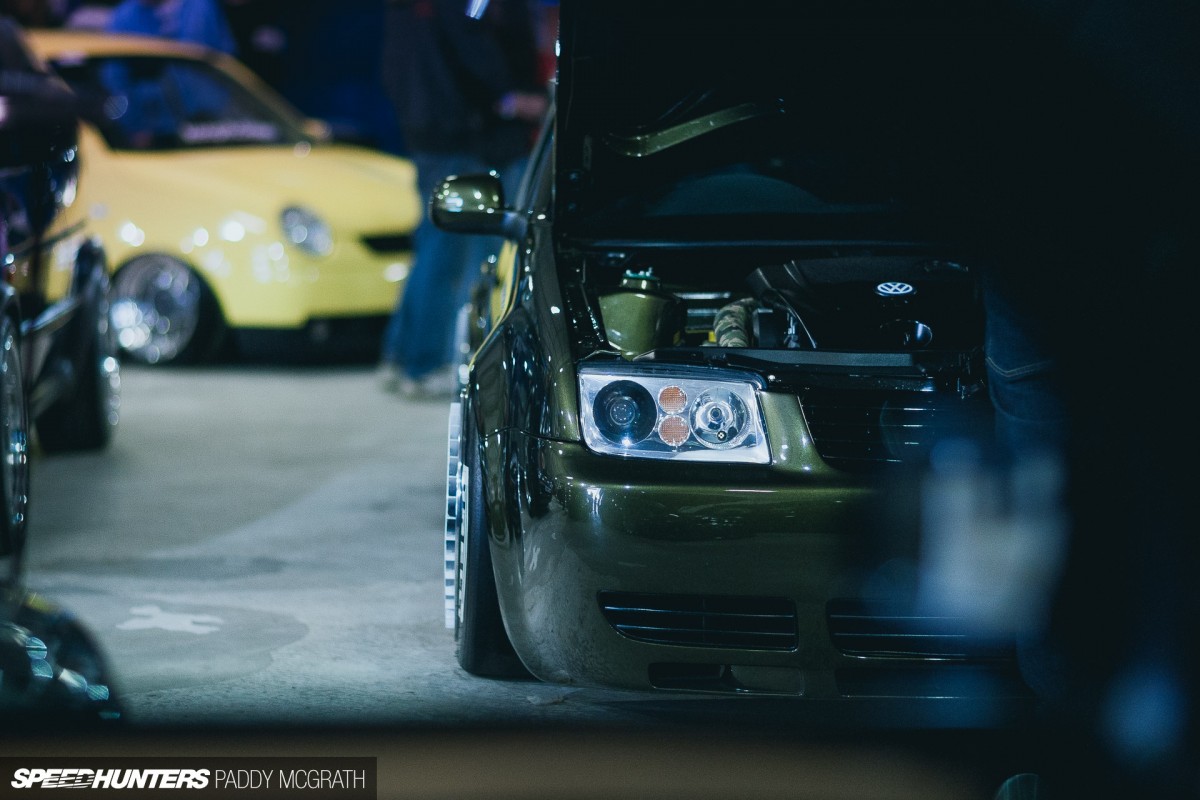 Marty McConnellogue's affectionately nicknamed Bolf (it's a Bora-fronted MkIV Golf you see) has been in attendance at pretty much every major UK VW show I can remember. And every time I see it, I'm instantly drawn to it. In its hue which I've not seen replicated anywhere else, Marty has continued to evolve his car every time it makes an appearance. What makes it better? It's home built.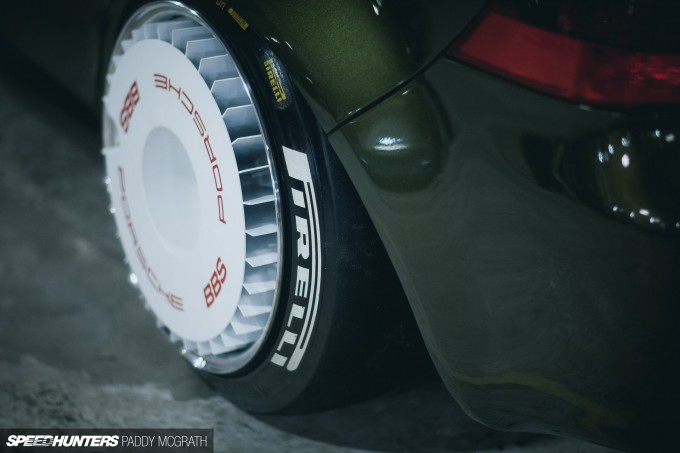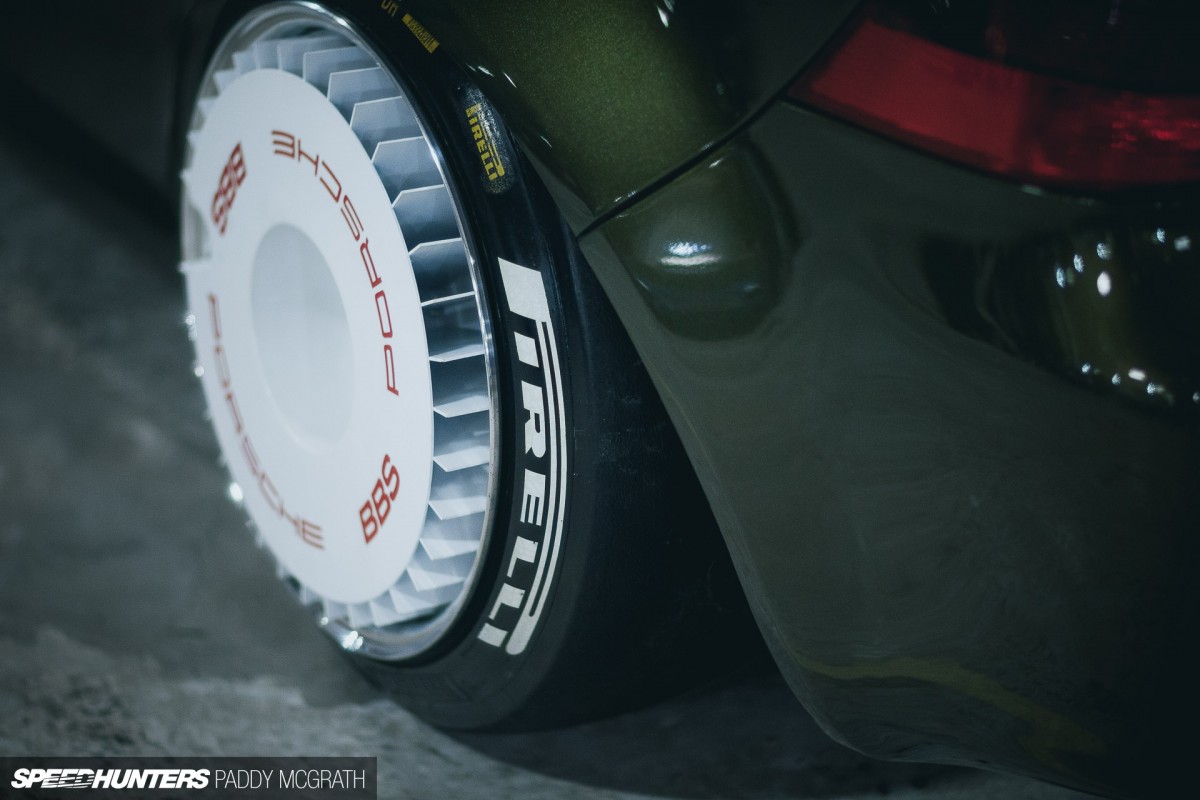 The details on this build are far too many to list, but this year Marty chose to go one step further and to equip his BBS Porsche turbofan-wearing RS wheels with Pirelli slicks. Judging by the reactions of those who noticed the lack of tread pattern, it's been a popular decision. Because, you know, why not?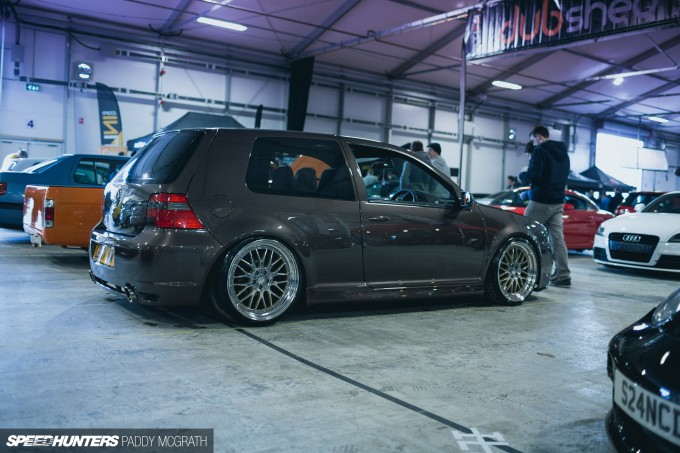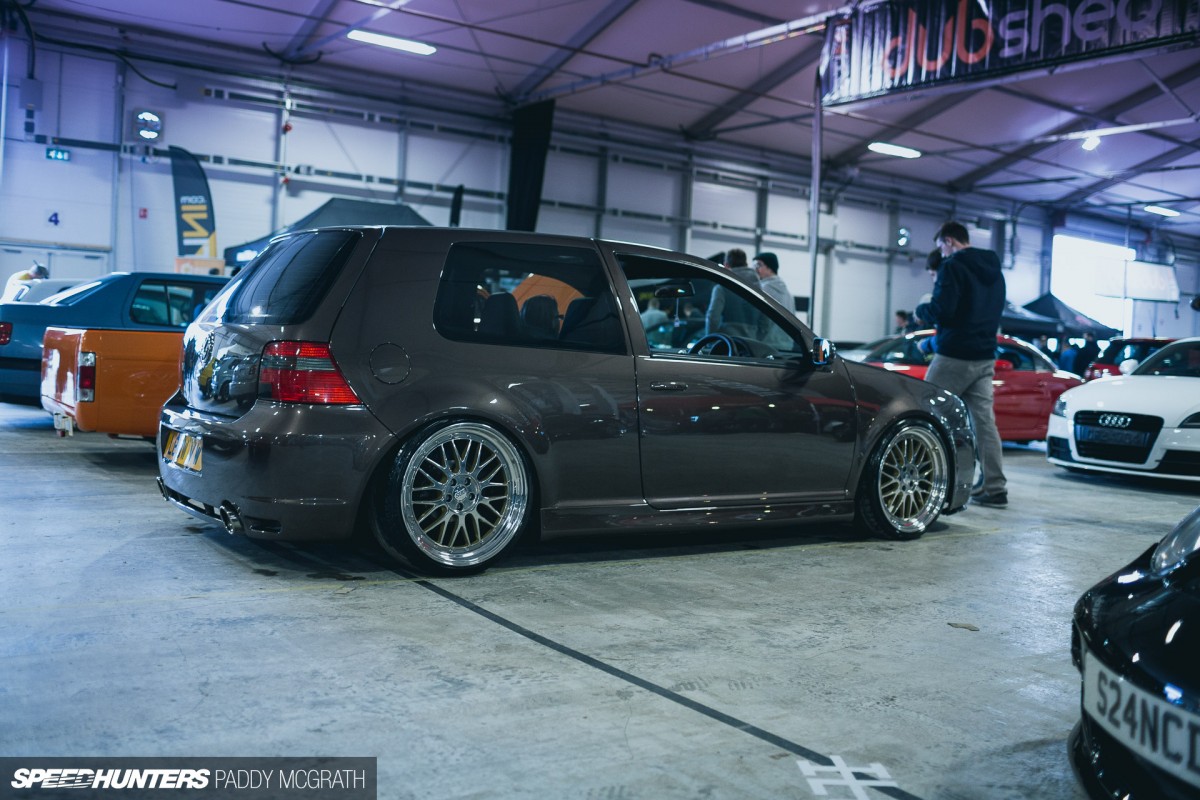 Another MkIV, that on the surface appears more subtle and traditional…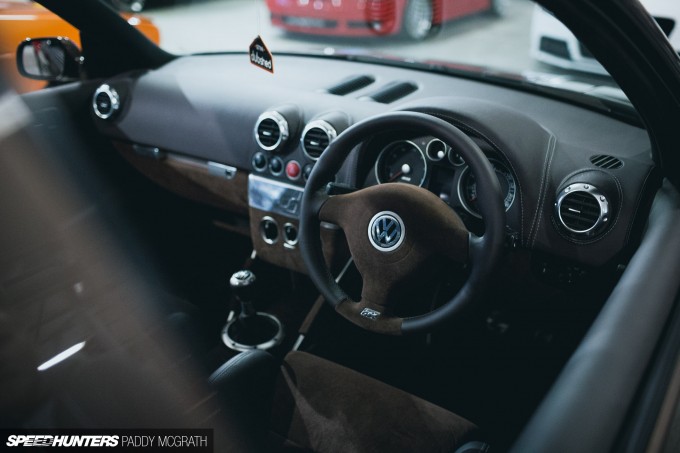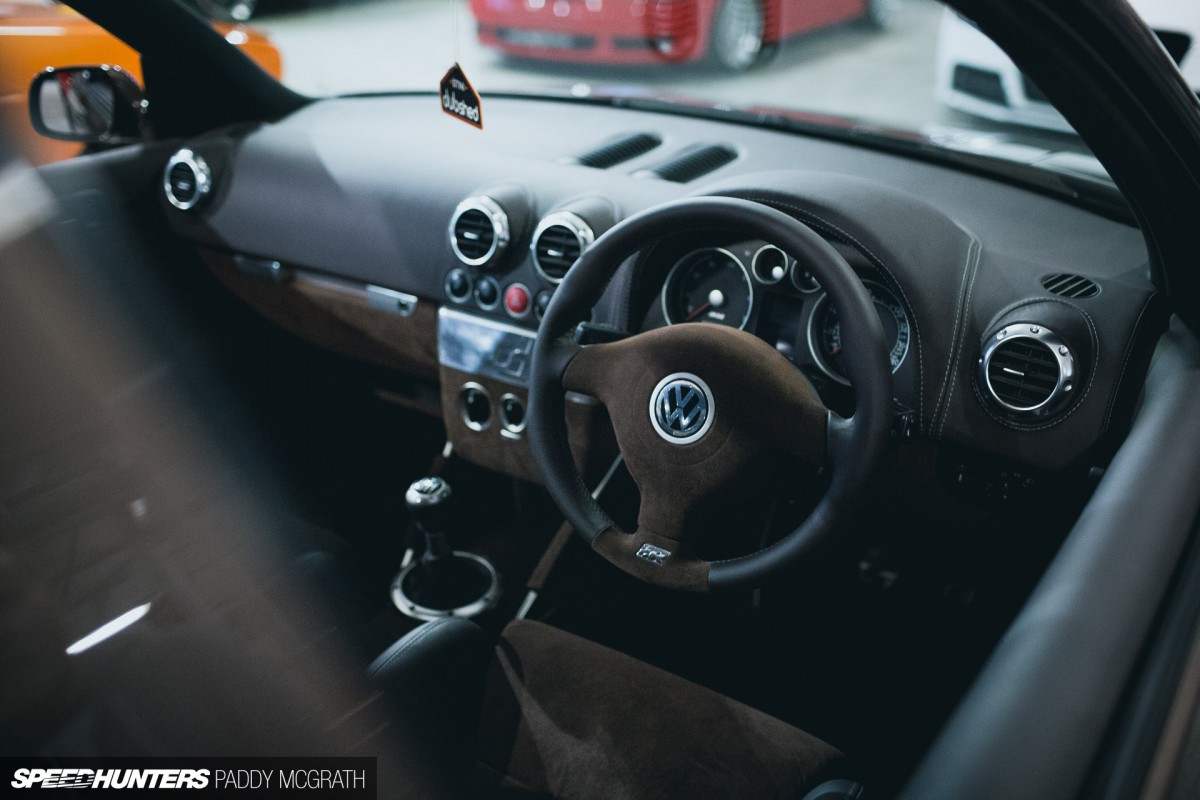 Until you – eventually – notice that it's been retrofitted with the dash from an Audi TT. It's a detail that the majority of show-goers will miss, but that's often not the point of why a lot of these cars are built.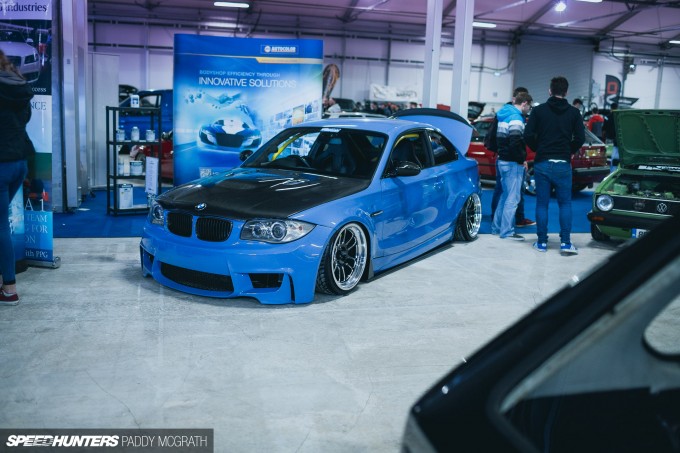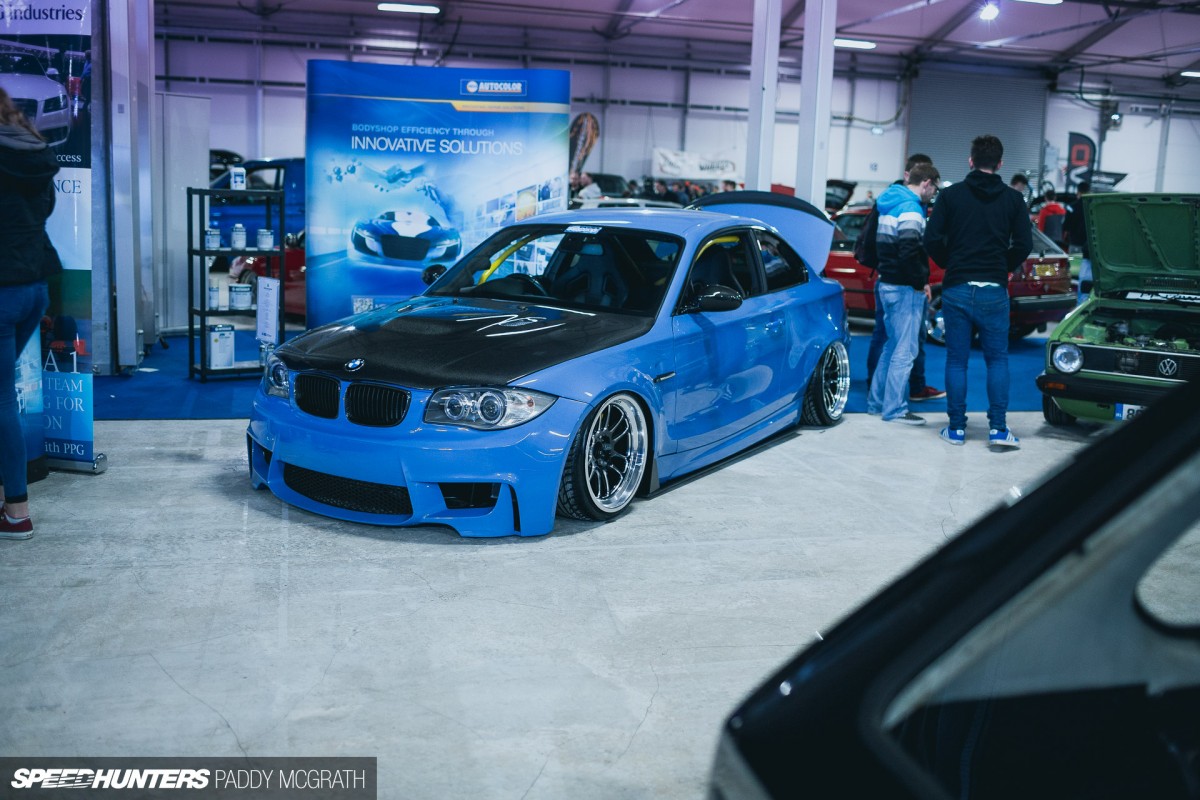 Moving from Wolfsburg and Ingolstadt to Münich for a moment, this M135i in with its German brethren. Air, 1M front bumper, Cosmis Racing wheels, BMW Performance brakes and lashings of carbon made for a standout build. Because I'm an idiot and forgot to take a picture of the brakes, I'll have to explain a subtle detail on this which I'm sure I'll be corrected on. The brakes, made by Brembo for BMW incidentally, come in a shade of yellow not too far off Phoenix Yellow which was quite popular on the E46 M3. Because PY will make you physically ill, the cage and brakes were repainted a slightly different shade so that everything was tied together.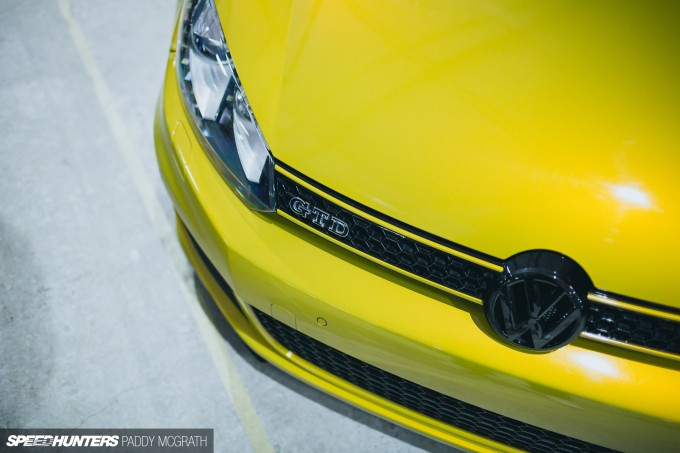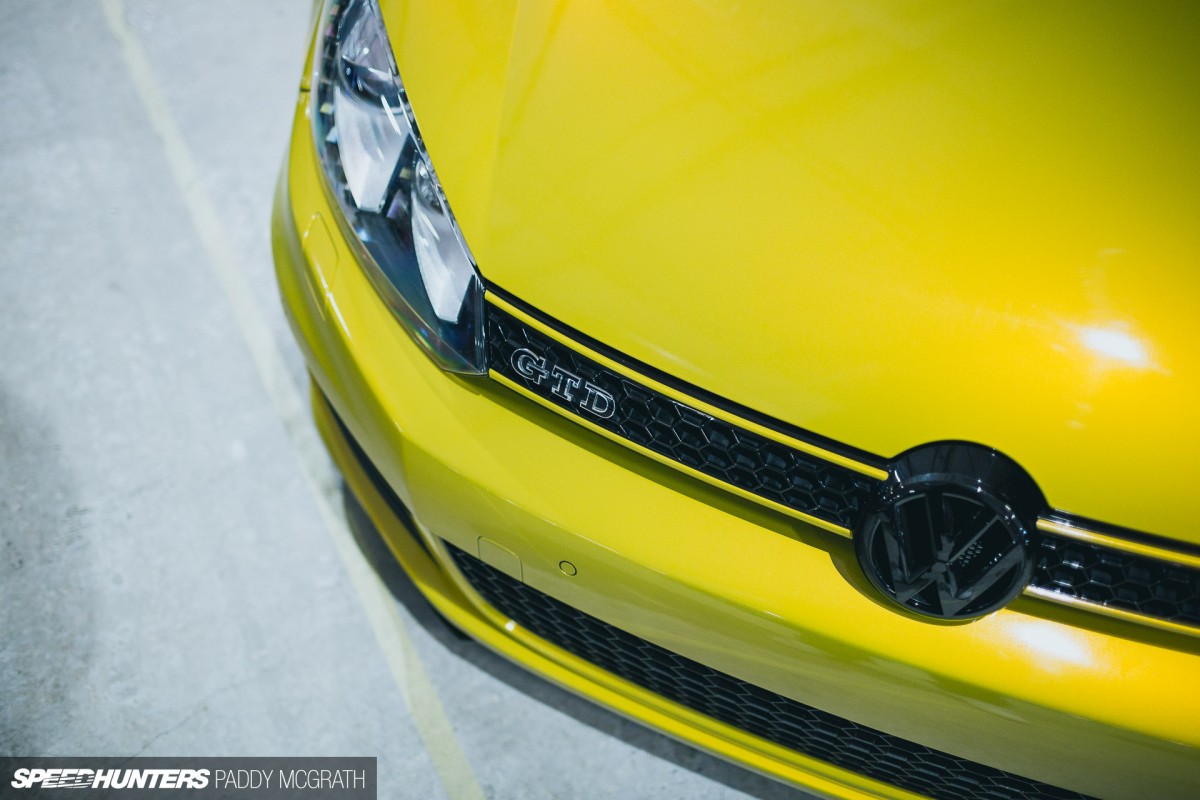 Speaking of yellow, this MkVI GTD was wearing a wrap that fooled many people.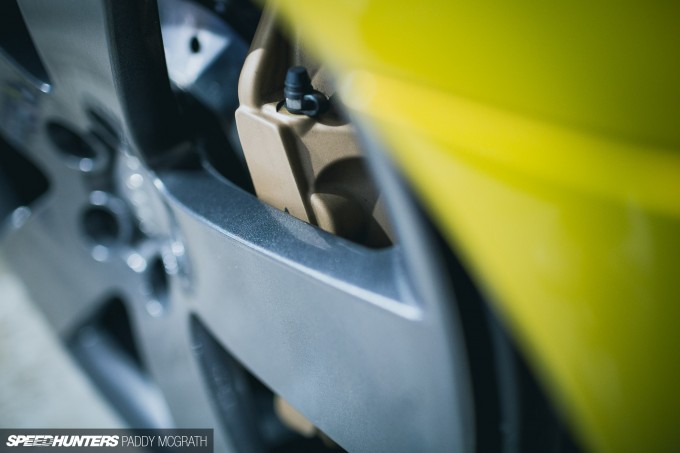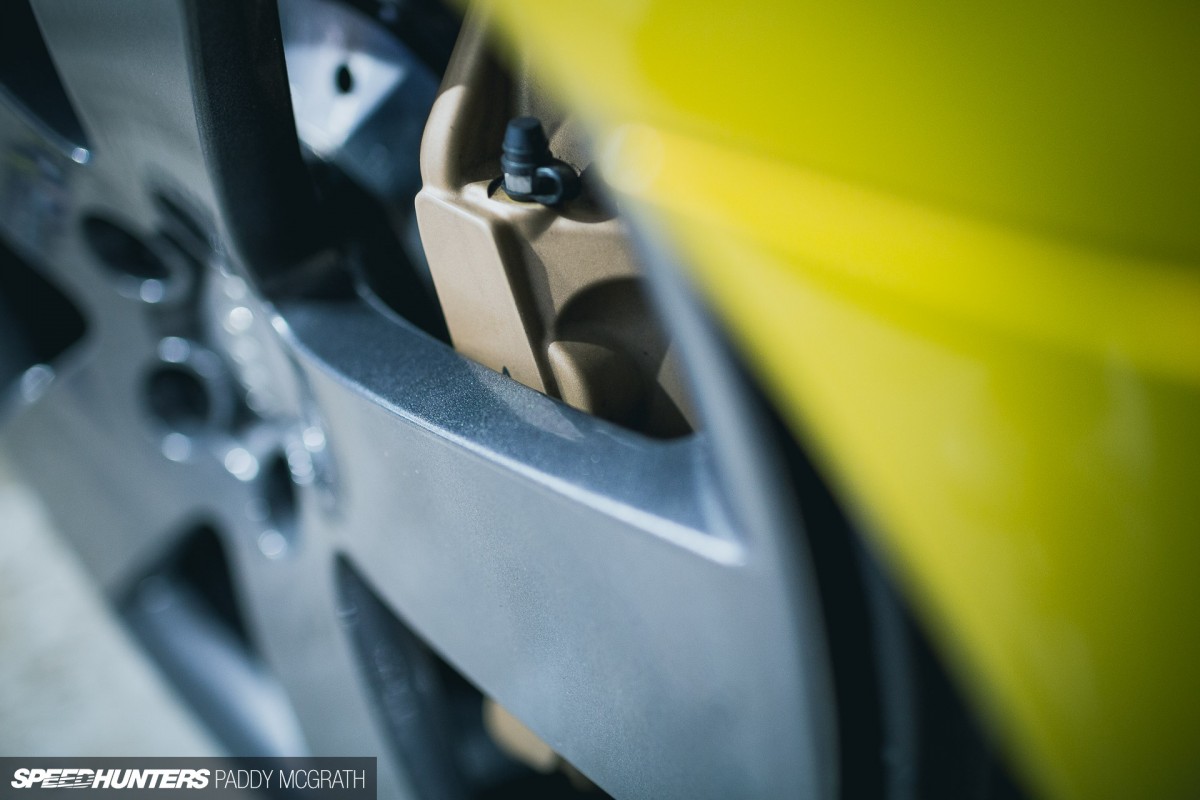 It also featured a pair of Lamborghini brakes, with clearance so tight to the rim, that you could only just squeeze a business card between the spoke and caliper. I'd imagine there was a collective sigh of relief when the wheels were fitted for the first time…
Fitment & Function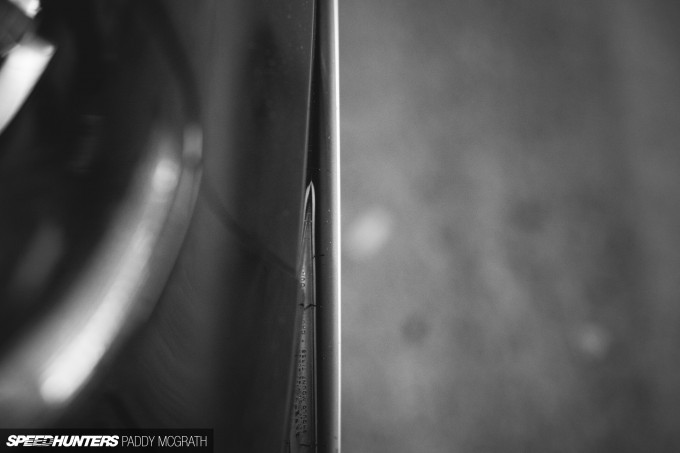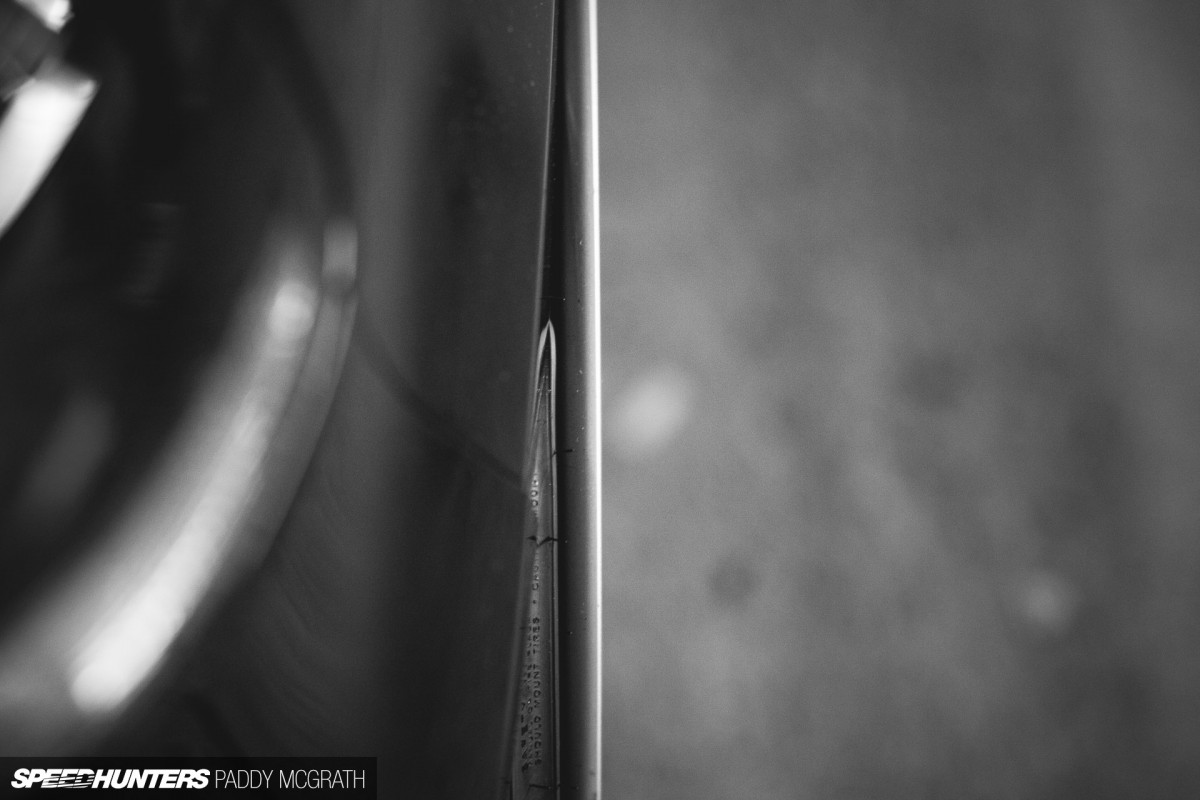 On a similar thread of conversation, fitment has always been the largest divider of opinion both in and out of the scene.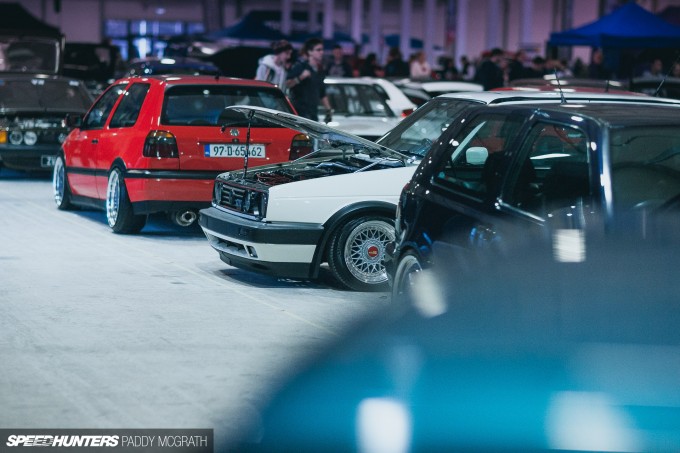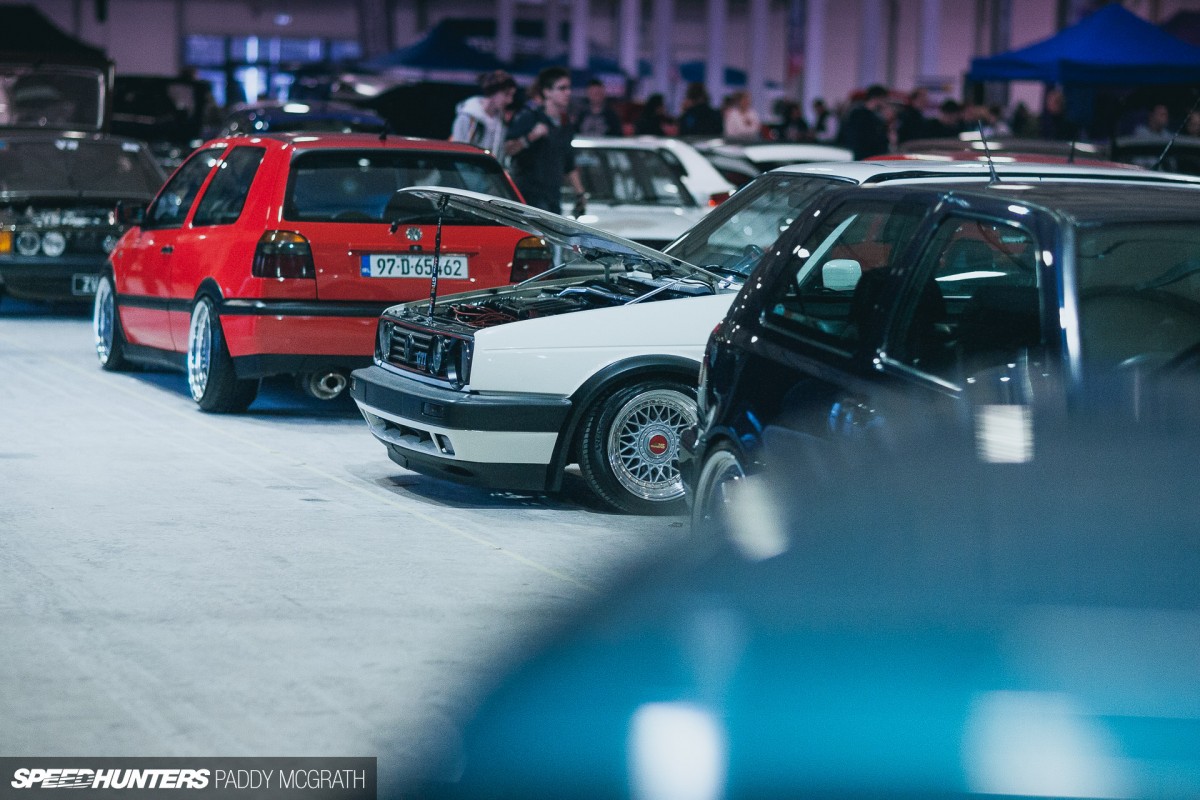 Stretch, poke, tuck etc will always be a part of this world (stretched tyres have been around since long before I was born, and that was a long time ago), but provided things are done in moderation, I don't see an issue.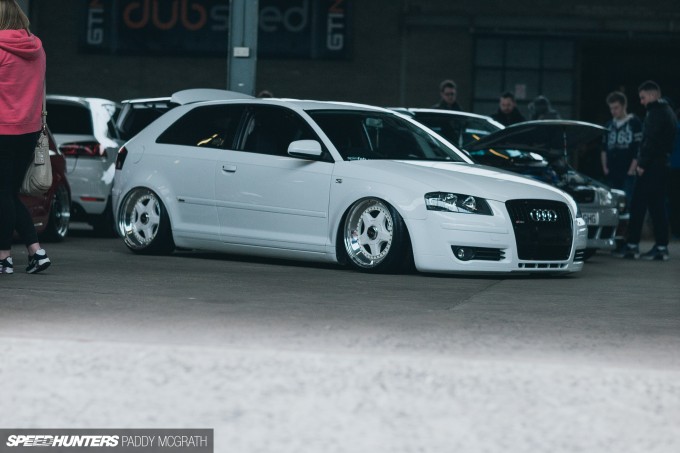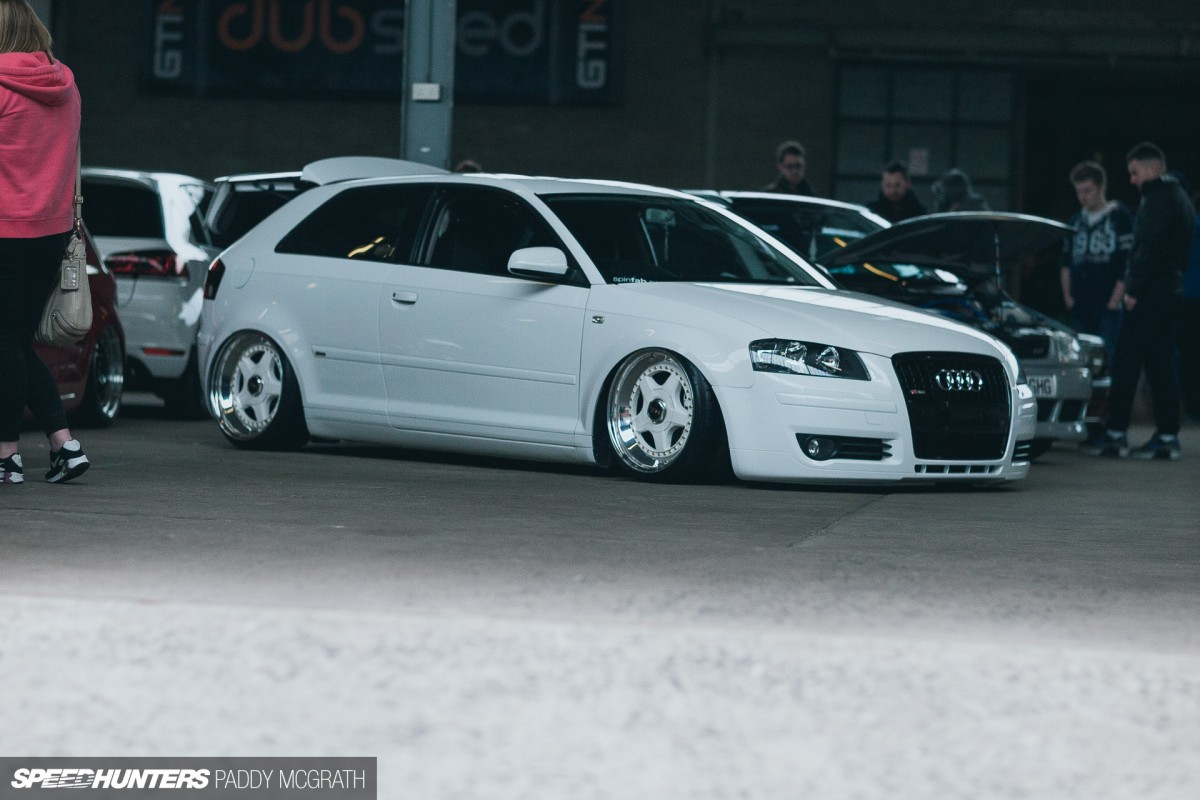 The advent of quality and affordable air suspension has played a big part in getting more rubber back on rims. Simply because with air, it's much easier to fine tune a ride height. Does a particular setup rub slightly? Just add another couple of PSI and you're sorted.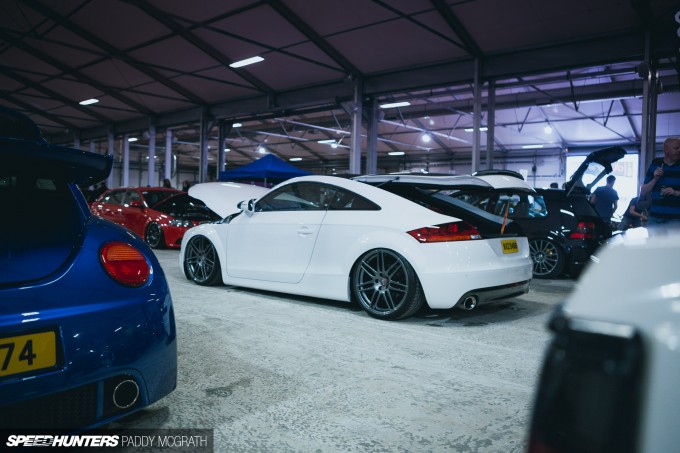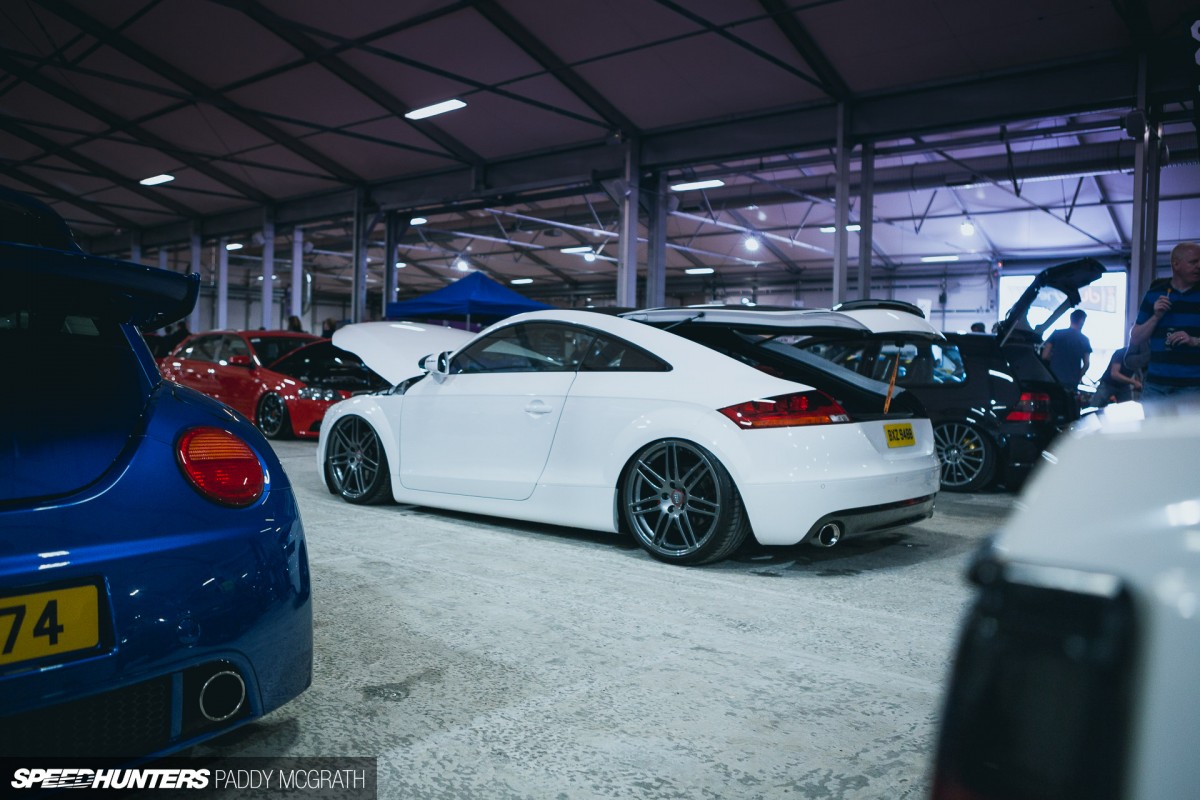 I like low cars. Unfortunately, Ireland is not a friendly place for static low so air is becoming the default choice for many people. It allows you to drive without compromise and that's a very good thing as far as I'm concerned.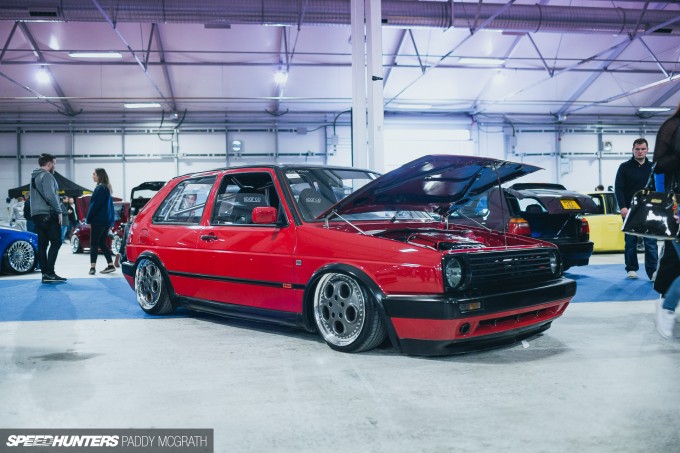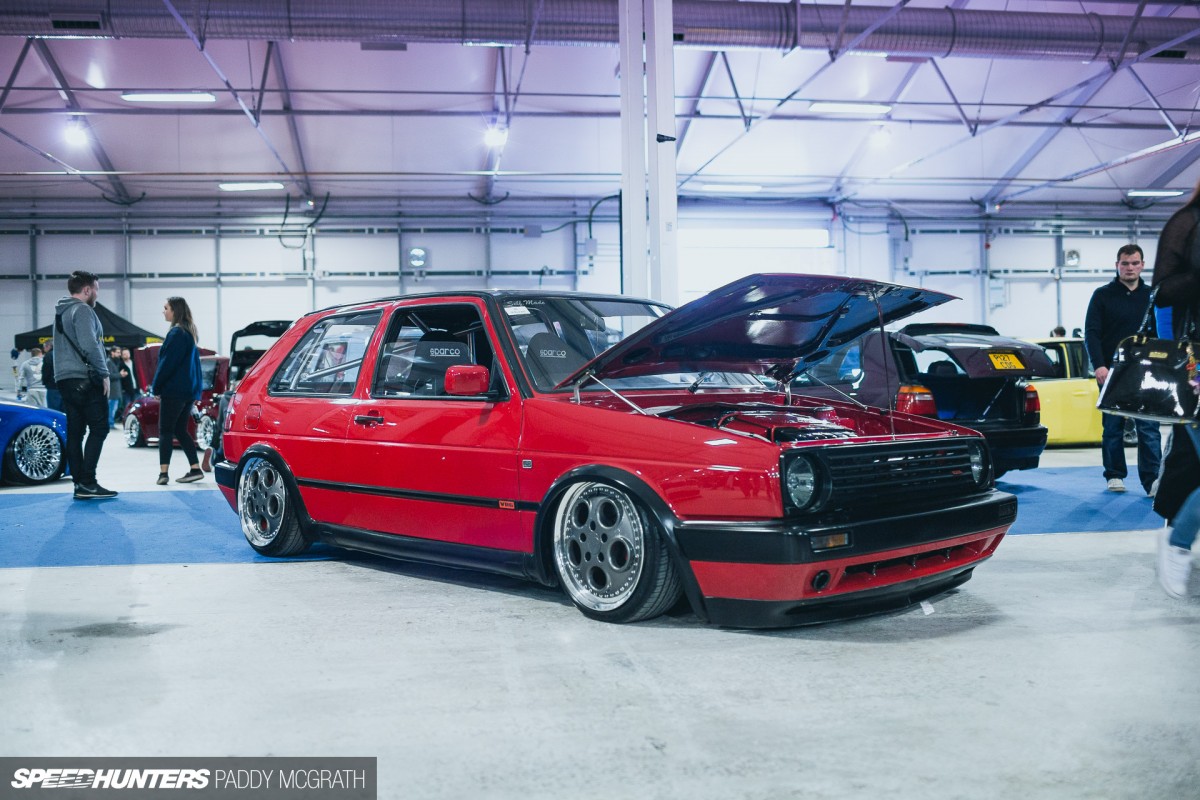 Previously, I was personally of the opinion that if someone was building a styled-out show car, that there was no real point in adding too much performance as you would never have been able to take advantage of it.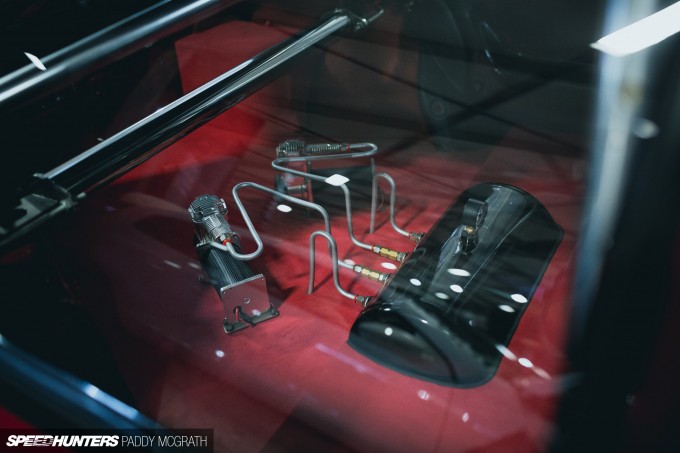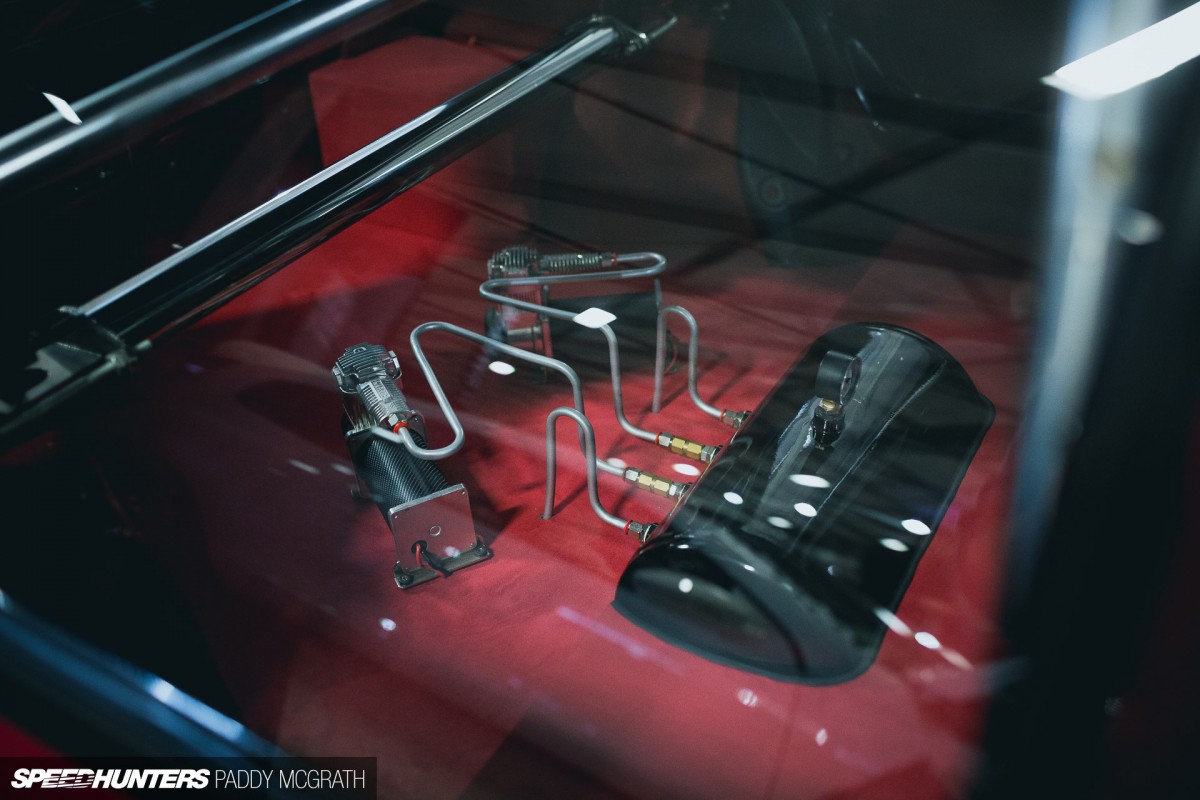 But more and more builds are able to combine performance and style in a way that wasn't really possible that long ago.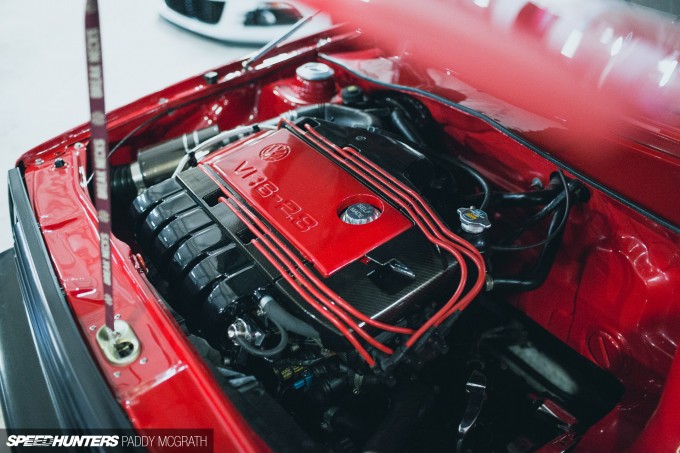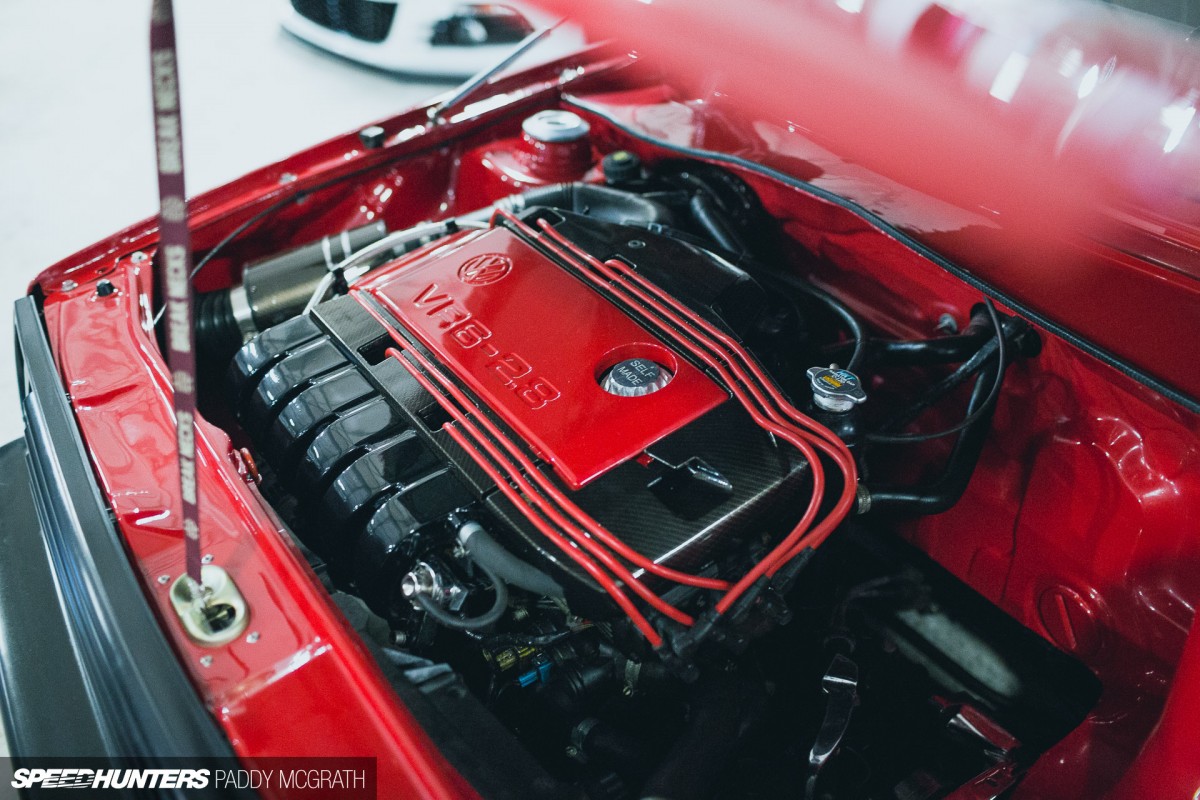 This has contributed to a better balance of cars at shows and I think we might finally be turning a corner and leaving behind a lot of misconceptions and negative associations with a particular scene or sub-culture.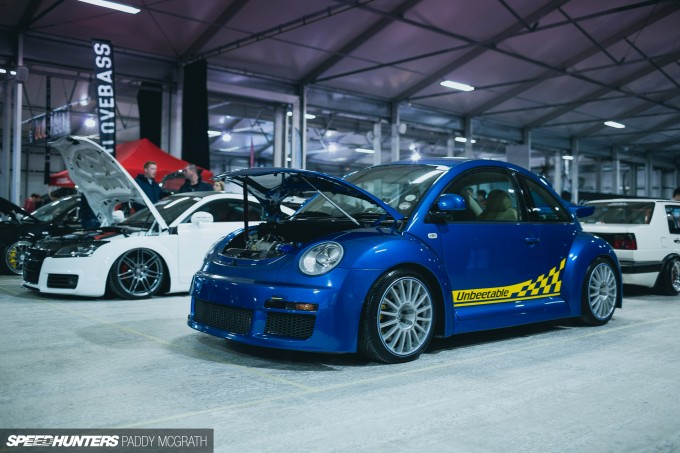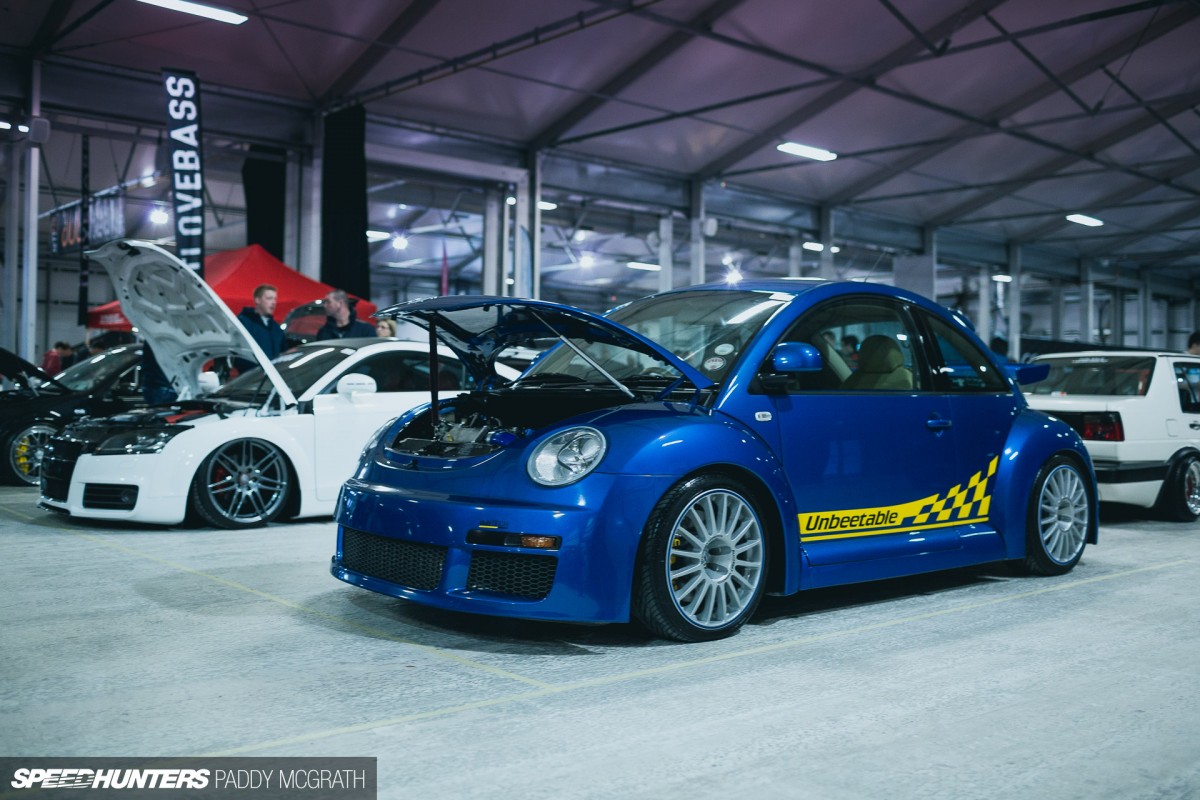 This will lead to more intrigue and generally more interesting cars.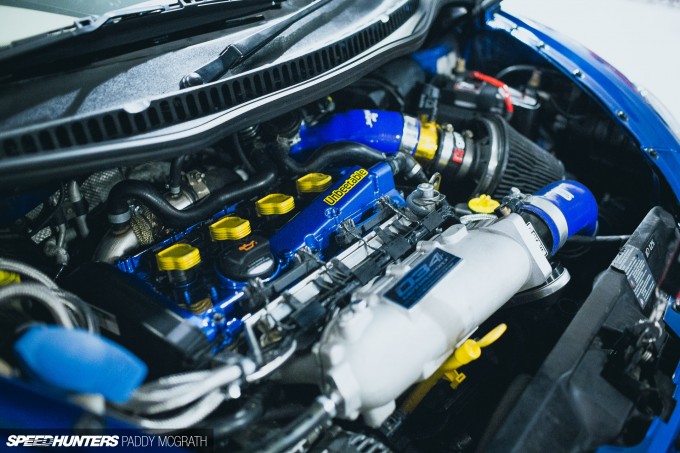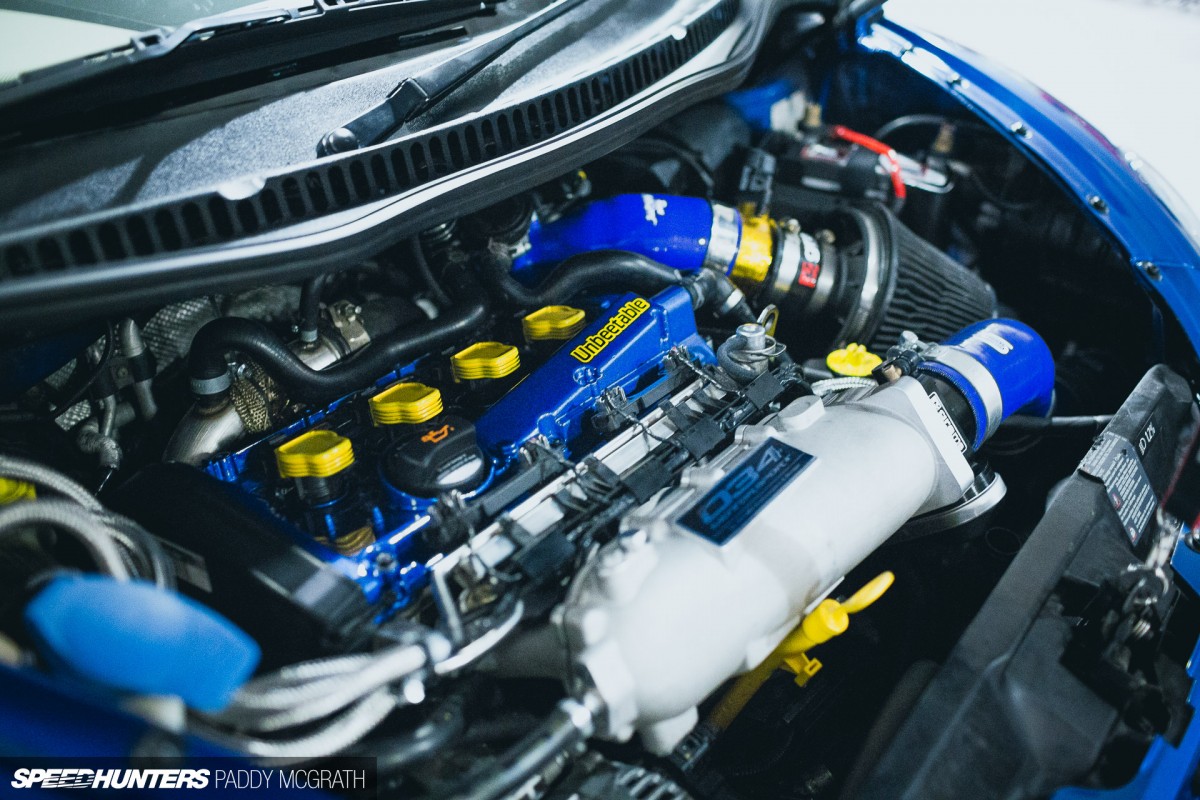 Isn't it about time we can have our cake and eat it too?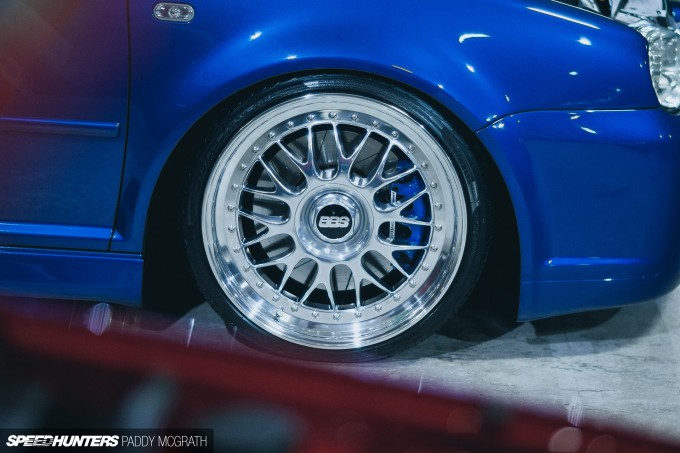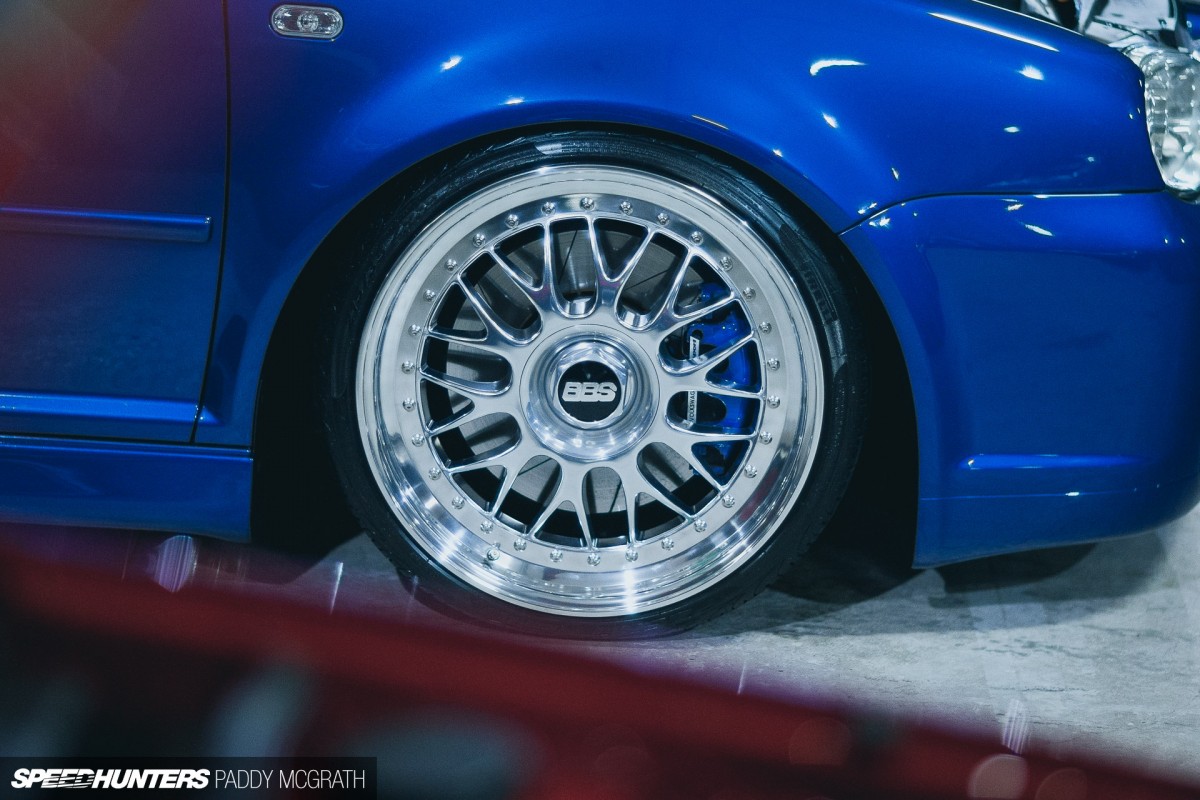 With Belfast in my rear-view mirror and another three hours of driving ahead of me, it gave me the time to think about a lot of things. Ireland is definitely not out of the woods yet with regards to recovery, and many people are still suffering. But for the first time years, I think we're finally starting to see the proverbial light at the end of the tunnel. This year's Dubshed event showed plenty of reasons to be optimistic and why it might finally be time to cast aside the self-loathing, and start on a new path of pride and positivity.
Paddy McGrath
Instagram: @pmcgphotos
paddy@speedhunters.com
Cutting Room Floor