And Colin Said: 'Let Cars Be Light'
If you try and think of iconic Formula 1 racing teams who emerged in the classic era of the 1950s and '60s and survived through to the '90s, there aren't that many to choose from. The scarlet of Ferrari, naturally, figures highly. But there's a small British team, the archetypal garagistes so despised by the motor racing aristocracy of the time, which blossomed more than any other, enjoyed periods of domination and came to define what technological innovation meant: Team Lotus.
The Lotus F1 team may have folded back in 1994, but there's a series of old WW2-era workshops tucked away in leafy Norfolk that provide continuity for the Lotus tradition of engineering excellence and racing passion, keeping the competition fire burning for cars that bear the legendary ACBC initials on their nose. This is Classic Team Lotus, where some of the greatest Formula 1 cars of the last 50 years live on for a single purpose. To race.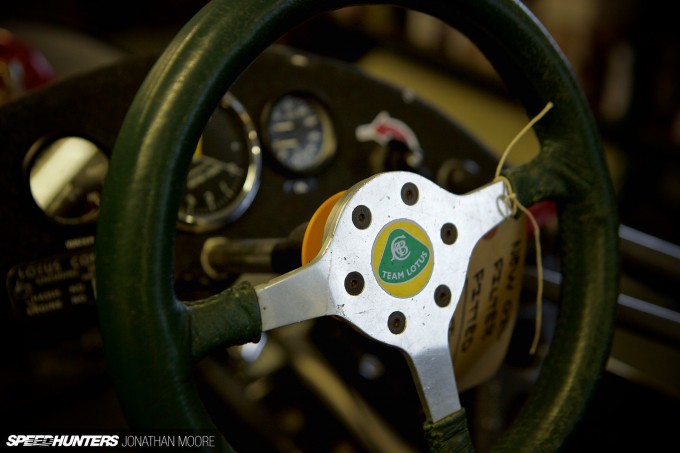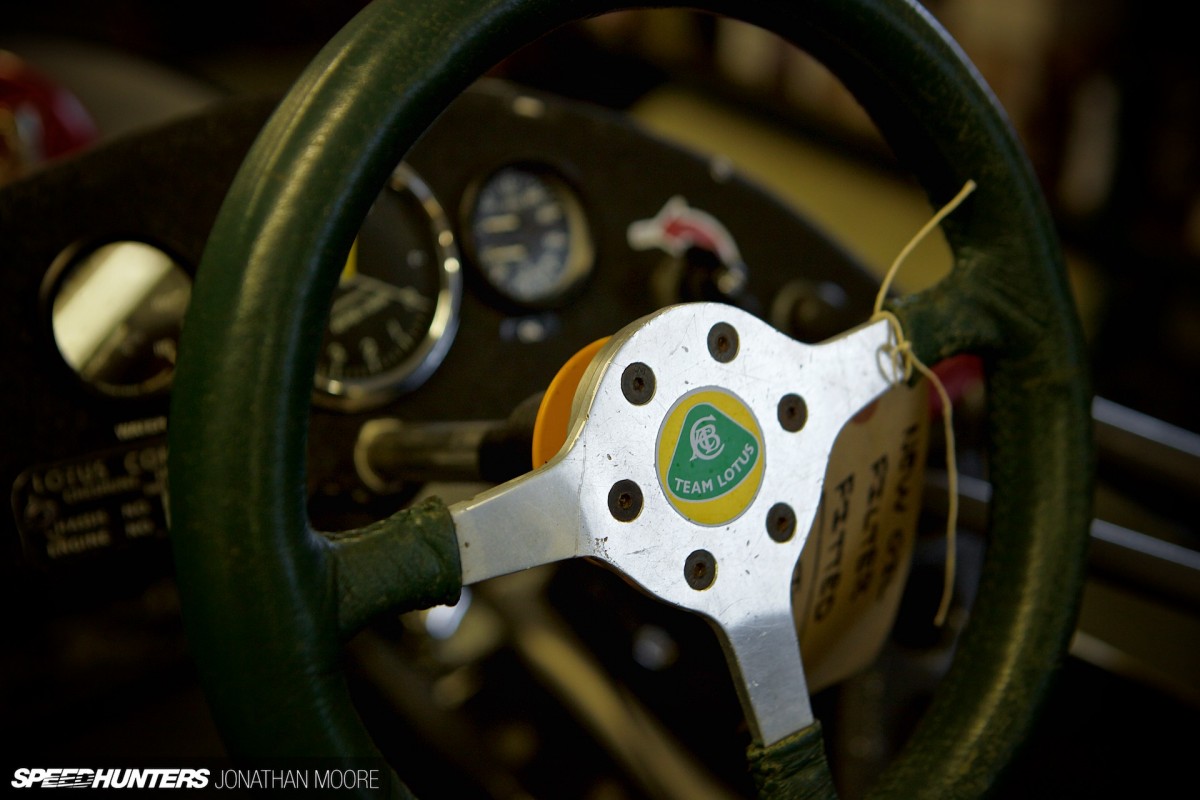 There aren't that many names that are as evocative as Lotus. The eternal underdogs, led by a charismatic, eccentric engineering guru who pushed drivers and mechanics to the edge in pursuit of victory. Cutting edge racing cars, lightweight sports prototypes, nimble roadcars: a Lotus is a car you have to drive at least once in your life. So how about racing one?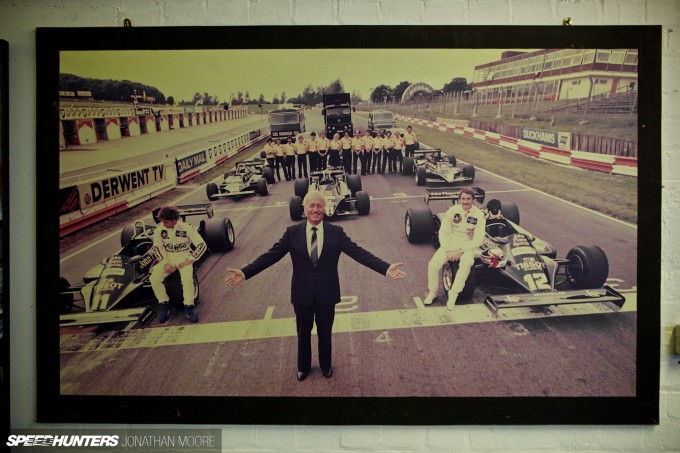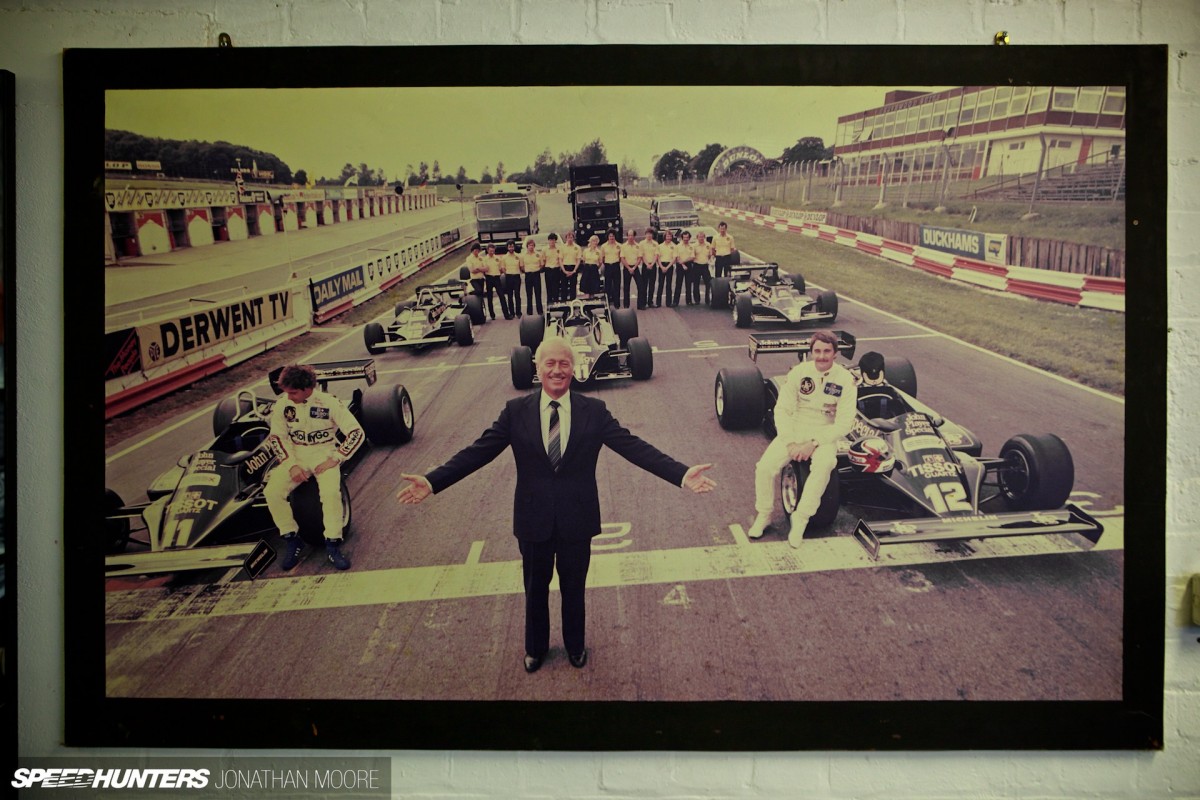 The legacy that Classic Team Lotus upholds is the result of that one man's drive. Anthony Colin Bruce Chapman studied structural engineering at University College in London, and started off tuning Austin 7s for hill climbs before building – and racing – his own cars.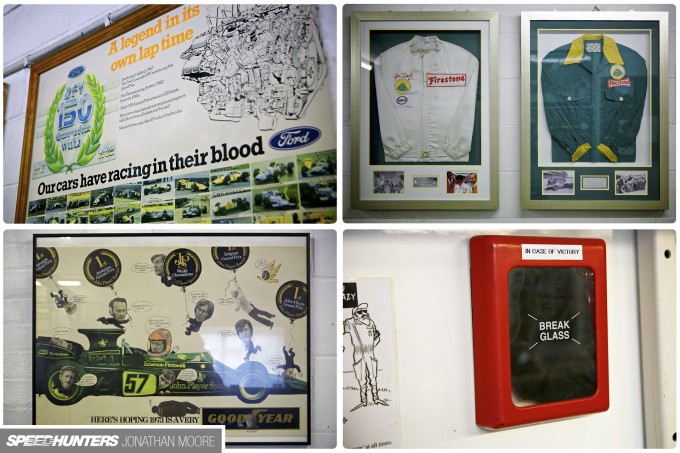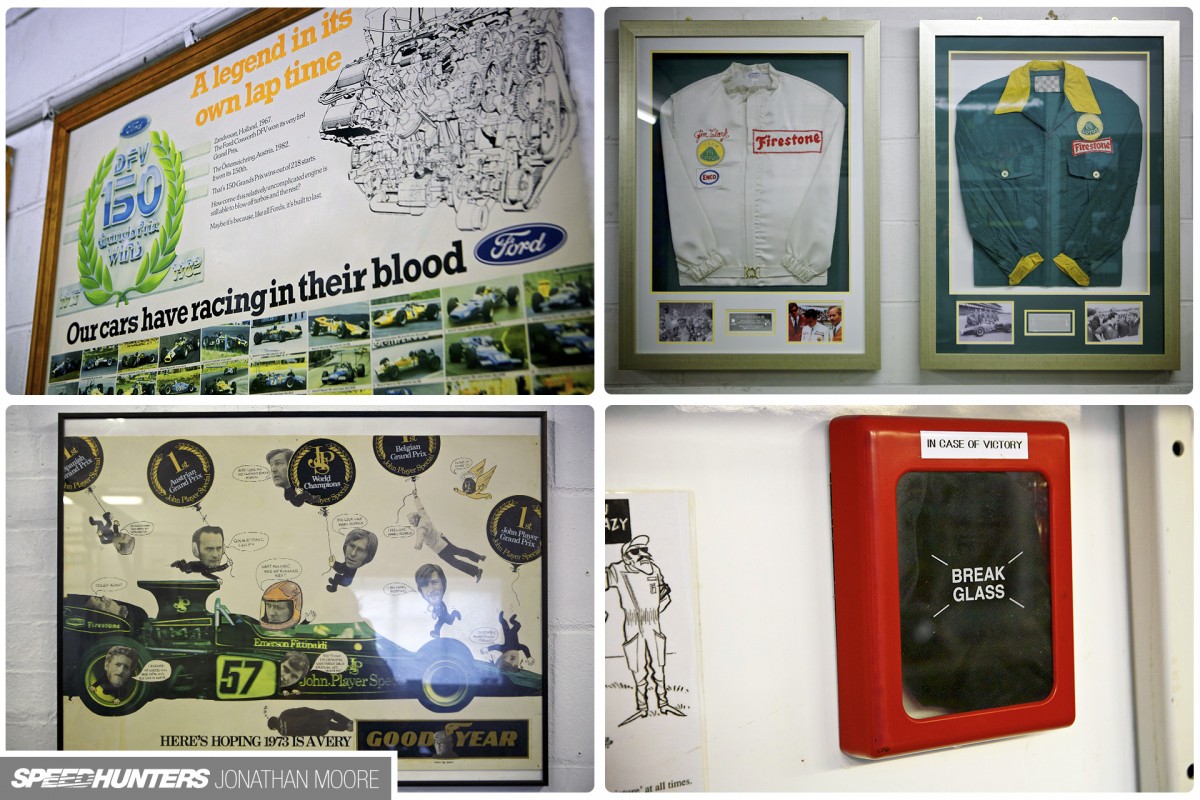 Team Lotus (the separate, racing arm of Lotus) campaigned at the highest level for 40 years, catapulting themselves from a tiny operation that bolted cars together behind a pub in north-east London, to becoming an internationally renowned, multiple championship-winning Formula 1 team. Seven F1 constructor's titles; six driver's; a victory at the Indy 500; multiple class wins at the Le Mans 24 Hours. But it was always Colin's team.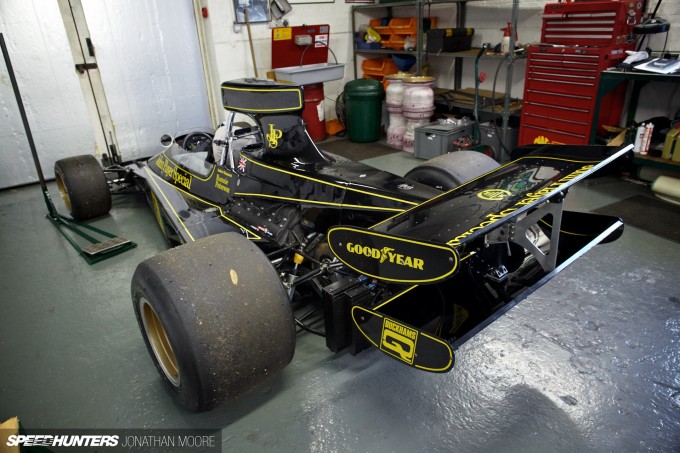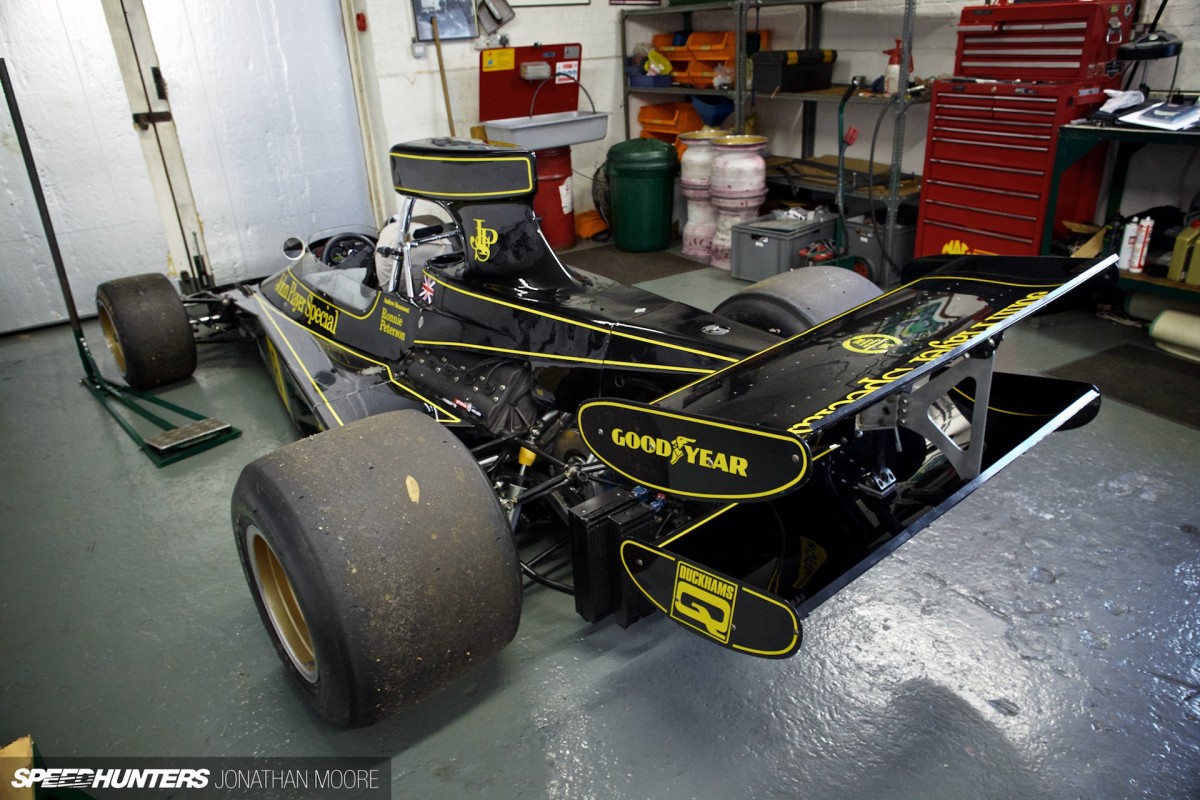 On the way, Lotus were invariably at the bleeding edge of technology – and often beyond. Rear-engined cars, engines employed as stressed members, twin-boom semi-monocoques, reclined driving positions, multi-element rear wings, twin rear wings, ground effect aero, composite materials, active suspension, twin chassis – the list goes on.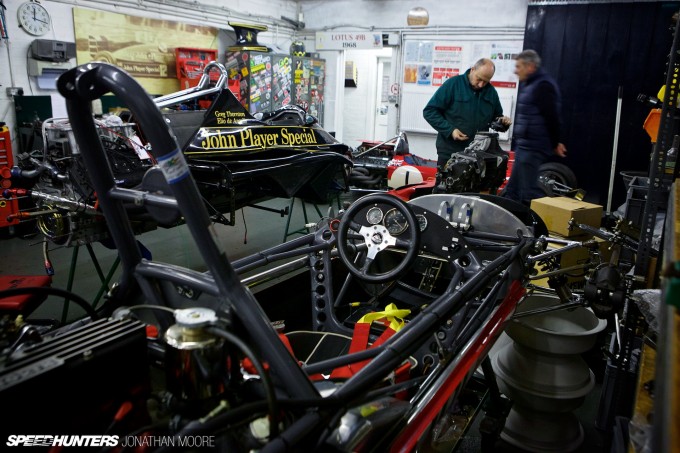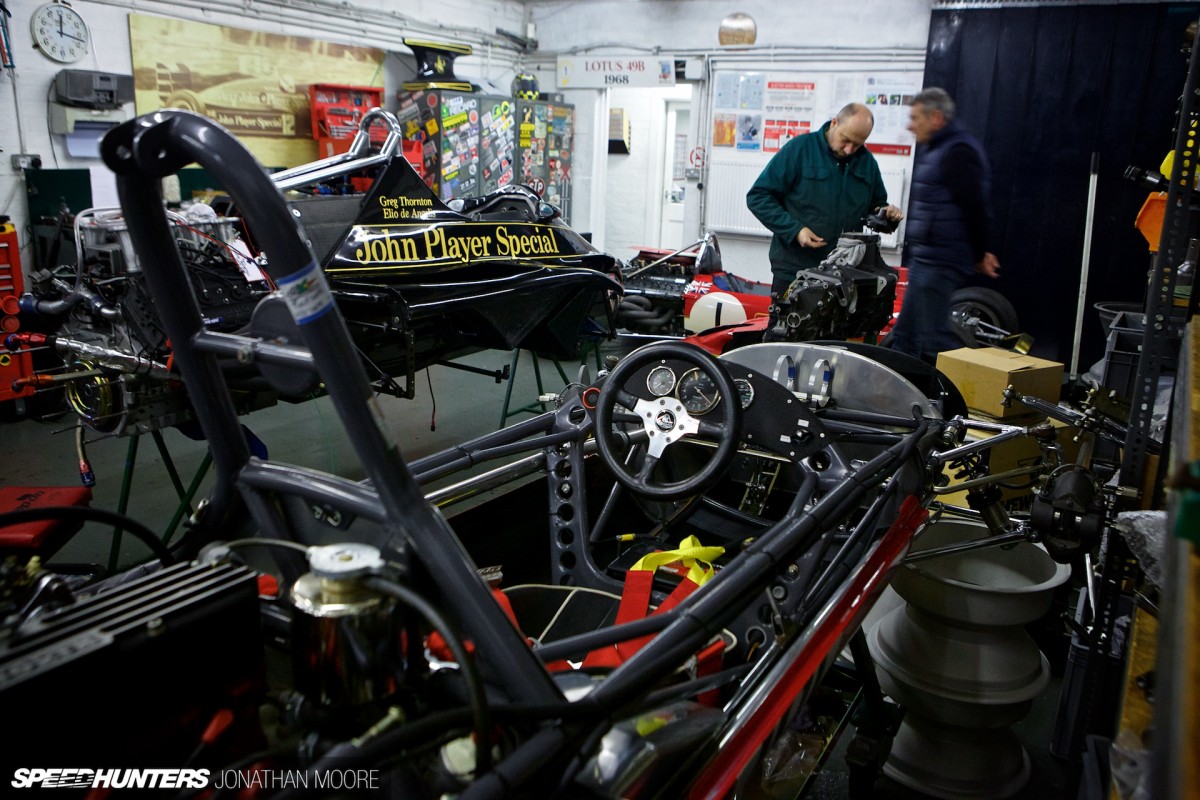 Like most small teams in the days before sponsorship, Lotus sold on its cars at the end of a season to support the design and development of the next year's car. But with the advent of advertising on cars as the '70s dawned (another thing pioneered by Team Lotus of course), the financial imperative changed and Colin began to keep cars back for his own team collection.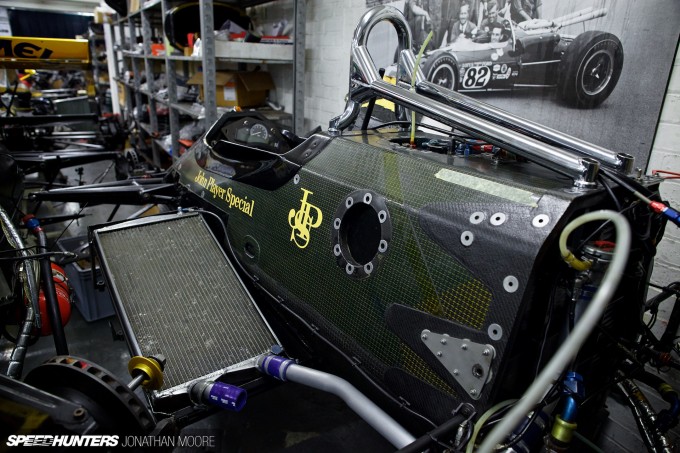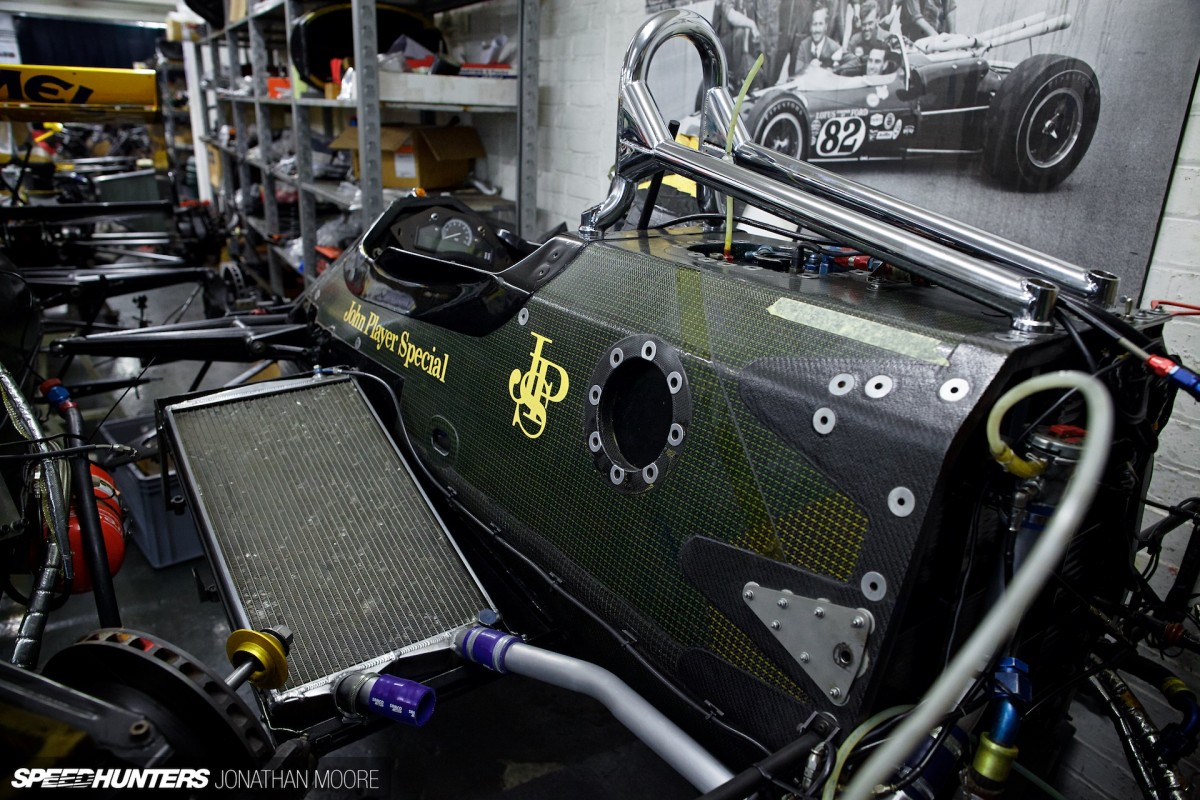 Classic Team Lotus came into being in 1992 (a decade after the sad and premature death of founder Colin and in the twilight years of the F1 programme) and is run by Clive Chapman, son of the great man himself. Initially Clive's squad concentrated on maintaining Lotus' own substantial stable of racers, but as people saw what CTL were capable of, customers came knocking and the business model soon changed. In the modern era, I think it's fair to say the Classic Team Lotus are the ones carrying the real DNA of Lotus' F1 glory years.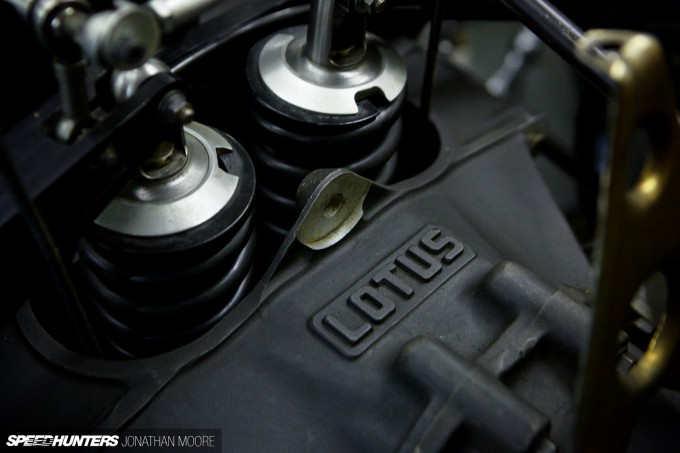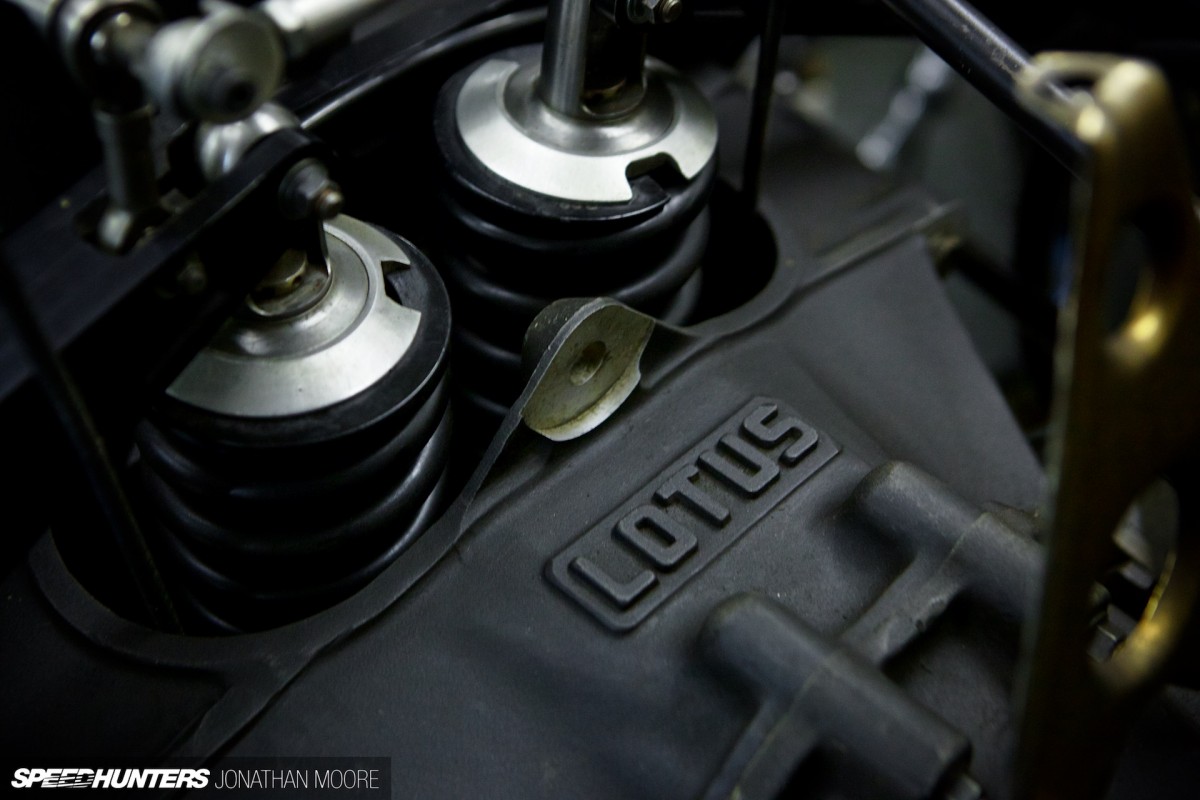 Now, in addition to maintaining the 25-odd cars in the family collection (which includes the Gold Leaf 49B that introduced sponsor colours to F1 and Ayrton Senna's GP-winning 97T turbocar), CTL dedicate the majority of their time to overseeing a huge range of Lotus racers, restoring and maintaining them, but most importantly racing them.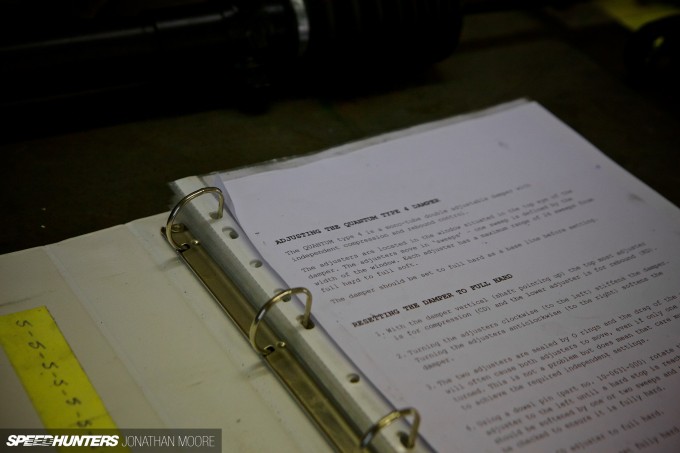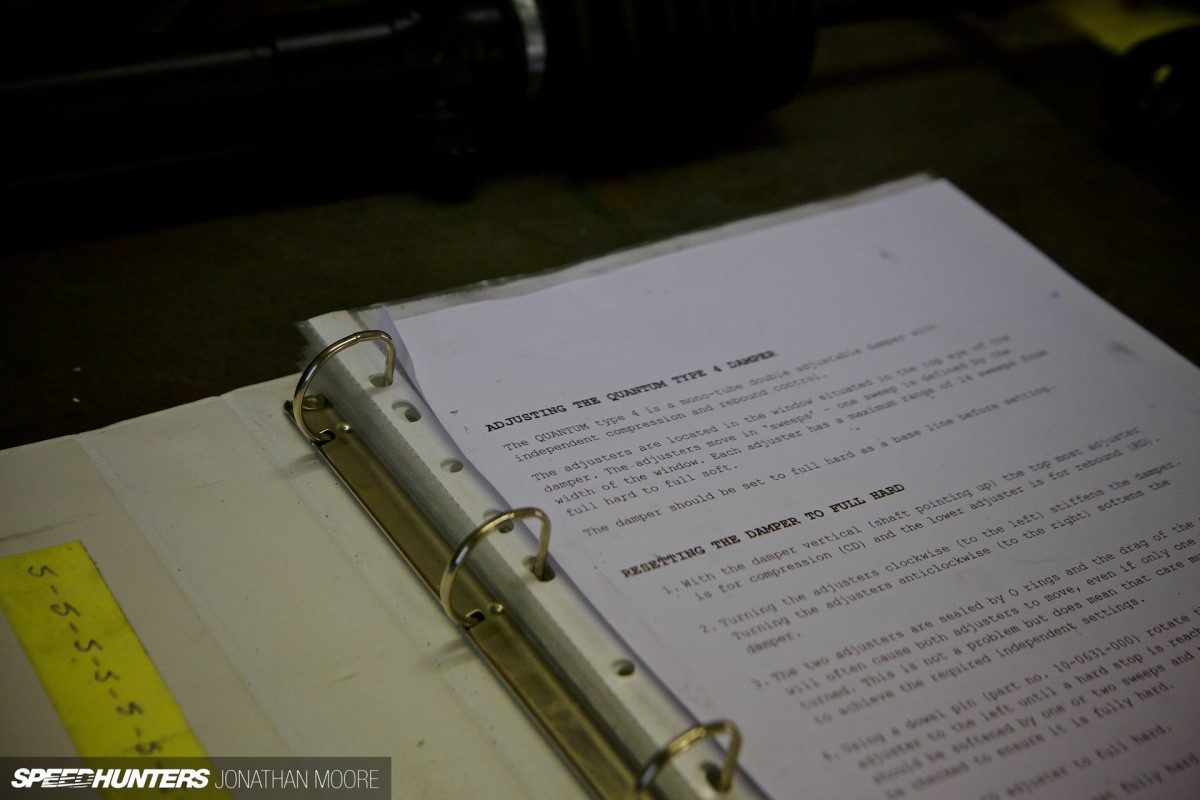 The thing is that Classic Team Lotus can take care of any Lotus racing car. Anything. Single seater, sportscar, tiny 1.0-litre screamer from the '50s or turbocharged monster from the '80s. To do that requires expertise: and that's one thing CTL aren't short of. Many ex-F1 engineers joined Classic Team Lotus, and several still work there today.
That just 15 people keep this operation going is the surprise, but they have huge combined experience of all things Lotus.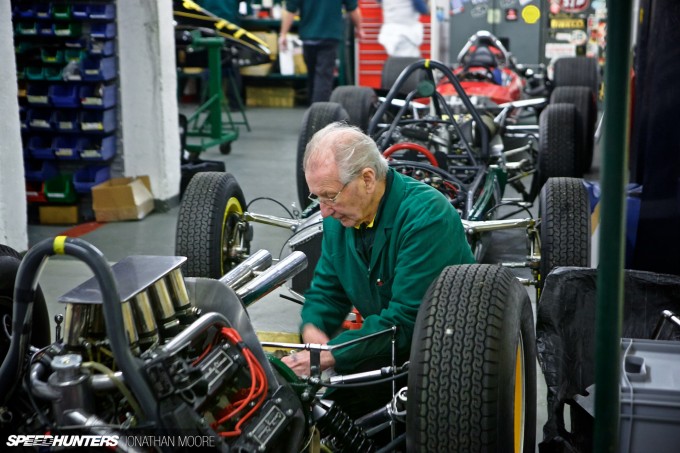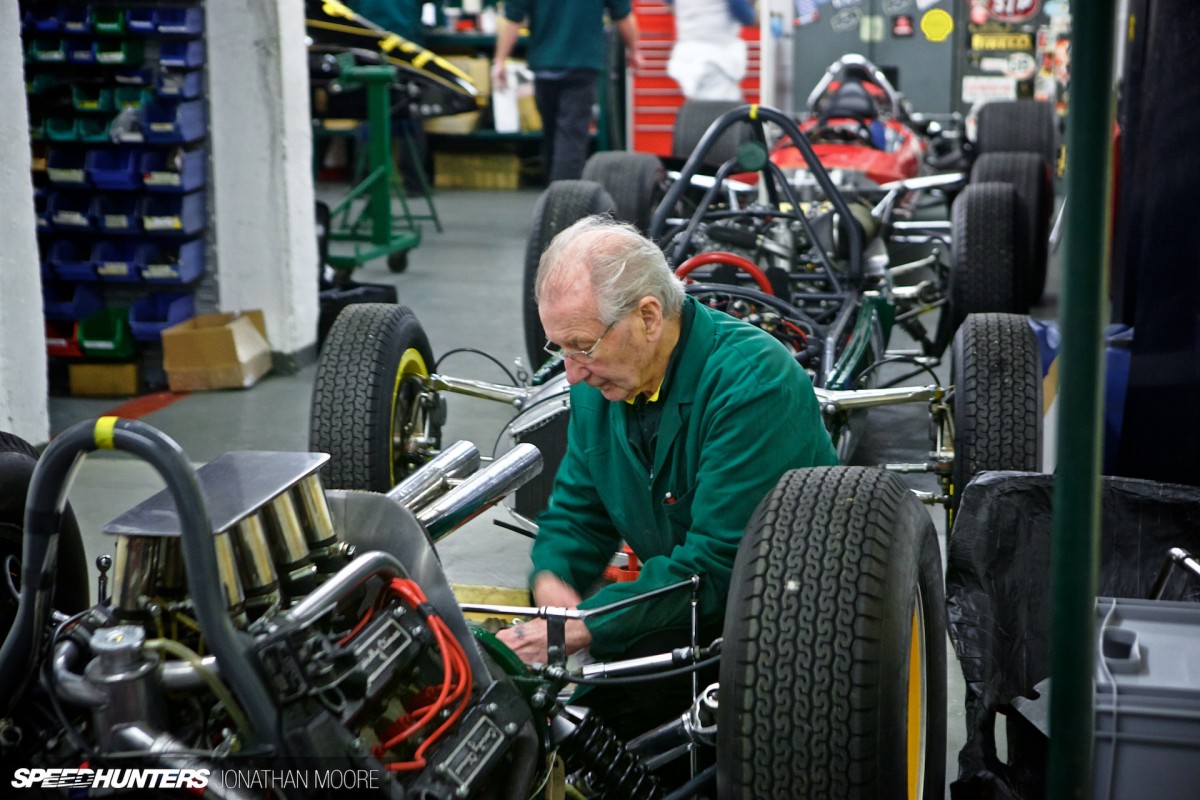 A case in point is Bob Dance, CTL's senior mechanic, who joined Team Lotus in 1960. He's seen serious service working with the hero drivers of the 1960s like Clark and Hill. He's a real Team Lotus lifer, with only the odd 'holiday' – still in F1 of course, to do things like work for Bernie Ecclestone. Every new engineering recruit to CTL starts under his expert tutelage.
Keeping The Lotus Legacy Alive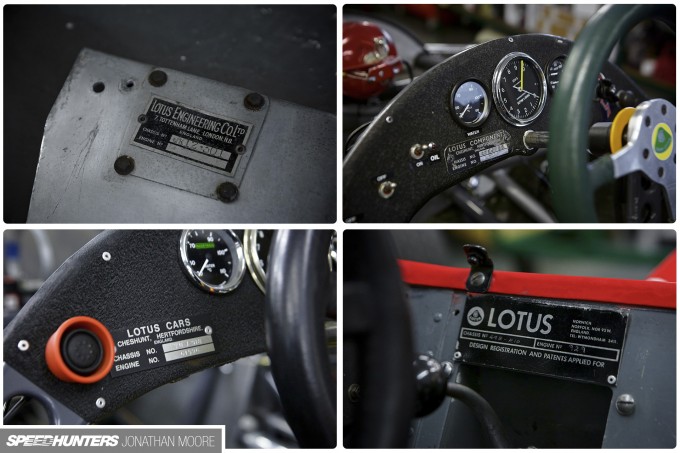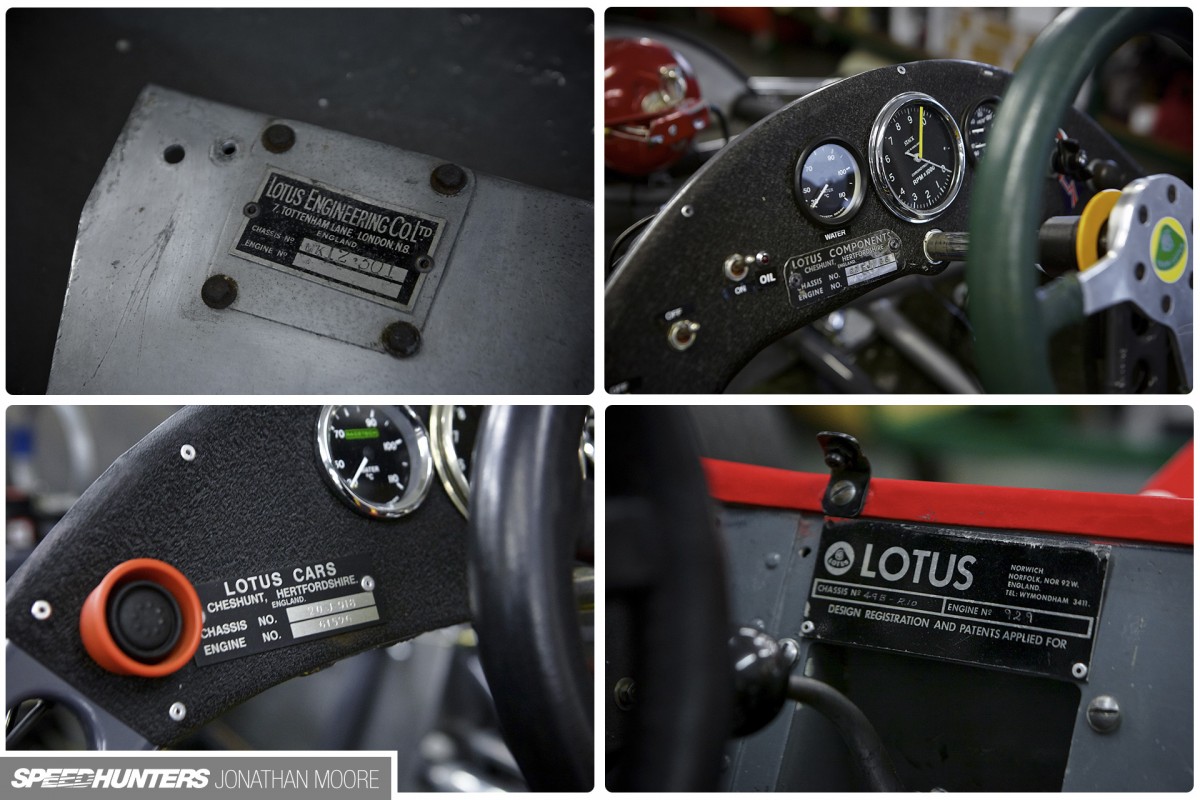 The facilities are admittedly hardly luxurious, and haven't changed since Colin Chapman's time. The workshops are based in old WW2 huts left over from when the area was a base for RAF bombers. The location was bought when Lotus moved from its second home in Cheshunt up to Norfolk, and it was used by Colin and the team as a base before they shifted to Ketteringham Hall. What the place lacks in shiny surfaces, it makes up for with authenticity and character.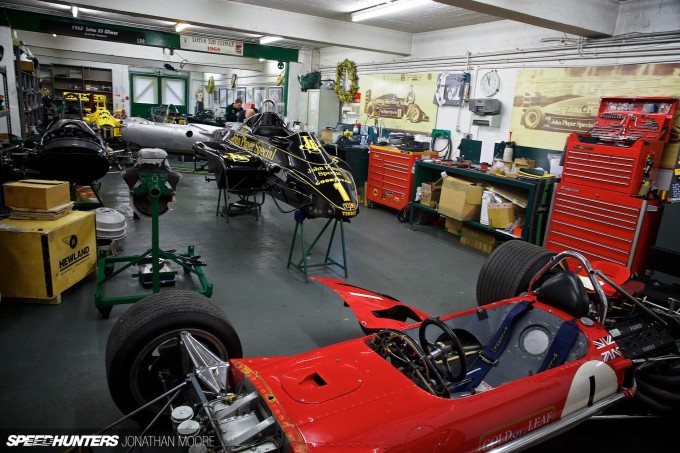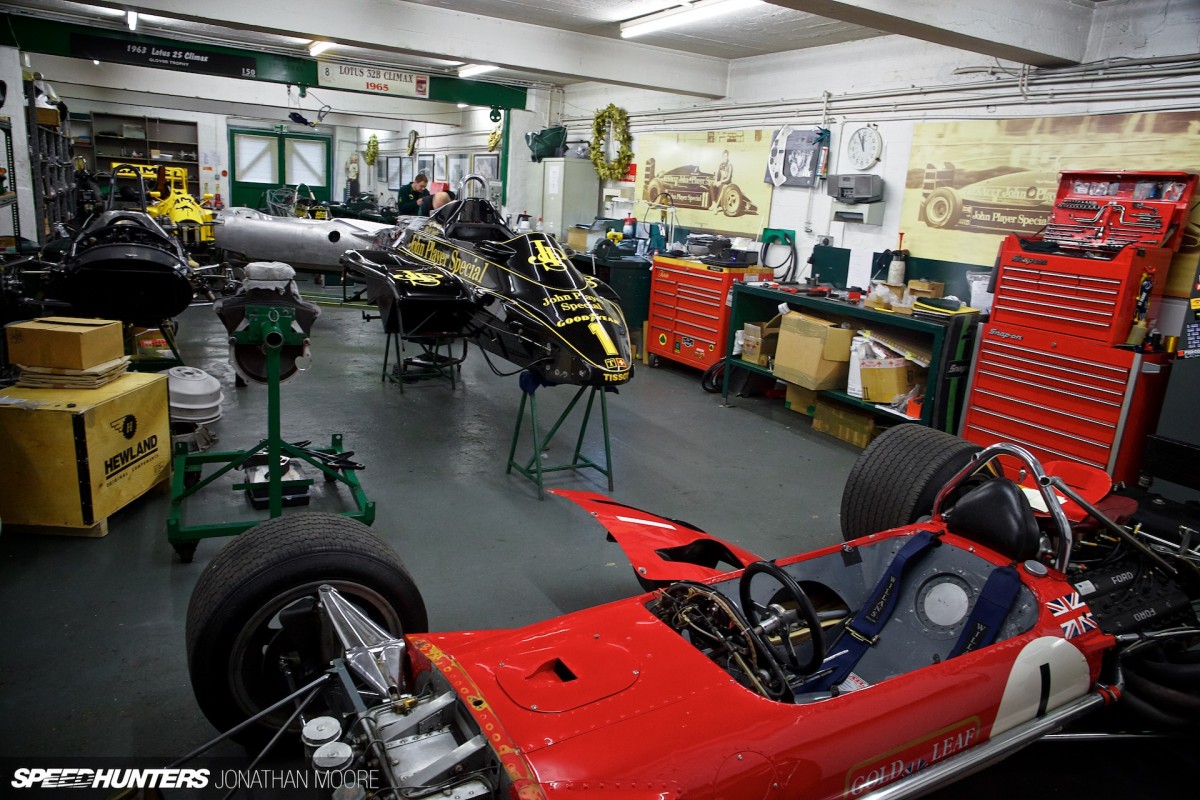 When I visited the team they were just on the cusp of the new racing season, so the workshops were absolutely banged out with dismantled cars, constituent parts strewn over shelves and dollies, engines in various states of installation. Great for me and you of course, with such a range of cars to check out, but it looked like barely-controlled chaos. There were nine cars squeezed into the workshop shown here and the adjoining corridor!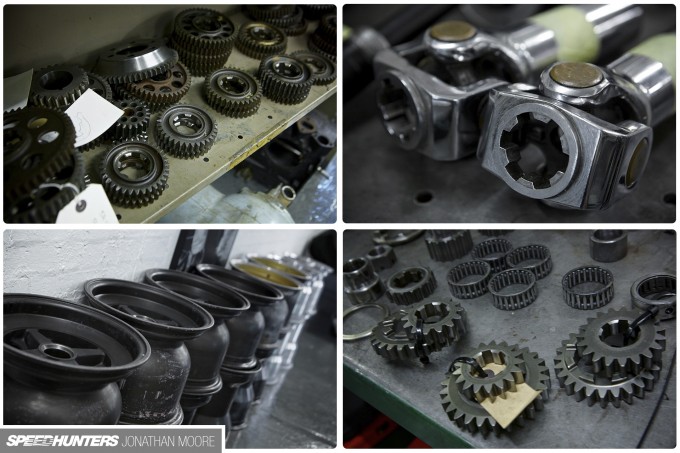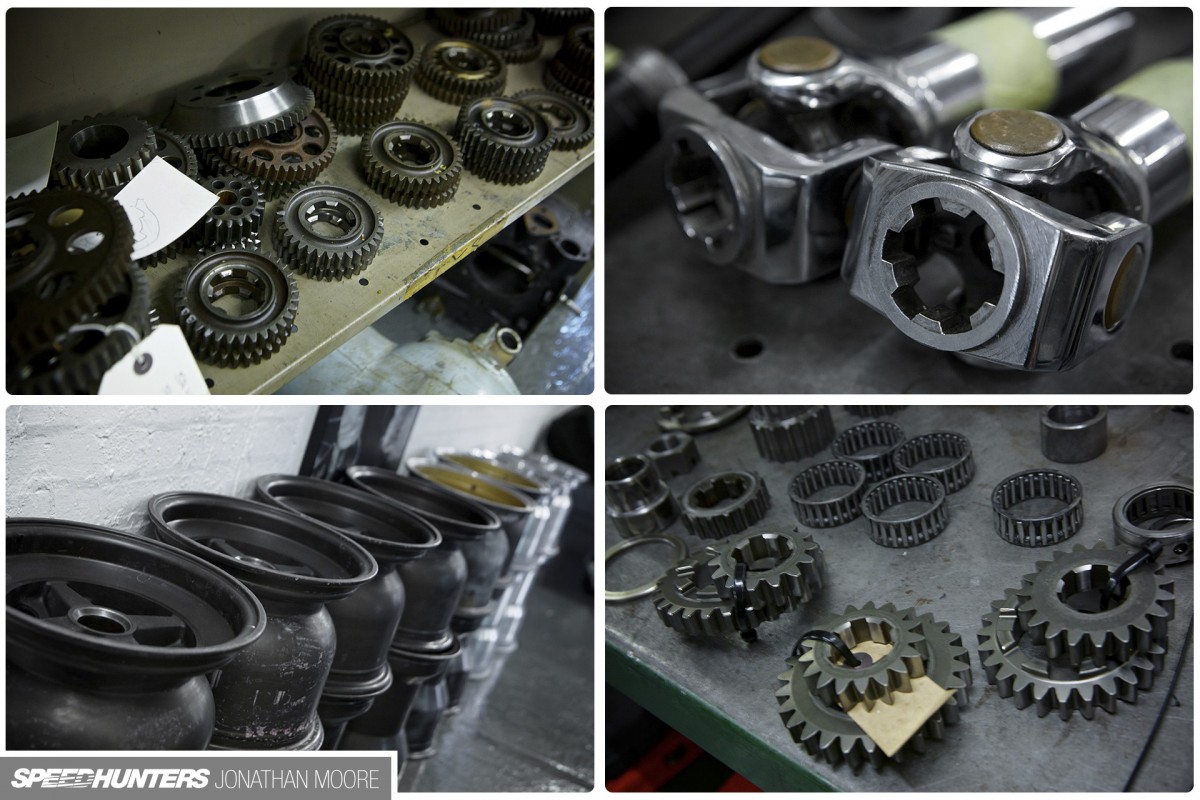 There are outside stores for bodywork, wheels, tyres and so on, but that didn't make things any less confusing to look at for an outsider. With my level of engineering idiocy, if I was let loose in there I'd likely try and bolt on a Lambo V12 to the 49B, or put the internals from a Type 91's gearbox into a 12… Though, that could be quite something!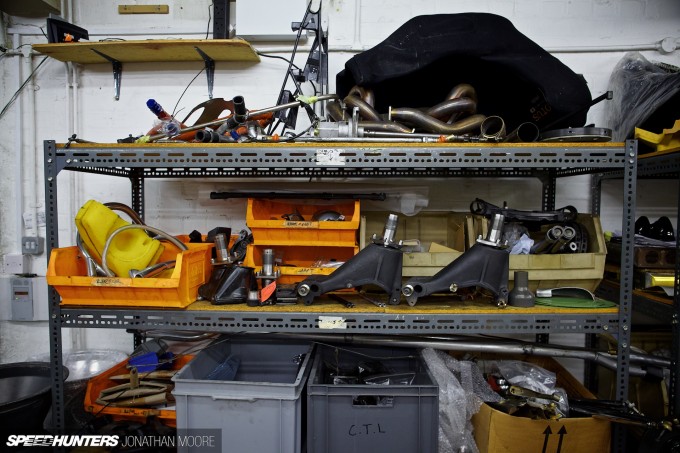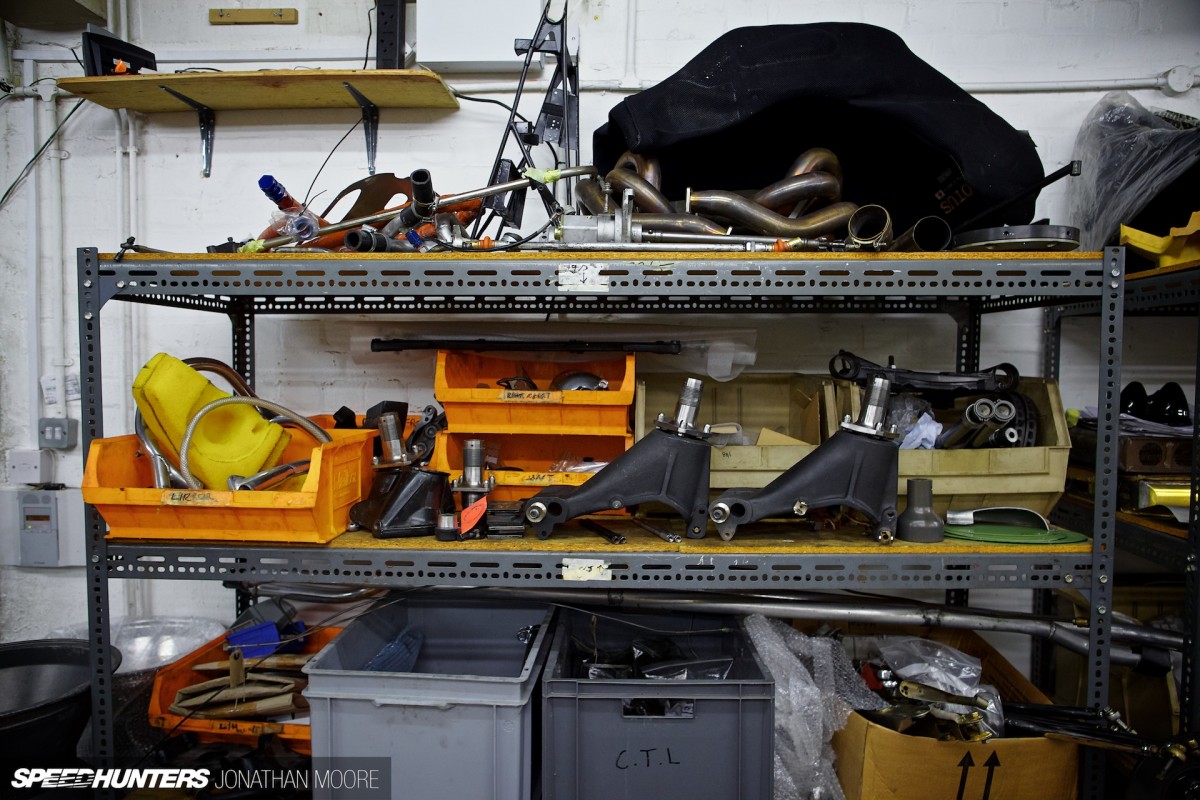 Parts were stacked up everywhere – this is a place where nothing is ever thrown away. Ever. It's a place I could fit in, from that side at least.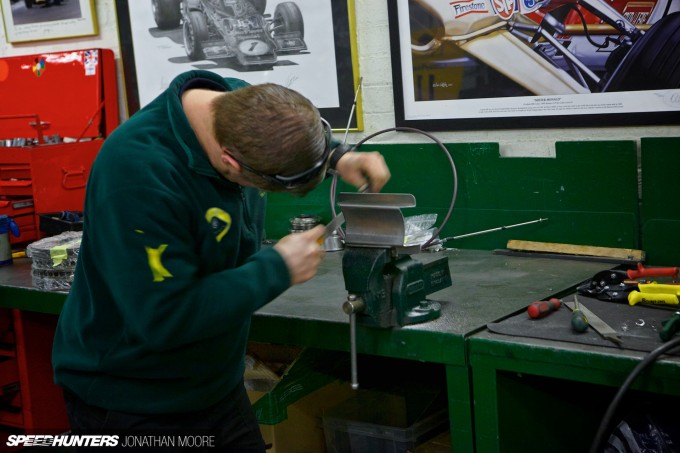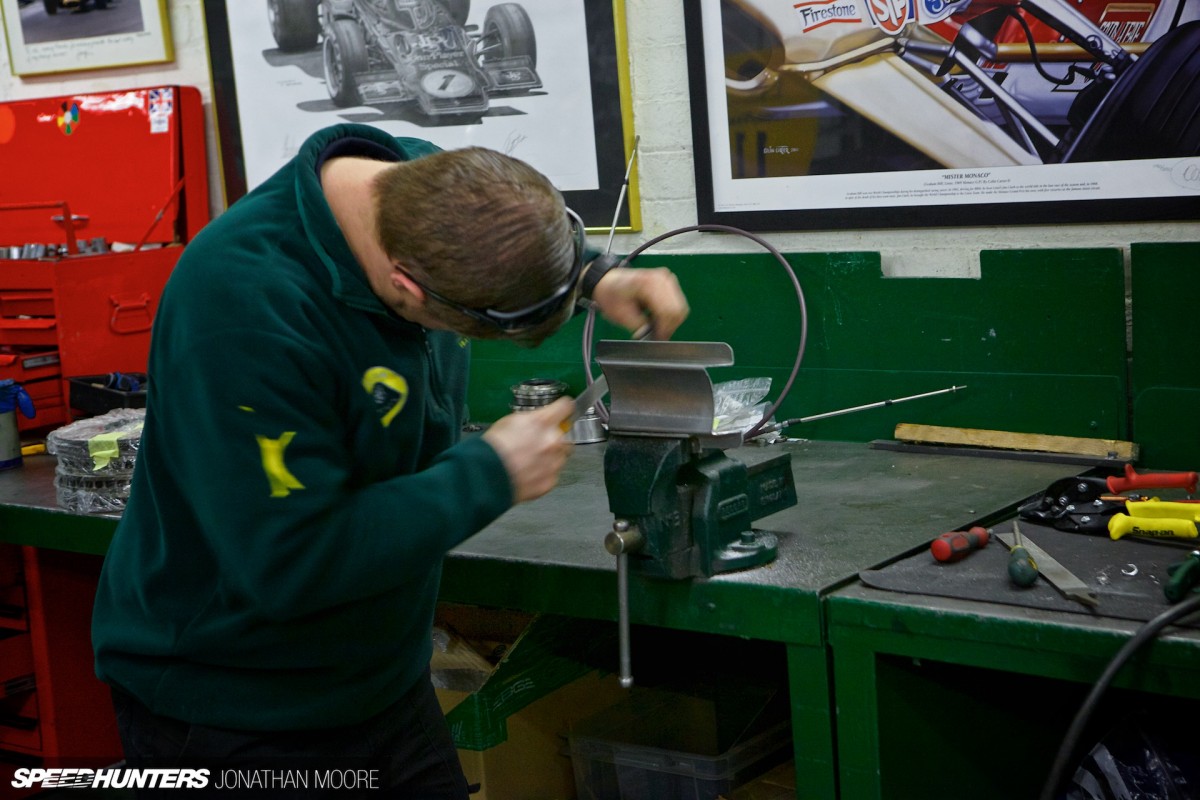 Engines and the manufacture of new parts are handled off-site, using the specialist network that is draped across central England, but everything else is completed on site, including composite work. A new model of car arrives almost every year, further broadening the team's knowledge base.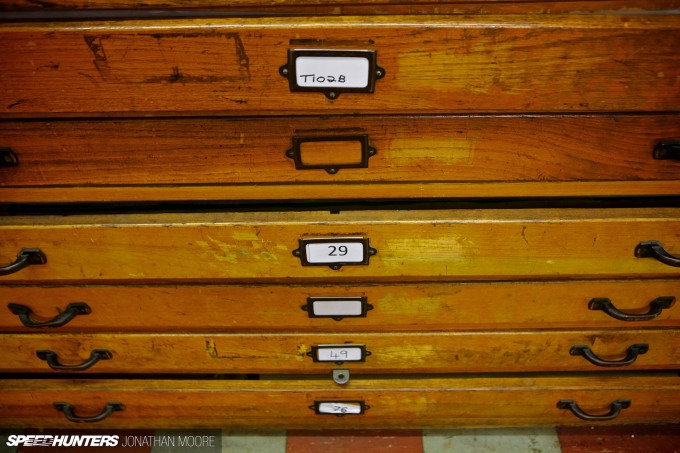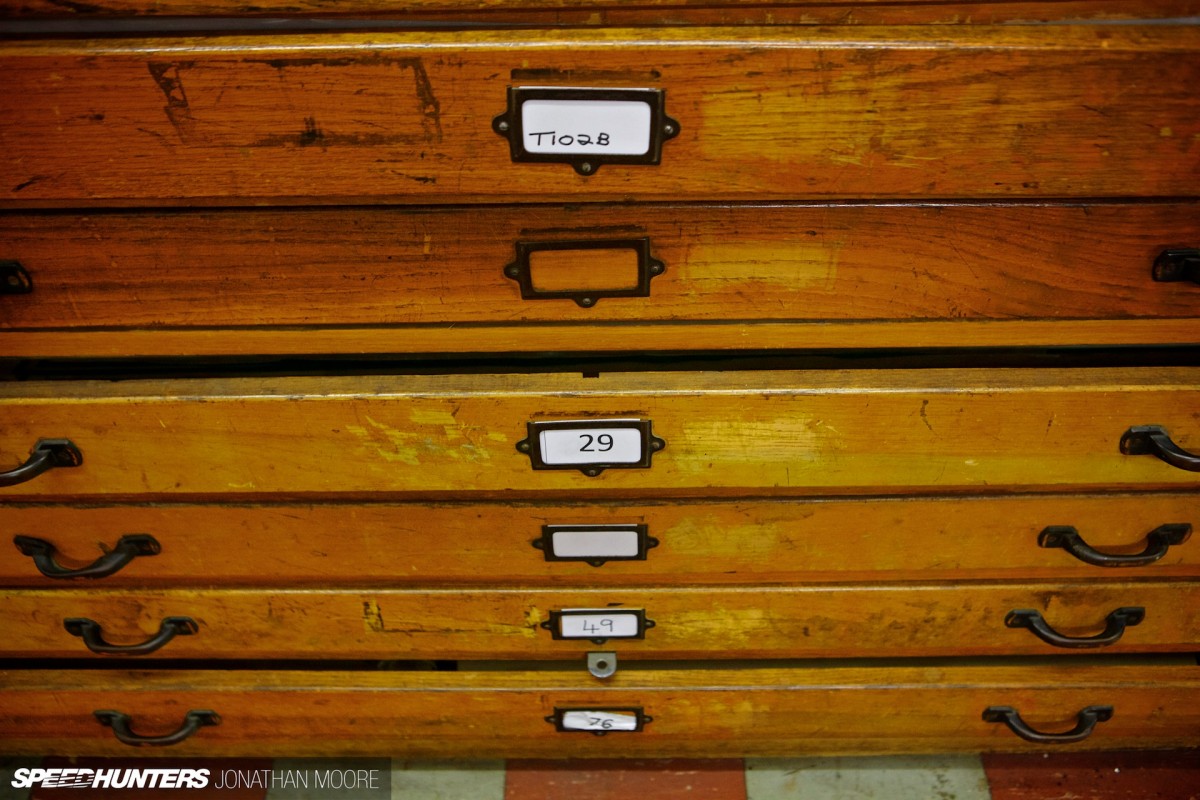 A back room next to the machine shop houses Classic Team Lotus' crown jewels: planning tables stuffed with all the blueprints and technical drawings for every Lotus racecar built.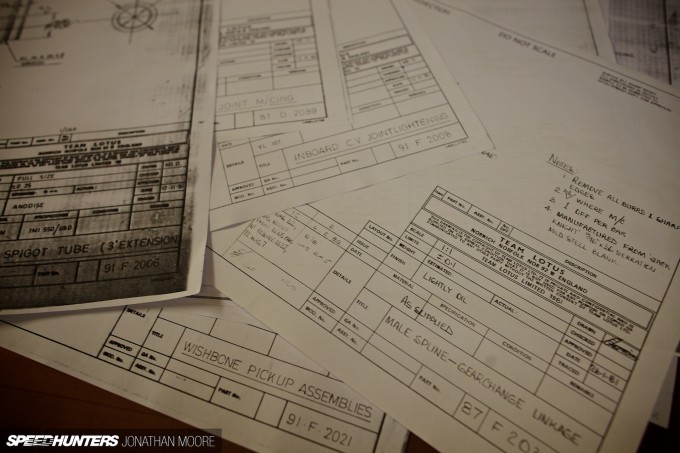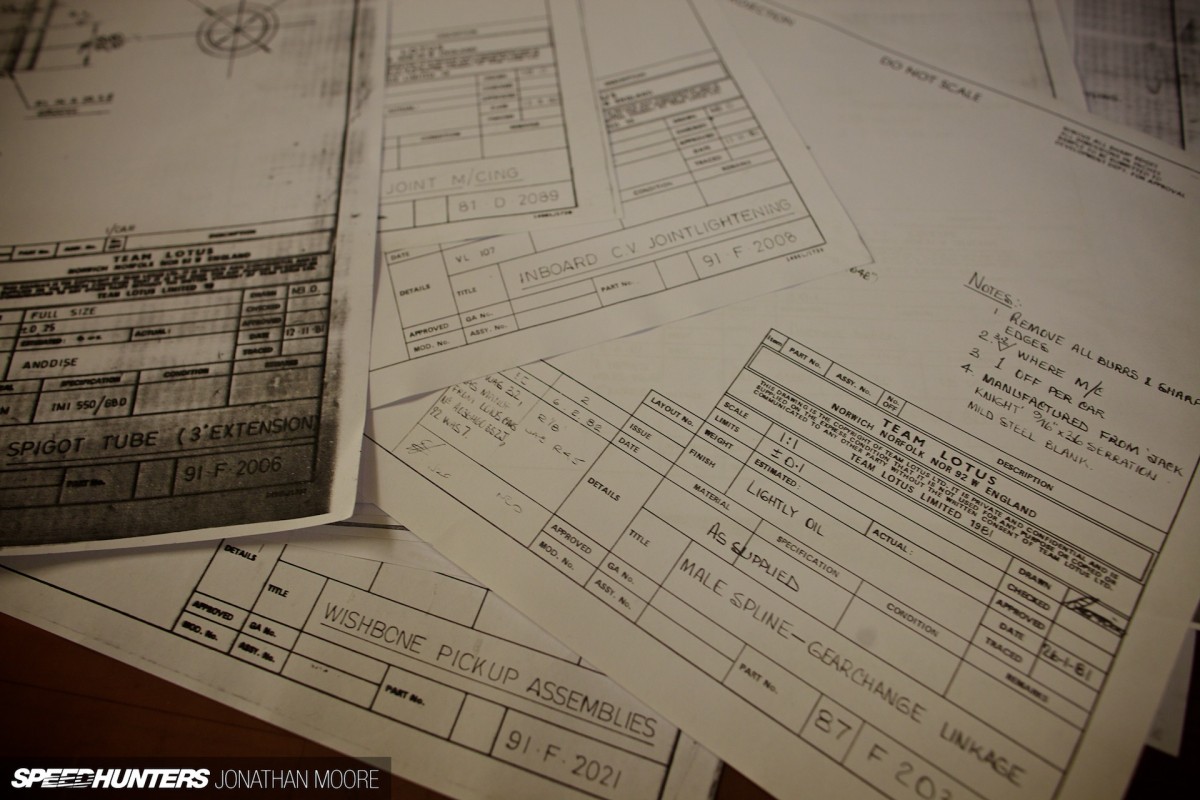 This resource is gold. It means they can recreate any part they ever need – and often also support other teams maintaining Lotus racecars.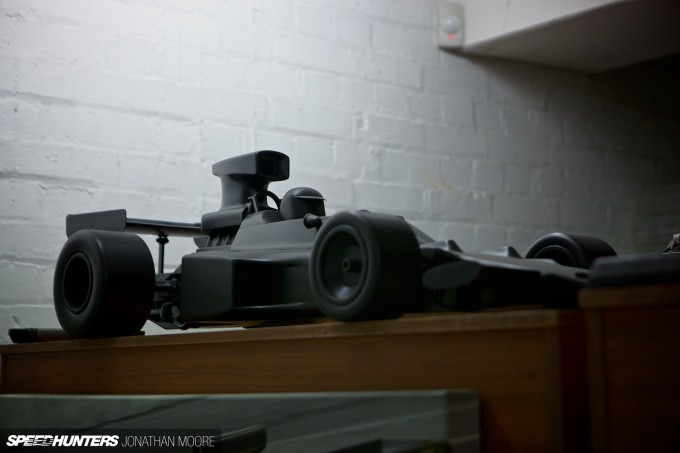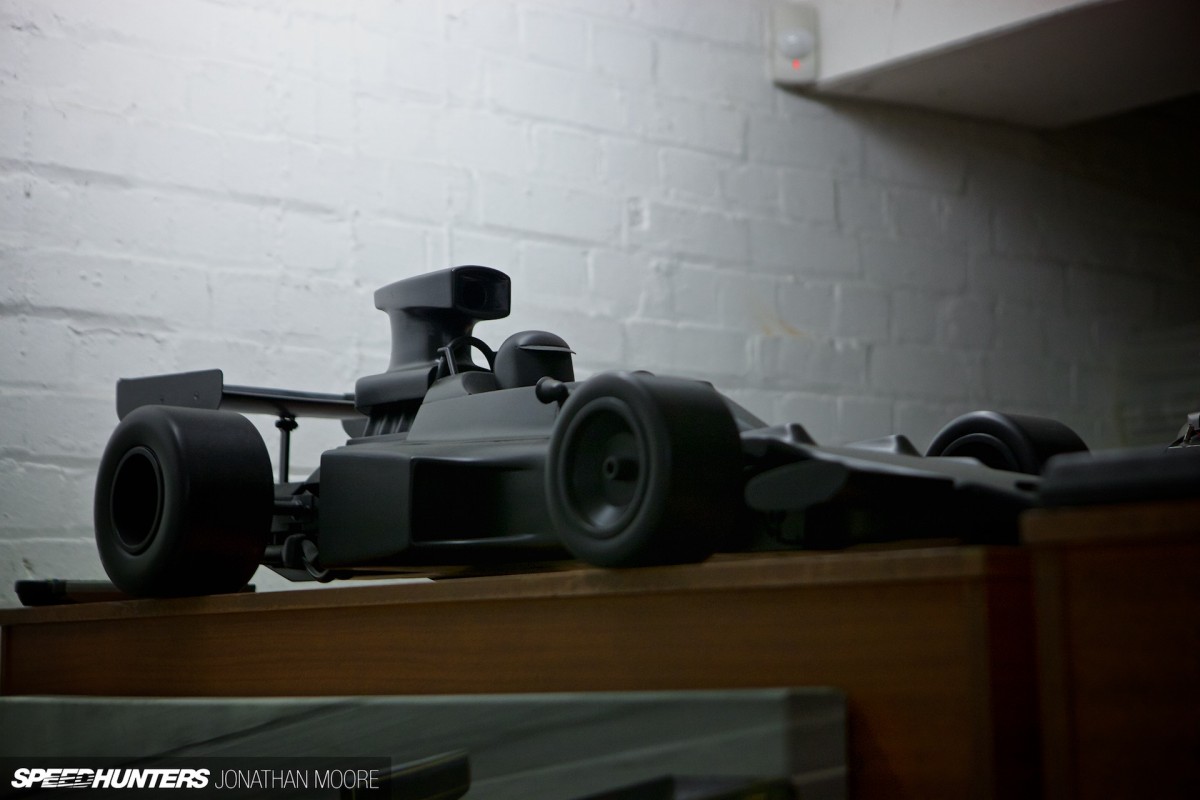 The space was also home to other assorted Lotus ephemera, like this scale wind-tunnel model of a 72 – Lotus were also pioneers in using that technology, taken from the aeronautical world.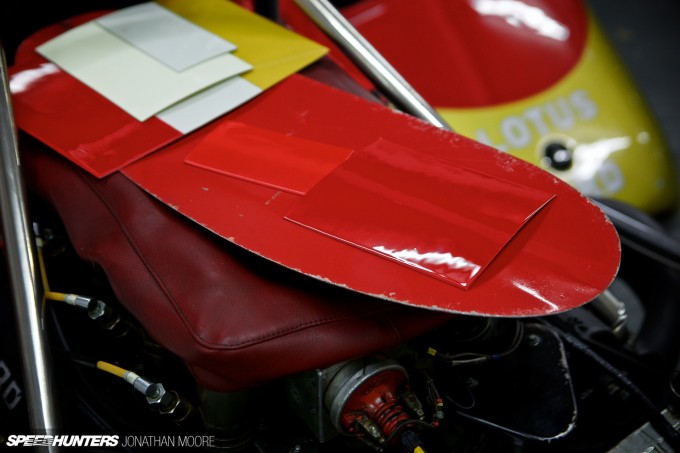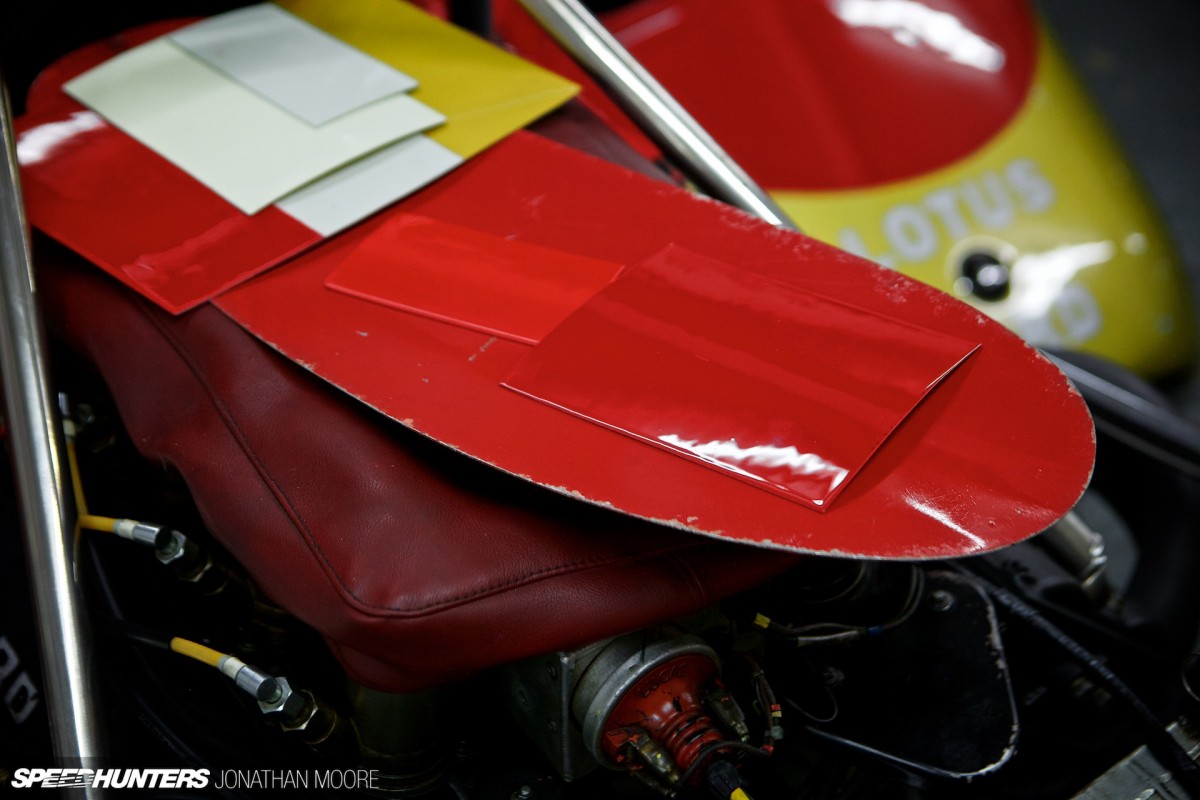 An amusing thing came up when chatting about liveries: this is a team who are lucky enough to own four of the most iconic F1 designs of all time. So many times I've seen teams or shops talk about paint codes and colour matching. Well, the refreshing truth is that often with classic cars there's no such thing! All the reds above are 'correct' Gold Leaf colours. The reality was that in period the team would just get a new tin of whatever red was handy!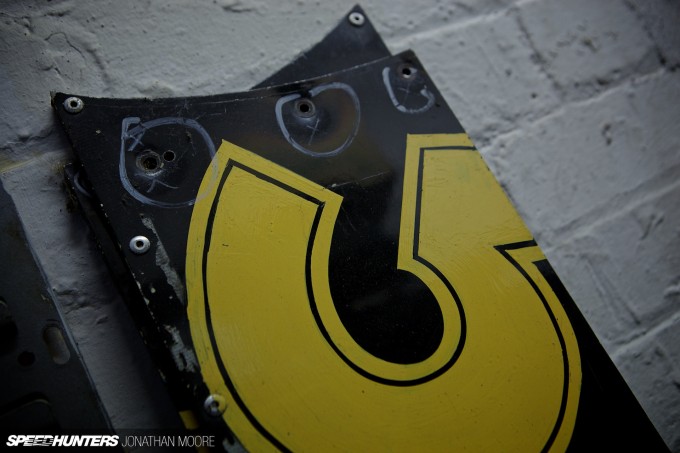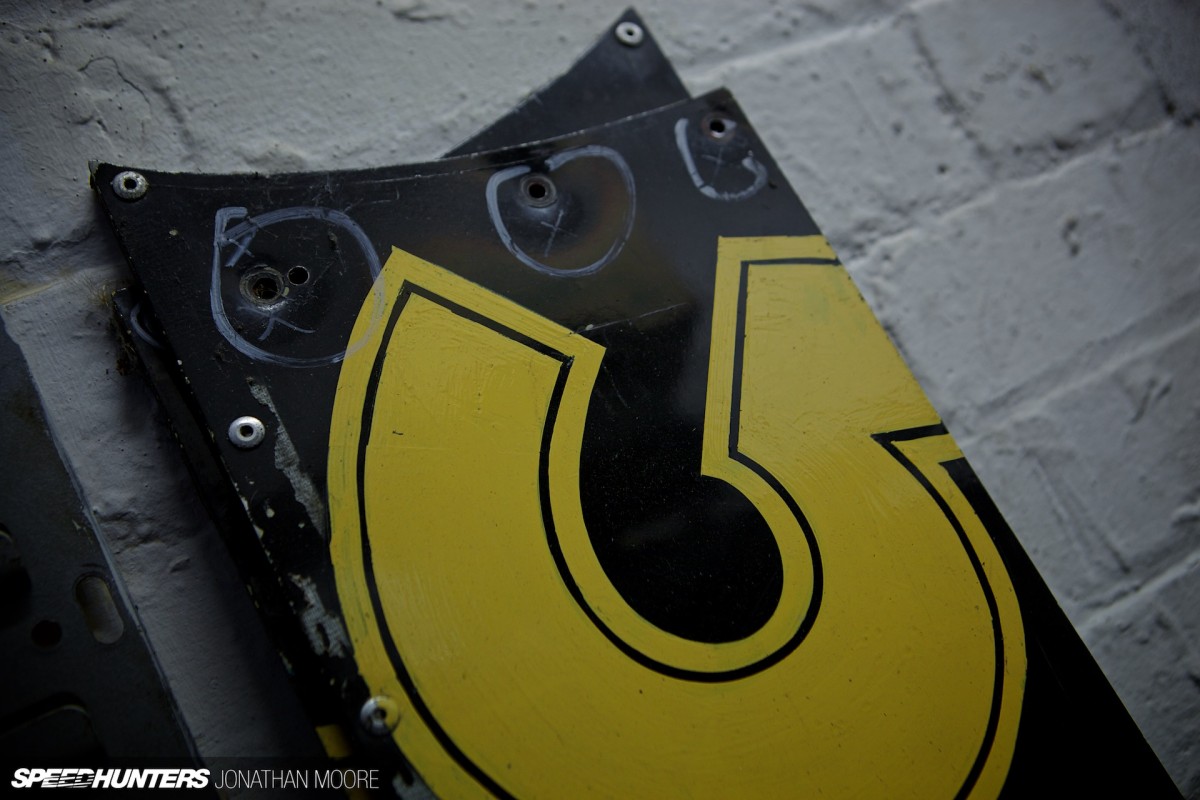 For all the old cars, the sign-writer who worked on the racecars in period still comes in to hand-paint all the numbers, decals and pin-striping.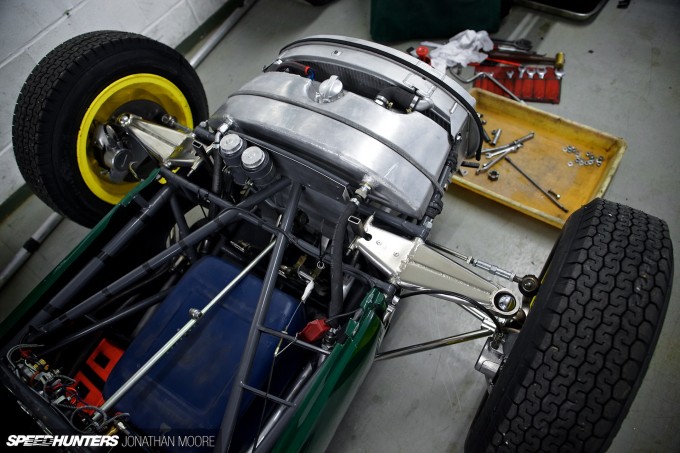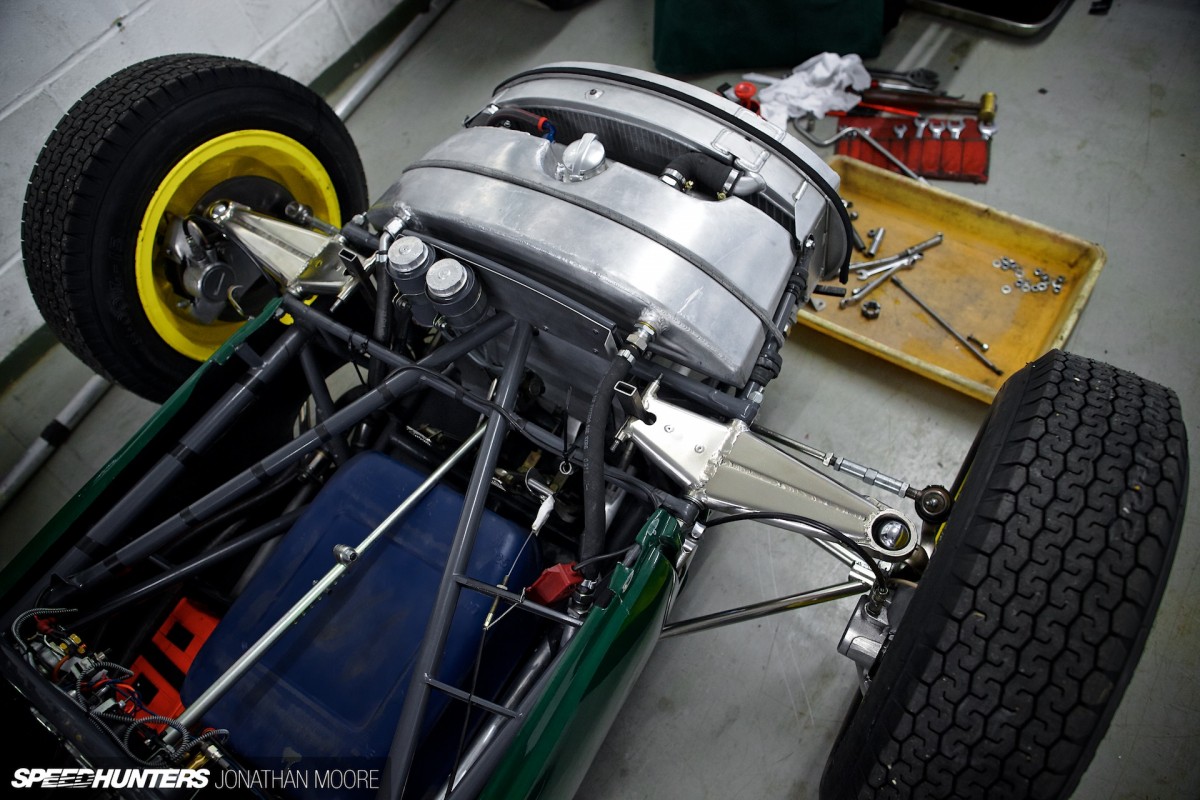 One engineer works on a single restoration, and it's a cradle-to-racetrack deal. Cars are stripped down to bare metal and then individually built back up, creating an incredible link between mechanic and car.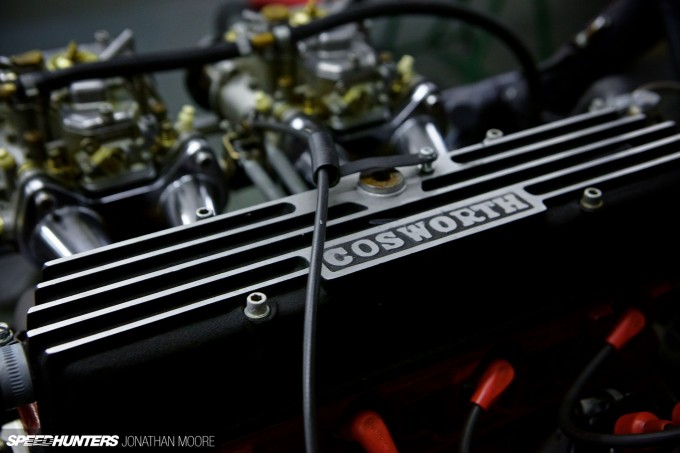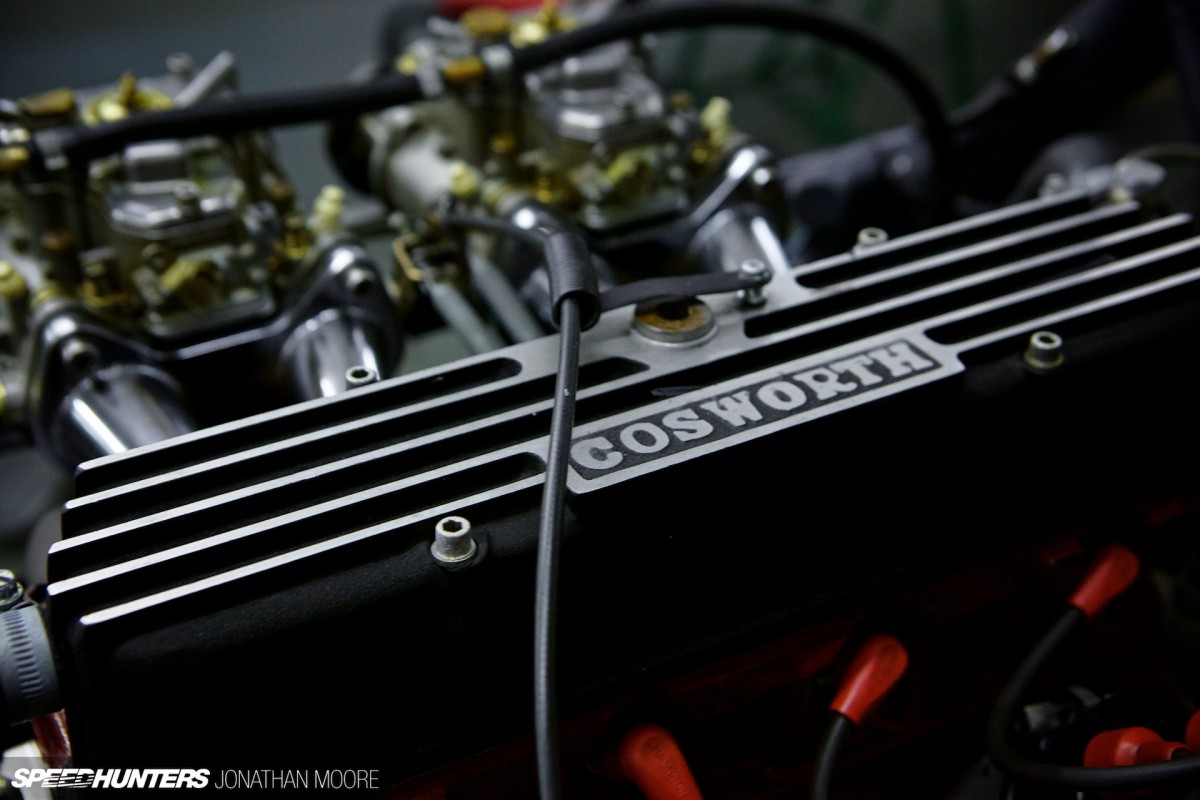 Even more impressively, that link is retained when the car is campaigned at the track. Wherever possible the guy who's built the car also acts as the race engineer. Sometimes that must be a nerve-wracking experience, handing over a car you've lovingly crafted to a racing driver… with their reputation?!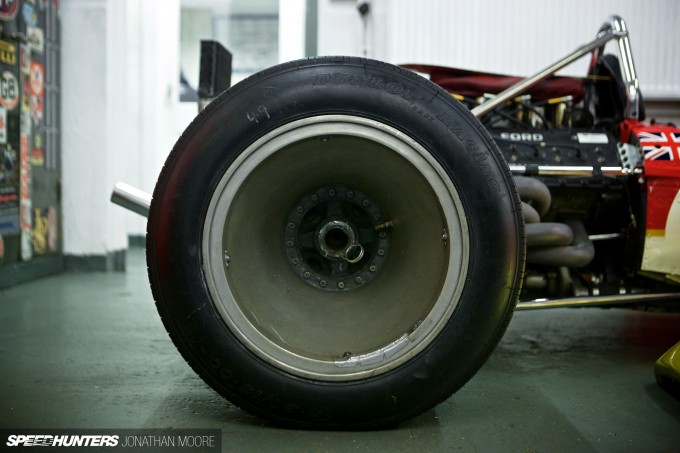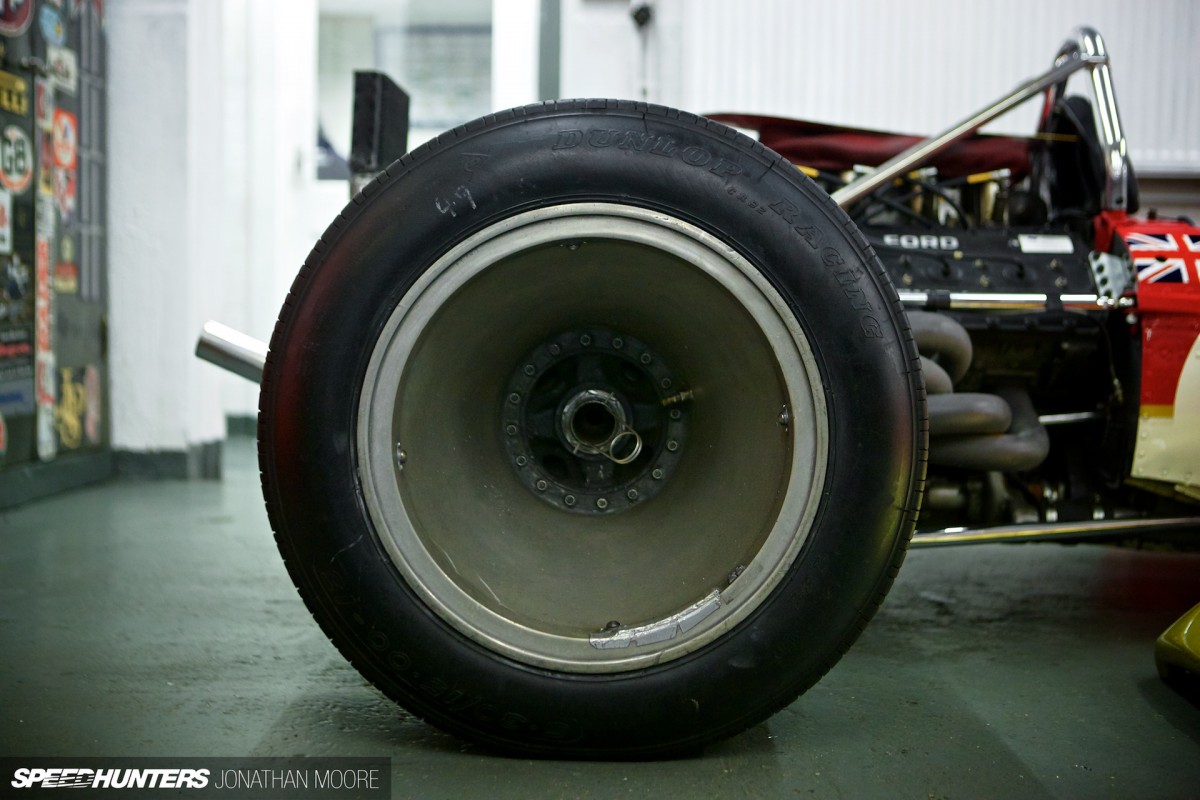 Another example of how well CTL prepare their cars is their finishing record. Out of 106 starts last year they finished 100 – and three of the six non-finishes were spins. It far outstrips reliability in period. Of course, tracks are smoother, tyres better, fluids improved and so on, but the base prep – and don't forget every car is prepared to period spec, with no upgrades of any sort countenanced or allowed – is utterly exemplary.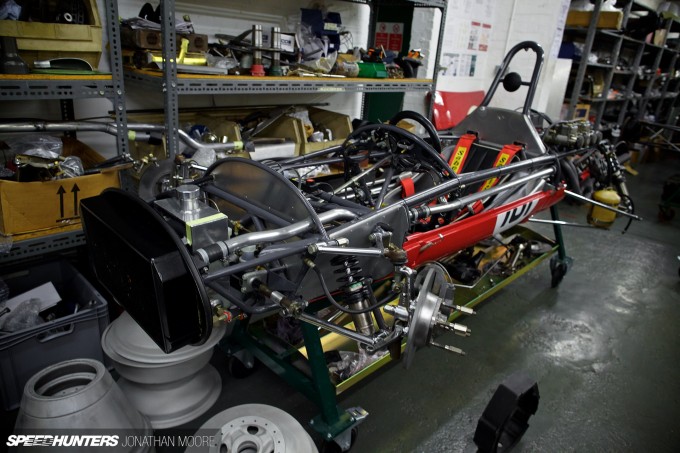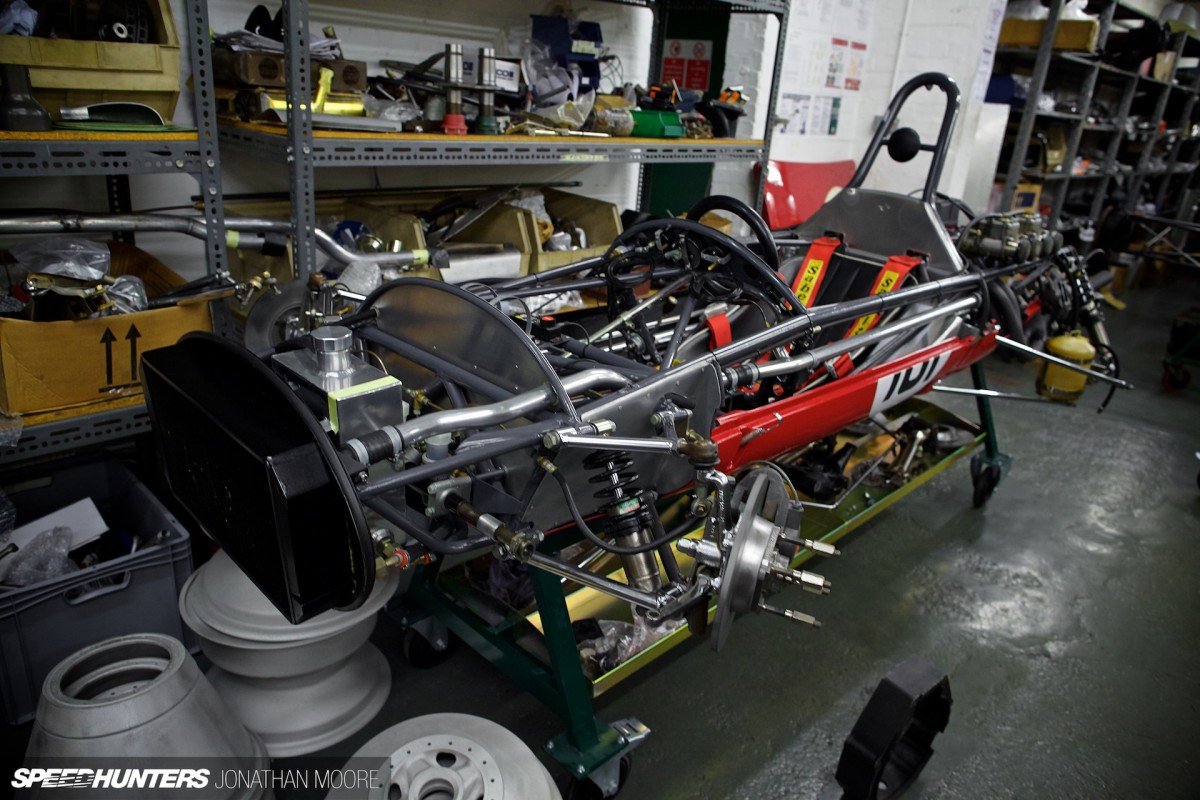 The whole operation oozes authenticity. Genuine passion. When they say that running in historic events with a handful of mechanics is just like the old days, you know it's real – because they were there.
It's humbling when you think that here you have, for instance, the legendary Jim Clark's Grand Prix-winning car, with its original engine, being worked on by his original mechanic, competing at tracks the car raced on in period. It's beautiful symmetry, pure and simple.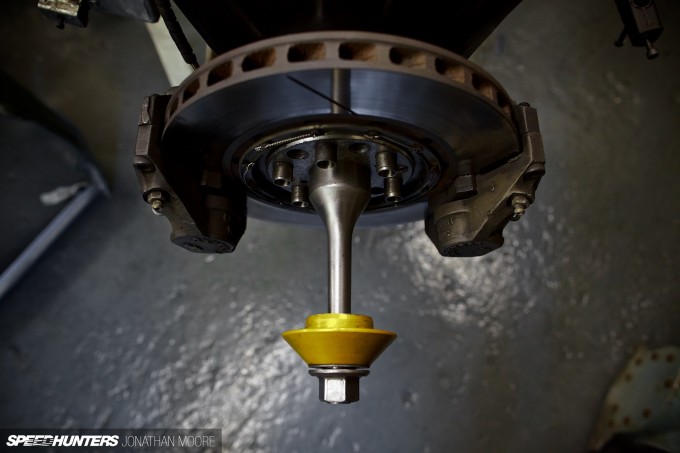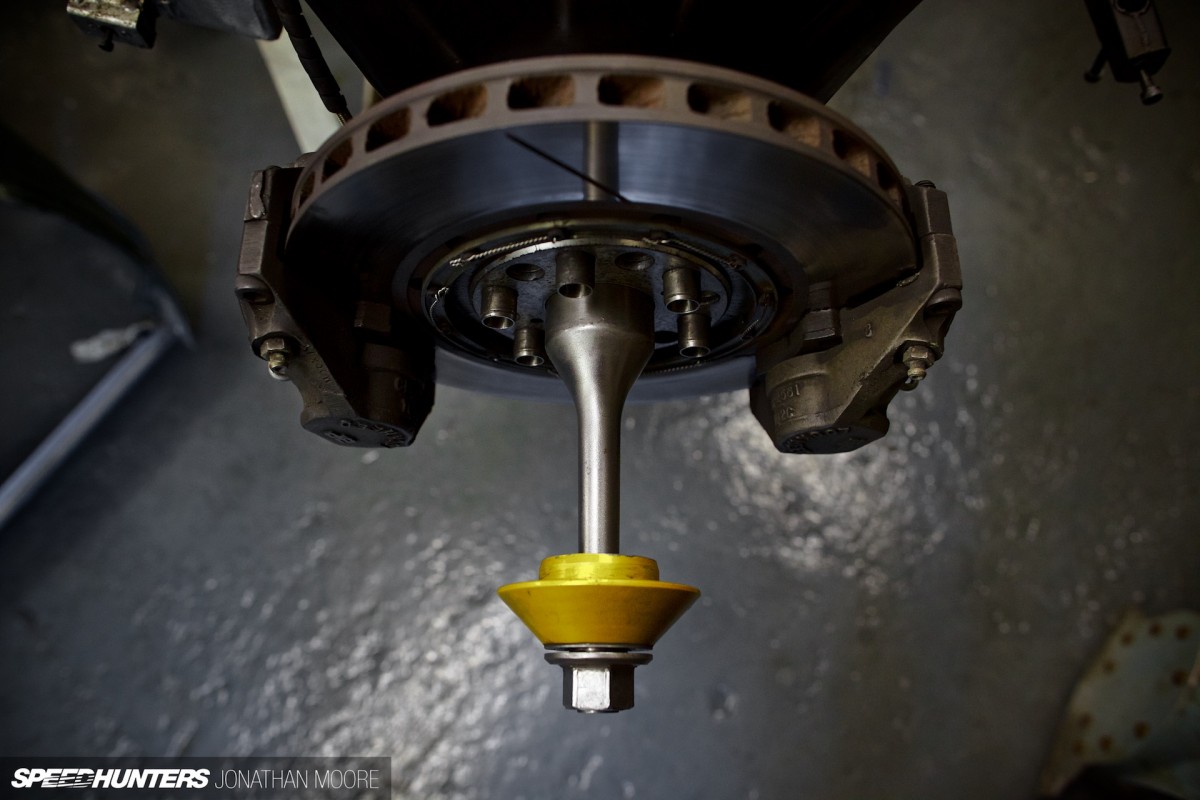 The idea of connection to history and the importance of people is more than skin deep. Whilst Clive continues to drive Classic Team Lotus forward, the people who bring their cars up to Hethel are more than just customers.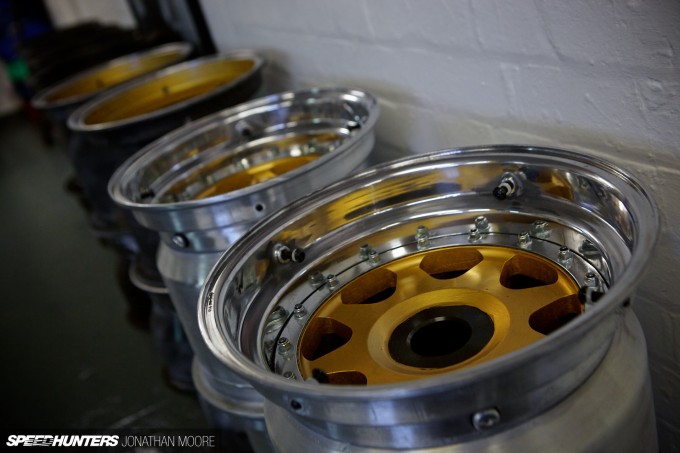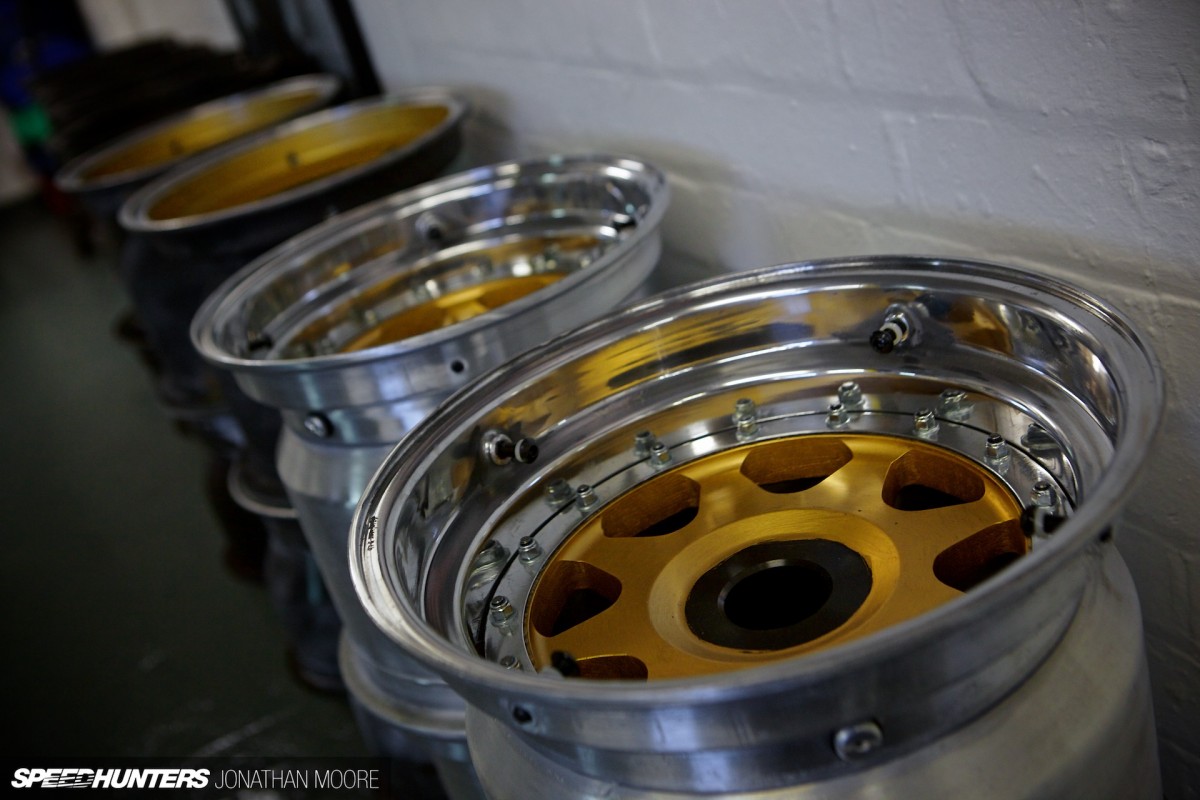 Not only are you buying into the Lotus legacy, but if you have the means you're presented with evolving your driving through 40 years of Formula 1 machinery in one place.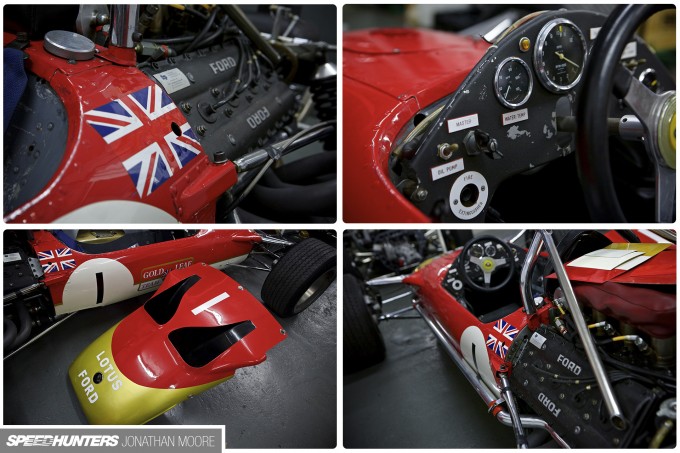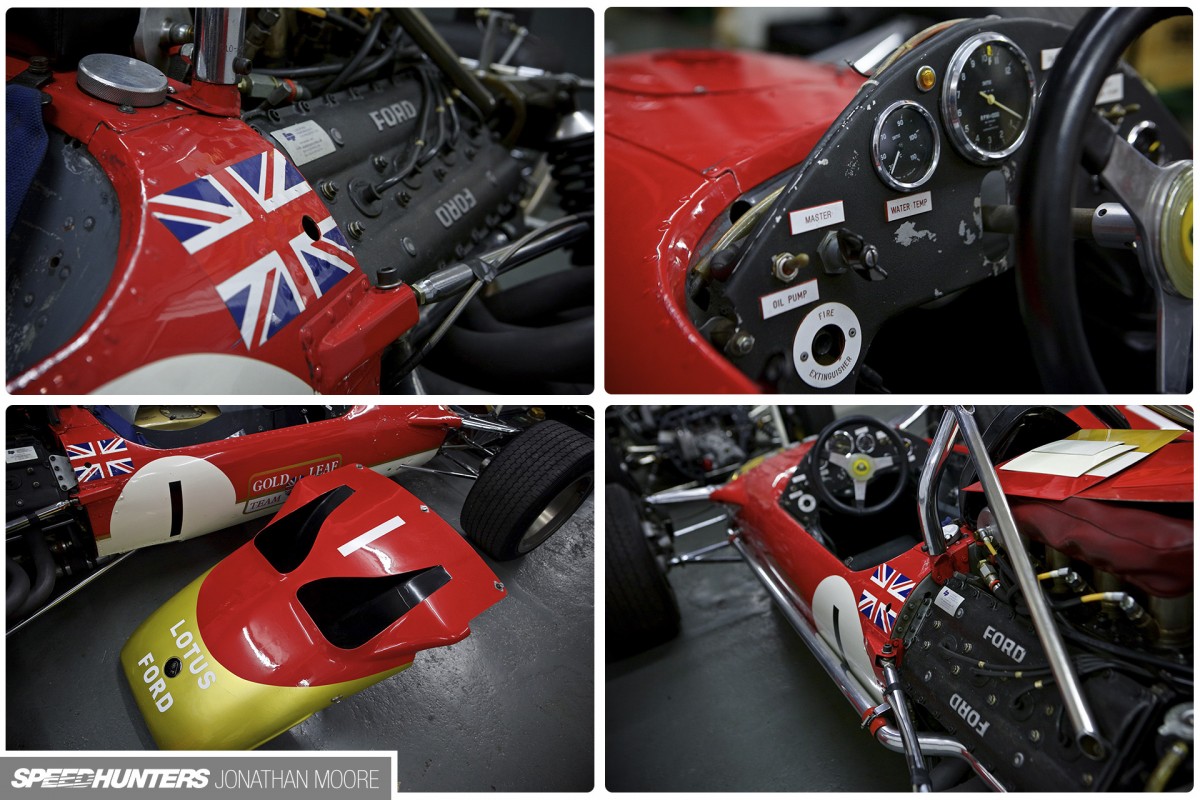 I remember seeing Graham Hill's Lotus 49 down at the National Motor Museum at Beaulieu a couple of years back, and asking if I could hold the steering wheel. They get a lot of that here too. It's an inspiring place, but even better some people are lucky enough to turn the wheel in anger as the next step.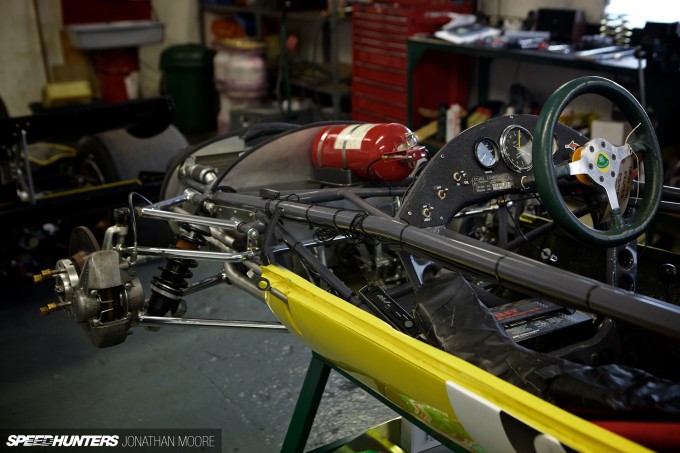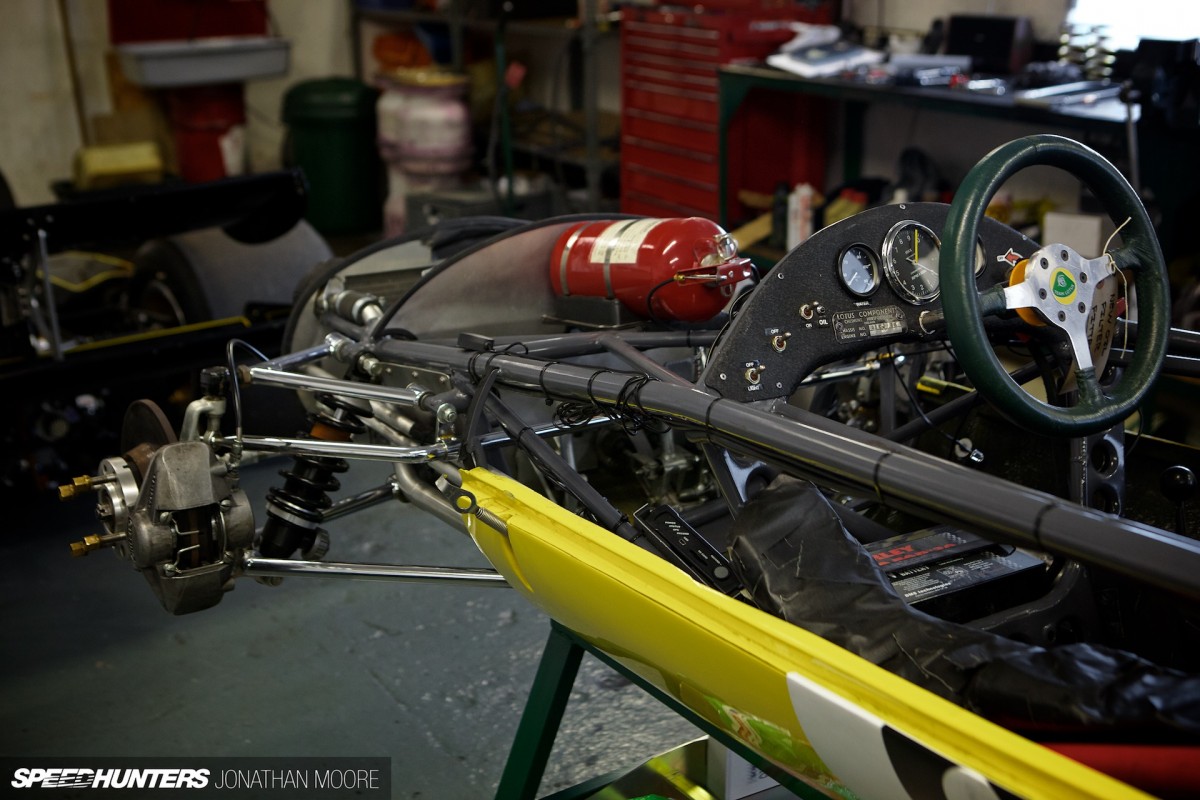 A typical starting point is something like a Type 20/22 – a Formula Junior car from the early 1960s – of which Lotus produced a couple of hundred models. With sensible commercial understanding, these cars could take pretty much any engine, though Cosworth were standard.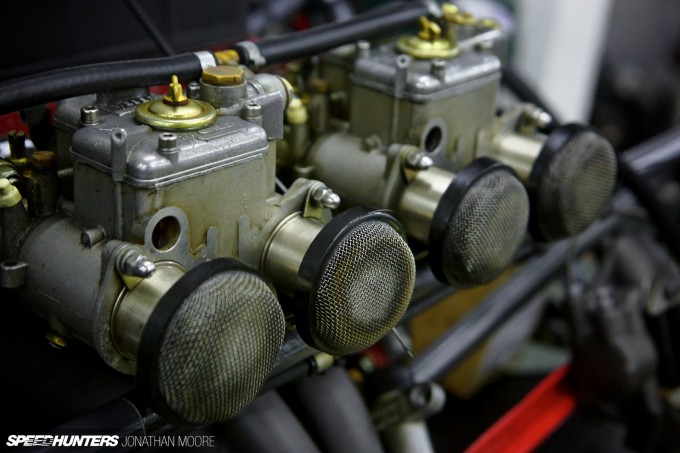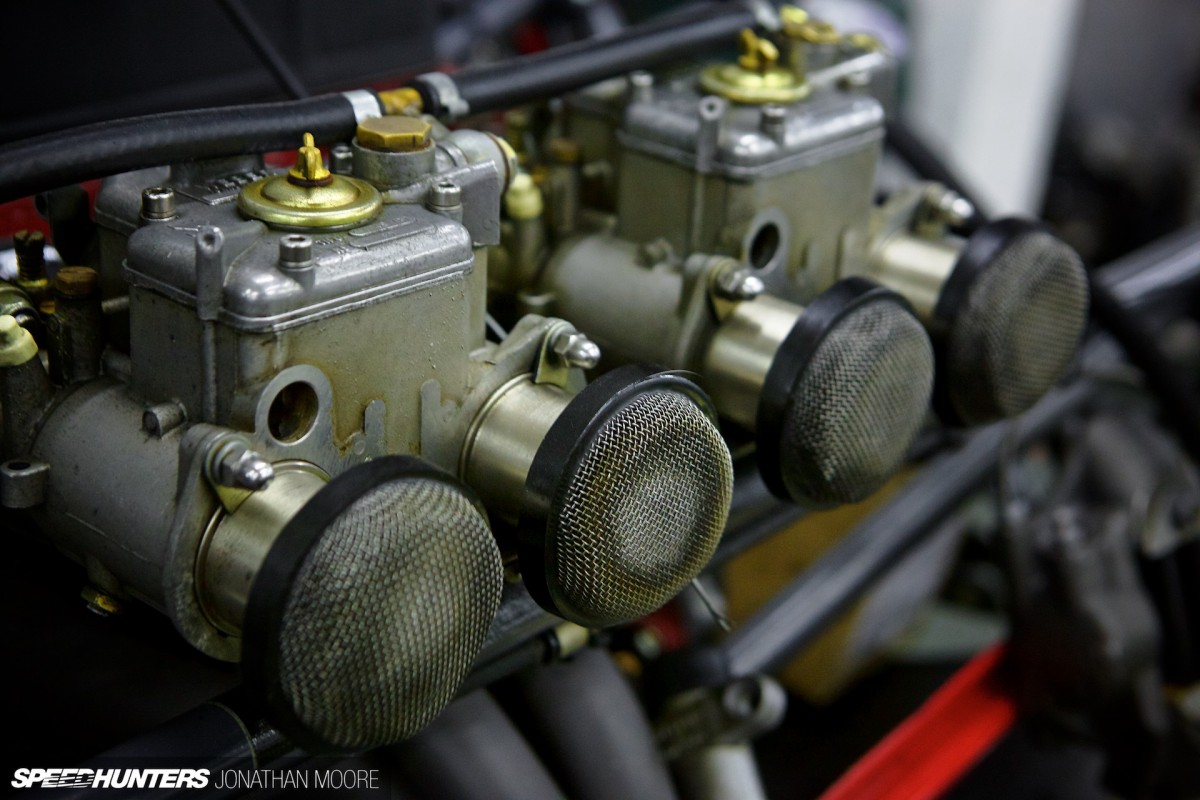 These cars can be upgraded to F1 spec with pretty much just an engine change and new brakes, so are an ideal way to learn how these cars grip – or more to the point don't.
Keeping Legends Racing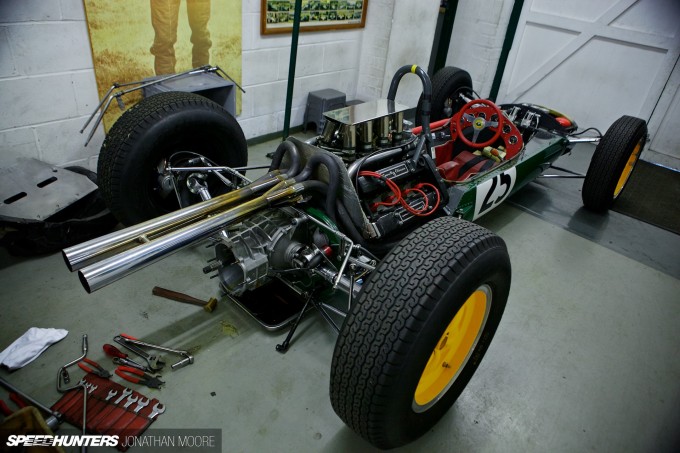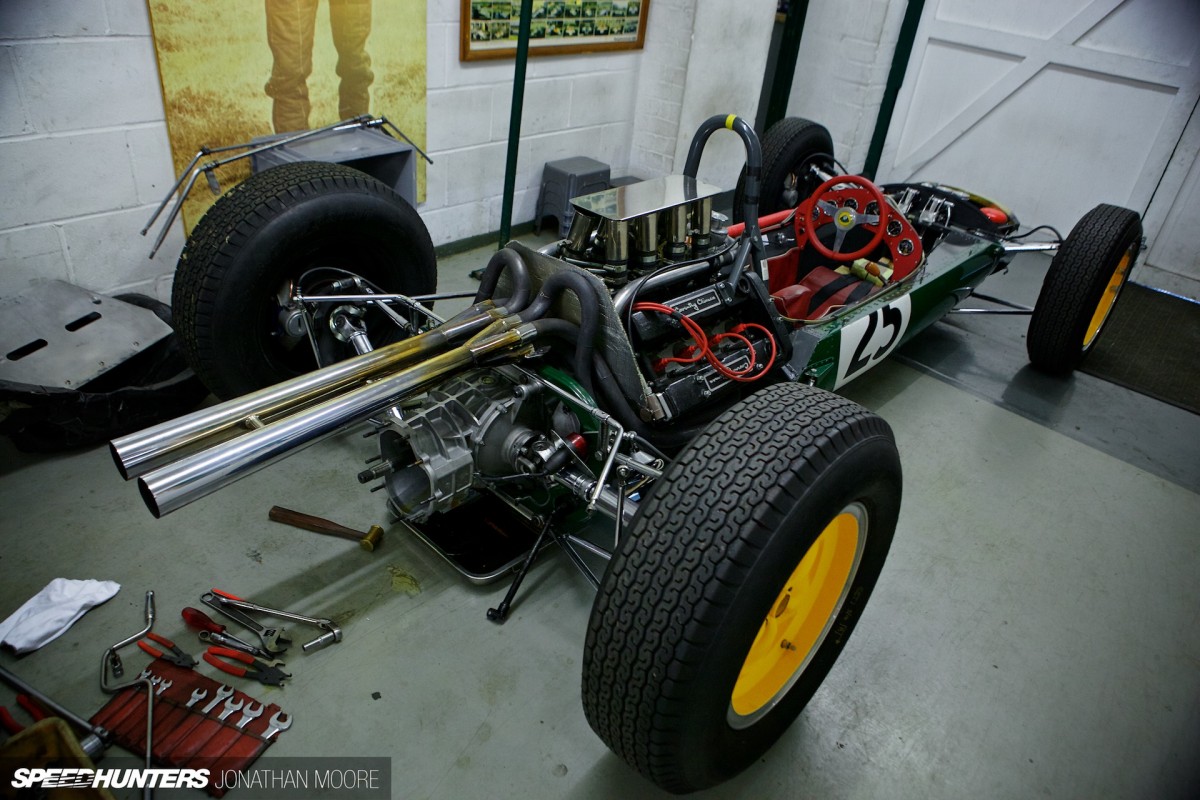 Bob Dance was putting the final touches on one of his projects, getting Jim Clark's old Type 25 race-ready. The 25 used several new innovations for the time: it was the first fully-stressed monocoque single-seater, using twin booms to support the aircraft-spec rubber fuel tanks either side of the driver, and was very much an evolutionary stepping stone that allowed Colin Chapman to develop the legendary Type 49 that followed.
The 25 won third time out, with Jim Clark notching up 14 more victories across four seasons and delivering the 1963 F1 World Championship after finishing every race that year – not something cars of the time were known for.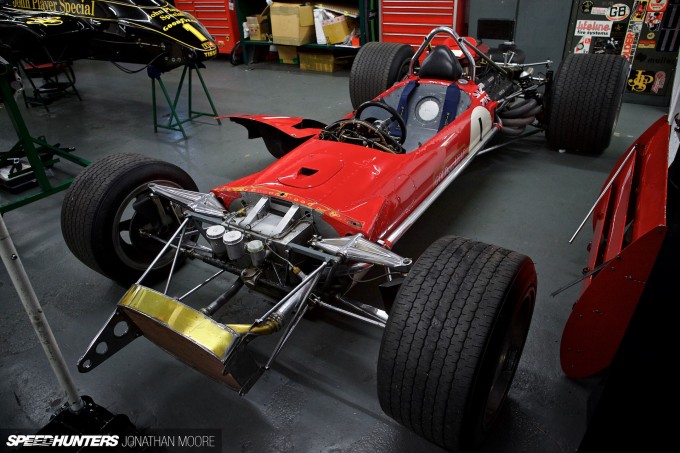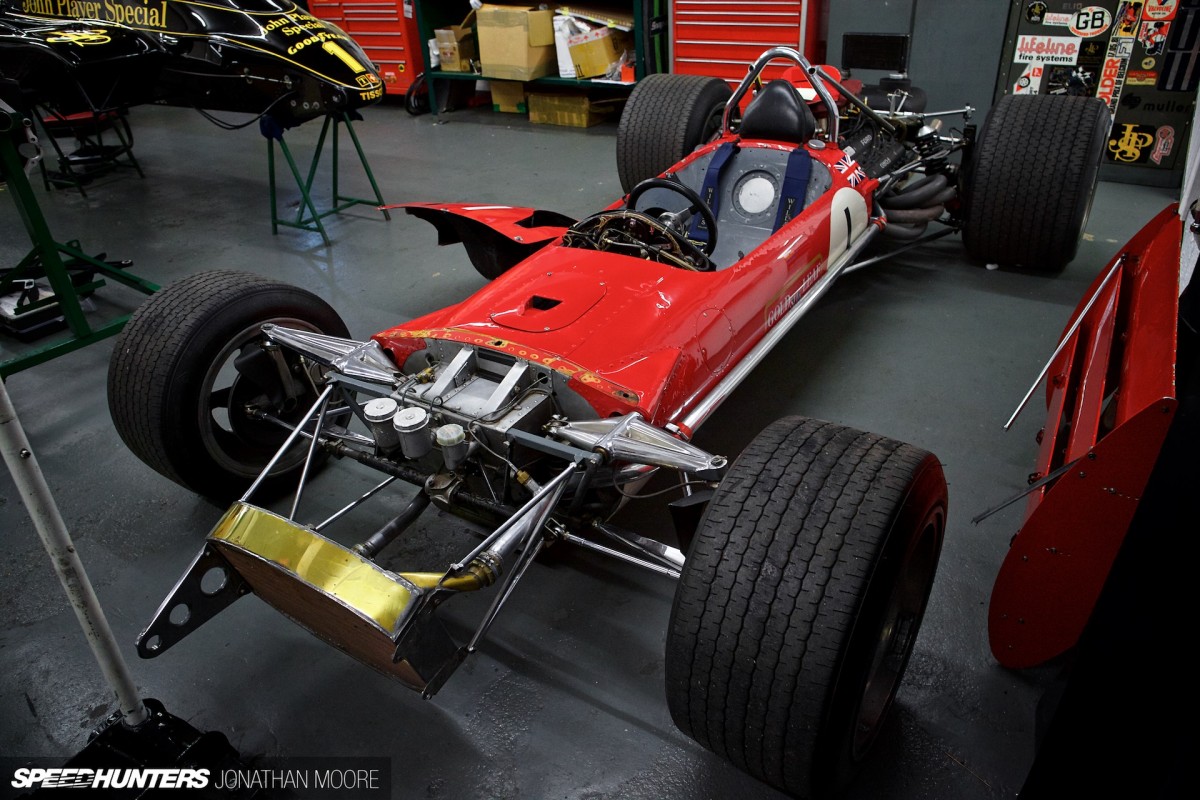 The 25 sits in the middle of a period of full-on escalation in F1 during the '60s. You go from the cigar-shaped, simple 21 to the revolutionary, super-wide Type 49 – with its stressed-member Cosworth DFV, huge dished wheels sitting far outboard and squat poise – in just six years.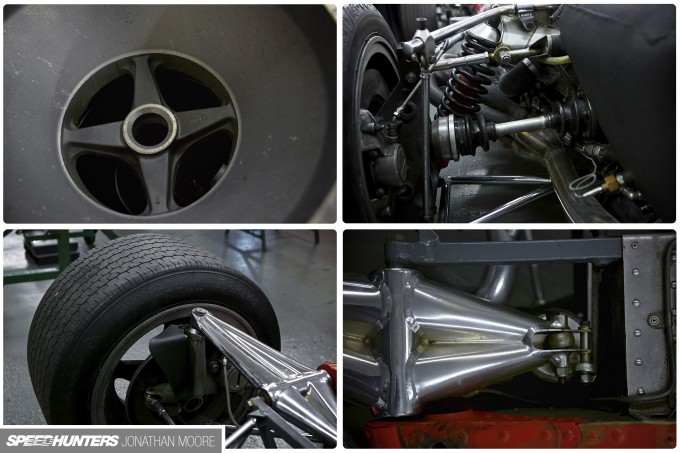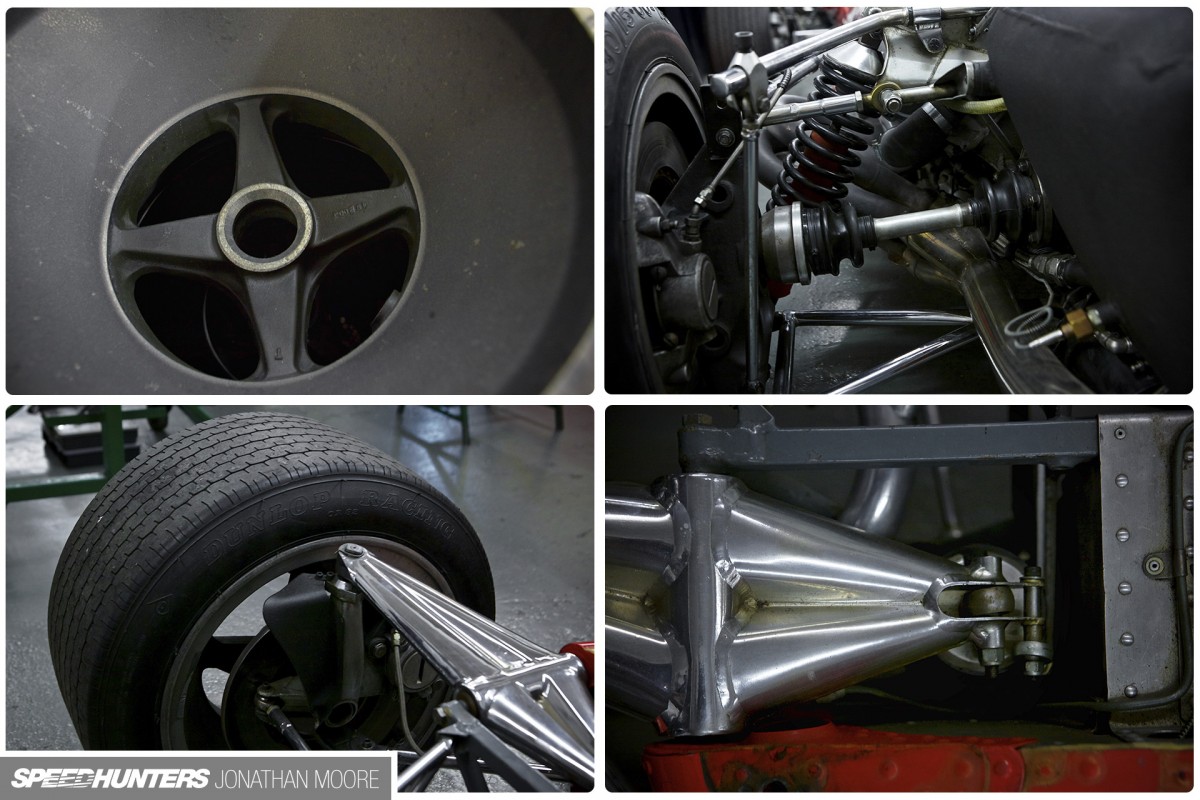 The 49 is just a beautiful car, even when static, even stripped of its nose box and rear. Put it on a track, and it's a sublime thing to watch, alive and visceral, almost like a spider with its wide stance squashed down further under pressure.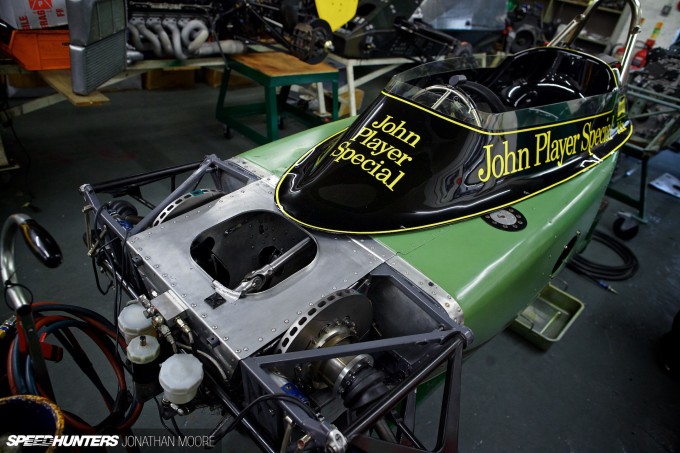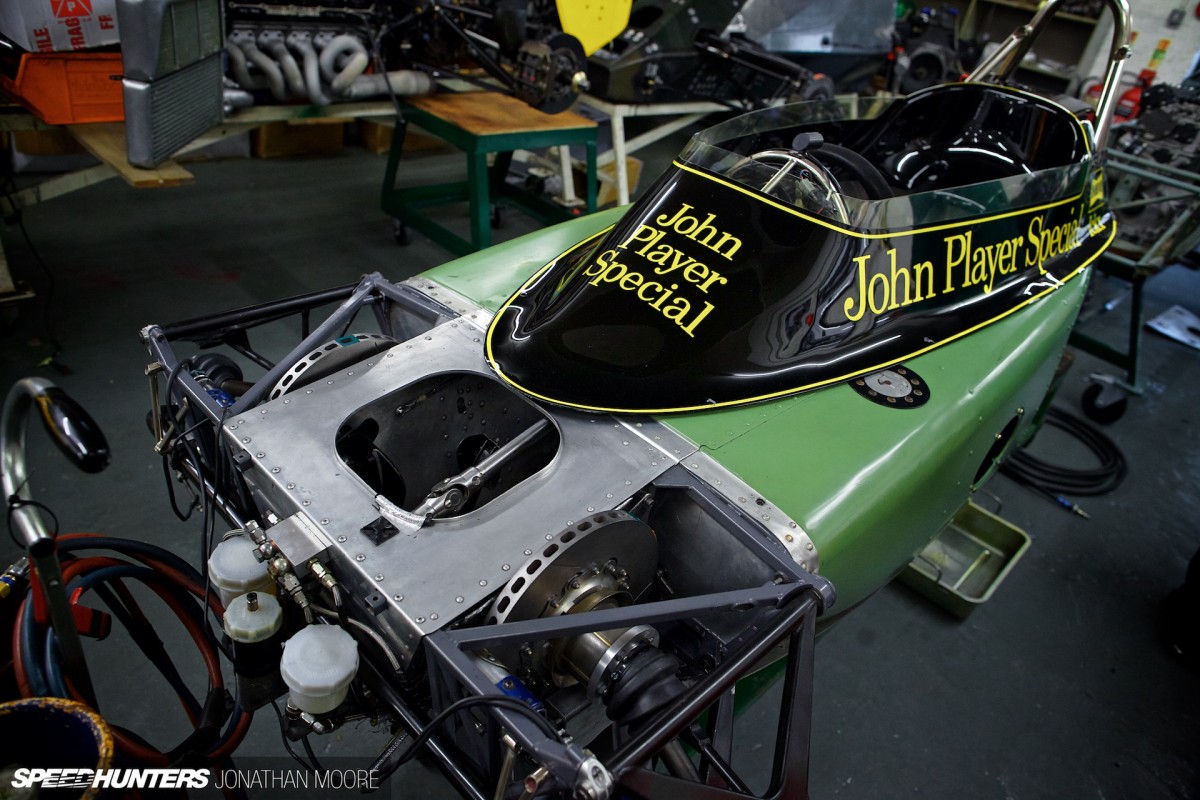 Then think that the 49 was succeeded by the Type 72, which is a massive leap, an unbelievable step on in every sense. Massive slick tyres, the be-winged wedge shape that would become the de facto F1 shape, radiators moved to side pods.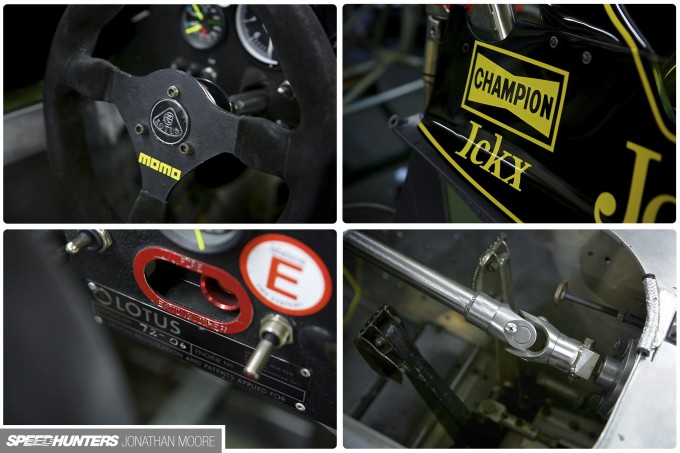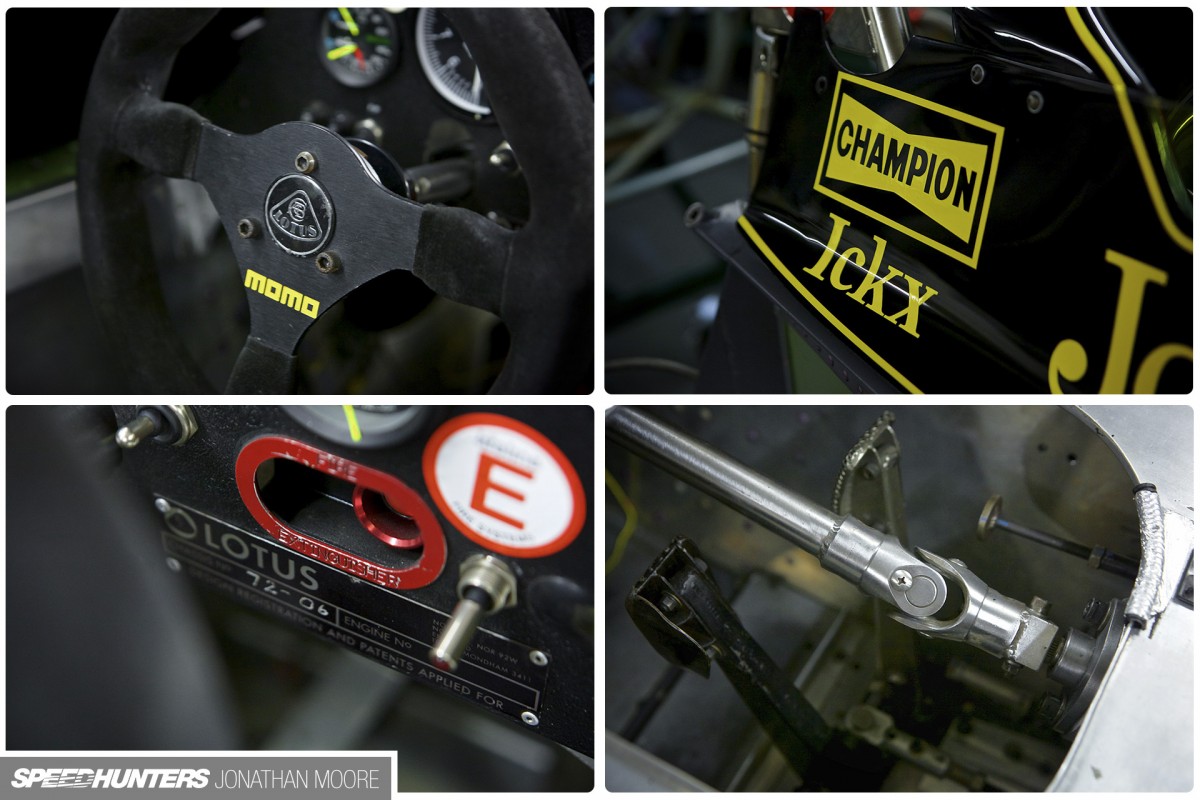 One thing I'd never thought about was the proximity of the front brake discs and the driver's feet… The 72's brakes were inboard to reduce unsprung weight, but it meant your feet would almost be on fire by the end of a race. Small amounts of heat shielding have been added for the current owner, to give him a bit of respite – but it's such an incredible car to drive that people just deal with it. You also get to put your name next to a legend's…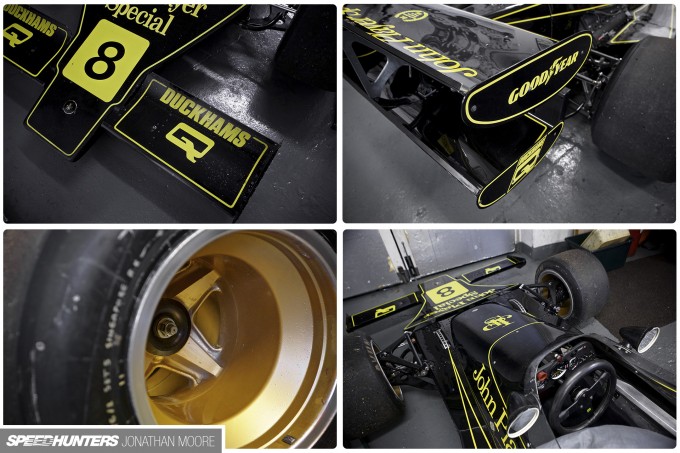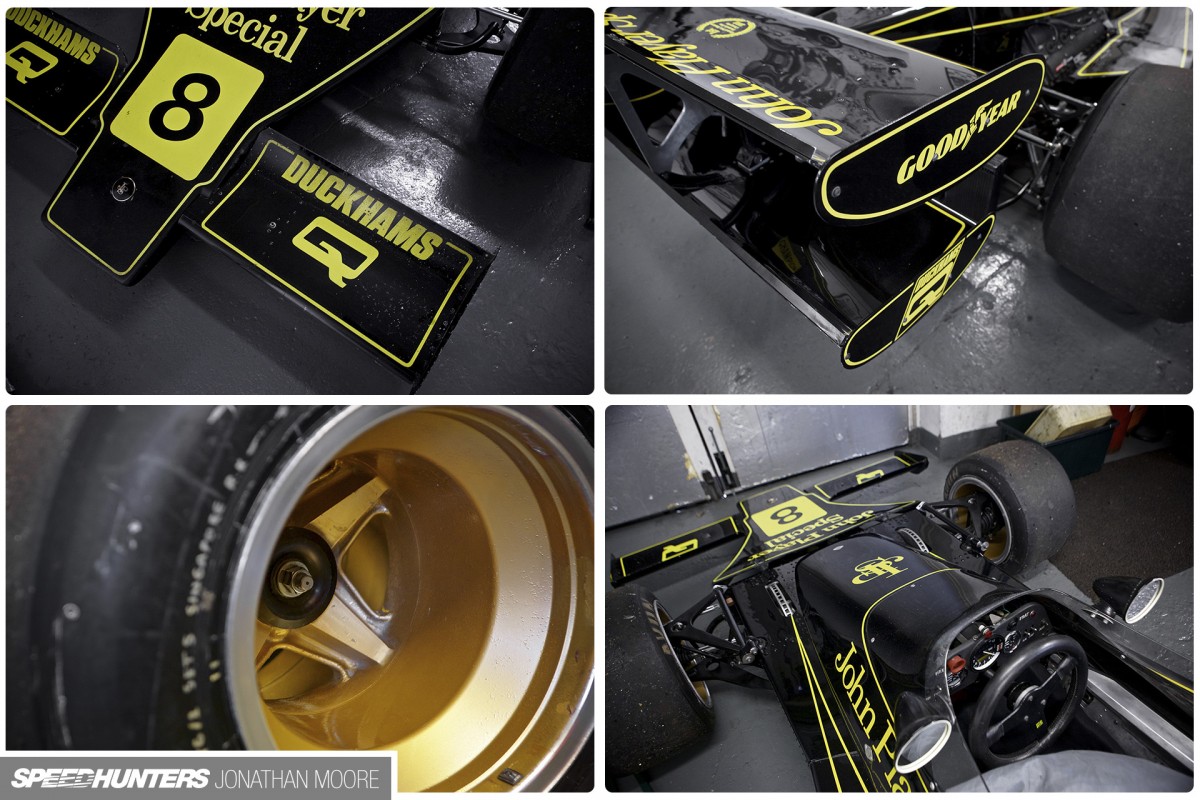 I'd never even heard of – let alone seen – a Lotus 76 before catching CTL's car at Silverstone a couple of years back. Only two of this biplane-wing car were built in 1974: designed to replace the 72, it used an electronic clutch control (basically a precursor to modern semi-automatic gearboxes) with a four-pedal setup to allow left-foot braking – a vee-shaped brake pedal sat between the regular clutch and accelerator.
In period, Jackie Ickx and Ronnie Peterson couldn't get the car and its new tech to work, and reverted to the Type 72. In modern historic racing the owner doesn't use the electronic clutch, but proved the concept of the car was valid, winning the 2012 Masters F1 Championship. Lap times being set now often match or even exceed those in period.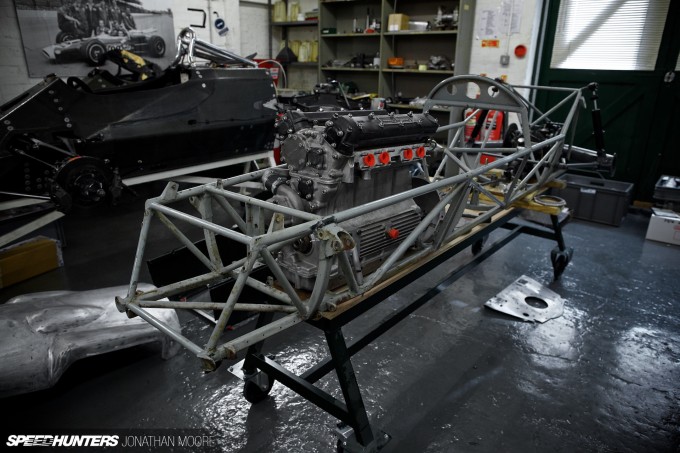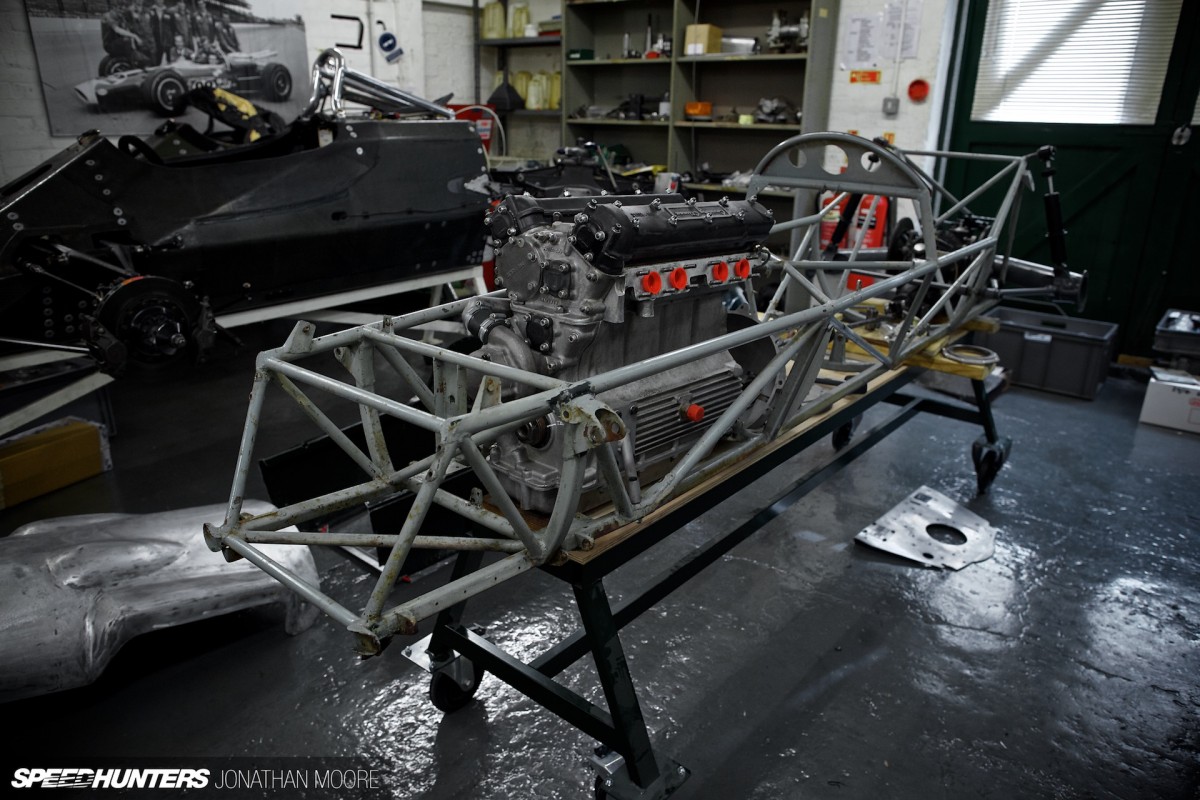 Buried at the back of the workshop was Bob's other pet project: the prototype of the car that started Colin Chapman's foray into single seaters, the Type 12.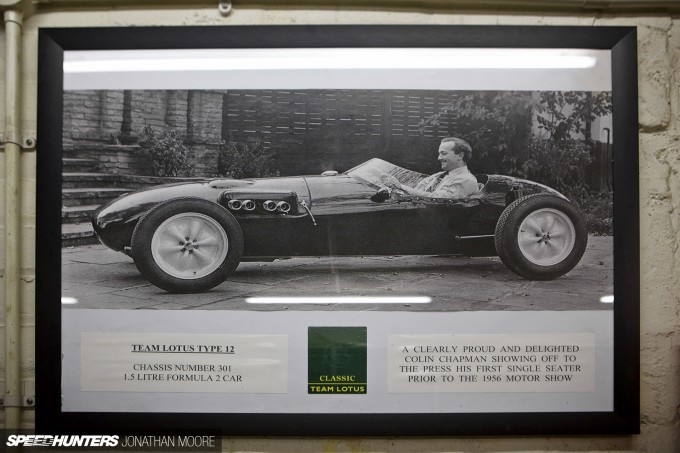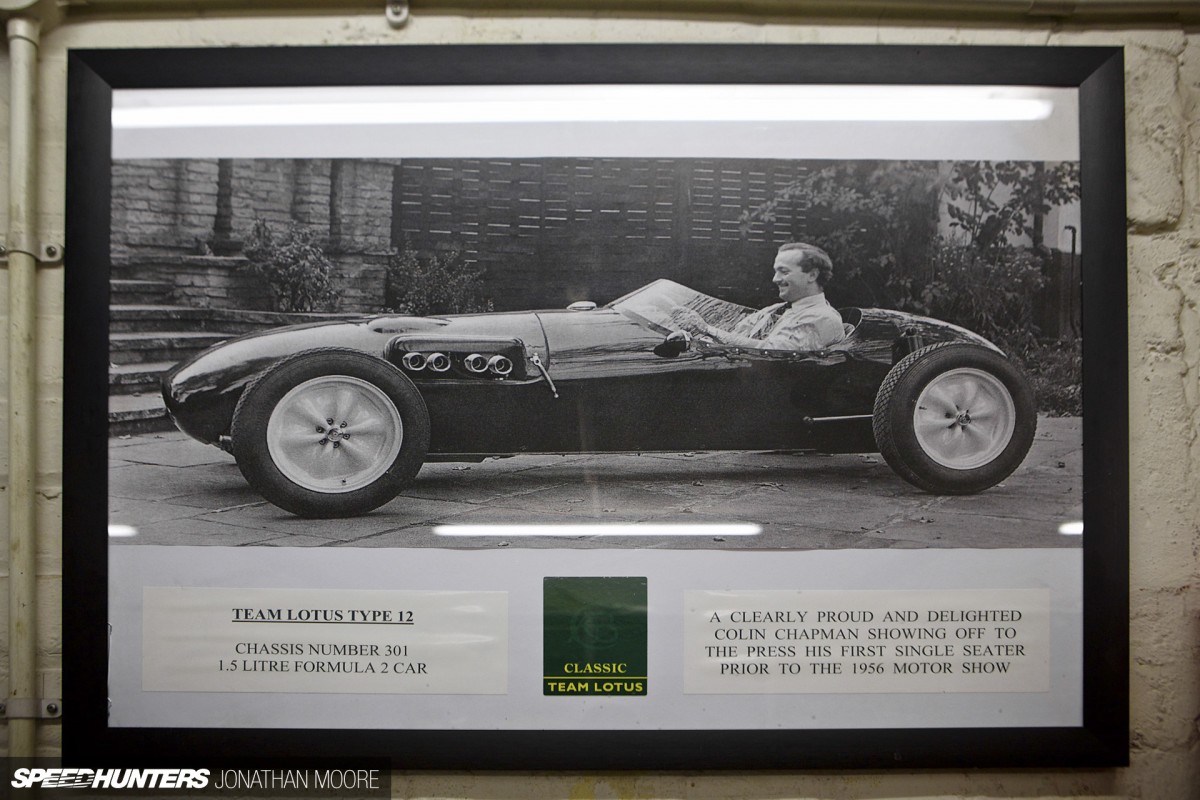 The front-engined racer was designed in 1957 to run in Formula 2, but Lotus' first prototype had never been completed. An original engine and gearbox came up for sale, so CTL decided to finish a build that had started 57 years ago. And you thought your project was taking time…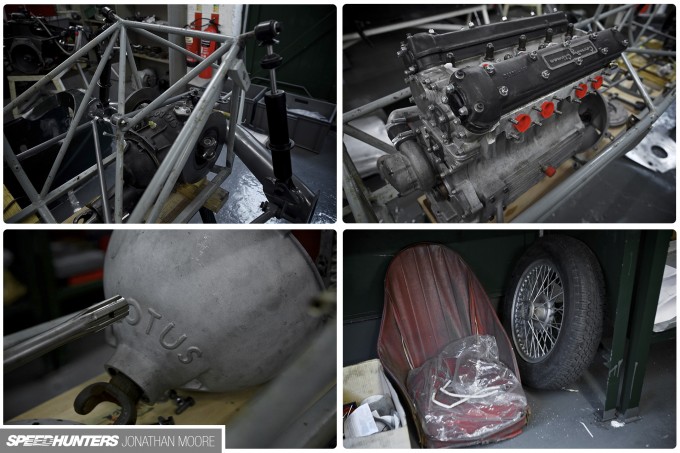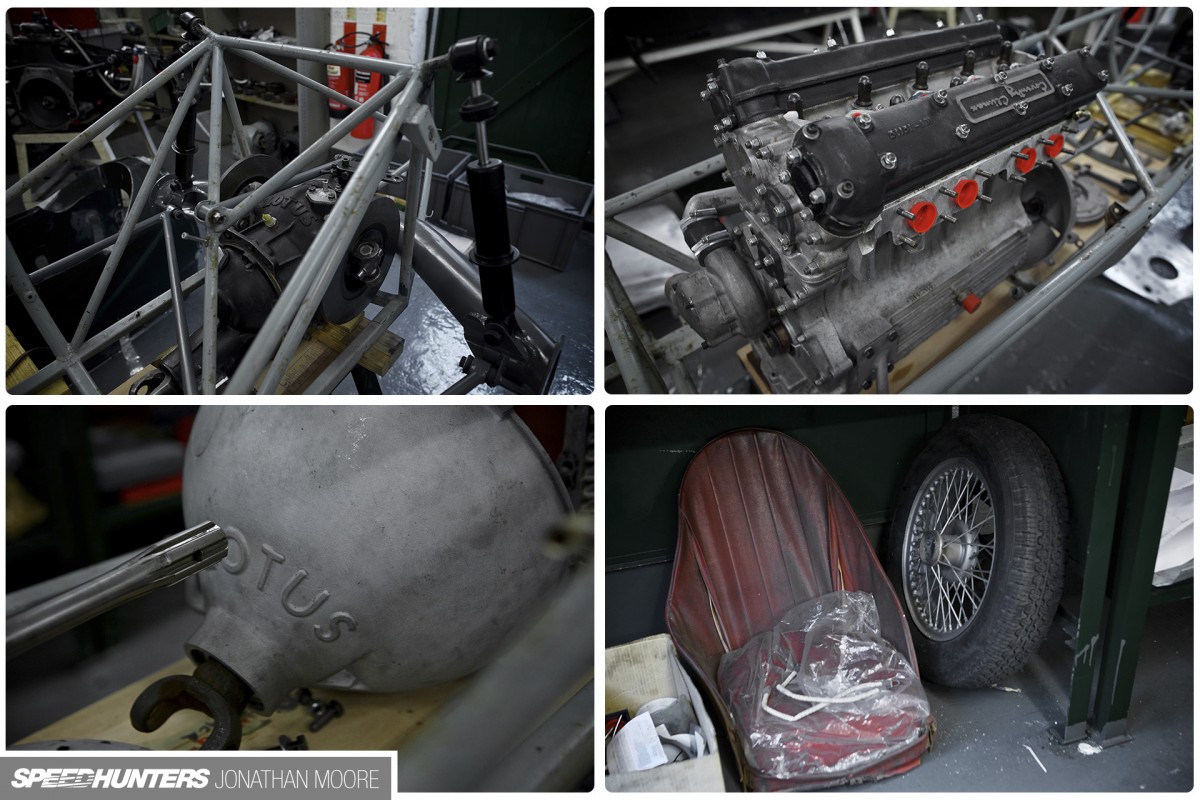 After being crack tested the spaceframe was being left in original condition to retain its authenticity, everything else is now being restored and rebuilt, with the basic outline mechanicals now being laid out.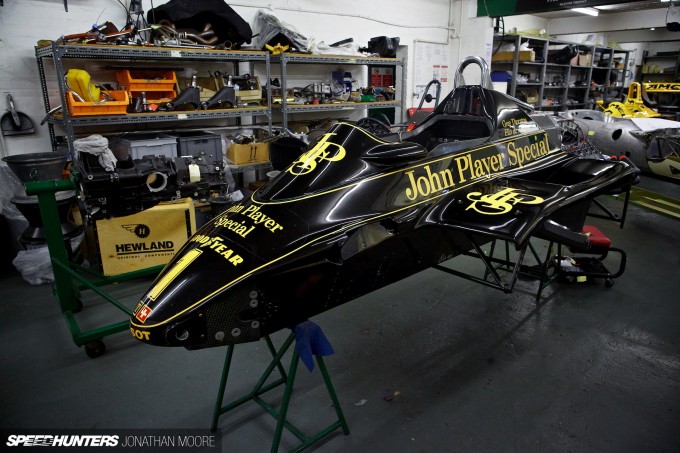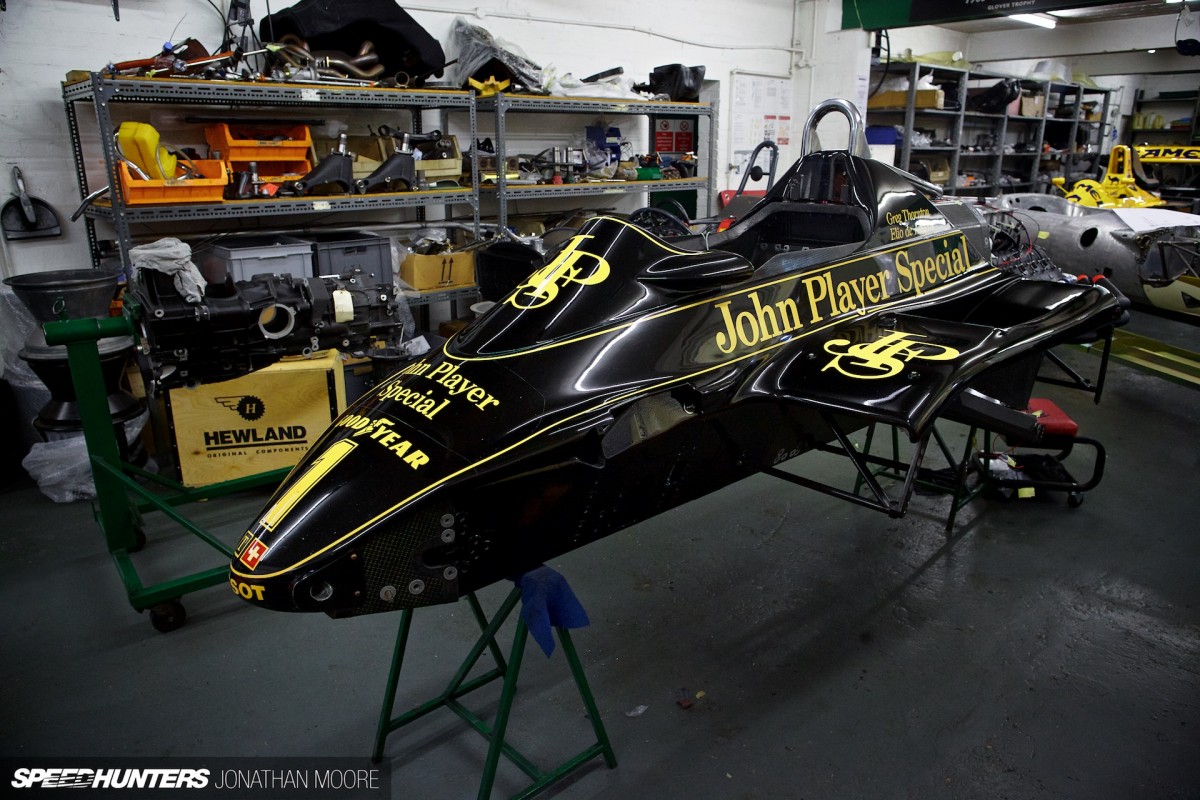 The Type 91 from 1982 sat in the middle of the main workshop, highlighting the decades of F1 technology the CTL team deal with on a day to day basis. In front of it a 1968 Type 49; by its side a 1961 Type 22; behind it a 1990 Type 102; and more. Carbon-Kevlar weave next to hand-beaten steel…
Although McLaren lay claim to racing the first carbon chassis car, Lotus actually pioneered the technology and were first to build and test a car using carbon fibre. It was pretty basic stuff in those days, with a Kevlar weave and Nomex honeycomb, supplied in flat sheets with scorelines, folded up and glued into shape.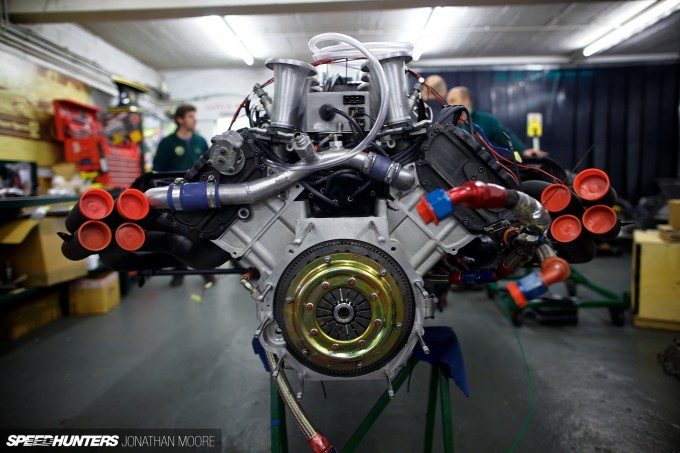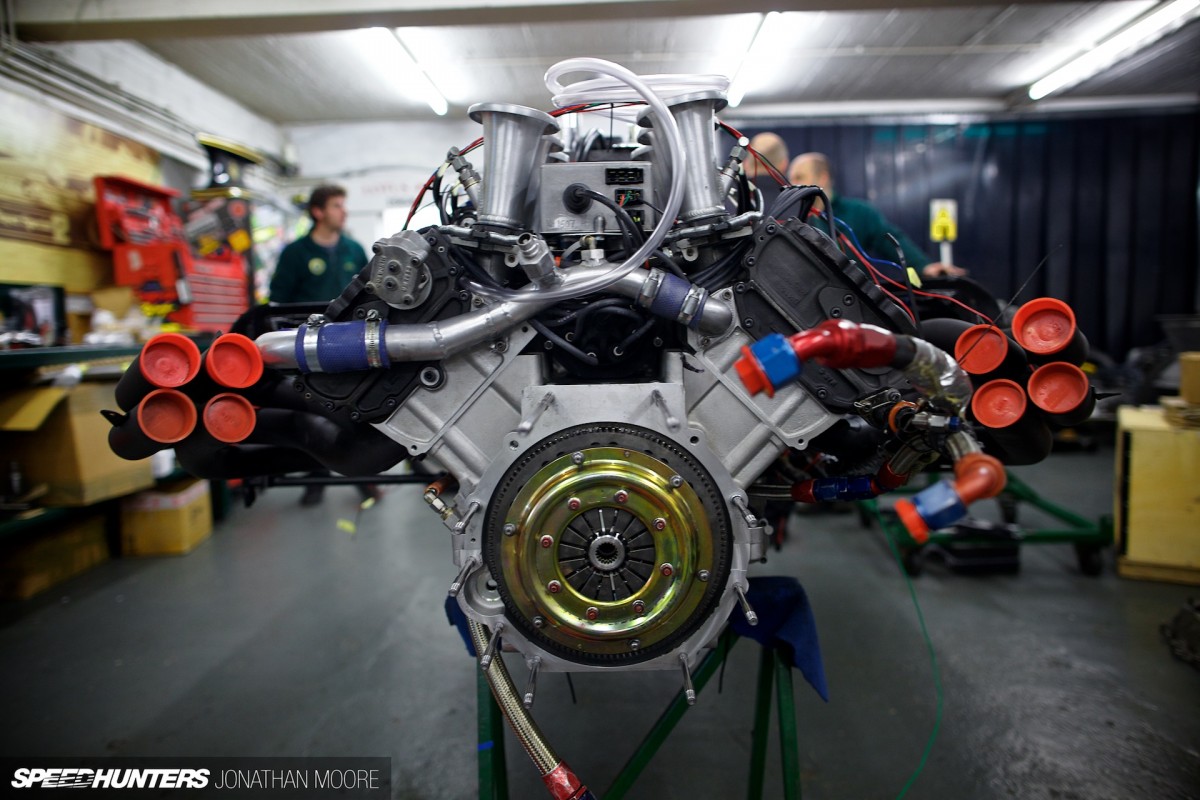 The Cosworth name was a common thread though a number of cars, but what was a surprise was the number of engines that weren't Fords.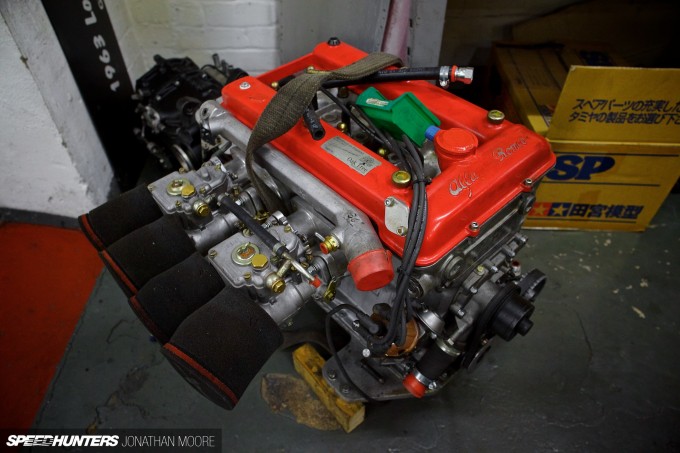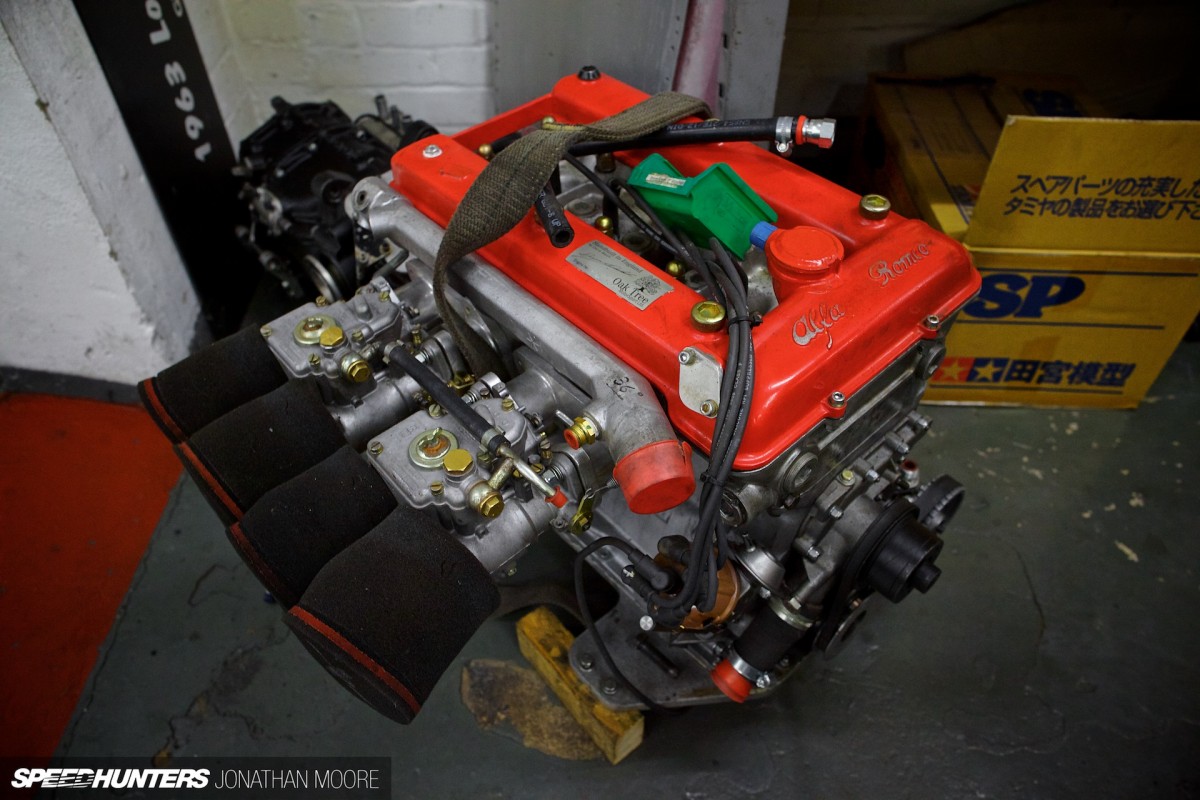 Coventry Climax engines were de facto standard race engines in the late '50s, but have you ever heard of a Lotus Alfa Romeo? A private entrant used used this little inline four as an option in the Formula 1 racer.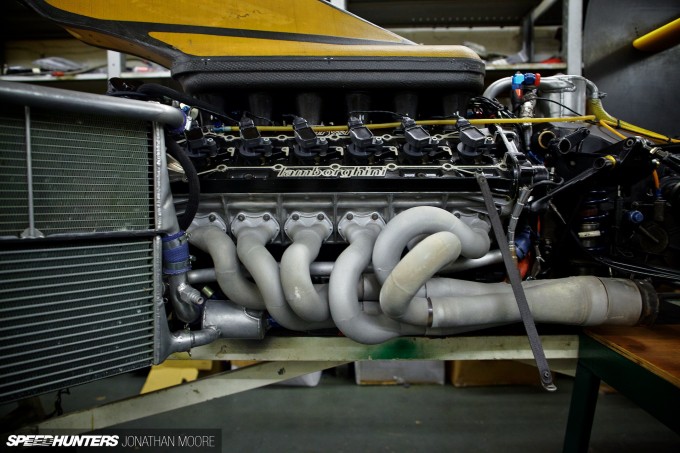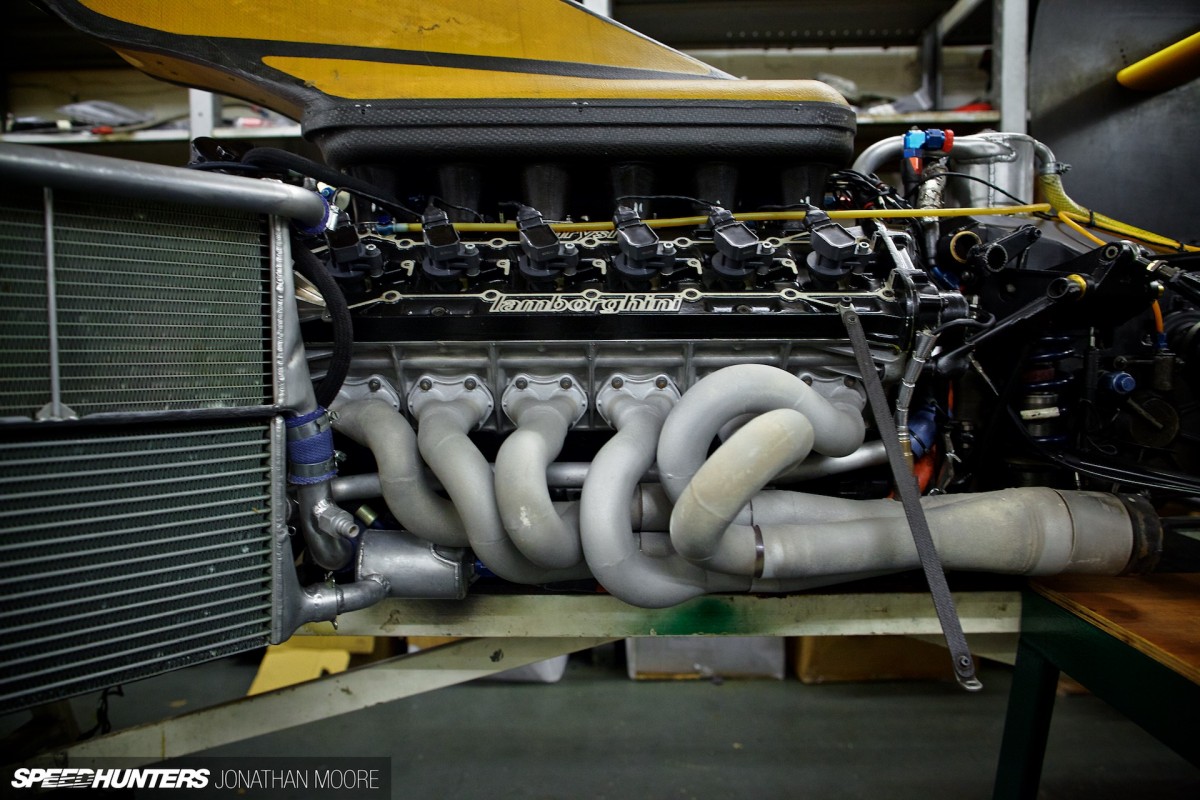 Then at the other end of the scale was this enormous V12 Lamborghini – the only Lotus to race with a V12. The Lambo engine sounded great. It's only problems were reliability, fuel economy, weight and size. So with the Type 102 in 1990 Lotus scored its lowered ever championship points tally since 1958, just three.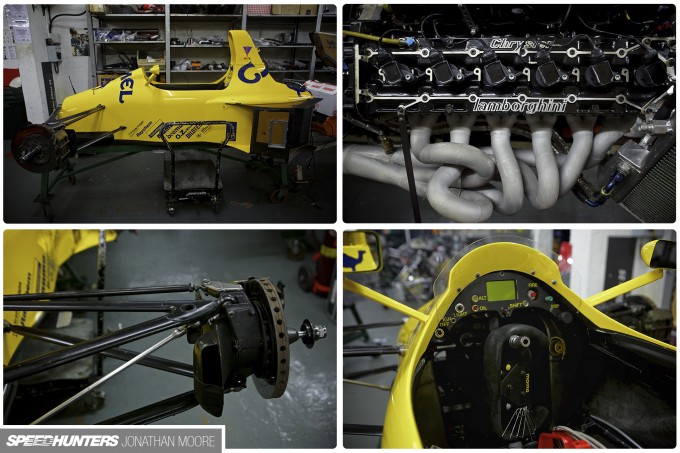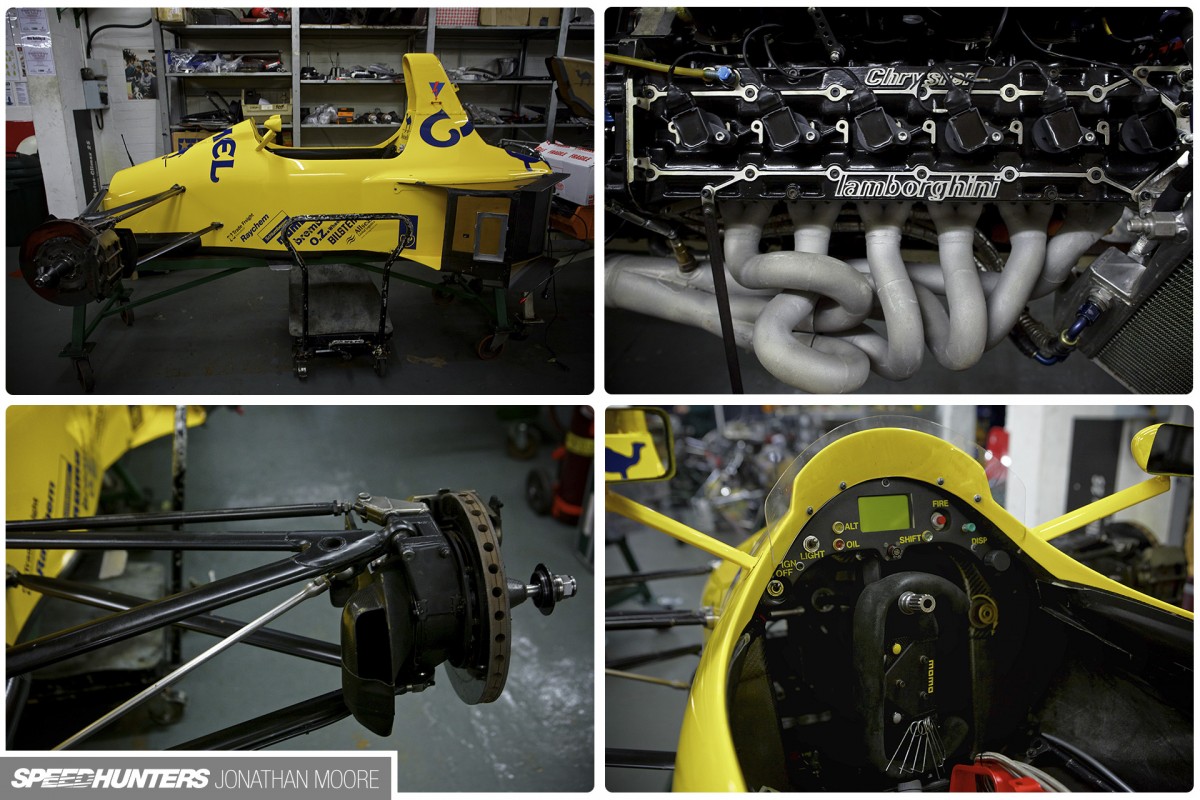 The disastrous season cost Lotus its Camel sponsorship – and spelled the beginning of the end for Team Lotus. They would struggle on for just four more seasons, though by that stage Classic Team Lotus was thankfully up and running as a separate entity.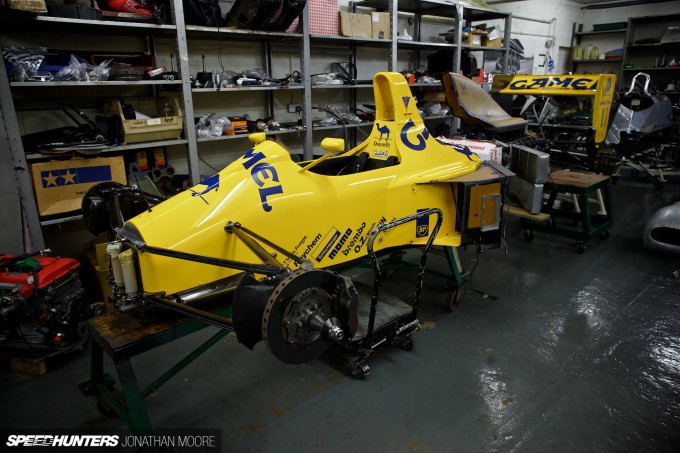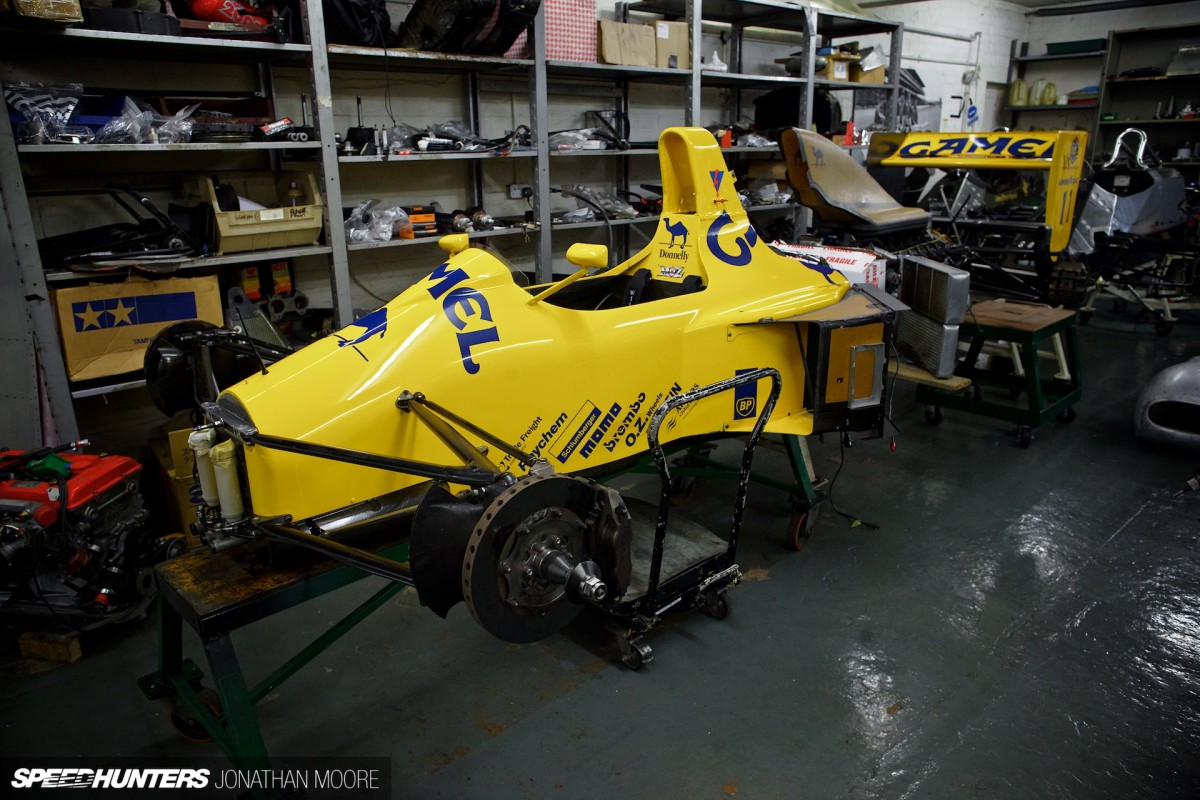 This Type 102 had been part of the Lotus collection but was being prepared for a new owner. It was interesting seeing the car in literally two halves, how the entire rear cleanly separated at the engine and radiator line.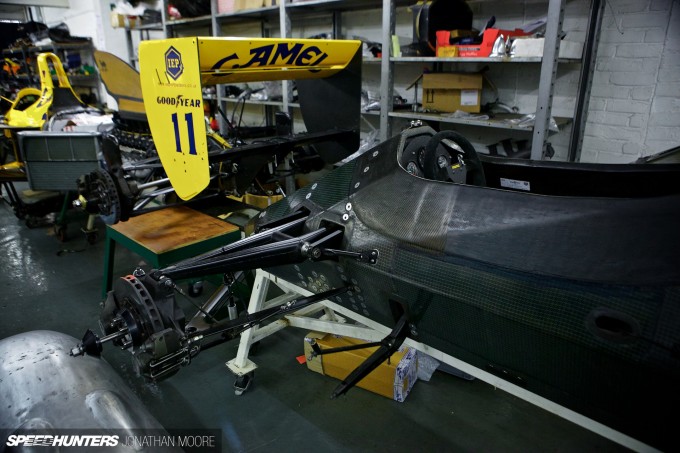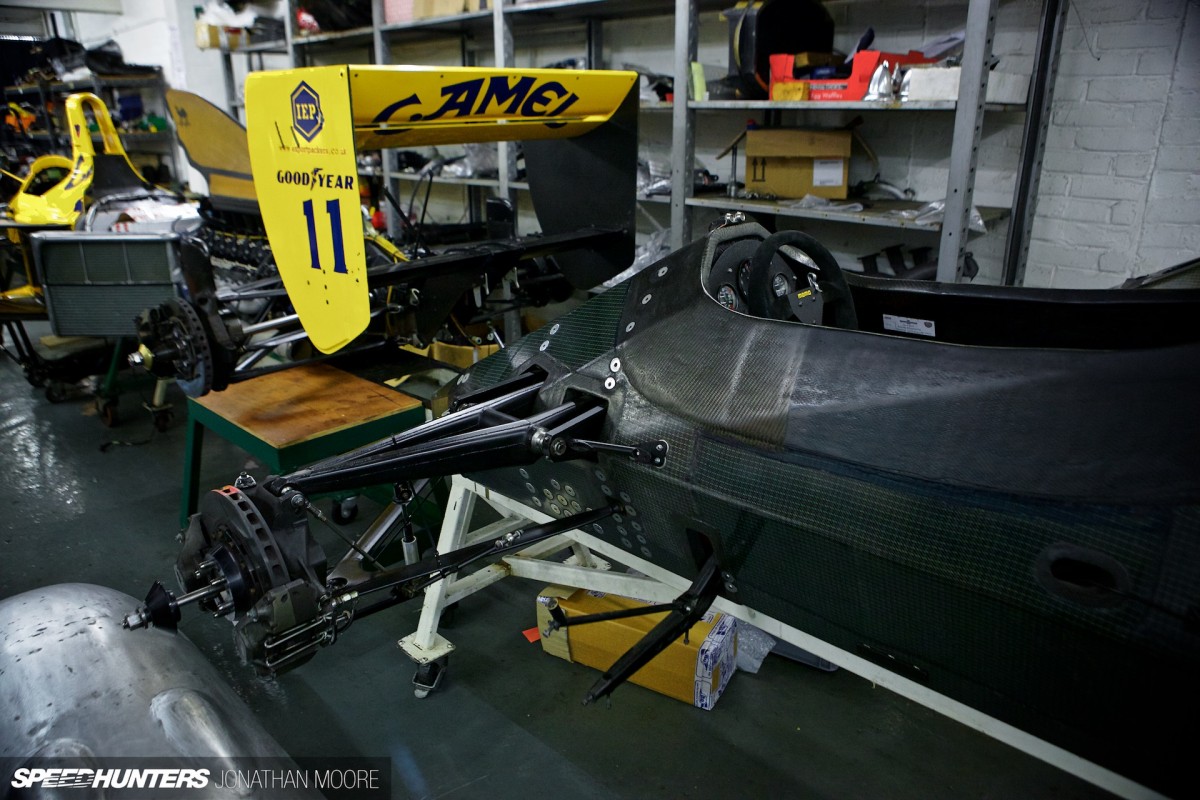 Crammed into the rear corner of the shop were two bare carbon tubs, one of which was the famous Type 88 twin-chassis F1 car, designed to get around the banning of moveable side skirts. With typical Chapman flair, he spotted that the rulebook just said 'chassis'. Which had a plural of 'chassis'…
The carbon monocoque, engine and gearbox sat on one set of suspension, with the body then put on a separate hydraulic suspension that lowered at speed (you can see the extra struts on the side of the tub). The wingless carbon fibre body was effectively one massive aero device, producing huge downforce. Before it could even race the Type 88 was protested and banned… Ah, to be ahead of the curve.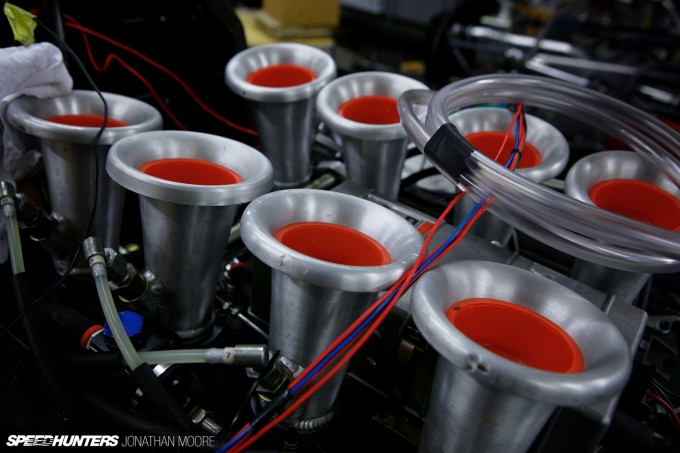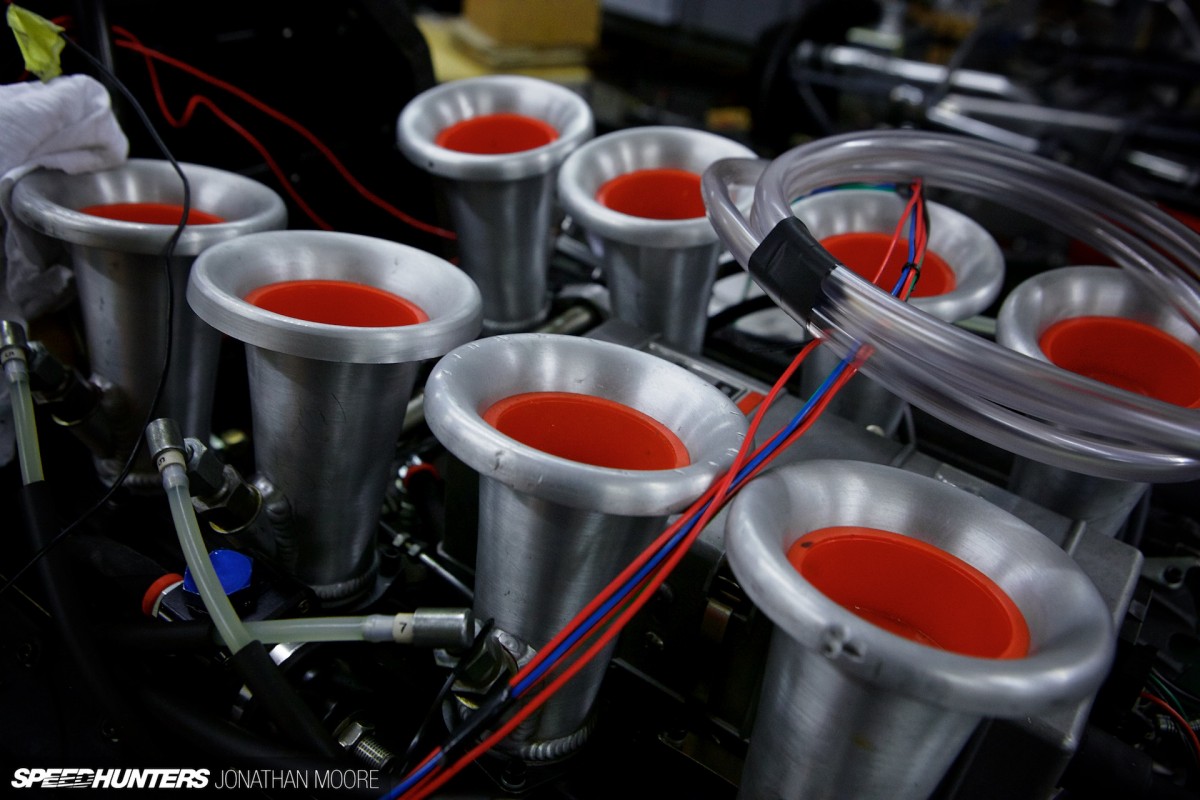 Classic Team Lotus proudly continue the Lotus racing tradition, standing side by side with the efforts of Lotus Cars around the corner with their modern road and race programmes. Dealers and customers often swing by CTL to get a taste of Lotus' epic past, and although not at all linked there's naturally good feeling between the two sides of old and new.
The newly resurfaced Lotus test track which lies astride one of the old bomber runways is frequently used to test out CTL's babies – though out of deference to keeping locals on side there are some cars they won't test locally, like the banshee-sounding V12-powered Type 102 or Lotus 30 V8 sportscar.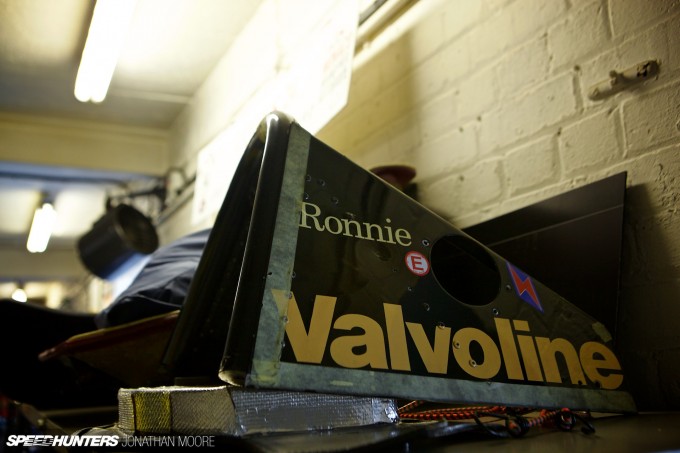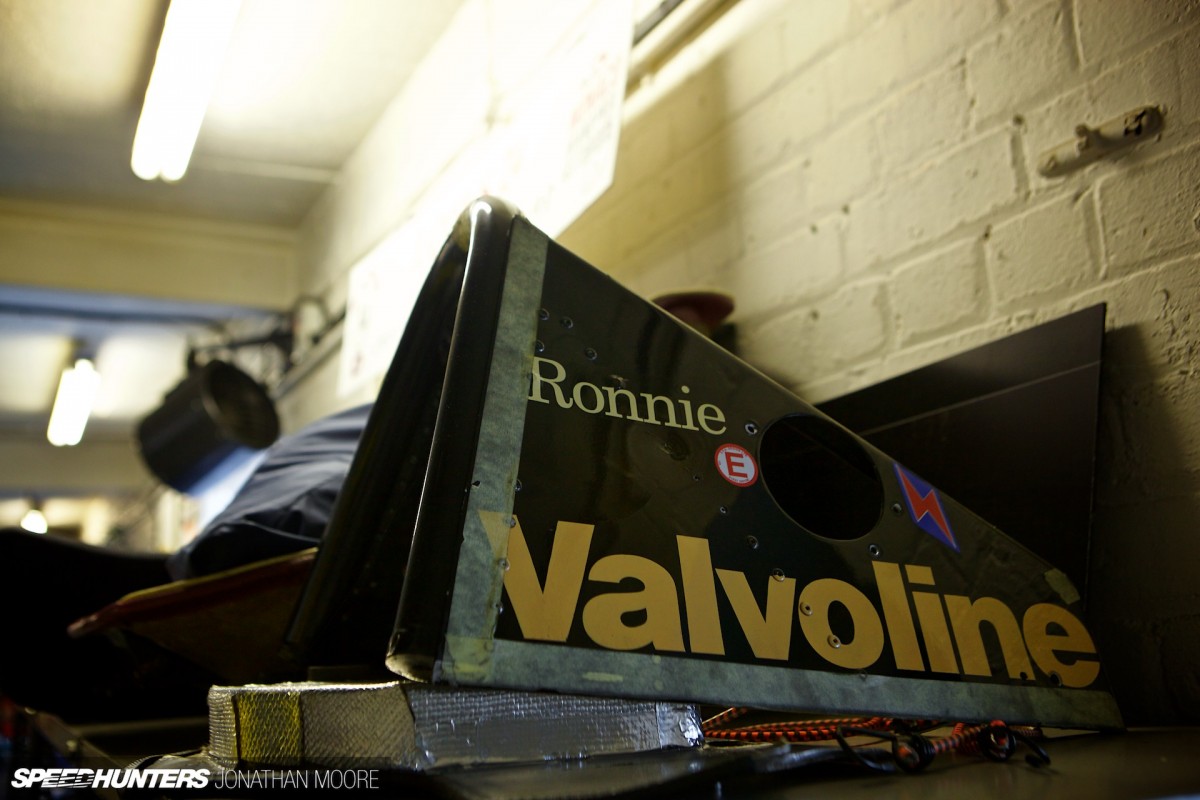 Lotus holds a special place in a lot of petrolhead's hearts, for good reason. The recent road car revival is fantastic to see, and to me Classic Team Lotus is like the beating heart of Lotus' true heritage versus the prosthetic limbs of the various branding exercises we've been subjected to in recent years.
I can imagine that even if working at somewhere like this could have its bad days – everywhere can – all it would take is a 30-second break and a quick glance round at the pictures on the walls and names on the cars to get your positivity back.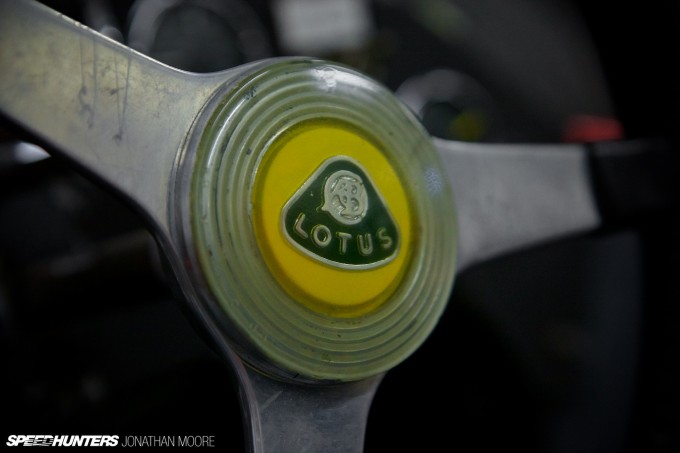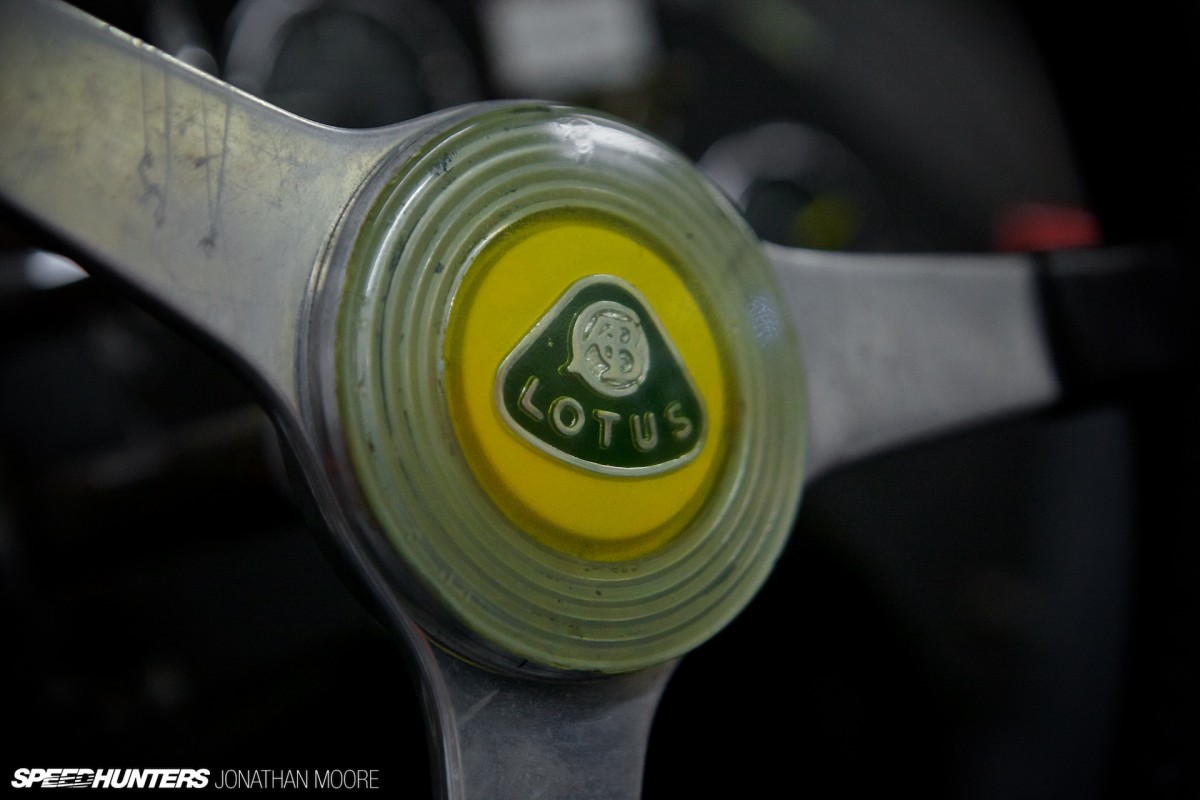 The future for Classic Team Lotus looks bright: if anything they're too busy and have too little space to deal with all the things they'd like to be doing. Additional areas are being eked out of cleared corners here and there, but the ideal vision of the future includes a new heritage centre to house the collection cars and more working space.
CTL's six-car transporter is already busy, having visited Goodwood for the Members' Meeting and Barcelona's opening round of Historic F1. They'll be at numerous shows and races across Europe and the US this year – there's never been a better time to see Lotus' racing heritage at its best.
Jonathan Moore
Instagram: speedhunters_jonathan
jonathan@speedhunters.com