Cruising around on foot at Cavallino Cars & Coffee was a delight – classics to the left of me, modern supercars to the right. While I would've been content to breathe in the sights and sounds and call it a day, there was Speedhunting to be done and I was seriously spoiled for choice. Not a bad problem to have, is it? In the end it wasn't a rare European or muscular American that really captured my attention, but this Nissan S15.
It was completely spotless and had obviously been assembled with great attention to detail, which hinted to me that this was likely a fresh build making one of its first public appearances. My curiosity was piqued, it was time for a closer look…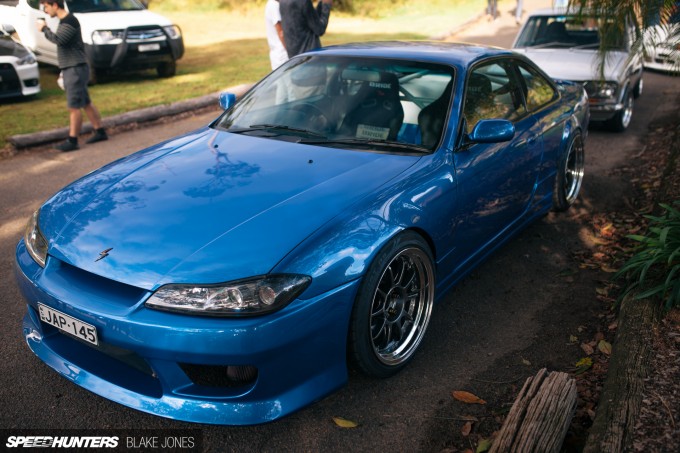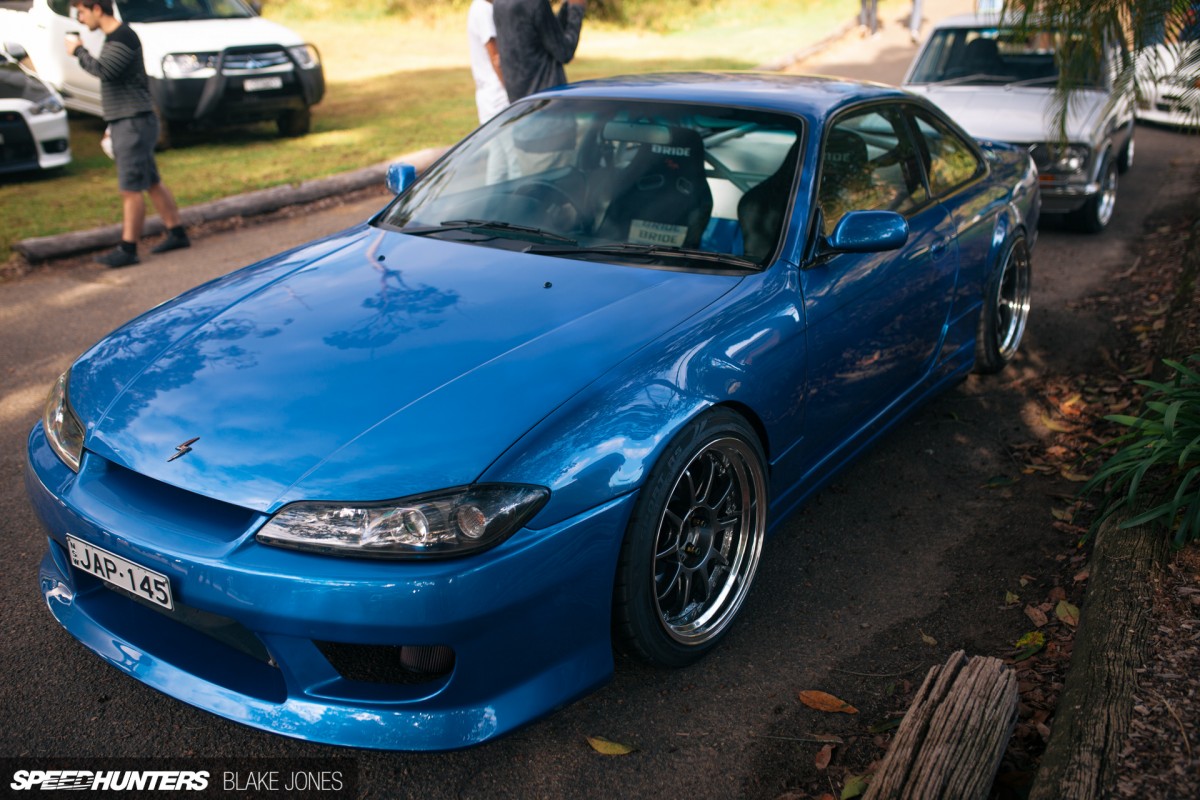 If the colour looks familiar there's a good reason why – it's a pearl hue borrowed from the distinctive Subaru WRX STI.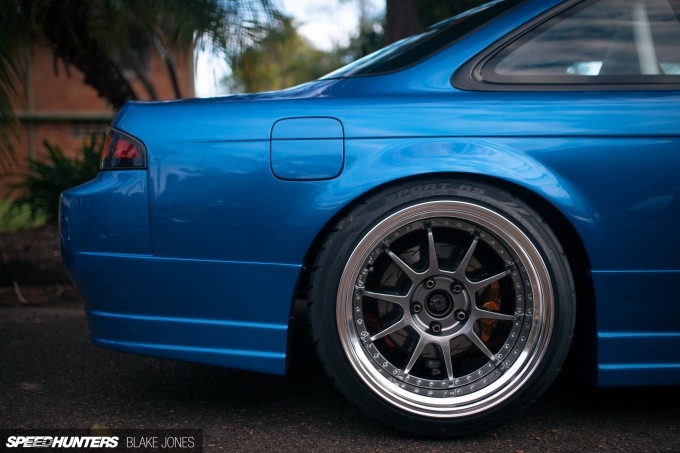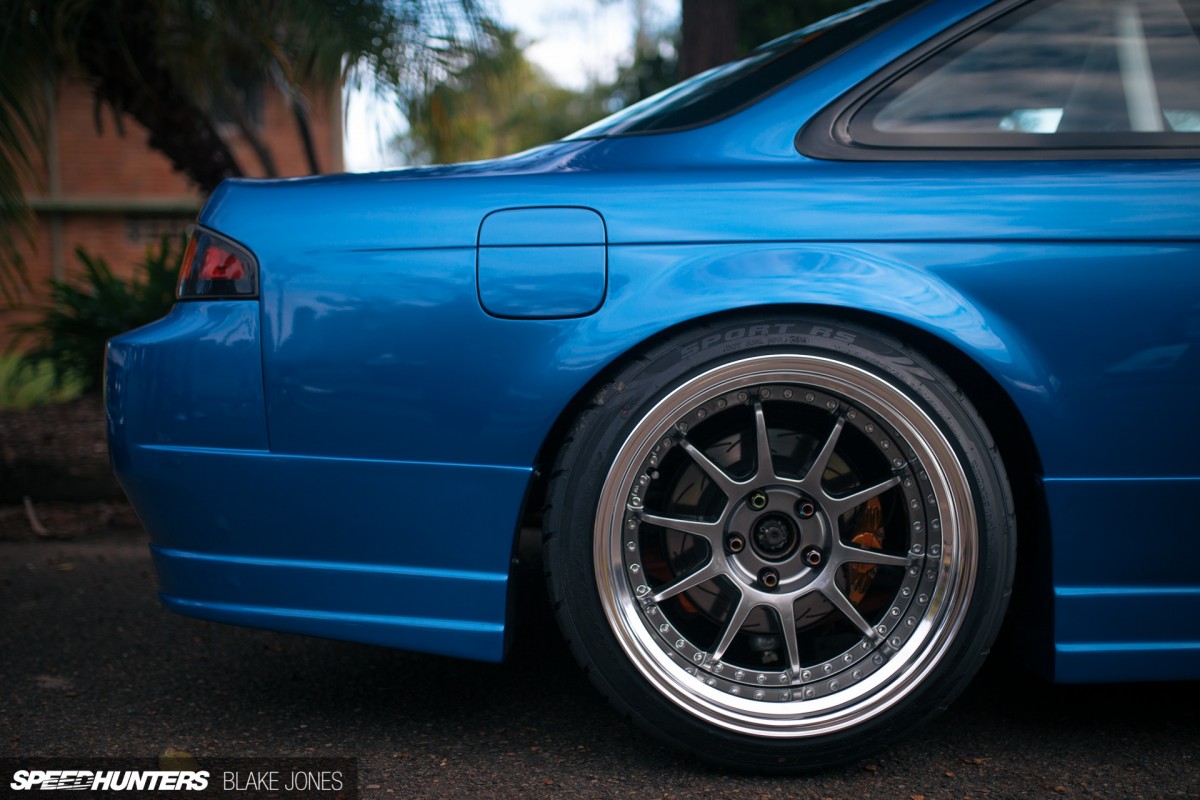 Hang on a second, what happened to our S15? As I'm sure the eagle-eyed amongst you had spotted already, this car is actually an S14 chassis which has lifted the front end from its successor, a process sometimes referred to as a 'strawberry face' conversion. Combine the Japanese word for one 'ichi' with the word for five 'go' and you get 'ichigo', which translates as strawberry. At this end of the car, the simple lines of the S14 are accentuated by C-West side skirts and rear bar. The guards have been pumped and flared to accommodate the 18×11-inch SSR SP3s shod in semi-slick tyres, behind which are R33 GTS-T brakes for some additional deceleration Gs.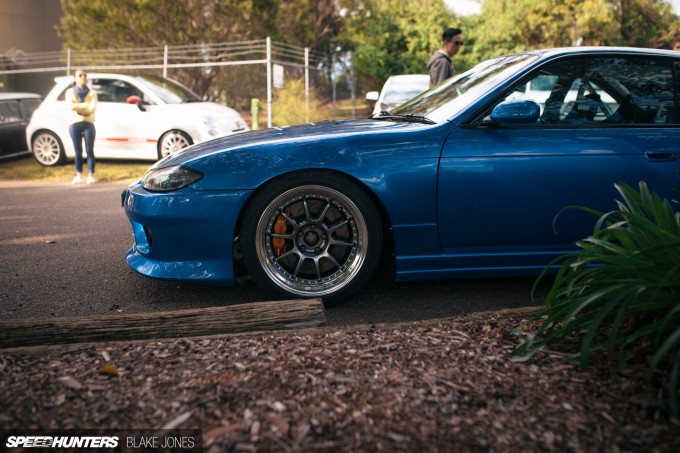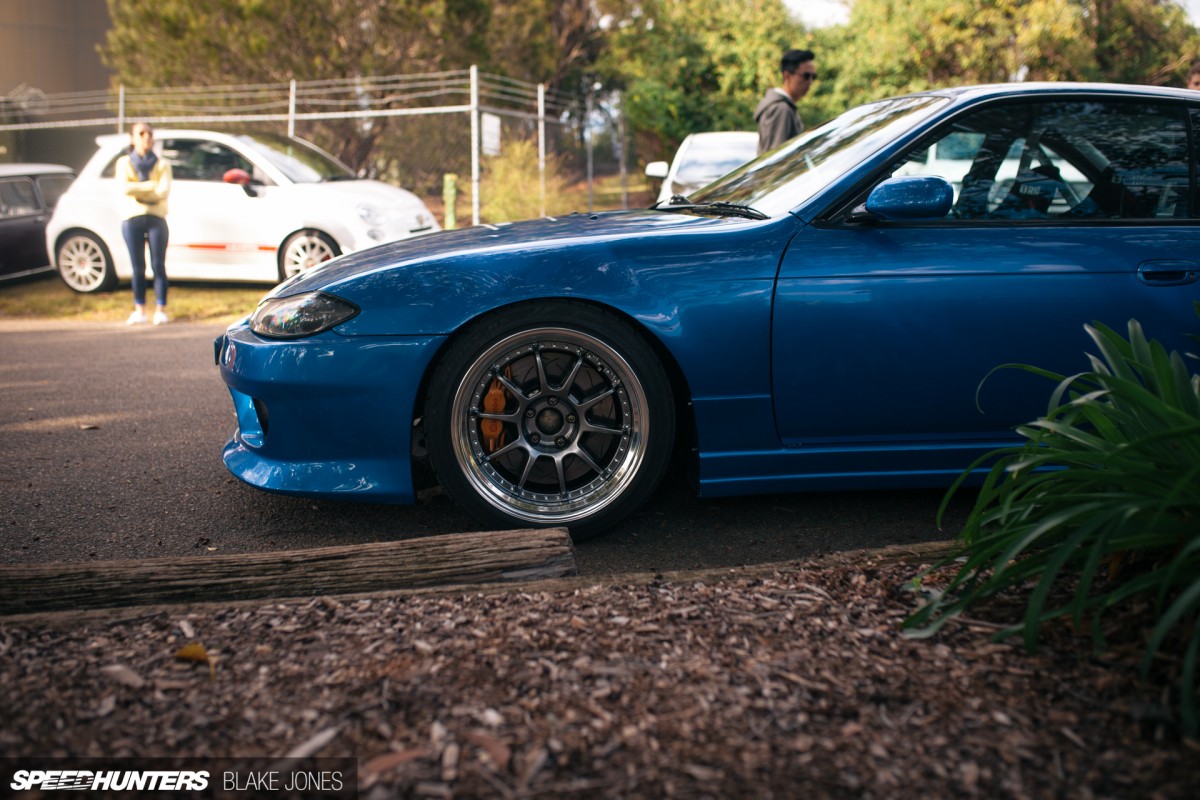 Custom metal front guards were fabricated to match the JDM-spec S15 front end with the S14 body. This would be easy to make look wrong, but here the end result could be easily mistaken for factory. Check out the swage line that extends from the door into the front guard – a small detail with a big impact on the overall look and feel. Front brakes are Brembos donated from a Mitsubishi Lancer Evolution VIII.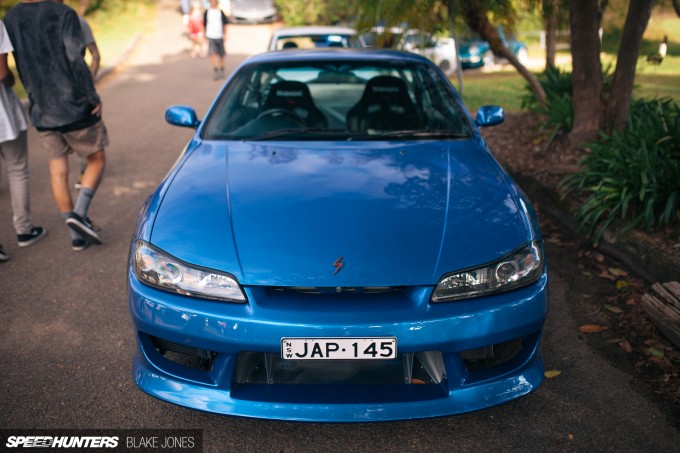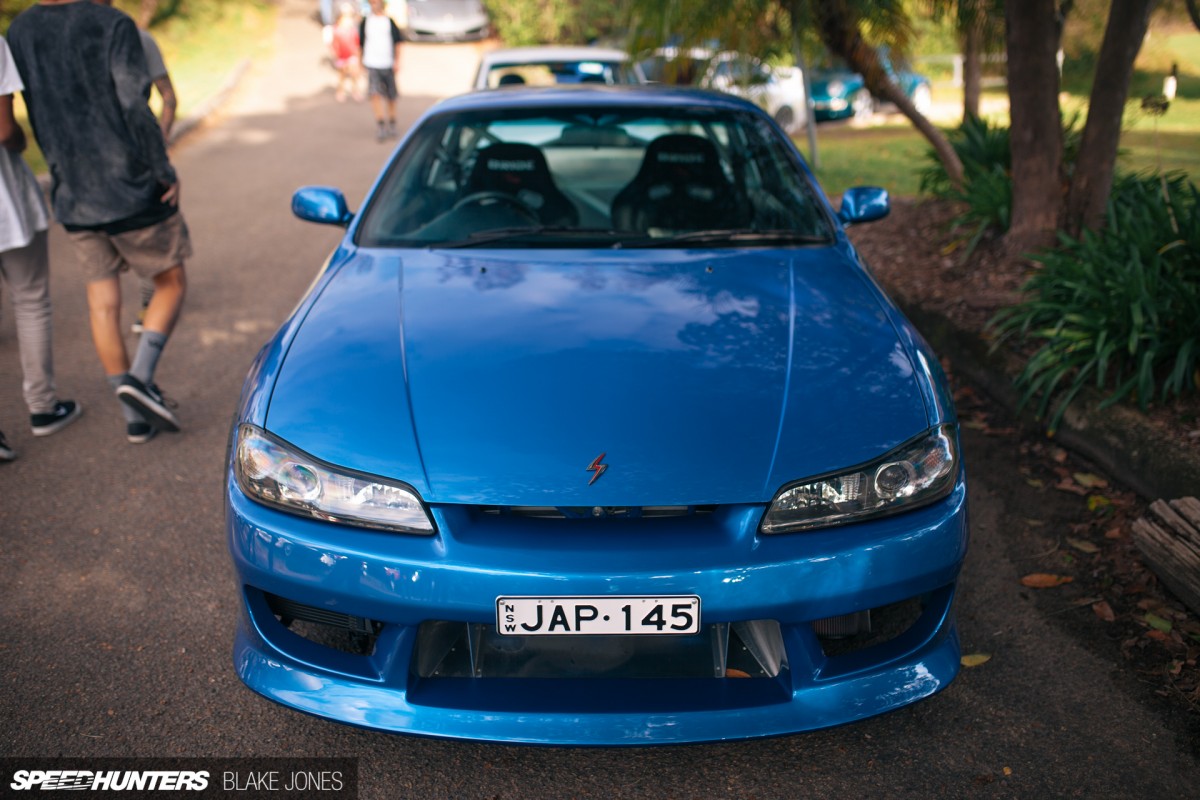 Underneath the skin is basically a shopping list of dream parts for an S-chassis drift build: an SR20DET with in excess of 350kW (470hp), Nismo clutch and LSD, GReddy coilovers and a bevy of other specialized suspension components mounted to a reinforced subframe.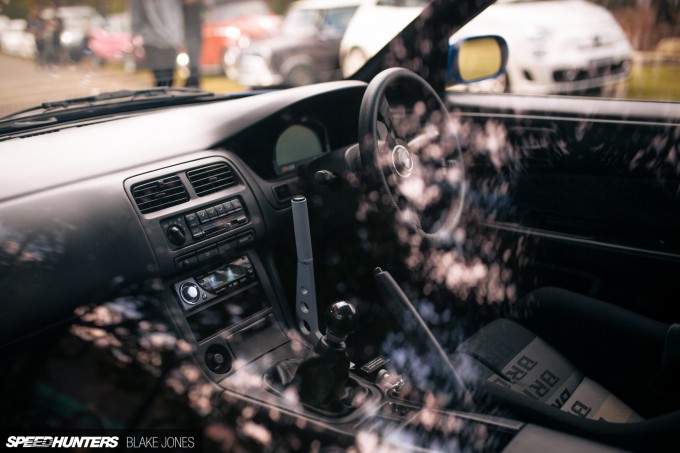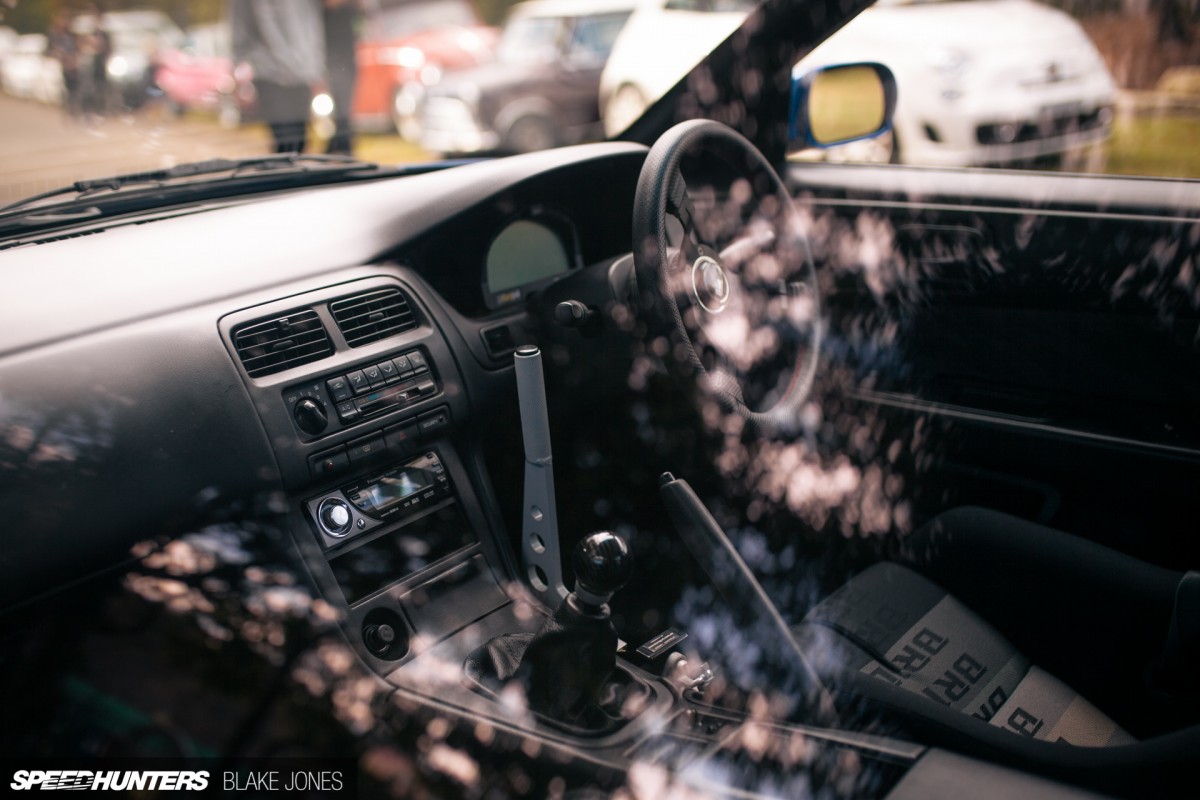 Taking a peak inside revealed even more goodies including a Haltech IQ3 digital dash, fixed Bride buckets and the quintessential Nardi steering wheel. Tucked in front of the stock handbrake is a lever attached to a SW Motorsport hydraulic system. I love that the rest of the interior and dash has been left intact and clean – it looks like a nice place to conduct some serious tyre shredding from!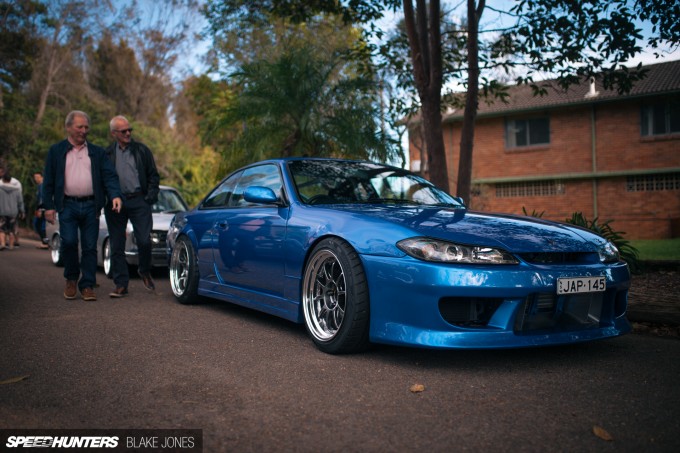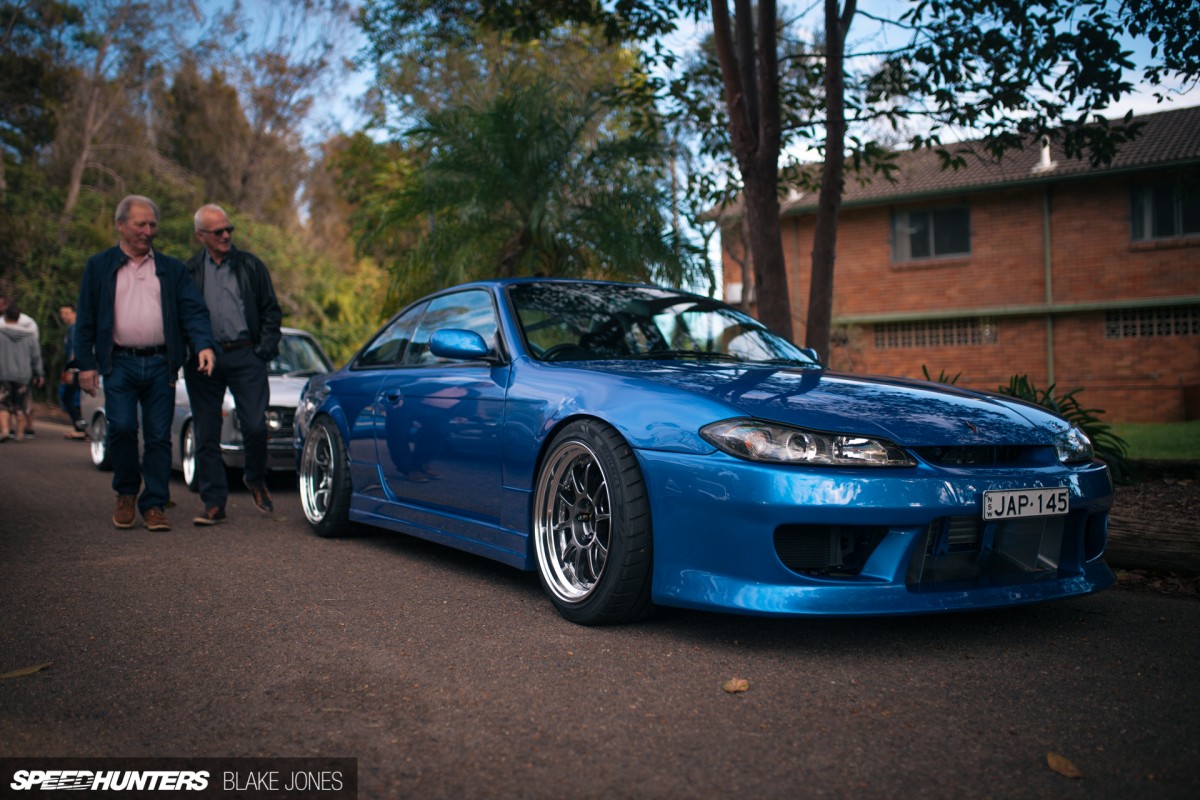 It wasn't until talking to the owner after the event that I realized just how well thought out and executed this build is. I really wish I'd had the chance to spend some more time with the car but alas, a Spotlight will suffice for now.
Quality builds like this are flying the flag for well-built Japanese cars and no doubt in years to come will be as valued as the Porsches, Alfas and VWs that collectors fight over today.
Blake Jones
Instagram: blaketjones
blake@speedhunters.com