Certified Classic
What makes a car classic? Is it simply a matter of age? A matter of performance? Styling? Value? Those are all things that can be considered, but the more I've thought about it, the more I've come to the conclusion that a true classic is a car that cannot be replaced, replicated or made irrelevant.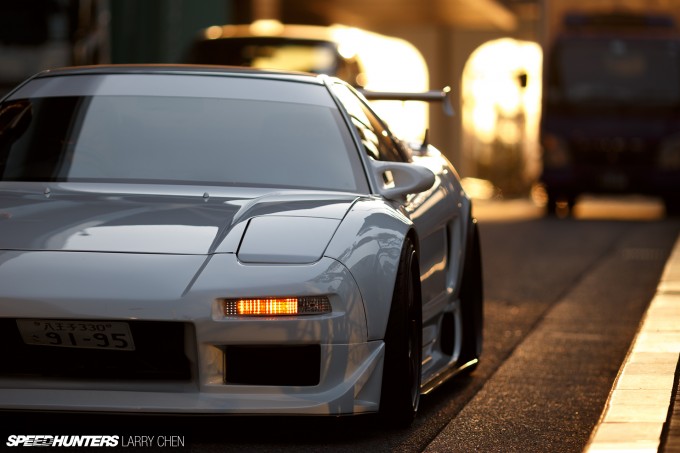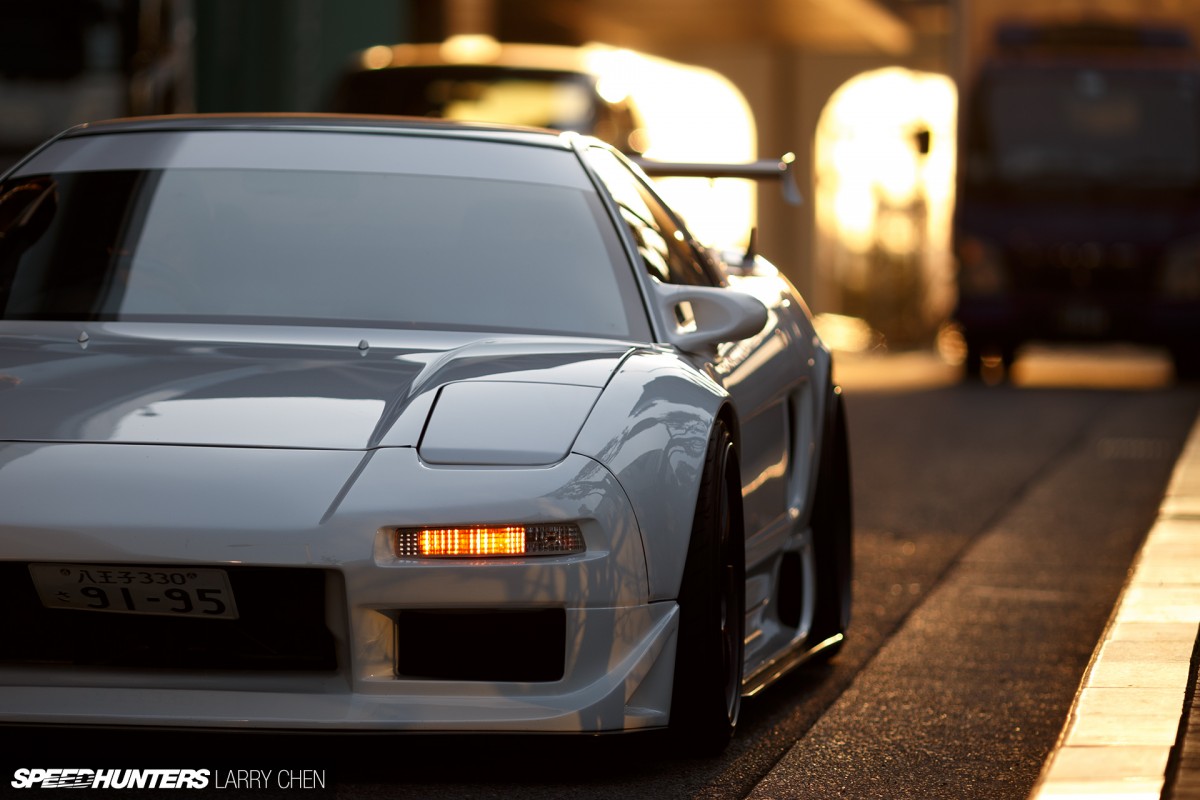 With the automotive industry moving at such a rapid pace these days, it's easy to feel like cars have become just like computers. Not just in the way they operate, but in the way they are constantly being improved and refreshed, with each subsequent redesign having more technology, more safety, more horsepower, improved fuel economy and so on. If you go out and buy a brand new car today, there's always the worry that it will soon be replaced by a better one.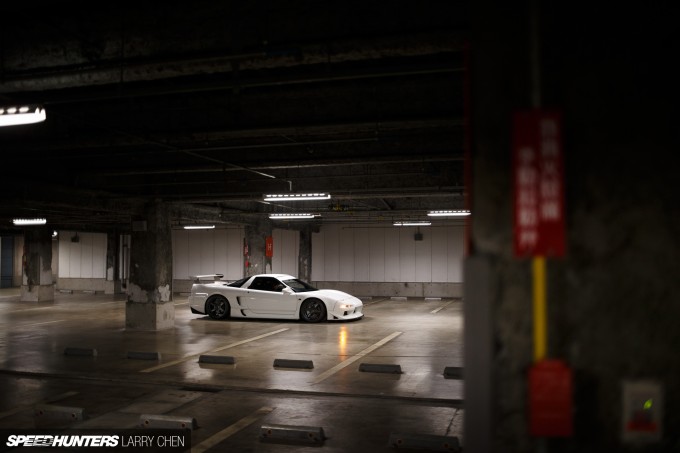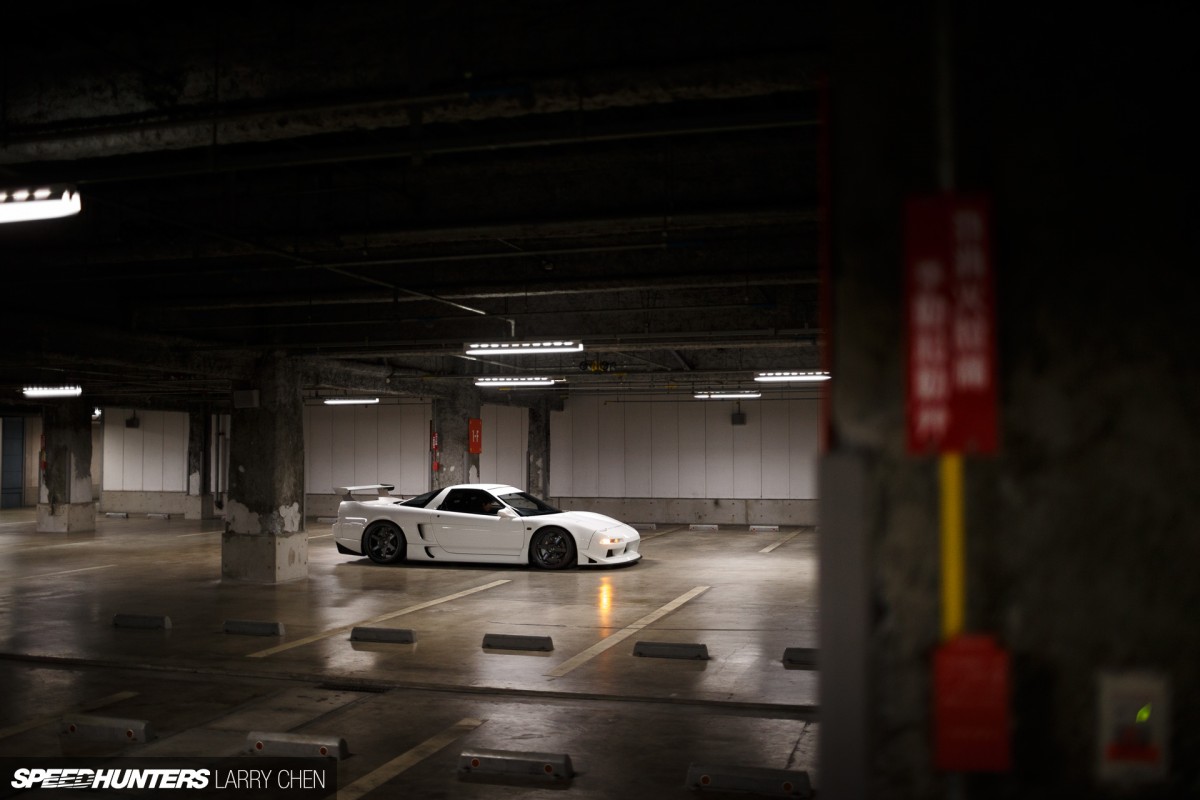 I think the upcoming reborn Acura NSX is a fine example of automakers pushing the limits when it comes to performance car engineering and technology. While we've yet to hop behind the wheel of the next-gen car, all accounts suggest it will be a pretty amazing machine with its twin turbochargers, three electric motors, 9-speed gearbox and all-wheel drive.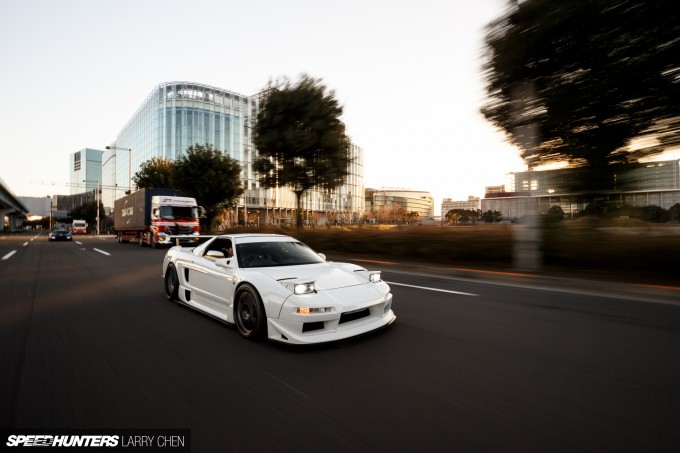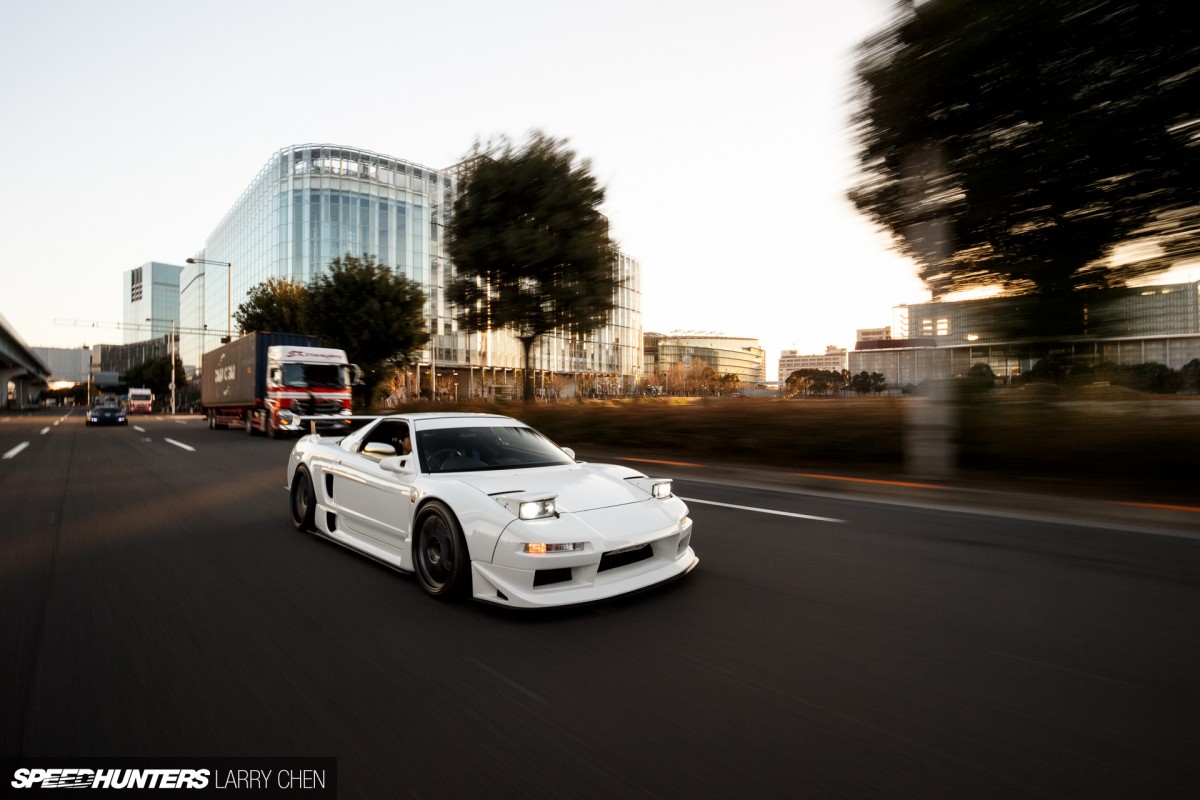 But what will the arrival of the new NSX mean for the original version? Well, I don't expect enthusiasm for the original cars to diminish one bit. In fact, I can only see more passion and appreciation for the first-gen car in coming years.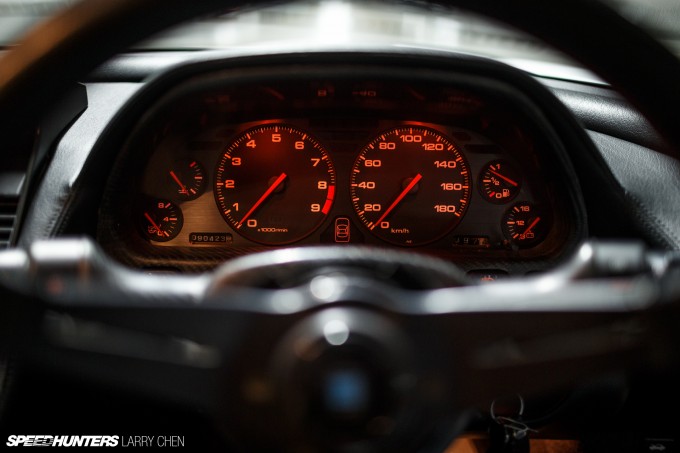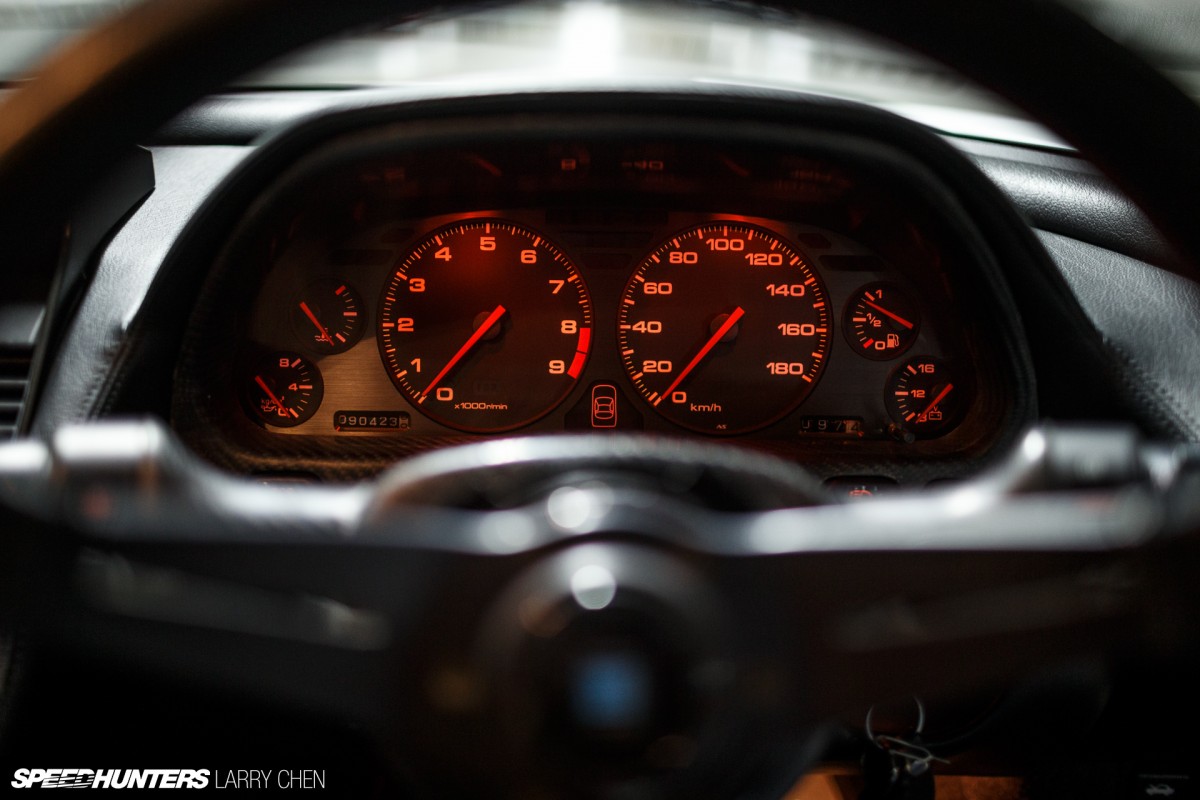 Sure, the new NSX will likely beat out the original in every way. It will be way faster, safer, more comfortable, more fuel efficient and have a much higher level of technology throughout.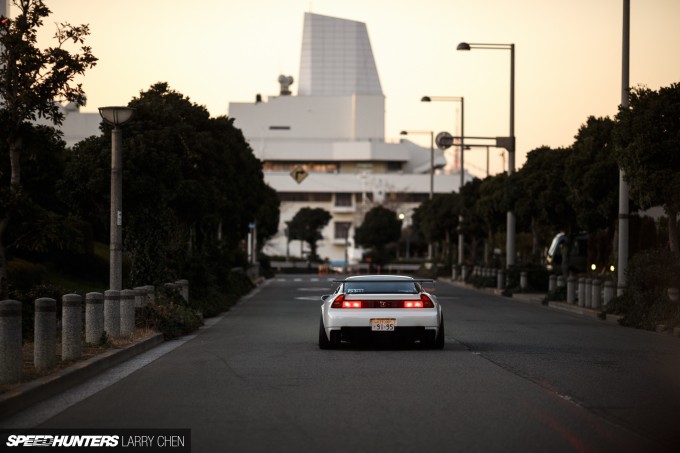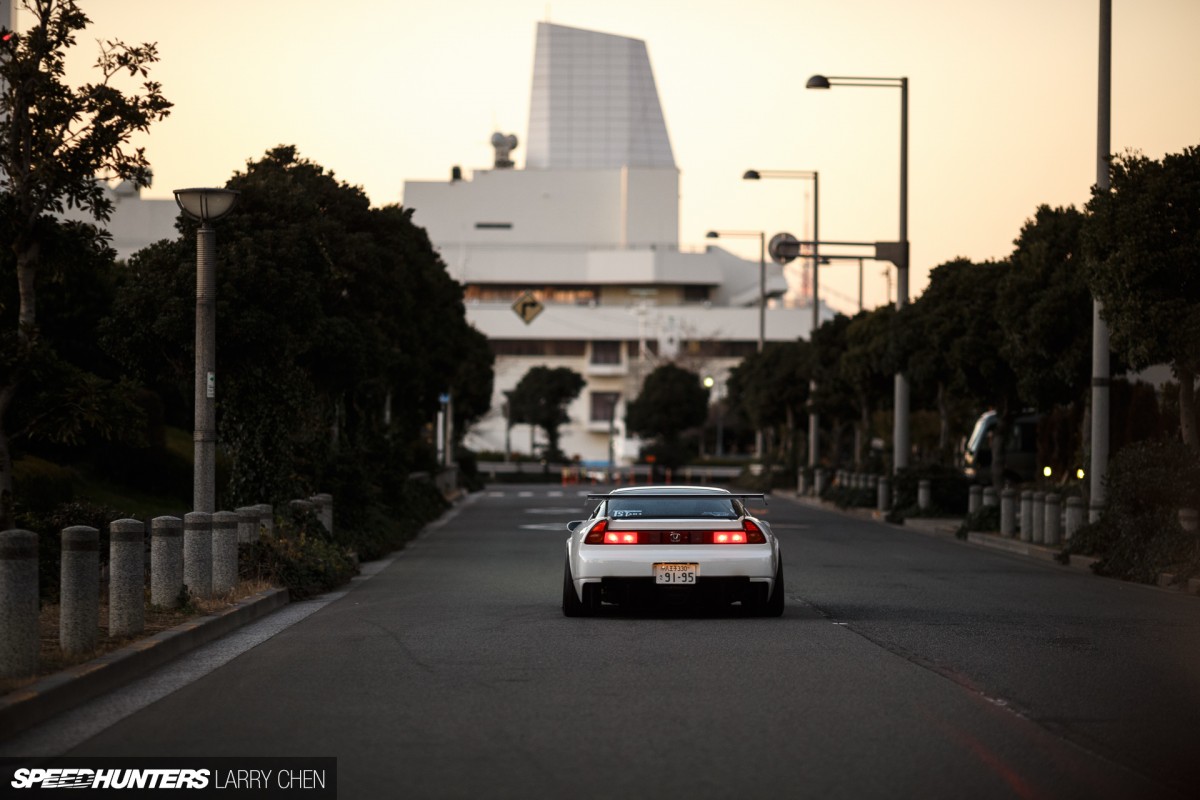 But it certainly won't replace the original. If anything, the arrival of the new NSX will only make us better realize how special its predecessor was.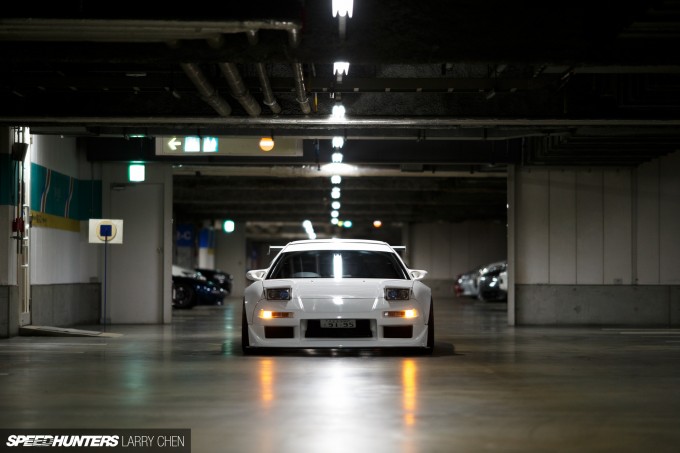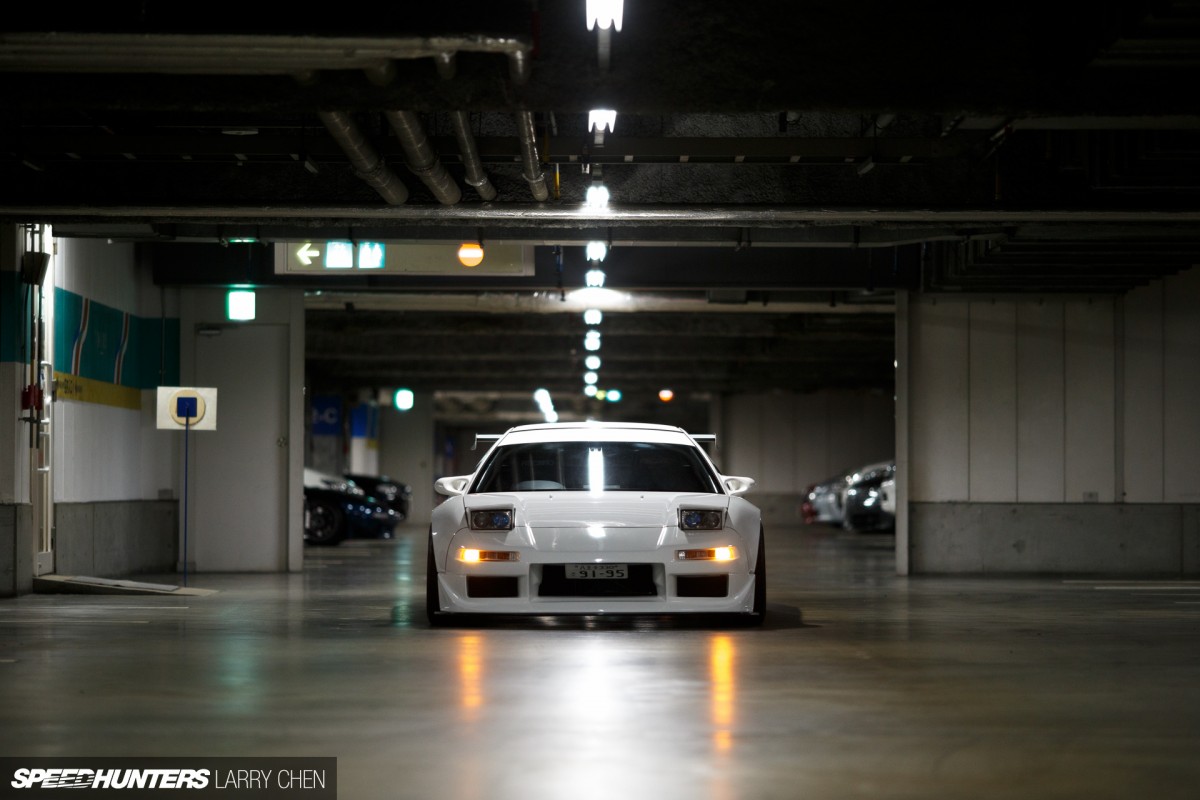 The NSX is one of those cars that never went out of style or felt obsolete. It was a rather advanced machine when it debuted, but by today's standards it feels refreshingly simple and analog in nature.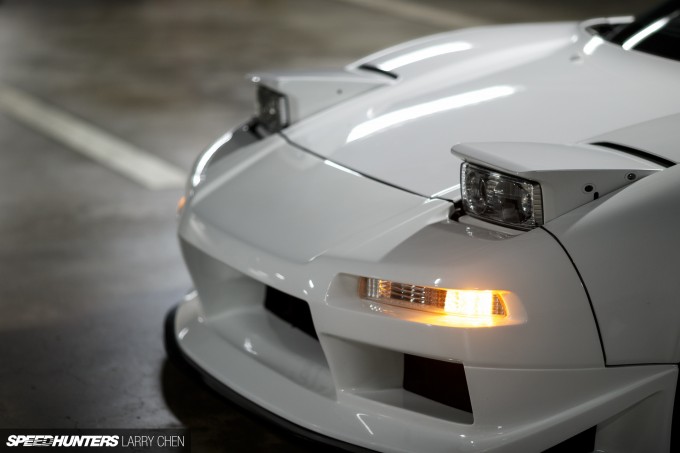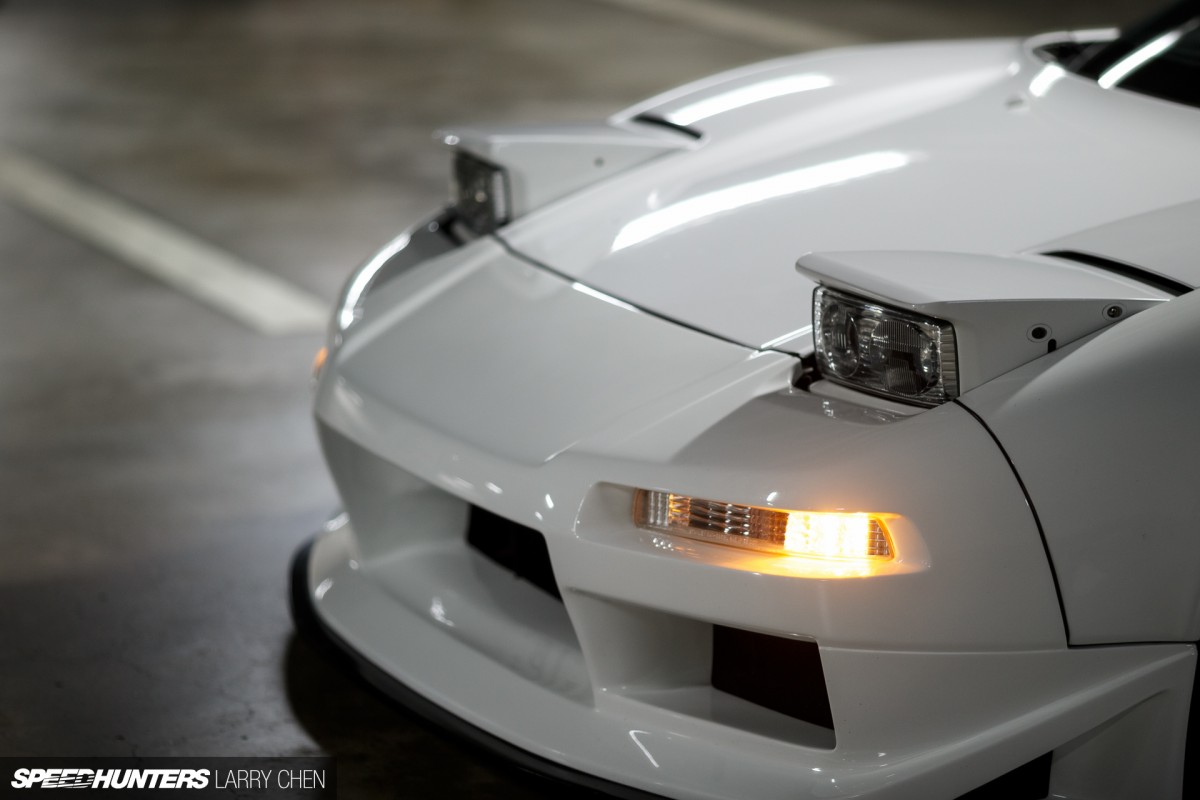 In terms of styling it was a head-turner when first introduced, and it still earns the same reactions on the street some 25 years on. To many car enthusiasts, the first generation NSX represents Honda at its absolute peak.
A 13-Year Journey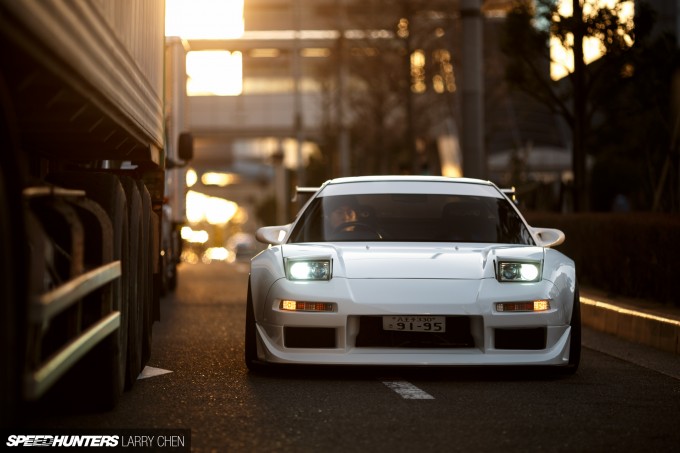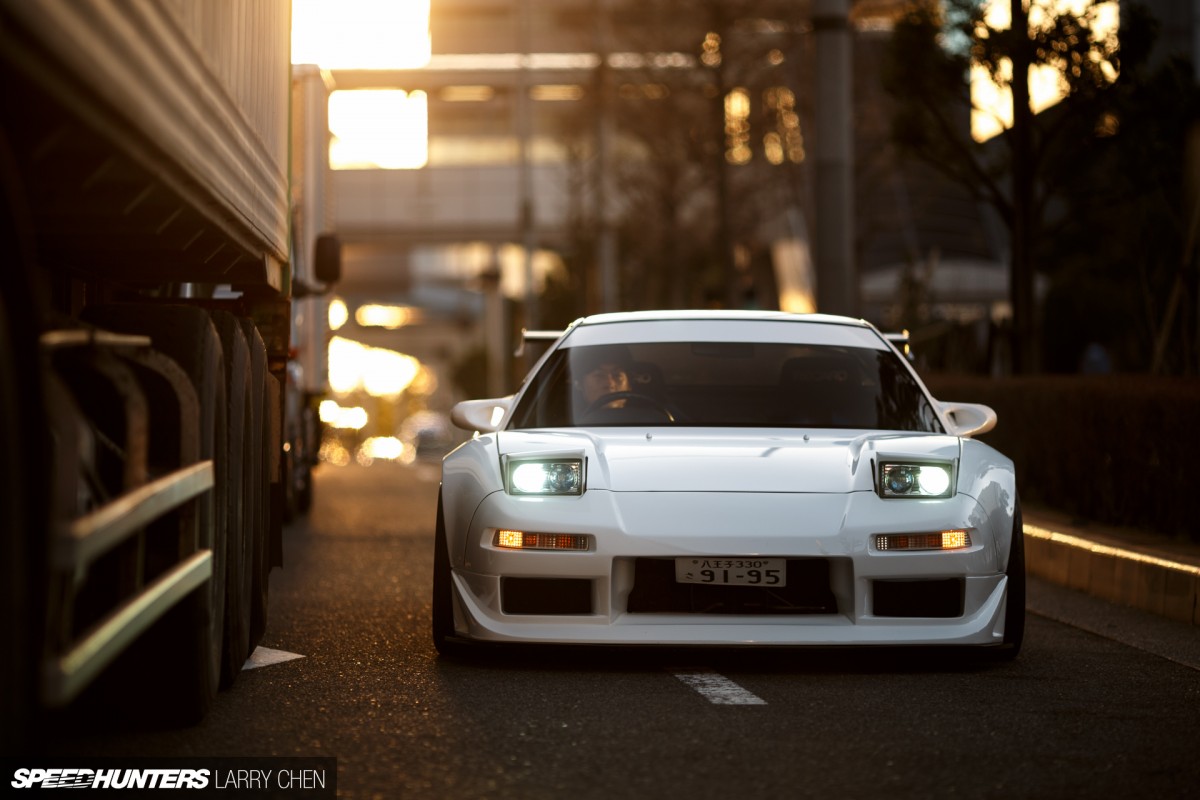 One of those enthusiasts is a Tokyo resident by the name of Yoshinobu. He has owned his NA1 NSX for about 13 years now, and during that time has massaged it into his ideal version of a street-going NSX.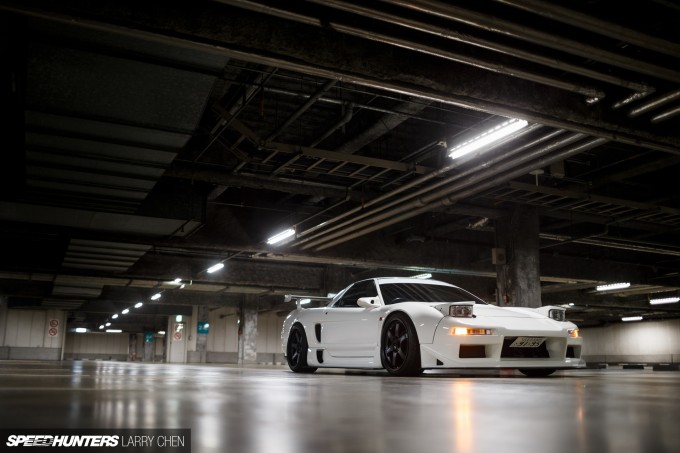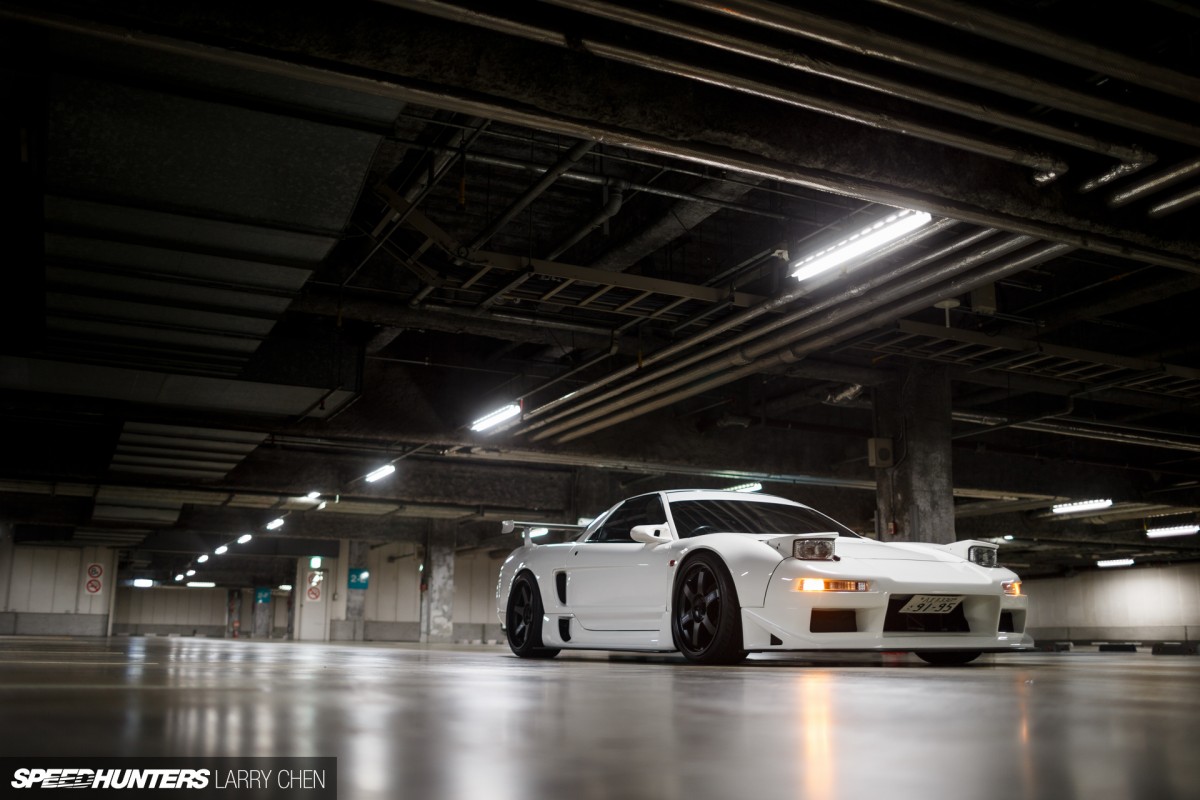 Yoshinobu's first car was an FC3S Mazda RX-7, which he drove for five years before replacing with a more practical Honda Accord Wagon. His interest in cars did not subside though, and he soon found himself drawn towards vintage cars from the '70s. He went on to own a couple of Toyota TE27 Corolla Levins, for which he'd collected quite an array of parts.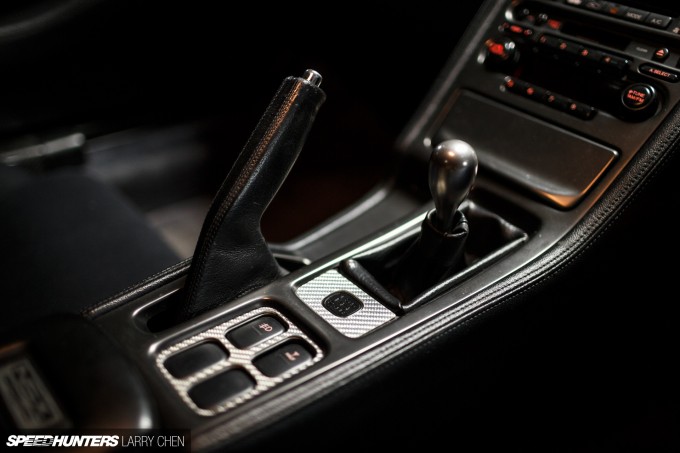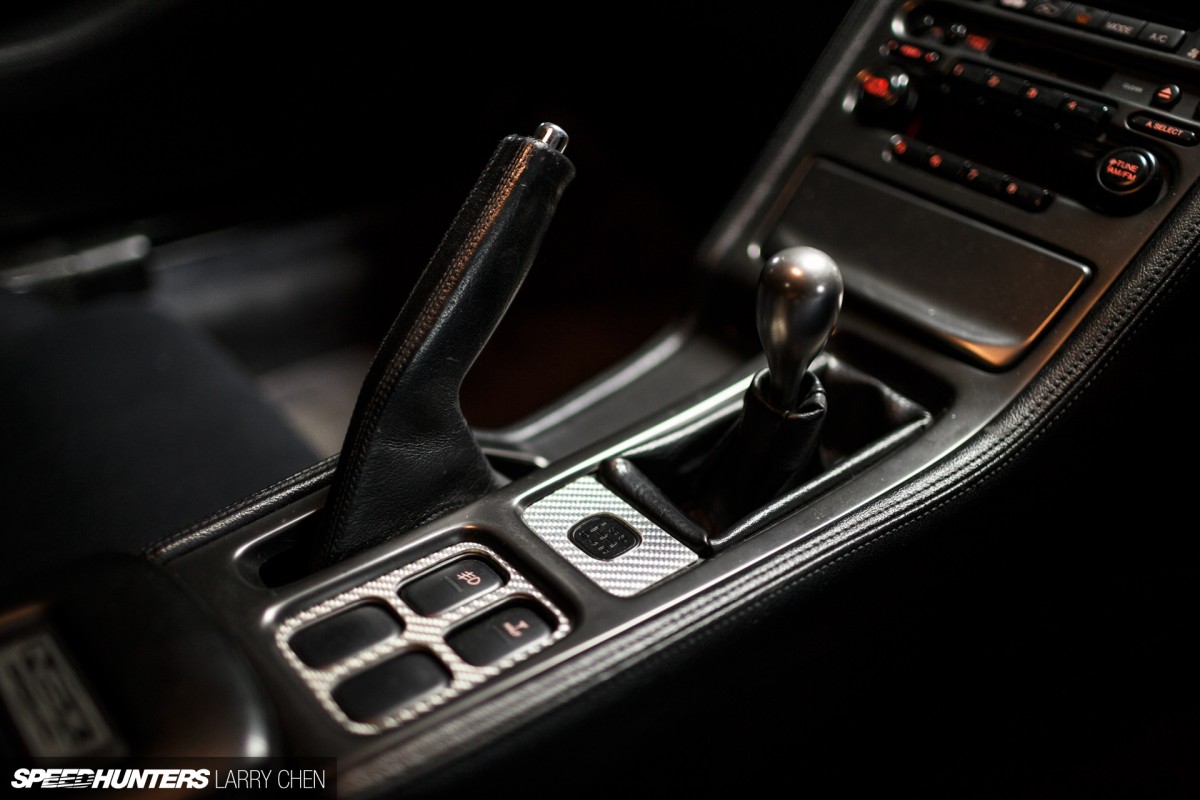 All was going well until he was introduced to the Honda NSX by an acquaintance who owned one. Yoshinobu got a chance to experience the car, and he didn't just like it – he completely fell in love with it. He soon decided he'd do whatever it would take to own one for himself.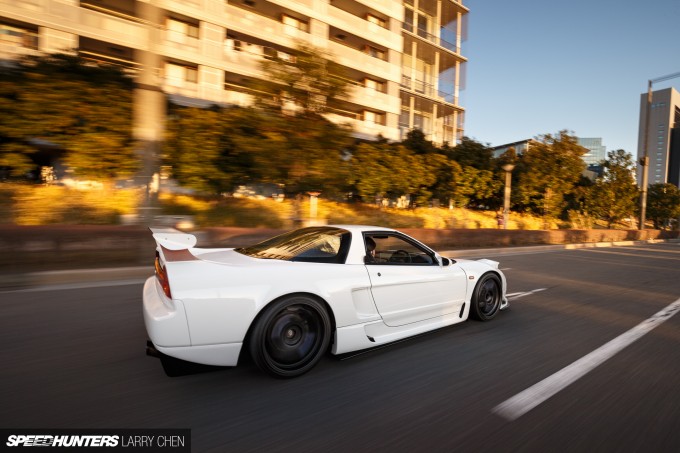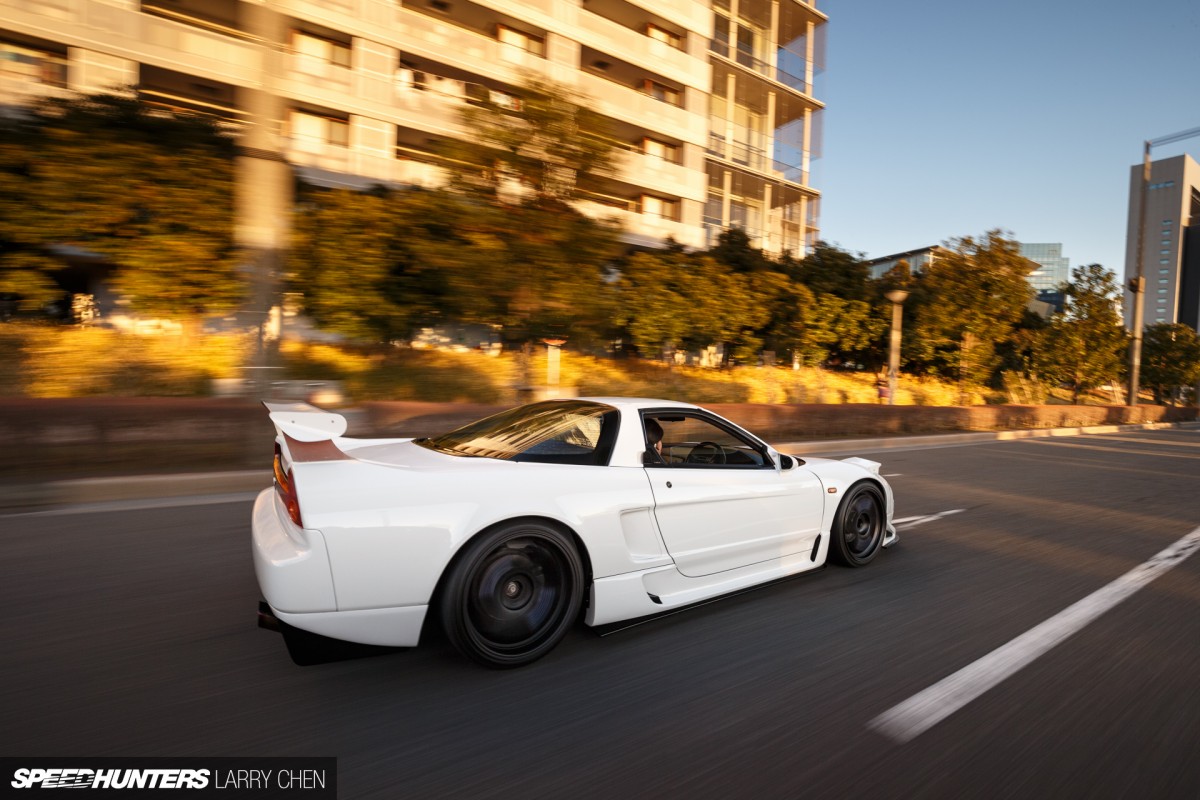 He sold all of his cars and the parts he'd gathered and set off on the hunt for of an NSX of his own. Grand Prix White was the color he wanted, and it would be two years before he came across a suitable car posted for sale on a dealer's website. He promptly made plans to go and see the car for himself, and upon inspection everything checked out. The paperwork was signed and Yoshinobu became an NSX owner.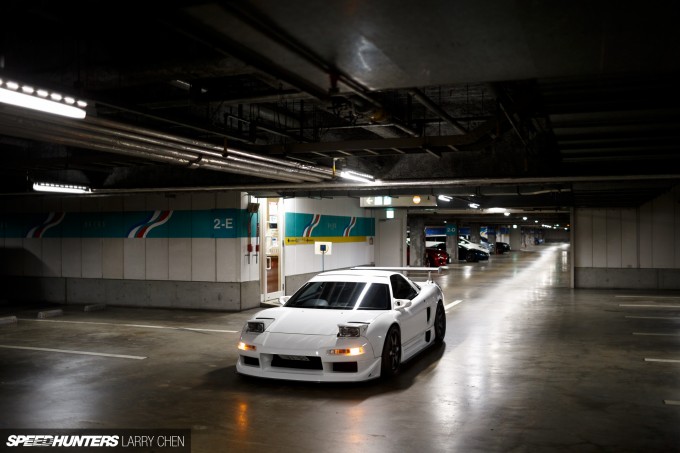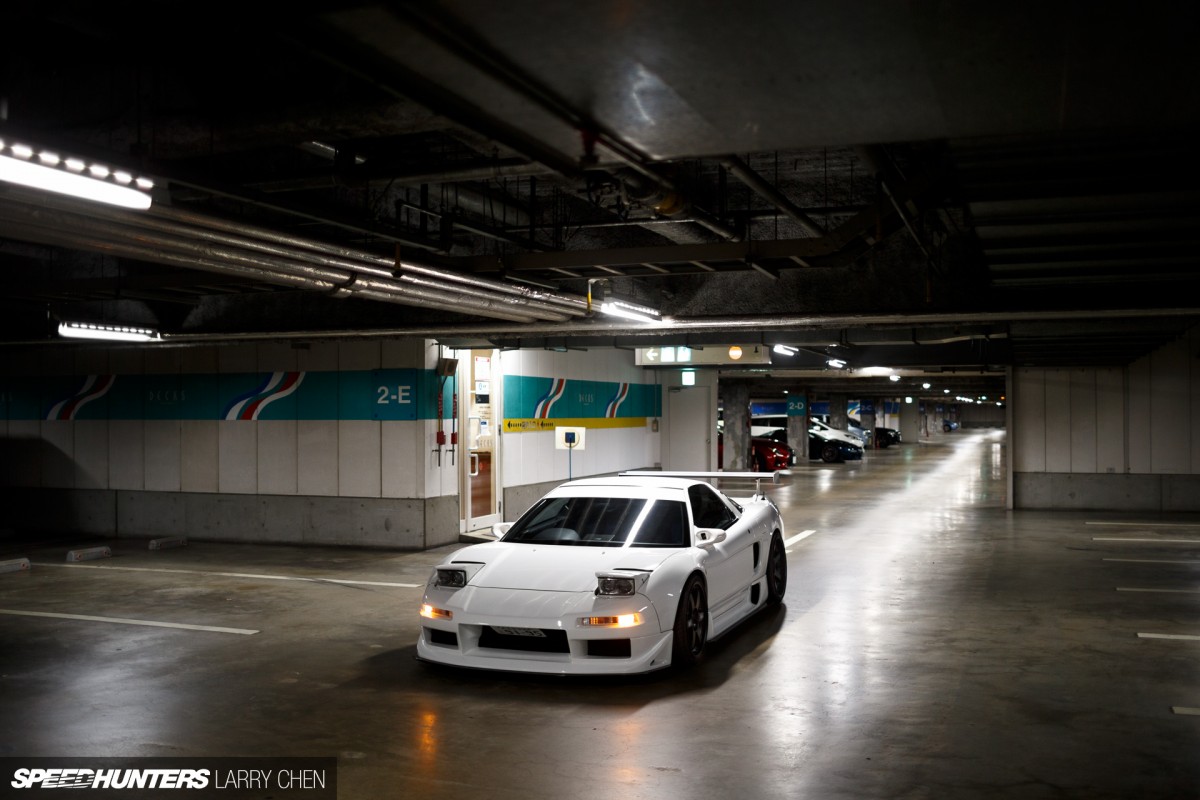 The car was 100 per cent stock when he acquired it, but Yoshinobu didn't plan on keeping it that way. In fact, after spotting a photo of the PHASE NSX demo car in the Yokohama Tire & Wheel catalog, he was determined to modify his car with a similar style. Little by little he transformed the stock NSX into the car you see here.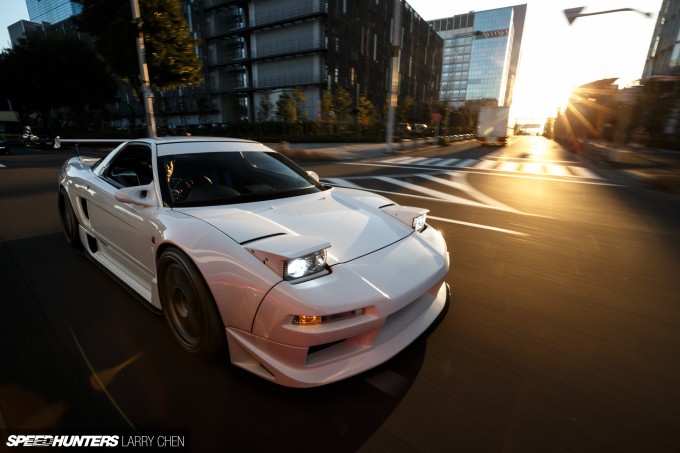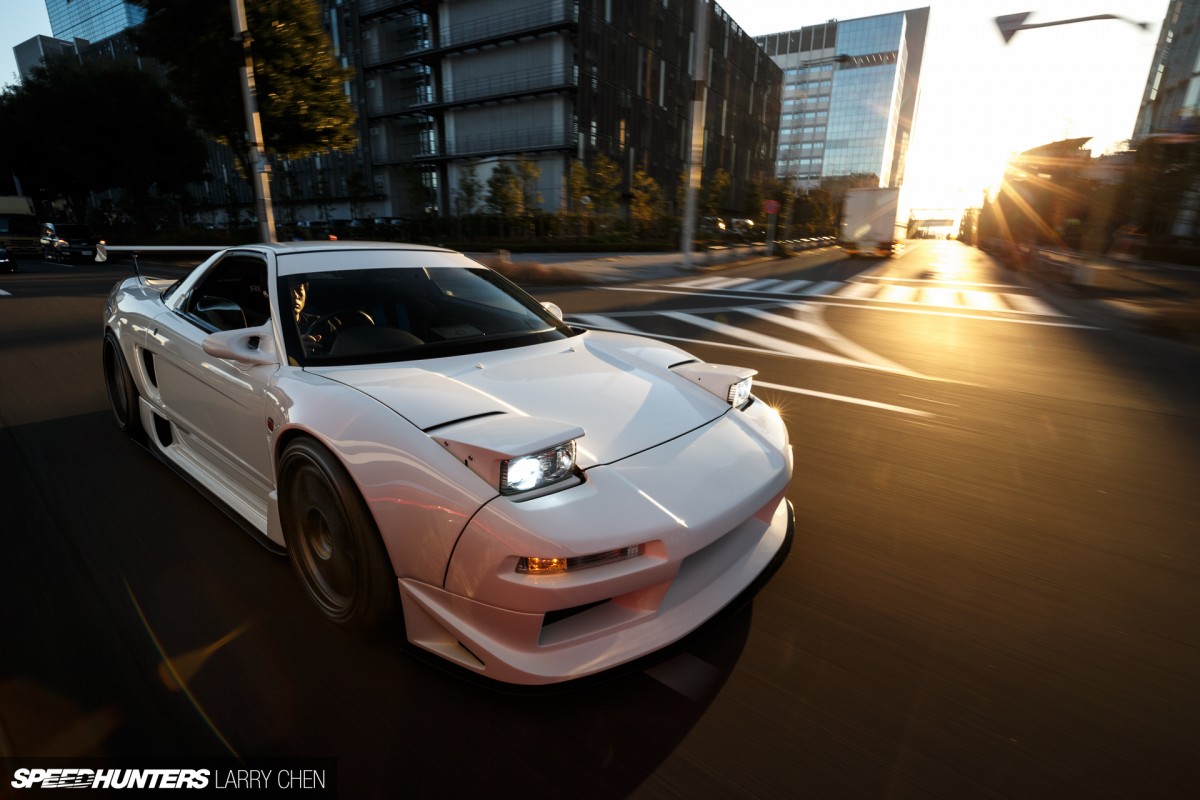 For Yoshinobu, one of his biggest points of pride is the Honda's bodywork and aero setup. Most of the body parts come from NSX specialists Marga Hills, but all of the panels have been customised in some way to give the car a cleaner, more seamless look.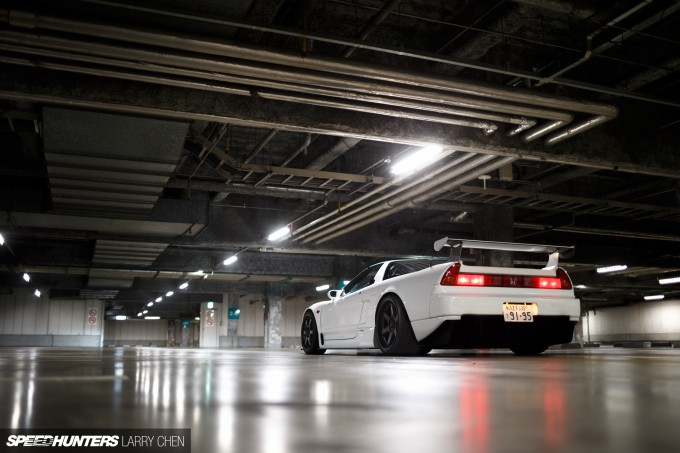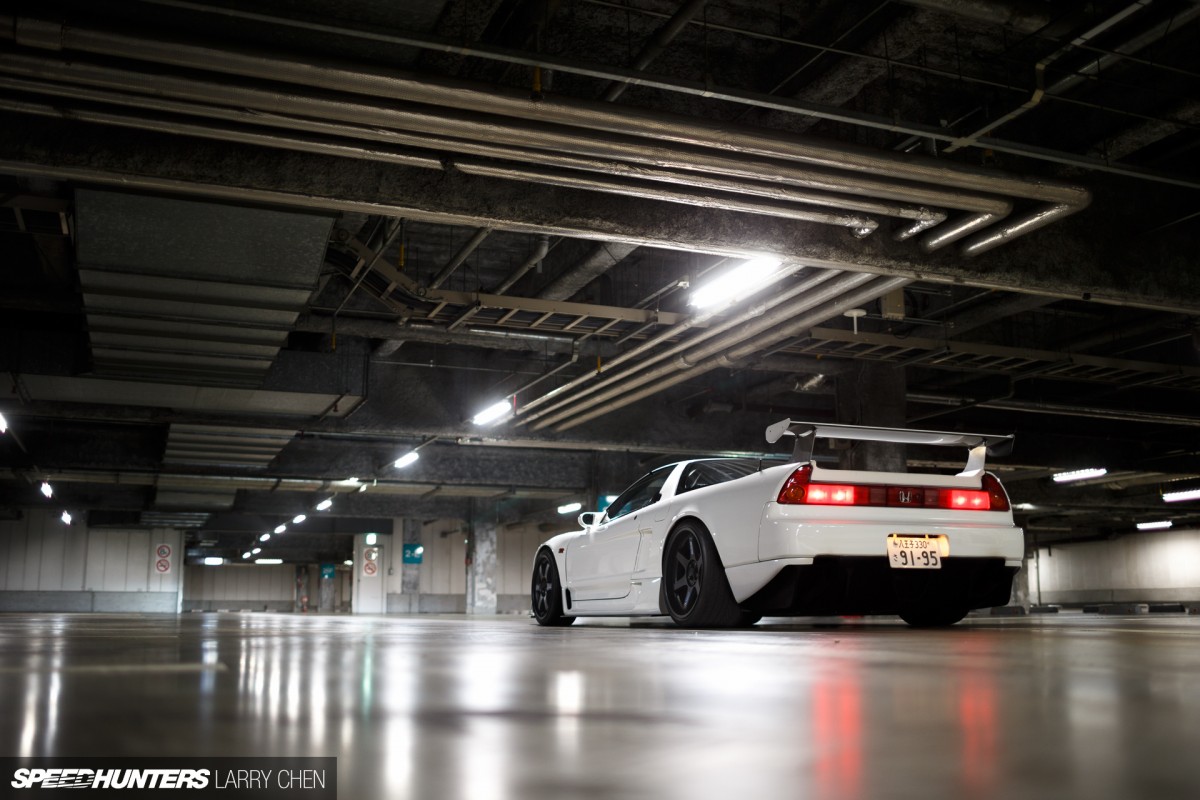 For example, he added OEM-style press lines to the front bumper, modified the wide body front fenders to better flow with NSX's profile and did a custom duct in the rear diffuser – just to name a few of the many handcrafted touches.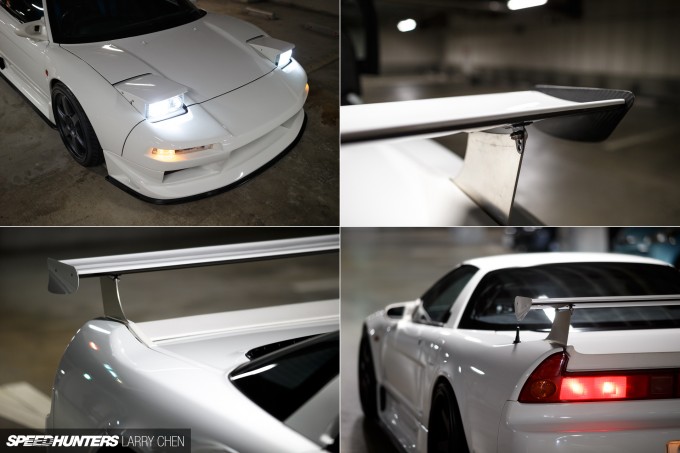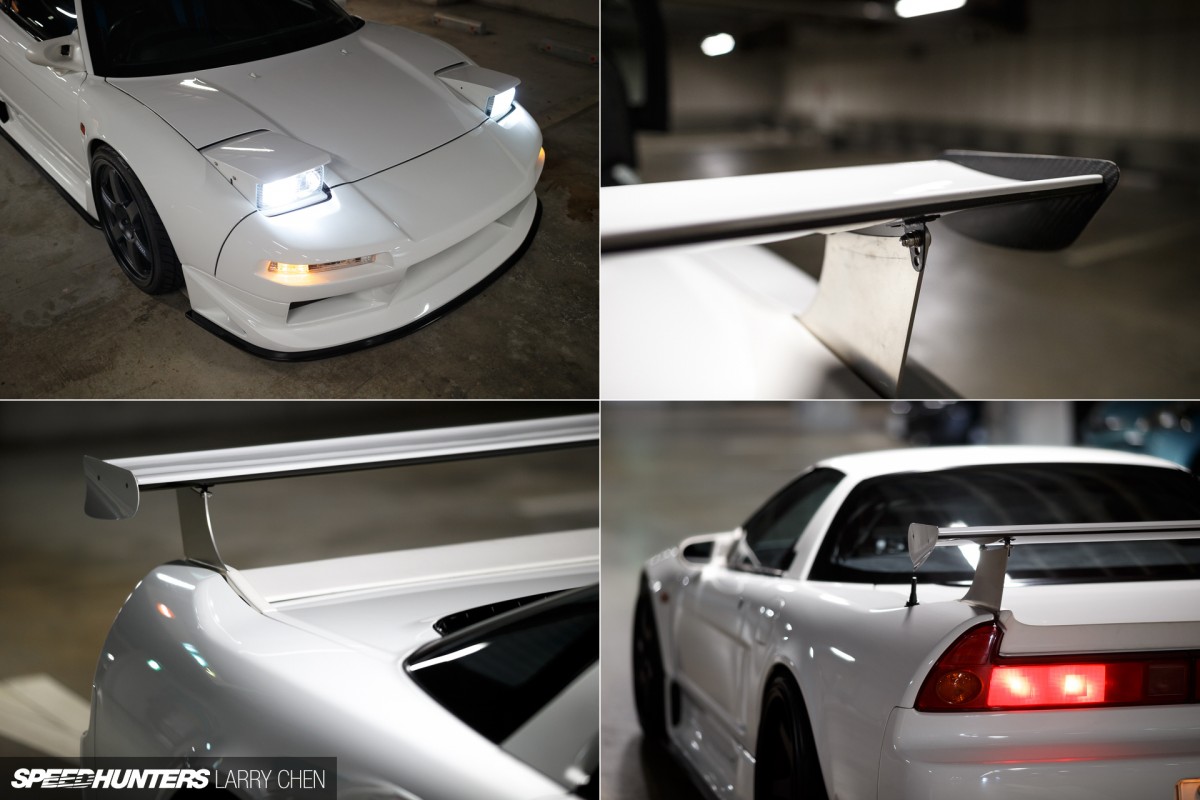 Yoshinobu also used custom under panels for both the front lip and side skirts, as well as carbon end pieces for the Marga Hills rear wing.
There's No Topping The Original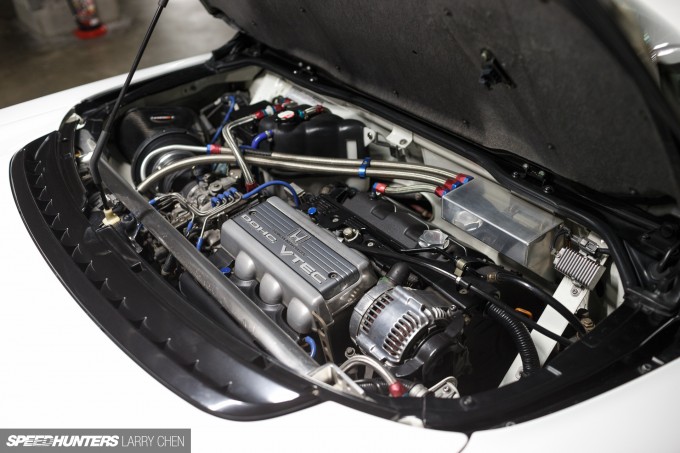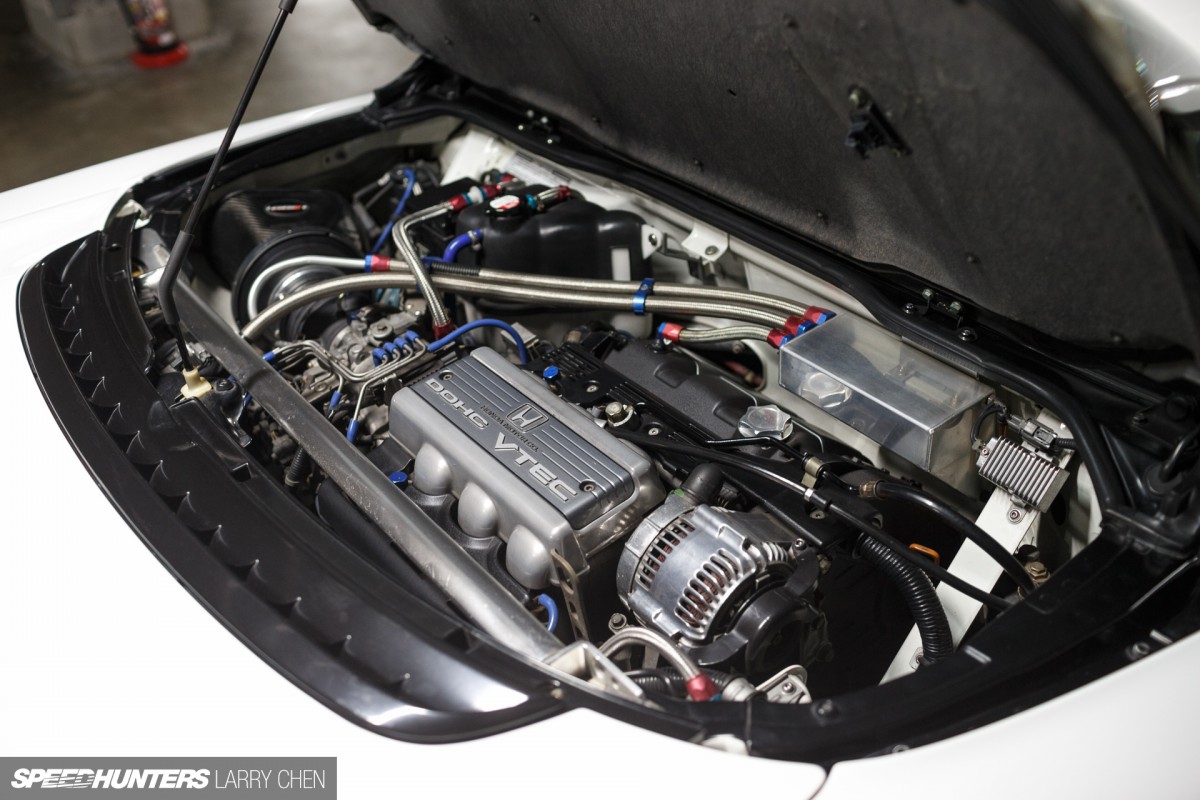 As for power upgrades, rather than going for some sort of forced induction setup, the engine has stayed true to its naturally aspirated roots. Upgrades include a Mishimoto carbon fiber induction system with TAITEC scoop and an ADVANCE GT titanium exhaust system. The drivetrain has also been upgraded with a KSP Engineering/OS Giken Super Lock differential, and an OS Giken clutch and flywheel combo.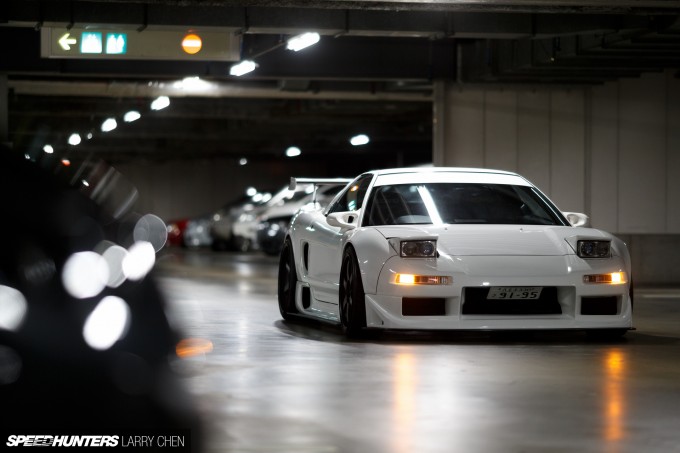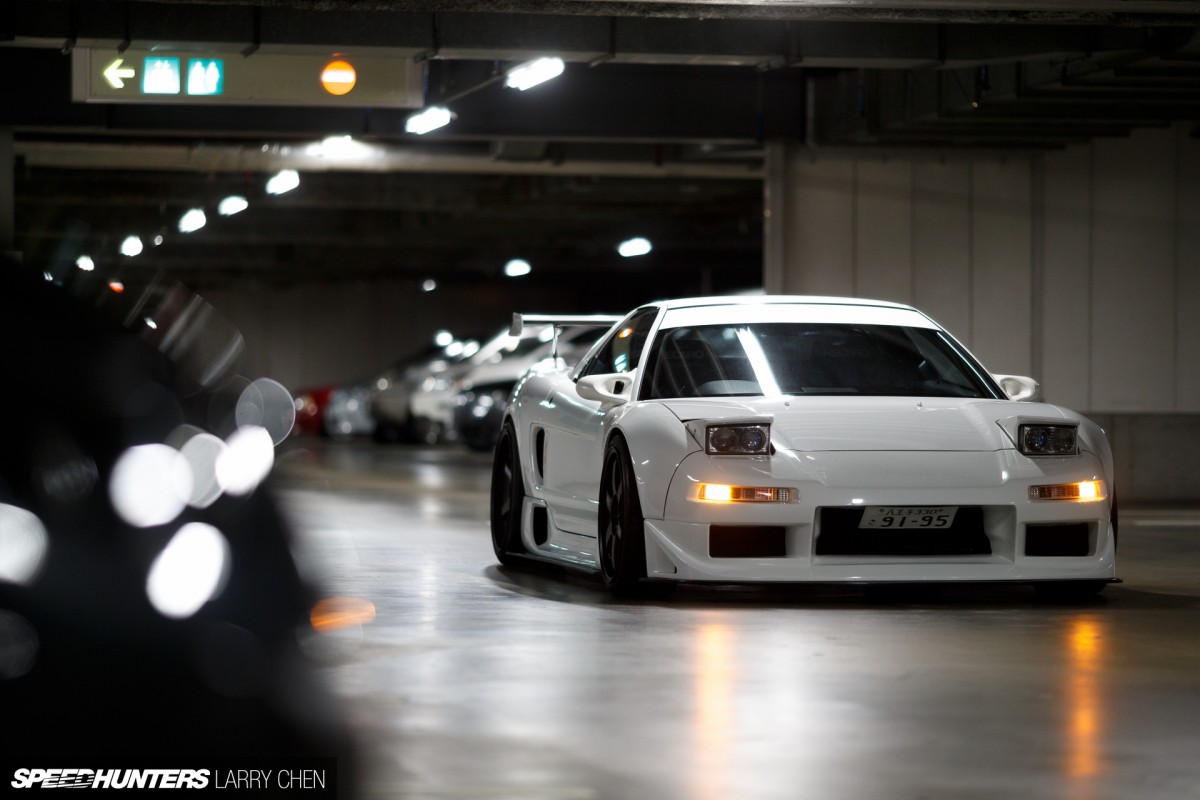 In the suspension and chassis department, the car is running a set of of PCR adjustable coilovers with BESTEX springs. Yoshinobu also fitted a stabilizer bar and a lower chassis reinforcement bar from an NSX-R, and Okuyama shock tower braces in both the front and rear.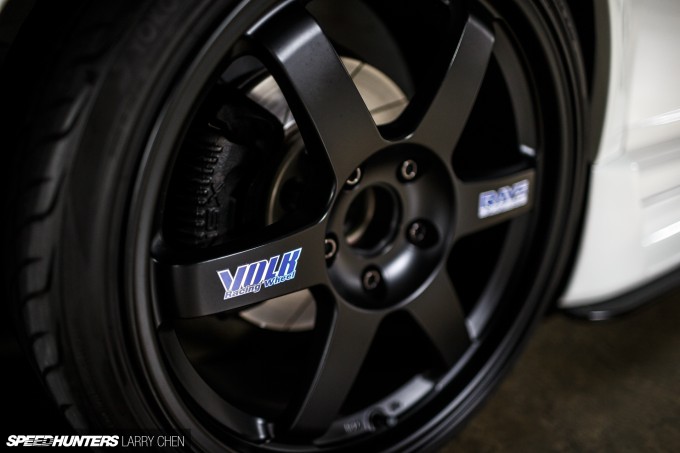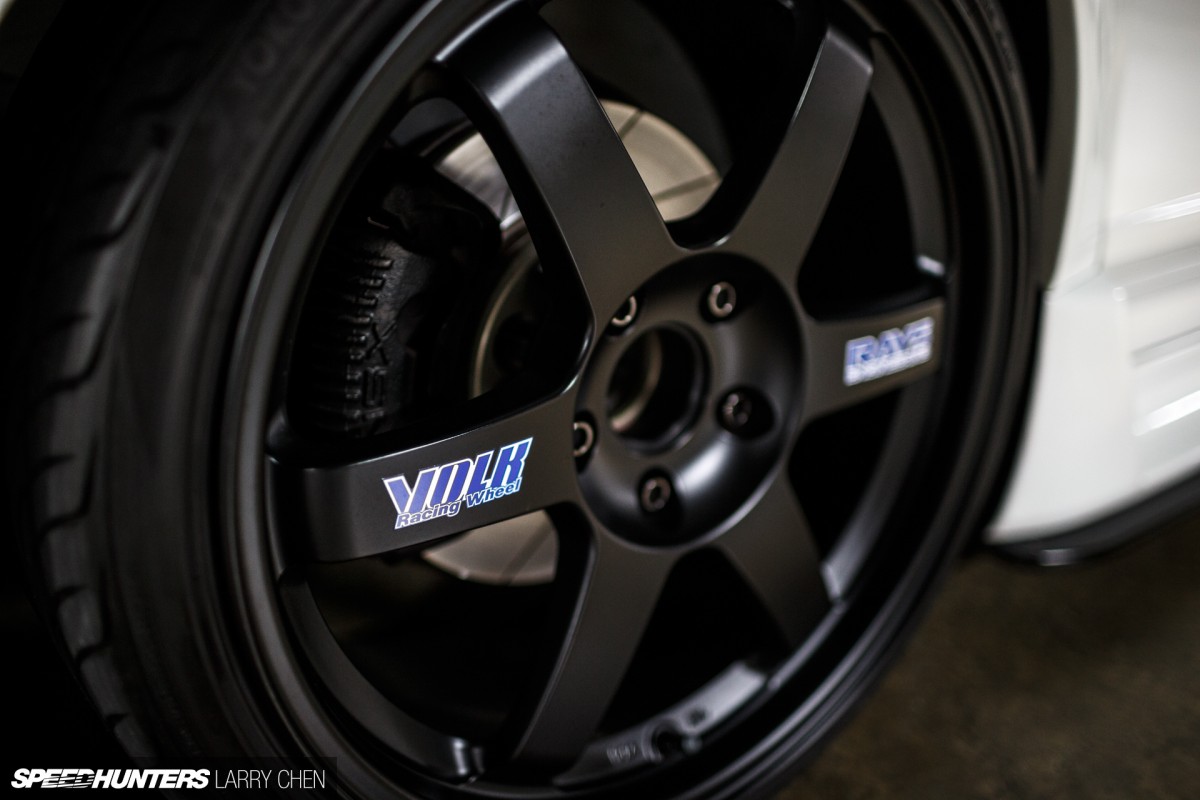 And what better wheel to match up with a legendary Japanese sportscar than the RAYS Volk Racing TE37? The NSX ran staggered wheel diameters from the factory, and Yoshinobu stayed true to that with 18-inch TE37s up front and 19s in the rear with Yokohama S.drive tires all around.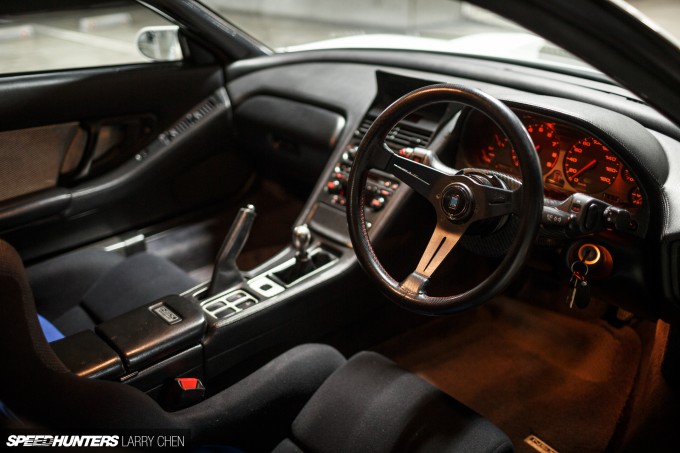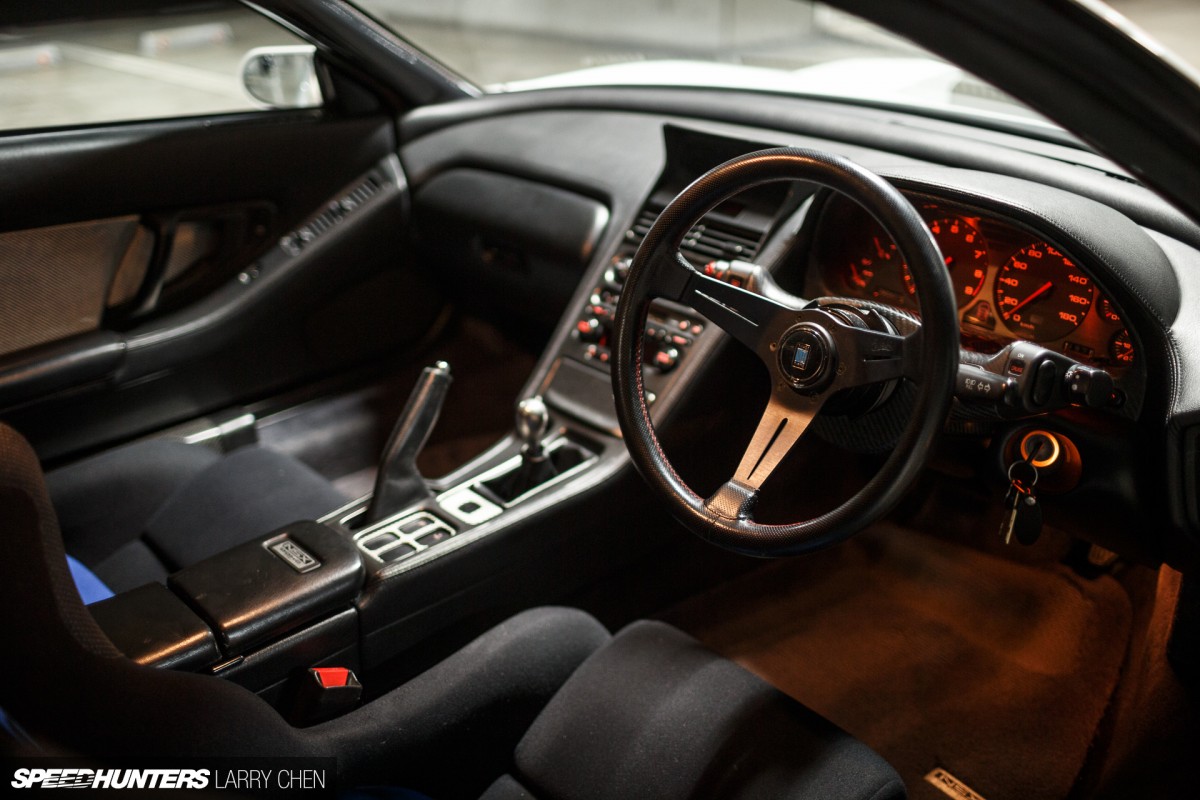 Inside the cockpit of the NSX, the modifications are tasteful and functional. The shifter and knob come from an NSX-R and the steering wheel is a 350mm Nardi with a quick-release hub.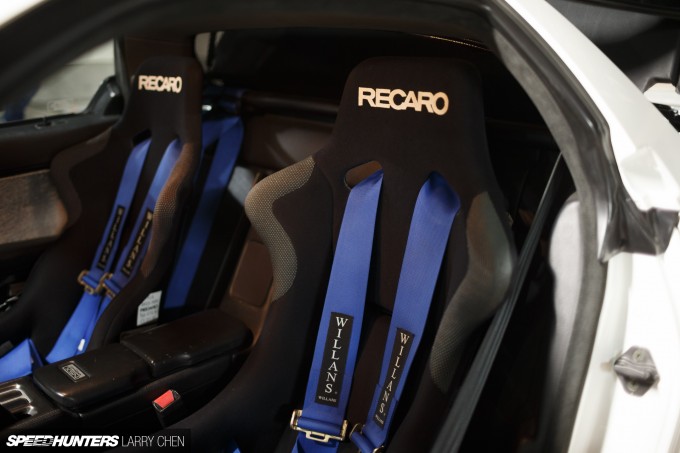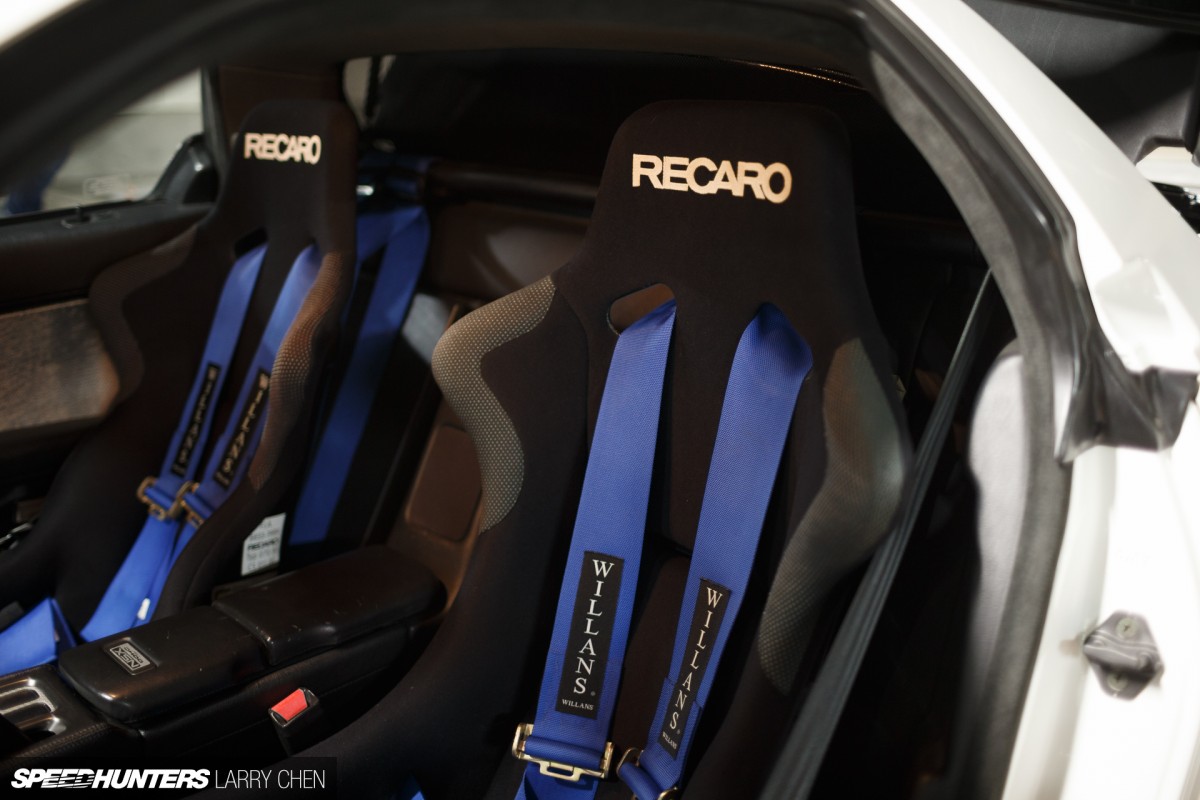 The seats for both the driver and passenger are Recaro SPGs on TAITEC mounts with Willans harnesses and a Ritomo harness bar.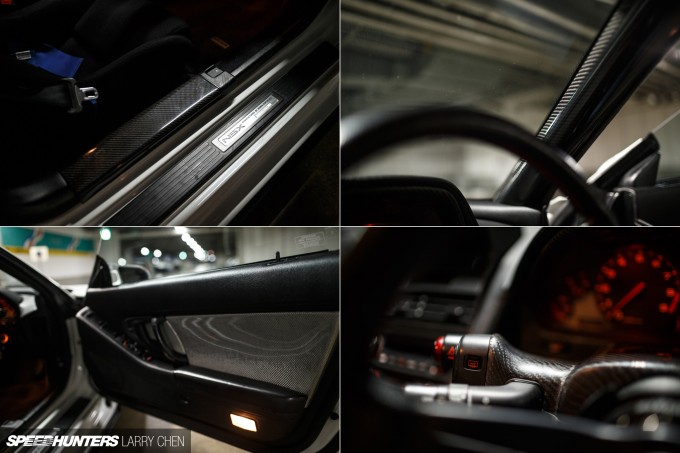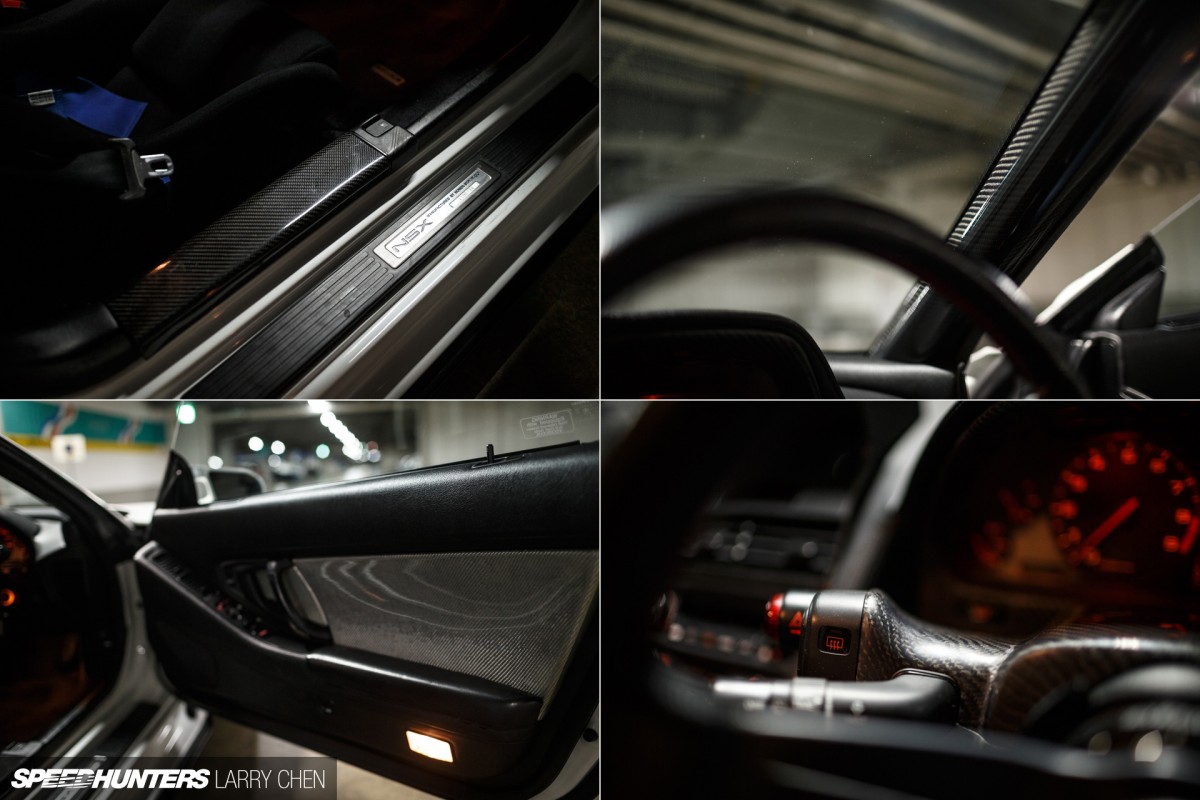 Another cool touch is the homemade carbon trim throughout the car, including the door pads, A-pillar covers, gauge covers, door sill garnish, and switch panel.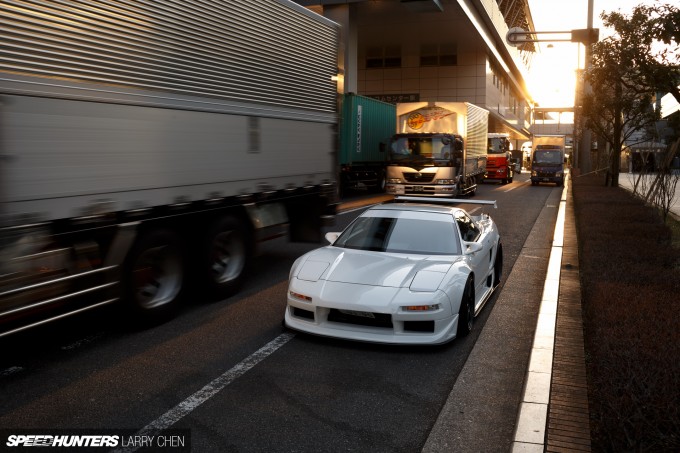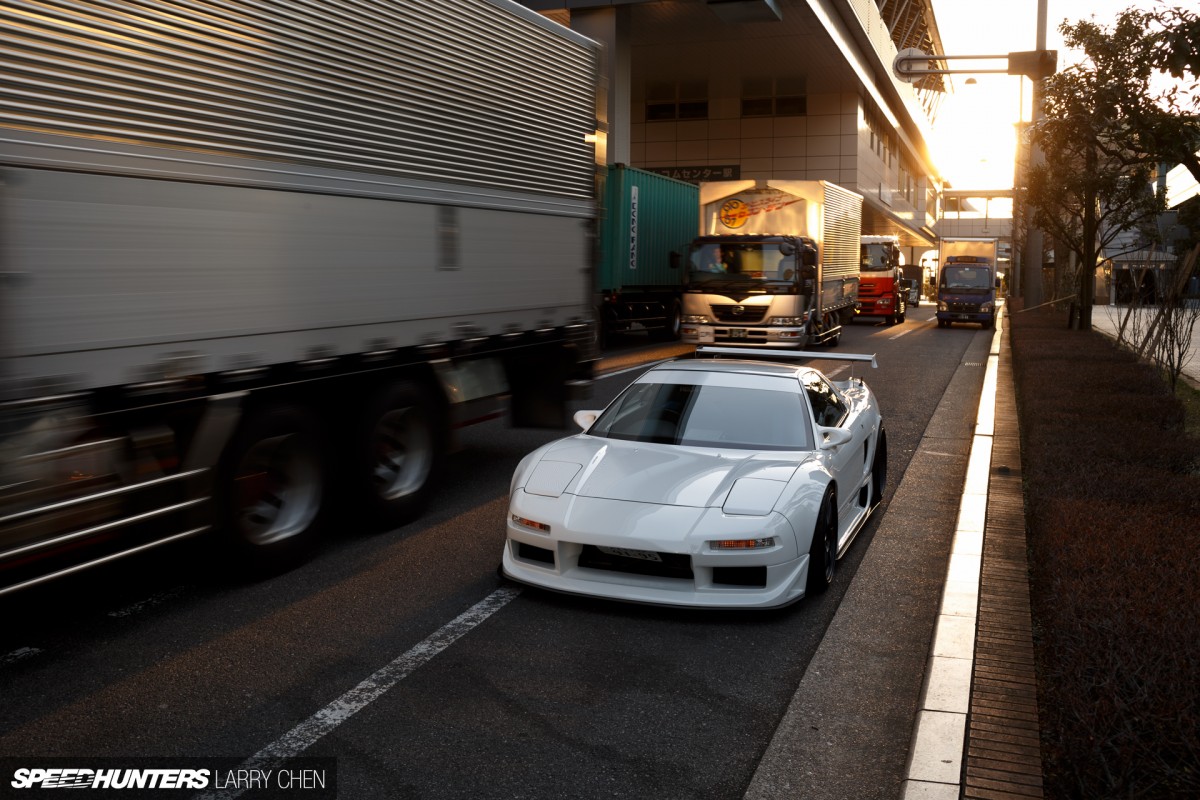 While it's been a long journey for Yoshinobu and his NSX, he says he's not yet done with the modifications on the car. He actually has a complete '02 NSX-R front end that he's planning to fit, along with a StopTech Big Brake Kit.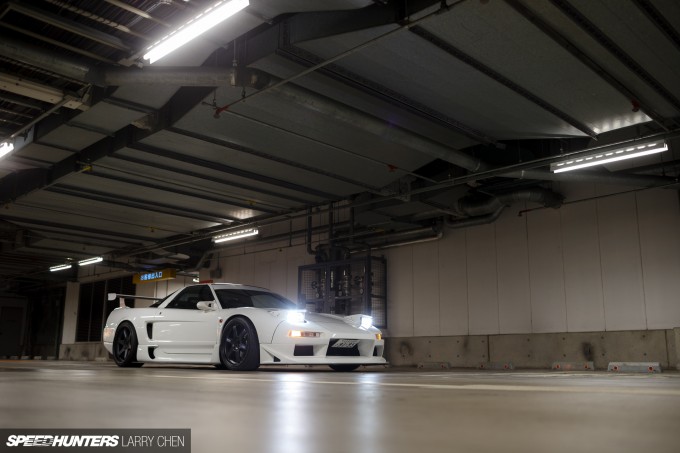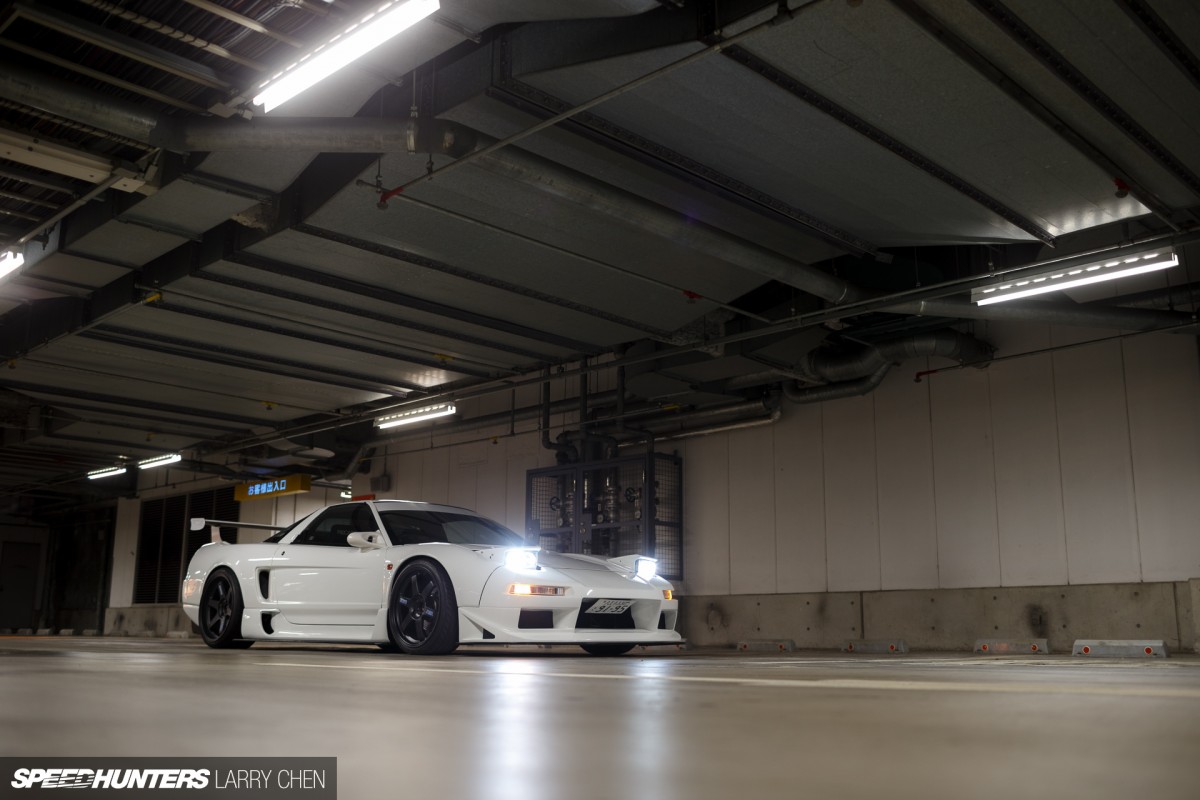 Aside from that, he wants to continue on with the handcrafted bodywork. Based on what we've seen so far, I have no doubt he'll keep things tasteful and attractive.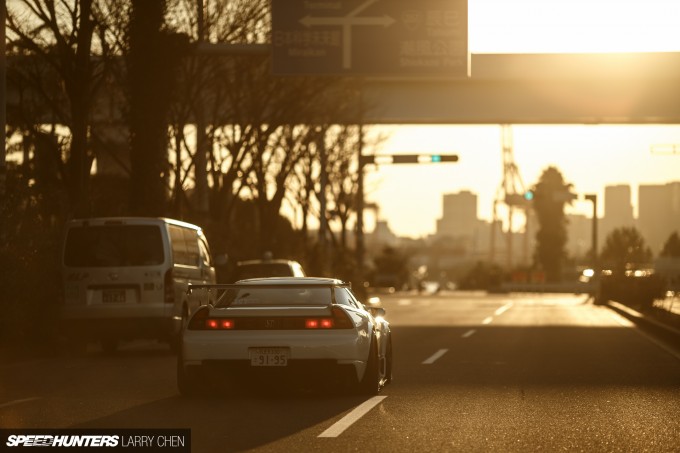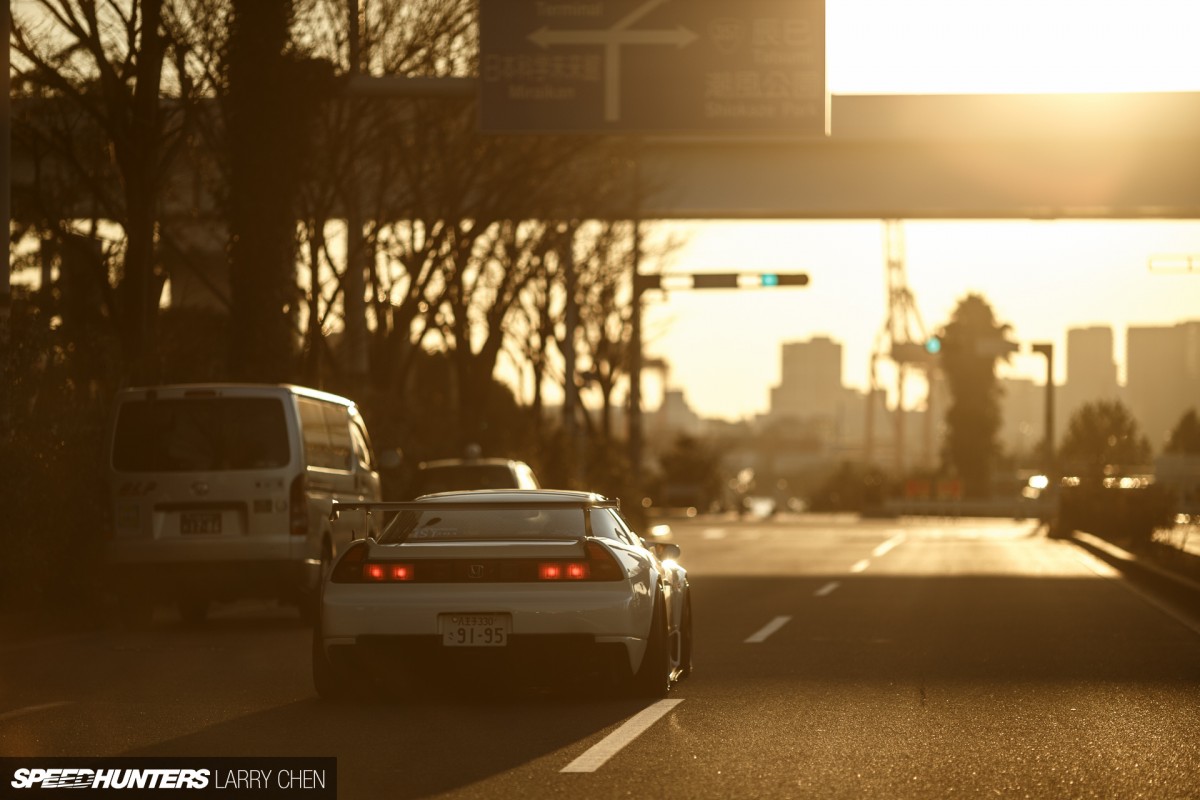 My feeling is that Yoshinobu has built an NSX with just as much appeal as the new tech-laden version that's on the way. More importantly, it's an appeal that will be as strong decades from now as it is today.
Classic in every sense of the word.
Mike Garrett
Instagram: speedhunters_mike
mike@speedhunters.com
Photos by Larry Chen
Instagram: larry_chen_foto
larry@speedhunters.com