The other day I shared with you guys some of my experiences from a rather unique event: the NHRDA Spring Nationals held last weekend at Famoso Raceway near Bakersfield. That story seemed to garner a pretty big response, both from those of you who love the idea of seeing modified diesels on Speedhunters, and from those who aren't fans of big trucks doing unnatural things at the drag strip. Today I thought I'd continue my look at this event with a Spotlight on one of quickest machines of the day.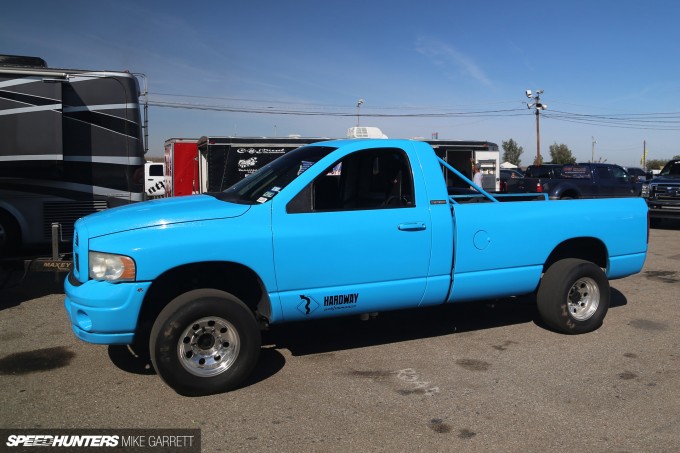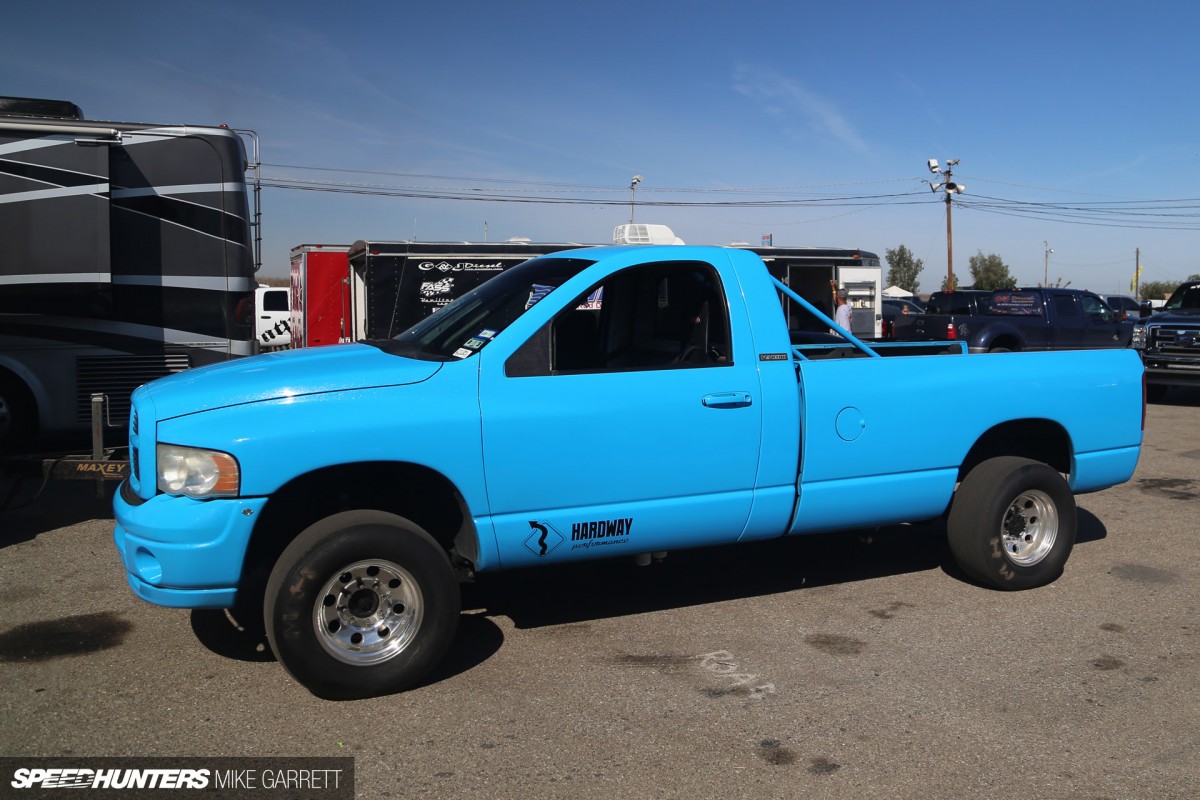 It's a 2003 Dodge Ram owned by Daniel Pierce out of Big Spring, Texas, and despite its low-key look with no graphics or huge logos on the sides, this was the truck that everyone was watching on Saturday. The bright blue rig isn't just fast for a big pickup, it's fast for any vehicle – especially one that also happens to wear number plates.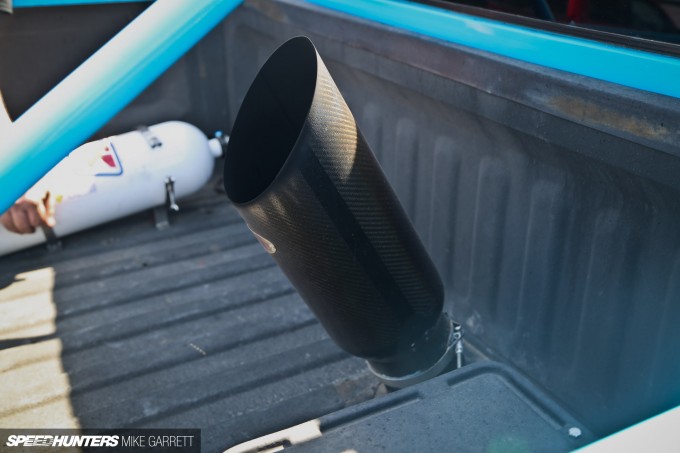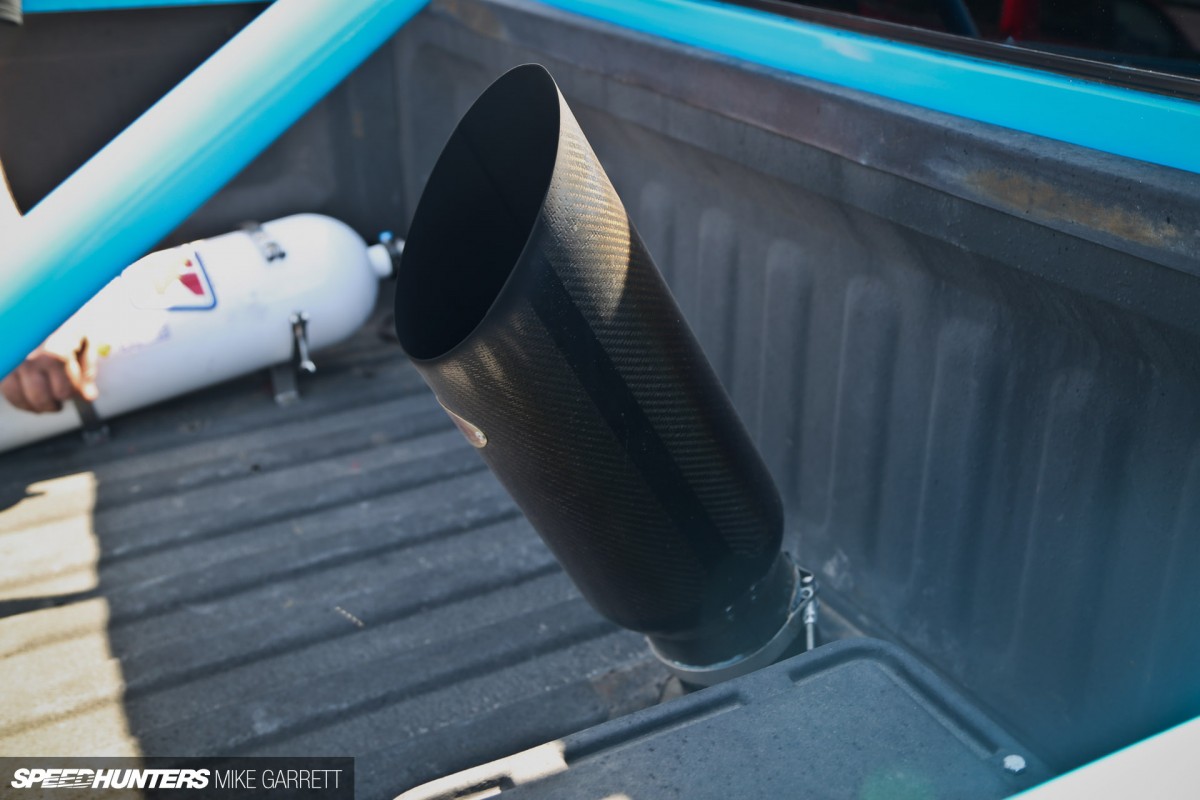 As you walk up to the truck it's not hard to see that this thing is a bit more than your typical modified street diesel. For starters, you see the roll bars, the exhaust dumped straight through the bed and a nitrous bottle mounted off to the side.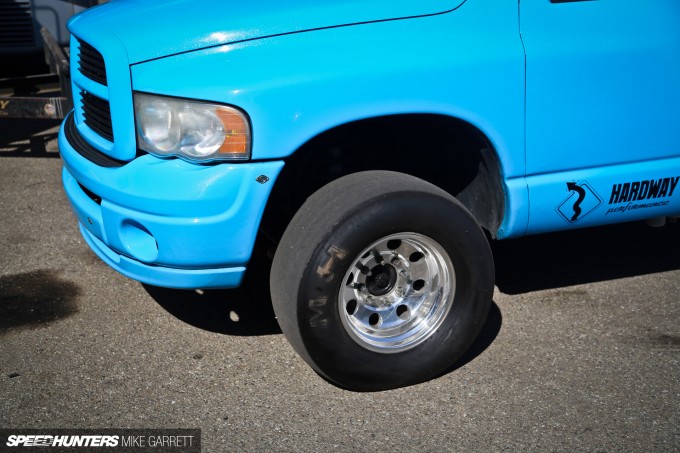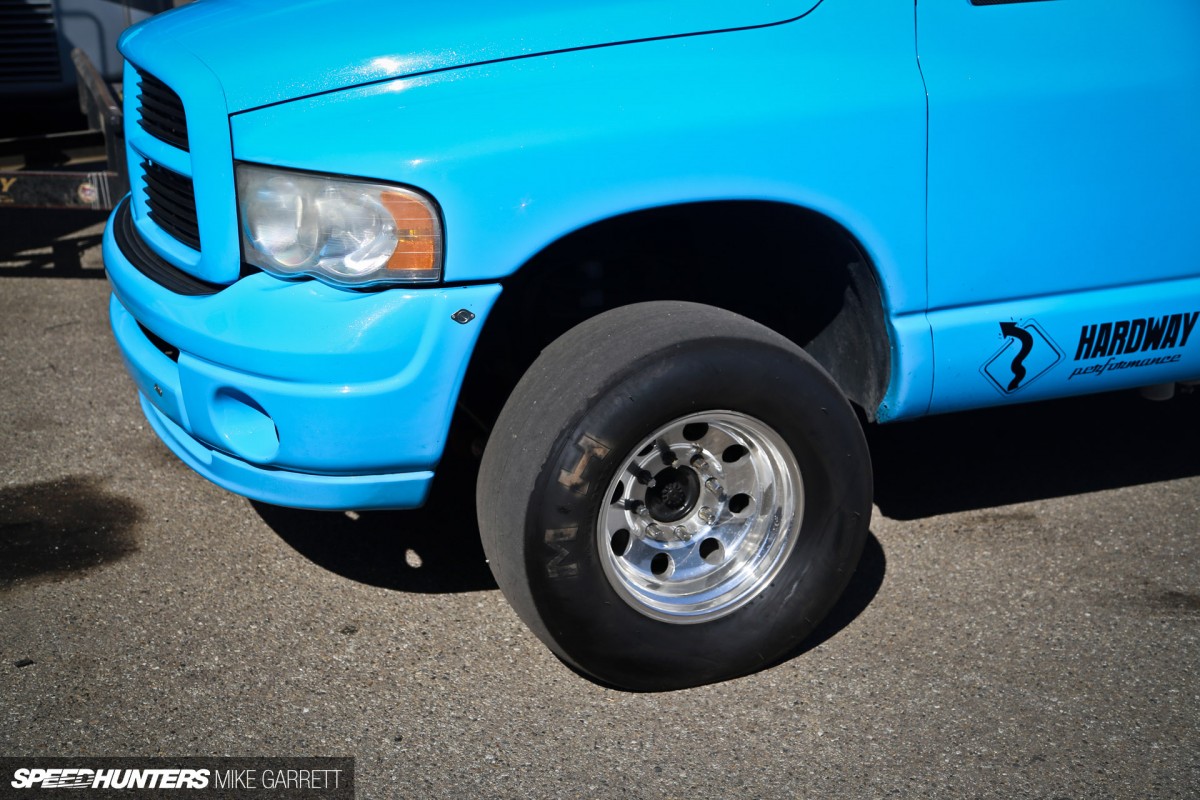 The rubber is equally serious – fat M&H drag slicks wrapped around lightweight race wheels both front and rear.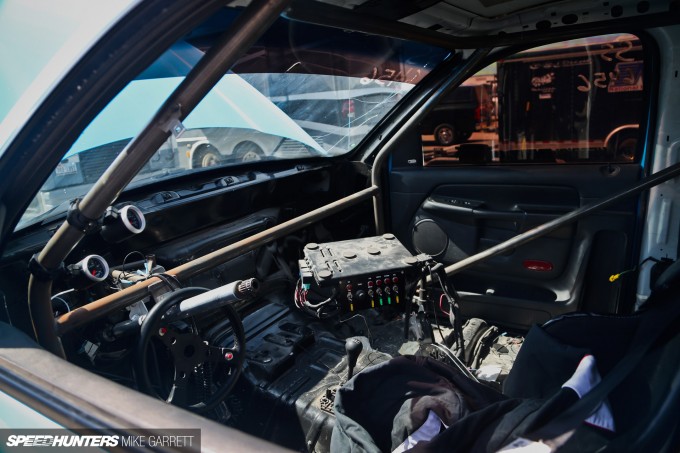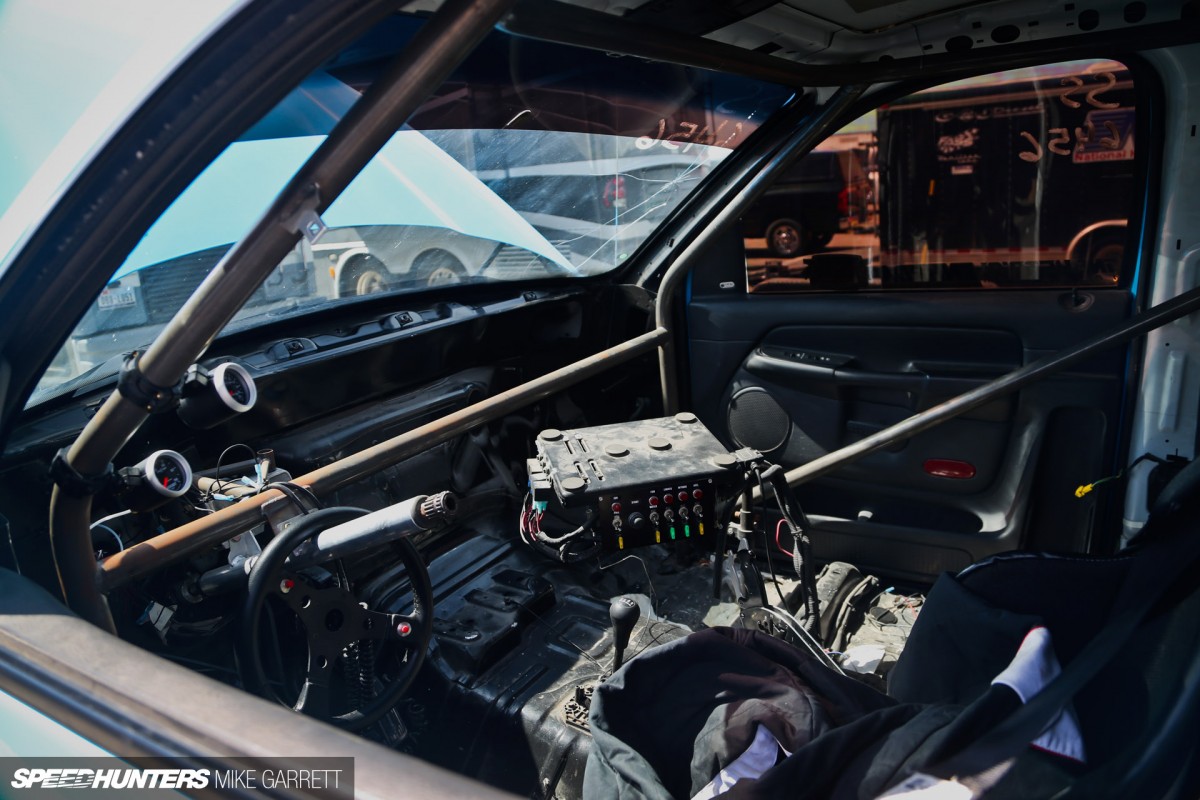 Then you take a peek inside the cab and realize that this truck is full-on crazy. There's a full cage, a single race bucket and the stock Ram dashboard is nowhere to be found. We're looking at a legit race machine here.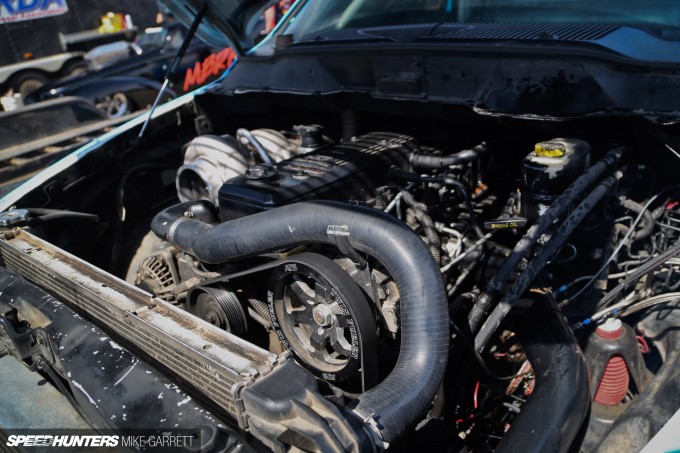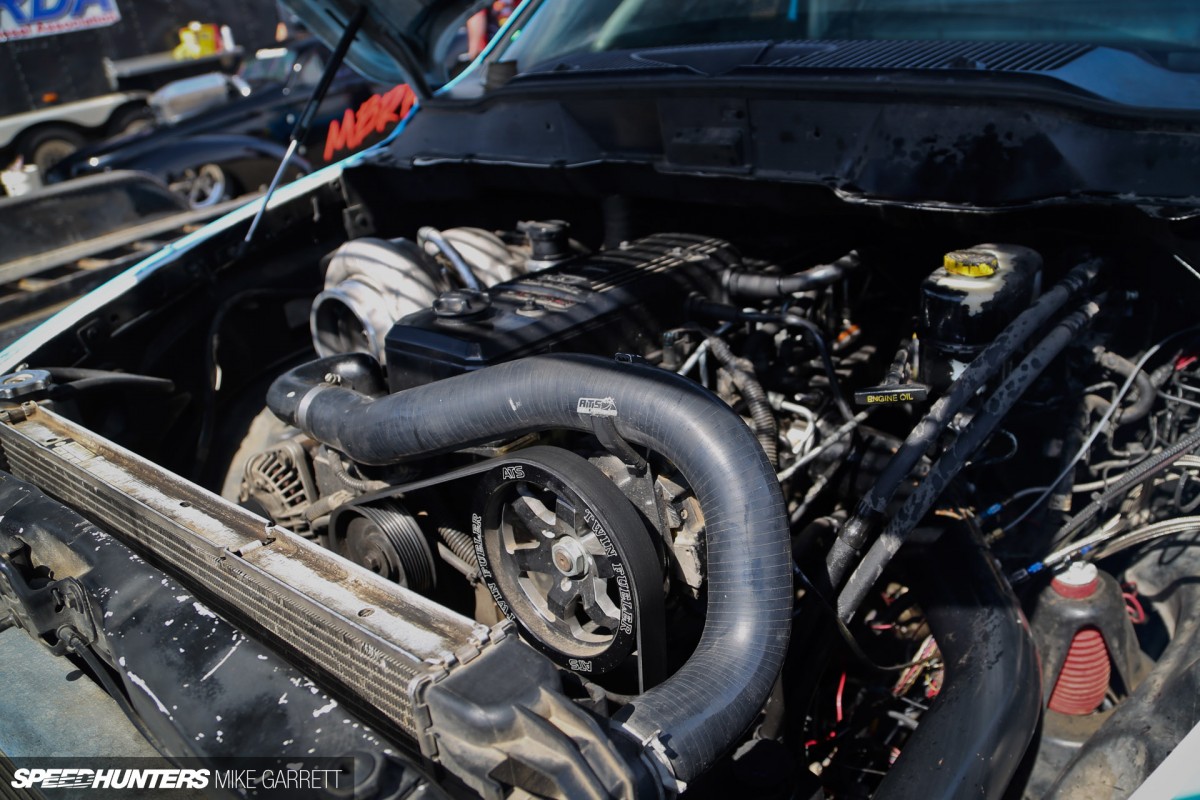 Daniel was happy to show me under the hood and explain the engine setup. It's a Cummins of course, and he told me that the bottom end still retains stock parts.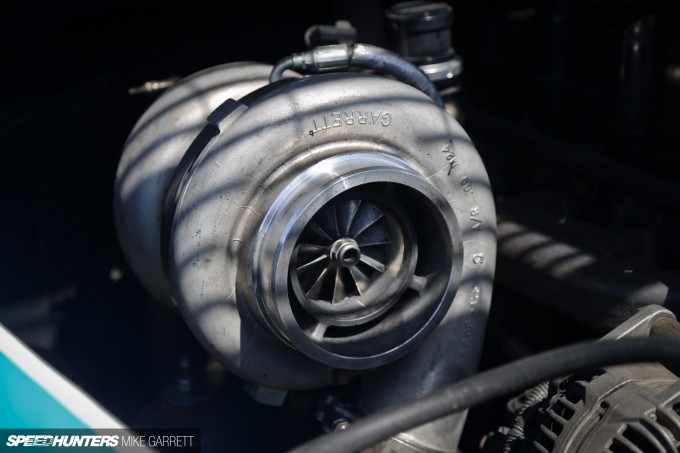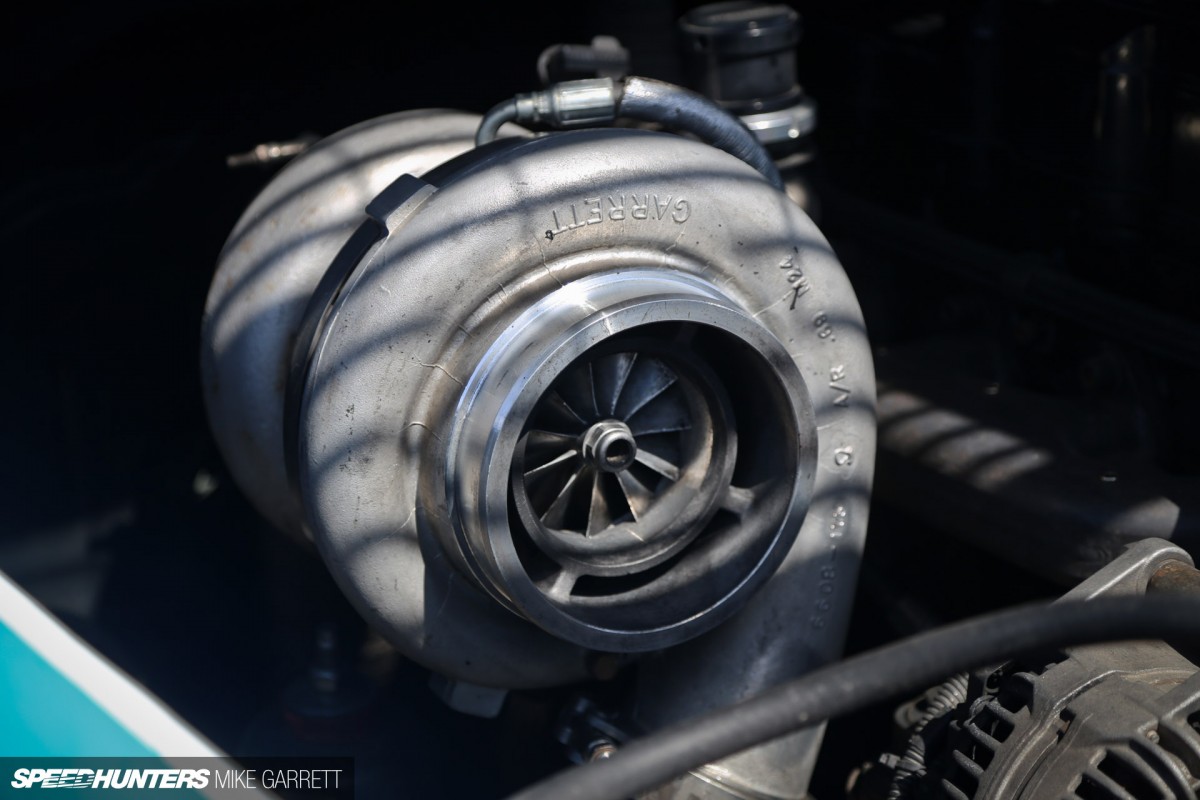 The real story is the turbo though, and it's a big one – a Garrett GT55. While the prevailing image of diesels is one of massive low-end torque, Daniel's setup is built more for good old fashioned horsepower. With the aforementioned nitrous kit helping to get the big single turbo spooling, he estimates the motor is making somewhere around 1,200hp.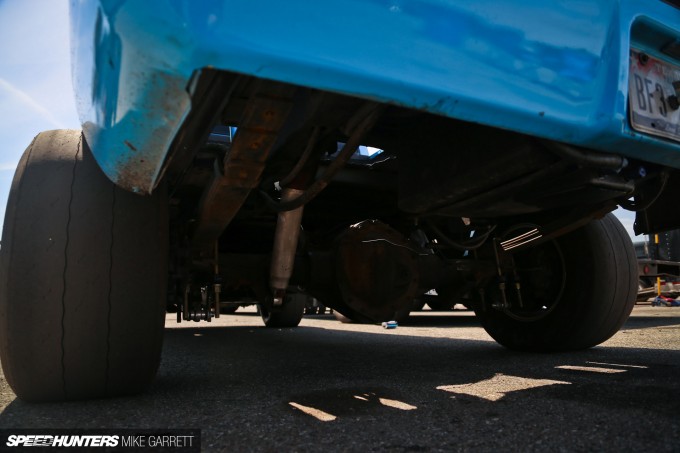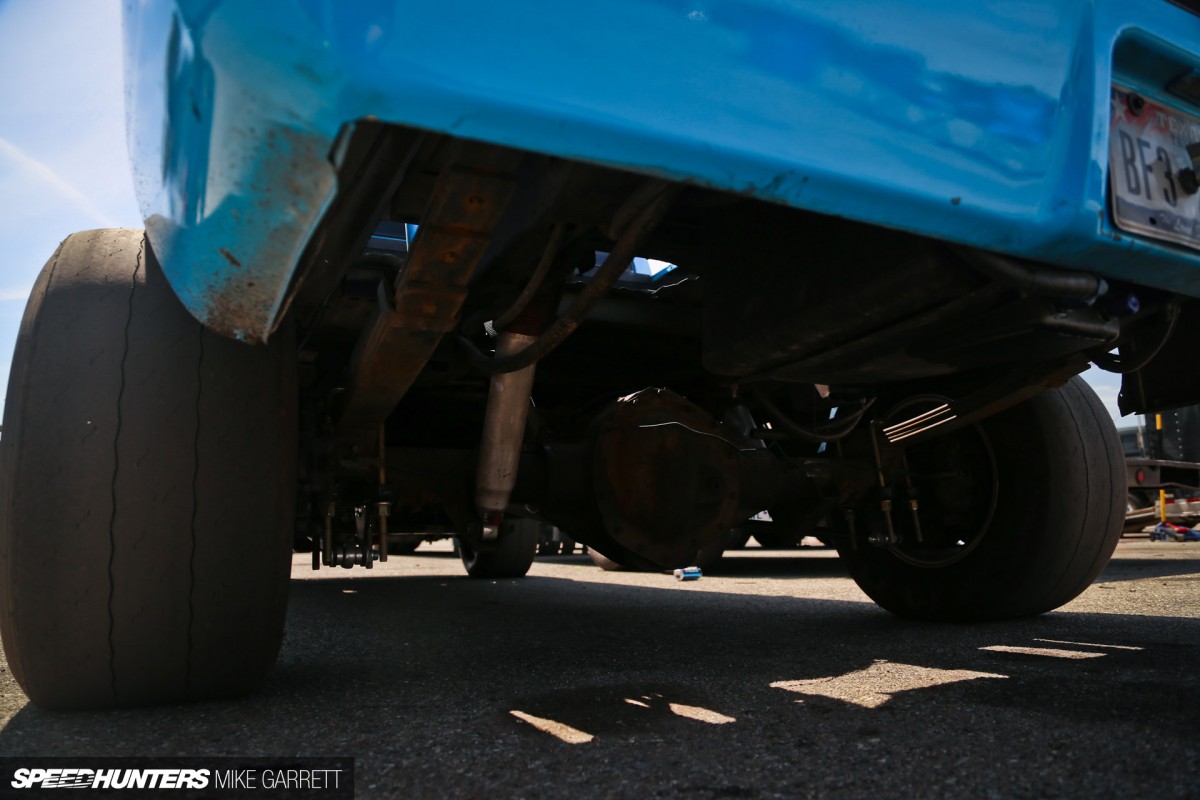 As for the drivetrain, the Ram runs a spool differential out back with a stock diff in the front. The transmission itself is based on the original automatic but with a full manual valve body for better response.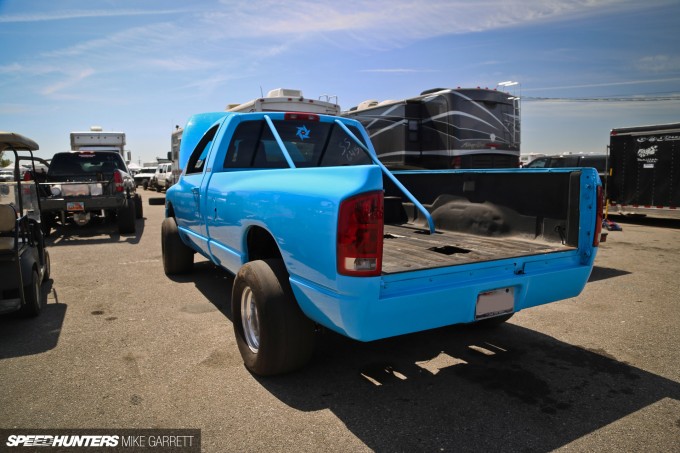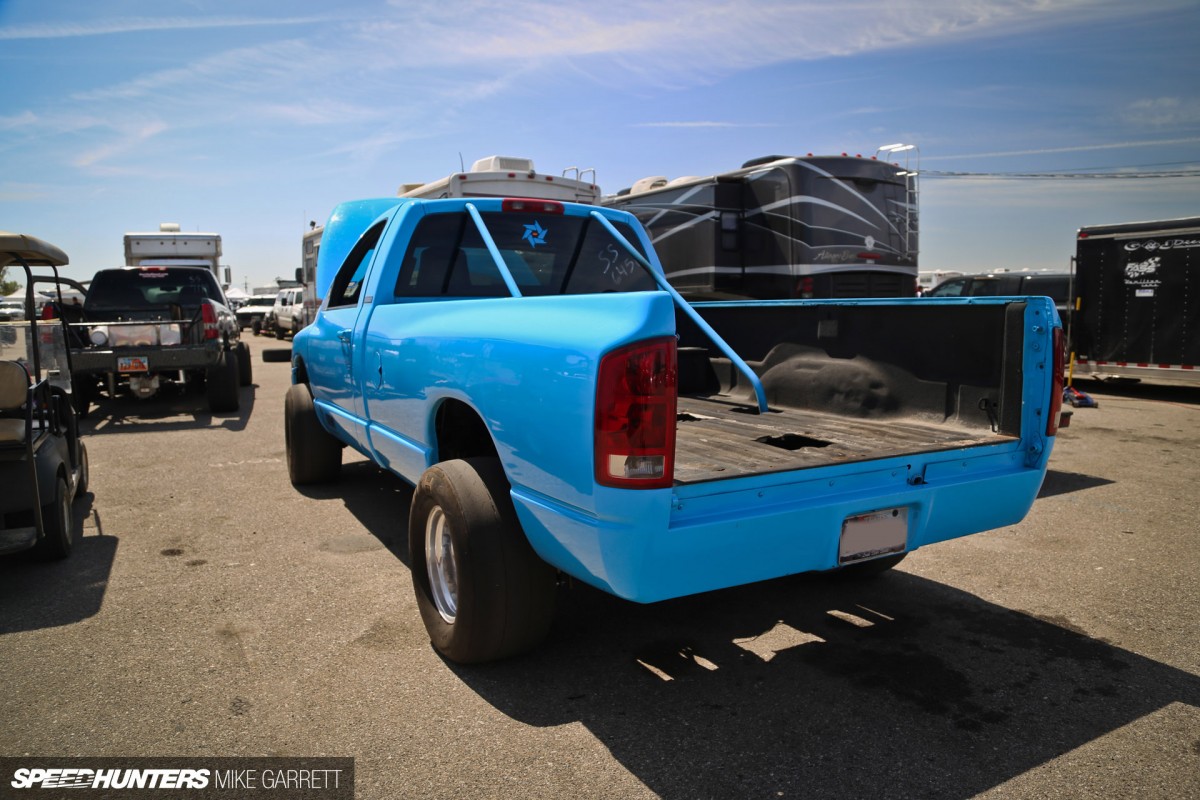 So what's all this good for when it comes to ETs? Try 9.22 with the big Dodge crossing the traps at 152mph (245km/h). Not only was this good enough to take the event win in the Super Street class, it was also quicker than the current class record holder – although Daniel wasn't able to back up the time with another pass to 'officially' break the record.
Big 4×4 trucks running low 9s? It's so wrong that it's right – and just one more reason why I won't soon forget my time at the NHRDA Spring Nationals.
Mike Garrett
Instagram: speedhunters_mike
mike@speedhunters.com