Goodbye Comfort Zone
When we lock down the events we'll be attending throughout the year, there's always many familiar places and gatherings. Goodwood. The SEMA Show. Tokyo Auto Salon. Cars & Coffee. They're all guaranteed to be worth a visit each time they come around. But aside from our annual favorites, it's also fun to step out of our comfort zones and check out new events and areas of car culture that we might not be so familiar with. This was most certainly the case for me over the weekend.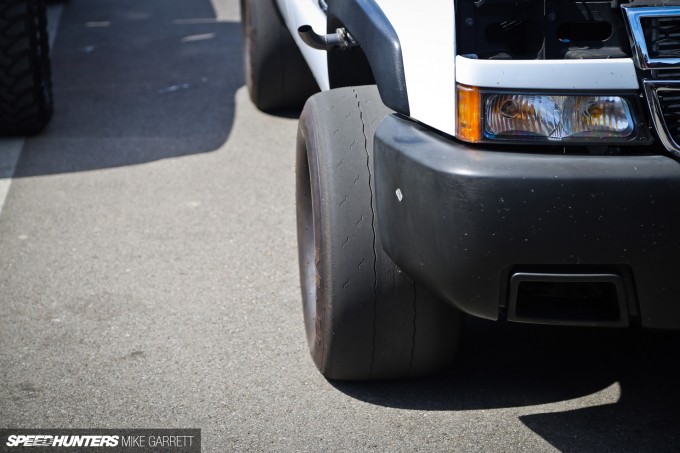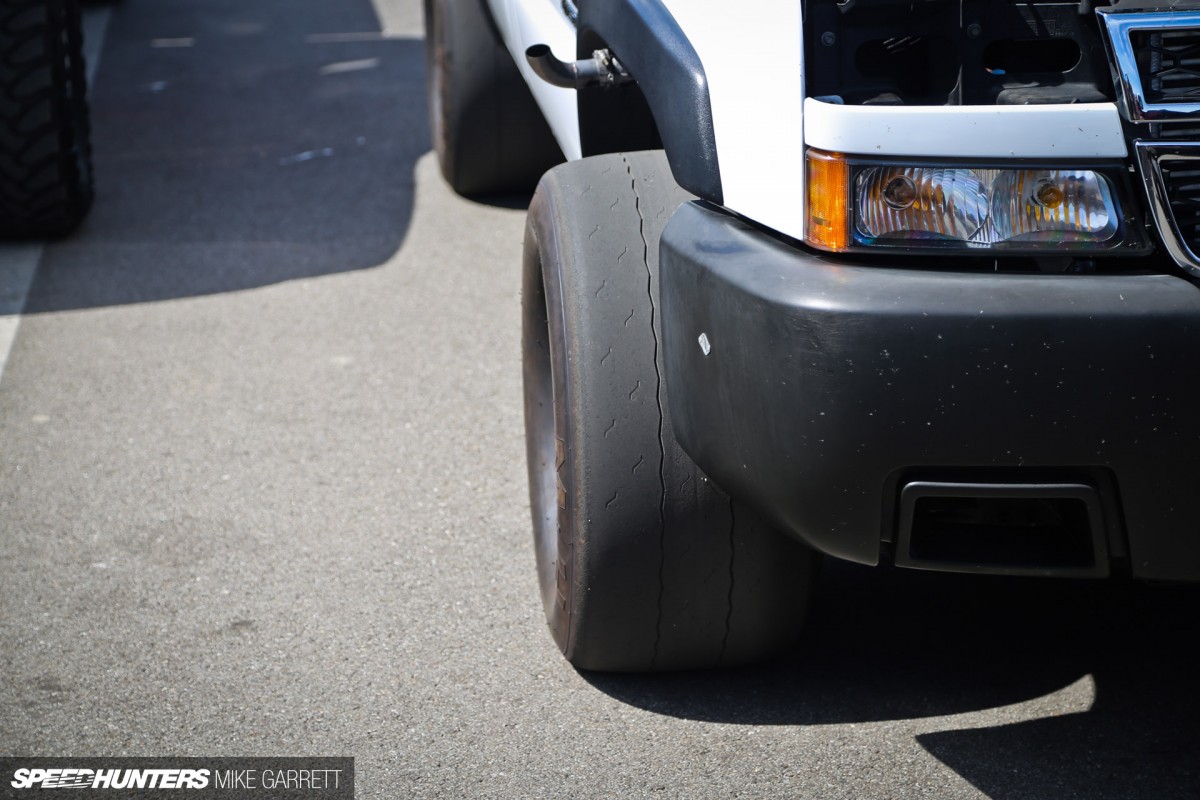 But before I get to covering Saturday's event, let me explain how I wound up there…
Last month I was checking around on Auto Club Famoso Raceway's website for some information on the annual March Meet, and as I glanced at the schedule I noticed the track was going to be hosting another event this month called the NHRDA Spring Nationals.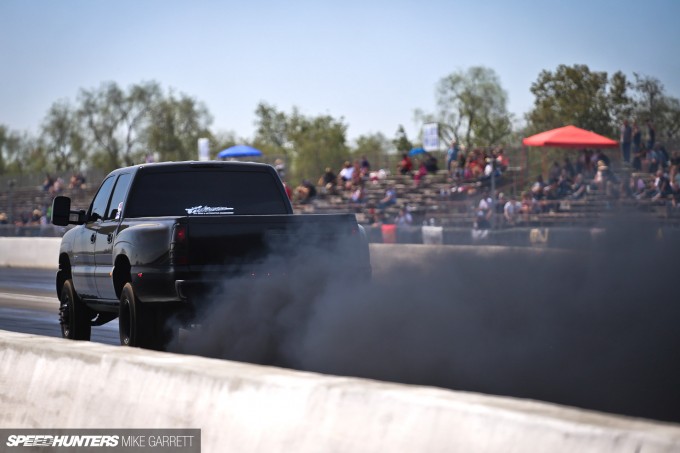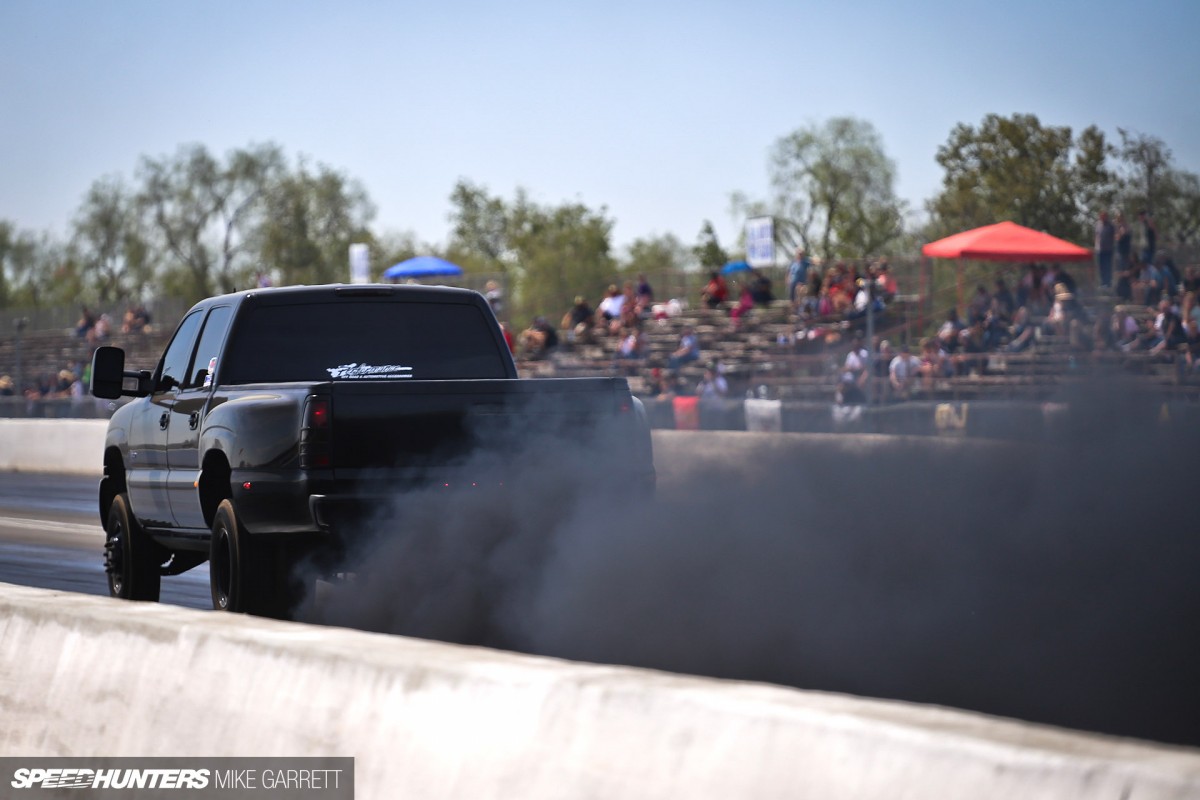 Nope, not the NHRA, the NHRDA – the National Hot Rod Diesel Association. A drag event solely dedicated to diesel-powered vehicles? This sounded interesting… While I've heard and seen heavily-modified diesel trucks on a few occasions, up until the weekend this was a scene I was still largely unfamiliar with.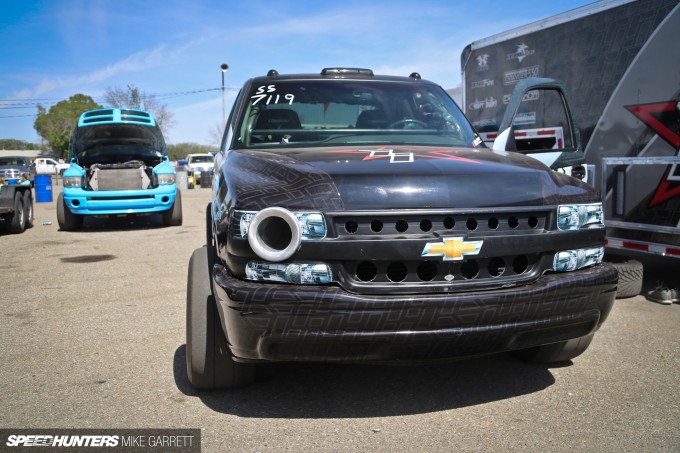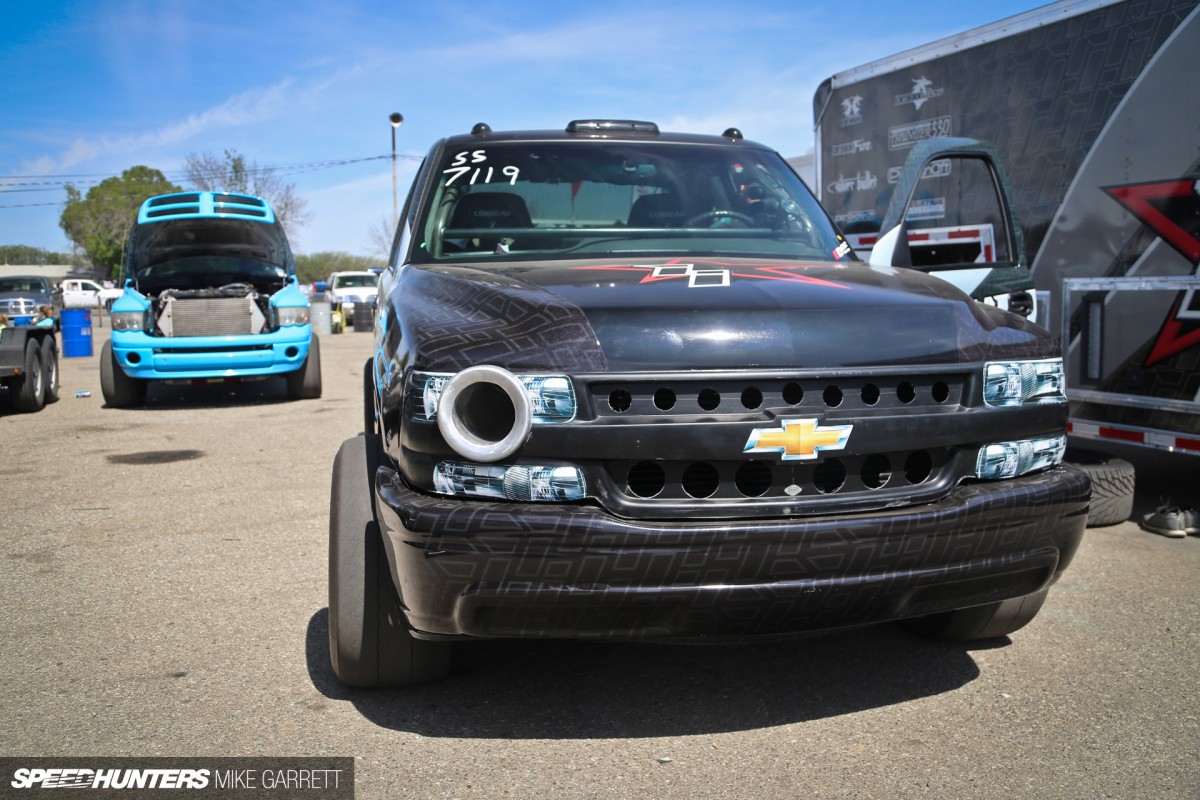 That said, I thought the Spring Nationals would be the perfect opportunity to experience a new side of automotive culture. So I got in touch with Stacy Cole from the NHRDA, and told her I'd like to come down to Famoso and see what it was all about.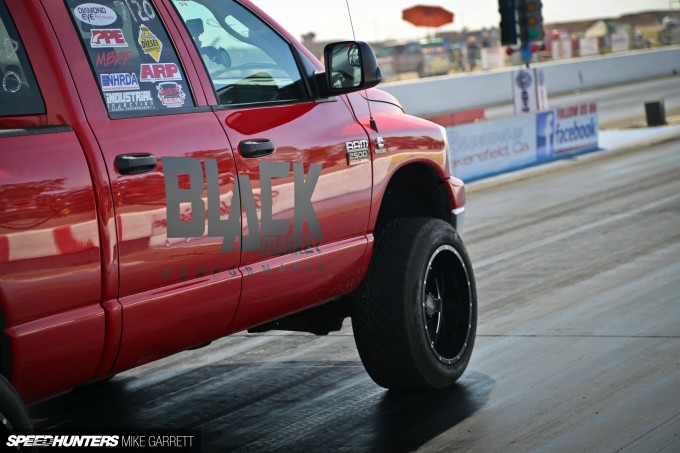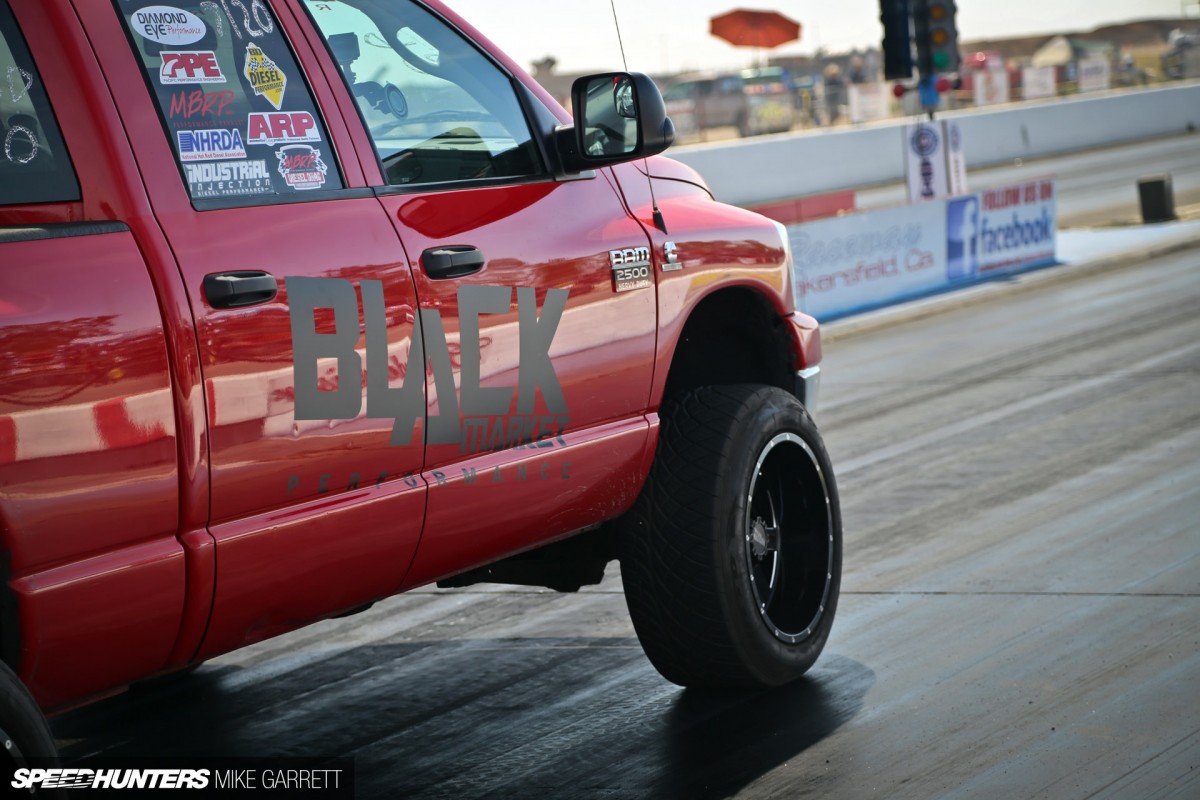 The NHRDA was founded in 2004 and they hold race events everywhere from Southern California to Alberta, Canada. The Famoso event would kick off the 2015 tour and feature not just local competitors, but big names in the nationwide diesel drag race scene.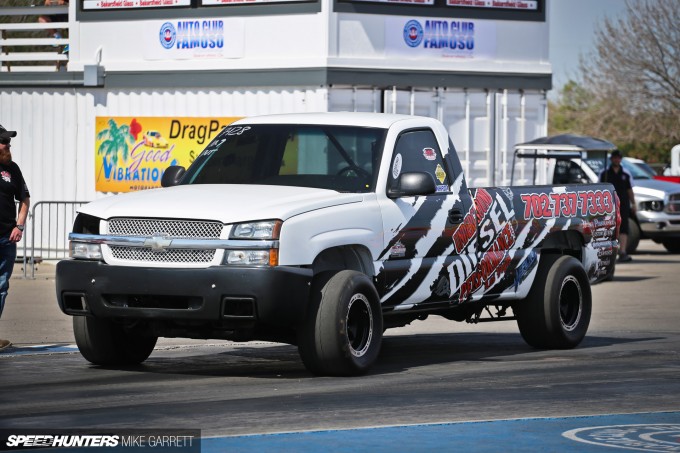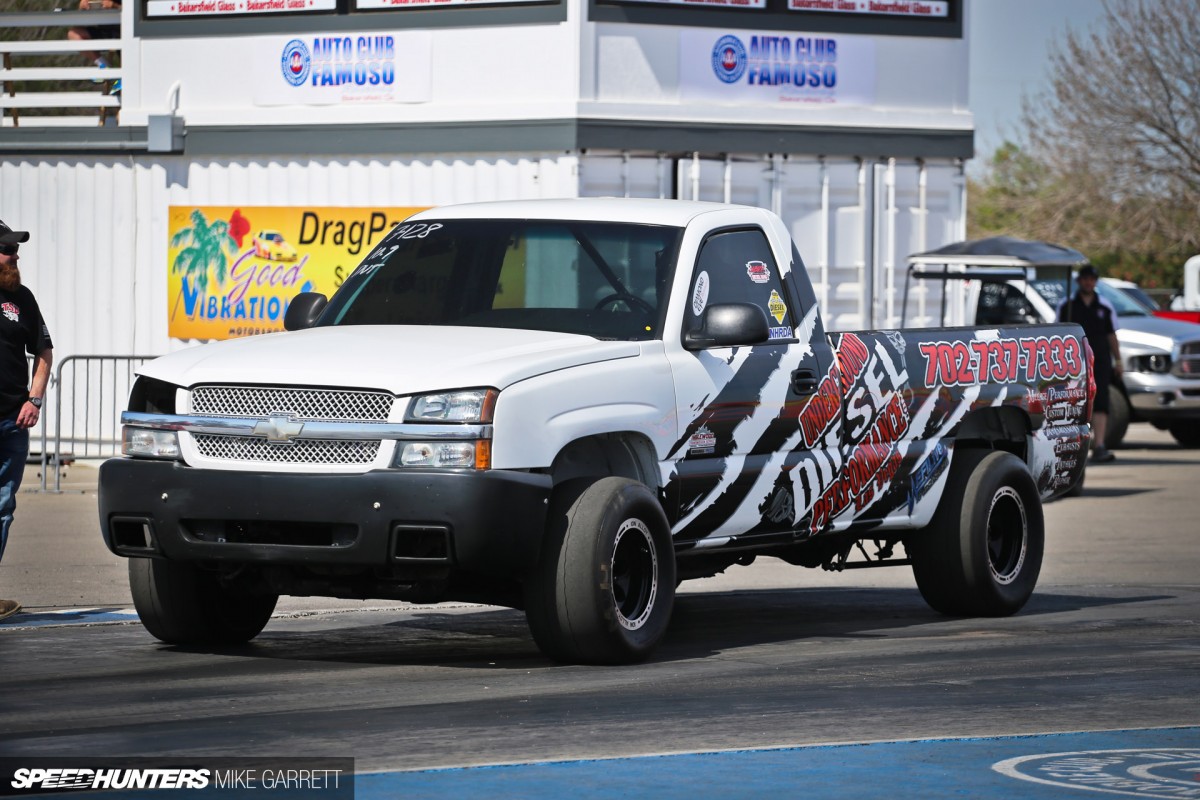 While lifted, smoke-billowing trucks might be called 'brodozers' and catch flak from some car enthusiasts – the truth is there's a whole lot more to this scene than just rolling coal and trying to show off. There's actually some serious performance engineering going on here, and I find it all quite interesting.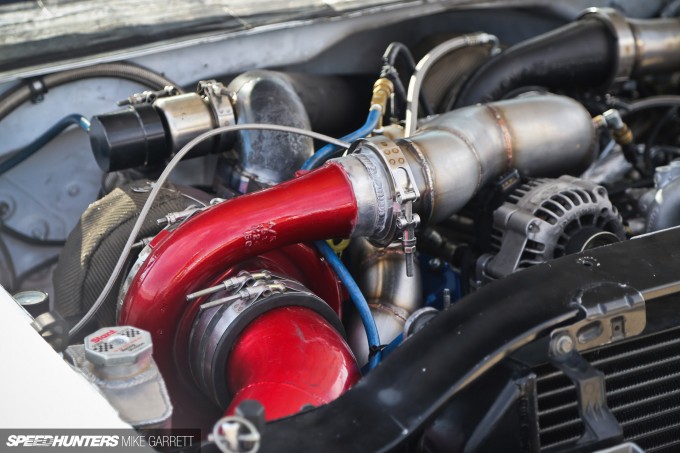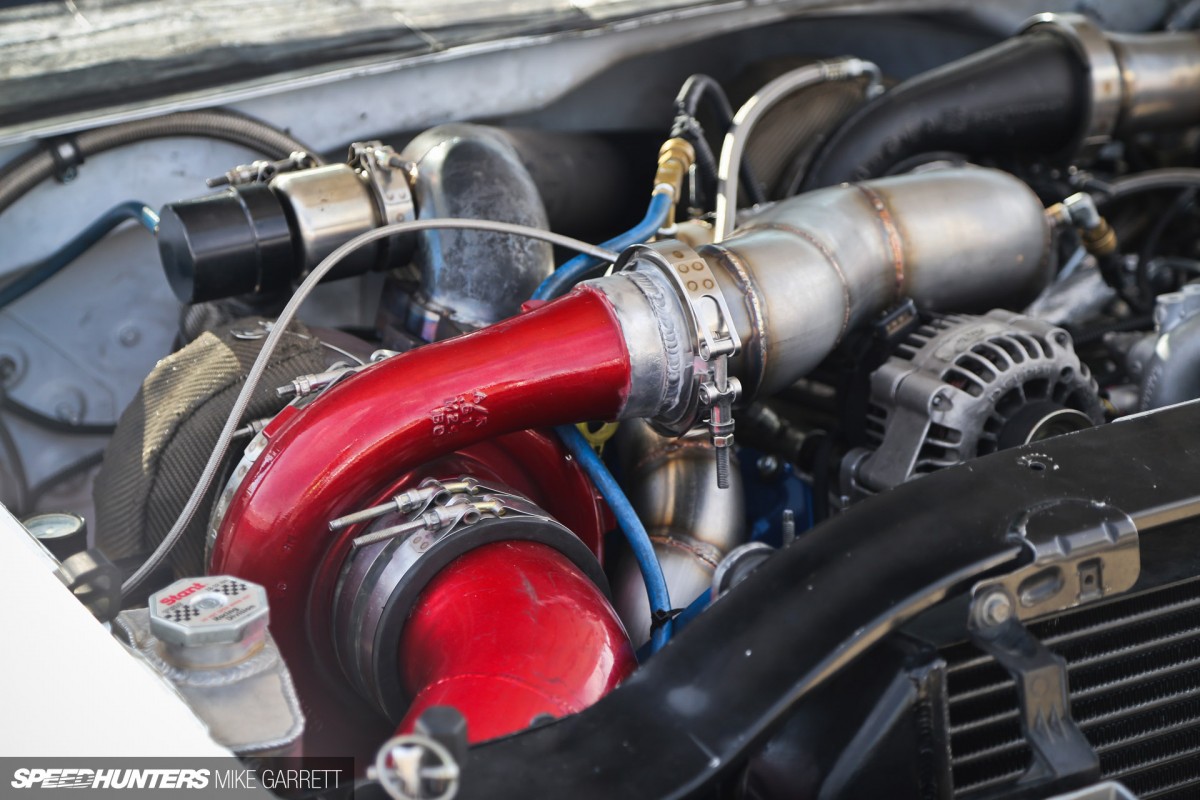 We're talking giant turbo setups, fully built motors, ridiculous horsepower and torque numbers, and drag slicks mounted on all four wheels. Real gearhead stuff.
Big Turbos, Black Smoke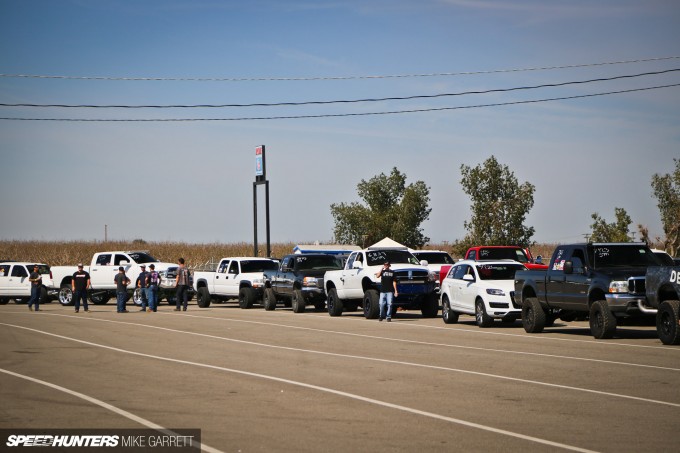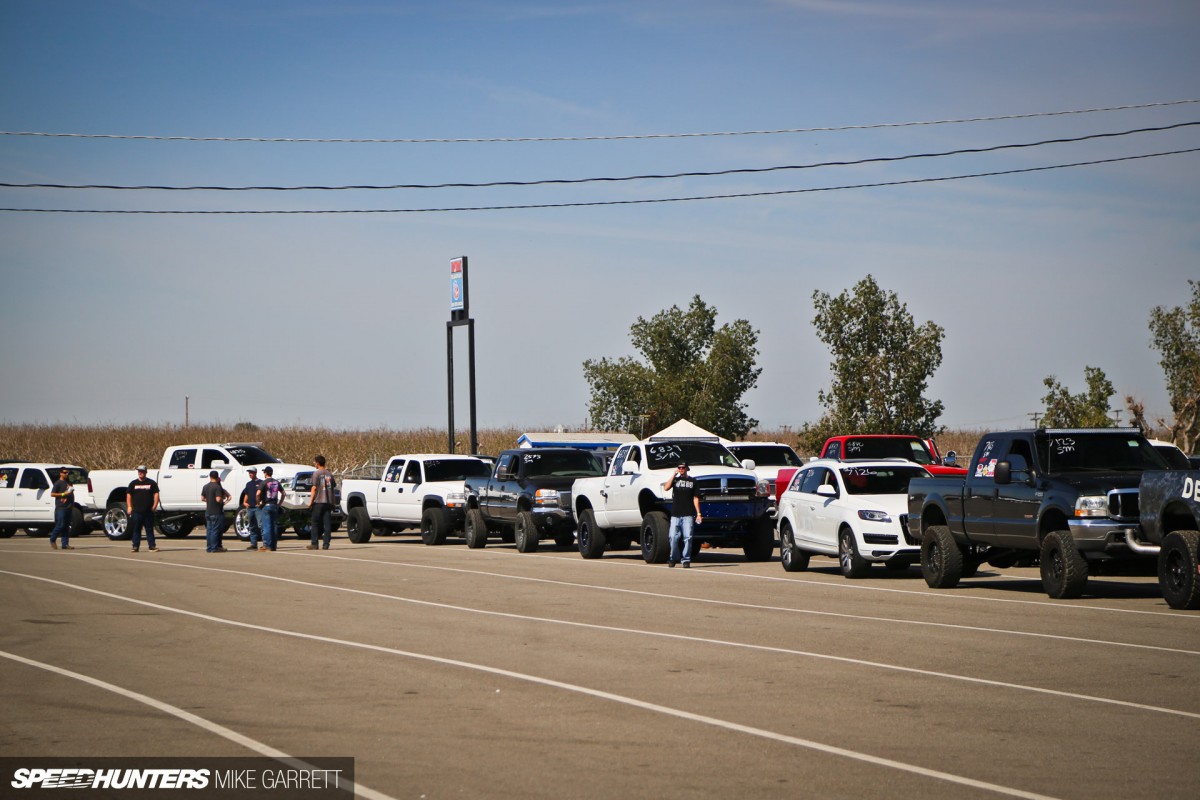 While the drag racing competition was easily the biggest part of the Spring Nationals, it wasn't the only action happening at Famoso over the weekend.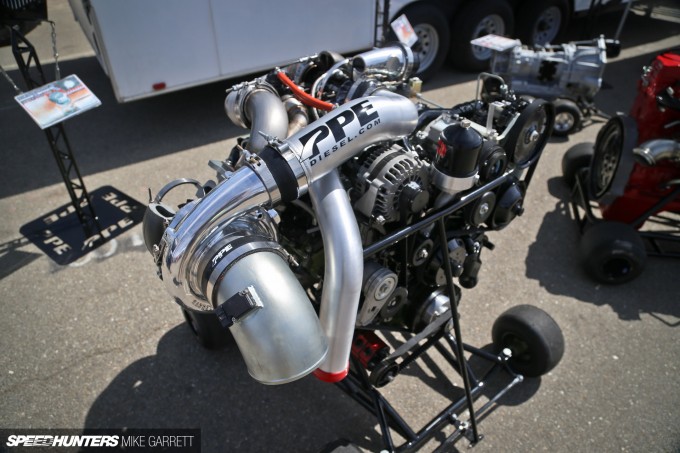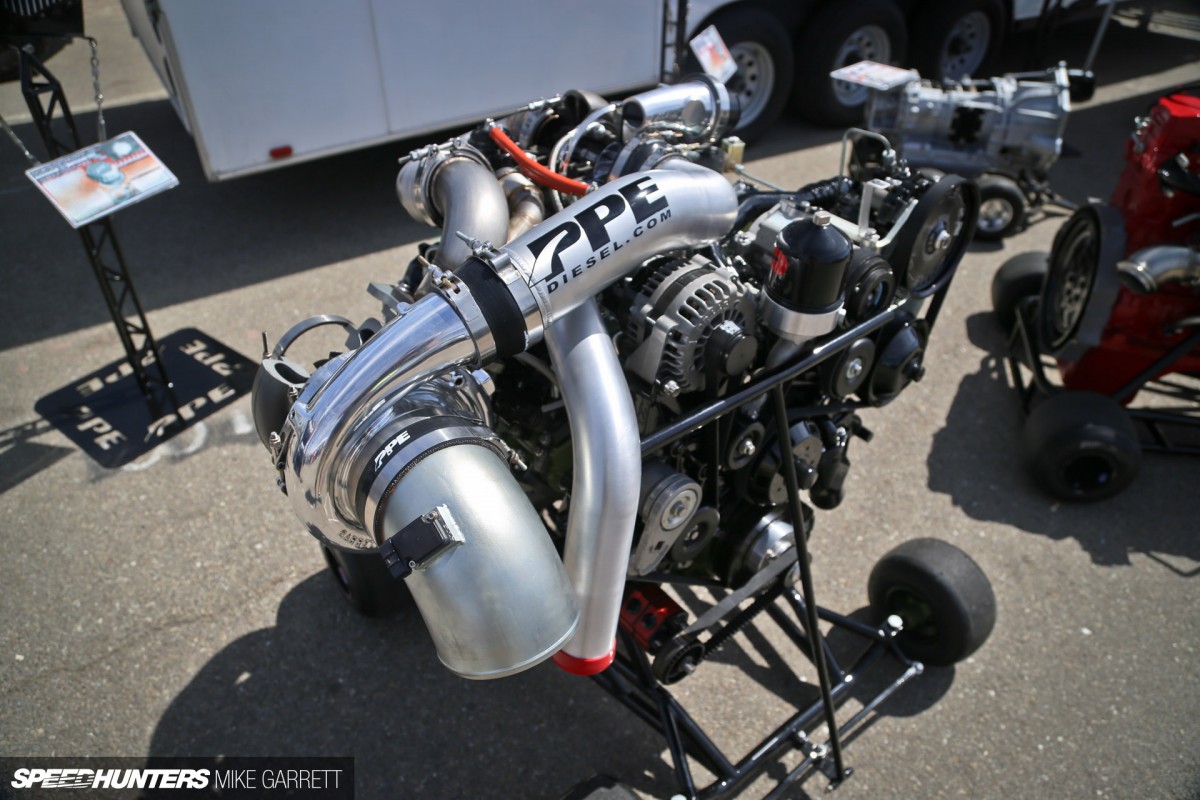 There was also a show and shine area, as well as a vendor display with many of the big names in the performance diesel world showing off their wares and answering questions from enthusiasts.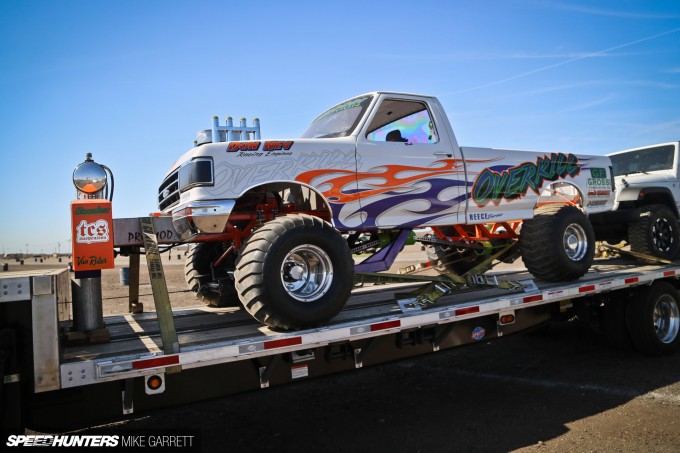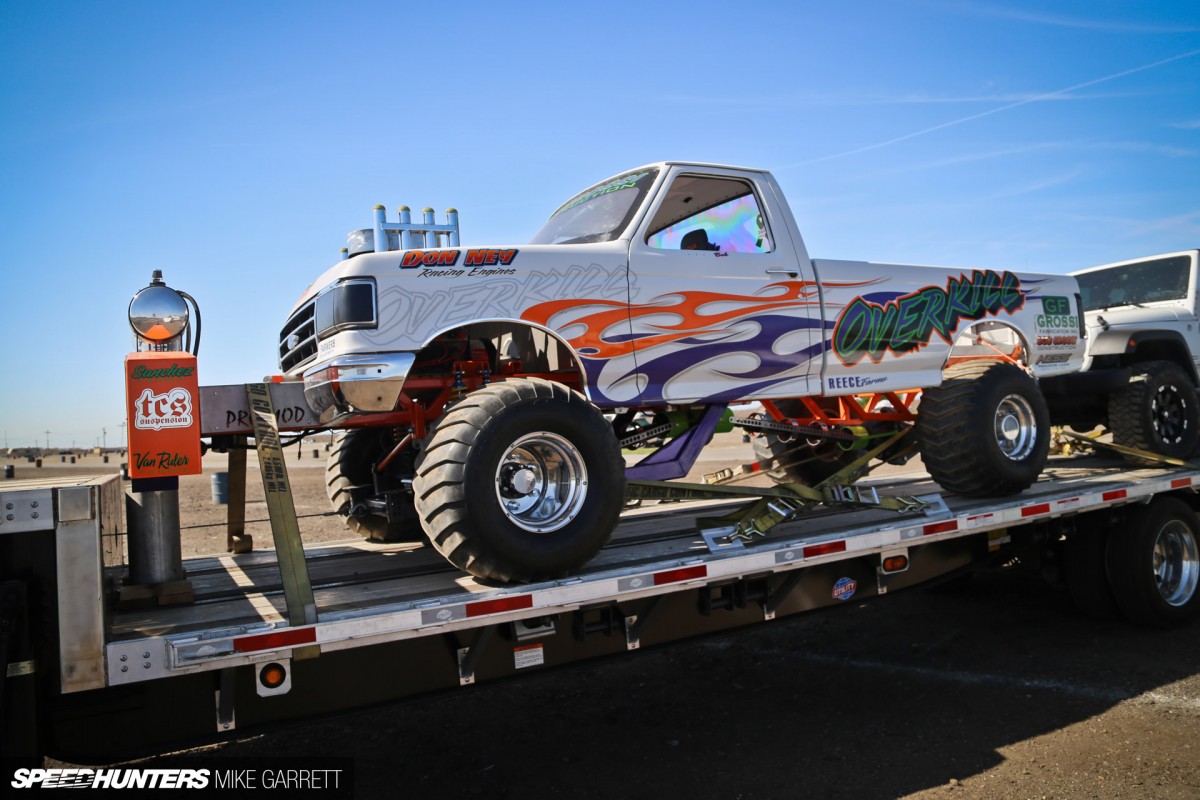 Although I sadly missed it, Friday night even had a tractor pull competition. There's something about this kind of stuff that makes 5-year-old Mike very happy.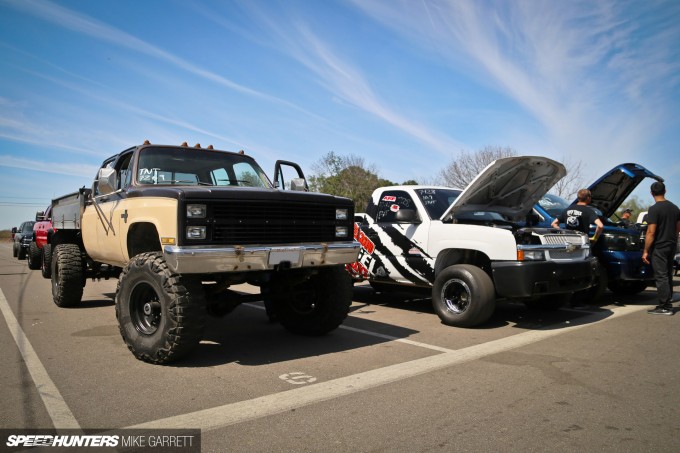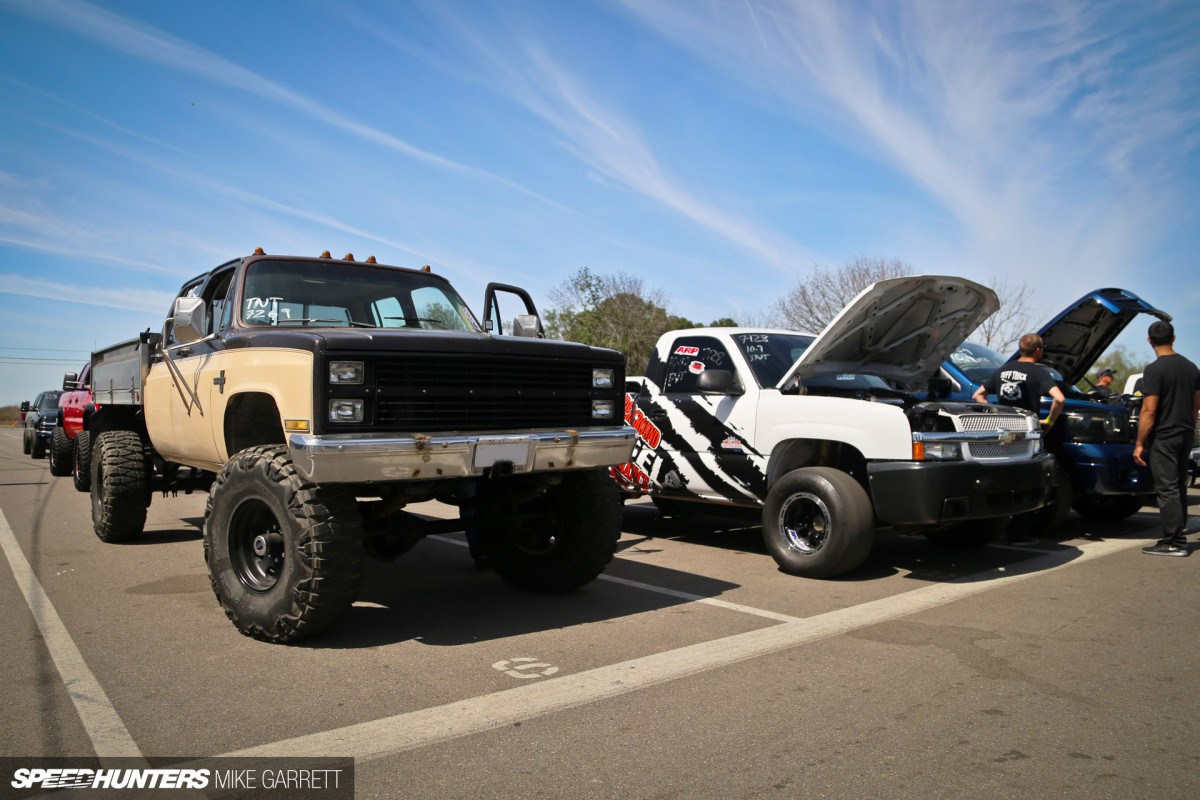 As for the drag racing itself, it featured quite a variety of machines – very few of which that could be considered traditional drag vehicles. That's the cool thing about all this.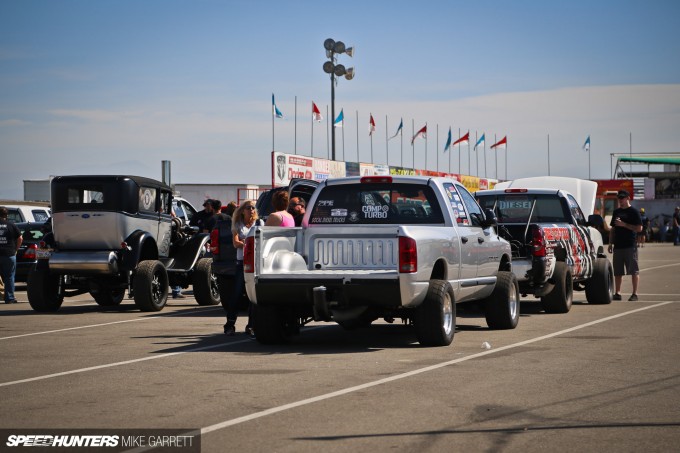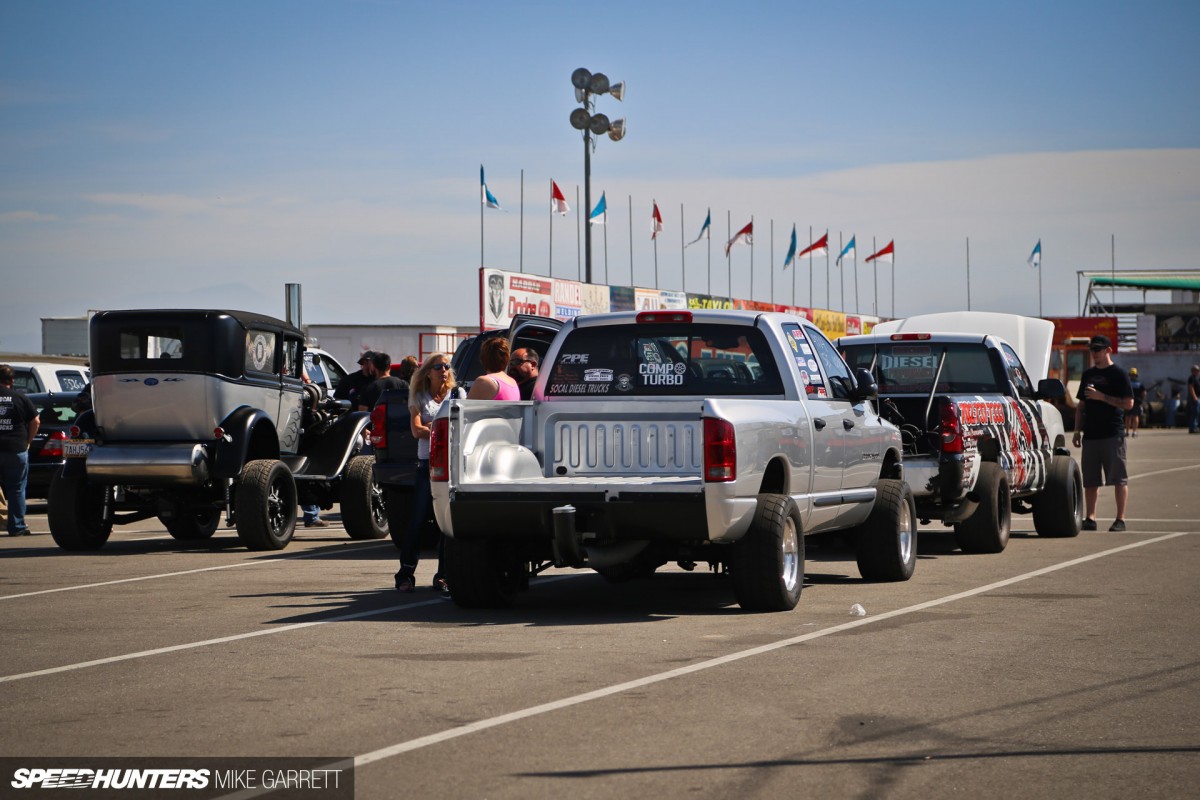 The vast majority of the vehicles taking to the dragstrip were of course late-model pickup trucks – Cummins-powered Dodges, Duramax Chevys and Powerstroke Fords.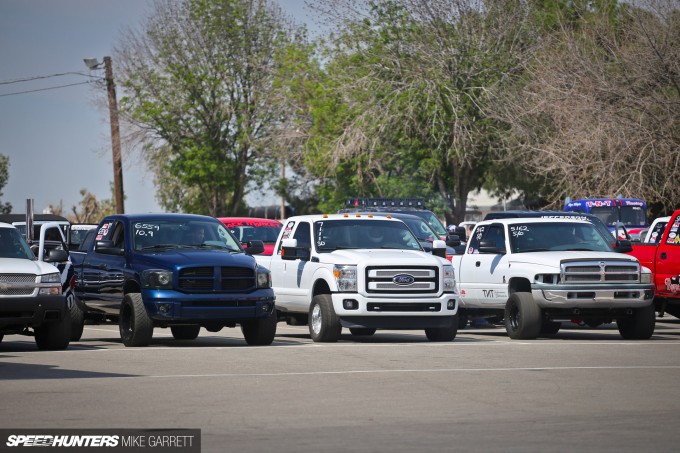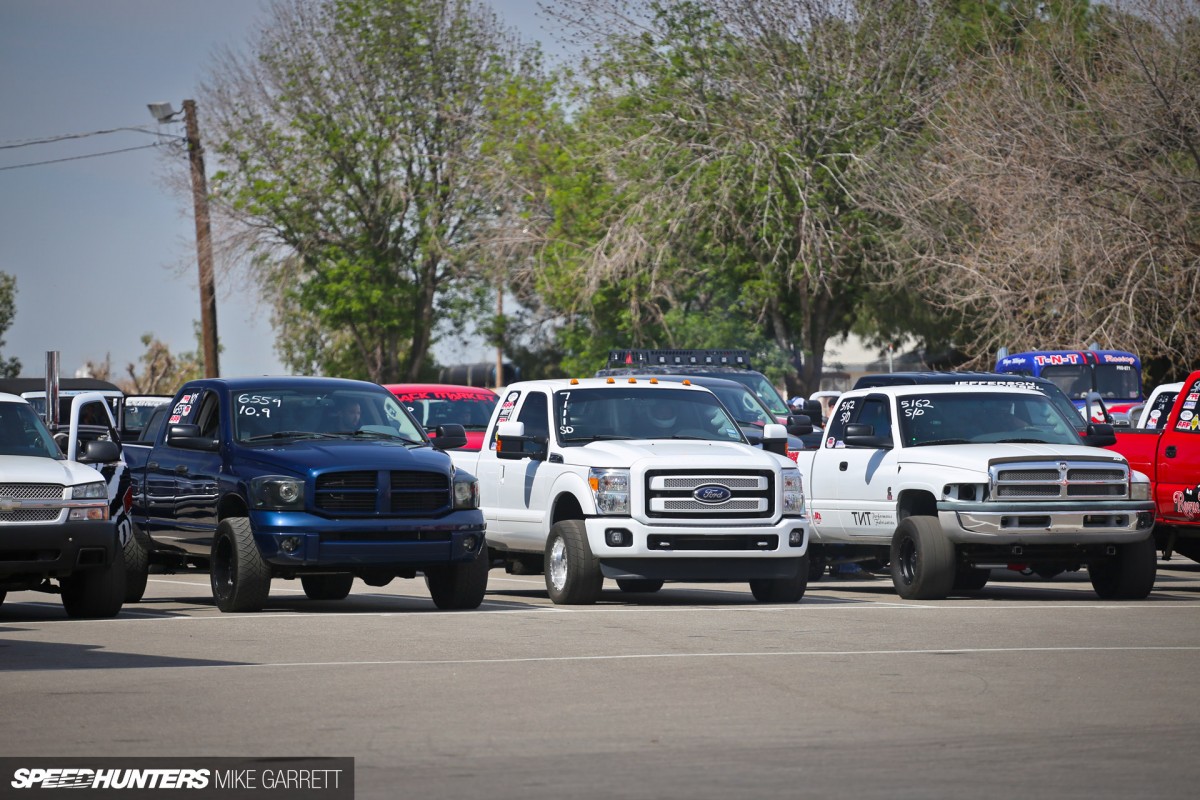 But among the dozens of modified diesel trucks that came out to race, there was everything from near-stock daily drivers and work trucks, to stripped-out rigs built specifically for quarter mile action.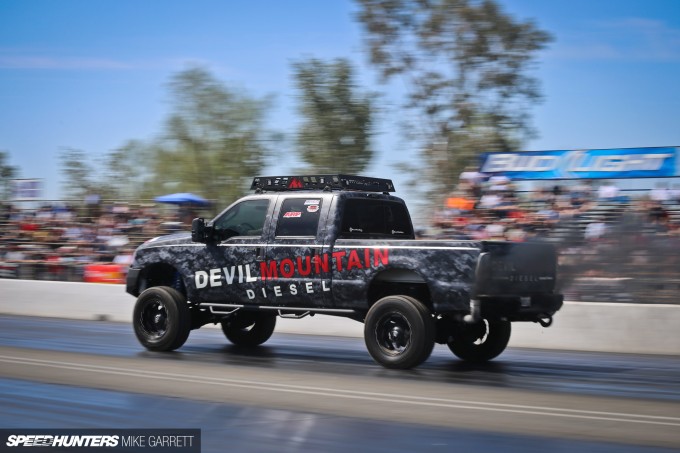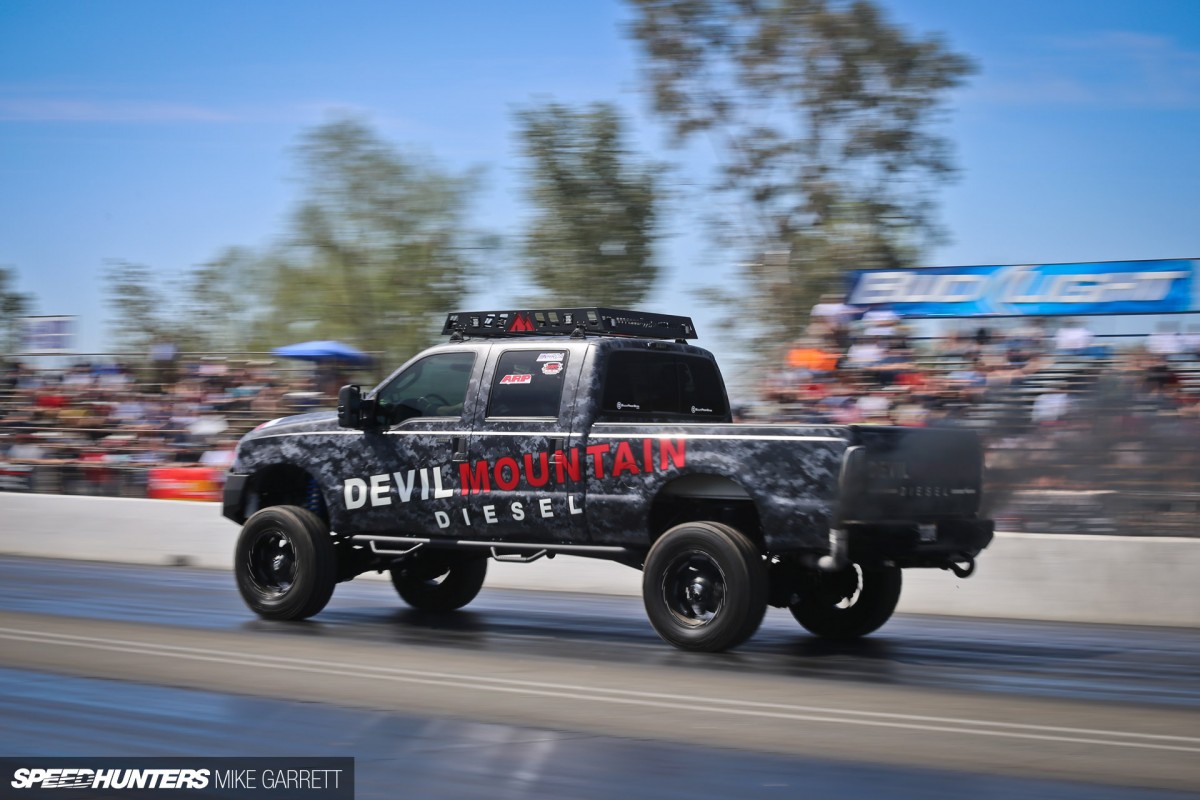 This Ford representing Devil Mountain Diesel out of the San Francisco Bay Area is a good example of the street-going vehicles that were running. With custom tunes, turbo upgrades, and intake and exhaust modifications, many of these giant trucks were putting down ETs lower than your typical 5.0 Mustang or Corvette.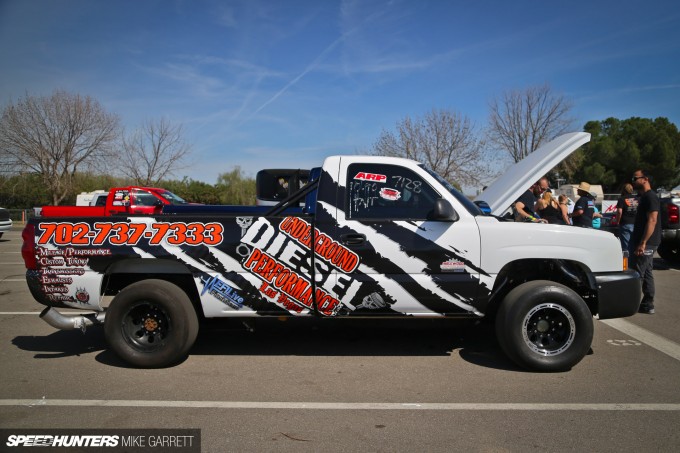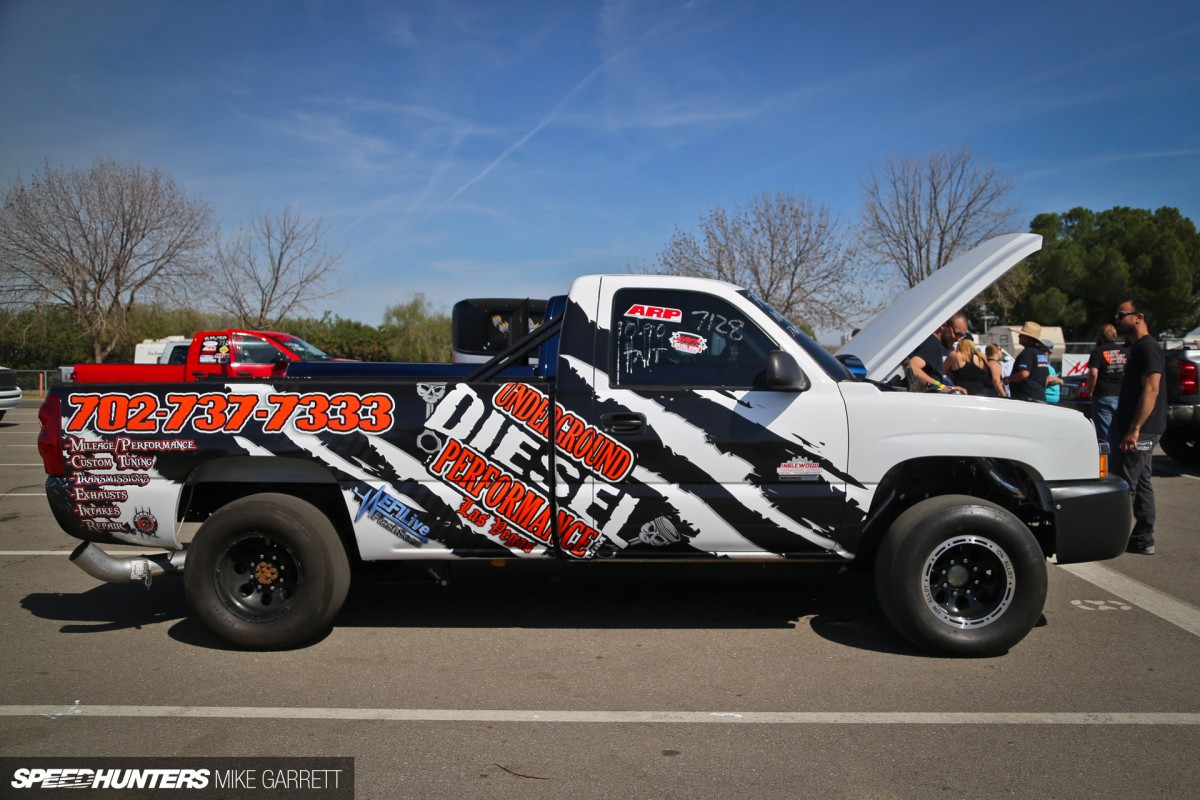 Other trucks were even more serious in nature – like this fully built Duramax Chevy from Underground Diesel out of Vegas. It's capable of running deep into the 10-second zone.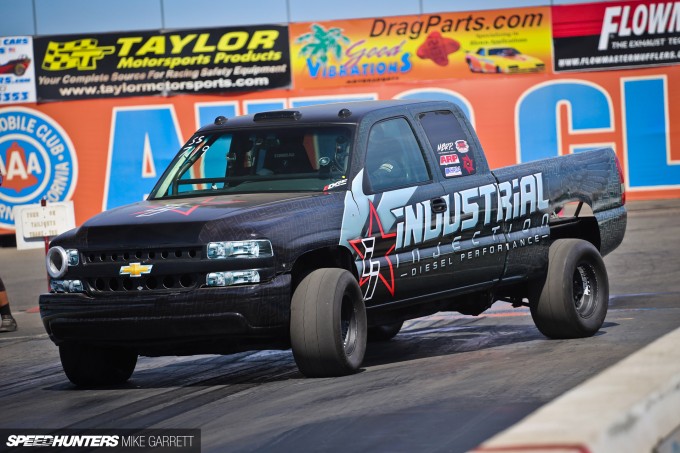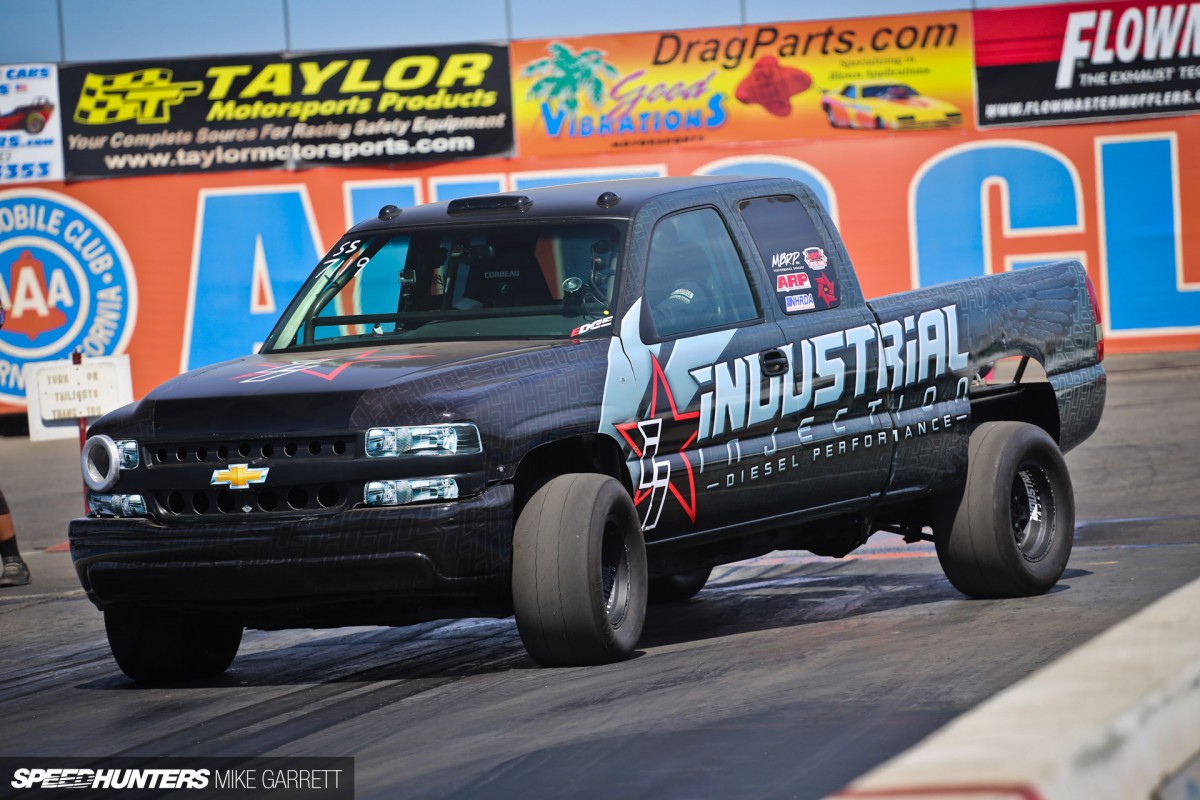 Salt Lake City, Utah, is where you'll find Industrial Injection, and they brought out their big turbo Duramax to play. If the huge air intake on the left side isn't enough to hint at this Chevy's capabilities, then the big drag slicks on all four corners certainly will.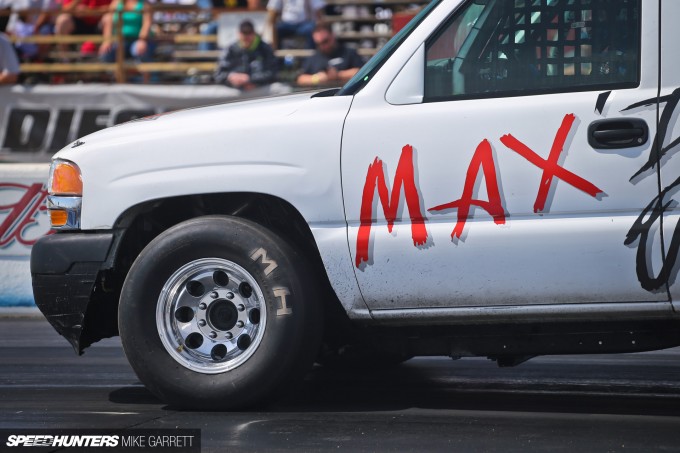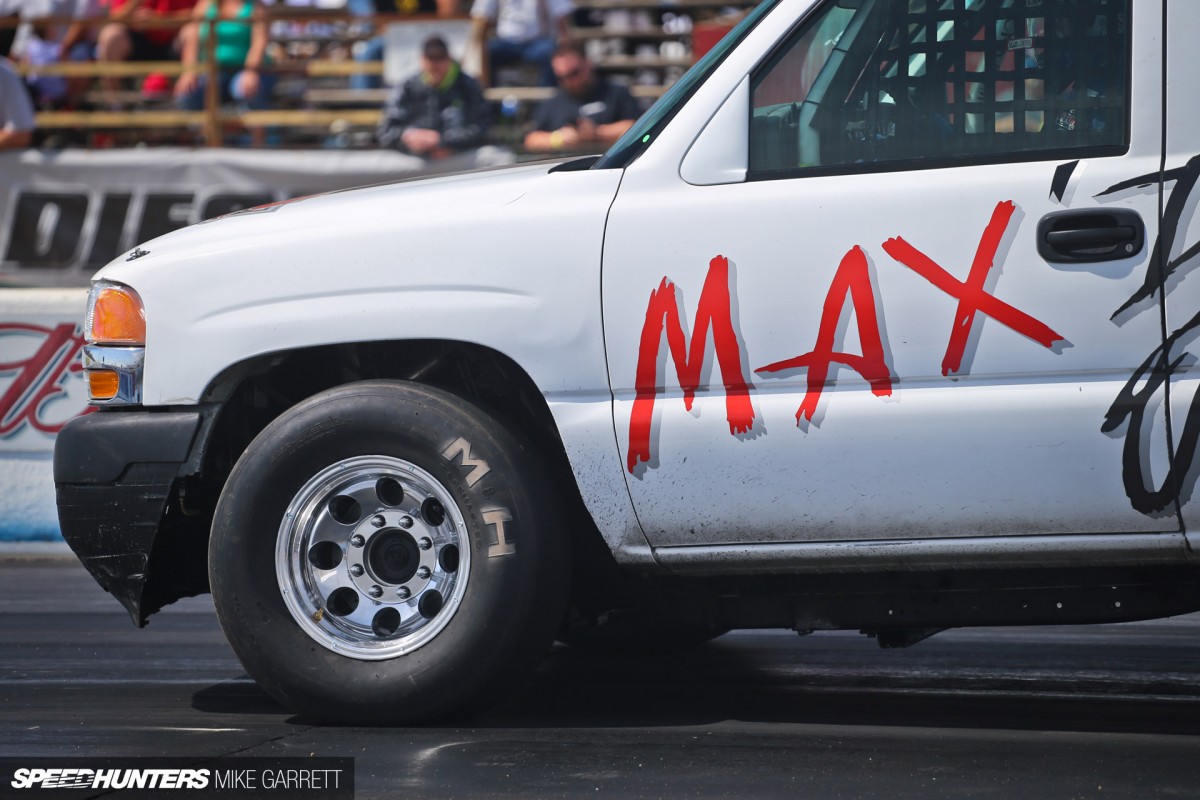 The fact that most of these heavily modified diesel pickups are 4x4s only makes this whole scene more interesting to me. What these trucks lack in wheel-stands and smokey burnouts, they more than make up for with brutal off-the-line acceleration.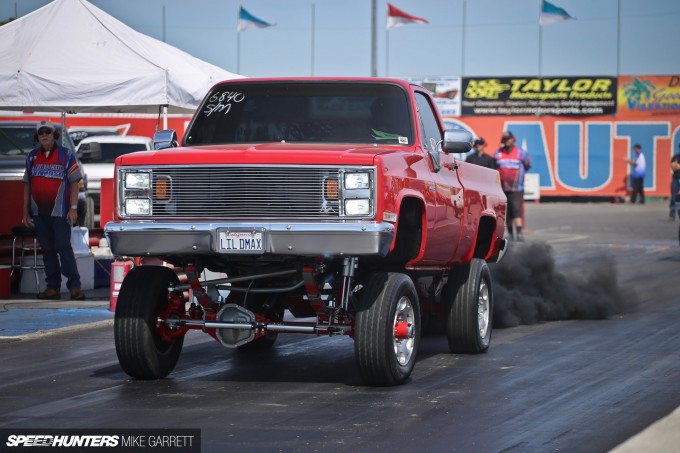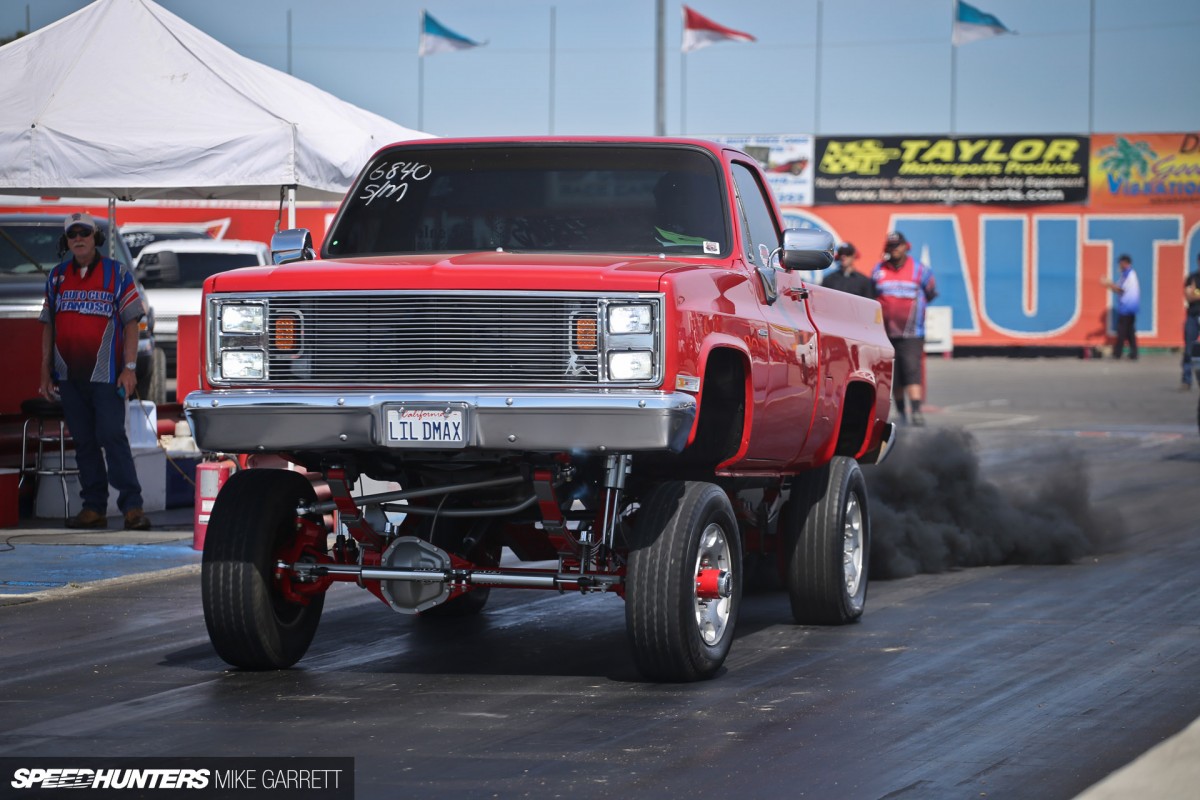 It can actually be a little scary watching some of these trucks come out of the hole with all four tires grabbing and the front end bouncing all over the place with from wheel hop.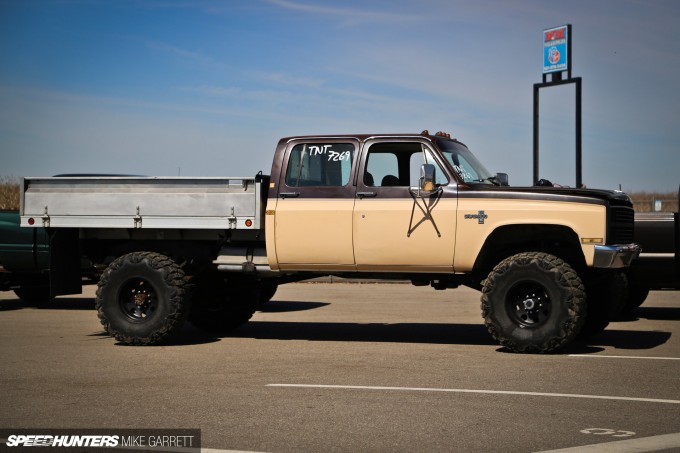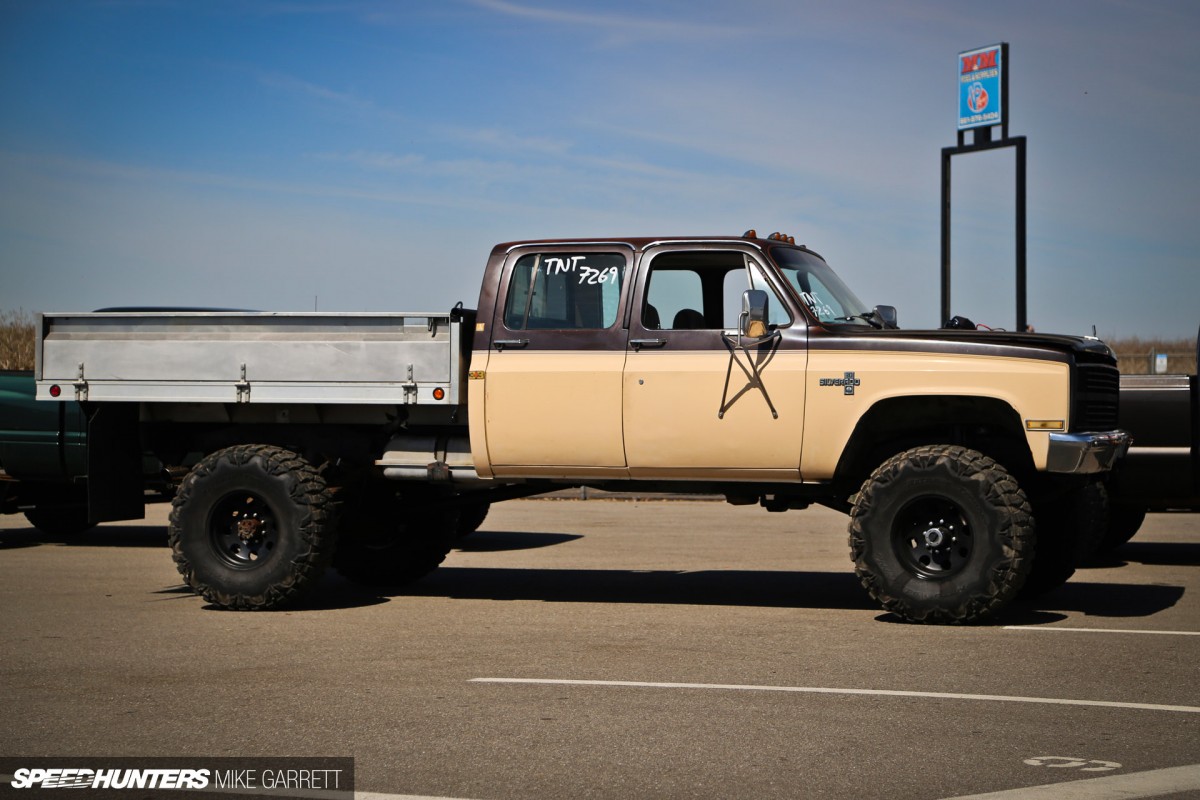 While the late-model pickups were certainly interesting, I'm always a sucker for the old school stuff, and that's why I dug this square body crew cab Chevy. The world needs more brown-over-tan trucks.
Not Just Trucks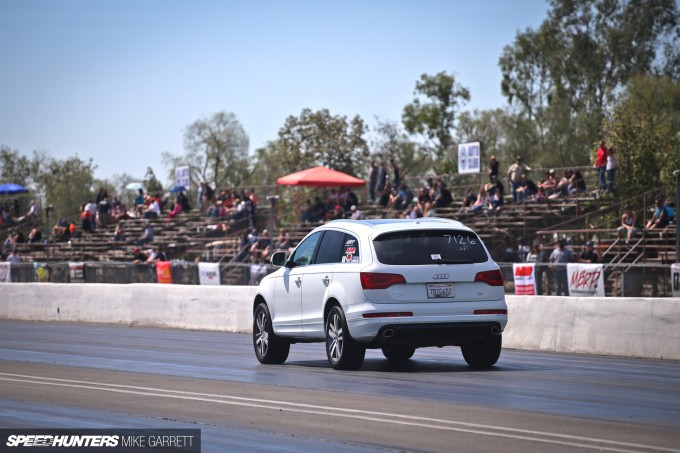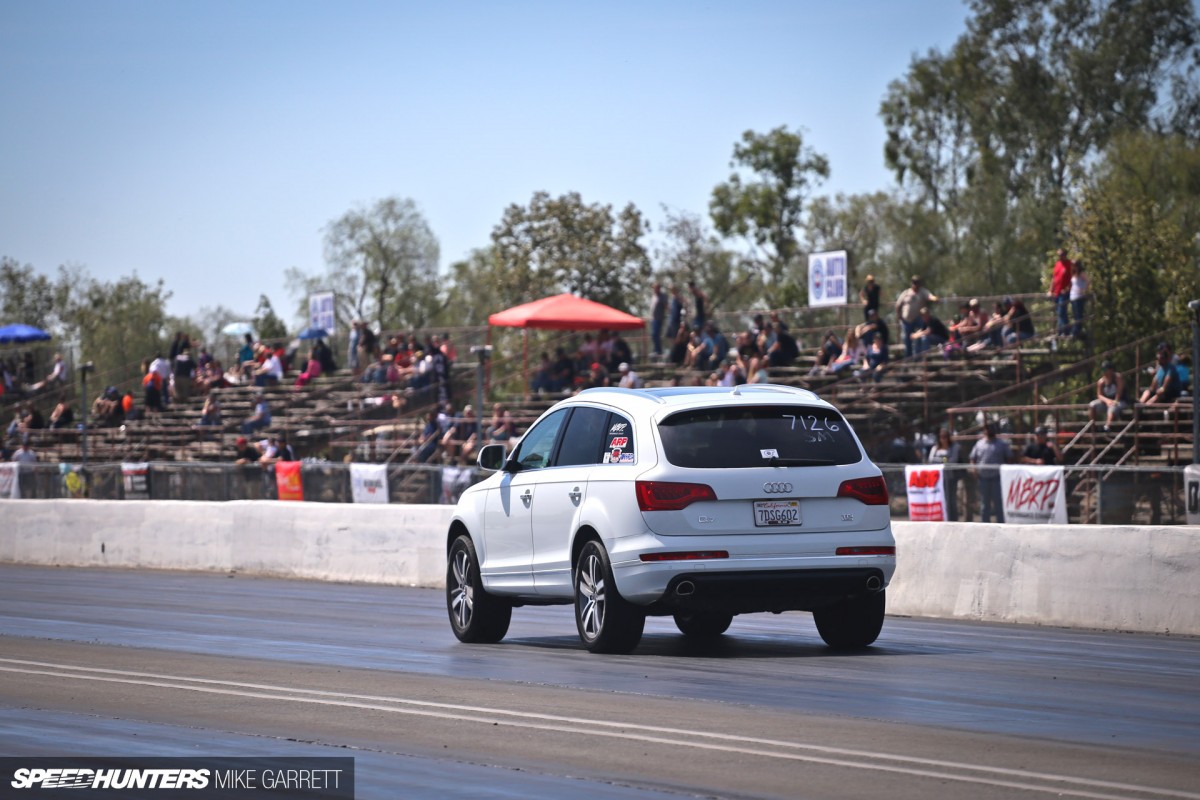 NHRDA events aren't just open to American pickup trucks, but any vehicle with a diesel engine. One guy, for example, was out on the track having some fun in his Audi Q7 TDI.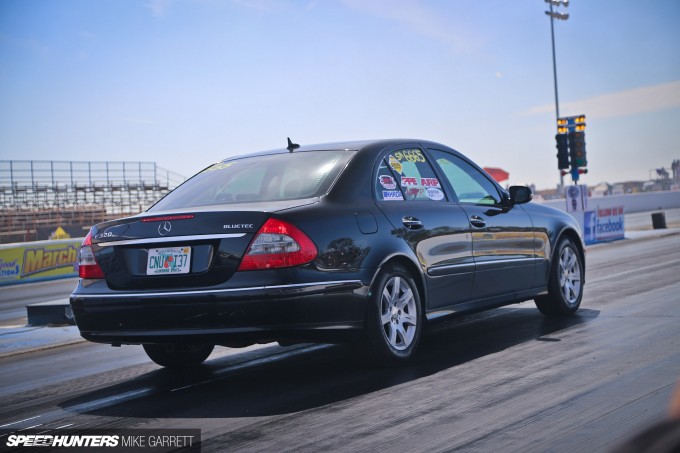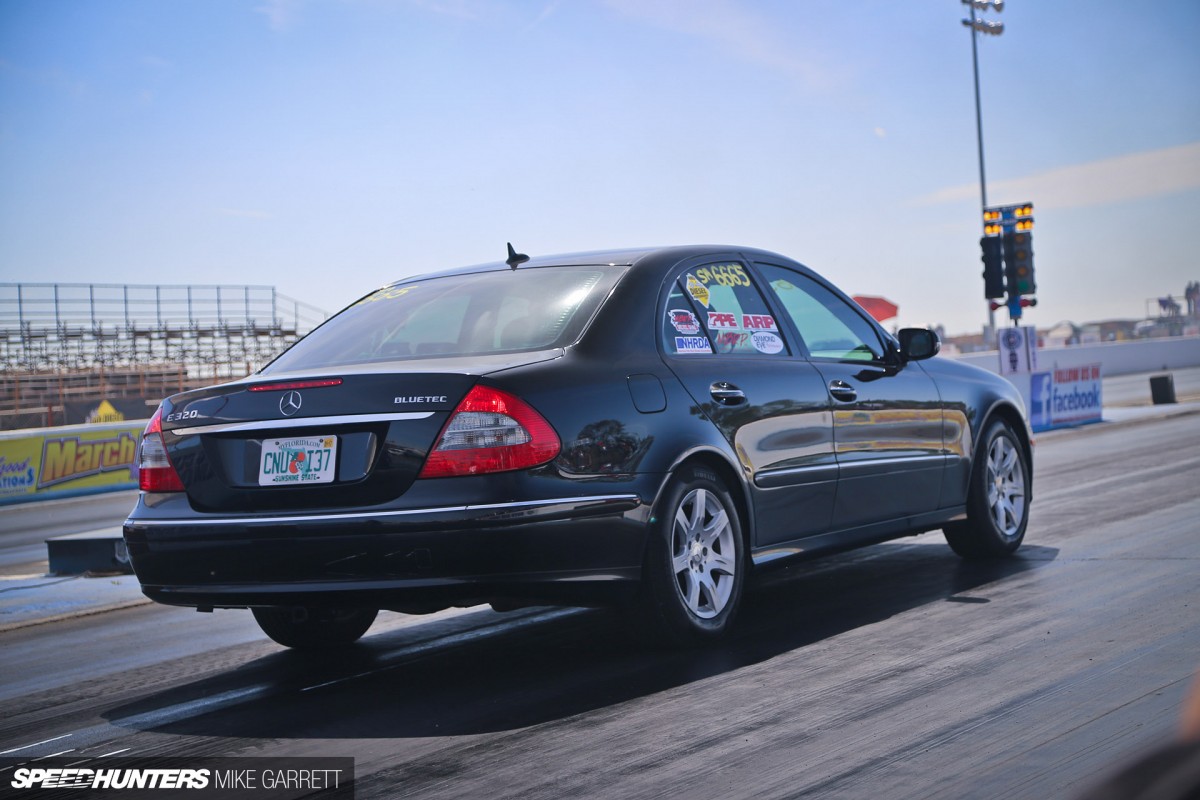 Another fellow was out there in a Mercedes-Benz E320 Blutec, and the German luxury sedan certainly looked unusual in the staging lanes with all the big trucks towering above it.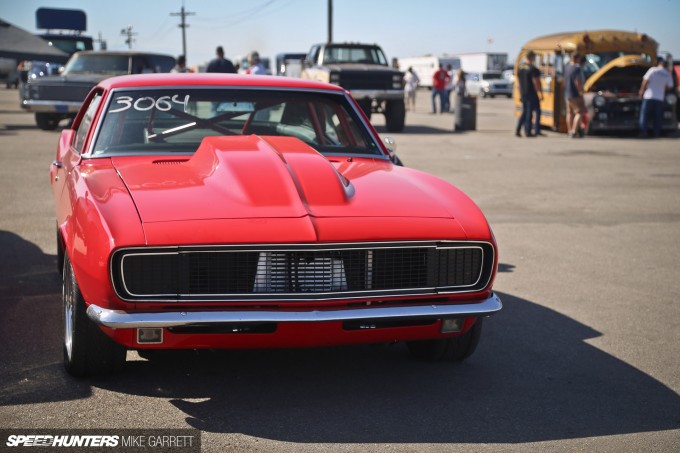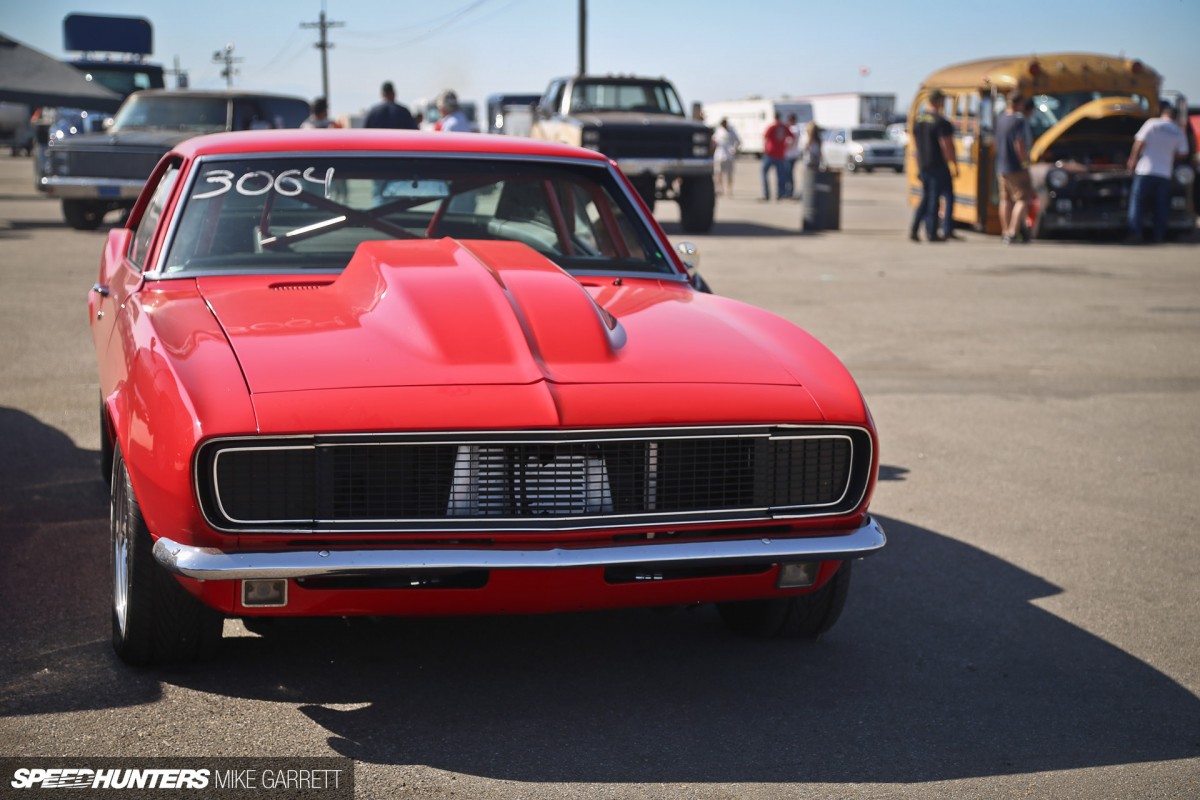 A '67 Camaro is a car that's a dime a dozen at your typical drag event. But this isn't your typical drag event and this definitely isn't your typical '67 Camaro.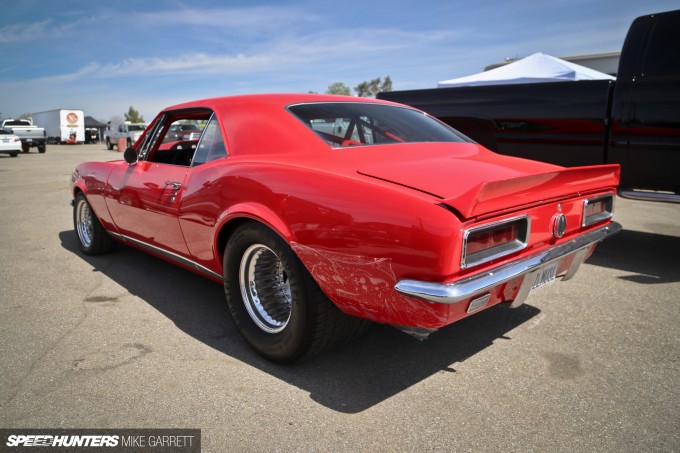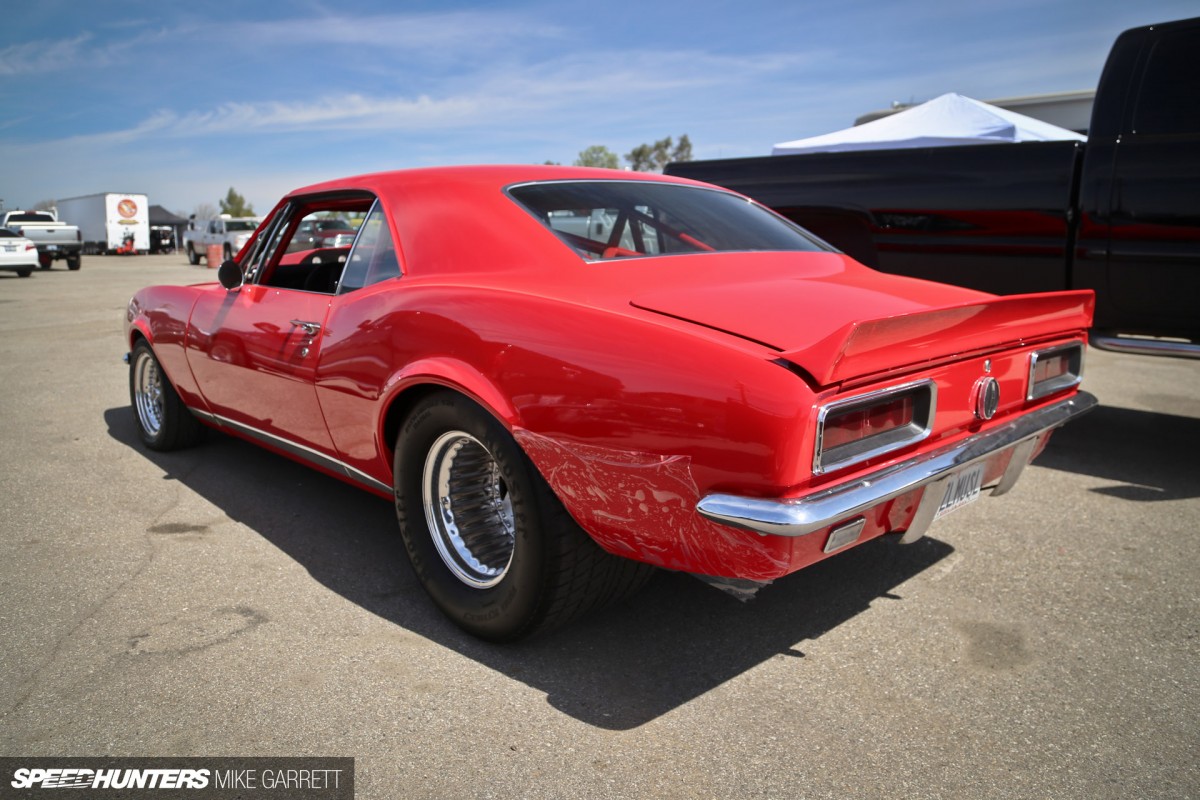 There's no small block or big block Chevy under the hood – this traditional-looking pro street build is hiding a not-so-traditional '06 Duramax powerplant beneath its hood.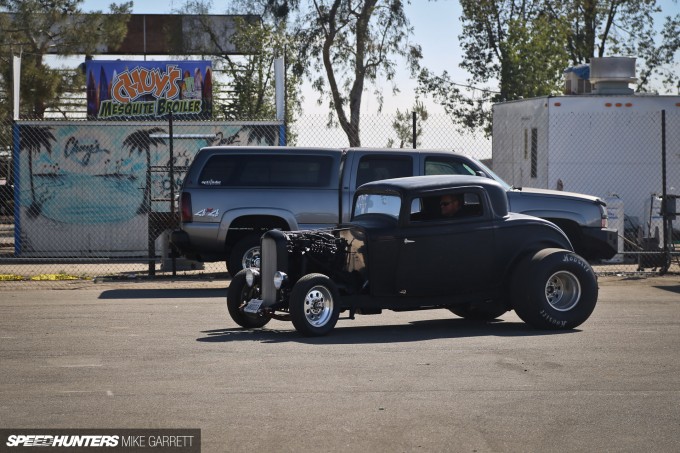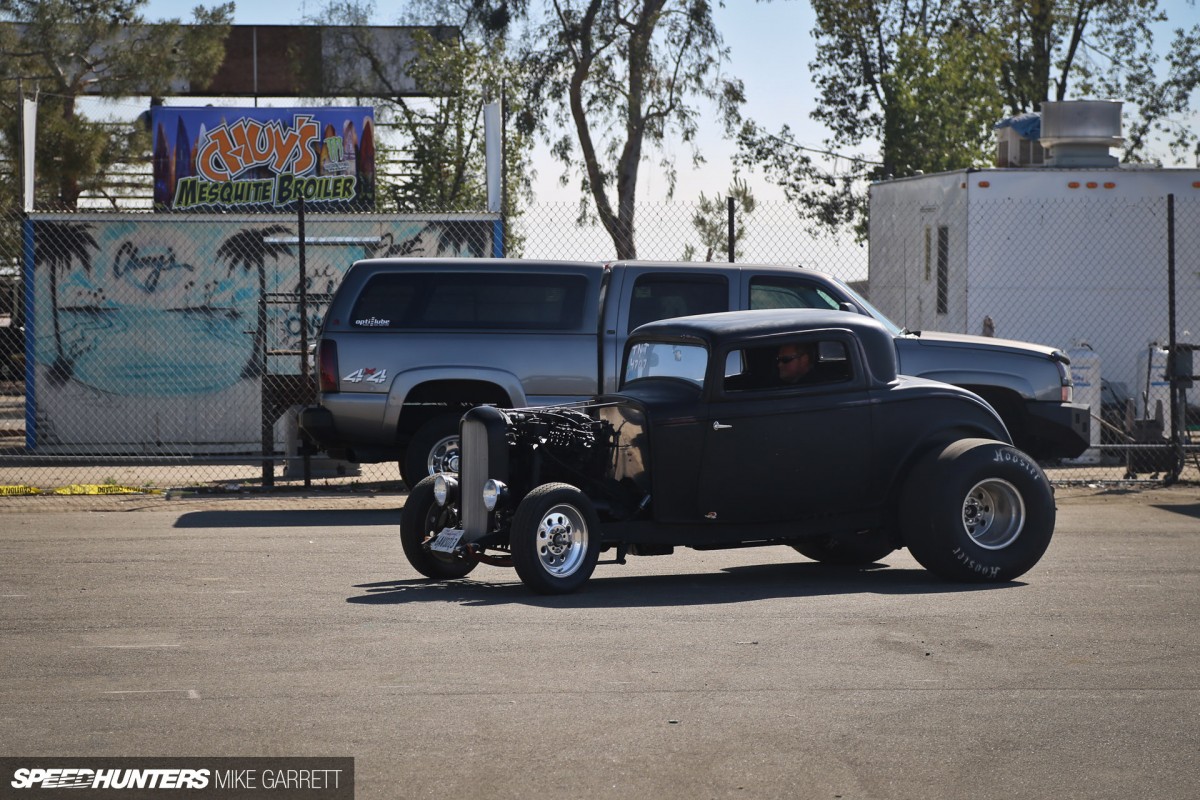 When I first saw this Ford Coupe rolling through the pits I didn't think much of it. But then I remembered I was at an all-diesel event and realized this thing was probably a little different from your usual drag strip hot rod too.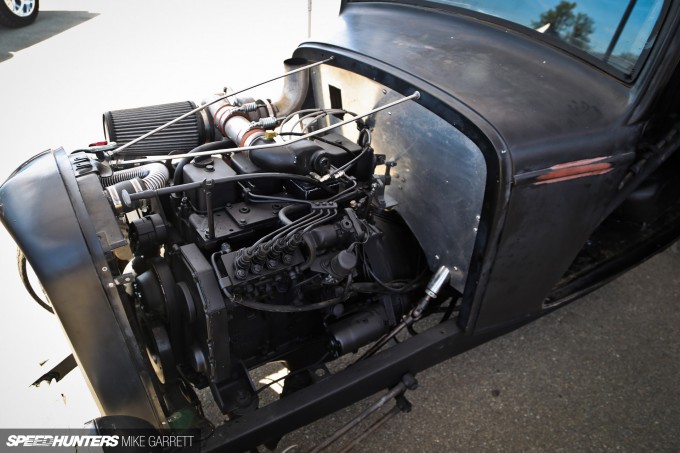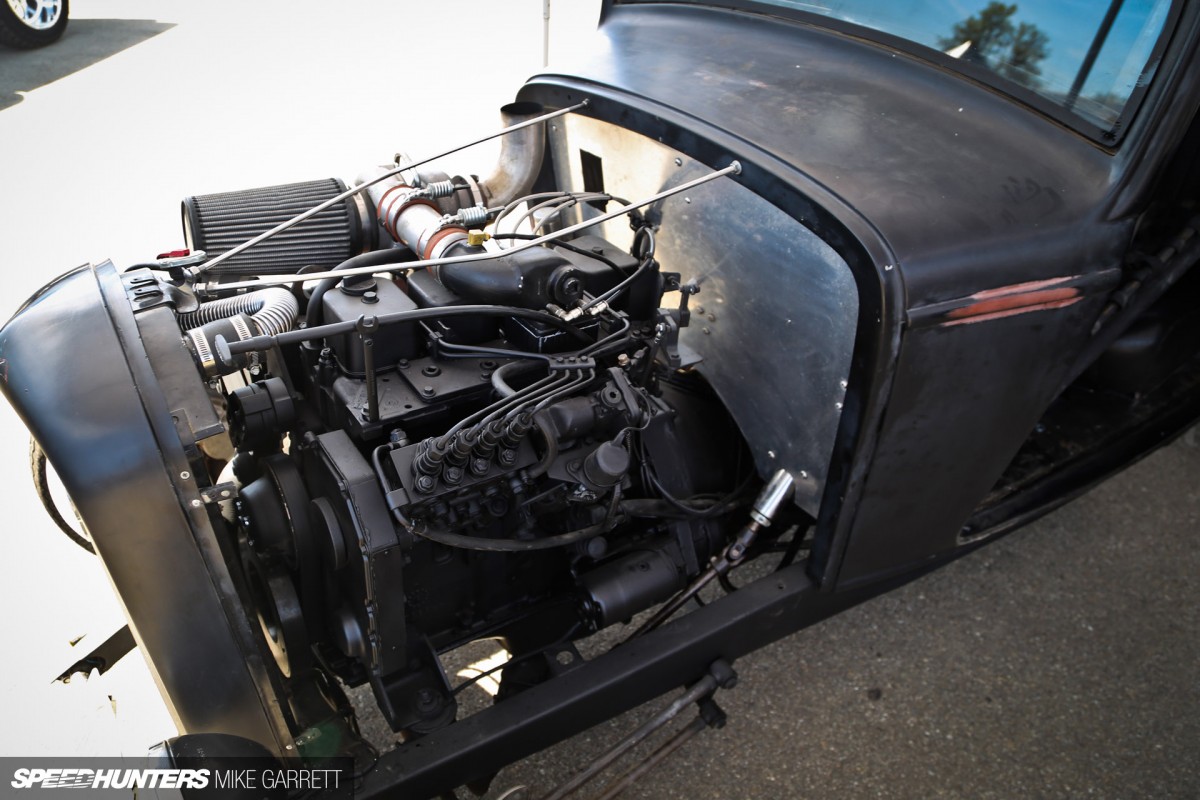 A closer look confirmed my suspicions – there was Cummins power sitting between its front frame rails.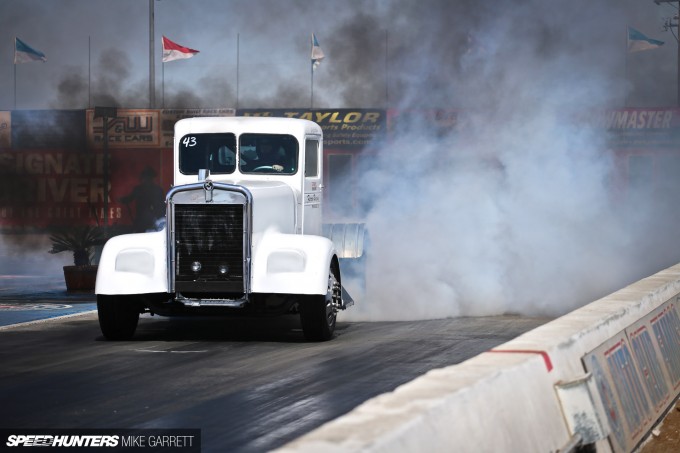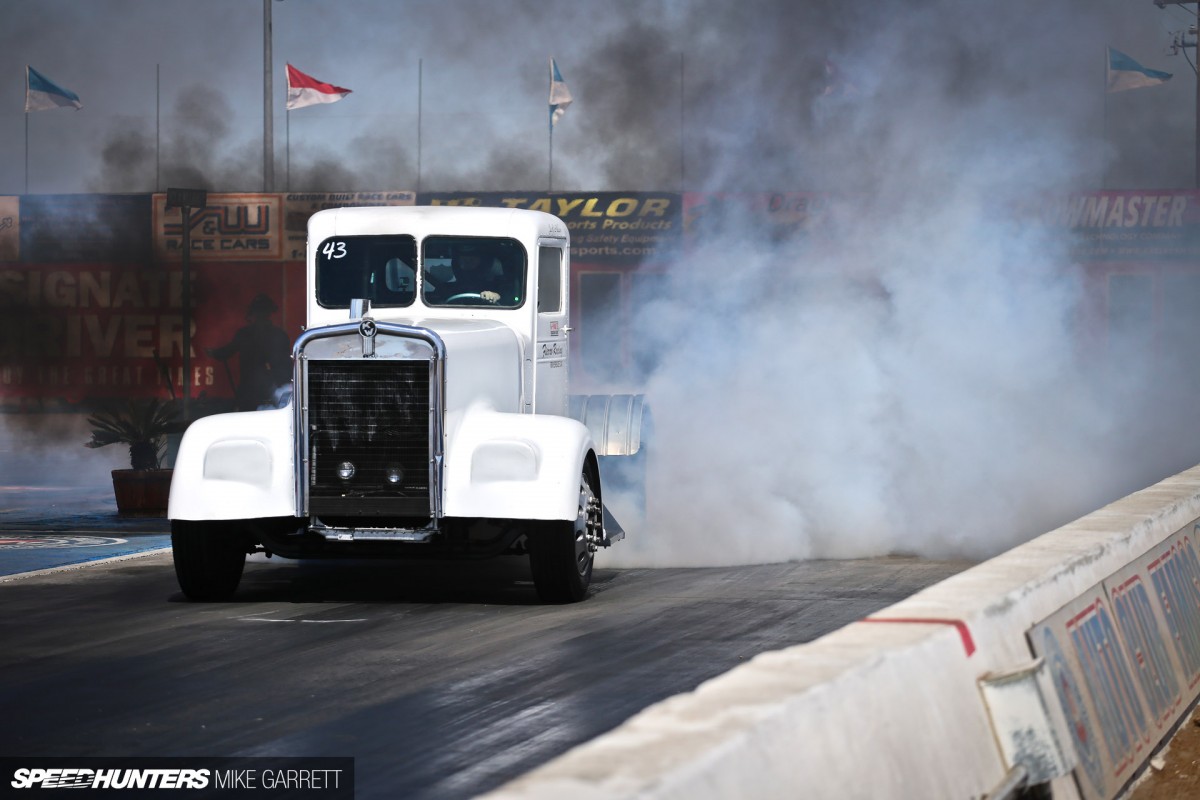 Other vehicles that appealed to the 5-year-old me were the drag big rigs. If normal burnouts are cool, then burnouts with double the rear tires are even better, right?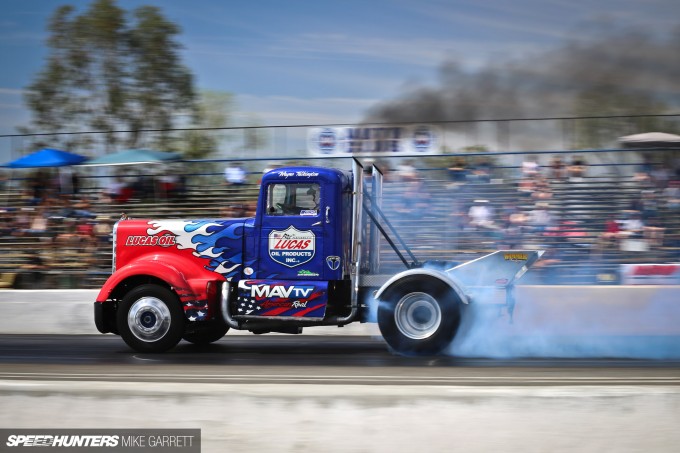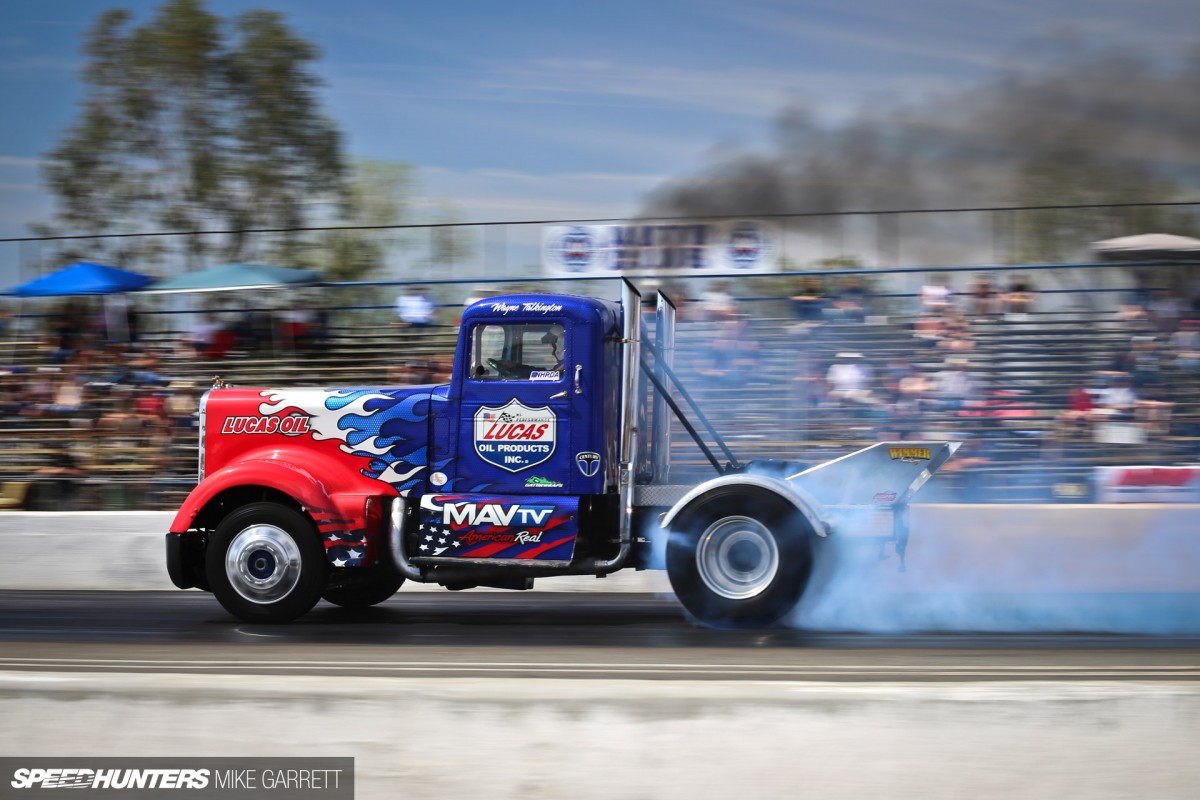 And nothing did burnouts better than the Lucas Oil race rig powered by a radical Detroit Diesel setup. I feel patriotic just looking at it!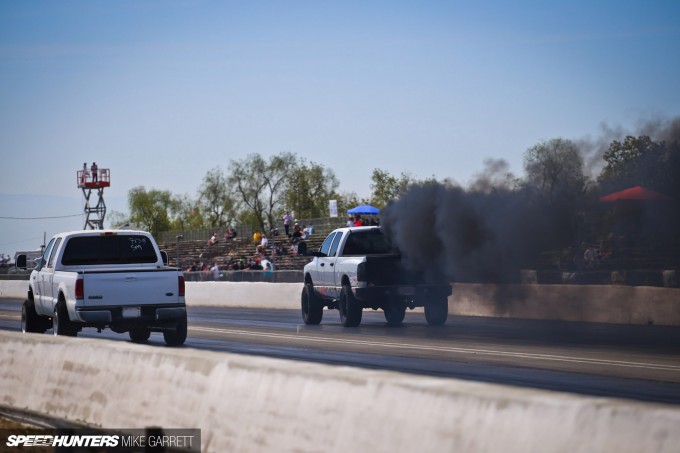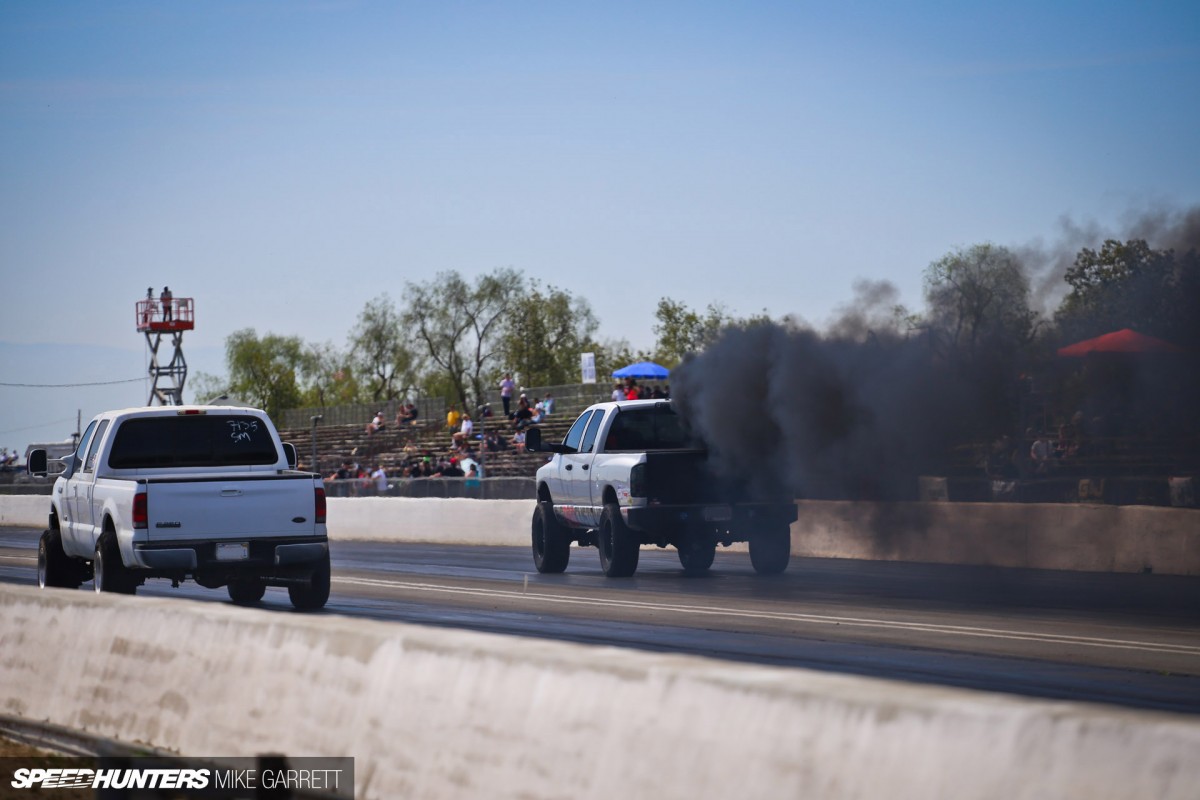 Mix in the smell and sight of the diesel smoke being thrown into the air all day long and you've got a recipe for a memorable outing at the drag strip. Just don't tell your environmentalist buddies.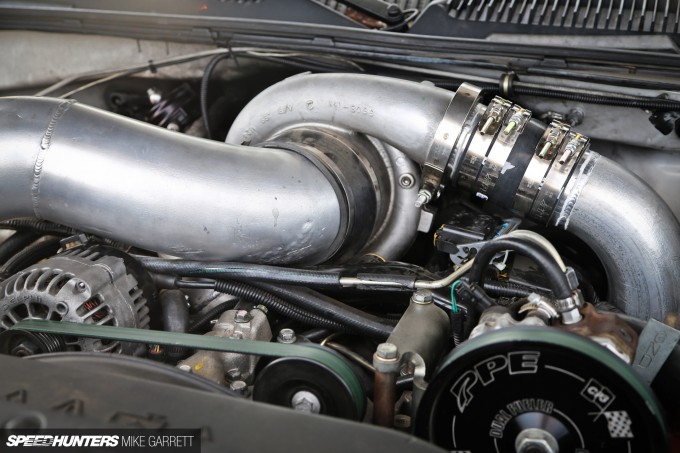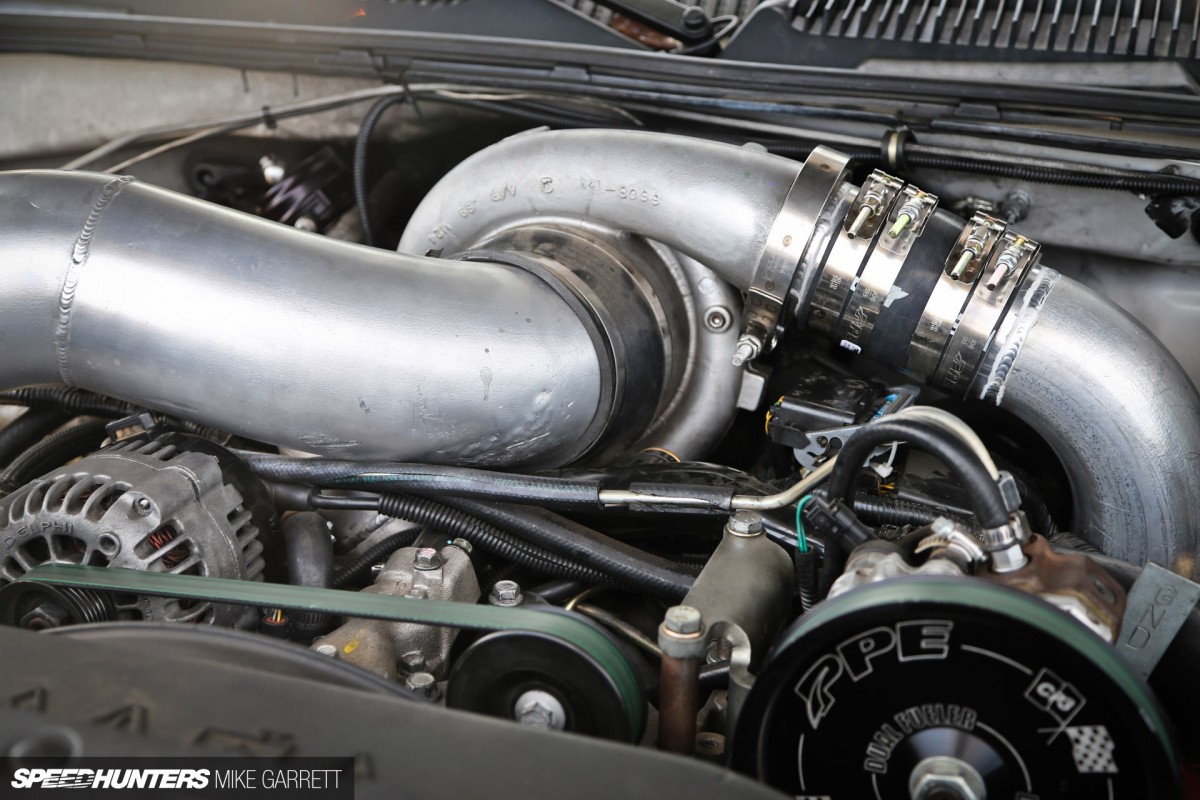 Gigantic, heavy pickup trucks might be some the last vehicles you'd associate with motorsports, but that's exactly what makes the diesel drag racing scene so fascinating.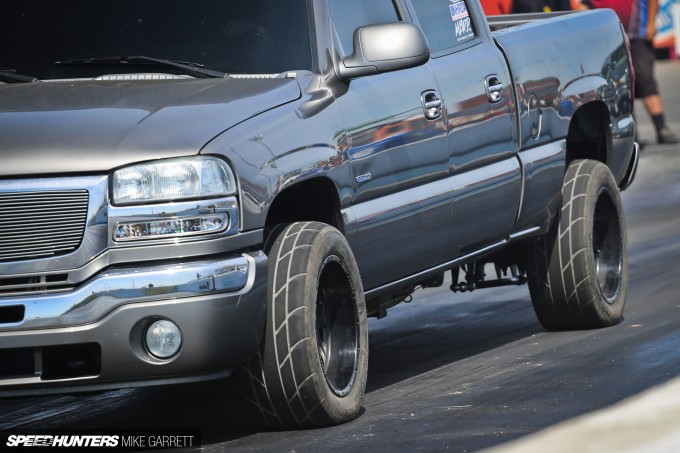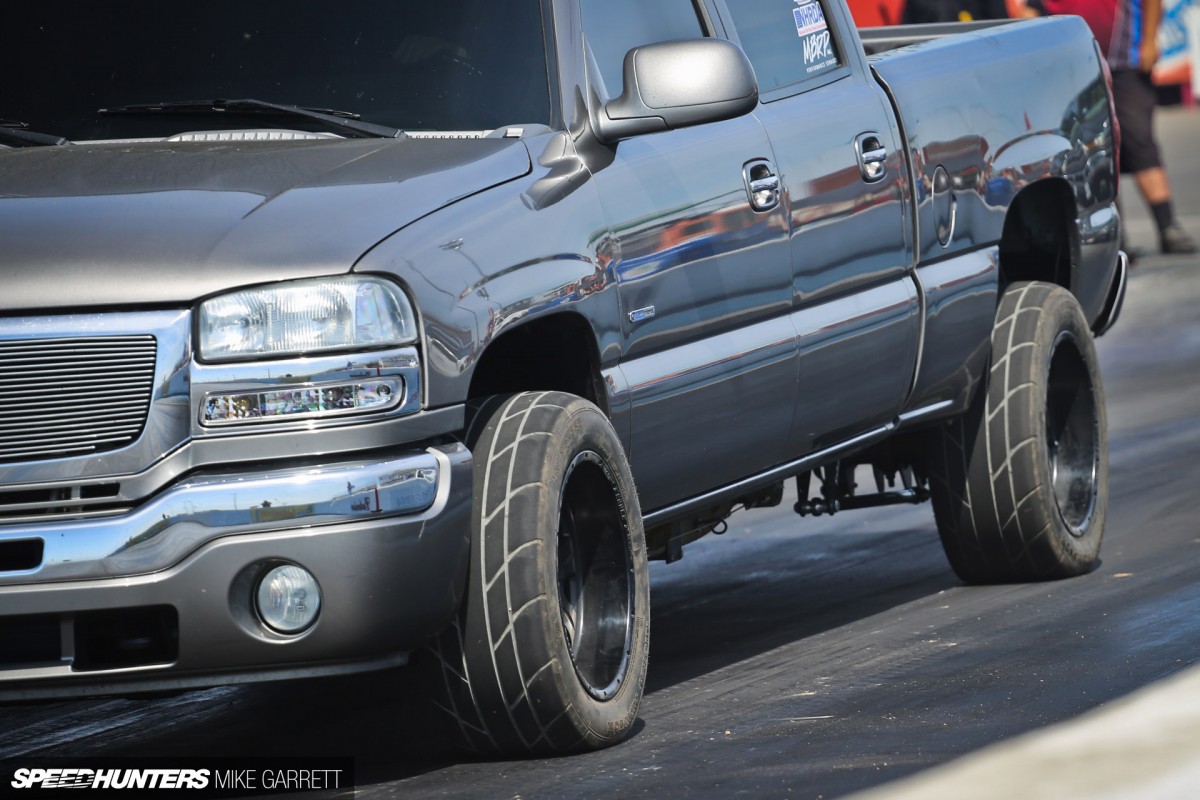 Whether or not you consider yourself a fan of big, smoke-belching pickups, the tricks that these guys use to get their machines down the track is Speedhunting at its core.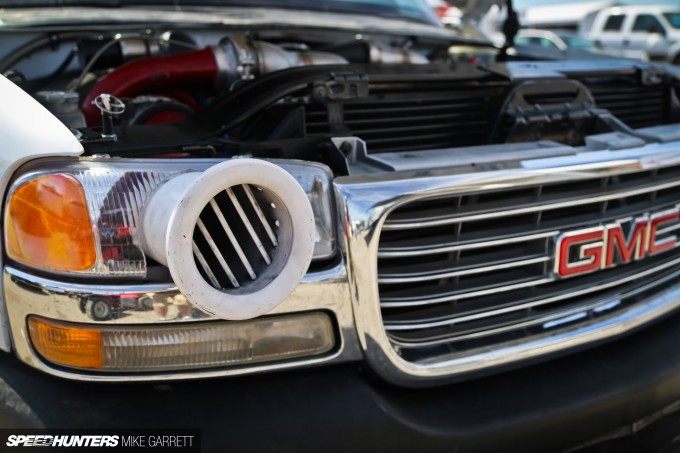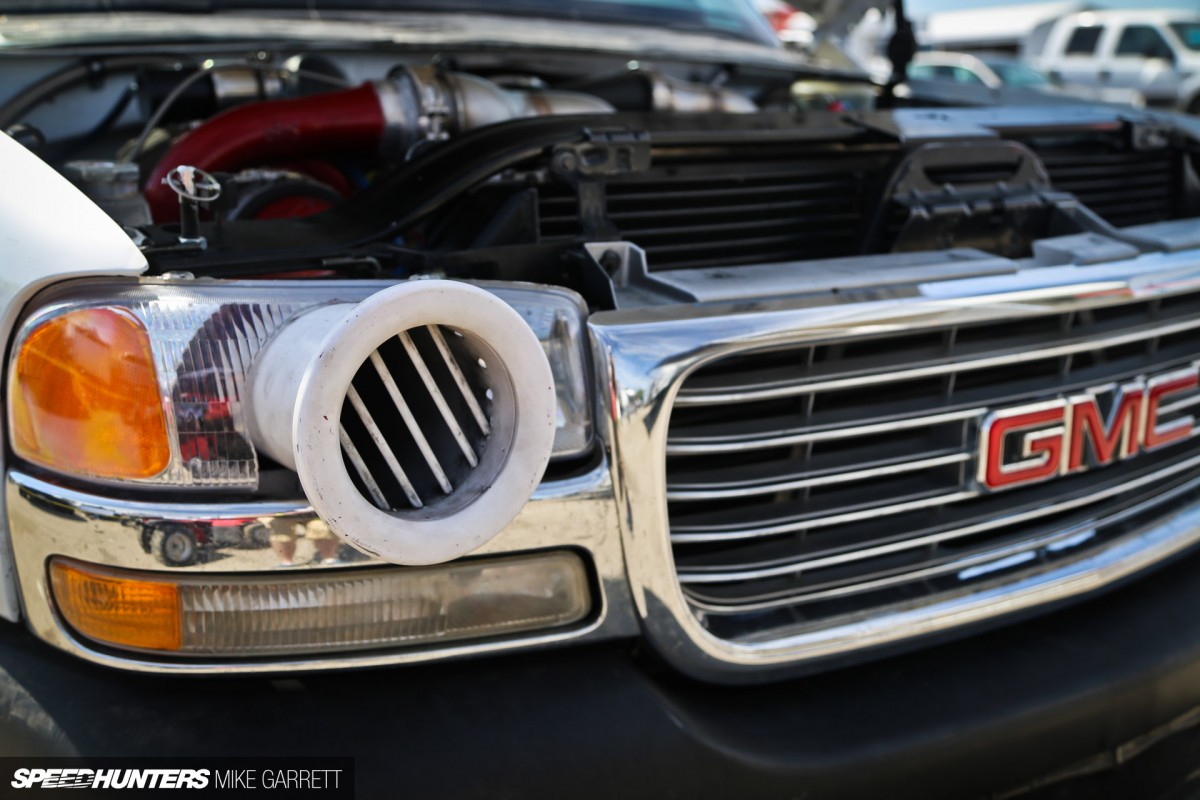 For me, it was a day of discovering new things, meeting new people and getting to experience a side of car culture that I knew very little about. It's hard to ask for any more than that.
Stay tuned for more from the NHRDA Spring Nationals, including a couple of Spotlights on my favorite vehicles of the day.
Mike Garrett
Instagram: speedhunters_mike
mike@speedhunters.com
Cutting Room Floor