Back To The Roots
I've said many times that the thing which keeps me most excited to be a Speedhunter, day in and day out, is the sheer variety of automotive material we get the chance to showcase. I can be interviewing the owner of a Swedish-built time attack car one day, then photographing a nostalgic American drag machine the next. It's impossible to get bored when the subject matter is always changing.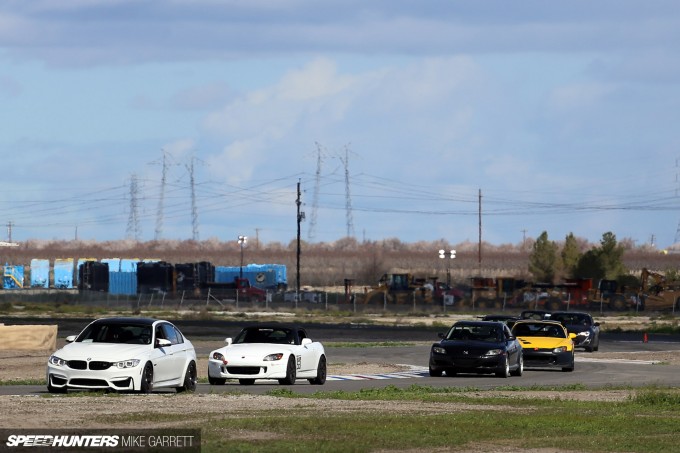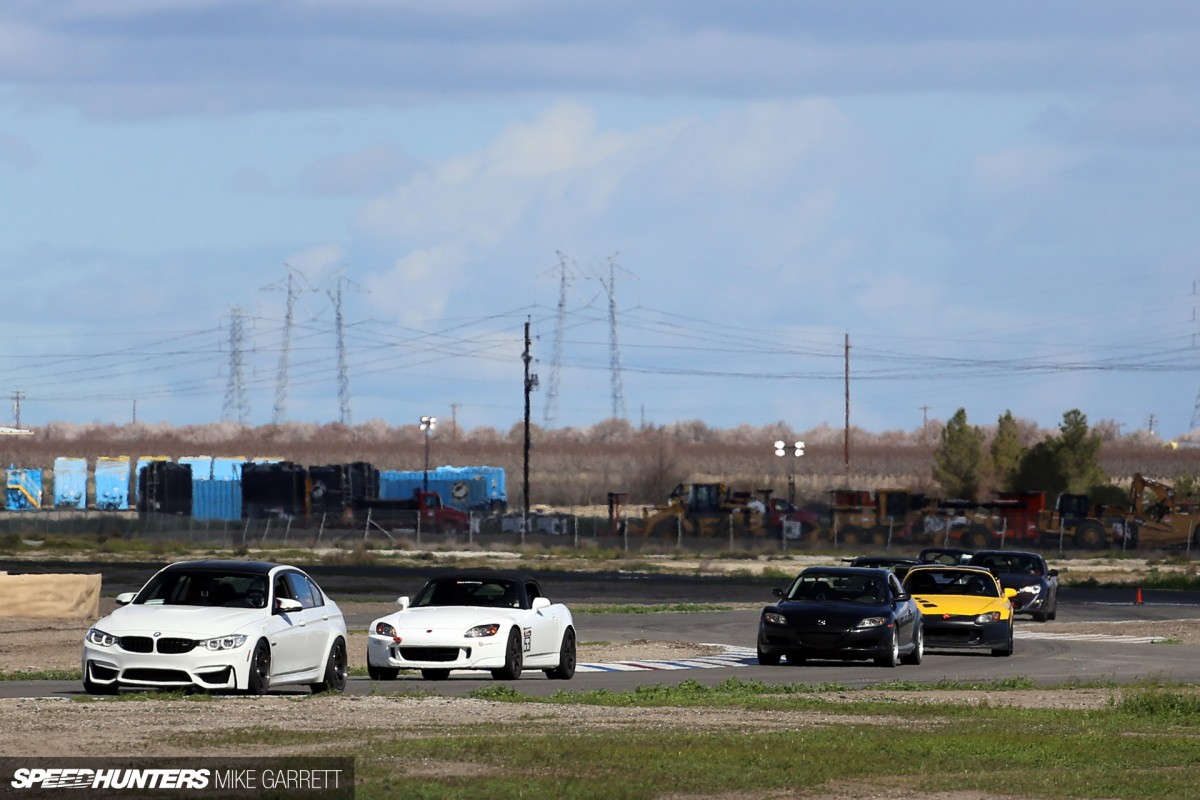 This sense of diversity not only applies to the genres of vehicles that we cover, but also the way in which they are built and presented. For every big budget SEMA Show build, there's a backyard project that's just as inspiring. For every massive indoor car show, there's a late-night meet on the side of the highway. And for every big-time race competition, there's a local track day – and it's at one those where I found myself this past weekend.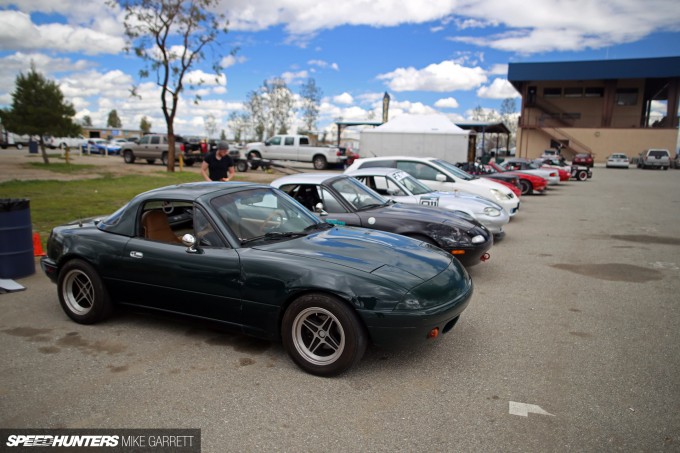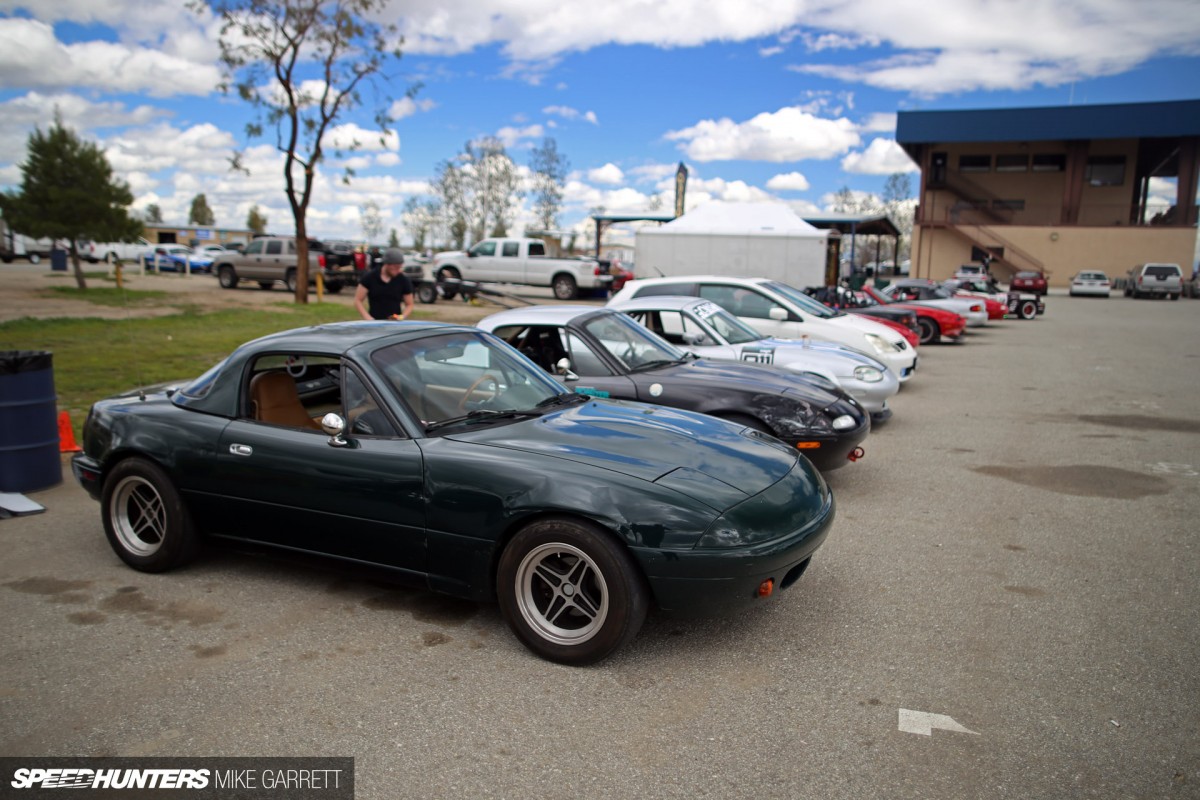 There's something very enjoyable about covering a grassroots-level track day, and I always find myself wishing I'd get out to more of them. When I had the chance to check out a gathering held by Extreme Speed Track Events at Buttonwillow Raceway on Saturday, I was pumped.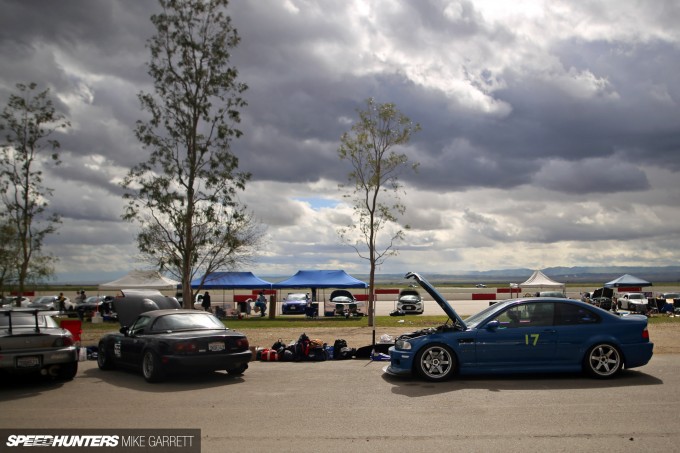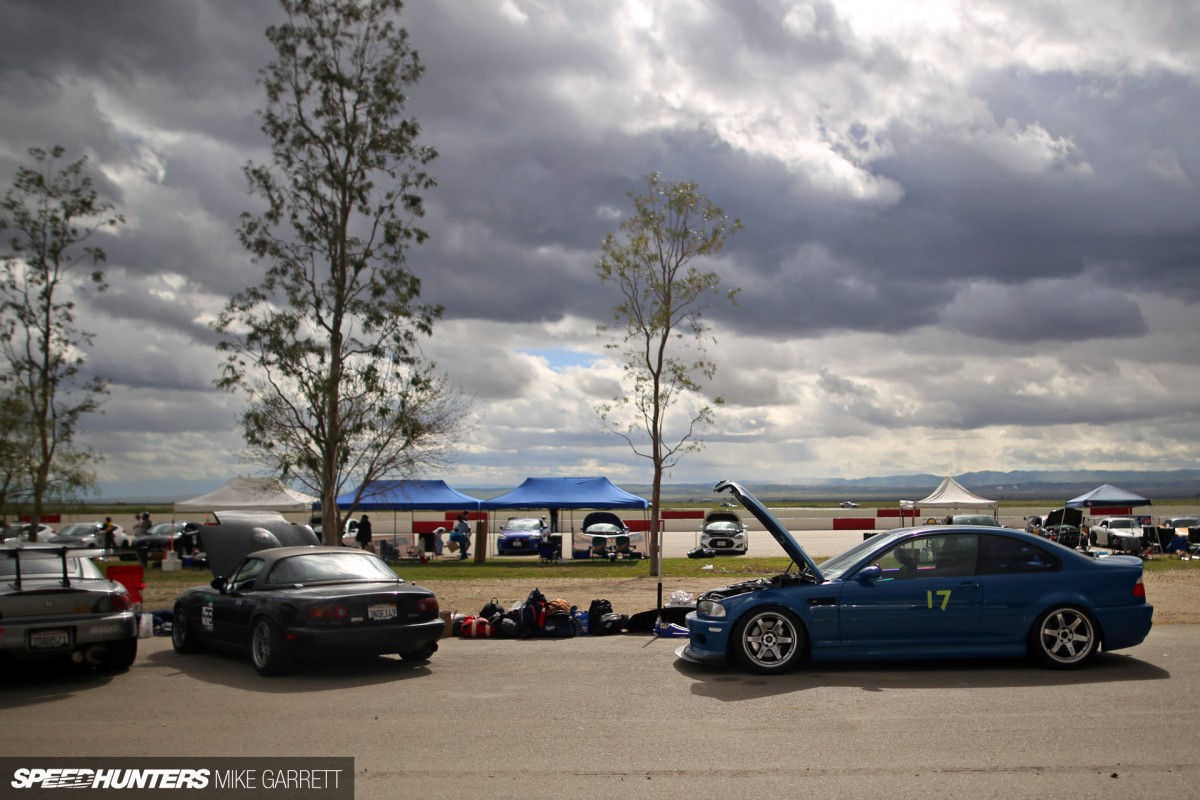 While spring is just around the corner, we haven't yet escaped the possibility of late-winter storms that roll into California from the Pacific at this time of the year, and Saturday's forecast called for possibilities of rain and thunderstorms for much of the day. That didn't seem to stop anyone from coming out though.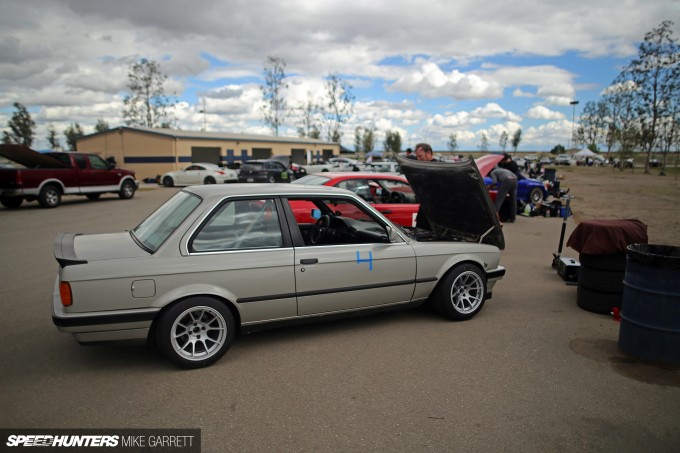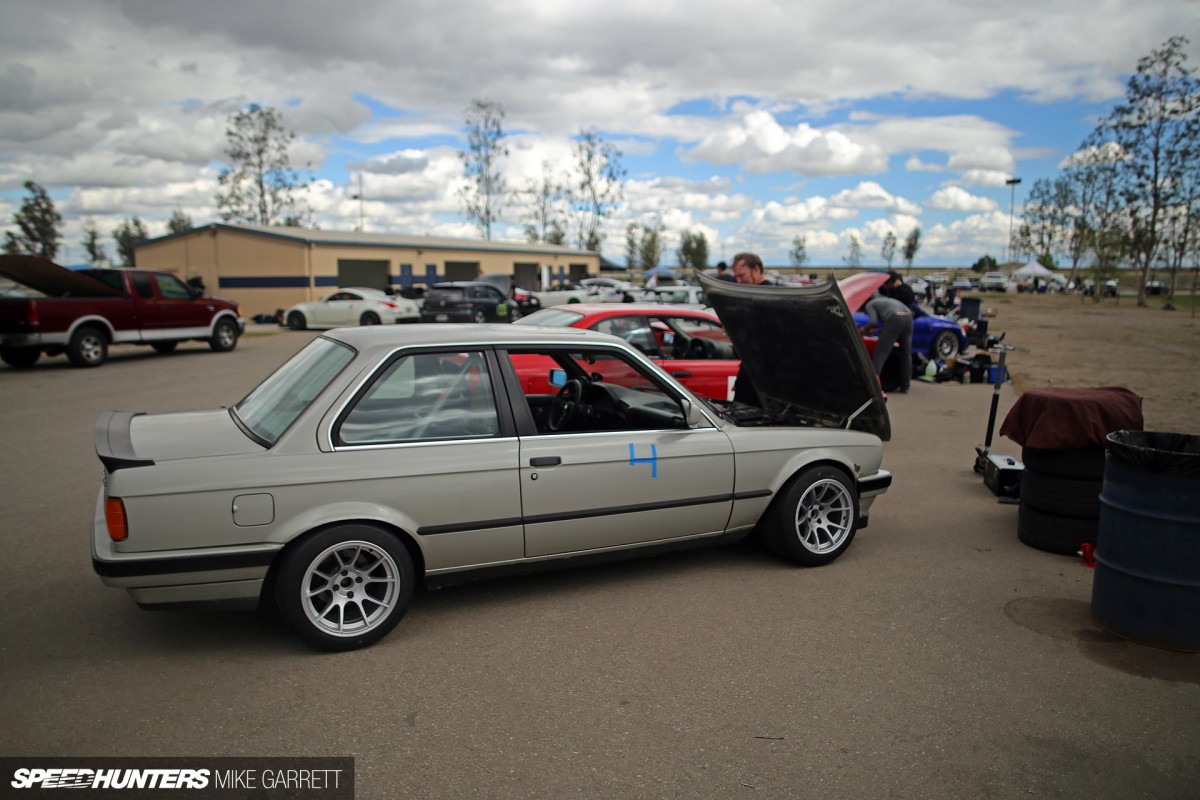 The paddock was packed with cars, and they were driven by everyone from first-timers to seasoned veterans. In the pit stalls there were brand new high performance luxury cars parked alongside stripped-out track day specials.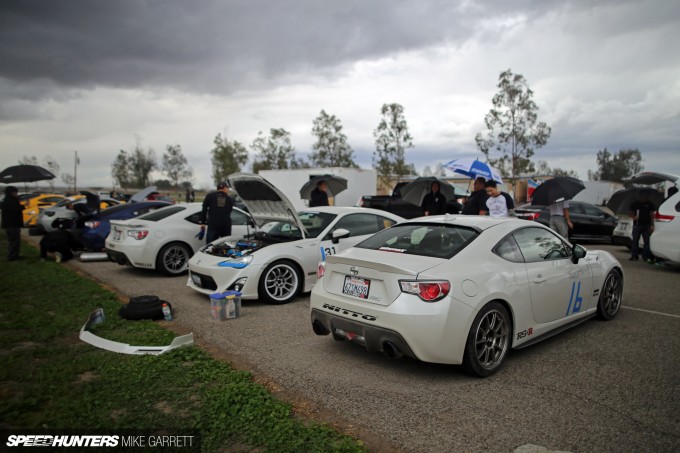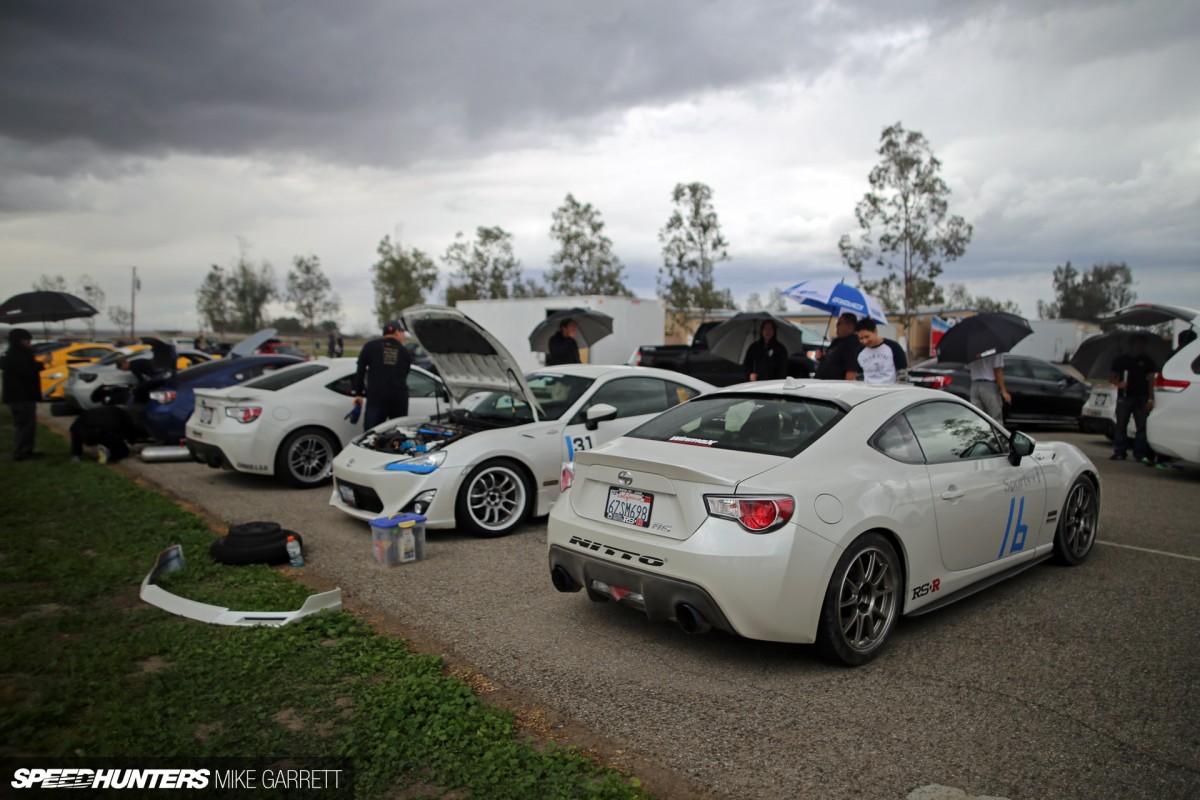 But what this event offered in addition to the normal track day experience were special time trial sessions aimed toward one type of car. One of these groups was the 86 Cup – a series dedicated to Scion FR-Ss and Subaru BRZs. There had to be 30 or 40 of these boxer-powered machines participating, all in various states of modification.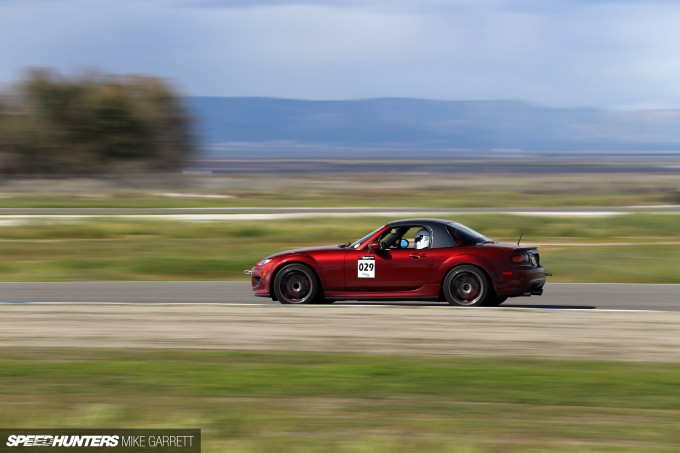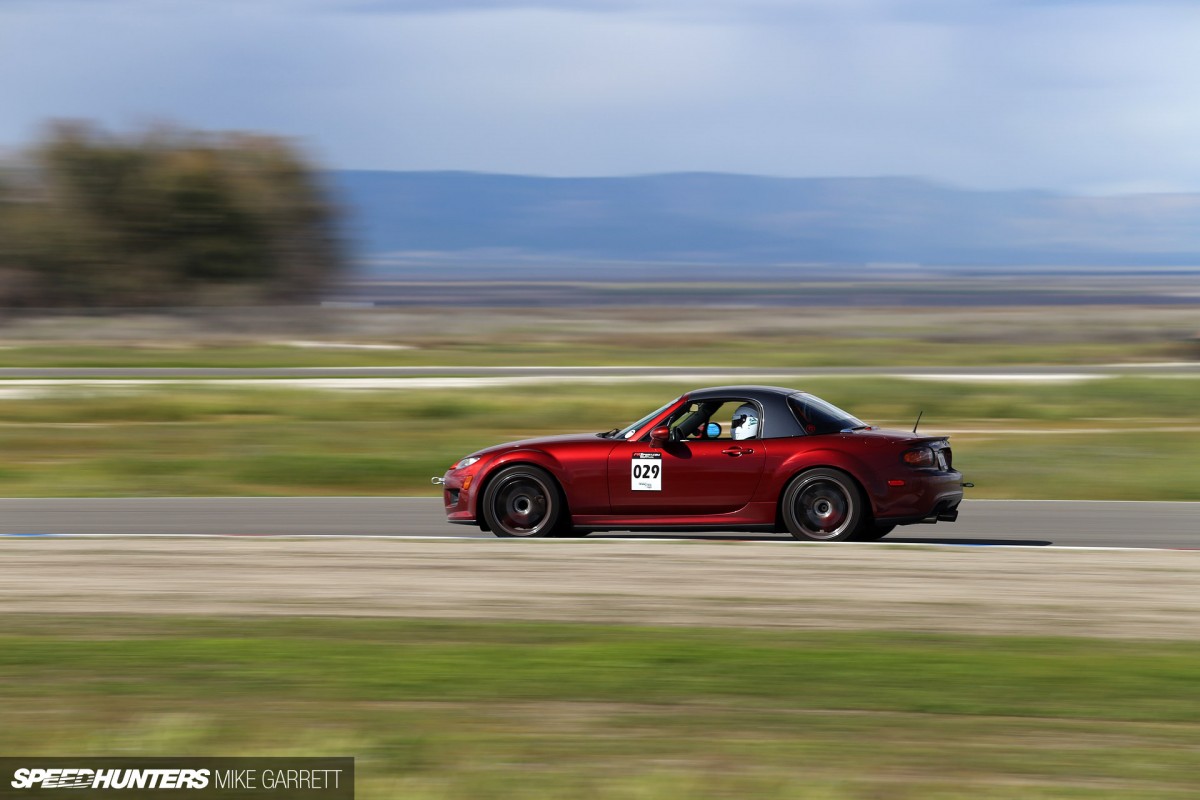 Also joining the fun was the Roadster Cup – a similar series for drivers of the Mazda Miata. If you're a fan of lightweight, rear-drive Japanese sportscars, then Buttonwillow Raceway was a good place to be on Saturday.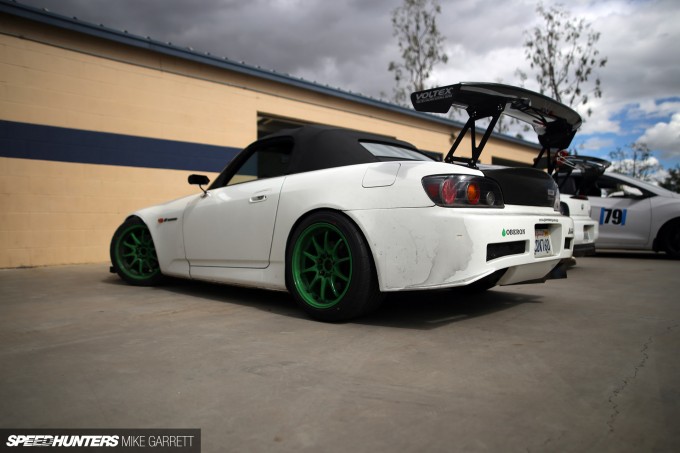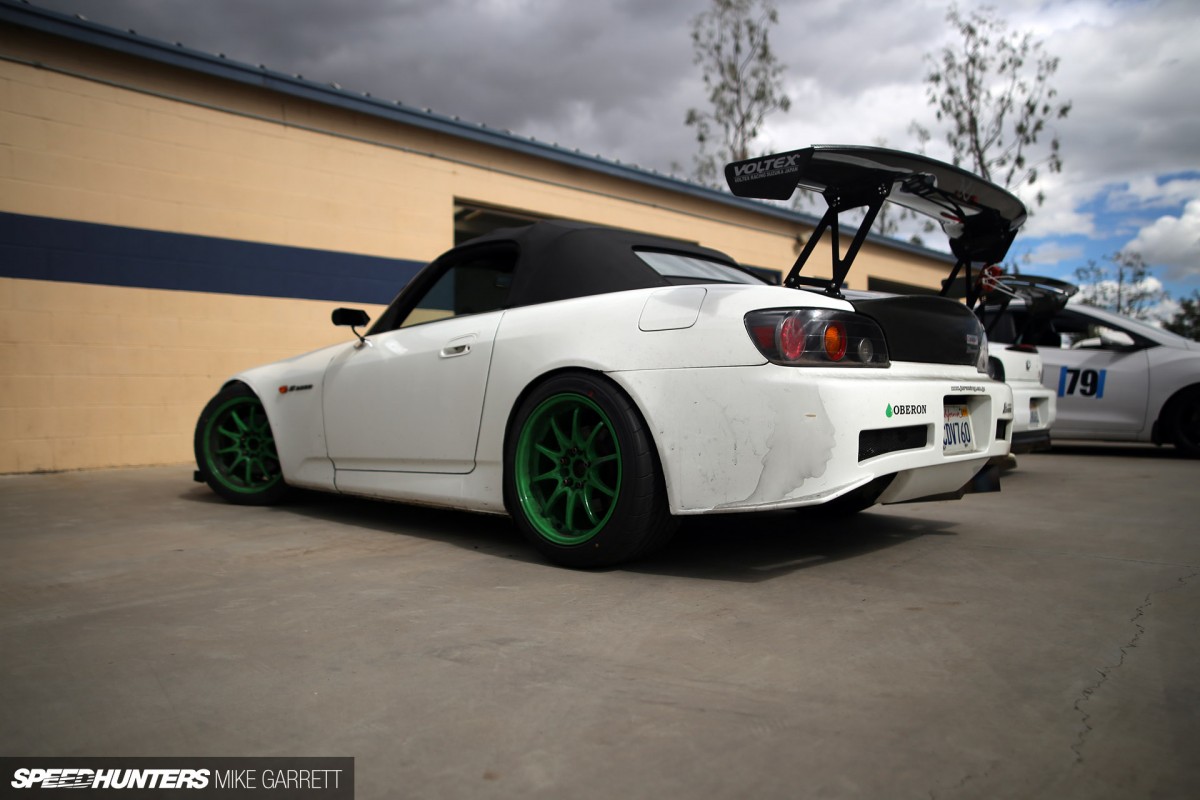 And if that wasn't enough, there was an equally strong contingent of track-prepped Honda S2000s – a car which continues to be a favorite of weekend track fiends long after it went out of production.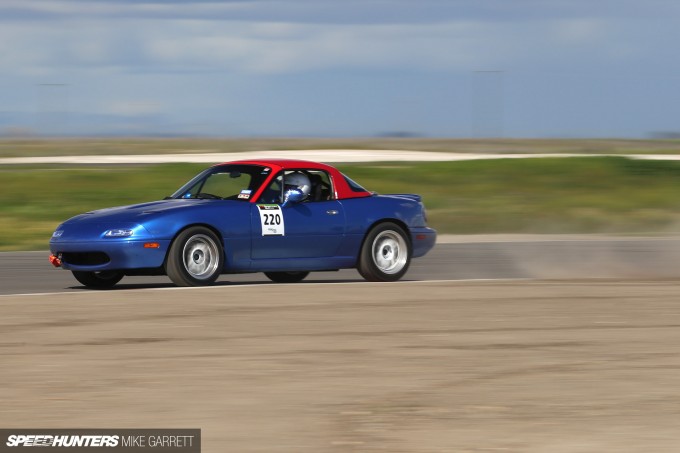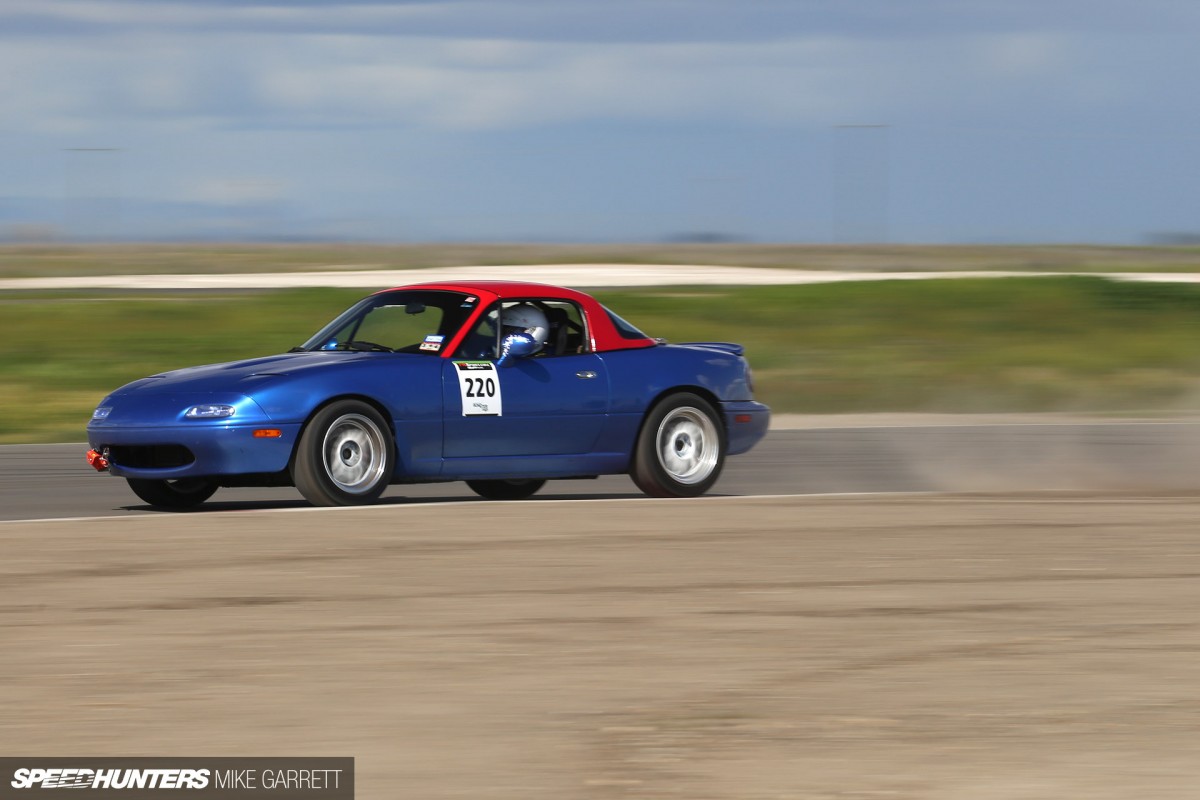 For someone who spends a lot of time observing car culture, there's something very rewarding about visiting a grassroots track day like this one.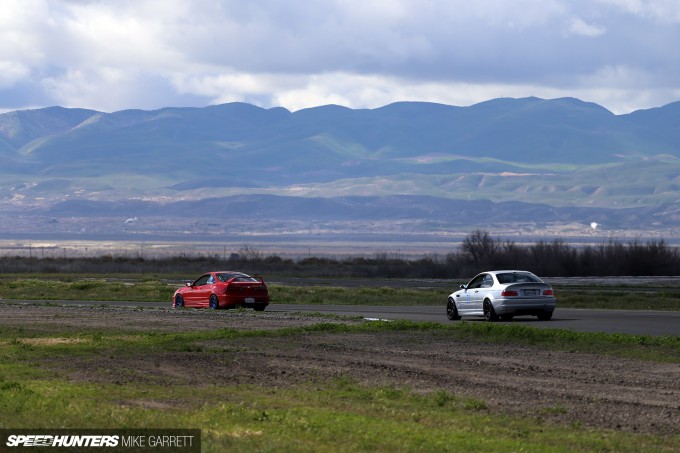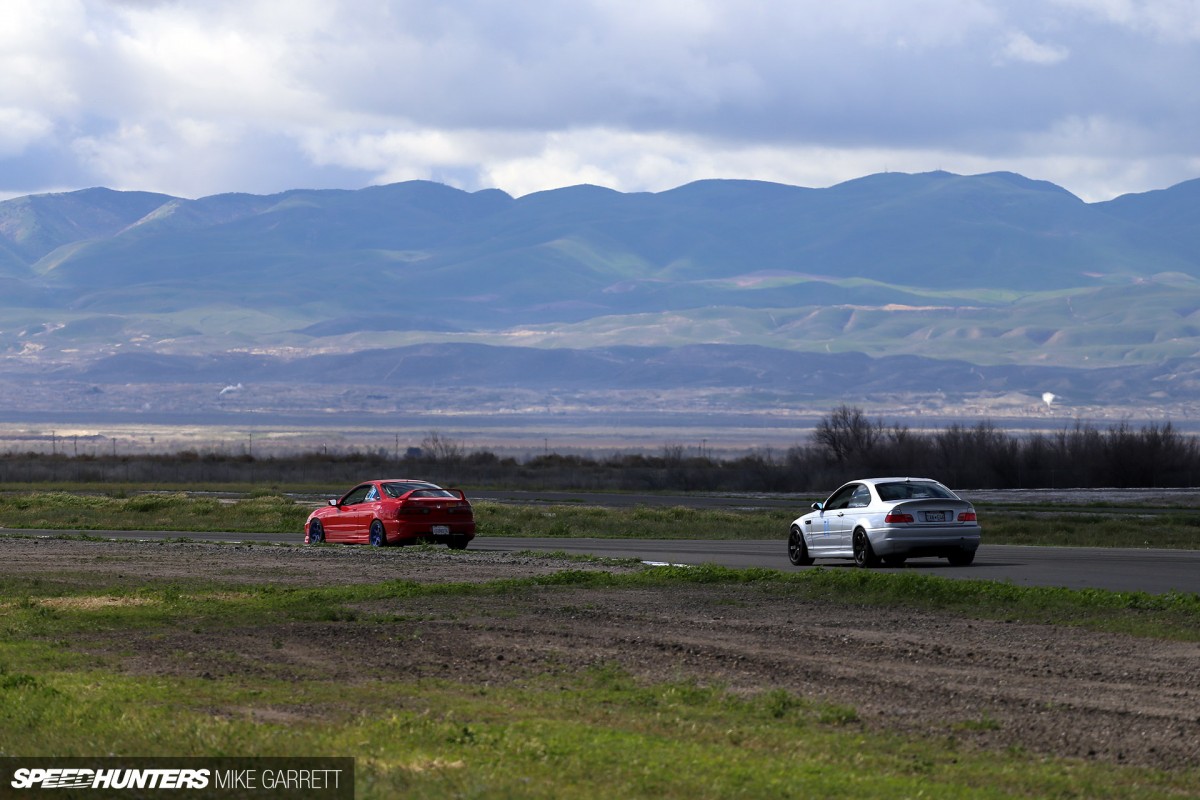 For me, it's not so much about who is running the fastest times, it's about getting to experience a great range of privately-owned, road-legal performance cars that double as track machines.
Roadsters, Boxers & More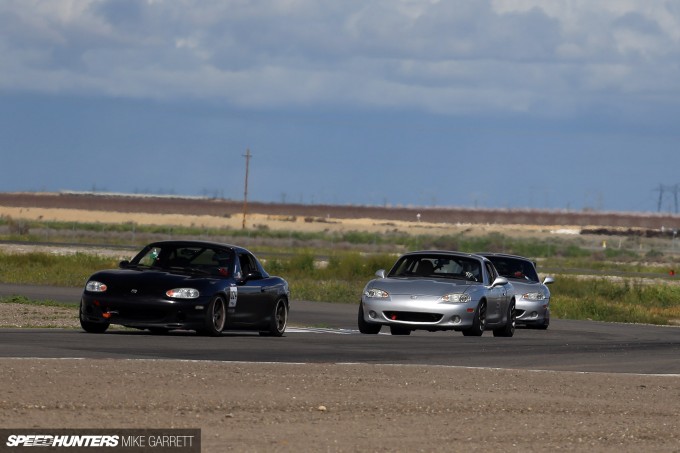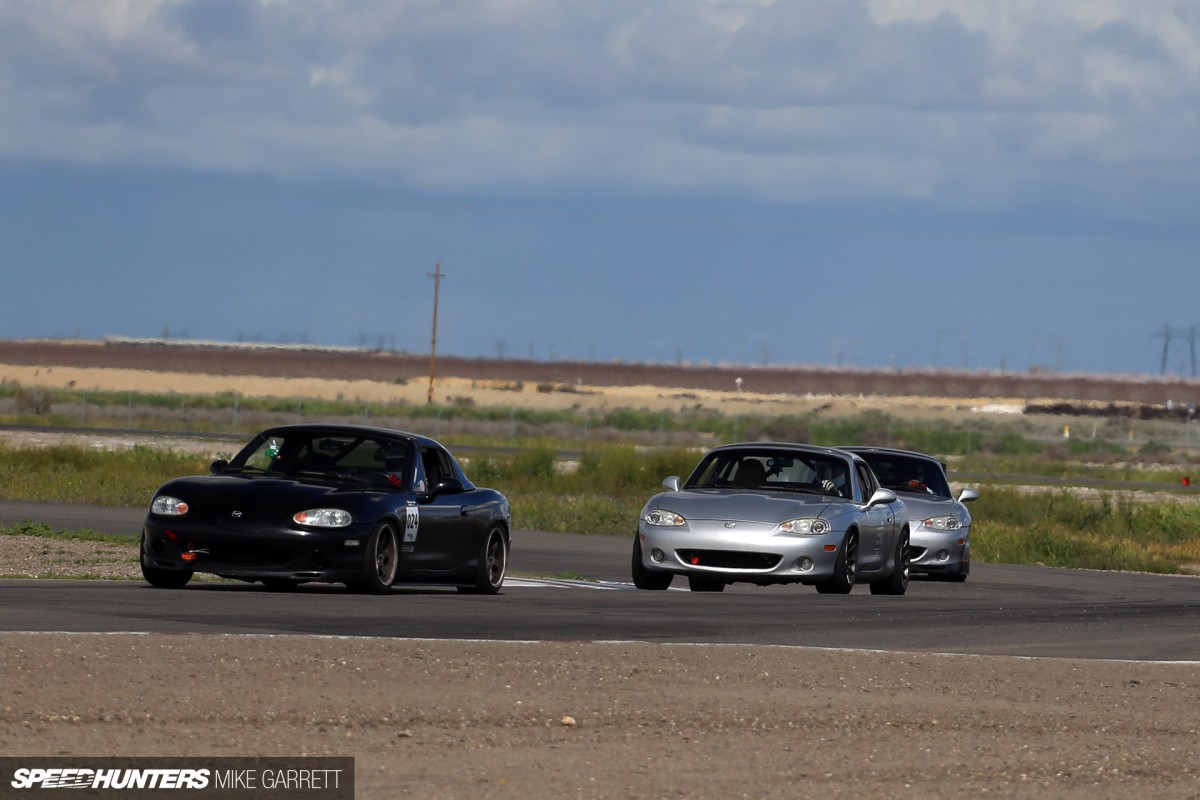 The Mazda Miata has always been a popular car for track junkies, but the Roadster Cup provides a unique way for Miata owners to get out and drive together. It isn't wheel-to-wheel racing, but with time trial classes for different levels of modification, it's the next best thing.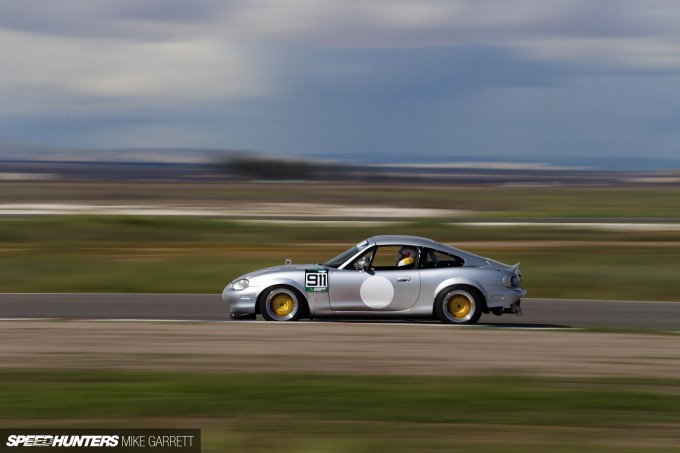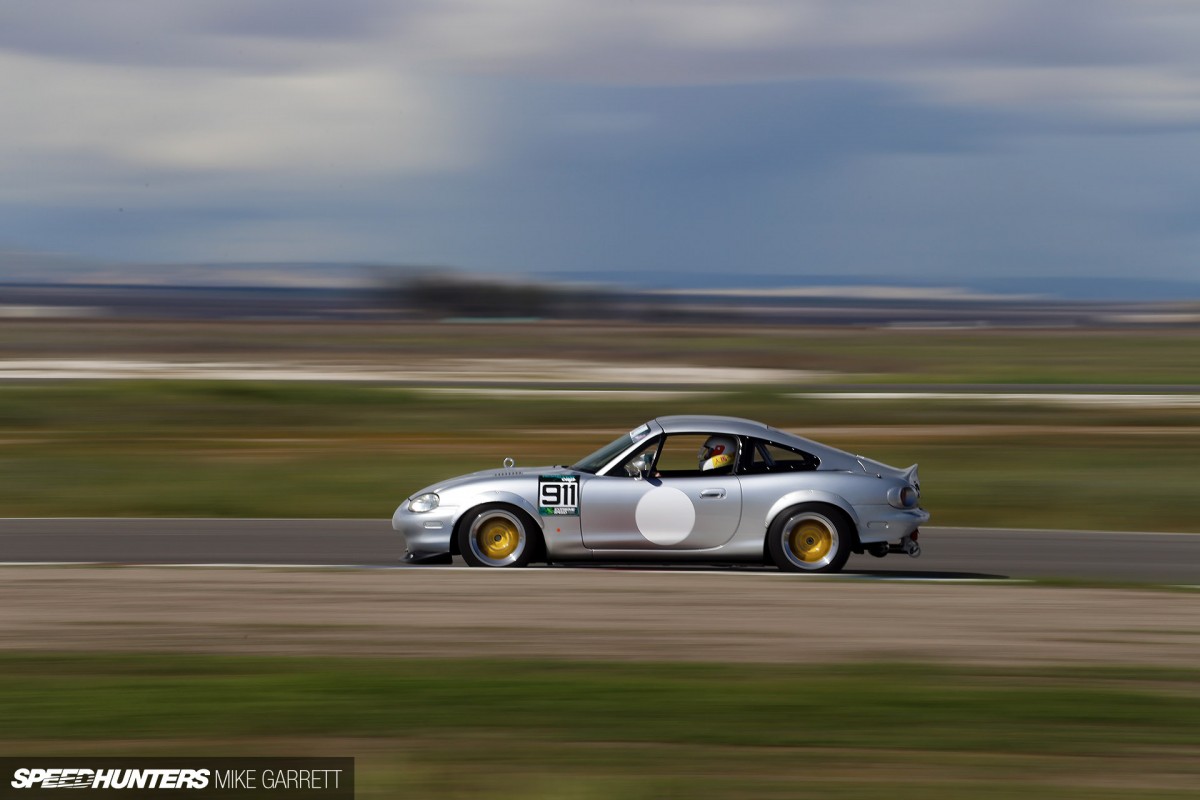 The cars participating in the Roadster Cup range from lightly modified daily drivers, to hardcore machines like Jeremy D'Ambrosio's fastback NB, which we featured last year.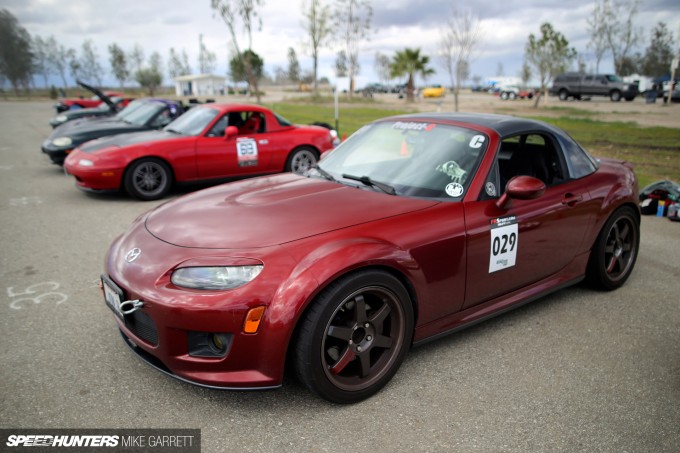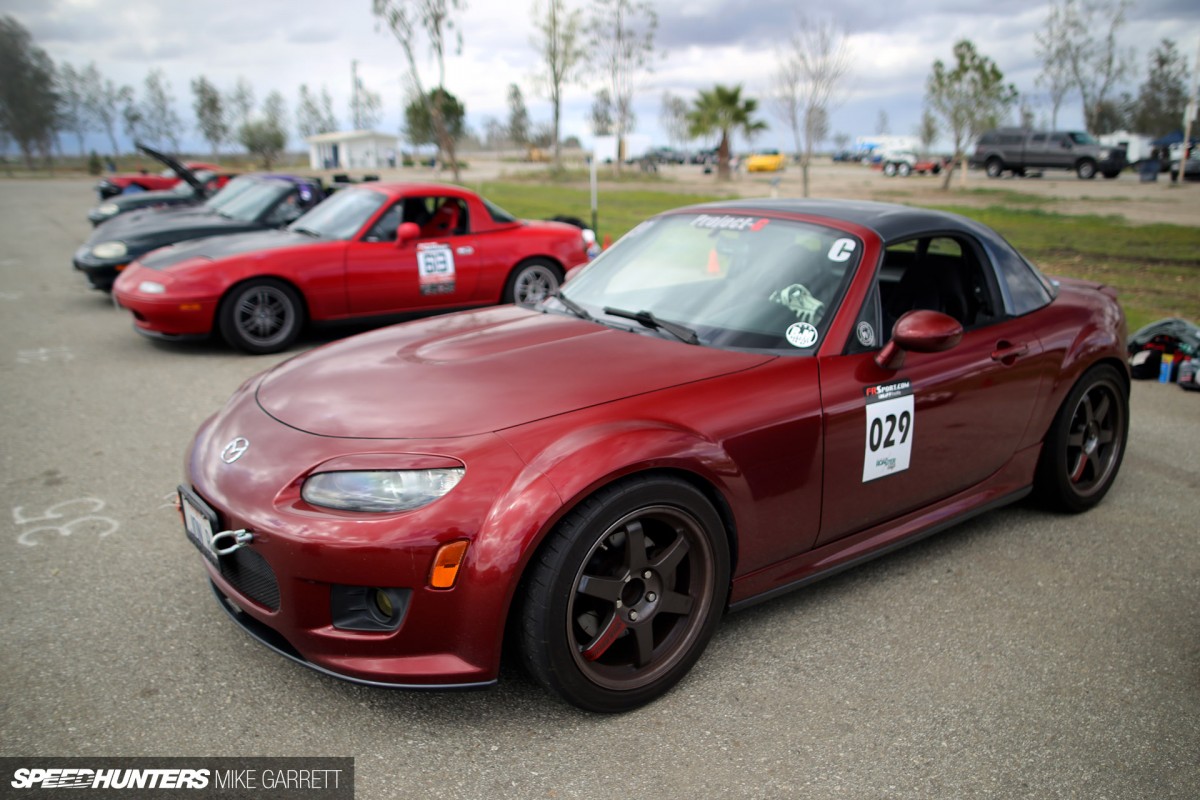 And along with the groups of NAs and NBs, there were also several NC-chassis cars joining in the fun – like this example wearing a removable hardtop and set of RAYS Volk Racing TE37SLs.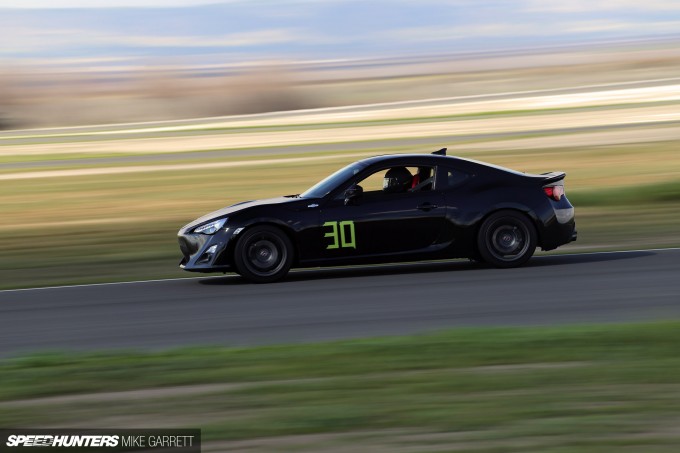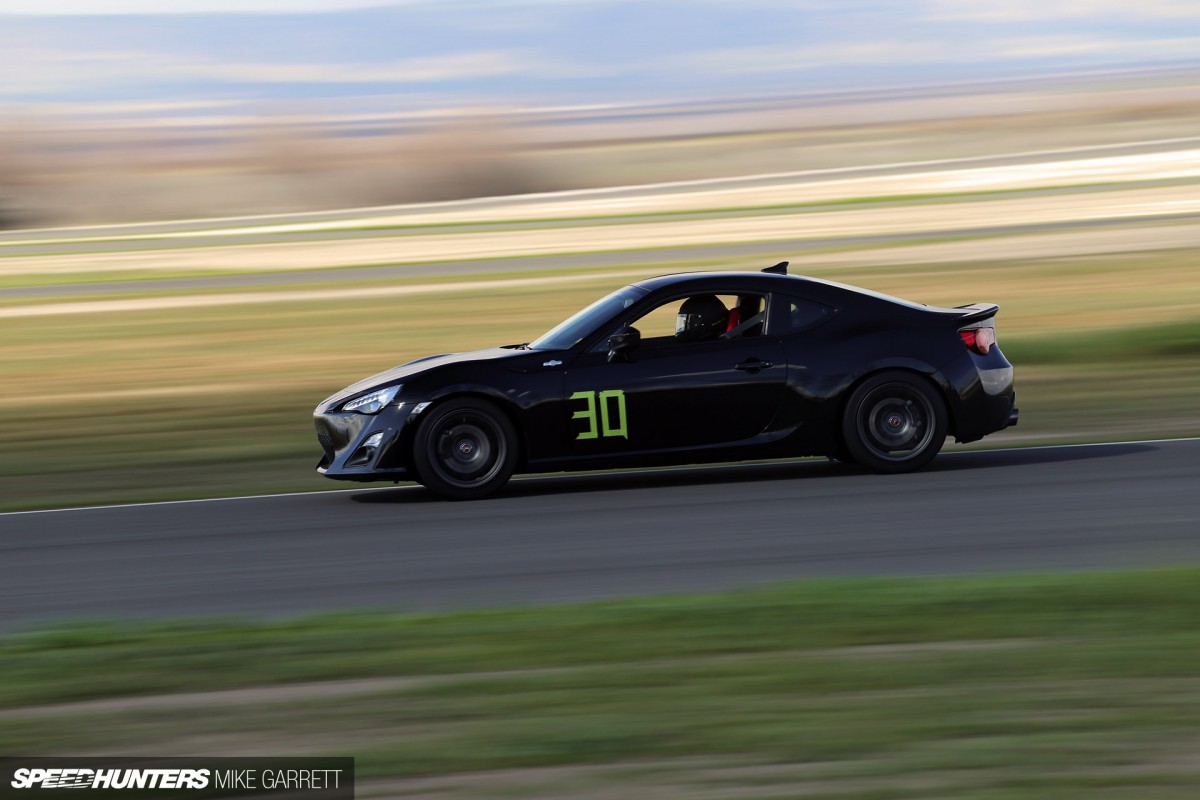 The 86 Cup is the same thing for FR-S and BRZ owners, and like the Roadster Cup the participants in this class ranged from guys in showroom-spec cars to others with forced induction and other serious performance upgrades.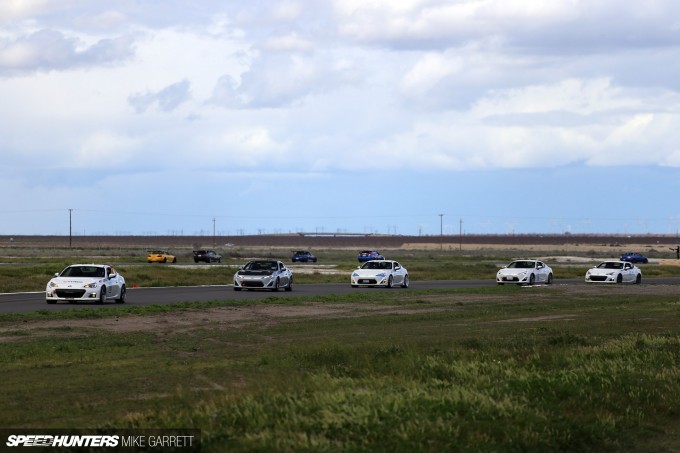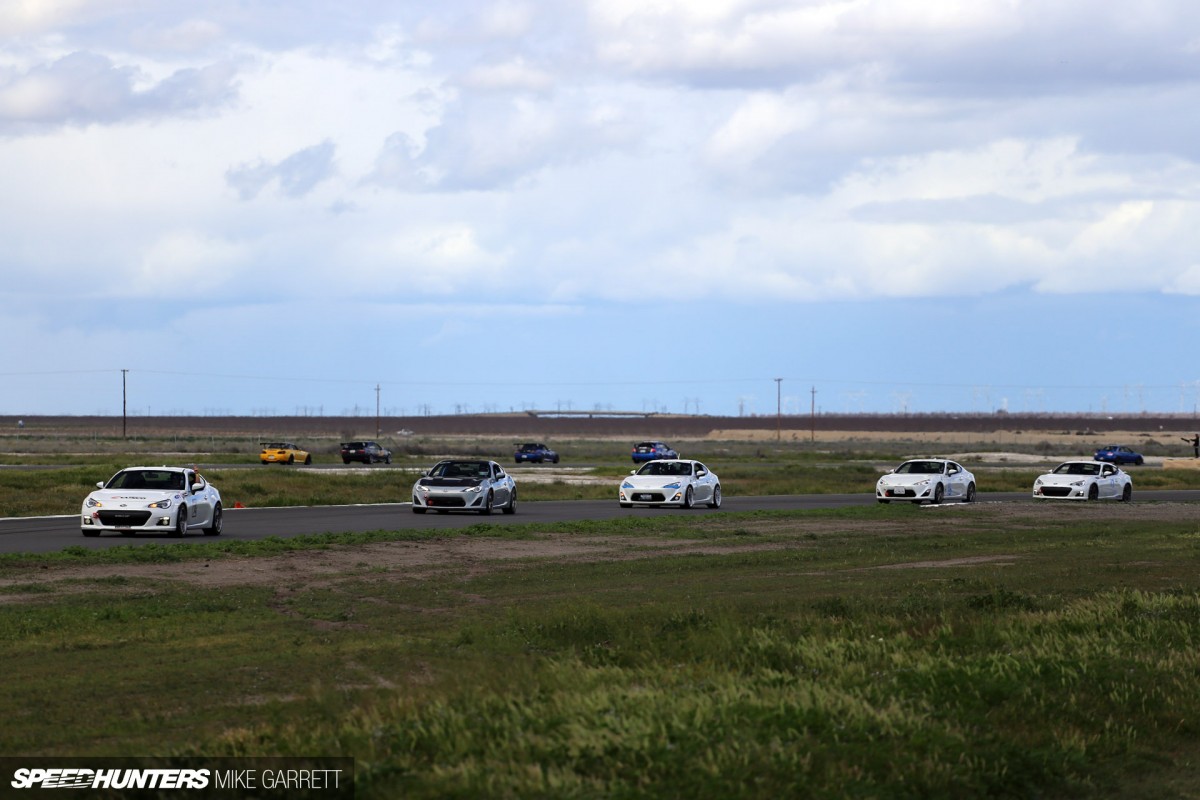 The great thing about both of these series is that while they reward those who deliver the fastest lap times, it's more about camaraderie than it is competition. What's not to like about driving with a bunch of like-minded folks in the same type of car?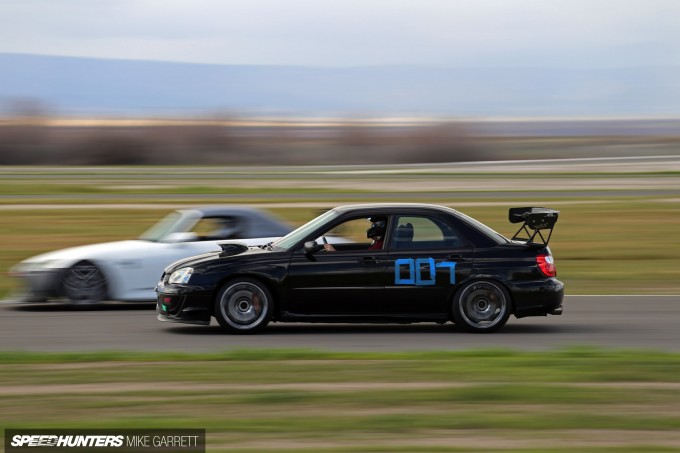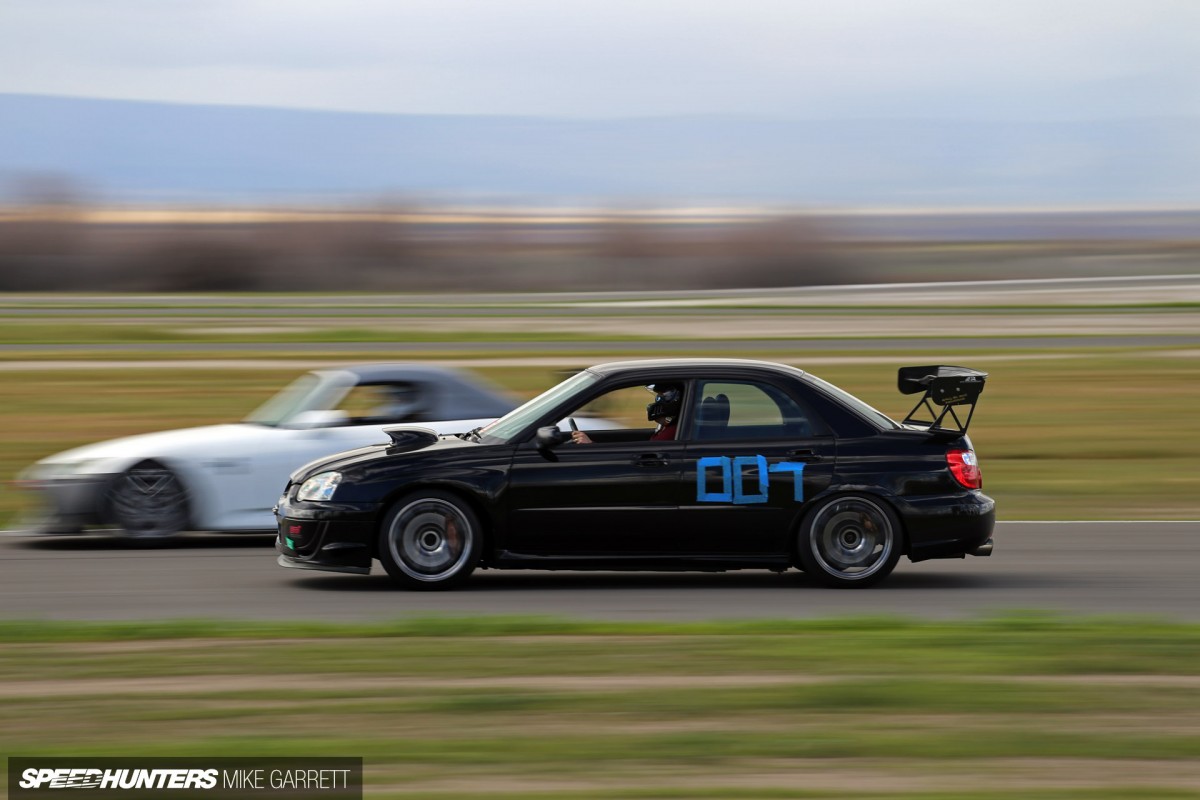 While lightweight rear-drive cars make for great track weapons, it's impossible to have a track meet without a few AWD turbo machines in the mix.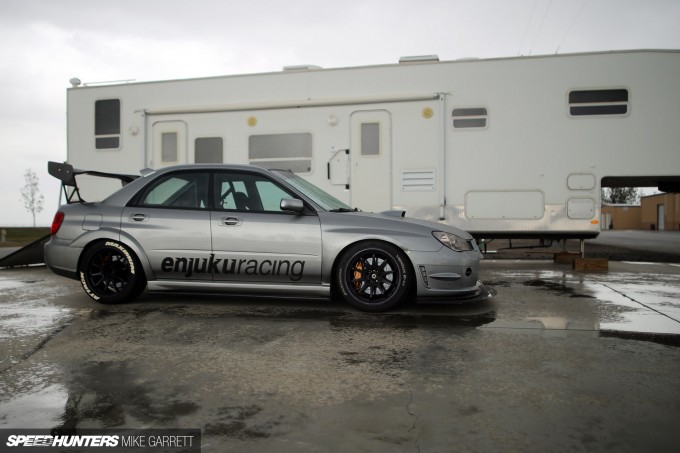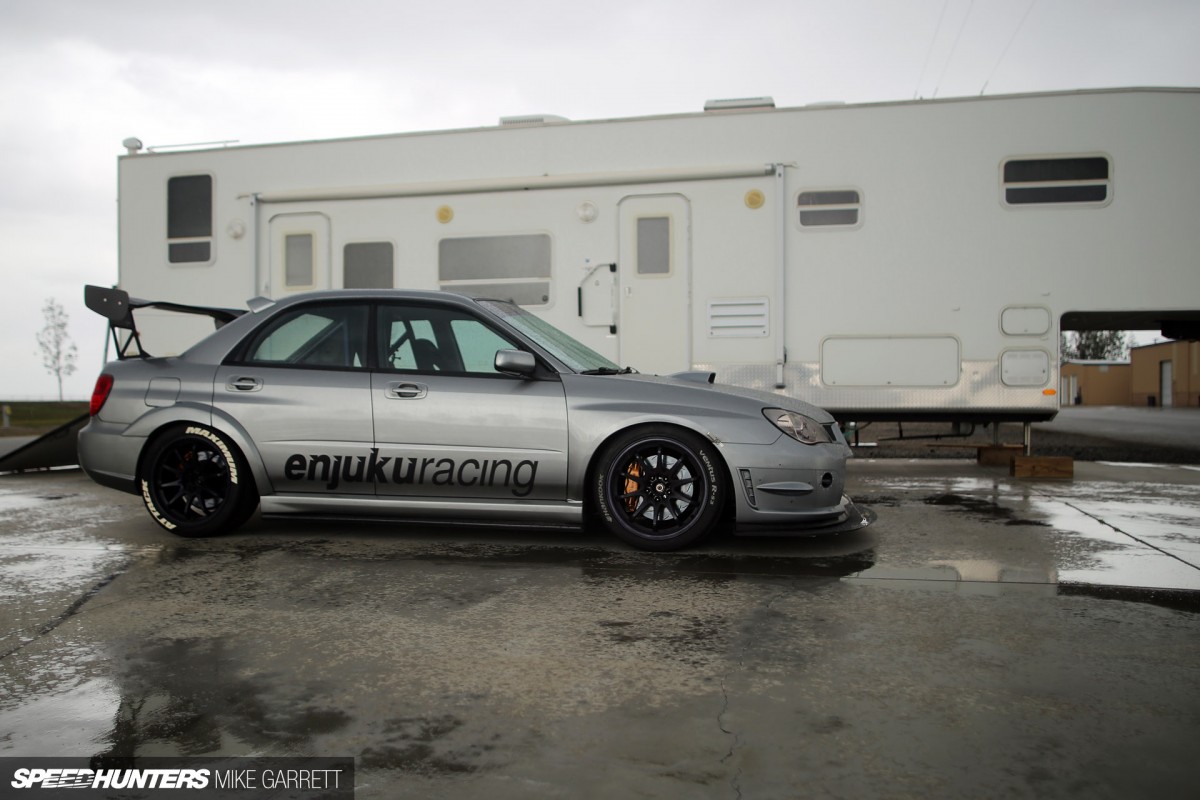 There were several Imprezas and Evos spread amongst the different groups, including this tough looking STI representing Enjuku Racing.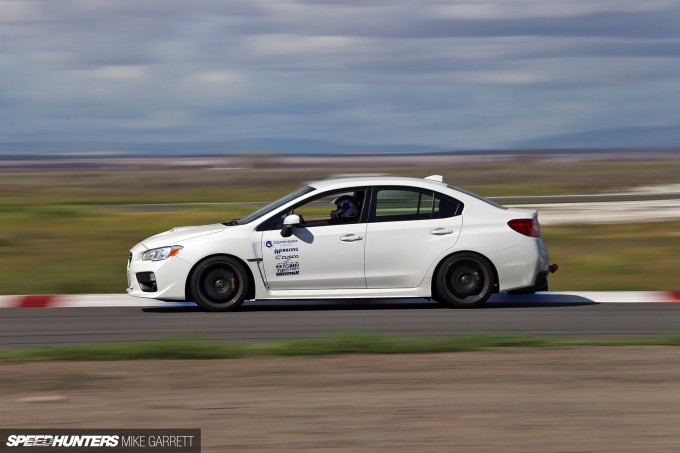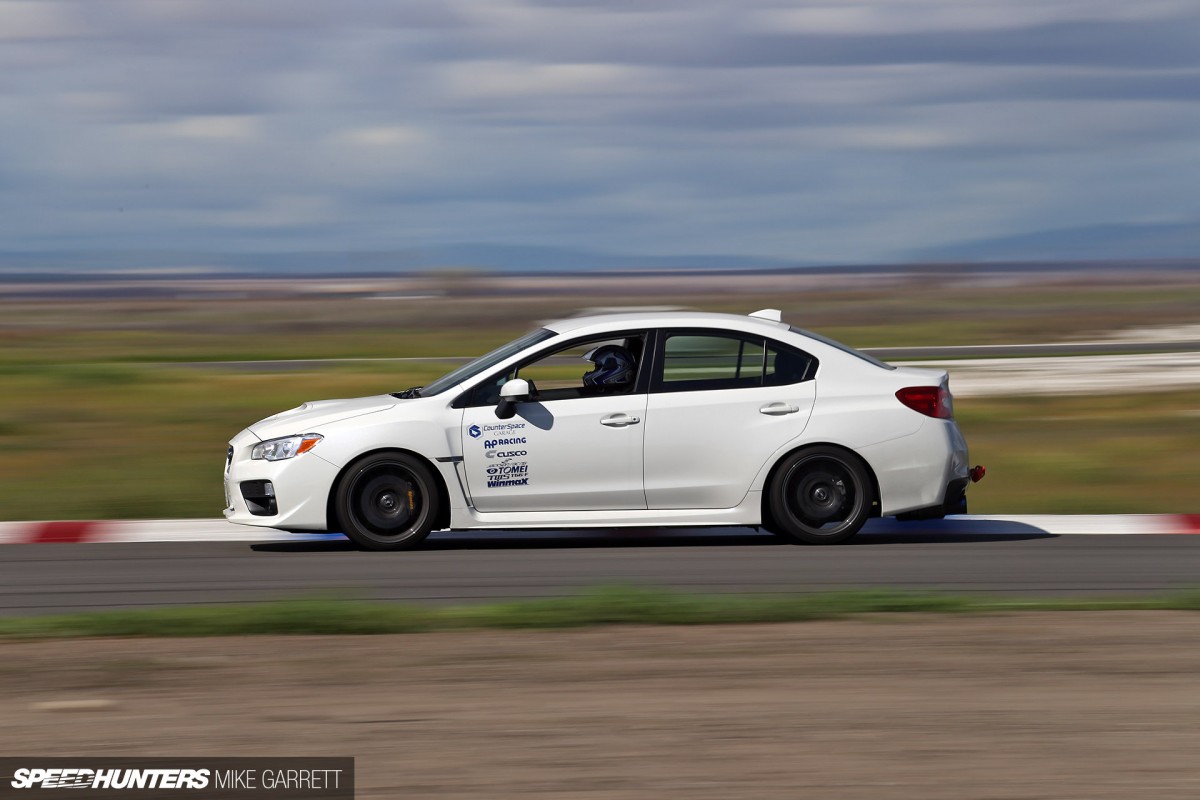 Among the older model Imprezas on the track there was also a new 2015 WRX sporting some basic upgrades, which looked to be rather quick. I have to say, I've grown quite fond of the look of these cars.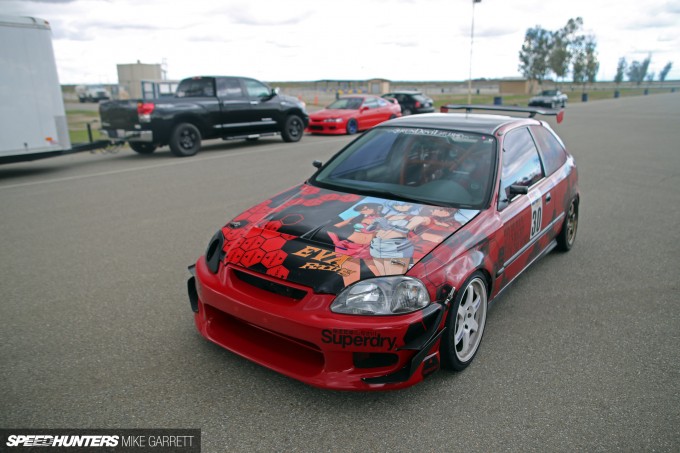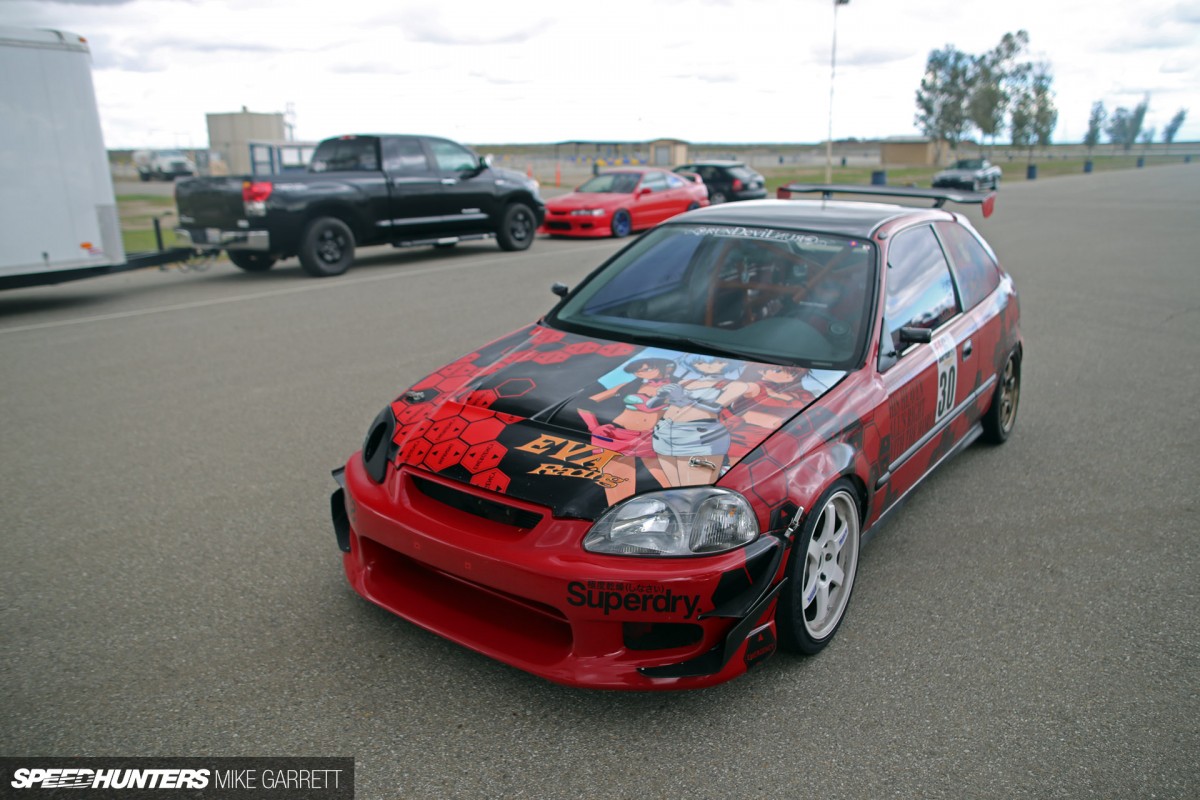 Another car you can always expect to see at weekend track days are front-drive Hondas. Saturday's lineup had a lot for VTEC-heads to like, including this super cool Evangelion-liveried Civic.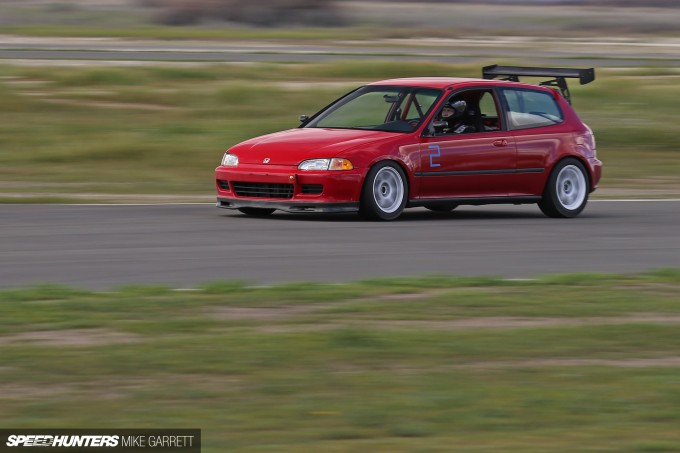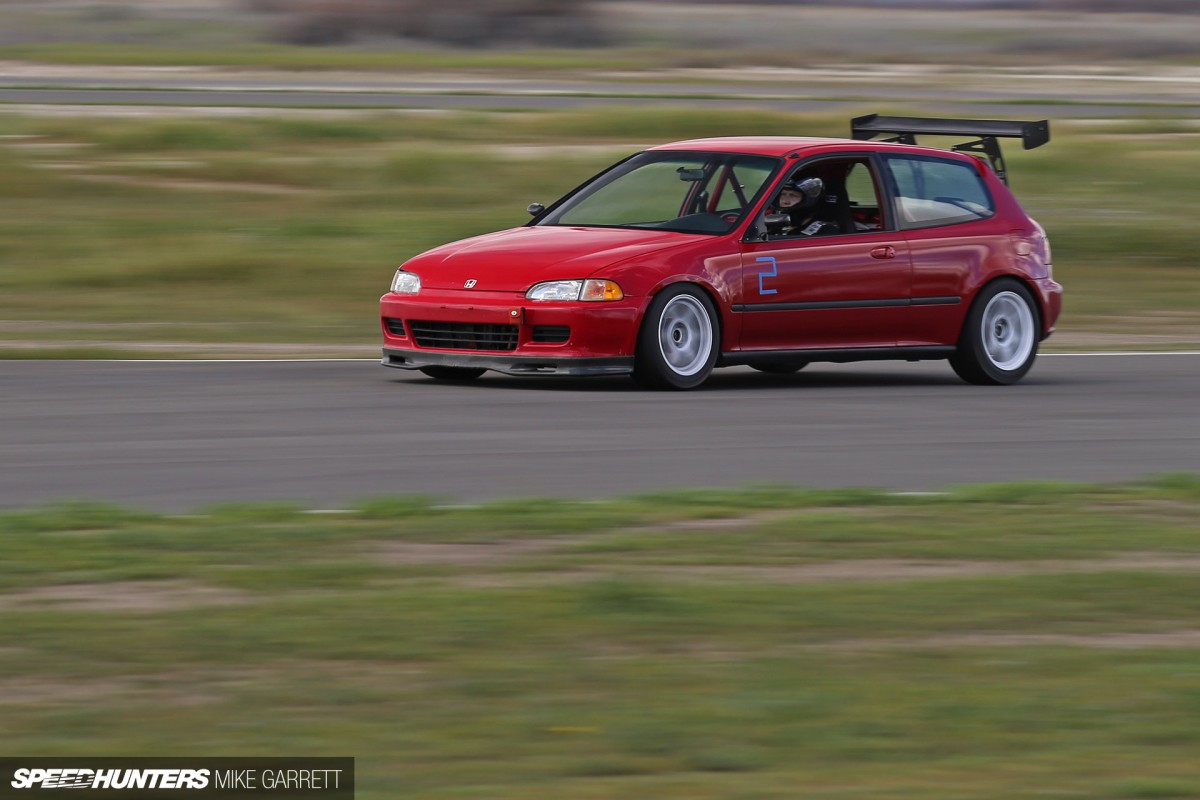 From my experience it seems like you don't see quite as many modified Hondas on the street as you once did, but their popularity at the track seems stronger than ever.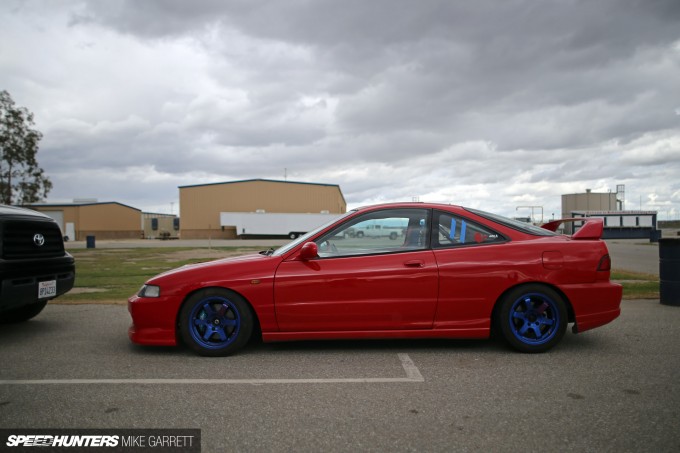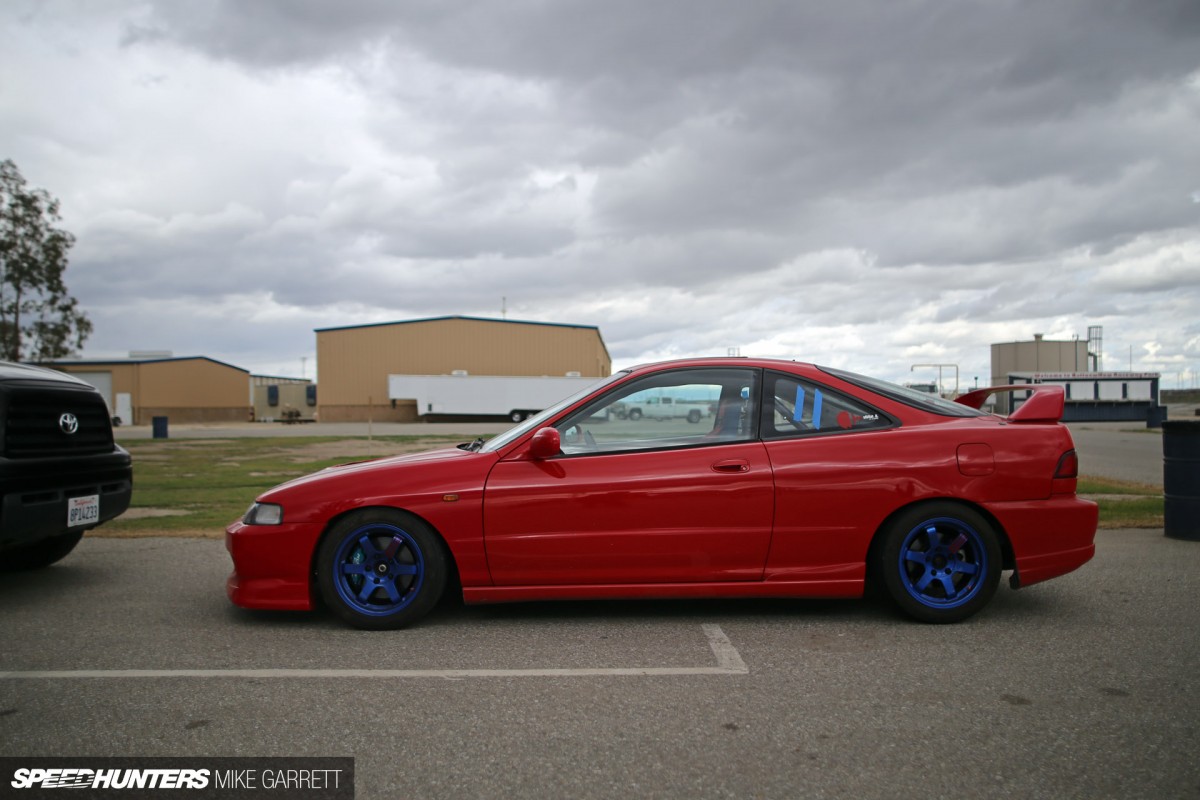 And if I'm honest, I think cars like this red DC2 Integra look a lot more at home at the circuit than they do anywhere else.
The Best Type Of Car Meet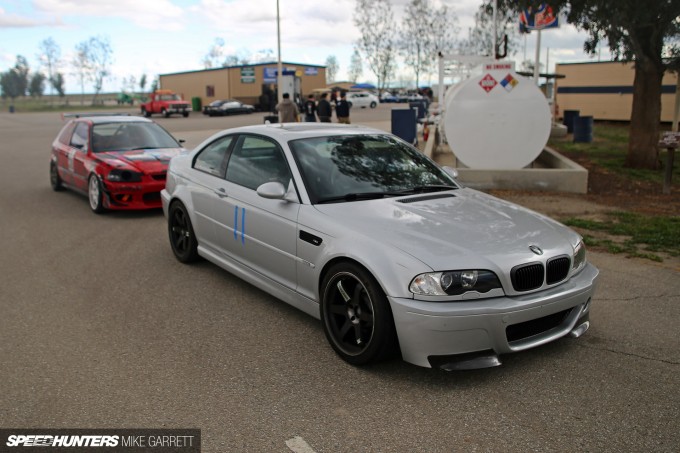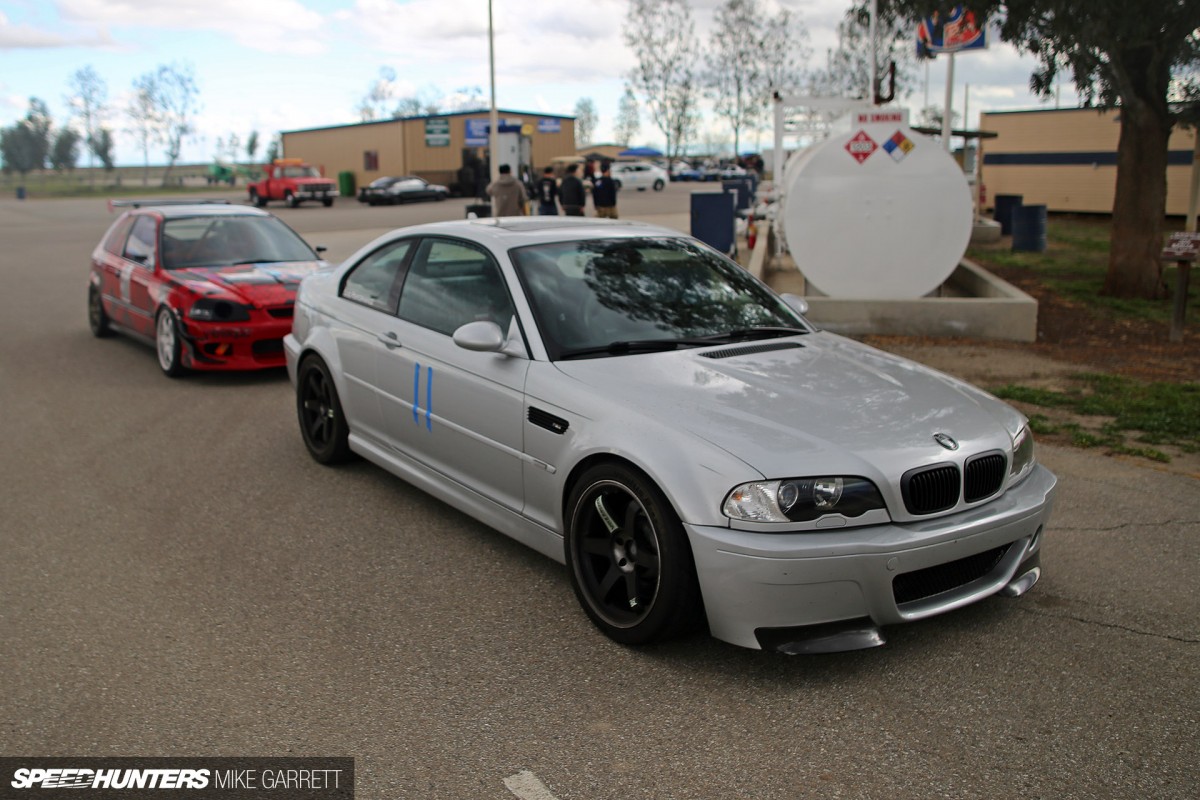 While the majority of the cars at the track on this particular day came from Japanese makers, BMW also had a strong representation with several M3s mixed among the run groups.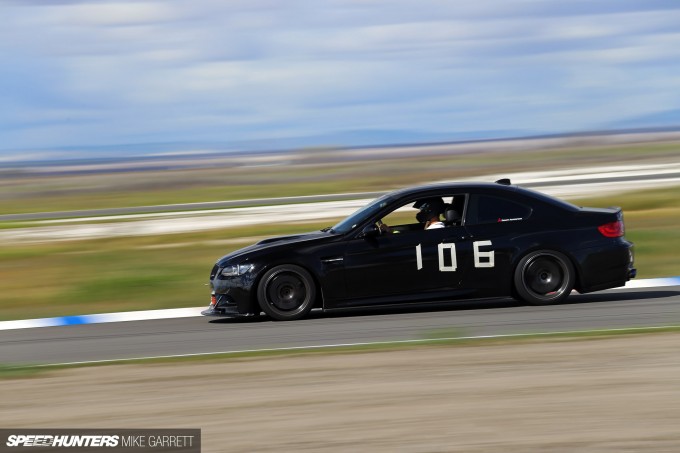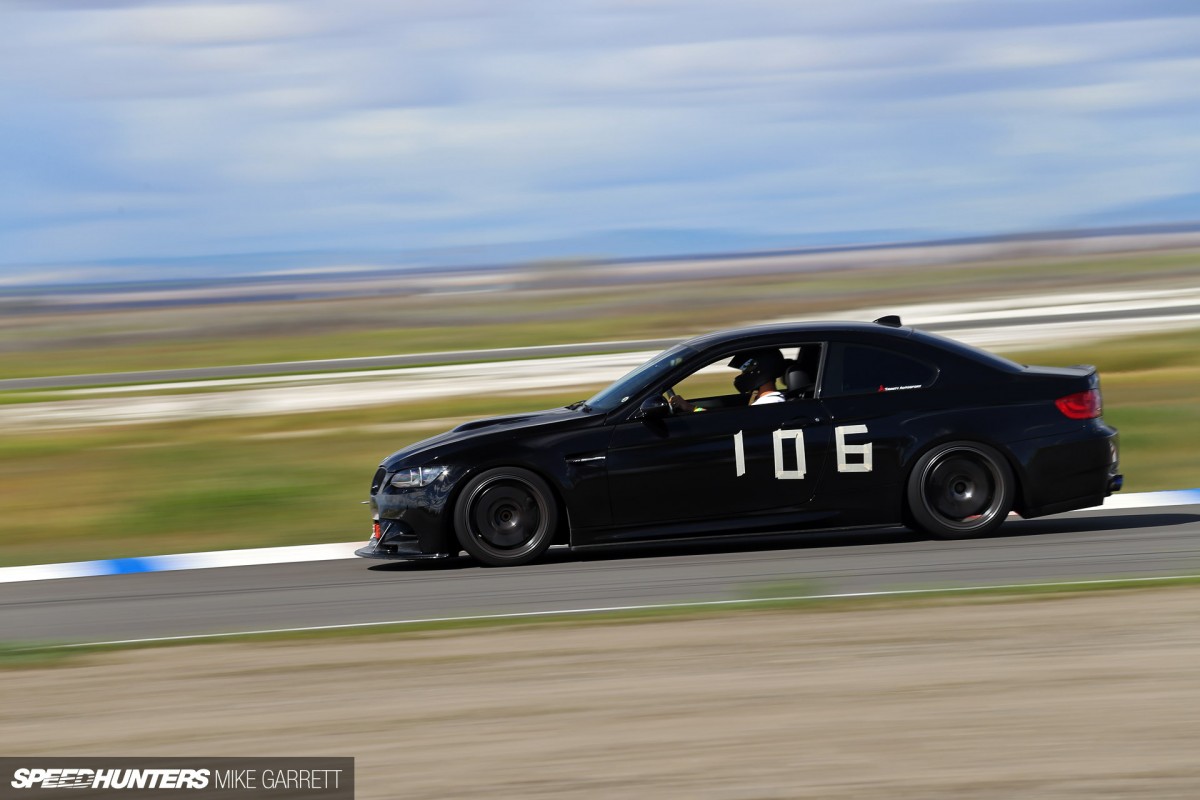 One of my favorite cars to watch was this E92, which not only looked amazing, but had a sound unlike any other vehicle on the track. There's just something about that high-winding naturally aspirated V8.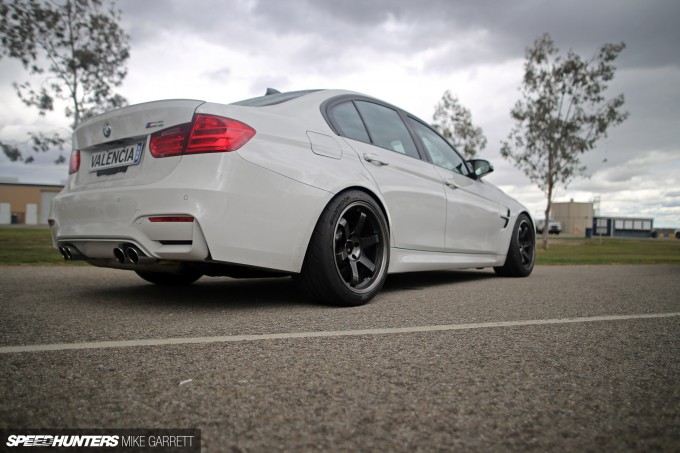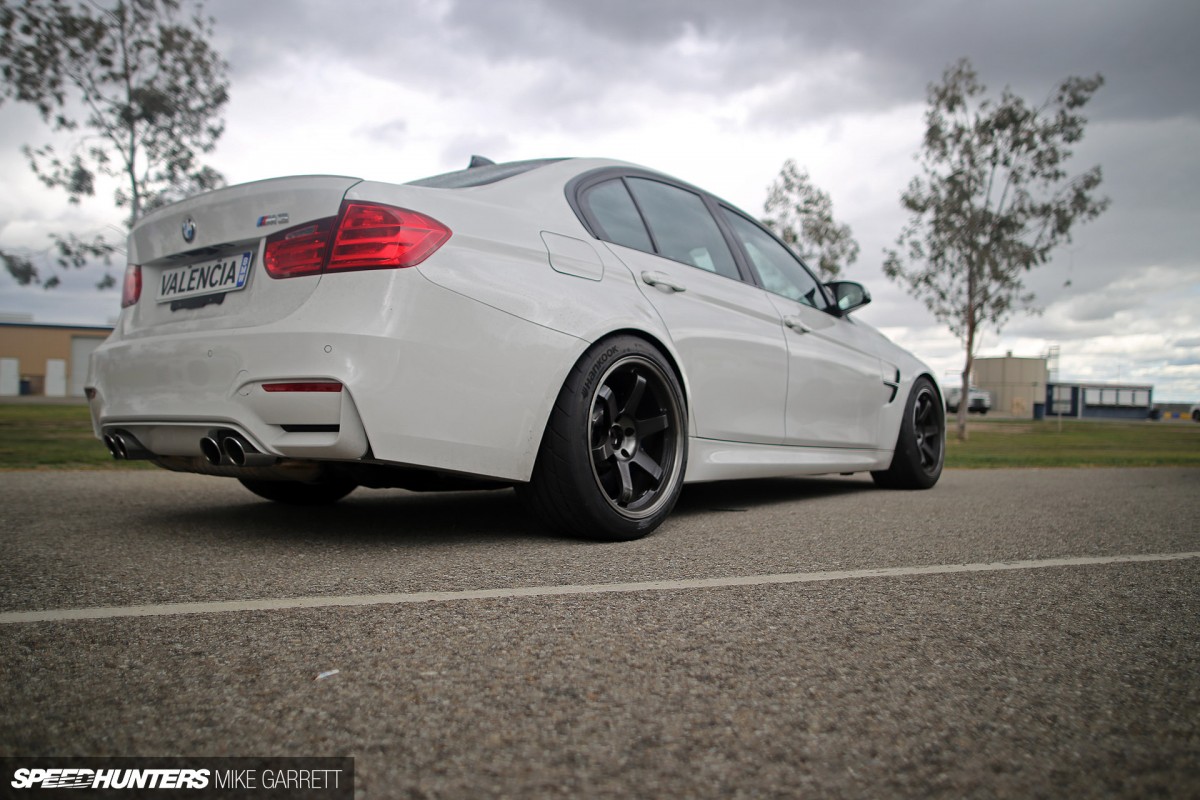 Rounding out the M3 family tree was the newest model – an F80 prepped by Platte Forme AG and equipped with JRZ suspension and a set of TE37s.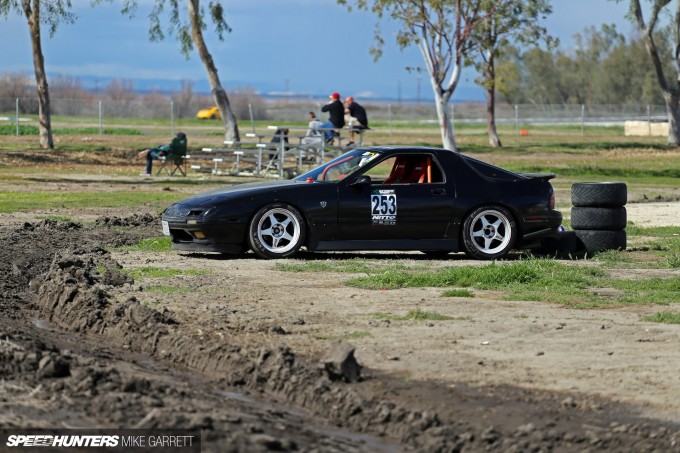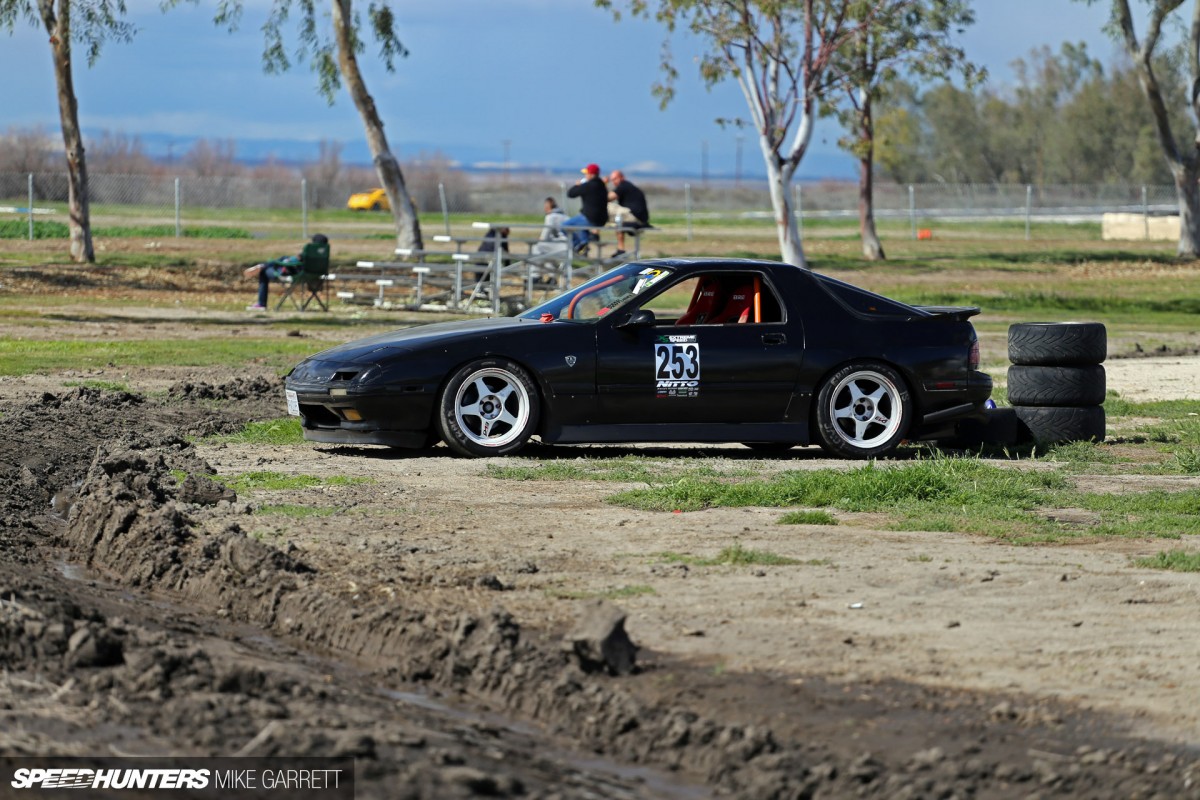 In many ways a grassroots track day is a lot like a car meet – only you get to watch and listen to the cars being run at full song. This traditionally-styled FC3S Mazda RX-7 provided plenty of rotary music throughout the day.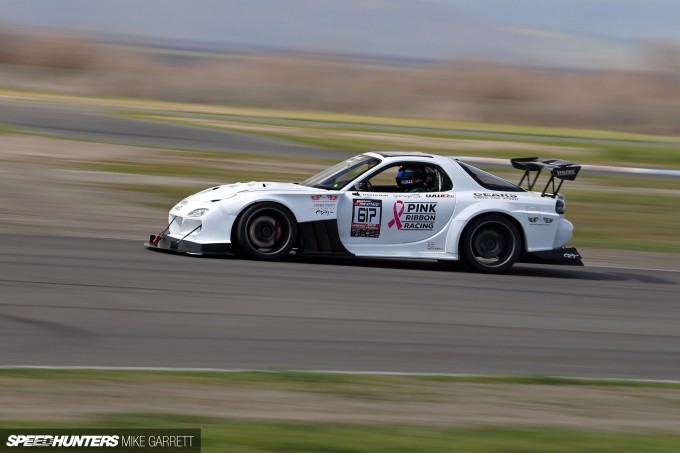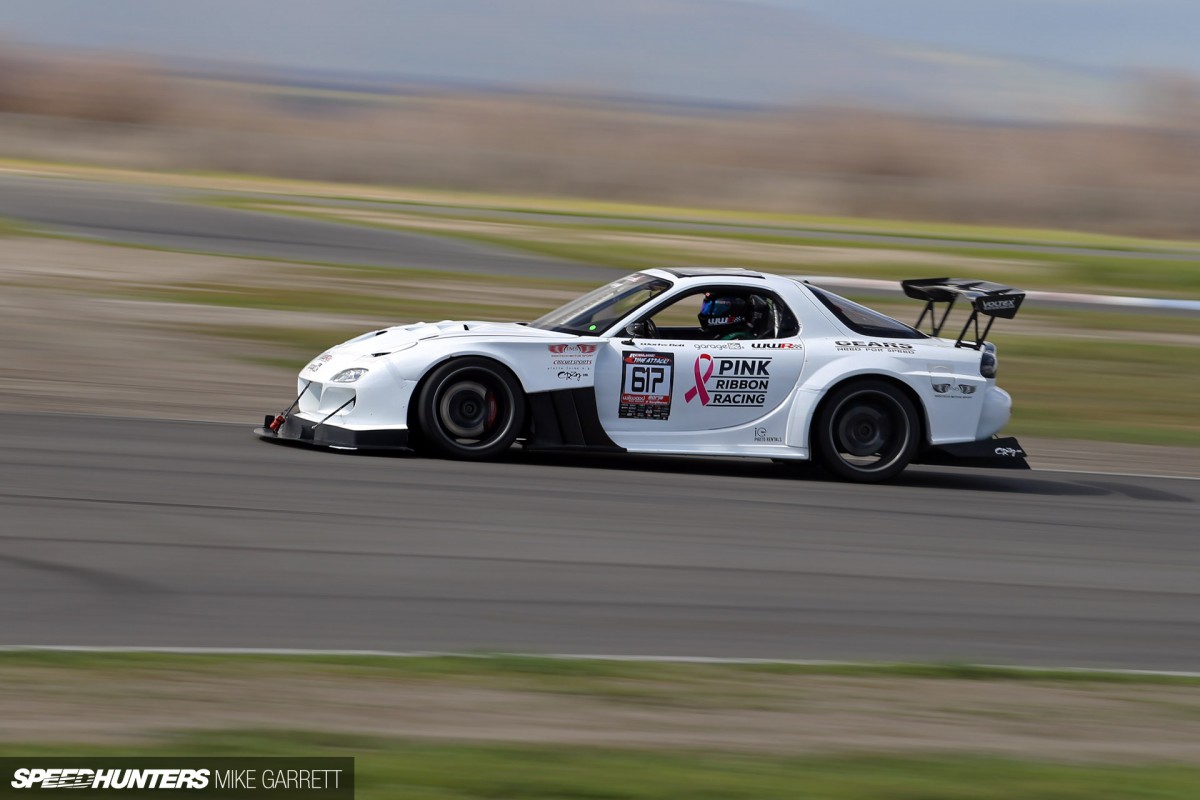 It was joined by this full-on time attack spec FD3S from Pink Ribbon Racing, running enough JDM aero components to fit right in at a Battle Evome Tsukuba event.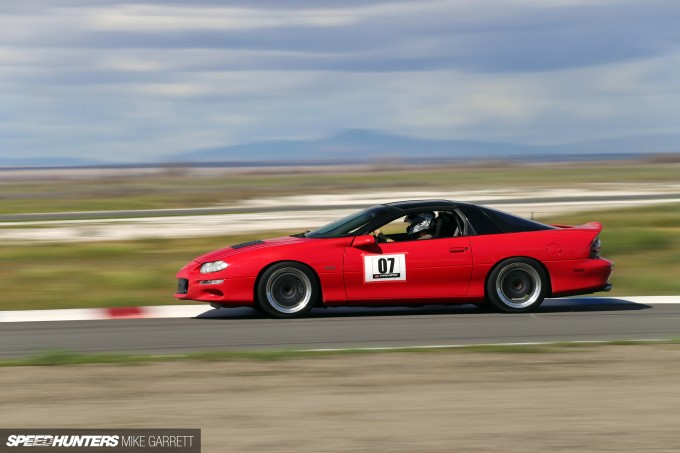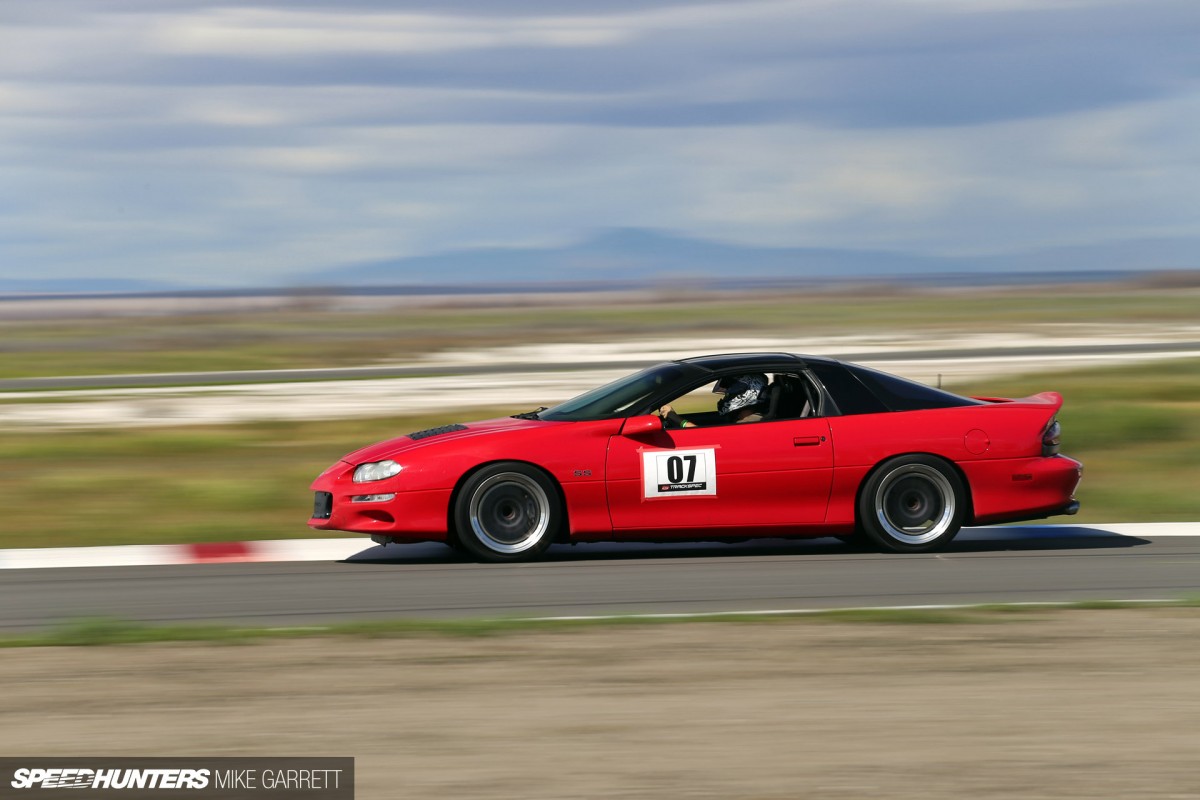 This fourth generation Camaro SS was the lone American V8 that I recalled seeing at this event, but its LS1 small block did a fine job of adding some traditional rumble to the day's soundtrack.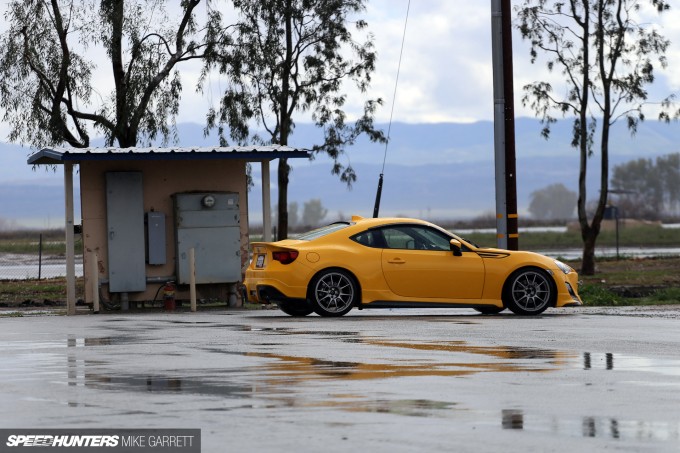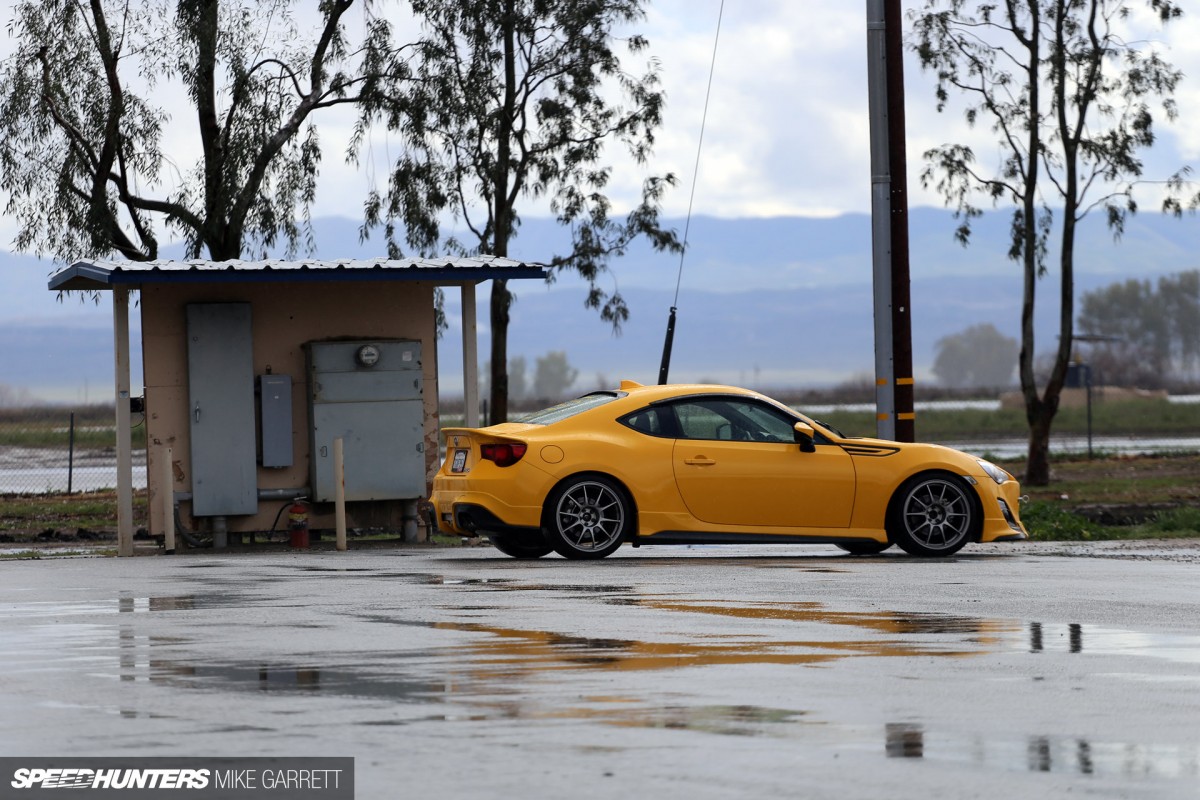 The weather cooperated pretty well for the first part of the day, but after lunch a rather strong rainstorm rolled though putting enough water on the track that action had to be stopped until large puddles could be removed.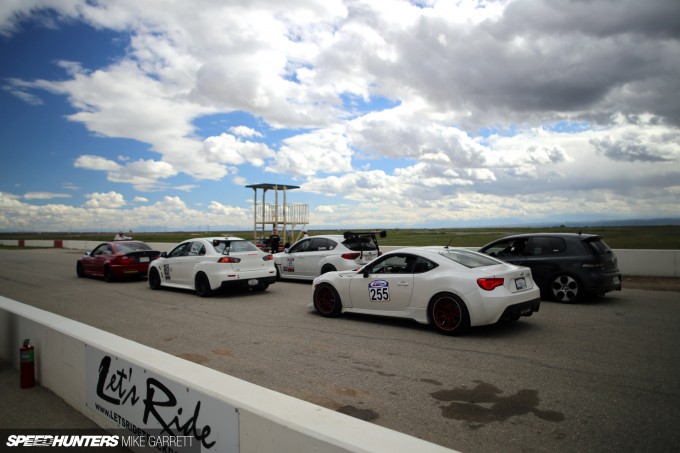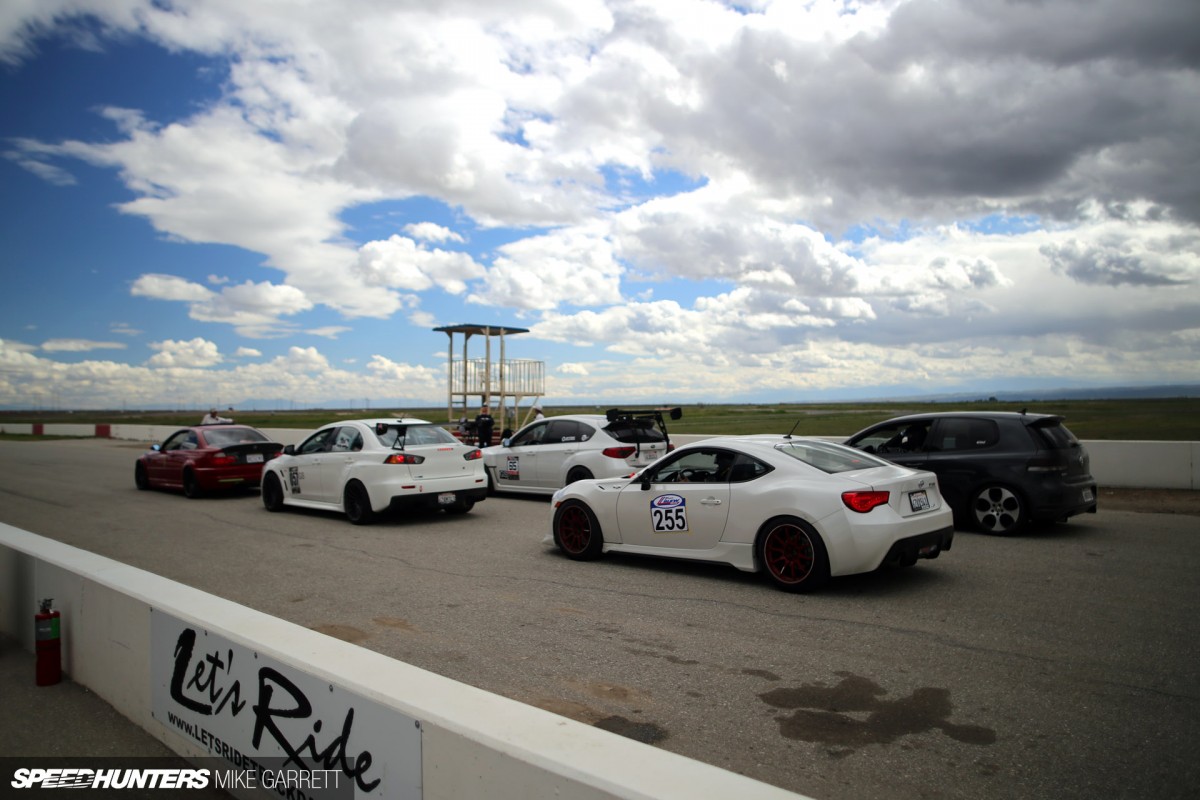 Sure, the weather could have been better, but it's still hard to find a better way to spend a Saturday than hanging out at the track.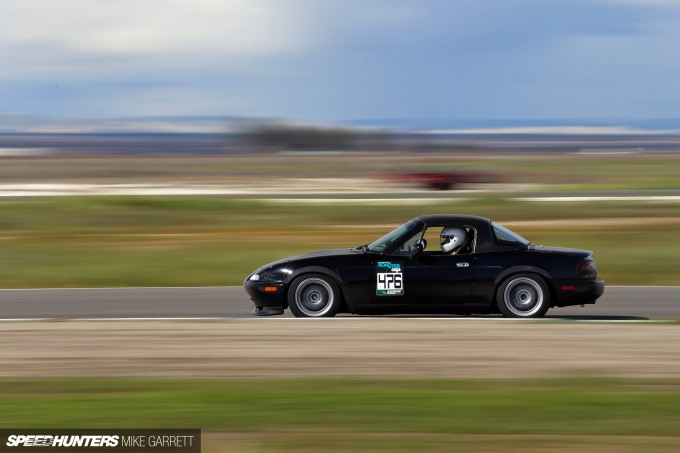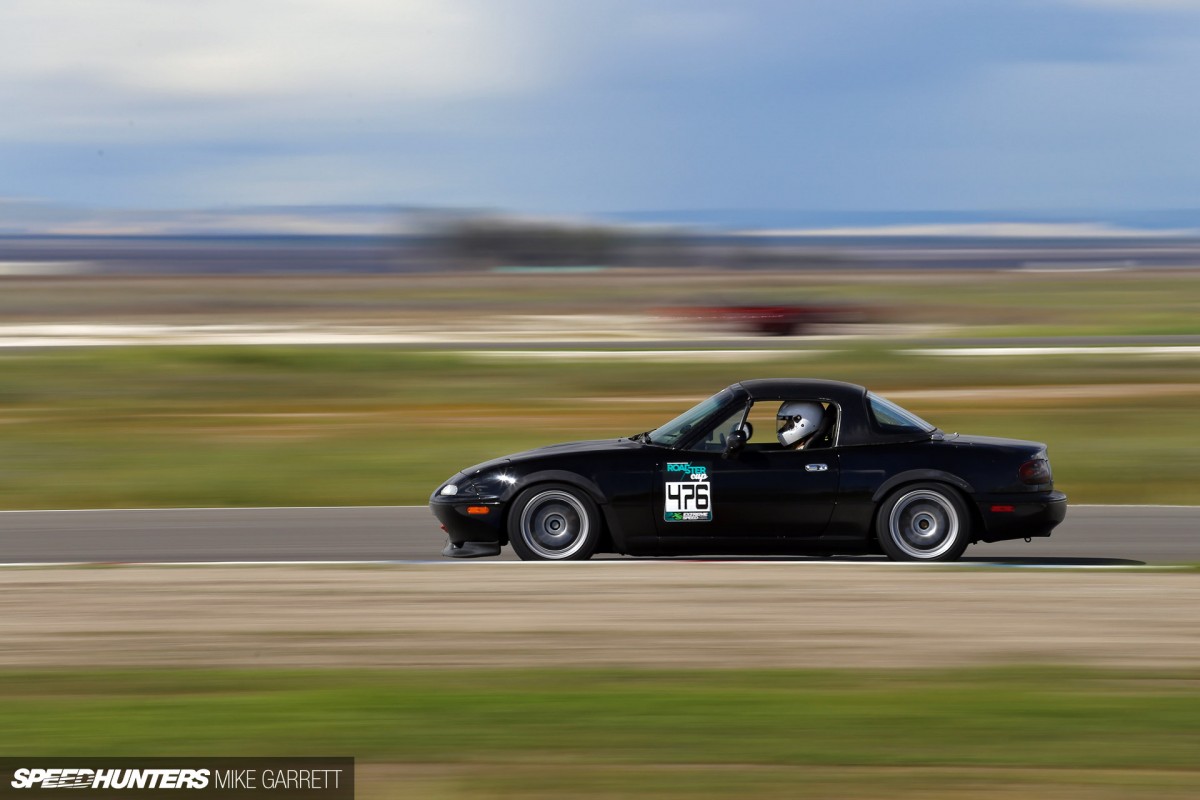 The only problem was that after standing trackside for a few sessions, I felt a strong urge to throw on a helmet and hop in Project EcoBoost to see how she feels on the circuit. After all, the only thing better than shooting a track day, is driving in one.
See you on the grid next time?
Mike Garrett
Instagram: speedhunters_mike
mike@speedhunters.com
Cutting Room Floor