What do you get when you take an old station wagon from a long-vanished American brand and drop in a motor from another fallen manufacturer and then add a ton of retro-inspired drag style? You get The Radiator Lady – a 1959 Rambler Cross Country Wagon that I spotted at the Grand National Roadster Show in Pomona last month.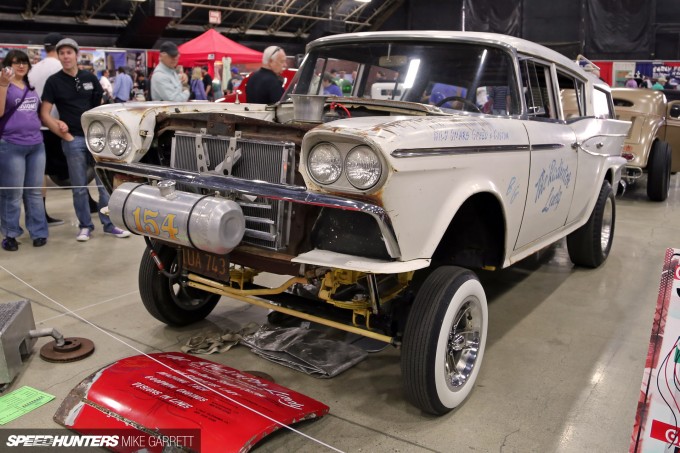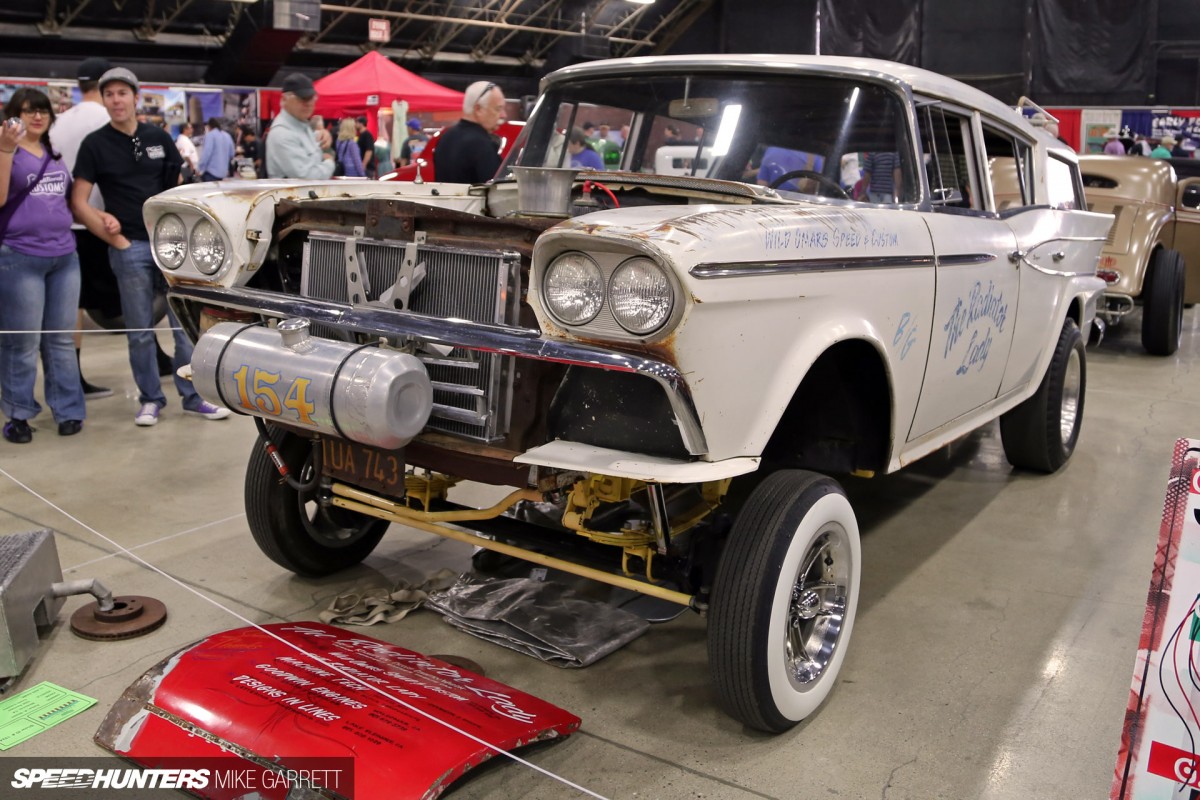 Originally I was going to post a Spotlight of this car to complement our regular event coverage, but then I realized that this wild Rambler would be the perfect addition to our Wagon Week festivities. The Cross Country is owned by Shawn and Kathy Parker, and while it's certainly no show queen, it's got as much character and personality as any car I've seen in recent memory.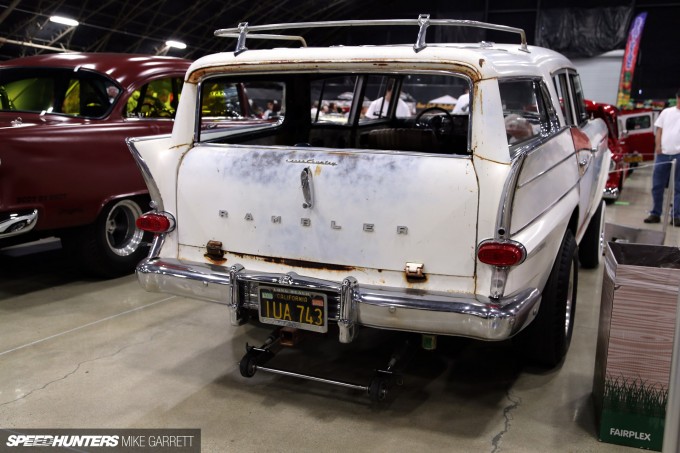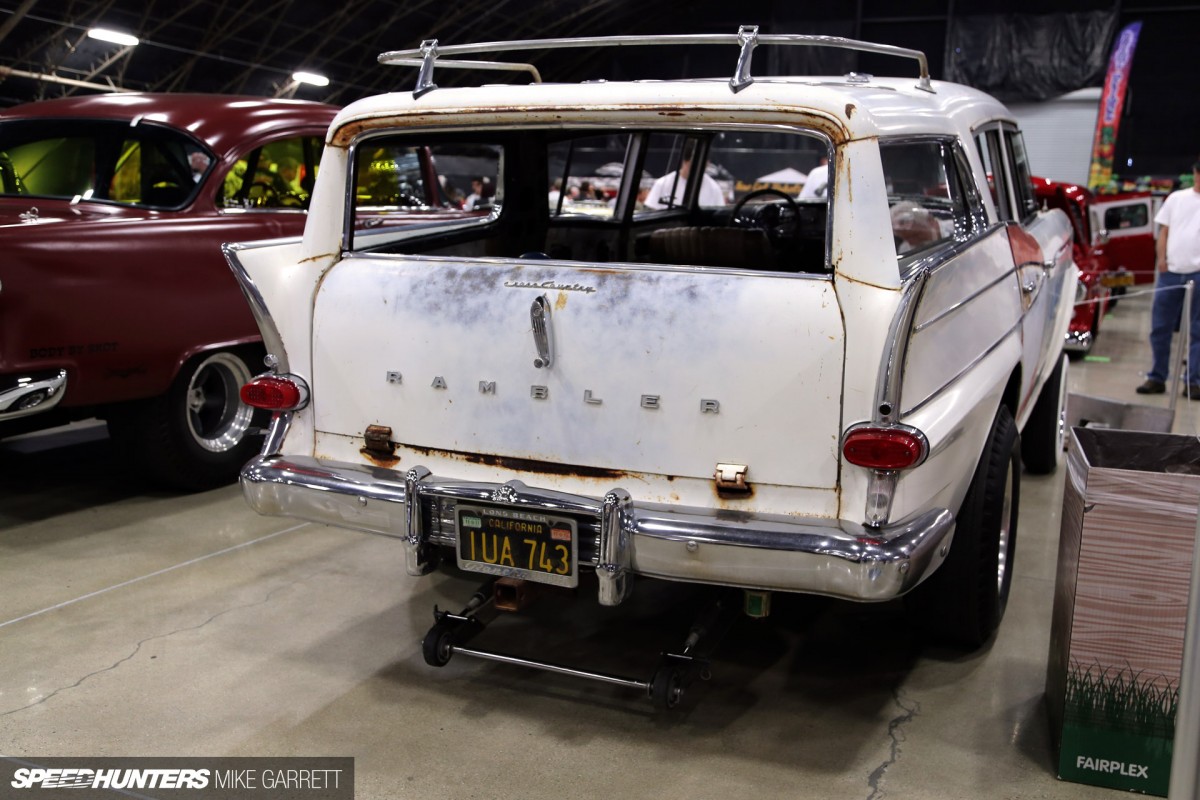 Built as a tribute car to the radical gassers of the early '60s, the Rambler features a classic nose-up stance with a straight axle conversion up front and all of the patina you could ever want.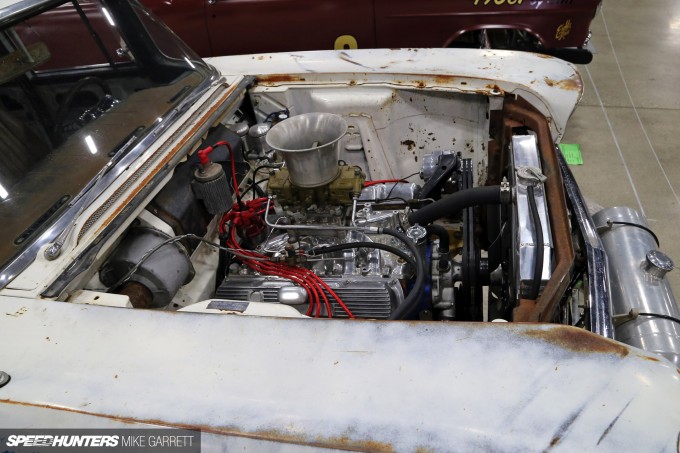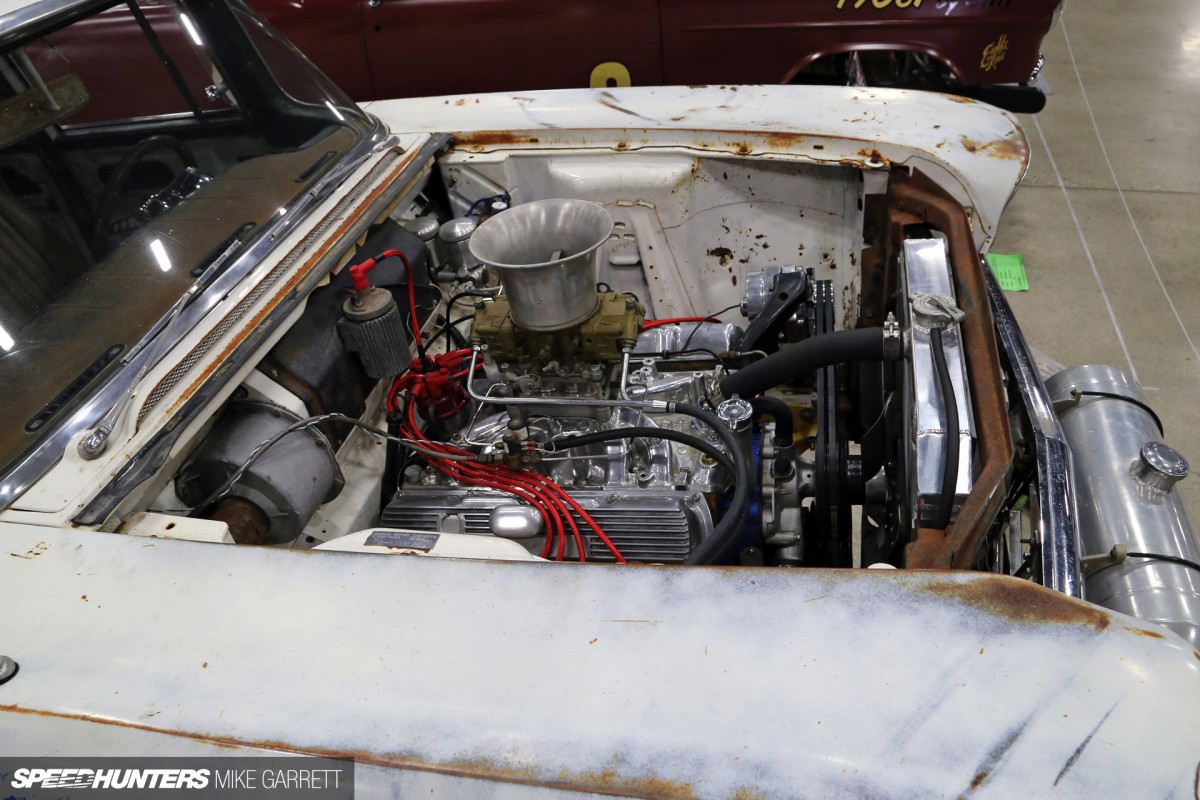 Inside the engine bay sits a 410 cubic inch Oldsmobile V8 that's been thoroughly modified and injected with a bit of nitrous. The result? A very impressive 573 horsepower and 529 pound feet of torque. The trans is a GM overdrive automatic.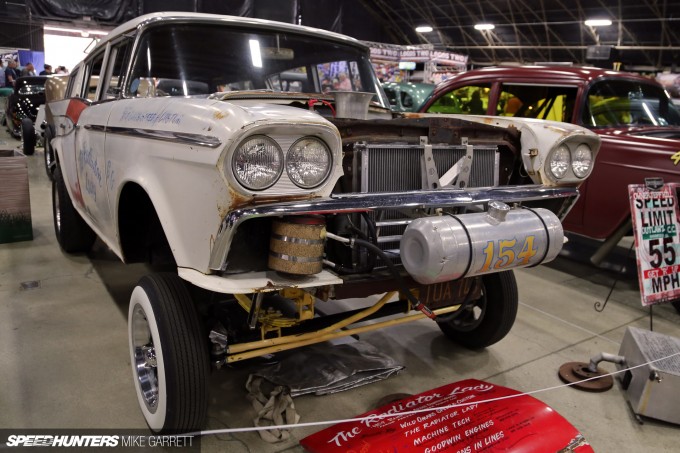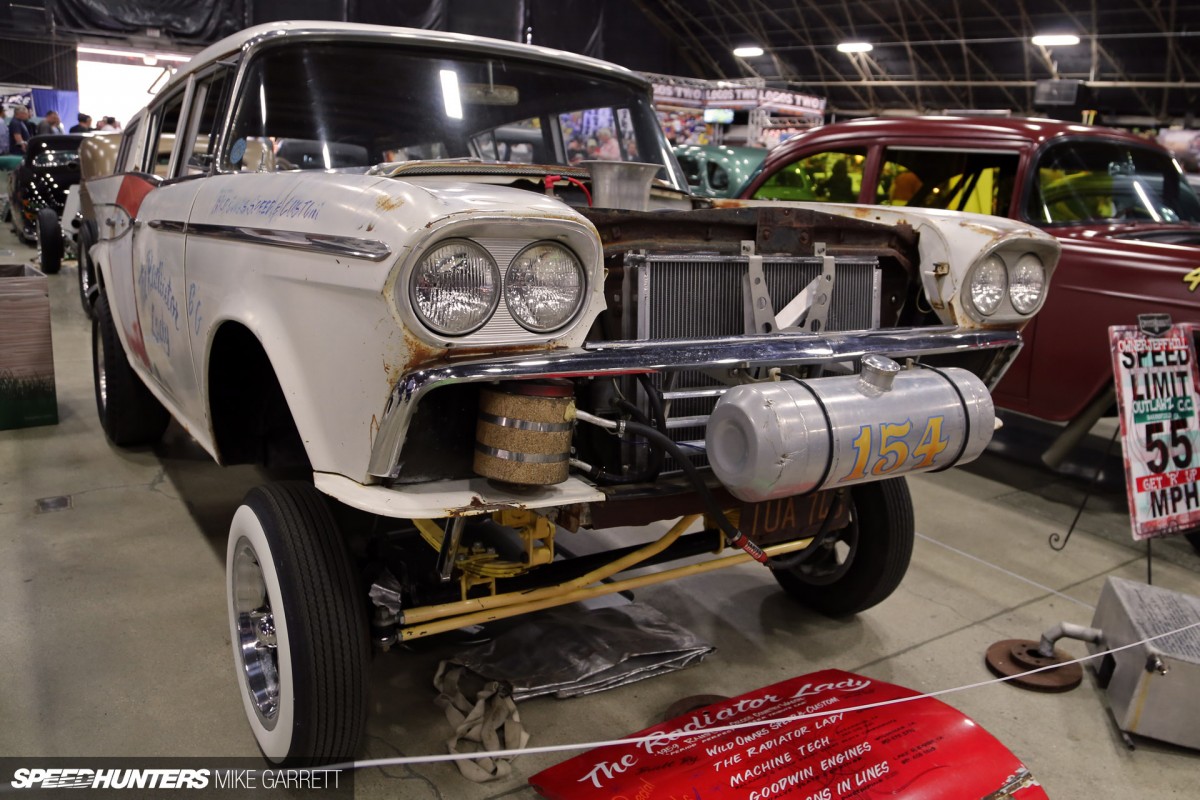 The styling has been nailed with a yellow-painted undercarriage, an aluminum fuel tank up front, and a combination of Foresight Ventures 15-inch skinnies and wide Halibrand Sprint mags in the rear with Hurst slicks.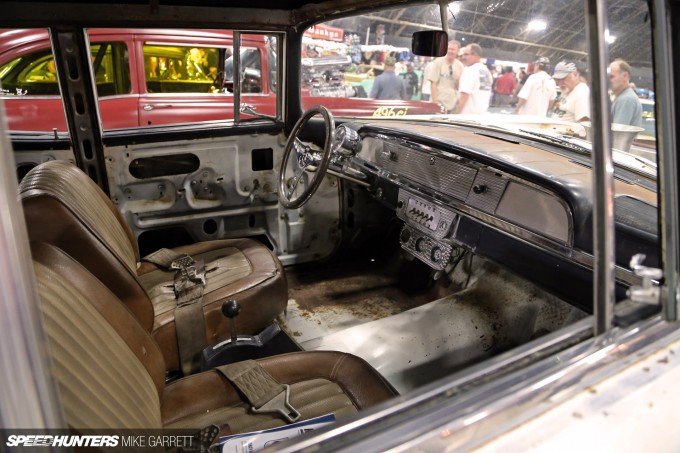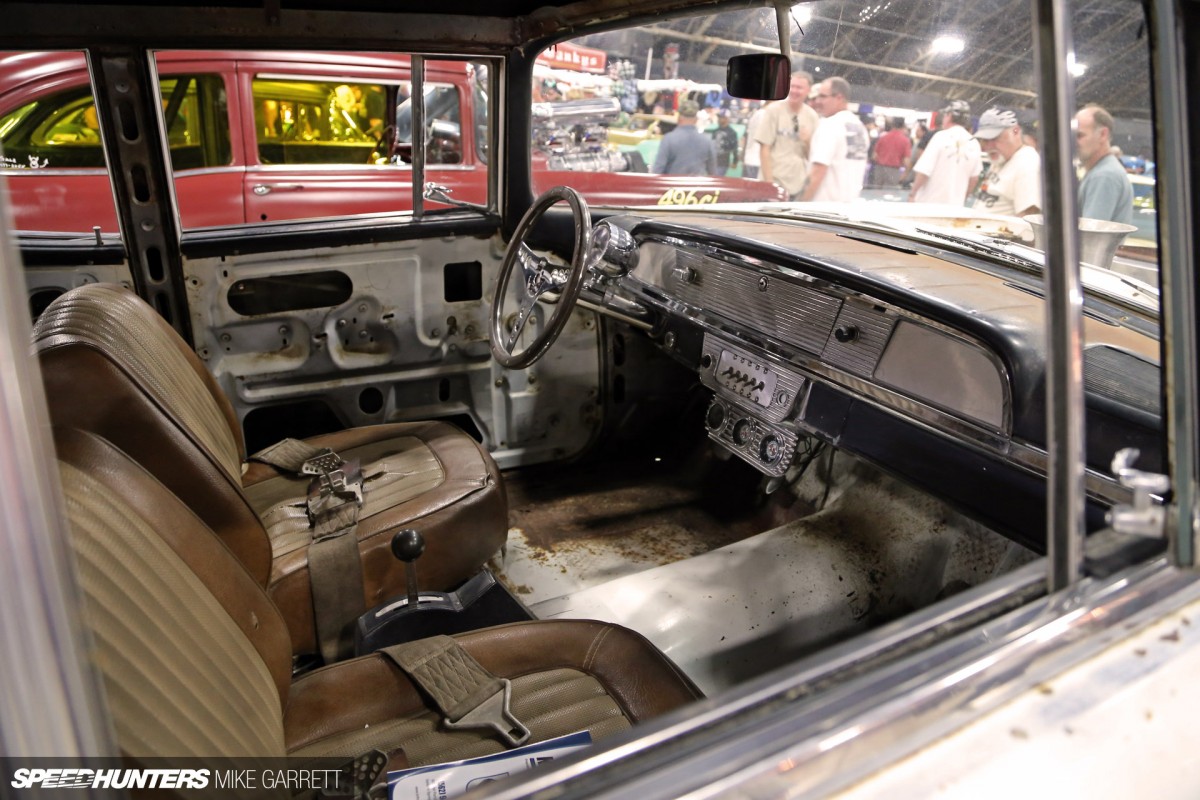 Inside, the cockpit is stripped down and fitted with a wood-rimmed steering wheel, aircraft switches and Dodge van seats with harnesses from a B-17 Flying Fortress bomber.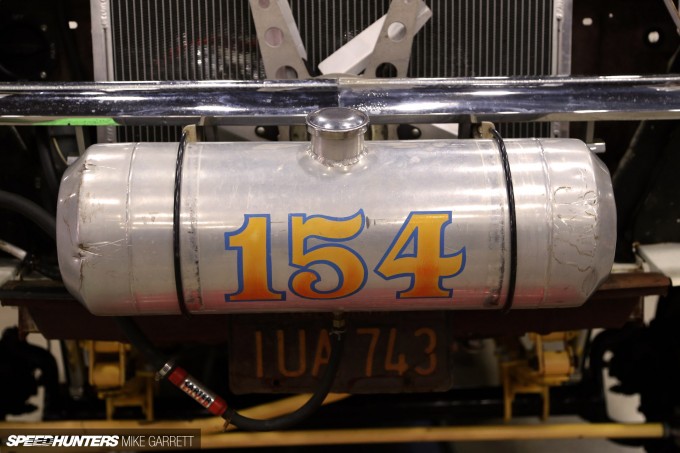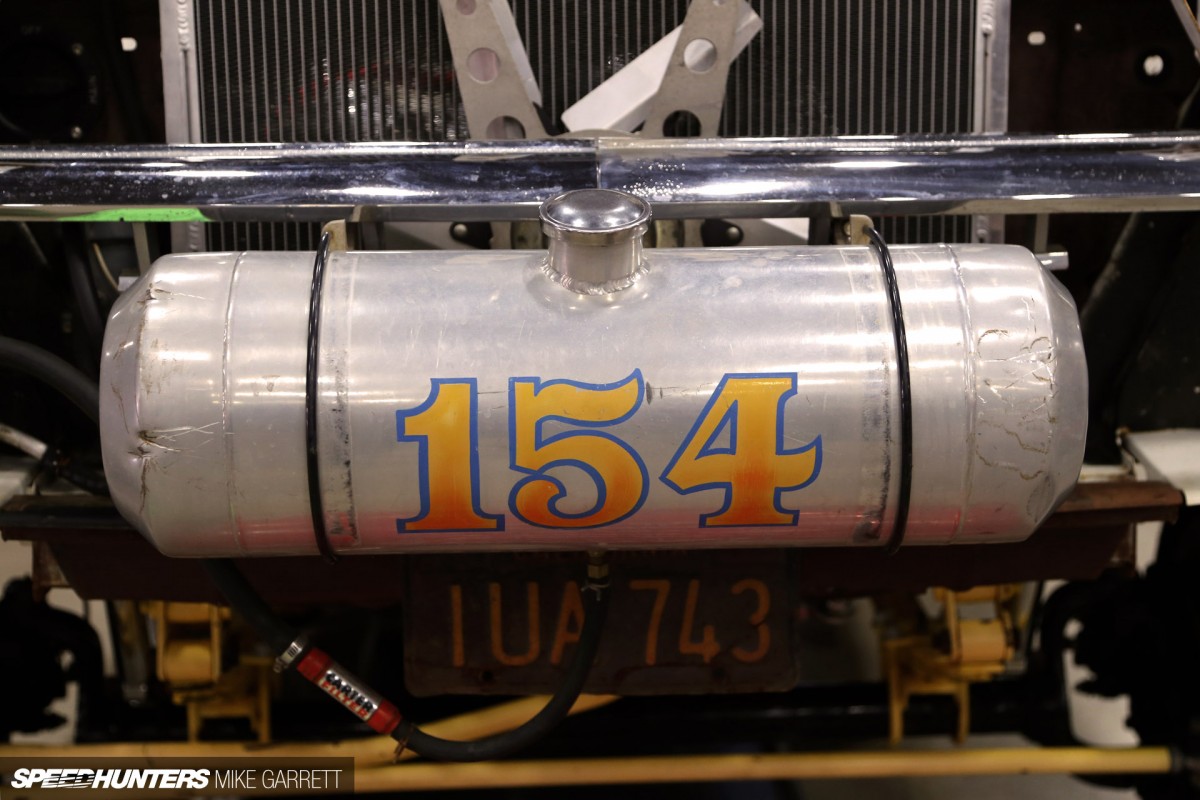 Perhaps best of all, I was actually contacted by the owners of this crazy machine asking if we want to come check out the car and hop in for a drive. "It drives nice even though it's a bit hairy-chested in the engine department" is what I've been told.
Hmmm… Something tells me we might have to take the Parkers up on their offer.
Mike Garrett
Instagram: speedhunters_mike
mike@speedhunters.com