SoCal Tradition
For the past few years I've spent a good part of each winter in Japan, traveling, shooting lots of material and generally having a fantastic time. And freezing my ass off. Despite the cold, January and February are busy months in Japan with a large number of big events being held across the country.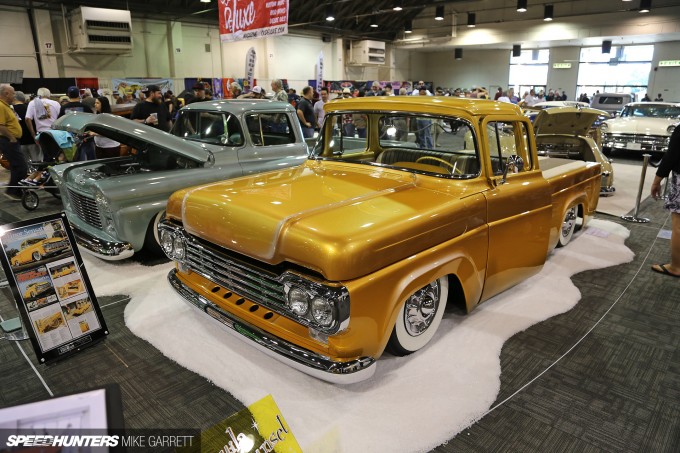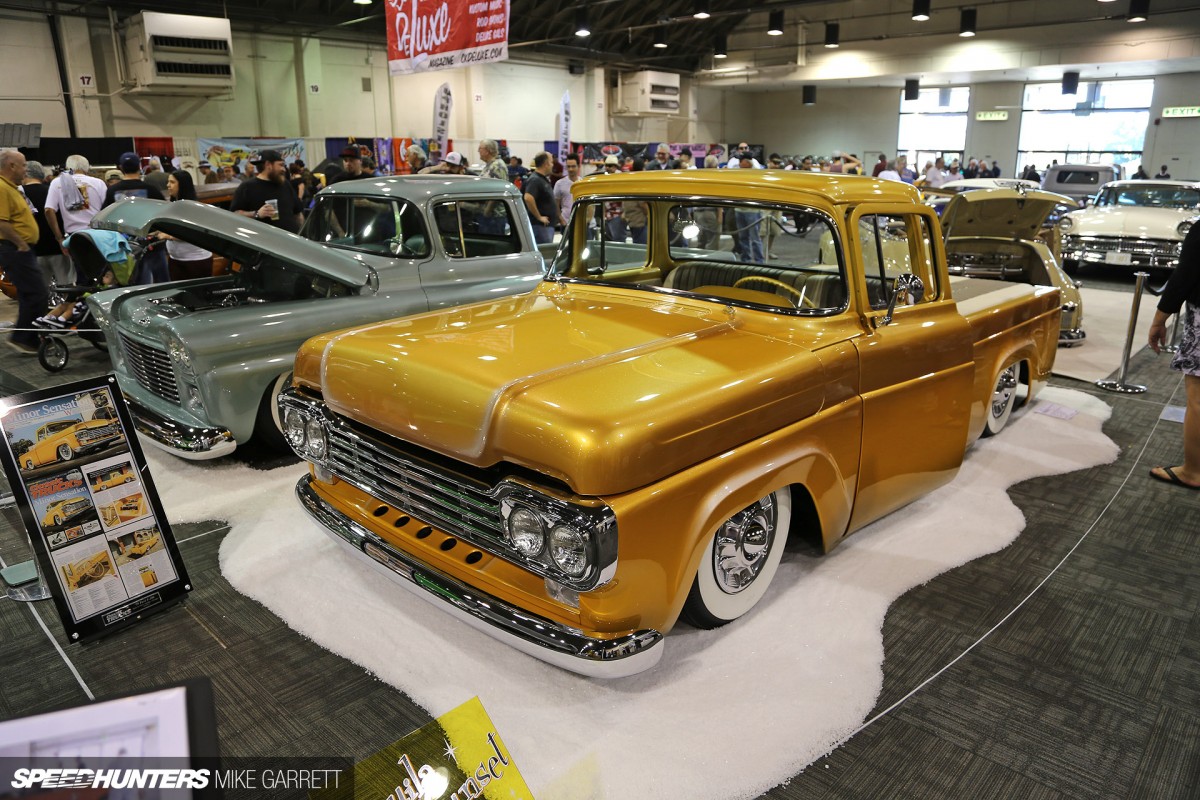 For 2015 though, I decided I'd alter my schedule and head to Japan later on in the spring when it's a bit warmer and I can enjoy a different selection of meets and events. Always good to change things up, right?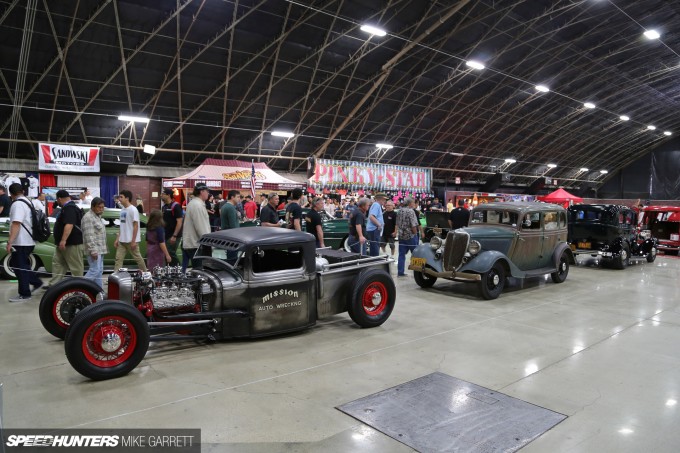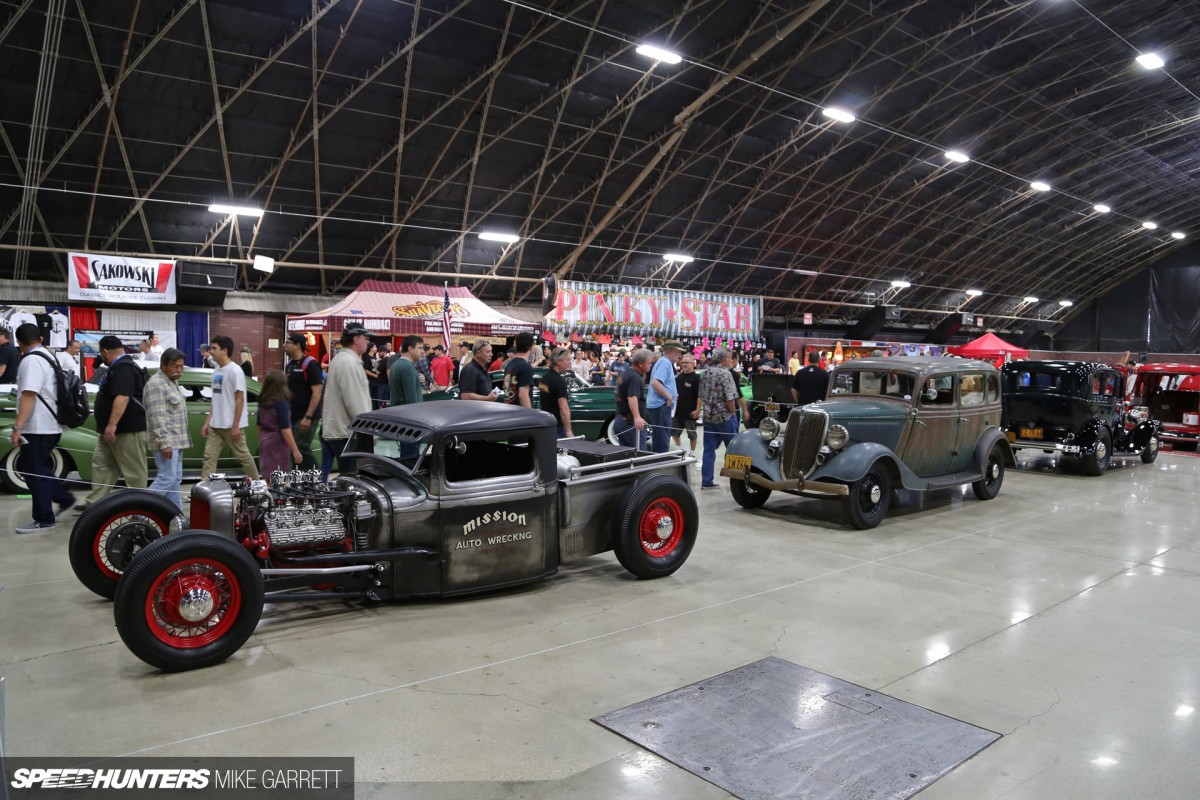 While part of me is disappointed that I won't be able to experience events like Osaka Auto Messe or the JCCA New Year Meeting this year, I am able to hit up a few gatherings here in California which I've missed out on the past few years. The biggest of these is easily the Grand National Roadster Show, held every January at the Fairplex in Pomona, California.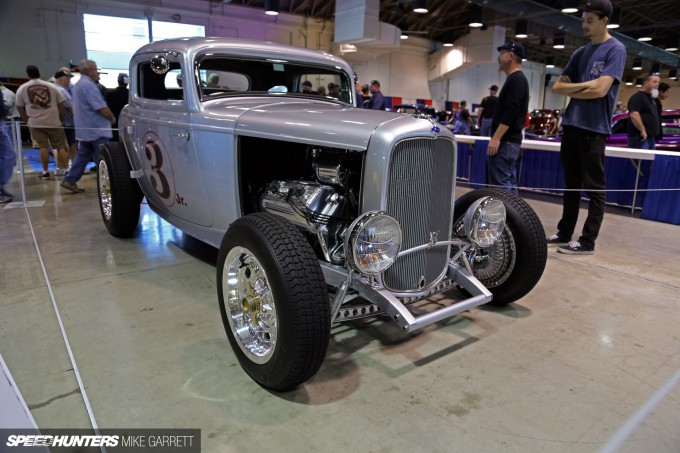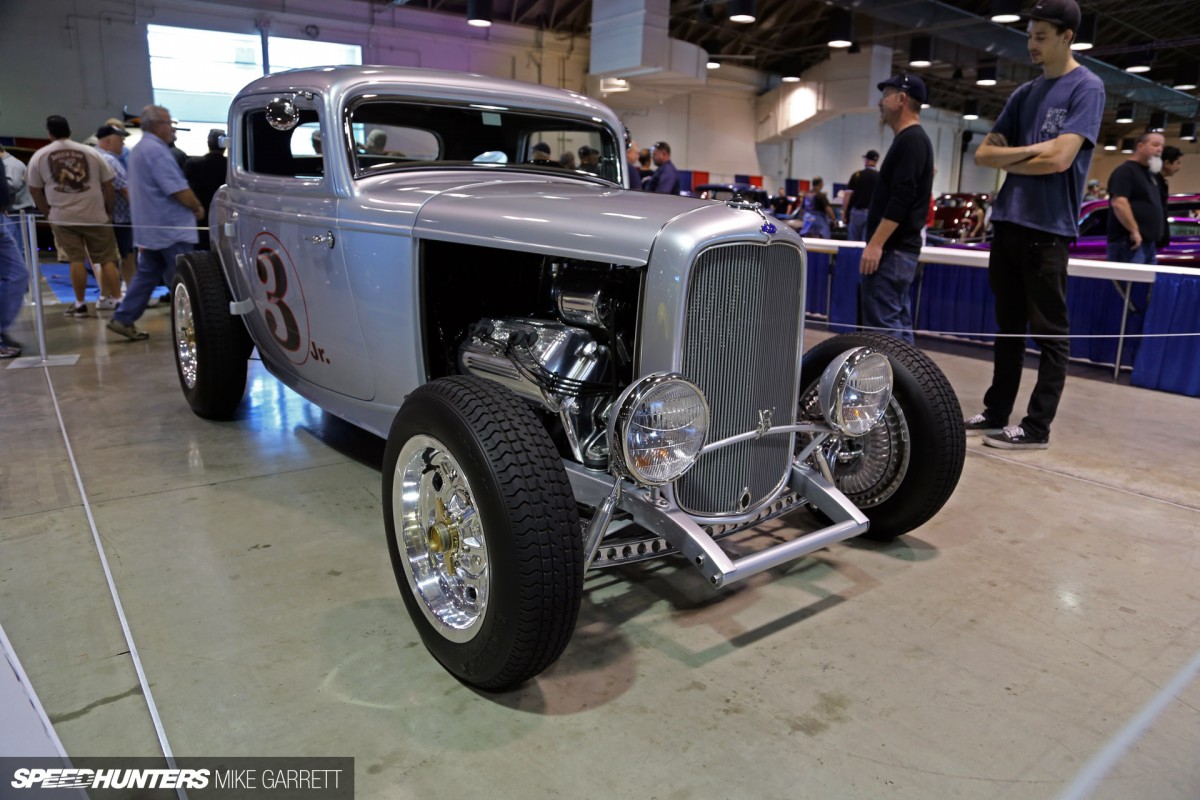 As soon as I knew I'd still be in the States in January I made plans to be at the GNRS, which I haven't attended for four years. And within just a few minutes of walking into the halls at the Fairplex, I was quickly reminded of how great an event this is.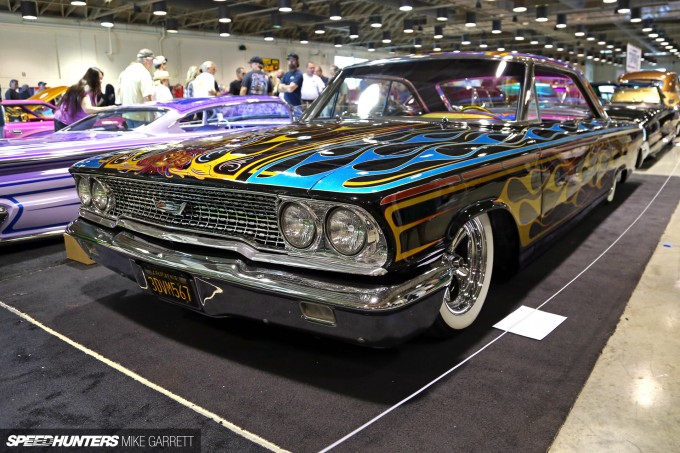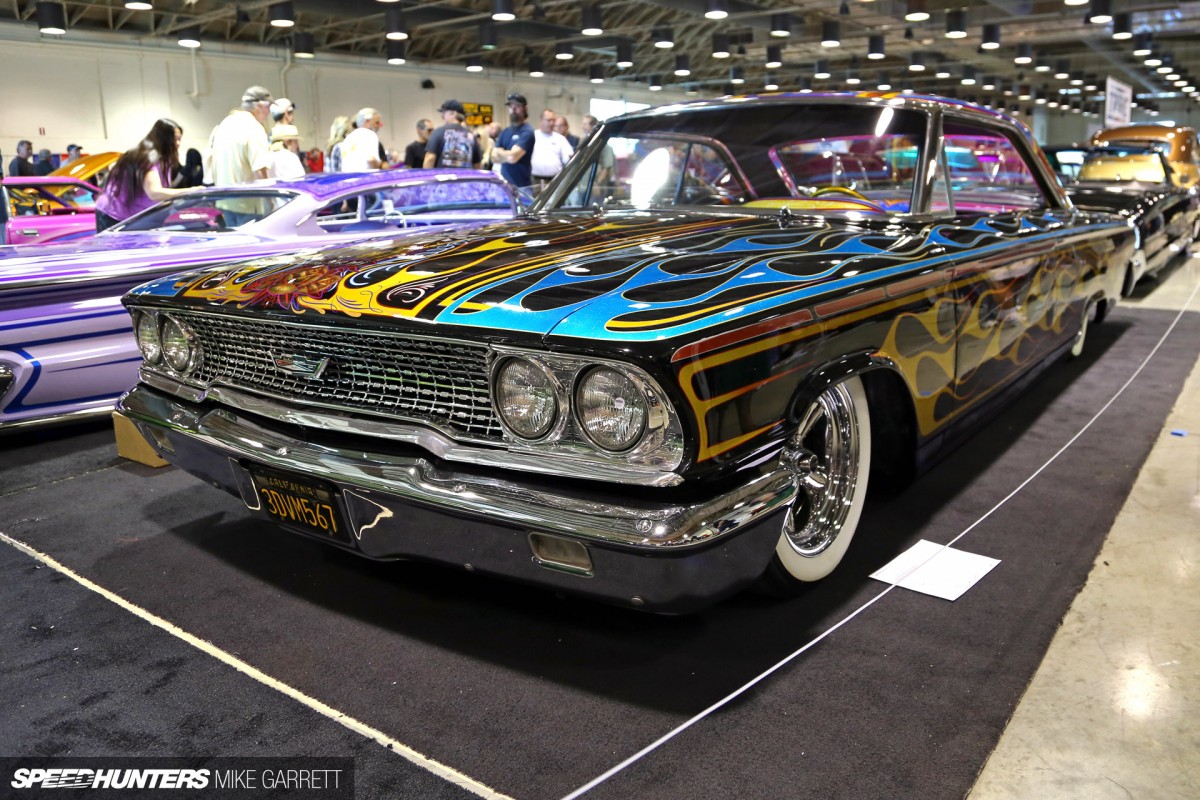 Despite it's name, the Grand National Roadster Show is about a whole lot more than roadsters and hot rods. Sure, the 'America's Most Beautiful Roadster' competition is one of the event's highlights, but it's really just one part of a three-day long custom automobile celebration that includes everything from lowriders and choppers to historic racecars.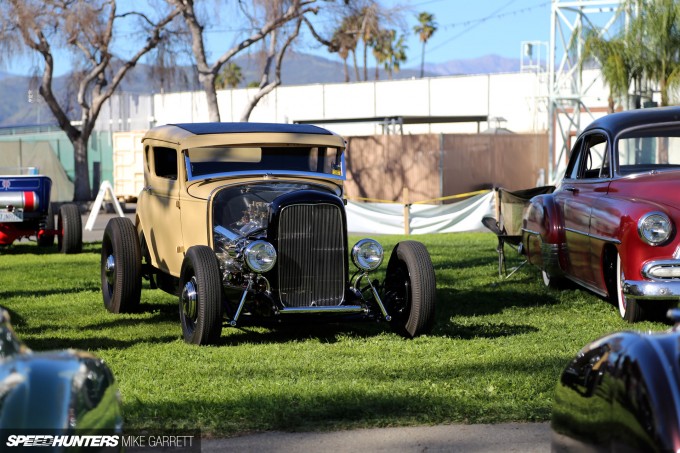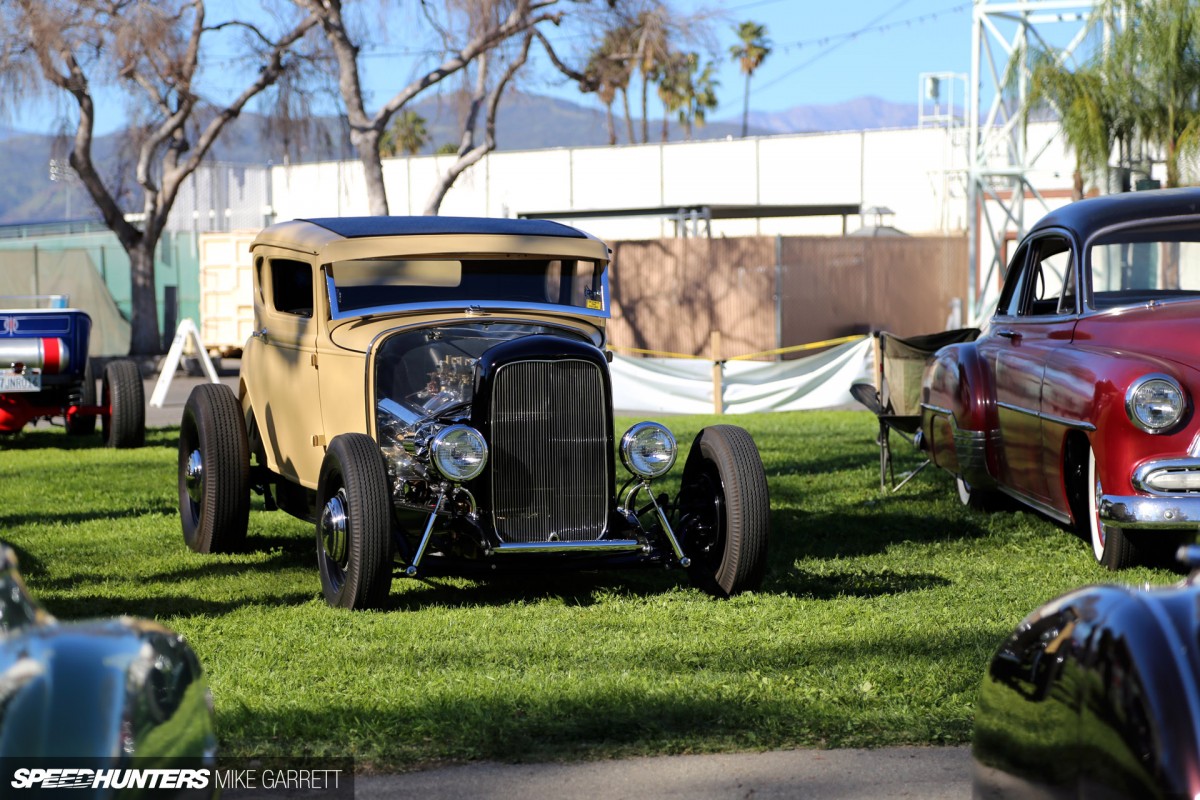 Now at 66 years running, the Grand National Roadster Show the oldest indoor car show in the world, and it doesn't just draw builders and enthusiasts frrom California – it brings them from all over the country and abroad. With a good part of the United States experiencing a frigid climate at this time of year, the GNRS is always a perfect reason to get away and soak up the California sun for a few days.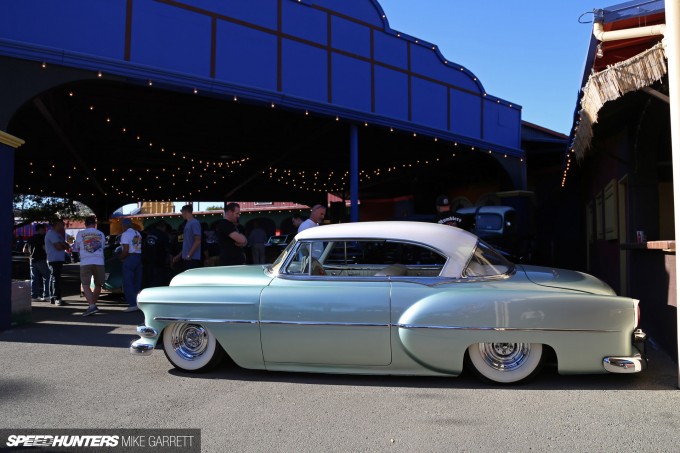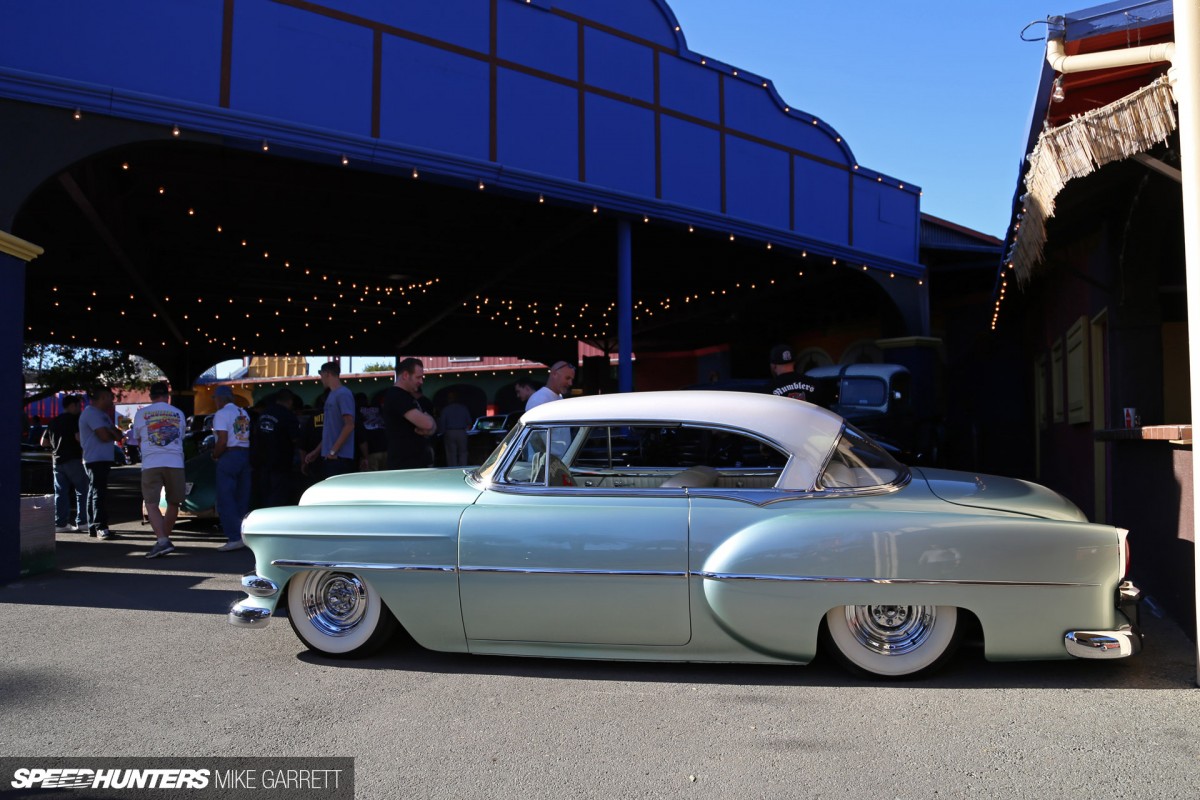 With blue skies and temps hanging in the 80°F (27°C) range over the weekend, the conditions made it impossible not to think about how good car enthusiasts have it in LA. Of course, the incredible selection of customized machinery did not hurt one bit either.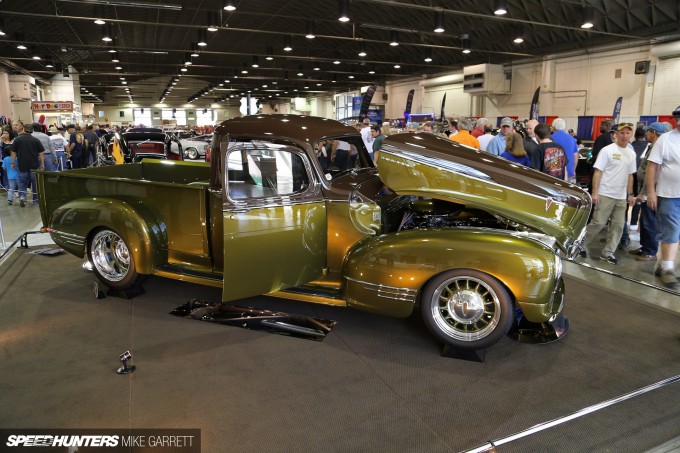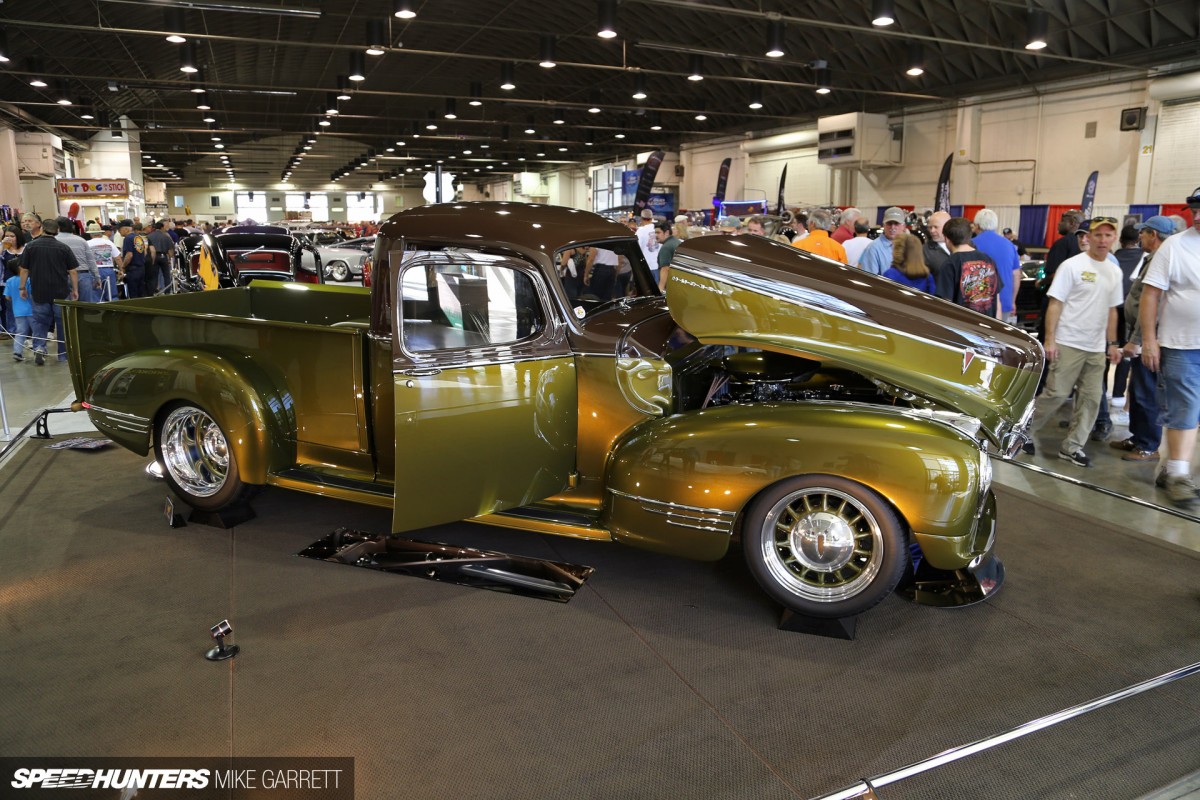 One of the things that I personally enjoy most about the GNRS is that unlike a lot of classic car and hot rod events, there's always something new to see each year. Builders from all over the US and sometimes the world choose the Grand National Roadster Show as the place to debut their finished projects, and together with the special exhibits that take place each year, no two editions of the show are alike.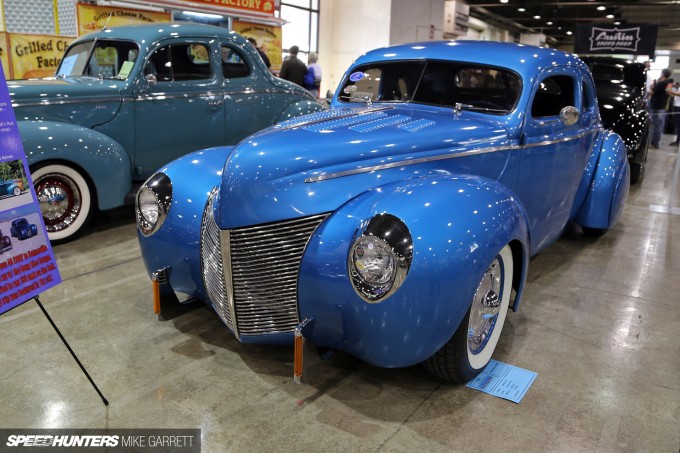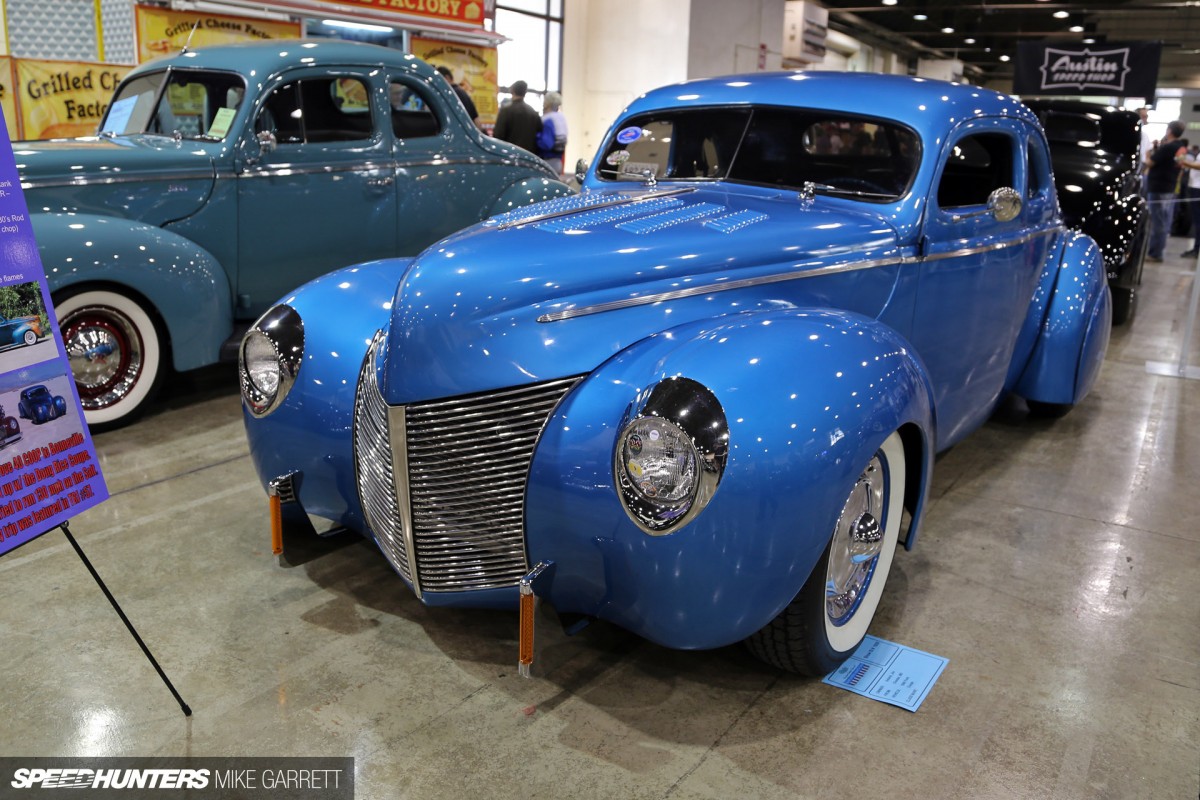 For example, one of this year's special displays celebrated the 75th anniversary of the 1940 Ford. There were 40 different examples of the iconic model on hand, and the lineup included all of the different customization styles which have been applied to the car over the last three quarters of a century.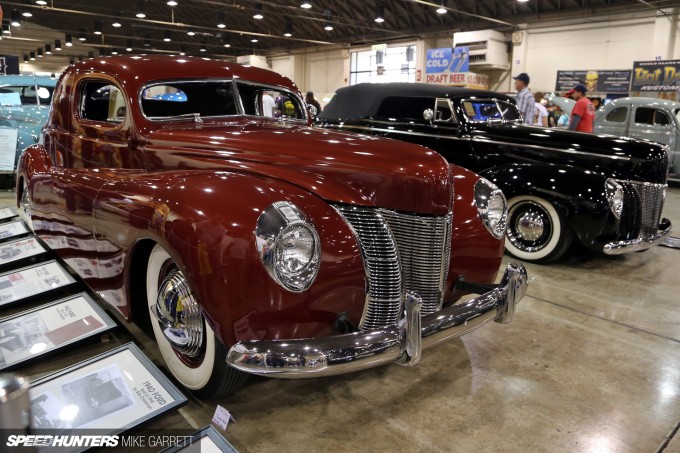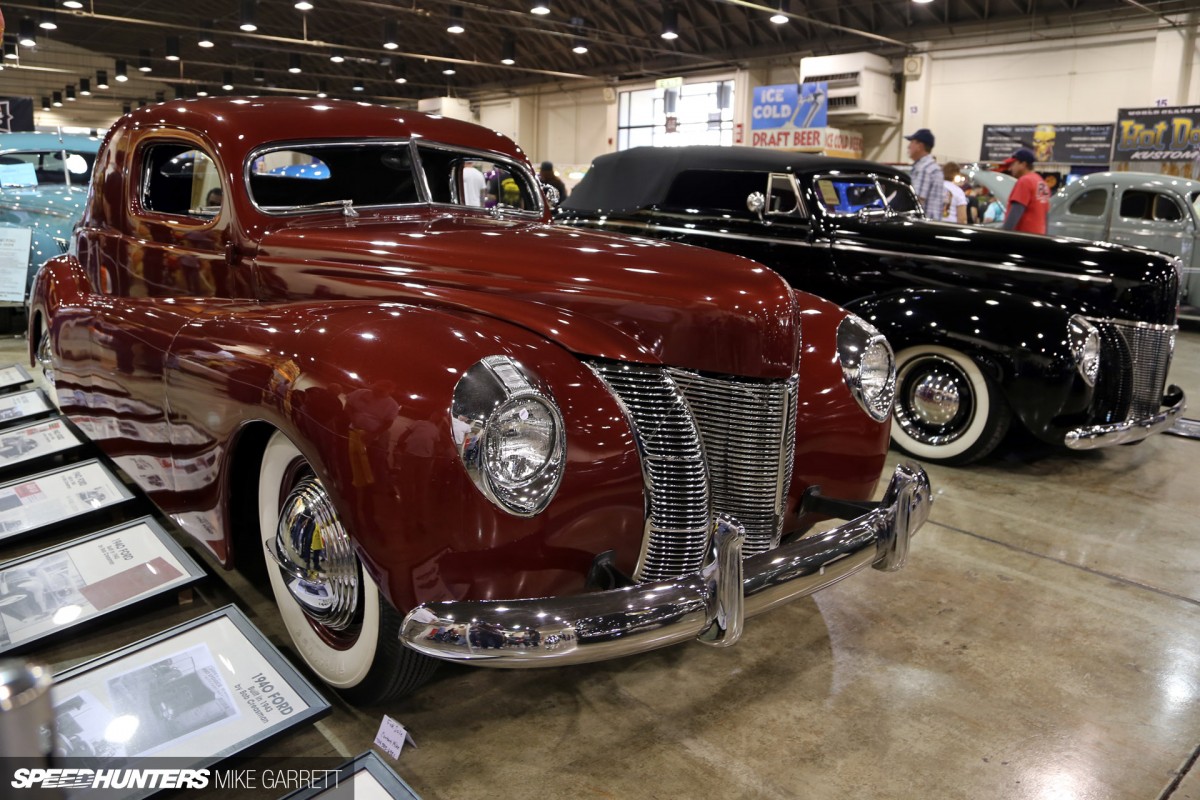 One of my favorites from the display was the Bob Creasman '40 Ford Coupe – a car which was first customized back in 1943, and since been overhauled a few times. It's a legitimate piece of custom car history and if you dig cars with incredible stories behind them, there's no place better than the GNRS.
AMBR: The Showdown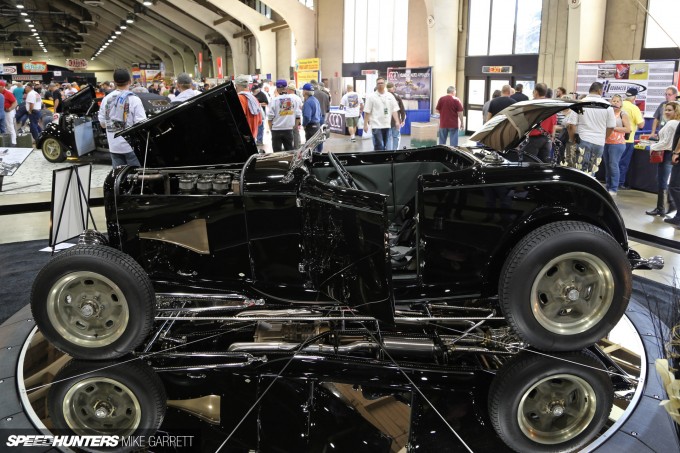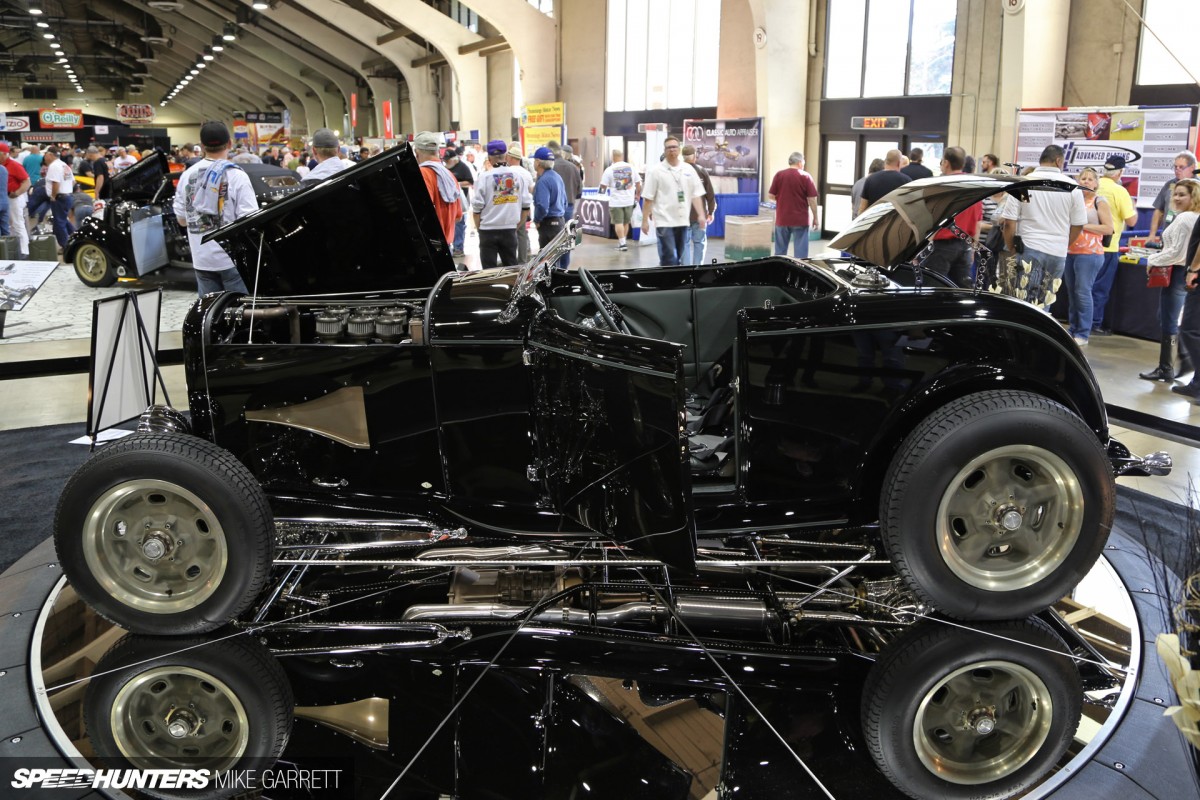 While there's really something for everyone at the Grand National Roadster Show, for many builders and fans the highlight of the event is the aforementioned America's Most Beautiful Roadster competition. This year there were no less than 18 different vehicles vying for hot rodding's ultimate award this year, and the judges certainly had their work cut out for them.
While the craftsmanship on every one of these cars is nothing short of stunning, the thing that I really enjoy about the AMBR competition is that it gives you a chance to experience the incredible range of styles and themes that can be applied to the classic roadster body shape.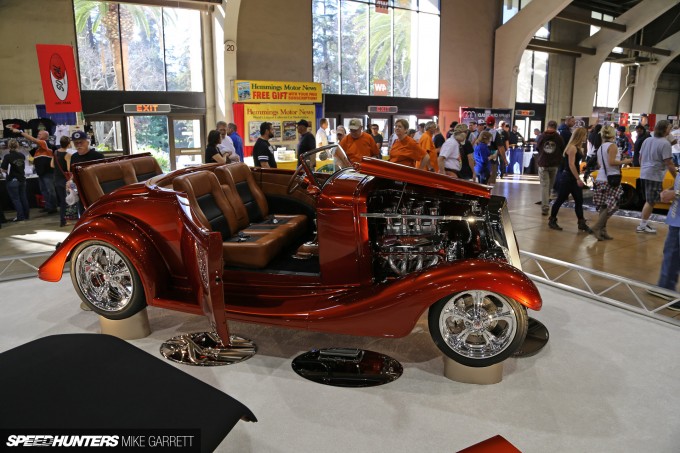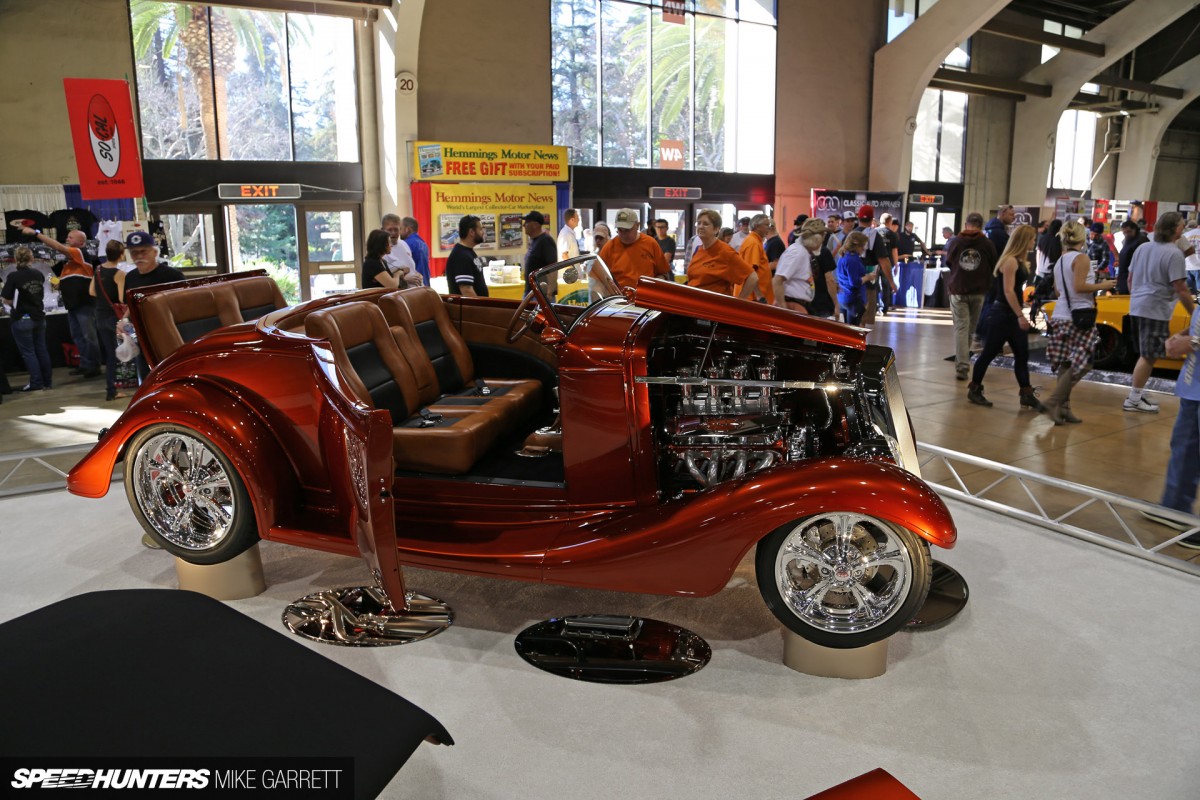 Some of the competitors, like Greg Meyer's '33 Chevy, have embraced a fully modern feel with contemporary body and interior styling. This particular car has an injected LS6 in its engine bay.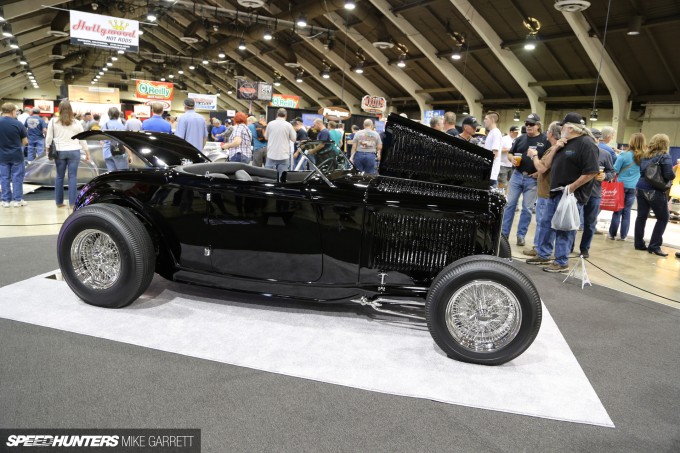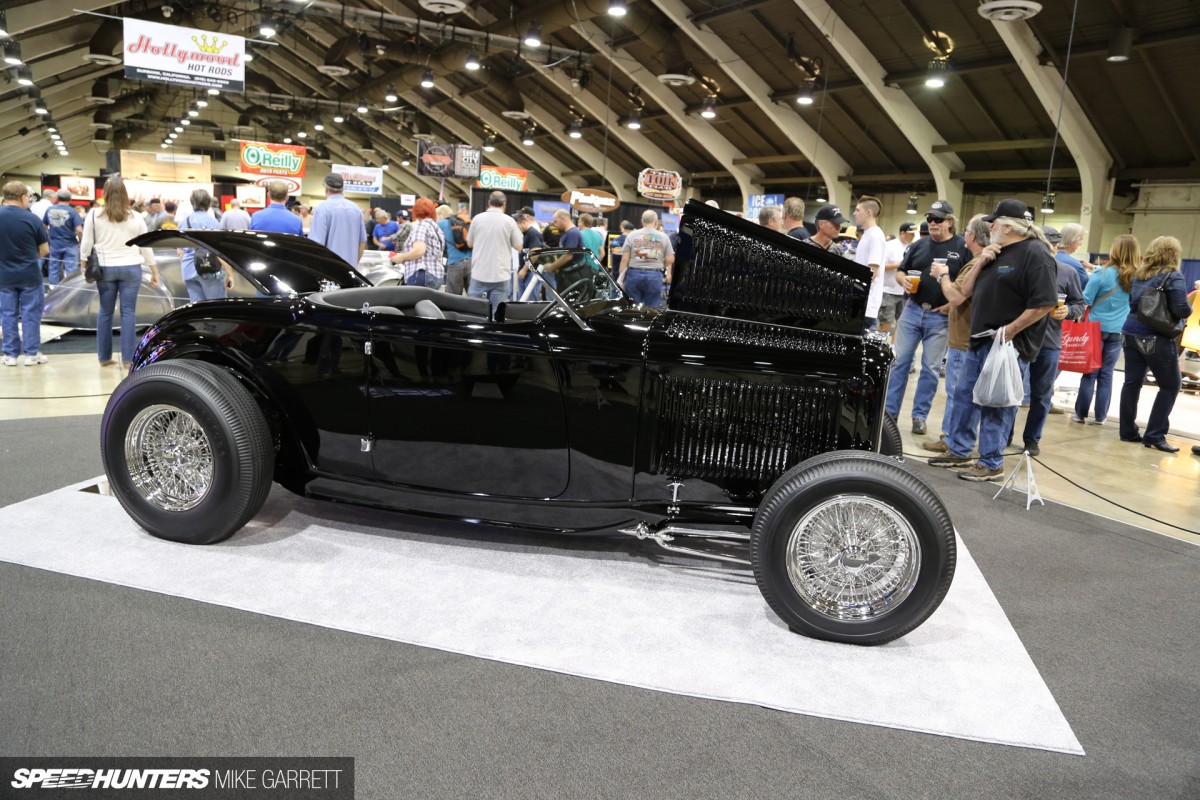 On the contrary, other builds have stayed more in line with the roots of hot rodding. Check out this Brookville-bodied '32 Ford owned by Norway's Per. O Martinsen and built by Hollywood Hot Rods and Scandinavian Street Rods. Along with a large number of understated body customizations are suicide doors, a blown flathead and gorgeous 16-inch wire wheels.
That car was not the only AMBR competitor with a Scandinavian touch. Also in the running was Robert Hoffman's 1930 Roadster out of Stockholm. This lightweight, stripped-down street machine has a scratch-built body and an injected HEMI between its front rails.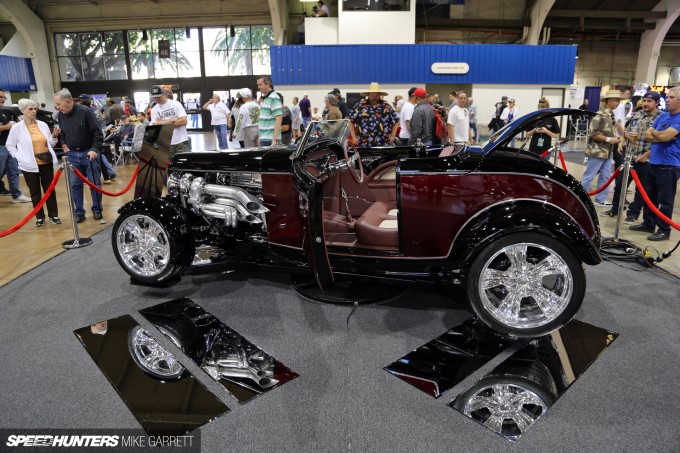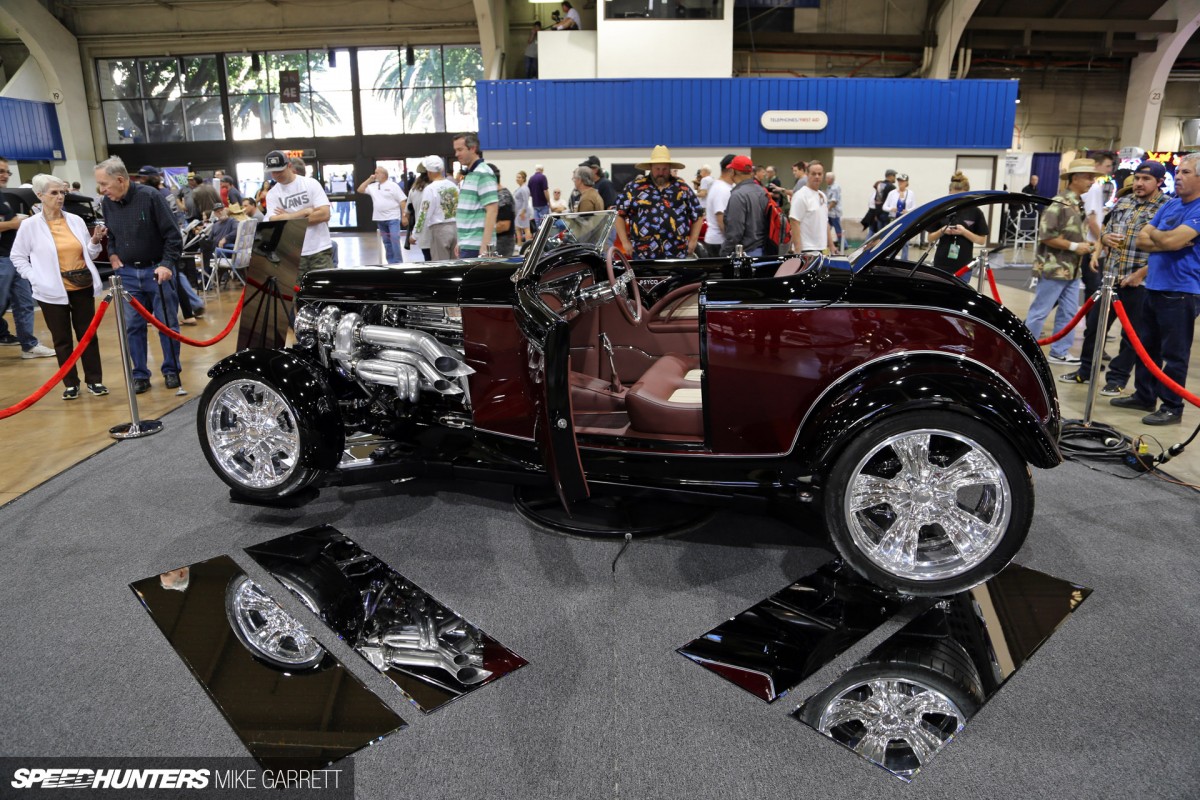 In terms of pure wow factor, it was hard to beat Psyco – a '32 Ford owned by Mike Gordon and built by JT Enterprise in San Diego. While its body and interior treatment convey a sense of classical elegance, the 1,500 horsepower twin turbocharged Nelson Racing Engines powerplant is about as modern and in your face as it gets. Talk about contrast.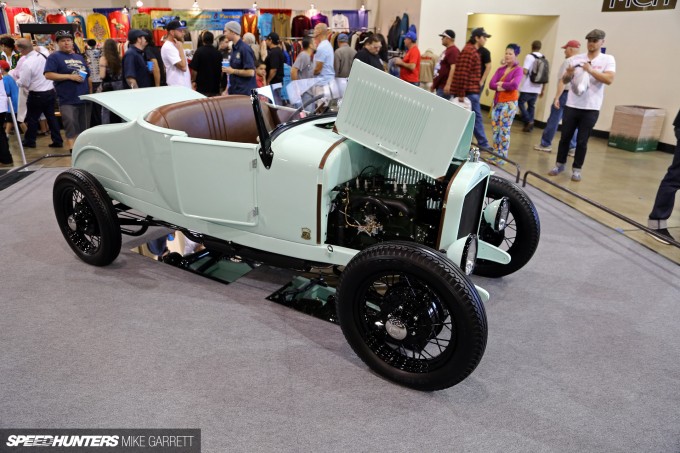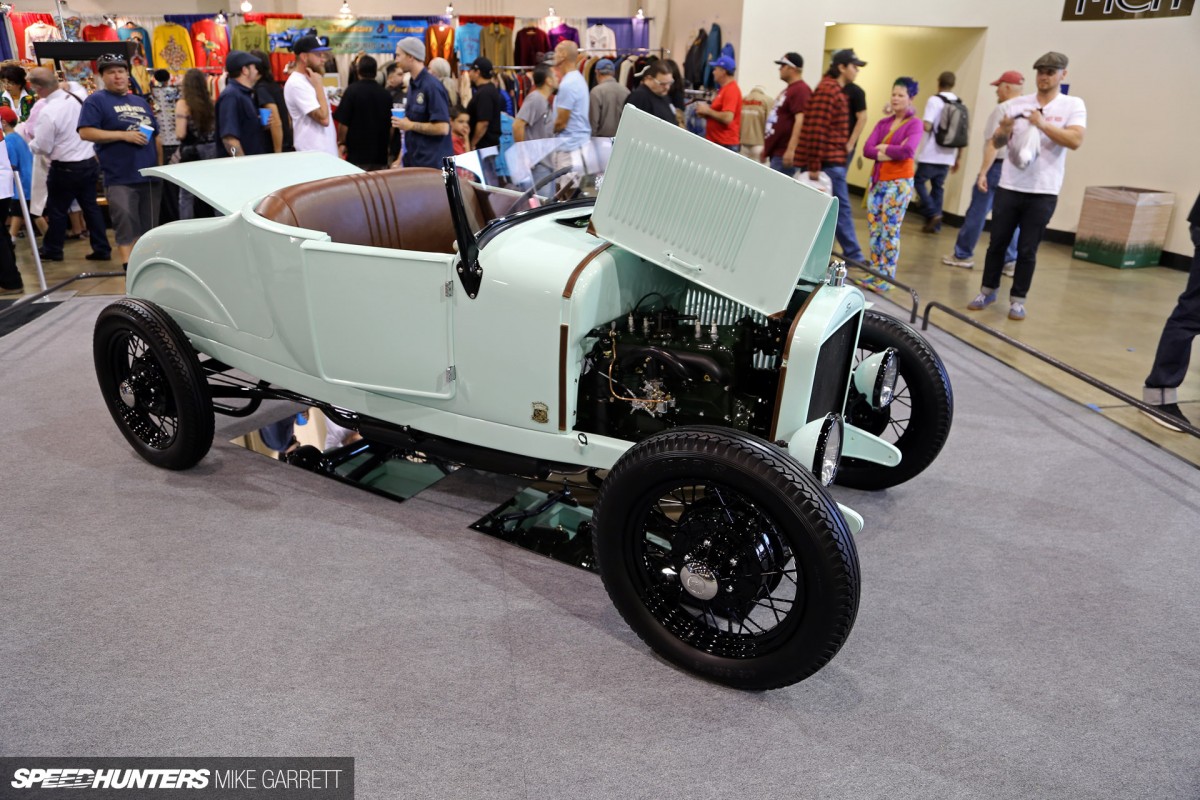 Stepping in a completely different direction now, we have The Mint-T – a '27 Ford Model T owned and built by Dustin Smith from Spokane, Washington. While it lacked some of the wild custom features of the others competing cars, you have to love the old school, back to basics approach and the fact that it was built by Dustin and his local buddies.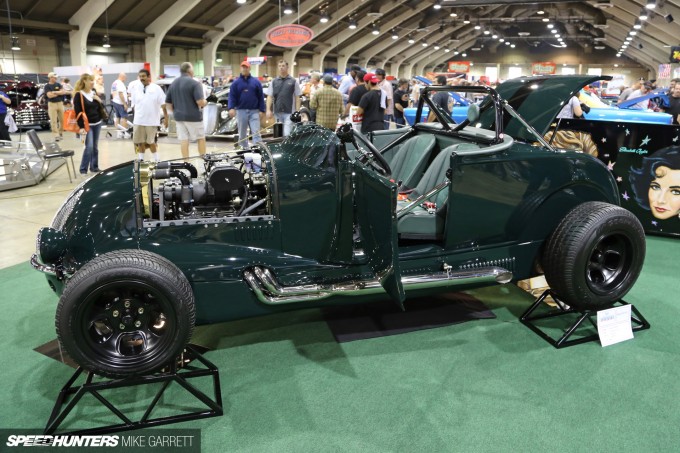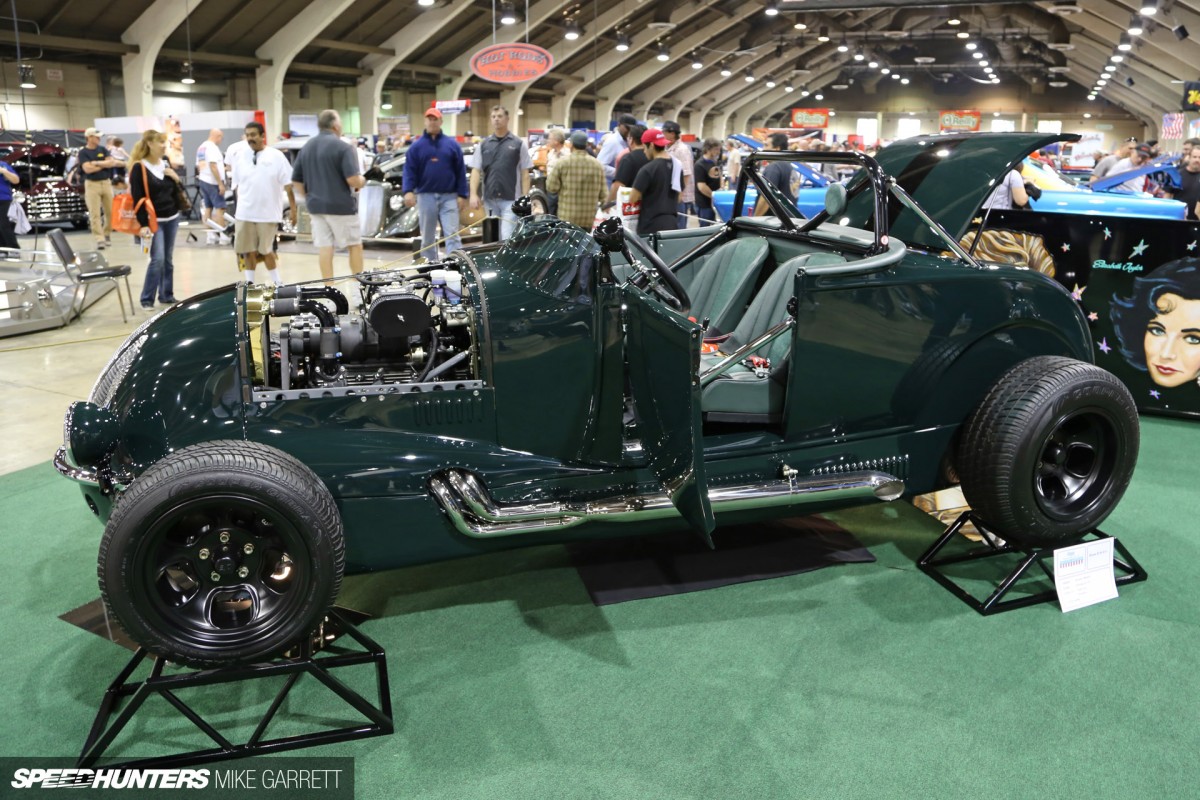 It's always good to see builds that step outside of the box of convention, and that's definitely the case with Willy Stryker's Veloce Spyder – a Ford Roadster which is heavily influenced by vintage open wheeled racing cars. The creation features a custom-built nose, a low profile windshield, roll bar and a supercharged flathead providing power. The color choice is perfect as well.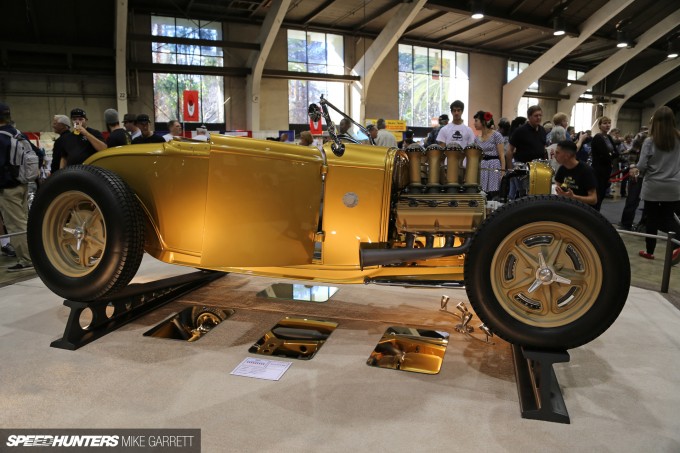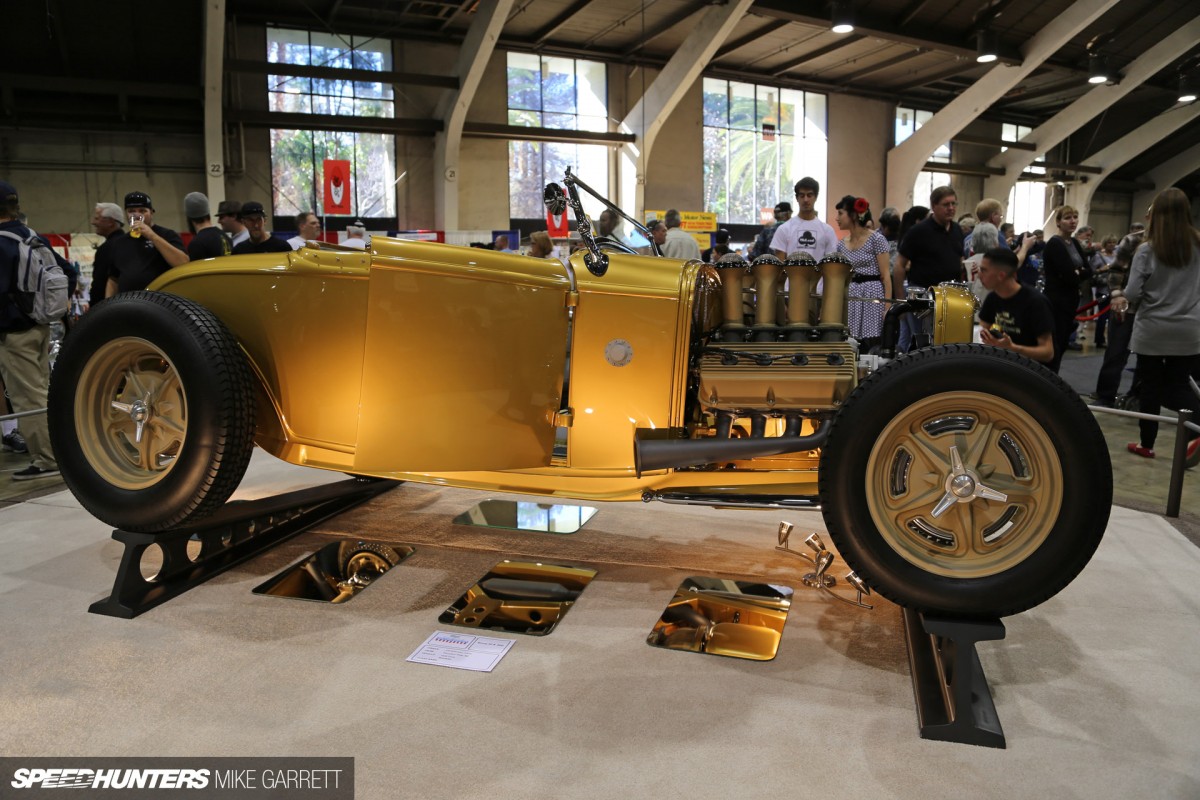 Along with the Veloce Spyder, another one of my personal favorites was Larry and Sue Christensen's Rivet Roadster – a '32 Ford built by Pinkee's Rod Shop in Colorado. I love everything about this car – from the tasteful bodywork to the built 392 HEMI and custom-made gold mag wheels. Whenever I hear the word 'roadster' this is what comes to my mind.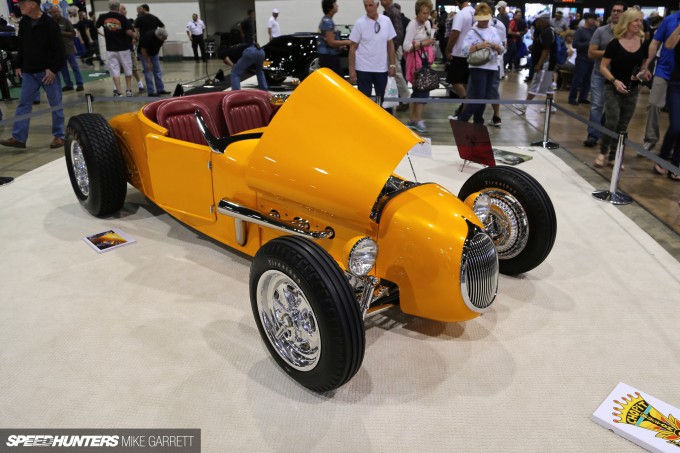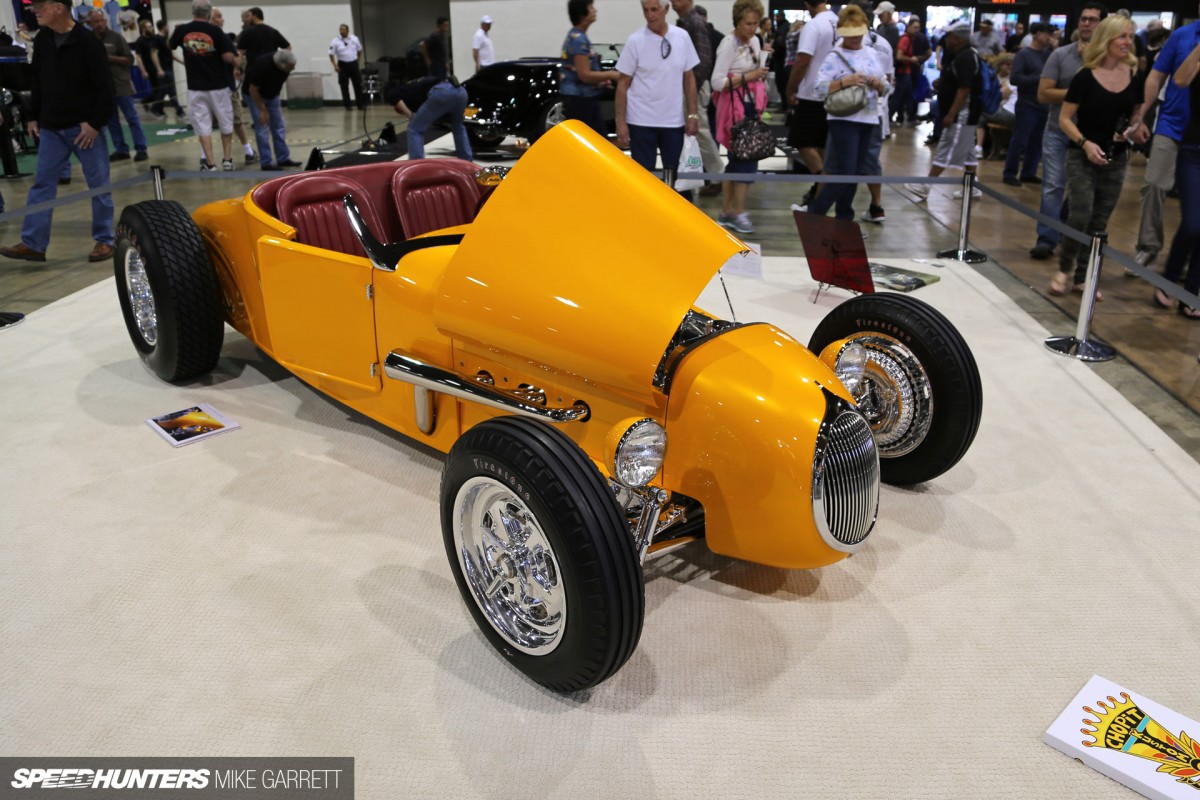 Another fantastic machine was this '27 Ford built by Chopit Kustom in Orange County. The body is a modified steel original with a custom-formed aluminum front end, and there's an all-aluminum Chevy small block plus beautiful candy paint. Many people had this car as pegged as a favorite to take the AMBR award.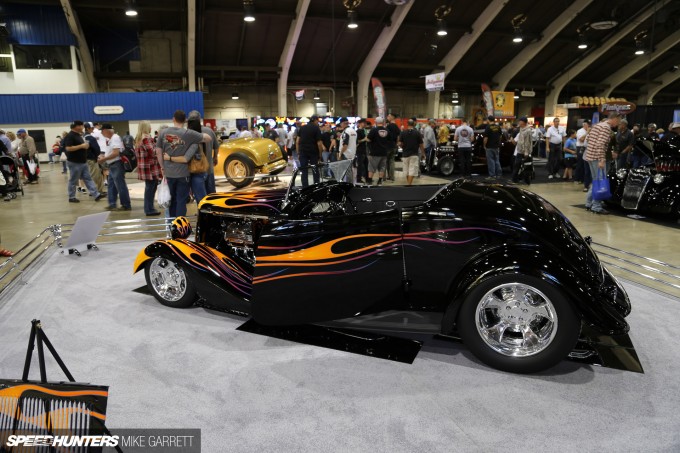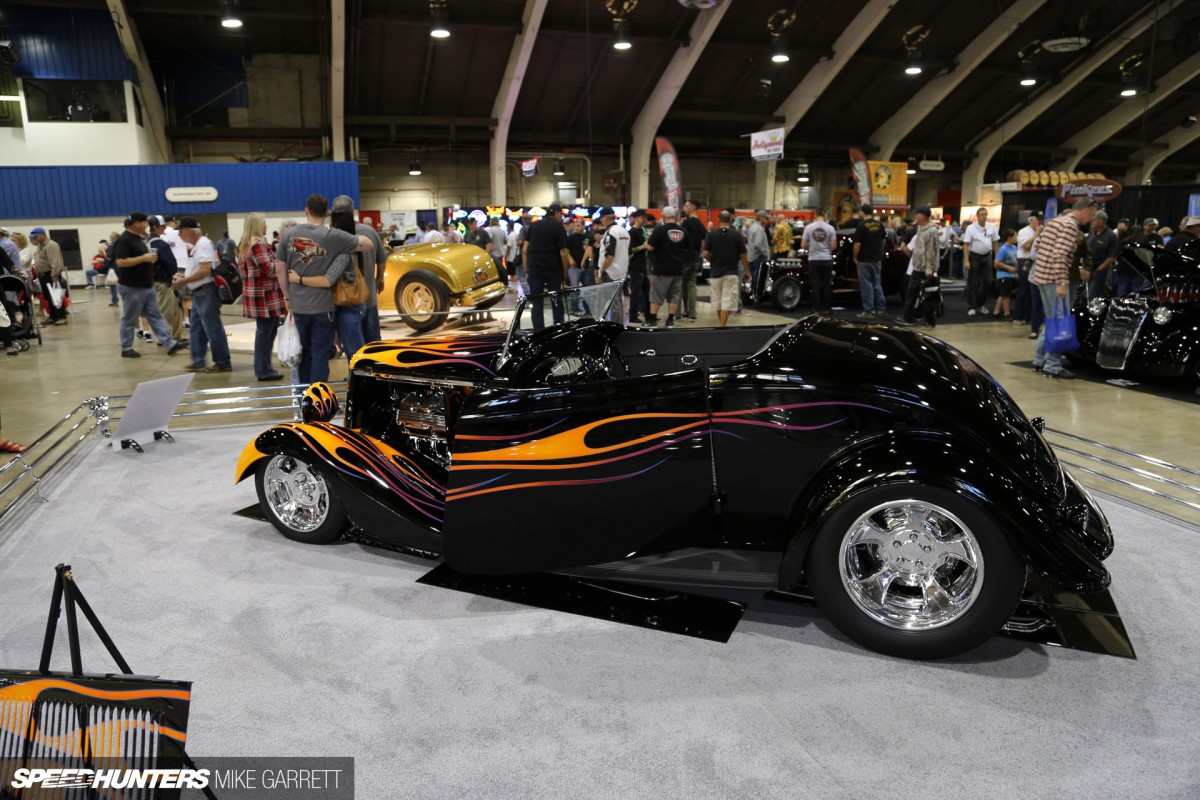 At the end of the weekend though it was Larry Olson's '33 Ford that took the title of 'America's Most Beautiful Roadster' for 2015. It was built by Bobby Alloway and features a stretched body, classic raked stance, custom-built wheels and a HEMI with a fuel injection system hidden behind a vintage carb setup. A very traditional take on the fendered street rod.
All Flavors Of Custom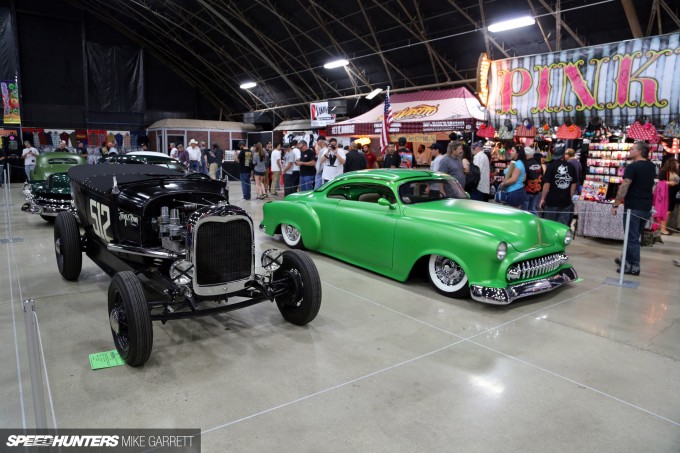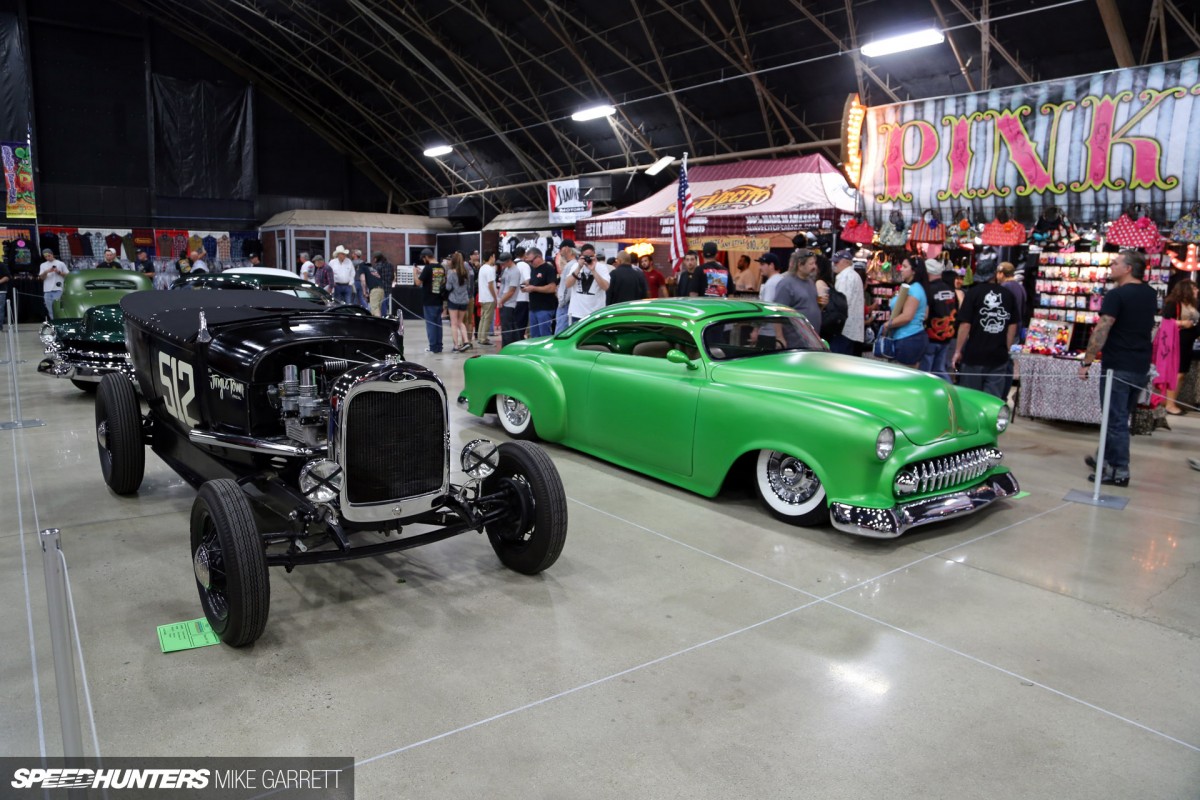 As I mentioned a moment ago, the AMBR competition barely scratches the surface when it comes to the array of custom car culture presented at the Grand National Roadster Show. If you are into traditional rods and customs, patina, rockabilly music and retro fashion, the Suede Palace is where you'll want to spend a lot of your time.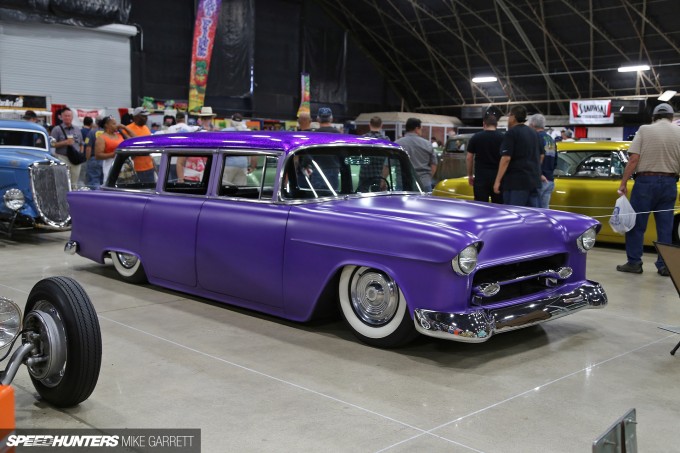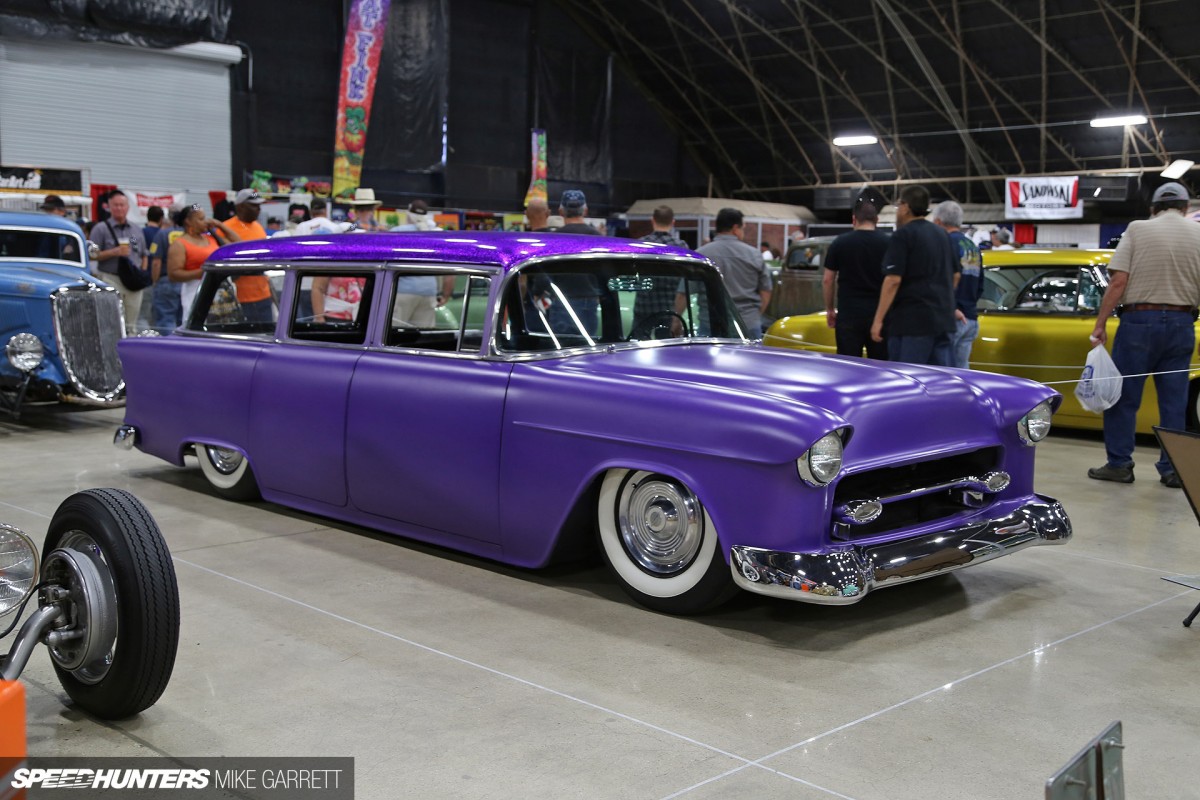 From vintage-themed roadsters and coupes to slammed lead sleds, the collection of cars inside the Suede Palace this year did not disappoint. Among my favorites was this '55 Chevy four-door wagon tucking tall white-walls and sporting a combination of matte and metal-flake purple paint.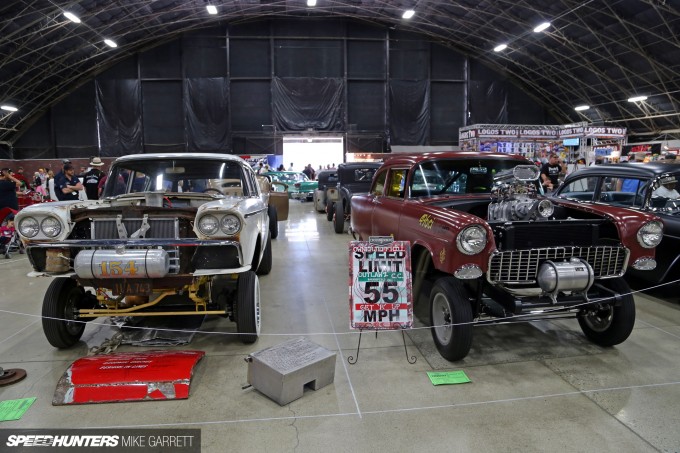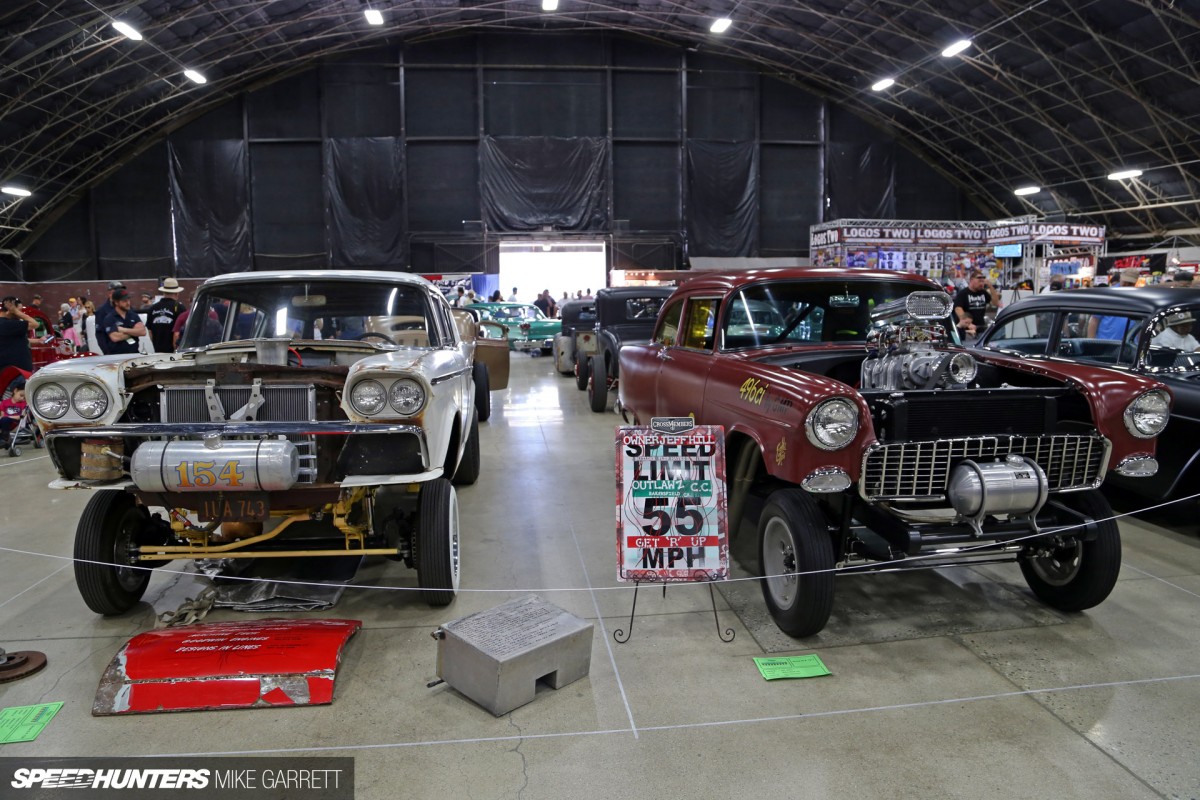 Here we have a pair of straight-axle gassers – on the right an altered wheelbase '55 Chevy, and on the left a ridiculously cool Rambler wagon which you can expect to see more on very soon.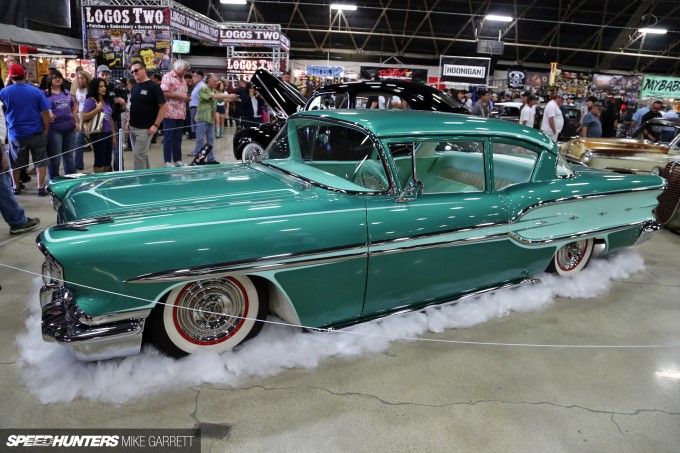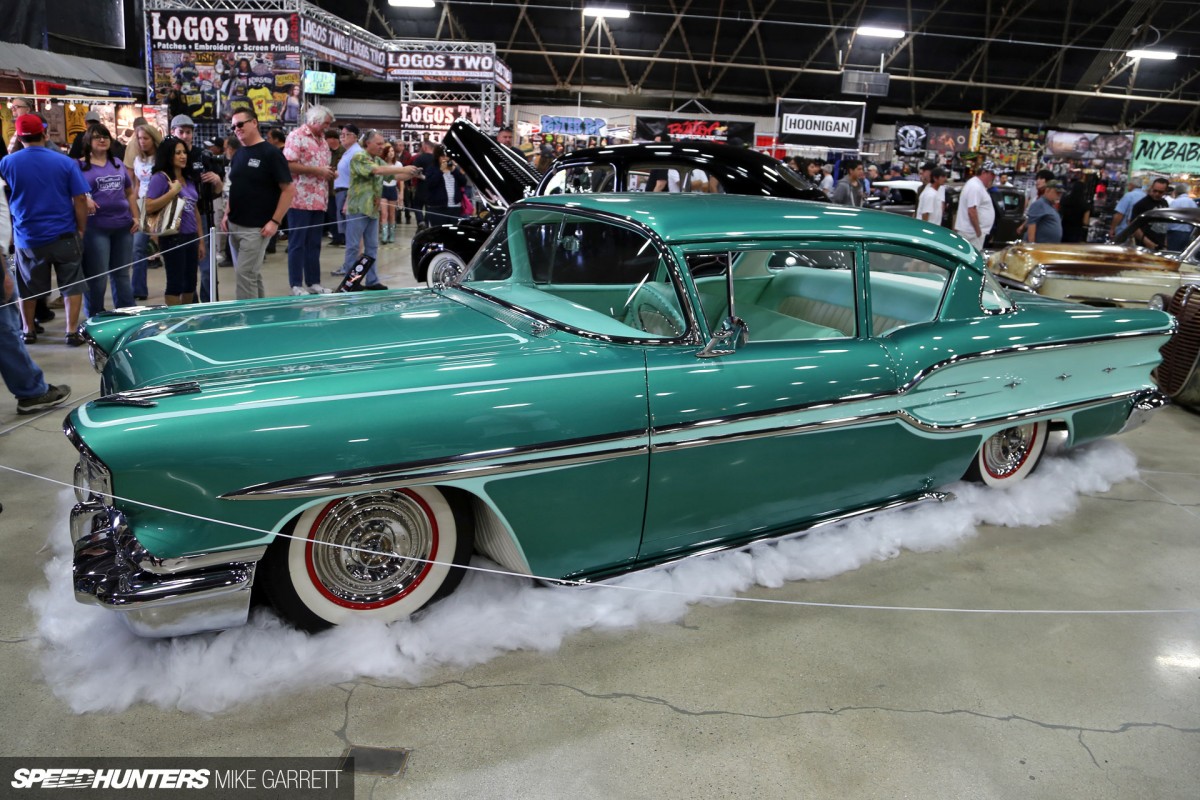 Late '50s Pontiacs were some of the coolest looking cars GM ever rolled out and Clyde Wooten's '58 Chieftan out of Portland Oregon is a textbook example of a mild custom from this era.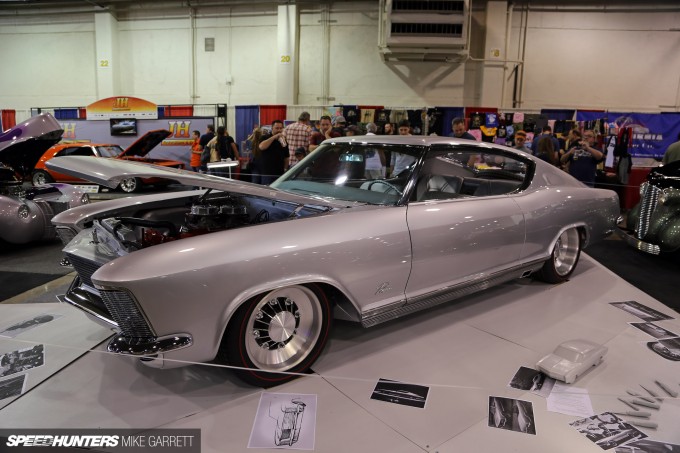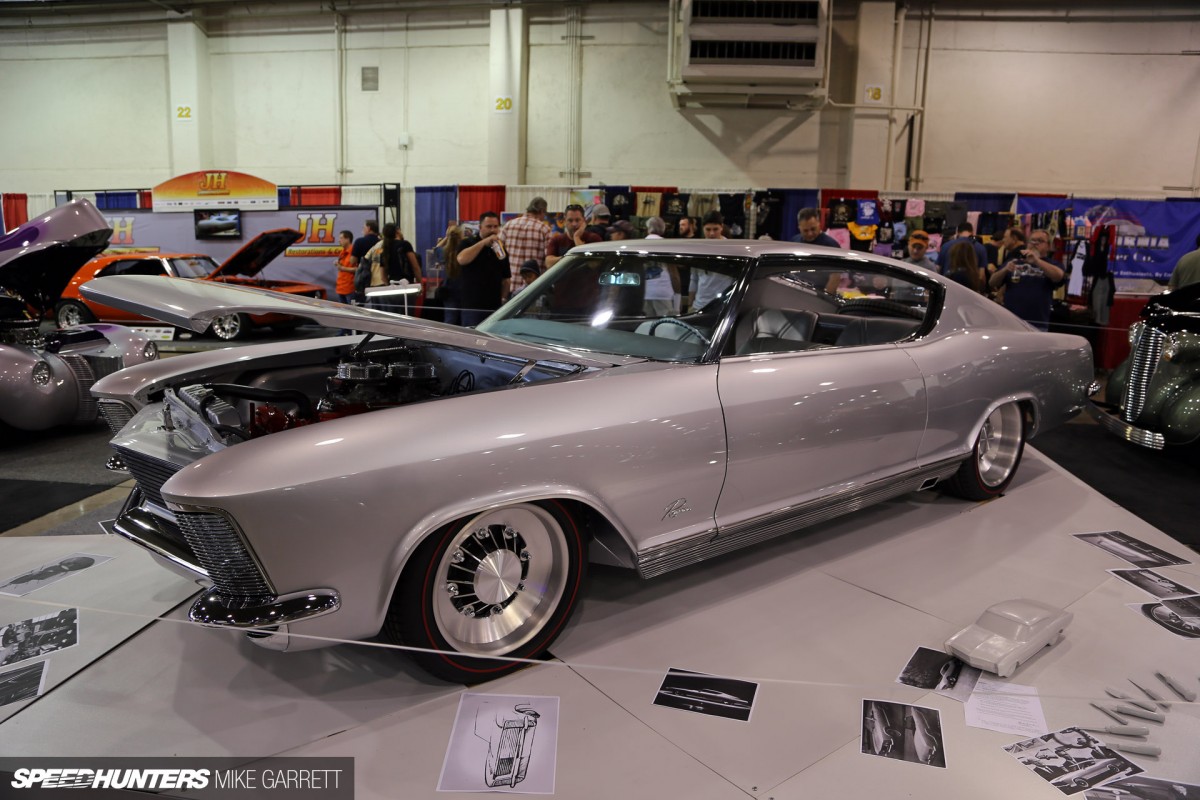 While you might think all of the headlining vehicles at the GNRS are roadsters or hot rods of some sort, that's not always the case. One of the coolest builds from this year's show was actually the X11 Buick Riviera.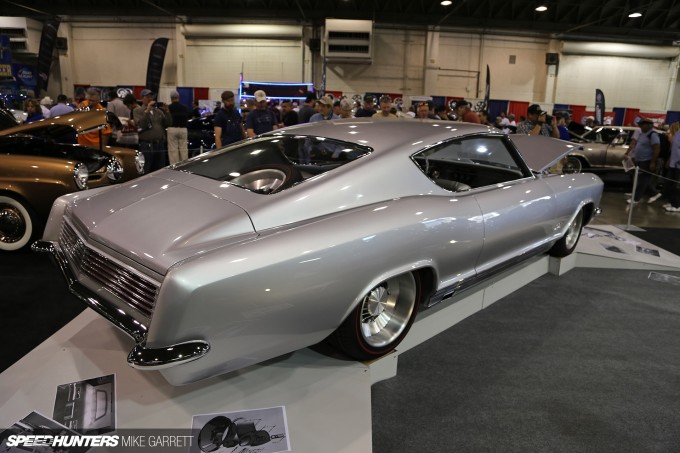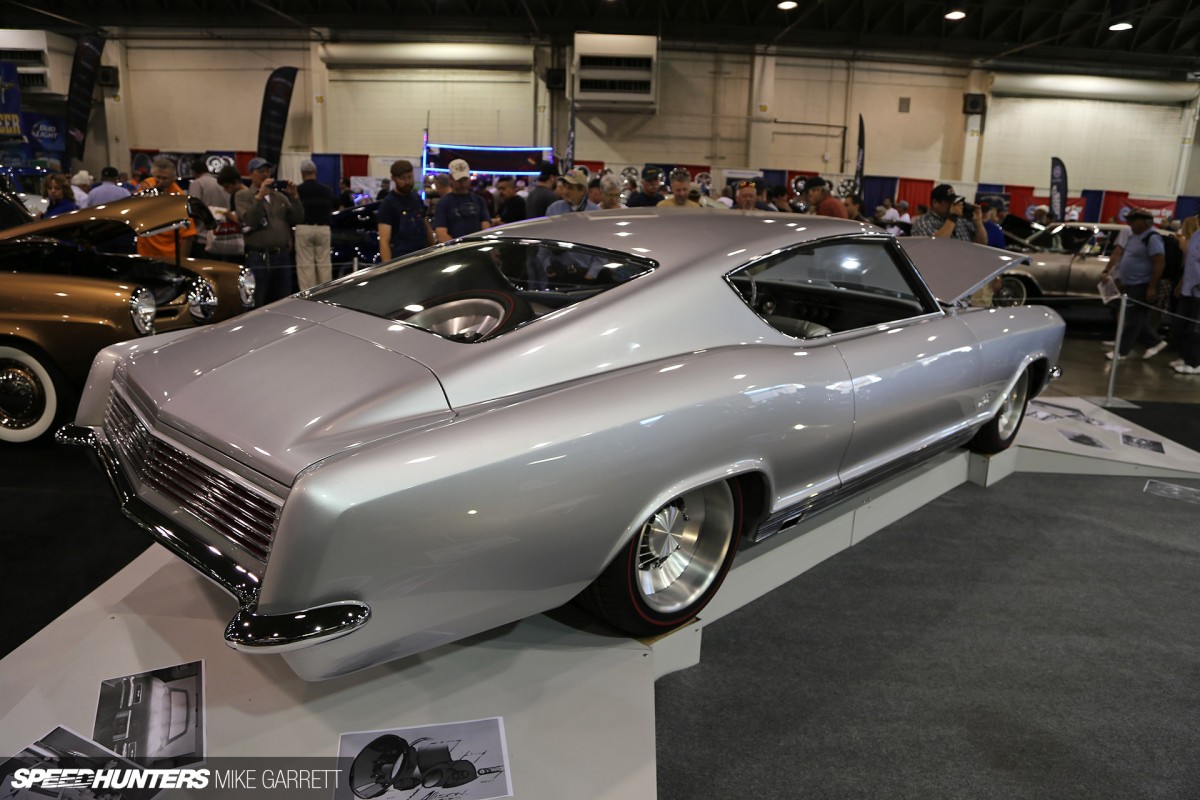 The car was built by River City Speed & Custom for owner Marcy Molkenthen around the concept of what a fastback Riviera might have looked like. There's always something cool about elaborate custom cars that are made to look like factory projects.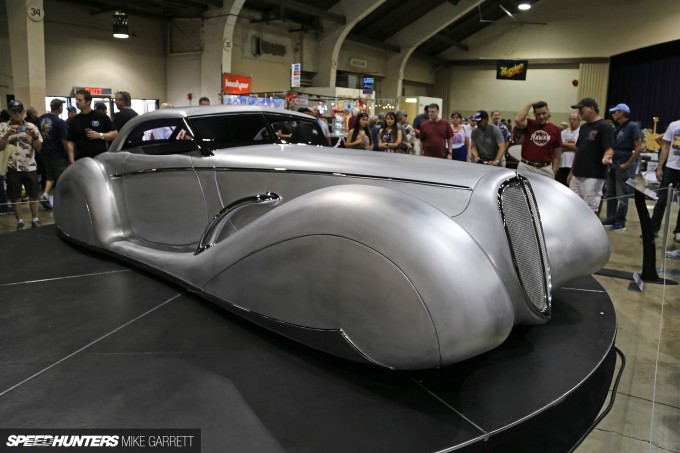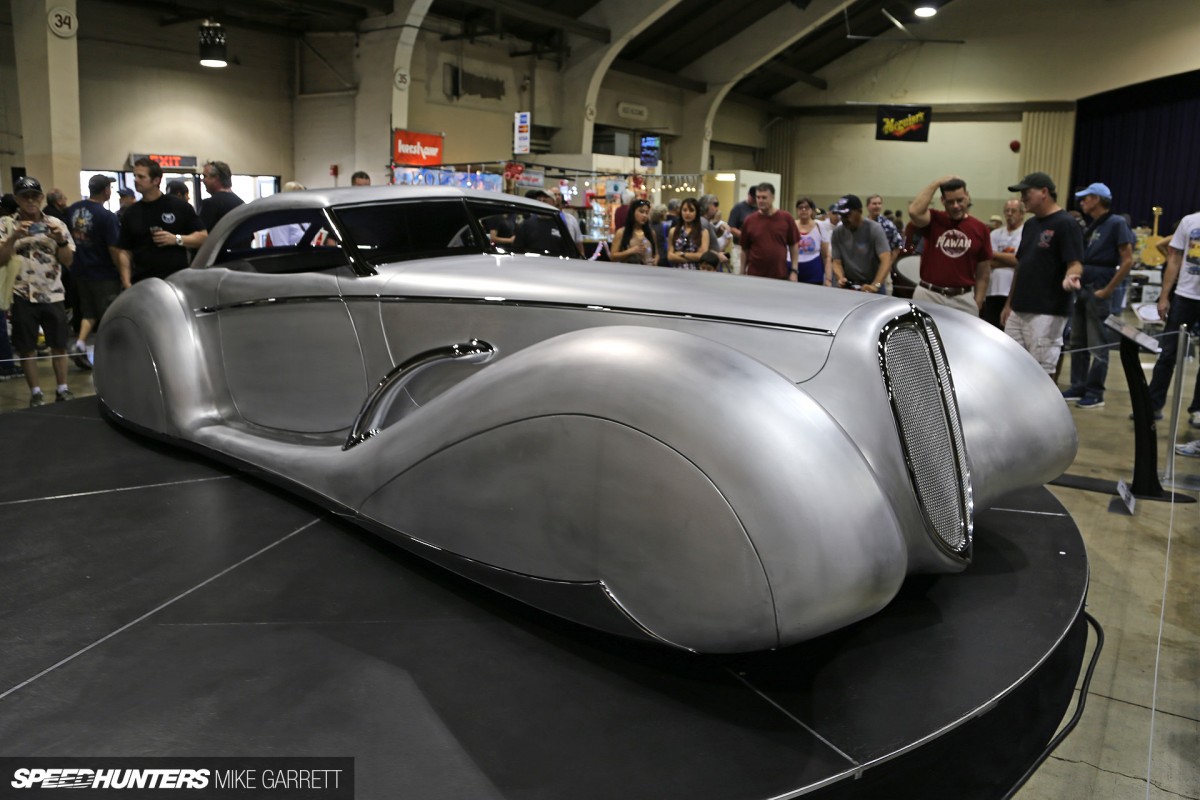 Equally as impressive was Aquarius – a build completed for Metallica's James Hetfield by Rick Dore Kustoms. The project mixes European coachbuilding and American influences with its combination of a custom '34 Packard chassis and a one-off hand-formed body.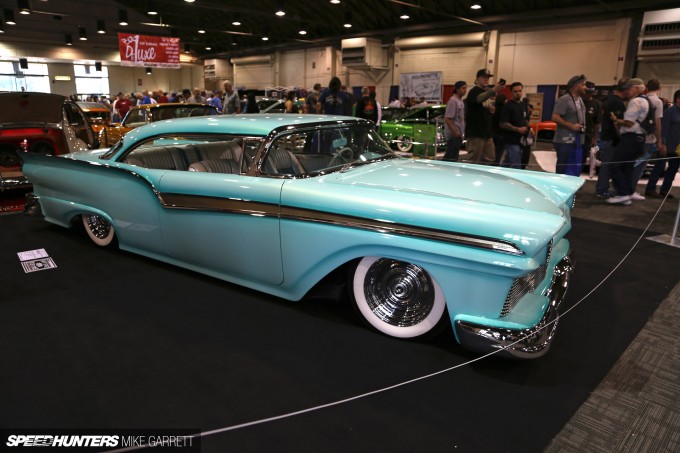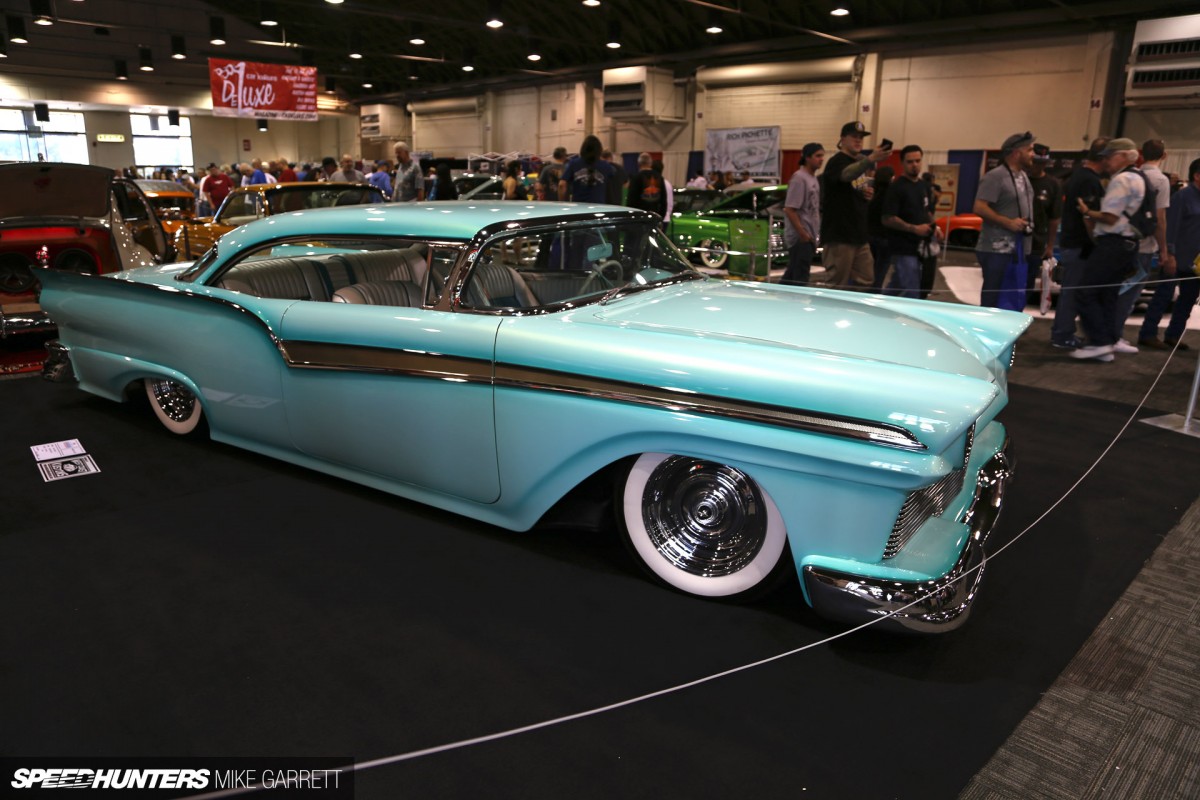 It's hard to underestimate the time warp factor that exists when you visit the GNRS. This '57 Ford example, looks like something that you might have seen at the show 65 years ago. It was one of several cars representing West Coast Kustoms – the hosts of the annual Cruisin' Nationals in Santa Maria.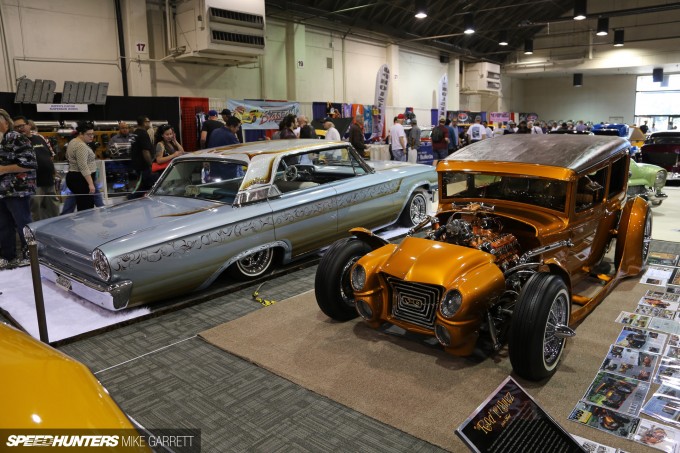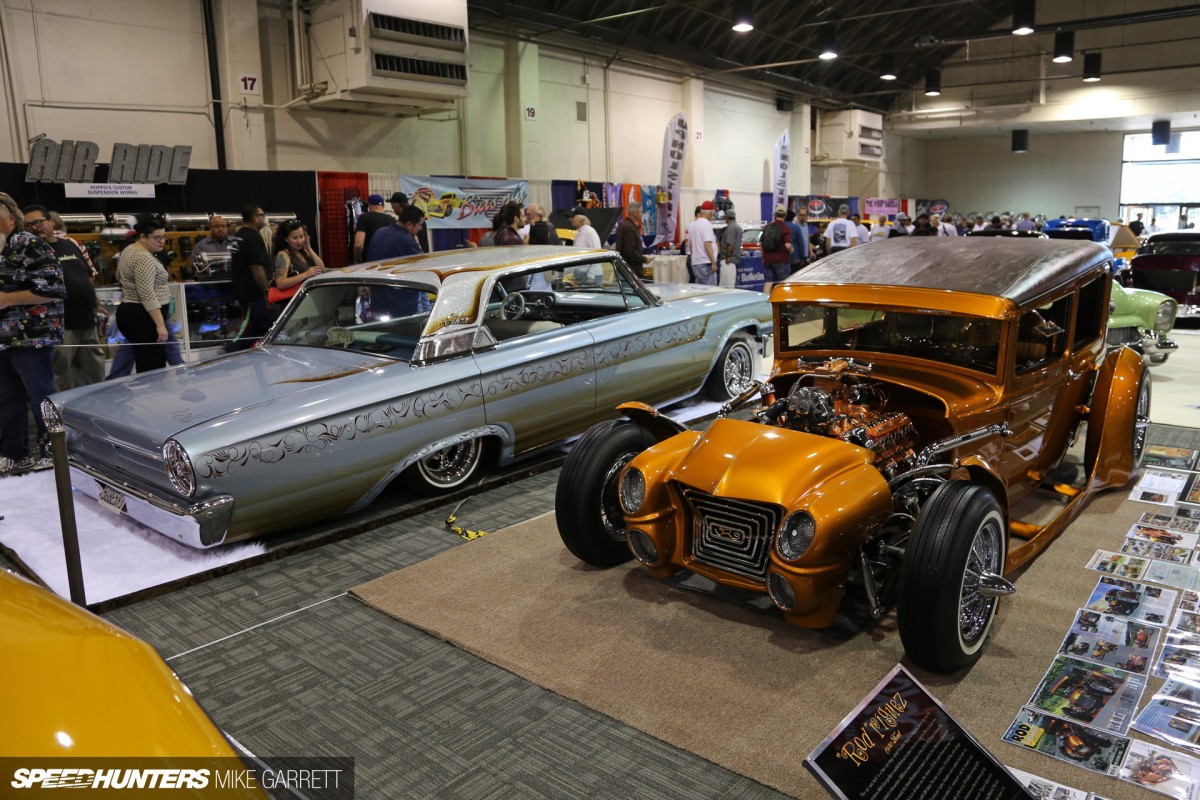 Earlier this month I wrote a story about Junichi Shimodaira and his Paradise Road shop in Nagoya, Japan. In that story I mentioned his Model A sedan known as "Rod"riguez. The car is now owned by Chuck Schauwecker who shows the car regularly, and this year marks the 10th anniversary since Junichi first displayed the custom creation at the GNRS.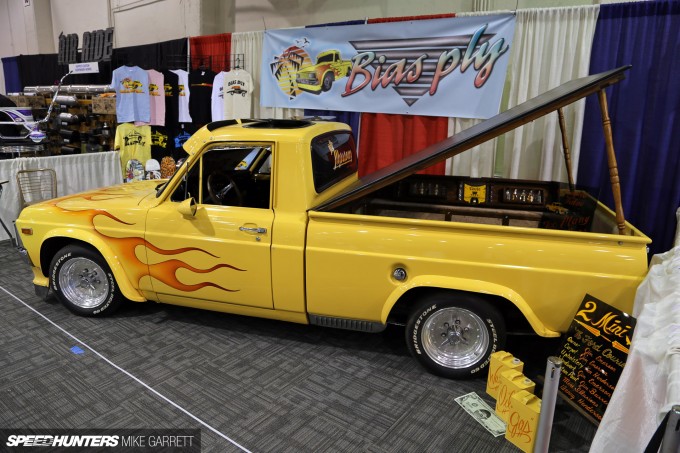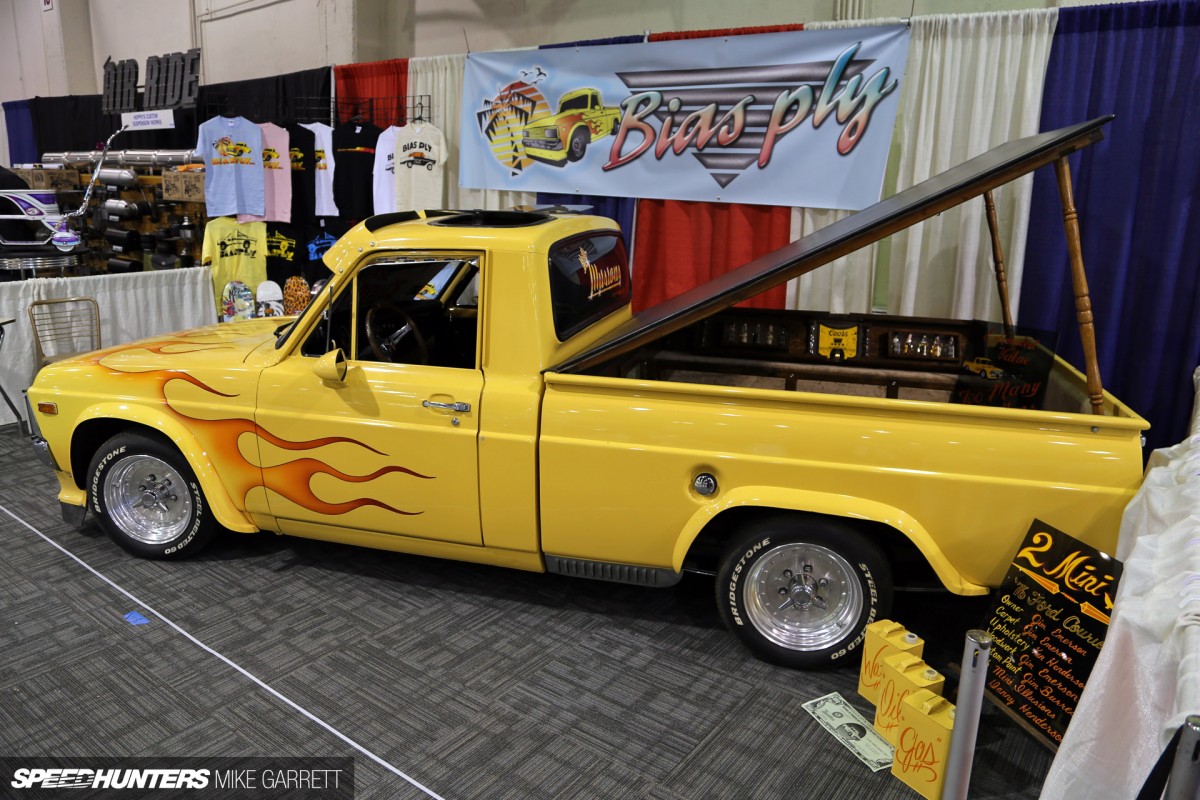 It's no secret that '70s custom vans are making a huge comeback right now, but what about minitrucks? This perfectly retro Ford Courier the Bias ply crew shows that little pickups might be the next big thing.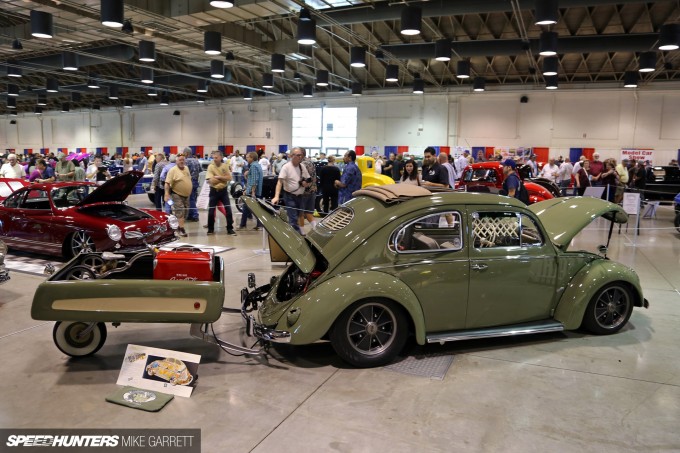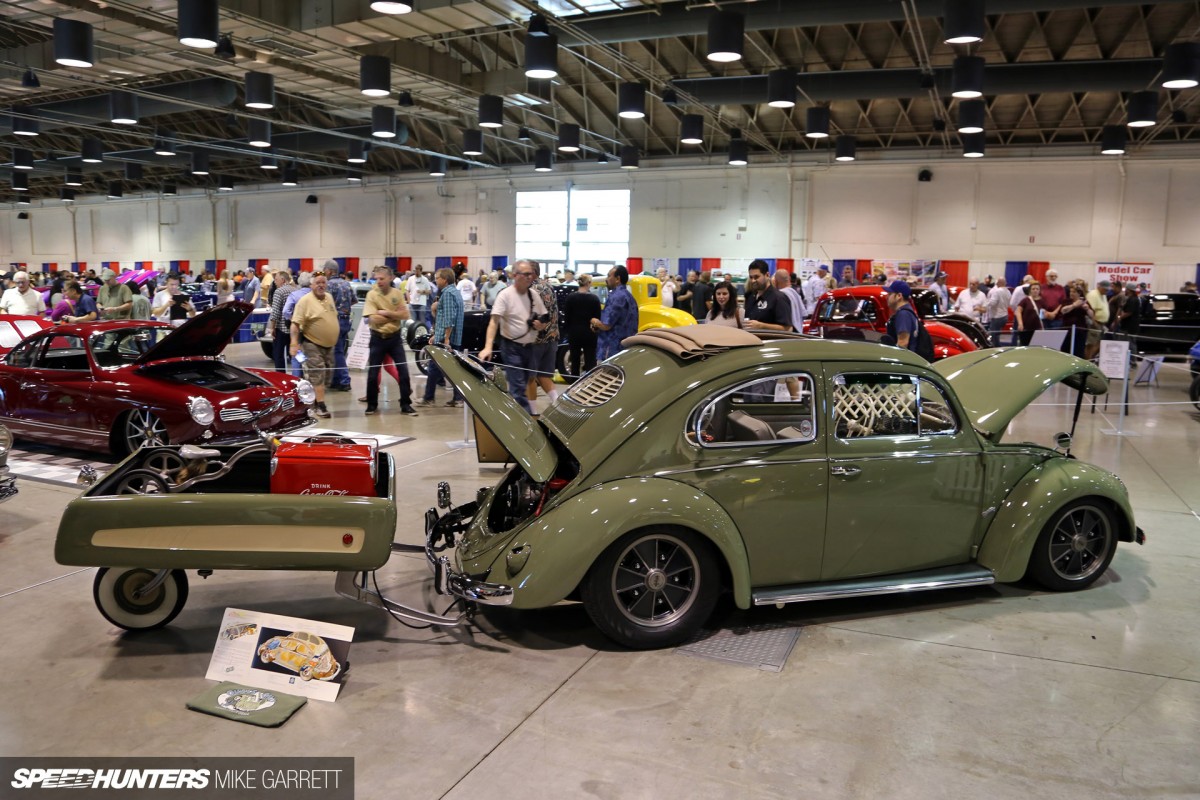 Even Volkswagens can get on in the fun of the GNRS. This '54 ragtop Beetle was one of several air-cooled VWs that were representing in the SoCal car club display.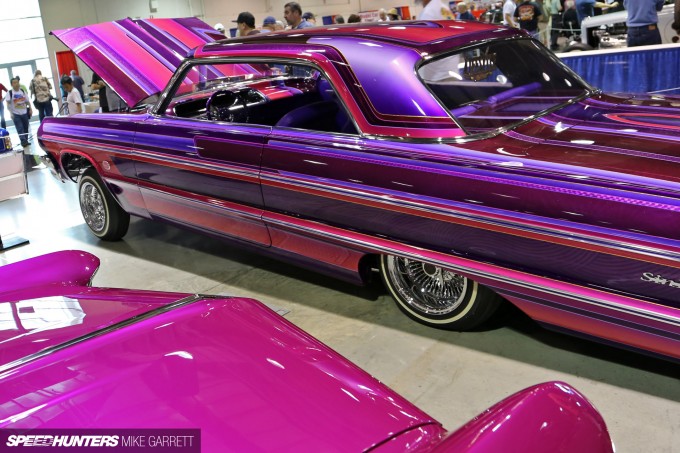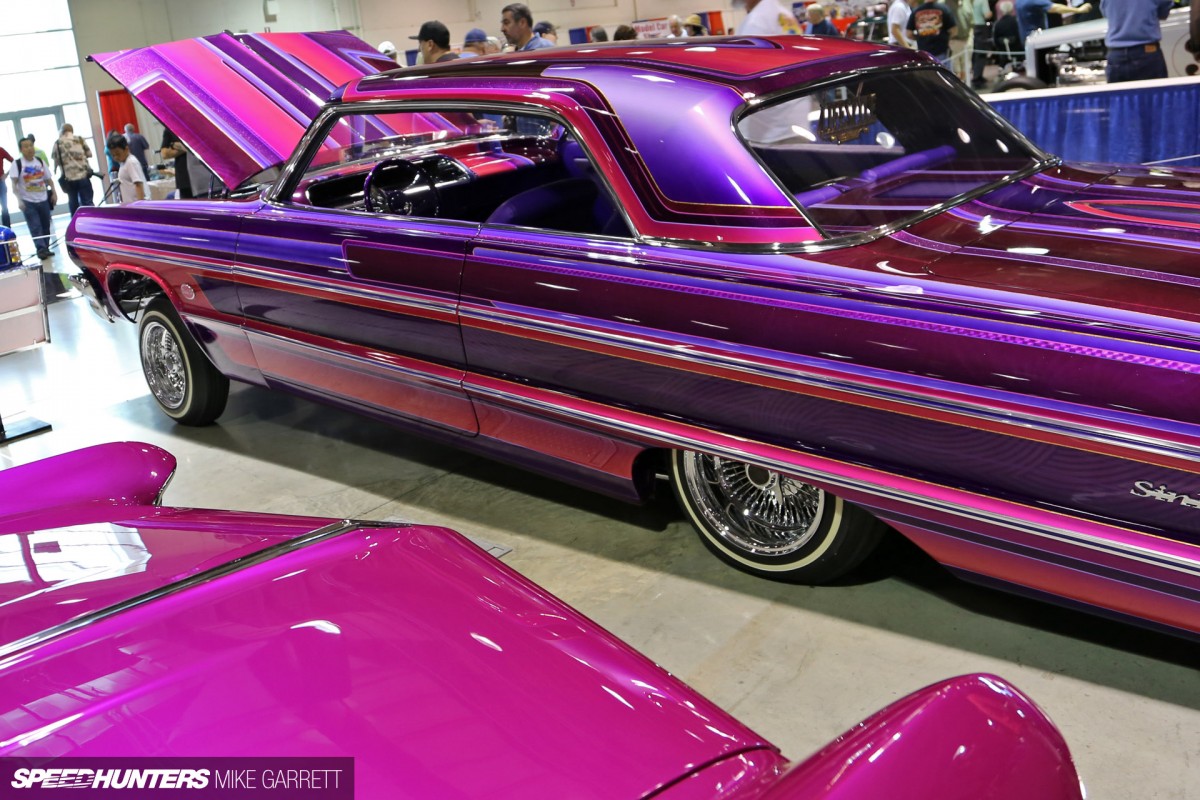 It might be surprising to hear, but the lowrider display is actually one of the best parts of the GNRS. In fact, I was so impressed by this year's selection of lowriders and lowrider/custom hybrids that I've decided to dedicate a separate story to them. Look out for it shortly.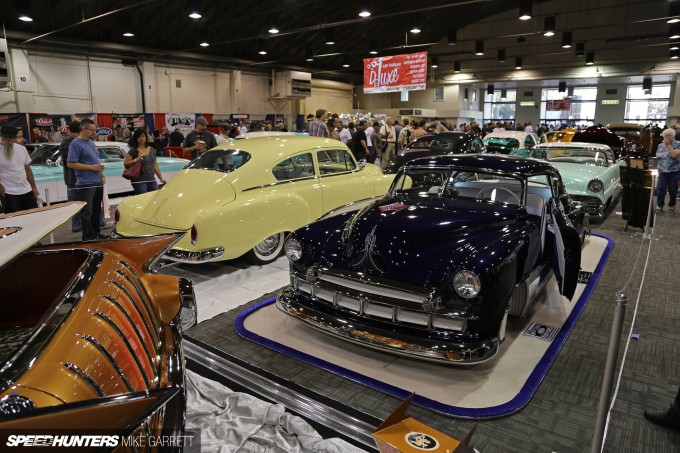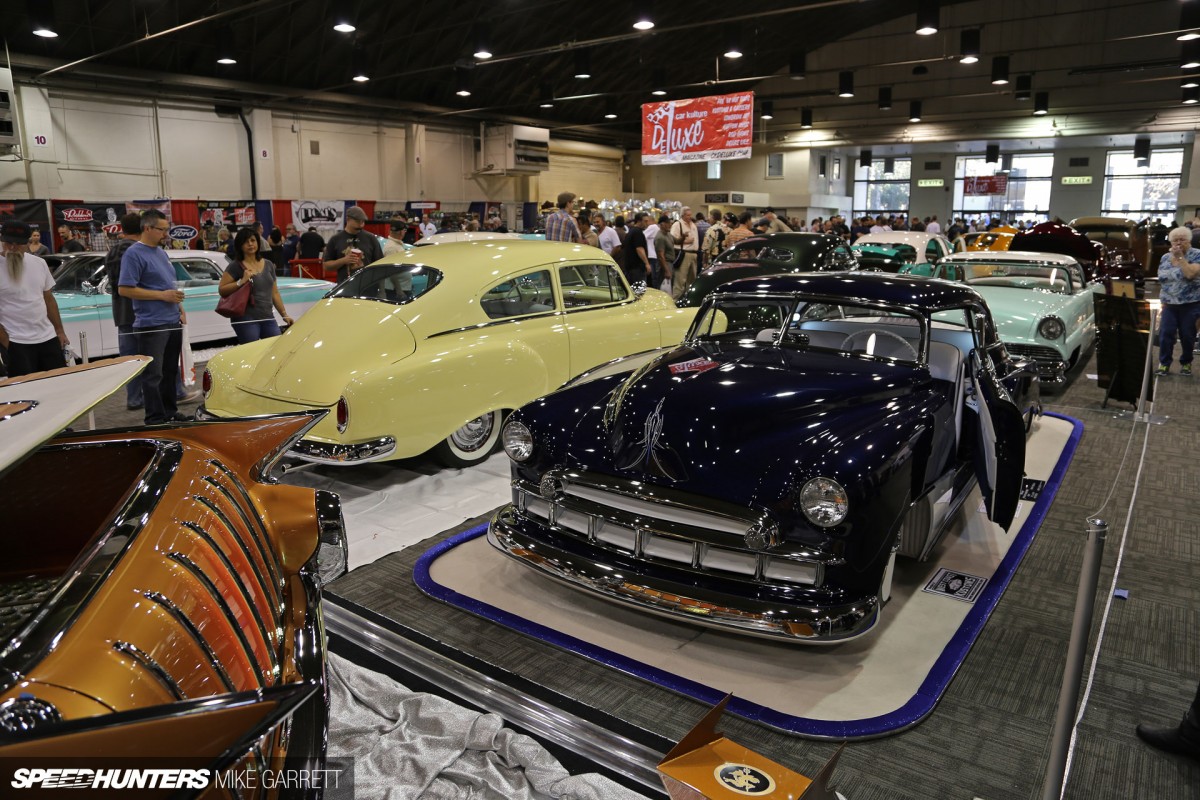 So there you have it – a late-January weekend in Southern California and one of the greatest custom car shows in the world. The Grand National Roadster show is car culture tradition at its very best, and for those of us fortunate enough to live in California it's hard to think of a better way to kick off the year.
Mike Garrett
Instagram: speedhunters_mike
mike@speedhunters.com
Cutting Room Floor