You Can Never Have Too Much
We here at Speedhunters love station wagons. We really do. And that's why we've decided to spend a few days this week posting nothing but cool wagons from across the world. You've likely already seen my retrospective story where I looked back on some of the greatest wagons ever produced, but for as cool as those things are, they represent just one part of the wagon movement.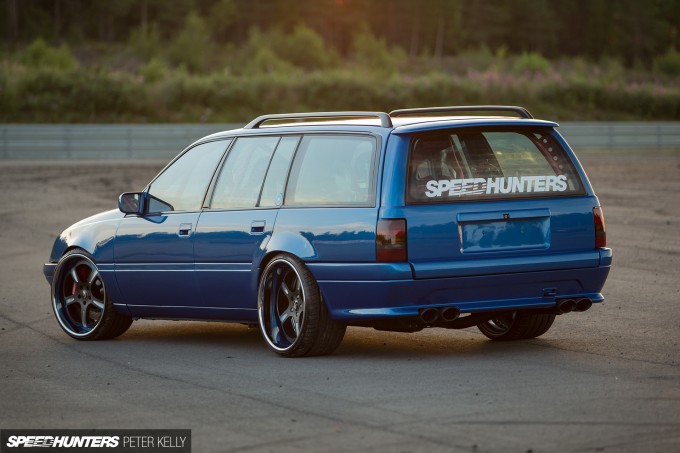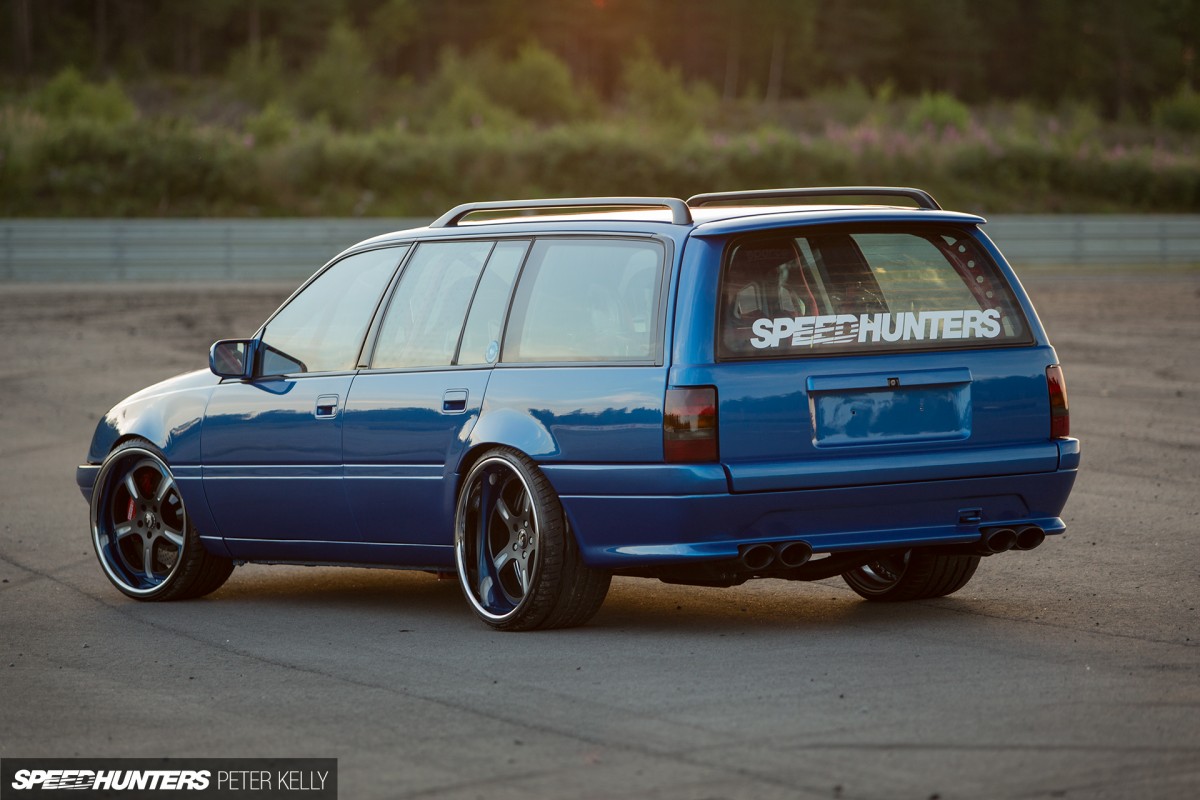 Even more impressive are the homebuilt wagons out there – the ones that come from humble family car beginnings and have been transformed by their owners into machines capable of utterly deceiving speed and style. They are station wagon heroes.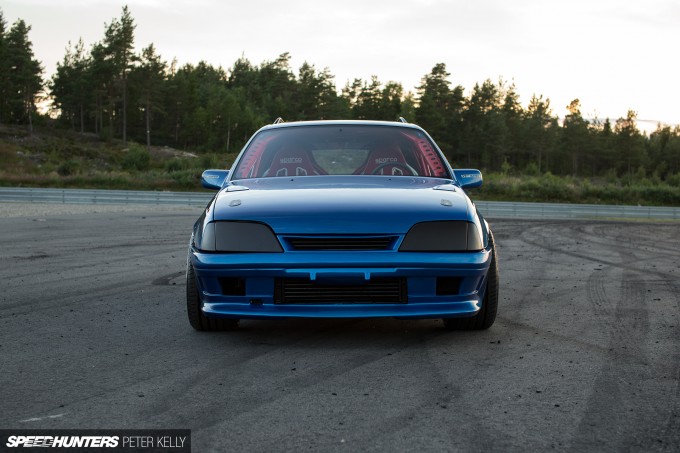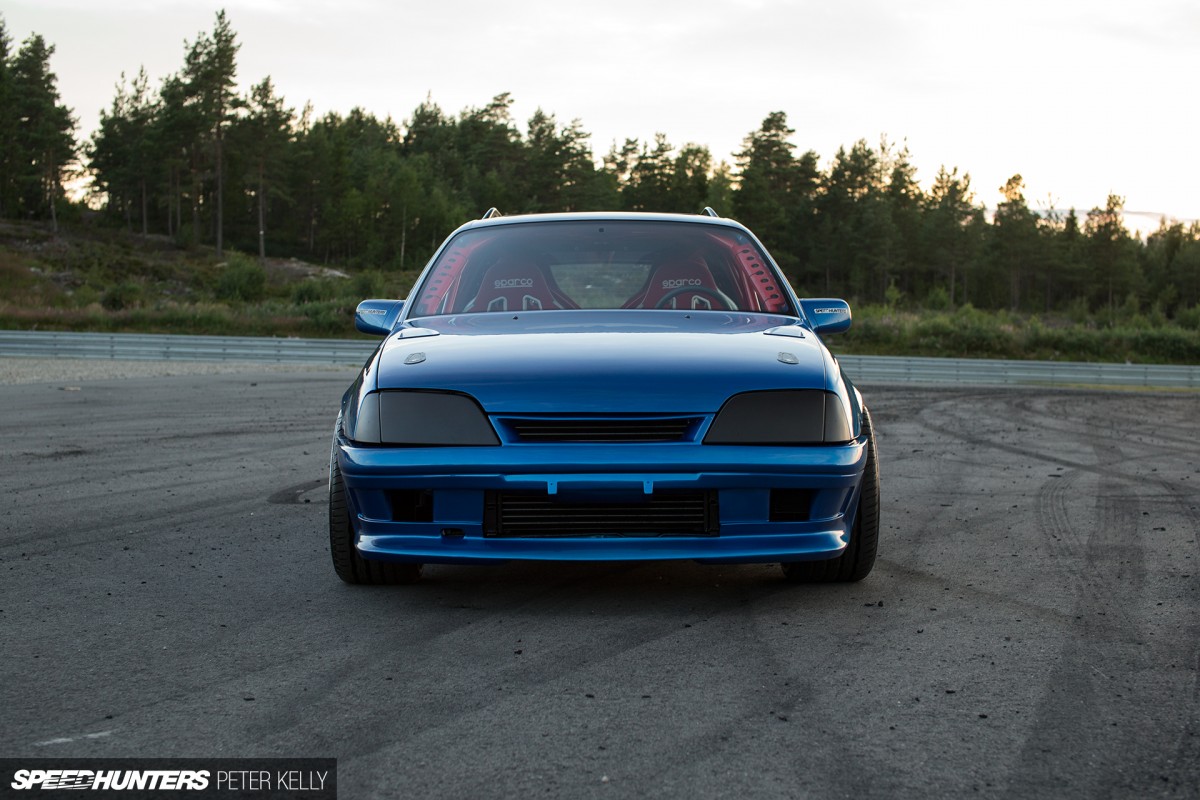 Kjetil Møkkelgård is one of those heroes, and his machine of choice is a 1989 Opel Omega that's unlike anything you can imagine. He grew up around Opels – his older brother had an affinity for the brand – and when it came time for an 18-year-old Kjetil to get his first car he chose a '79 Opel Ascona A.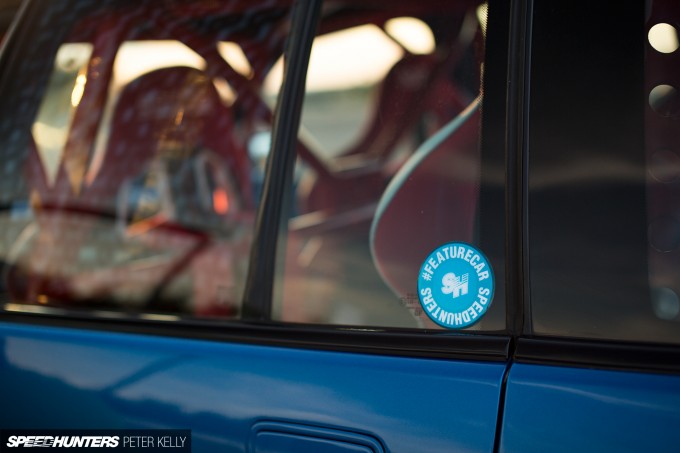 A few years later he came across an Omega Wagon for sale at a cheap price with a blown automatic transmission. While an Opel wagon from the late '80s might not be most young men's idea of dream car, Kjetil saw potential in the old family-hauler. He was working as a mechanic at the time, and the first he thing did was swap the blown transmission out for a manual gearbox so he could start daily driving the car.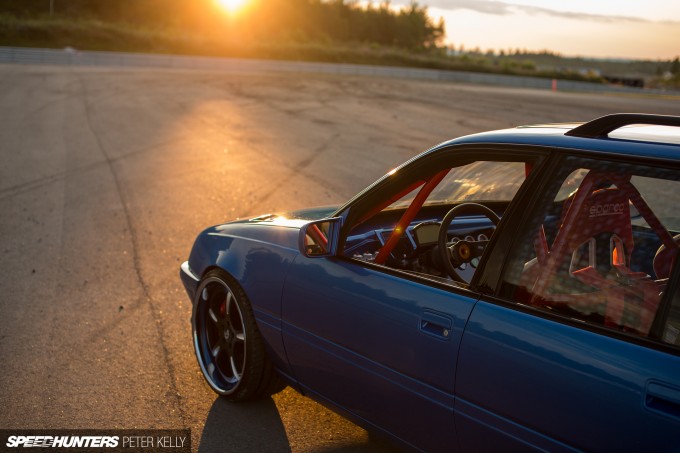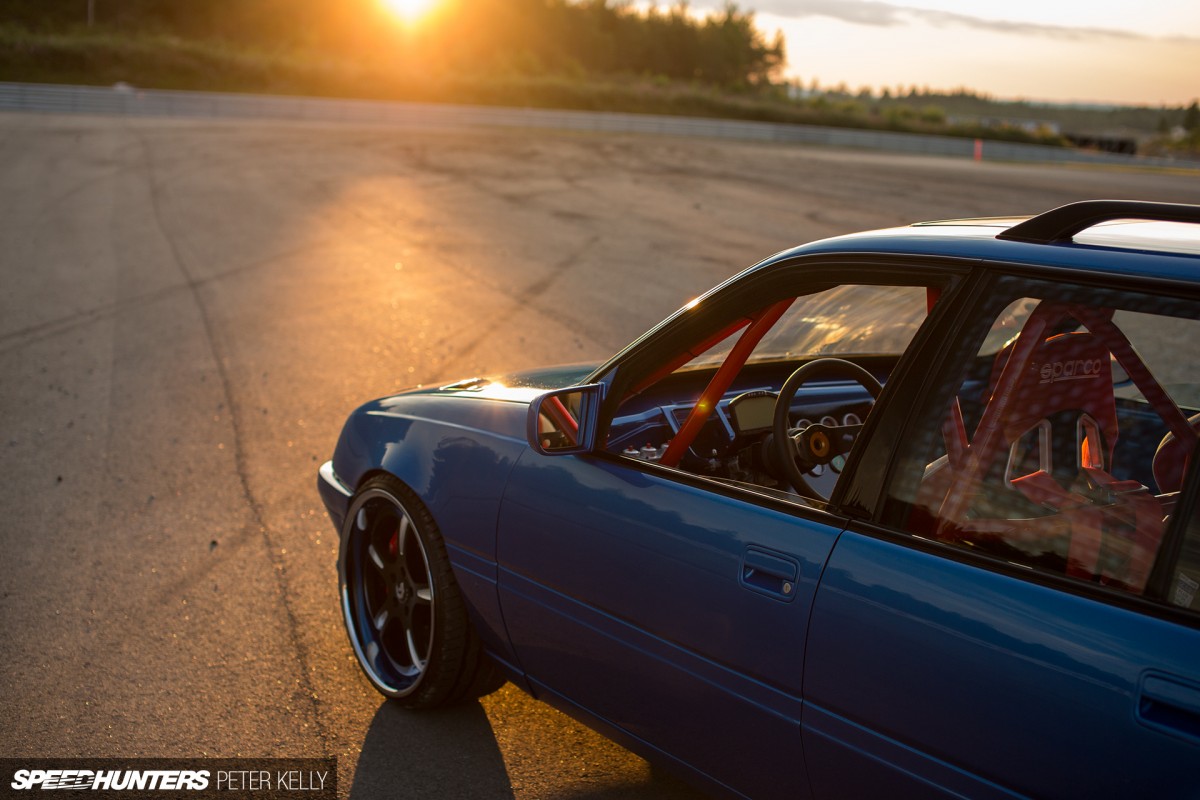 But he had bigger dreams for the Opel. Unfortunately those plans wouldn't be achievable with his underpaid mechanic's salary, but Kjetil didn't give up hope. He'd daydream and tell his work mates about his plans for the wagon, while waiting until he had the financial means to make that dream a reality.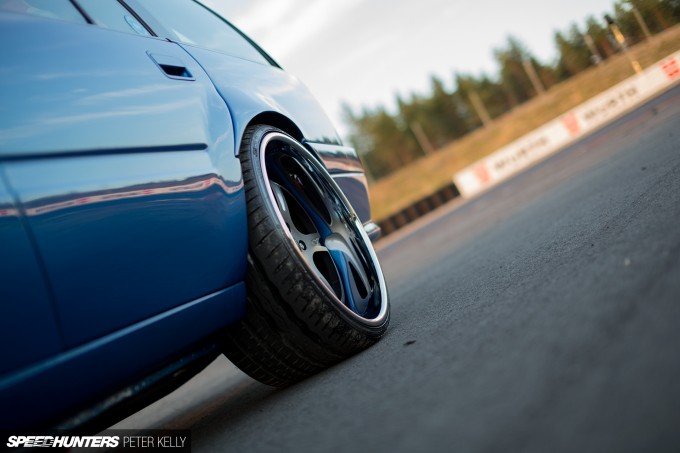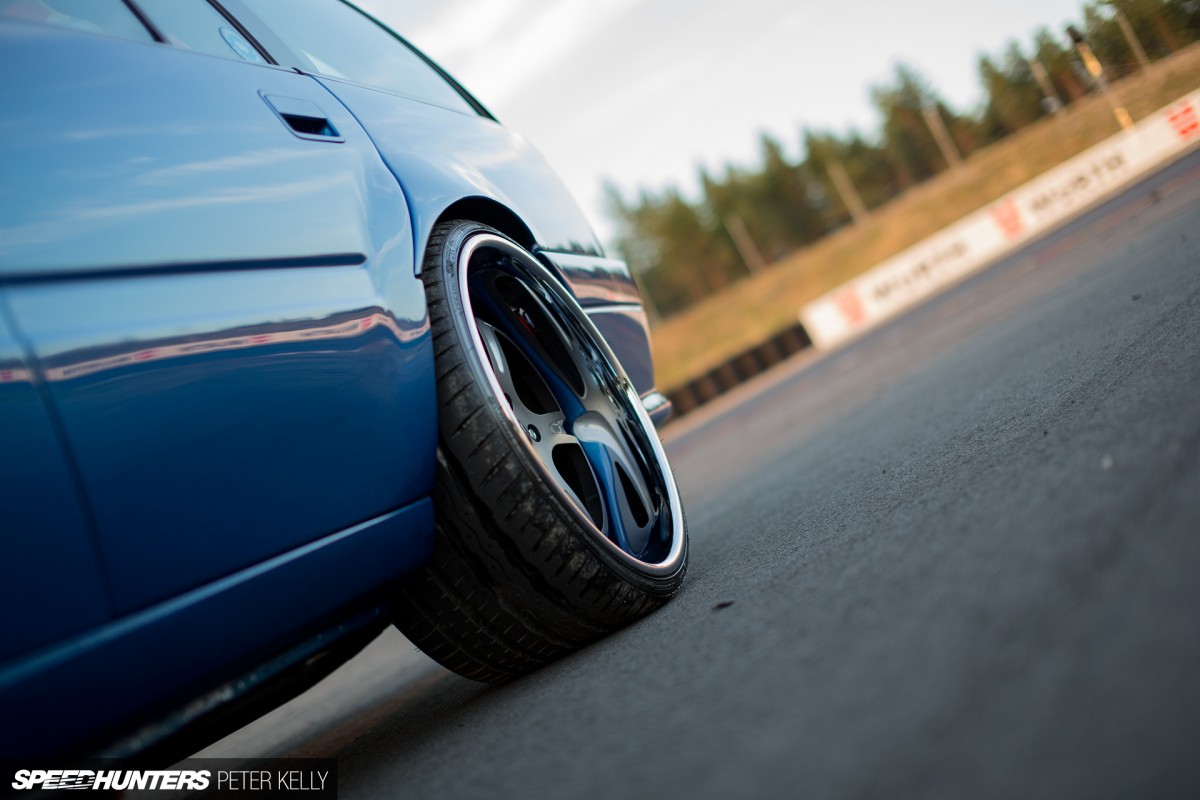 At the age of 21 he took a job with a seismic company doing oil surveys offshore. This represented a big change for Kjetil who found himself working on rigs in the middle of the Gulf of Mexico, but he never stopped thinking about the old Opel that was waiting for him back home.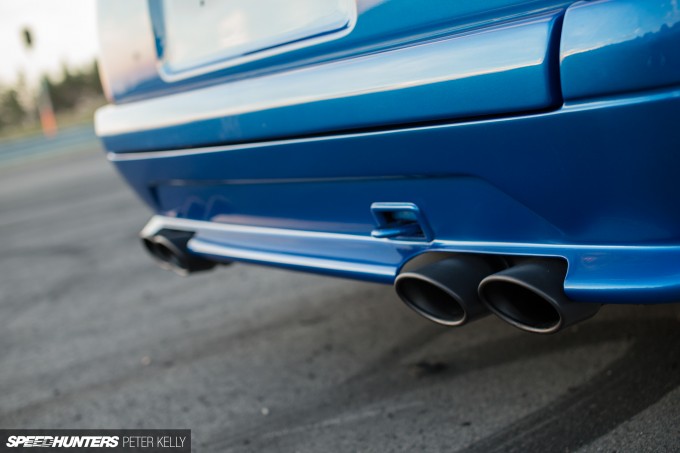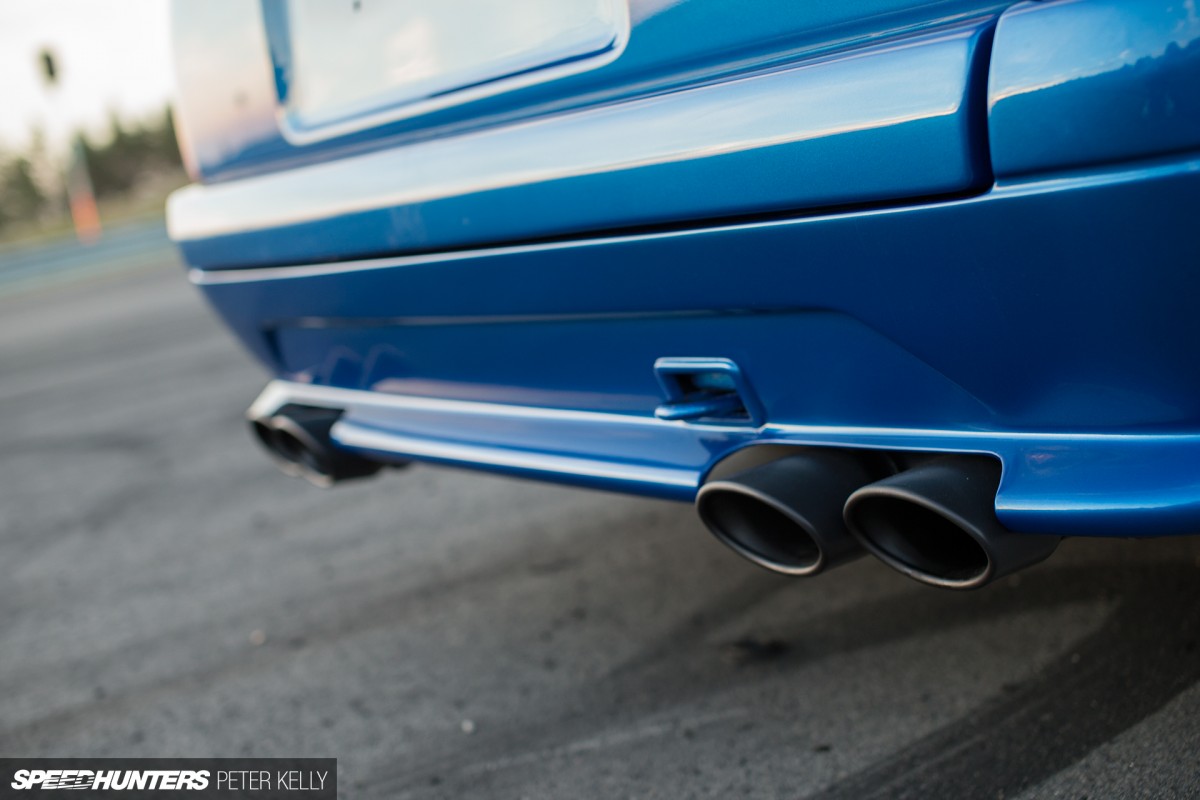 And when he did come home, he was finally able to start his Opel project in earnest. Over the course of the build he addressed every area of the car, transforming the boxy old family hauler into a track-ready, super sleeper capable of embarassing supercar owners on the regular.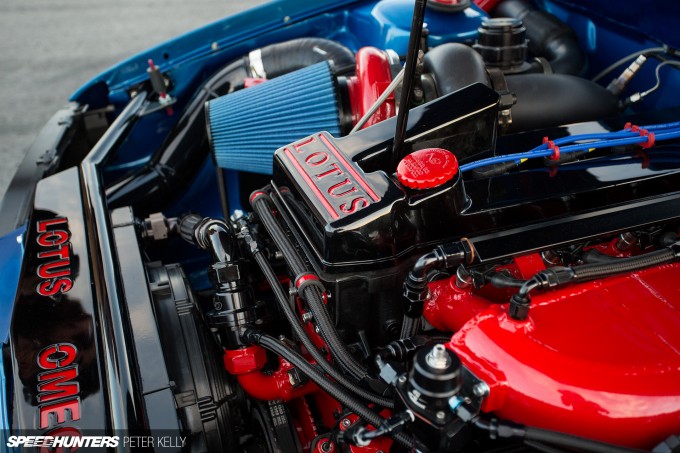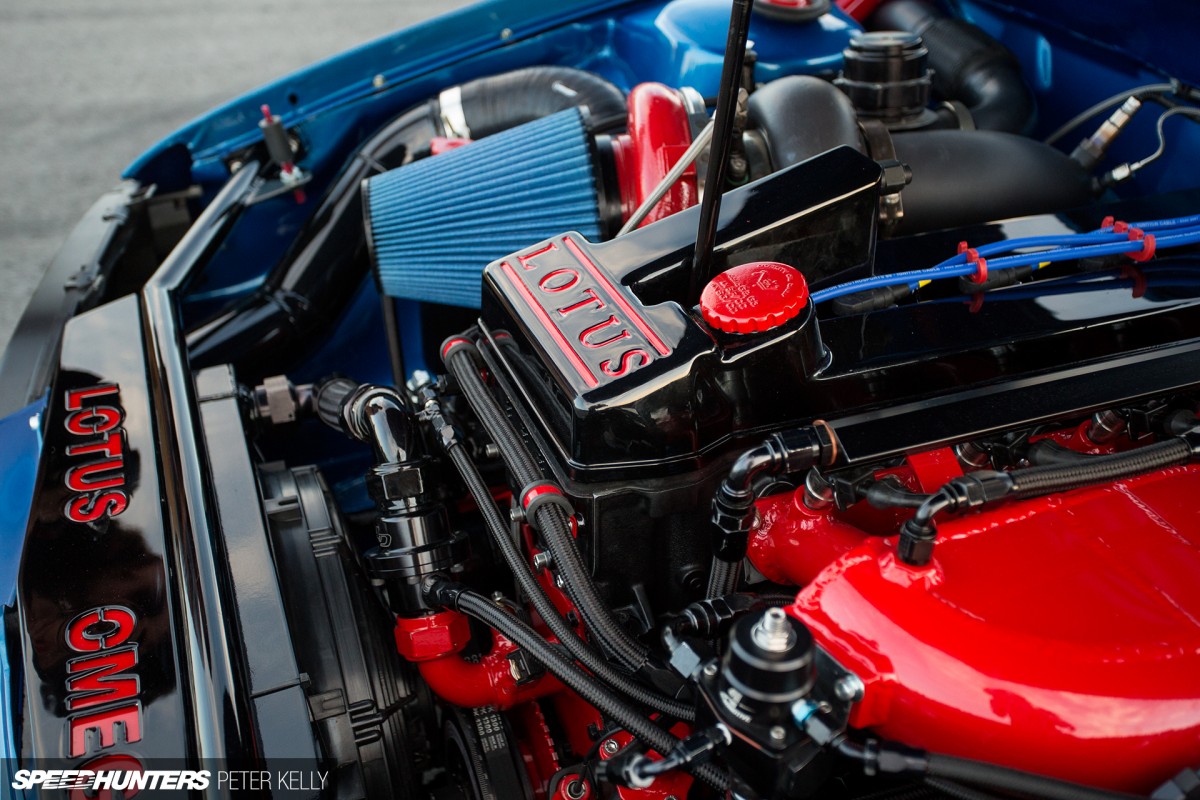 To meet the performance goals that Kjetil had in mind, he knew the car would need an engine swap – and he already knew exactly which motor he wanted. In the early 1990s Opel and Lotus teamed up to produce a radical sedan known as the Lotus Omega – aka Lotus Carlton. It was based on a standard issue Omega, but was fully massaged by Lotus to have performance that rivaled the exotics of the day.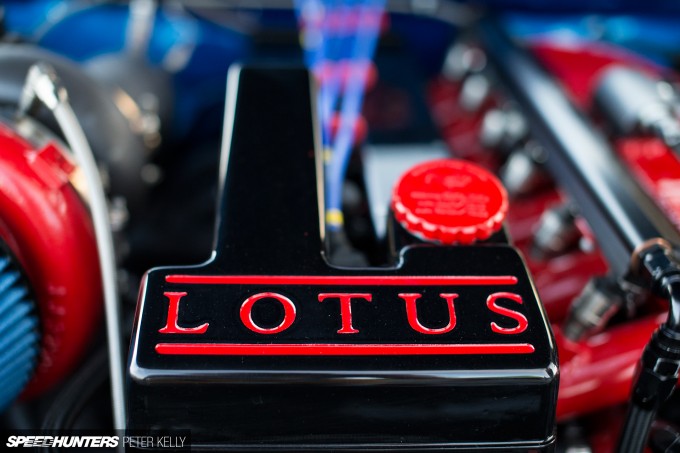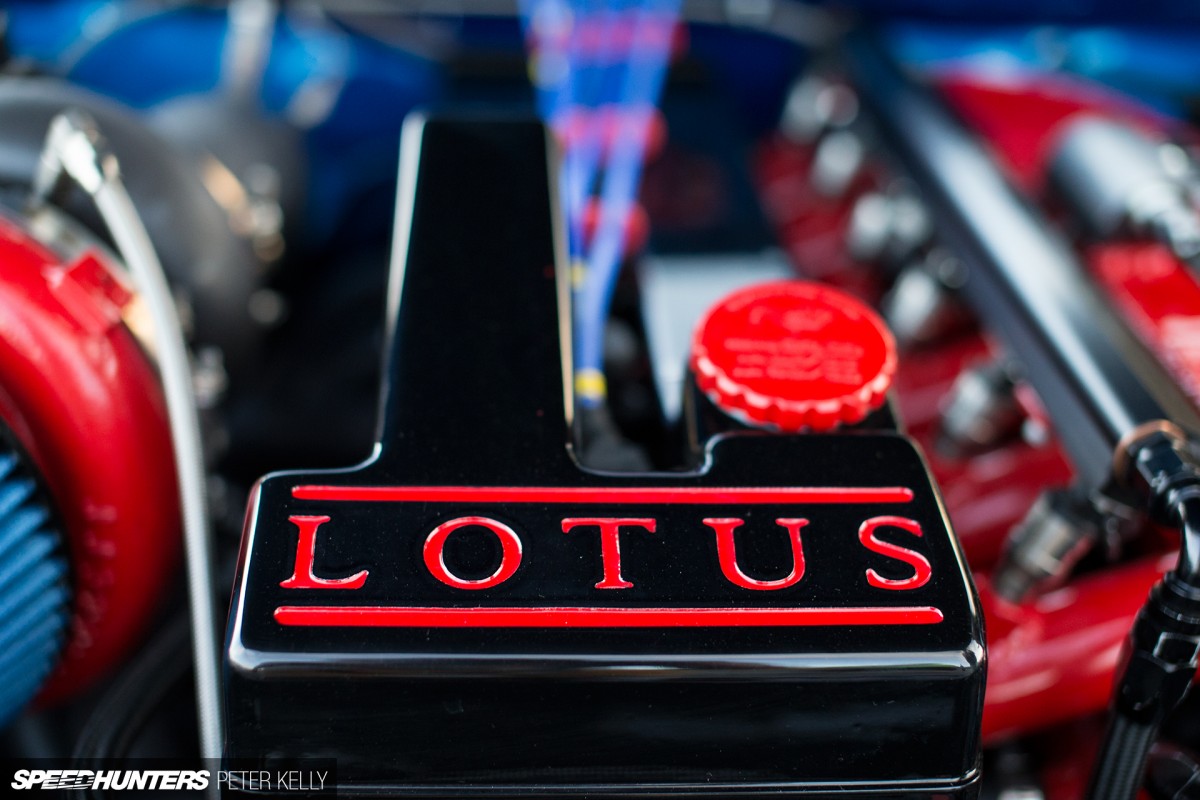 At the heart of the Lotus Omega was a twin turbocharged, 3.6-liter straight six that made 377 horsepower, and from the moment he picked up his wagon Kjetil knew he wanted to use the boosted Lotus powerplant as the basis for his engine build.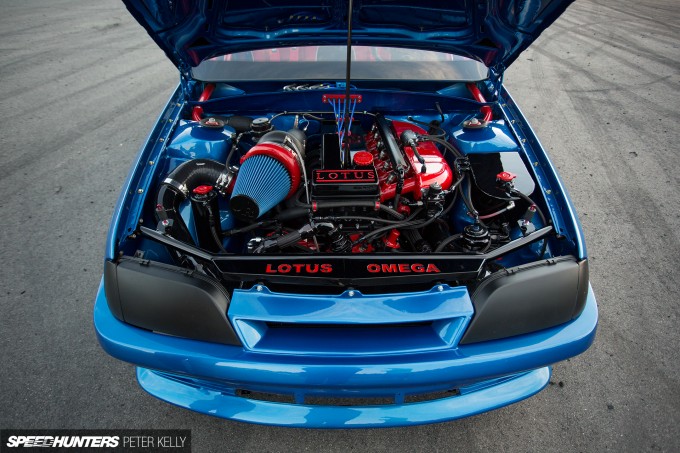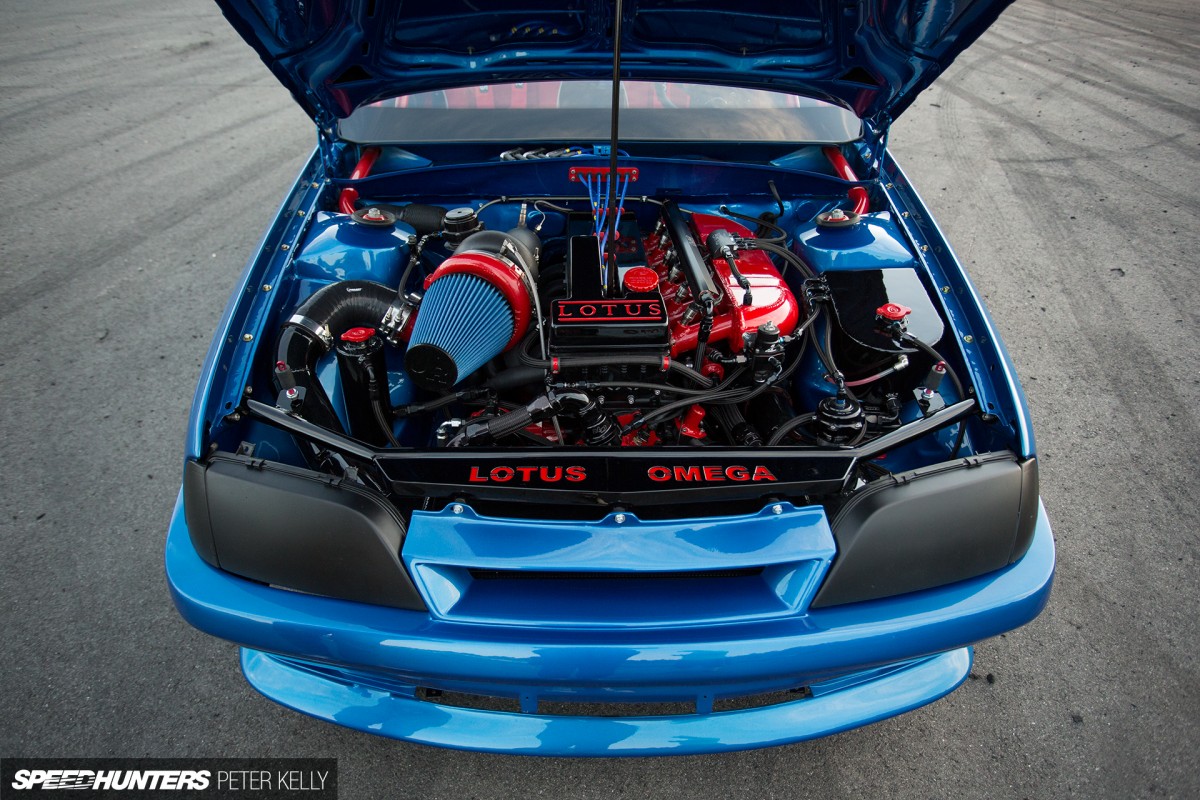 His power goals were far greater than than what the already potent engine made in factory form, so when Kjetil got hold of his Lotus motor it promptly went under the knife for some massive upgrading. The motor now displaces 3.9 liters and is packing a number of custom parts, including upgraded pistons, a stroker crank, a dry sump, a ported head with larger valves, custom camshafts and a fully upgraded valvetrain to match.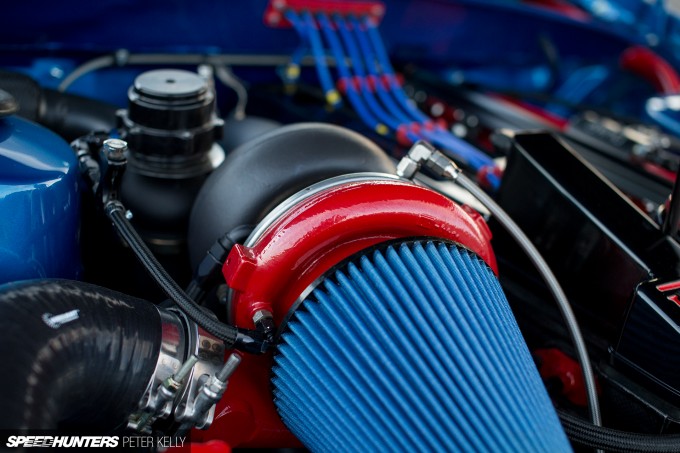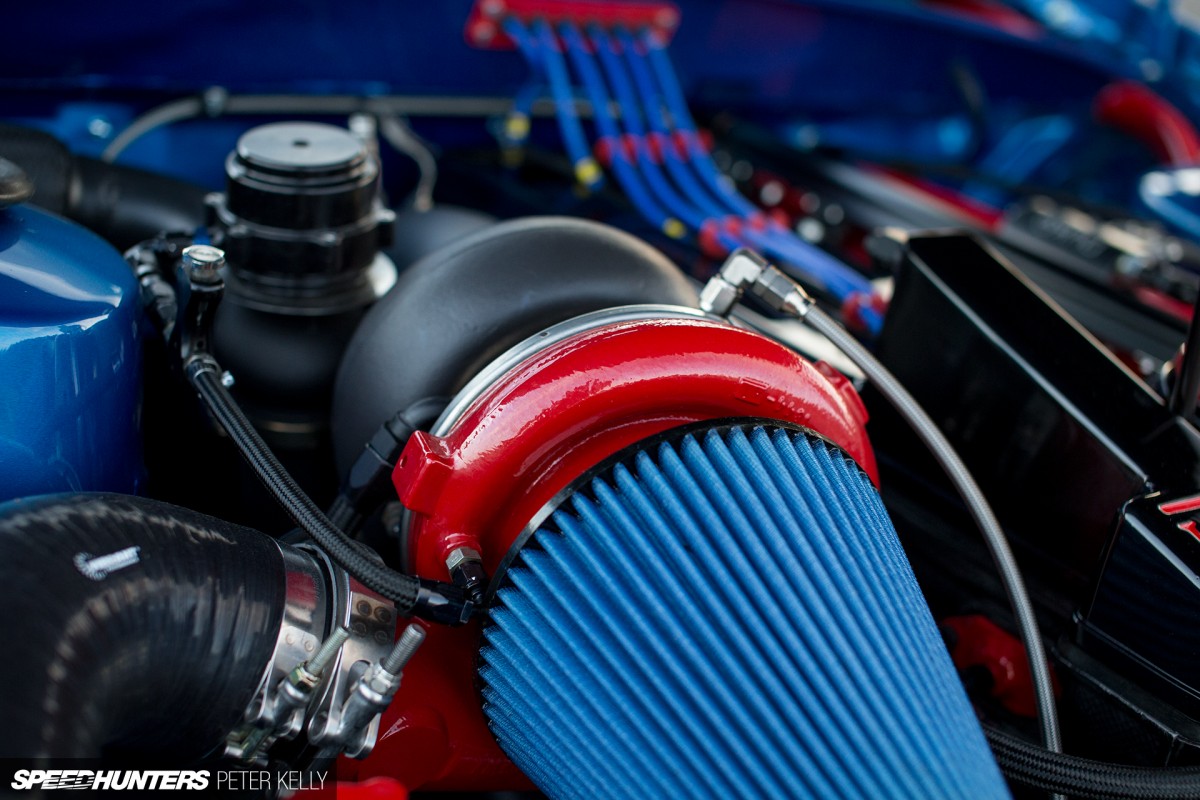 Naturally, he also ditched the stock twin turbo setup for a big single turbocharger – a Garrett GT4202R to be exact. Needless to say, there are many other one-off components on the car including the exhaust system, intake manifold, intercooler and more.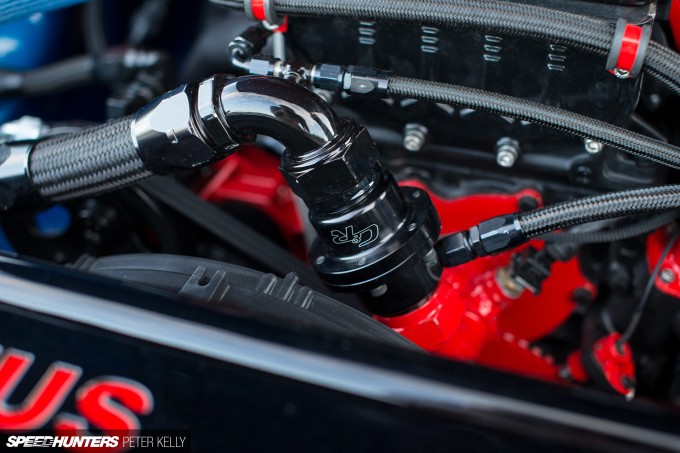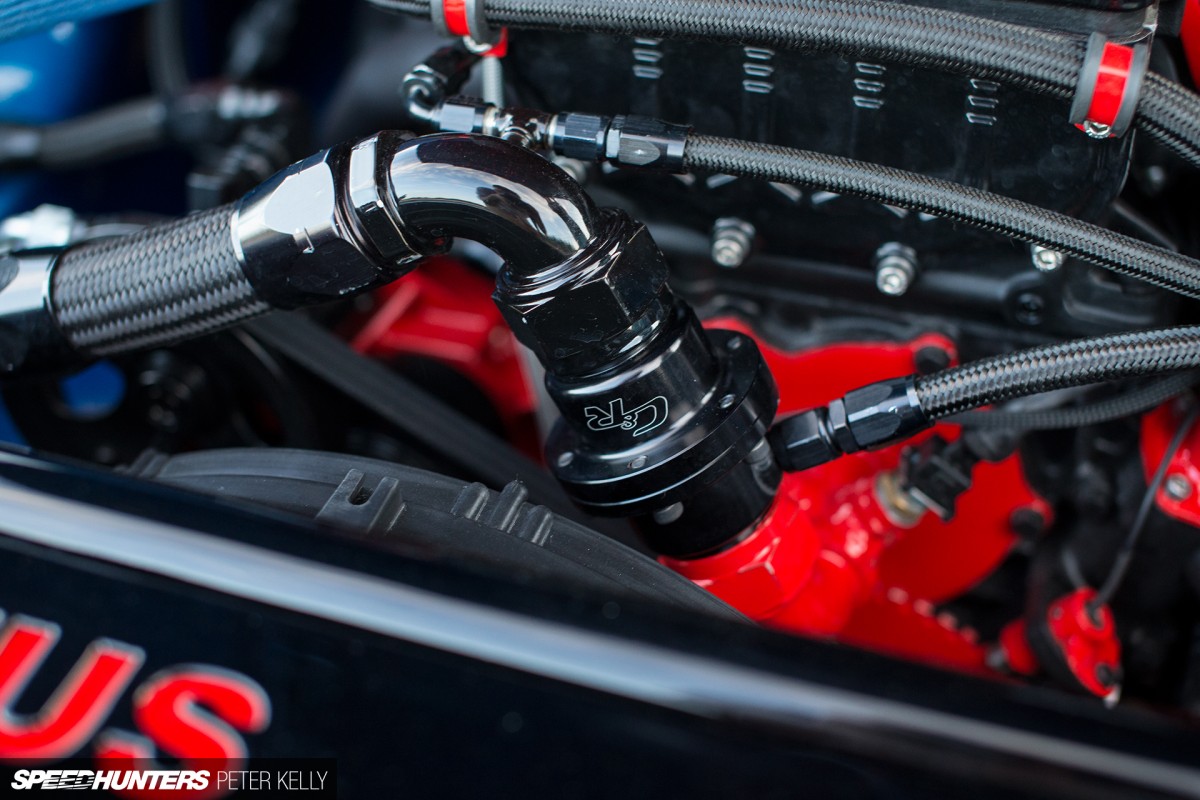 Altogether, the setup is good for 878 horsepower and 800 pound feet of torque to the rear wheels – figures that are good enough to instantly put the Opel into the mega-sleeper category.
Anatomy Of A Sleeper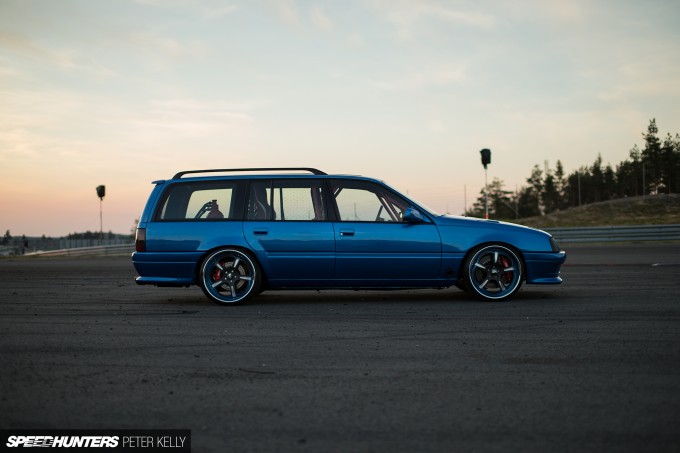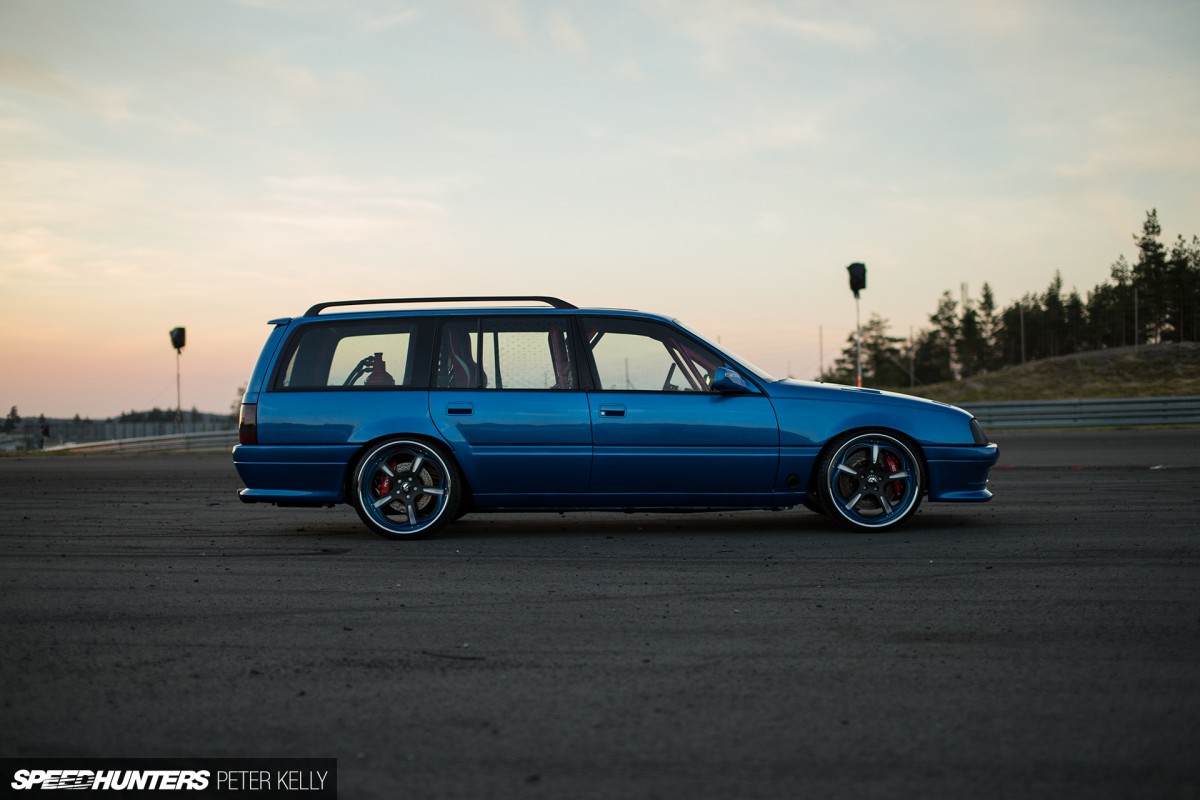 Of course, you can't just drop a nearly 900 horsepower motor into late '80s station wagon and call it a day though, and subsequently every area of the car was overhauled and upgraded by the time Kjetil was ready to debut it.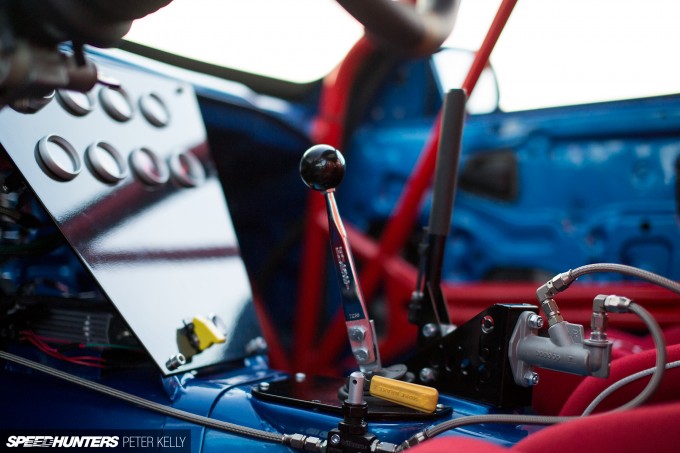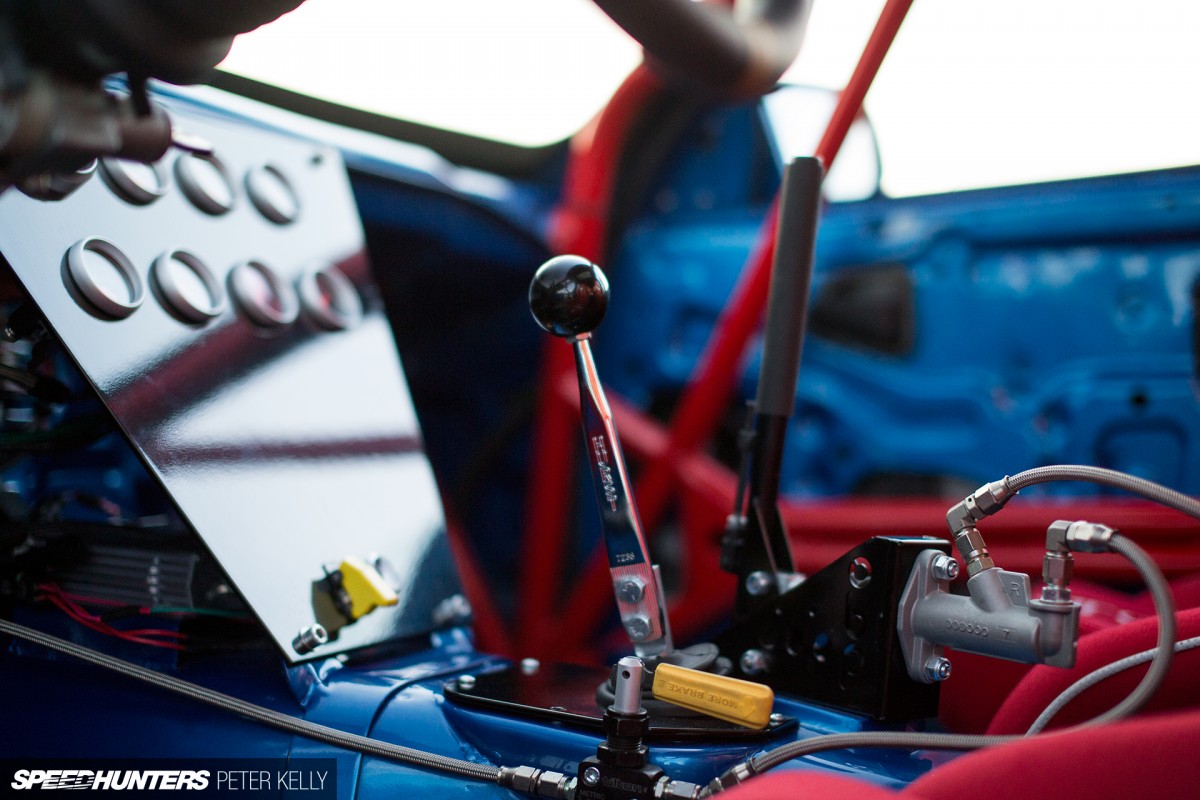 First and foremost were some drivetrain improvements to better handle the much-increased horsepower numbers. The transmission is a heavy-duty Tremec T56 6-speed with a triple-plate clutch, while the diff was also sourced from a Lotus Omega.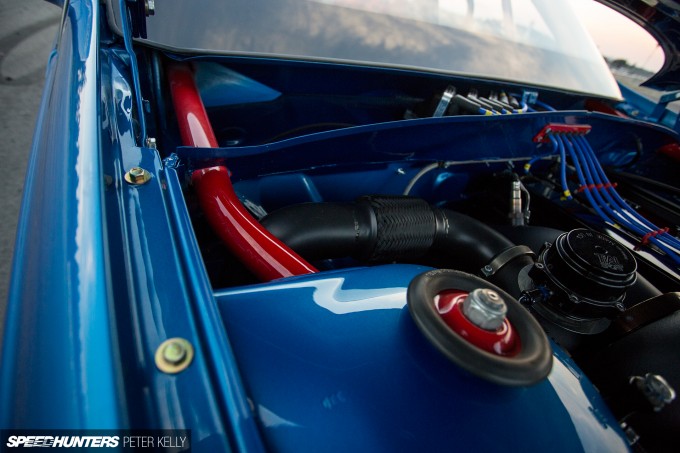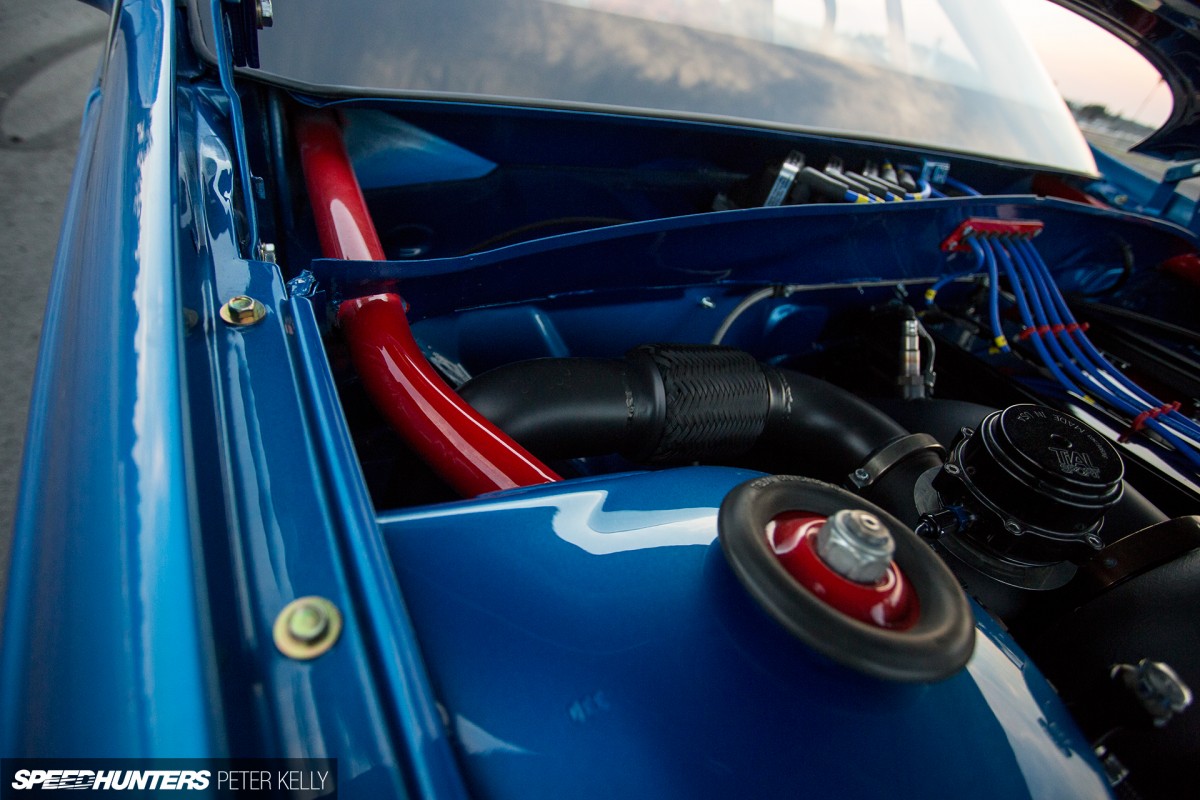 During the process of the engine swap, Kjetil discovered a lot of hidden rust in the car, and that led to having the entire chassis stripped down and sent to BS Teknikk in South Norway for acid-dipping and stitch welding.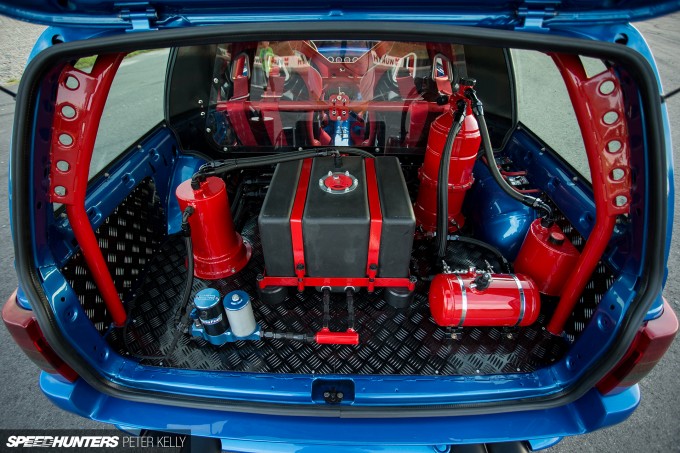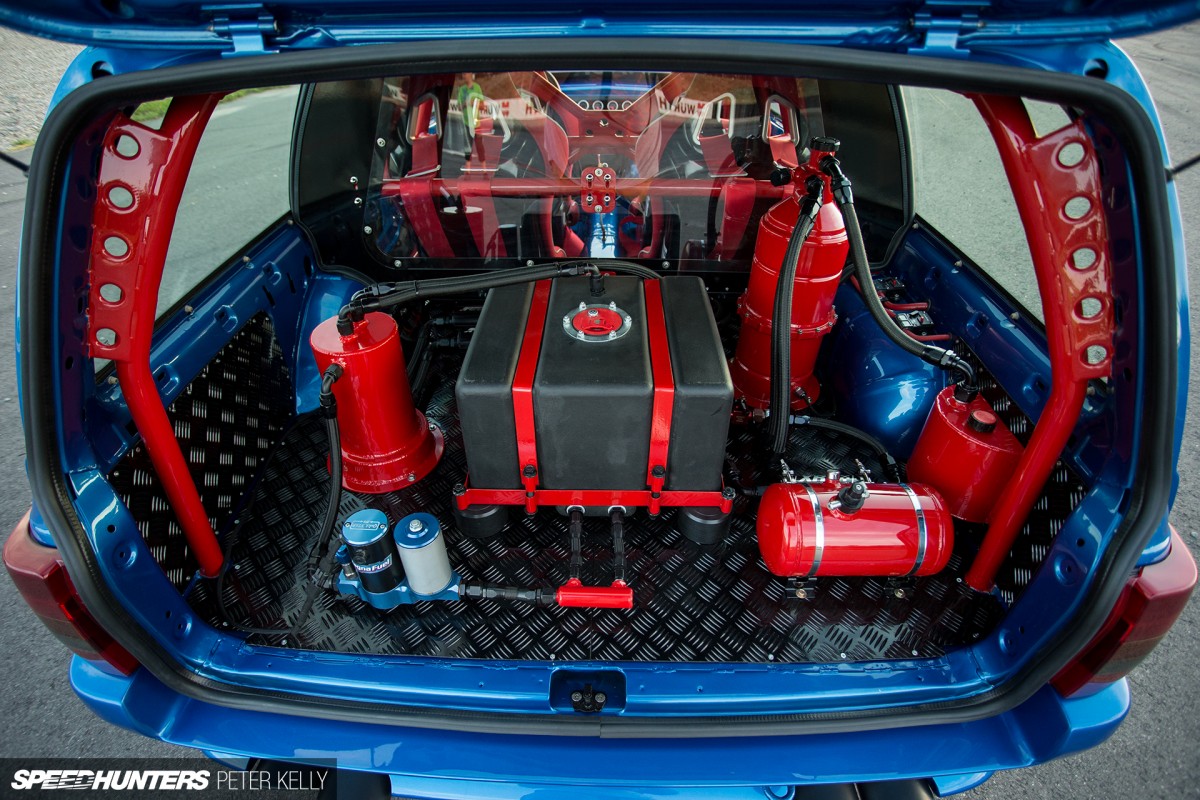 Because Kjetil had track use in his mind, he next sent the car to Rallyprodukter in Sweden for a full FIA-approved 12-point rollcage install. He also used the Omega's rear cargo area as the mounting location for the fuel cell, oil tank, and fire supression system.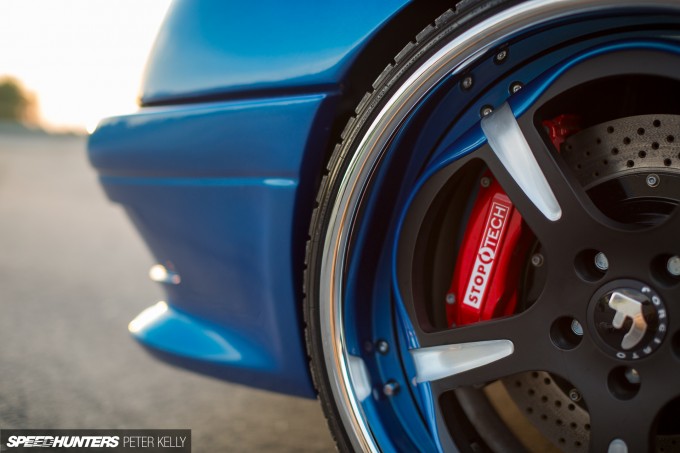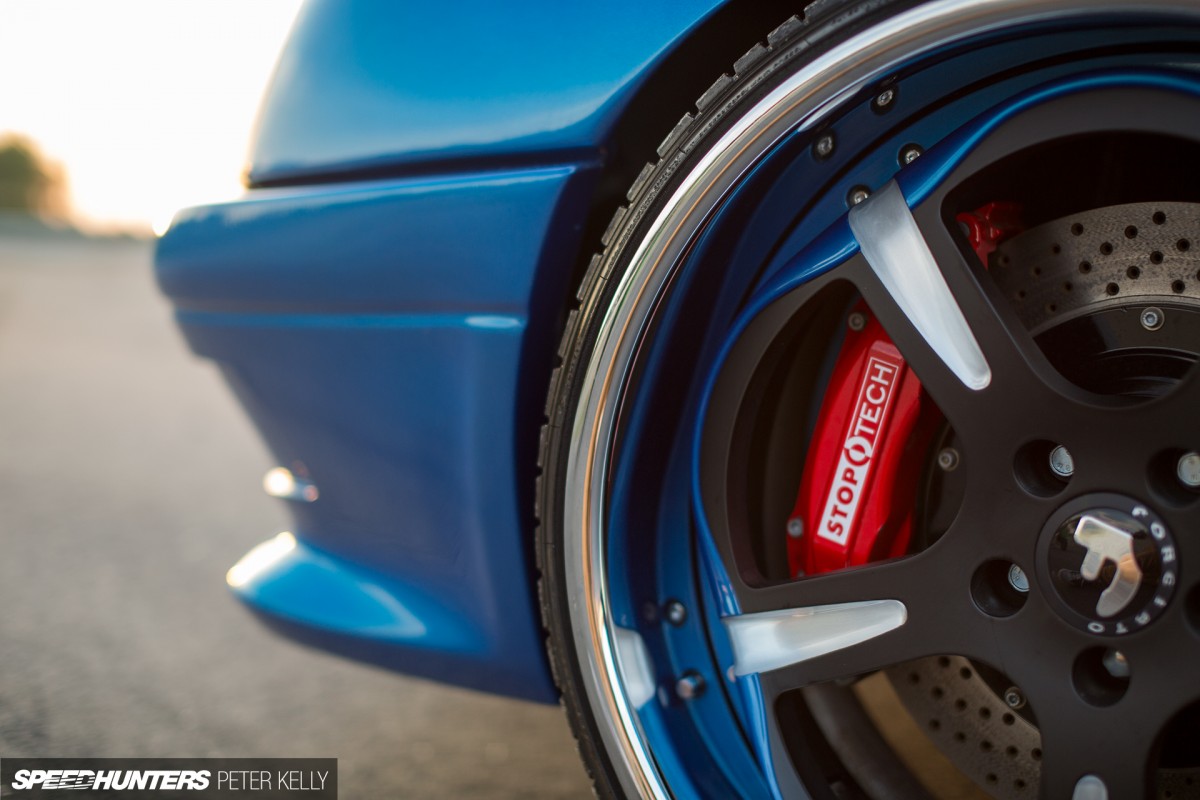 Assisting in the handling department are a set of KW 2-way adjustable competition coilovers in the front, with adjustable springs in the rear and polyurethane bushings throughout to breathe some fresh life into the old chassis. There were no bolt-on performance brake packages available for the Omega, so Kjetil made custom brackets for a 4-piston StopTech/MOV'IT upgrade.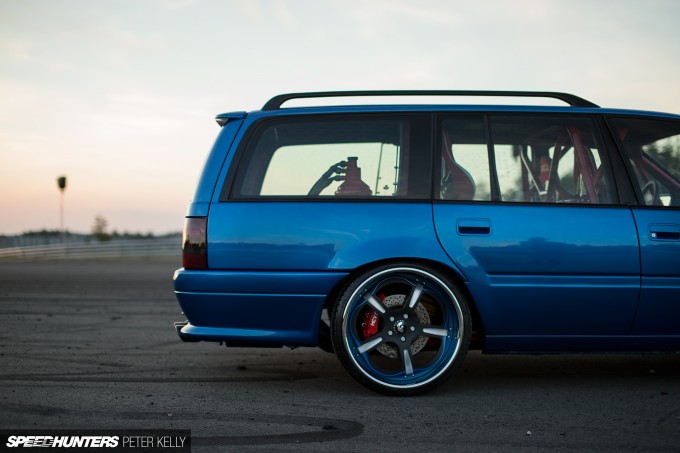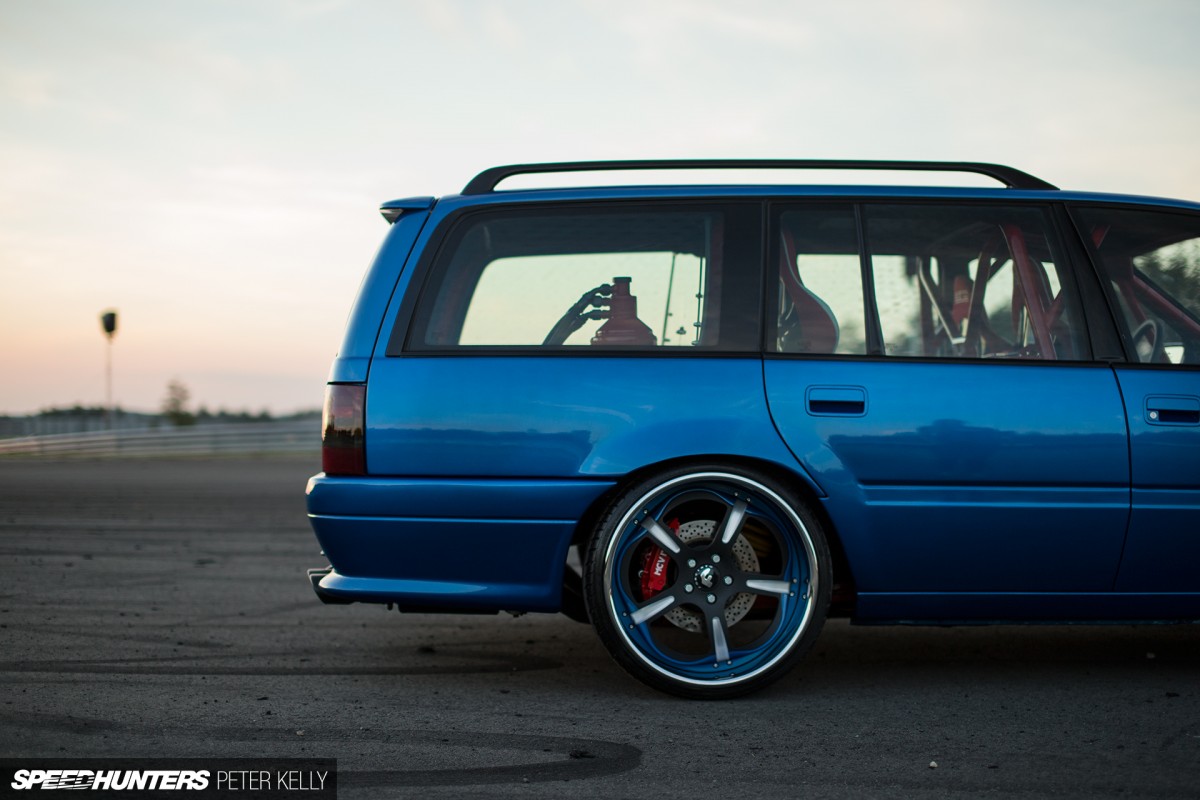 These particular wheels are custom-made Forgiatos measuring 20×10-inch in the front and 20×11-inch in the rear with all of the clearance needed for the larger brake calipers. The tires are Hankooks – 265/25R20s and 285/25R20s respectively. The Forgiatos are purely for show use though, and Kjetil also runs smaller diameter rims and tires for track outings.
Room For Four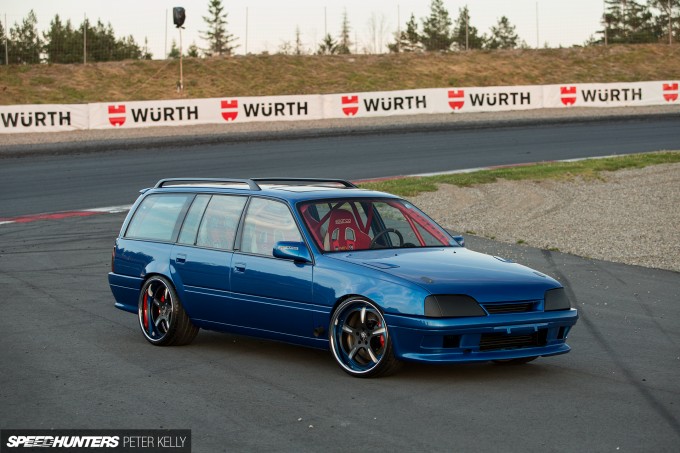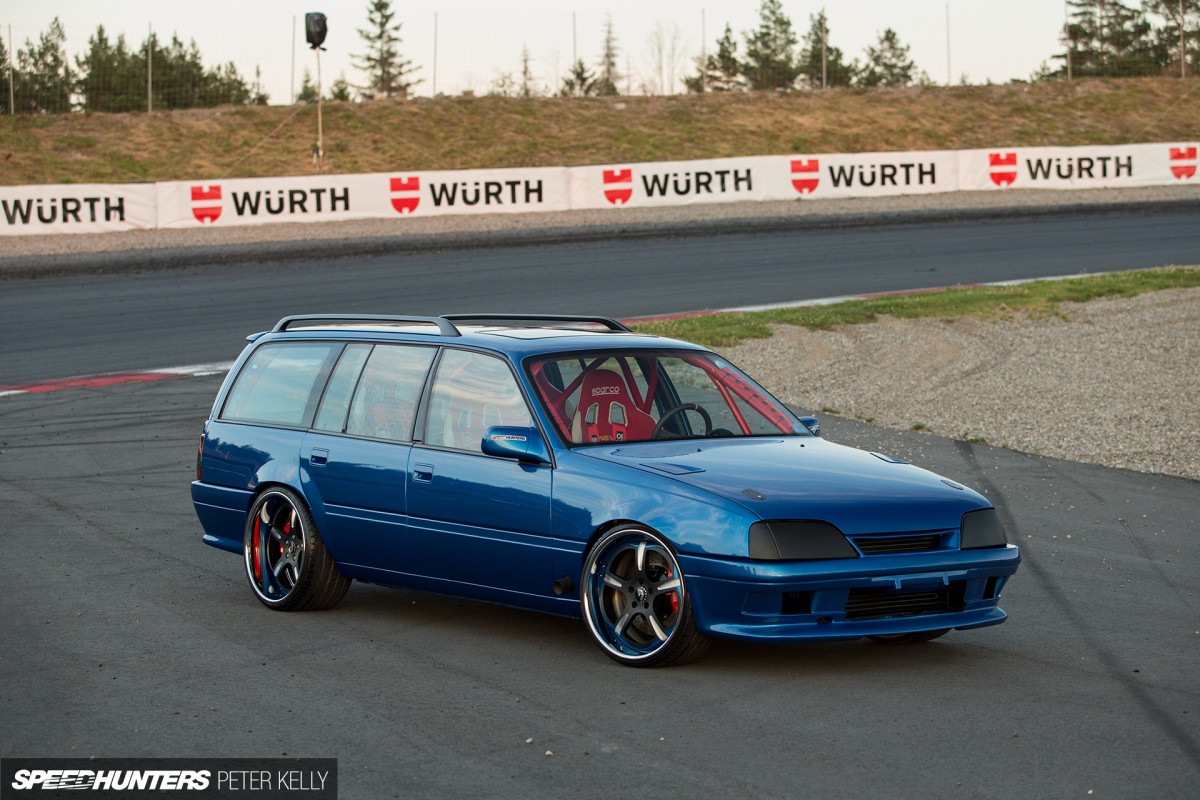 Exterior wise, the car has seen some subtle changes. Most notably, the stock square rear fenders were reprofiled to match the fronts, and all four fenders have been modifed to accommodate the larger wheels and tires.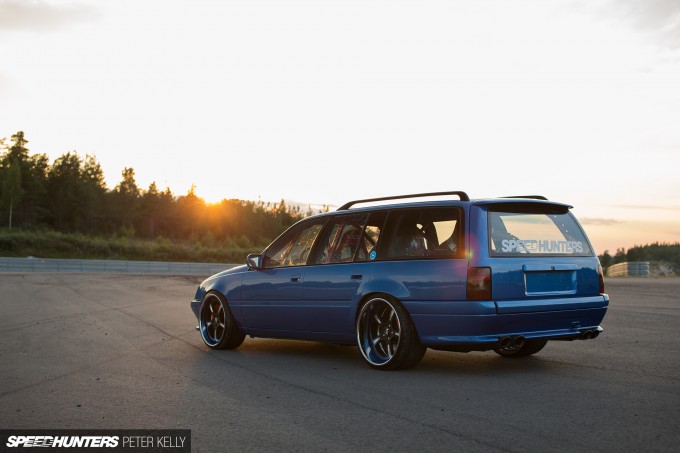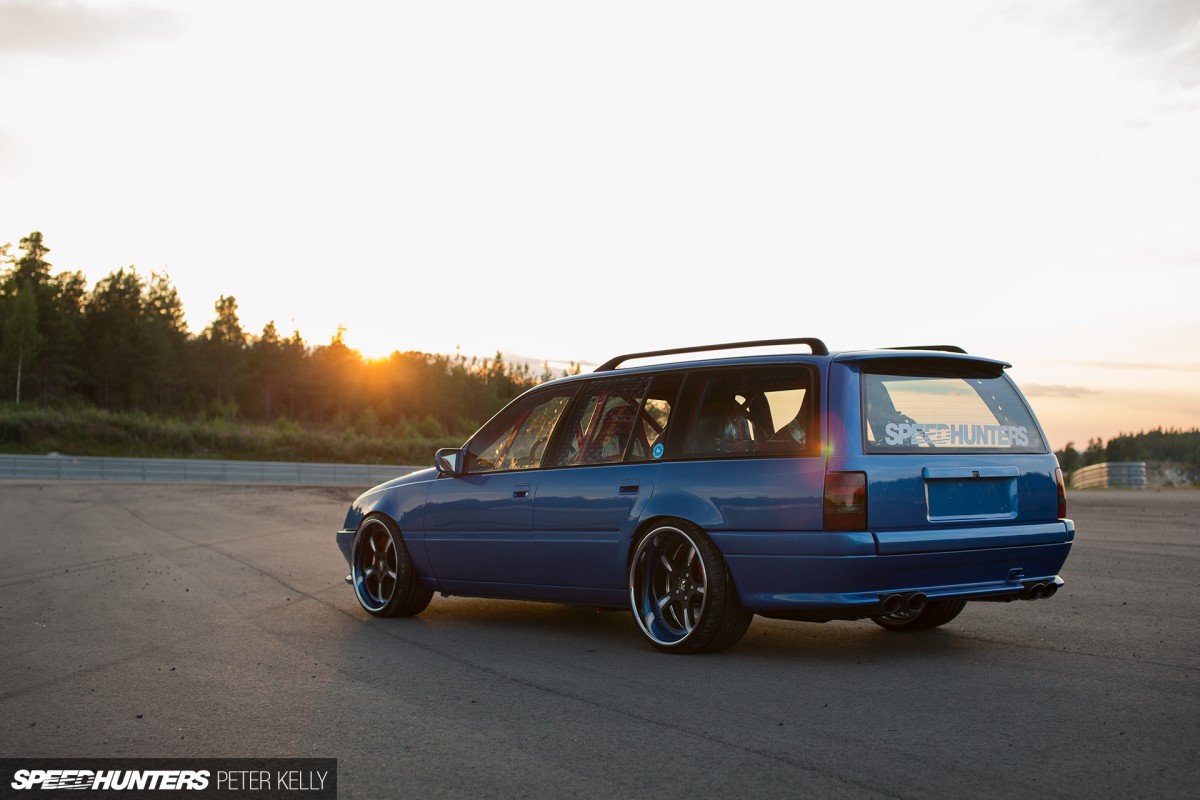 Elsewhere, Irmscher bumpers and a rear spoiler from the same maker add a bit more aggression to the wagon body, and the whole car has been resprayed in a catching coat of blue paint. The red and black theme inside the car was inspired by the color scheme used on the Lotus valve cover.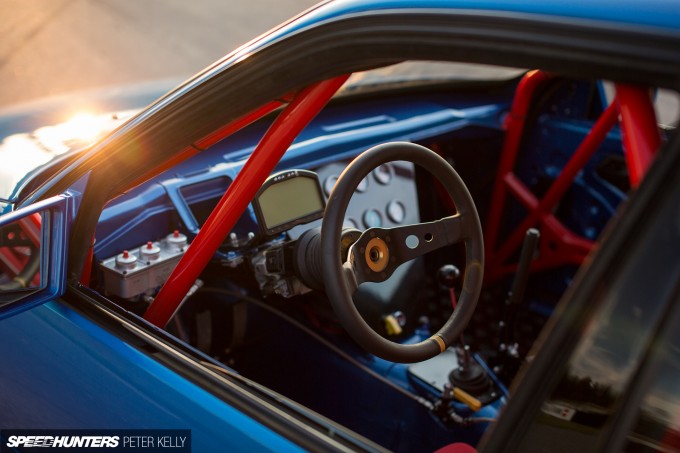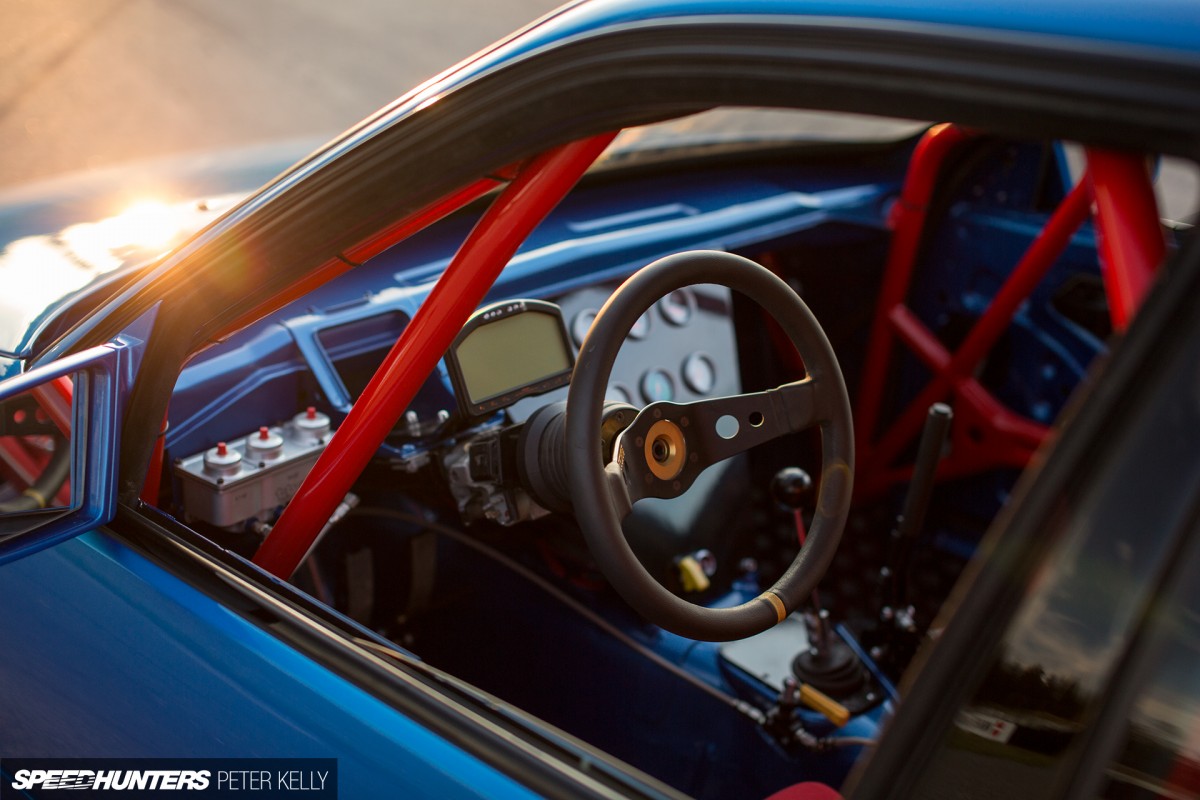 And it's actually inside the wagon where you'll find some of the coolest features on this build.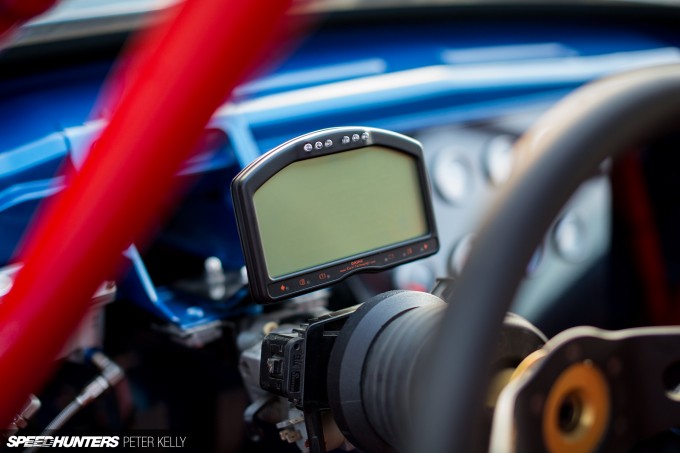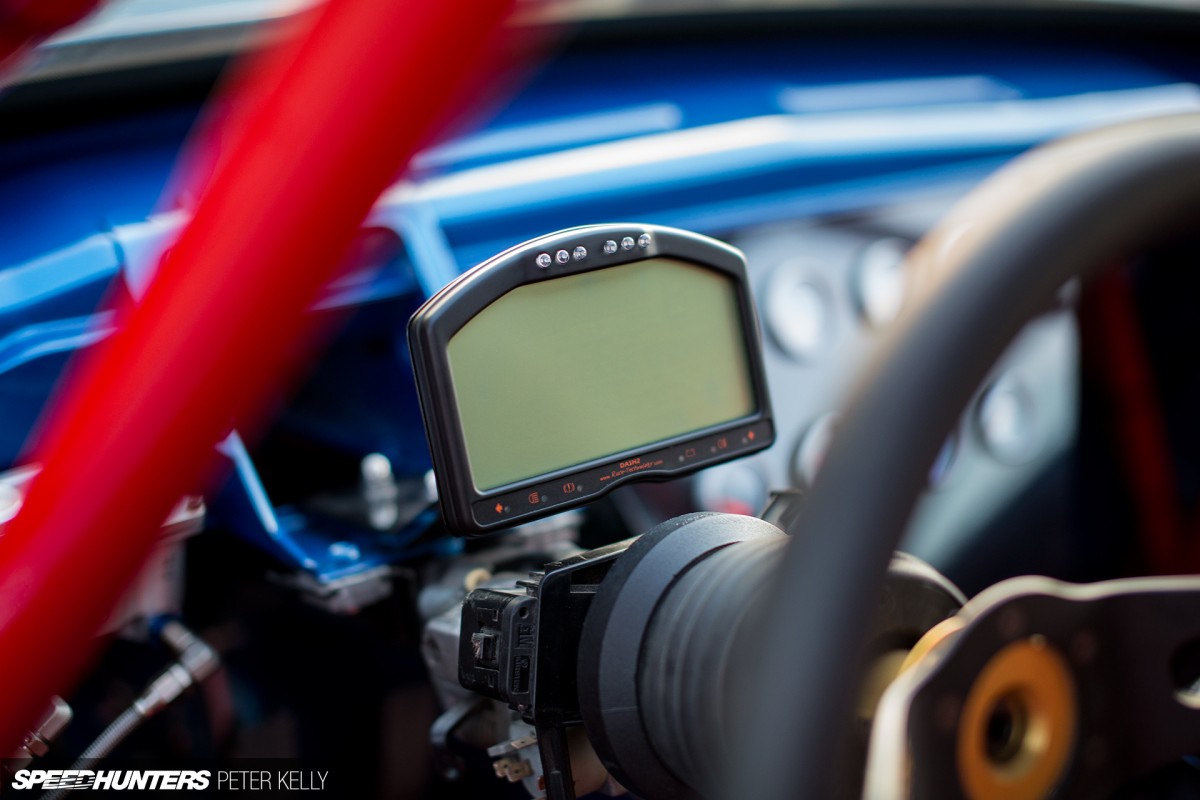 Sure, there are typical race car things, like the aforementioned 12-point cage, a custom instrument panel, Race Technology DASH2 digital cluster and a Sparco steering wheel.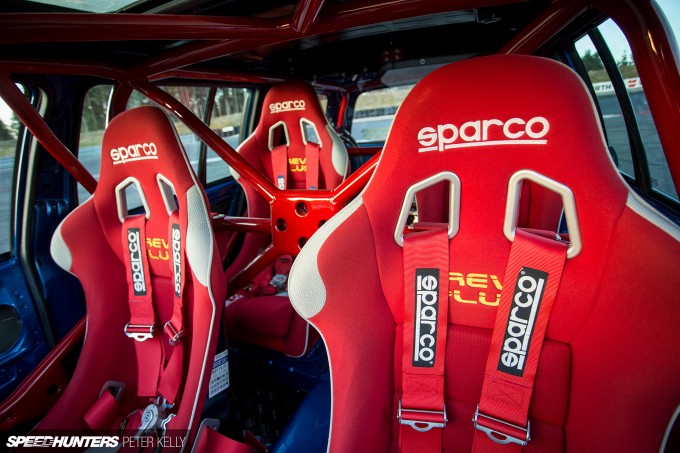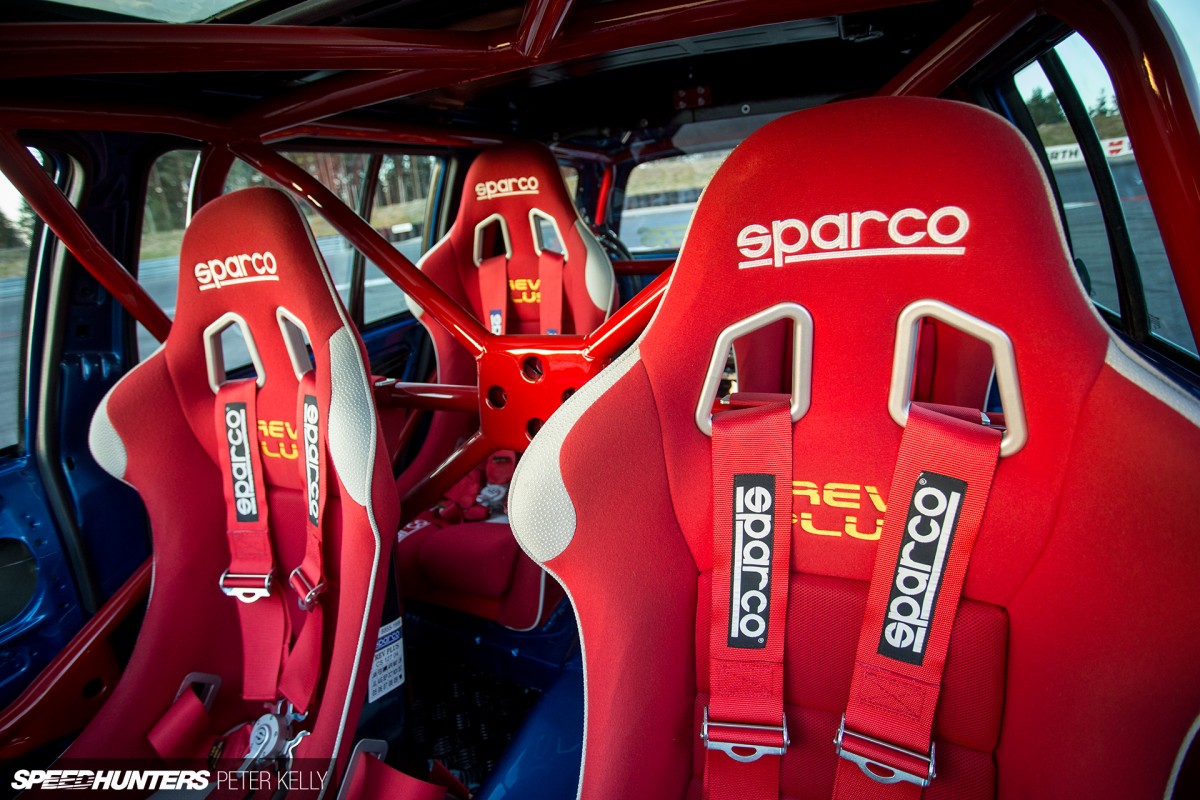 And then there are the seats. Not one, not two, but four Sparco REV buckets – each with a matching 6-point harness. Kjetil actually had the rollcage custom built so the car could safely accomodate rear passengers, and the individual back seats are absolutely one of the coolest aspects of this build.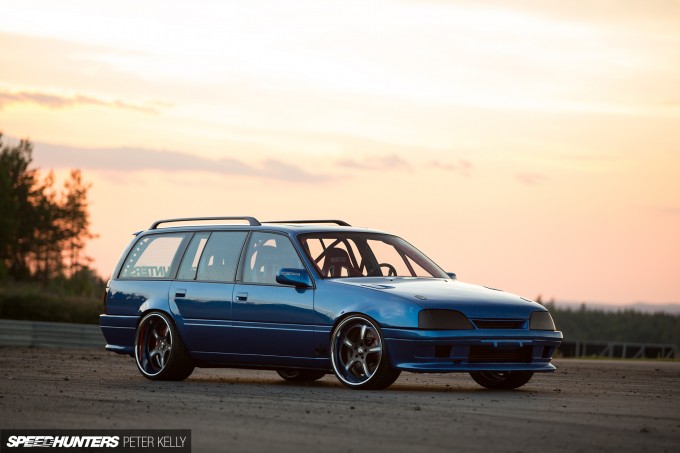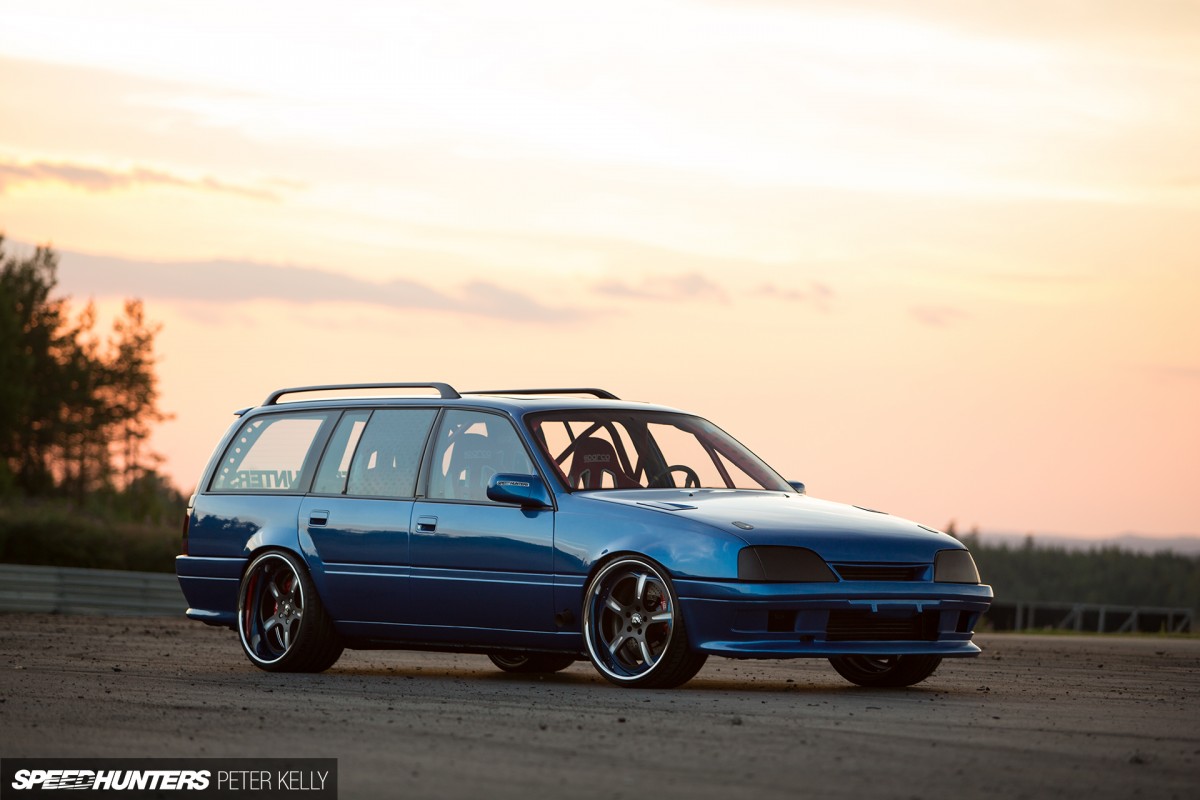 While the rollcage, big brakes and exhaust note certainly hint that this car isn't your typical Opel Omega Wagon, Kjetil still loves the surprised reactions he gets when he pops the hood to reveal the Lotus powerplant and enormous turbocharger.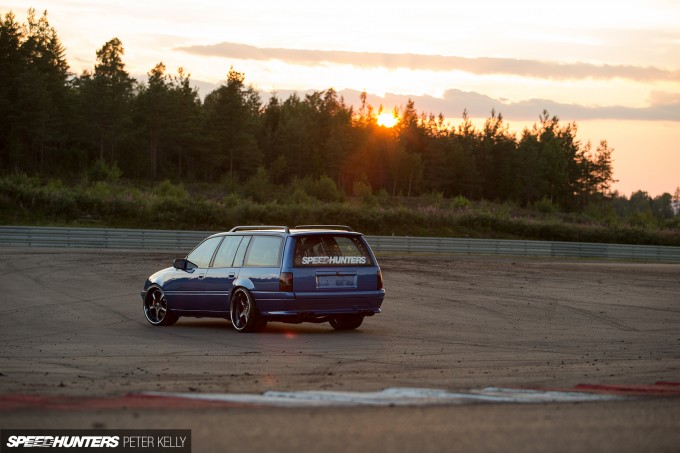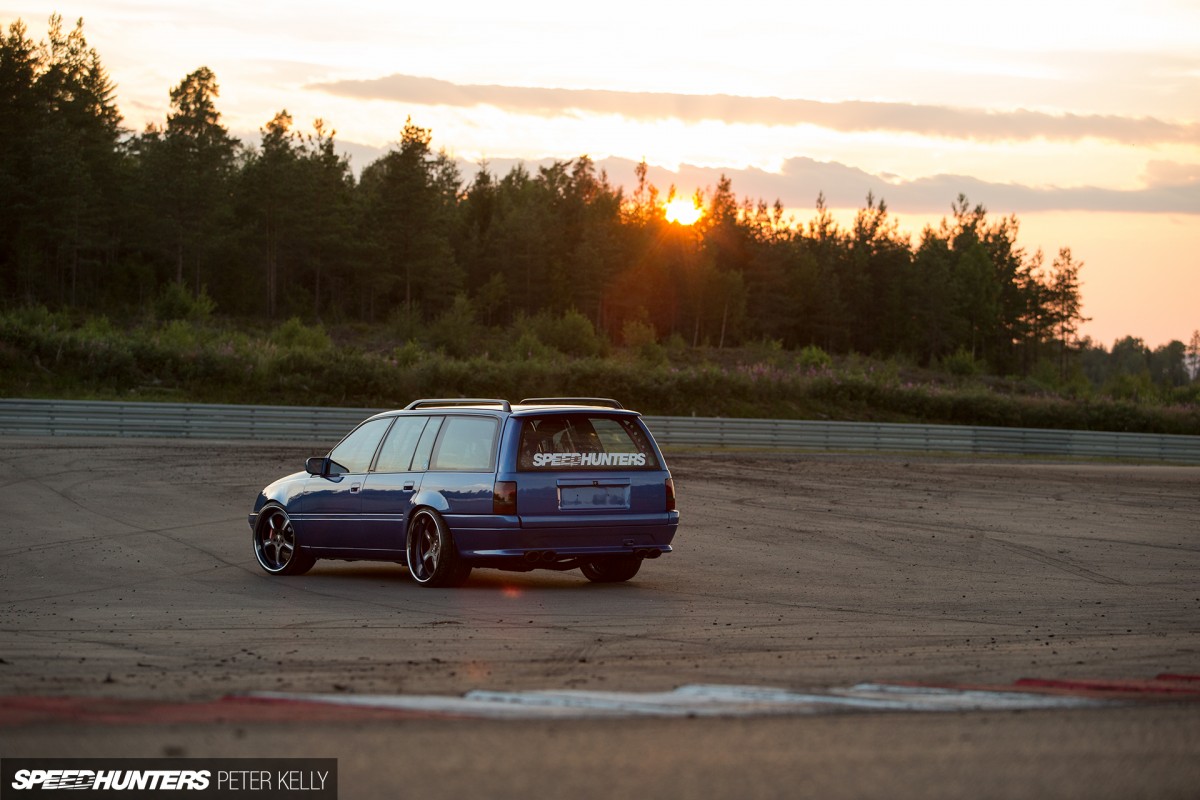 Everybody might dig the idea of a very fast and extremely unique station wagon, but Kjeti says the best responses come from those who've also done their own builds and know exactly what it's like to pour untold time and resources into a project.
Having experienced one of the fastest and most unusual wagons we've ever encountered, we can say that it was all worth it.
Mike Garrett
Instagram: speedhunters_mike
mike@speedhunters.com
Photos by Peter Kelly
Instagram: speedhunters_pedey
pedey@speedhunters.com
Cutting Room Floor