Track Bred
I didn't even know you could get a Corvette in Sweden. However, when Editor in Chief Pedey asked me if I was interested in writing about a 1,200hp time attack Z06, I agreed without even seeing a single photo.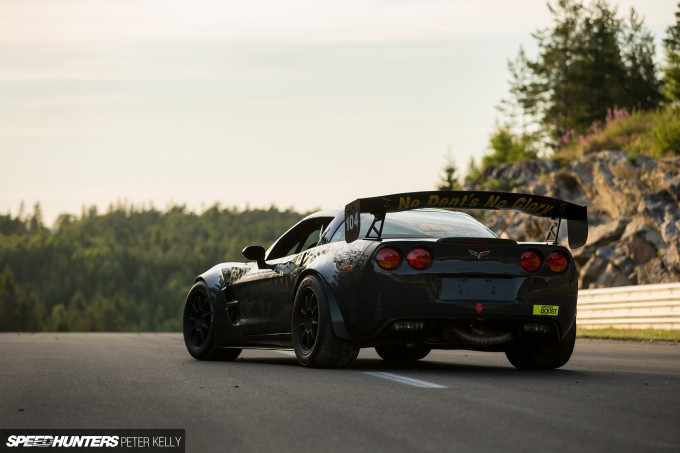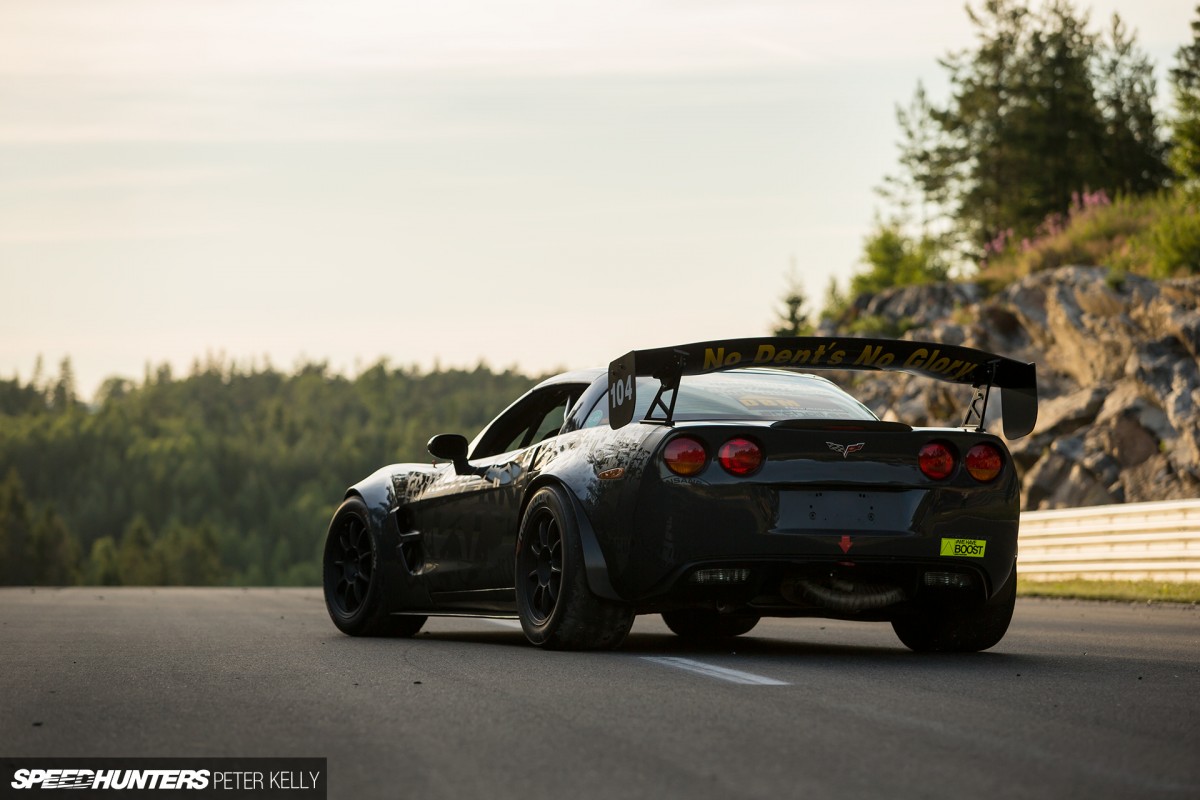 I don't care how you slice it up – a 1,200hp time attack anything is bound to be cool, and such is the case with Marcus Östlid's 2007 Corvette Z06. If you're a regular reader of Speedhunters, you might recognise the livery on the car, because when Marcus isn't on the circuit he's heading up Team Insane Racing, which also campaigns a Chevrolet Monte Carlo street racer in the Stockholm illegal racing scene.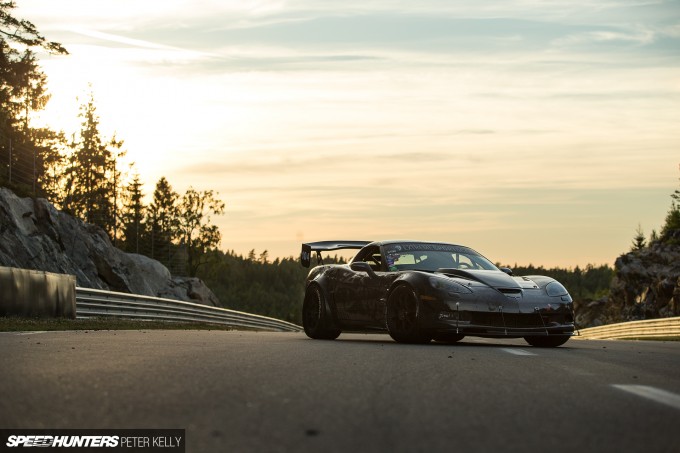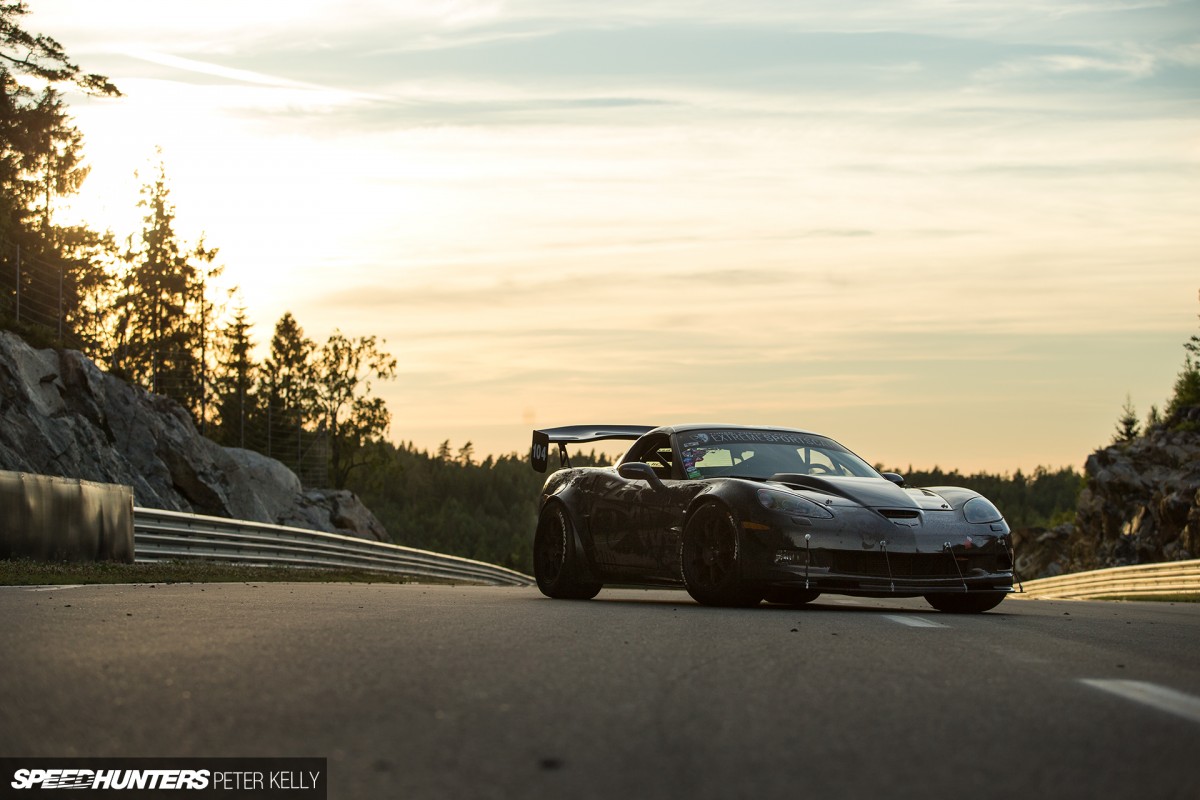 You see, being born and raised in America, Corvettes are simply an automotive staple to me. They've always been the go-to for a fast domestic car. It never occurred to me that a guy like Marcus would be flogging one around at Gatebil, yet here it is – an American monster tearing up tarmac on another continent.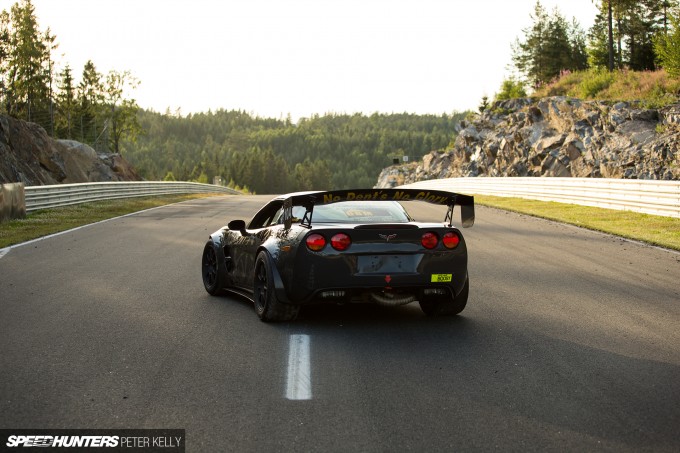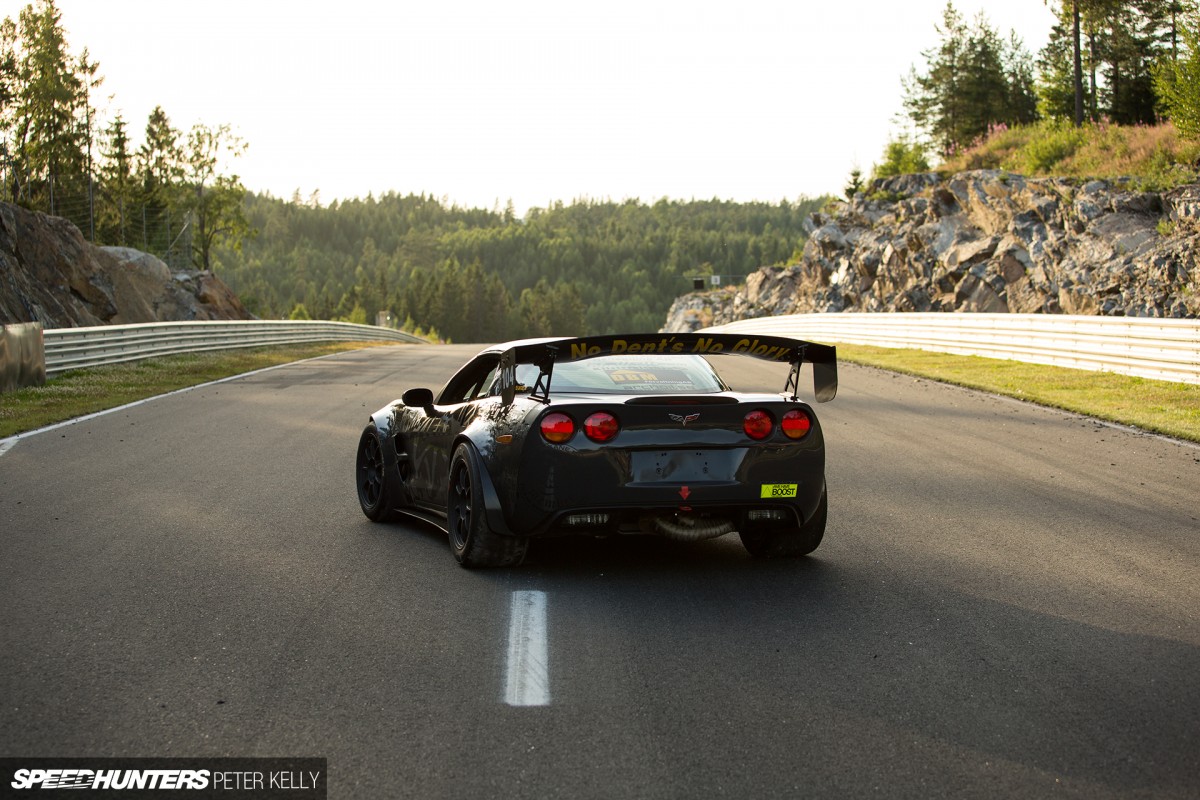 Now, 1,200hp for drag racing I can wrap my head around, but those sort of numbers running on a road course is a different story. It takes a skilled driver to modulate that much power while struggling for traction in every turn.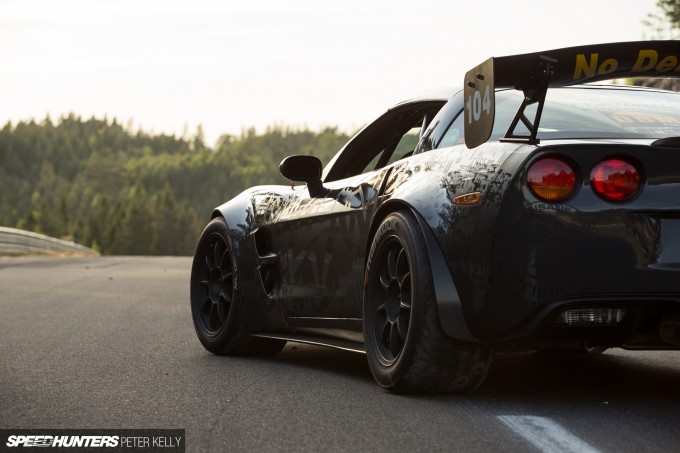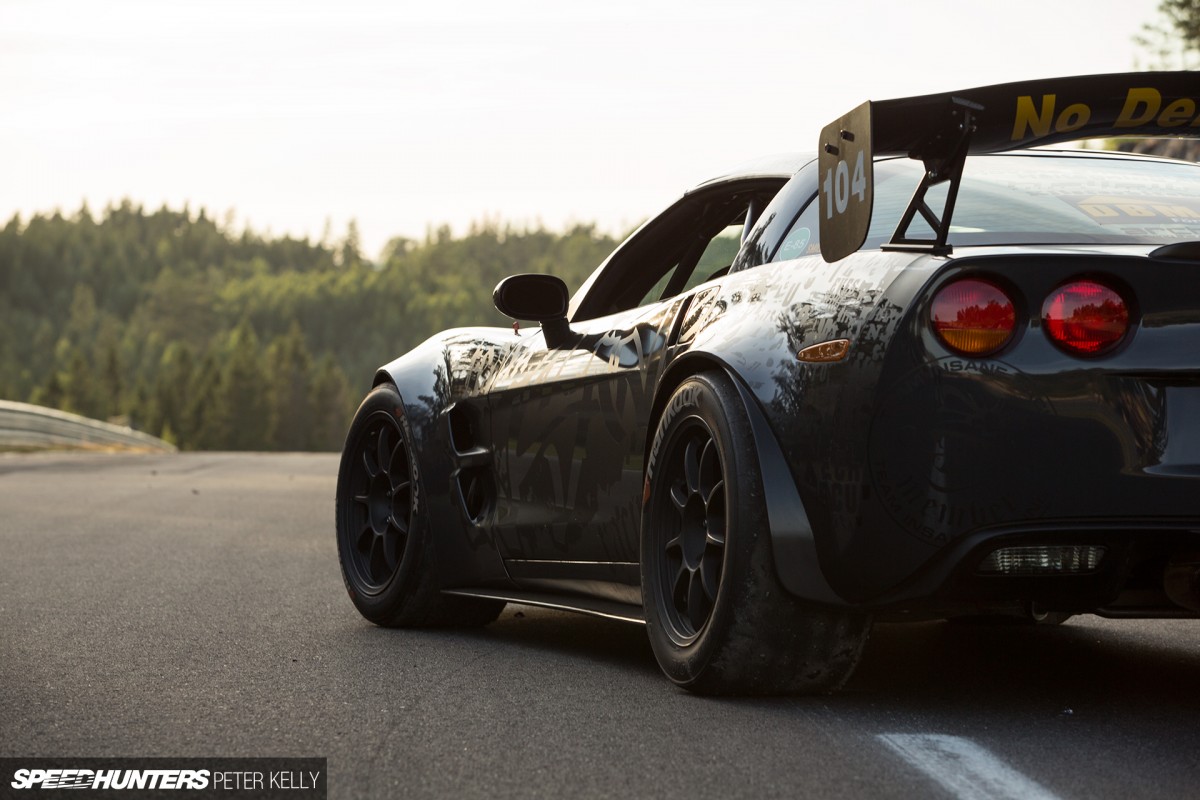 Hence the stickies. Eighteen-inch tall and 12-inch wide OZ Alleggerita HLTs are bolted up for track duty with 280 and 310 section slicks.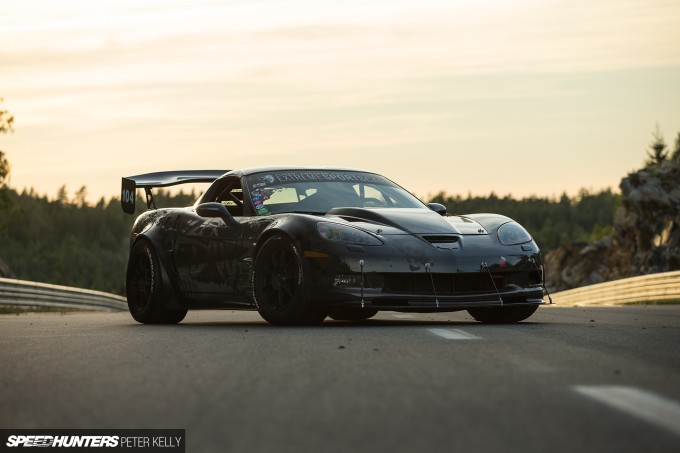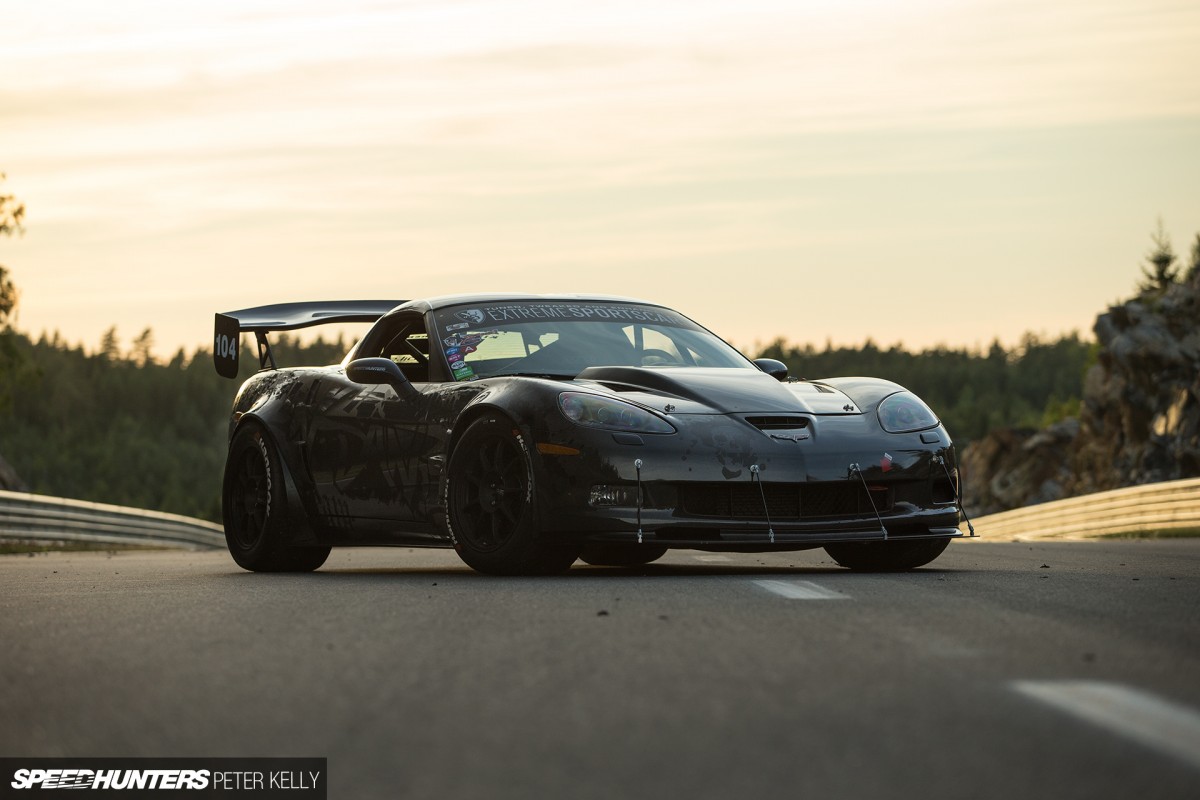 Marcus's street setup is similar, running OZ Superleggeras in a 19×12-inch fitment with 305-wide Toyo Proxes R888. Yes, you read right – he runs the Z06 on the street too.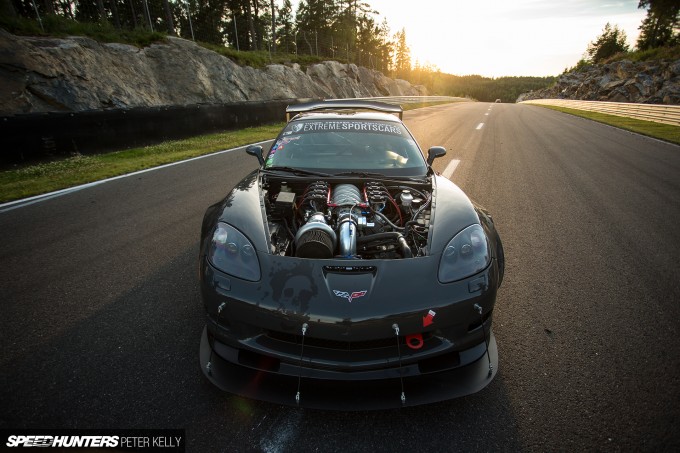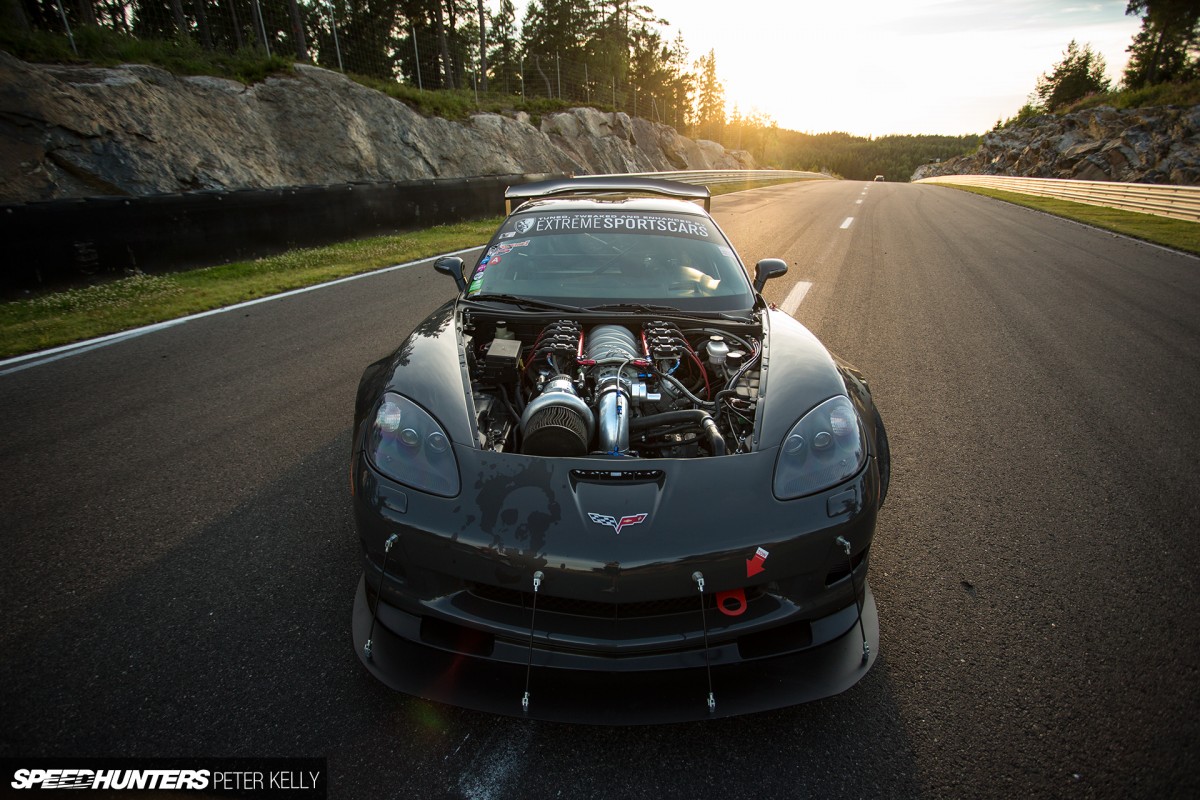 Maybe we should back up though, because you're probably wondering where all that horsepower is coming from. Well, it's coming from a Chevrolet 383ci LSX augmented by a cog-driven ProCharger centrifugal supercharger.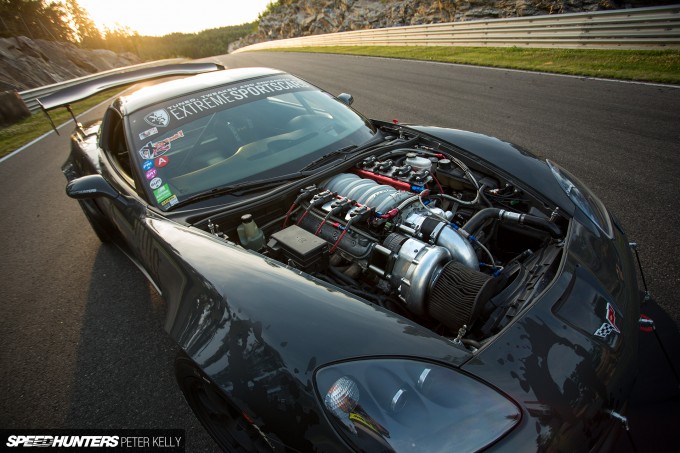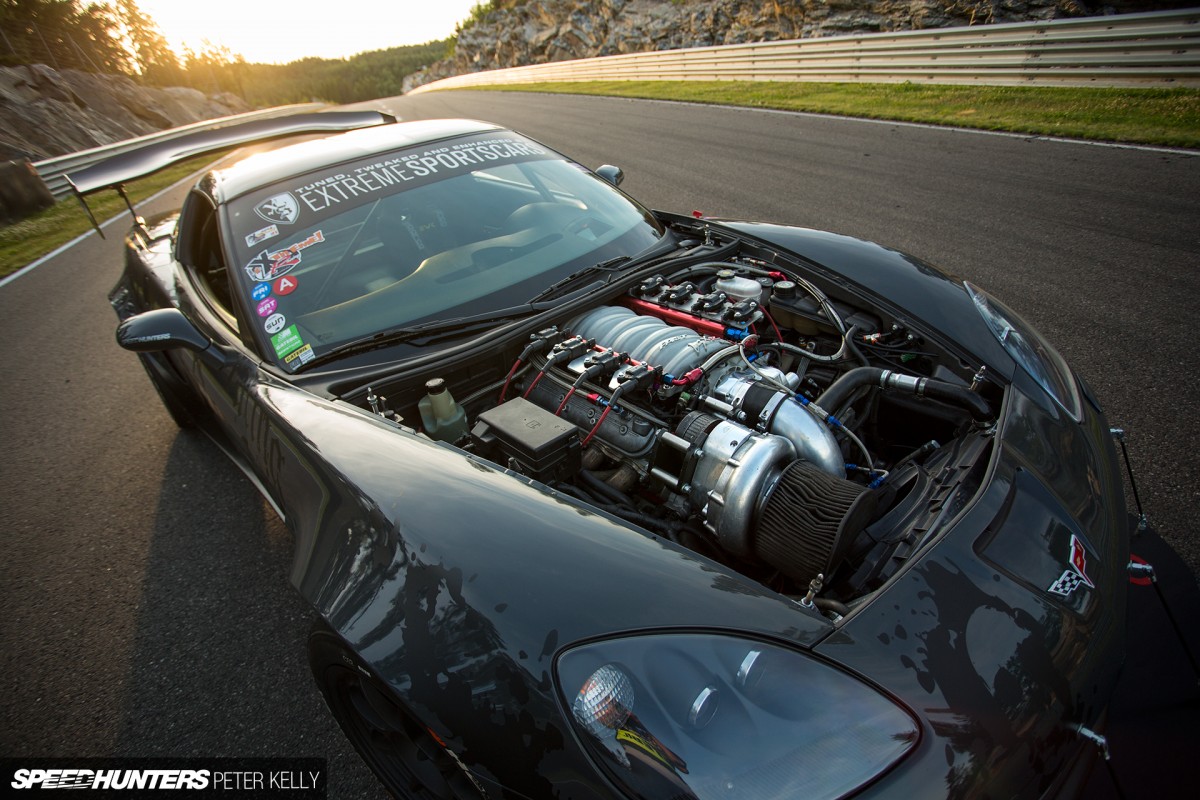 This is where things get interesting in Marcus's story, because he had this engine before he had the car. In fact, his LSX didn't even start life in a C6 Corvette at all…
The Blown LSX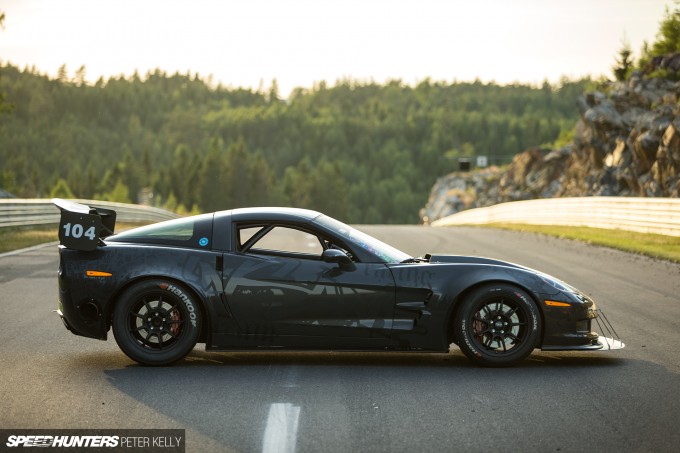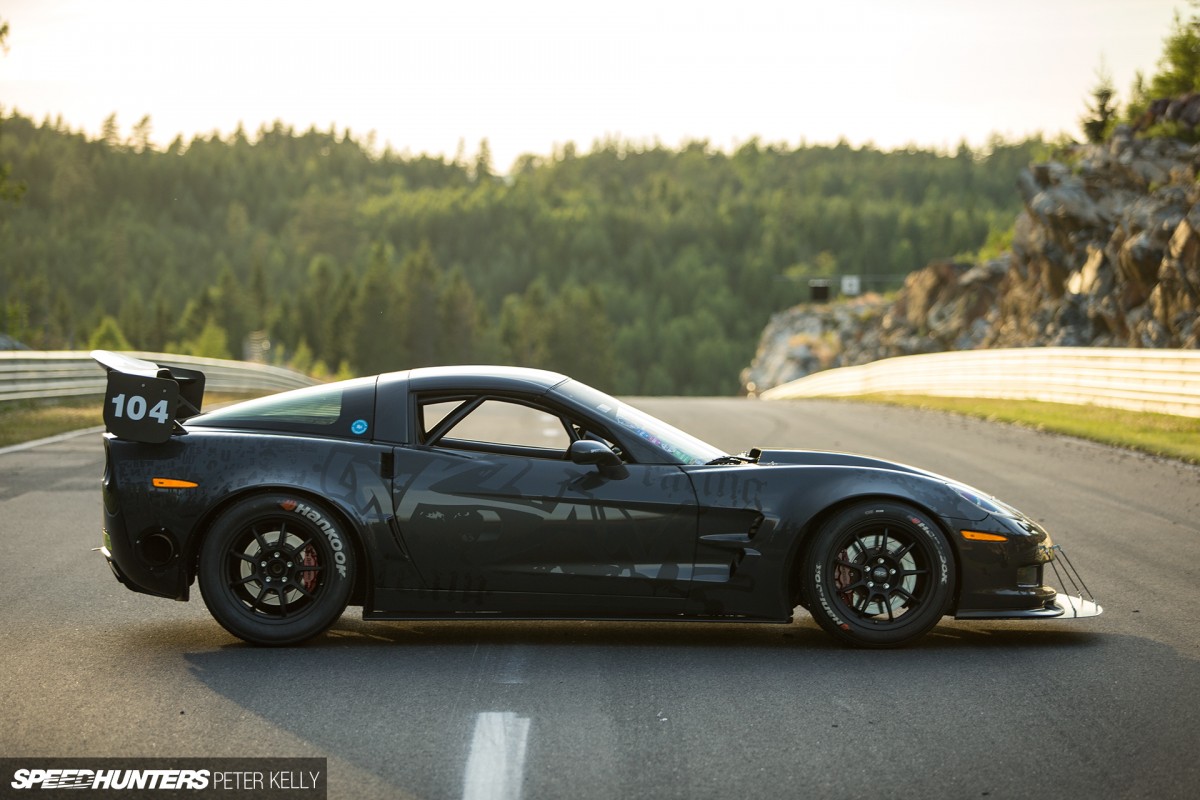 When Marcus described his car he referred to it as a C6 Zo6 chassis, which I thought a bit odd. I mean, wouldn't you usually say 'it's an '07 Z06?'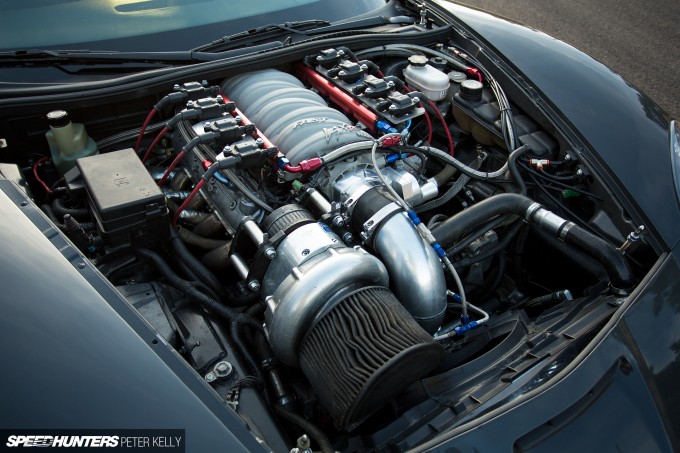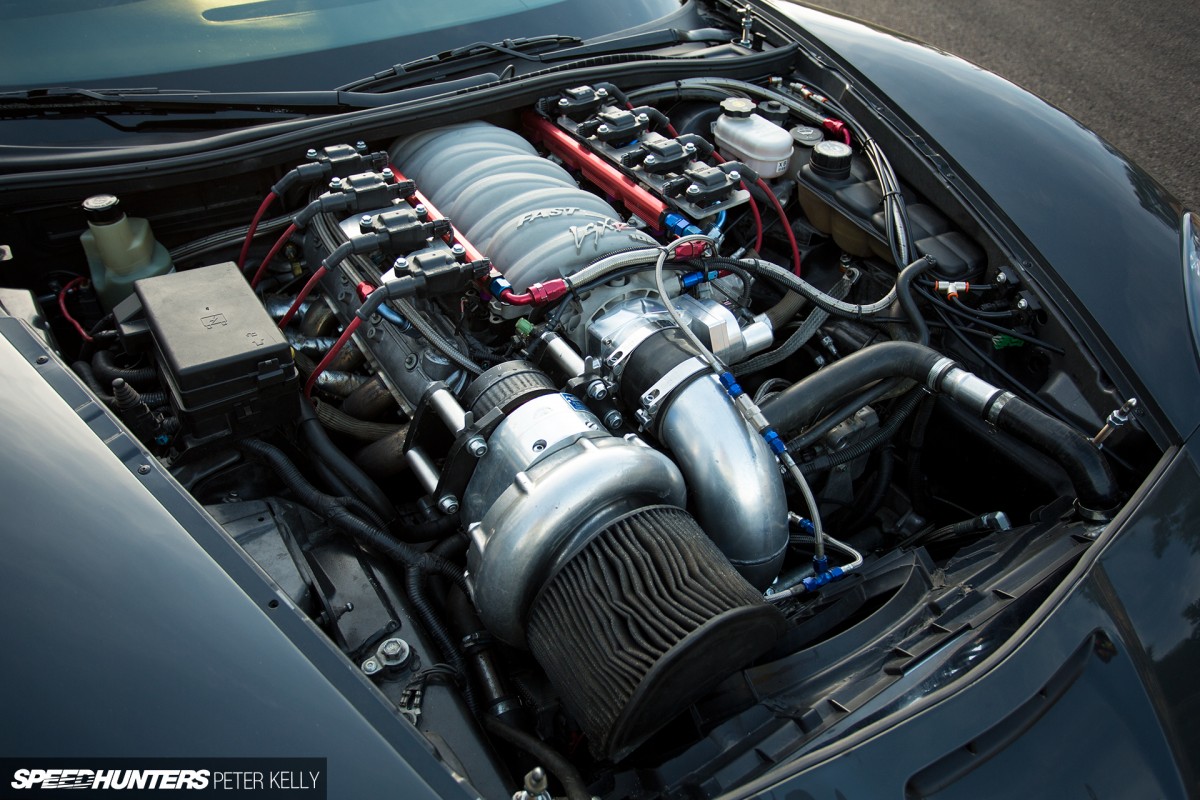 After further probing, I learned that Marcus raced a previous-gen C5 for seven years, all the while updating it to be more and more competitive. Once he had wrung every last bit of performance out of it he started looking at the newer C6.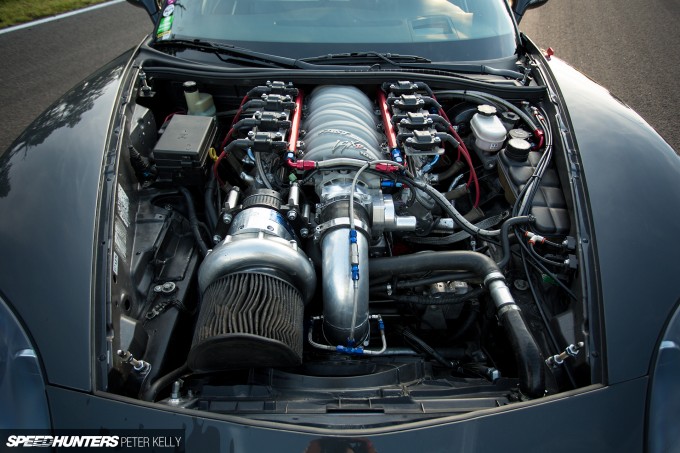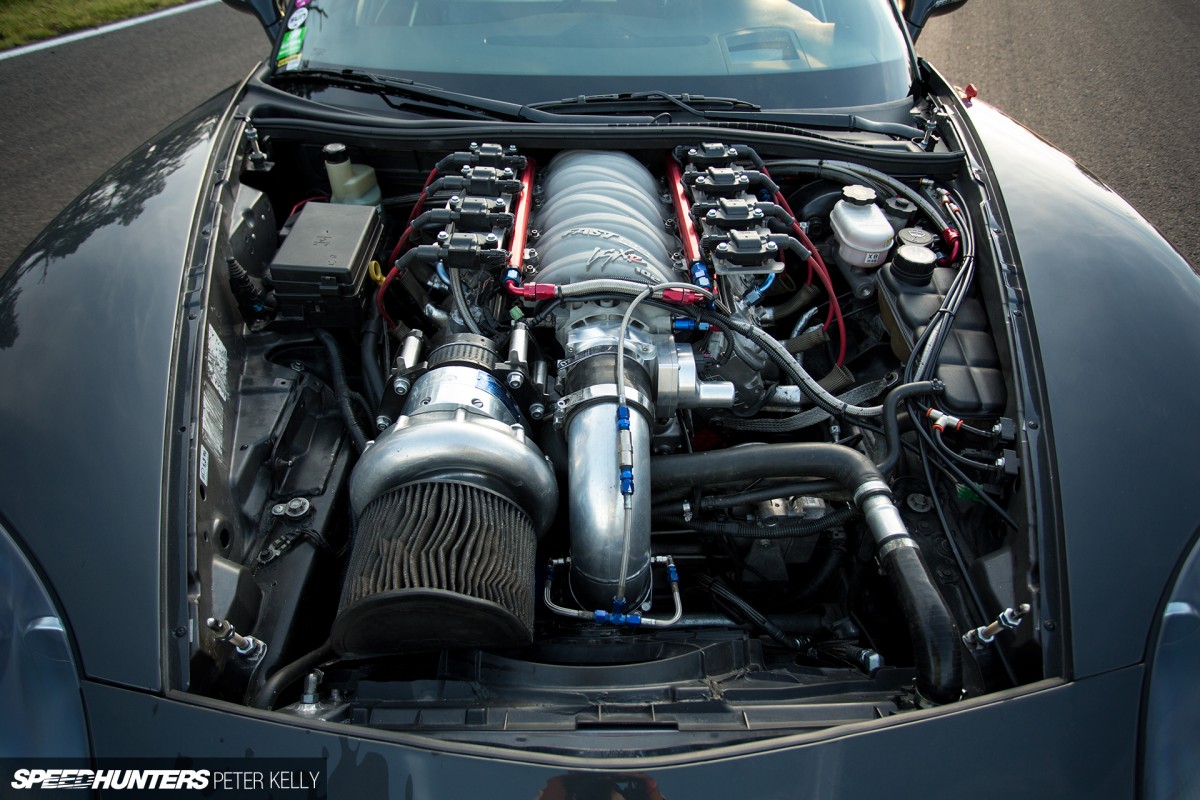 Rather than go out and buy the whole car though, he just bought this Z06 chassis and swapped in the engine you see here. He already had a proven powerplant, but the updated chassis brought with it a whole new generation of improvements, including a lightweight aluminum structure.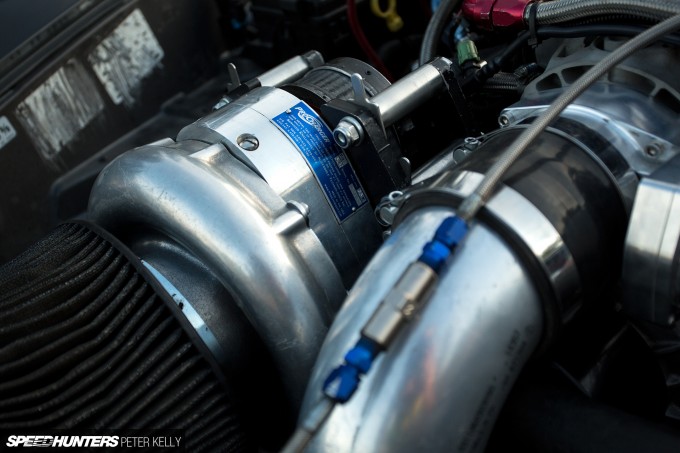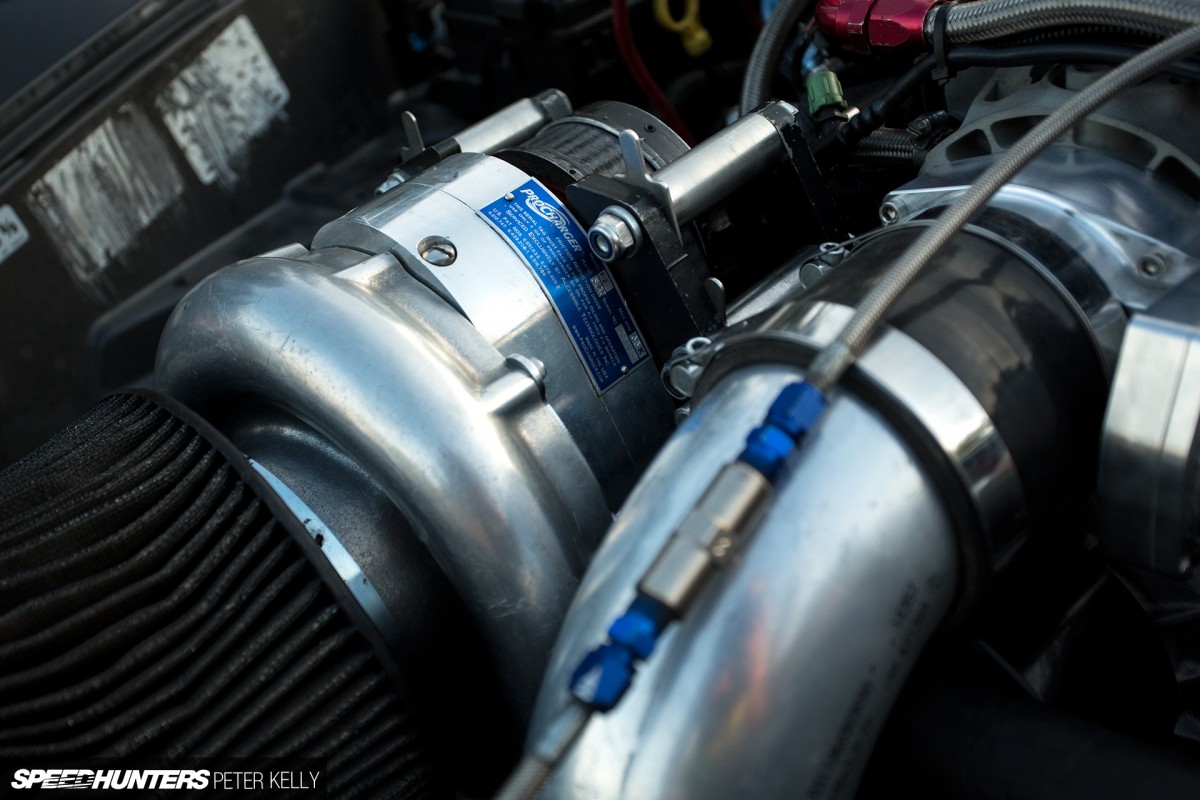 The main attraction under the hood is the ProCharger with custom cog drive, but of course it takes more than a supercharger to make well over one thousand horsepower and keep it reliable.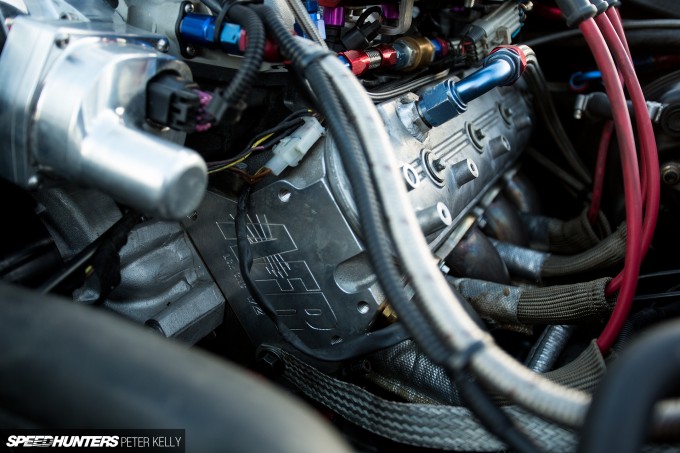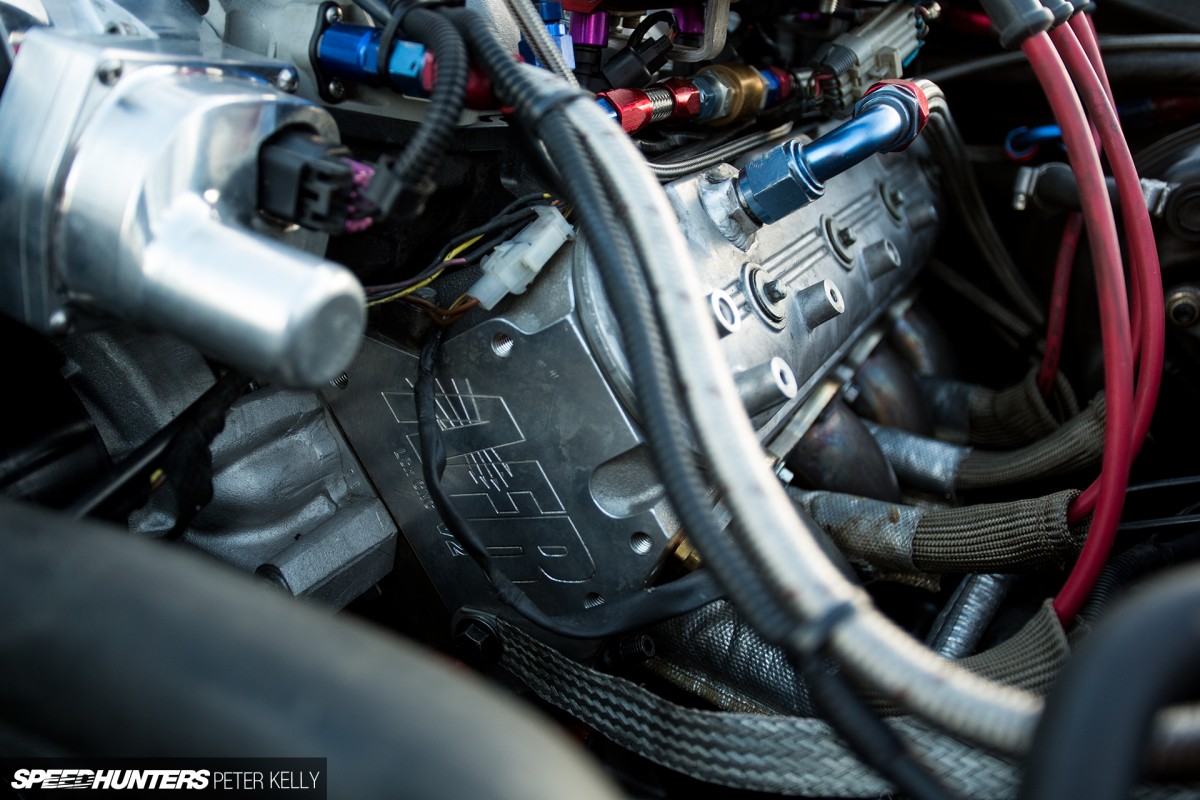 AFR CNC-machined heads, forged JE pistons, an Eagle stroker crank and H-beam rods are just the start in making the LSX a stout screamer.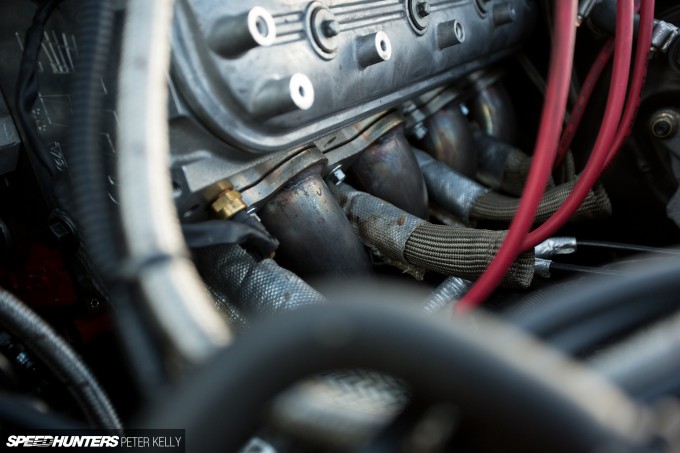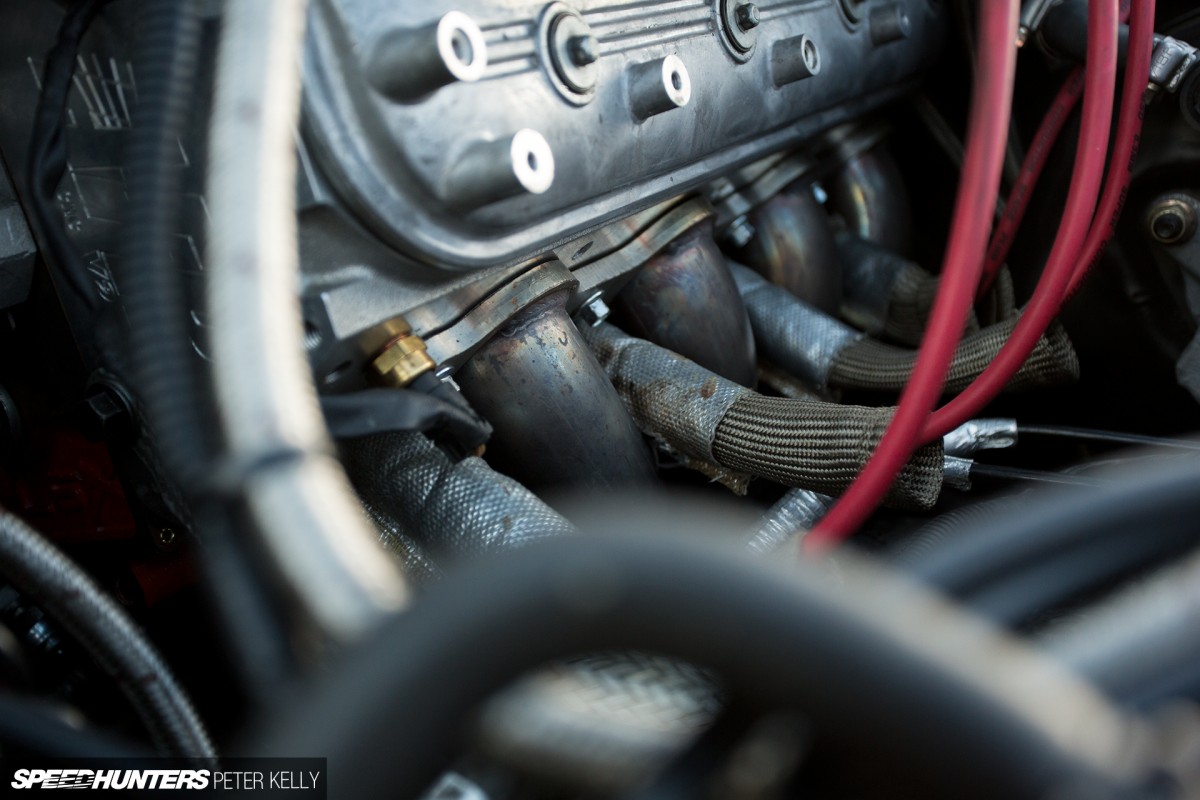 American Racing 2-inch headers direct gasses into a custom exhaust.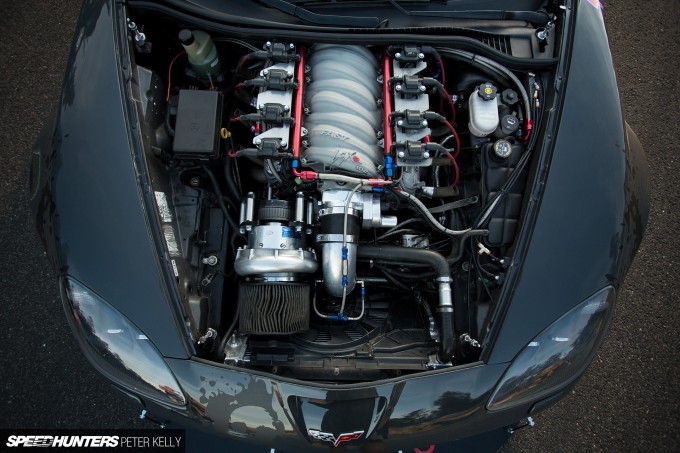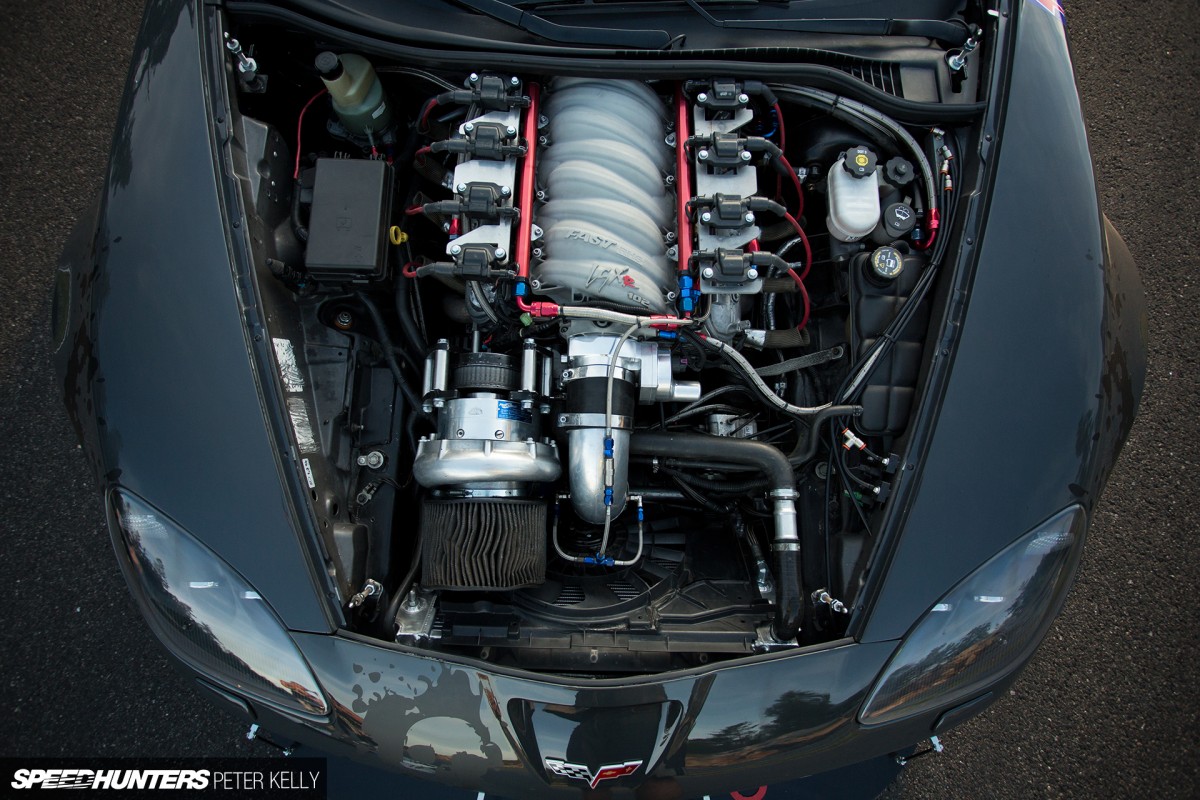 The induction side of the engine has been maximized for flow as well, with a 102mm Nick Williams throttle body mounted on a matching 102mm FAST manifold. 1,000cc T1 Dynamics injectors pour on the fuel as fast as the LSX can burn it and water/methanol injection keeps the charge cool.
Widebody By Loma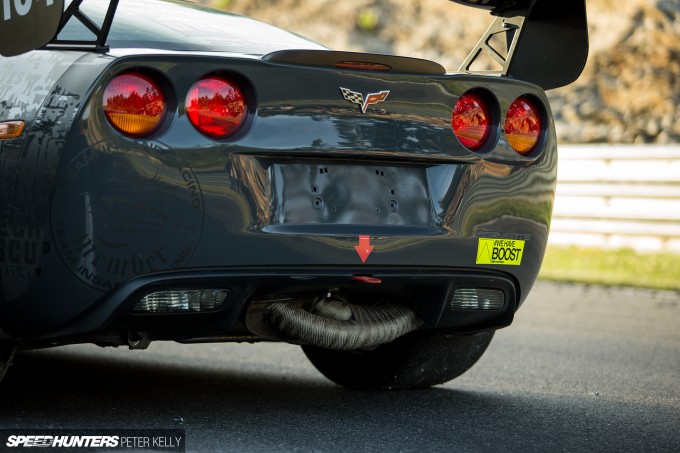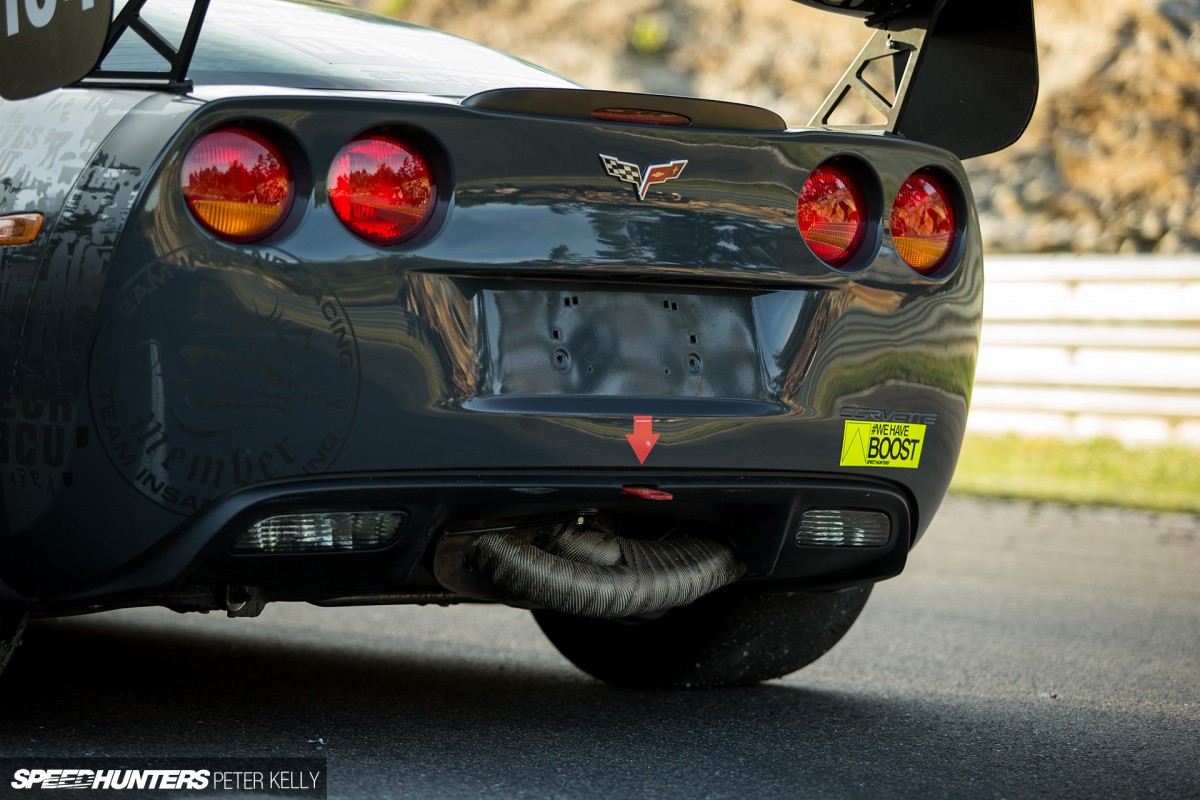 Marcus built the custom exhaust in his own workshop, Extreme Sportscars, and routed it to one side in an effort to trim weight.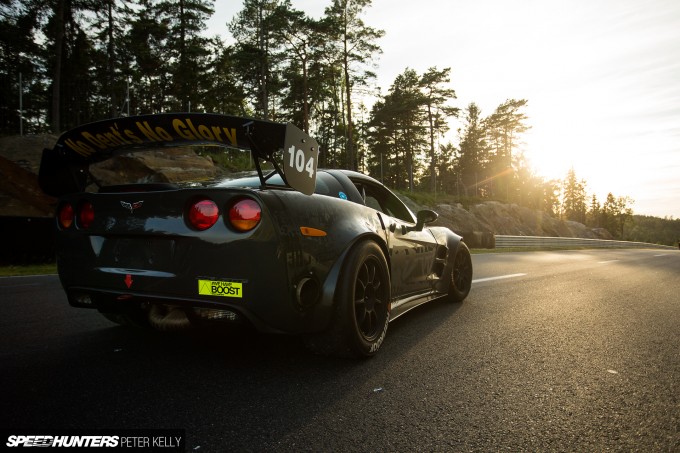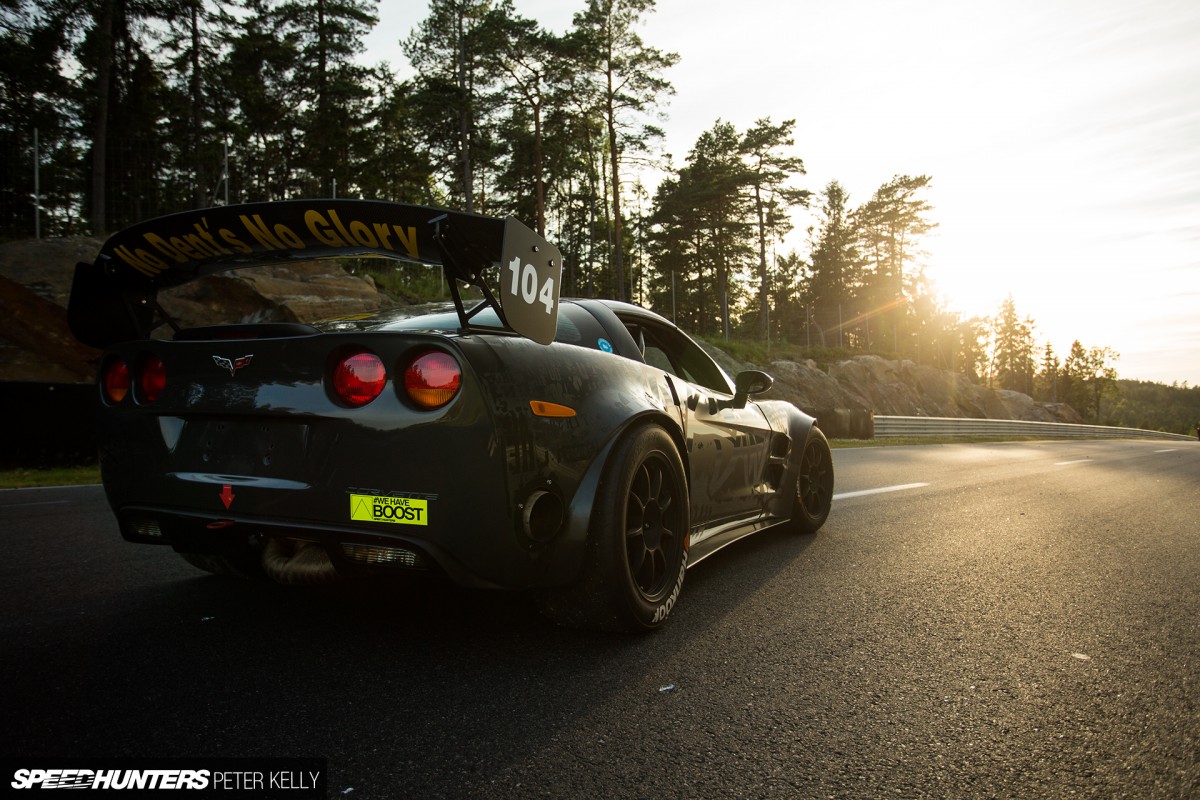 The single exhaust tip is surprisingly anti-Corvette, but it's also undeniably the work of a racer who's looking to shave every last ounce.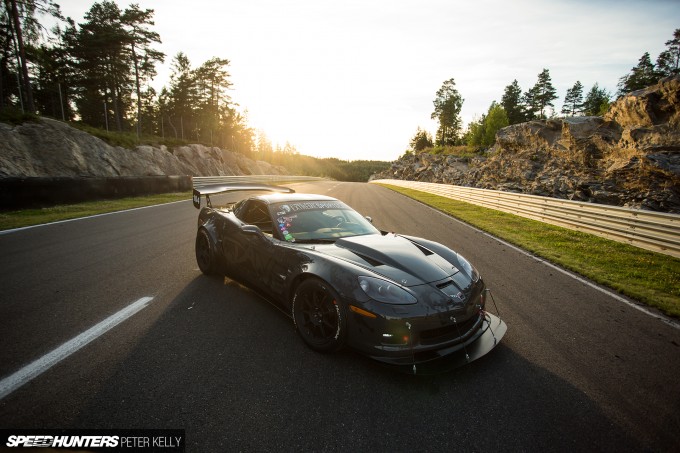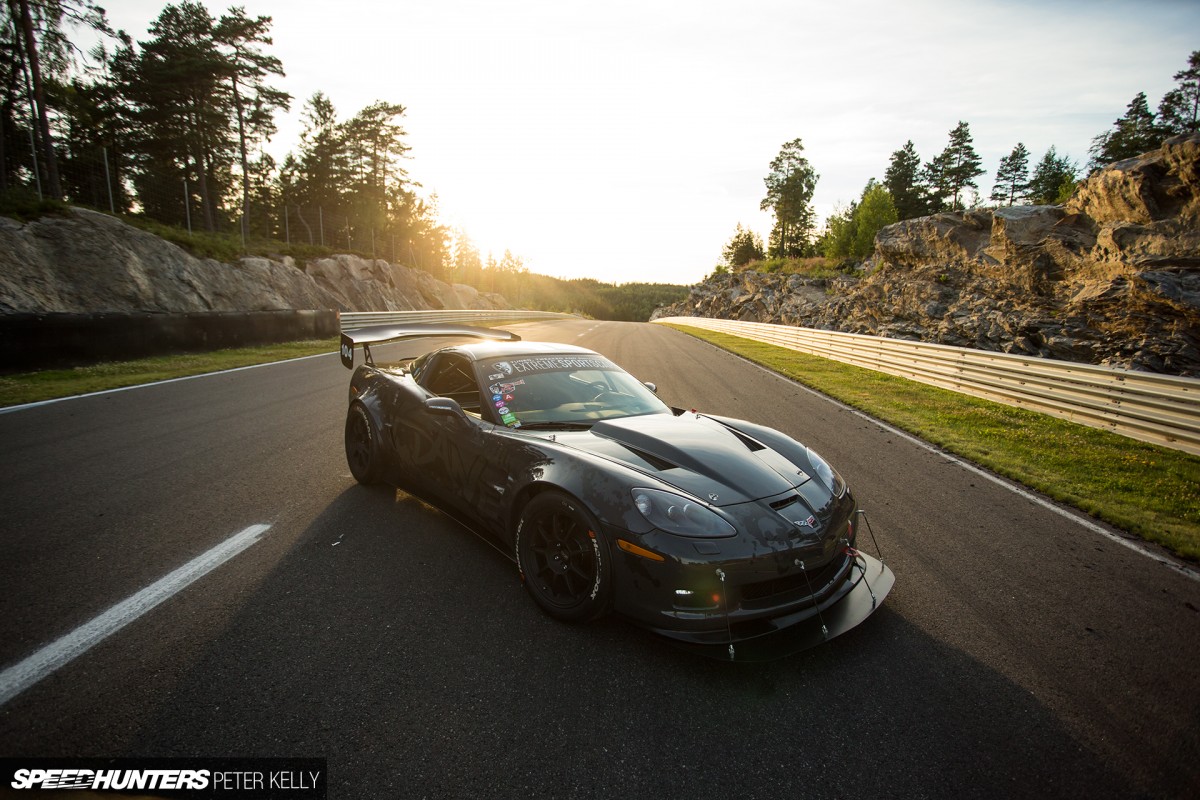 Besides gobs of power, Marcus's track-spec Z06 has one more feature that blends so nicely with the Corvette lines you might have not noticed it (unless you're a Corvette guy). The fenders are flared, sitting 80mm wider than the Z06's stock body lines.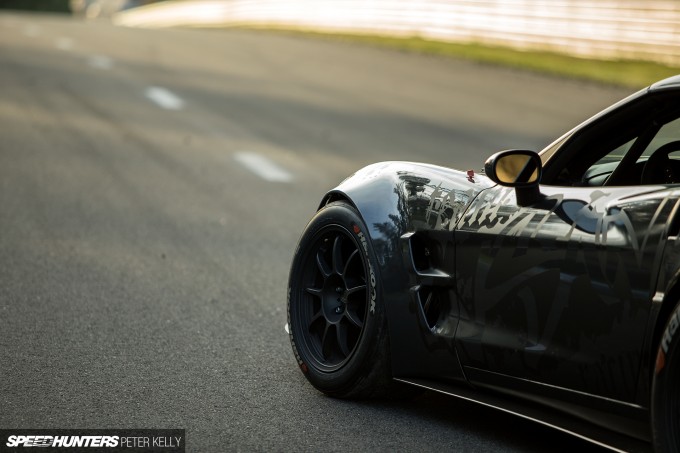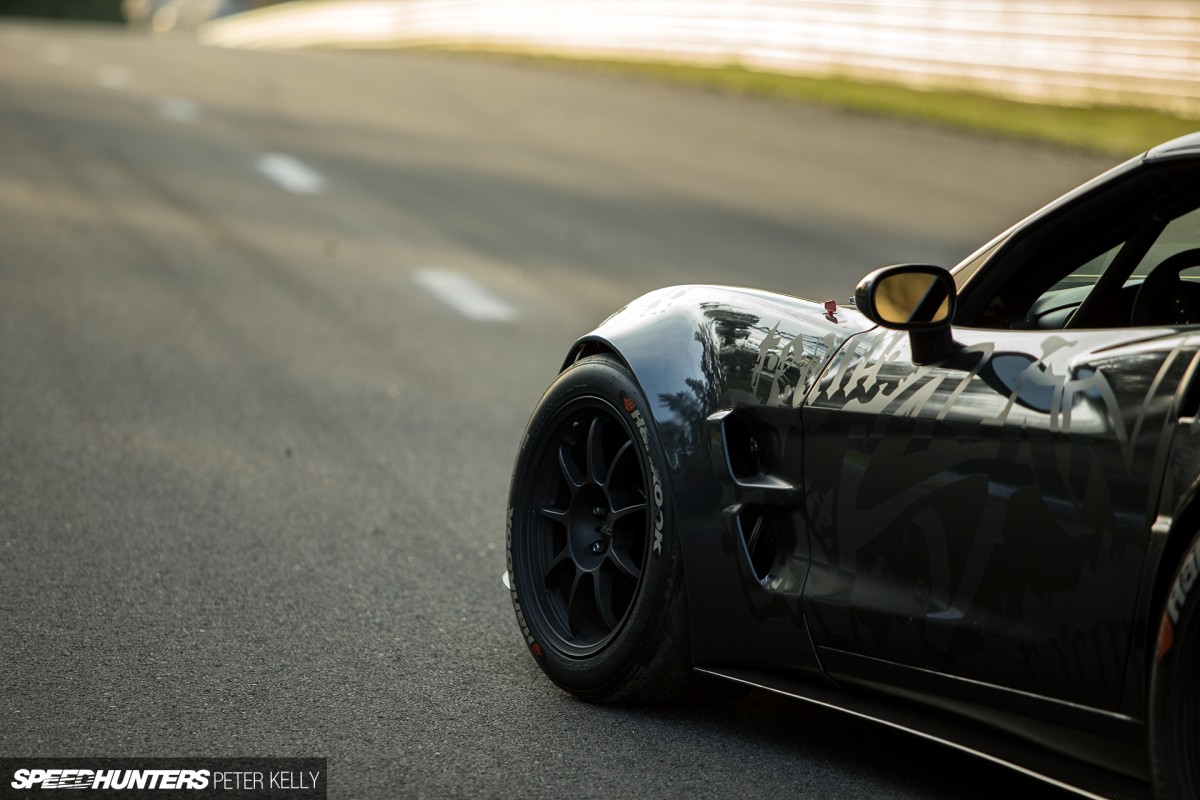 They're actually 120mm wider than a standard C6, but the Z06 and ZR1 models are a little wider already. The Loma GT2 widebody kit is made of carbon fiber and bolts directly in the place of the stock panels, front and rear.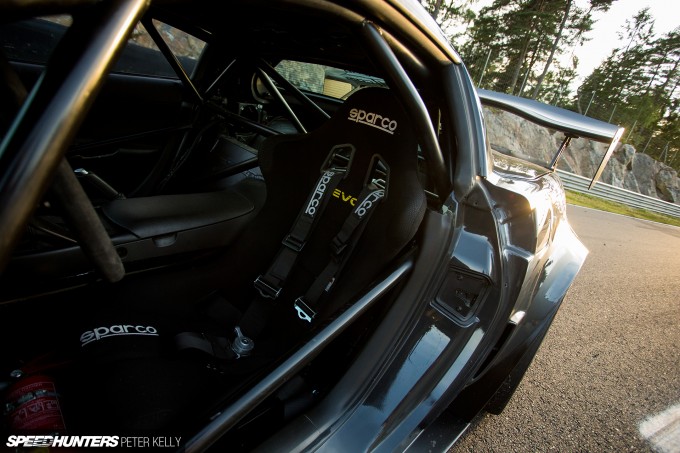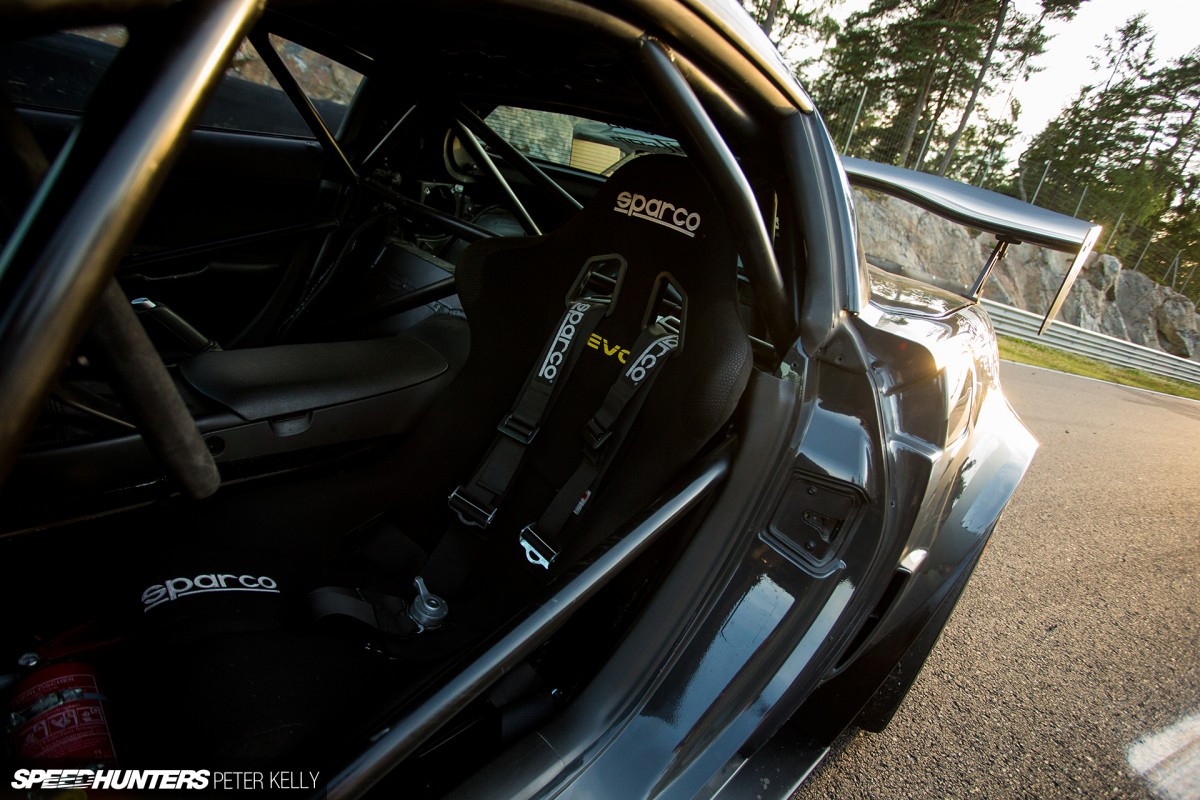 What it gets you is an extra wide track to cover the meatiest of tires, which is something Marcus was definitely in need of.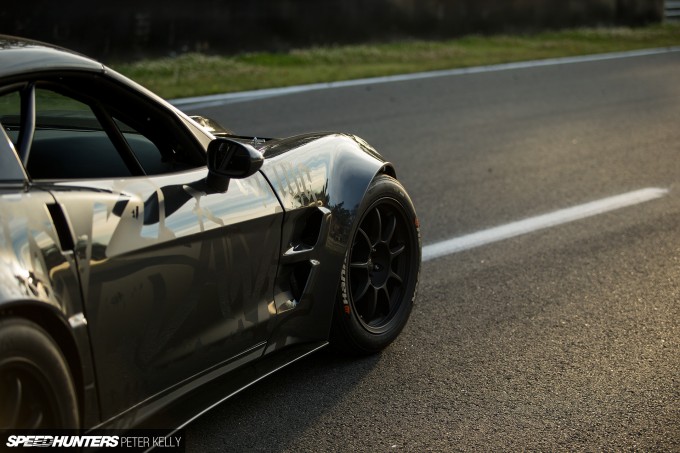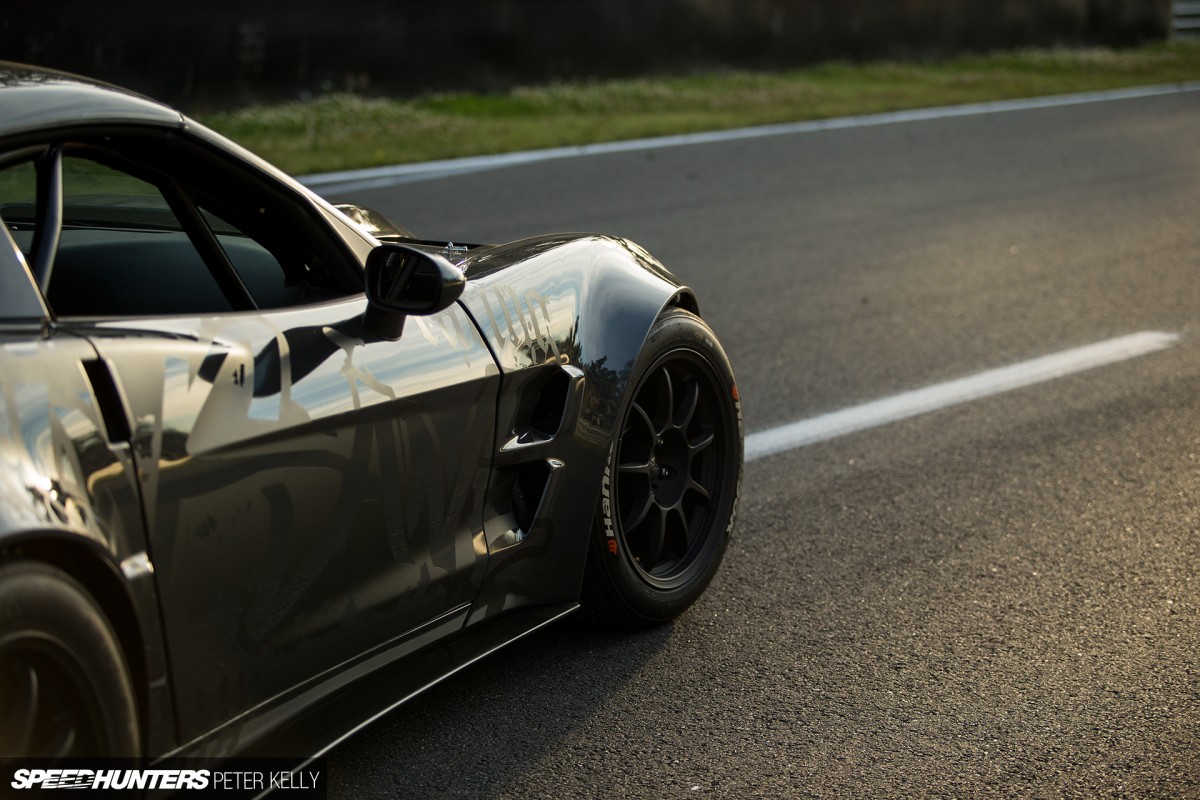 I guess that's one benefit of building a plastic car – you can bolt up a widebody kit and then unbolt it at will should you desire a return to stock.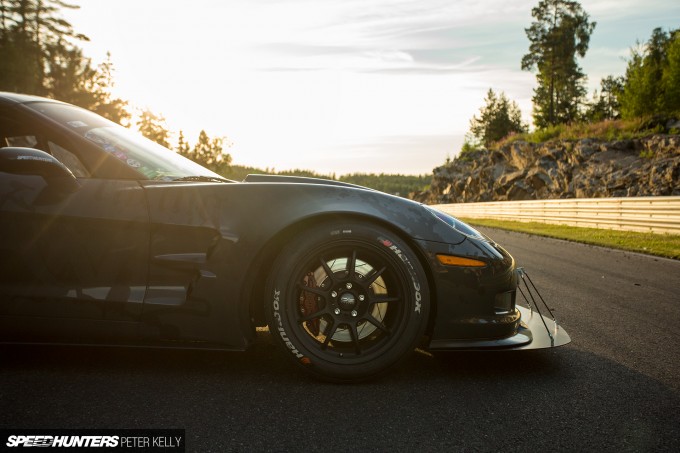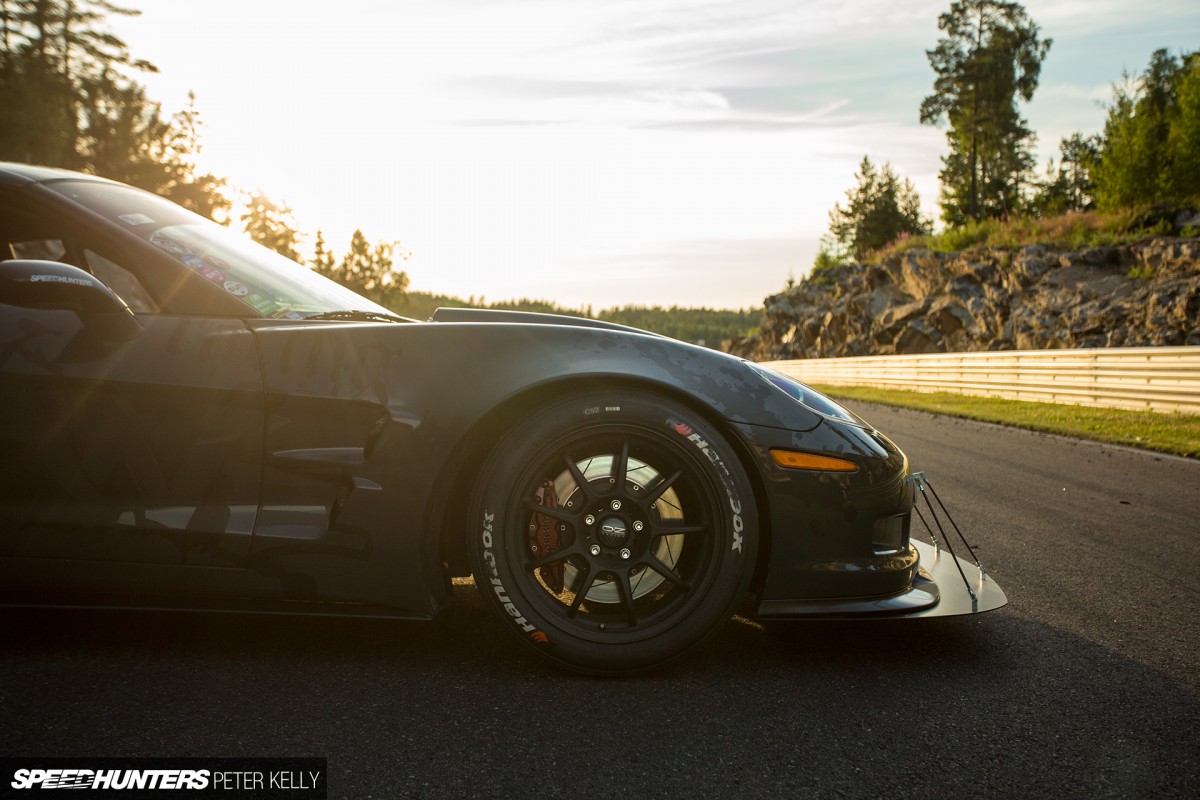 A functional front splitter keeps the nose down.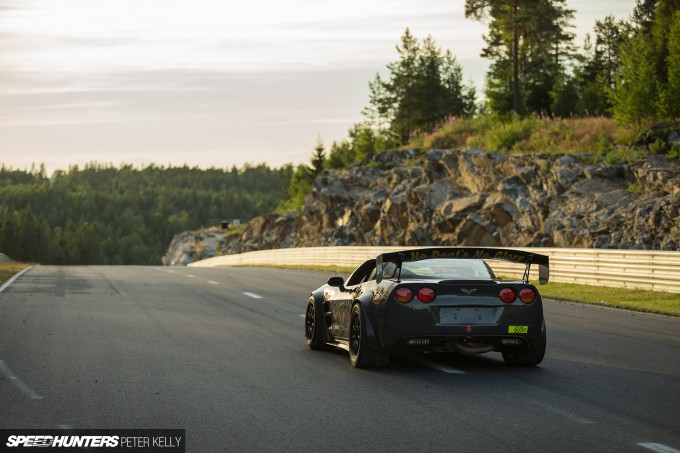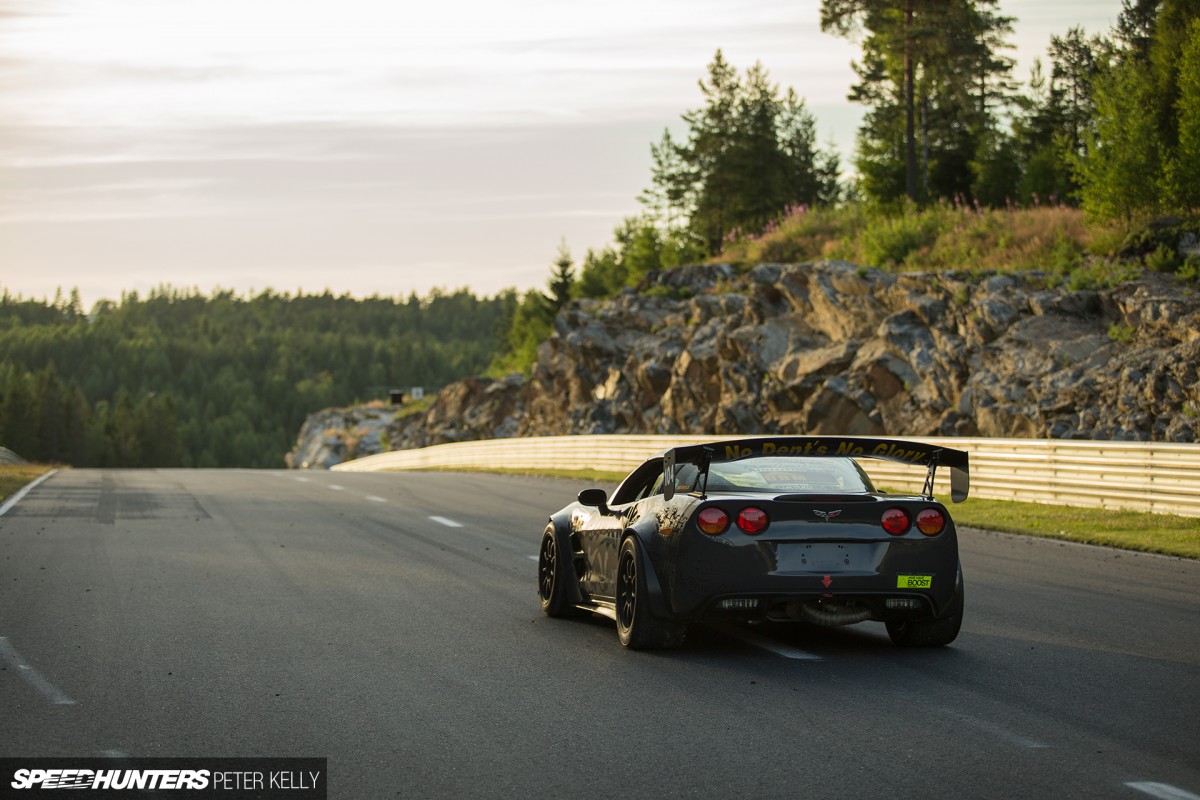 And a massive APR carbon fiber wing matches the composite quarter panels.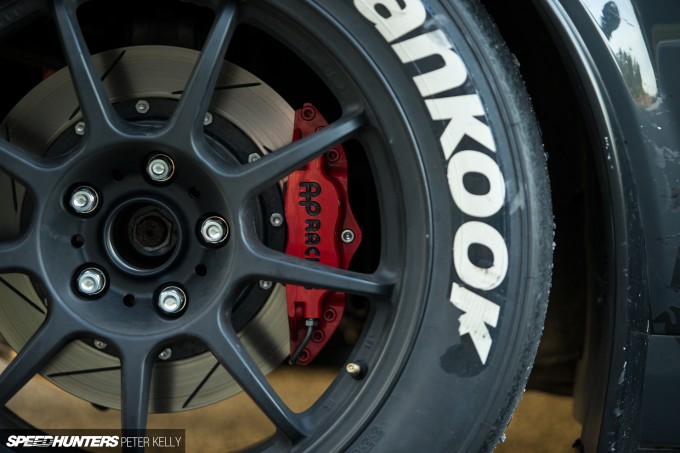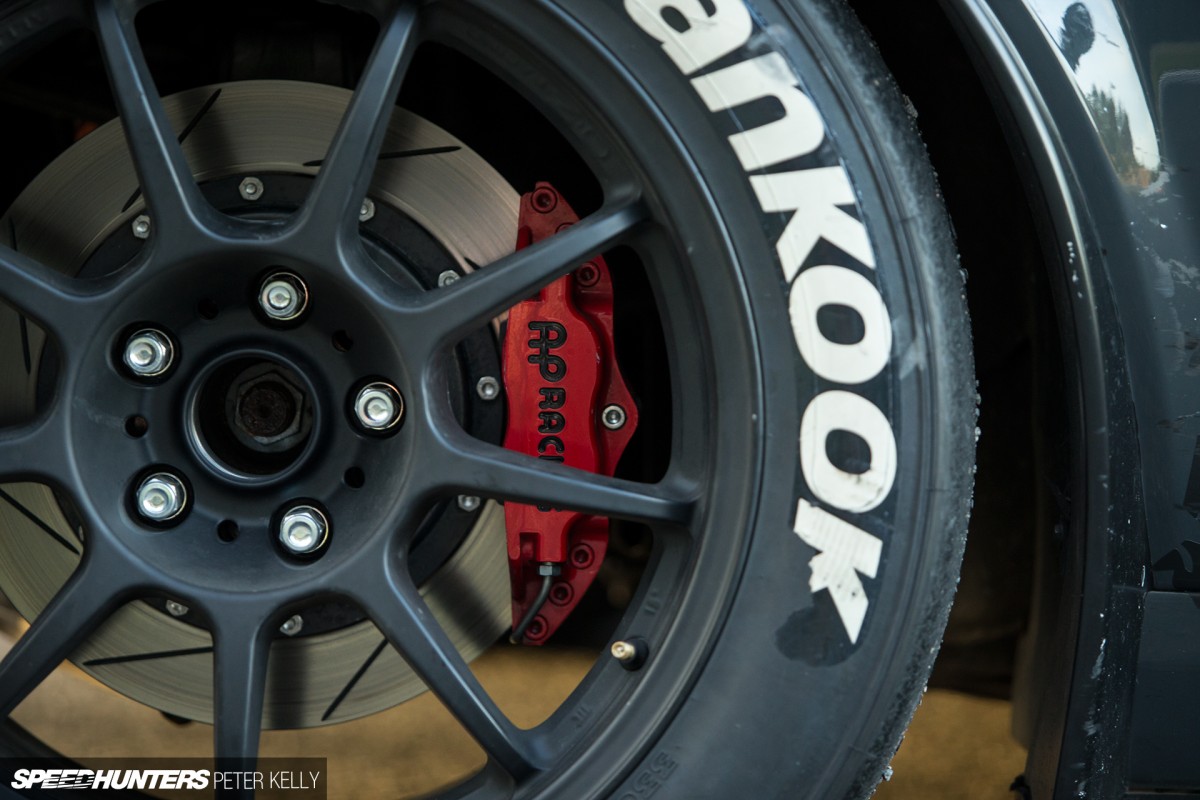 AP Racing 6-pot calipers are up front, with matching 4-piston units in the rear. The slick Hankooks are for track use only.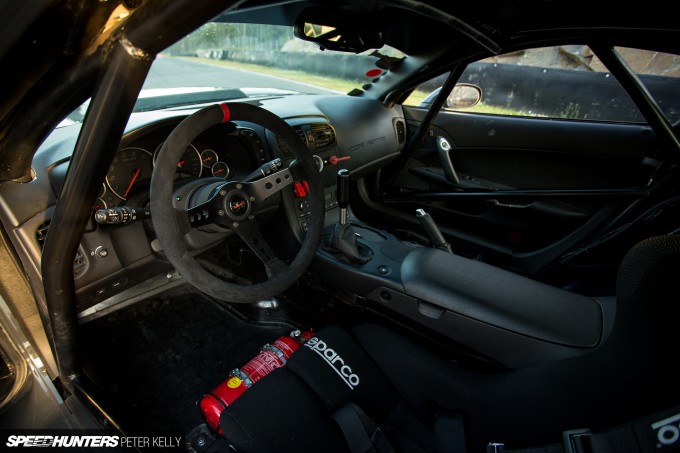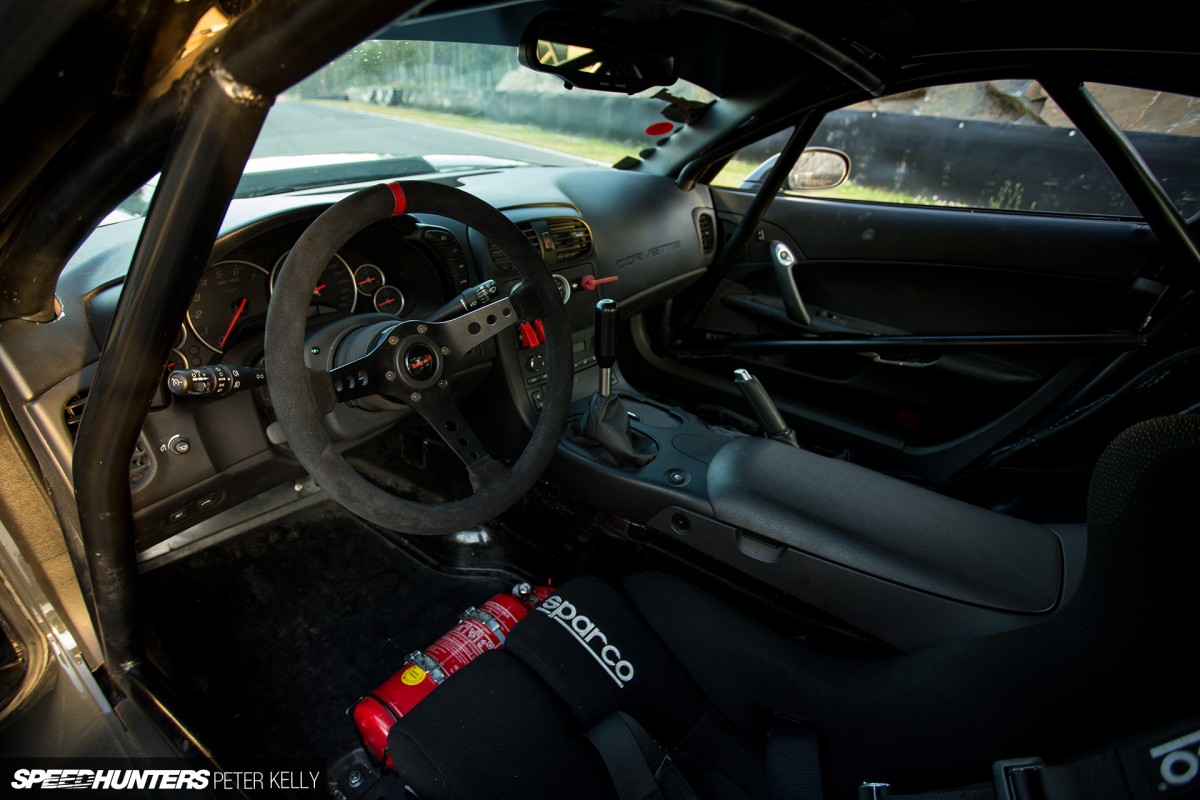 Inside, Marcus built himself a chromoly rollcage, and a Sparco seat and harness are about all else he needs.
So when you saw '1,200hp Time Attack' in the title, was this what you expected? I didn't know how butchered or brutal the thing might have been, but while Marcus certainly had his way with this chassis it all stacks up into a fine, sorted machine. And one that has no problems deconstructing tires.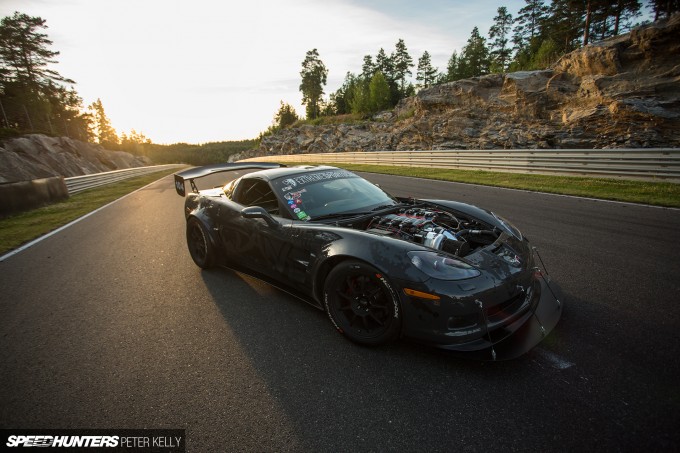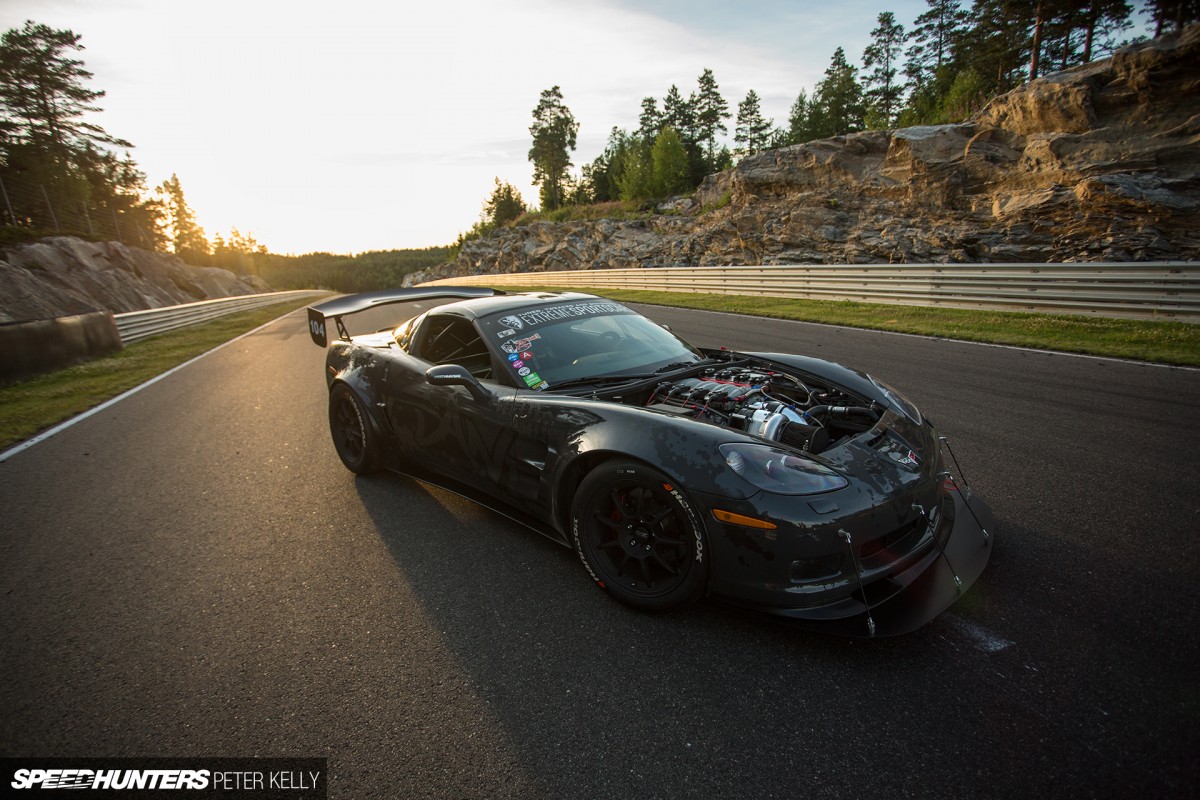 So far, Marcus has only had one shakedown season with the new car, and while everything went well, he is already in the process of refining and improving his Z06 over the cold, dark winter, with the goal of turning it into the ultimate Swedish track weapon. If you've ever checked out the calibre of vehicles that this part of the world produces, you'll know that that's no easy feat.
Keith Charvonia
Instagram: SpeedhuntersKeith
keith@speedhunters.com
Photos by Peter Kelly
Instagram: speedhunters_pedey
pedey@speedhunters.com
Marcus Östlid's C6 Z06 Chevrolet Corvette
Numbers
Max Power: 1200hp, Max Torque: 1546Nm, Weight: 1,400kg in full race trim
Engine
Forged steel block LSX V8, 3.905-inch bore, forged JE pistons, forged Eagle 4-inch stroker crank, Eagle 6.125-inch H-beam rods, AFR 210cc CNC heads, custom cam from Extreme Sportcars, ARP Pro studs, SLP oil pump, Evans waterpump, GM Performance hydraulic lifters, FAST 102 mm intake manifold, Nick Williams 102mm throttle body, American Racing 2-inch headers with custom exhaust by Extreme Sportcars, Procharger F2 supercharger with custom cog drive from Extreme Sportcars, front intercooler, twin TiAL 50mm valves before and after intercooler, secondary Weldon 2035 racing fuel pump and 2-lifer catch tank with regulator for racing, AN8/AN10 fuel lines, T1 Dynamics 1,000cc injectors, methanol/water injection system, Motul 20W60 oil
Driveline
Tremec T56 6-speed transaxle, RPM heavy-duty main shaft, Tick Race adjustable master cylinder, Race slave cylinder, Spec Super Twin clutch, DTE driveshaft, DTE differential strut, DTE Stage 5 3.42 differential, Redline gear oil
Suspension/Brakes
Coilovers, adjustable swaybars, polyurethane bushings, camber kit, Pfadt Race Engineering gearbox and engine mounts, AP Racing front 6-piston calipers with 14.5-inch rotors, rear 4-piston callipers with 14-inch rotors, spacers from Manton Racing,
Wheels/Tires
Street: OZ Racing Superleggera 19×12-inch with Toyo Proxes R888 305/30R19 (front/rear)
Track: OZ Racing Alleggerita HLT 18×12-inch with Hoosier slicks 280/680-18 (front) 330/710-18 (rear)
Exterior
Loma GT2 carbon fiber widebody kit (80mm wider), custom hood, APR carbon wing, OMP hood locks
Interior
Chromoly rollcage, Sparco Evo seat, Sparco harness, Snap-off steering wheel and hub, Extreme Sportcars short shifter
More Gatebil related stories on Speedhunters
Cutting Room Floor