Anyone, Anytime
Straight line drag racing is automotive competition in its purest form. It's a raw display of power, and here in the USA we like it quite a bit. Burning up as much rubber and gas as you can in the least amount of time possible is about as American as it gets.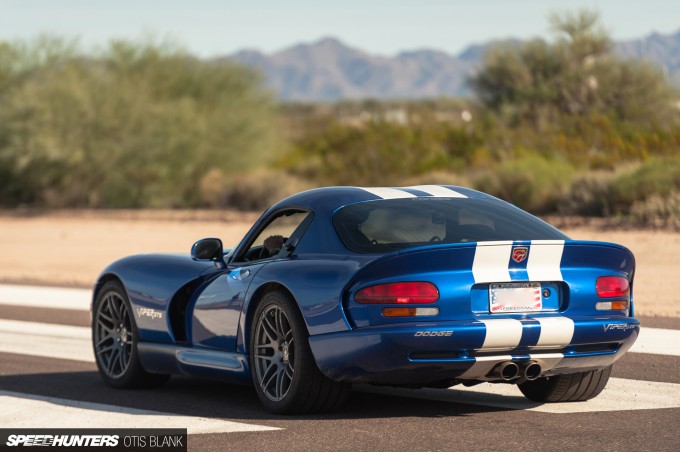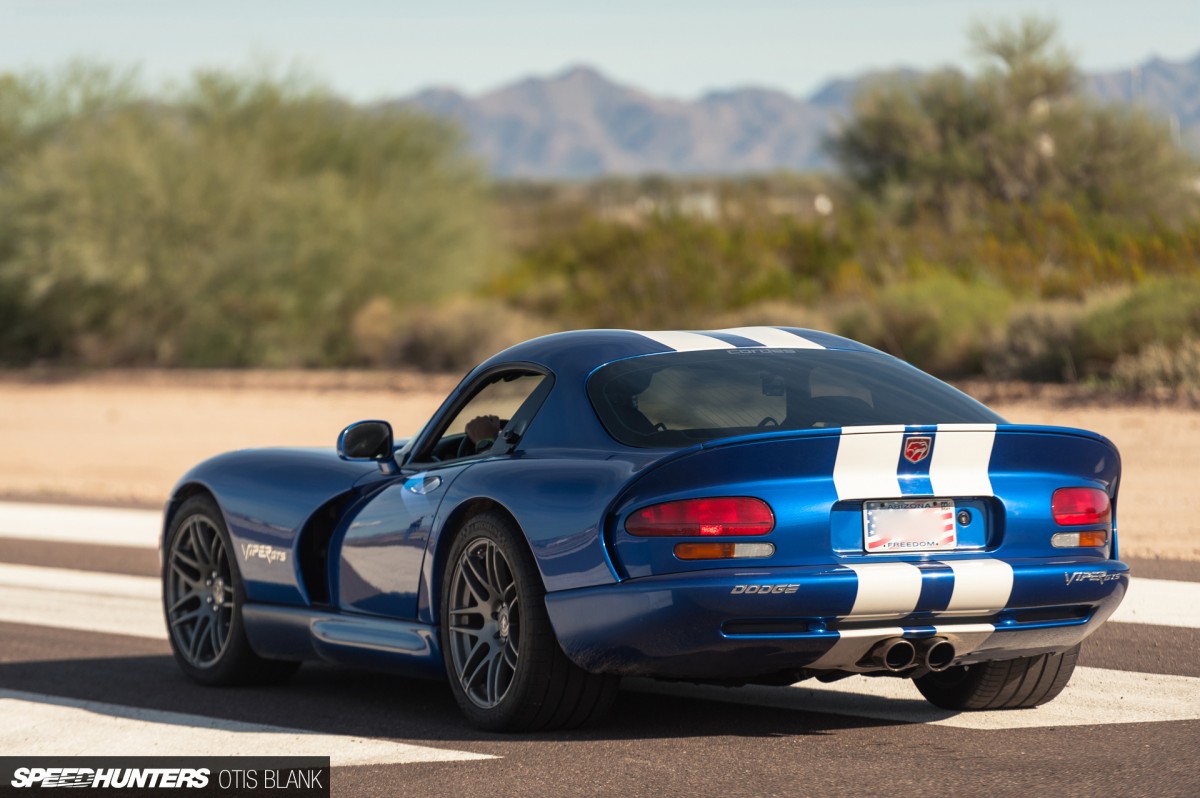 It's a style of racing that is as old as the car itself, and the very first drag race probably took place somewhere around the time the world's second car was built. What I'm trying to say is that this sort of thing is in our blood, which is why I'm surprised it has taken so long for an event like Omega Motorsport's 'No Fly Zone' to happen in Arizona.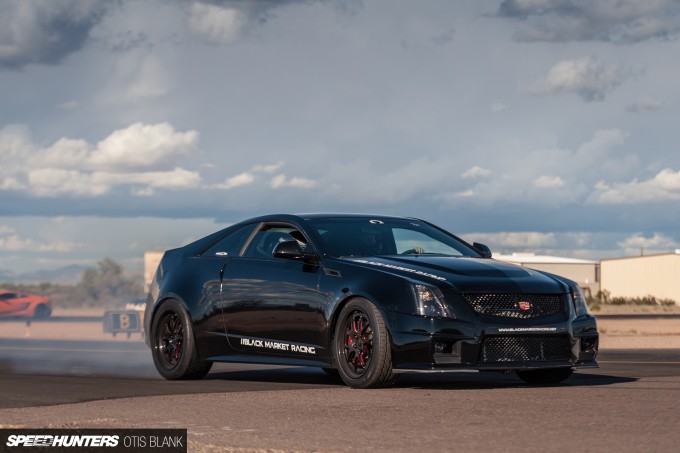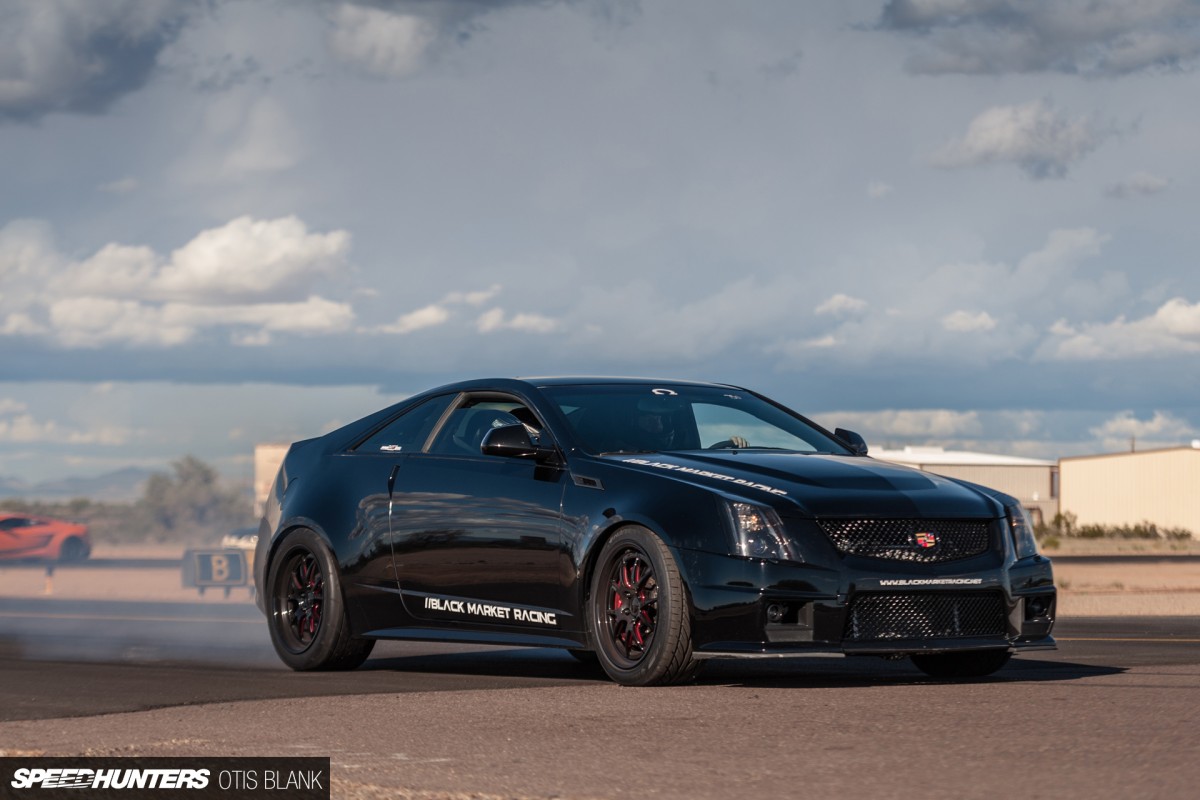 No Fly Zone isn't like the usual drag events you might see at a traditional quarter mile strip. NFZ takes over a airstrip runway for a weekend and allows entrants to rolling-start drag race whoever, whenever. This relaxed approach to organization is intentional and leads to some fun and interesting pairings.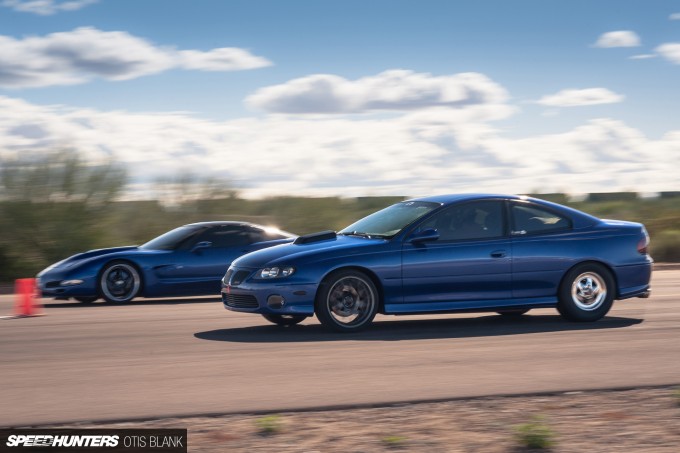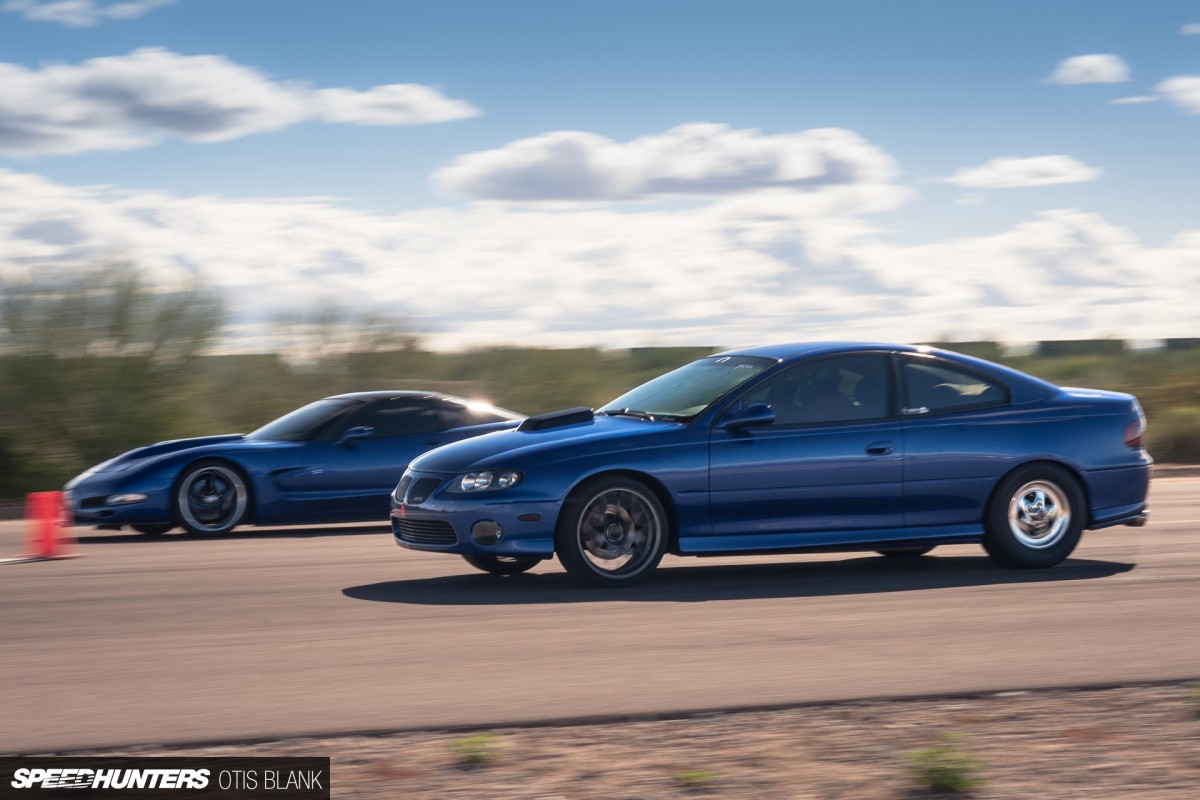 There are the match-ups you might expect, like this supercharged pair of GM monsters giving it their best.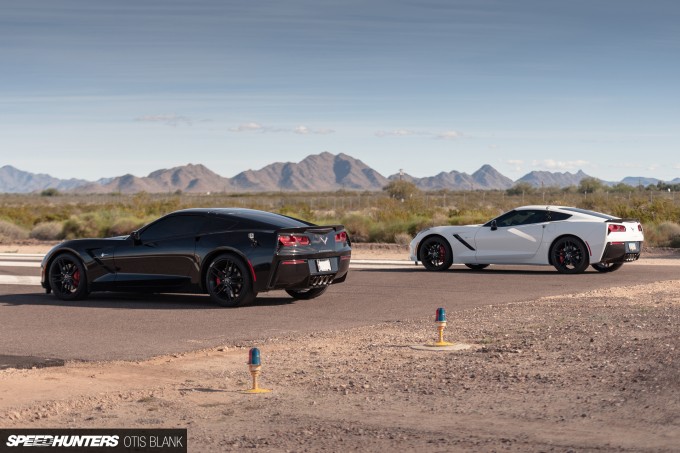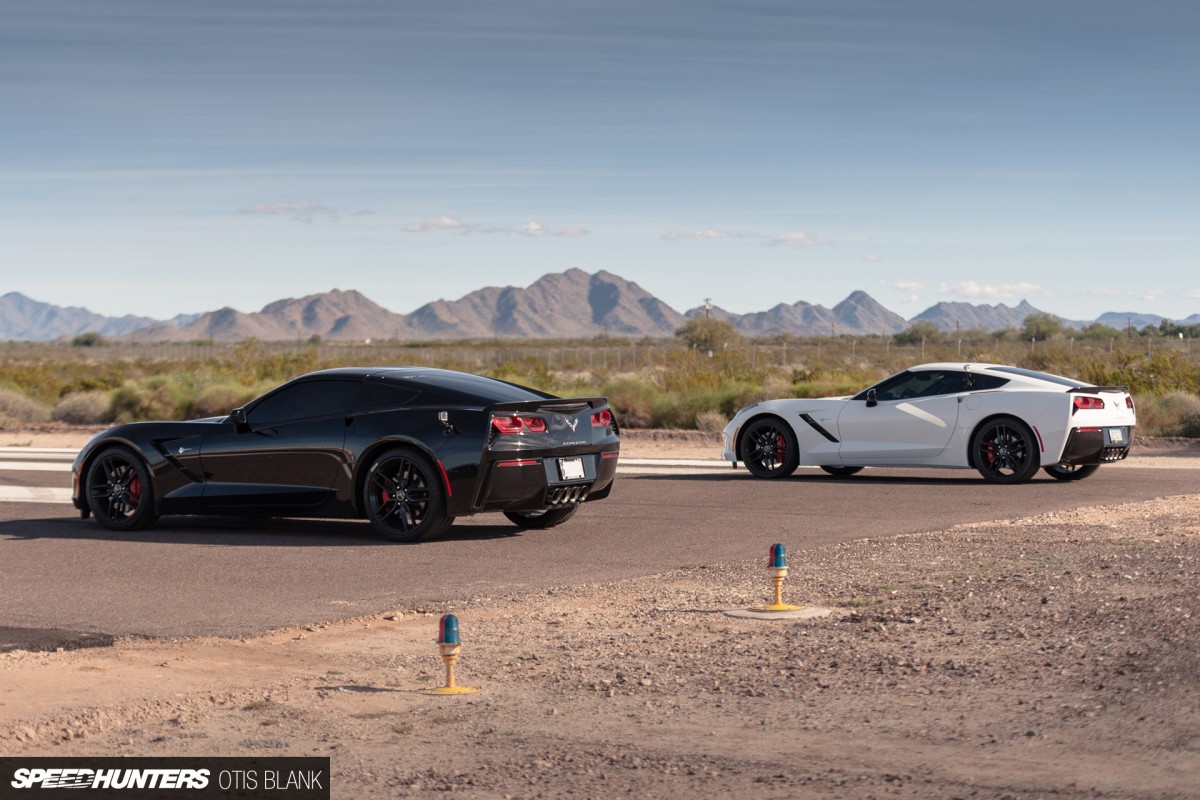 Or these monochromatic C7s that had a run at each other. Their identical exhaust notes created an odd sort of doppler effect as they roared off just barely out of sync.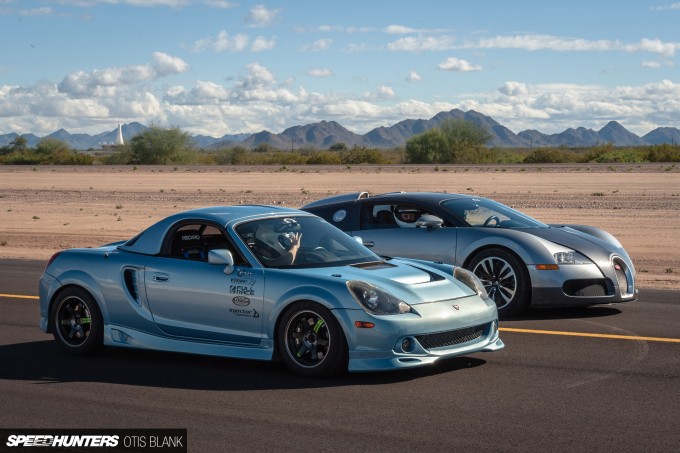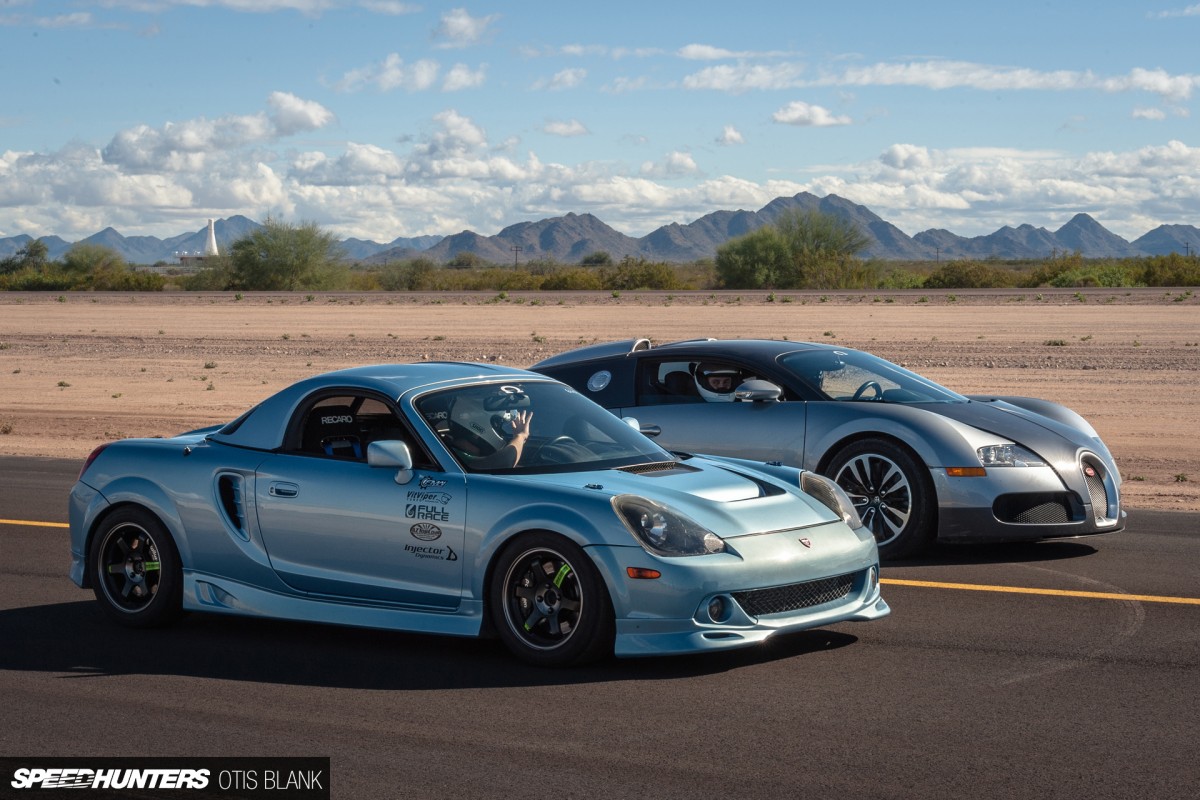 But there are some cars that competed against each other that were a bit less expected than a pair of Corvettes. Take these two: a Bugatti Veyron and a Toyota MR2. The Mr. Two clearly isn't stock, and if the writing on the windshield is to be believed then it's pushing 630hp. But is that enough to conquer this (tuned) Veyron's 1,100hp? The answer is no, though the little Toyota did hold its own.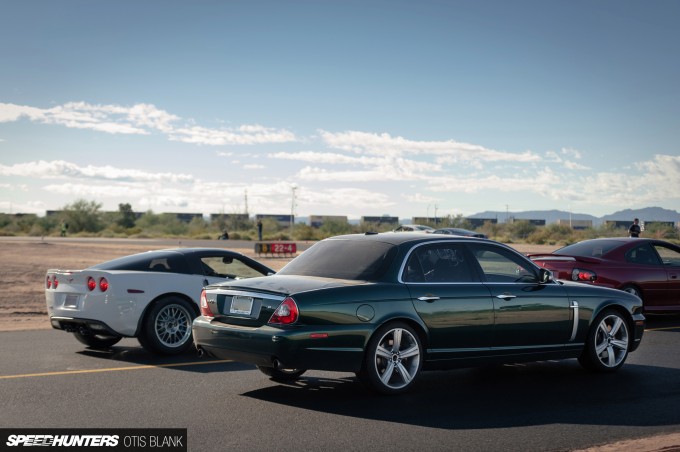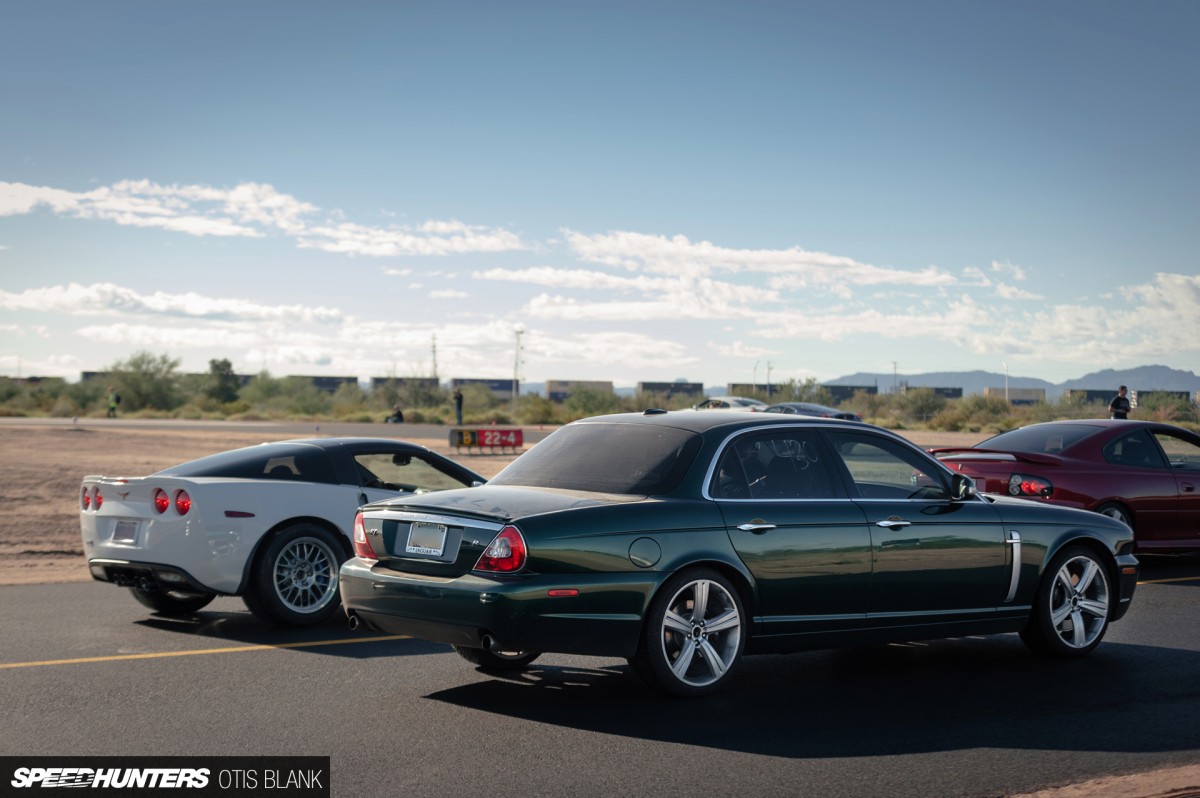 Any type of car can be registered to race at NFZ. If you'd like you may drag race your Jaguar XJR, and why wouldn't you?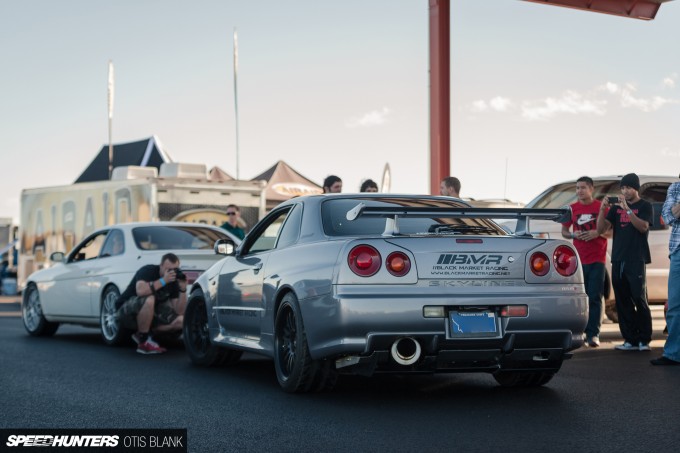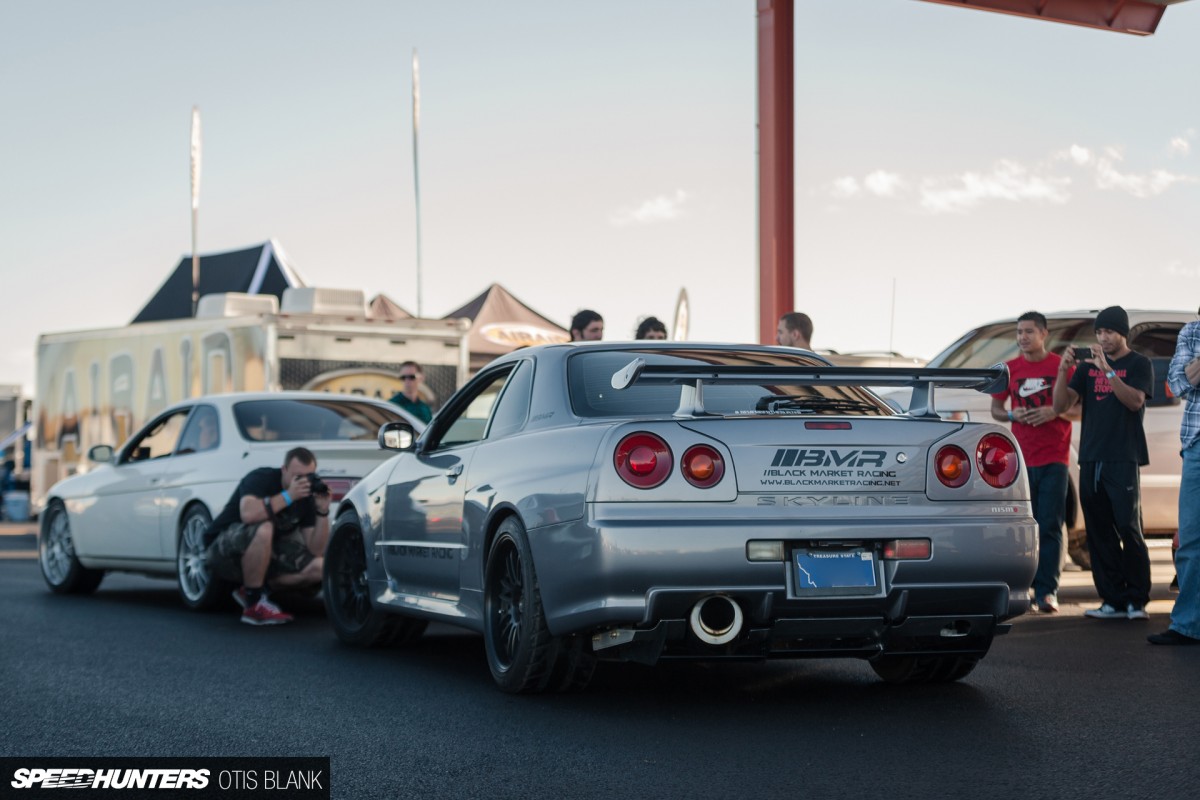 This how-is-that-even-here BNR34 Skyline GT-R was competing as well. I've been lucky enough to see a few before, but I still love coming across them stateside where they are so seldom found. It's amazing how a car that is commonly available elsewhere in the world receives so much attention when it's in non-native territory.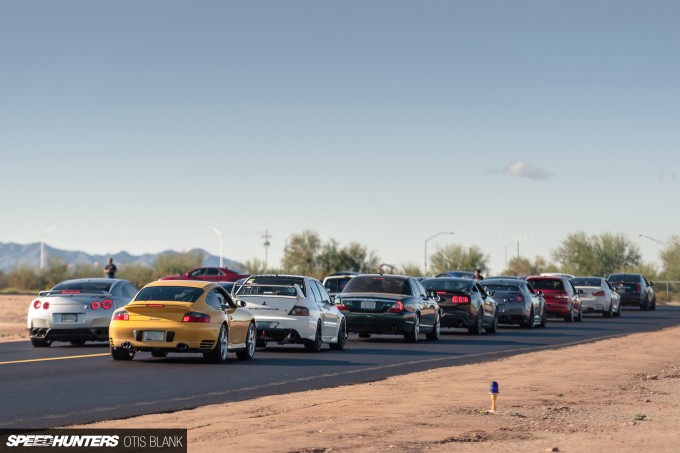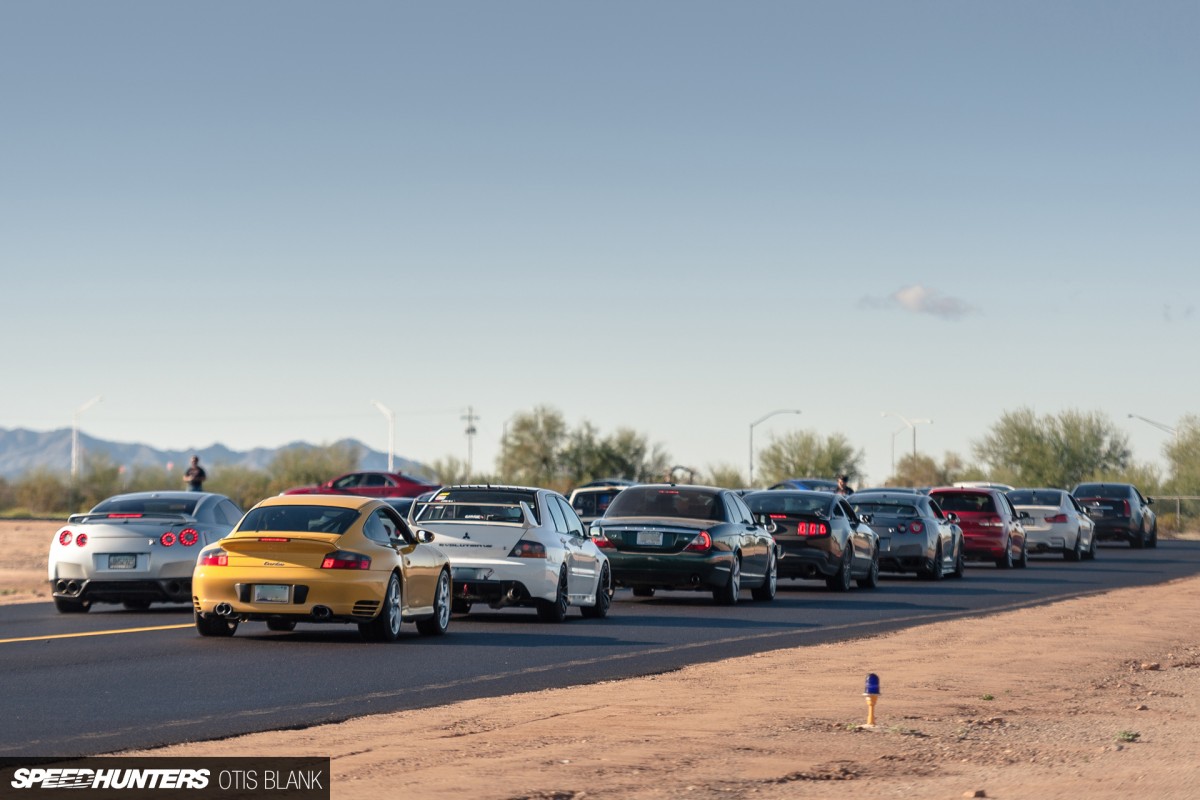 The variety of cars at the event was fantastic, and it's hard to say that it was dominated by any one type of car. There were definitely a lot of GT-Rs, but there were a lot of CTS-Vs too. And Porsches. And Corvettes. And Supras. You get the idea…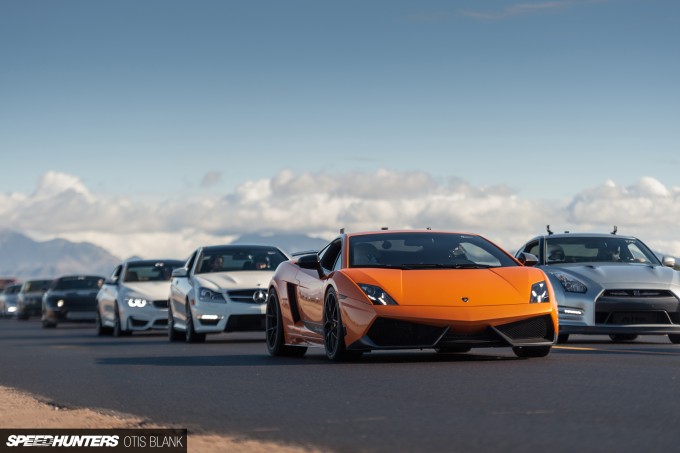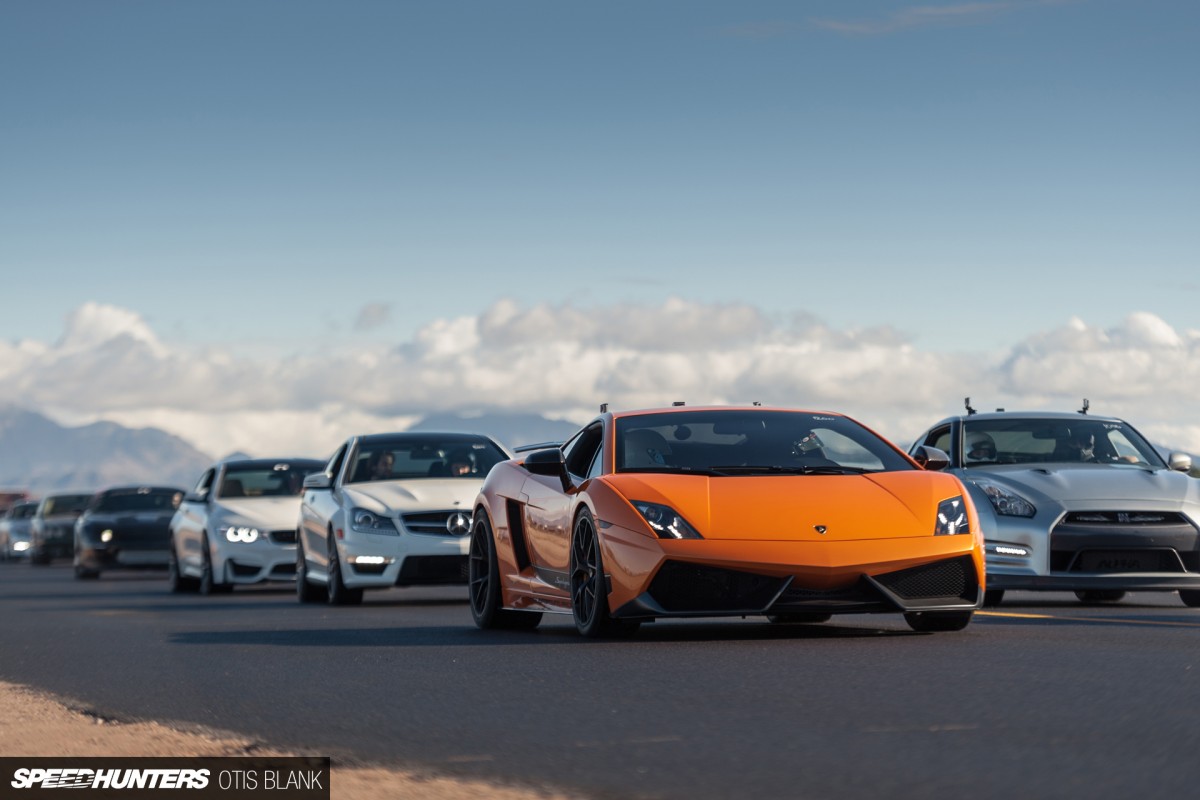 Seeing all this variety was really encouraging to me. Not that I had any doubts, but it's proof that automotive enthusiasm is alive and well in all categories.
Big Power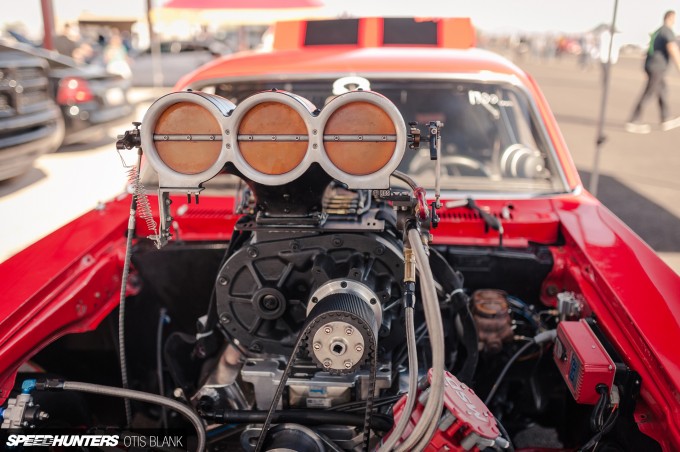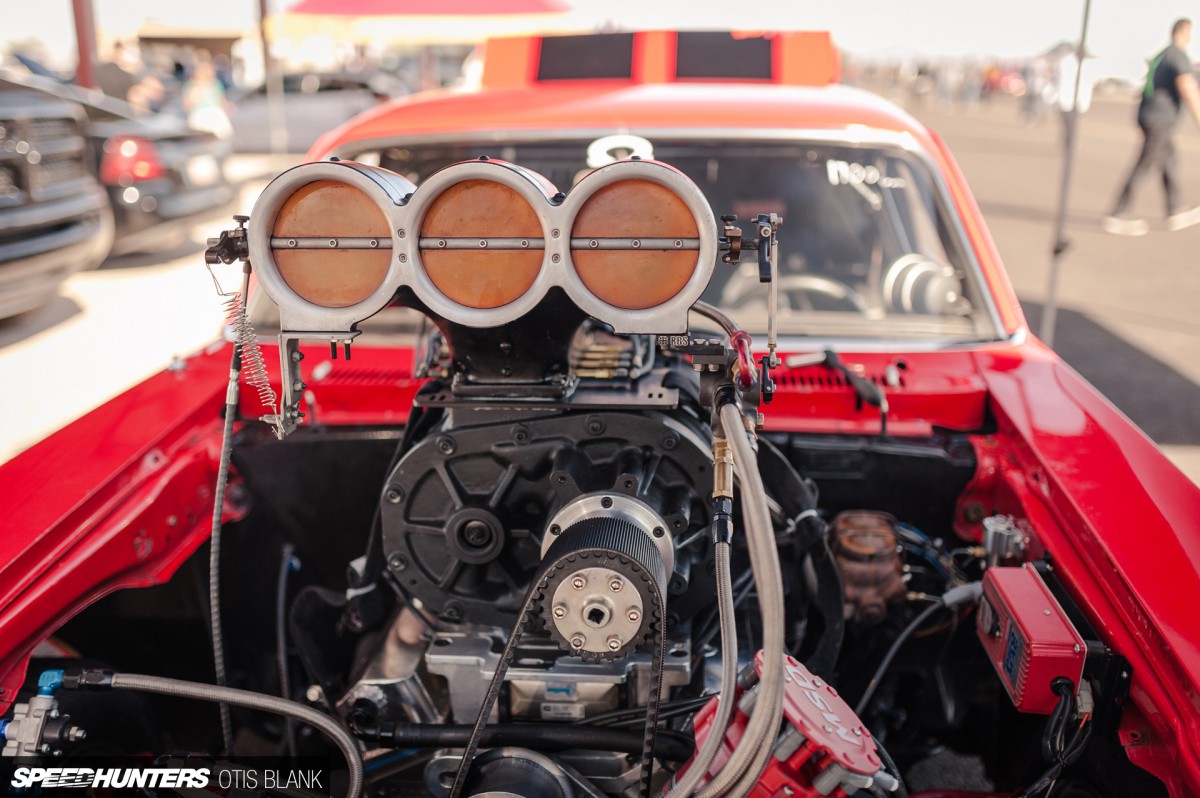 Arizona might not be Texas, but I feel the 'bigger is better' attitude emanating from the Lone Star State has a definite ripple effect on many people here. AZ is home to a huge amount of gigantic bro-dozers and anything you can imagine that might house a big stinkin' V8.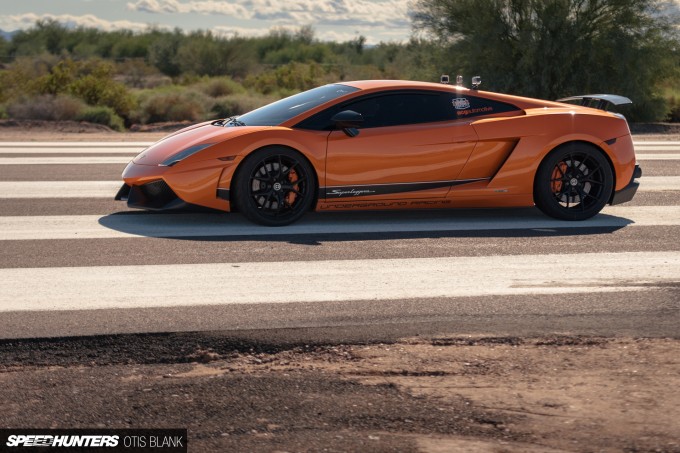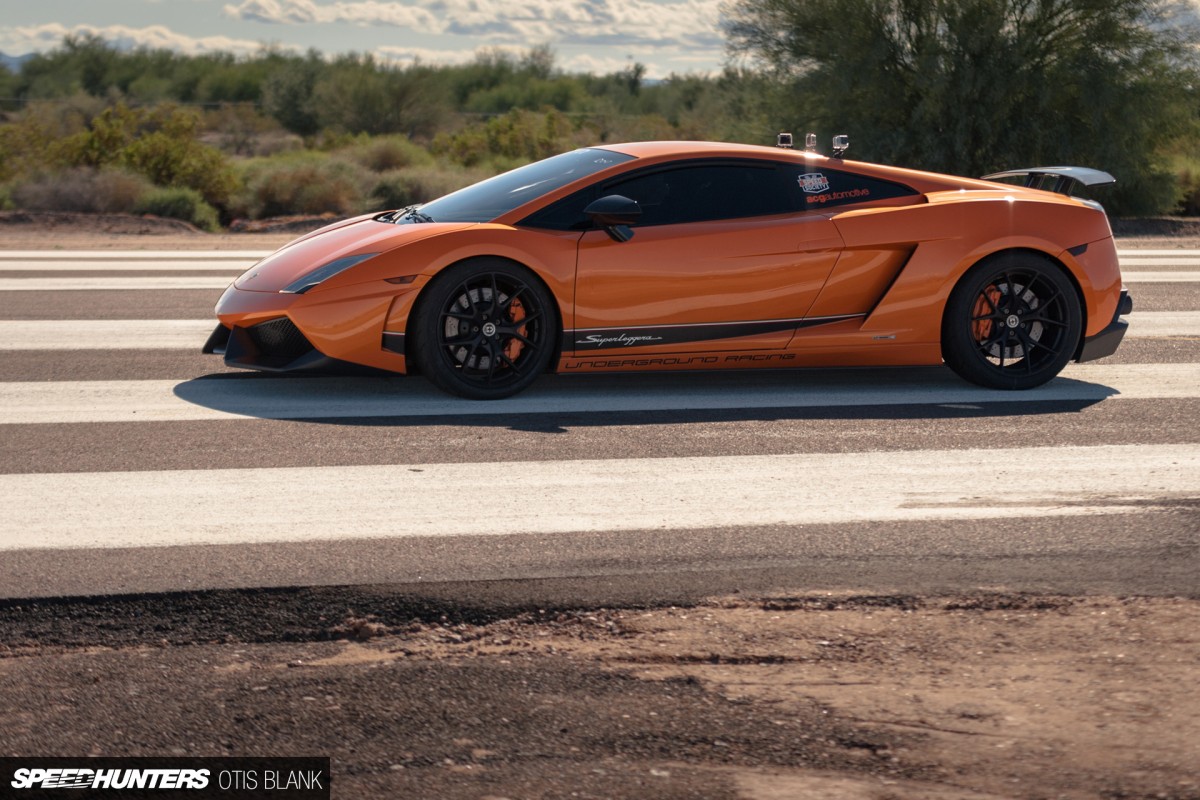 Evidently we've also got some seriously substantial power, as proven by the number of cars with over 1,000hp competing at the event – the Gallardo being the most popular platform for a mega-horsepower build.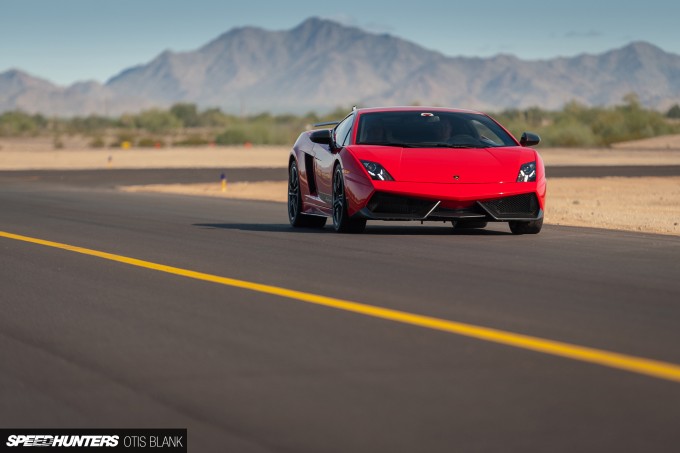 It turns out it does a Gallardo a lot of good to add some forced induction by way of two big turbochargers. So much good in fact, that the red one above (which has 1,270hp by the way) clocked in at just over 208mph on the half-mile strip.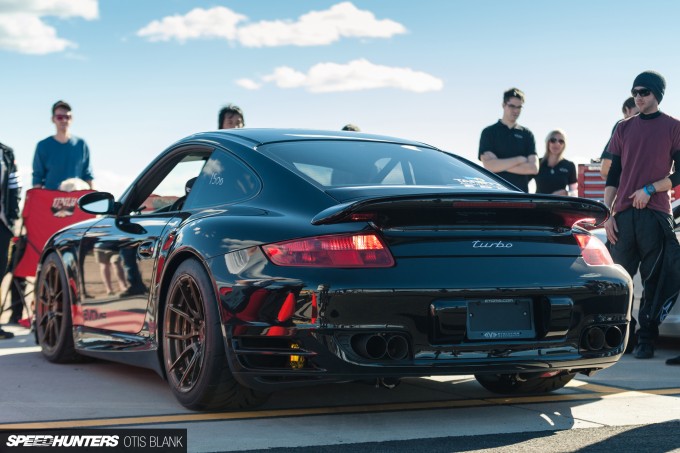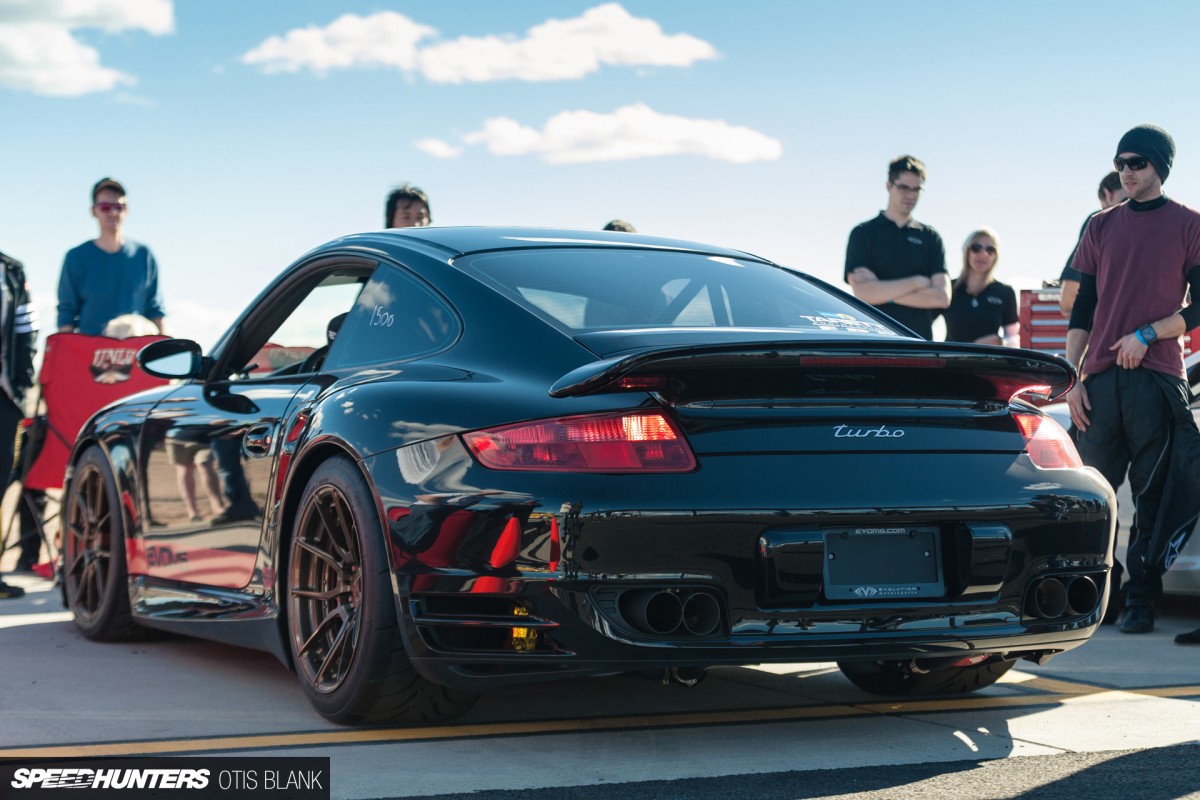 That puts it ahead of the Veyron and this car, though just barely.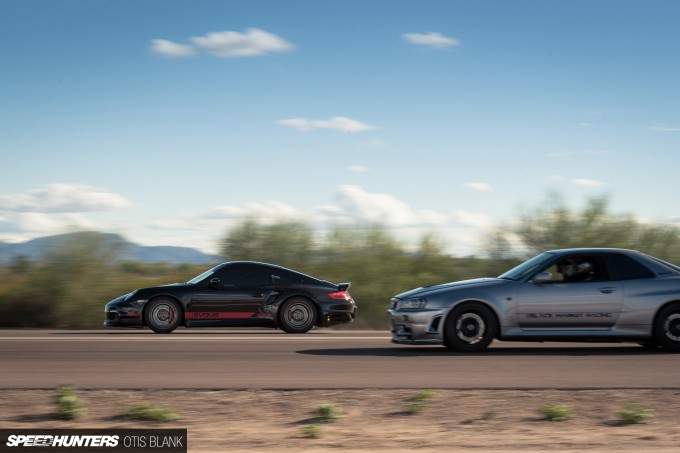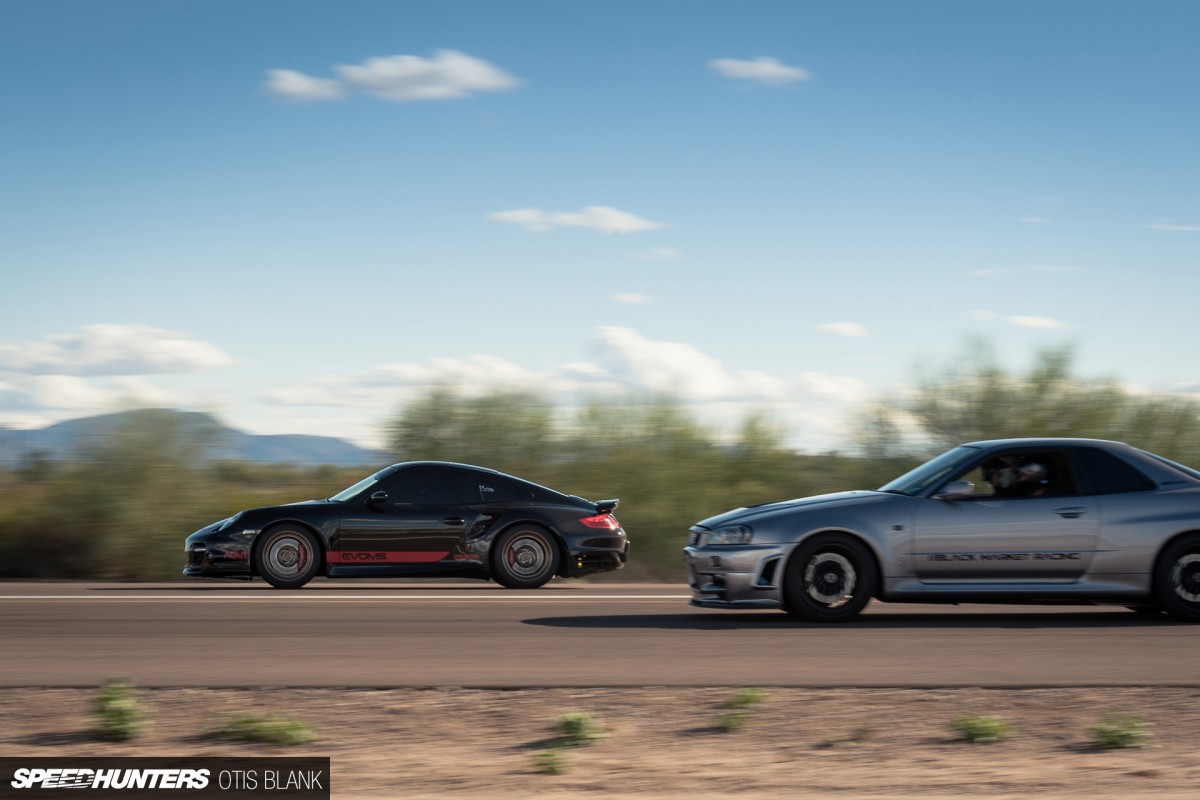 'This car' is a 997 Turbo developed by EVOMS that has a dyno tested 1,517hp on low boost, and it hit 207mph. This was the Porsche's first time out though, so I'm sure with adjustment and some better luck it will easily better that figure in the near future. More on this car soon…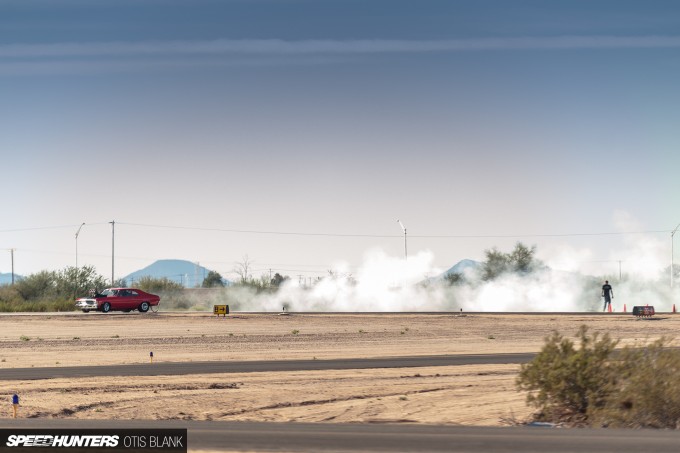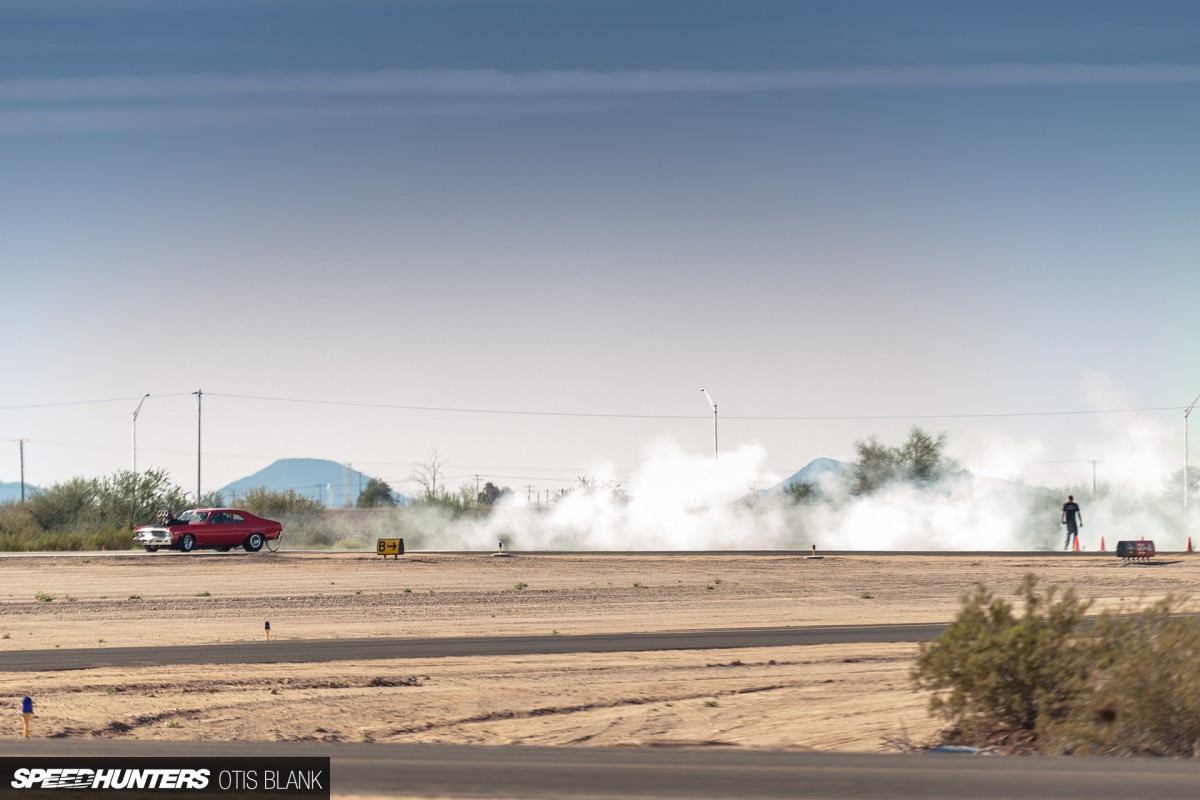 This Nova wins the numbers game though. I only got to see it run a couple of times, but you could hear all 1,700hp for miles around. It was definitely the loudest car there too, supporting its traditional dragster look.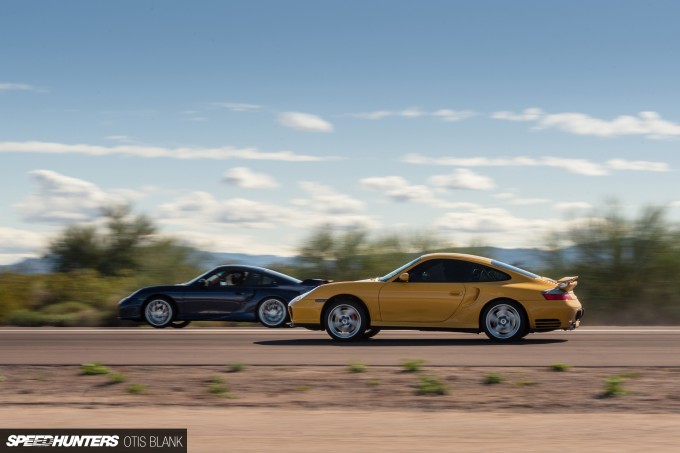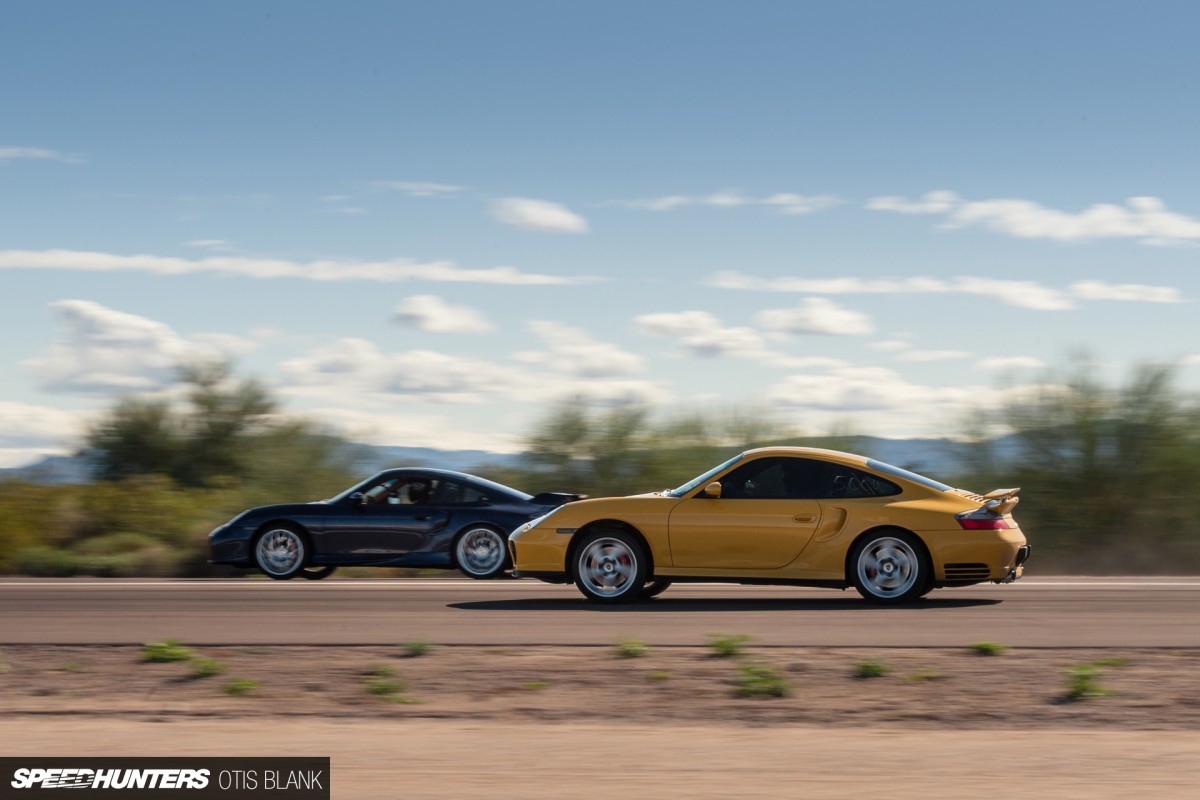 One thing that was fun to watch was how hard some machines squat under full load. Cars like these rear-heavy Porsches almost look like they're on hydraulics when taking off.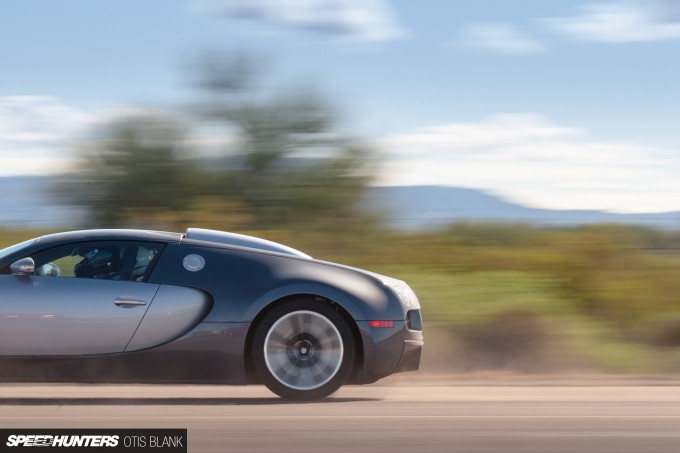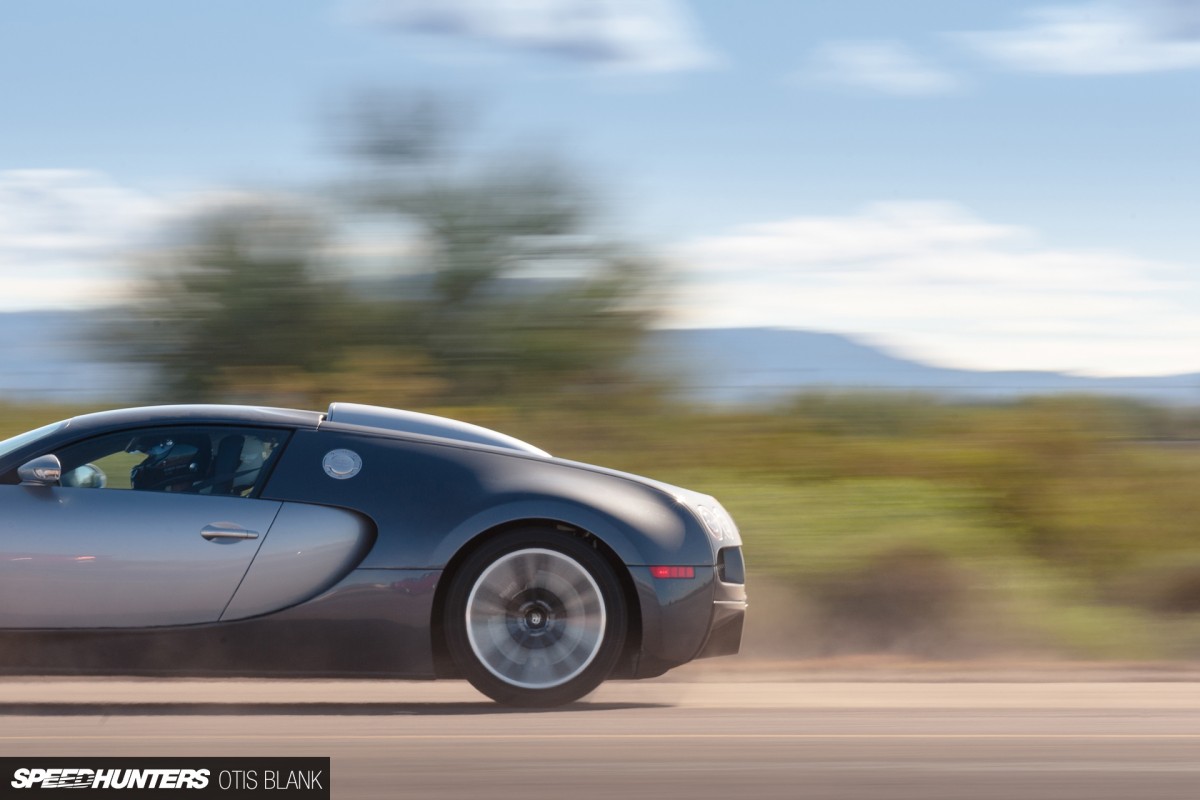 I feel I'm much more of a mountain-road car type of person as opposed to a straight-line, spin-the-world-the-other-way-with-torque car type of person. But I must admit that even I couldn't help but get a huge kick out of seeing these cars with absolutely terrifying amounts of power hurtle down an airstrip at full blast.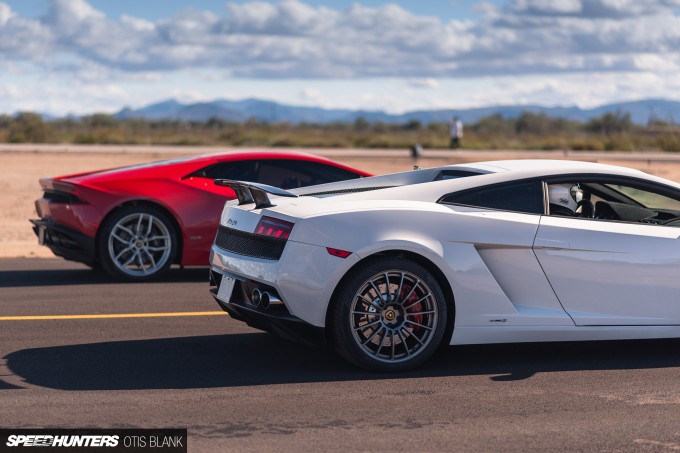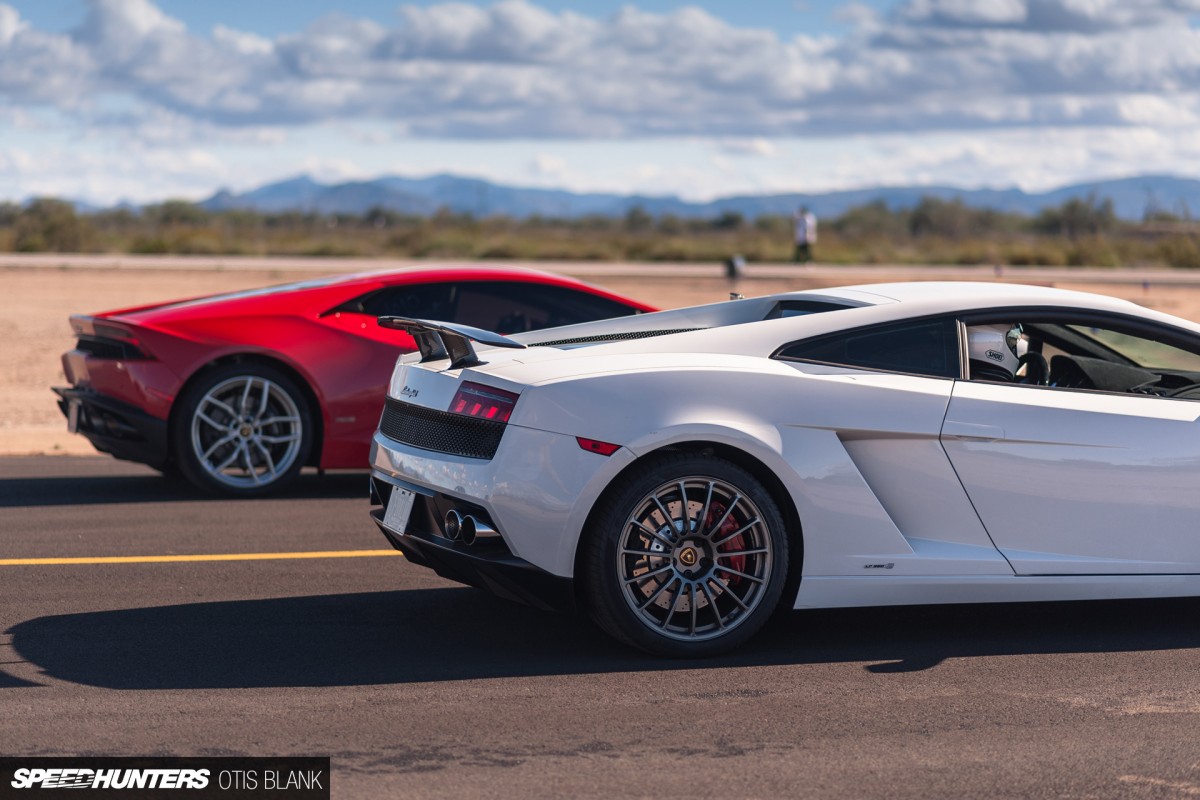 Getting close-up exposure to these land rockets as they throw everything they've got at the tarmac really makes you wish the opportunity to see them in this habitat came around more often. I recall standing near the end of the runway as the red Lambo made an all-out pass and you could really feel the speed. Even at a good distance, it was a truly impressive thing to see.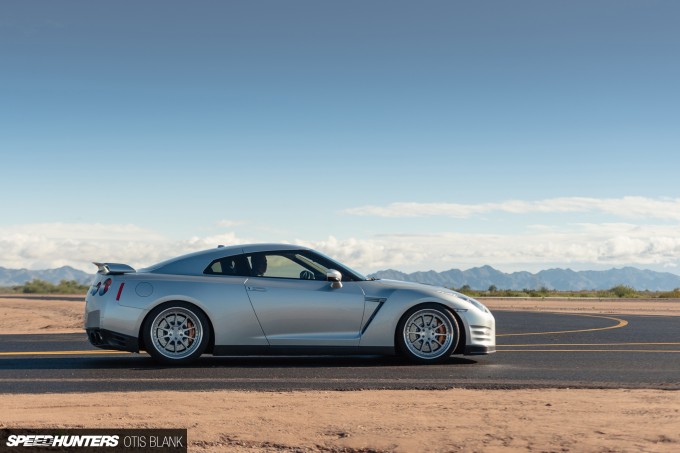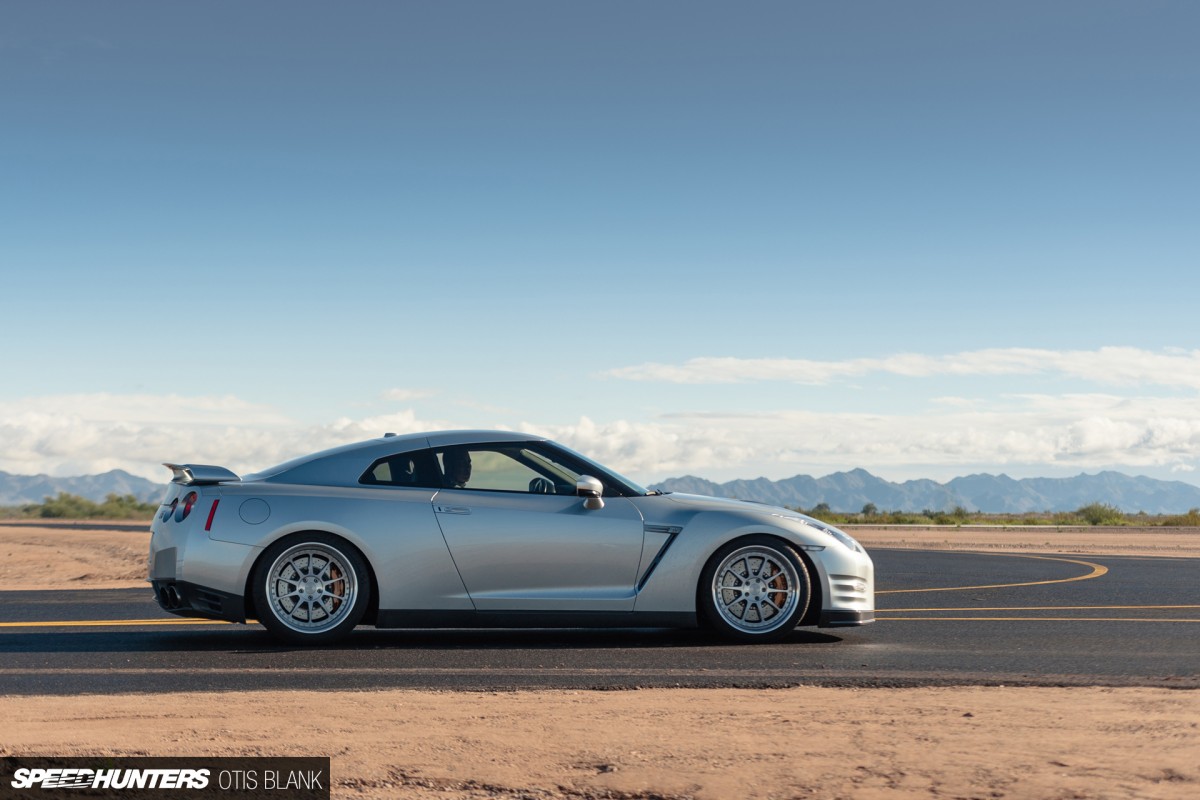 Drag racing has never been super appealing to me, but after attending No Fly Zone I feel like I have a better understanding of why so many people have an interest in it. It's a shot at seeing how their cars stack up against others, whether they're similar or not so similar, and in a clear-cut and exciting way. It's a pure expression of speed, power, and automotive enjoyment and I can't think of a single reason not to get behind that.
Otis Blank
Email: otis@speedhunters.com
Instagram: @otisblank
Cutting Room Floor