Travel. Hunt Speed. Repeat. 
I turn 26 next month. I know that's not super old, but naturally I'm beginning to reach an age where certain pressures are starting to present themselves. For starters, many of my peers have already purchased their first home, and quite a few of my friends are either thinking about or have already begun settling down and starting a family. Even most of my Speedhunting colleagues have kids now! I'm constantly surrounded by talk of pets and babies, interior decorating and mortgages, but the truth is that I don't feel anywhere near ready for any of that stuff.
This year I decided to completely ignore all these pressures and instead go out and do something a bit spontaneous. My better half and I threw away or sold most of our belongings, handed back the keys to our rental flat in West Auckland, cancelled all of our bill payments, packed a suitcase each, booked one-way tickets and left our little island nation to go and explore the world.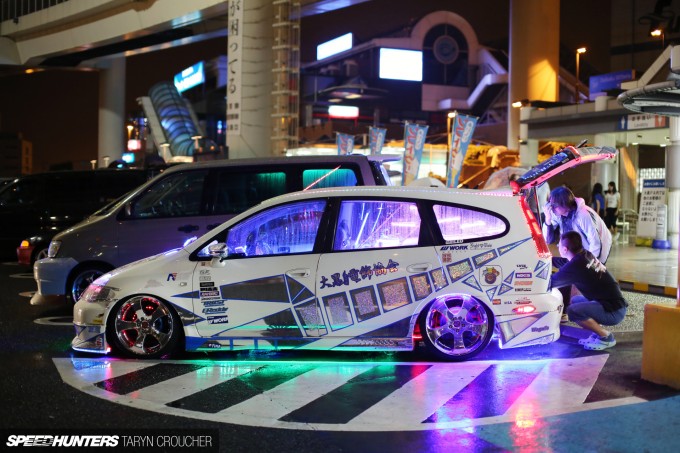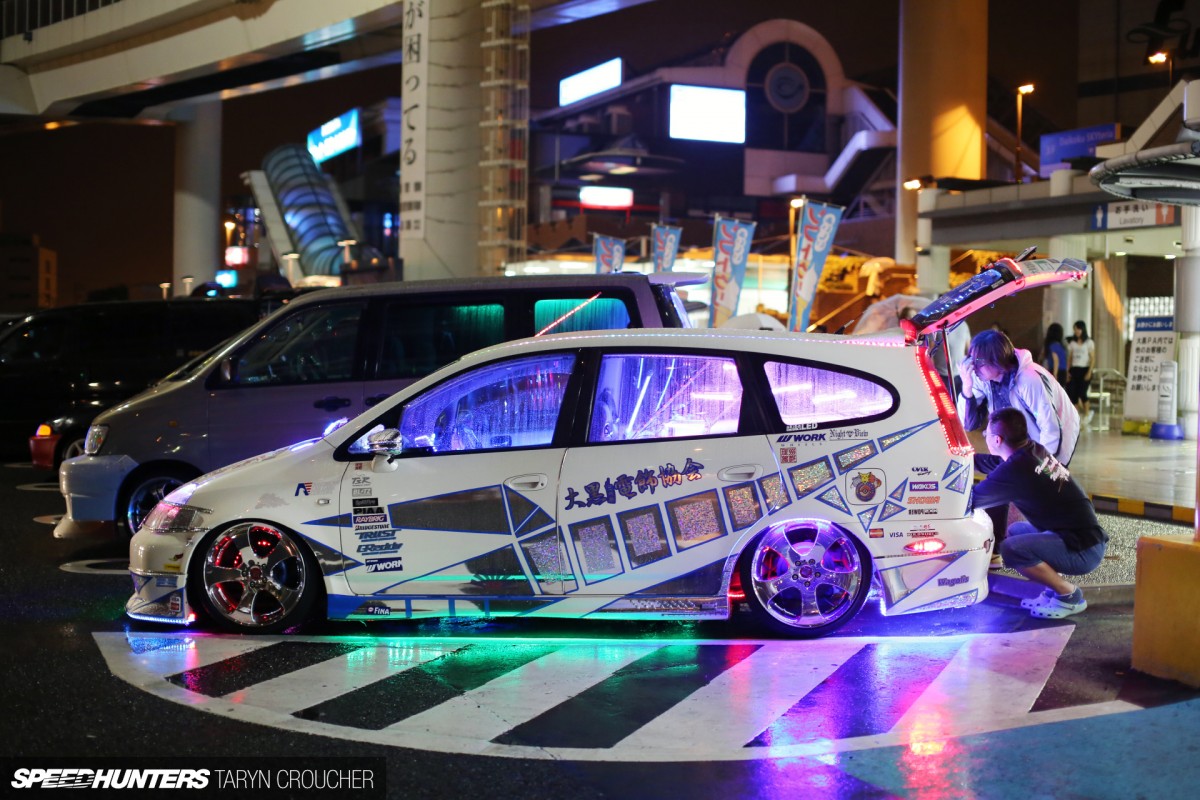 Tokyo would be the first stop of many on this Speedhunting world tour, or as we New Zealanders like to call it, an 'overseas experience' – OE for short. I knew this trip would drain all of my savings, but I can tell you now that it was completely worth it. So, seeing as it's that time of year when we here at Speedhunters reflect on our favourite moments of the year, I thought I'd put together a quick recap of my adventures including a ton of images I've never published before, as well as 10 key 'must-dos' which I believe every automotive enthusiast should experience at some point in their lives.
1. Stay in Japan for MORE than a week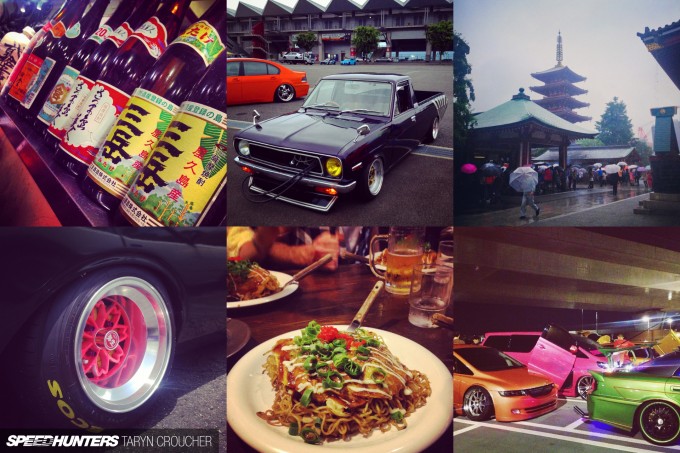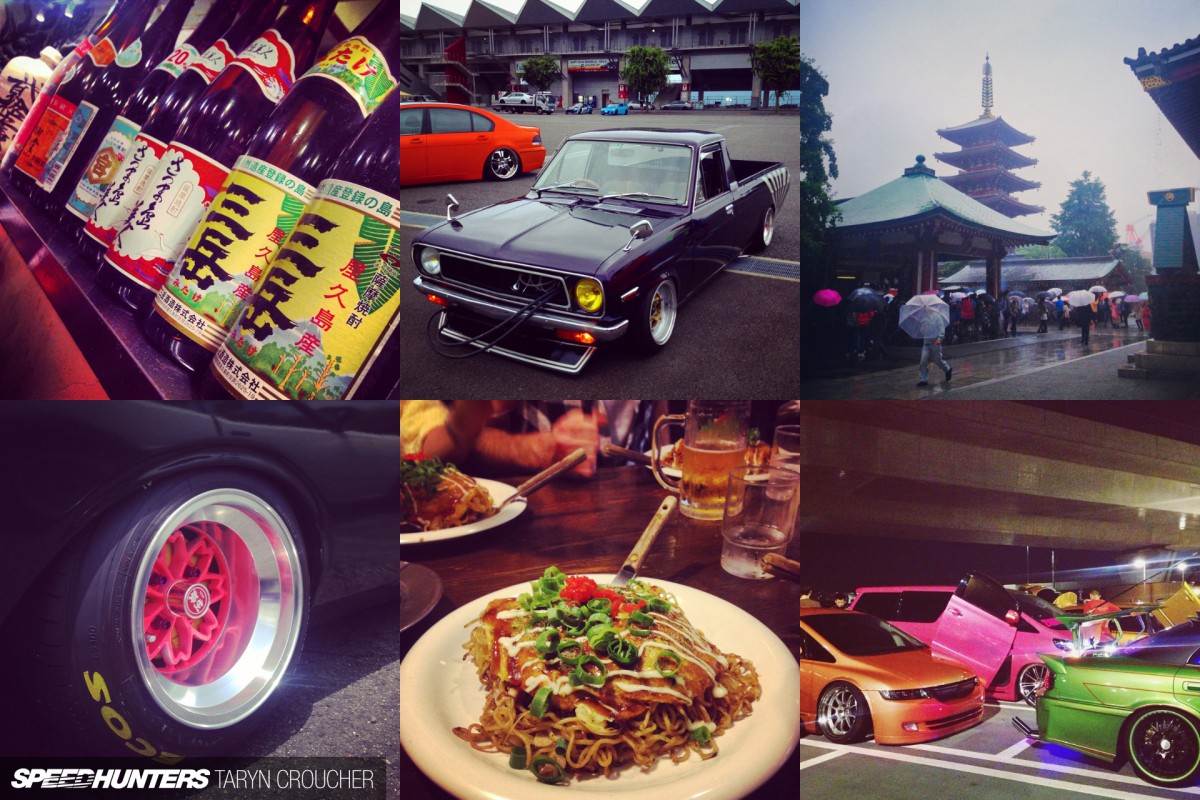 If you're into cars, obviously Japan seems like the place that should be at the very top of your to-visit list. The stats don't lie – our stories on Japanese events and meets are some of our most popular, and ever since writing an article titled 'Secrets Of The Japanese Car Scene', I receive at least one new email each week from someone planning their own Japan trip based around experiencing car culture. But I'm telling you now, spending five, seven or even 10 days in Japan simply won't be long enough to get a proper JDM fix.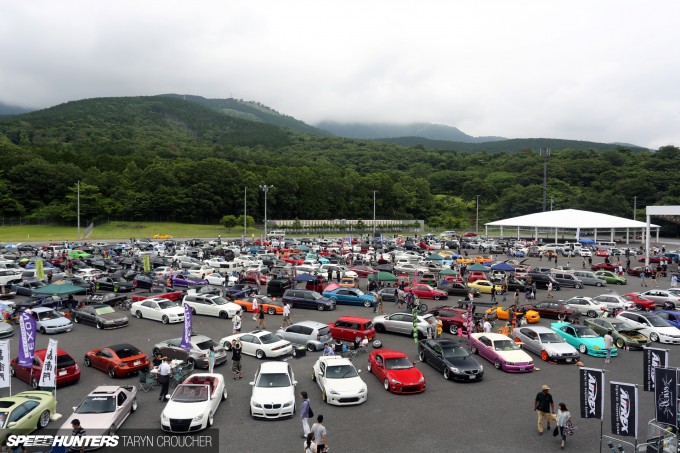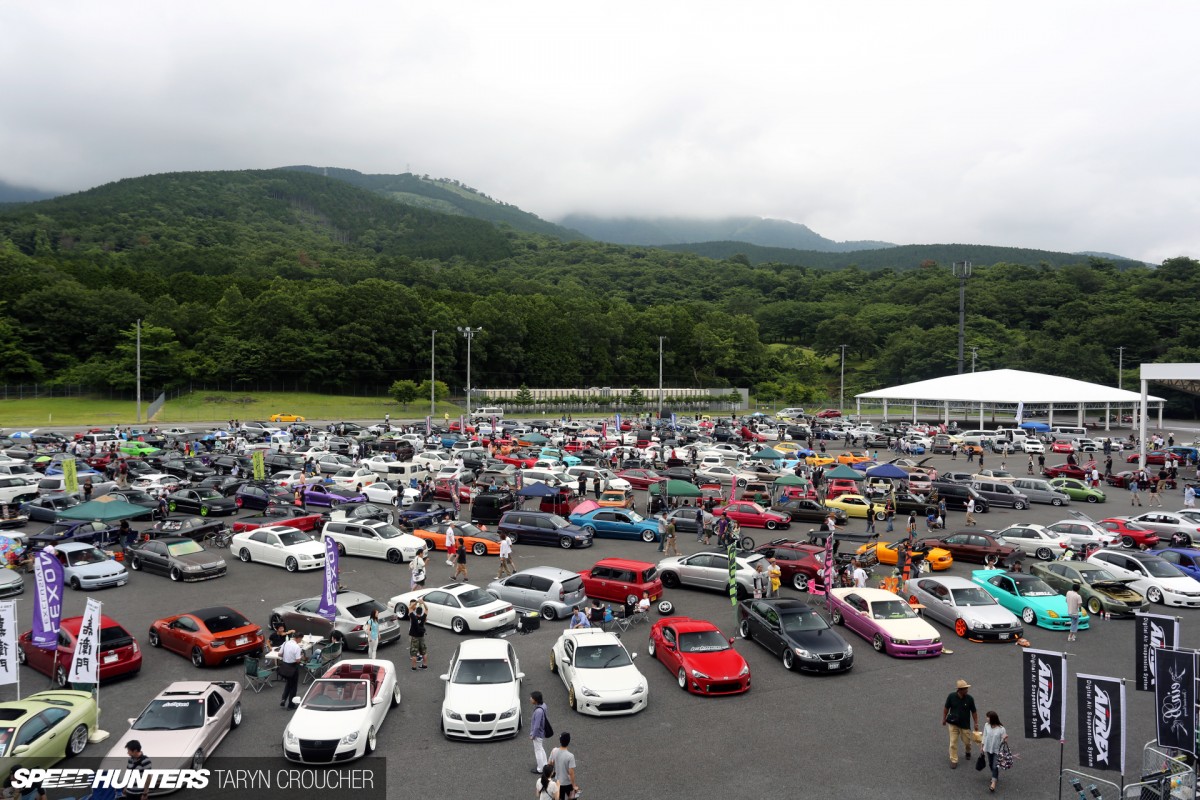 As well as general sightseeing and food eating, if you don't know anyone in Japan it can be very difficult to know when and where events will be taking place, so you'll need adequate time to make some friends with local knowledge who can help you out. Large annual events like Tokyo Auto Salon and the Offset Kings showcase, or even local track days, can provide the perfect starting point for making friends on the grounds of your shared automotive interests.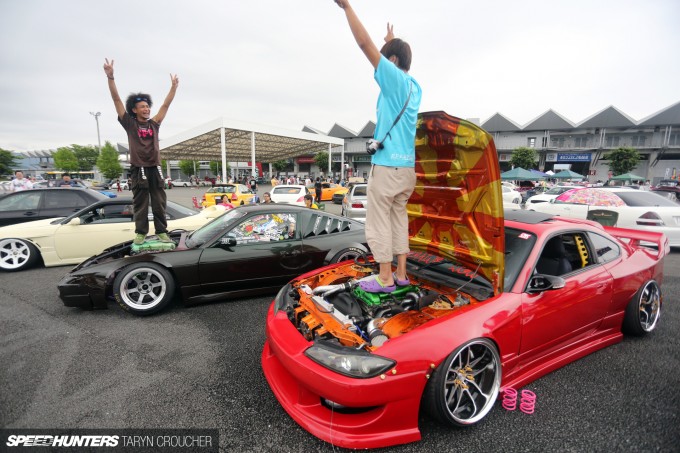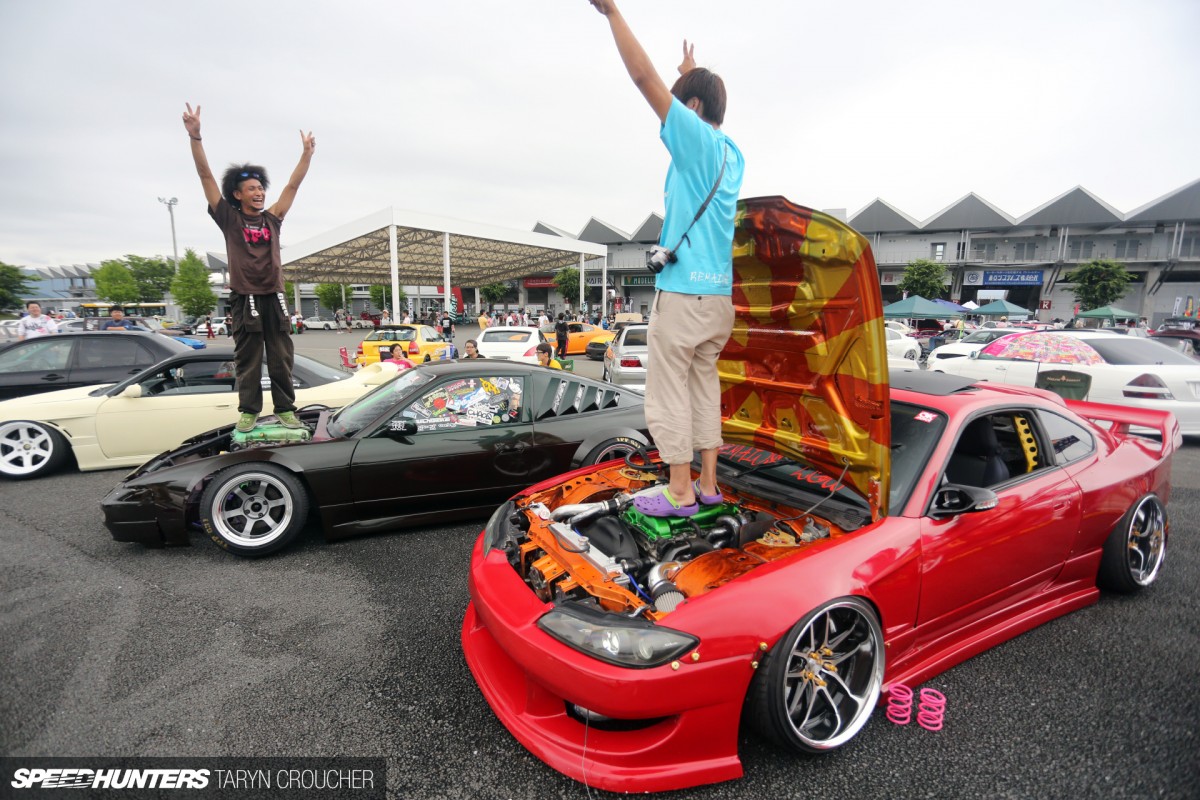 Six weeks in Japan felt like the perfect amount of time to not only experience a variety of different car events, but it also gave me a proper chance to make new contacts and friends, and get a feel for everyday Japanese life.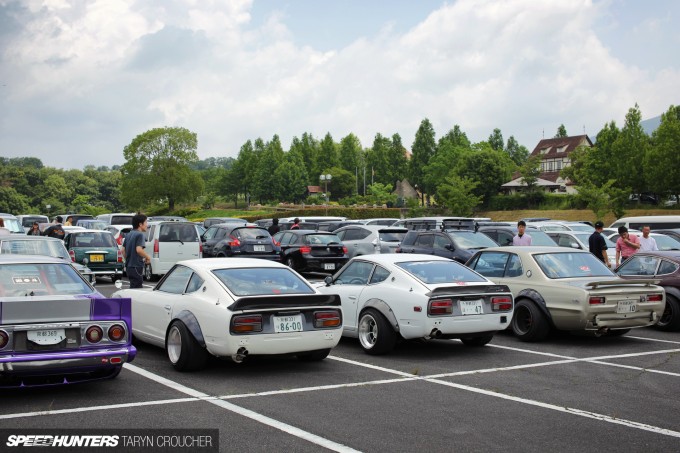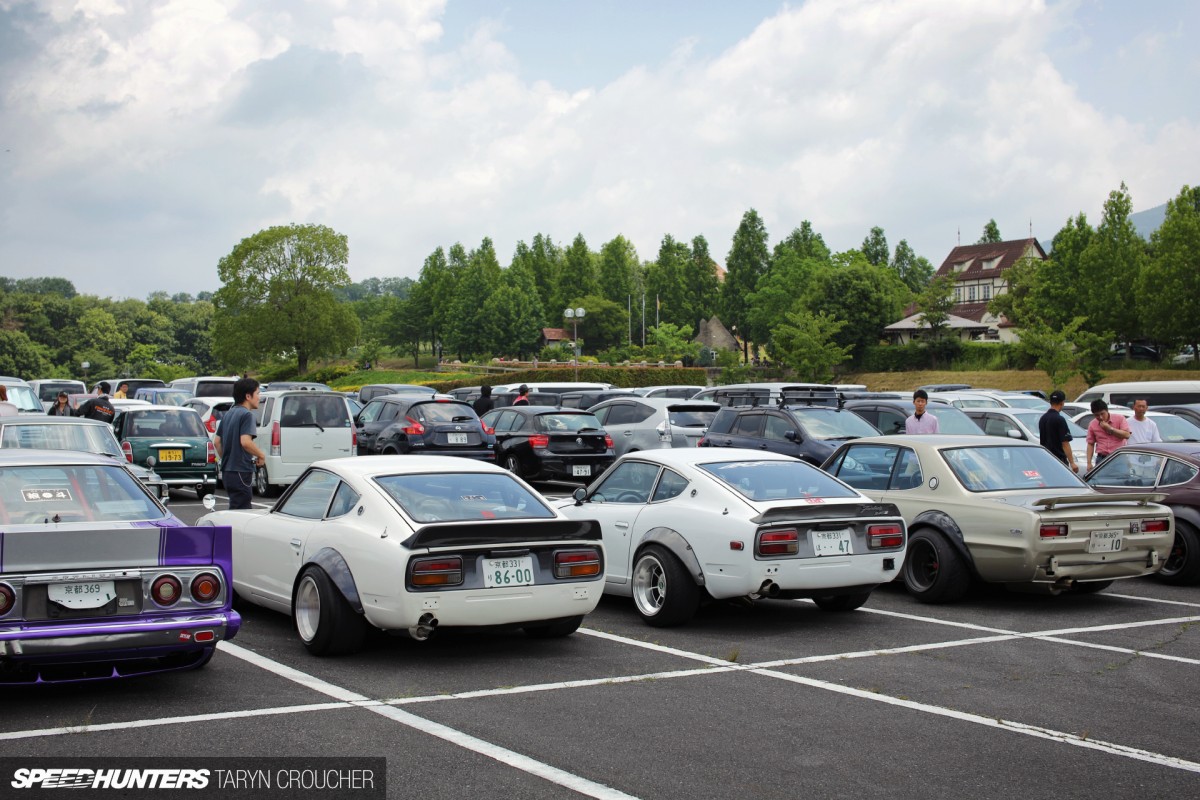 Only with time can friendships form, and with new relationships new Speedhunting opportunities will come naturally. So if you've never travelled to the Japan before and are thinking about taking a 'quick' trip, think again. Save up, do your research and do it properly, and you will be rewarded.
 2. Attend the Gatebil Rudskogen festival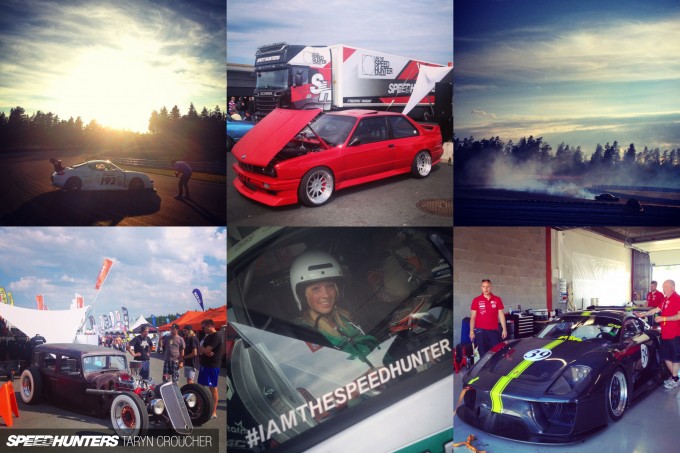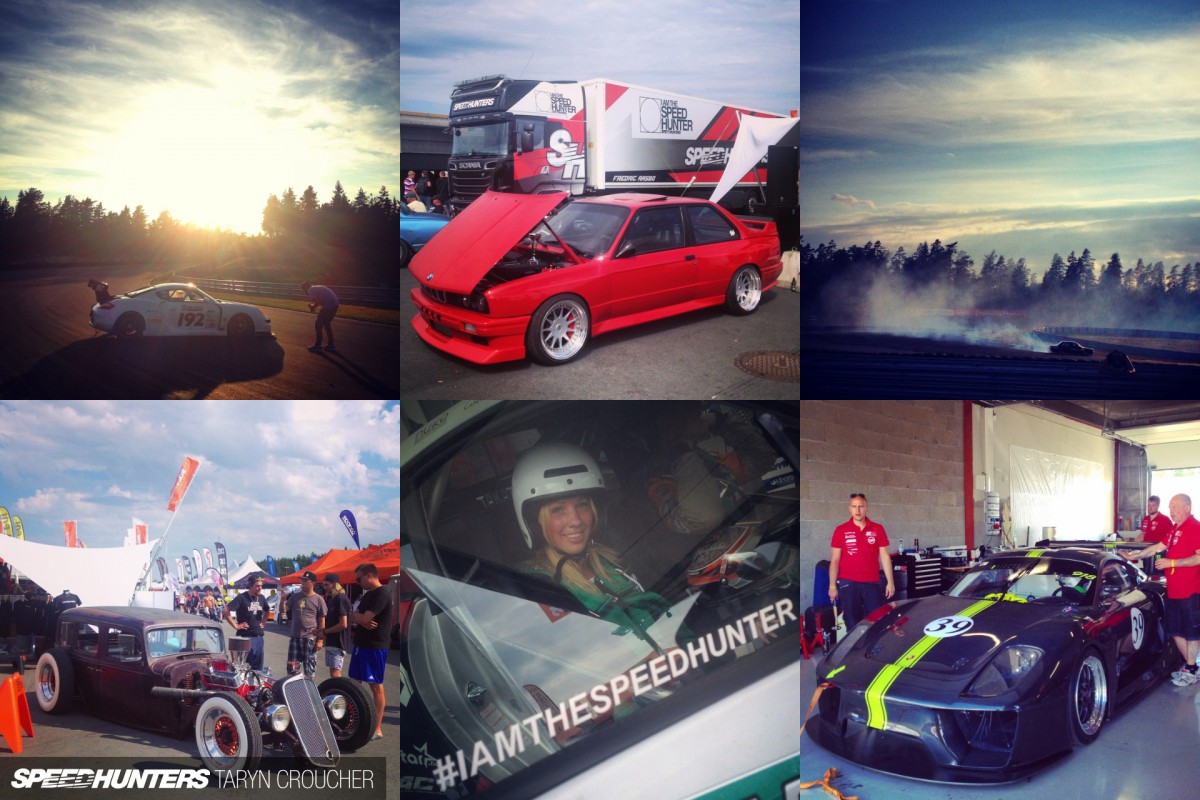 From Tokyo we flew onto Oslo, and although we were a bit skeptical about flying via Moscow with Russian airline Aeroflot (mainly because it was suspiciously cheap), it turned out to be an excellent experience. Speedhunters has covered the Gatebil events extensively in the past, and I know you're probably sick of hearing it by now, but the Norwegian Gatebil Rudskogen festival really is a bucket list item. Even if you've religiously read all of our coverage already, I guarantee it'll still blow your mind if you do make it there.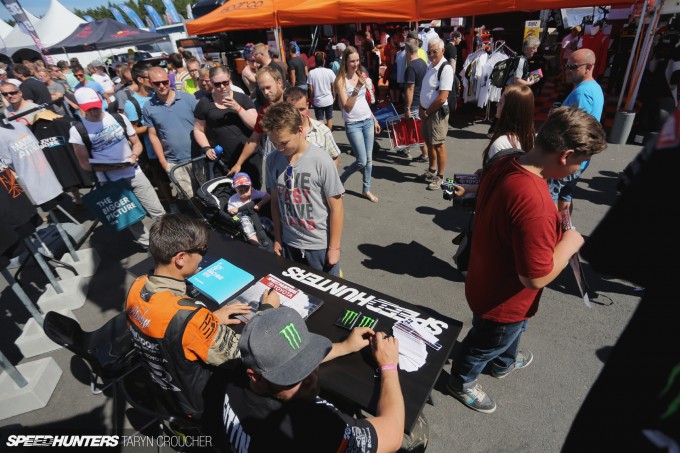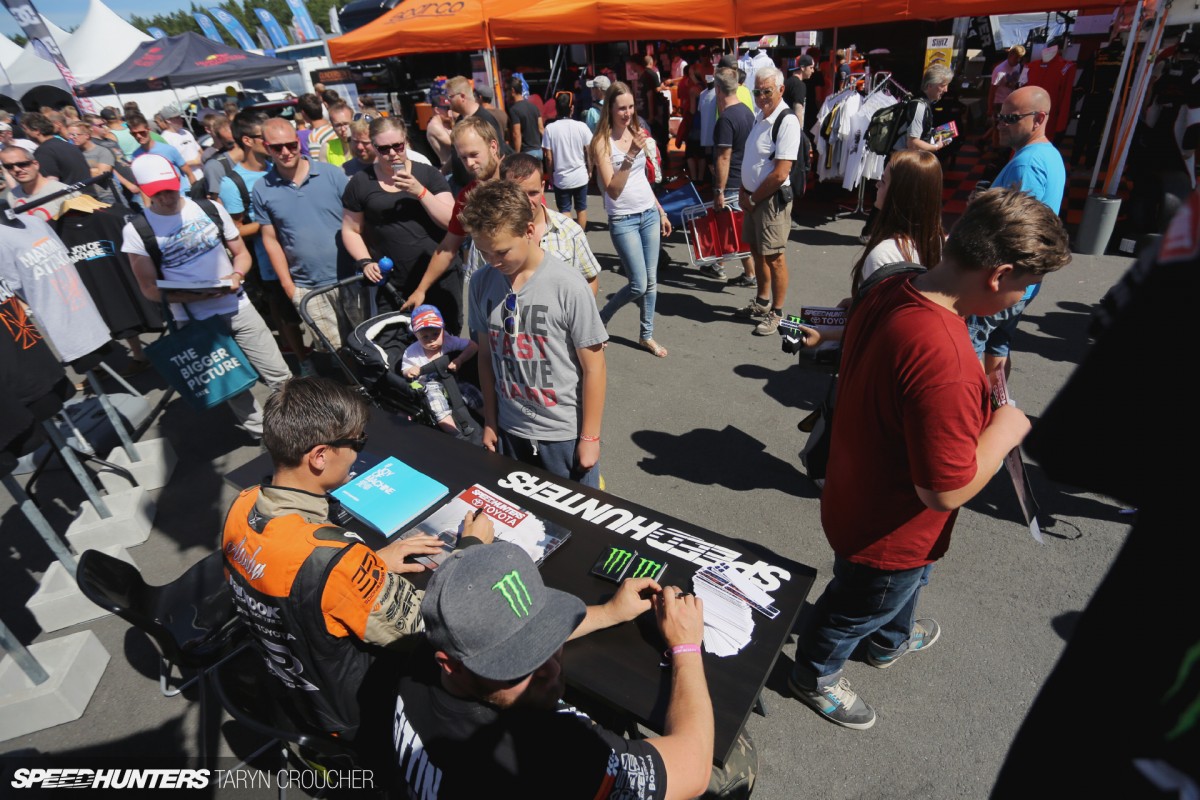 Taking on the role of Community Manager this year has meant that a lot of my work with Speedhunters now takes place behind the scenes, and seeing as I covered the event last year I decided to help out with our stand this year and manage our social activations, and just hang out with people in general.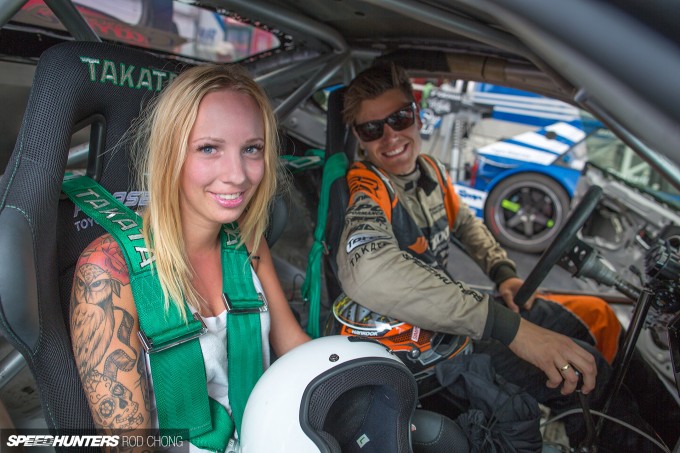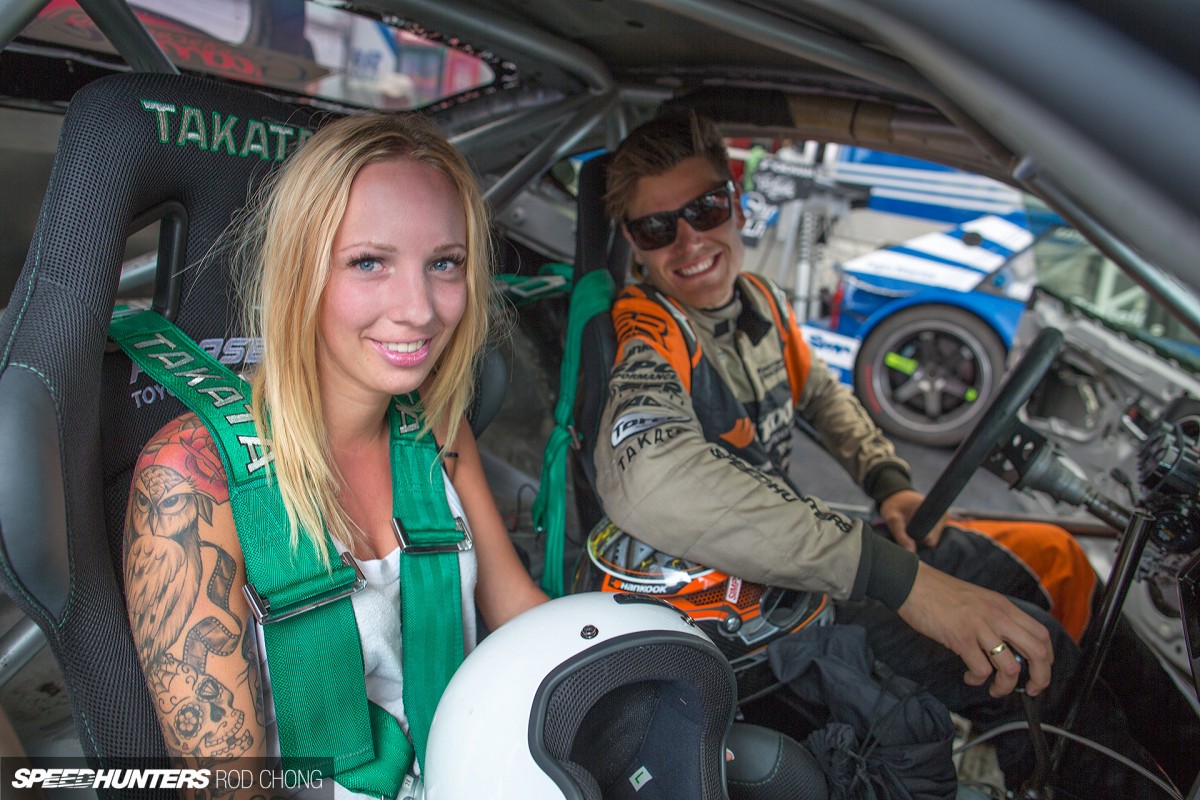 One of the most rewarding parts of this was getting to meet Gatebil-goers from our #BecauseGatebil Instagram competition, including the overall winner Nina who scored a ride out on track with Fredric Aasbø. When I went and watched them out on track, I could see Nina pulling the thumbs up through the window while the car was sideways. That pretty much sums up the Gatebil spirit right there!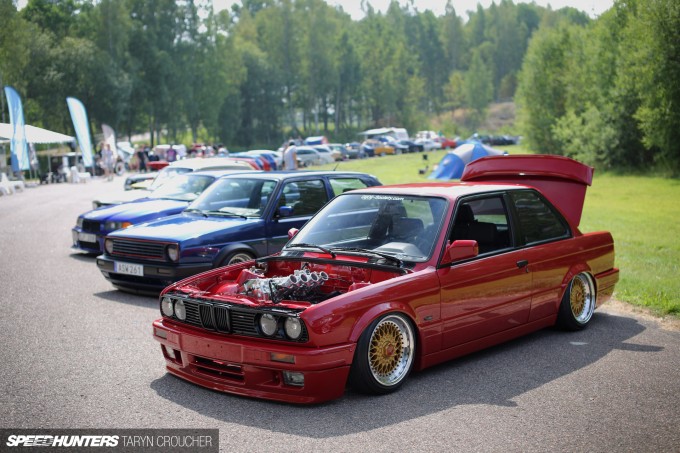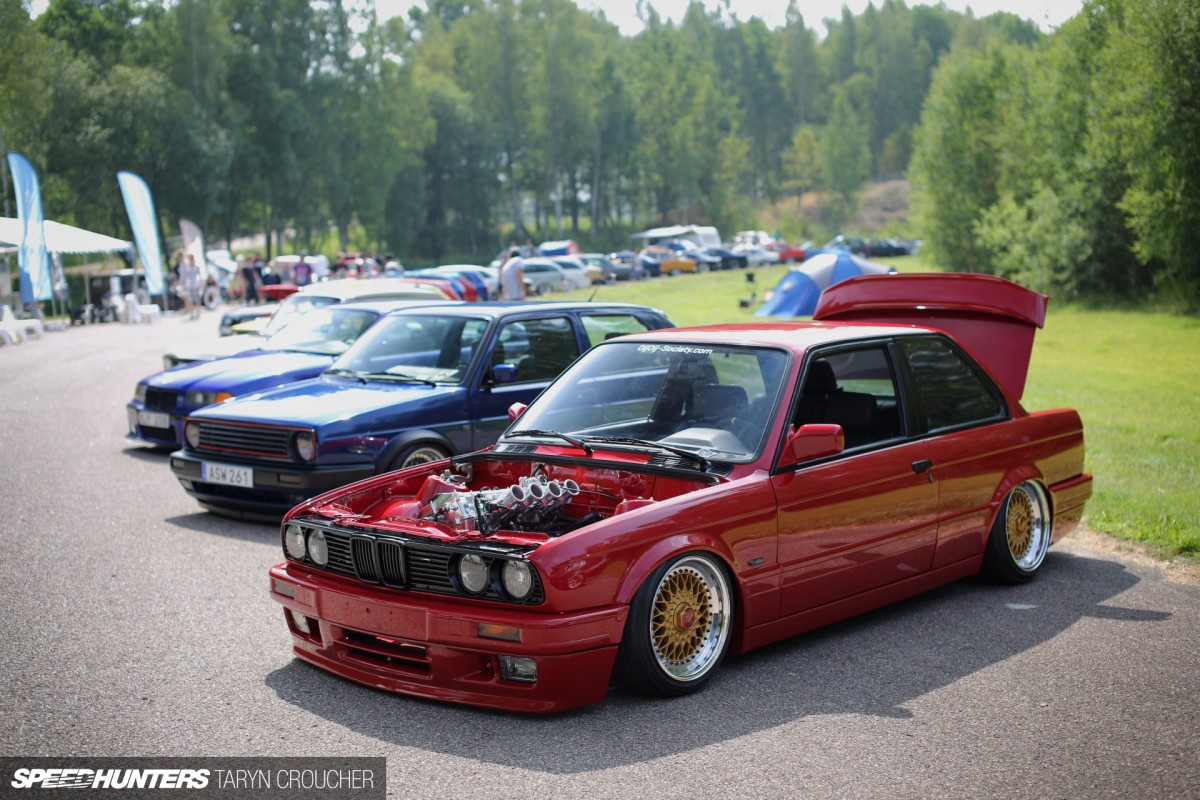 After Gatebil Norway we made the short flight over to Stockholm, where I'd got as far as planning accommodation but not any Speedhunting. As you can see, that didn't last very long! The above image is from a small gathering put on by the OijOij crew which I attended at last minute. And I'm glad I did. The best thing about Scandinavia (apart from its never-ending summer sunlight, stylish furniture and incredible car culture) is the fact that almost everyone can speak English. I've never met someone there I couldn't have a proper conversation with. It's so easy to meet new people and find out information about car events and meets, which practically run back-to-back during the hot summer months.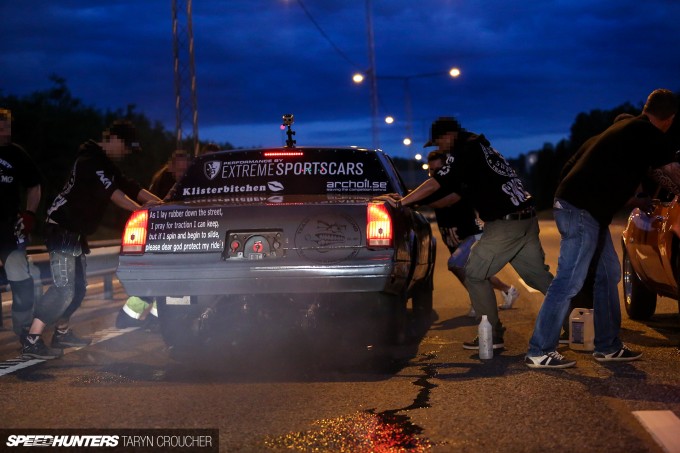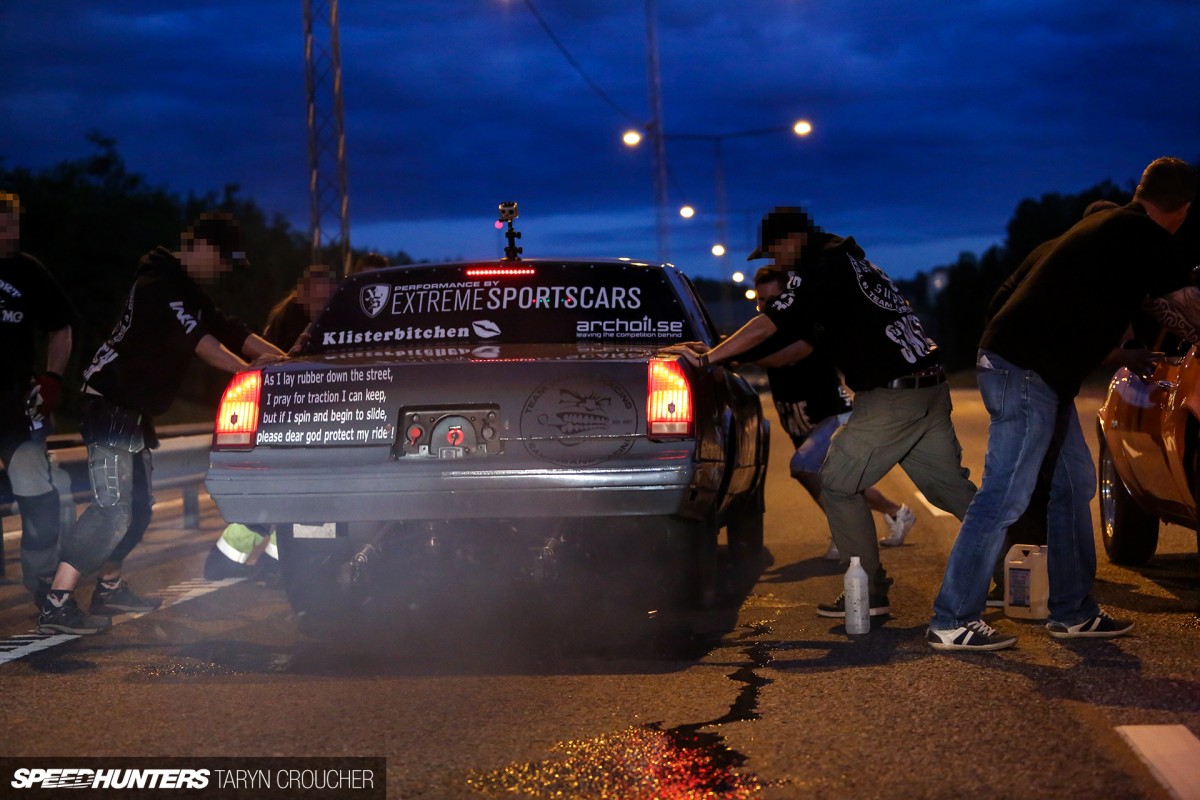 The crew behind the infamous Team Insane Racing then took us out for a night of street – or should I say highway - racing with their insane Monte Carlo drag car. Obviously this wasn't a legal activity, but curiosity got the better of us and we had to see what it was all about. What surprised me the most about Stockholm was that neither of these activities were the absolute highlight of my time there. What could possibly be cooler than immaculate street car meets and underground street racing, you ask?
3. Check out Sweden's overwhelming Americana scene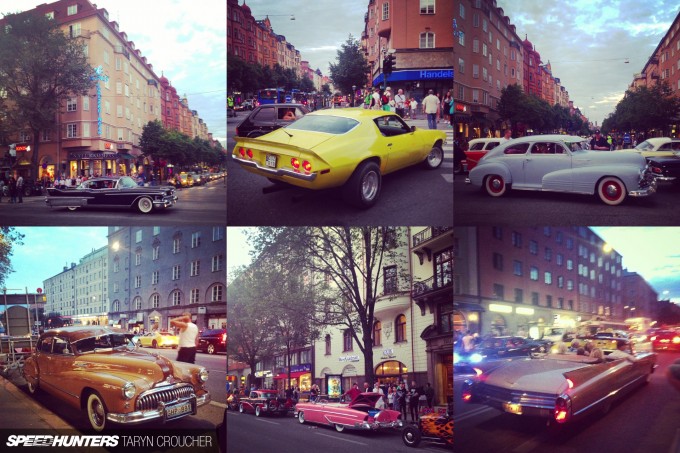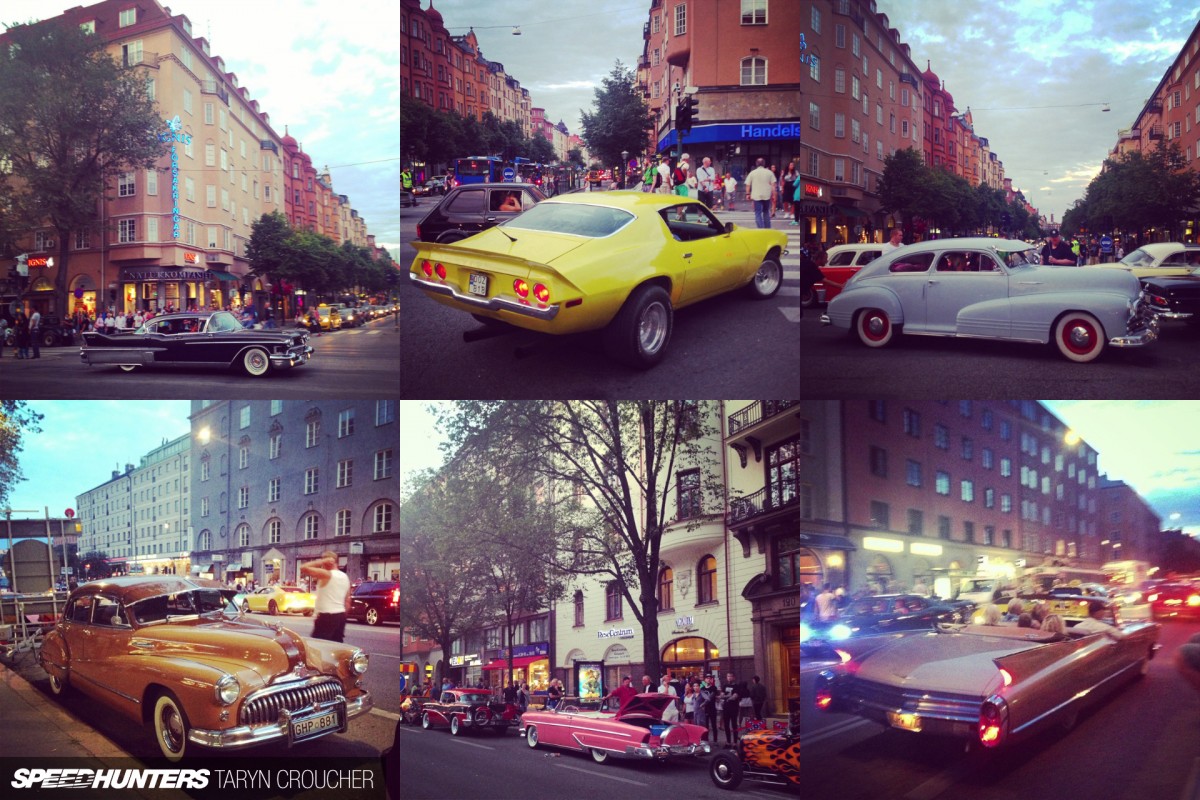 One evening we were sitting eating dinner in our rental apartment in the city, when we started to notice an abnormal amount of old school V8-powered machines burbling by on the street below us. We could hear engines revving and people yelling and singing, so we decided to walk down the road and follow the echoing noises to find the source of the commotion.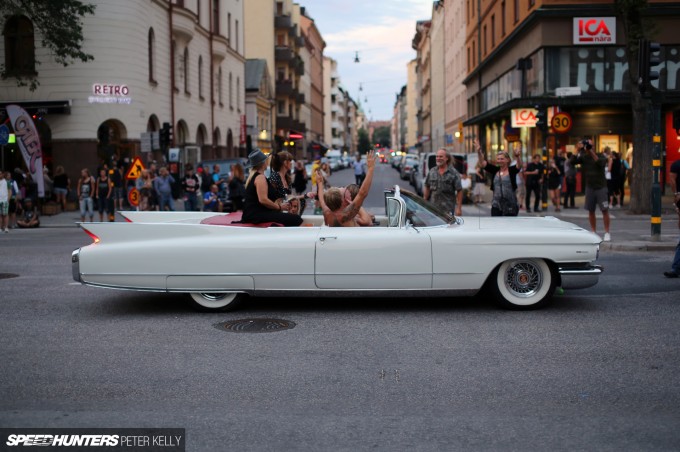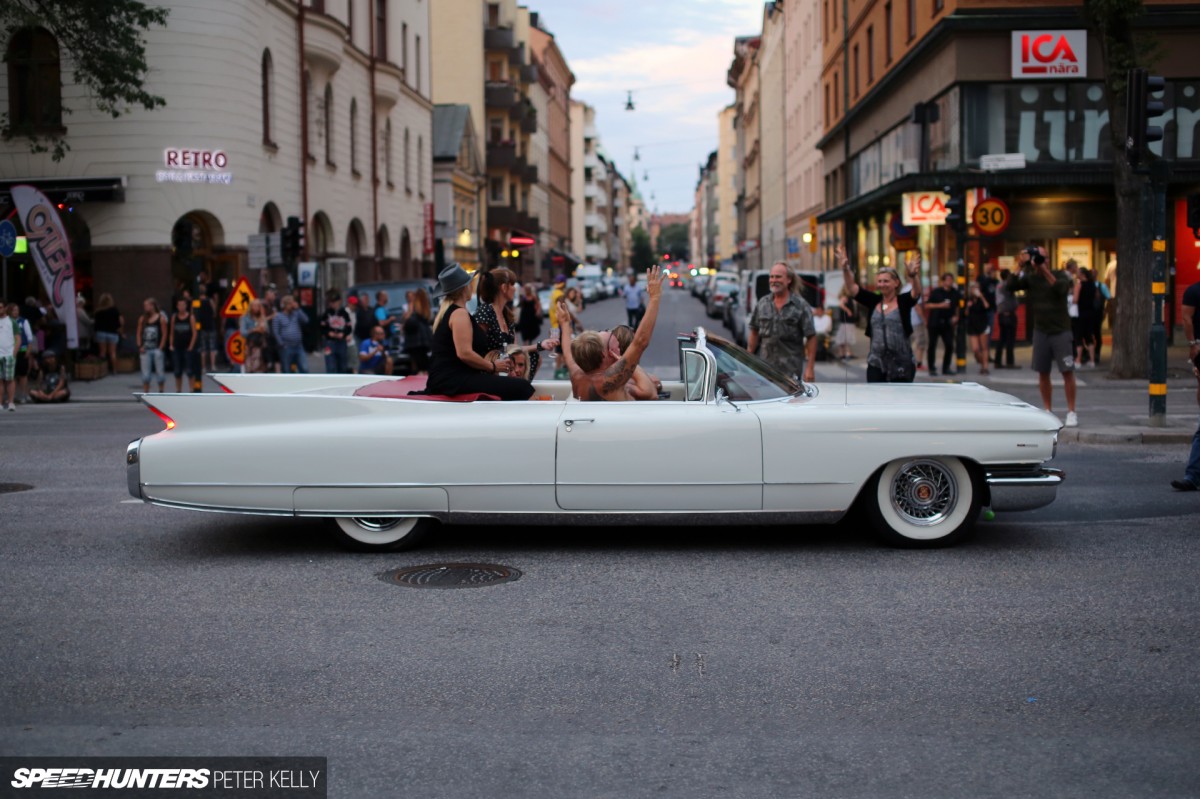 Thankfully we took a camera with us, as this leisurely evening stroll resulted in an incredible impromptu Speedhunting adventure. What we'd stumbled across was the annual Sveavägen cruise – an event where thousands of classic American cars parade through Stockholm after another event called the Wheels Nationals.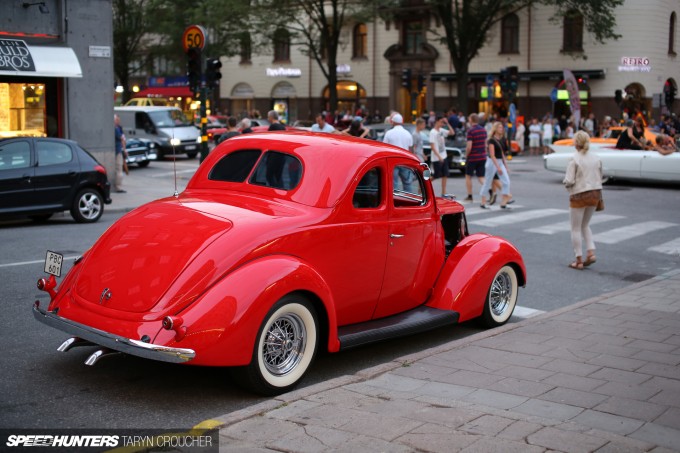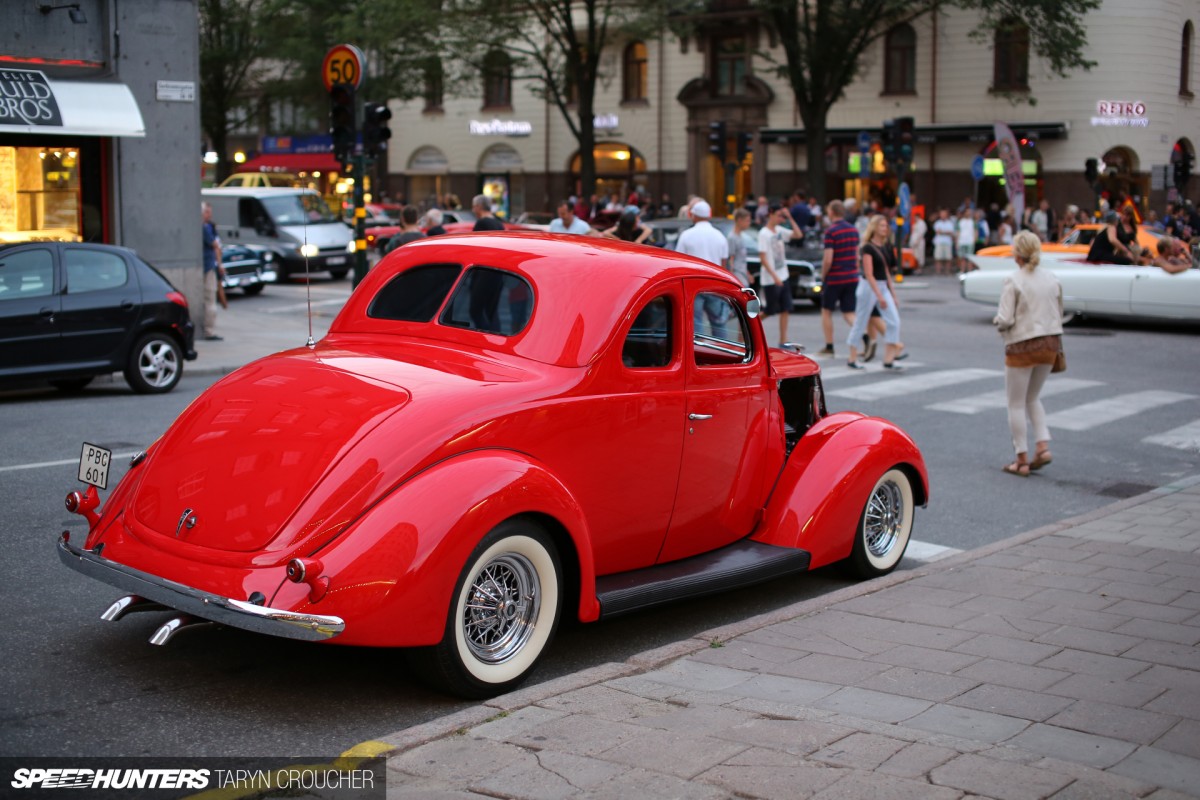 The amount of cars was mind-boggling as it was, but the build quality of the majority of them was even more impressive. We waded through the crowds of spectators all evening just watching more and more cars roll past…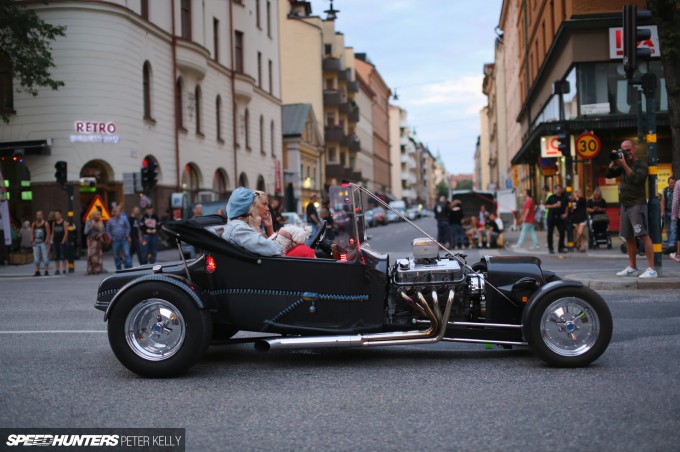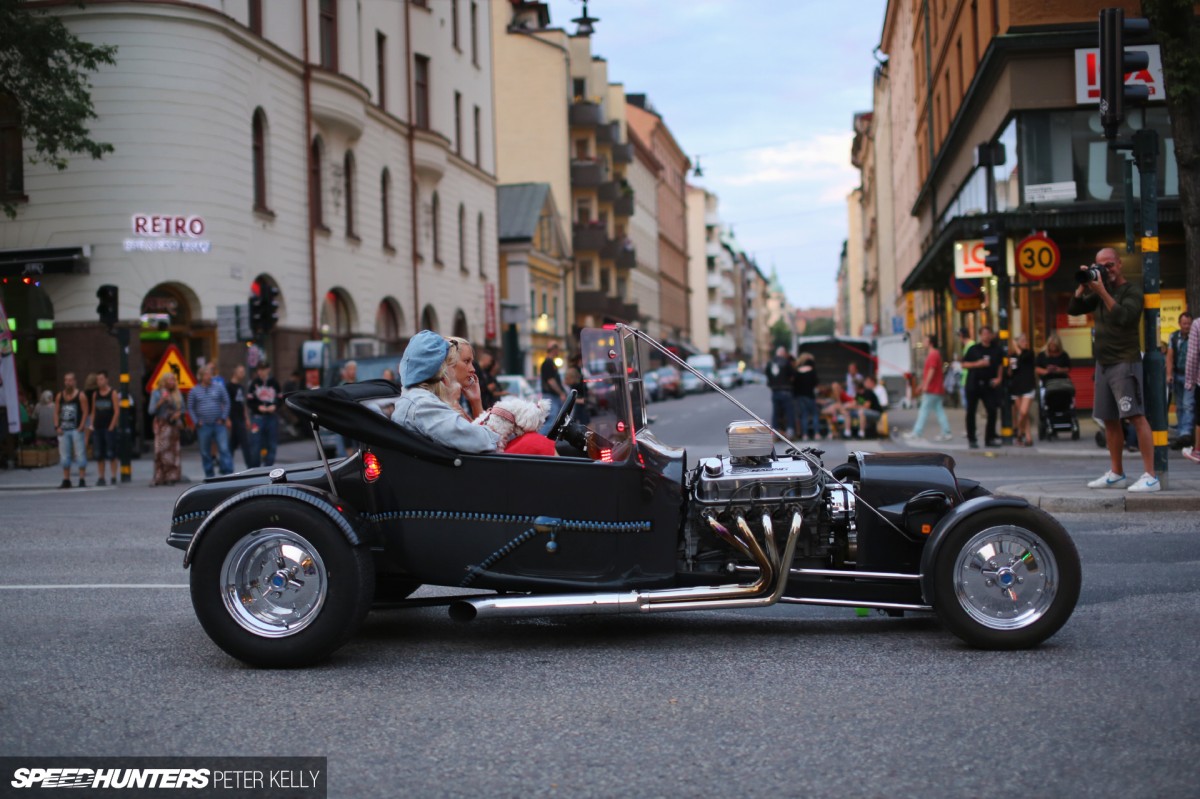 Every single one was completely packed full with families and friends all singing and laughing. I loved how there were three blonde ladies behind the wheel of this crazy custom hot rod creation.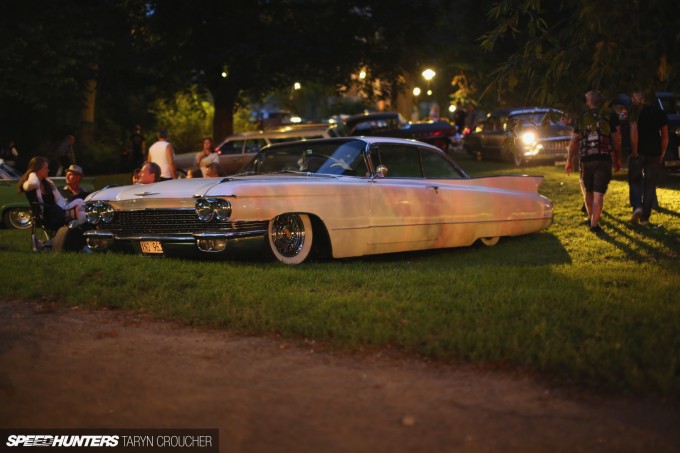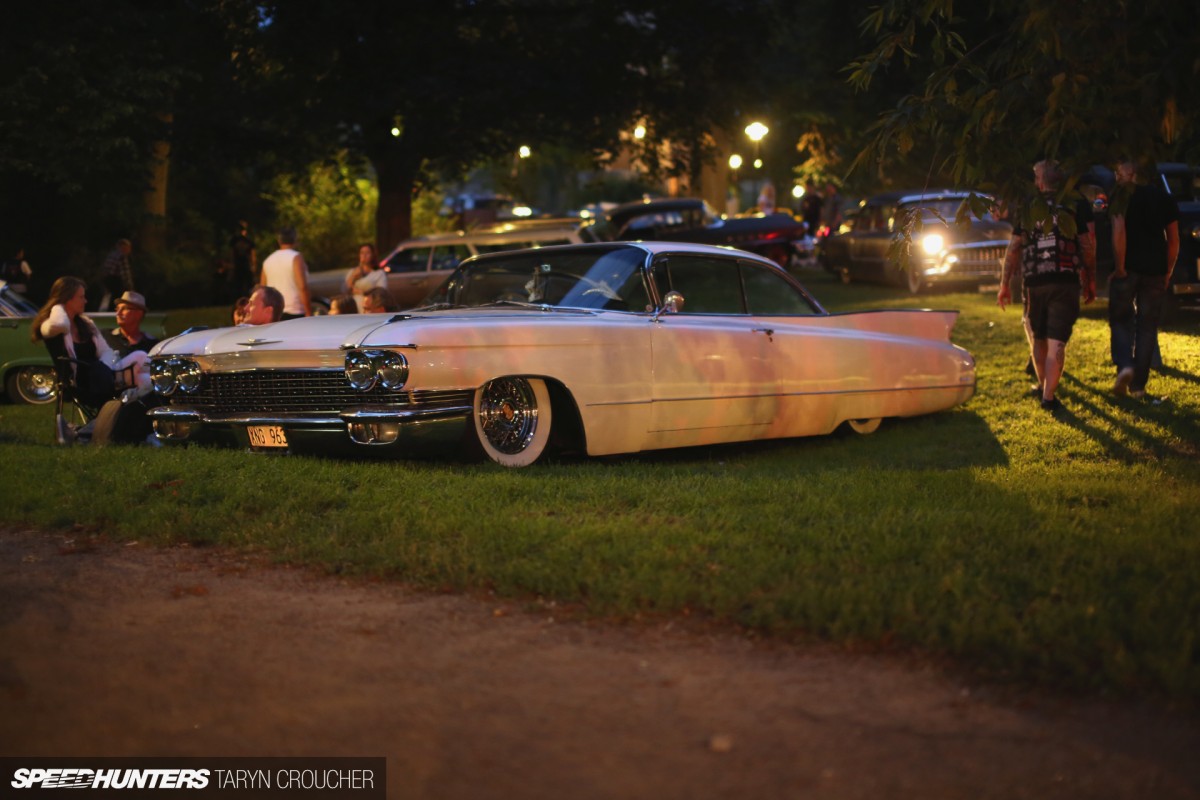 As we were walking home I spotted this jaw-droppingly beautiful '60 Cadillac Eldorado hiding behind some trees in a local park. This spot was almost pitch black at the time, but fortunately a car pulled up right at that moment so I could get a better look with the headlights shining on it. As exciting as it was, Sweden's massive nostalgic American scene was just the very tip of the iceberg that is European car culture, and this was just the beginning of my exploration of it…
Step Outside Your Comfort Zone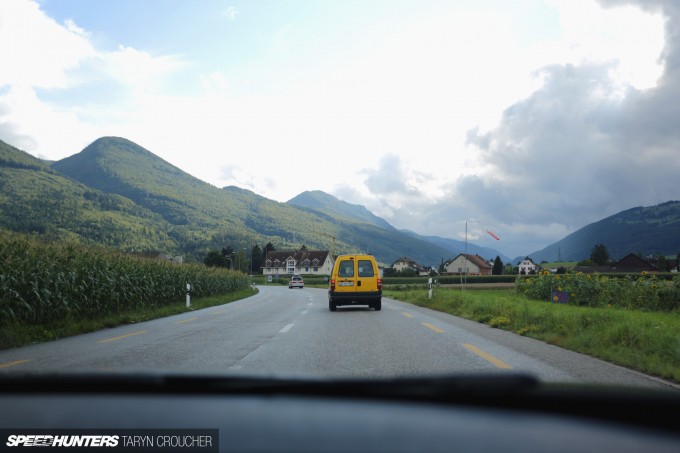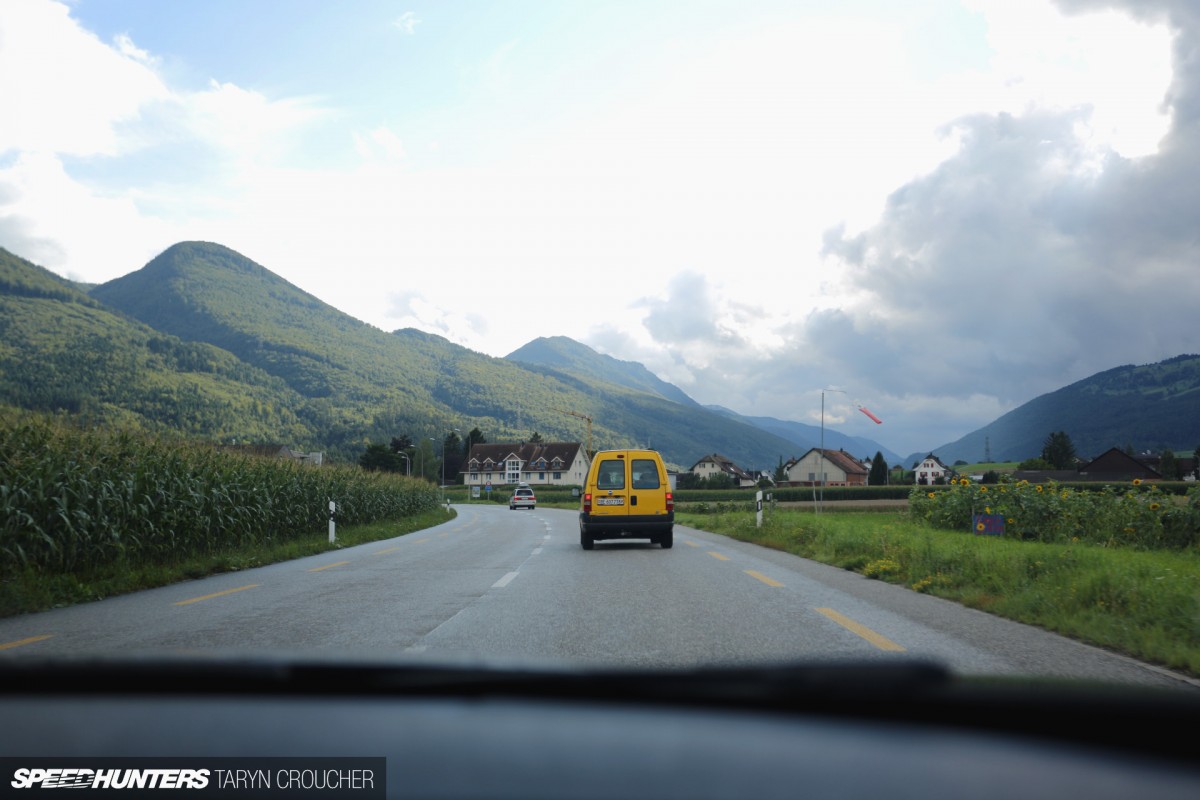 After Stockholm we flew to Stuttgart in Germany, where we spent a couple of nights with some friends who happened to live 10 minutes from the Porsche museum – how convenient! Then, on the 15th of August we picked up a rental car and drove down to Switzerland for an automotive event we had dreamed of attending. We'd already made contact with the event organisers and obtained media credentials, but it still just didn't seem real. Looking at the little green spot on Google Maps labelled 'Saint-Ursanne', it was so hard to imagine that we were just going to turn up in this tiny rural countryside town and there were going to be hundreds of incredible race cars everywhere. But that's exactly what happened.
4. Go to an obscure automotive event in a faraway country you've never been to before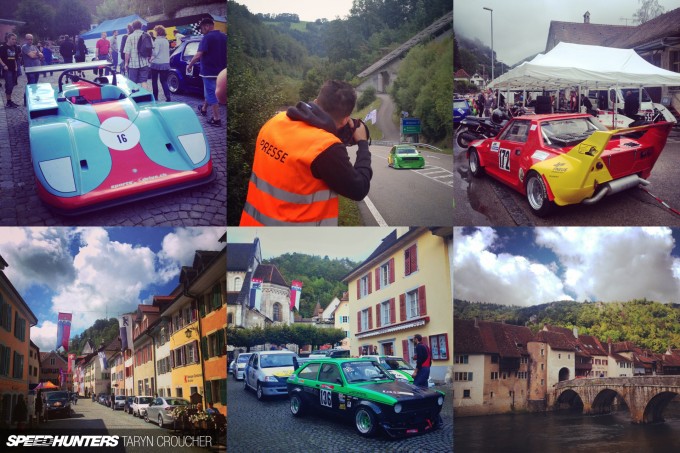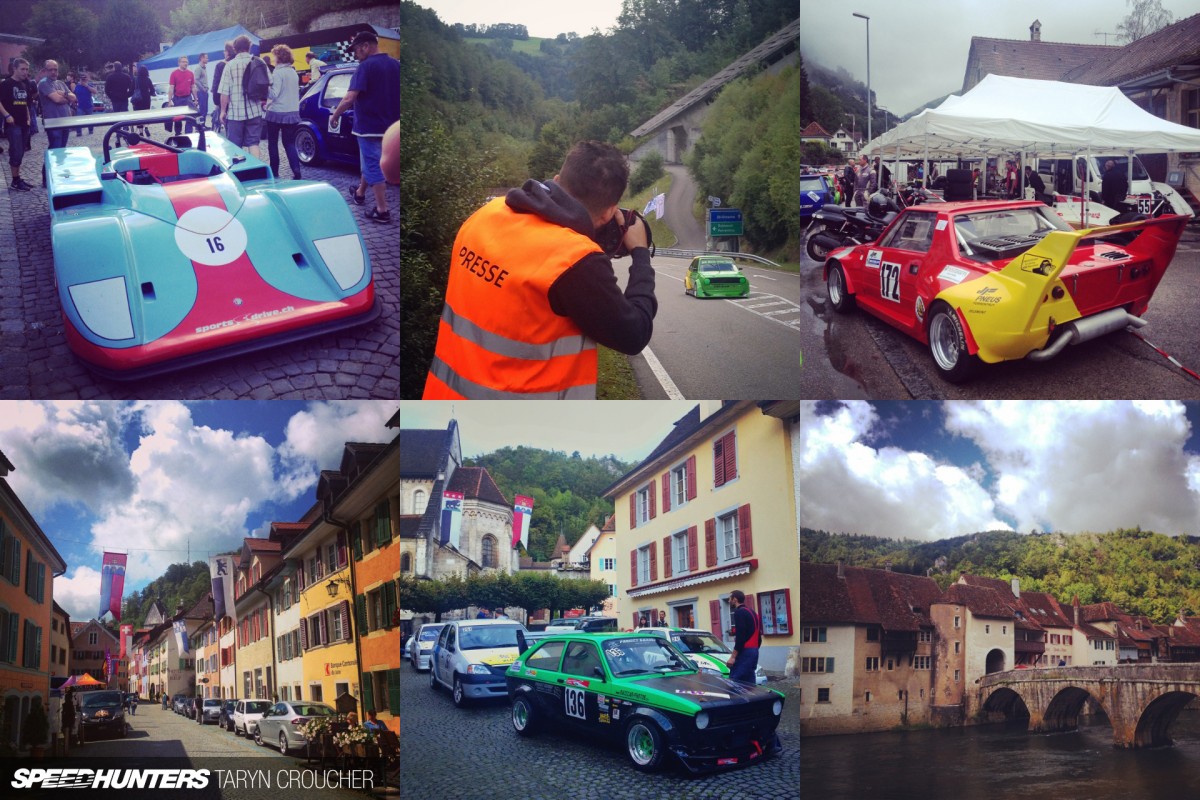 No YouTube video could have prepared me for the extreme level of awesomeness this FIA European Hill Climb event possessed. The picturesque medieval village was incredible in itself, let alone the fact that it was completely overrun with some of the coolest machinery I've ever laid eyes on. If you missed our event coverage at the time, you can check it out here.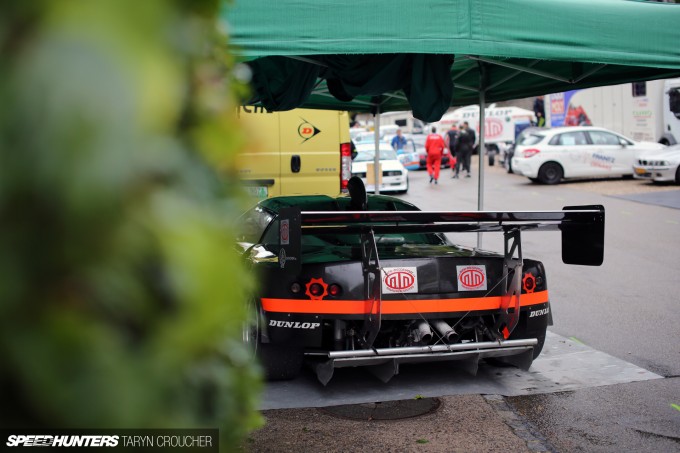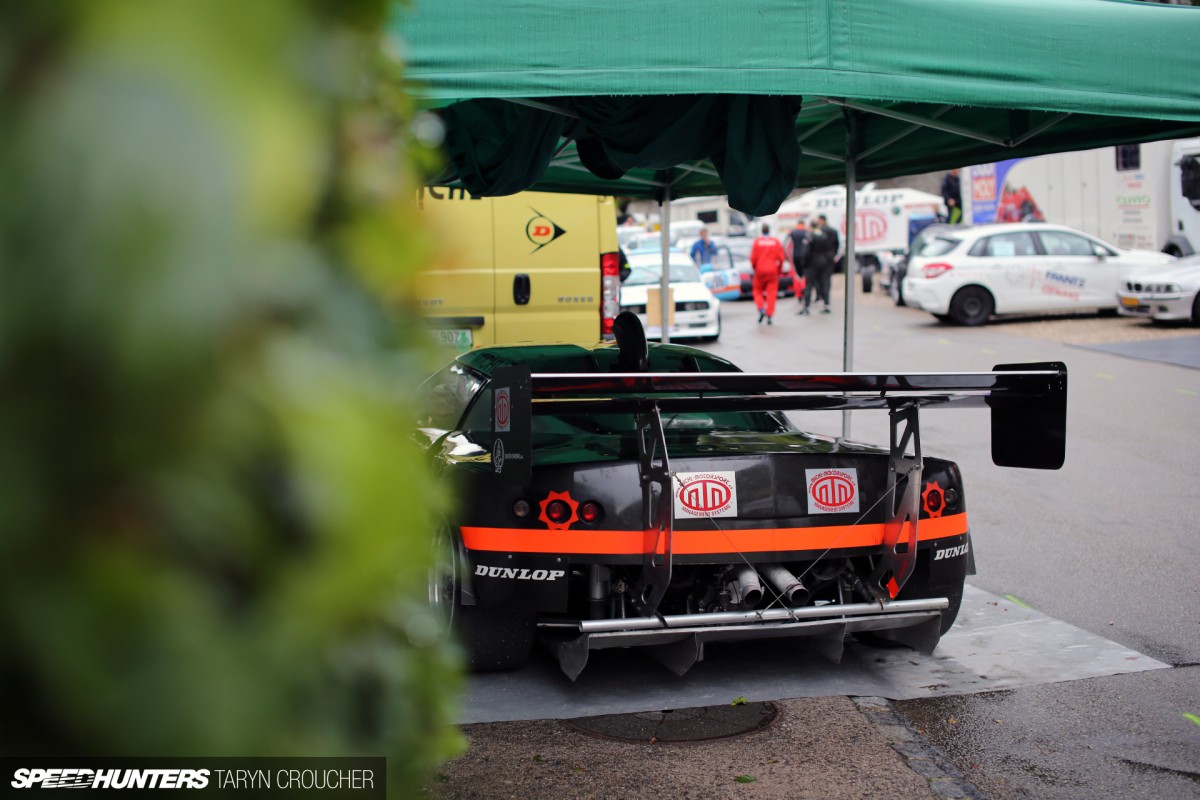 The kind of cars competing in this series aren't moderate builds either, they're all serious and they're all in it to win. The coolest part about the Saint-Ursanne event was the fact that even if you aren't media personnel, you can spend all morning just wandering around and scoping out the cars, as they all have open pits set up in and around the small village. The event organisers even had Wi-Fi hot spots positioned around the place too!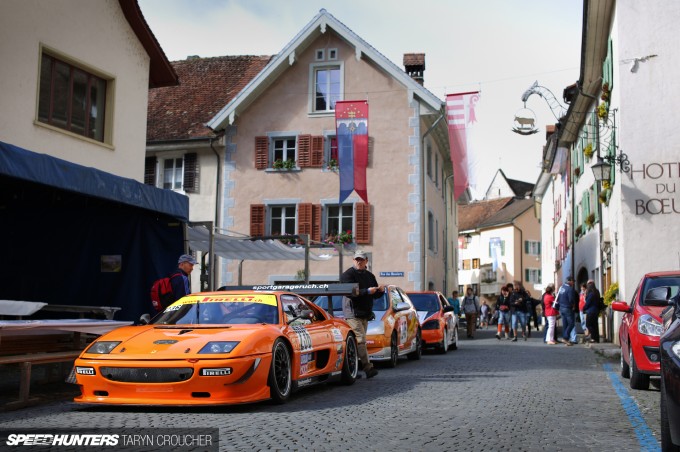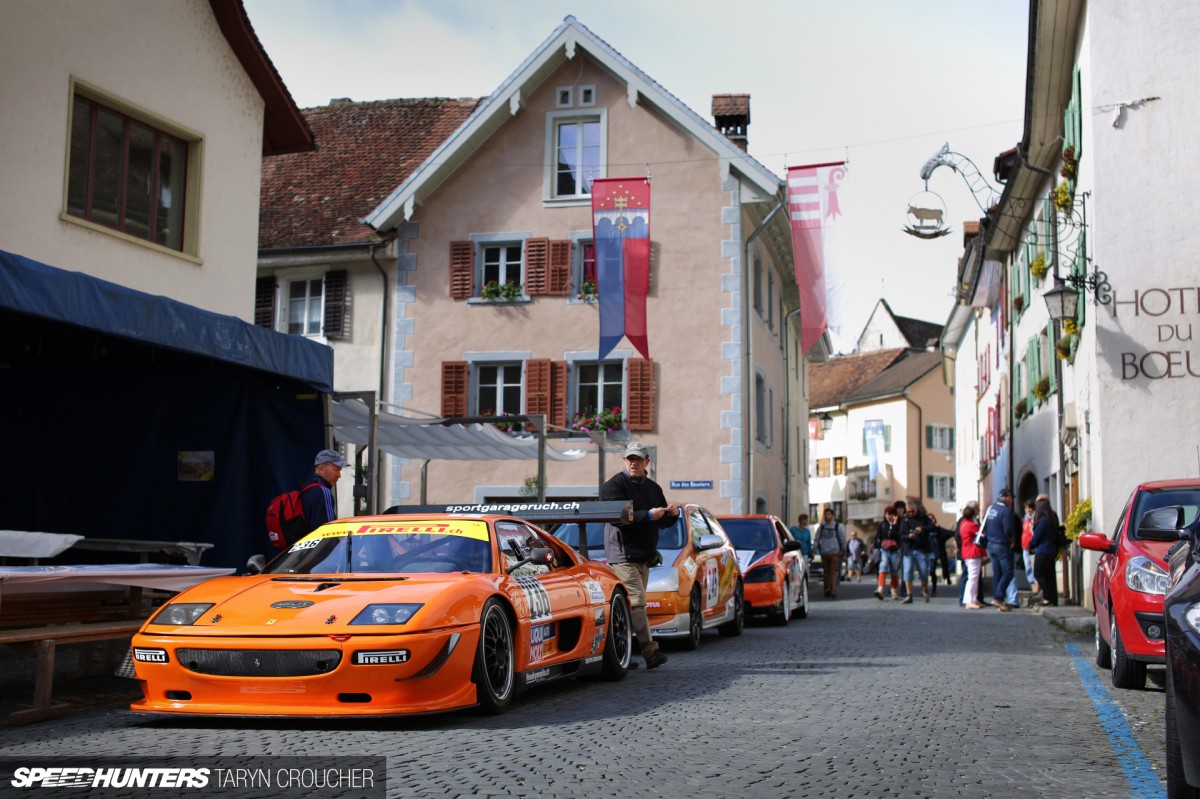 If you're not from this part of the world and have never been to a European hill climb event before, venturing into the tranquil Swiss countryside and experiencing something like this will gift you with some of the most treasured memories of your life. Sure, it will take time, effort and money – the cost of flights, a rental car and accommodation do add up – but as one of my favourite sayings goes, 'If it was easy, everyone would do it!'. You can check out our spotlight feature on the Zytech-powered Ferrari F355 here.
5. Stay in a hotel off the grid in the absolute middle of nowhere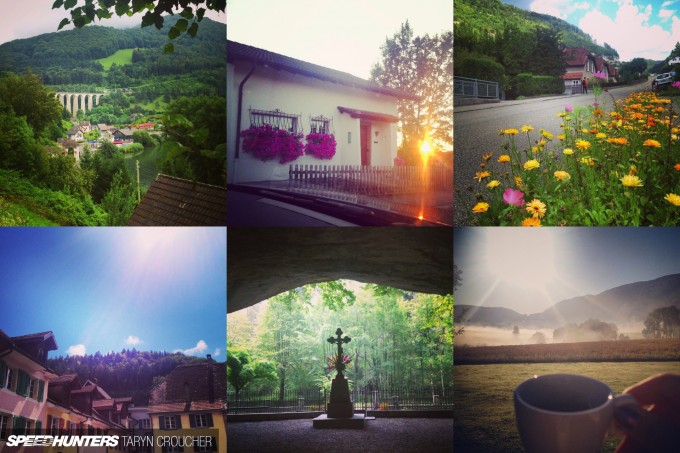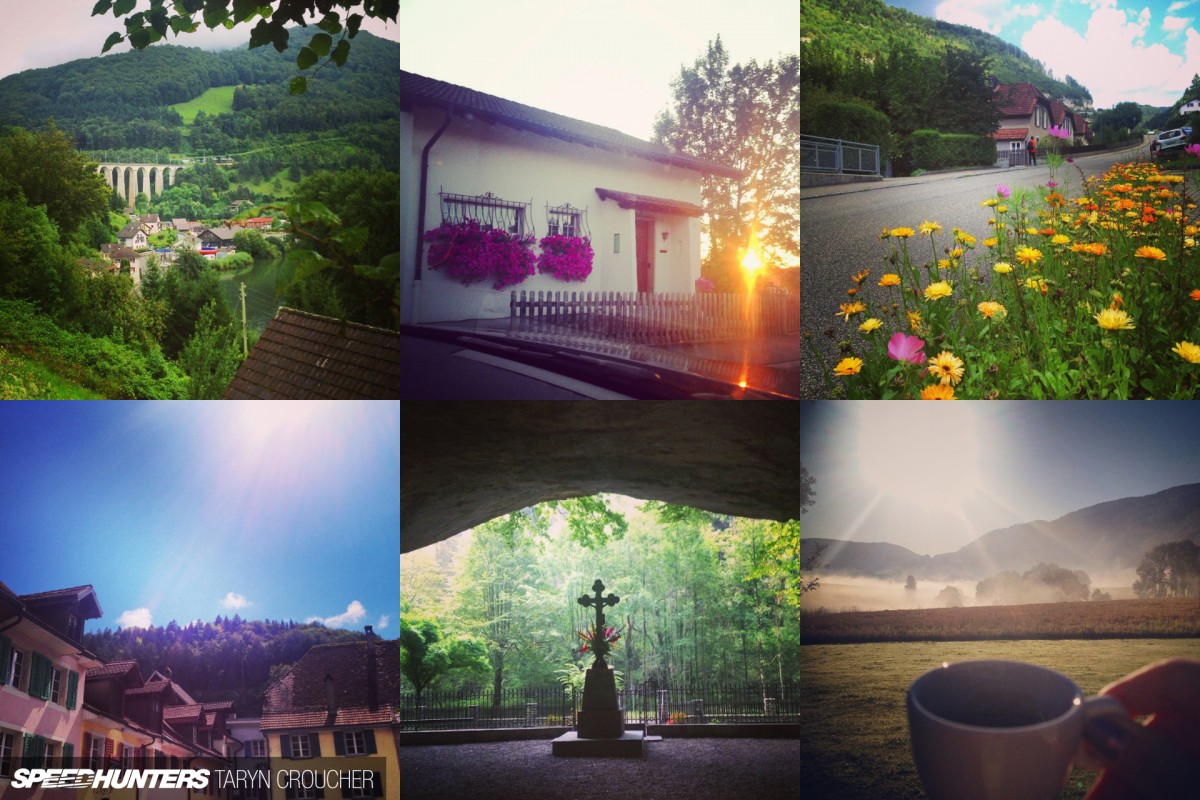 We stayed in the area for three nights, but seeing as all the hotels in the village were already booked out well in advance, I booked us into a larger hotel complex in one of the neighbouring townships. First, it turned out that the main route to the town was closed as the road had been damaged in a heavy rainfall, so we had to navigate a new route (sans-GPS) through several extremely old-looking villages in a torrential downpour. When we finally reached the end of our detour, we discovered our hotel to be completely deserted, (as the staff only worked from 9-5), and we were the only people staying in it.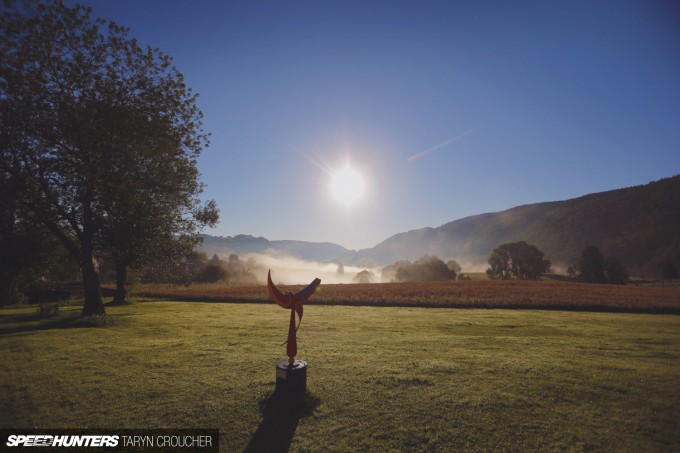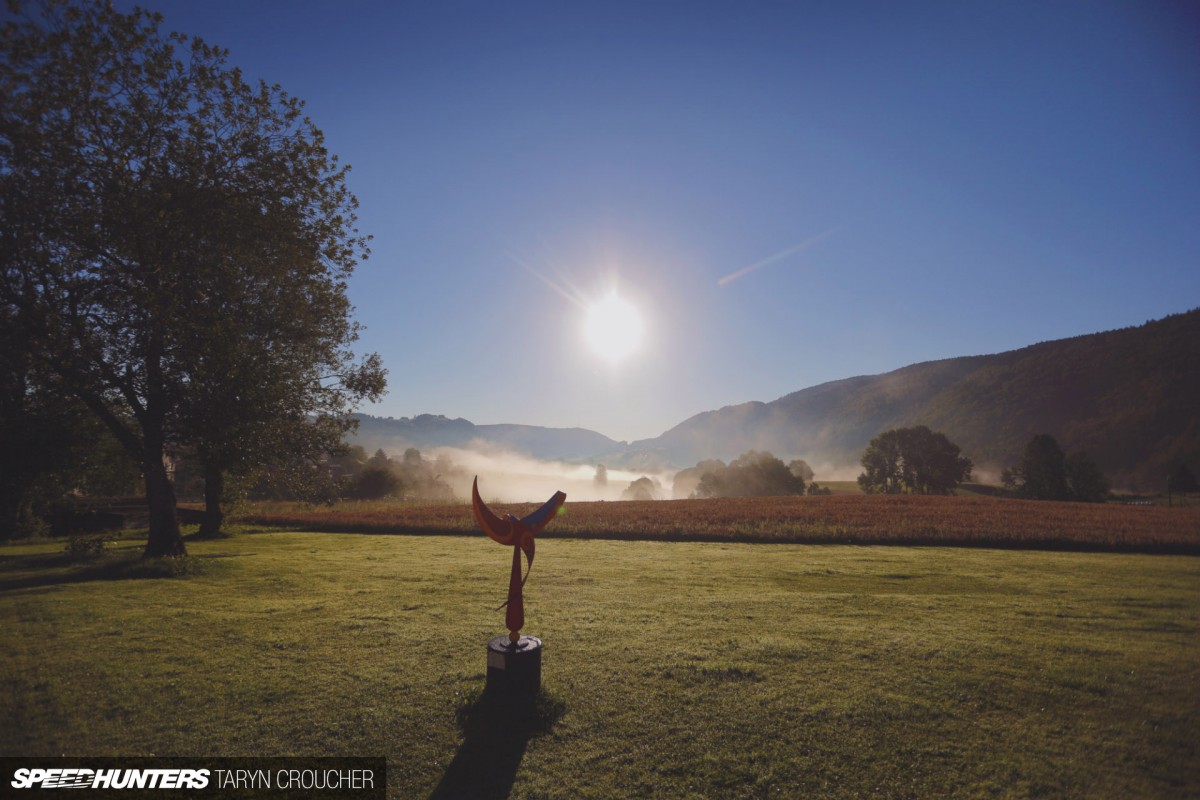 Seeing as we were in a tiny farming town, at night, in torrential rain and fog, and situated right next to an ancient-looking church and graveyard, I was not particularly down with this concept at first. But when we woke up the next morning to this view, all of a sudden things didn't seem so bad. Before embarking on the half hour drive over to Saint-Ursanne that morning, we took a moment to sit and watch the sun rise over the rolling hills and misty cornfields, sip on a hot espresso and listen to nothing but the faint 'ding-ding-ding' of cowbells from the nearby livestock. As this moment unfolded, I realised that this might just be one of the coolest adventures of my life. But that was before we travelled to the Nürburgring…
6. Drive the Nordschleife – in ANYTHING!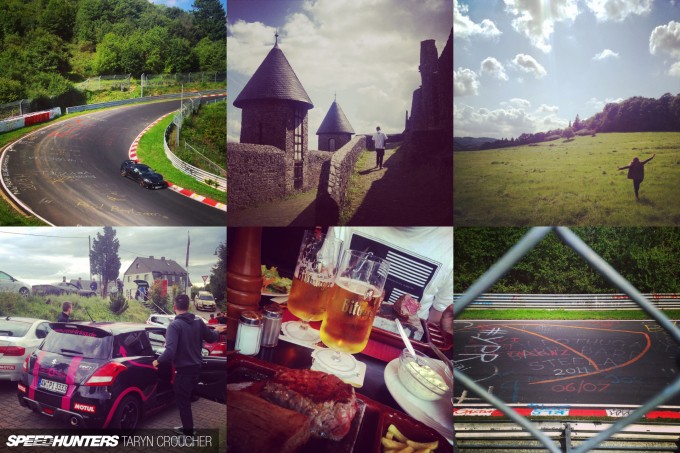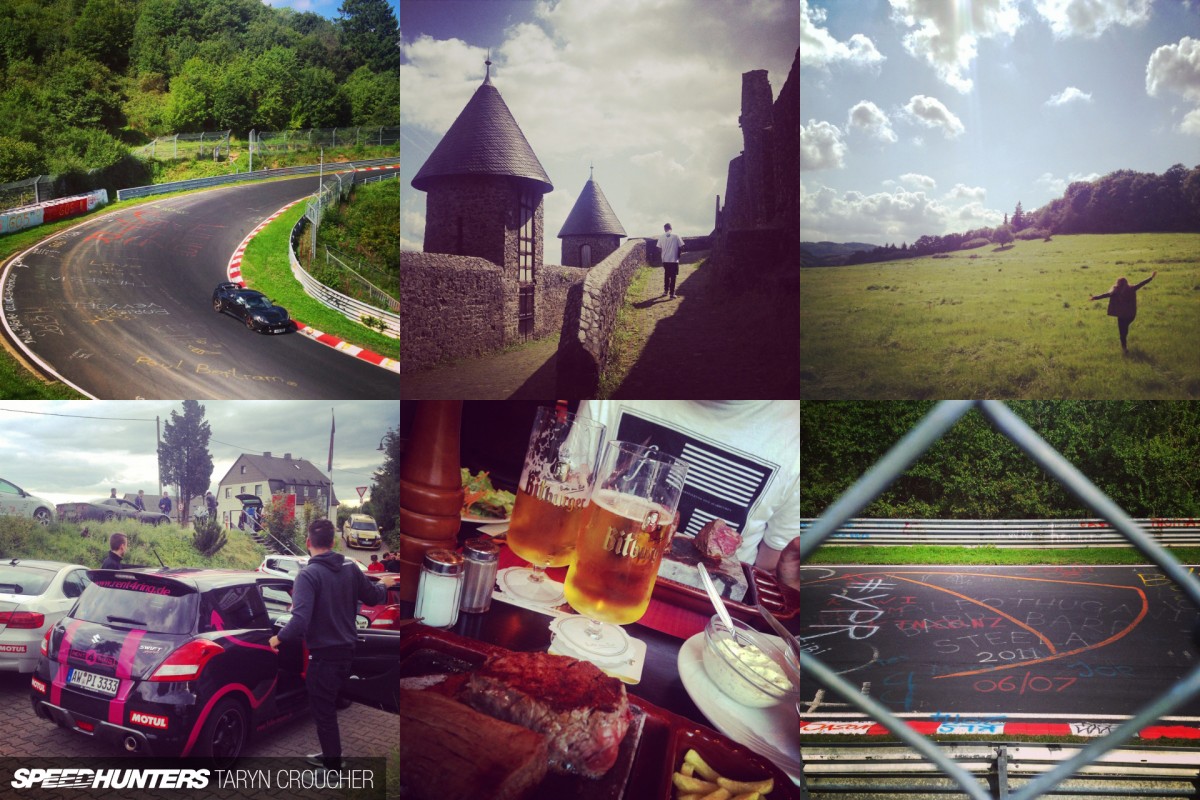 As if Saint-Ursanne wasn't already enough to satisfy my greedy Speedhunting appetite, next we headed off to the High Eifel region of Germany to stay in a little B&B next to the Nürburgring for a week.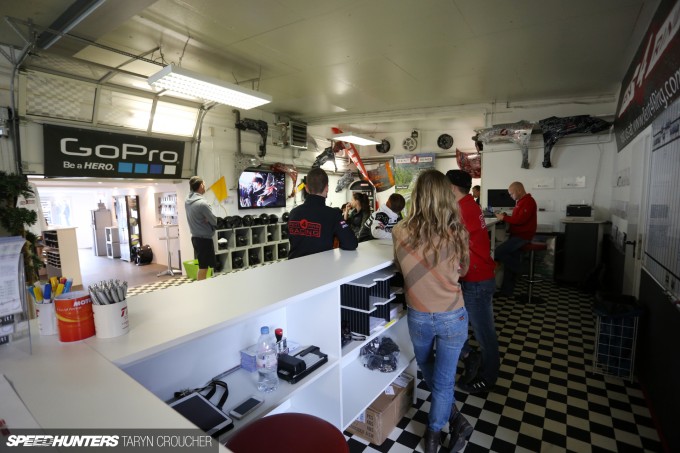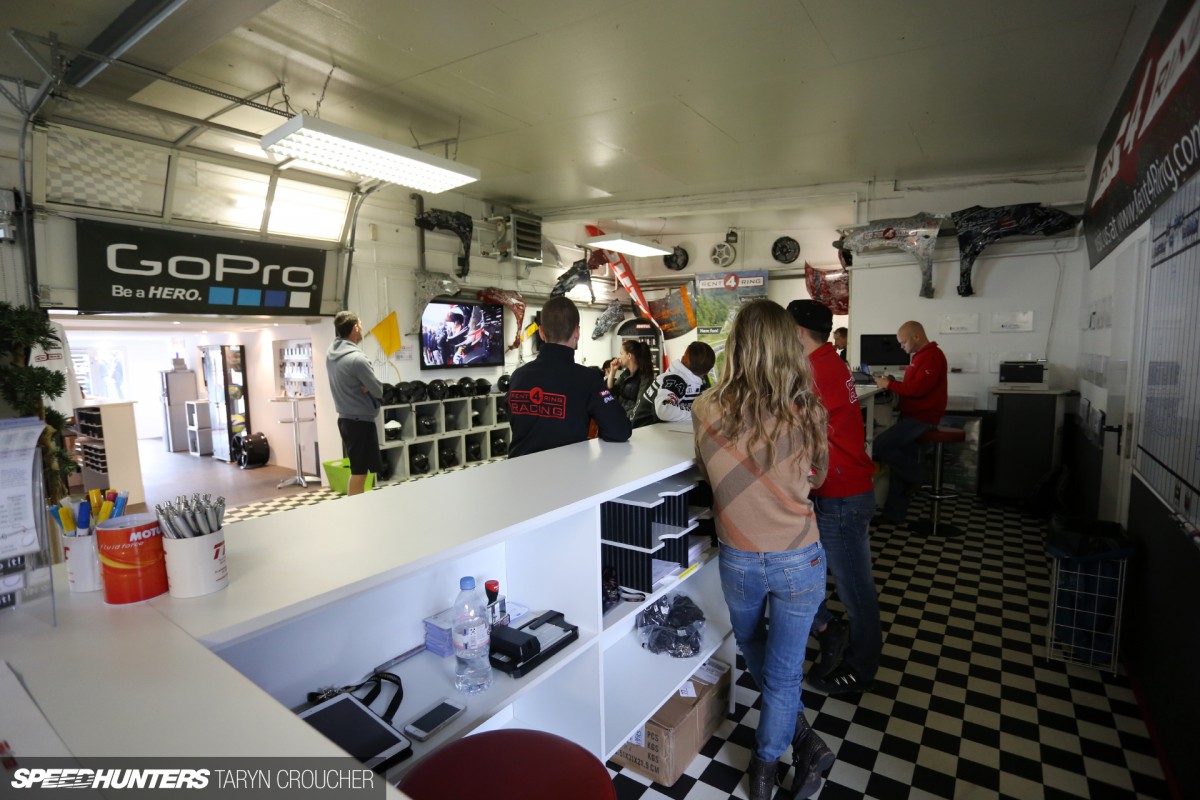 Every car enthusiast has to drive the infamous 20.8km Nordschleife track at least once in their lifetime, and thankfully companies like Rent4Ring make the whole process incredibly easy for tourists such as myself. After a quick track briefing involving all the obvious dos and don'ts, as well as some terrifying crash videos, I have to admit that I was feeling a bit queasy about conquering the 'Ring.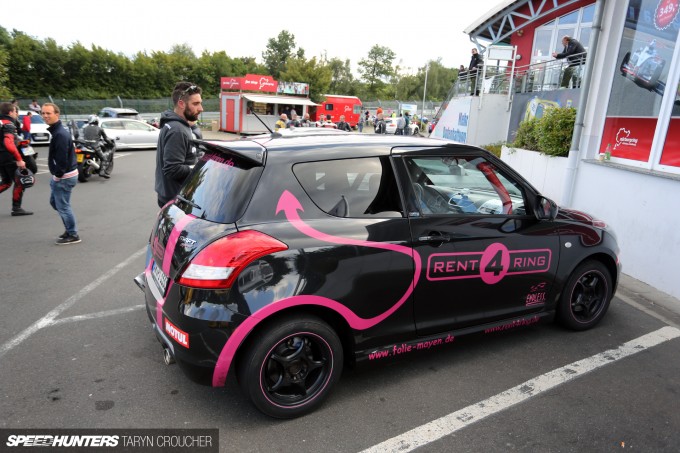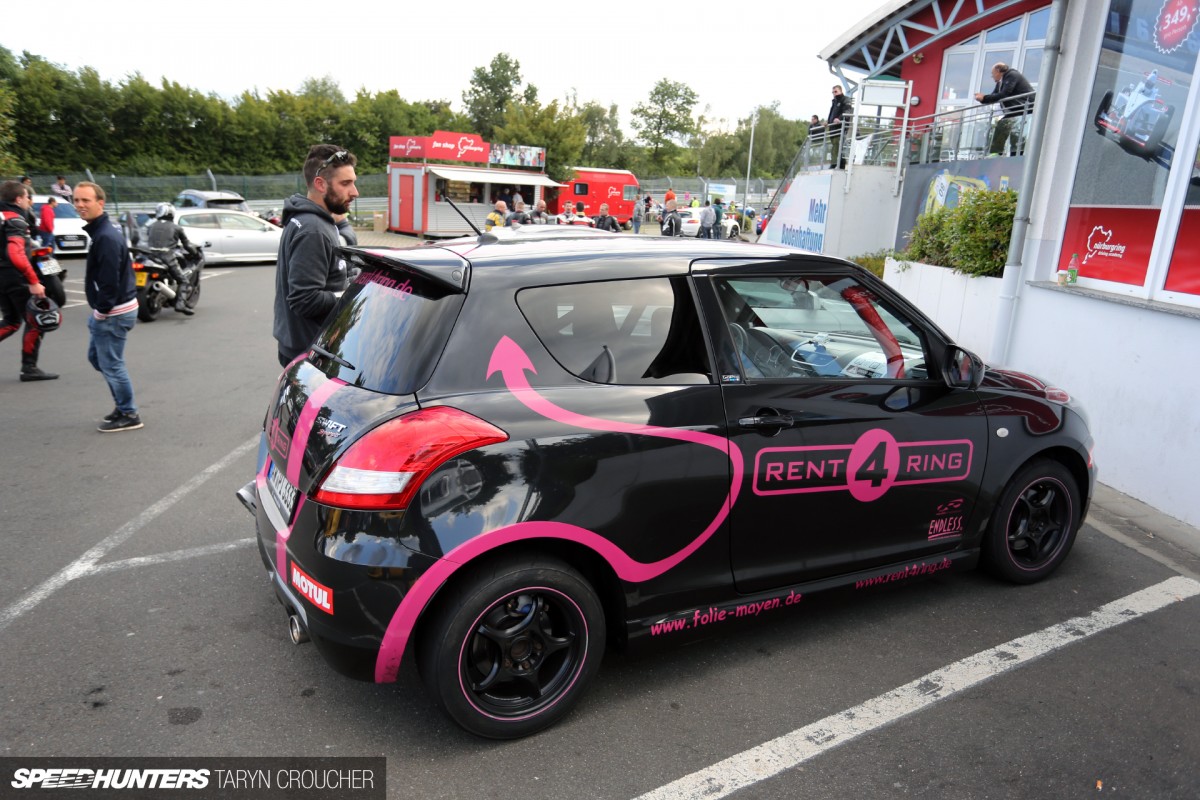 But when I saw that we'd be taking out 'Pinky', this adorable 1600cc Suzuki Swift Sport race car, I took this as a sign. Sure, it was still a Swift at the end of the day, but it was a 6-speed manual with KW coilovers, bigger brakes, semi-slicks, a full cage and race seats and harnesses, and it felt like the perfect beginner's choice for my first go on the Nordschleife. We bought our lap tickets, and then it was off to line up at the toll gates.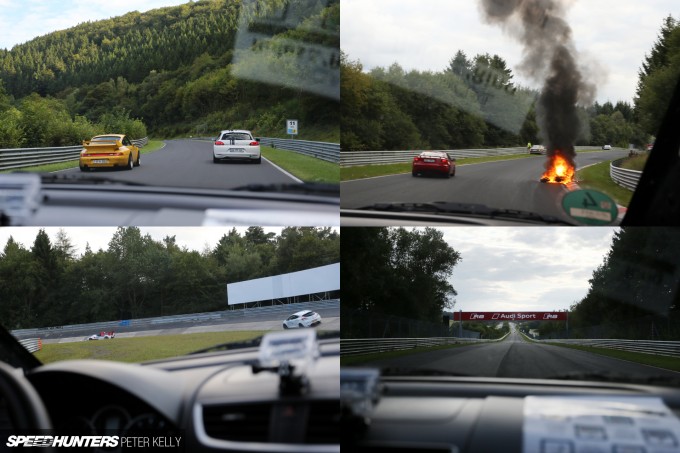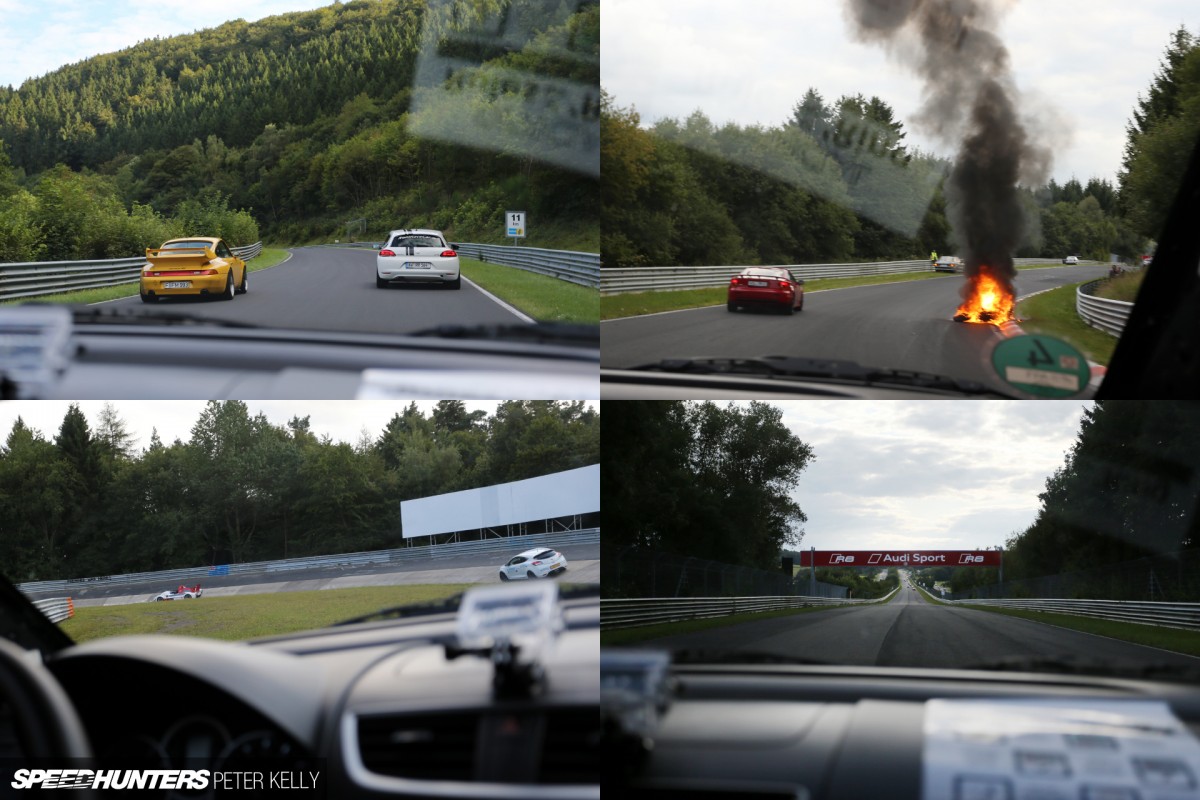 As soon as we headed out, it became instantly apparent that driving on the 'Ring during the evening Touristenfahrten sessions is just like the crazy videos you see on YouTube – except way crazier. I can only compare it to the automotive equivalent of being in massive mosh pit at a rock concert. During my two laps I was overtaken by Ferraris, Porsches and all kinds of exotics, and even what appeared to be a mail delivery van. There were so many cars on track at once, I found it near impossible to take any form of racing line, even though we were advised to just 'stick to the right' at all times – because the 'Ring is still considered a public road after all. On my final lap, through a clearing we spotted a thick plume of black smoke rising out of the green. A motorcyclist had crashed, his bike erupting into a fireball on the track. Thankfully the rider appeared to be unharmed – well, he wasn't dead in any case – but it was a harsh reminder of the carnage that takes place on a not even daily, but hourly basis.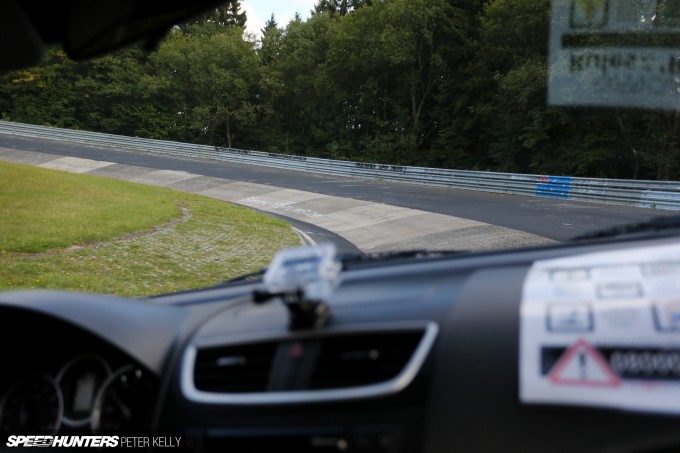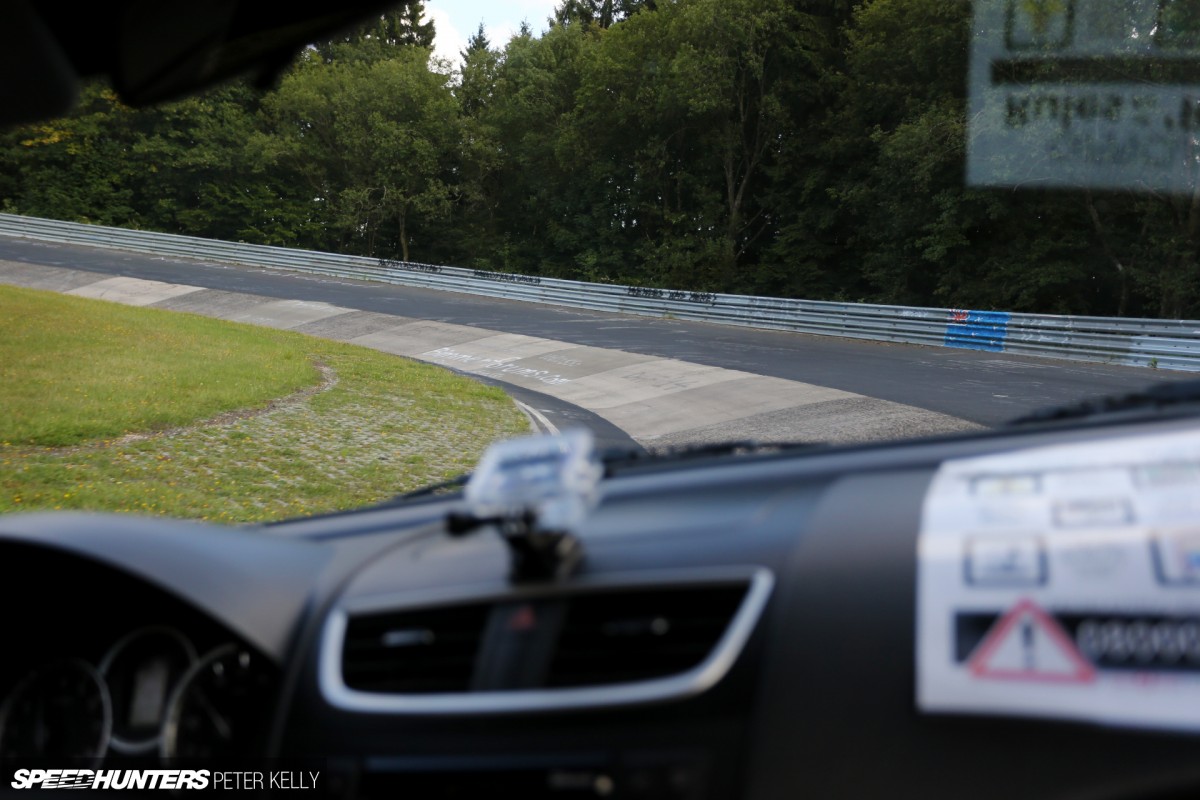 Dropping into the famous Karussell was definitely a highlight, and I couldn't shake the smile from my face afterwards. If you've always dreamt of driving the 'Ring, why not book some flights, book a rental race car and give it a go? With the future of the Nürburgring still hanging in an uncertain grey area, there's no time like the present.
Hit The Road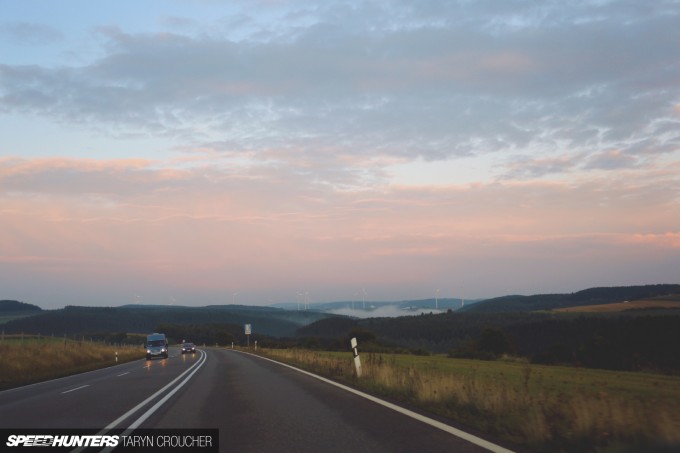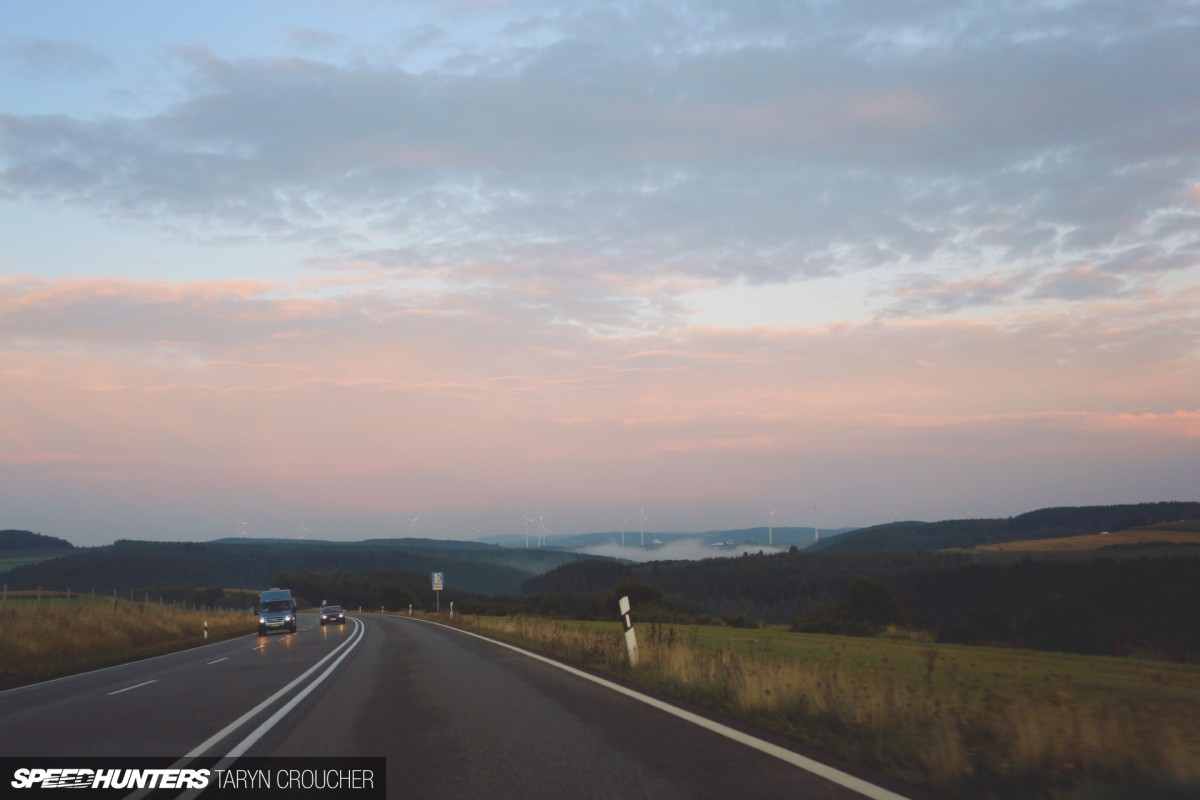 Attending events and driving on race tracks is all in good fun, but one thing I learned about Europe is that all you really need to have fun is a car – and it can be any car. When you're in a foreign land, everything is new and everything is exciting! Grab the cheapest rental car available and go exploring, and some epic Speedhunting adventures are guaranteed to unfold.
7. Go on a Eurotrip – in ANYTHING!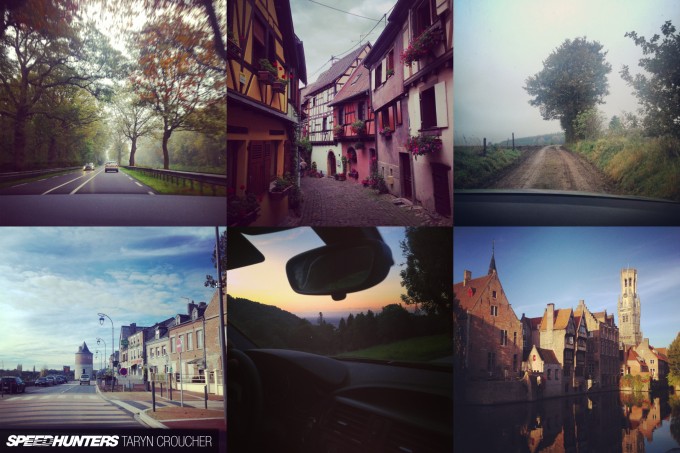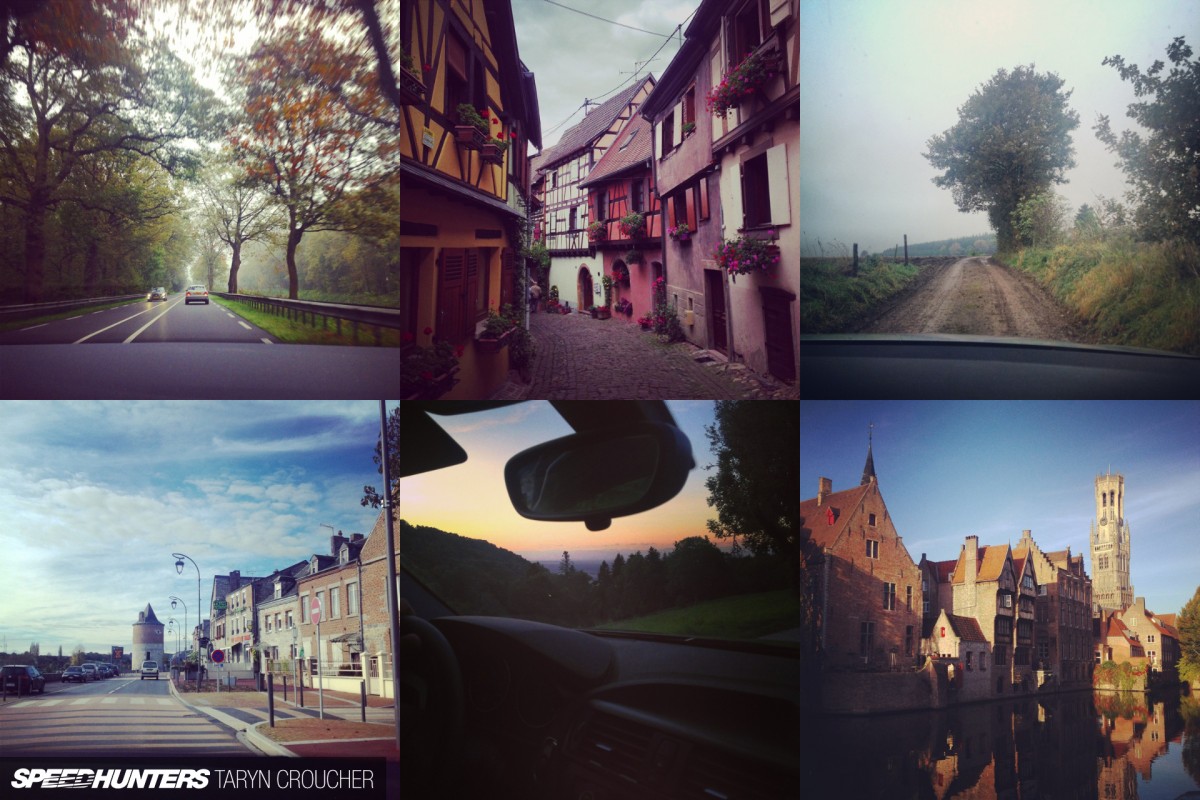 Coming from a waterlocked country, the concept of being able to visit several countries in one day simply fascinates me. Having breakfast in Switzerland, lunch in France and dinner in Germany completely blew my mind! While we were in Germany we borrowed a book from the B&B we were staying in, got up early one Saturday and drove our BMW 1 Series all around the Eifel region exploring old towns, castles and landmarks. A couple of months later we stayed in Amsterdam for a month, and one weekend we picked up a base model VW Golf and drove all around Belgium and Luxembourg.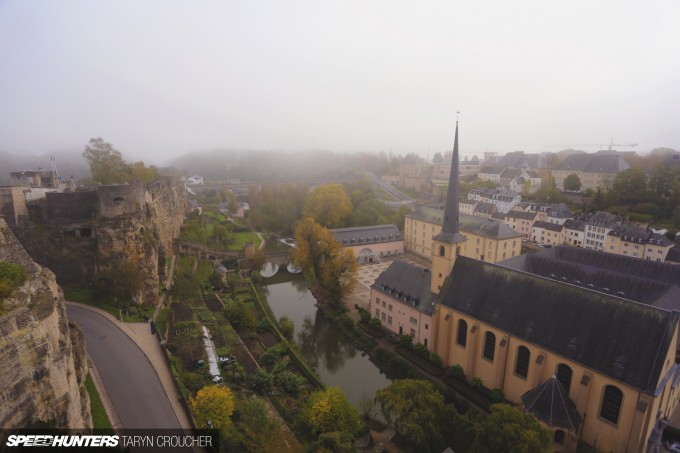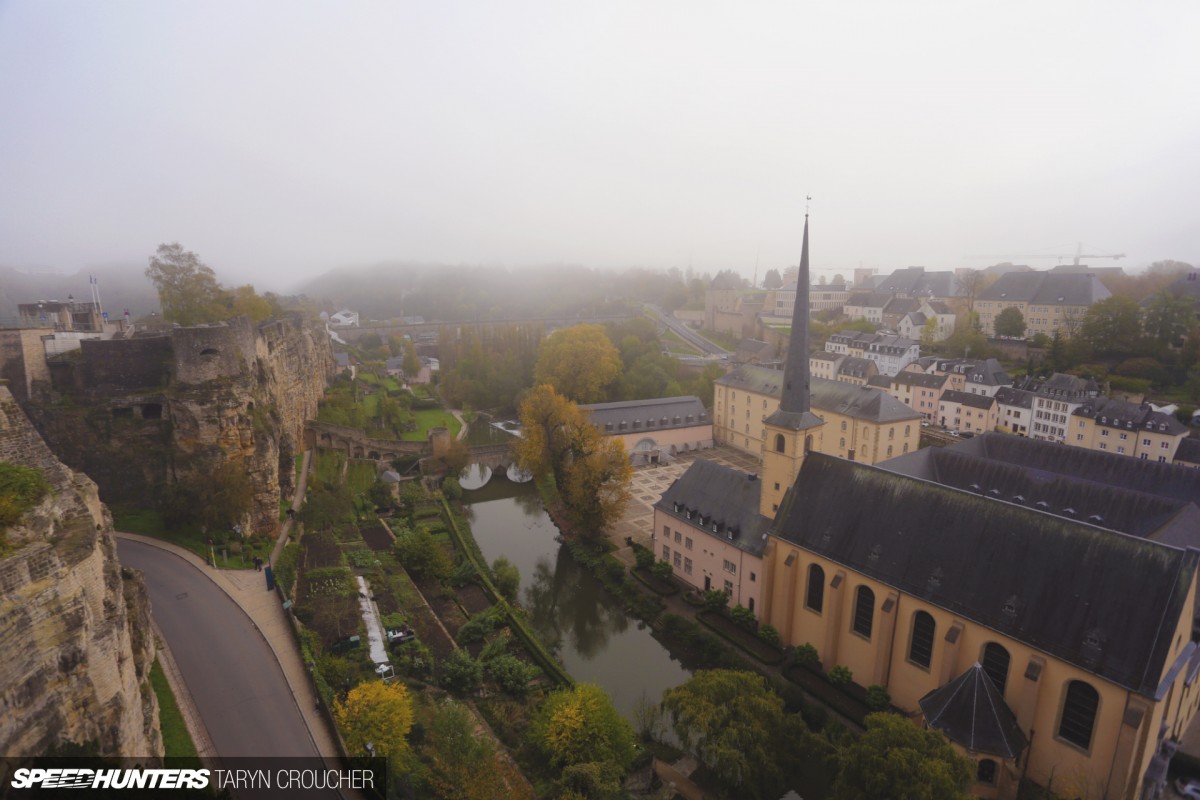 In New Zealand very few things date back past roughly the 170-year mark, so exploring places like Luxembourg City with history dating back to the 10th century was absolutely incredible. There are some fantastic driving roads through Luxembourg too, and I'd suggest setting your navigation system to choose the 'scenic route' where possible, for maximum adventure.
8. Explore an island in a Smart car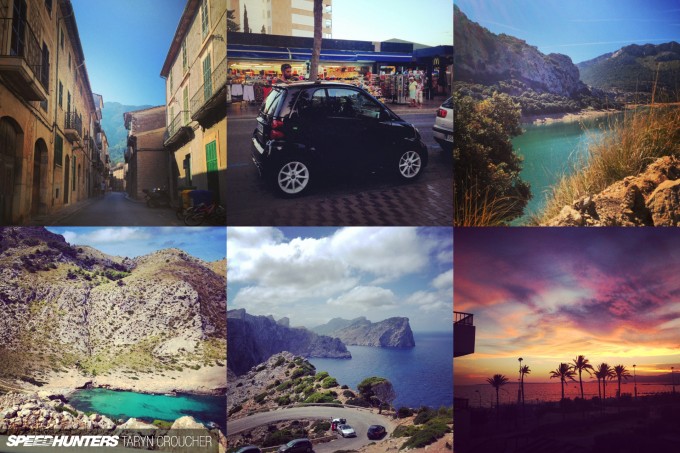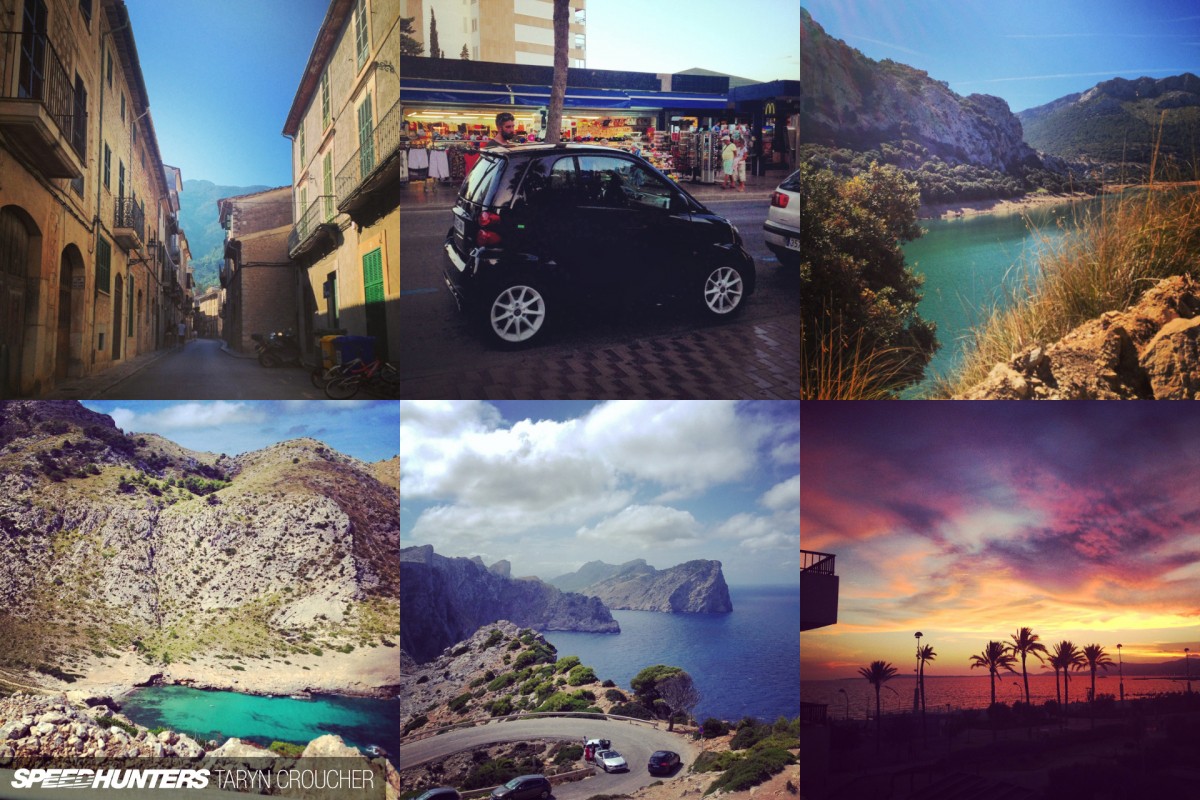 After our little stint in Germany, we had a two-week period where we needed to stay somewhere on a budget, and somehow the idea of going to the Spanish island of Mallorca came about. As it turned out, the popular tourist destination is ridiculously cheap to get to from Germany, so we thought we'd give it a go. While it's true that the main city is overwhelmingly busy with tourists, the rest of the island was reasonably peaceful and it was here that we surprisingly had one of the coolest driving experiences in Europe; would you believe it, in a Smart car. As we discovered, there's actually much more to Majorca than just nice beaches…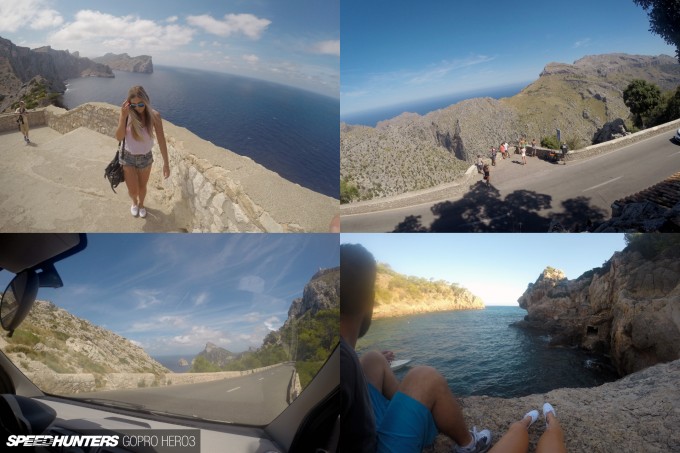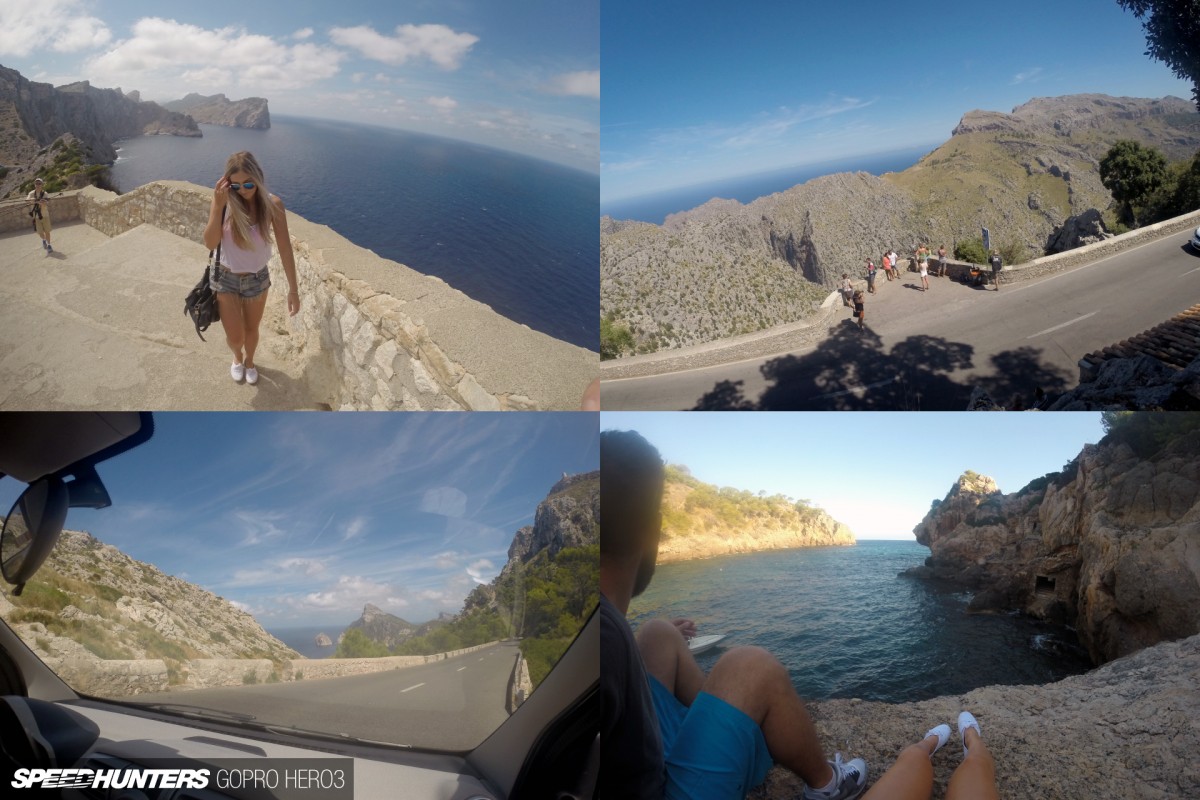 It may be the largest of the Balearic Islands, but it only takes roughly an hour to drive from one side of Majorca to the other. We spent two days driving around the whole thing, discovering some of the most breathtaking scenery and ridiculously steep and winding mountain roads we never knew existed. A Smart car was the perfect vessel for traversing the often scarily skinny roads, and in all its rear-wheel drive, turbocharged 1,000cc rear-engined glory it was actually a whole lot of fun. Of course, a Hayabusa engine conversion would've gone down a treat! Sadly though, you won't find any modified cars in Majorca, but the landscape is simply out of this world, and driving up to Cap de Formentor will make you feel like you've driven to the absolute end of the earth.
9. Attend a Players event in the United Kingdom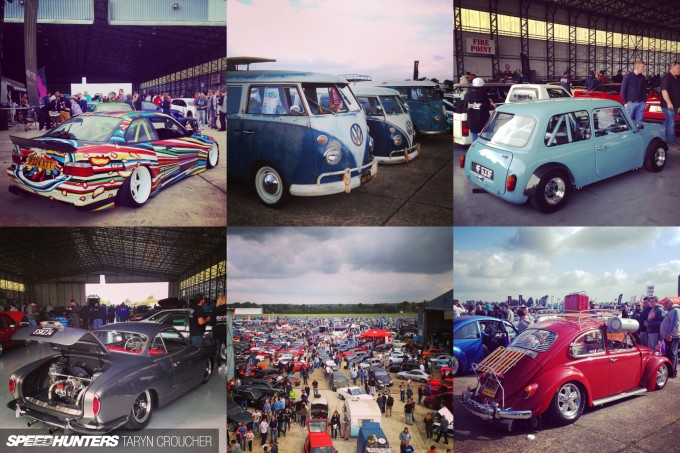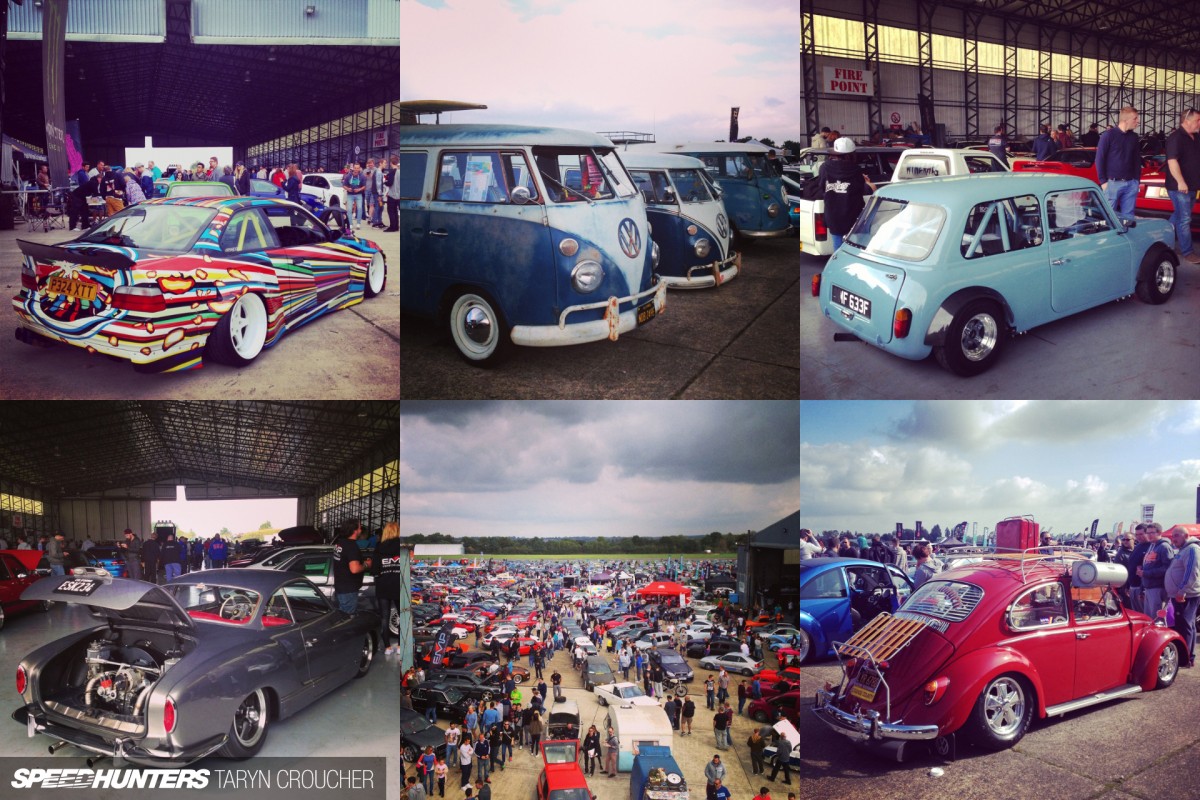 Any proper Speedhunting OE should include a visit to a Players event, so after Majorca we headed over to the UK to check out the annual Players Show held at North Weald Airfield in Essex. I'd never been to a large event focused mainly around European cars before, so this was a real treat.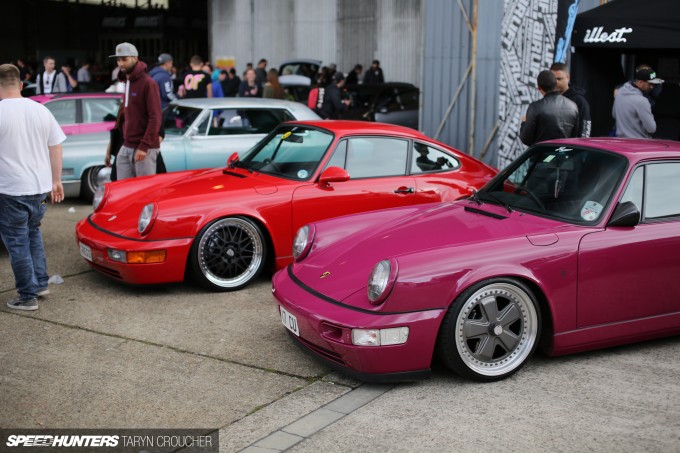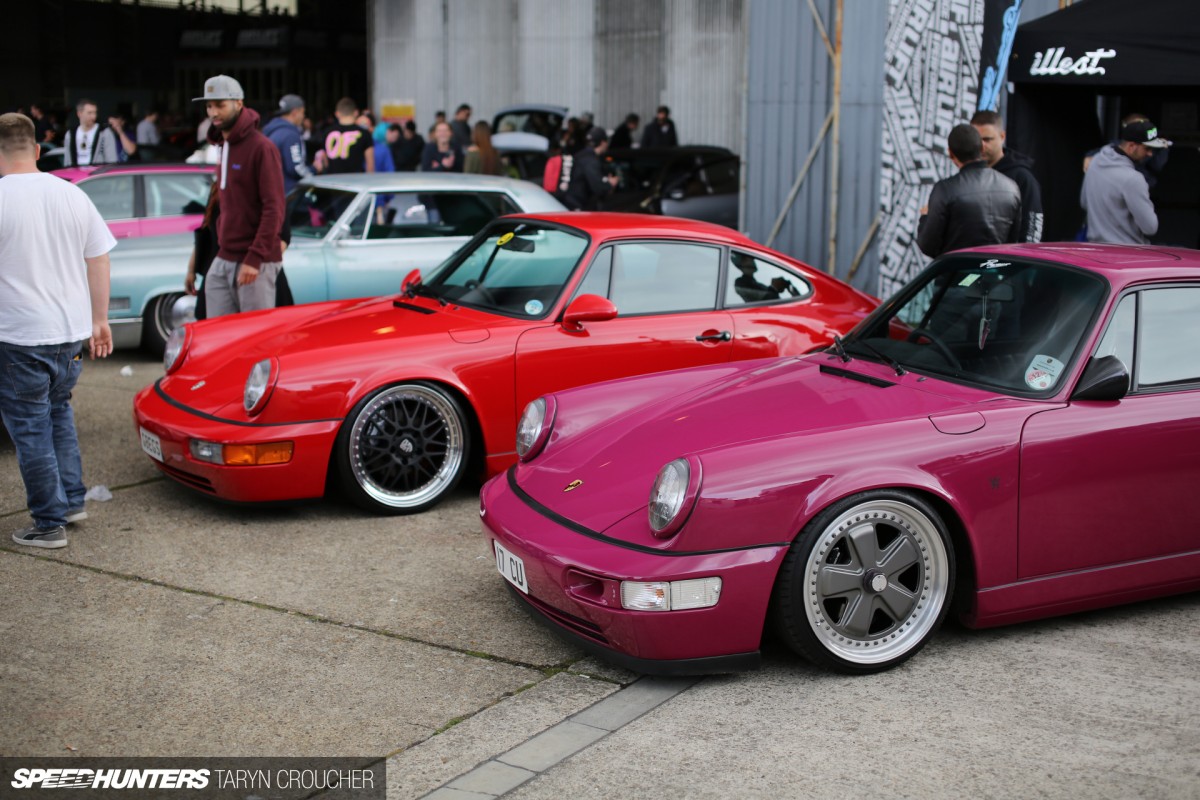 The general common theme at Players is generally 'low and on cool wheels', but that didn't mean that was all these cars were about. The event featured an eclectic mix of show, street and race-orientated builds, each with their own individual style and personalised touches throughout.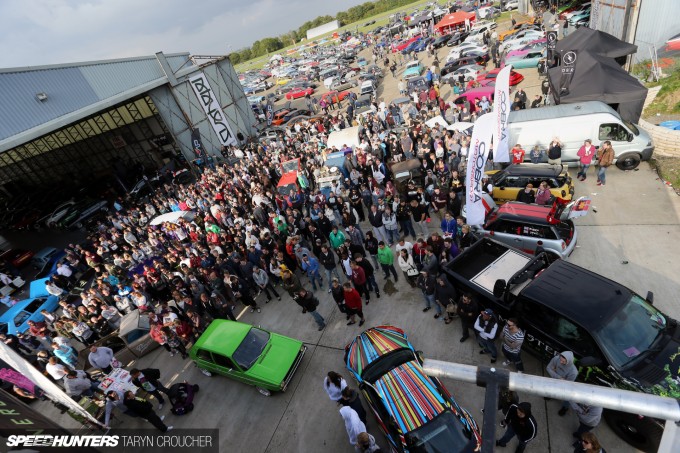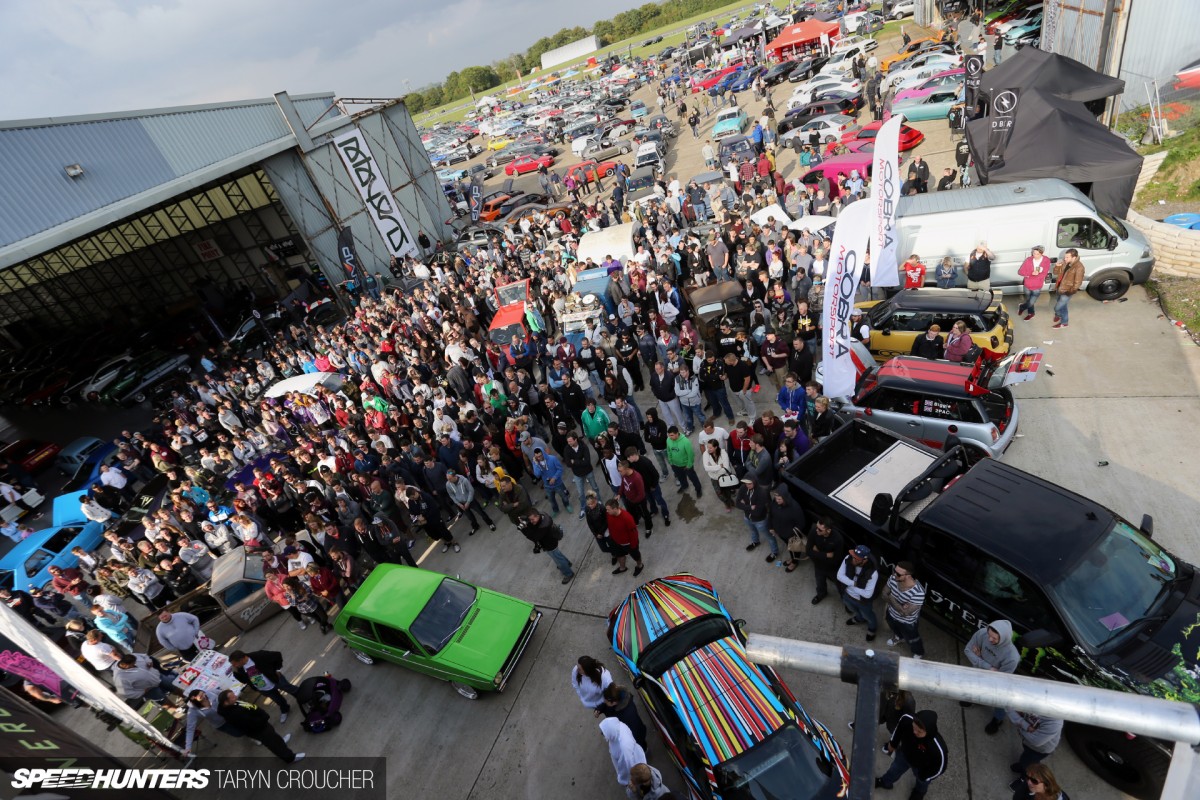 Of course, there were plenty of modern and vintage Japanese and American cars on show too – there was really something for everyone, which is one of the reasons why I'd recommend it so much. The Speedhunting 'adventure level' may not be that high here, but the sheer quantity of cars you'll get to see in one place at Players is definitely worth it.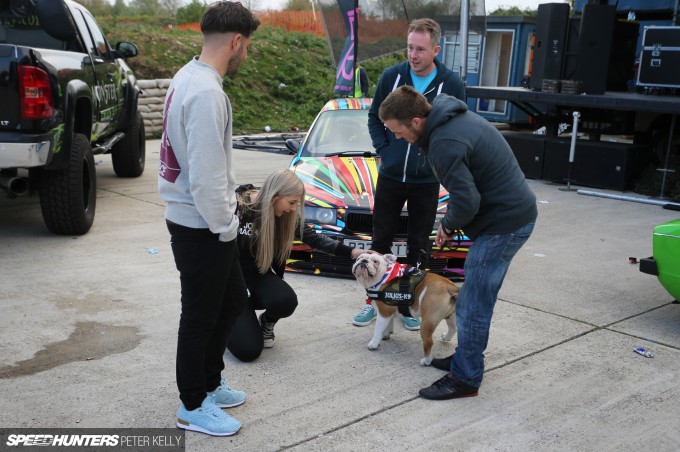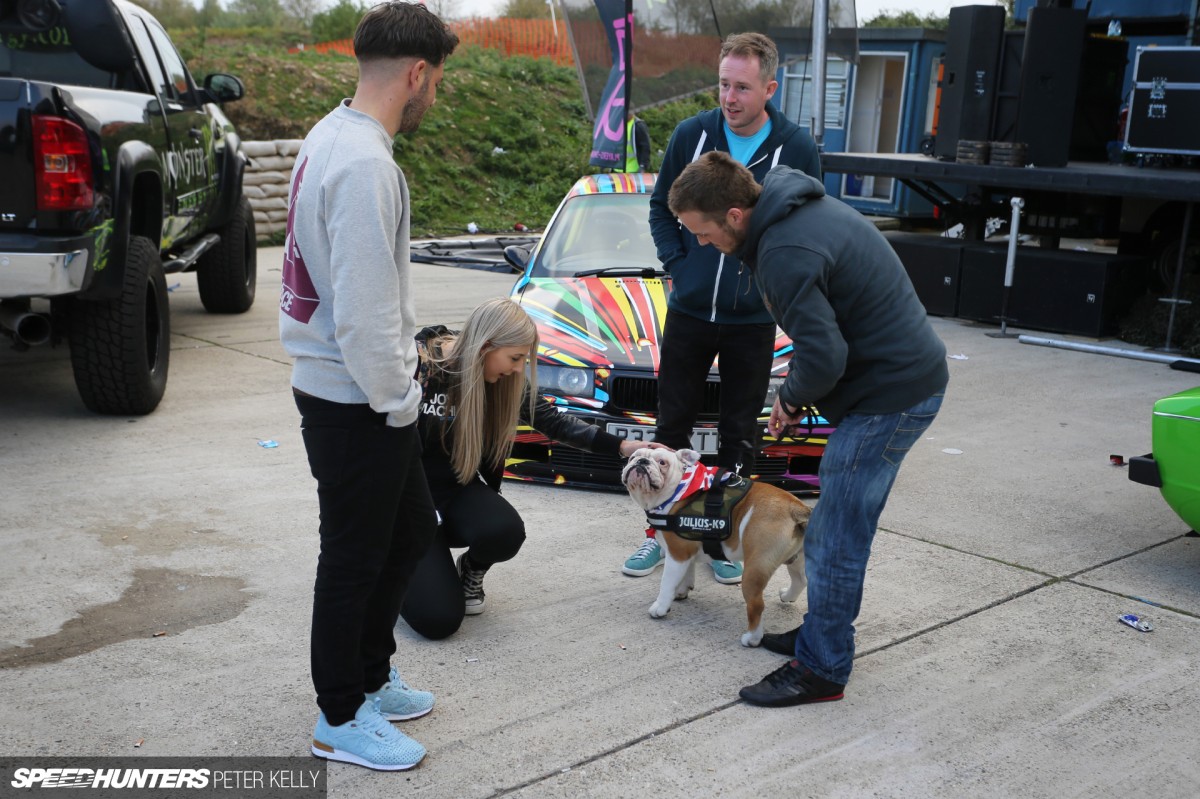 As well as getting to scope out some of the coolest cars in the UK car scene and meet some fantastic people, there were also some pretty cool dogs hanging around the show. Meeting this cute bulldog was definitely another highlight of 2014!
We spent two months in Amsterdam and Stockholm after the UK, but sadly they didn't include any car-related activities, which resulted in some painful Speedhunting withdrawals. It became evident that I needed to formulate a plan to get some last minute Speedhunting done before our return to New Zealand. And then, an idea came to us, in the form of a giant sandpit…
10. Venture into the desert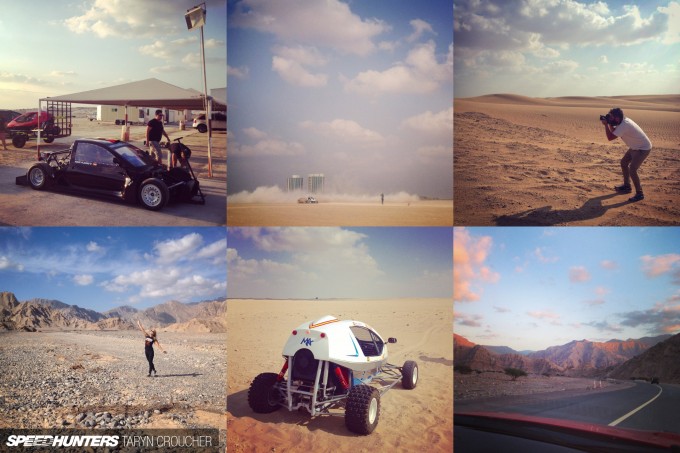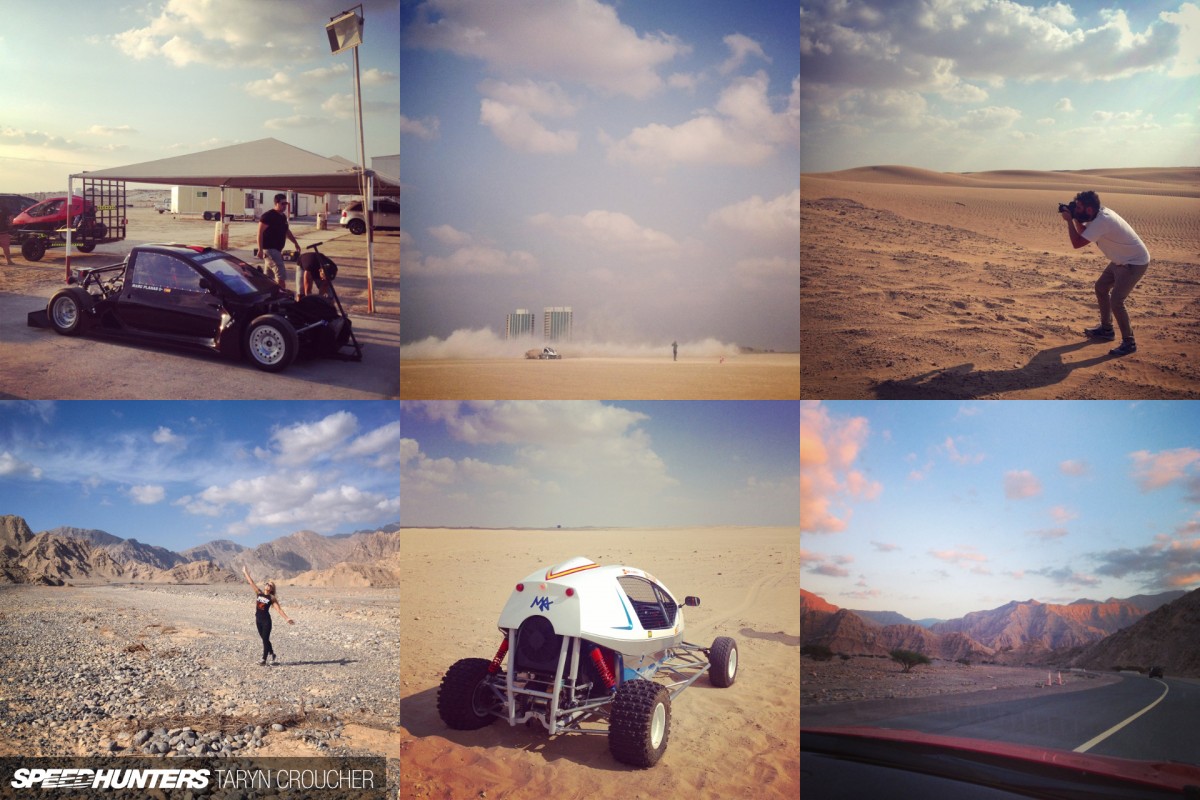 On the way home to New Zealand we extended our stopover in Dubai and turned it into a five-day Middle Eastern Speedhunting adventure. It turns out that there's quite a lot that you can get done in the desert in five days, and we soon discovered that the United Arab Emirates is one of the top Speedhunting destinations in the world.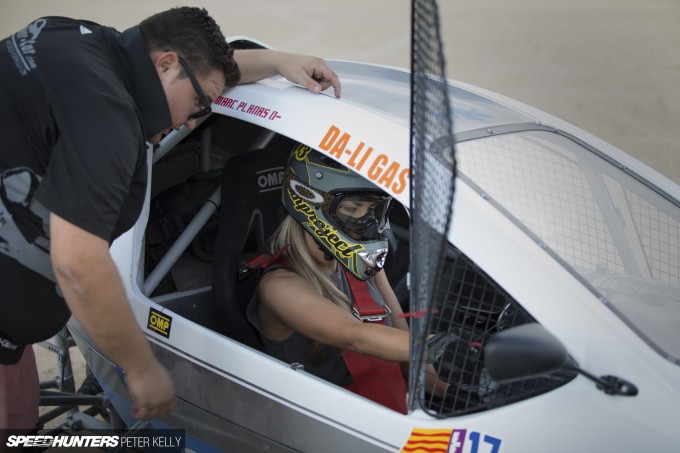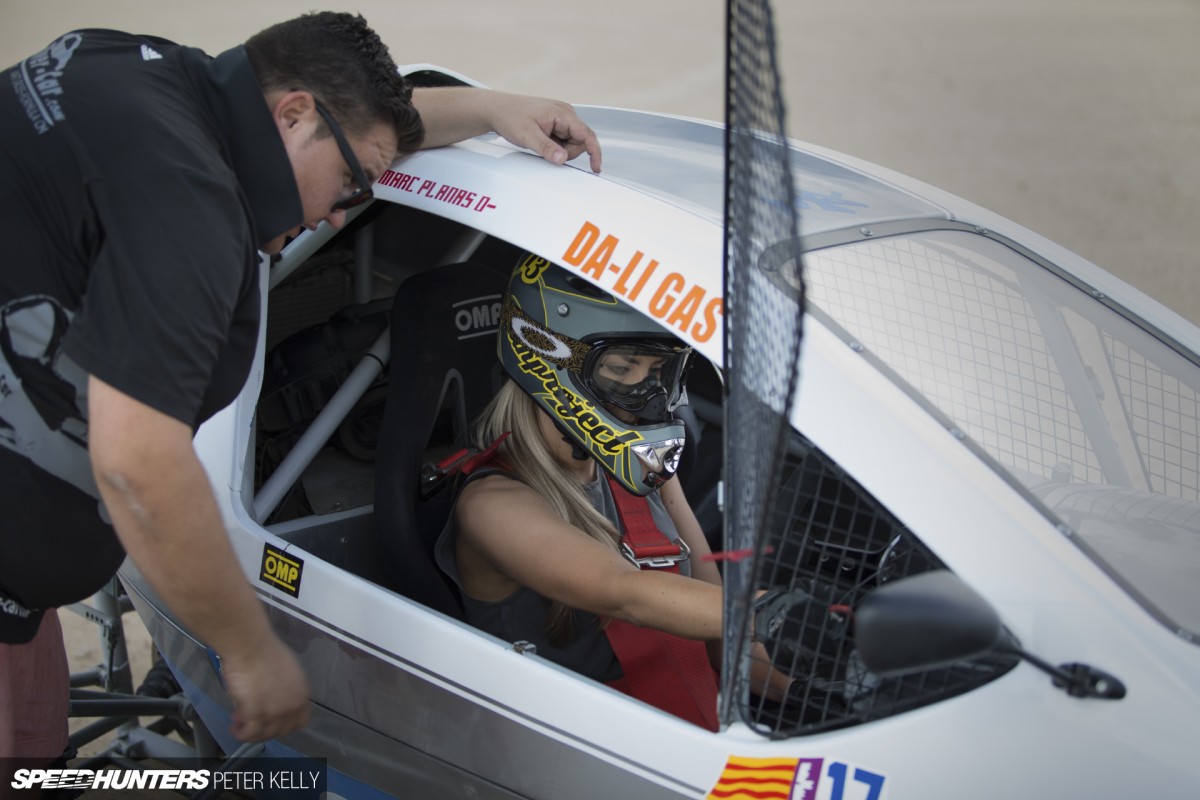 Thanks to our new journalist friend James Davison, we were hooked up with the team from Silver Car who took us out for a day of churning up sand in one of their epic ST2 cross cars. This was quite possibly the loudest thing I've ever driven (so loud I needed ear plugs!) and it was the most fun I've ever had behind any steering wheel.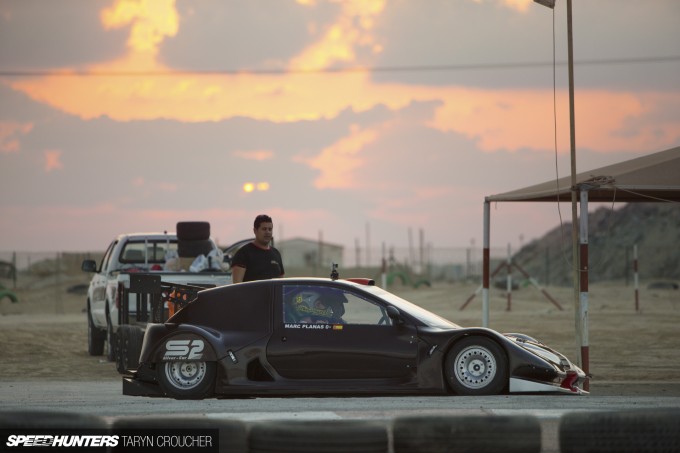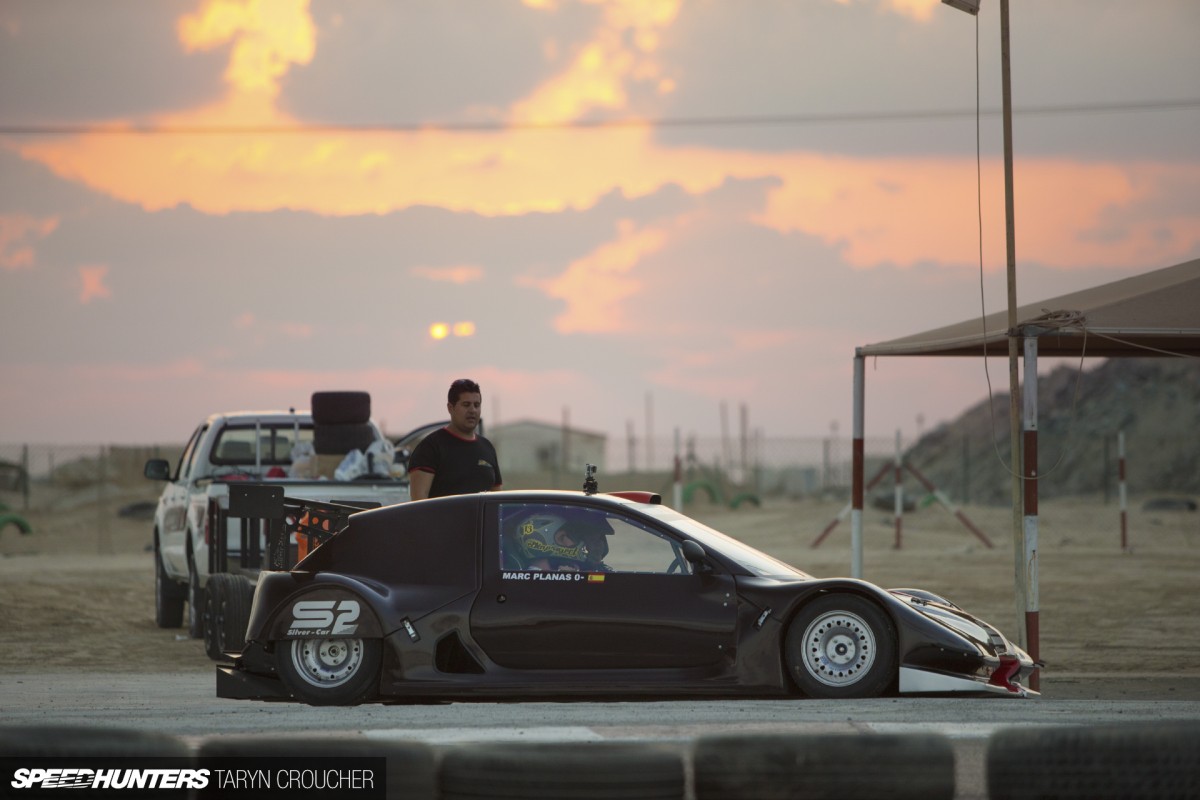 Then we headed over to the go kart track in Jebel Ali to check out this 220hp, 400kg Silver-Car S2, which left me with white knuckles from gripping onto the edge of my seat so tightly. I don't often get scared riding passenger, but this machine was borderline terrifying. You can expect some in-depth reports on the Silver Cars and much more coming up in the new year.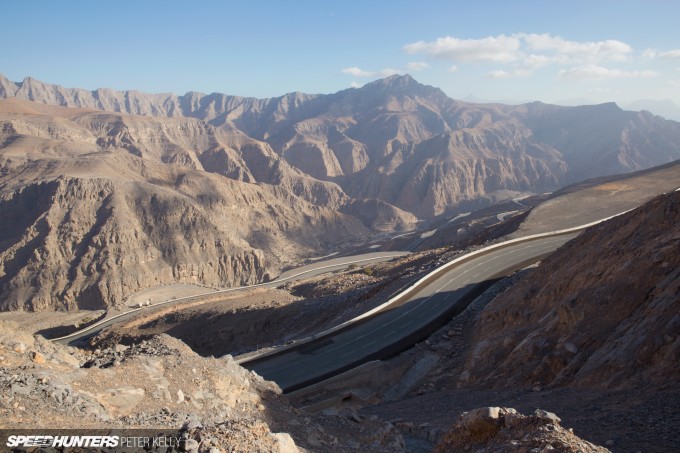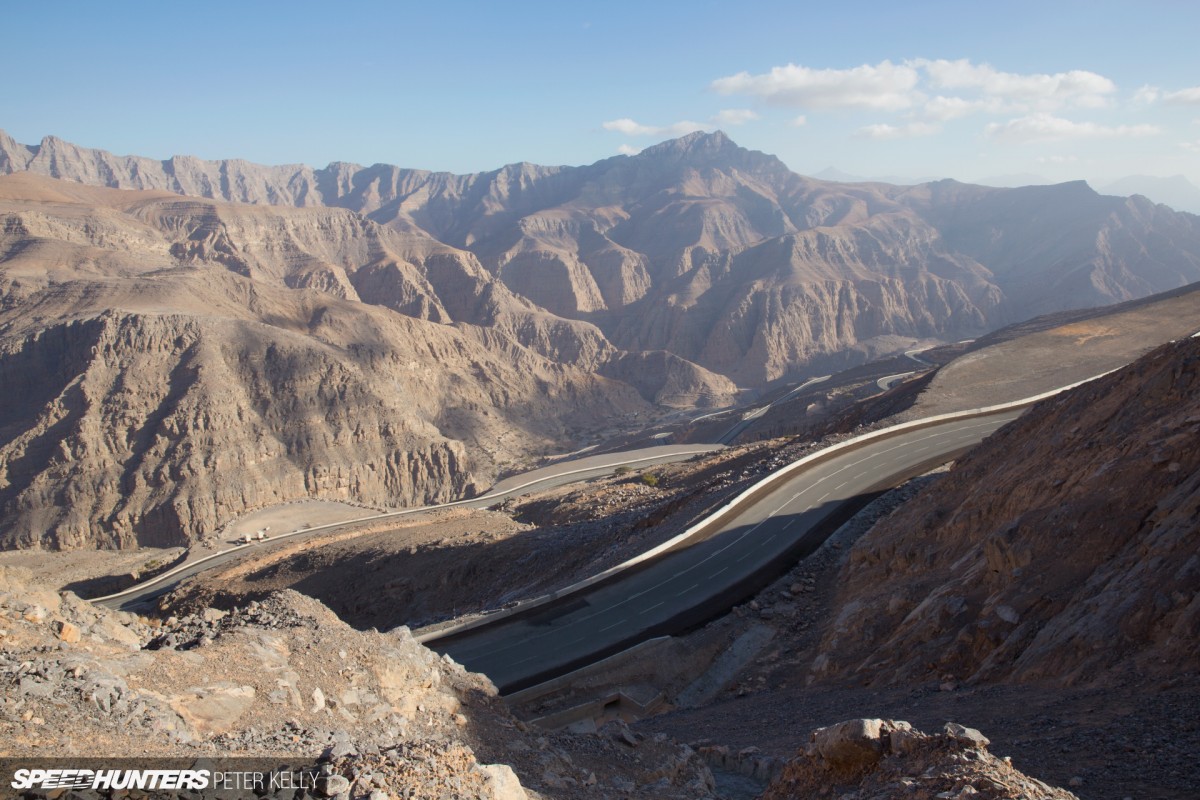 Sure, there might be a few perks of visiting places like this when you're a Speedhunter, but there's no way you need exclusive access to enjoy all the cool activities the UAE has to offer. Hit up some awesome mountain roads, get out into the desert and go off-roading, check out what the rapidly growing drift scene has to offer by attending one of the Drift UAE Challenge events; there's endless amounts of automotive enjoyment just waiting there for you. Heck, you could even pick up some speed on the back of a camel if that's what you're into. We sadly didn't have time for any camel excursions, but there always next time.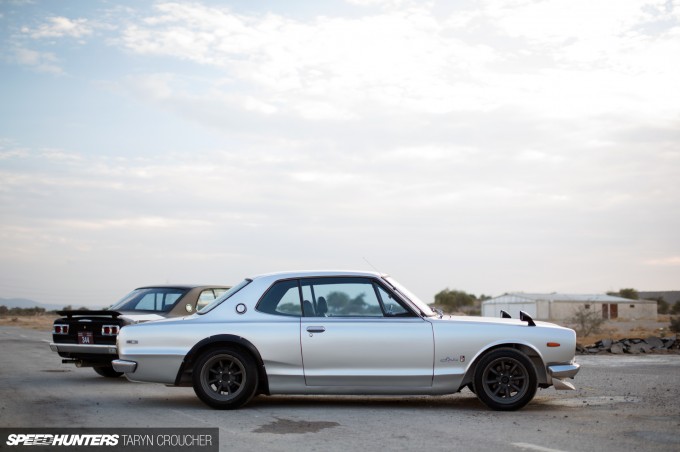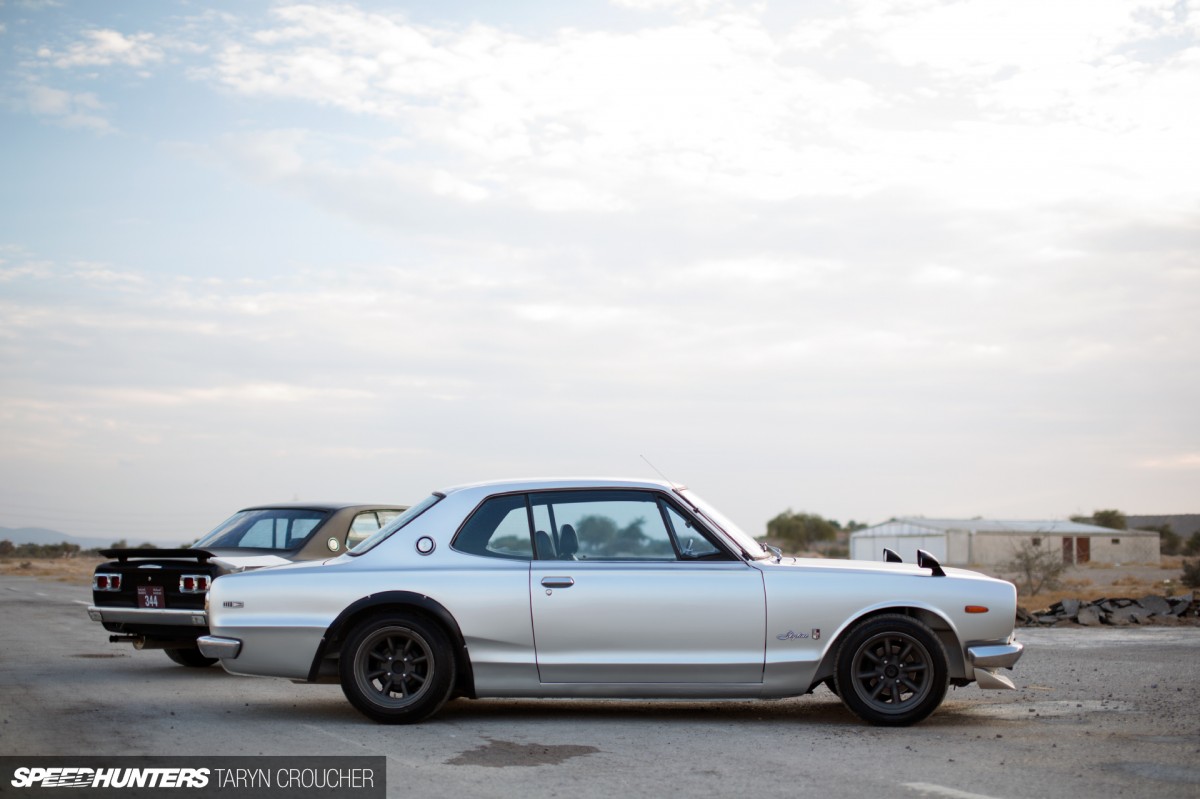 It's a big world out there with countless adventures to be had. You don't always have to solely rely on visiting Speedhunters for your daily dose of automotive pleasure, although we wouldn't mind if you did, of course. But if you're dedicated enough, you can go on your own Speedhunting adventures and make your own crazy memories too. Save up, sell some stuff, take a break from work and go on your own Speedhunting OE. You'll never know what you might see or what could happen if you don't.
So now that I've traveled a bit, I should feel more like a grown-up now, right? To be honest, I'm still 100 per cent obsessed with traveling, hunting out cool cars and experiencing #JoyOfMachine over, and over, and over again. But you know, maybe in 2015 I could start thinking about getting a puppy. Or… maybe a Silver Car S2.
Taryn Croucher
Instagram: taryncroucher
Twitter: @taryncroucher
taryn@speedhunters.com
Additional Photos by Peter Kelly
Instagram: speedhunters_pedey
pedey@speedhunters.com