Commonality
Plain and simple – there are too many good cars and too little time to own them all. I have enough projects inside my head to fill a multi-storey car park, but I just can't afford the tickets to get them out! The evolution of your automotive interest should be just that – an evolutionary process.
I was reminded of this when talking to Roy de Guzman earlier in the year about featuring his KGC10 Skyline, as it struck a chord inside me that here was somebody who'd been on an automotive journey around the world. Our conversation strayed from topic to topic and we agreed it would be a good idea to hang out when the SEMA Show rolled around and the Speedhunters would be in his native Las Vegas. Roy also mentioned we should come along and meet some of his friends. Little did I know that it would be such a good evening!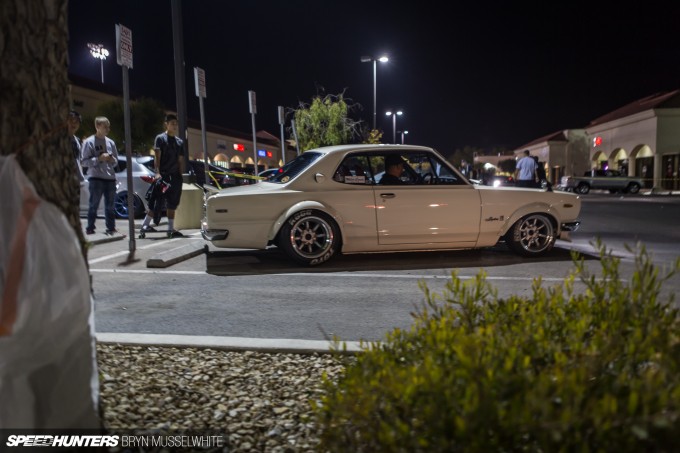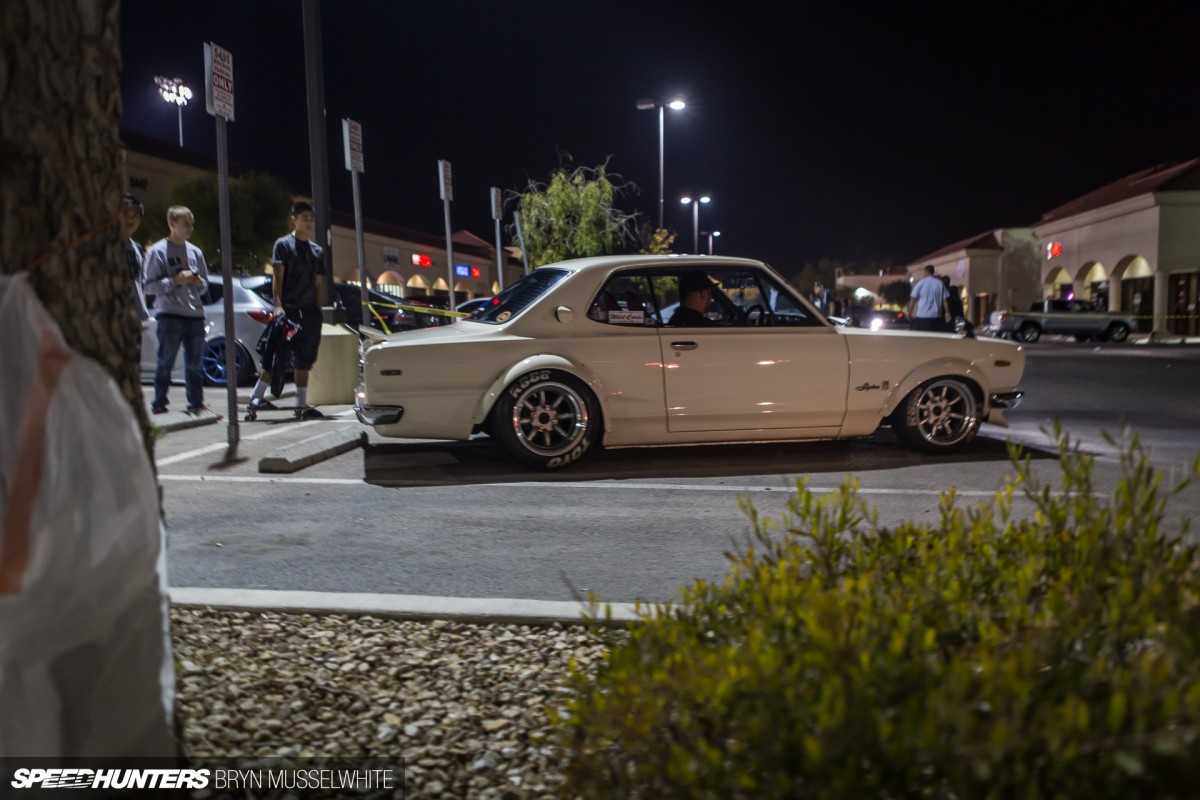 Roy has moved all over the globe with his career in the American military, collecting pieces of automotive passion along the way. But it was Japan that cemented his love for the Skyline he has now. He used to hang out with Dino 'way back', so it's fitting that our resident Italian/Japanese expert was joining us too. Throw a Larry Chen in to the SH mix and you've almost got a party.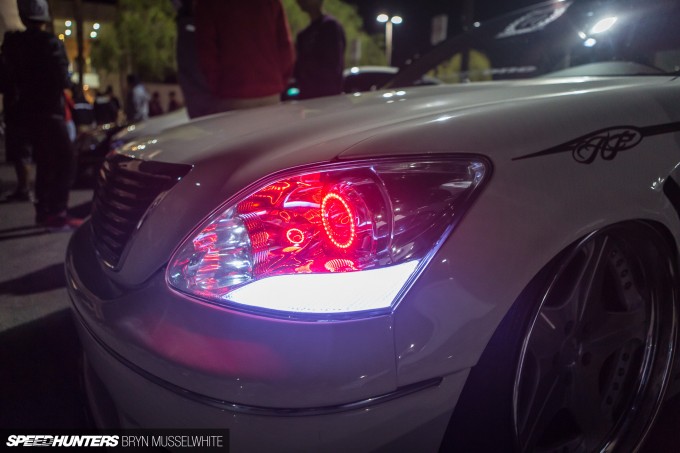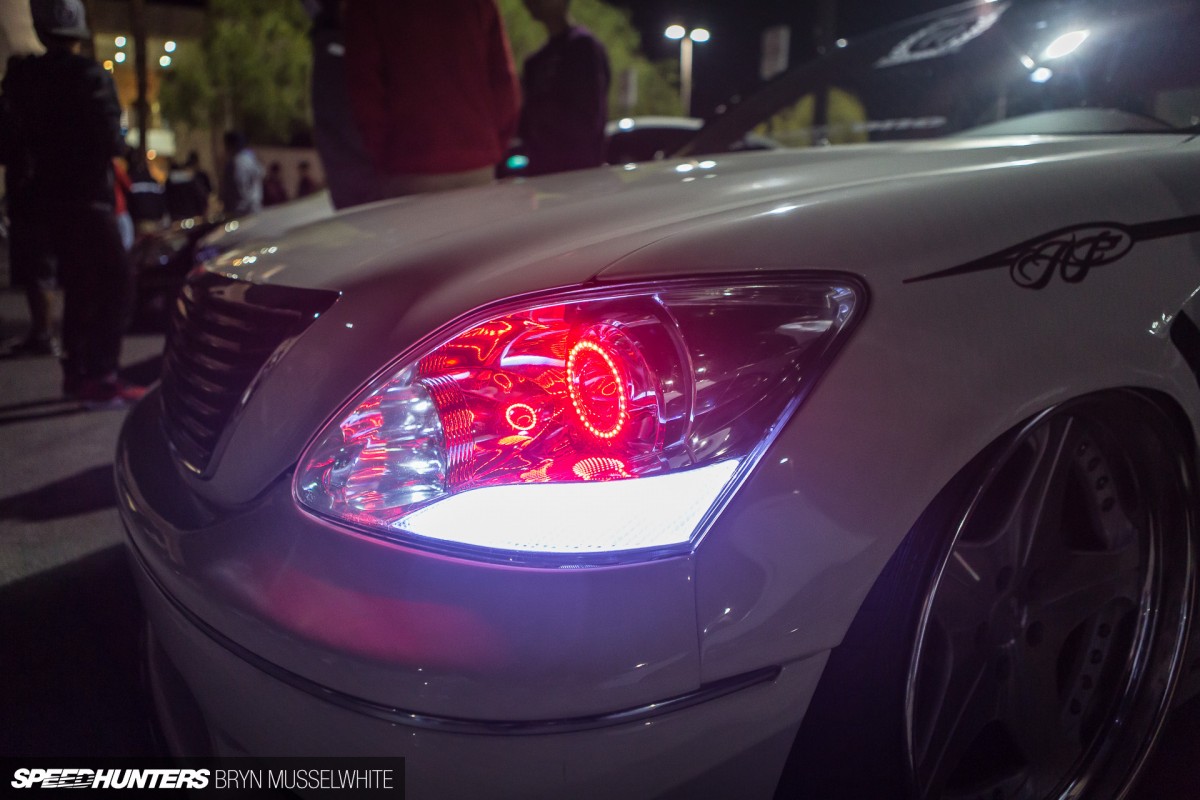 But what we were really here for was to meet up with a collective known as Squad One. Established in 1998, they're a bunch of guys and girls who've grown and changed together over the years, and this is their annual post-SEMA, pre-Autofashion VIP Festival meet up. The latter event happens down in San Diego, but fresh off the show floor tonight is when the best will come together and catch some air for the first time.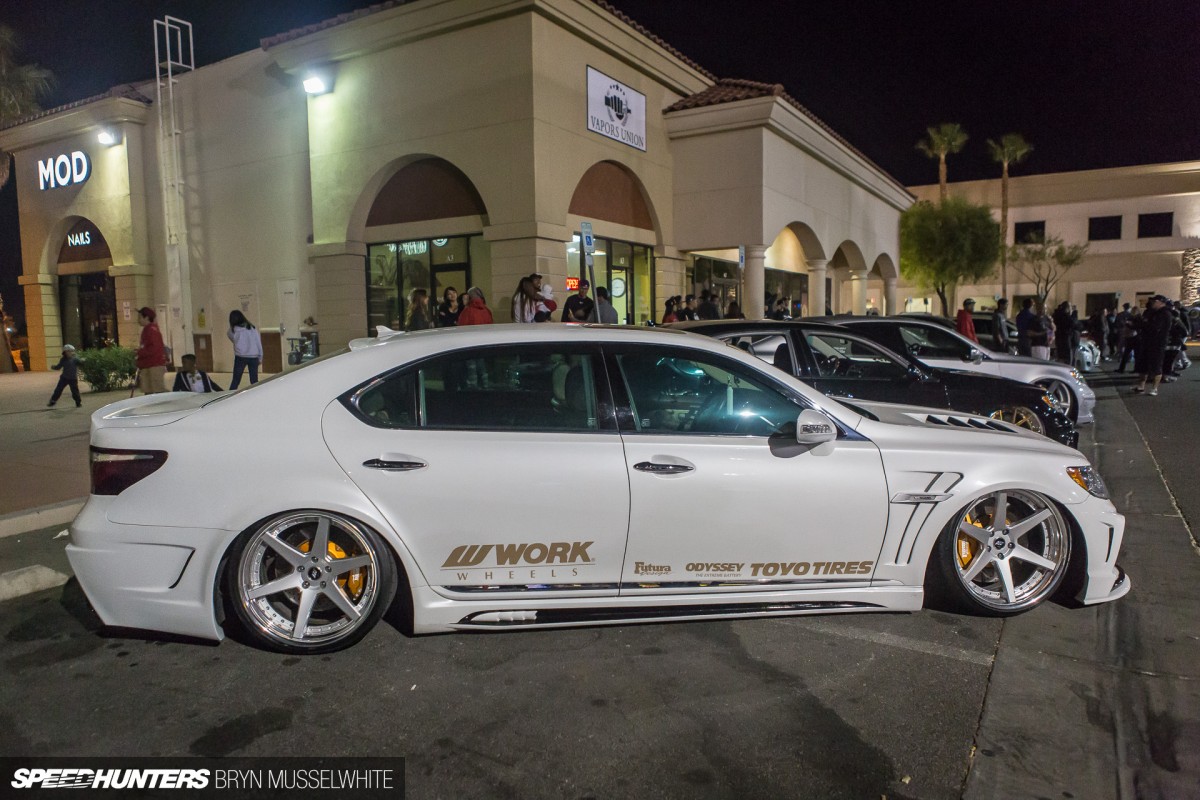 The guys have been meeting up for the past decade to get ready for the run down south, with the meet growing in popularity every year. Now everybody wants a piece, and that common strand of passion that we all have inside of us has united an unlikely band of renegades and misfits in the best possible way.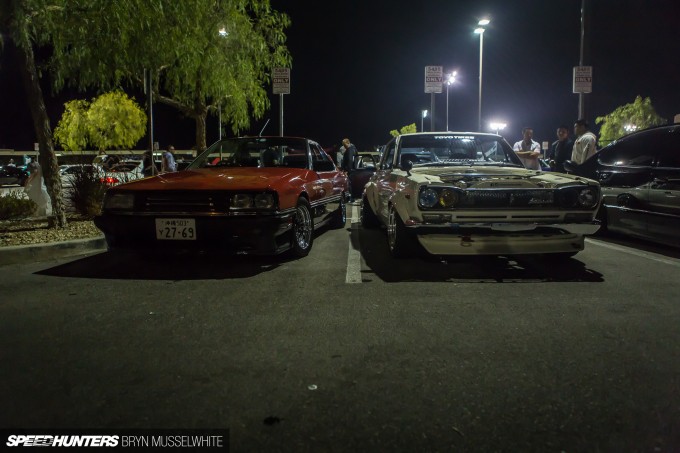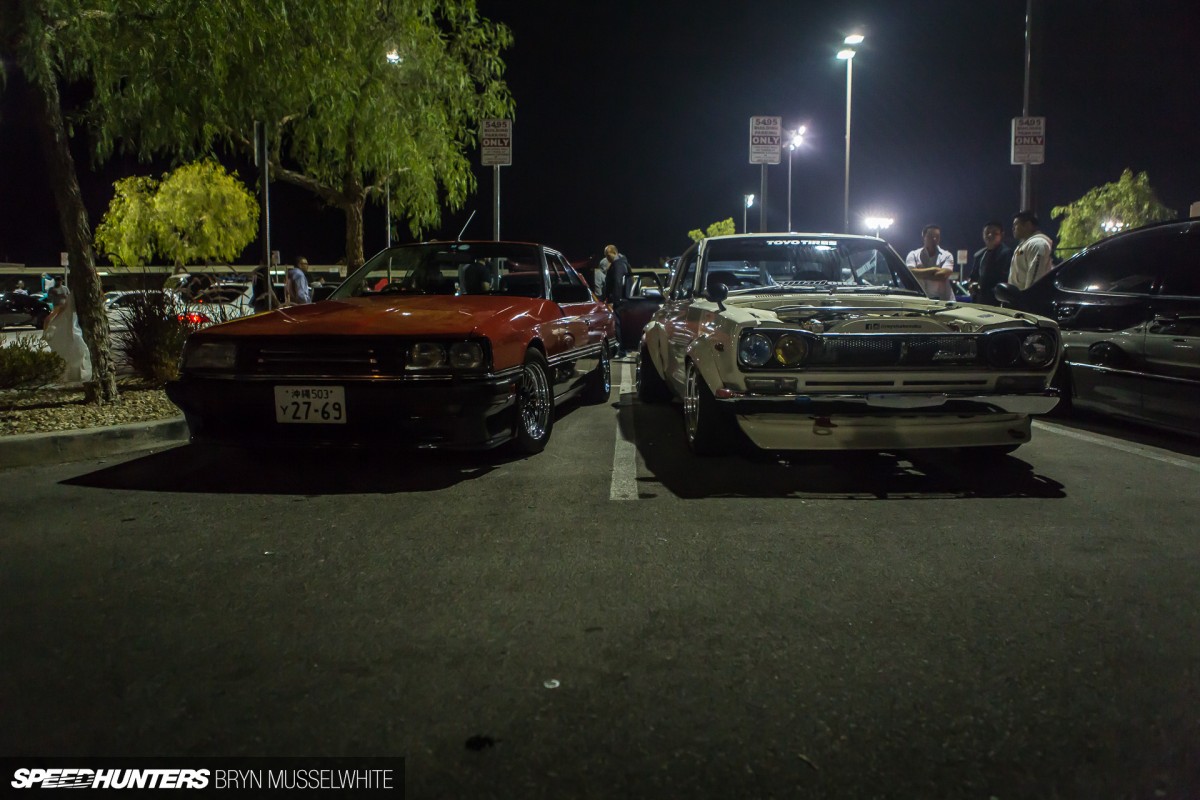 Jay Kho pulled in alongside Roy in his incredibly rare (Stateside) HR30 Skyline that you can see in my opening image. When Speedhunters collide we get excited, so Larry headed to the Strip after the meeting had finished and you'll see a full shoot from him on this very cool build in the near future.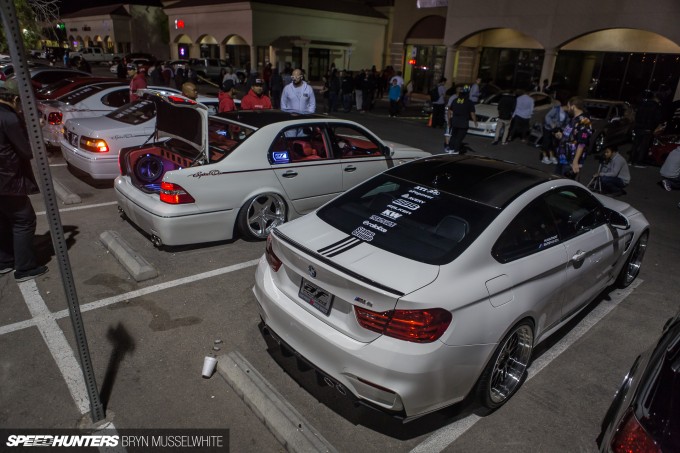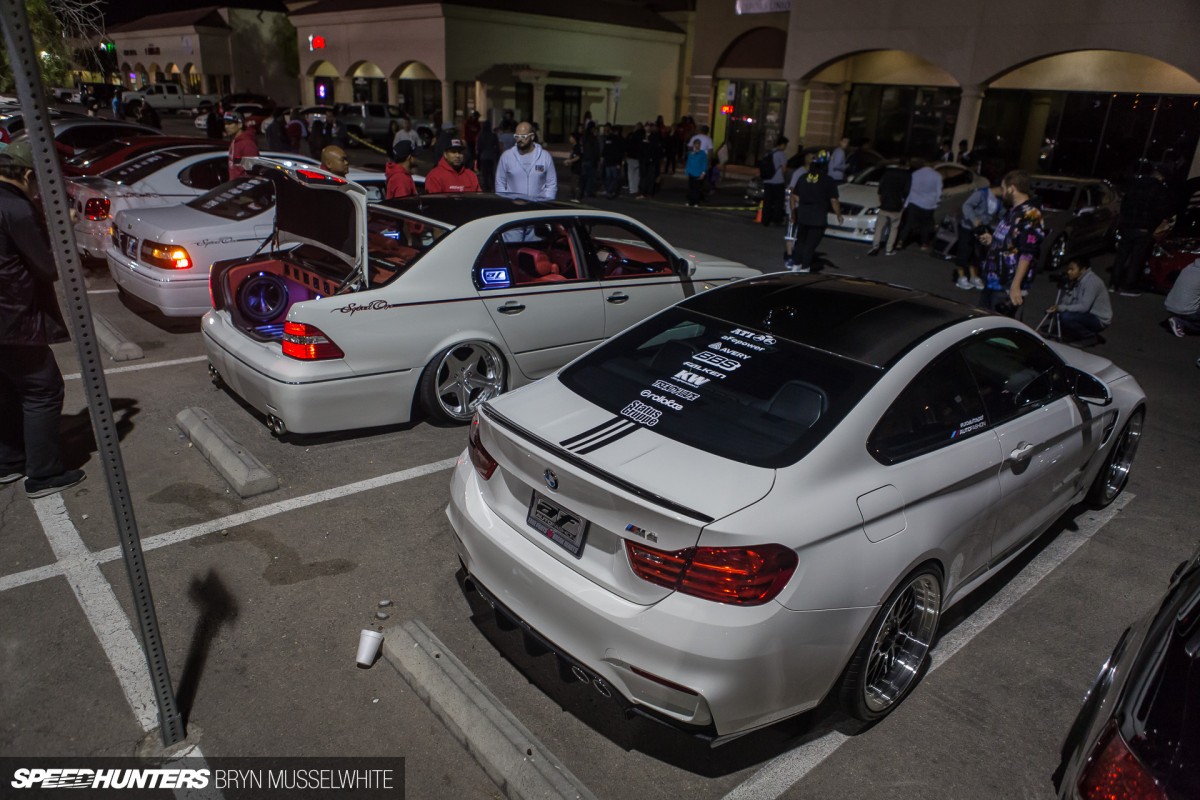 And that's indicative of the energy you get when a group of car people get together – you just want to get out and do car stuff, and it just has to happen then and there. It's an itch you can't scratch enough.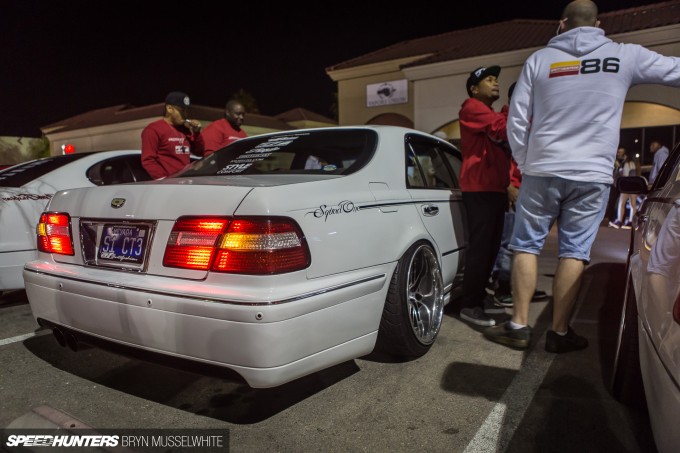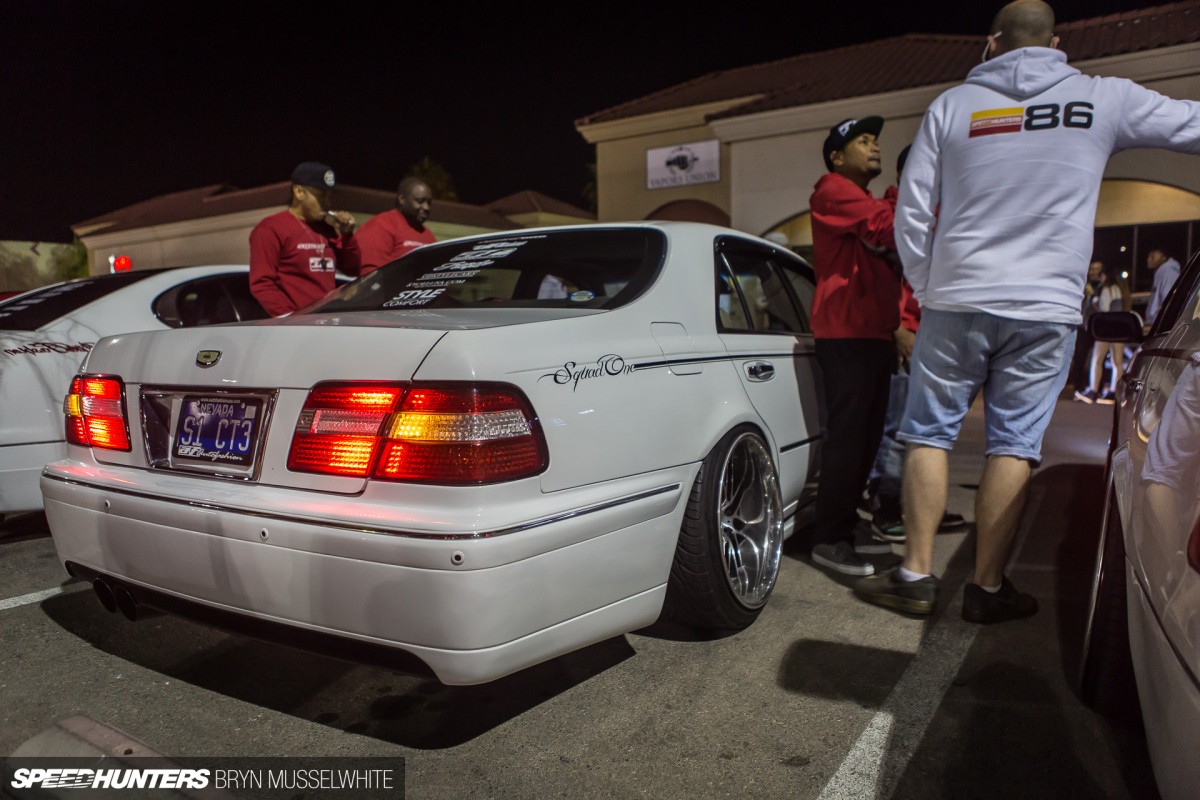 Squad One are a predominantly VIP-focused crew now, but Roy was telling me that many of the guys' roots can be traced back to the Honda street racing scene – which ties in nicely to my theory about evolution. Just like any car tribe, the Squad One guys have their red sweaters and here you can see Dino wearing one of our very limited '86' hoodies. World over, we're all the same, right?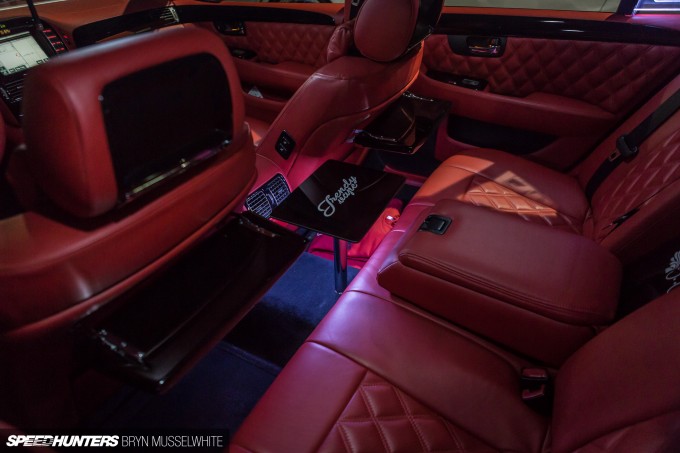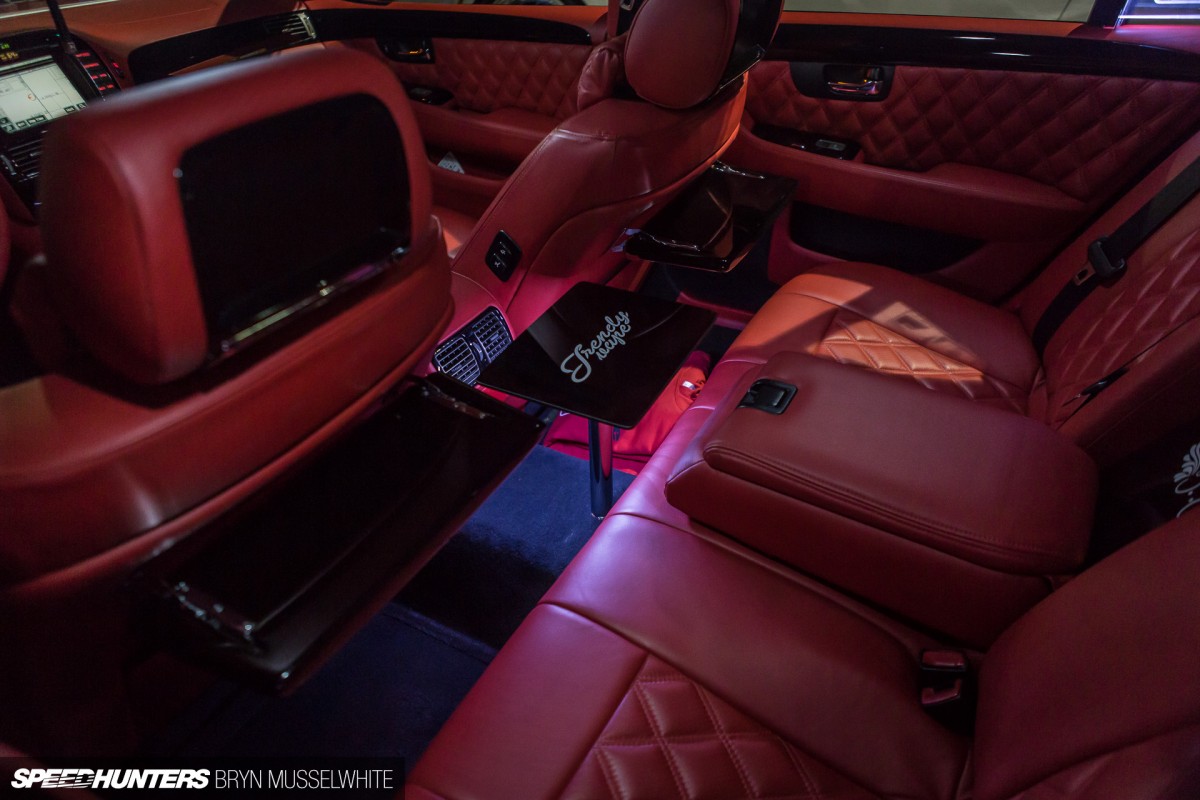 As Squad One grew older and the responsibilities of life came along, instead of disbanding and slipping away to suburbia they adapted and evolved. Bigger cars and a love of Japanese culture and styling lead them to VIP.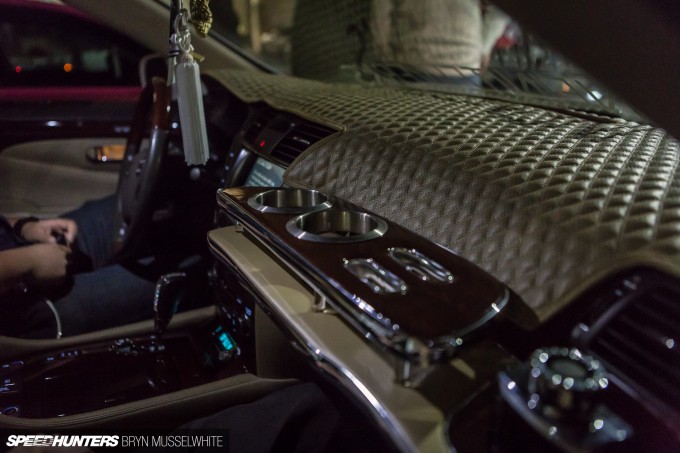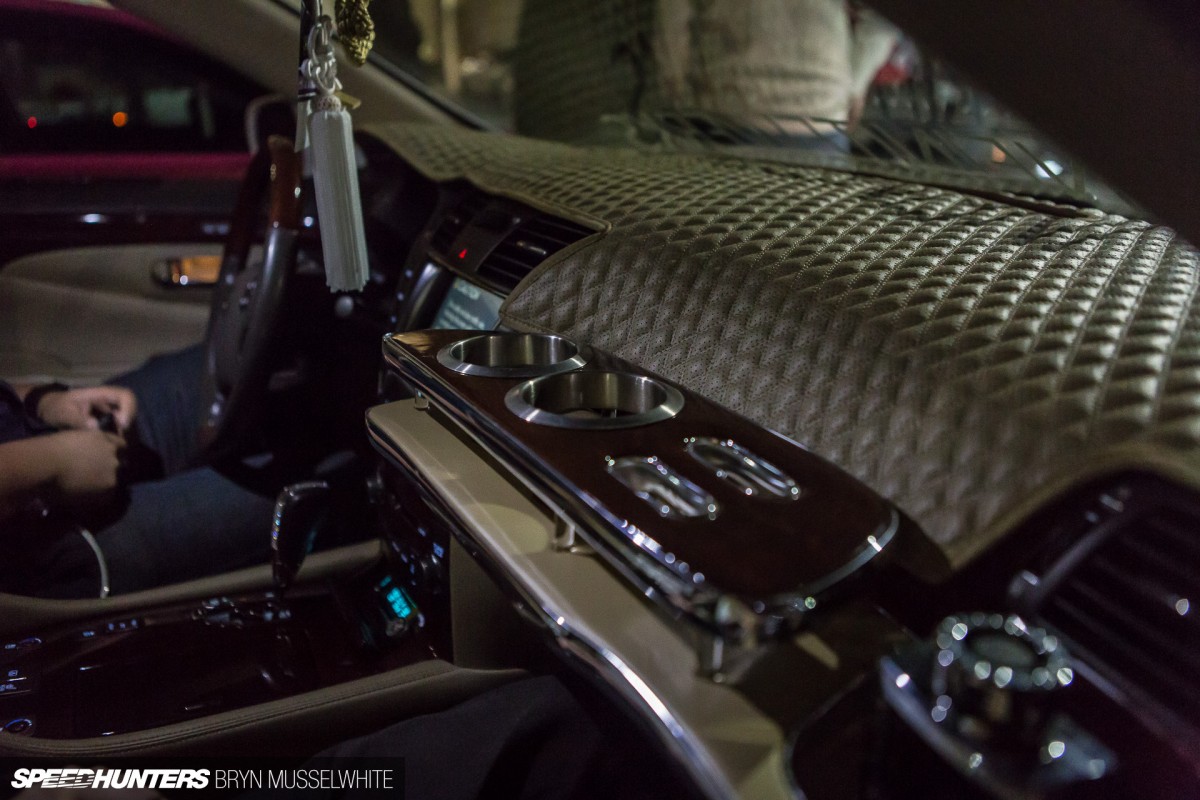 I could bang on all day about my automotive evolution theory, and I'm sure we'll wander back into the discussion later, but right now I want to take a look at the cars. When I think about my own projects with their snug-fitting bucket seats, unsilenced exhausts and harsh, stripped interiors, I do wonder if I'm doing it right. I mean, VIP should be exactly that – a very important (feeling) place.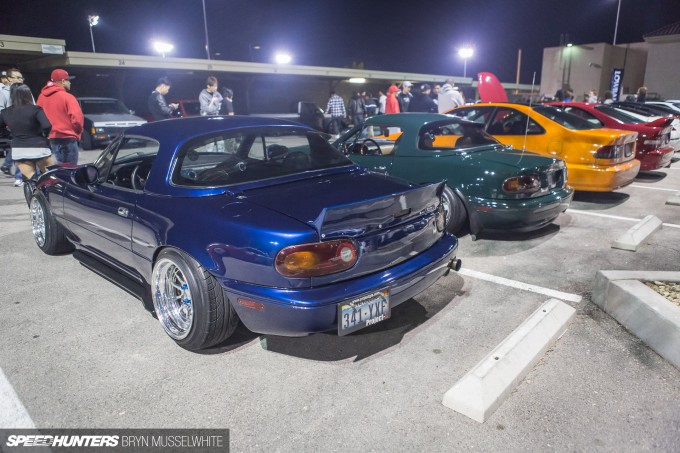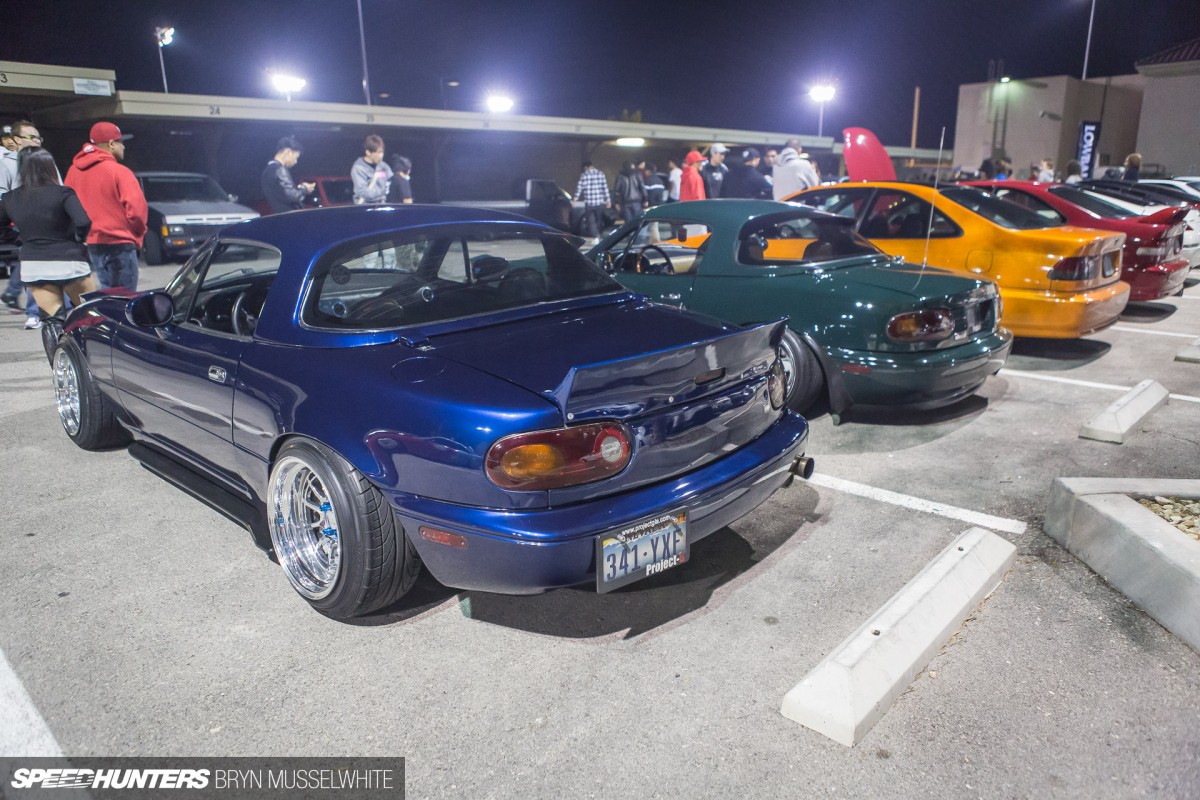 As soon as we arrived at the meeting point, people were telling us about 2013 when over 1000 cars turned up and parking spilled in to the hospital carpark over the road.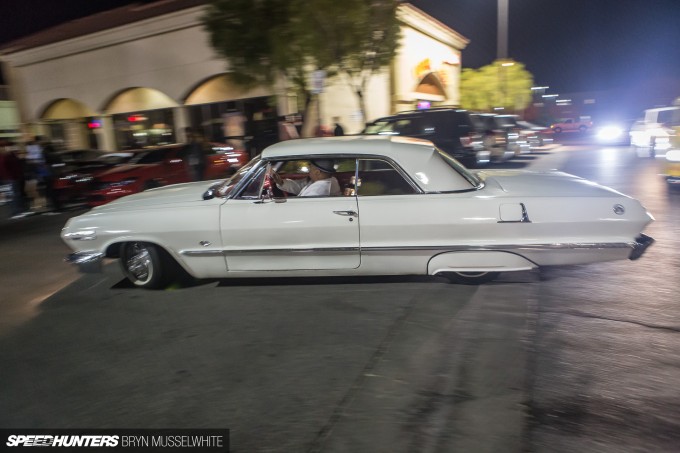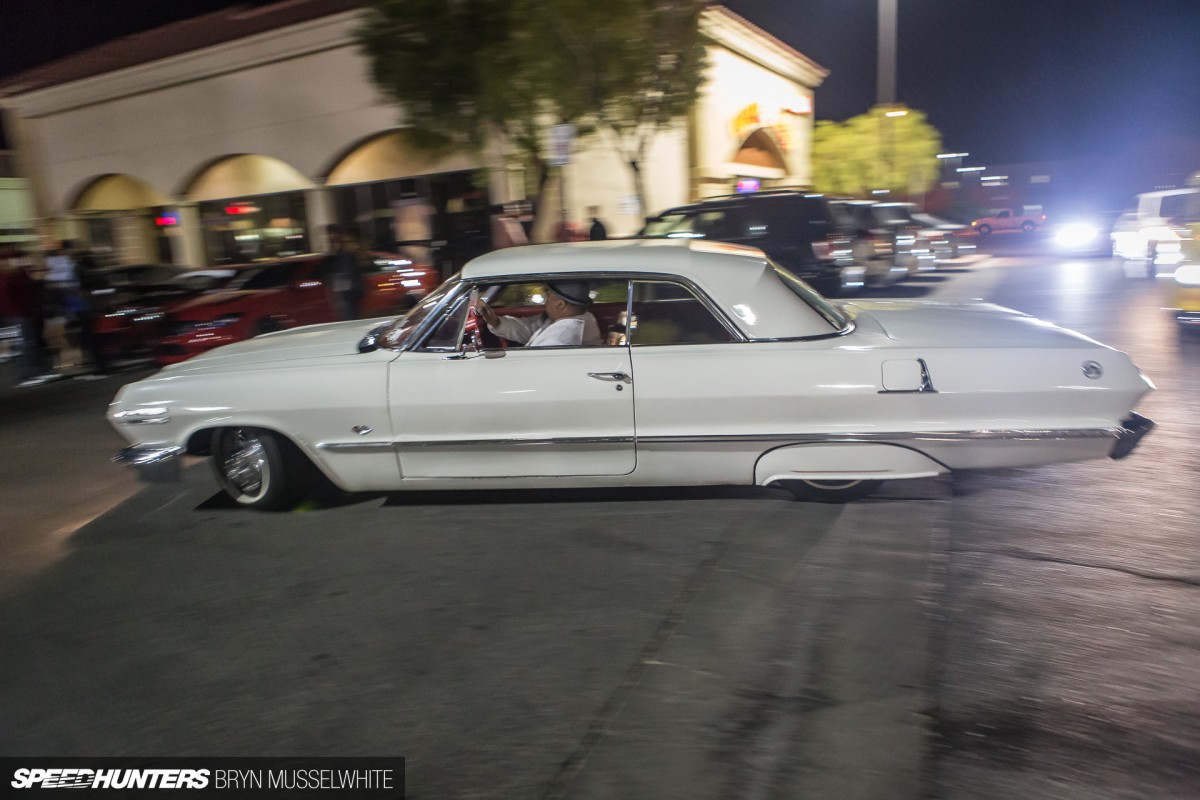 One year on, it quickly became clear that this wasn't going to be a small and exclusive VIP car meet either…
Come One, Come All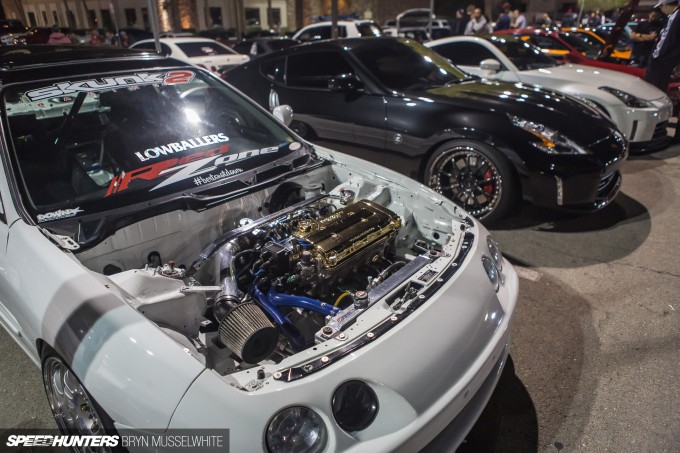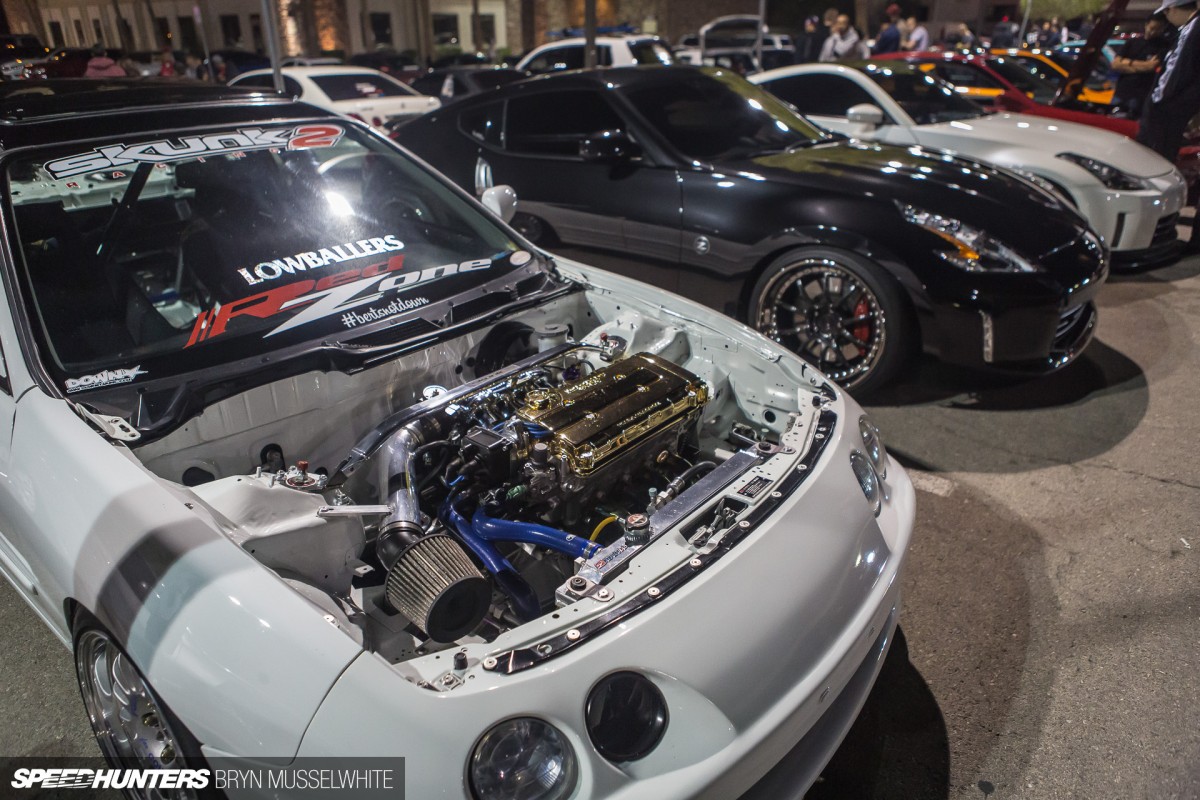 As the rows of the small shopping centre carpark outside Vapors Union – who were hosting the meet – started to fill up, it became obvious that this evening was going to be eclectic, with pretty much every style of car rolling in. As an Englishmen, the thought of running around with no bonnet makes me smile. Sure, I could do it, but I'd be pulled over by the police pretty quickly and the weather would more than likely wreck my plans before that happened anyway… I love warm and dry climates.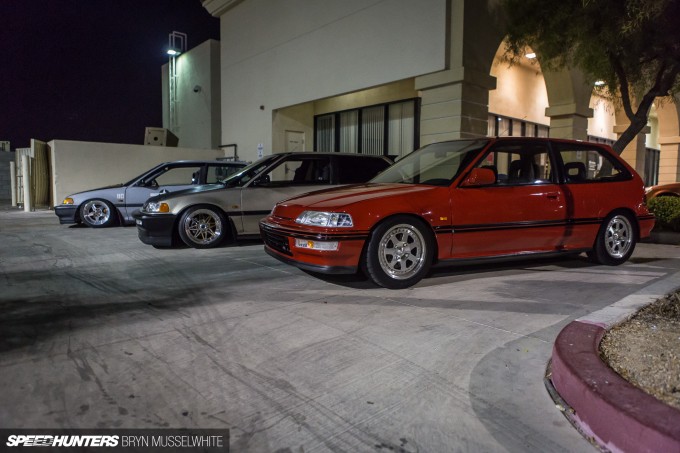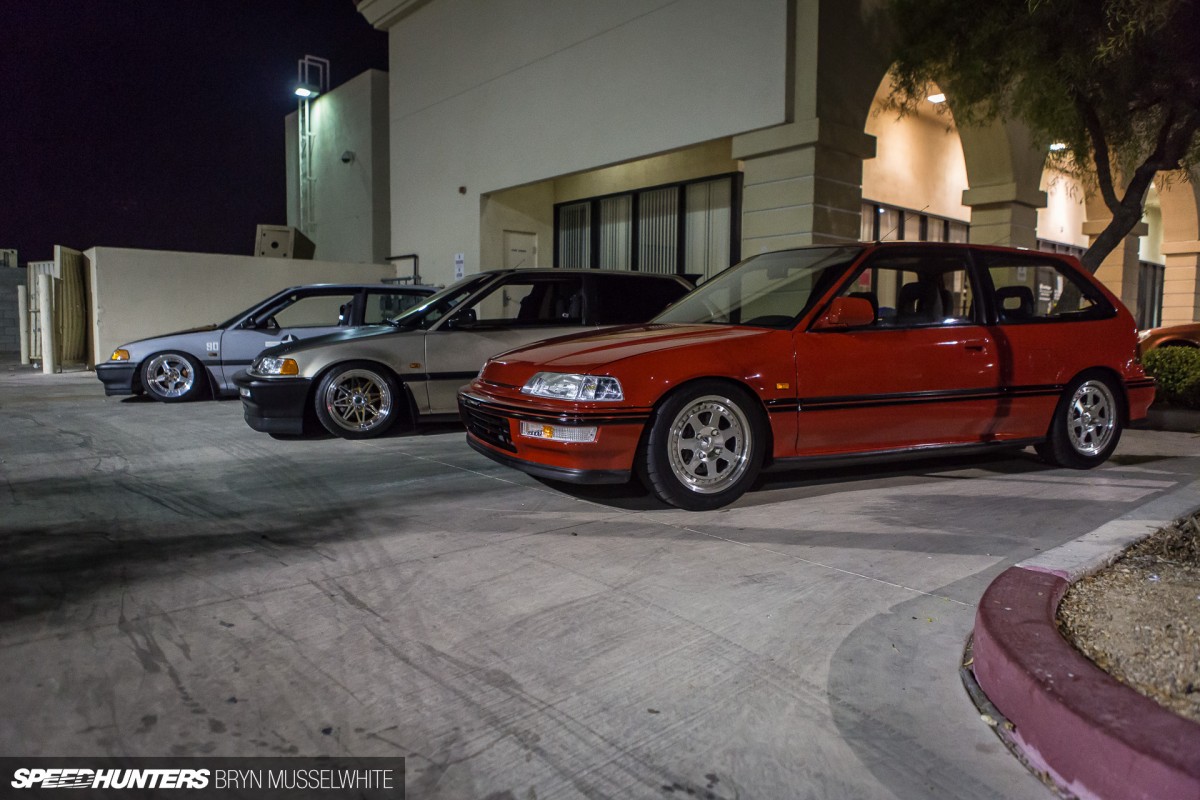 Alongside a row of smaller Japanese street trucks were these three Hondas. It's funny to think that late '80s/early '90s Civics are becoming classics now, where they used to be everyday machines.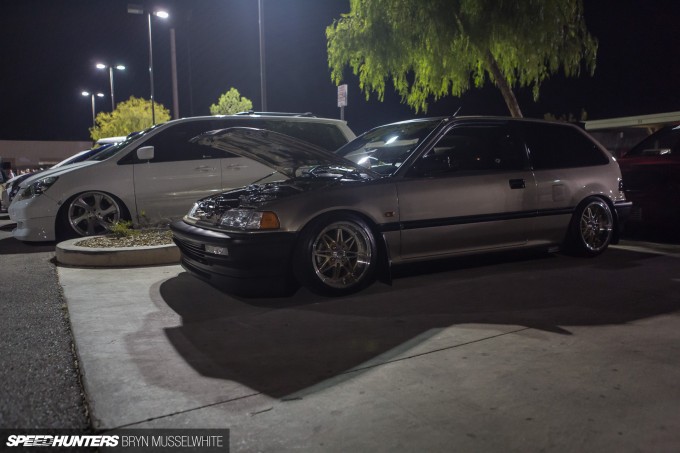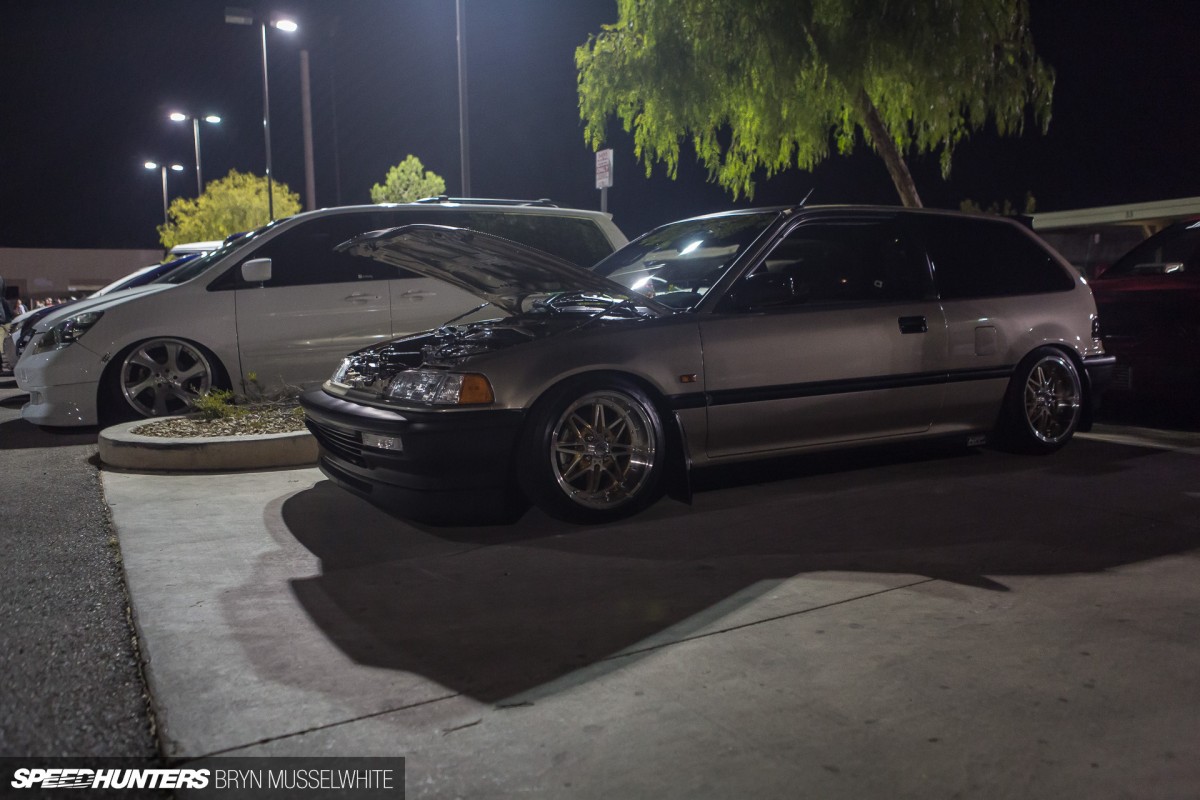 Looking at the quality of finish and style here, you can see how this interest could naturally develop into a VIP car when the need arises.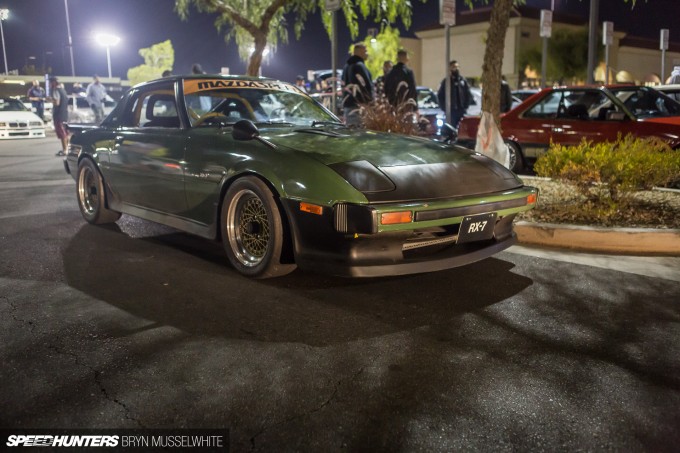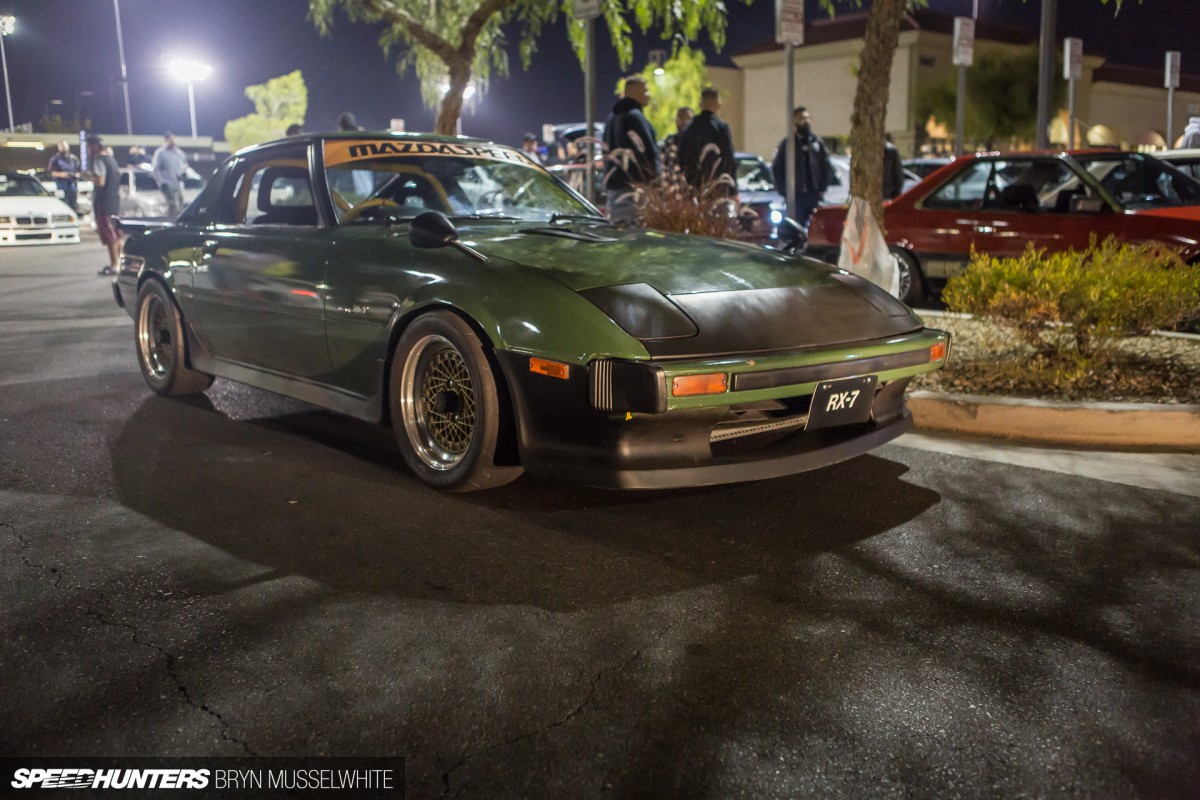 This Mazdaspeed banner wearing Series 1 RX-7 is very cool. The distinctive engine note caught my ear above the noise of the crowds and I grabbed this picture. There's something very right and period-correct about the way it looked, but unfortunately the owner didn't stay long and had left before I had a chance to find out more. Just out for a drive maybe? Stopping in for a quick look around and heading out, who knows? I love trying to guess whether somebody has escaped a domestic Friday night for an hour of car stuff or driven for hours to attend.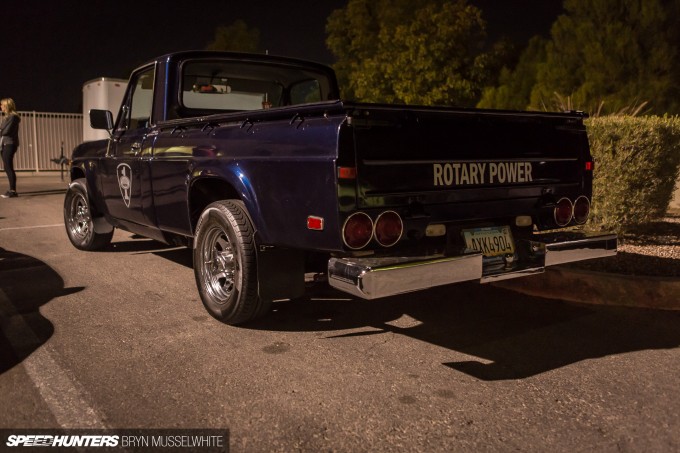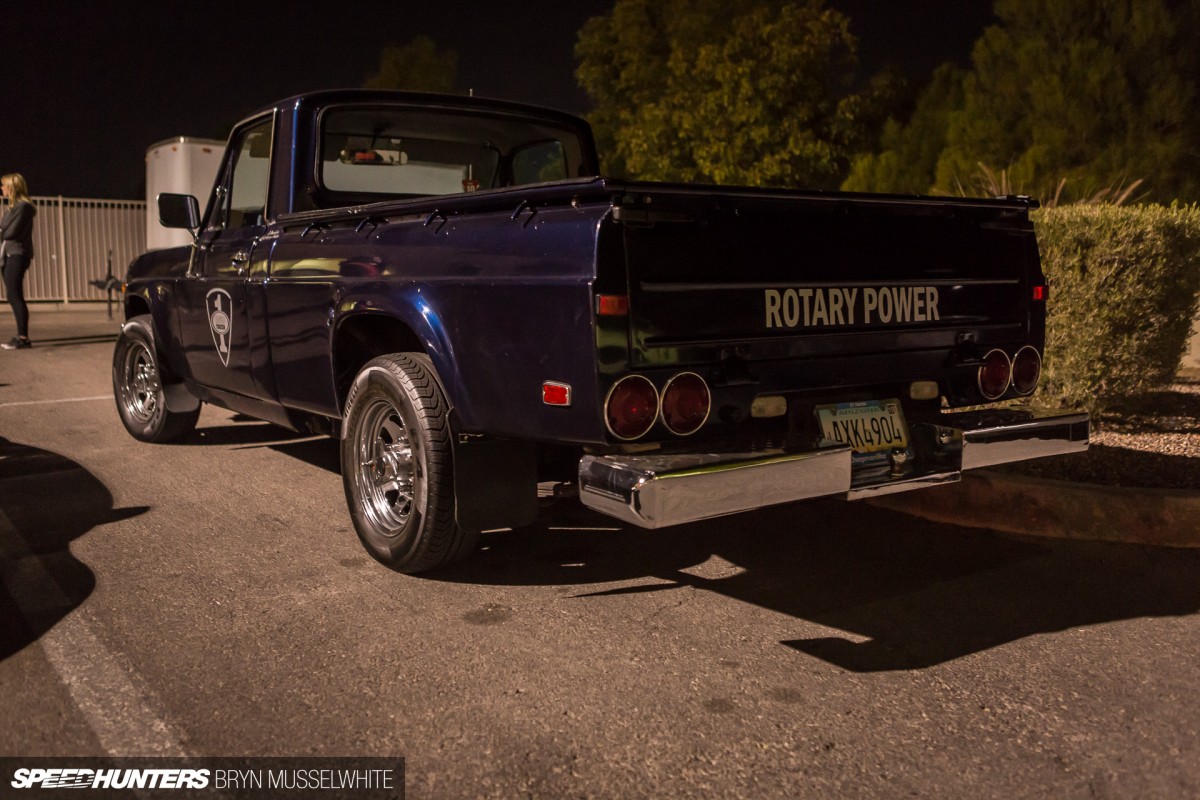 For all you rotary fans, there were some other retro gems hiding away which were an added bonus for me. One of which was this very cool, second generation B-series pickup, or REPU. Built in the mid '70s it's estimated that only about 1,500 of these rotary-engined trucks were made, so this is a proper survivor. It sounded great as it roughly idled its way in.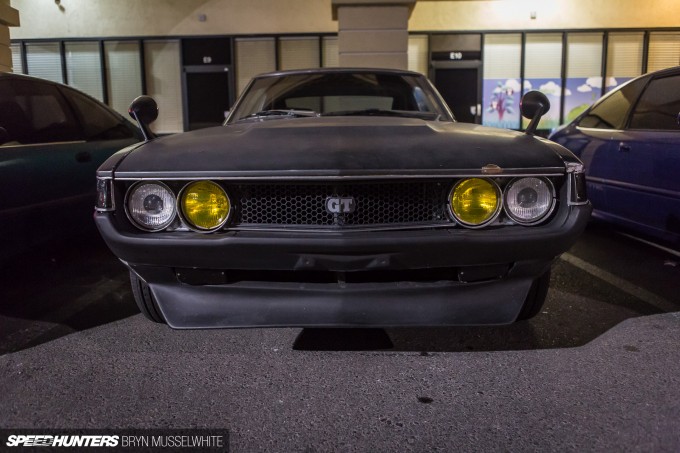 I love the RA28 Celica. As a Brit abroad, I find it funny that we refer to it as a baby Mustang because of the close styling cues to the late '60s fastback, and here we are deep in Mustang territory still drolling over the smaller, younger shape. I'm really digging yellow headlights again at the moment, and just adding the colour to the main beam units really works for me.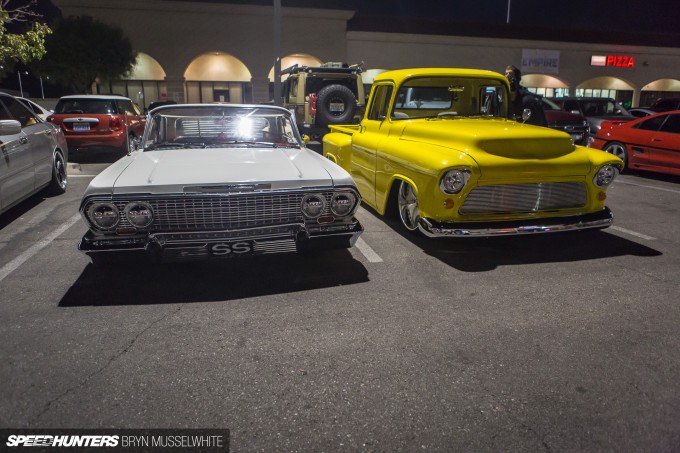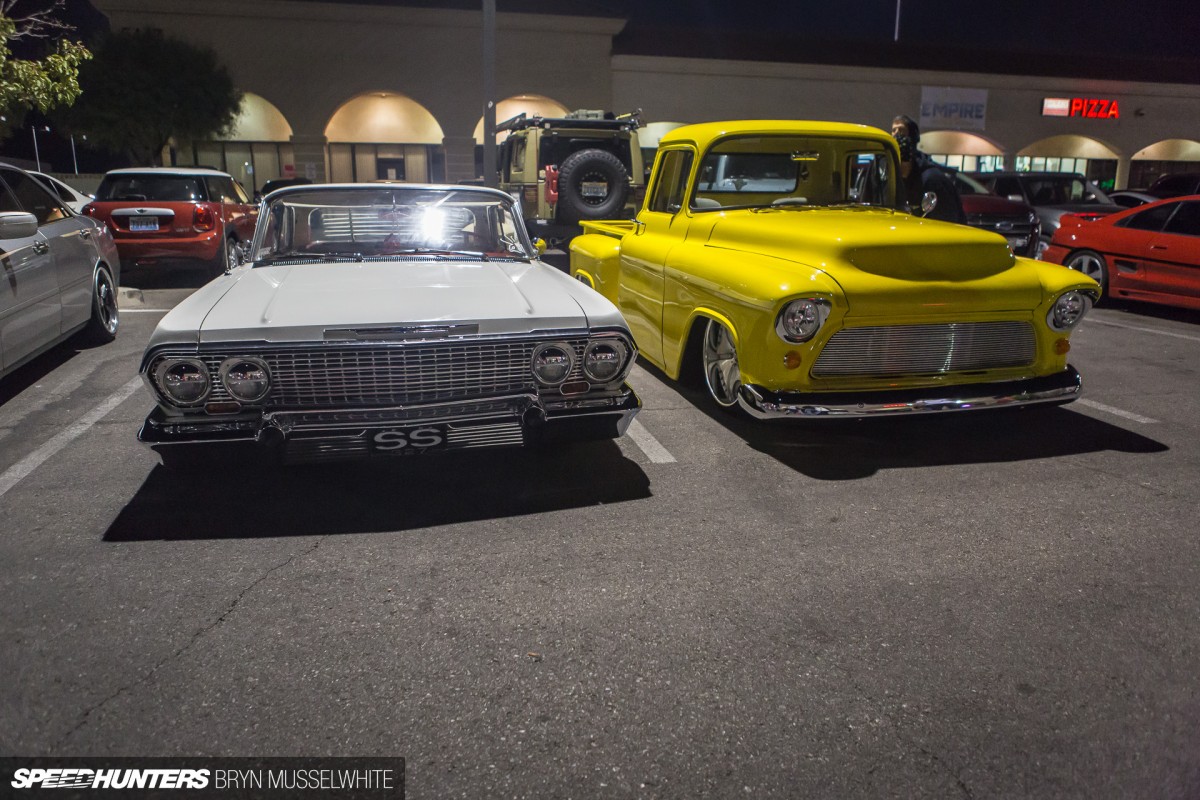 This Impala had rolled in with the very clean tri-Chevy pickup next to it These guys may well have come from a different background and seemed to be the only two classic American fans in attendance, but that didn't stop the crowd checking out and ultimately appreciating their machines. I had a '57 Suburban once and the amount of aftermarket parts you can pick up for them is incredible.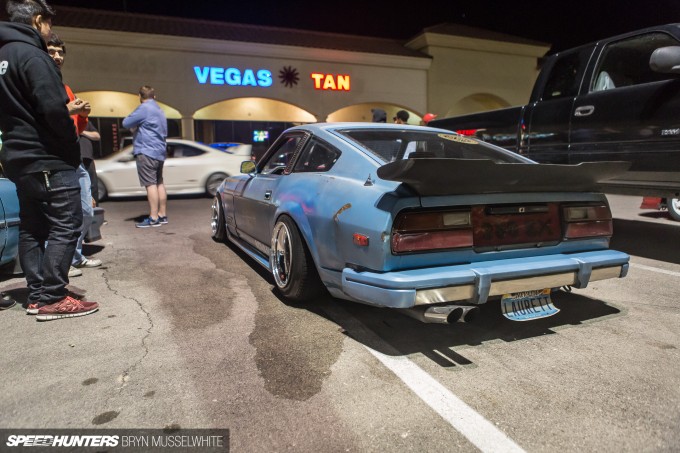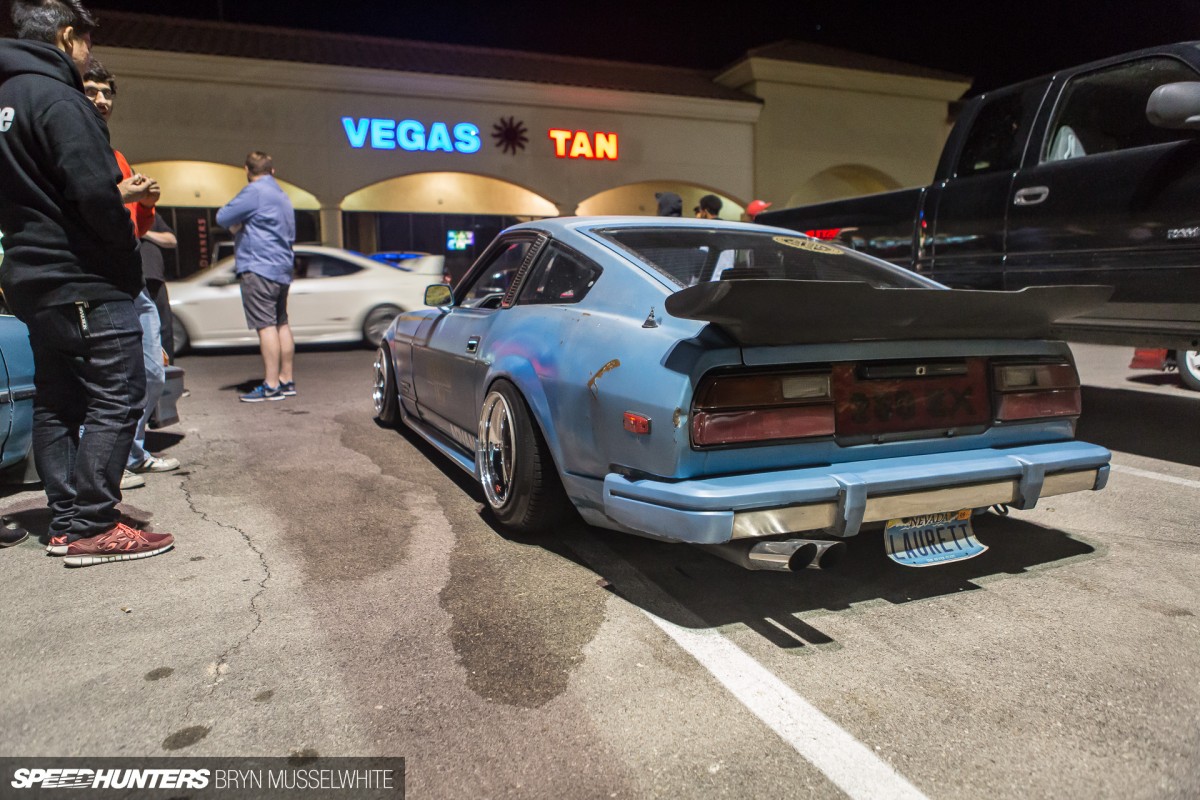 If you follow our Instagram feed you may well have seen an image of this Datsun 280Z making some smoke, as I shot it for a Spotlight feature the following day. But this was the first time I stumbled across it, which was lucky because it was almost invisible due to its ride height compared to the other cars around it. Everything about it screams 'drive me'. I'm a big fan of this kind of used and abused build.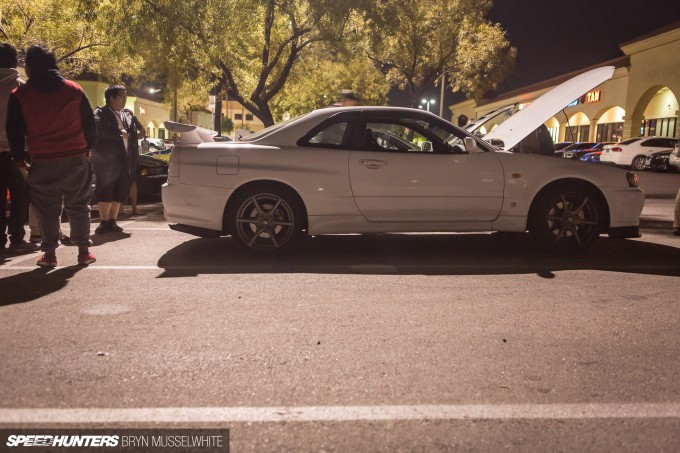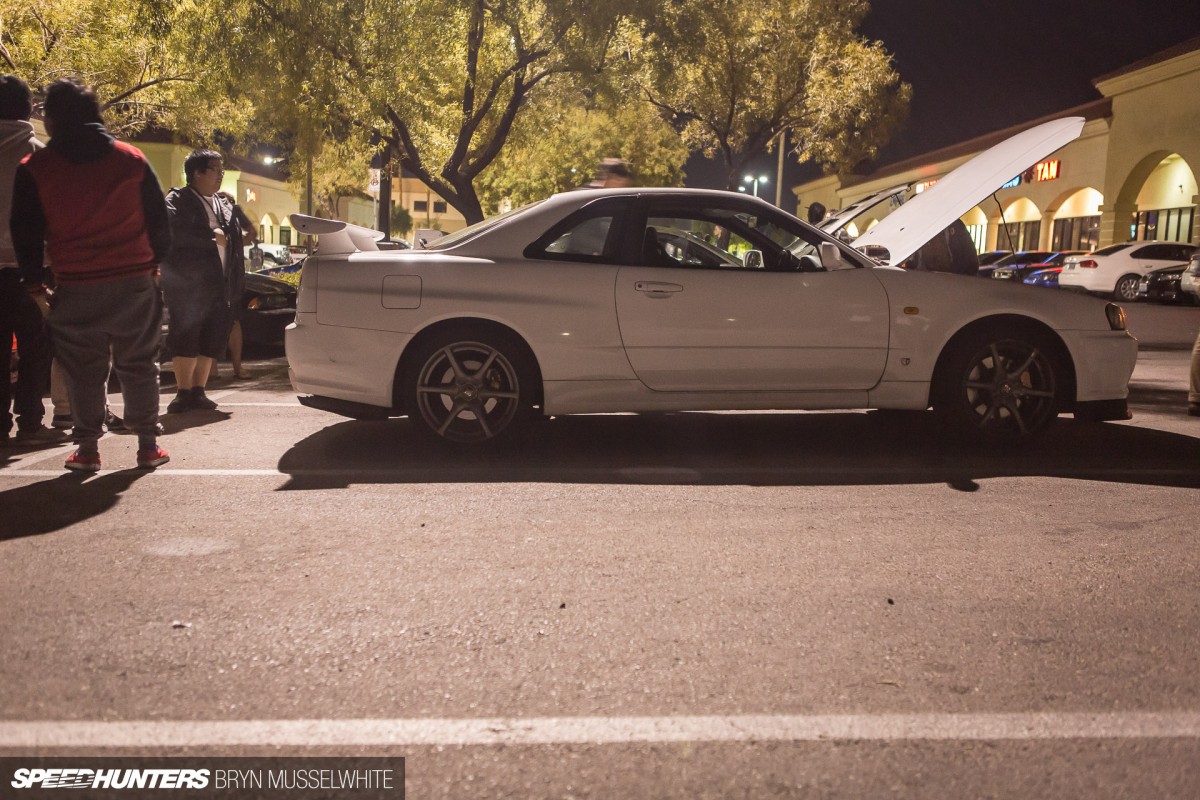 This R34 GT-R was wearing a New Jersey license plate so had wandered far from its home. At first I thought it might be the same one the Matt Jones shot in NYC, but it wasn't. Weirdly, I found myself getting excited about seeing it here, even though in the UK they are readily available. I guess my inner American was channeling itself through my lust gland. And there was plenty more to aspire too lined up elsewhere…
Family Affair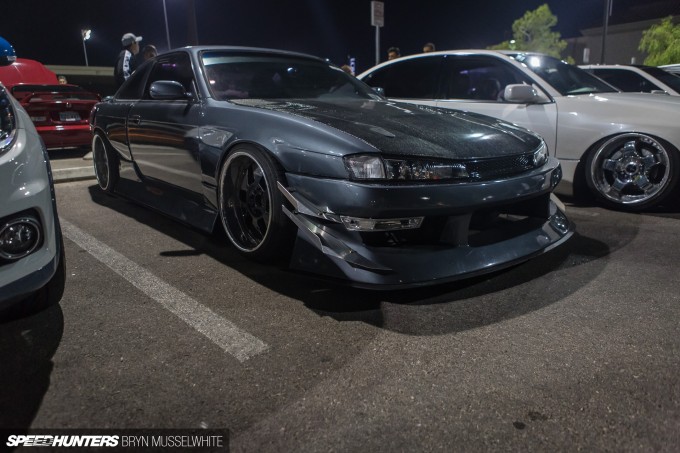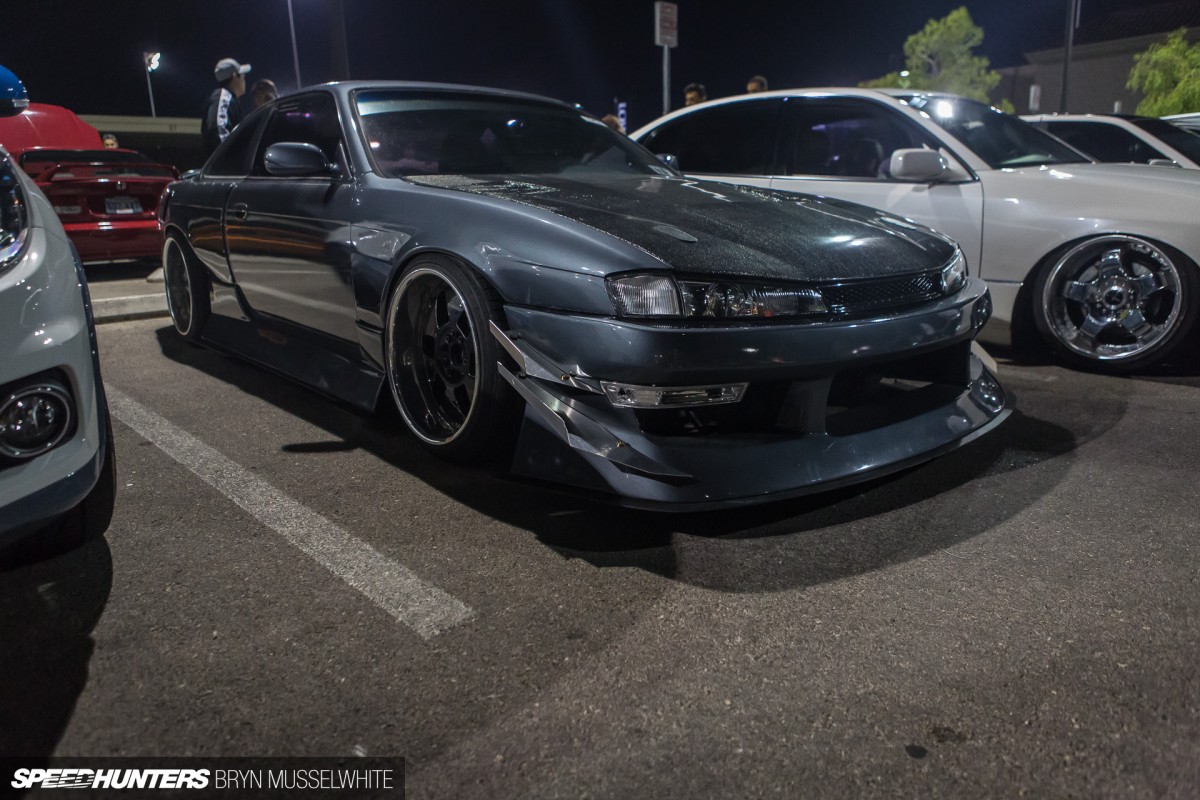 I truly believe that car culture is what you make it, rather than what it makes you. So picking and choosing what you like and fusing it together in a cohesive package is much better than following the herd.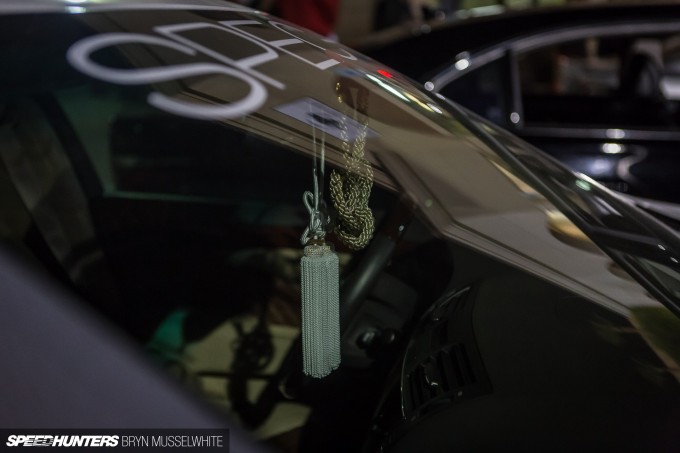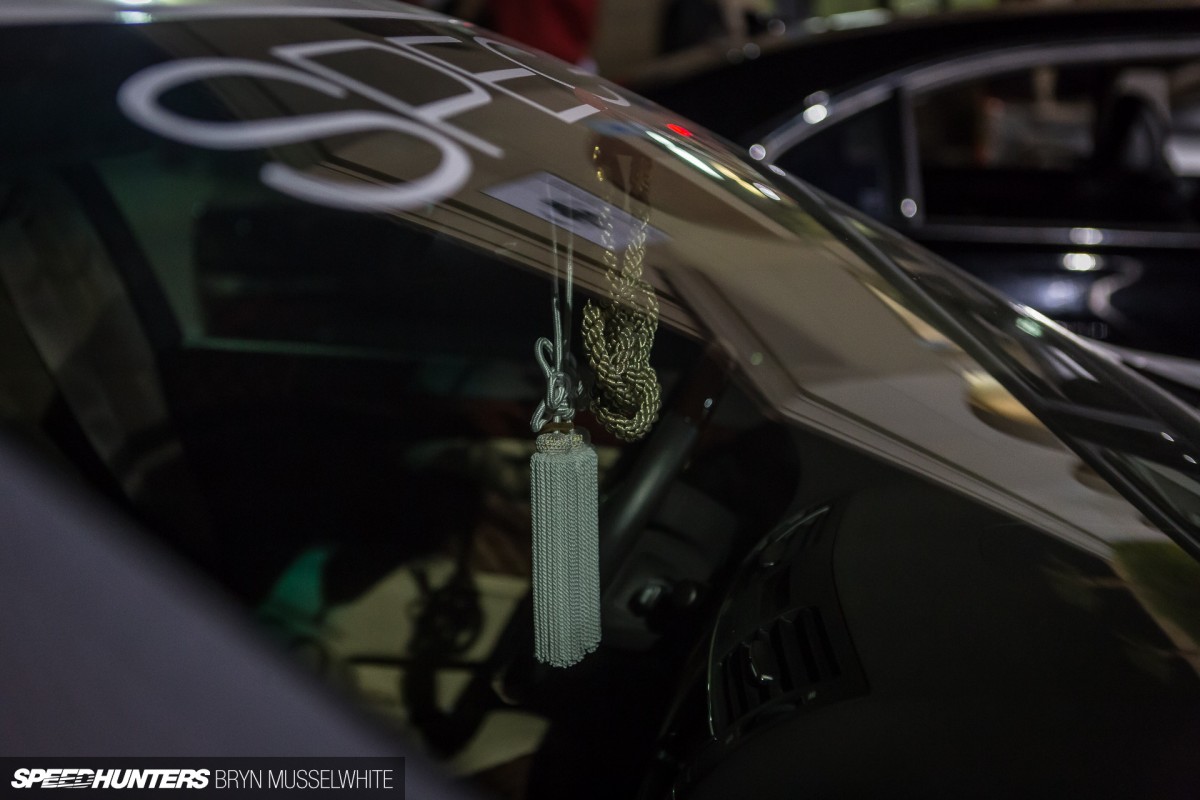 That's the great thing about a meet like this – one minute I was looking at curtain tassels, and the next I was admiring the V8-engined S14 I showed you above.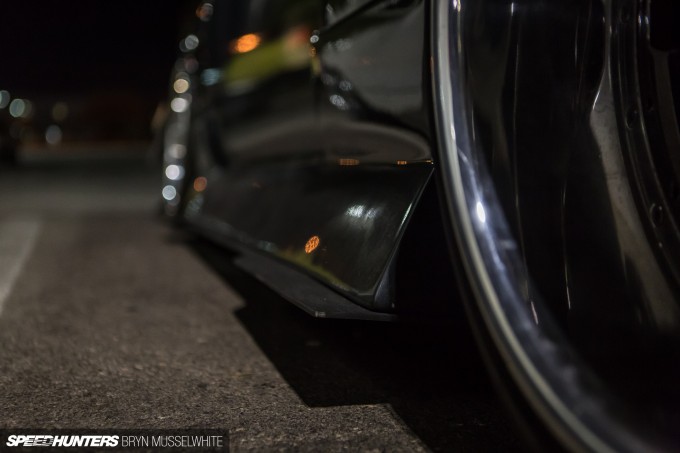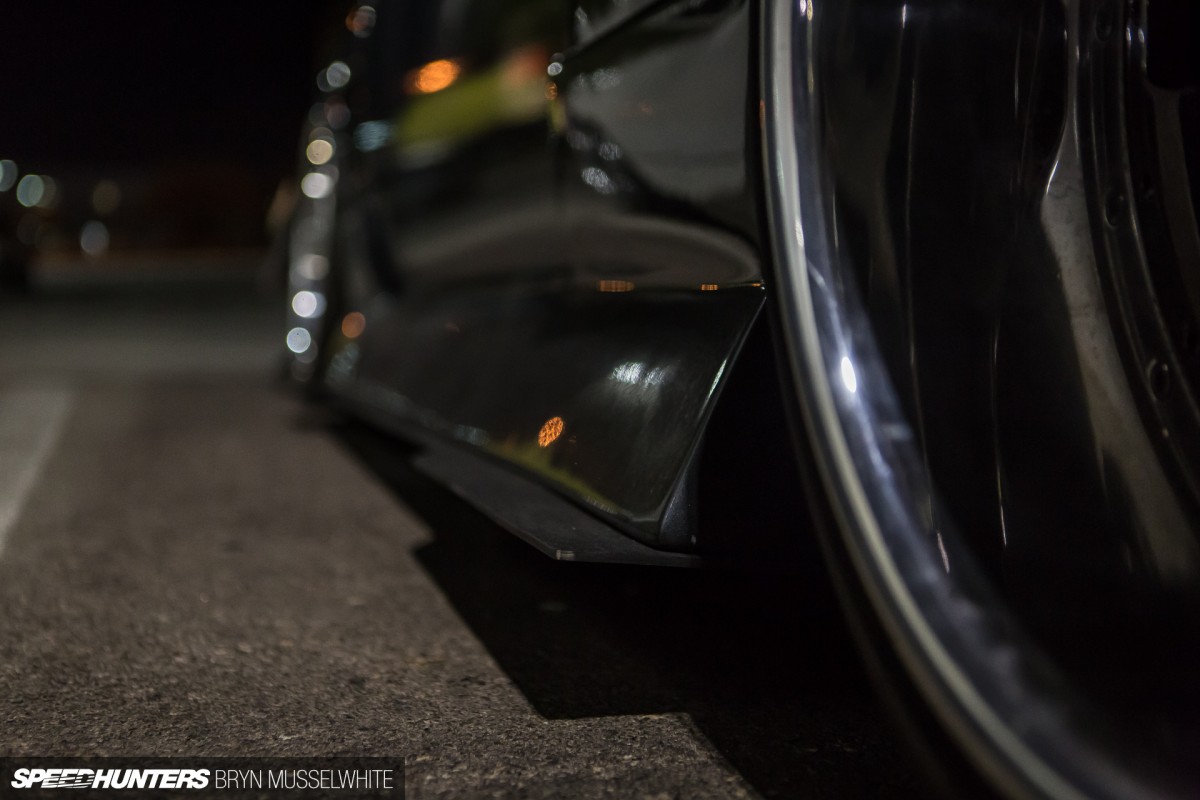 Another thing that constantly pops into my head is the growth of aero in builds. With materials and knowledge becoming cheaper and easier to access, the options for doing your own thing are endless here. I've recently been looking at materials like Dibond to start making some parts for the Volvo, and this simple skirt lip just gives me more ideas.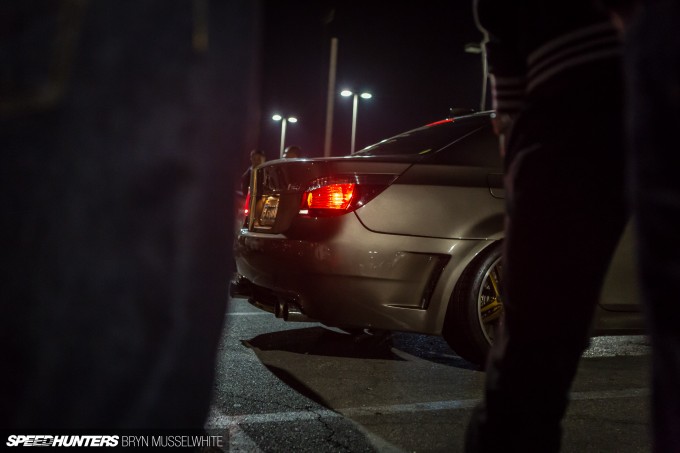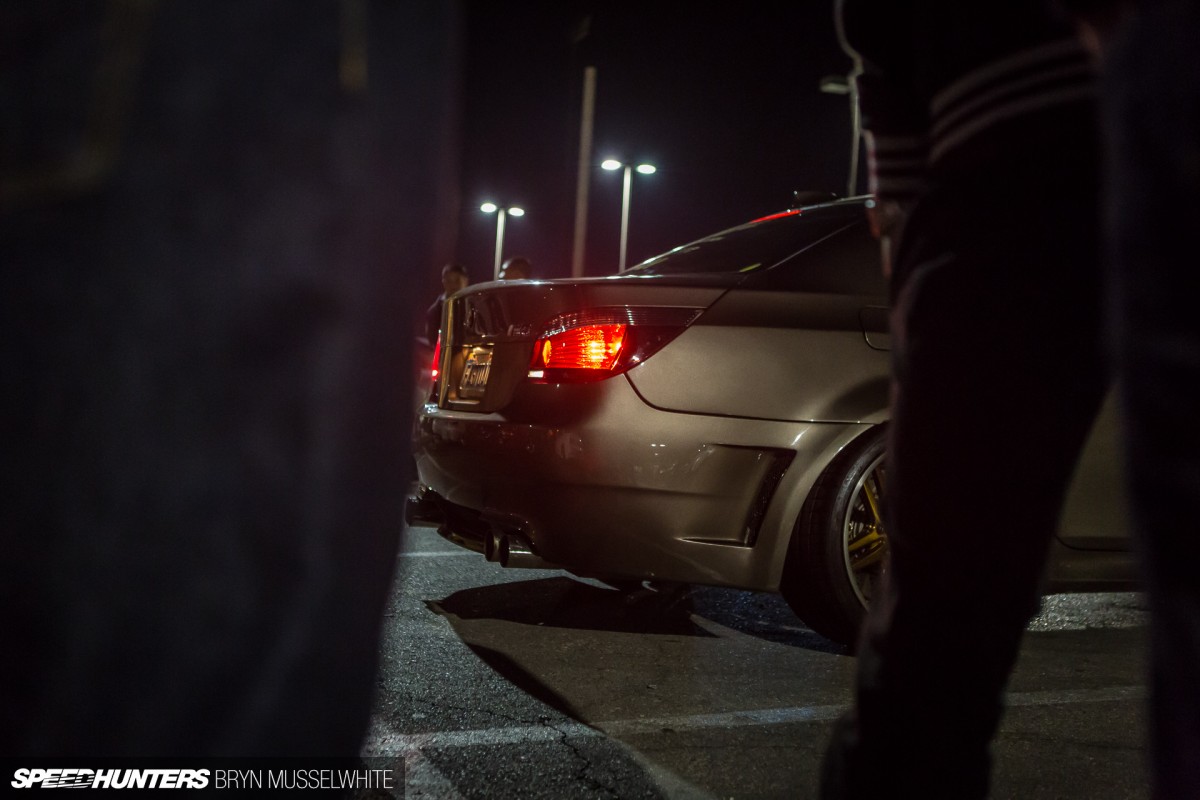 And that's exactly what a good car meet should do – inspire. Yes, it's a chance to catch up with friends, but if the mood is right then it's a perfect time for others to get involved and widen the net of experience.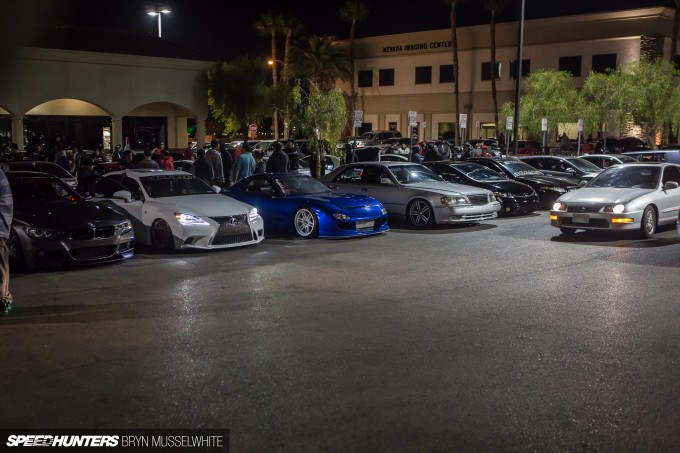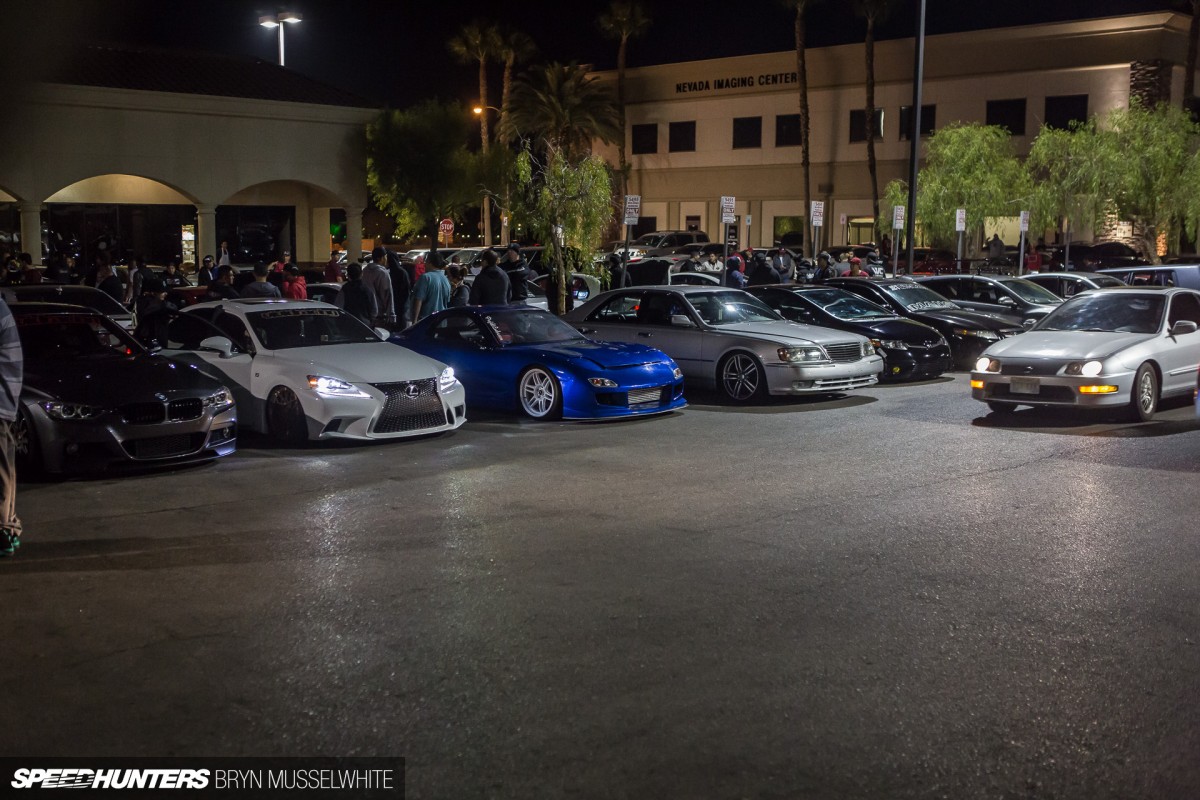 Looking across the rows of cars gathered, it reminded me of looking at a paint colour chart. At one end you start with white and end up at black, but it seemlessly flows through between the two. So it is with modified cars, elements of each style linking into the next.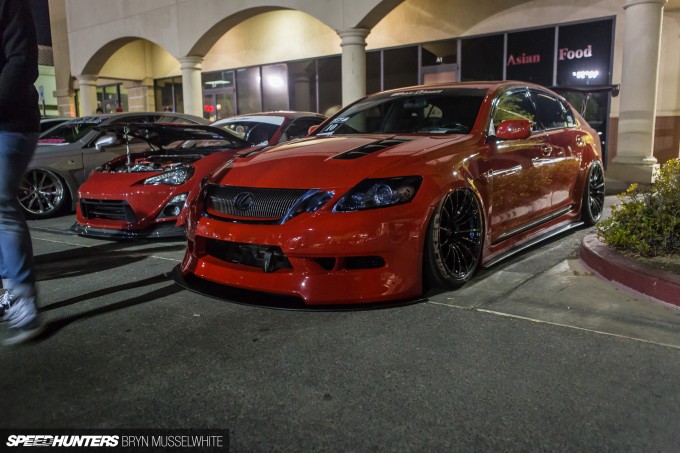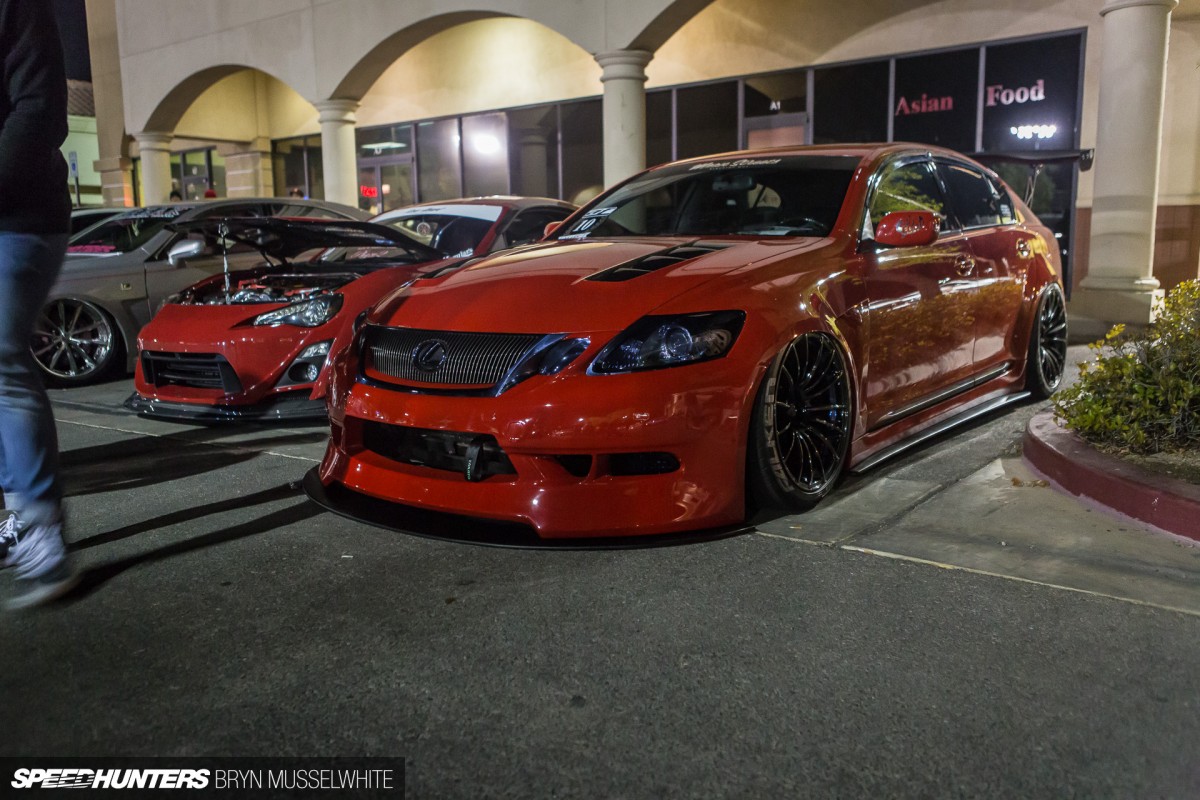 And that's what car culture should be – a journey without a pre-determined destination. After all, if you think the car you bought when you were 21 is the best one in the world and you'll never have anything else, how would you ever end up with something like this Lexus, owned by Yogi Kruthanooch? Part VIP, part track, all good!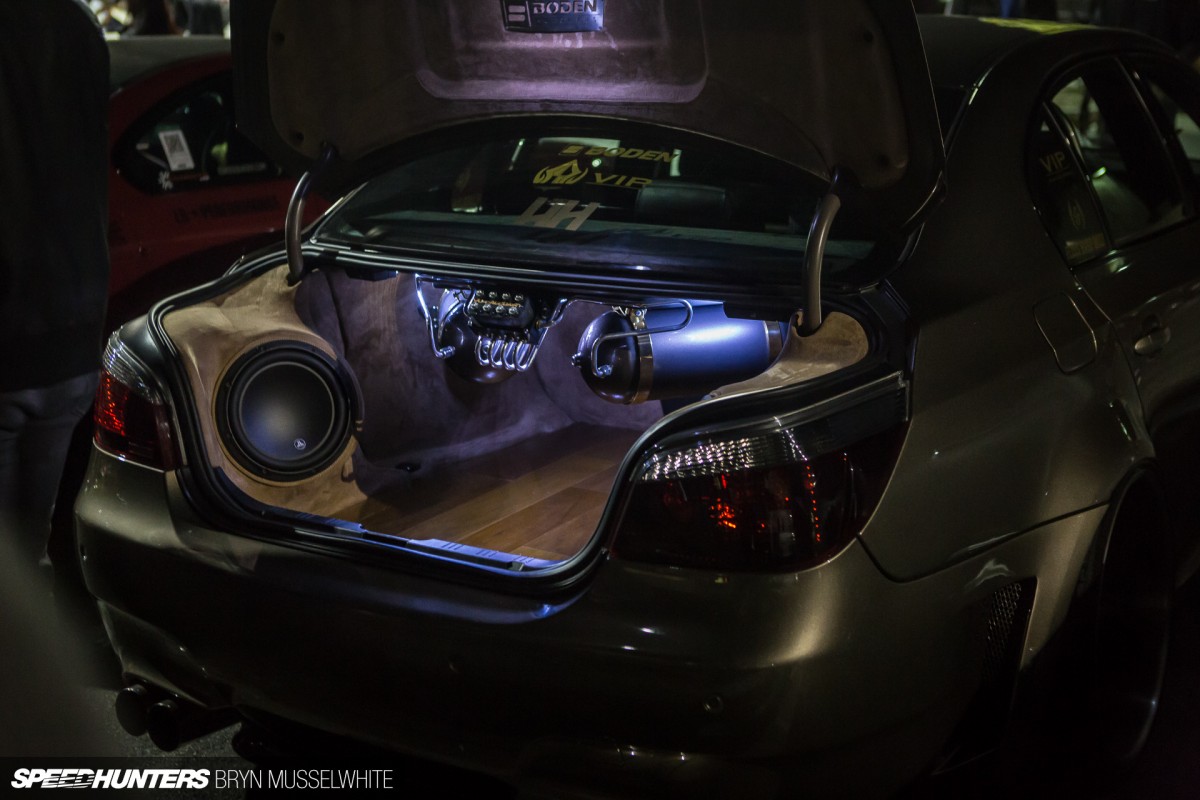 Inspiration is everywhere if you look closely enough. I'm not saying it's about copying what somebody else has done, it's about evolving your own style.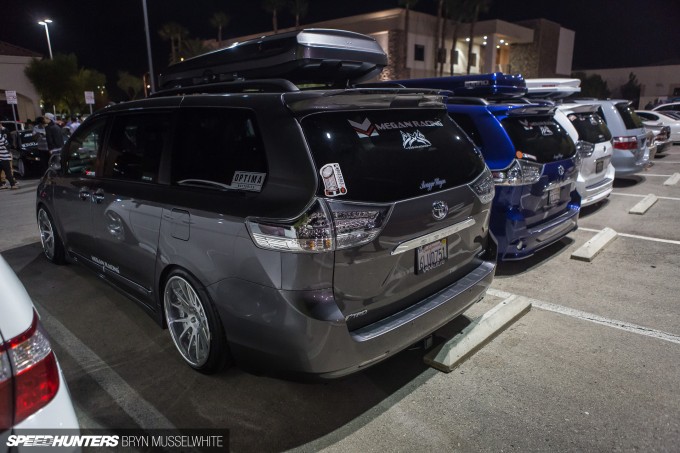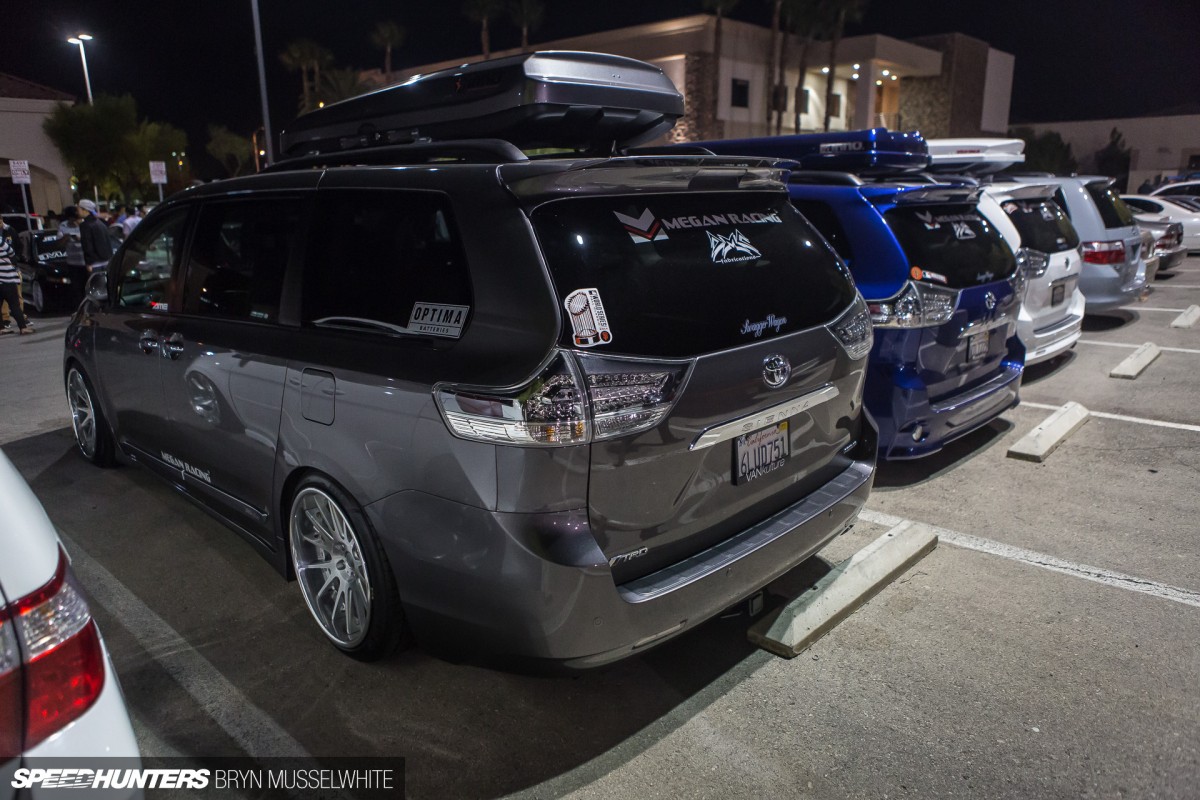 Originally I thought this article would end up being about a VIP car meet, but thanks to Roy and the open mindedness of Squad One, there was a whole load of other stuff for us to check out. A couple of the Risky Devils guys came along before heading back to Chicago and before the night was through there was some online shopping going on for Toyota Siennas! That wouldn't have happened if they'd stayed at home.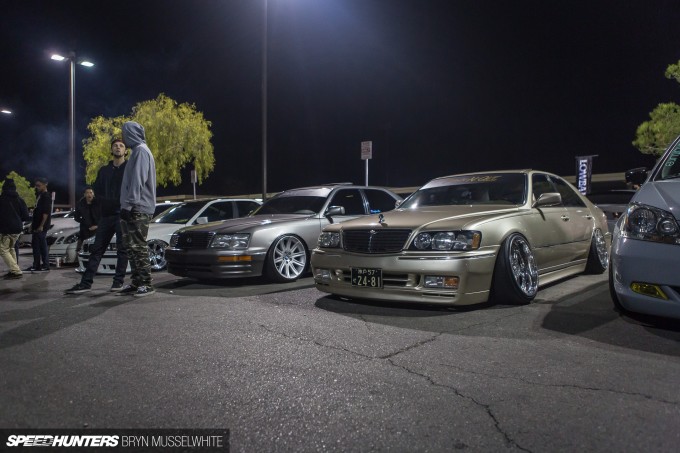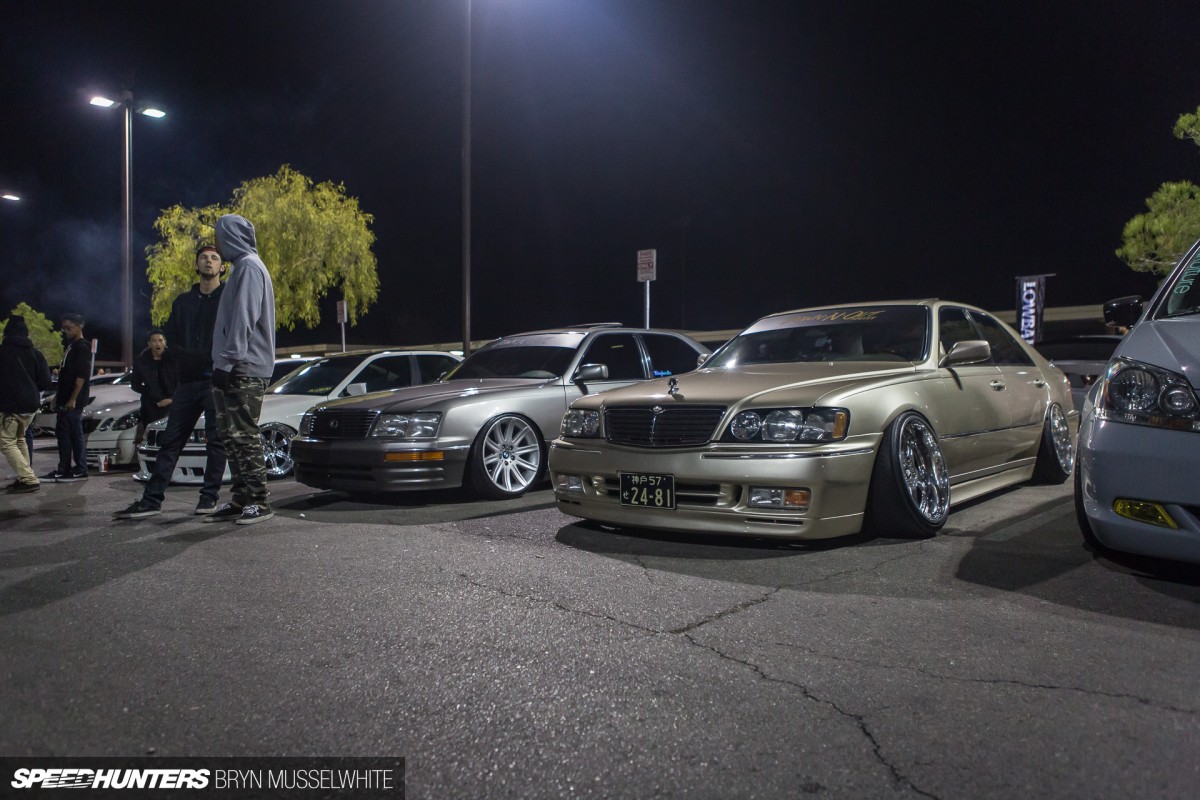 So good times were had by all. But with another three days of activities on top of the four days at SEMA, we called it a night and headed back to the hotel whilst Larry disappeared to the Strip for another shoot.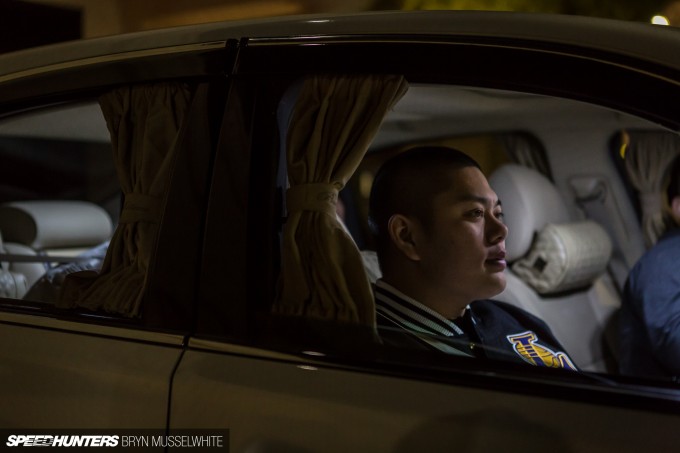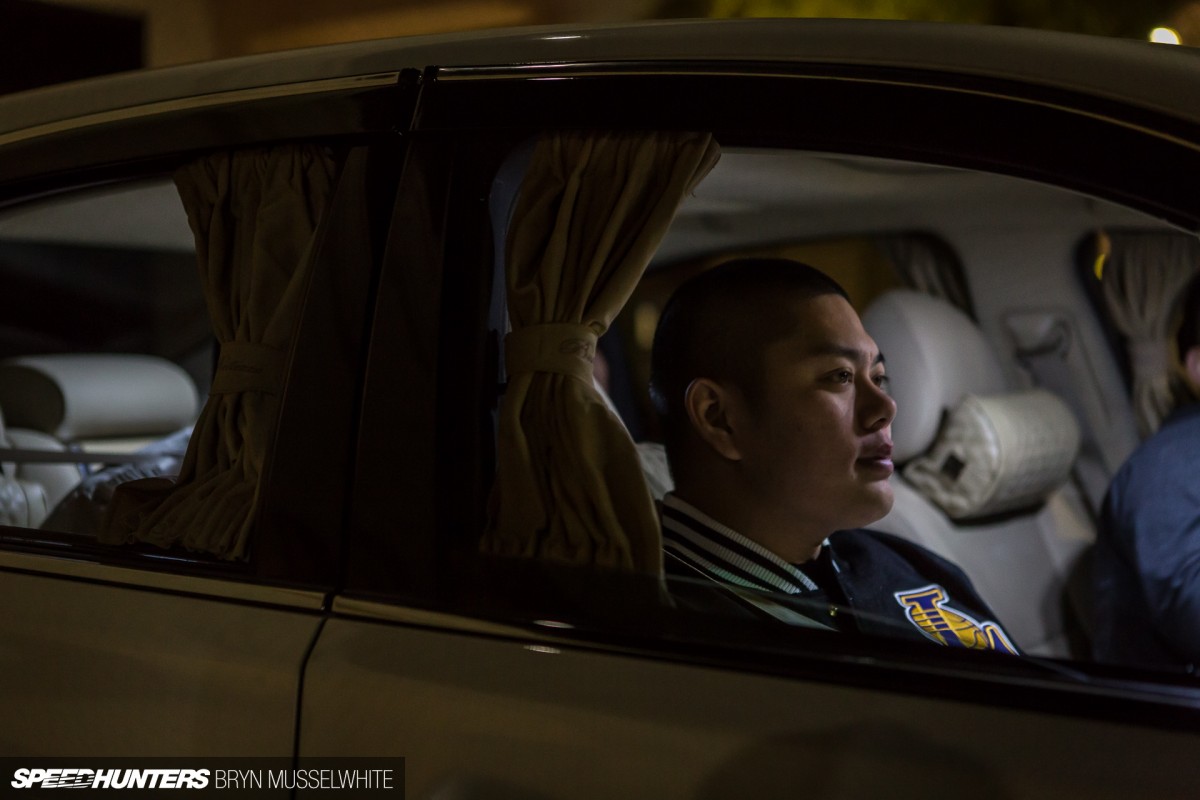 Often it's the unexpected nights that are the best and the ones you end up taking the most from. So thanks Roy, thanks Squad One… I like your style – let's do it again some time.
Bryn Musselwhite
bryn@speedhunters.com
Instagram: Speedhunterbryn
Cutting Room Floor