Tiny Cars, Big Personality
Hello everyone! Where to begin? I guess I can start off by telling you that I'm Luke Baumstark, a 24-year-old from Rancho Cucamonga, California. I work as a woodworker and a waiter at a local steak house, and I'm also a part-time student.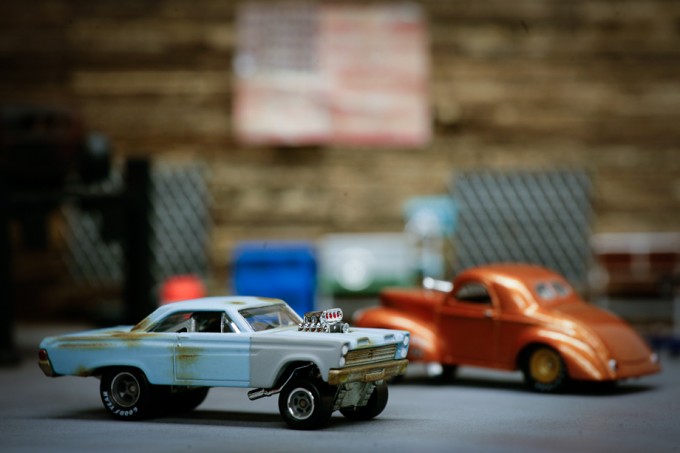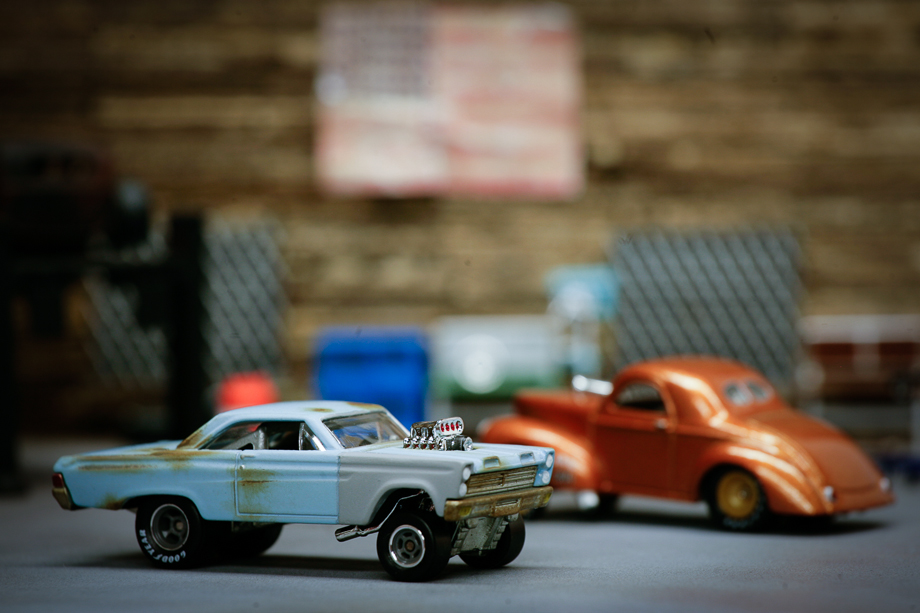 Cars have been my love for as long as I can remember. They have always intrigued me and they continue to fascinate me still to this day – no matter what kind. Four wheels and an engine is all it takes.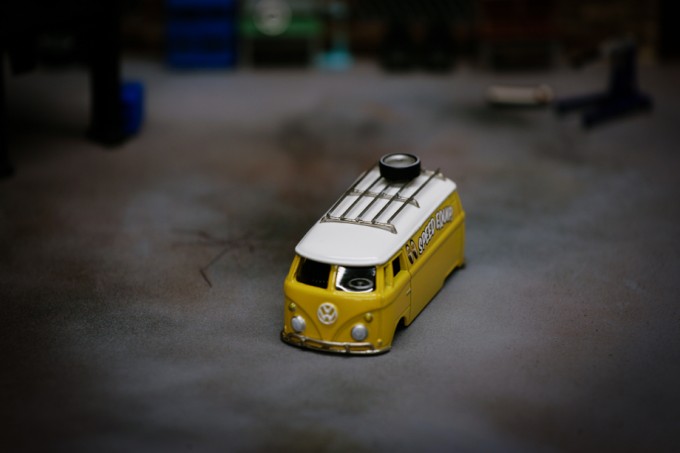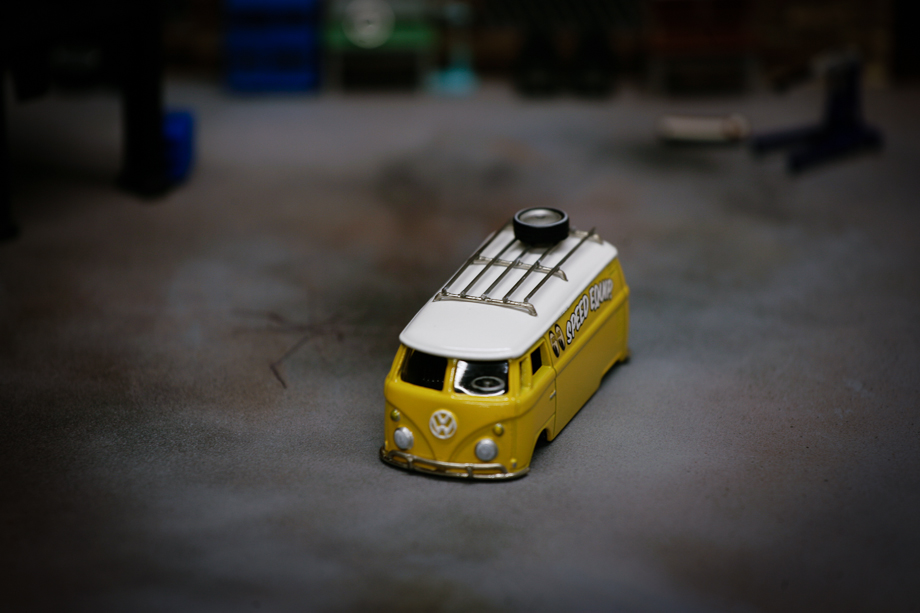 I've been buying and collecting diecast cars for as long as I can remember, as they are a fun and fairly inexpensive way to surround myself with different kinds of automobiles.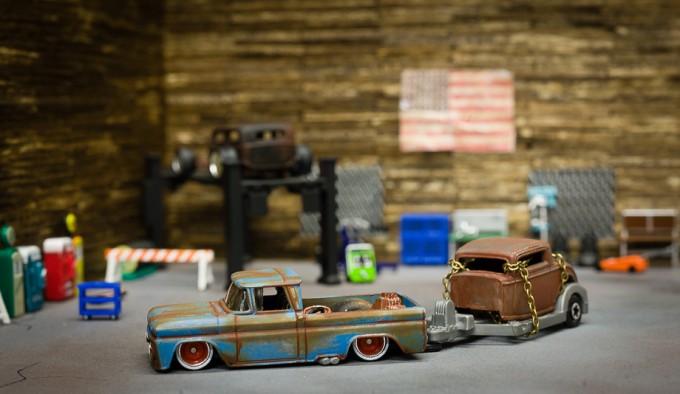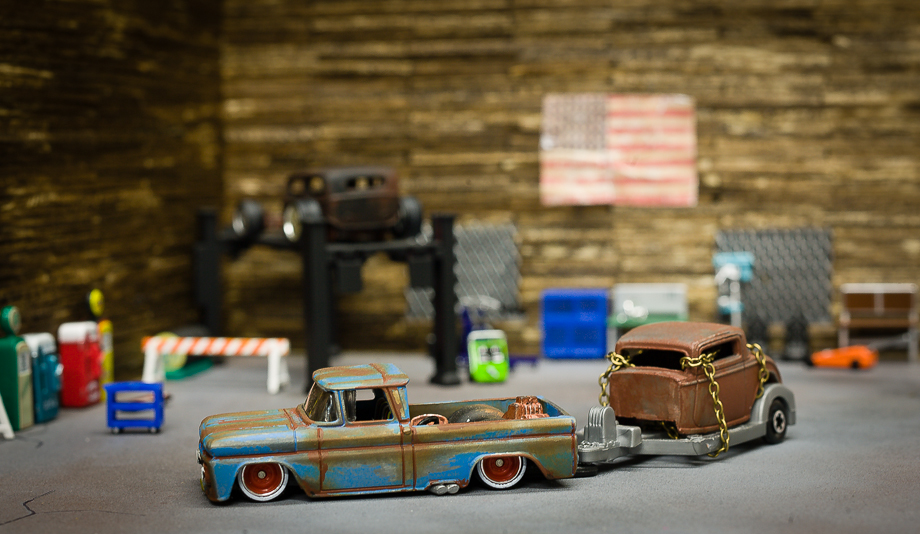 My father was a diecast collector before me and my folks started helping me collect Hot Wheels and Matchbox cars when I was born. We didn't have much money growing up with as many as four kids in the house at one time, but they always saw a way to slide a few bucks for the dollar diecast market.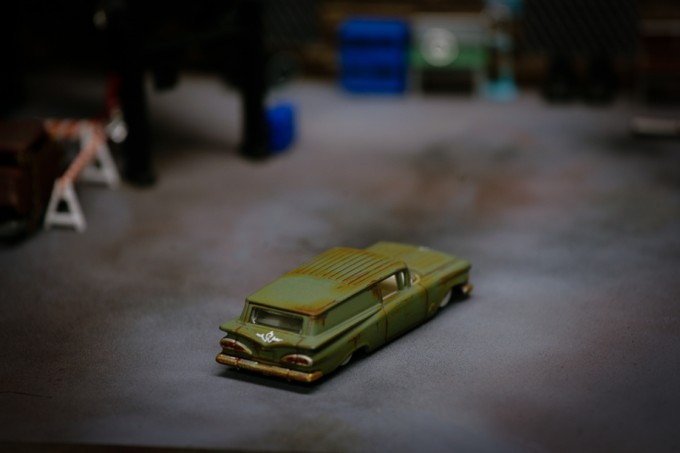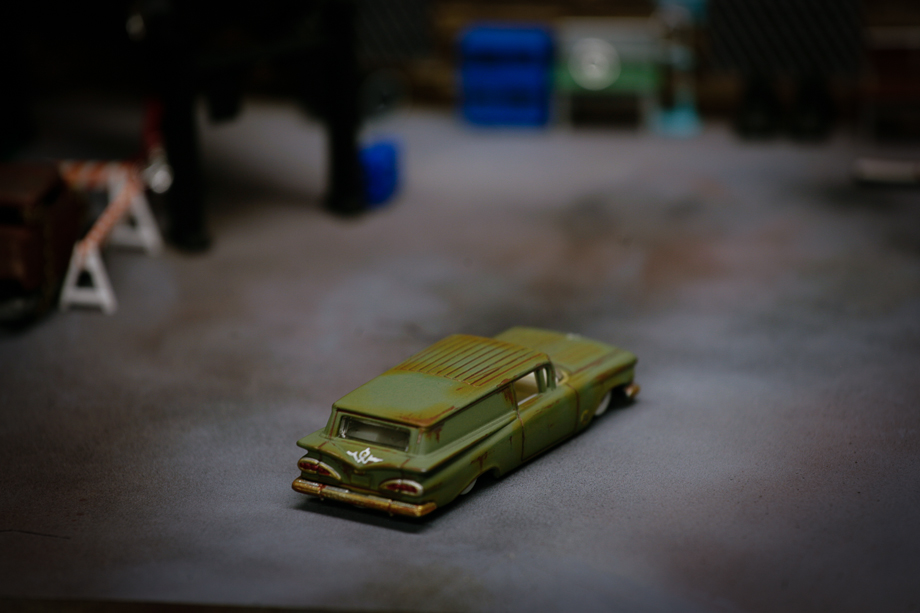 Over the last 20-odd years I've amassed a collection upwards of 6,000 cars and counting. Until a few years ago I didn't have a clue what to do with all of my duplicate cars. I always thought to myself, 'how could this car look better?' and 'how can this be improved?' I slowly started taking the cars apart and began customizing them to my liking.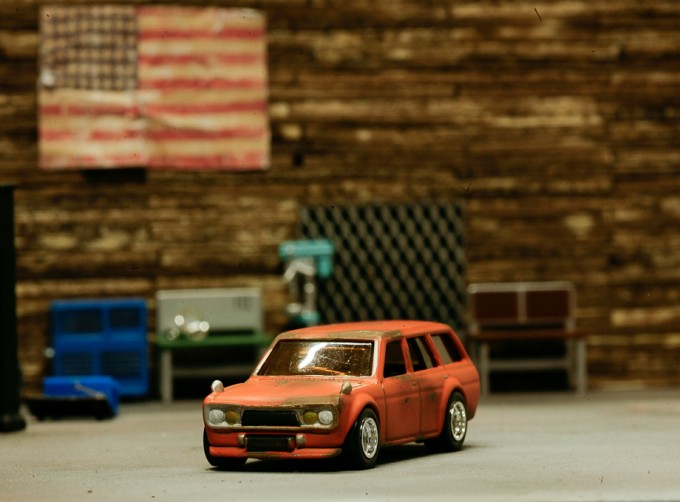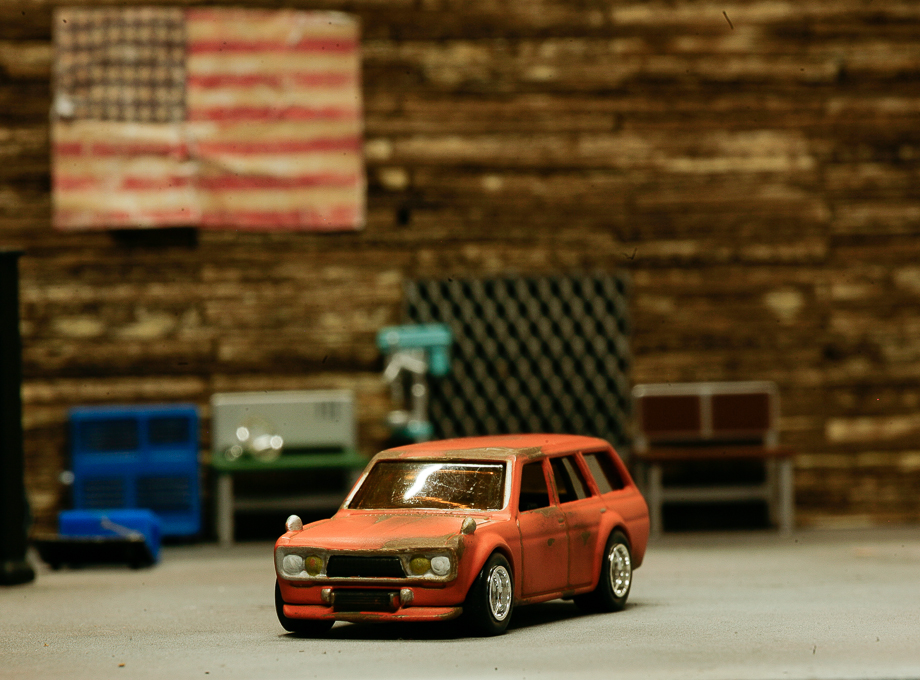 It all started with changing the wheels and adding the sort of details that aren't in the manufacturing budget for a $1 toy. Then I began painting them and adding rubber tires to make them more realistic.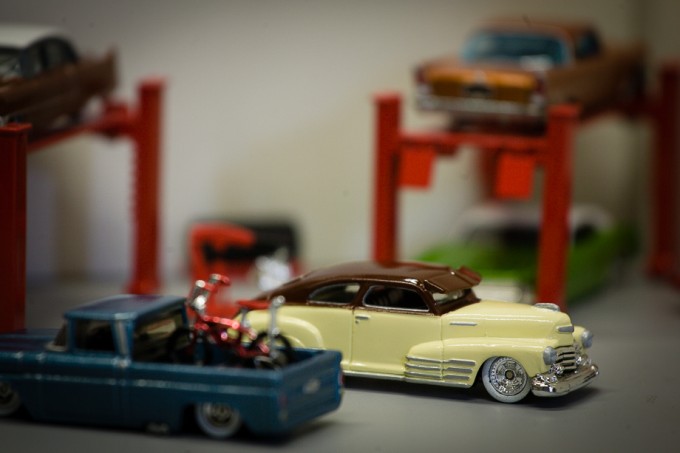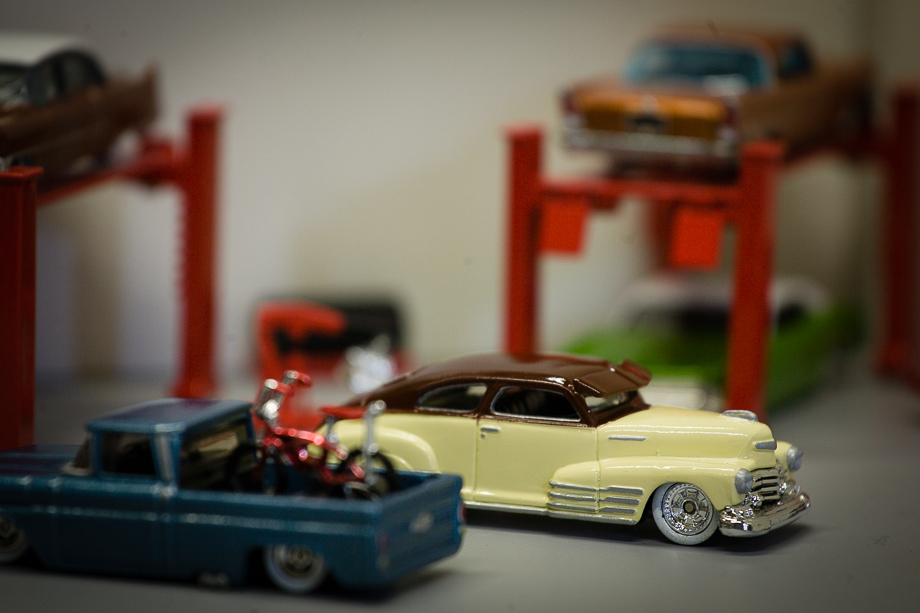 Soon I was buying cars just for parts like engines, wheels and bodies – whatever I could use to change the look of another car. Over the years I've amassed an arsenal of parts and pieces to tailor cars to my own design.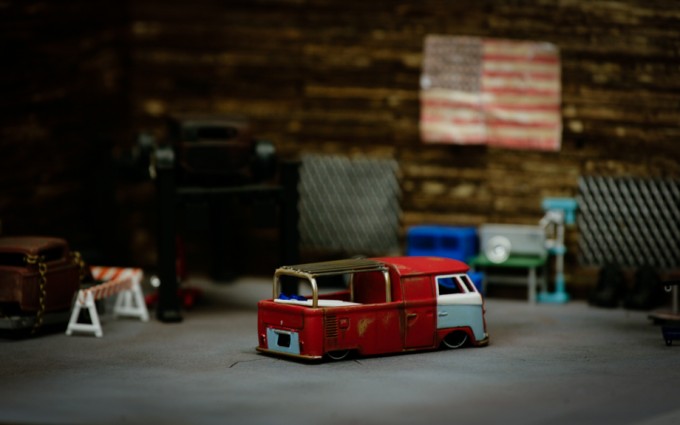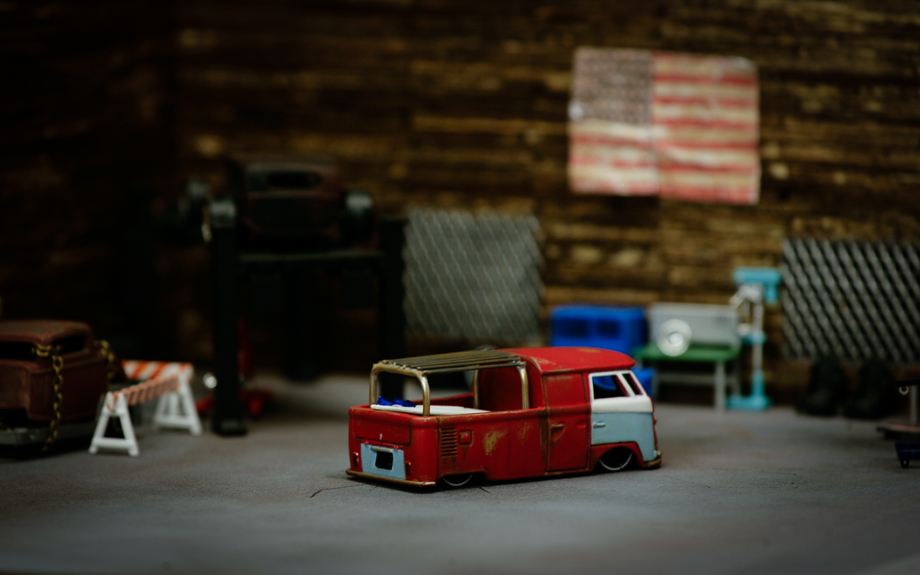 There's always been something about customized cars that I've loved. It was the ability to see someone's true love, character and craftsmanship translated into a cool machine.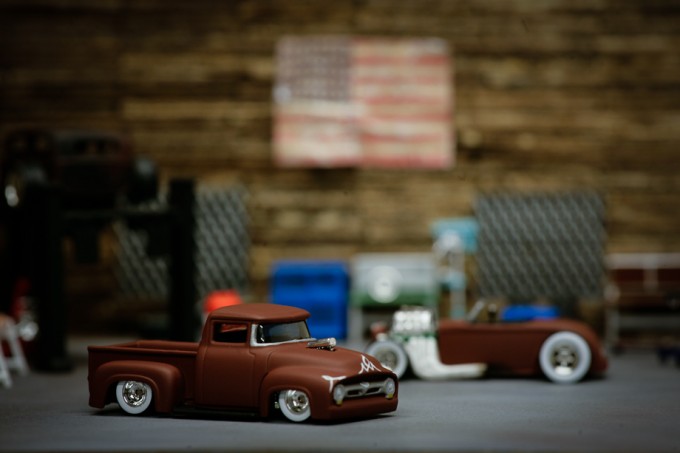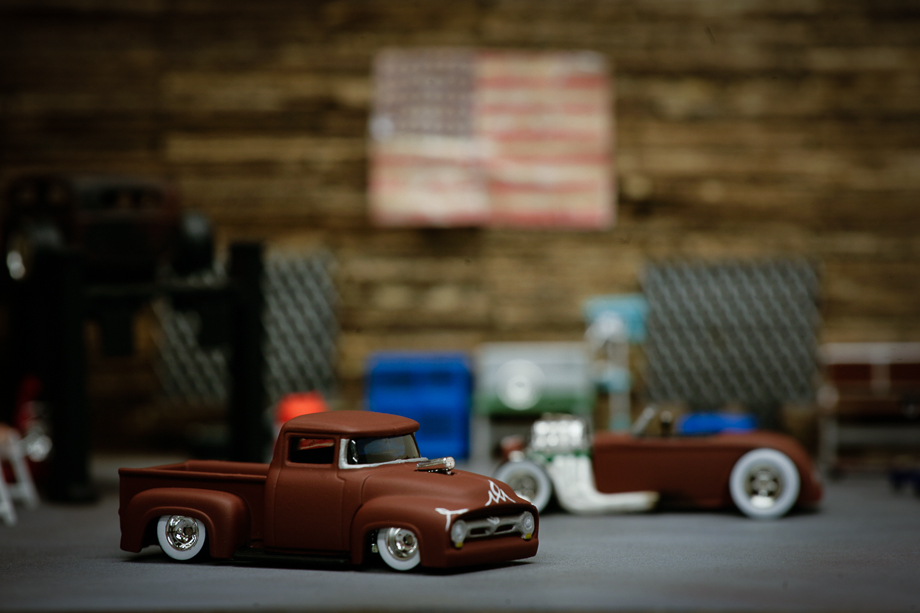 It's so inspiring to see someone's passion crafted into something they are proud of, regardless of what anyone else thinks about it. To me, that can be more beautiful than any car bought off the showroom floor.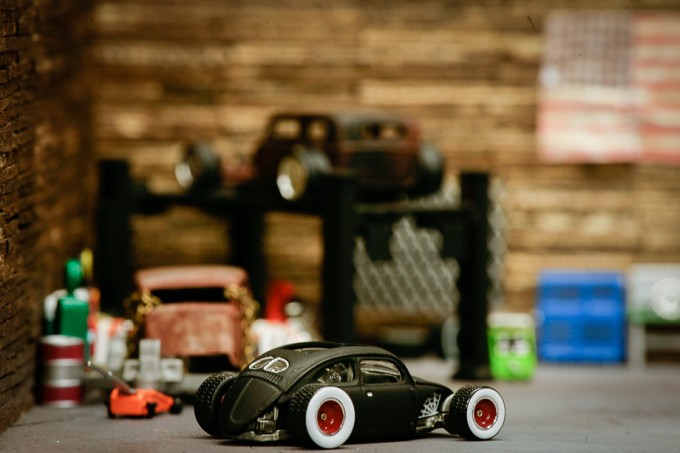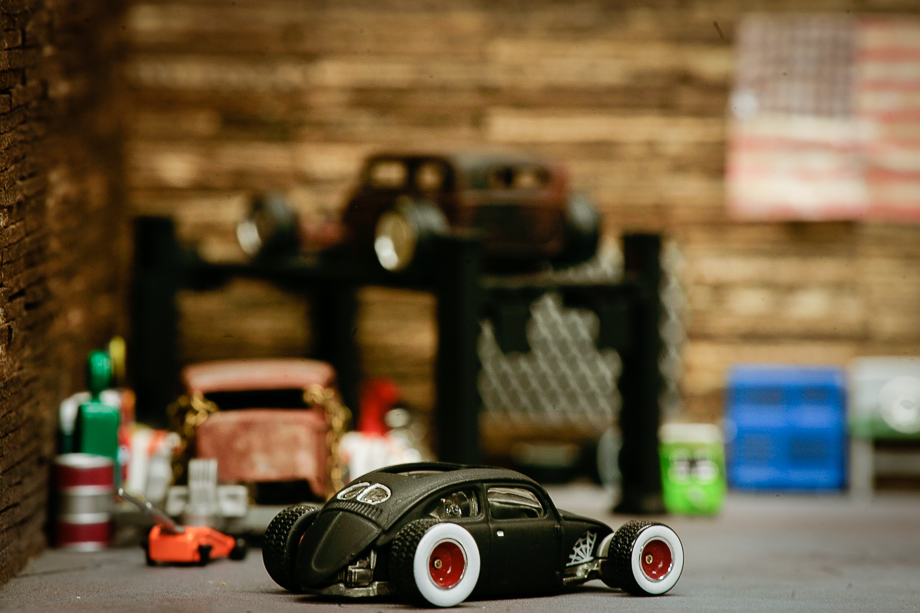 At this point in my life I don't have the money, time or the know-how to start doing this for myself – so I started doing it to my $1 diecast toys, and I've been having a blast creating the one-of-a-kind cars that I have thought up so far.
The Process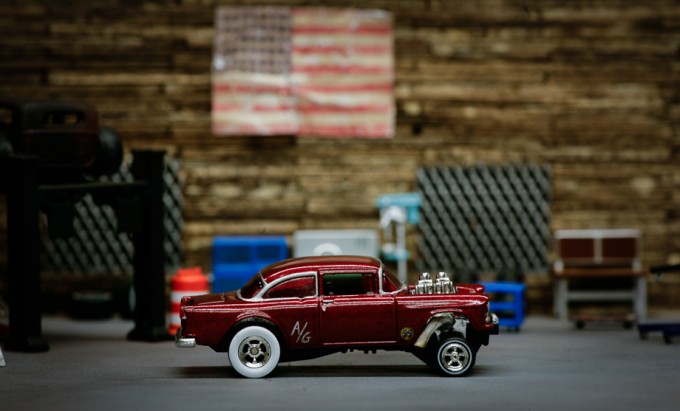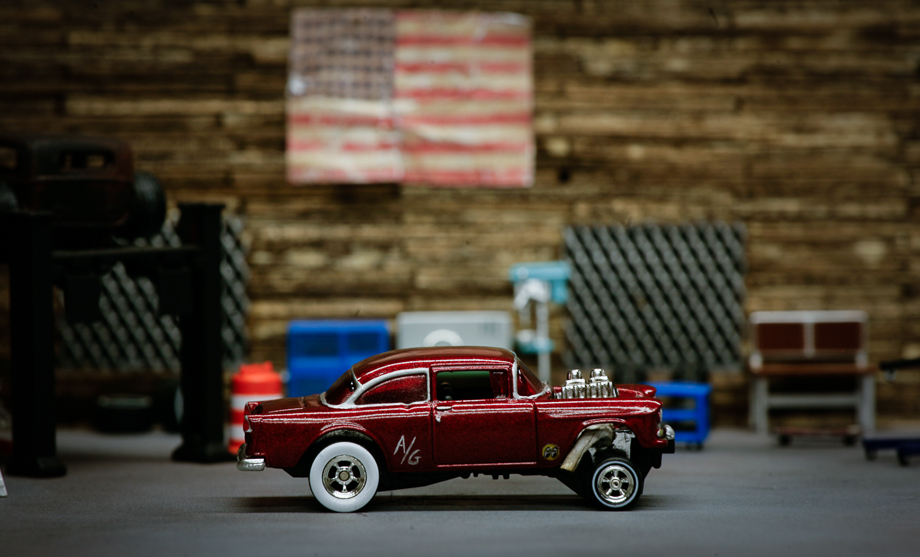 So much of what I've learned has been from trial and error. There's so much more to it than just simply painting a car a different color, or changing its wheels now.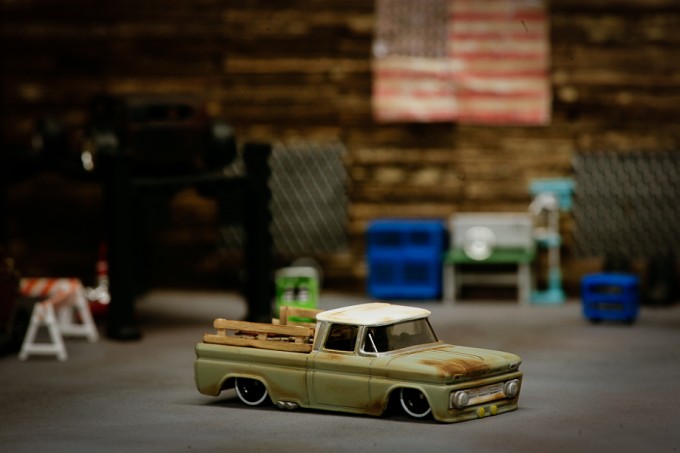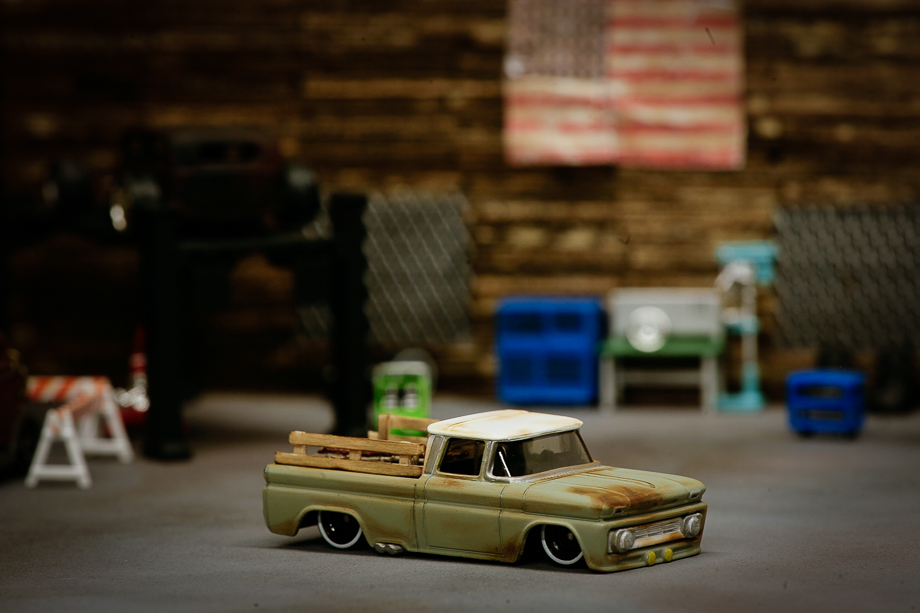 Each car I modify goes through its own process from beginning to end. It all starts from the casting and works its way through various color scheme options, ride heights, accessories and wheel choices – things that ultimately decide the character of the car.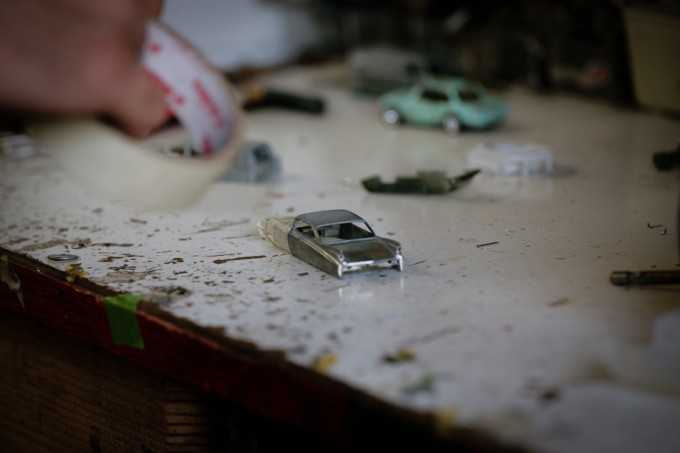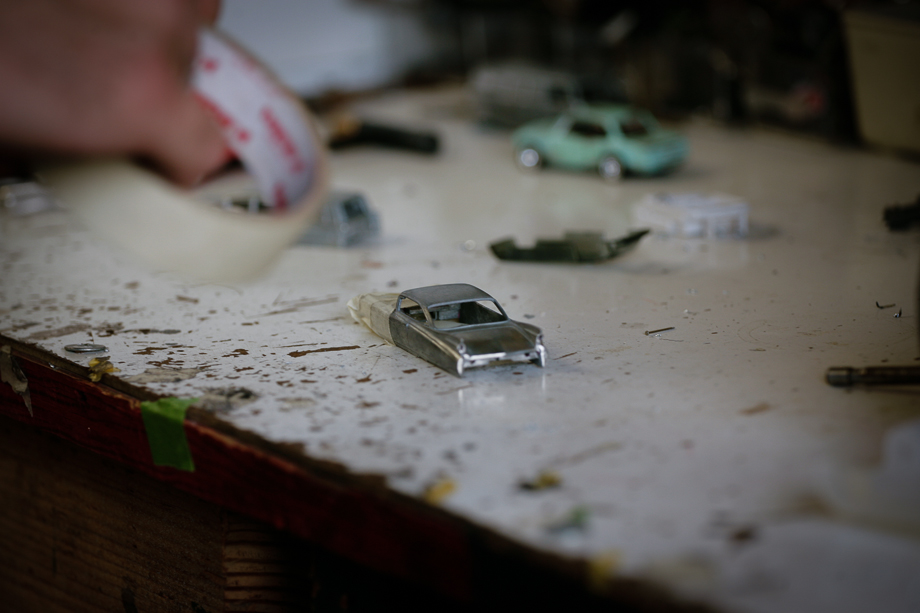 Once an idea is started the car gets drilled apart and paint is removed with an aircraft paint stripper. Examining the quality of the casting itself is next, and here I look for tags or unevenness on the metal before filing and removing all the bad pieces off. It's important to get the casting looking as nice as it possibly can at this point because paint will show every flaw.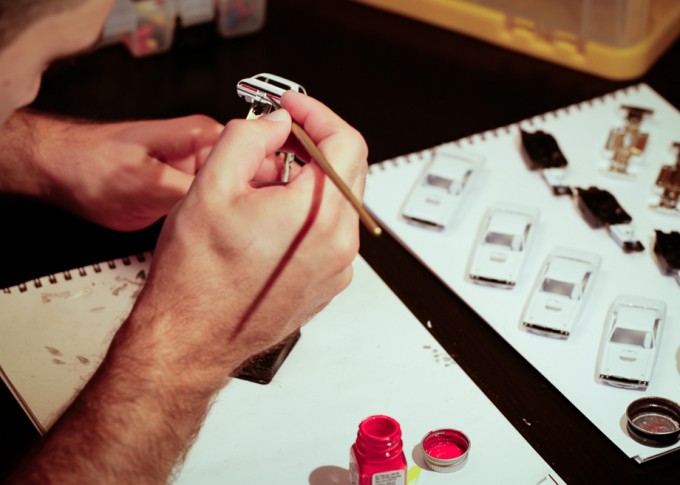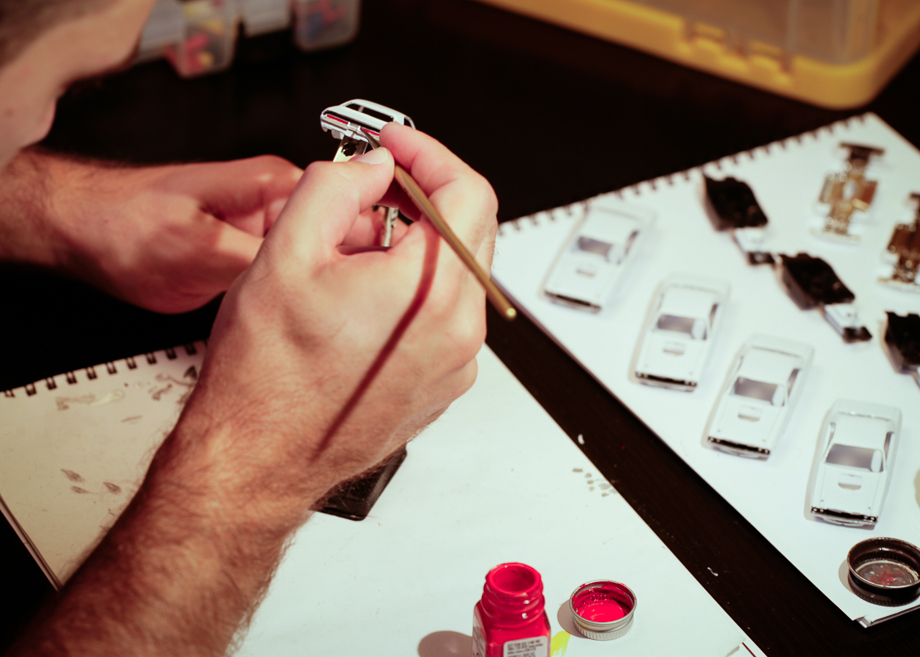 After that the casting is usually polished with a wire wheel and then buffed to smooth the casting out (depending on the paint chosen for the car). Once the car is cleaned up it's time to drill into the original posts and tap them so the car can be reassembled with button-head screws, as opposed to tacky glue or permanent rivets.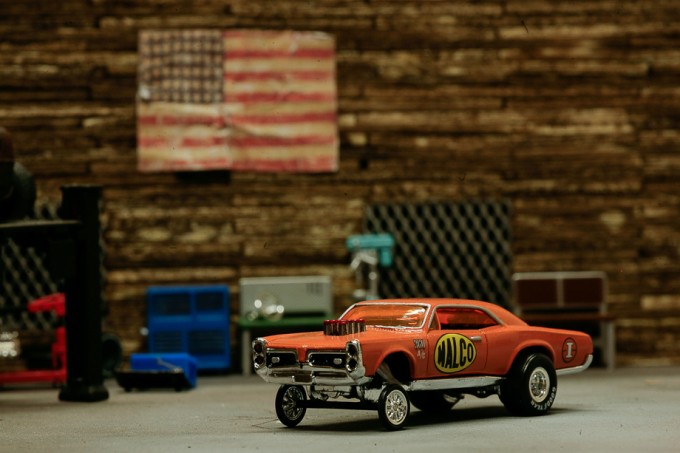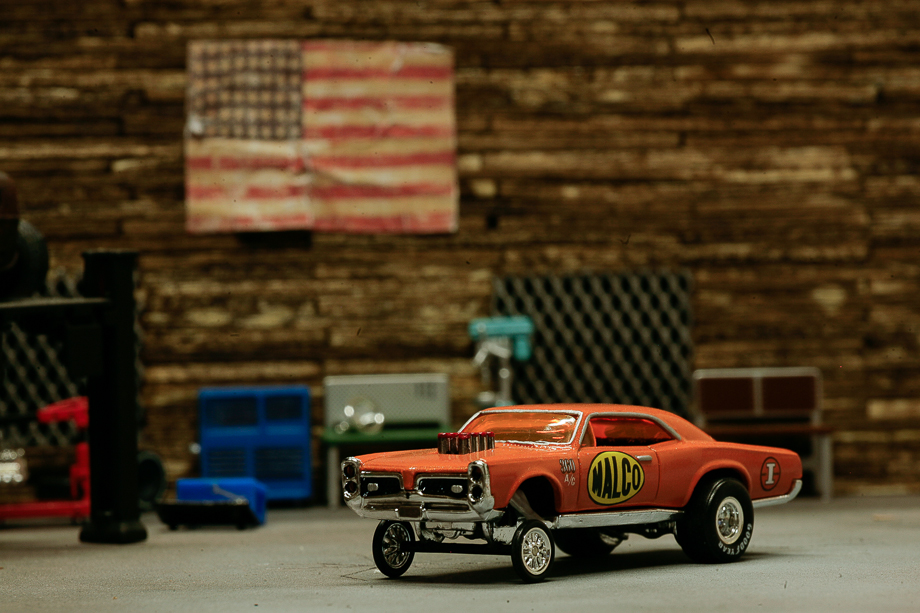 Now it's time to start the custom work. All of the lowering, lifting, engine fitments, exhausts, and other accessories are mocked up and sorted out. I do this all beforehand to avoid handling the finished paint too much as that comes with the risk of ruining it. After getting the car looking the way I want with the right wheels and parts for the scheme I've envisioned, it's time for paint.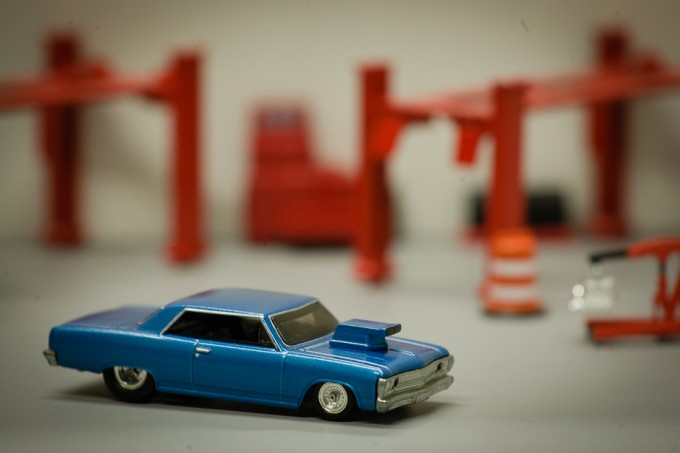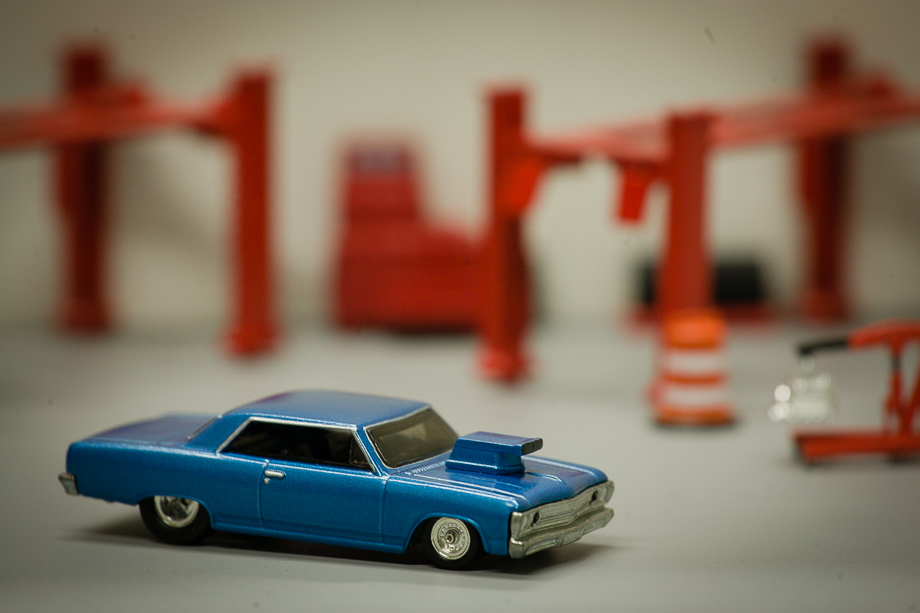 First a nice easy coat of a fine model primer to make sure the paint will stick and the casting is suitable for paint. Once dried, it gets a few coats of the chosen paint, which is usually a model car lacquer. I find the quality and pressure of most higher-end spray lacquers do a great job on this scale with the right technique. After it's cured and ready to be handled, the long and tedious job of being fully detailed from the headlights to the window trim and interior begins.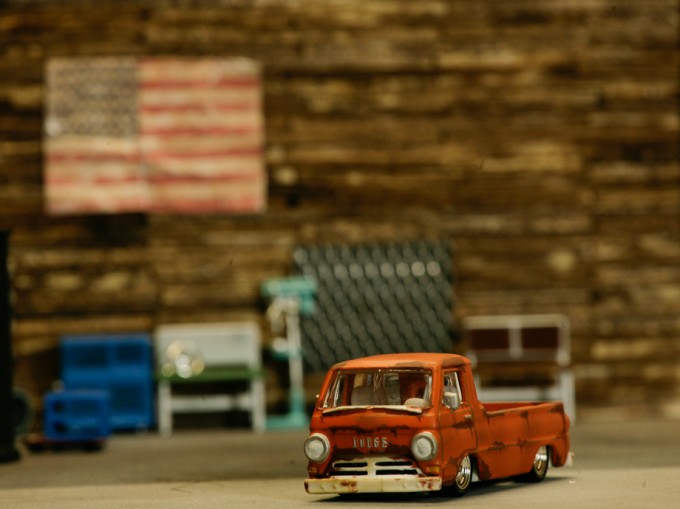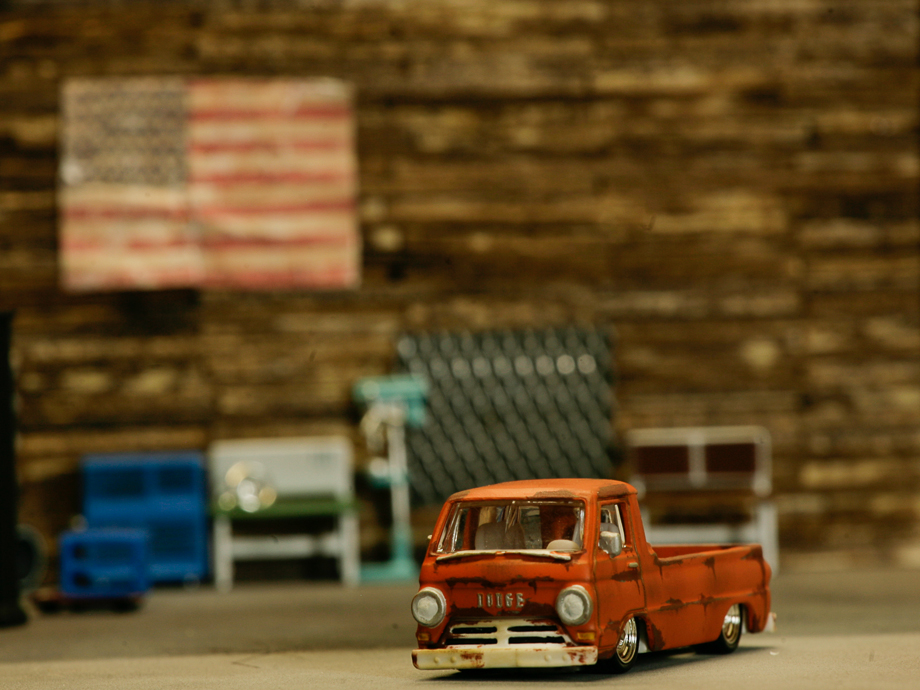 Sometimes a patina look is needed, or hand painting designs and water-slide decals are applied to complete the look of the car. After it's all cured and dried, each car is given a few separate clear coats to protect the paint and give it a nice glossy finish or matte coat if desired. After that it's all a matter of assembling the car to be enjoyed!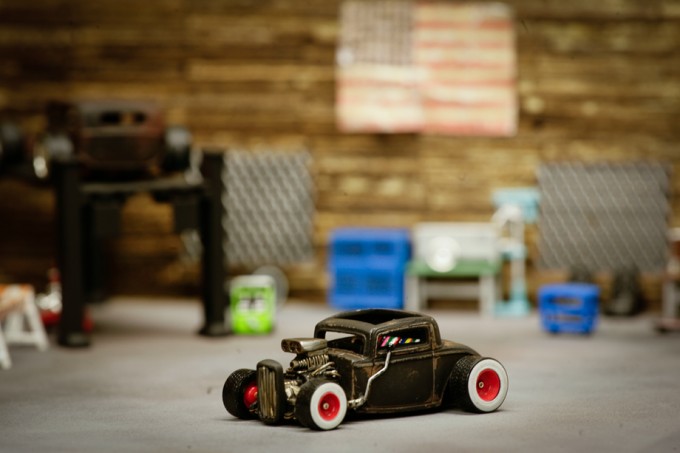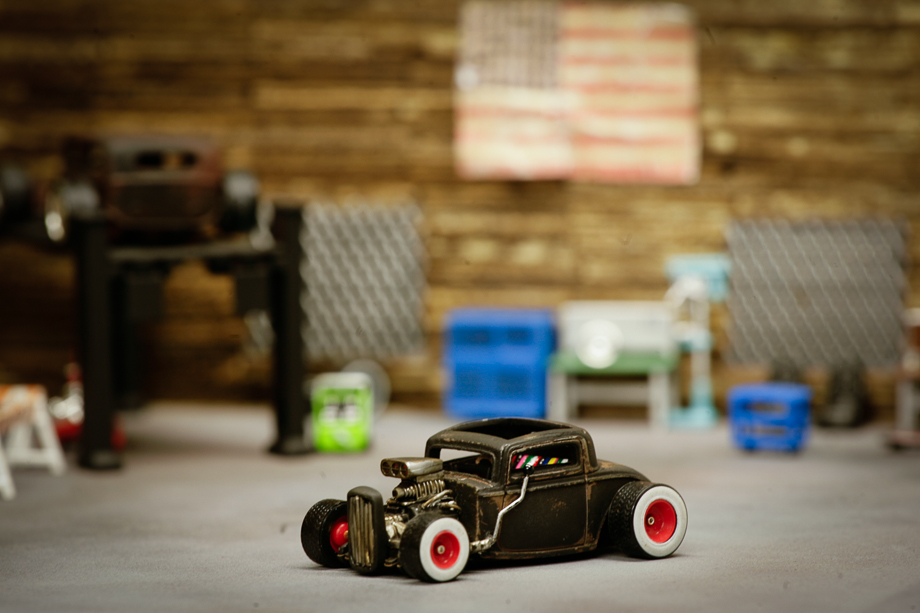 With each new build I complete, the number of customizing steps seem to be growing.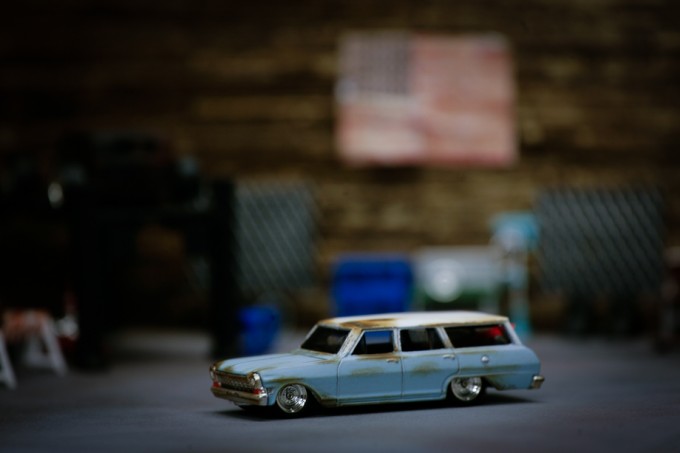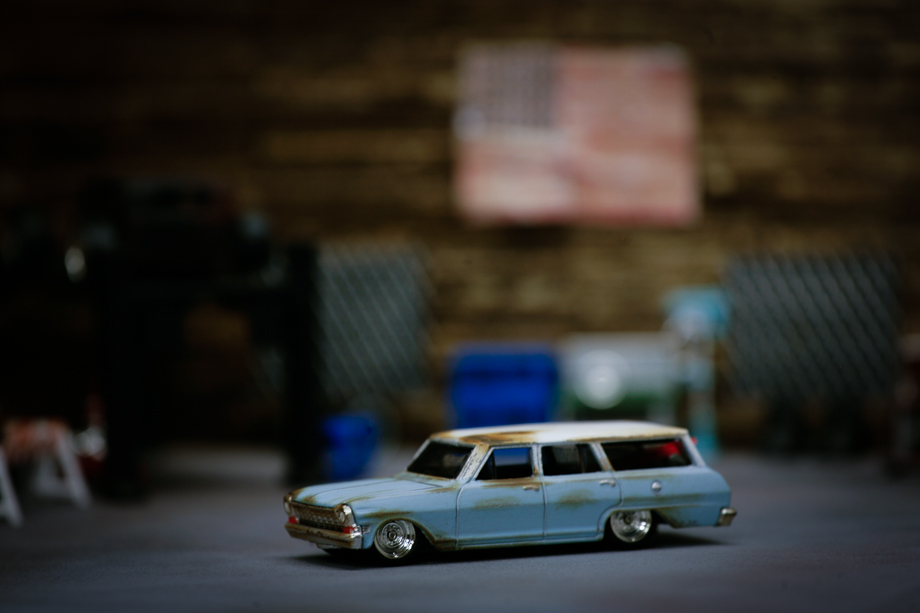 I've had so much inspiration from fellow customizers, collectors and designers. The designs of Larry Wood and Jun Imai have always captivated me. Their attention to detail and creativeness have always been so outstanding. Every day I'm inspired by something I see – whether it's someone's car or someone's vision and interpretation of something meaningful to them.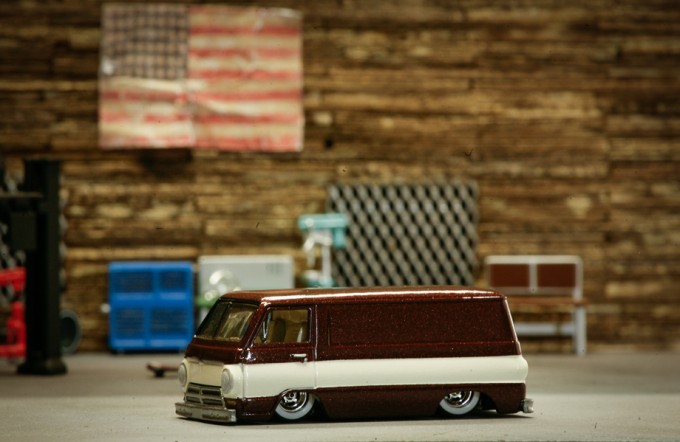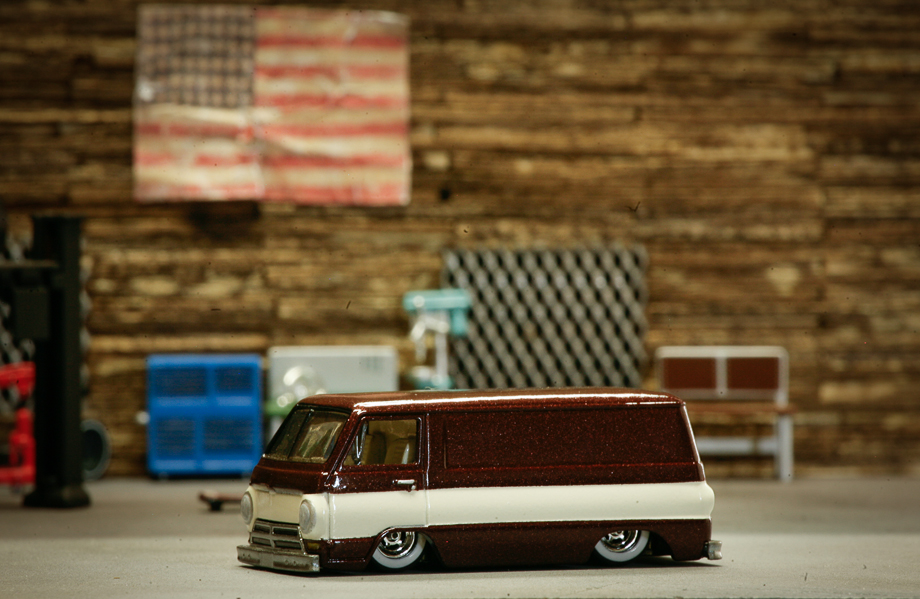 I'm learning something new about customizing every day and I can't wait to see how far I can go and start pushing the envelope. I can't thank all my family and friends enough for how much they have helped me. I'm looking forward to seeing what is next for me in this hobby!
Luke Baumstark
Photos by Matt Fong
More Collectables Stories on Speedhunters
Cutting Room Floor