'Yes' Is The Answer
I'm going to ask you a question… You can have a brand new Rolls-Royce for 36 hours and the opportunity to drive it 1000 miles from the South of France to London all expenses paid. What do you do? It's very simple: you say yes!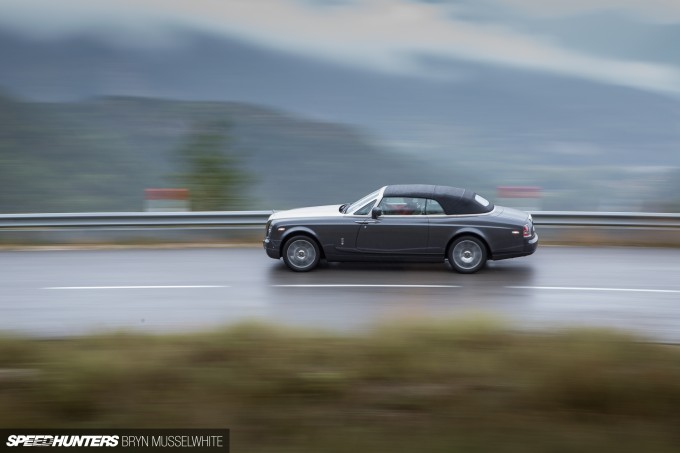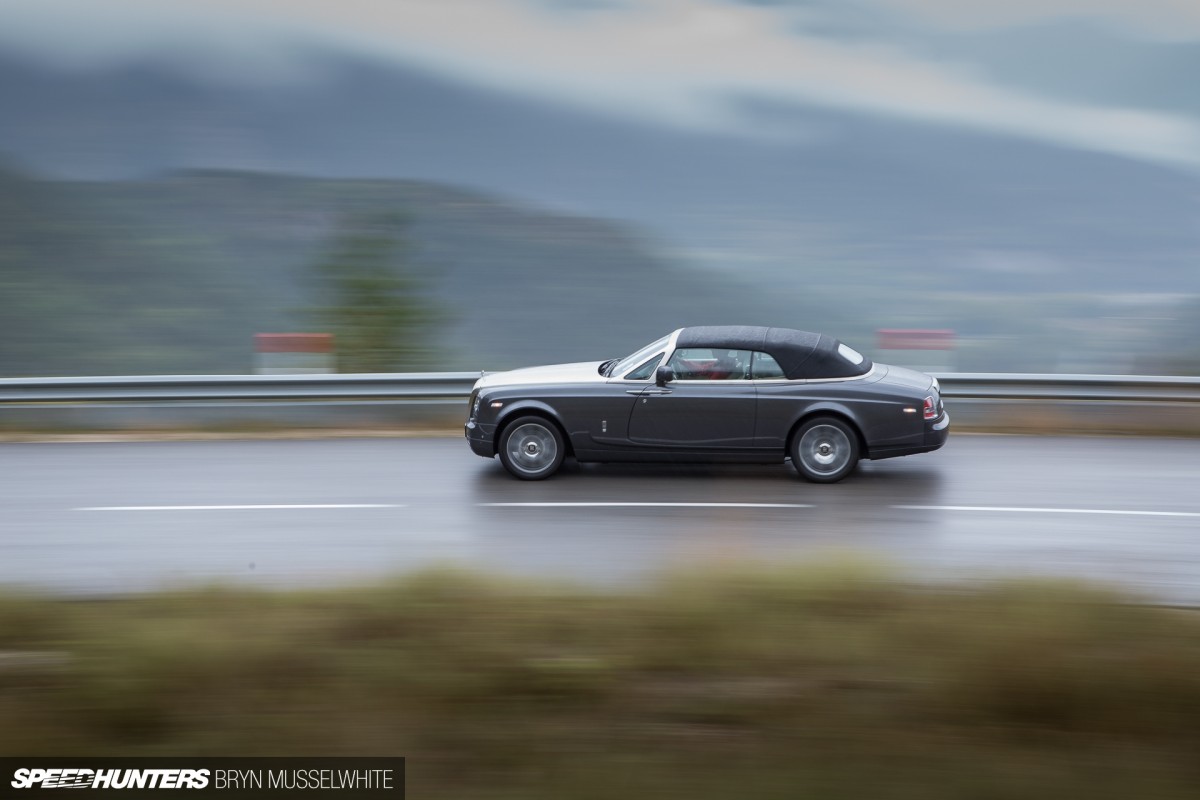 I had that phone conversation six days before this picture was taken, and it perfectly illustrates why I didn't turn down the chance. I've never really aspired to own a Rolls-Royce, but when I was asked if I could bring this one back to the UK from Monaco, well of course I had to say yes. I had to make it work.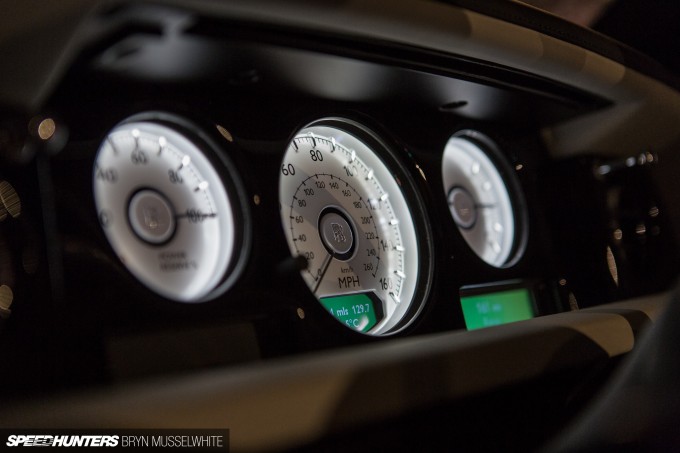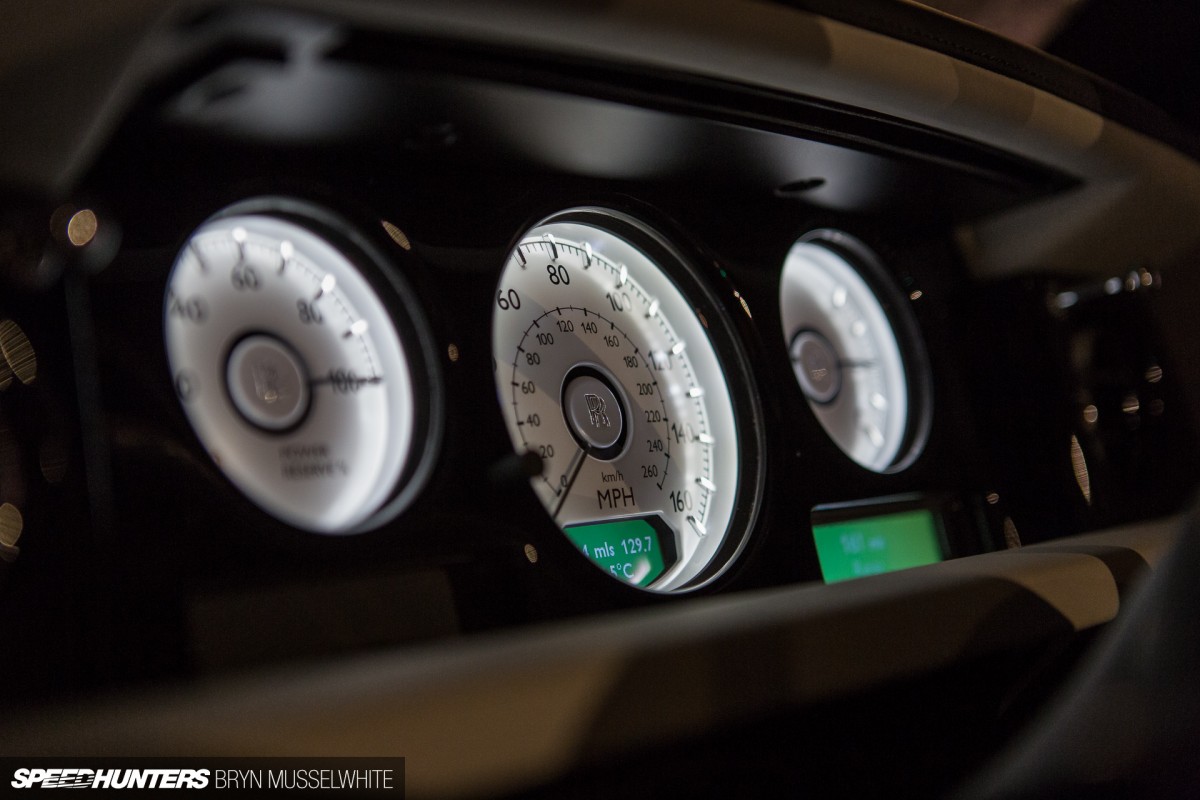 But why? What is it that made my stomach jump slightly and hands twitch? I've ridden around an empty race track in a Pagani Huayra and cruised across the Brooklyn Bridge in a Porsche 991, but those cars made sense to me – the speed and excitement drew me in. Now here I was desperately trying to justify this trip to myself…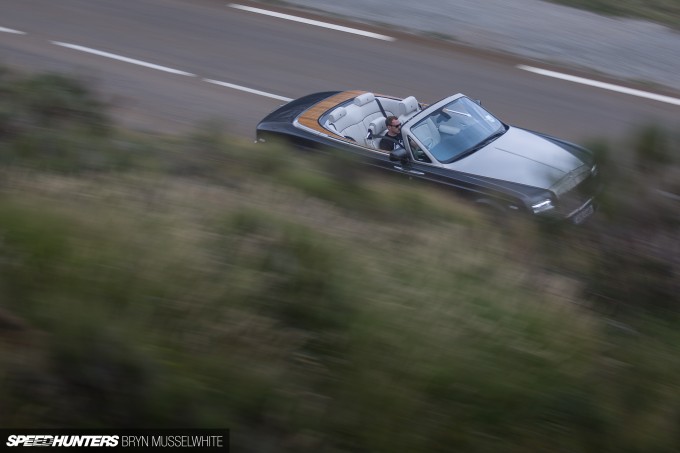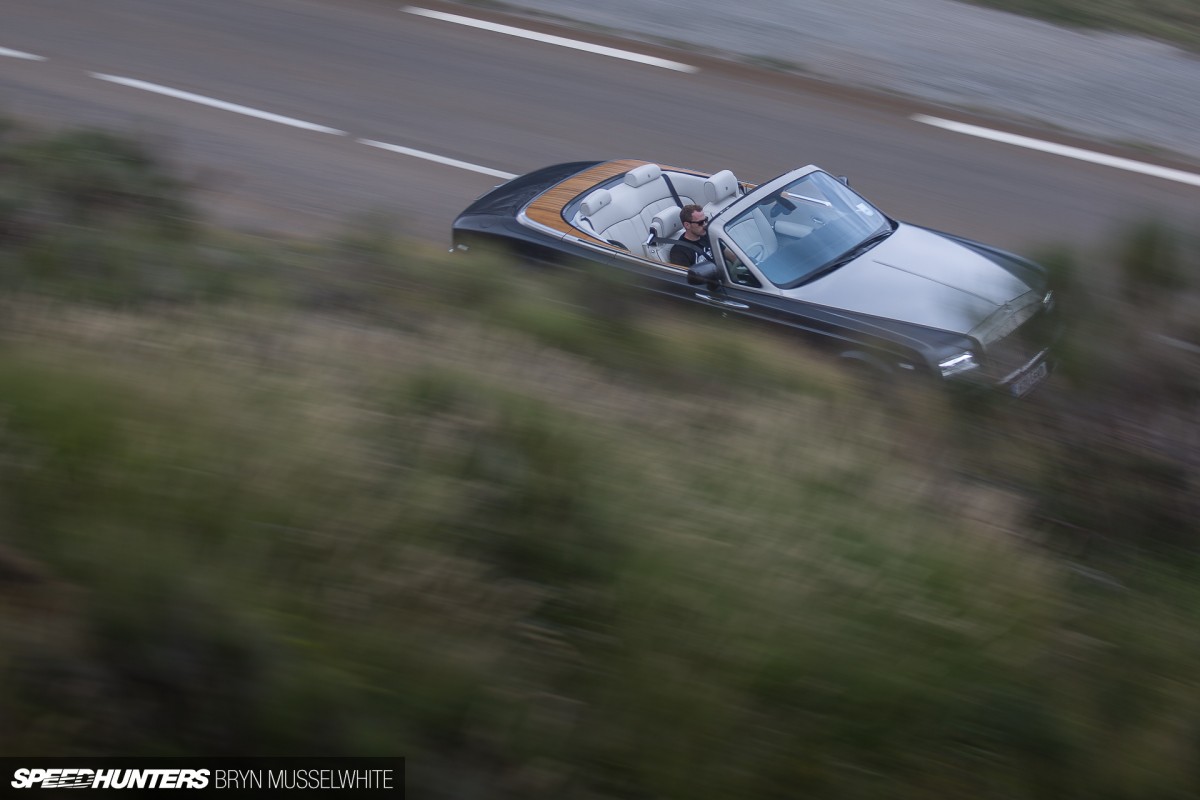 Then it clicked. When else was I ever going to get the chance to experience something like this? I've never done this before, so why not? And that was the hook. That was the reason to get up at 2.30am and head to the airport with my good friend Al Clark.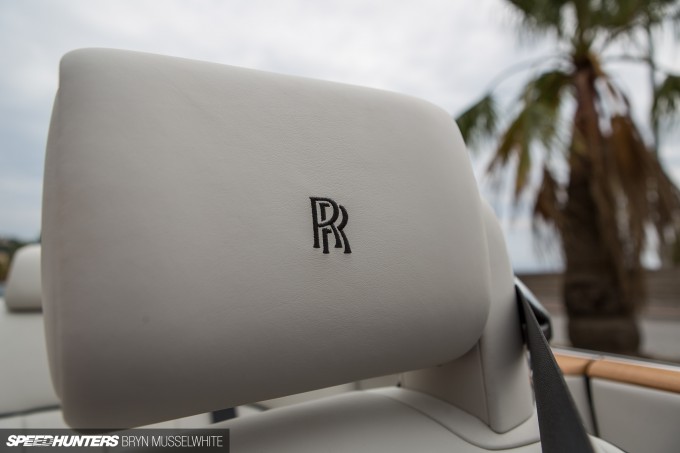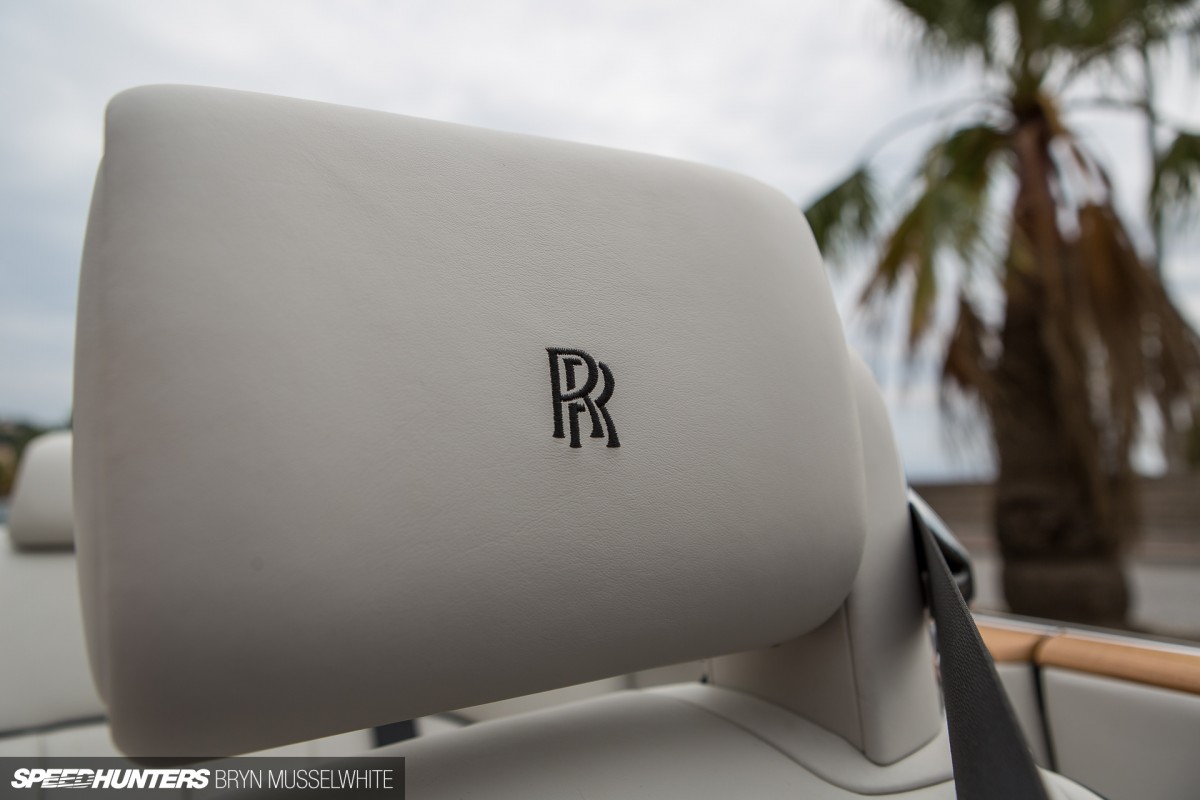 On the plane I had time to prepare for what lay ahead. I had pushed a few things around to get two days free, which was good because sometimes I think too much and in the few minutes I had spare before we were due to leave I'd done a little research on the Phantom.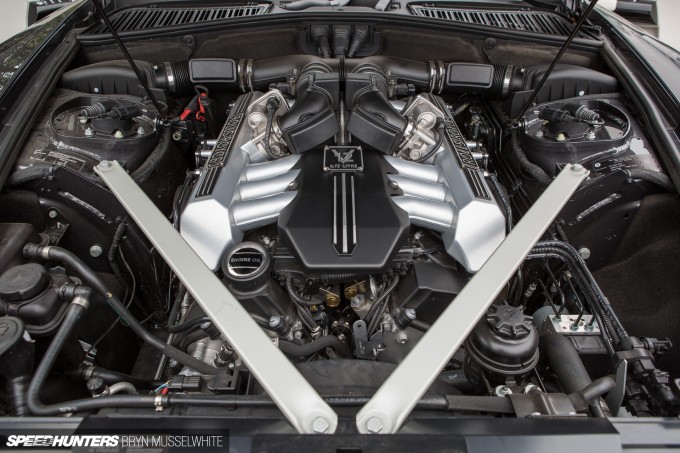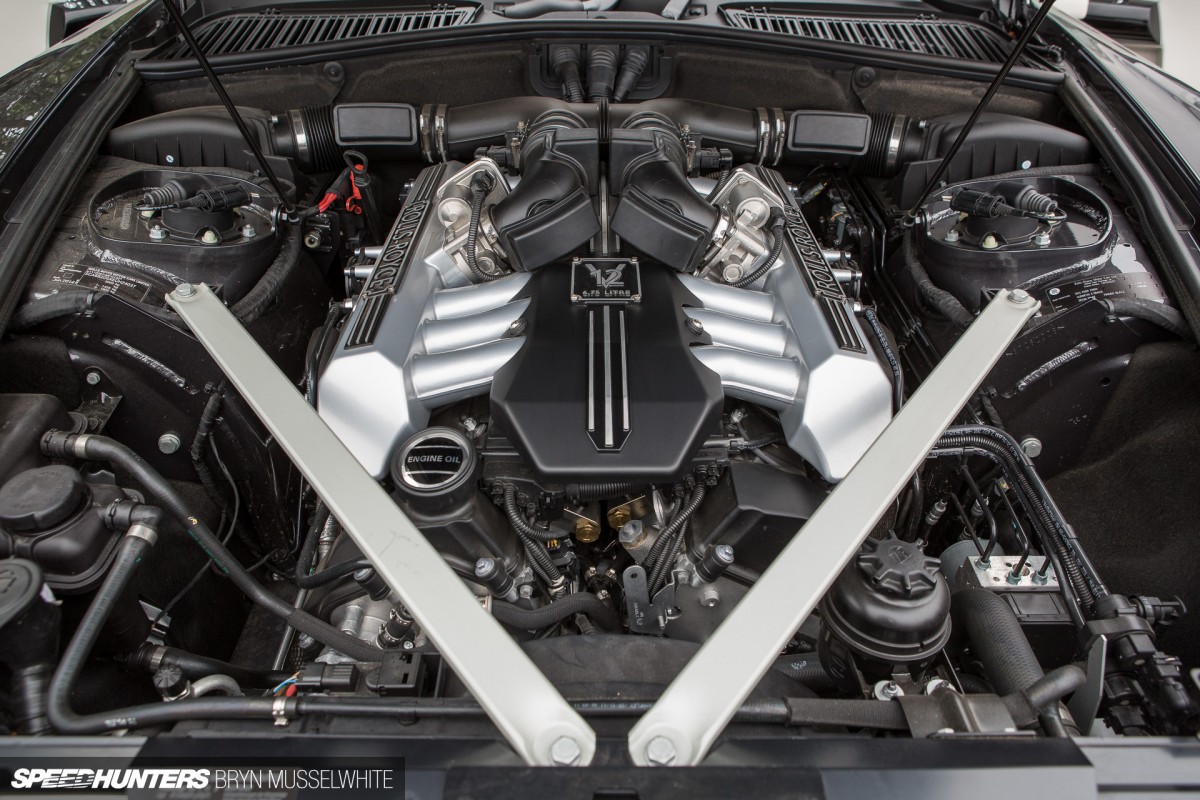 First up the RRP had hit me: £358,000 or US$581,000 at today's exchange rate. This got my attention. I was about to steer a car that costs the same as a pretty decent house where I live – or the same price as two brand new Ferrari 458s.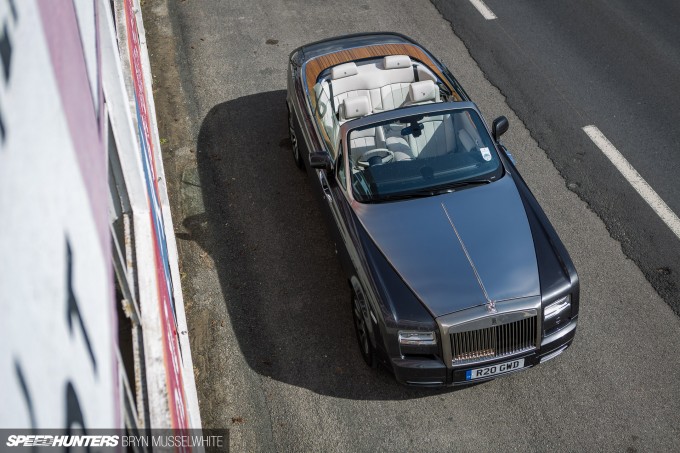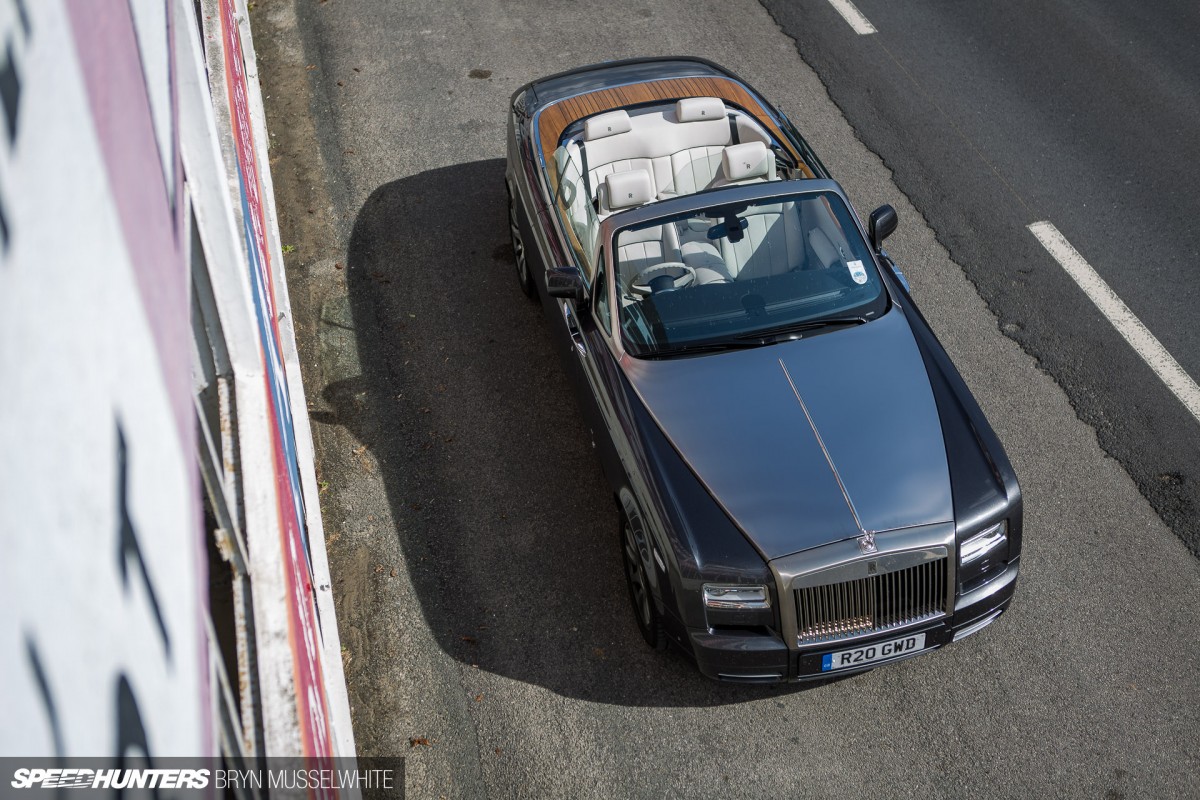 Then I saw the size and weight statistics: the Phantom Drophead Coupe wades in at around 2,650kg (roughly 5,800lb). I did an internet search using just that figure and all it showed me was heavy lifting equipment and trucks. Which is kind of apt really, because at 5.6 metres long the Rolls is the size of a lorry.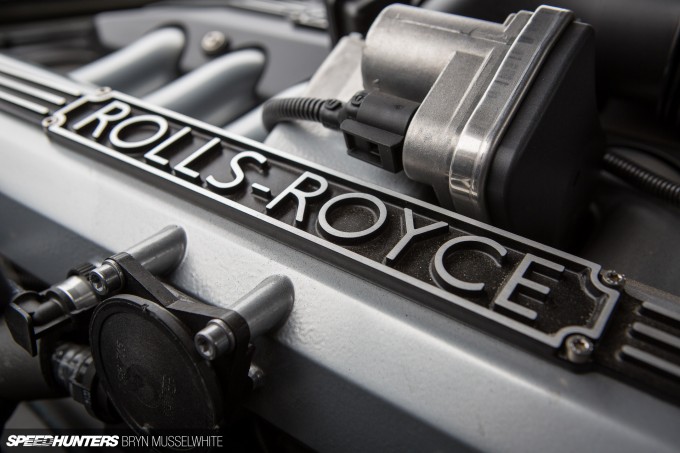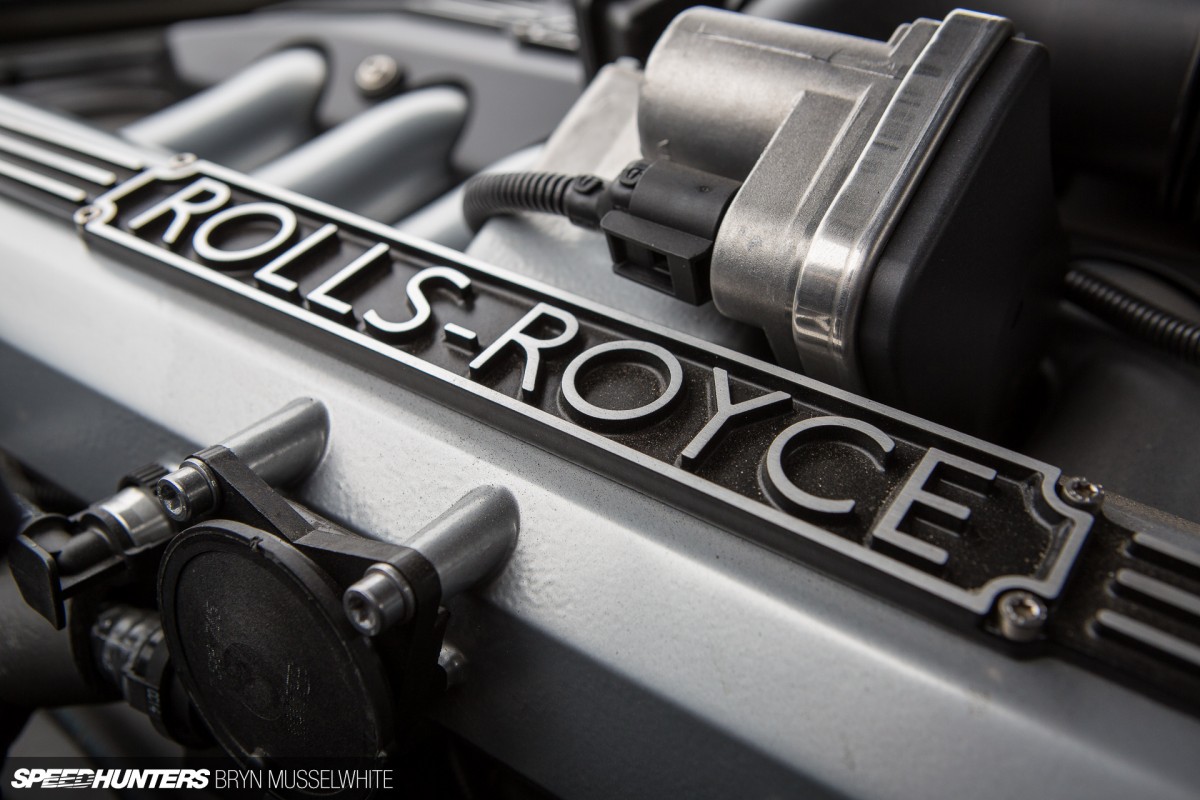 But stats are boring and this Rolls-Royce is so much more than that. In fact, any Rolls-Royce is. It's a motoring event and it's exactly what any good car should be: an experience. One to remember and tell war stories about at a later date.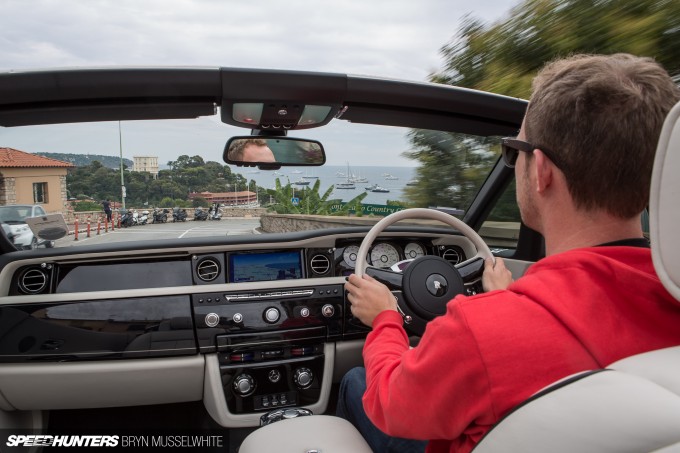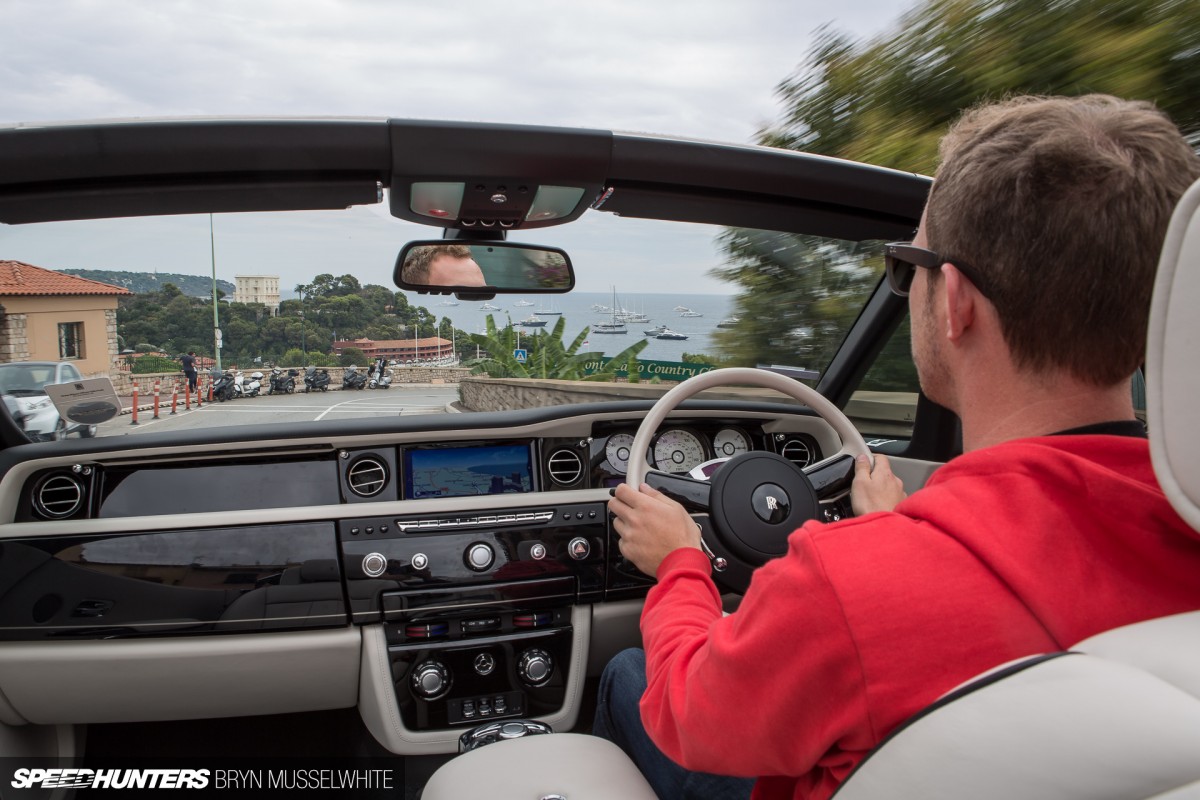 You may well have heard of Monaco – I think they hold a big race there every year… It's a principality tucked away in the eastern corner of the French Riviera. You've got Italy nearby, and Cannes and Nice the other way along the coastline. Quite simply, it's a densely populated and not all that pretty collection of concrete and traditional buildings. It's also a tax haven, so there's a lot of money here – and a lot of ways to show it.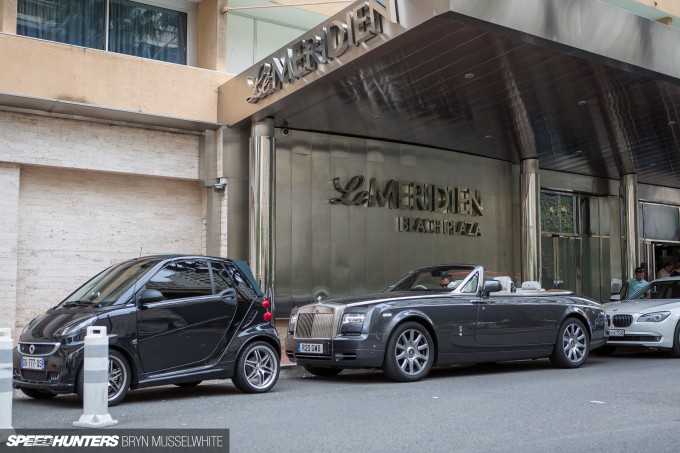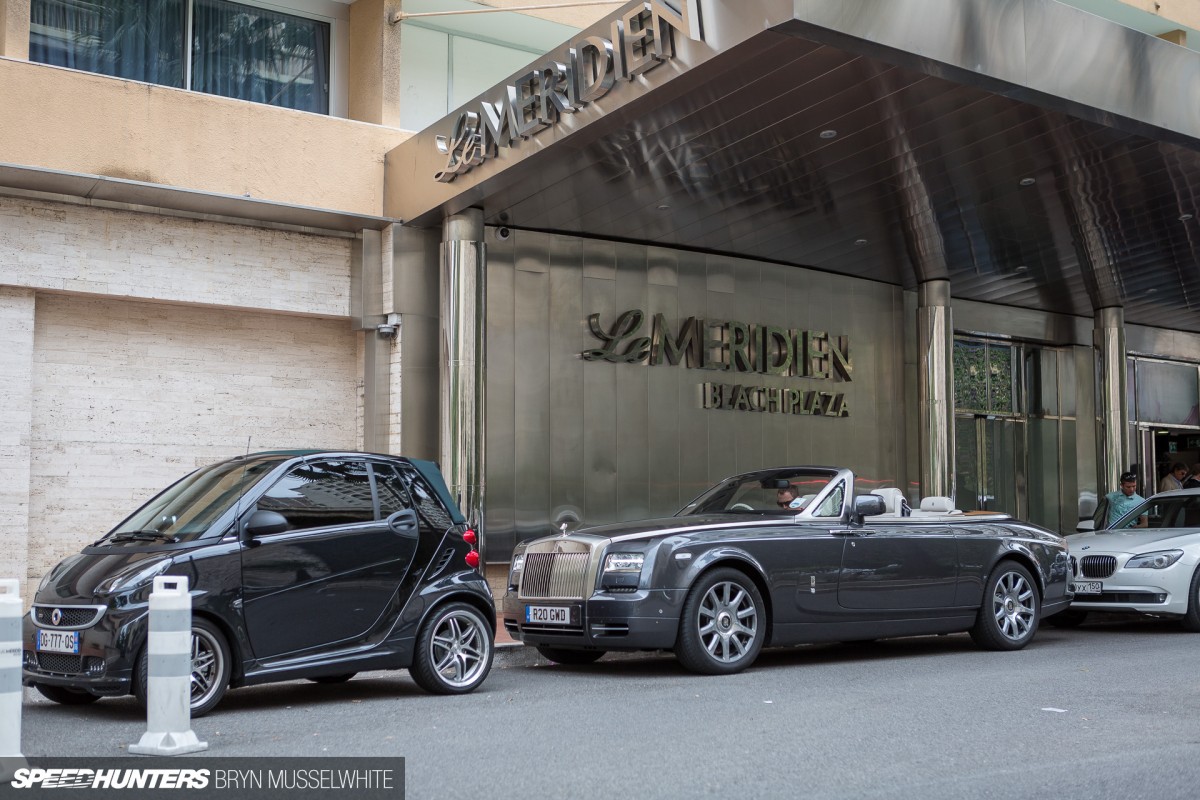 We had to collect the Phantom from the LeMeridian hotel – the kind of place where people wear sunglasses checking in at the reception desk whilst ignoring everybody and everything around them. I don't like places like this. As well appointed as they are there's no atmosphere. I wondered if the Rolls would be the same? All money and no character? No heart? We were about to find out…
Over The Hills & Far Away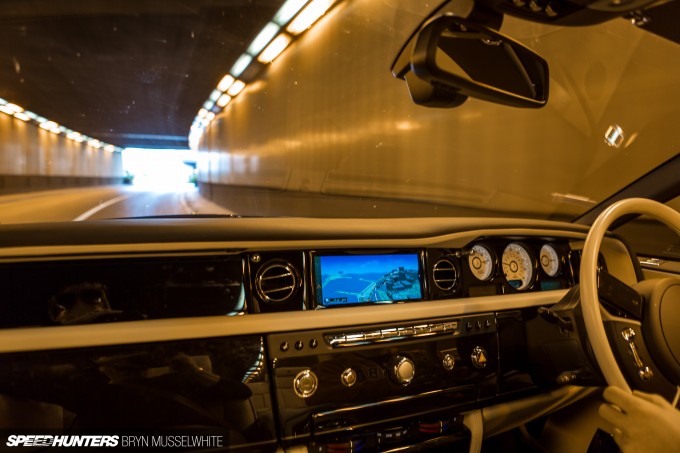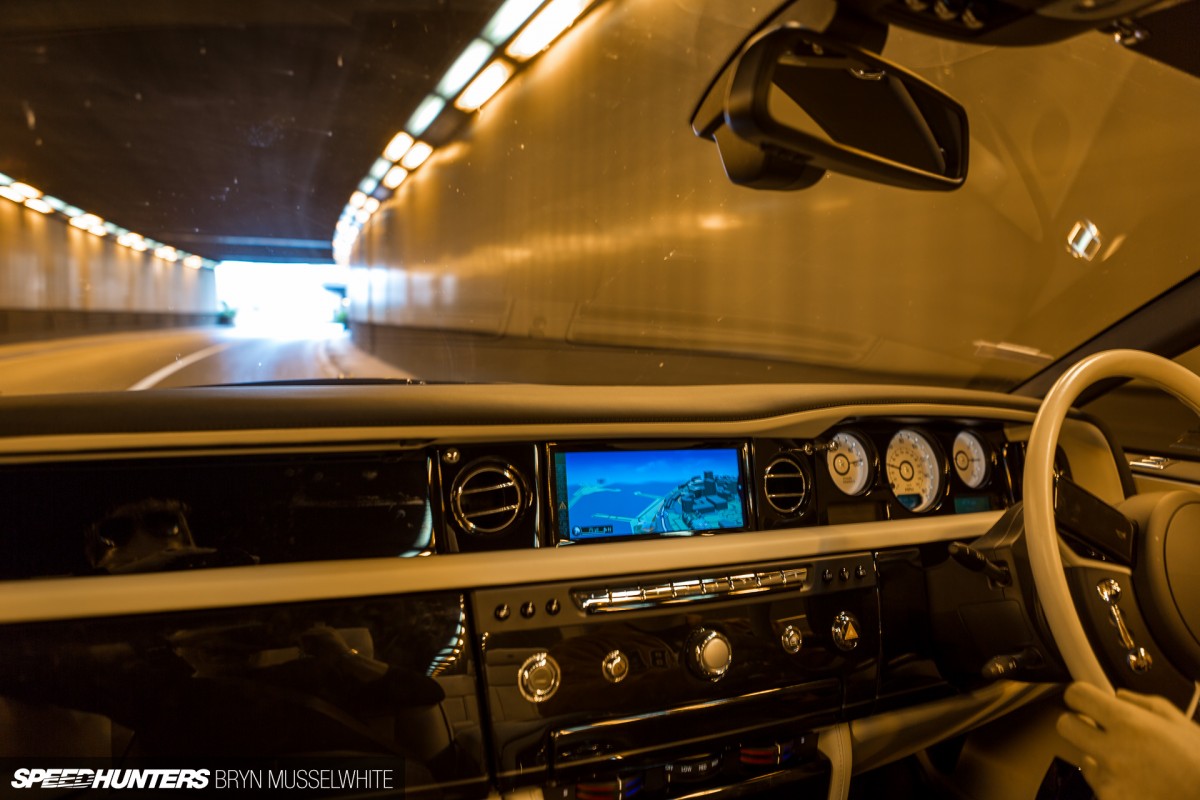 Our late morning arrival meant we had to head straight out of Monaco, which was fine by me. Crowded streets and heavy traffic was an interesting first experience of the Drophead, which is why Al got stuck in. I had to take pictures of course…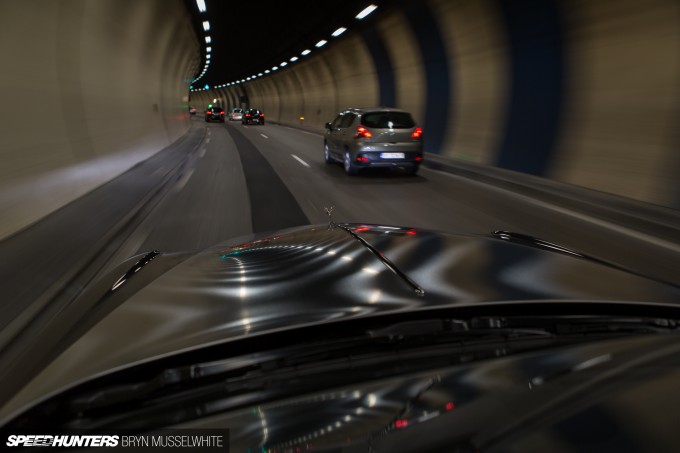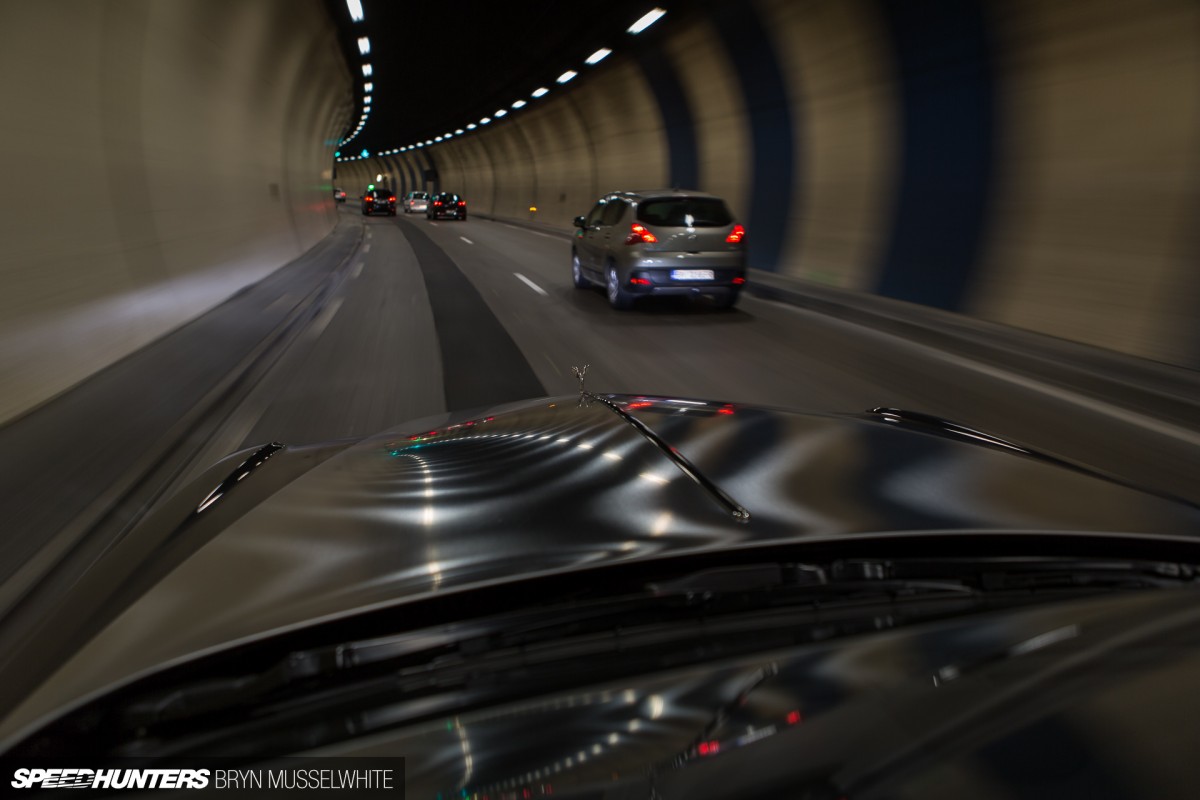 First impressions? Both of us were instantly amazed at how extraordinarily refined it is. I mean, really astounded. Dipping in and out of tunnels underneath the landscape, all you can hear is the world – and it's loud! The V12 is silent, to the point you can't tell that it's running when sat in traffic. As Al owns a Porsche 911 GT3 and I've got my shouty old Volvo, we're both used to engine noise. A few minutes in and we were already having to adjust our attitude.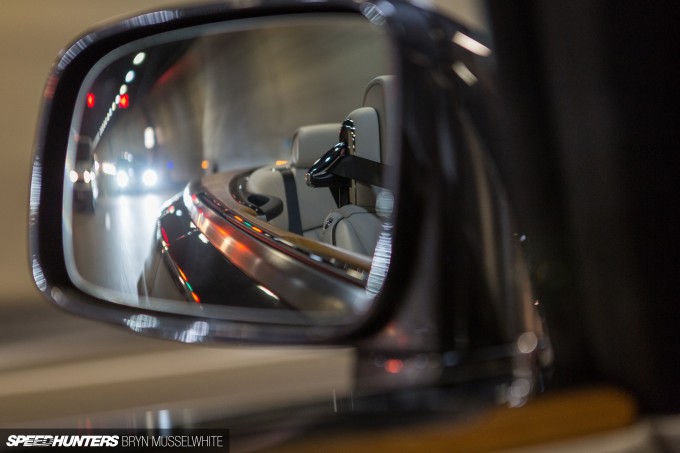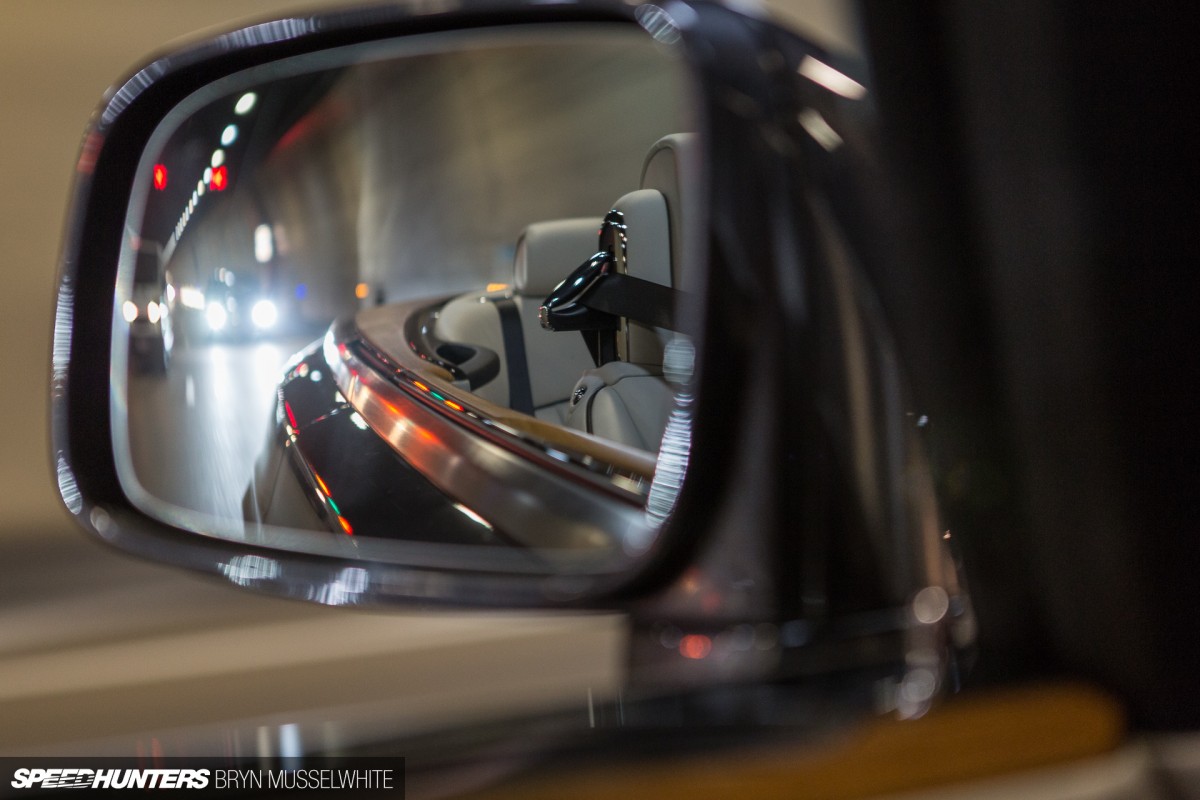 From the passenger seat I started to take in the details around me. Very quickly you become aware that everything is beautifully put together, but then you'd expect that, right? The Phantom is marketed as one of the best cars in the world and very few people will get the chance to experience it, so I smiled running my fingers along surfaces and enjoyed lingering on handles and material choices, imagining the Goodwood-based craftsman who'd been there before me.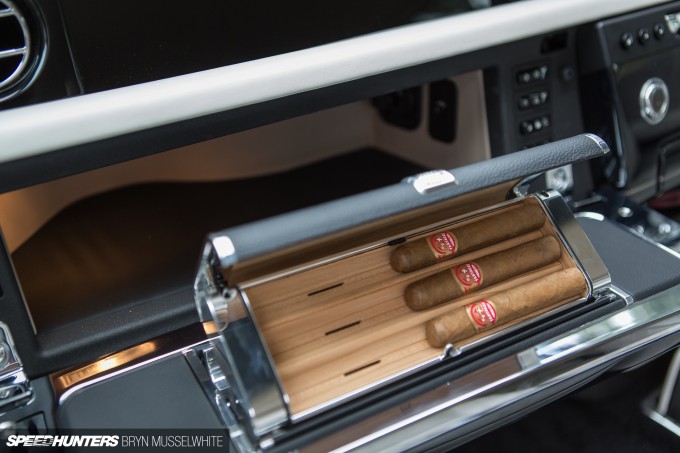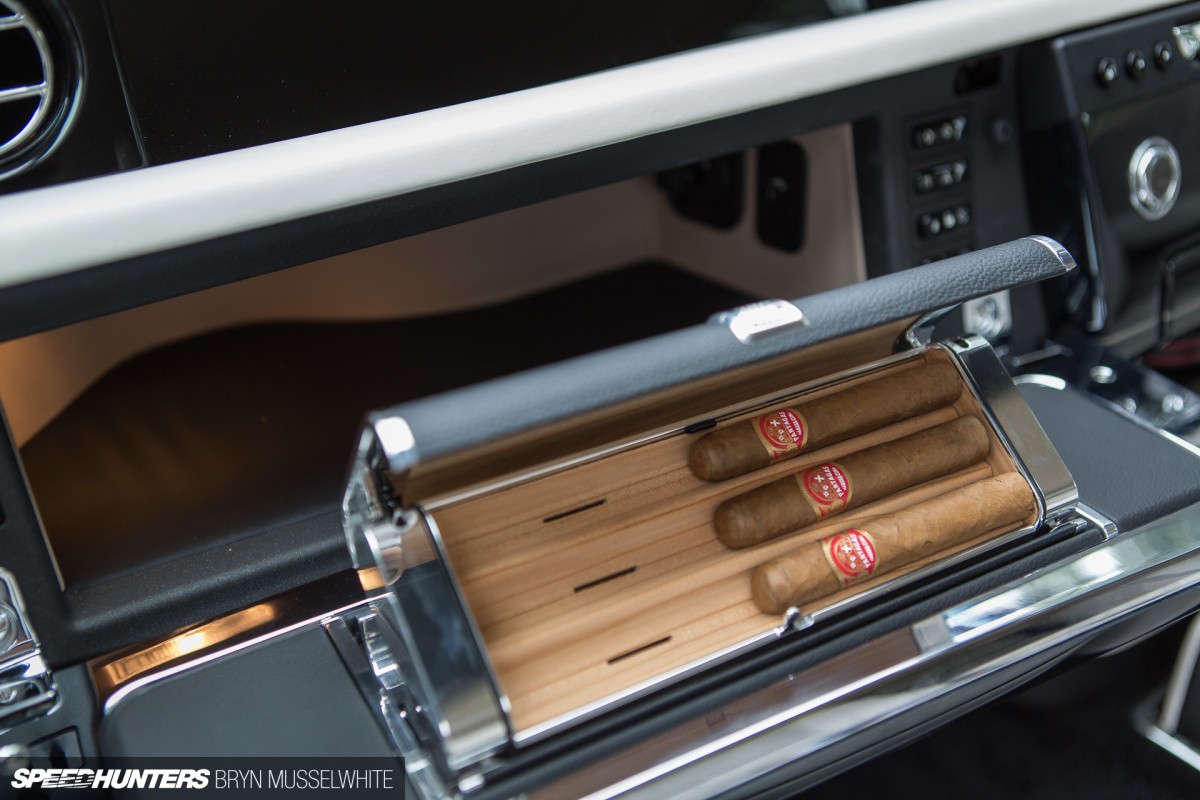 There was no official hand-over at the hotel – the valet had just given us the key and we'd got on with things. So as Al threaded through the streets discovering the switches on his side, I delved deeper in to the hidden spaces around me. We both laughed at the fact there was no dedicated sunglasses holder but there was a humidor in the glove box! But then I guess the sort of person that buys one of these cars never takes their sunglasses off and only smokes fine Cuban cigars.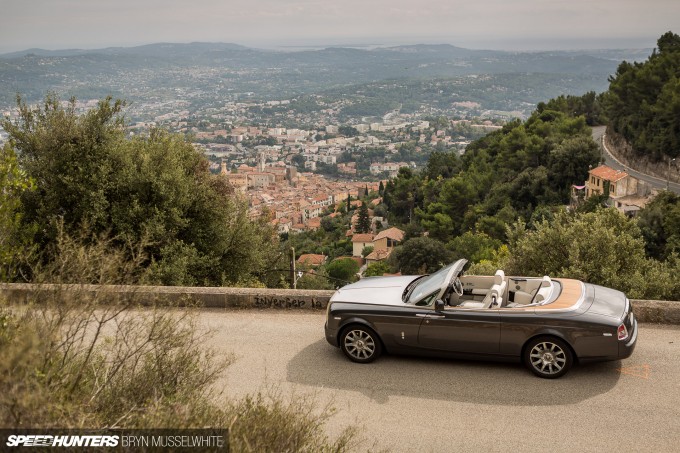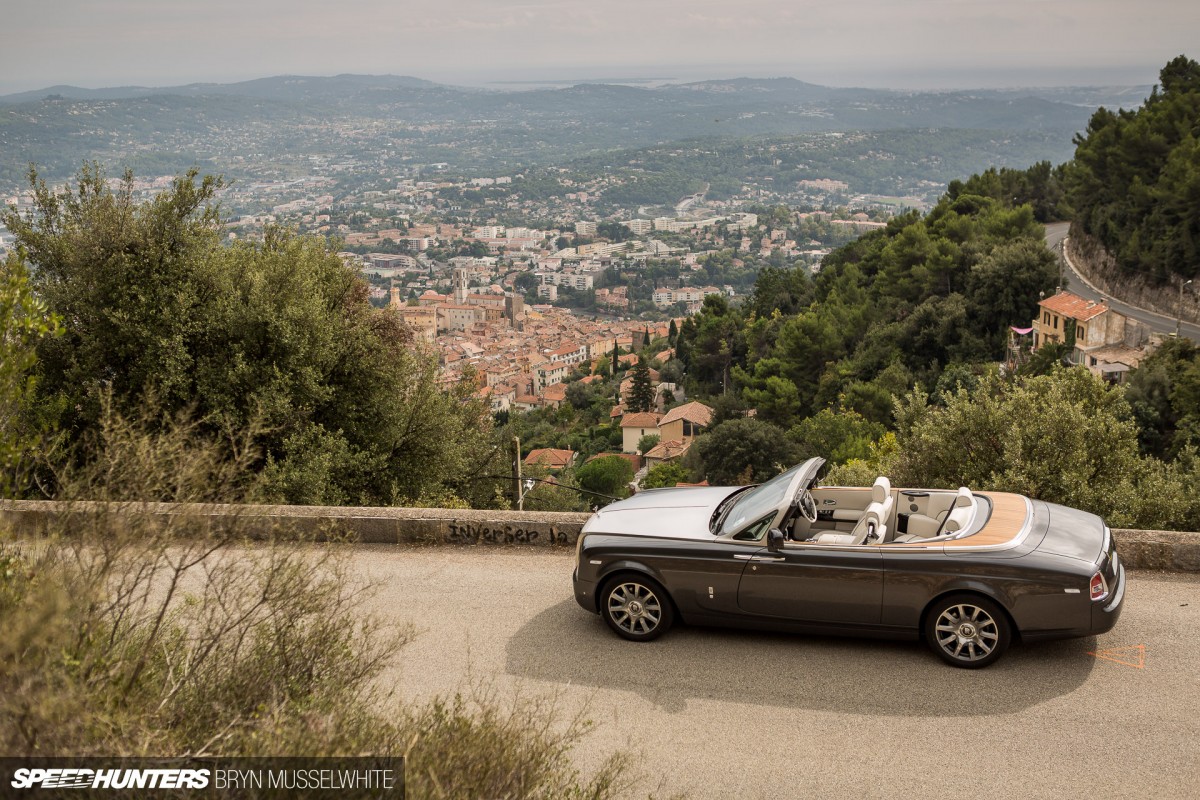 Thankfully, freedom wasn't too far away and the short haul along the motorway brought us to the N85 near Cannes – a 325km-long road that heads north up across the lower edges of the Alps. It's more commonly known as the Route Napoleon after the famous French Emperor, as he used the route to march on Paris after his exile on the Mediterranean isle of Elba.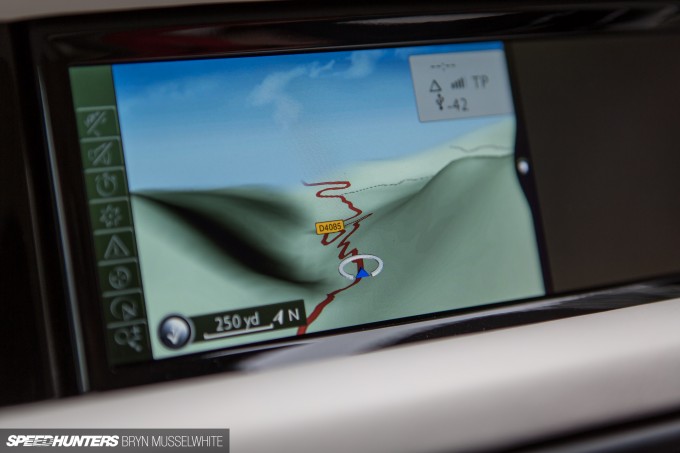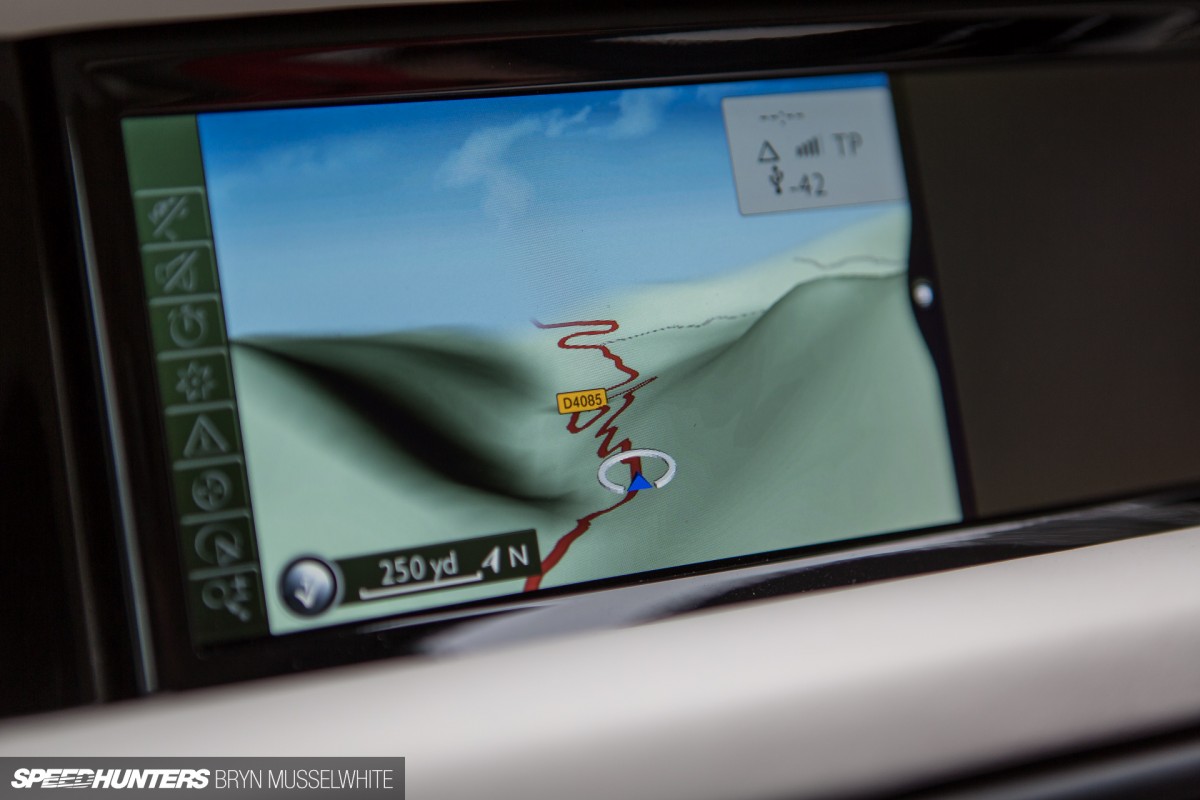 The British defeated him at the Battle of Waterloo, so given that rather loose hook we had a plan. Drive the legendary stretch of road which he slogged up – which many regard as being one of the finest in Europe – and blast across Northern France back to Waterloo in London.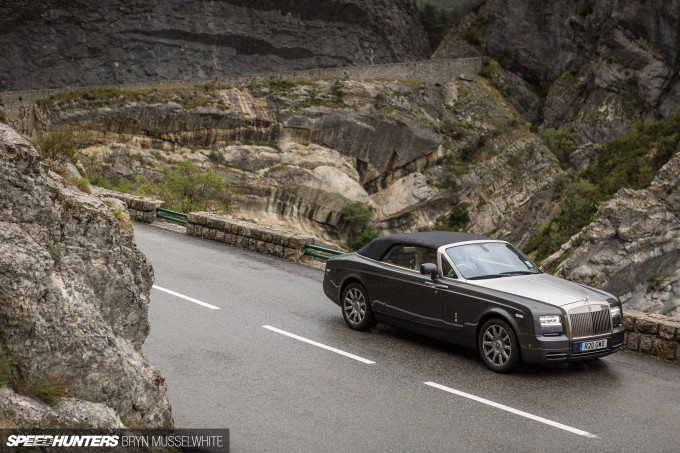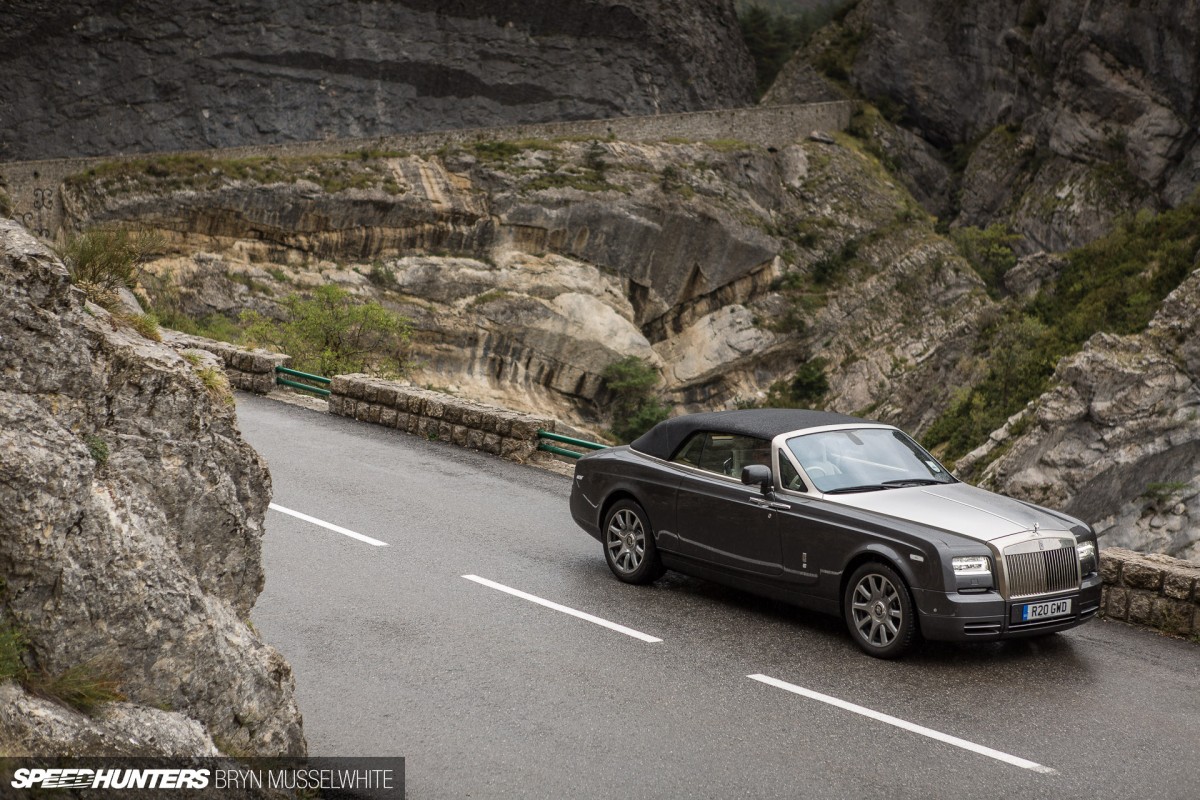 History lesson aside, the N85 is every bit as good as people say. It's an amazing mix of switch-back hairpins and clear open undulating stretches of road cut in to hillside, peppered with small towns to grab a sandwich in along the way. The rain and the fact that it was late September meant traffic was minimal, so we made proper progress rather than nudging along nose-to-tail.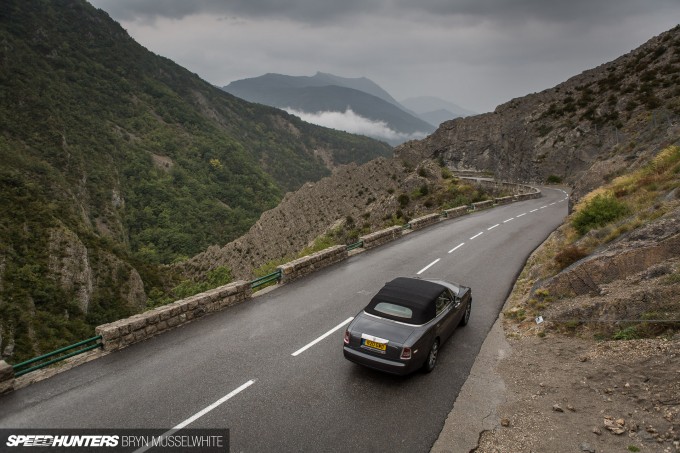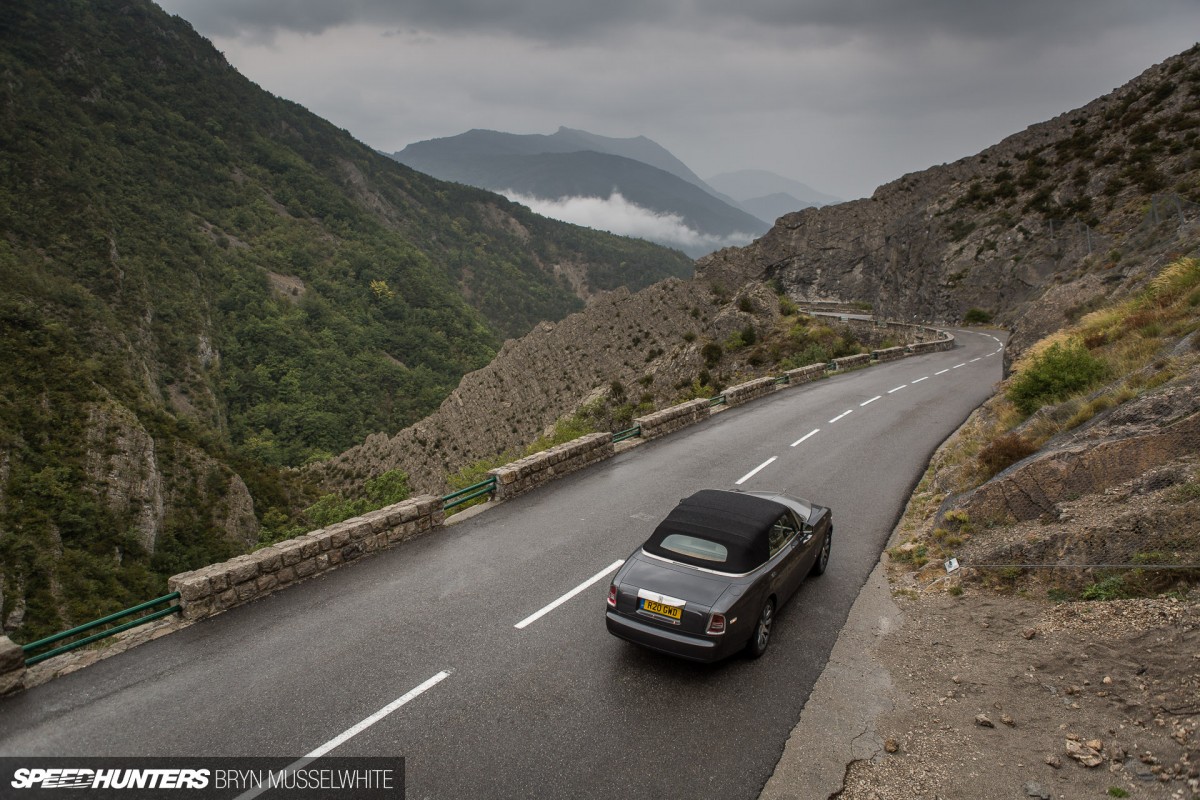 So just how good is a car openly styled on a racing boat from the '30s? I know styling has little to do with handling at these sub-70mph speeds, but does it handle like the J Class yachts that inspired it? They were 75ft to 87ft long after all…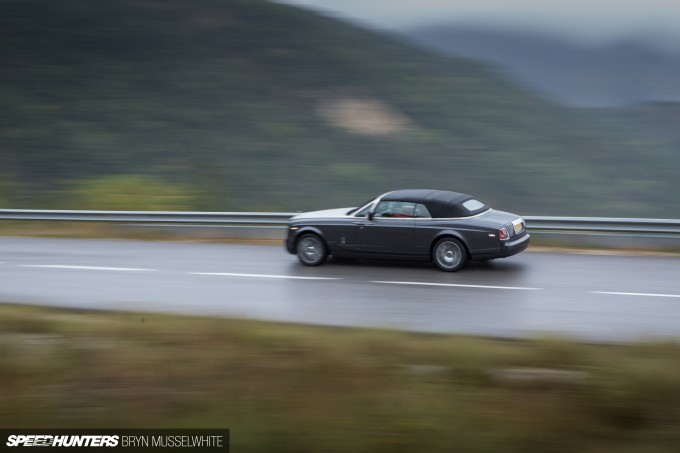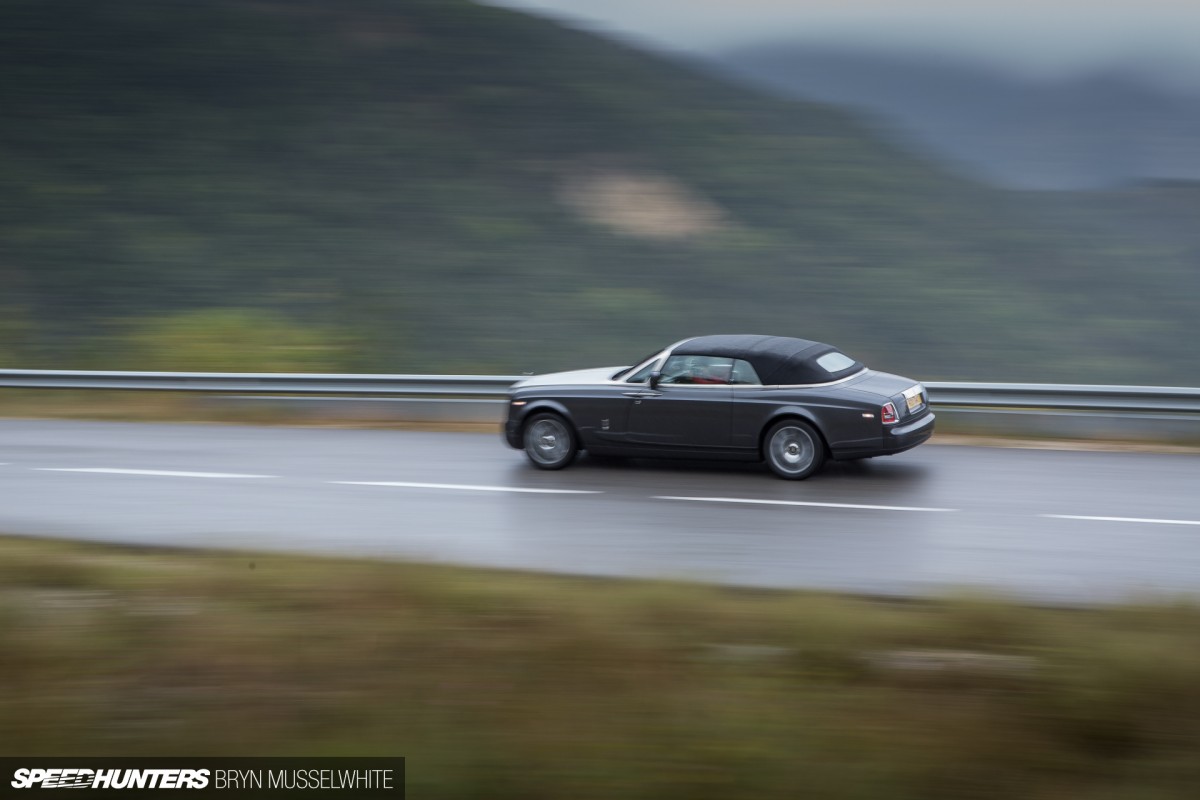 Well, no actually – it's not at all boat-like. Akin to everything else on the Drophead, it does it all better than you've experienced before. I kept pace with a Golf GTI at one point. The driver obviously knew the road pretty well, so I just stayed a respectful distance behind and maintained the flow.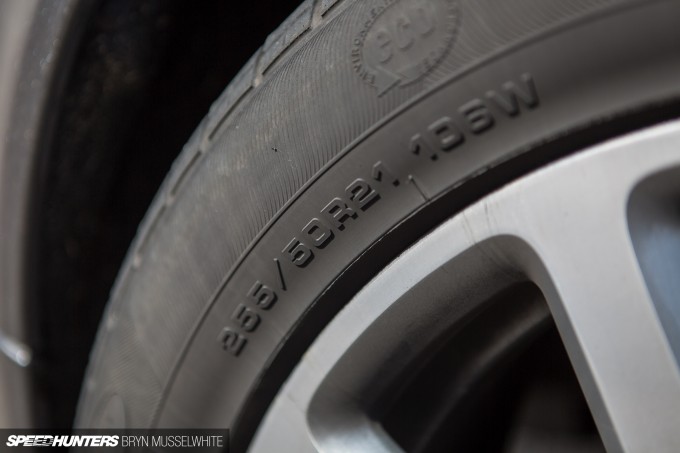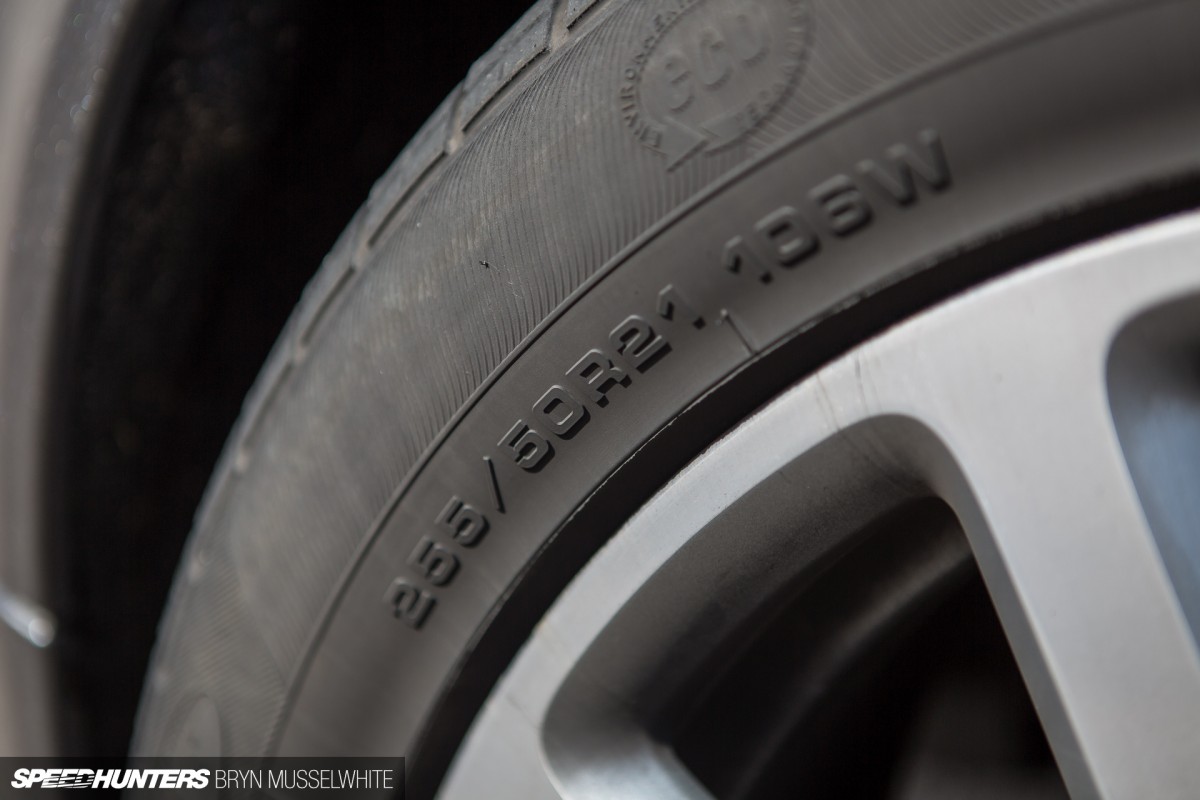 As whisper quiet as the tyres are, they also grip. The road was damp and properly wet in places, but what the Rolls does is take the edge off everything. So where 60mph would usually feel fast in a big car, you need to do 80mph or more to feel the same sensation here.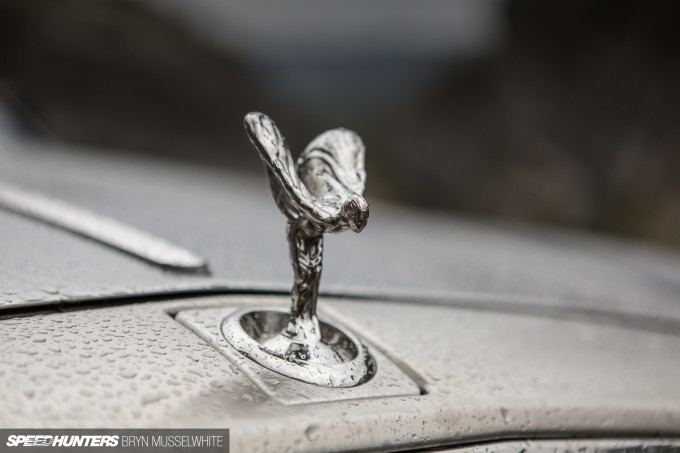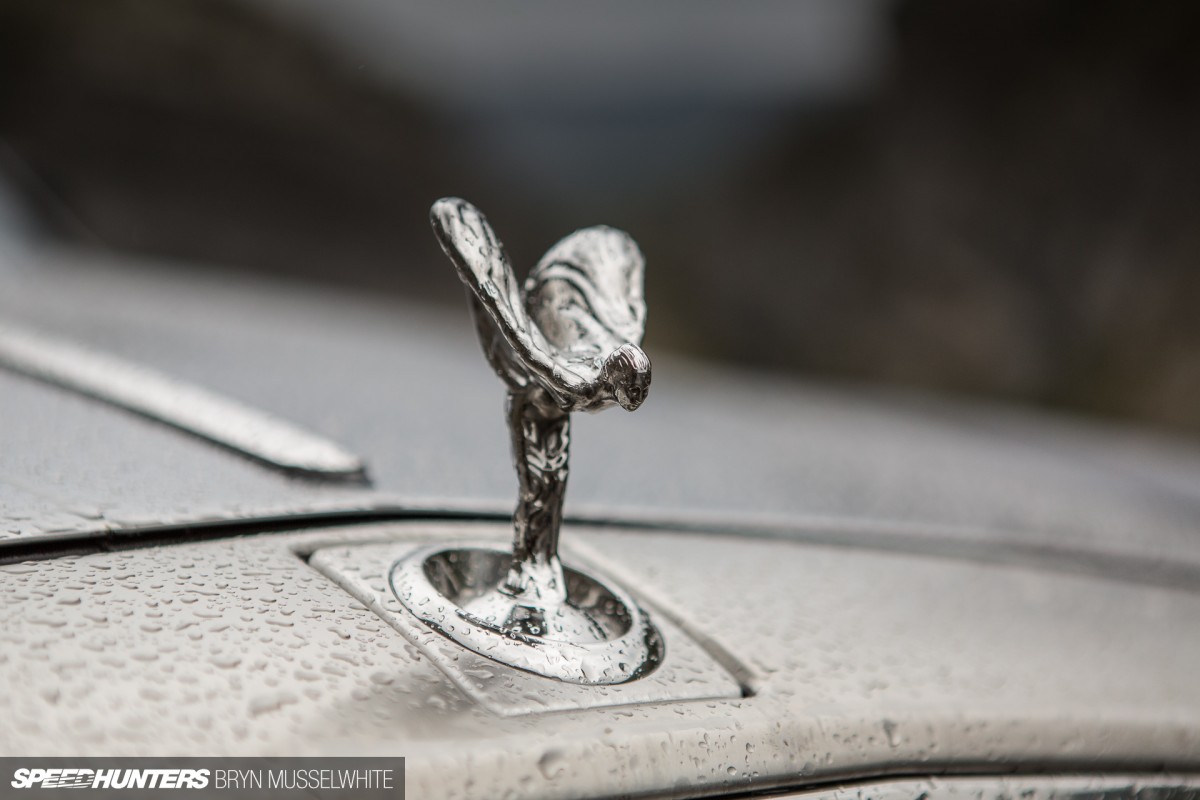 Another thing the Phantom does so well is make the world around it seem a little less able. I don't mean inadequate – just not as comfortable, refined or well… able. It really instills you with a sense that 'anything is possible' whilst not being full of itself. So rather than ramming technology down your throat or having over the top features, it makes you question other aspects of your life. 'Oh, I'm sorry, is your house not as comfortable as your Rolls-Royce?' It's odd, but there's almost a sense of modesty to it!
Supercar Hunting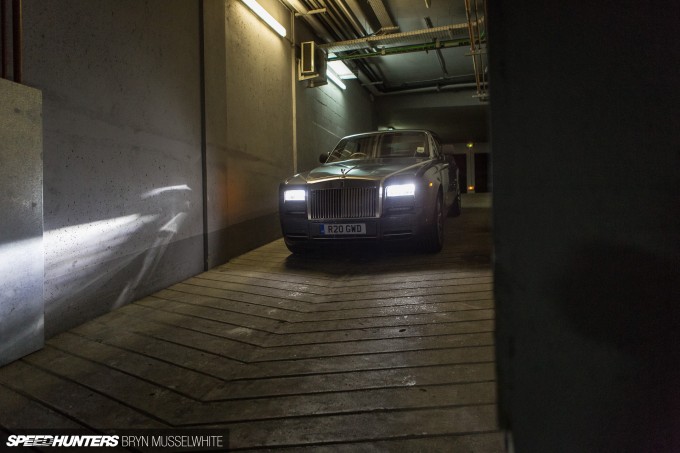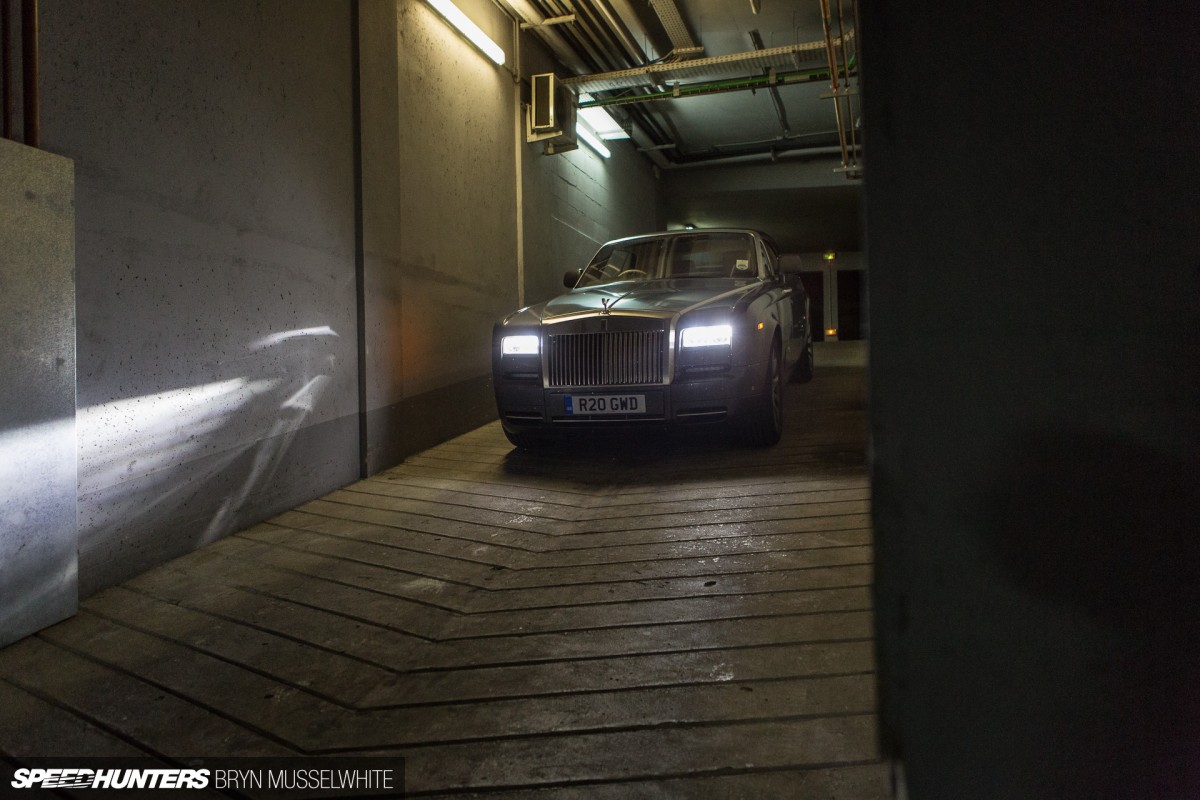 The Route Napoleon was good fun, and a road I definitely need drive again. But our overnight stop in the middle of France delivered us to day two, which was pretty much going to be a straight-out blast back up the Autoroute to the Channel Tunnel. That's after we managed to negotiate our way out of the hotel underground car park, which showed just how comically-large the Rolls is compared to other cars.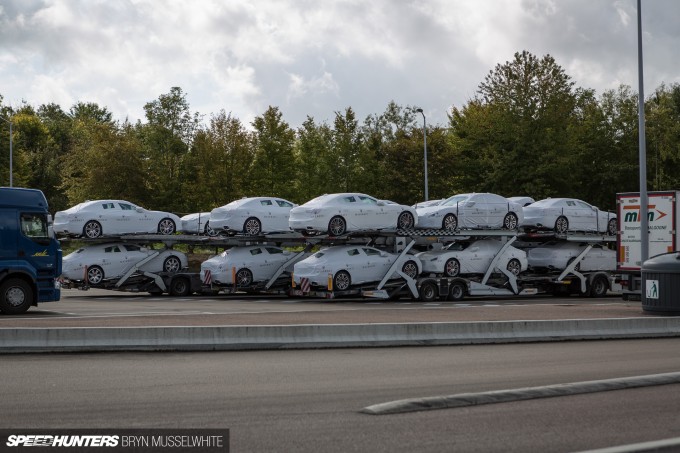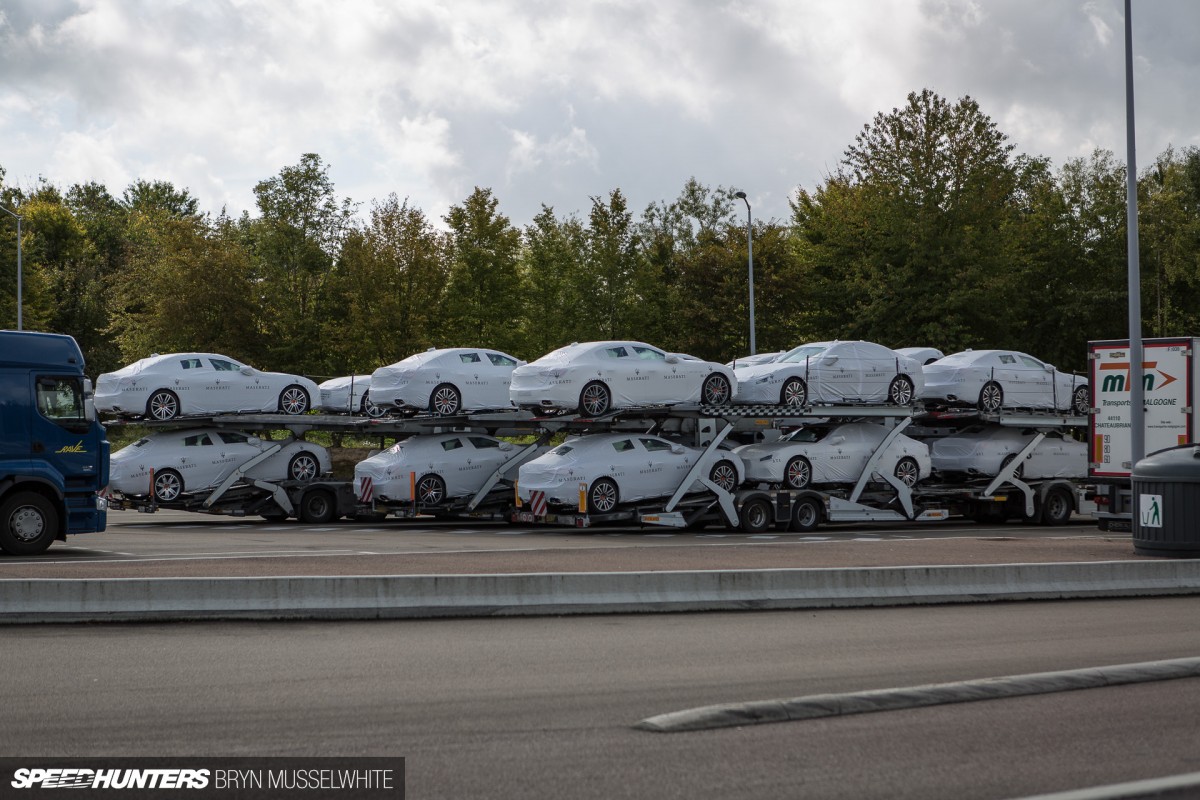 Naturally, the roof came down as soon as we set off. I'm a massive fan of convertibles – or just cars with no roof – as you get to experience so much more of the environment around you. At a fuel stop (this is the only time I'm mentioning consumption…) I spotted these transporters full of Maserati Quattroportes, of which there were another two in the convoy. Is that pretty much all of them then?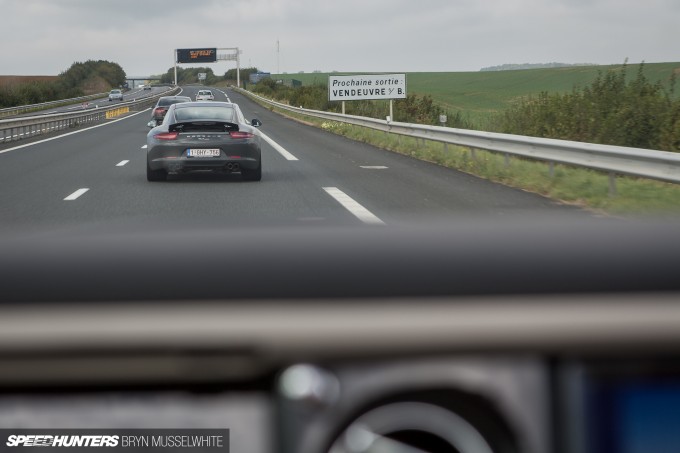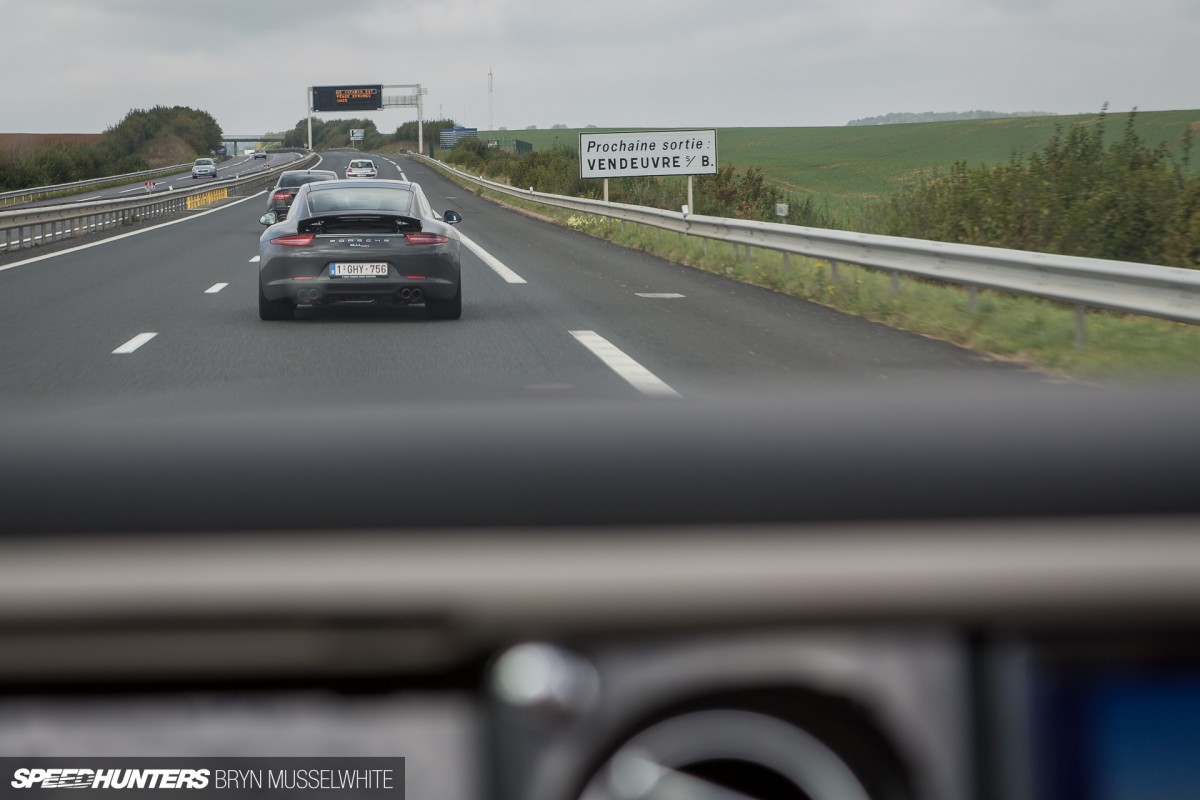 Most of the drive flashed by as the landscape is often flat. Not boring, just simple and easy to drive through. Tolls mean the Autoroute is often pretty empty and you can get a move on. We ended up in an impromptu convey with an Audi, this Porsche 991 50th, then a BMW and a Mercedes-Benz behind us. Perfectly packaged against speed cameras and police, we calculated that if you combined the value of all the other cars, you'd still need another Porsche to equal the worth of the Rolls-Royce. A small reminder of how much money this car is worth!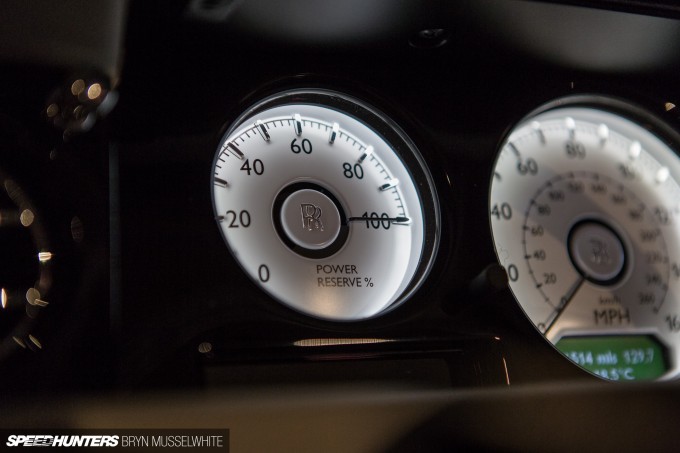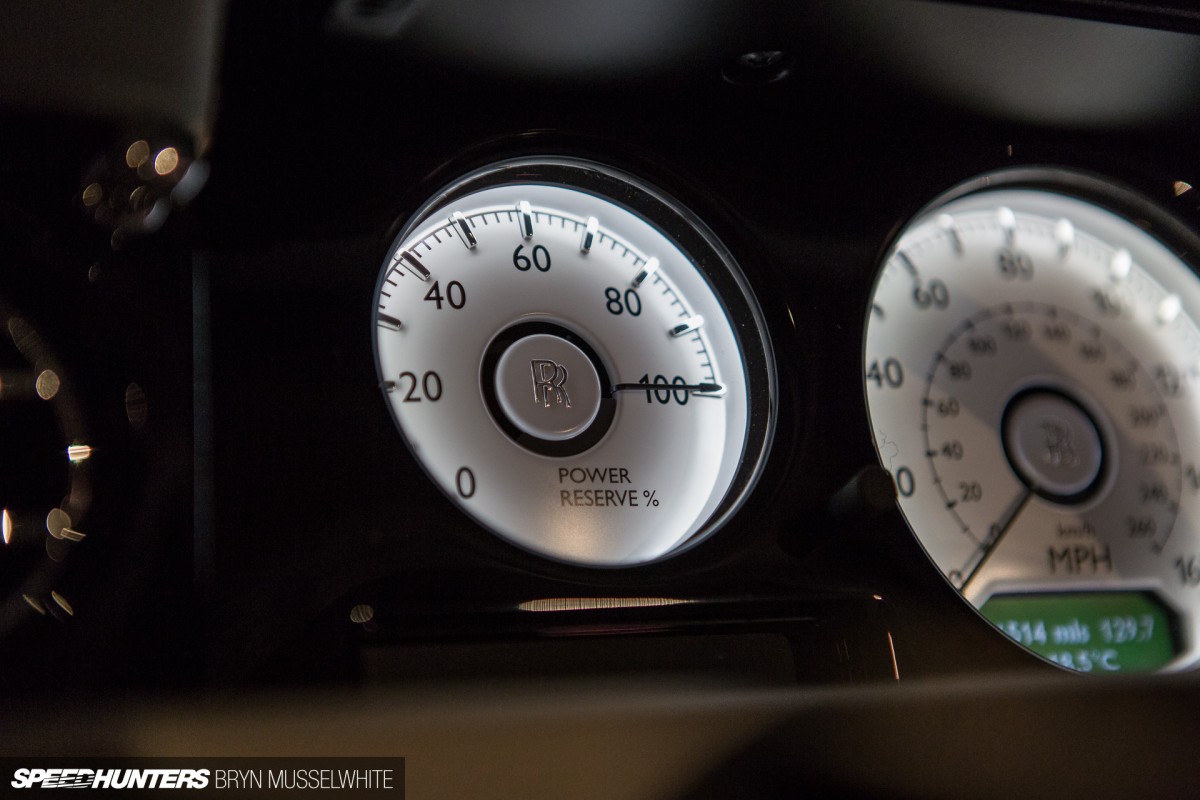 I won't tell you exactly how fast we cruised at because it might be illegal. What I will tell you is that running at three figure speeds the Rolls still had 80 per cent power in reserve. I put a picture of this gauge on my Instagram and somebody commented it was 'beautiful but silly'. I get that, but this gauge sums up the Rolls-Royce way of doing things. Stunningly presented, it works in reverse to a conventional rev counter. The latter shows you how much you've used, but this shows you how much is left. Because you always have enough to start with, rather than constantly wanting more. This is the Rolls-Royce mindset…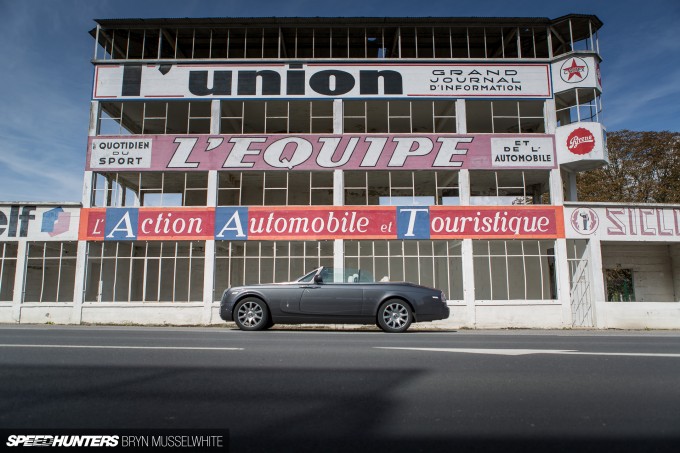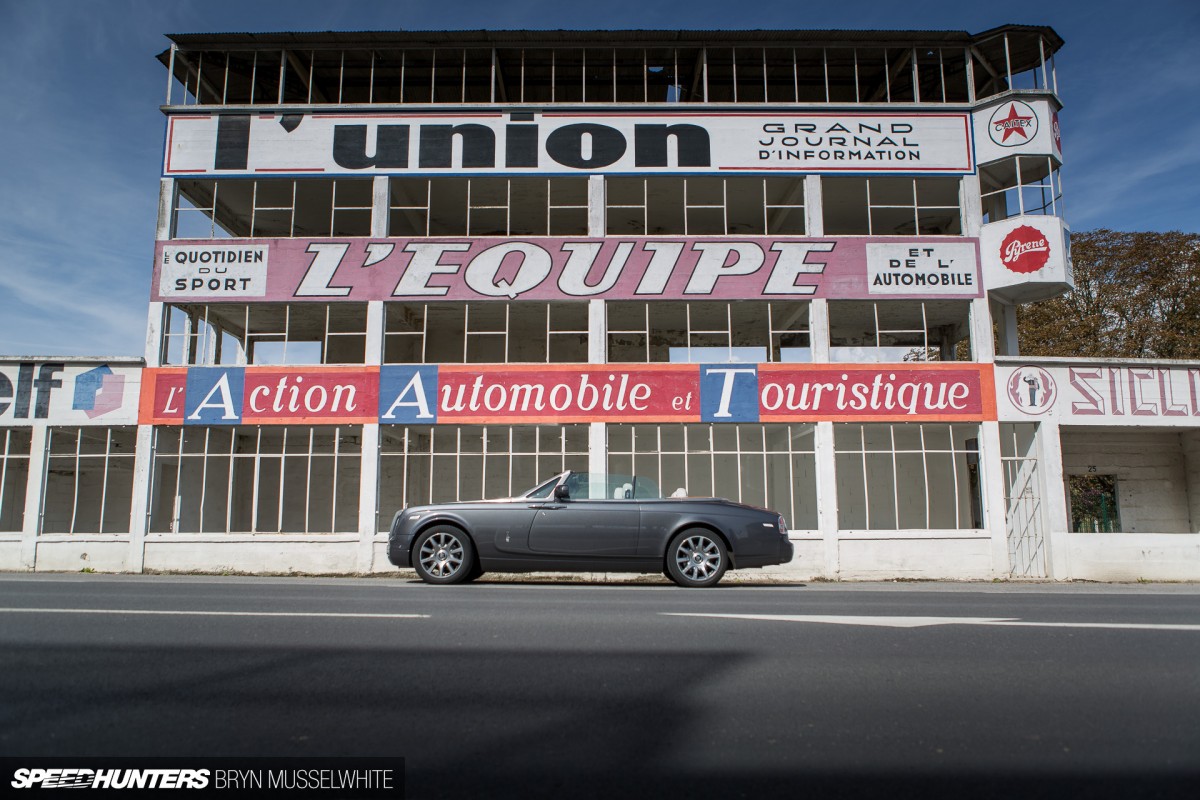 Passing through Northern France means one thing to me – a visit to the Reims-Gueux circuit. I wrote about it when I stopped by in a Caterham earlier this year. It's a magical place that echoes with the legends who raced here.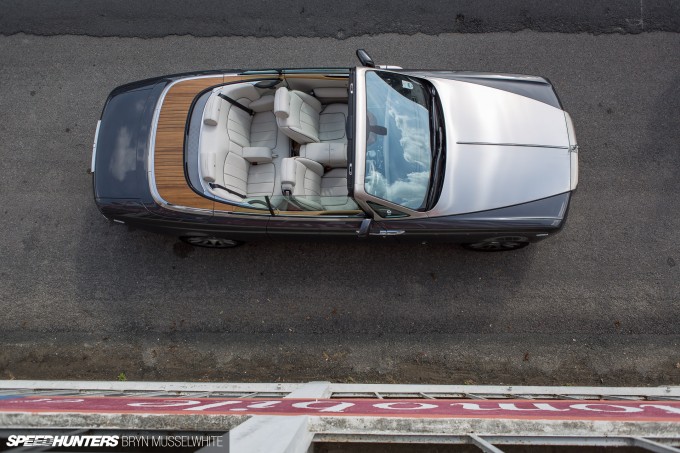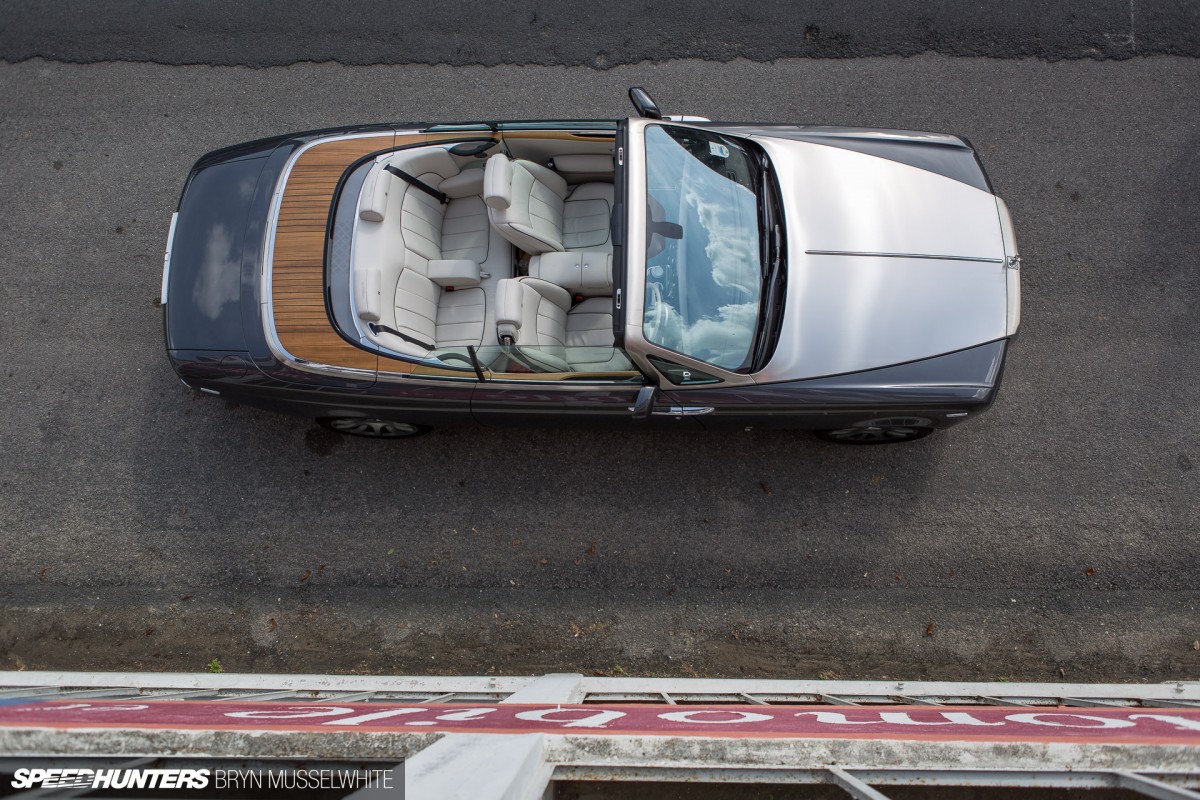 I also knew I'd be able to properly get above the Drophead and take in the lines. Every one you follow ends up back where it started – stainless steel, wood and paint all forming different egg-shaped layers with a sumptuous leather yolk in the middle.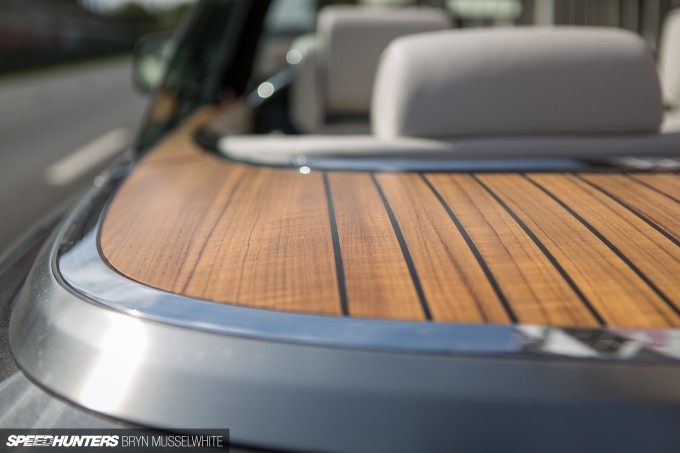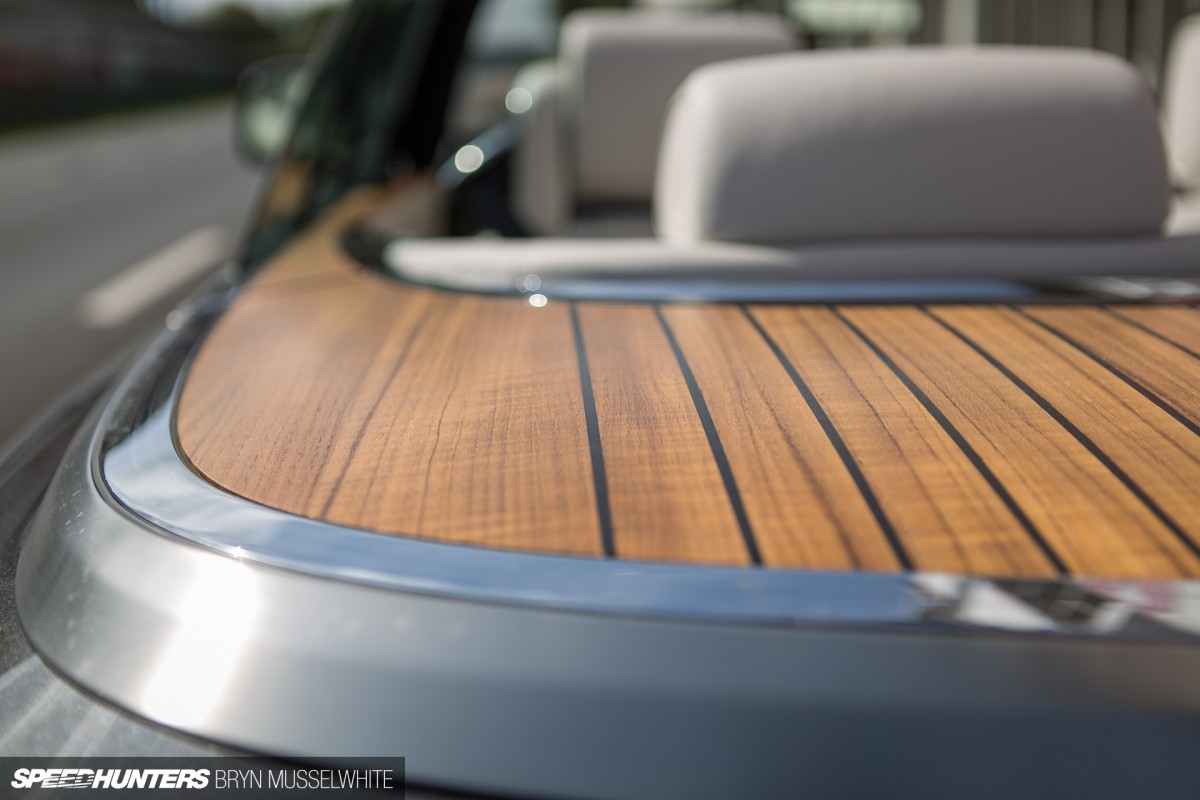 The material choices go some way to justifying the purchase price; the fit and finish compounding that justification beyond question.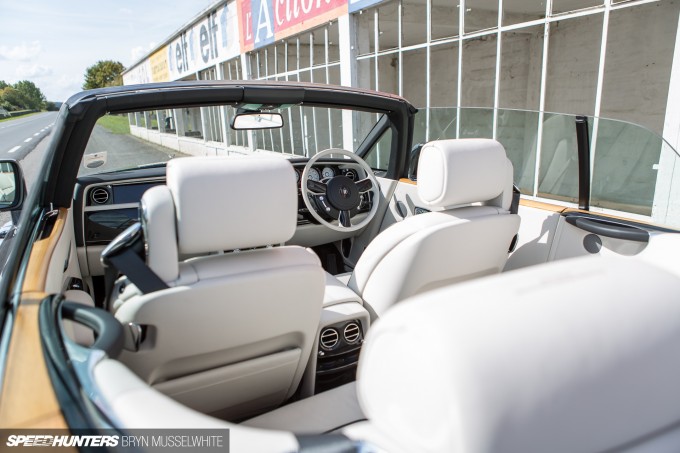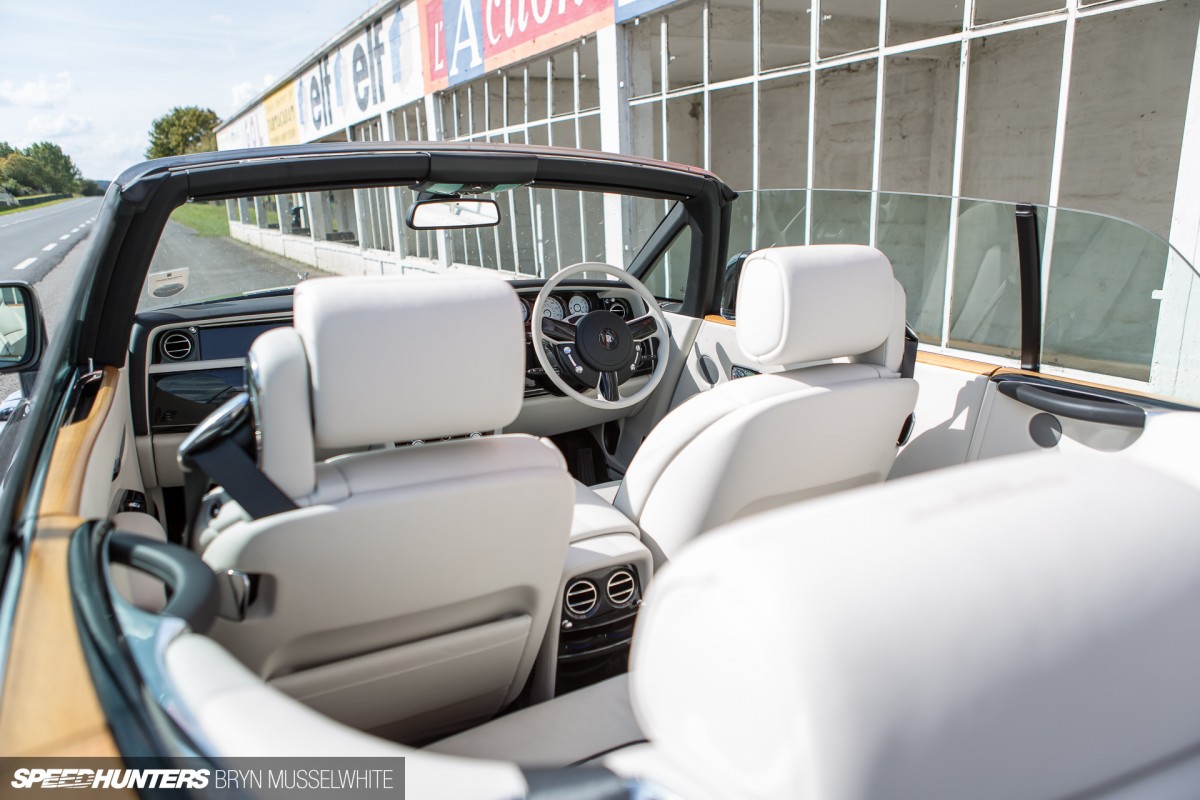 But Rolls-Royce haven't gone crazy. I guess it would be easy to overload on gadgets and easily take away from the sophisticated feel. It's knowing when to stop that sets the manufacturer apart from others. The slim-rimmed steering wheel looks like it's been lifted from the '60s, but the feel from it at any speed reminds you this is a modern, well considered car.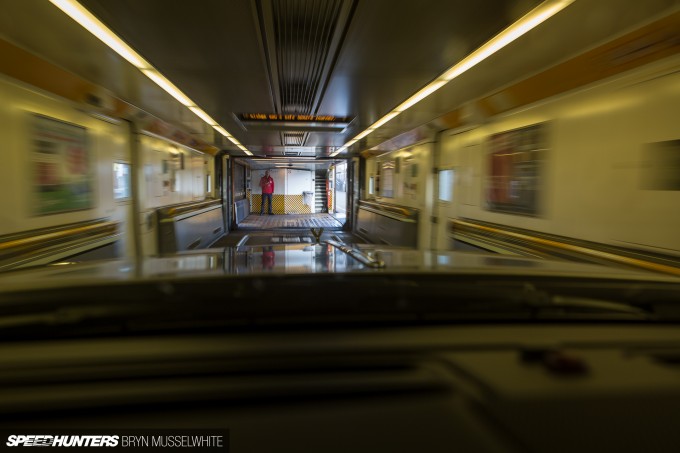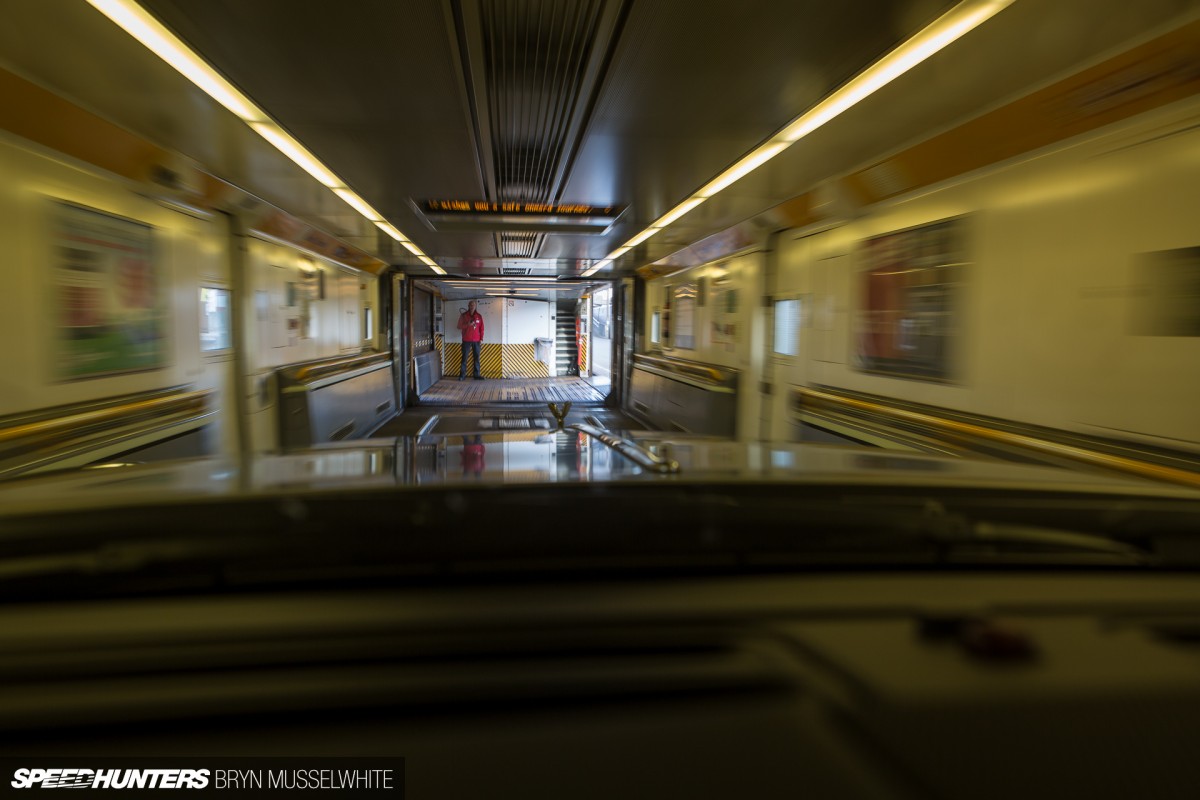 Another blast and we were in Calais, the Channel Tunnel and then back on British tarmac. London and Waterloo station (Napoleon, right?) was our destination, which meant we'd experience one of the best capital cities in the world whilst memories of Monaco were still fresh in our mind.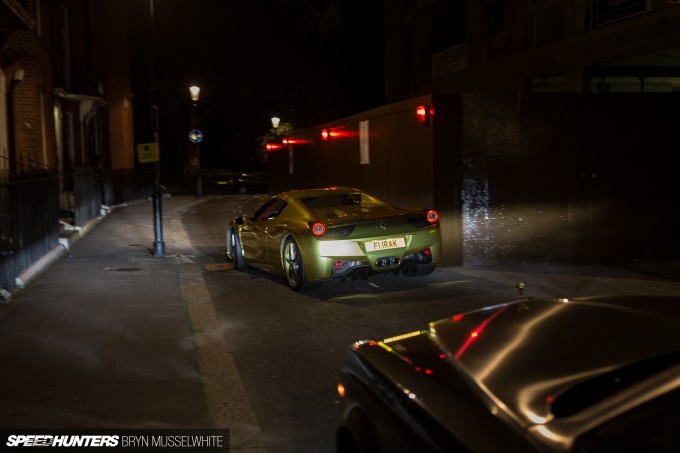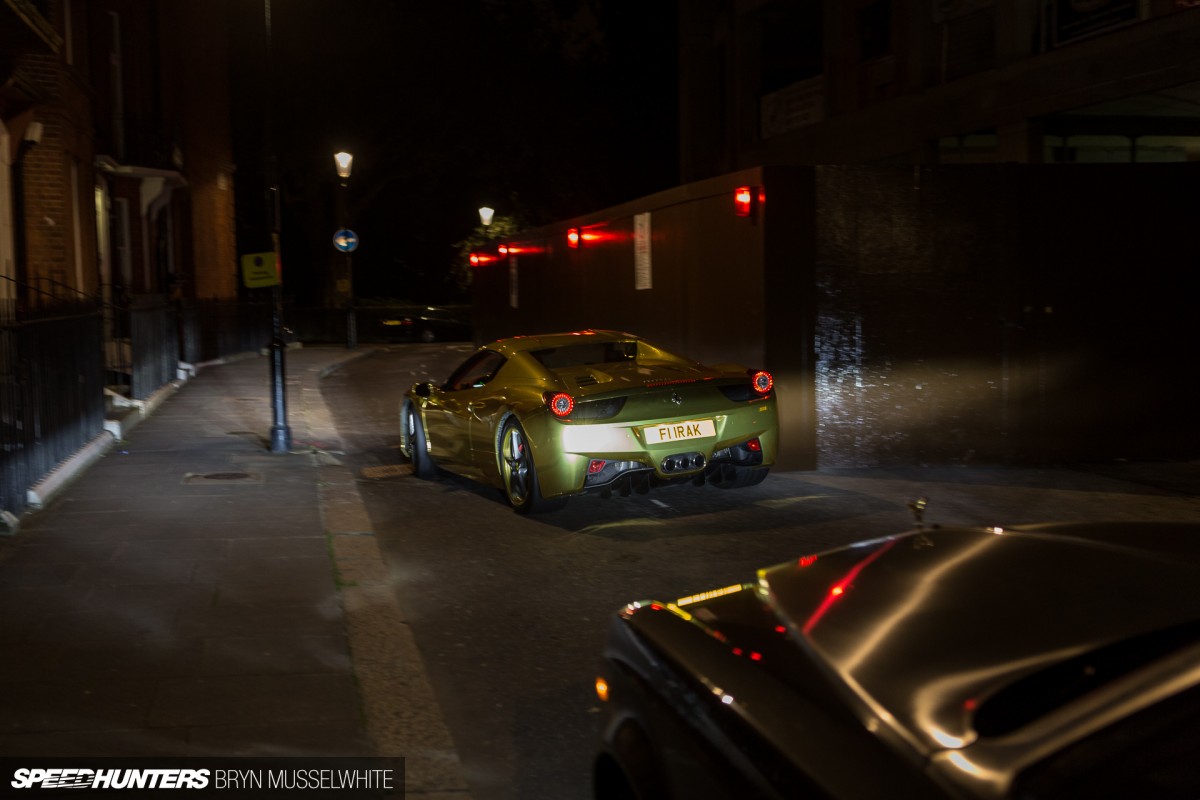 So we thought we'd do a bit of supercar spotting around the Knightsbridge area. Just like Monaco there's a lot of money on these streets and it didn't take too long before this gold-wrapped 458 rolled past.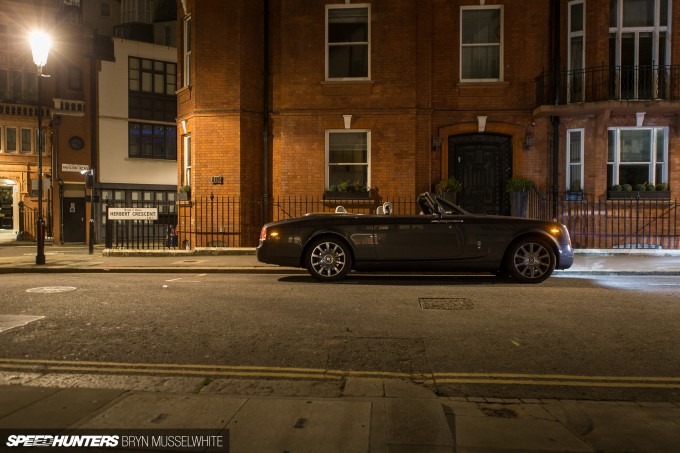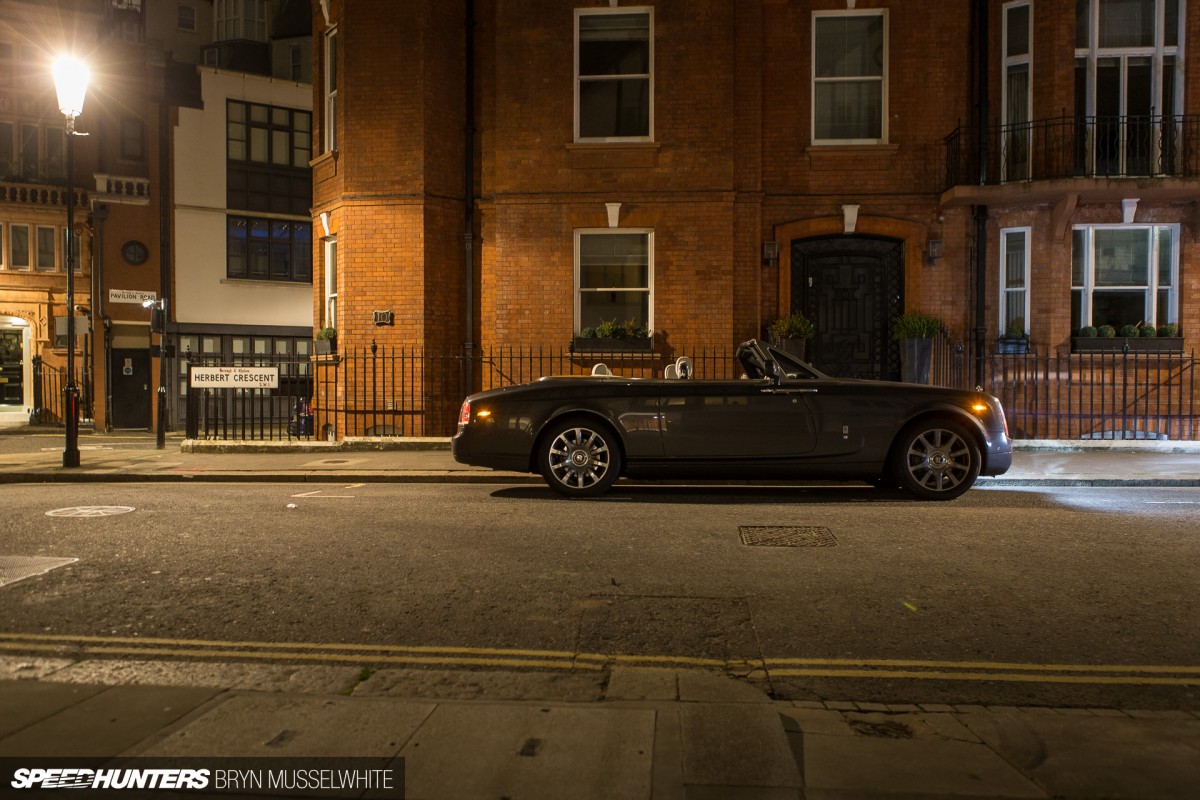 The Rolls made a lot of sense in London. By now we were used to the attention it was receiving, which funnily enough was all positive. People would stop talking and smile at bus stops, and a cab driver sat at a stop light told us how nice it was to see somebody with the roof down enjoying the car like it should be. That Rolls-Royce emblem seems to transcend all barriers.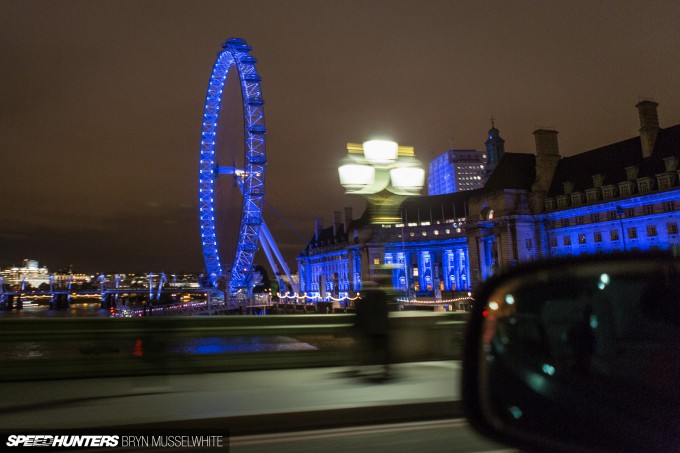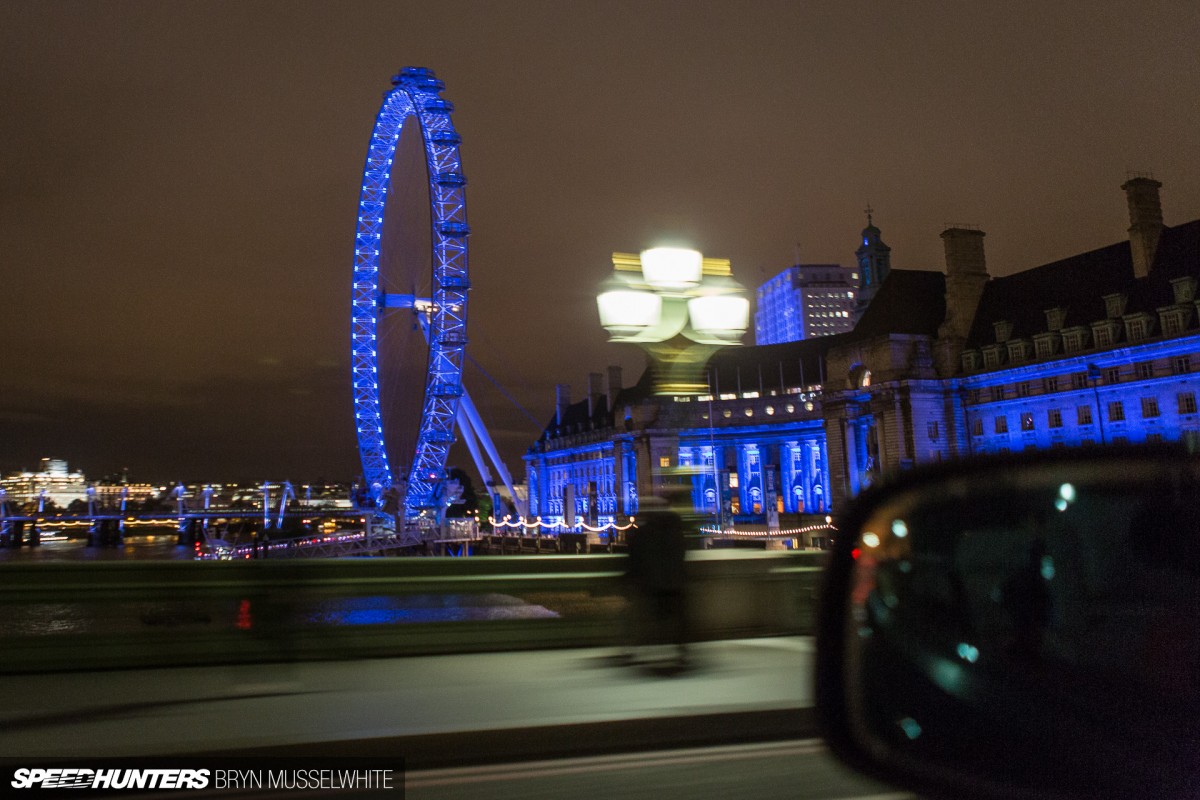 After a little bit of sightseeing we rolled past Waterloo Station.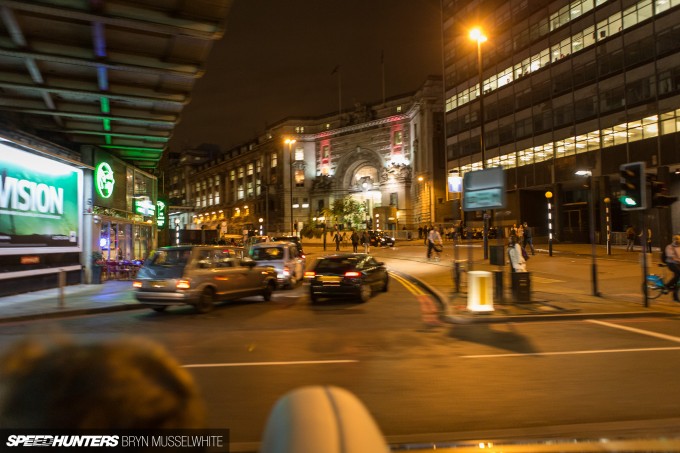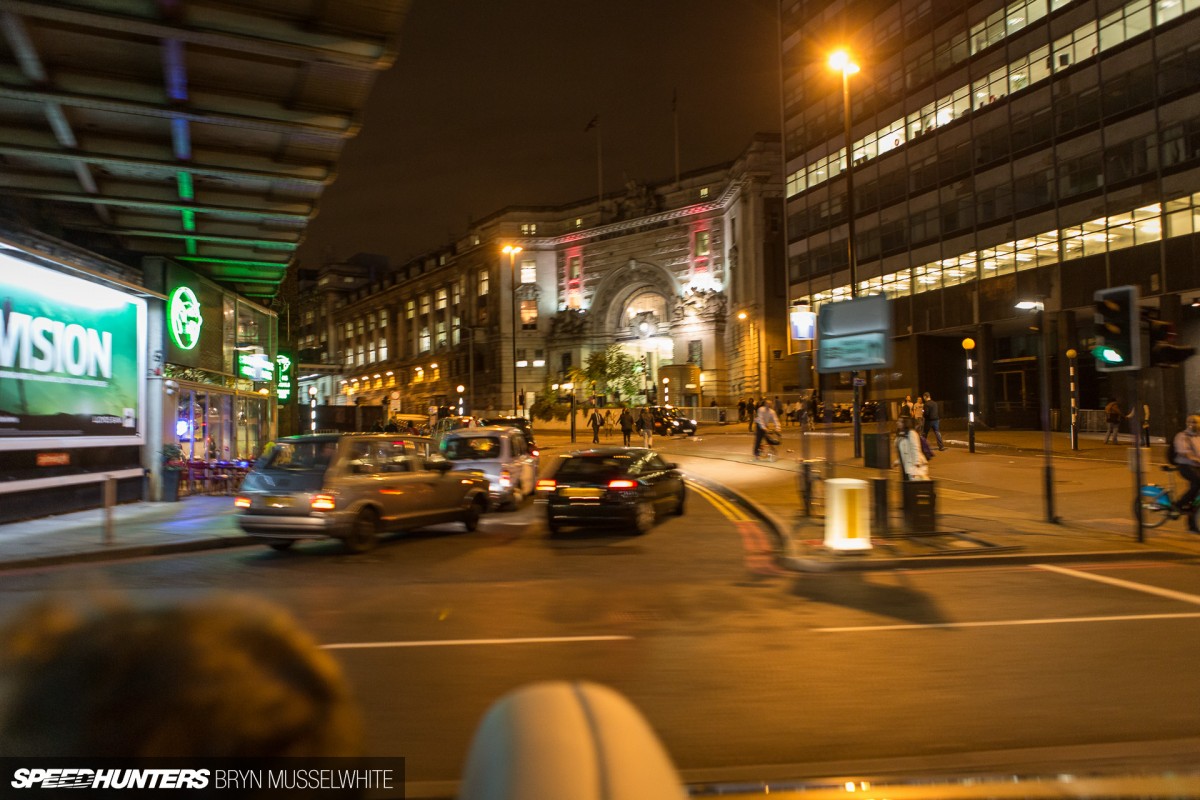 The link is tenuous I know, but it kind of marked the end of our journey – the 'event' if you like. Al and I discussed how many people have done a journey like we had in a Drophead… It's not the obvious choice, and let's face it – if you've got the money for one of these, chances are you'd fly the 1000 miles instead.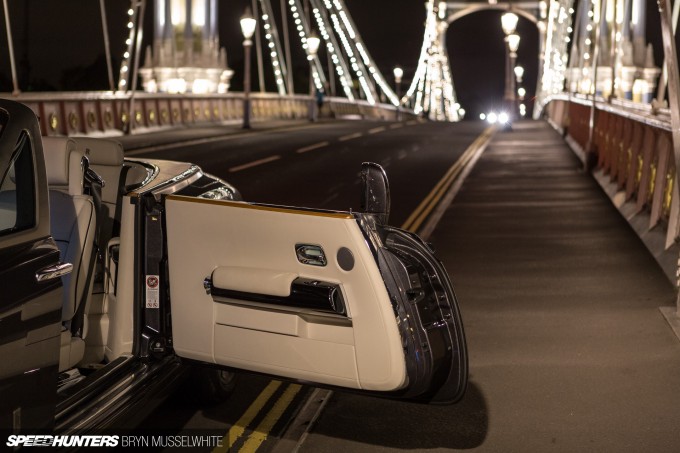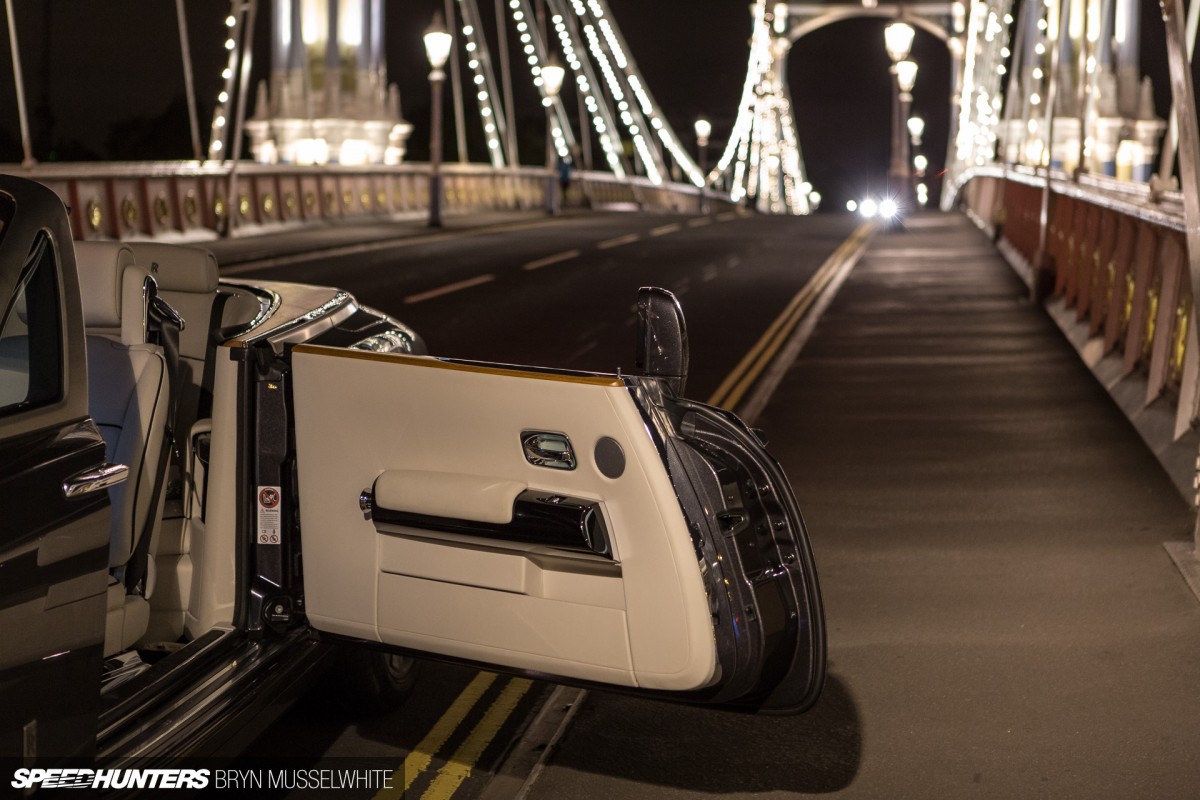 And that made it feel all the more special. The only production car in the world with rear hinged/front opening doors had carried us in luxury and style back home, but now it was time to give it back. The big questions for me before this drive were 'is it worth the money?' and 'is it any good?' But I now realise that's missing the point.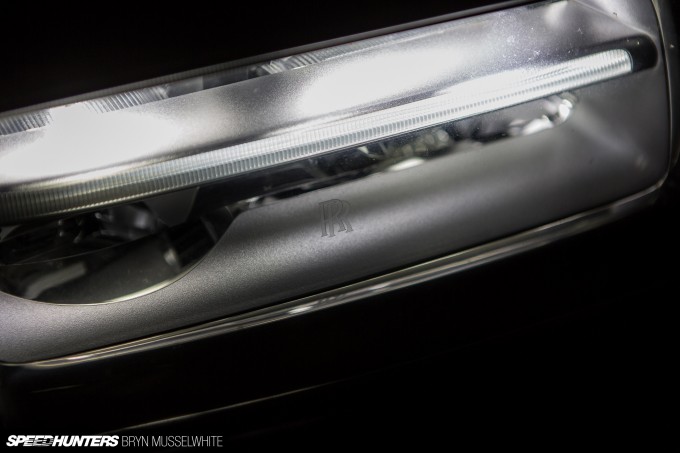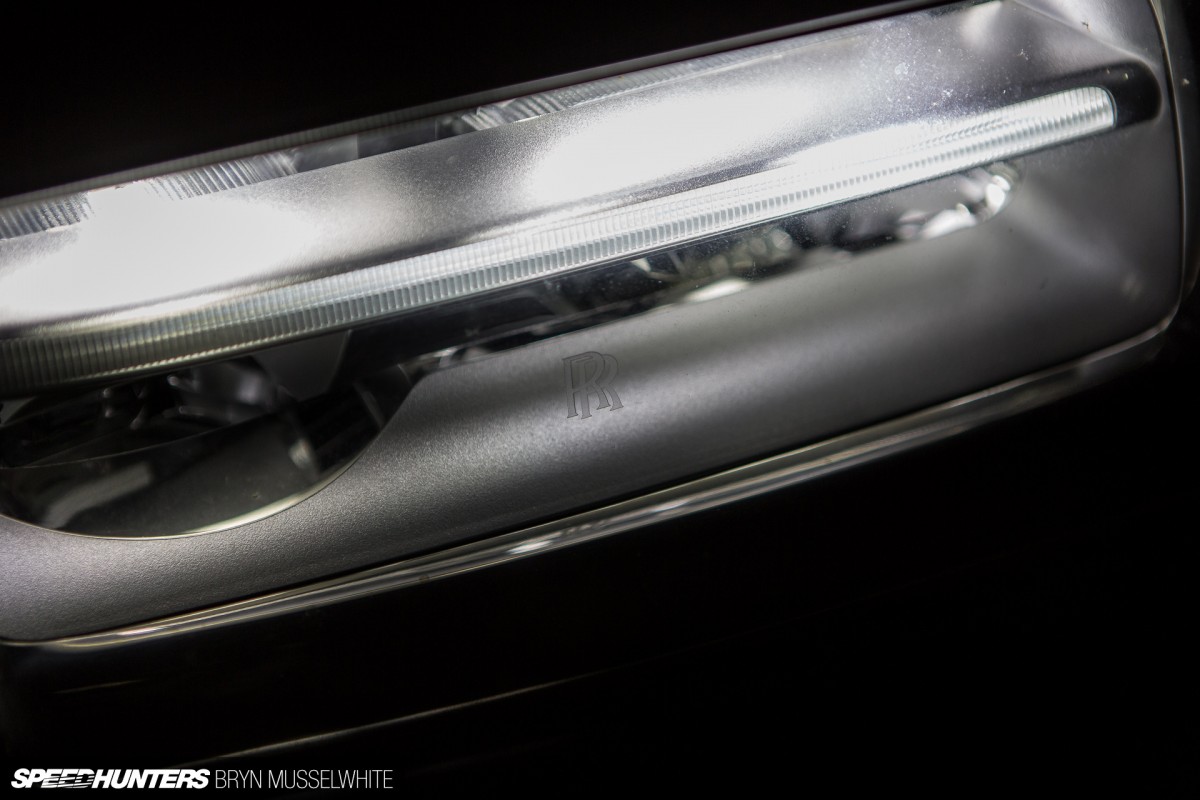 Because it's not about money. Quite frankly, the only way you can judge the worth of something is if you can afford it – then it becomes relevant, and I can't, so it's not. Is it any good? No. It's brilliant. It's unlike anything I've ever driven before. To truly put it in perspective, you'd have to live the lifestyle every day rather than apply your own standards to an isolated experience. The whole trip was the same as riding in the leather interior – it was a window into another world. From the Rolls-Royce you move seamlessly through this noisy, rough and edgy world, untroubled by anything. Looking in is the reverse.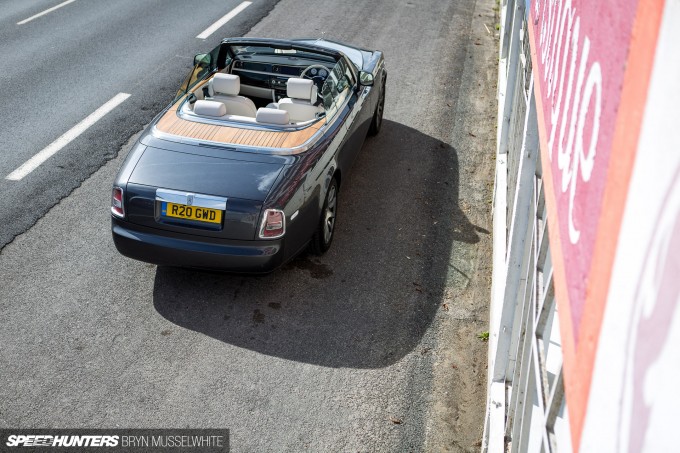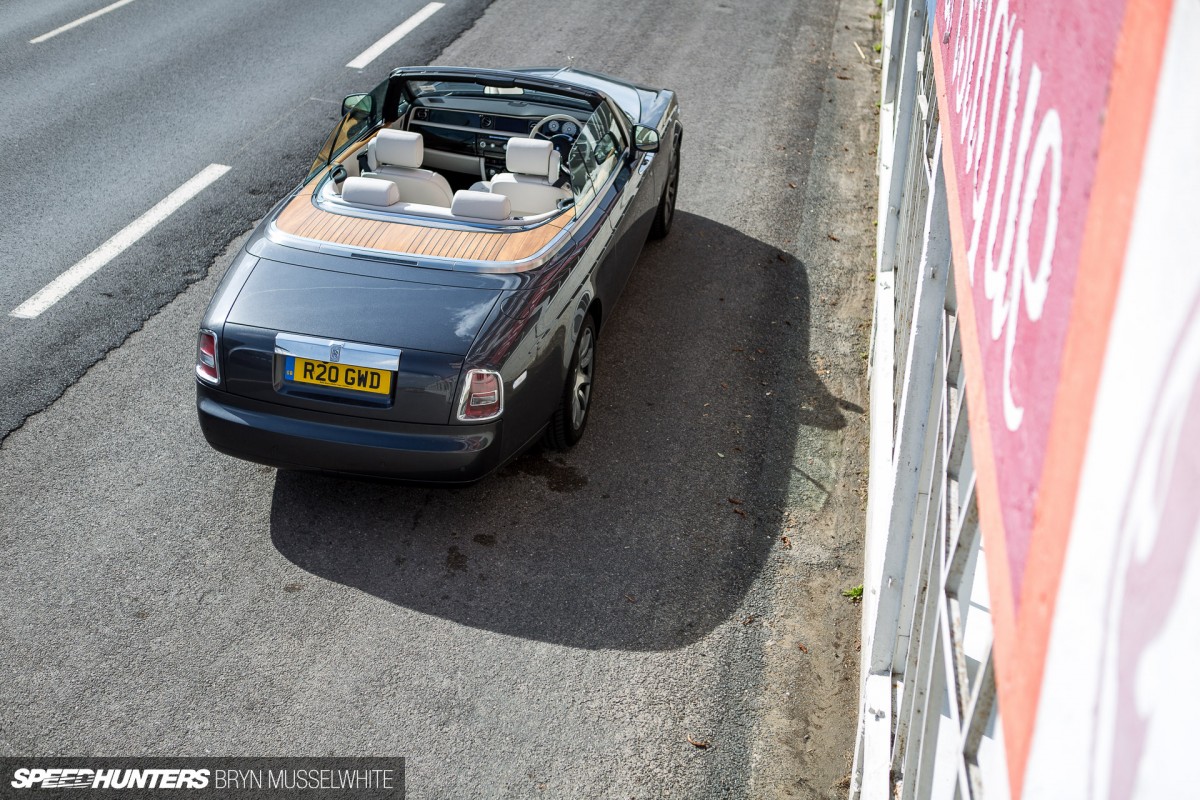 To be honest, I'm not a Rolls-Royce kind of guy – but for 36 very special hours I was… And it felt amazing.
Bryn Musselwhite
bryn@speedhunters.com
Instagram: Speedhunterbryn
Cutting Room Floor