Long Live Cool Wheels
Like many others, I have long held the assumption that wheels make or break a car. The only proof you need is the number of otherwise great cars that have been ruined by a set of cheesy rims, and on the other hand, the number of mundane machines that have been set-off by a perfect set.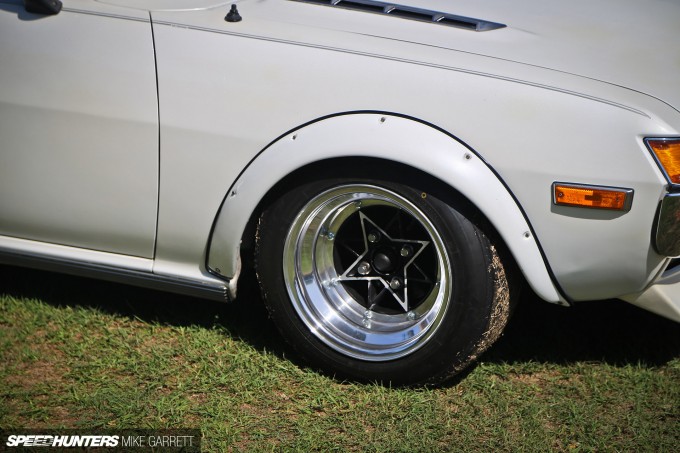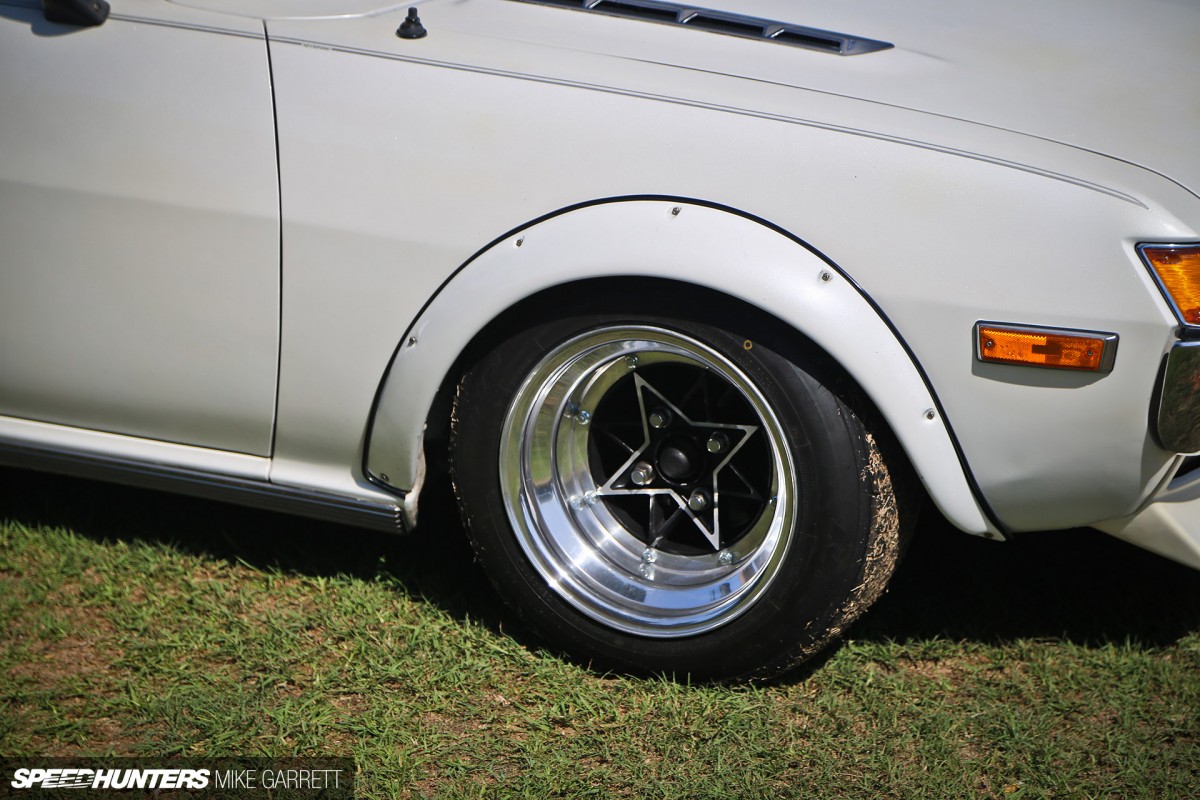 All car enthusiast groups have their own unique wheels to salivate over, but when it comes to the church of great wheels, few do it better than the owners of vintage Japanese cars.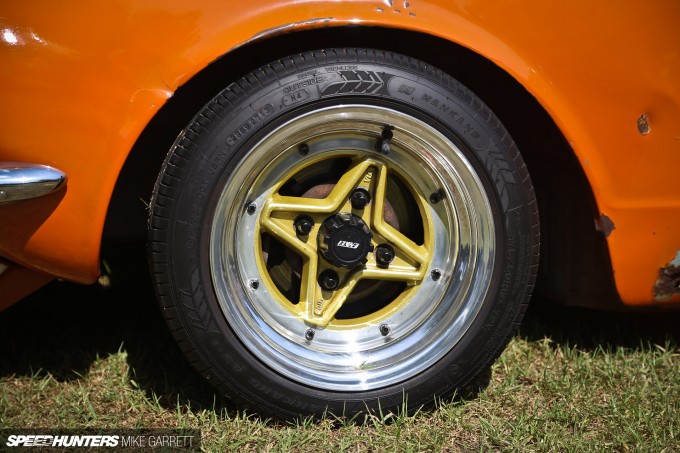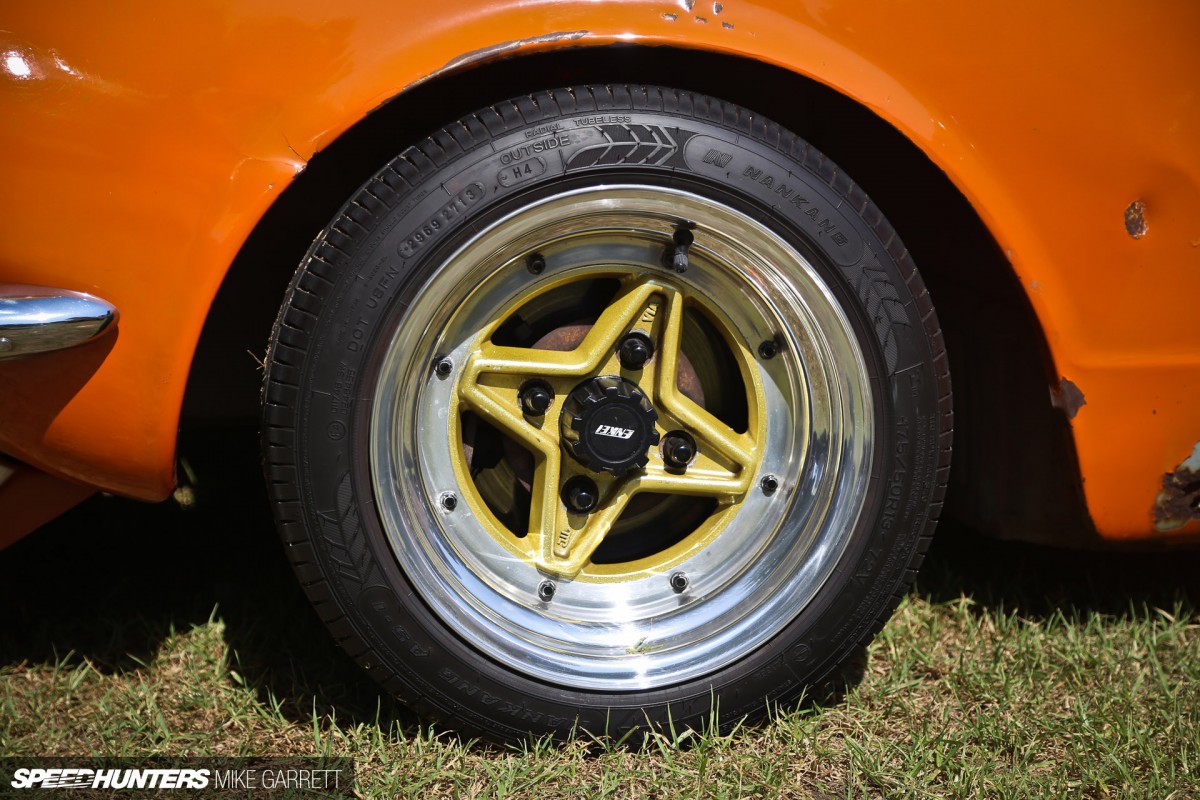 Many people in the classic Japanese car community take their wheels just as seriously as the cars themselves, which is why I decided to do something I haven't done in a while when I visited JCCS – a story totally focused the day's coolest and rarest rims.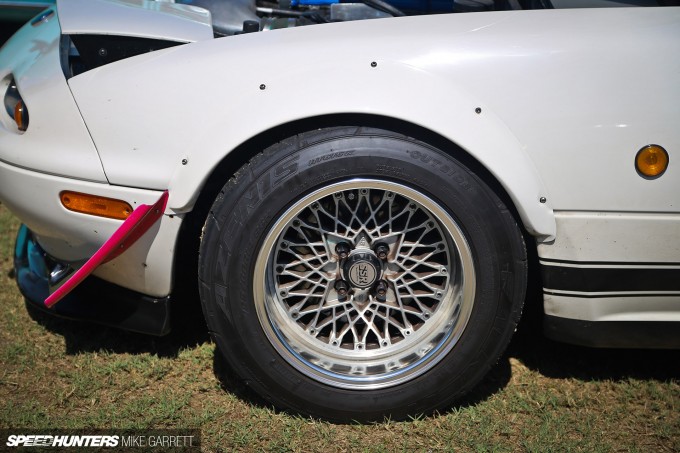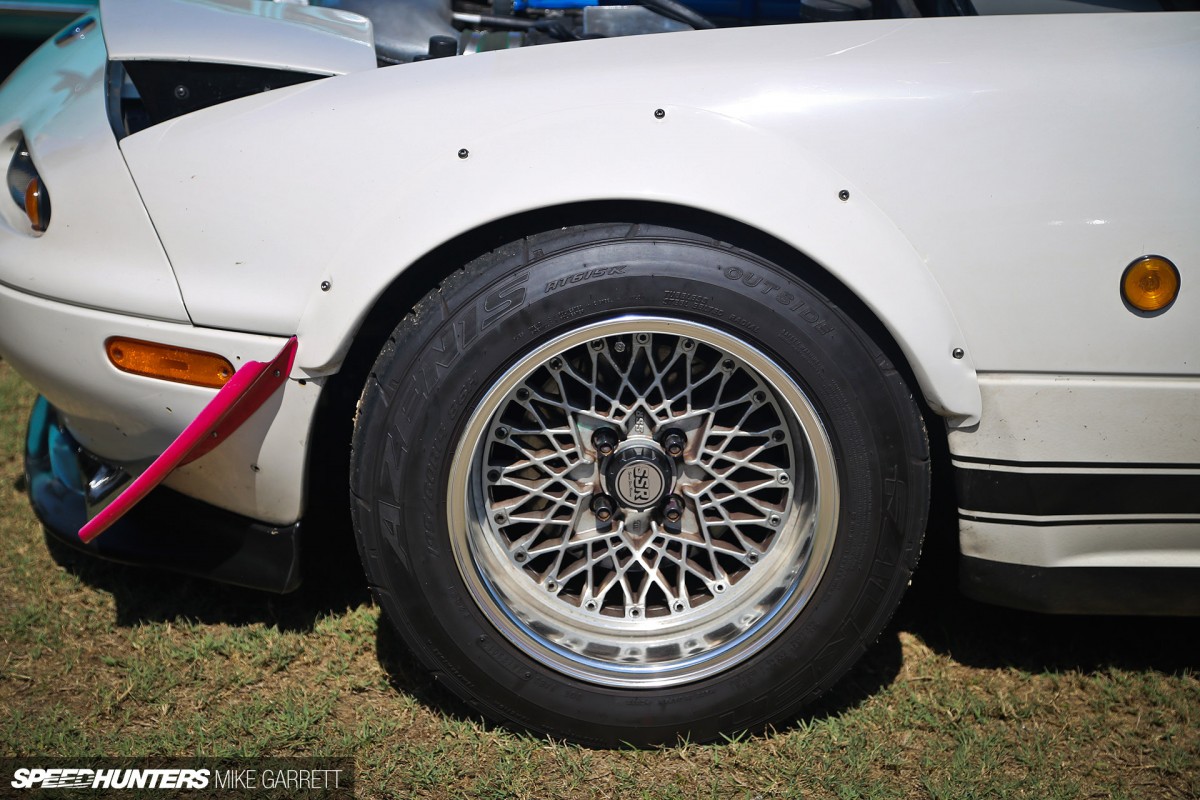 Affixed to the various machines at JCCS was a lineup of wheels that included both quintessential favorites and unusual pieces you might never see again on this side of the Pacific Ocean…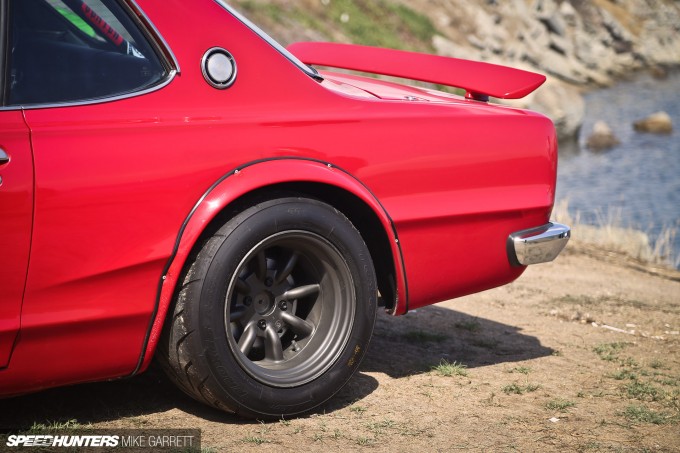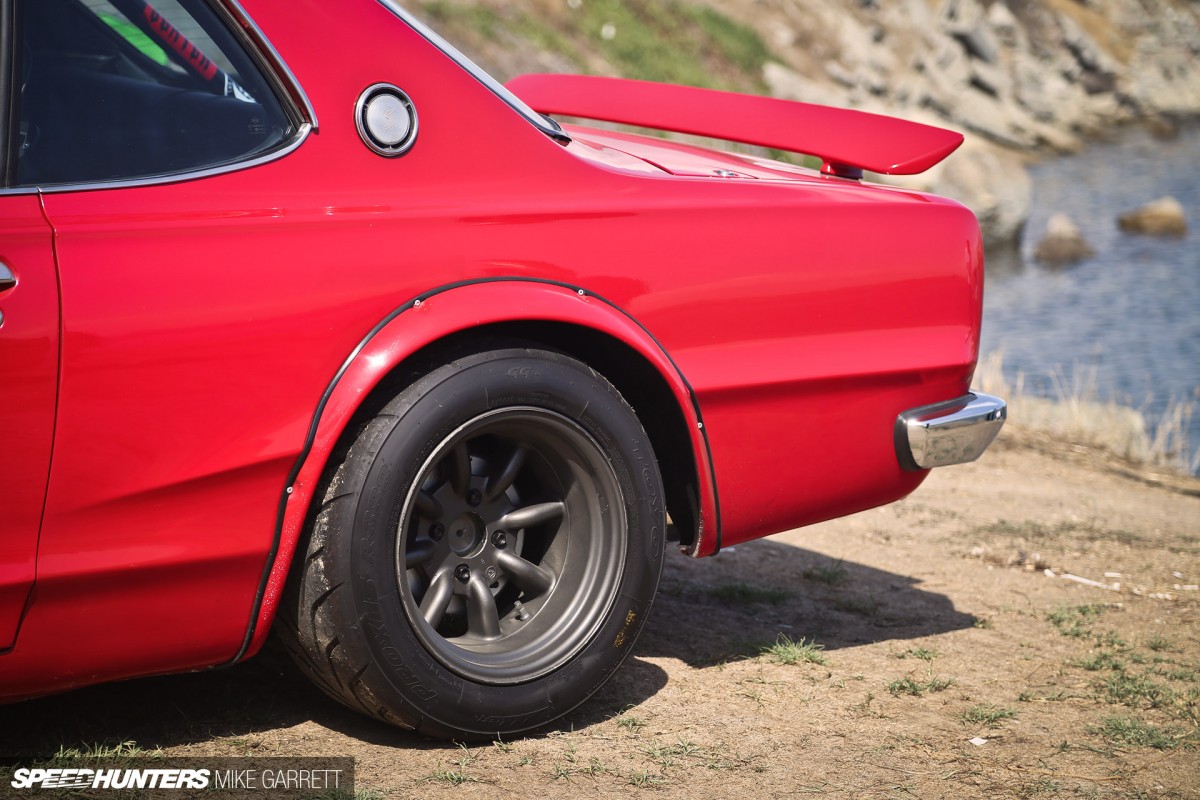 Let's start with one of the most legendary Japanese wheels of all time – I'm talking about the eight-spoke design from RS Watanabe of course. Whether it's the narrower sizes you find on cars like the AE86 or Miata, or the deep-lipped goodness of the 'R-type' version, there's just no denying that Watanabe look.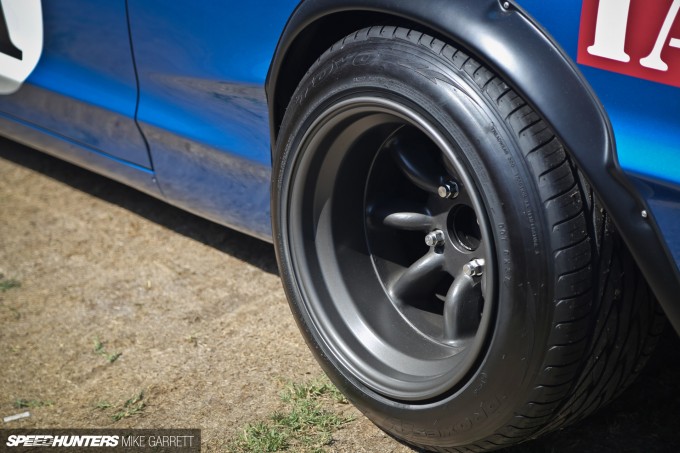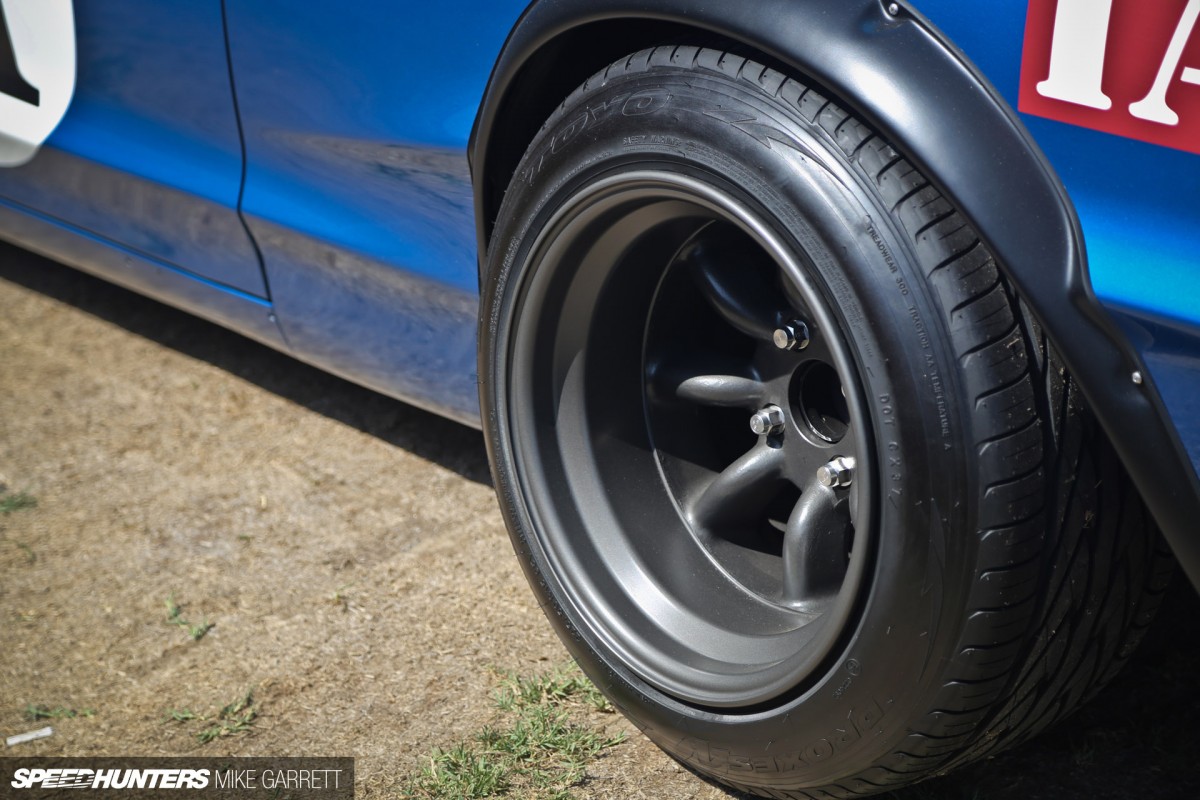 'Timeless' is a word that gets thrown around in car circles a lot these days, but I genuinely believe that a set of RS Watanabes will look just as good 50 years from now as they did back in the 1970s.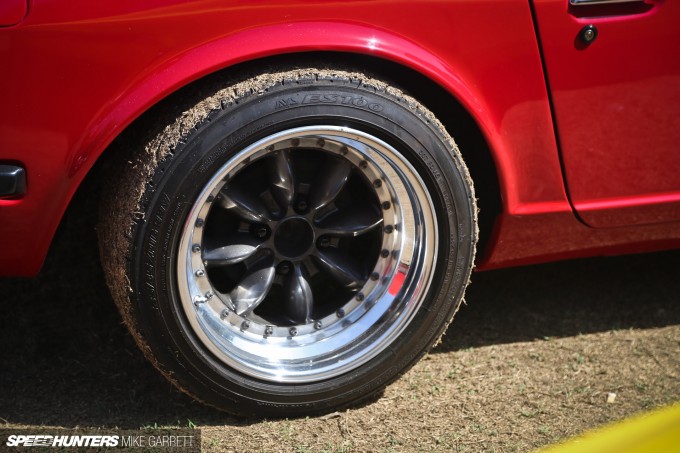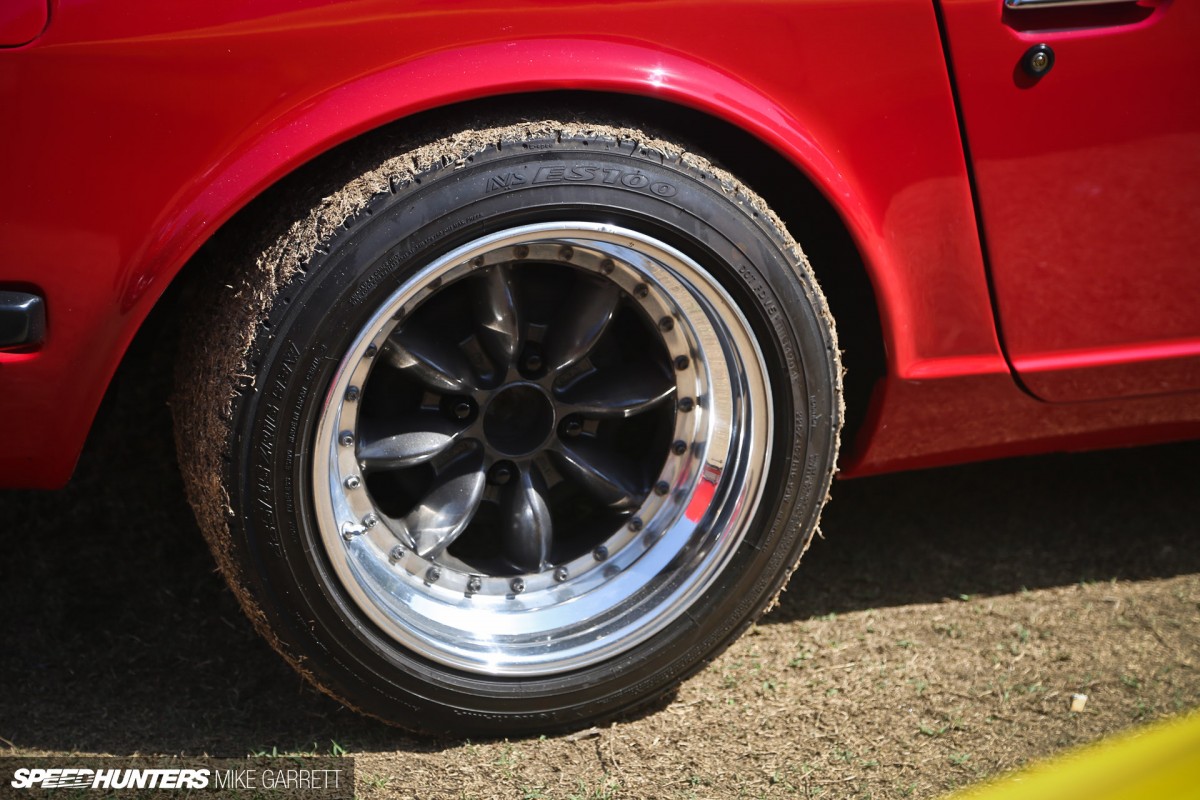 Of course, Watanabe isn't the only player in the eight-spoke game. The Panasport name is equally respected among owners of classic Japanese cars – the brand's single and multi-piece wheels having been fitted to many classic sportscars over the decades.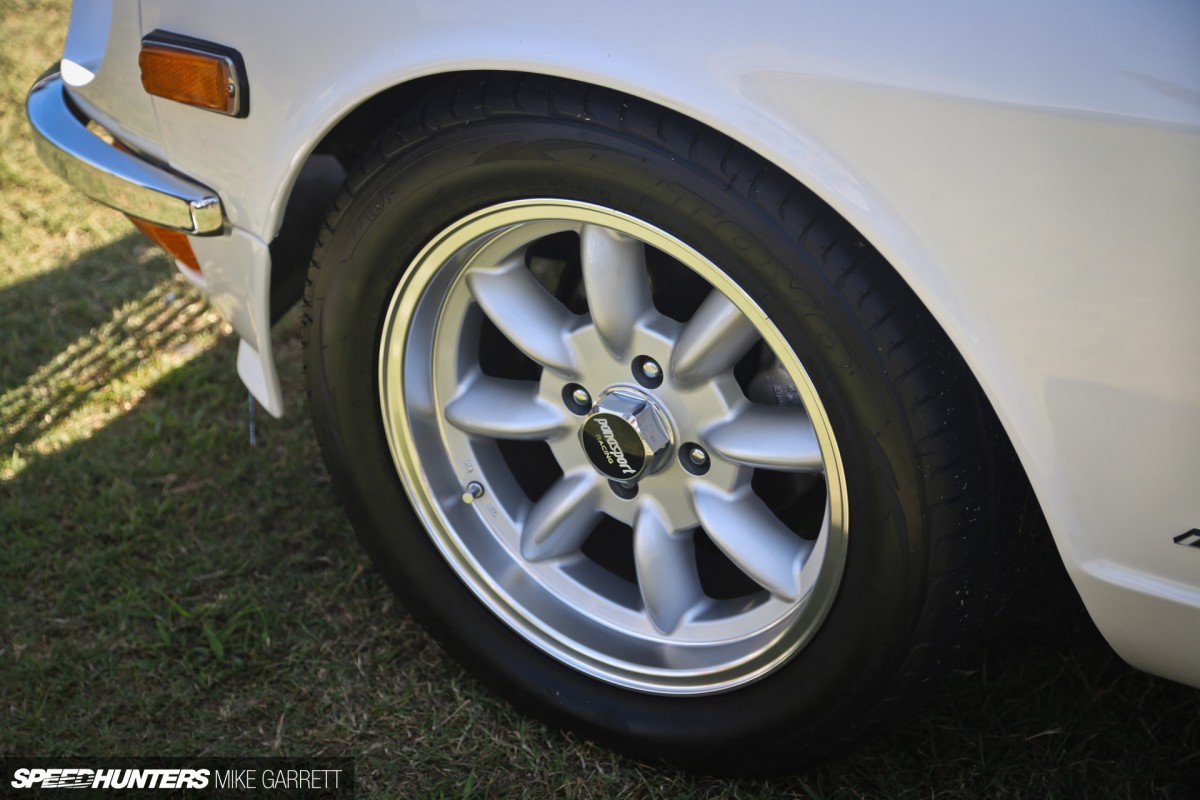 The wide and stretched look is always good, but it's also hard to deny the appeal of a set of Panasports on a stock-bodied Datsun 510 or 240Z. Just timeless… damn there's that word again!
Properly Equipped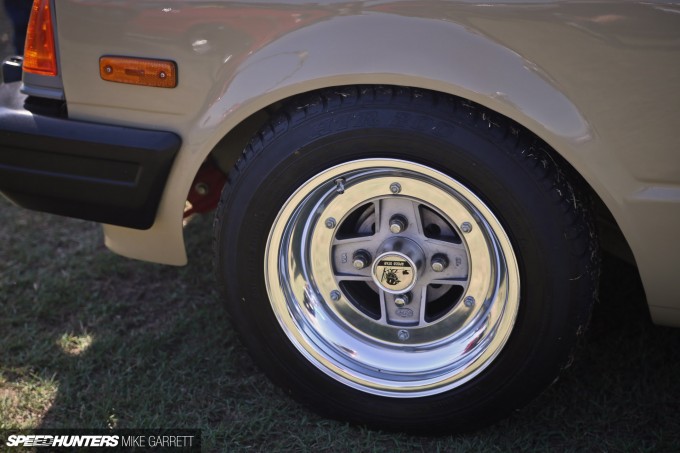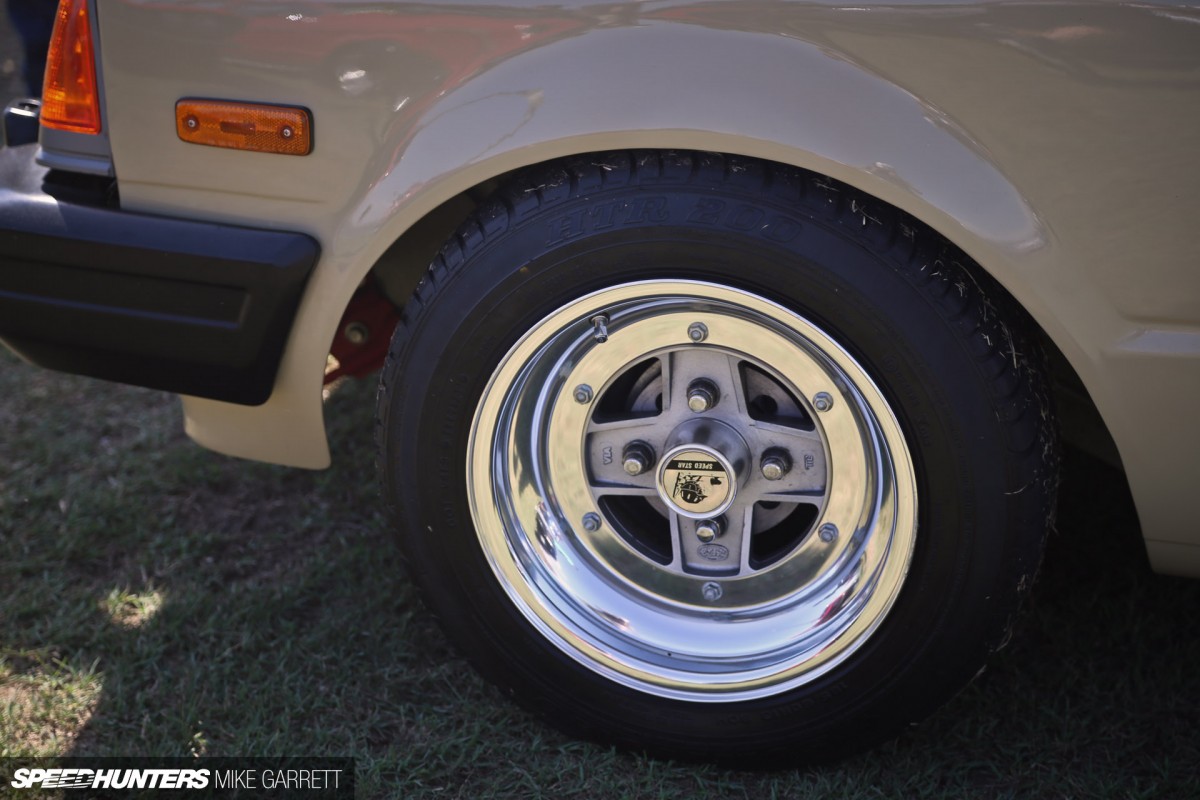 SSR's line of multi-piece wheels have been popular since the days that many of these cars were still on showroom floors. As usual, JCCS had its fair share of MkIs, MkIIIs, and the MkII – as seen here on a KP61 Toyota Starlet.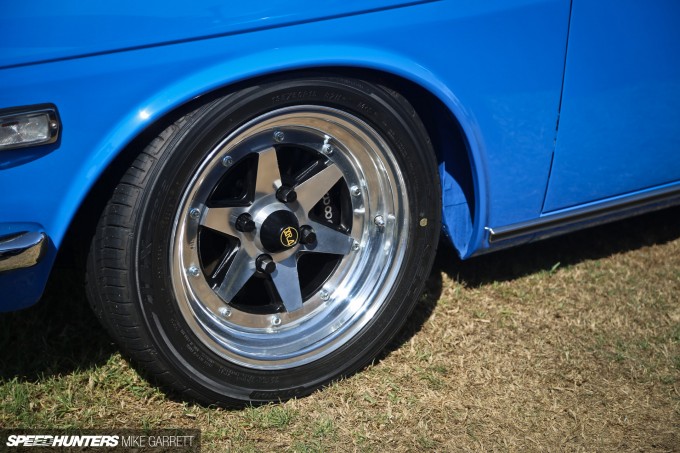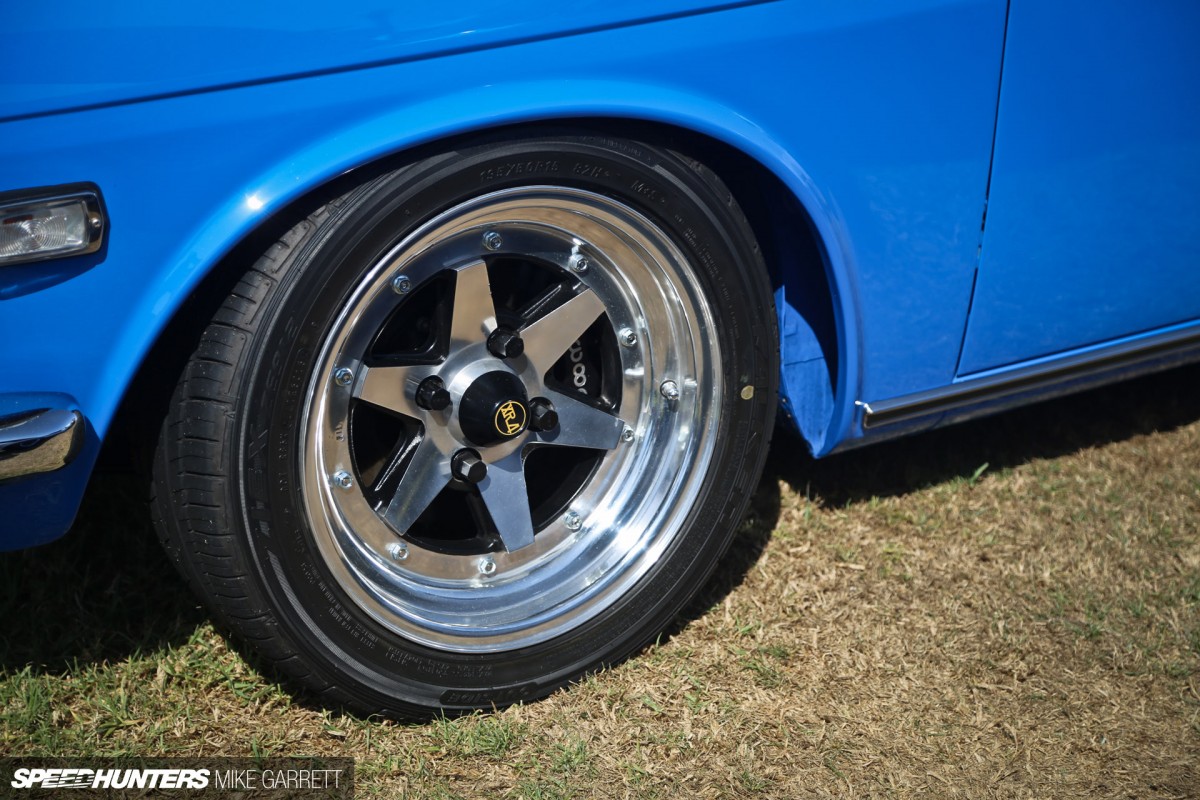 SSR's Longchamp XR-4 is another one of those wheels that has stood the test of time. The classic six-spoke design looks right at home on AE86 Corollas, Datsun 510s and pretty much everything else in between.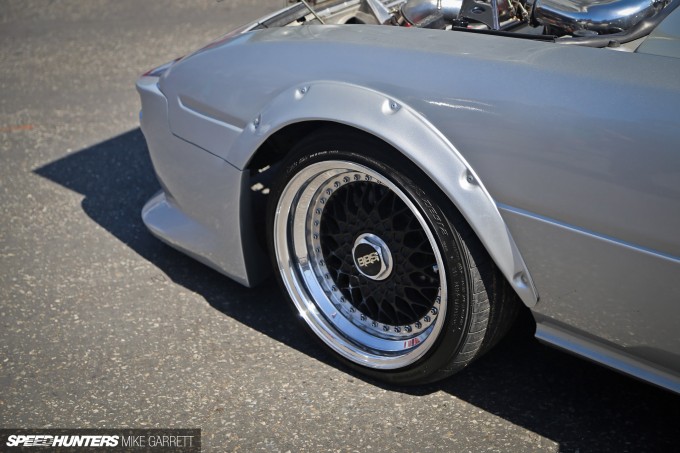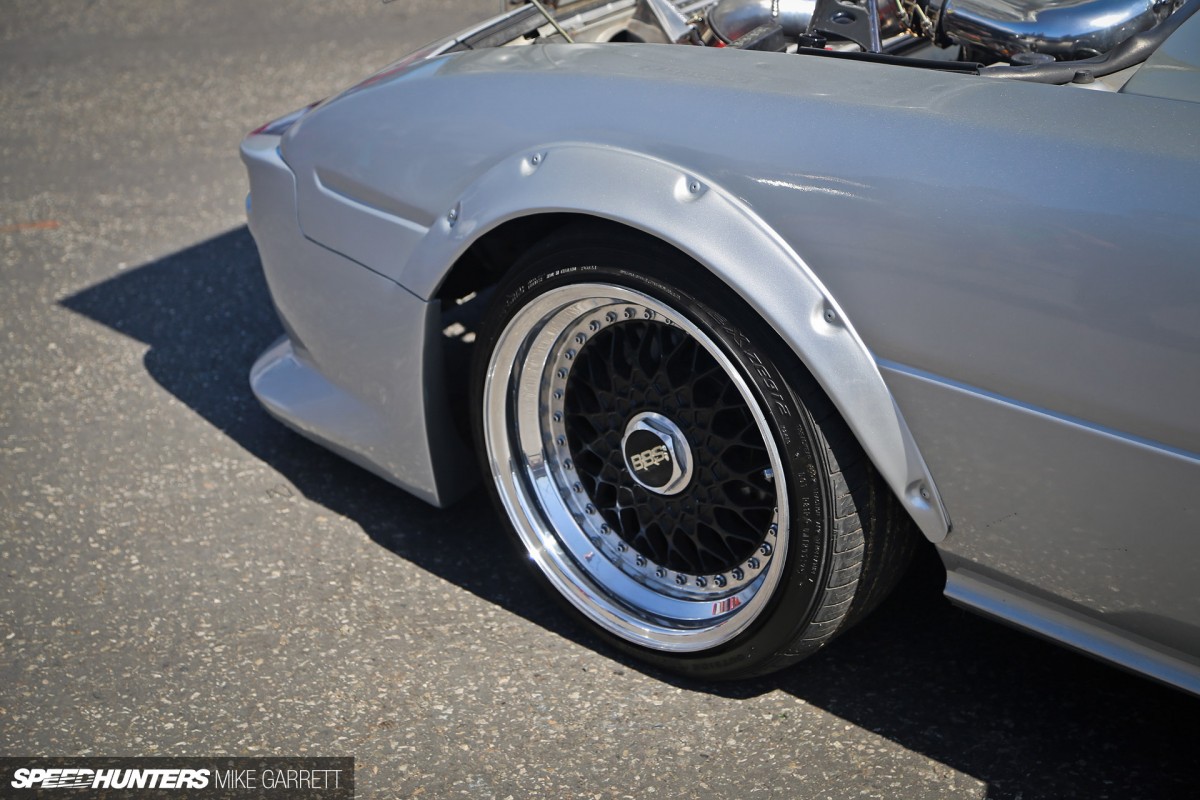 BBS mesh wheels might be more commonly associated with cars like Volkswagens and BMWs, but it's not at all uncommon to see them on a Japanese machine. This over-fendered SA22C RX-7 wears them well.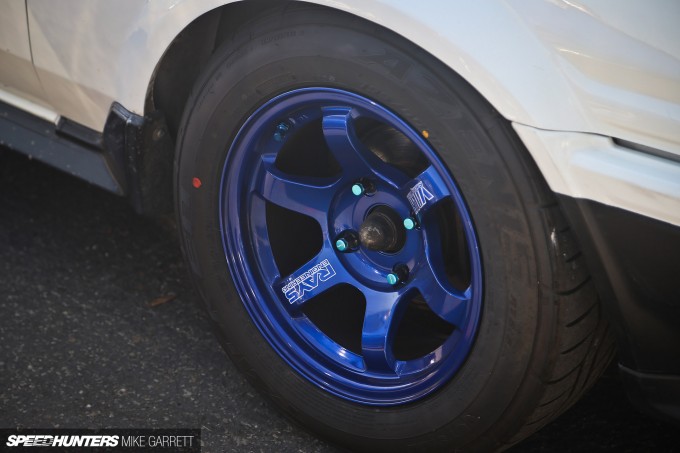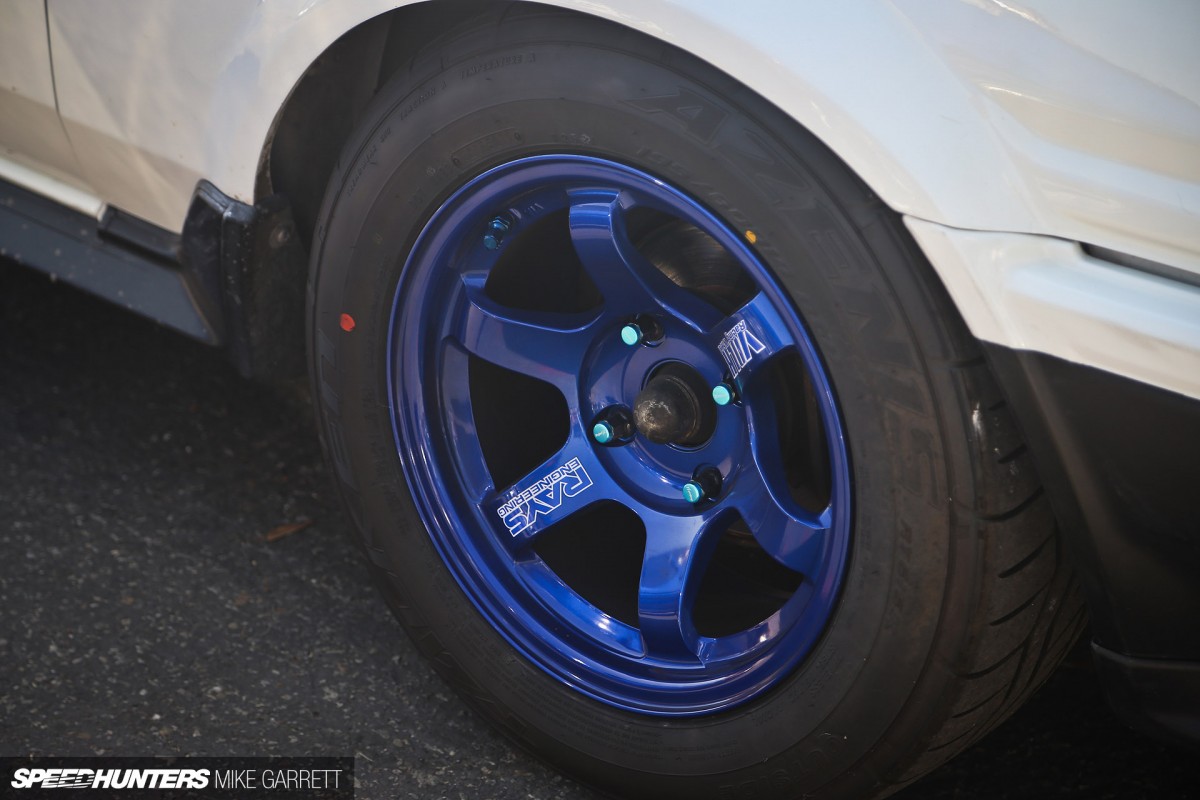 The RAYS Volk Racing TE37 comes from a more contemporary era than most of the cars at JCCS, but that doesn't stop the lightweight forged wheel from being a popular choice on Japanese cars from the '70s and '80s. Seen here is the 14-inch, concave-faced TE37 that's long been a favorite with AE86 owners.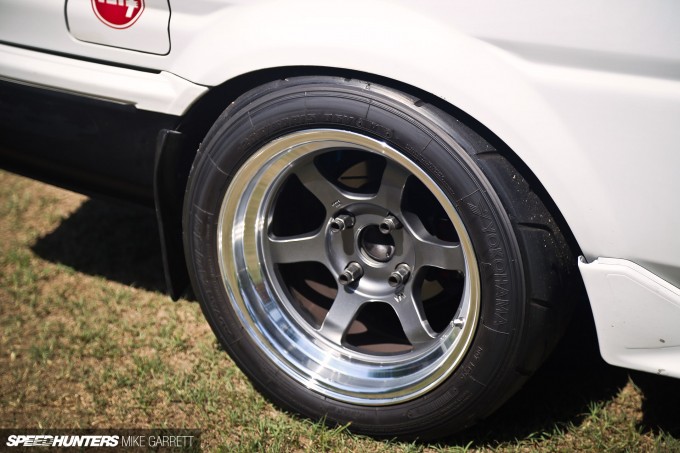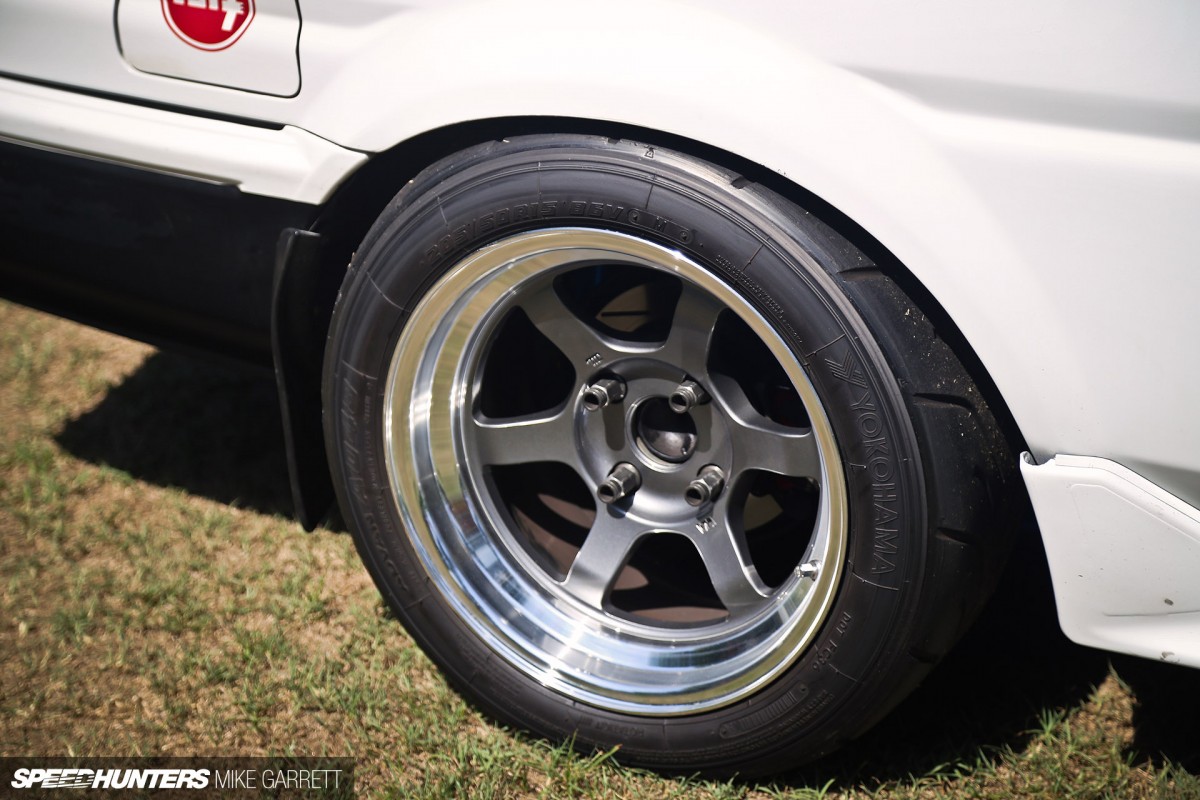 Of course, the TE37V is not to be left out either. I'm still amazed at how RAYS managed to create a modern wheel that looks so natural on classic cars.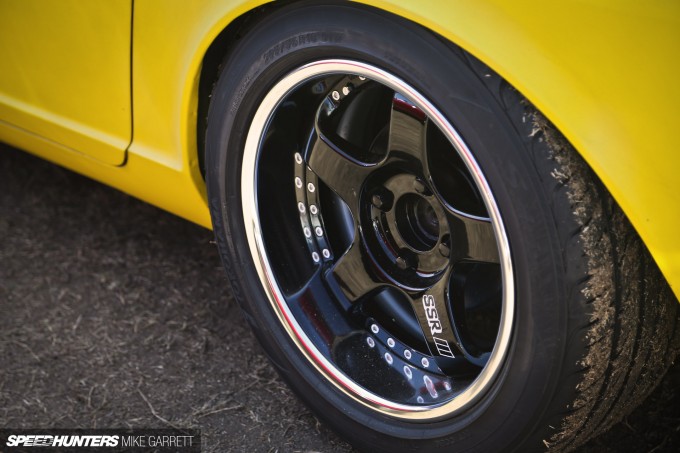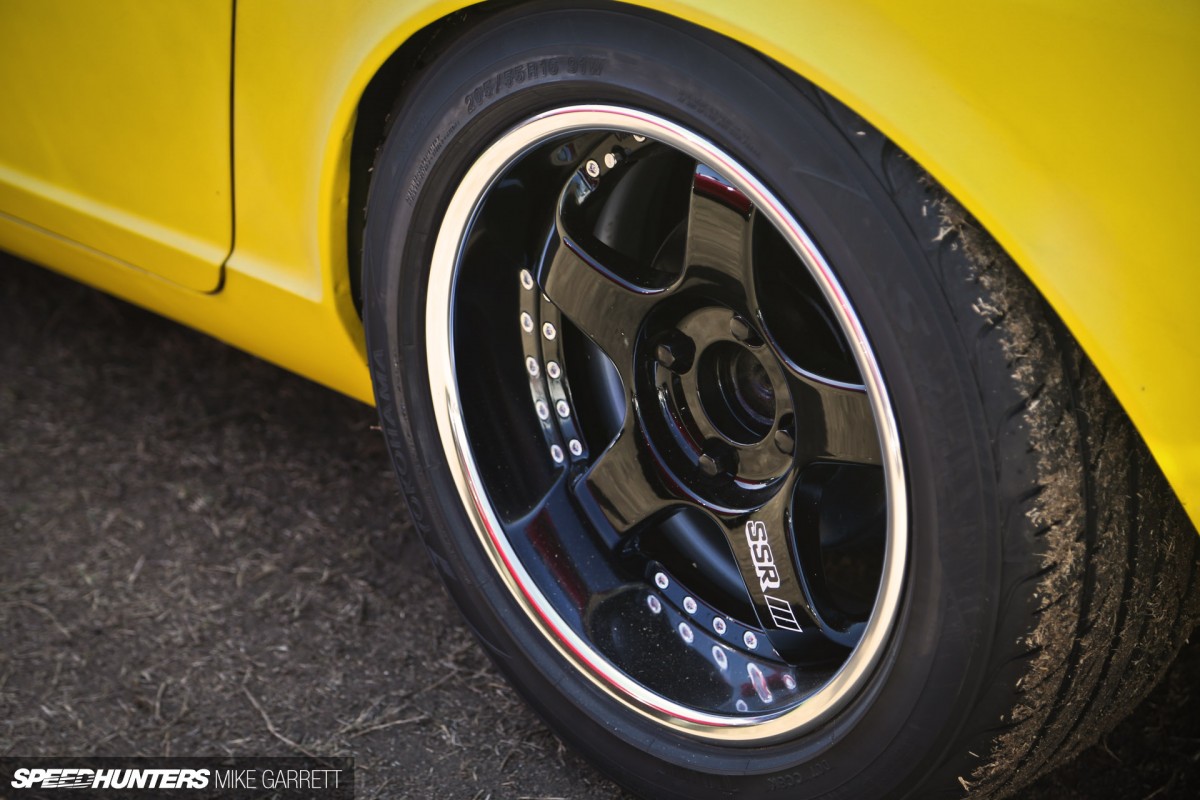 The traditional five-spoke design of the SSR Professor SP1 is another wheel that fits with any car you can imagine – including this yellow 240Z. It also helps that the Professor can be specced in pretty much any size you want.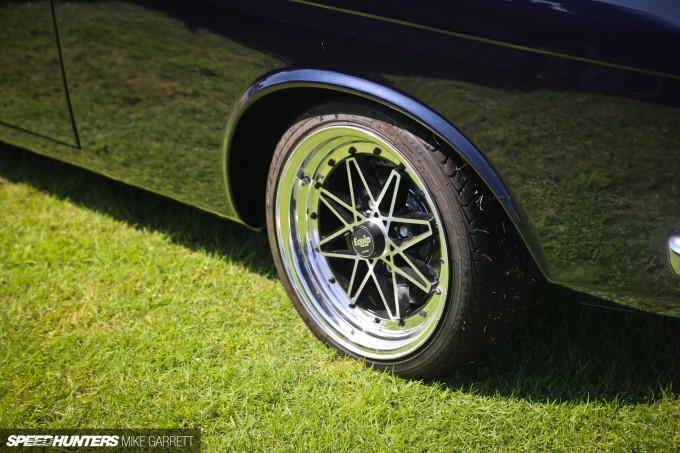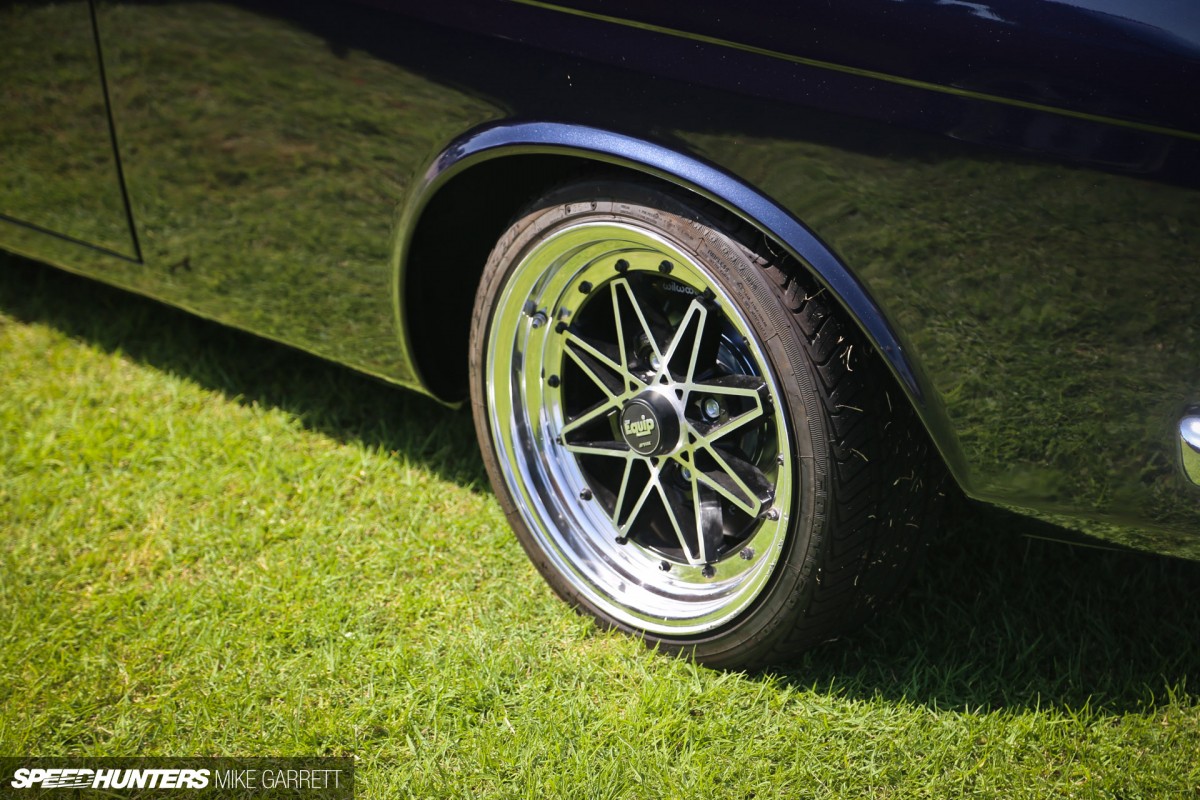 Work Wheels is another company that has been continuously breathing new life into classic designs. The Equip 03s on this Datsun 510 are just one example of a modern product designed with vintage car owners in mind.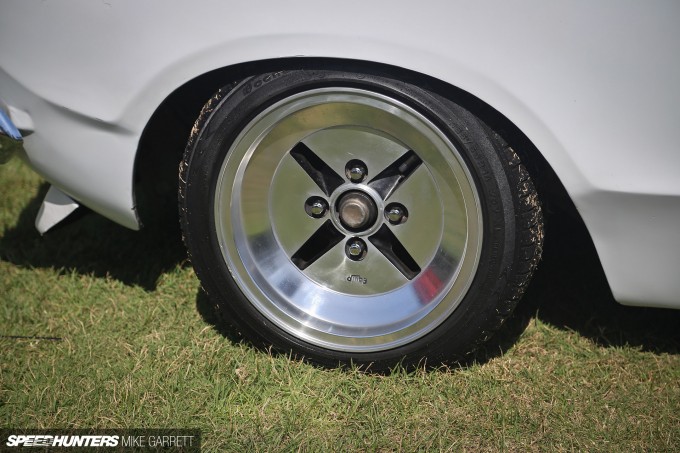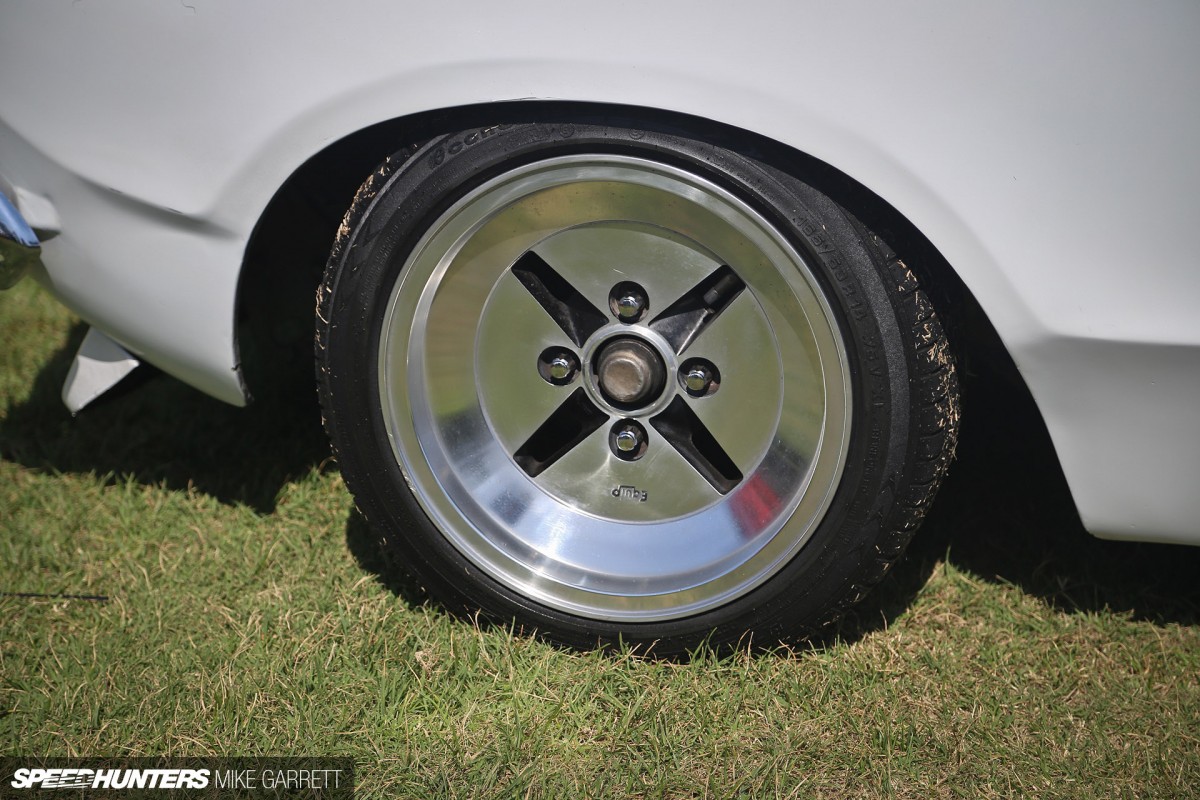 Or you can step back in time and find long-since discontinued models, like these one-piece Equips mounted on a very clean Datsun 210.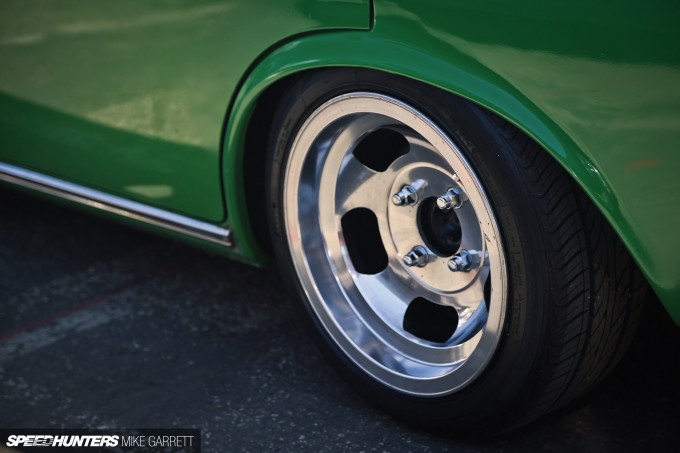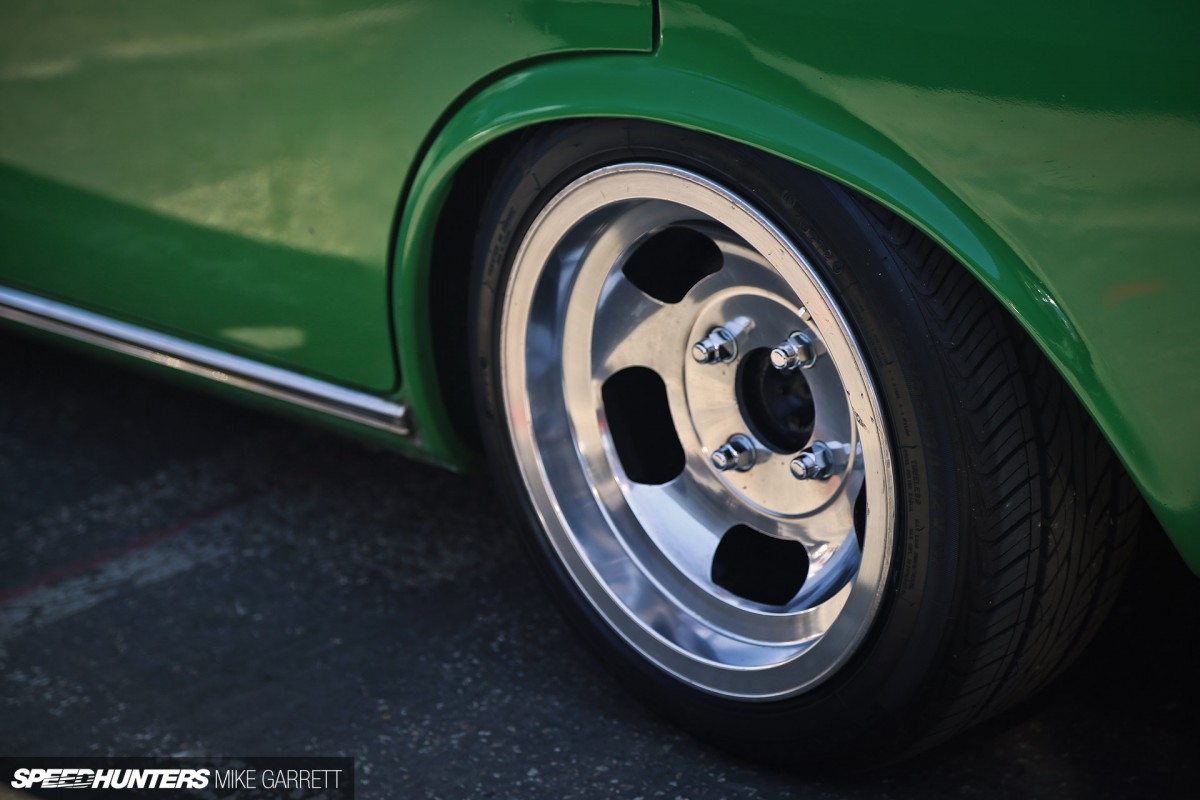 Who doesn't like a good set of slot mags? It seems like almost every Datsun in the US had a set of slots at one point, and it's really hard to argue with their throwback style.
Round History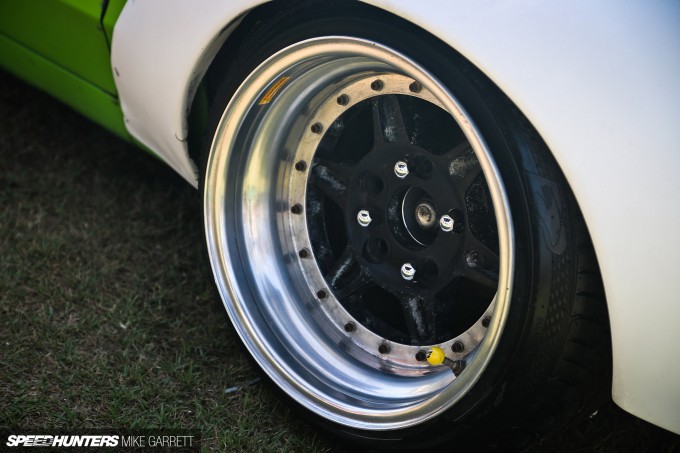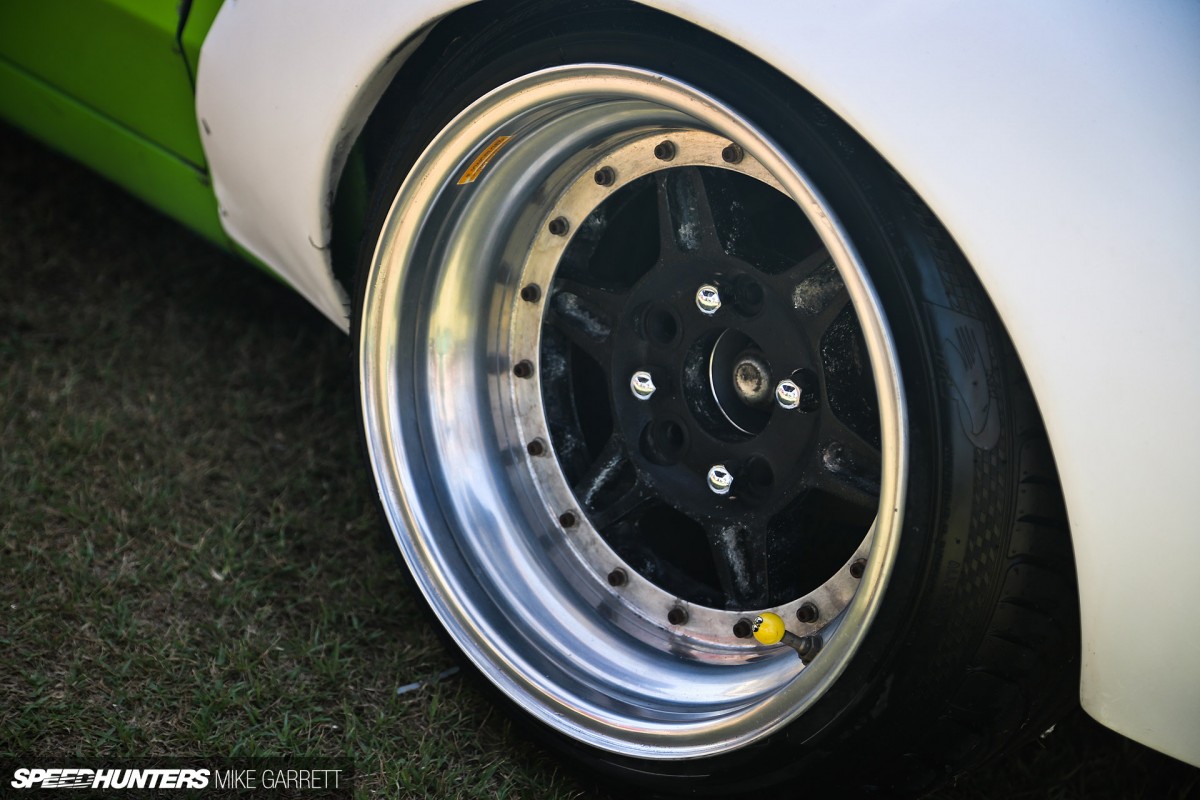 One of the greatest things about going to an event like JCCS is coming across unusual wheels. These 15-inch Jongbloeds were a popular choice amongst grassroots racers back in the day.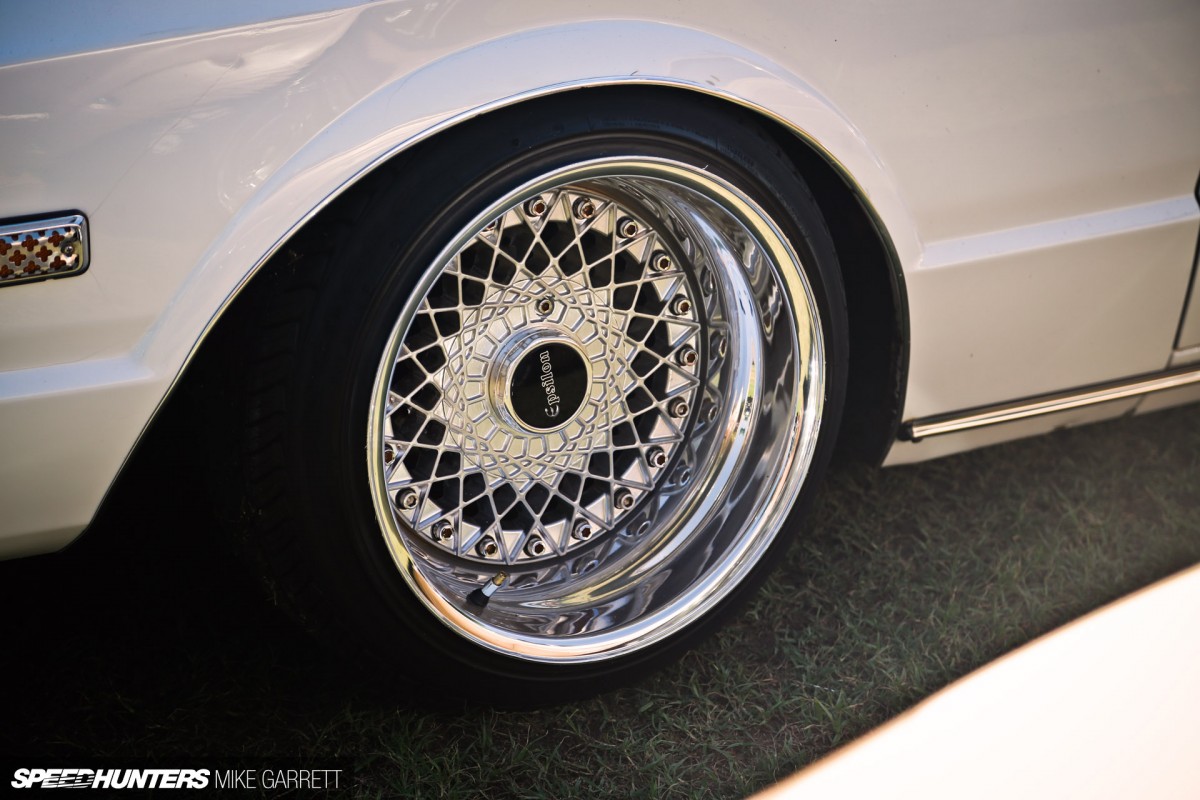 Epsilon is a brand that disappeared a long time ago, but the set of mesh wheels on this Cressida looked like they came out of the factory yesterday.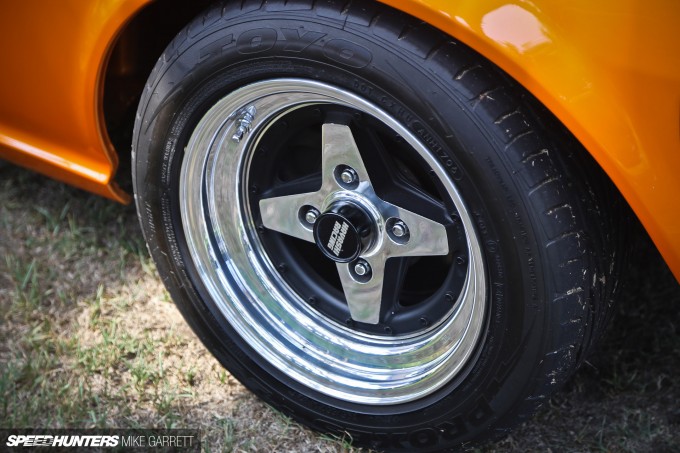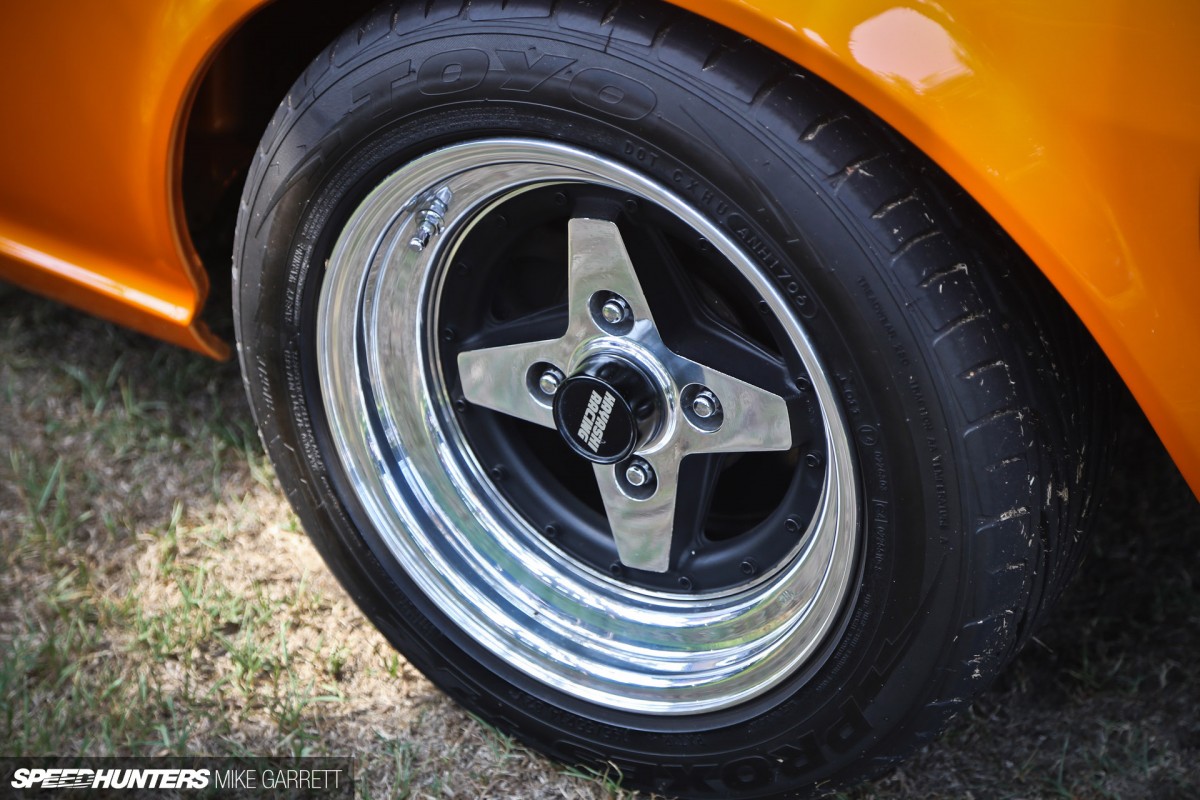 Hayashi Racing might be best known for the classic Hayashi Street wheel, but their catalog also included other models, like these four-spoke Command 500s.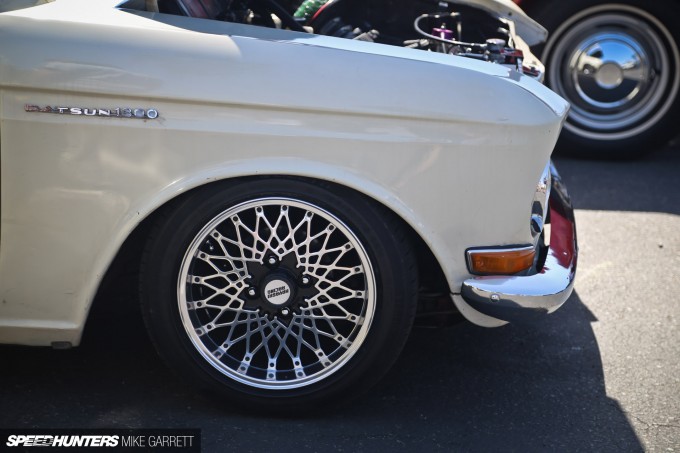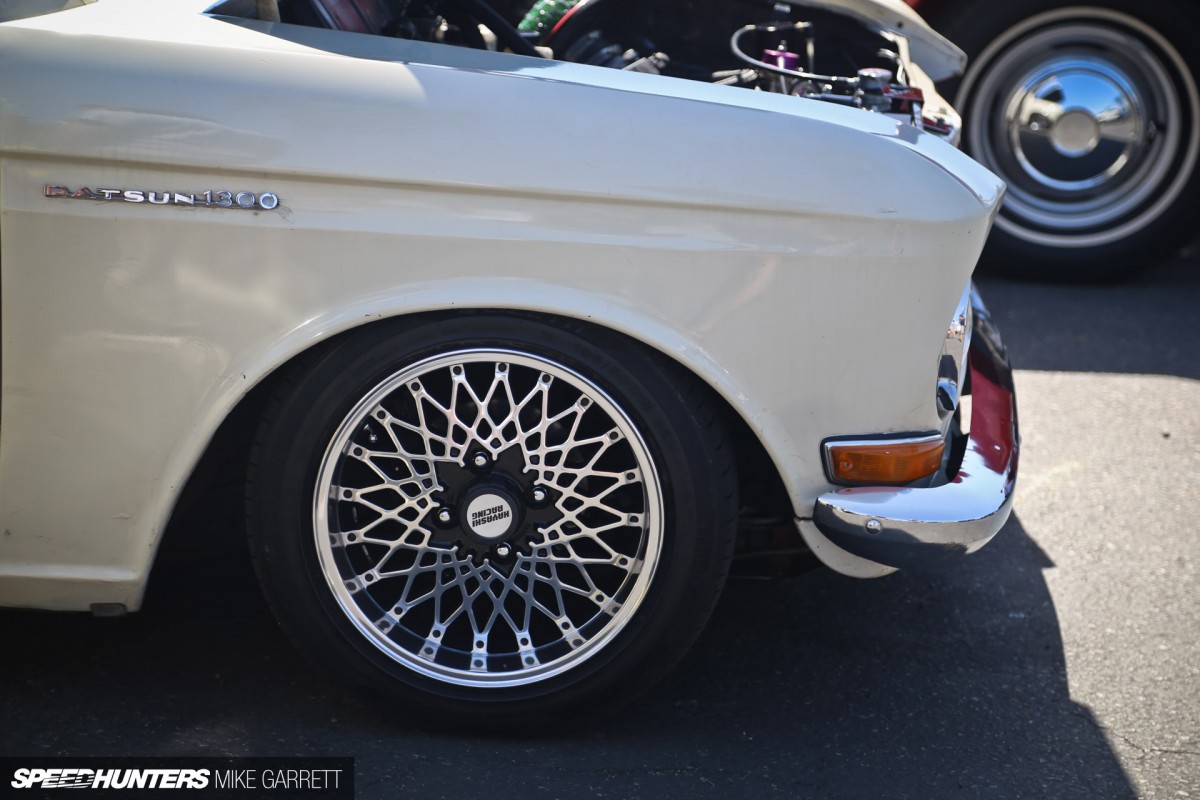 The company also got into the mesh wheel game with the Hayashi Perrier, seen here on a Datsun 521 pickup truck.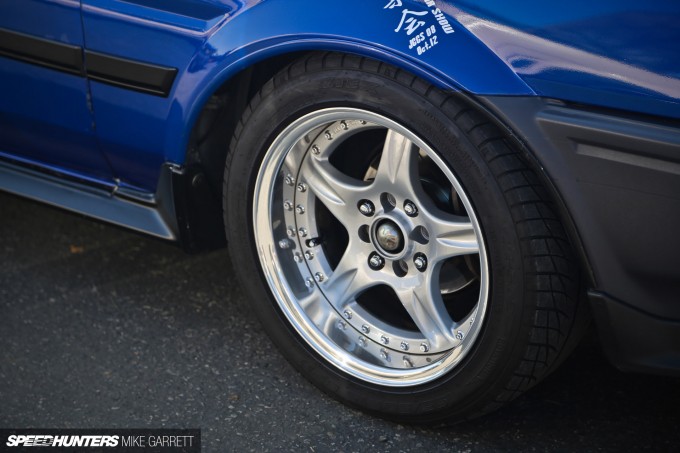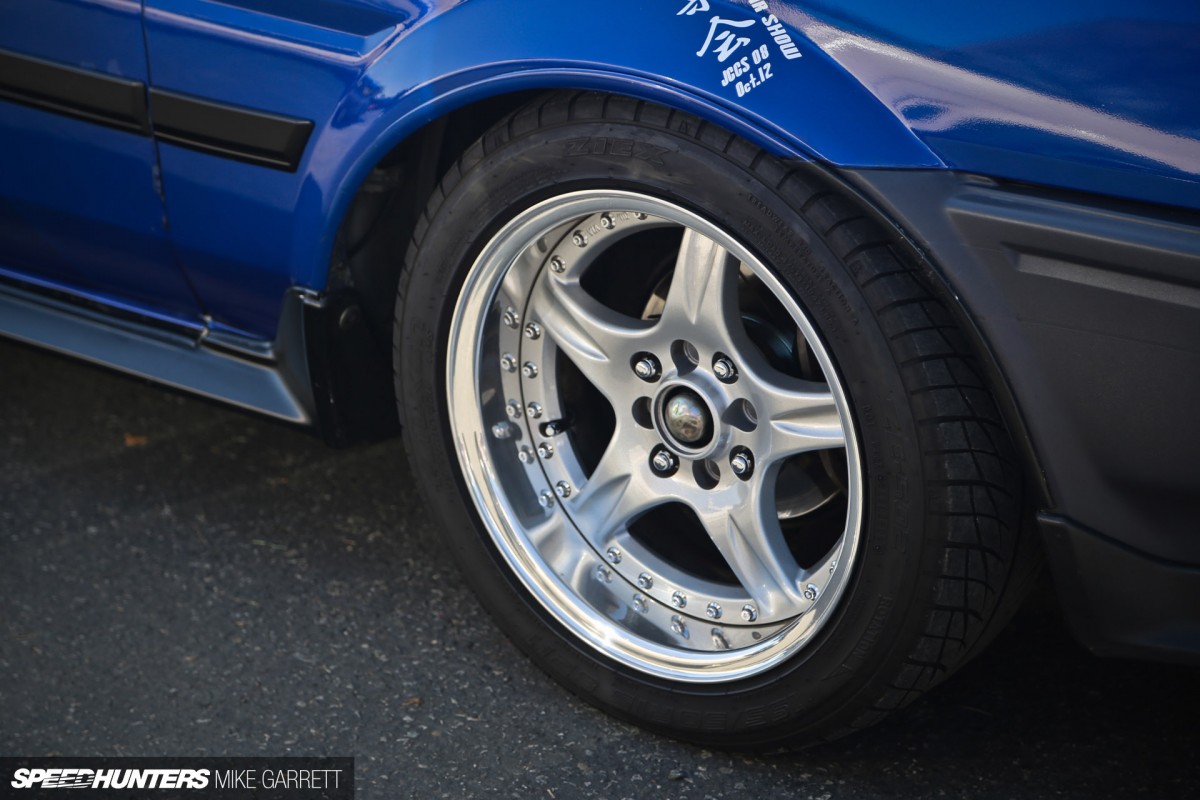 Here's another cool one – the five-spoke CST Precedeo Demon Camber. Mazda Miata owners are big fans of this wheel as it came dual-drilled with both 4×114.3 and 4×100 bolt patterns.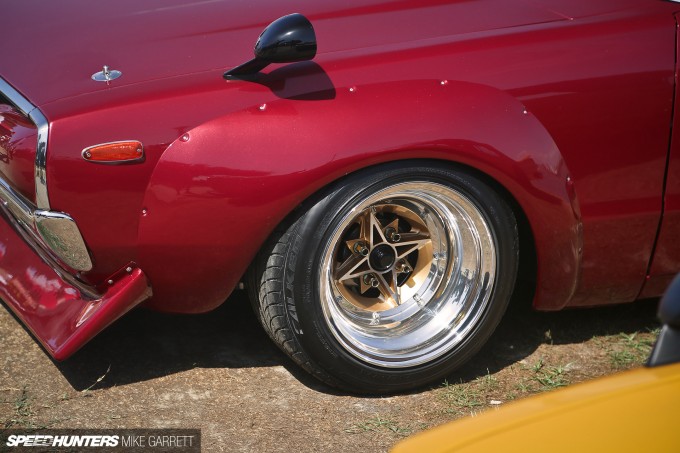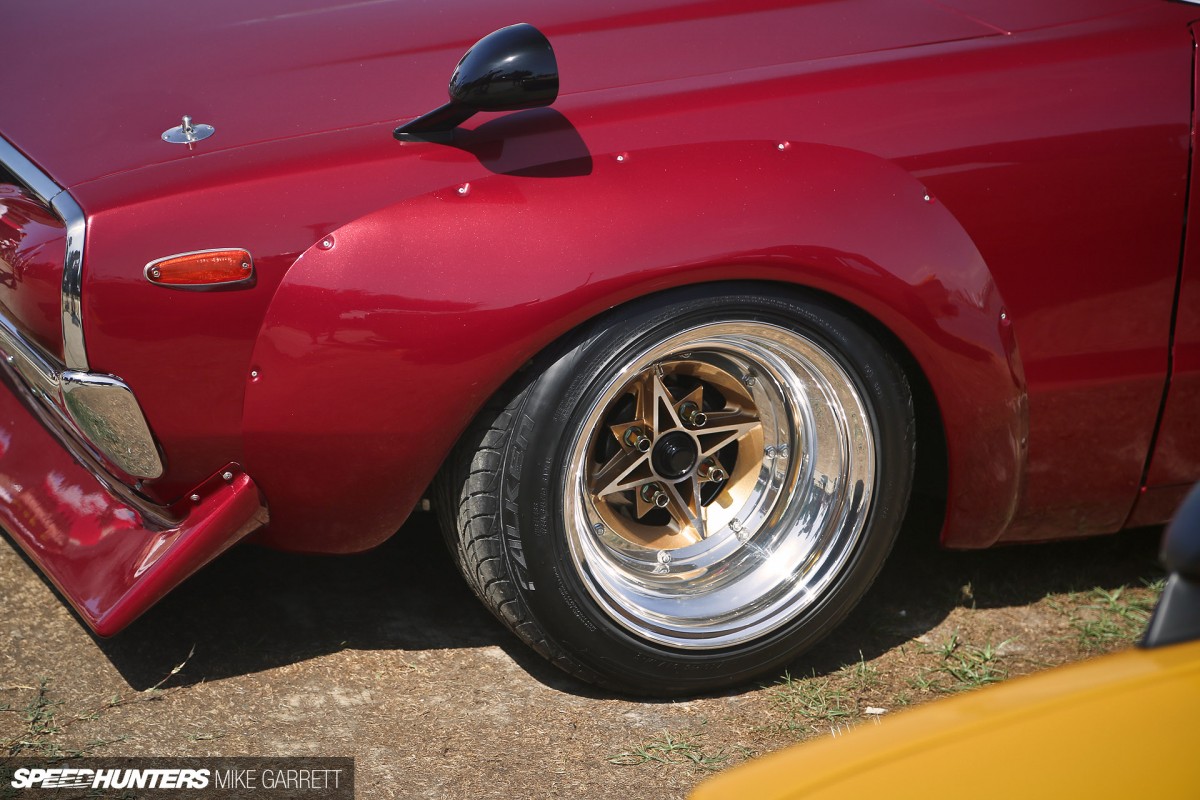 As you saw in my first post from JCCS, this RB26-powered Kenmeri was one of the standouts from this year's show. The car definitely had the wheels to match too – a beautifully restored set of Techno Phantoms.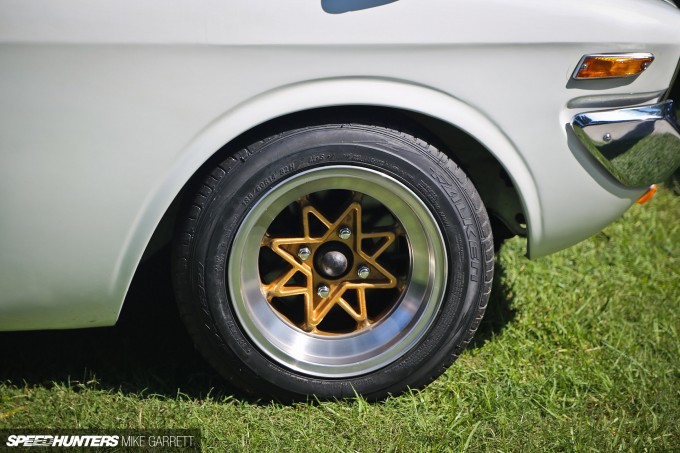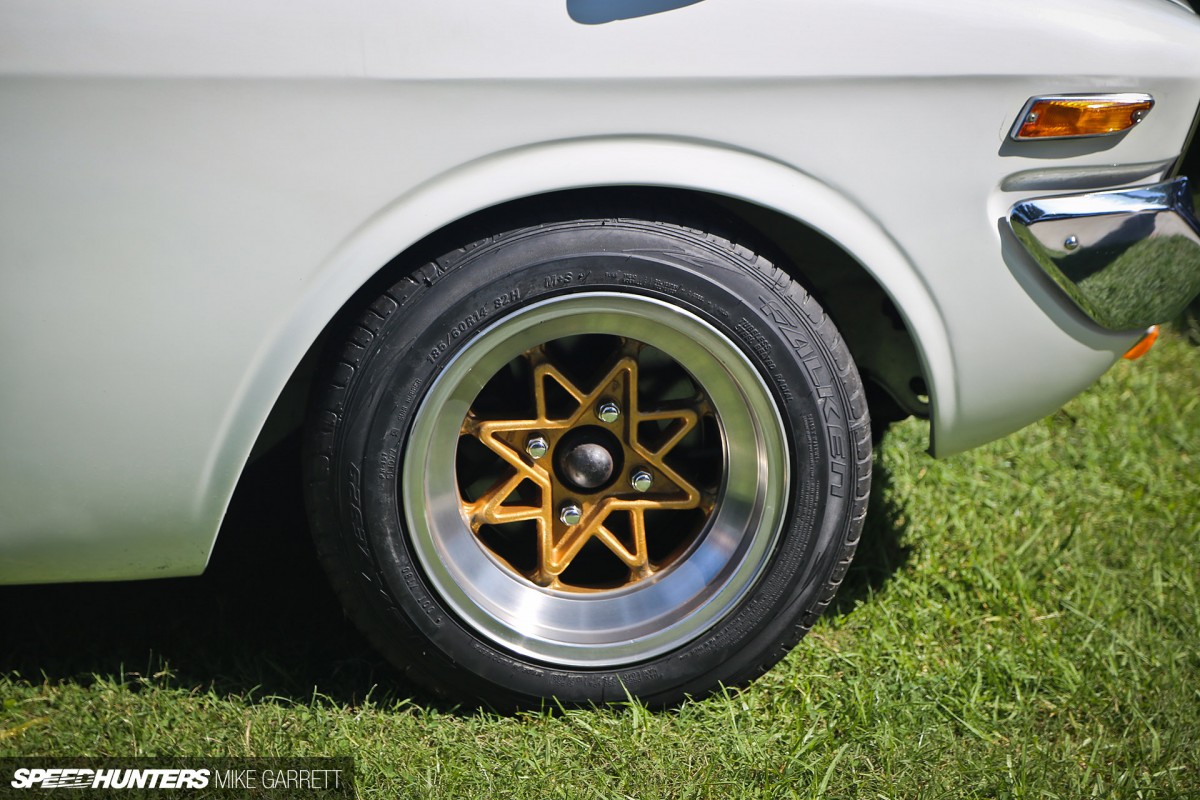 And how's this for a rare car/rare wheel combination? One-piece Techno T-RVs on a Toyota Corona Mark II wagon. This is what JCCS is all about.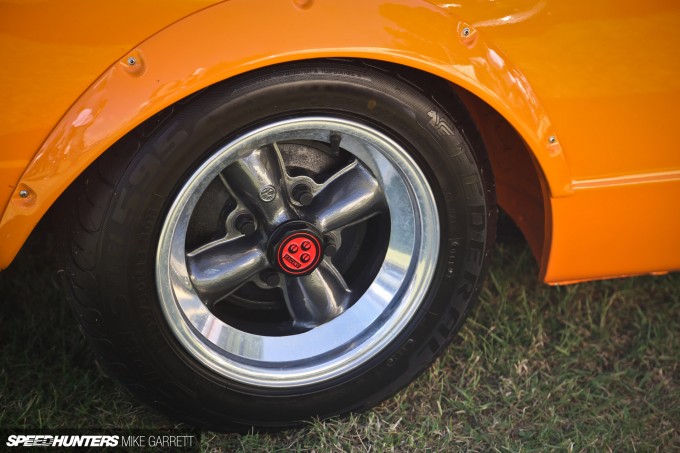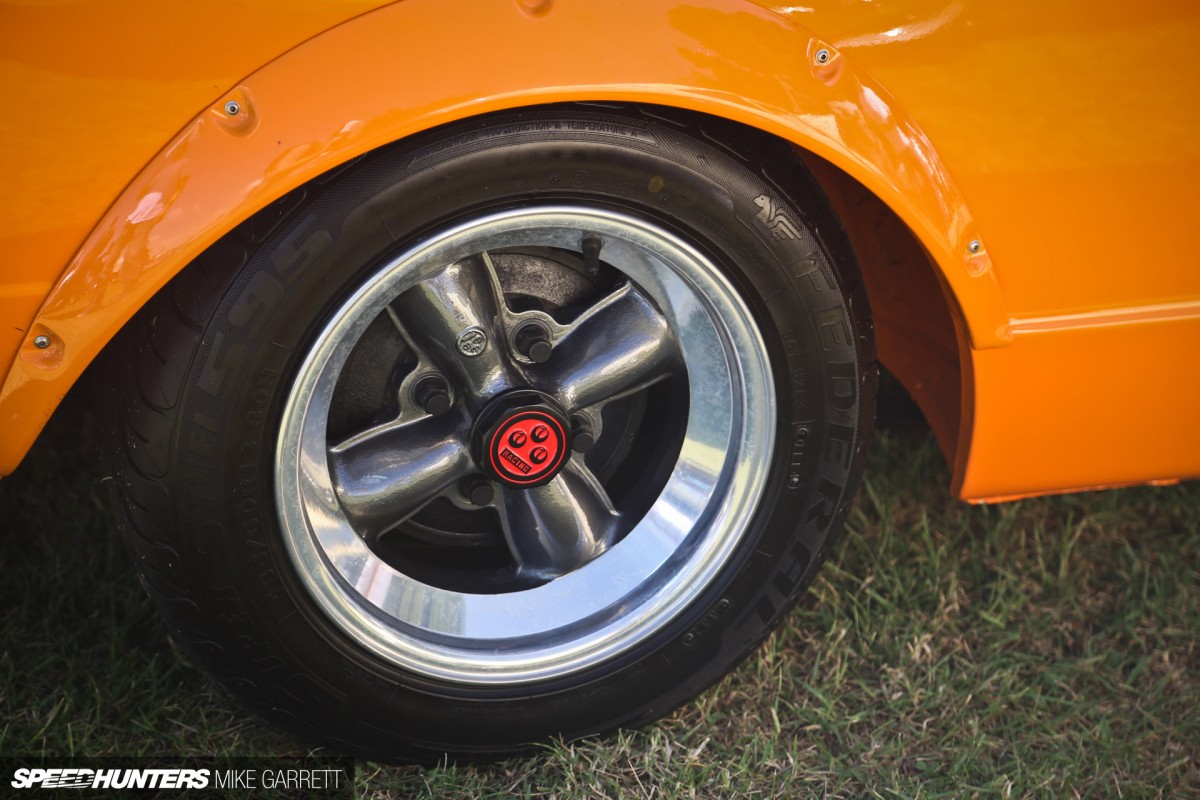 We all know of its iconic eight-spoke wheel, but RS Watanabe made other designs too – like the rare four-spoke model on this TE27 Corolla.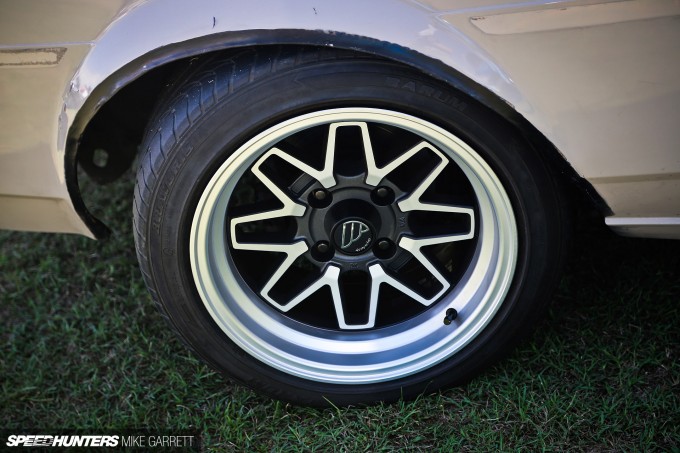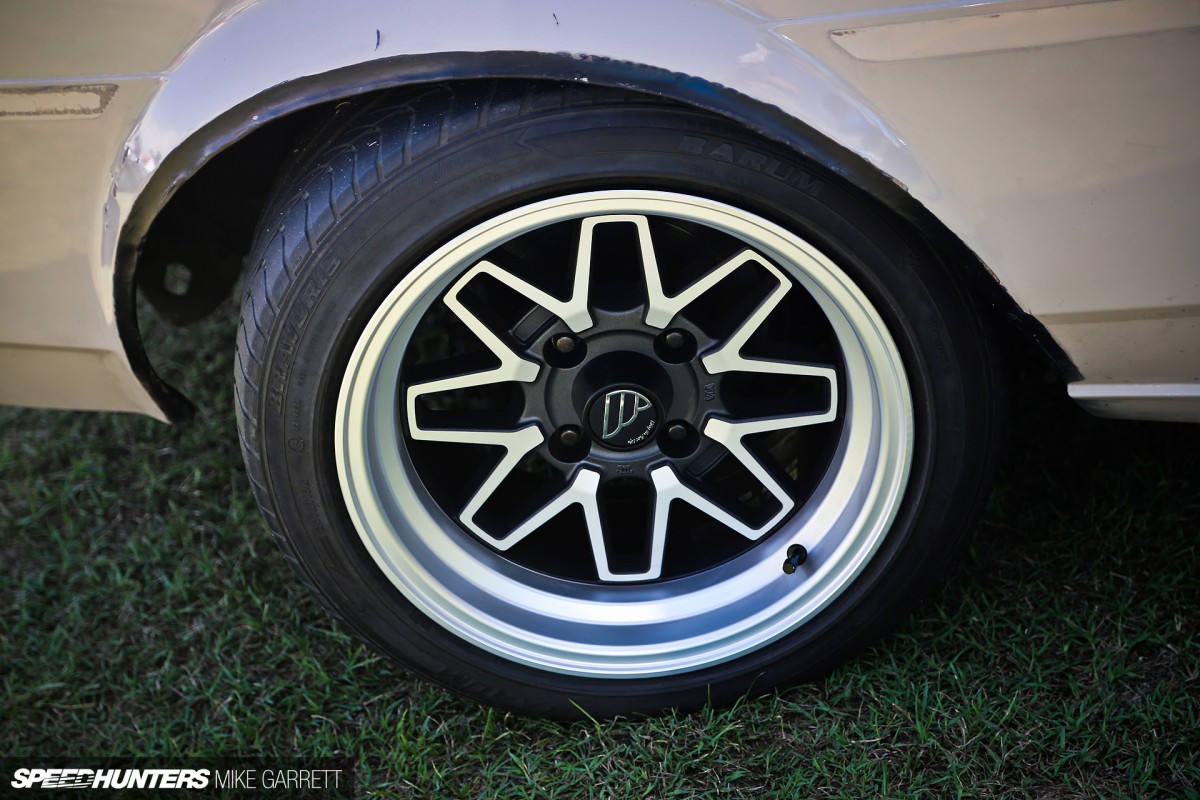 Finding the right set of wheels for your vintage Japanese car doesn't always mean having to hunt out old parts from the '70s or '80s. The new AME/Fatlace F/Zero, for example, looks right at home on many Japanese classics.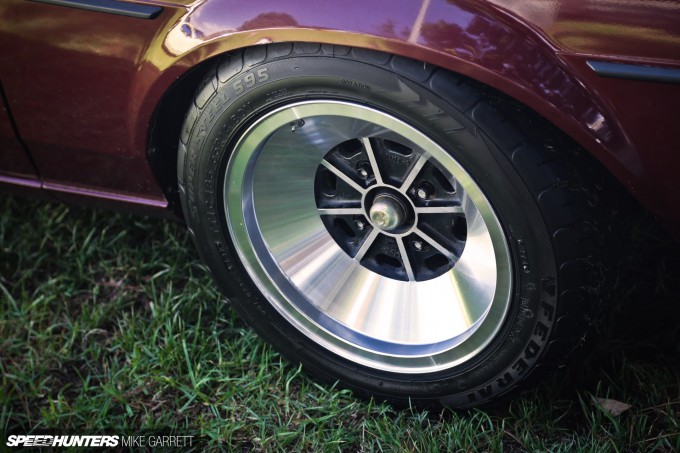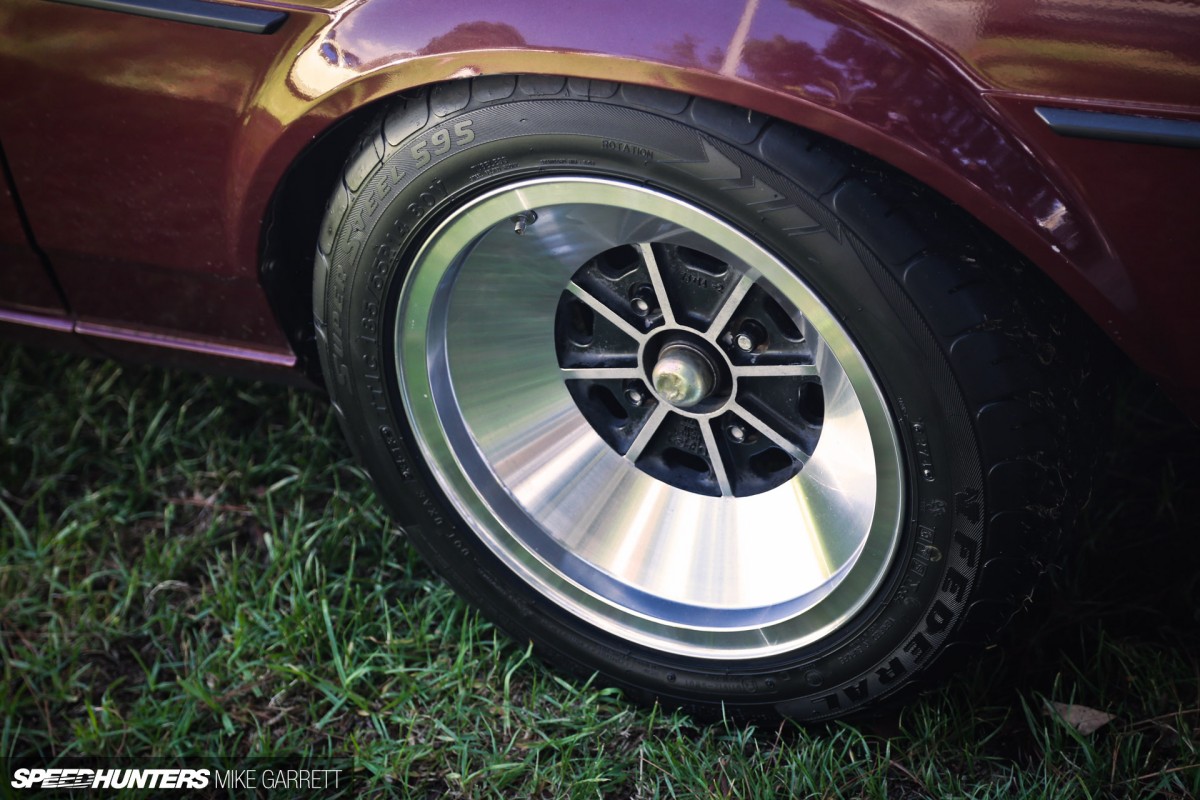 Here's a closer view of the Fortan Drag-I wheels I mentioned in the first JCCS post. I absolutely love the huge-lip/small-center look that these 14 inchers have.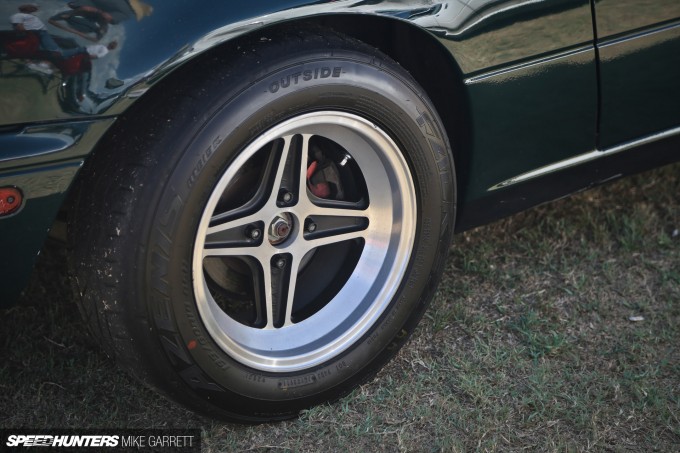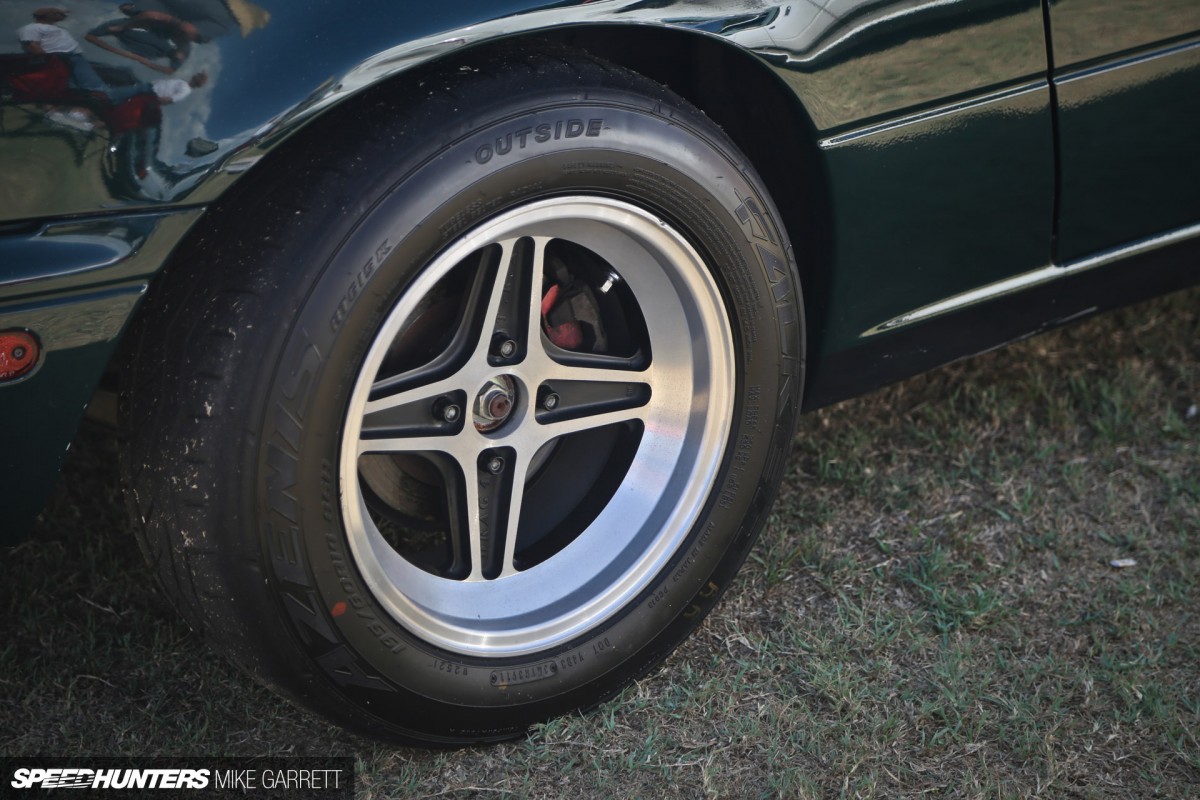 These days we all associate TRA Kyoto with its Rocket Bunny body kits, but Miura-san also tried his hand at wheels with the perfectly retro DRAG 4, seen here on a British Racing Green NA6 Miata.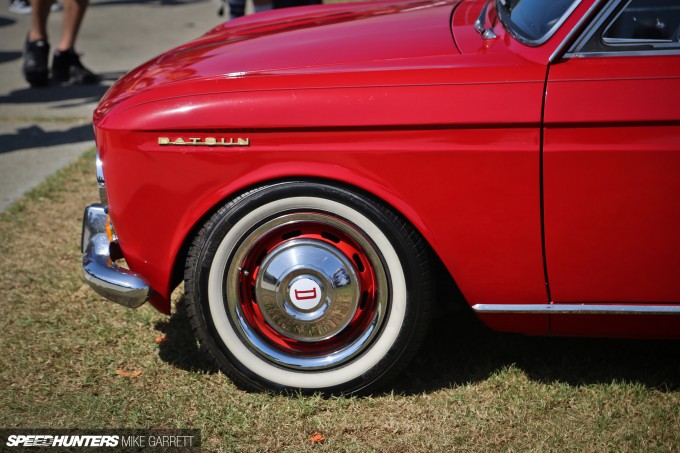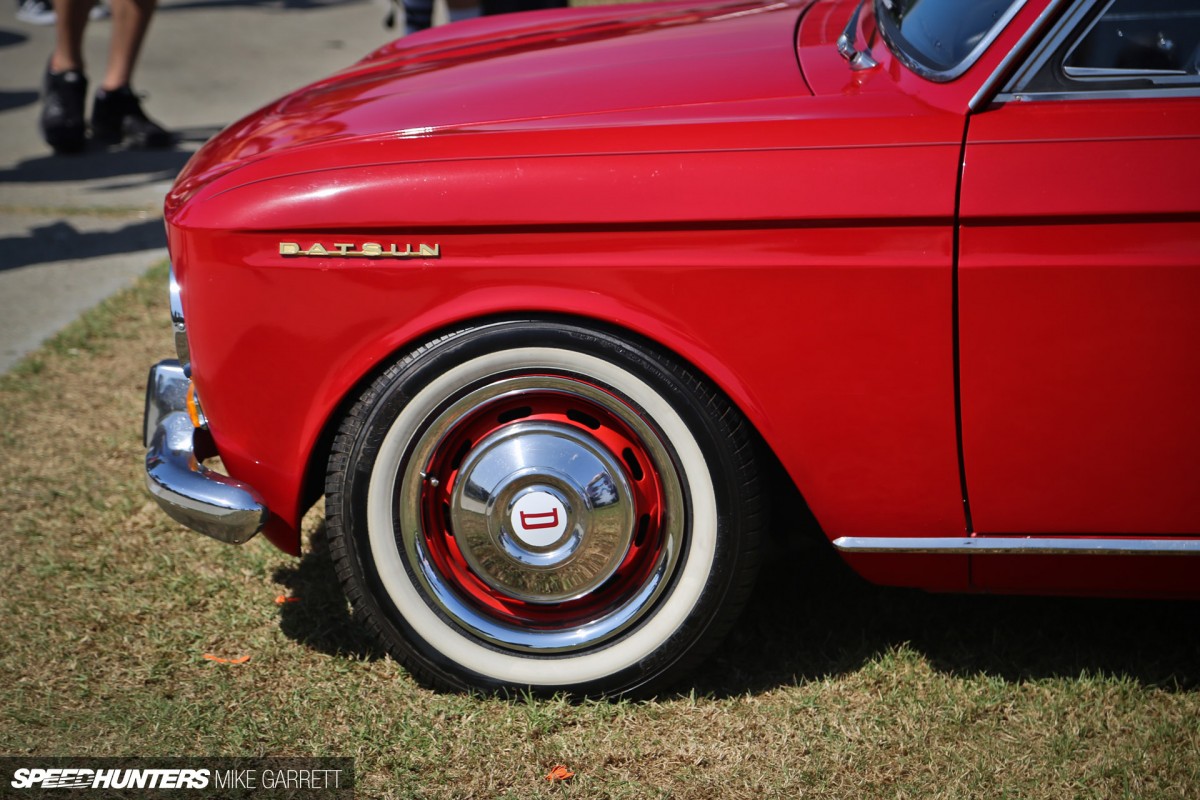 Sometimes though it's best to stick with the factory look, as the steelies, hubcaps and white-wall tire combination on this Datsun Bluebird wagon prove.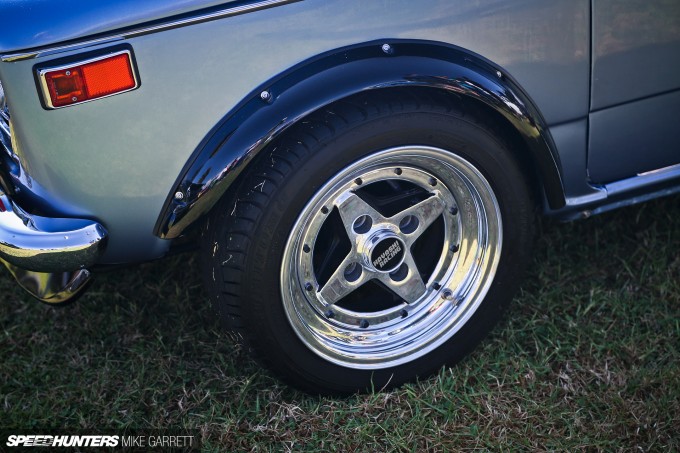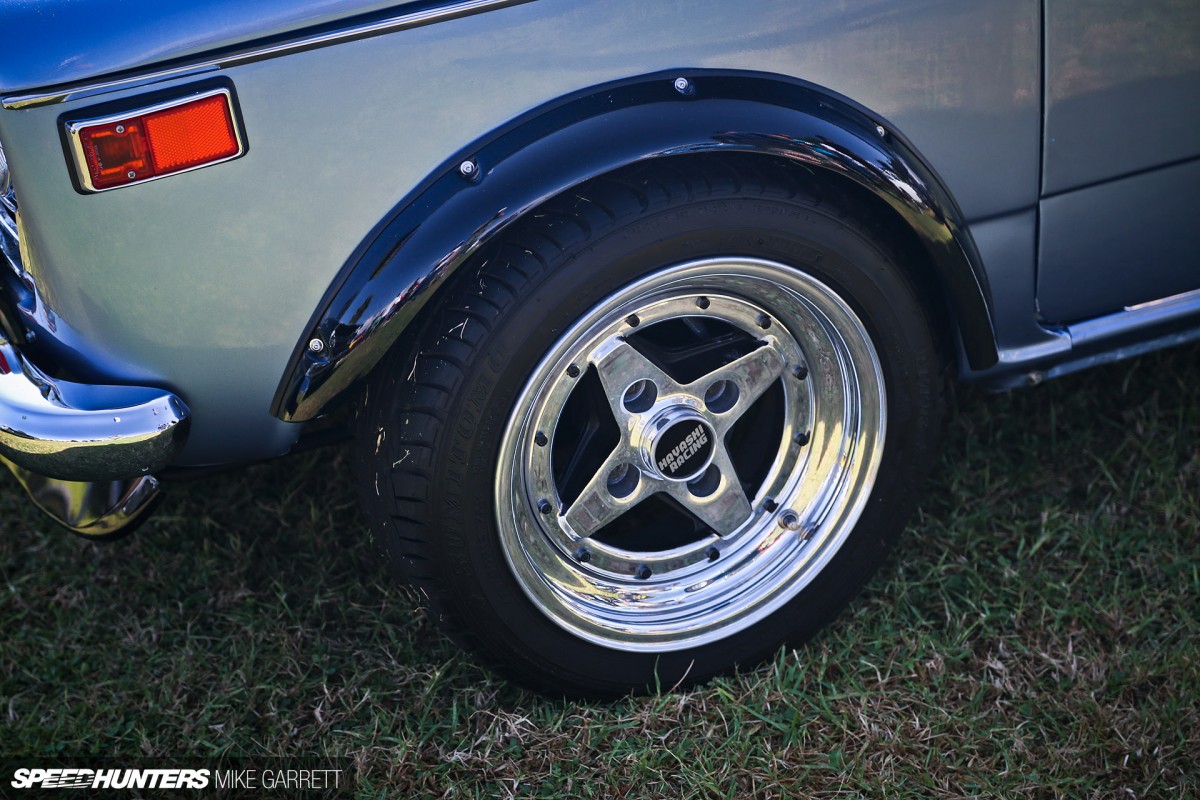 So there you have it – a quick look at some of the coolest and most collectable wheels at JCCS 2014. As usual, I take no responsibility should you decide to run your bank account dry trying to score a few sets from online auction sites…
Mike Garrett
Instagram: speedhunters_mike
mike@speedhunters.com