A Decade Of Classics
10 years ago a group of Southern California car enthusiasts got together with the idea of putting on a new event – one that would celebrate vintage Japanese automobiles and the culture that surrounds them. At the time this was a pretty bold idea, as classic Japanese cars had yet to reach mainstream acceptance.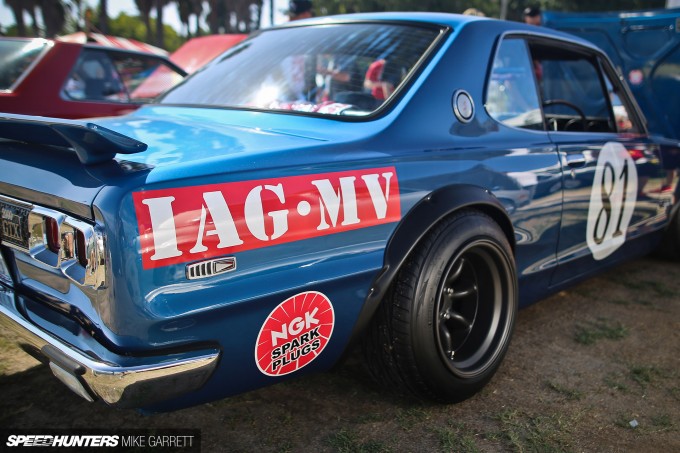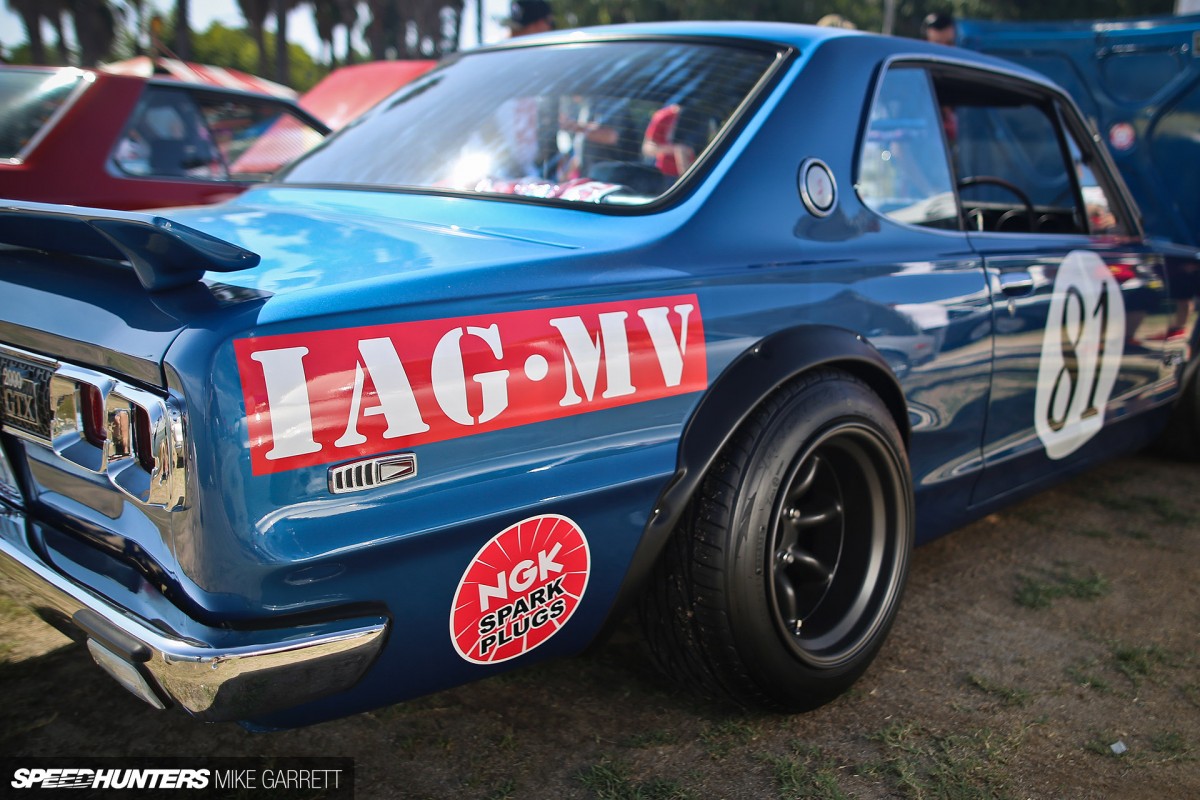 With old Datsuns more popular than ever and Toyota 2000GTs bringing over a million at auction, that might seem like a strange notion today – but things were vastly different 10 years ago. Sure, there have always been passionate Datsun fans, rotary freaks and old school Toyota lovers – but it wasn't until the establishment of the Japanese Classic Car Show (JCCS) that they were able to come together for one unified showing.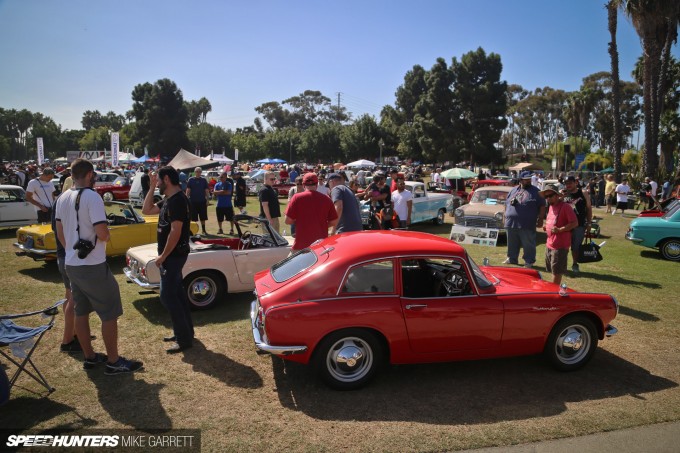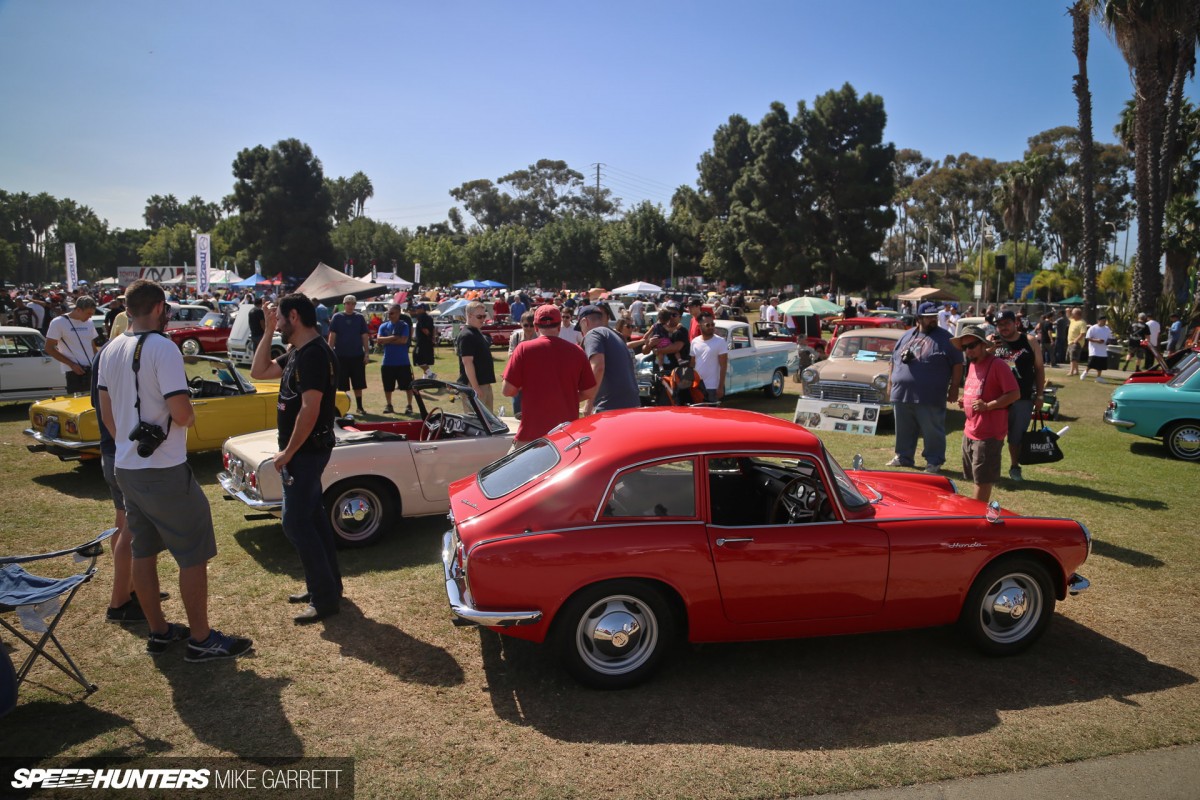 It started off small, but JCCS has become one of Southern California's premier car gatherings and one of my personal favorite events on the annual schedule. In recent years the event has grown right alongside the popularity of classic Japanese cars themselves.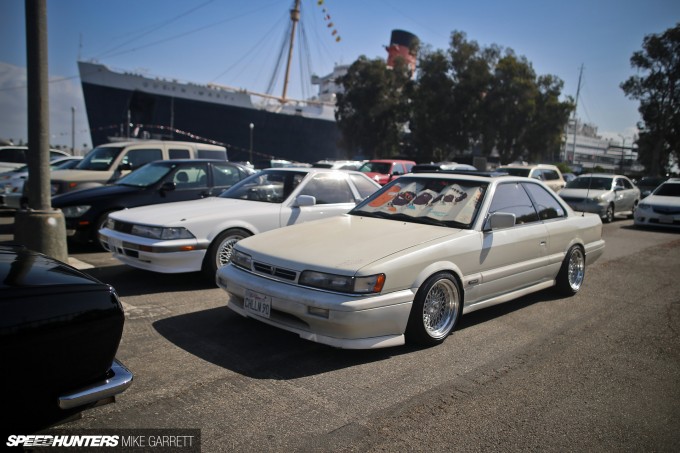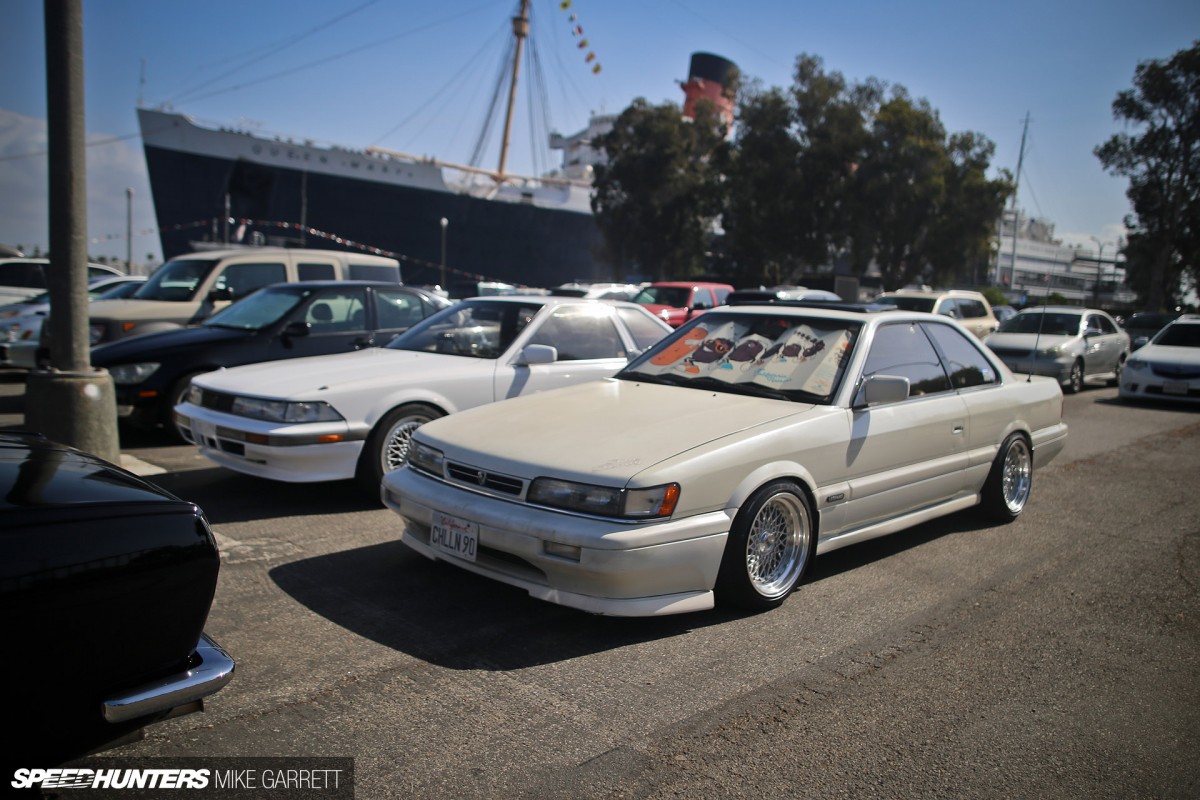 With 2014 marking the 10th edition of JCCS, it was sure to be the biggest ever. For me, this was confirmed as soon as I rolled into the packed parking lot at the Queen Mary in Long Beach – the long-time home to JCCS. The fun began before I even got through the main gate, with a large selection of classic machinery to be found in the event's vast parking lot.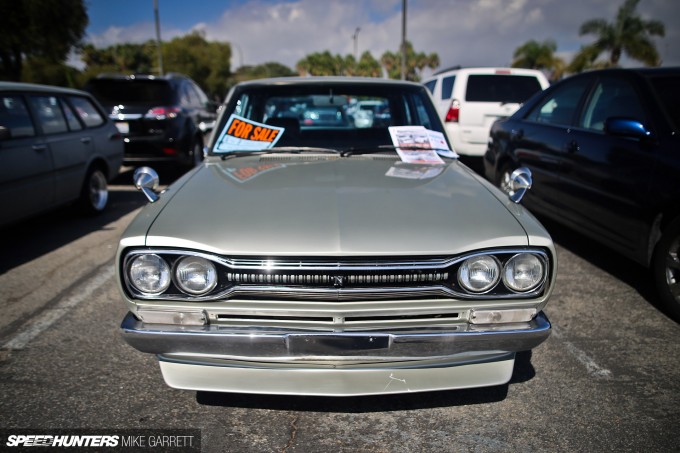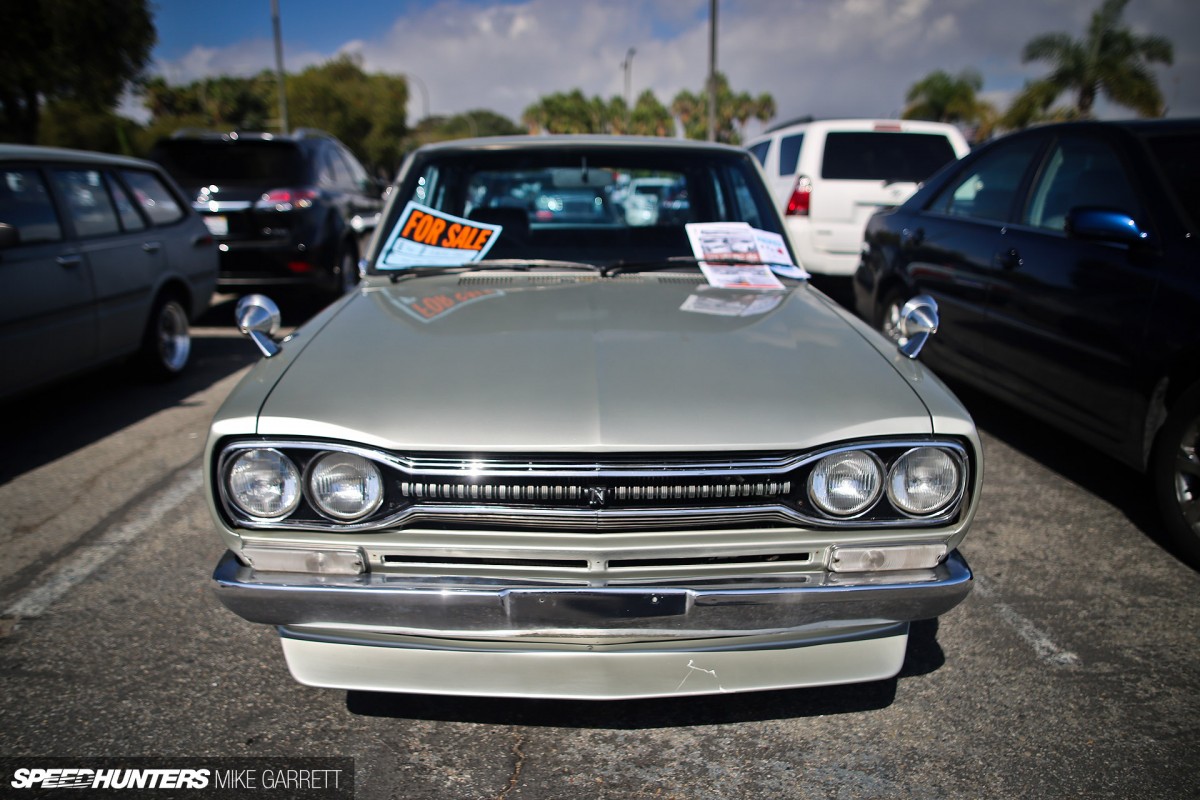 After a decade, JCCS has grown so big that the parking lot has become a show in itself. There were Celicas, Zs and 510s everywhere you looked, and I also came across this four-door Hakosuka Skyline, which was looking for a new owner.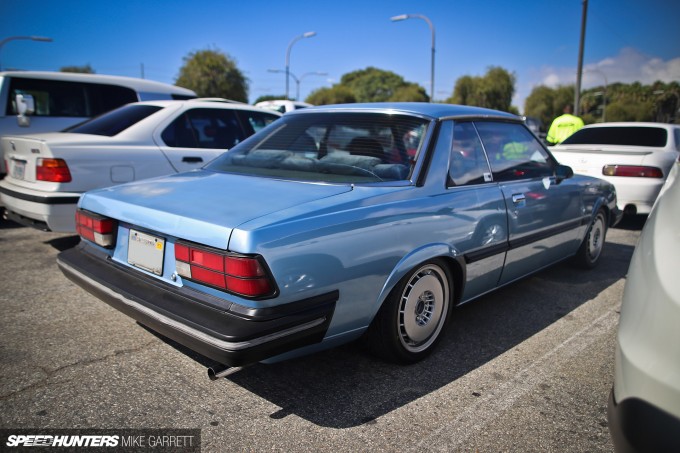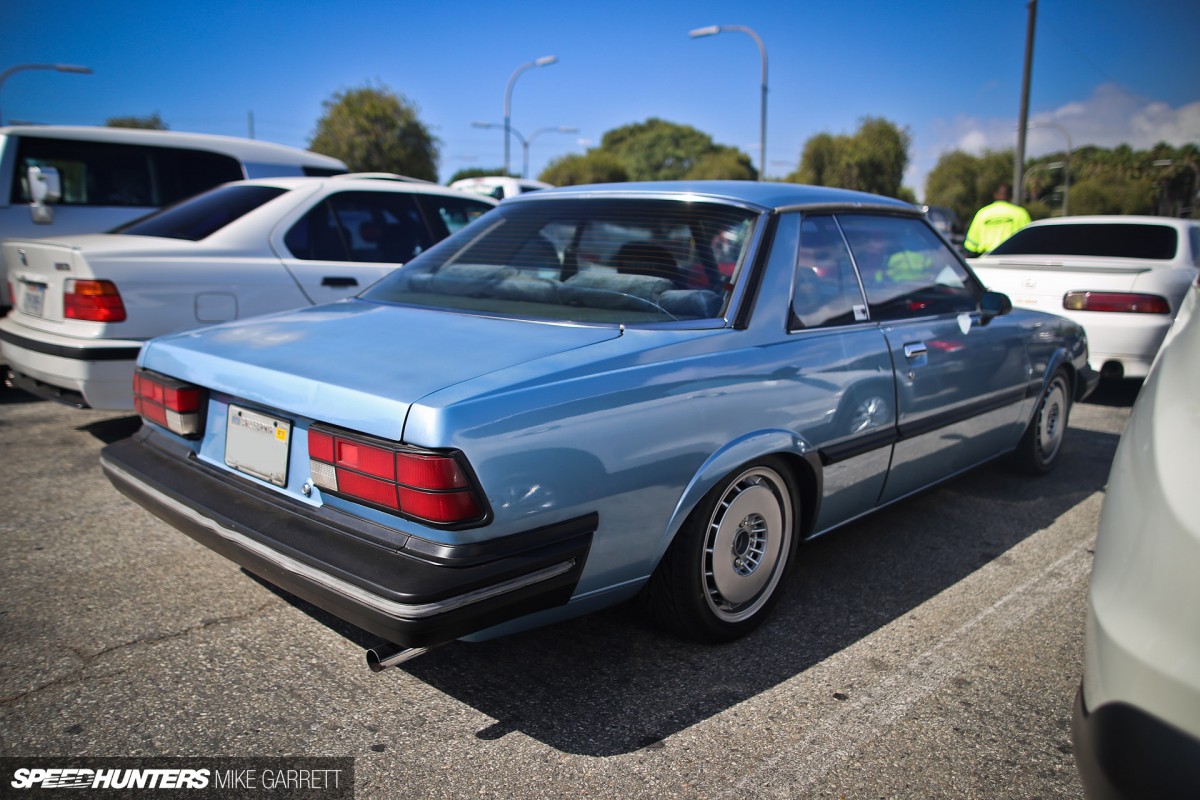 Here's a rare parking lot find – a 1982 Mazda 626 coupe showing off its angular styling with pride. I completely approve.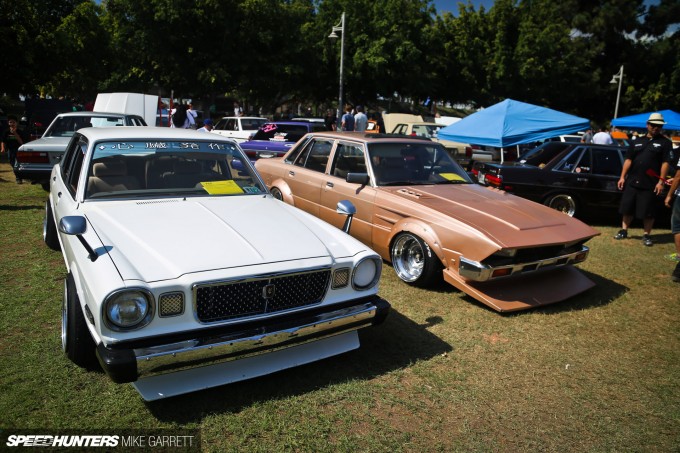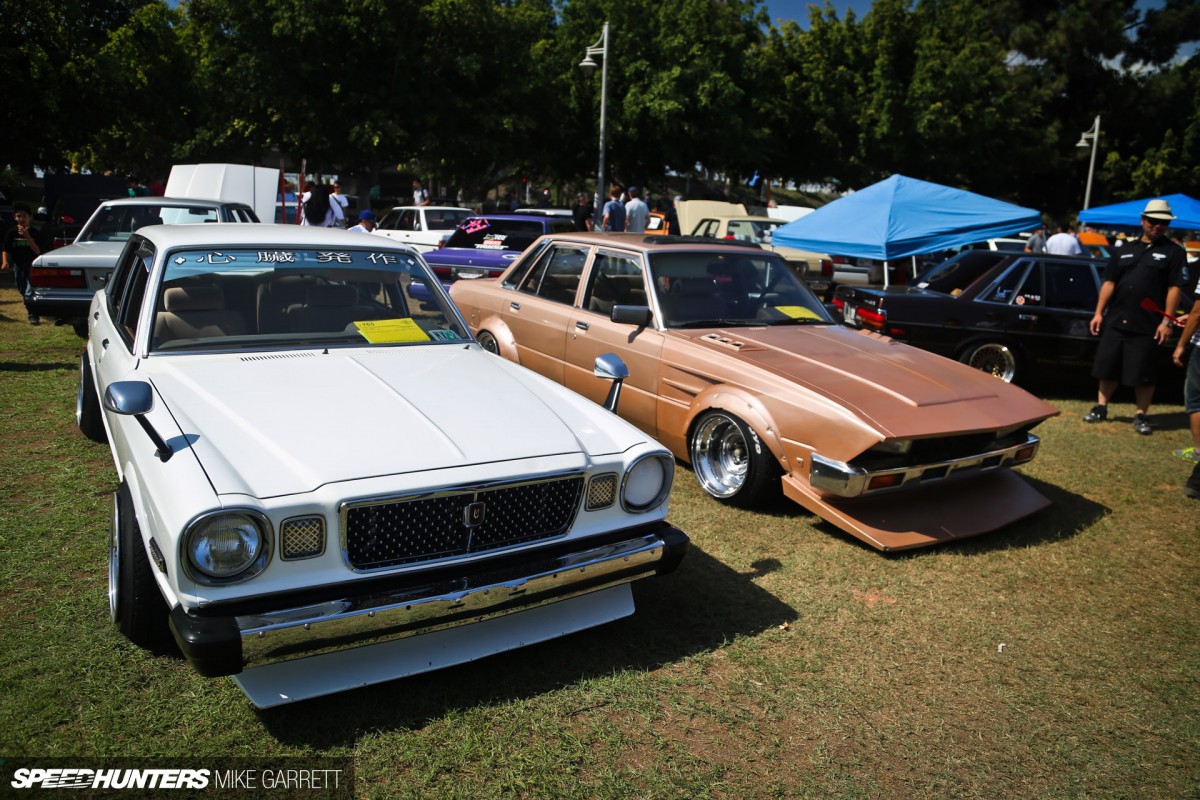 Once I made it inside the show, I was amazed with what I saw. There were literally hundreds of classic cars spread across the waterfront park and people were everywhere. The days of JCCS being a cult gathering are most certainly a thing of the past.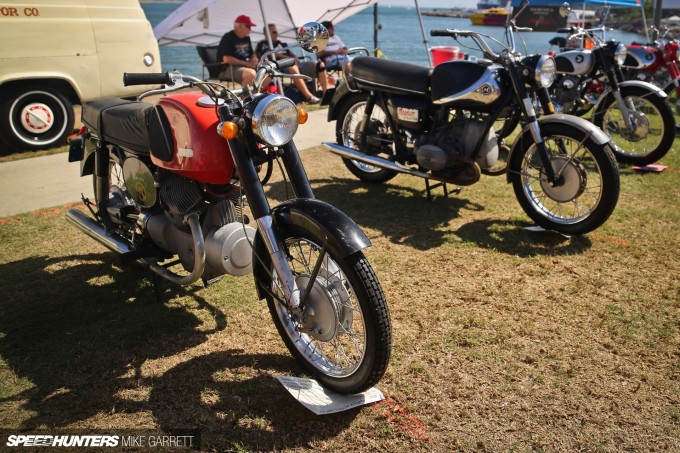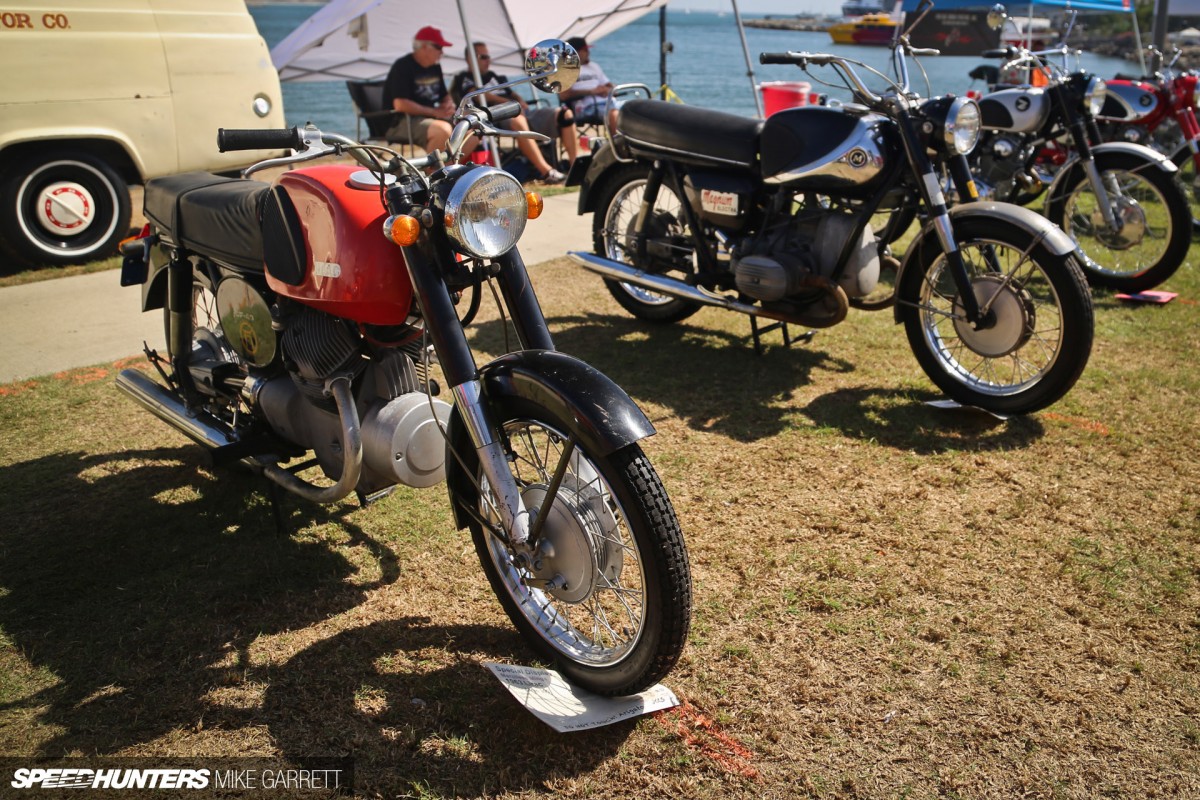 A few years ago, the show expanded to include classic Japanese motorcycles and this time around there was an incredible selection of old school bikes to compliment the four-wheeled vehicles.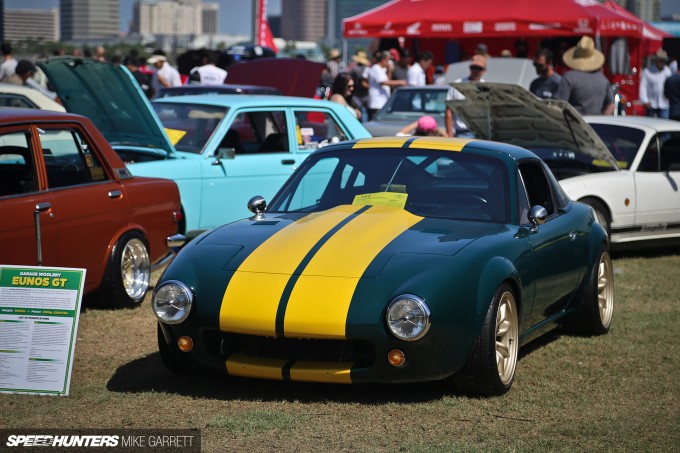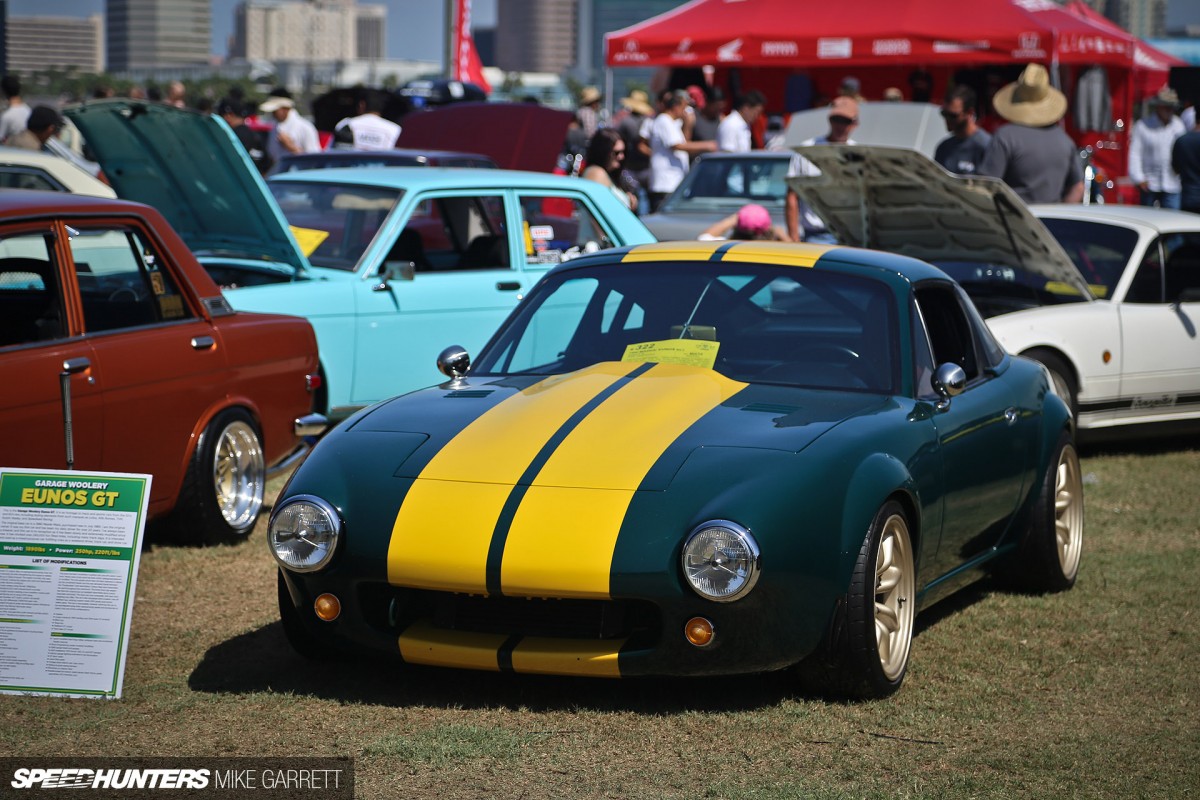 As JCCS has evolved over the years, so too has the definition of what a Japanese classic car is. This year saw the addition of popular models like the first generation Mazda Miata. While some might argue the Miata's status as a classic car, it certainly helps to when they are modified while paying respect to the past. Case in point: the Garage Woolery Pit 'Eunos GT' with its Pit Crew Racing nose.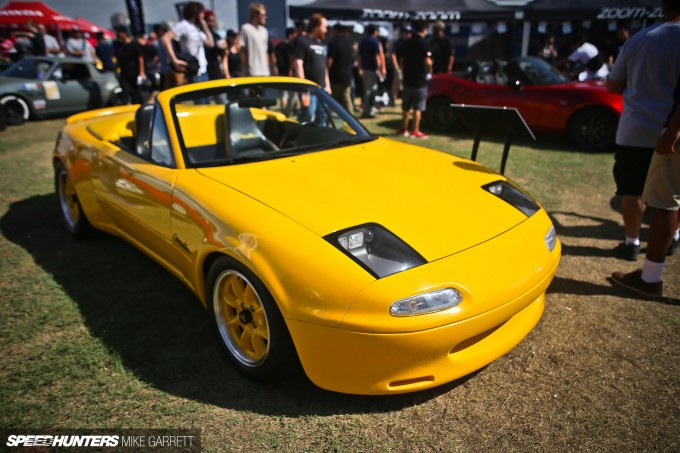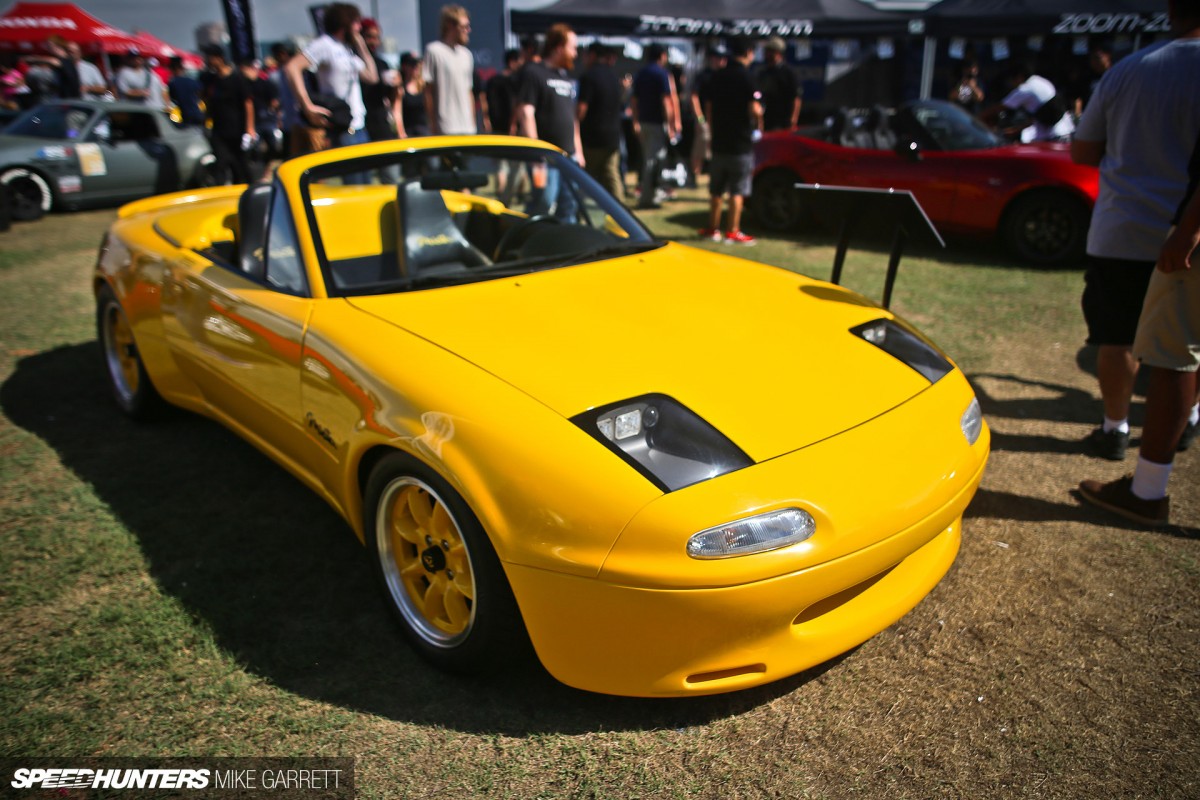 Mazda itself also got in on the action, bringing out a number of historic Miatas from its collection to help celebrate the sportscar's 25th birthday. This MX-5 Club Racer Concept originally appeared at the 1989 Chicago Auto Show.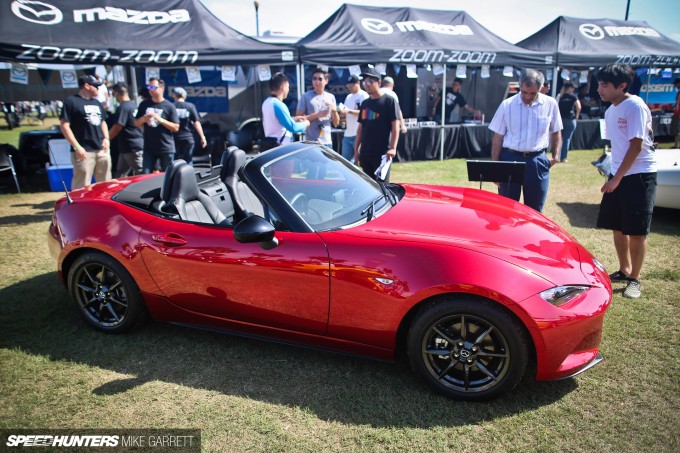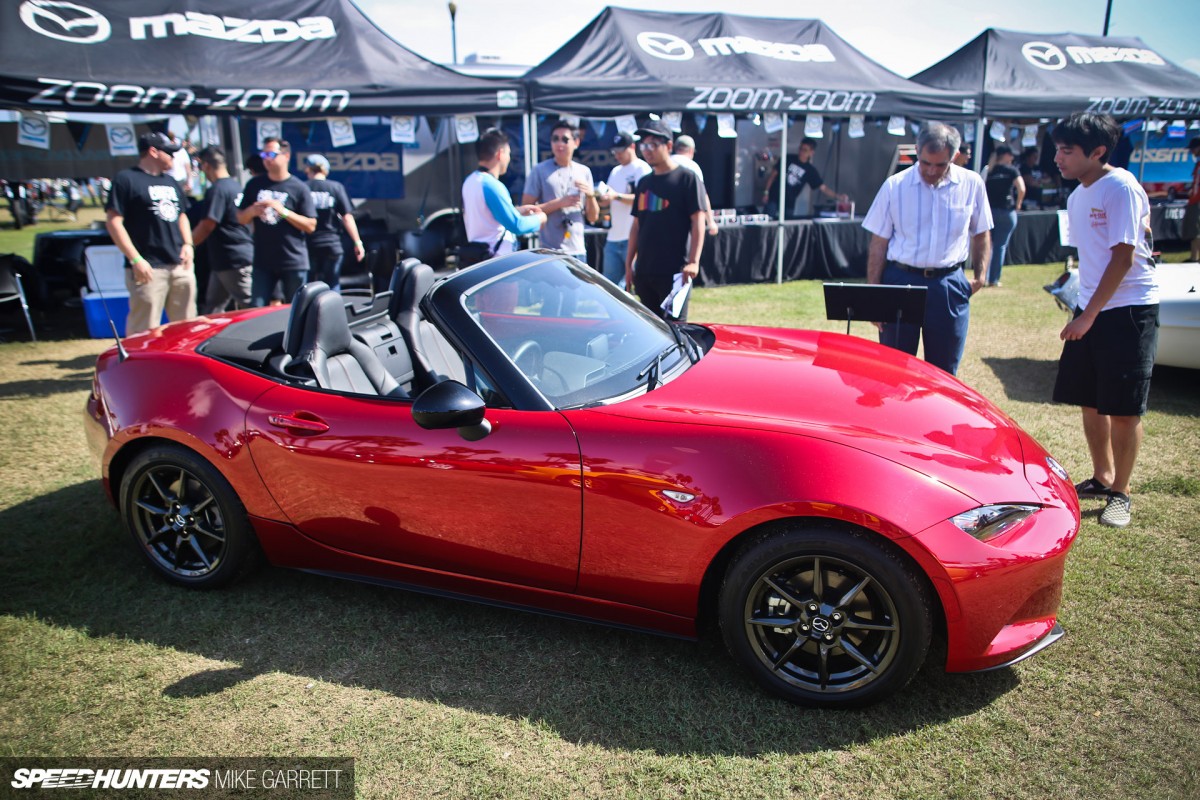 Mazda also brought out the new 2016 Miata prototype. After seeing the car in the flesh for the first time, my feeling is that they've done a great job with the styling. Now I just want to know what's going to be under the hood!
Civics To Skylines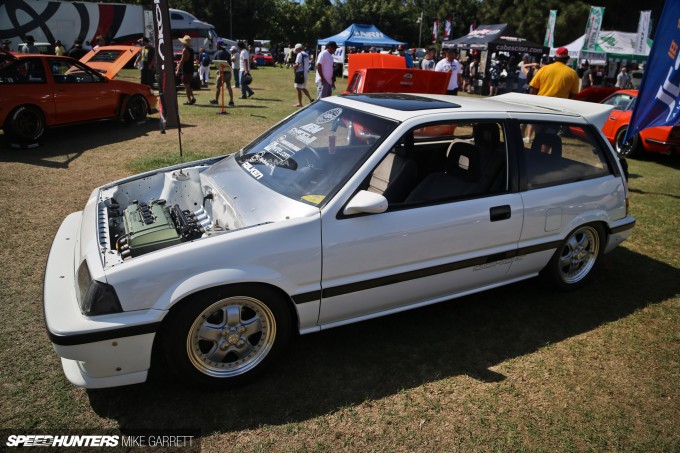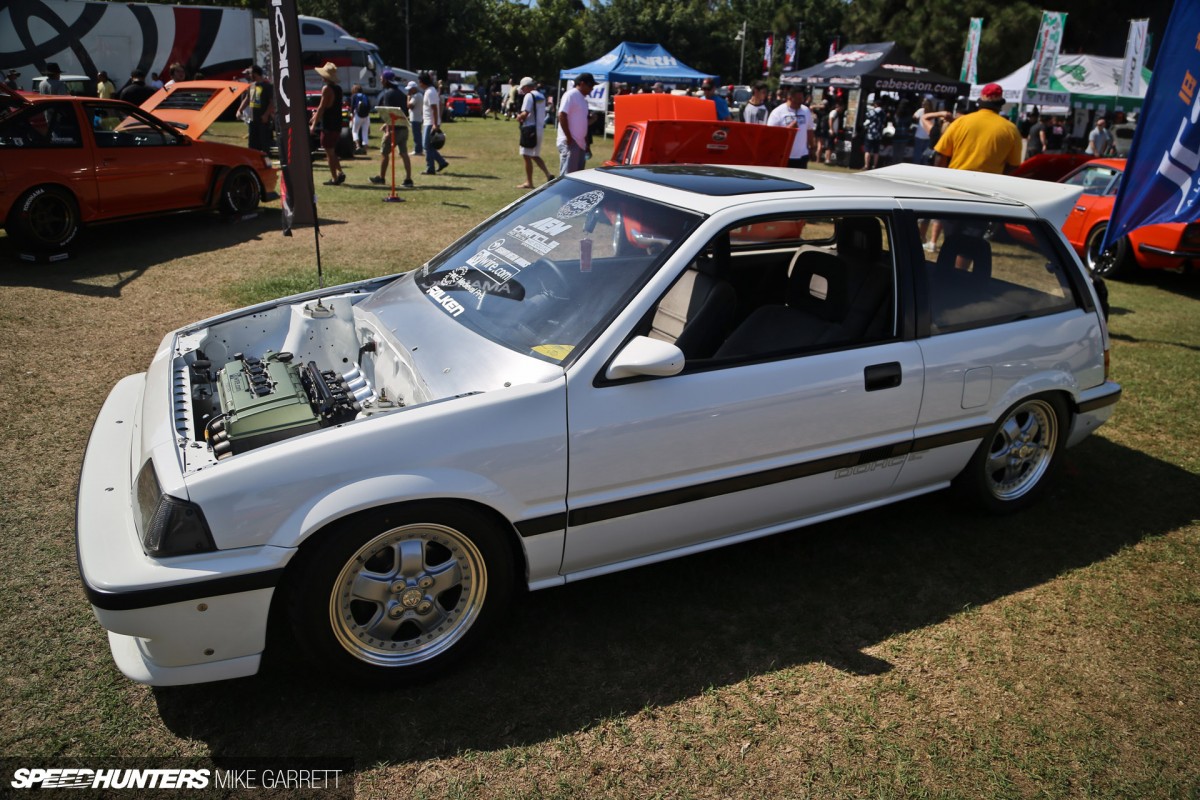 Another marque that's become increasingly big at JCCS is Honda, and in recent years the show has grown to include many of the brand's great cars from the late 1980s. There was a large showing of Civics and CR-Xs this year, with few being more impressive than the Rywire EA-T hatchback.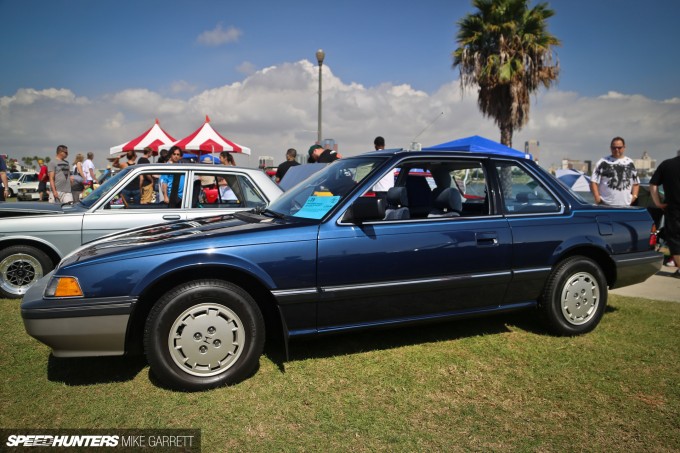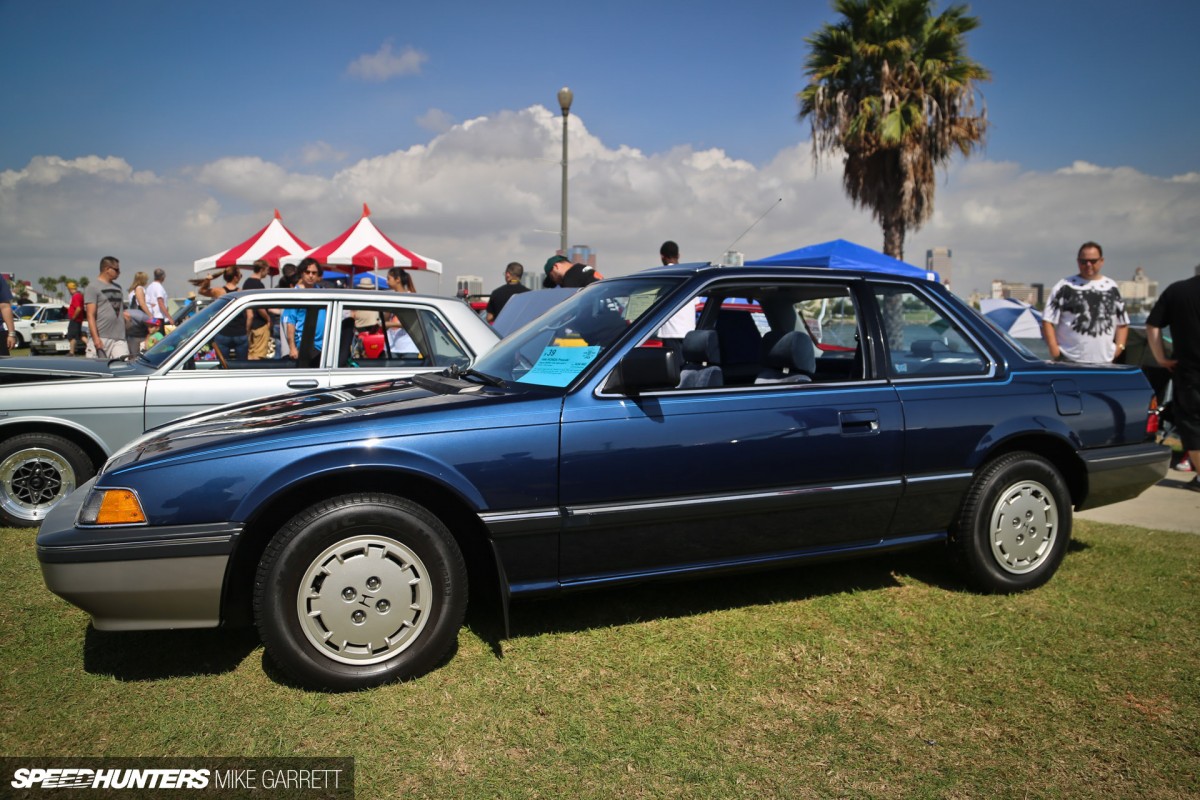 It's not all Civics though. Also on hand was this immaculate 1986 Prelude with less than 50,000 original miles on the odometer. It was one of the many museum-quality machines on hand.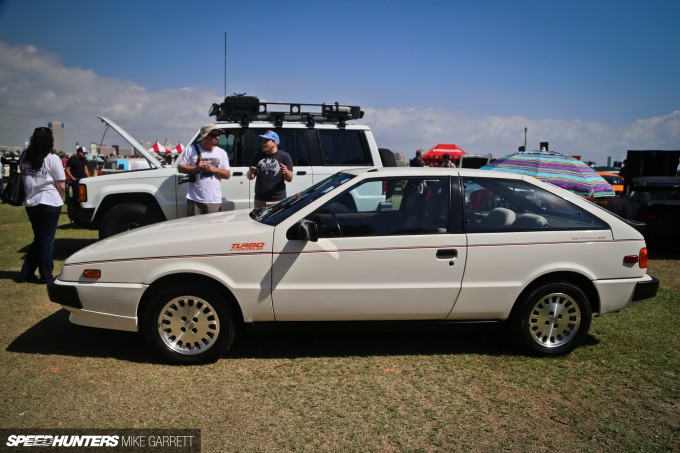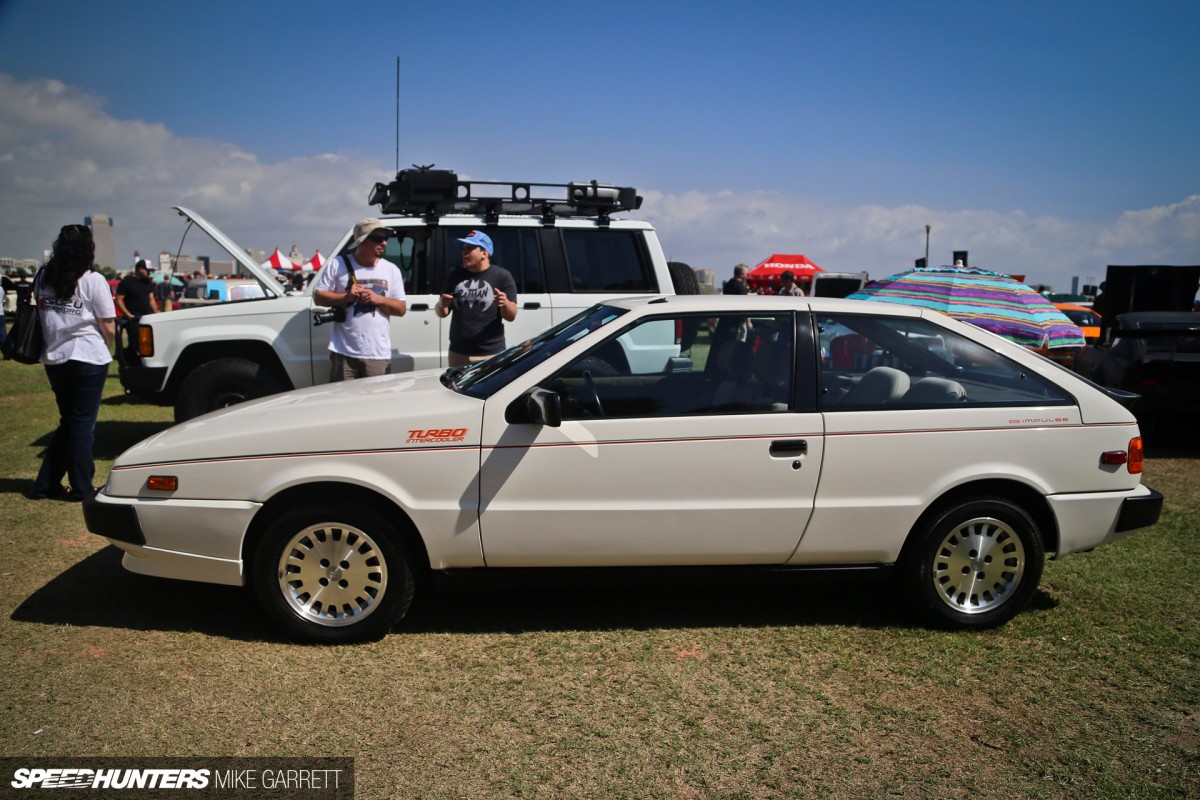 Perhaps even more unusual is this Isuzu Impulse equipped with a rare turbocharged powerplant. It's always cool to see representation of Japan's smaller automakers at JCCS.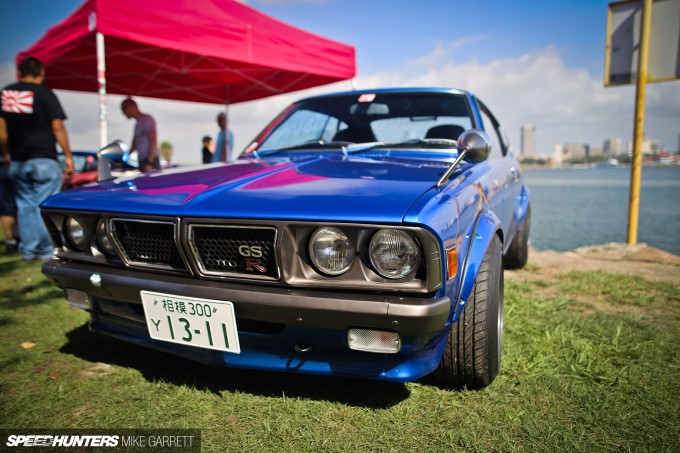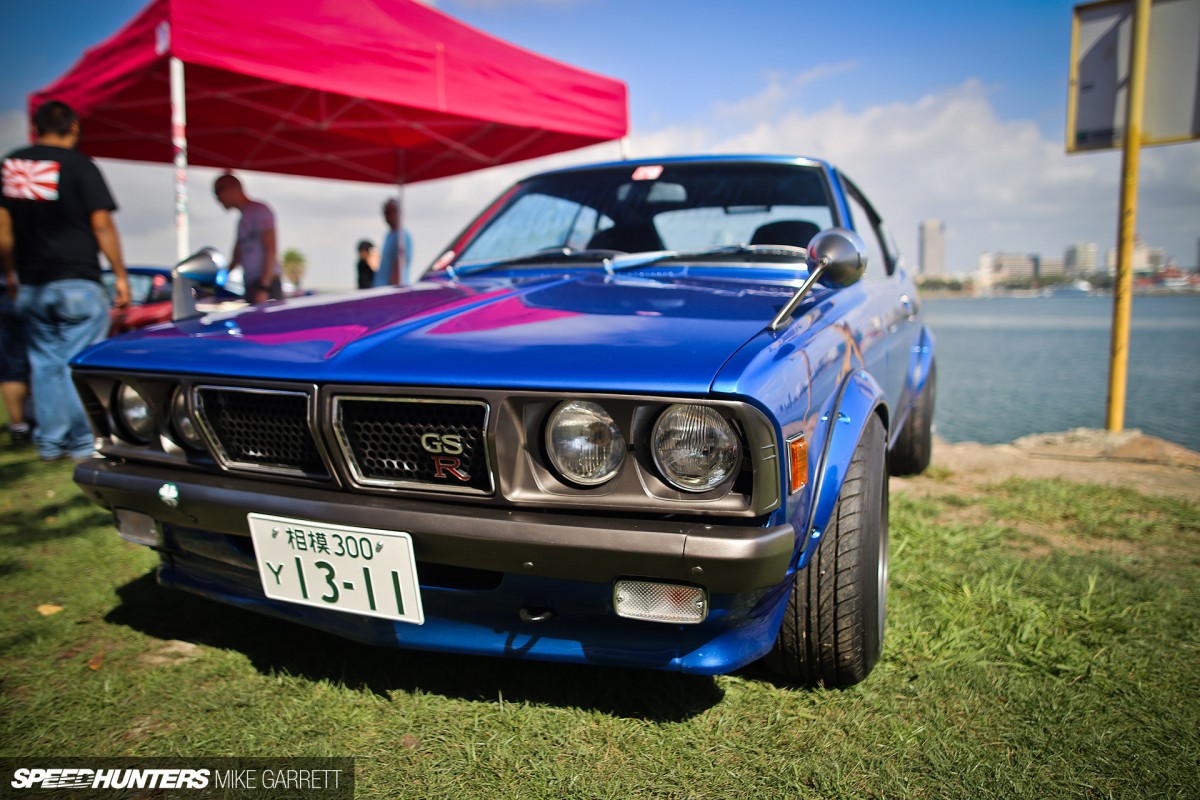 And speaking of those overlooked brands, Mitsubishi's vintage offerings never get the love they deserve. It was very refreshing to see this beautiful Colt Galant GS-R out there.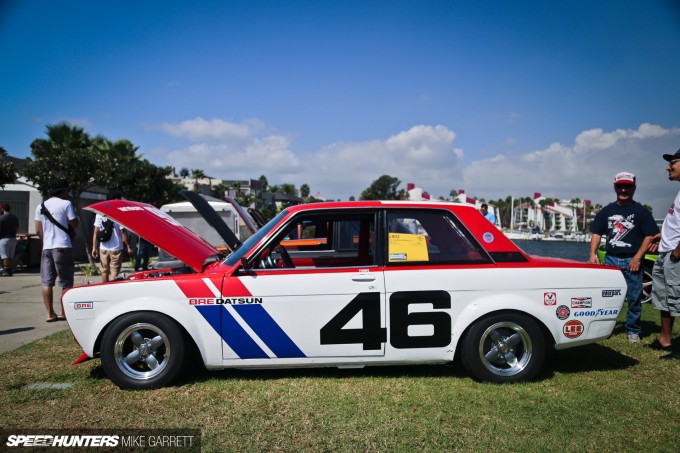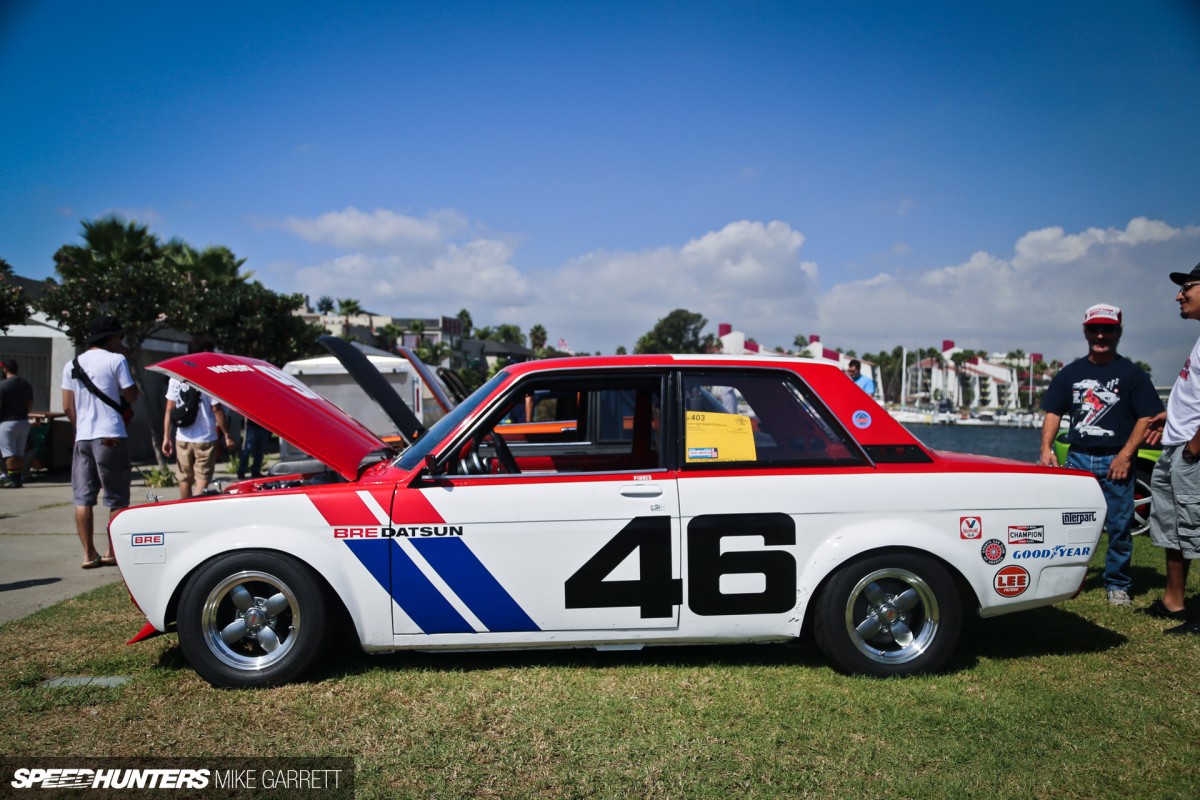 In America, few Japanese classics have a more established following than the Datsun 510 and there were dozens of examples in attendance, including this nicely done BRE replica.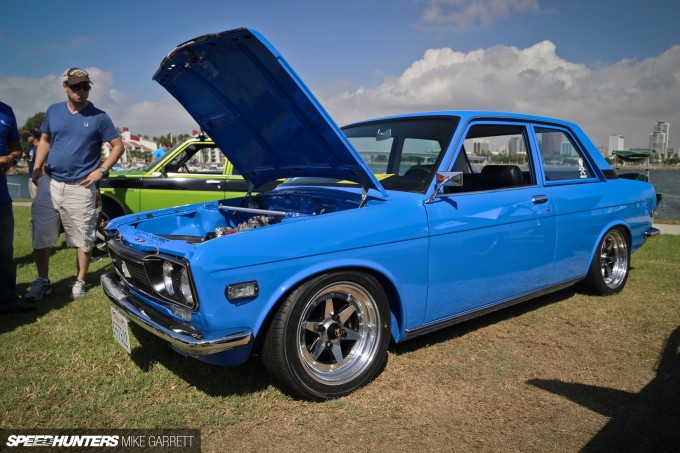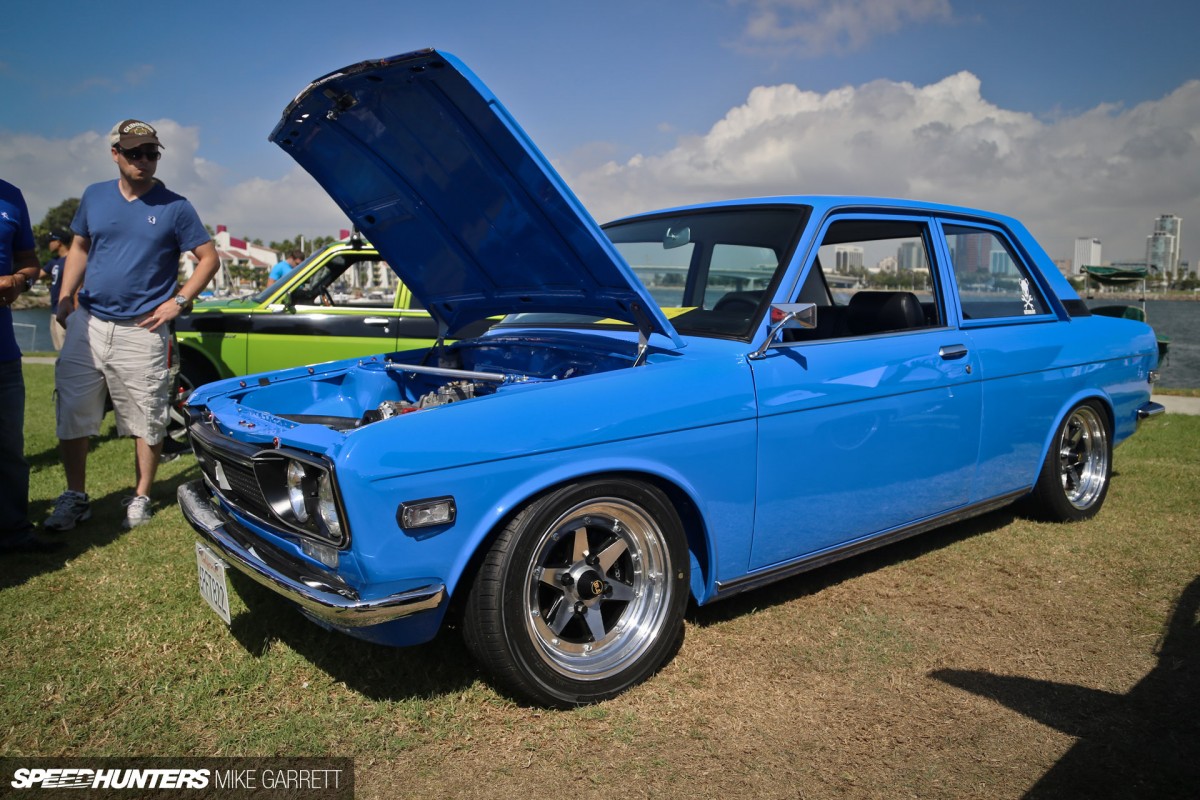 One of my personal favorites of the 510 bunch was this clean '71 two-door which has a nice little surprise lurking beneath its hood.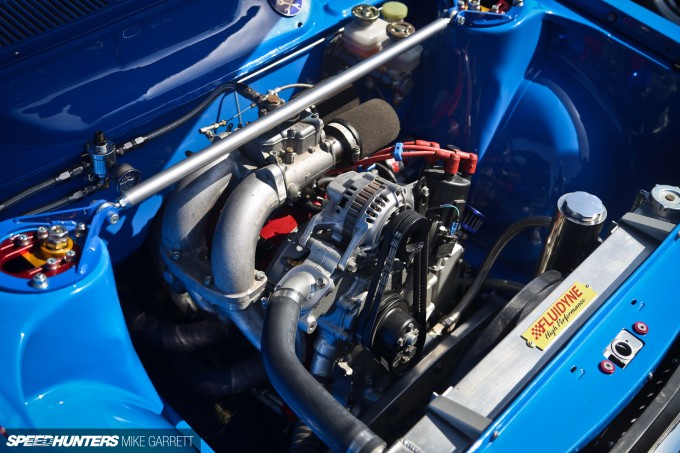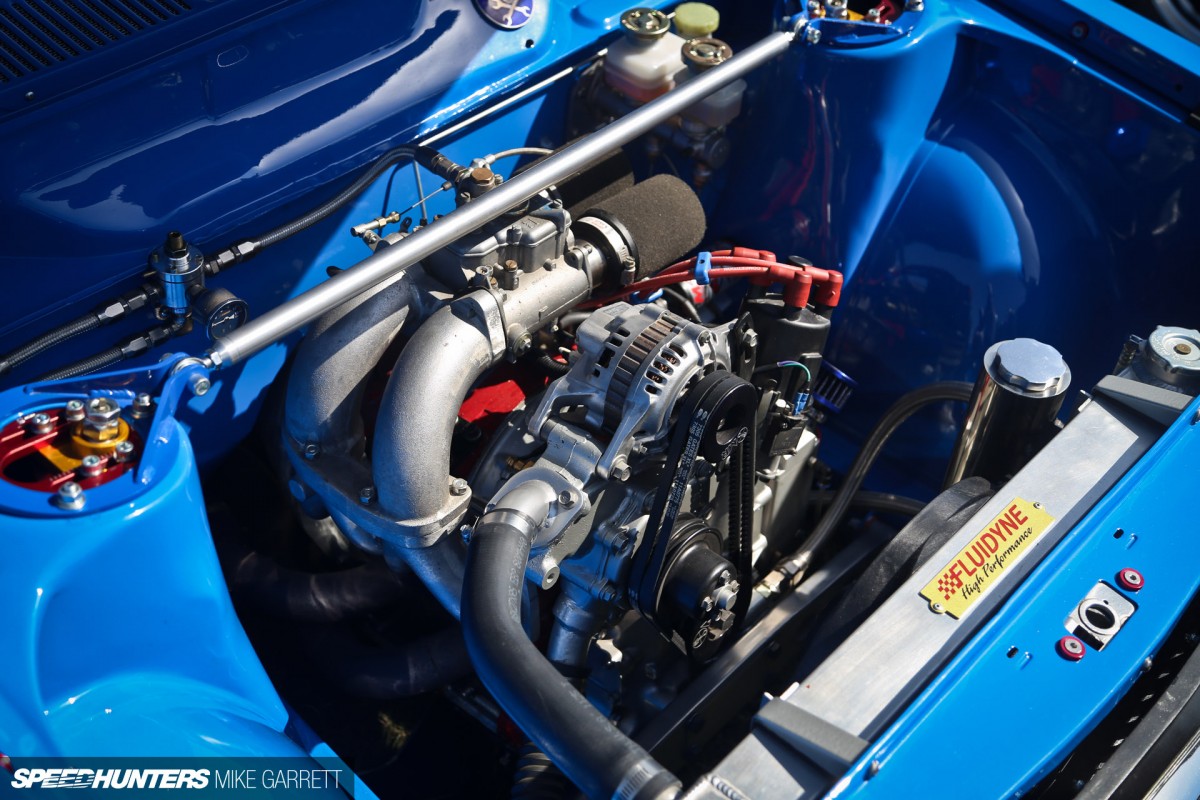 It's not an SR20 or KA24 – it's a 13B rotary with a 45mm Weber on top! This is old school import hot rodding at its best.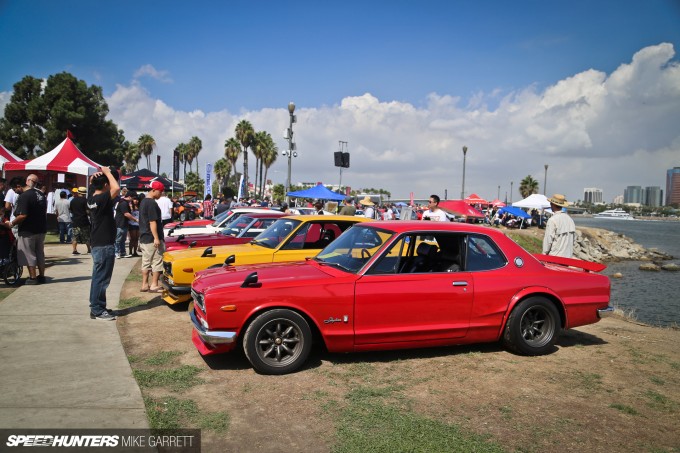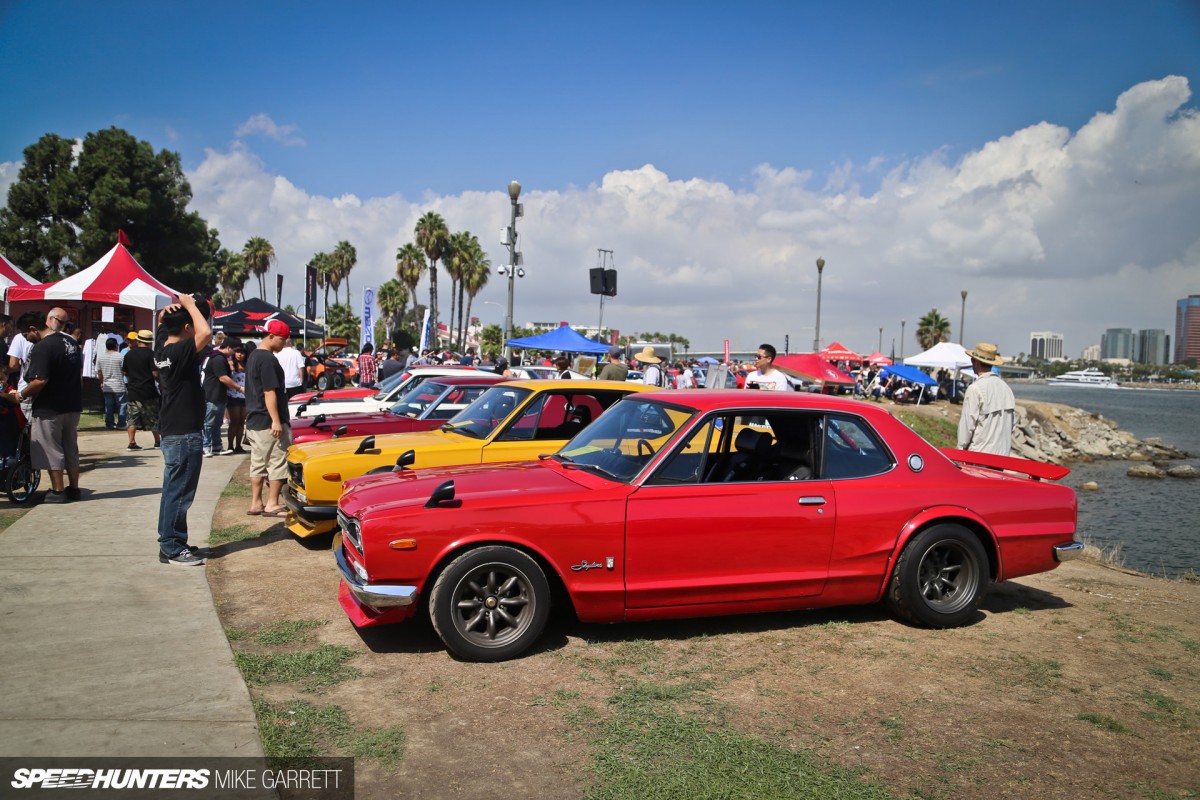 A decade ago, the closest most Americans ever came to seeing a Hakosuka Skyline was in a Japanese magazine or a grainy web photo. Today there are more classic Skylines in the US than ever, and a thriving community surrounding them.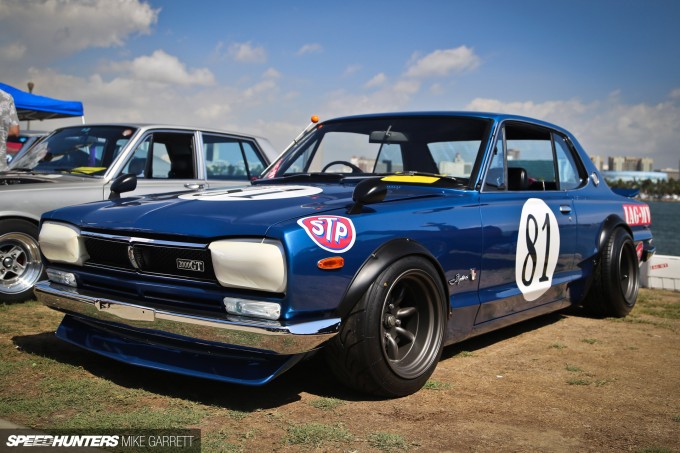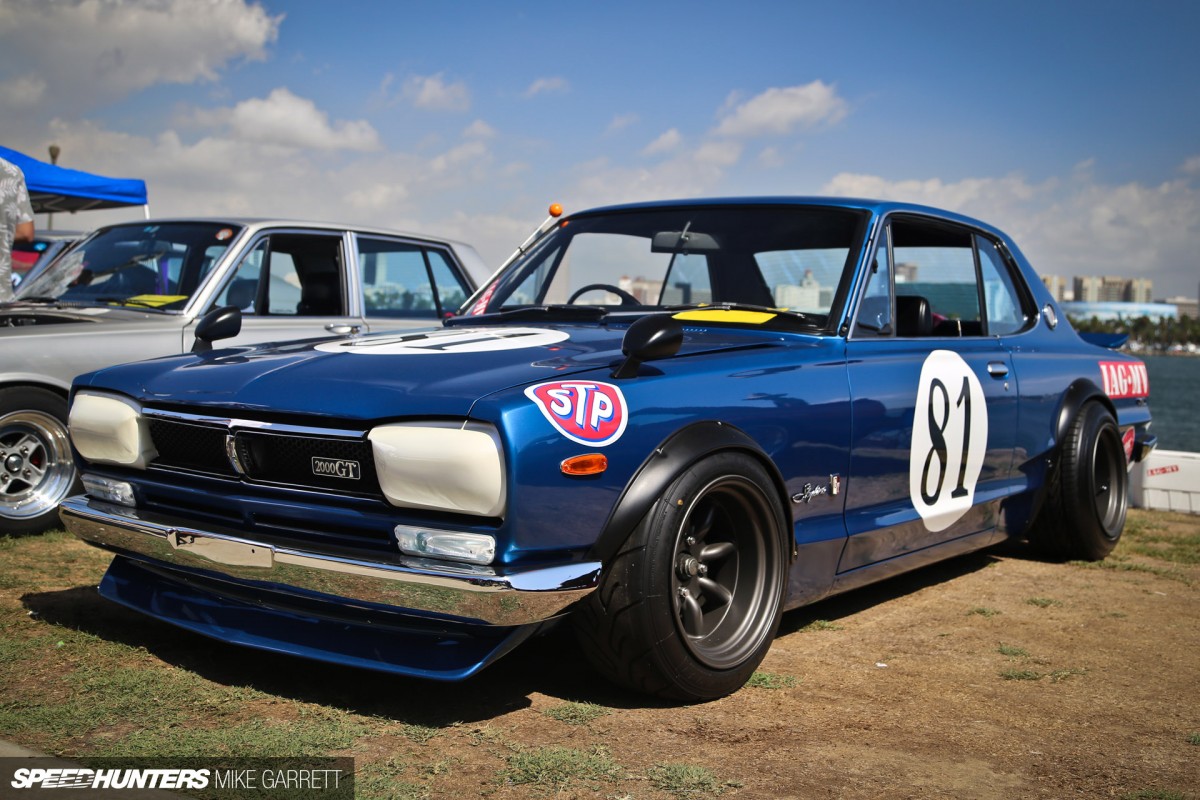 Despite their rarity and ever increasing values, it's great to see Stateside Skyline owners getting more adventurous with their builds. Check out this race-inspired Hakosuka for example.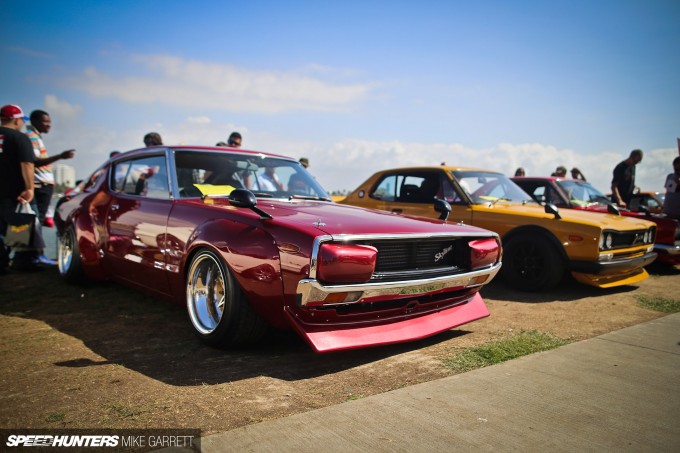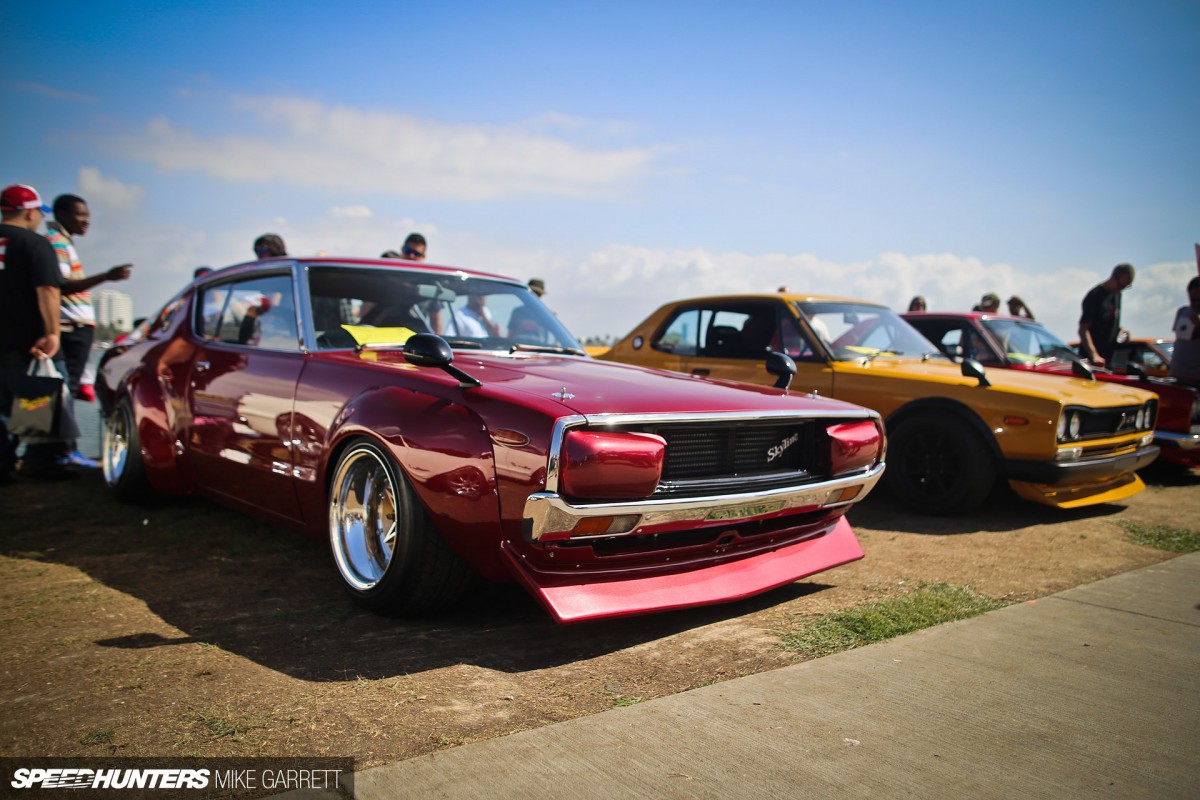 None though, were crazier than this Kenmeri, which not only wears a fully authentic kaido racer exterior, but also has a single turbo RB26 under it's hood (as seen in the opening shot of this story). Needless to say, a full feature is in the works.
Swaps & Sleepers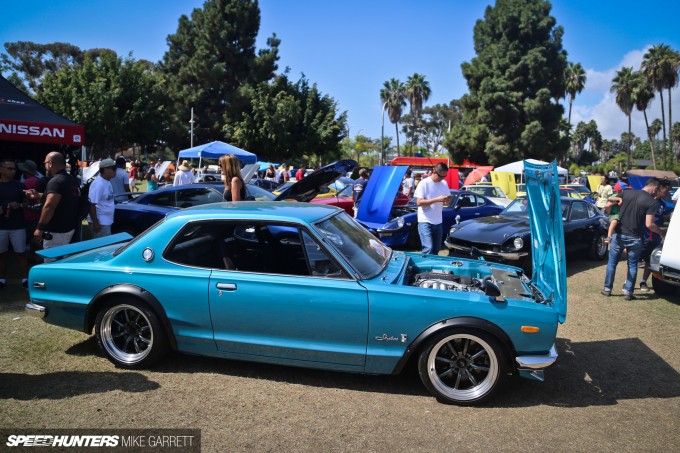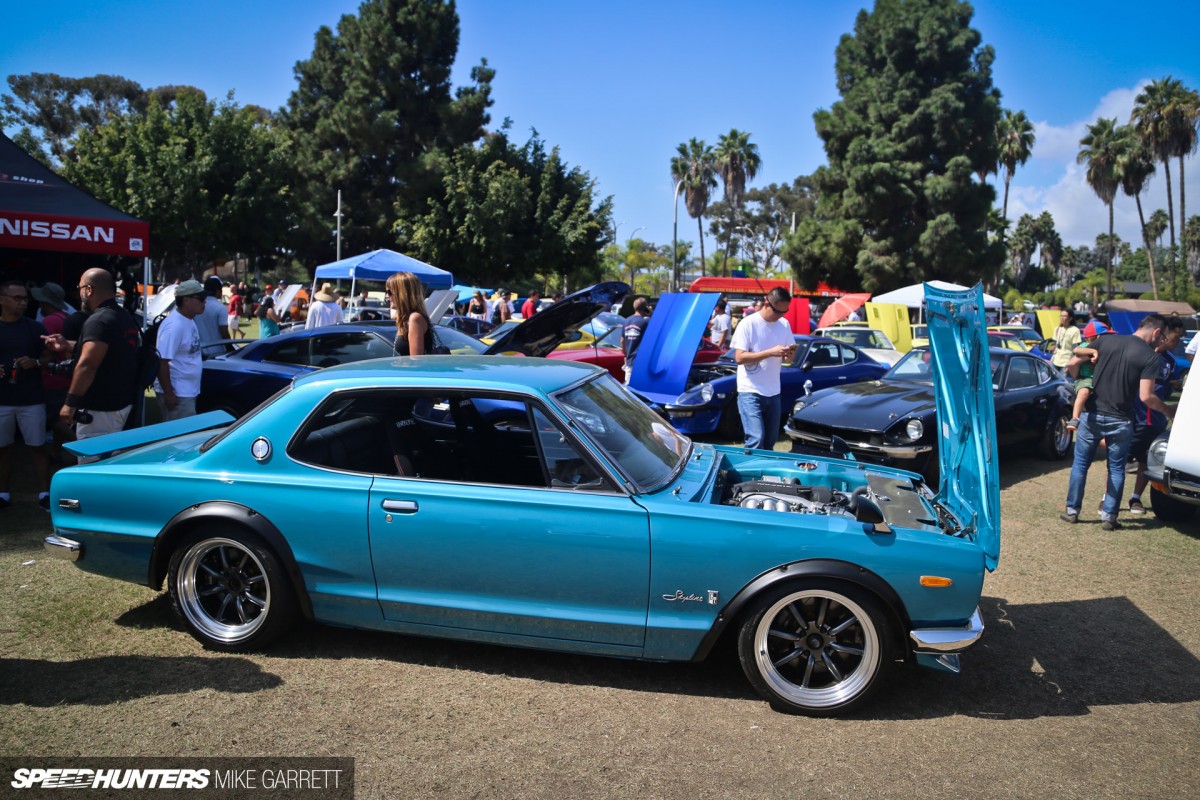 Engine swaps are always one of the most interesting parts of JCCS and this year's show did not disappoint. One of the more unusual car/motor combinations was this Hakosuka.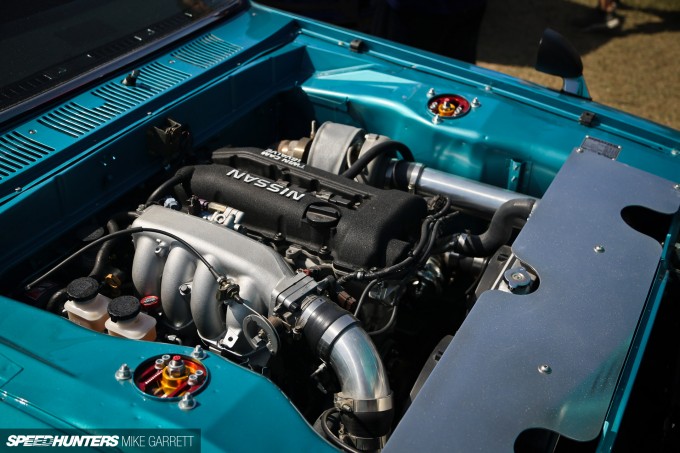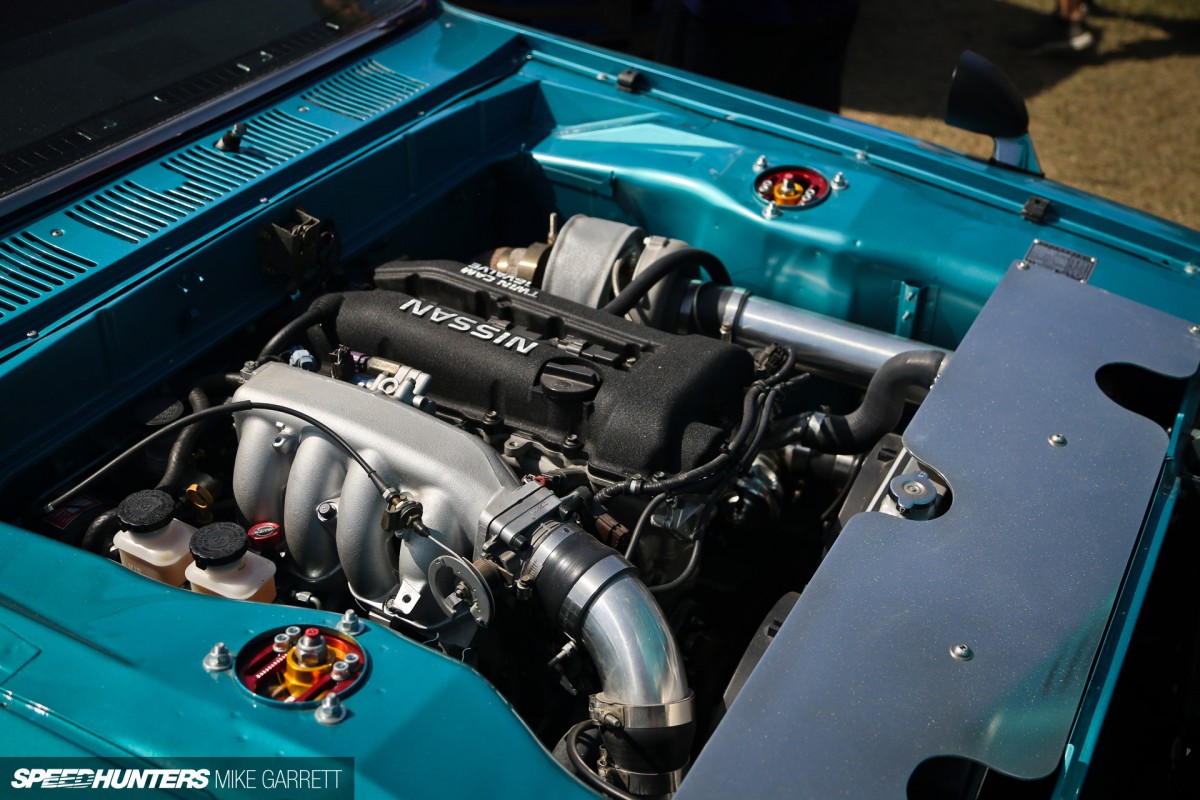 Despite being down a couple of cylinders from the car's original configuration, this worked SR20DET looked right at home in the Skyline's engine bay.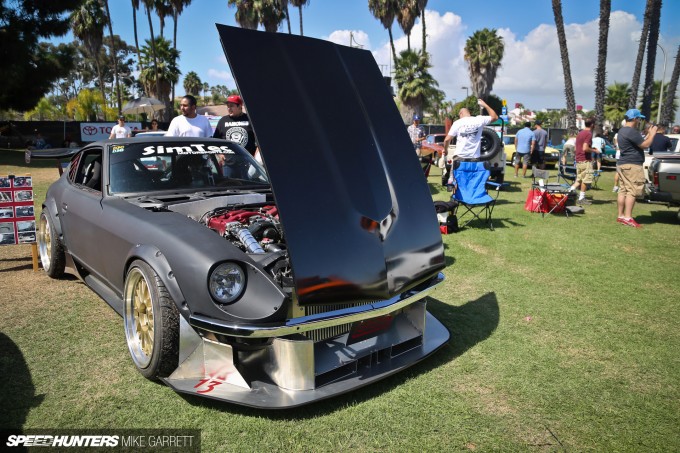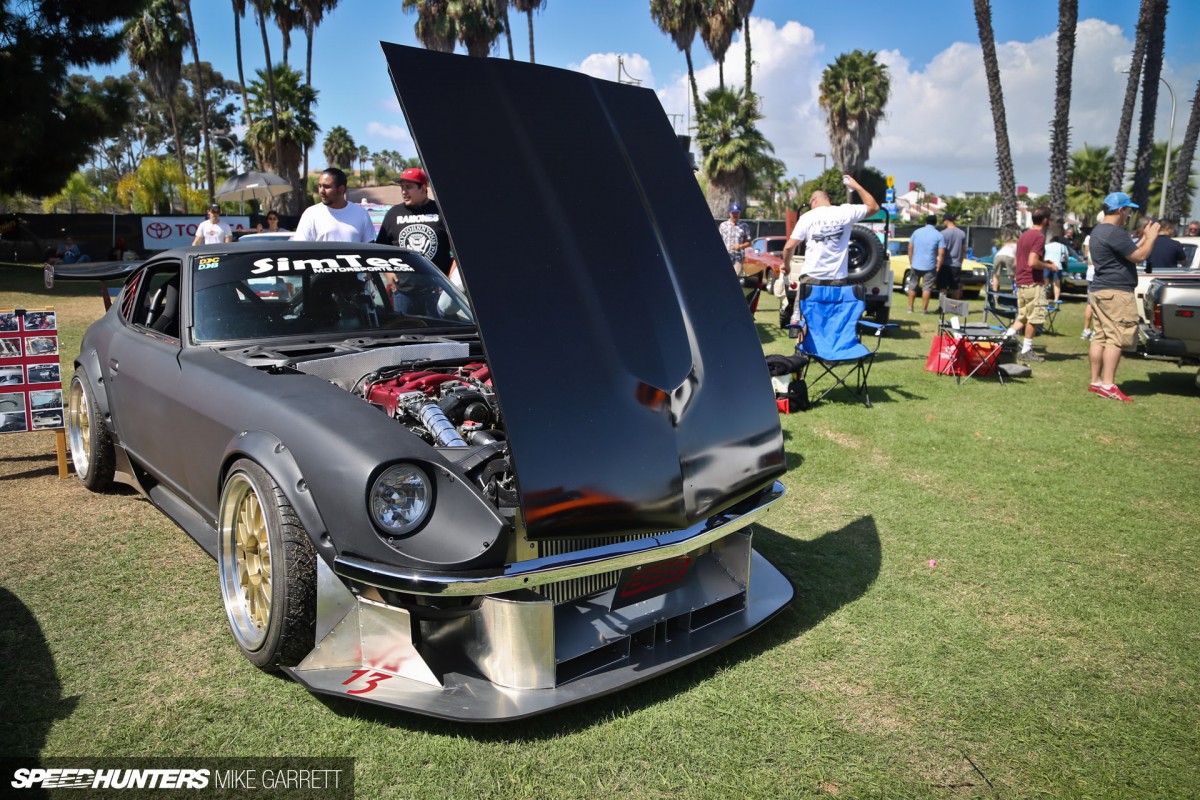 People have swapped all sorts of motors into the Datsun 240Z over the years, but this heavily modified example from SimTec Motorsports takes a slightly different direction than the norm.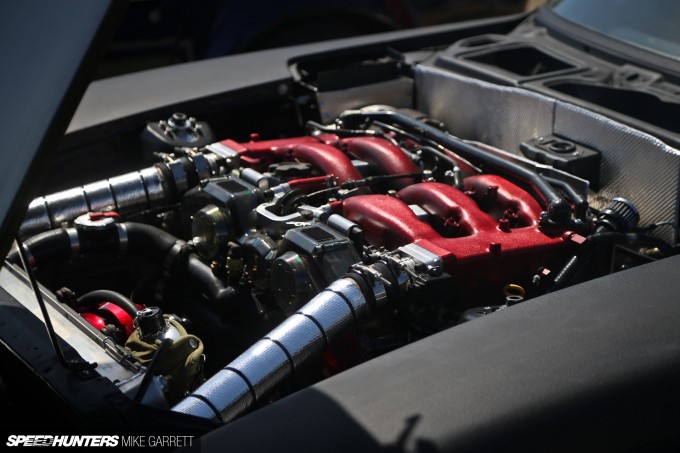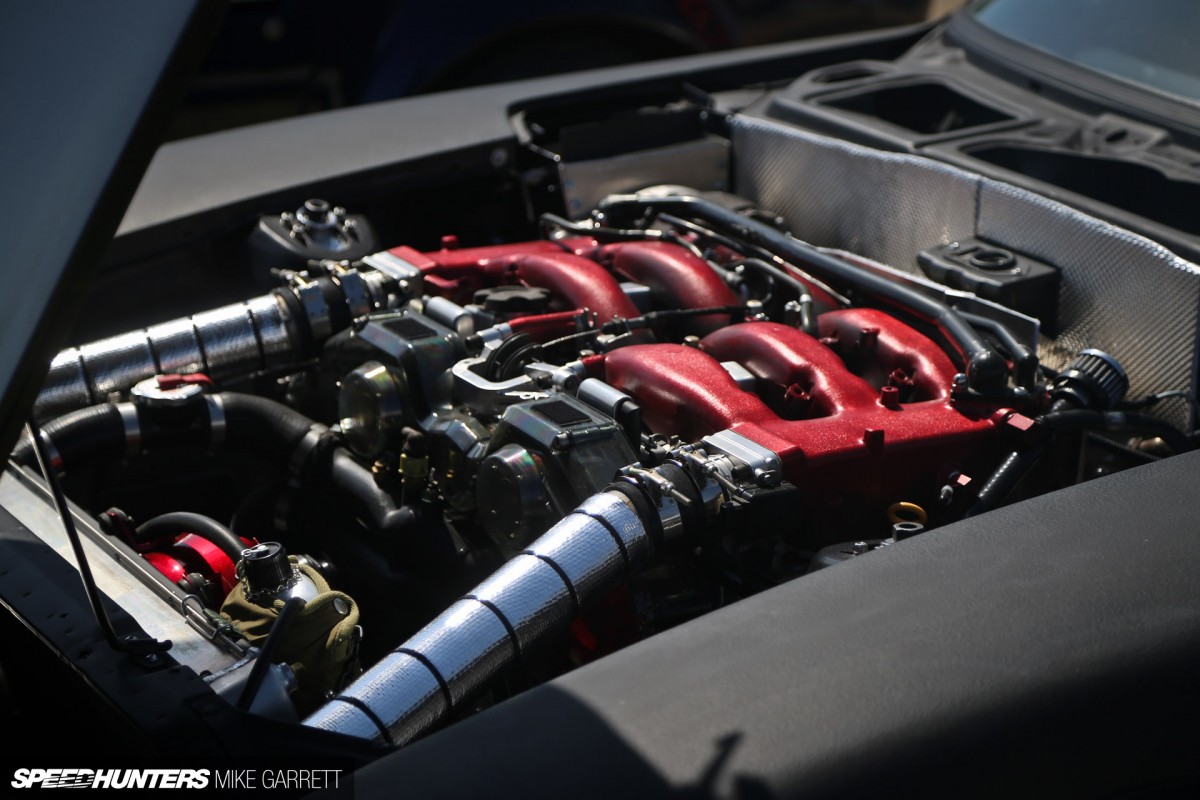 With a built VG30DET V6 under the hood, the car manages to go against the grain while still keeping things in the Nissan family.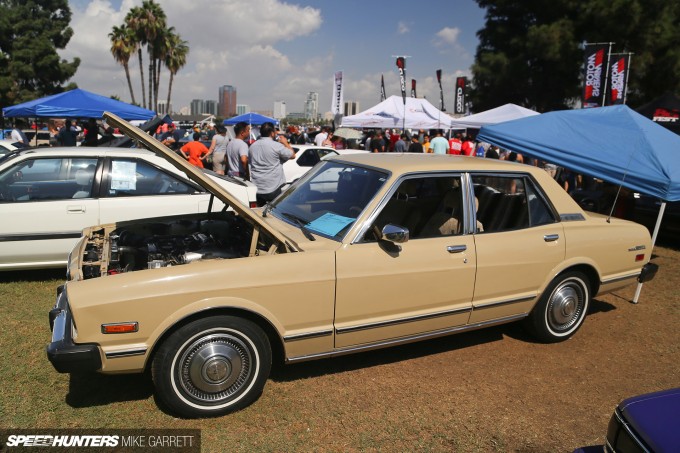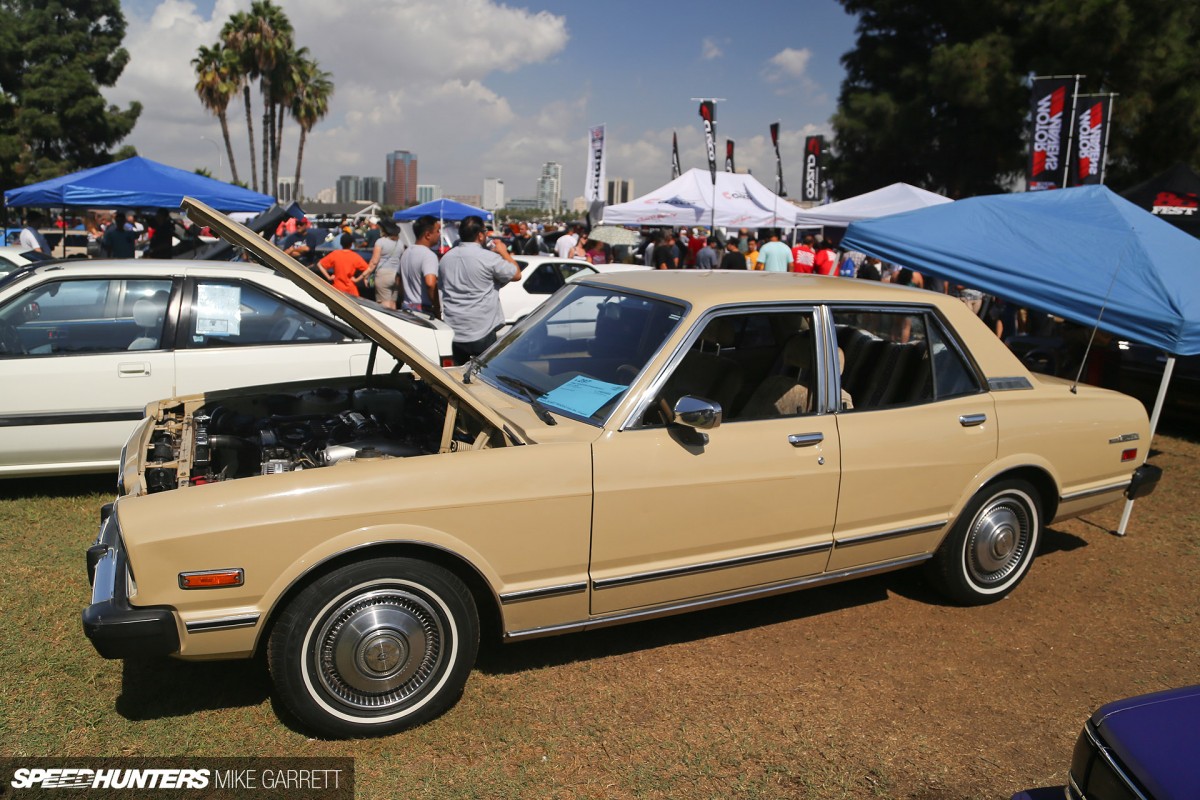 Here's a swap of a slightly more understated vibe. This Toyota Cressida might look like a granny machine with its tan paint, hubcaps and plush seats…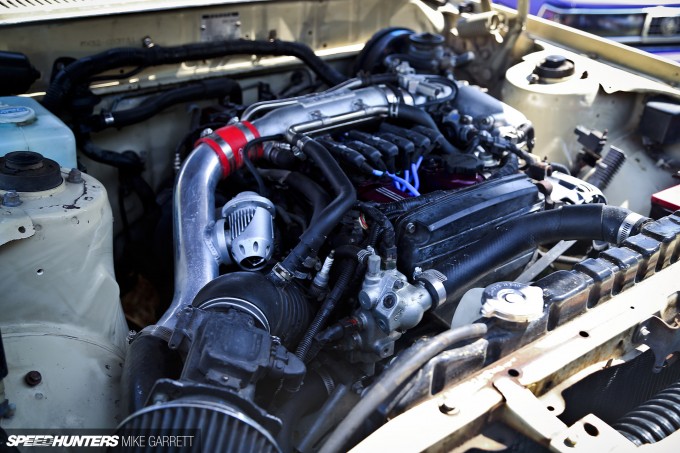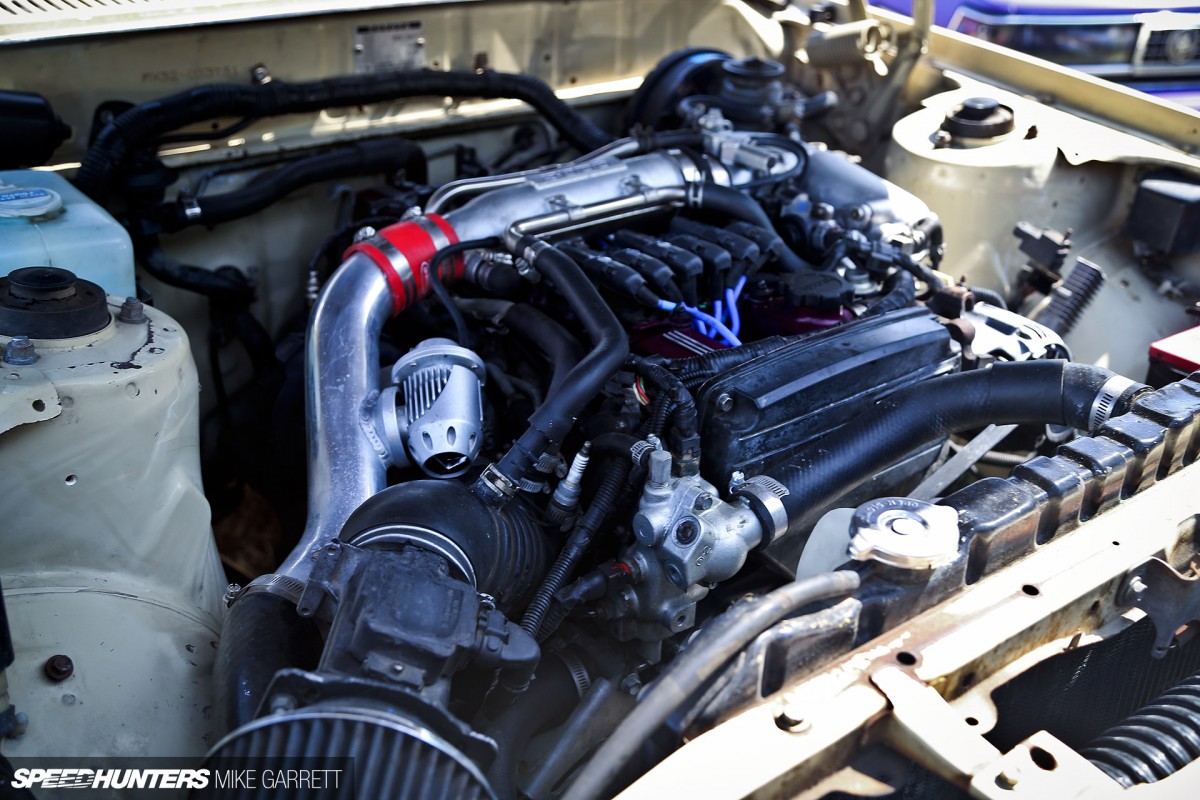 But its original inline six has been yanked for a 7M-GTE and five-speed manual conversion out of a third generation Supra. You gotta love a good sleeper!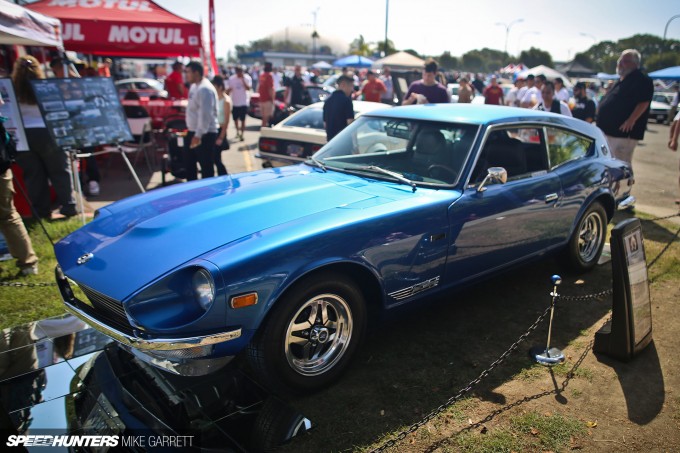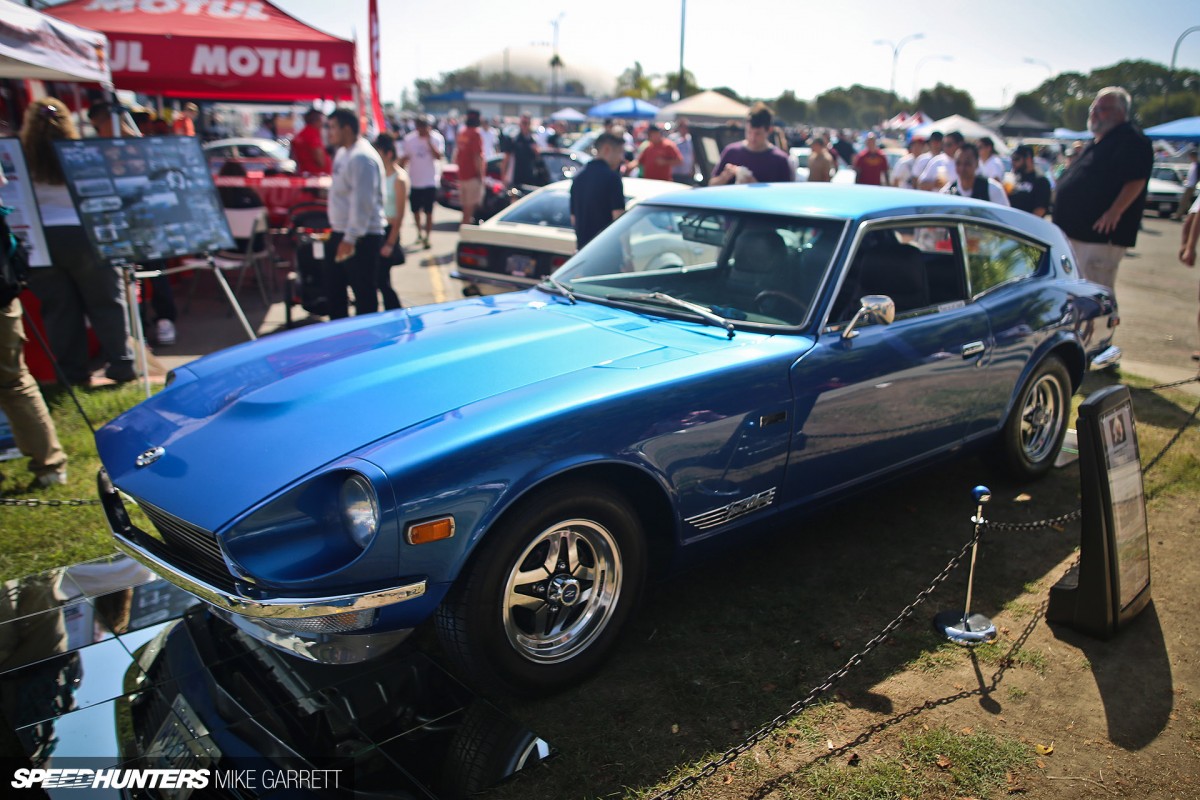 Is that an S30 wagon? Why, yes it is. It's a custom creation based on an original concept from Yoshihiko Matsuo – the stylist of the 240Z.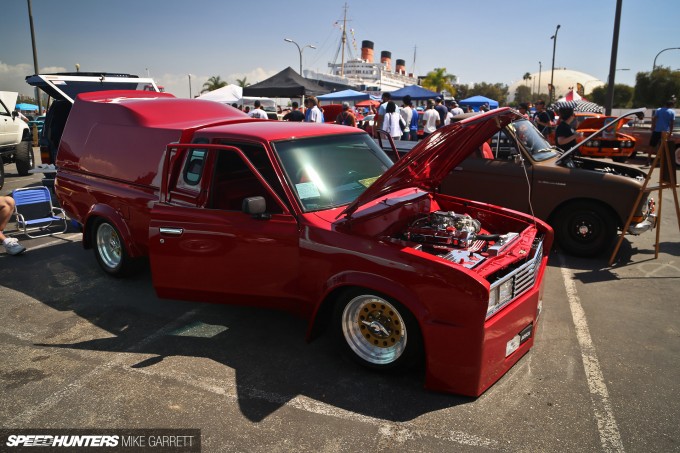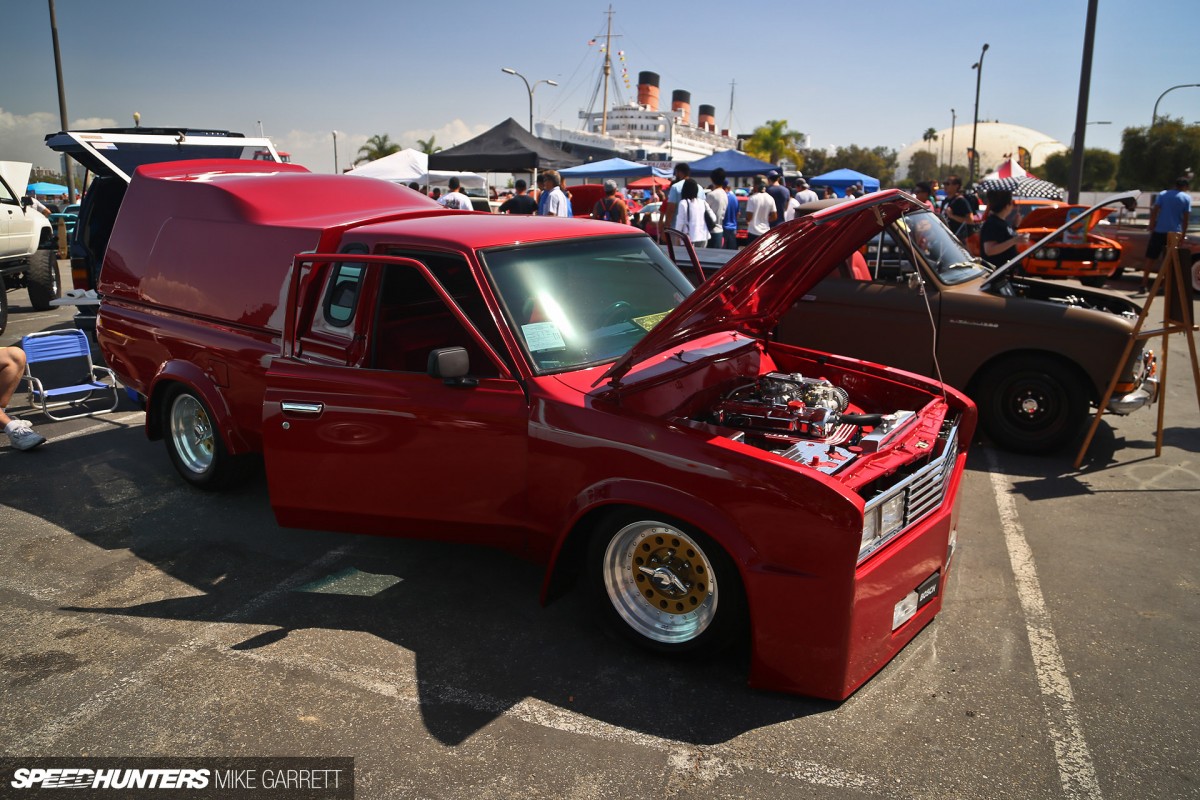 Along with cars and motorcycles, JCCS also delivers a big turnout of pickup trucks. My favorite of those was this Datsun 620, modified in full 1980s custom minitruck style. Talk about a throwback!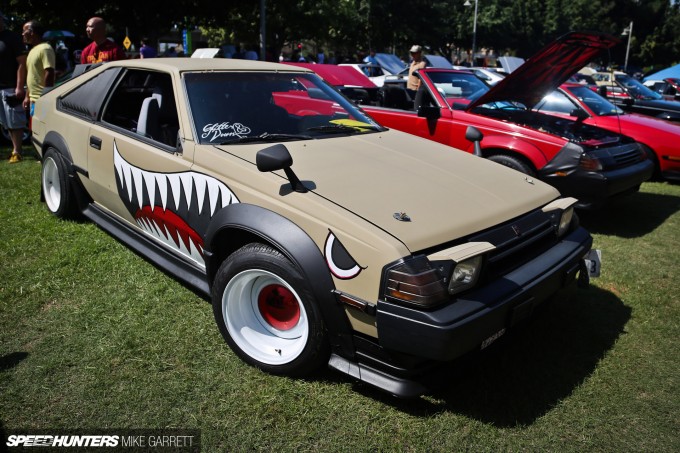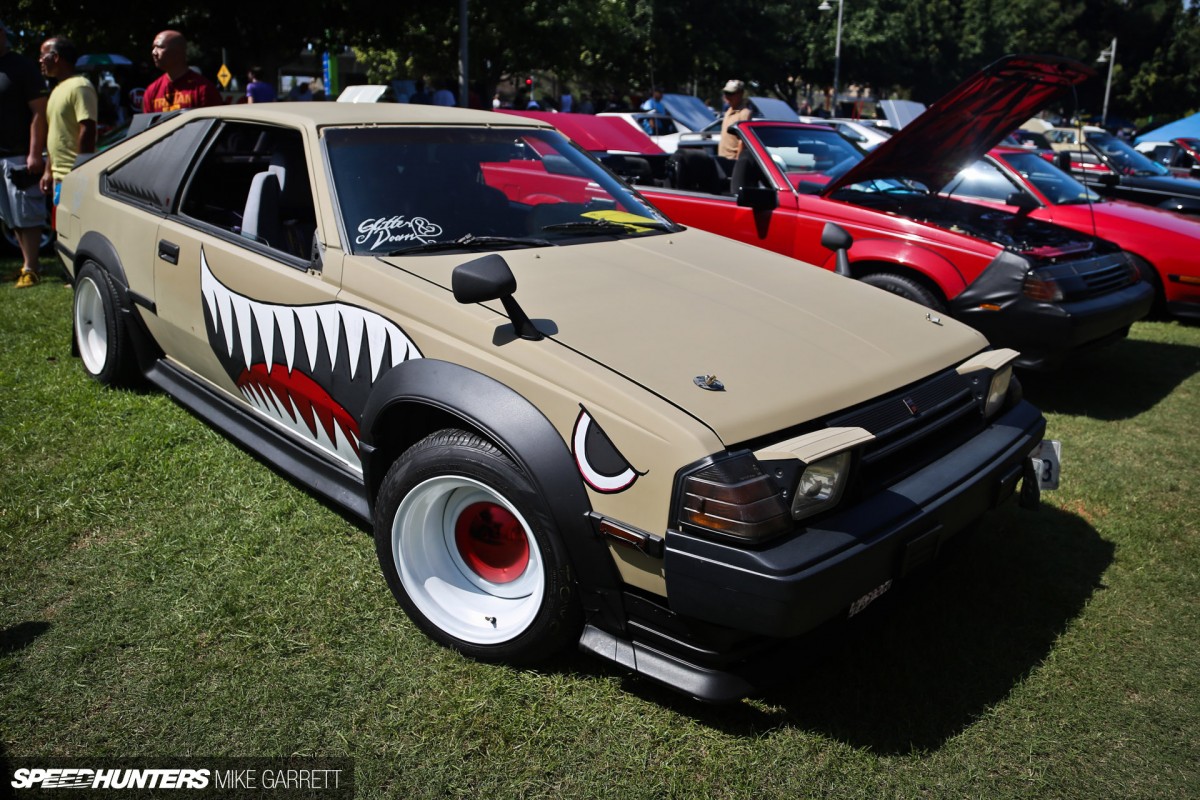 Another application of the ever-popular warplane paint scheme, this time on a Celica GT-S hatchback.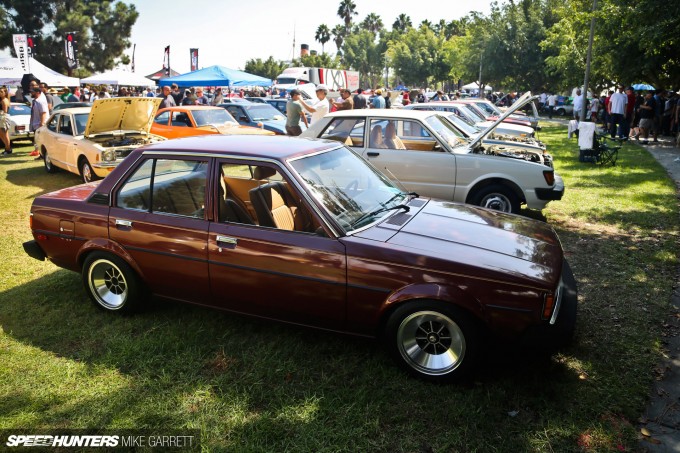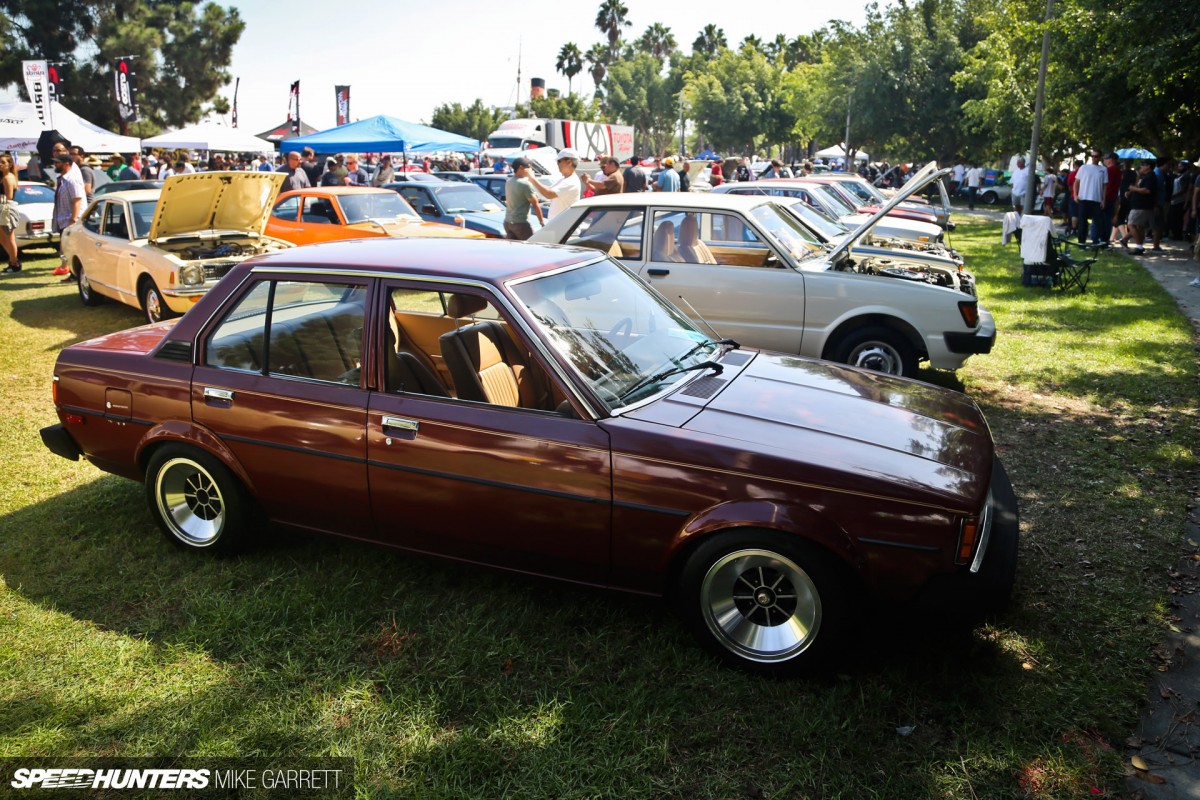 Here's a very clean TE72 Corolla which is sitting on a set of rare Fortran Drag-I wheels. I dug the wheels so much that I was inspired to do a full post on the wheels of JCCS, which you can expect to see shortly.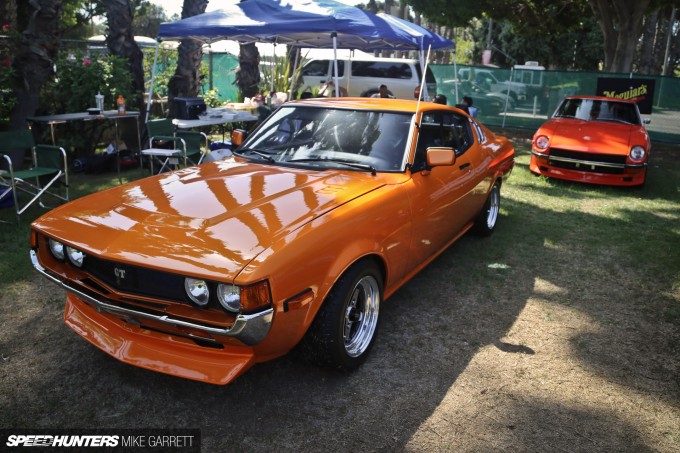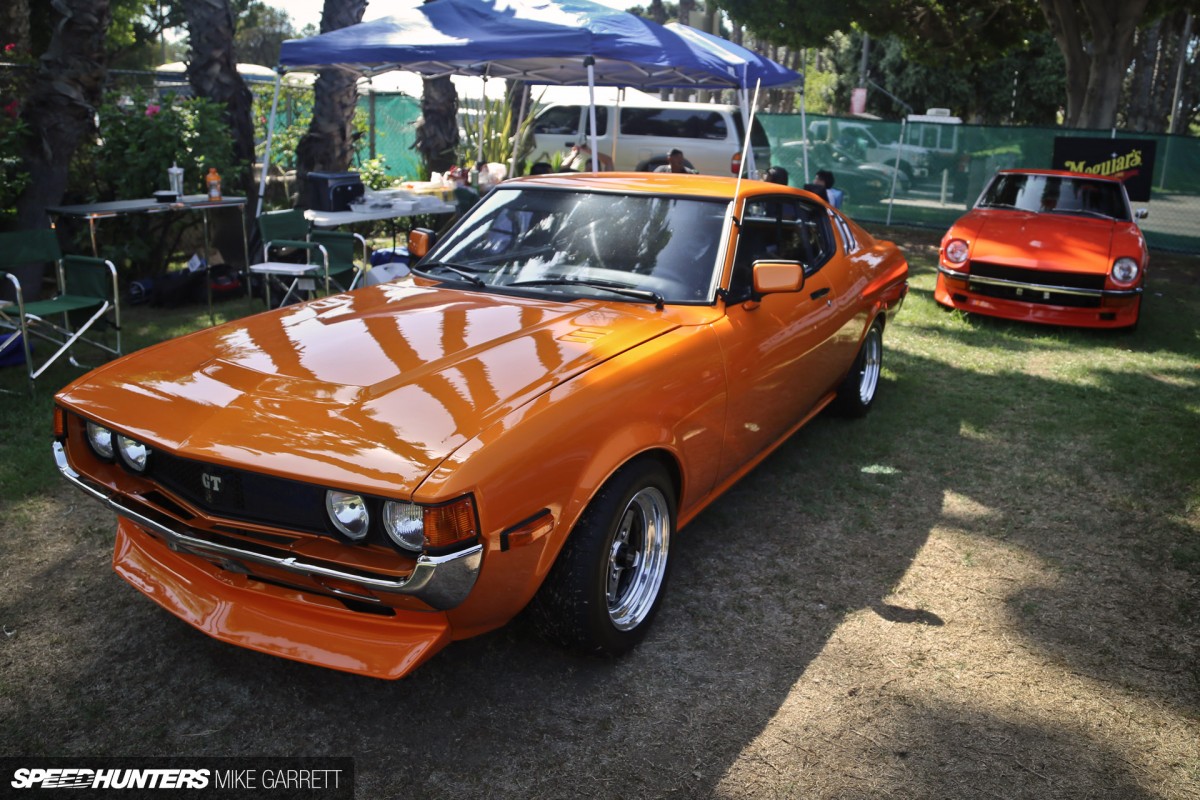 Legends, rarities, restorations, engine swaps and more – 10 years on JCCS 2014 might have been the best ever. Here's to another decade of great vintage Japanese metal under the SoCal sun!
Mike Garrett
Instagram: speedhunters_mike
mike@speedhunters.com
Cutting Room Floor