Attaining The Dream
As car enthusiasts we all have dream cars. You know, the one machine that we'd want to own if we had an endless supply of money. But unfortunately that's not how reality works for most.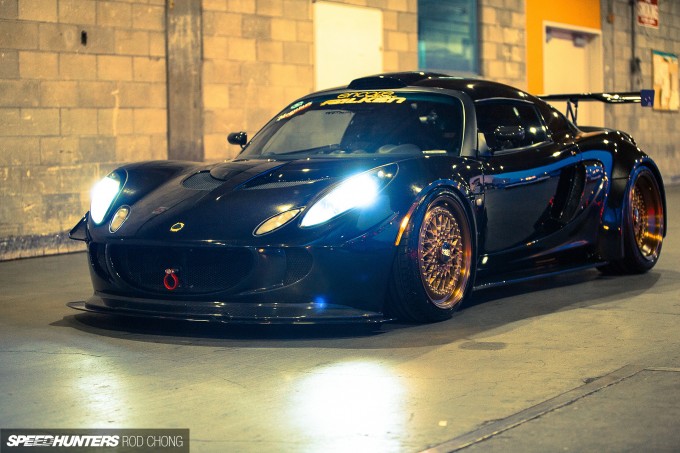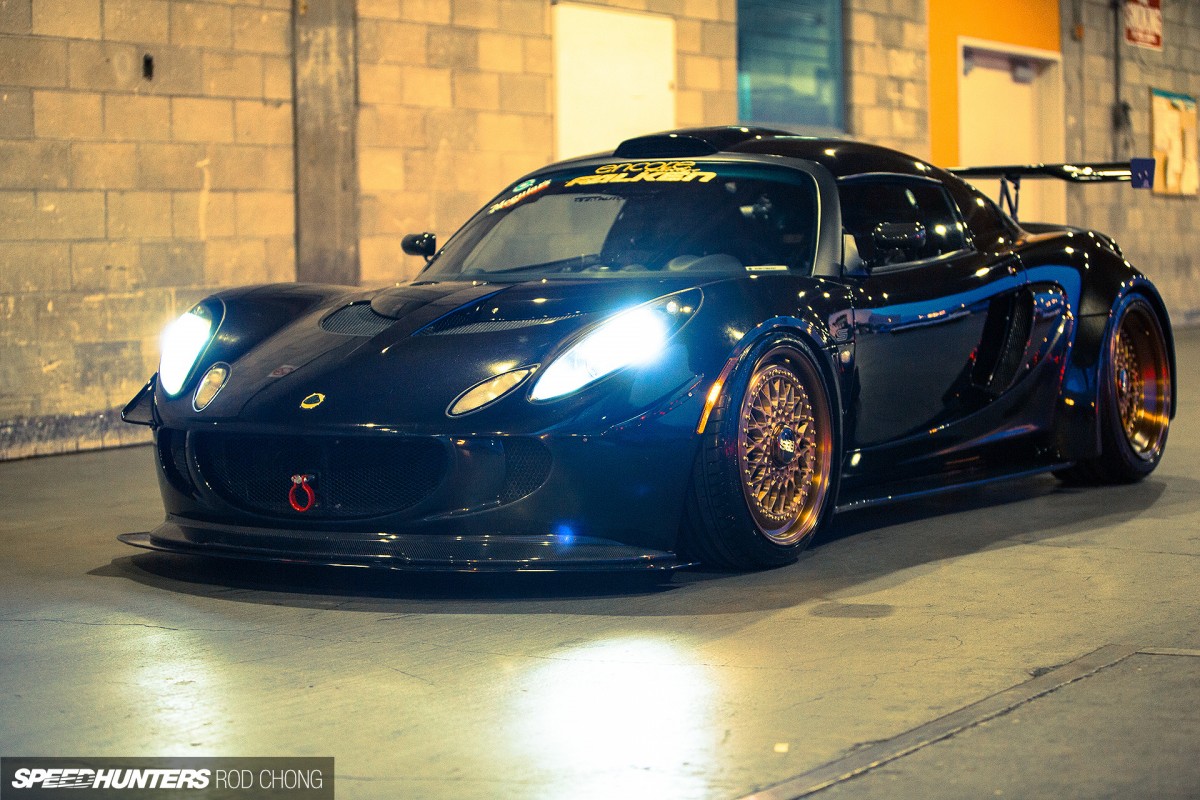 As much as we might want that supercar or ultra rare classic, we know that unless we come up with a winning lottery ticket or get involved in some Wolf of Wall Street type deals, it probably won't happen. Yes it's nice to dream, but sometimes it's better to dream about something you can actually achieve.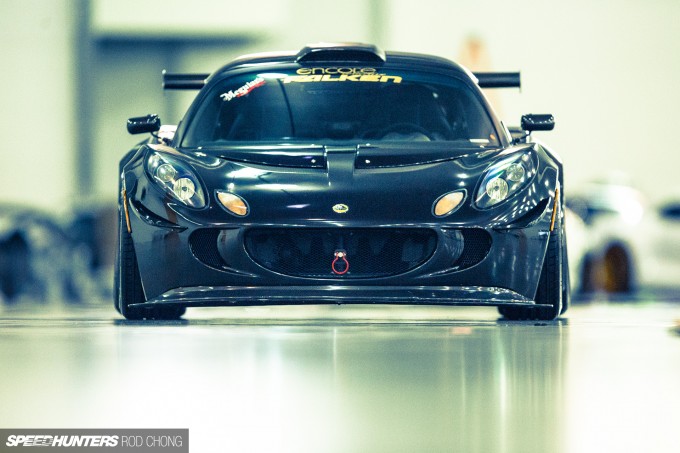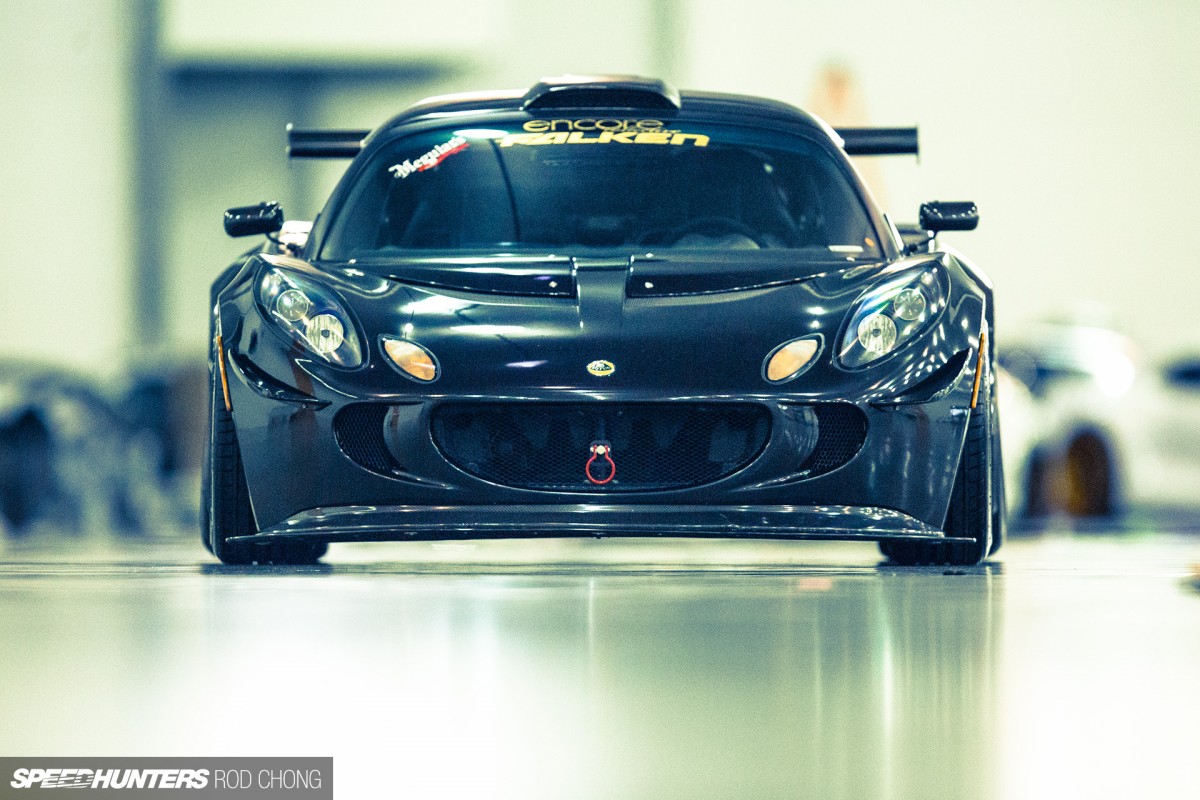 That's the beauty of the attainable dream car. This is the machine that we can dream about actually owning. It's not a car that you can just go out and buy right now, but it's also not a fantasy. It might take some extra hard work and some serious saving – but with enough effort owning one is entirely possible.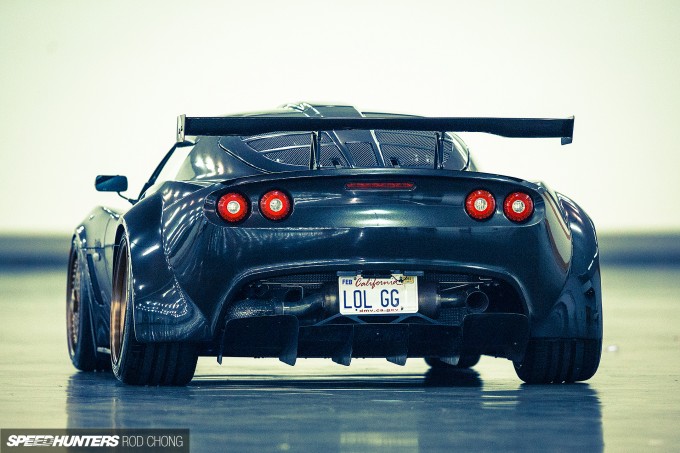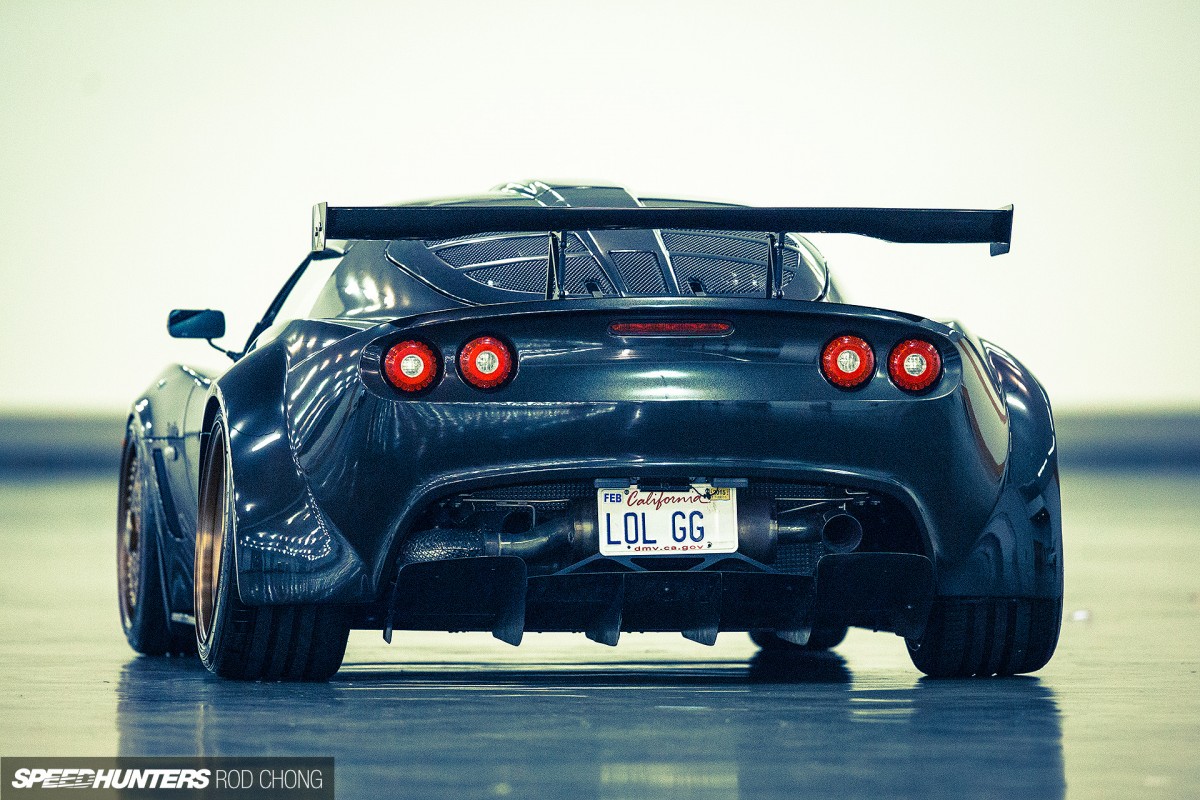 For Ben Pengson, his attainable dream car was the Lotus Exige. When you think about it, a Lotus really is the perfect realistic dream machine. It's got exotic looks, world-renowned handling and while it's not cheap, you aren't going to find mid-engined thrills for much less on today's market.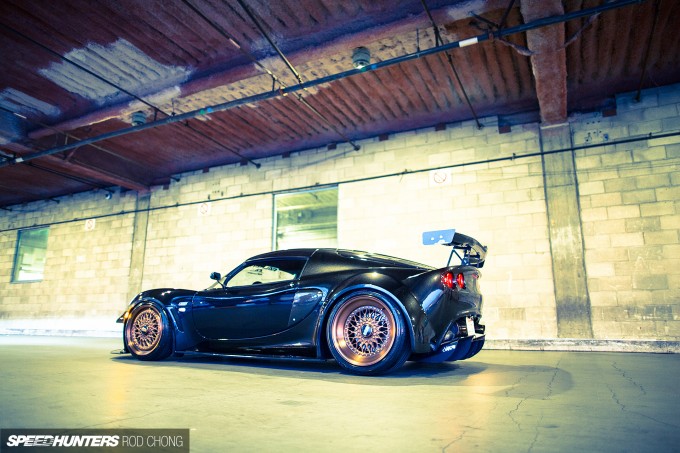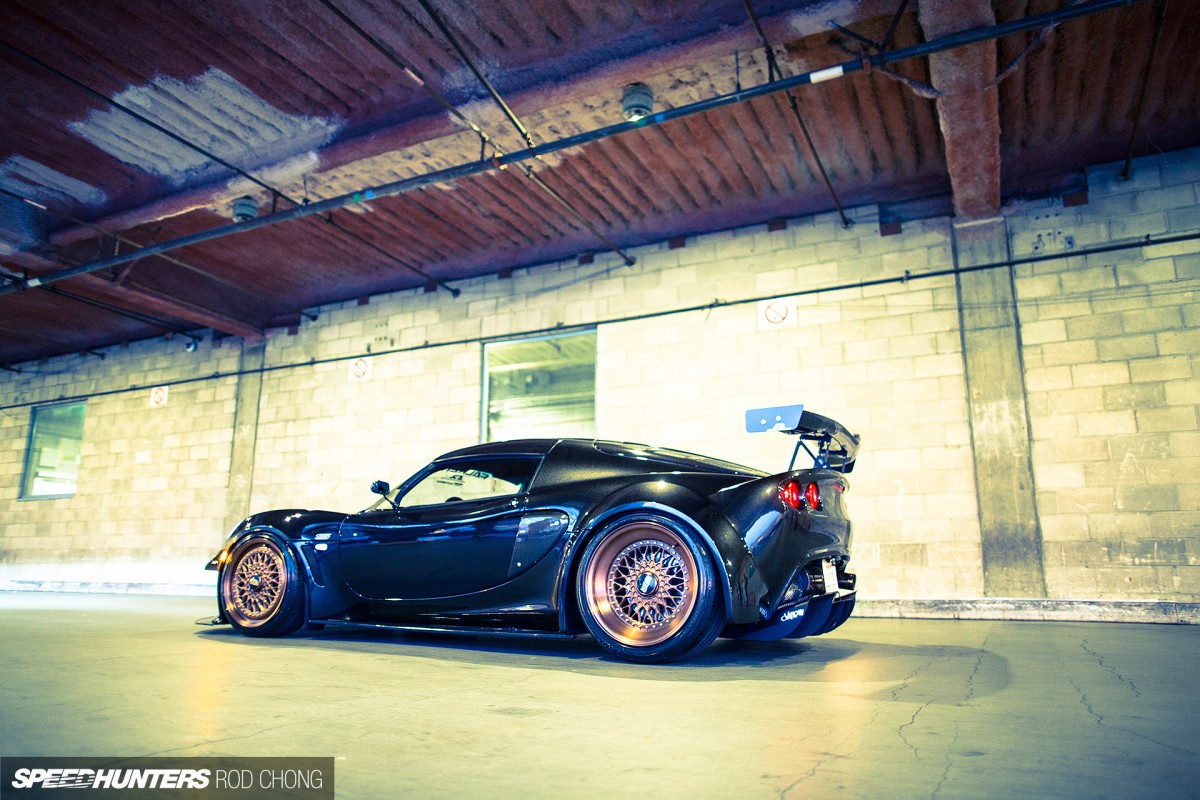 Ben's love for cars began as a child riding in his father's 1990 Honda CR-X, where he became hooked on the Honda's agile handling. Later, Ben himself owned a Mazda3 which he had begun modifying – but the Lotus always remained in the back of his mind.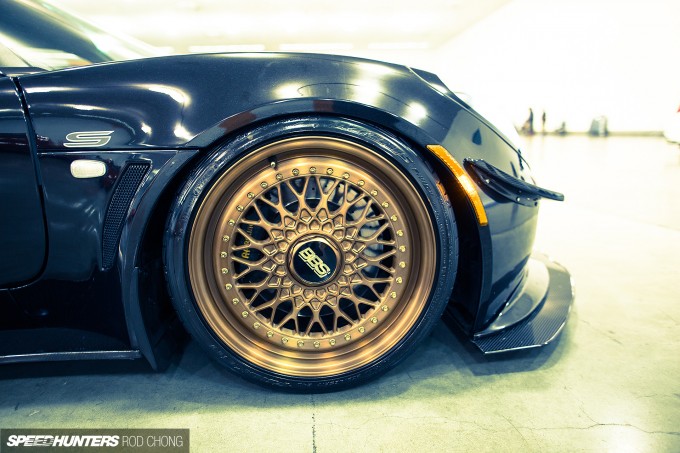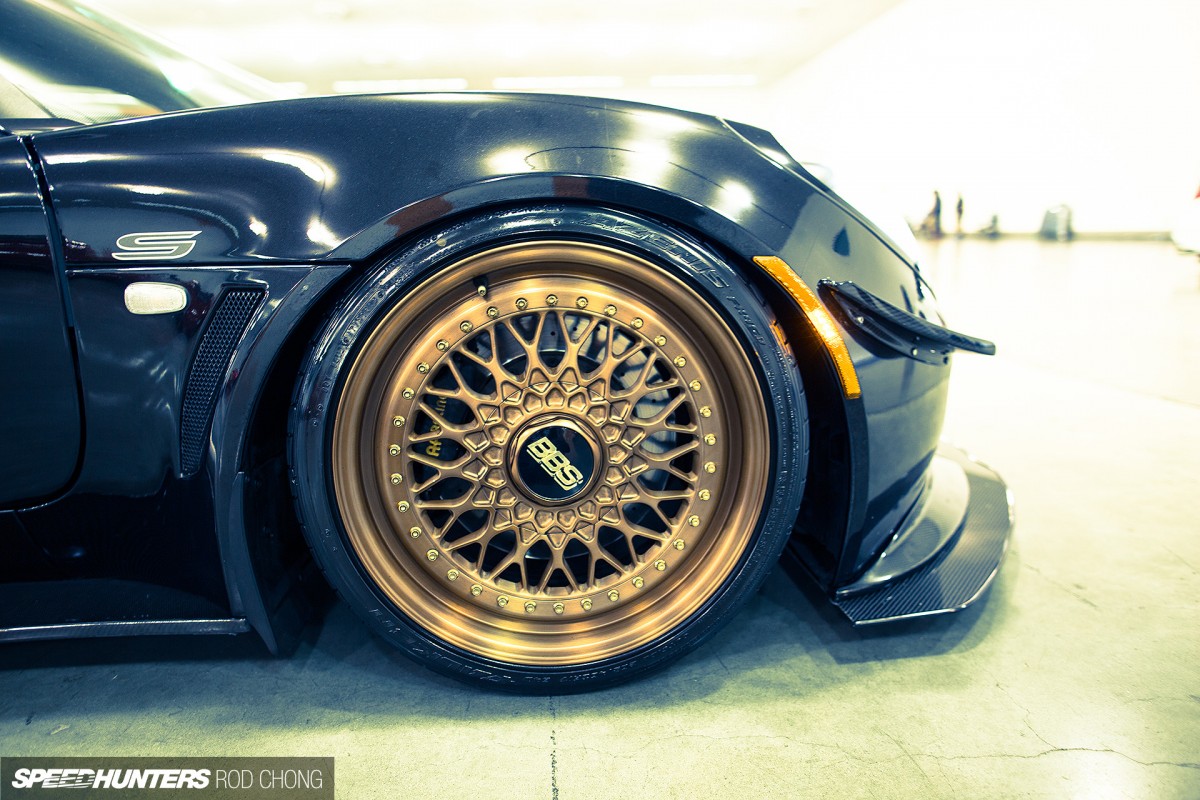 In 2011, Ben finally had the financial means to make the dream a reality, taking ownership of a supercharged Lotus Exige. While most would be happy leaving their dream car stock, Ben had long been bitten by the modification bug and the plan was to rebuild the Lotus as a project car with his dad.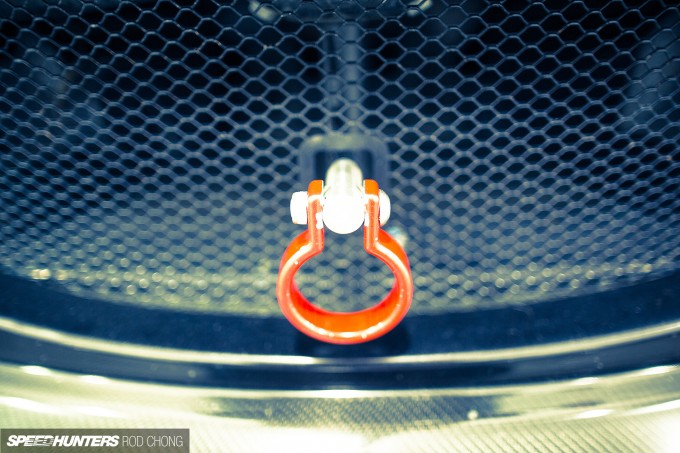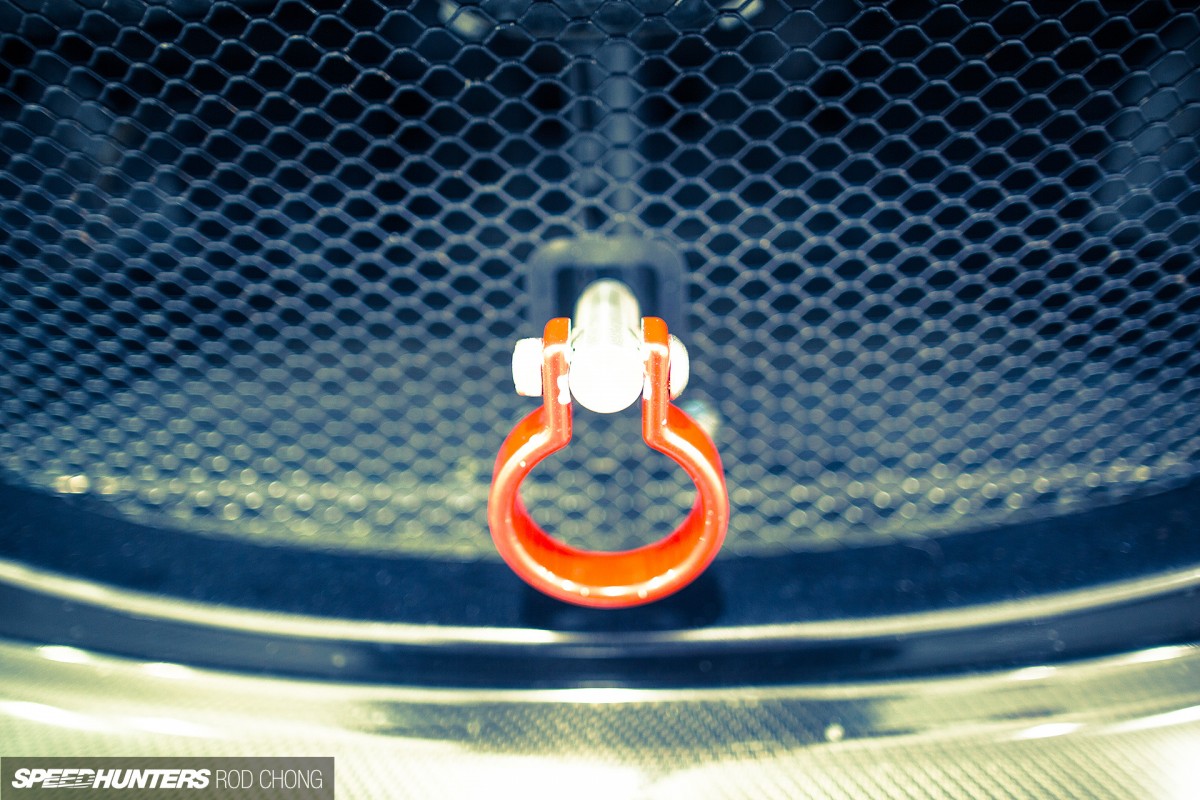 Originally the plan was to convert the Exige into a dedicated track car, but after experiencing many different parts of the car scene, Ben decided to take the build in a slightly different direction.
Go Wide, Young Man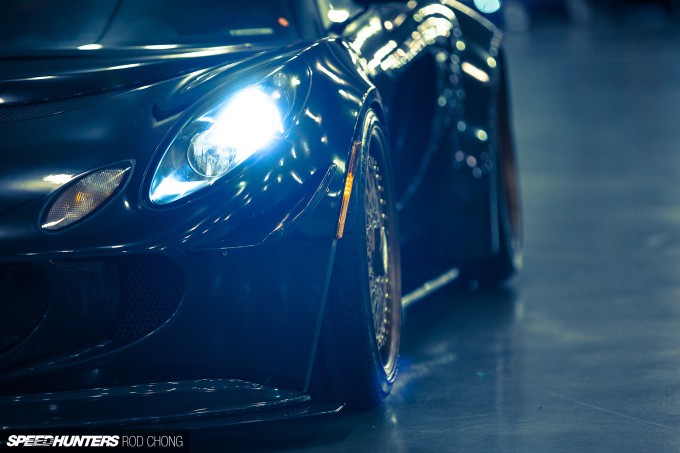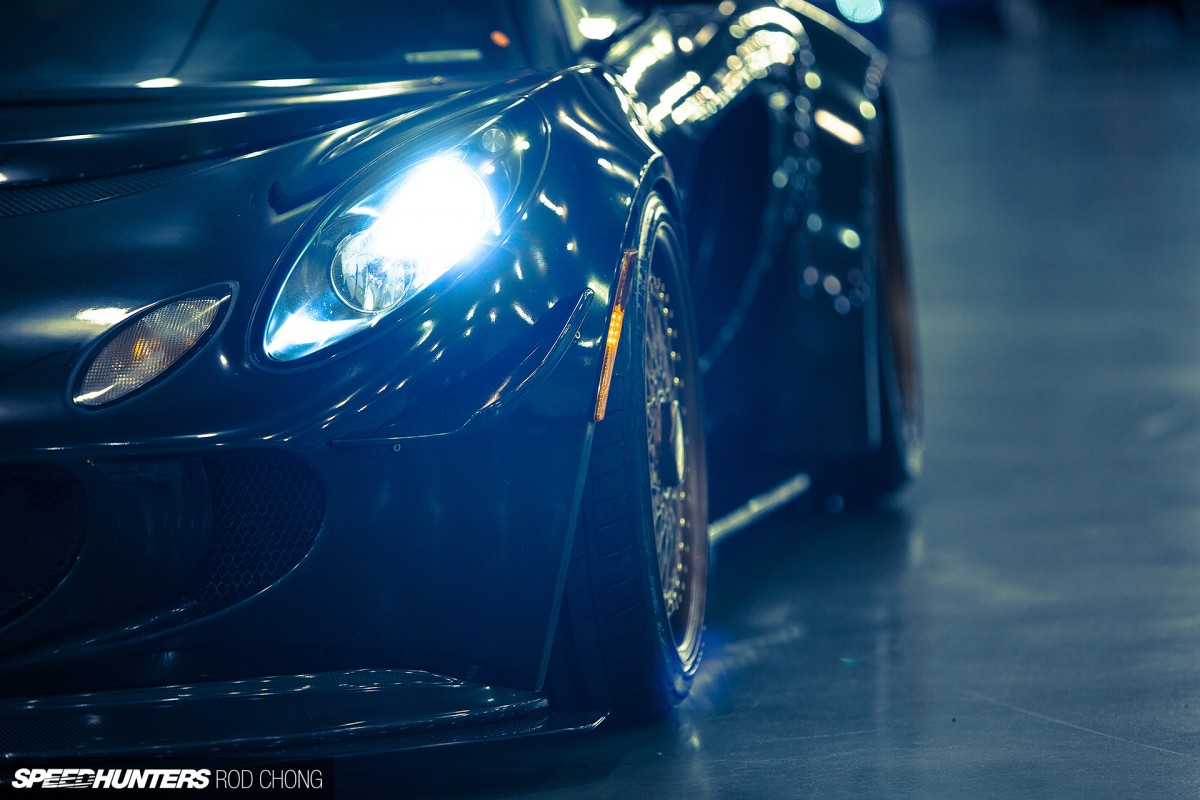 The majority of Lotus owners are sports car purists, either leaving their cars stock or performing minor modifications for quicker lap times. Ben's plan for the car would be much more risky, but he knew the finished product could be very special if he could pull it off.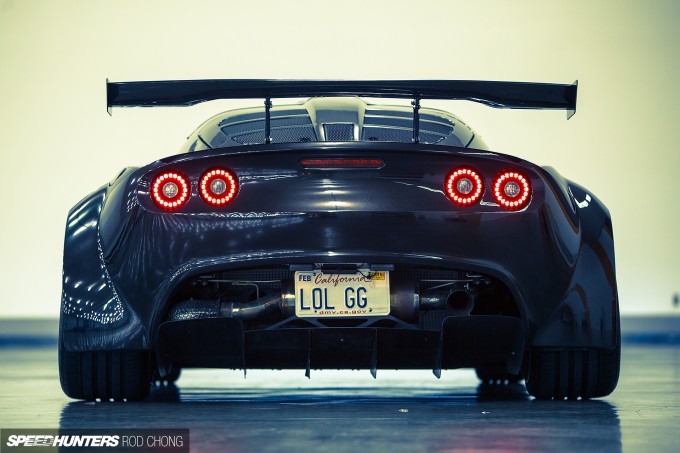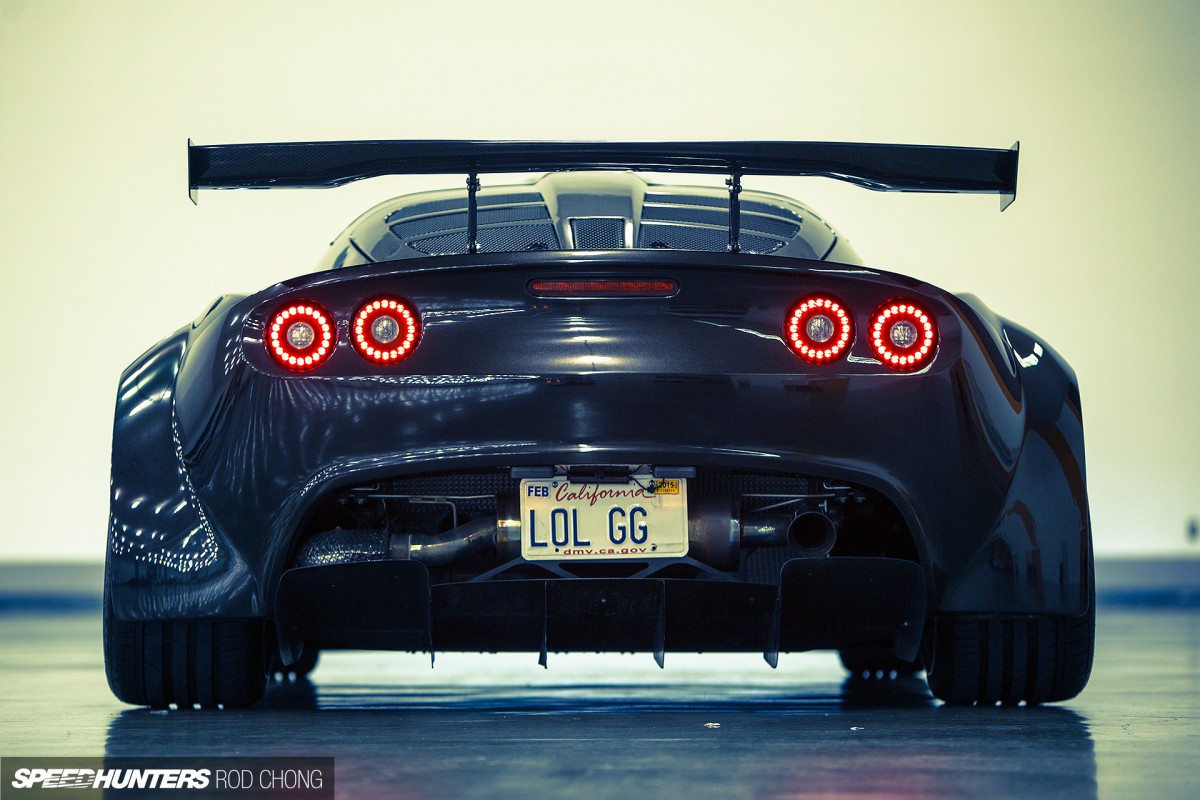 The vision in Ben's head was of a street-going machine that would take the svelte looks of the Lotus and up the aggression factor by several notches. It was clear from the start that this would require more than just bolt-on parts.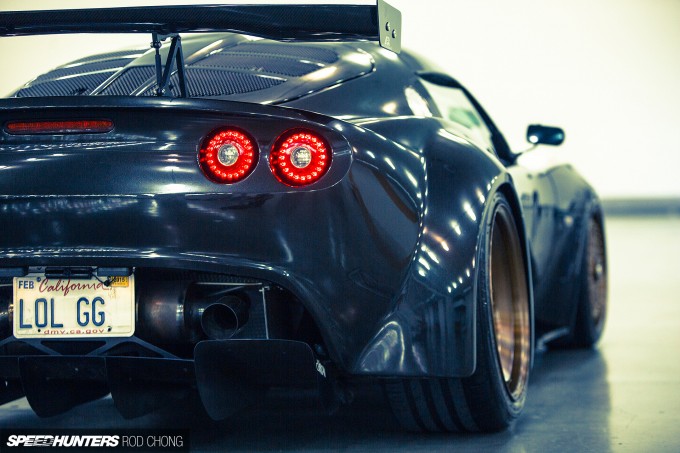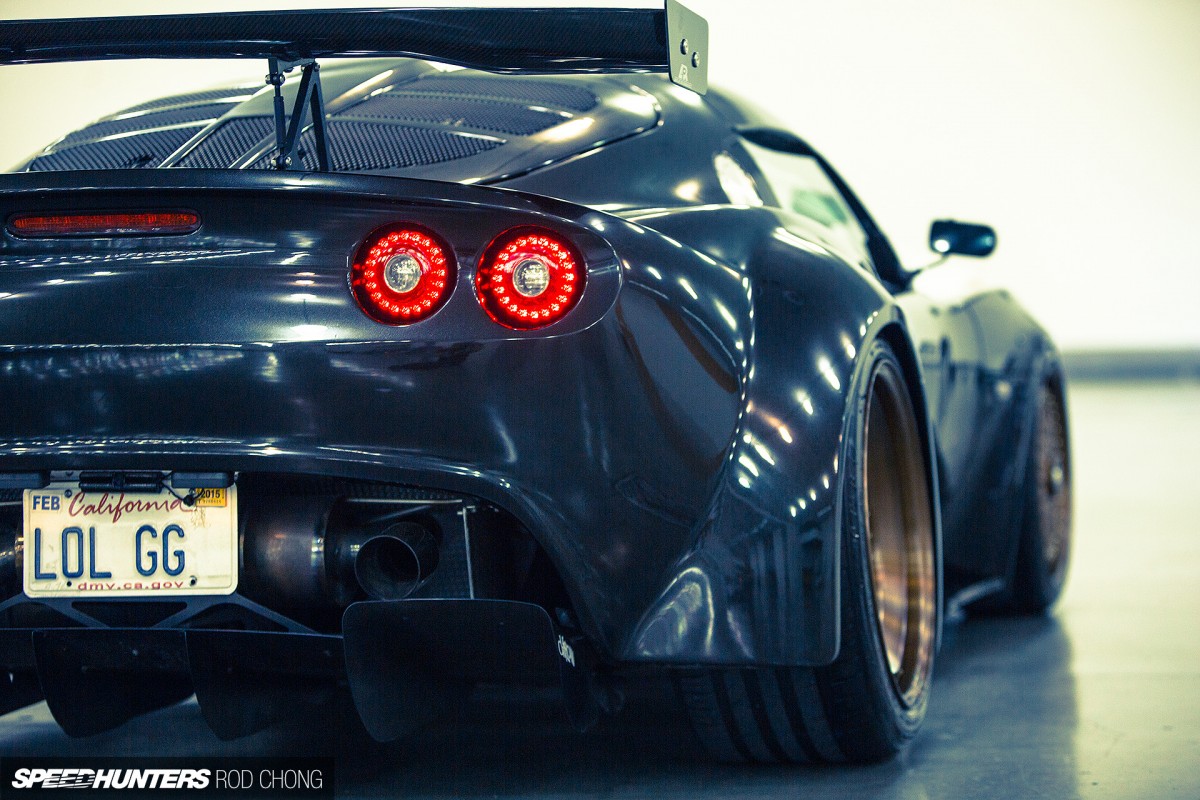 A wide, aggressive stance would be at the heart of project so Ben got on touch with the guys at DTM Autobody in El Monte, California to see what they could come up with in terms of a custom wide body conversion.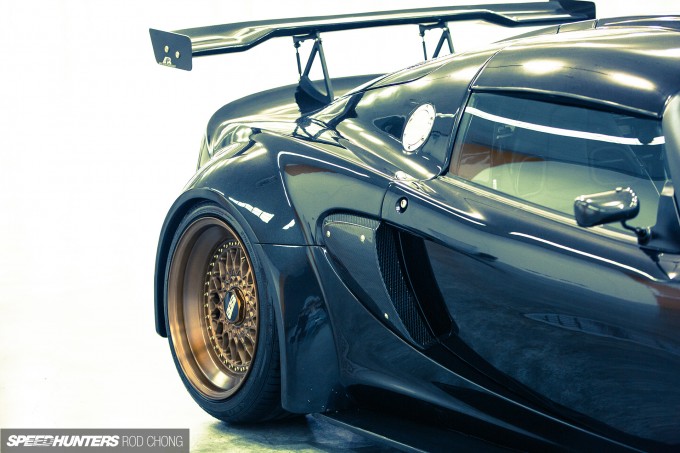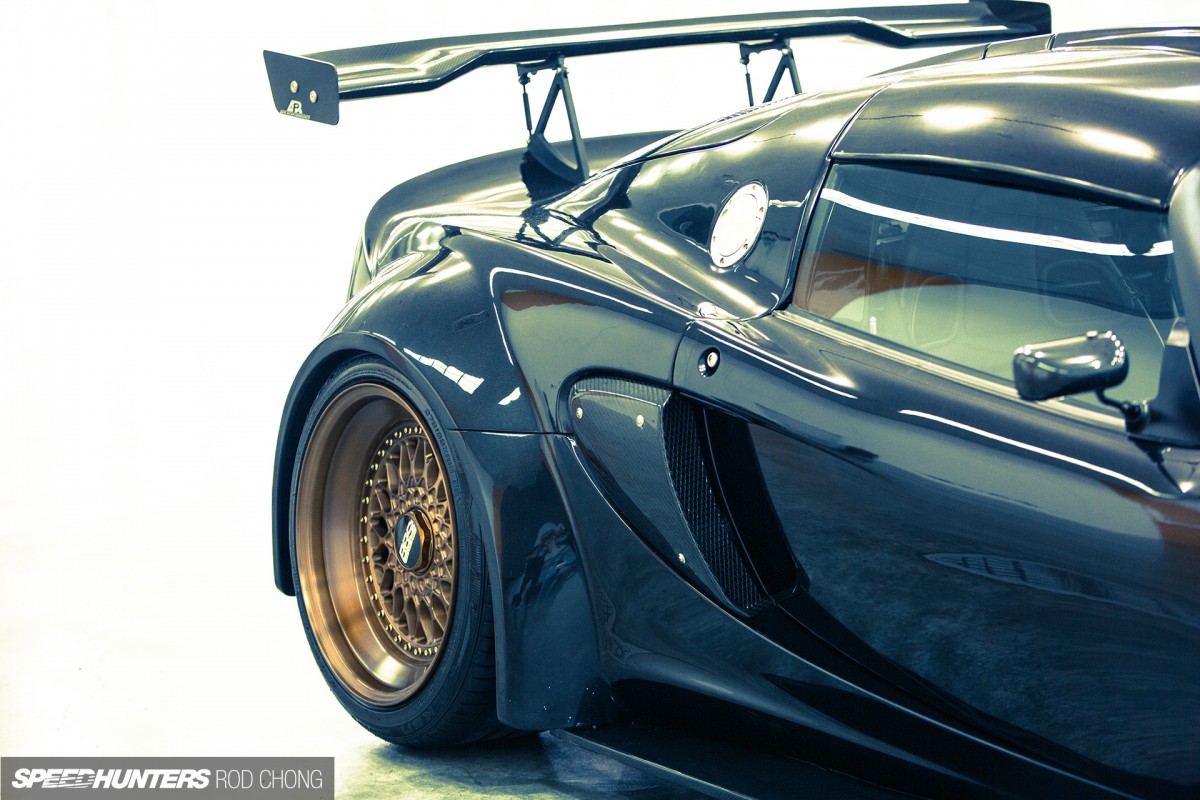 We all know how poor body modifications can completely destroy a car, and the risk factor was even higher when dealing with a high-end machine like an Exige. Fortunately, the work that DTM did on the car's one-off wide body rear end was great.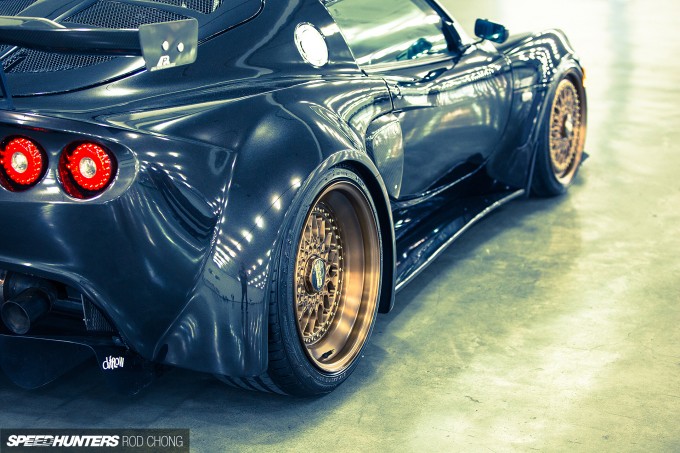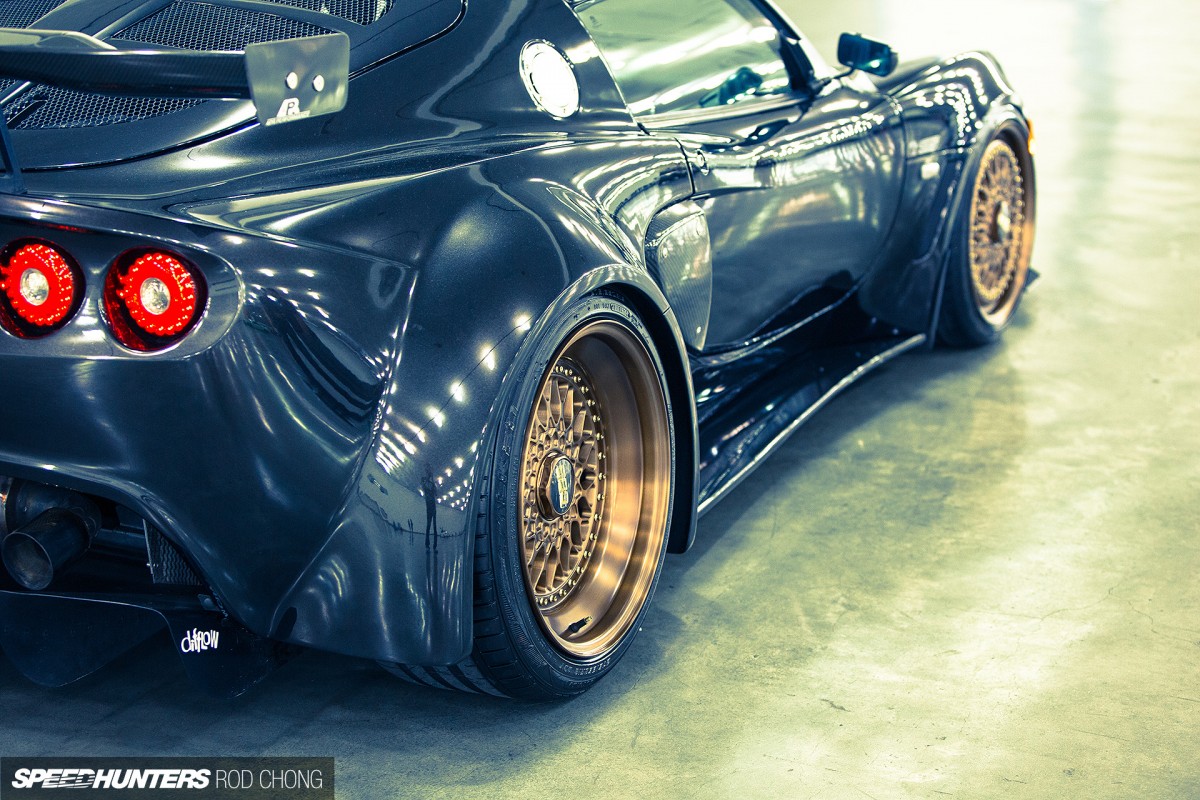 Actually, it's better than great. The conversion looks about as close to a factory job I've ever seen – and that's always a good thing.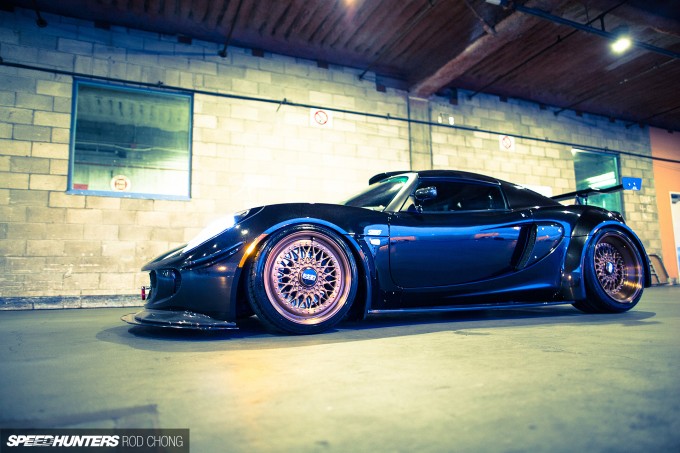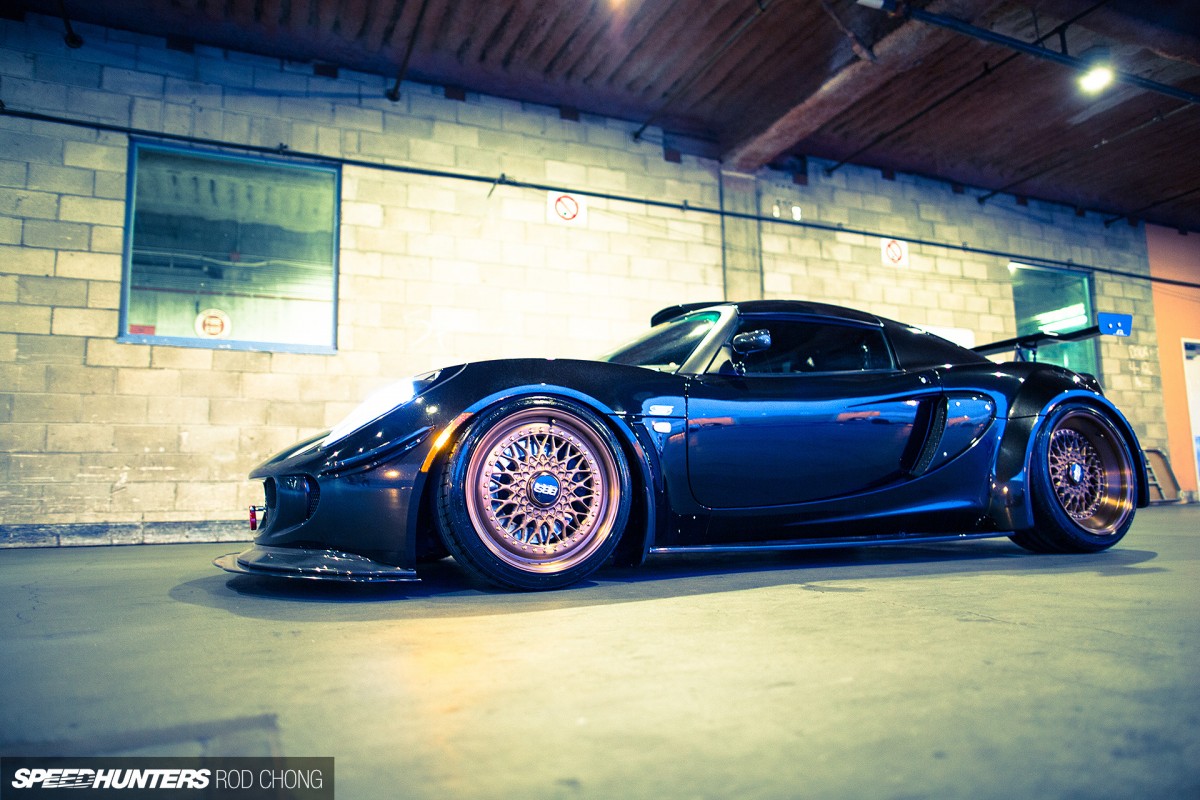 Of course, there were more to Ben's styling plans besides just the wide body conversion. He also got in touch with the aero specialists at APR to provide a number of carbon fiber body upgrades.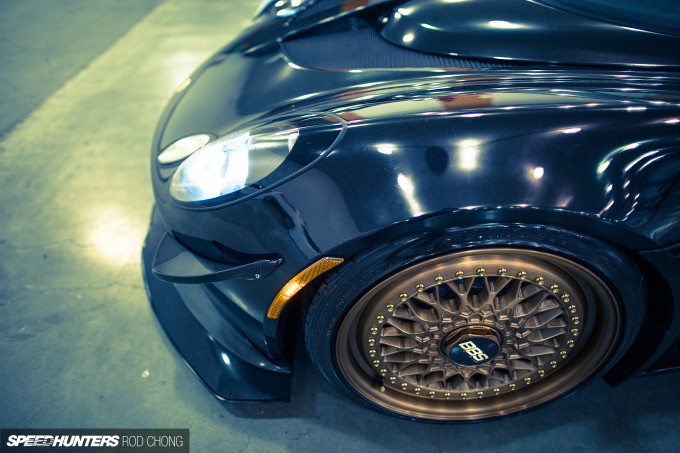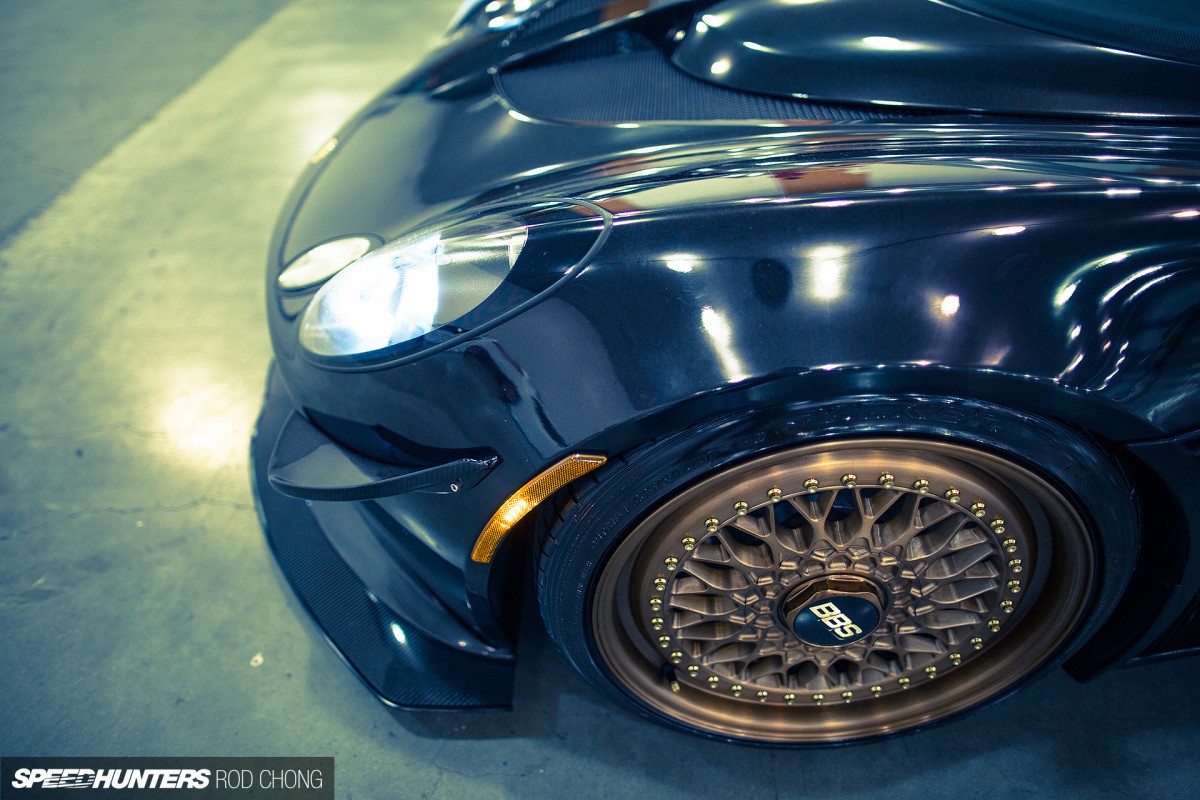 Among the APR carbon parts on the car are the front lip and splitter, side skirts and the racing-type mirrors.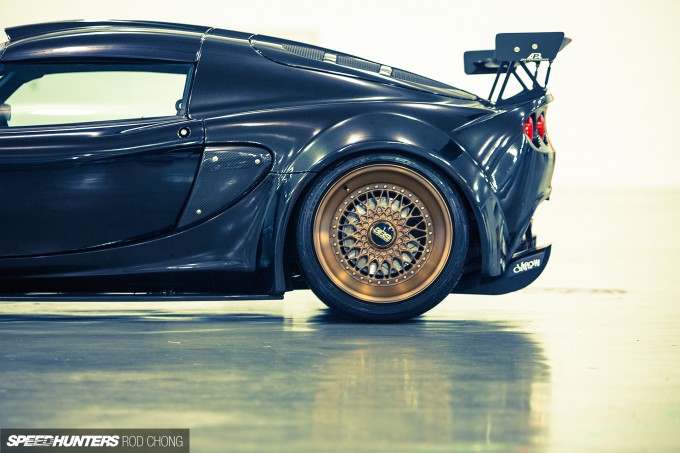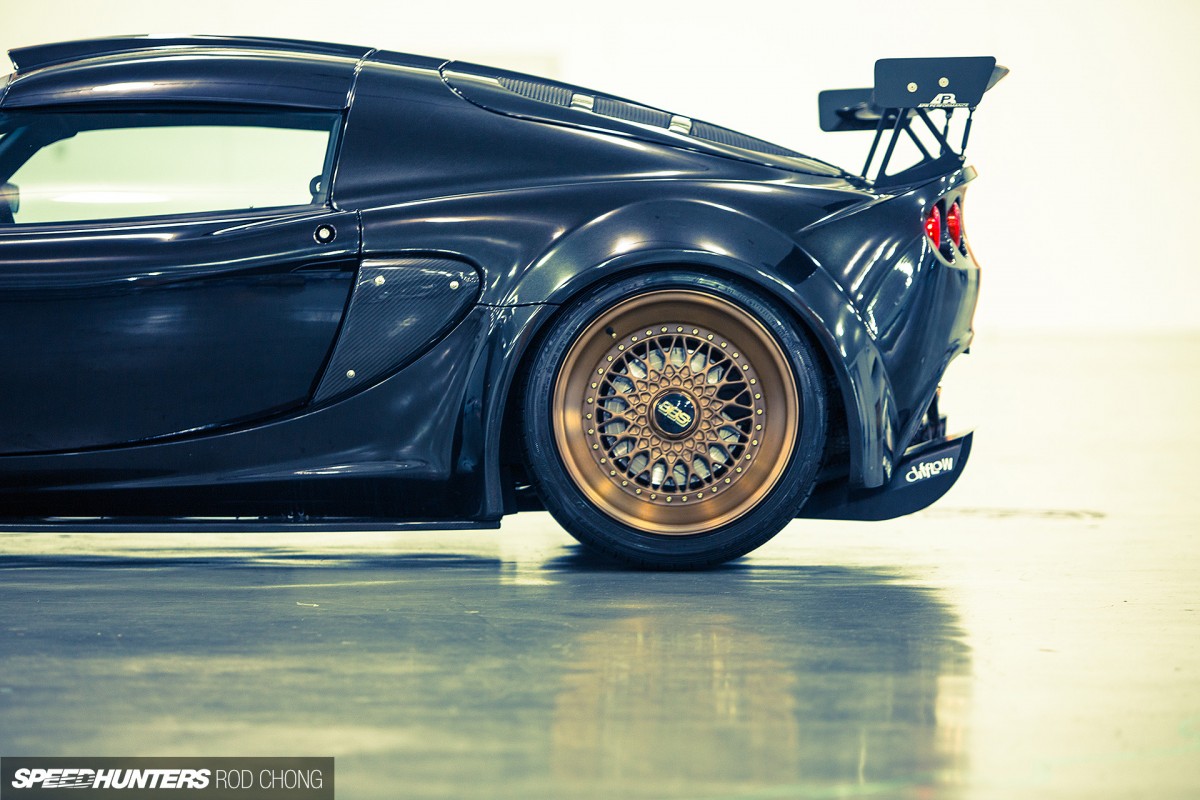 Let's not forget the APR GTC2K wing, which along with the rear diffuser makes for an even tougher and more athletic look out back.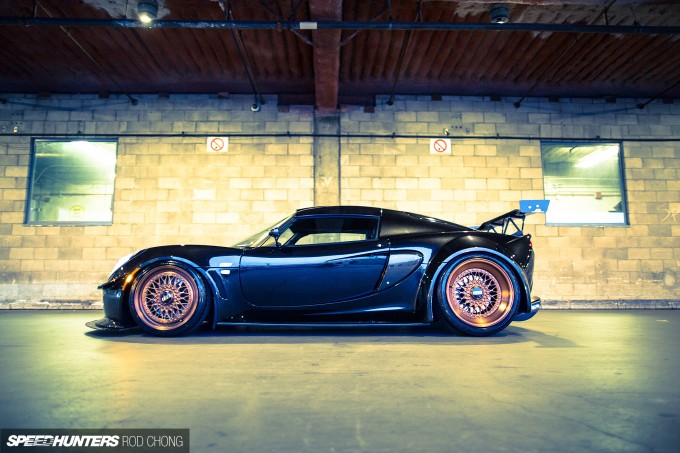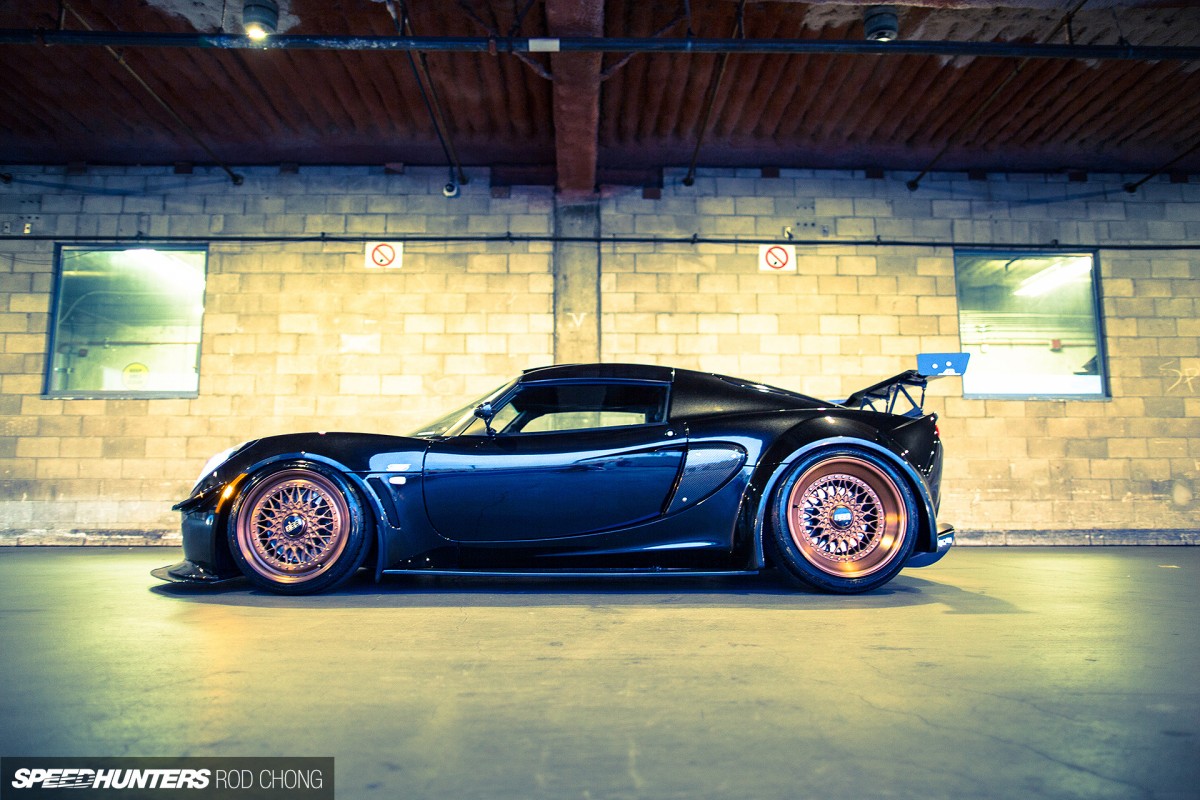 When it came time to upgrade the Exige's footwork, Ben went to UK's Nitron Racing for a set of fully adjustable coilovers. Not only did this tighten up the already tight chassis, but it allows the car to compliment its wide lines with a ground-hugging stance.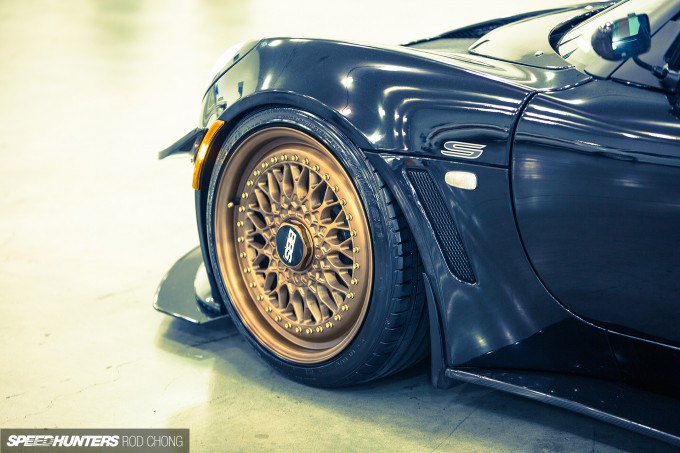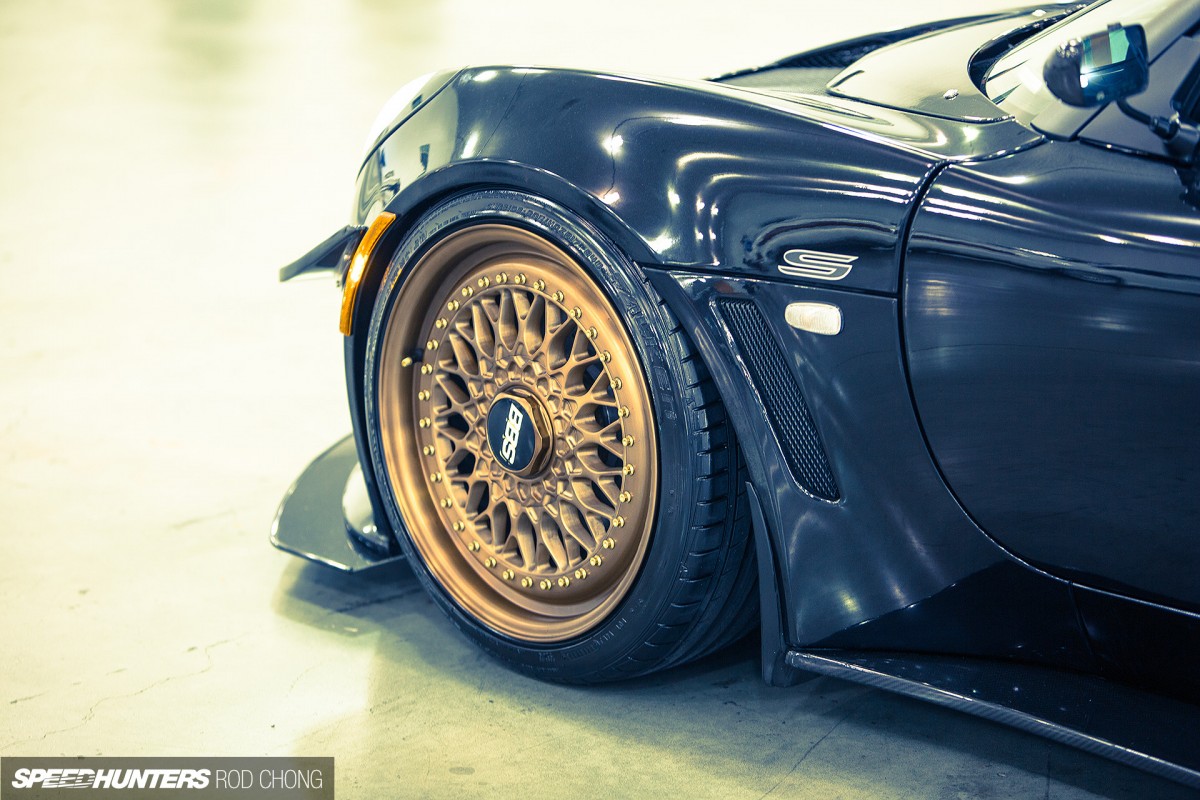 It's hard to find a wheel that works in more applications than the timeless BBS RS – and the classic mesh design works perfectly with the modern lines of the Exige.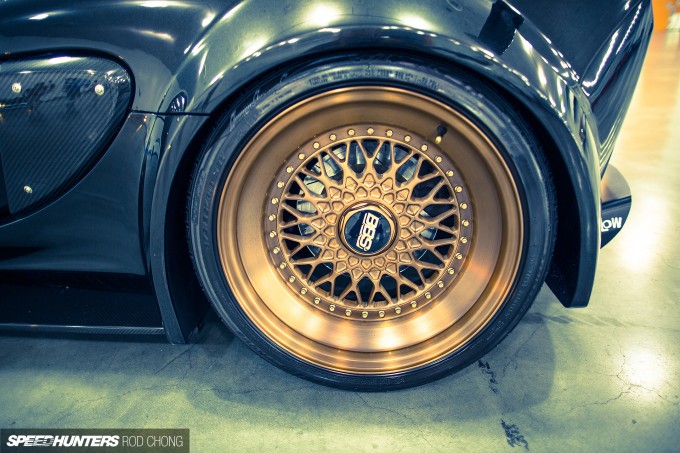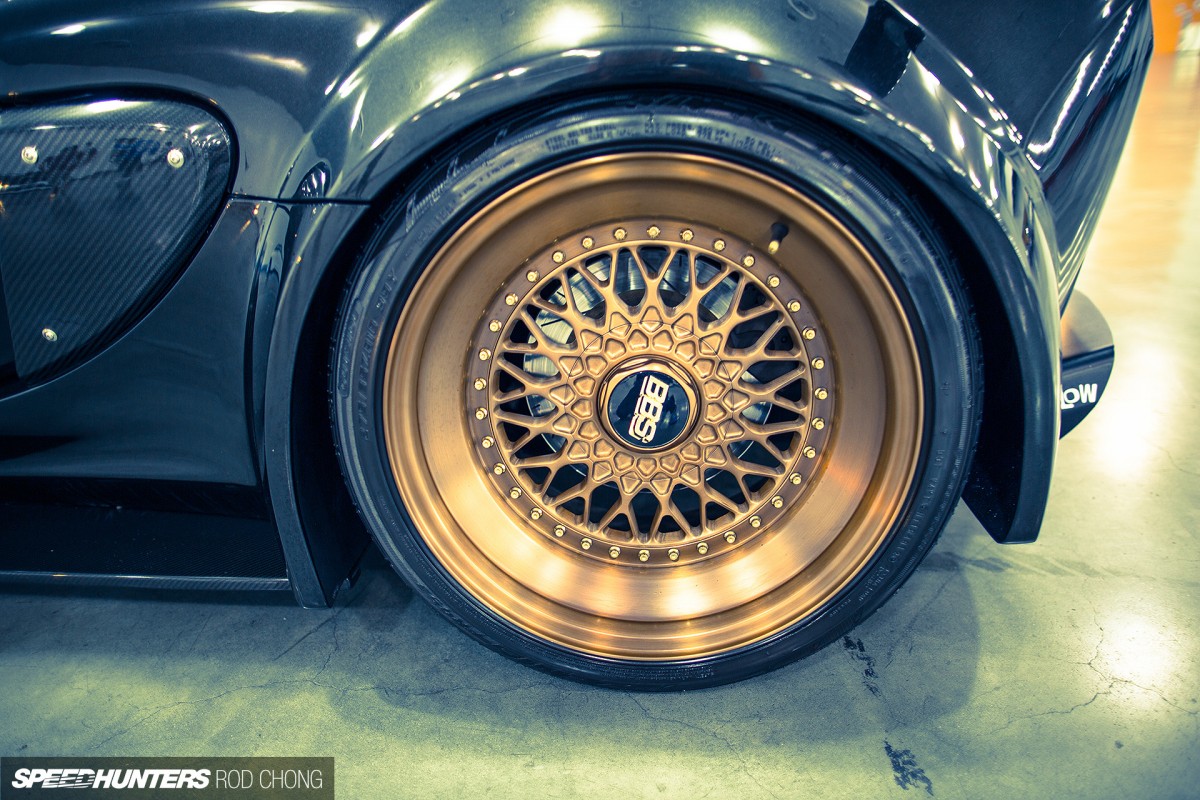 The wheels are fully rebuilt and measure 17×9-inch +18 offset up the front and an enormous 18×12-inch in the rear with an offset of zero. Both the barrels and centers have also been coated in a gold finish that contrasts beautifully with the Exige's black and carbon body.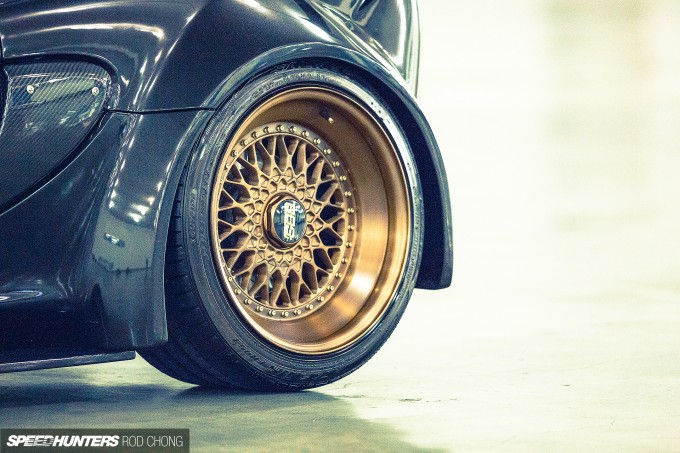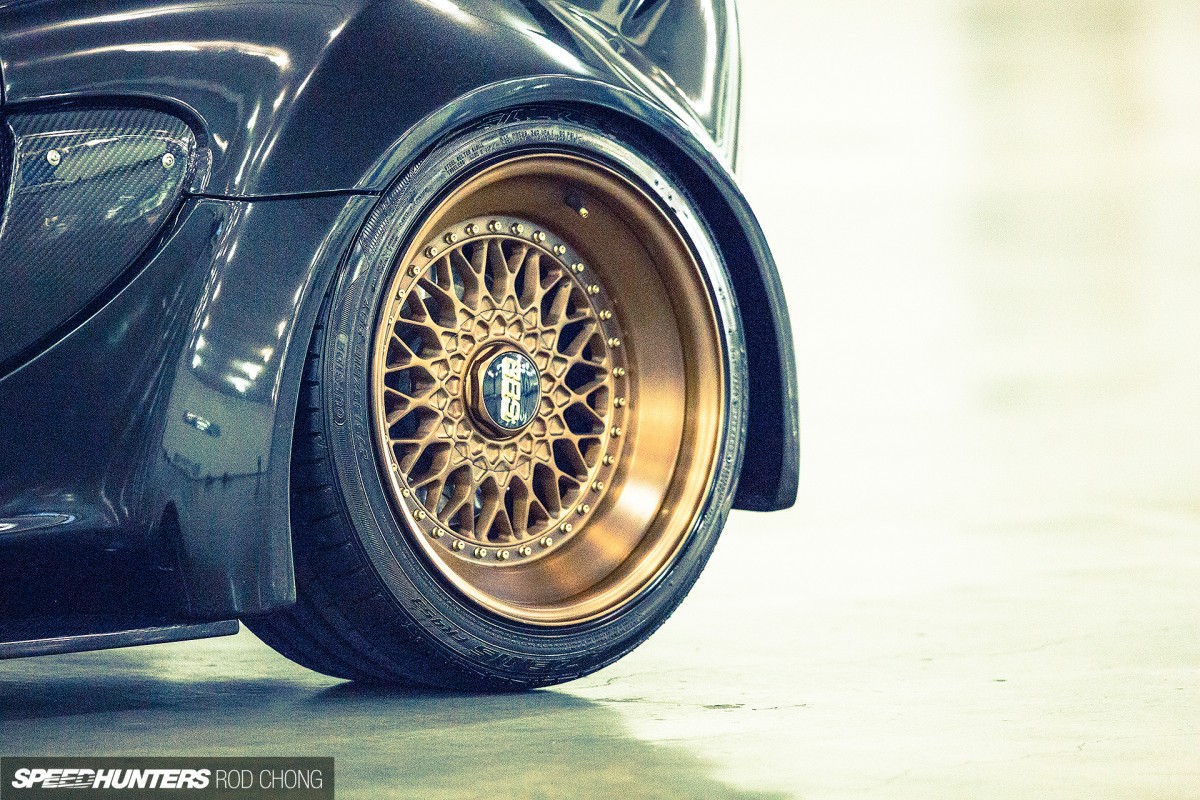 As for rubber, the car is running Falken's popular Azenis RT615K tire – a perfect choice for a balance of grip and street-friendly manners.
The Never-Ending Project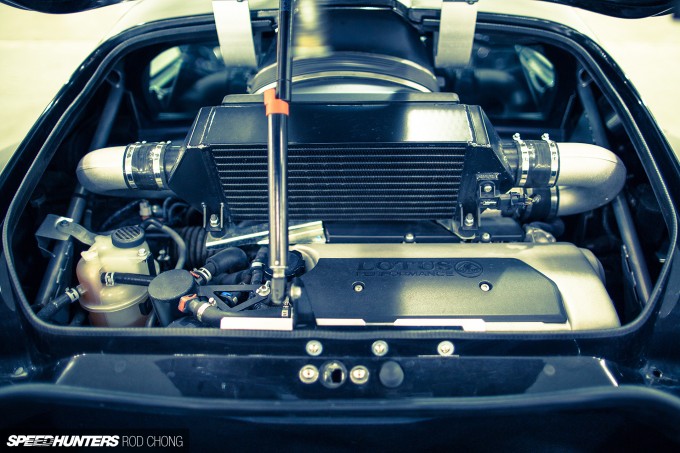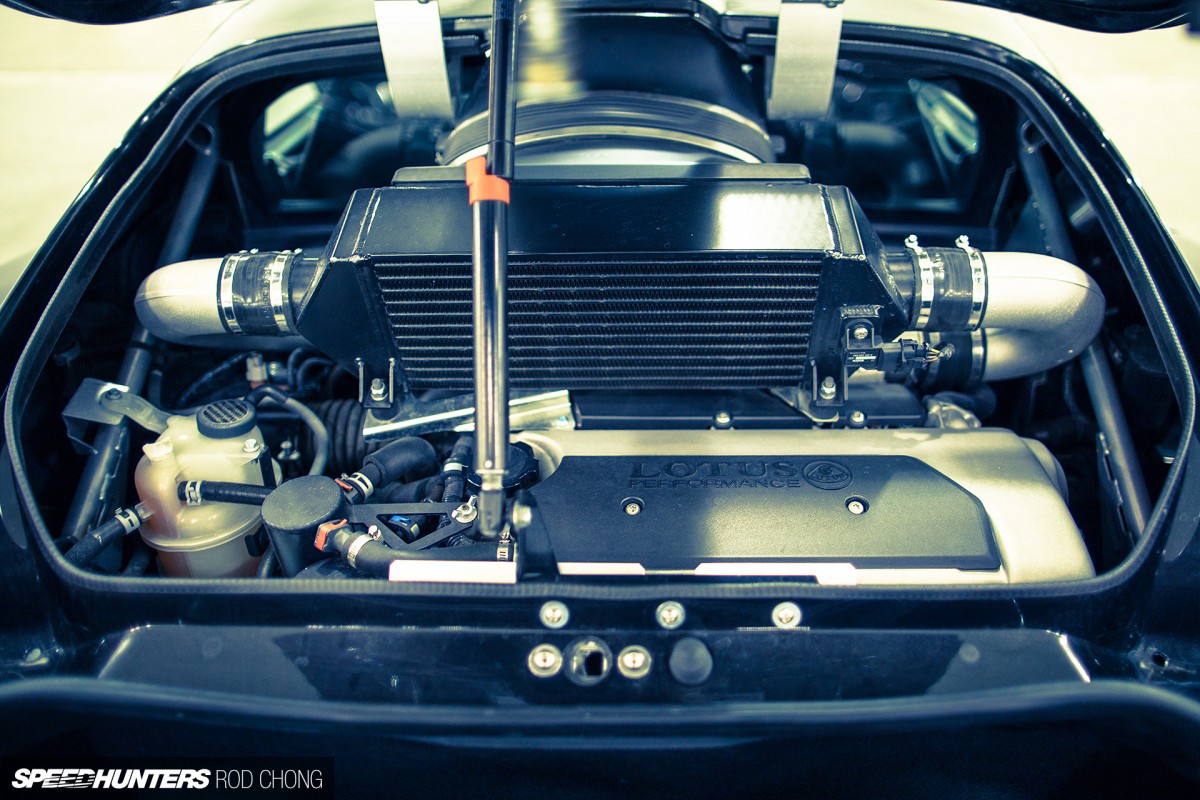 As for performance upgrades, Ben has kept them simple up this point – allowing the Exige's factory supercharged Toyota four cylinder engine to speak for itself.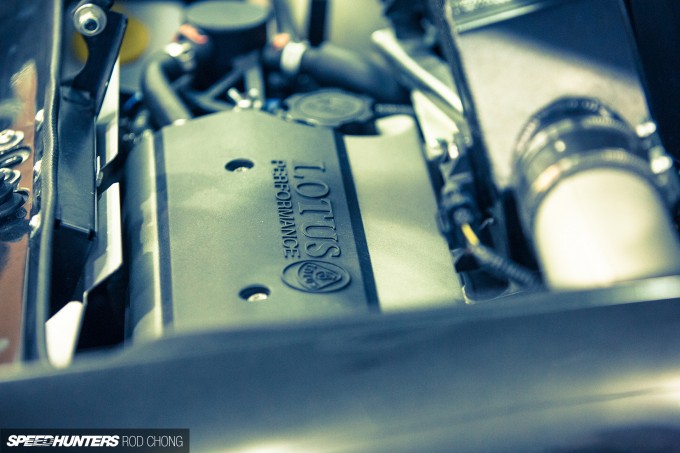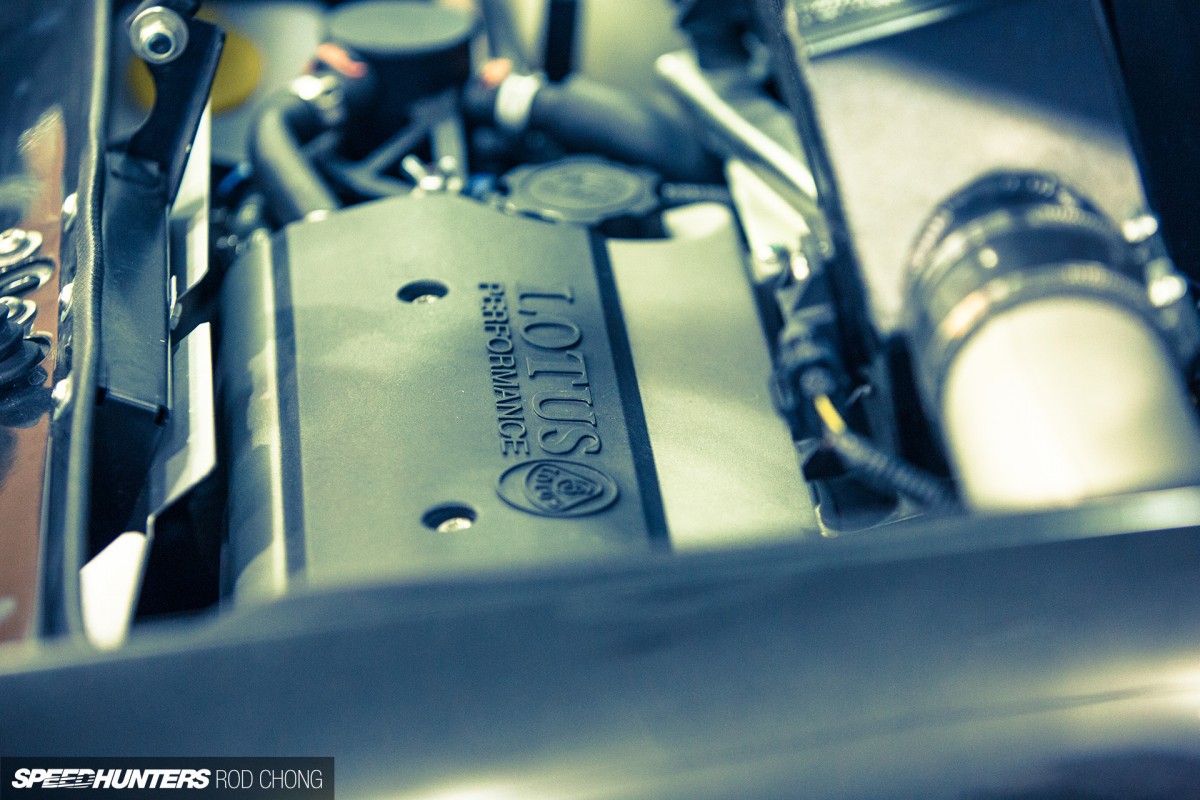 And as anyone who's driven one will tell you, even modest horsepower figures can give a Lotus a supercar-like driving experience.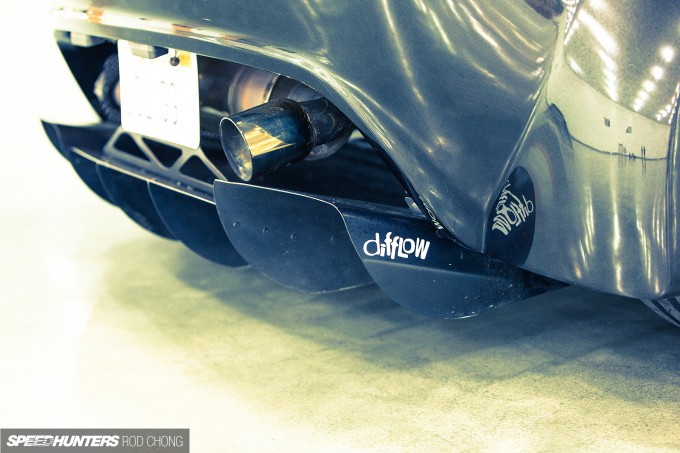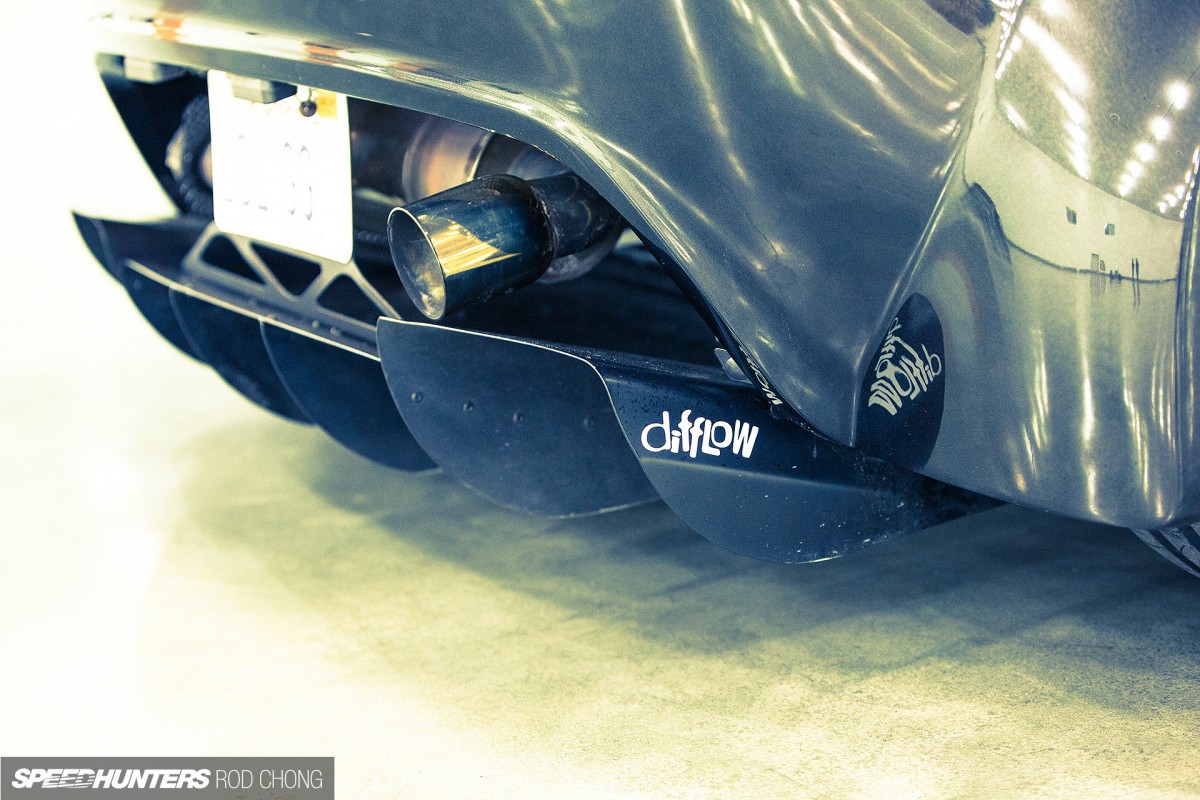 One item that Ben did add is a Club Sport exhaust system from Larini – a company that specializes in exhaust components for a number of high-end European sports cars and exotics.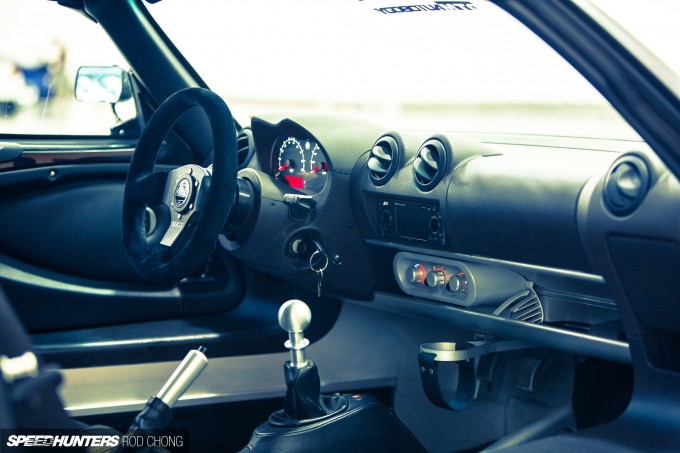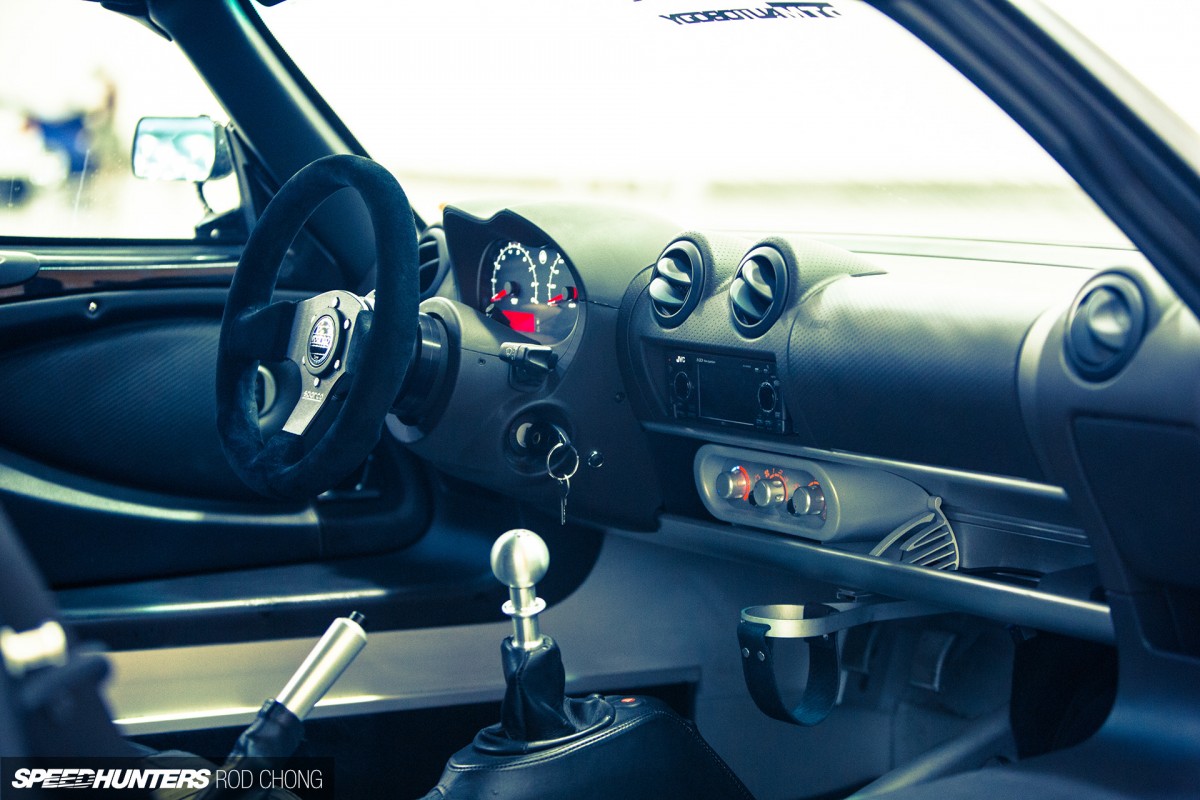 The Exige is known for having one of the most minimal and driver-focused cockpits of any car in the world, and Ben has kept his interior modifications simple. He's added a JVC head unit with navigation and a 10-inch JL subwoofer for more full-bodied sound.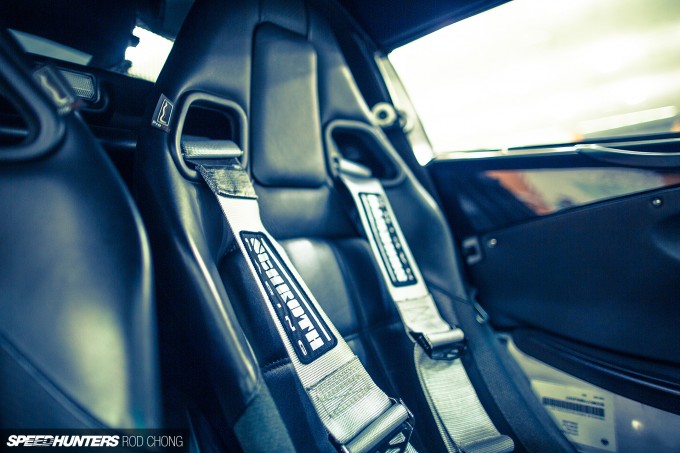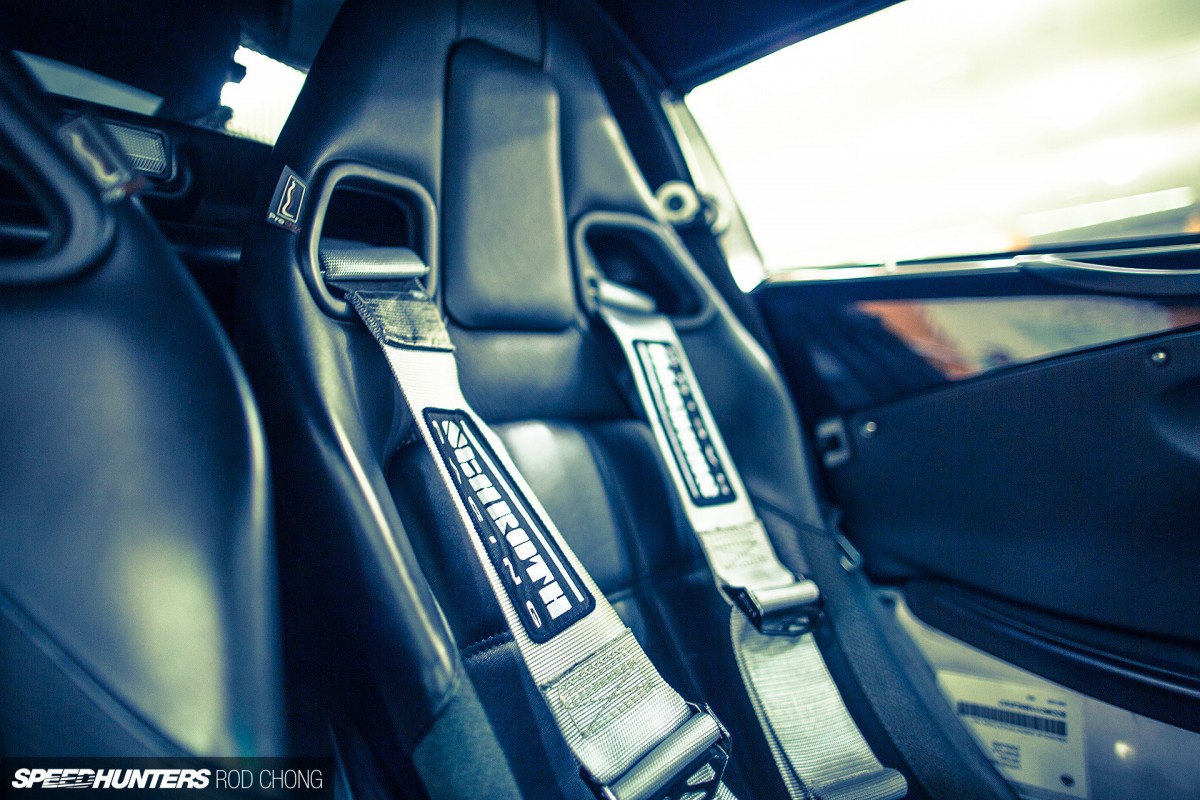 He also fitted-out the factory bucket seats with Schroth four-point racing harnesses in a subtle silver color.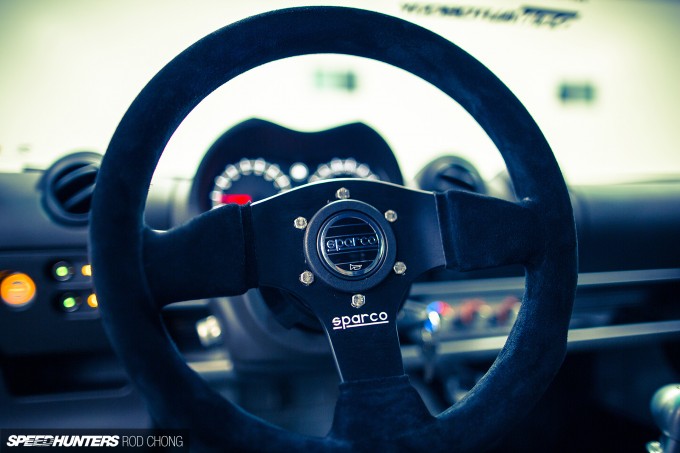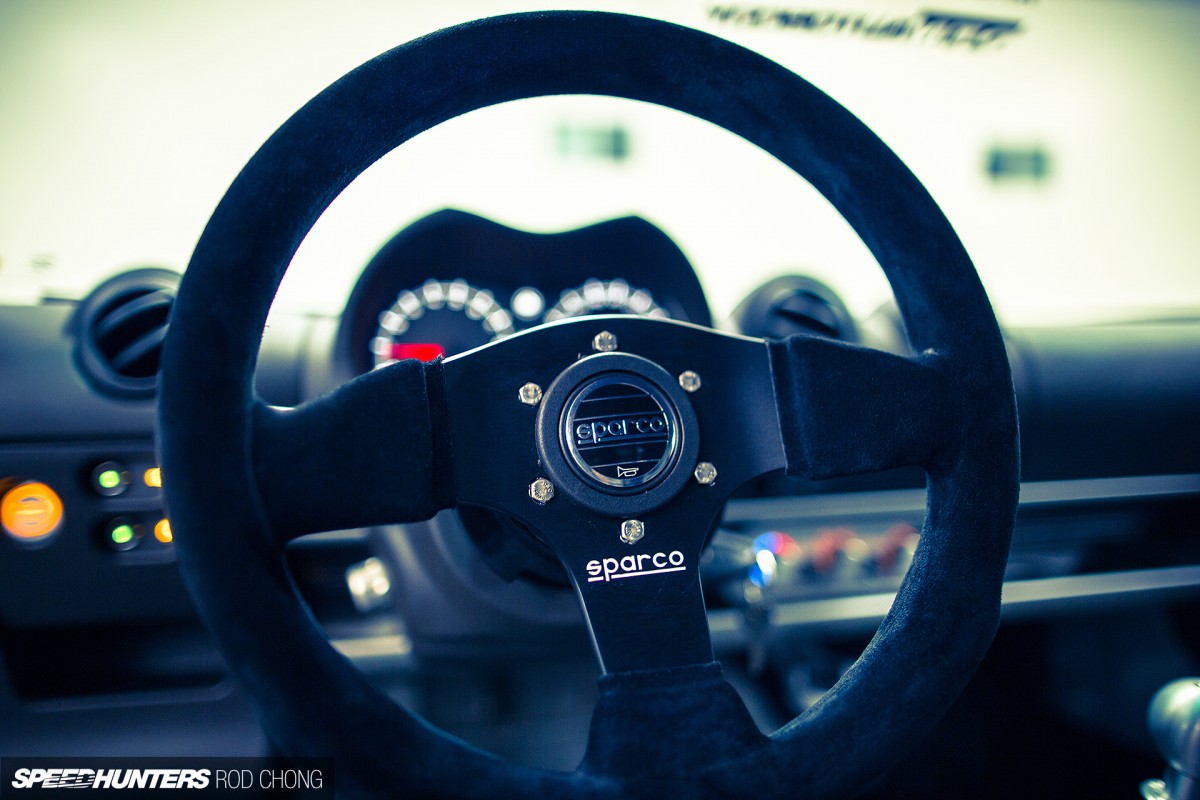 Last but not least there's a small-diameter Sparco Alcantara-wrapped steering wheel with an NRG quick-release hub – a fine choice for a car that's known as road-friendly go kart.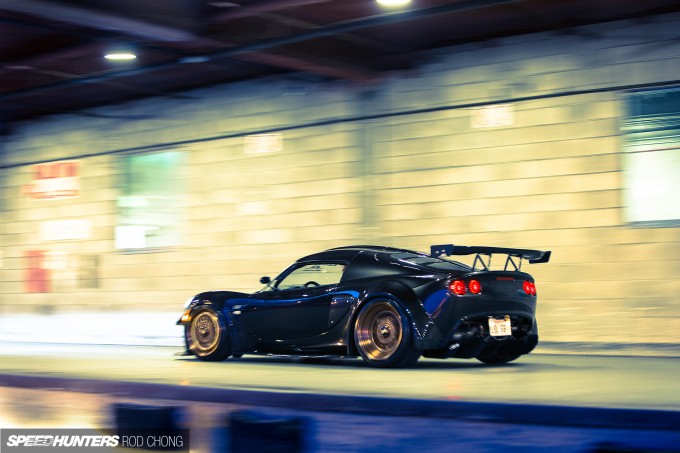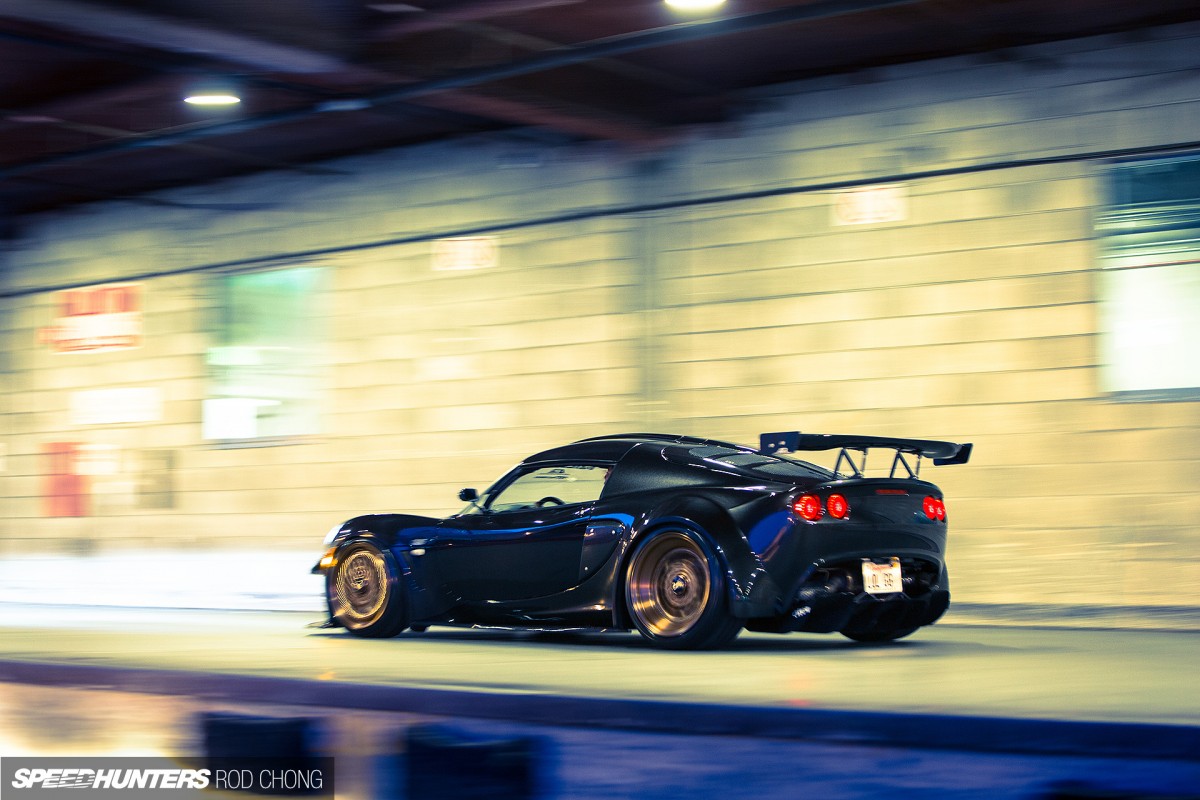 While Ben is extremely happy with the results of the build so far, he's always looking for ways to make the Exige better. At the moment he's planning to install a rollcage, add more aero, and also perform some engine work with a goal somewhere in the 400-500 horsepower range.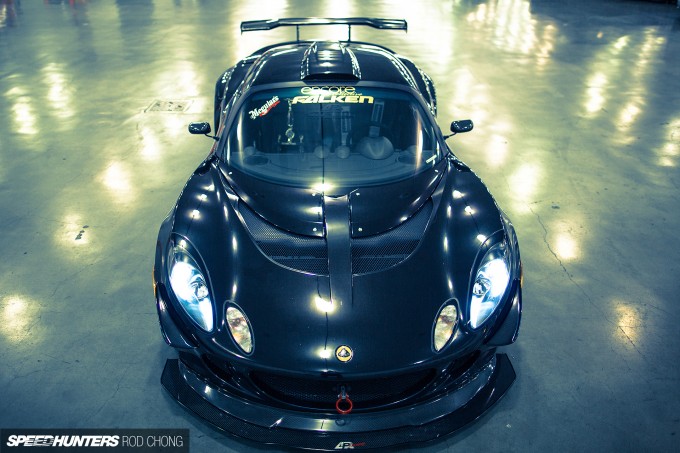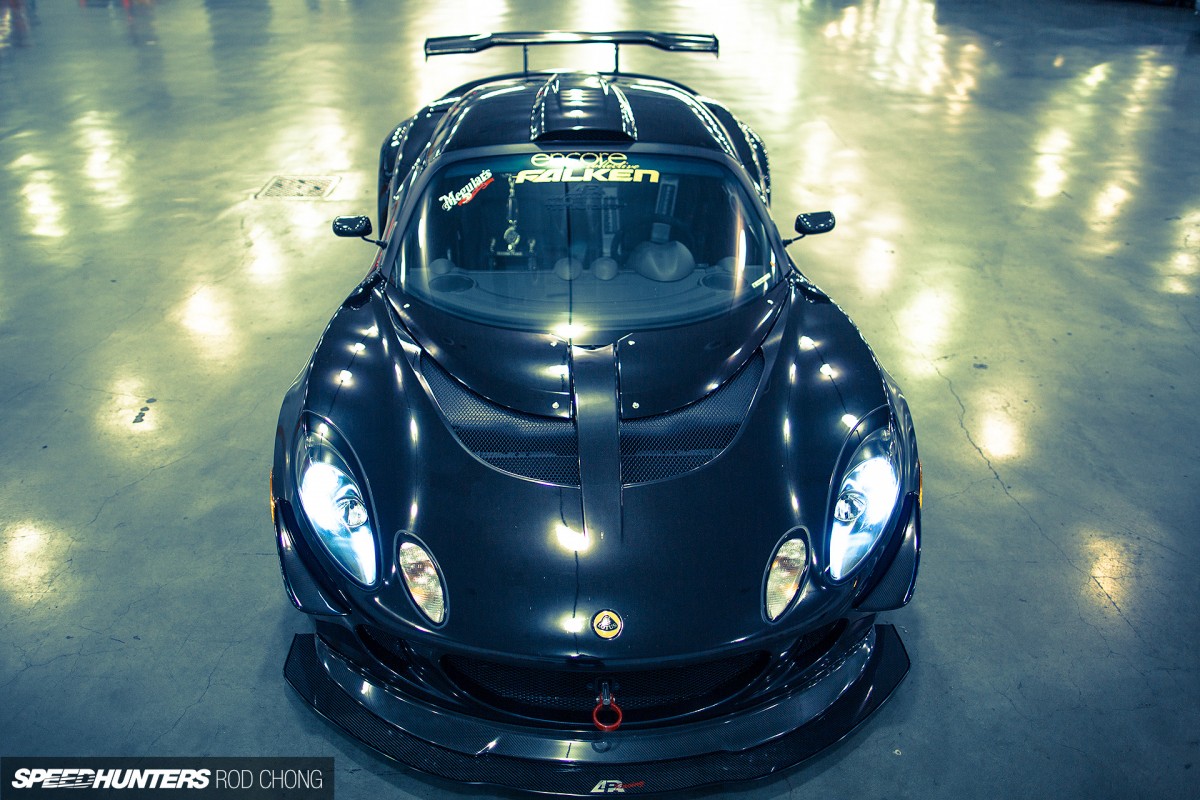 While it's obvious that this car's journey is far from over, there's something very admirable about this story. Not only has Ben Pengson made his attainable dream car a reality – he's crafted it into one of the coolest street going Lotus Exiges that we've ever seen.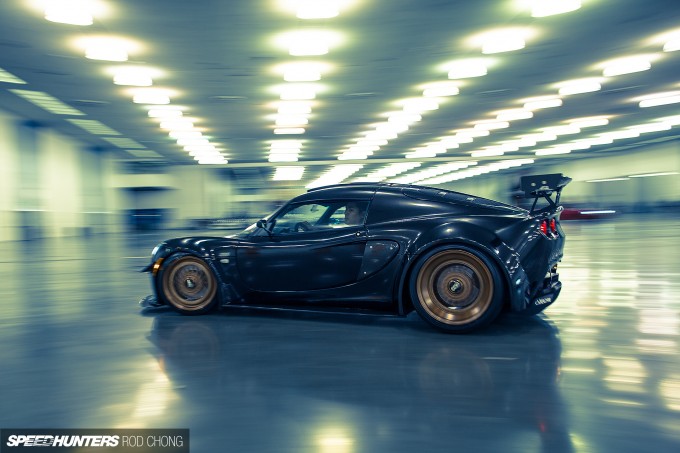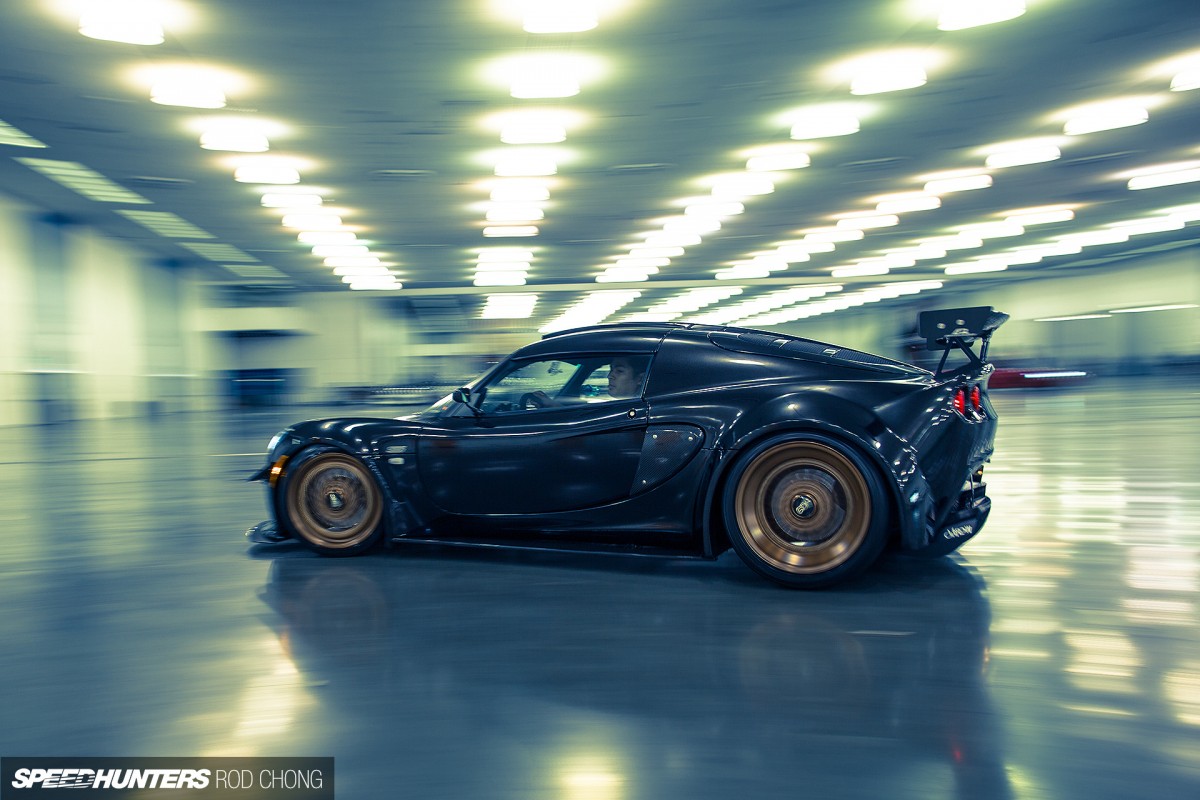 Now that we've had a look at Ben's version of the attainable dream car, I'm curious to hear what your attainable dream car is. What kind of machine would you realistically like to have sitting in your garage five or 10 years from now?
Mike Garrett
Instagram: speedhunters_mike
mike@speedhunters.com
Photos by Rod Chong
Instagram: speedhunters_rod
Story Produced by Elizabeth White
Instagram: @itswhitenoise
Email: elizabeth@speedhunters.com
Cutting Room Floor