Long Live The Third Gen
Are there such things as automotive guilty pleasures? Absolutely. Just like there are those bands we like to listen to when no one's around, there are cars we love even if many might look down on them.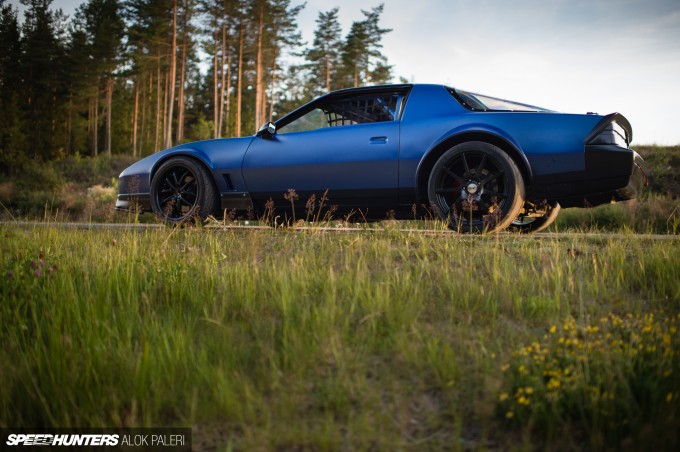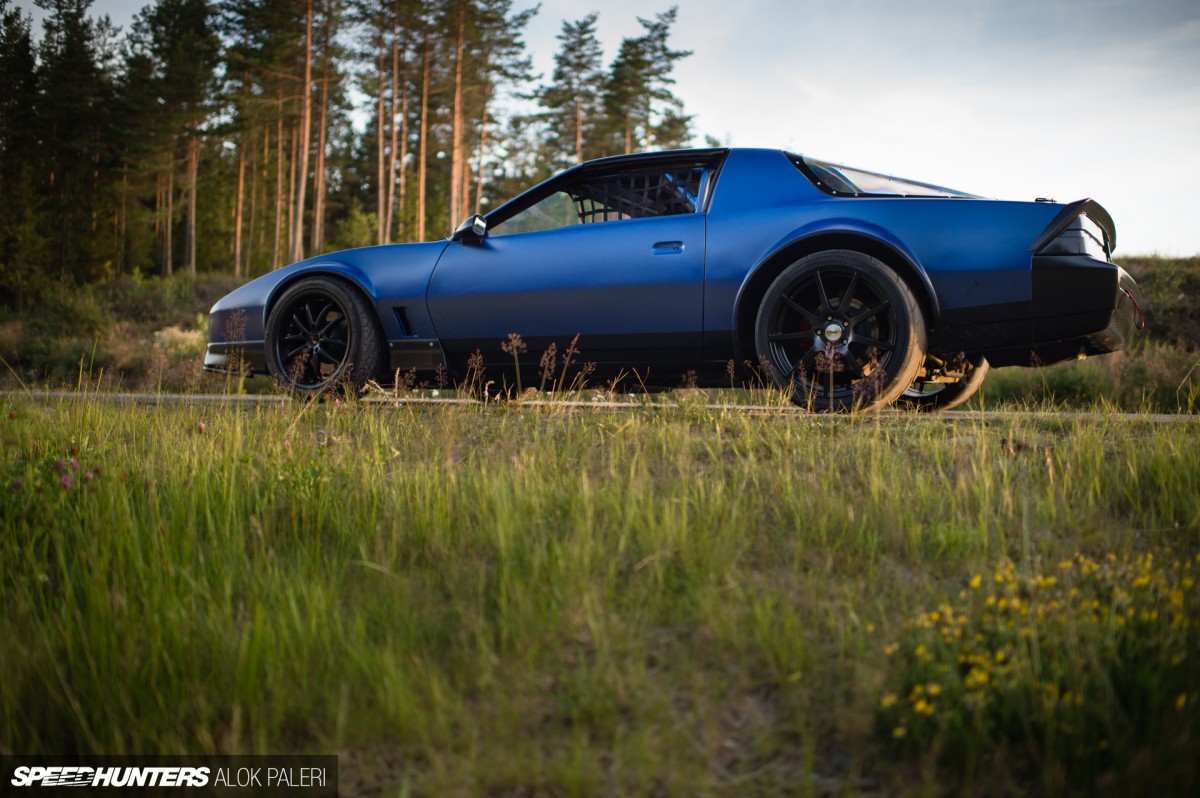 For me the third generation GM F-Body is absolutely one of those guilty pleasures. Sure the build quality was far from great and the cheesy '80s image is hard to ignore – but there's always been something cool about them.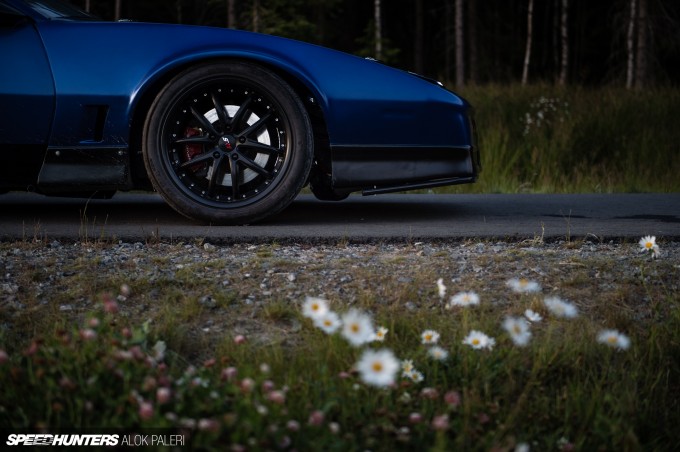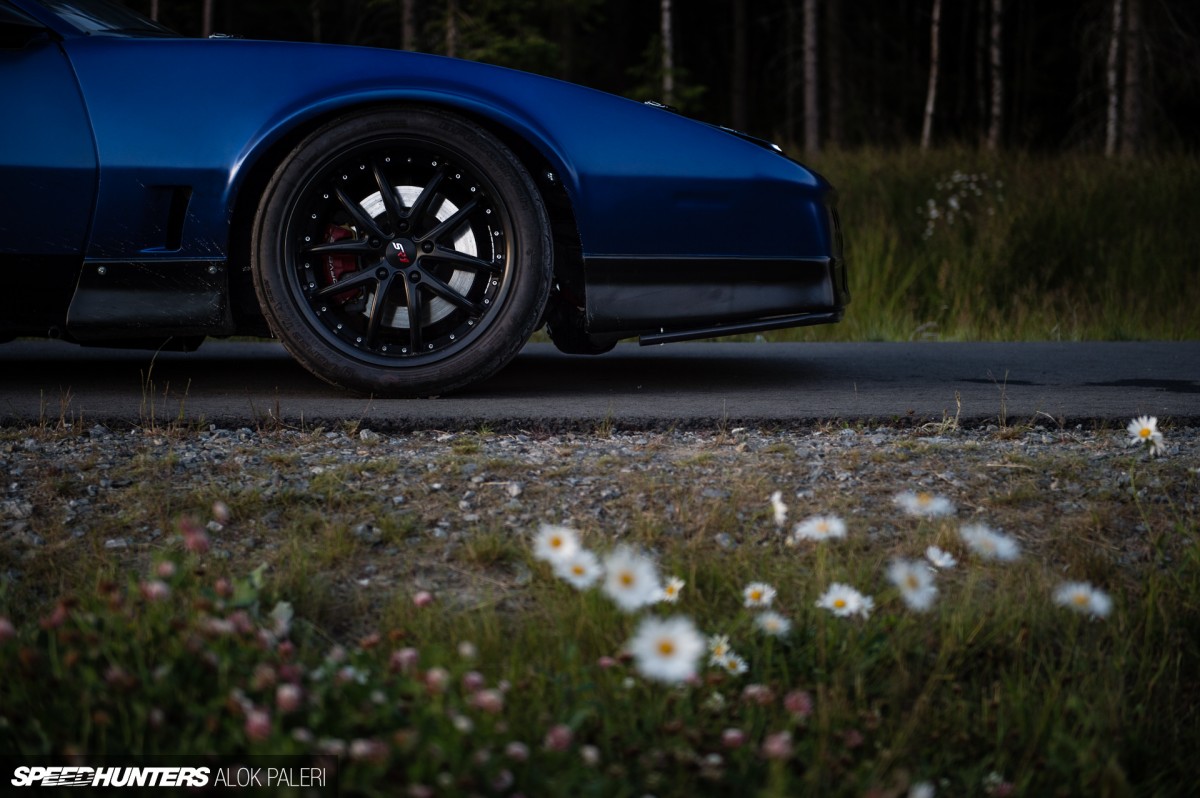 The angular styling is typical of 1980s sports cars and while they didn't leave the showroom with a ton of power, aftermarket upgrades are plentiful and cheap. The biggest problem today is finding an example that hasn't been beaten within an inch of its life.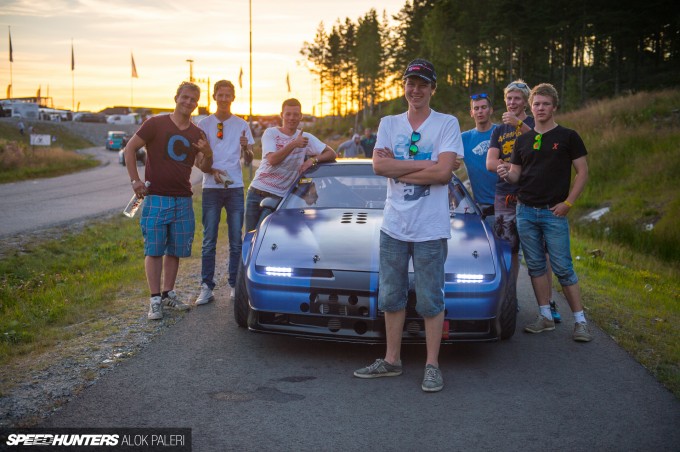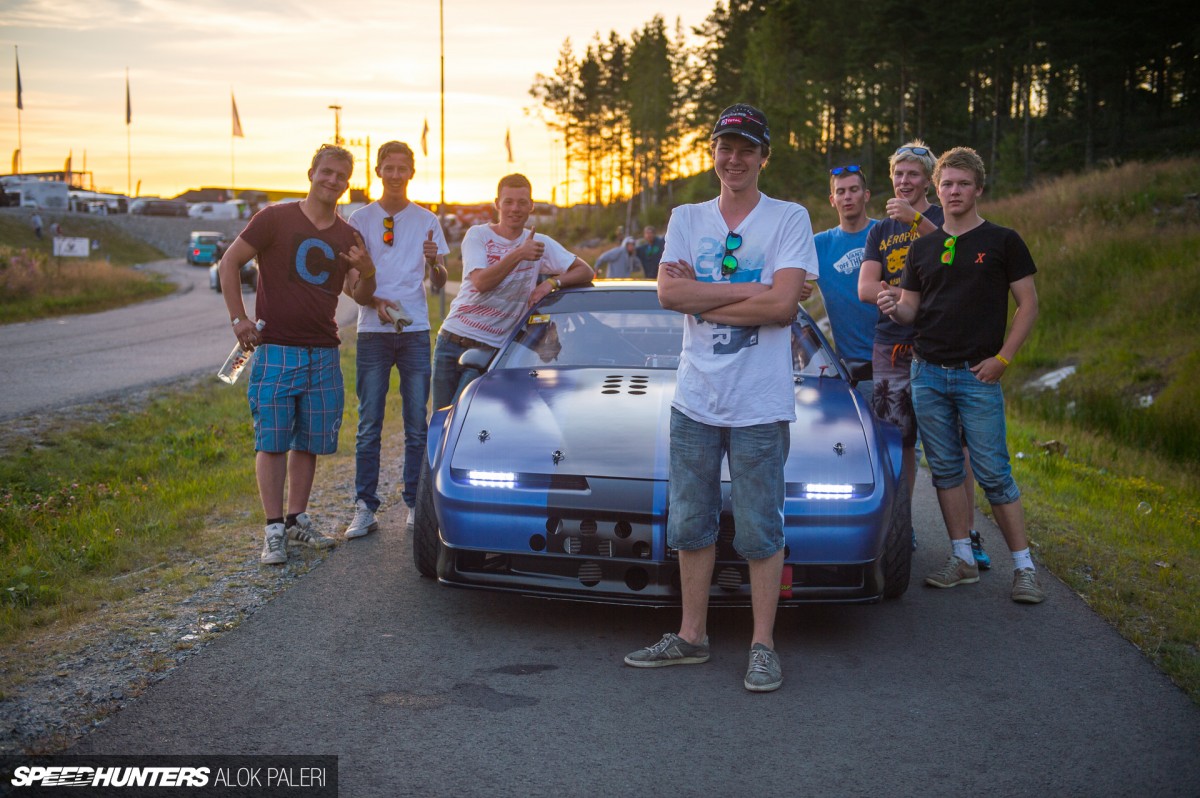 Even outside the US there are those who have a thing for third gen F-Bodies and one of those people is Norway's Øyvind Eikså, a young man who drives one of the most radical third-gen Camaros we've ever seen.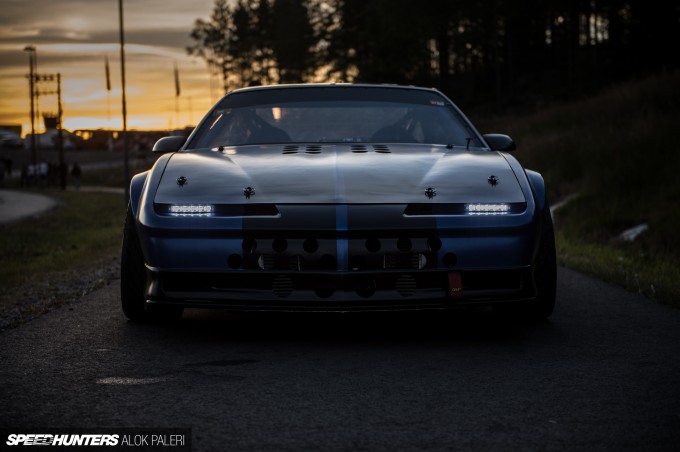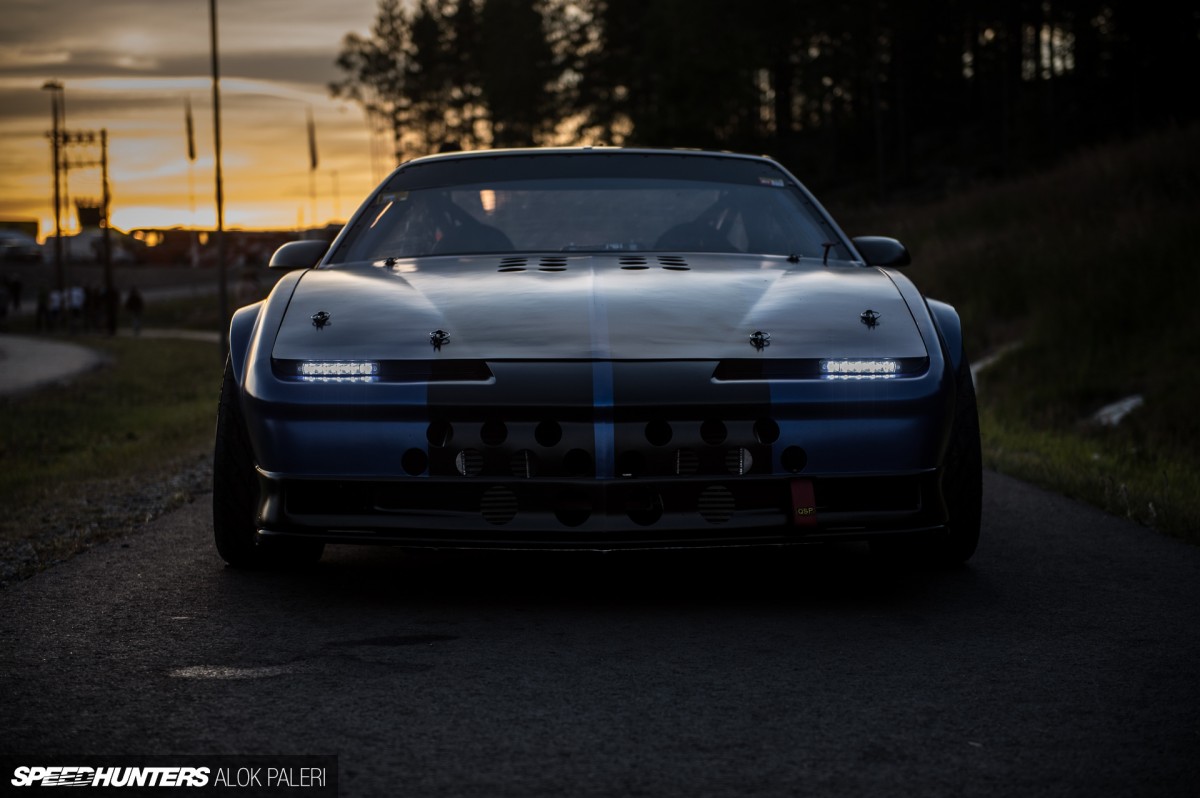 The story begins when Øyvind came across a 1985 Chevrolet Camaro Sport Coupe for sale at the reasonable sum of 10,000 NOK (about US$1,600). The Camaro was in rough shape and came with a boat anchor of 2.8-liter V6, but Øyvind saw the potential. Right there he started scheming about how cool it would be to transform the dilapidated Camaro into a drift car, and the only thing left to do was convince his father that it would be a worthwhile project.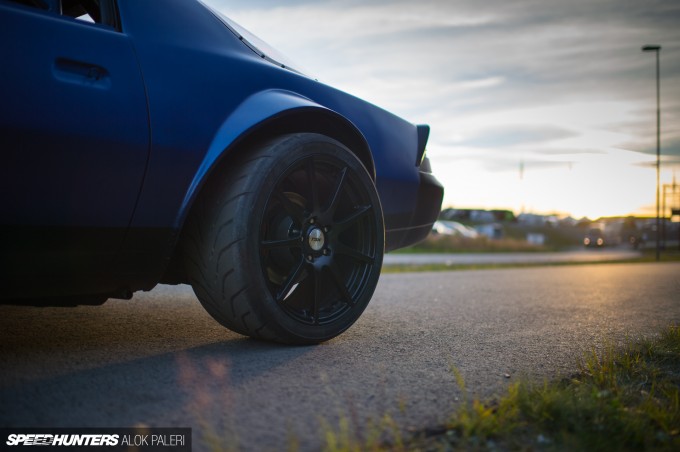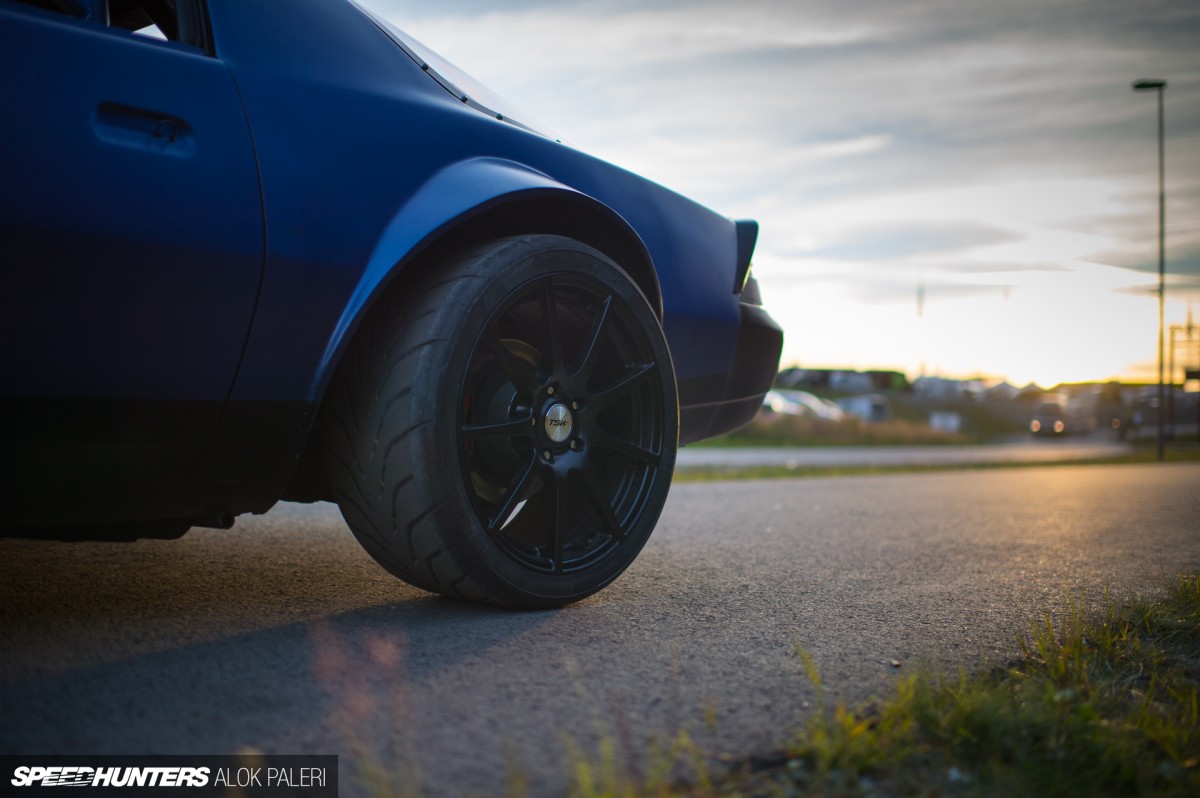 Fortunately this didn't take a whole lot of work as Øyvind's father is also a gearhead with a love for American muscle cars. So with dad's approval the Eiksås rolled the Camaro into the garage and began the transformation.
Camaro Meets Corvette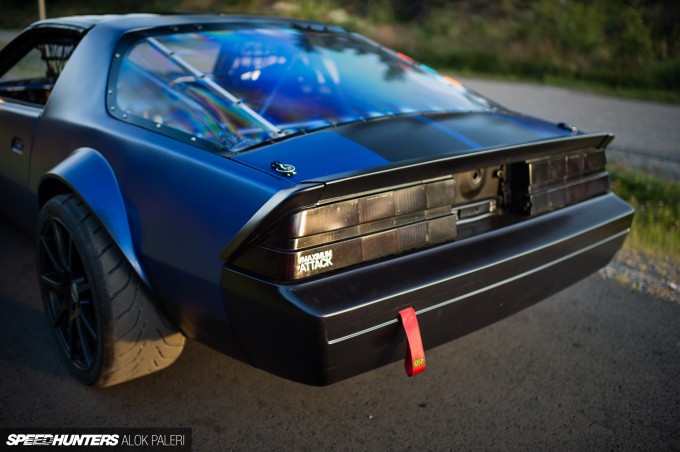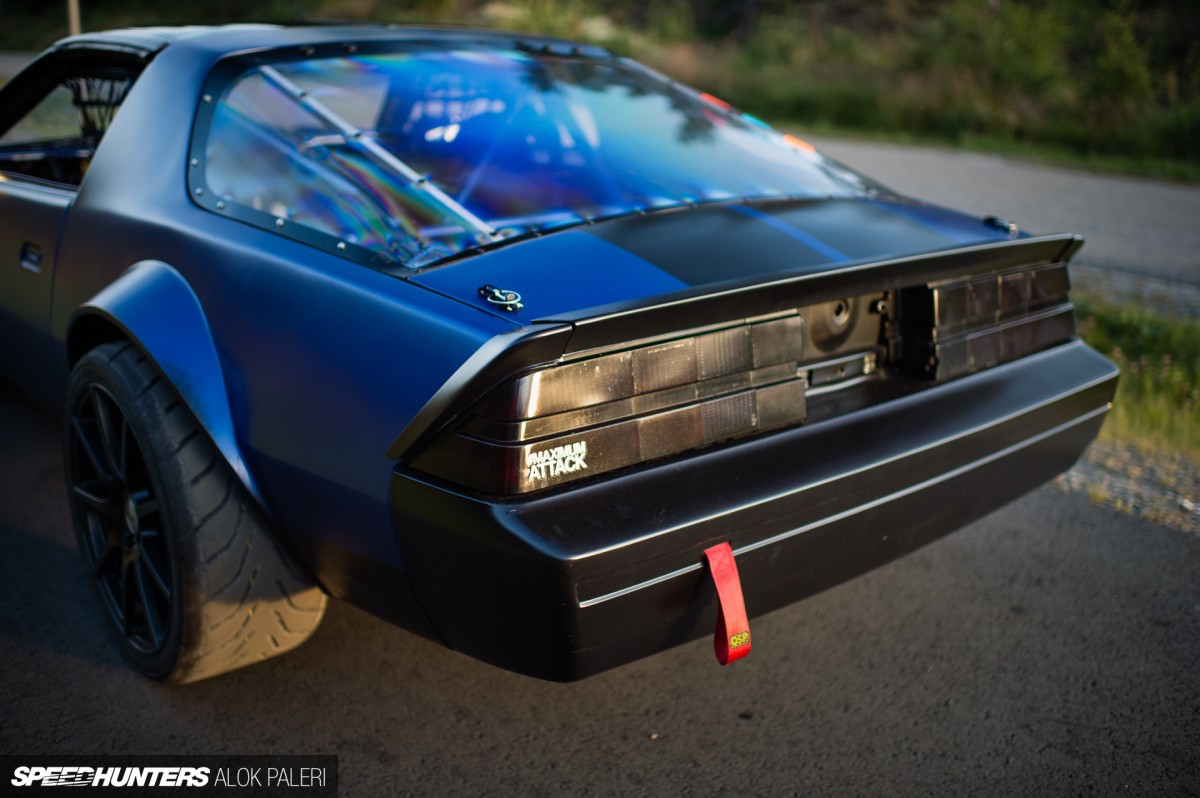 Initially the plan called for a basic rebuild – swapping in small block V8 and upgrading the suspension. But as Øyvind began to do research he realized it might be cheaper to find a complete donor car and start from there.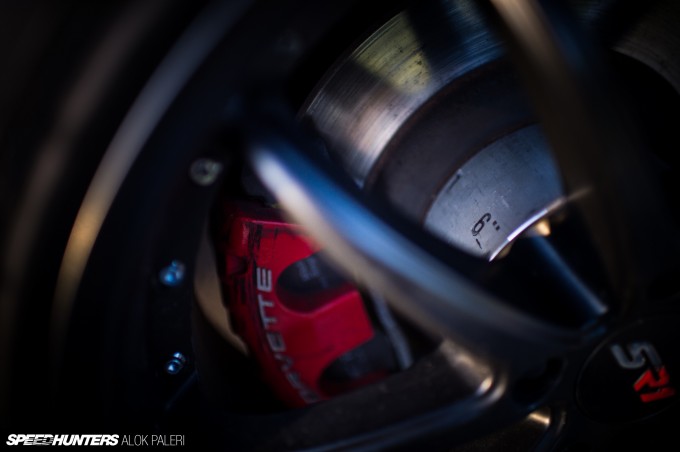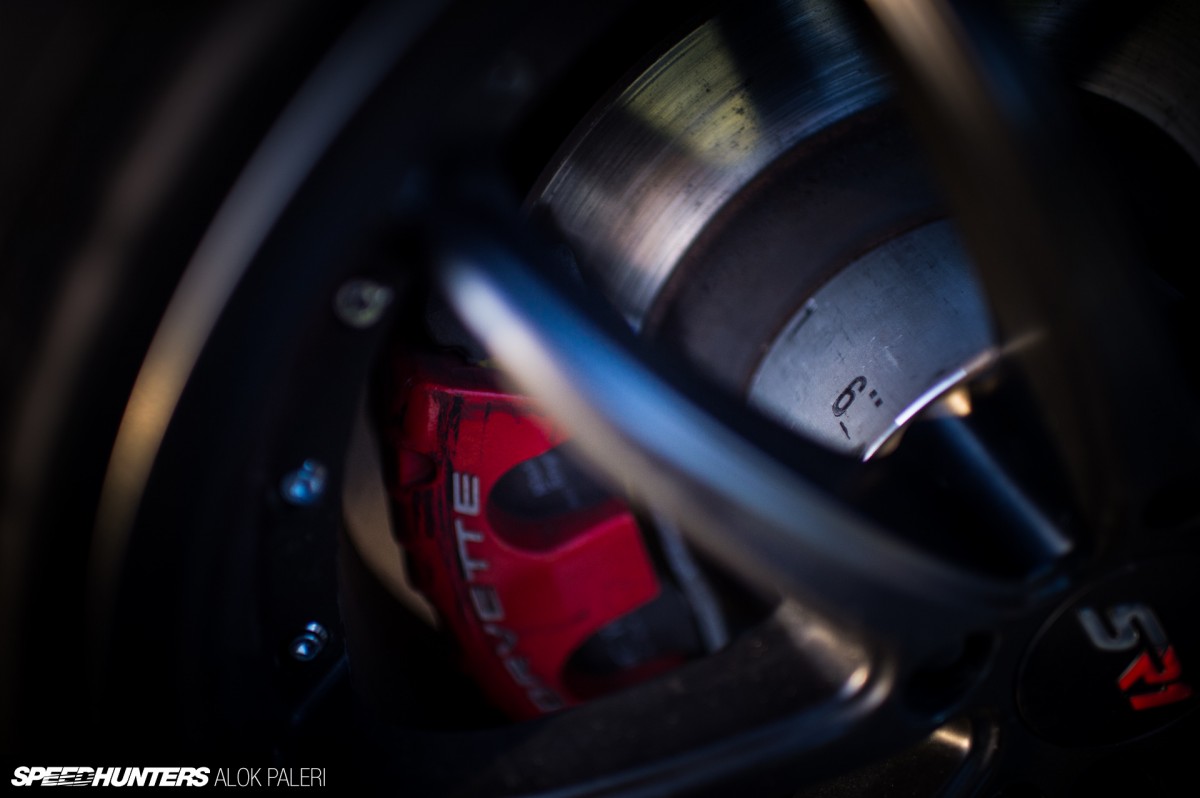 And what better starting point than a wrecked 2003 Corvette Z06? The guys quickly swooped in on the totaled 'Vette knowing that it would provide many of the parts they were looking for. Plans continued to grow more ambitious and eventually it was decided to actually mate the entire Z06 chassis with the '85 Camaro body.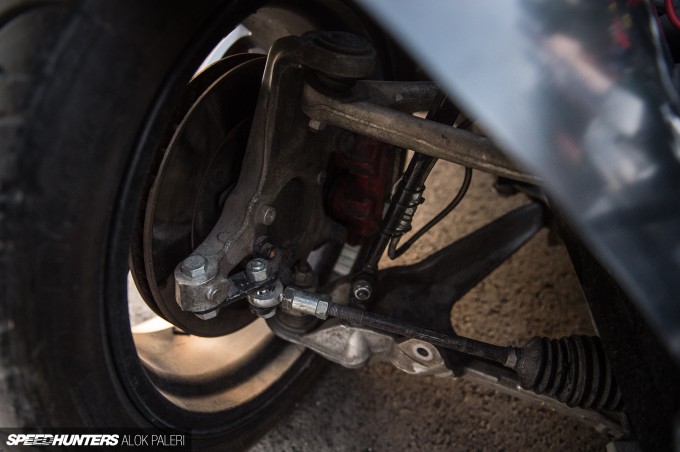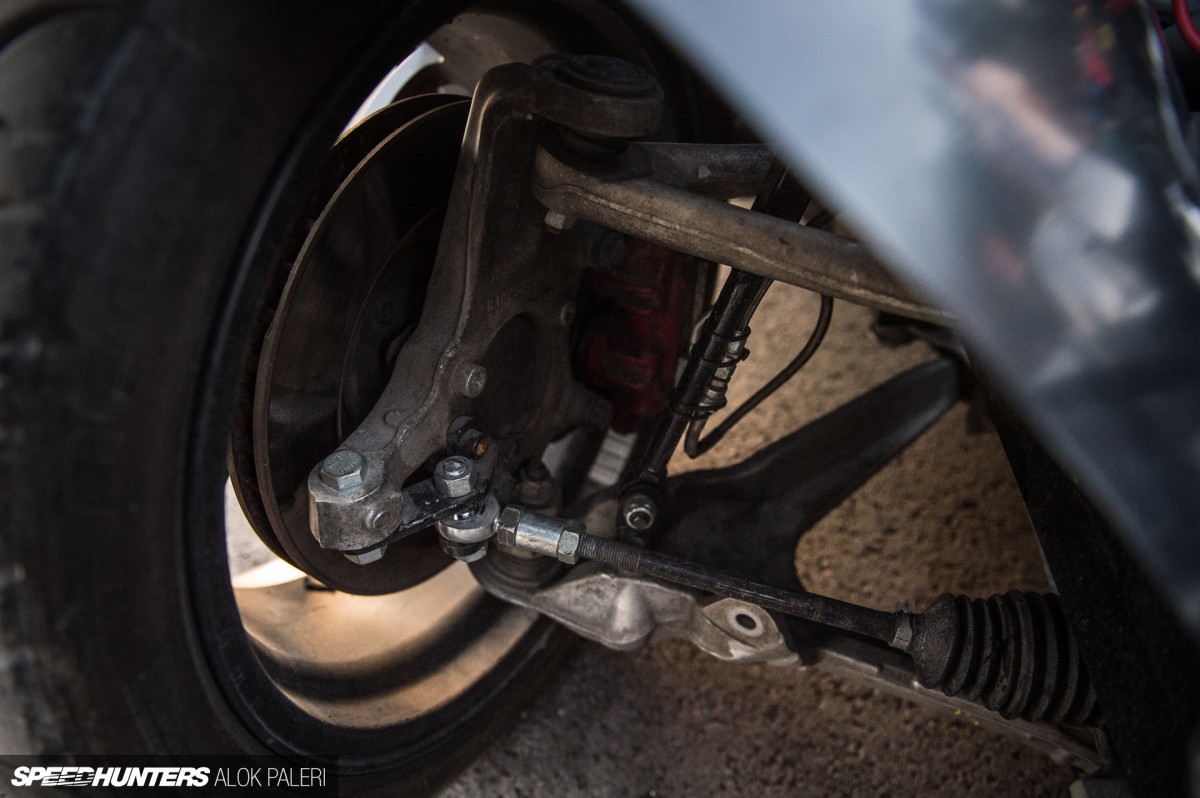 Now this wasn't as simple as just dropping the Camaro body over the Corvette chassis, but Øyvind and his father welcomed to the challenge. For starters Corvette's wheelbase is 5cm longer than the Camaro and that meant new suspension mounting points had to be fabricated up all around.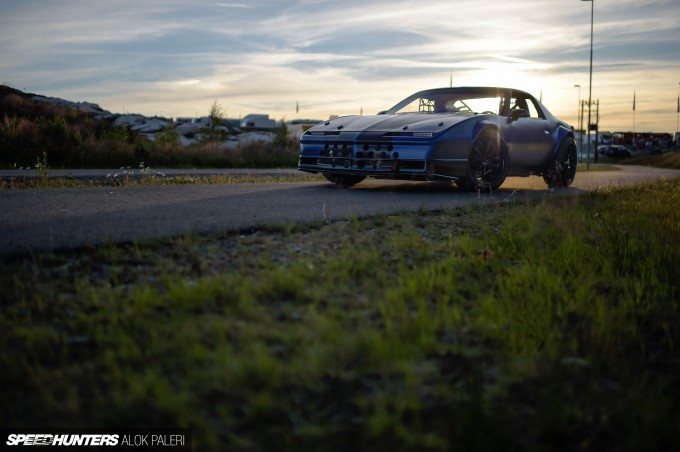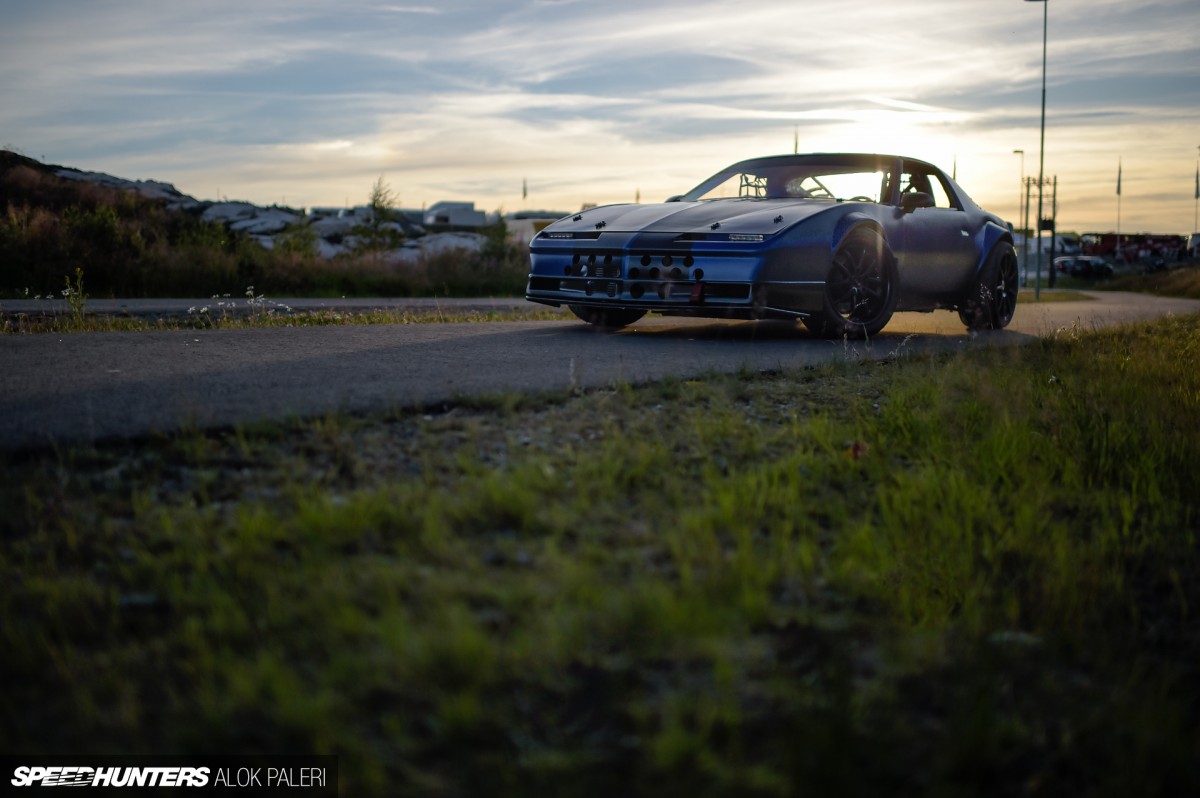 After some old school fab work, the Camaro and the Corvette were successfully mated – retaining the C5's rear mounted gearbox and most of its suspension.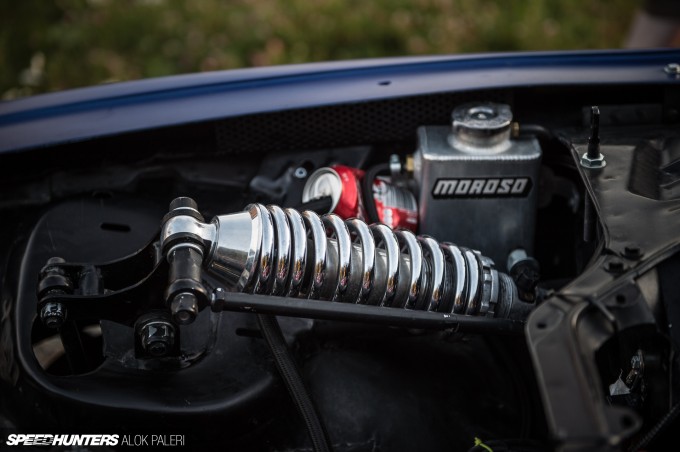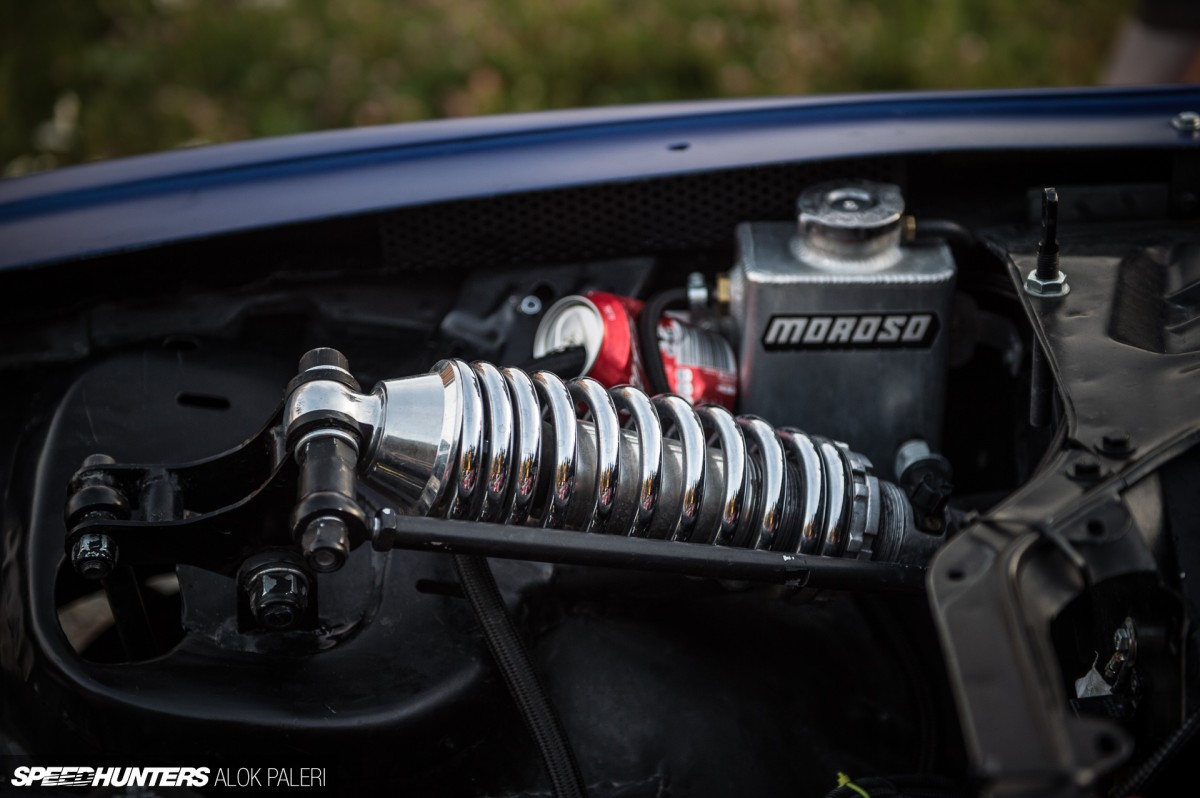 One thing that Øyvind wanted was to add steering angle and that meant replacing the Corvette's leaf spring and shock set up with a more traditional set of coilovers. With the extra clearance, Øyvind was able to tweak the 'Vette's steering setup for more angle. The car was also fitted with an OBP hydraulic e-brake to help in the drift department.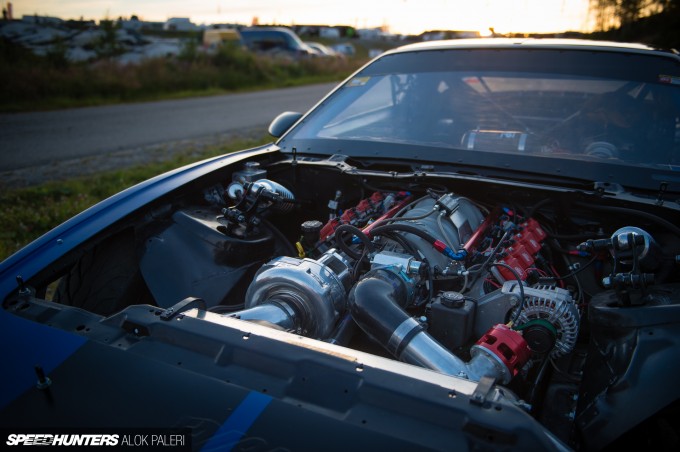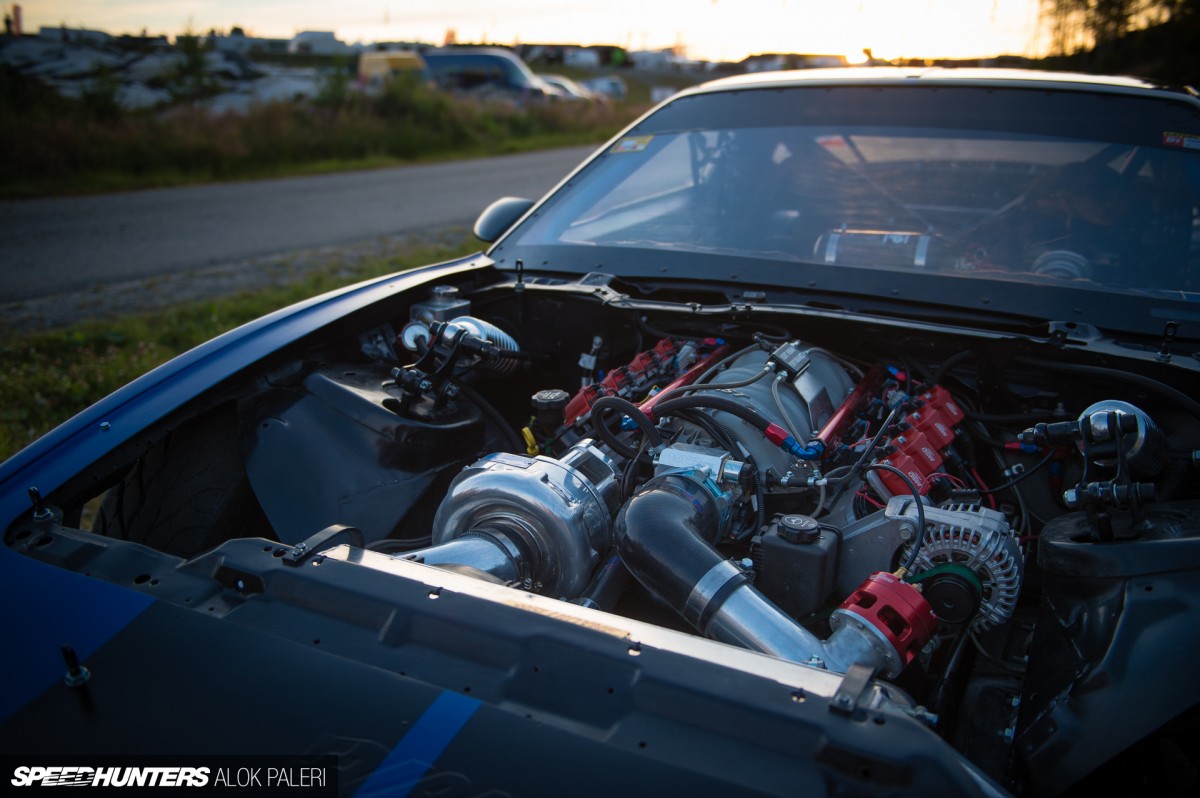 The next item to tackle would be the engine, and like the rest of the build the powerplant would grow more ambitious as the project continued. Prior to getting the Camaro, the only engine building experience Øyvind had was a 15hp moped motor, but he ended up building the Camaro's new engine with minimum help from his dad.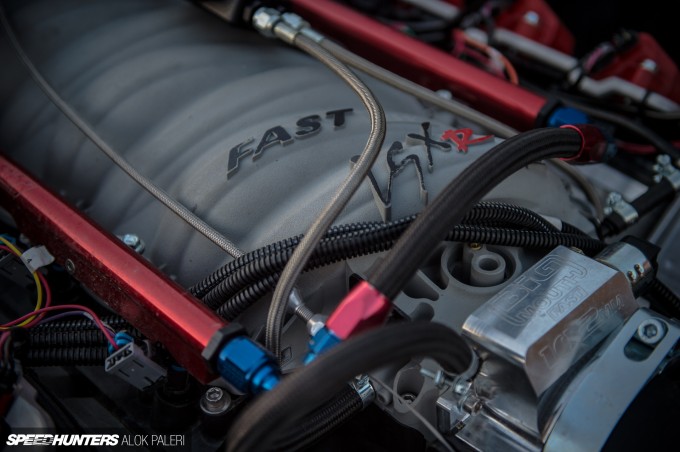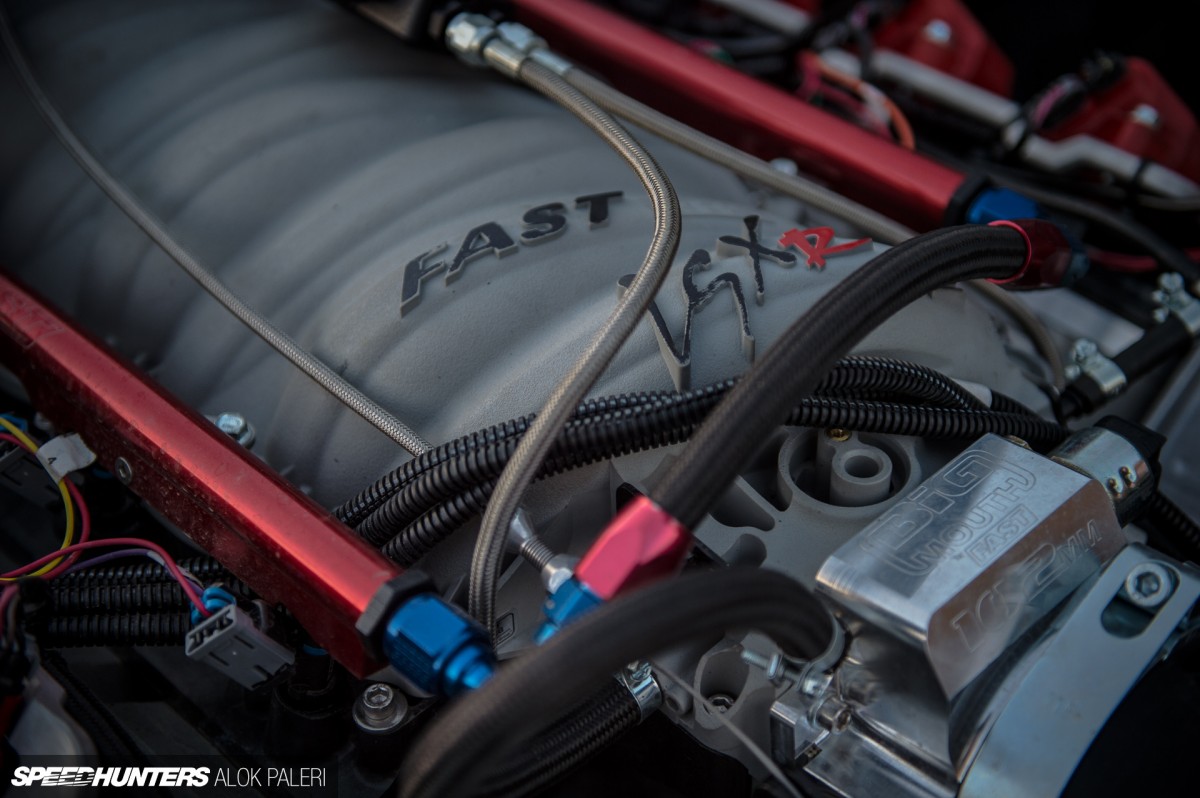 The engine is based on 6.0-liter LQ9 block and its spec list reads like a 'how to' guide for modern GM V8 performance. Upgrades include Eagle rods, 9:1 Diamond pistons, LS7 heads, a Comp Cams camshaft and valve train, plus an intake manifold and fueling system from FAST.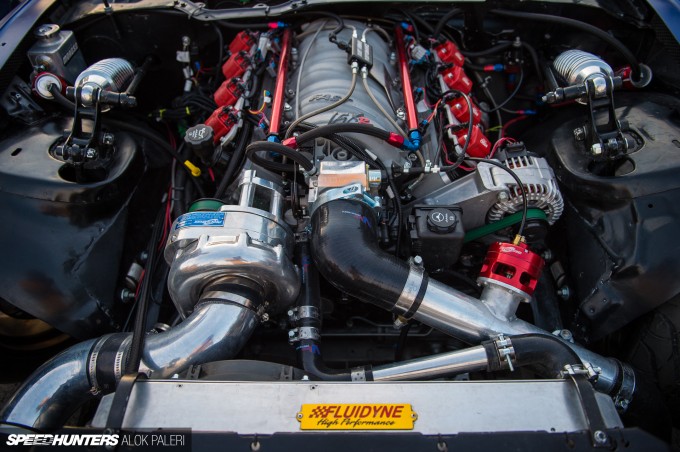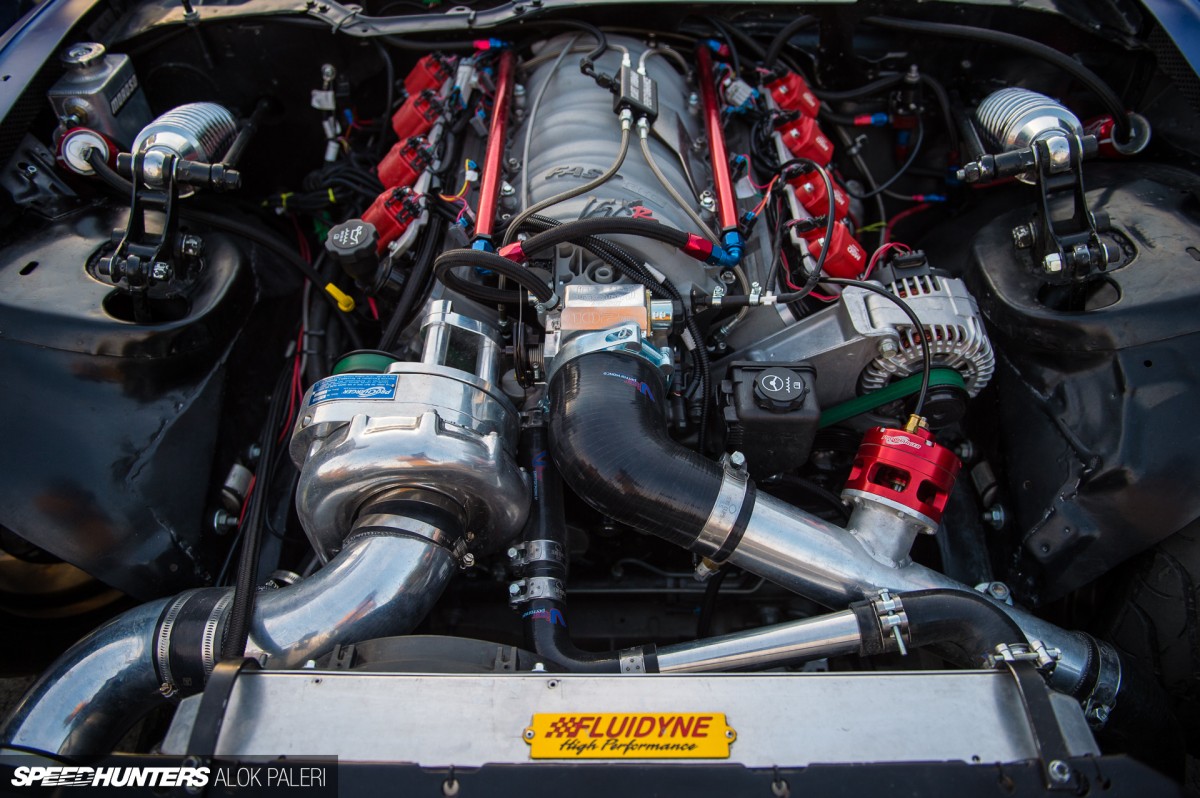 Providing forced induction is a ProCharger P-1SC-1 supercharger currently running at 0.5-bar (7.35 psi) of boost. There are also twin intercoolers, a ProCharger blow-off valve and a heavy-duty drive belt.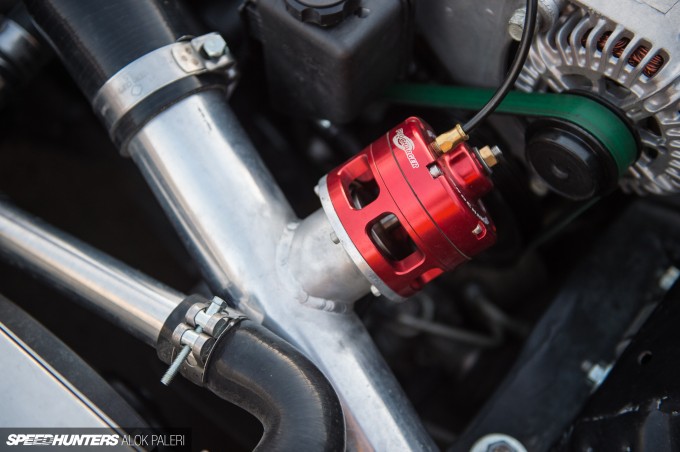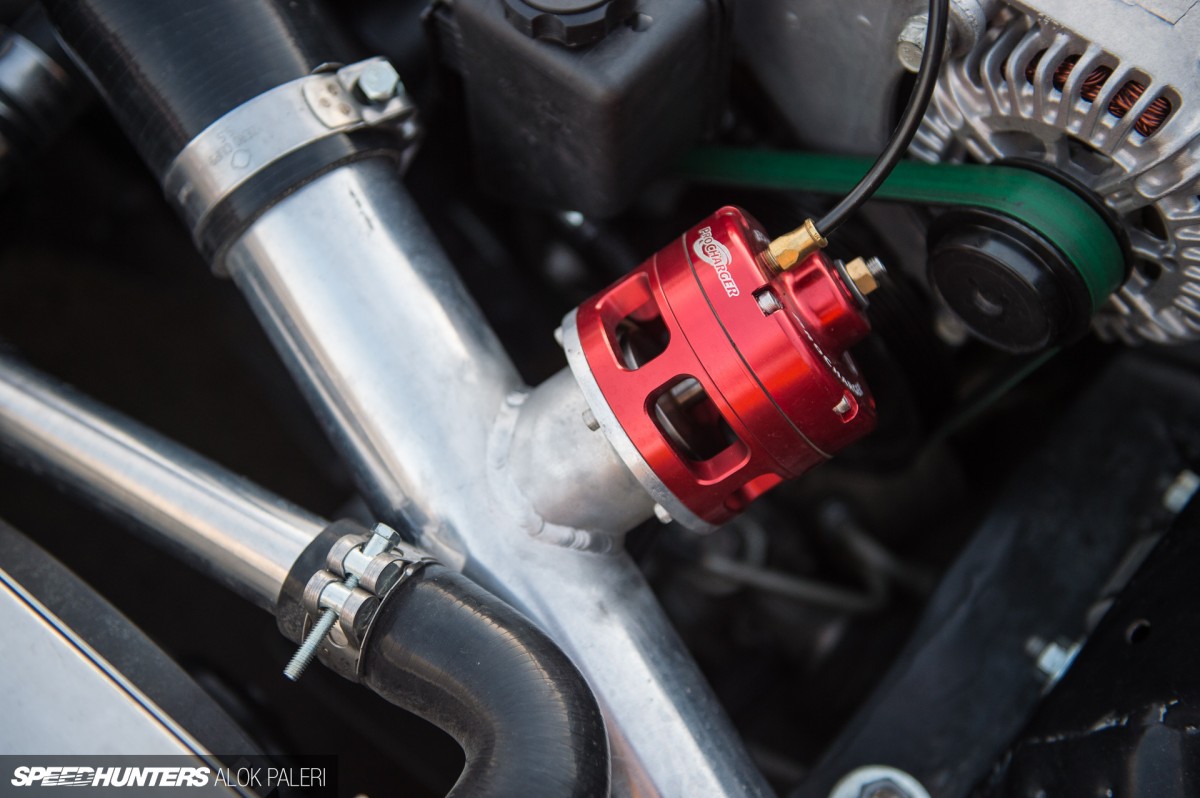 Even with floating valves limiting the RPM, the motor put down 690hp and 950Nm of torque. With harder valve springs, Øyvind says it should be capable of plenty more.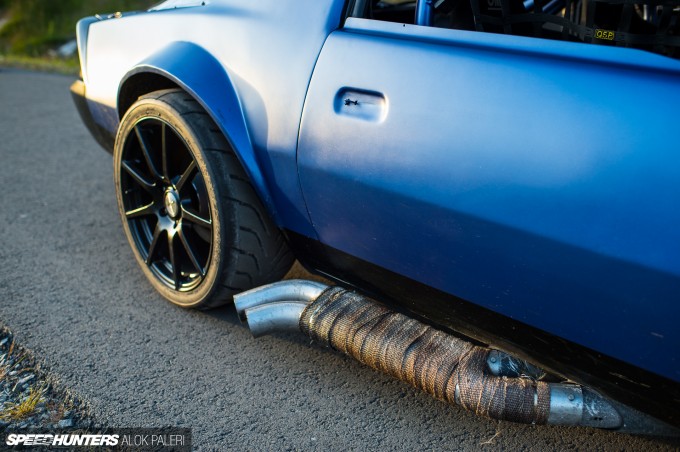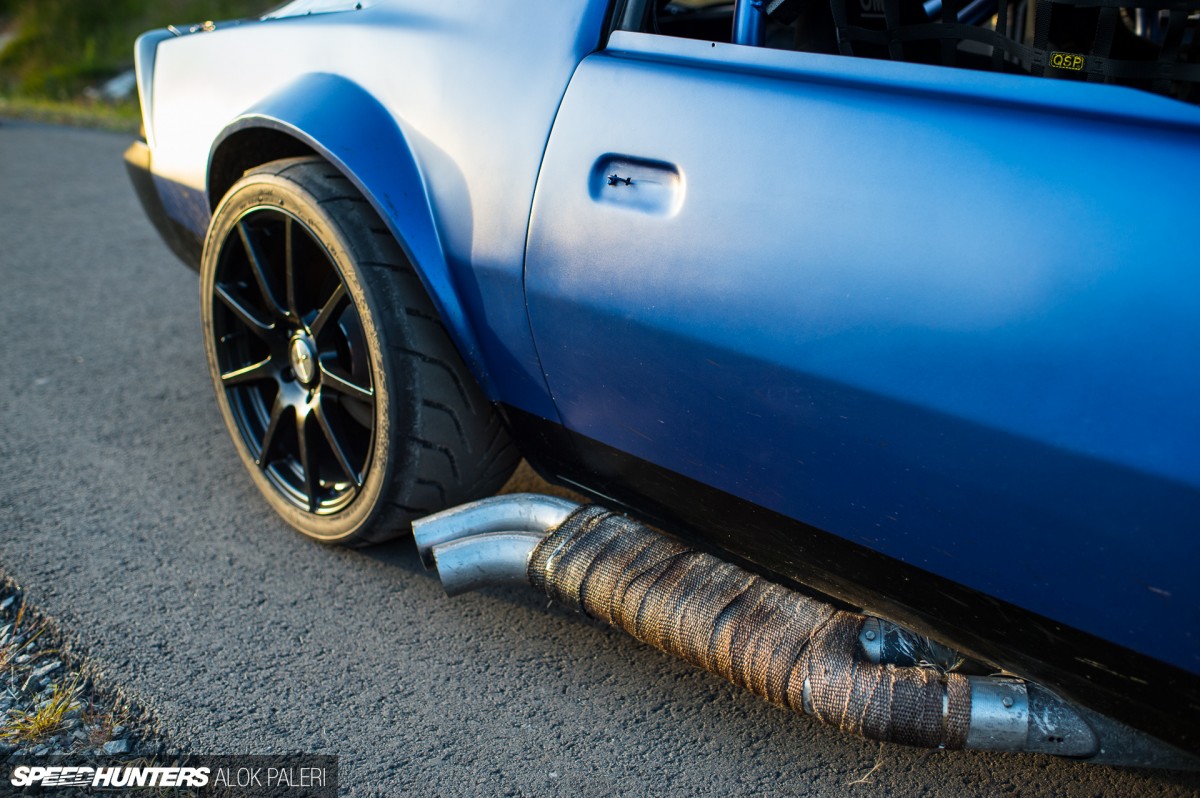 Let's not forget the car's radical exhaust setup which dumps out from long tube headers into a custom three-inch setup with Borla mufflers on each side.
Cambird Rising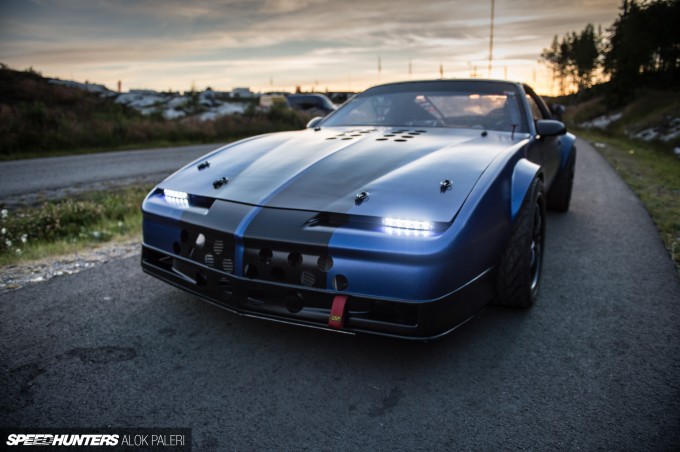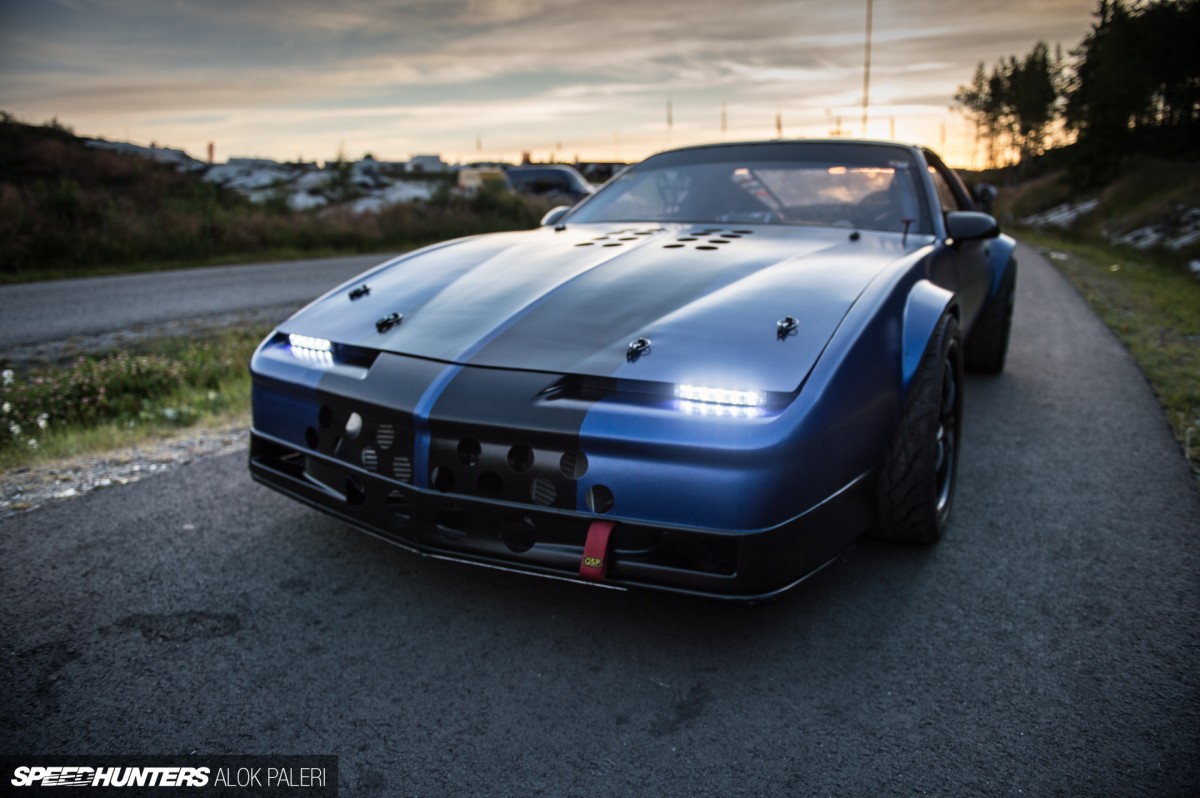 Those familiar with third generation F-bodies will likely notice the body of this car doesn't look a whole lot like the 1985 Camaro it once was. That's because the Eiksås ended up replacing many of its body panels with lightweight fiberglass pieces. The front end is actually made for a similar era Pontiac Firebird, which has led some to dub the car 'Cambird'.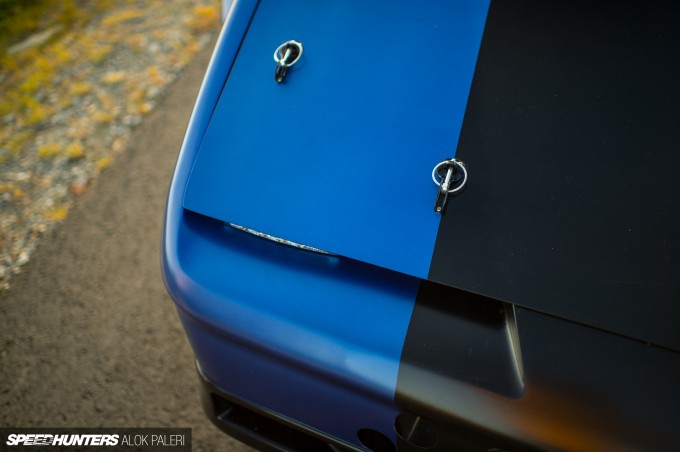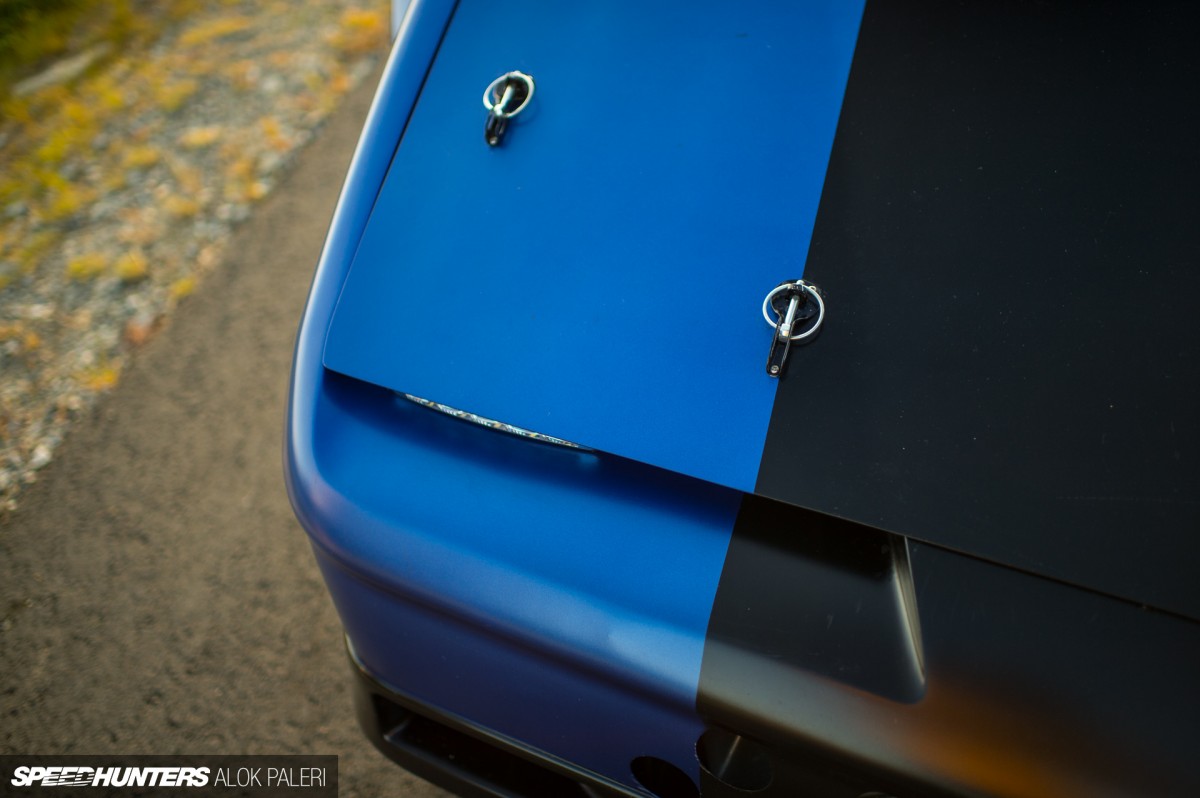 Because the Firebird nose is designed for retractable headlights and the Camaro hood is not, Øyvind ended up going with a custom set of Biltema LED headlights.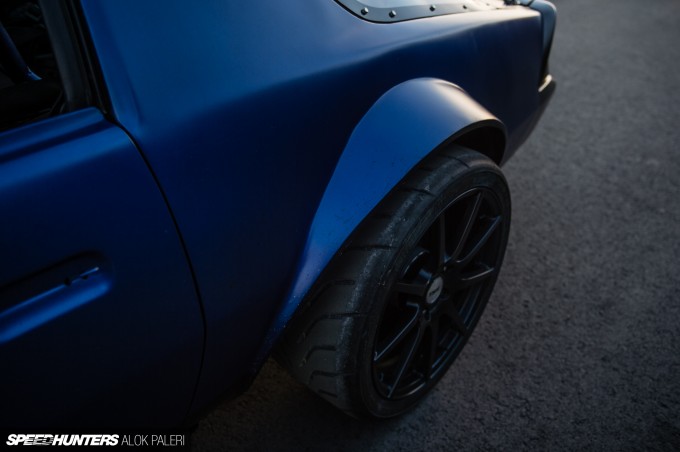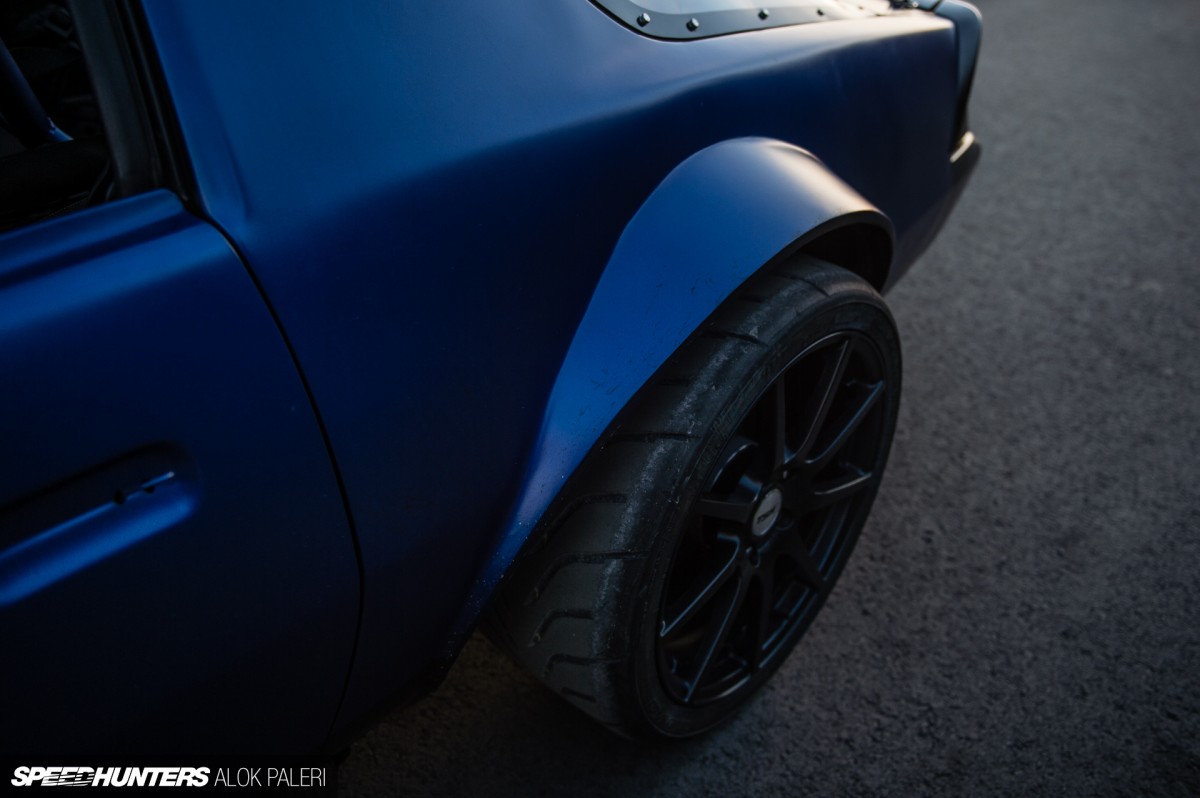 Other body modification include a Lexan windshield and a custom trunk lid made of aluminum and Lexan. There are also homemade fender flares.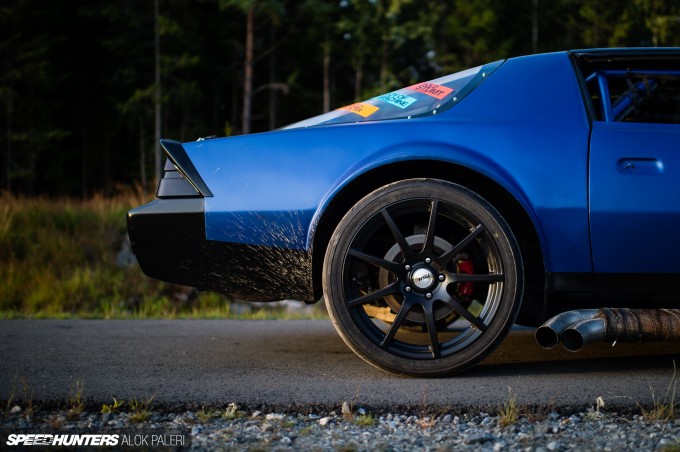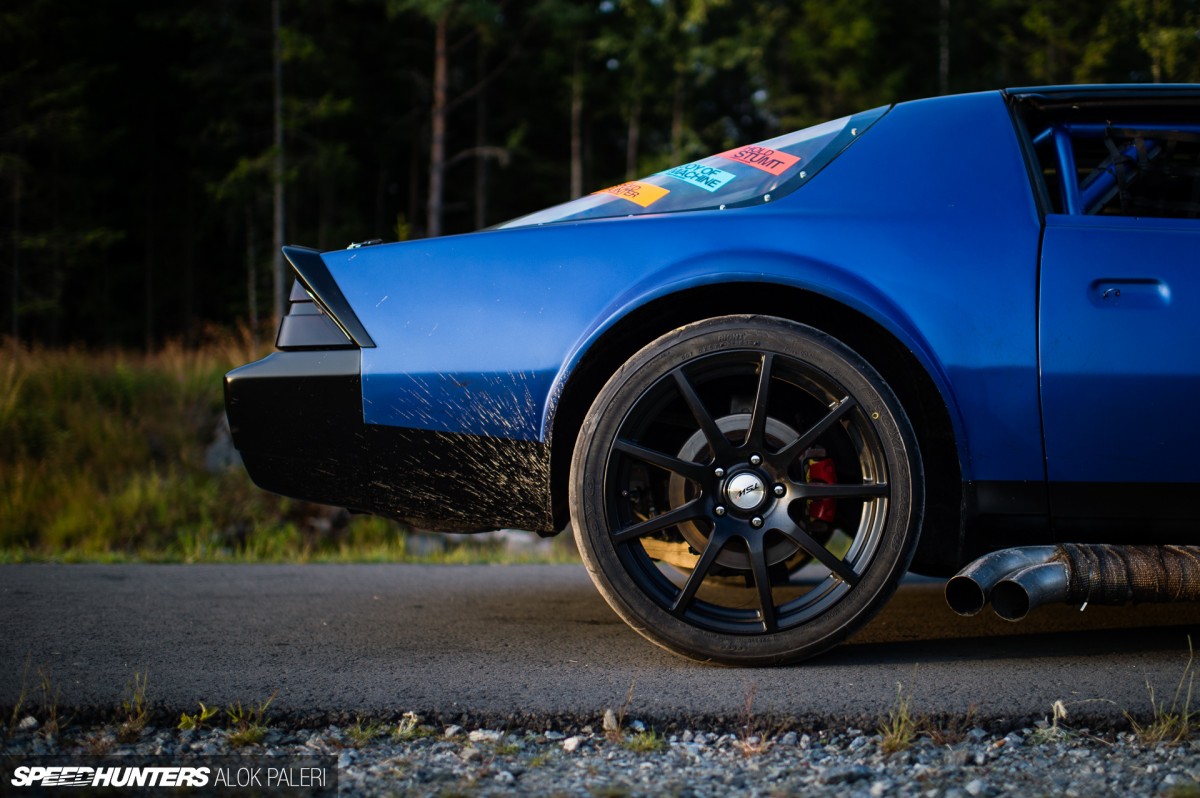 Sitting under the rear flares are a set of 19-inch TSW Interlagos wheels with 295/30R19 Toyo Proxes R888 tires.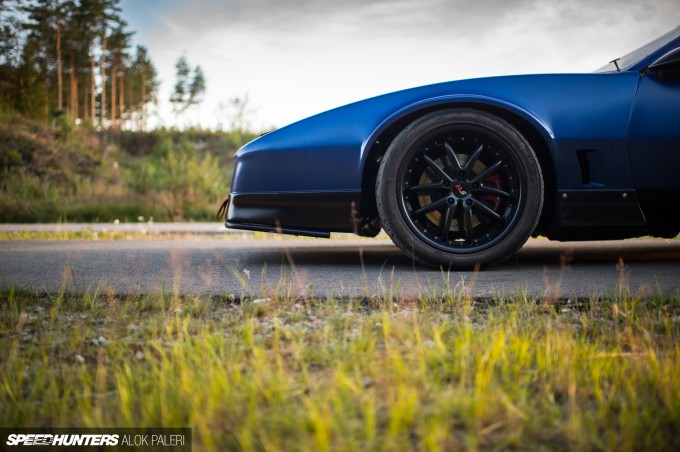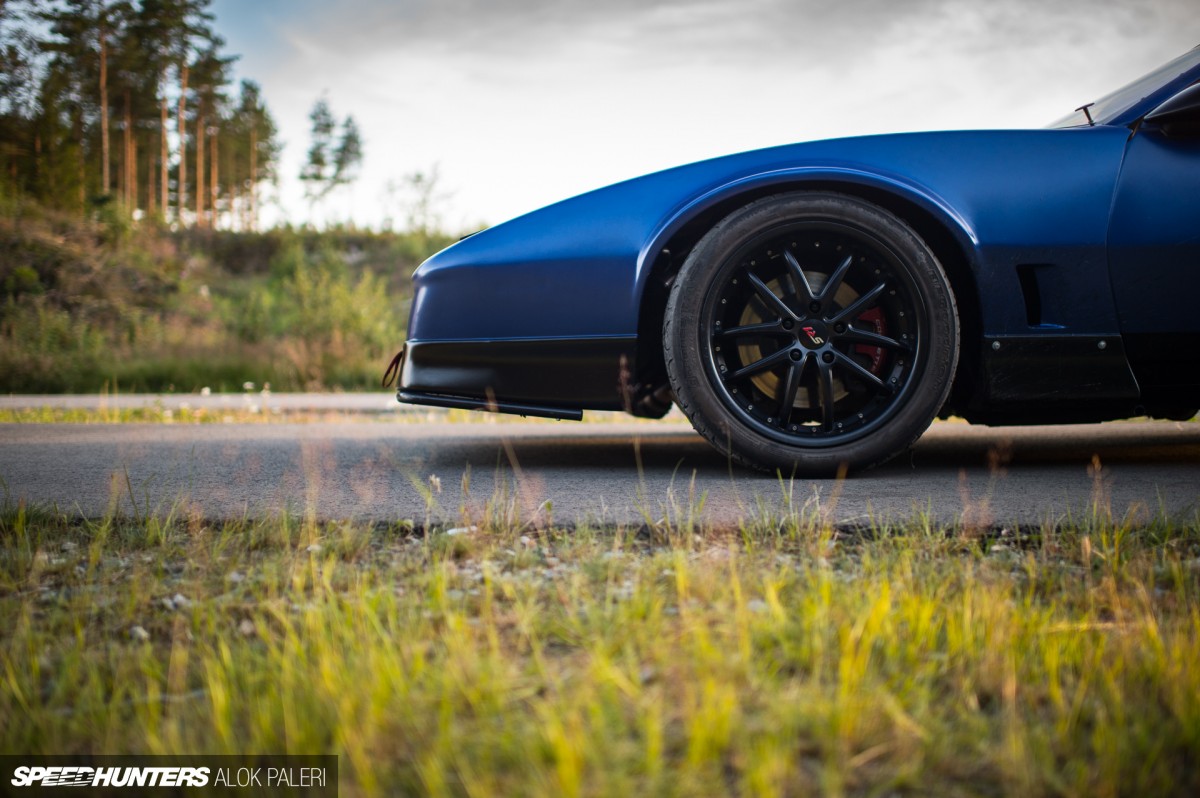 Up front are 18-inch SR1 wheels with 245/40R18 BF Goodrich G-Force T/A rubber.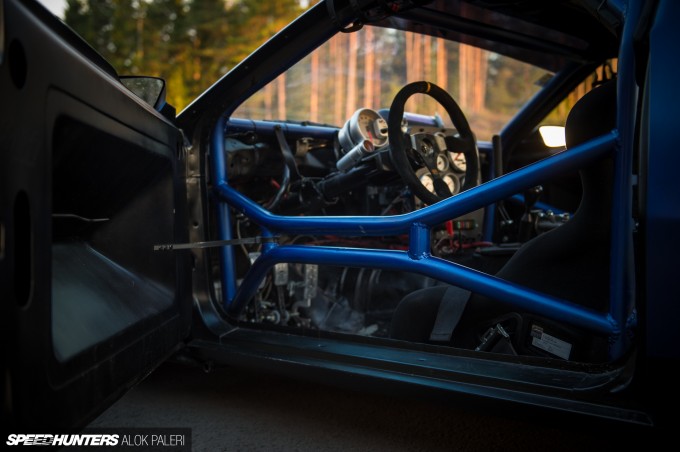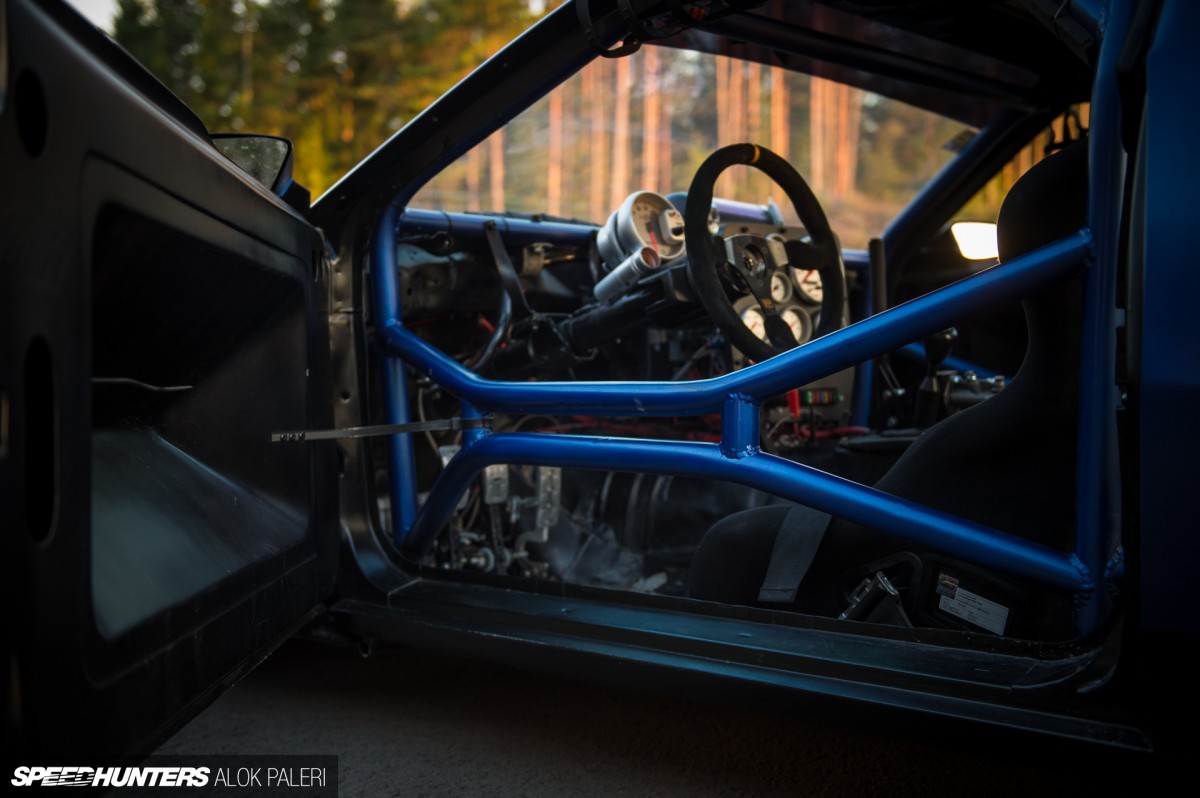 Given that the Camaro was built exclusivity for the track, it's natural that the interior would be completely stripped out. Everything from the original car has been removed except for the steering column, which has been extended by 20 centimeters.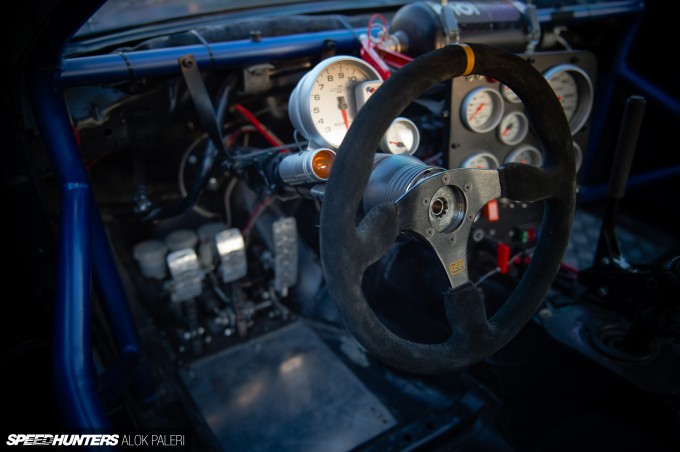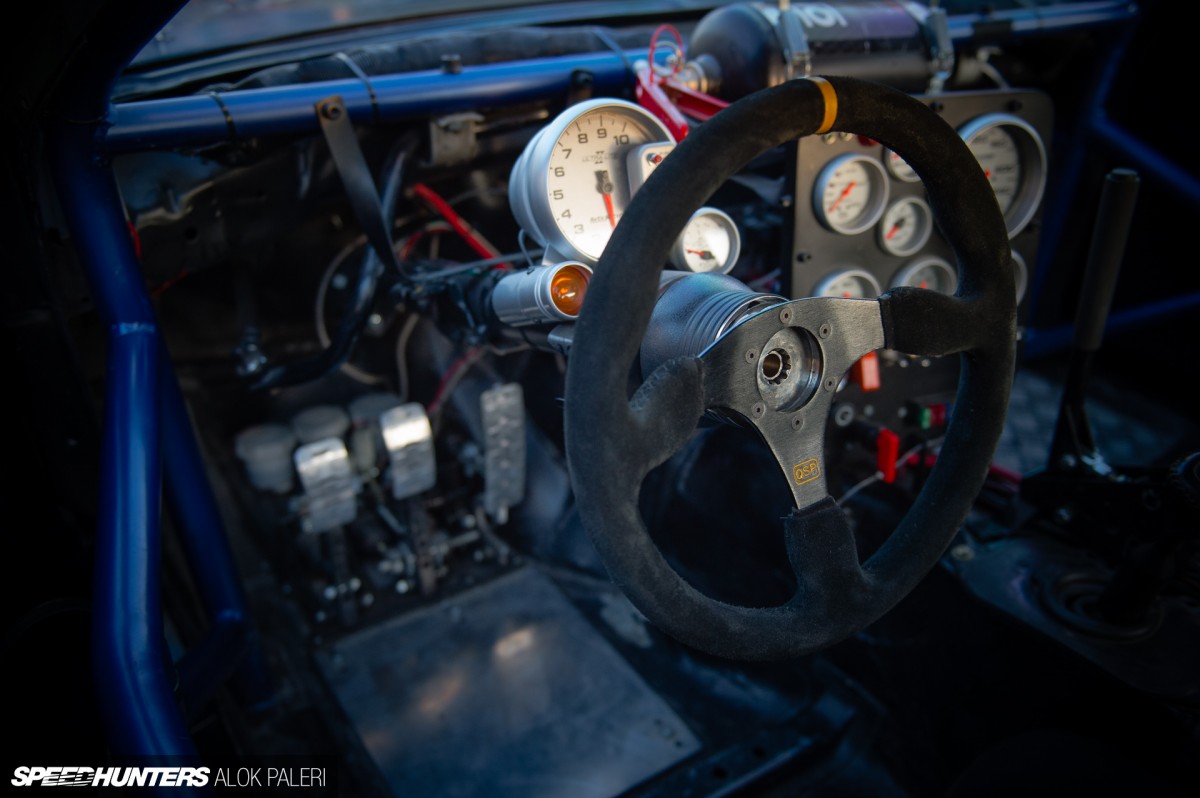 The QSP steering wheel is also fitted with a quick-release hub for easier entrances and exits.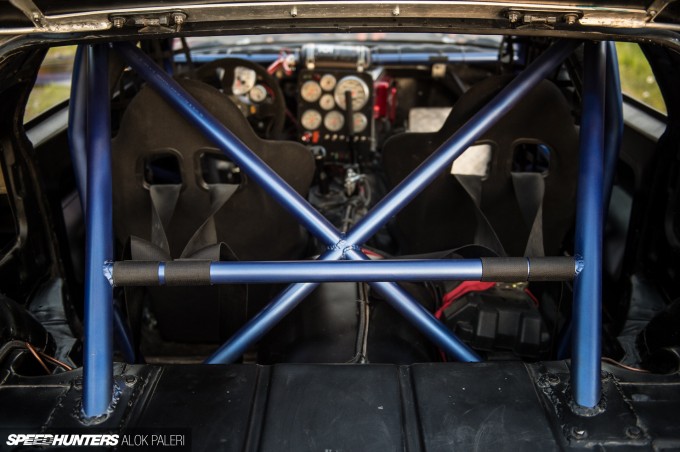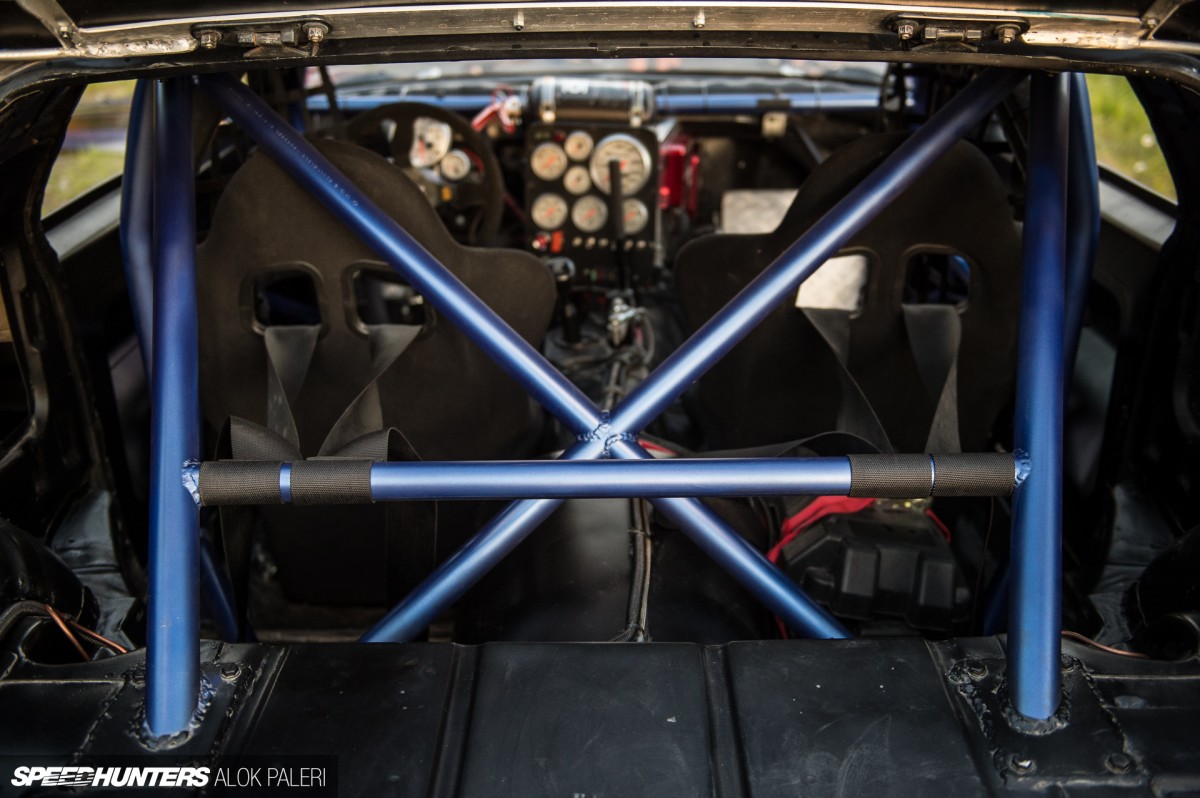 Not wanting to skimp on safety, the car has also been fitted with a full rollcage. Like most of the other stuff on the car, this was fabricated at home in the garage.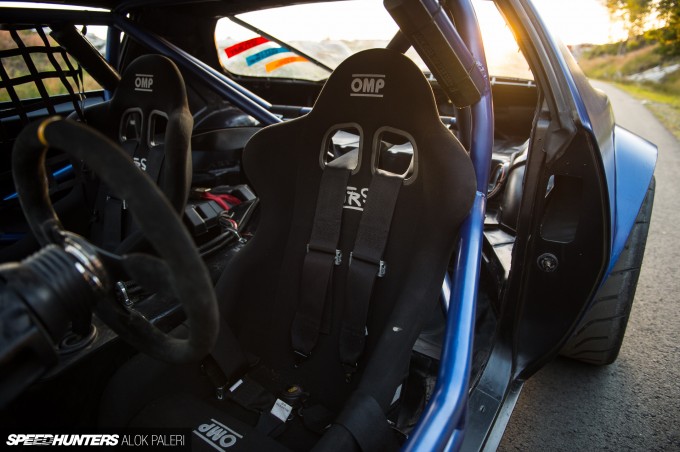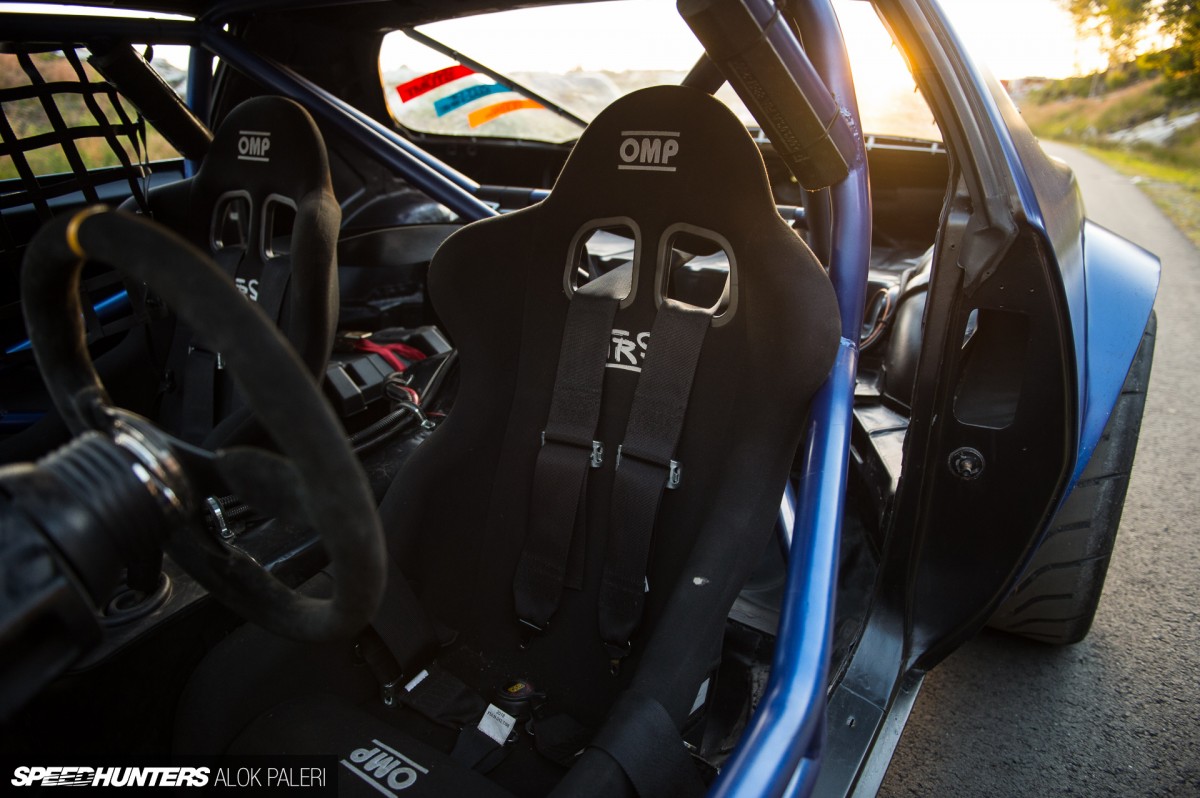 Both driver and passenger sit in OMP bucket seats with QSP six-point harnesses.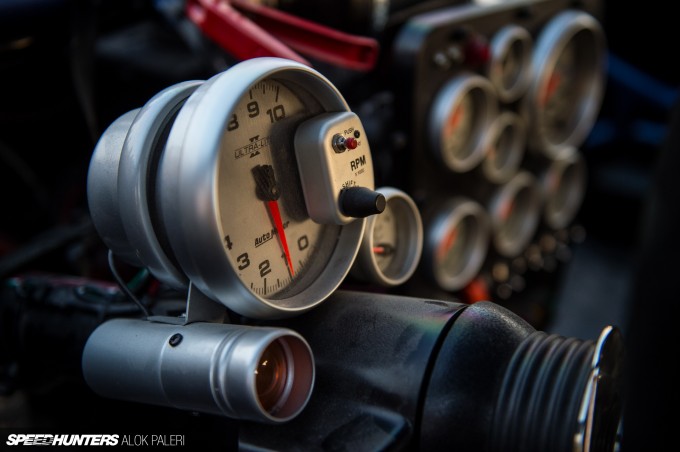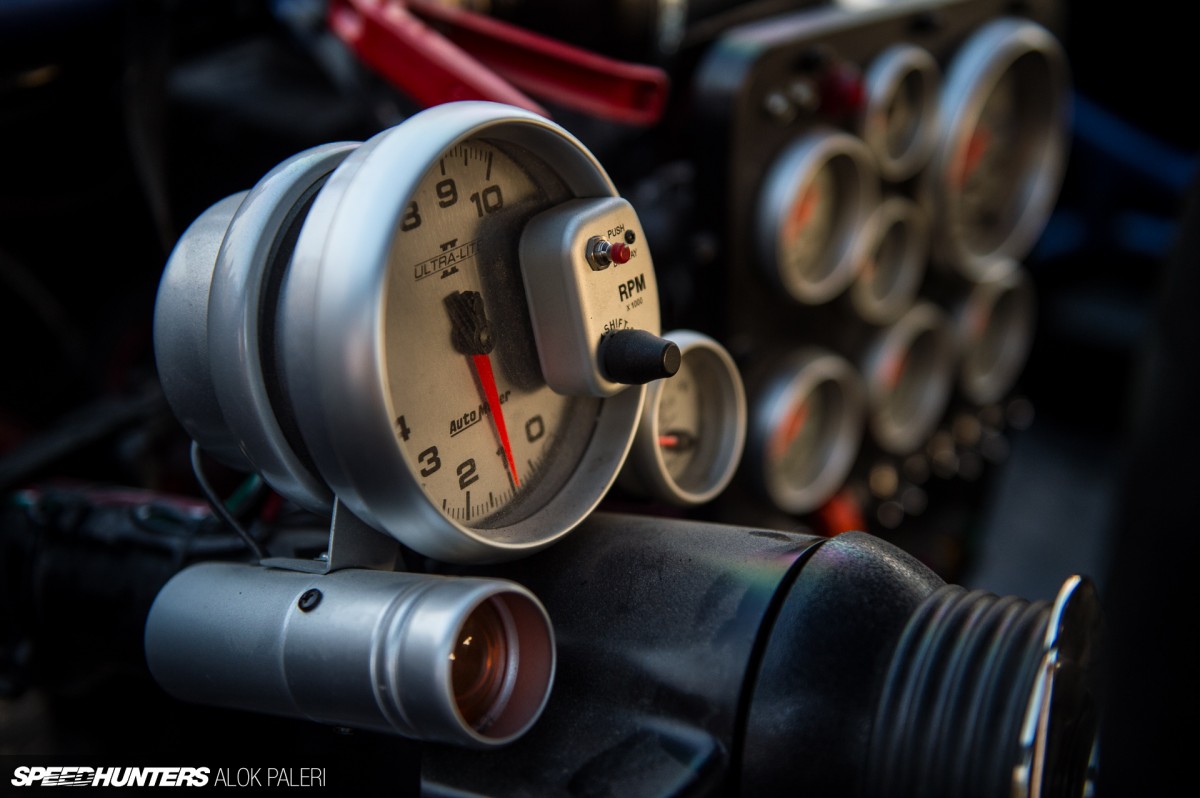 While the factory Camaro dashboard and instruments have been removed, there's a full suite of Auto Meter gauges to keep an eye on all of the Camaro's vitals.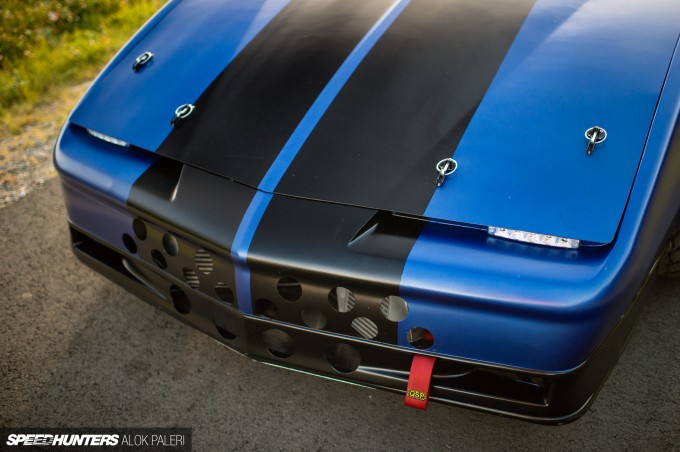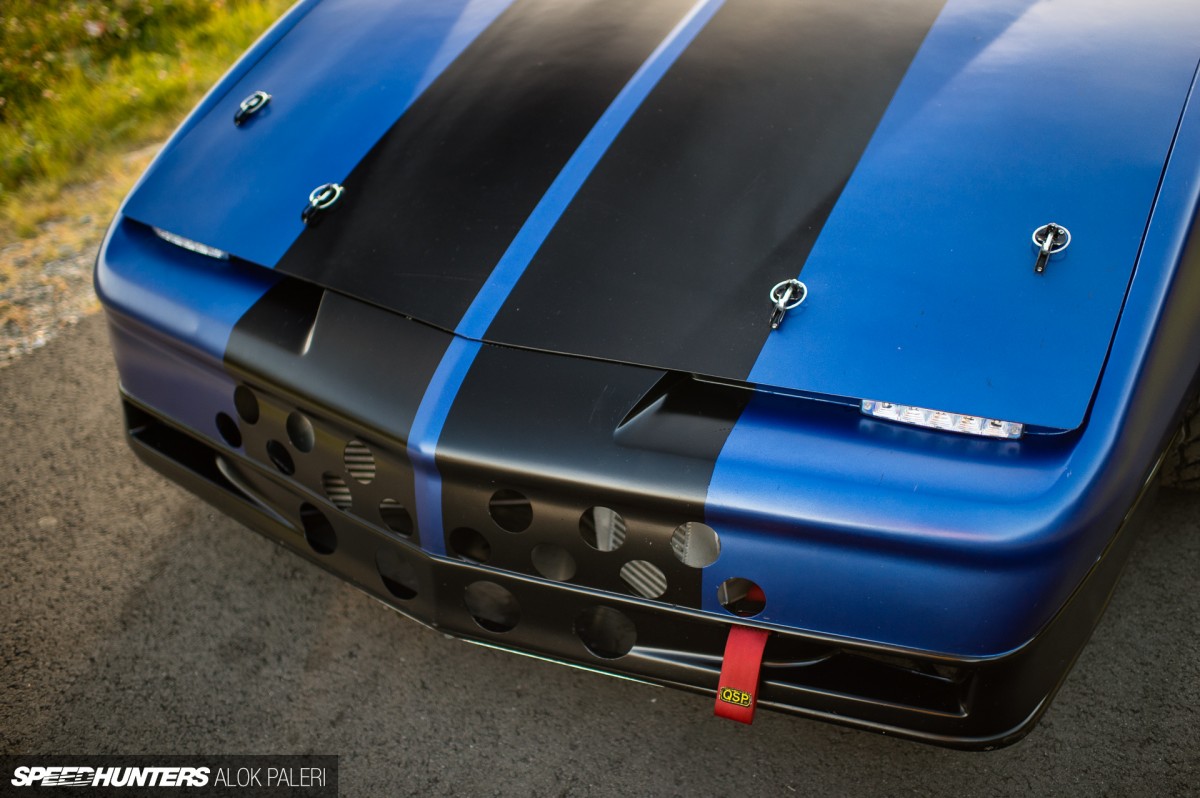 While it might be some time before third generation Camaros and Firebirds are looked at with the same nostalgia as their older counterparts, it's awesome to see what this young Norwegian has done with his.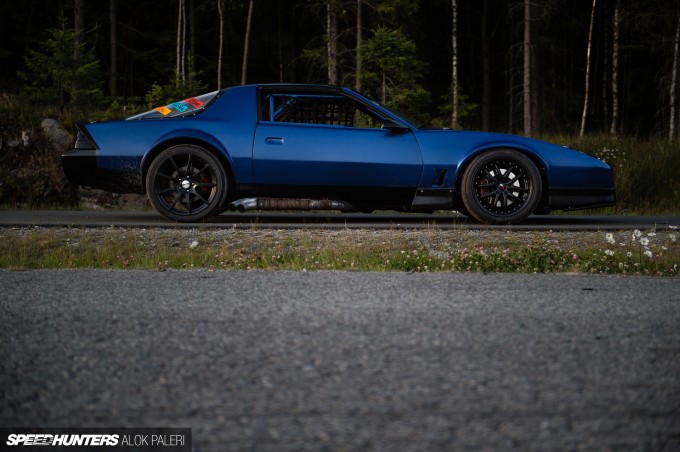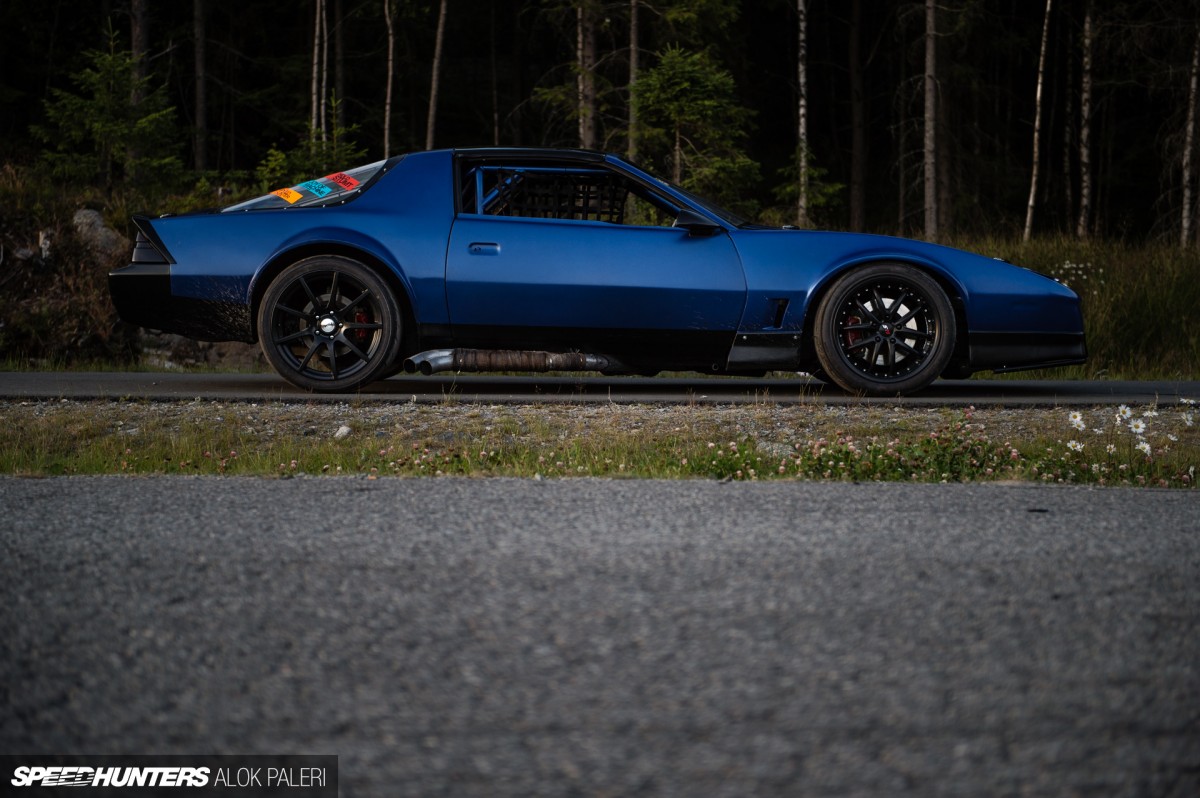 It's part Camaro, part Firebird and part Corvette – but whatever you want to call it we just can't get enough of cool homebuilt projects like this one.
Mike Garrett
Instagram: speedhunters_mike
mike@speedhunters.com
Photos by Alok Paleri
Instagram: rennworksmedia
alok@speedhunters.com
Story Produced by Elizabeth White
Instagram: @itswhitenoise
Email: elizabeth@speedhunters.com
Cutting Room Floor