Every Car Comes With A Story
You know what a big lesson in life is? Never make assumptions. Interpret this as you will, but at least in the course of my own life this is one rule I have tried to stick to. I give people the benefit of the doubt, and I never judge based on appearances or hearsay. It's something I've always thought was common sense. In this profession I'm constantly meeting people. It may be because of cars at the end of the day, but these people always bring their personal stories to the table – how they have come to own and build a specific car, or what has led them to be in the position they are in.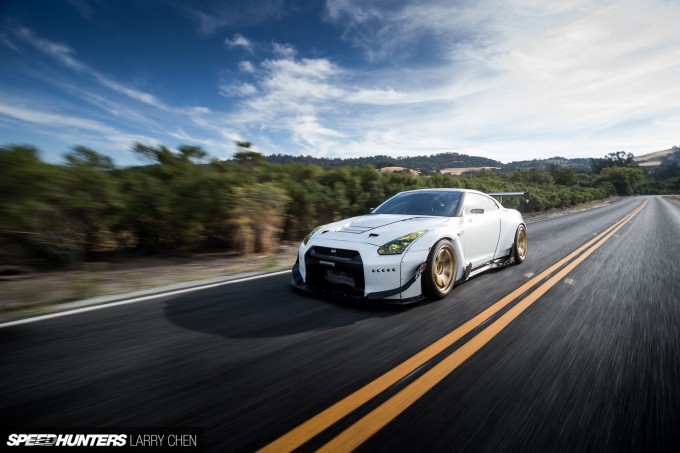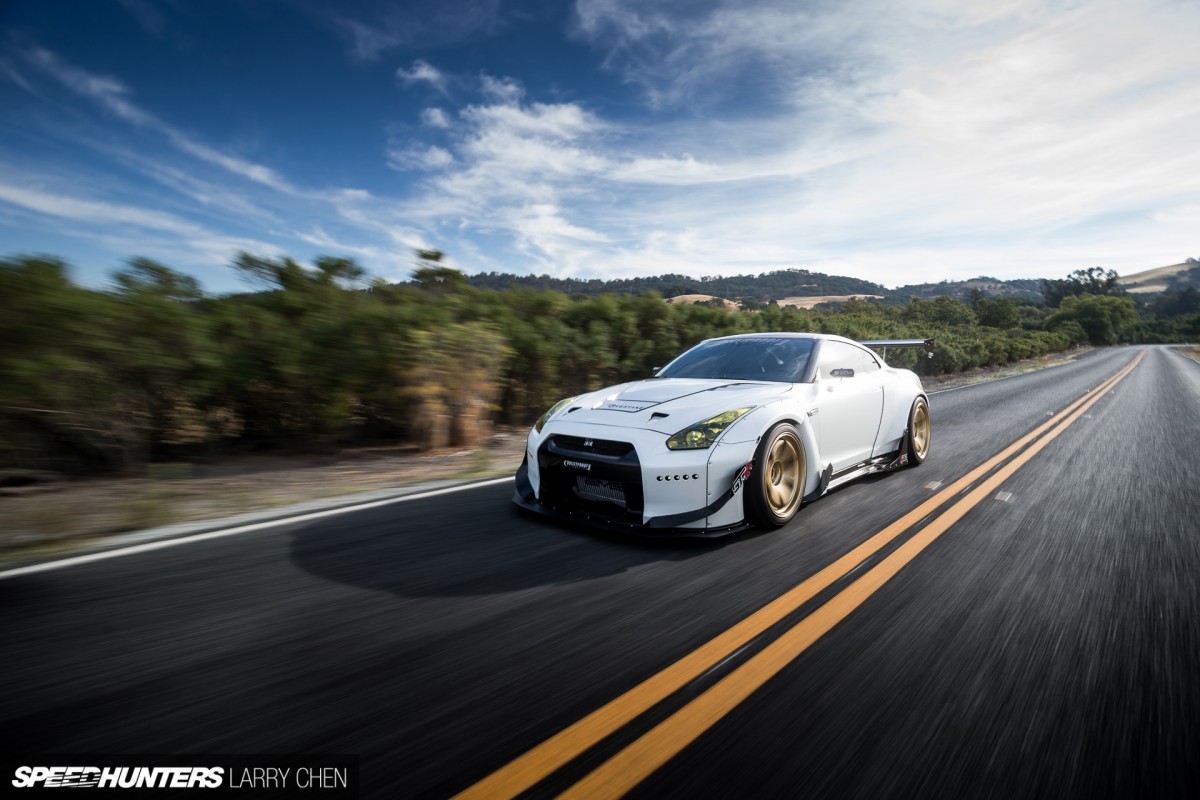 It's this that has always made this work so interesting to me. The cars themselves are great, of course, but a hunk of metal with shiny wheels wouldn't be quite as special if it didn't have an equally interesting story attached to it.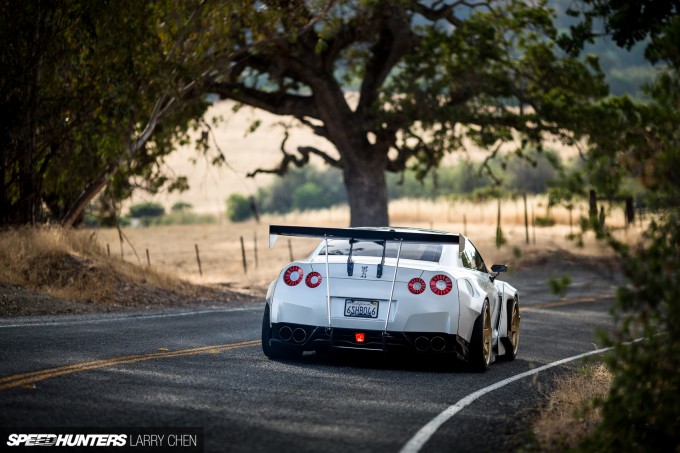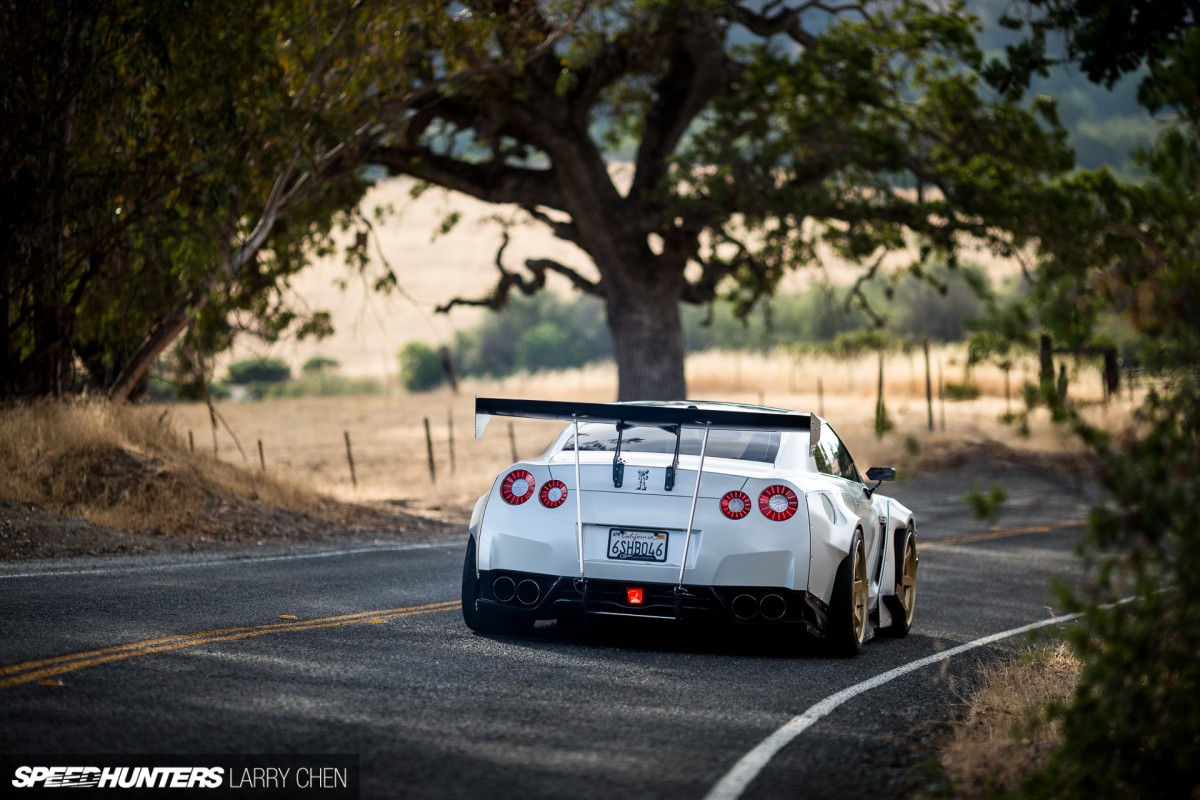 And the story behind David Uy's Nissan GT-R is one of the more special ones I've come across. Looking at these images from Larry, many people will just assume that David is a rich guy who has dumped a ton of money into his car. Because as we all know, owning and tuning a new-gen R35 can be a rather expensive hobby – a proverbial money pit if you will. But in fact, David has worked very hard to get his hands on – and modify – his GT-R dream machine.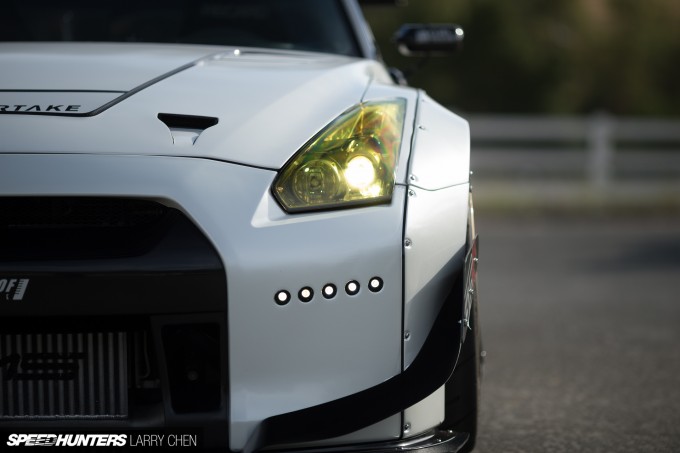 He's also the father of an 8-year-old boy, which has a big bearing on this story considering the fact that he's only 22 himself. Having a child in his sophomore year in high school forced David to take on the sort of responsibility that most people don't usually have to deal with until later in life, but this is one man that knows what he wants and isn't scared to go out there and get it.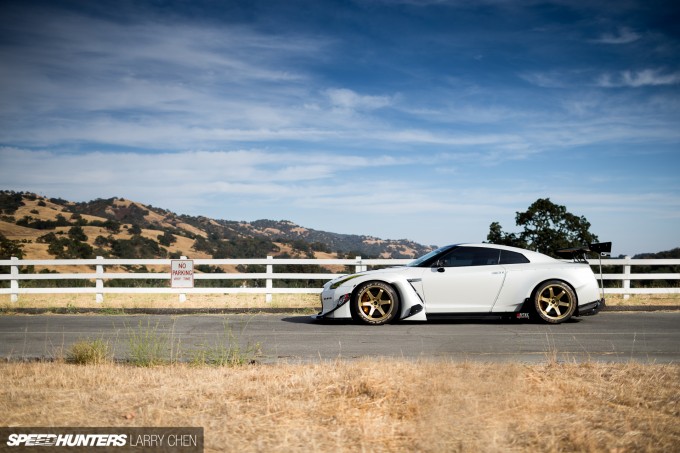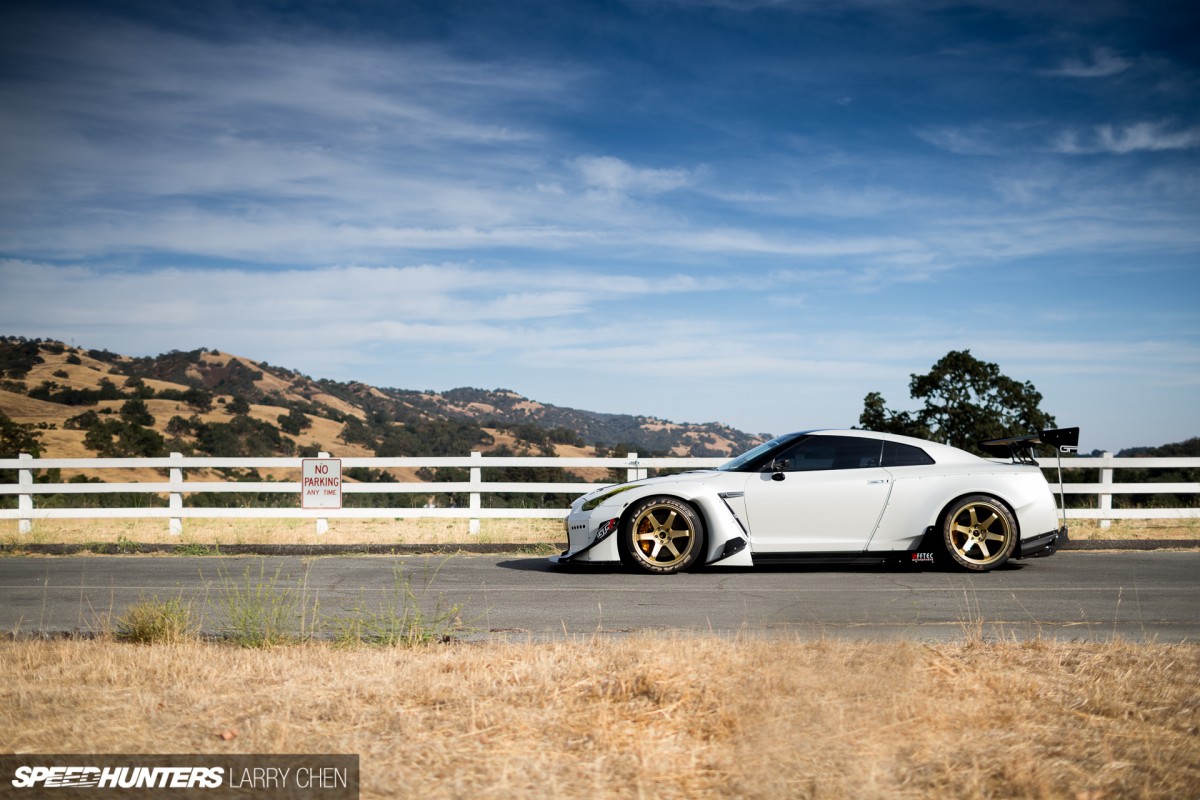 Despite having gone through an interesting selection of cars that have included an Integra Type R, an E46 M3 and an Evo X, it's a GT-R that he's always really longed for. It was about a year ago that he finally managed to get his hands on one, and the need to turn it into something totally unique to him began straight away.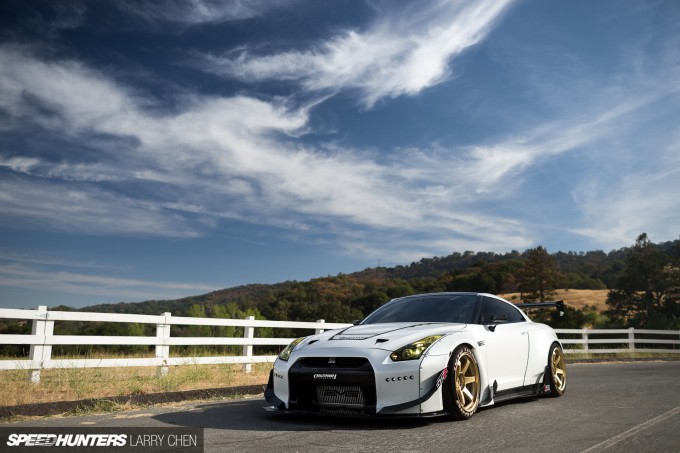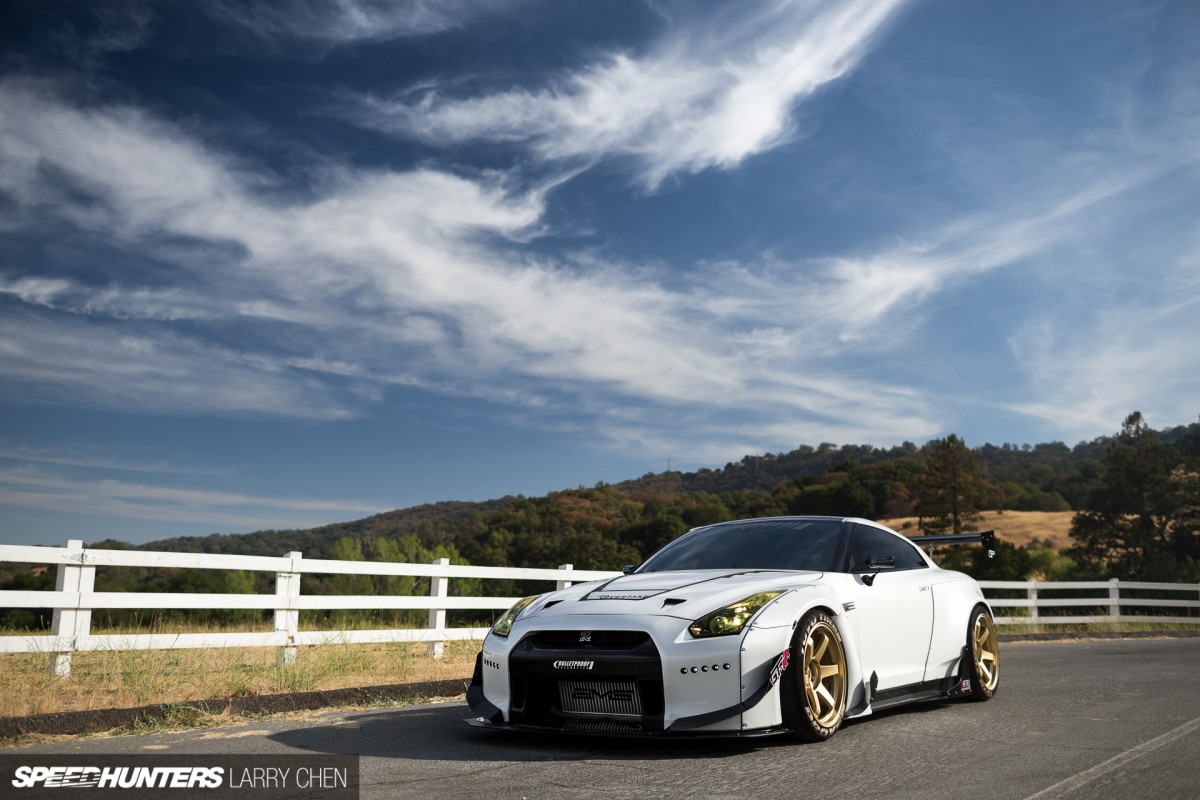 A set of wheels, adjustable suspension and a few carbon accents for the exterior did the job at the beginning, but then the bug really bit hard. He wanted to go wilder, but at the same time not follow what others were already doing with the R35. That's no easy feat to say the least. David did initially look at the Liberty Walk Works conversion, but felt it made the car look too bulbous. Instead, he wanted to stay more true to the GT-R's lines and character.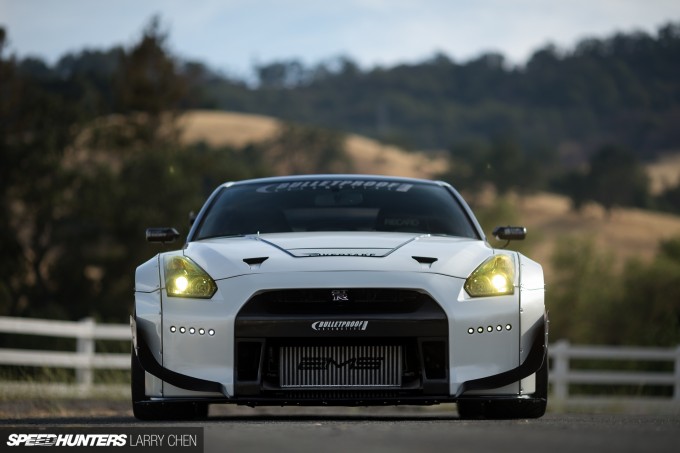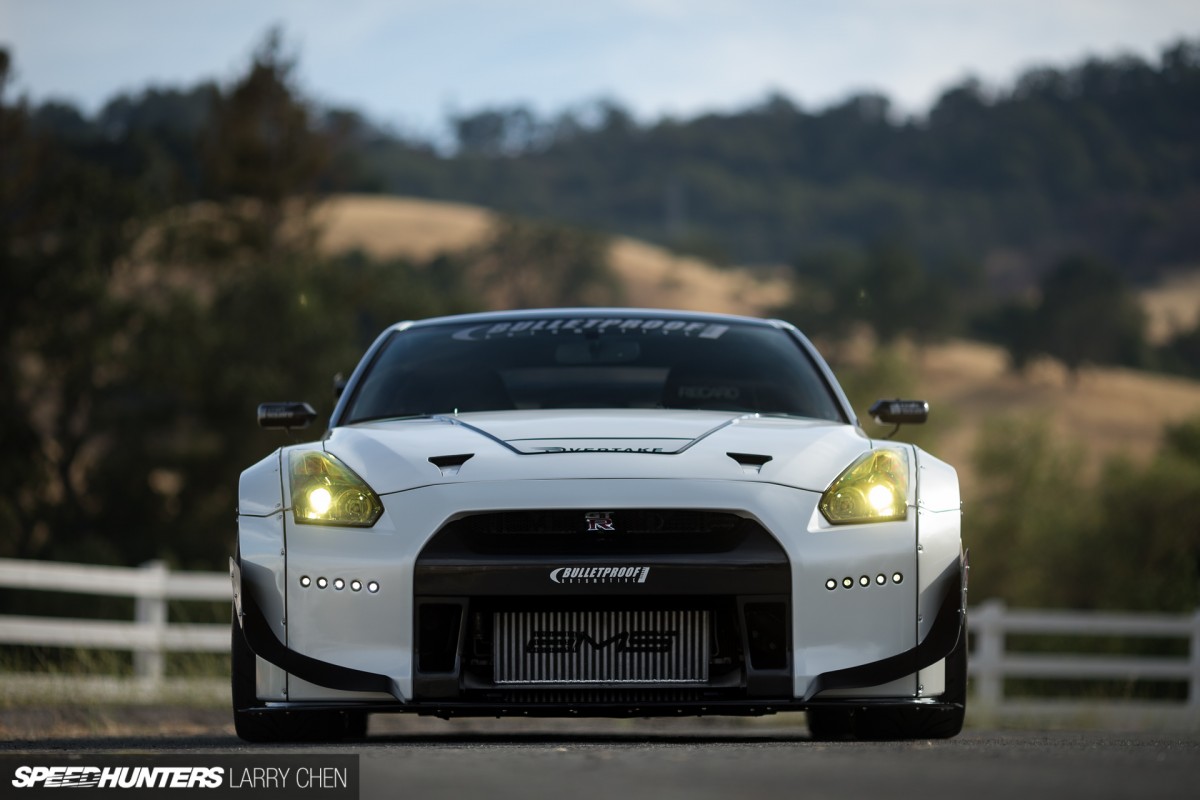 Call it good timing, but around the same time Miura-san over at Rocket Bunny released his very own wide body kit, which debuted first on the Trust D1 GT-R at this year's Tokyo Auto Salon. Seeing how the kit had a more performance-oriented style and almost mimicked the lines of his favorite R35 – the GT3 race car version of the car – David knew then and there that he had to have it.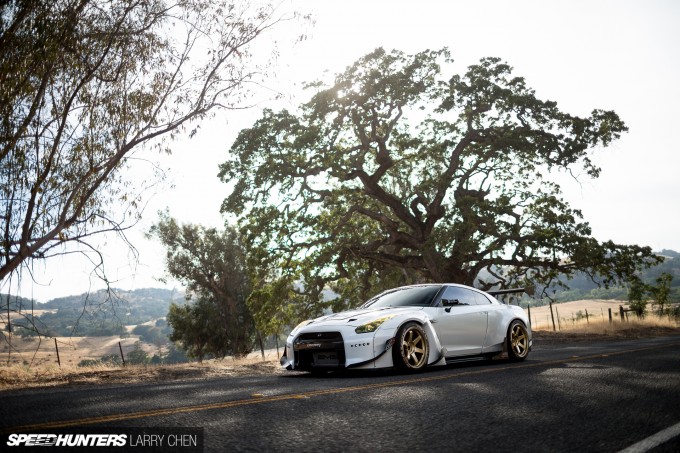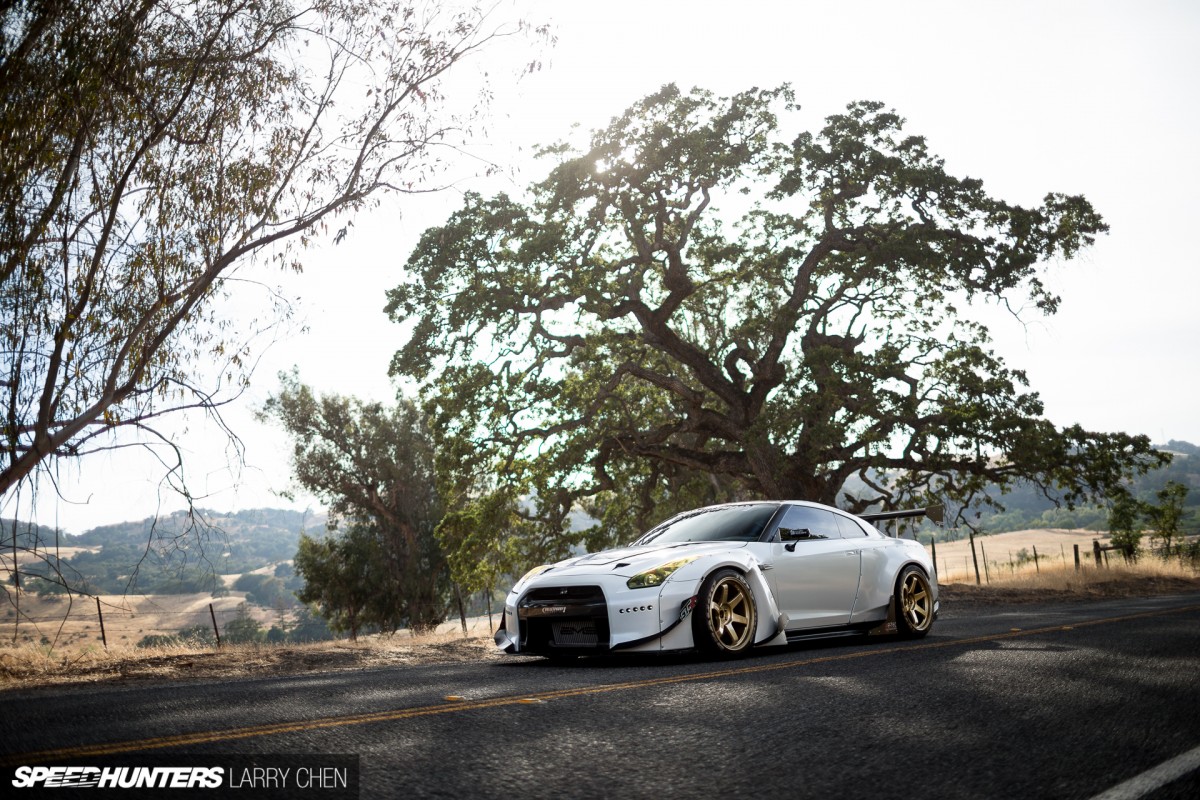 It wasn't easy to get the new kit in the US so early on, but after finding a dealer willing to import it quickly and at decent cost, it wasn't long before he was down at the docks picking up a big box that had arrived from TRA Kyoto, Japan.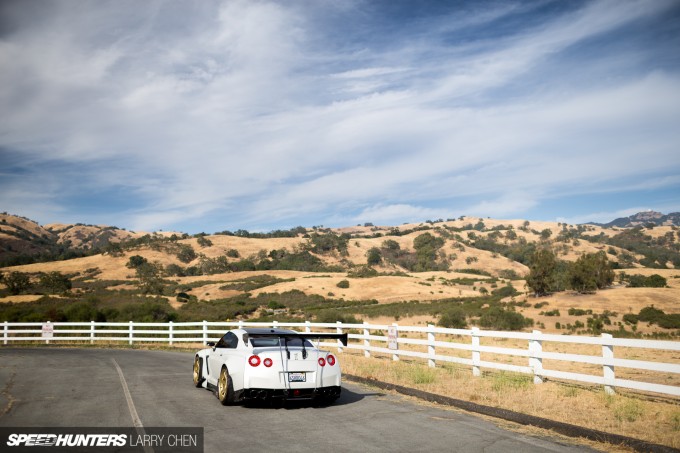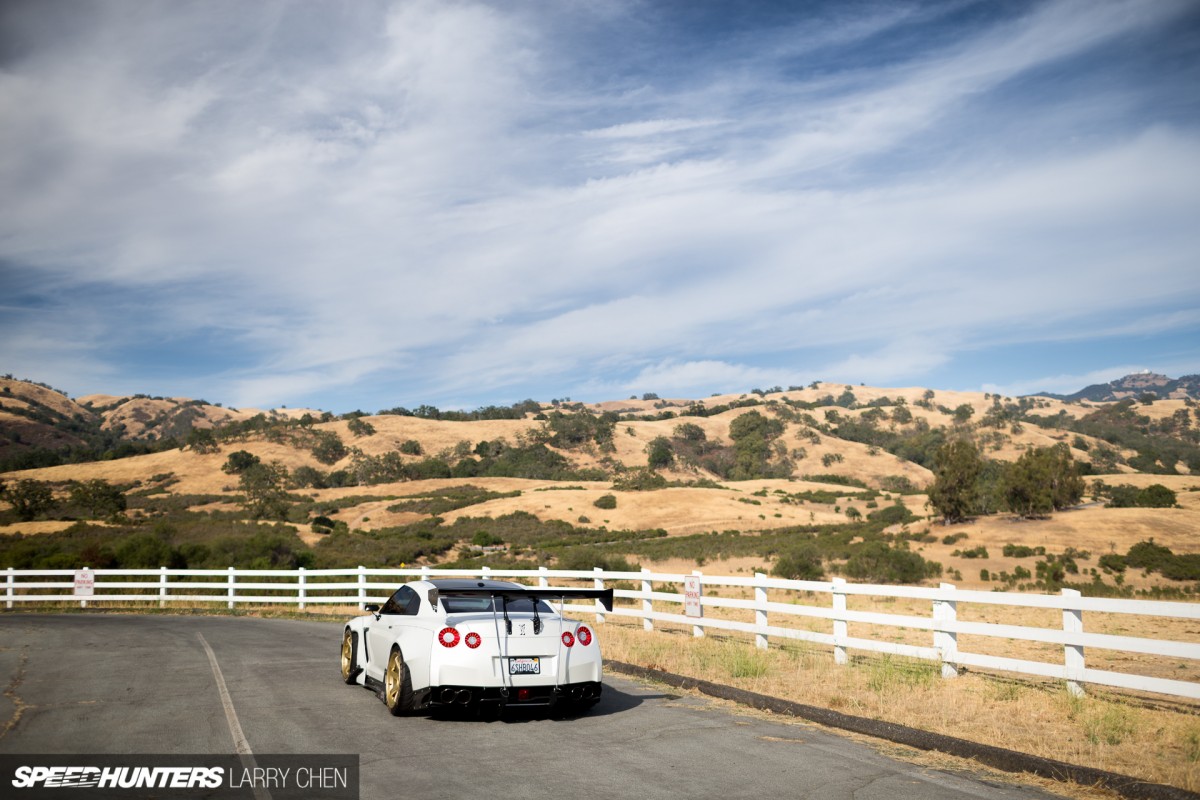 Working upwards of 80 hours a week to be able to provide for his family means that David doesn't have too much spare time on his hands, but once that kit had arrived he sacrificed sleep in order to get it fitted as soon as possible. Like all the cars he has owned in the past, all the work was carried out by himself at home, including the cutting of the fenders and screwing on of the two-piece front and rear overfenders.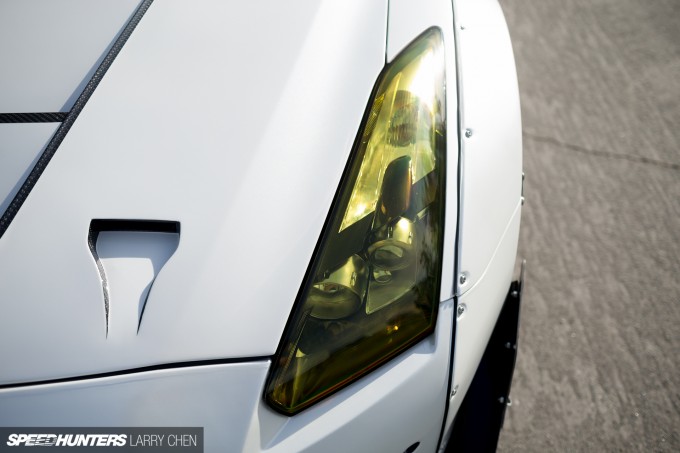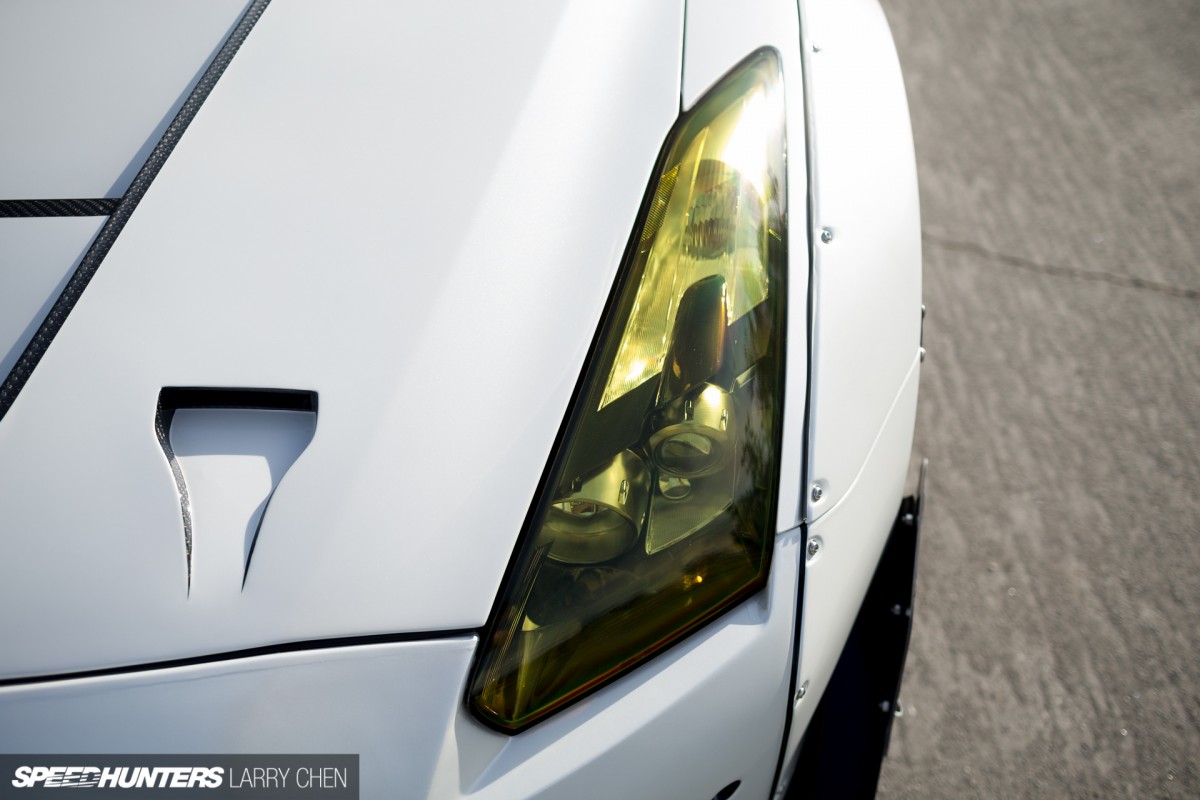 Along with the Rocket Bunny front bumper with built-in LED daytime running lights, David wanted to give the front end a more menacing look. On top of GT3-inspired yellow tint being applied to the headlights, this was achieved by fitting an Overtake dry carbon bonnet.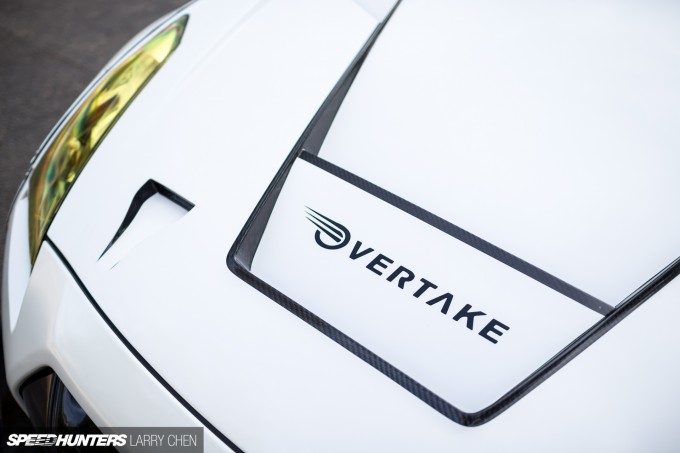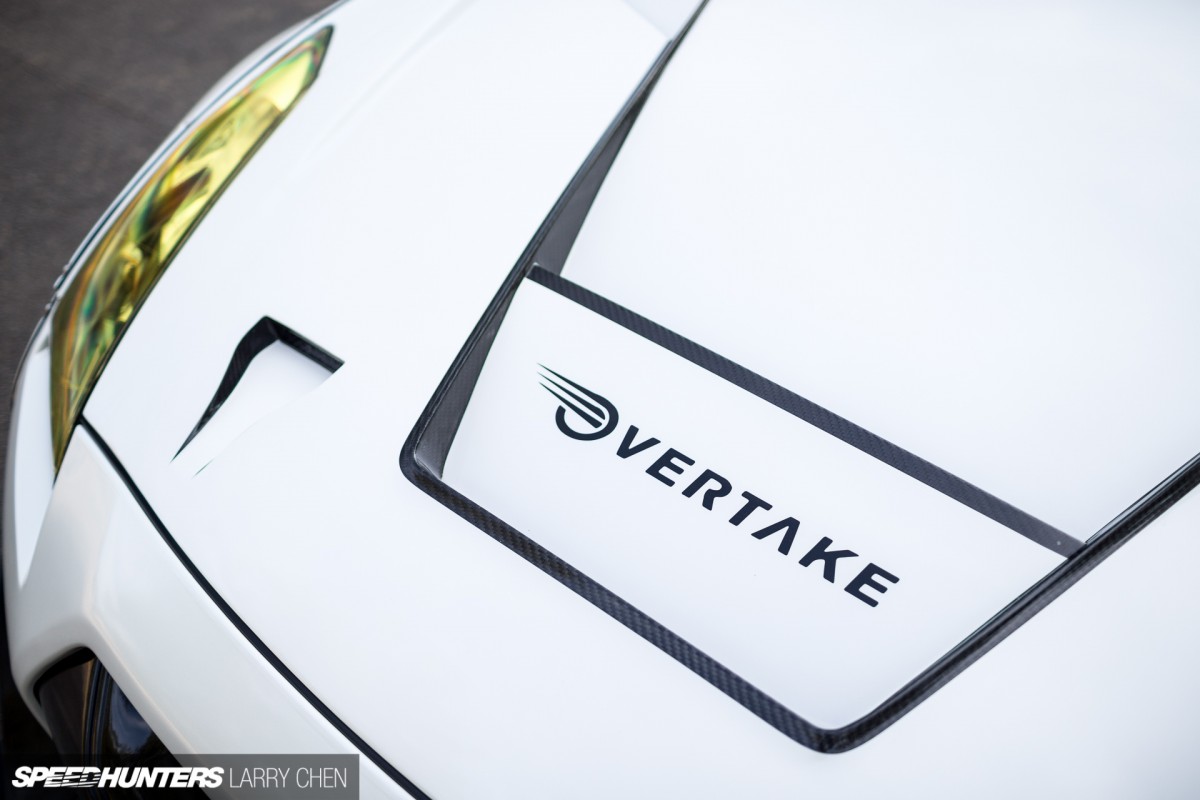 This is actually the first bonnet of its kind to be imported into the US, and the one piece that really makes this GT-R stand apart thanks to its functional venting. You may recall we took a look at this detail earlier in the year.
TE37: The Only Wheel For A GT-R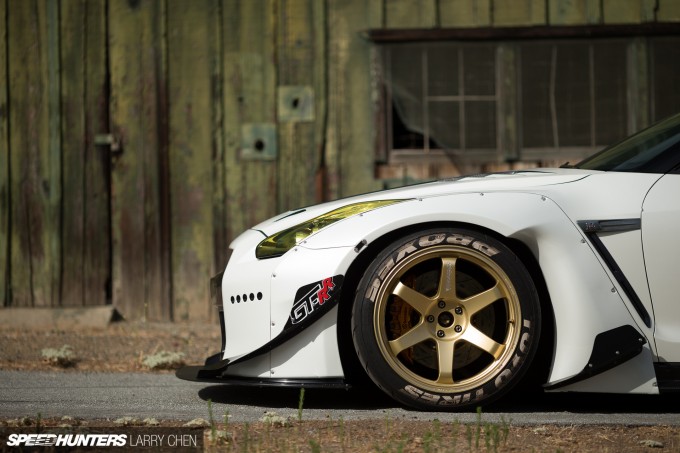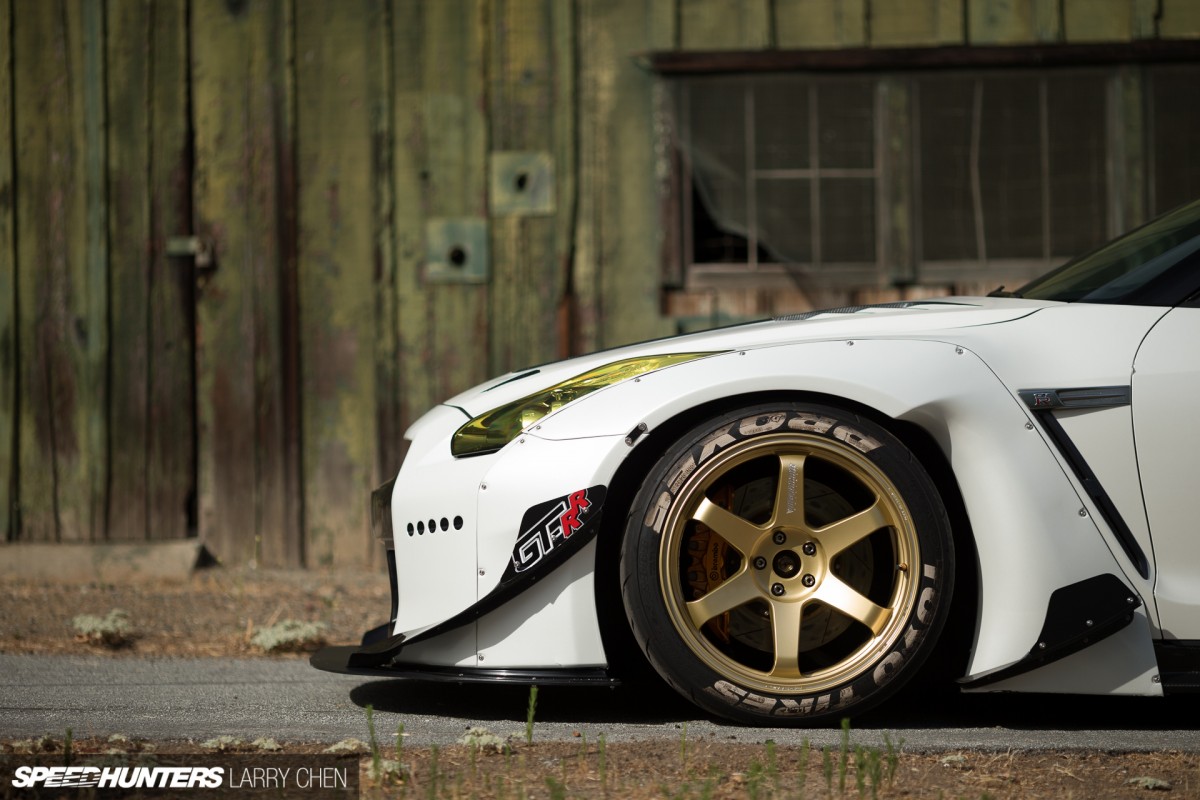 We know wheels make or break a car, but in this case they couldn't possibly be a more perfect match. Okay, so I, along with many other GT-R owners, may be a little biased here, but we all know that the RAYS Volk Racing TE37 is to a GT-R what whipped cream is to strawberries.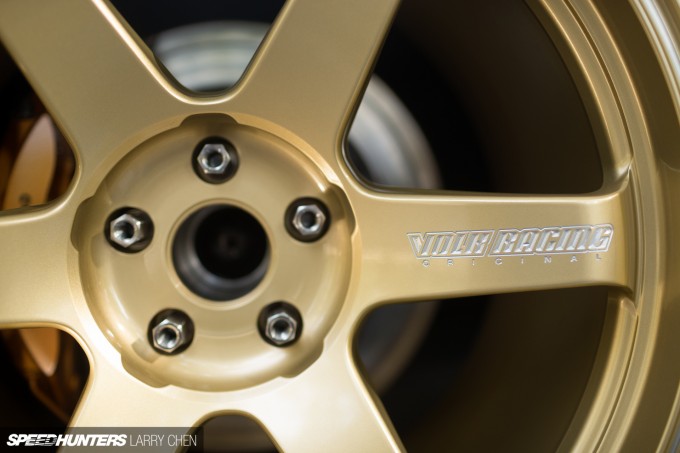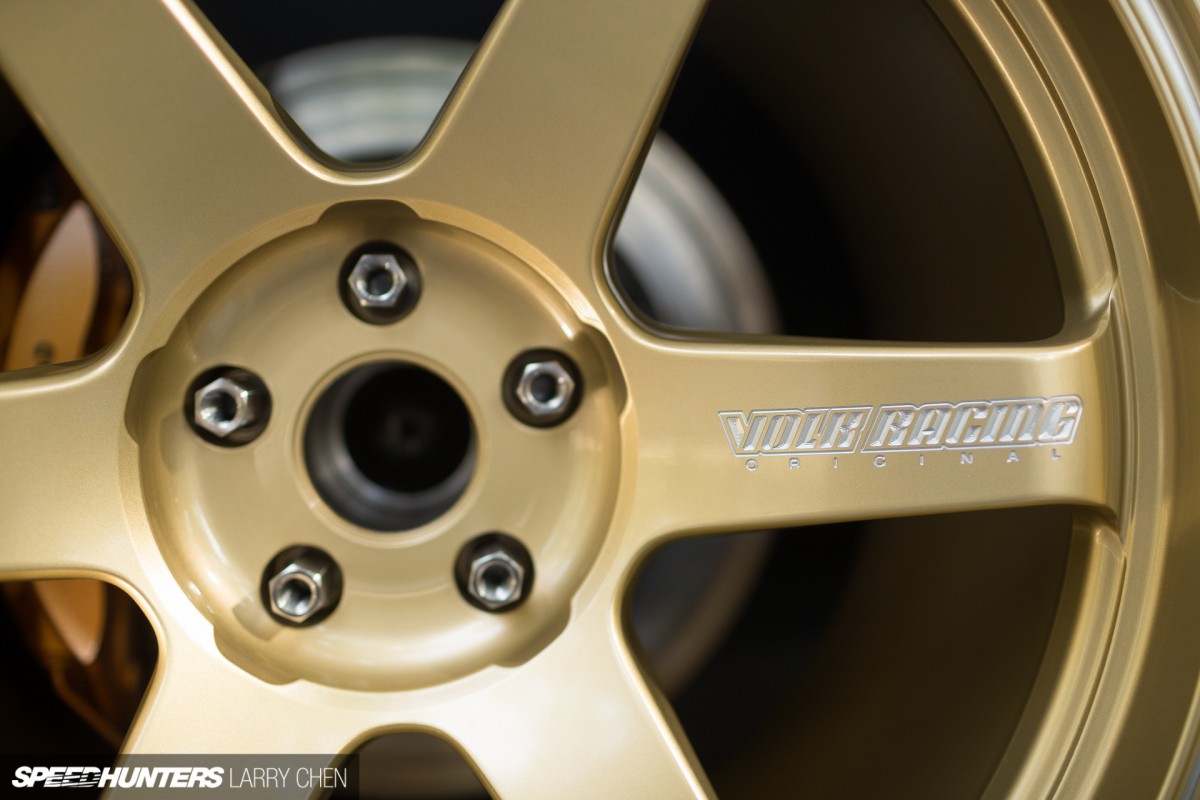 To make things even more special, they're actually the TE37 Ultra version, and thanks to the guys at Bulletproof Automotive were the first custom-colored set of their kind to be imported into the US.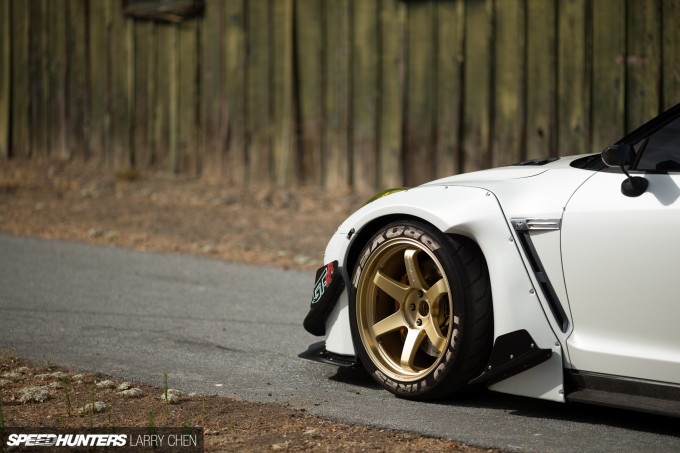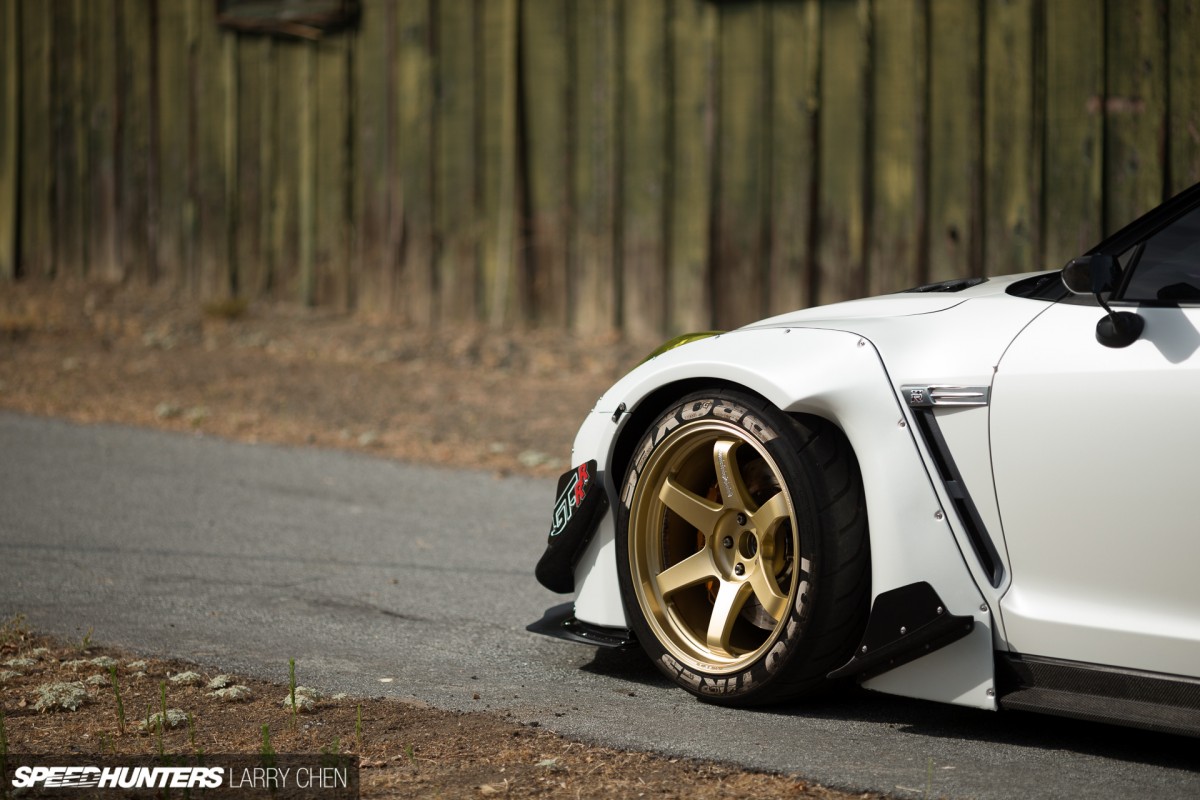 The Toyo R888-shod wheels are fitted in 20×11-inch +5 size up front and sit within the pumped fenders a functional way. That's because useability is something that David wanted to stay true to; he drives his car every day, takes his son to school in it, and hits Laguna Seca (where he's managed a 1:38 lap) as often as he can. When he puts it through its paces there's got to be enough space to allow the wheels to tuck and move around within the fenders.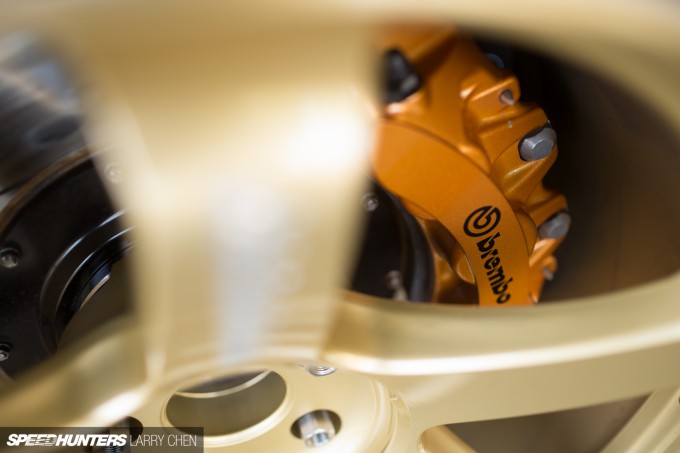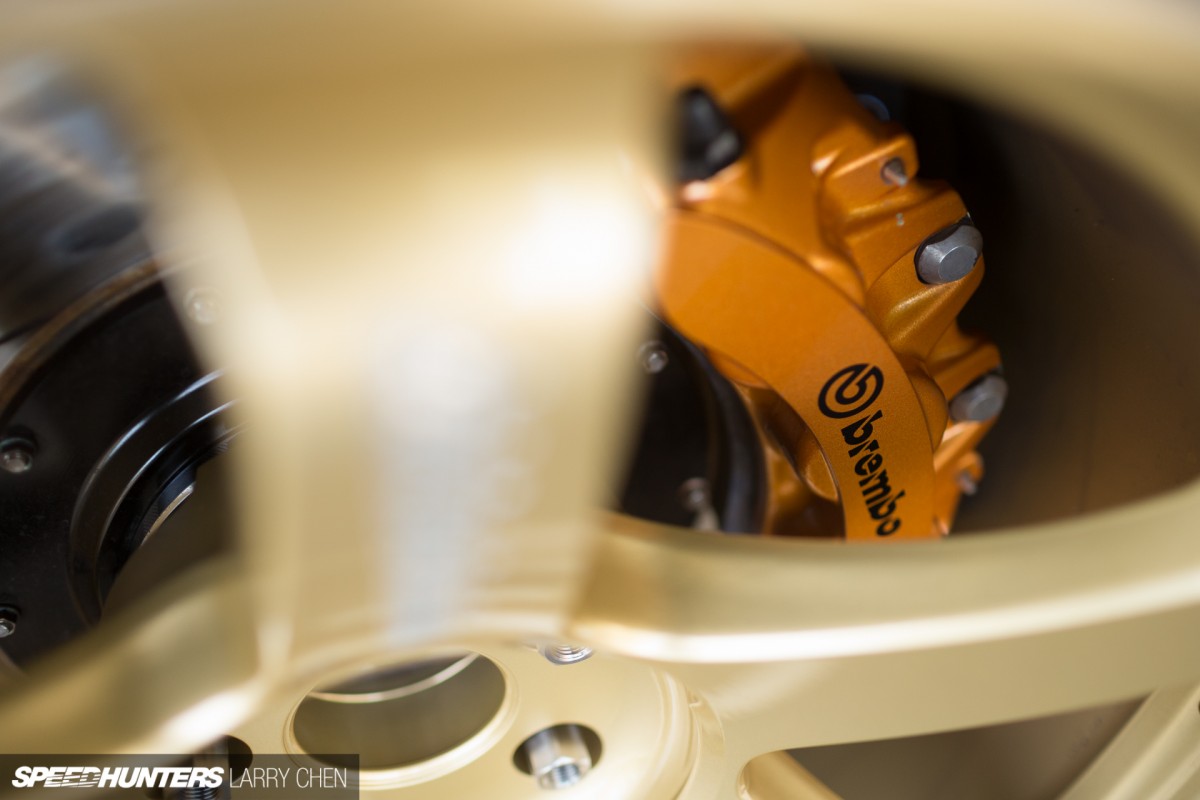 Along with JRZ adjustable dampers, David's also improved braking performance by upgrading the rotors with DBA 380mm discs front and rear, and high-friction Endless pads.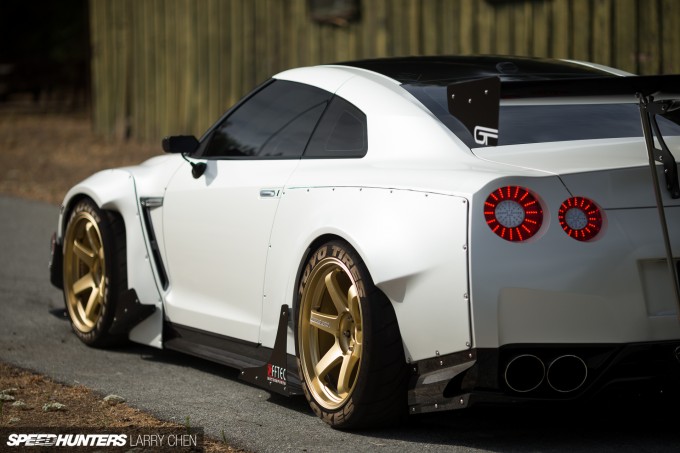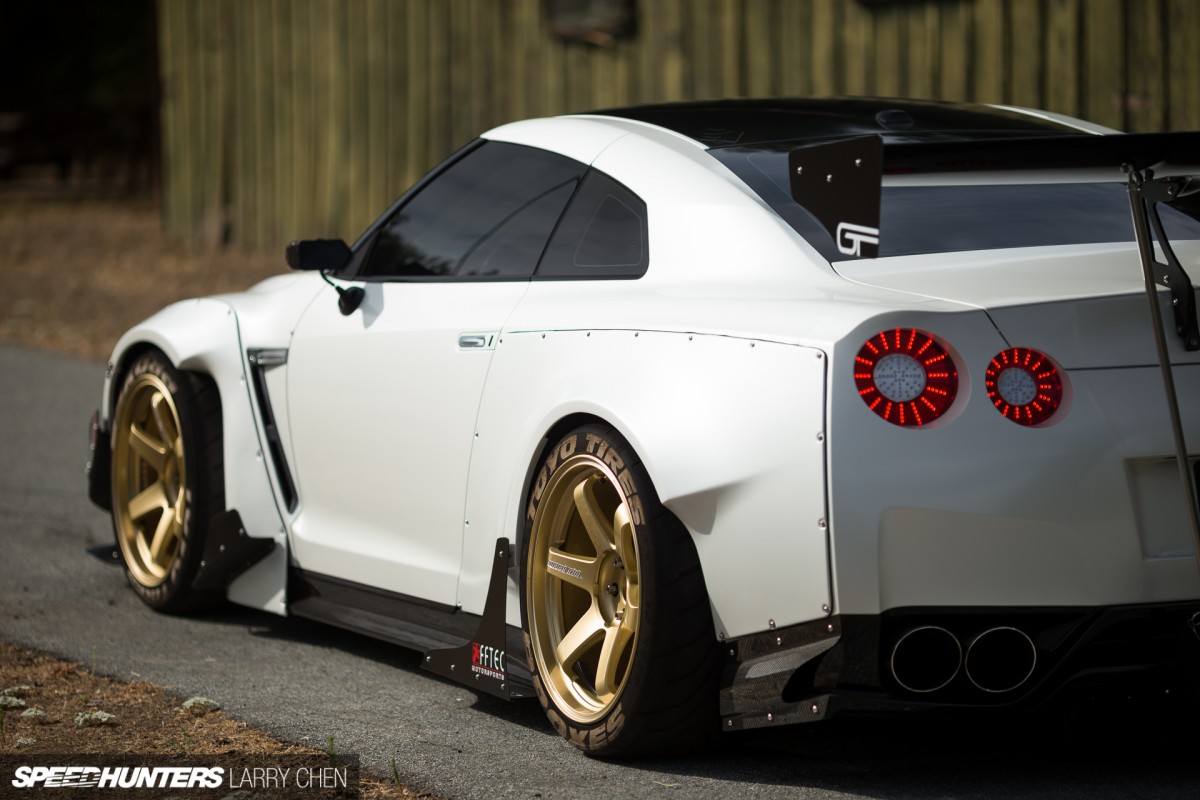 One of the bigger differences of the Rocket Bunny aero from the Liberty Walk Works kit is the rear fenders. Rather than a radial overfender addition, here it's actually a complete rear fender piece. Because of this, the lines flow smoother and are more akin to the underlying design of the san-go. To tie it all in together David has added some carbon fiber Zele International side skirts and front, side and rear canards.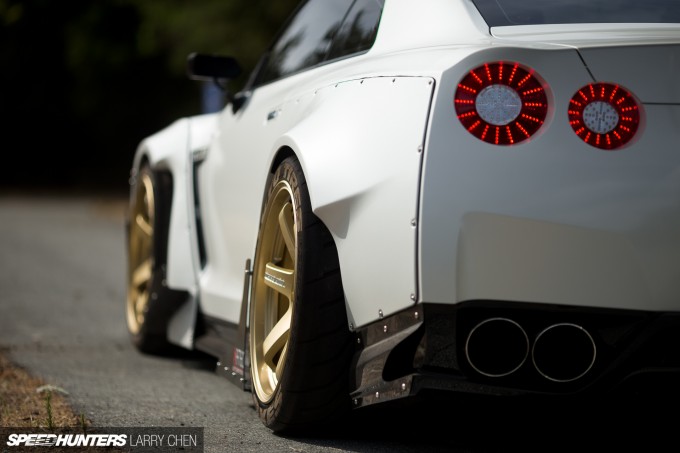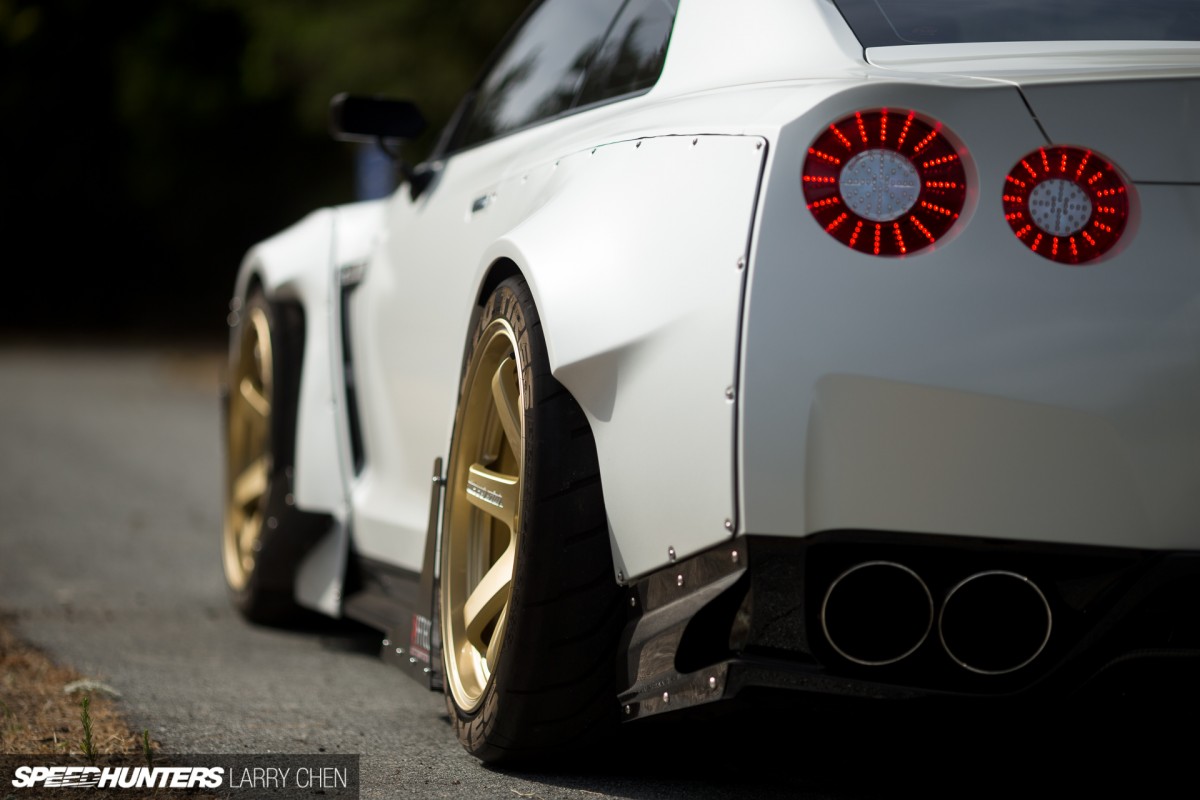 Just like they do up front, the rear fenders tuck inwards behind the wheels, exposing the tyre tread and achieving the aggressive look that has made all of Miura's kits instantly recognisable.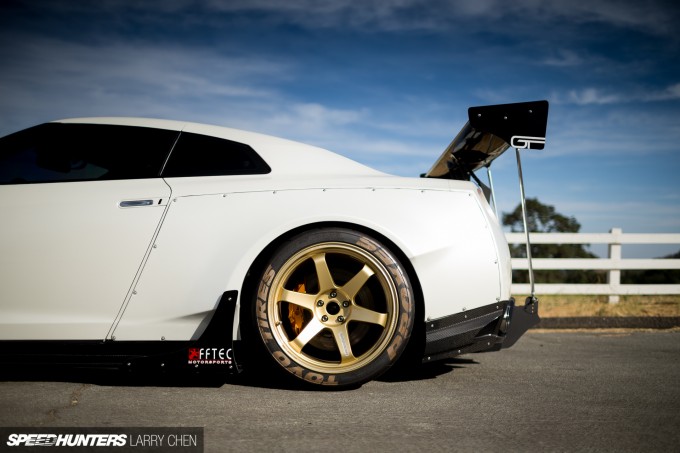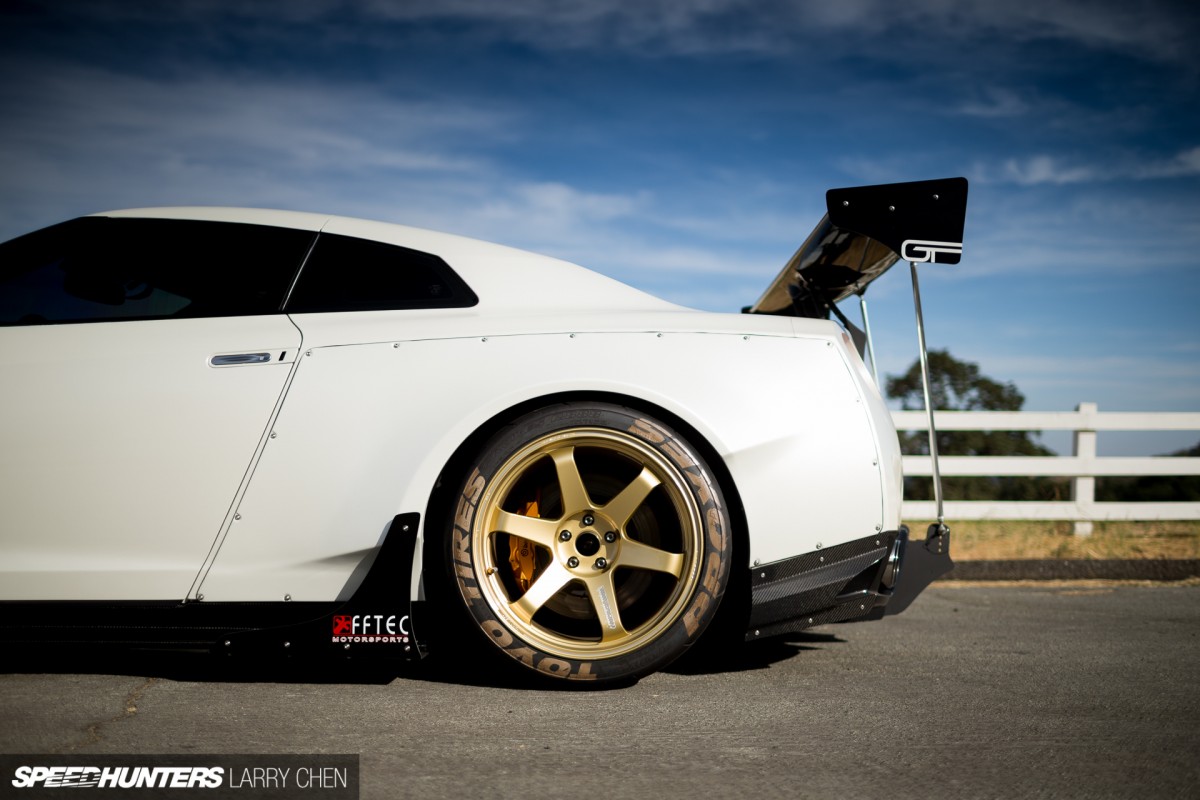 The TE37 Ultras are fitted in a slightly wider 20×12-inch +20 size at the back and run massive 315-section tyres. The rear wheels' width and offset combine to fill out the fenders nicely.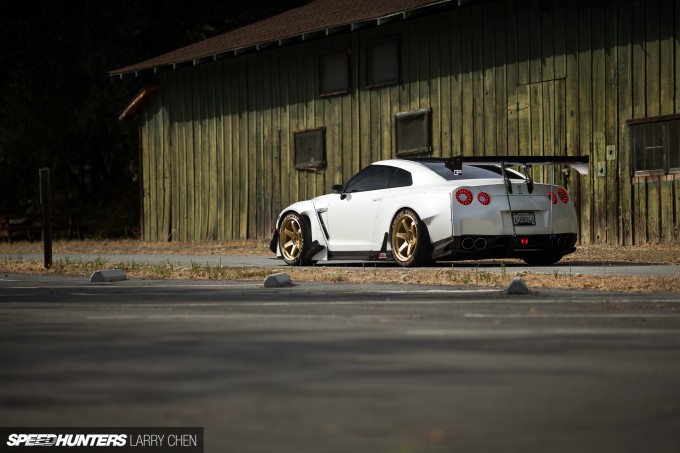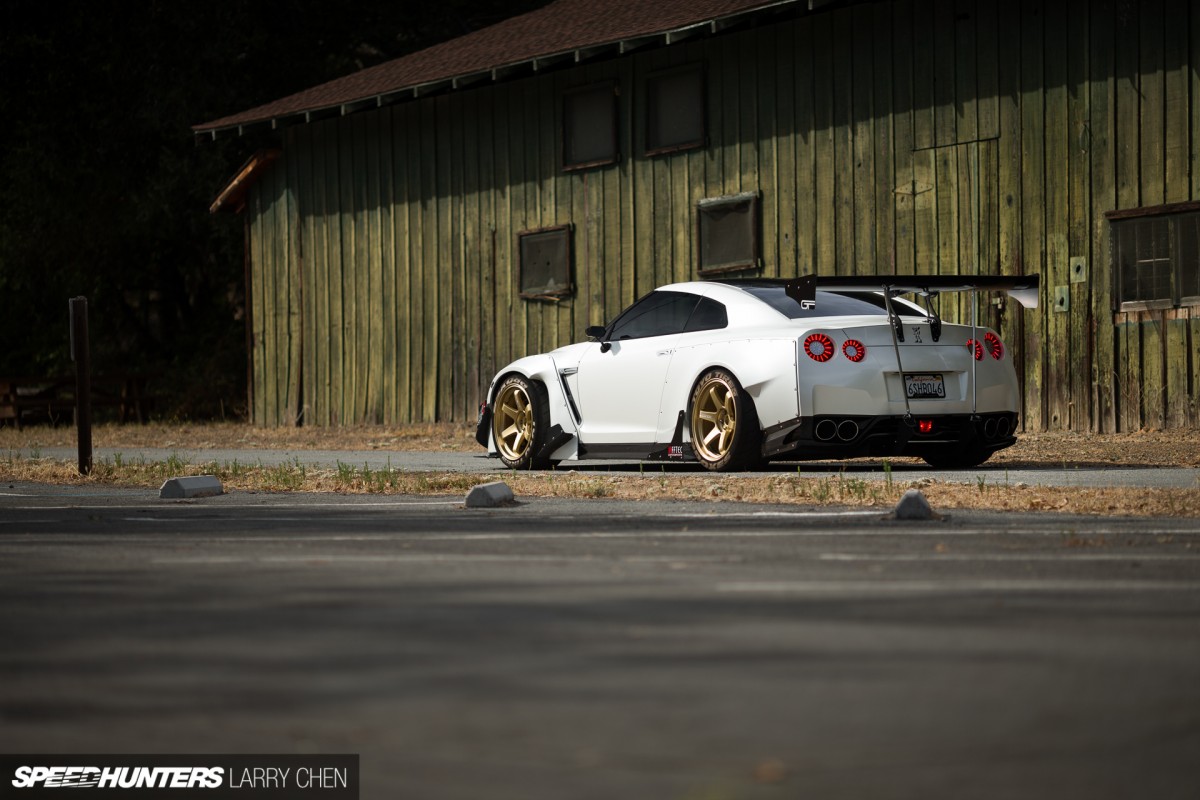 Completing the look, is, of course, the GT wing. Miura had a variety of ideas when it came to stabilising the kit's wing, and in addition to the main stays that centrally-mounted onto the trunk lid (an Overtake carbon fiber item here), he decided on two additional long metal supports that stretch all the way down the rear face of the car and attach to the diffuser.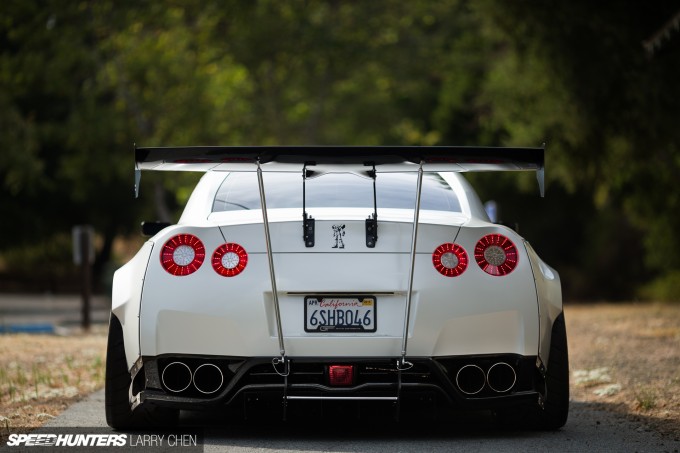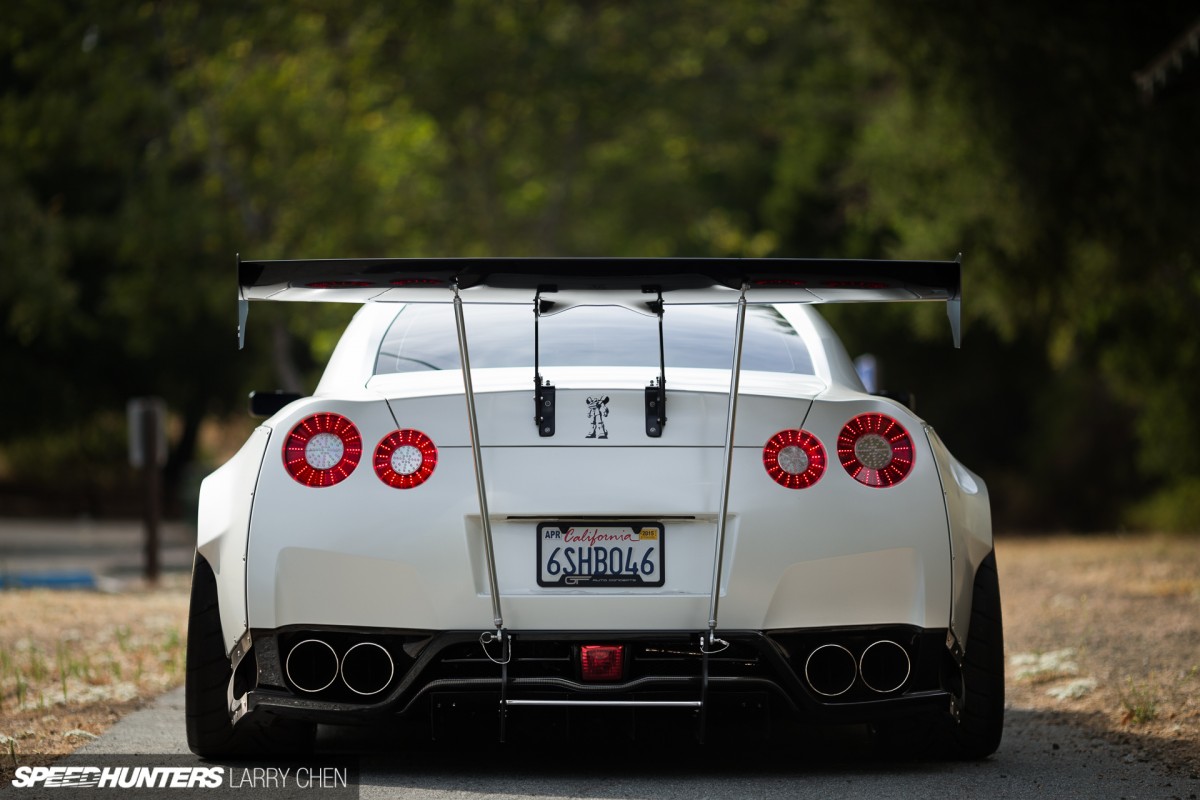 With so much going on at the back there was definitely a need to balance things out, which is why David replaced the stock under-spoiler section with a Varis diffuser assembly mated to Difflow lower diffuser, and added a Top Secret center fog light.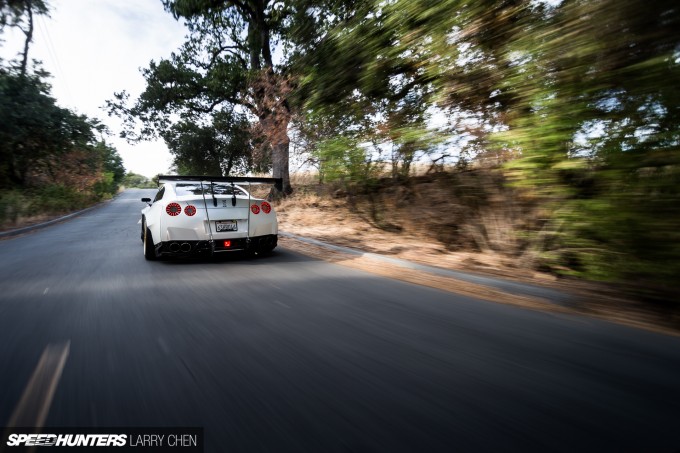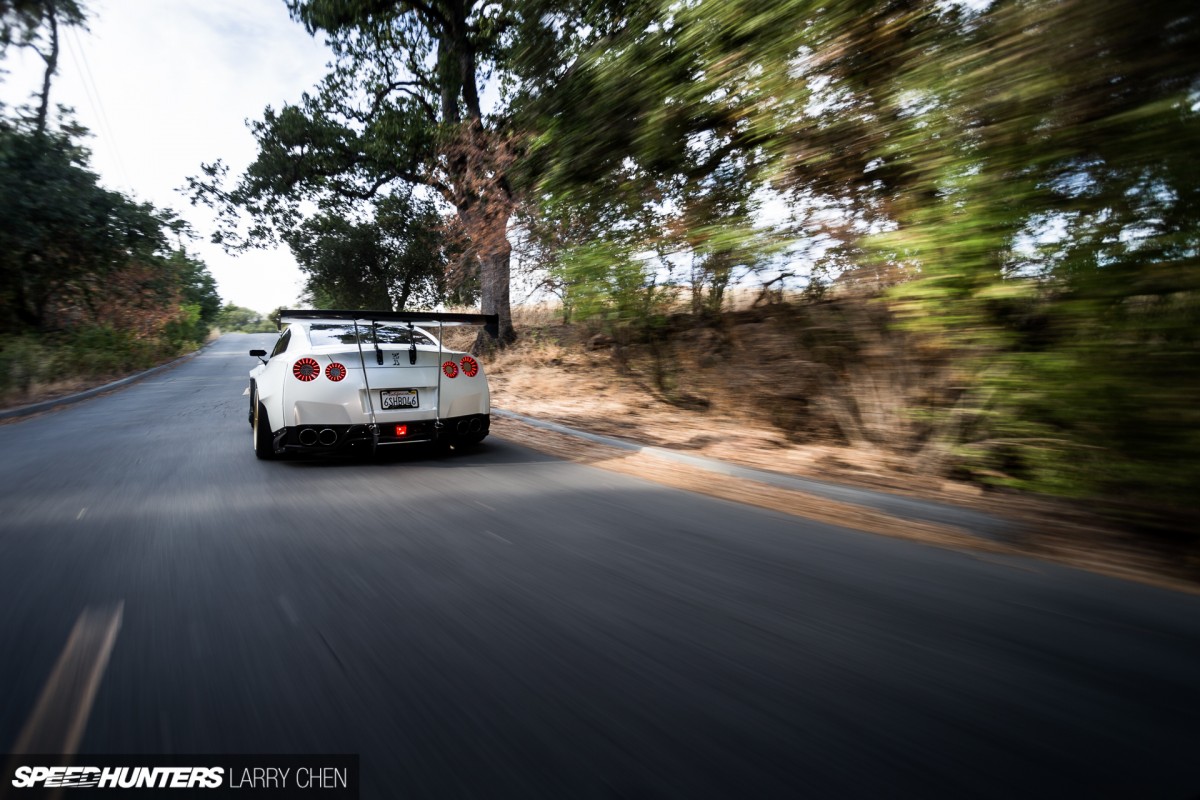 It all helps to complete the look that David was shooting for, and to say it looks nothing short of sensational out on some deserted country roads would be a massive understatement.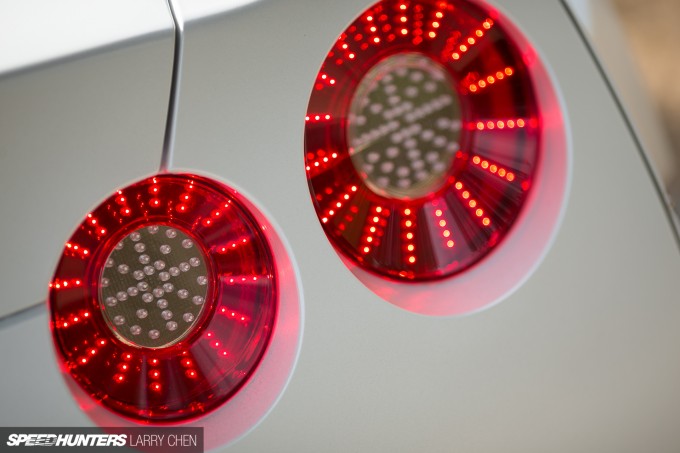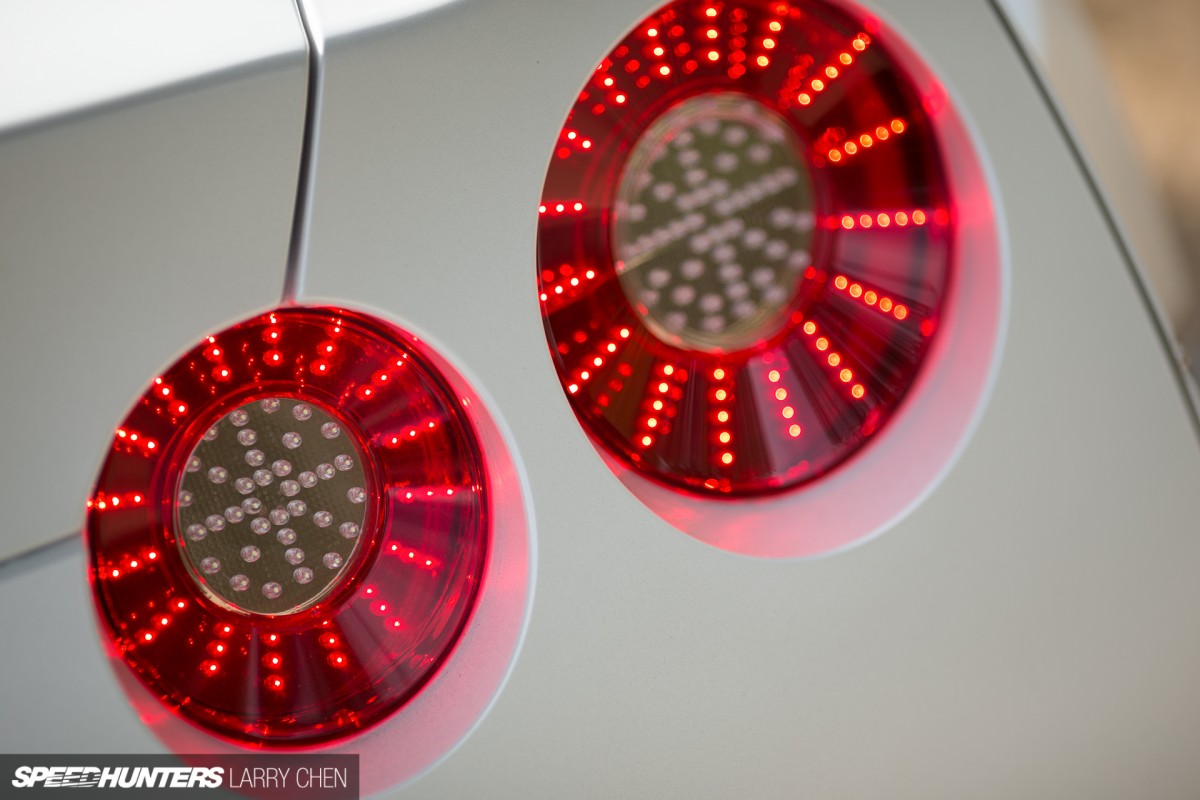 Another cool custom touch are these custom rising sun patterned LED taillights – something we haven't seen done to an R35 before.
Performance To Match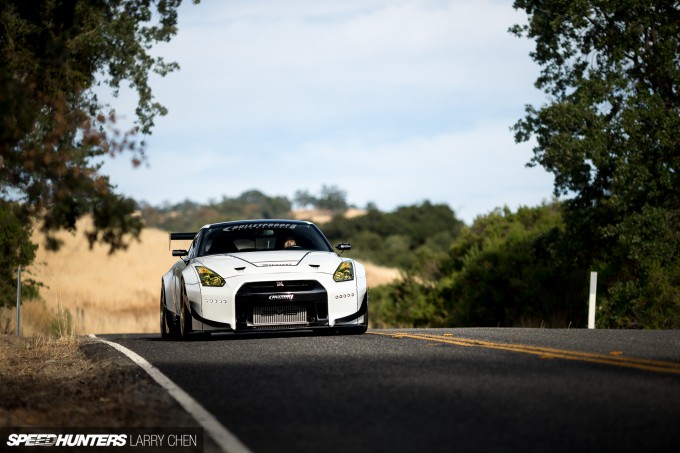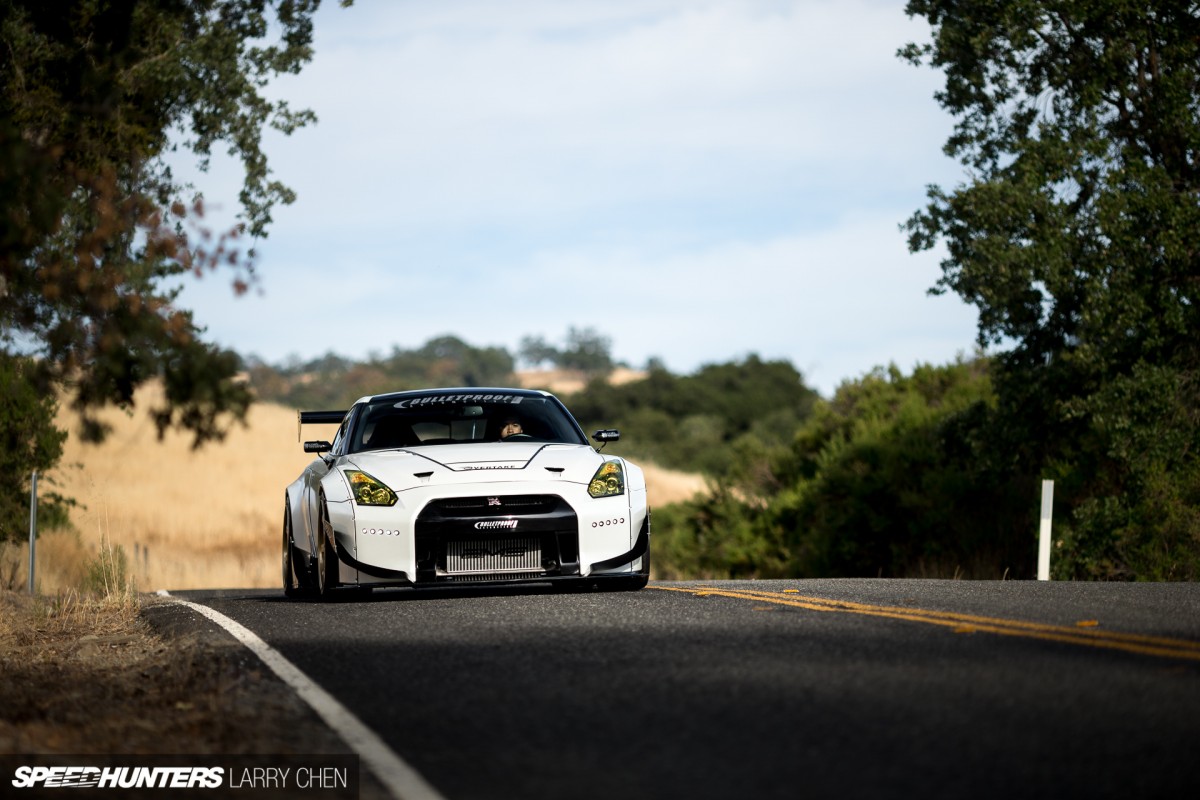 A GT3 racer for the road? It certainly looks like it!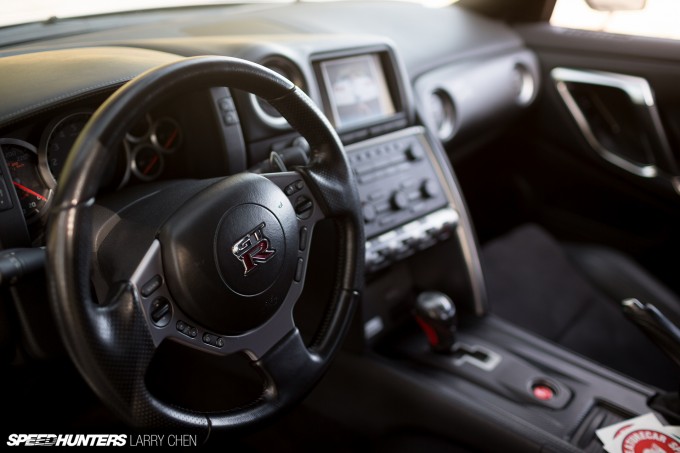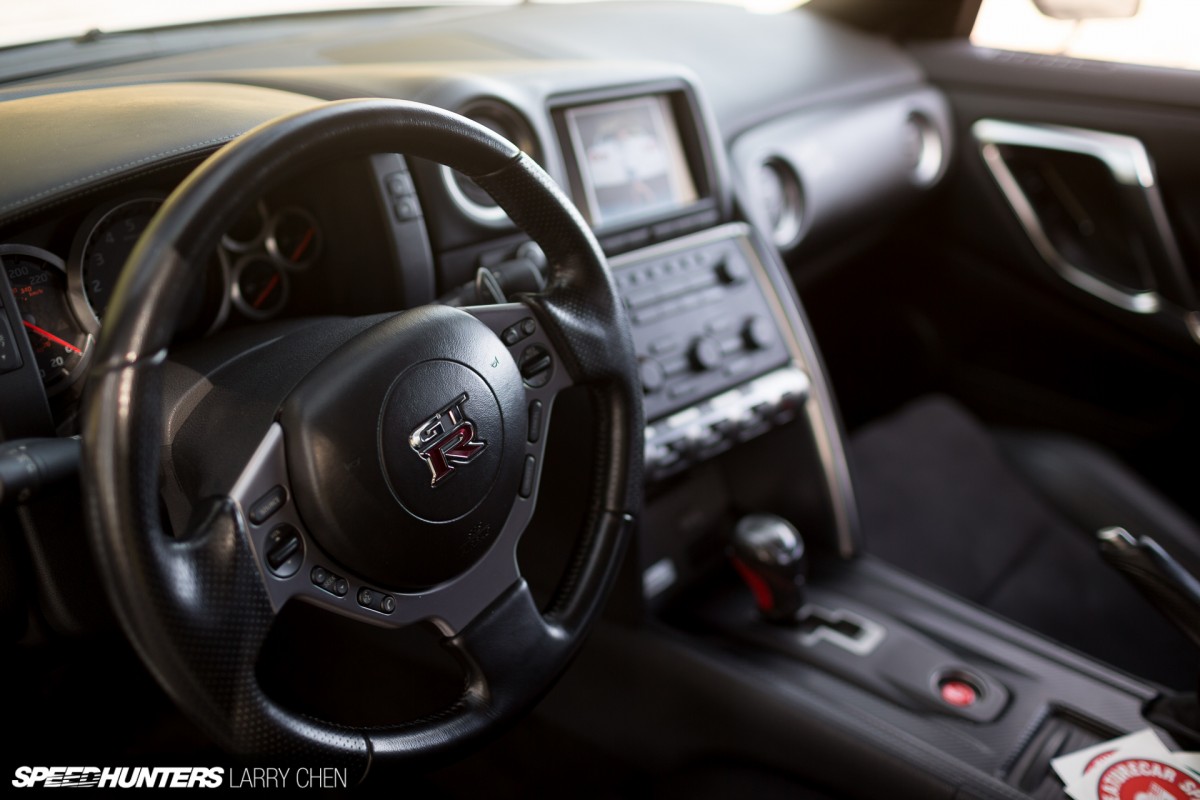 Seeing the GT-R doubles up as Daivd's daily, he's kept things a little simpler in the interior. Here, comfort and compliance still takes center stage.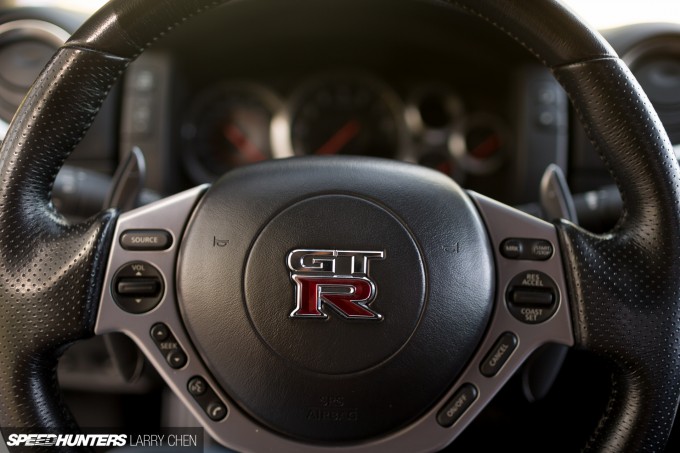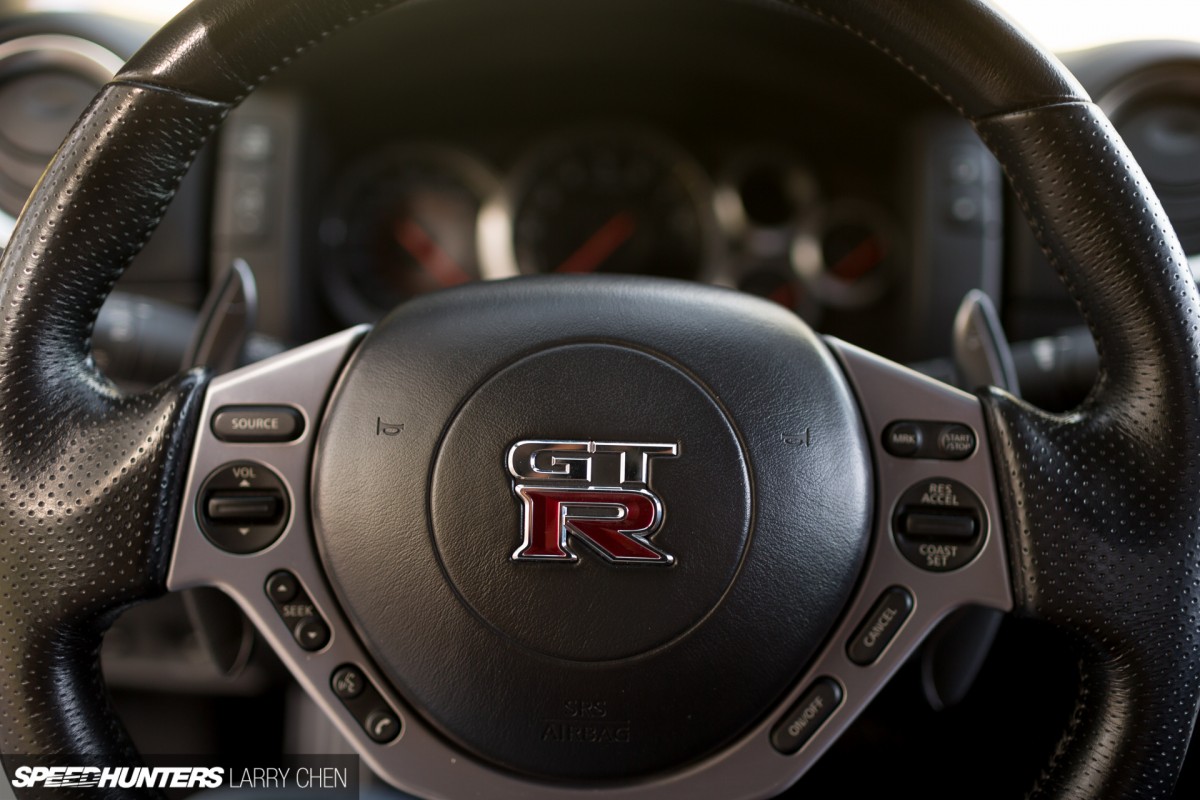 He's first gone with a custom Bulletproof Automotive steering wheel, which features a more ergonomically-shaped exterior rim section wrapped in soft leather.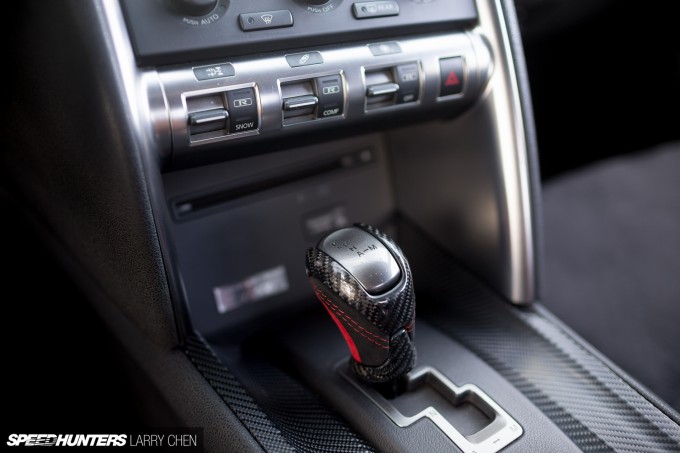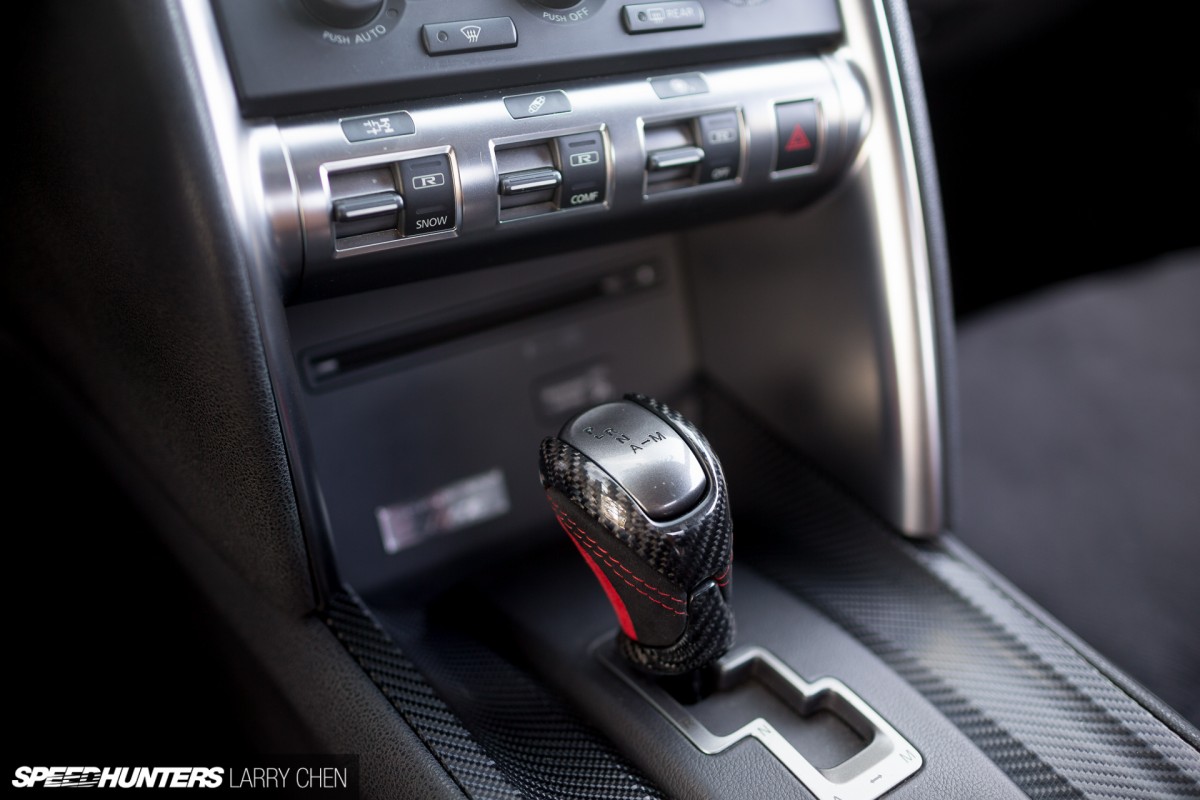 And along with a more supportive Recaro Pole Position carbon driver's seat, David spiced things up with additional carbon trim.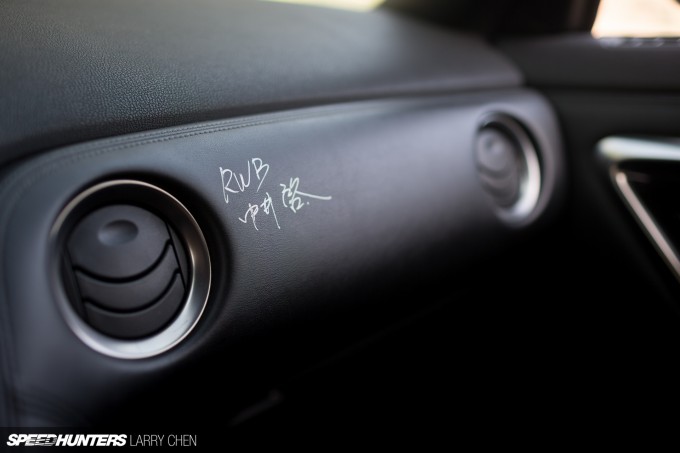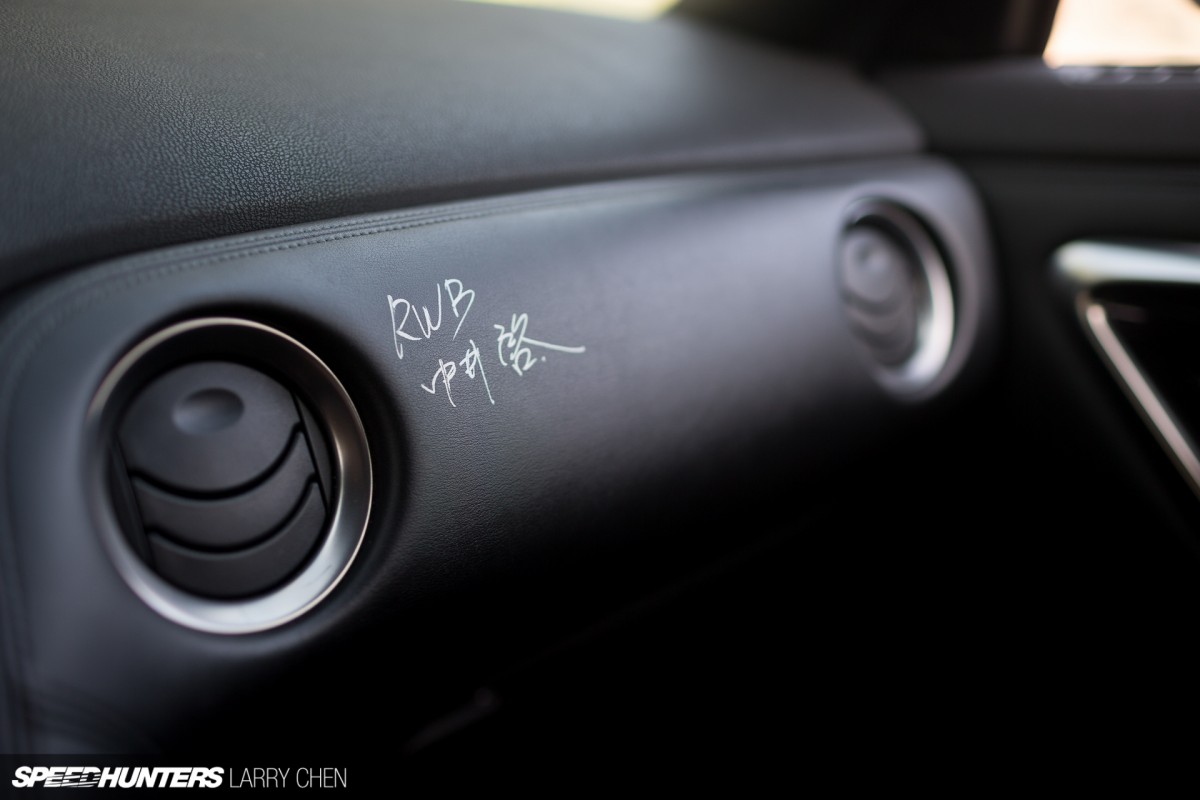 During Nakai-san's last trip to the US, David had a chance to meet up with the man behind RAUH-Welt as he was putting the finishing touches on the twelfth stateside-built RWB car. During one of Nakai's many smoke breaks he took a step out of the Fatlace workshop, noticed David's GT-R, and then immediately went over to check it out.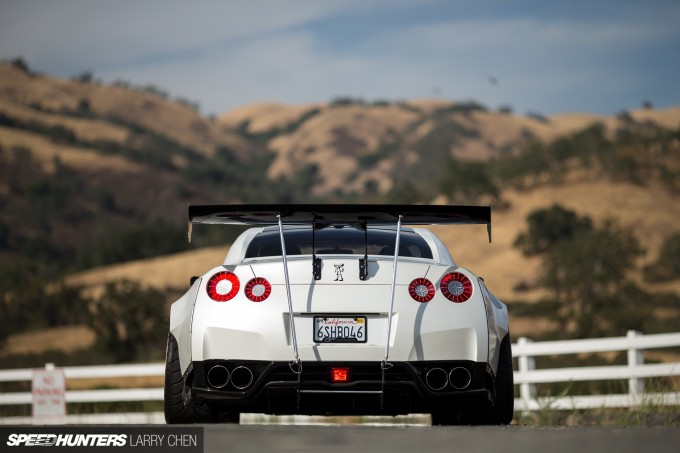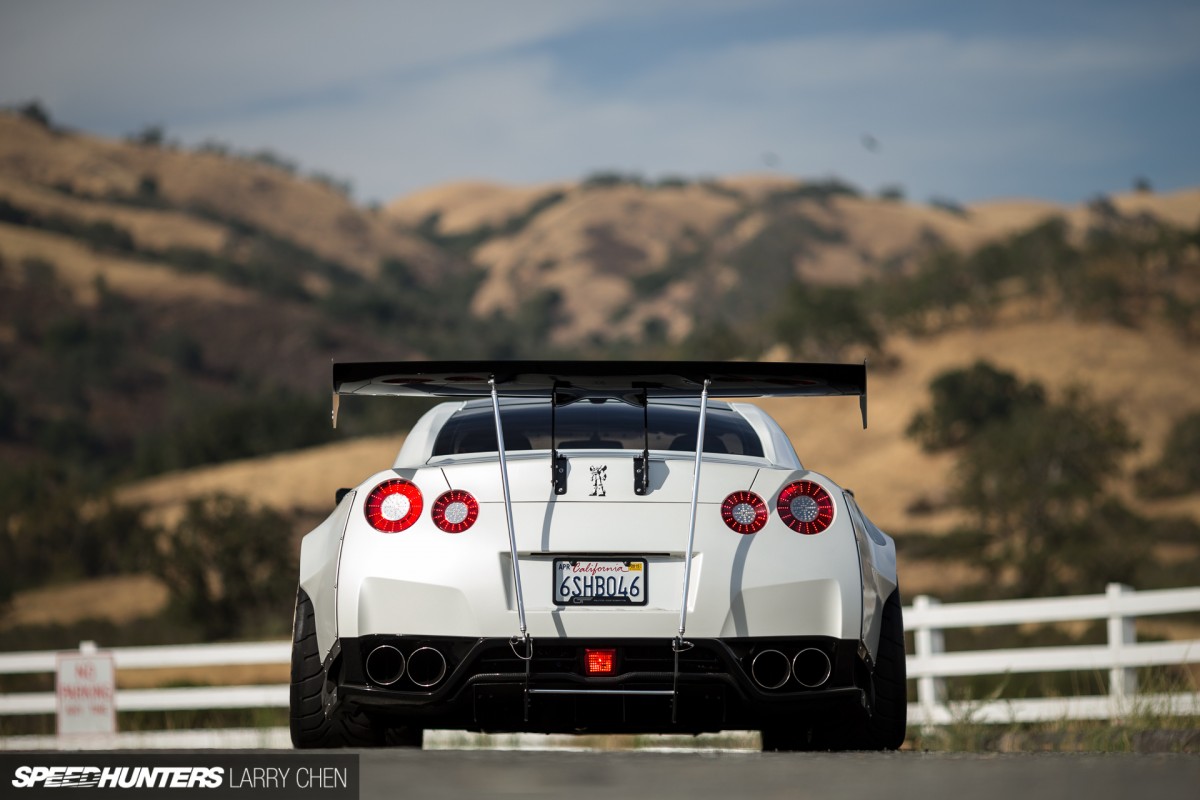 They started chatting; David explaining that at the time it wasn't quite finished yet. When he asked for an autograph Nakai went straight to the dashboard rather than David's t-shirt! It's something that's become quite a conversation starter.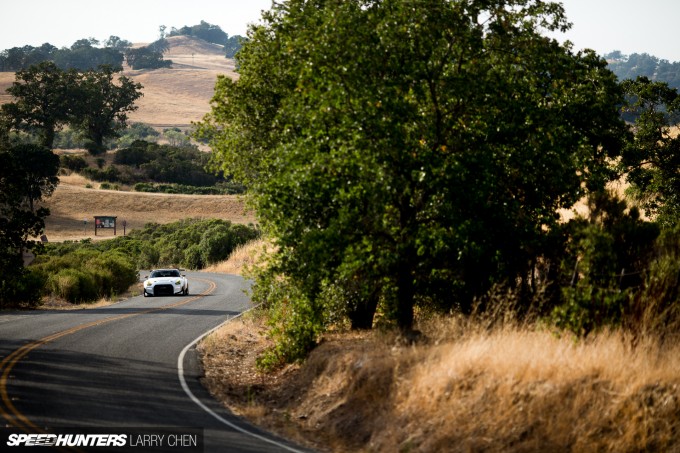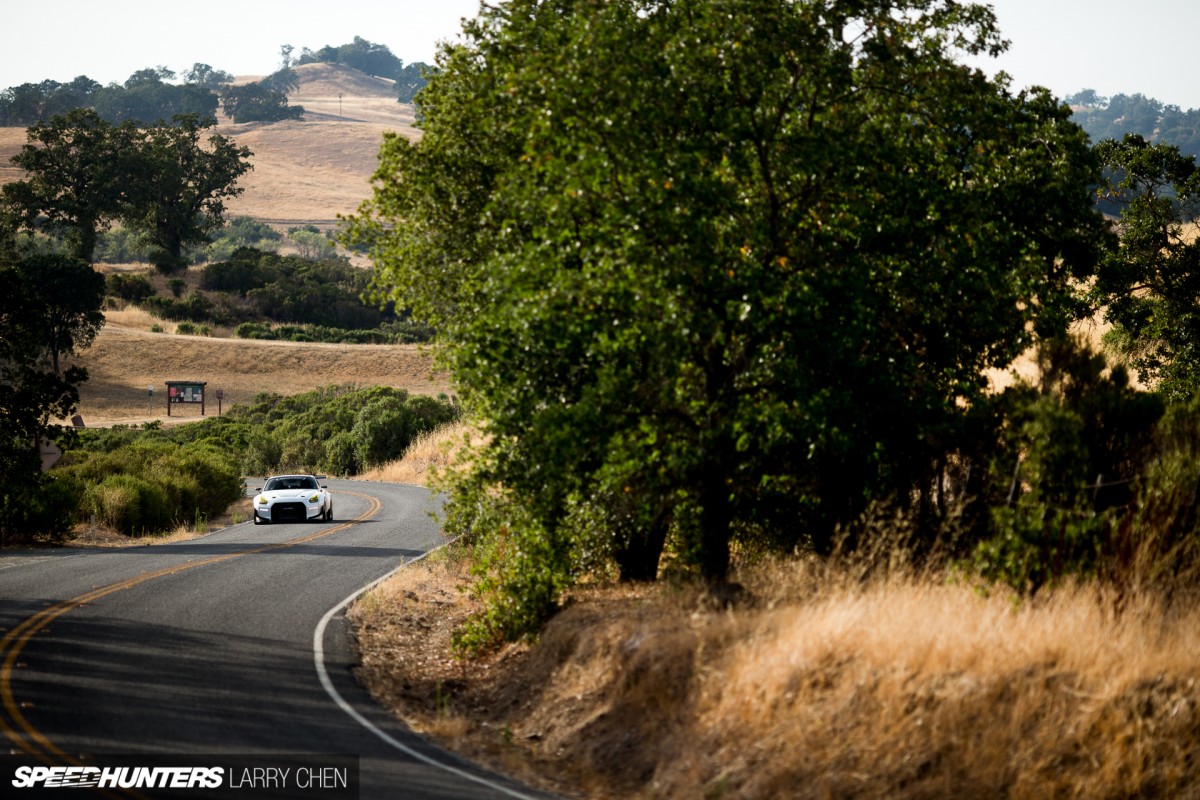 If function was the main aim with this build, then where's the corresponding bump in performance to back up the looks I hear you ask.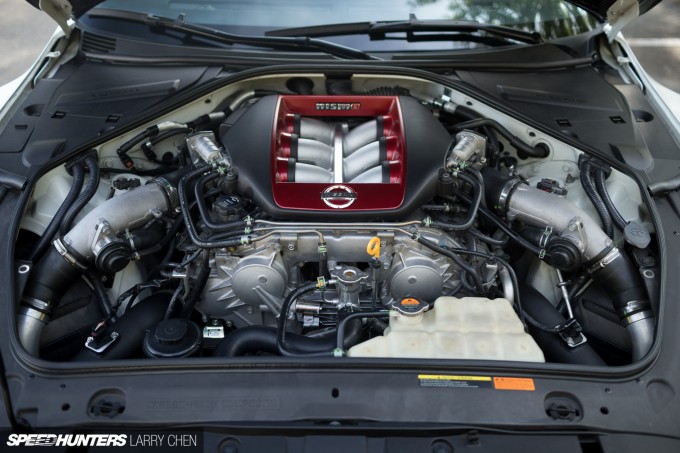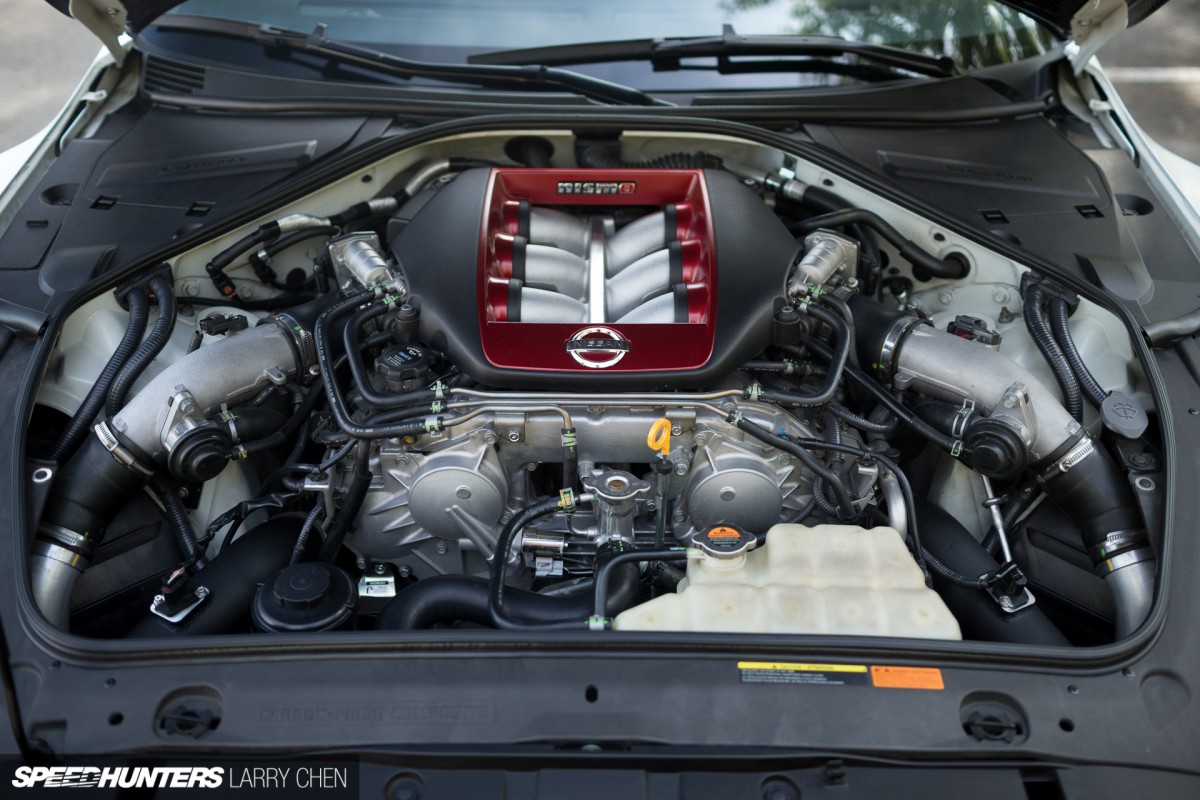 Well fear not, because this is definitely one area where David had no intention of overlooking. Despite the fact that the engine bay looks pretty much stock aside from the addition of the Nismo engine cover, there is much going on in and around the VR38DETT.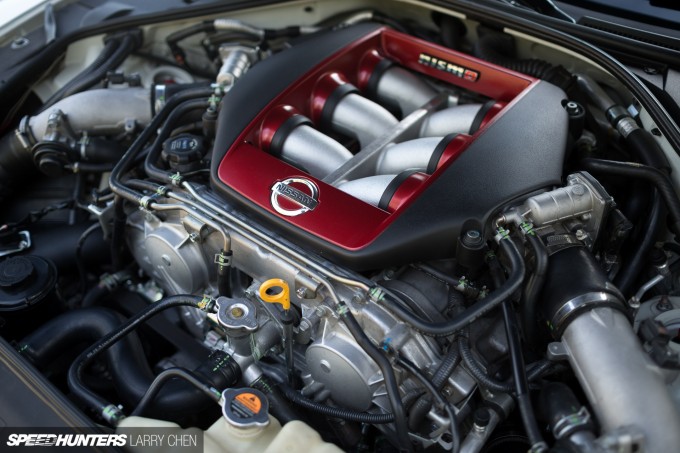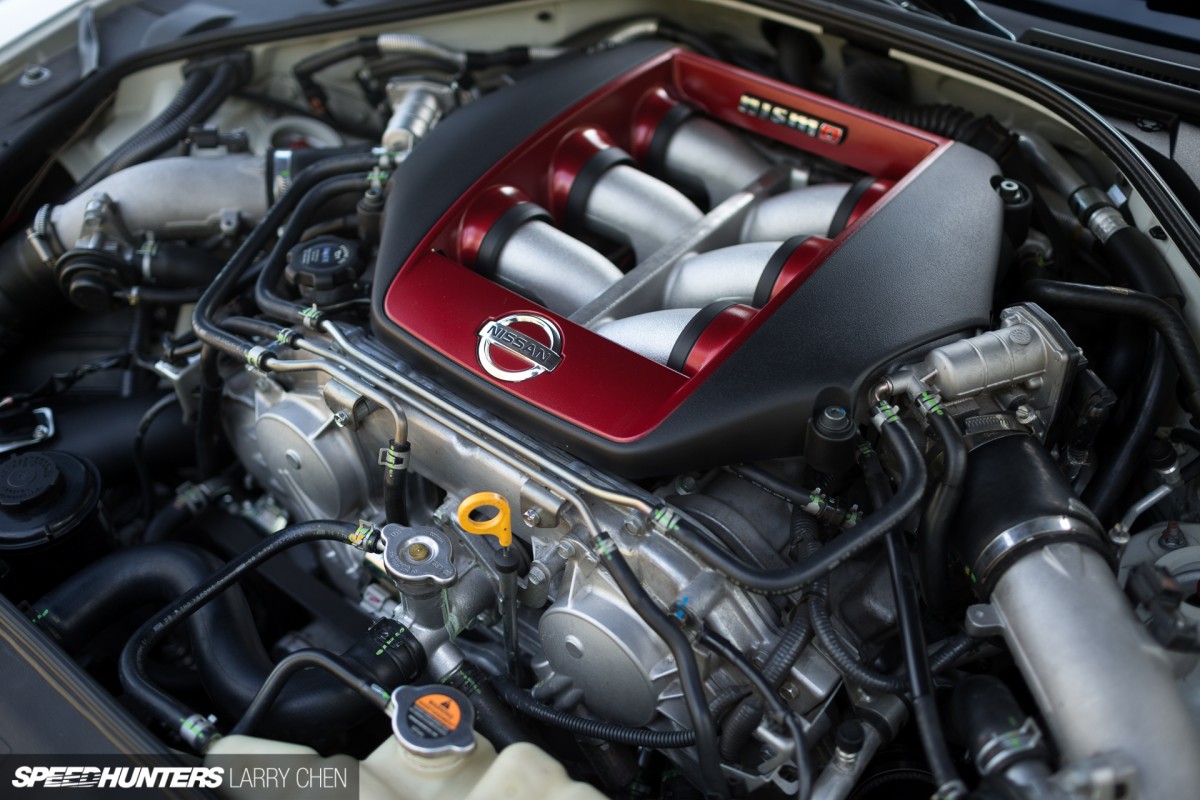 To start things off the stock turbochargers have been replaced by a pair of AMS Alpha 9 blowers mated to Swizter downpipes and running out to a Meisterschaft exhaust system. David had the block blue-printed by FFTEC Motorsports and fitted CP forged pistons and Carillo H-section connecting rods to make sure the engine was able to take the abuse of an extra dose of boost. Compression was set at 9.0:1, and the cylinder heads treated to some machining and port matching before being outfitted with Kelford valve springs, retainers and a set of 266-deg camshafts for both the intake and exhaust. For its performance properties the engine is run on E85, which is liberally provided by a pair of Walbro pumps and a six 2000cc/min injectors.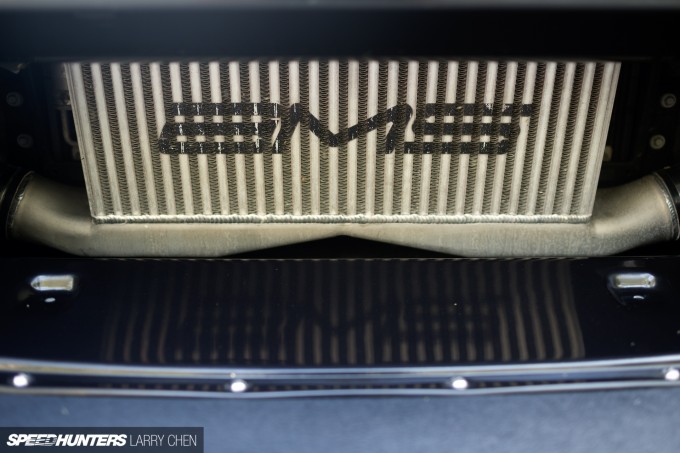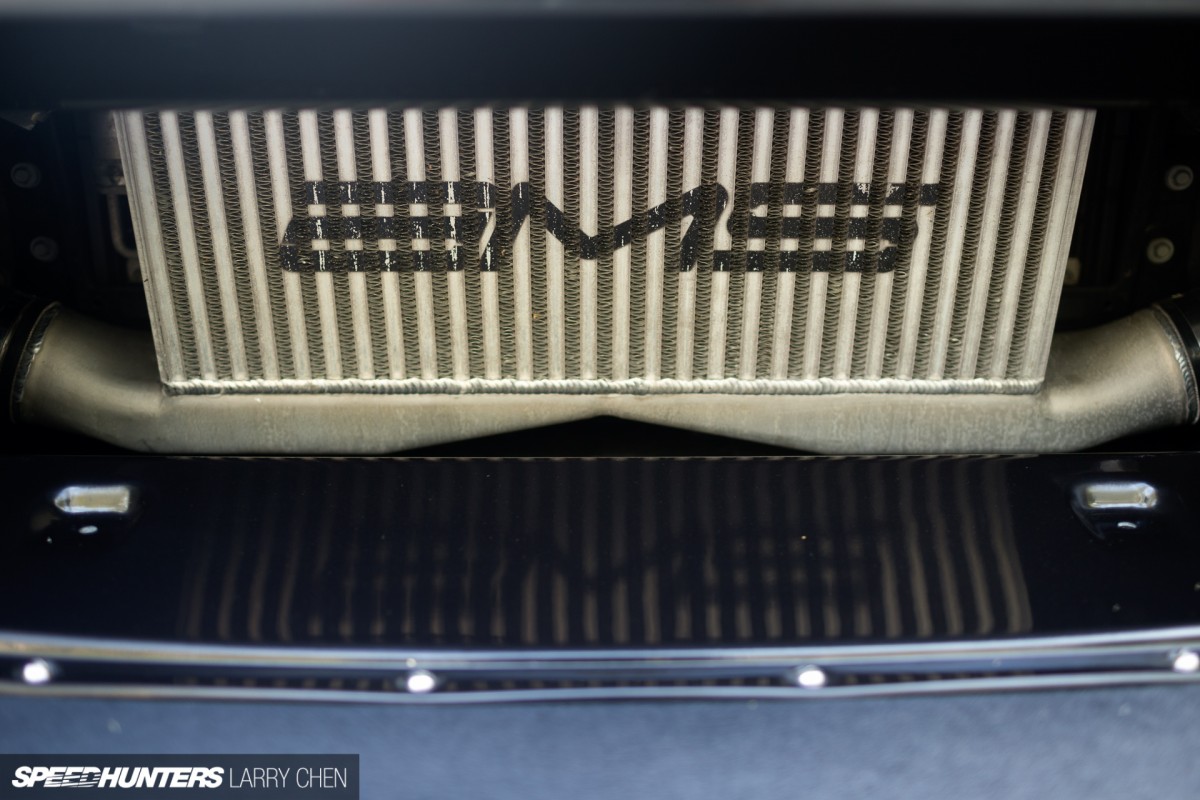 The AMS intercooler is one of a few giveaways that this engine isn't quite so stock. The complete setup, as tuned through a Cobb Access Port, has been dyno-measured at 930whp, but turned down to a more reliable 797hp – still serious numbers for a serious car. To make sure the six-speed, dual-clutch transaxle transmission was up to the job of handling the extra power and torque, David sent it off to Jacks Transmissions where carbon-Kevlar clutch discs were fitted for piece of mind.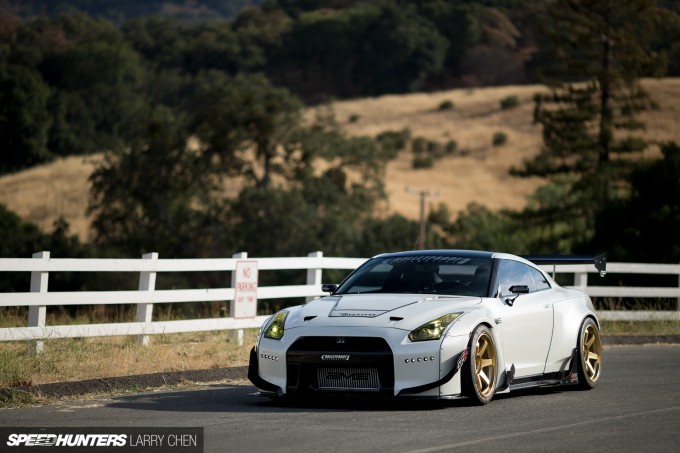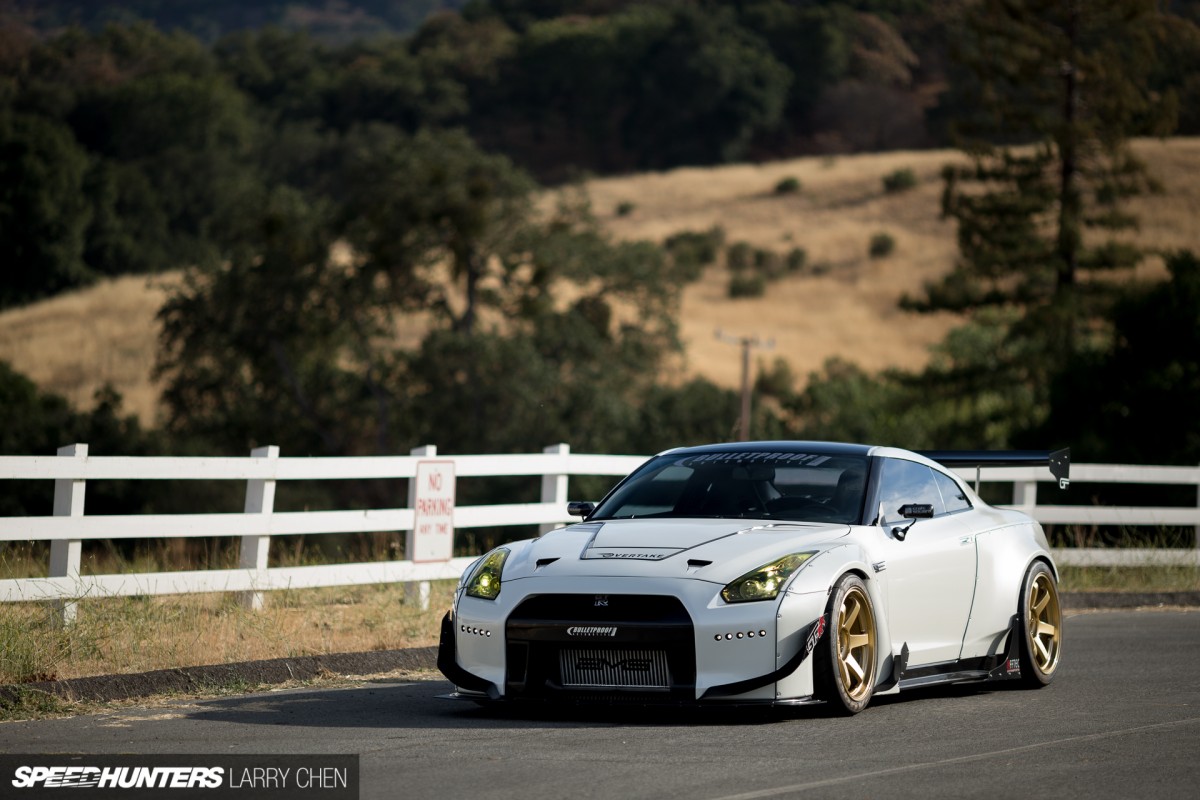 David is over the moon with how the GT-R has tuned out, and the response it's been getting in the import scene. The R35 currently runs a gloss white vinyl wrap which was added to make it more presentable for the recent BLOX Evolution show.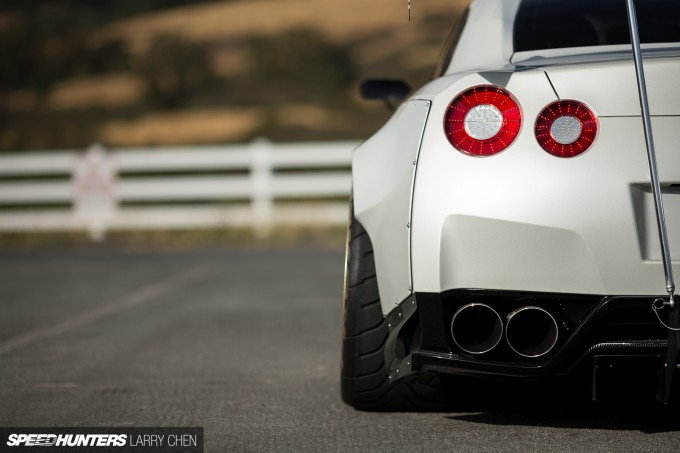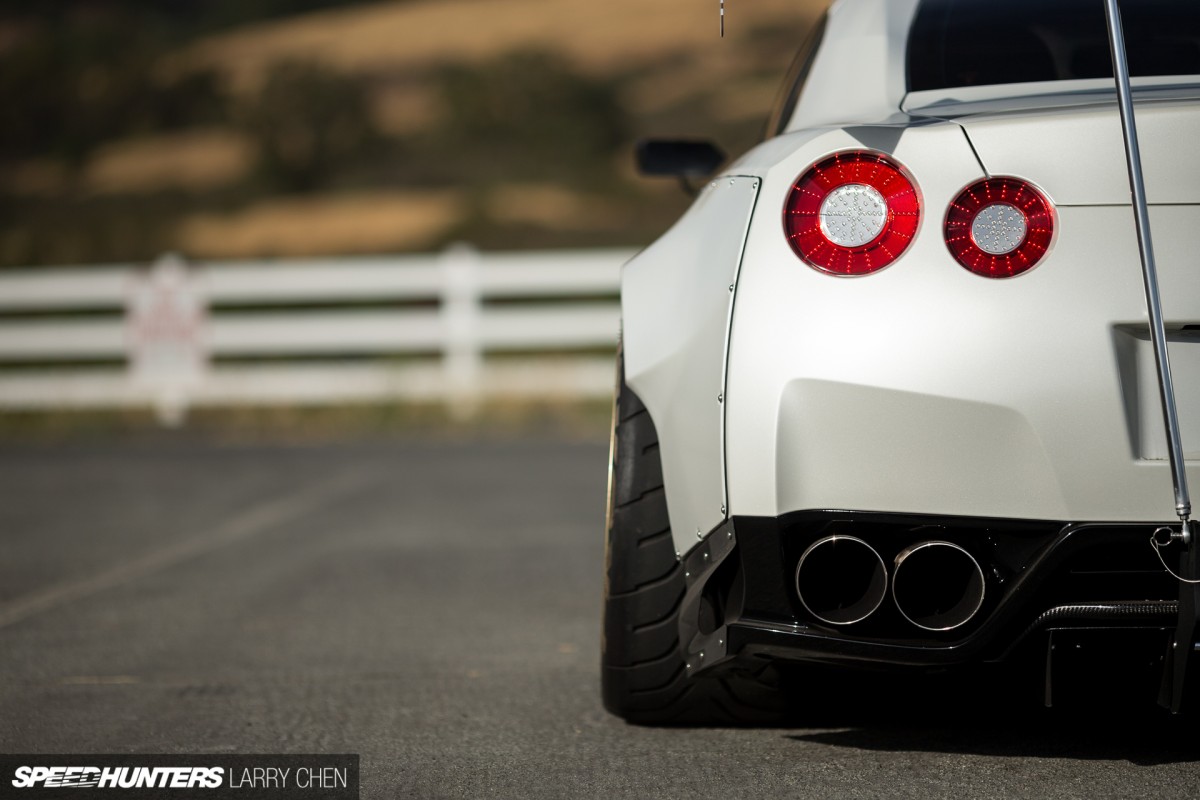 There it picked up an award for 'Best Appearance', which despite the fact that David never built the Nissan to exhibit in shows, or for any other reason than to satisfy his own need to have a car like this, he was very happy with the recognition.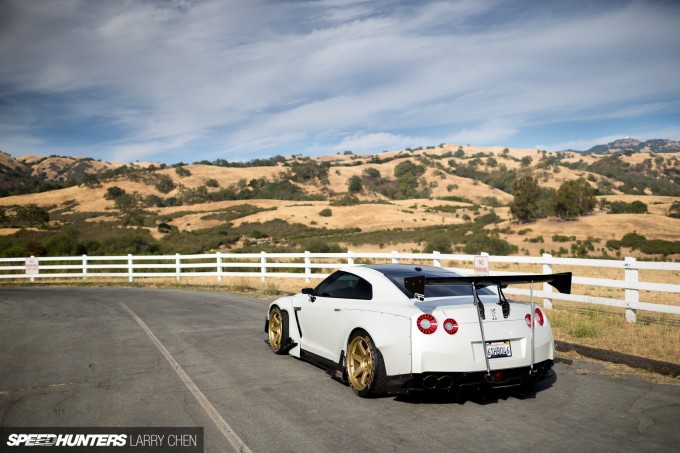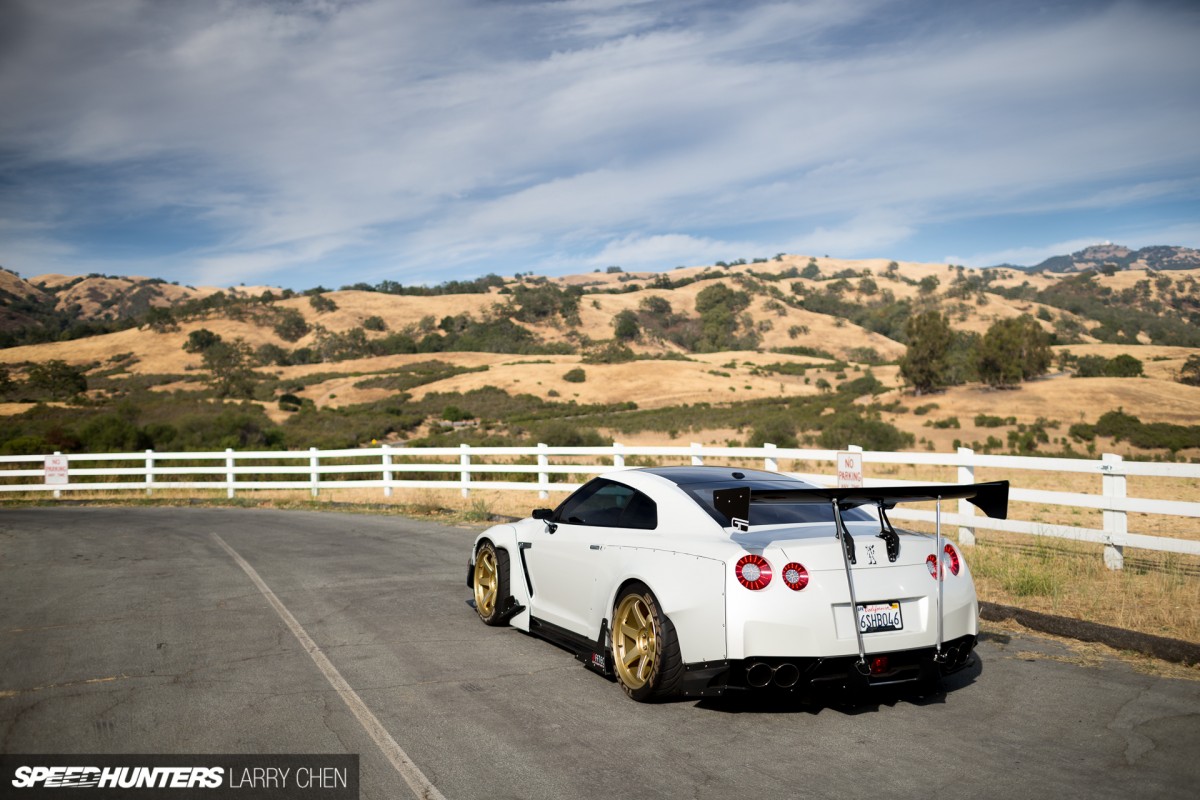 David eventually plans to get the car properly painted, as well as fitting the Varis rear bumper that's currently on order – so he's only a few more parts away from completing his project. It's taken constant work and dedication to get to this point, but that dream of having his very own interpretation of a GT3 race car for the road is very real.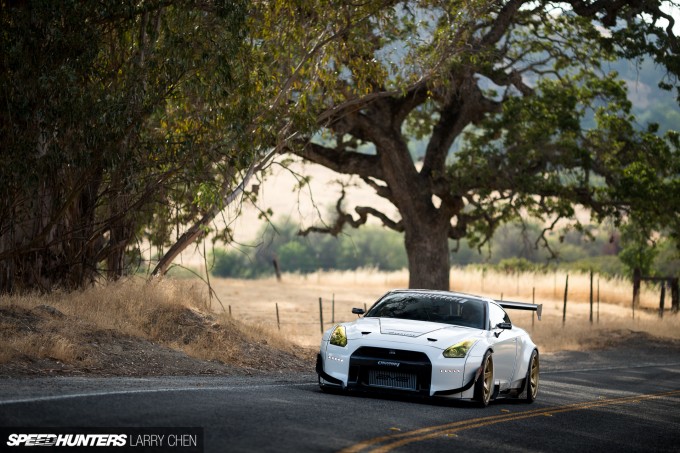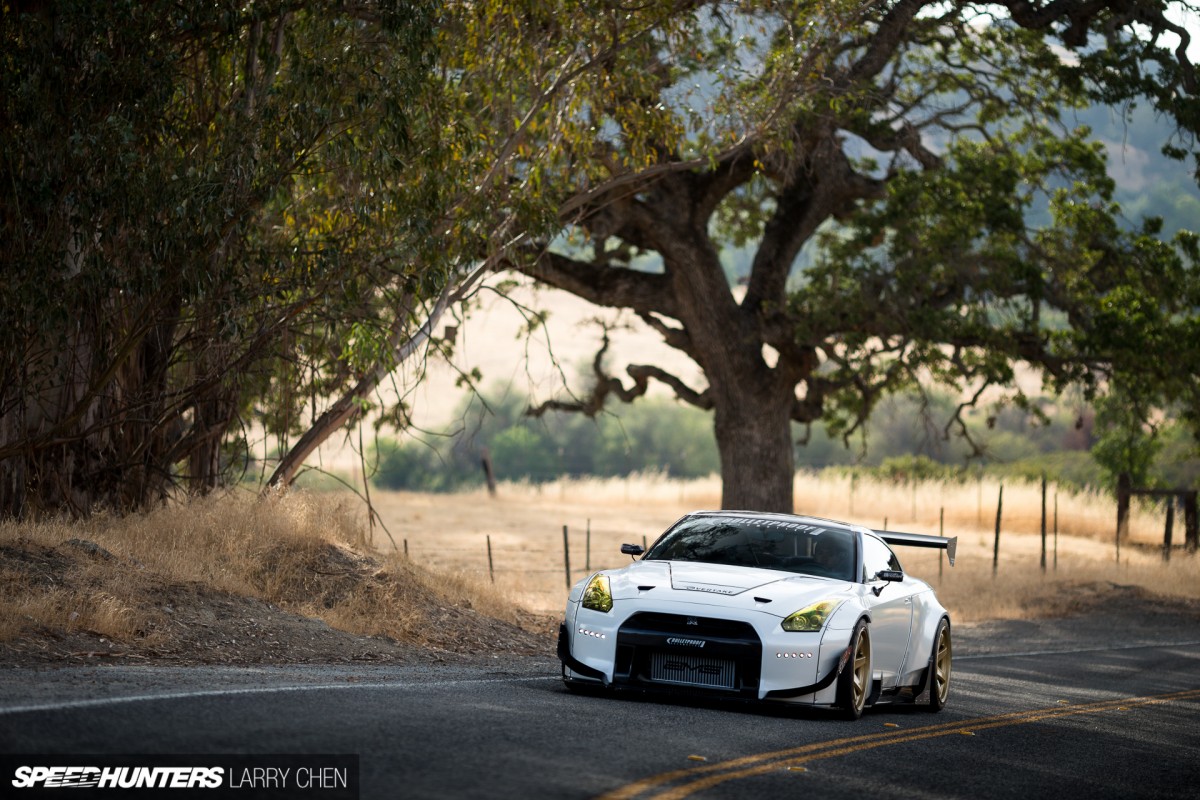 He might boast an 800hp street car capable of nine-second quarter mile passes, but nothing satisfies David more than hearing his son say, "My dad's car is the best." Like I said, every car has its story, and some are more touching than others.

Dino Dalle Carbonare
Instagram: speedhunters_dino
dino@speedhunters.com
Photos By Larry Chen
Instagram: larry_chen_photos
larry@speedhunters.com
Story Produced by Elizabeth White
Instagram: itswhitenoise