Bay Area style
The San Francisco Bay Area is known for a lot of things – hippies, tech start ups, thizzin', fog and clam chowder in bread bowls. Cars – with the exception of ultra-green or EVs or Google's latest self-driving prototypes – aren't considered one of the area's claims to fame.
But perhaps they should be…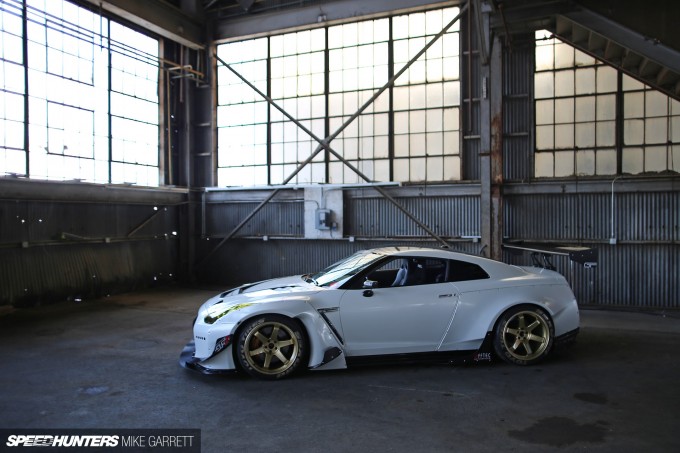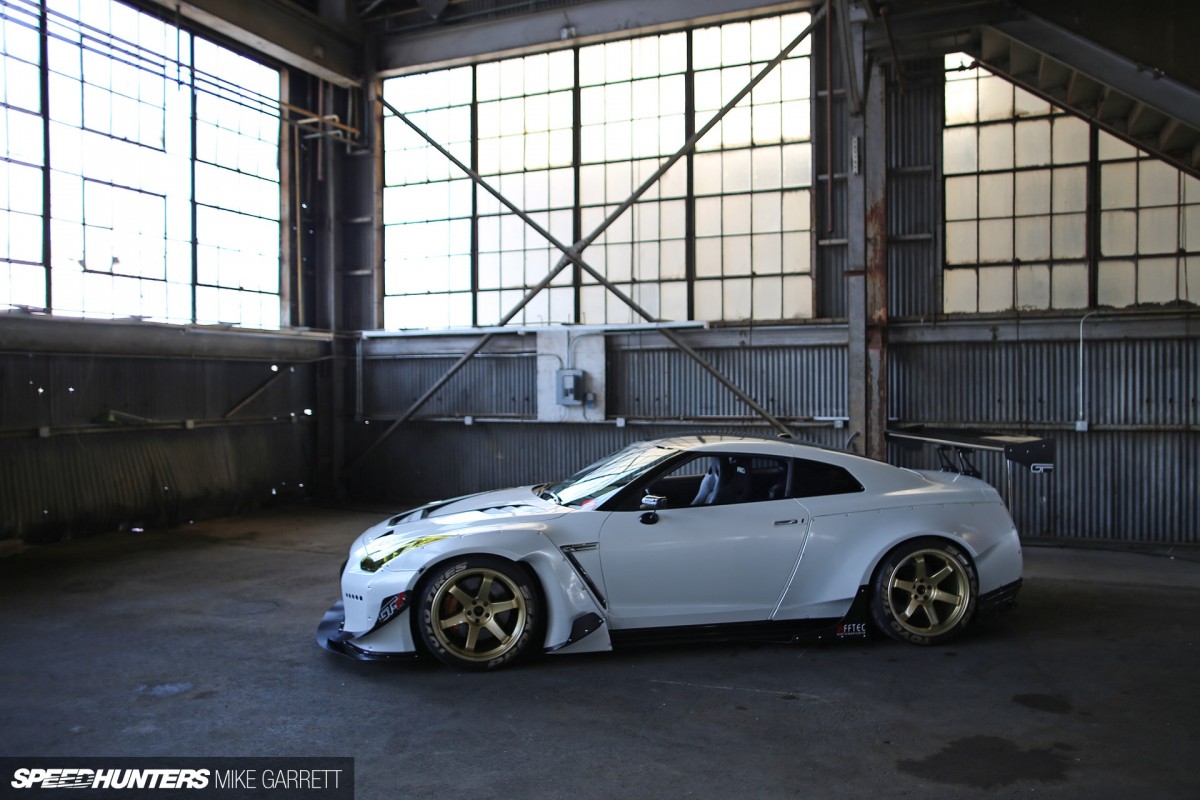 I just got home after a few days of Speedhunting around the Bay Area – a visit that left me very impressed with what I found. This trip included everything from pro touring monster machines to lowriders, and I finished off my stay on Saturday by checking out one of the region's most anticipated auto events of the year.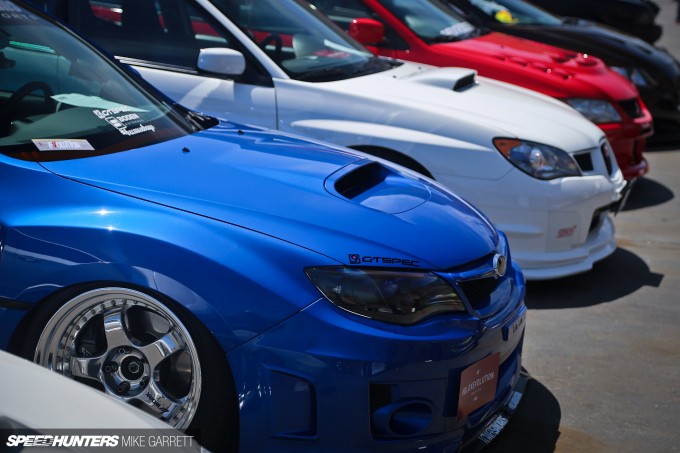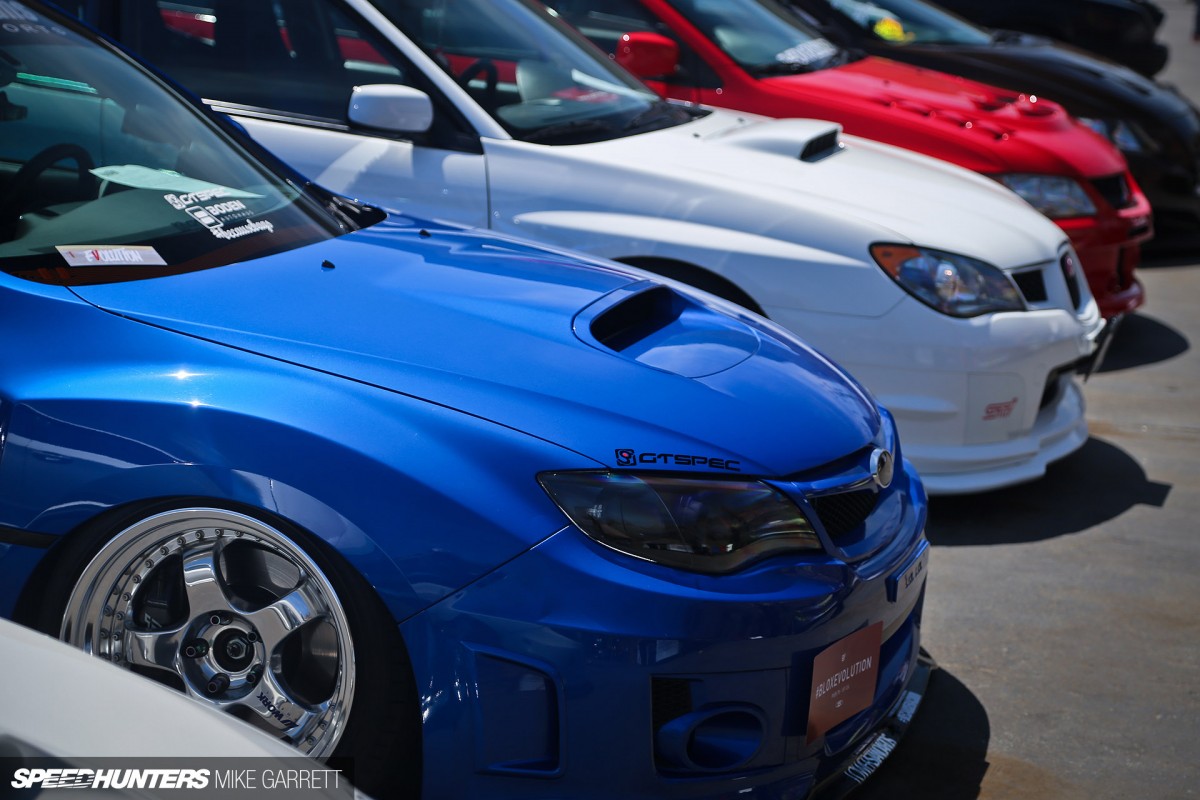 It's called BLOX Evolution, and if that name doesn't sound familiar you aren't alone. It begins with BLOX Racing, a company that makes performance parts for a variety of import vehicles, headquartered in the East Bay city of Fremont.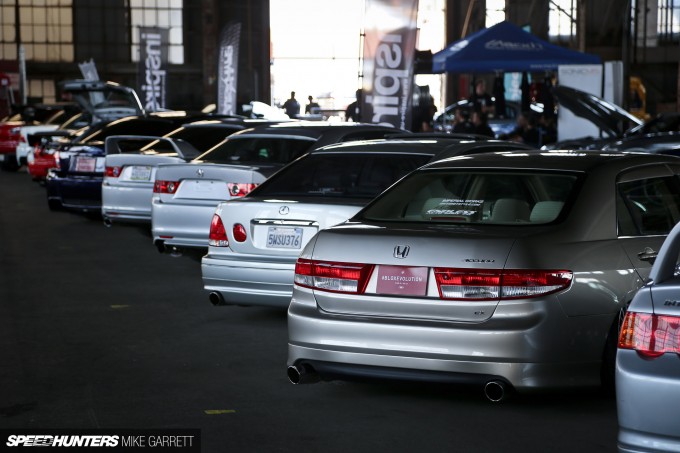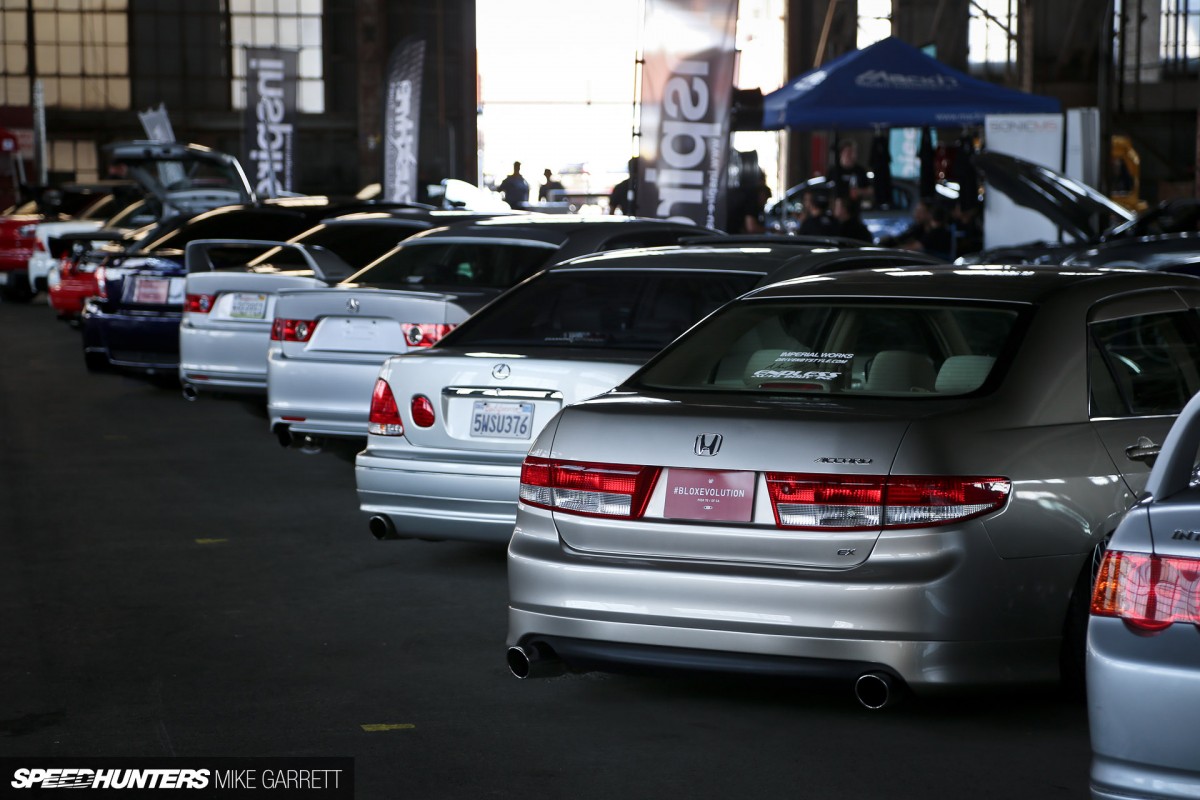 For the past several years BLOX has held an open house meet at their HQ – the turnout growing bigger with each year's event. By last year it was clear that the meet was outgrowing the venue, so for 2014 the organizers decided to change things up.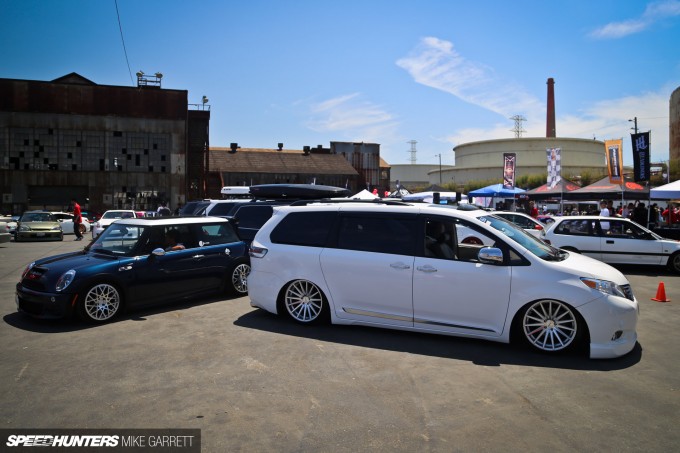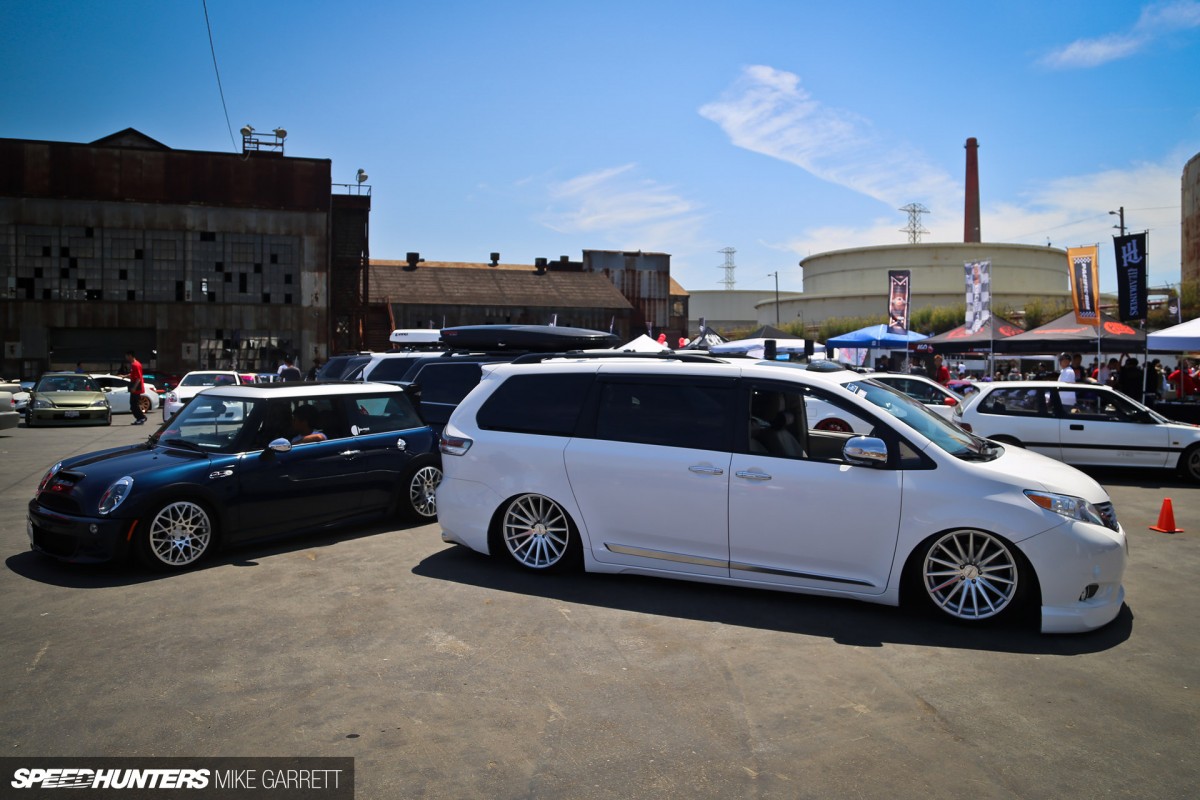 Actually, they didn't just change things up, they took the event to the next level, aiming to create one of the area's new lifestyle automotive events. You know – import models, DJs, food trucks and that sort of thing. Thus BLOX Evolution was born.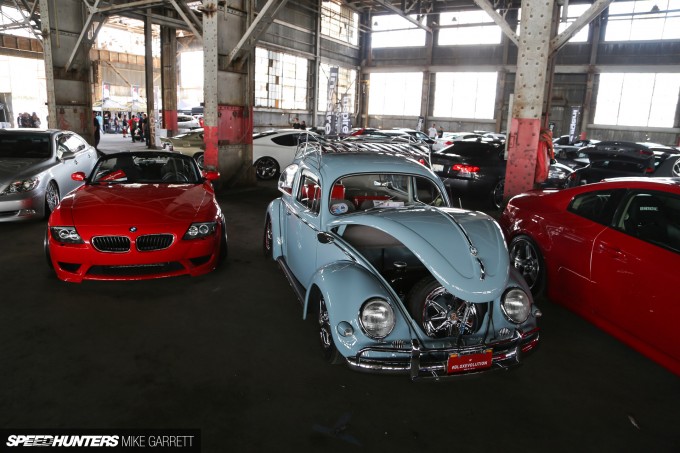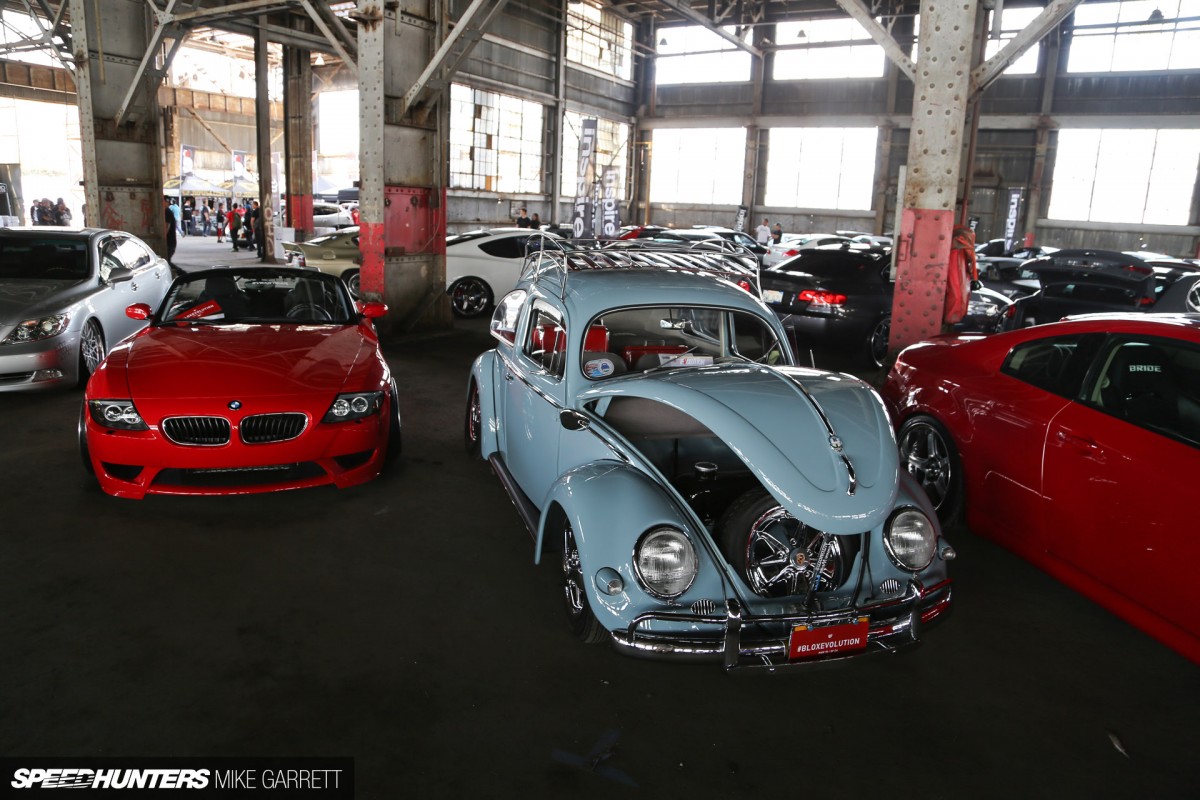 Of course with the larger ambitions of the event a new venue would need to be found. A run-of-the-mill business park just wouldn't cut it any more.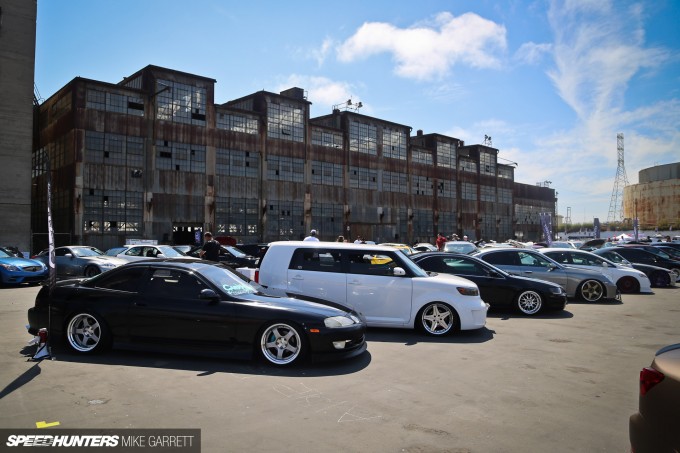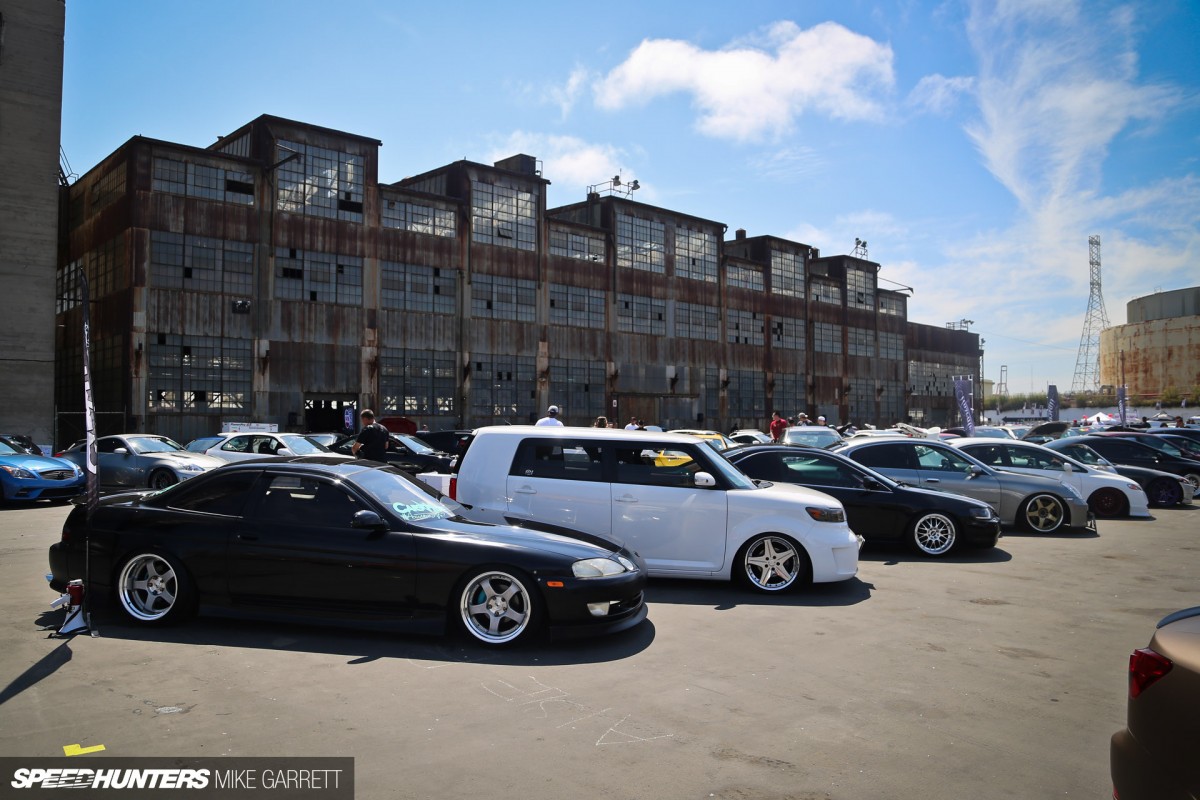 The venue for BLOX Evolution was one of the more interesting car show locations I've seen – an old warehouse at Pier 70 in the Port of San Francisco. Of course, locals know that summer weather in San Francisco can be far from summer-like – but fortunately Saturday's conditions were beautiful. It felt more Los Angeles than San Francisco.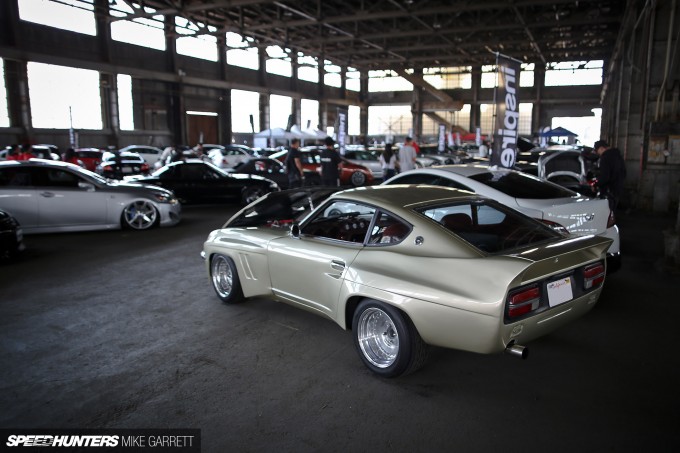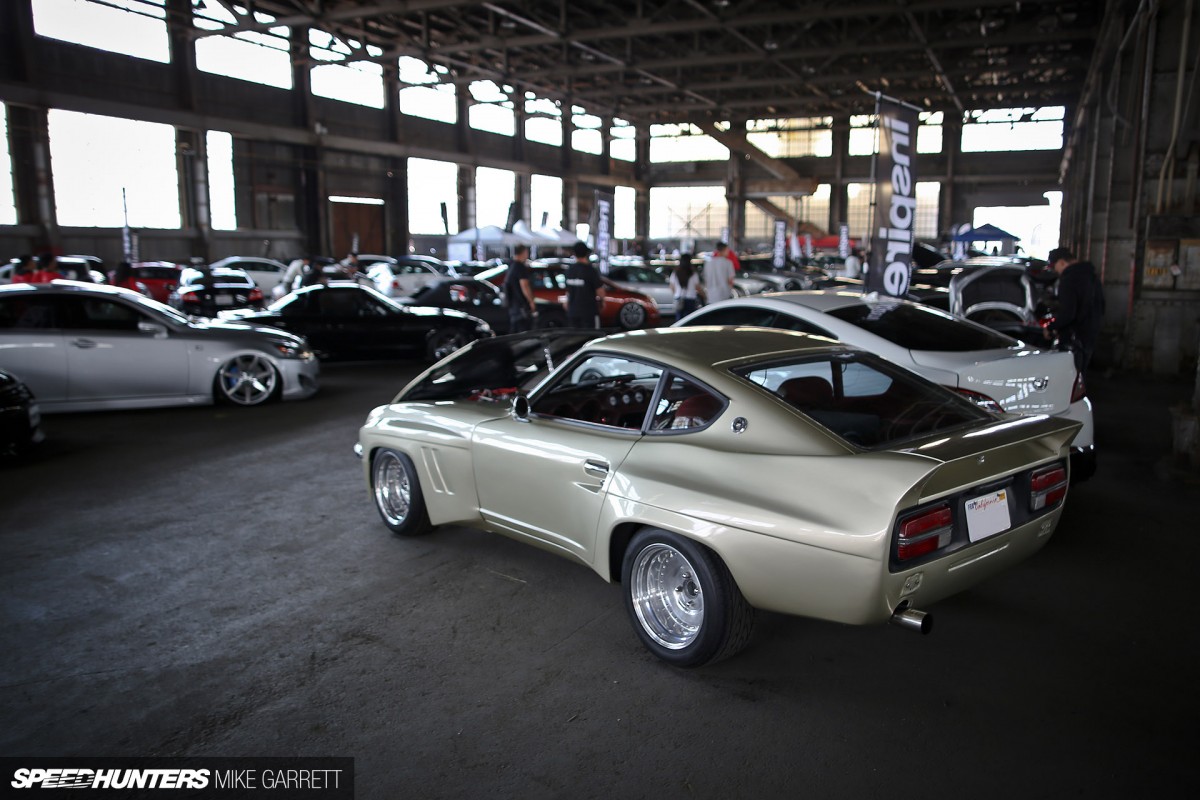 If I'm honest I've never been a big fan of music-blasting, import 'lifestyle' events as I prefer to let the automobiles speak for themselves. But knowing what the Bay Area's auto scene can bring to the table, I was excited to check this out.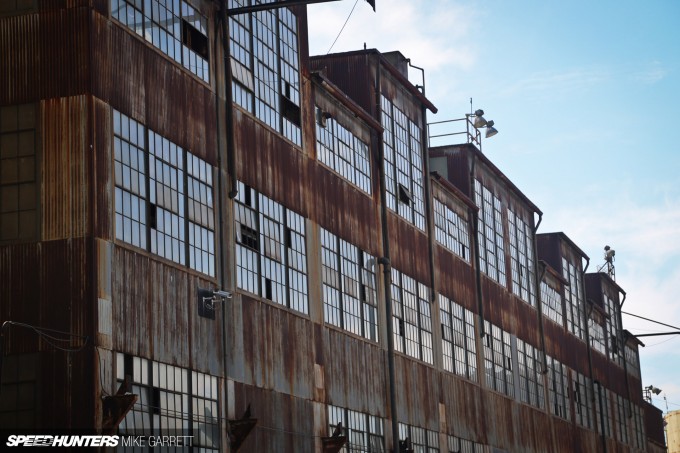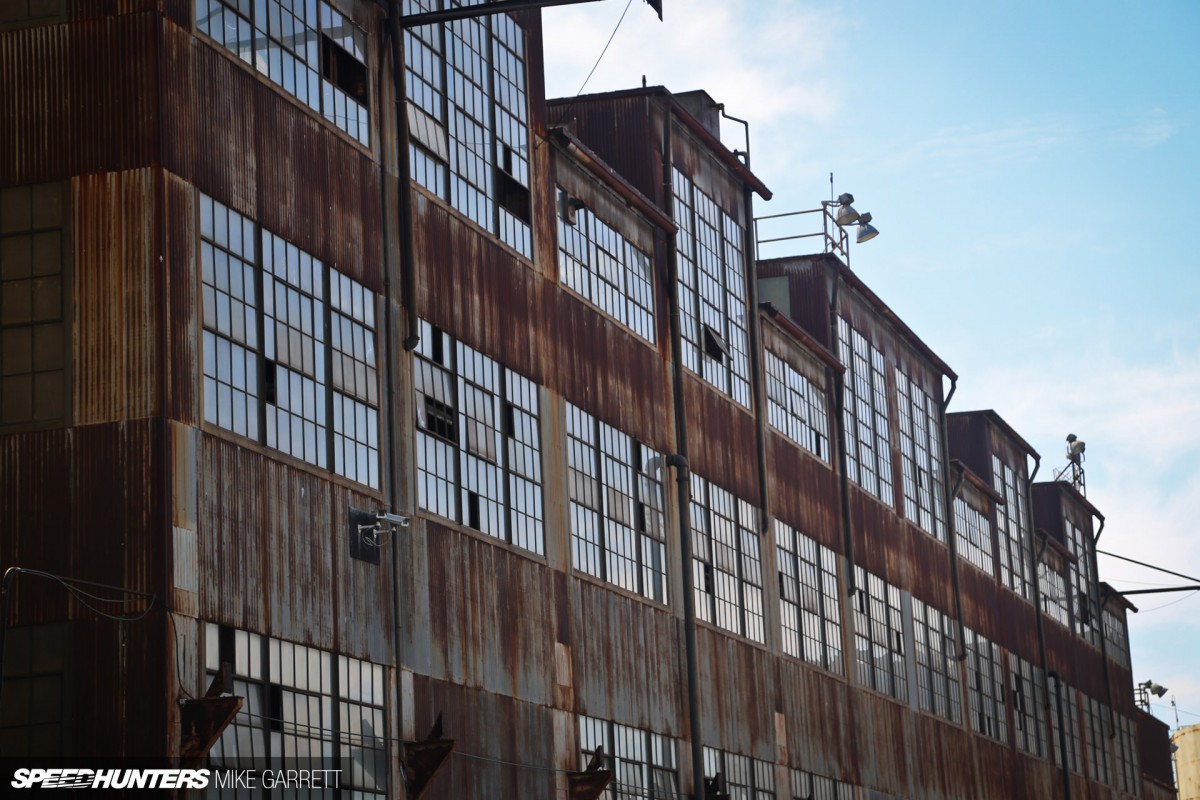 I have to say the old port venue really made for a cool atmosphere and there was definitely a lot more character than you'd find at your typical convention center or fairgrounds car show. Rolling up to the big brick building on the Bay, I felt like I was going to some kind of secret underground meeting. I was just waiting for some guy named Hector to come out and ask who the Snowman was.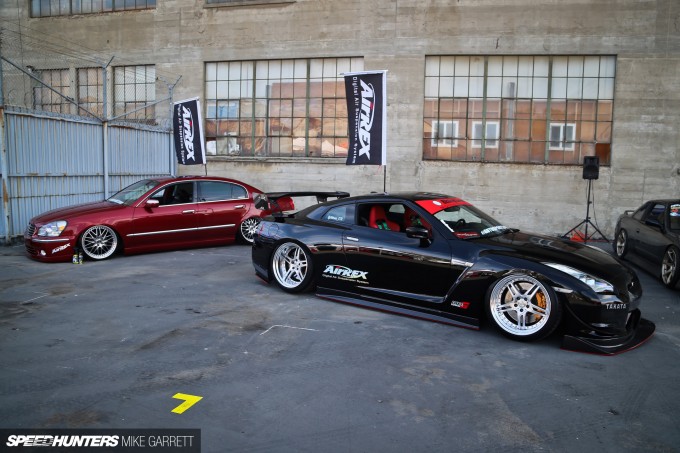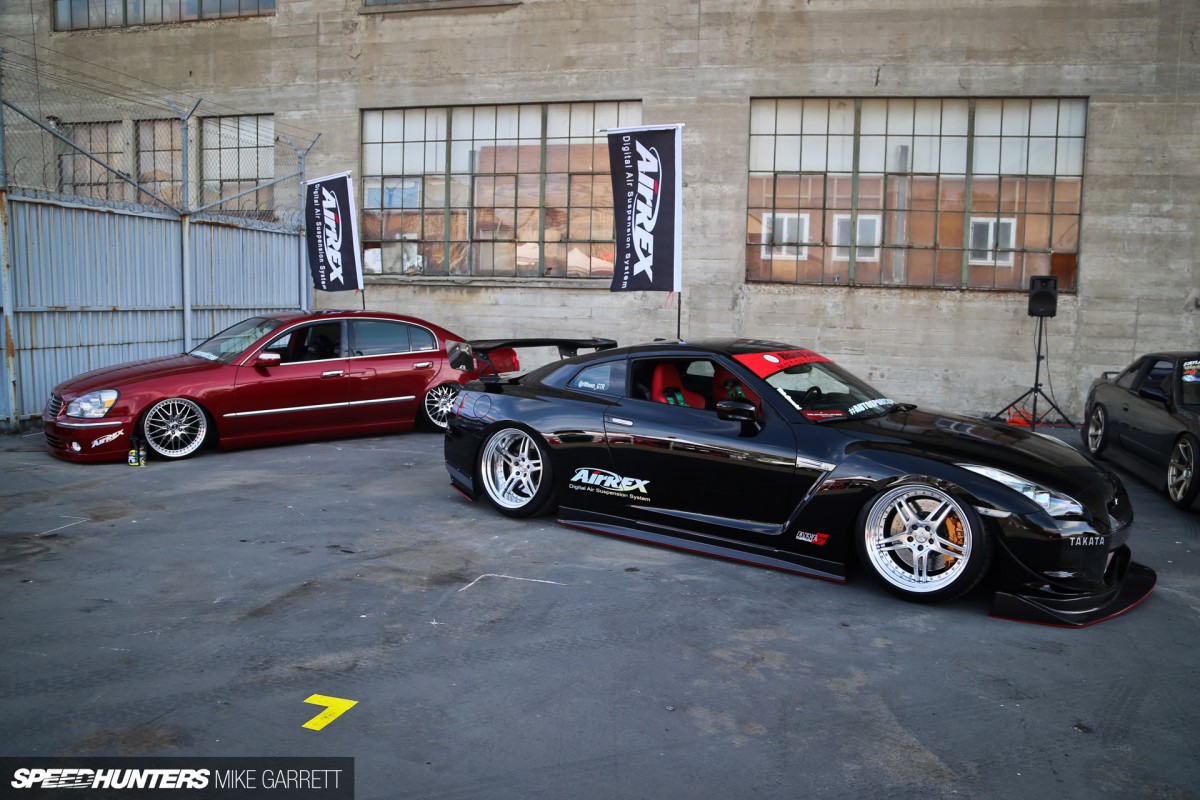 As for the event itself, BLOX Evolution would be divided into two main areas. Outside would be the 'meet' area, set up in the spirit of the original open house events. Inside the warehouse would be the 'show' area – where vehicles were judged in a number of categories.
Show 'N Go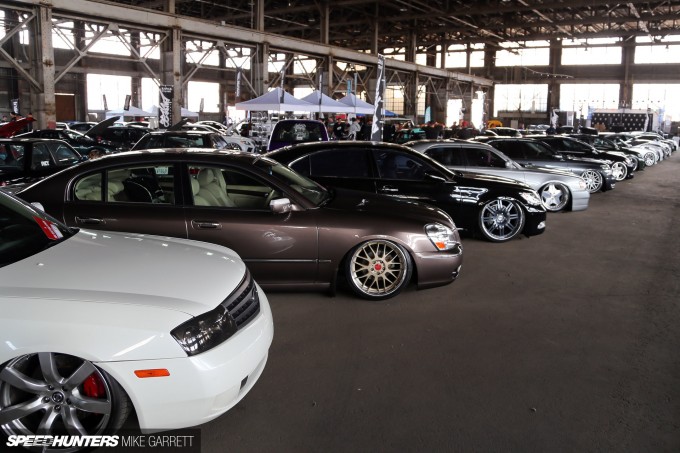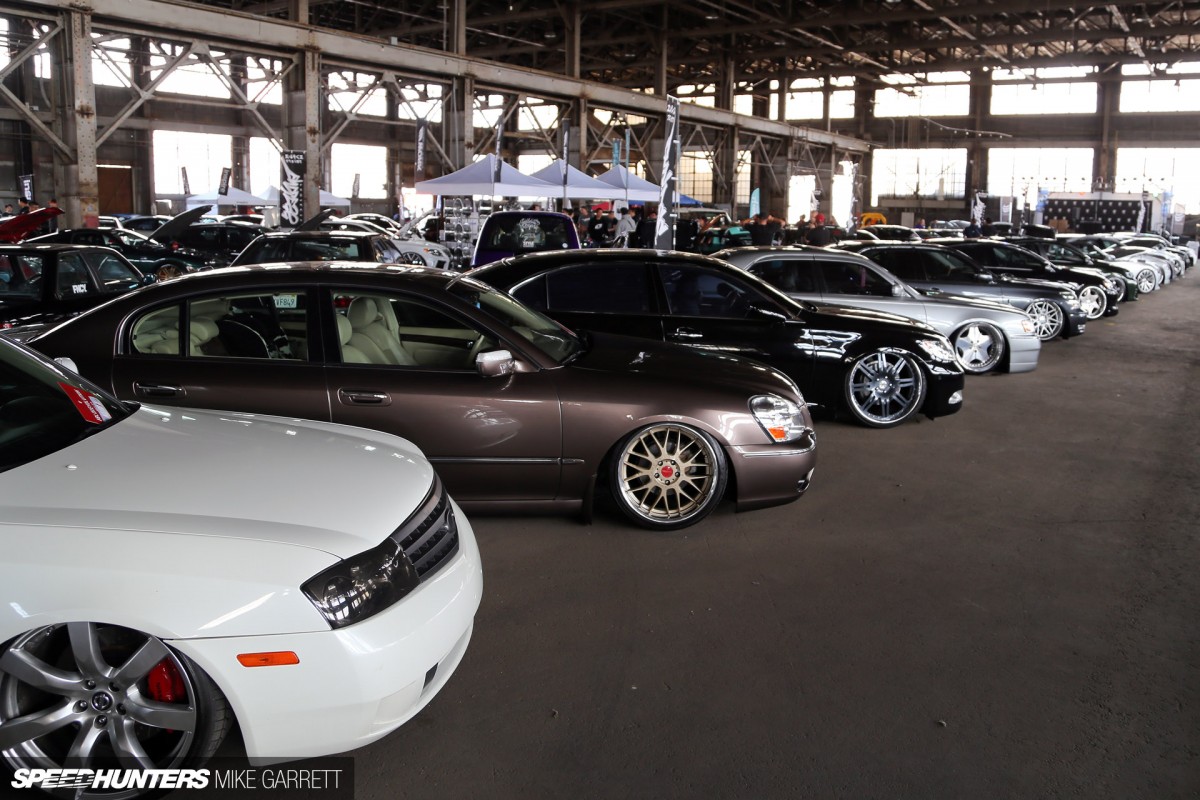 As I headed inside the massive warehouse to get my first at look at the show, I wasn't quite sure what to expect. Would there be rows and rows of stanced cars? VIP luxury machines? Traditional tuner vehicles? Vintage cars? As it turns out, there was a little bit of everything…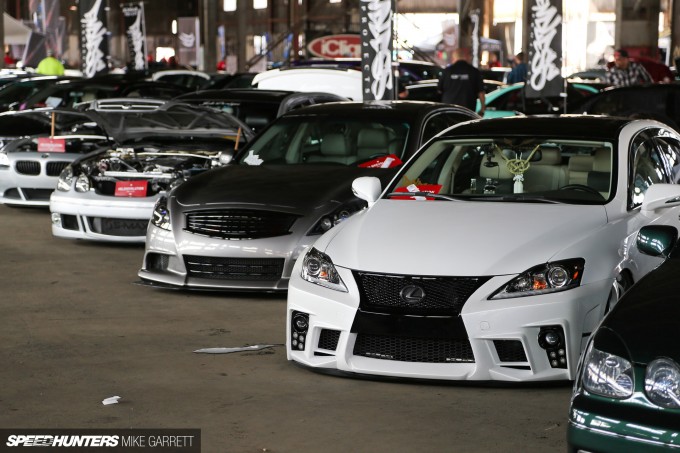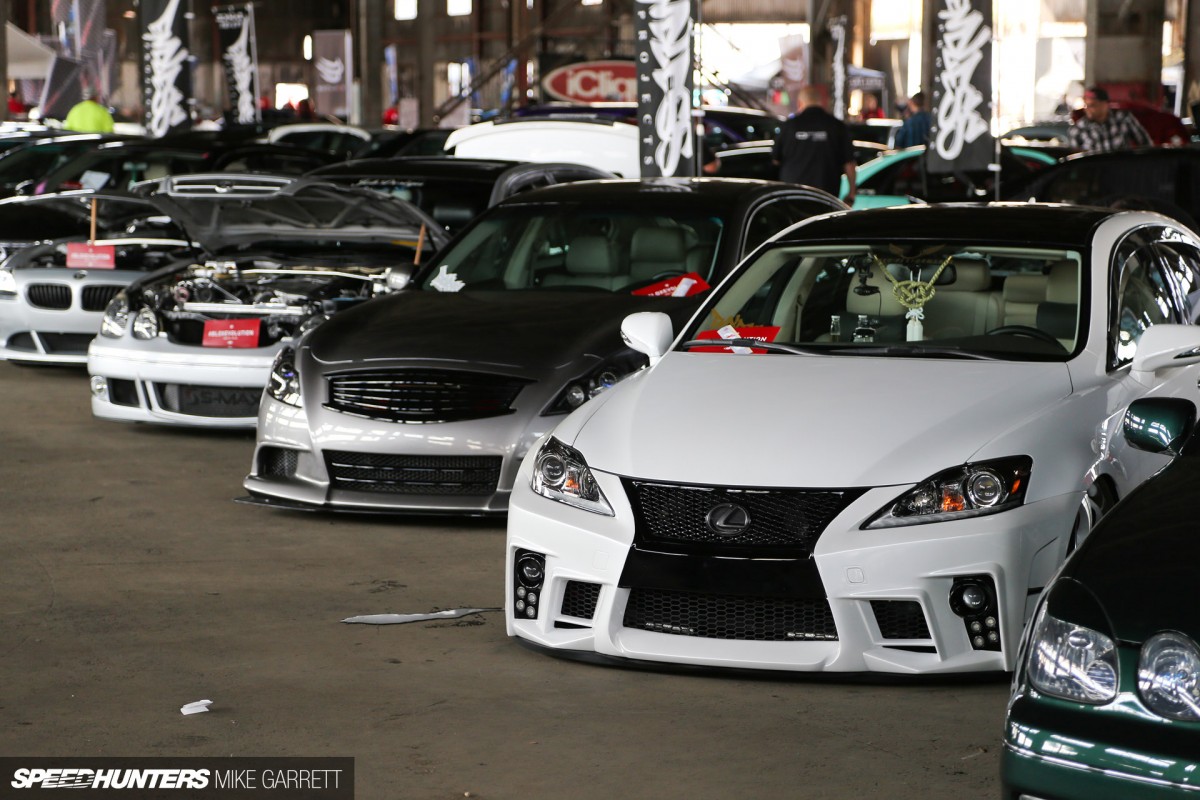 It's been about 15 years since the explosion of import tuning originally took over places like the San Francisco Bay Area. A lot of the youngsters the could be found modifying Honda Civics and Acura Integras back in the day have since moved onto other cars and other scenes.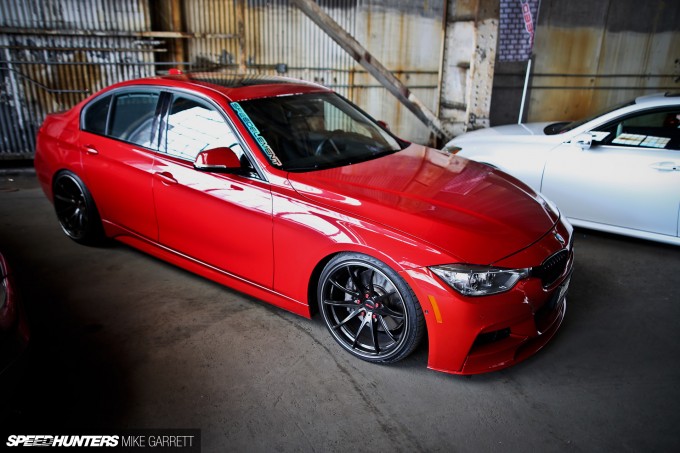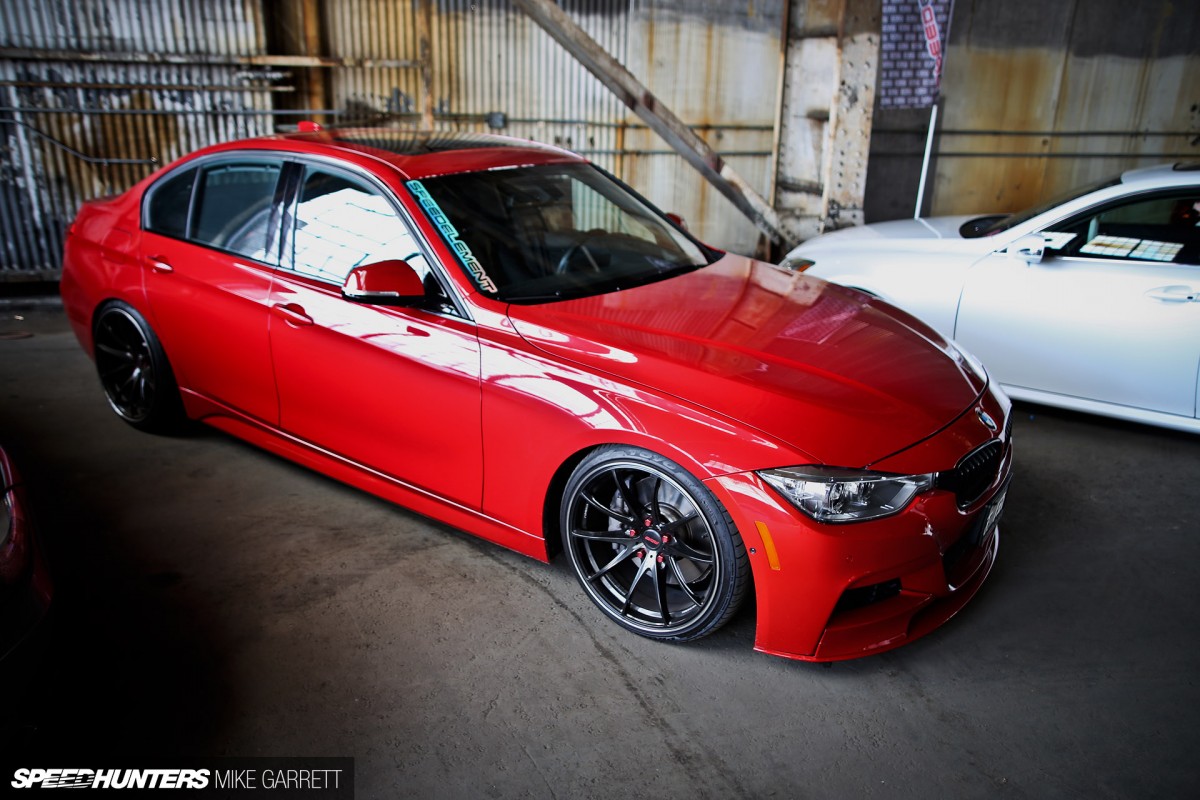 But while they might have grown up, developed careers and started families, they certainly haven't outgrown their love for cars.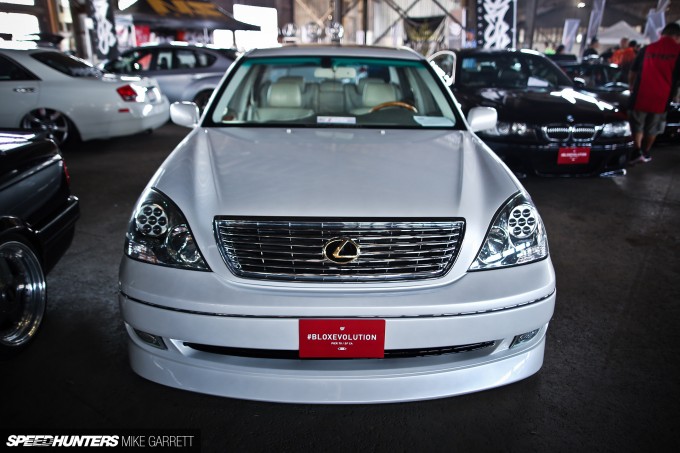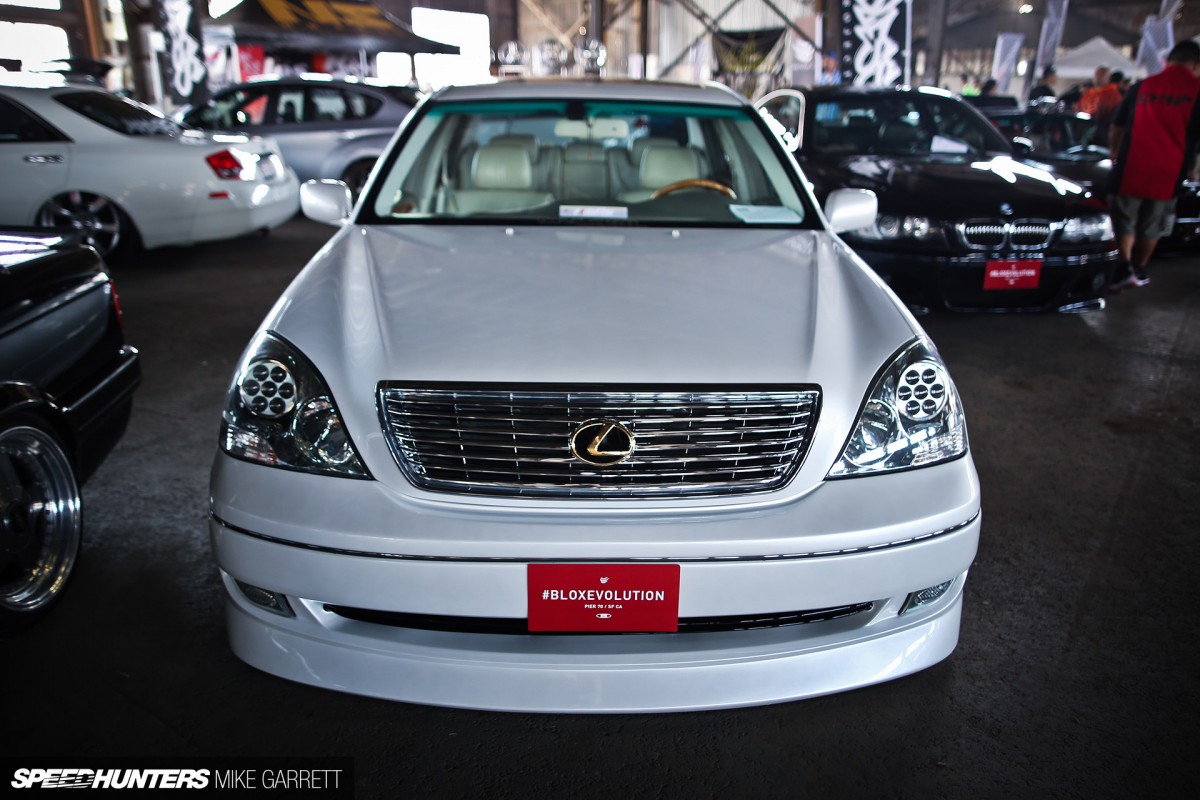 Some have moved on to the world of VIP cars, and there were numerous examples of modified Japanese luxury sedans hanging around Pier 70 on Saturday.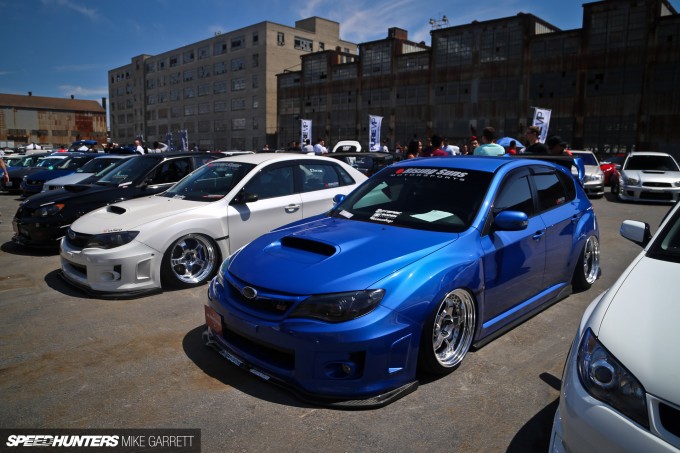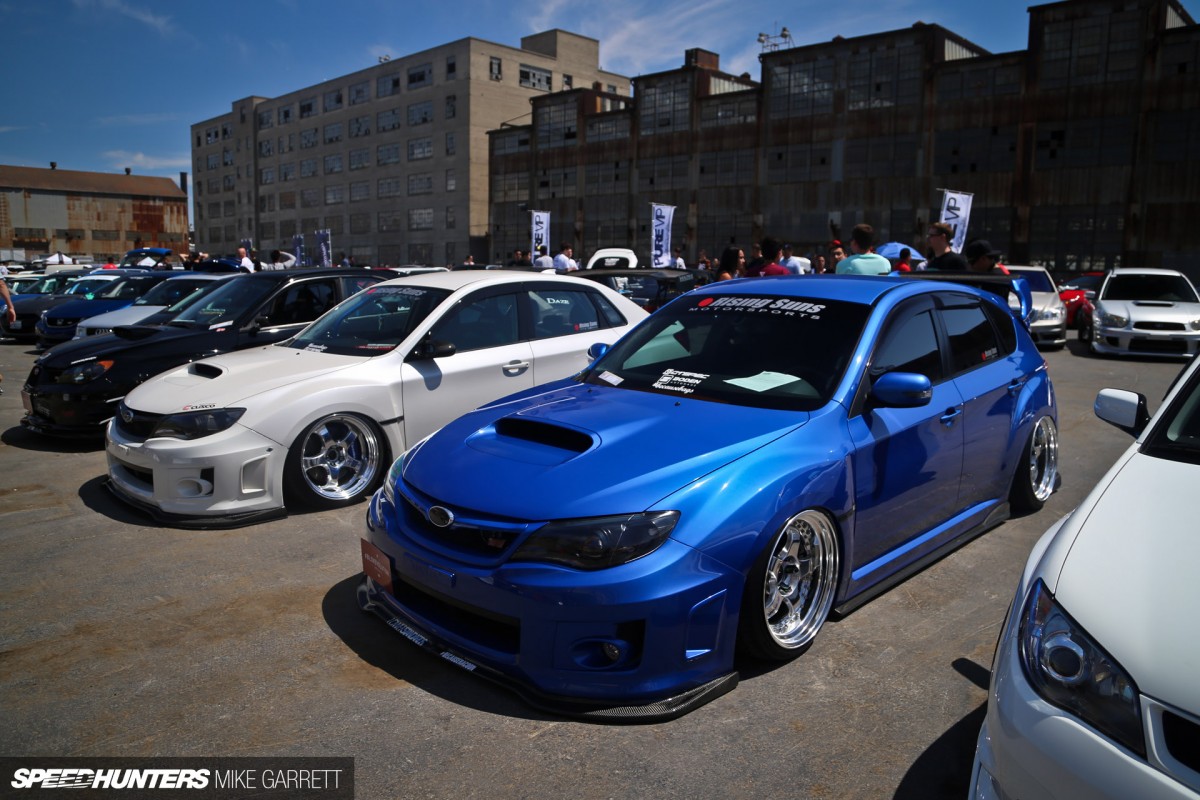 Others kept their need for speed, picking up modern high performance turbo machines like the Subaru Impreza WRX STI, Mitsubishi Lancer Evolution and Nissan GT-R.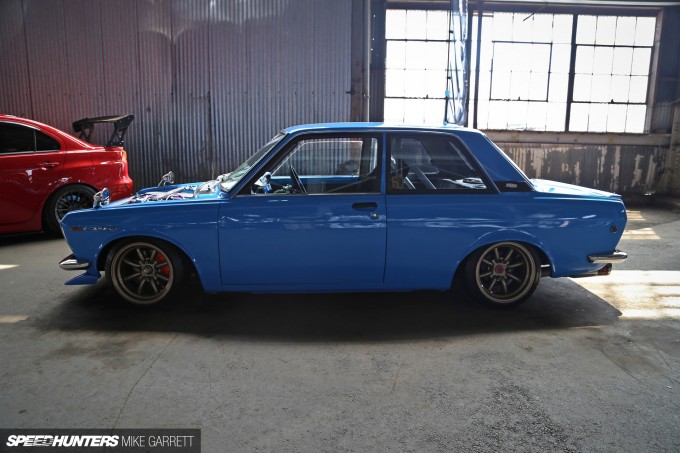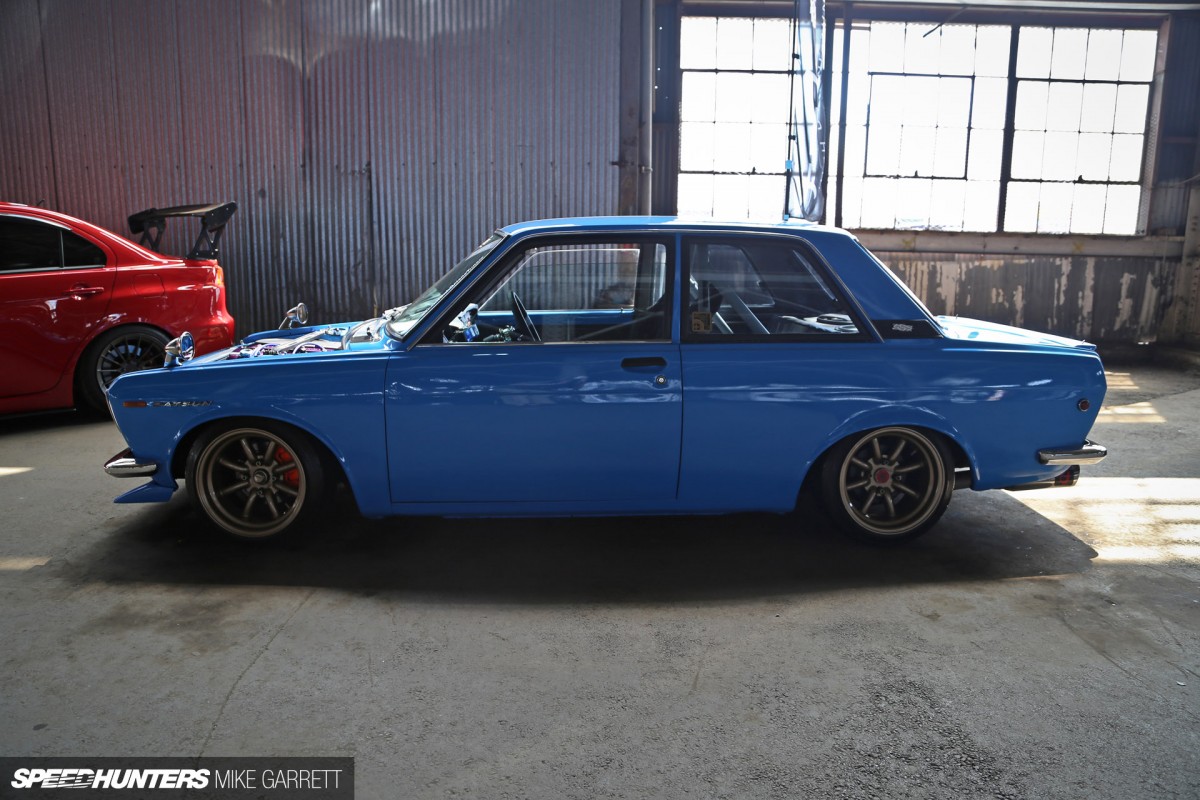 Another group went back in time to rediscover the roots of the scene, building some of the nicest 510s, Zs, and Celicas that you'll find anywhere.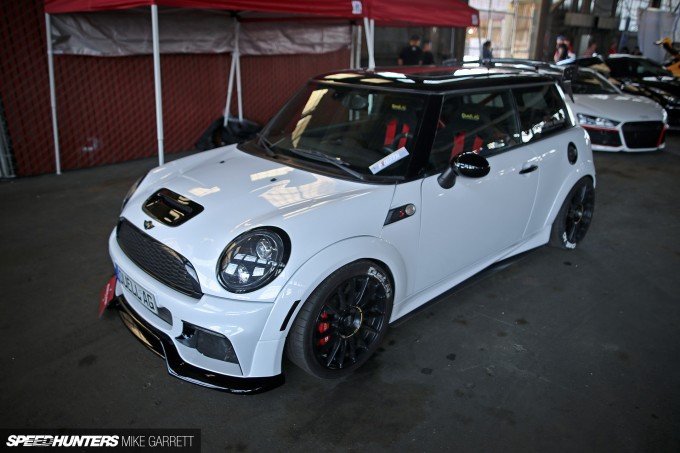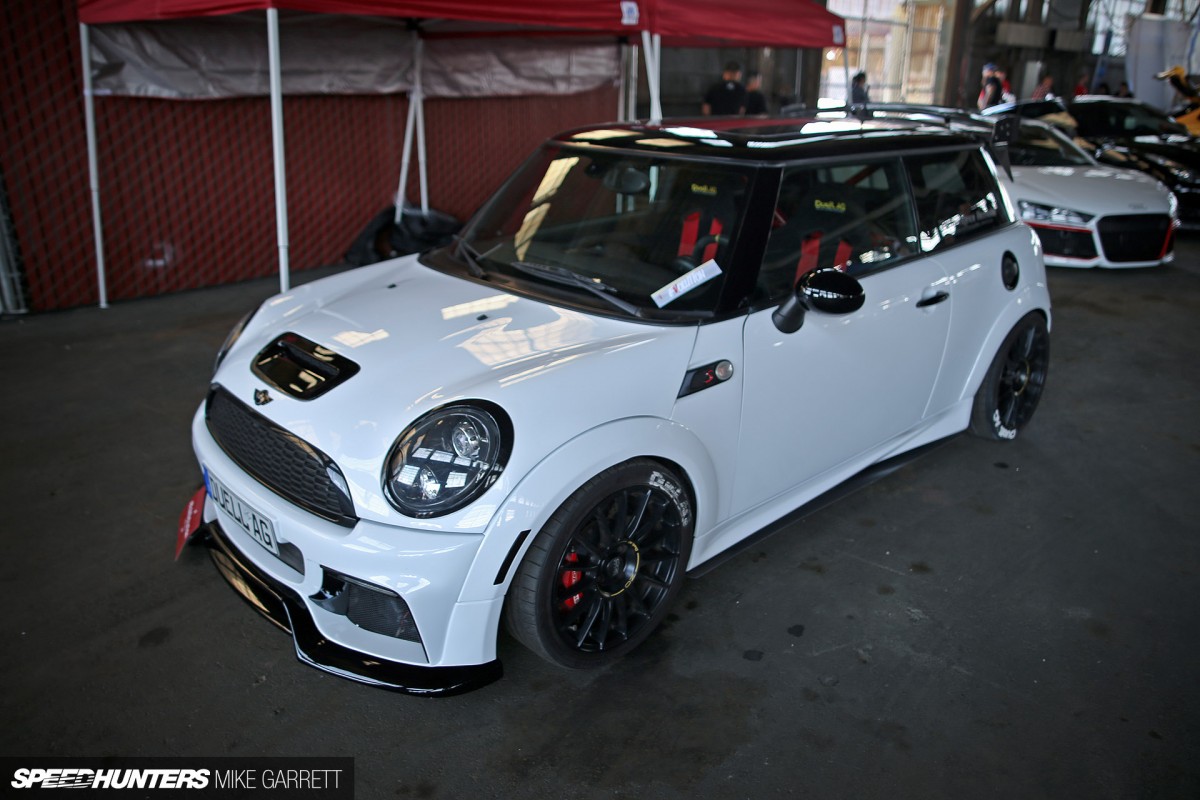 Some have made the switch to European cars – Mercedes-Benz, BMW, Audi and even MINI – the latter represented by this Cooper S loaded up with parts from Japan's Duell AG.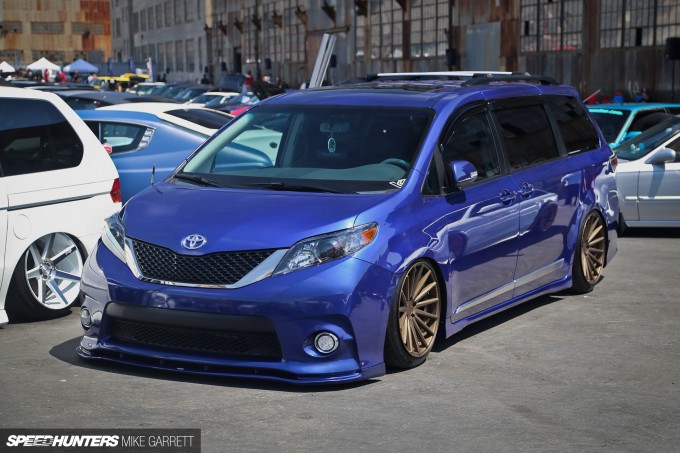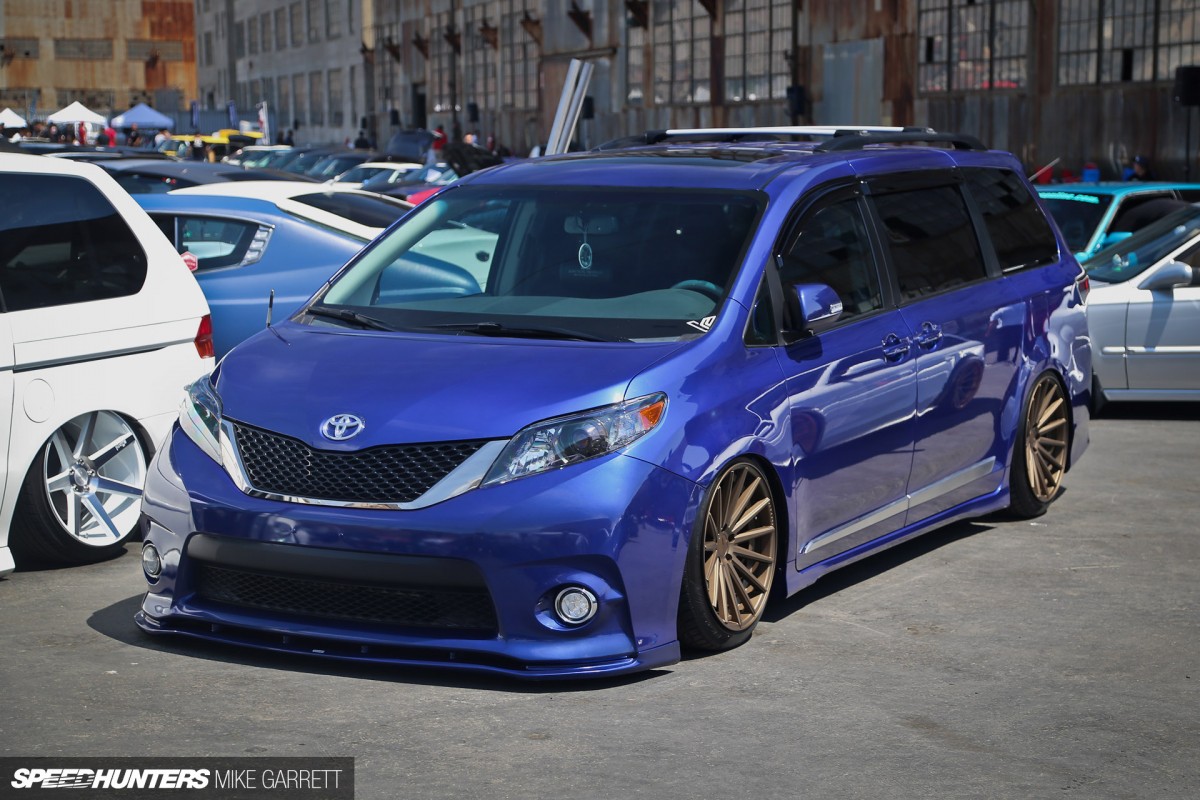 Even guys that needed family haulers didn't give up on modifying cars. The Bay Area happens to be home to one of the largest custom minivan scenes in the United States.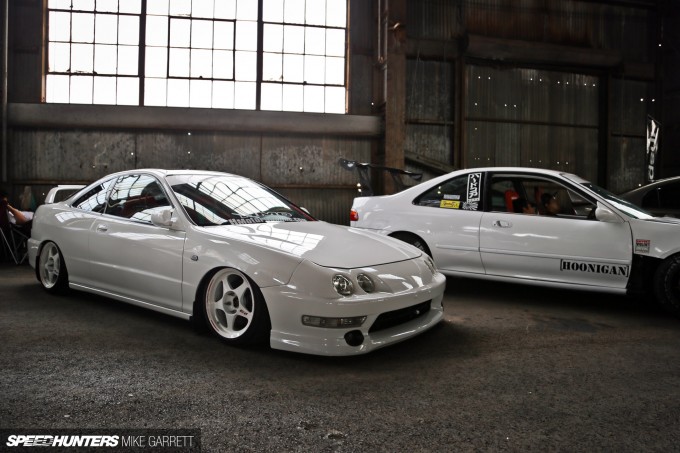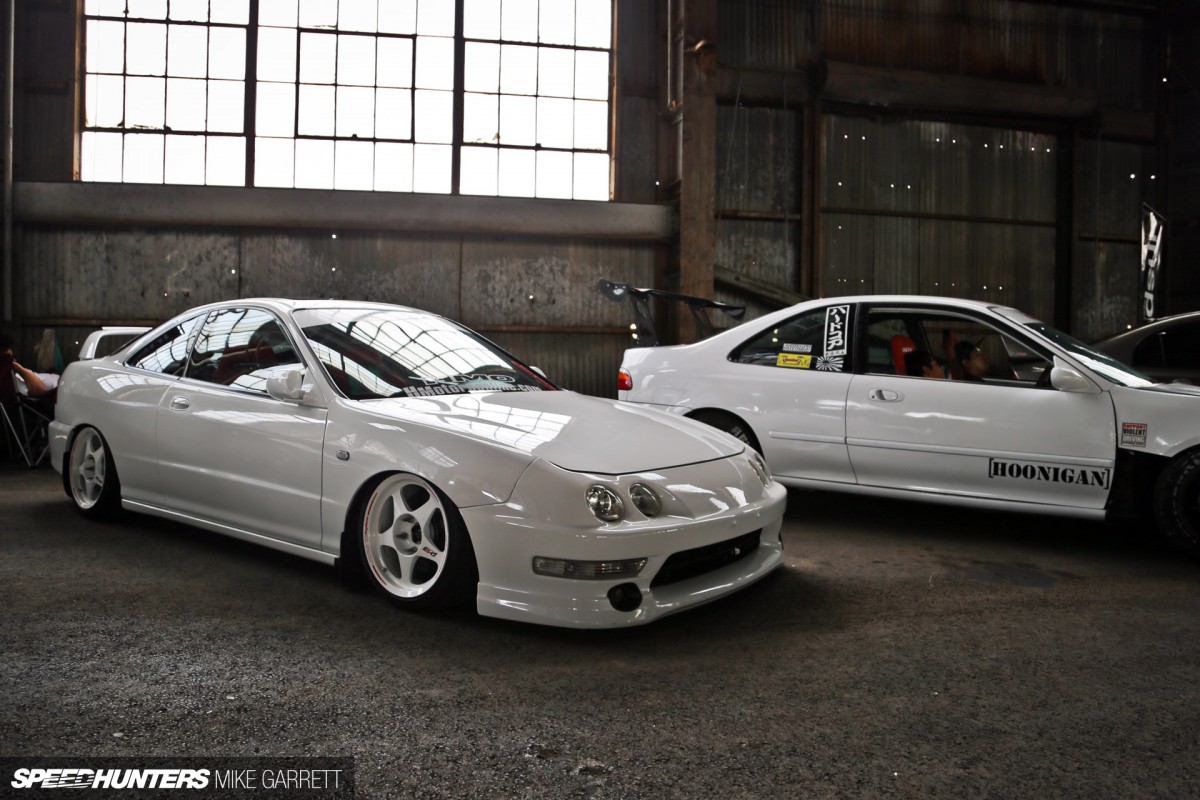 Finally, there are those who stuck with the cars of their youth, but now build them better than they ever could when they were scrappy teenagers. The Bay Area is right up there with LA when it comes to clean Honda builds.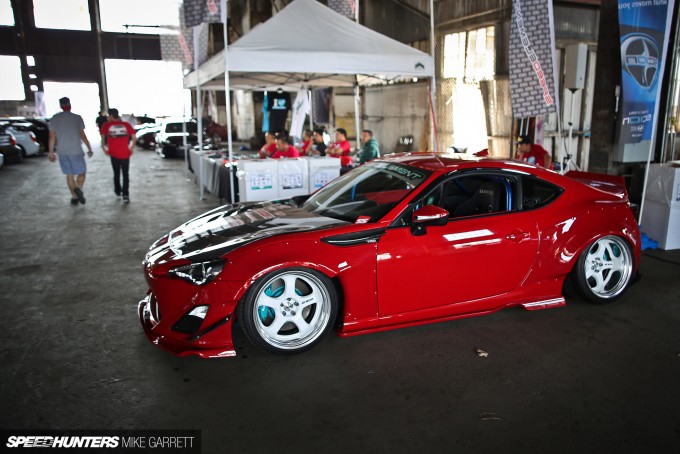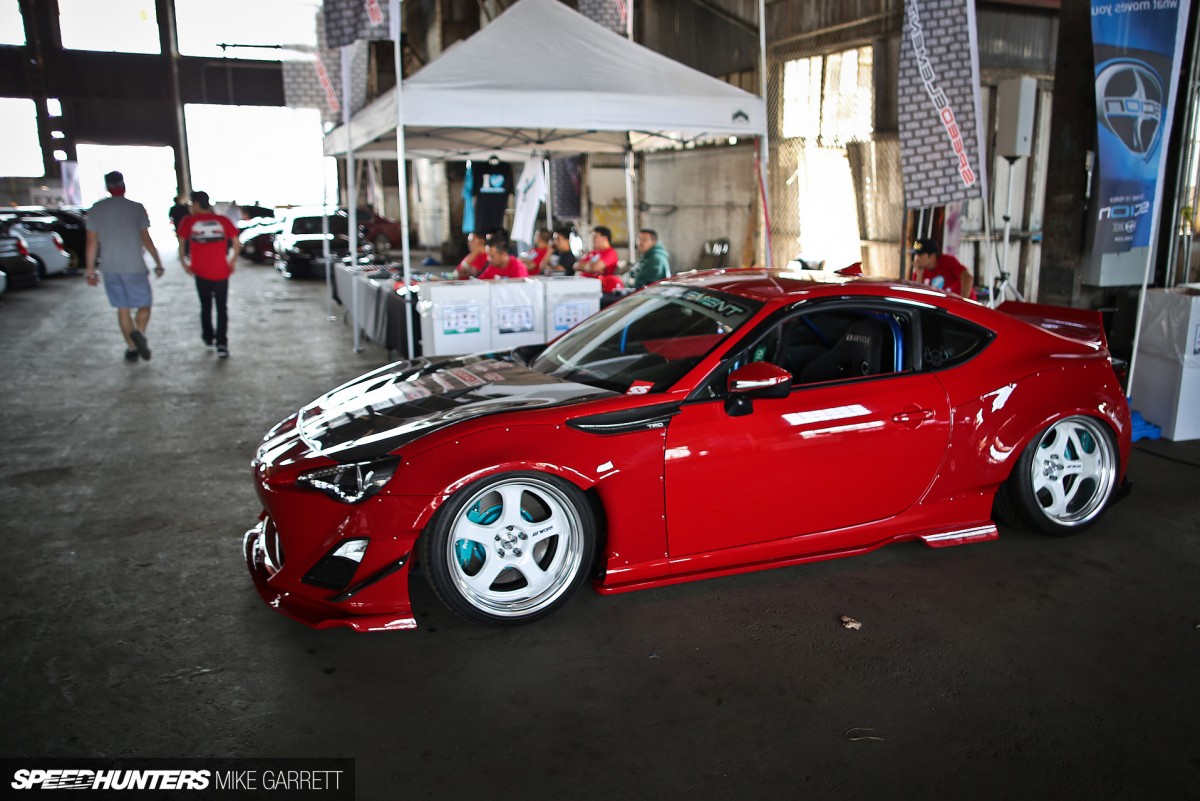 While there were plenty of cars with slammed ride heights and aggressive wheels at BLOX Evolution, I definitely wouldn't call this a stance-oriented event. The wide mix of styles was definitely one of the most enjoyable parts of the show.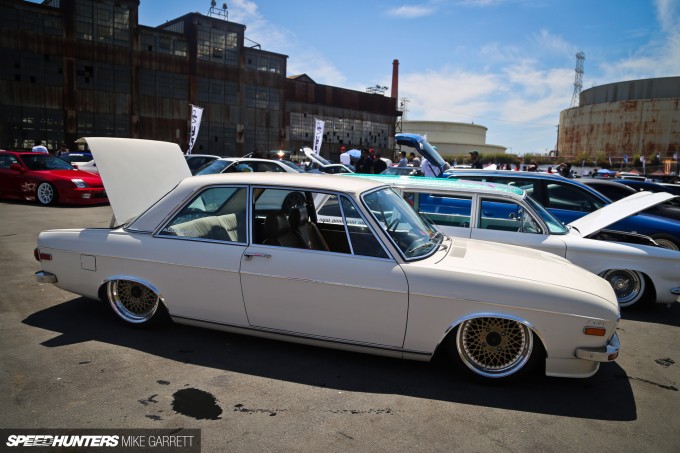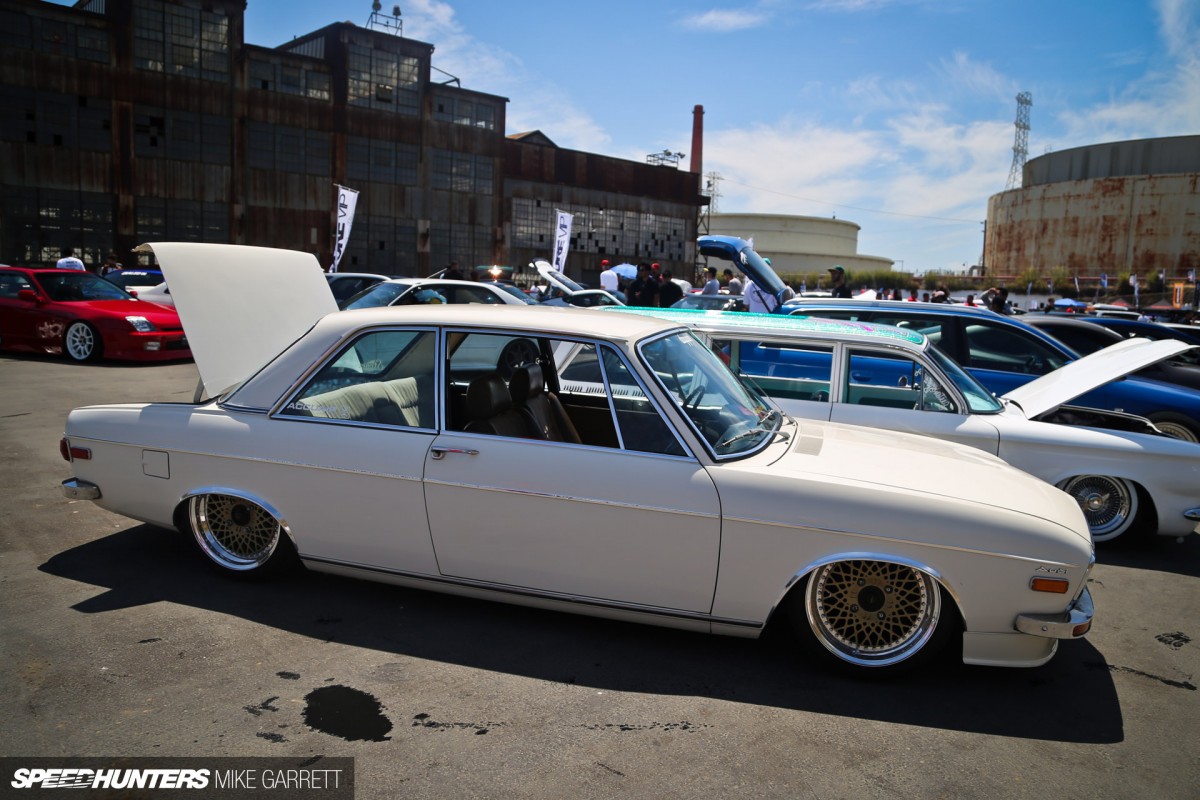 Not that there's anything at all wrong with a low and slow cruiser – especially a rare machine like Ken Stevens' airbagged '72 Audi 100.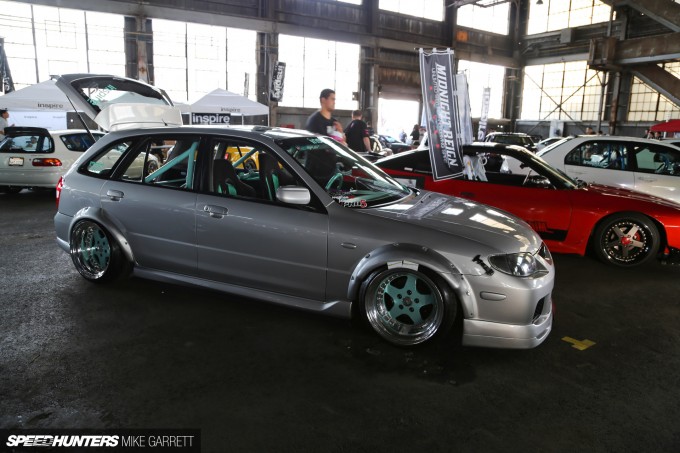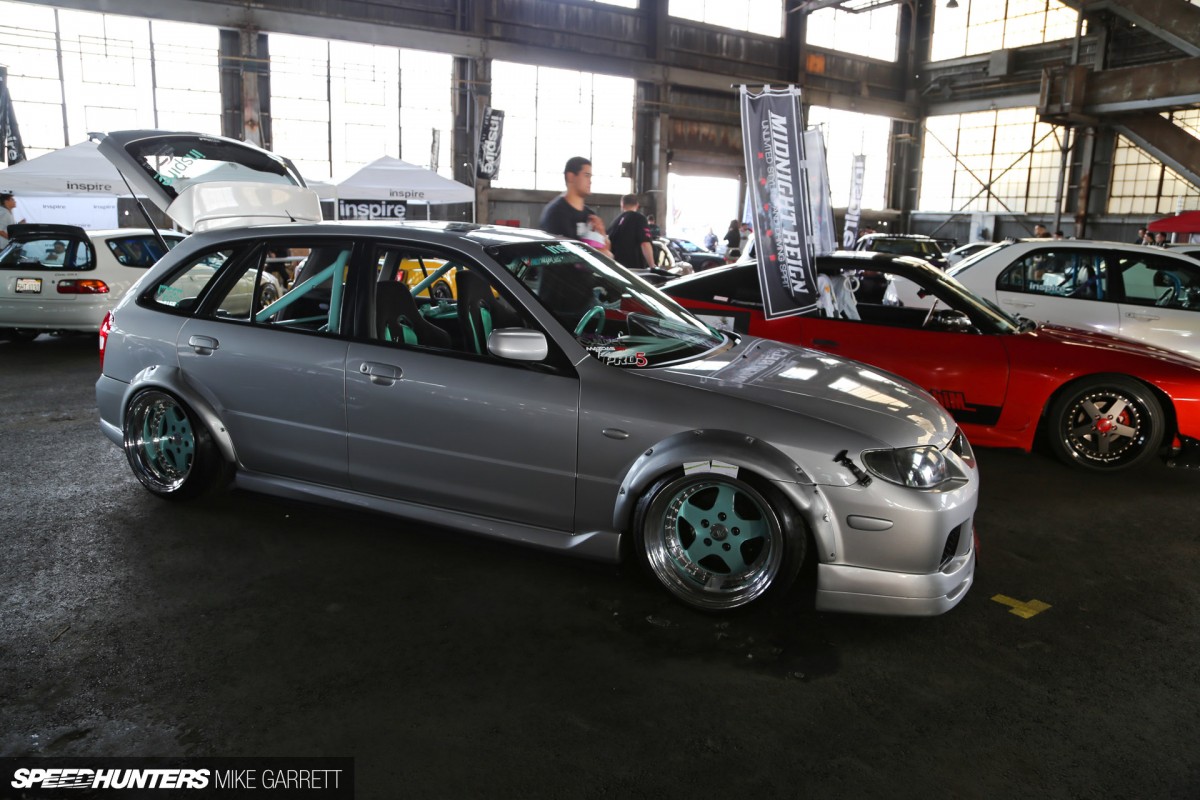 I also thought this slammed Mazda Protege 5 was cool – not just because it was cleanly done – but because this isn't a common platform for modification.
Is Performance Back?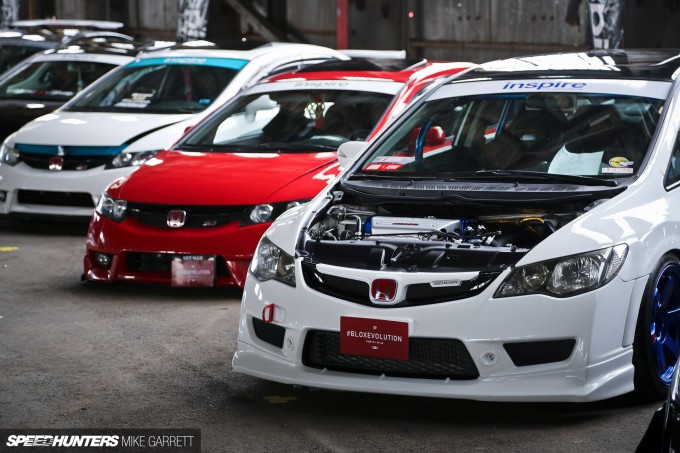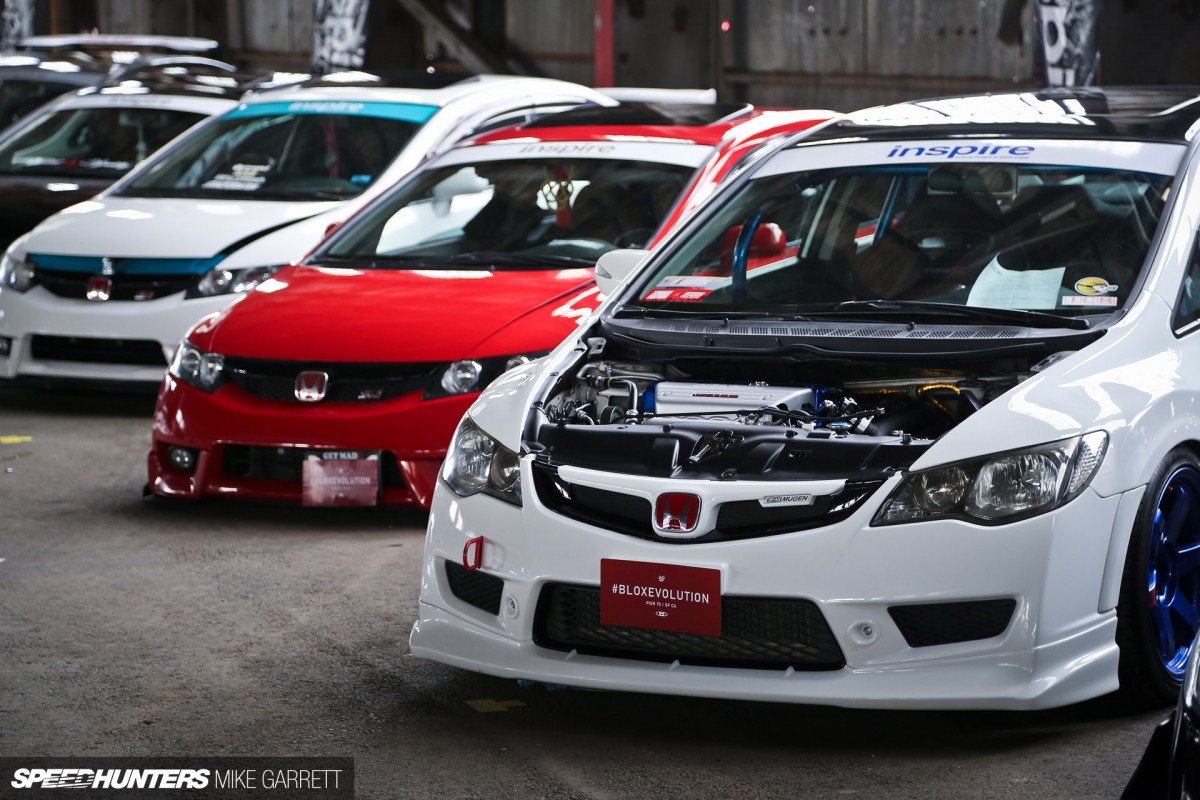 If anything though, it seems likes performance builds might be making a comeback in the birthplace of Hellaflush.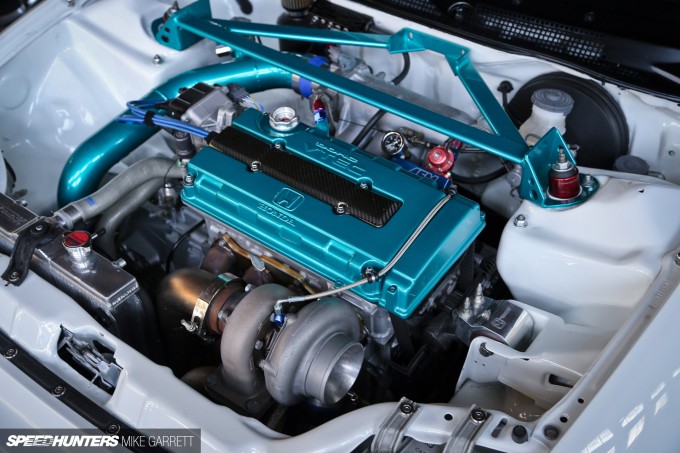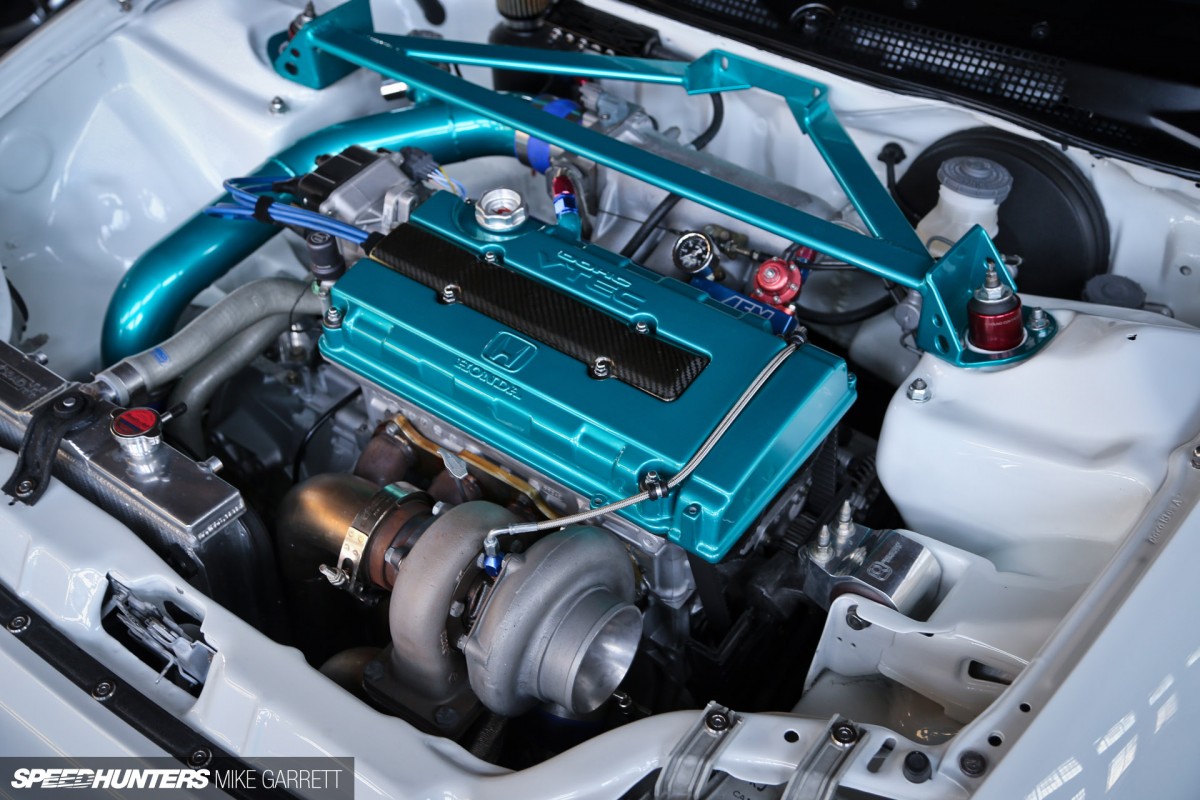 The building was full of turbo conversions, engine swaps and other cars with spec sheets that included a lot more than just wheel offsets or tire sizes.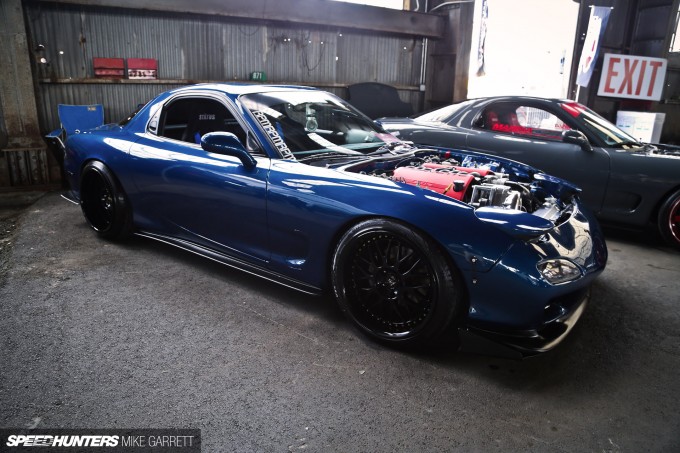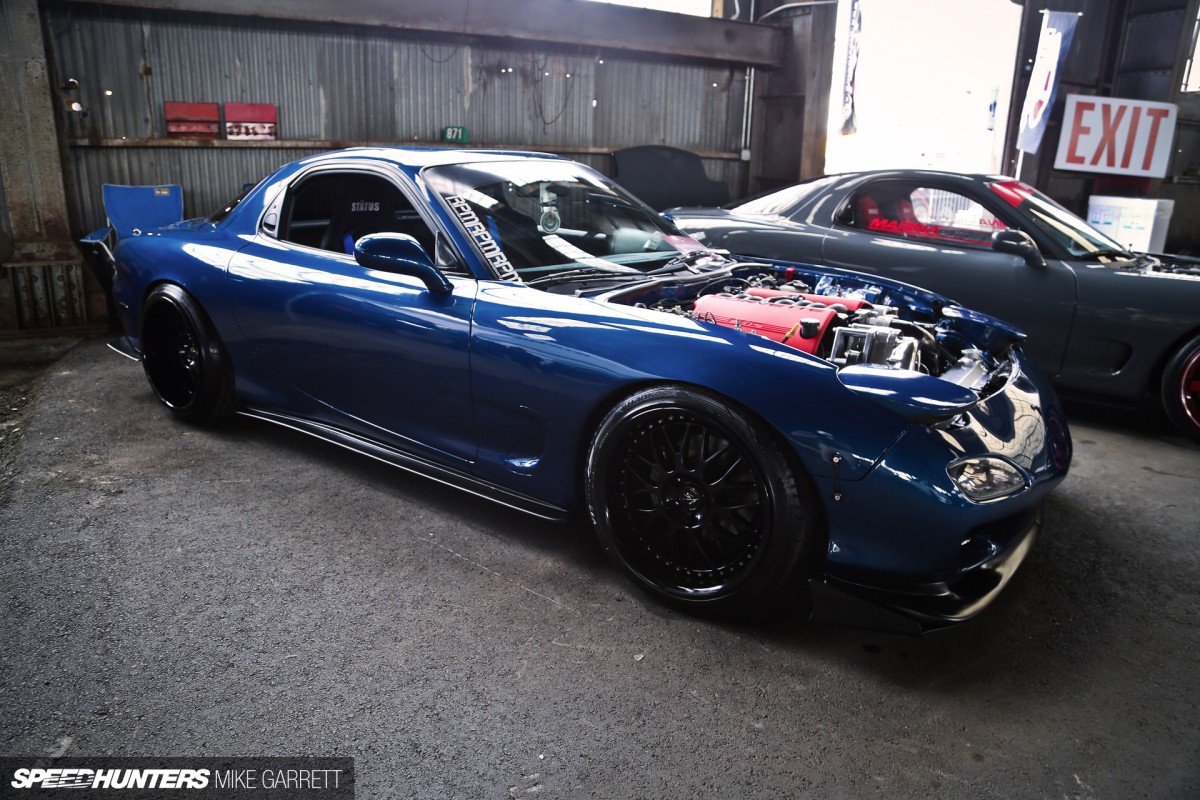 Could there be a better combination than the FD3s RX-7 and a GM LS V8? Rotary purists might cringe, but these powerful, aluminum V8s are just so well-matched to the FD's light chassis and timeless looks. As an added bonus, this FD street car from the Inspire Crew as also packing some boost to go along with its eight cylinders of American muscle.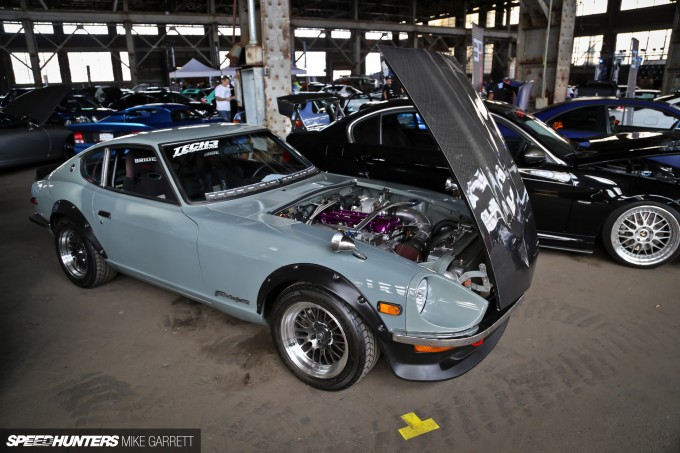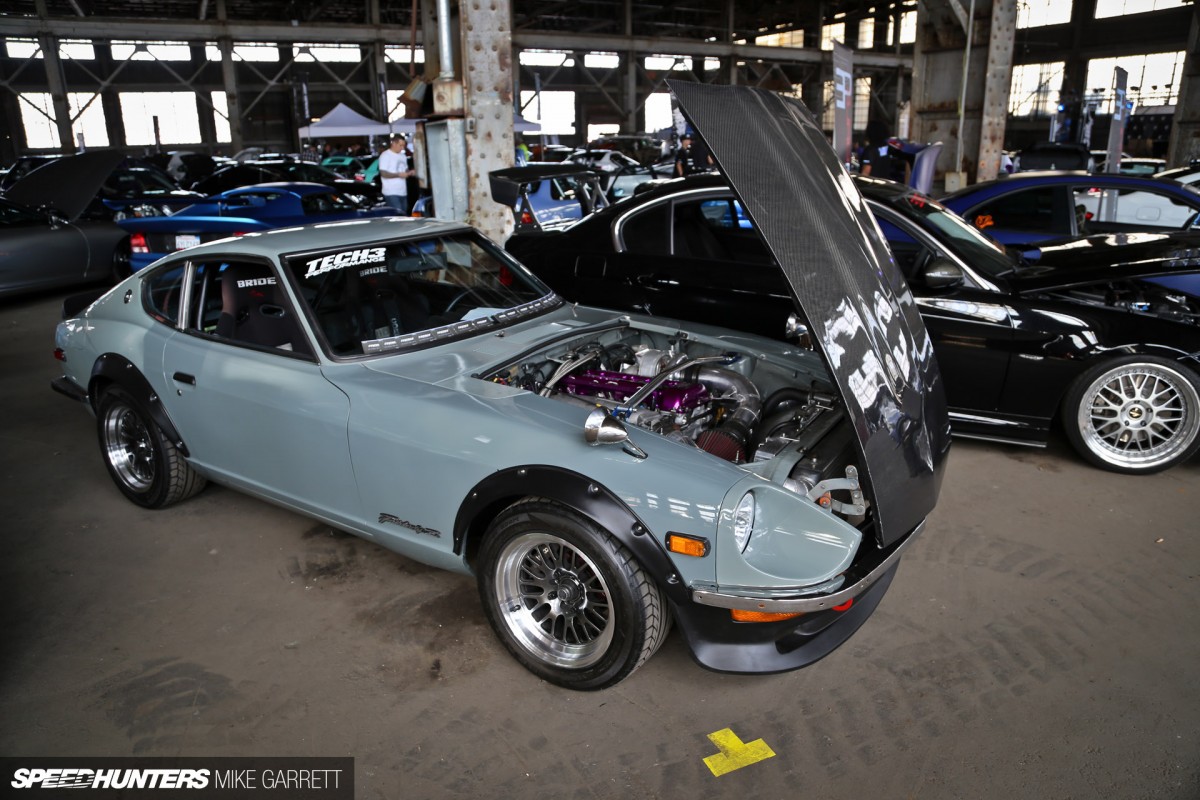 Speaking of motor swaps, a shop by the name of Tech3 brought out its 240Z track car project. The Datsun sports all manner of functional mechanical upgrades.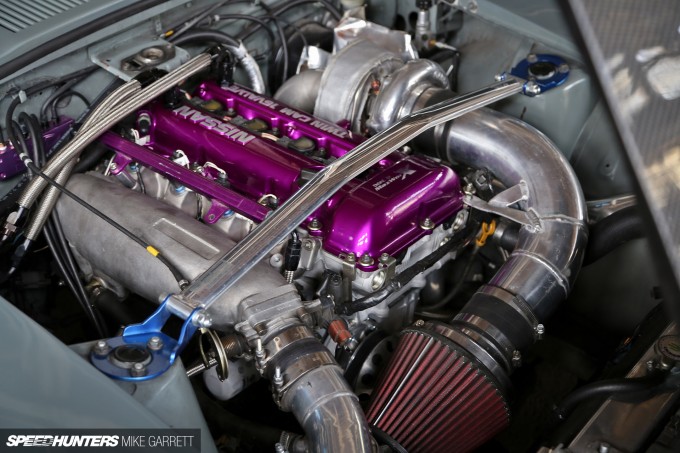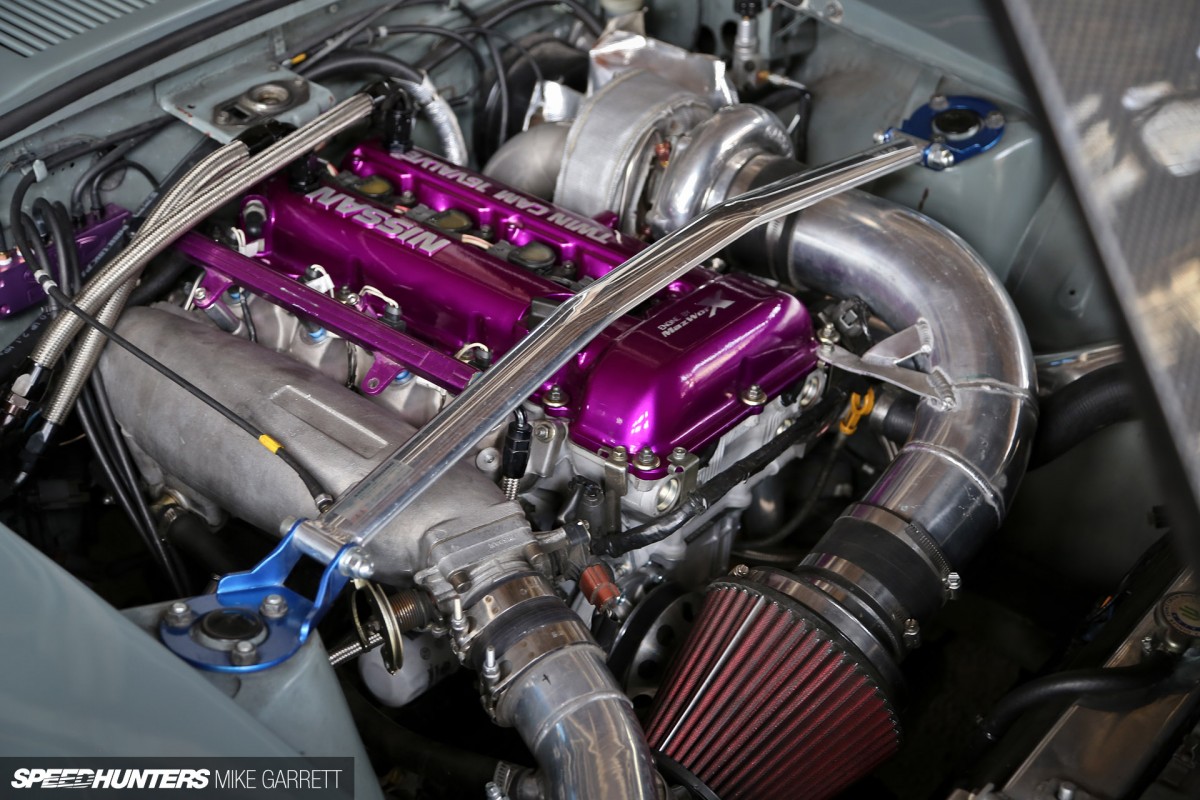 Under the hood, the L-series six has been removed in favor of a potent SR20DET setup – not unlike the S30 driven by our own Larry Chen.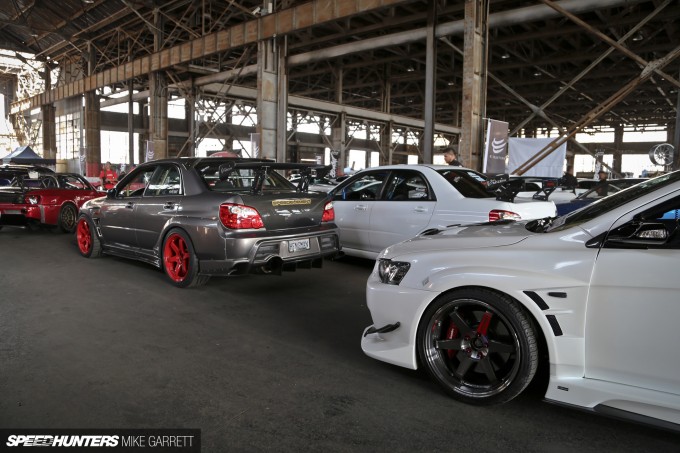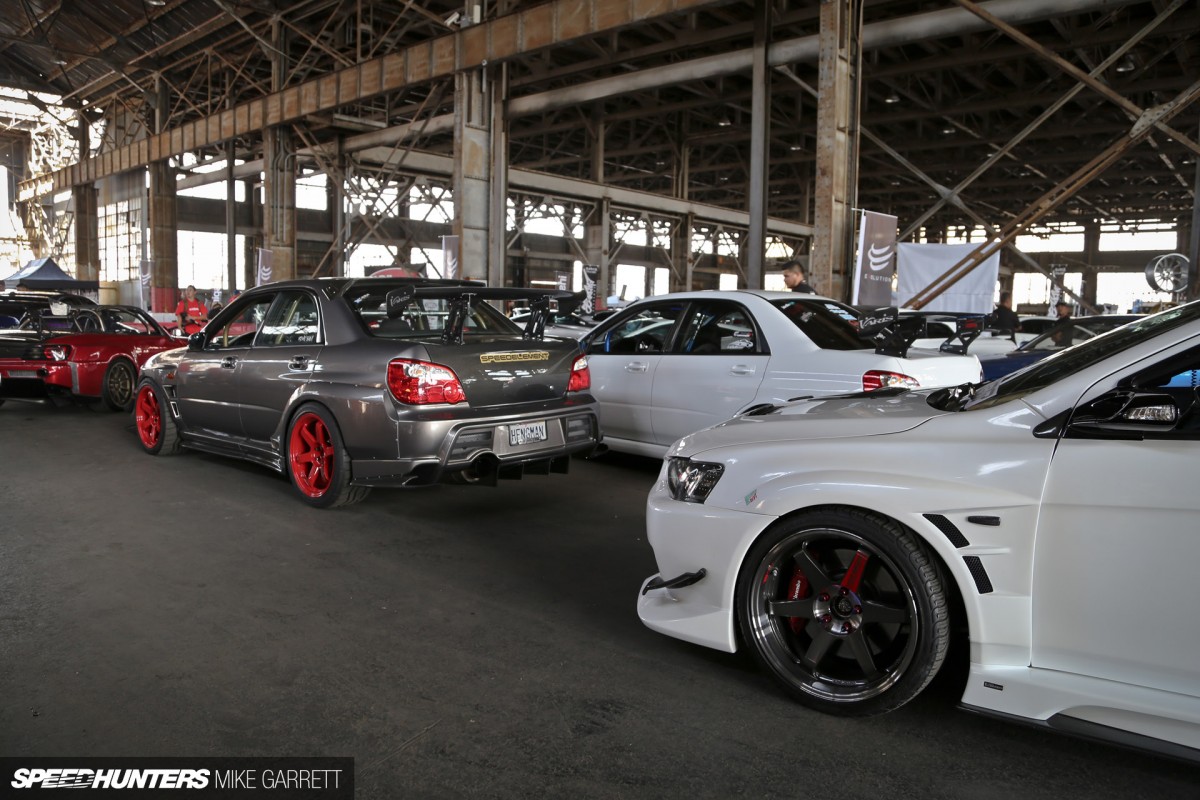 If there's one thing I noticed about the Bay Area scene it's that people here seem to really enjoy their AWD turbo machines. Shops like San Jose's Speed Element are turning out numerous Evos and Imprezas loaded with high-end tuning parts from Japan.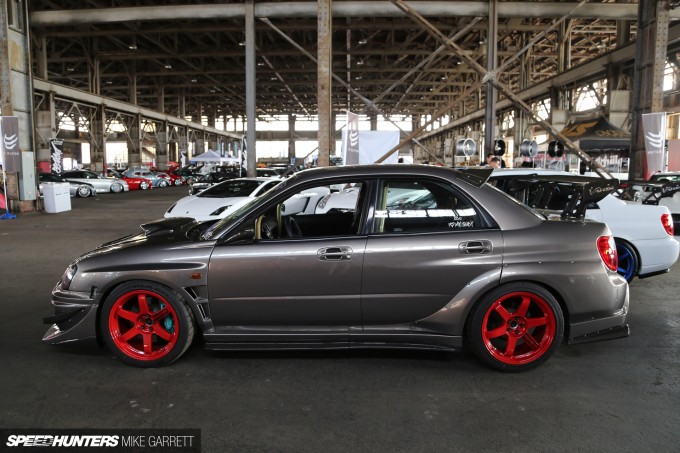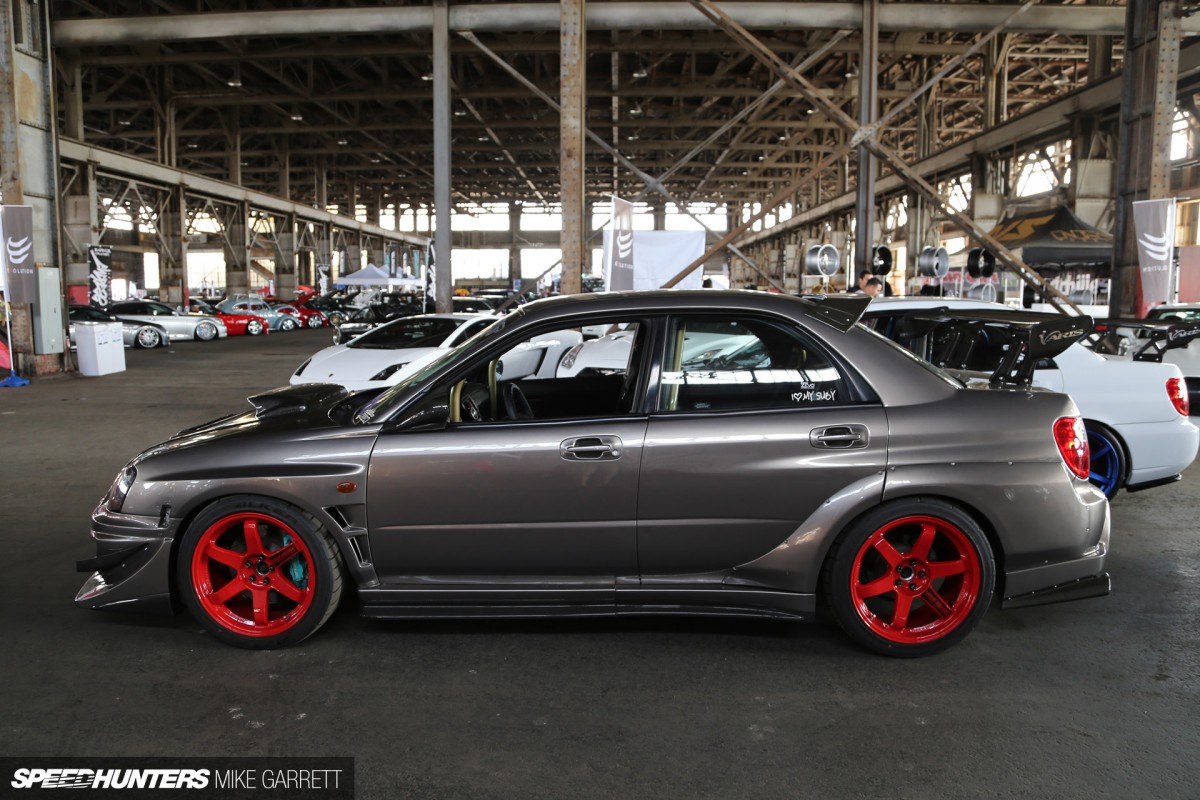 In fact, I think Tsukuba Circuit is the only place I've seen more Varis aero kits, Voltex wings and RAYS Volk Racing wheels. They certainly know how to do 'em well in the Bay!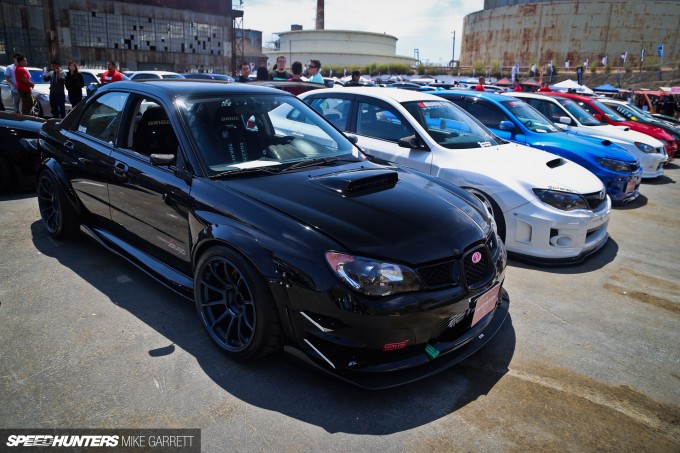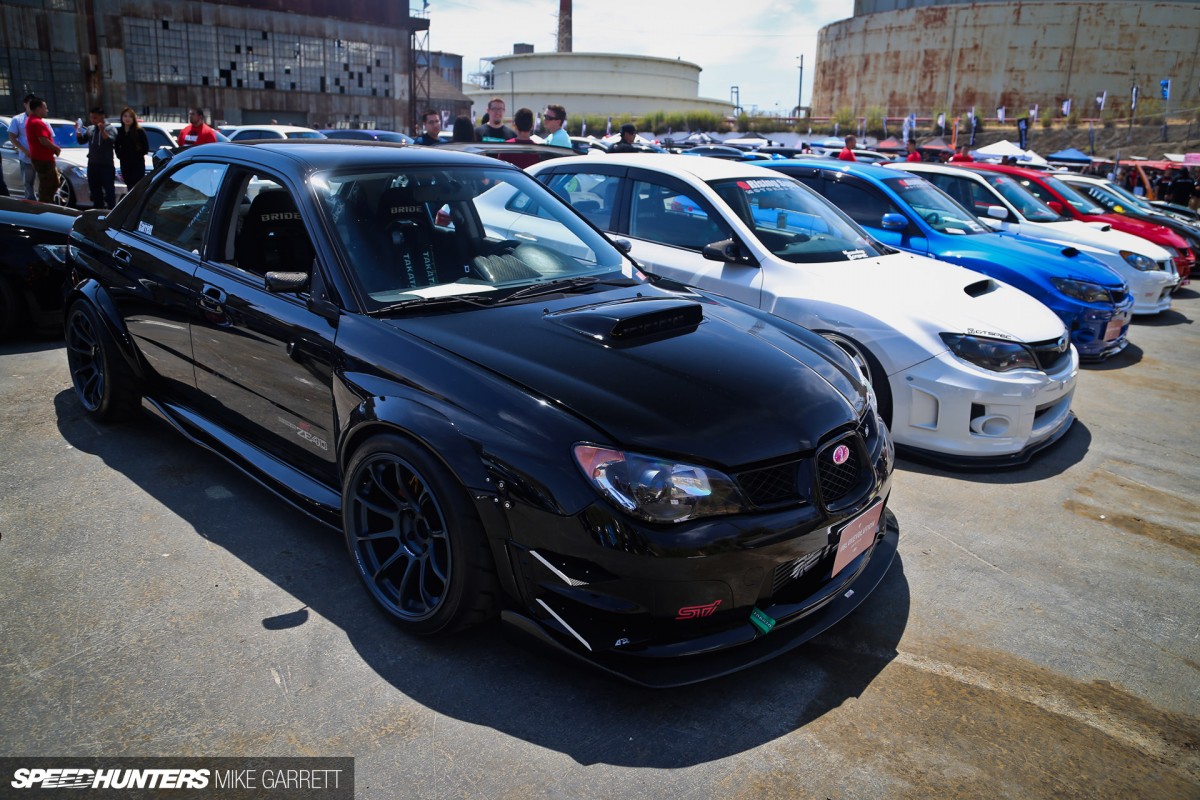 Speaking of Volk Racing, here's an STI modeling the brand's new ZE40 wheels under a set of widened fenders. I dig it.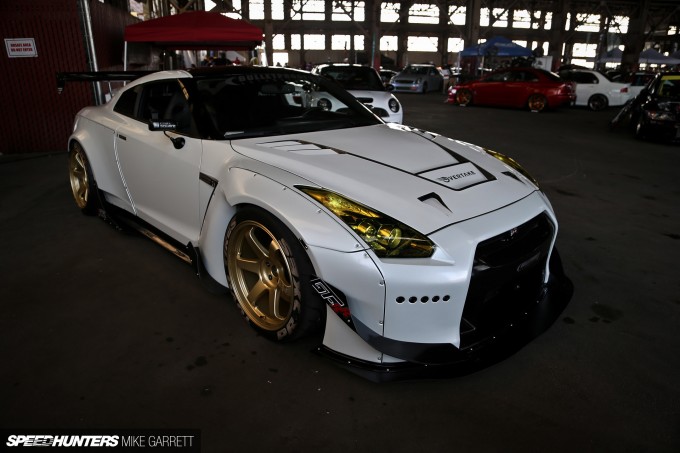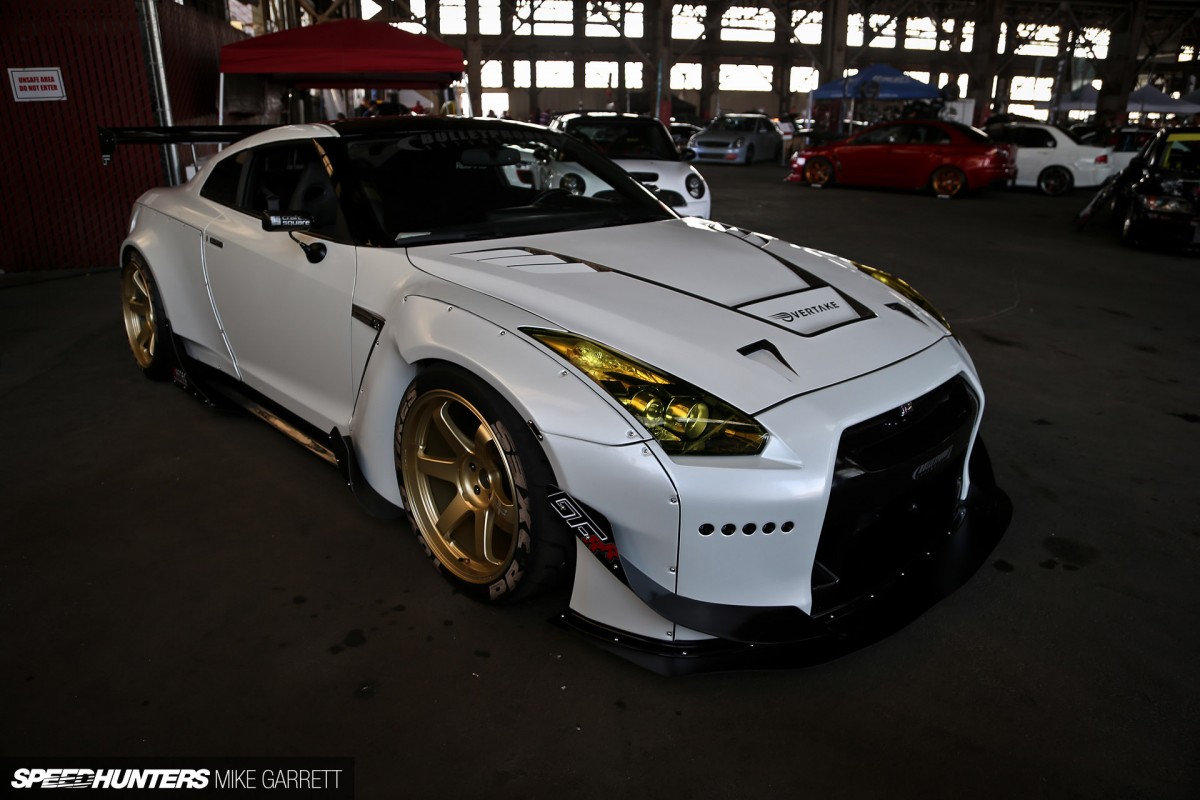 Is there any stopping Rocket Bunny mania? It appears not after seeing the crowd reaction to the David Uy's TRA Kyoto kit-equipped R35 GT-R. What a radical looking machine.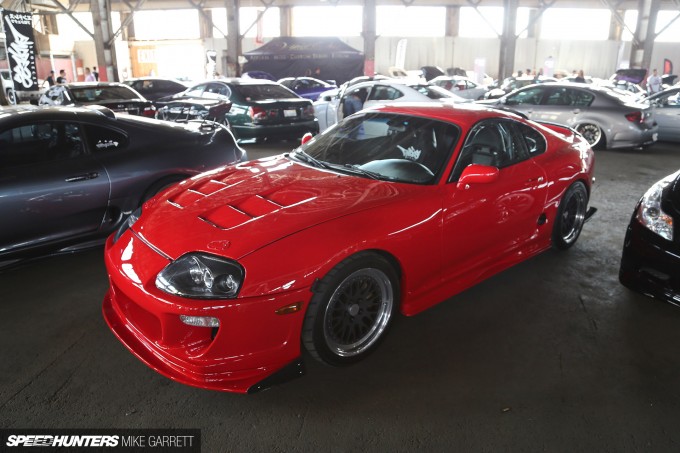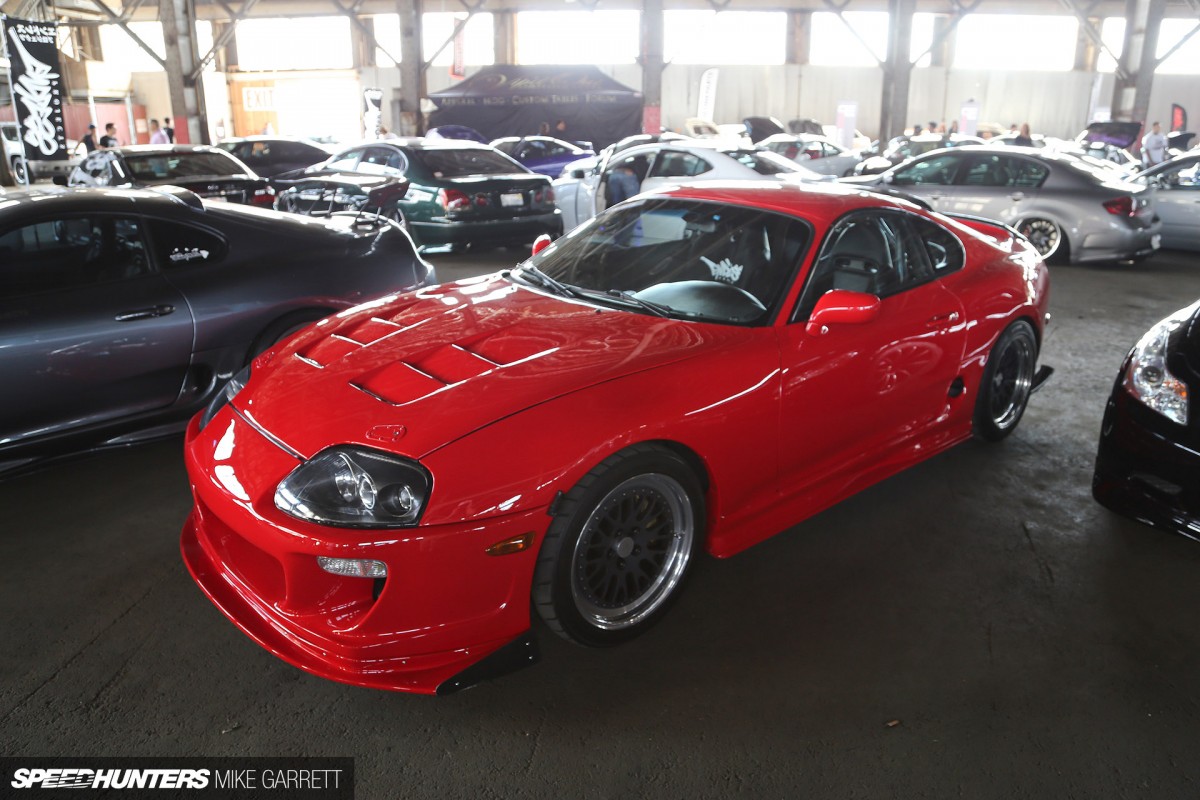 Some like to look back to the 1990s to find their Japanese hero cars, and those people would be pleased to see vehicles like this ultra-clean JZA80 Supra. While the Supra has always brought big money on the used car market, I've got no doubt these things will only go up in value as the years go on.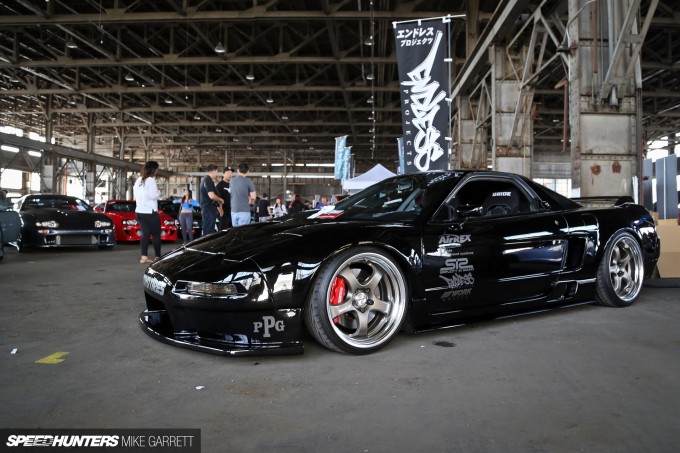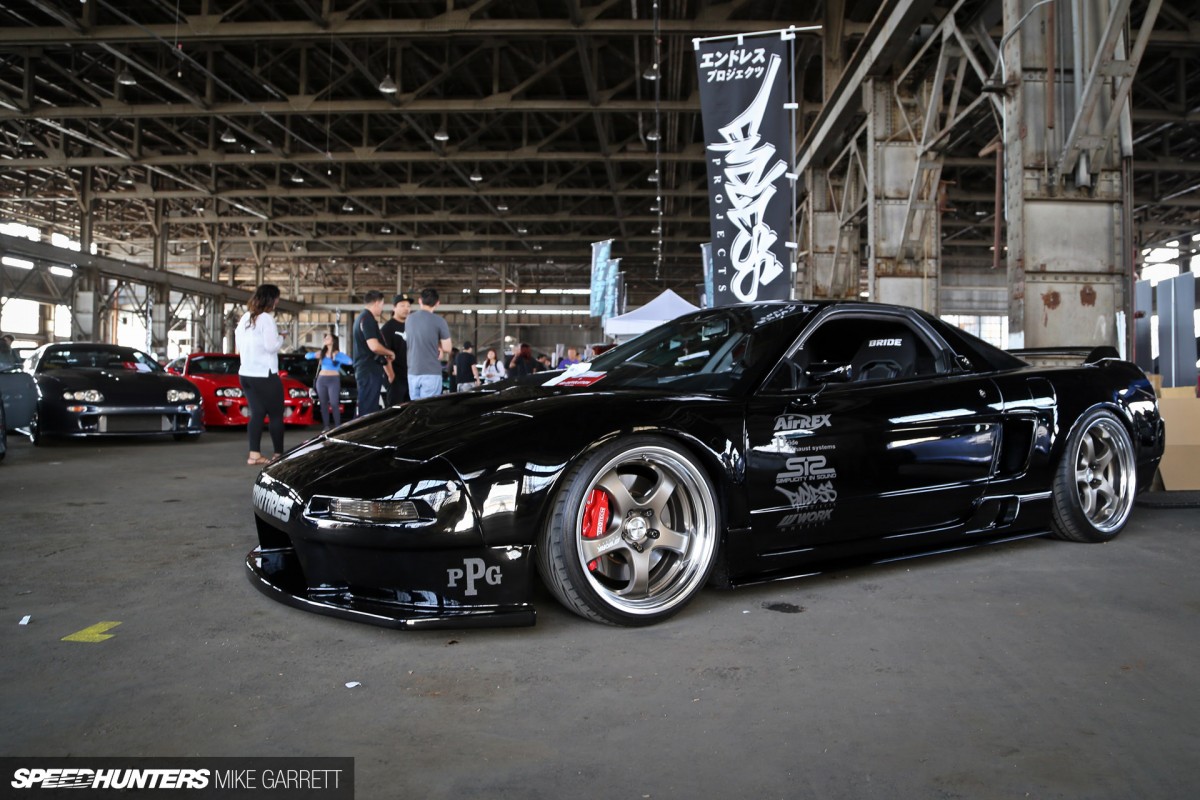 The same can be said for the Acura NSX, which was represented by this airbagged example from the Endless Projects crew.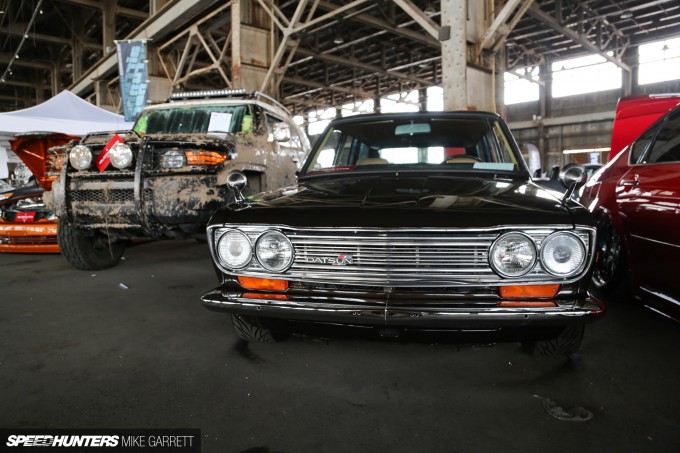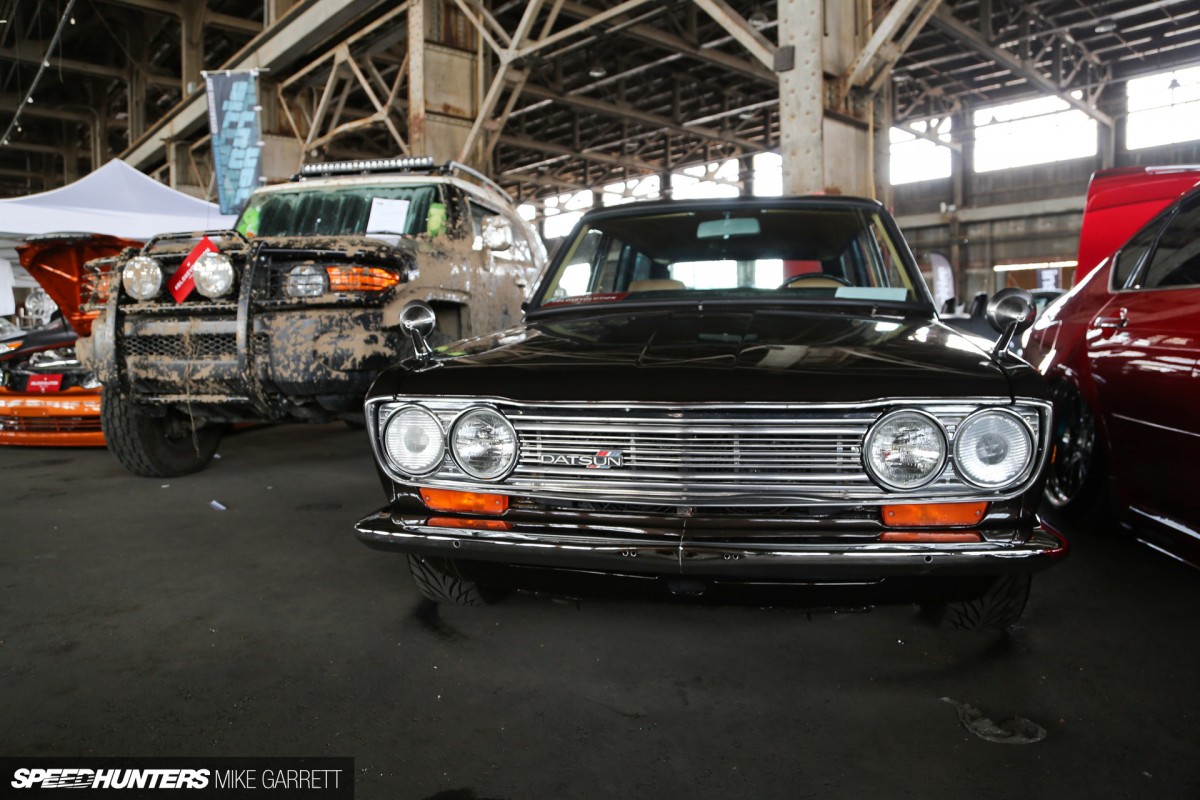 You just gotta lave a Datsun 510, especially when it's clean and original example like this root beer-colored wagon. Nothing outrageous when it comes to mods here, just a classic machine that's received a lot of love from its owner.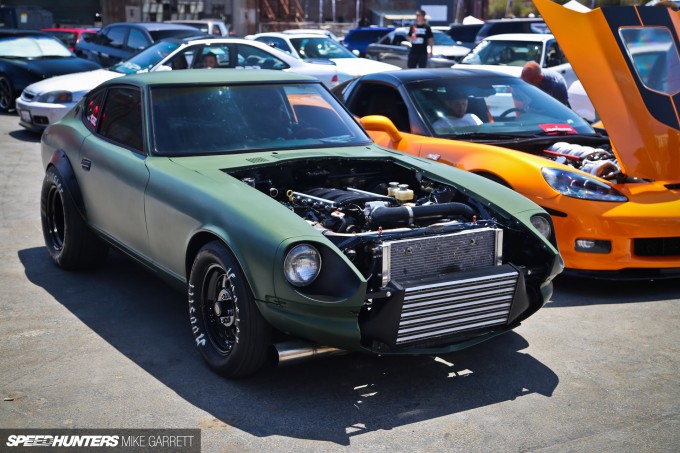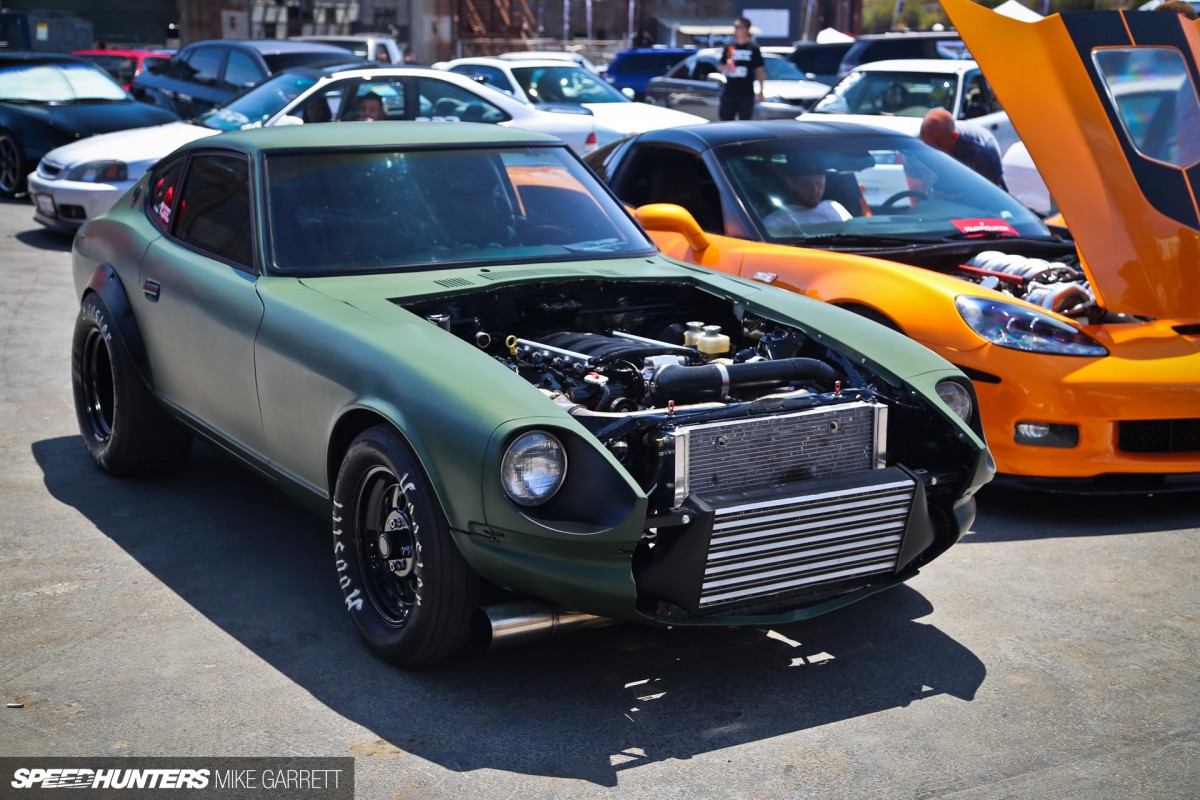 In contrast to the meticulously presented 510, here's another Datsun that calls the Bay Area home. Rather than a tidy show car, this 240Z is an absolute beast, coming straight out of Oakland's late-night street racing scene.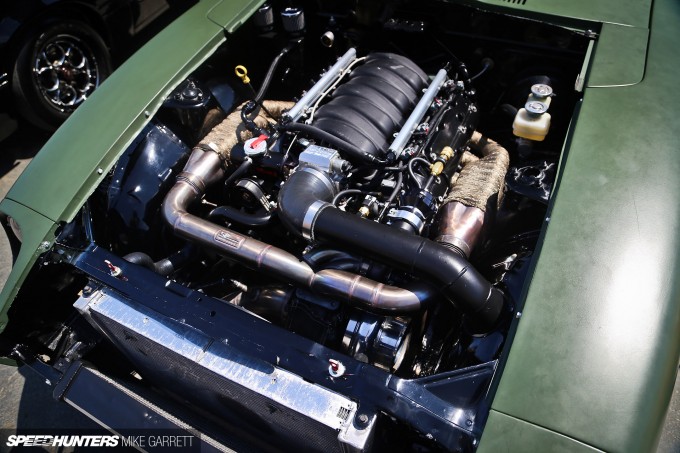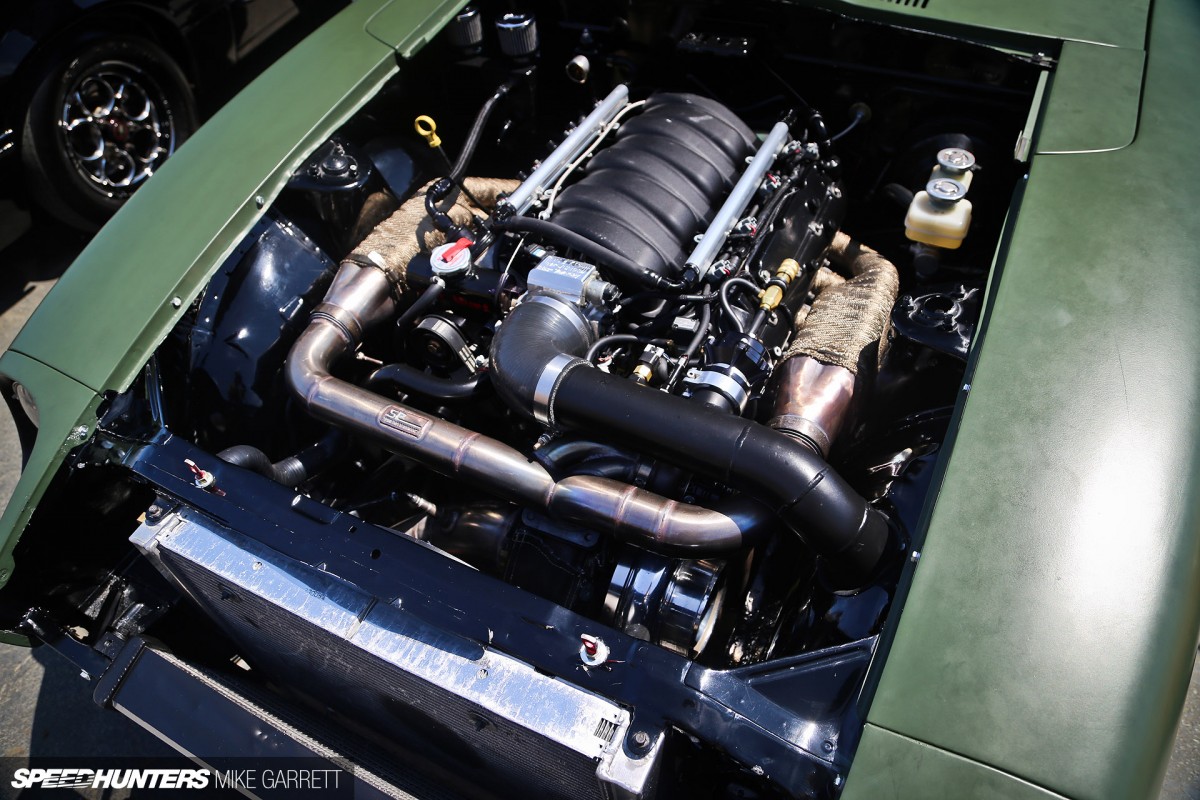 It's powered by a turbocharged LS motor, and with its exhaust dumped out right next to the front wheel it sounded absolutely gnarly.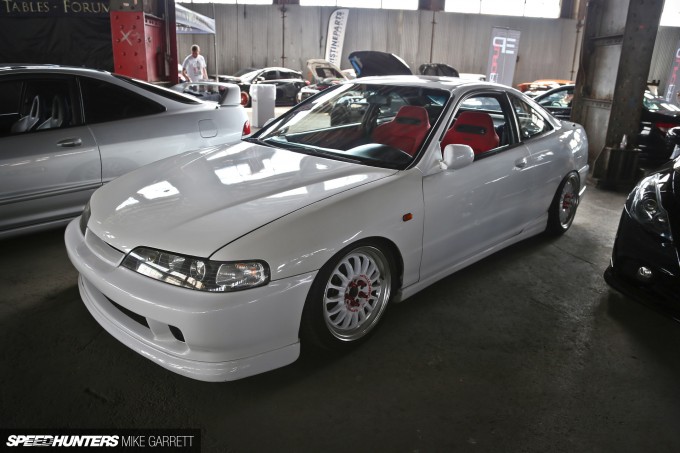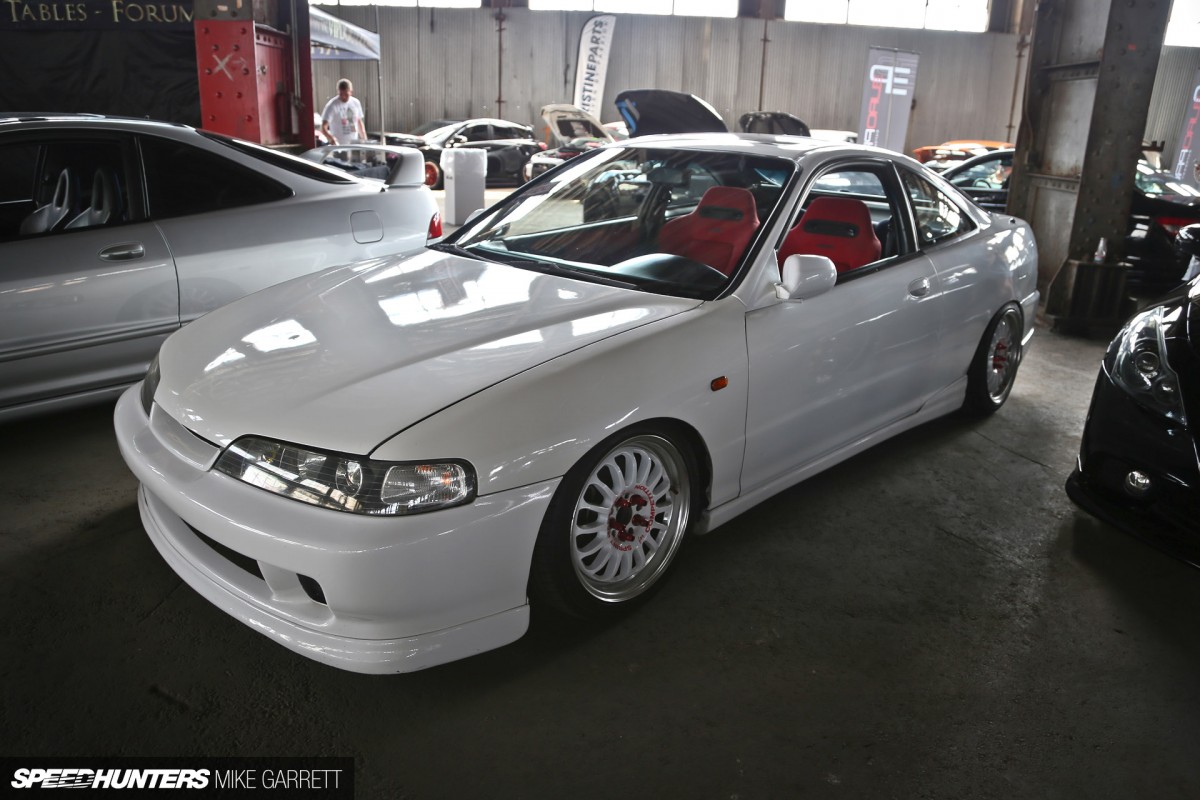 This DC2 Integra with a bunch of JDM Type R parts and a set of Sprint Hart wheels was another one of the many high quality Hondas and Acuras that came out. Simple and to the point, don't you think?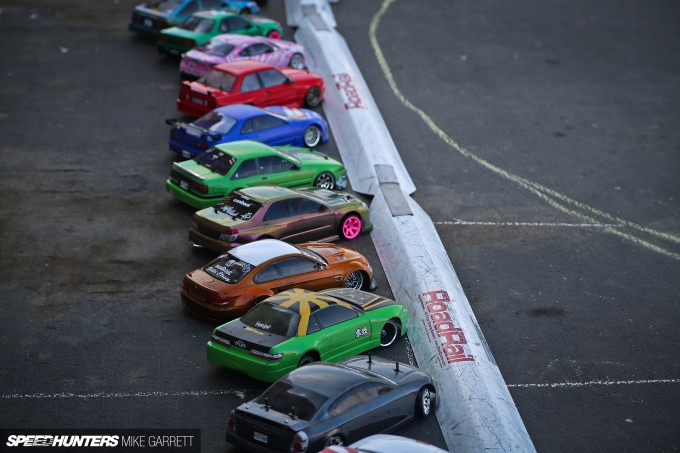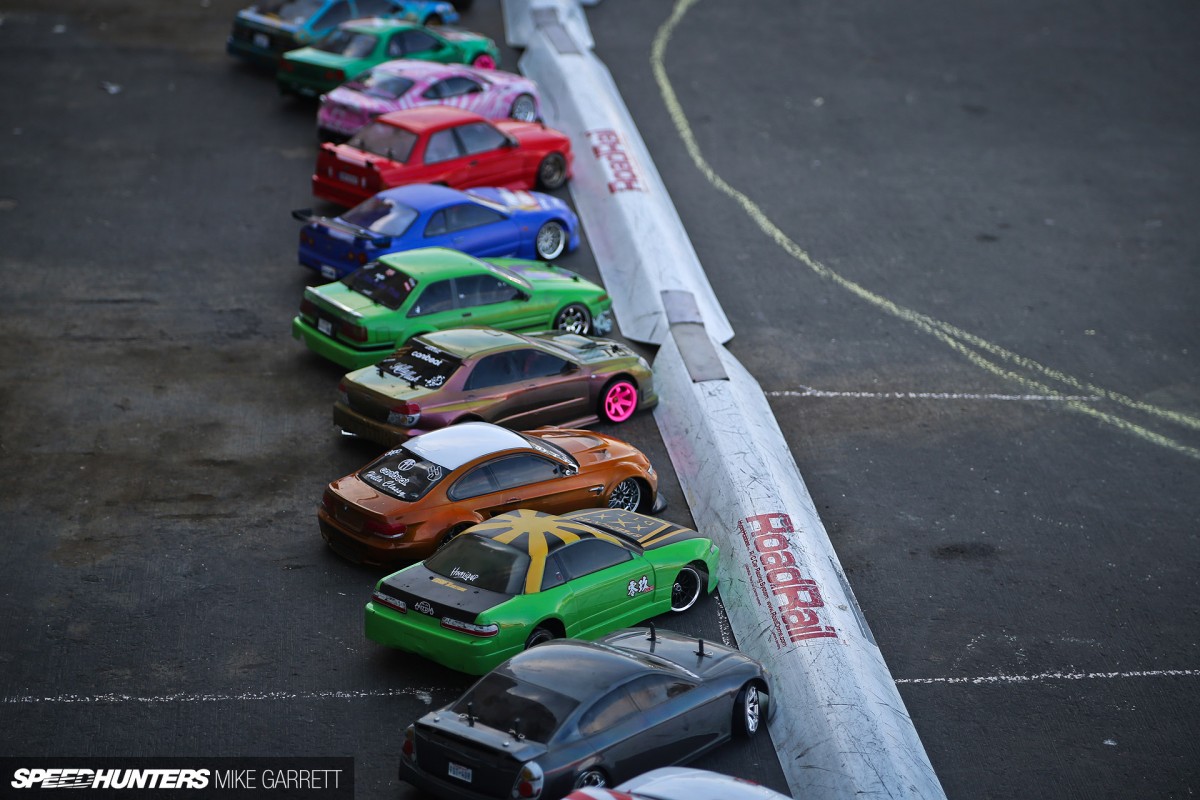 Along with the hundreds of cars that were on hand, BLOX Evolution also included other activities like an RC drifting display put on by a local club.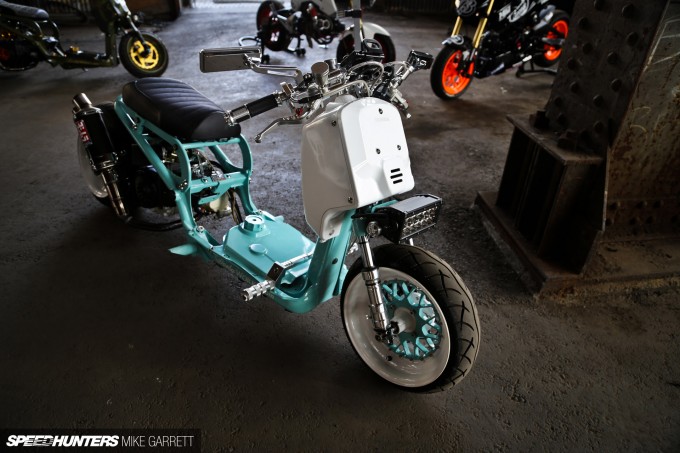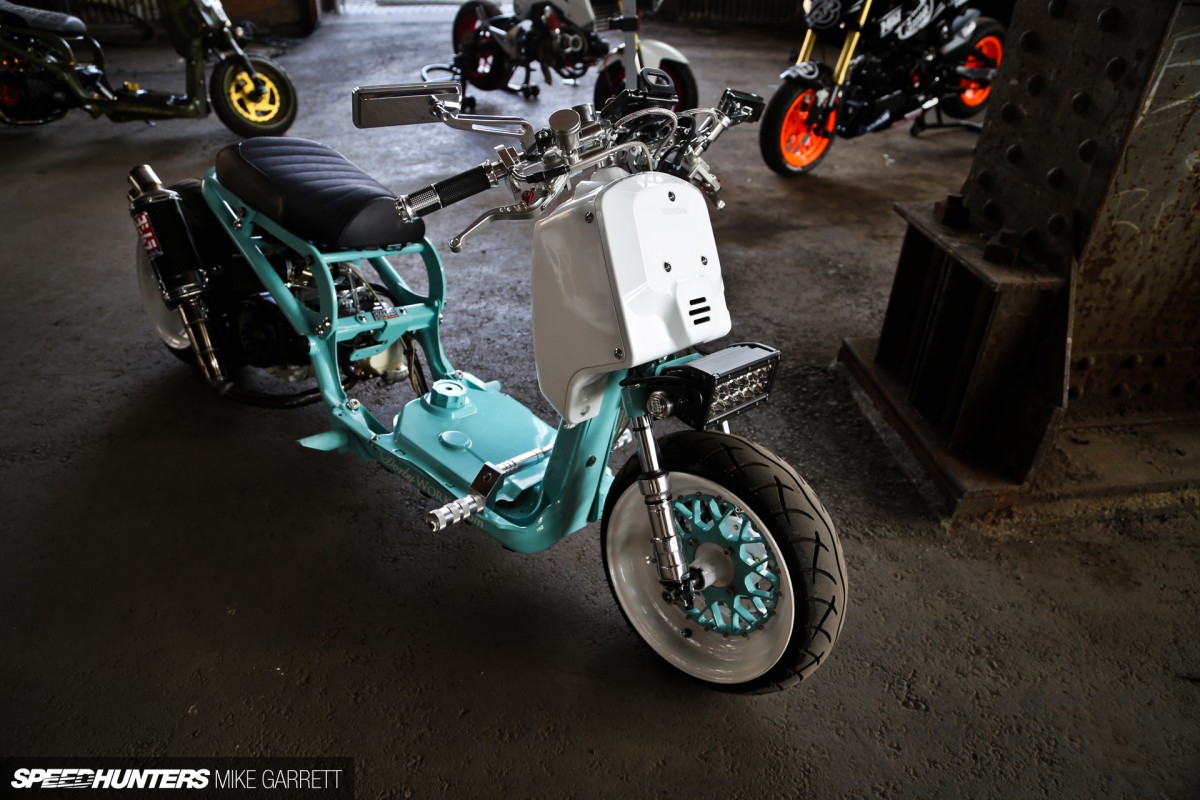 There was also a strong showing of customized scooters – this is another scene which has roots on the tight streets of San Francisco.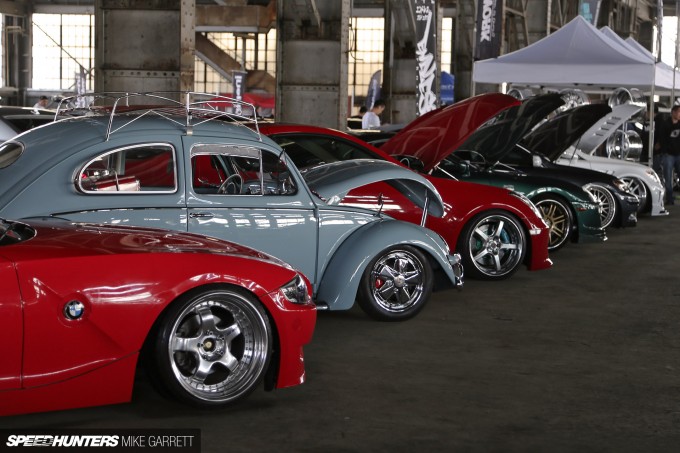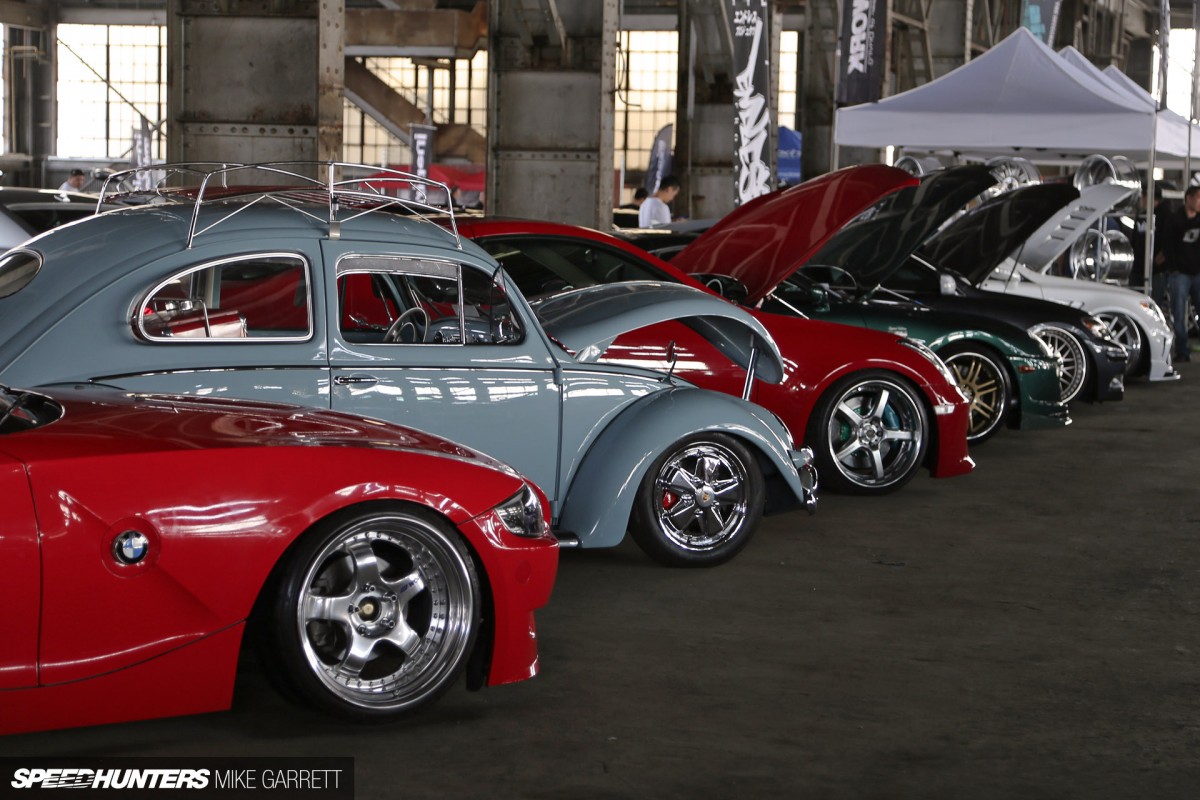 As you can see, the Bay Area is about a lot more than public transportation and the Prius. I'll be back soon with more stories from my NorCal expedition, including a closer look at six of my favorite cars from BLOX Evolution.
Mike Garrett
Instagram: speedhunters_mike
mike@speedhunters.com
Cutting Room Floor