One Step Further
As Speedhunters continues our own Giro D'Italia we decided to ask: can you, or perhaps should you even try to, update perfection – especially when it comes from the hallowed halls of Pininfarina and Ferrari. After all, can mere mortals decide that the talented (for the most part) designers creating these machines have not done their jobs properly?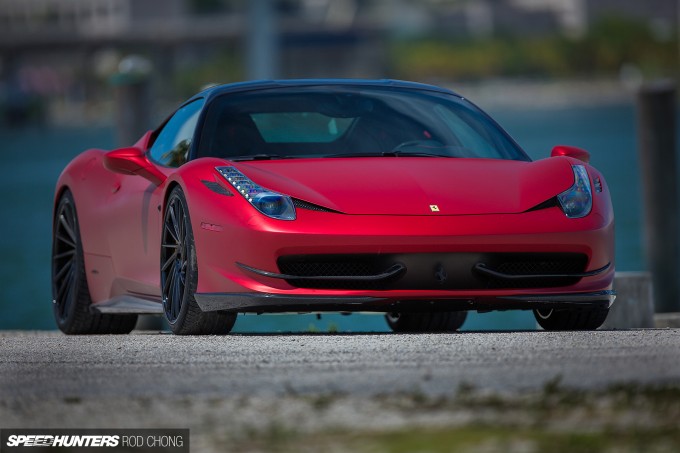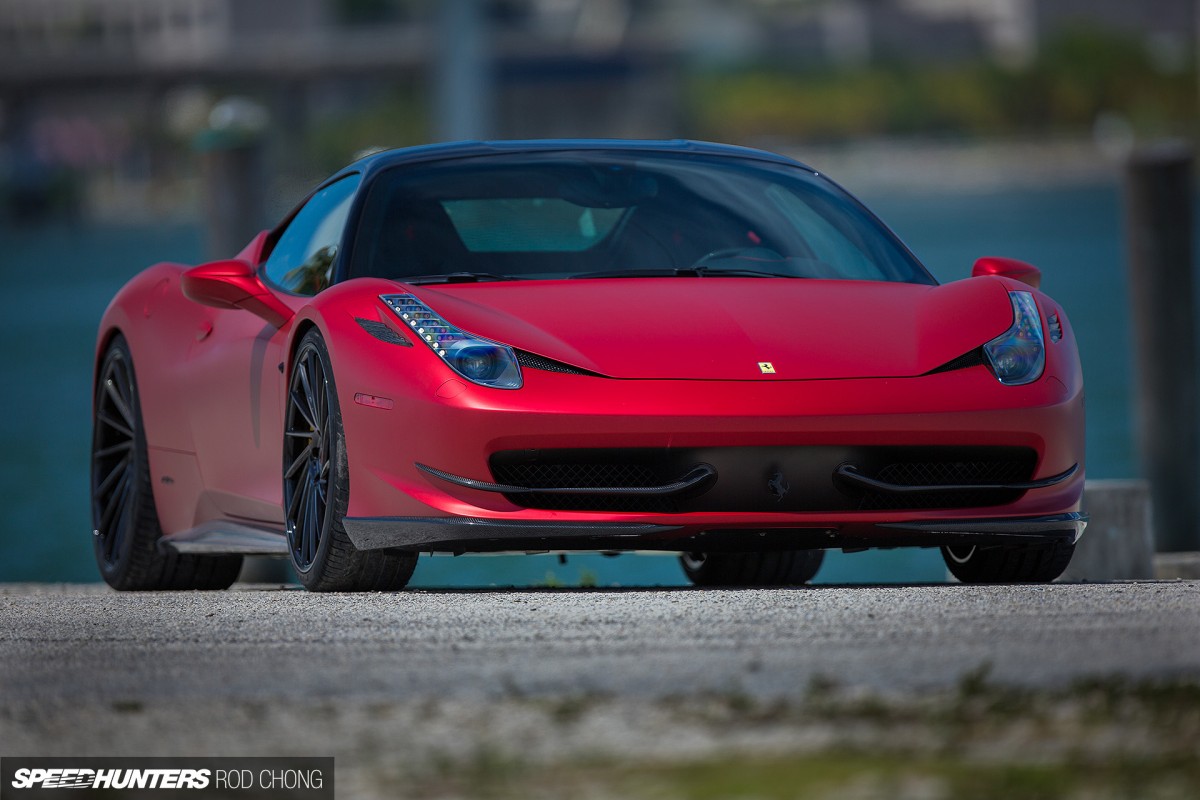 Some say modifying the look of a car, any car, is a travesty. Others, who make up a higher percentage of the Speedhunters readership, see a car as a starting point waiting to be improved upon.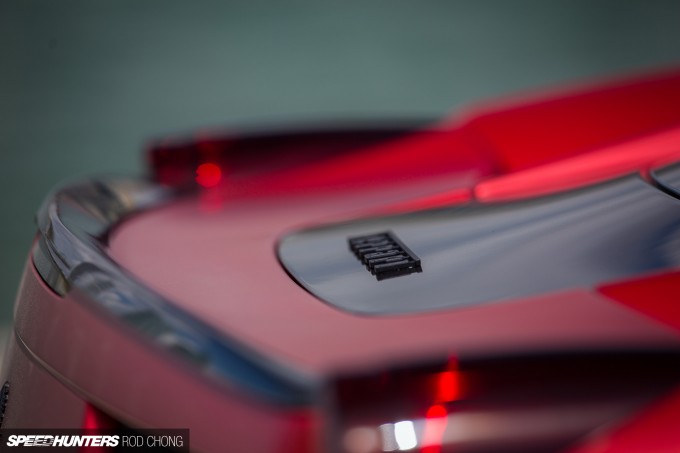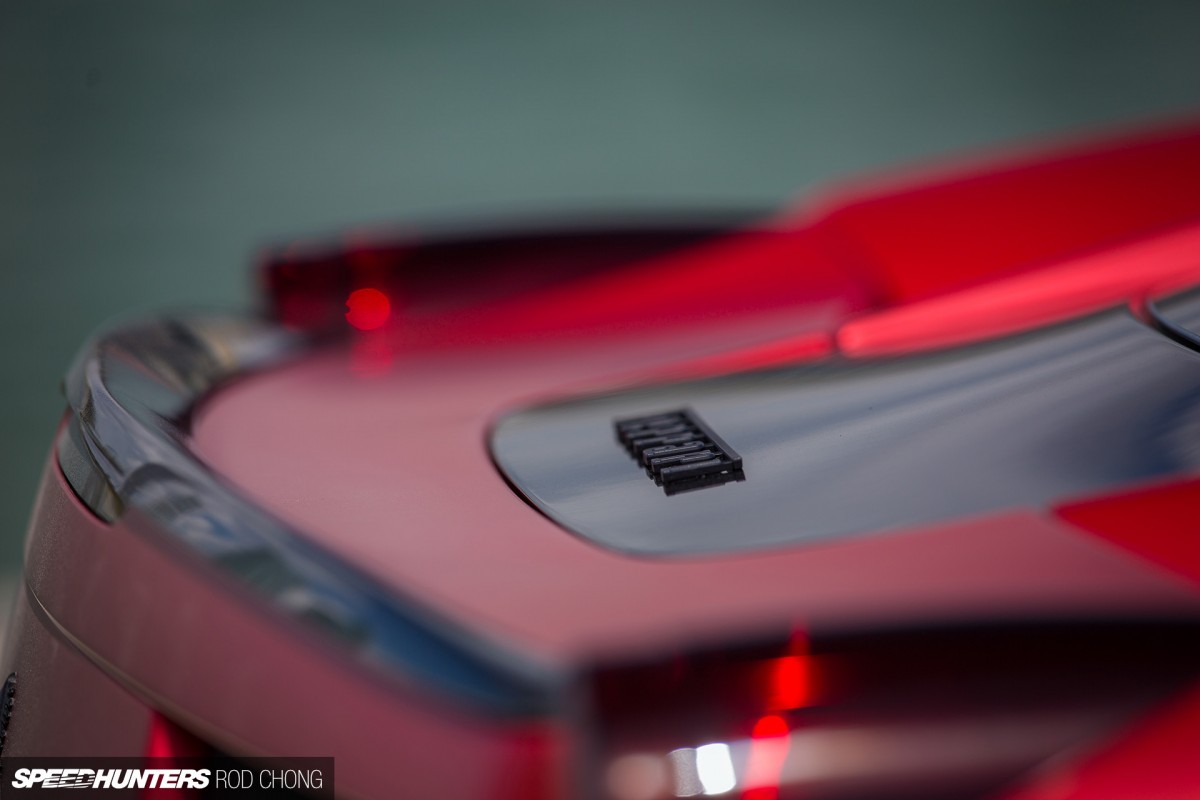 If we were to ask about mods to your 'everyday' machines – M3s, Golfs, Skylines, 86s and all the other more attainable sports cars sitting low on aggressive wheels – that would be easy. But what about something special? Something that is, in theory, a no-compromise piece of high-art as it comes straight from Maranello, Italy?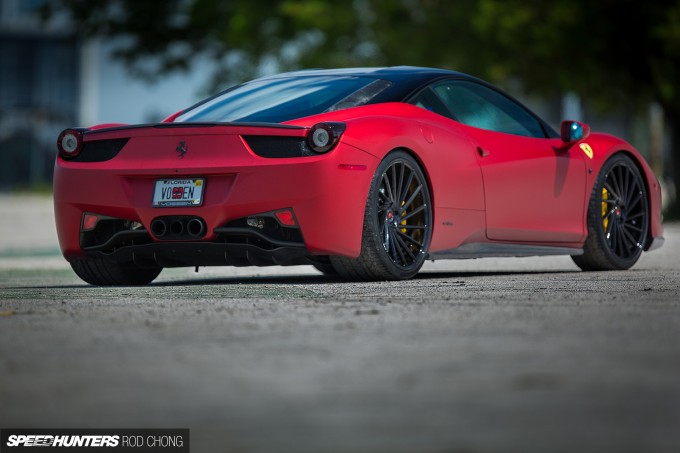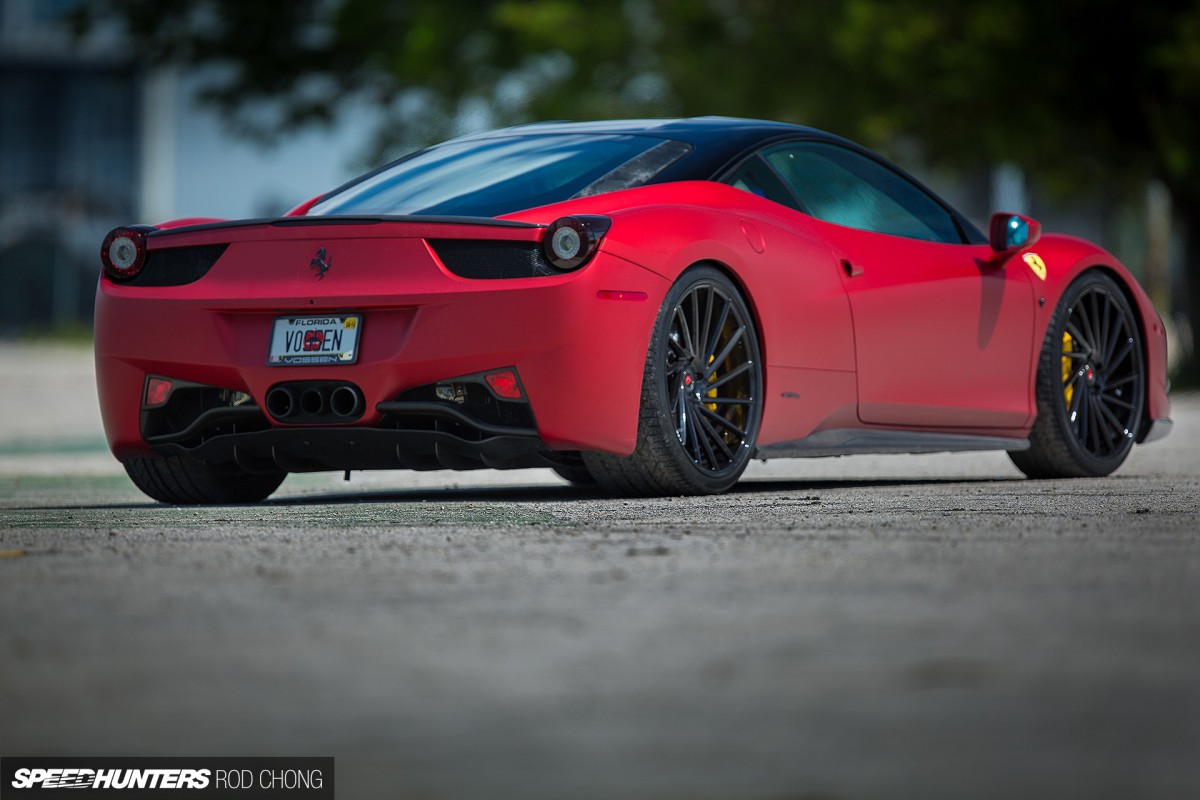 In order to best challenge the question posed, we decided to feature two Ferrari 458s in our Italian Theme: a Liberty Walk 458 shot in Japan (which you'll read about soon), and the 458 gracing this feature – shot in Miami and from our partners at Vossen. But this is not about the body kits or wheels. We are seizing an opportunity to make a point, or perhaps provoke a fight about whether one should dare to cross a line and update perfection.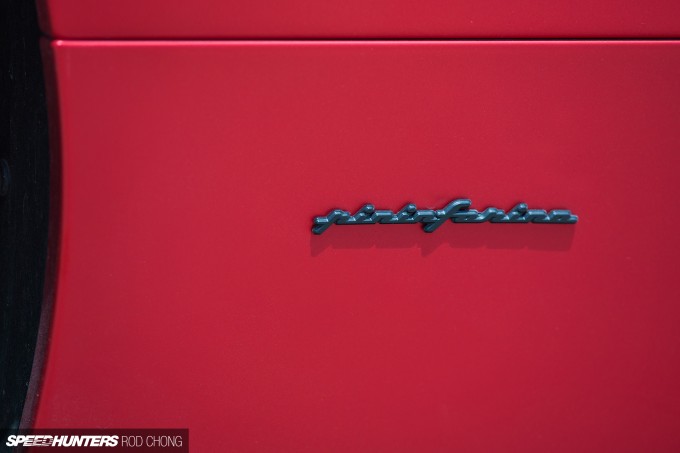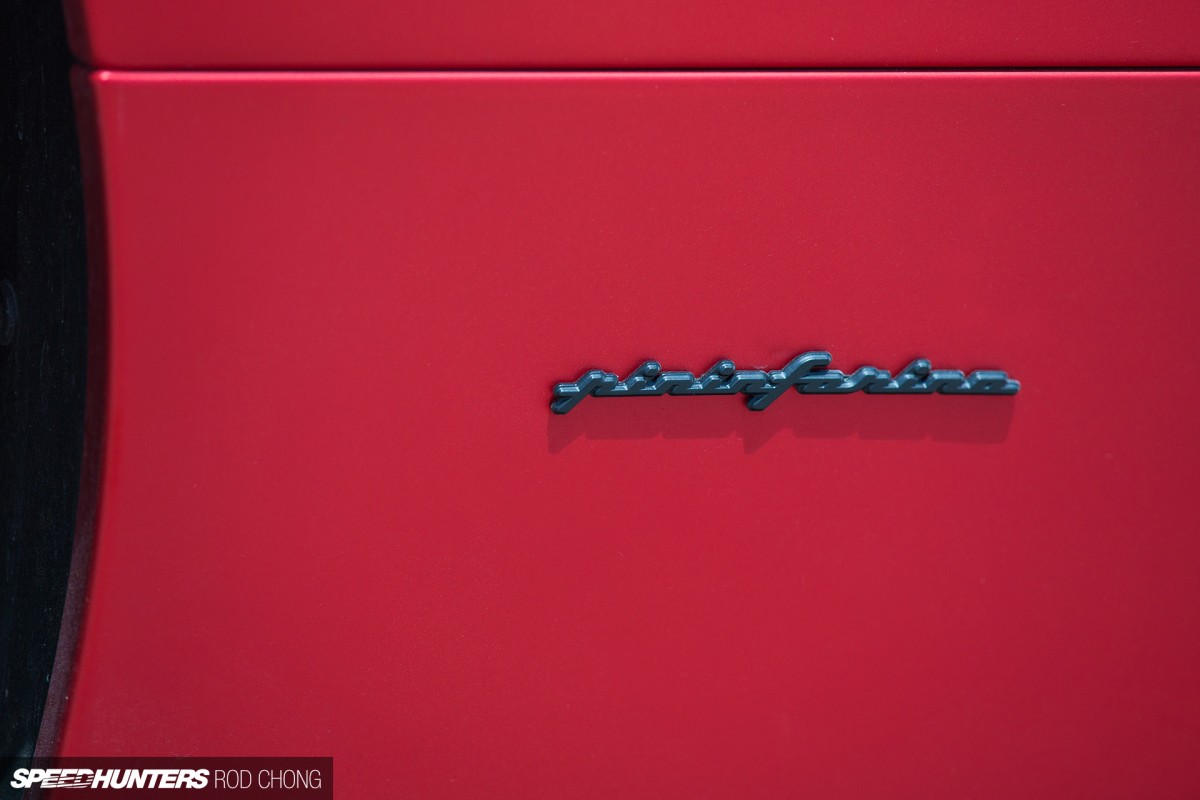 Penned by arguably one of the greatest design houses in the world, Pininfarina, the 458 is an exercise in taking steel, alloy and carbon fibre, and shaping it into a thing of true beauty. Ferrari claim that the style of the car was born of simple practicality and purpose – form intersecting magnificently with function. Many would just say the 458 is perfect.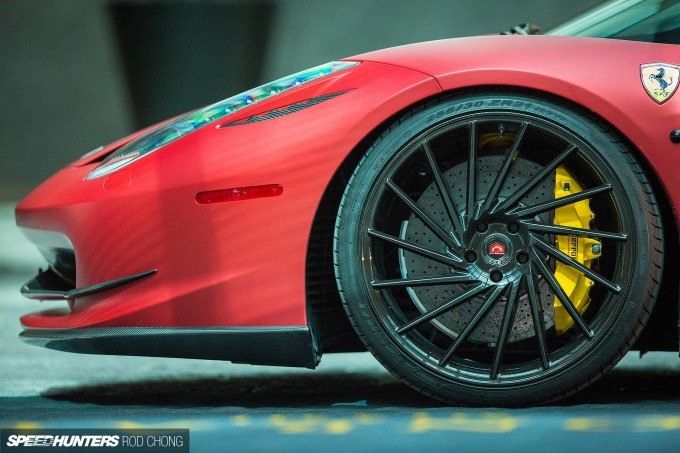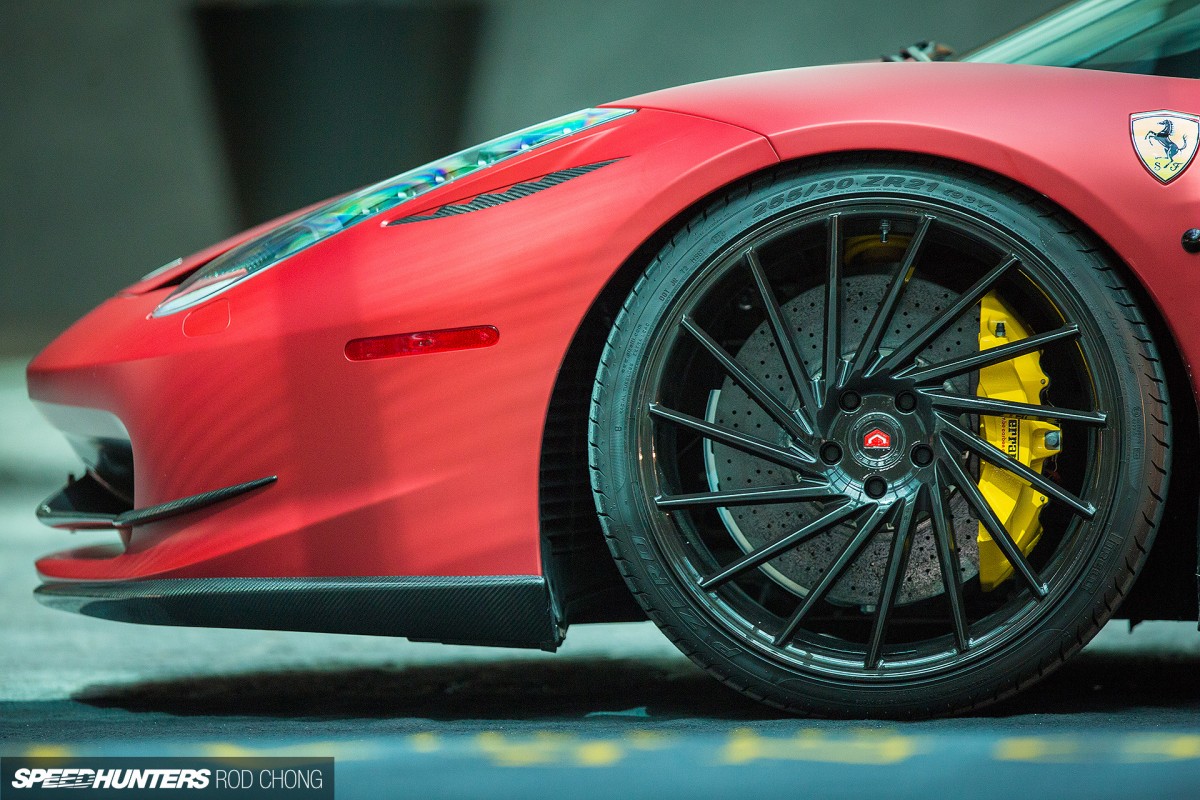 This gorgeous piece of rolling art is, according to its owner, the best driving car he's ever experienced. So why change it?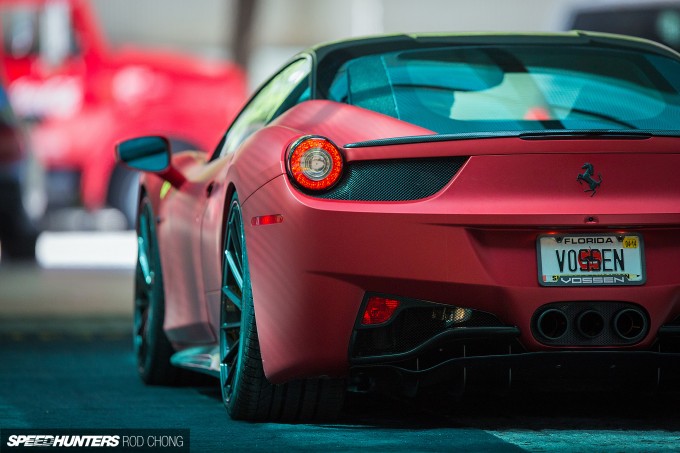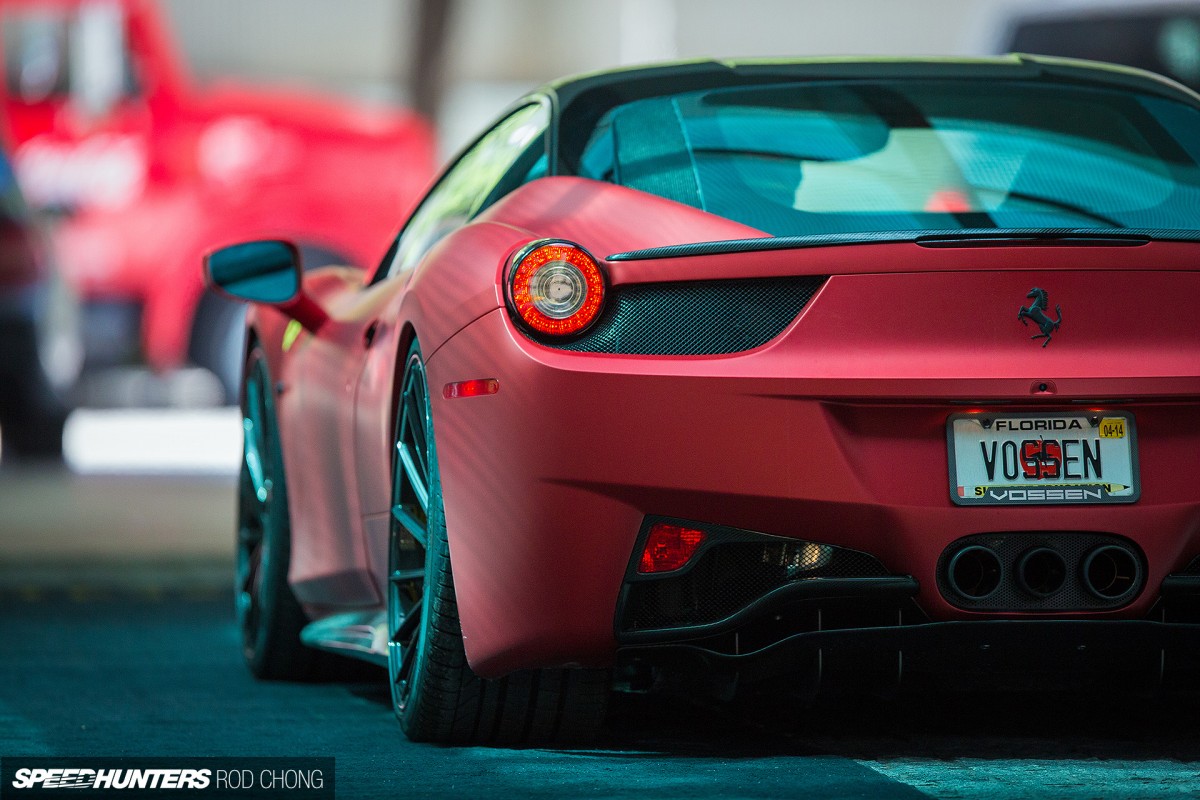 Everything about this car is pretty, from its heavily raked, flowing body line.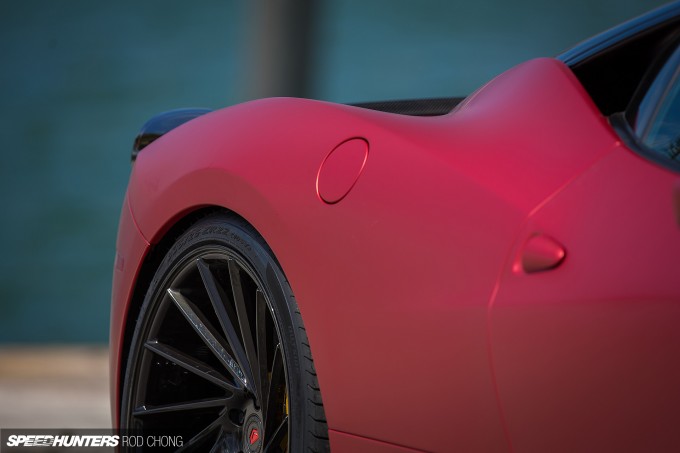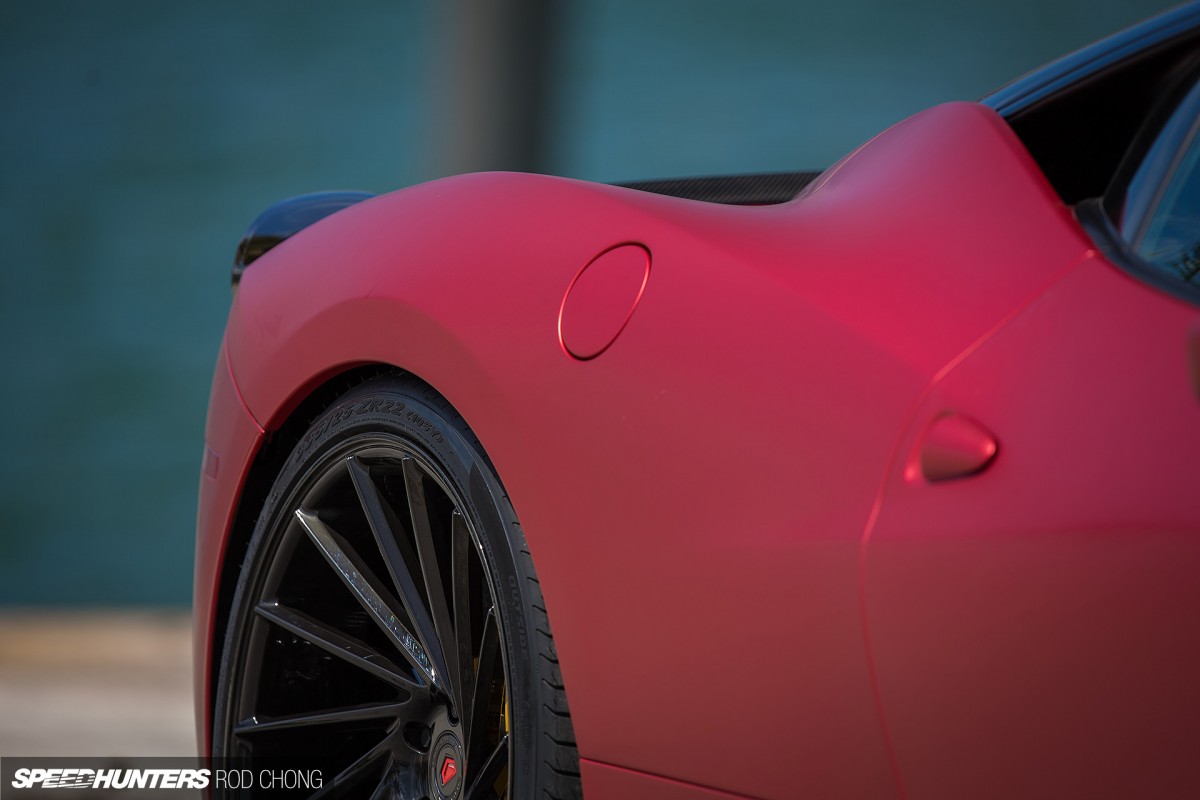 To the extremely wide, child-bearing hips in the rear.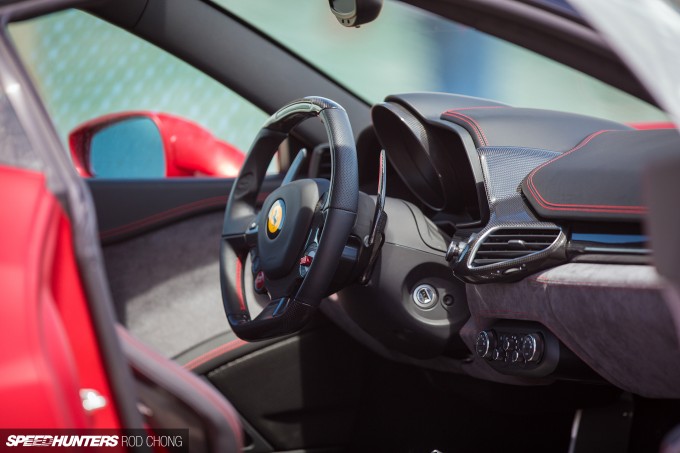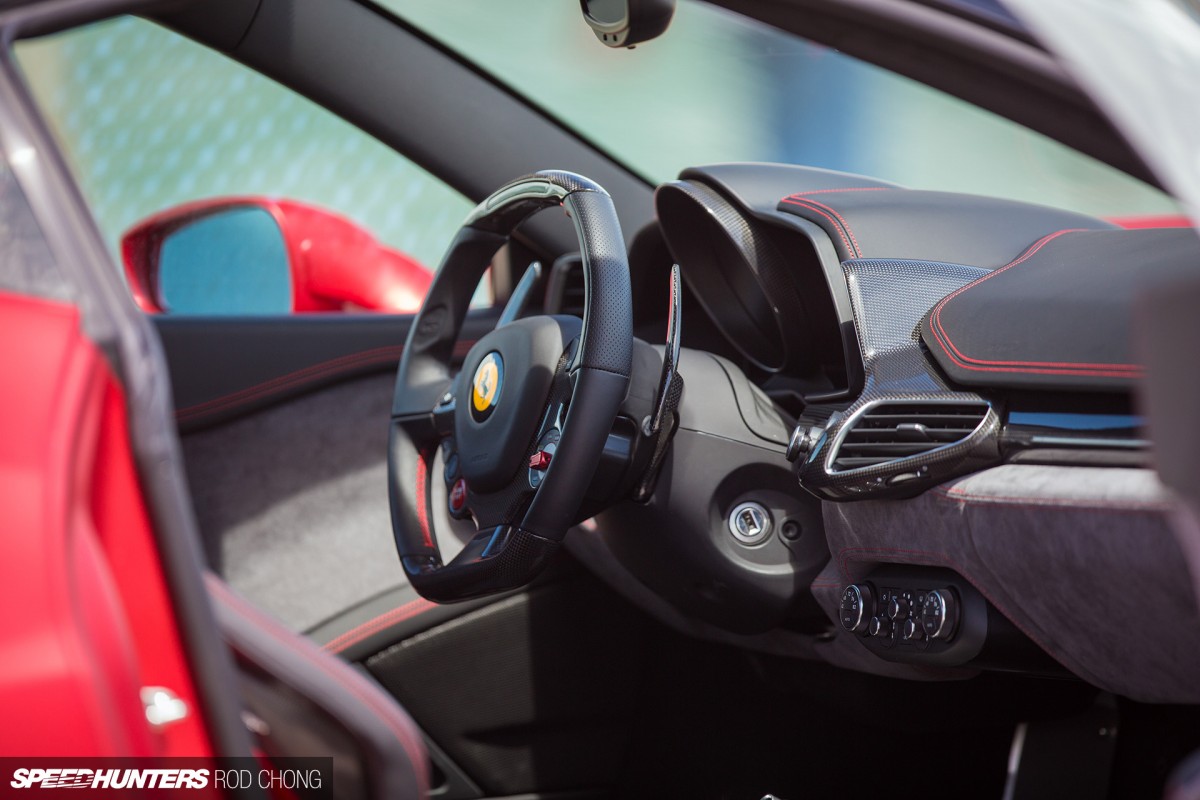 This is a car built to be loved, adored, and even lusted after.
After feasting your eyes on this Bella Macchina, we ask again: is it okay to mess with that, to try to improve upon it? Is that even possible?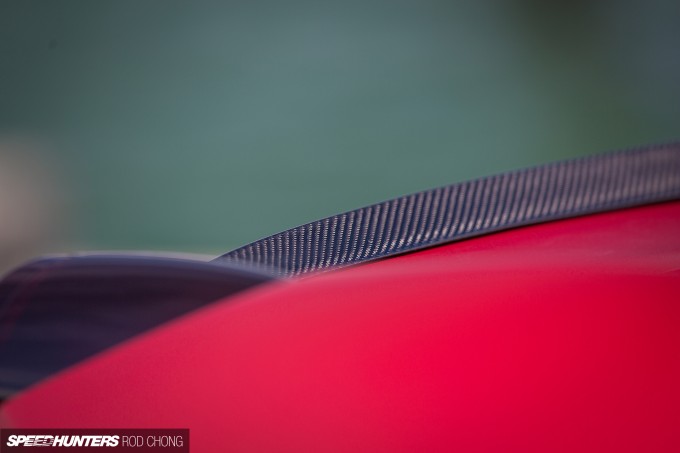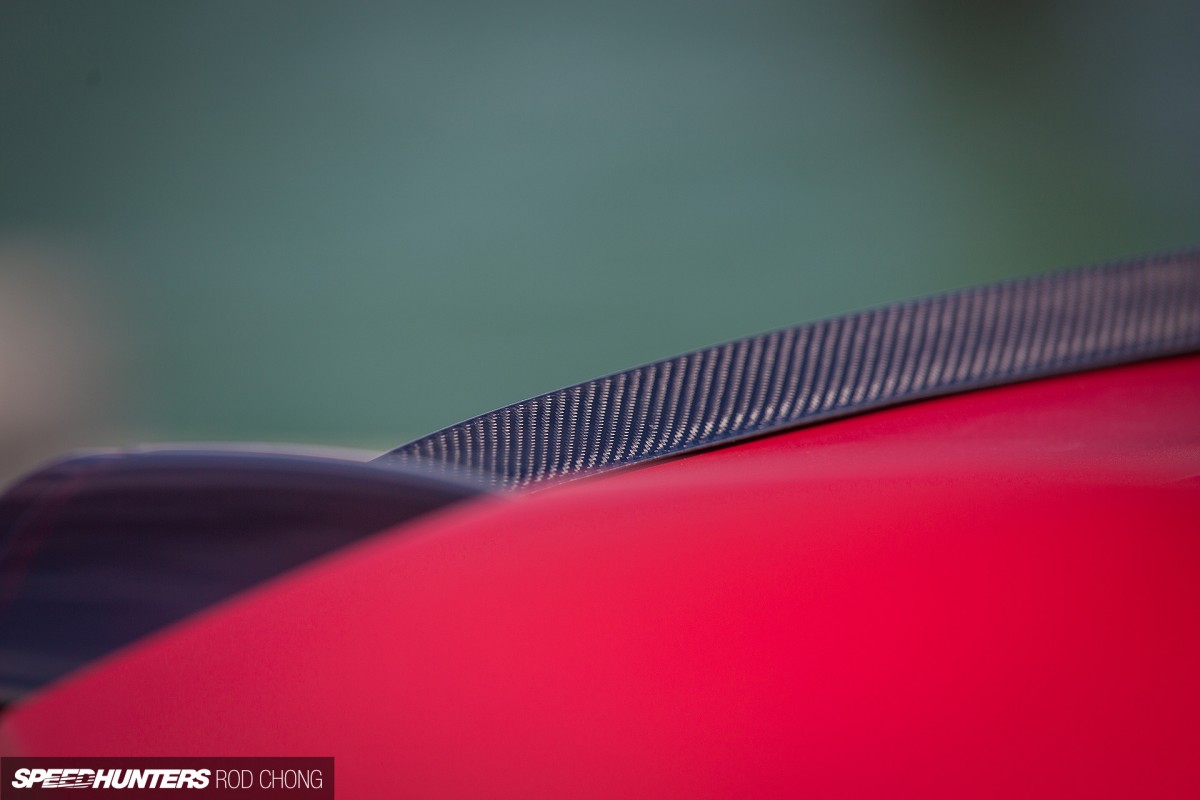 There are more extremely modified 458s around, so perhaps this one best frames the discussion as it does not stray too far from the Pininfarina nest. No extreme modifications to the body – like the famous Liberty Walk widebody fenders, for example. This 458s customization began at the earliest moment via Ferrari's 'Carrozzeria Scaglietti' personalisation program when a rare satin red paint option called Rosso Fuoco Opaco was selected to adorn its body. According to the dealer, it's one of only three 458s globally in this finish.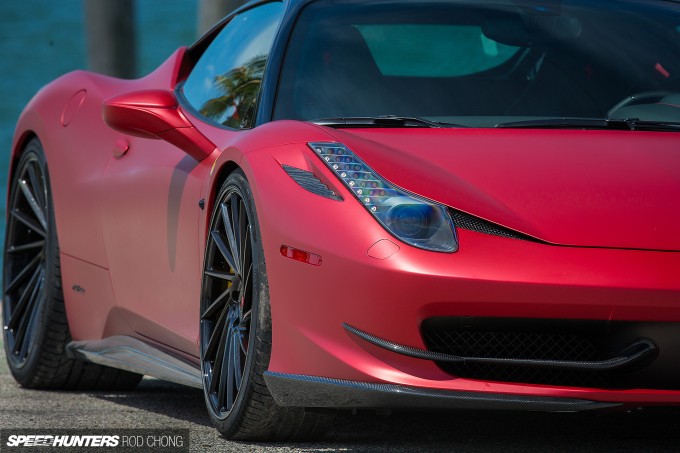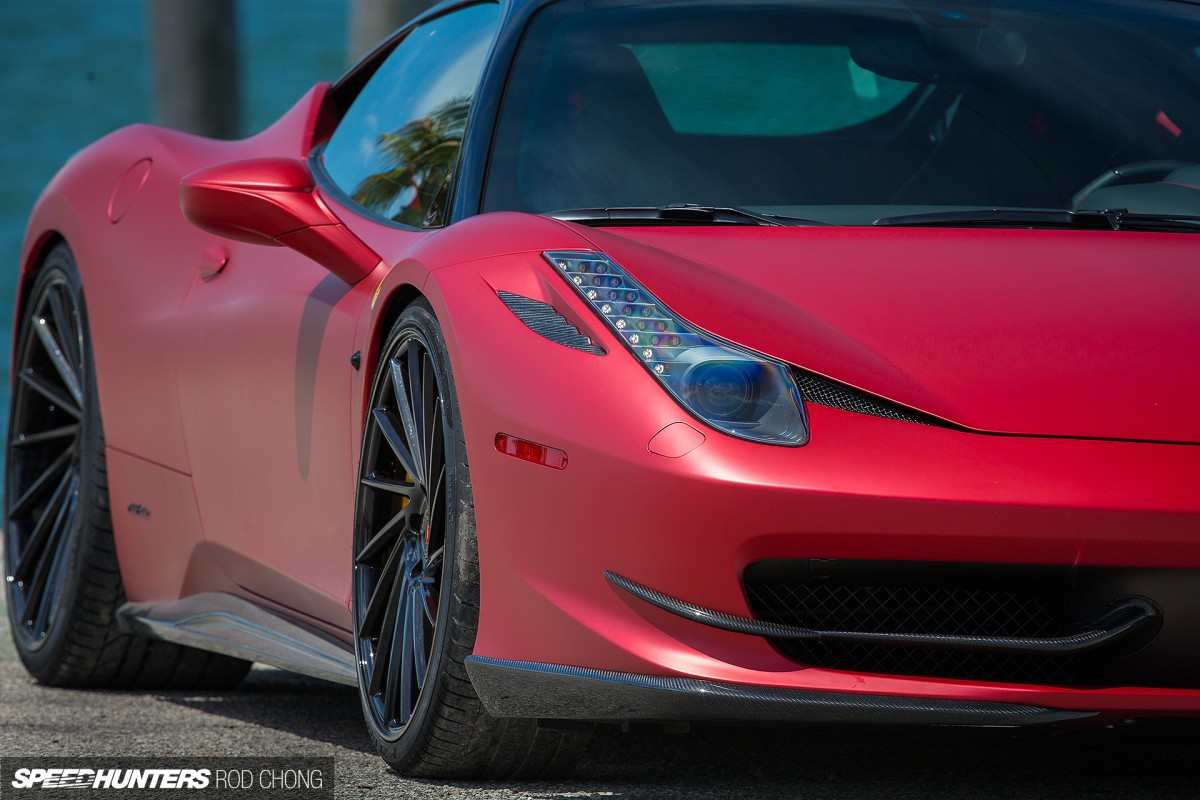 A host of subtle carbon fibre aero additions were then added from German Ferrari tuning specialists Novitec Rosso, like the front lip spoiler, bumper flaps, ventilation louvers and side skirts seen here.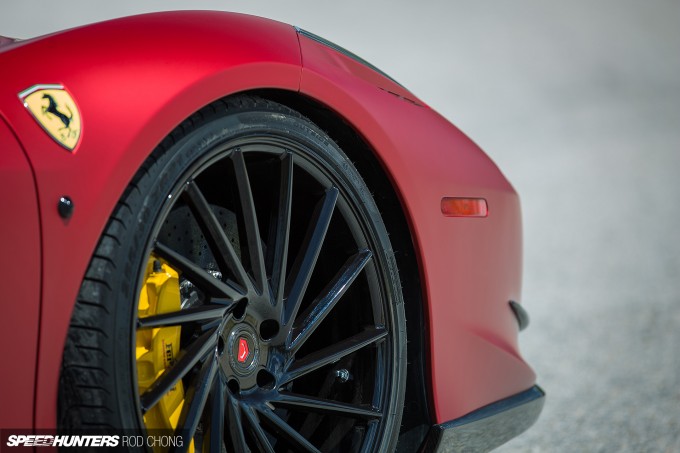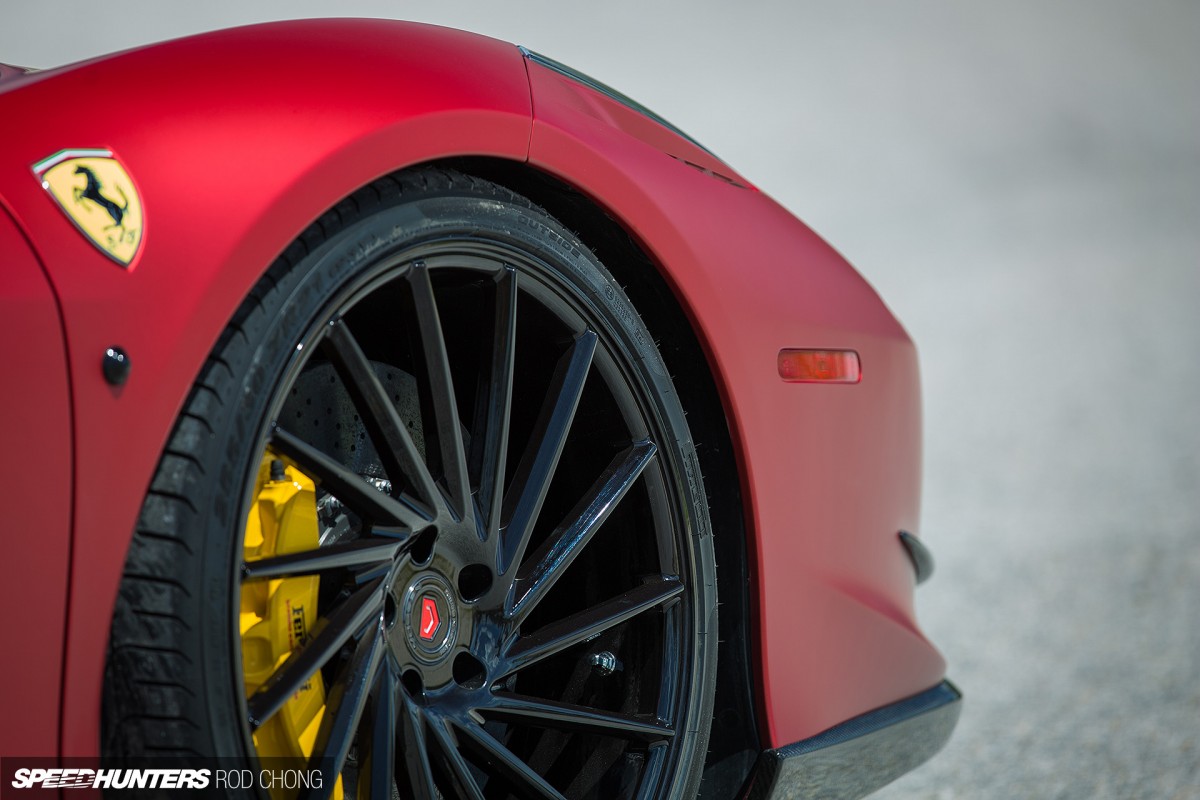 Using Novitec Rosso springs, the car has been subtly dropped just over 30mm on new VPS-3151 lightweight forged Precision Series wheels, which are completely manufactured in the USA by Vossen at their state-of-the-art Florida factory. The fronts measure 21×9 inches and are wrapped in 255/30R21 Pirelli rubber.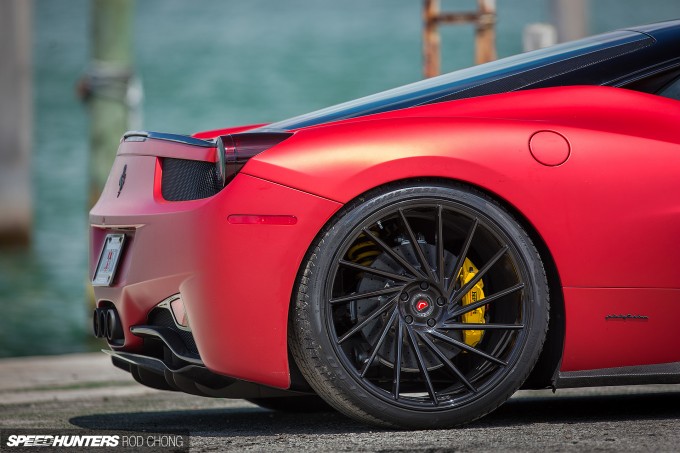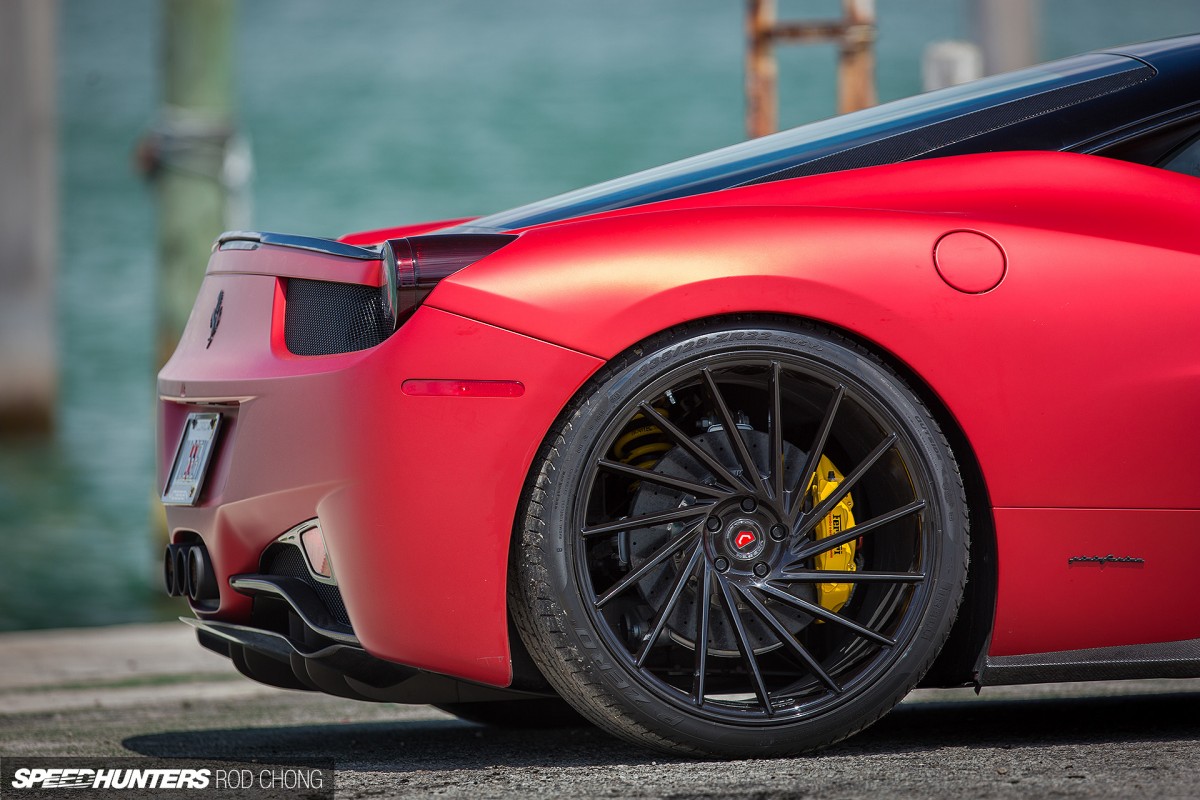 As you might expect, the rears are considerably larger: 22×12.5 inches running 335/25R22 Pirellis. It's no easy job fitting this massive rubber within the confines of the 458's sleek body, but the VPS-3151s do it effortlessly, while carrying less unsprung weight and complimenting the shapes and lines of the 458. This shot also shows the carbon Novitec rear lip spoiler, diffuser apron, fog light covers and stainless exhaust system, which is 46 pounds lighter than factory.  Does this improve on Ferrari's ideal of simple practicality and purpose? You decide.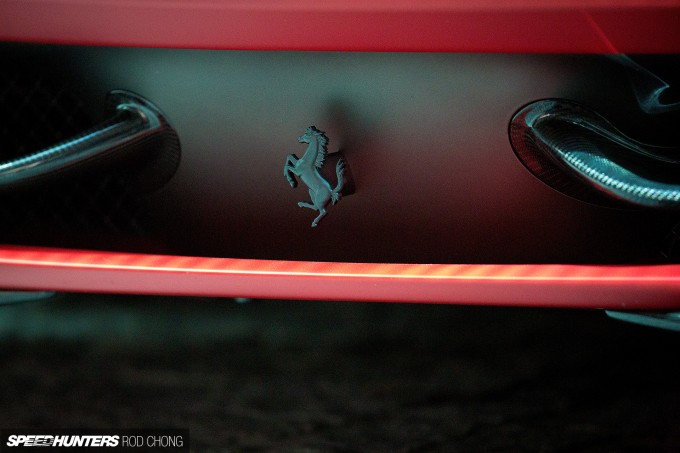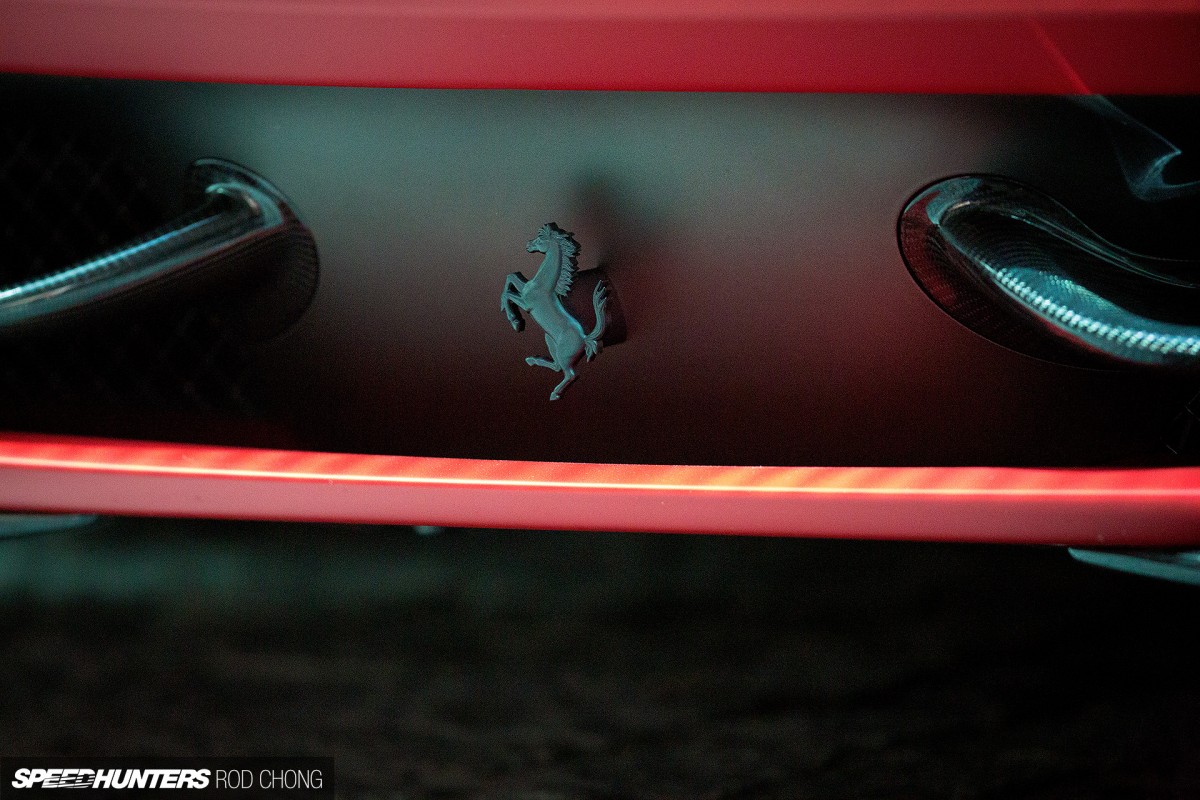 None of these modifications are particularly extreme. But perhaps that's exactly how it should be when you dare to update perfection.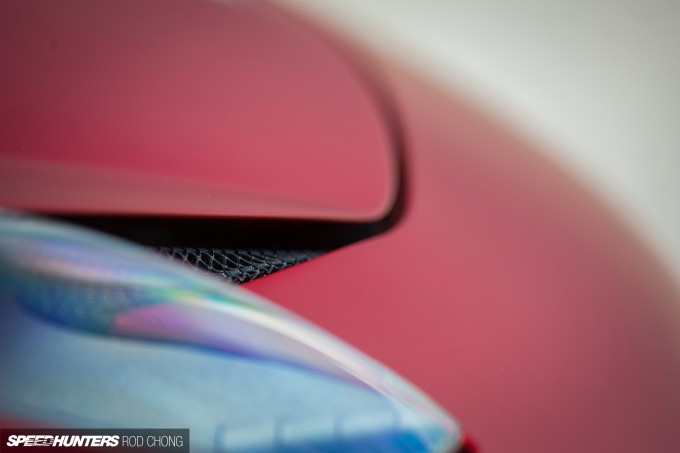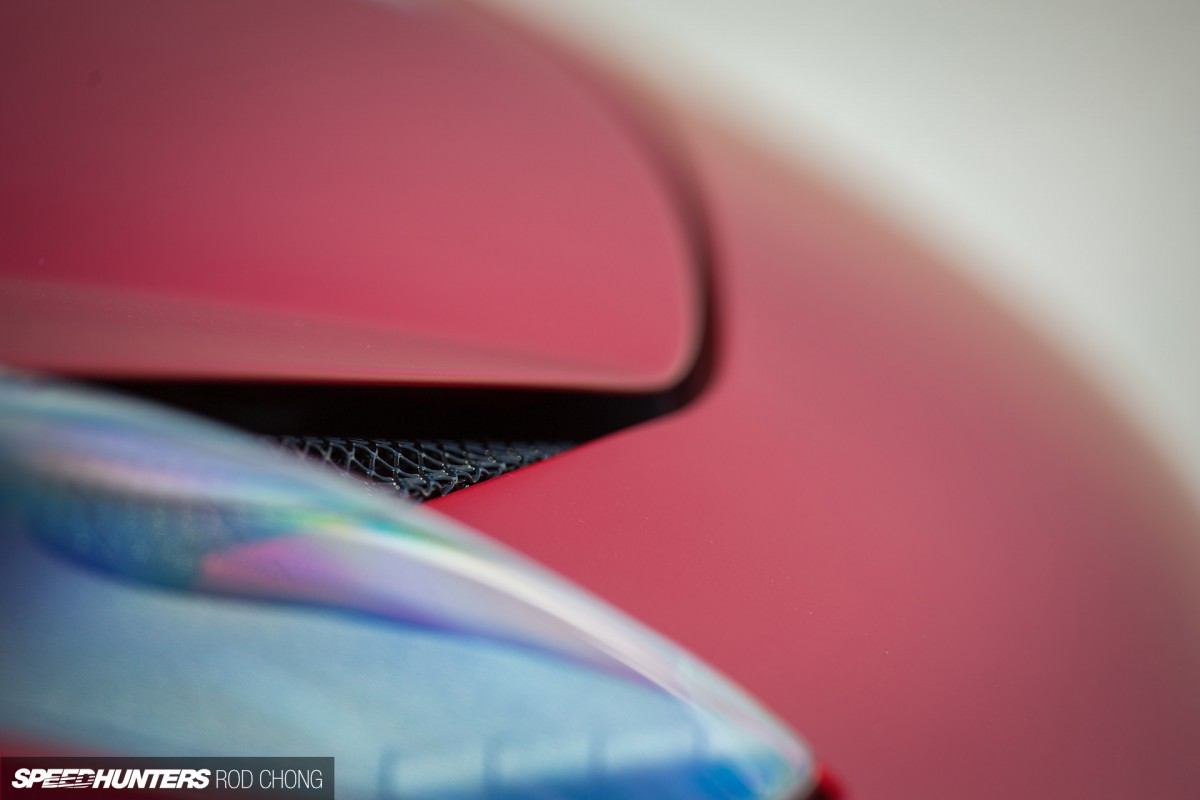 Where is the line? Air suspension? Widebody fenders? Aftermarket wheels? An air freshener in the cabin? Are certain cars off limits?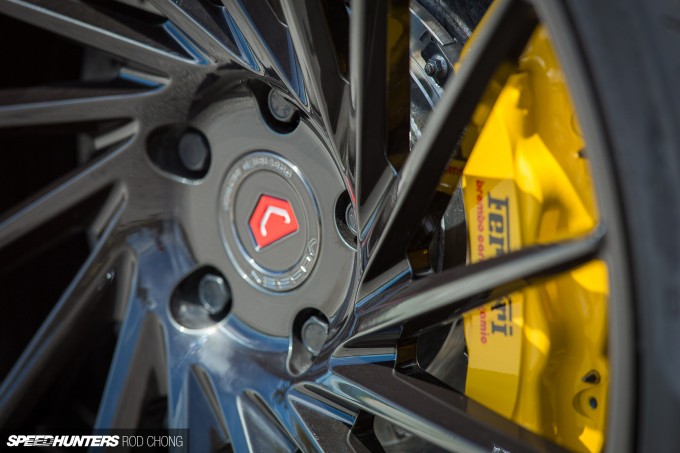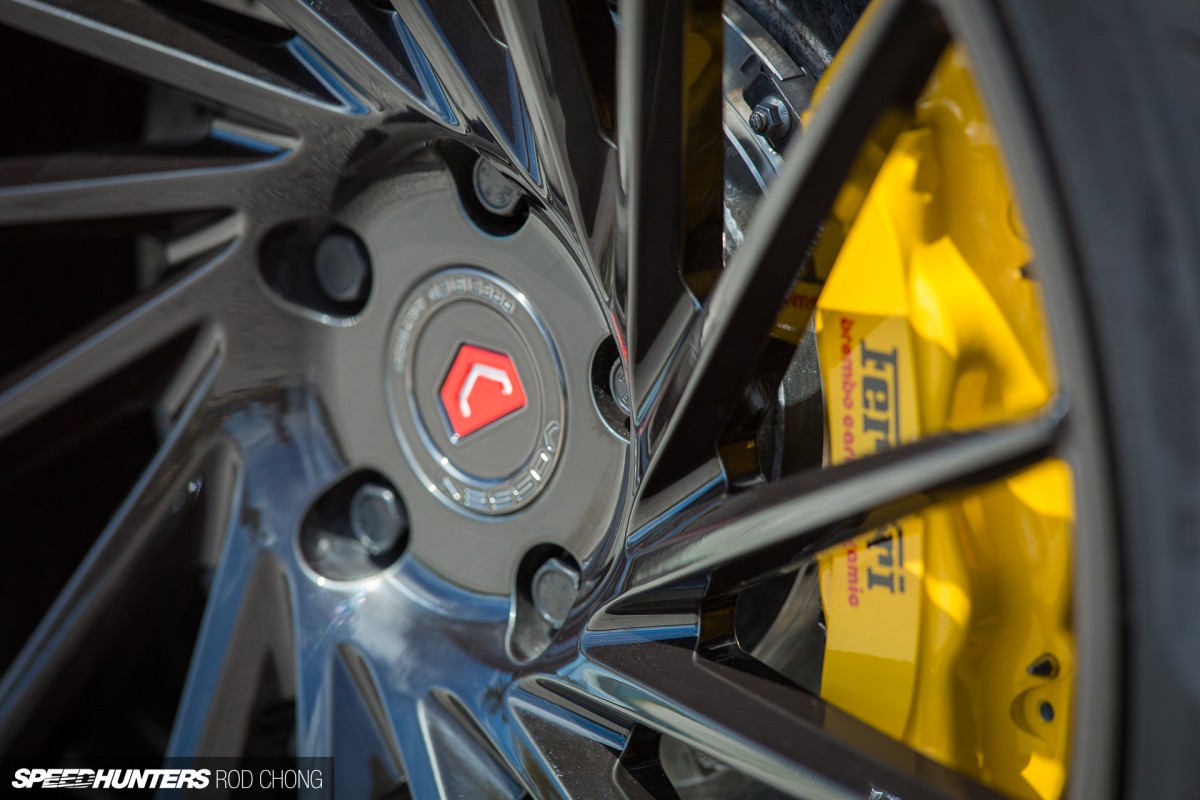 Cars are perhaps the most personal statement of an auto enthusiast. Pure automotive enjoyment. Can we not only improve upon a designer's vision but also perhaps inspire through pushing the limits uninhibited by the manufacturers' constrictions of practicality? We would love to hear your thoughts in the comments section below!
Peter Kelly
Instagram: pedey_kenmeri_creative
pedey@speedhunters.com
Photos by Rod Chong
Instagram: speedhunters_rod
Cutting Room Floor