Meet The Visionary
What would you do if you were suddenly presented with a ridiculous amount of money? Let's assume you had no other financial obligations. If you are reading this, there's a good chance you'd probably blow invest it in something related to cars, right?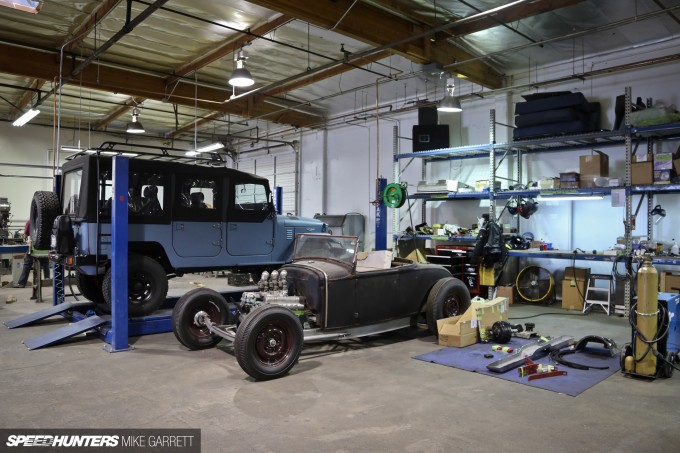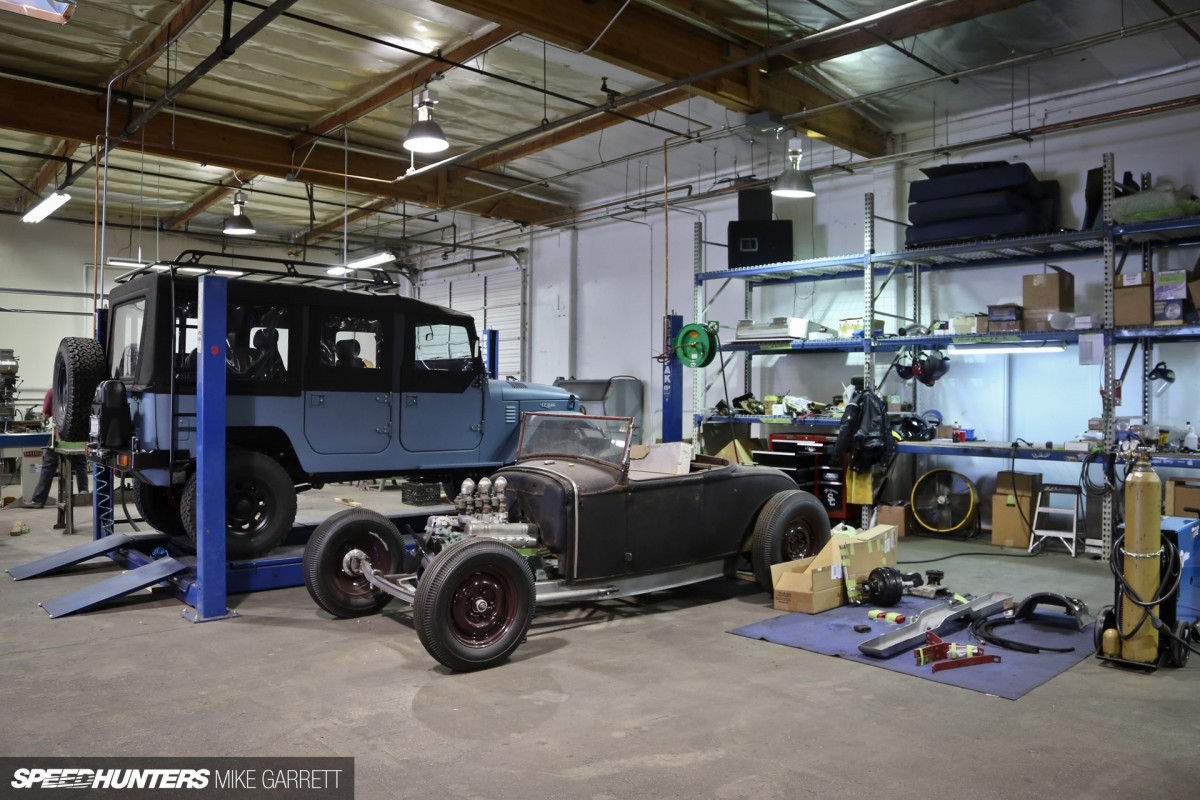 You might buy go buy your favorite supercar or hunt down the classic machine of your dreams. Maybe you build a ridiculous race car? Worthy plans for sure, but if I suddenly had a huge wad of cash to spend on cars I know exactly what I'd do first.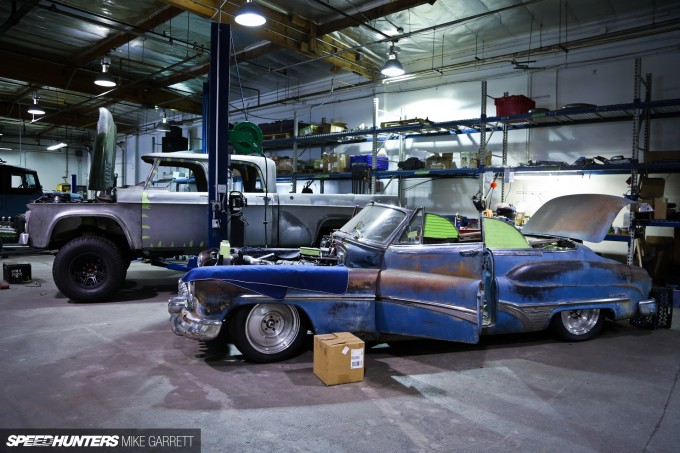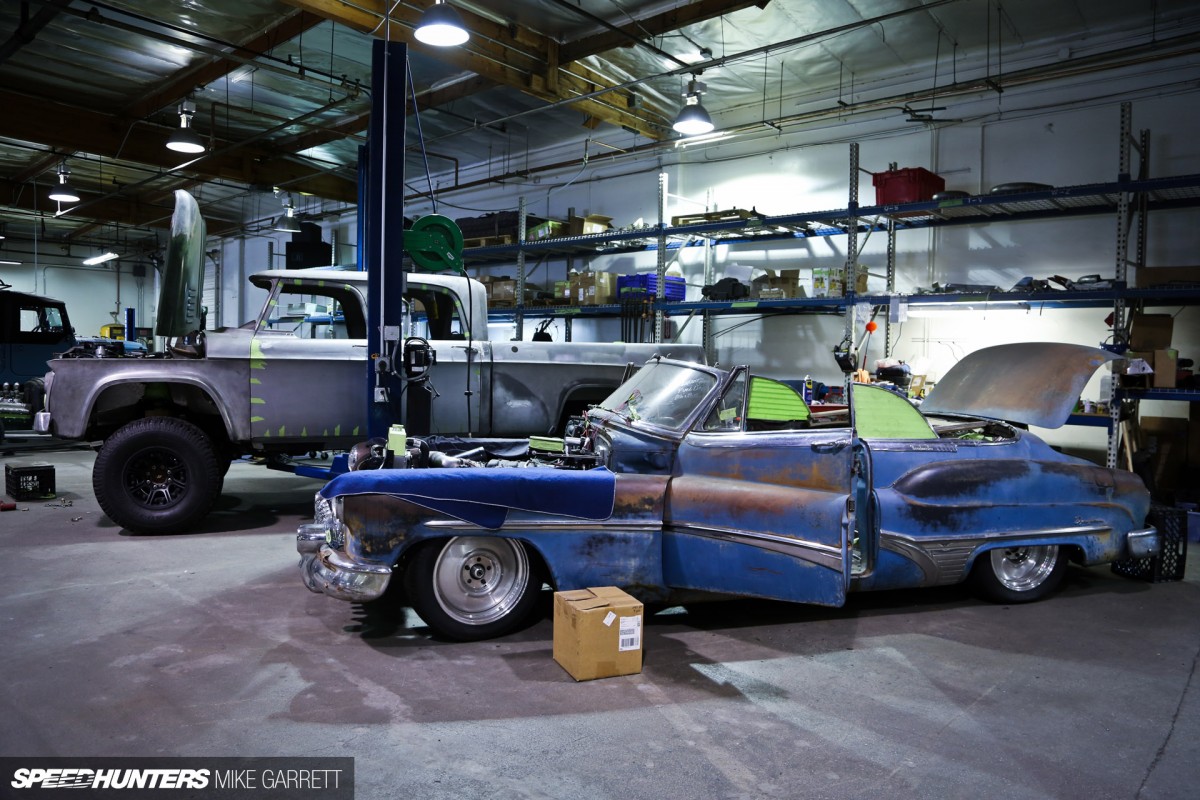 I'd take my rusty hulk of a 1969 Toyota Crown Wagon, load it on a trailer and tow down it to ICON in Chatsworth, California. Once I got there I would hand the aforementioned wad of cash to Mr. Jonathan Ward.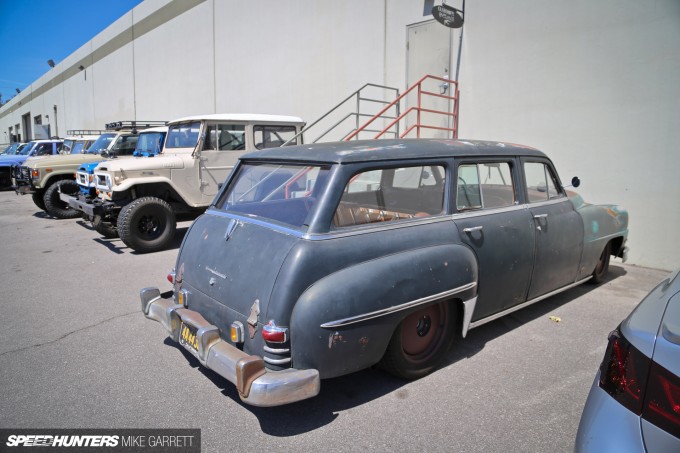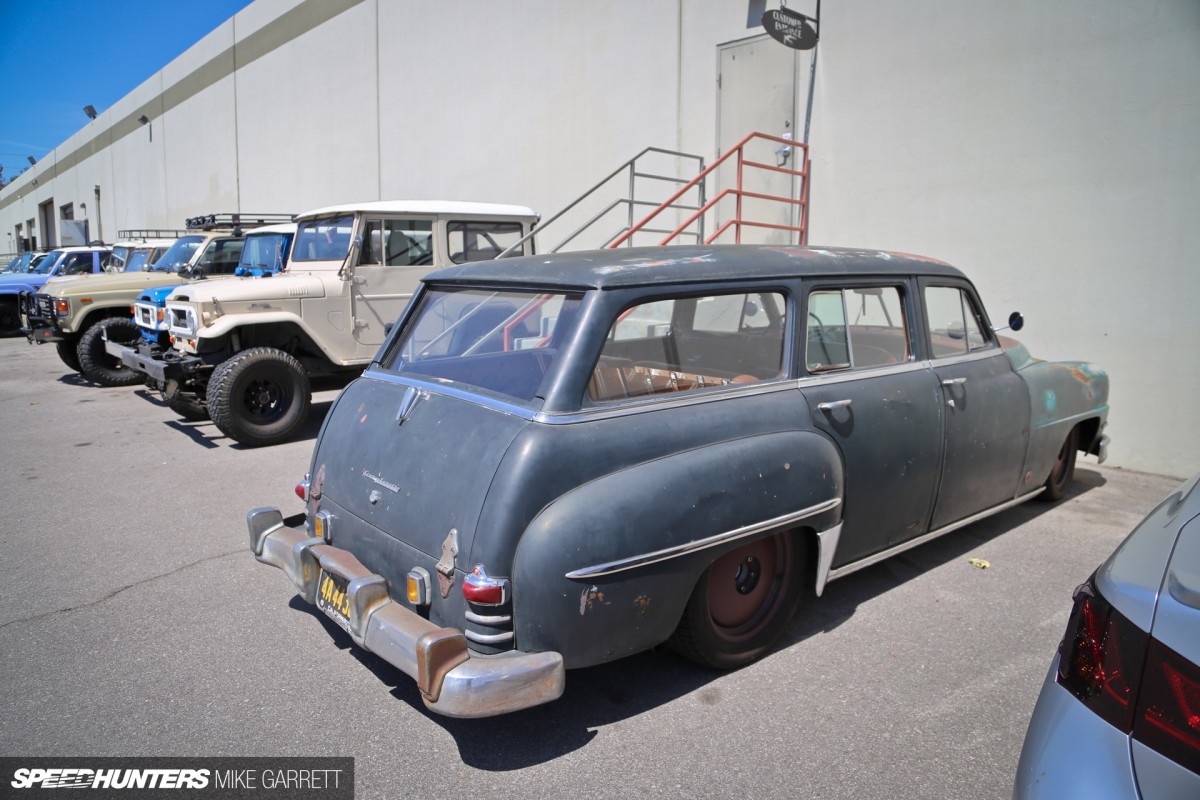 I'd then wait patiently for him and his crew to work some magic – transforming my strange old Toyota into something to deliver some true WTF looks from fellow motorists. I'm talking of course about ICON's line of Derelict builds, one of which is Jonathan's 1952 DeSoto daily driver. This was a car that first blew my mind when I saw it in Las Vegas at the SEMA Show several years ago. It was so unlike anything I'd ever seen before.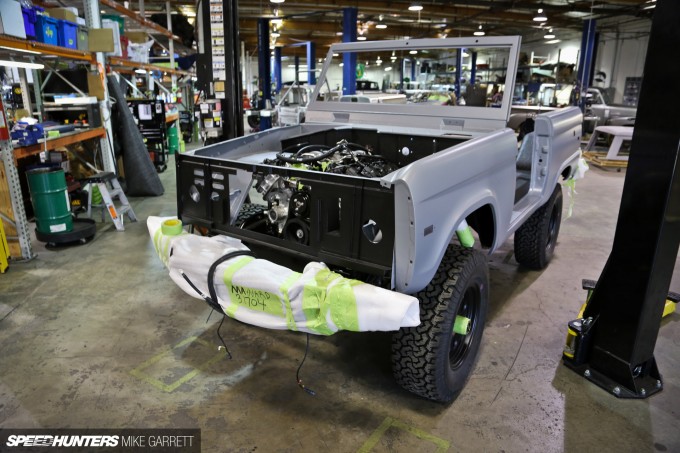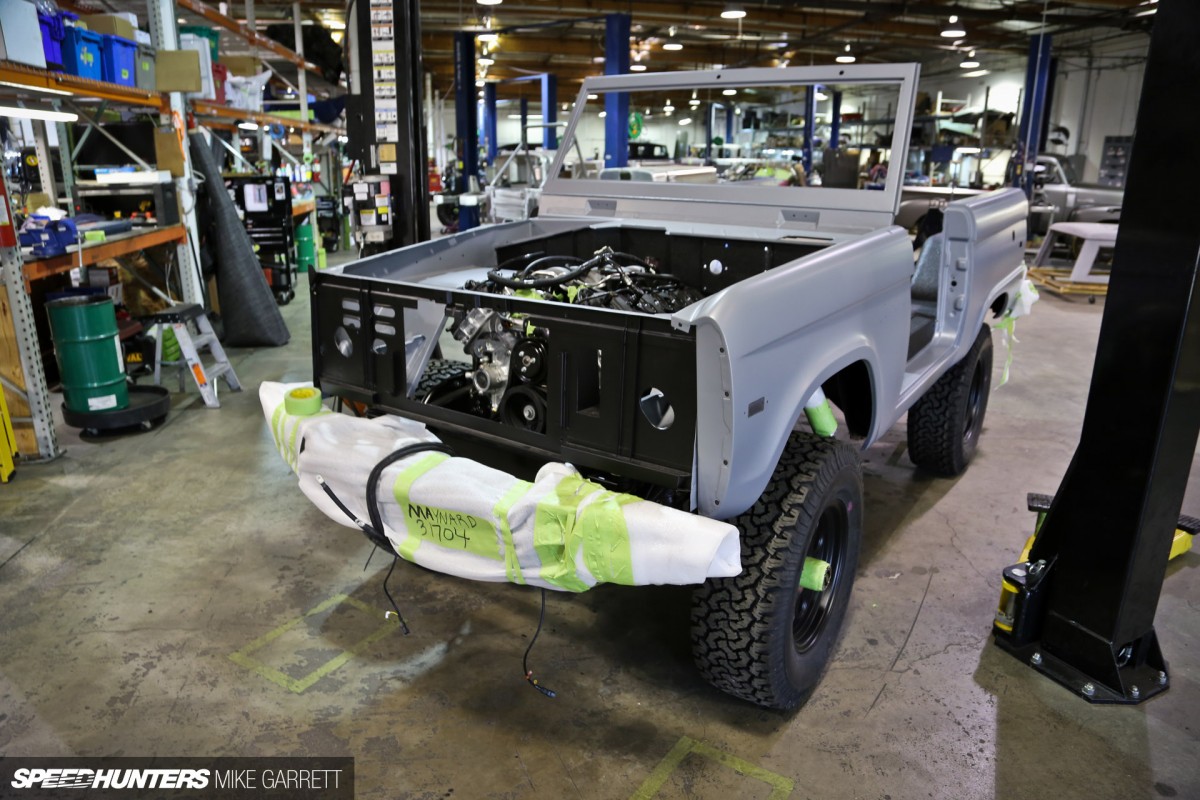 Since then we've watched ICON roll out numerous new projects, each one seemingly more ambitious than the next. Finally, I said enough was enough and got in touch with Jonathan himself to see if I could come down and see the place where the magic happens.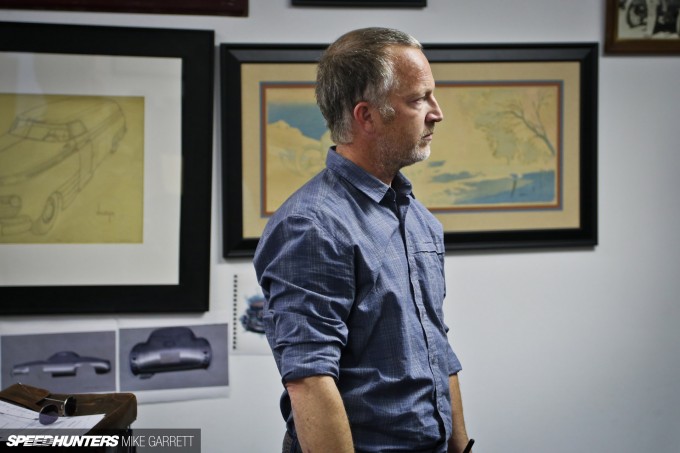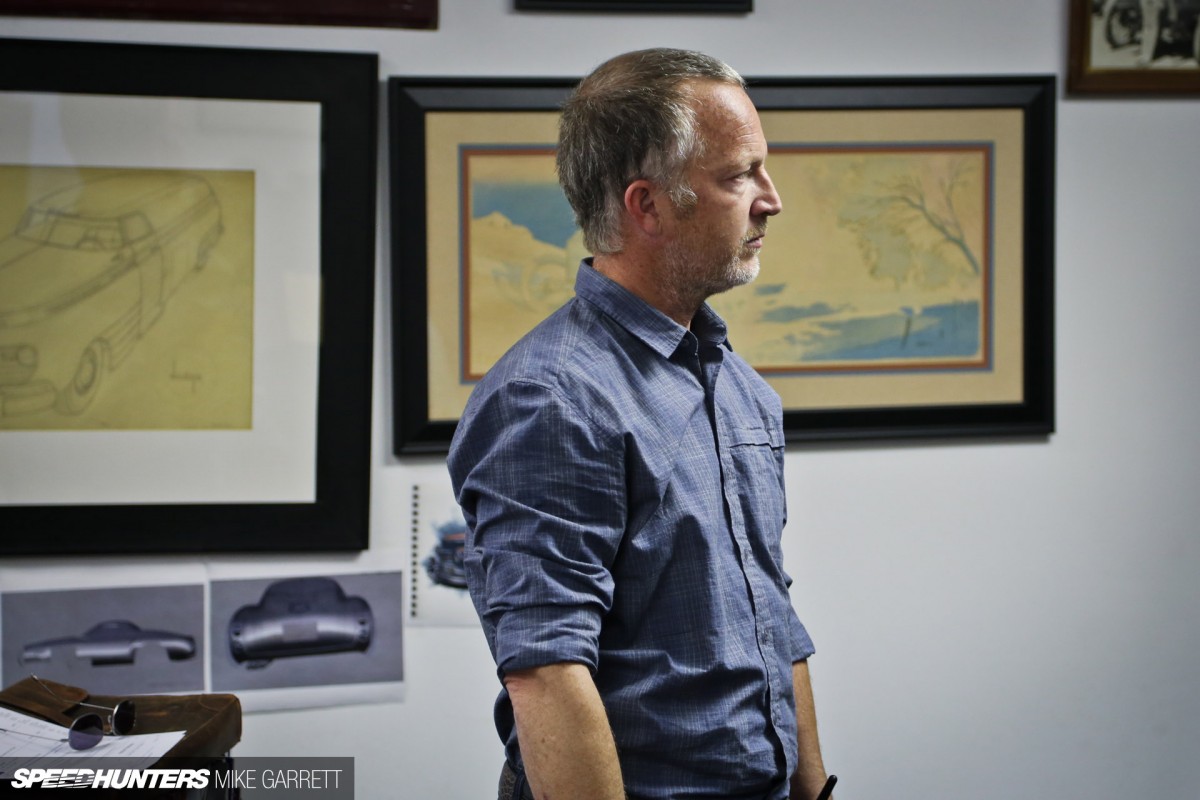 After spending an afternoon poking around the massive ICON facility, I love this guy even more than I already did. In fact, I've got a new automotive hero. You see, Jonathan is not just a successful builder, he's a visionary.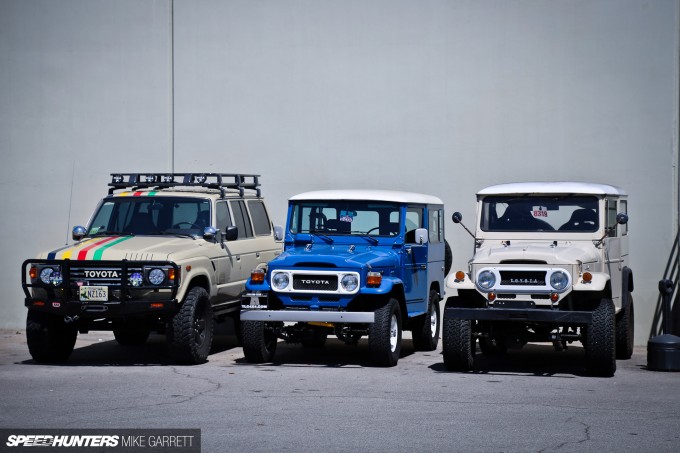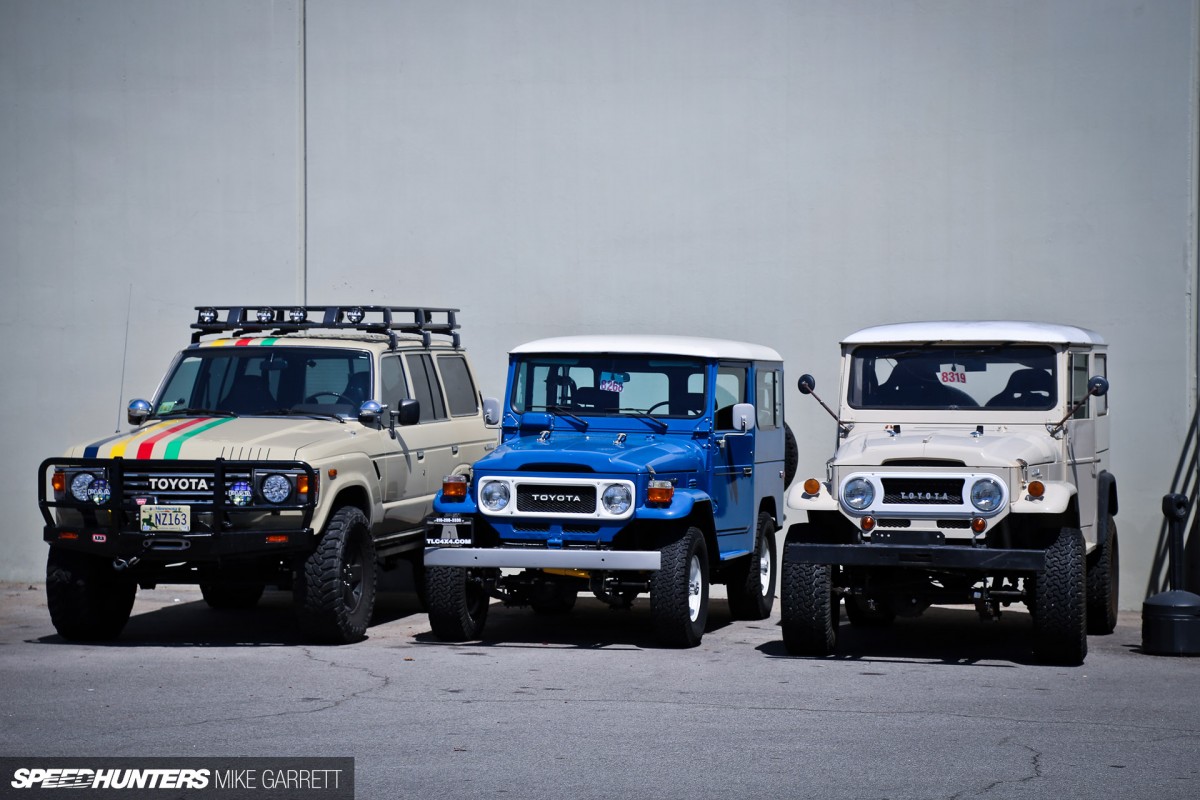 Before there was ICON, there was TLC – a business that Jonathan and his wife started in the mid 1990s with the idea of restoring and modifying vintage Toyota Land Cruisers. He'd long been restoring old vehicles as a side job and had a particular affinity for the Land Cruiser. With TLC de didn't want to just 'fix up' the popular 4x4s, he wanted to give them the attention they deserved. The kind of loving that was usually reserved for classic sports cars and rare muscle cars.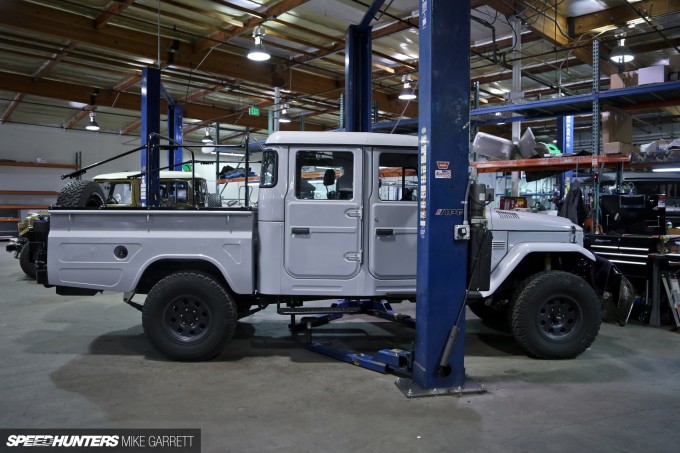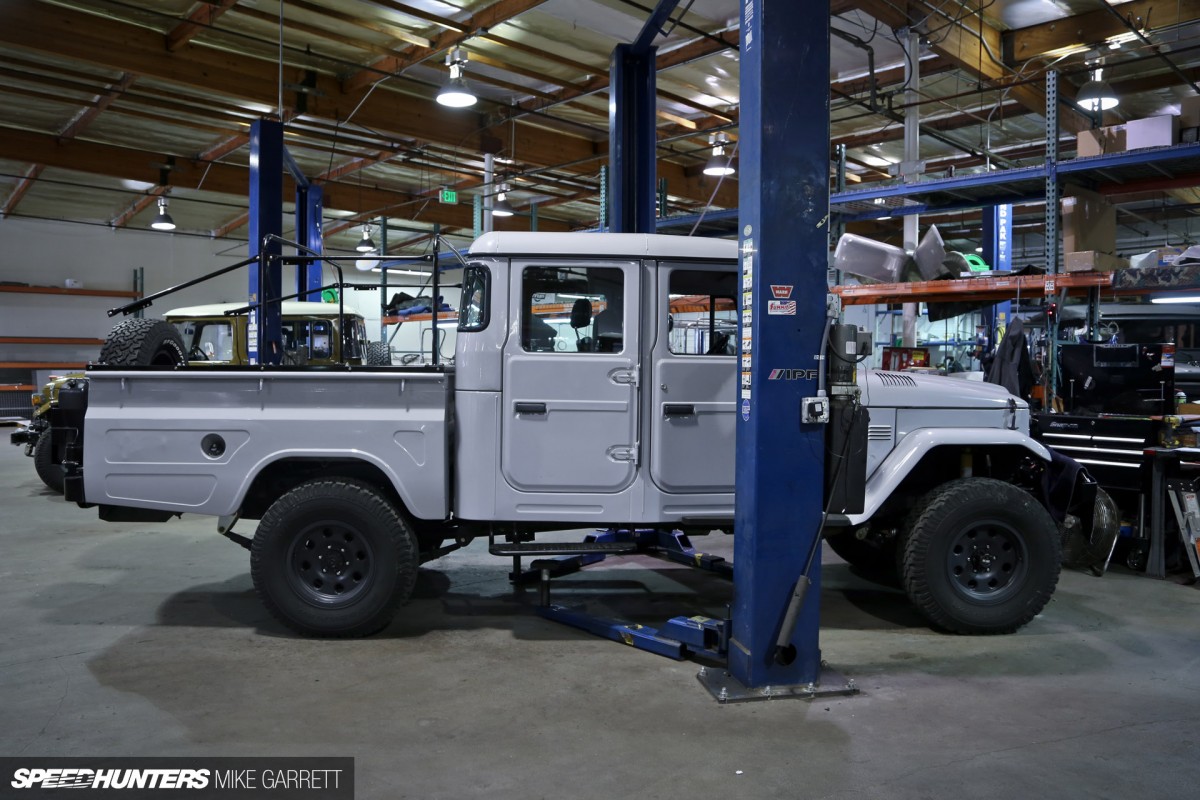 As TLC's influence continued to grow among the Land Cruiser community, Toyota itself took notice and hired Jonathan as a consultant for special projects. Eventually Toyoda-san himself asked TLC to construct running prototypes for the FJ Cruiser project. The final FJ Cruiser ended up going in a different direction than TLC's prototypes, which were a more direct interpenetration of the classic FJ40.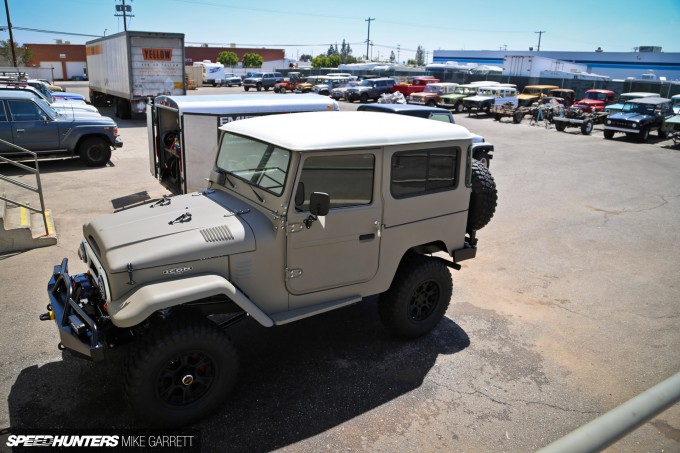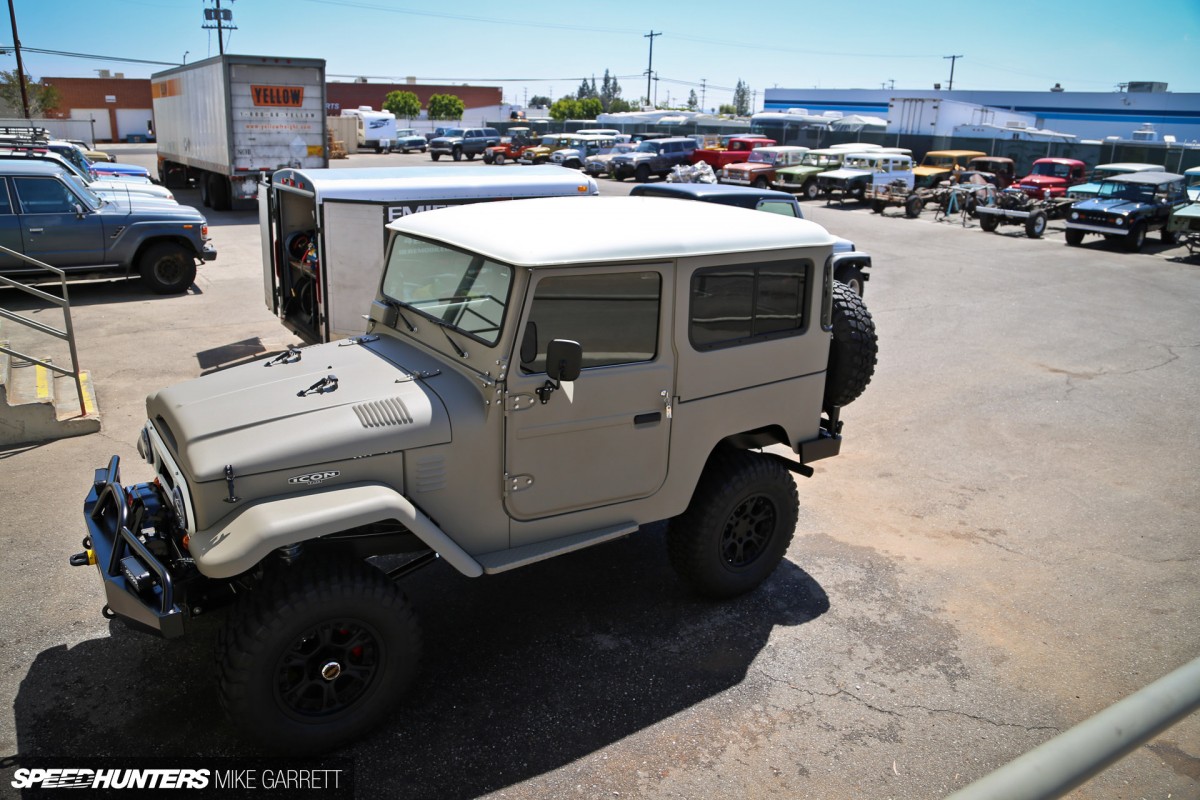 But it was that idea of a modernized FJ40 that lead to the formation of ICON. Not only would Jonathan be restoring and tinkering with old Land Cruisers – he would be completely reinventing them with the ICON FJ line.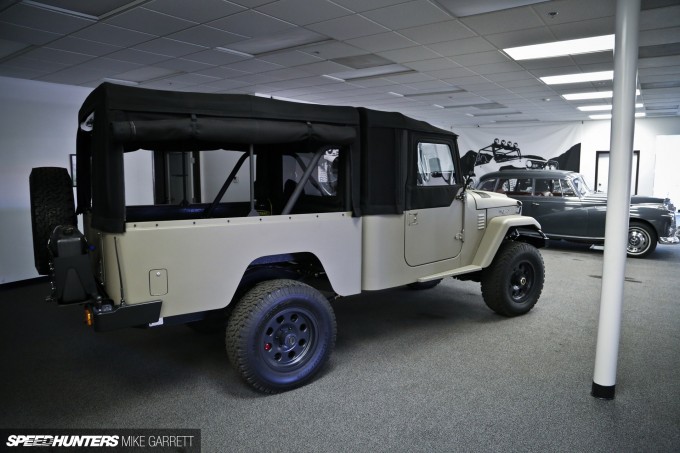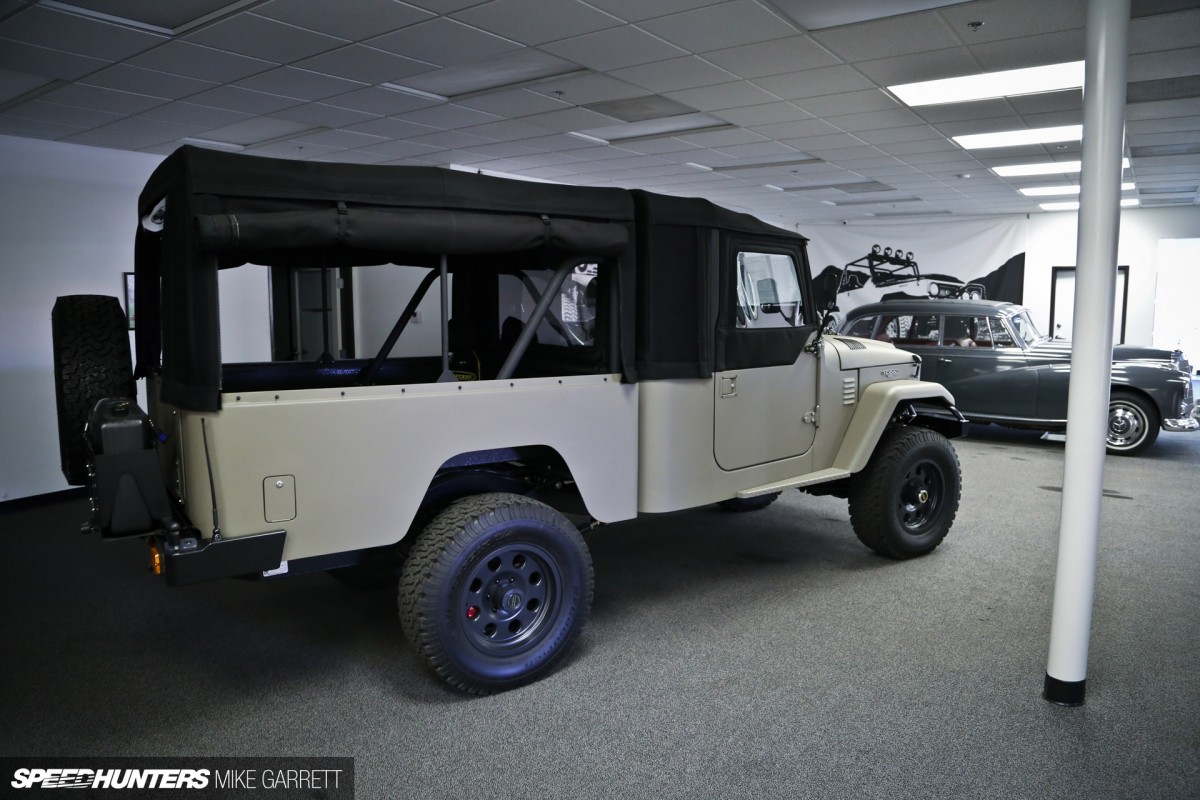 ICON FJs would be offered in several different body styles – all immediately recognizable as Land Cruisers – but completely stripped down and rebuilt from the ground up. The look was classic but the chassis, suspension, powertrain and interior were all upgraded for modern performance and convenience.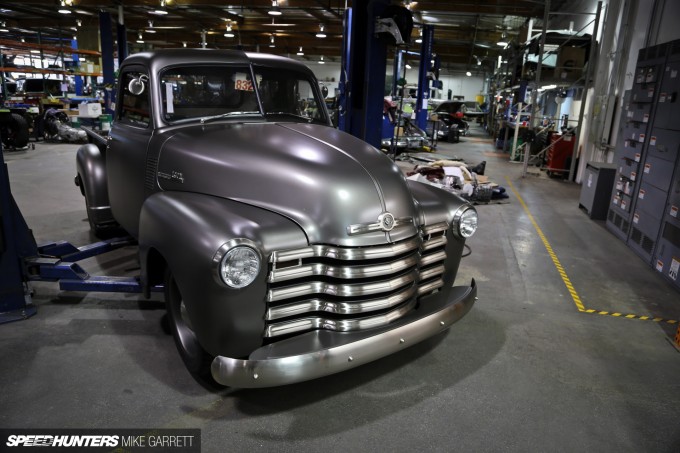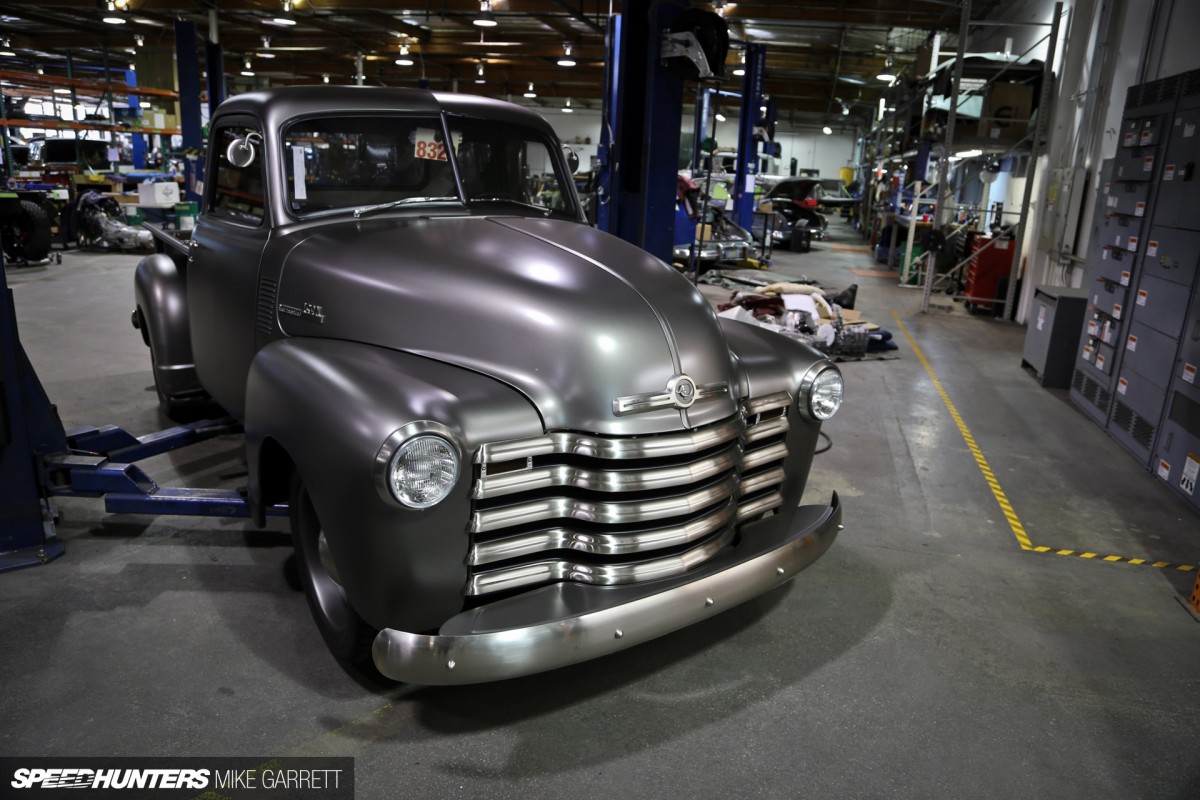 The idea caught on, and after the success of the FJ program ICON has been expanding to other models like the first generation Ford Bronco and more recently the Thriftmaster, based on the classic Chevrolet pickups from the late 1940s and early 1950s. These made-to-order projects are of course just one part of the business which also includes Derelicts and Reformers – both of which I'll explain in a moment.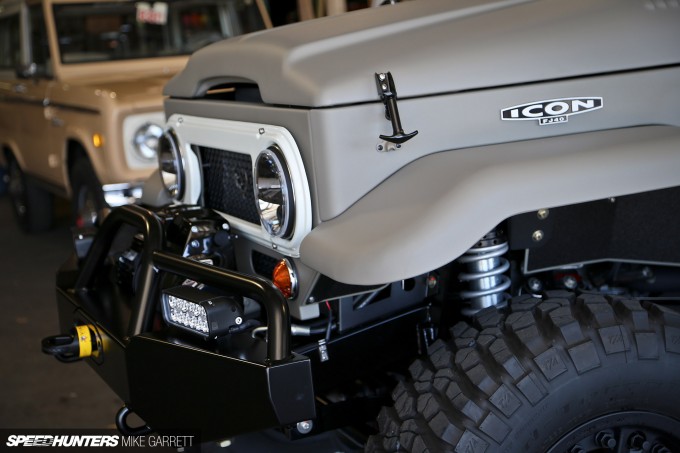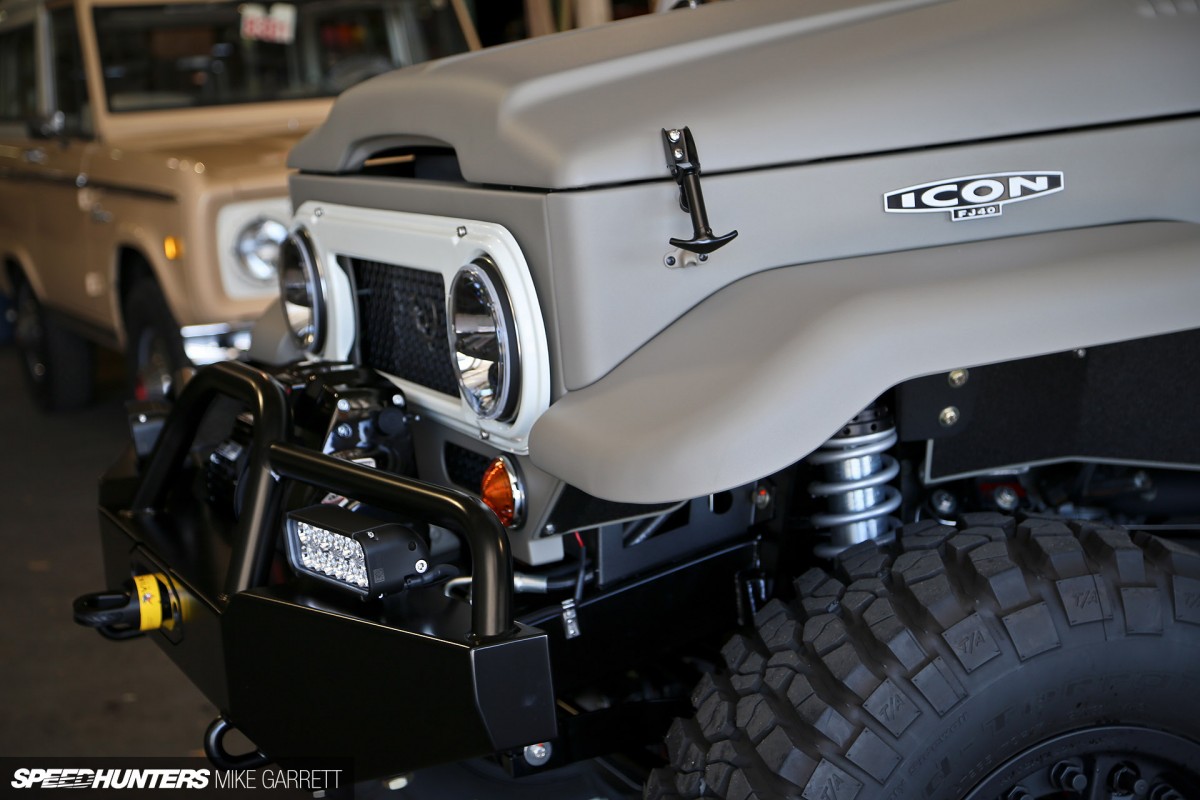 To simply call ICON's projects modernized versions of classic vehicles is to severely undersell them. Go to SEMA every year and you'll see hundreds of classic cars and trucks with modern powertrains and other high tech goodies fitted to their nostalgic shapes.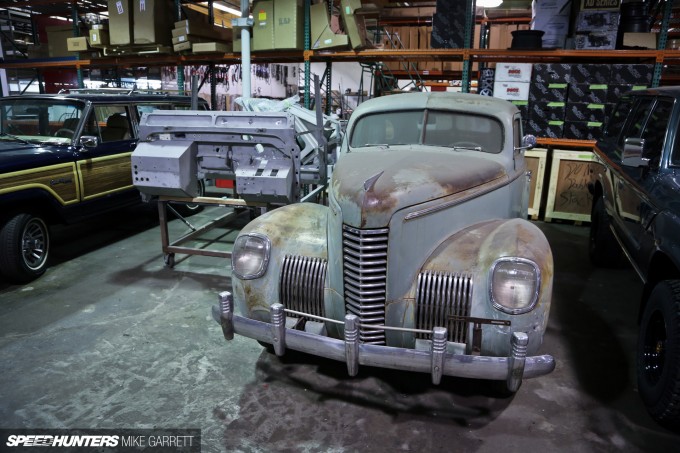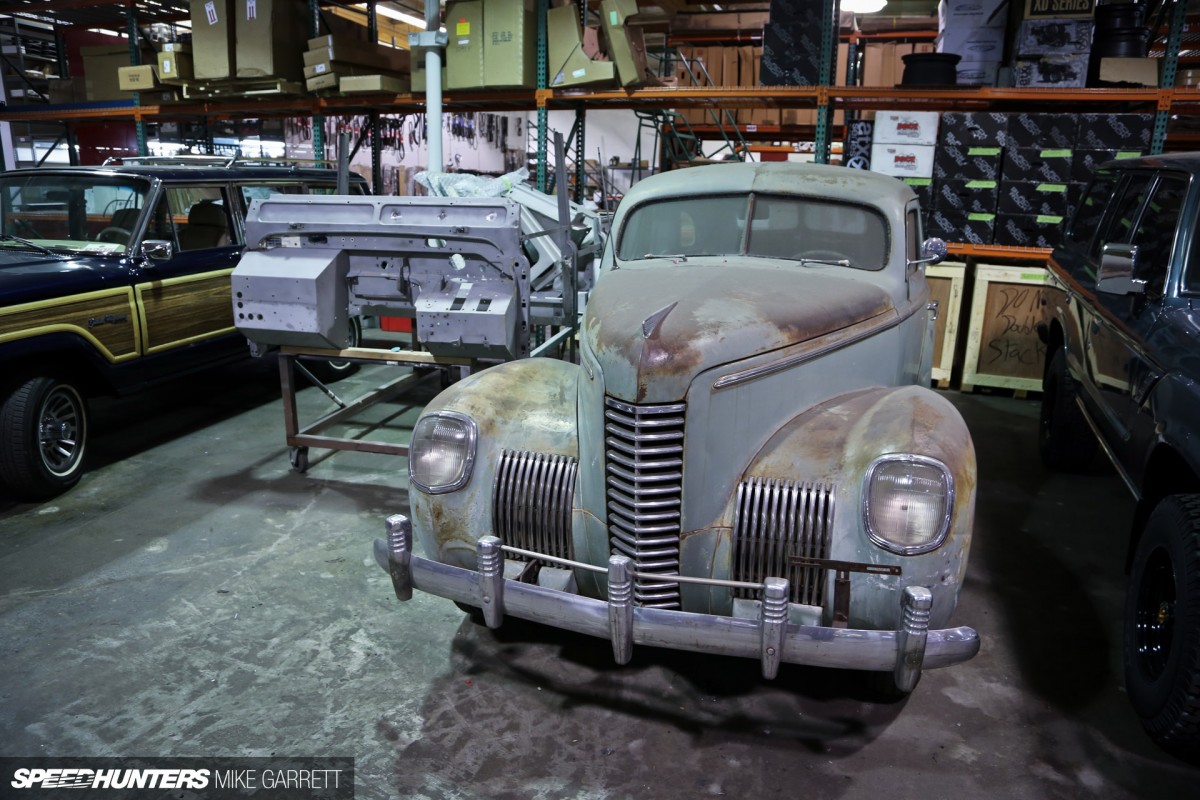 Walk around the show and you can't go more than a few feet without seeing a first gen Camaro with an LS motor and trick suspension. It's almost textbook these days. ICON is different – and that's not just because of the unusual base vehicles, but because of Jonathan's highly unique sense of style and obsessive eye for the details.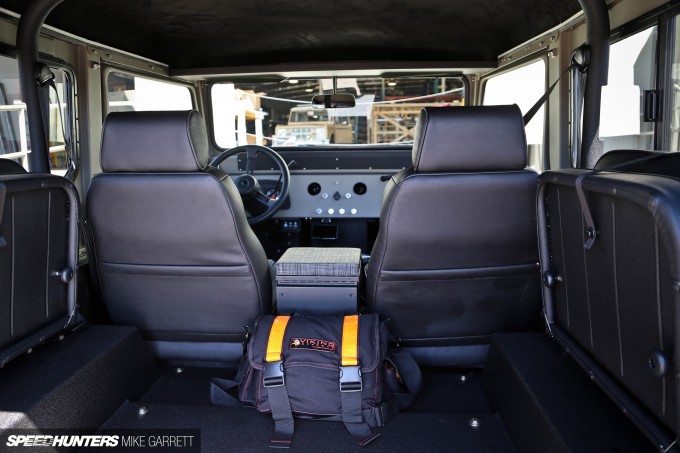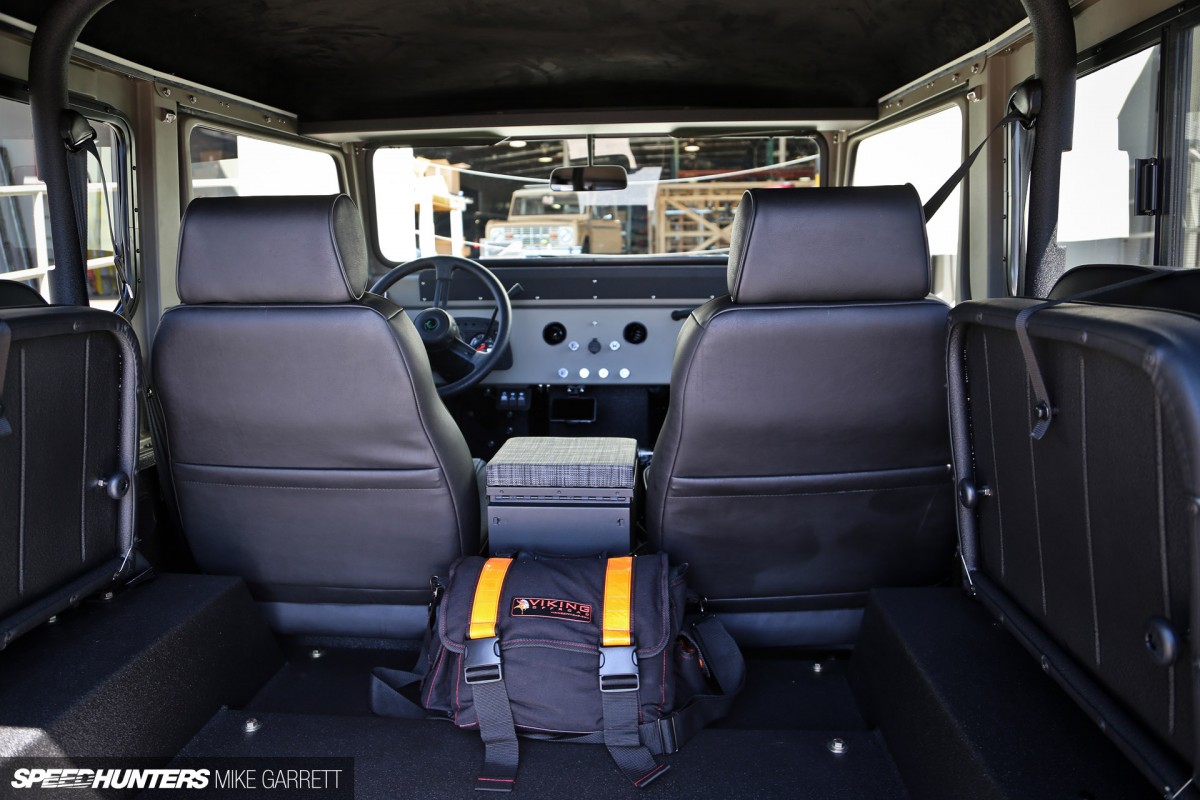 Whether it's their line specialty 4x4s or one-off projects, Jonathan's philosophy is to go back and reimagine these classic vehicles as if they were created without the limits of period technology and without the cost-cutting corporate mentality that limited quality and craftsmanship.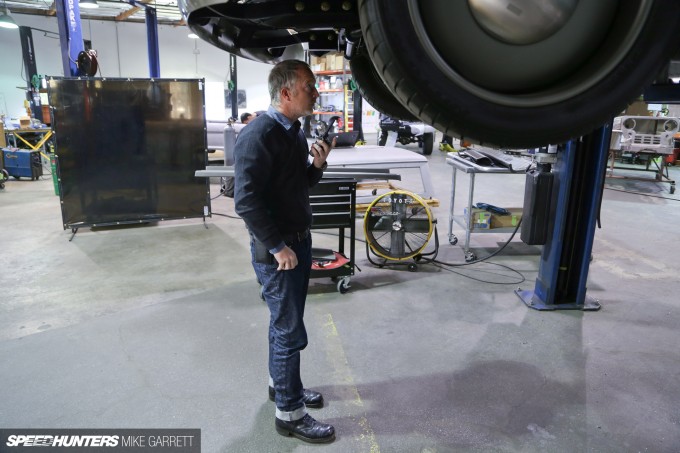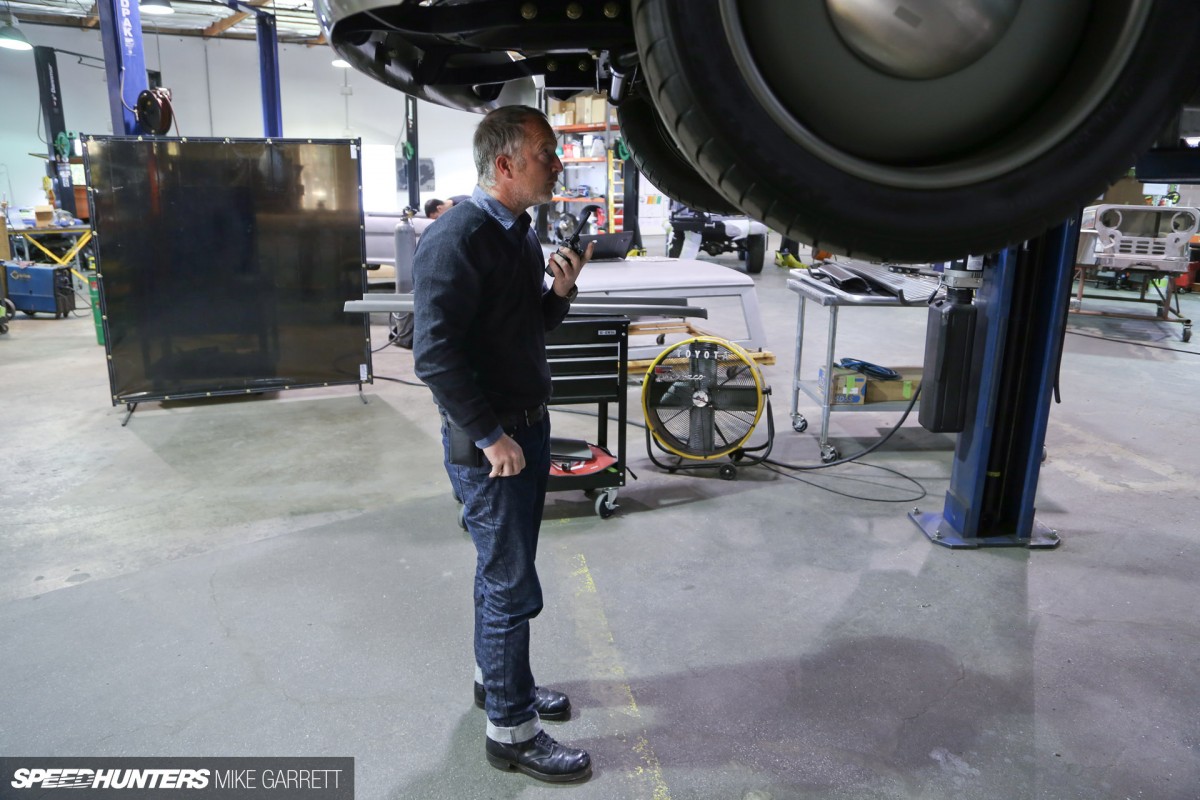 Jonathan calls it 'classic transportation design revisited'. You won't find shiny billet wheels, flashy carbon fiber or giant navigation screens on ICON's modernized classics. And while ICON vehicles certainly don't come cheap, they aren't really made for people that like flash and sexy curb appeal. There are other builders for that.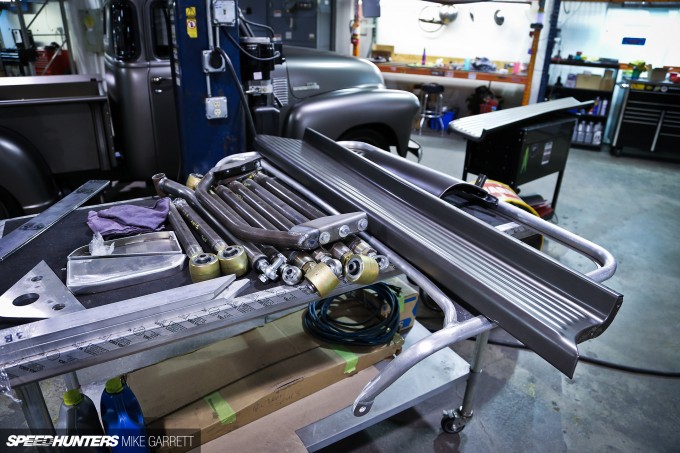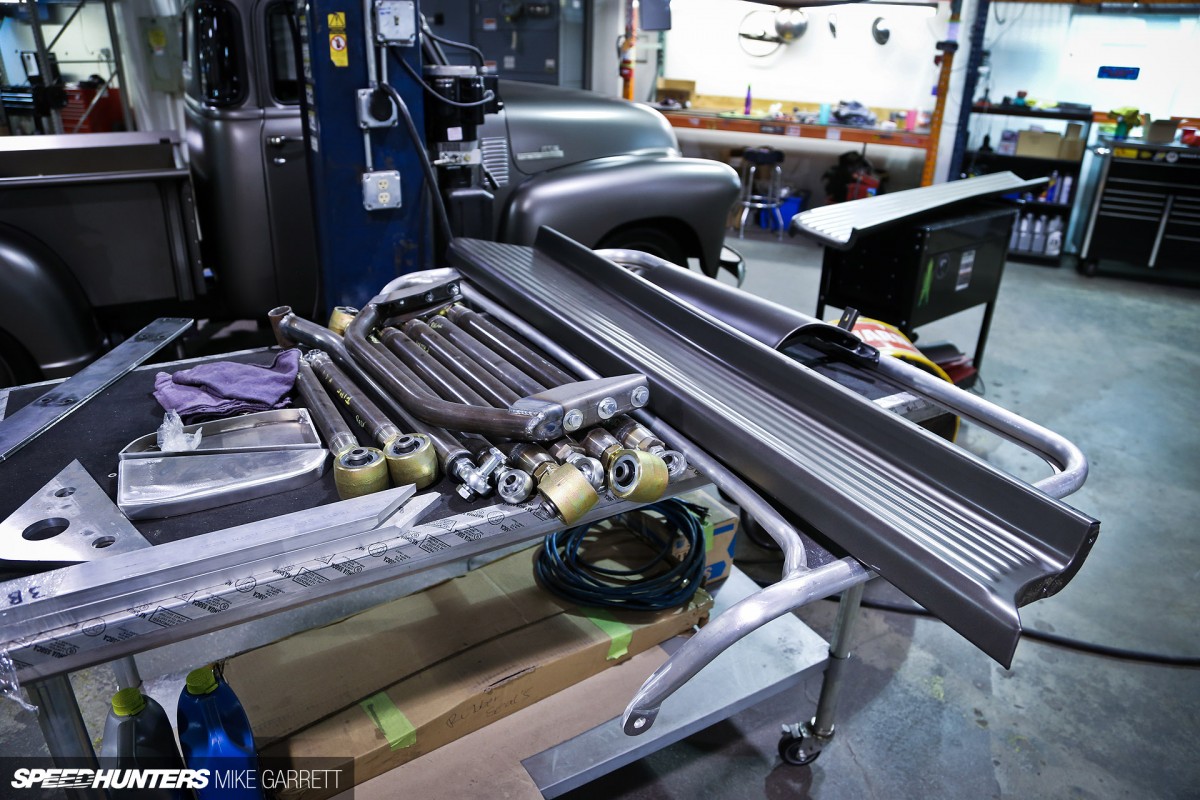 Rather than breaking your neck at stoplights, ICON's vehicles fly under the radar at first. It's only upon closer look that you realize how incredible they are. Walking through the shop and having Jonathan casually point out all the unique little details and feats of engineering in these projects, I couldn't help but laugh in amazement.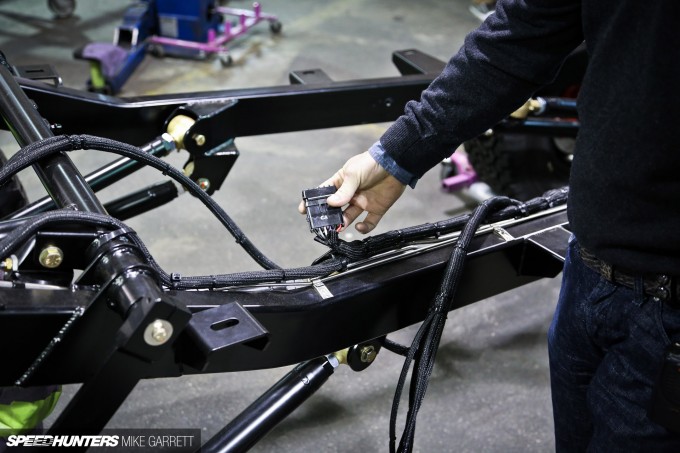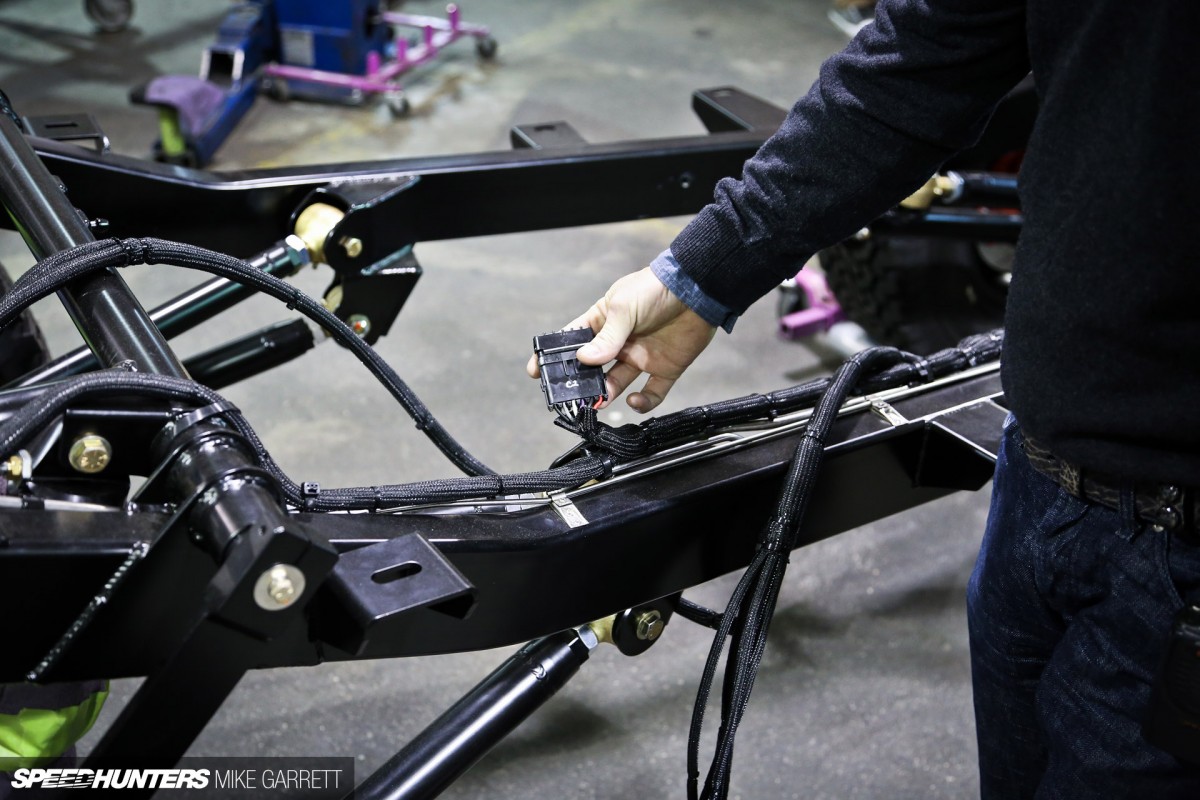 It's only when you see things like the stainless steel body hardware, triple-sealed wiring connectors and hear frequent use of the words 'military spec' that you begin to understand the magnitude of what ICON is doing and why so many people are lined up to hand over their hard-earned cash to Jonathan.
Handmade In Los Angeles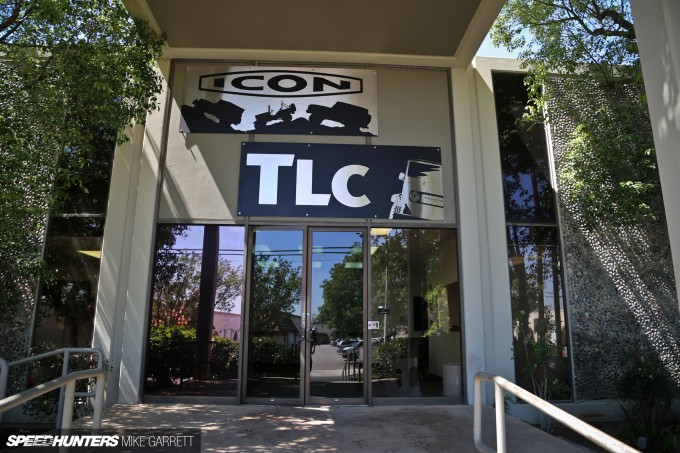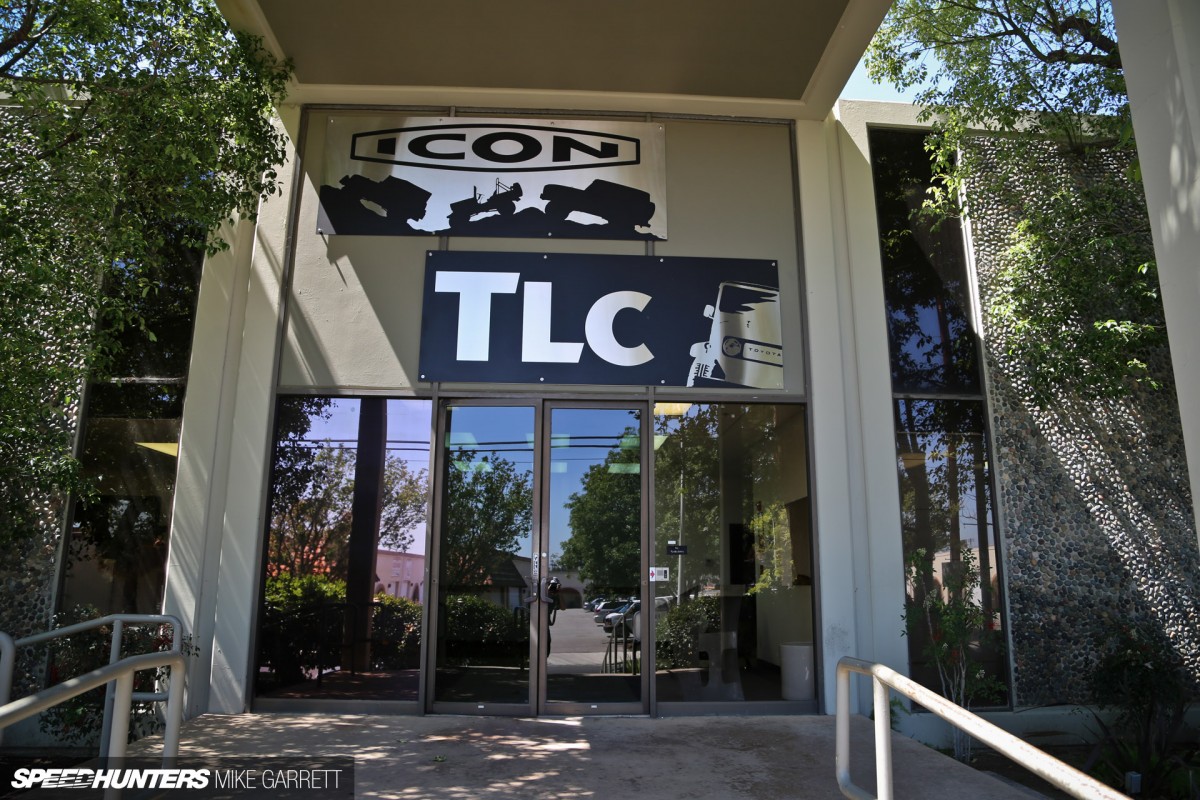 The facility itself is massive. It spans many thousand square feet and is about as far from your back alley hot rod shop as it gets.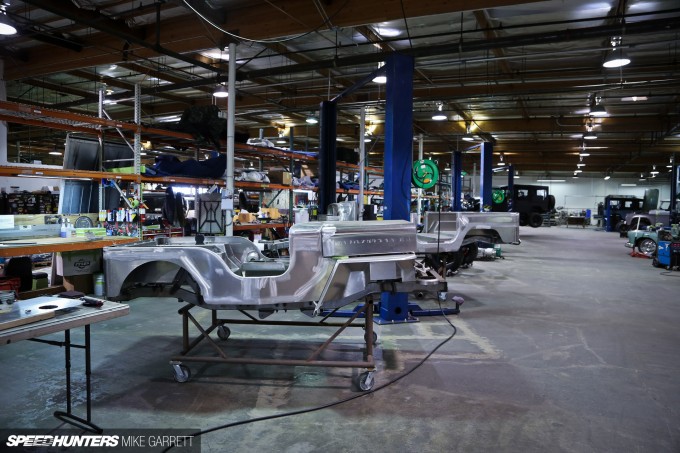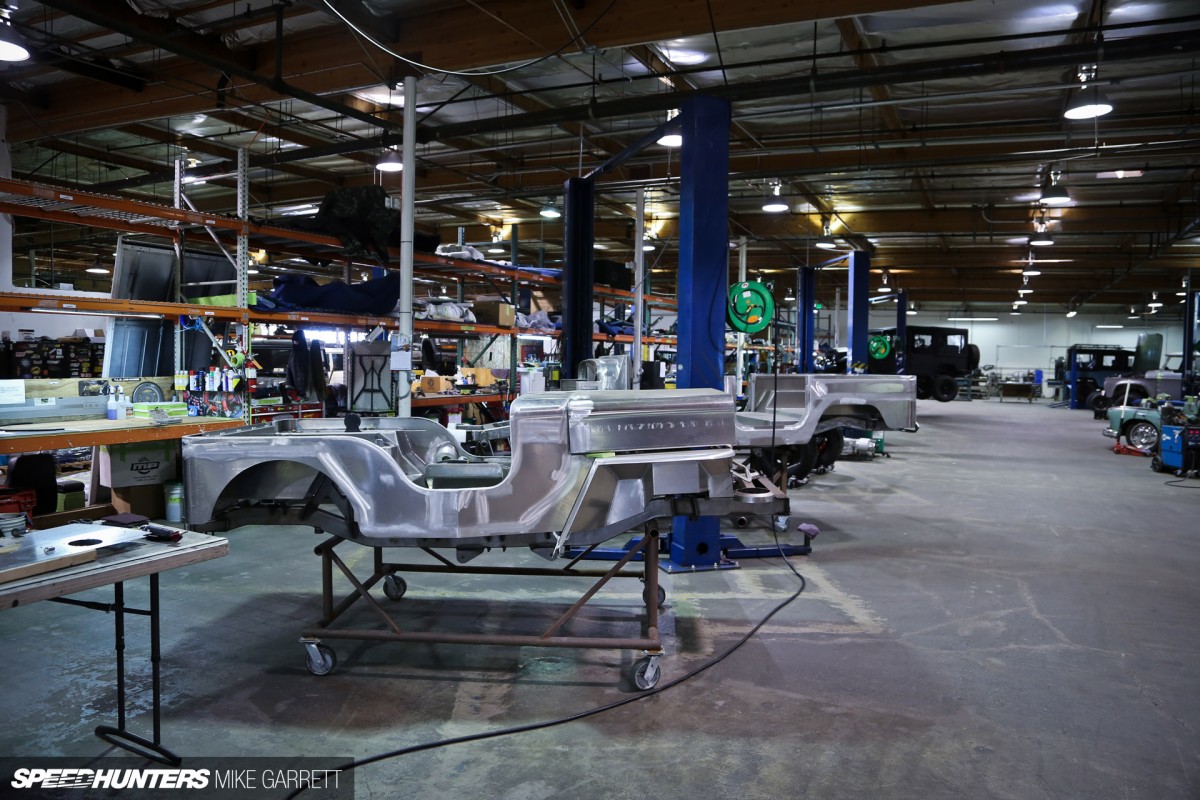 Once inside the enormous work area, the feeling is more bespoke factory than restoration or custom shop. The only place I can think of that comes close in terms wow factor is Bruce Canepa's sprawling joint up in Northern California.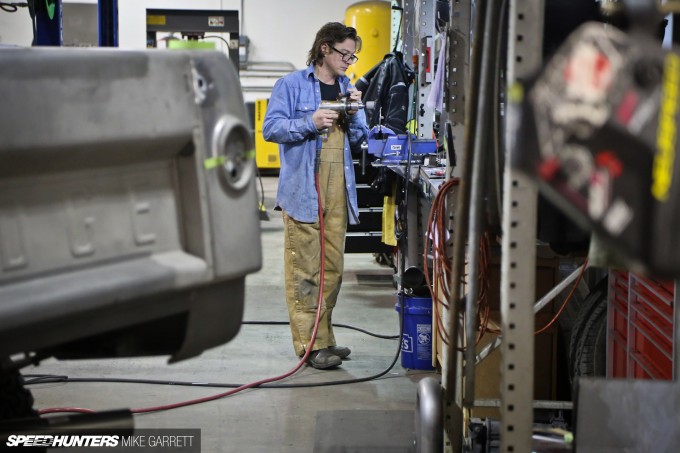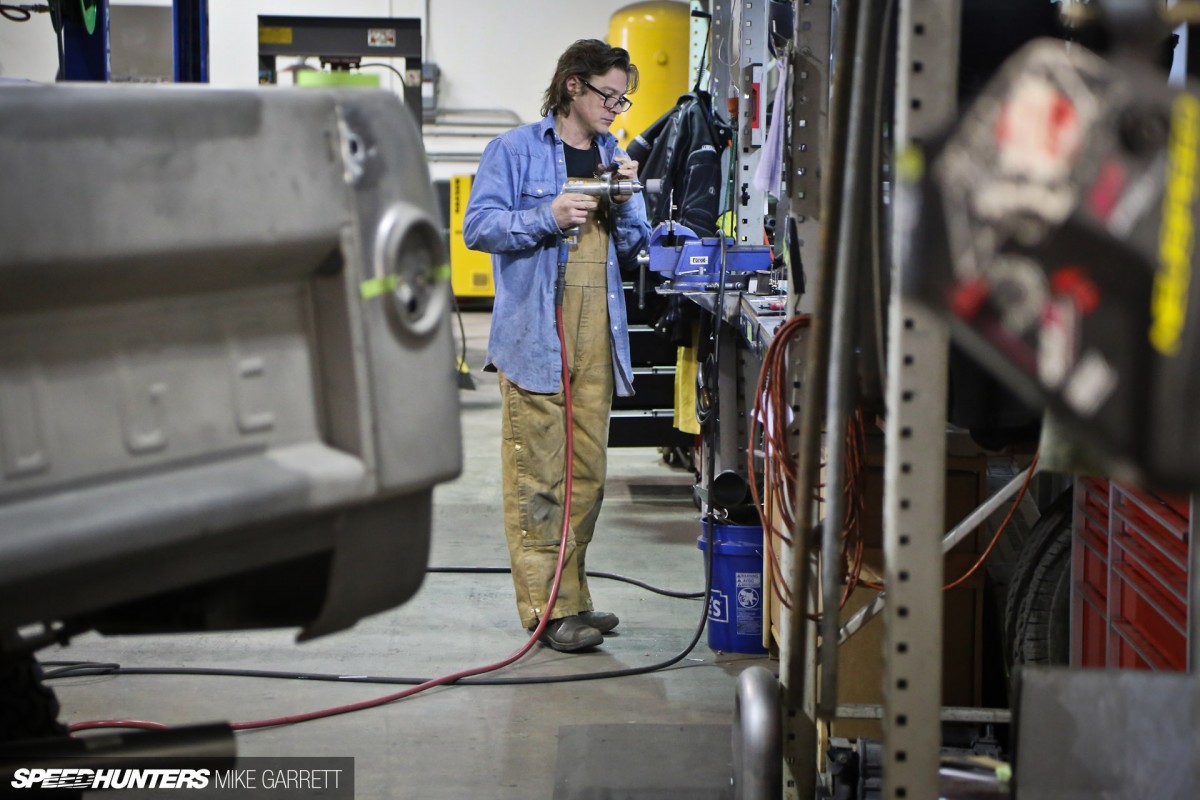 The entire operation is as well-oiled and thorough as the vehicles themselves. Potential employees begin by observing and apprenticing on complete builds from start to finish – and it's only after that they become full-time members to ICON's small but skilled army of craftsmen.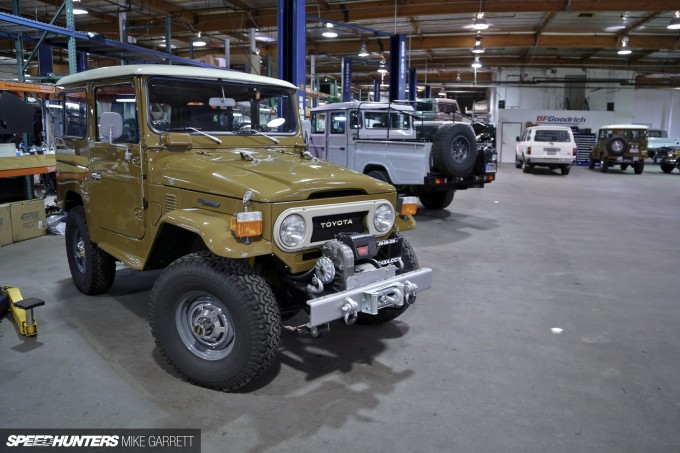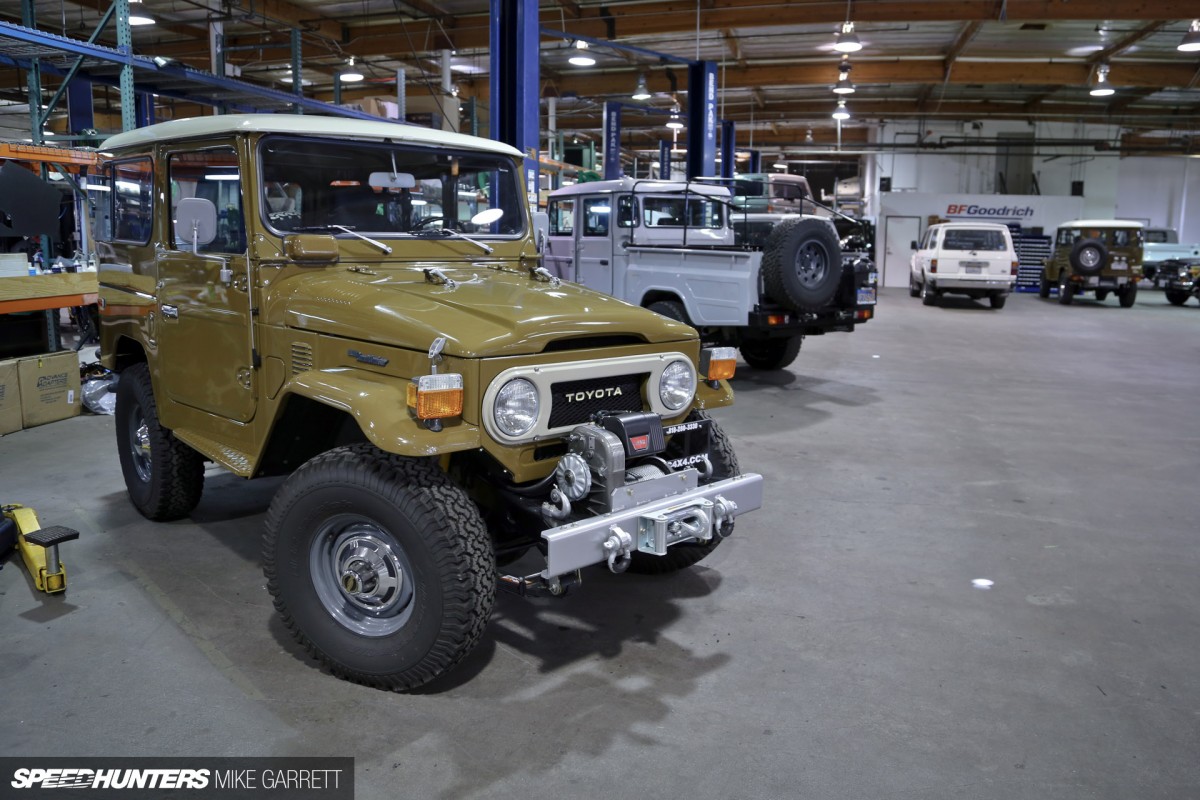 TLC is still going strong, and this wing of the company is there for Land Cruiser owners who need anything short of a full ICON FJ. In this corner of the shop, you'll see everything from basic maintenance to full restorations and aftermarket modifications.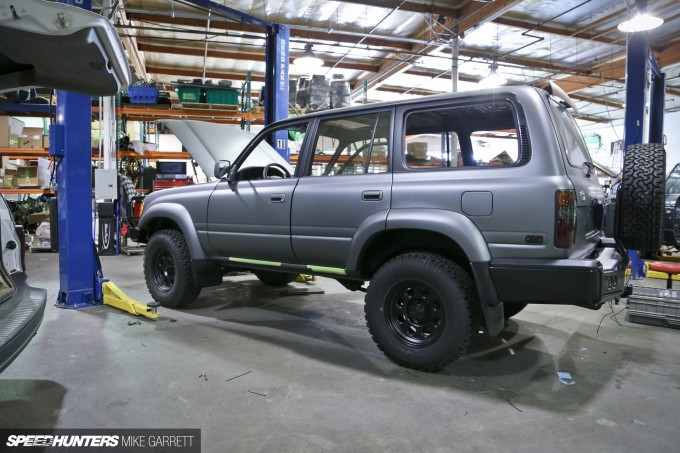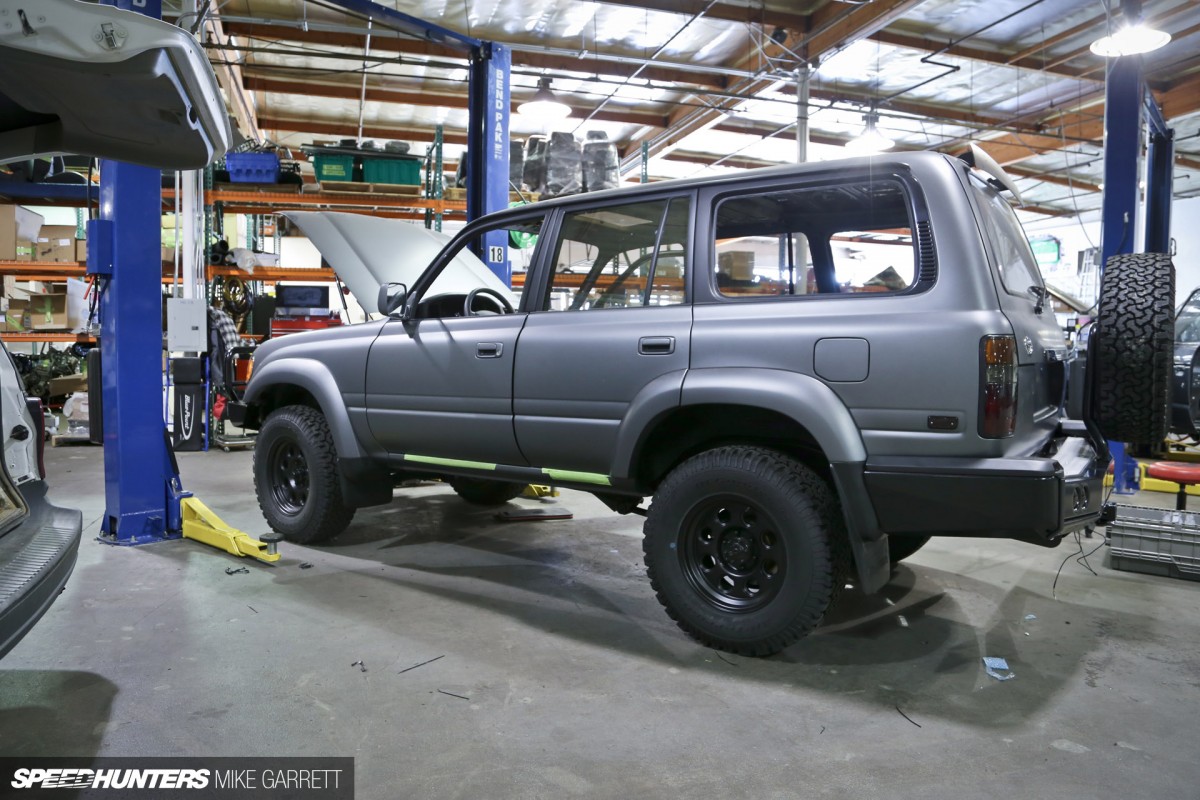 Sometimes TLC's Land Cruiser projects get pretty gnarly. Check out this fully custom FZJ80 for example.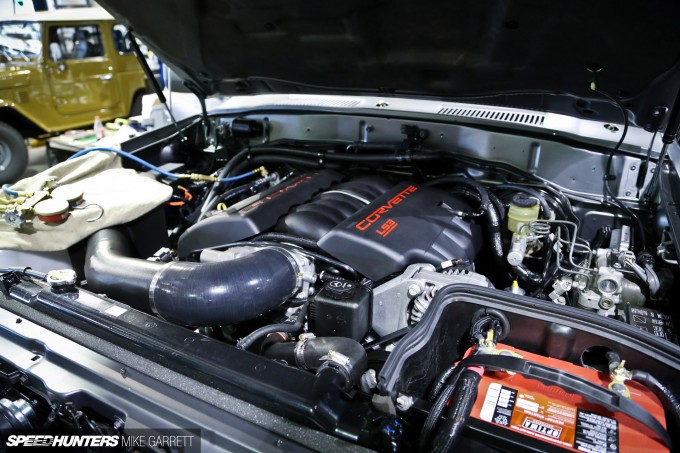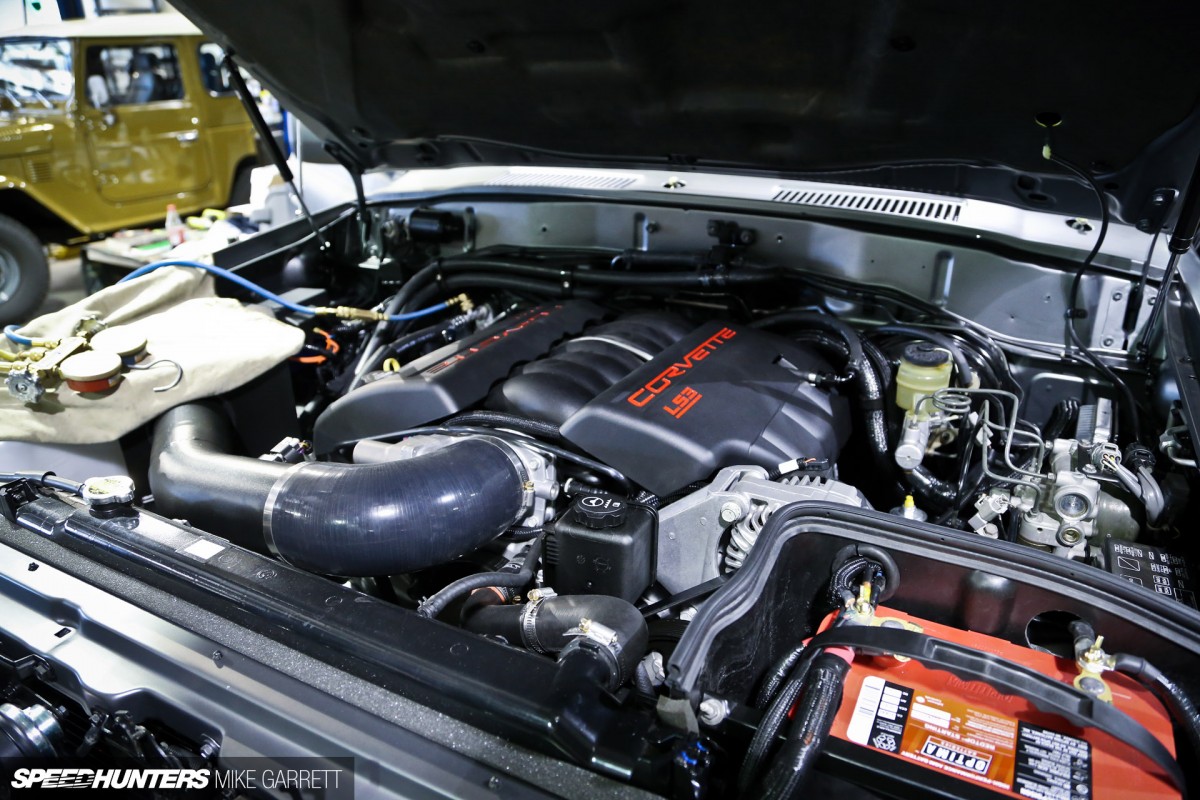 And when I say fully custom I mean it. This one's powered by a 430 horsepower GM LS3 V8 setup with an installation that looks damn near factory.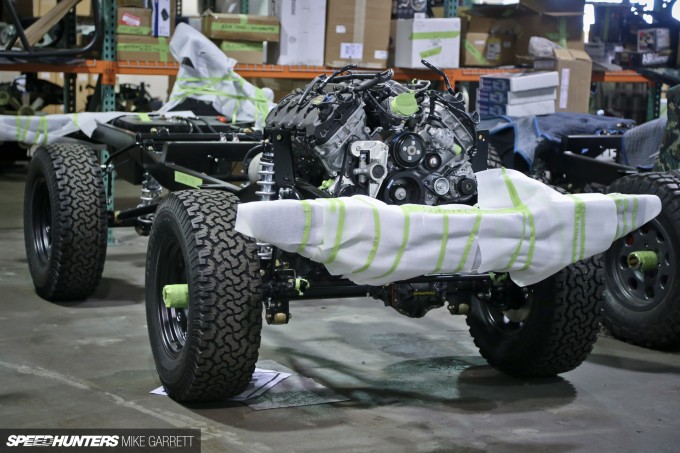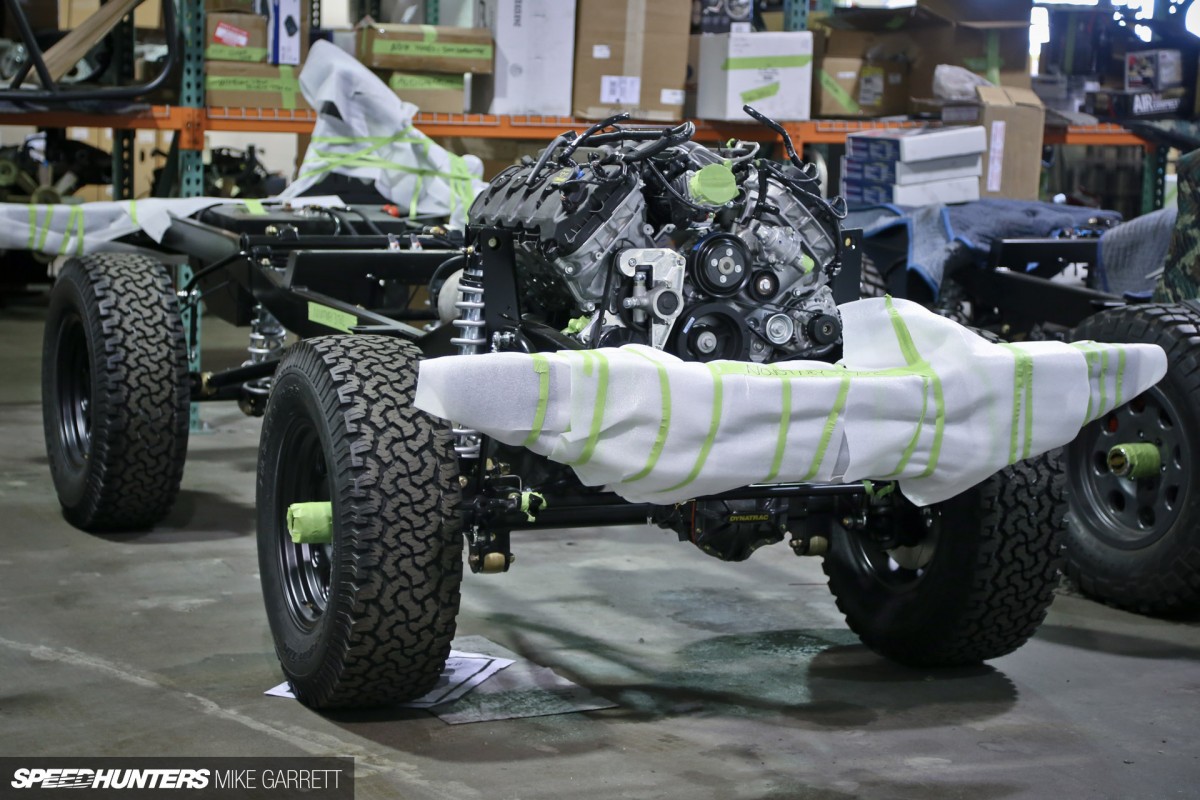 Walk across the shop and you'll see ICON projects in various stages of completion. After the initial FJ line, Jonathan took on the classic Ford Bronco and the ICON BR series has now become one the company's well known products. ICON BRs are built out of original Broncos, using a factory frame with Art Morrision rails for higher rigidity and improved weight distribution. The rebuilt chassis is then fitted with things like four-wheel coil suspension with 12 inches of travel, custom-built Dynatrac Dana axles and optional ARB differentials.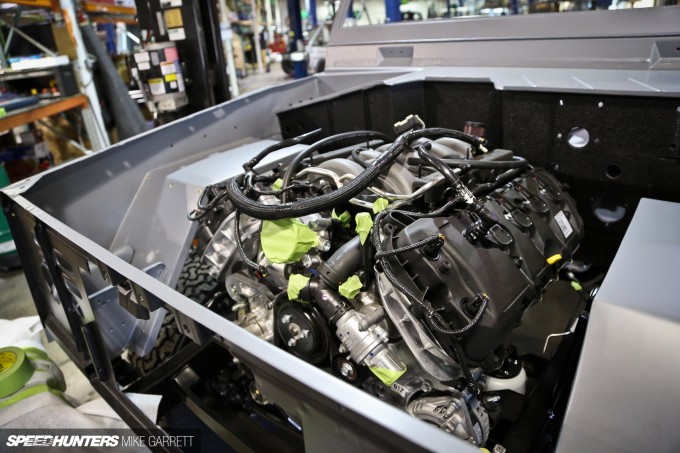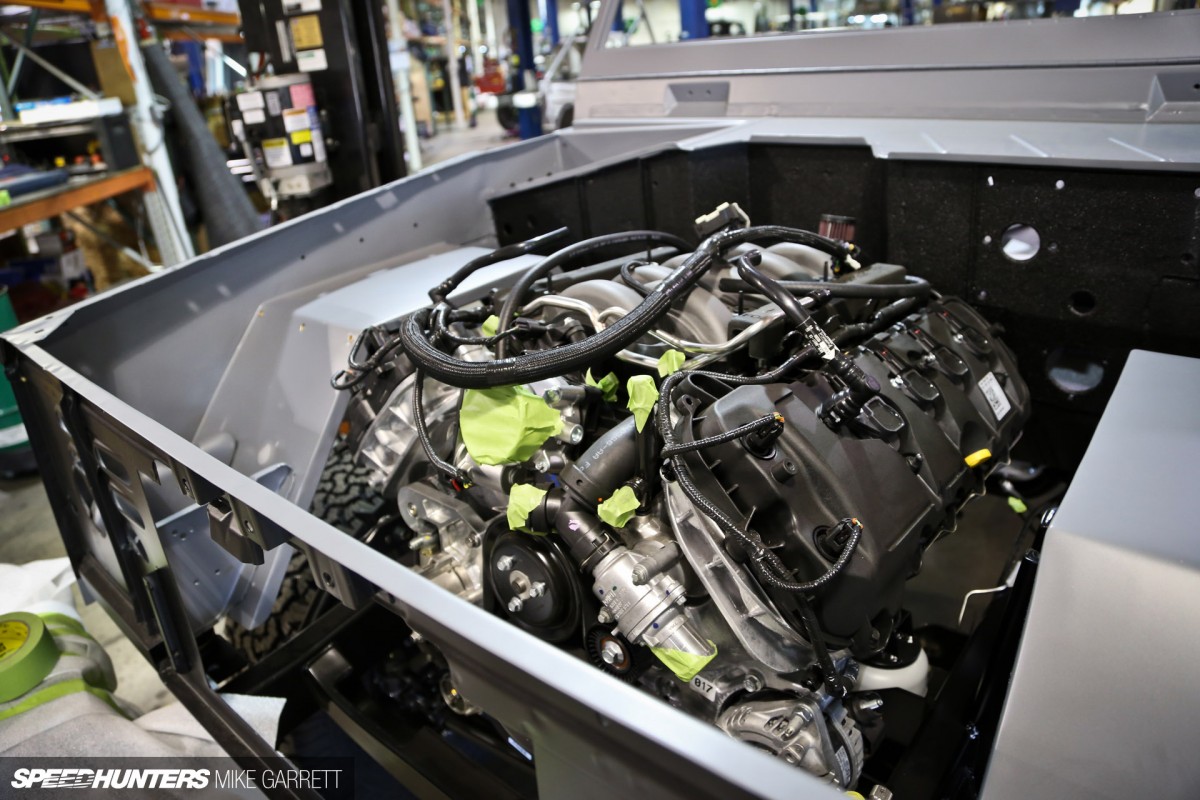 Power comes from Ford's potent 5.0-liter Coyote putting out an ultra-reliable 412 horsepower – enough to handle anything the environment might throw at it. Not only that, but the quad cam V8 looks positively badass in the Bronco's engine bay.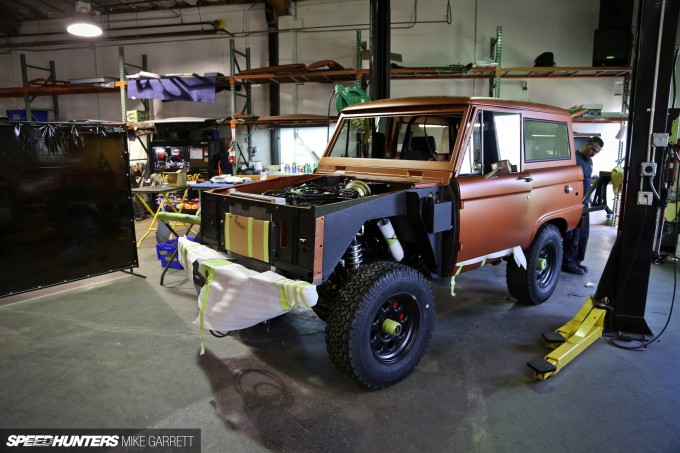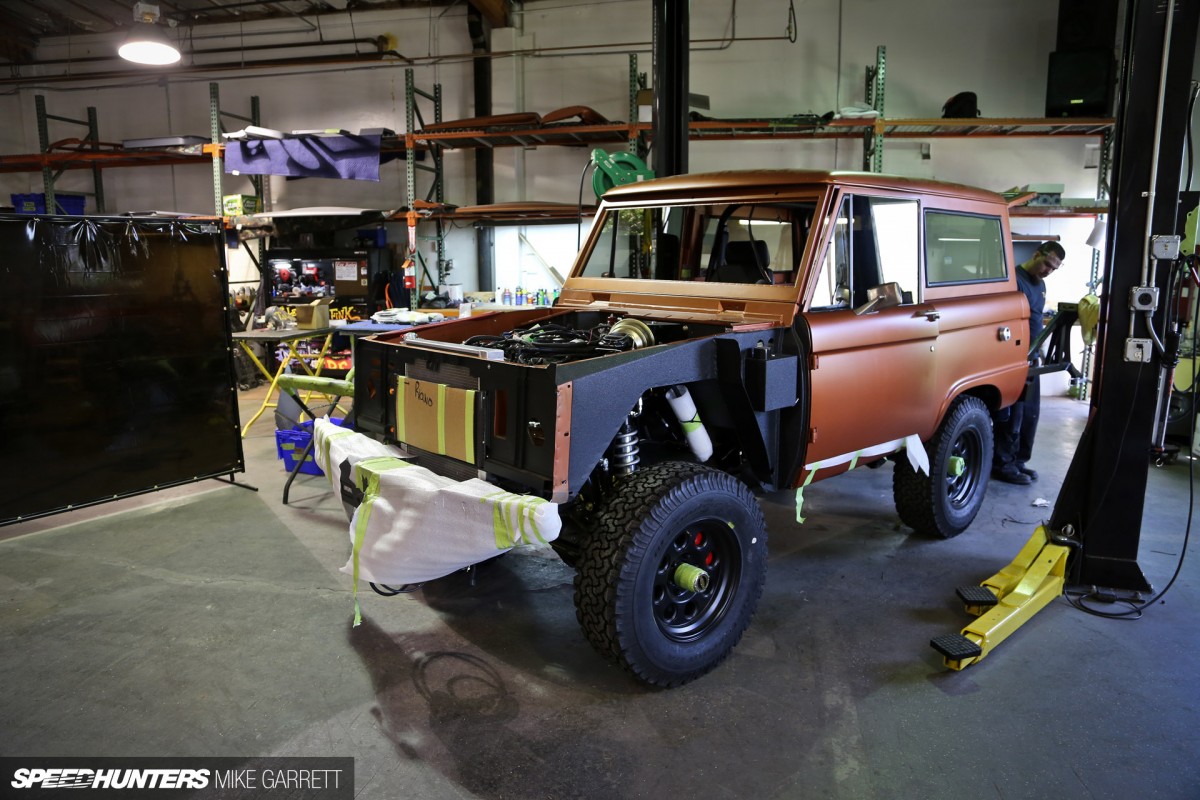 The body uses original Bronco components, fully restored and brought up to ICON's painstaking standards.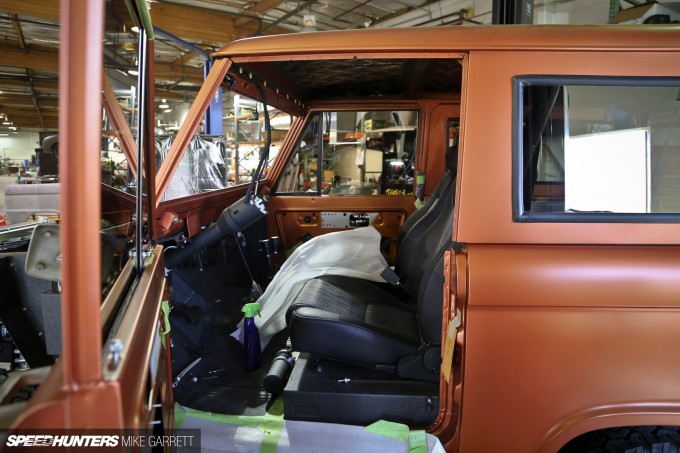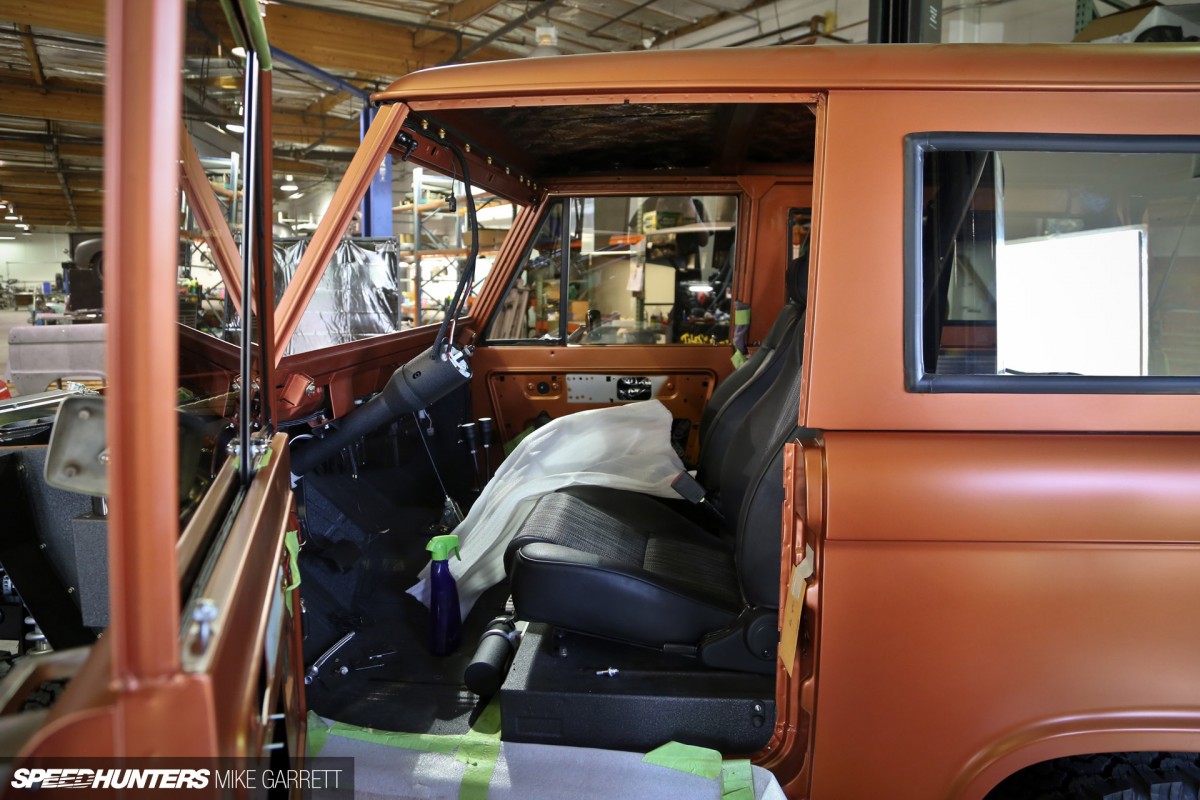 Inside you won't find aftermarket bucket seats or other overt 'custom' stuff. Instead, you'll find a functional and stylish cockpit that fully embraces ICON's design minimalistic philosophy. More on this in a moment.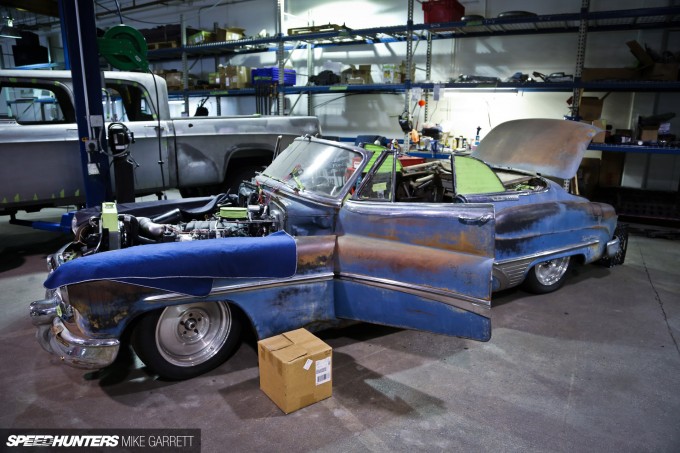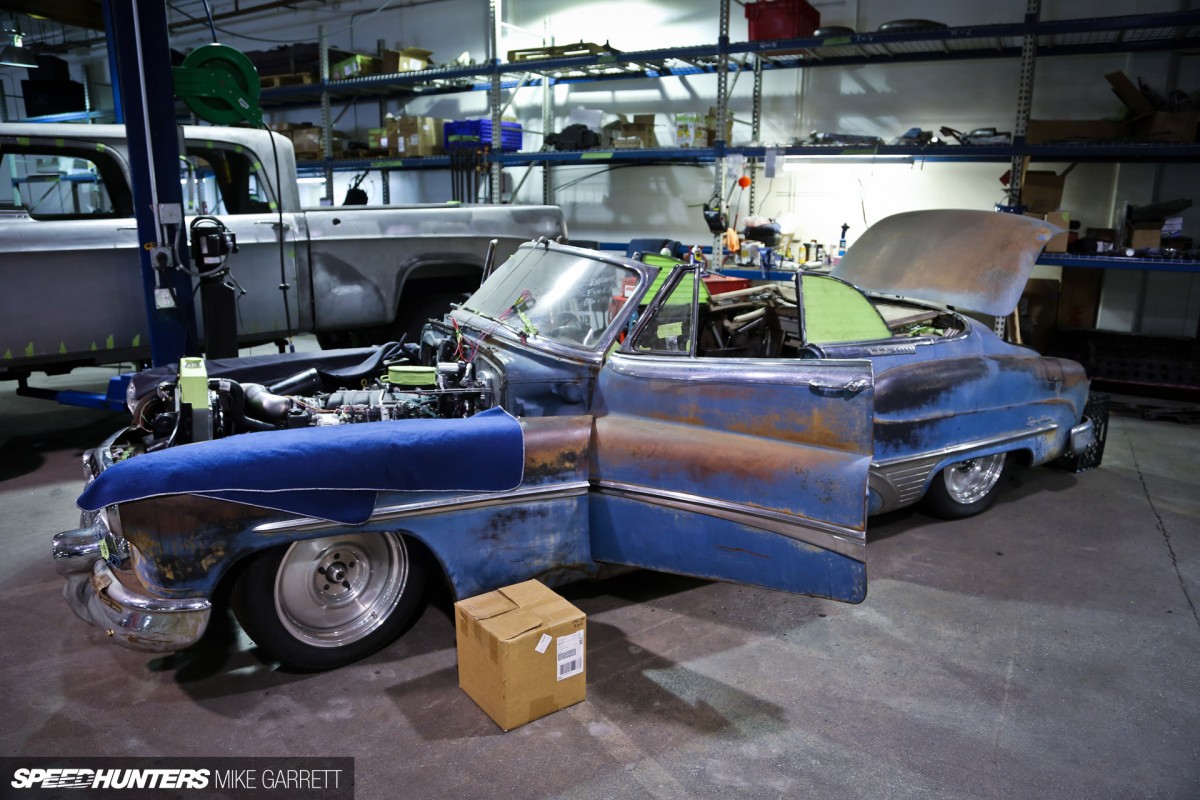 In another area of the shop there are a couple of Derelict projects under construction. Unlike the made-to-order FJ and Bronco lines, the Derelicts are one-off projects built out of a variety of machines. The idea is to keep the body in 'as found' condition while mating it with a modern chassis, powerplant and creature comforts. Think modern performance machine that looks like it was just saved from the scrap yard.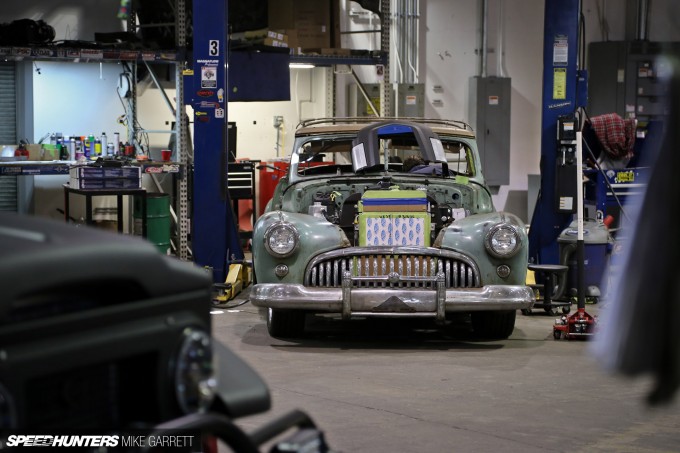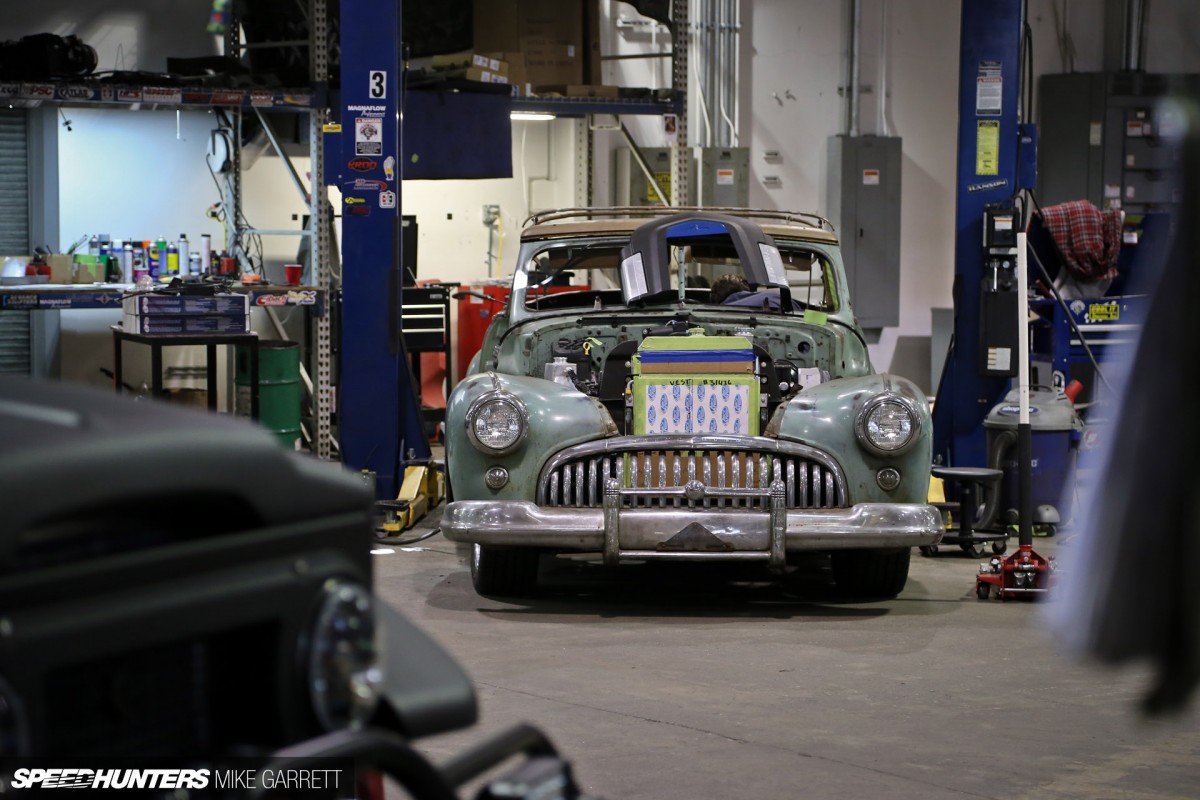 The thing I love about the Derelicts isn't just their patina-covered aesthetics and the way they're built to be beaten on – it's the fact they're usually built out of more uncommon cars. One of the Derelicts that's currently nearly completion is this amazing '48 Buick convertible.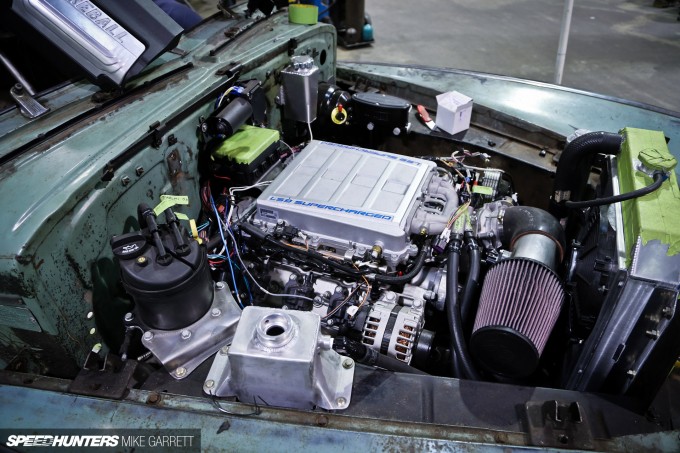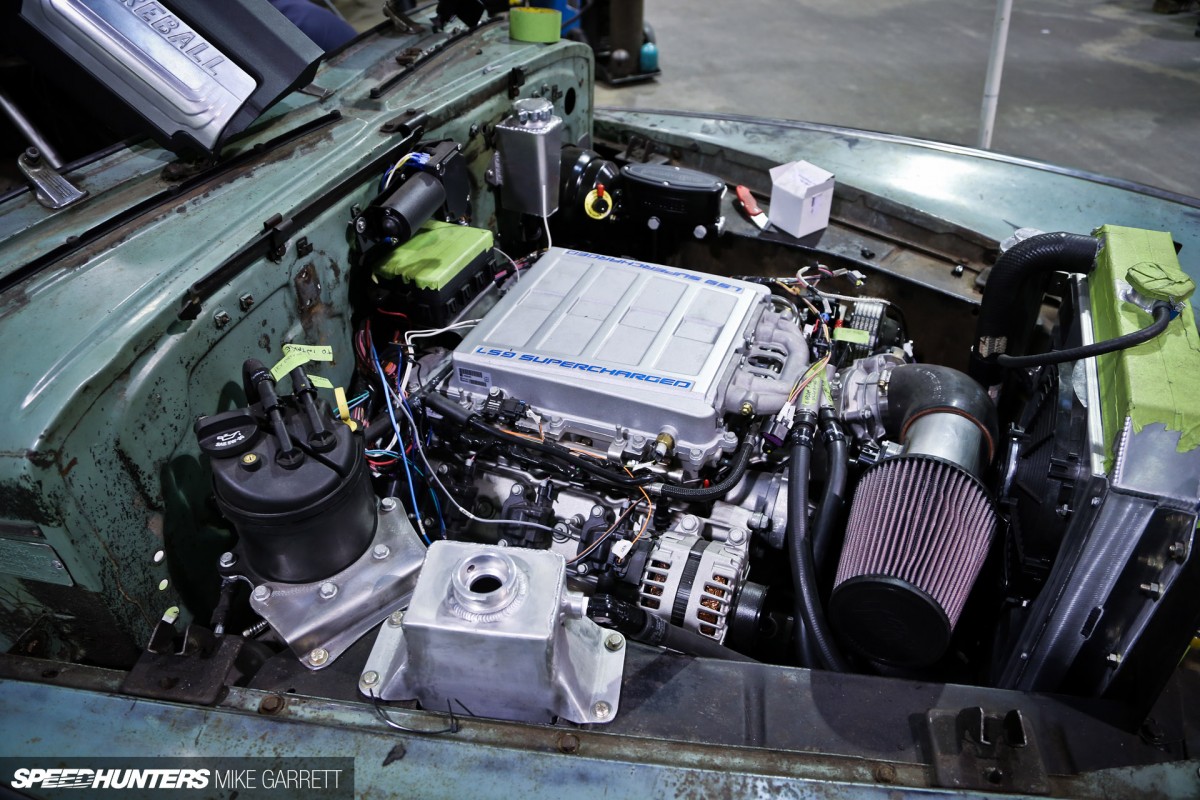 Along with the fully custom chassis beneath its weathered bodywork, the Buick is powered by a supercharged LS9 engine straight out the Cadillac CTS-V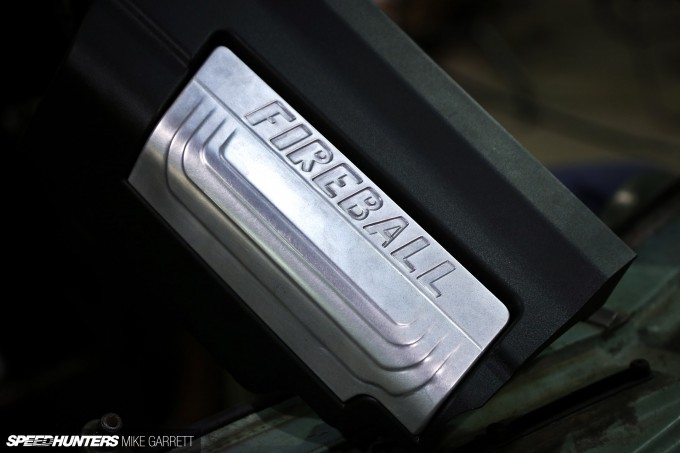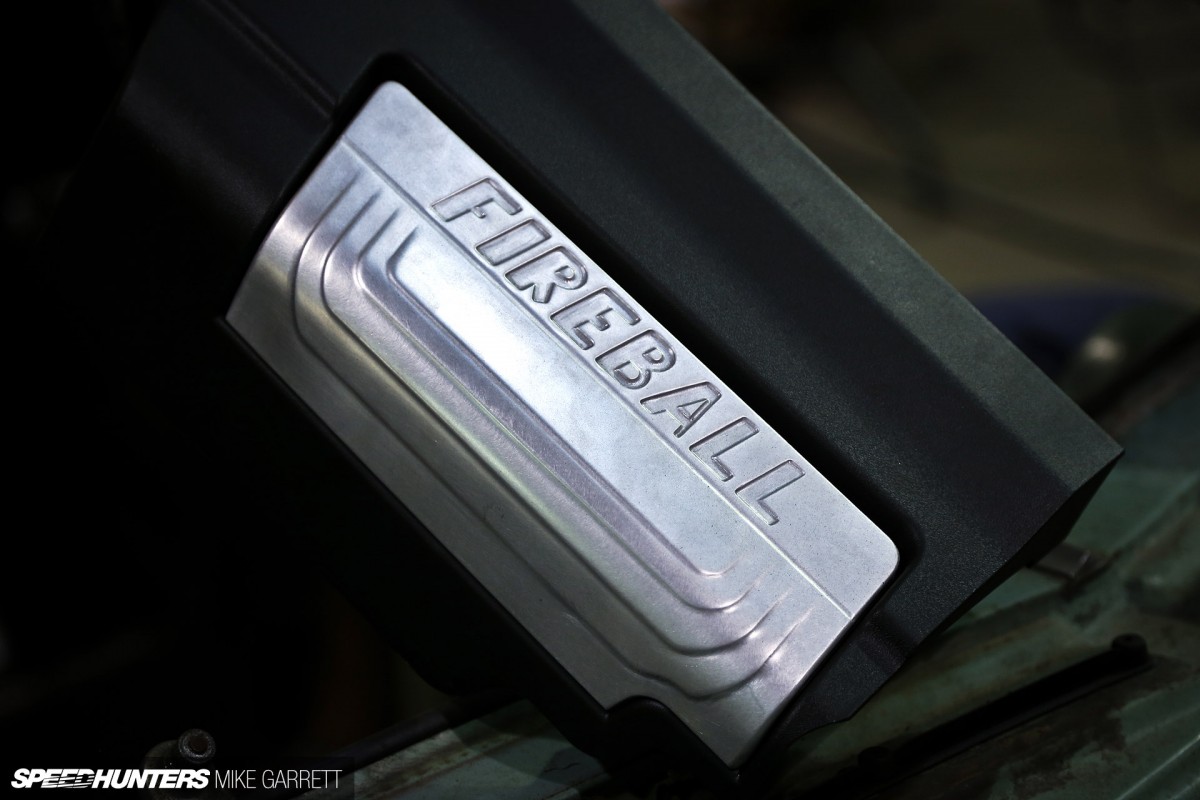 Check out these one-off engine covers that will be fitted to the modern V8. Just one more example of the cool handcrafted touches put into these cars. The plan is to drive this up to Pebble Beach next month to ruffle some feathers.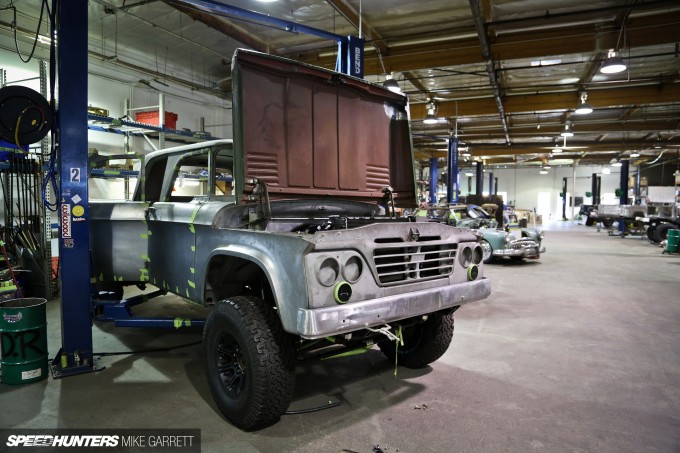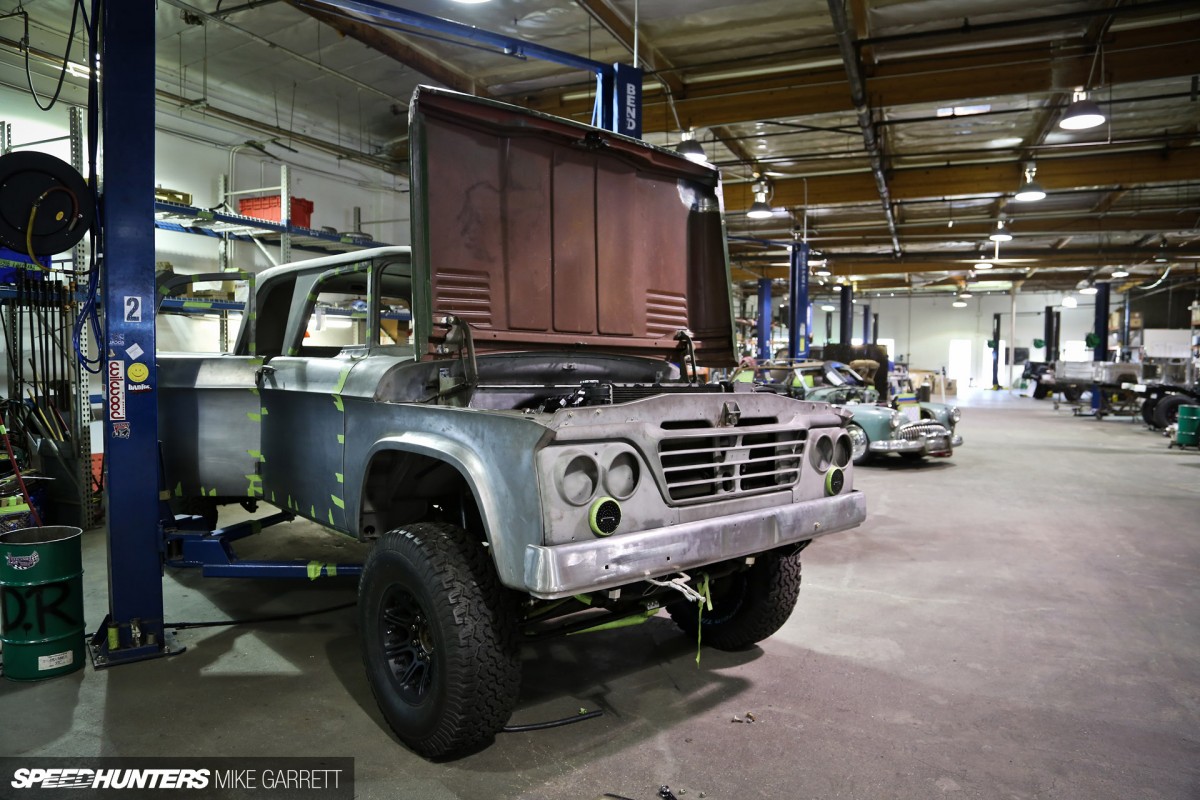 Along with Derelicts, ICON's one-off department also builds vehicles known as Reformers – fully modernized vintage machines rebuilt to concours quality. Reformers can include everything from classic European sports cars to Jeeps and 4×4 pickup trucks.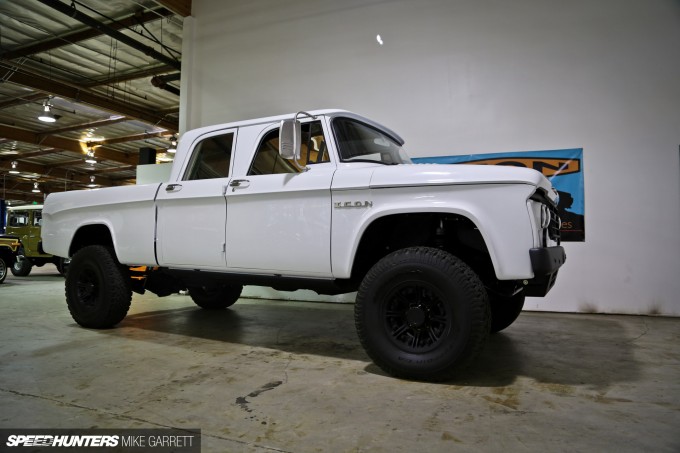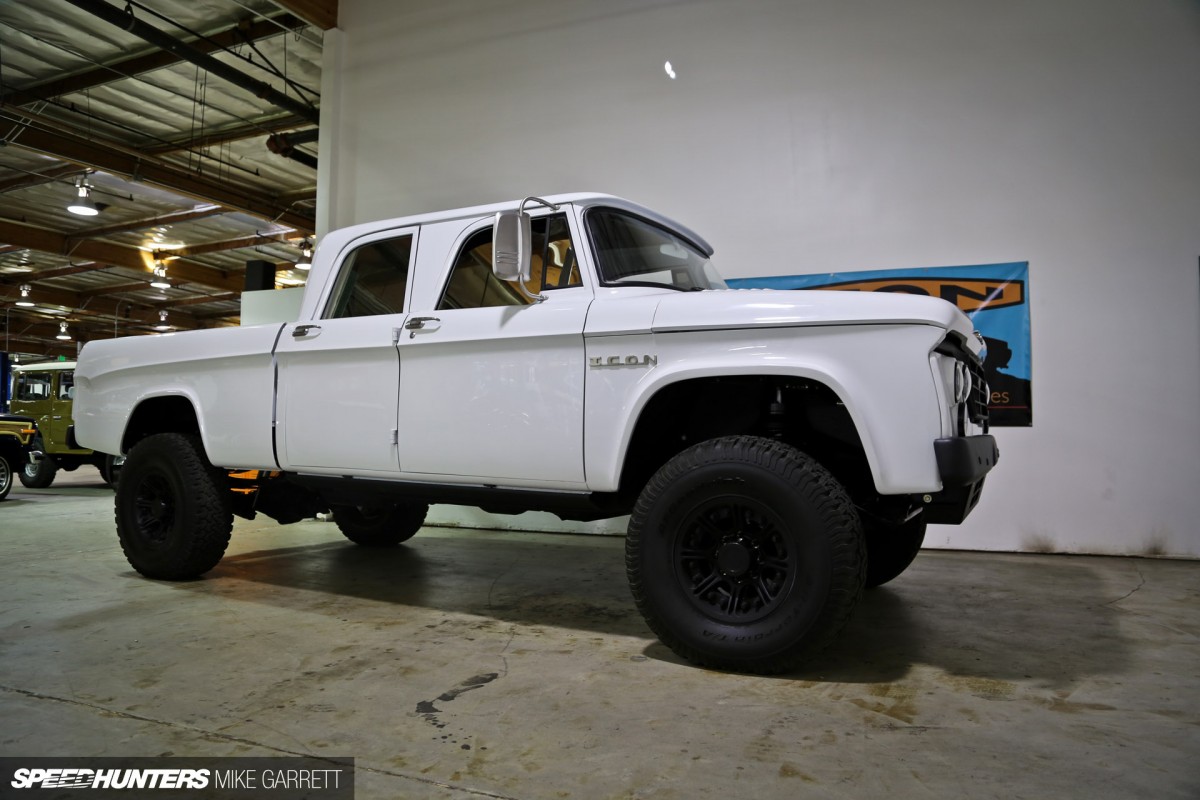 One of my personal favorite ICON projects is the Dodge D200 Reformer – a hulking beast of a truck built out of a 1965 Power Wagon Crew Cab. The original proved to be such a hit that construction has begun on further examples.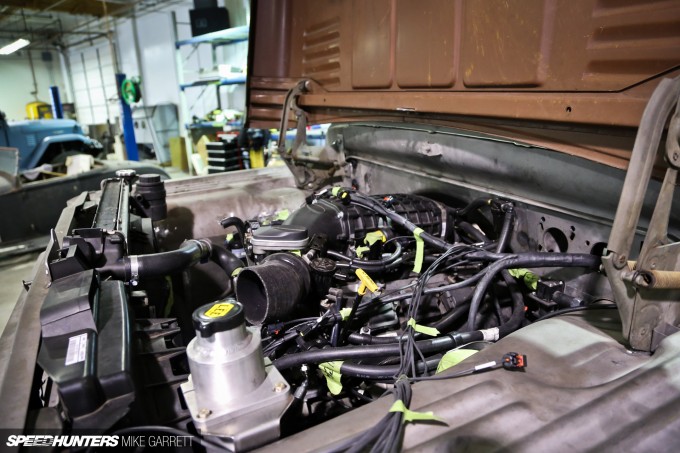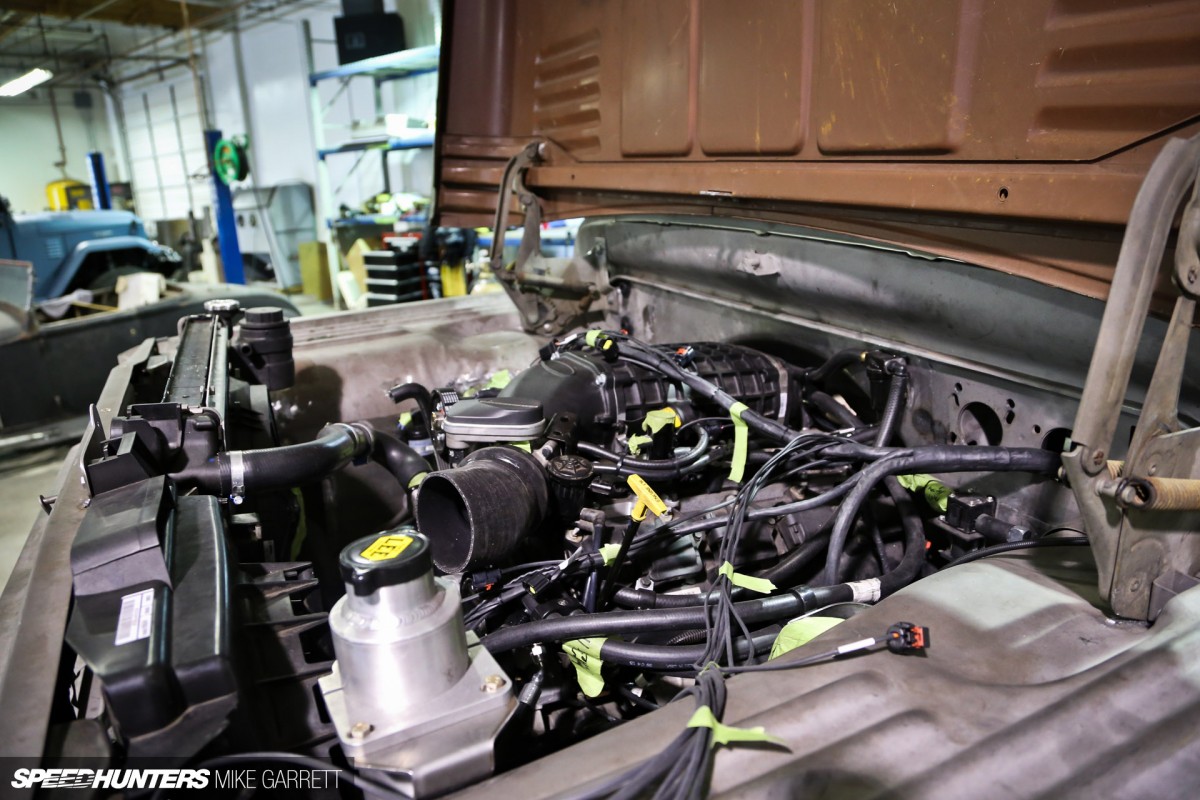 The classic body is actually affixed to a heavy duty modern Dodge Ram chassis and can be powered by either HEMI gas motors, or Cummins turbo-diesels for the ultimate in torque.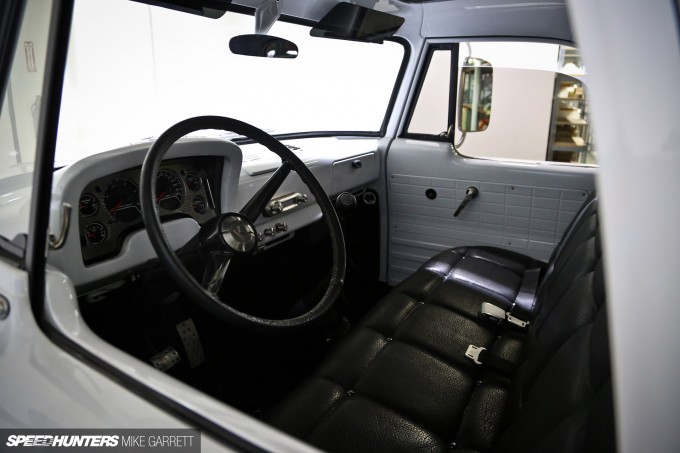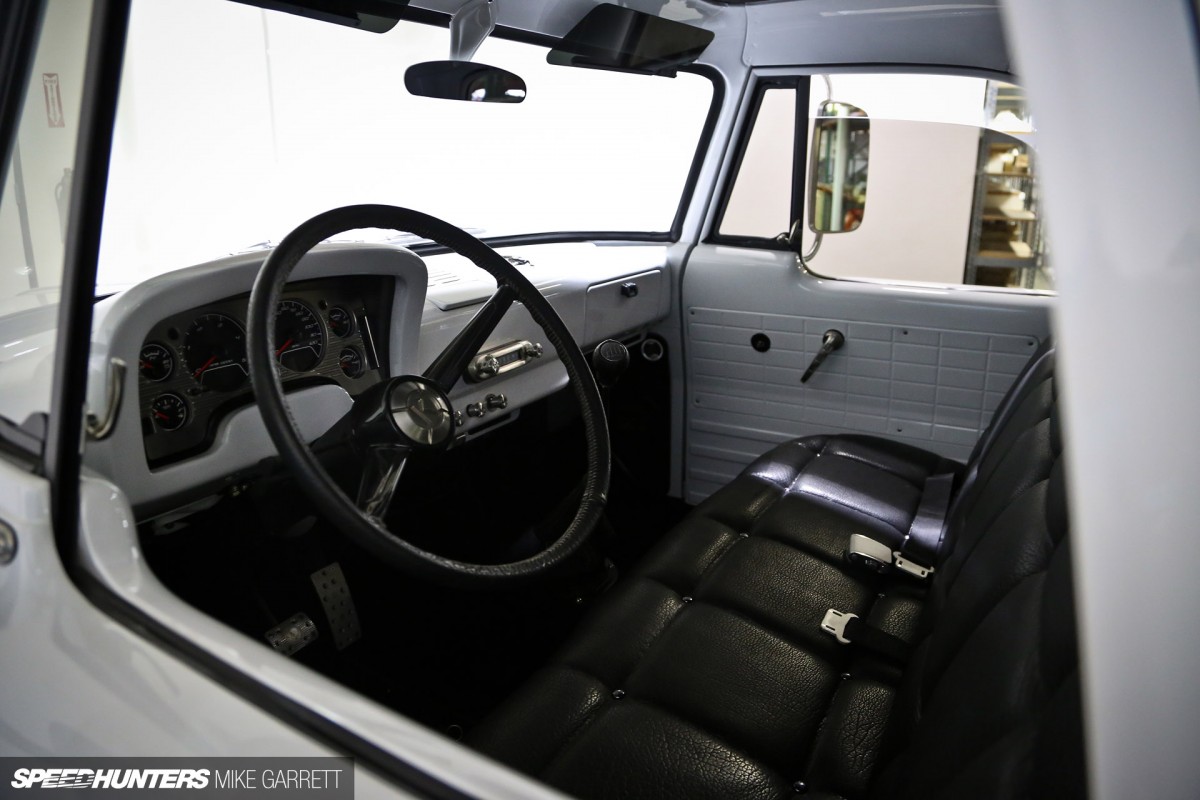 But it's not just the performance that impresses – it's the way that every square inch of the truck has been addressed with an eye for period design. The bench seat is covered in bison skin upholstery and all the small interior components have been built from scratch using original designs.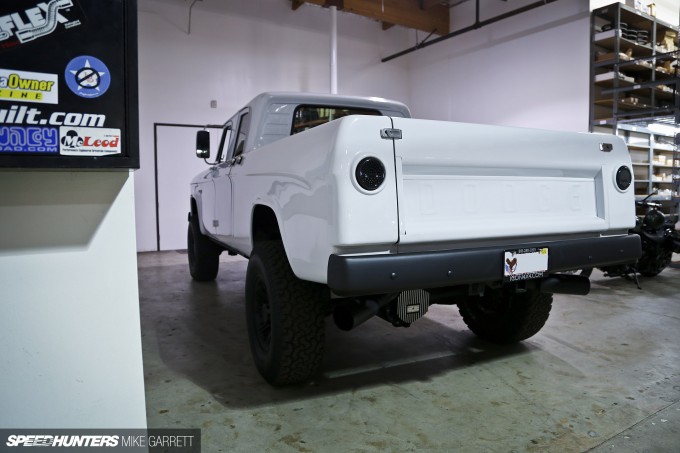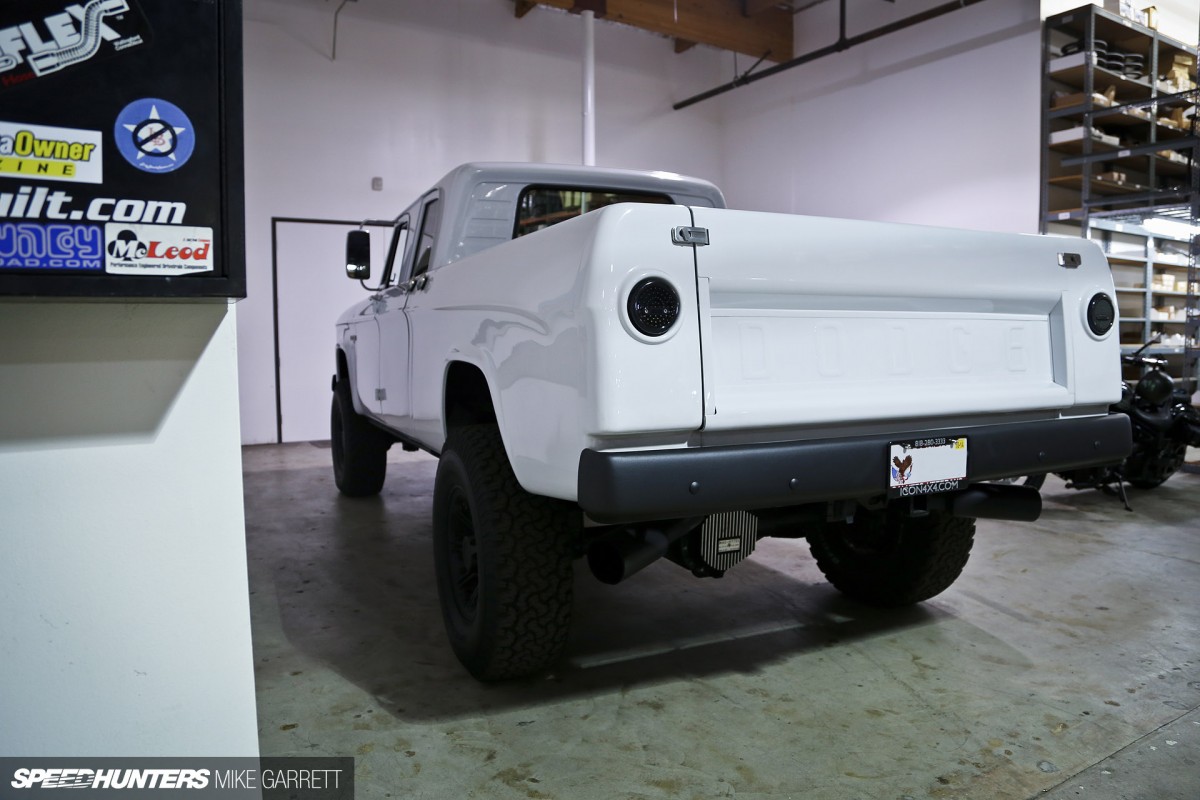 The thing I like most is that the mid-1960s Dodge truck was never an especially desirable vehicle – even among fans of old pickups. The way that ICON has reinvented this old school work truck in obsessive detail just makes me smile from ear to ear.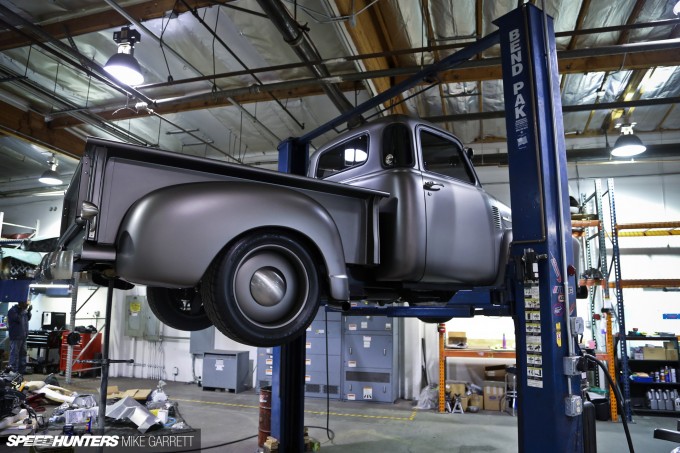 Then there's the Thriftmaster – the latest in ICON's made-to-order lineup. This as close as you'll ever to being able to buy a brand new 1950 Chevrolet pickup. It rides on an Art Morrison chassis with independent front suspension, four-link rear suspension and is powered by a GM E-Rod V8 with an optional supercharger. It's got all the conveniences of a brand new vehicle cleverly hidden beneath ICON's old school aesthetics.
The American Dream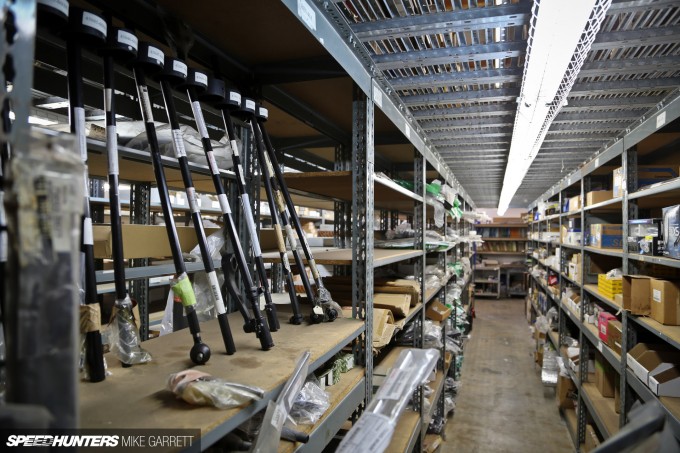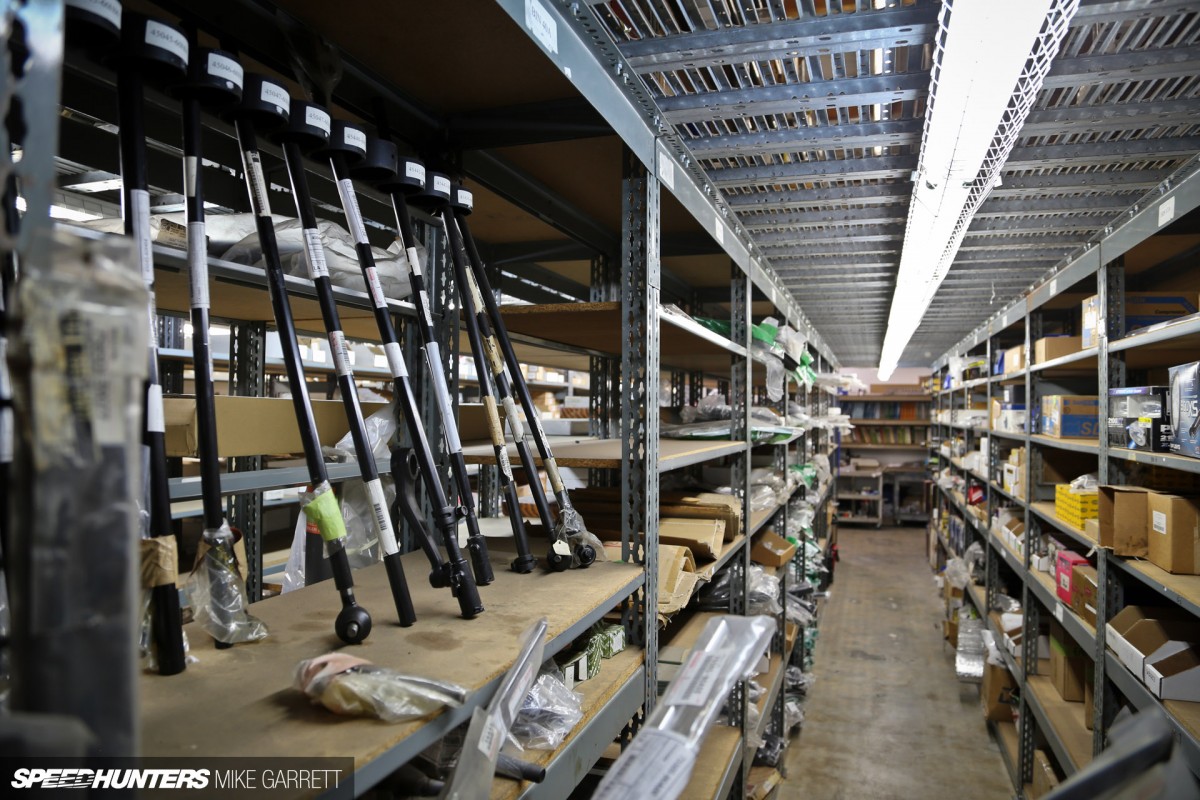 The areas of the shop where vehicles aren't being constructed are filled with rows of parts.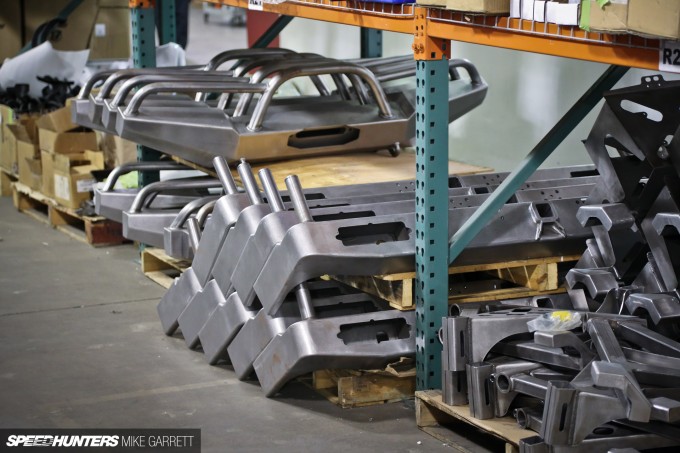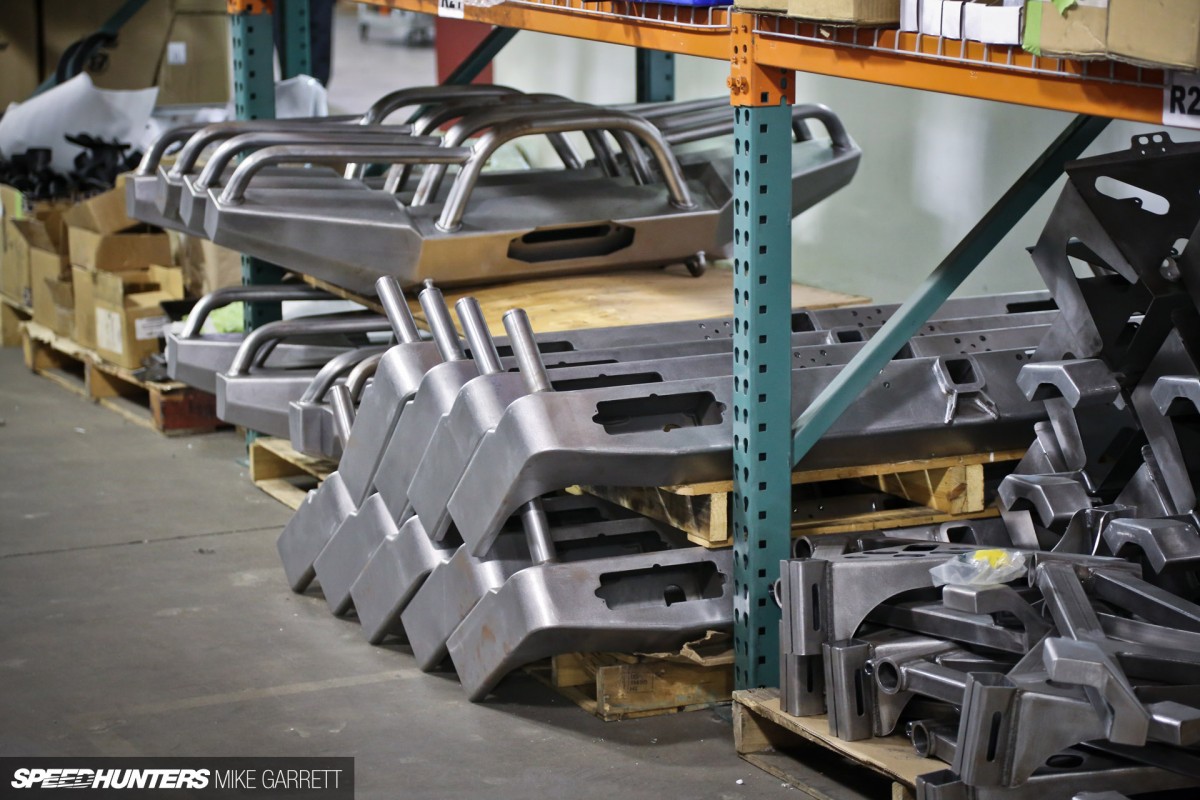 Some are original parts pulled from donor vehicles, while others are brand new components ready to be installed in the next build.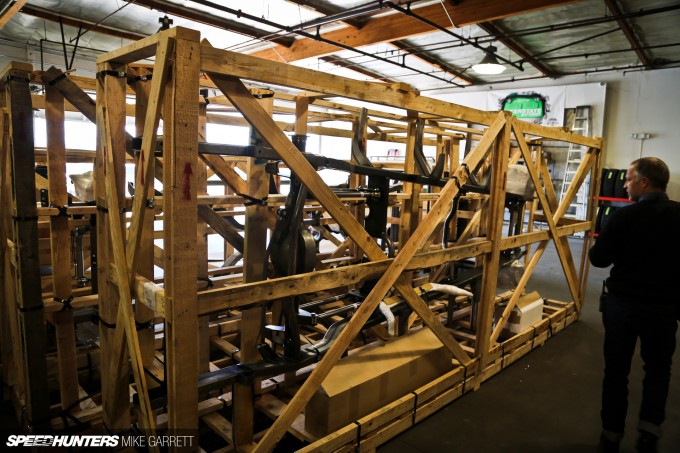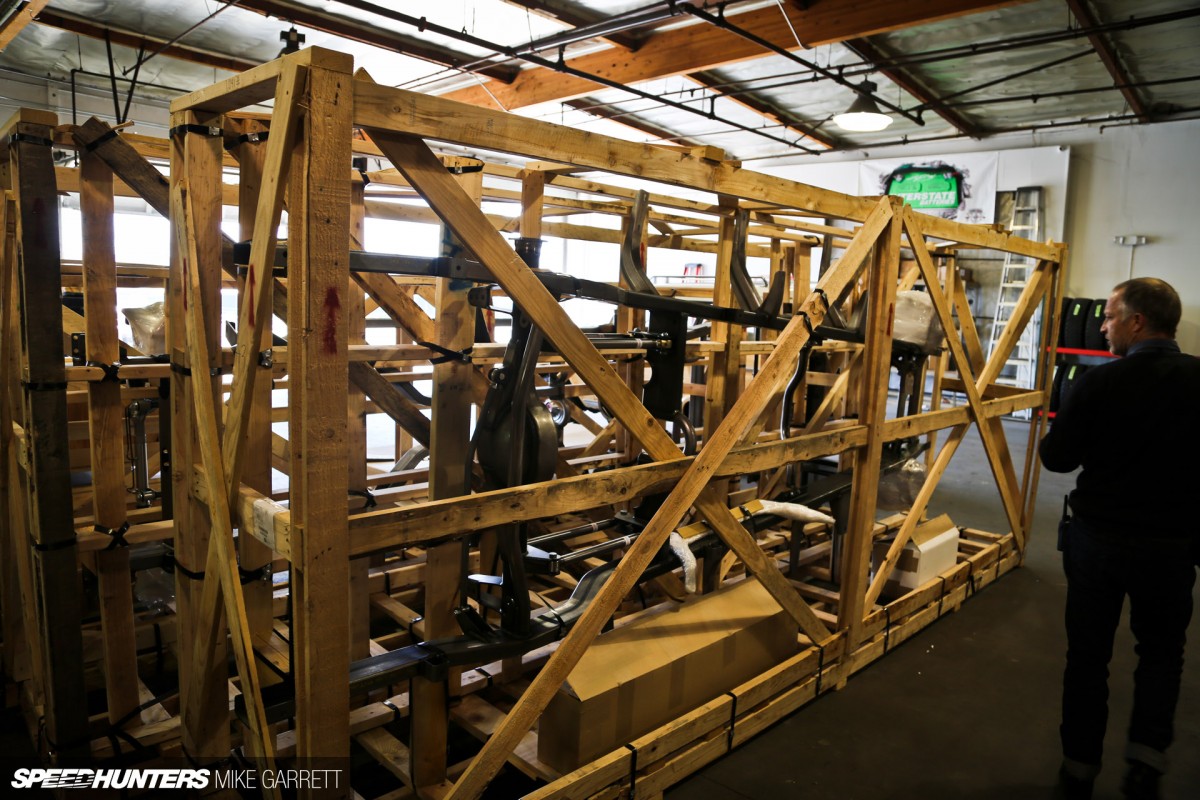 Most impressive is the pile of complete Art Morrison chassis waiting to be fitted beneath various Reformer and Derelict projects.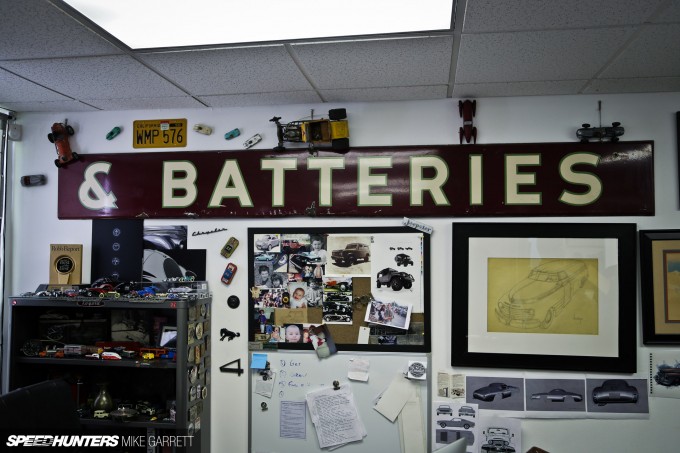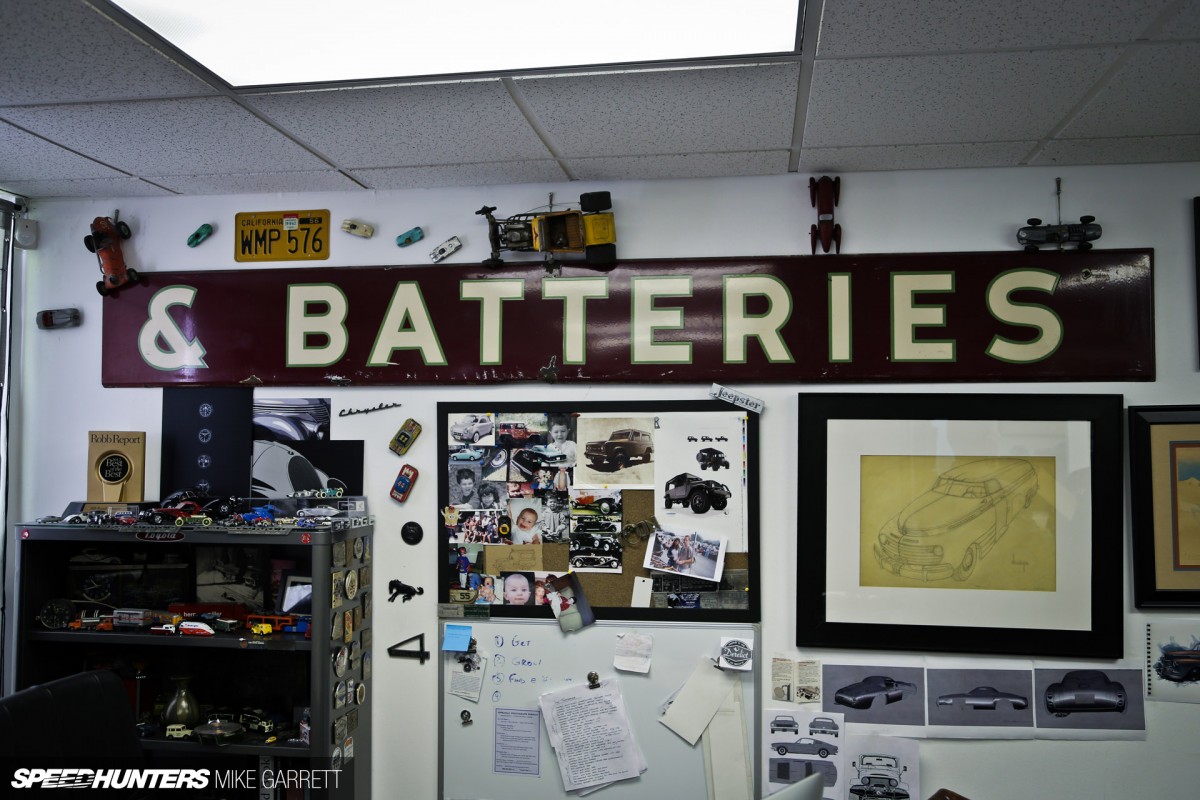 Stepping into Jonathan's office, you get an even better feel for the man and his inspirations.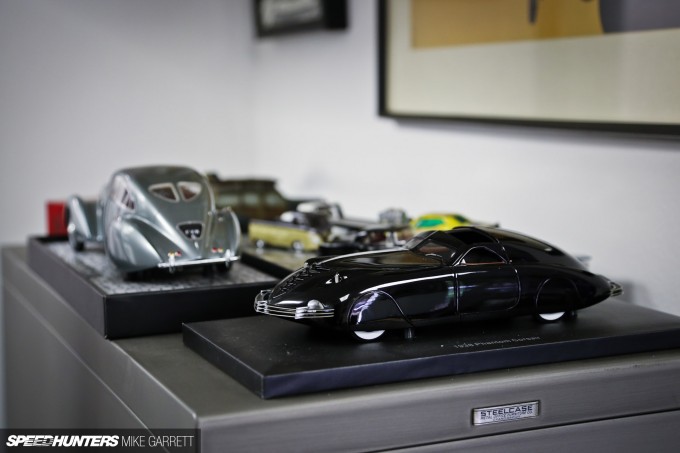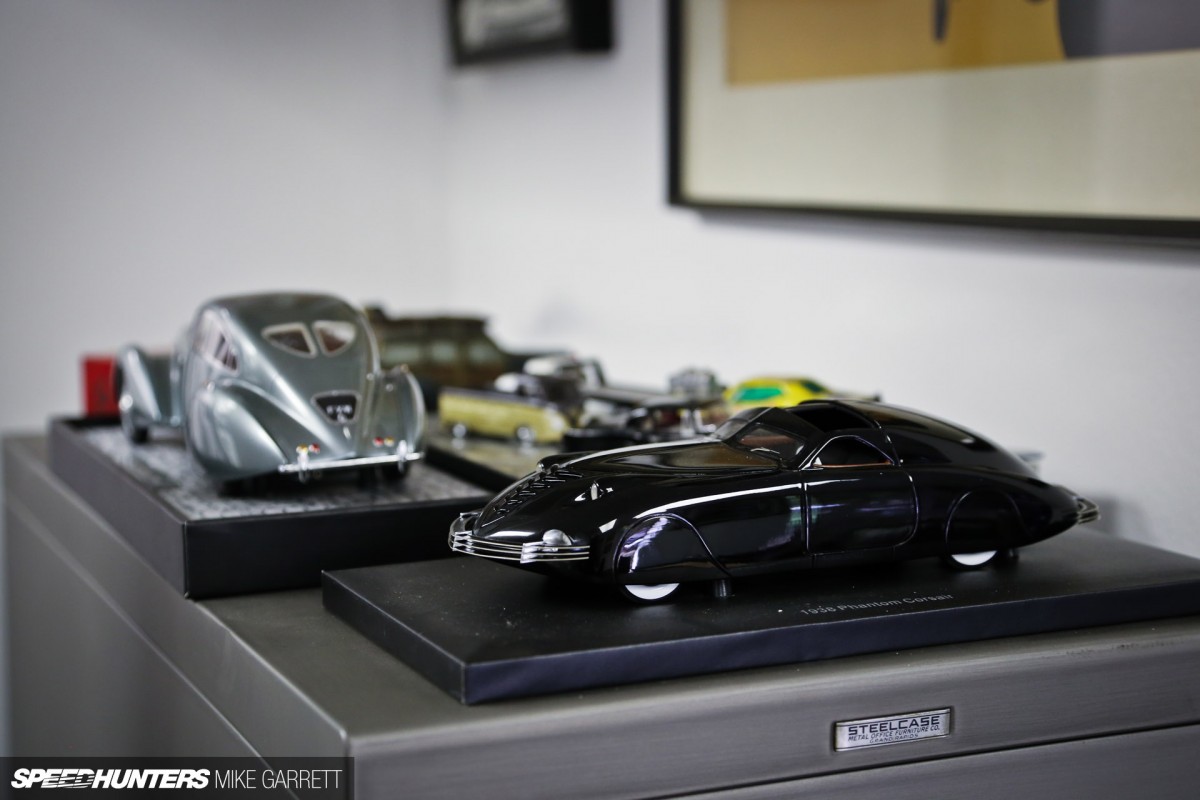 The walls and shelves are covered with vintage artwork and models of coachbuilt vehicles from the 1940s and 1950s. He loves classic Americana but not really in the 'flames 'n chrome' sort of way you find among the hot rod crowd. Instead, he favors a subtle, more sophisticated approach to his nostalgia.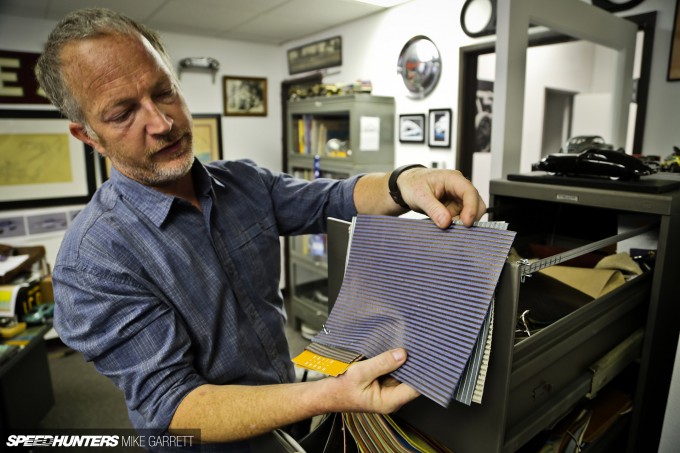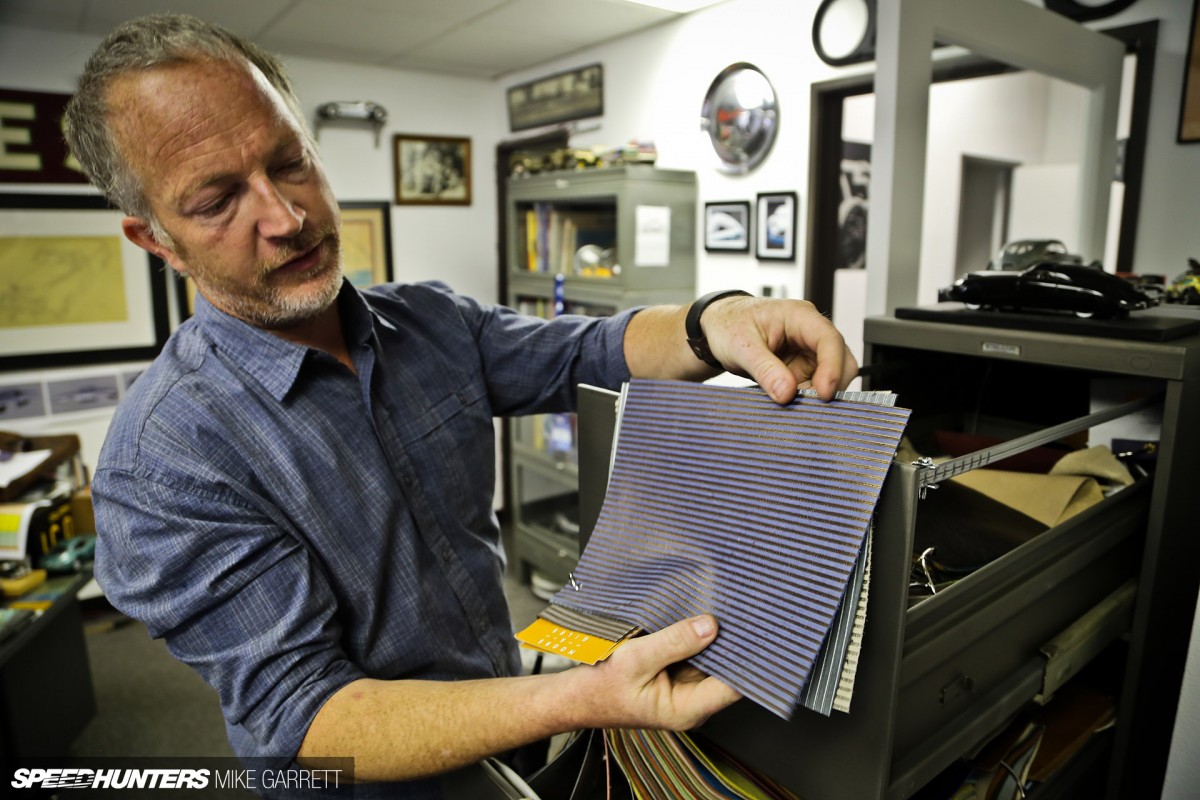 It's here that Jonathan shows me samples of material that he uses on everything from seat upholstery to convertible tops.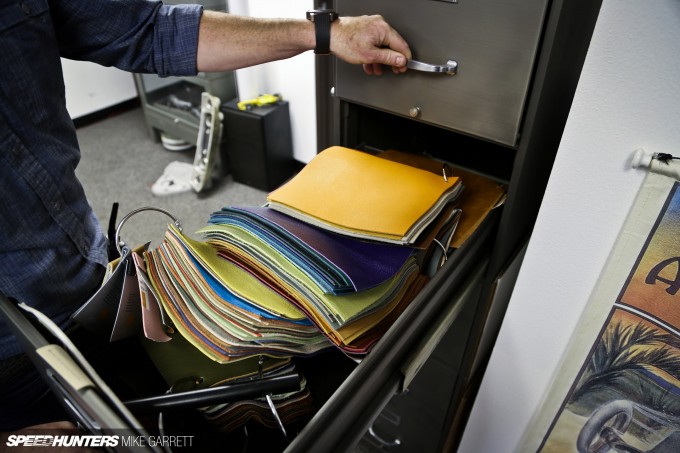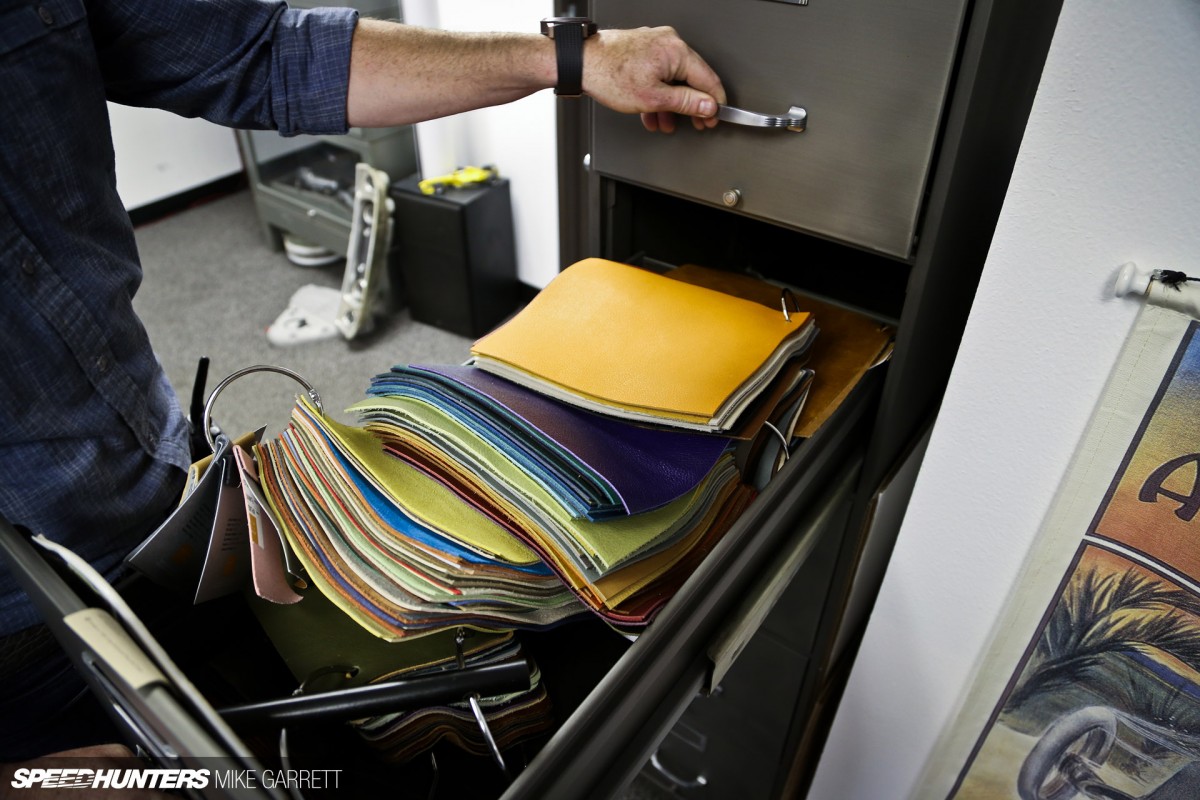 He doesn't go through traditional auto industry manufacturers for this stuff. Instead he often taps into the world of fashion and interior design.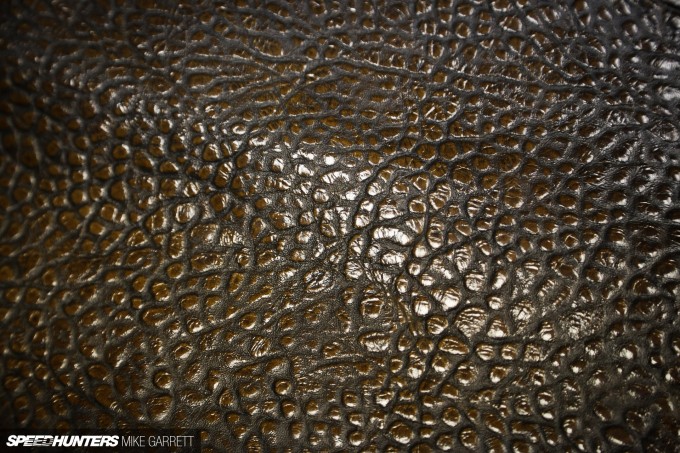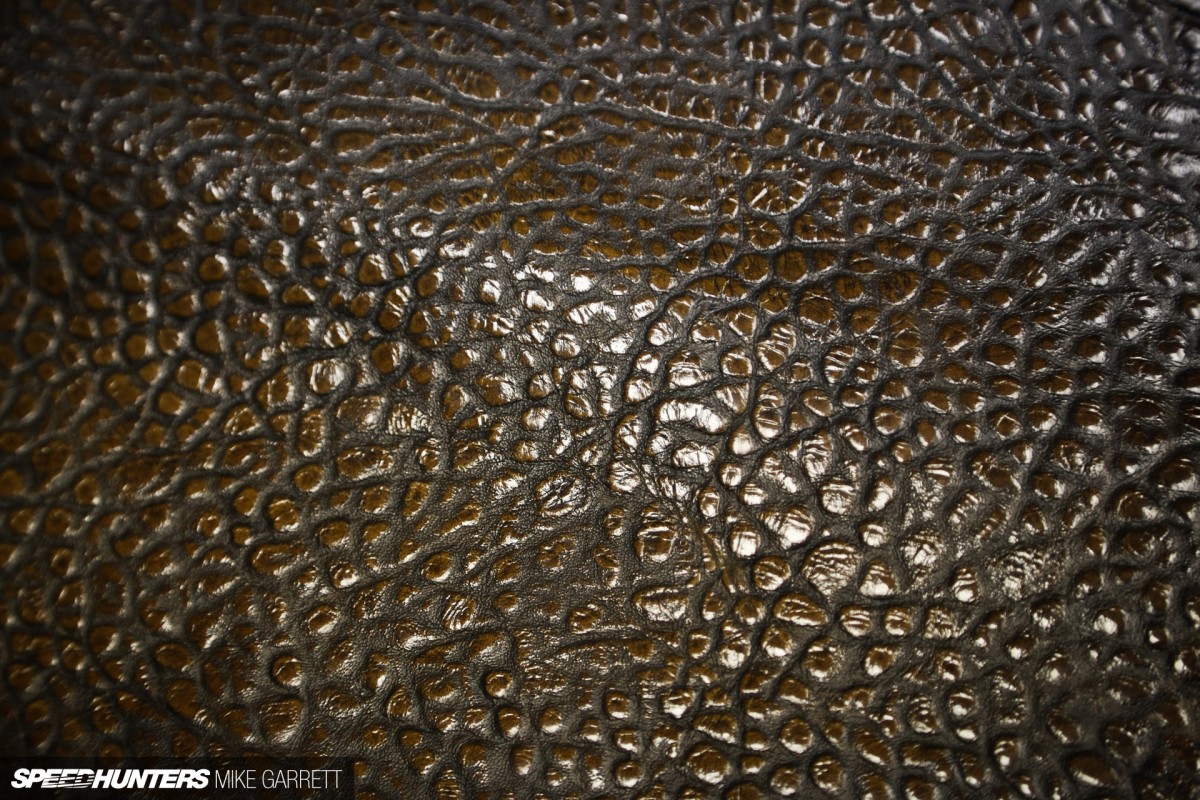 It's this sort of thing that sets ICON apart from many other builders out there.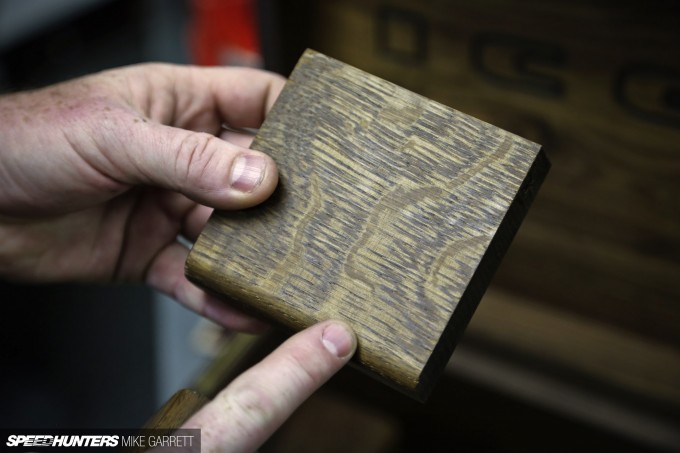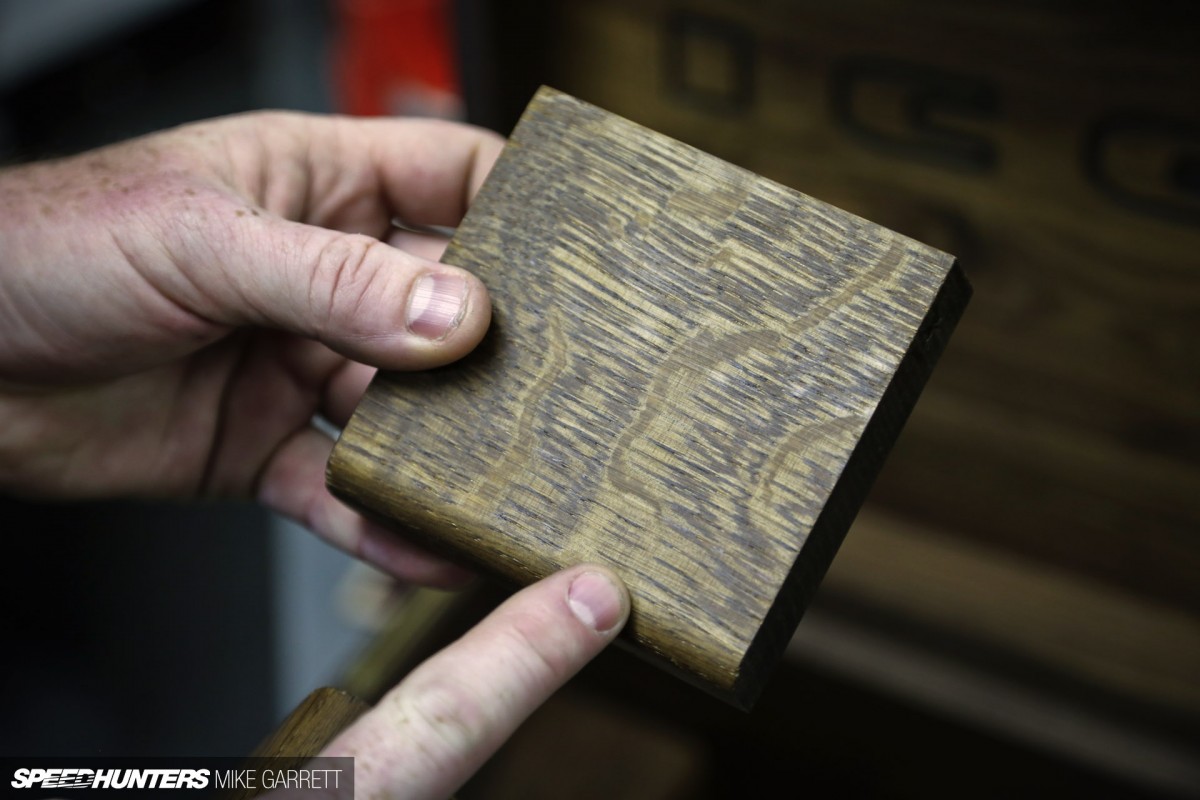 As I mentioned earlier, Jonathan is obsessive when it comes to the little details. I'm talking about intricate things like the pattern of woodgrain finishes. These are things that would often get lost on simple-minded car people like myself.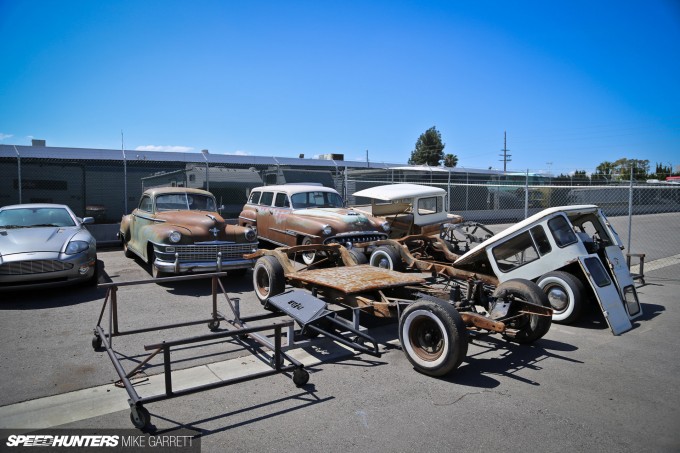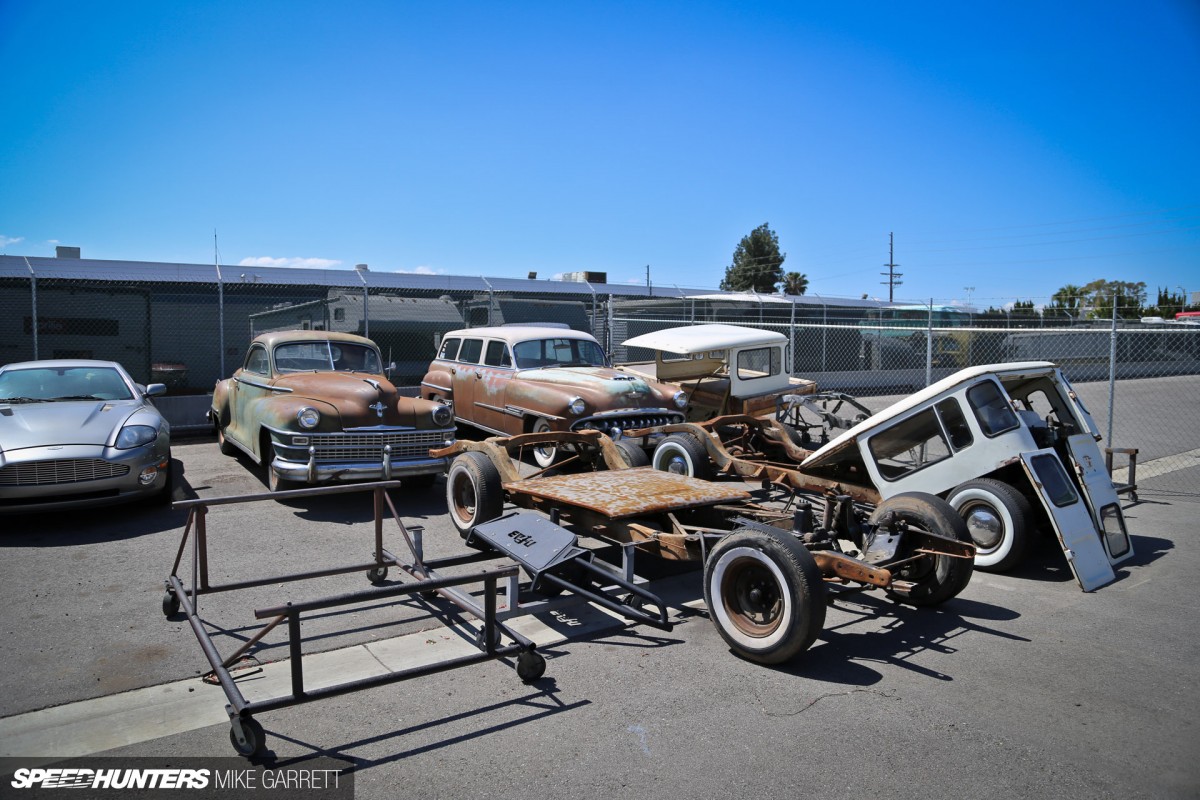 From there we head outside to ICON's massive storage lot, which is home to both donor vehicles and projects in waiting.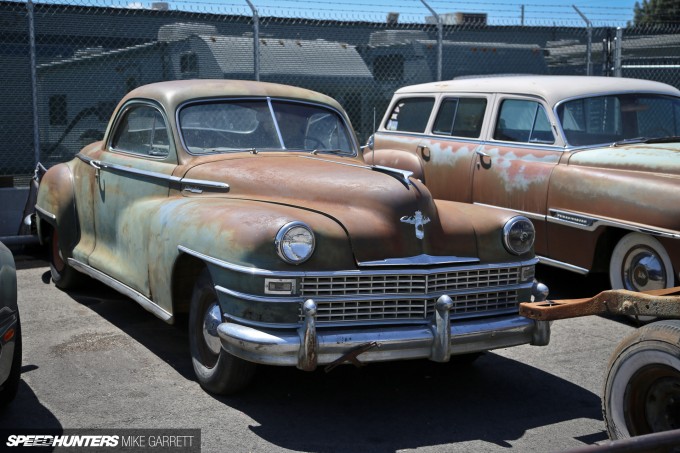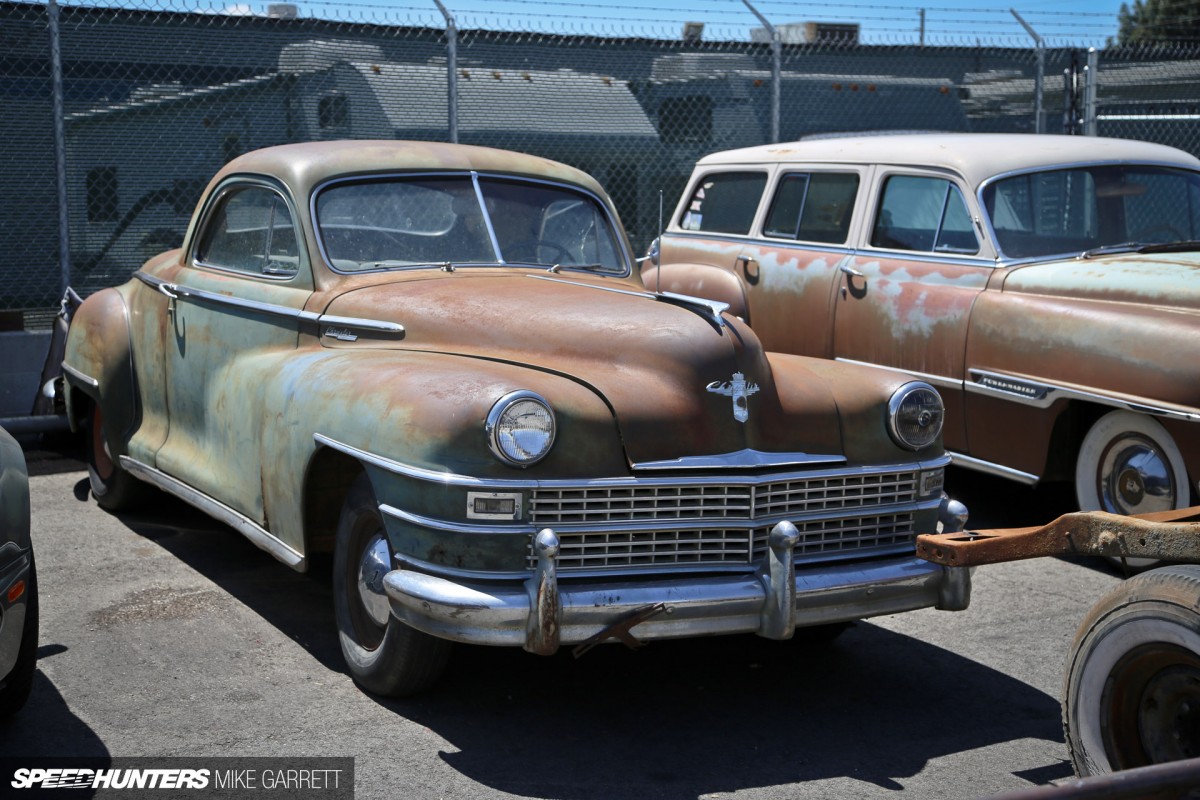 A few of the cars are owned by customers and others were bought by Jonathan through spontaneous Craigslist discoveries.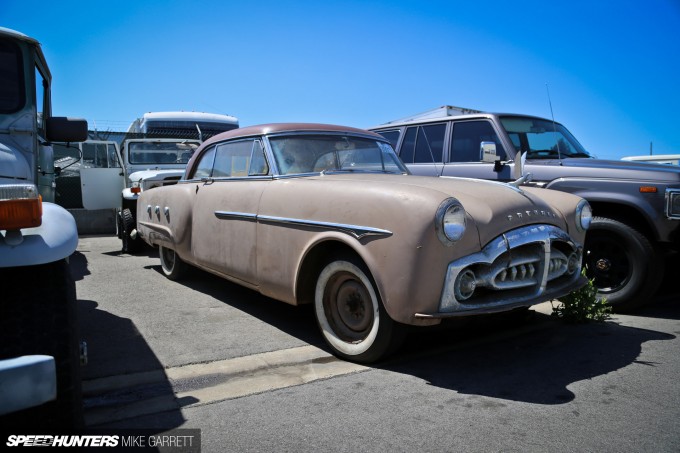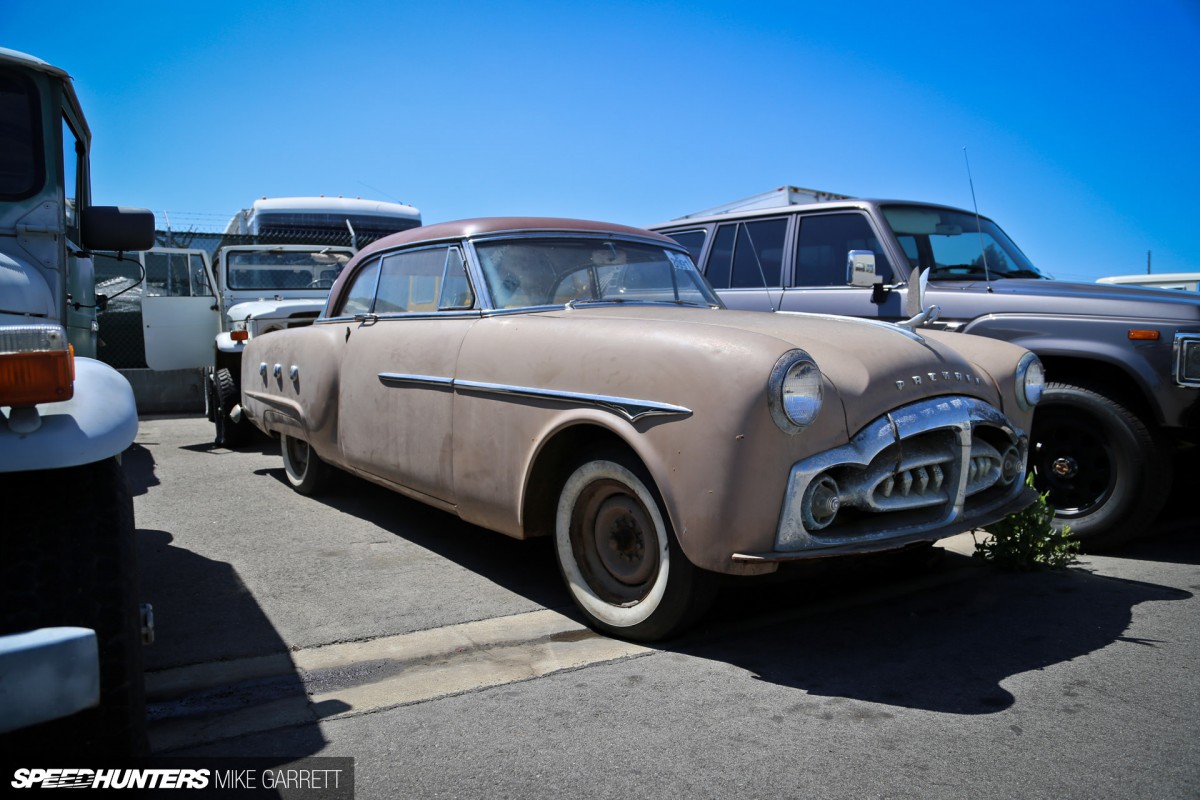 Again, you won't find popular cars like tri-five Chevys or '32 Fords here. Instead Jonathan reaches into the more obscure corners of American auto industry with projects like this '51 Packard.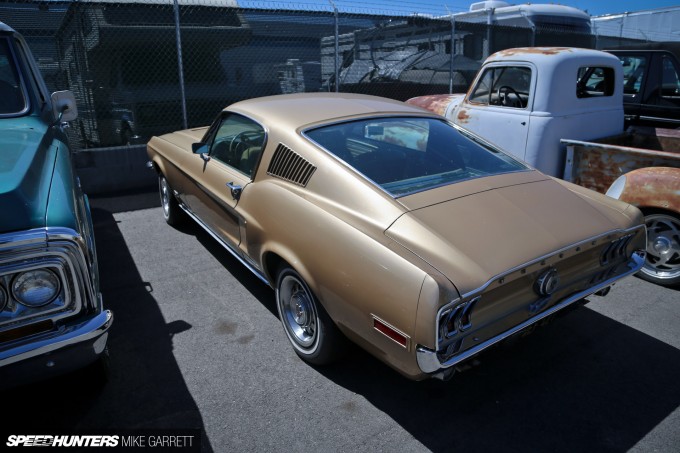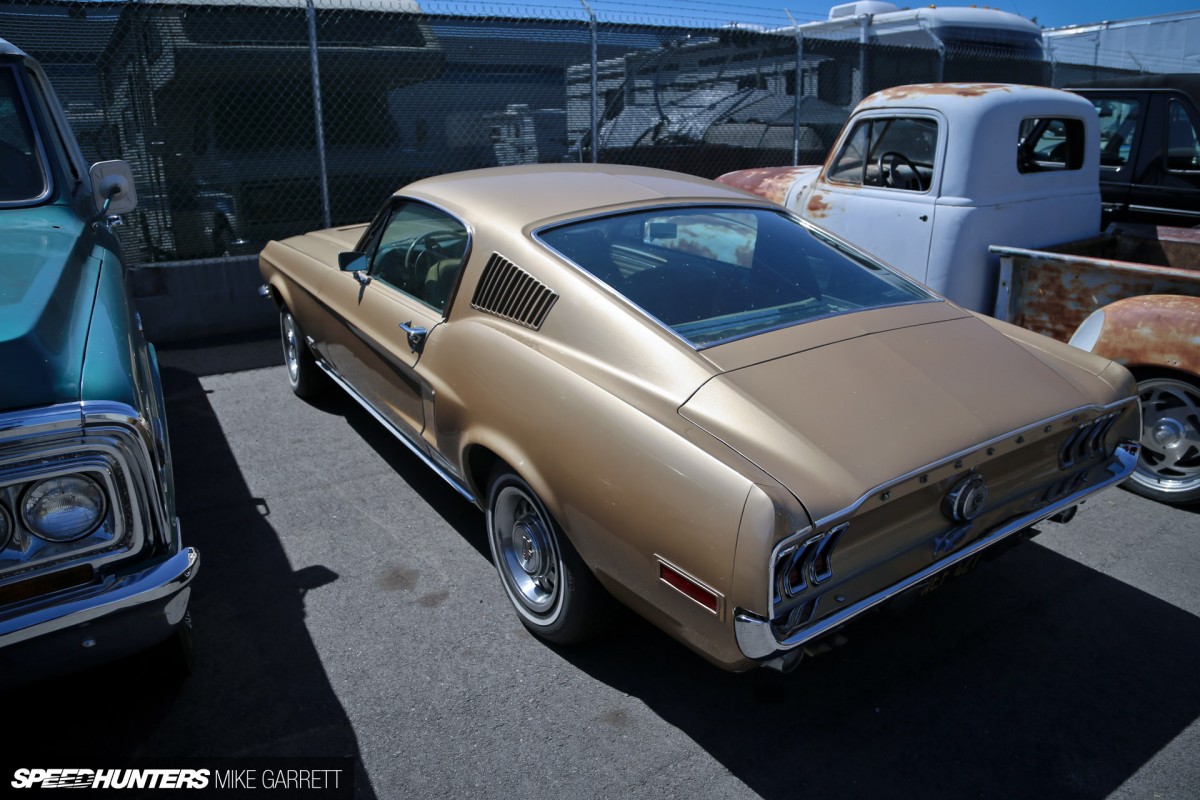 One of the more mainstream project vehicles in the yard was this Mustang fastback, which is going to built to resemble something that Steven McQueen would have owned during the late '60s.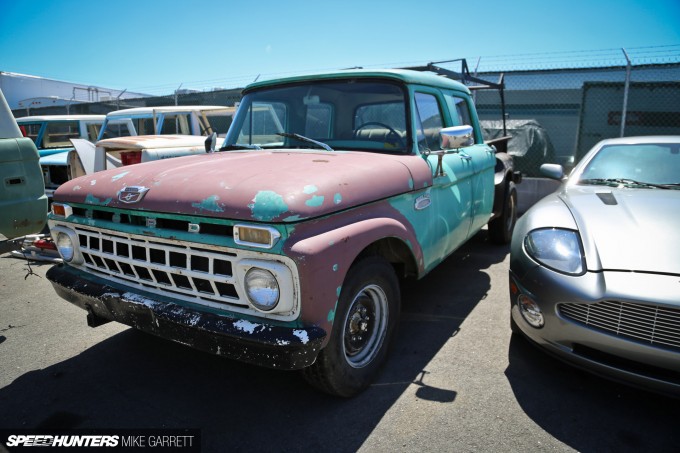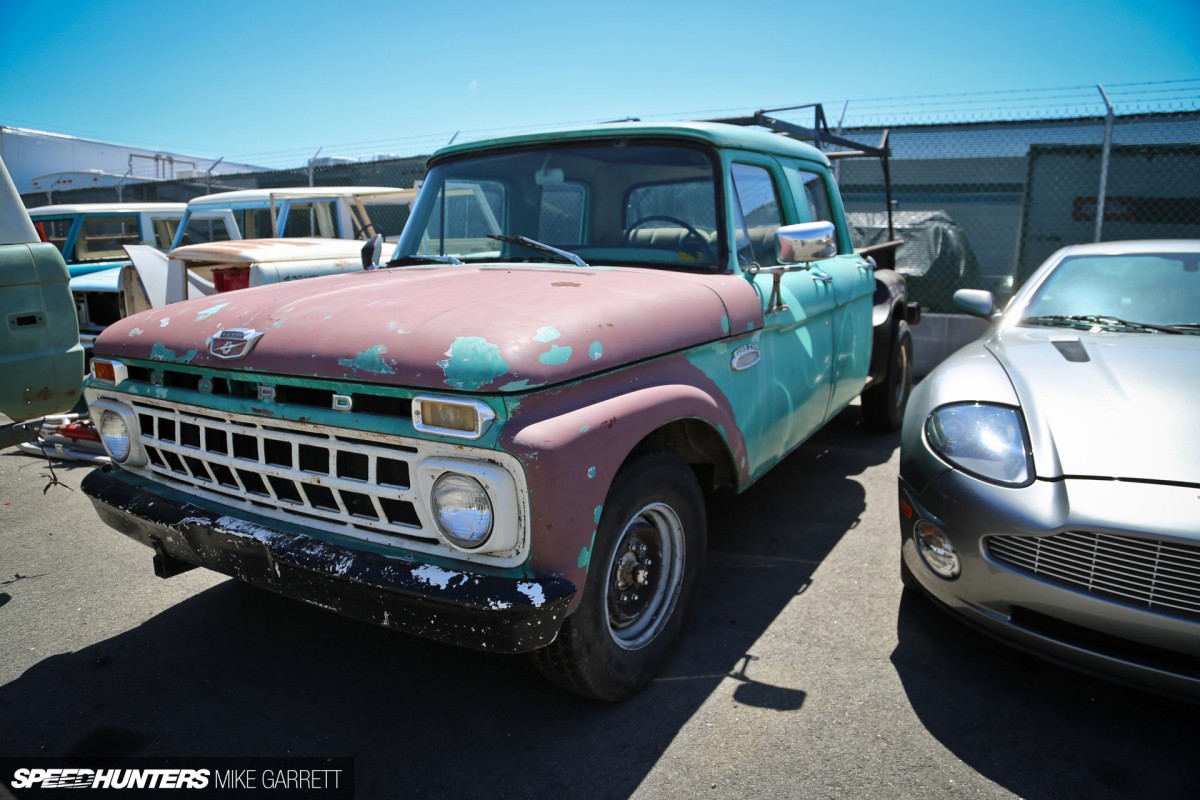 Elsewhere was a Ford crew cab that will be going under the knife for a full Reformer treatment. A look at the D200 Reformer should give you an idea of where this one is going. And what's that sitting next to the old truck?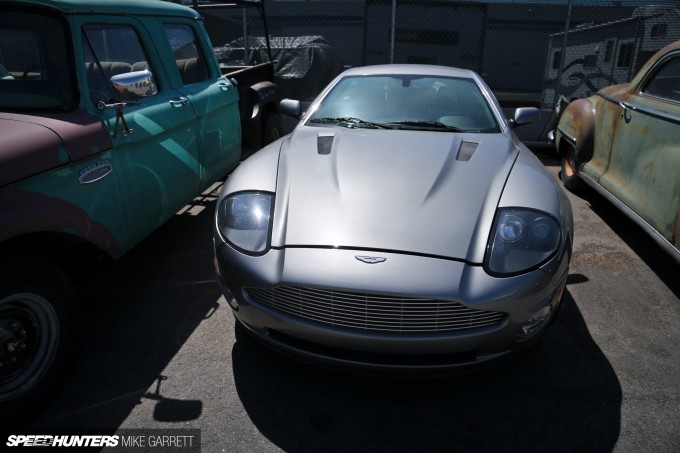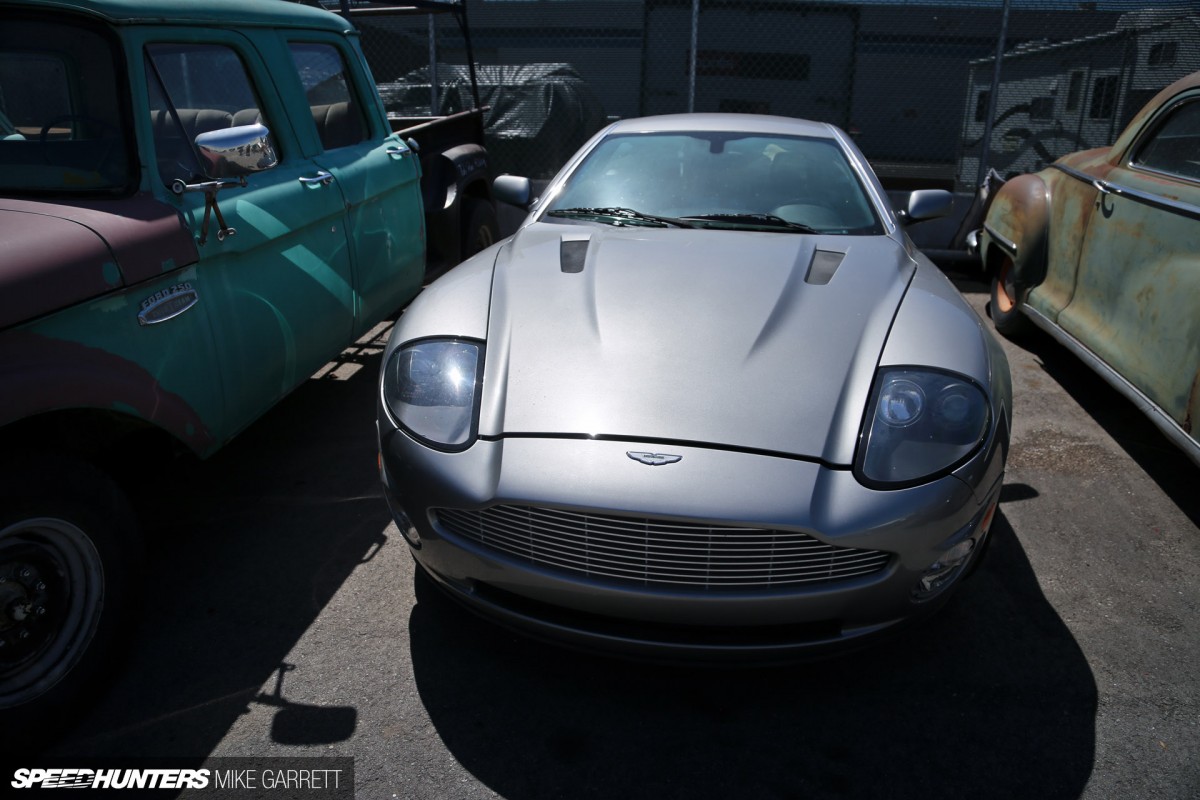 Nothing special. It's just a donor vehicle for a 1960 Aston Martin DB4 Zagato Reformer project that's in the works. From what I've heard, it's going to simply unbelievable.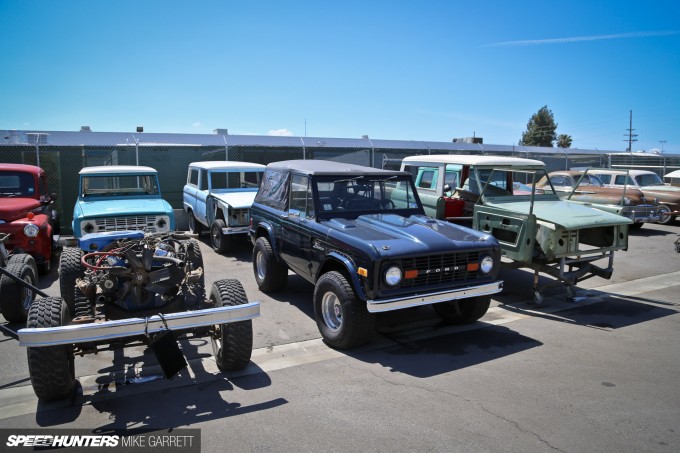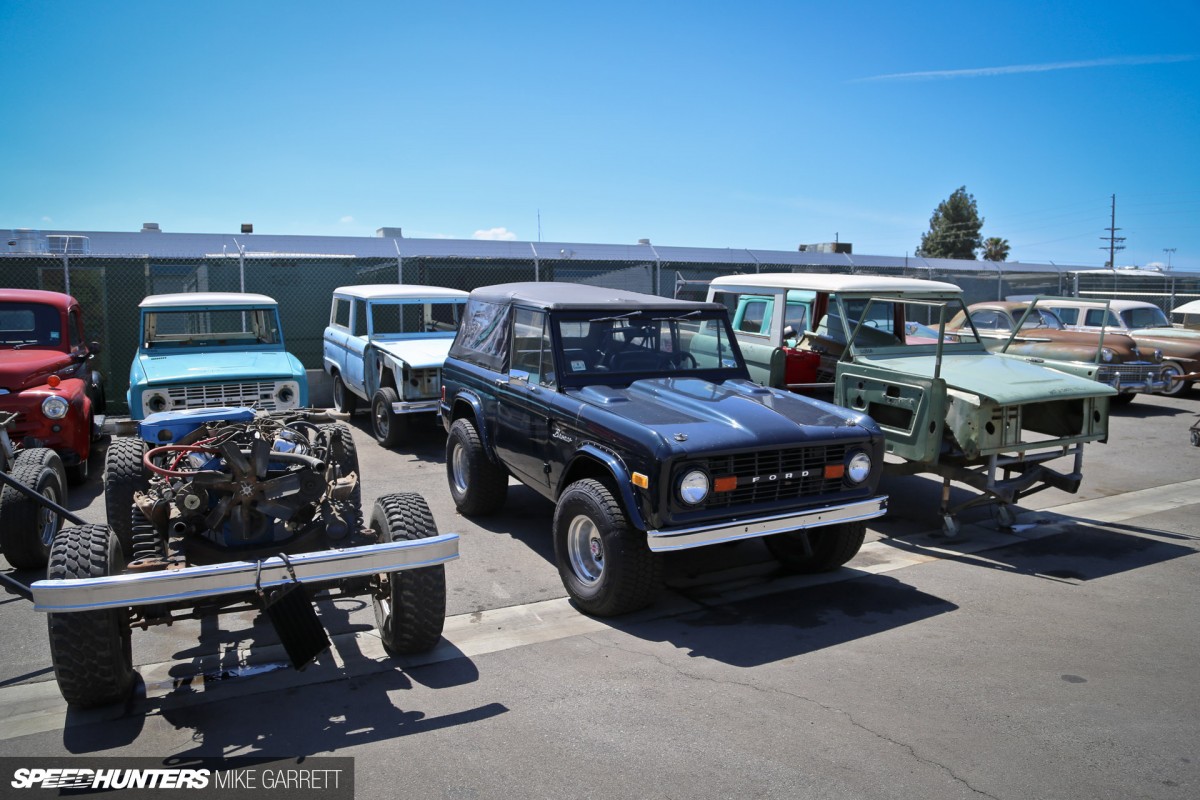 Along with Derelicts and Reformers waiting to go under the knife, the yard is also littered with donor and base vehicles for the Bronco and FJ programs.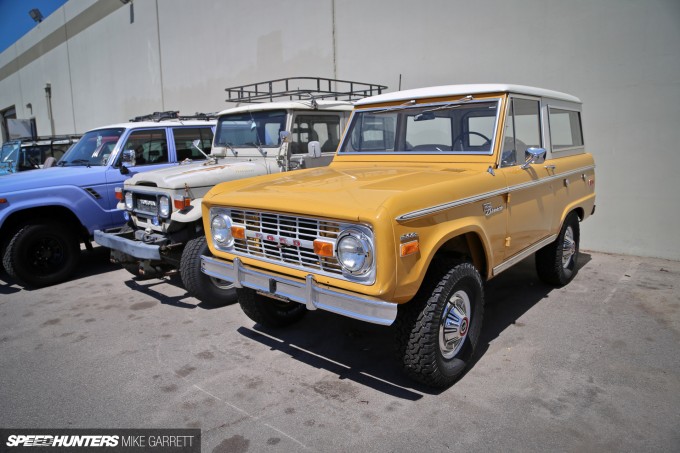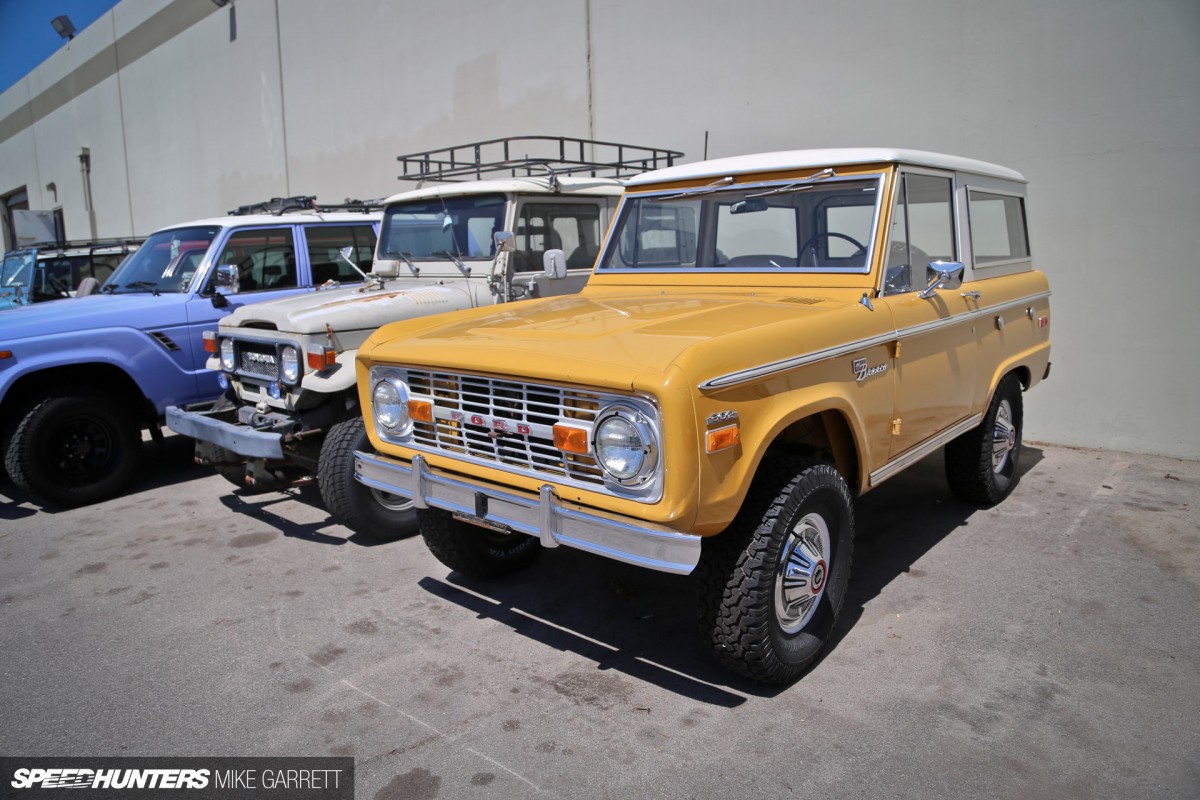 Jonathan actually feels guilty for taking old Broncos off the street and raising their prices, so he does everything he can to give back to the community. Sometimes he'll get donor vehicles that are simply too clean and original to cut up, so he'll just lightly refresh them and get them back on the road.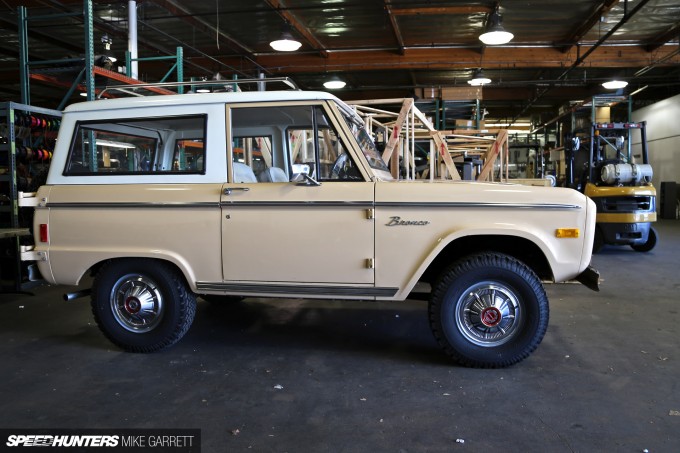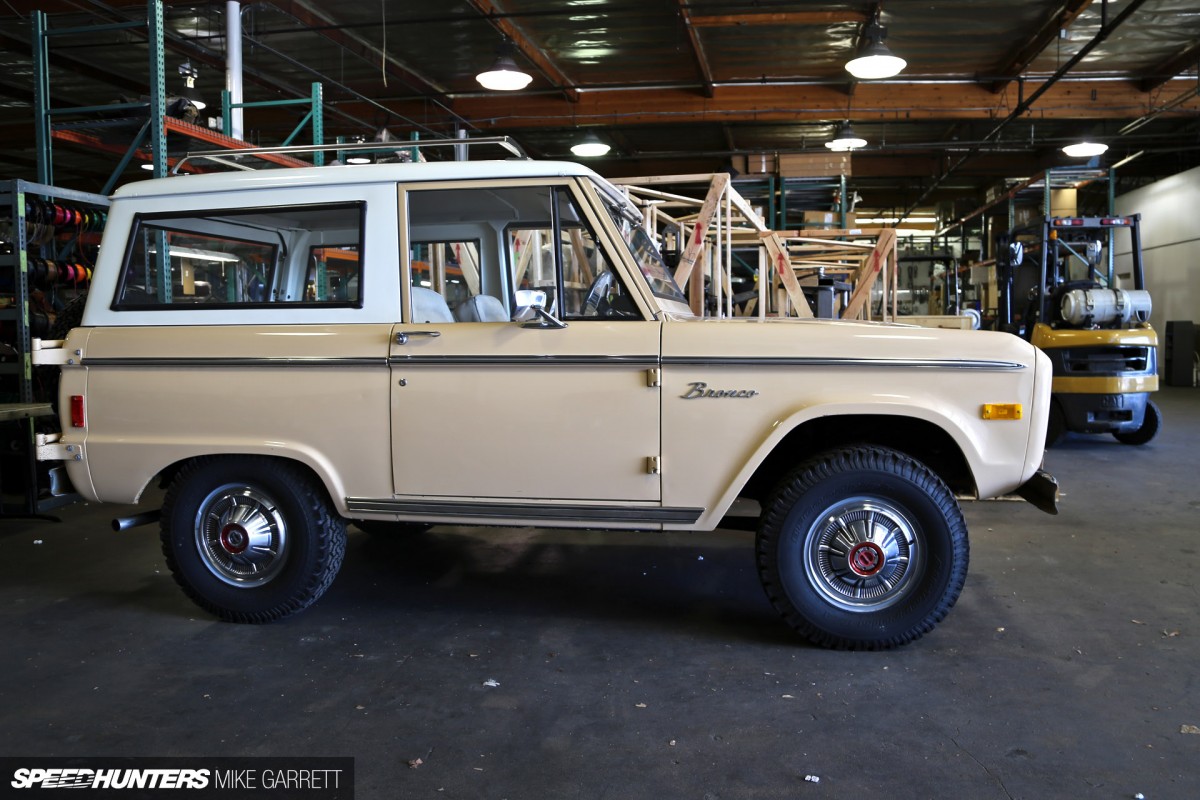 And you can rest assured that he doesn't just throw the old parts away. Whether it's a Bronco, Land Cruiser or anything else, the unused parts are recycled or donated back into the community. Nothing goes to waste here.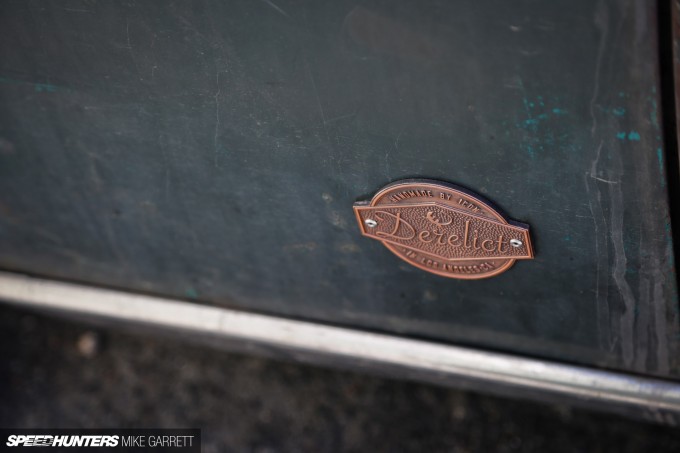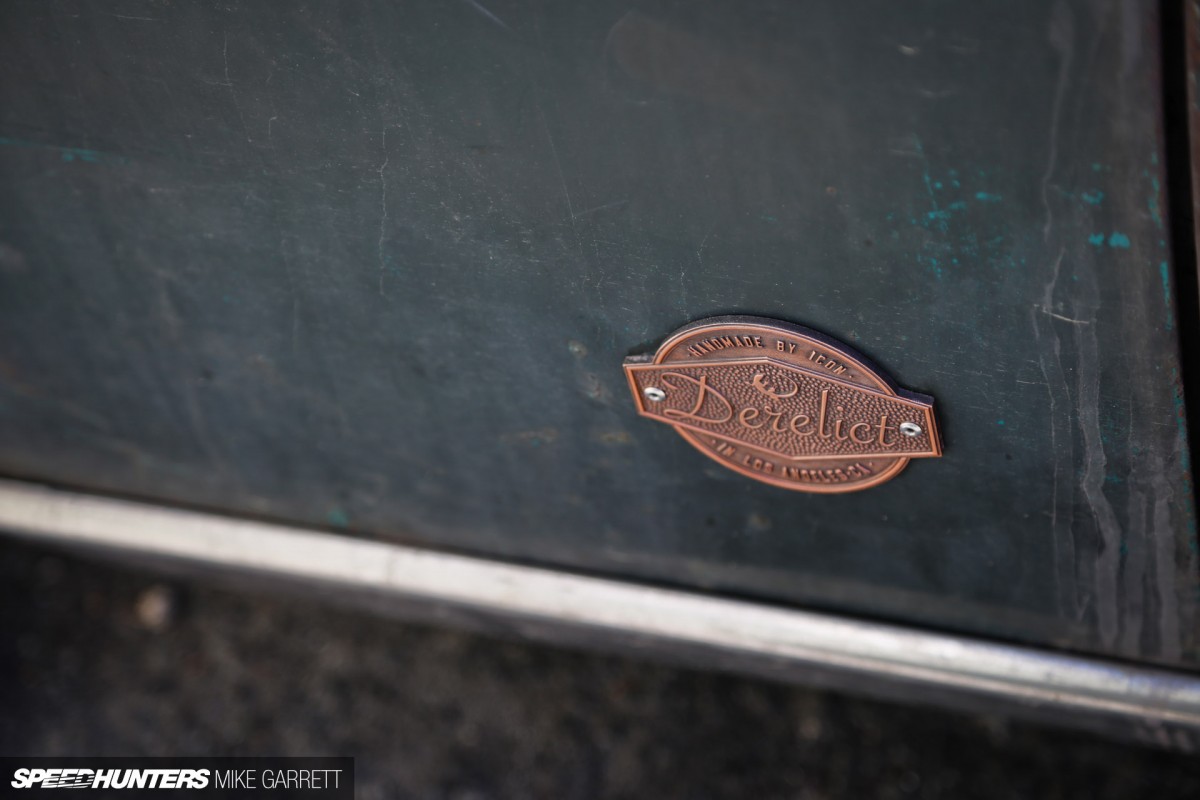 It's all part of the unique, independent spirit of the ICON brand. Starting from humble origins with no formal training in design, Jonathan has gone from a weekend hobbyist to one of the most well-respected figures in the industry.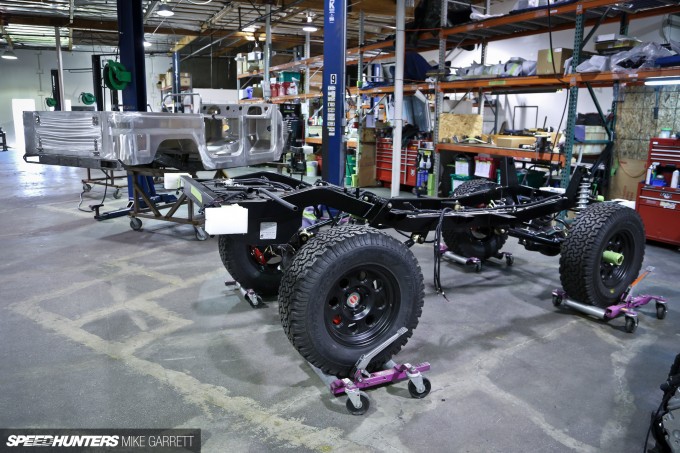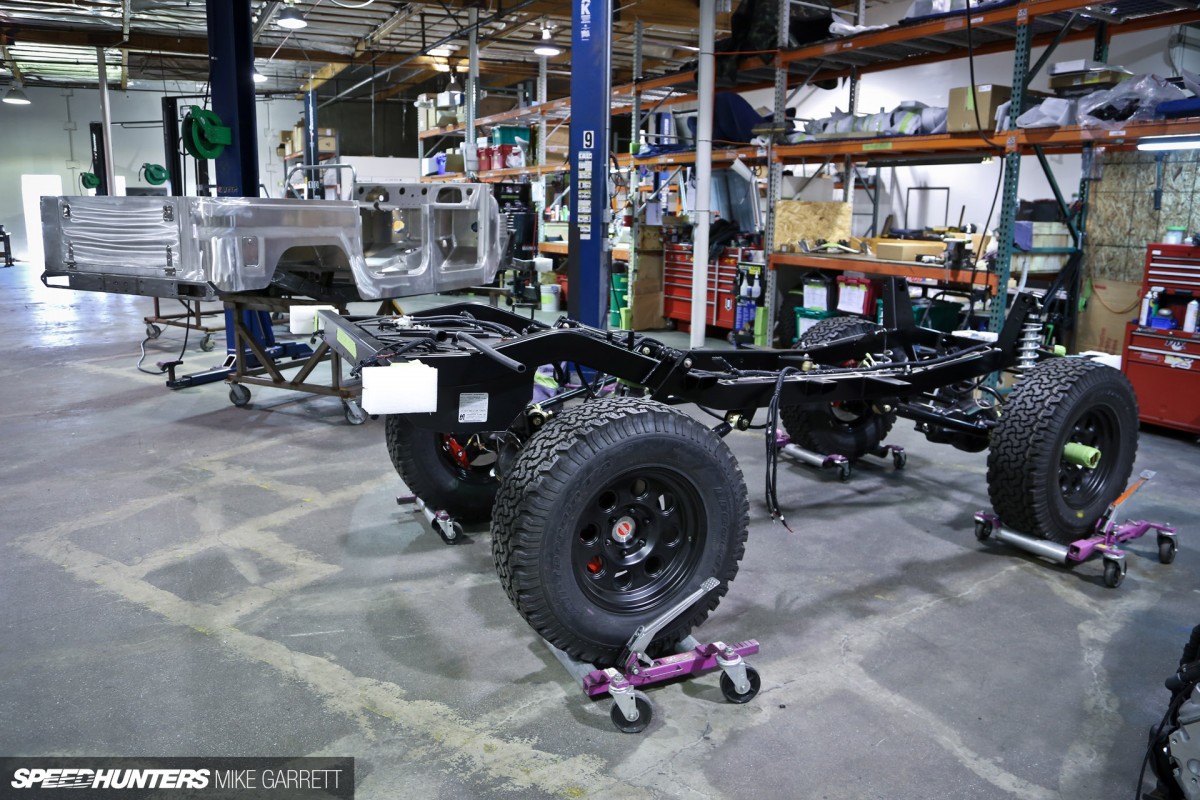 The whole idea behind ICON was to build classically-minded, functional vehicles without limits. Price points would not hold Jonathan back from creating the vehicles that were in his head. When he started he had no idea if people would actually be willing to drop new Ferrari money for hand-built versions of old 4x4s or obscure American cars from the 1950s. As evidenced by the current waiting list of projects at ICON, this philosophy has more than found its niche.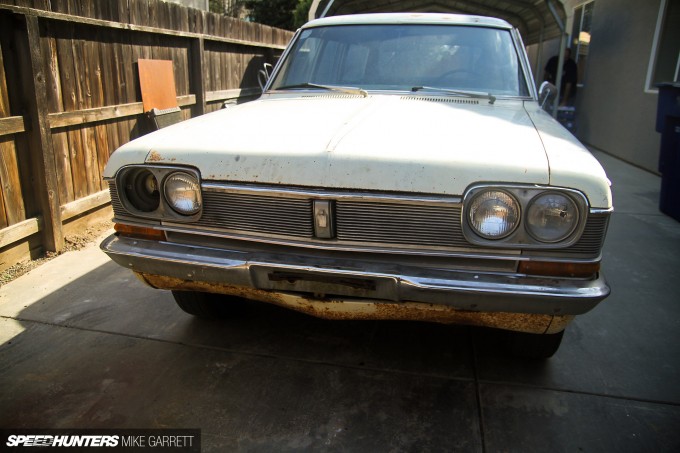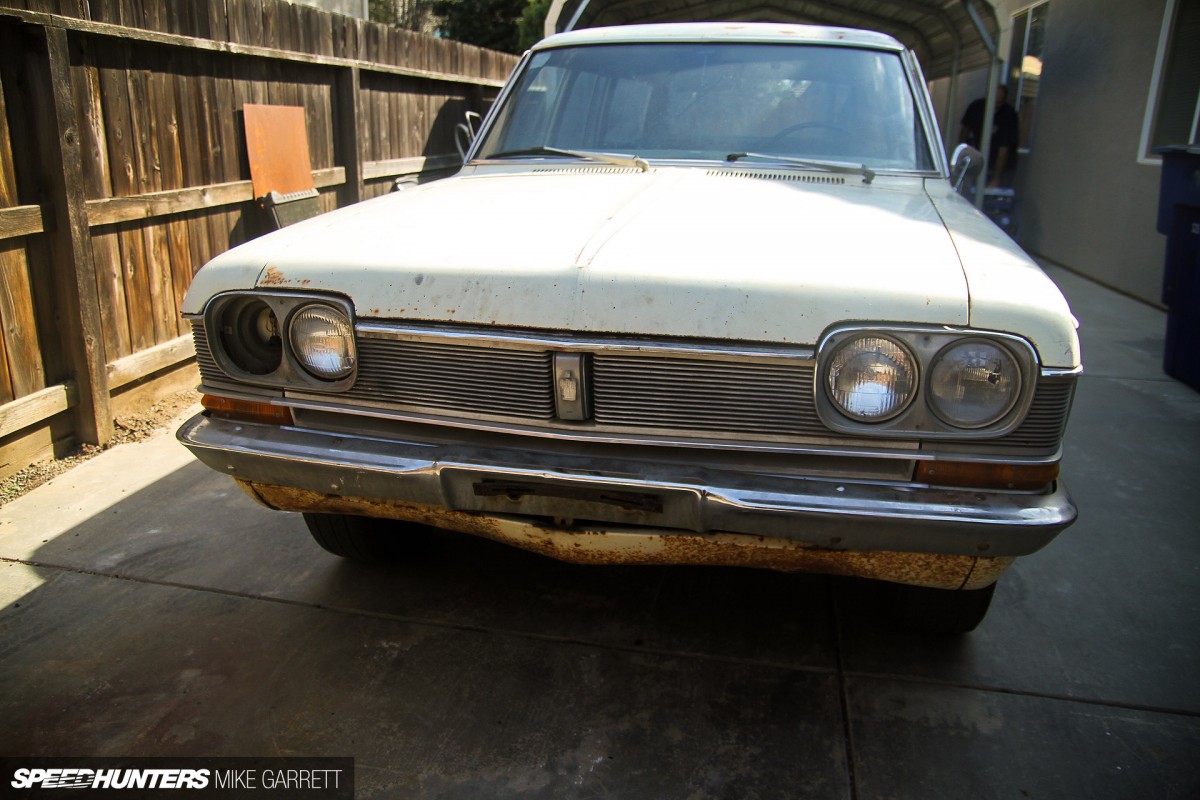 Of course, as I walked around the shop talking to Jonathan I couldn't help but bring up my old Toyota Crown and how I'd love to someday be able to bring to him for a full Derelict conversion. His mind instantly went where mine was, scheming up a way to fit a bitchin' modern chassis and an IS-F V8 under there. Yes, I truly love this guy.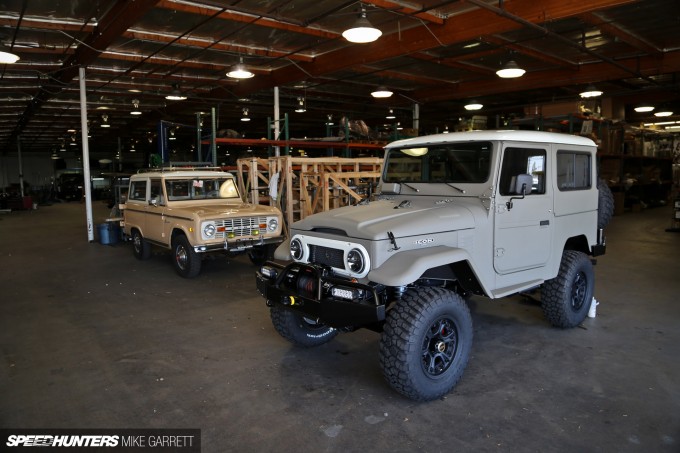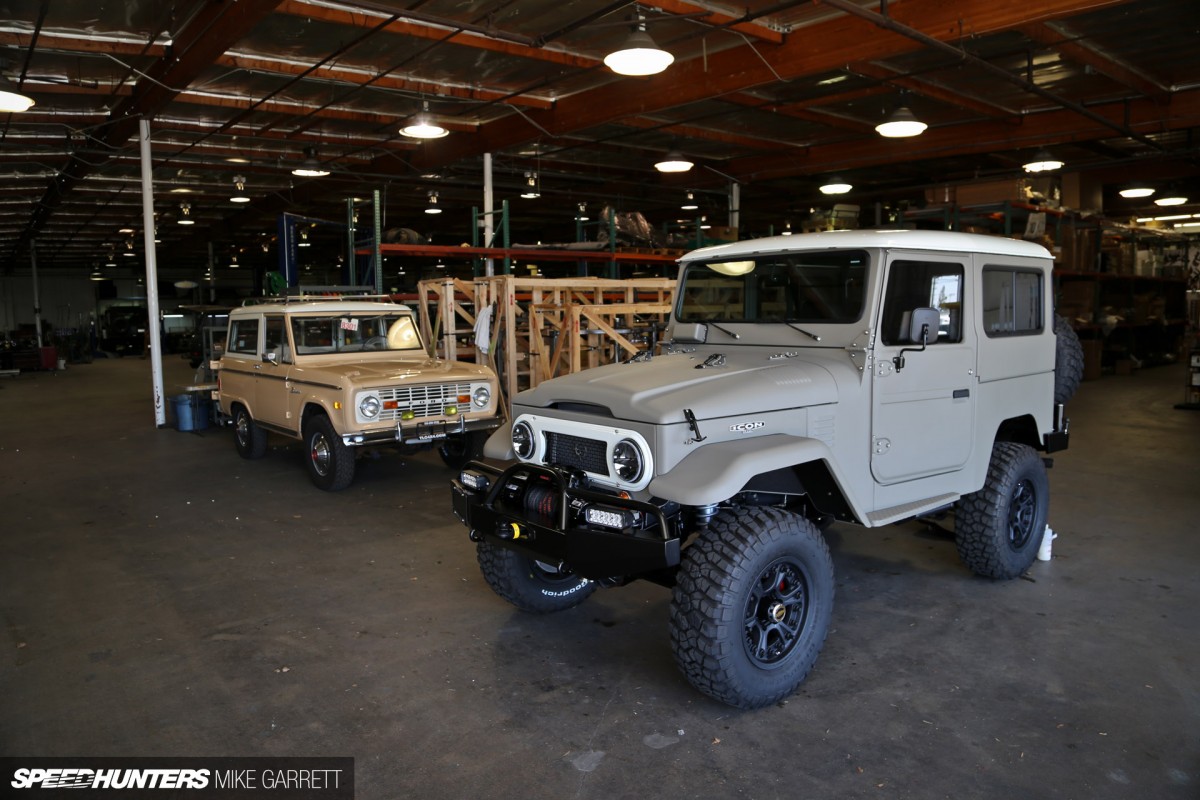 While I'm not sure if I'll ever have the financial means to make that project a reality, you can't put a price on the excitement and fresh way of thinking that ICON has brought to the industry. Jonathan is not only one of the most inspiring and fascinating builders I've ever met – he and his company represent the classic do-anything American spirit at its very best.
Mike Garrett
Instagram: speedhunters_mike
mike@speedhunters.com