Based on the feedback from yesterday's story about my experience at Canepa for its Cars & Coffee event, it seems you guys are rather excited by the array of magnificent cars found at this place. I can't say I'm surprised, as there are few places that compare when it comes to experiencing raw #joyofmachine. Today I'd like to continue with some more observations and plenty more car porn from my recent visit.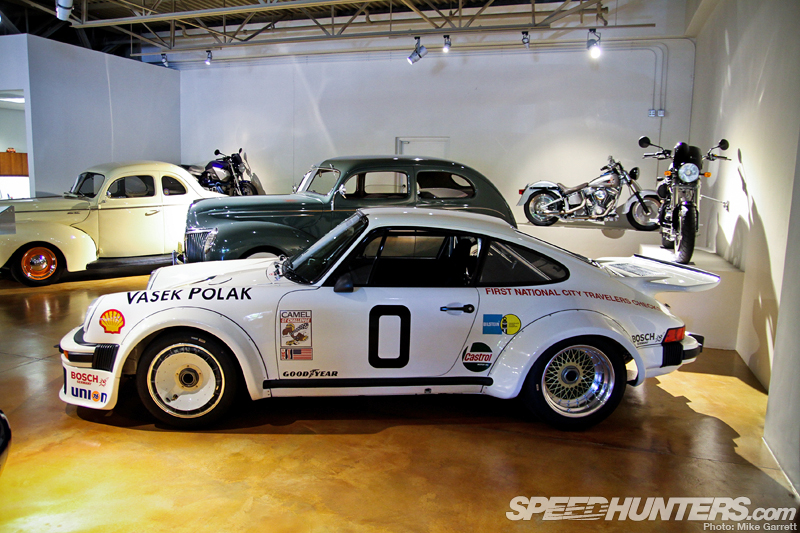 Let's begin with the main showroom – an area that on it's own would be absolutely incredible, but is actually just one small portion of the overall experience. With its mix of rare classics, hot rods, LMP cars, supercars, and other vintage racing machines it's a 'showroom' unlike any other I've seen.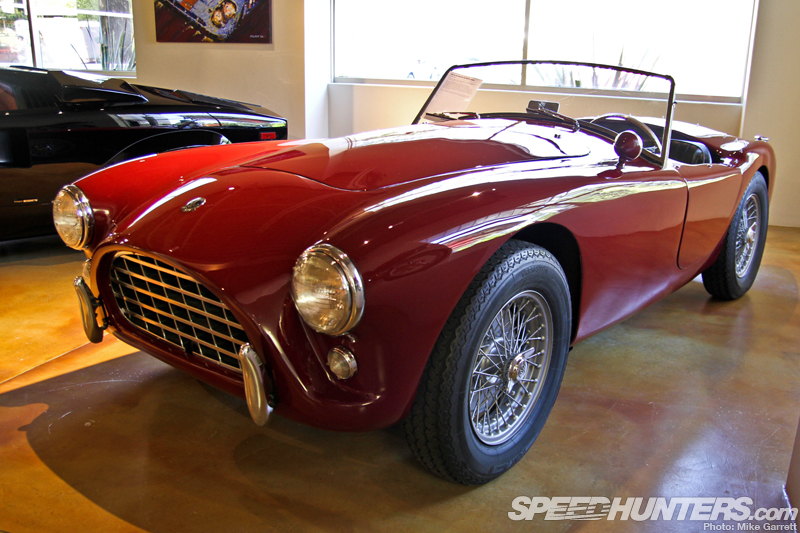 This car might look a little bit like a Cobra, but it's actually an earlier Bristol-powered 1958 AC Ace Roadster. As with nearly every car that passes through Canepa, it's been completely restored with maximum period correctness.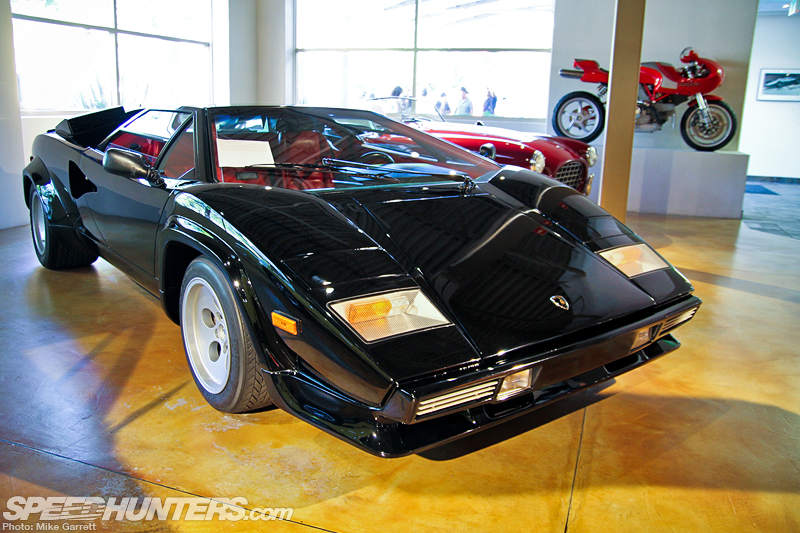 What was the absolute coolest car from the year you were born? For me it's gotta be something like this 1984 Lamborghini Countach. This particular example has just over 8,000 miles on it and is currently in the process of being refreshed to concours condition.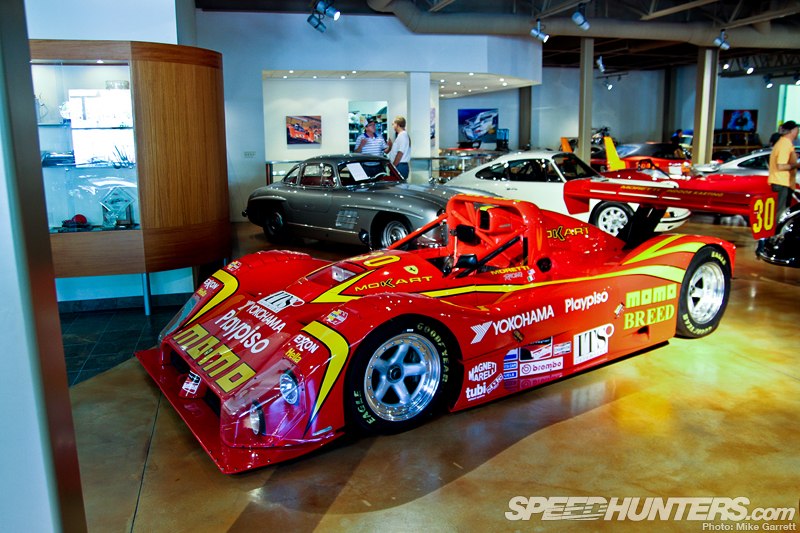 After soaking up the Countach's beautiful lines for a while, you can turn around and be greeted by this 1995 Ferrari 333 SP prototype. This particular chassis had a rich competition history during the mid 1990s, running IMSA events in the US and making a couple appearances at Le Mans.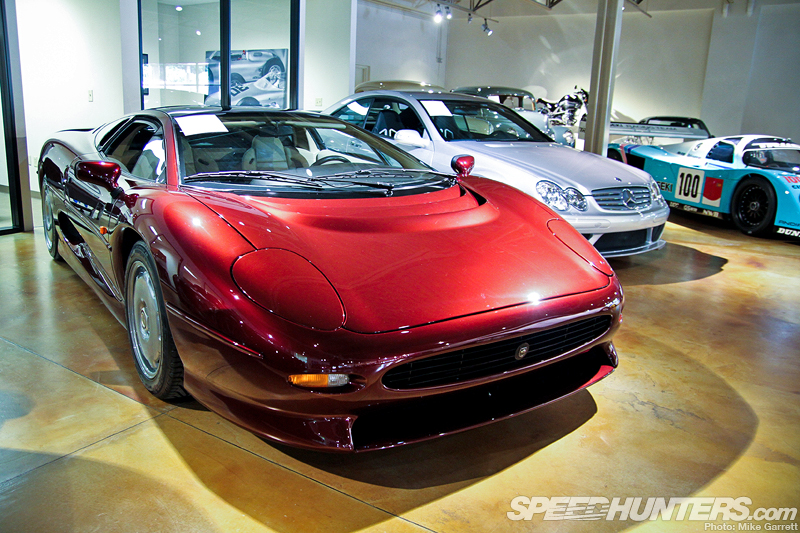 Also present in the showroom was another one of those impossibly rare machines: a 1993 Jaguar XJ220. This car was originally delivered to Swizterland and made its way to the United States in 2001 under a 'show and display' exemption.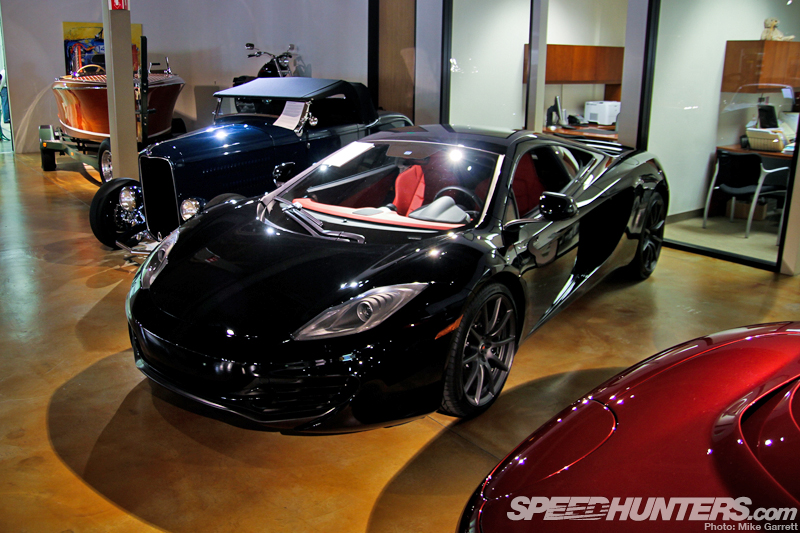 This 2012 McLaren MP4-12C was custom ordered by Bruce Canepa himself, with a variety of special touches from the McLaren factory. The only reason he's letting it go is because he's apparently got his eye on a certain McLaren P1.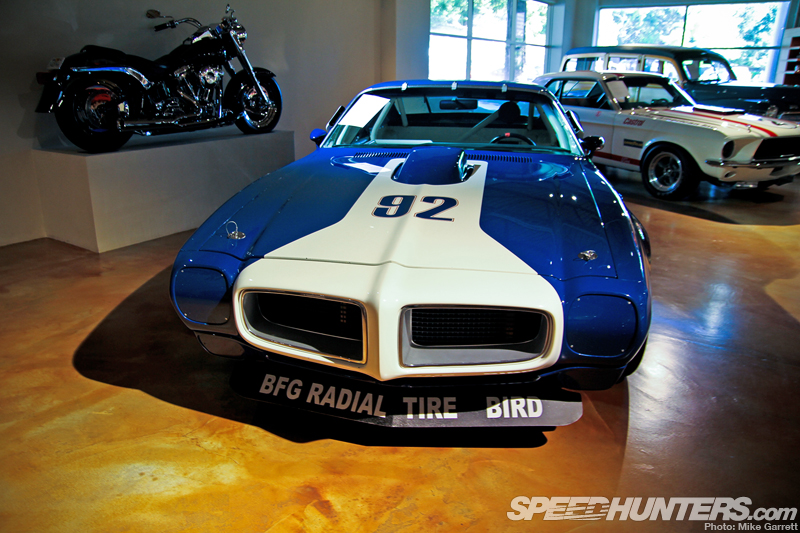 From an ultra high-tech McLaren to a totally badass Pontiac Trans Am. This car was originally built in 1970 as part of Jerry Titus' racing program and saw action in SCCA Trans Am racing and at Sebring, Daytona and more.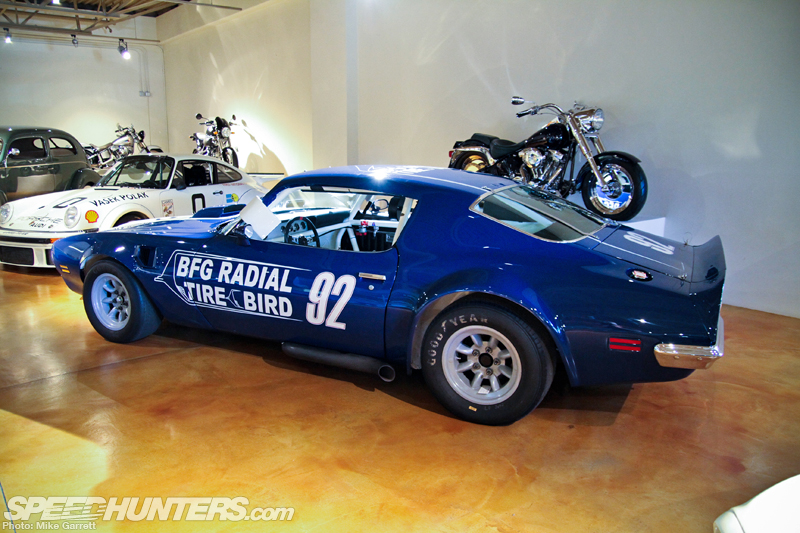 In addition to that, it also holds the unique distinction of being the first production car to win a race on radial tires.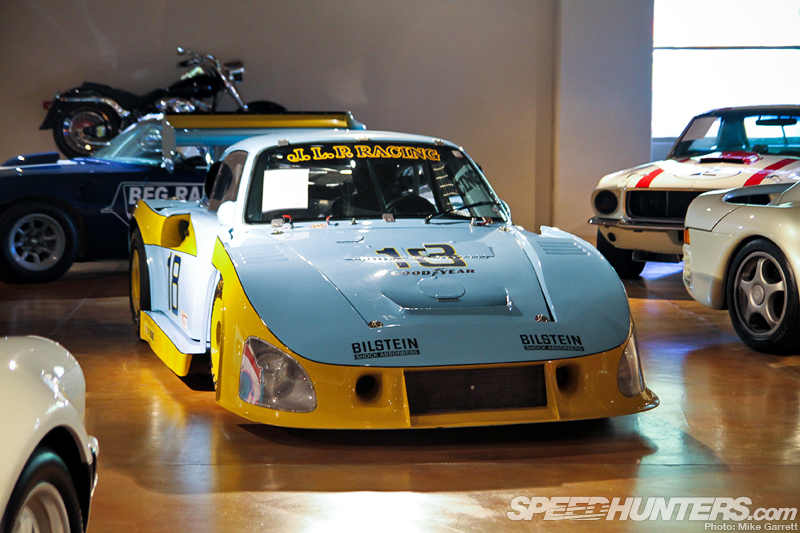 Oh hello there Mr.935. Not just any Porsche 935 of course, but the famous JLP-3 machine that in 1982 became the only the car to win both the Daytona 24 Hours and Sebring 12 Hours in the same year.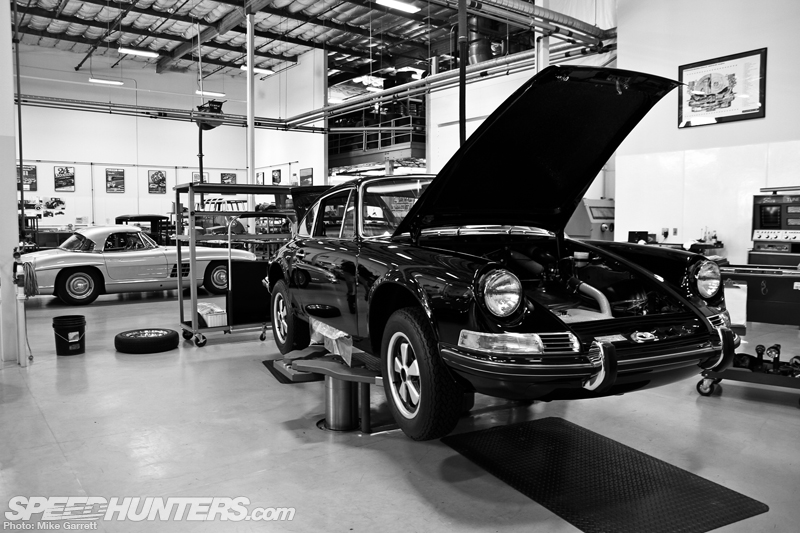 But the great thing about the Canepa Cars & Coffee event is that along with the cars under gleaming under the showroom lights, you can also browse the massive work areas to see others undergoing maintenance and ground-up restorations.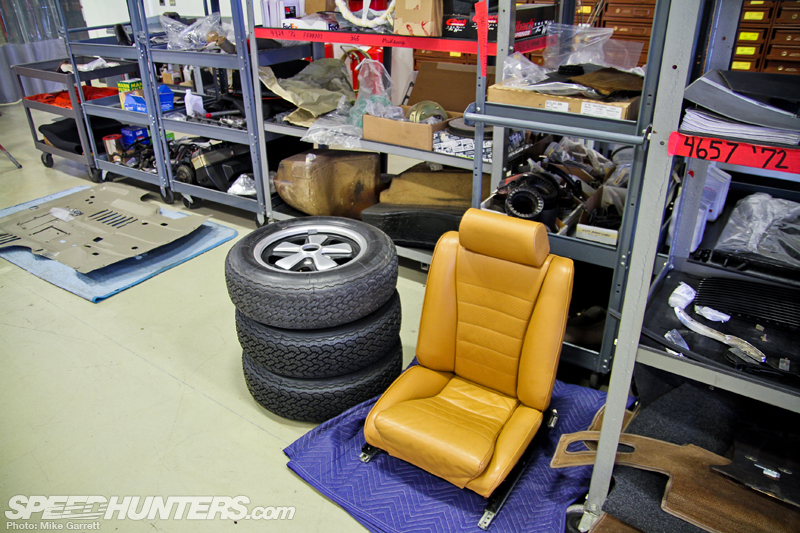 Aside from the cars the simple cleanliness and organization of these work areas is a wonder in itself. Quite a contrast to the dirty, grease-covered ordeals that my own garage experiences bring.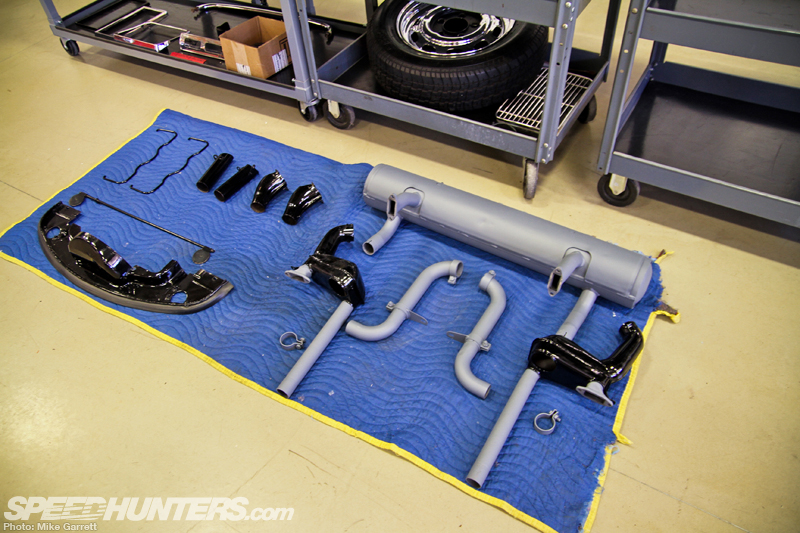 It's really about as close as you can get to seeing real cars being assembled like life size model kits…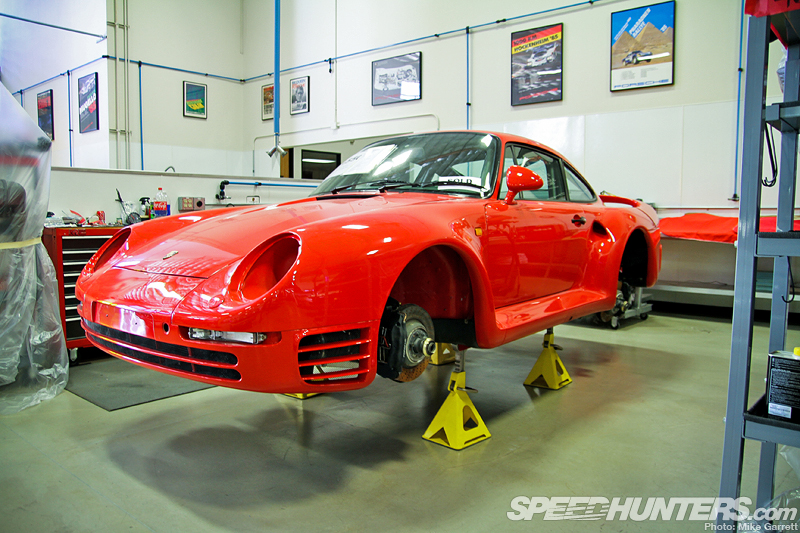 As I looked around the workshop, I couldn't help but think about the crew of mechanics tasked with maintaining and restoring these machines on a daily basis.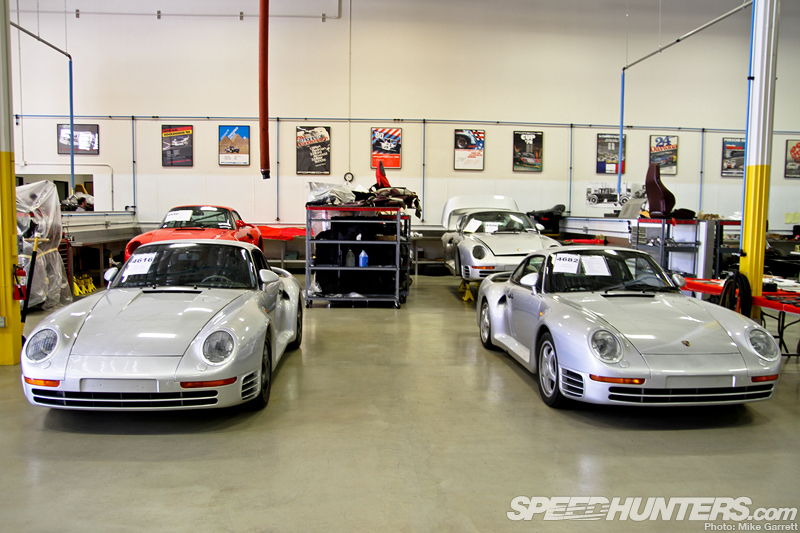 I mean wrenching on Porsche 959s all day has got to be an enviable, yet challenging job, right?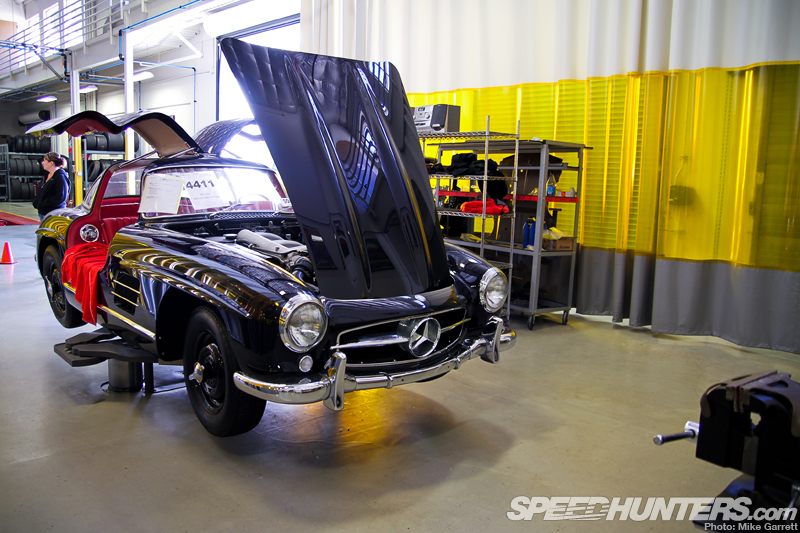 Not only that, but the sheer variety and scope of the cars you are working with has to be daunting. You can be doing work on a gullwing Mercedes-Benz in the morning…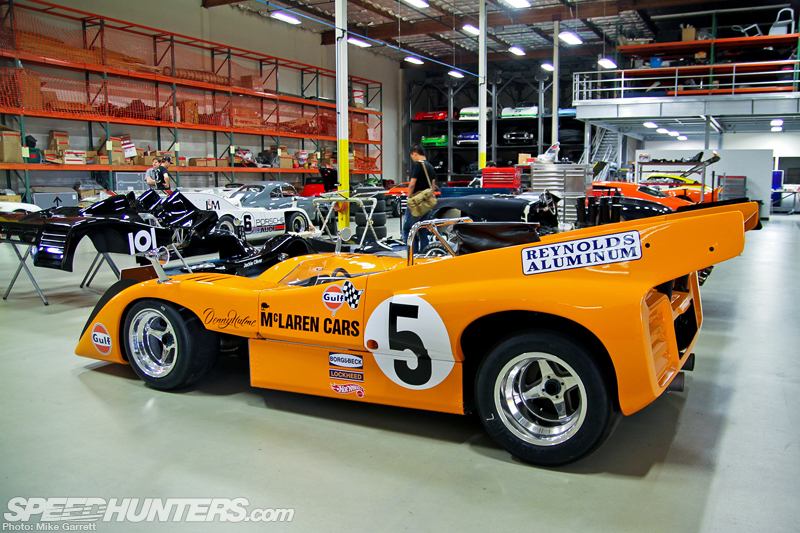 … and fine-tuning a 1970 McLaren M8D-4 Can Am car during the afternoon. Not quite the same as working in the service department at the local Ford or Toyota dealership…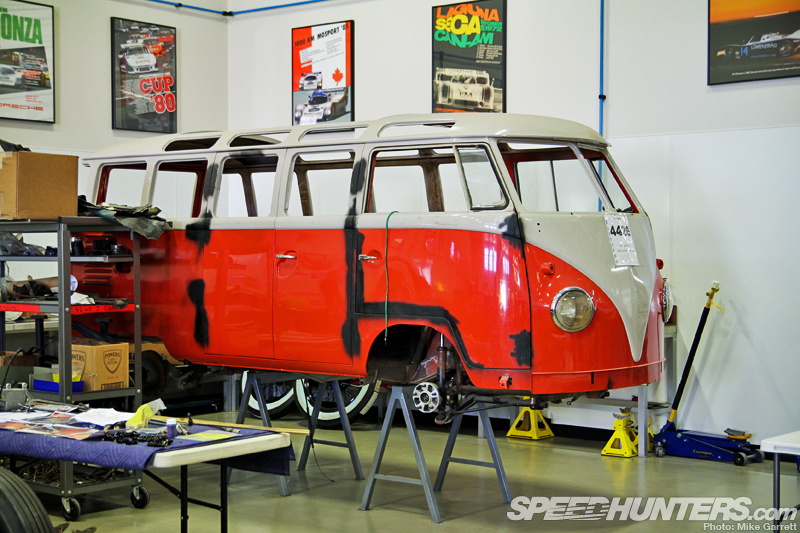 Among the dozens of exotics and race cars in the shop, I also found a few slightly more utilitarian vehicles hanging around, like this Volkswagen 21-window bus. Then again, the prices some of these things have been bringing on the market lately can easily rival classic sports cars.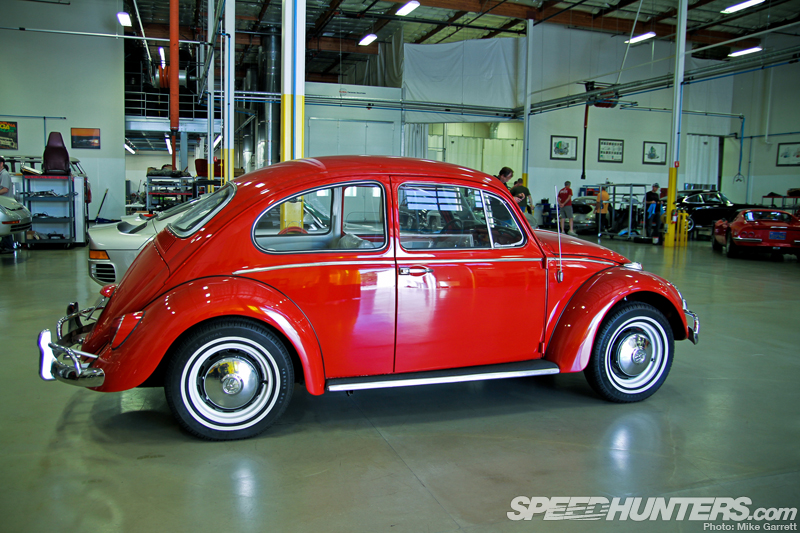 Elsewhere, I found this Beetle – a one owner car that was originally purchased in nearby Santa Cruz back in 1966. The little VW underwent a complete restoration back in 2000 and has remained in pristine condition ever since.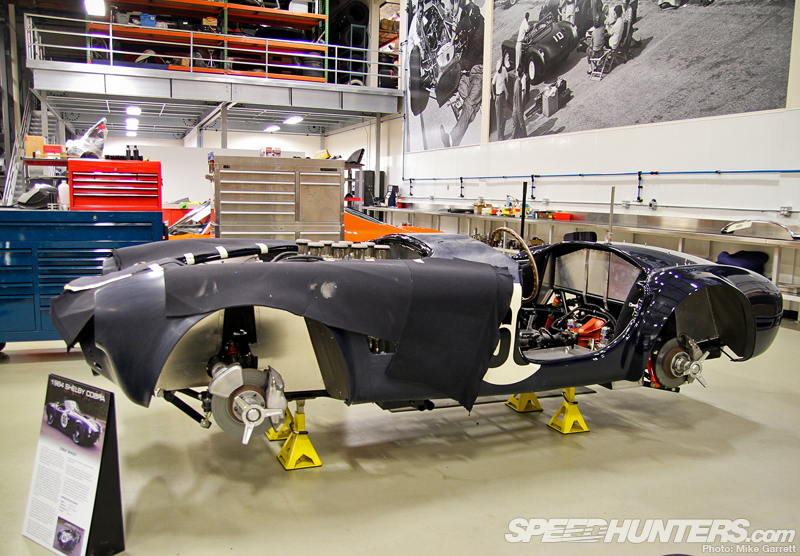 One of the shop's more recent restoration projects is CSX 2433 – a 1964 289 Shelby Cobra that passed through a number of owners before Canepa meticulously returned the car to its original competition spec.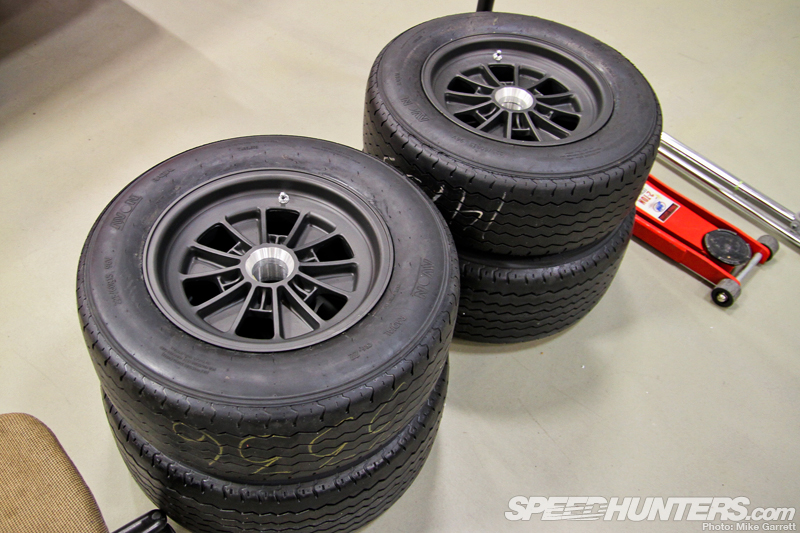 It was especially cool to see the Cobra disassembled, which gives an even more explicit view of the work and attention to detail that's gone into the resto.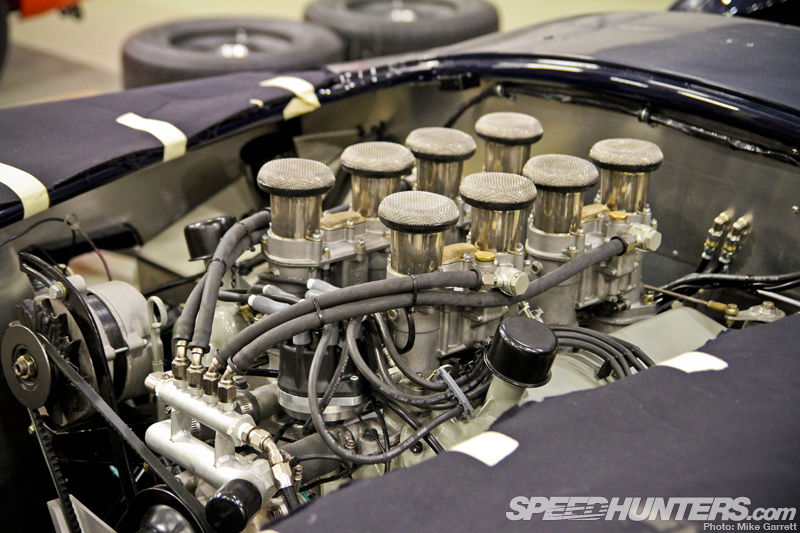 And while the car has been restored to concours condition, it's also been built to be raced – as it was during last year's Monterey Historics.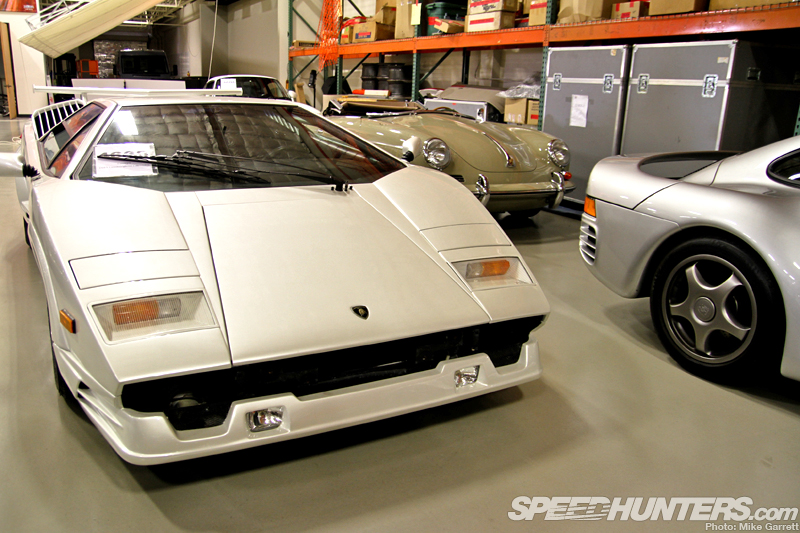 Because one Countach is never enough, here's another: a 1989 25th Anniversary Edition to be exact.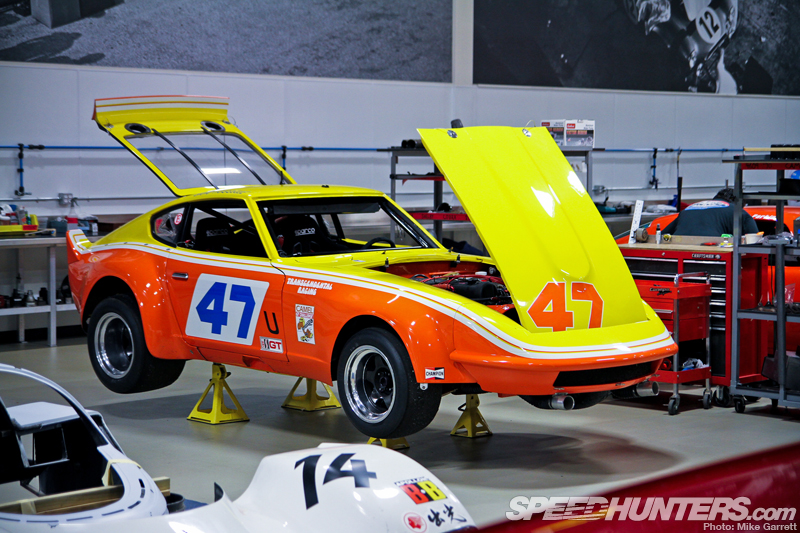 Another view of the IMSA 240Z, just because this thing is just too cool not to post again.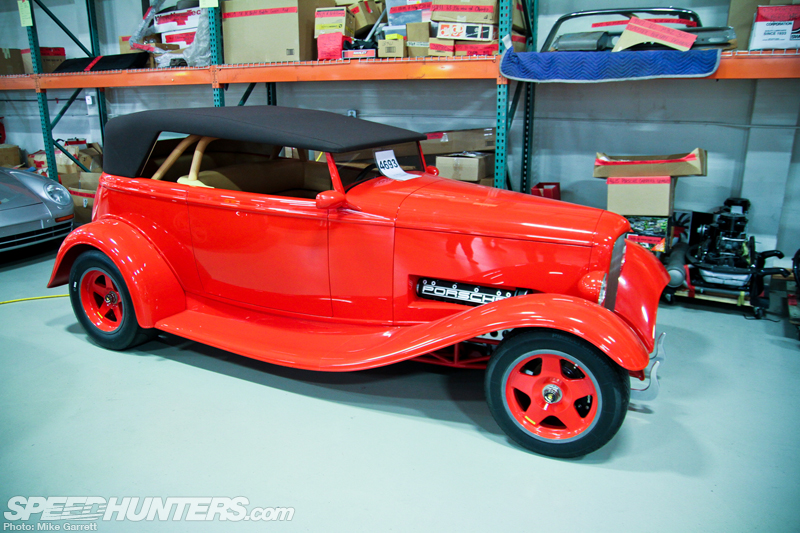 Perhaps the most unusual vehicle I found during my visit was this 1932 Ford Phaeton, which is really a Deuce in name only. Besides the custom body and race-car derived suspension…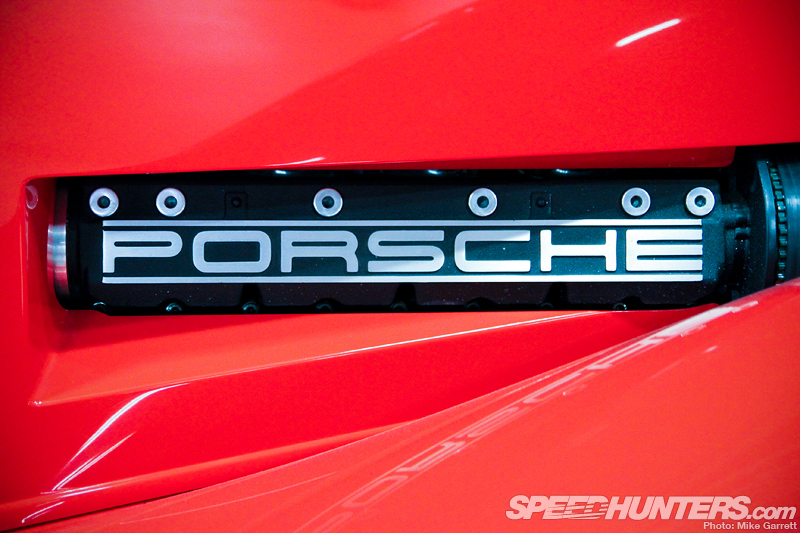 … the hot rod is actually powered by a V8 from a Porsche 928.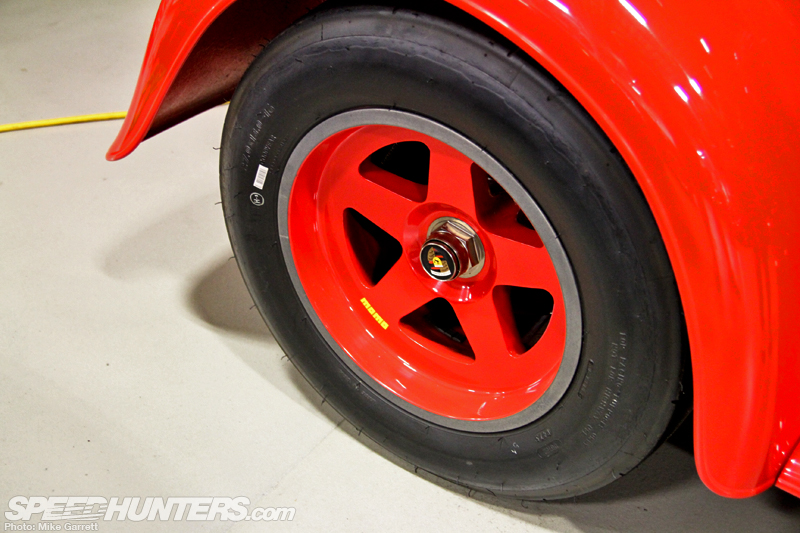 It's full of other cool details too, like center-locking Porsche race wheels. There was even a car phone inside, which gives you an idea of the era when this thing was originally built. Very cool.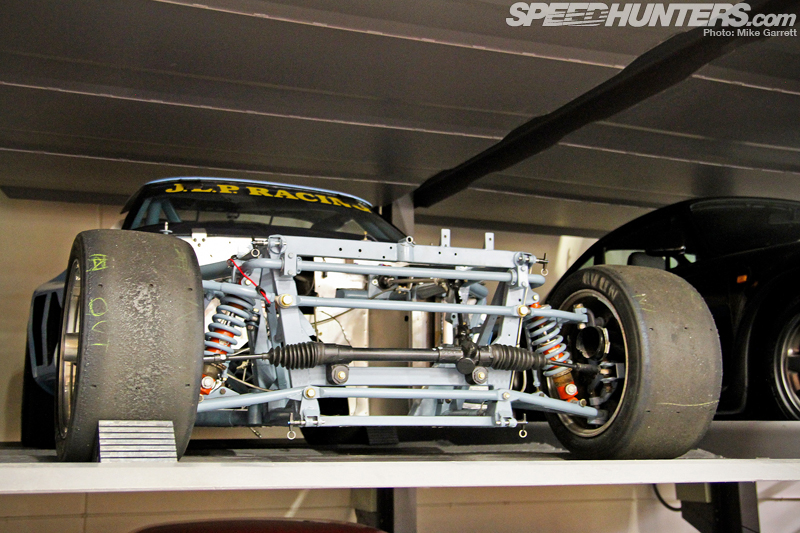 Although it might be hard to tell with its engine and bodywork removed, this is the Greenwood GT Super Vette – one of the most insane machines ever to run in IMSA.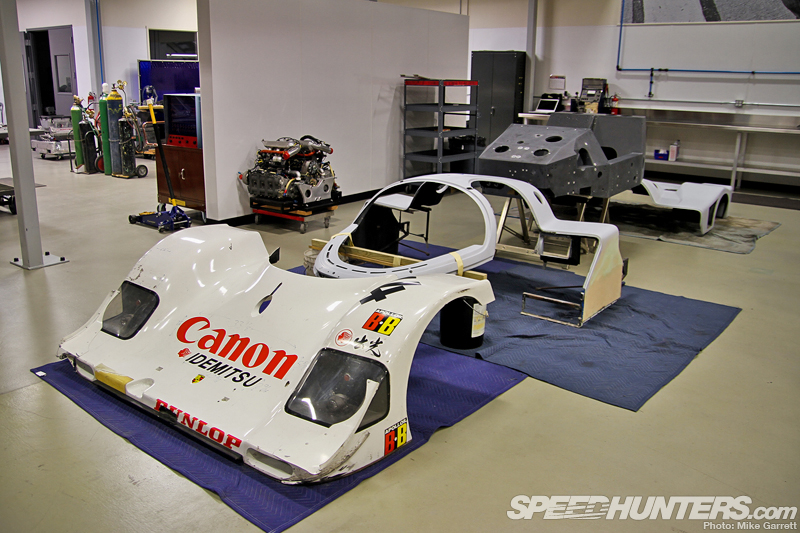 Elsewhere in the shop, I found the Canon Idemitsu Porsche 962 in a complete state of dis-assembly.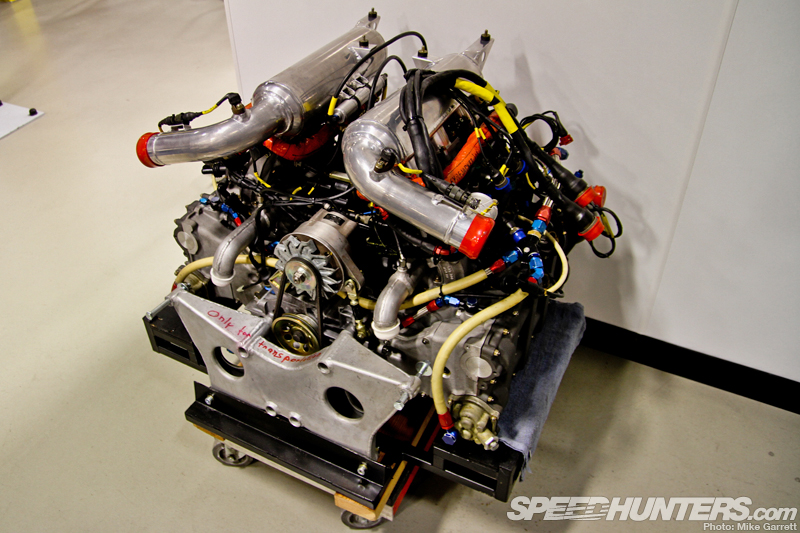 Again, the chance to nerd out over these taken-apart race cars is one of the best things about visiting Canepa.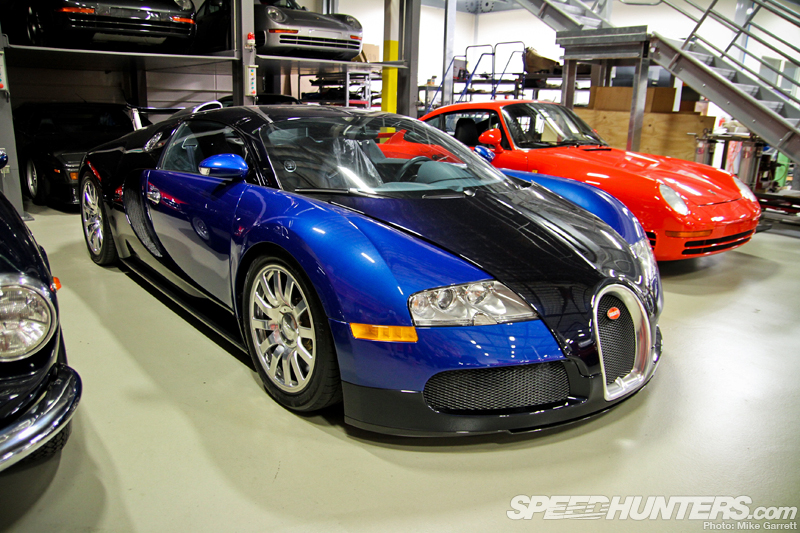 The whole experience is just so unbelievable that you almost find yourself missing the more mundane stuff, You know, regular old cars like the Bugatti Veyron.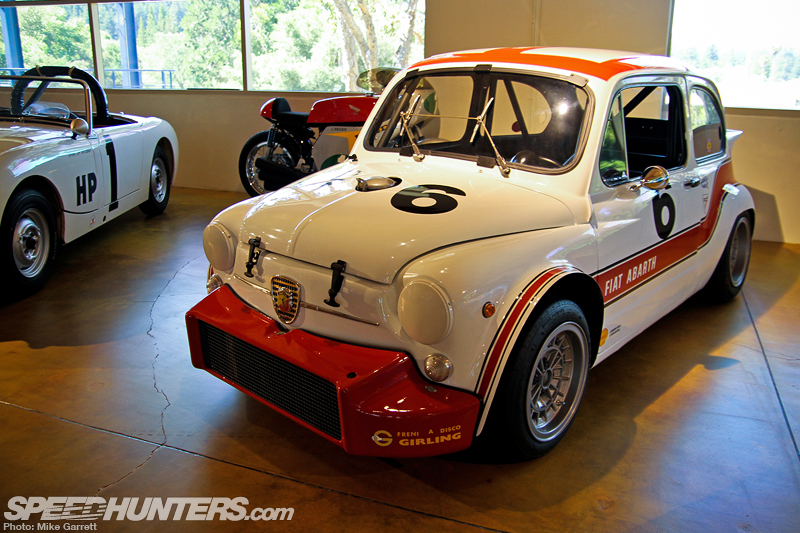 And if for some strange reason that's not enough, there's also the fine selection of cars housed upstairs in the Canepa Motorsports Museum.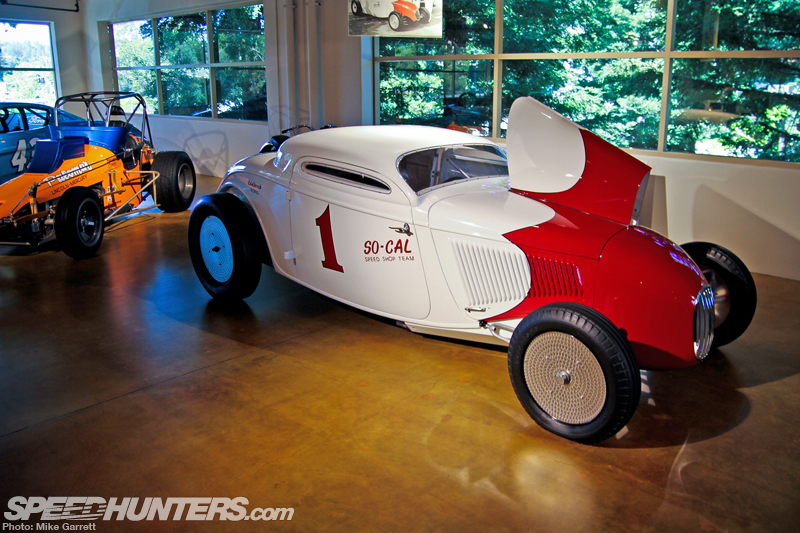 It's up here where you'll find historic hot rods sharing real estate…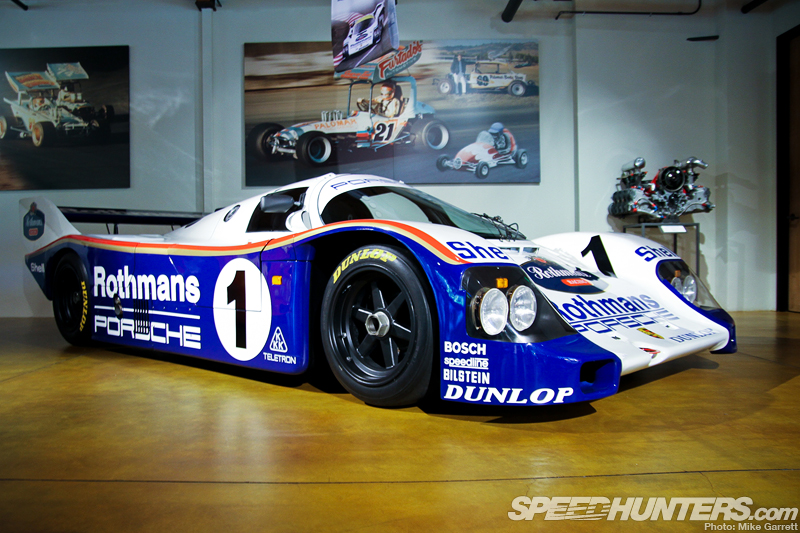 … with cars like the Rothmans-liveried Porsche 962C factory car from 1985.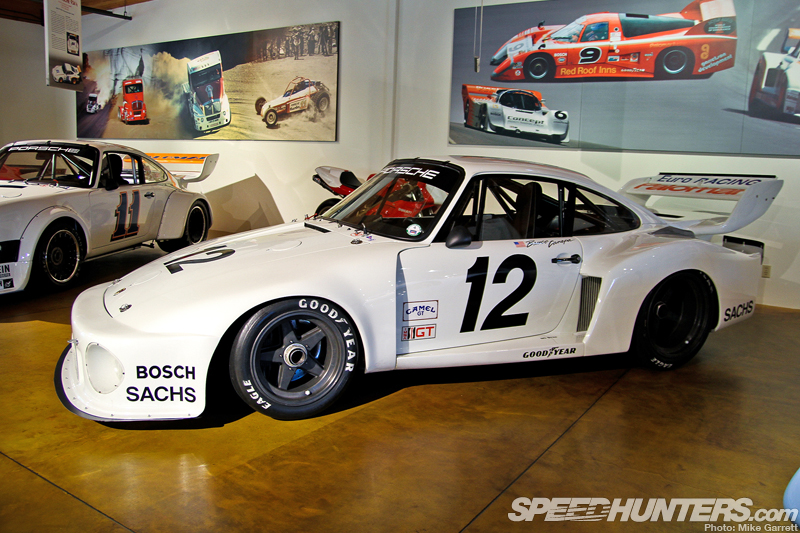 By now I think Canepa's love for the Porsche brand should be quite obvious. While the shop handles damn near every type of car, the Porsche passion is really at another level.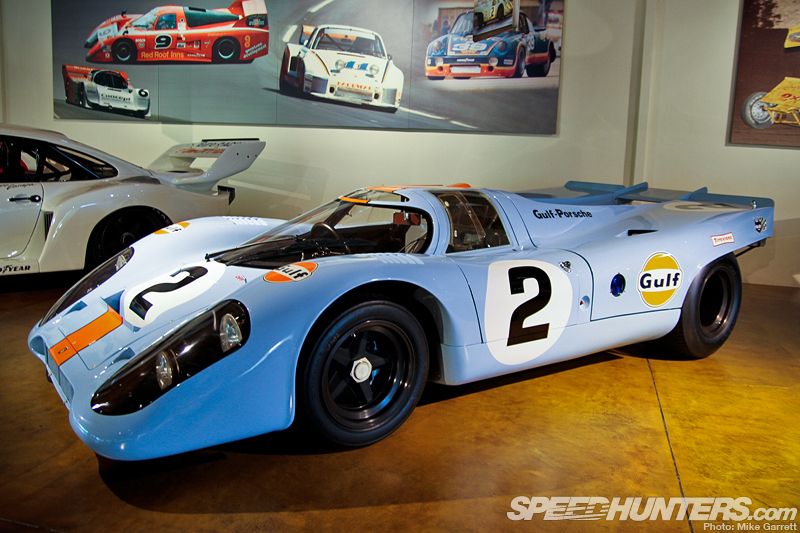 One car that wasn't in the museum during my last visit was this 1969 Porsche 917K in Gulf livery. The word iconic would certainly be an understatement when describing this piece.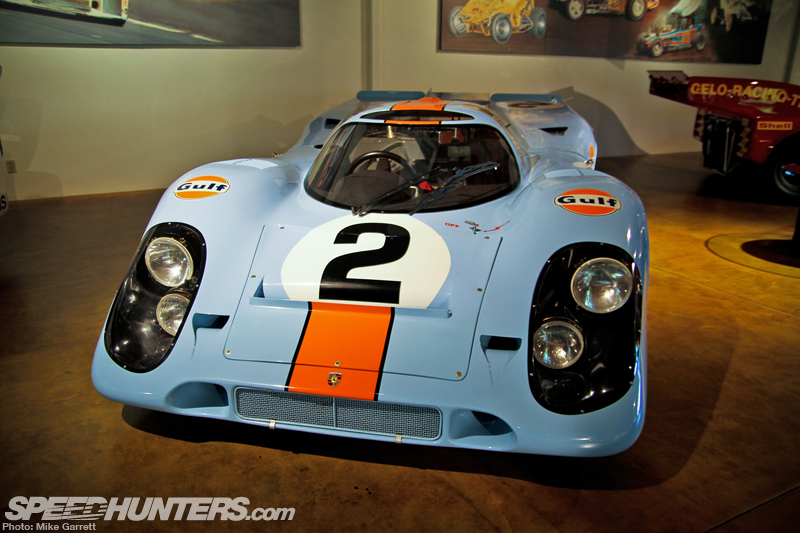 Further contributing to the aura around this car is the fact this particular machine won the 1970 Daytona 24 Hours at the hands of Pedro Rodriguez and Leo Kinnuen. I am not worthy.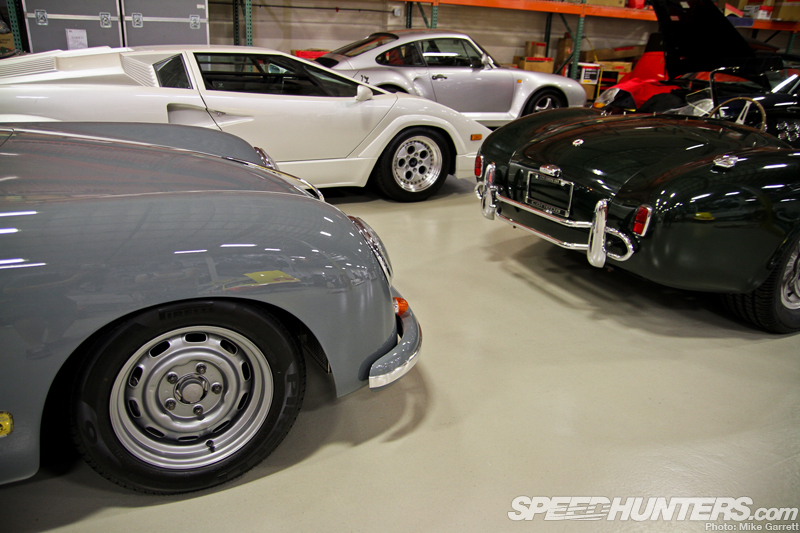 And I think that's as good a note as any to wrap up my visit to Canepa.
This isn't the end though, as we are going to be working with Canepa for some upcoming features that I think you guys will be very excited about. I know I am.
Mike Garrett
Instagram : speedhunters_mike
Email: mike@speedhunters.com
Canepa Cars & Coffee on Speedhunters