Mouthful Of Dust
While many of my fellow Speedhunters were at Gatebil Rudskogen, I had to stay home because my wife was about to go into labor at any second. I would not miss the birth of my daughter for anything in the world. With that said, I figured I could still get away with shooting a local event, and I heard that there was an Ultra4 off-road race going on nearby at place called Glen Helen Raceway. I've been covering more and more off-road racing as of recent and Ultra4 puts on some of the best in the world, including the King of the Hammers.
I knew I had to check it out because it was only about 30 miles from my home. All I had to do was set the ringer on my phone to the loudest setting and I could just drop everything and speed all the way home if there was some water breakage. Speedhunters problems, right?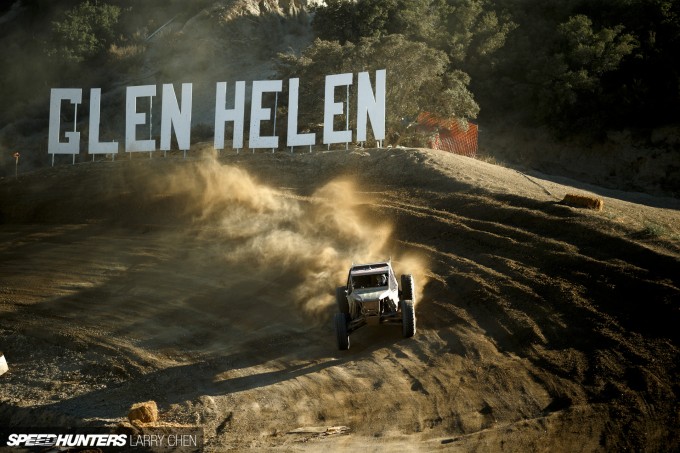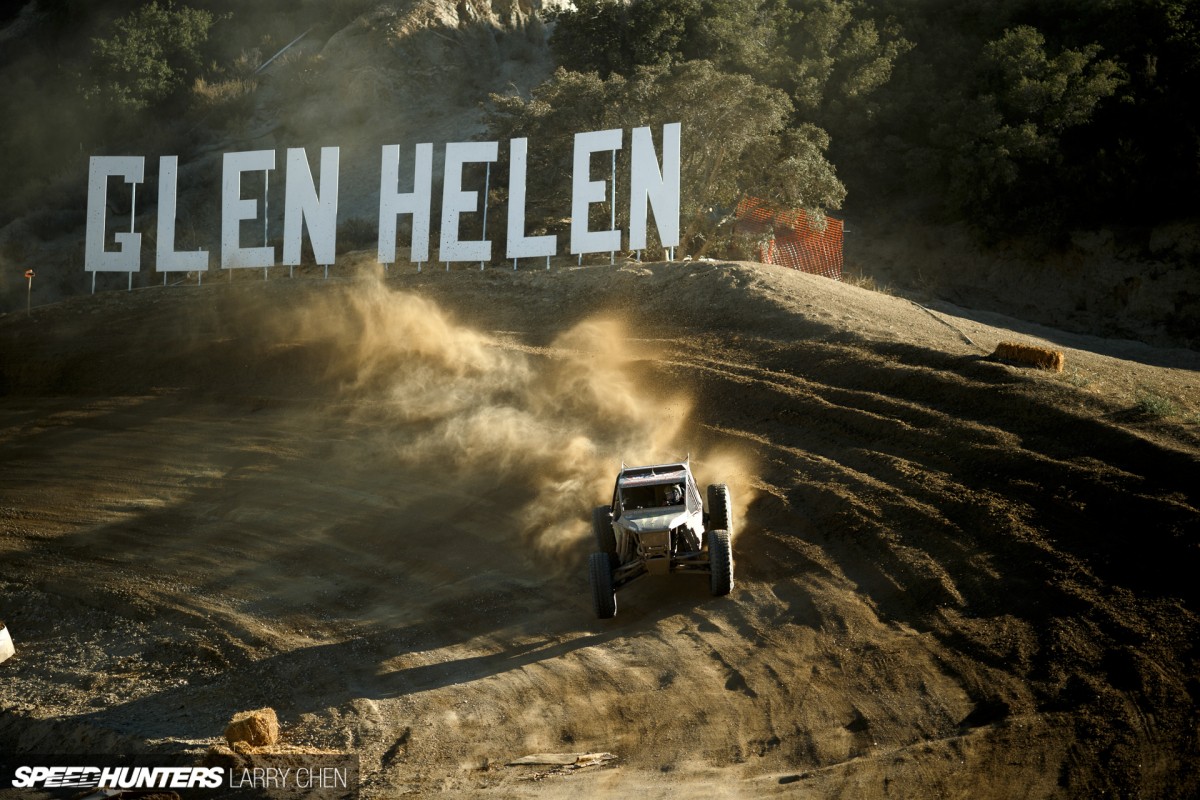 I was actually disappointed when I got there for the Grand Prix's practice and qualifying. Why? Because it was the most amazing off-road race circuit I have ever seen, and it was right there in my backyard.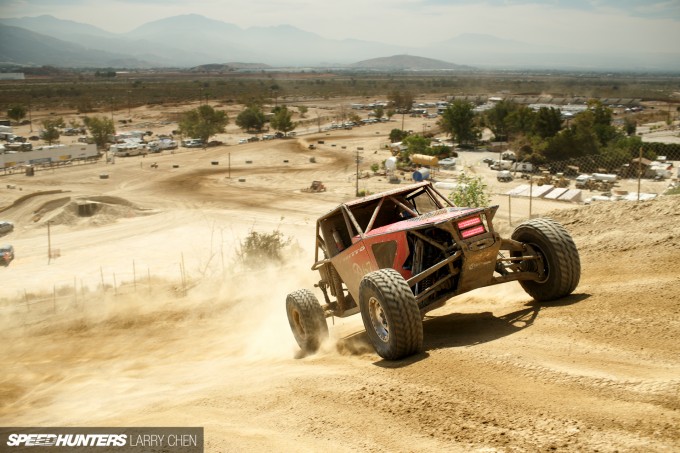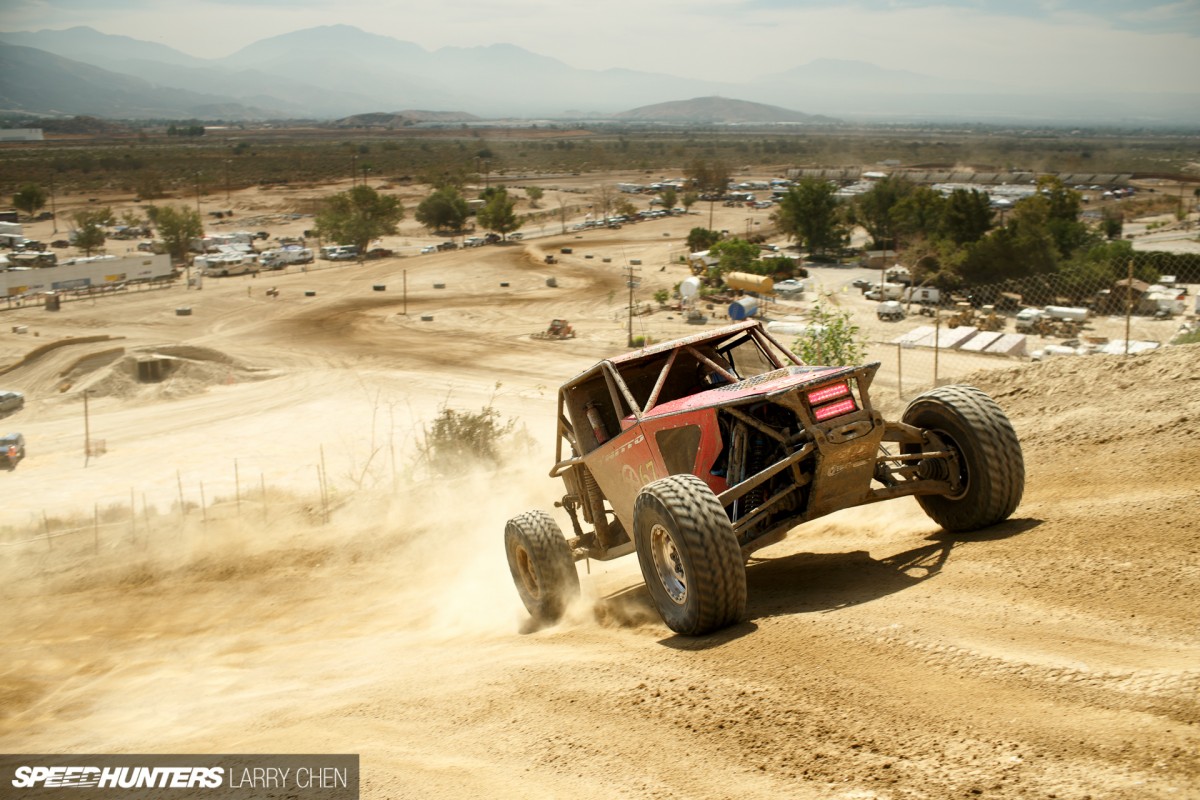 I didn't even know something like this existed till now. The land mass where the Glen Helen track is built on is just huge – as you can see here on Google Maps.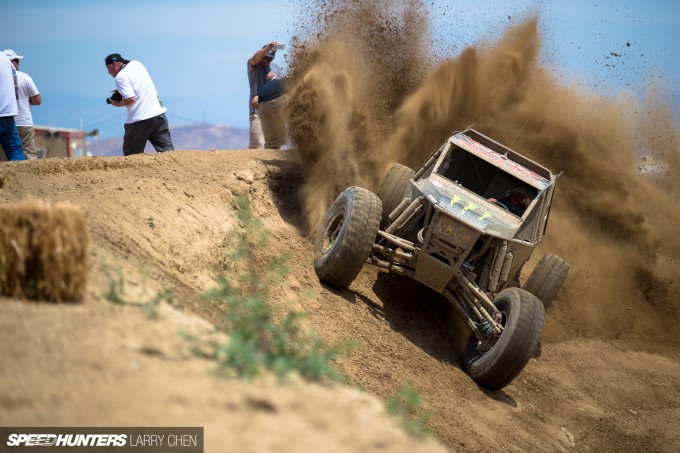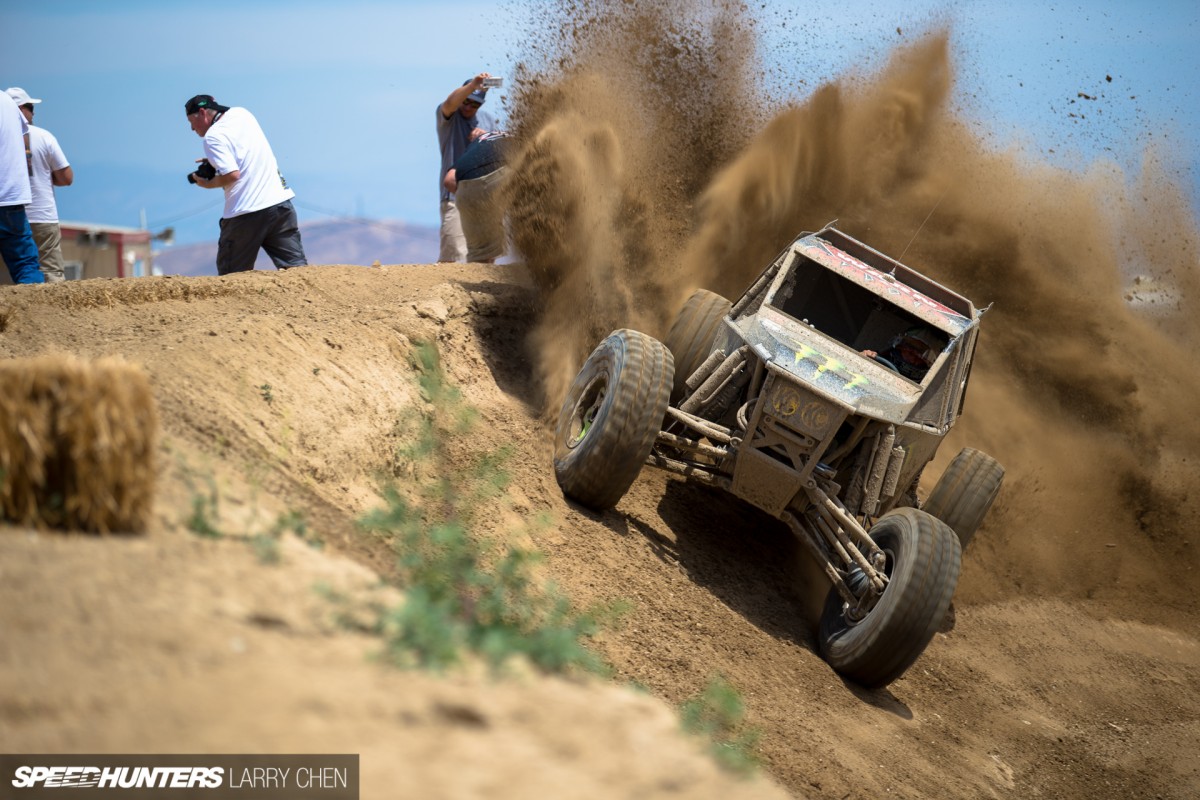 There were so many cool features and there were many great spectator areas, but you have to be careful when viewing from a 'splash zone'.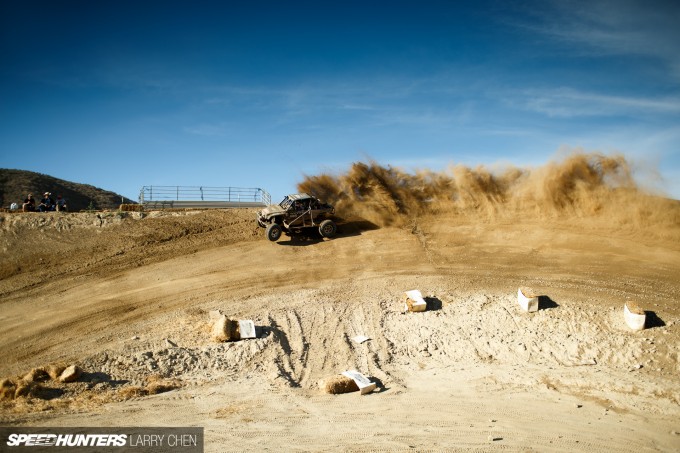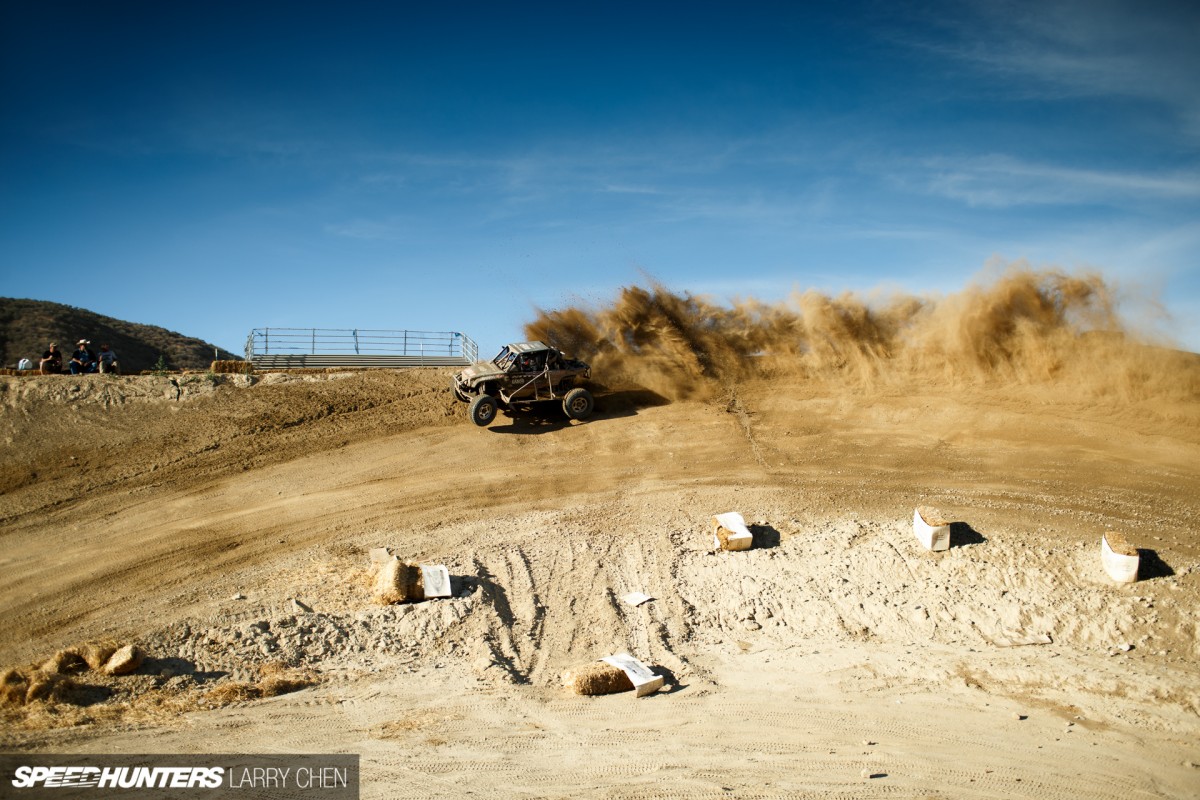 Banked corners, dips, jumps – you name it. The best part? The course can be set up with unlimited configurations.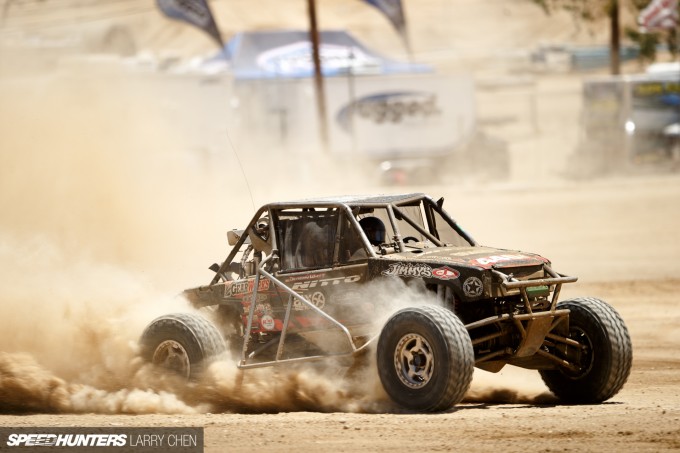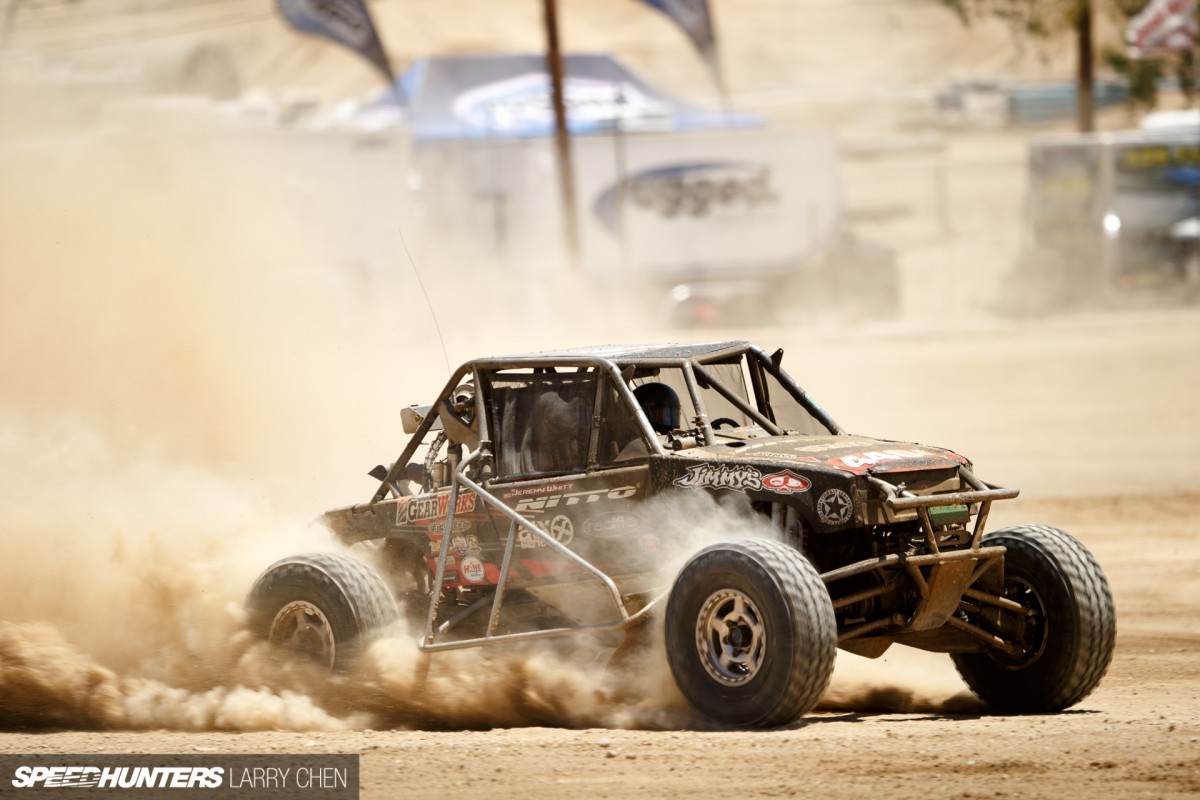 There were very silty sections which were super-dusty, and there were also sections with super-packed dirt that provided minimal traction. Since these rigs were four-wheel drive they always kicked up a mean roost coming out of the corners.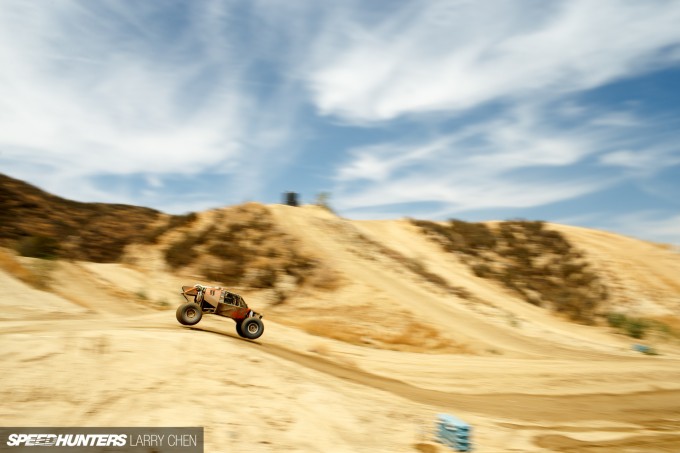 It's a far cry from the terrain and race course that these Ultra4 competitors race on during King of the Hammers, but the best part is you can walk to all the spectator areas without anything blocking your view. All the racing action is right in front of your eyes.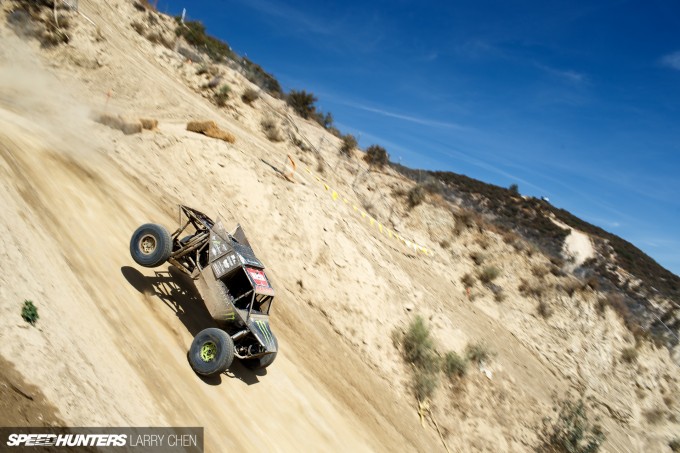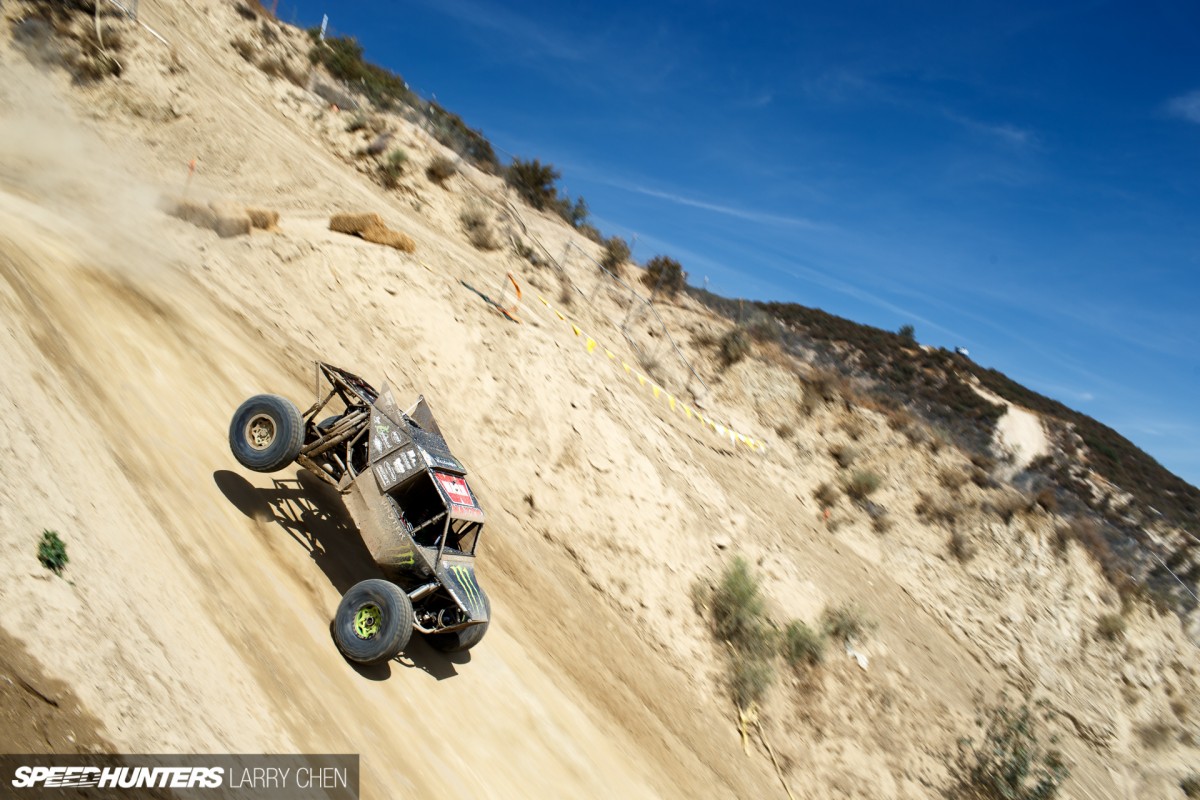 Some of the hill climbing sections and descents were just flat-out scary. This one was followed by a sharp left turn, so drivers had to get on the brakes super early.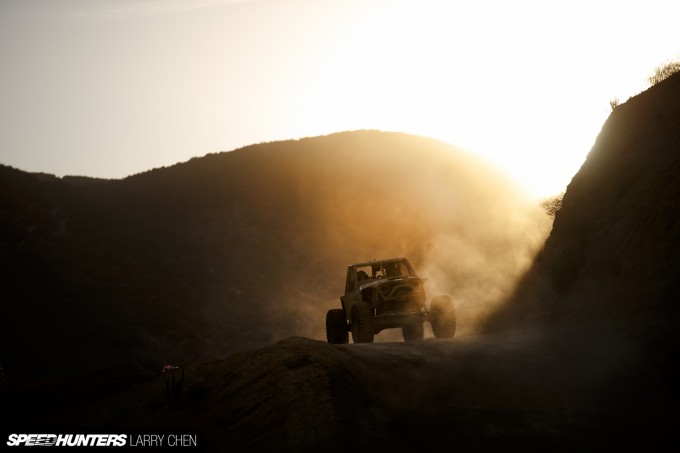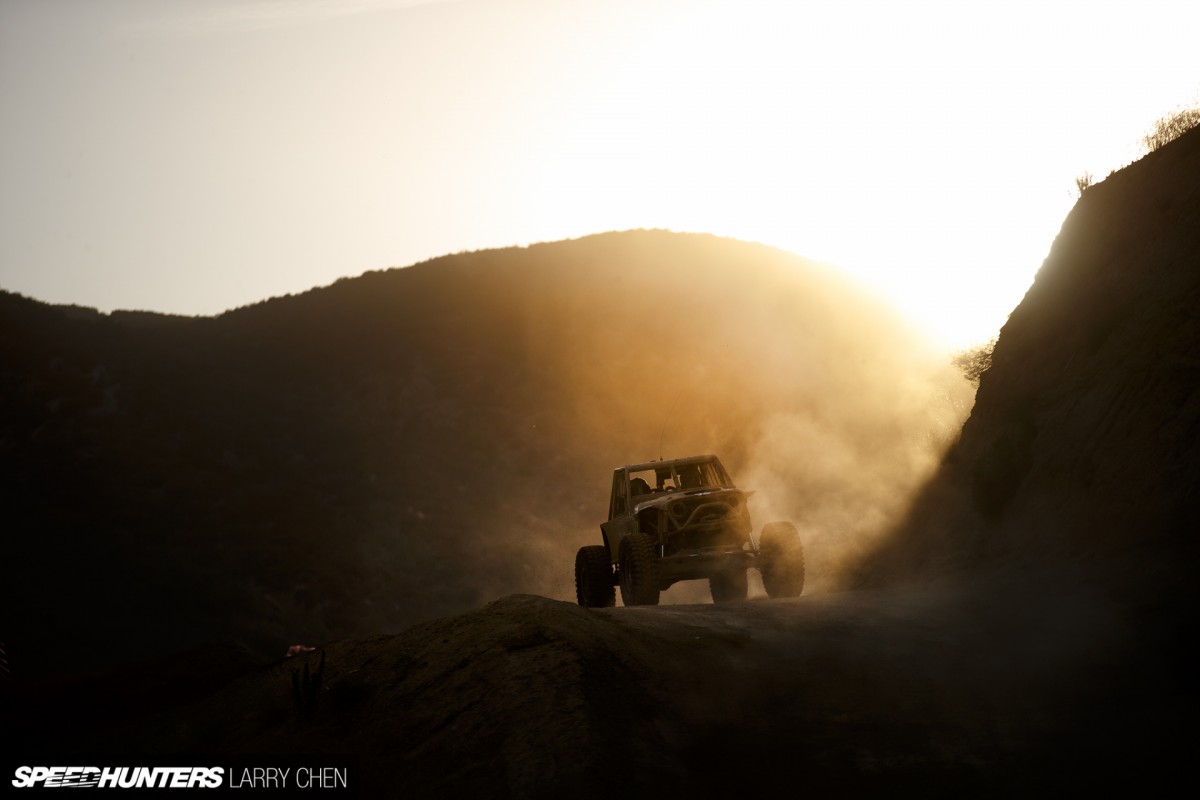 What's also nice about this race track is the sunset. The actual race is two hours long and ends in the late afternoon – the perfect time to shoot off-road racing.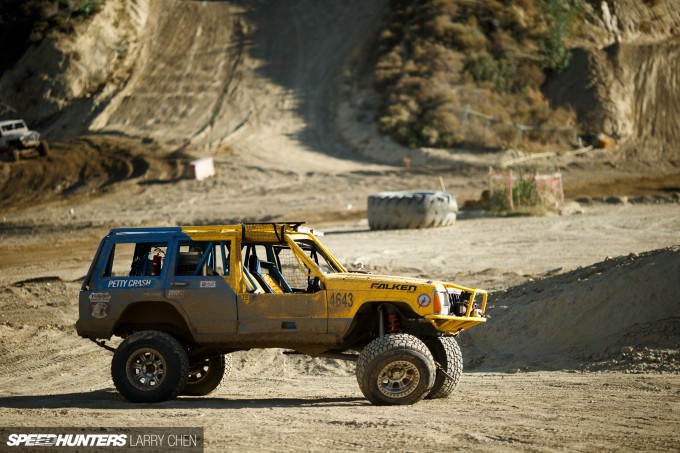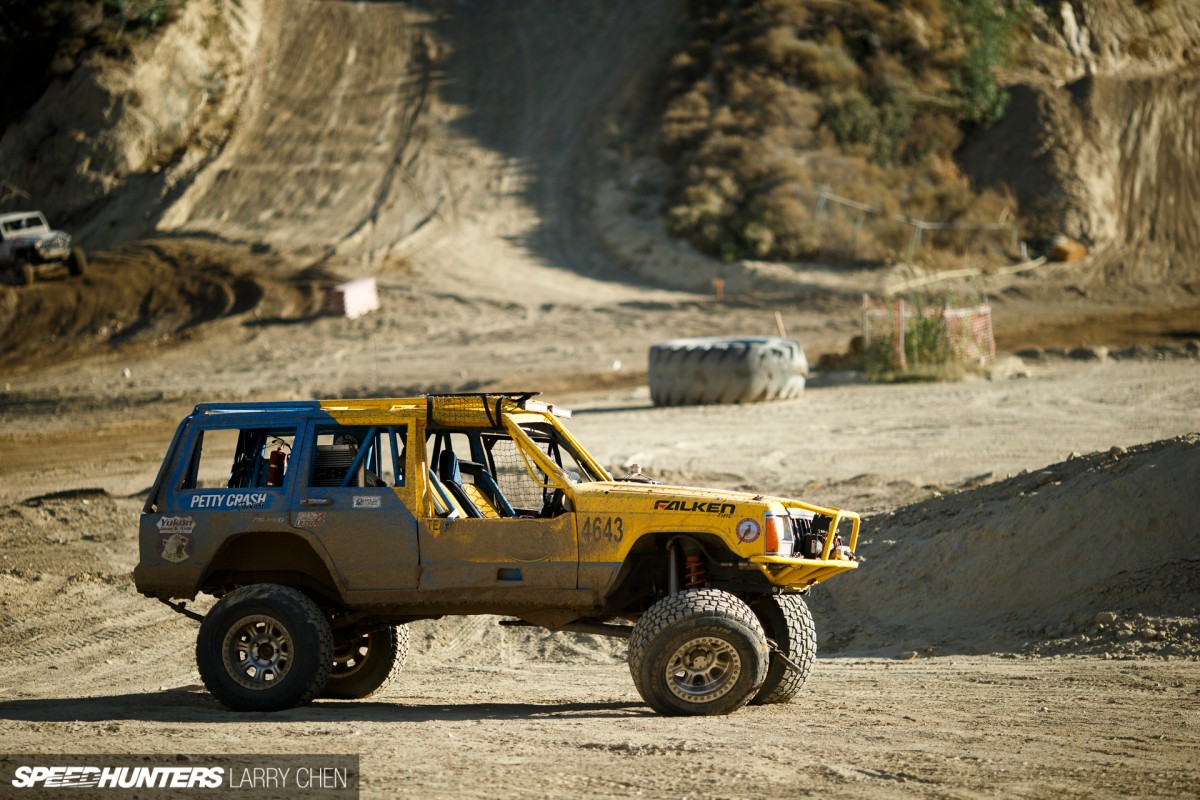 Just because it's not a 150-mile King of the Hammers course does not mean it wasn't brutal. The 2.5-mile battleground was just as harsh on the race rigs.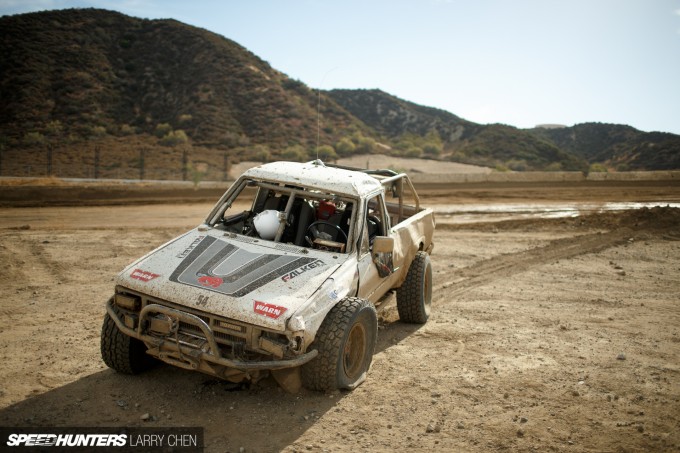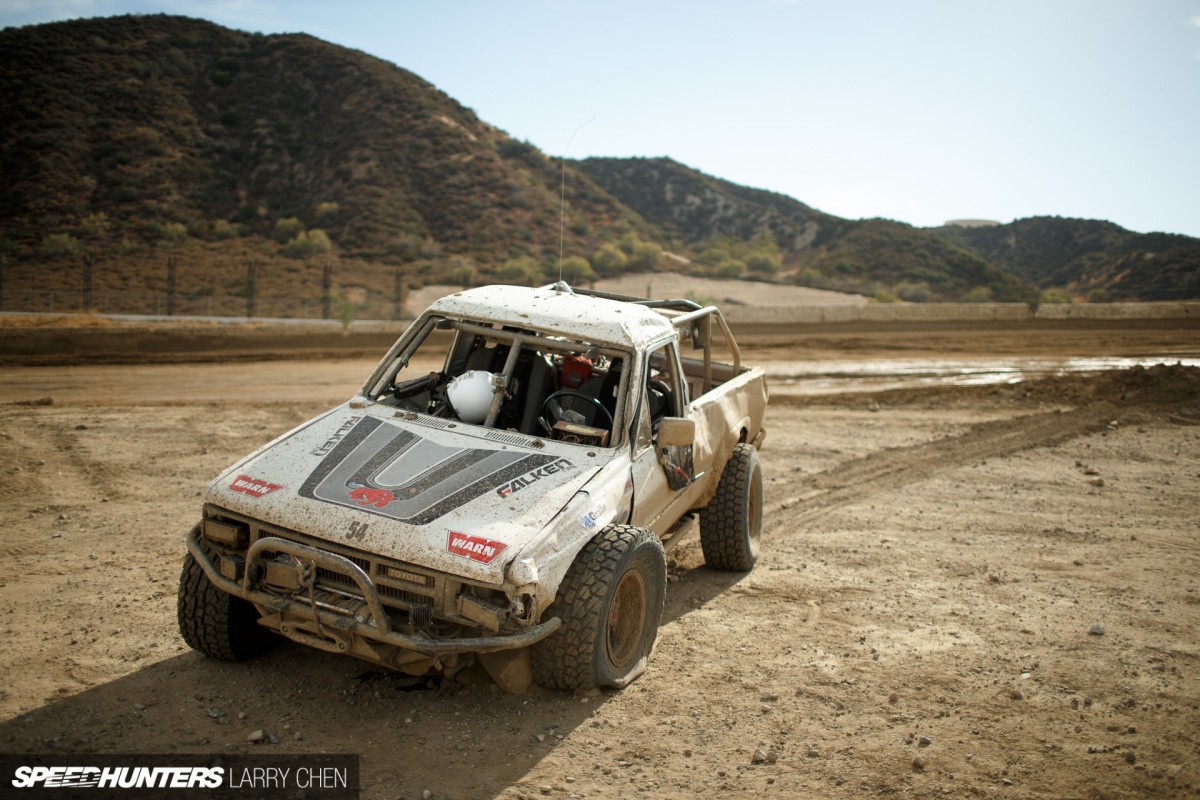 Casualties could be found all around the race course as there was no way to extract them without stopping the action.
A Family Affair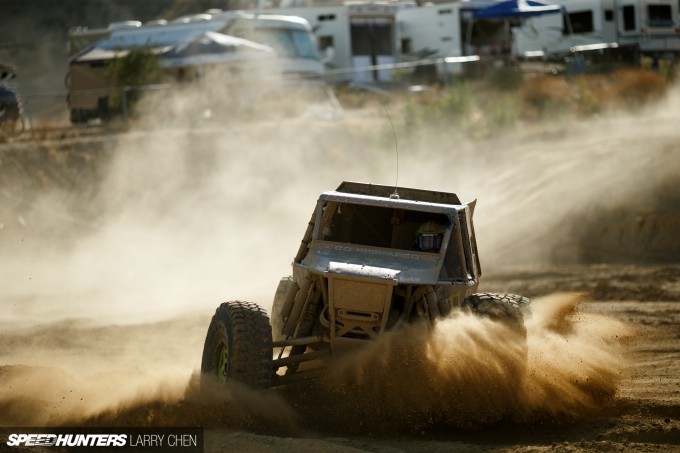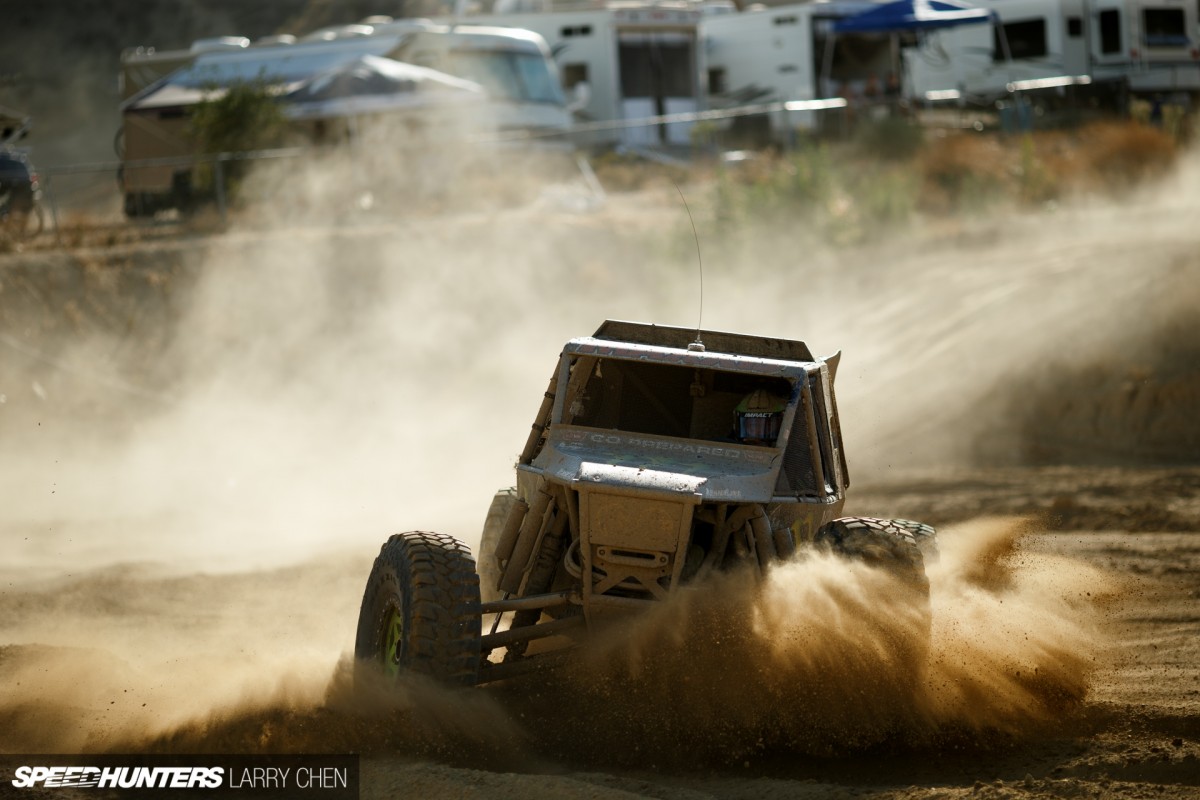 Out of all the crazy drivers, Shannon Campbell is always one to keep an eye out for.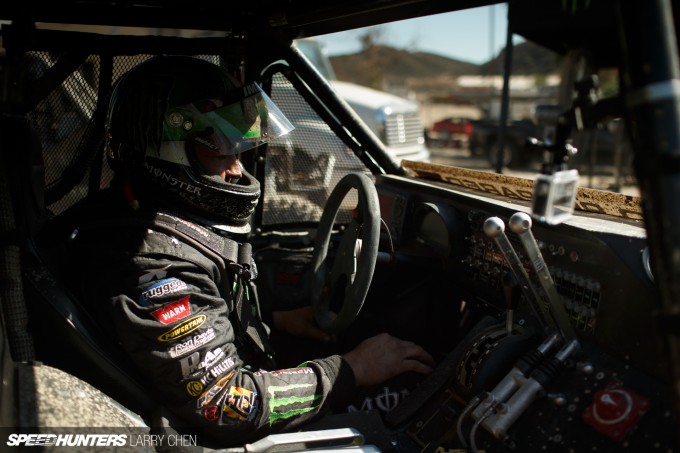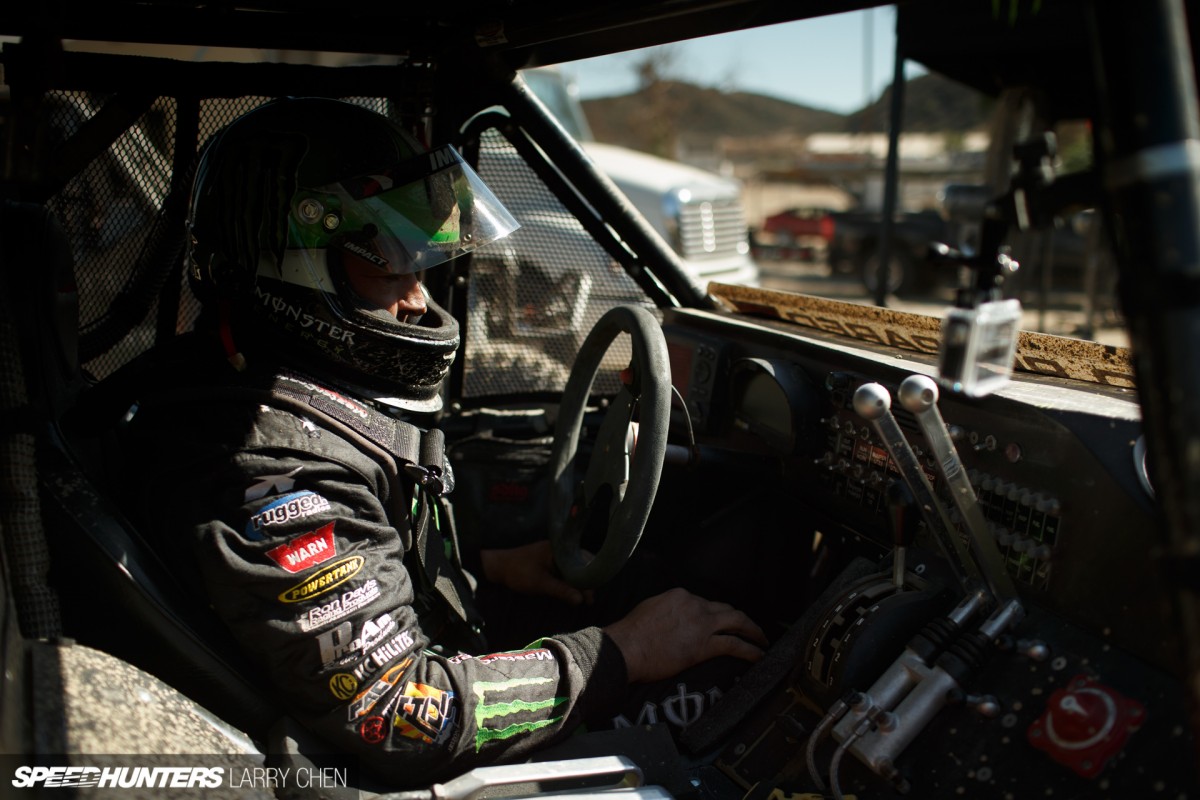 Shannon is a two-time King of the Hammers winner, and he has a unique driving style that sets him apart from the rest of the field.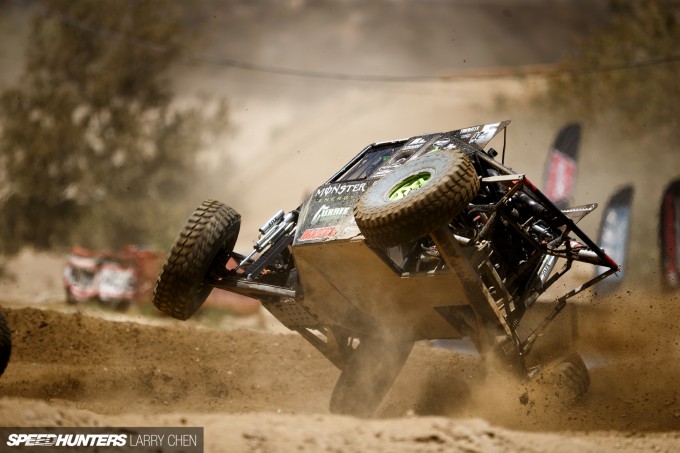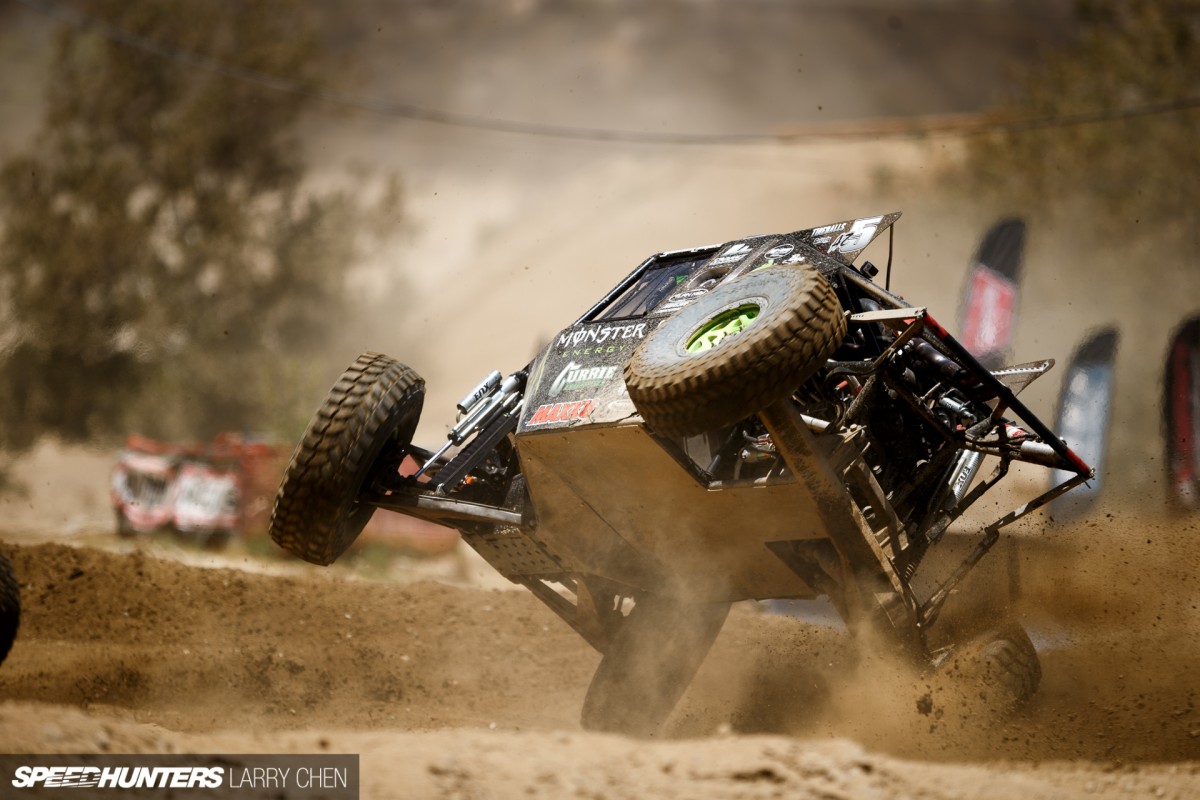 For example, his car is equipped with four wheels, but sometimes he chooses to only use two at a time. What a showman!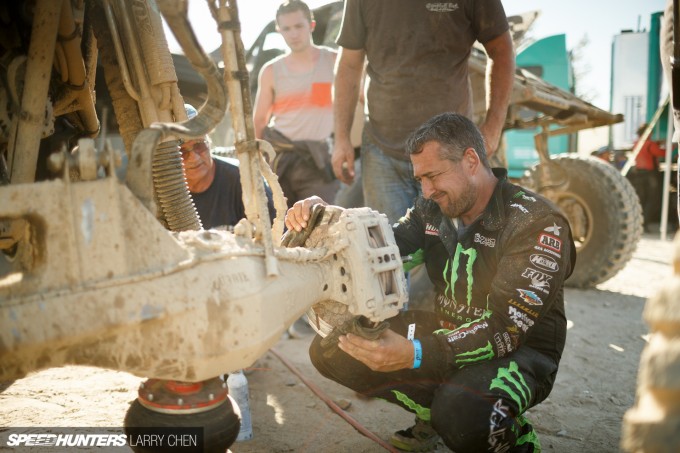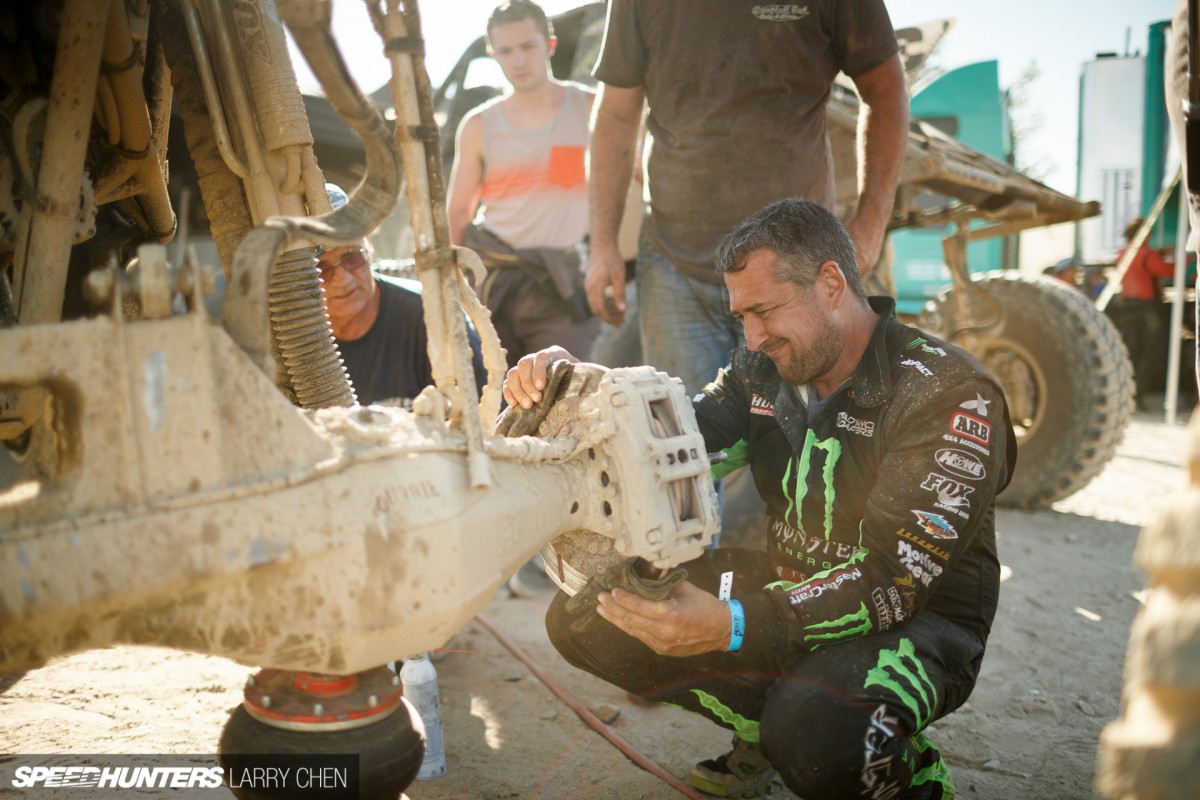 Shannon actually runs a race and fab shop in Arizona where he builds all these crazy machines.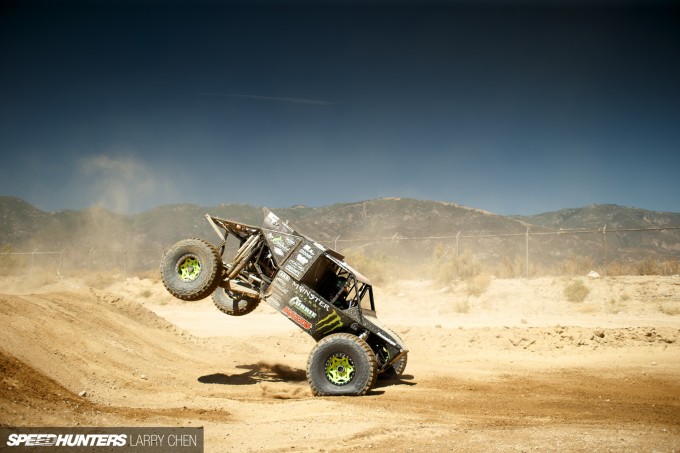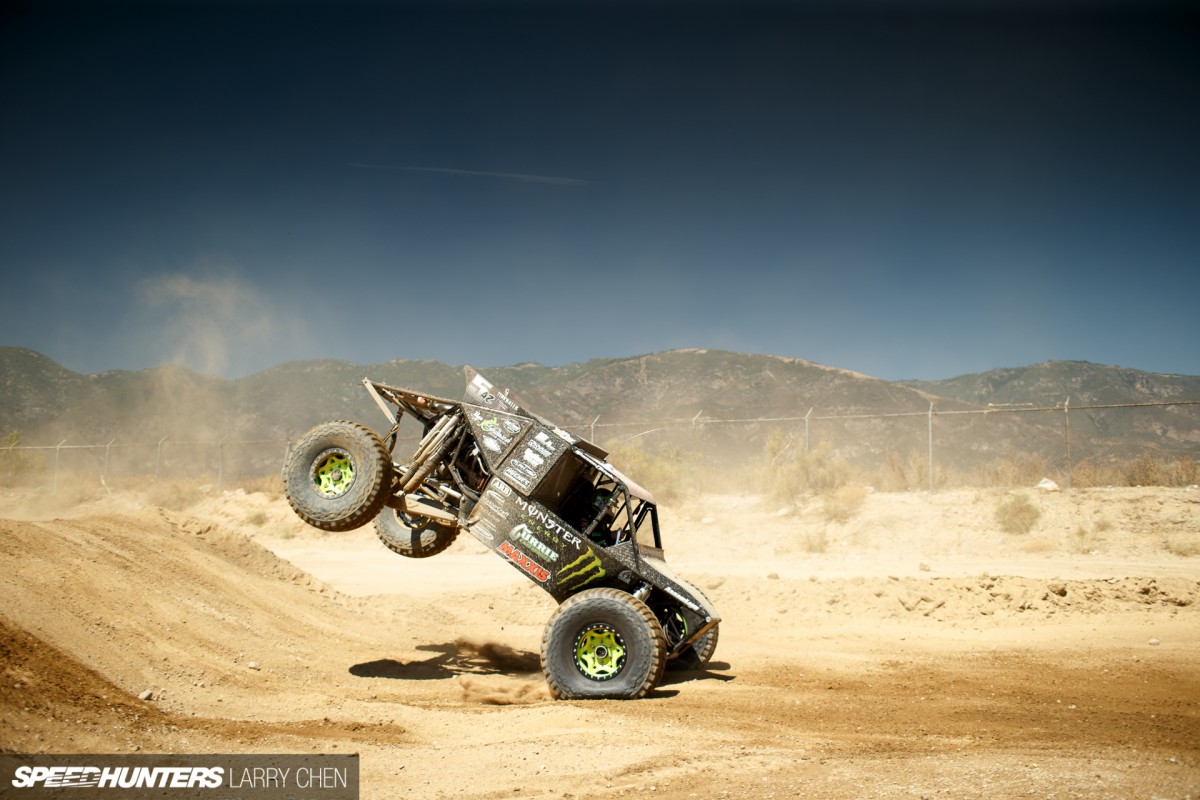 While most competitors will negotiate an obstacle slowly and with caution, he tends to drive over them with a heavy right foot.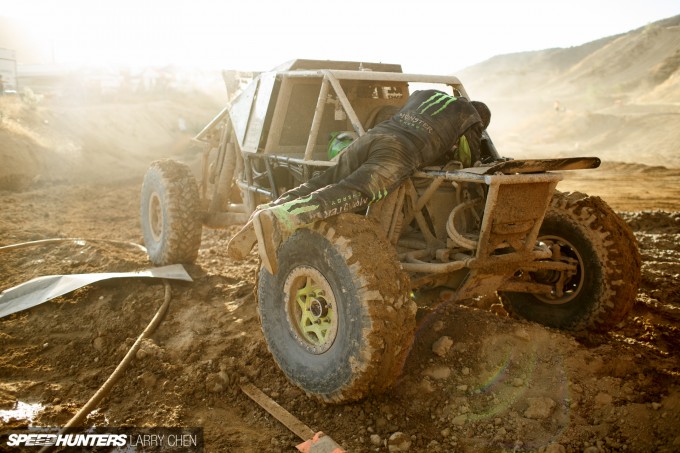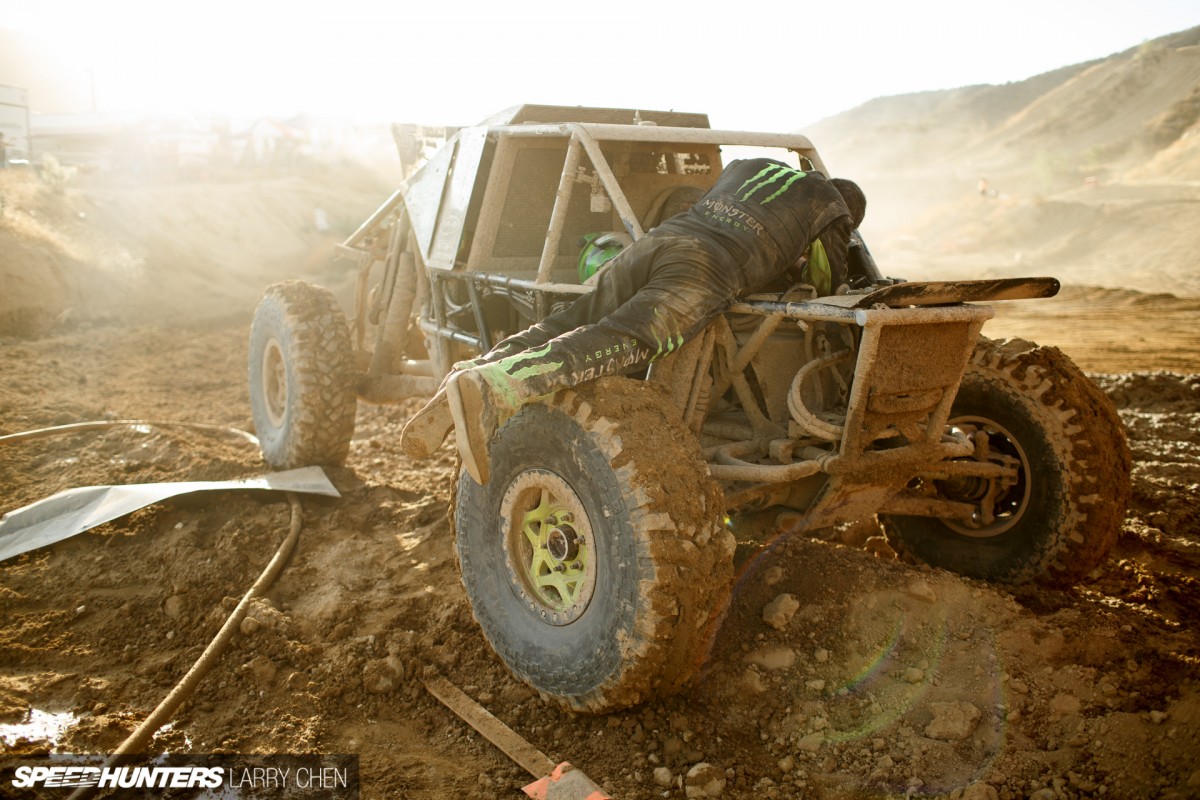 During the main race Shannon ran into some trouble after making contact with another competitor's rig.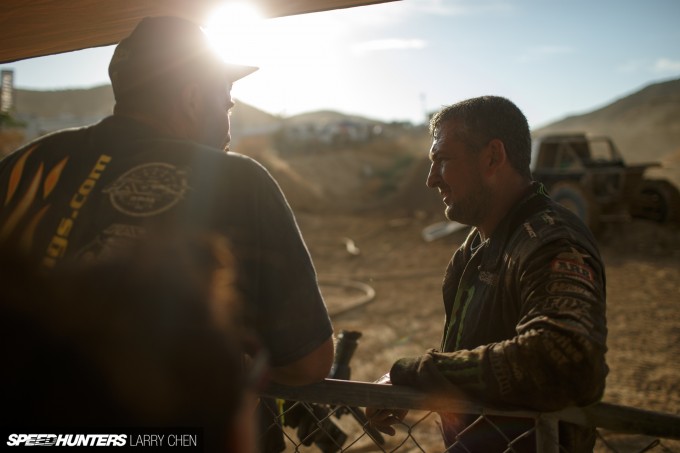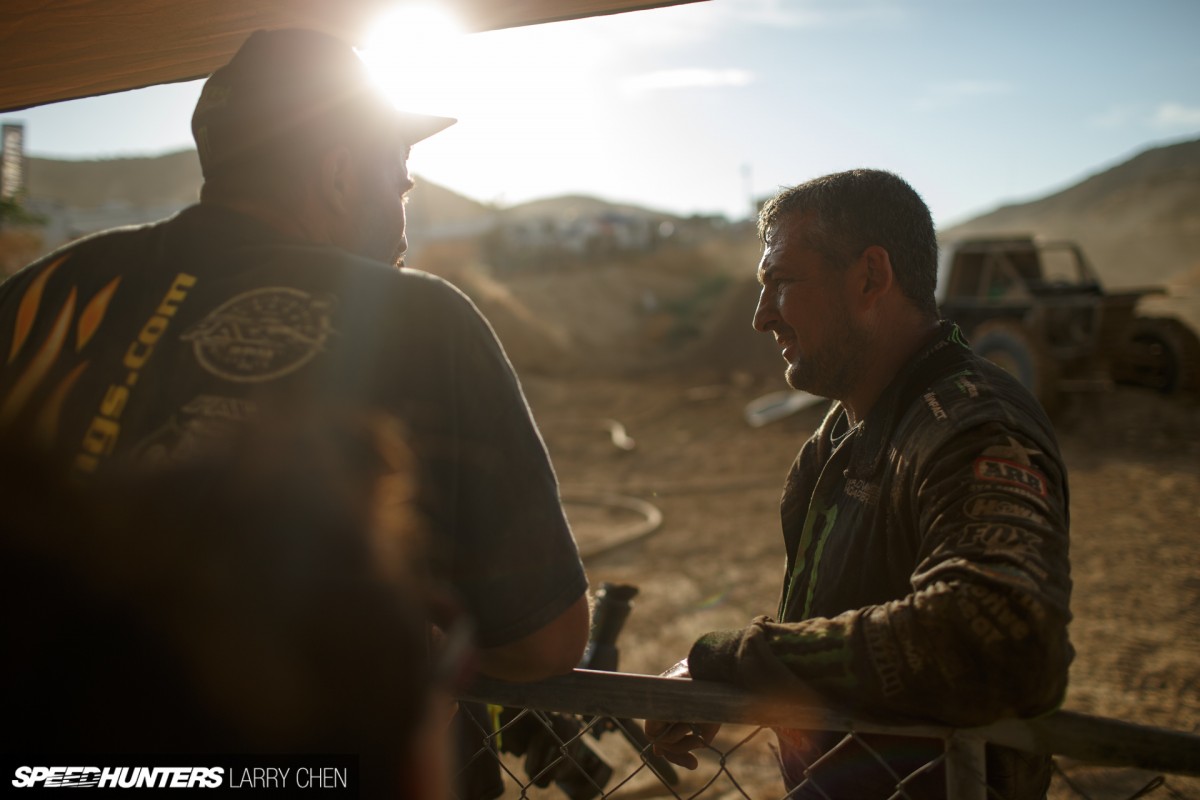 He tried to fix it trackside, but there was not much he could do. And if any of his mechanics lay a hand on it the team would be disqualified.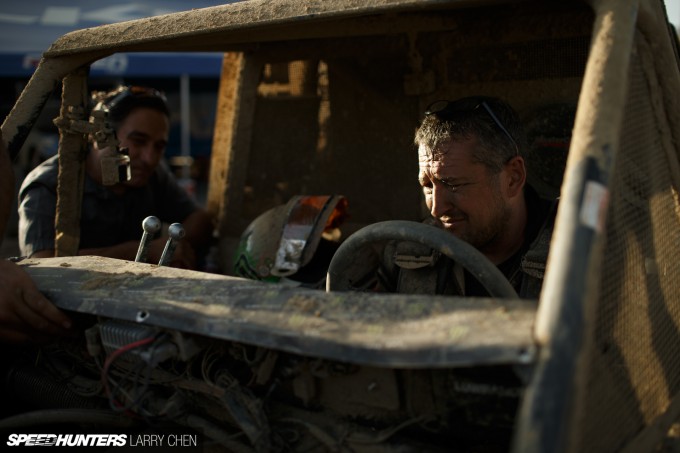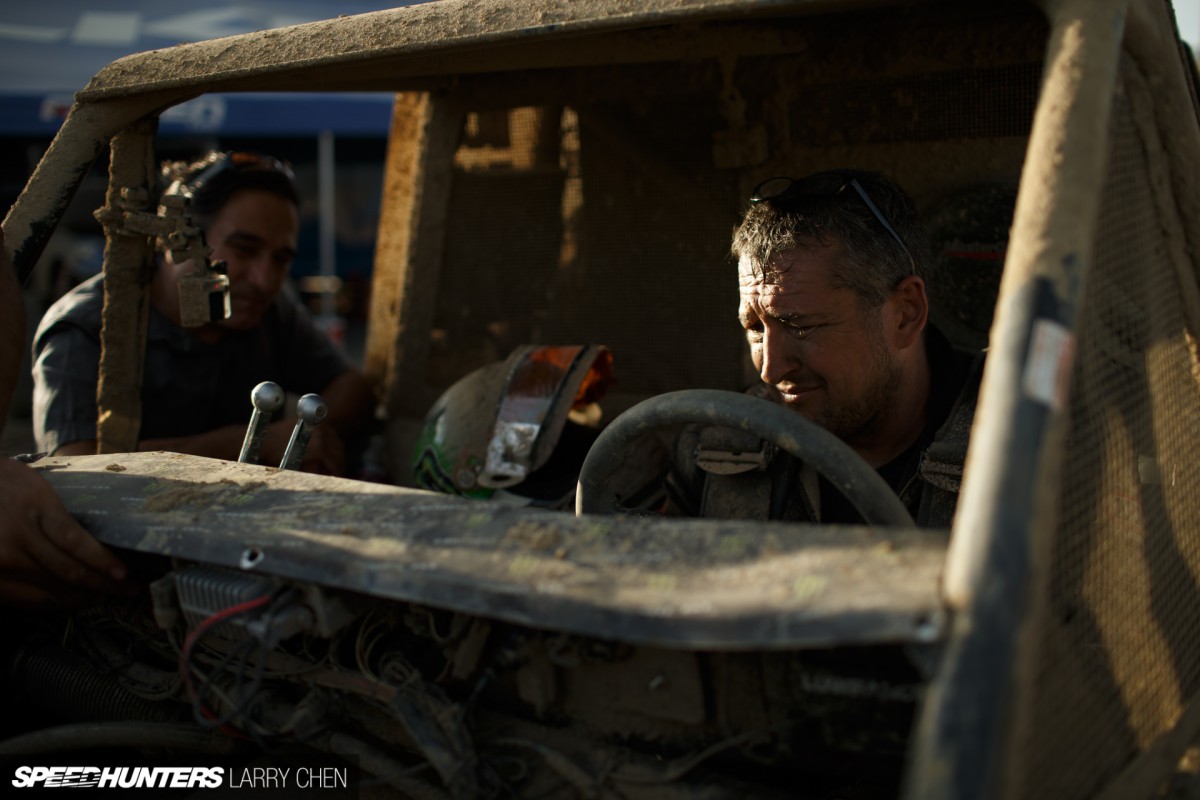 After several attempts at fixing it, the rig would just not start, so they had to tow it back to the pits.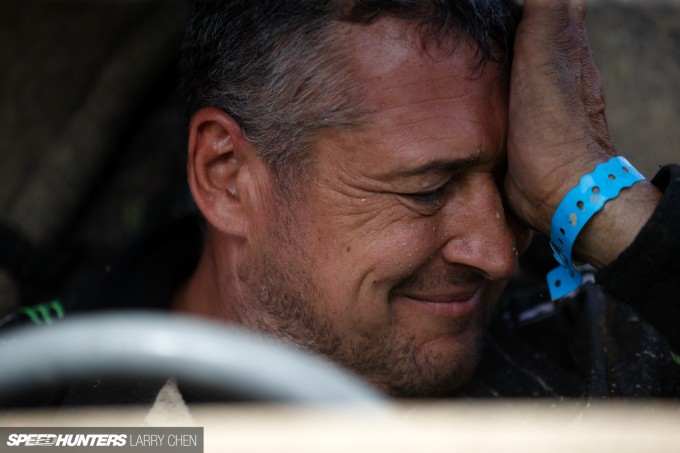 Luck was not on Shannon's side that weekend, but there were two more drivers from Campbell Racing that were competing. His son Wayland and his daughter Bailey.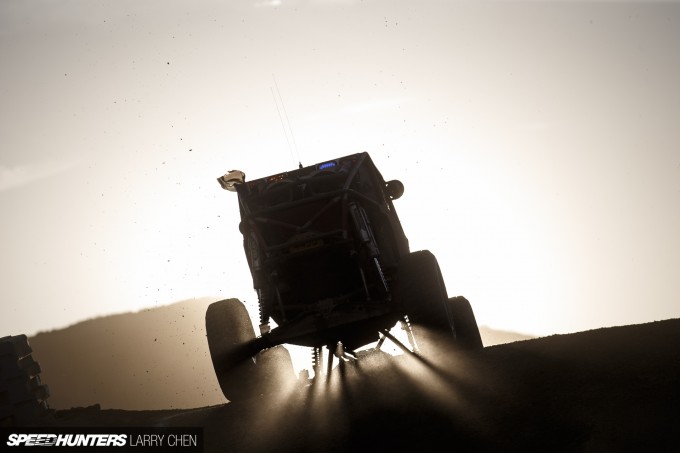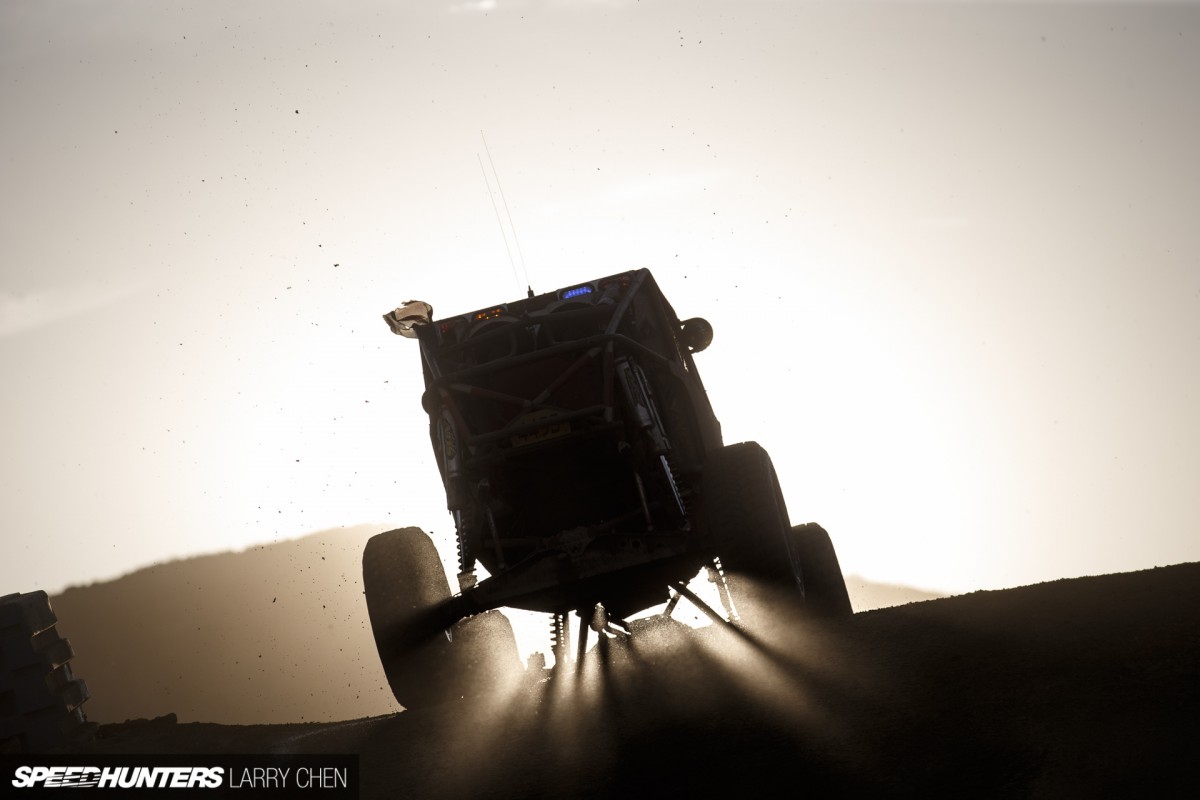 Wayland competes in the same class as his dad and I see a lot of Shannon's driving style in him.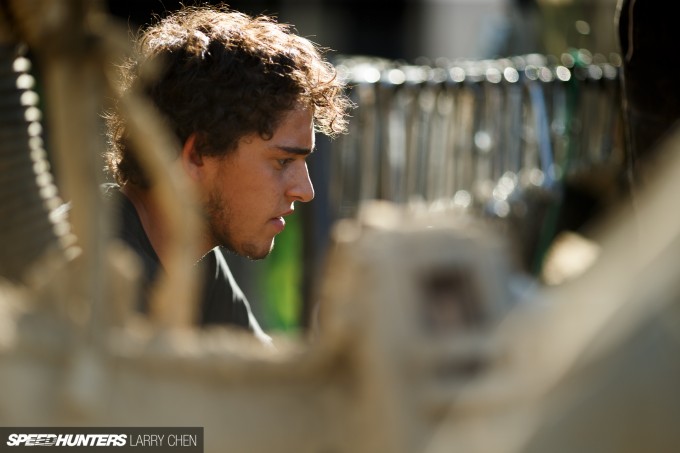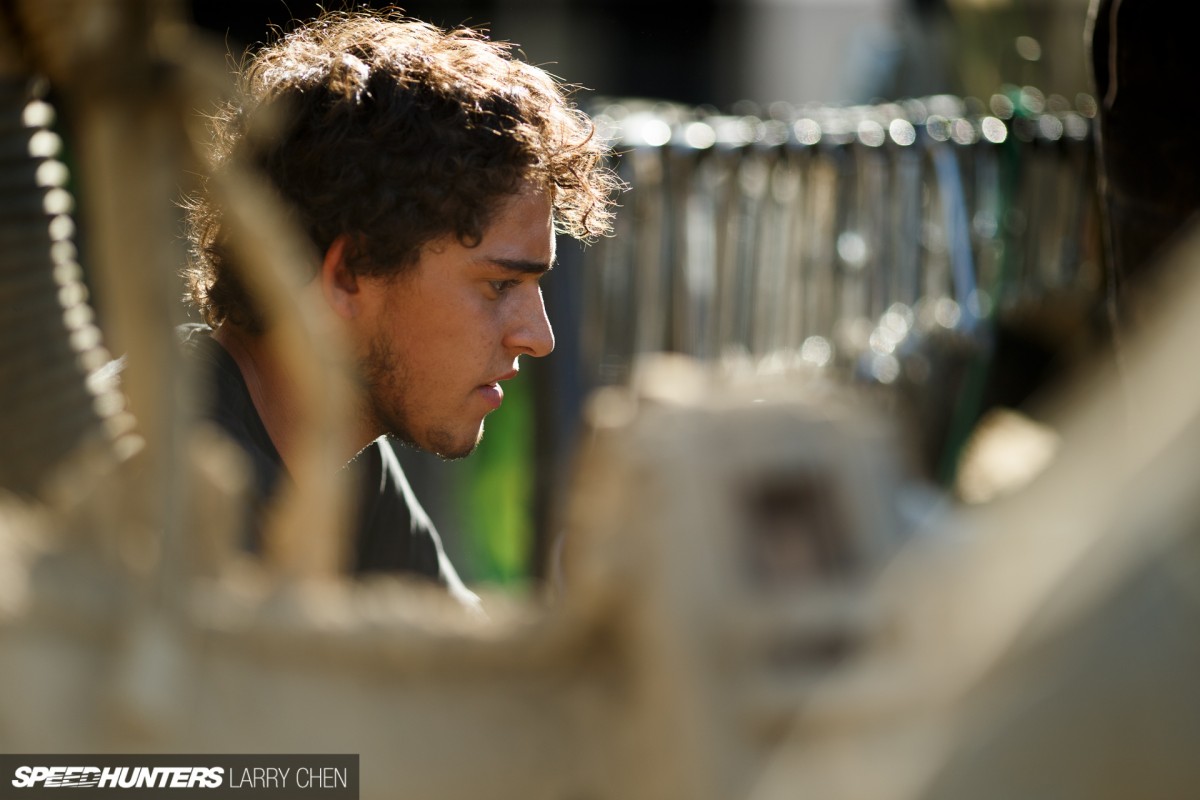 Could he be crowned the next King of the Hammers? I guess we will have to wait and see next year.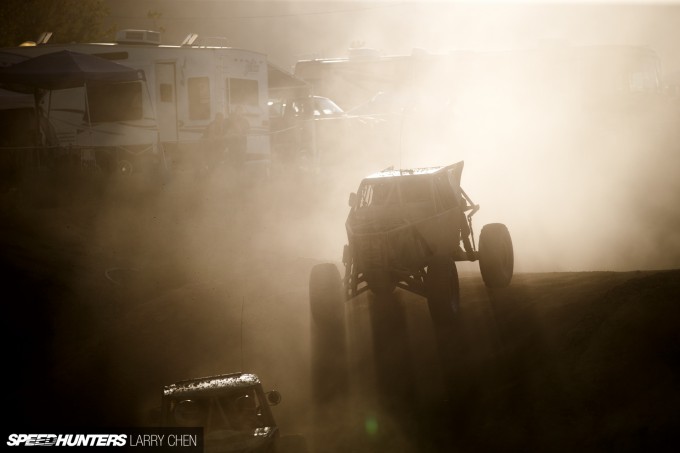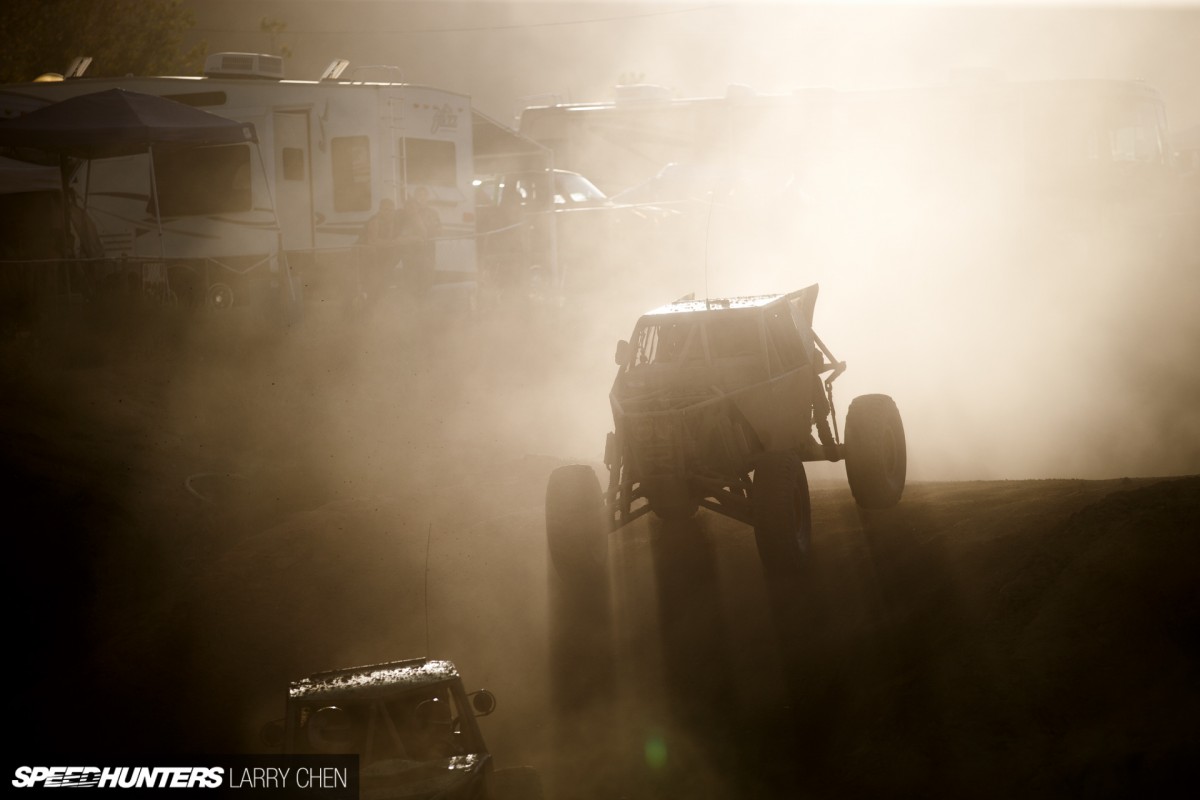 From the start of the main race Wayland pushed hard to move up in position.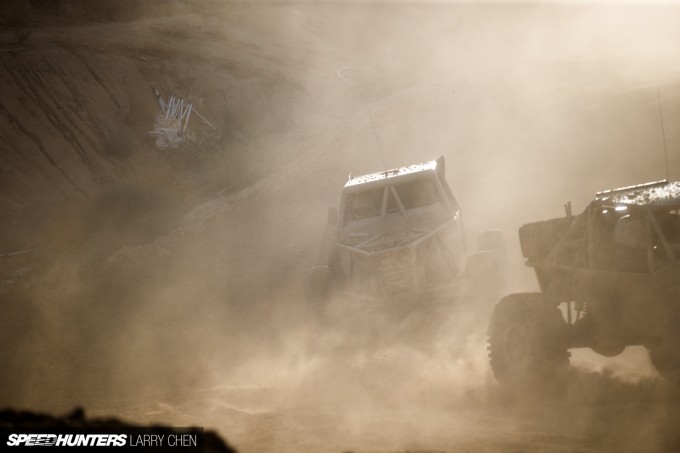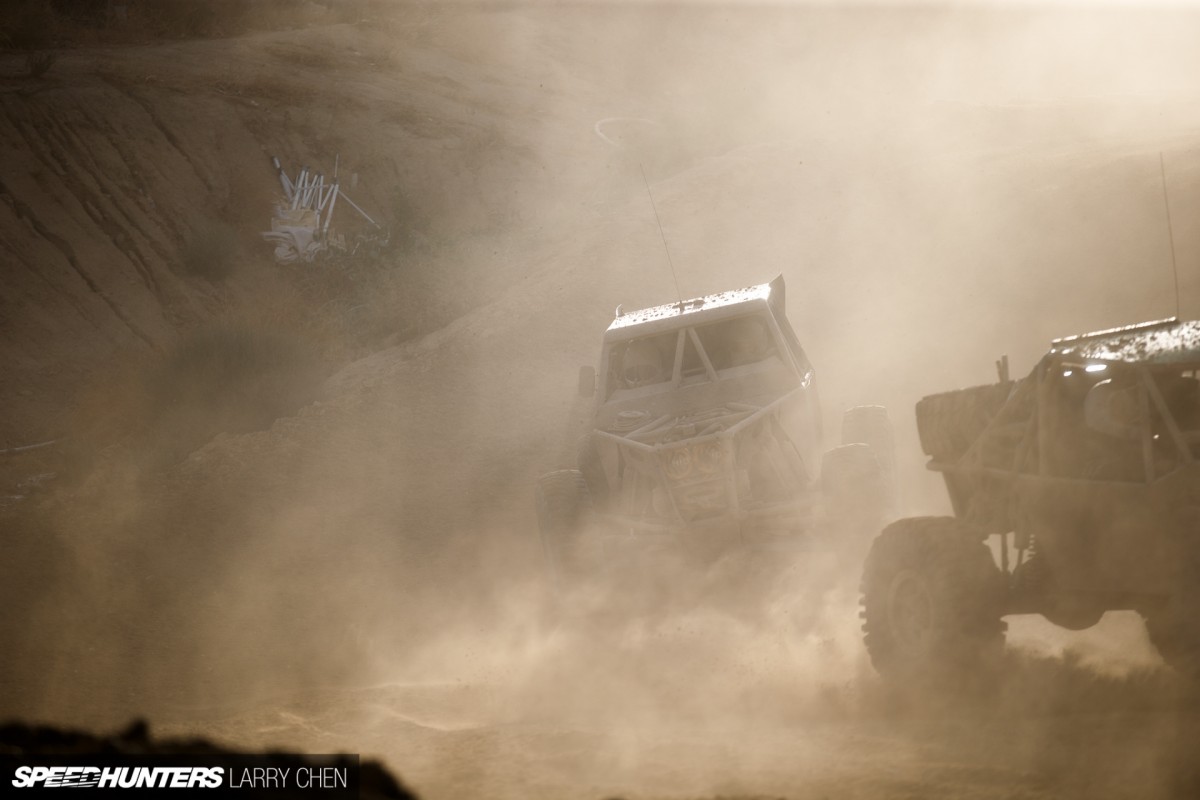 As the race progressed it looked like he was going to land the last podium spot, but an axle failure pushed him back to a 4th place finish.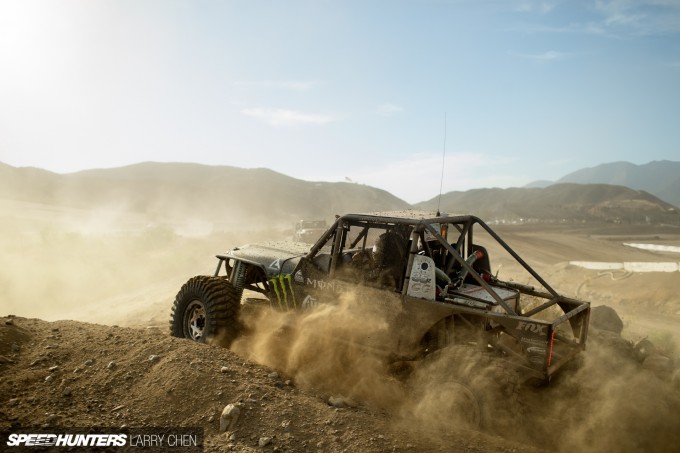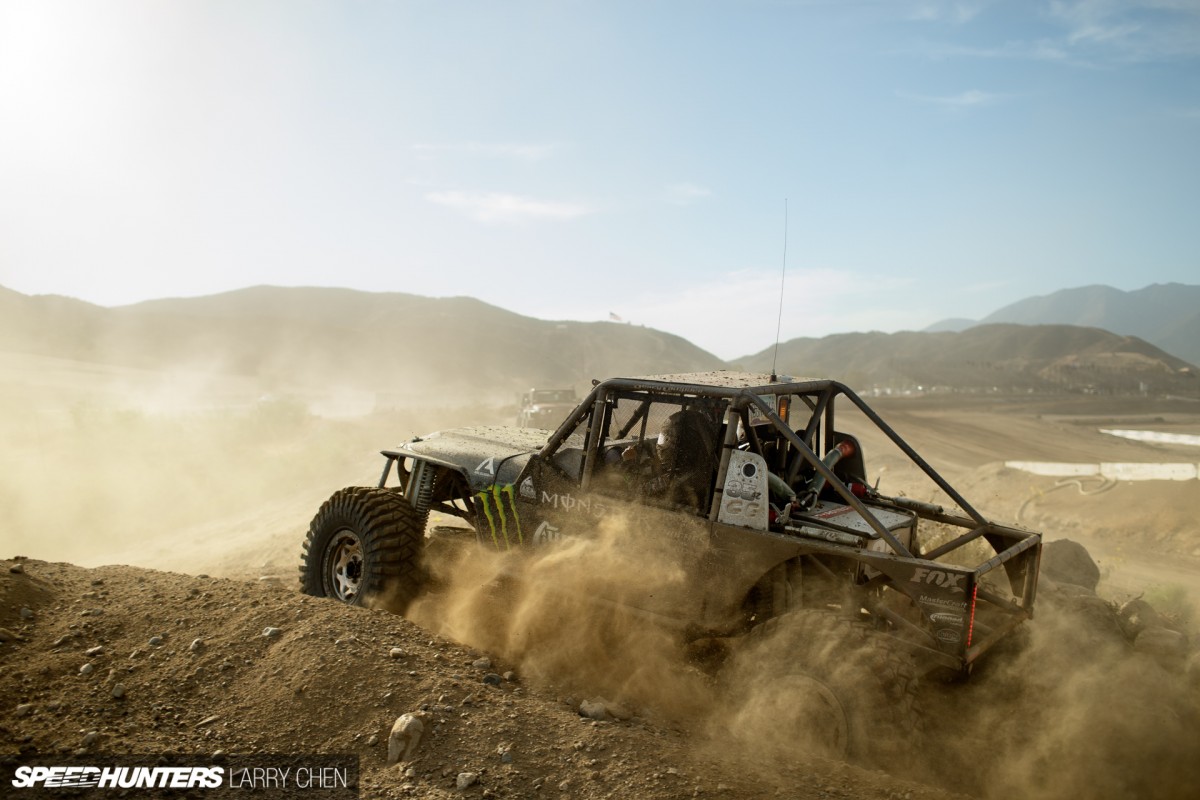 Shannon's daughter, Bailey, took 13th place out of 40 drivers, which is a very strong finish. But most importantly she qualified for the 2015 King of the Hammers race.
Badass Racing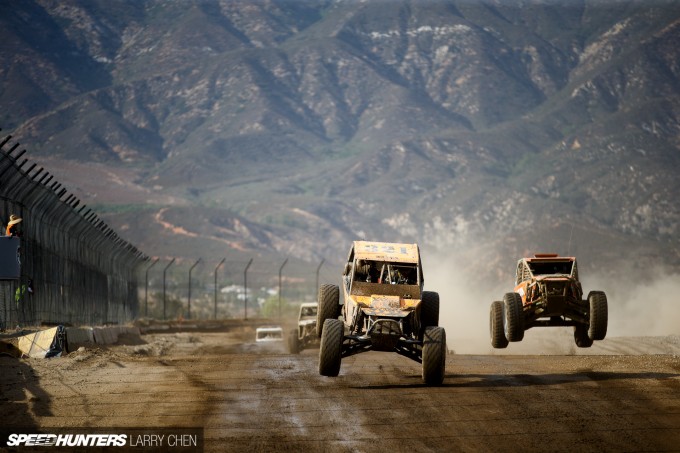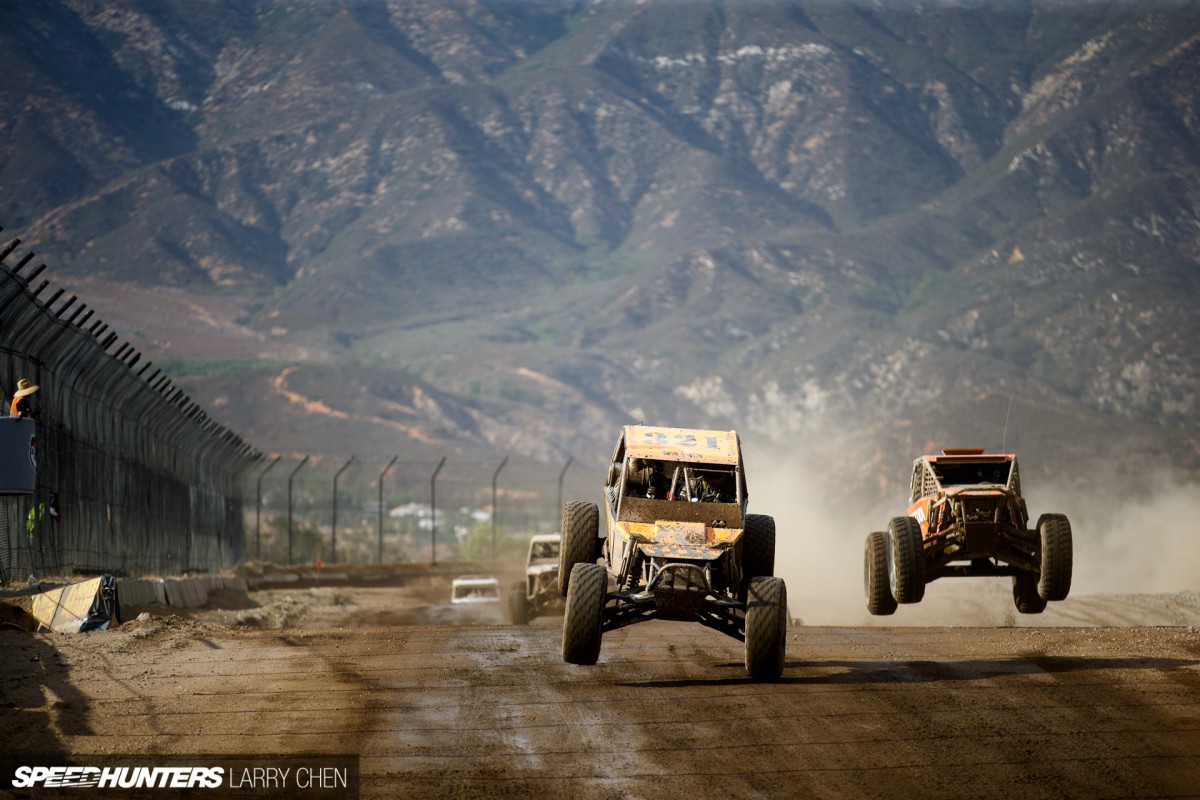 I've shot the Mint 400, and I've been to a short-course race before, but this was just on a whole new level. Because there are so many cars on the course at once, and it's really short, it really is a recipe for some great racing.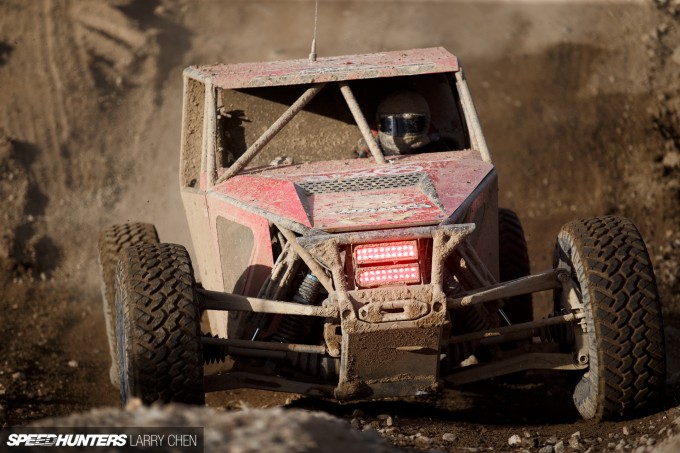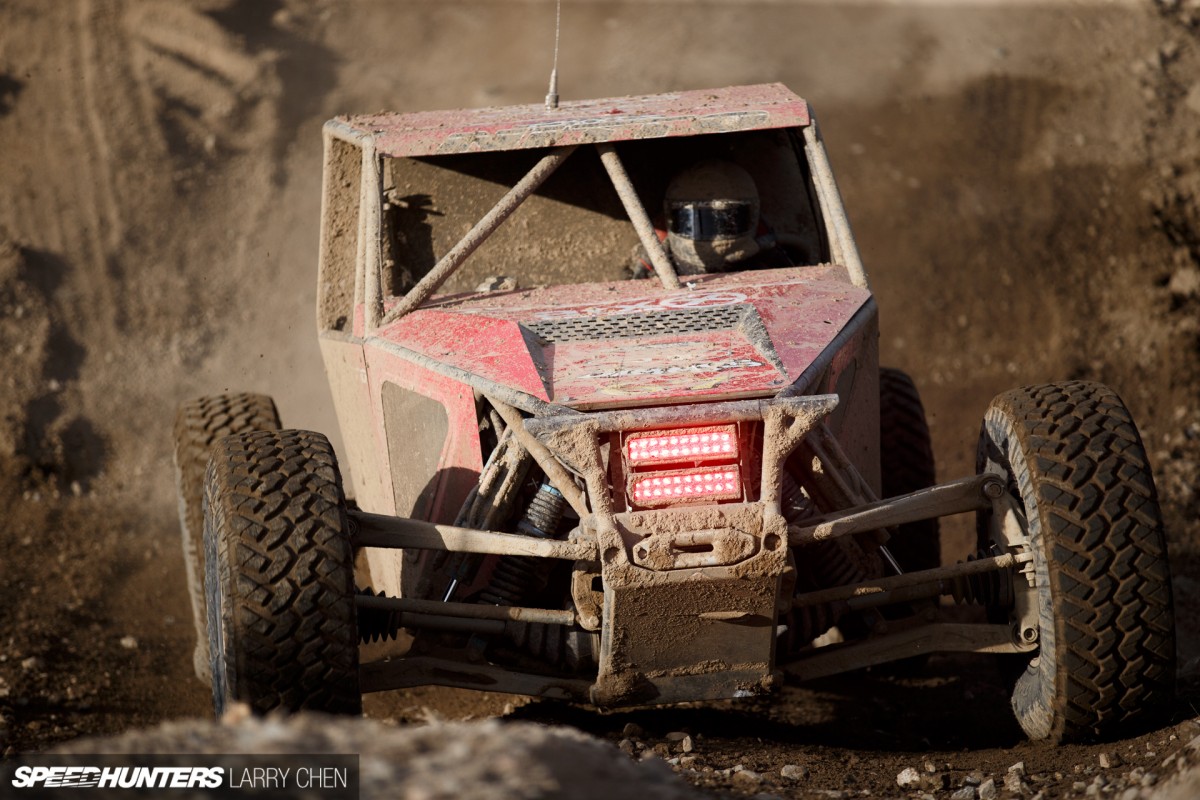 The 2014 'King', Loren Healy, qualified in 1st and took charge right in the beginning of the two-hour sprint race. There was such a huge gap between 1st and 2nd place.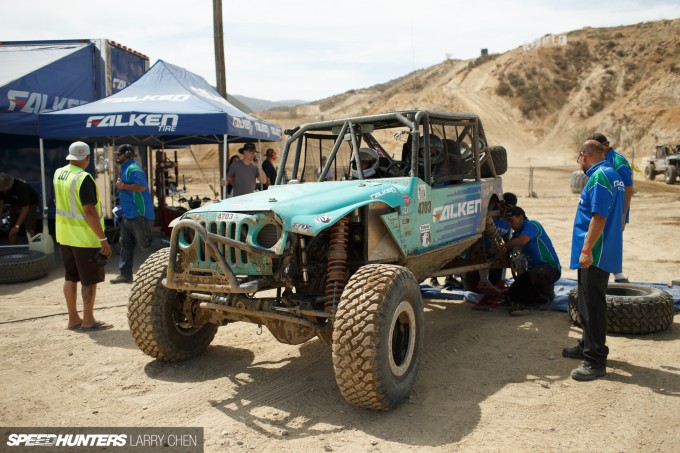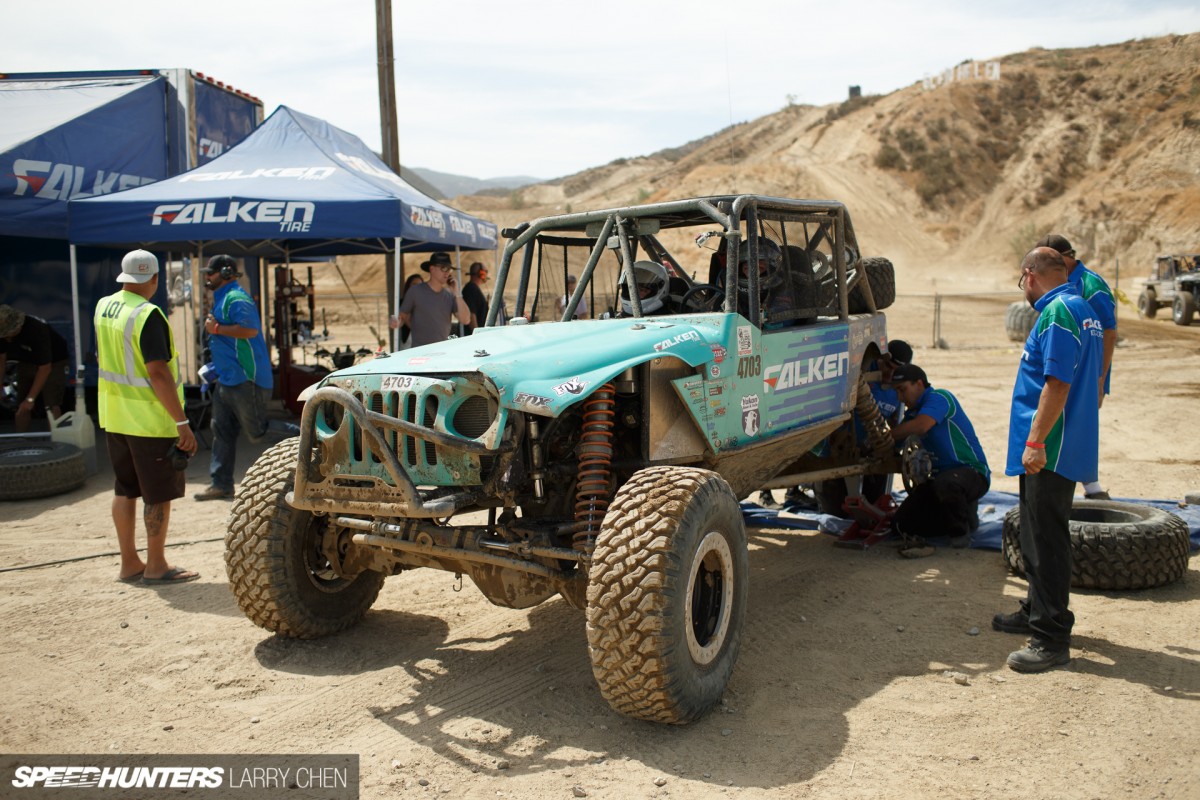 While the on-track action is always fun to watch, the action in the pits is where the stories are. Television personality Jessi Combs was competing in the 4700 spec class when she rolled early on in the race.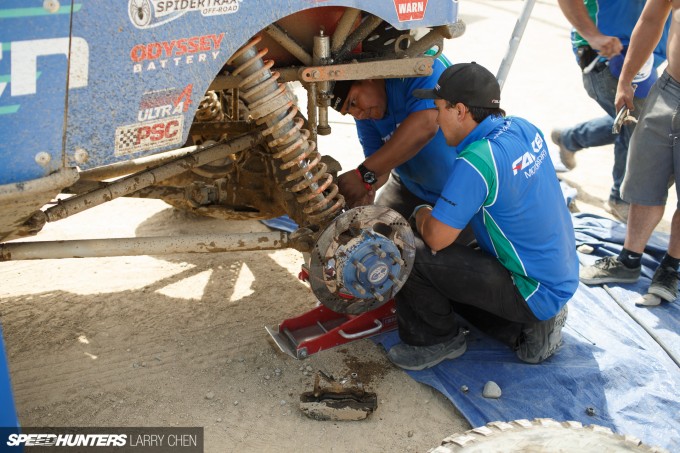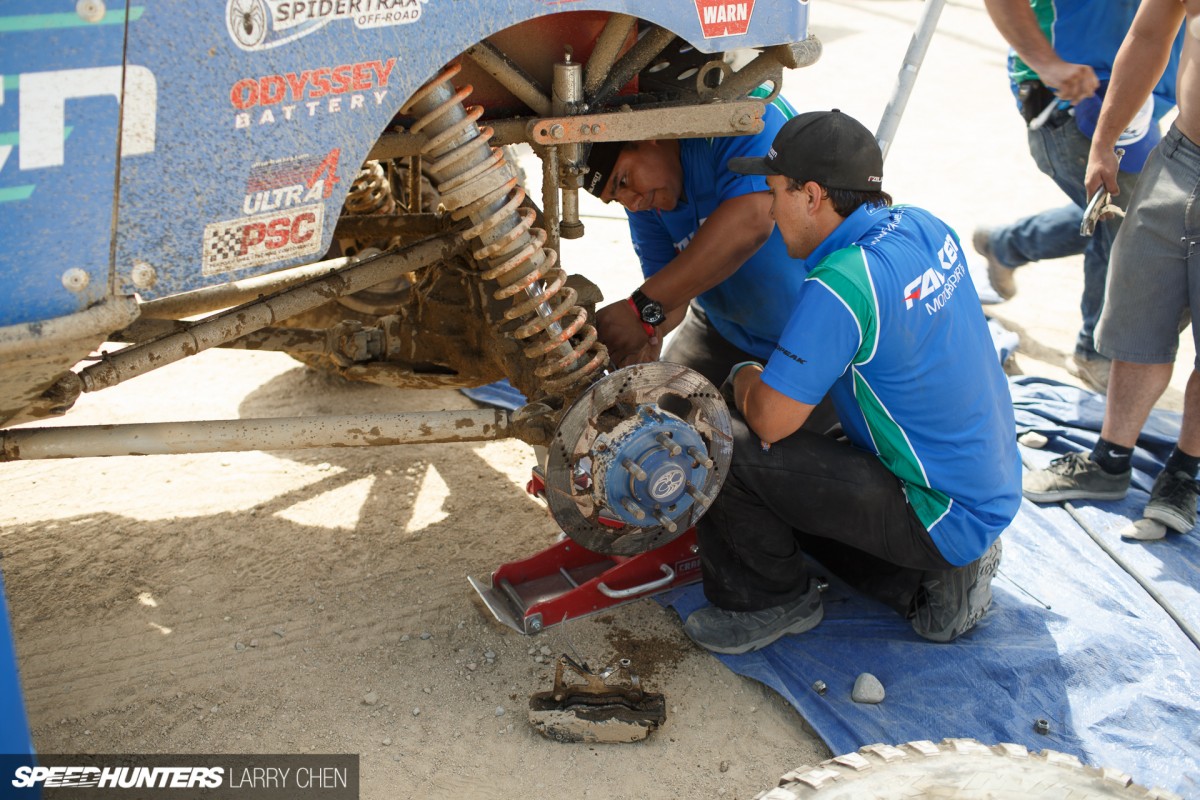 She was driving for team Falken, and while my friends in teal are usually in the Formula Drift paddock they can quickly change gears to work in off-road racing.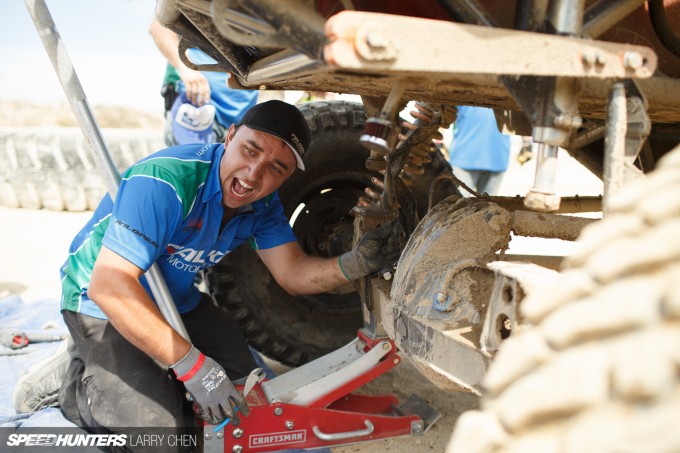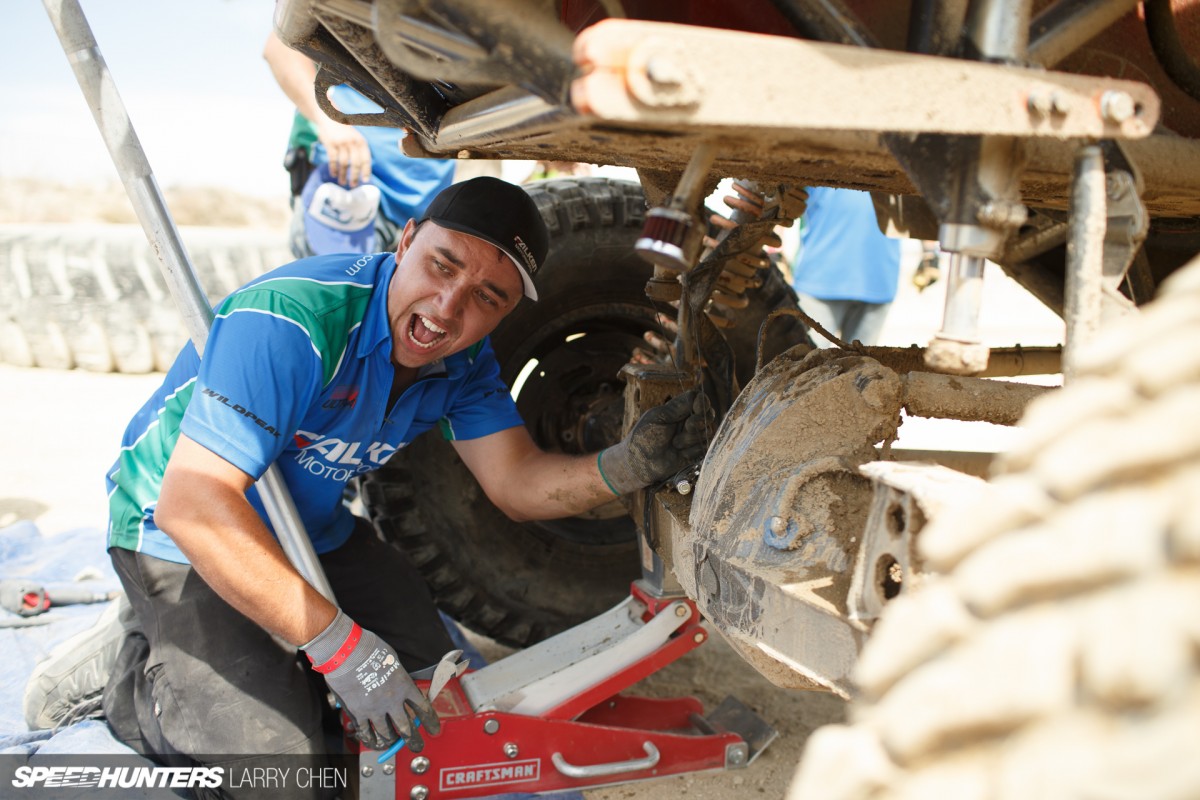 When Jessi rolled she broke a brake caliper and they didn't have a spare. Do what did they do? They just used a vice grip and clamped off the line.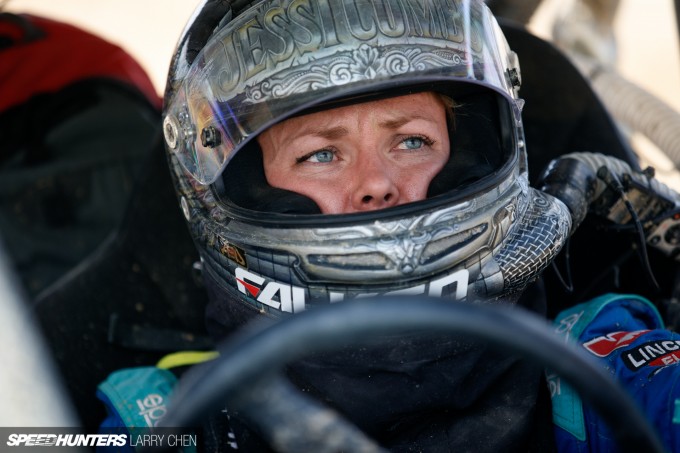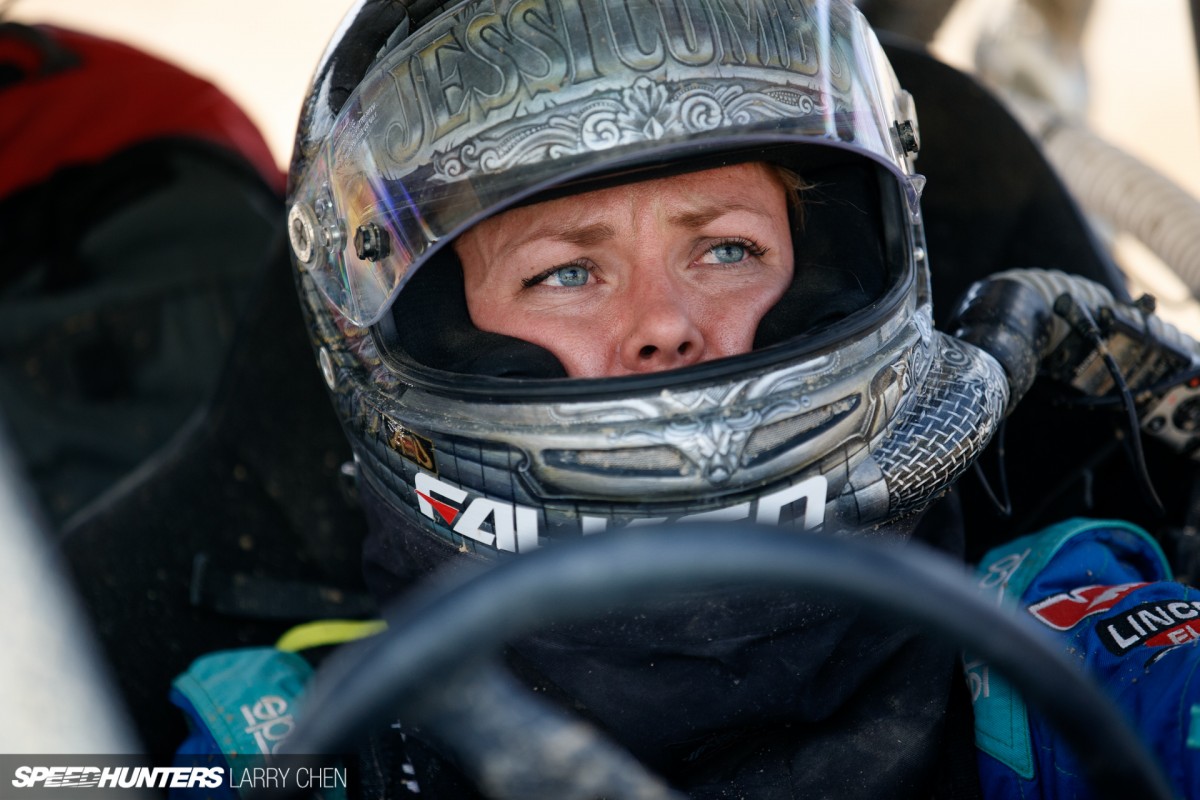 Jessi was worried because she was losing positions fast, and for the rest of the race she would have to drive with only three working calipers.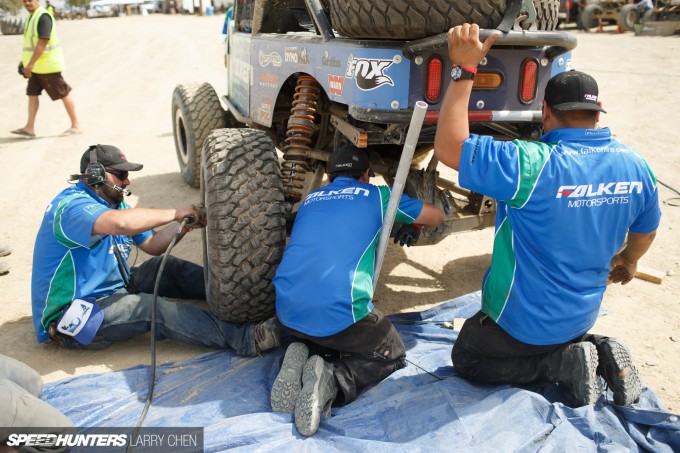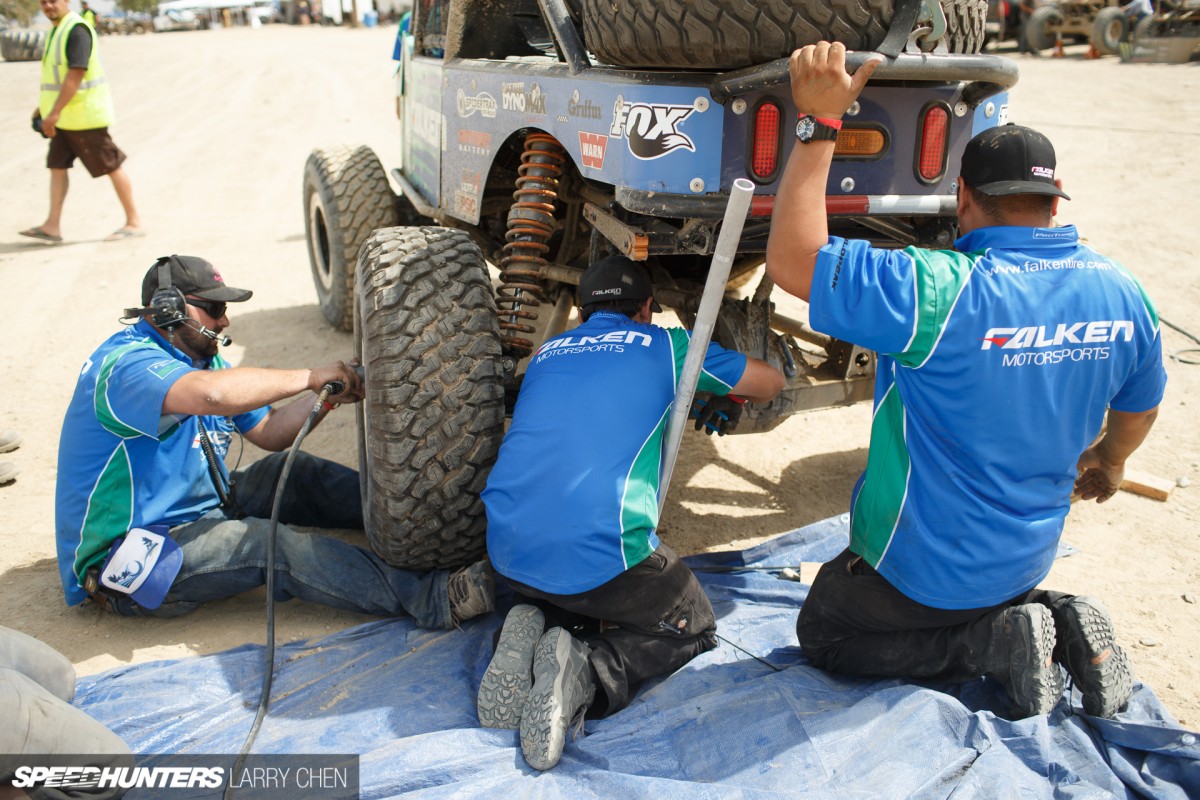 After a quick tire change and a few more zipties to make sure the vice grip would not fly off, the rig was almost ready.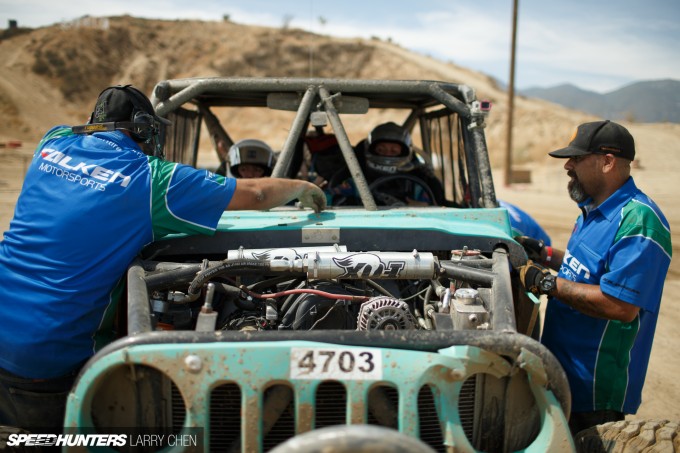 A quick check of the fluids to make sure there was enough to last the rest of the race and she was away. I just love these little stories I pick up on just from walking in the pits.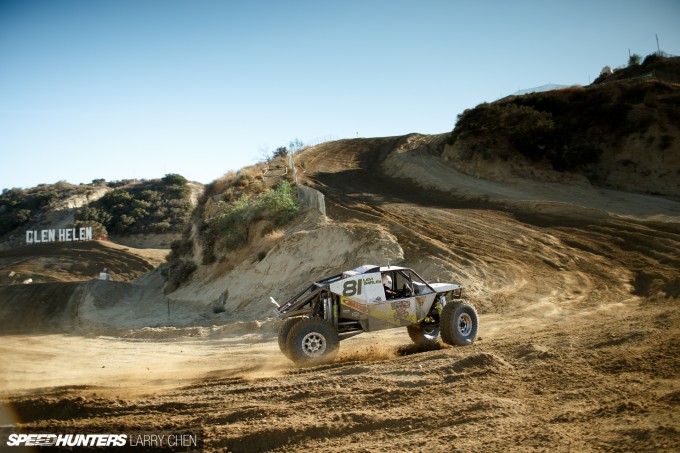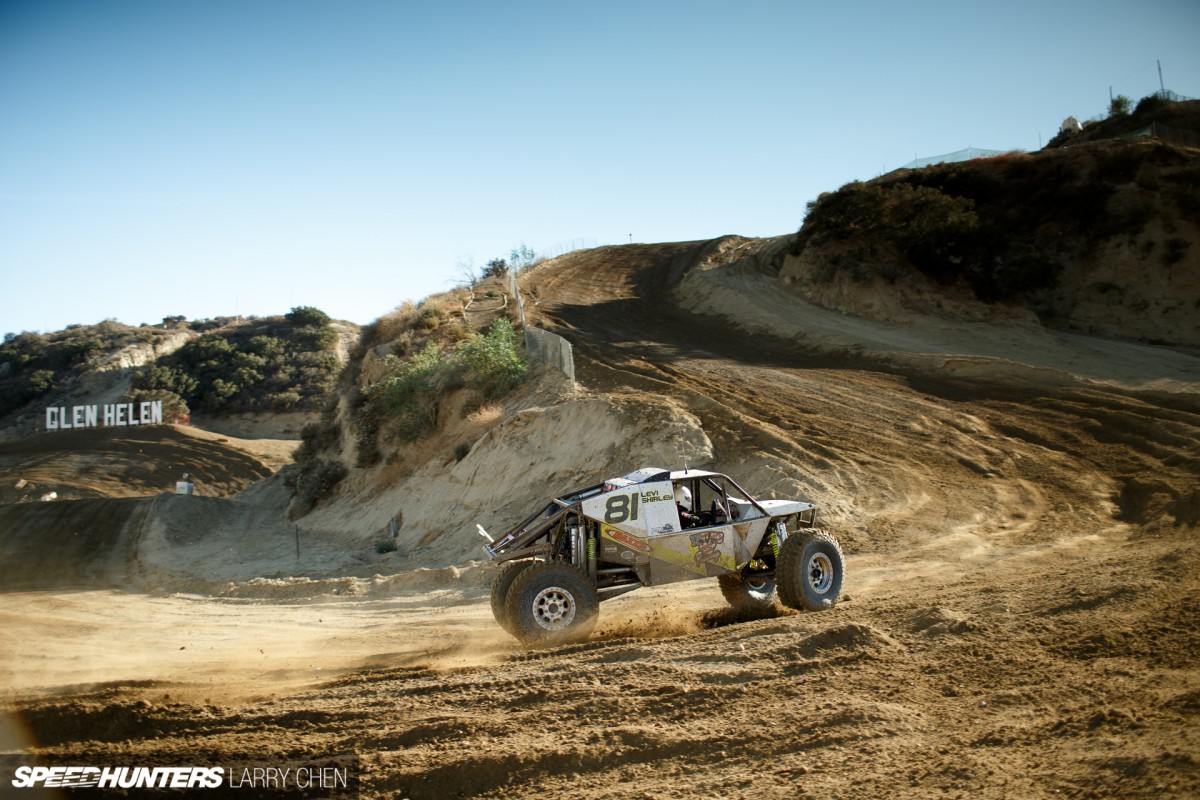 With a few minutes remaining Levi Shirley had a flat tire and he was in 4th position. It did not look good for him, but then something happened that I did not expect.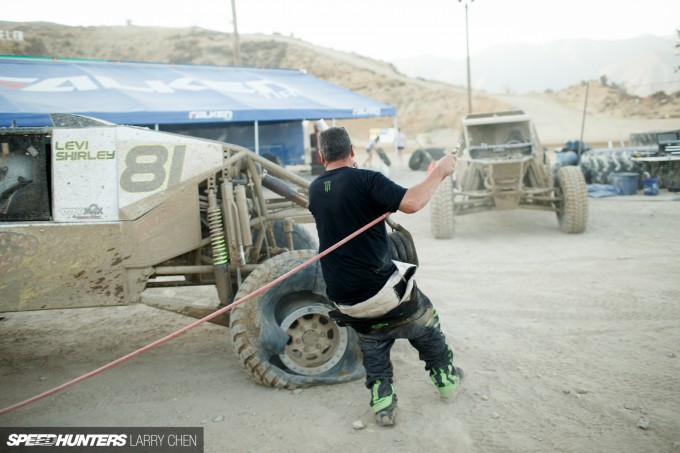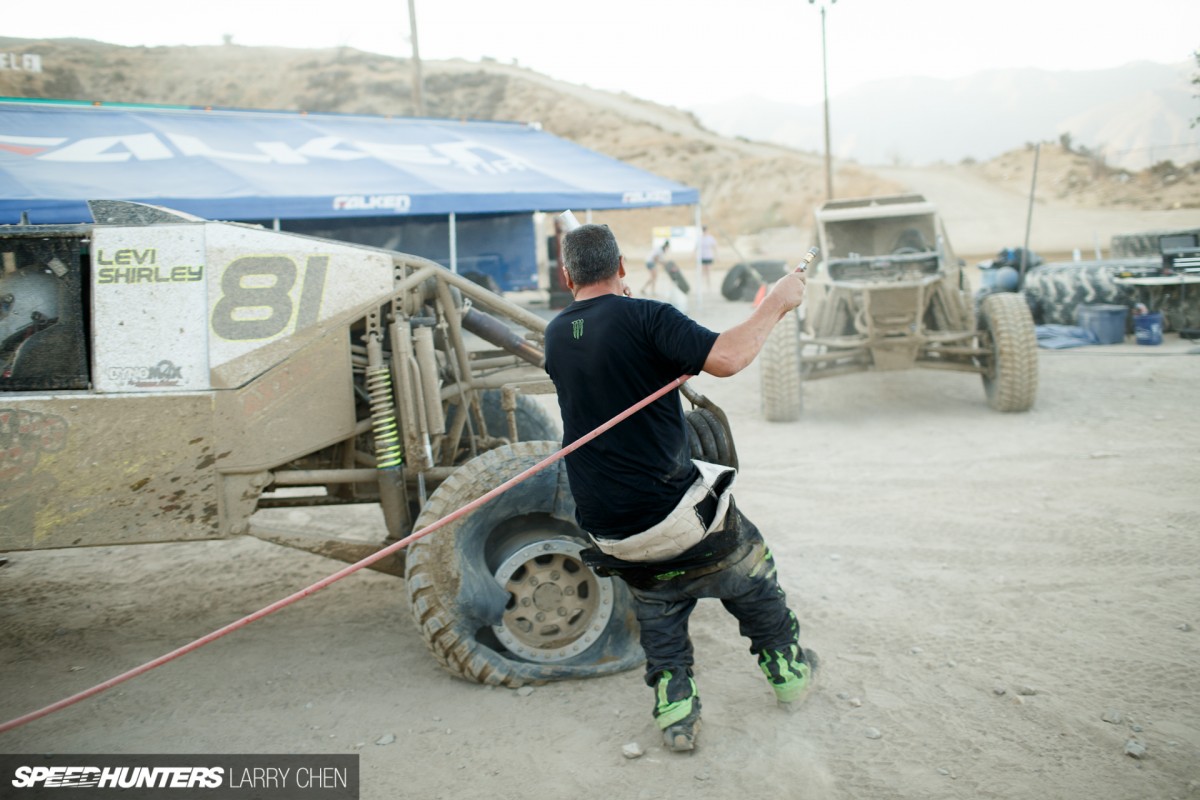 He drove into the Campbell Racing pits honking his horn. I turned around and jumped out of the way to make space for him to pull up. Shannon was out of the race at this point so he yelled at his crew to bring him one of his spare tires.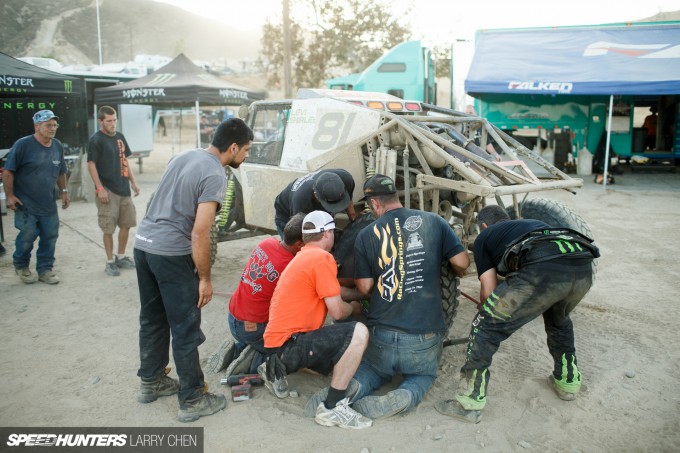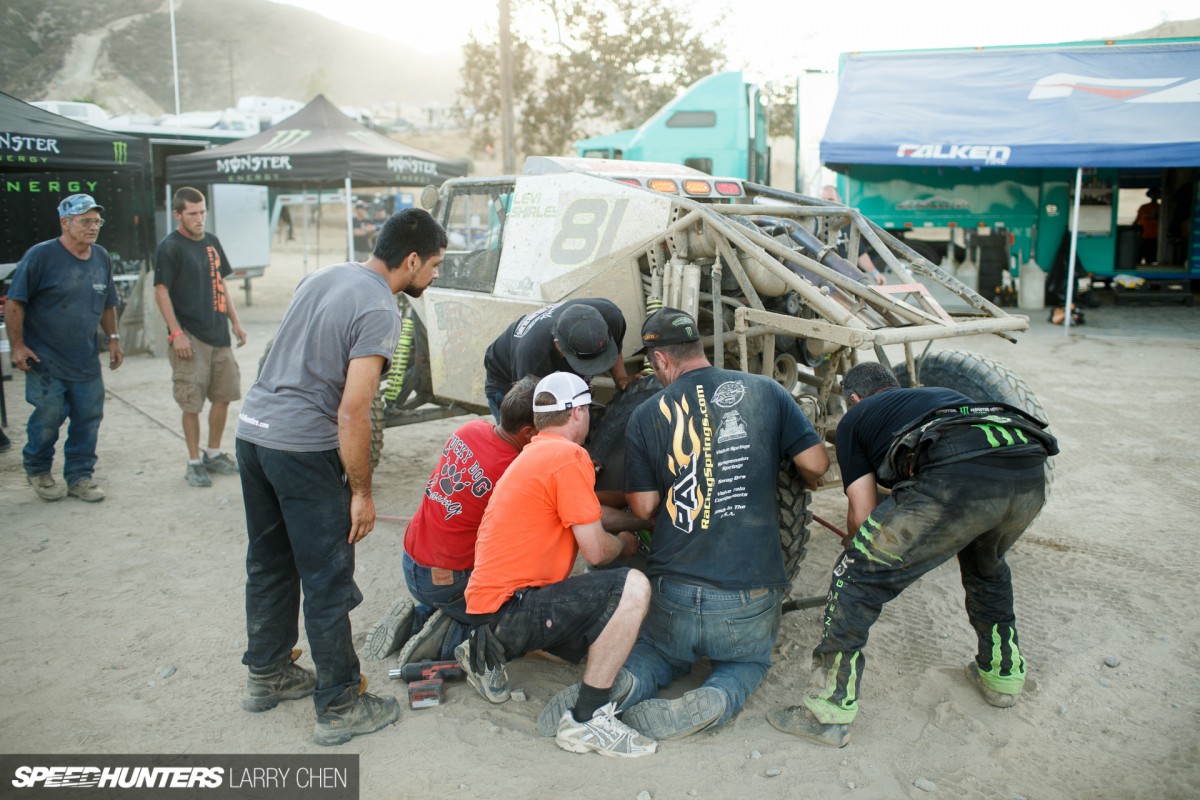 They quickly changed it and sent Levi on his way. What was interesting to me was that Shannon's son was actually in 3rd place at the time. If they did not help Levi, then Wayland would have taken the last podium spot.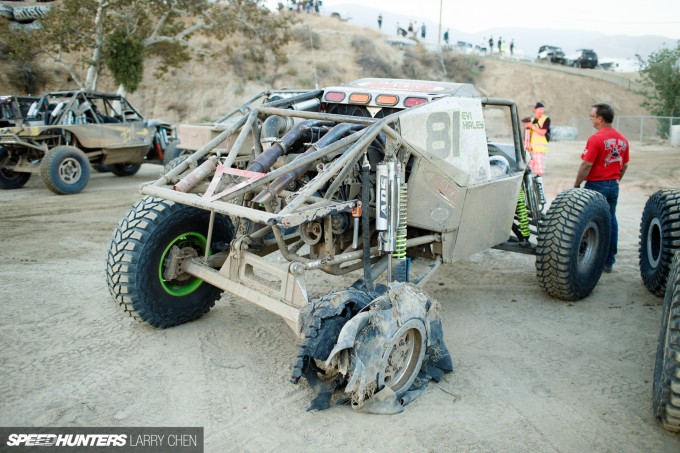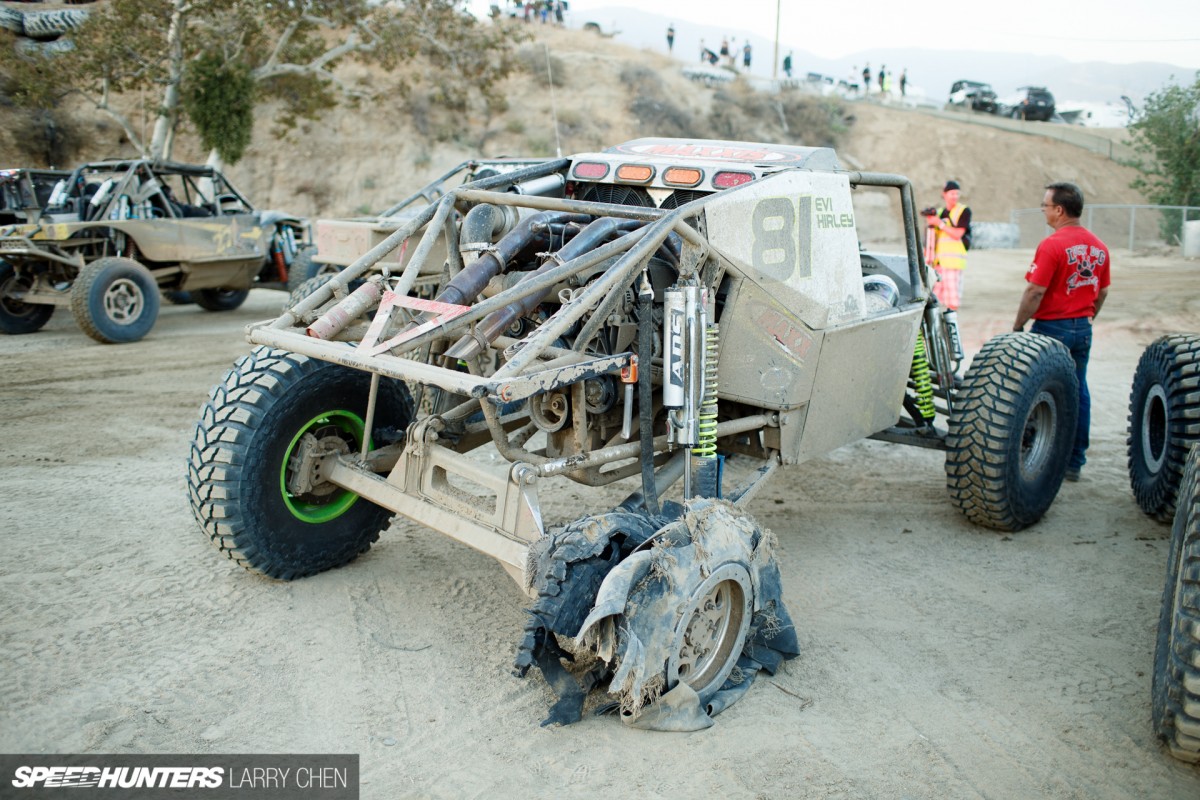 Of course, that does not matter because these racers are all about sportsmanship. Everyone helps each other out and that is why these races are some of the most fun to follow. Levi ended up in 2nd place, finishing with a tire that was a little deflated.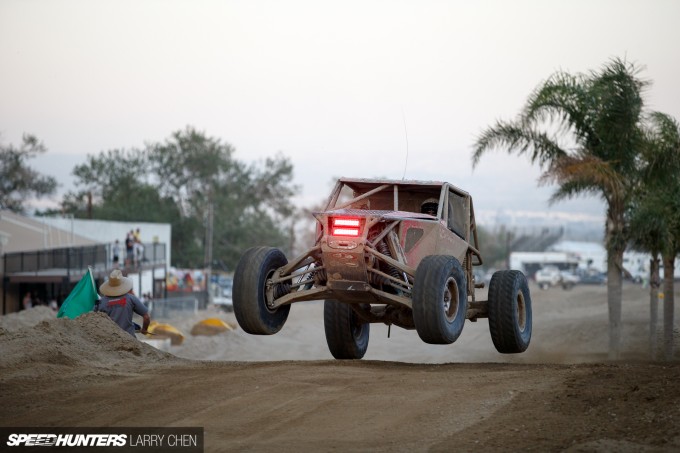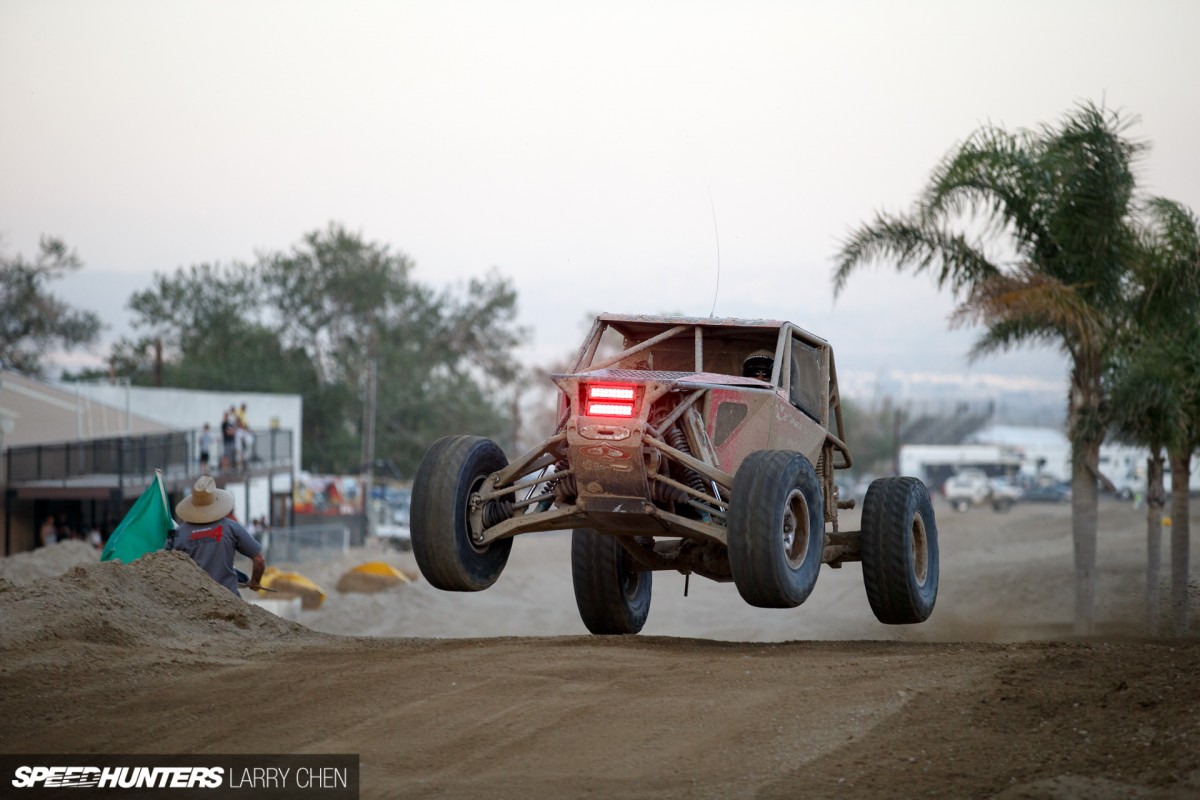 Loren Healy took 1st place with 20 laps under his belt. This was the first race with his brand new race rig, and what a way to finish.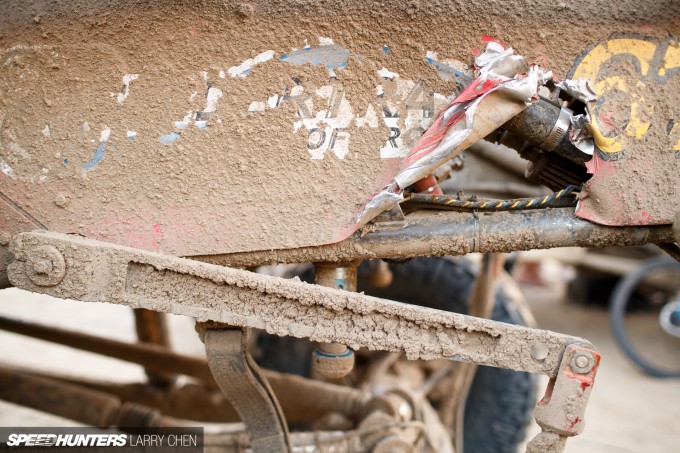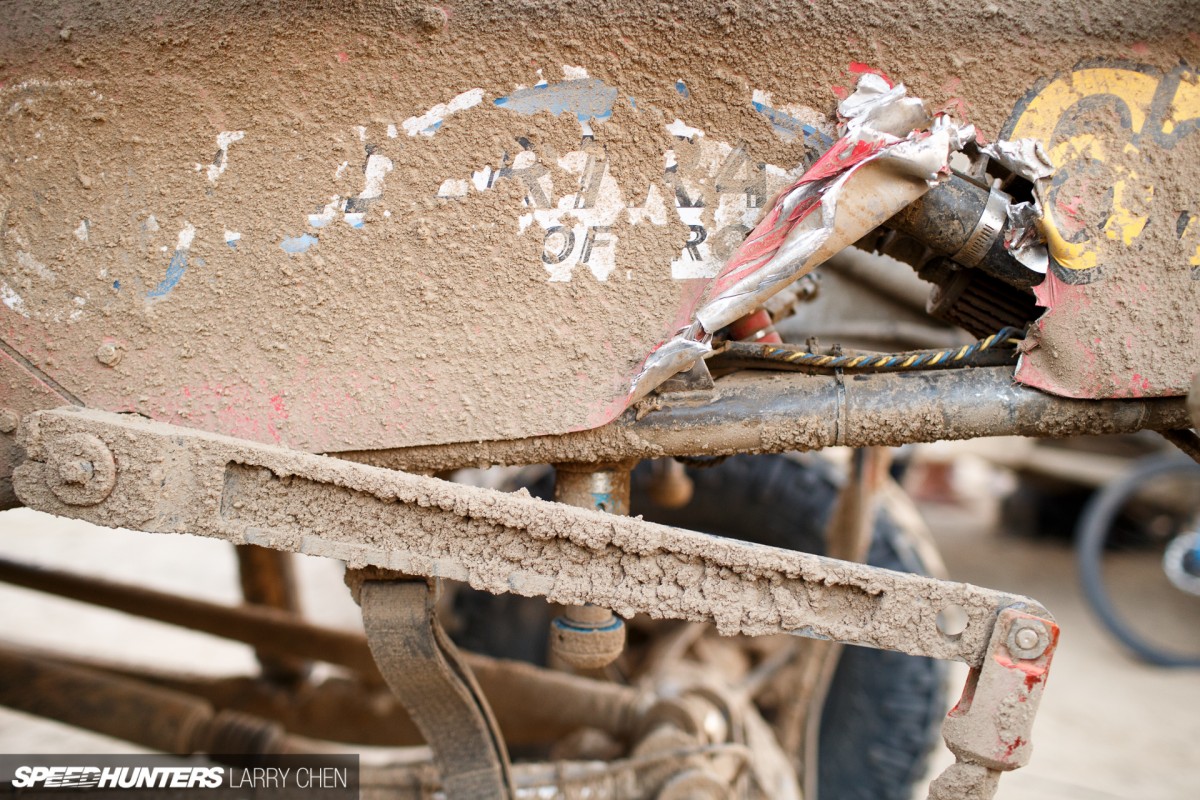 It seemed the only problem that he ran into was his rear sway bar. It may have been rubbing a little bit on the body. What do you think?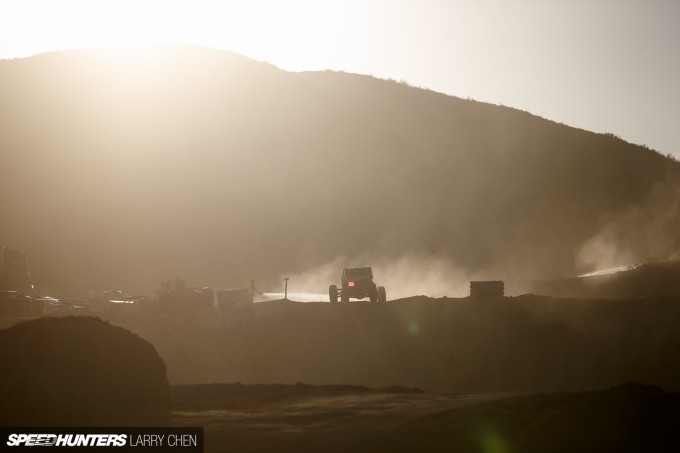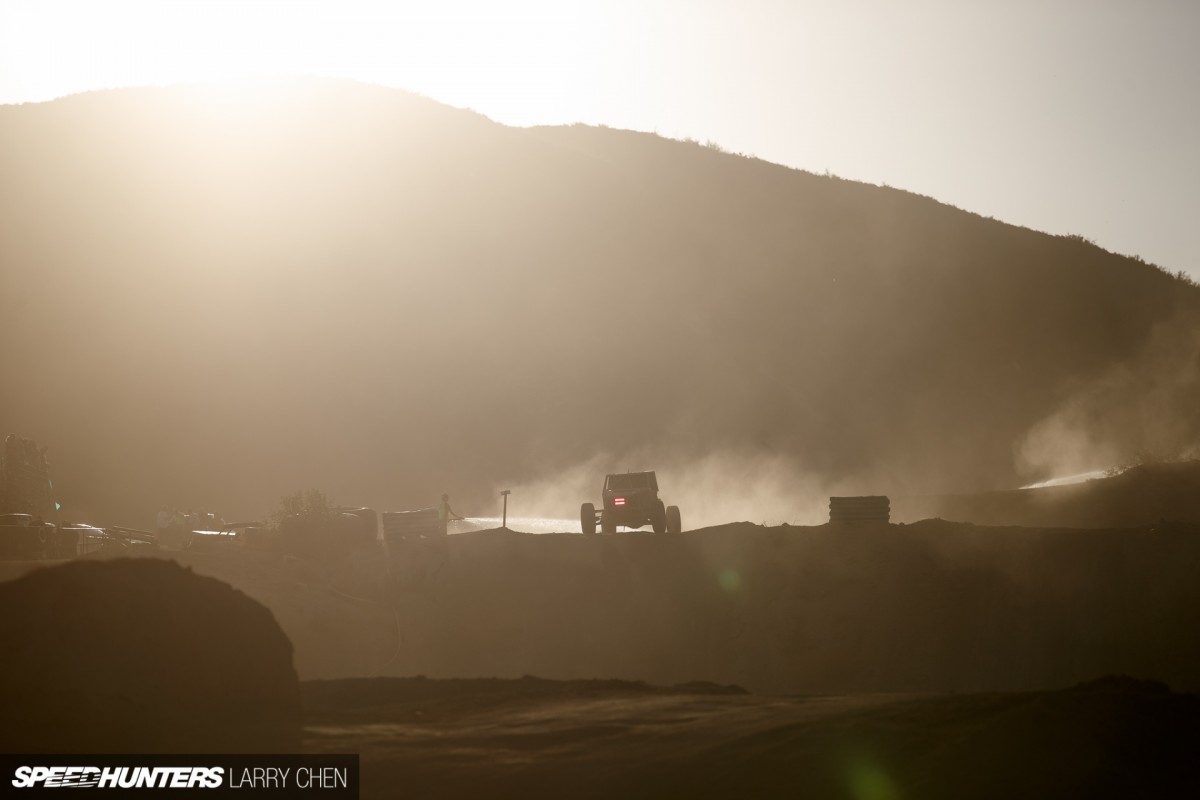 It really is a shame that I did not know about this race track or this race earlier. Just thinking about all the missed moments and epic shots makes me cringe. It's the ultimate adult playground and it's still crazy in my mind that something like this exists. The best part is I know I am only scratching the surface. Next up? The Baja 1000 perhaps… What do you guys think?
Larry Chen
Instagram: larry_chen_foto
larry@speedhunters.com
Cutting Room Floor