Car Culture Dictates
I've come to the conclusion that the Scandinavians are the Japanese of Europe. This was further emphasised a couple of weekends as I made my way from Italy up to Norway – two countries that despite being in the same continent couldn't be any more different. But it's not just the politeness and humbleness of the people, nor their composed nature and organized infrastructure that stood out. It's their car culture that really sealed the deal for me, and here's where those comparisons with Japan are unavoidable. Much like the Japanese, Scandinavian folk seem to enjoy everything and anything out there, and while Gatebil may cater for a certain type of car culture, there are always a few cars in the mix that stand out.
This 1933 Chevy Master Sedan-based hot rod that was on display at the Speedhunters booth during the Gatebil Rudskogen weekend is a perfect example.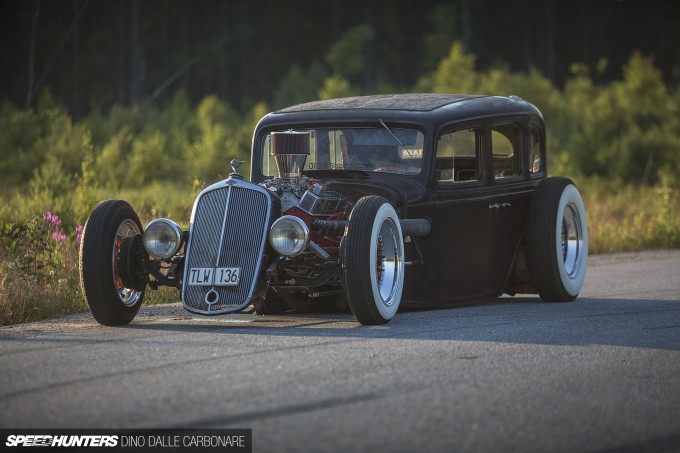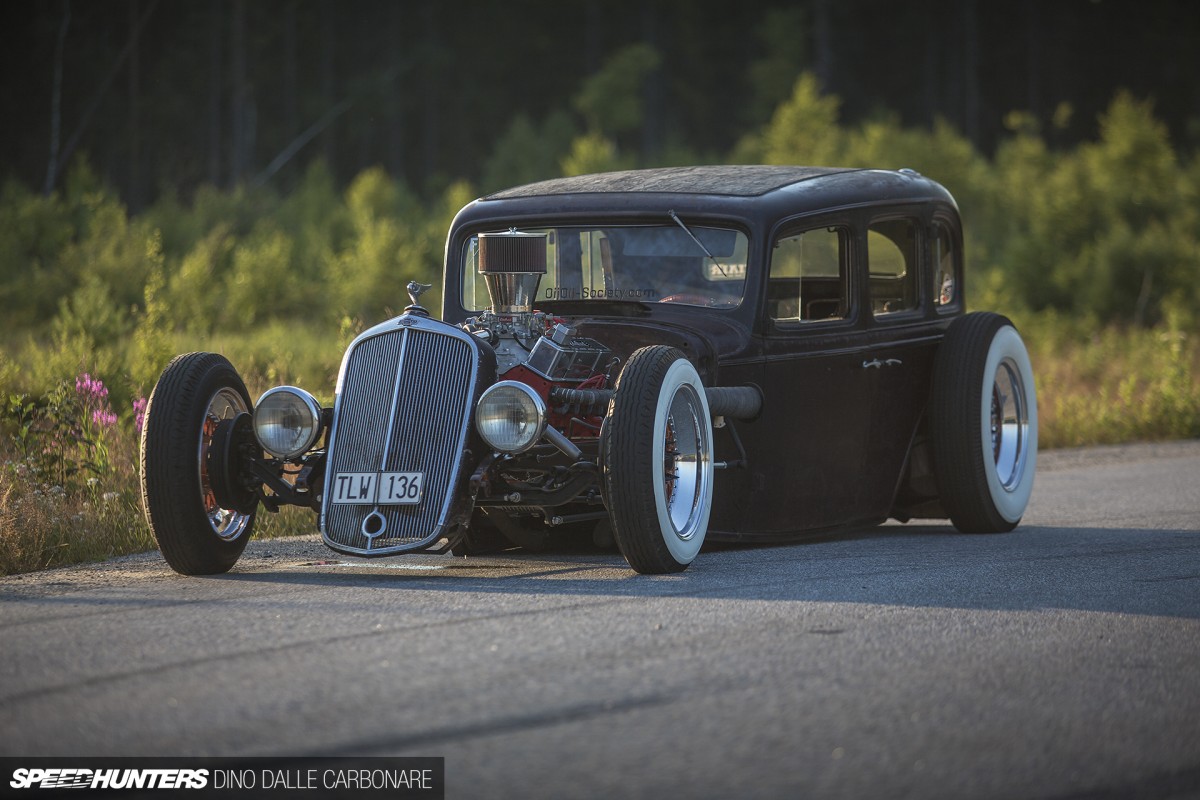 The Chevy's owner, Mattias Saikkonen, might only be 22 years old, but this is his third major build. He also drove it 400km across from Sweden – a feat that once you check out the interior becomes almost an accomplishment in itself. And within minutes of arriving at Rudskogen from Oslo airport, this is the first car that I checked out.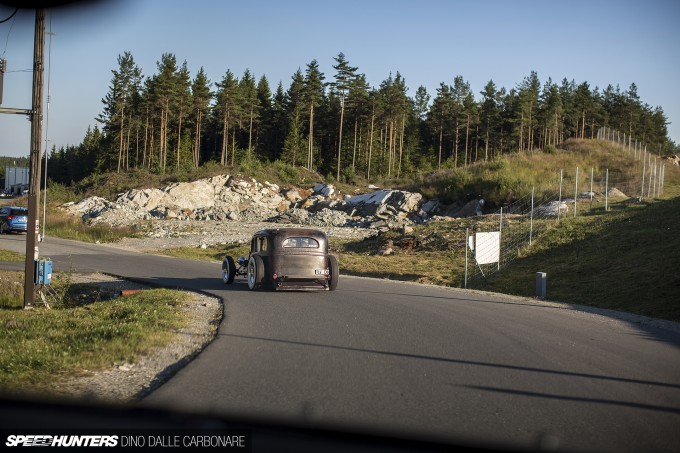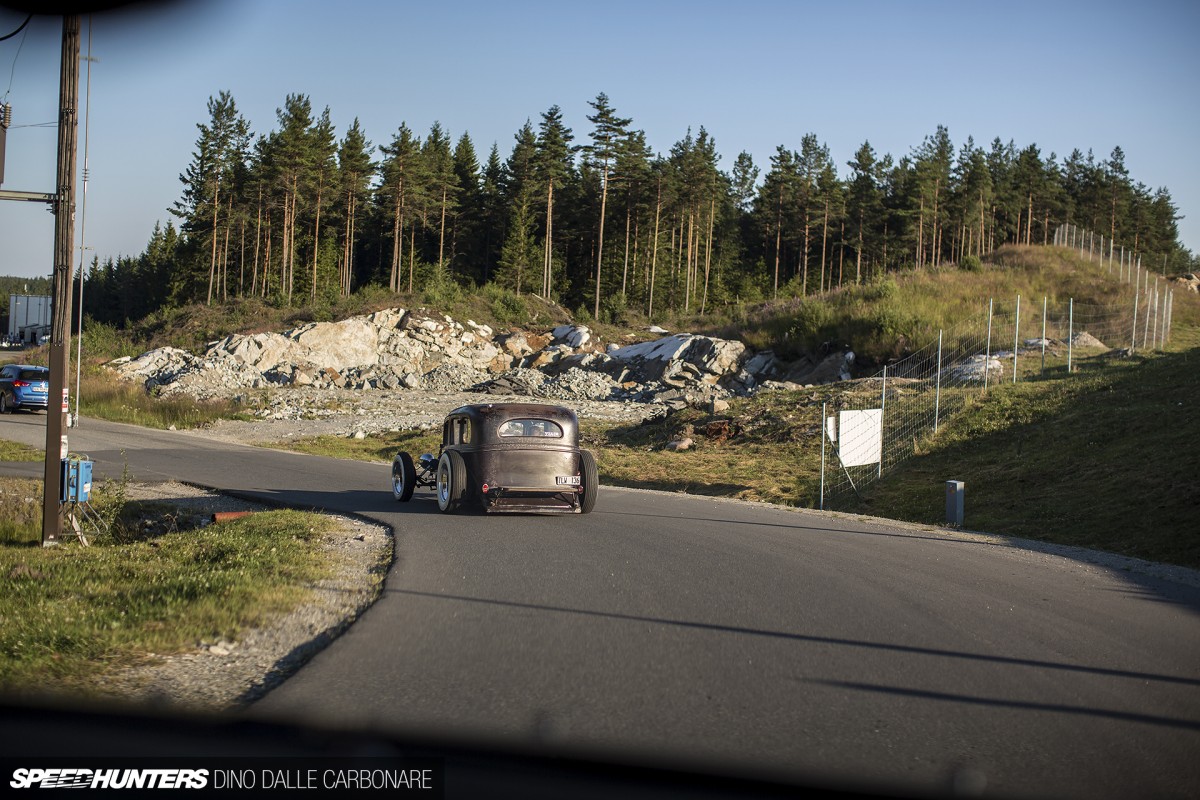 So it only seemed right that it would also become the first feature car I would shoot at the event. Once I had said my hellos and met up with fellow Speedhunters that I hadn't seen in quite a while, it was off down the track's access road and up on a little hill where I'd have Norway's finest early evening light at my disposal. And for hours upon hours if I really needed it…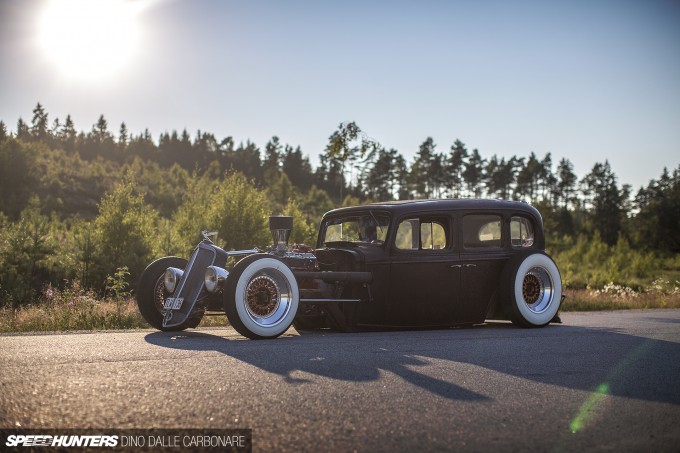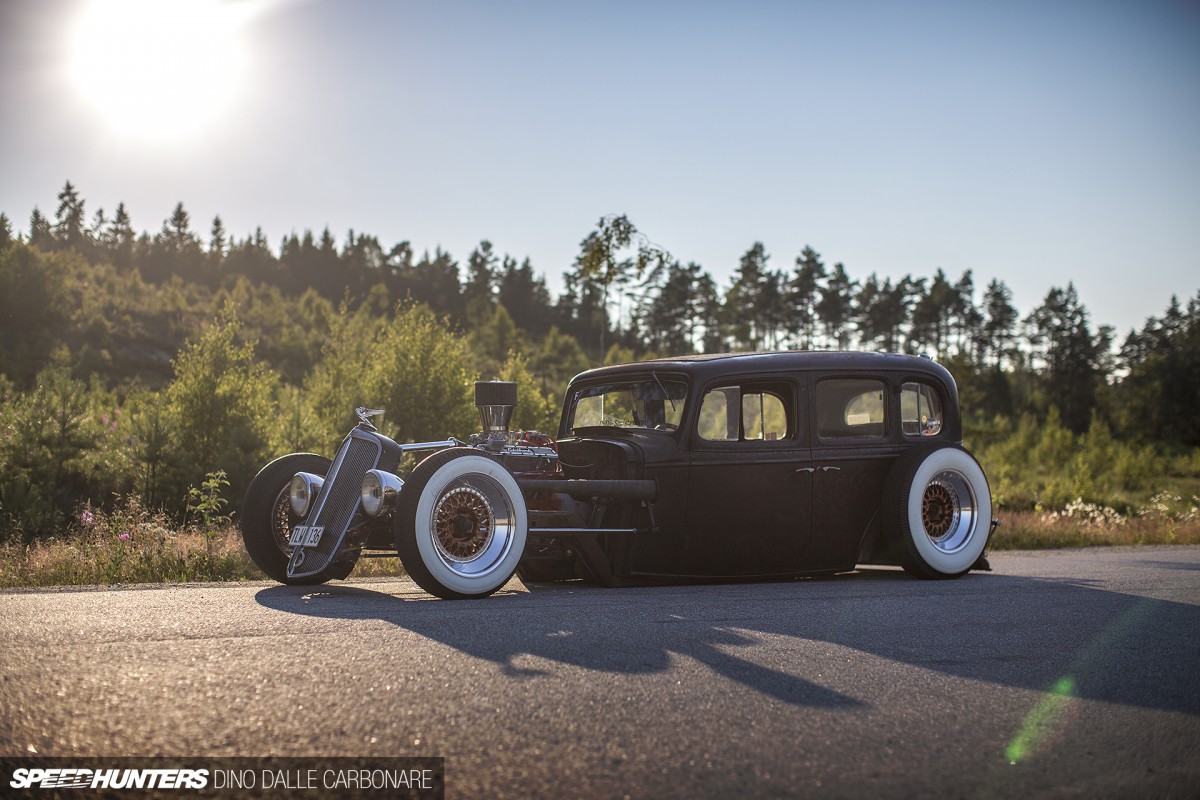 Seriously, I can't stress how awesome the light is up on that corner of Europe, and once the big hand on the clock hits eight it takes on a golden hue that does all sorts of nice things to the subject and background you're capturing. Mattias's Master is a sight to behold – a superb mix of simplicity and uniqueness that combine to create something with a ton of personality.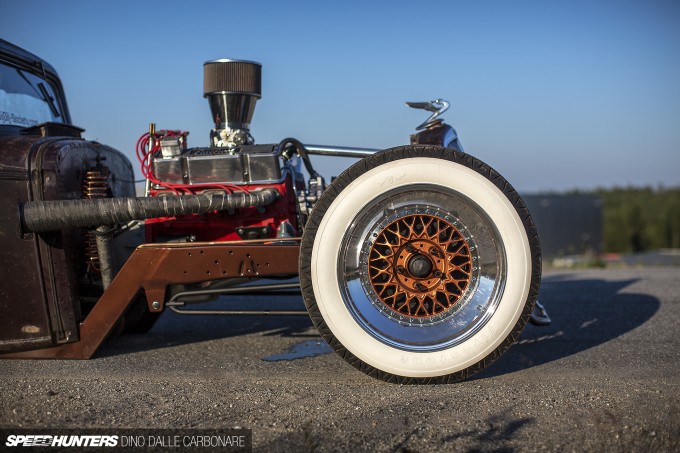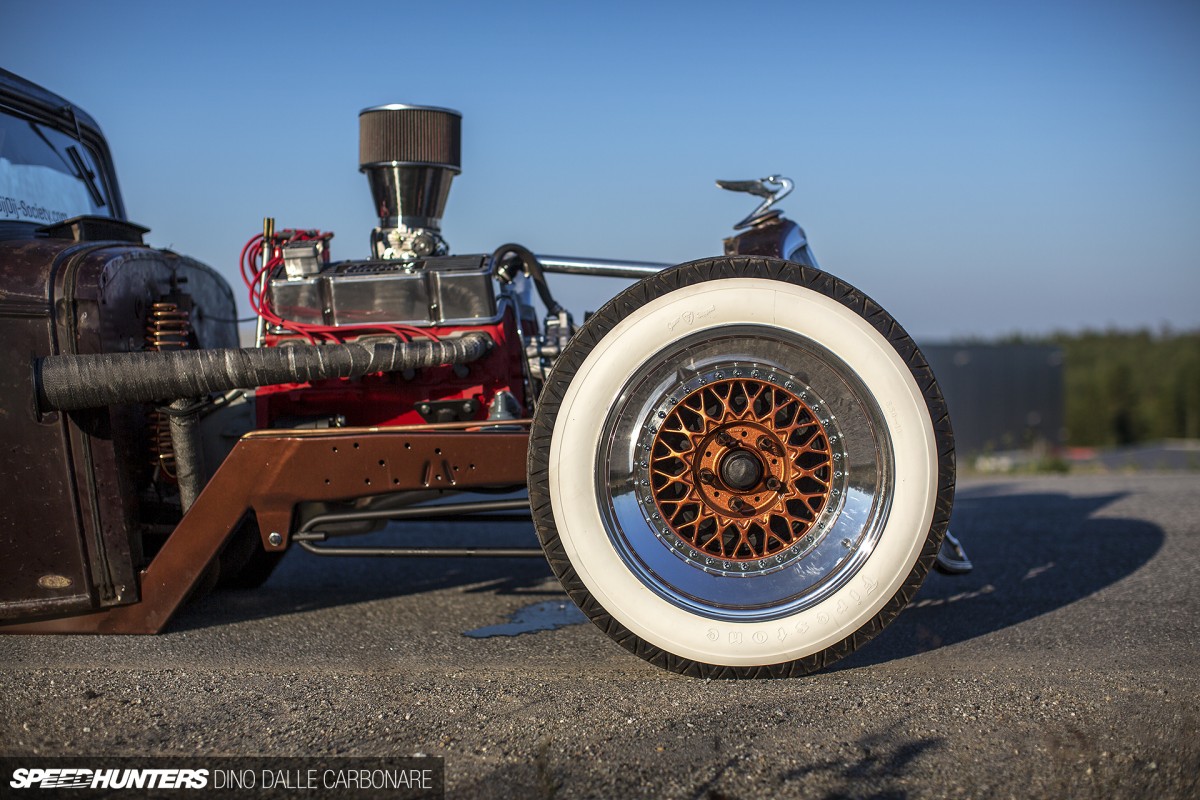 One of the first things I noticed was that it was sitting on a set of BBS RS two-piece wheels. Yes, you read right – BBS rims on a rod! To get the right sort of look – and dare I use the word 'stance' – the inner mesh centres were joined to a stepped-up barrel section which increased the diameter from 16 inches up to 18 inches. Firestones Deluxe Champion white-wall tyres really complete a look that just blends so right with the rest of the exterior.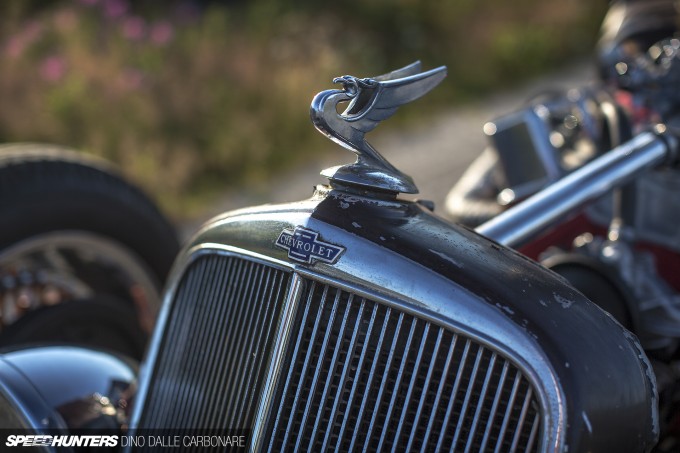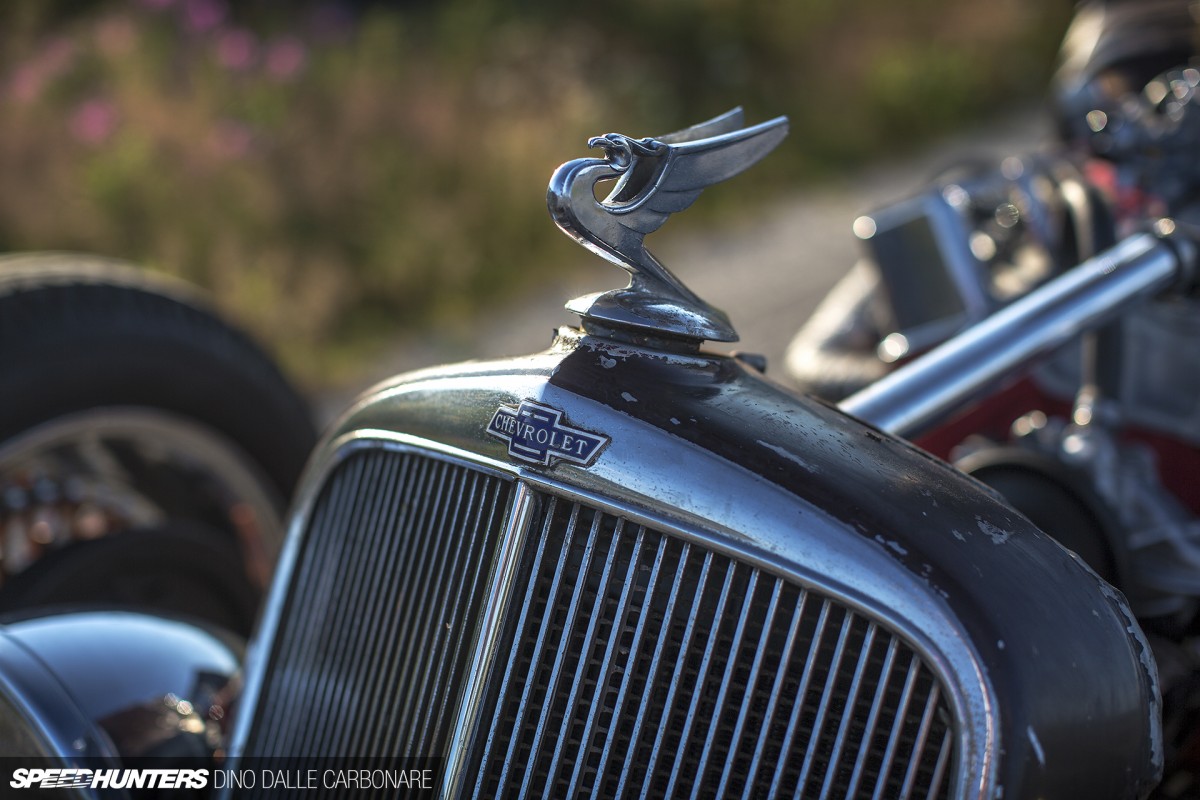 But how did this Chevy-based rod come to be I hear you ask? Well, it all started off in a barn in Sweden actually – the place where Mattias found the beautifully-aged Master. The car had been driven from 1933 till 1958, and then put away and stored in the farm building which turned out to be its own time capsule. Mattias saw the potential and got to work, first modifying the frame by chopping it in three places and then fabricating new suspension pick-up points and linkages.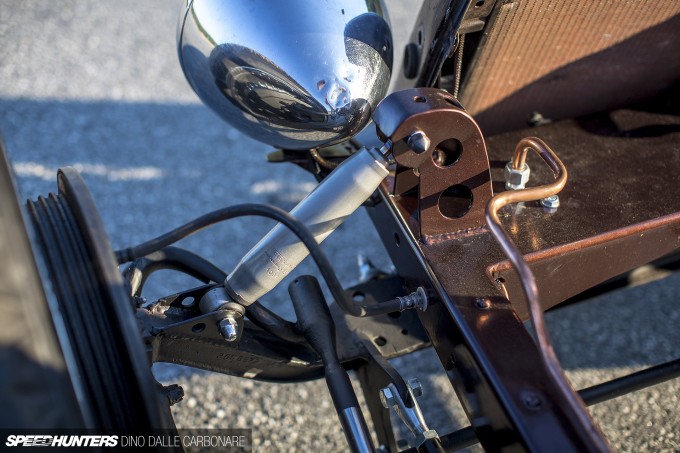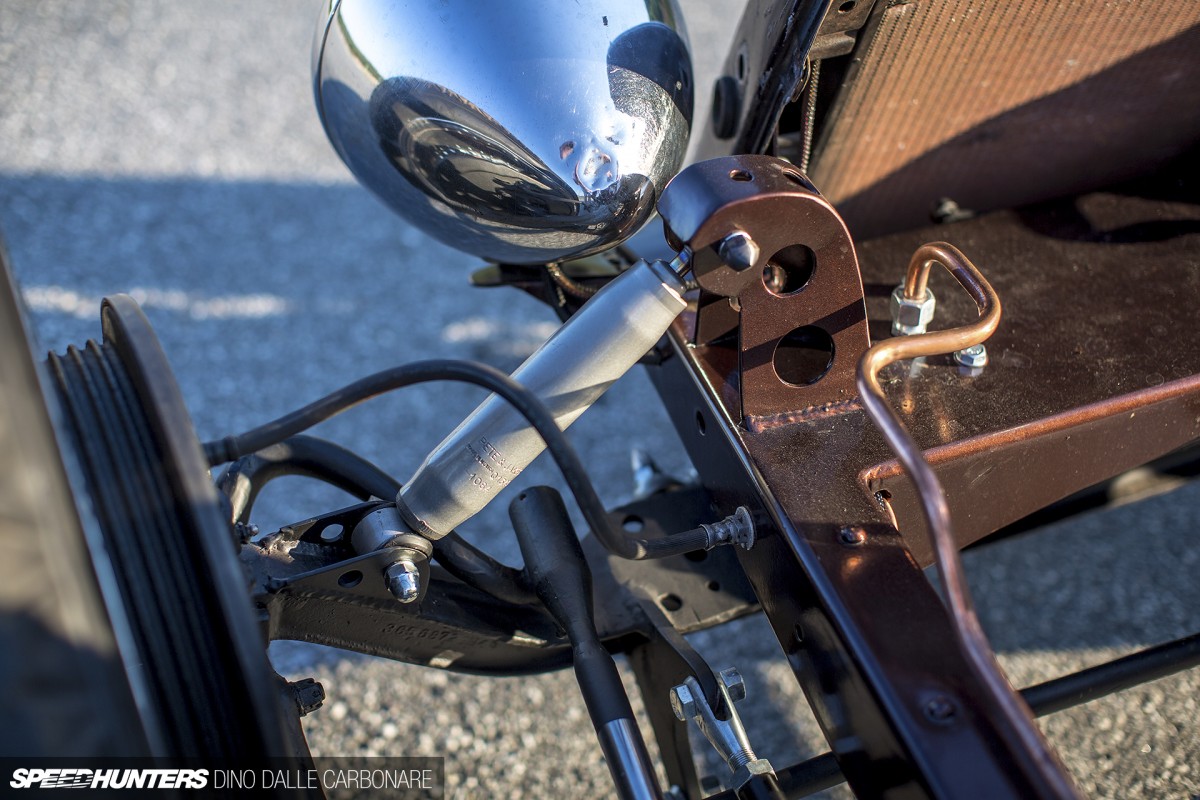 The idea was have the car ride on air suspension, which would allow it to look its best when dumped on the ground. To get this just right the rear kick-up was raised 25 inches and the front 10 inches, before a '41 Chevy front axle was bolted onto it along with a 1975 Monte Carlo rear end – all suspended on AccuAir air suspension. Seeing all the copper detailing that runs right through the car, I thought the choice of metallic brown for the rails was spot on.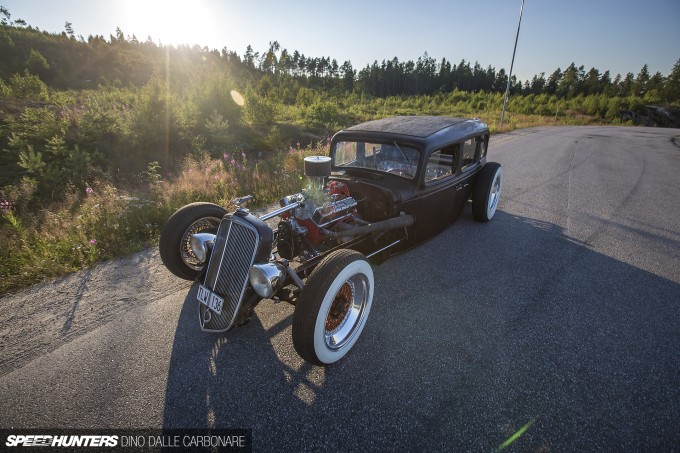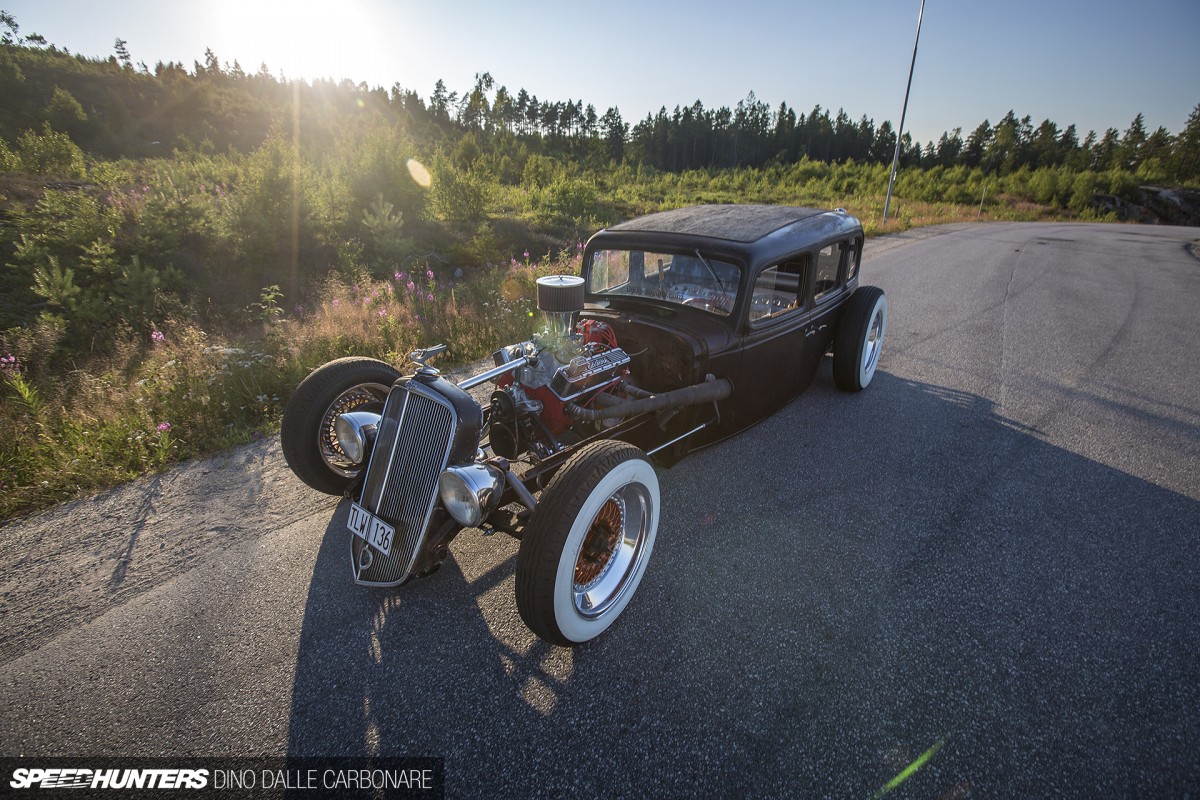 With an exposed front end, one of the most important aspect of a build like this is always the engine.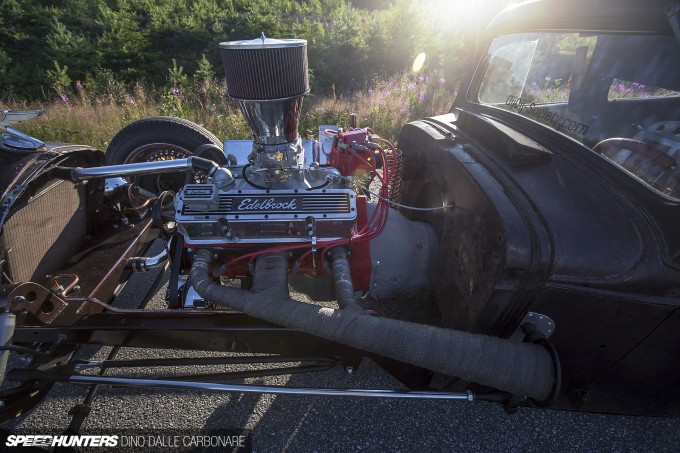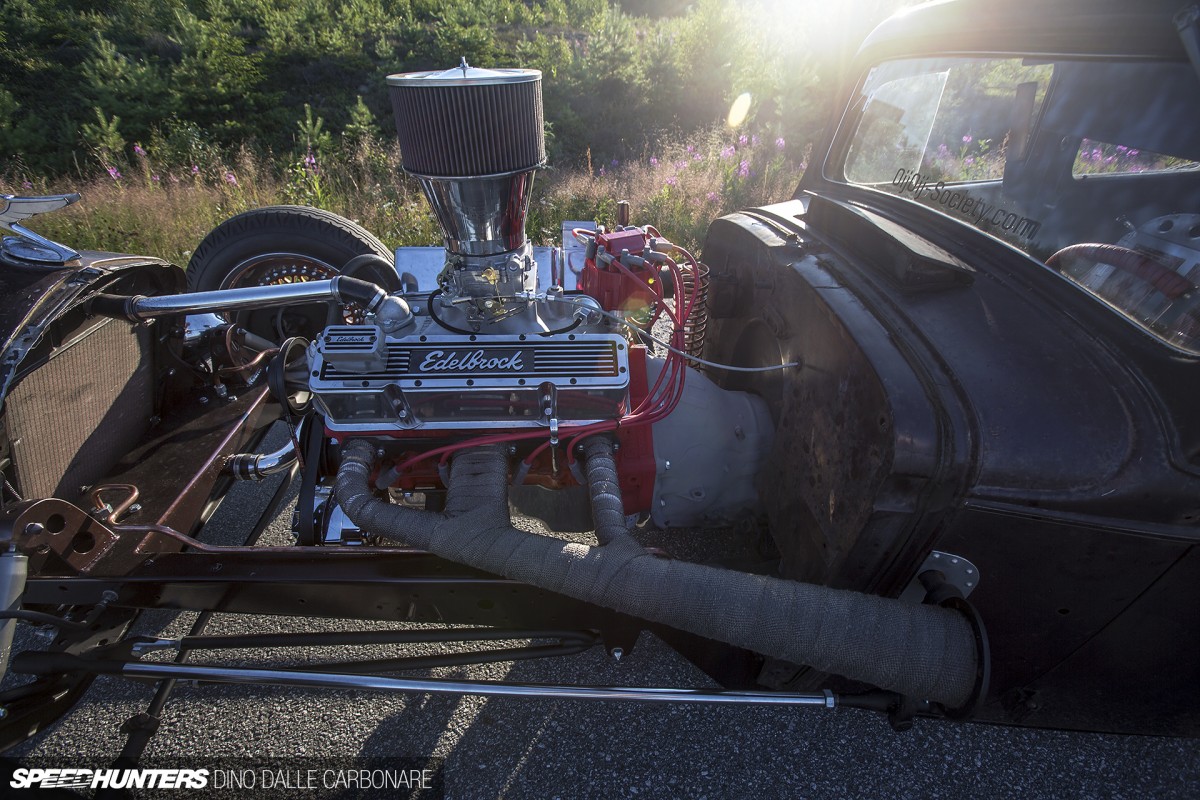 Mattias went with a Chevy 350ci V8, spicing it up with a few touches to not only make it look the part, but get a little more out of it as well.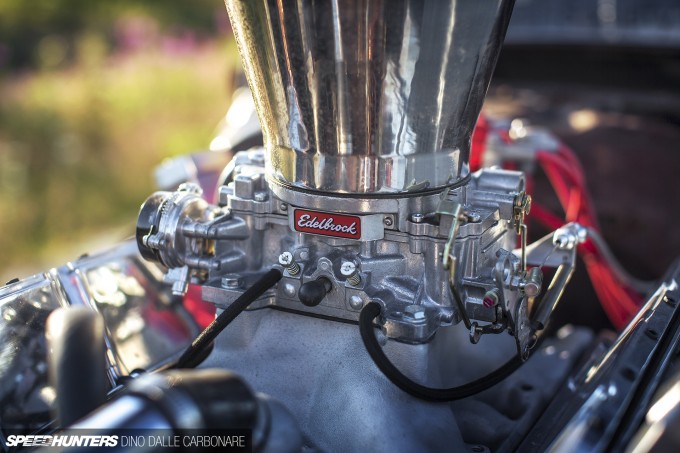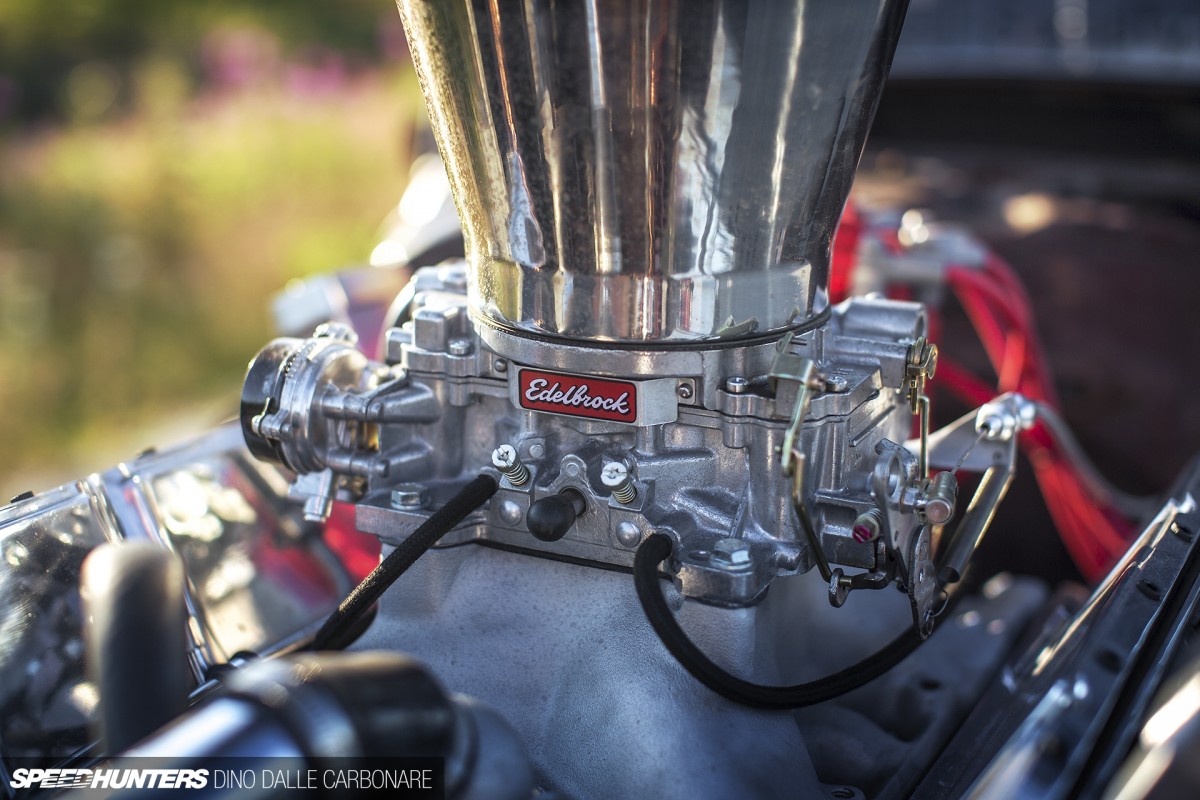 This included an Edelbrock Thunder Series 650 CFM carburetor mounted onto a Weiand intake. The big carb breathes through an equally large K&N filter which sticks out high above the V8's banks, giving another unique touch.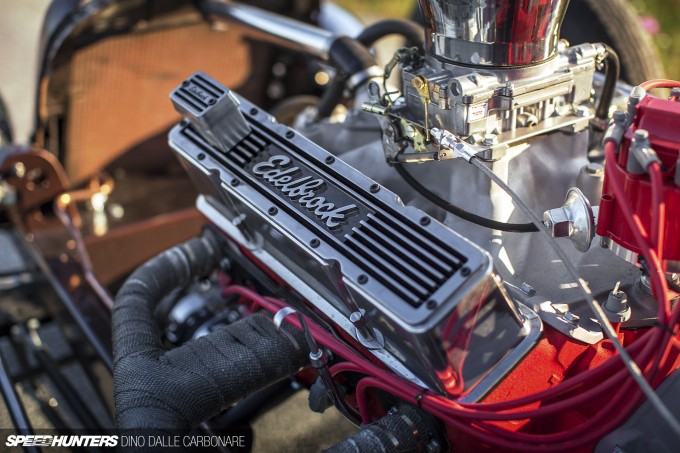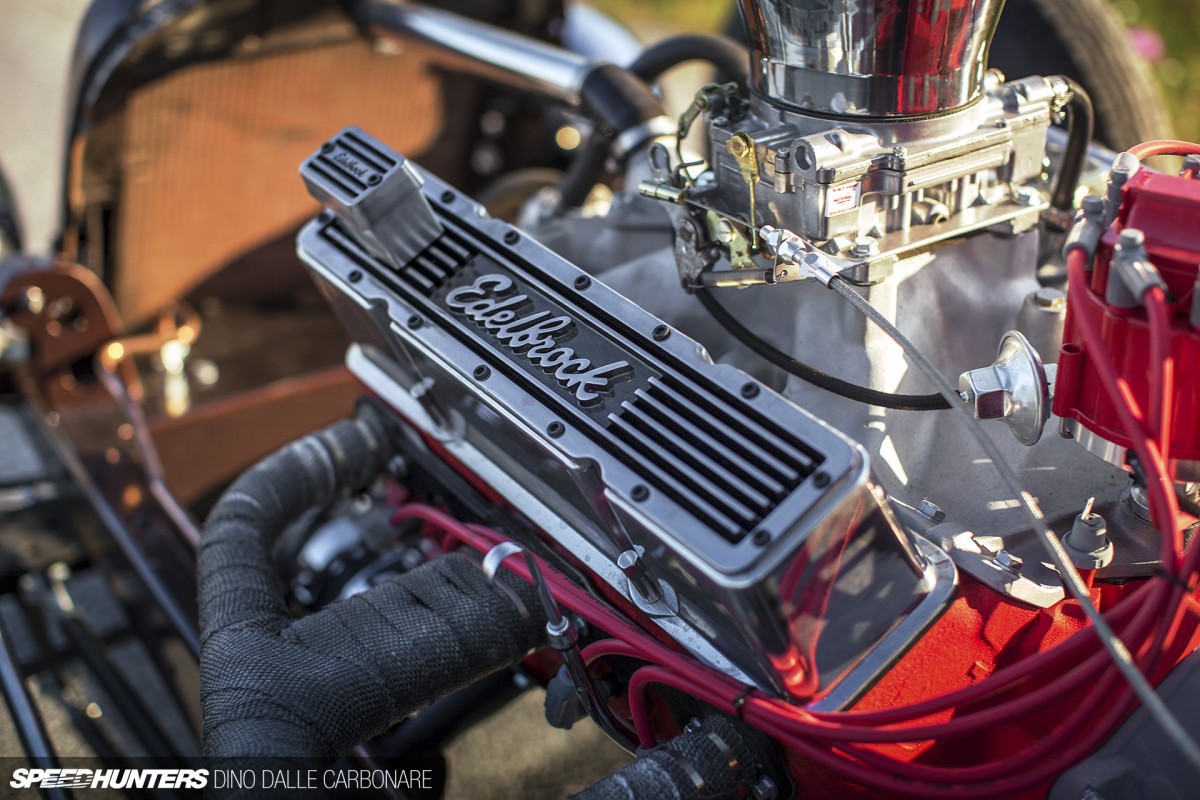 The Edelbrock Racing Series valve covers really improve the look of the engine and were an addition that Mattias couldn't do without. The motor dumps its exhaust gasses through a pair of Lake headers, wrapped to help contain some of that heat. And as you might guess, an unsilenced 350 Chevy running open headers makes all sorts of bad ass sounds!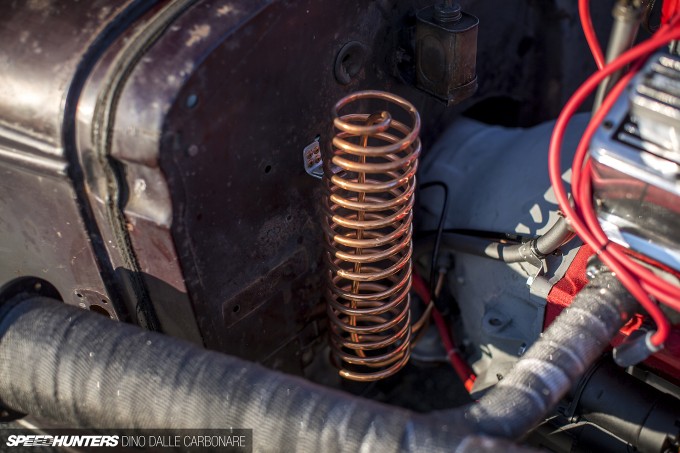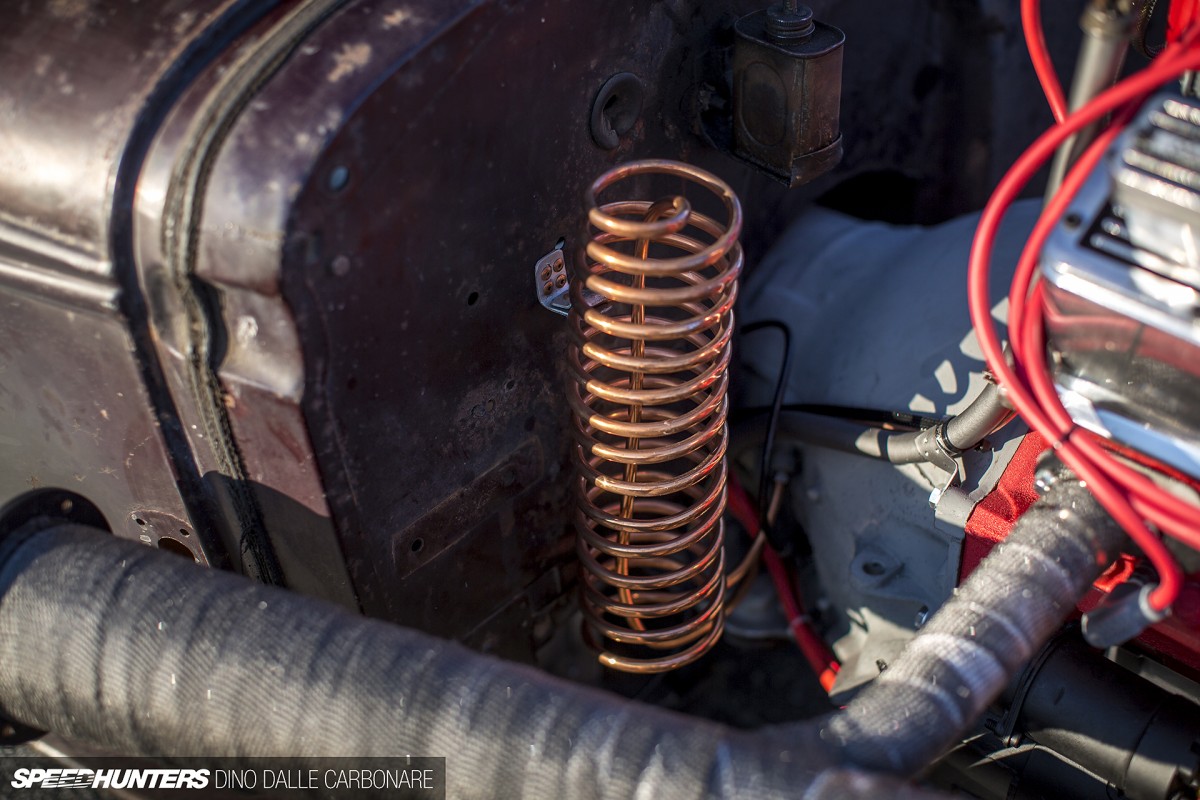 I loved this coiled-up copper piping which is actually a pretty functional transmission oil cooler. Next to it Mattias has retained the original rusty oil squirter. Man, old cars really have character!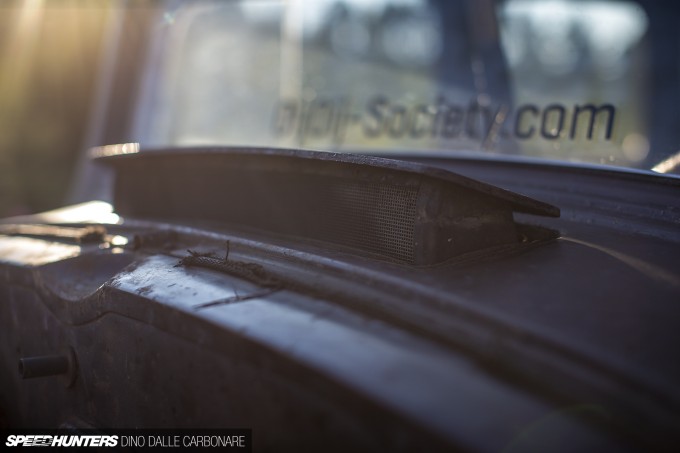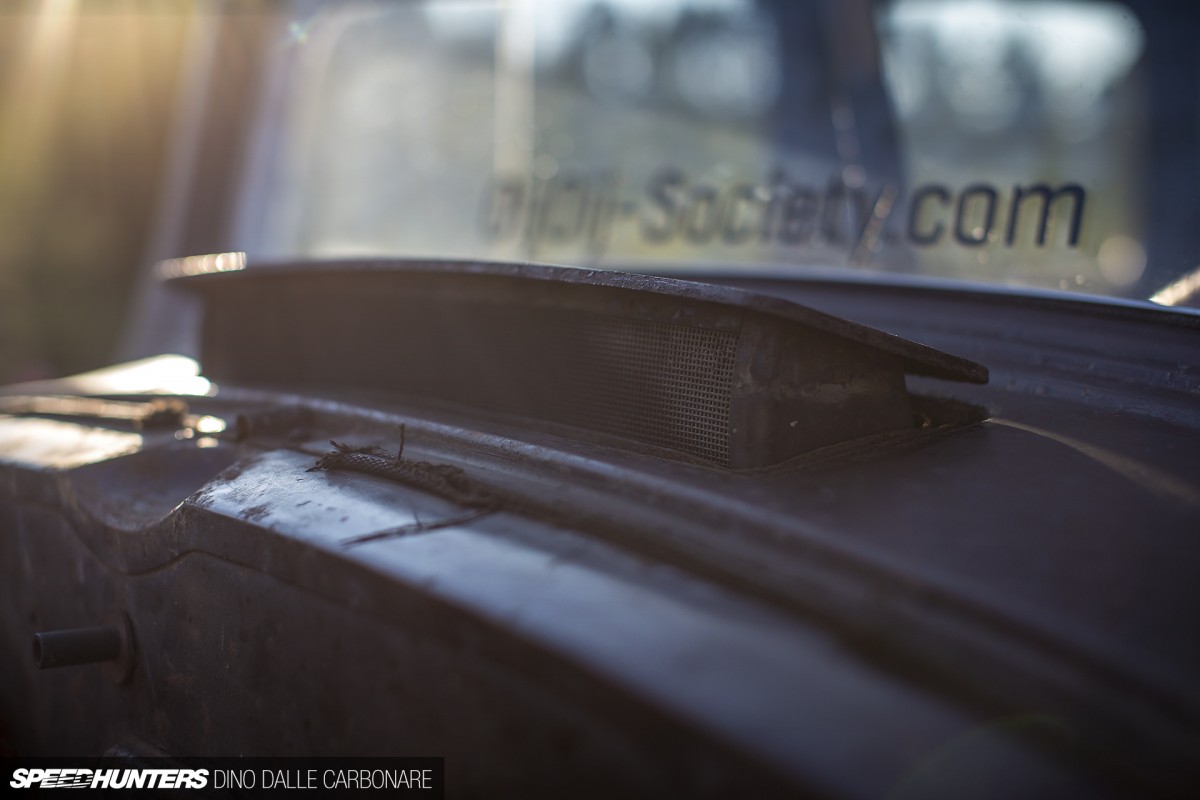 And talking of cool details from yesteryear, check out this air intake mounted right in front the windscreen to help direct air into the big cabin.
The Open Road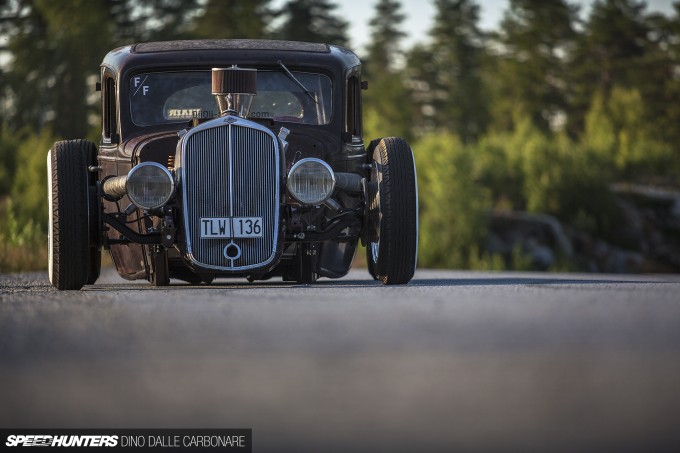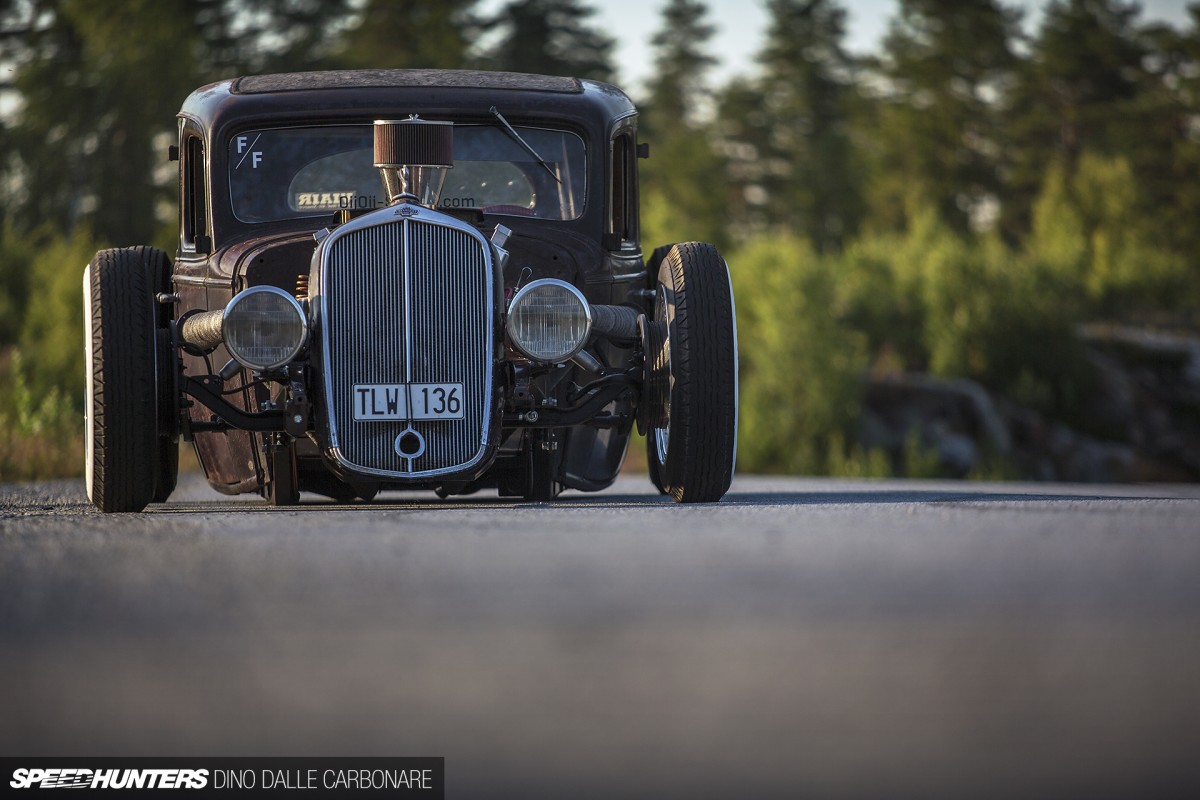 The old Chevy really looks the part resting its chassis rails on the asphalt. Seeing that no roof-chopping was done, the idea to have it sitting as low as possible really worked. If this isn't 'presence', I don't know what is.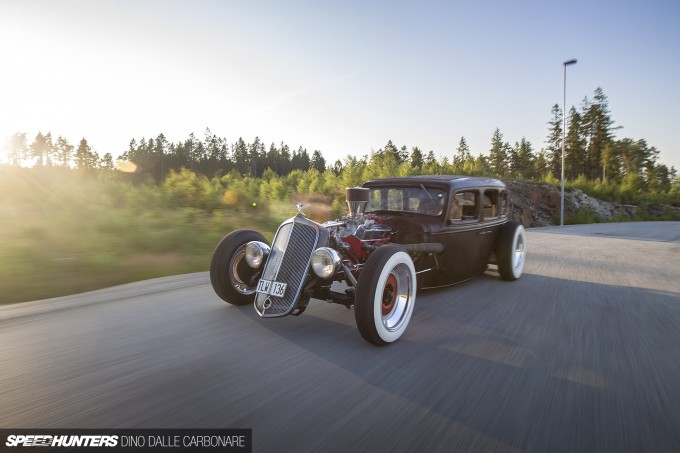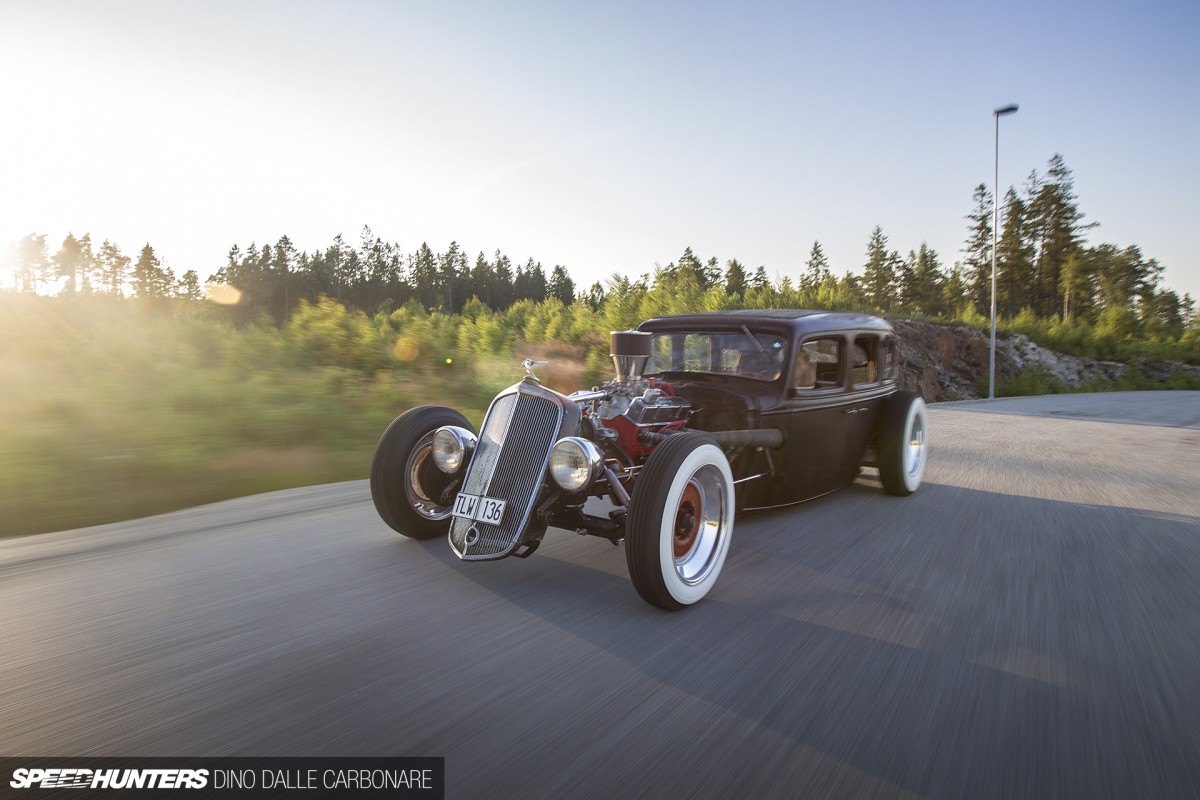 But for how good it looks with its air suspension set to the lowest setting, the effect is multiplied tenfold seeing it raised up a couple of inches and driving around. The sounds, the smells and the site of following it from behind and running alongside as we did to get these shots, makes you really fall for it.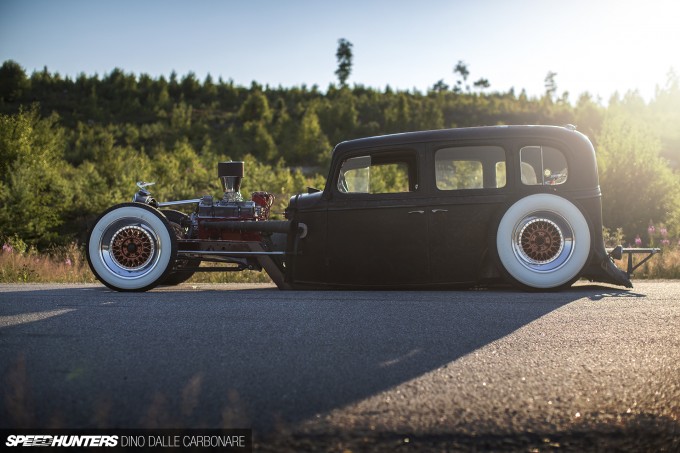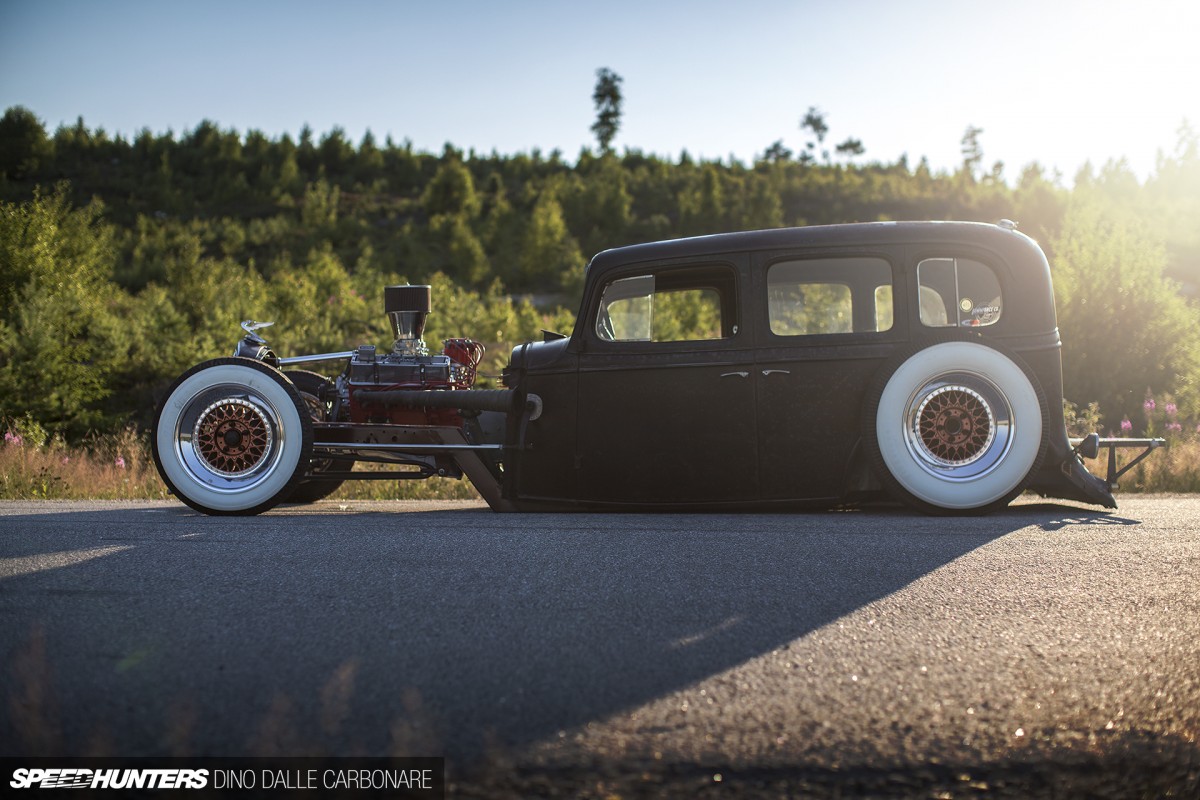 But there's far more to see. Hot rods are always an open canvas for the people that build them – you can add so many little details to them to make them a personal reflection of what you think one of these road-going creations should look like, or if you are like Mattias, you can embrace the base car's essence and let it speak for itself.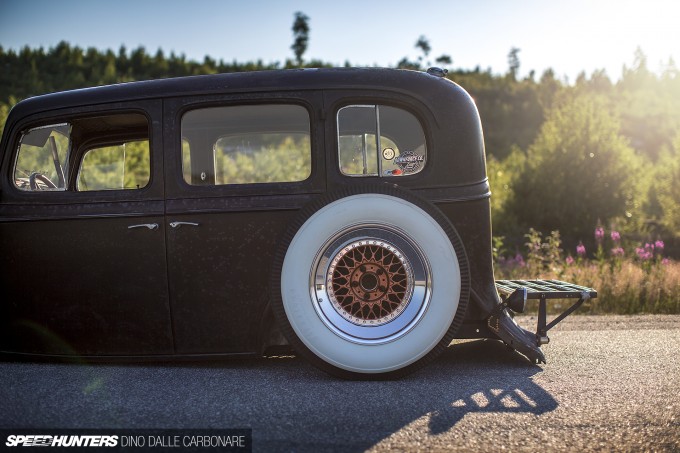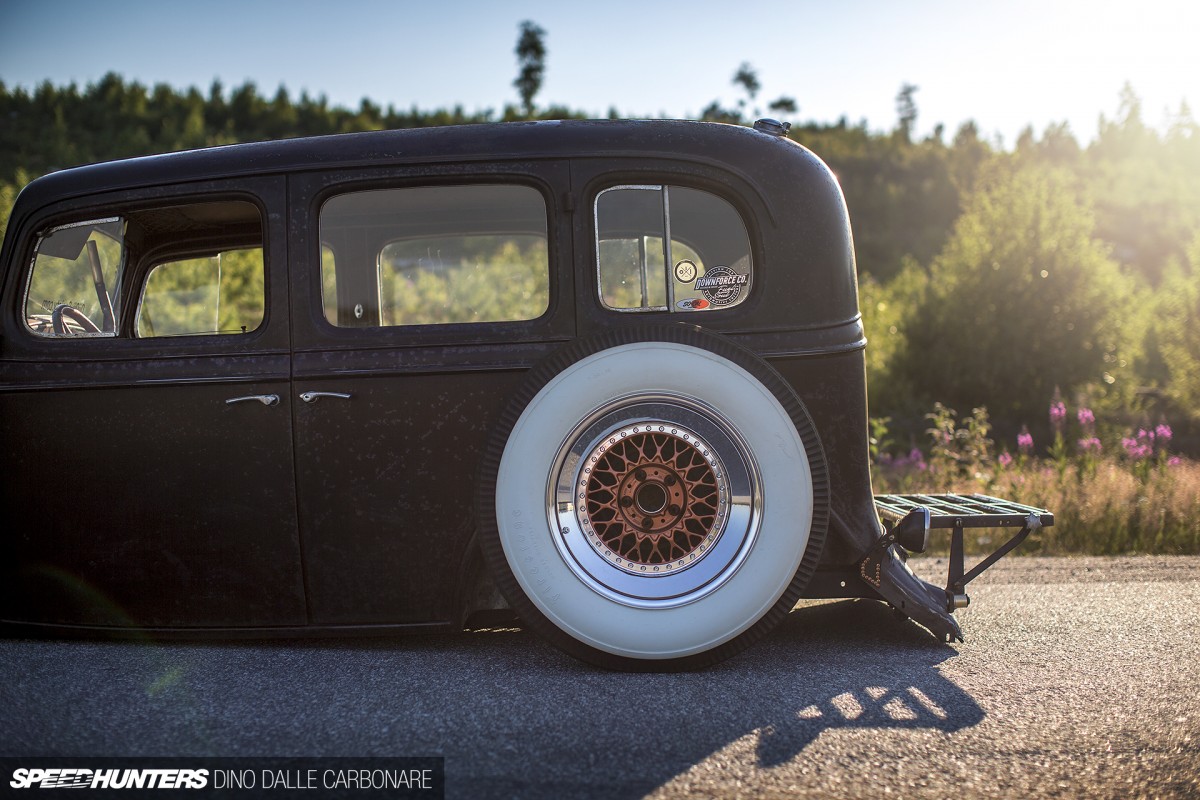 That's why the Master still sports its original paint and its original glass. Body-wise, very little has been fettled with here.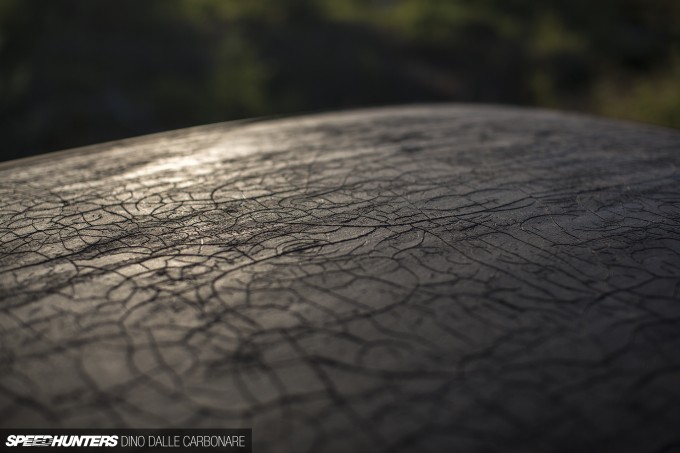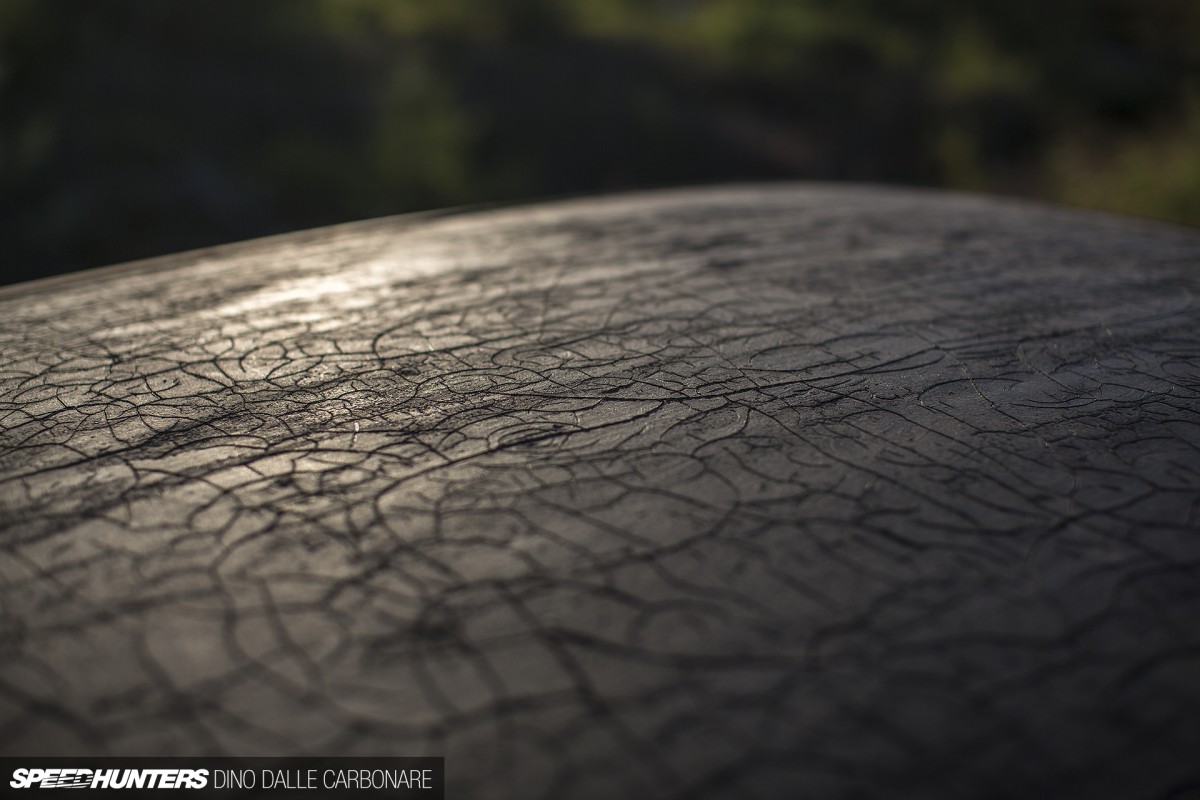 And why would you when you have patina like this! It's this sort of thing that builds character, and this rod has it by the bucketful.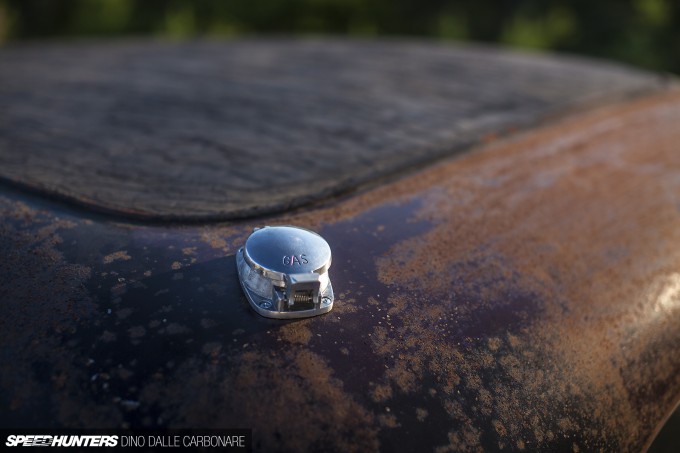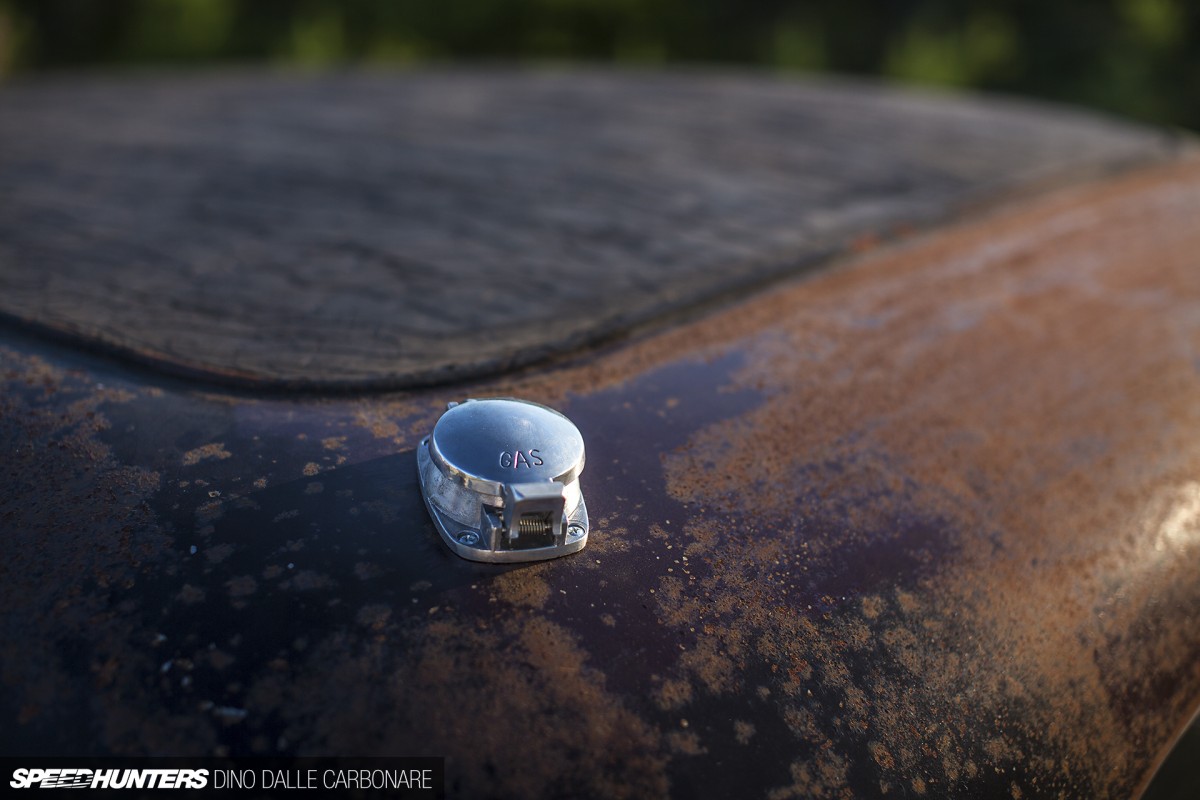 I love the roof-mounted gas filler – the shiny surface adds such a contrast against the naturally rusted cab's brown paint. If you think about it, the car sits so low it's actually at a very easy height to reach at the pumps.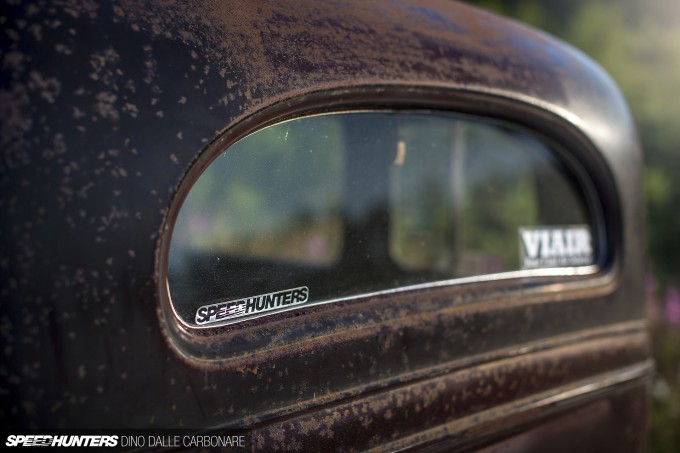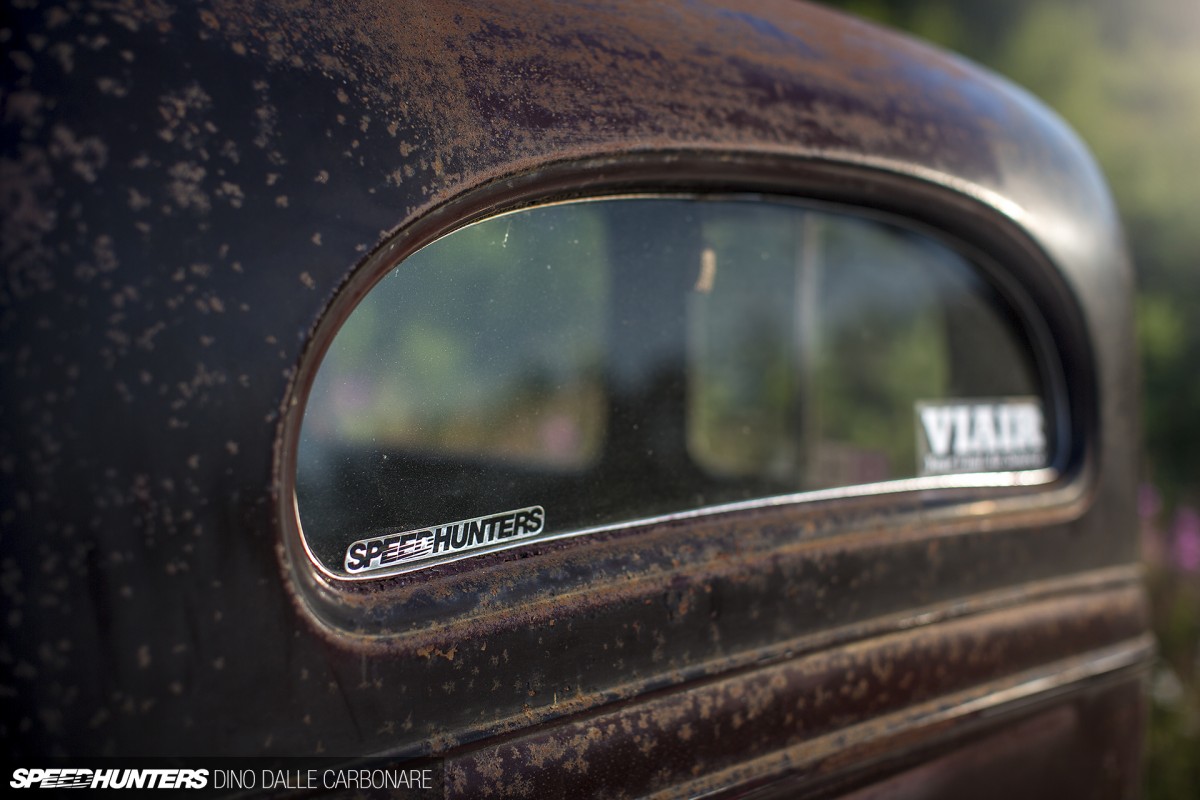 And it's always a pleasure to see a Speedhunters sticker adorning a car of this caliber.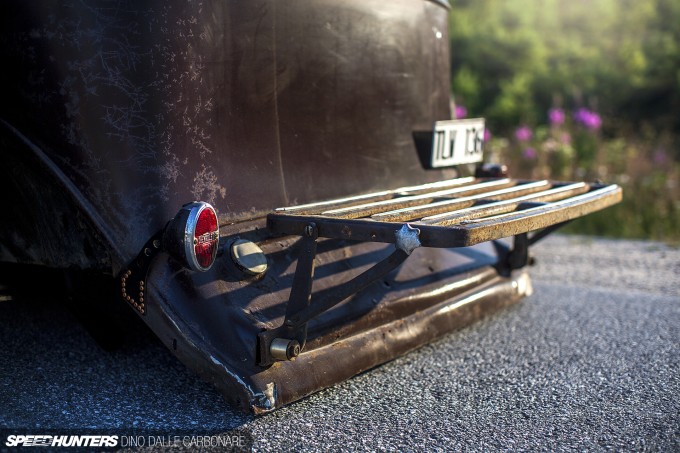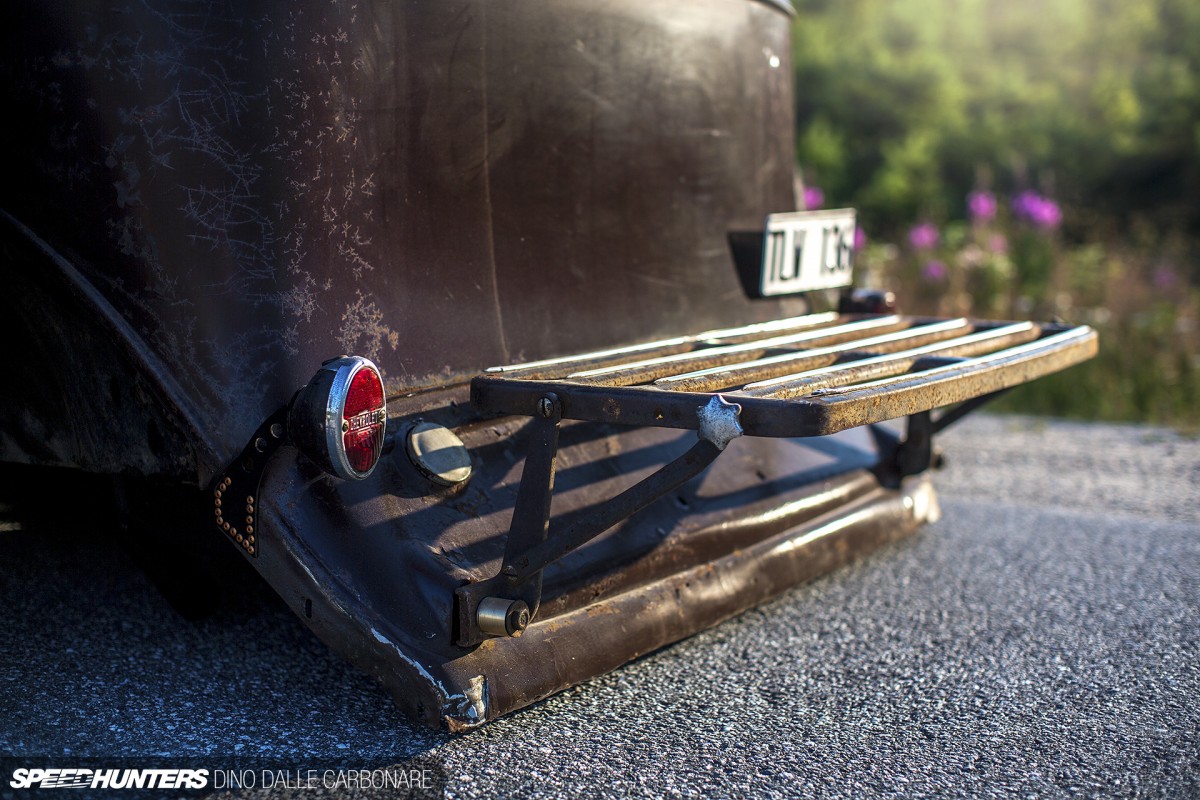 Another original part is the luggage rack, which over the decades has given up its chrome shine in exchange for an oxidised and aged surface.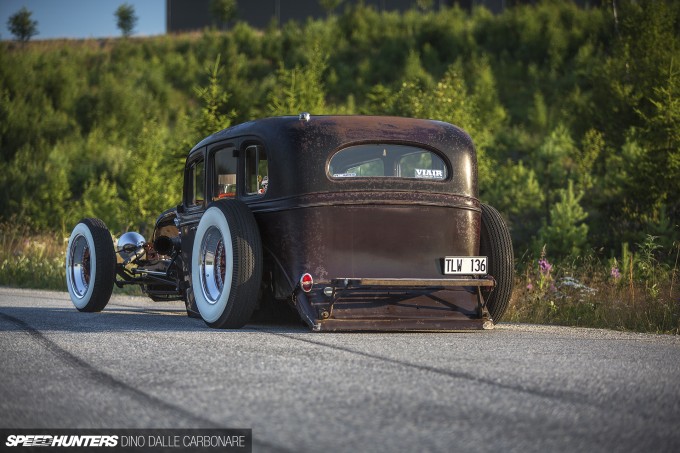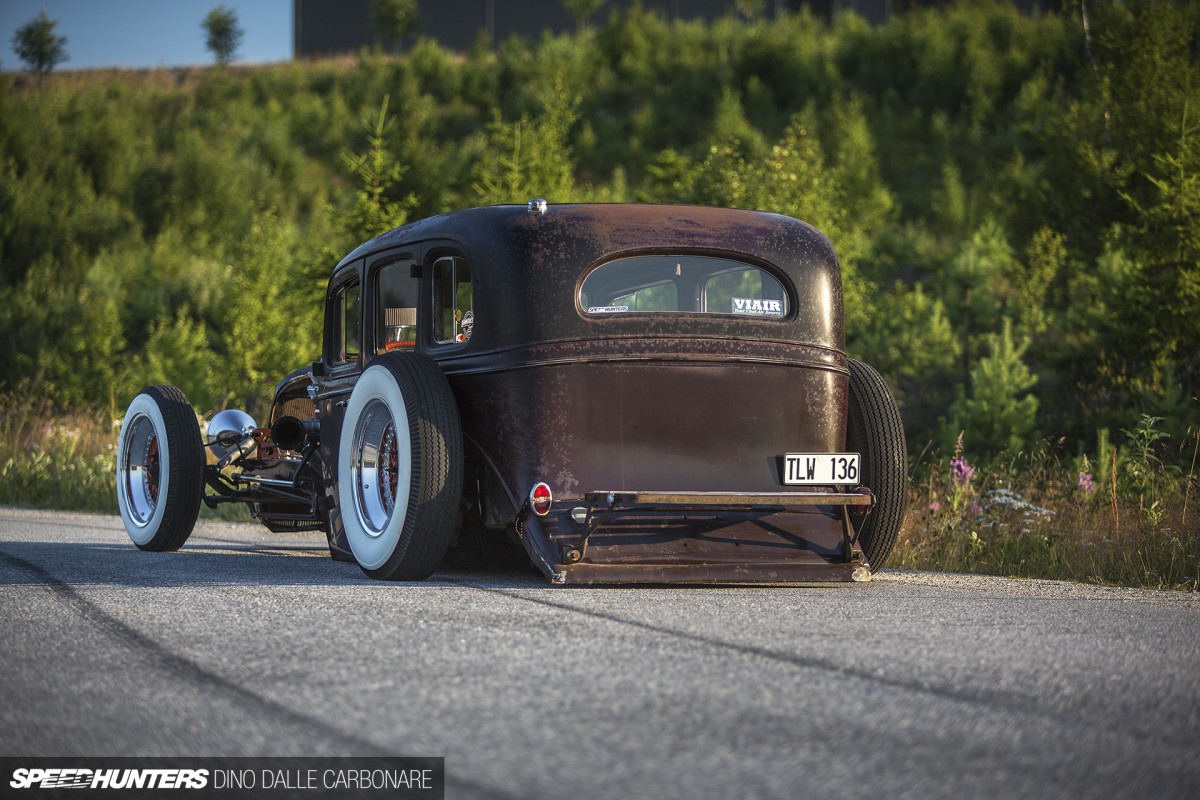 Of course, Mattias wouldn't have it any other way, and you really have to take a step back and observe it all as a whole to truly appreciate the little details. It all comes together to form a car that truly stands out for its charm.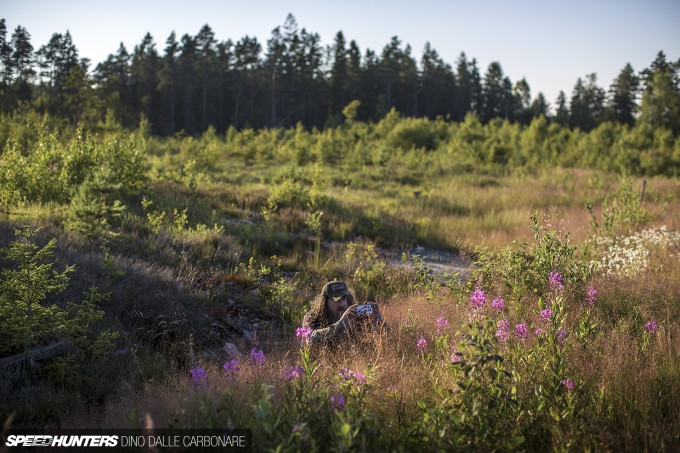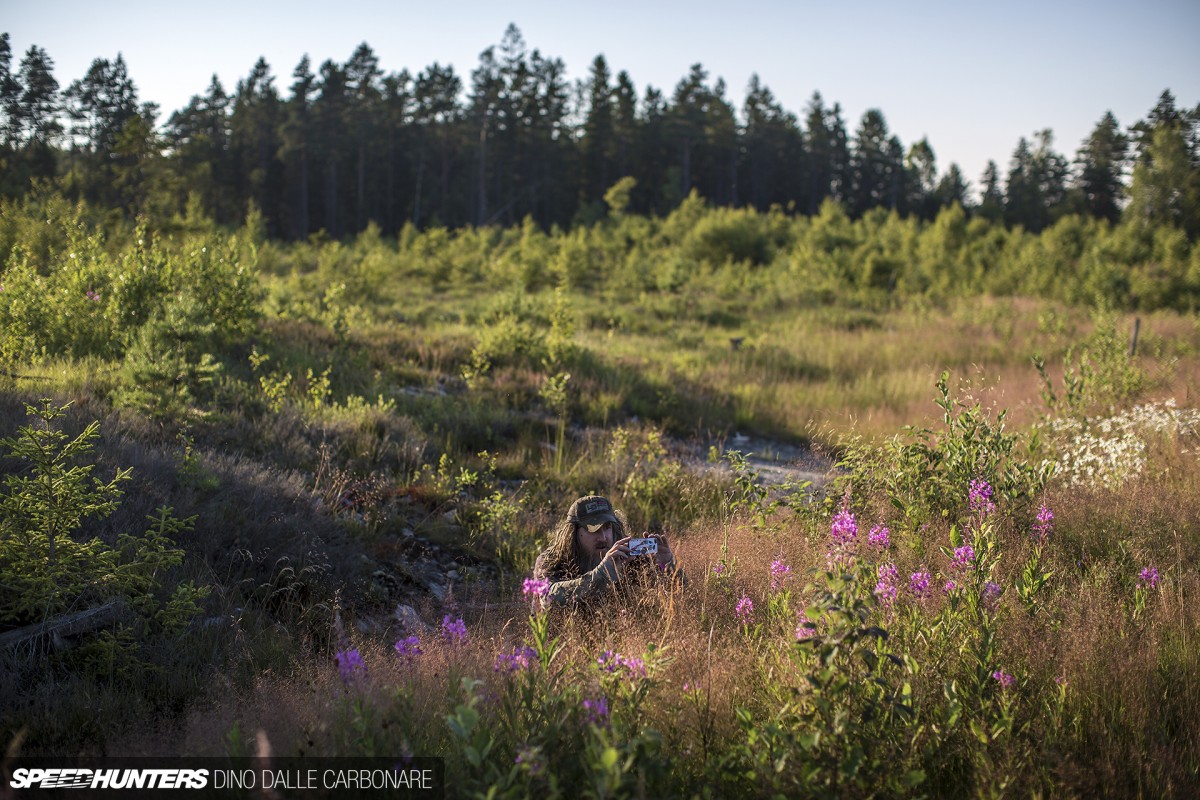 Fresh from an intercontinental flight our guest for the weekend, Magnus Walker, happily jumped in my Volvo rental car and tagged along to check out the Chevy. He and Mattias chatted about all things automotive while I was shooting – something that was great to see, and once again proving that regardless of the automotive genre, cars guys will always share a special bond. I saw Magnus head deep into the undergrowth to grab a picture with his phone.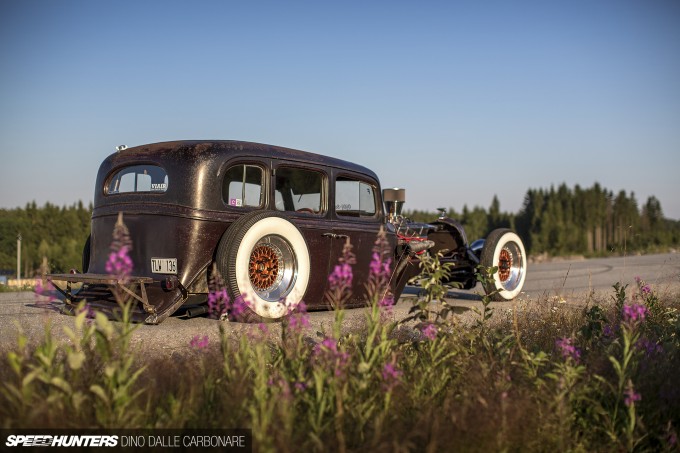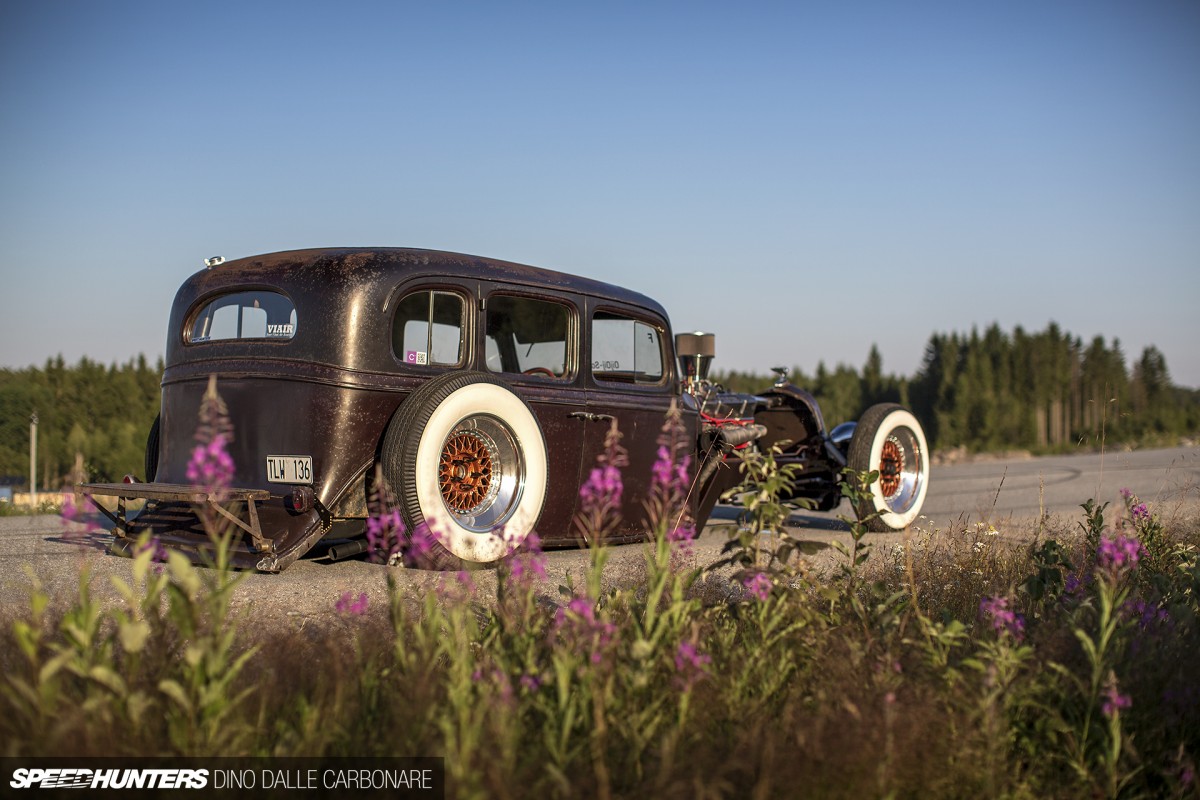 The angle looked interesting, so I headed down there myself and stole the same shot. Sorry Magnus!
Embracing Patina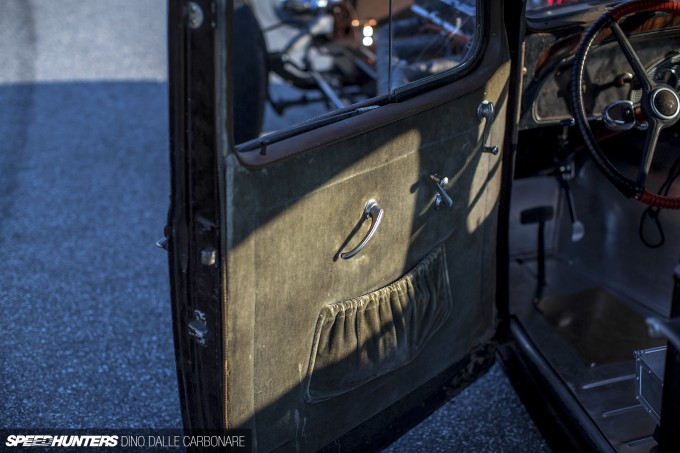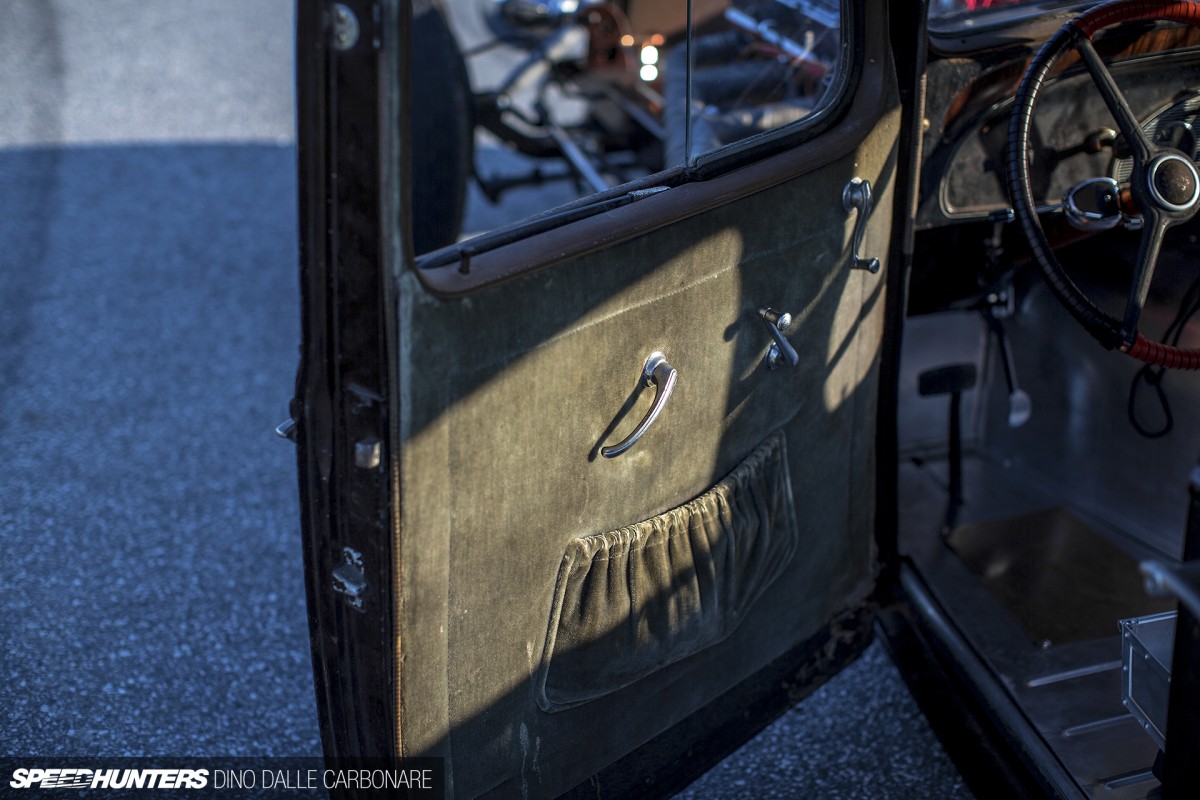 I mentioned the word patina before, but it's inside the Master where things get really special, as here Mattias has left all the trim original and untouched. As I do with a lot of old cars that I shoot, I couldn't help stick my head in there and take a deep breath, inhaling a lungful of the '30s in the process.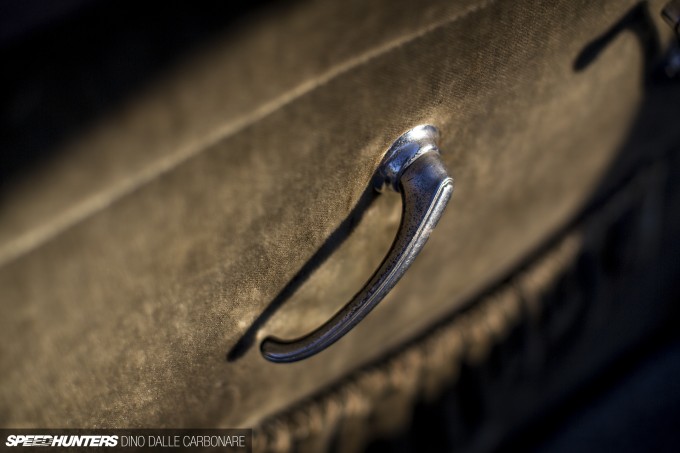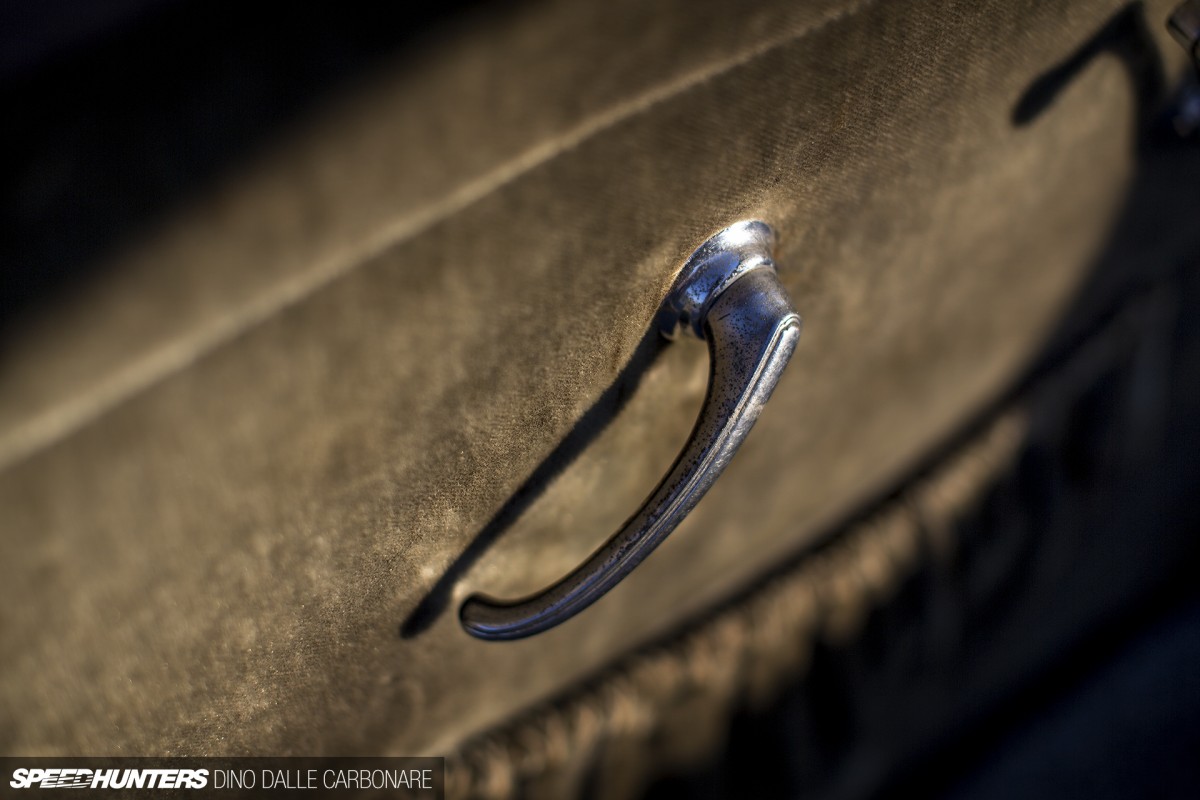 That's what 71 years of ageing does to a door handle. They sure don't make them like they used to – just imagine what a plastic door handle from a modern car will look like seven decades from now.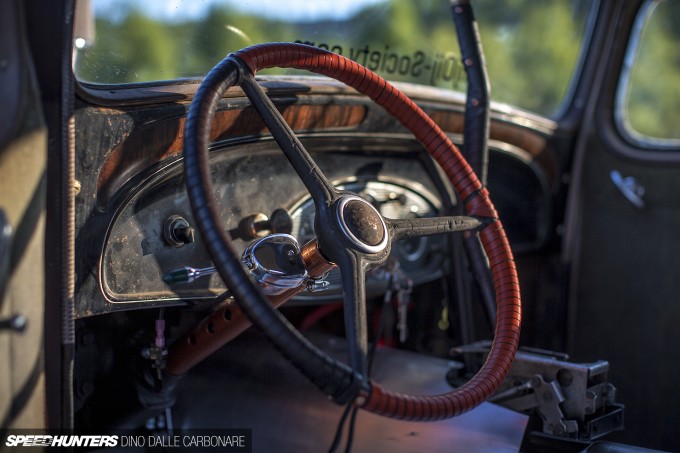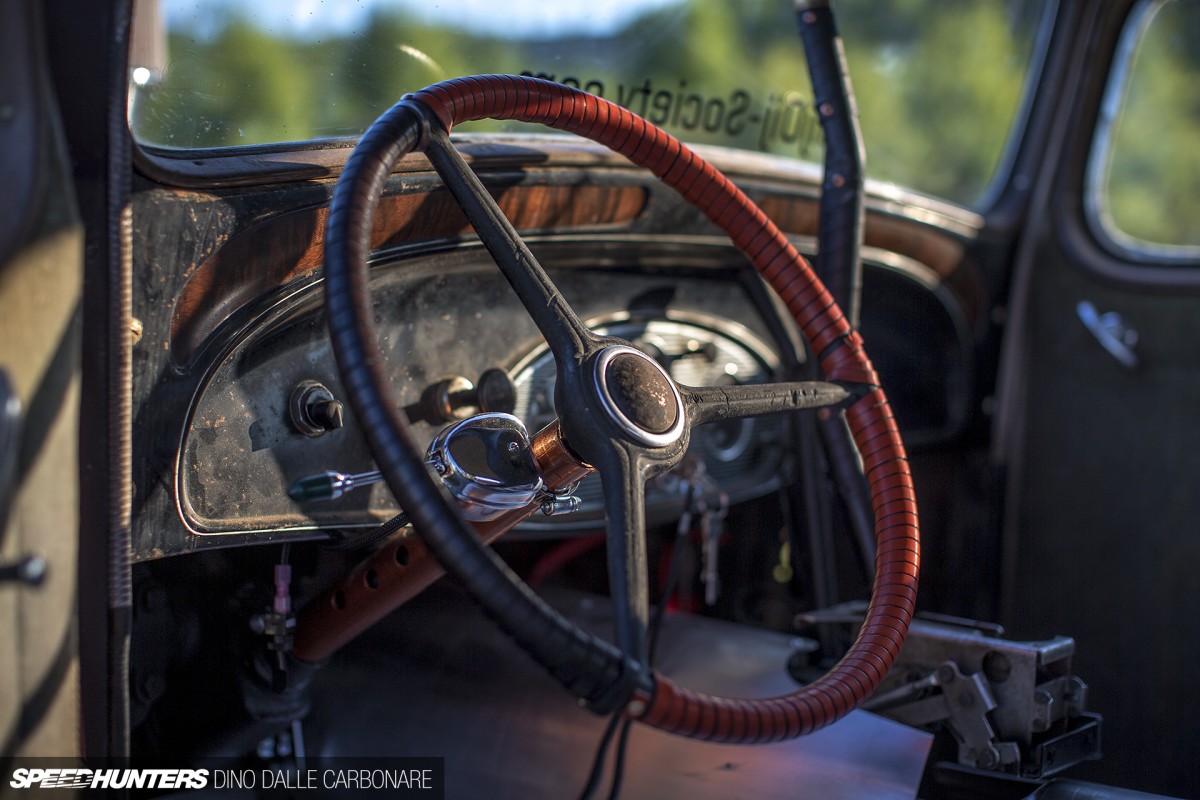 Aside from the addition of the extended shifter the dashboard has remained untouched. The steering wheel, the wood trim and the instrumentation is all as it was out of the Chevrolet factory. The dials in the instrument panel don't function as they are the original 6-volt ones the car came with, so it's just the speedometer that works.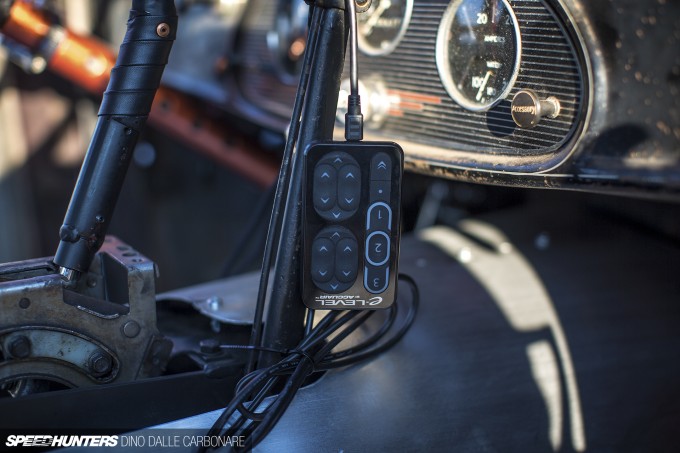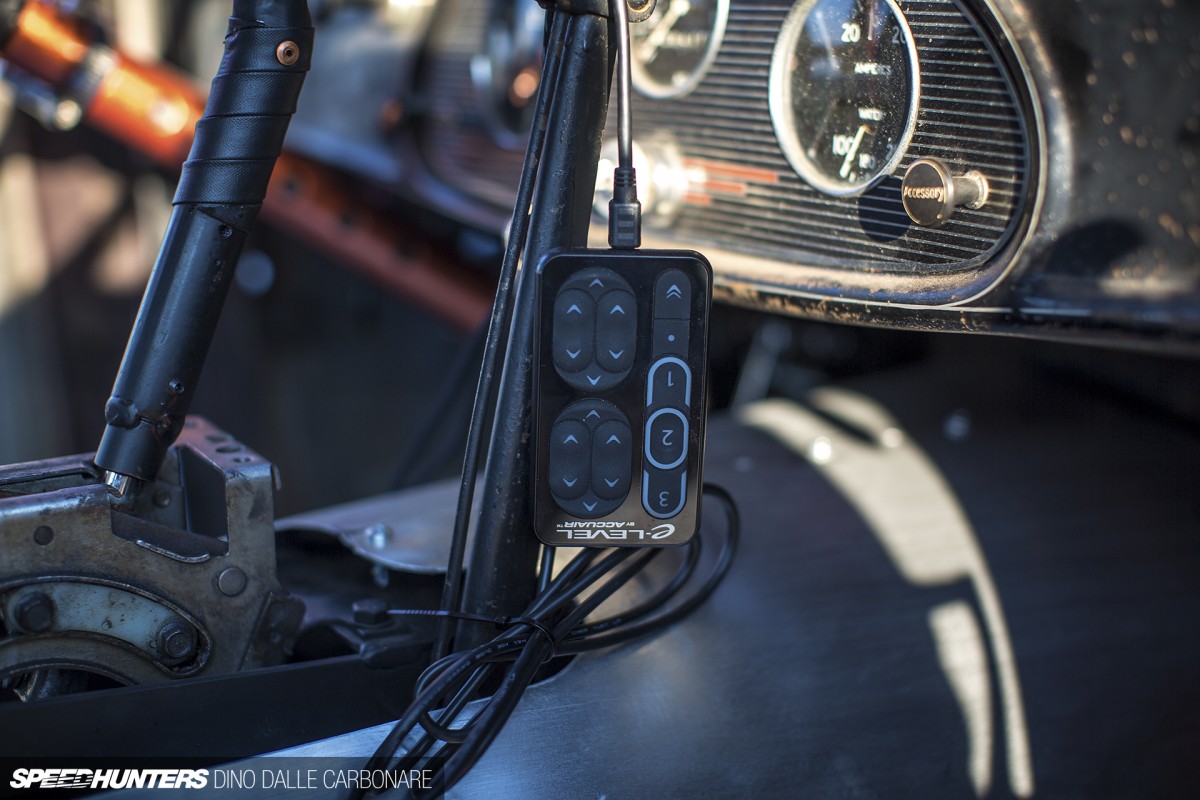 The air suspension is controlled through the AccuAir e-Level remote and reaches the required ride height in seconds via the press of one of the preset buttons.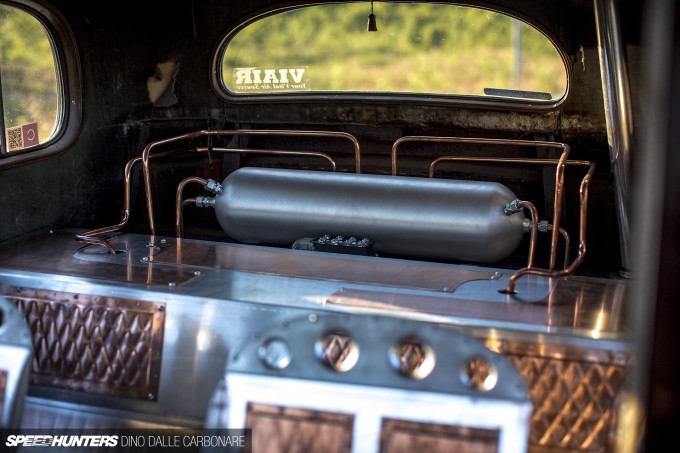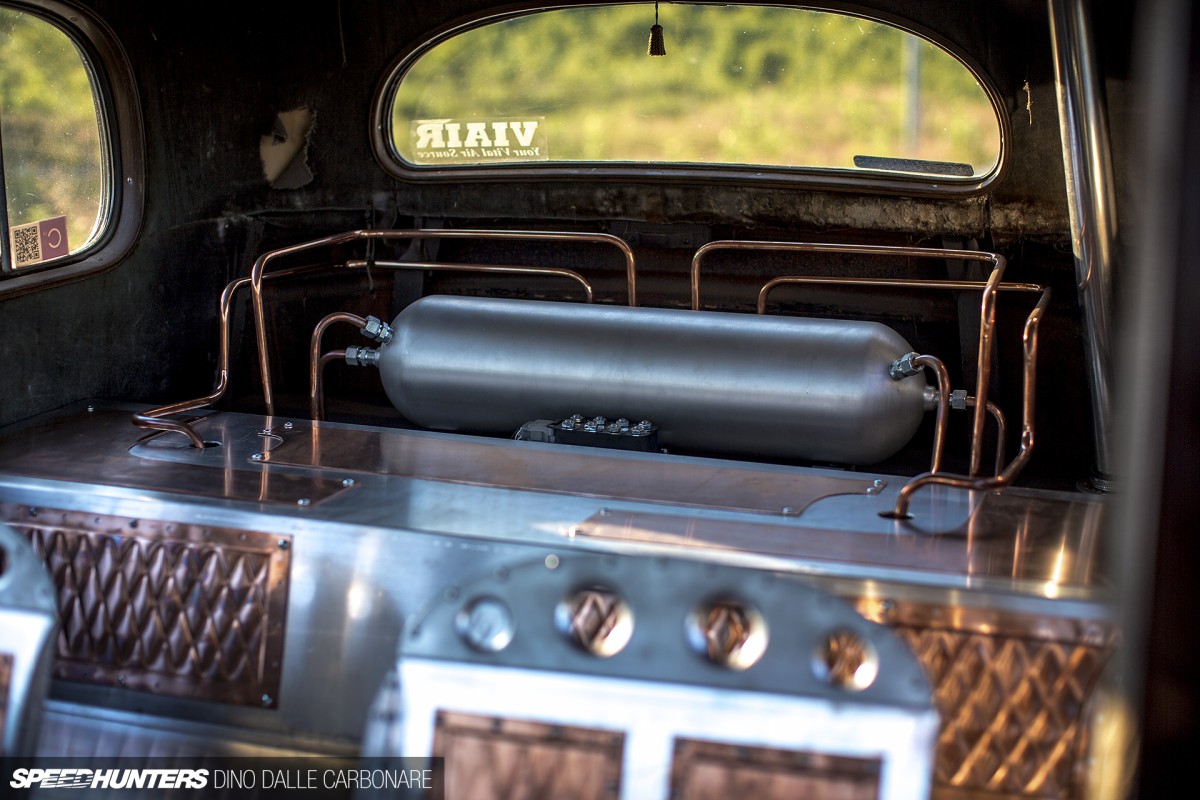 Mattias did a great job of integrating the five-gallon air tank at the back of the cabin and used carefully bent copper lines to plumb it all up.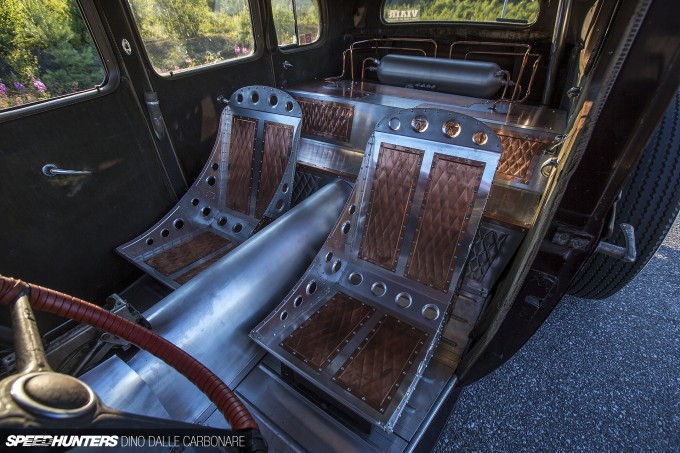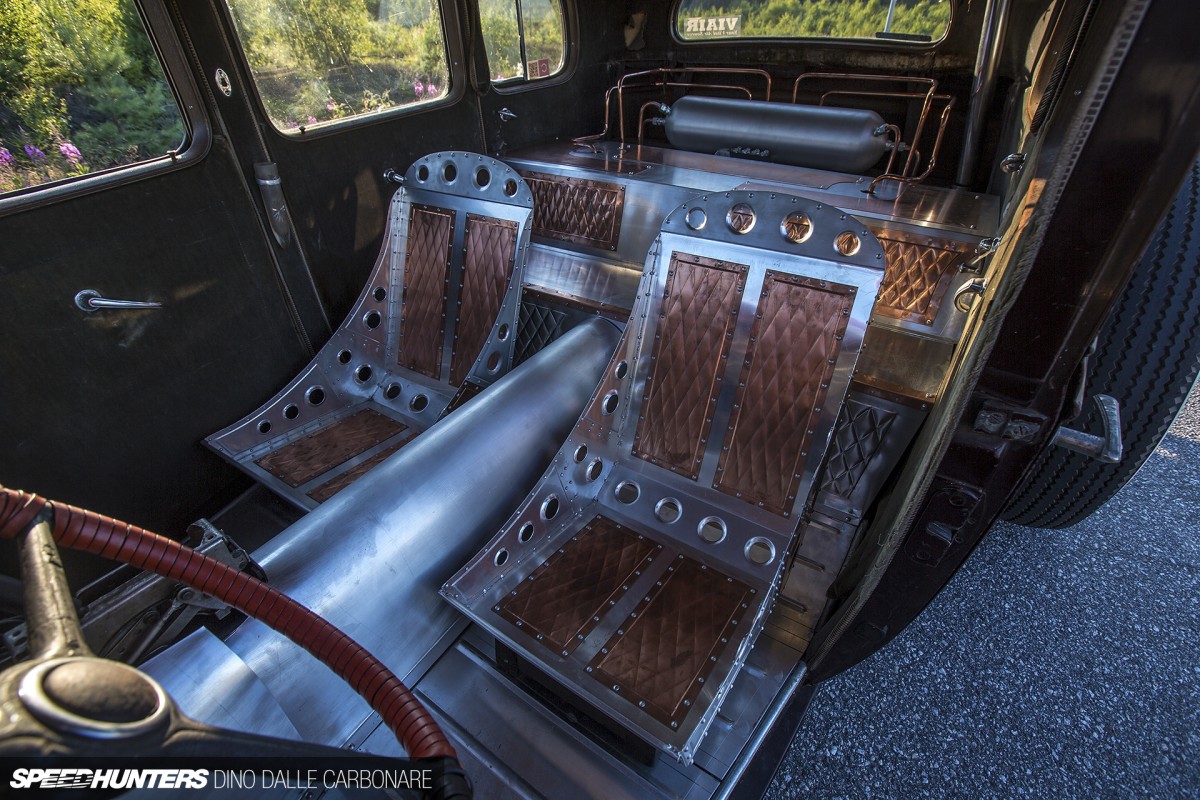 And in case you are wondering why there are so many copper details around the car, well one look at the seating arrangement and it all becomes quite obvious.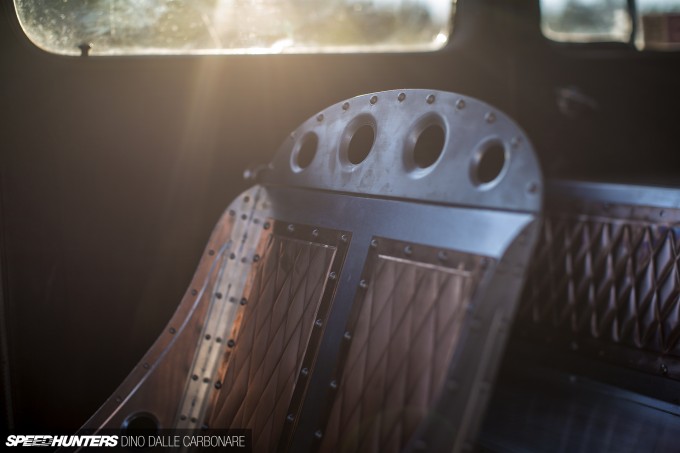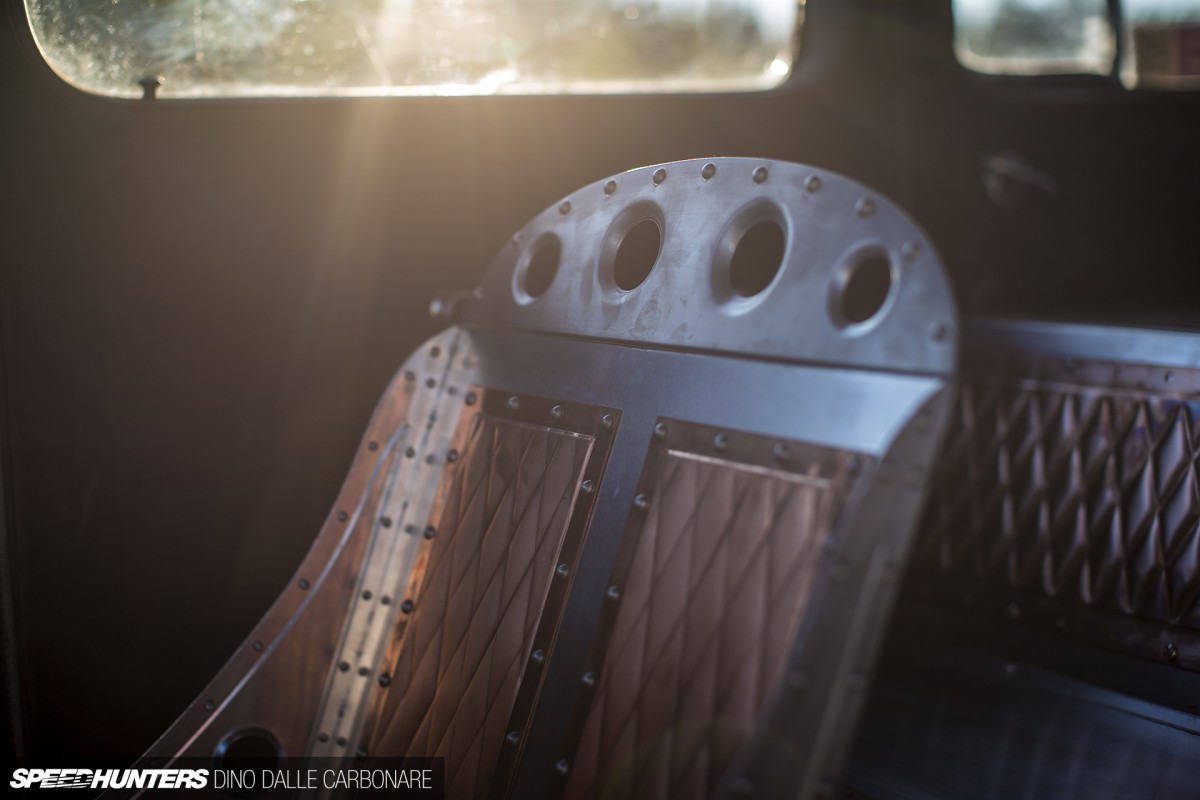 Mattias received some help on the aluminium seats – his friend doing an amazing job of fabricating it all and adding that awesome riveted-on copper detailing. It adds a totally unexpected twist to the build and a big injection of character. Mind you, while they look pretty bad ass, they aren't the most comfortable things to sit in for any extended period of time – something Mattias found out on his way from Sweden to Rudskogen!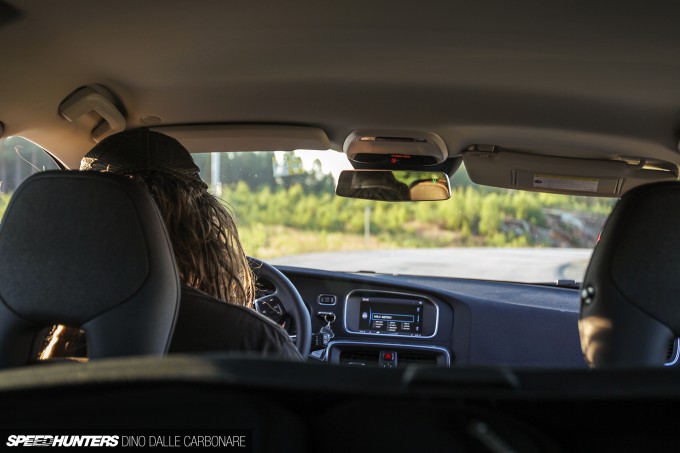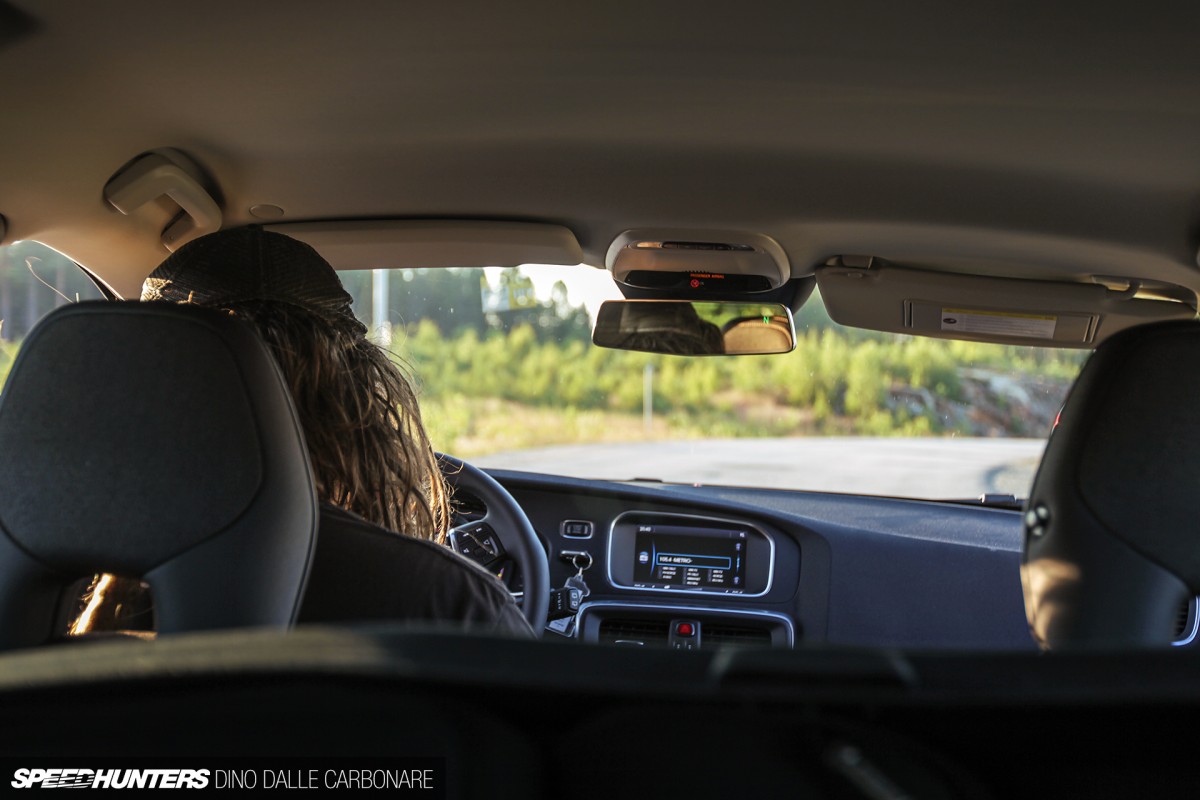 Thankfully Magnus didn't mind providing his driving services so that I could hang out of the Volvo's trunk and get some driving shots of the Chevy.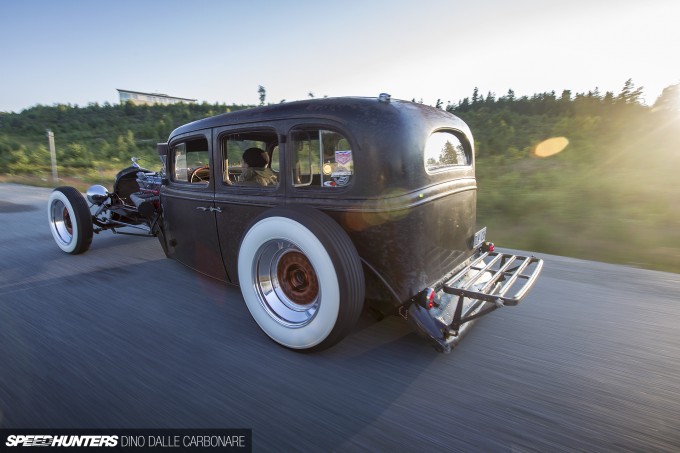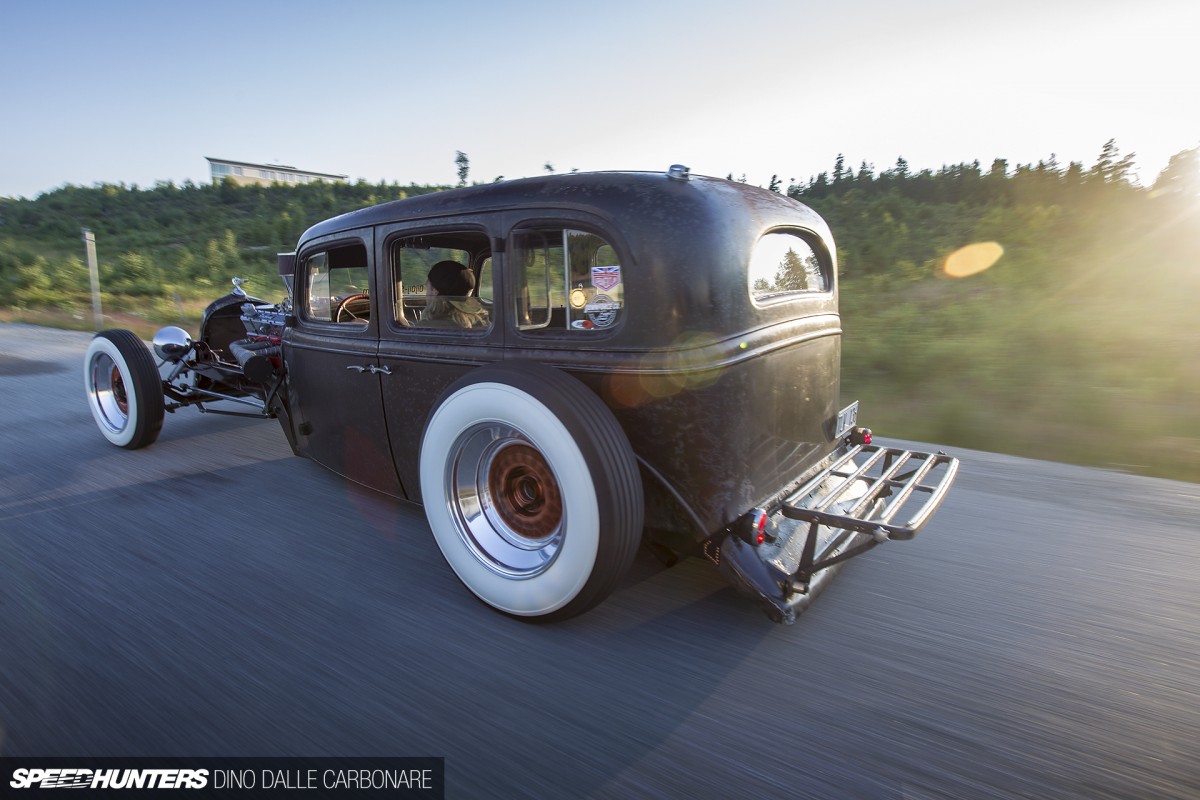 When it's possible I always try to get images of feature cars in action. Sometimes it's hard to do as we're often shooting race cars in confined workshops, or cars that may not have number plates and therefore can't be taken out on the open road. But Mattias's Chevy is road legal as the Swedish plates hint, and he has had a ton of fun not only building it, but now taking it out on the street and embracing the experiences that owning and driving a car like this bring.
The best thing of all is that this isn't quite the end of the road for the '33 Master. Mattias plans to keep on evolving it, and I believe there is talk of an engine swap next – something with a few more cylinders – maybe a Jaguar V12. That sounds like a truly Scandinavian approach of doing things and I can't help but approve. I'm sure this won't be the last we see of this very cool machine..
Dino Dalle Carbonare
Instagram: speedhunters_dino
dino@speedhunters.com
Special thanks to Magnus Walker for helping me out with the car-to-car shots!