Oops They Did It Again
The guys at Oemmedi Meccanica are pretty nuts, but then the Italians have always been kind of out there. At first you think they're all laid back and chic, then they get behind the wheel and drive like the devil is chasing them. In fact scrap that. It's like they're chasing the devil.
Lamborghini, Maserati and perhaps the finest of all, Ferrari, were all born here in Italy. But let's not forget Fiat, and this little 500 hides a special v8 secret.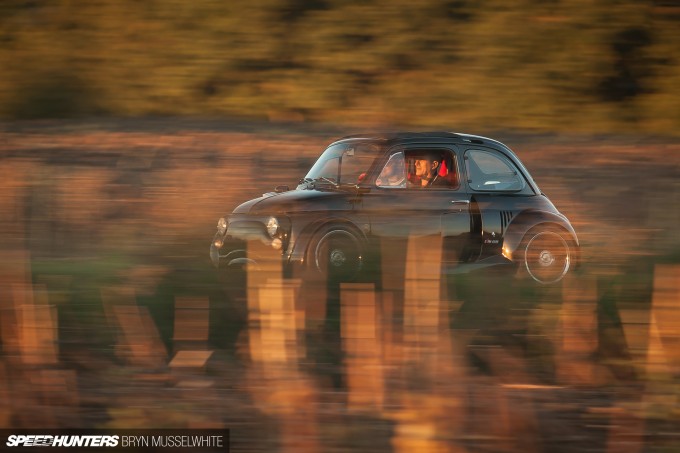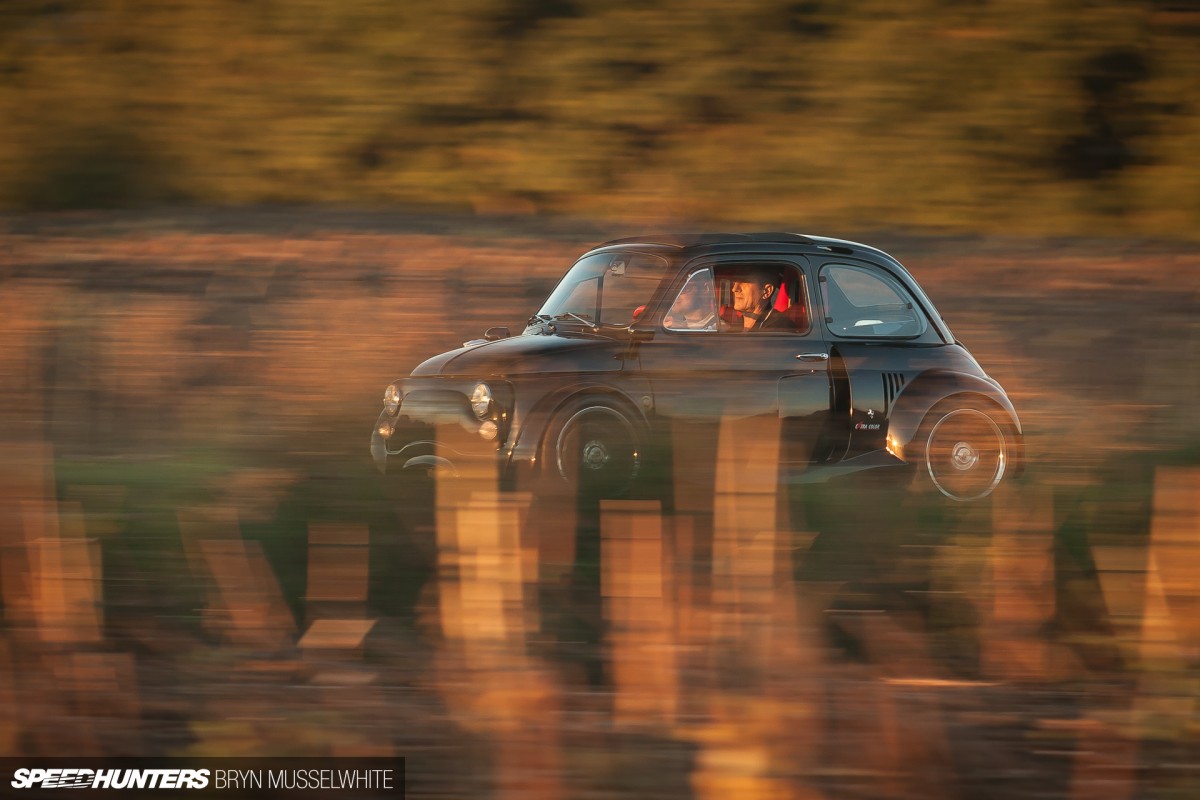 You might remember the name from a story in January this year, when I unleashed the awesome Murciélago Fiat 500 mash up on you. Well, this is what else I got up to on the same balmy evening near the small Italian town of Acquapendente last year. I'm ashamed to say the images have been languishing in the depths of my hard drives until now, waiting to be shown.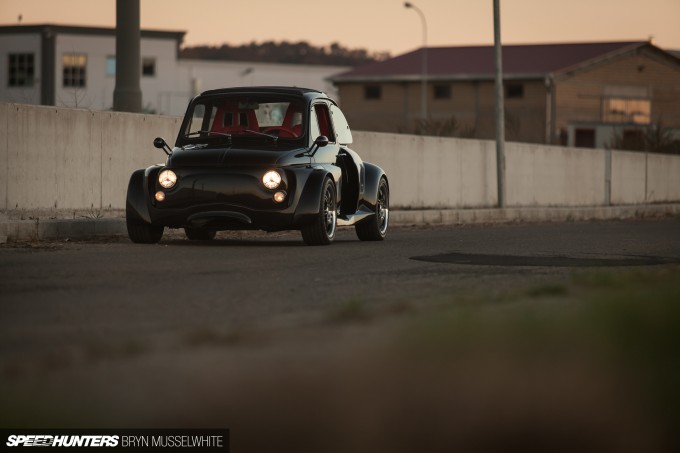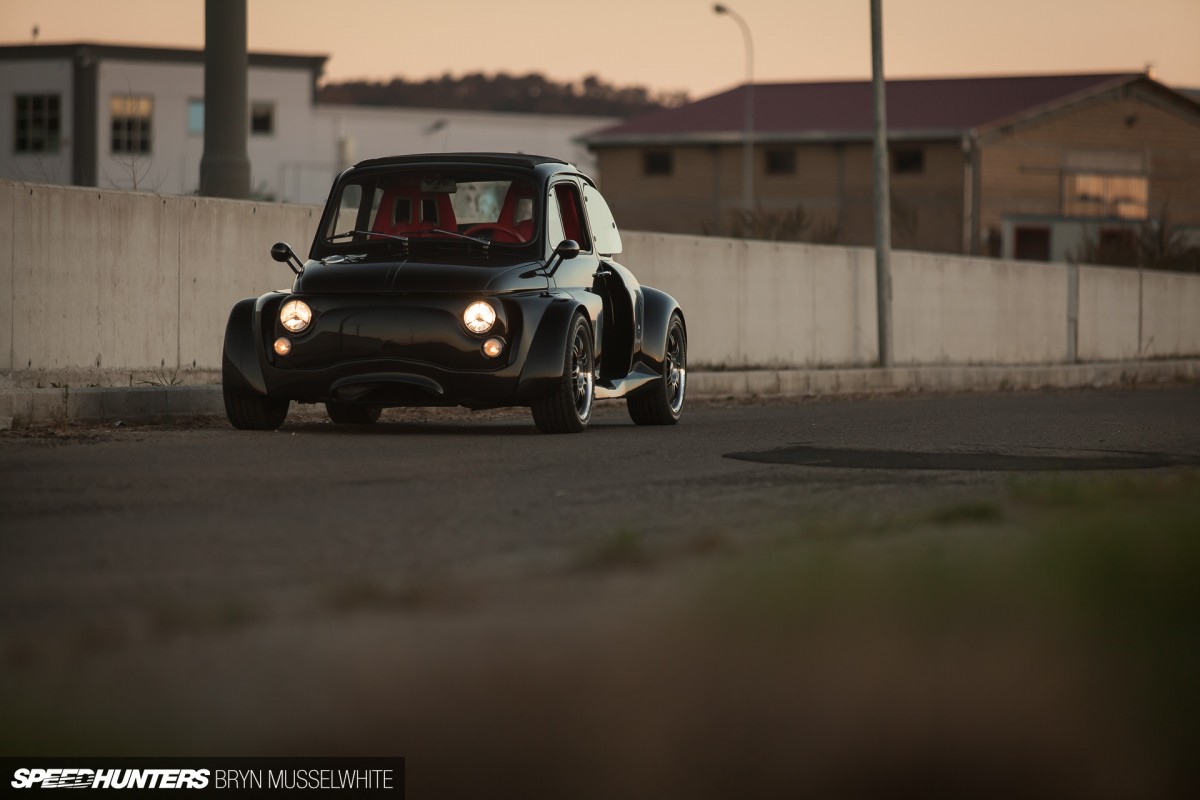 What we're actually looking at here is the final step before that Lamborghini-based monster, although this Sikkens Nero Black creation is actually the third of forth in a long line of modified Fiat 500s the team have turned out. Make sense?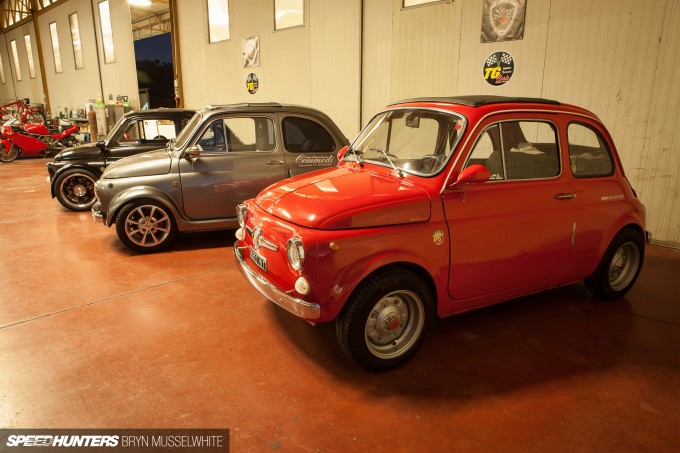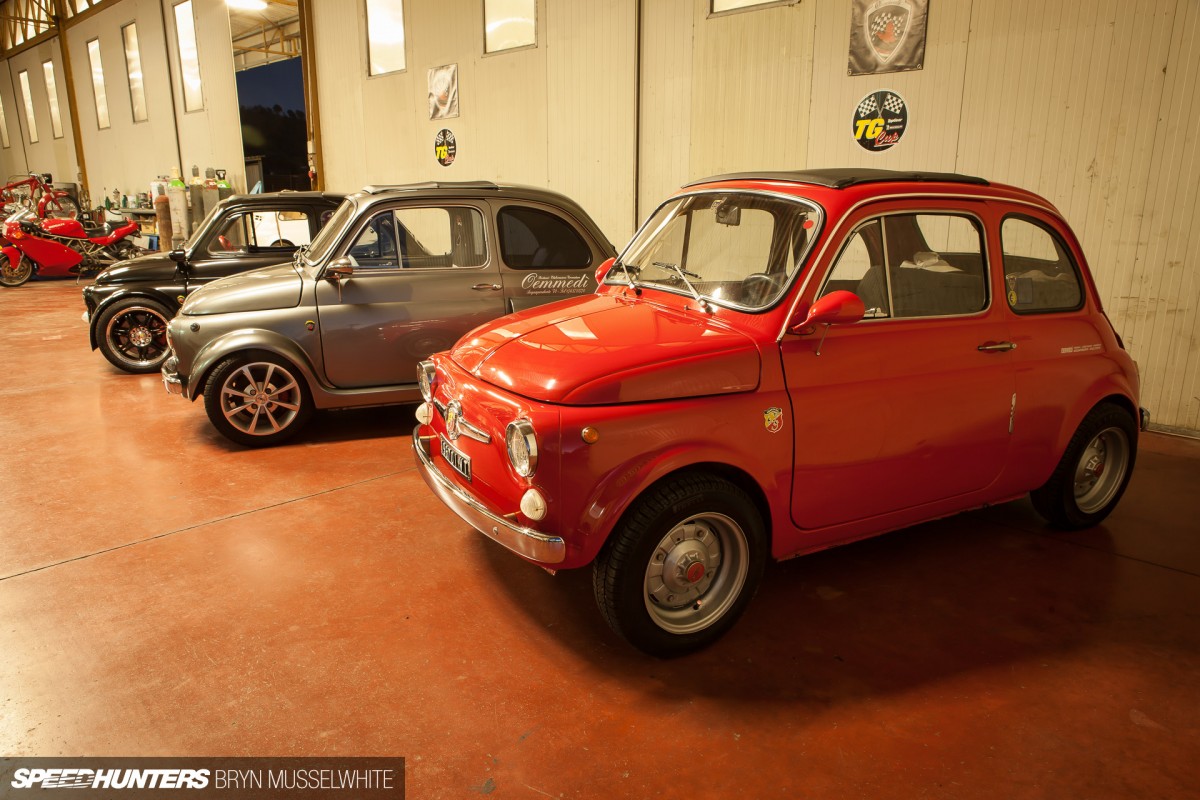 Well here's a 'standard' Abarth 500, a very rare and very cool piece of history. Sat next to it is the first of the hybrid mix ups from Oemmedi, which has a Porsche flat-six in the back. With an electrically-operated deck lid and subtle body modifications it was to mark the way forward for this Ferrari-engined experiment, which you can just see parked at the rear of the line-up.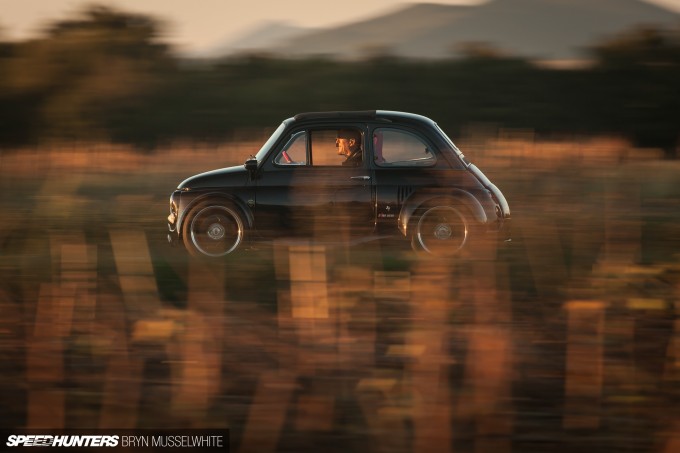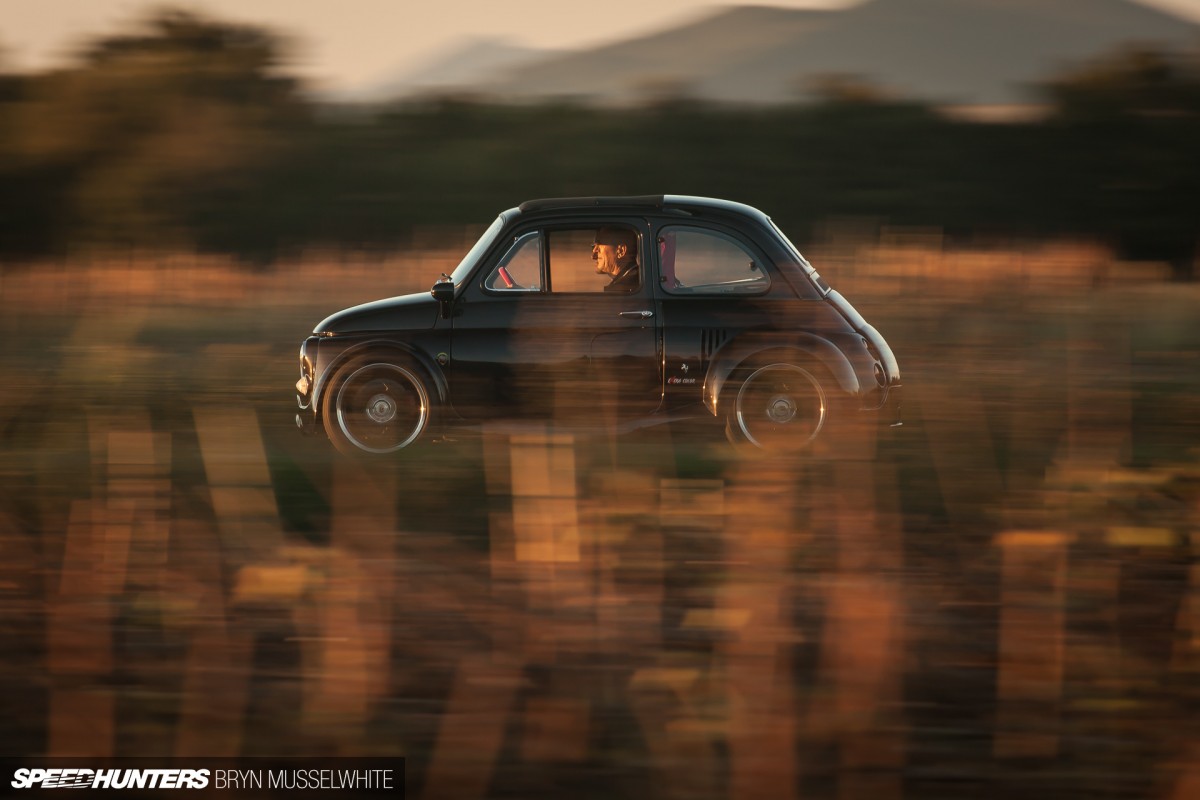 But where the Murciélago-based project is utterly out there and so crazy in it's appearance, this one is rather more subtle. And I like it, a lot. Maybe it's that dark colour? Or the sublime curves? I don't know exactly right now.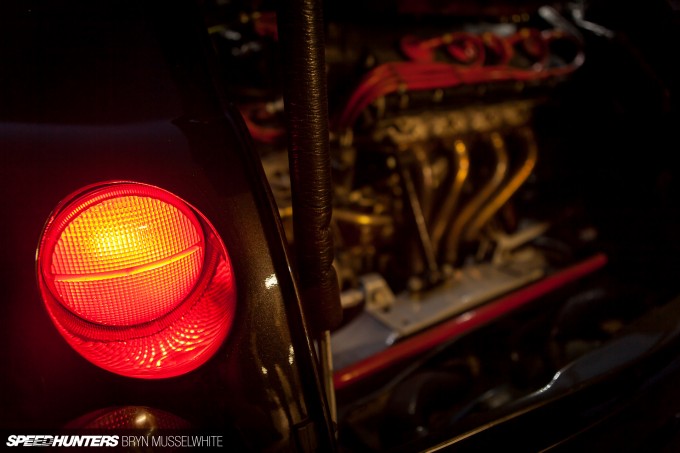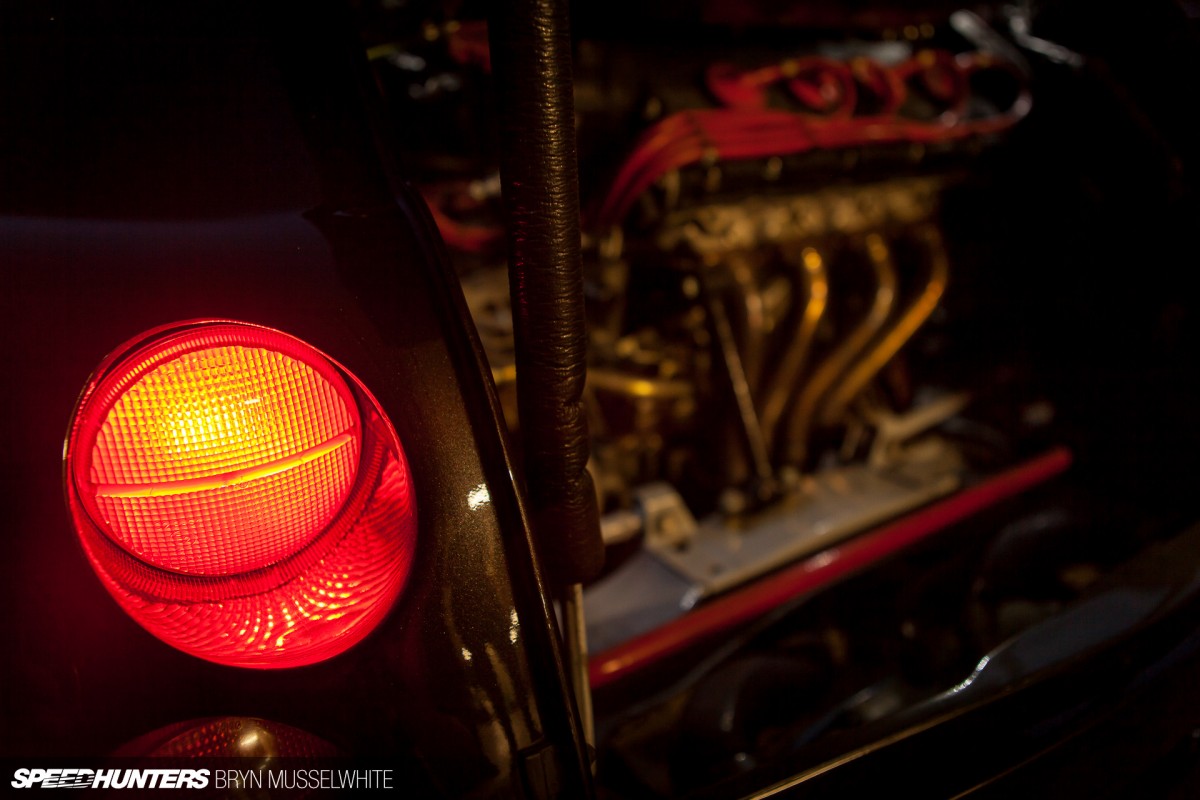 One thing I can confirm is that although the overall appearance might be a little lower key than it's bigger brother, the sound it makes is definitely not. Where the Lamborghini V12 rumbles through to a raucous bellow, the F105 3.0-litre V8 shouts and howls its way from low revs to a neighbourhood waking scream at the top end. In case like me you don't recognise the engine code, it was originally fitted in the front of a Lancia Thema 8.32, a mid-sized family saloon that made a perfect late-'80s Q-car. An incredibly rare model, they were ridiculously quick. And I should know too as a family friend had one and he used to scare me senseless as a teenager when I was on work experience in his drawing office.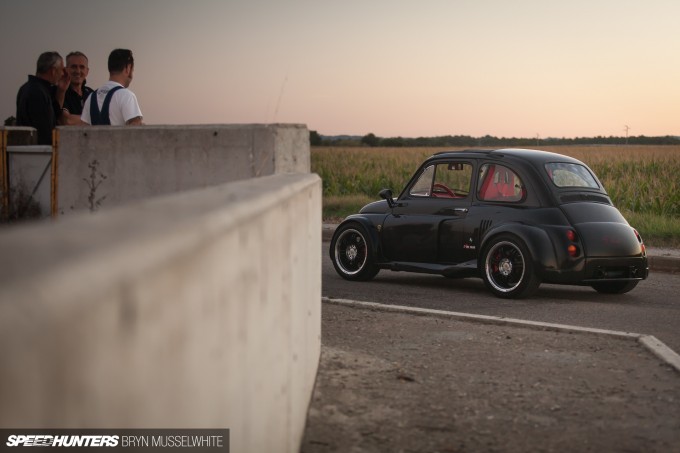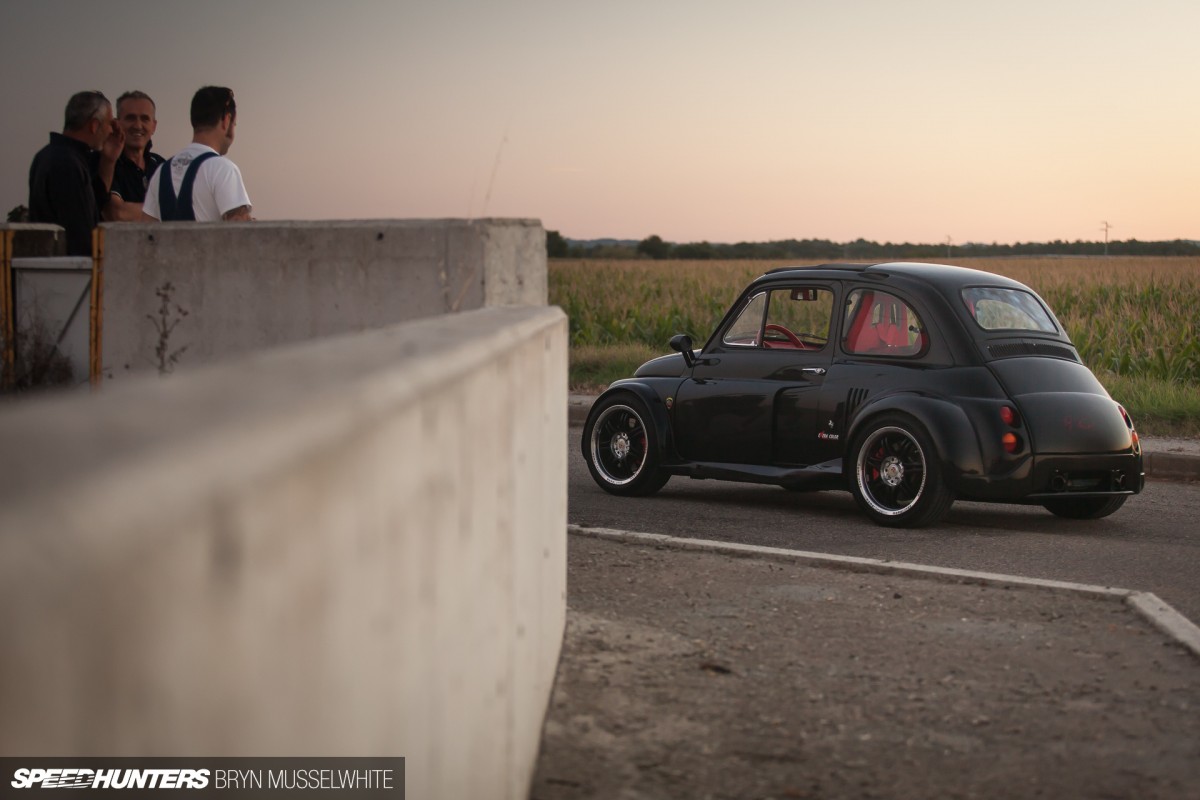 Take away a good few hundred kilos and make it a bit more slippery and the result is this. Oemmedi are a general workshop and restoration outfit whose location in what appears to be a sleepy part of central Italy might not mean much, but the space here almost allows your brain to wander. The pace of life accomodates free thinking and room to explore.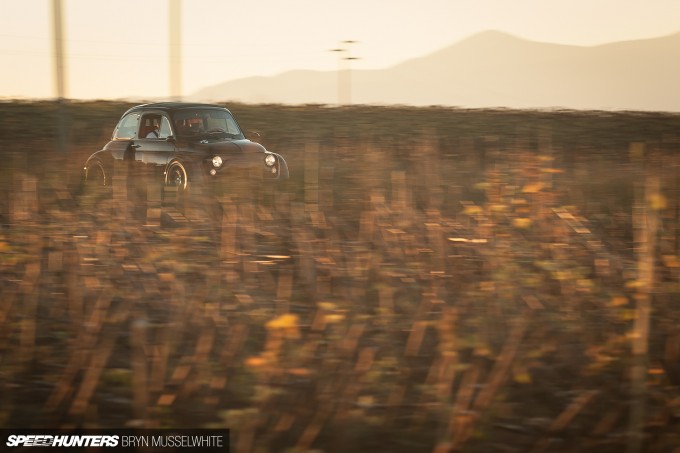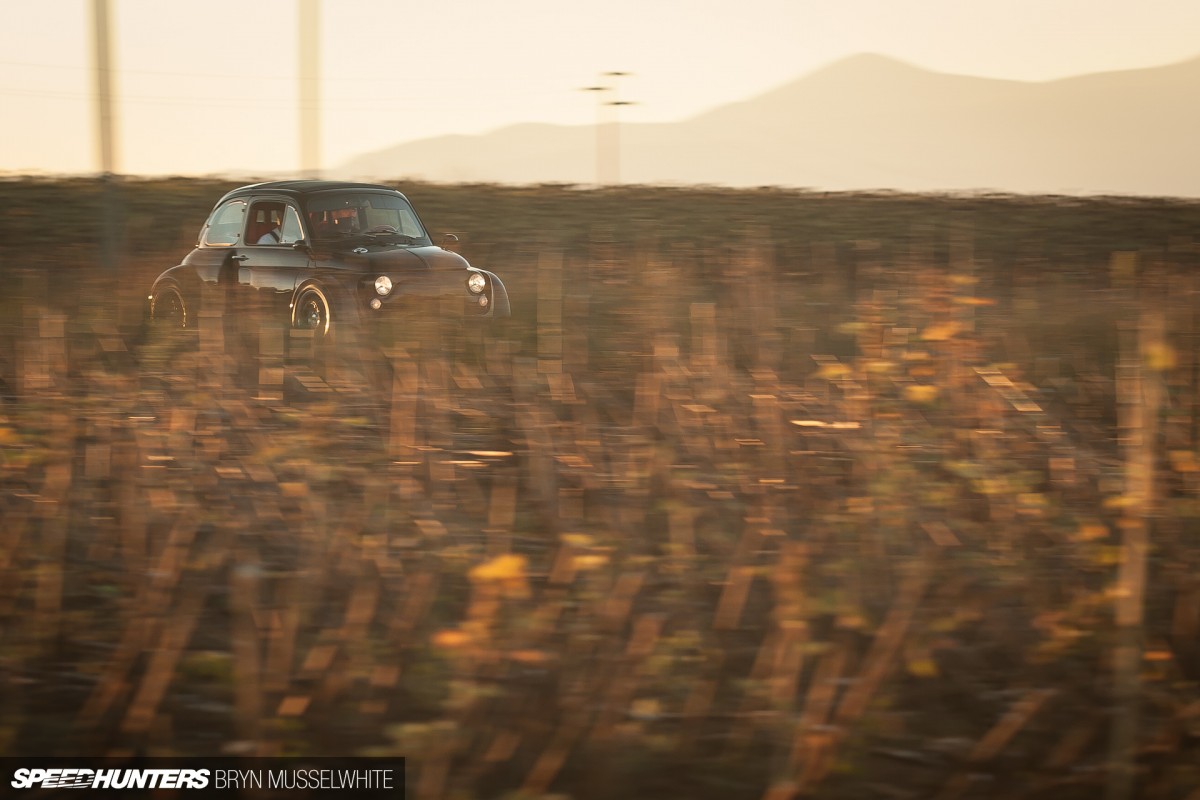 It's a mixed sensation of fear and hilarity as I stand in the middle of a harvested corn field, the sun setting around me and the tranquil scene is being randomly split in two by the piercing noise coming from the small, highly-polished shape that's accelerating past me.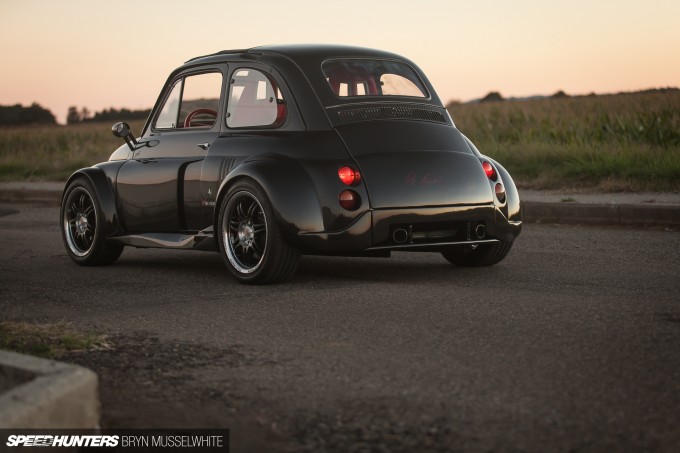 Sat still you get a chance to take in the details of the build; the bodyworking skills of the Oemmedi collective really are something else. The design skills too, blending curves and harsh lines together with the original baby bubble of the Fiat must have been very hard to get right. A lot of the panel work has been completed in metal as well – proper coachbuilt Italian bodywork no less! The interior is pretty special too…
Red Or Dead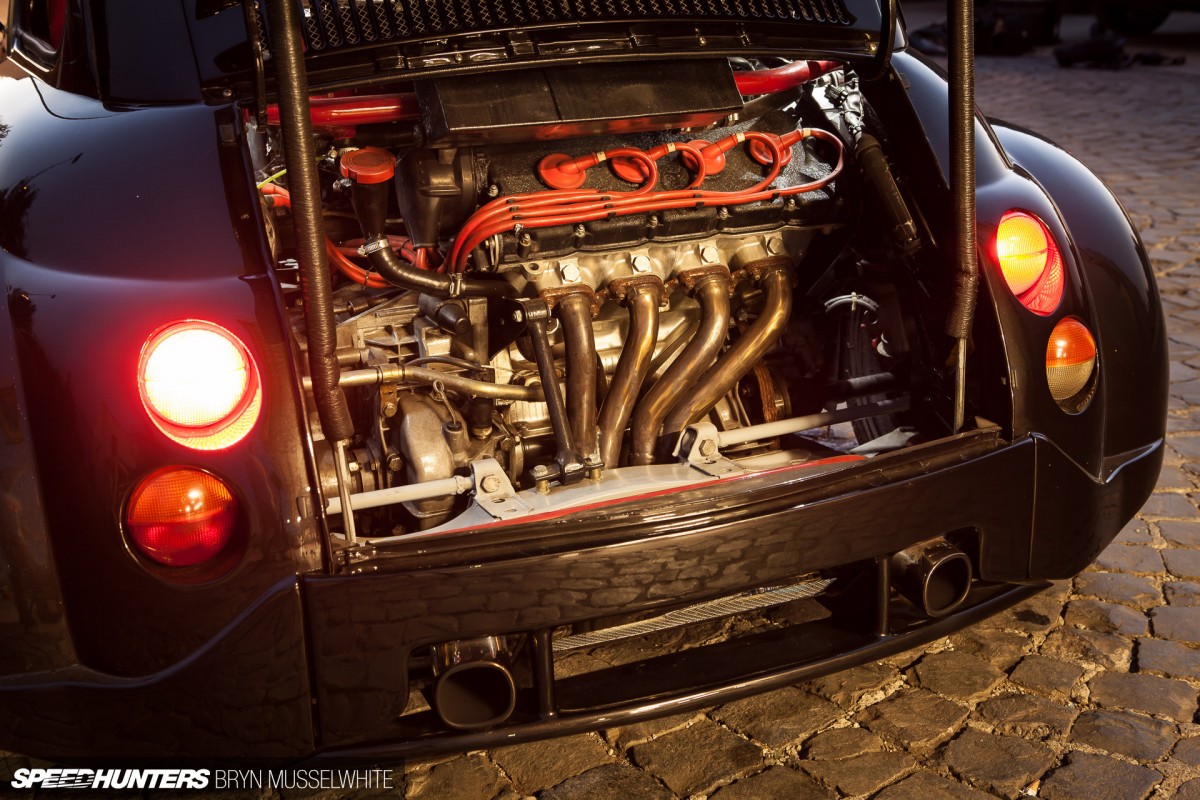 So just how do you make a transverse-mounted V8 work in a car which originally had a 500cc air cooled engine? Well for a start, the eight-cylinder engine was originally intended to run in this configuration when fitted to the Thema, so that's one small hurdle overcome as the corresponding Lancia five-speed manual gearbox can be used too. Don't think it's just a clever piece of Italian badged engineering though; the V8 is based on the same engine you'd have found in a Ferrari 308 or Mondial – albeit modified to run in the Lancia. It makes around 210hp, which in a car this size equals a lot of fun.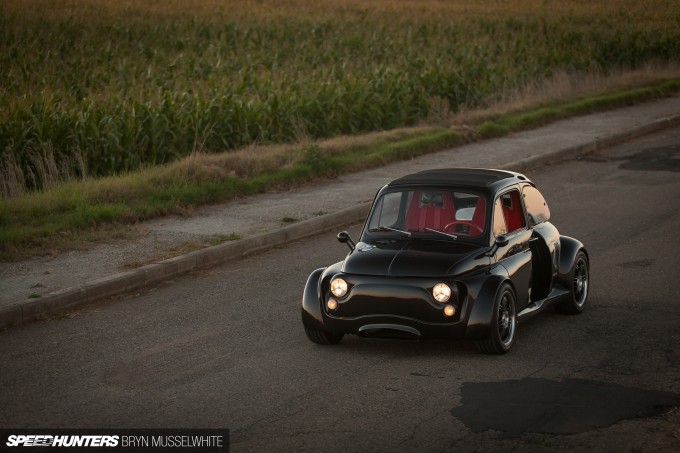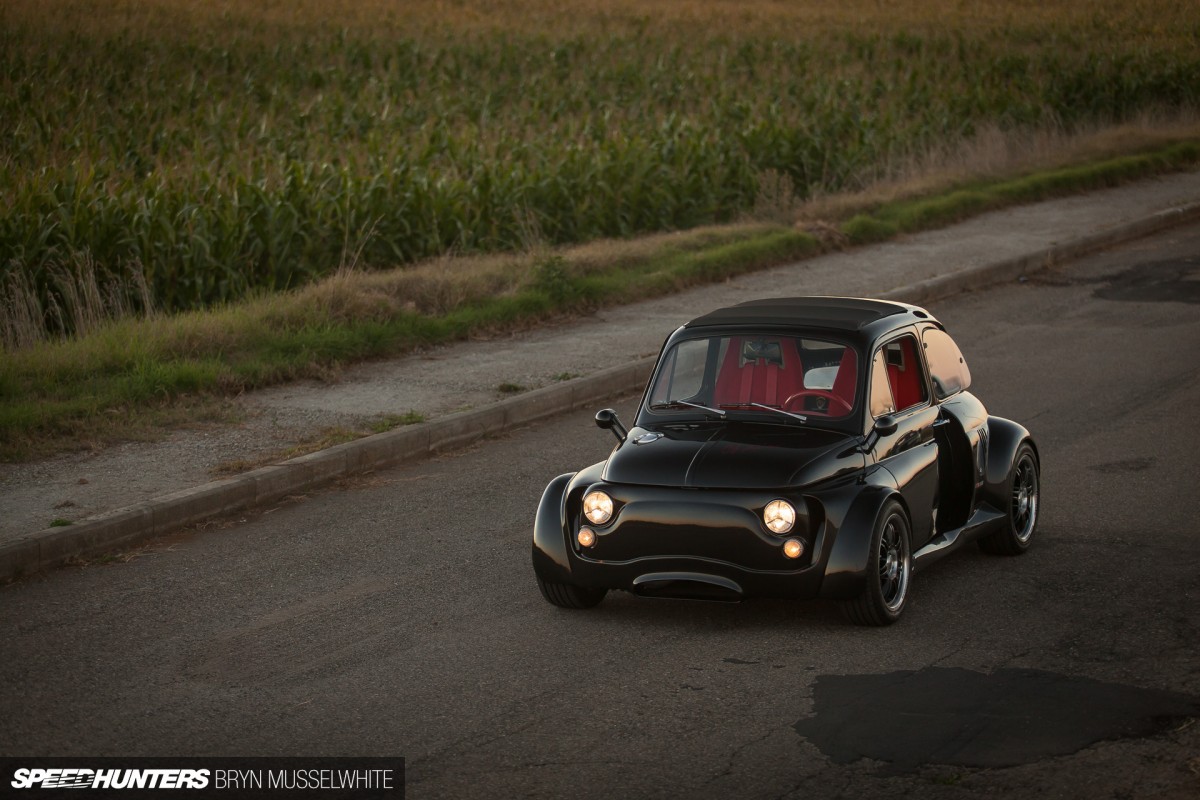 Oemmedi cut a big hole in the back of the donor shell and positioned the engine where it would work with their planned Fiat Coupe suspension. Obviously, the track was always going to be wider than standard and that meant the bodywork needed modifying to curve and cover the new running gear.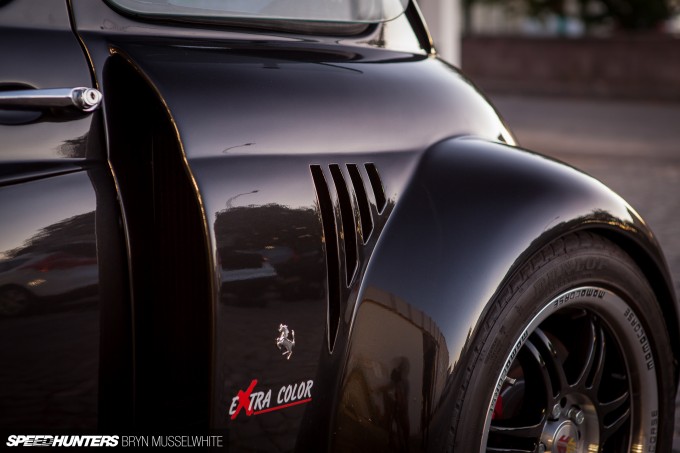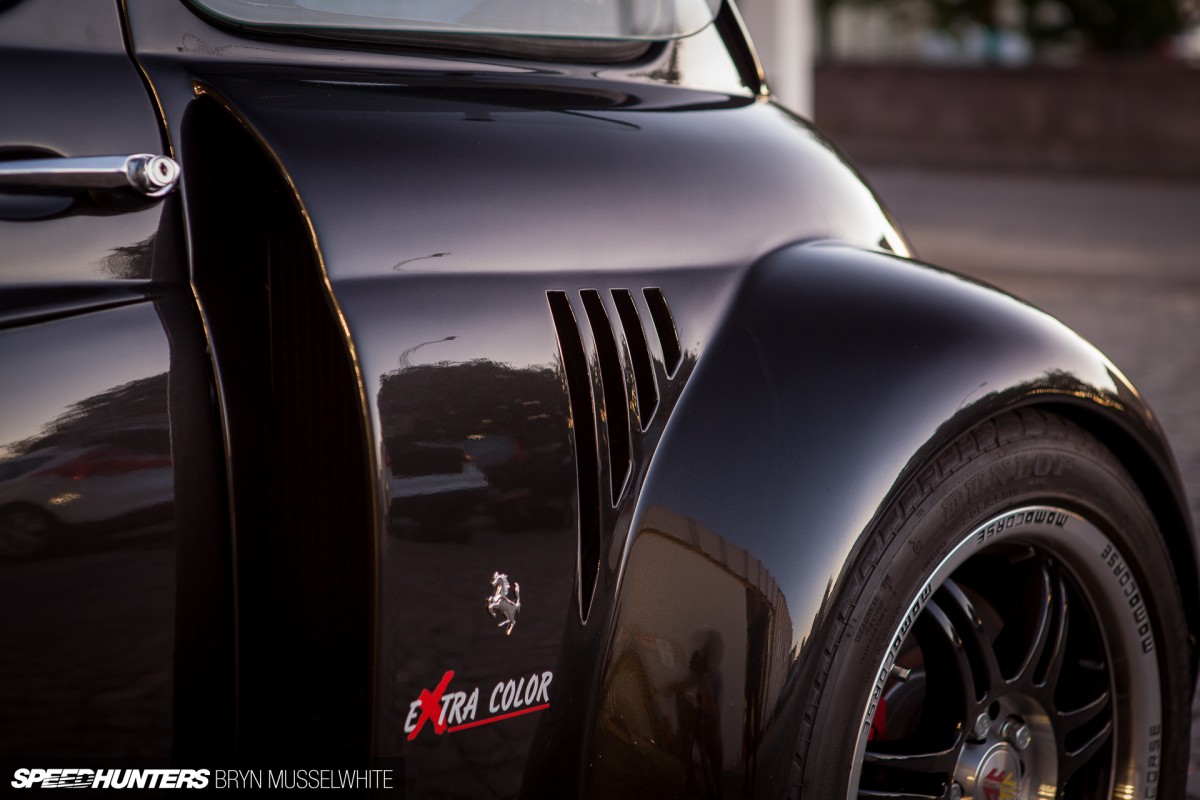 Although the Fiat doesn't appear too extreme at first sight, this is all part of the cunning plan. Look closer and you will see that the whole rear quarter has been pulled out, with the wide arch then mounted to the new profile. The leading edge also makes for a handy air intake.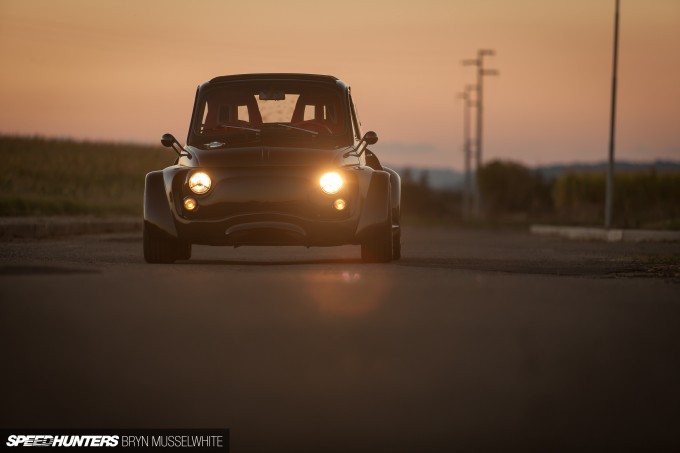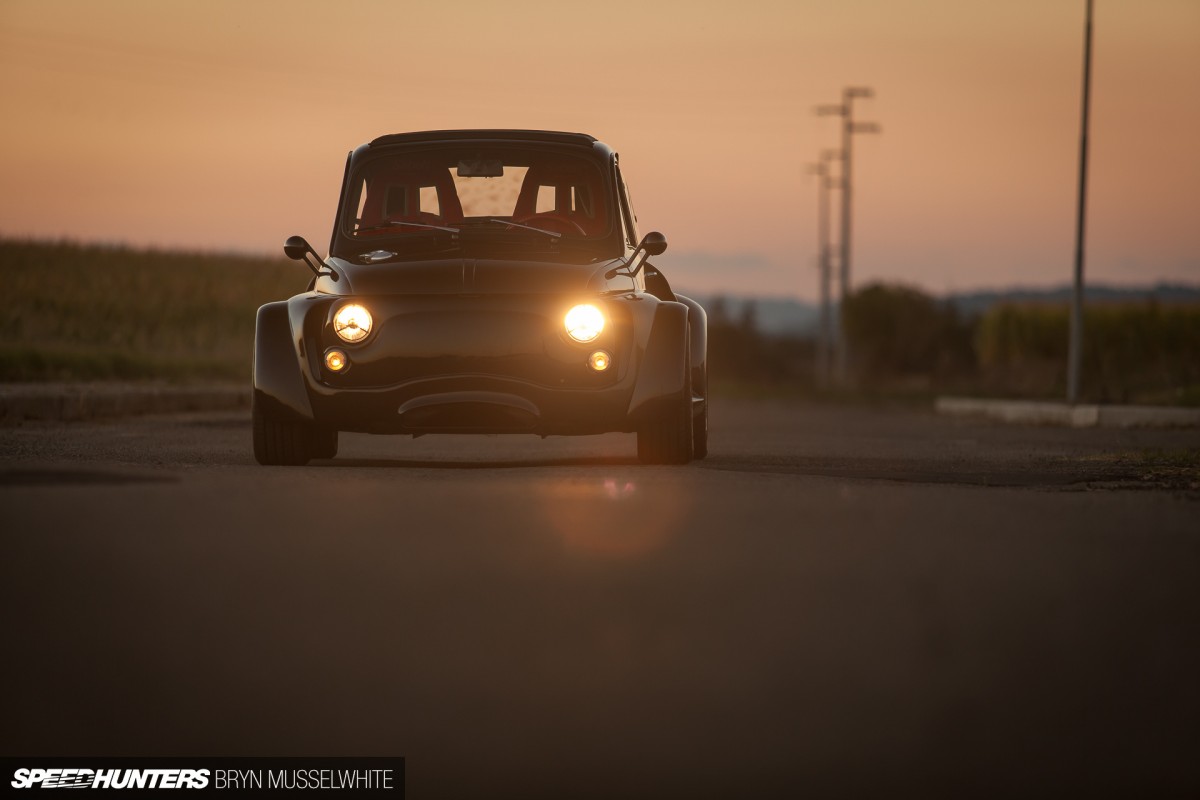 It must be the Nero Black bodywork but it take a while to absorb all the modifications, and looking at the 500 from this angle you can really see how wide the body is before you get to the arches. And you could easily miss the lower front valance that's now sculpted to work with the body lines, where as standard it would have been hidden behind a bumper. That low-down air intake almost looks standard!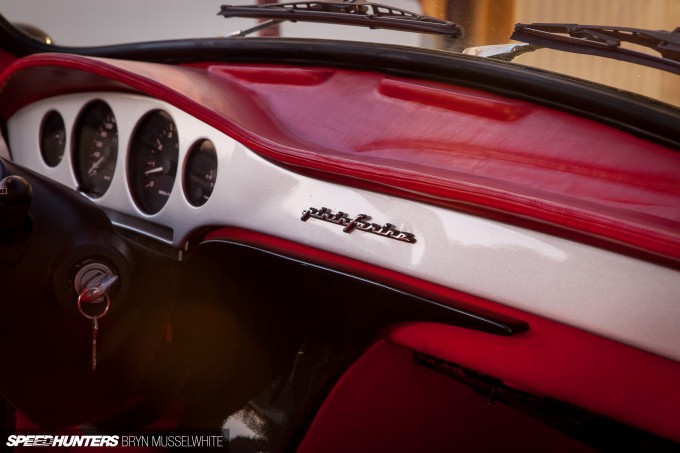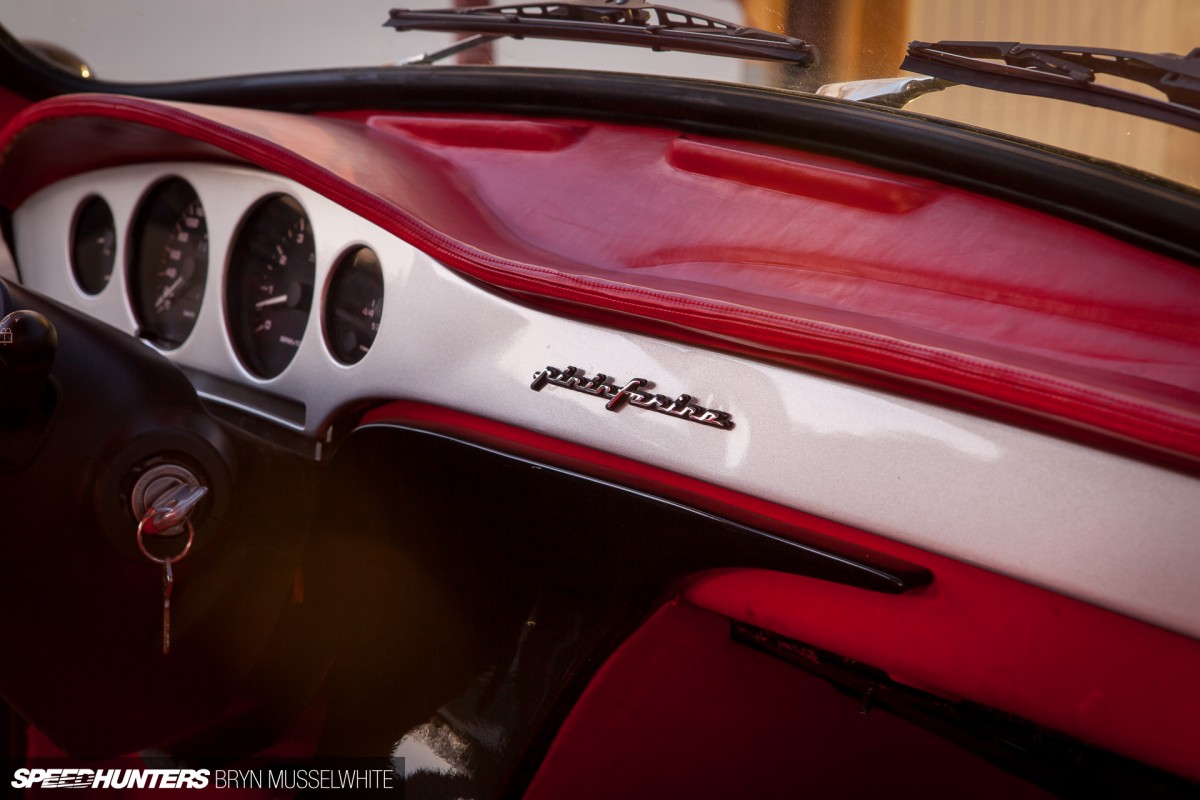 Inside it's a similar story. Pretty much everything you can see is new, but it feels like it should be here. There are three main ingredients in this whole car: the original Fiat 500 that Oemmedi know and love so much; the Ferrari heart; and the Fiat Coupe which donated so much of its suspension, brake calipers and dashboard.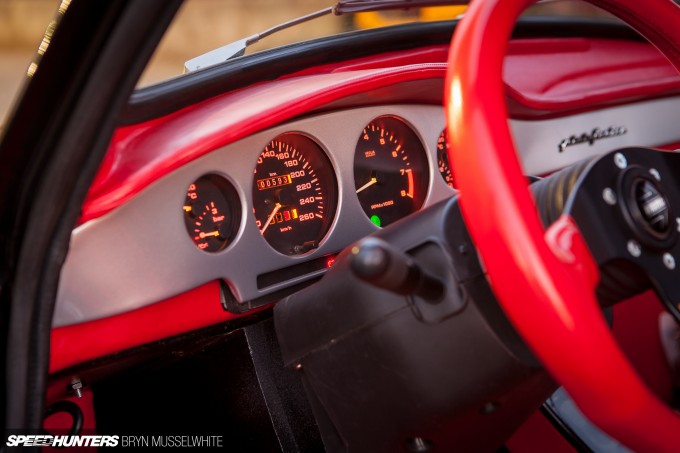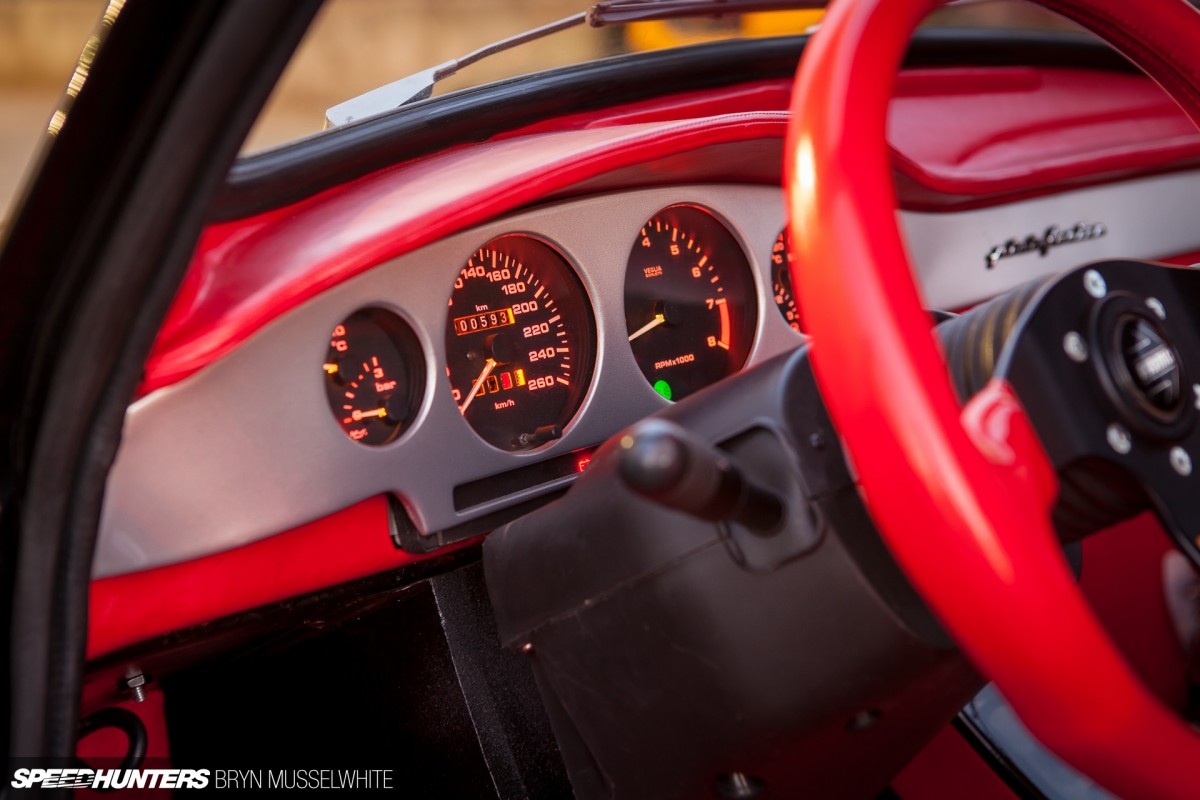 The gauges have been calibrated to work with the relevant inputs and although it's a lot smaller in here than the standard coupe, it doesn't feel cramped when the soft top roof is peeled back.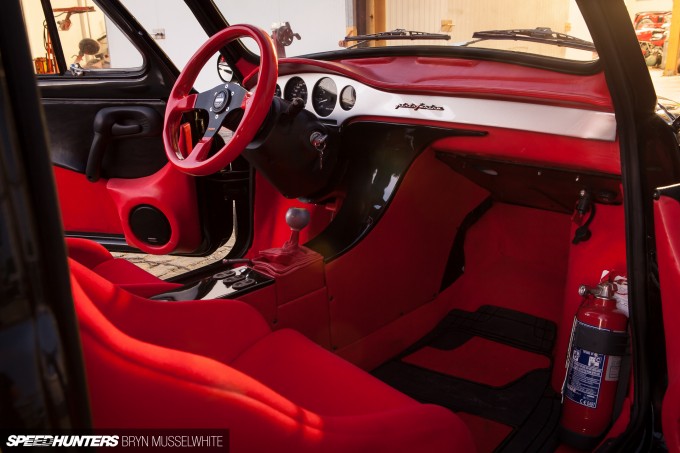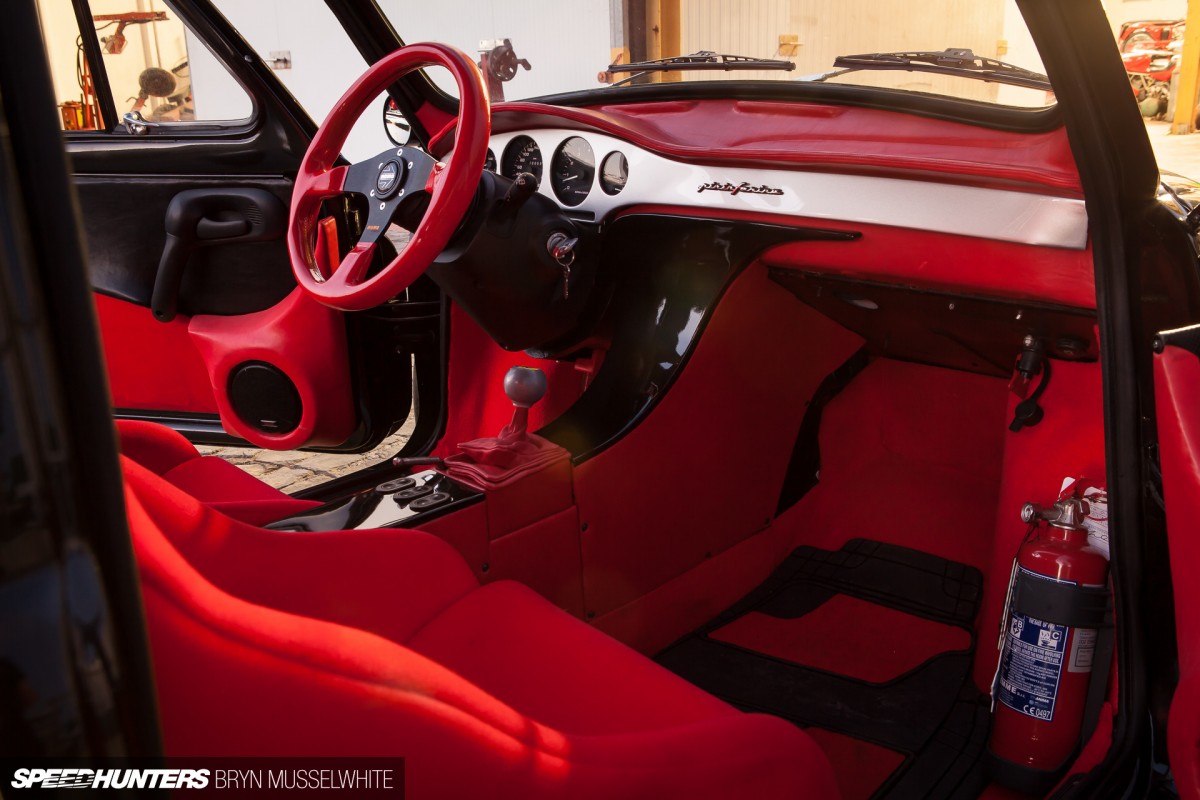 That's the real masterstroke of this creation – the fact that it all feels so right. Considering what's packed away behind all these panels, just imagine this as a dusty, bare metal interior with hand made modifications everywhere. It's taken some vision to get to this stage, right?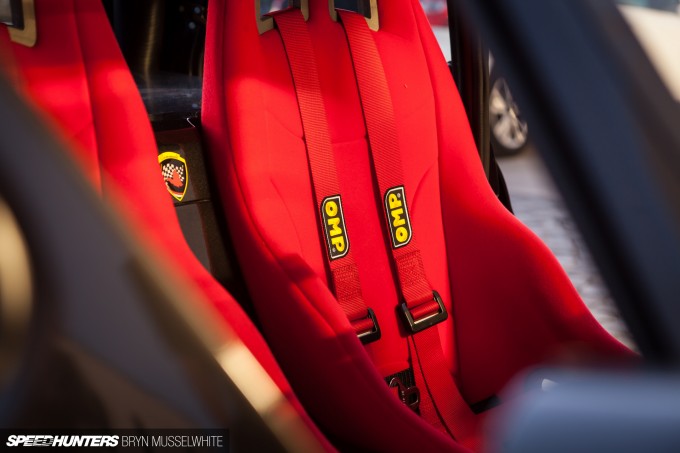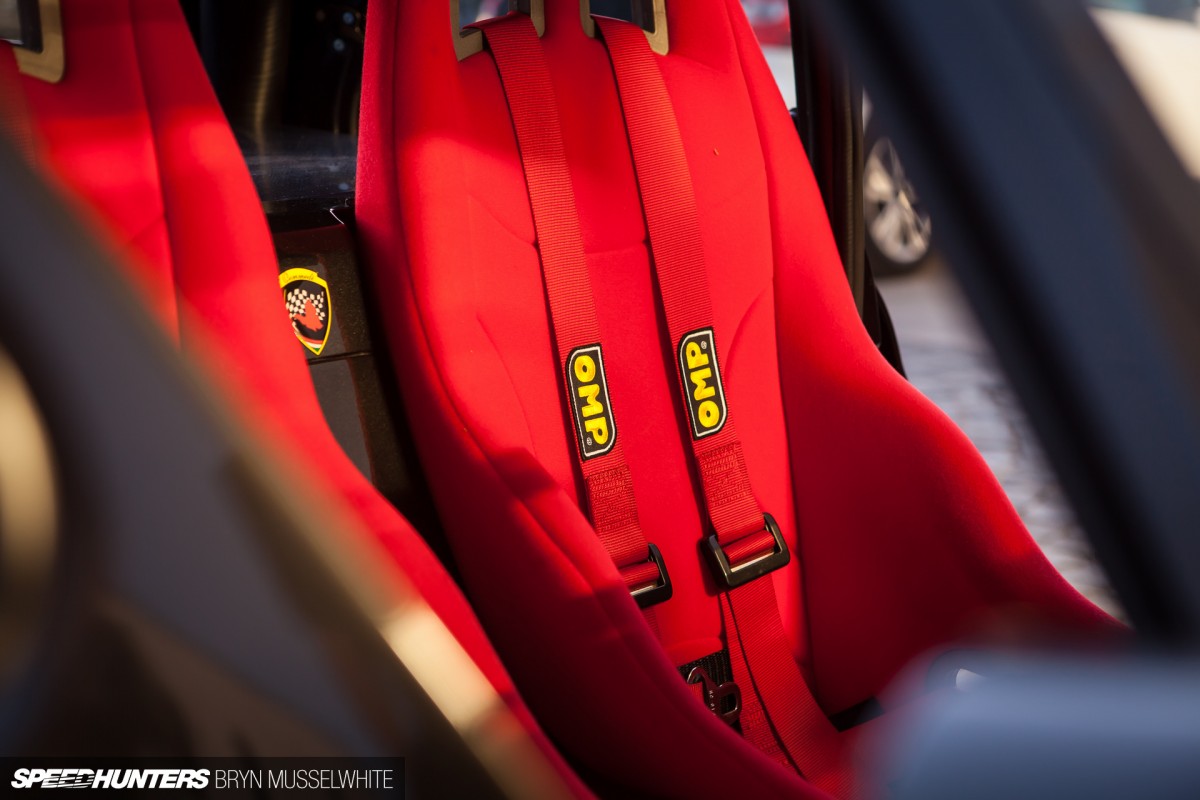 To make sure you get some leg room, the Sabelt bucket seats have had their frames modified so they sit more upright. Although when you're sat in one, you'd never know that.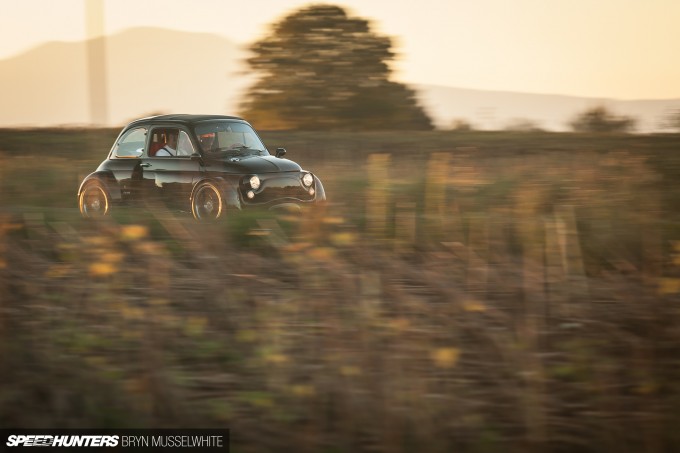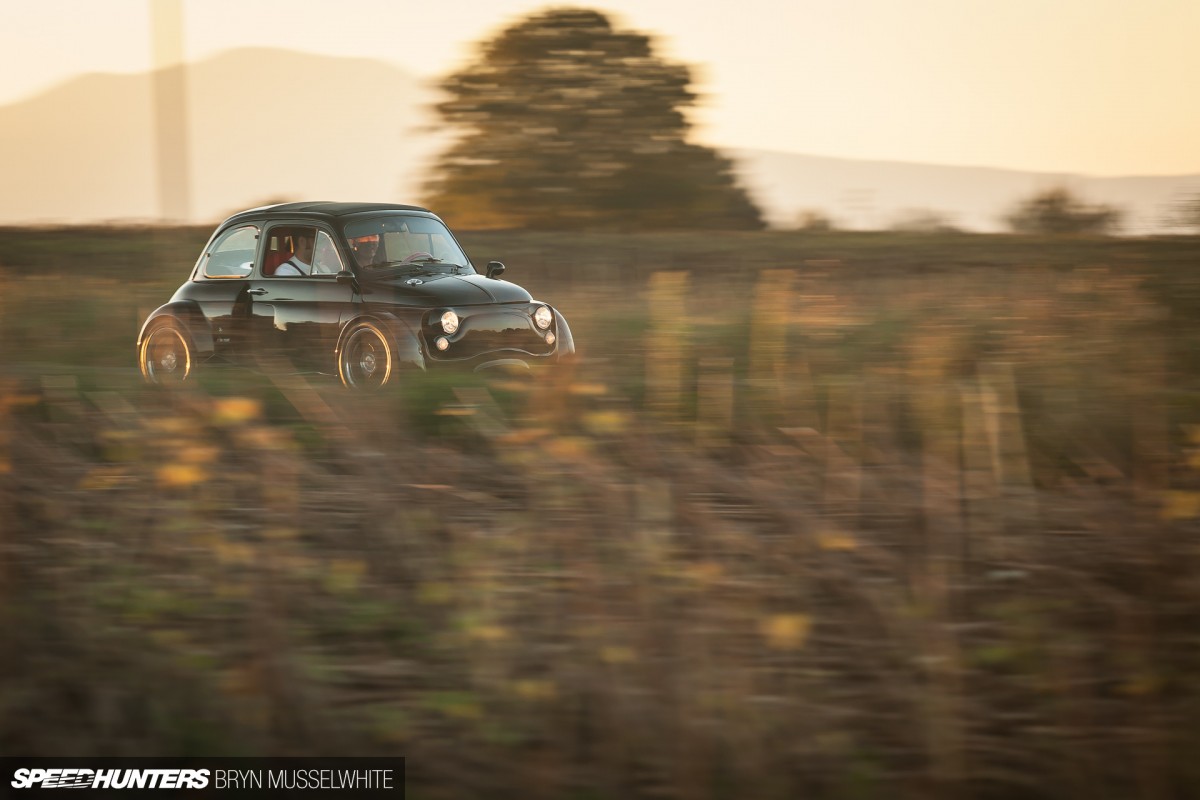 Maybe it's because the Fiat makes you feel part of it, what hat I mean is, that unlike some very personal projects you can feel alienated a little when you experience them. As though you're just along for the ride without really understanding what's going on. Here it feels like you just walked in to a cool house party and a complete stranger smiled and passed you a drink. There are a lot of parts that on paper shouldn't work together, but who would have thought? They really do!
What They Did Next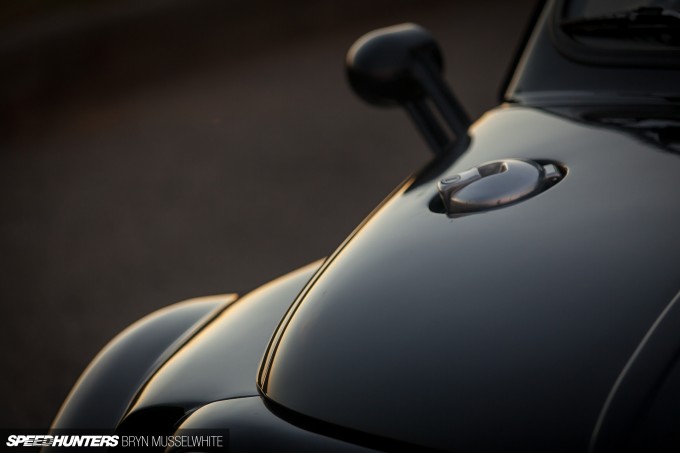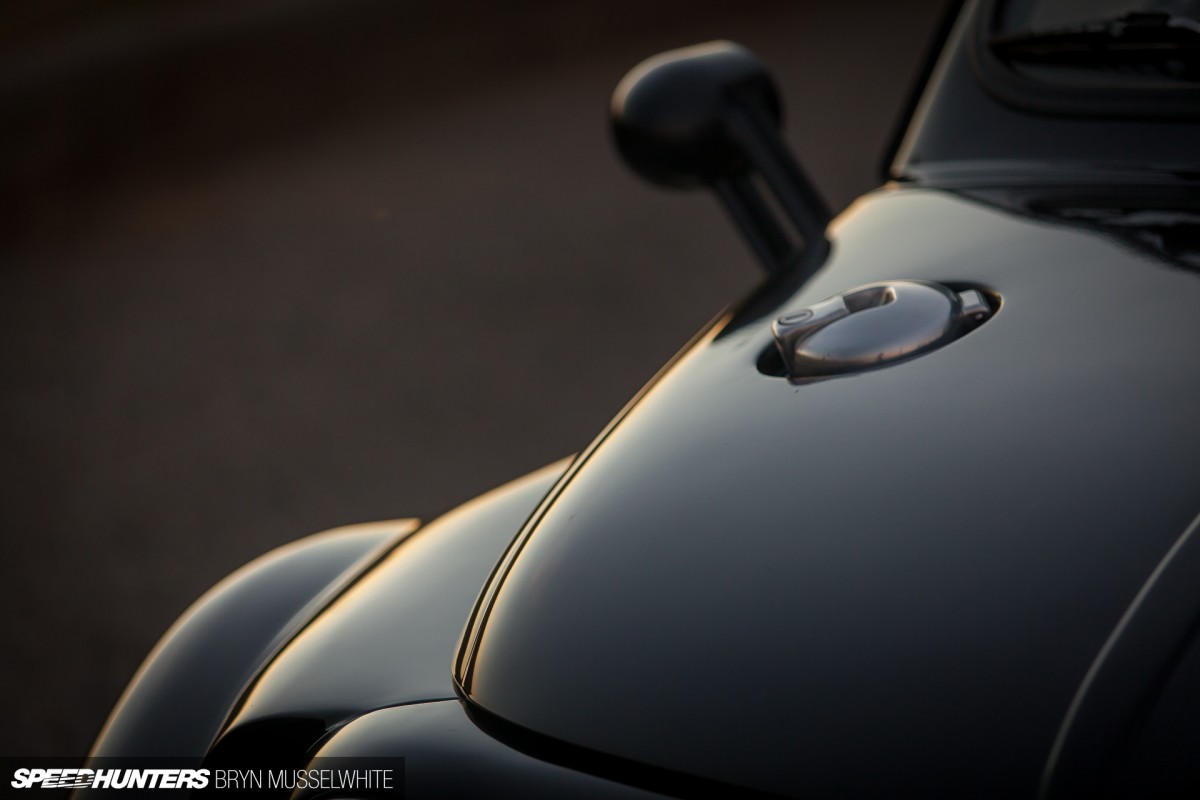 The truth is, I never went to Oemmedi to feature this 500 – I was aiming for it's younger, Lamborghini-engined brother. But having stolen a few moments as the sun went down with it, I'm glad we found the time.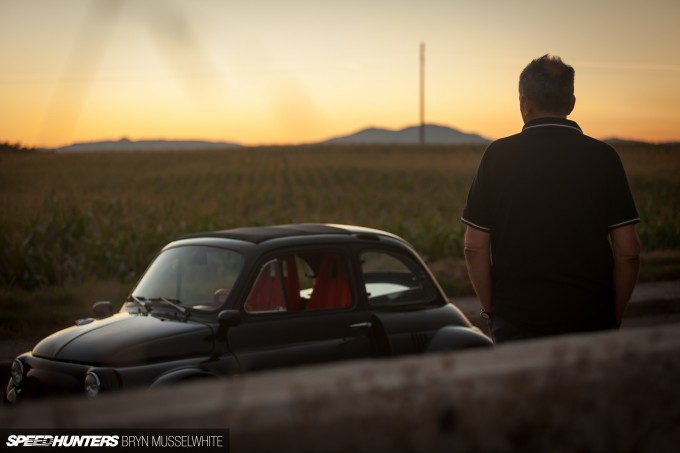 Because if truth be known, this is the one I'd like to take home. You could use this without drawing too much attention, then blow somebody's doors off and disappear in to the distance.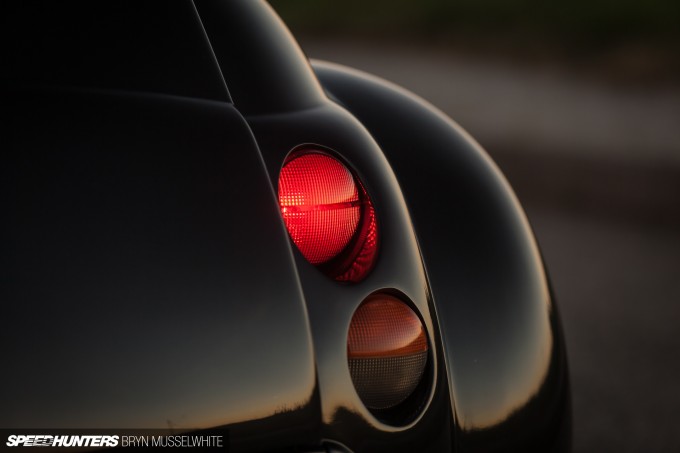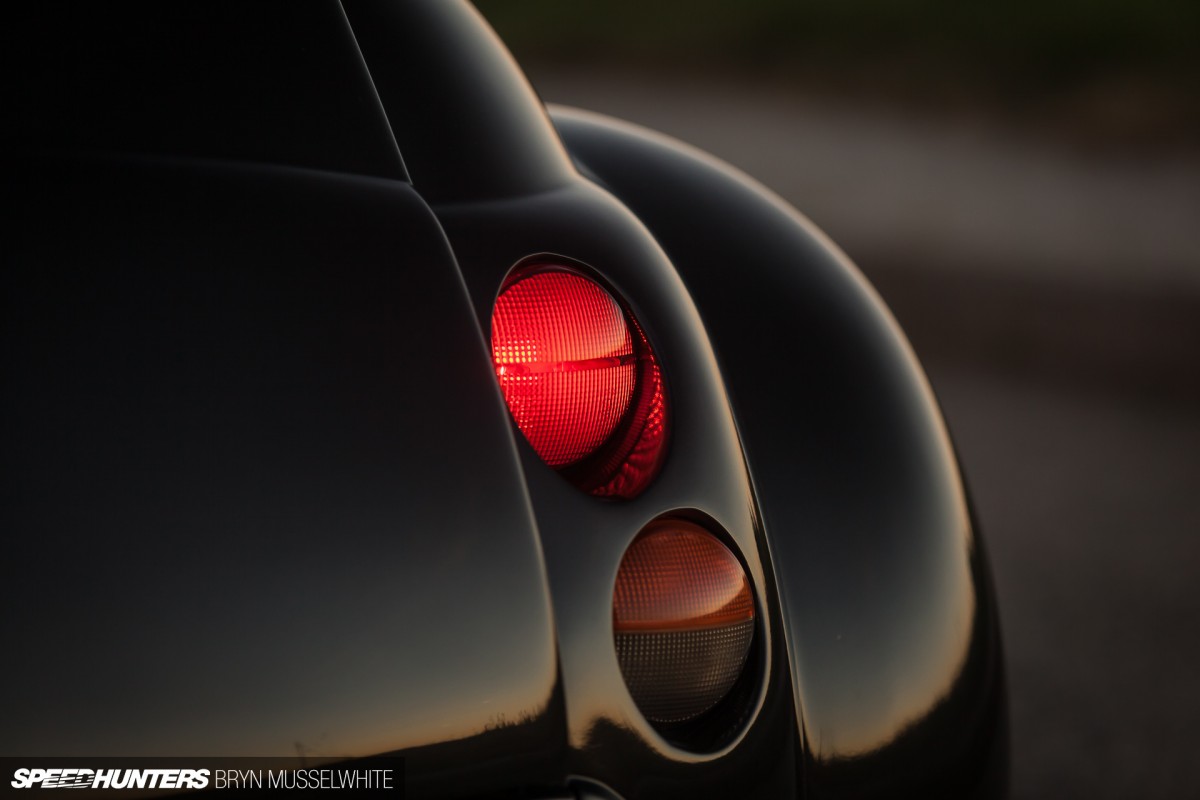 In the metal it looks gorgeous and welcoming. The guys have done a delicious job of putting it together; combining all those Fiat and Ferrari components with one more thing – skill and craftsmanship.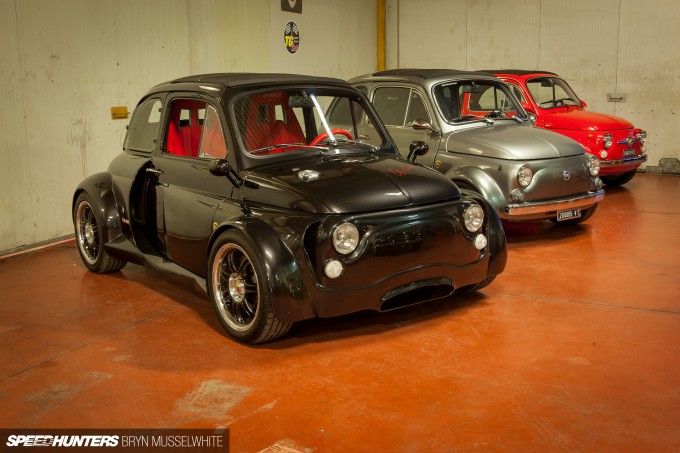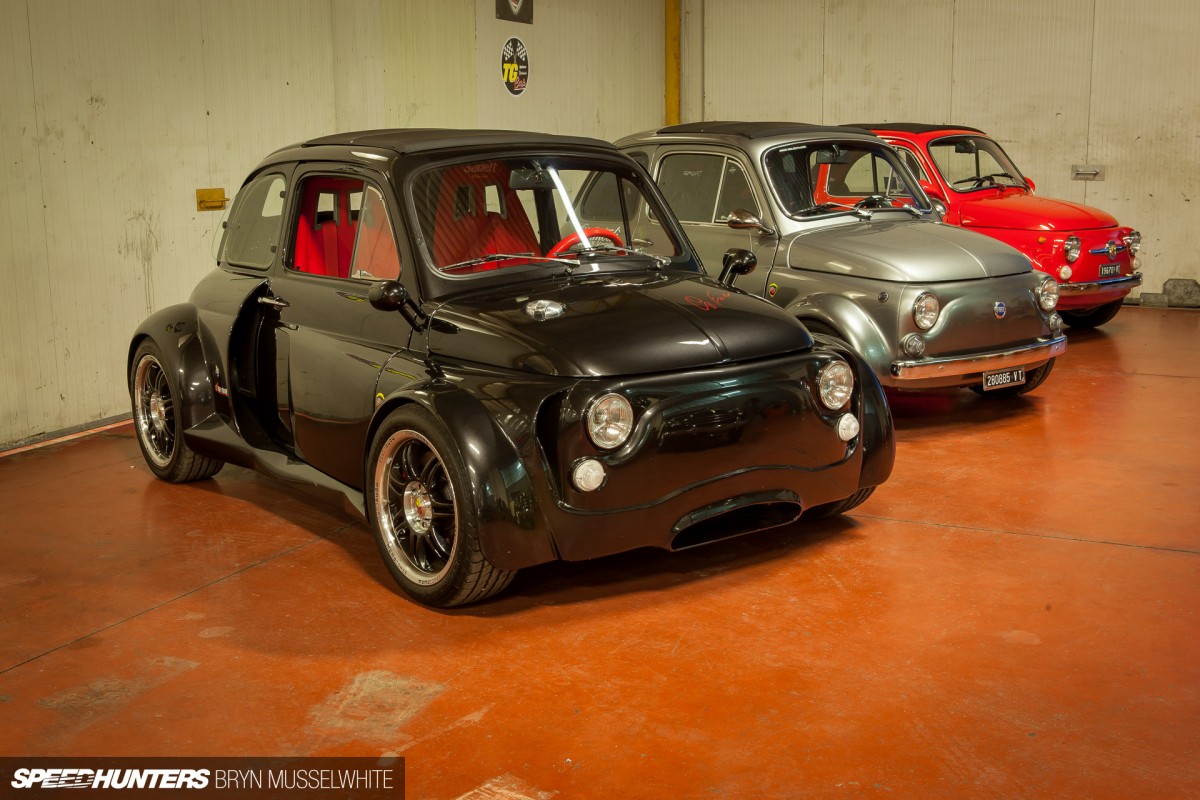 So what comes next? I'm sure you're probably wondering that, like I was by the end of the day.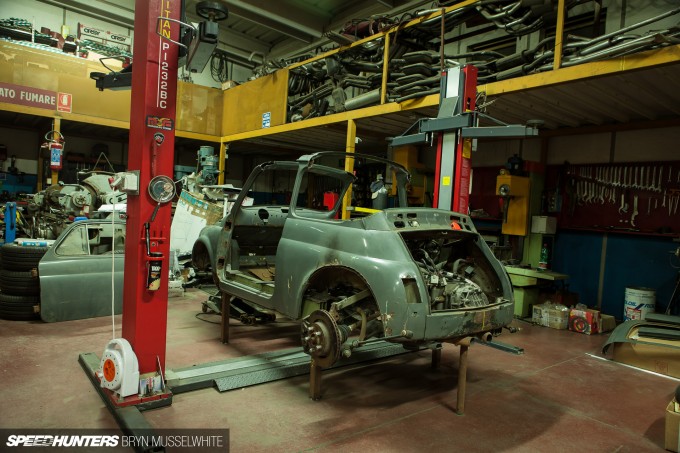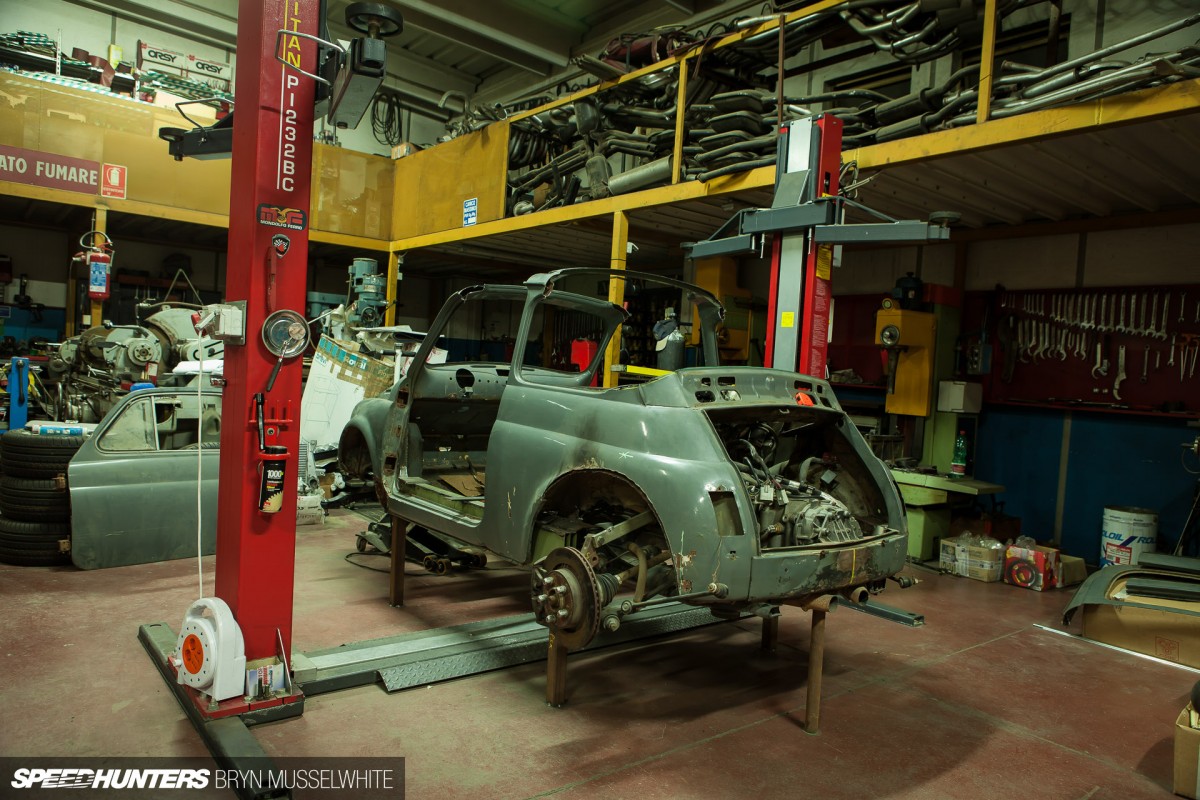 When I posed the question, I really didn't expect this as the answer! Naturally, with four amazing Fiat 500 projects all completed, it will be another one that joining the line up. This time it's going to be a full convertible, and again with a mid-mounted engine.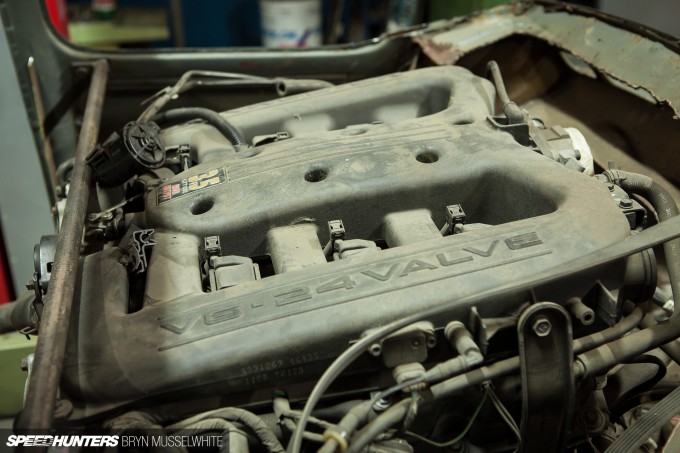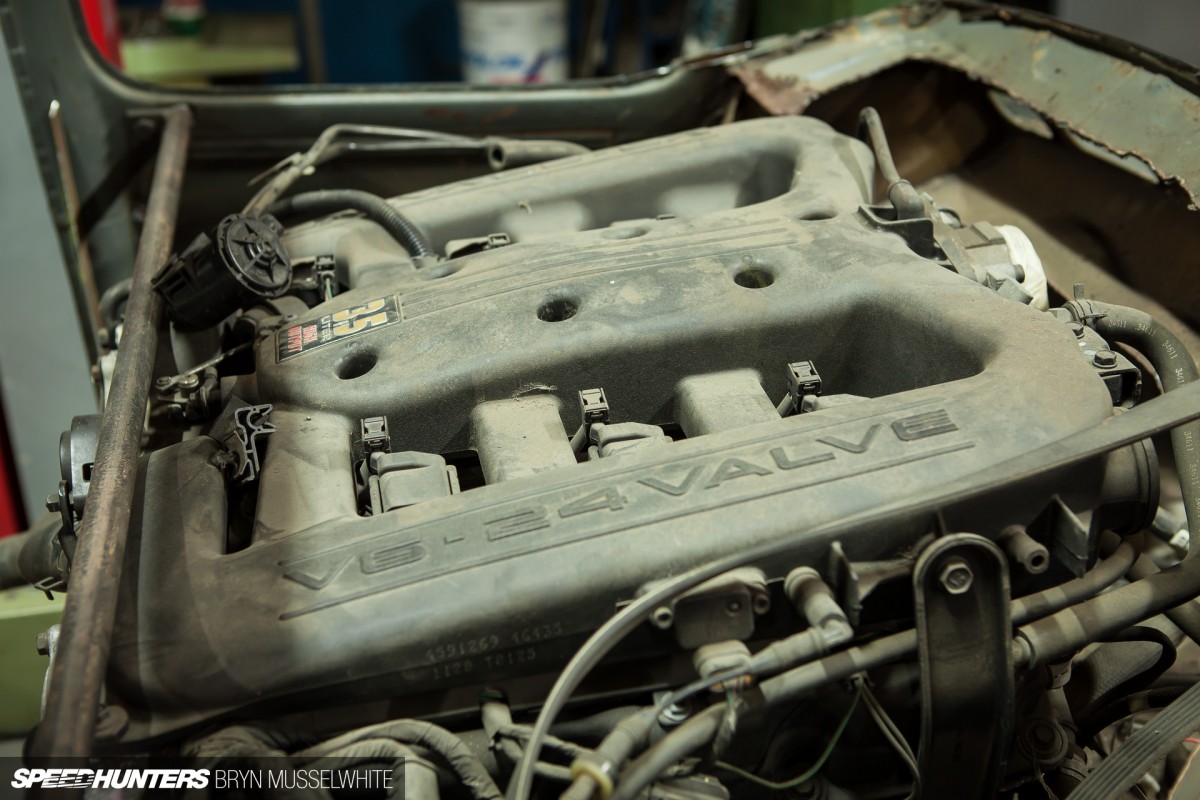 Because, of course, that's the only place in a Fiat 500 you can squeeze a Chrysler V6! Coupled to an auto box, the guys tell me this will be the summer cruiser, built for when they want to relax. I shake my head and smile. I guess when you're so far out there in terms of what is normal then this might seem like a sensible solution.
Sensible, there's a word I didn't hear that day. I like Italy.
Bryn Musselwhite
Instagram: speedhunters_Bryn
bryn@speedhunters.com
Cutting Room Floor