Must. Hunt. Speed.
My name is Larry Chen and I am an over-shooter. I just can't stop taking pictures. I shoot photos in my sleep and I even shoot photos in the bathroom. It's a serious problem that all started when I attended Gatebil for the first time a few years ago.
So, why did Gatebil trigger my right-hand index finger to never stop shooting? Because there is just so much cool stuff around, it's impossible not to want to take pictures of anything and everything that graces the paddock at one of these festivals of speed. And I am a hunter of speed anyway, right?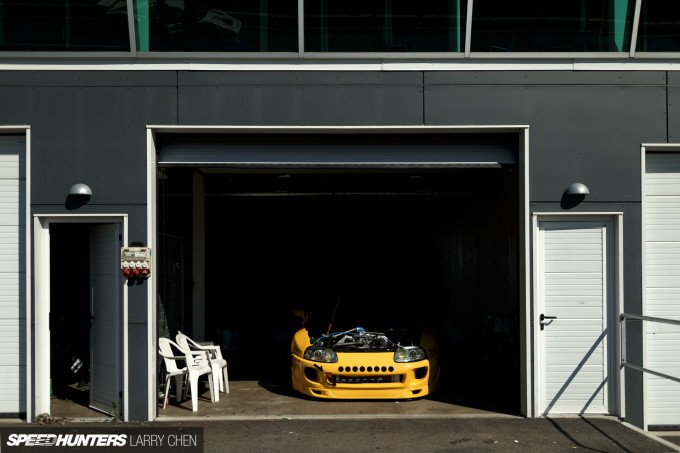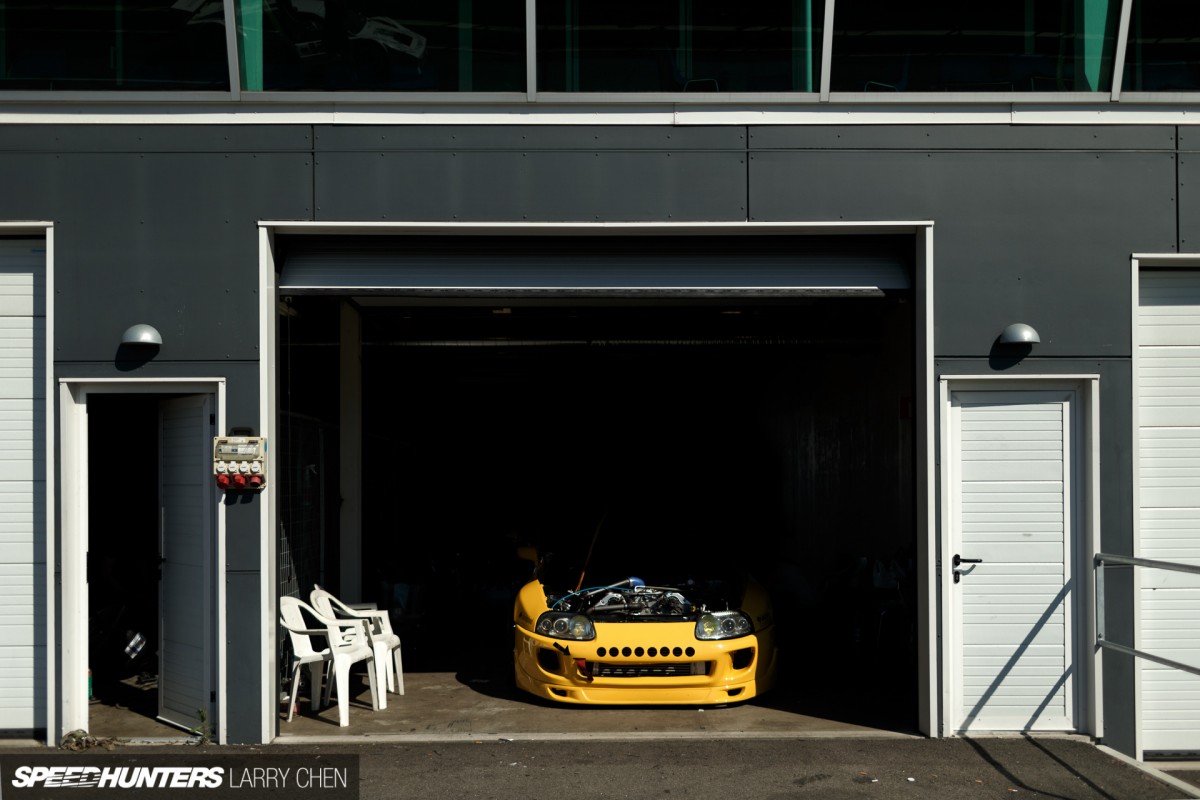 Whether it's a Toyota Supra with its nose out in the sun, or a bunch of crazy Scandinavian dudes partying it up, there is beauty everywhere.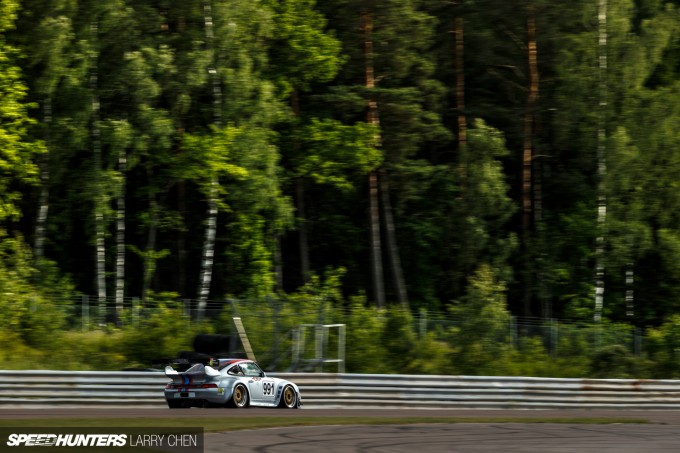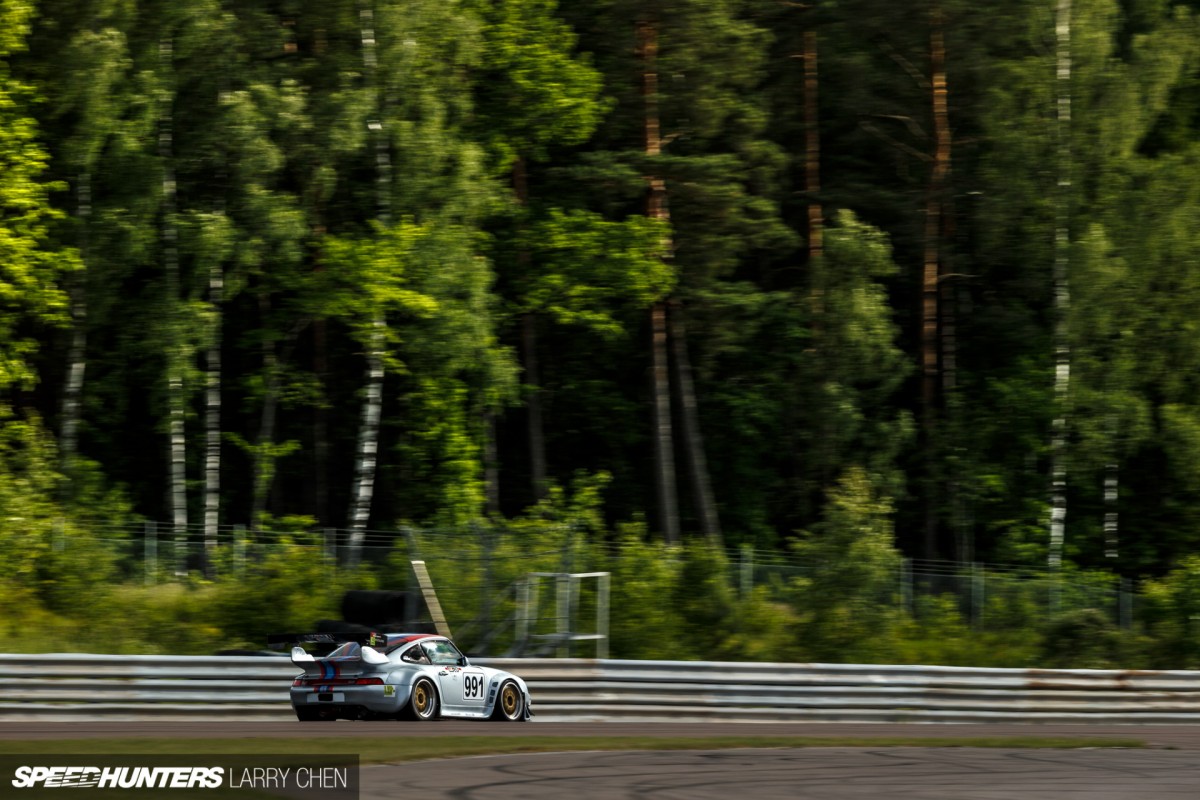 And there's virtually no downtime, which means there are cool cars on the track all the time.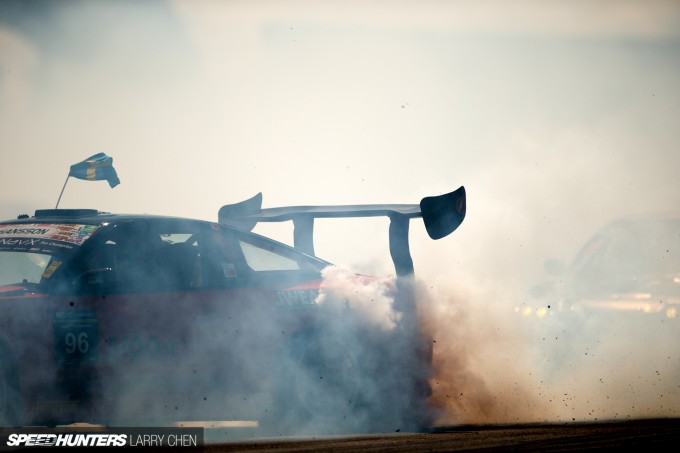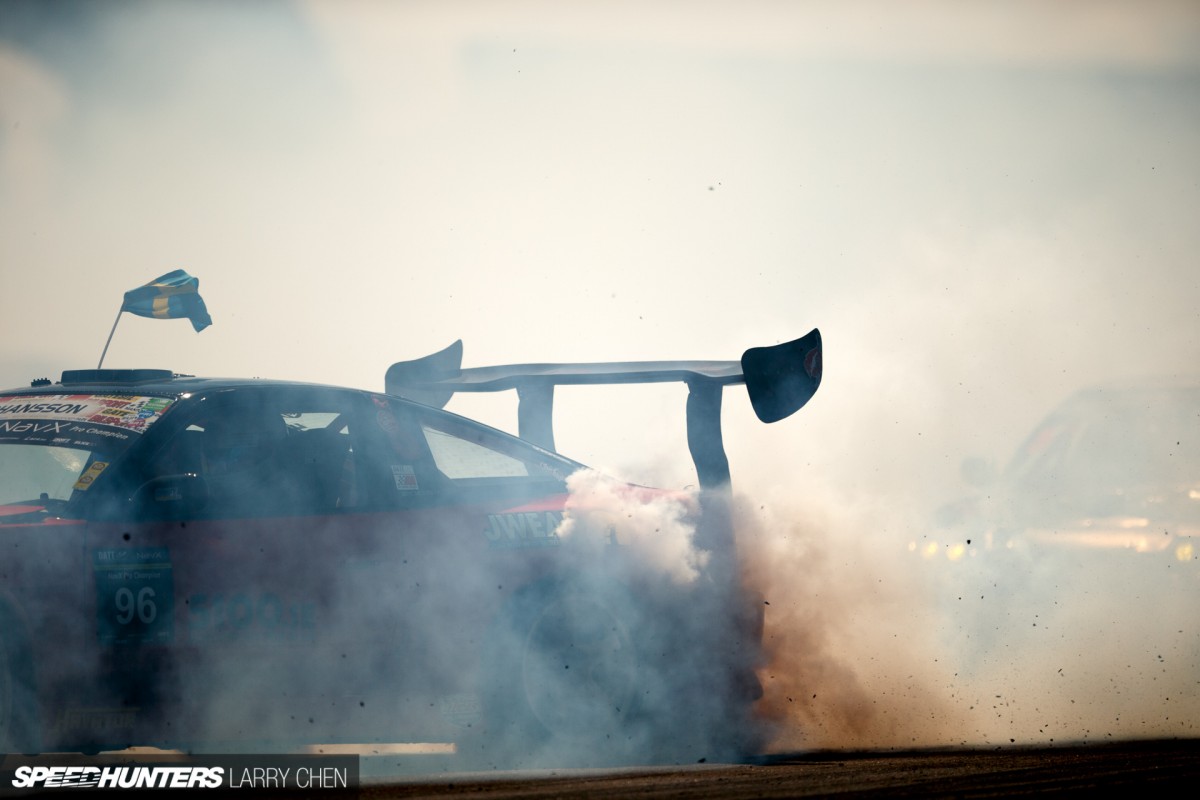 The problem with non-stop on-track action is that I find it very hard to know when to stop.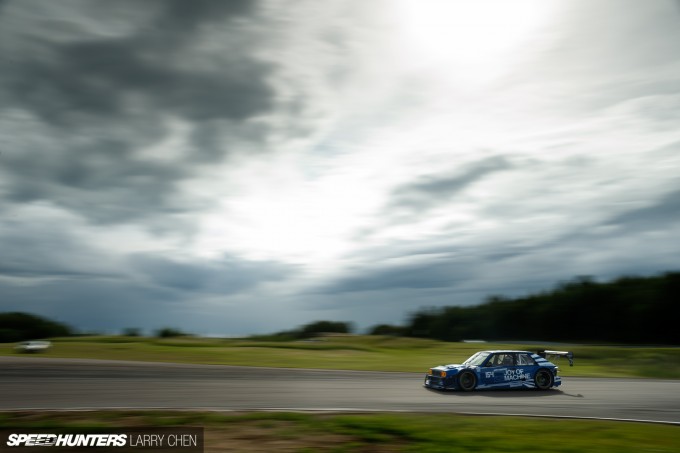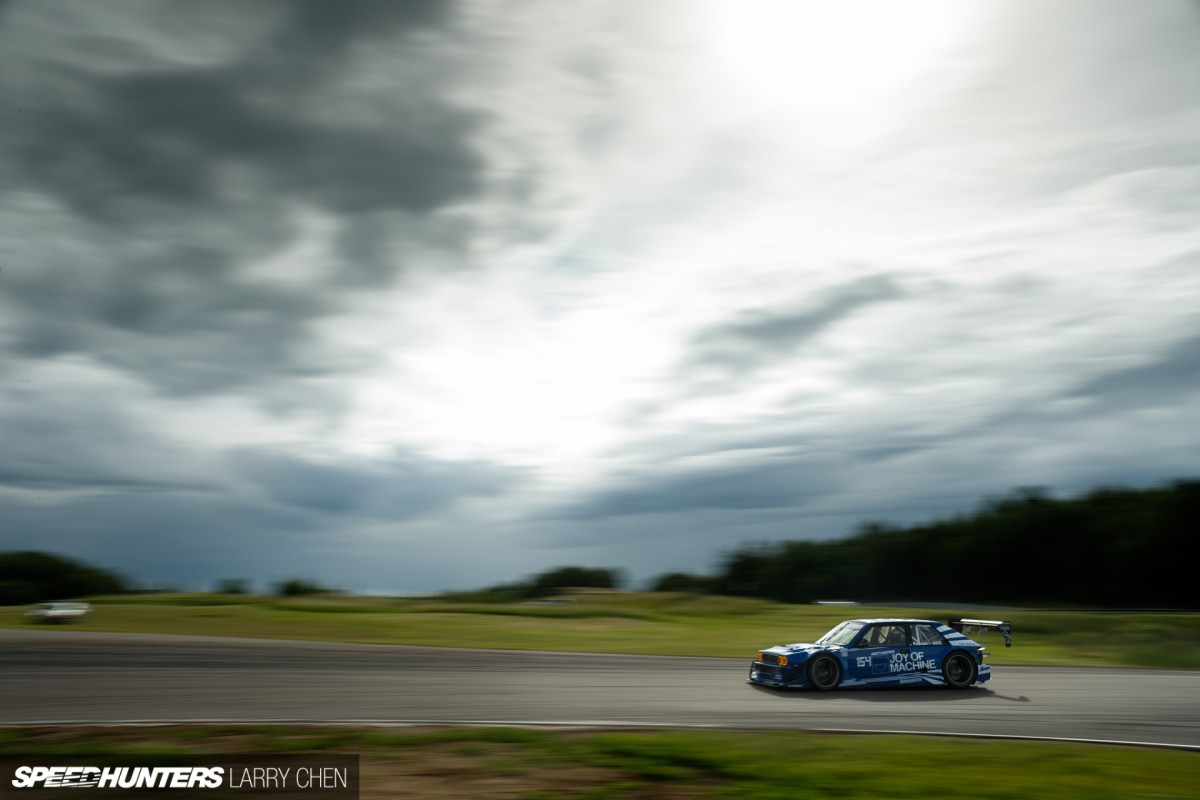 I keep telling myself that if I leave my spot, I might miss something cool.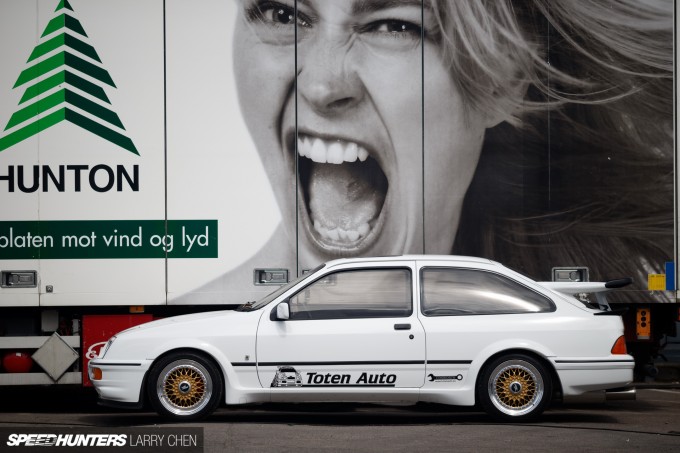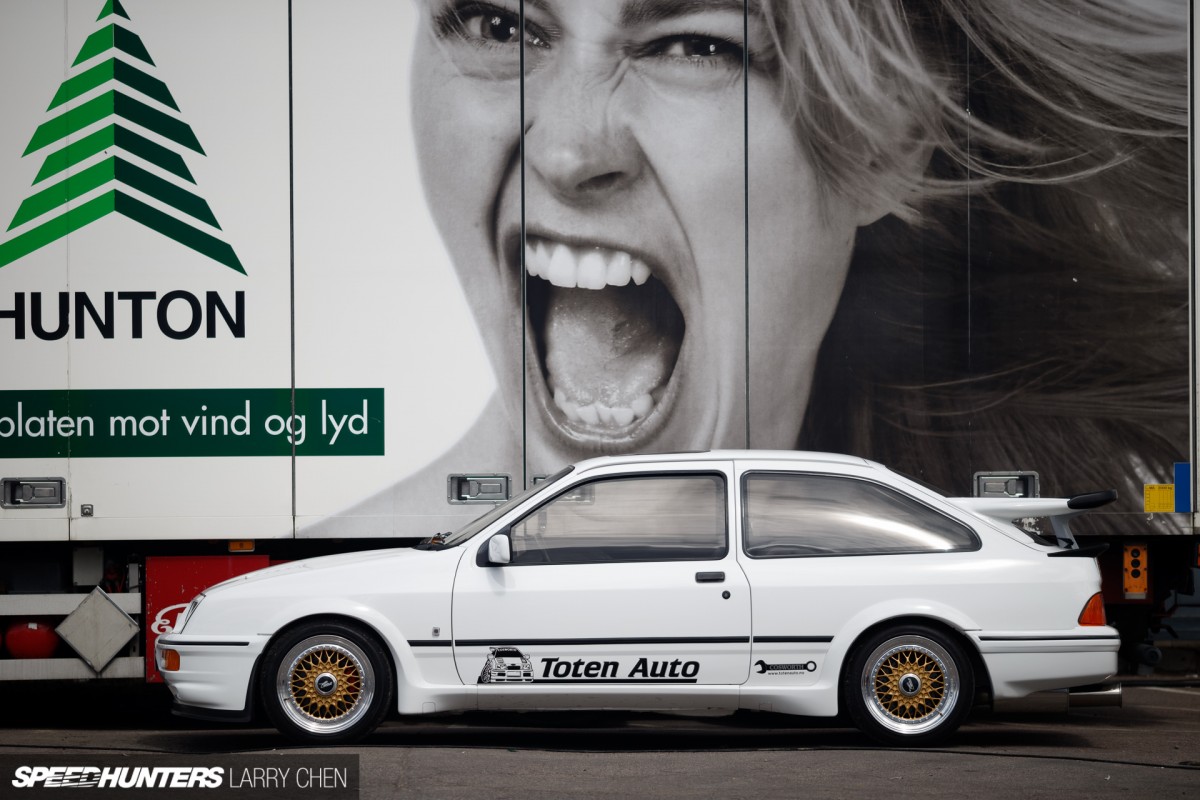 Some of the cars look so tasty, you could just take a bite out of them. But seriously though, shooting at Gatebil is actually a logistical nightmare.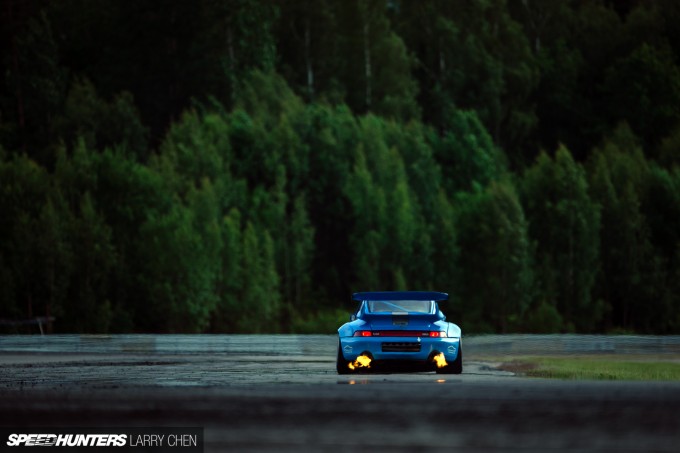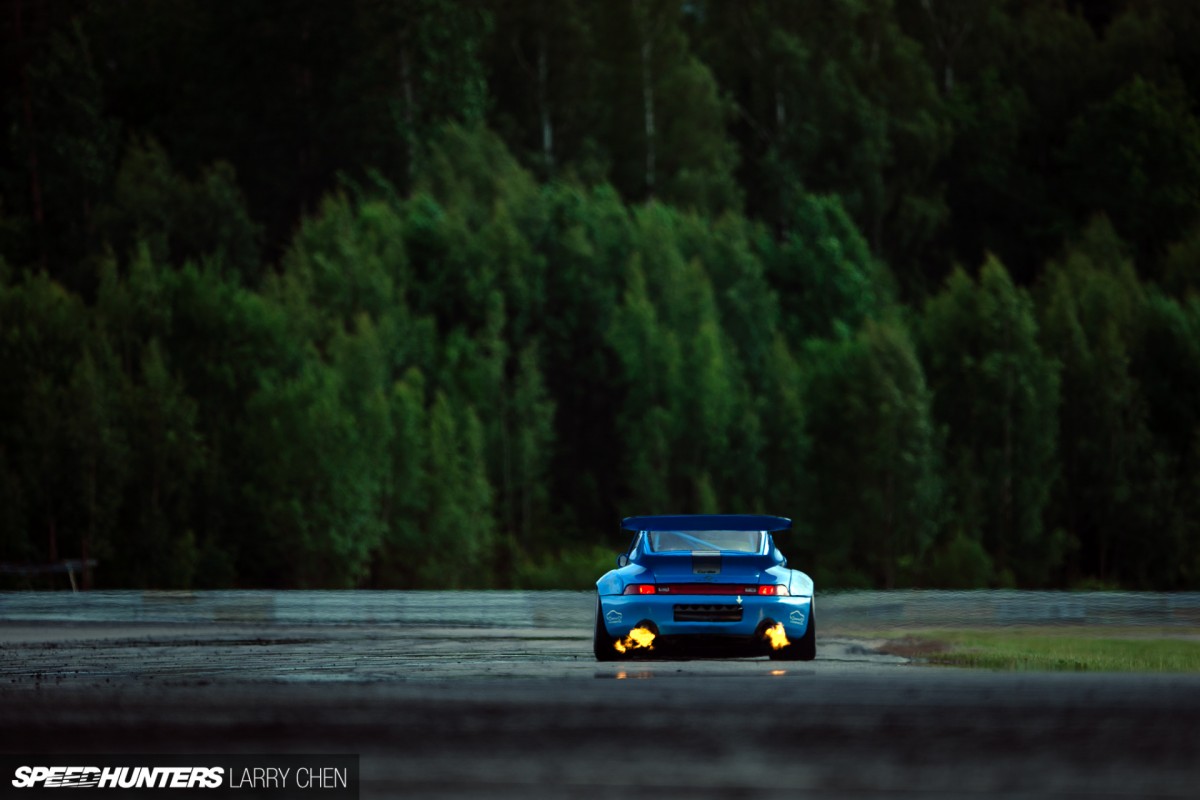 There are just too many amazing builds and on-track activities, but not enough time to capture everything at the three-day event. We have to somehow pick and choose our battles.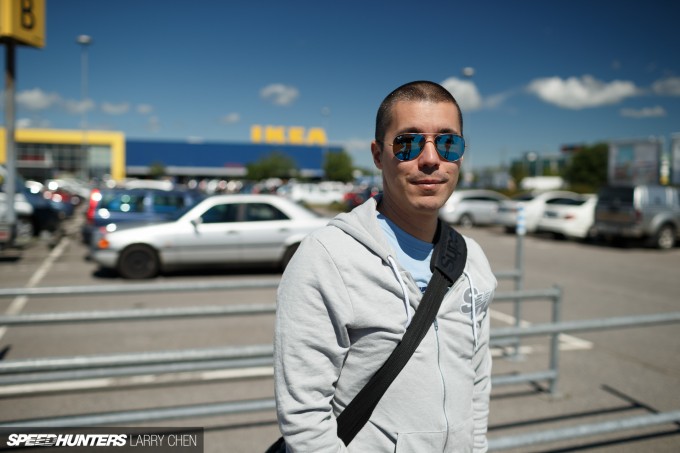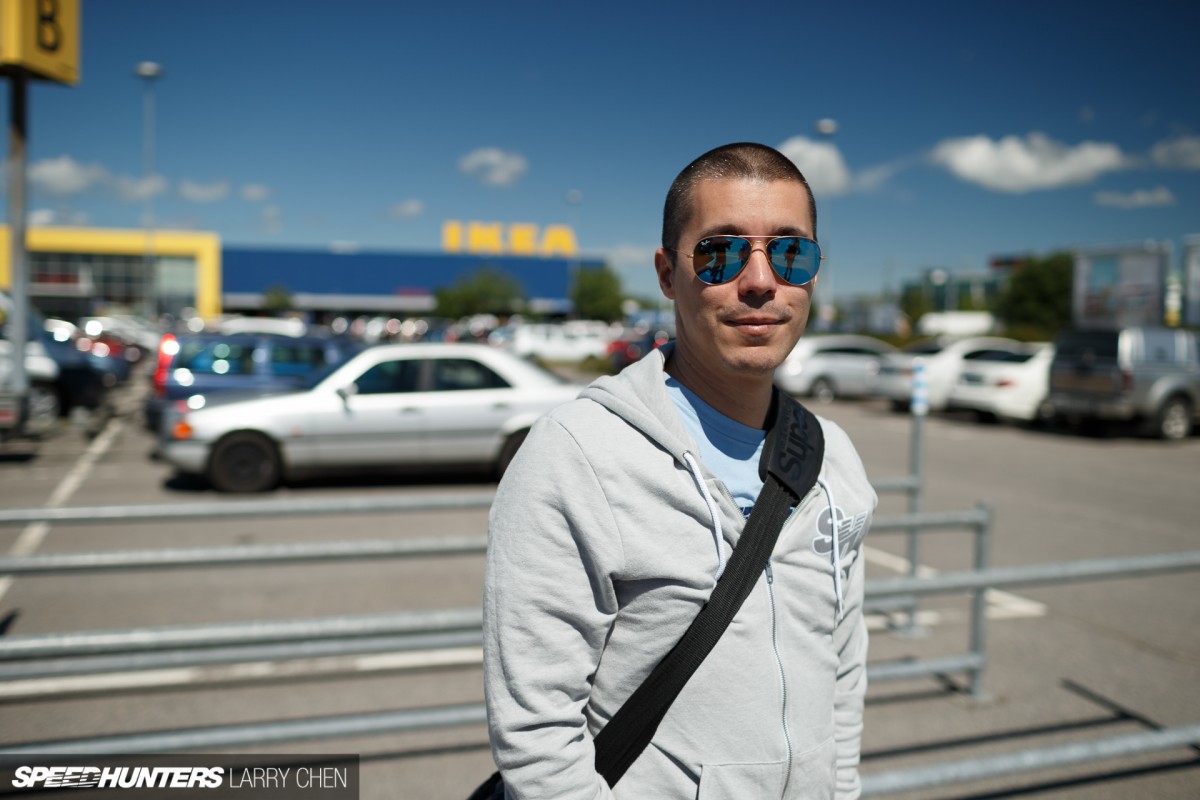 Enter our fearless leader, Rod 'bot' Chong. The robot that loves car culture and 1/43 scale diecast models of Porsches. He helps us orchestrate the event and points us in the right direction. Somehow it all works out.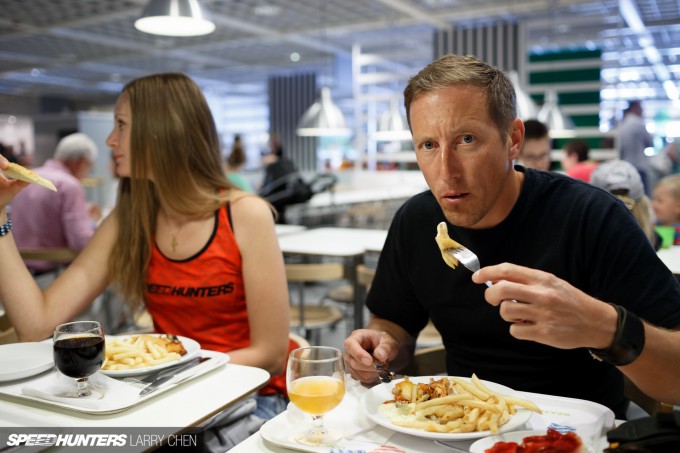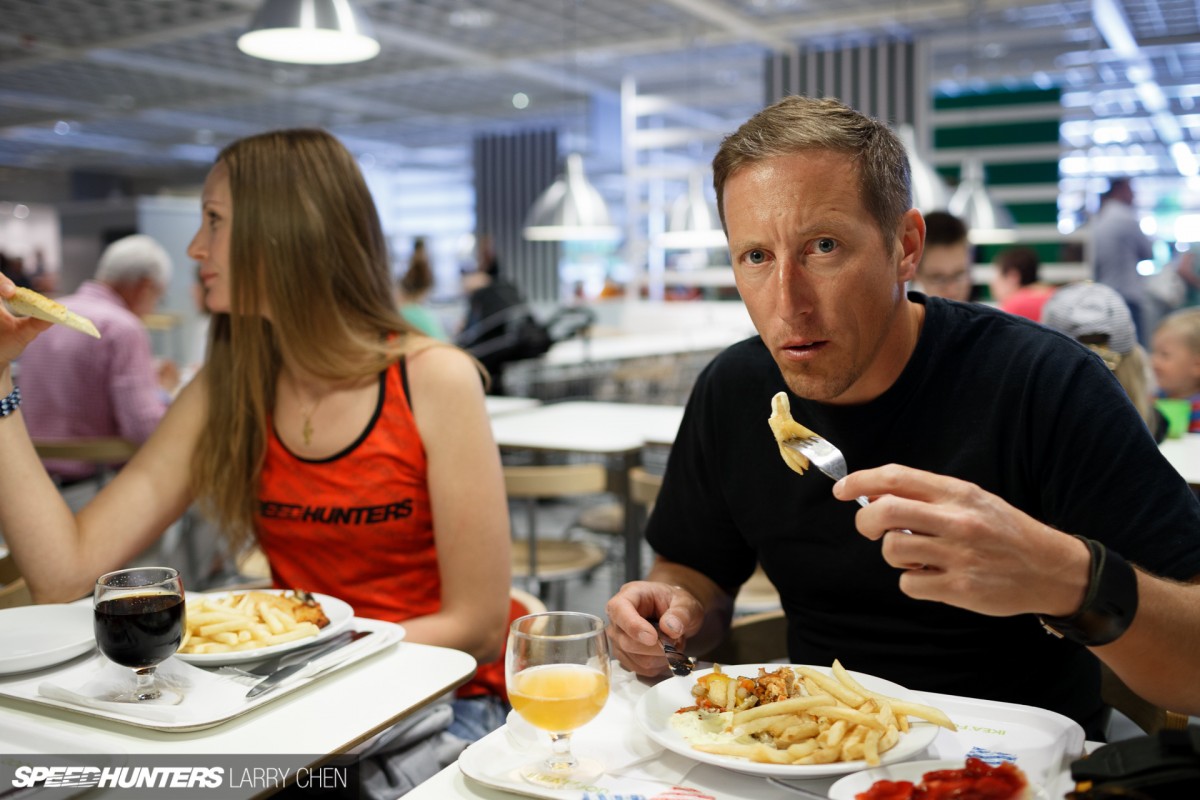 Also working behind the scenes is Annika Göksu, our Production Manager. If it was not for her, I would probably book my flights into the wrong country. Sitting next to her is my partner in crime, the Beavis to my Butt-head, Mr. Bryn Musselwhite. For Gatebil Mantorp in Sweden, the photography load was shared between the two of us – with additional help from Rodbot. But only after feeding him a few 1/43 scale diecasts.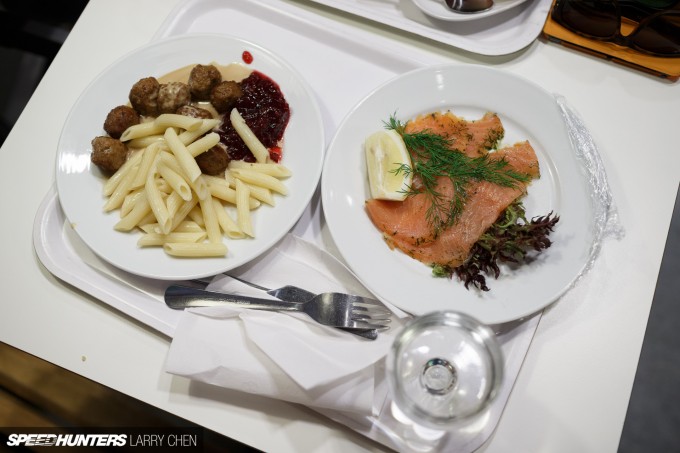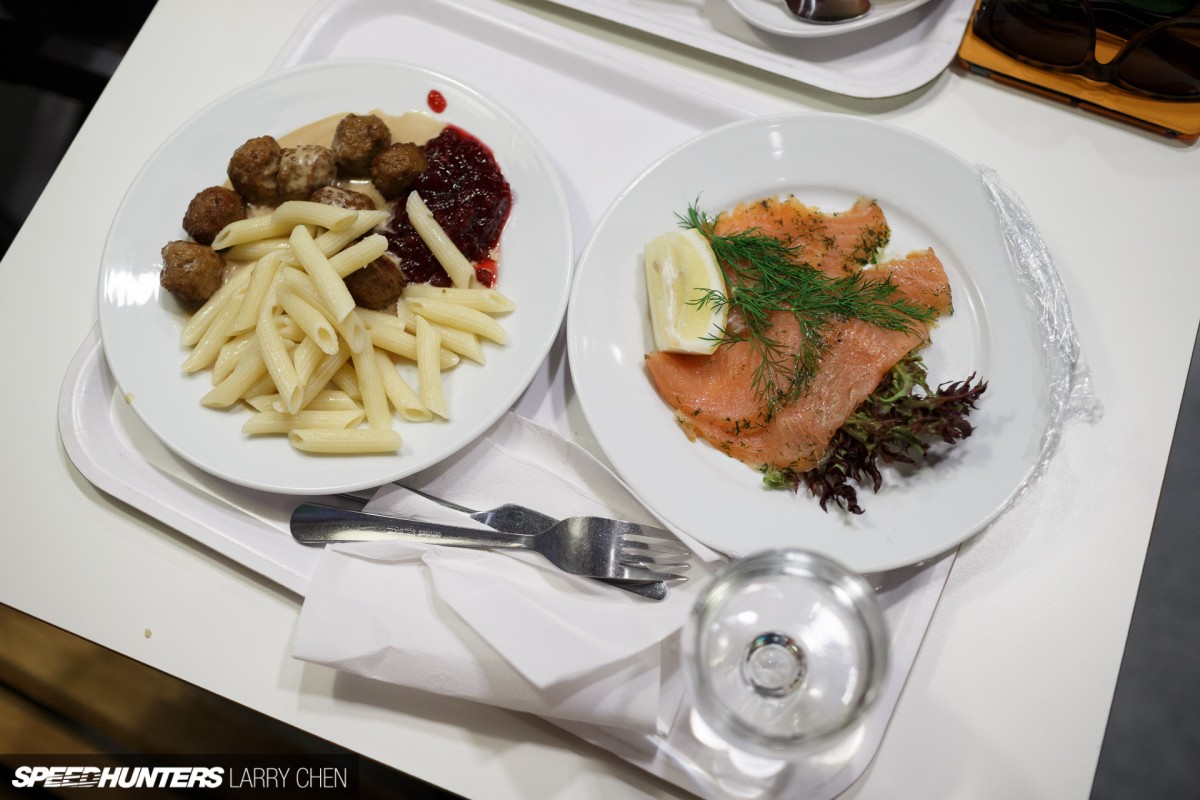 When in Sweden right? Stopping by IKEA for lunch, I really wanted to buy some cushions for my home, but I knew for a fact they wouldn't have fit in my luggage.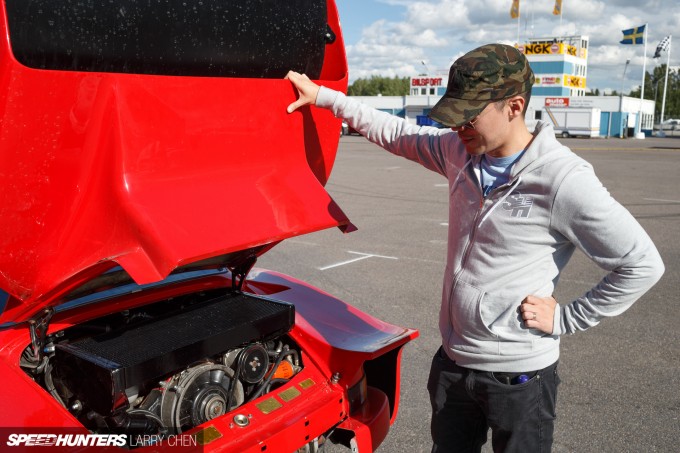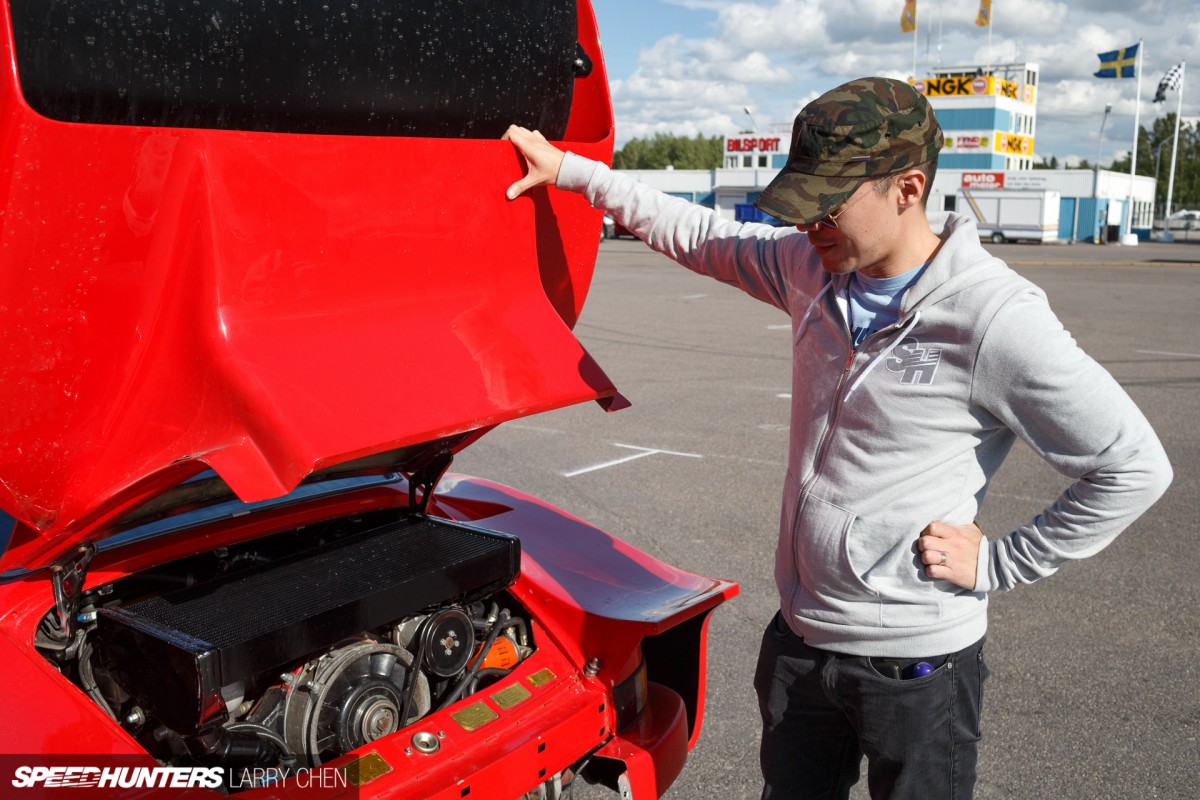 Rod may not have a heart, but he has robot feelings, and was jumping for joy when he spotted his favorite car at Mantorp.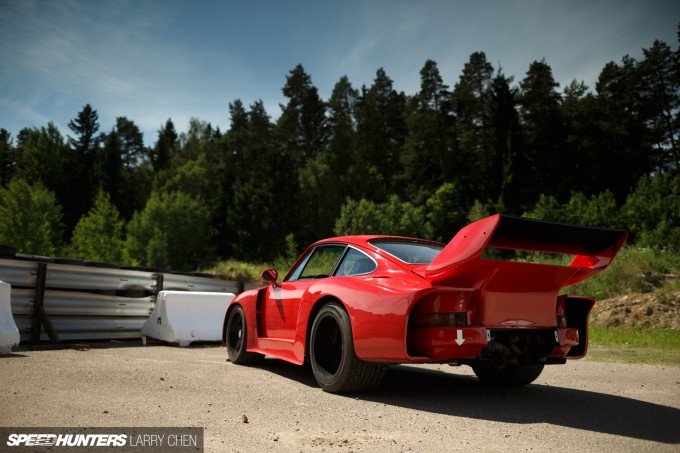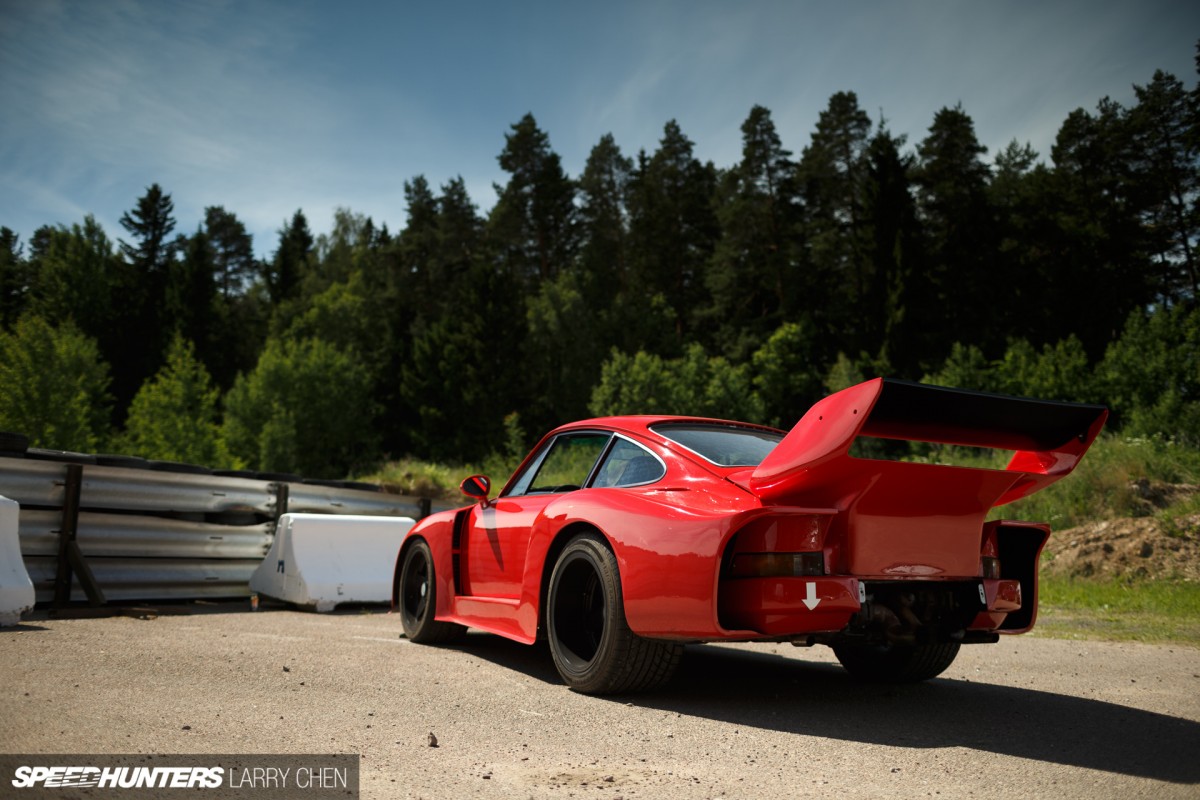 It was a '79 930 Turbo with genuine 935 body panels from Porsche. On top of that it's street legal.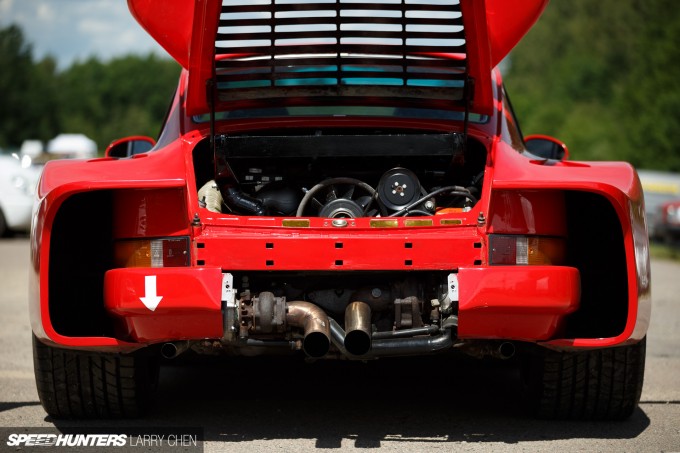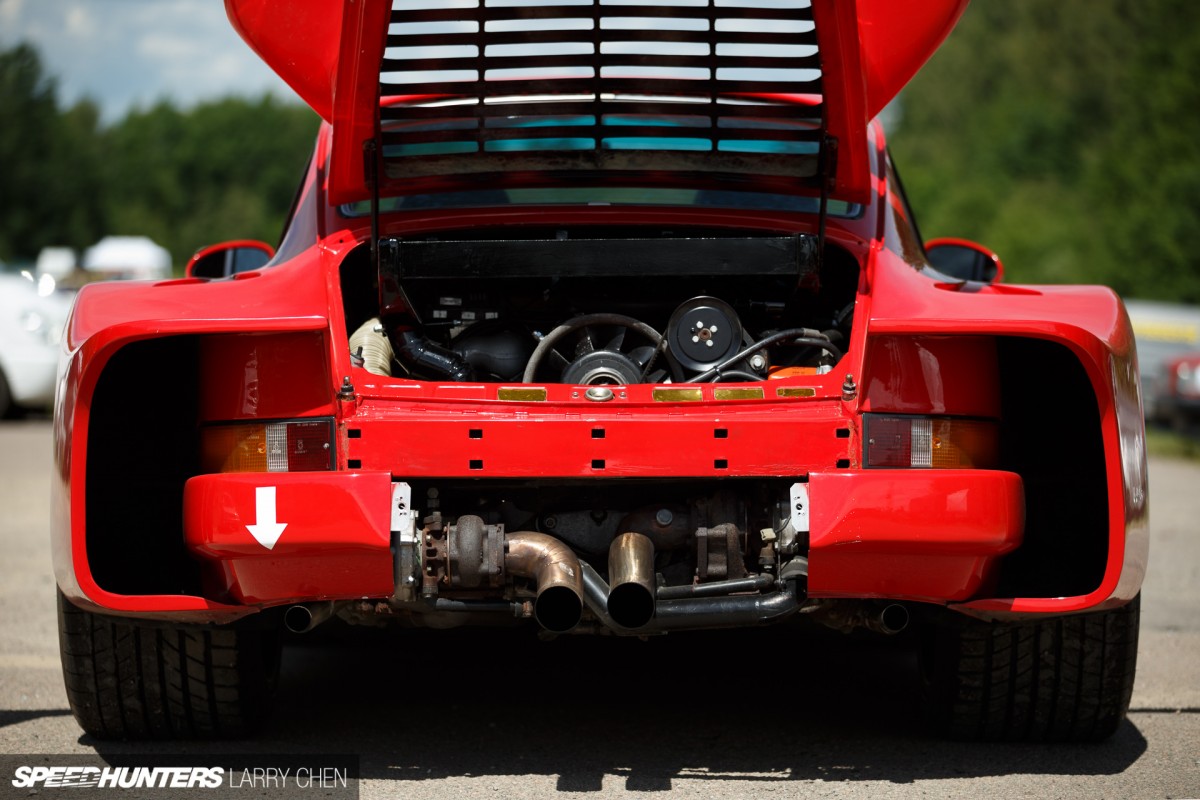 It's also tuned to 650hp at the rear wheels, and boy did it sound amazing!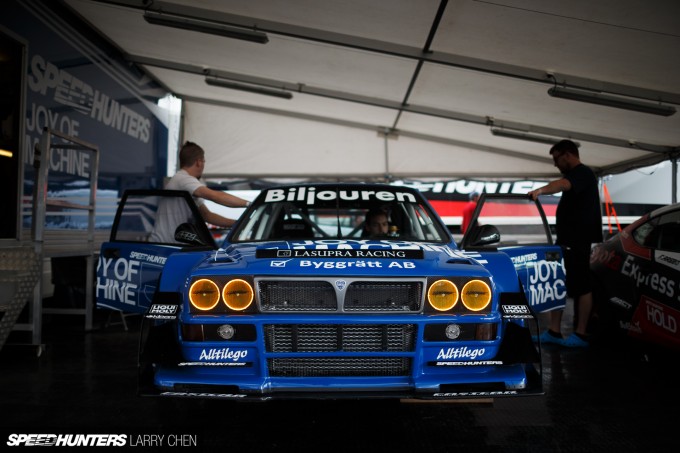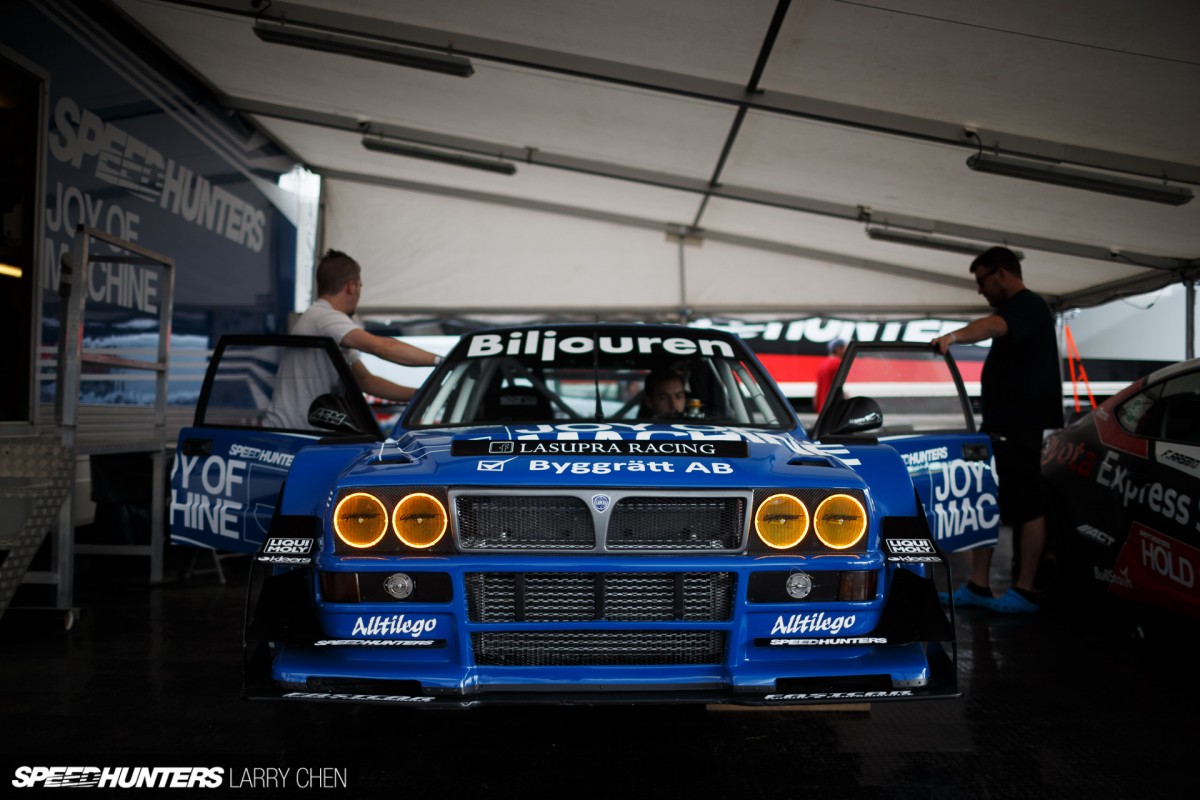 While the 935 was nice, I just did not have time to do a full car feature on it because I had so many other features lined up, on top of our normal event coverage. I started by shooting Peter Pentell's LaSupra, aka 'Epic Lancia' with its new livery and fresh new RAYS Volk Racing TE37 wheels. I loved the way it looked when it was red, but the way it pops in blue is something else. I swear there is no bad angle with this wonderful build.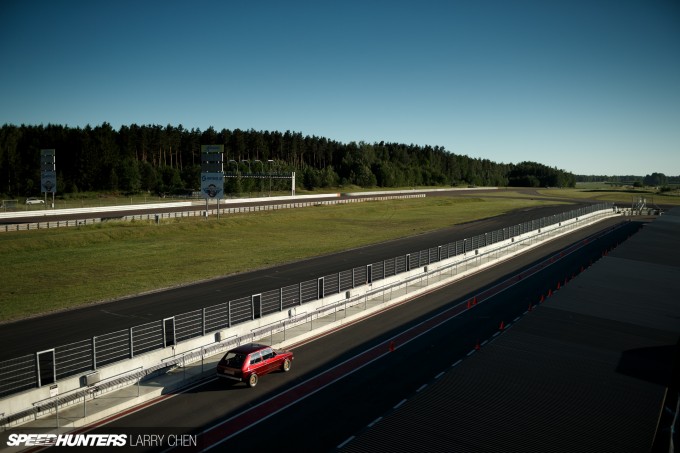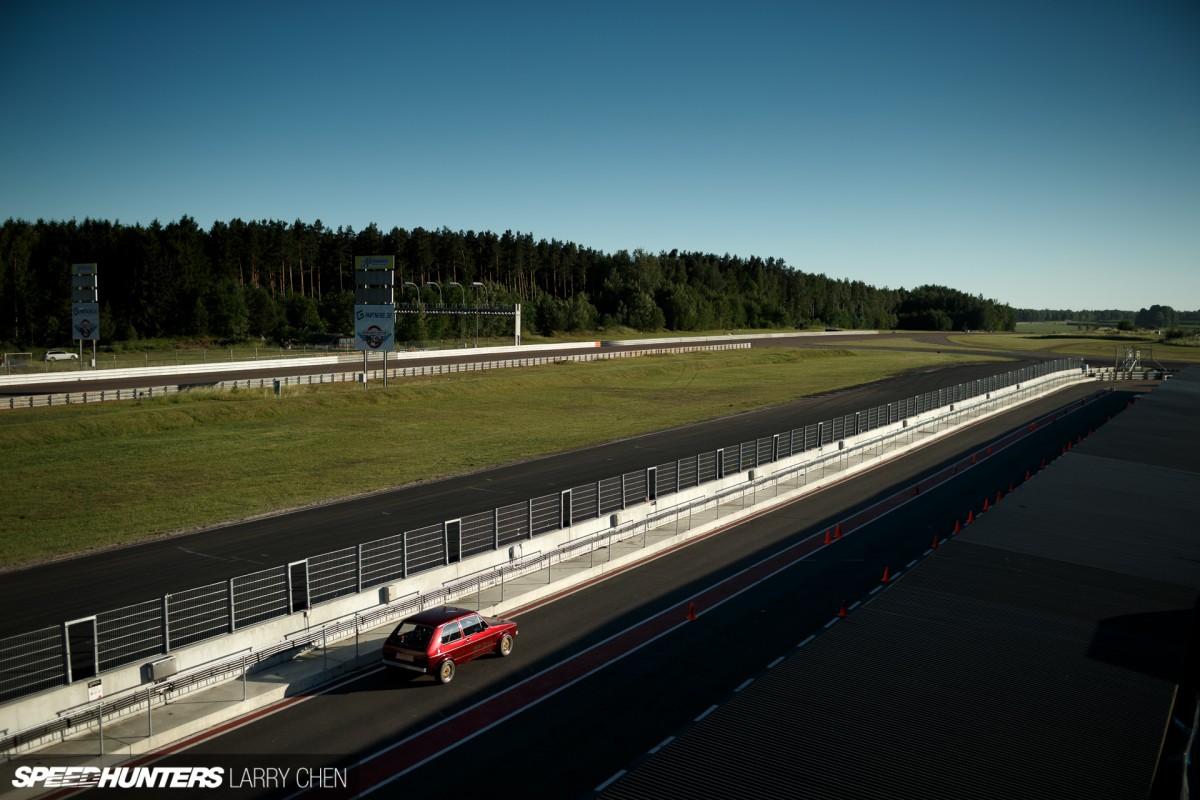 The nice thing about shooting car features at Mantorp Park is that the officials are really accommodating of us Speedhunters.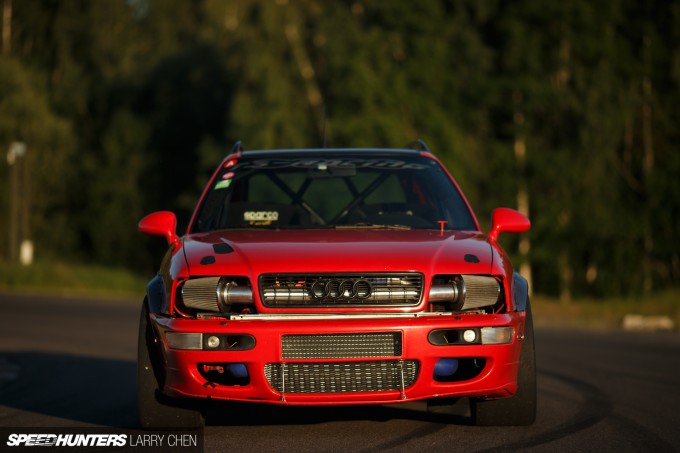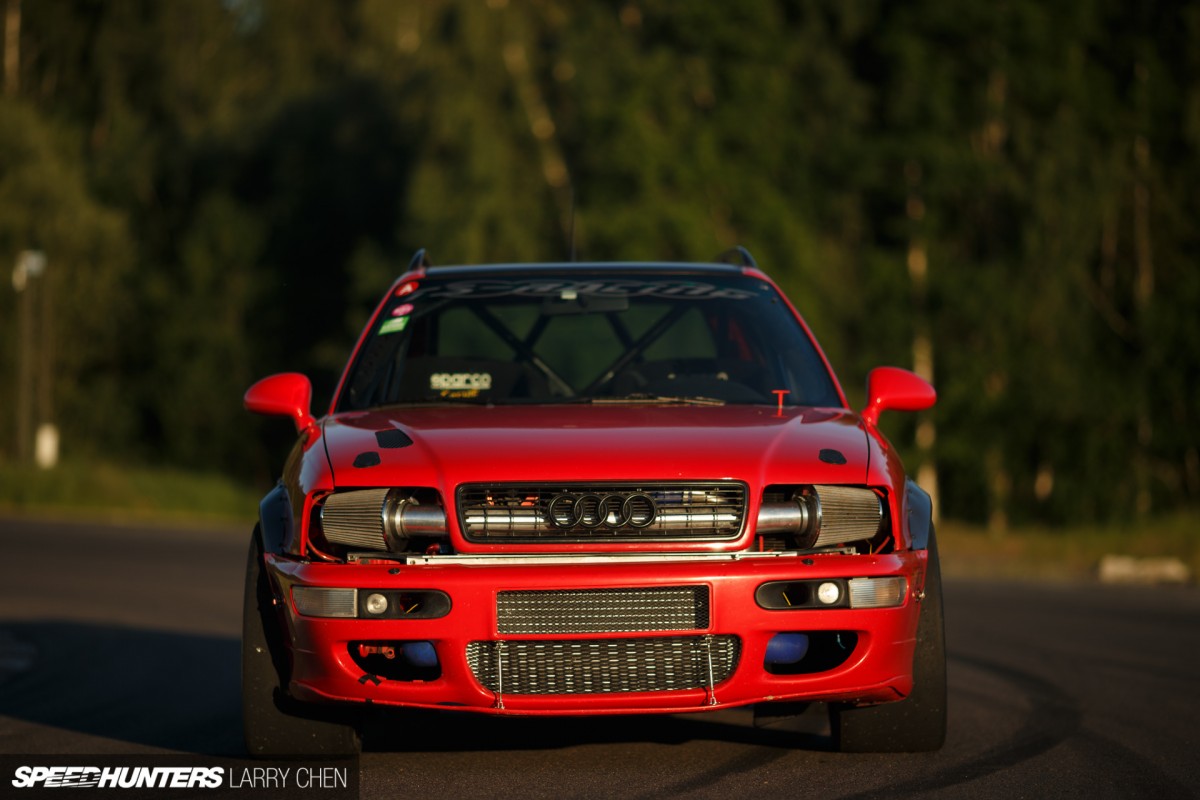 Once the on-track activities were over for the day, we had use of the track to shoot car features. With so much open space, it provides for some super-clean backgrounds which really lets us focus on the car themselves.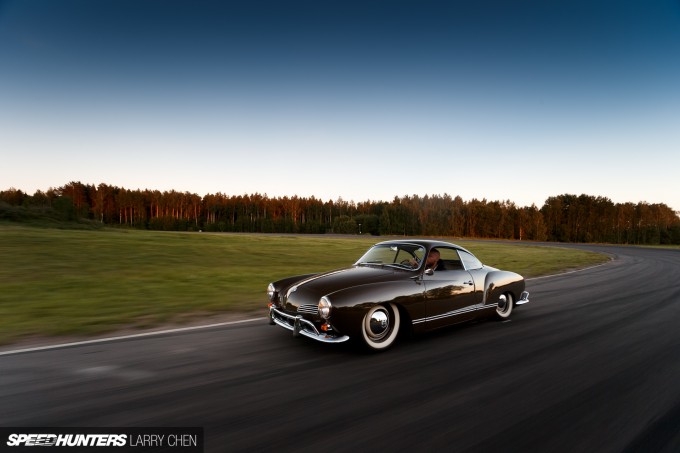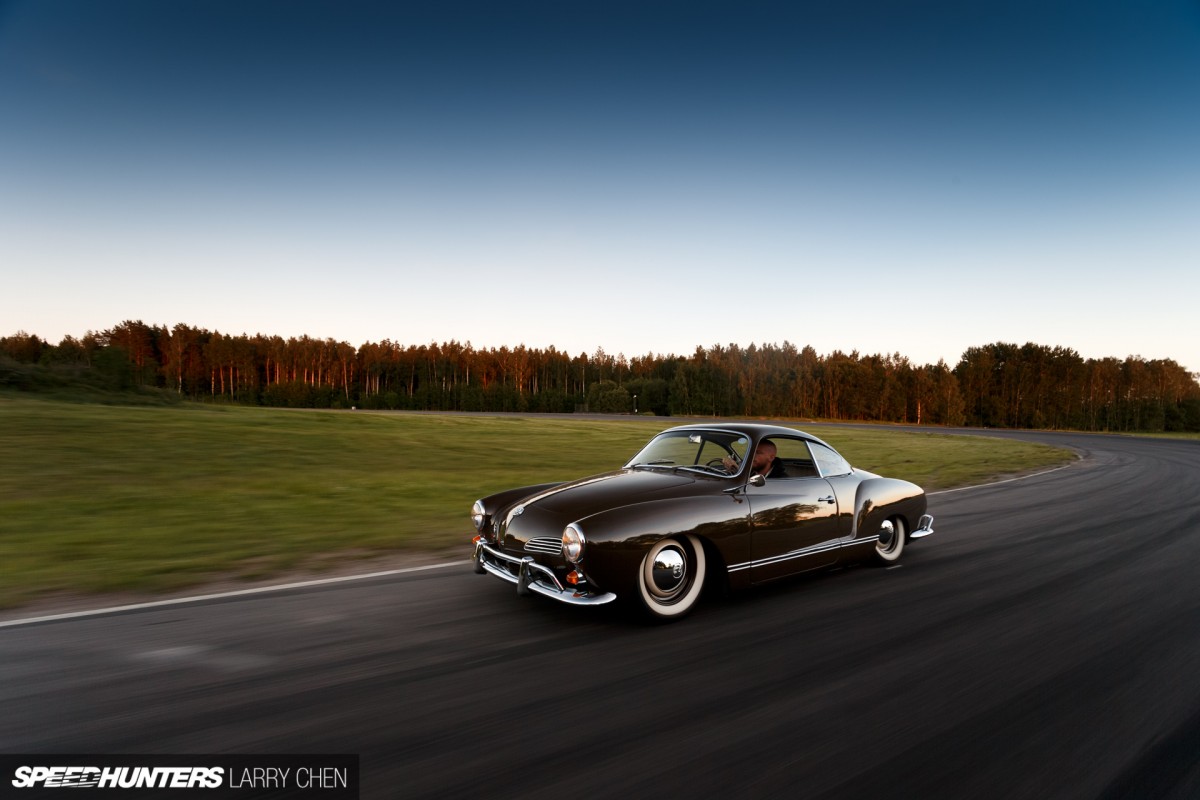 Also, because the location is so far north the sun does not fully set until past 10:00pm, allowing us to keep shooting up to 11 at night!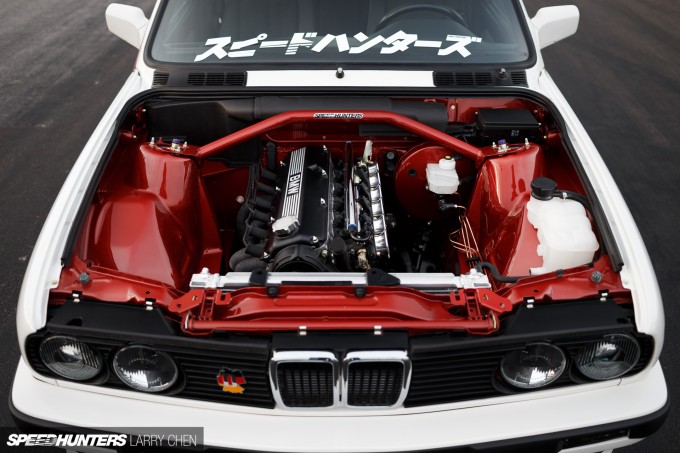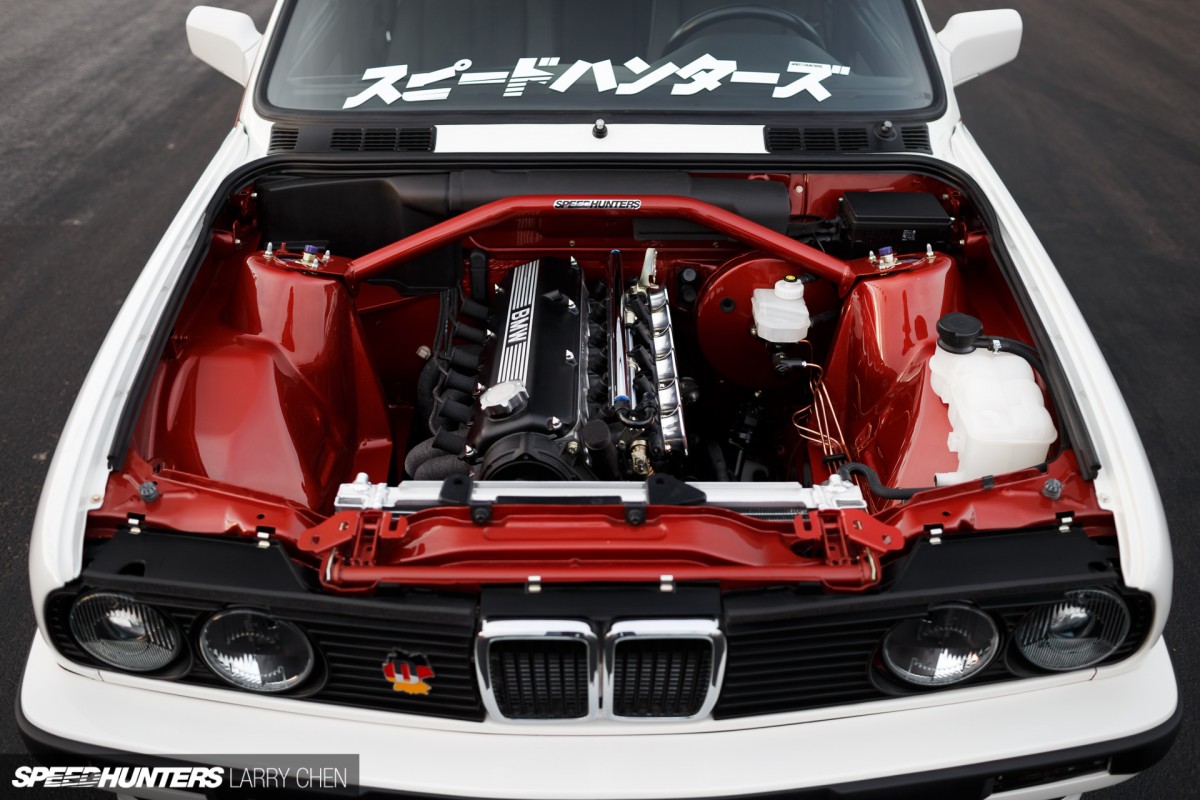 Now, I know I am teasing you guys with all the car features that I shot, but all of these will be released shortly for your viewing pleasure. How about the engine bay in this BMW E30? The cleanest thing you've ever seen, right? Honestly, it was amazing.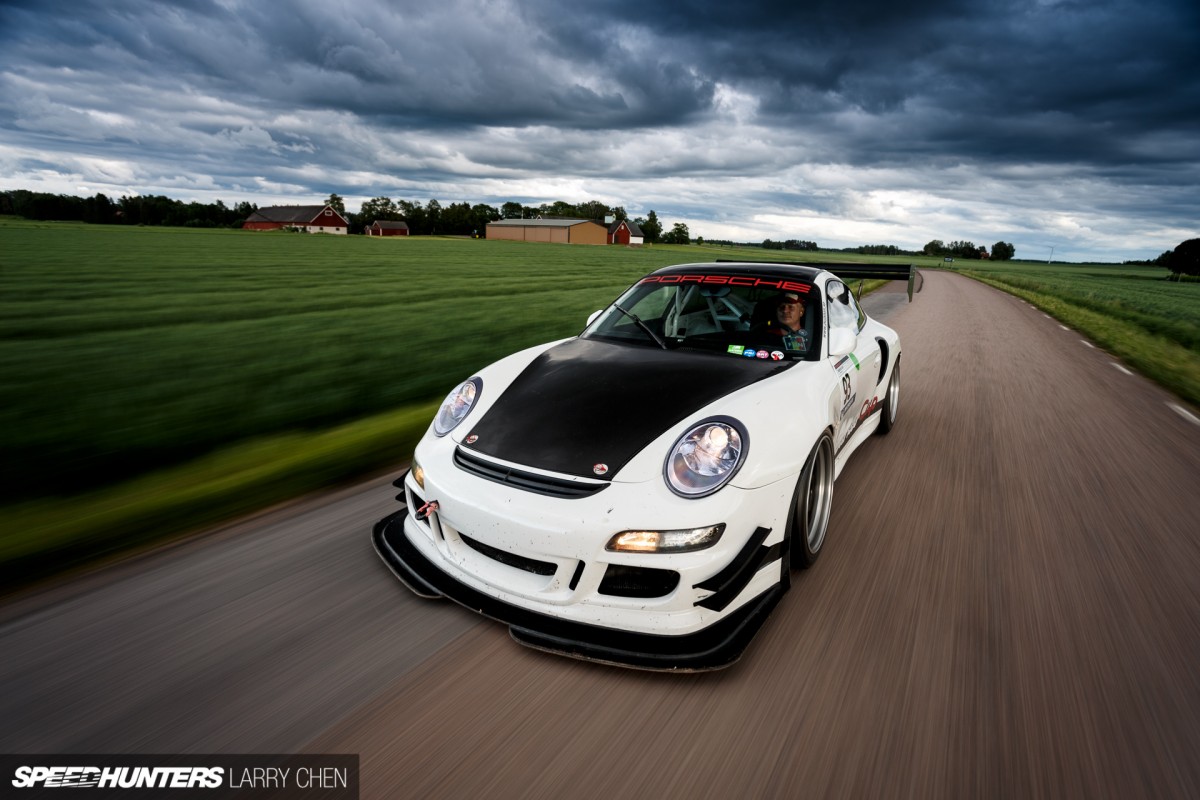 As always, the cool thing about Gatebil is the fact that many of the crazy builds are in fact street legal. That's right – this Porsche Cup-look 997 could be used as a daily driver if you wished.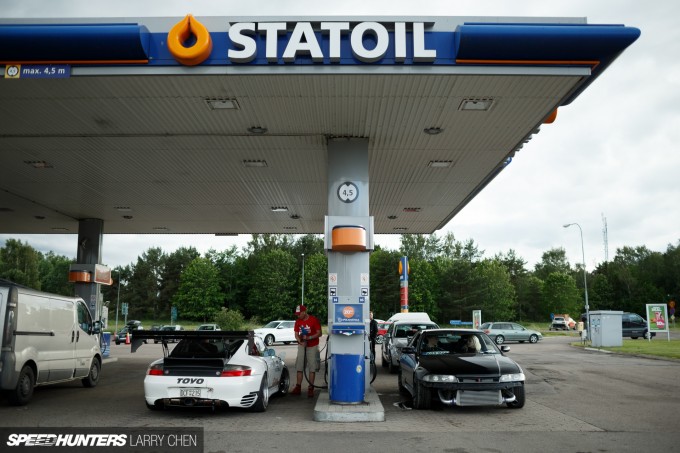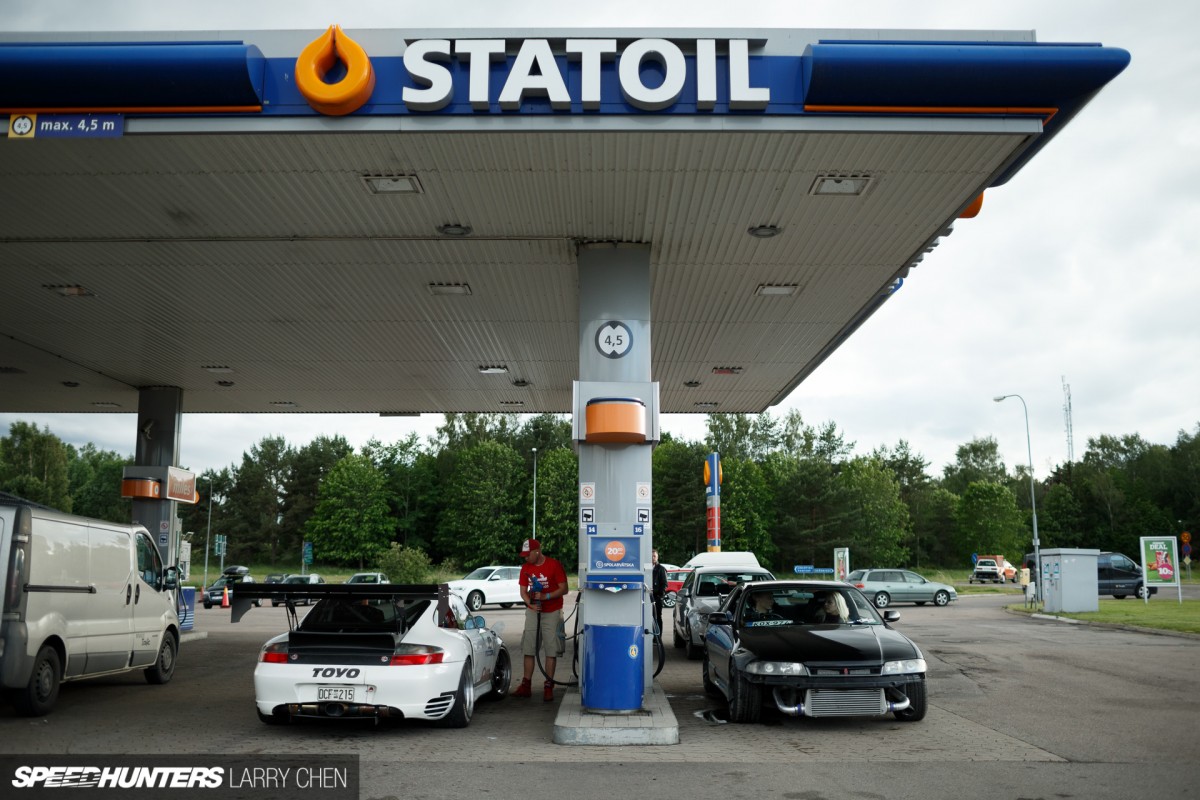 Notice something funny about the rear end of the 911? We'll definitely be going into detail later on when the full feature drops.
Sideways Forever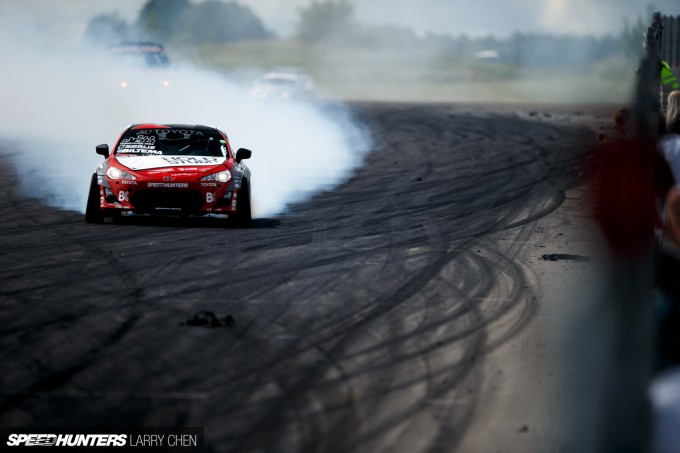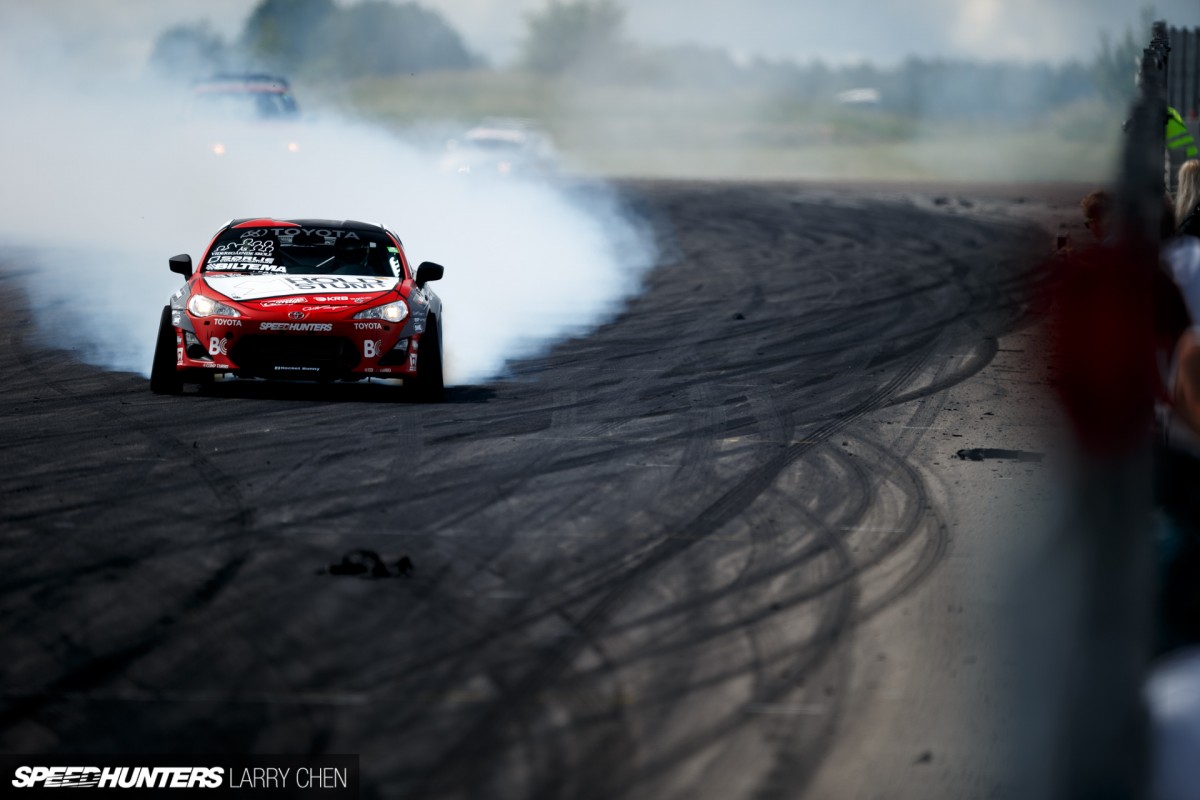 Bryn and I may be pretty busy, but our schedules pale in comparison to that of Speedhunters driver, Fredric Aasbø.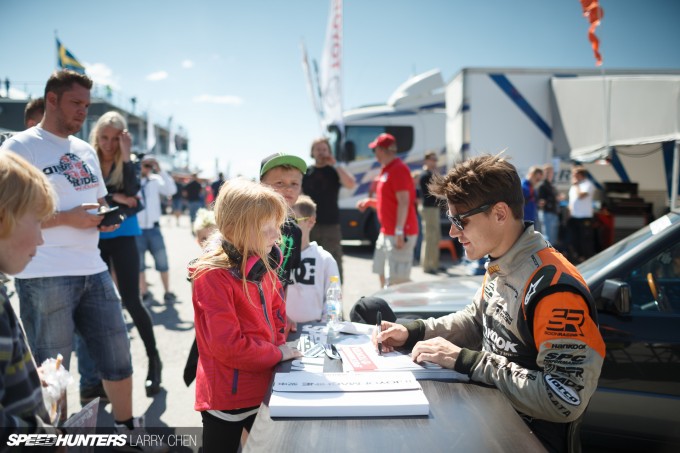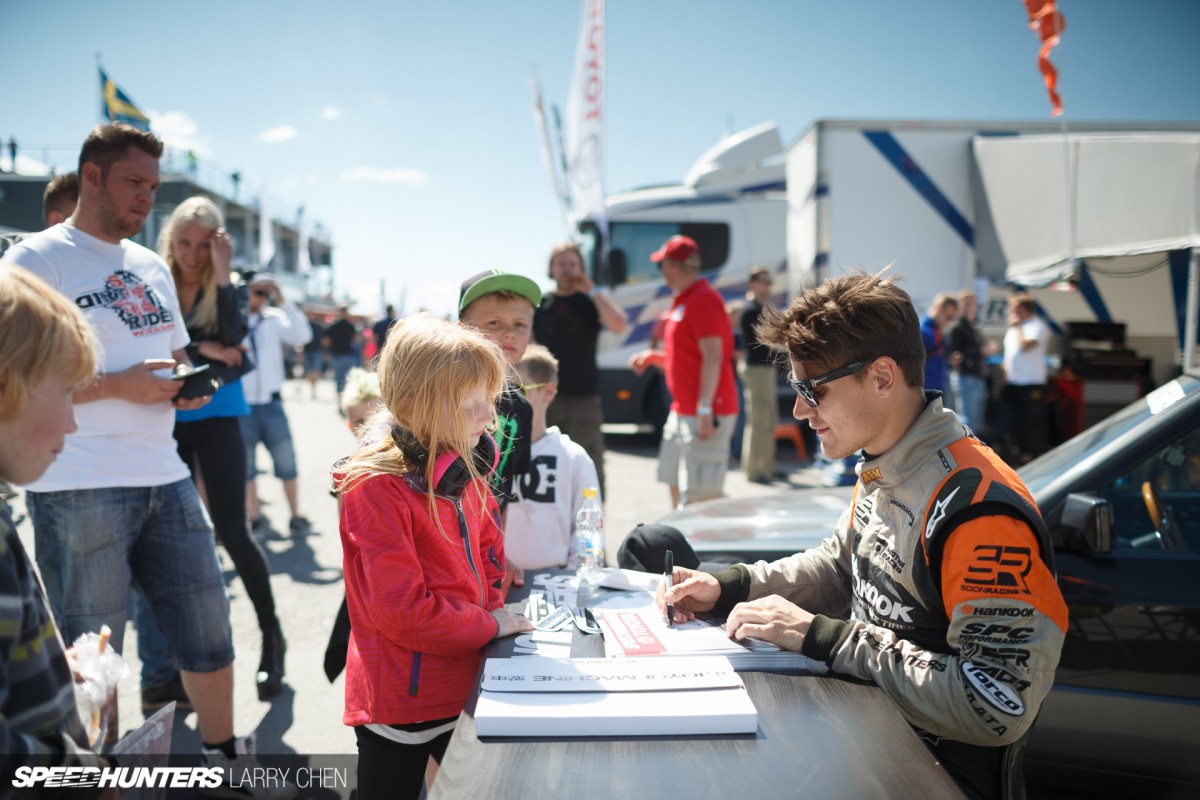 His many responsibilities include interacting with fans of all shape and size; signing autographs and taking pictures. I mean, who wouldn't want a picture with Fredric and his chiseled Norwegian chin.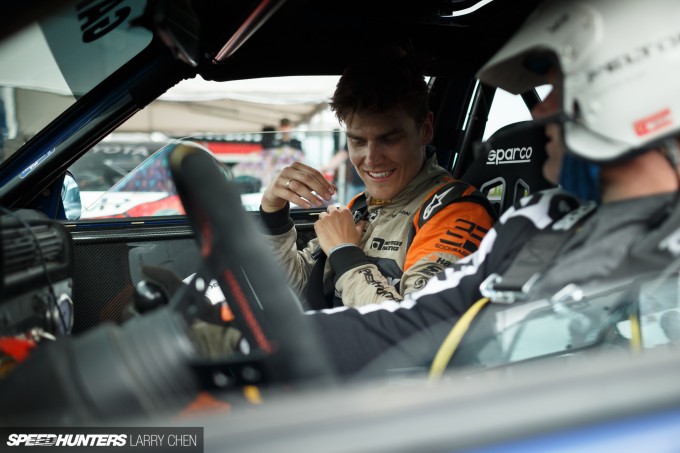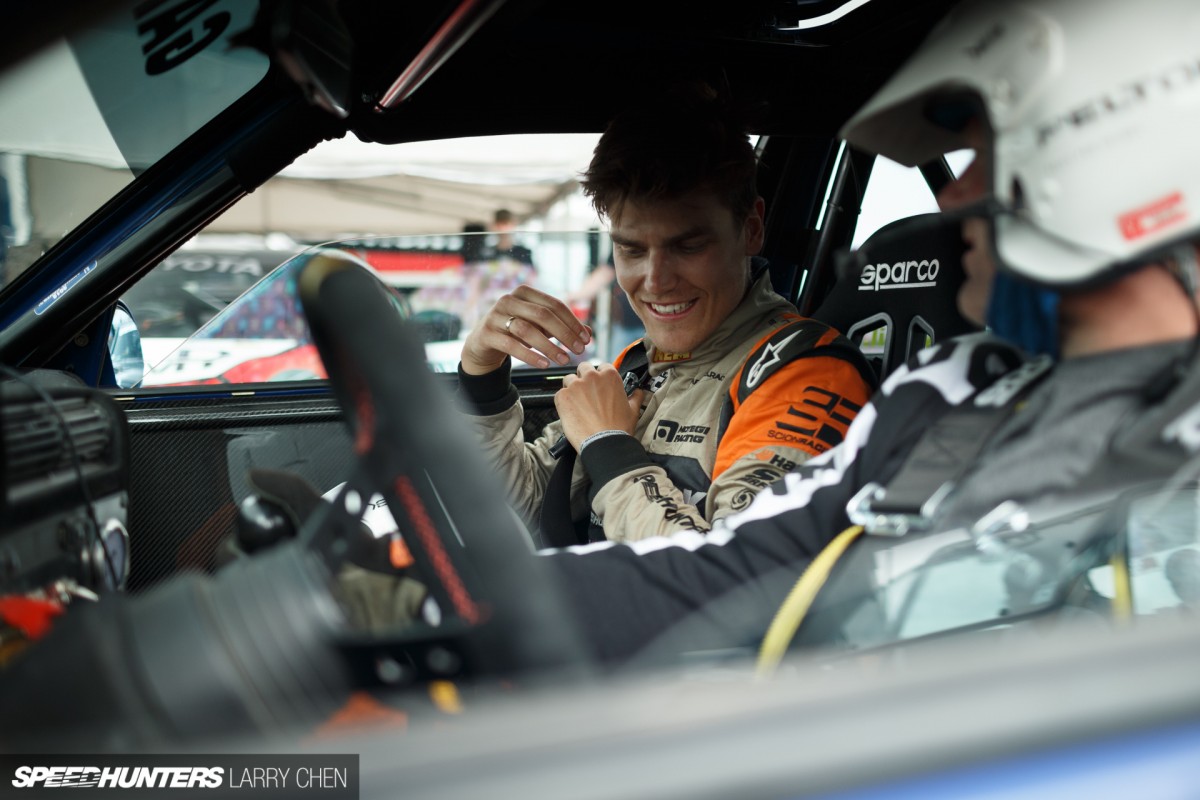 He also helps out with instructing by riding in other people's cars while observing – and improving – their drifting technique.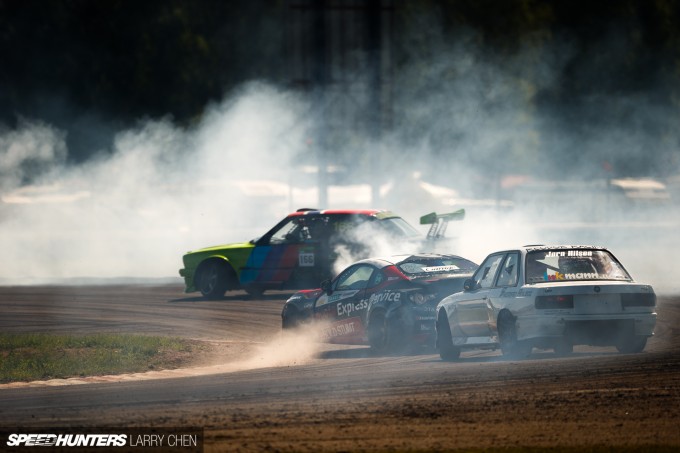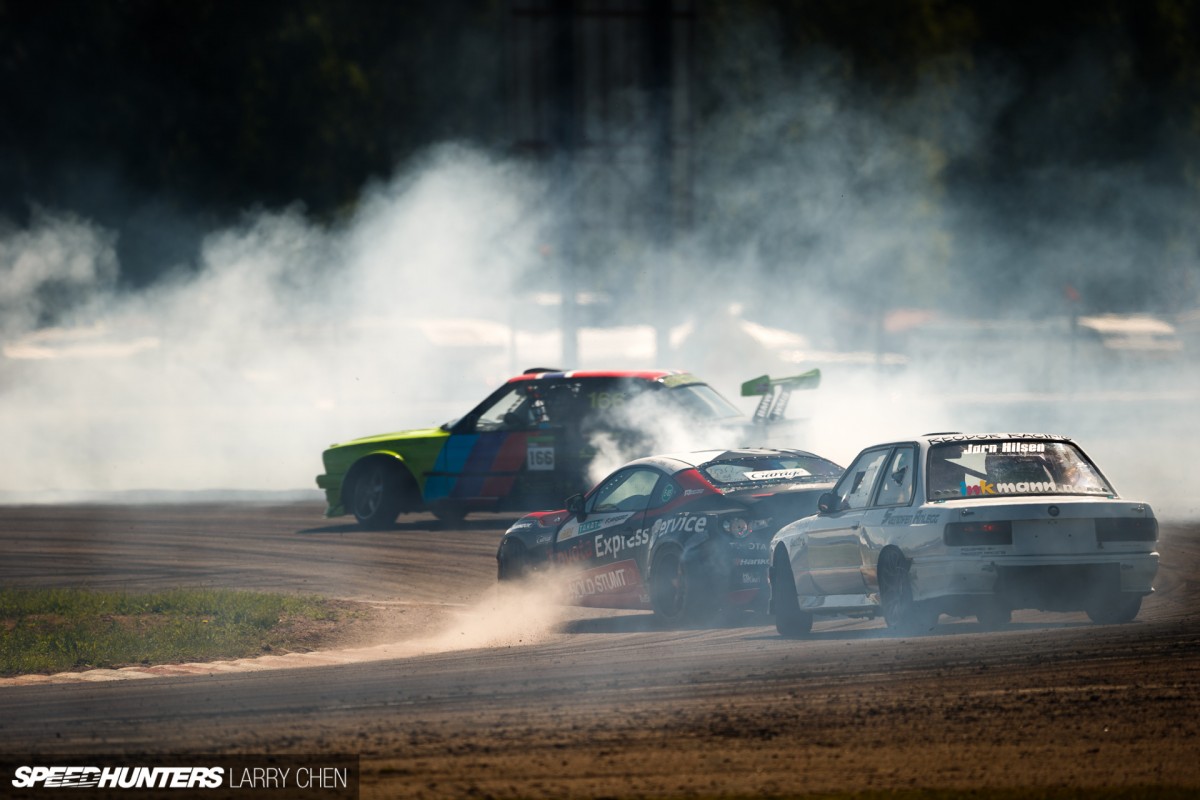 In between all that, he somehow finds some time to sneak out onto track and drift between the traffic. He's a madman and it's crazy to watch!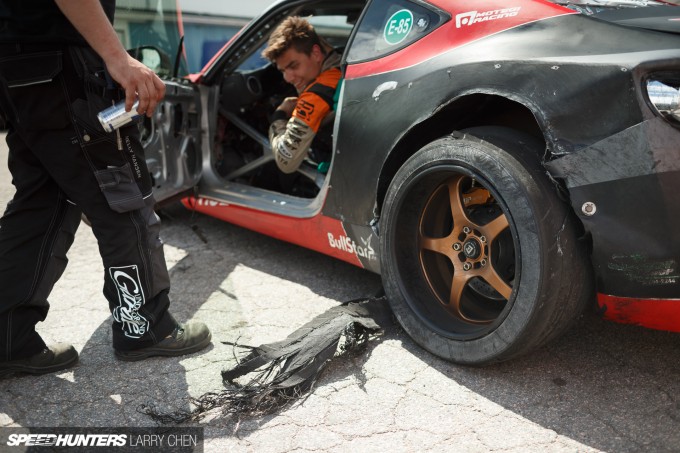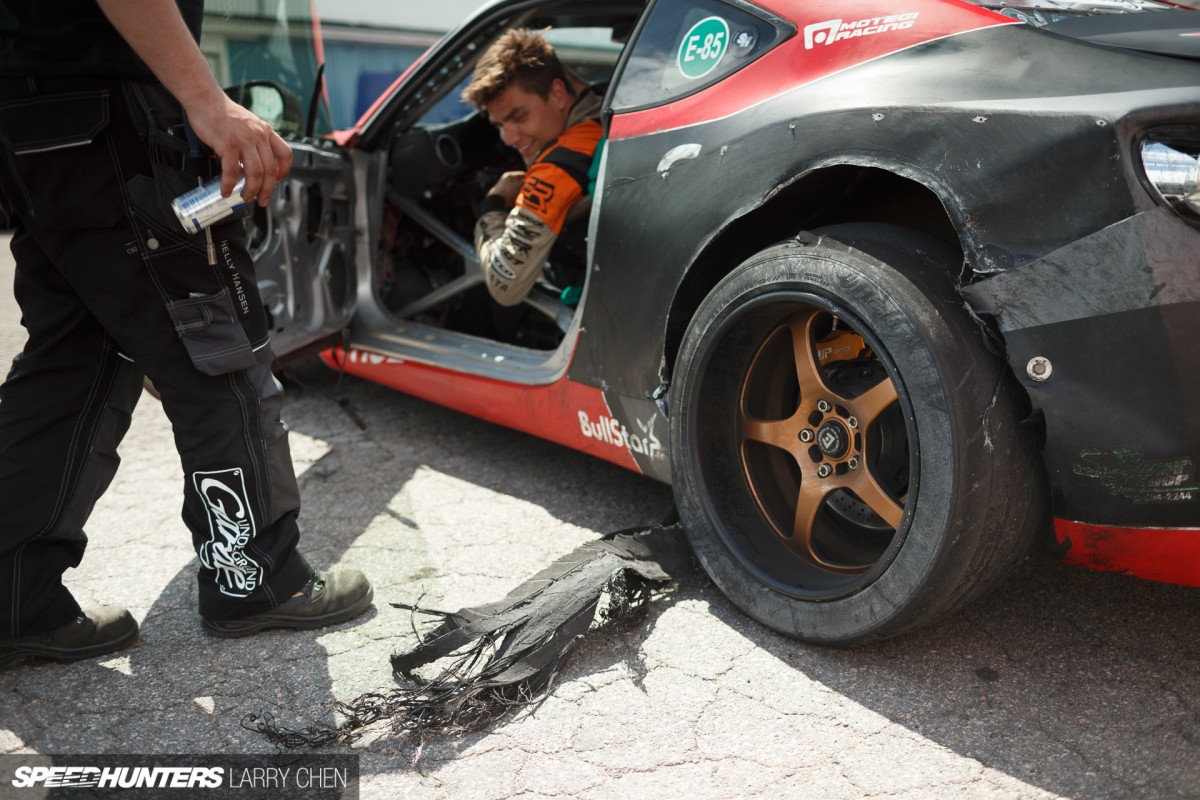 Everytime he goes out it seems like he drives till the tires explode. That's nothing a little bit of hammering can't fix though, right? After all, he is the 'Norwegian Hammer'.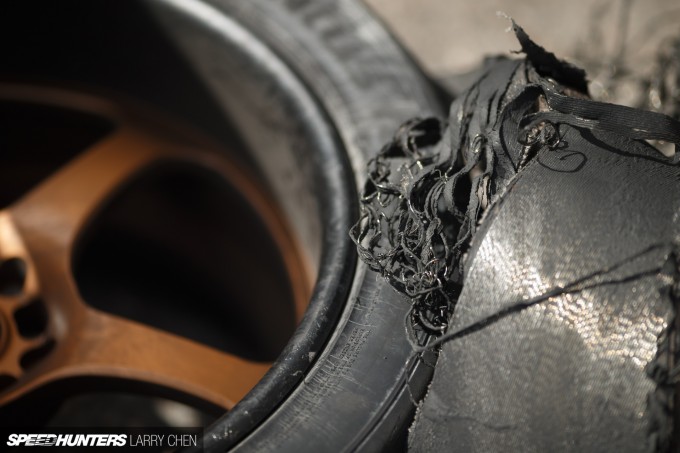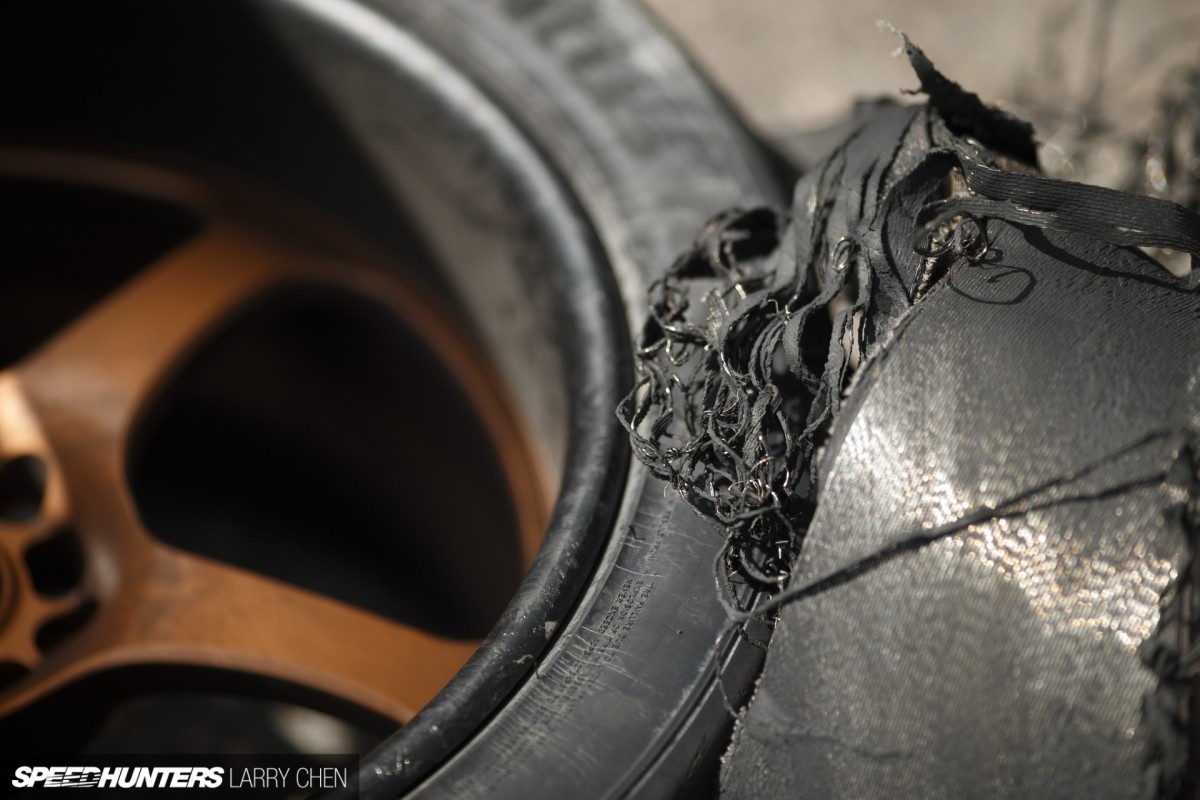 What a great life of tire shredding and drifting all around the world. But none of it would be possible without the help of his close friends.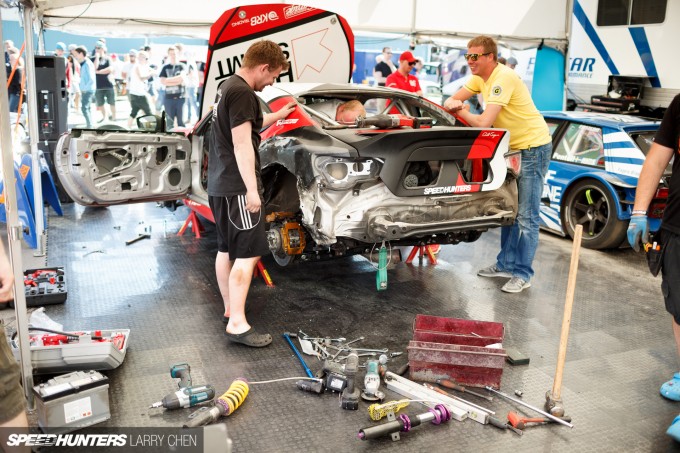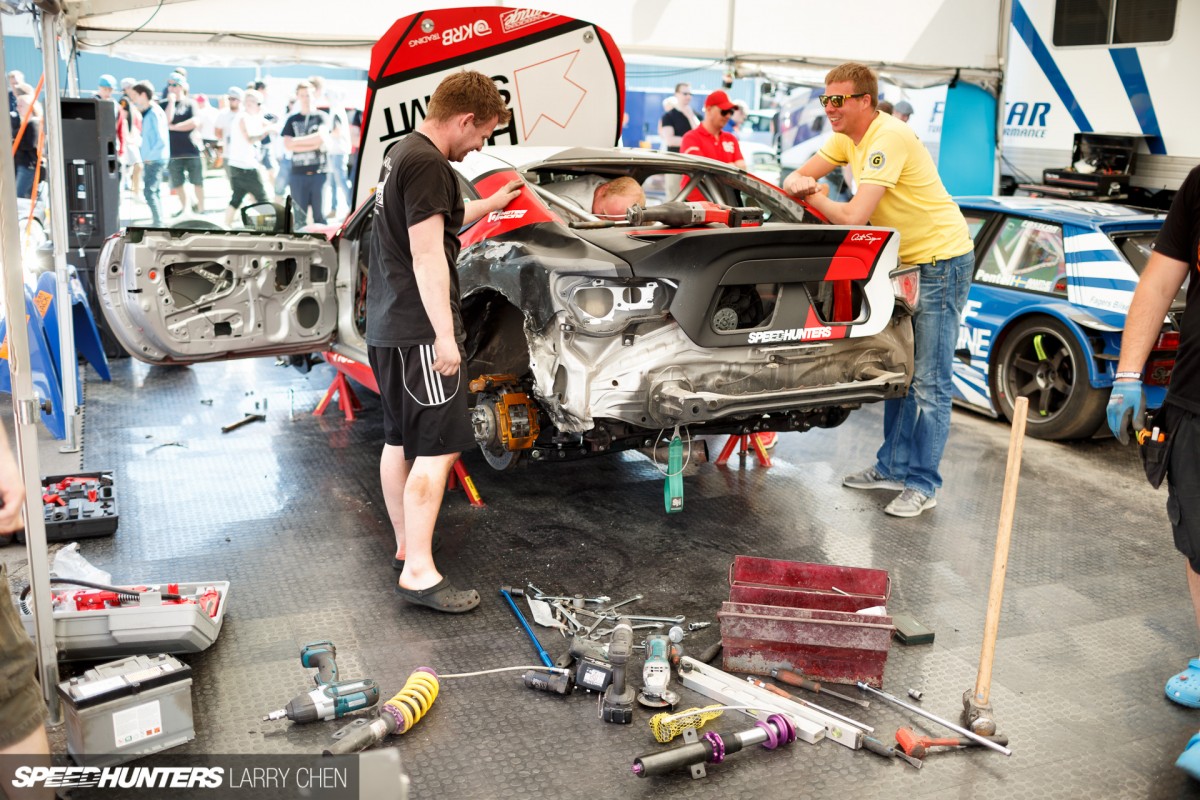 Whenever Fredric runs into a bit of trouble, his friends band together to help fix things. He will go into more detail about the happenings over the weekend in his driver blog, but let's just say that this time it took more than just a few whacks with a hammer to knock the 86-X back in shape.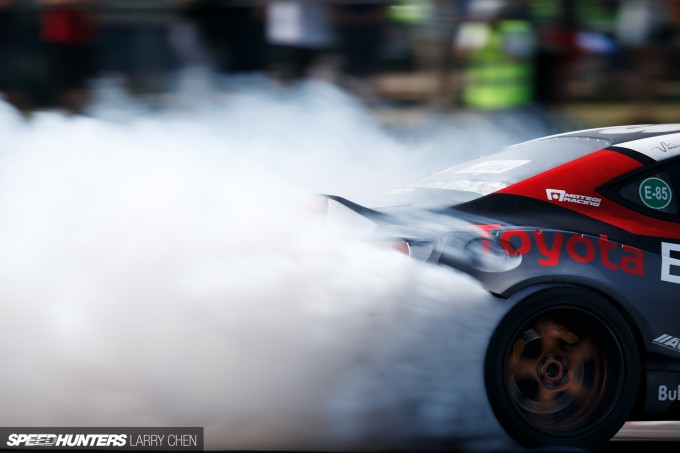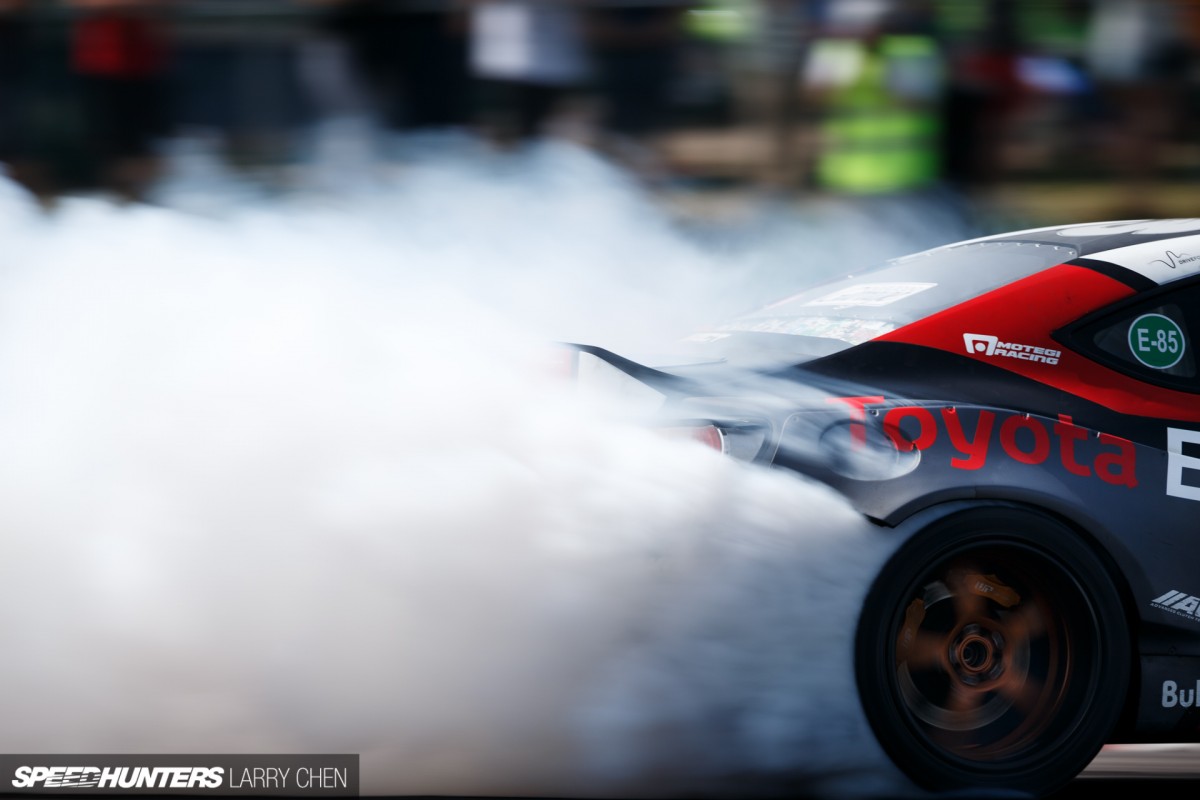 Fredric has never driven straight in his life, so it surprised me when he frantically called me last Sunday to let me know that he was about to do a few hot laps in the KRB Trading Lotus Esprit.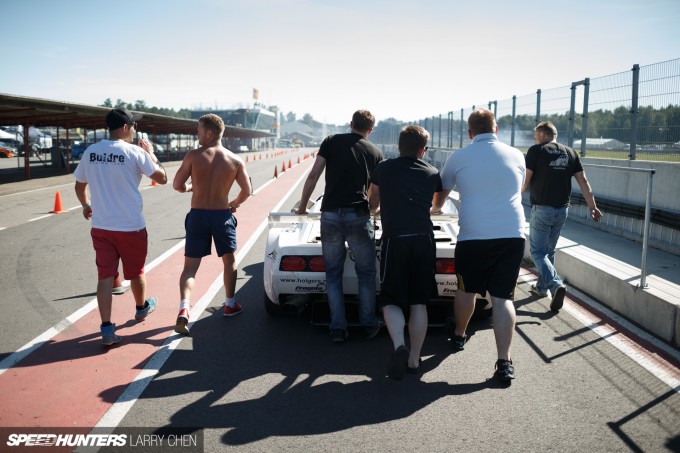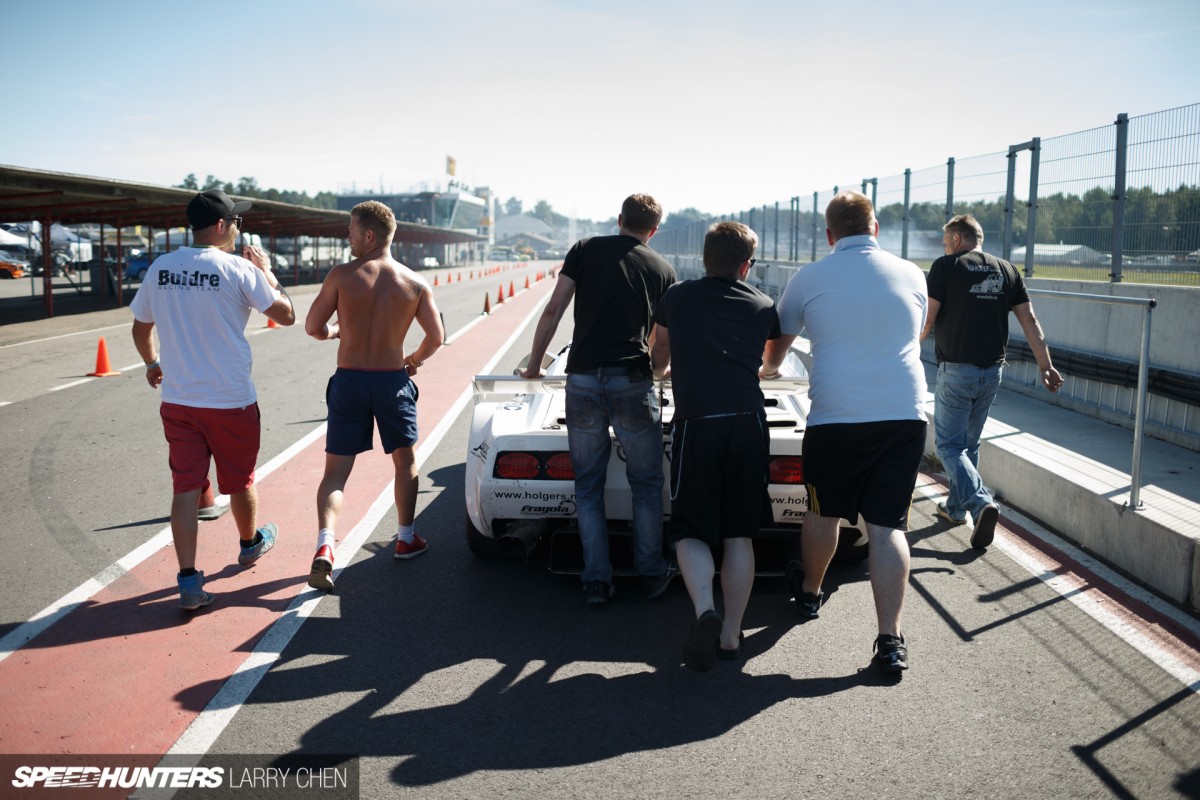 I rushed over to the paddock as fast as I could and followed the boys out onto pit lane. I was very excited to see this mash-up.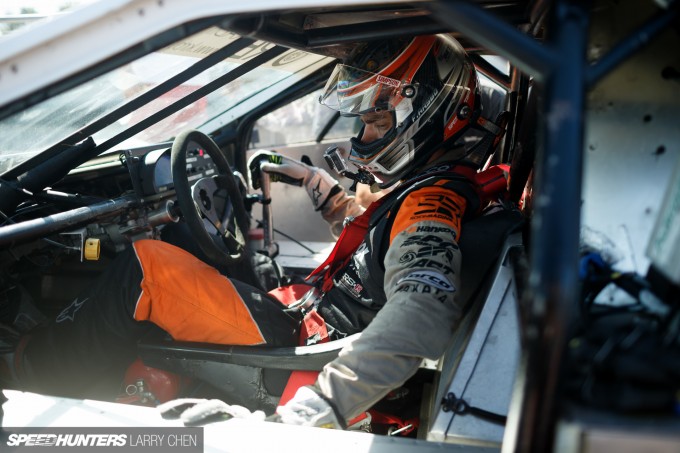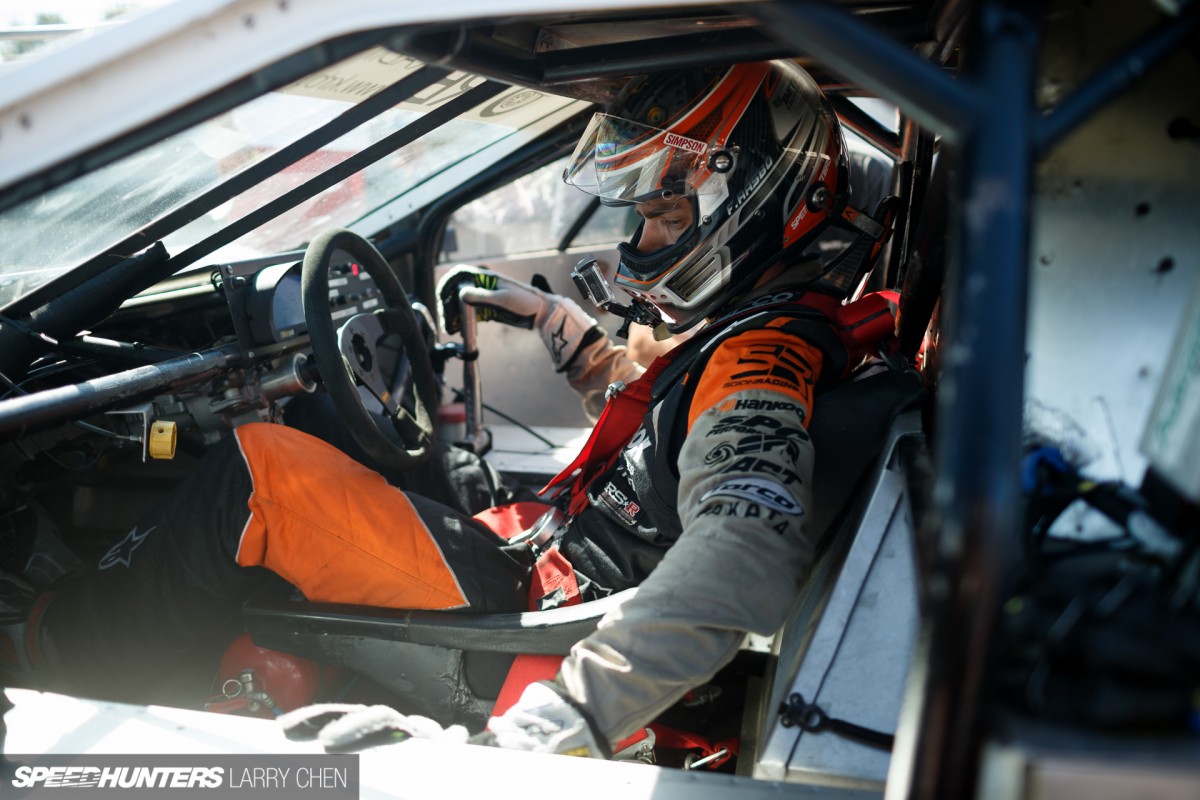 Considering this is one of the fastest cars to ever grace the Gatebil paddock, I was actually really curious to see how well he would do. He managed to get in a few quick laps before the linkage to the shifter broke, but it was enough to give him an experience he won't forget.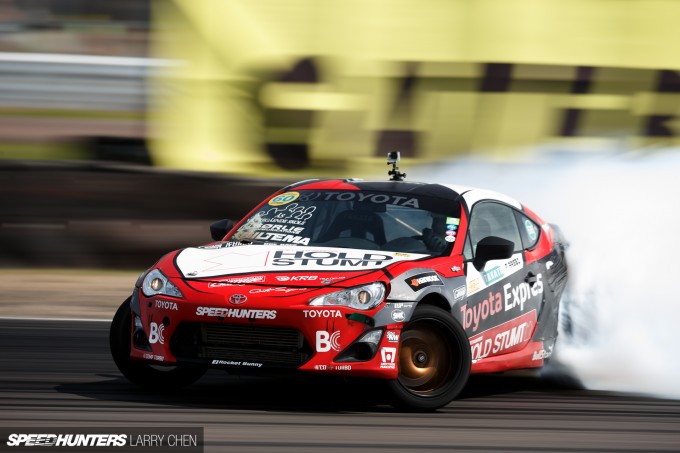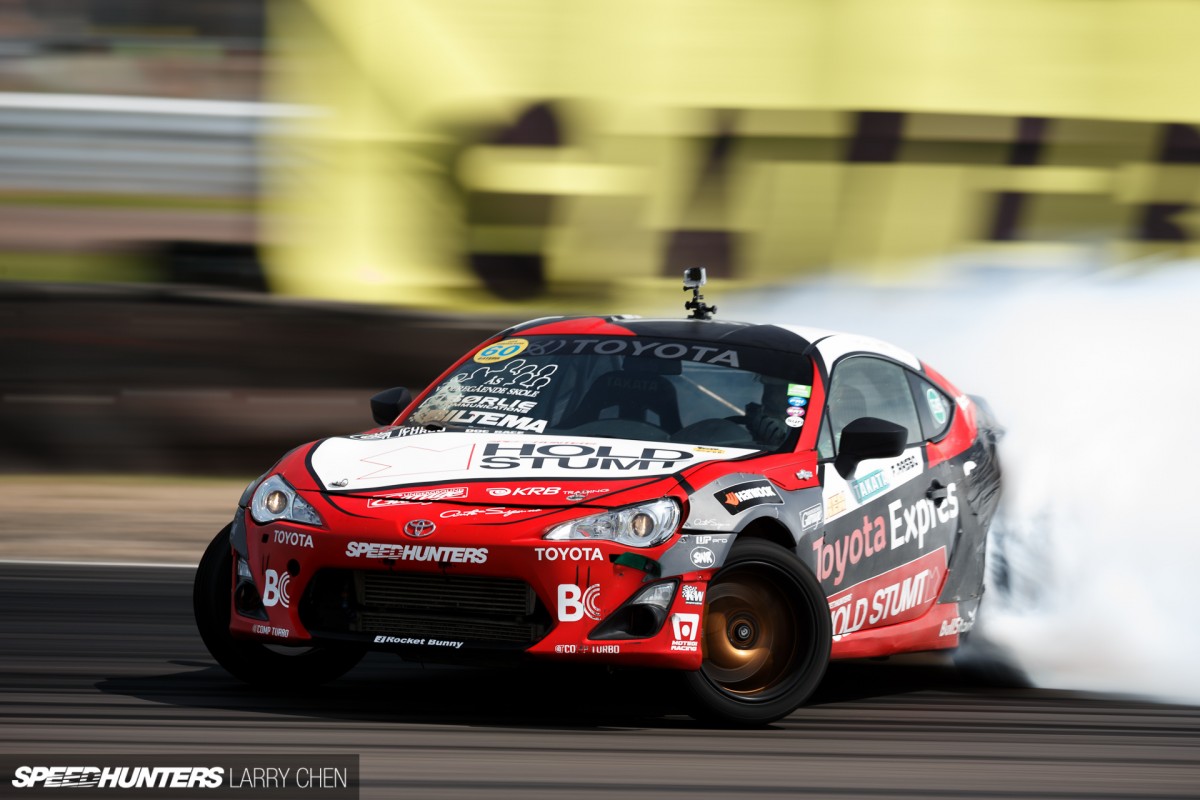 Straight afterwards, he hopped into the 86-X and won the 'Breisladd' powerslide competition. Amazing!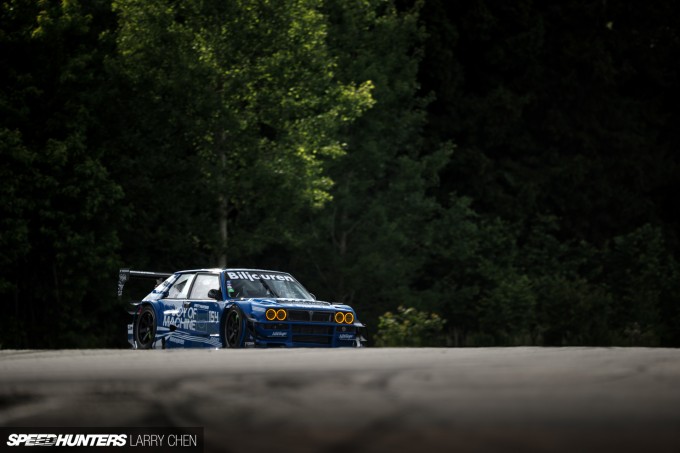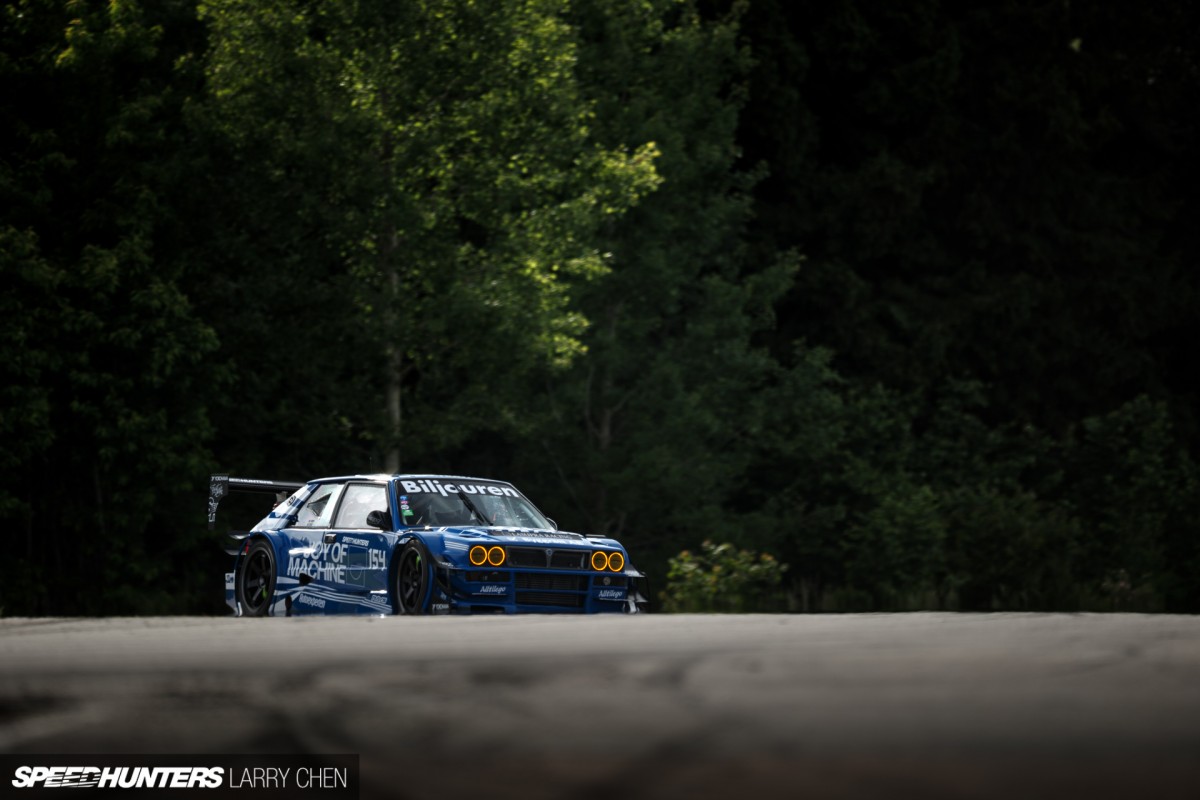 Our other driver on-hand, Peter Pentell, had been scrambling for two weeks straight with no sleep just to get LaSupra ready in time for its Gatebil Mantorp appearance.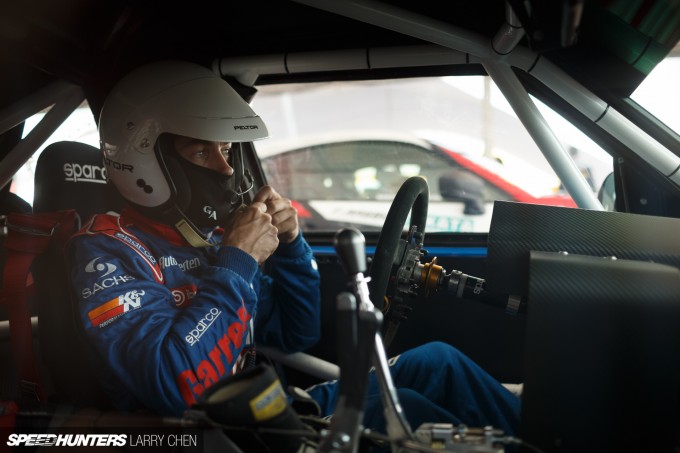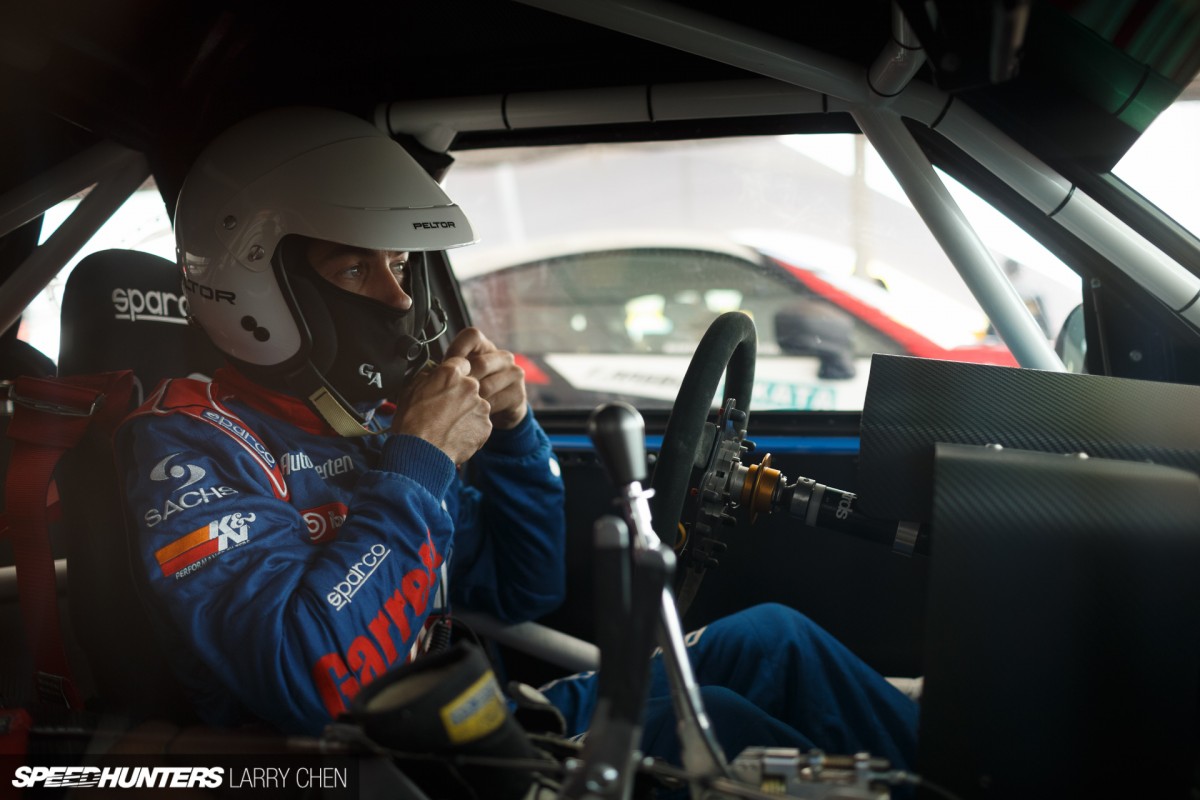 Peter has not had much seat time in the Epic Lancia and a few weeks back he had a bit of an incident with a wall.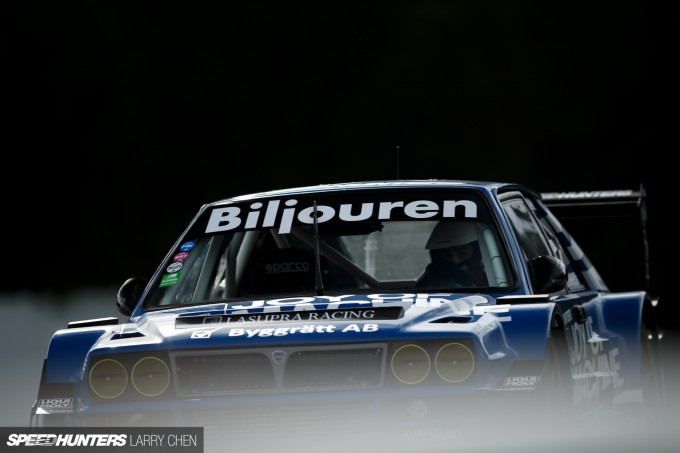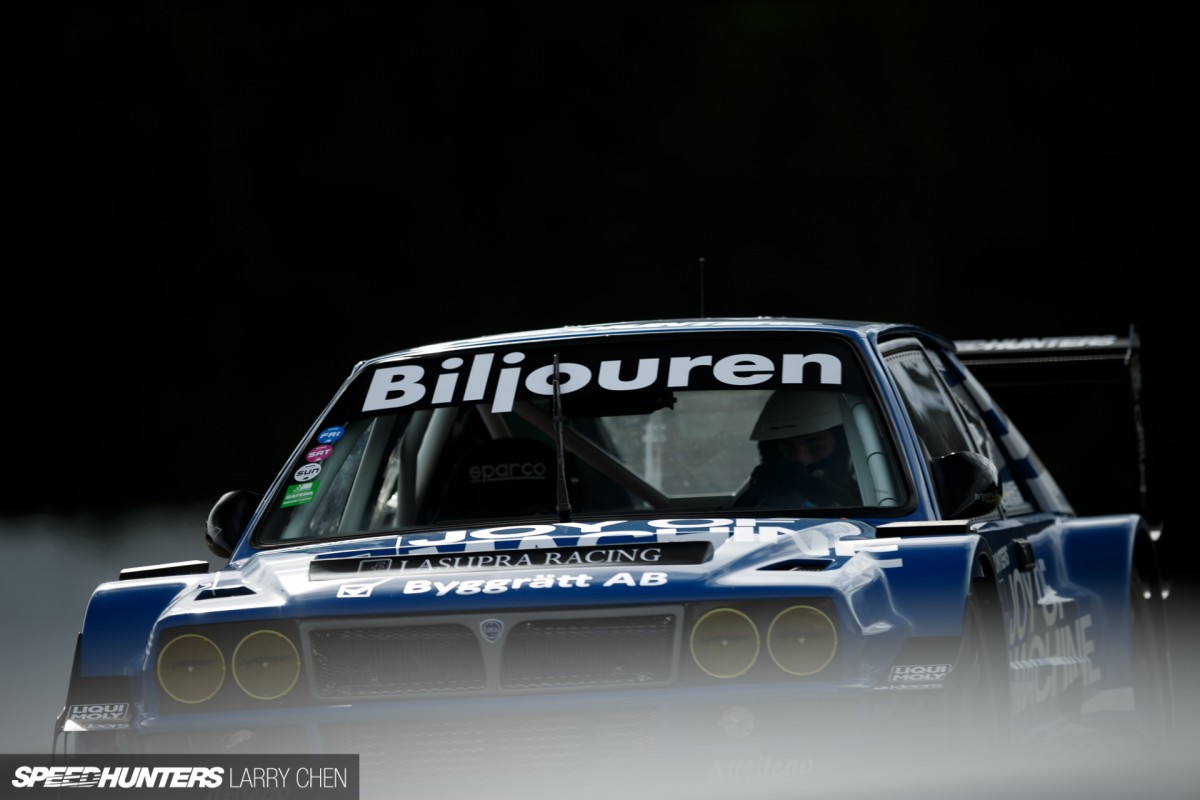 I'm sure he will go into more detail in his driver blog, but all I can say is, with the help of his friends the car is back in one piece and working better than ever.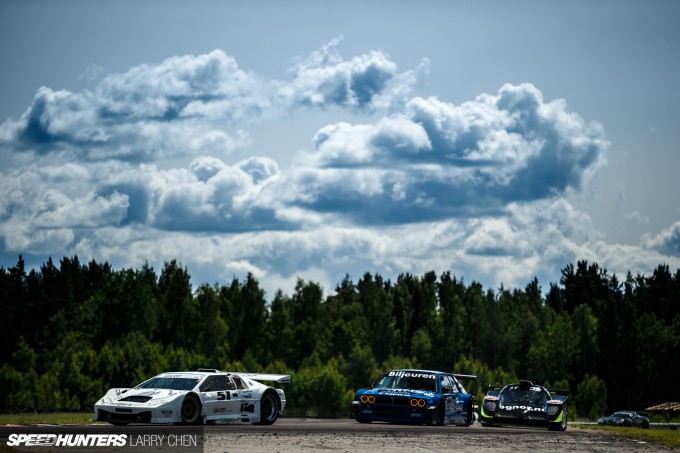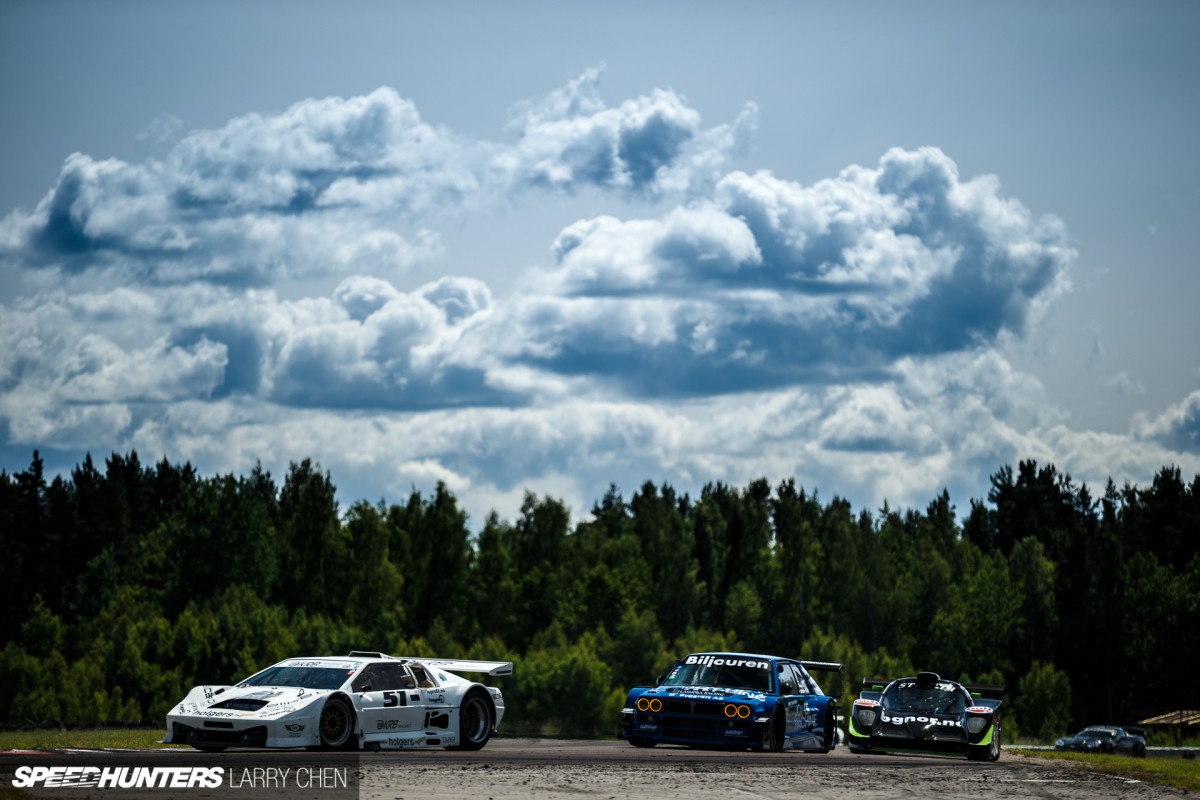 It was great to watch Peter race wheel-to-wheel with some of the fastest cars on the grid.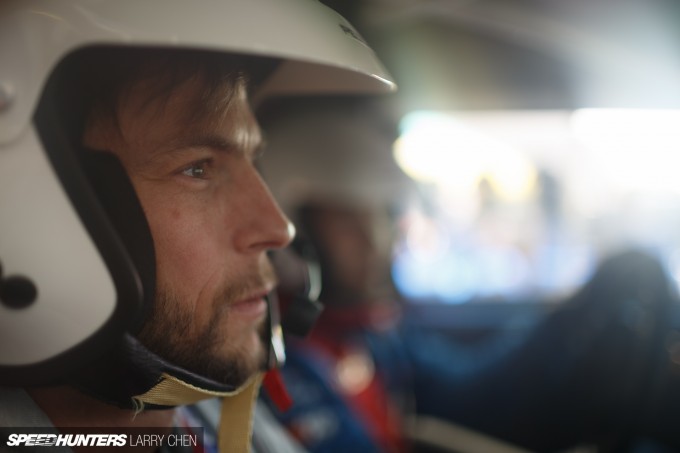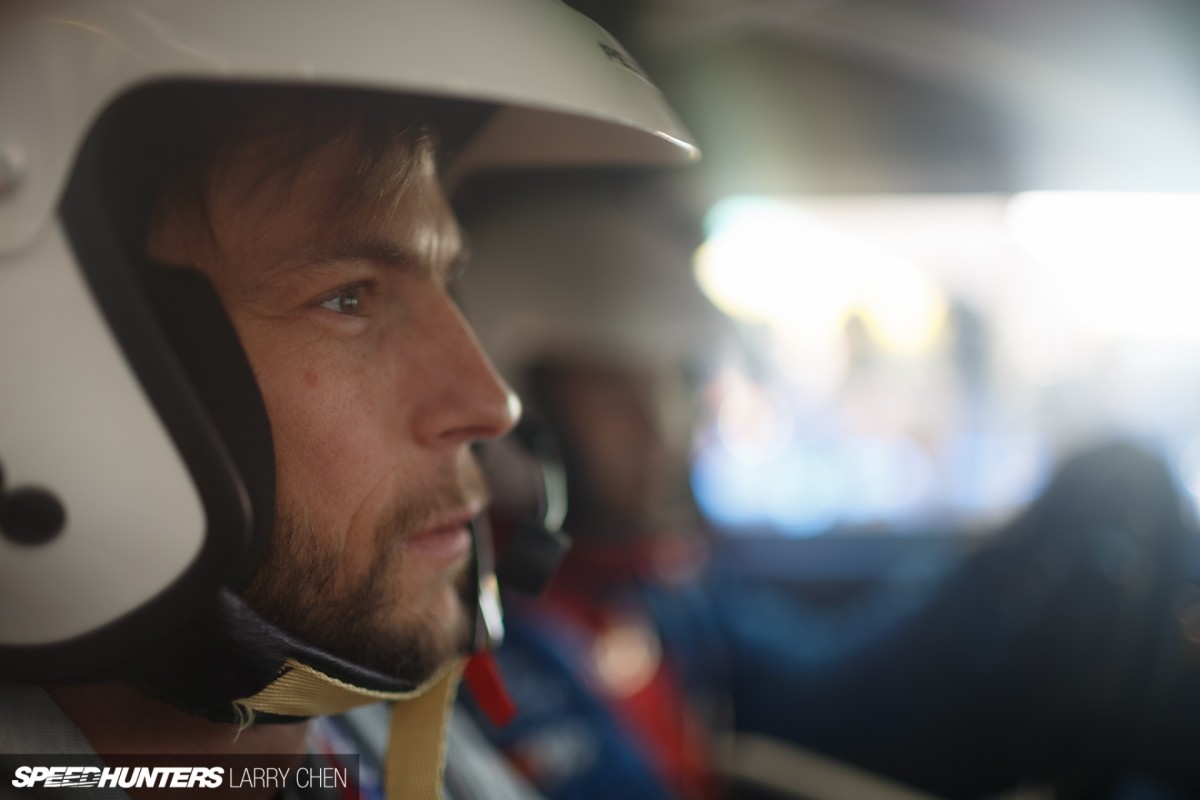 A few of the people responsible for the Need For Speed games franchise came out from the EA Ghost studios as guest of Speedhunters. That included Marcus Nilsson, shown here strapped in tight for the ride of his life.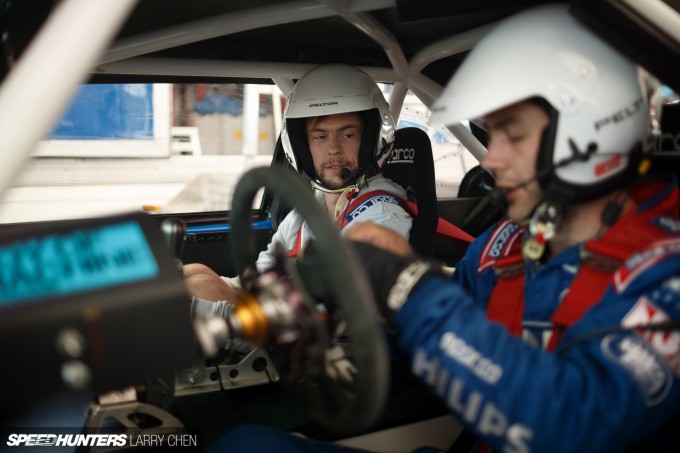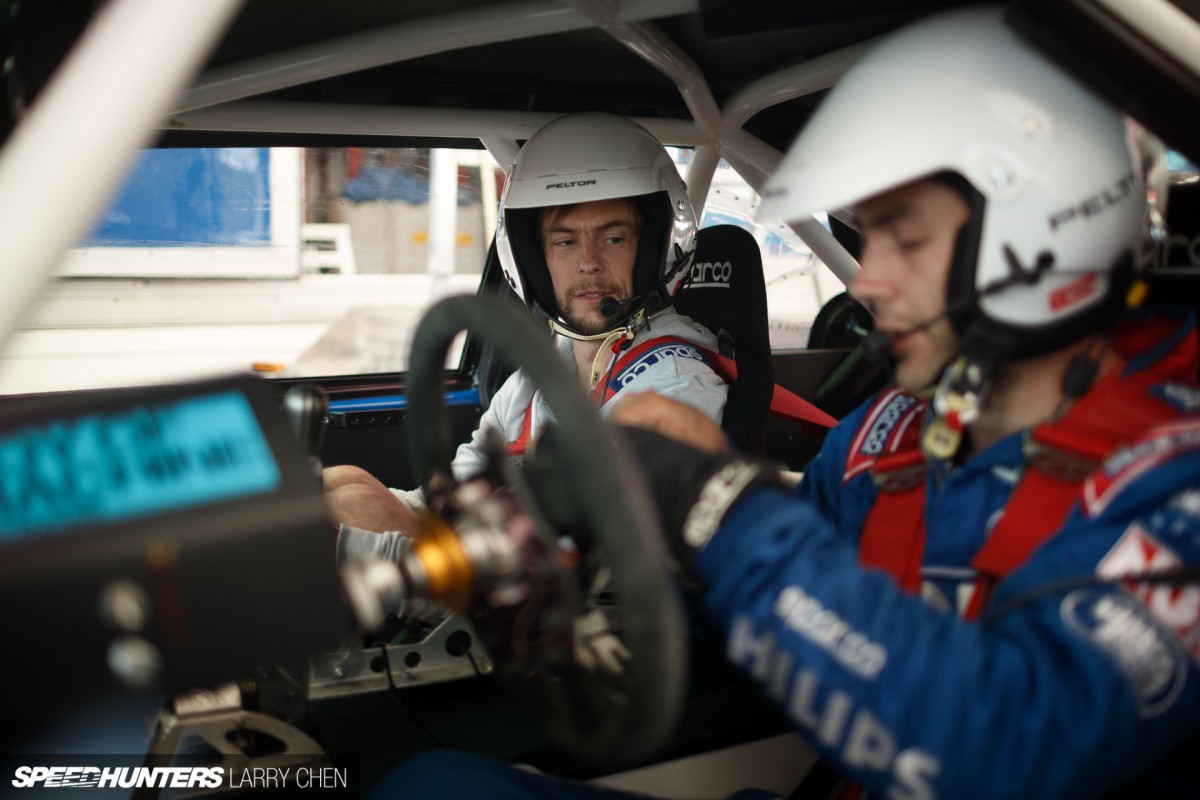 I think he was having one of those 'Maybe this is not such a great idea' moments at the second I shot this photograph.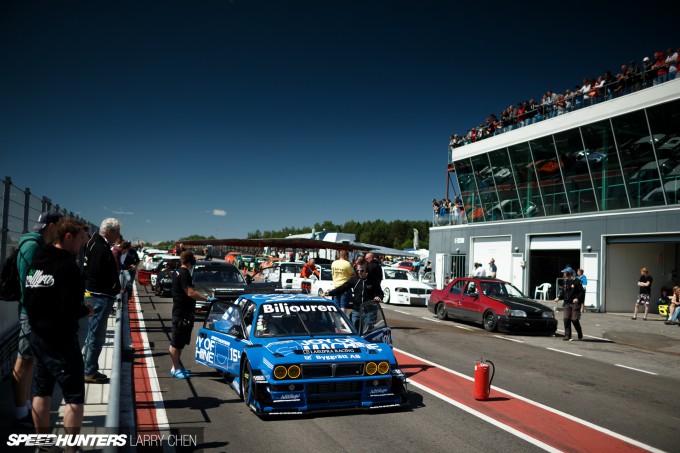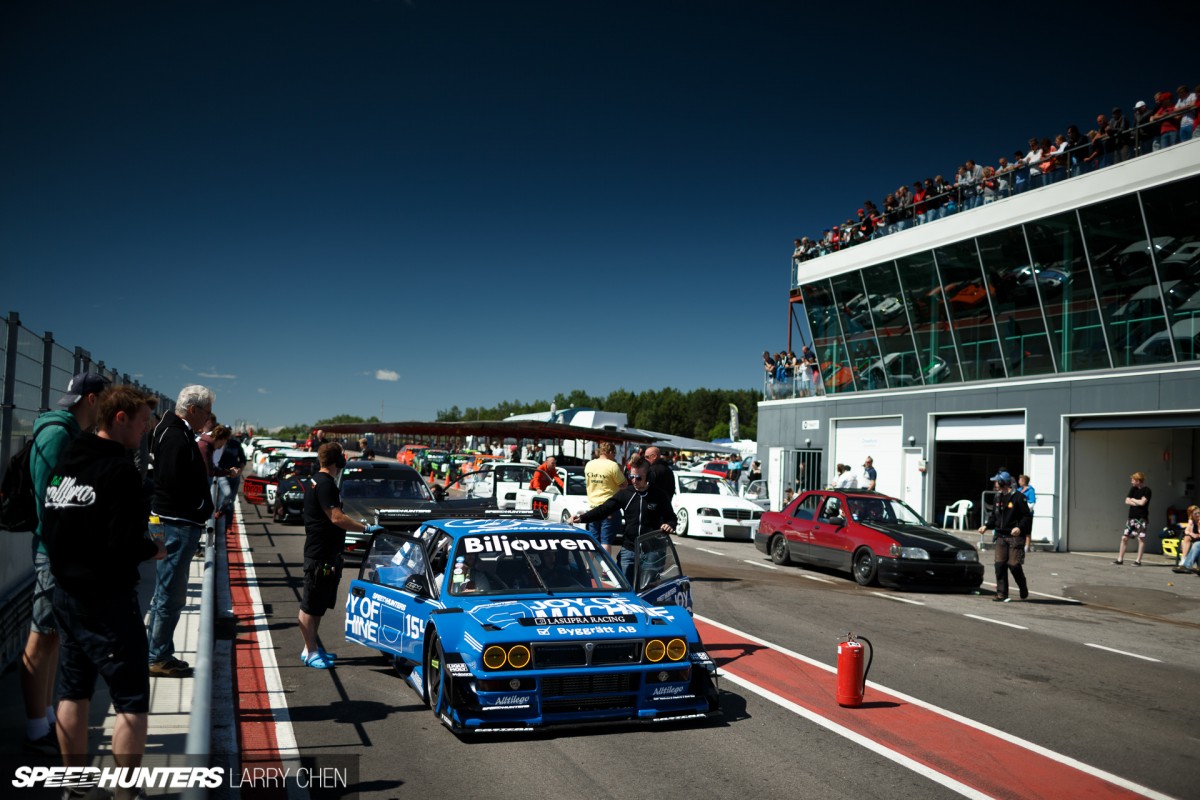 Part of making Need For Speed games is experiencing speed firsthand, right?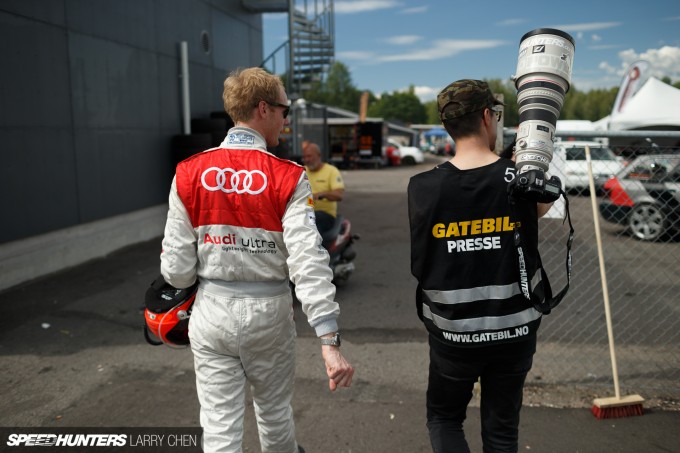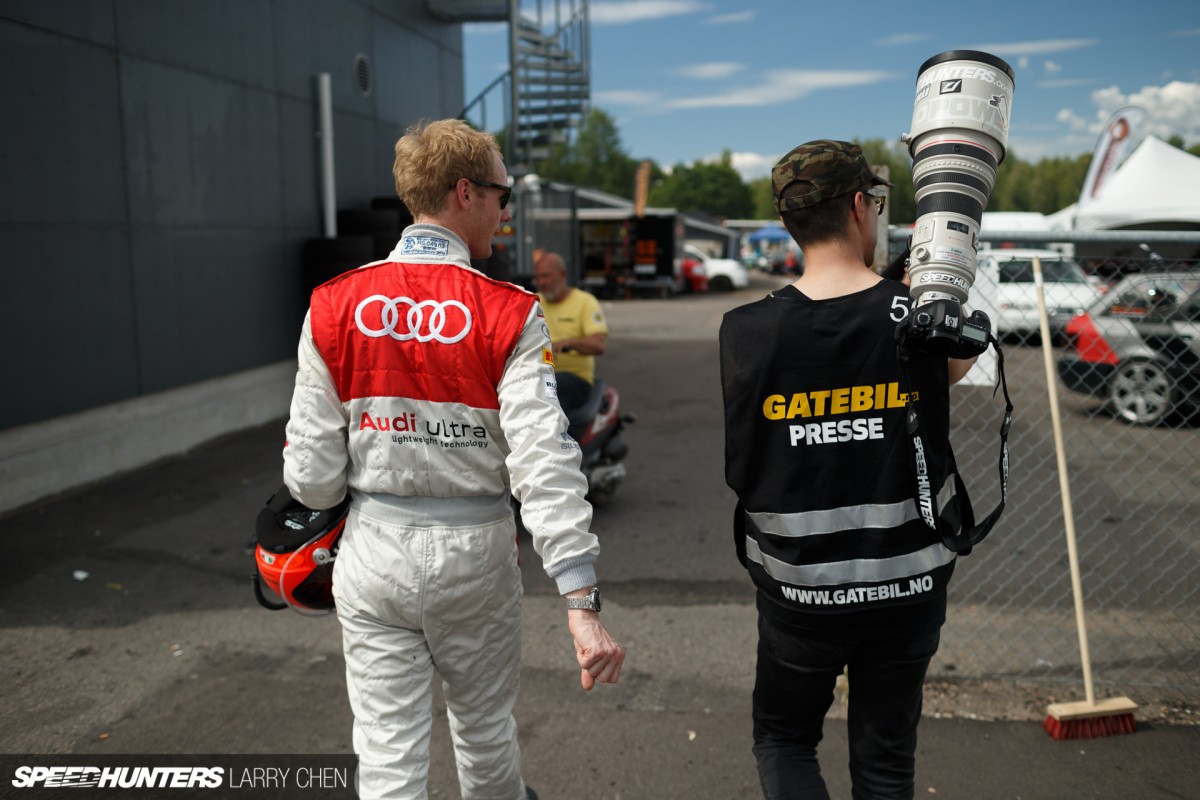 Speedhunters driver Edward Sandström also came out to do some driver training with Peter. Mantorp Park is actually Edward's home track, so he has put in thousands of laps around the circuit. I don't think you could ask for a better coach here.
Epic Clouds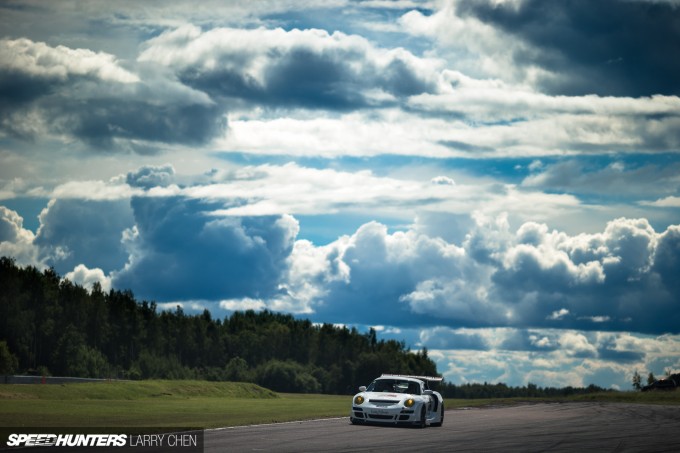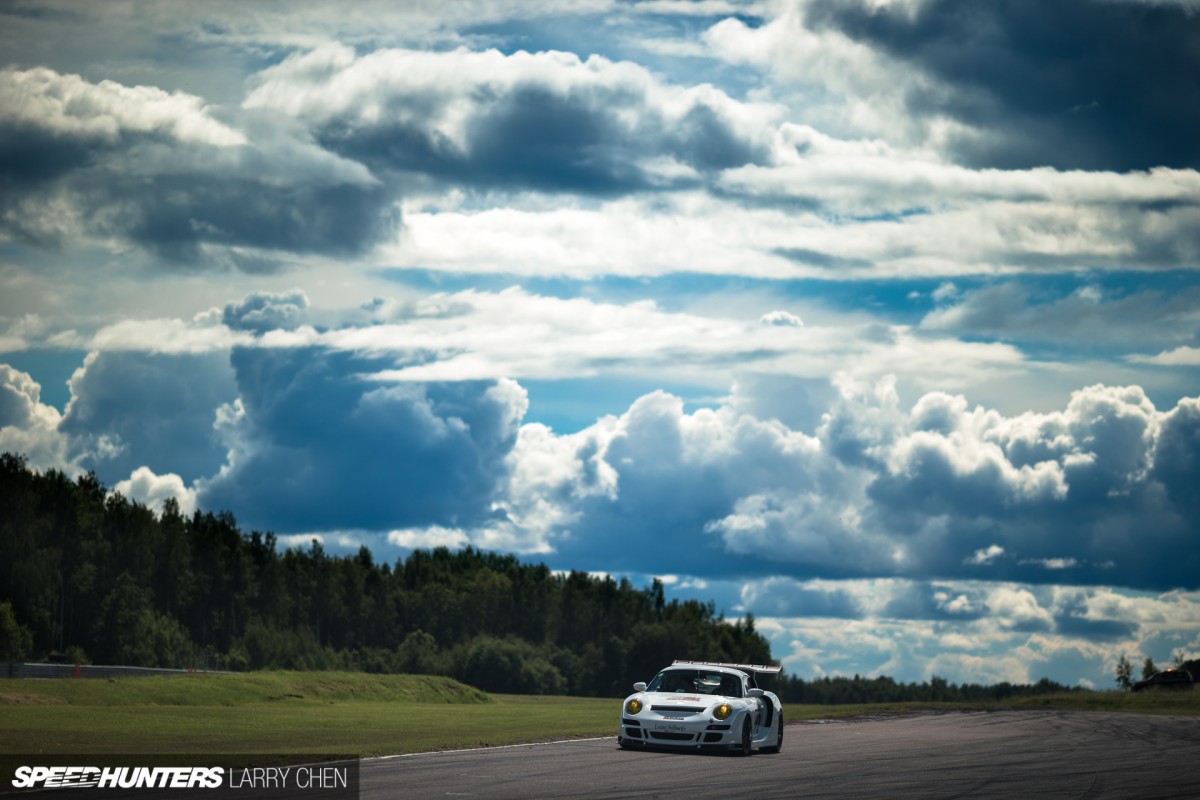 From a photography standpoint, Mantorp Park is much different than Rudskogen – the main difference being the fact that there is little elevation change here.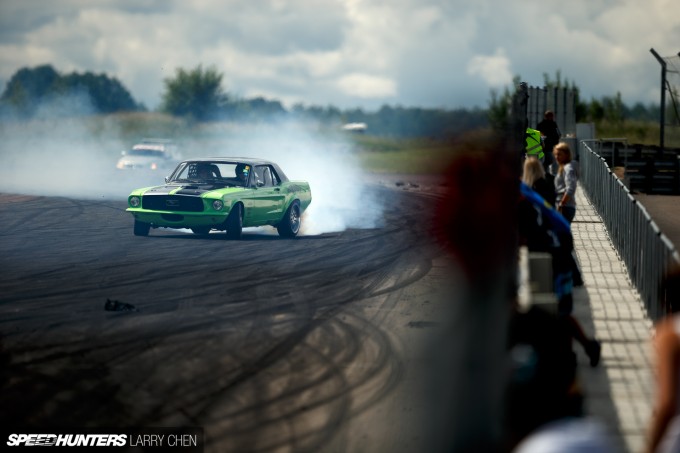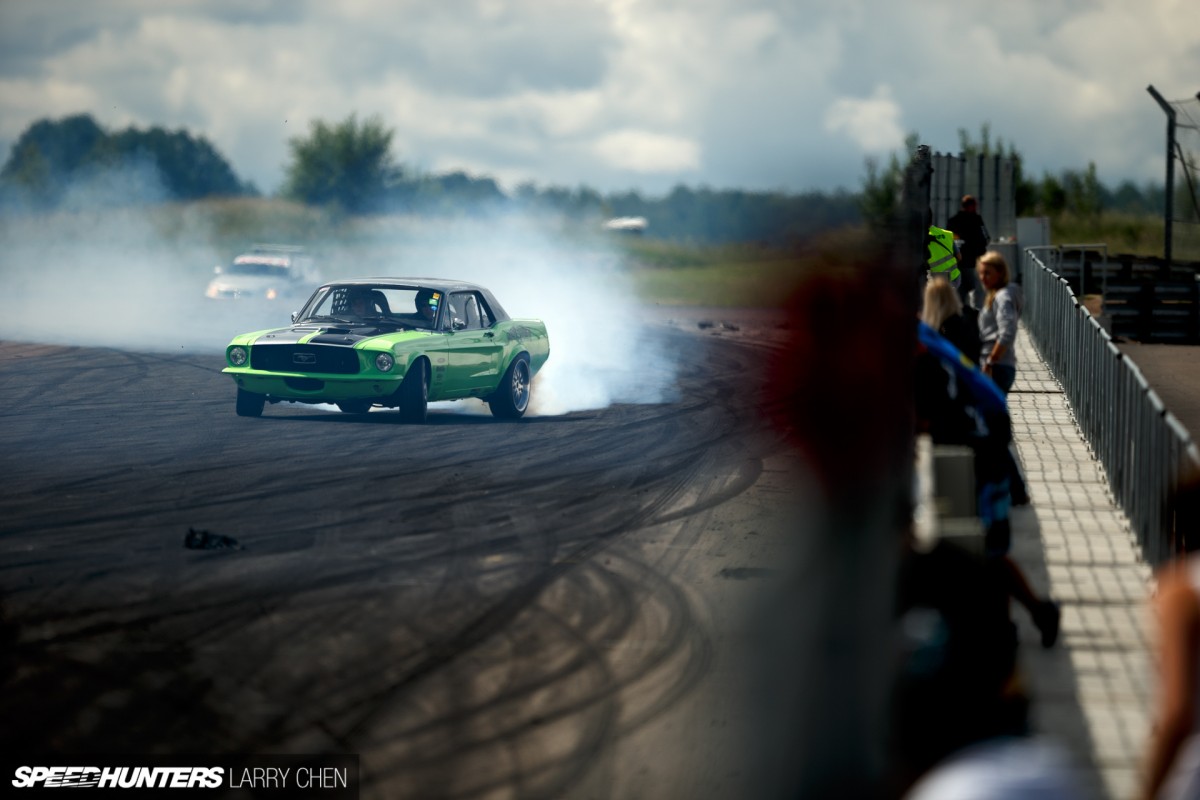 Which meant getting around was much easier. I found that I could cover much more ground here in a single day, than I could in Norway.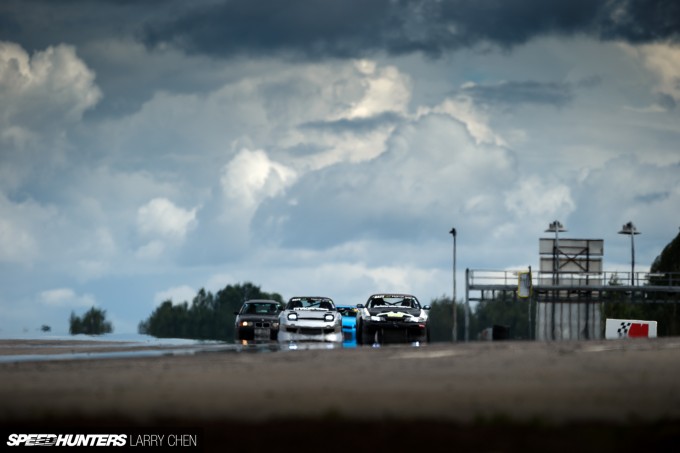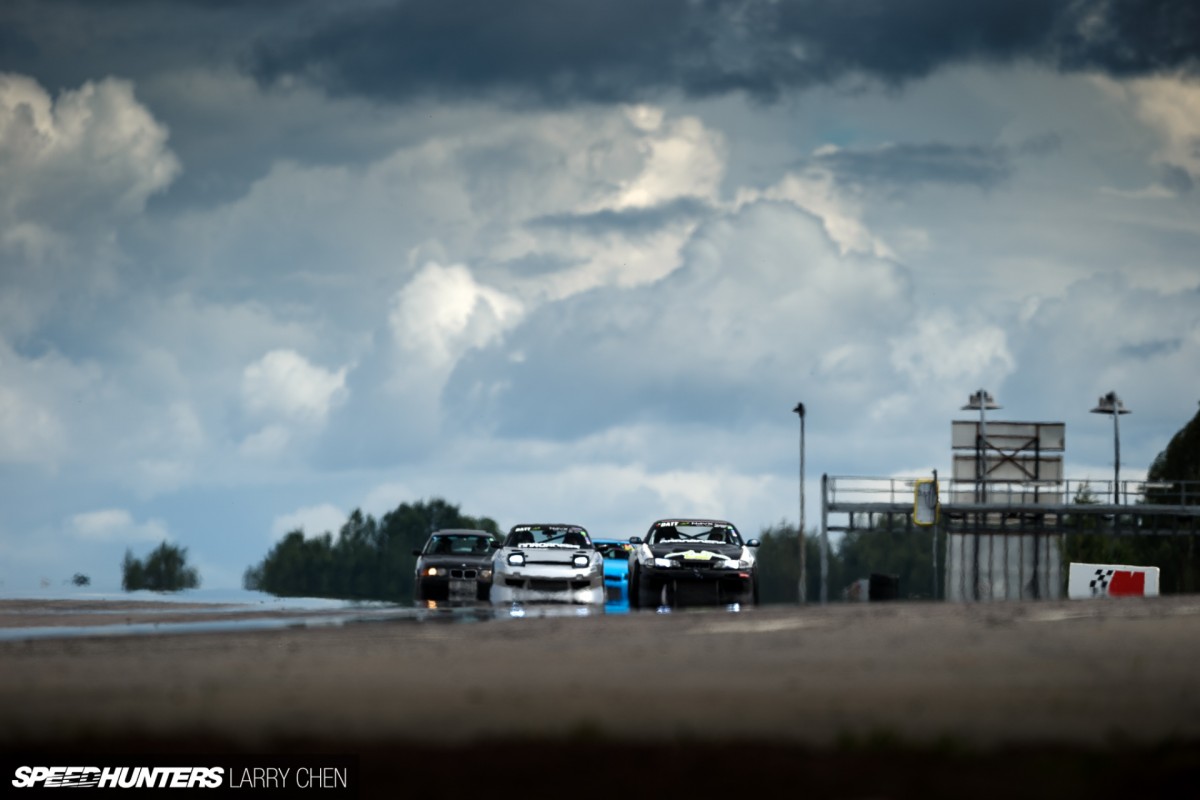 We did get a lucky break though, because with epic clouds came equally epic rain.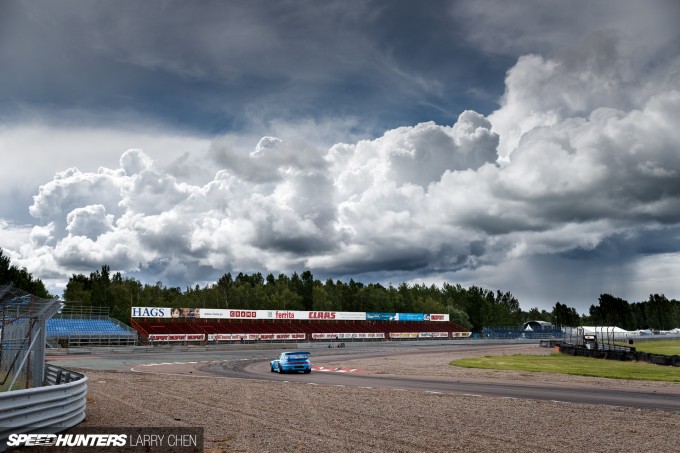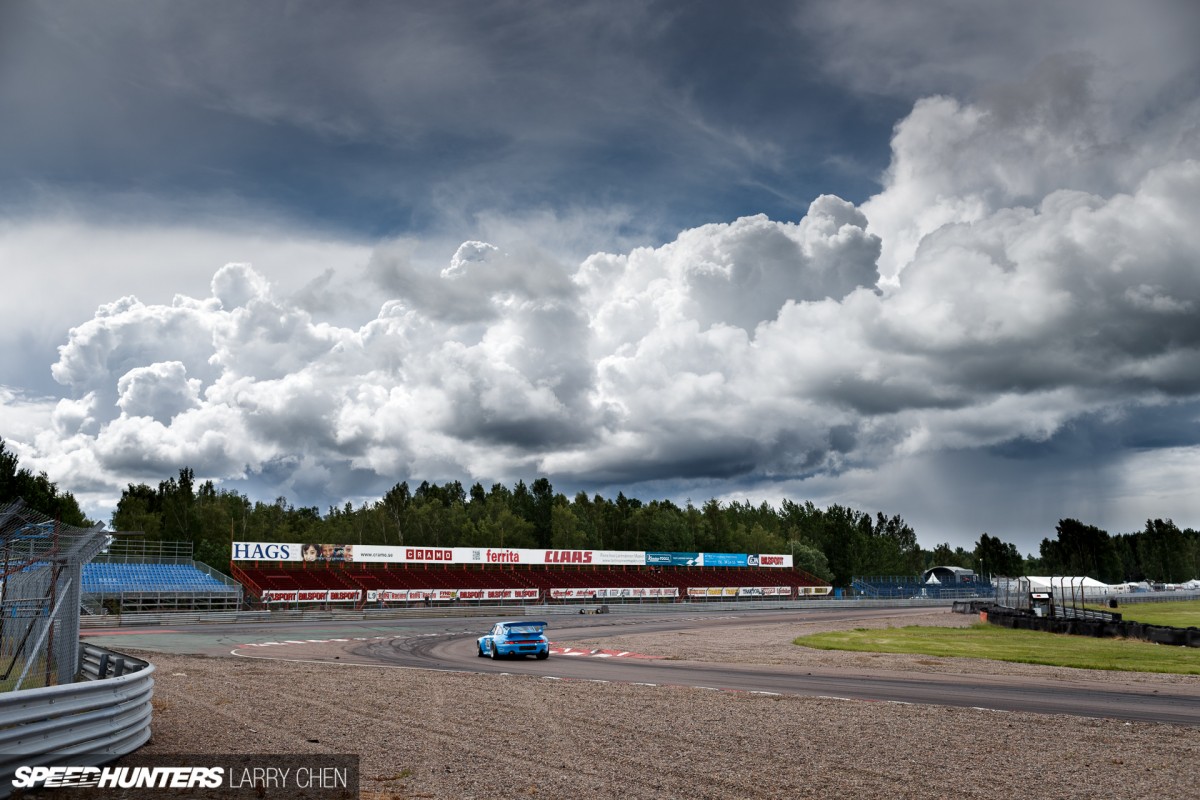 The track was drenched on Friday, but the sun came out and sucked all the moisture away in just a few hours.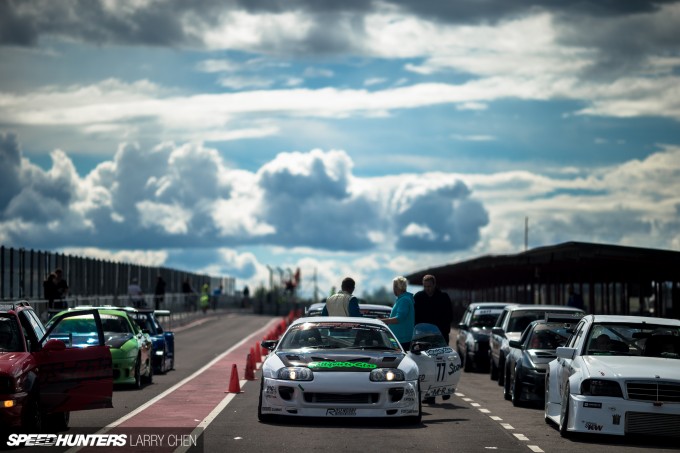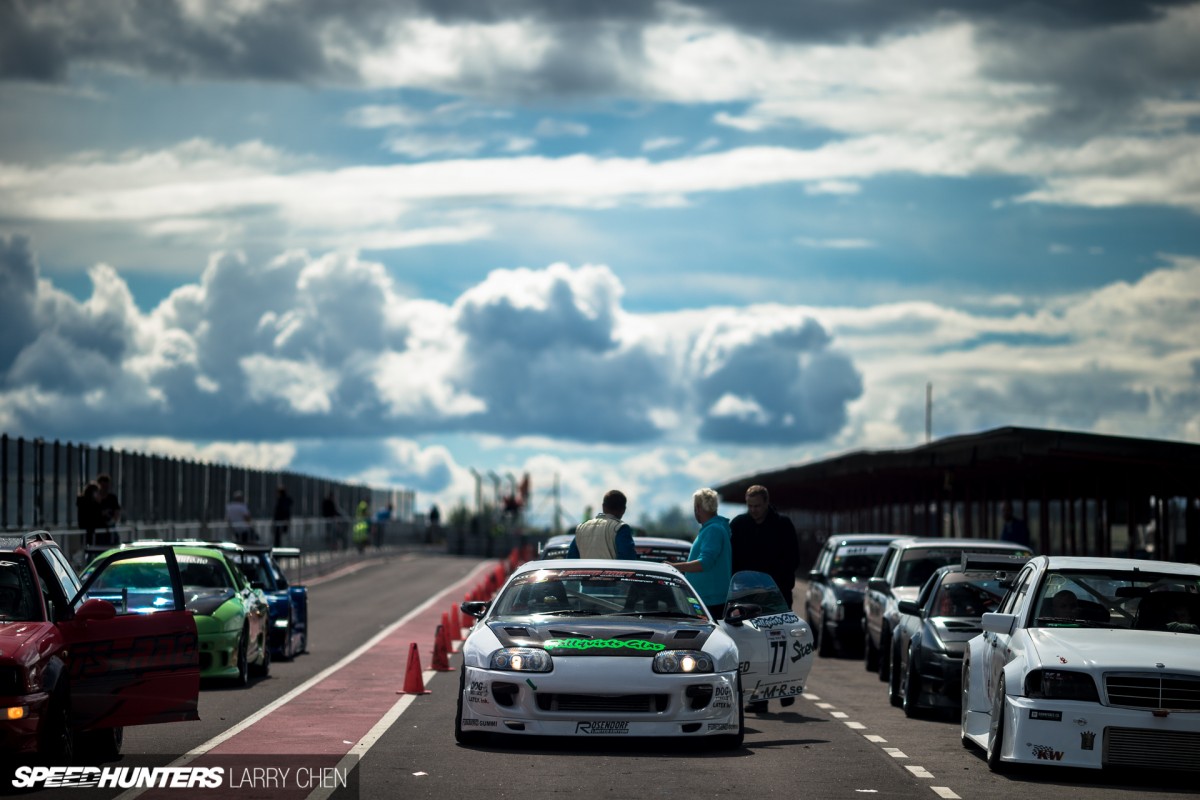 To think that such a thing evolved from just a few friends wanting to drive their pride and joys on track. Now, after 20-plus years, it has garnered international attention.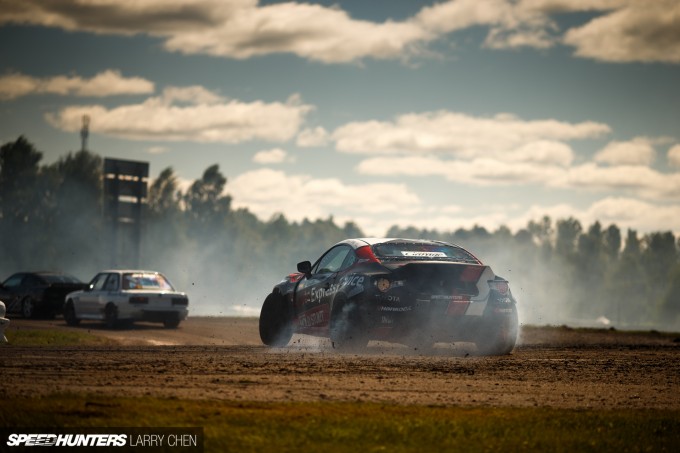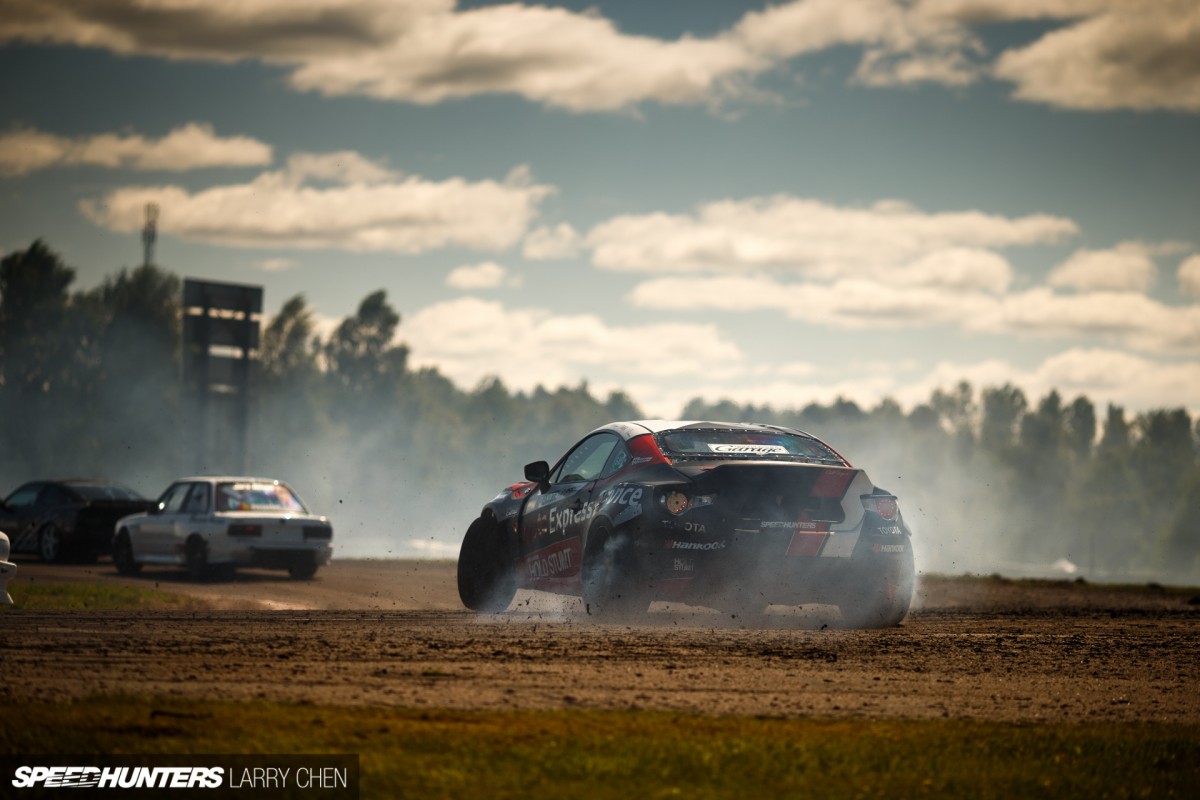 Of course, it helps to have such a great unofficial spokesperson like Fredric to bring attention to what used to be a grassroots-only gathering.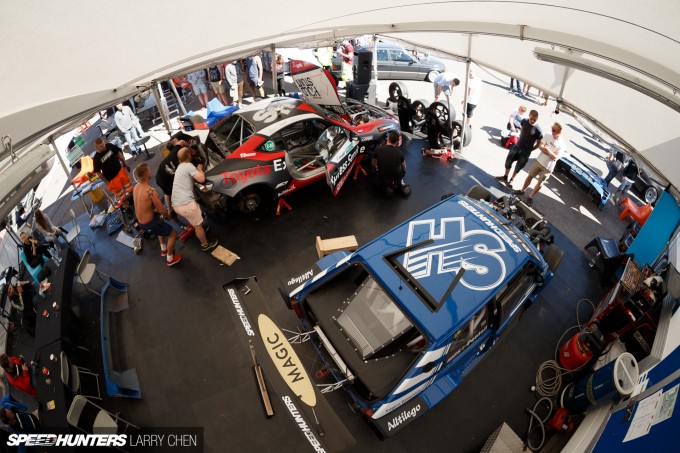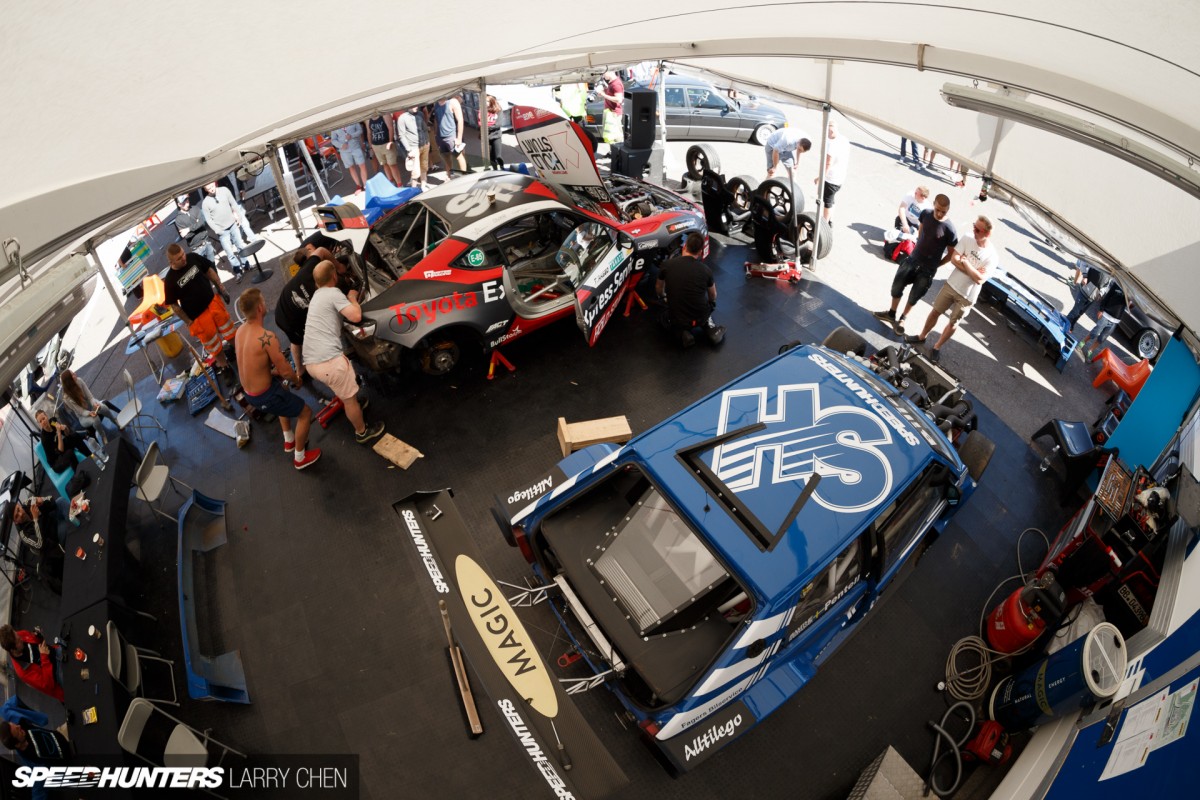 I'm just so happy to be a part of the crew that brings you guys coverage from this event. I couldn't ask for a better team to work alongside.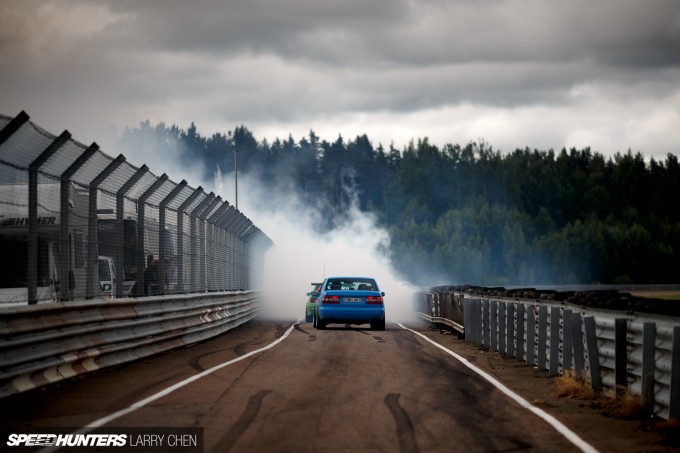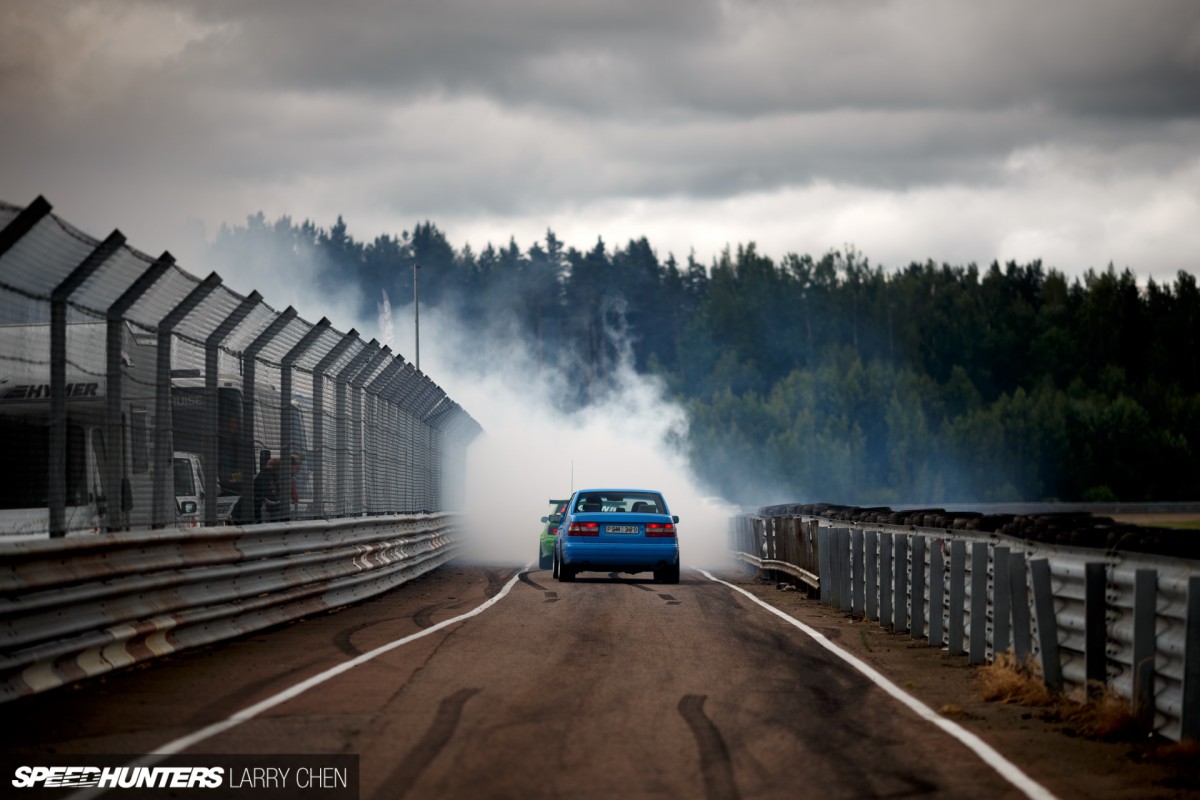 I won't be attending Gatebil Rudskogen next month, because around the same time I will become a father. Which, of course, is just one of the few things more important than hunting speed. So, if I thought my over-shooting was bad while at work, I suspect it's going to become even more of a problem at home when my baby arrives. More pictures of the kid the better, right?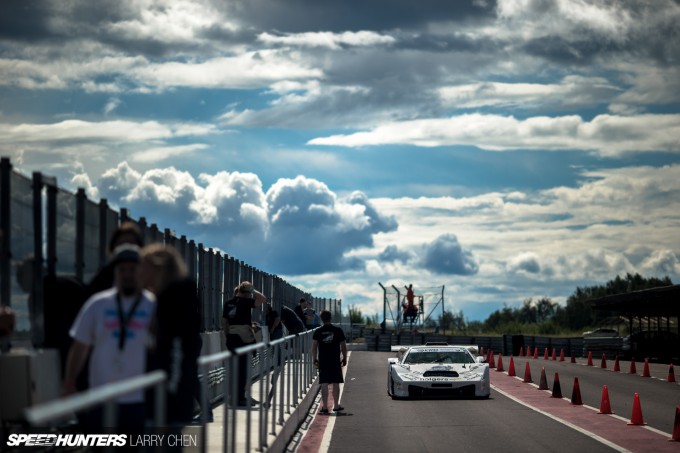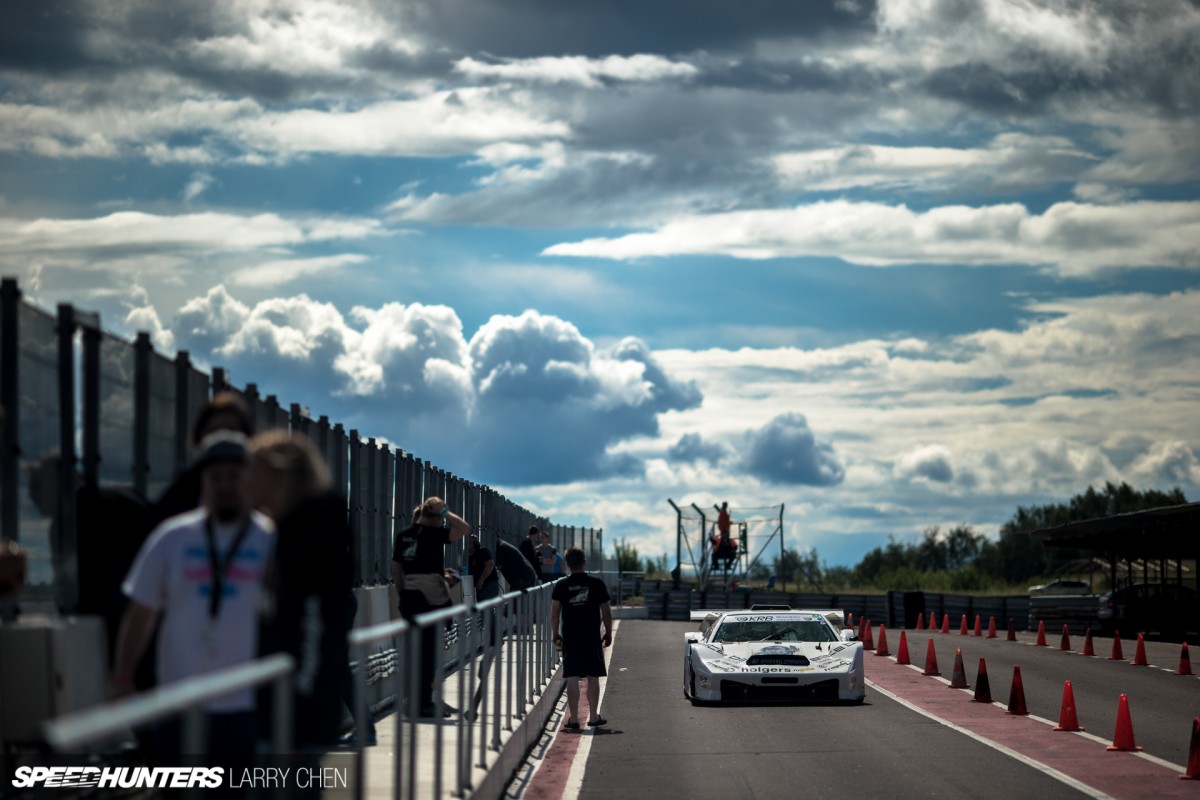 These events are so exhausting. All of us Speedhunters get little to no sleep, and with barely enough time to take breaks for food. But you know what? At the end of the day it's all worth it. The only way to keep these type of events going is if we spread the word.
Doesn't this make you want to check prices for flights to Norway for Gatebil's big event in July. I may not be there, but for once you guys can go and hunt some speed for me!
Larry Chen
Instagram: larry_chen_foto
larry@speedhunters.com
Cutting Room Floor