The Monster Is Back
The Drift Alliance brothers – Chris Forsberg and Vaughn Gittin Jr. – are looking unstoppable. Out of the three rounds of Formula Drift this year, Chris has podiumed each and every time, and Vaughn – although having had a bit of a slow start at Round 1 in Long Beach – is now sitting on two back-to-back wins. It seems like both drivers will be battling for a second championship – and right till the bitter end.
I have not put together an FD event recap-style post in over a year, but because so much has happened this weekend in Florida, I decided to split my coverage into two posts: one quick overview, and a behind-the-scenes look which will go up later on this week. If you want to watch the competition in its entirely, you can view it here.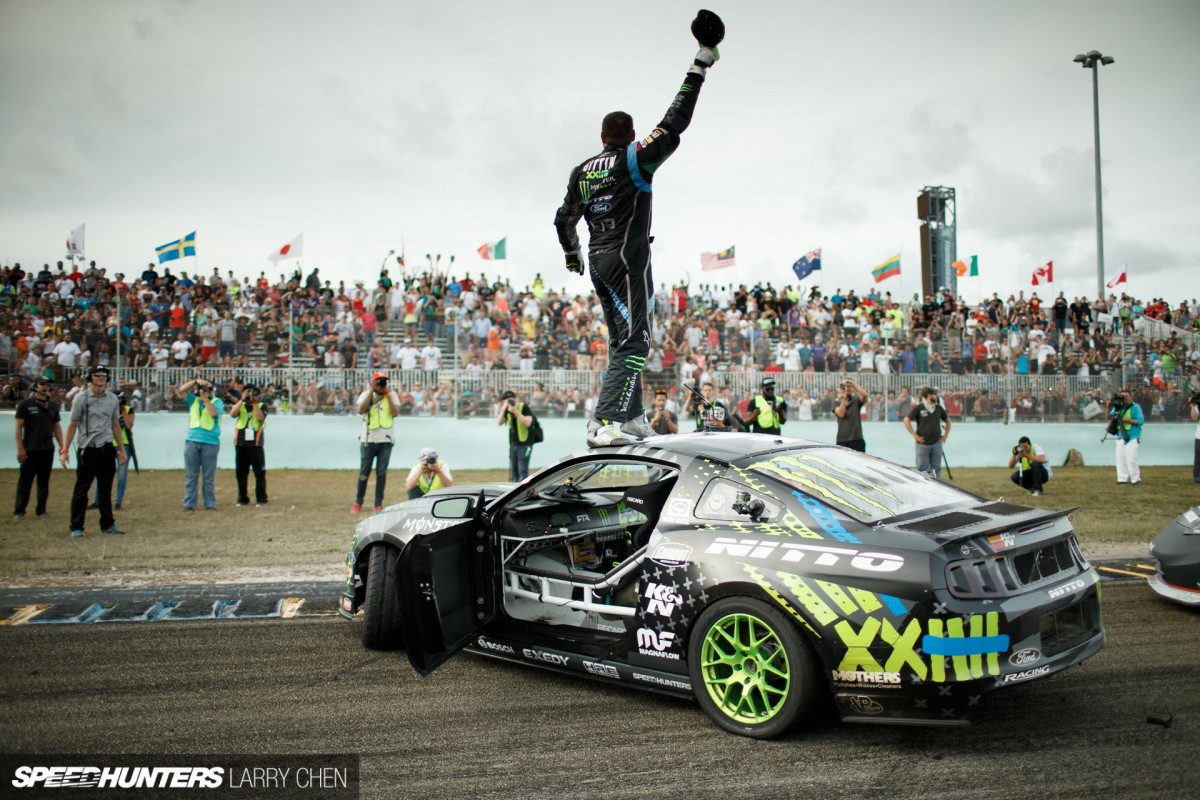 This is Vaughn's second season running an entire program as team owner and driver. After three unsuccessful attempts at the Pro championship since his win in 2010, he is hungry to earn his second Formula Drift title.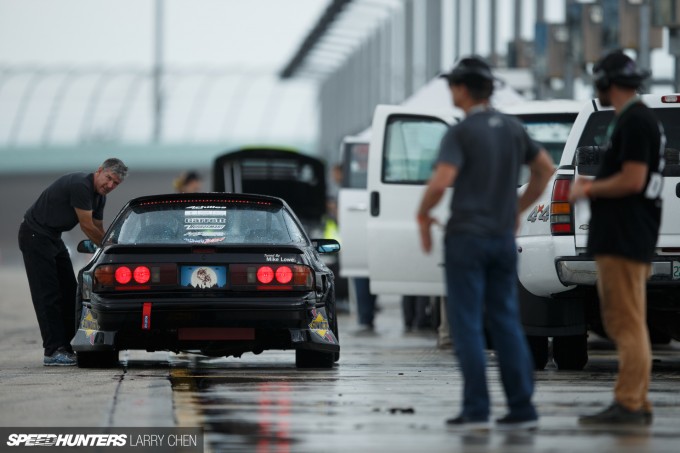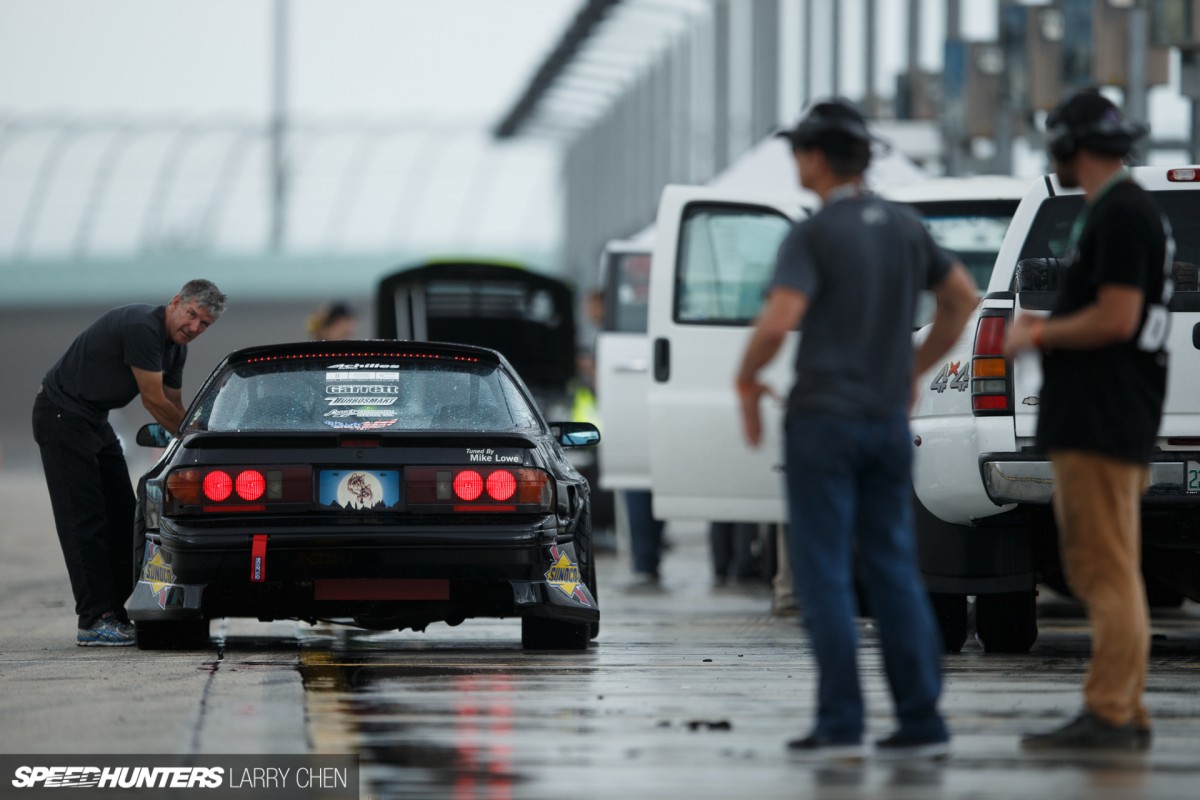 Drifting history was made this weekend as Homestead Miami Speedway payed host to FD for the very first time ever. On top of that, the event marked the first running of Formula Drift Pro 2 competition.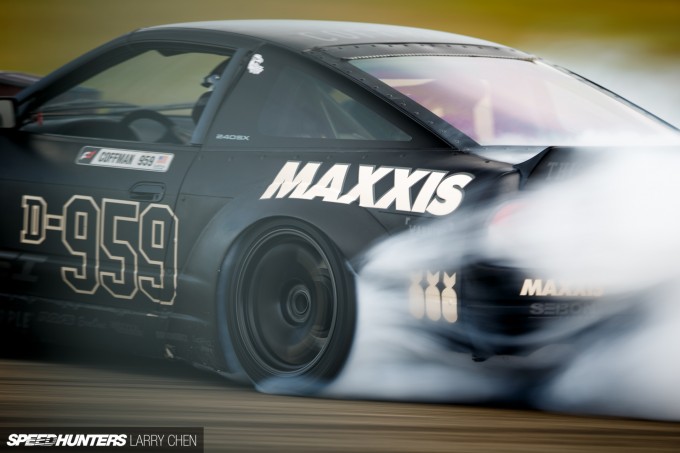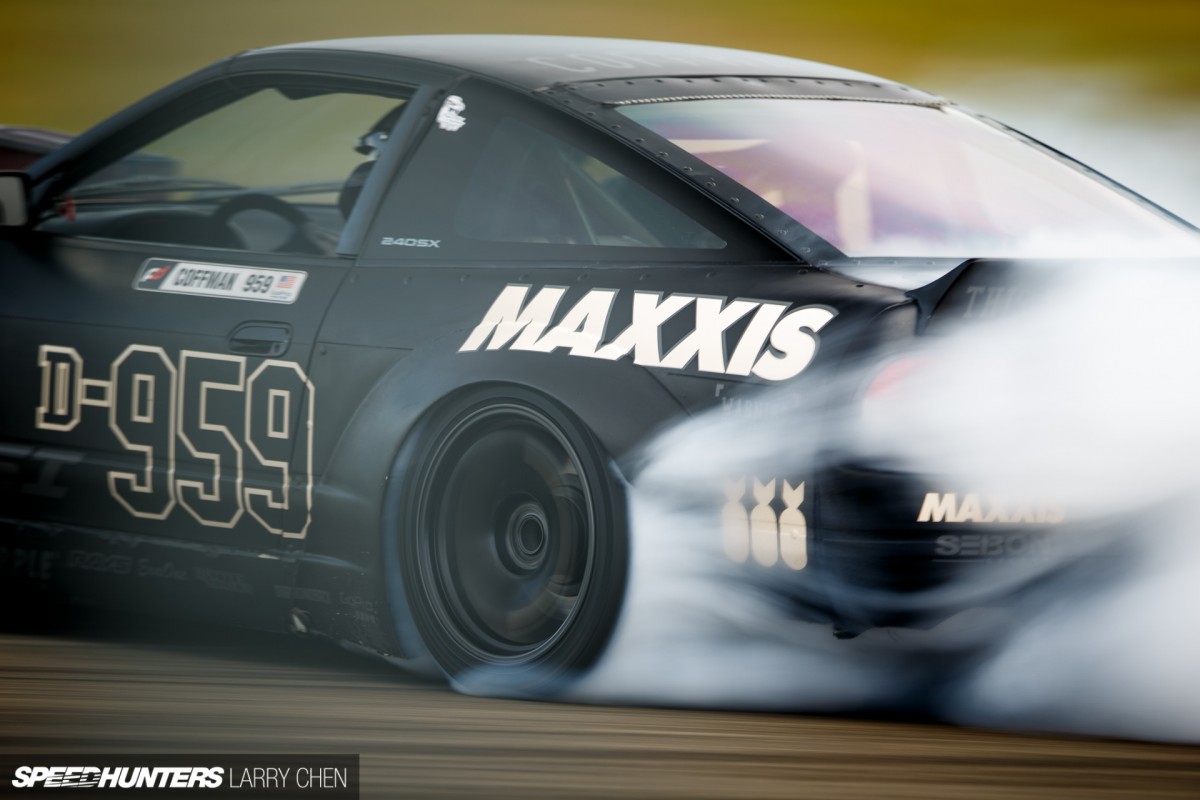 Formula Drift Pro 2 is a series within the greater championship that allows for privateers to compete against each other.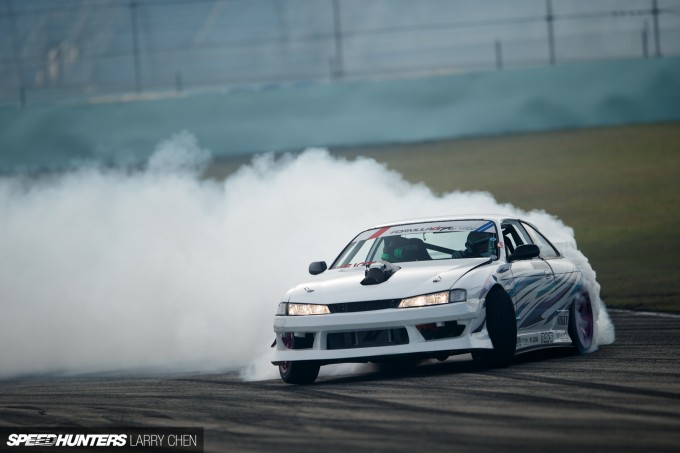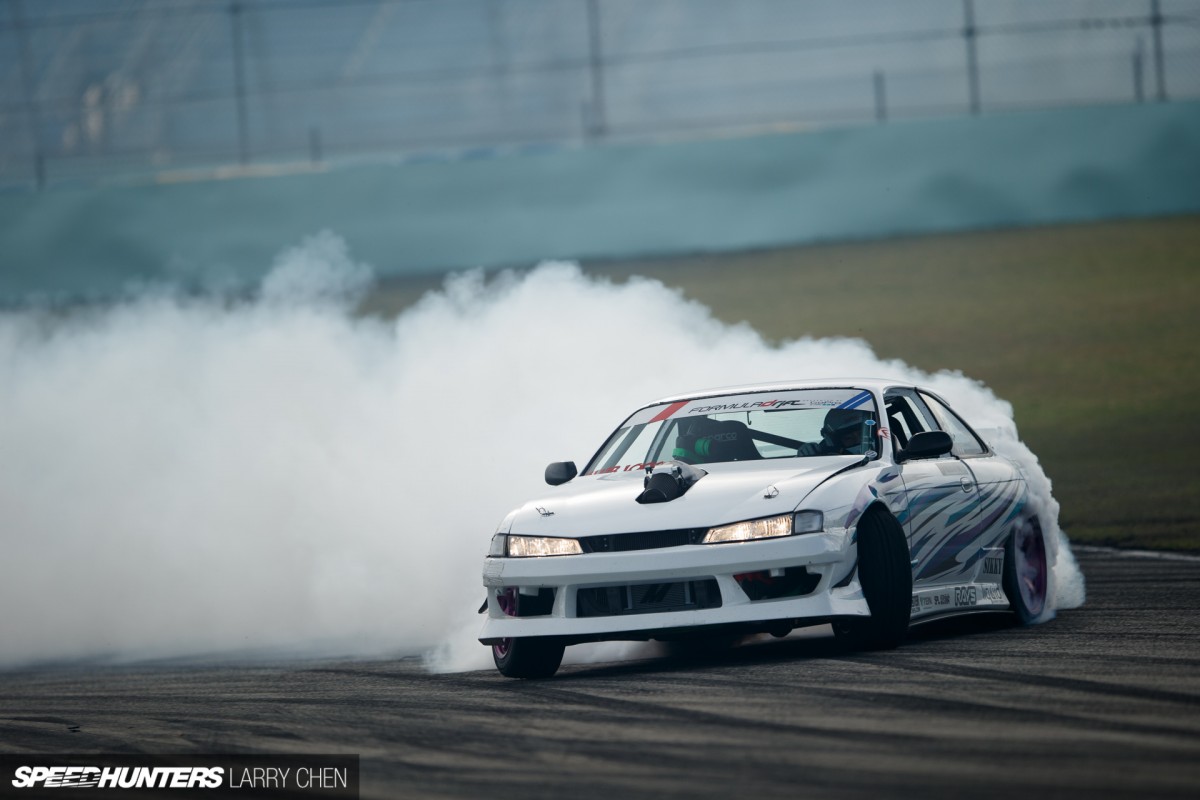 Not only is it a great place for drivers gain valuable experience, it also gives the rookies a chance to get more seat time and tandem practice, before the main competition begins. Because, if you're not ranked among the top 16 drivers in the Pro Championship standings, you can effectively compete in both series.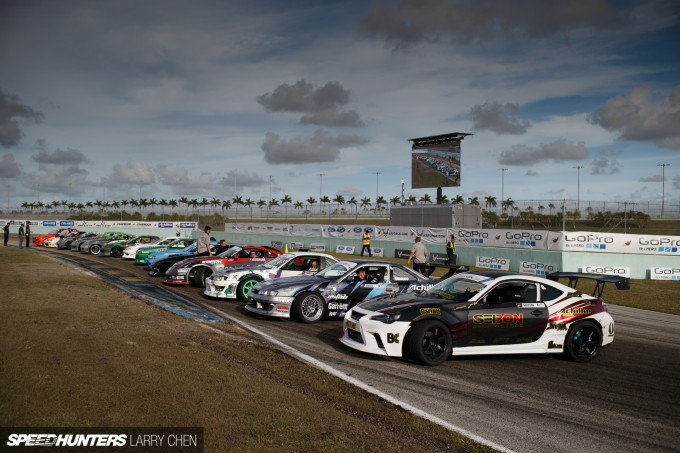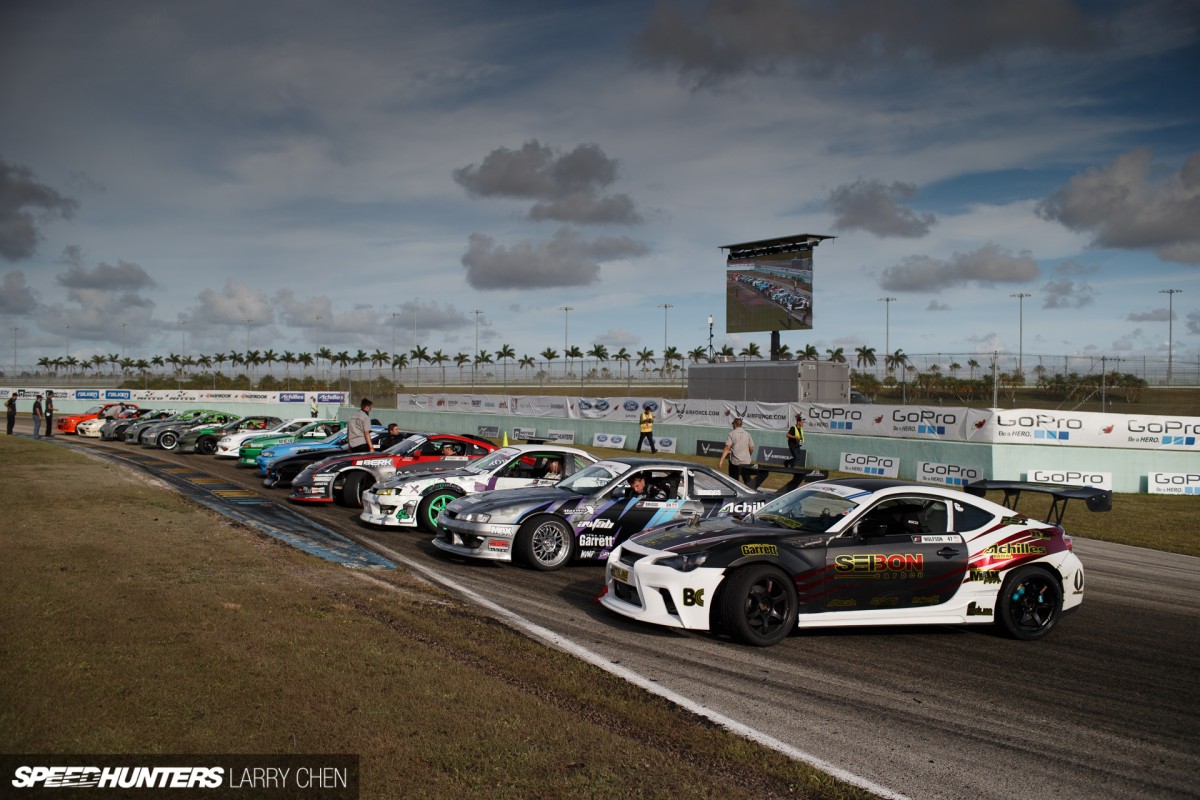 The Top 16 battles for Pro 2 kicked off on Friday night, right after Pro qualifying.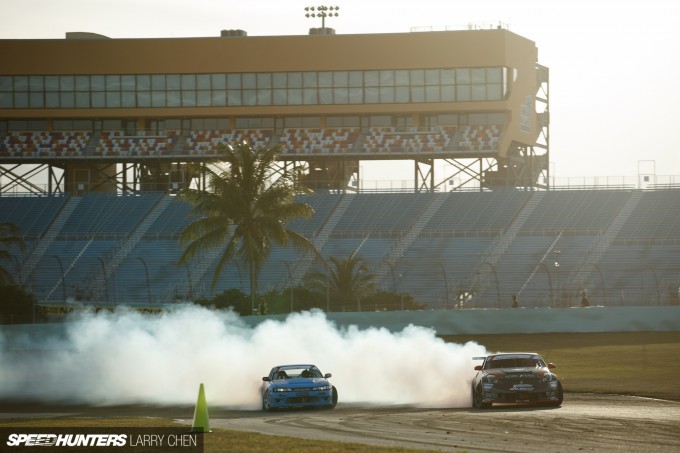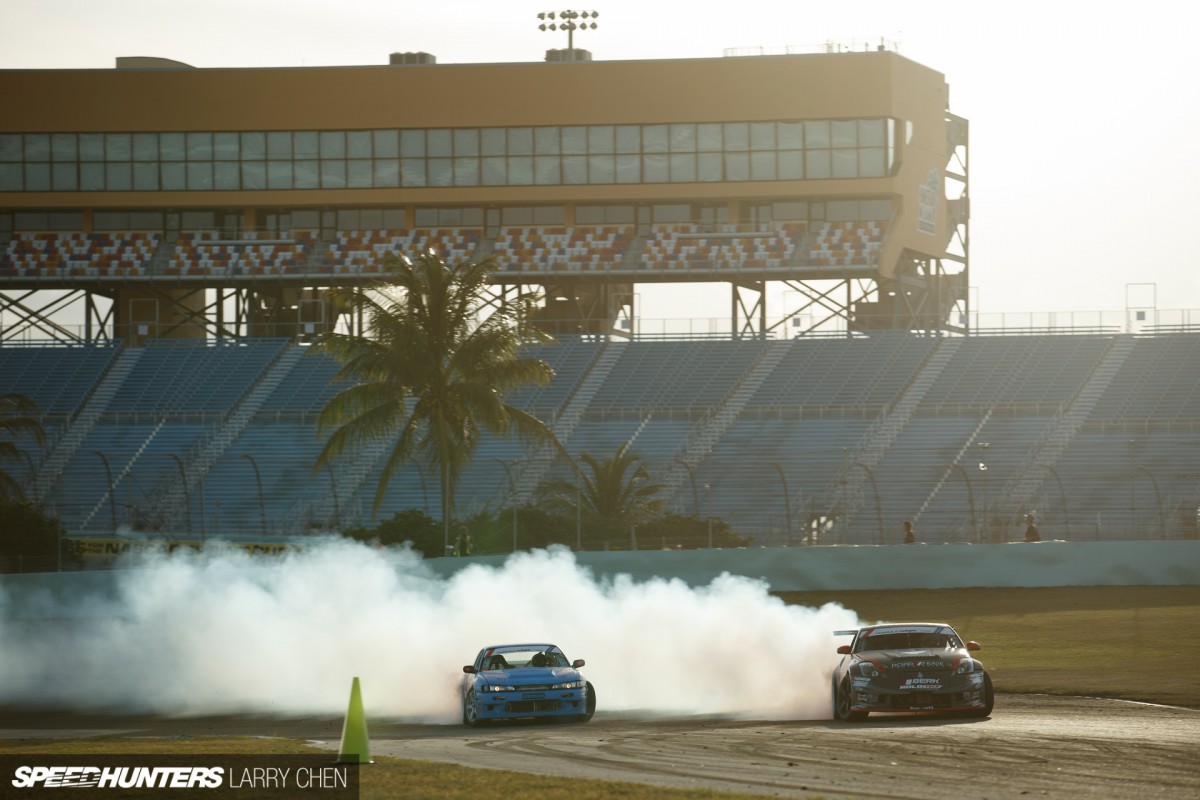 After many hard fought battles second place went to Nate Hamilton and third went to Carl Rydquist. It was the first time either driver had stepped foot on a Formula Drift podium.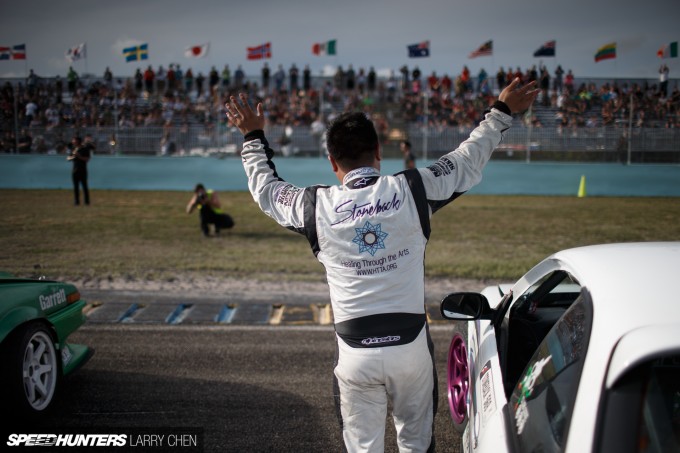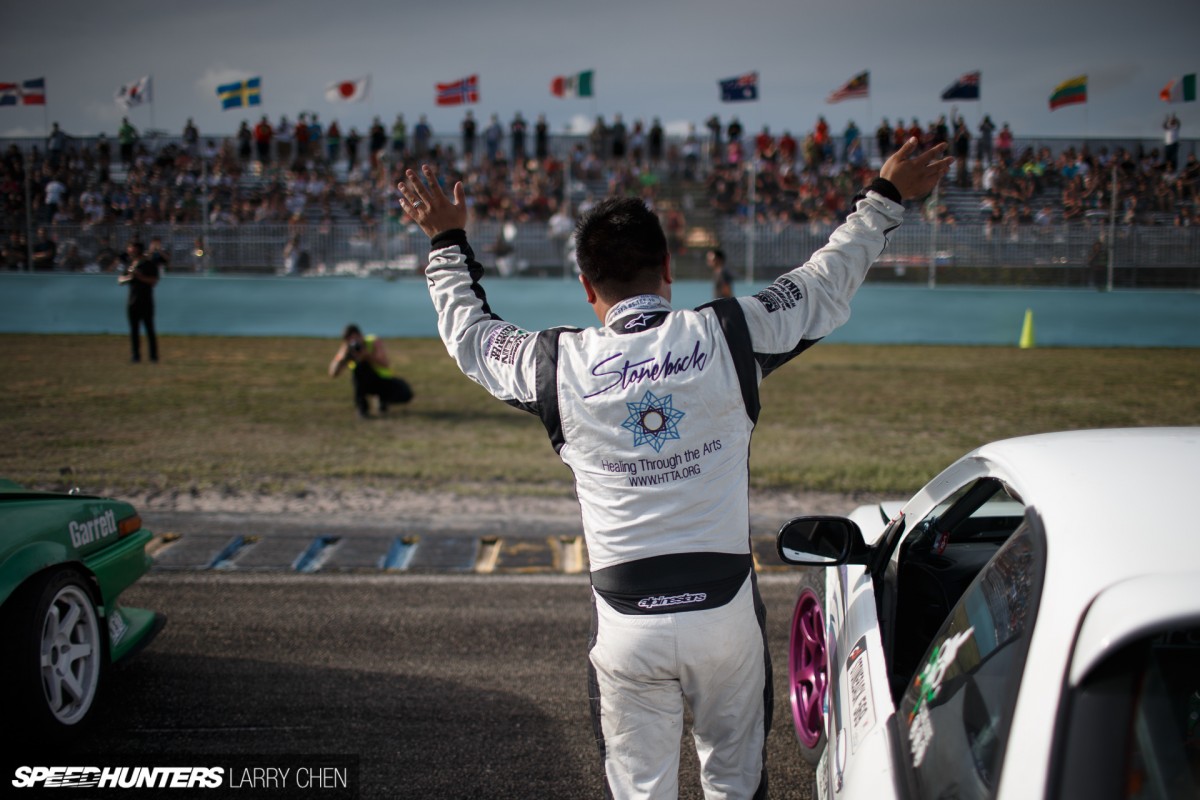 First place went to Geoff Stoneback, who is currently leading the Rookie of the Year race in the Pro championship.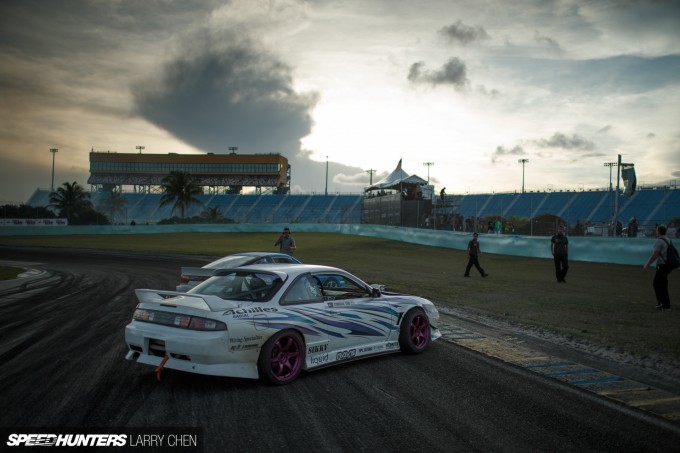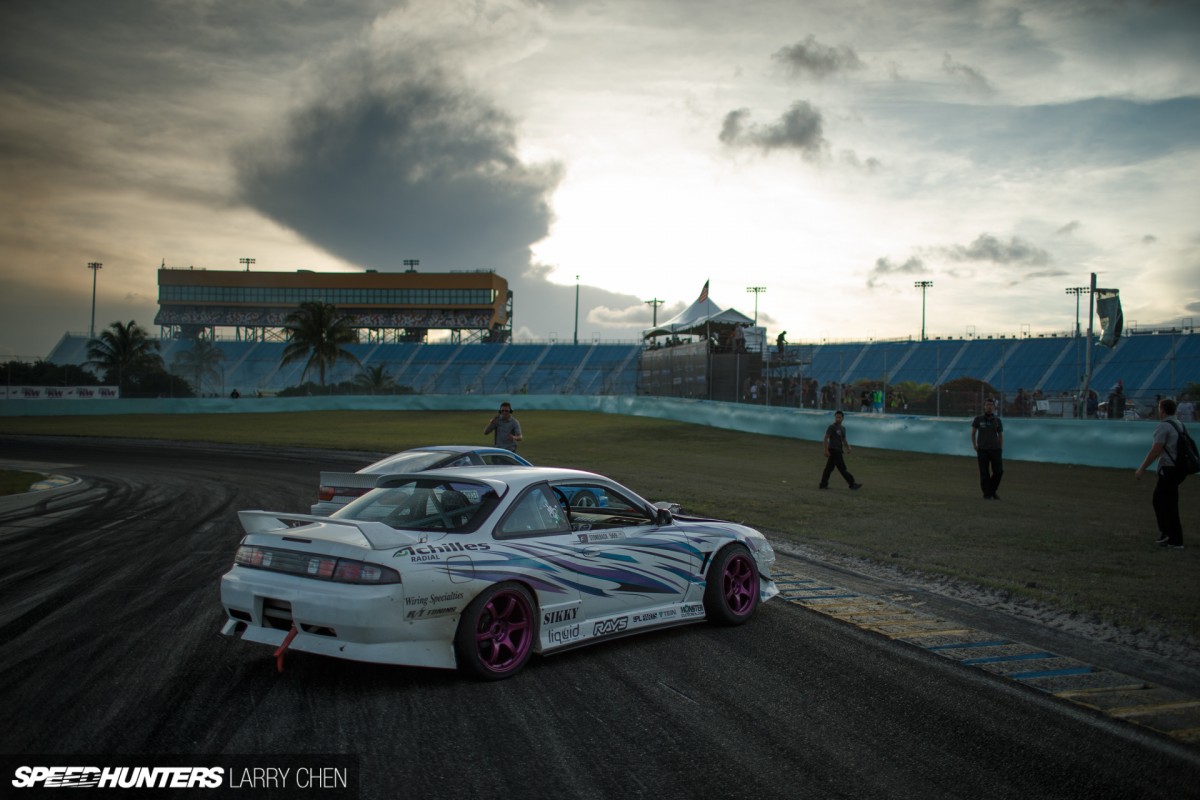 In fact, Geoff finished in the Top 8 in the main competition as well – an impressive feat for a rookie. I think drivers like Geoff are the future of the sport. He's qualified at all three rounds this year, so I have no doubt in my mind that he will be Rookie of the Year.
Sideways In Miami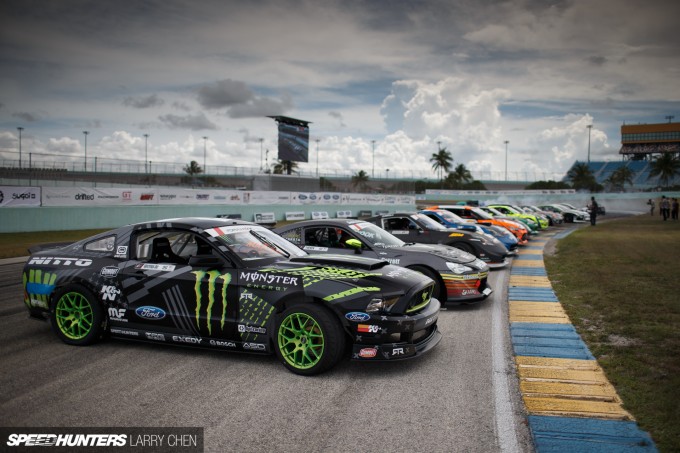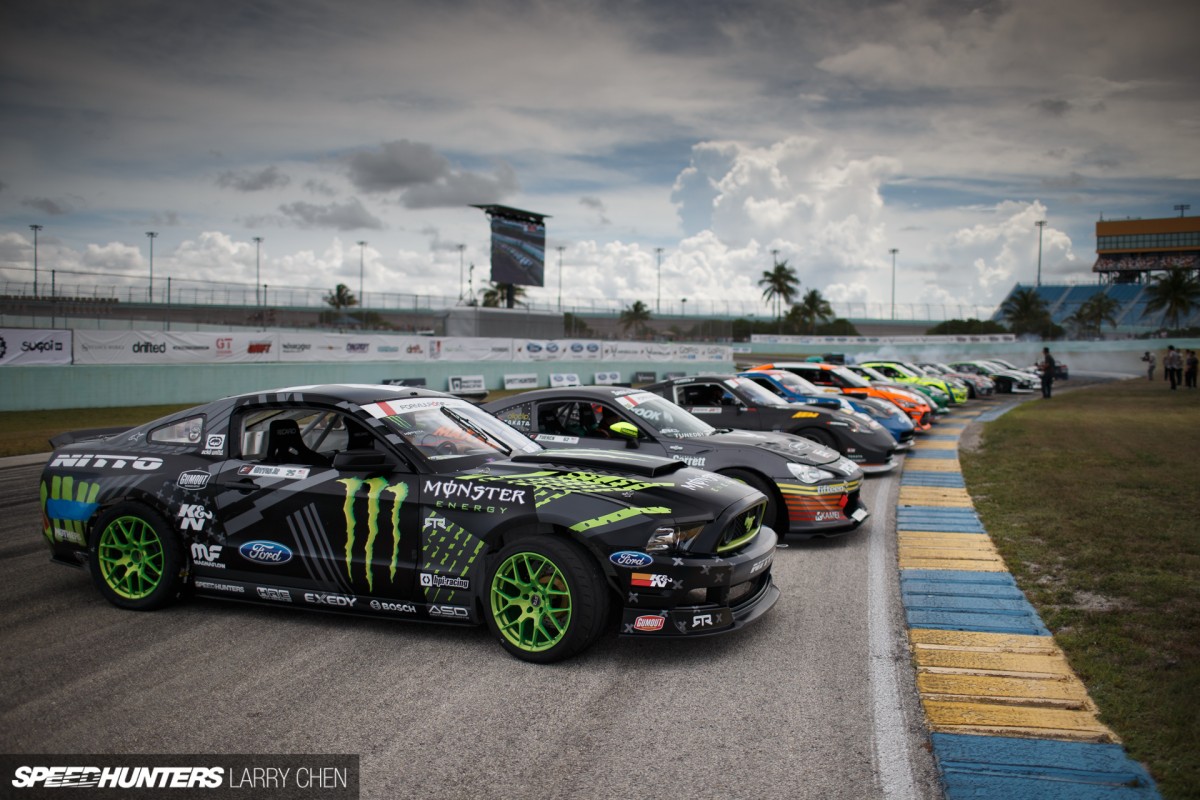 Top 16 for the main competition had a few major players missing from the lineup, including Daigo Saito, who blew his motor during qualifying, and Daijiro Yoshihara who also had engine issues earlier in the day.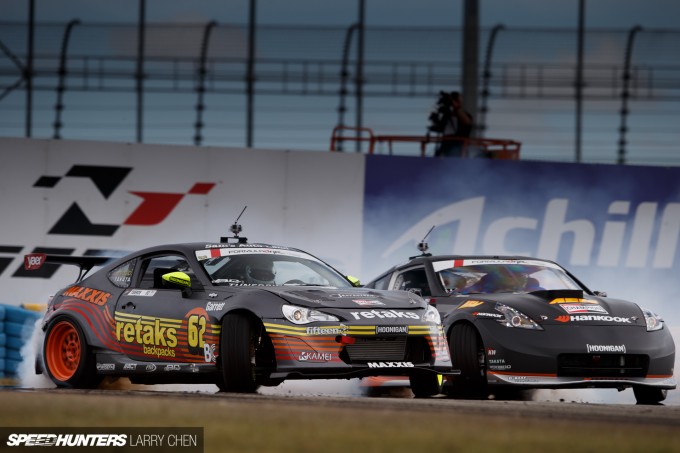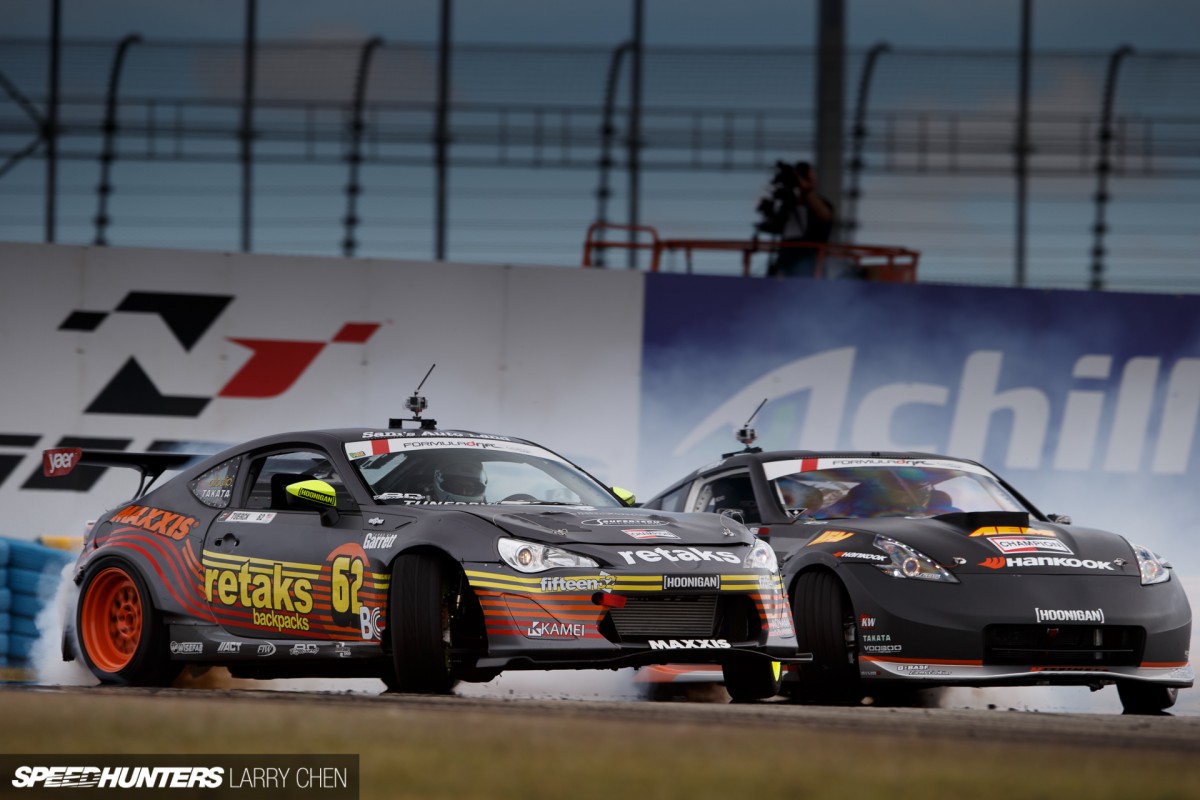 One-by-one Chris Forsberg had to work his way through his Drift Alliance brothers. In the Top 32 he was paired up to battle Tony Angelo, but the Scion driver could not make it to the line, which gave Chris a bye run. Ryan Tuerck also battled very hard, but he just could not shake the VK56-powered 370Z.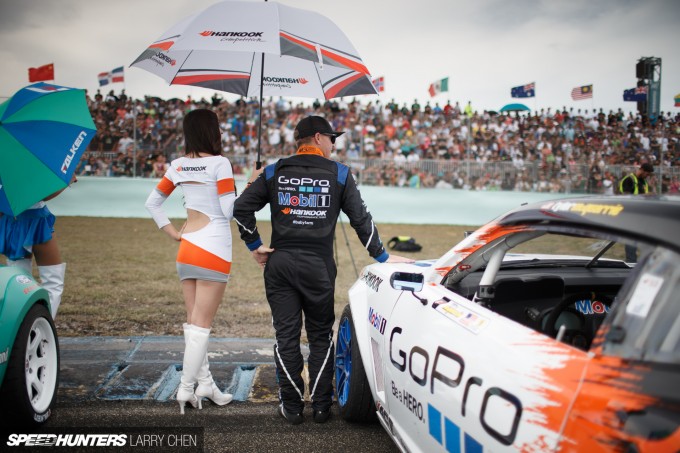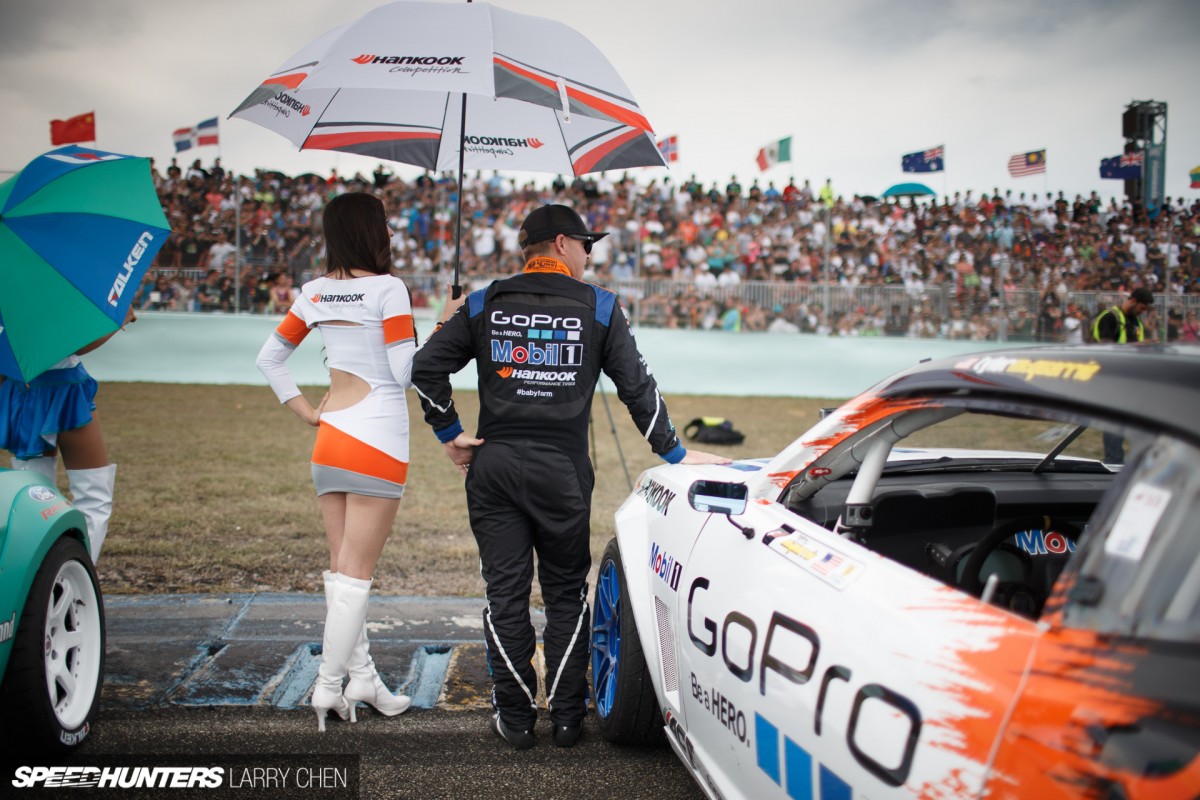 If you want to talk about an unlucky string of events, Tyler McQuarrie has seen it all.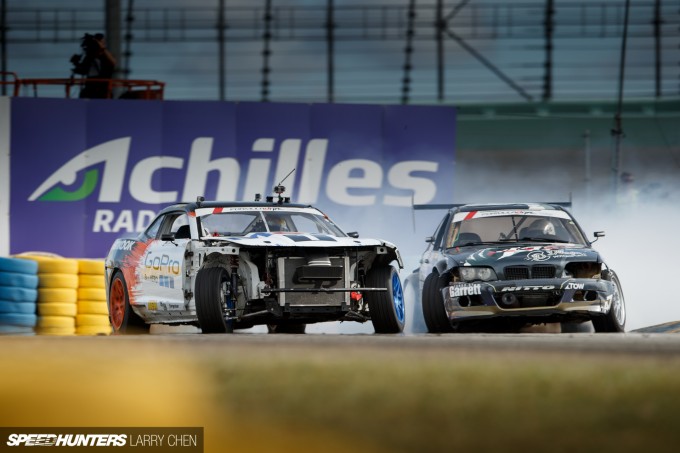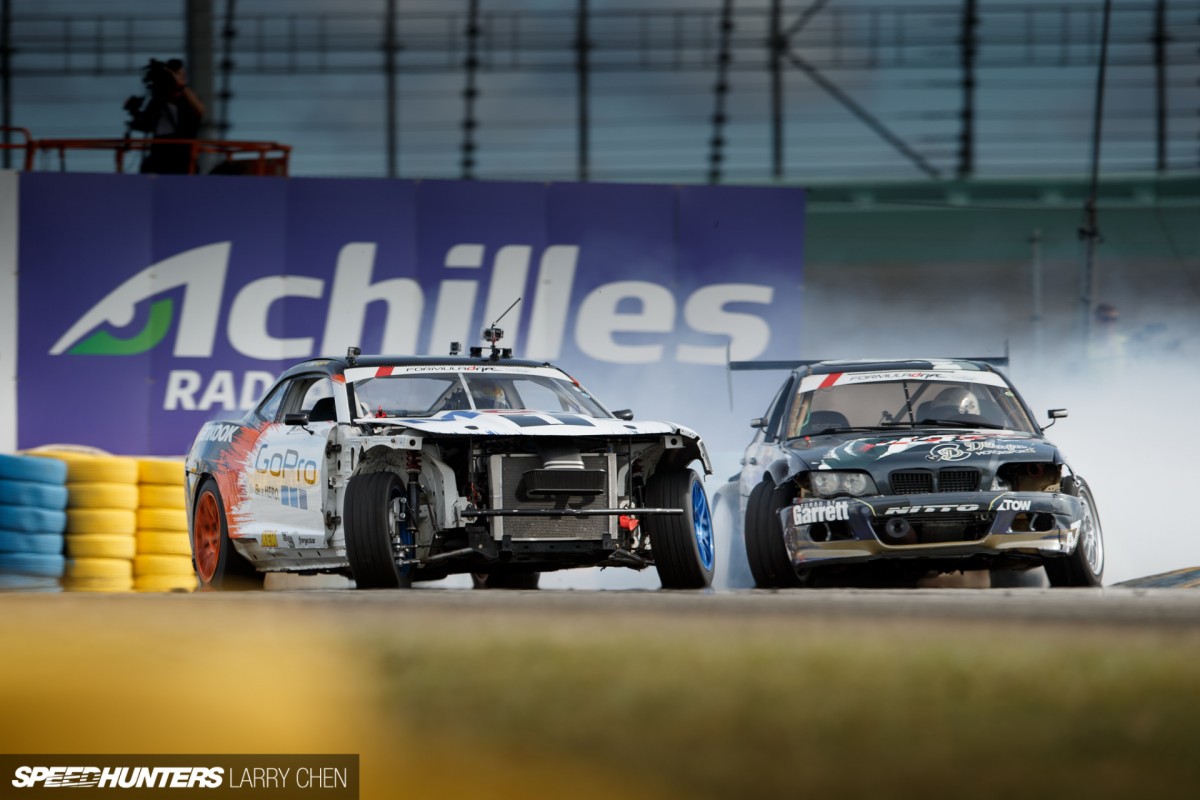 First Chelsea Denofa ran up on him, causing his Chevy Camaro to do a bunny hop. The incident caused enough damage that on the second run Tyler made a fatal mistake forcing a One More Time battle.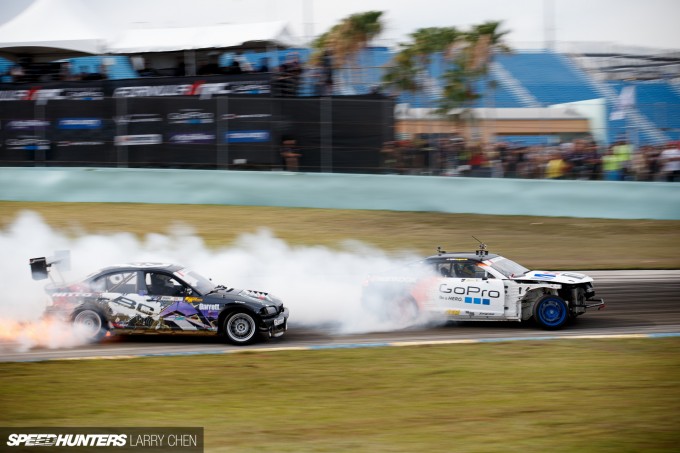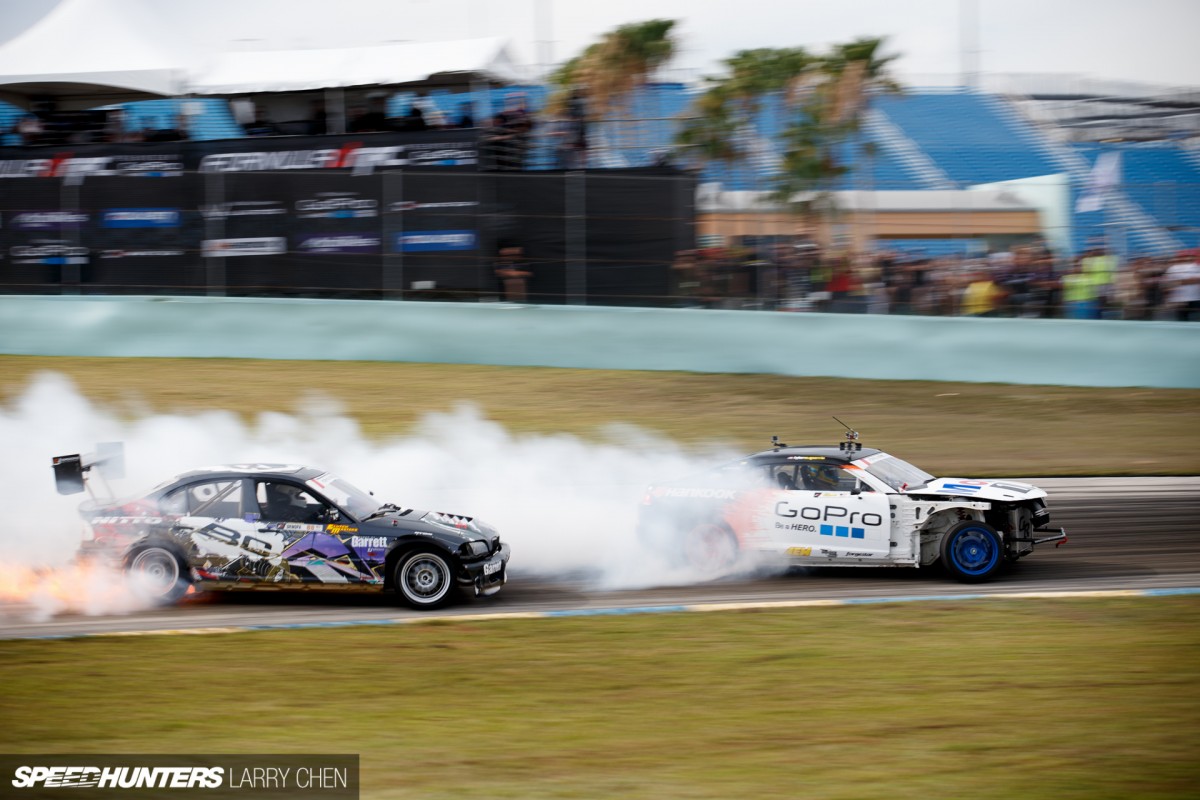 Then Chelsea's car caught on fire while he was following Tyler. It turns out the E46 BMW was leaking fuel and it ignited we he ran over a rumble strip.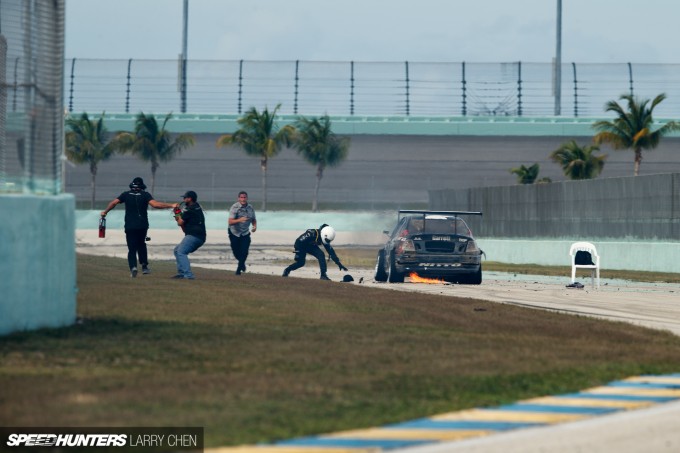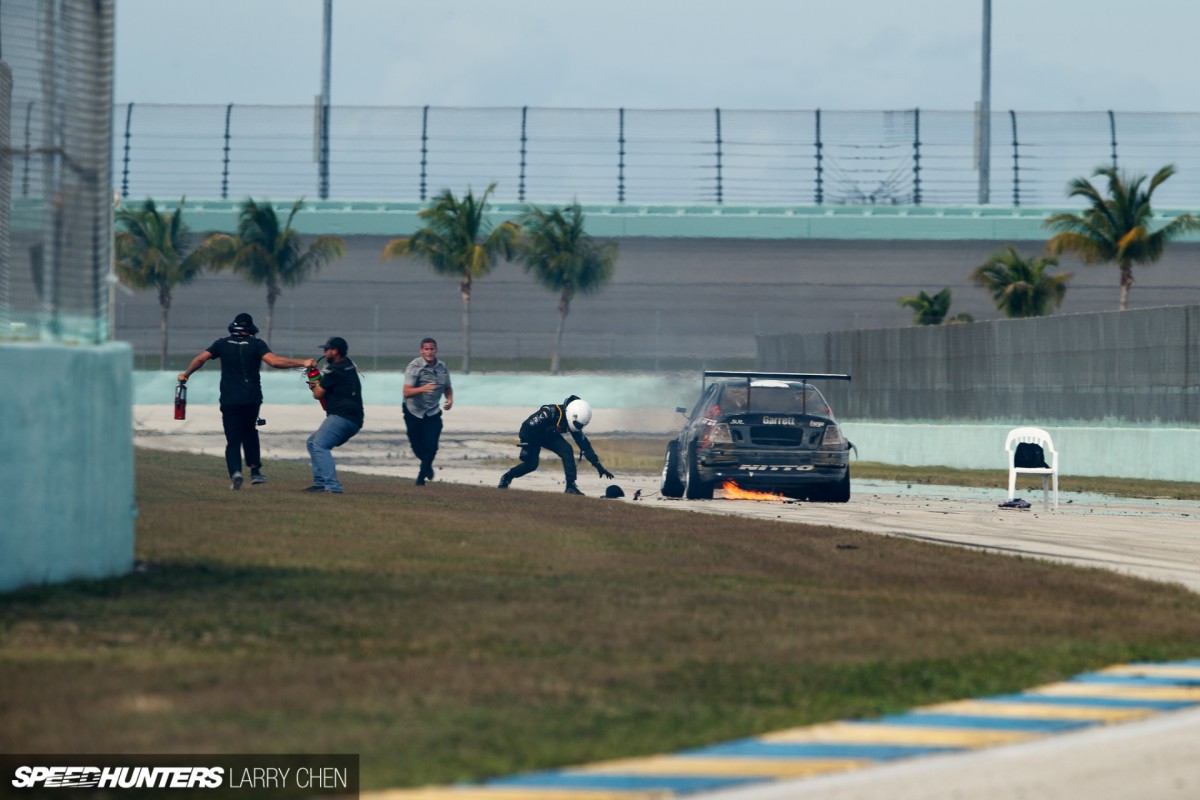 Chelsea frantically got out of his car as the Formula Drift officials rushed over with extinguishers to put out the fire. But not before he dashed back to the burning BMW to retrieve a lucky hat.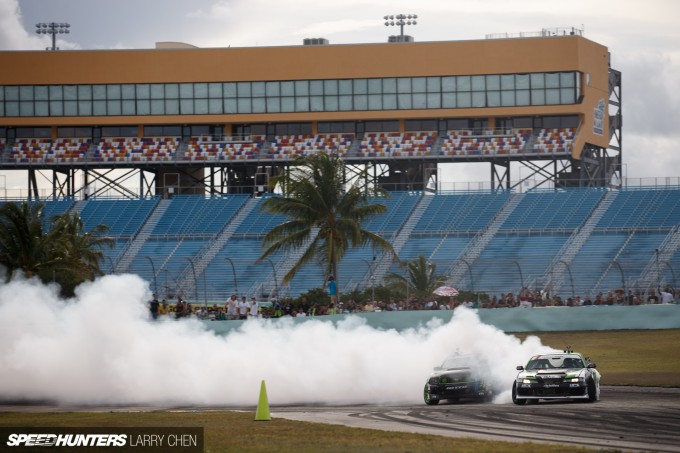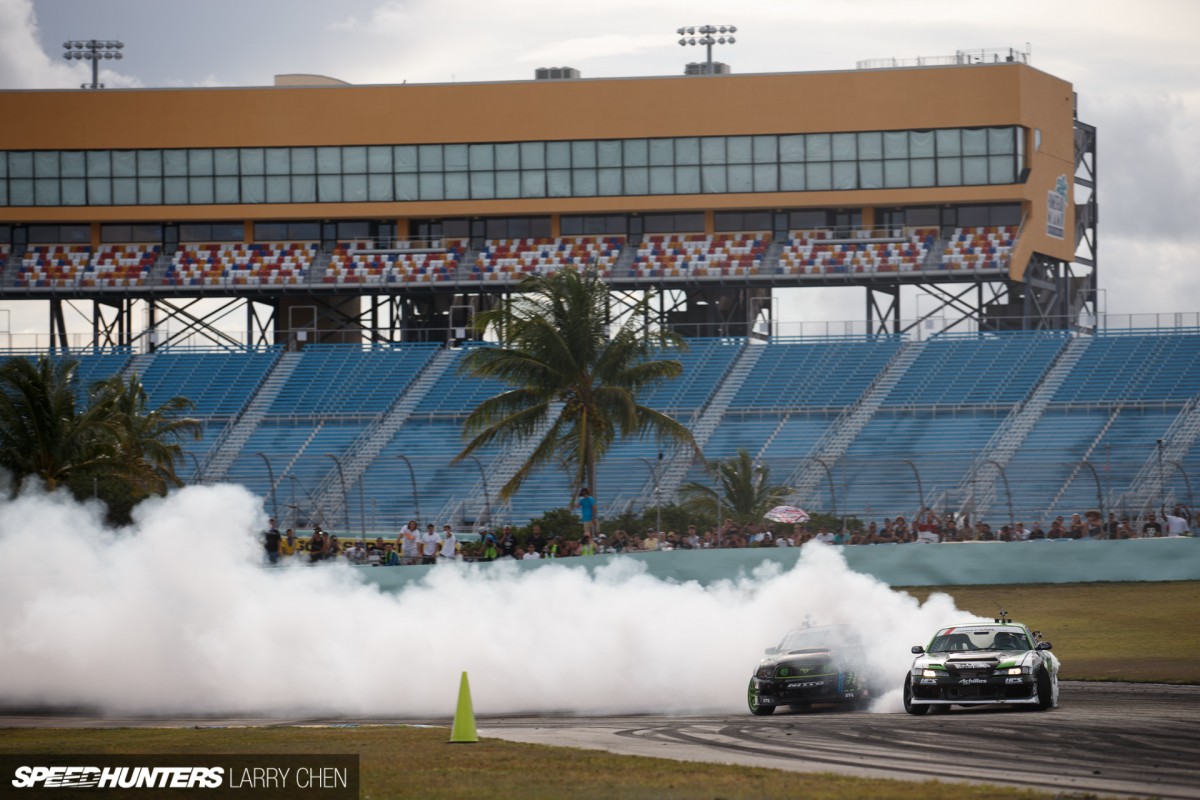 Achilles Radial driver Kenny Moen had an exceptional performance this weekend. Not only did he finish third at the round, he's sitting third overall in the Pro championship standings, with less than 60 points to the leader.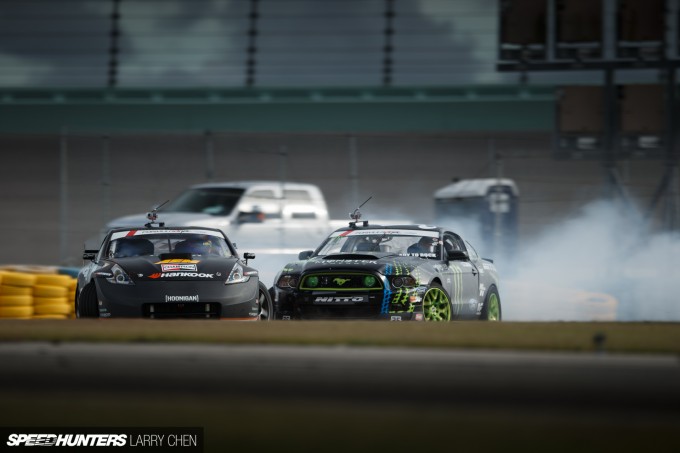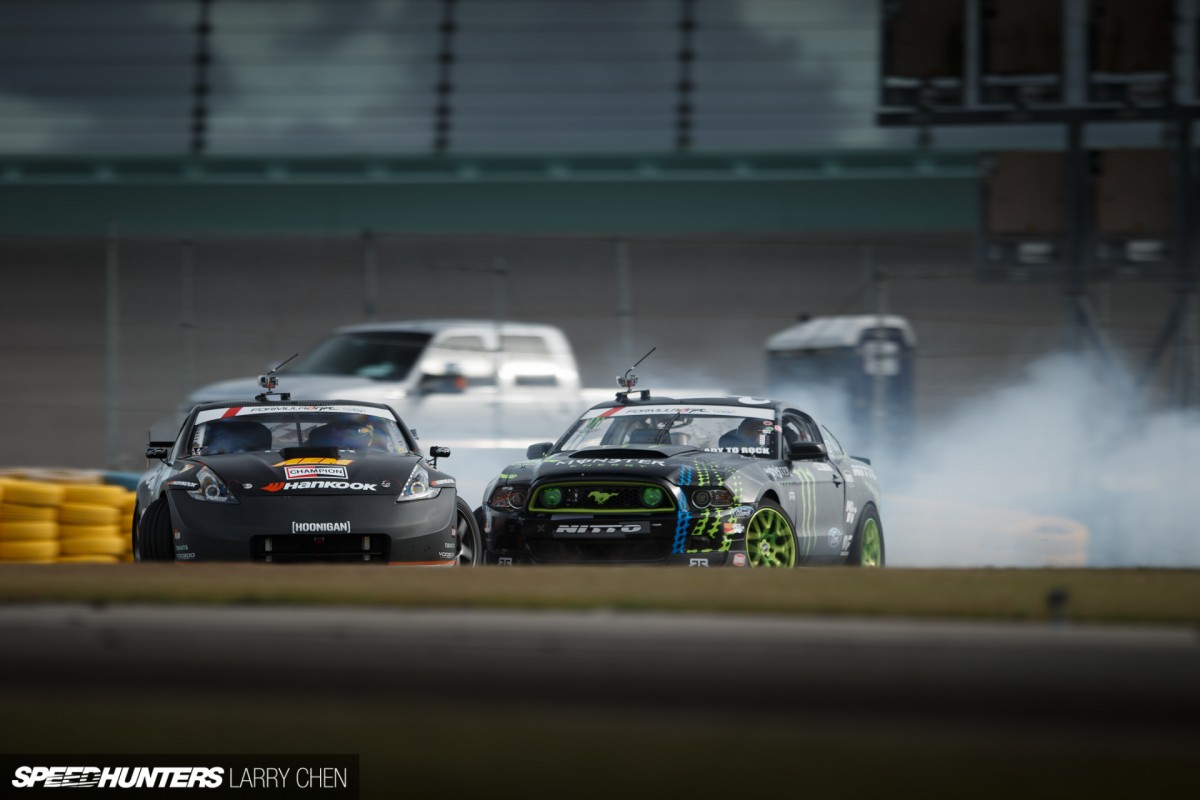 With Chris in the lead and Vaughn following as close as possible behind him, the final battle was absolutely stunning. While they are best of friends off the track, it all went out the door when they met each other in the finals.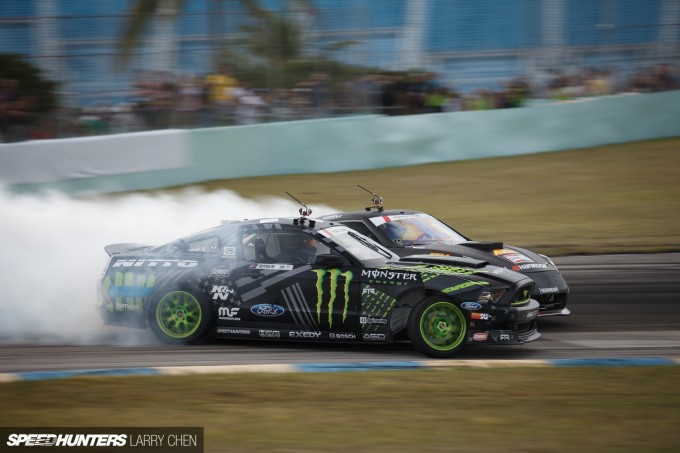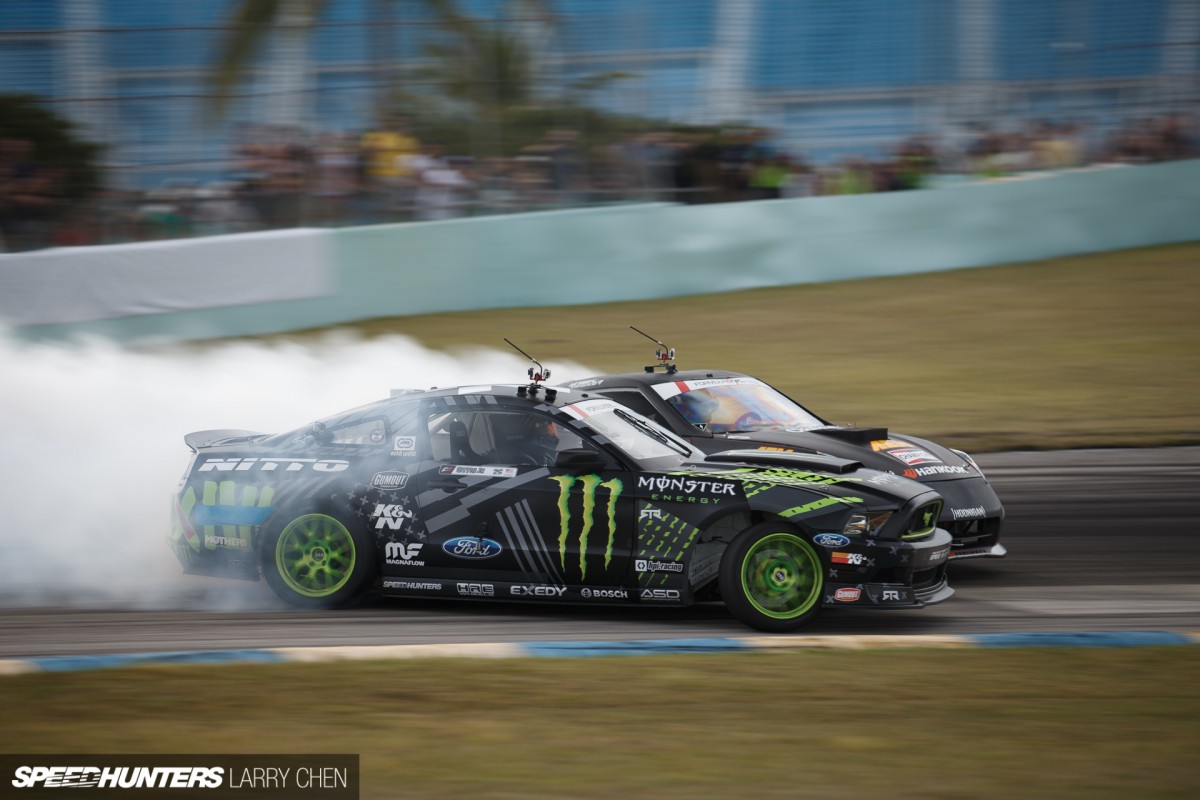 Vaughn dove in very hard with his Ford Mustang and almost passed the nose of the Nissan 370Z in the process.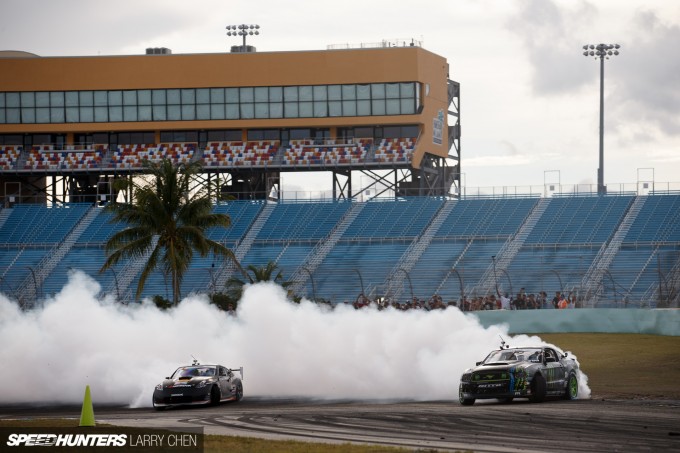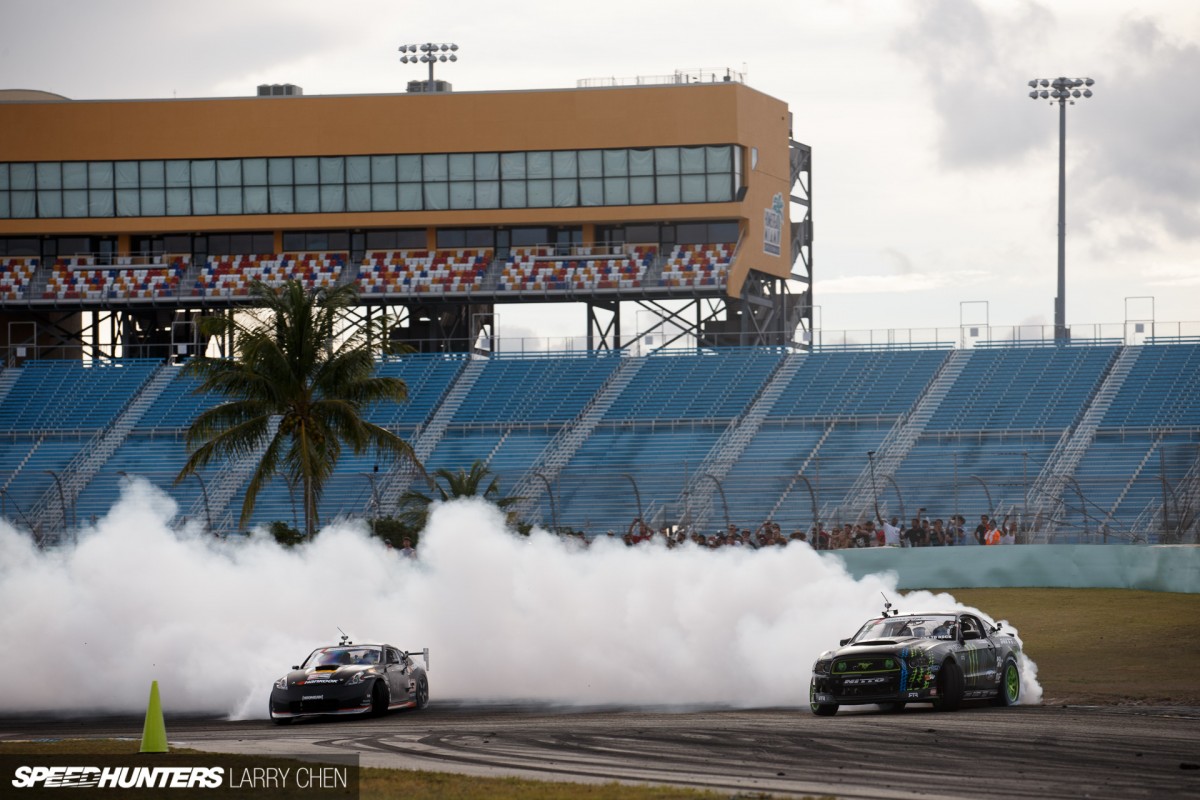 Unfortunately for Chris a loss of engine oil pressure meant that he had to call for a five minute time-out. In the press conference afterwards he mentioned that his motor was slowly losing power after each and every battle, with it finally giving out during the final with Vaughn.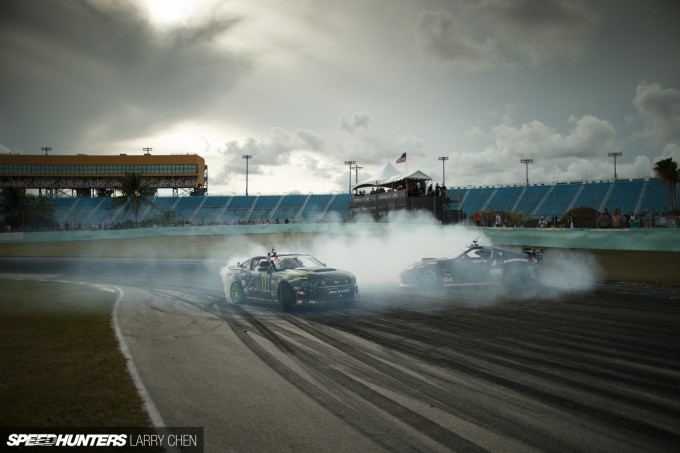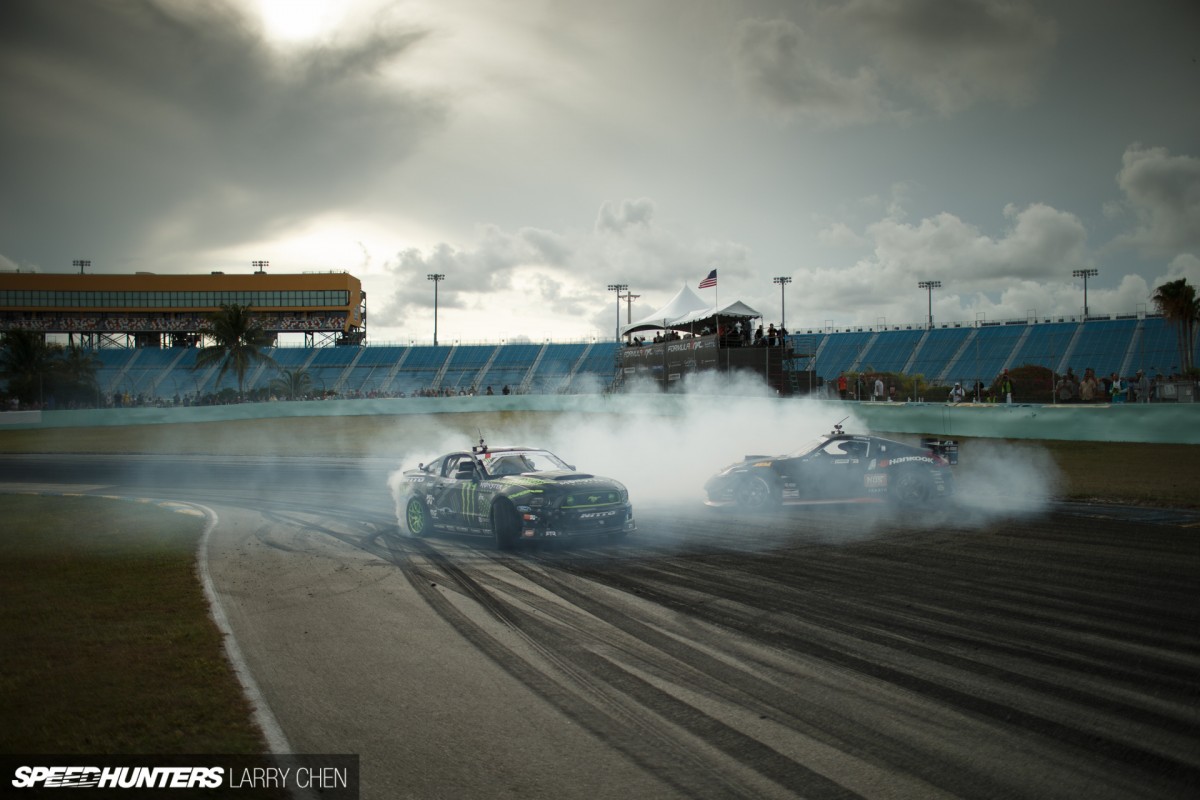 Despite not winning in Miami, Chris still leads the championship by 10 points. I really hope this close competition lasts right up until the Final Fight at Irwindale, in October.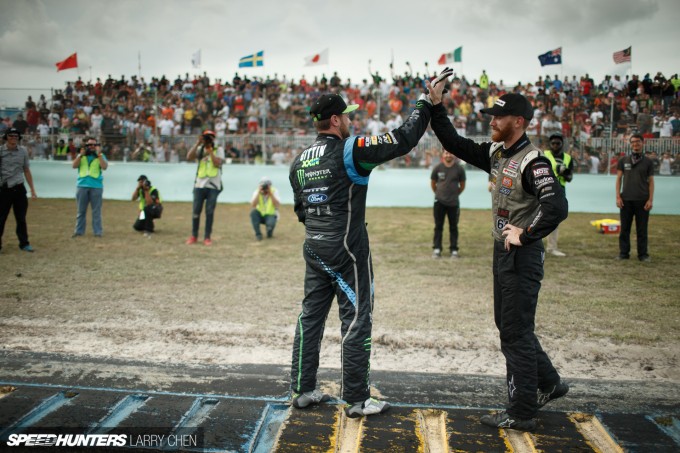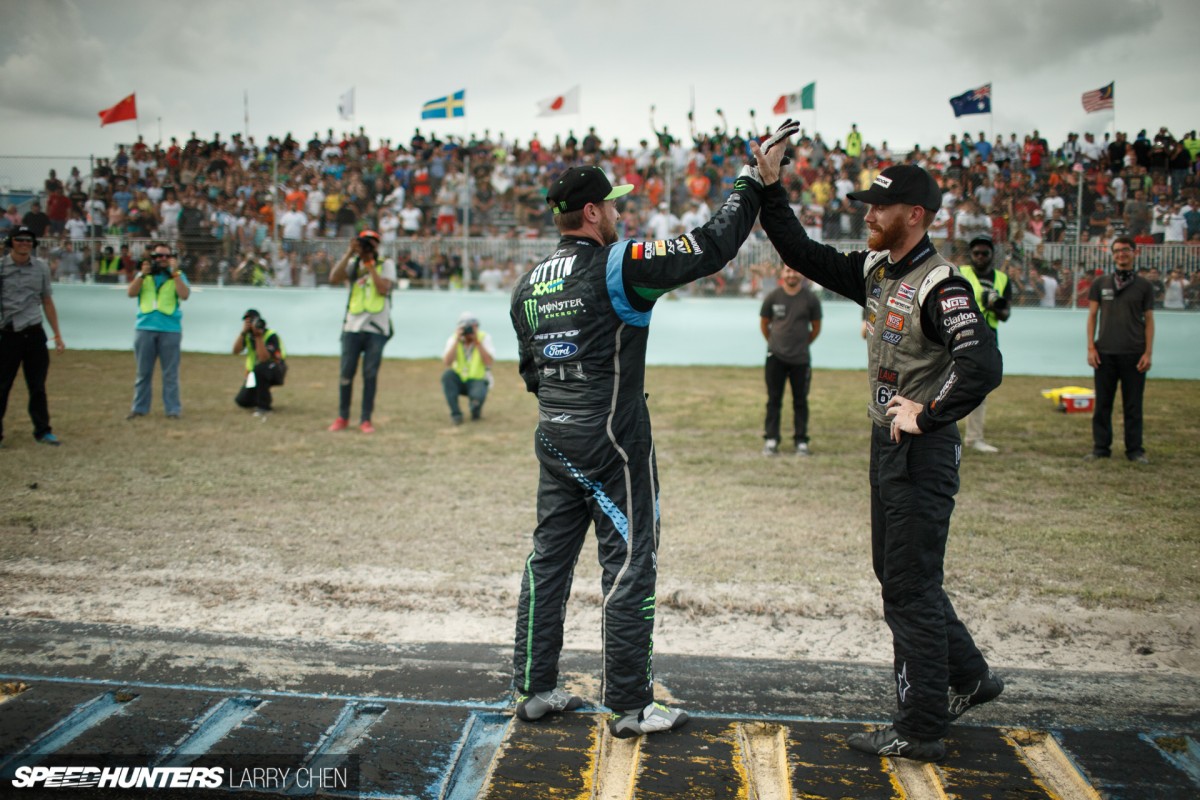 The two friends are really pushing professional drifting to new heights, and it's nice to be able to capture it all round-by-round.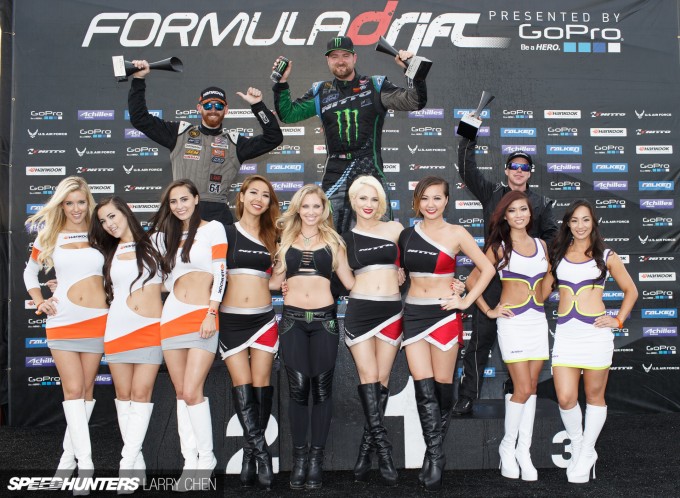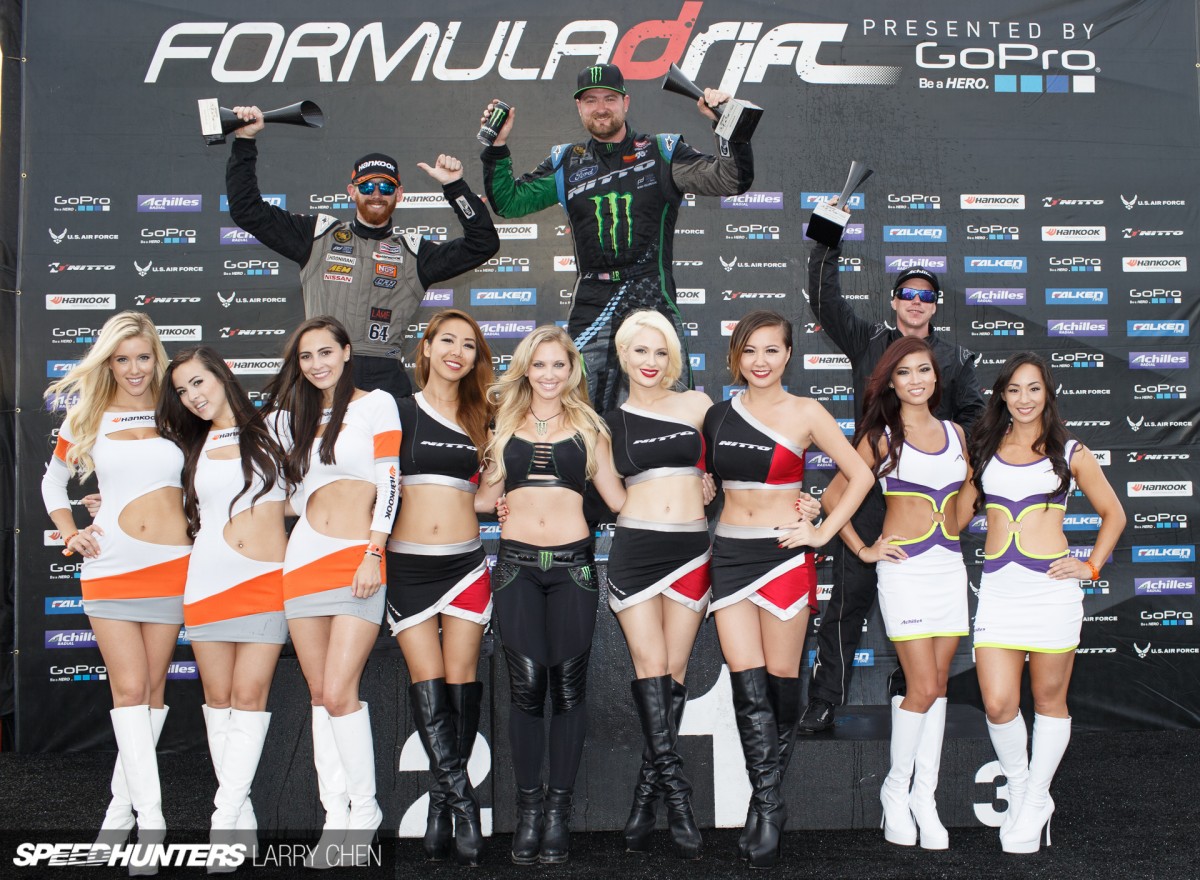 Congratulations to all the winners from Formula Drift Round 3 at Homestead Miami Raceway.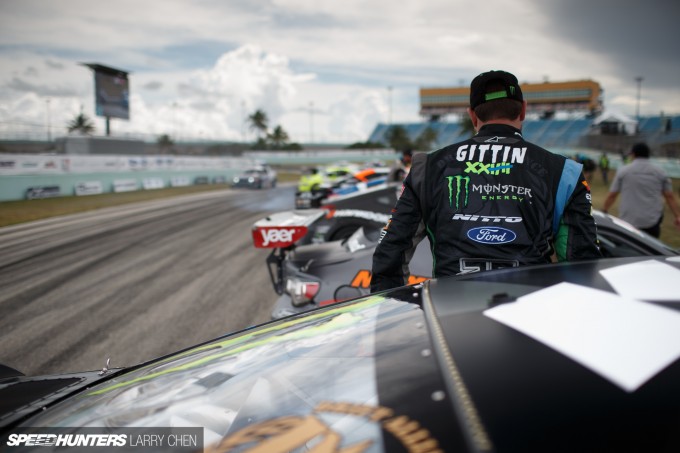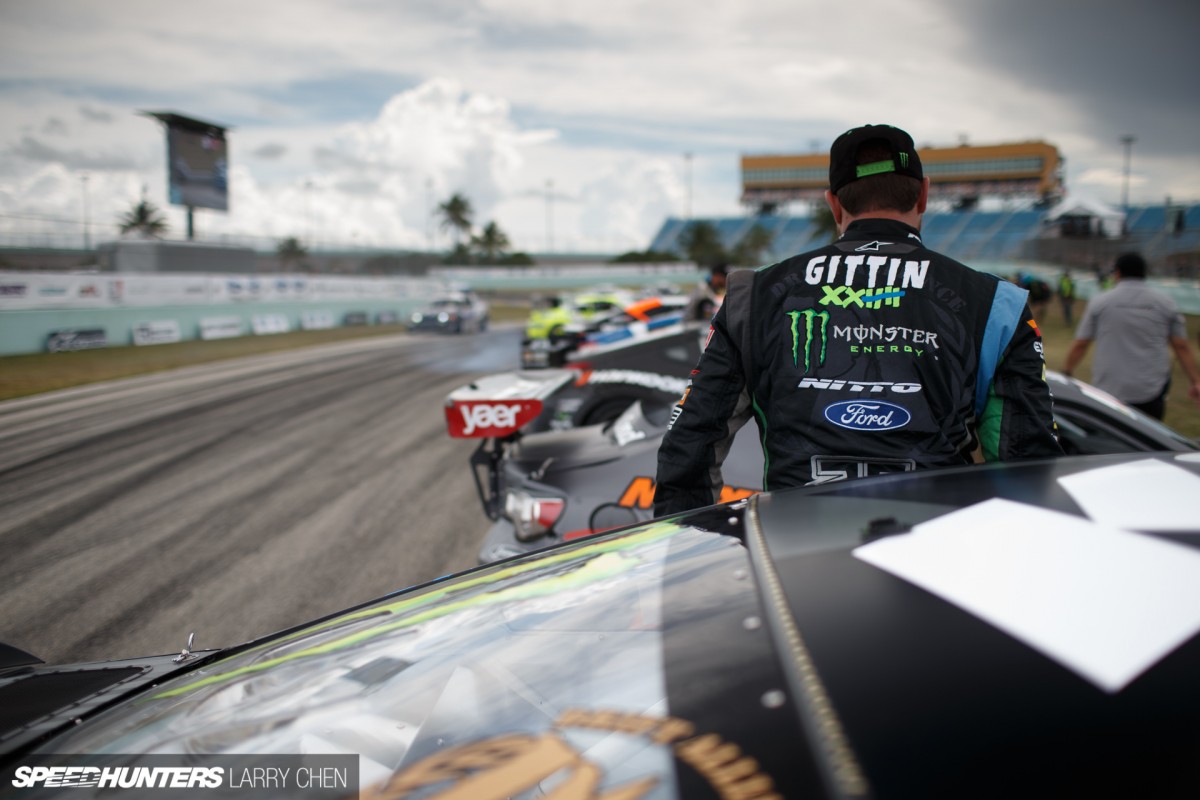 Stay tuned for a Speedhunters driver blog from Vaughn as he goes over his back-to-back wins.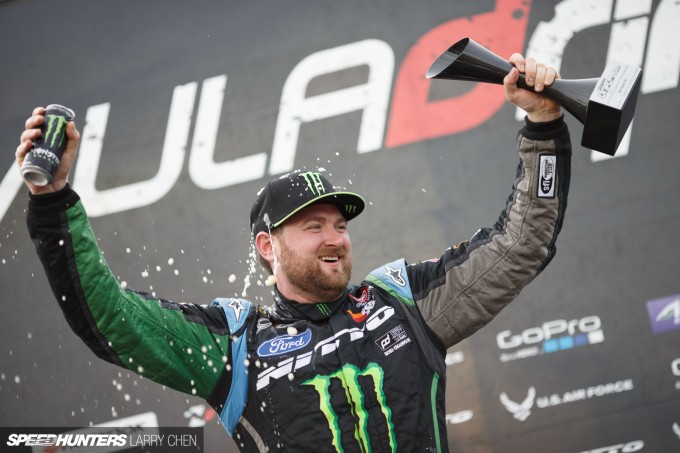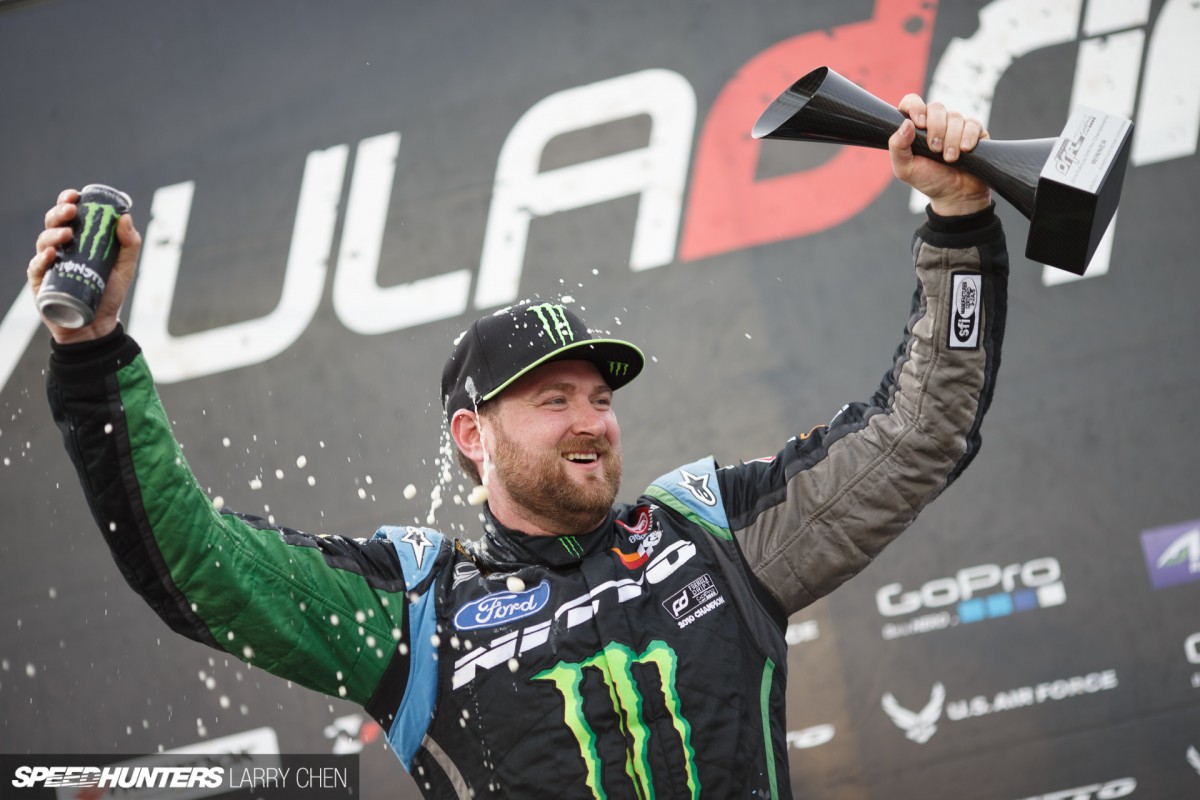 Also stay tuned for more from Vaughn's drifting compound, as I make another visit to the champions home in Maryland. The last time I was there he was not quite finished with his garage, but that's all changed now…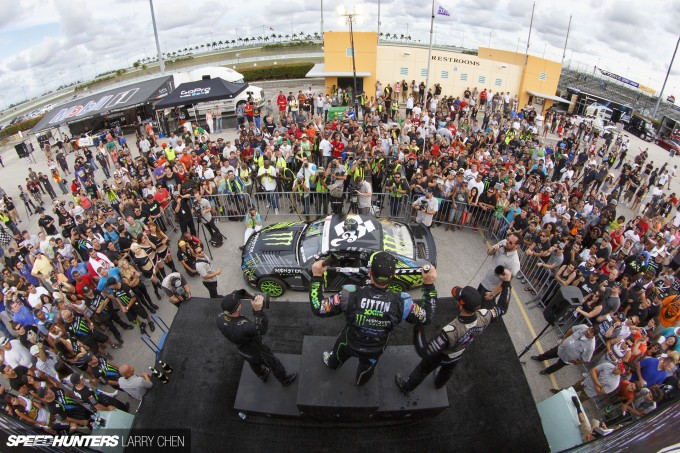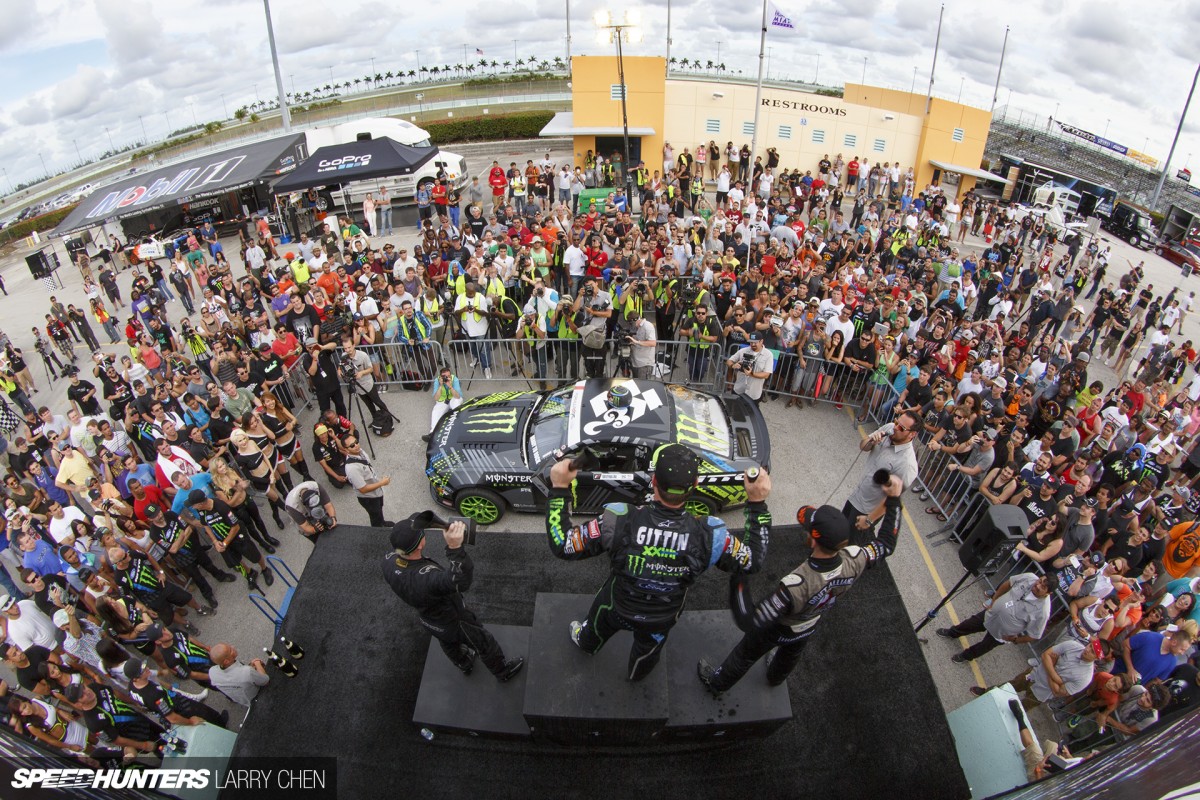 I wanted to thank the Speedhunters fans that came up to me in Miami. It makes me so happy that you guys are out there supporting drifting. It really is the most fan-friendly sport, where you can actually talk to the drivers. You are not just another ticket holder – you are a part of the experience – and it would not be the same without you. See you guys at the track!
Larry Chen
Instagram: larry_chen_foto
larry@speedhunters.com