The Germans Are Here
Okay yes, that's a pretty poor play on words for an editorial title, but it seemed apt given the Porsche flavour I'm starting my rundown this month with. But don't worry – although a look behind the doors at the secret race car stash is on the cards, we're not going to flood you with Stuttgart-based amazingness. Oh no, that's just a minor dowsing and after you'll be properly swamped by one of the biggest classic car gatherings in the world, a NASCAR-inspired Japanese creation, the Hawaiian take on an old favourite, how you build a Mercedes if you like American engines and what is quite possibly the widest array of car styles we've seen in a long time. June? We've got you covered…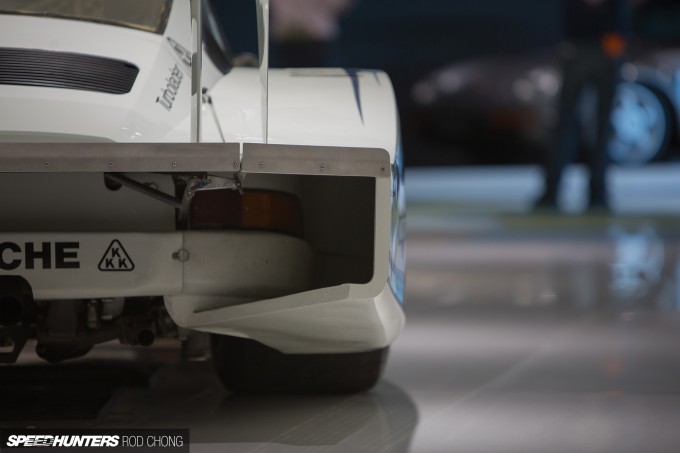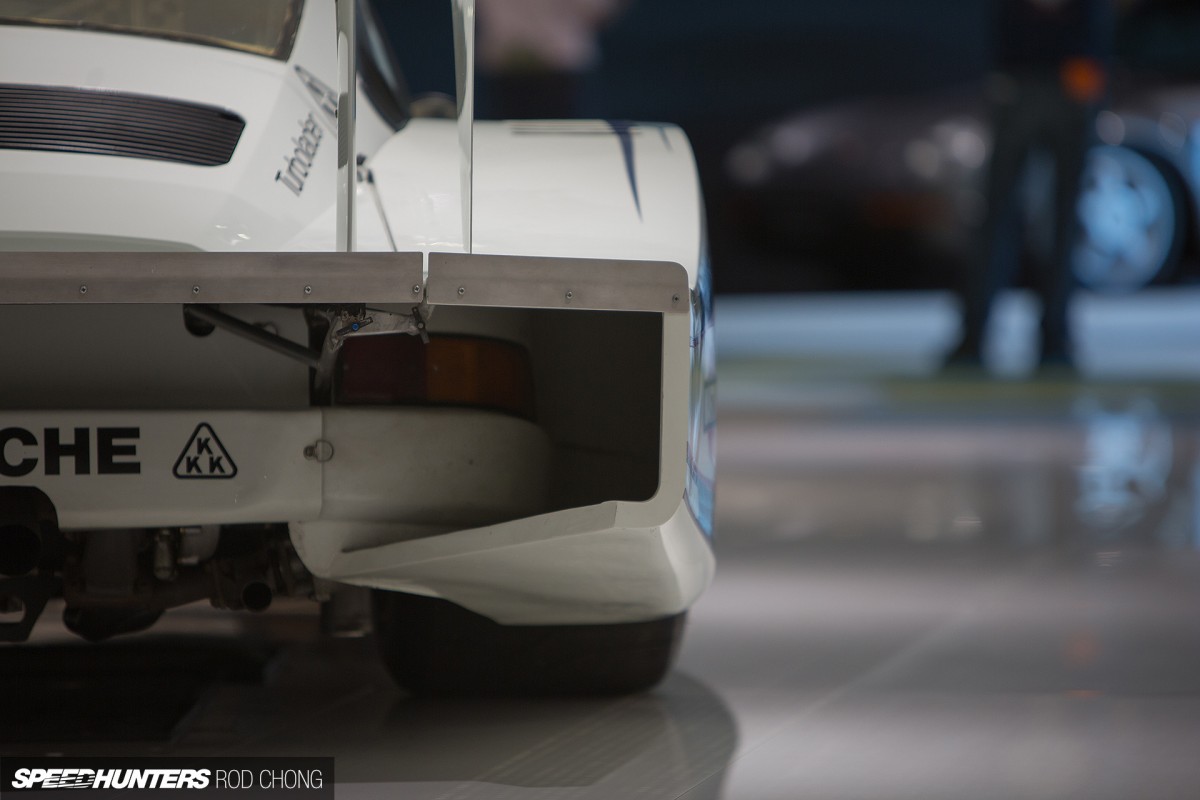 That watermark gives the game away as Rod has been using his wry smile and unique style to gain us access to some very special Porsche models.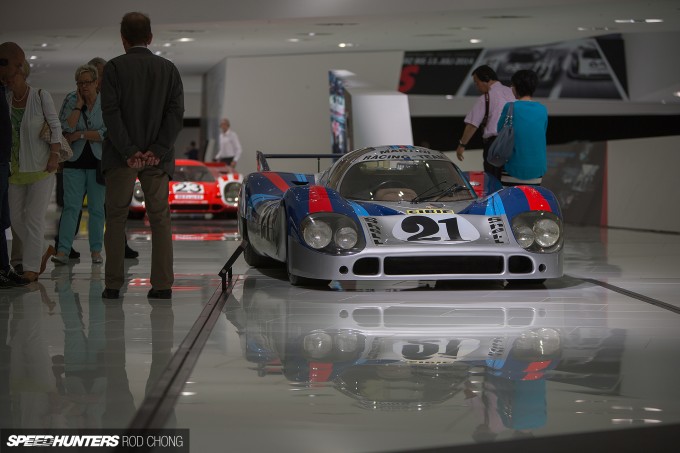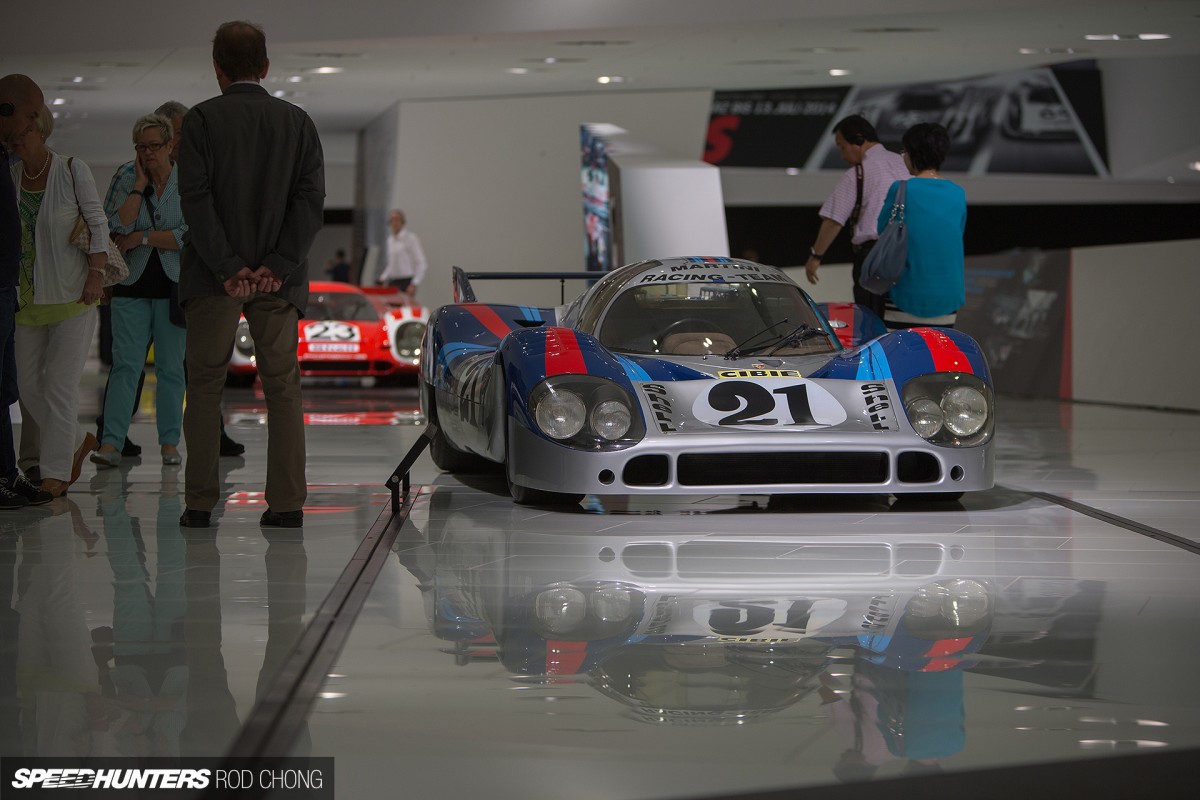 Given the marque's imminent return to 24 Hours of Le Mans event this year, Porsche have created a special celebration of their history with the race with some key, evocative models illustrating the long and incredible journey.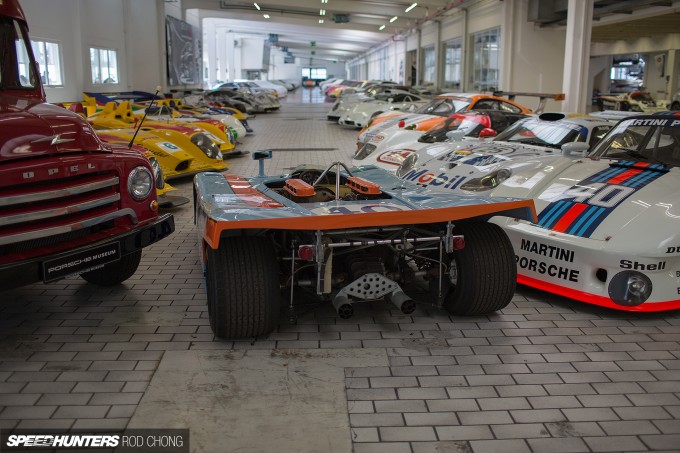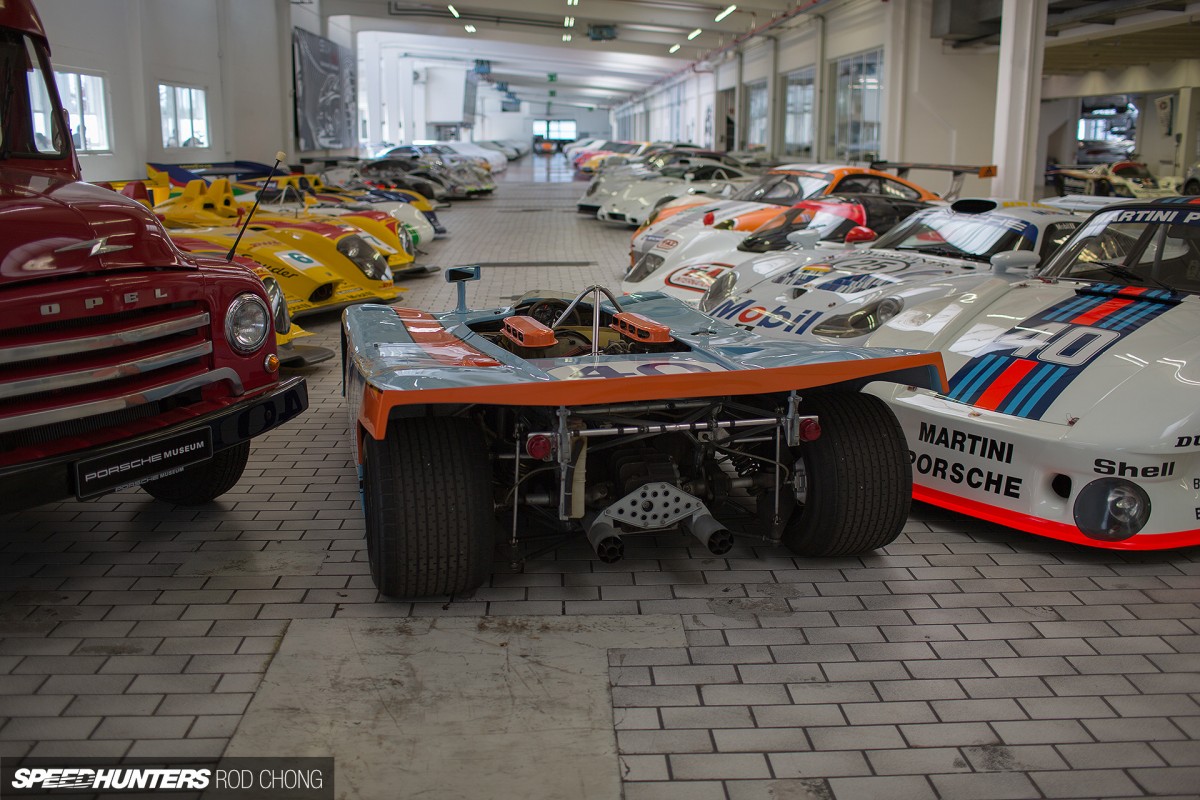 But of course, we always want a bit more, or in this case a lot more. We want to open the doors that you're not allowed to and look in the corners that are usually hidden away in darkness. So Rod lined up a walk through the race car storage area and this is just some of what he found and captured for us.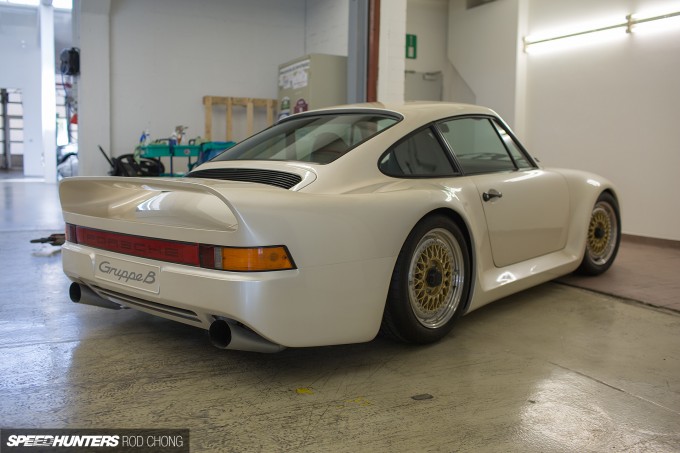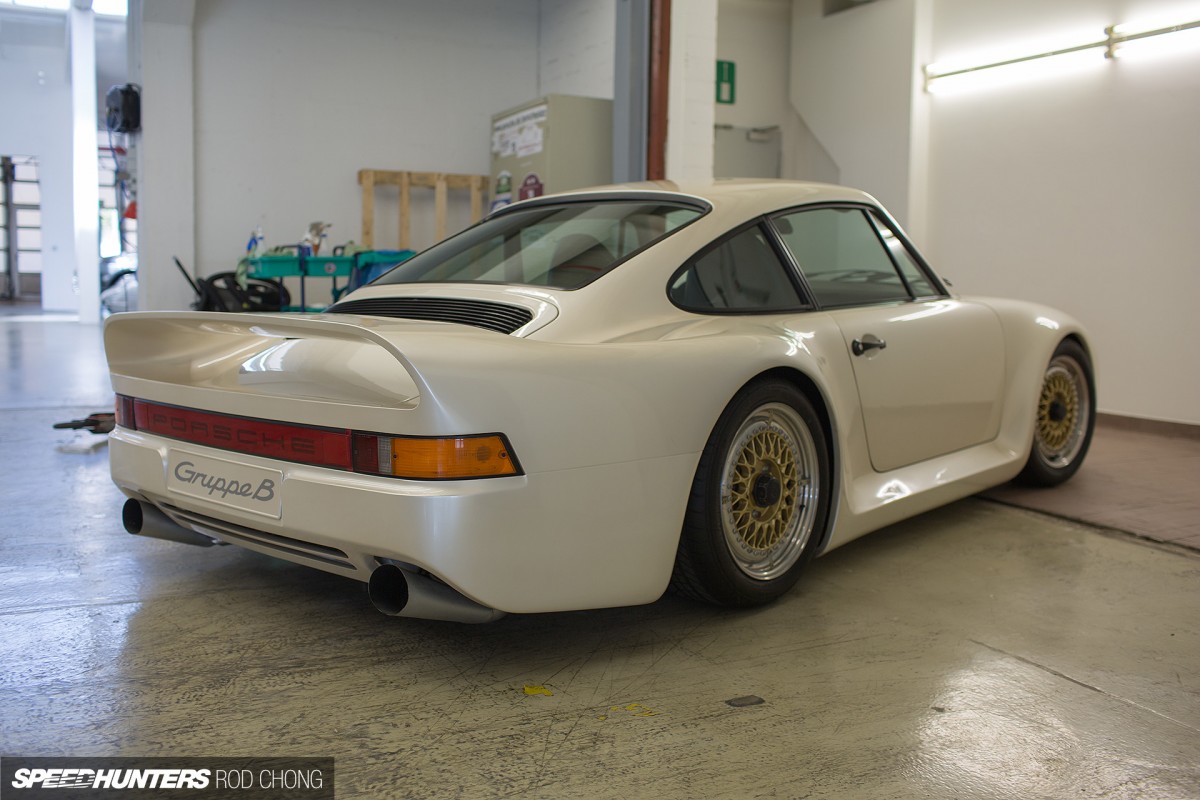 It wasn't all race cars though, oh no… He tells me this is a 959 prototype. And there's plenty more where that came from. Tease? You bet. I personally love taking behind the scenes tours, and for obvious reasons. But just wow – how good does this look? Such heritage. Much amazing!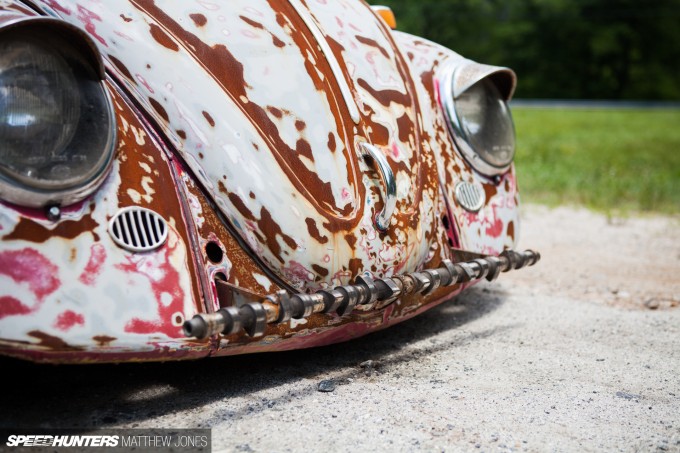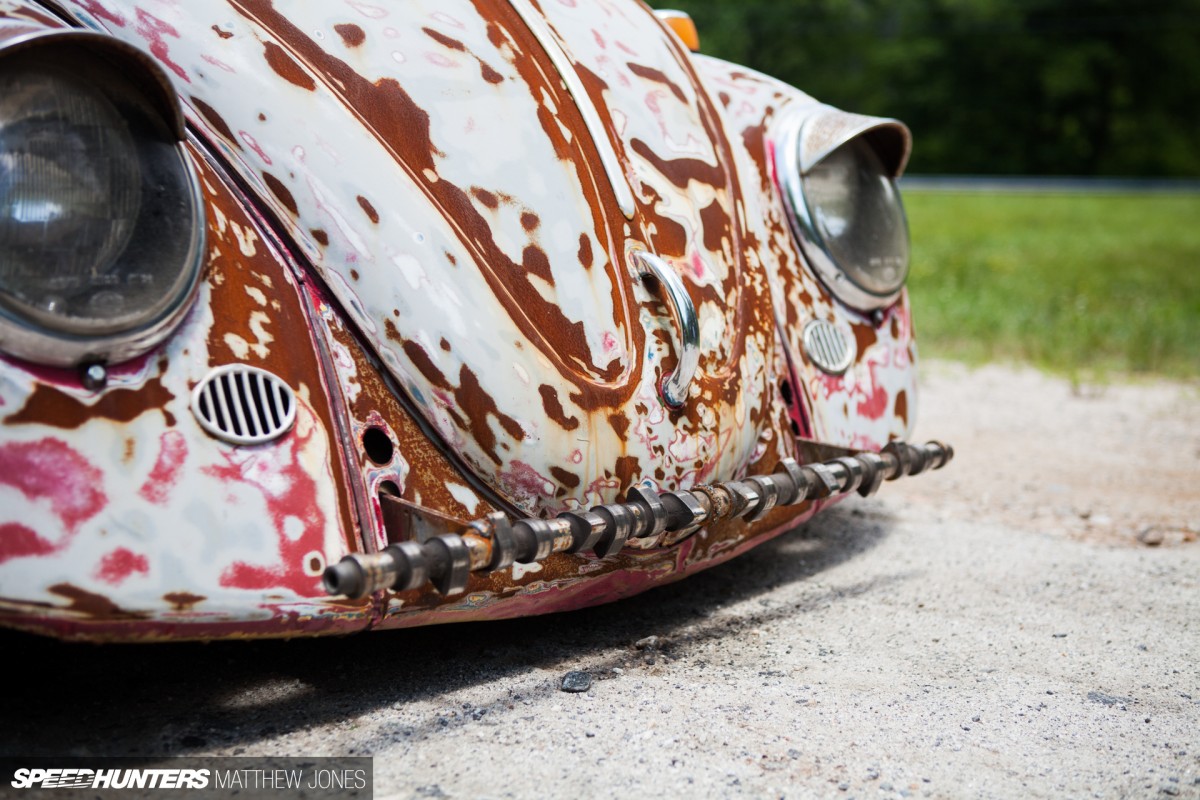 In my head, selecting this next image makes total sense and yet again it makes me double-take myself and smile, as this is what Speedhunters is all about. Yes, I just went from an amazing pre-production Porsche to a faux patinated Beetle in Georgia. That just happened. But what I'd like to think is that as car people we can appreciate all facets of automotive celebration and this Beetle that Matt Jones found at SoWo last month is a little look at a different way of doing things. A couple of cams as a nerf bar? That works.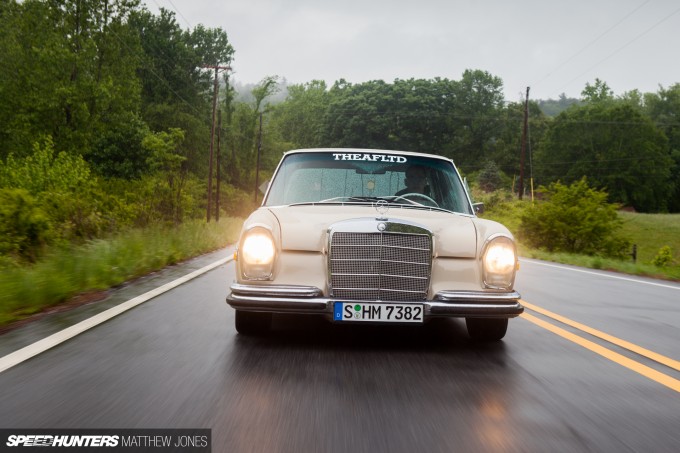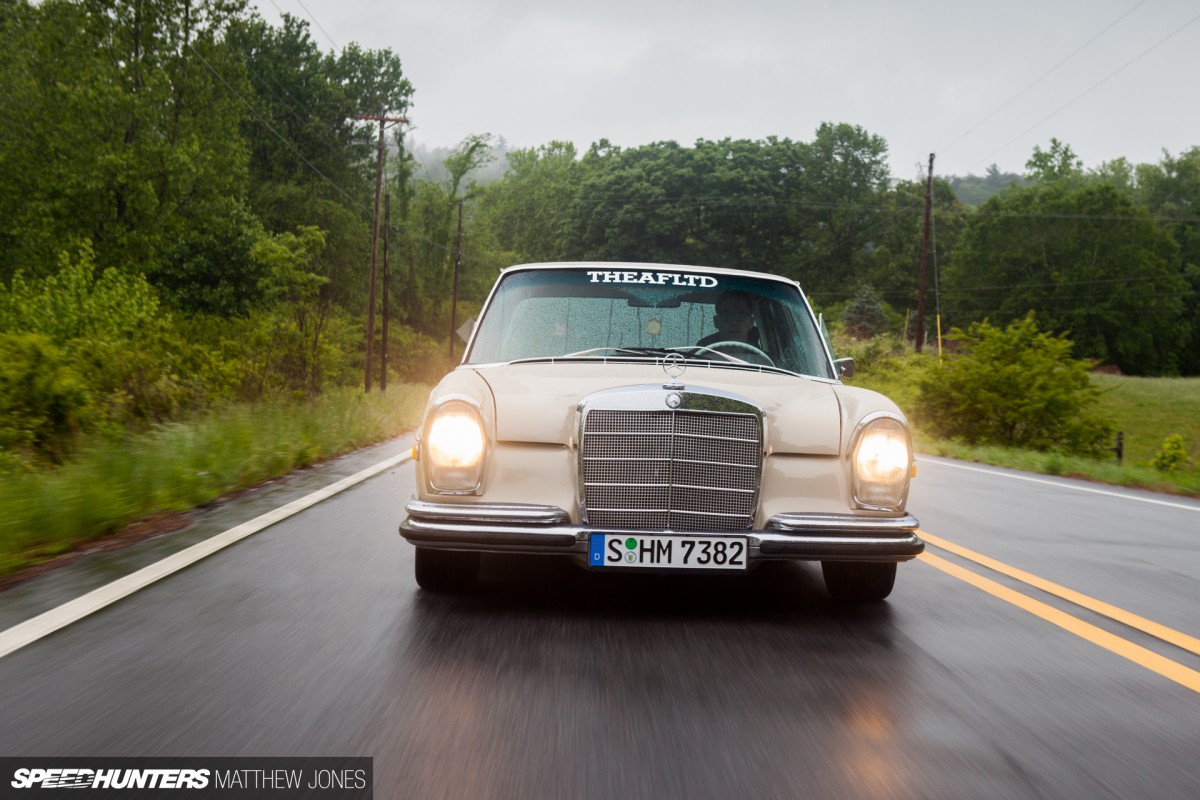 Continuing with the German theme, Matt also spotted this stack head light Mercedes-Benz during his time in Helen, GA. You might remember him talking about it during his night time wander? These big three-pointed star saloons lend themselves so well to being lowered and cruised, but to simply dismiss it as just another dropped Mercedes would be a real mistake.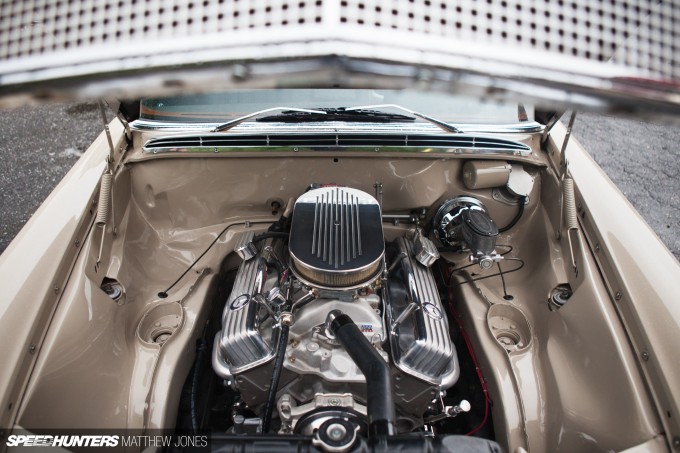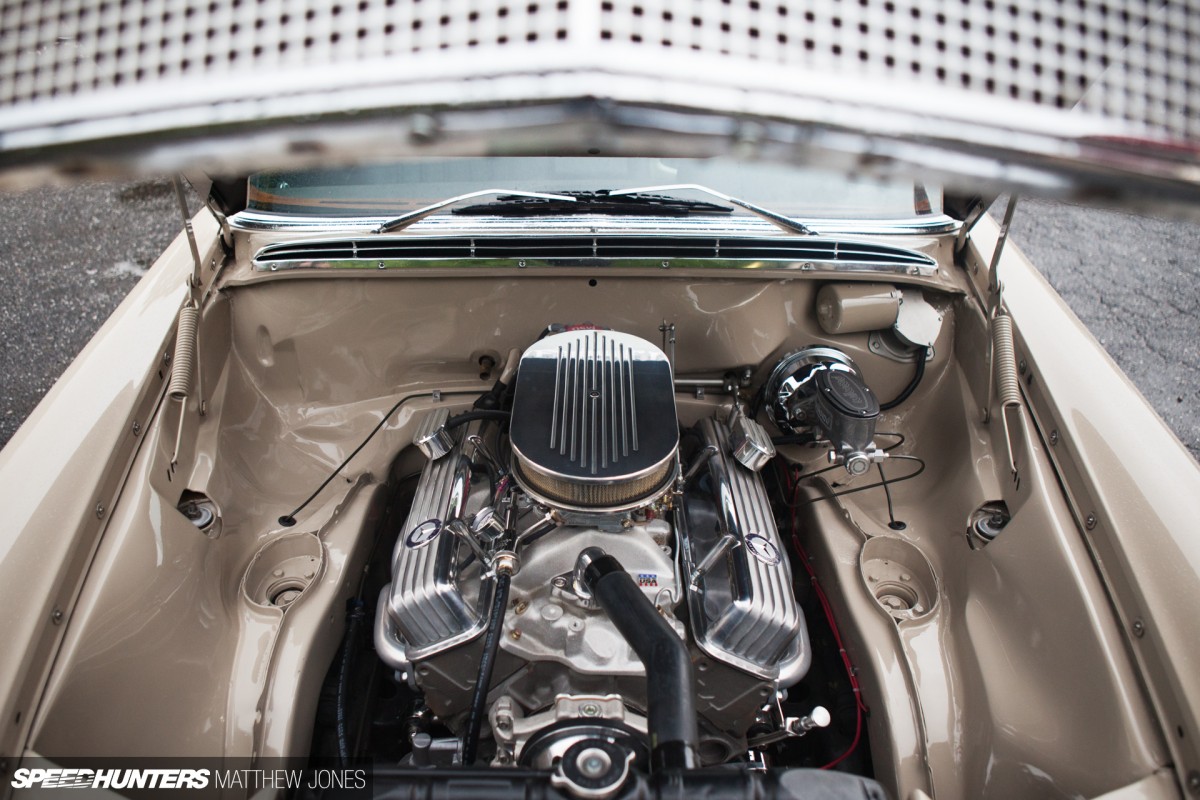 That's right, there's some good old fashioned V8 awesome under the bonnet. It's a like a German movie with an American soundtrack, which I actually quite like the thought of…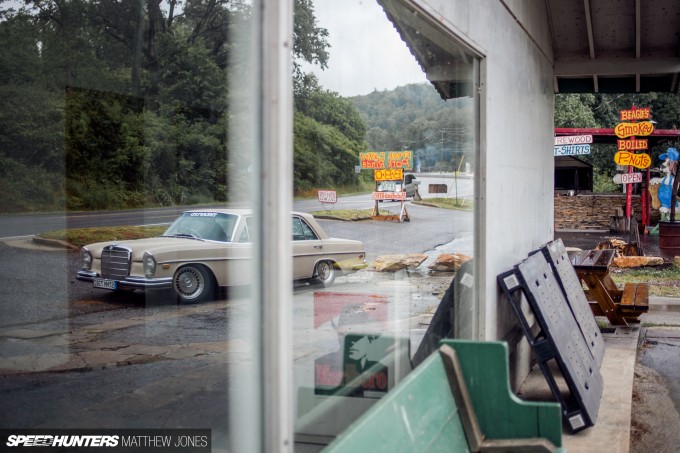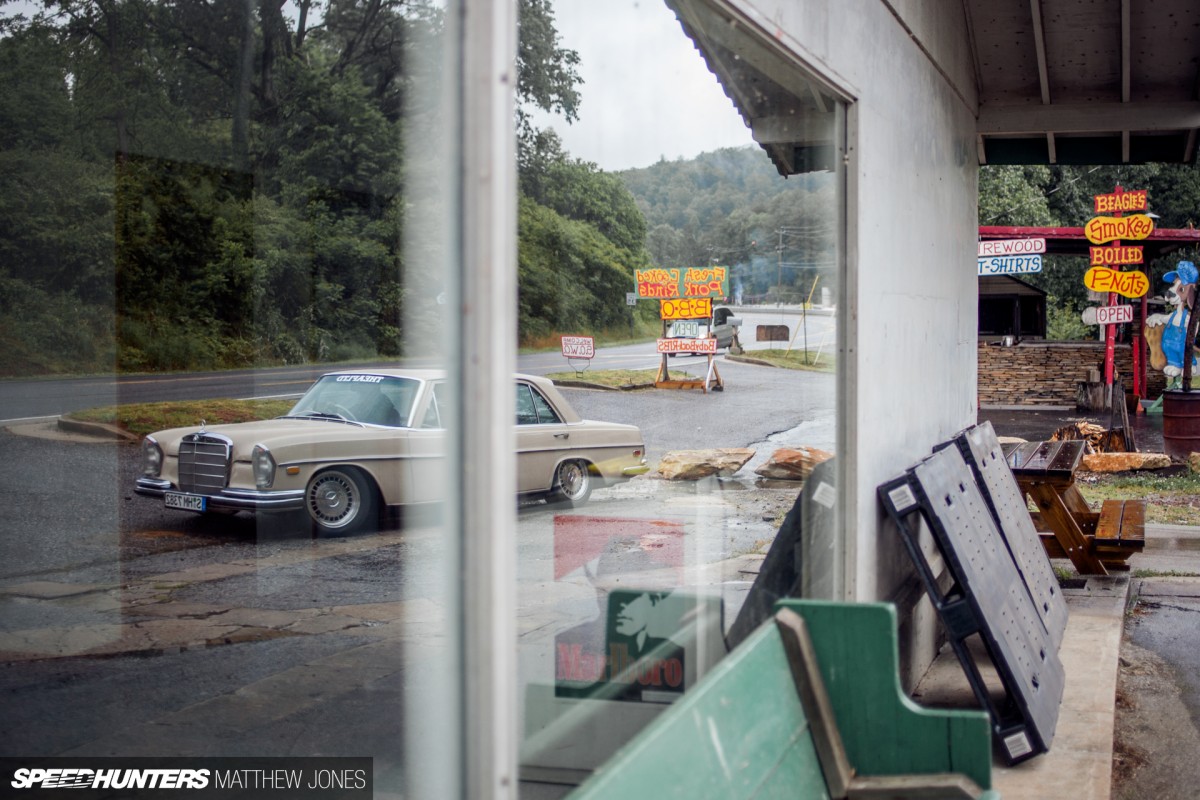 Because we attract such a wide variety of people from many countries, scenes and age groups, it can be hard to please everybody all of the time. Which in all honesty we fully accept would be a fruitless ambition, because quite simply you never will. The point of saying that is to let you know that we do care though. When you might think we're becoming one-scene-centric, or going too far down one particular road, I want you to know we're always moving in different directions. Behind the scenes we're planning and building bigger things, so just like this Mercedes there's always more going on than at first meets the eye… You just have to look a little deeper.
Aloha!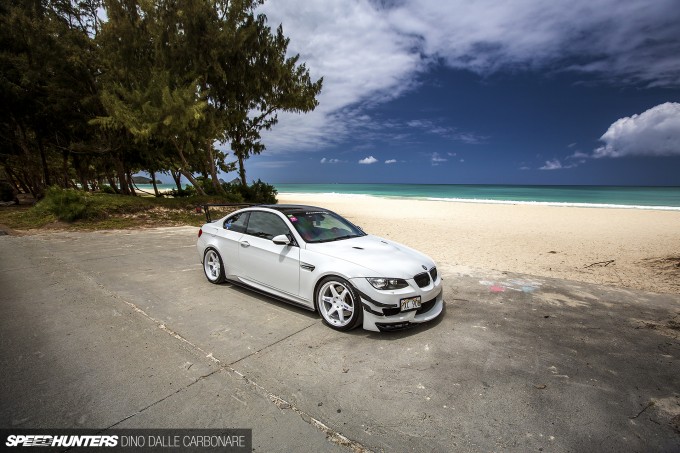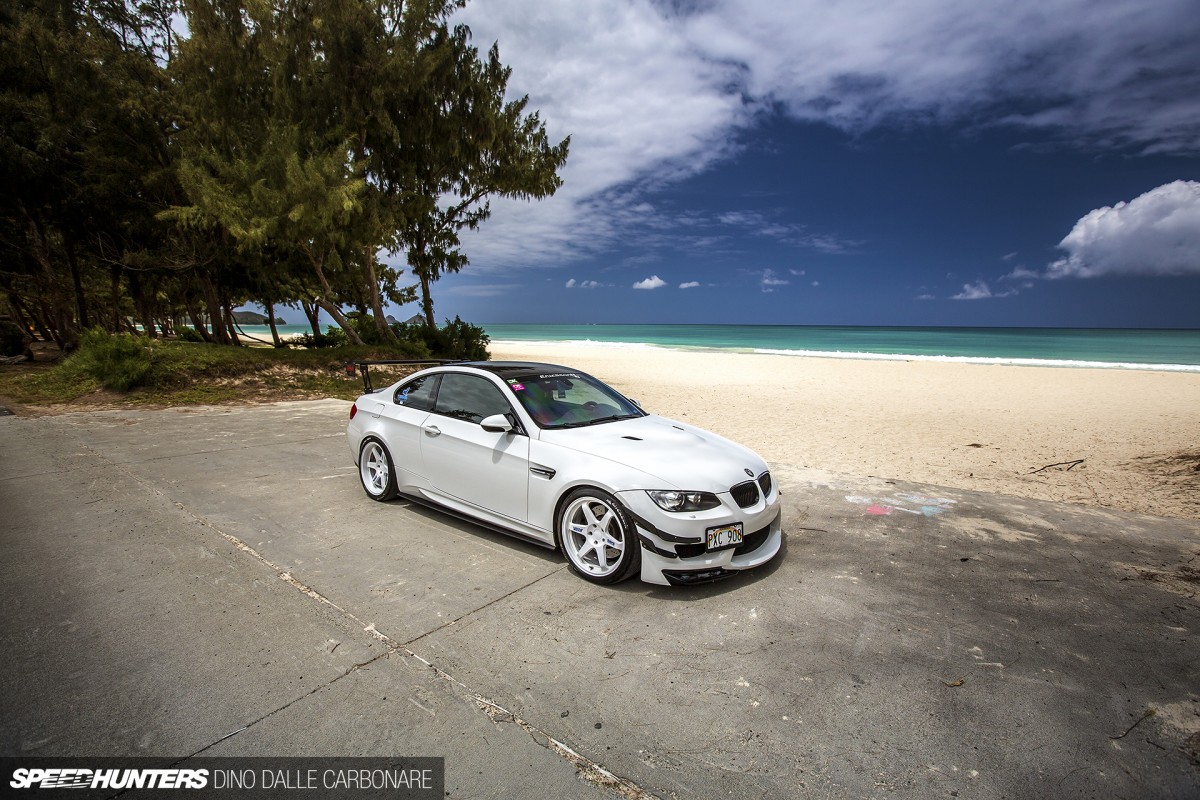 In that spirit of discovery and exploration Dino spanned the Pacific Ocean and spent some time in Hawaii recently. You will have seen his coverage of the Offset Kings event, but he also made sure that he shot as many cool cars as possible. This M3 is a proper melting pot of styles and influences, which put it firmly on the list!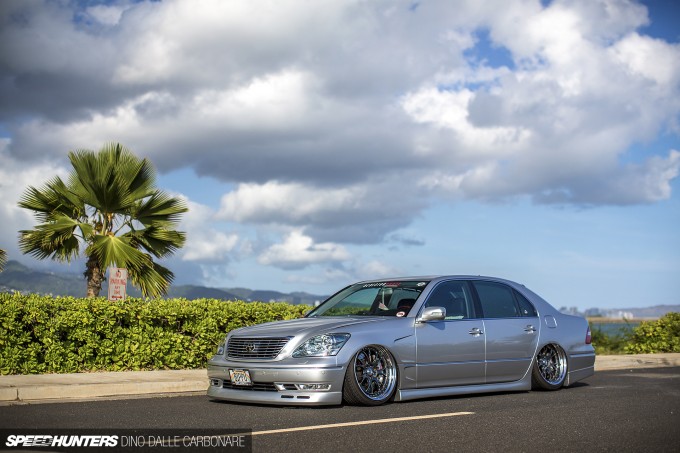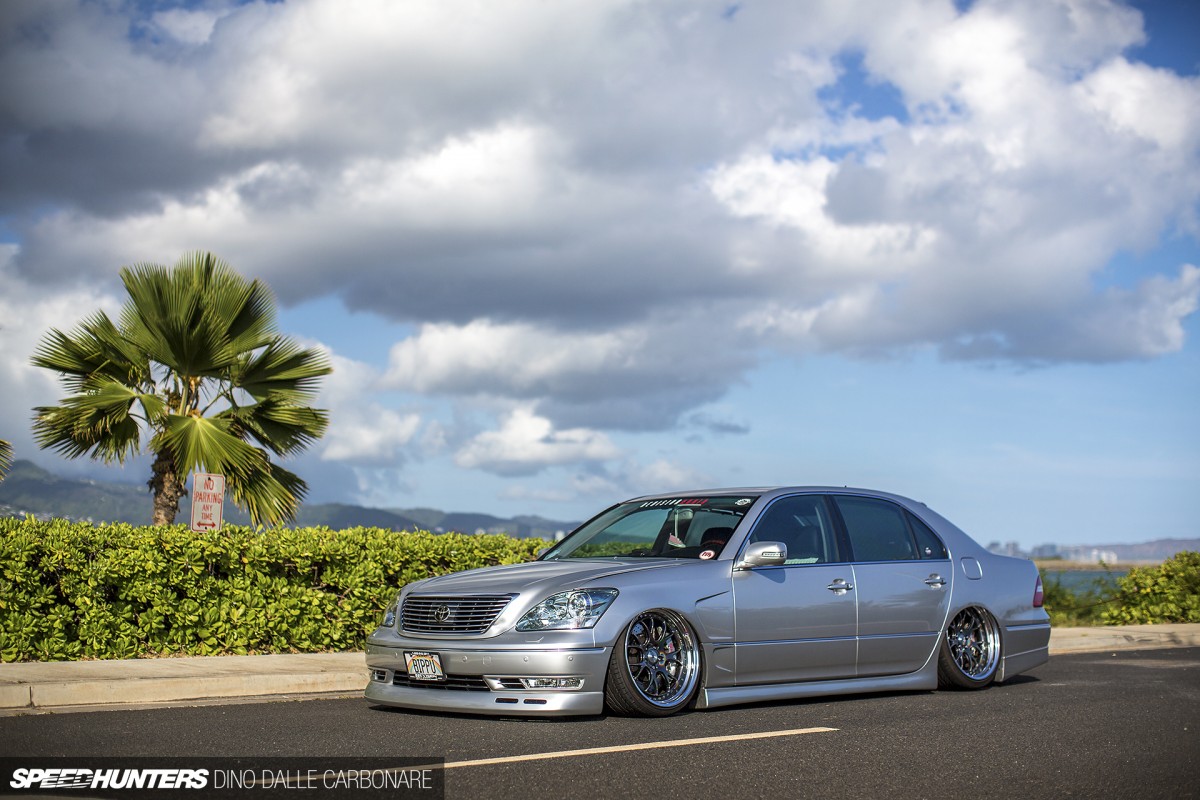 Like any good Speedhunter, Dino is non-exclusive in his tastes. So just as much as he gets excited about a BMW, a Lexus can get his lens fluttering too.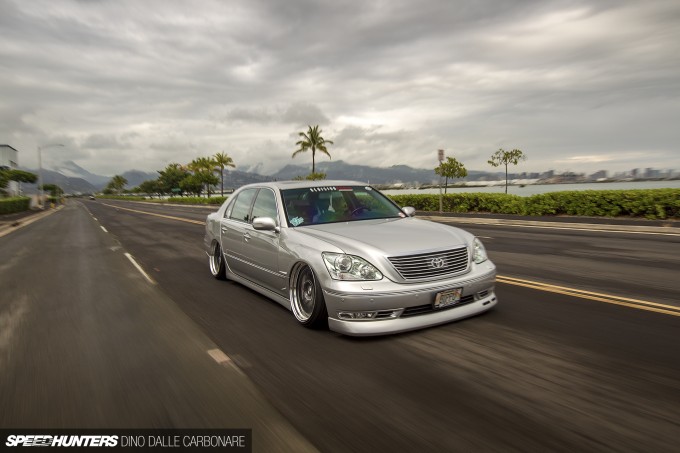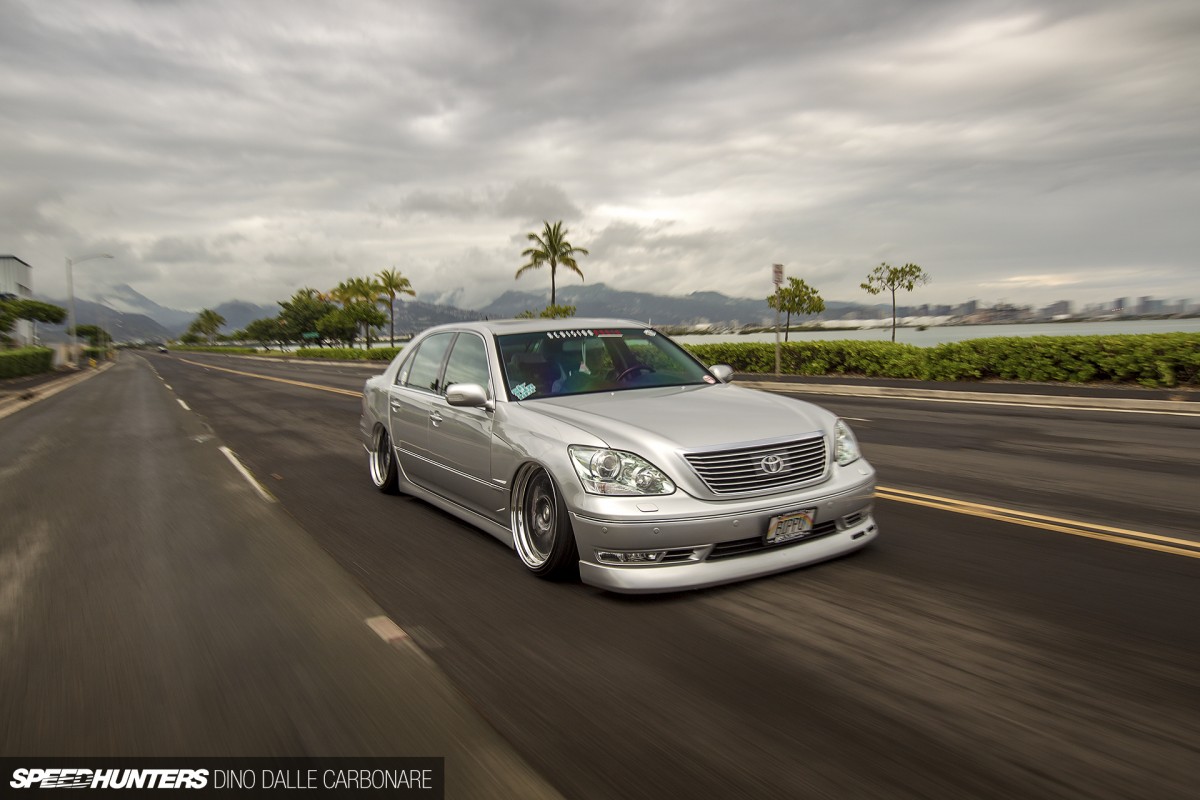 The backdrop could almost be Japan and the plate says BIPPU, but this is island style.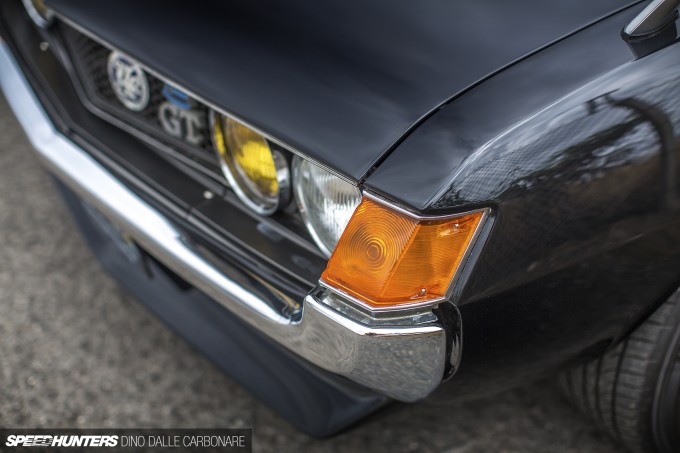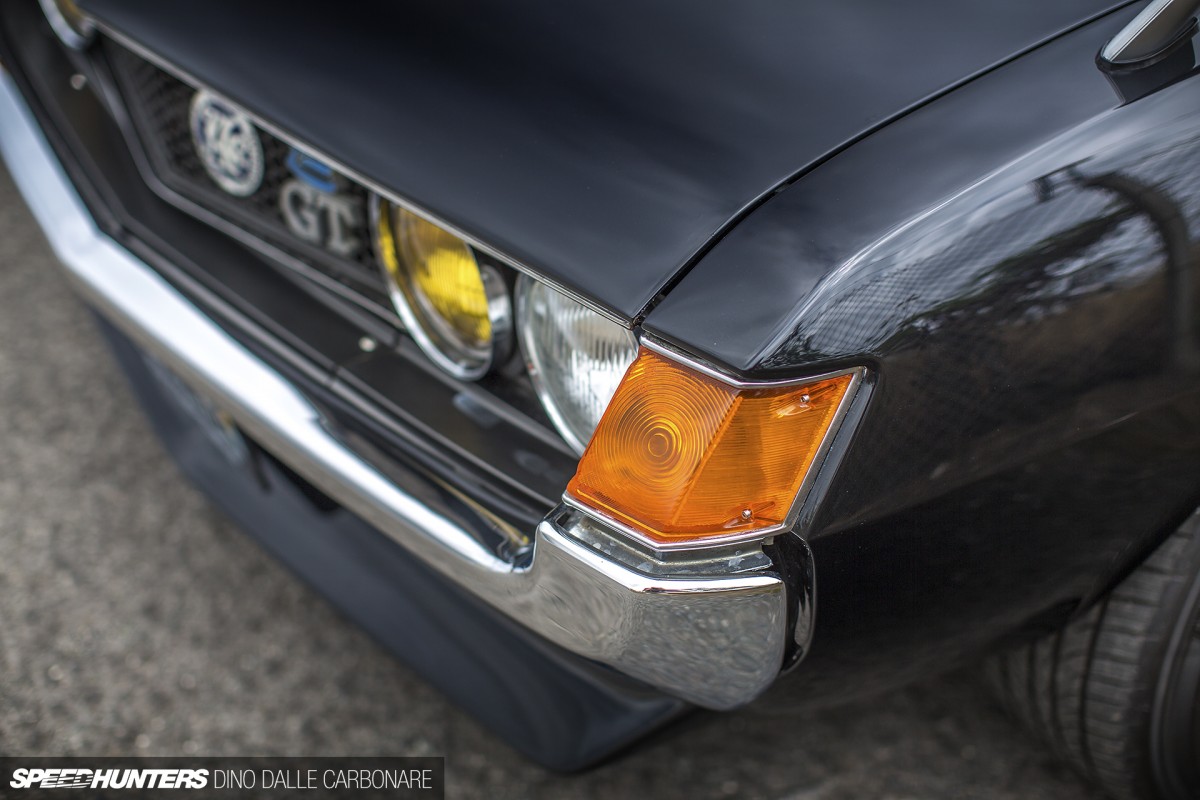 There are a couple more features he'll be rolling out too, so keep checking back or you'll miss them. This Celica GT is rather lovely and shows how deep the passion runs in Hawaii.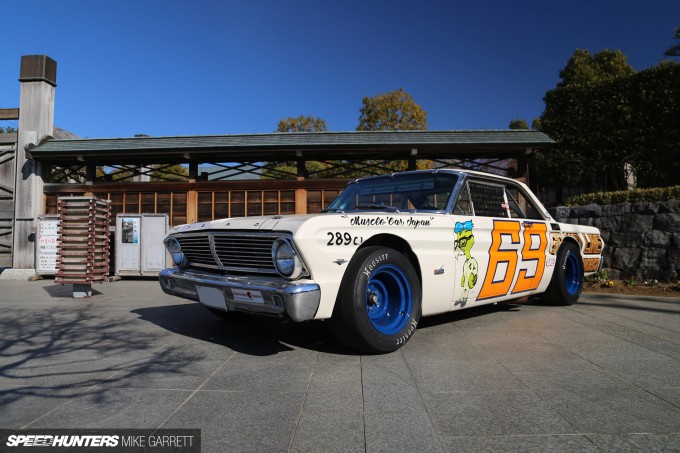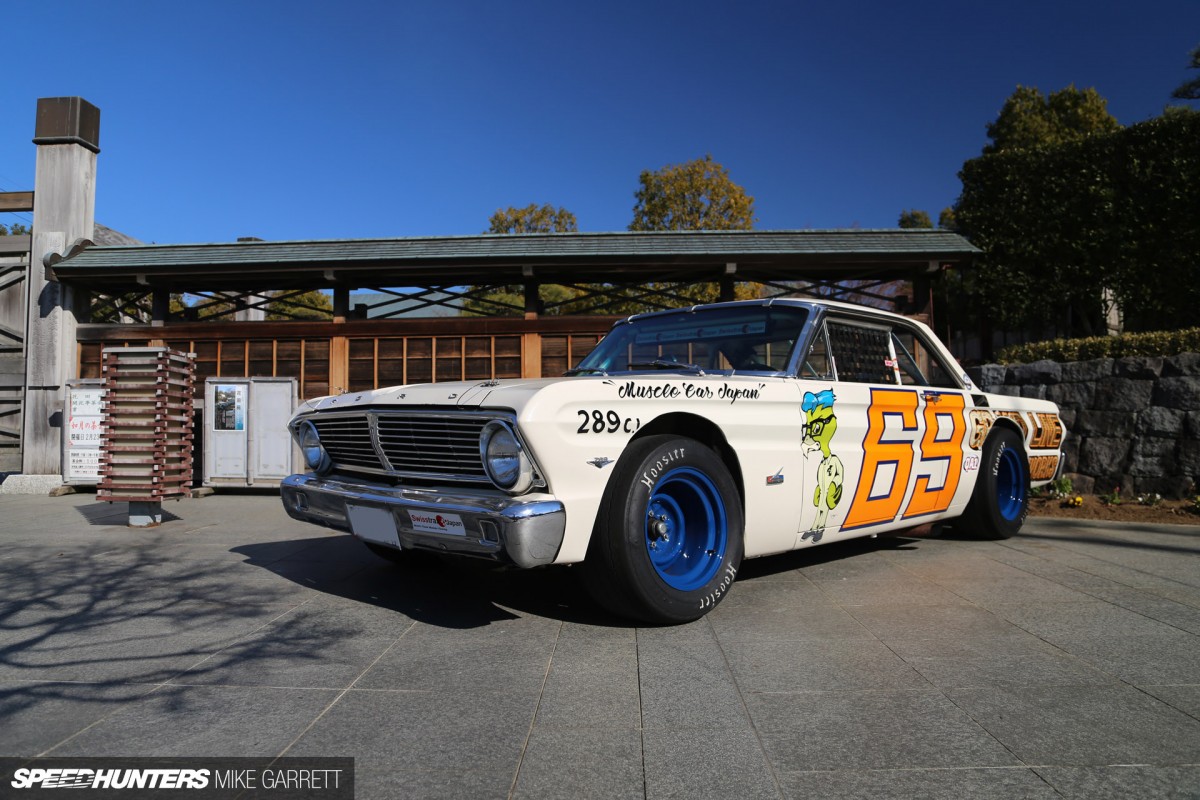 Just as I skip from a Porsche to a VW, here we're headed back to Dino's adopted home of Japan, but this time Mike is showing us some styles. This sprint car-inspired Ford Falcon is quite possibly the coolest I've seen in a long time.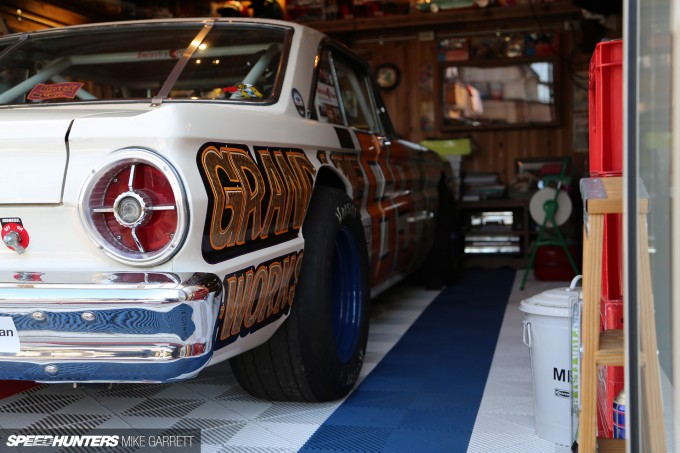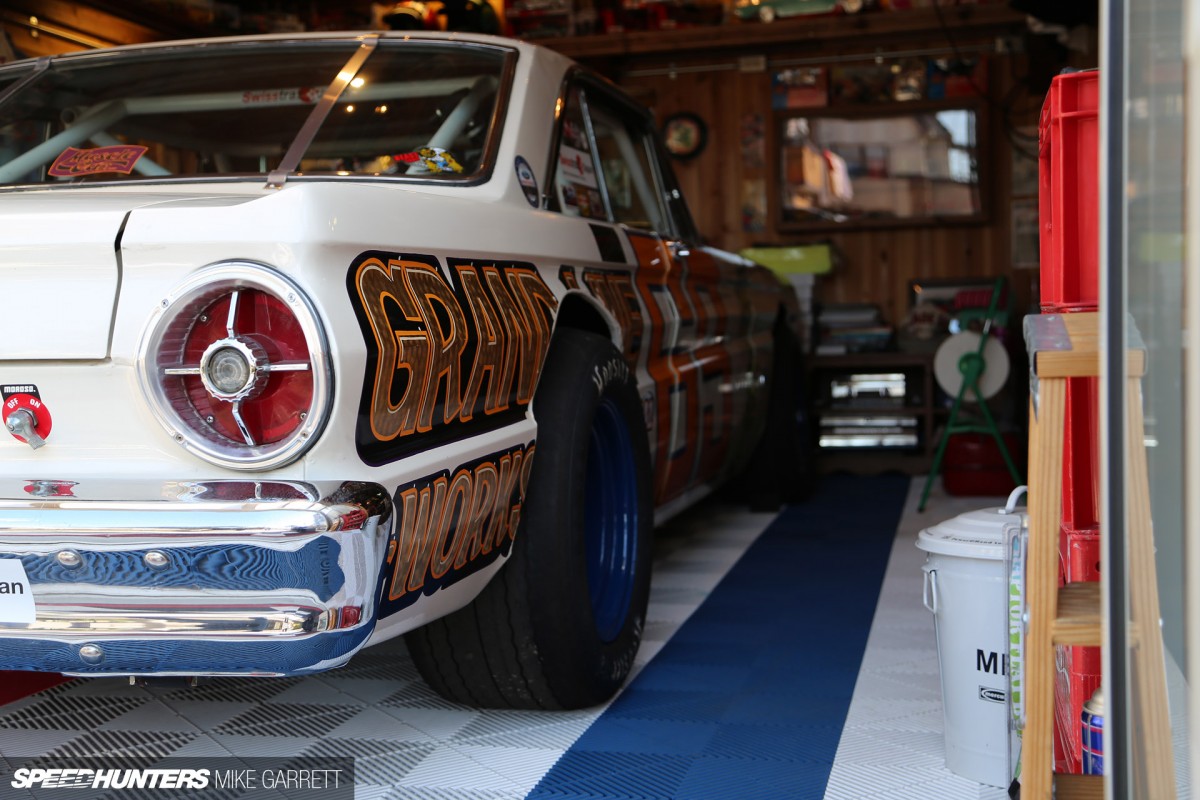 Usually Galaxies or Mustangs make more popular bases for this type of build, but the Falcon is a highly-tuneable platform thanks to the 'same wine, different bottle' ethos of car building that Ford have used throughout the years. This particular Japanese build is one we've wanted to bring to you for a while now, so I'm glad to say that we'll be seeing it appear on the site in June.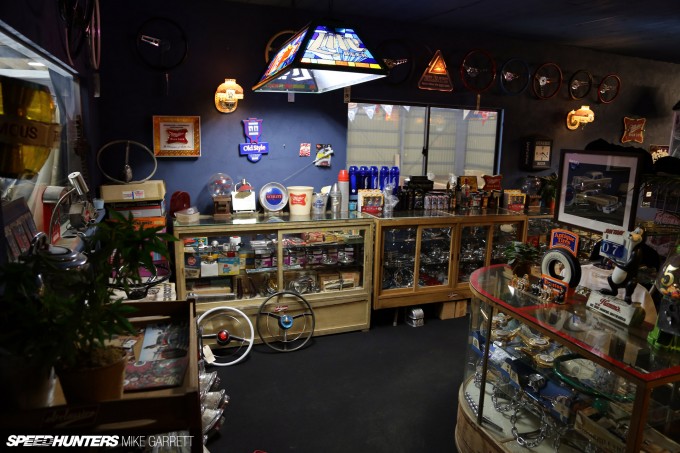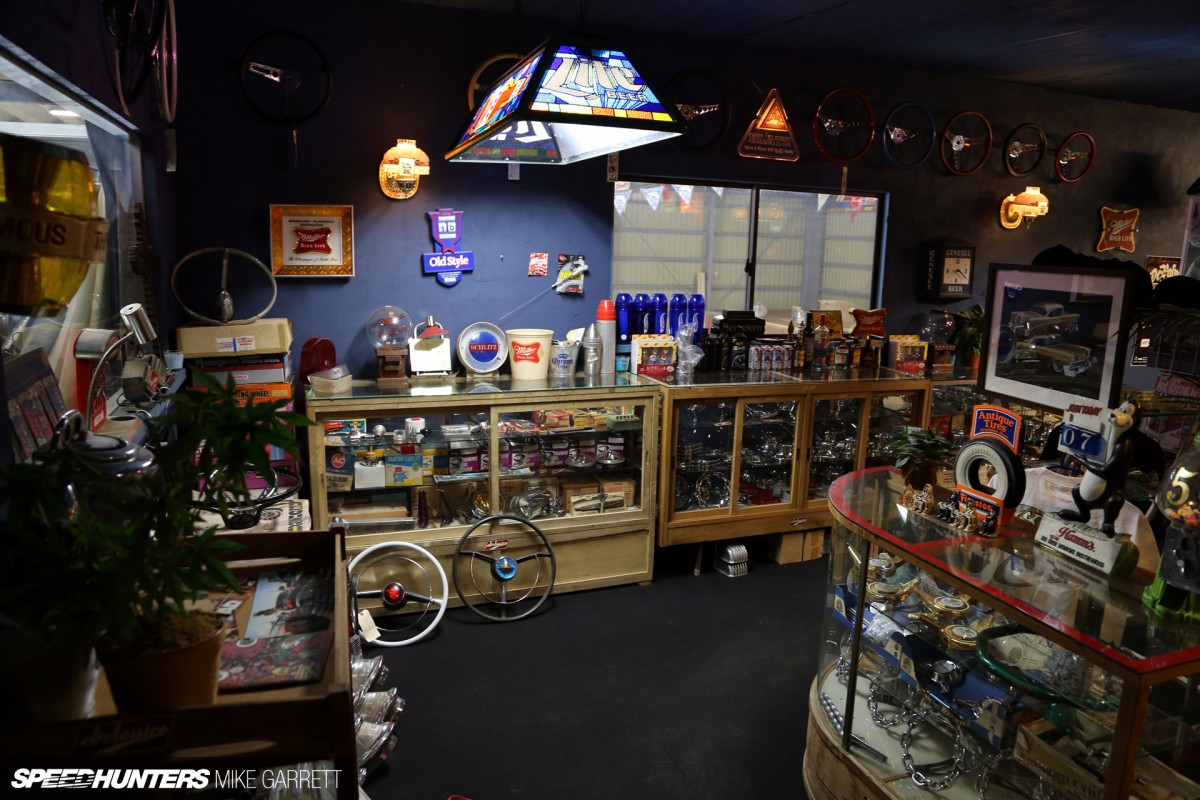 Of course, Mike isn't just going to breeze on through with a car shoot though, and his continuous thirst to uncover the cultural side of things carries on inside the garages, workshops and personal collections of the people he meets along the way.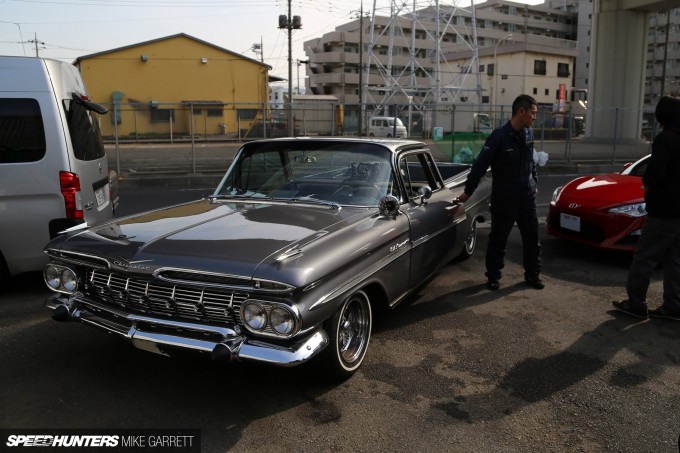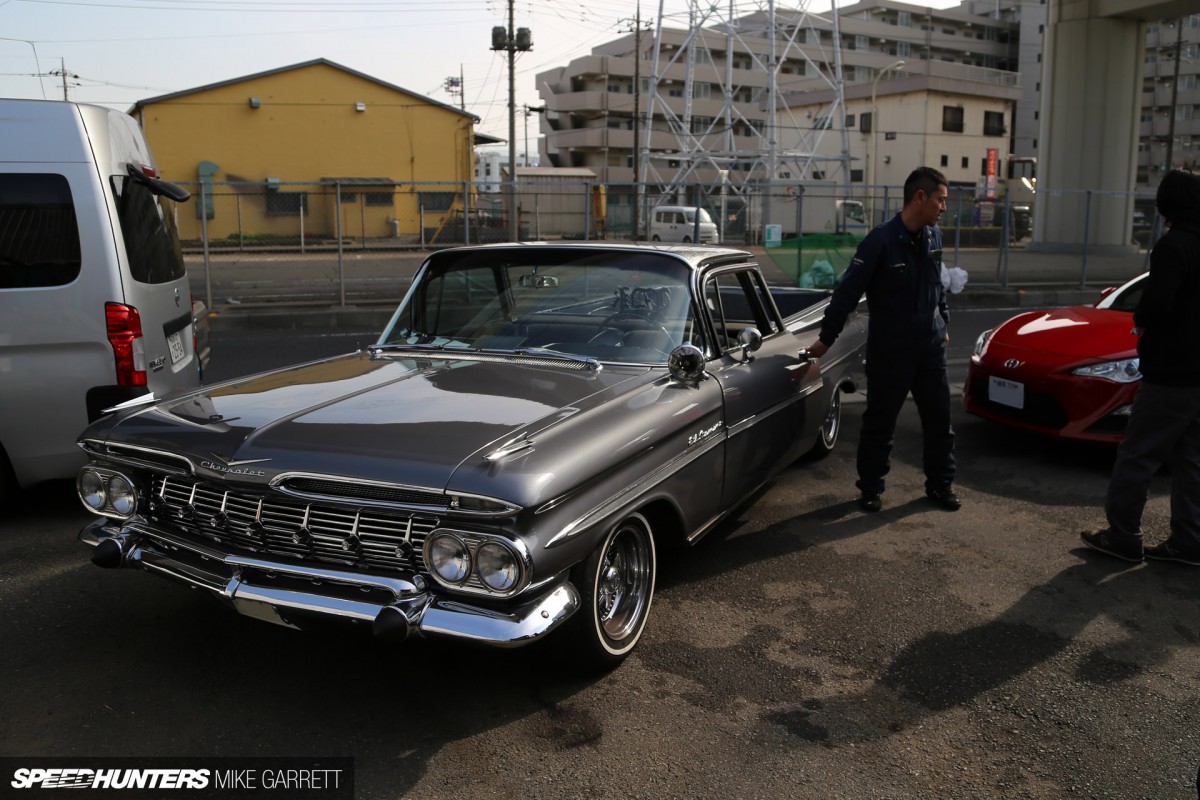 This picture says a lot about the continuous mission he's on. Instantly recognisable as Japan with a kei van in the background – GT86, Toyota van and slap bang in the middle a gorgeous El Camino. Love it.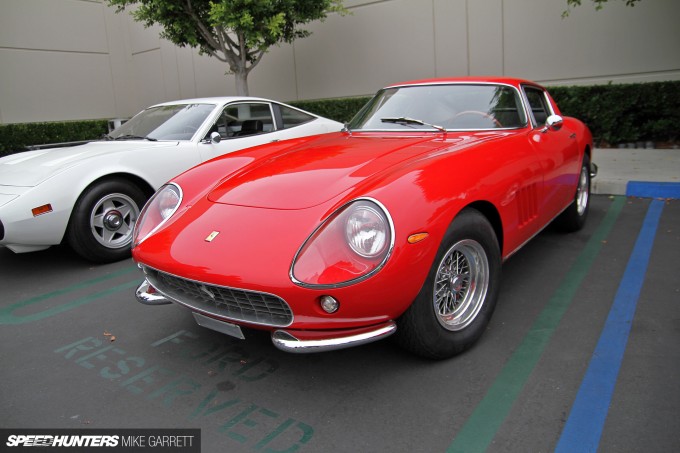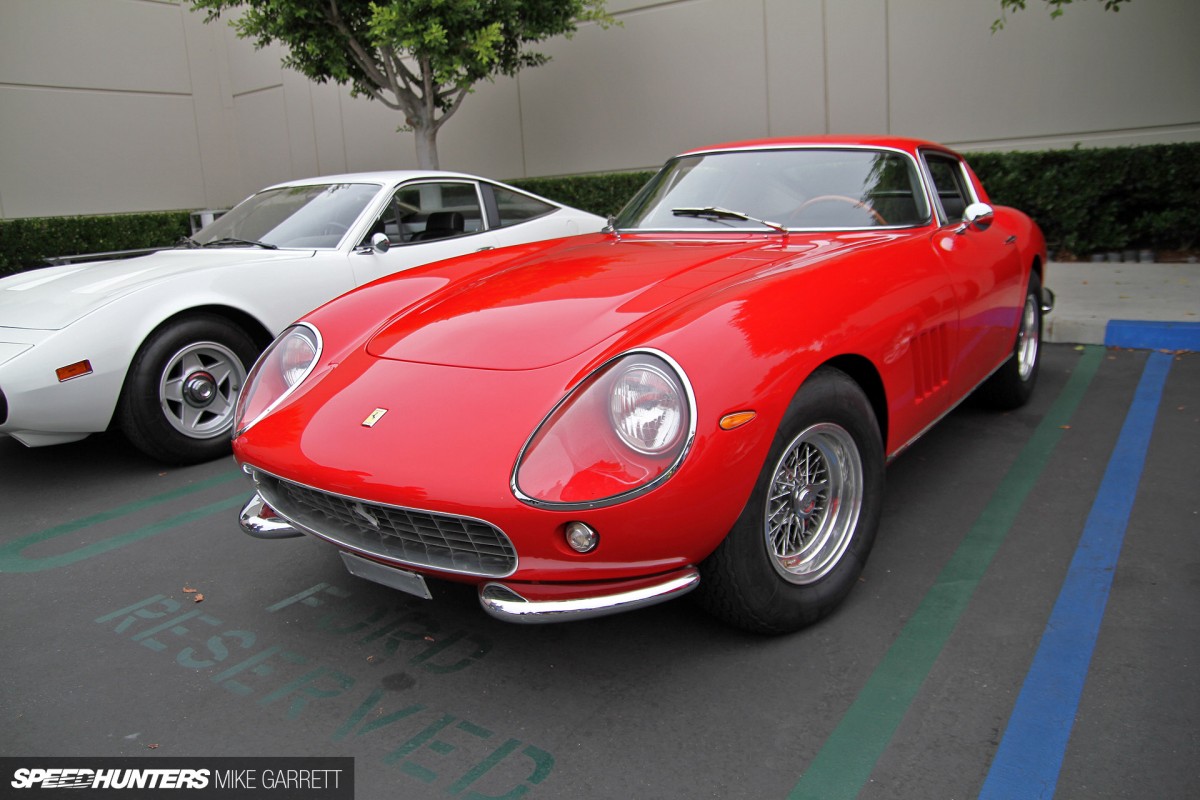 Then, just as easily we're back in California again and checking out Cars & Coffee. Meets like this are becoming more and more popular around the world; informal gatherings of like-minded souls, except they also own some of the most desirable cars and bring them out of the climate-controlled garages to bask in the sun for everybody to enjoy. From Porsche to Ferrari, via Hawaii and Japan. To be honest, we're only glancing across the surface of what we have in store so far.
A Noble Cause…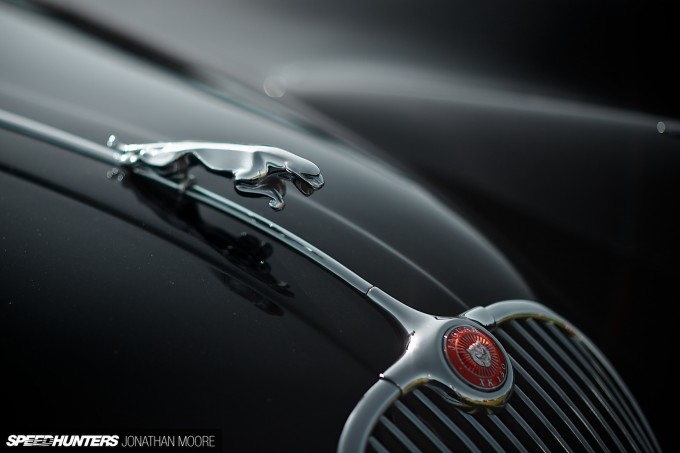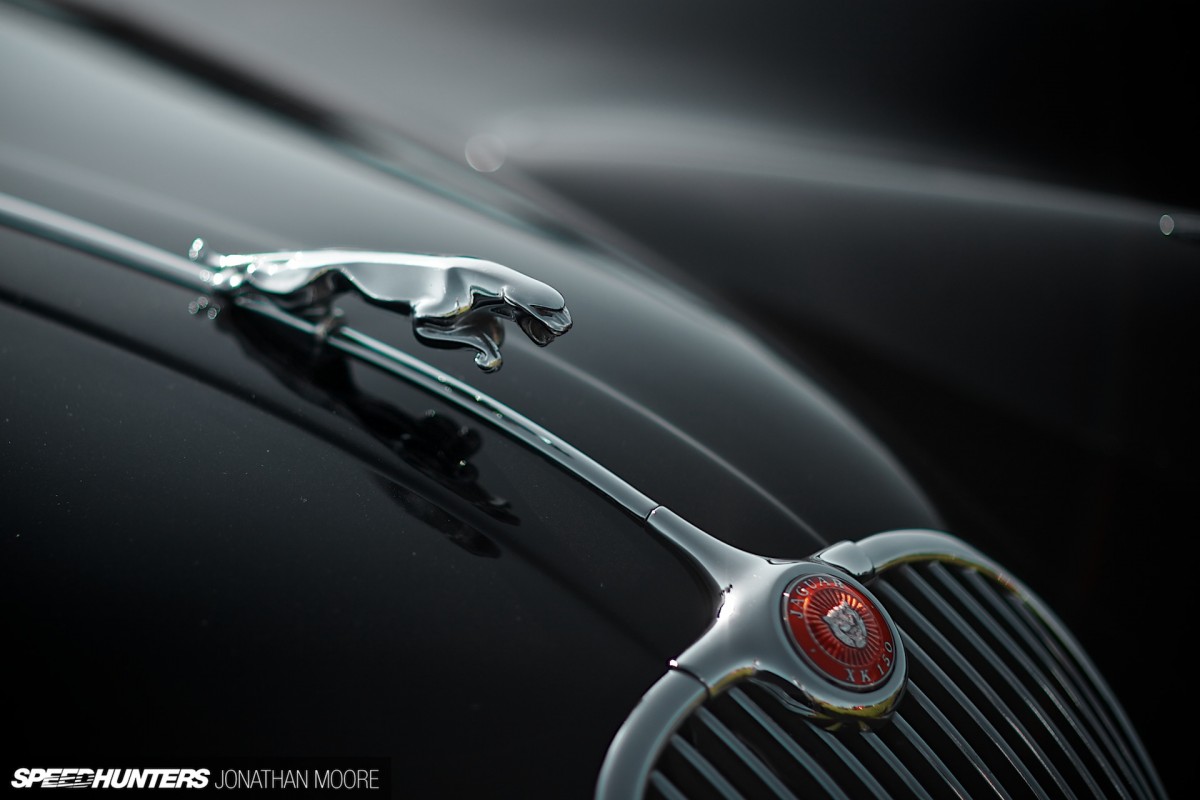 We've also been scouting for legends in other parts of the world and this coming weekend Jonathan will be headed along to the Bromley Pageant. What makes this event so special is the sheer scale of it, along with a wild variety of modified and classic motors.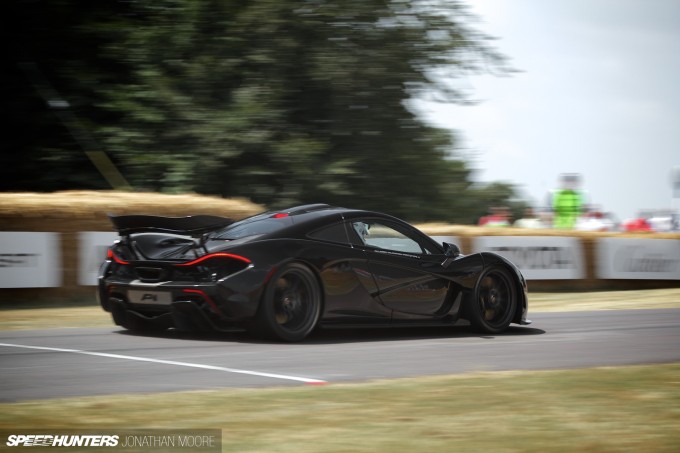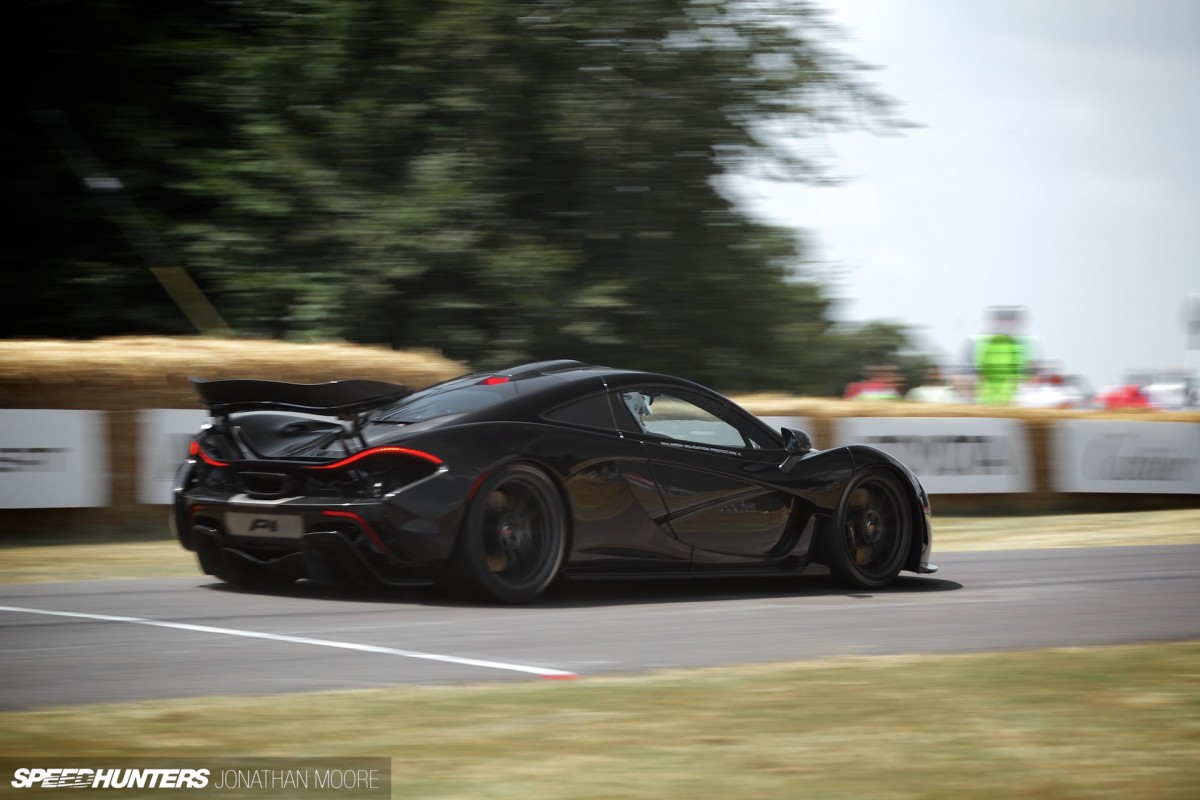 But whoa, that's enough of the older stuff for now! Writing this editorial is the same as every month – I'm faced with such a wild array of images from around the globe and the luxury I have to show you pretty much whatever I want is amazing. However, this is Speedhunters and we need performance…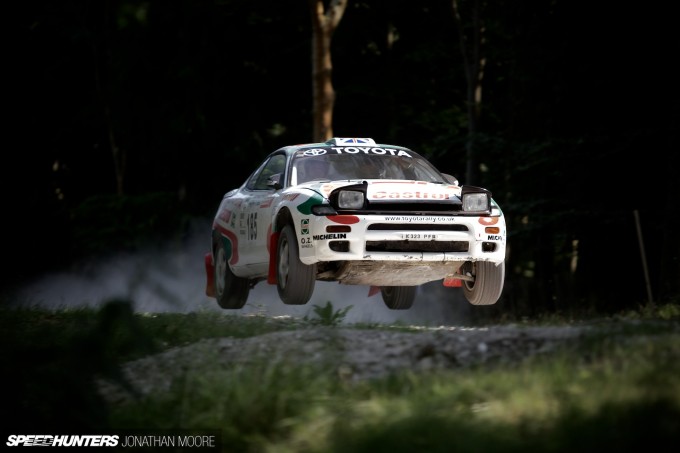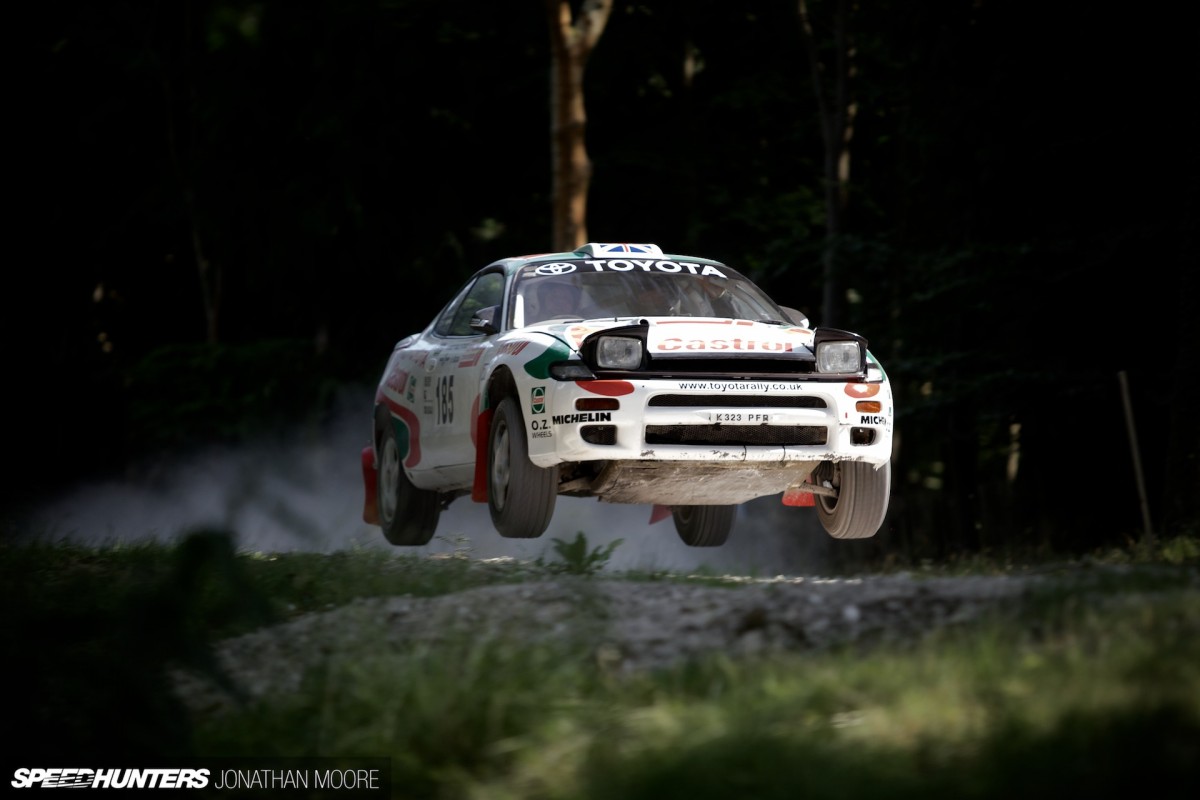 So, Jonathan is jumping (ouch) straight into the Goodwood Festival of Speed at the end of the month. It's an all-out celebration of so many things we love and therefore can't be missed. Before that though I'll be at the nearby circuit for the second running of the Players Classic Show this coming Saturday. The weather is looking stunning and although we won't be there with Fredric and Mike like we were last year, it's still shaping up to be a day to remember.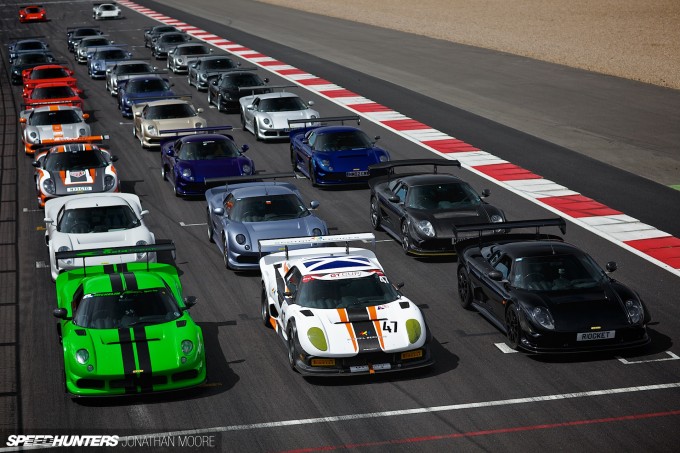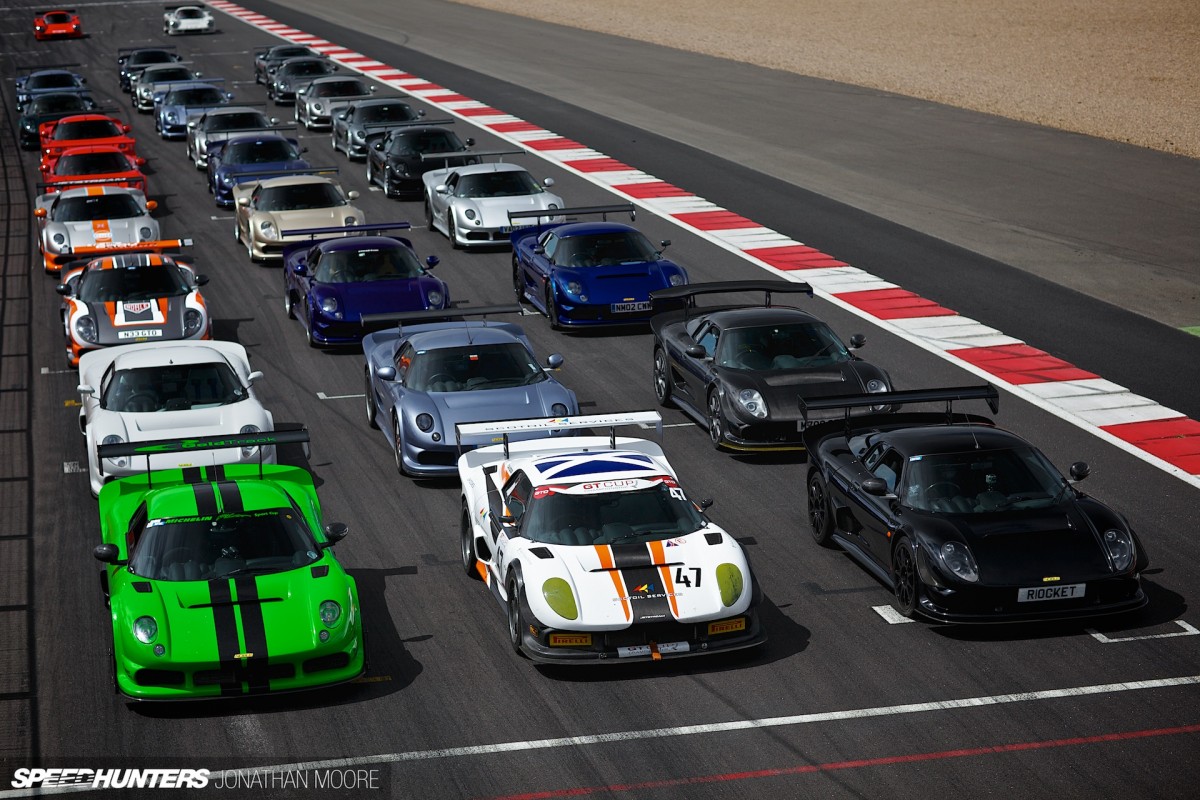 Keeping the track theme going at another legendary location, Jonathan recently visited Silverstone to find out more about the Noble brand. This small UK-based specialist manufacturer has an impressive history given its young age.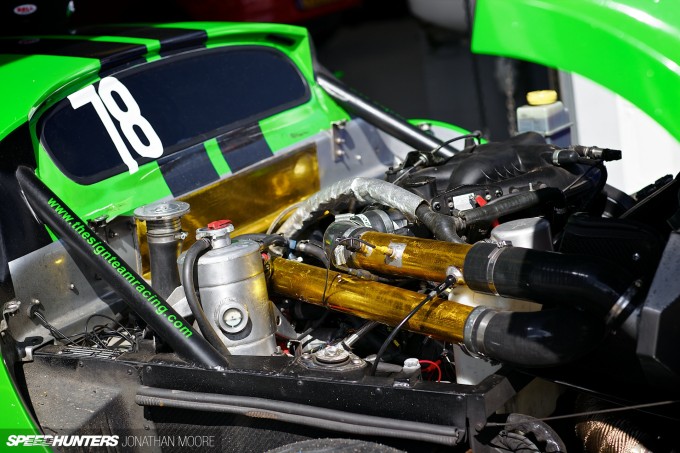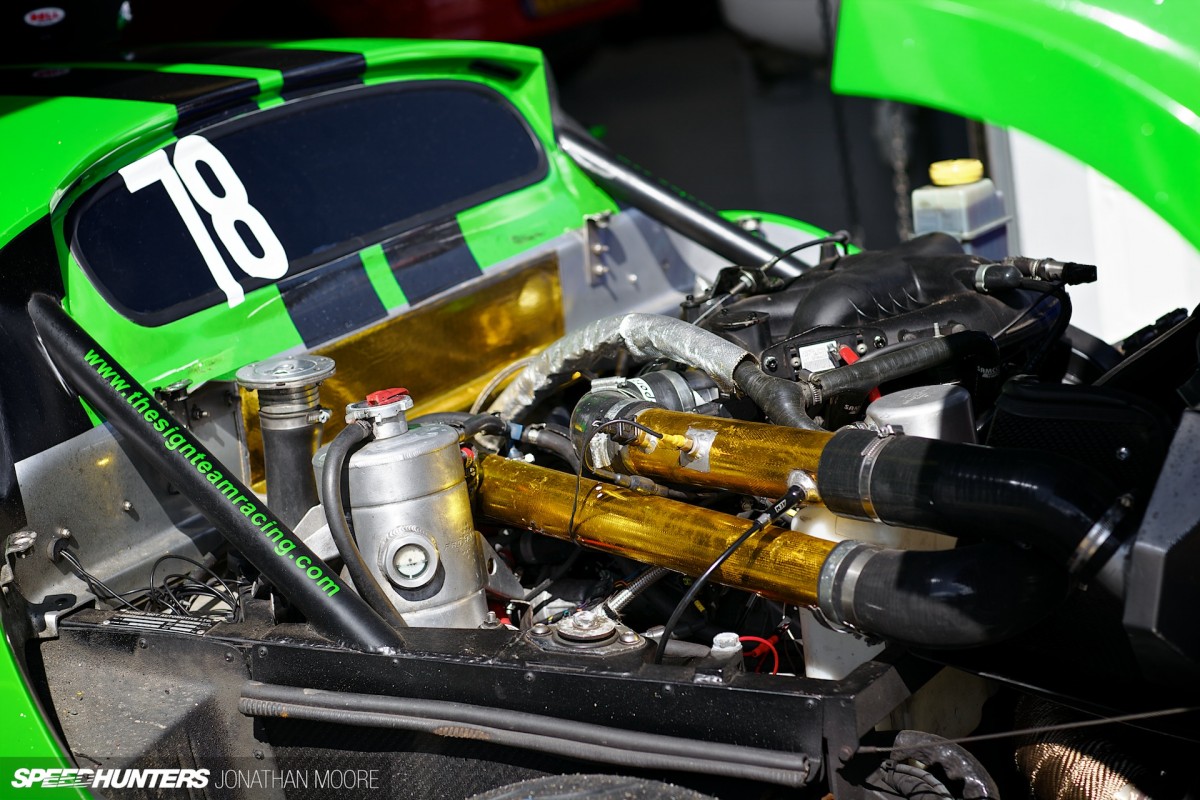 Of course, he also took a look under the composite to see what makes them tick.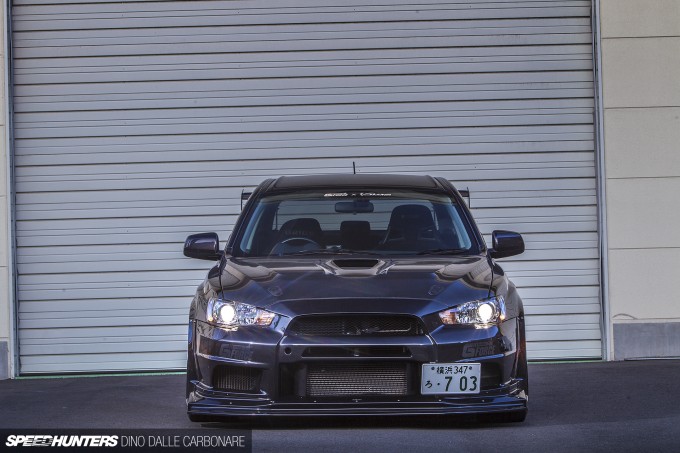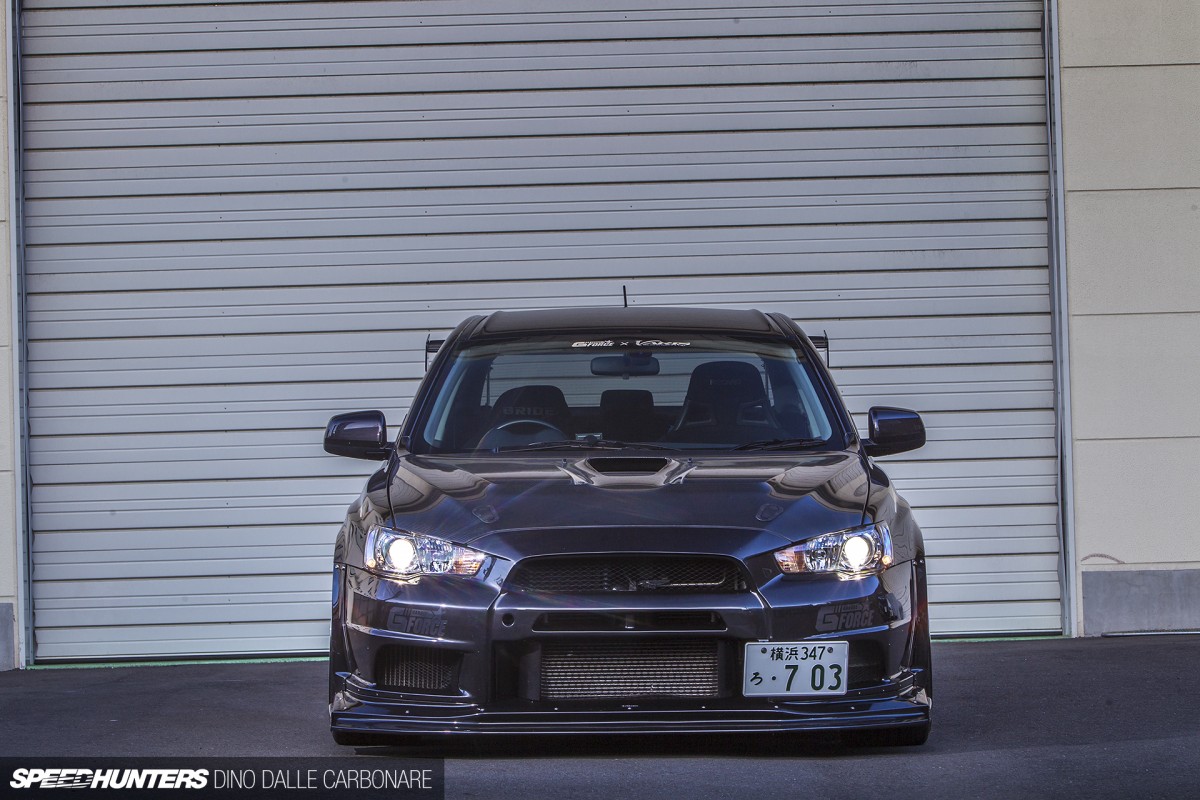 In short, June is going to be a fast, action-packed month as our passports get a kicking and the events start stacking up around us. It's also going to signal my last month as Editor In Chief. It's been a fast eight months but the road is calling me and I've still got some Editor At Large business cards on the shelf – so I'm going to be using them from now on. In short, it means there will be more feature cars and more stories coming for you. That's a win-win, right?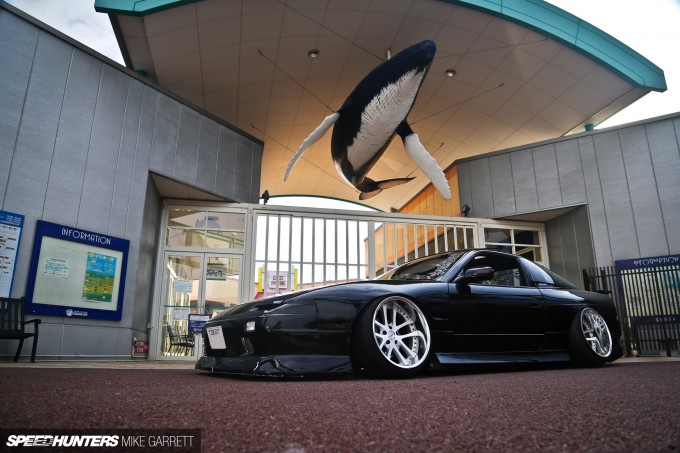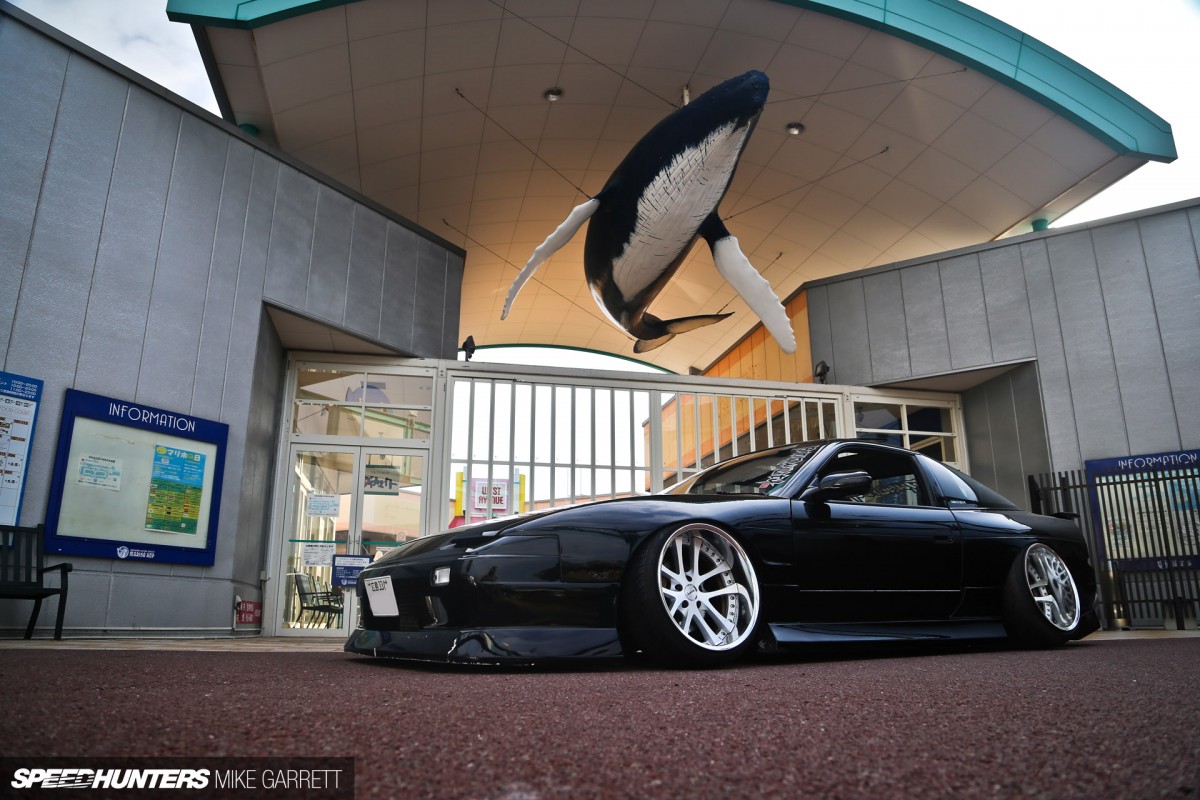 Of course, we will bring you a core selection of kickass feature cars we know you'll love – but hopefully you'll get a taste for something a little different from what you've seen here. Speedhunters can't be everything to everybody, but we can have a damn good try!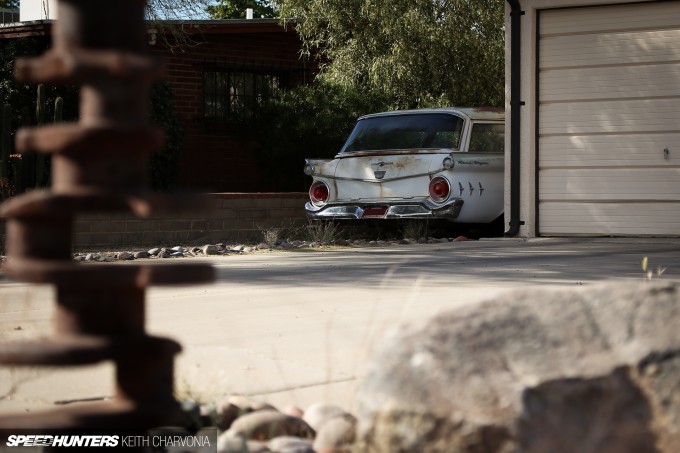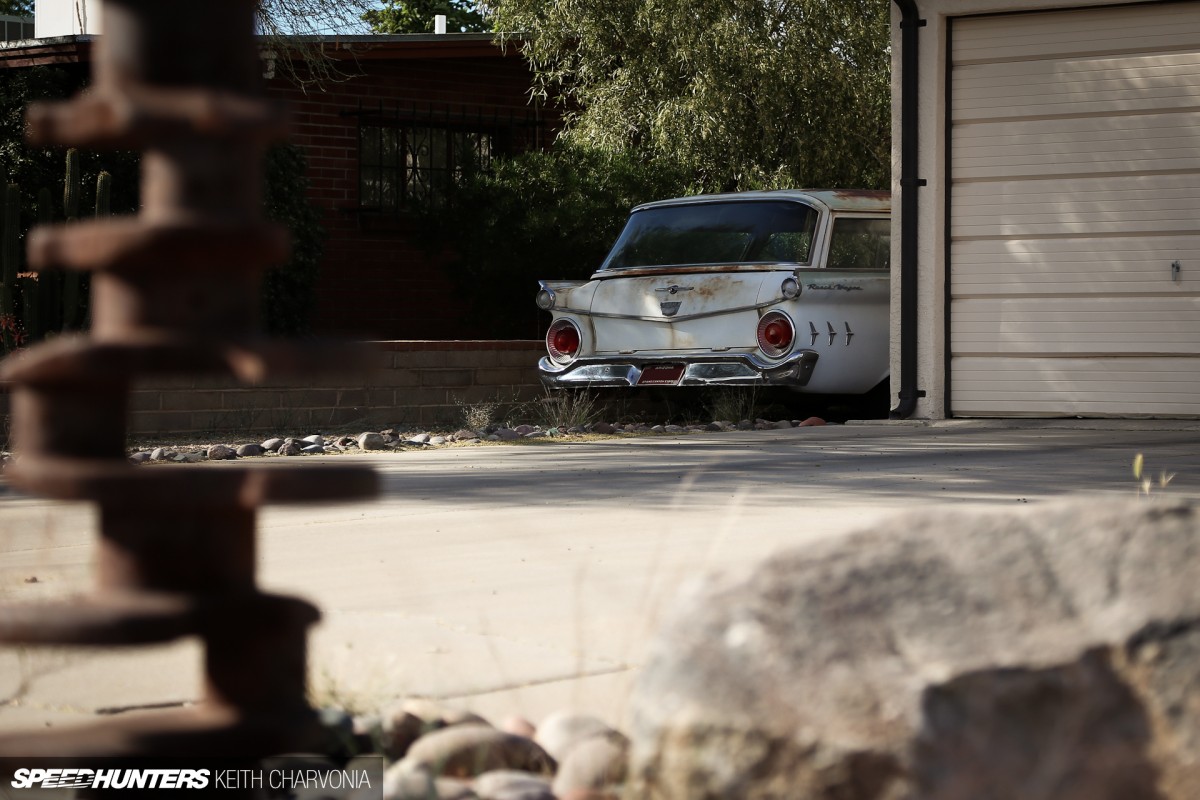 What of the rest of the team then? Keith will be bringing a special story about the hidden treasures underneath your nose… if you live in Arizona. The astute amongst you might have noticed I haven't included any of my own images here and that Larry is missing in action too. Why? Because there is just too much to get through. Each month the team moves faster and deeper in to the automotive world and June is raising the bar again. If we were turbocharged we'd be the guys running crazy boost figures and not blowing the engine. Trust me, I know what else we've got waiting in the wings and you're going to love/hate/share/celebrate and get involved in a lot of it.
Did I mention we're off to Gatebil at Mantorp Park next week? Or that Taryn is currently running our community pages from downtown Tokyo at the start of an incredible worldwide tour with her husband Pedey who is gathering car culture too? Or that I drove a Caterham 485S 2300 miles across Europe? Well I have now. Consider yourself told! Hello June… Good to see you again.
Bryn Musselwhite
Instagram: speedhunters_Bryn
bryn@speedhunters.com
You Should Look At These…