Everything Is Going To Be Alright
Remember your first party? Not like your first get together with a small group of friends – I'm talking full blown house party. The sort of party where some random door was opened up to the public and every nook and cranny in the building was filled with a different group of strangers exercising their rights to unwind. Well my friends, that's exactly what SoWo after dark is – albeit on an entirely magnified level.
This post may be unorthodox, and it sure as hell may be risky, but just like kanjo street racing on the Osaka Loop in Japan, it is car culture. Please understand that in no way am I trying to glorify these actions, or even encourage them. But as a Speedhunter I feel it's my duty to engulf myself in all the chaos that surrounds us and properly document exactly what goes on at each and every event.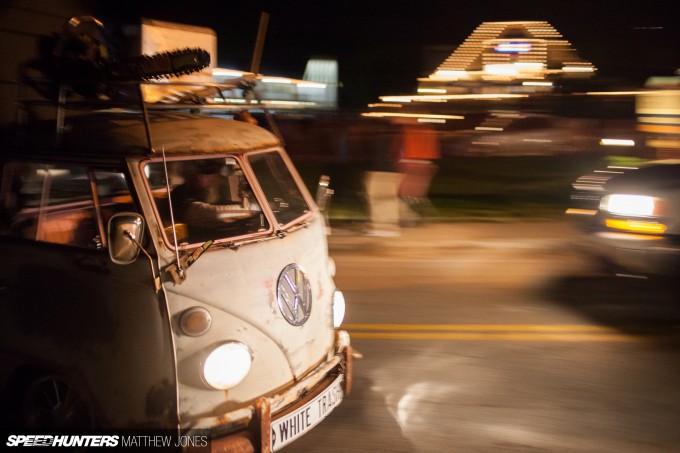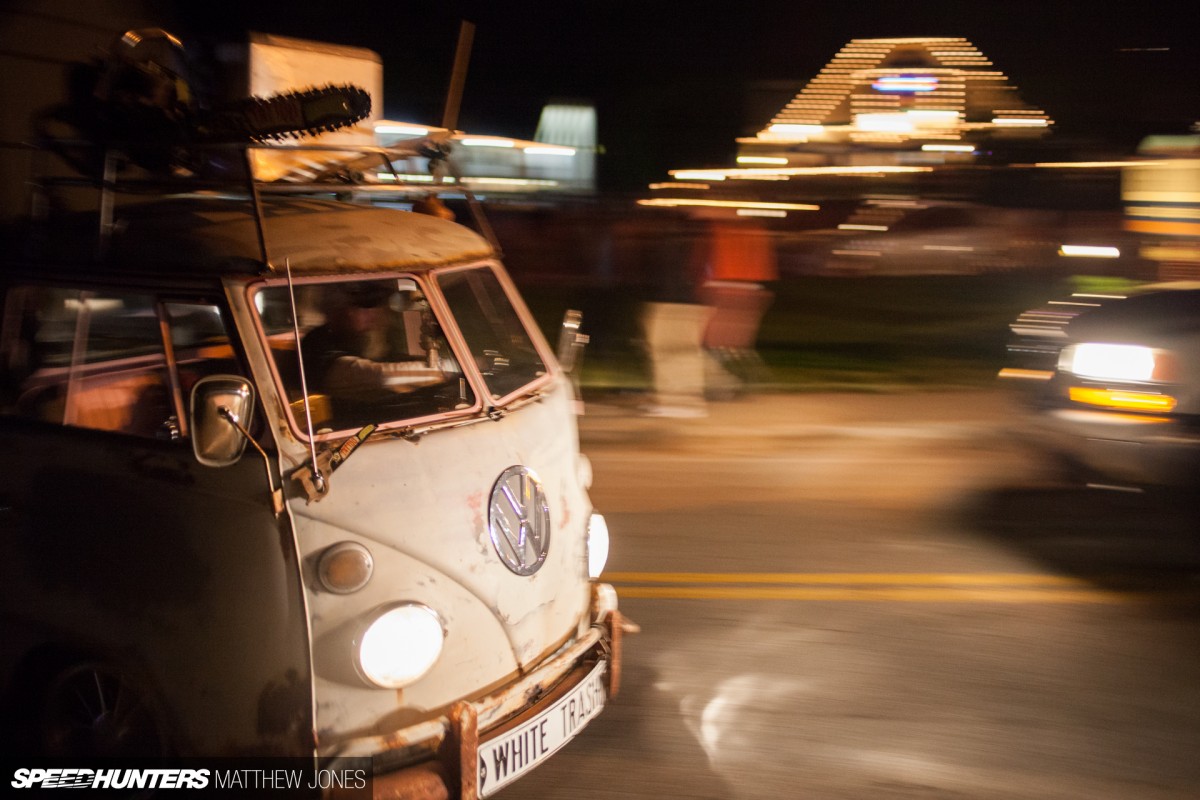 Those of you that have attended a Southern Wörthersee in the past know exactly what I'm talking about. Streets flooded with out-of-towners and every hotel stuffed to the brim with individuals looking to create their own epic experience that will be remembered for years to come.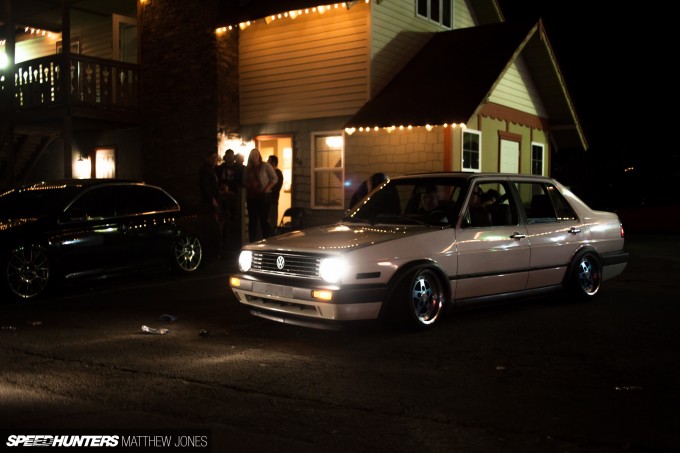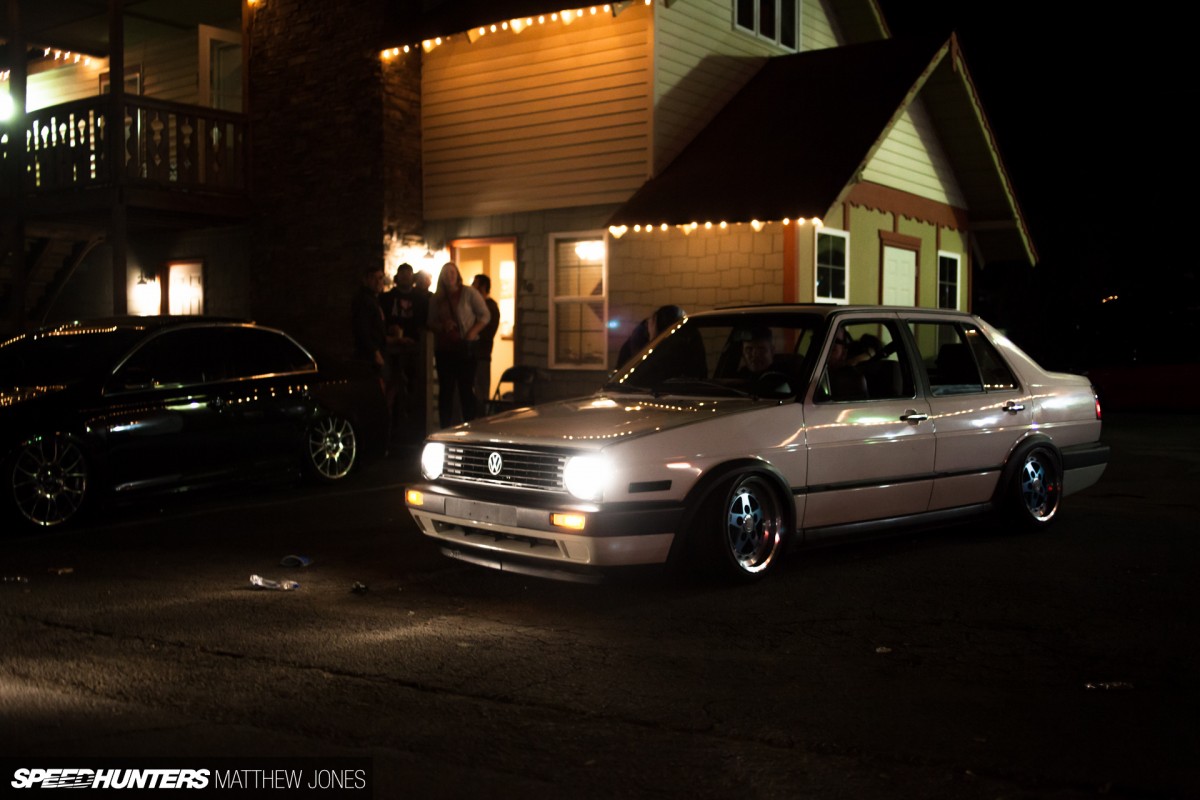 Some may think this behavior is a bit disrespectful to the host, and sure, some of the locals get a bit overwhelmed. But it's worth keeping in mind that event year this single weekend is one of the greatest forms of revenue for the small city of Helen.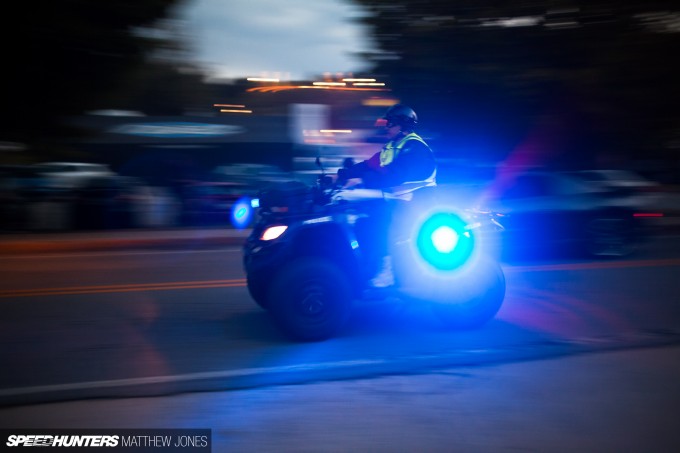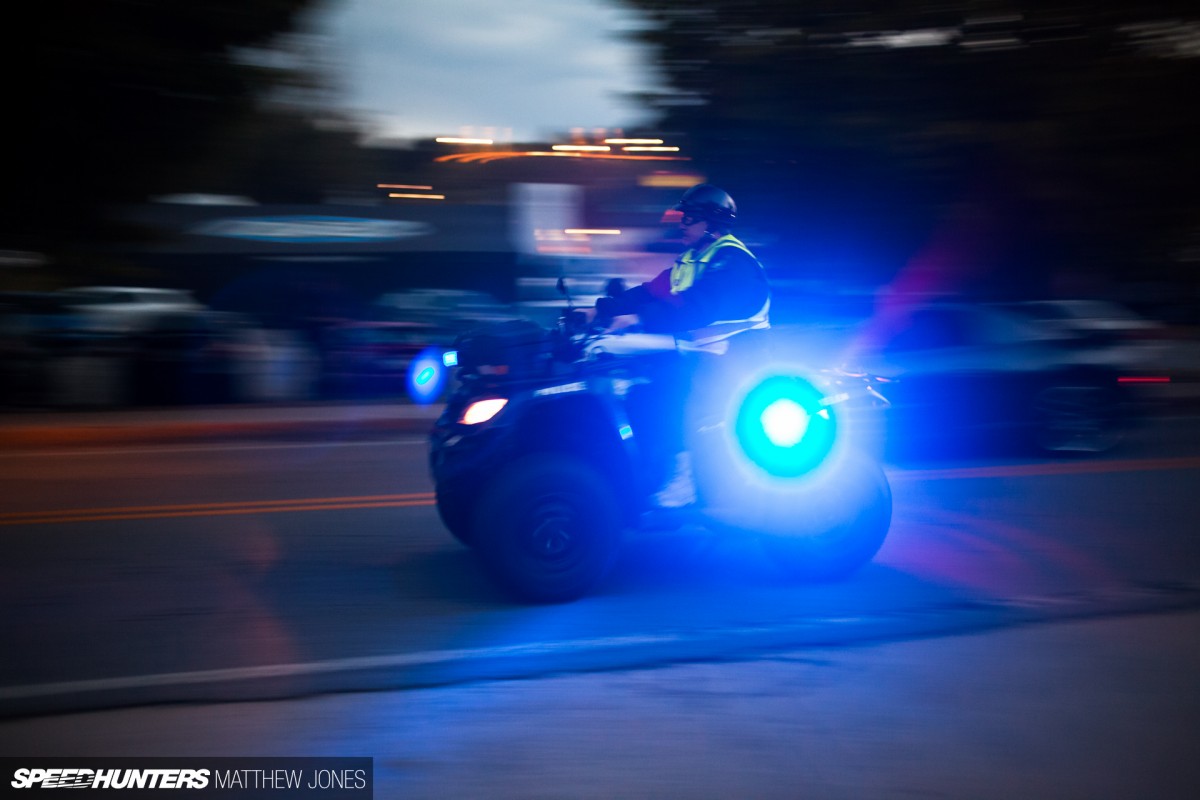 Not only is SoWo a massive source of income, but believe it or not, it actually creates jobs. With the tiny town only home to a handful of police officers at any other time of the year, the surrounding counties are called upon to come in and help regulate the chaos. And when your job primarily consists of writing speeding tickets and dealing with petty crimes, you can't say that it wouldn't not be at least a little bit refreshing for these officers to be out on the street putting wild kids in their place. I'm not talking out of my ass either, because I actually took the time to talk to the men and women who were out and about keeping us all safe throughout the weekend.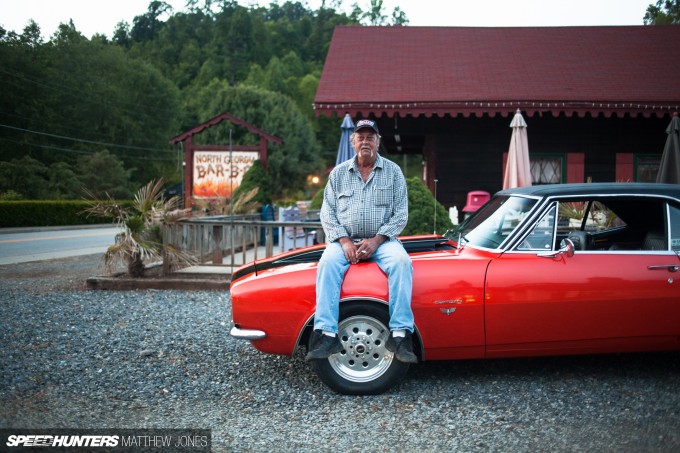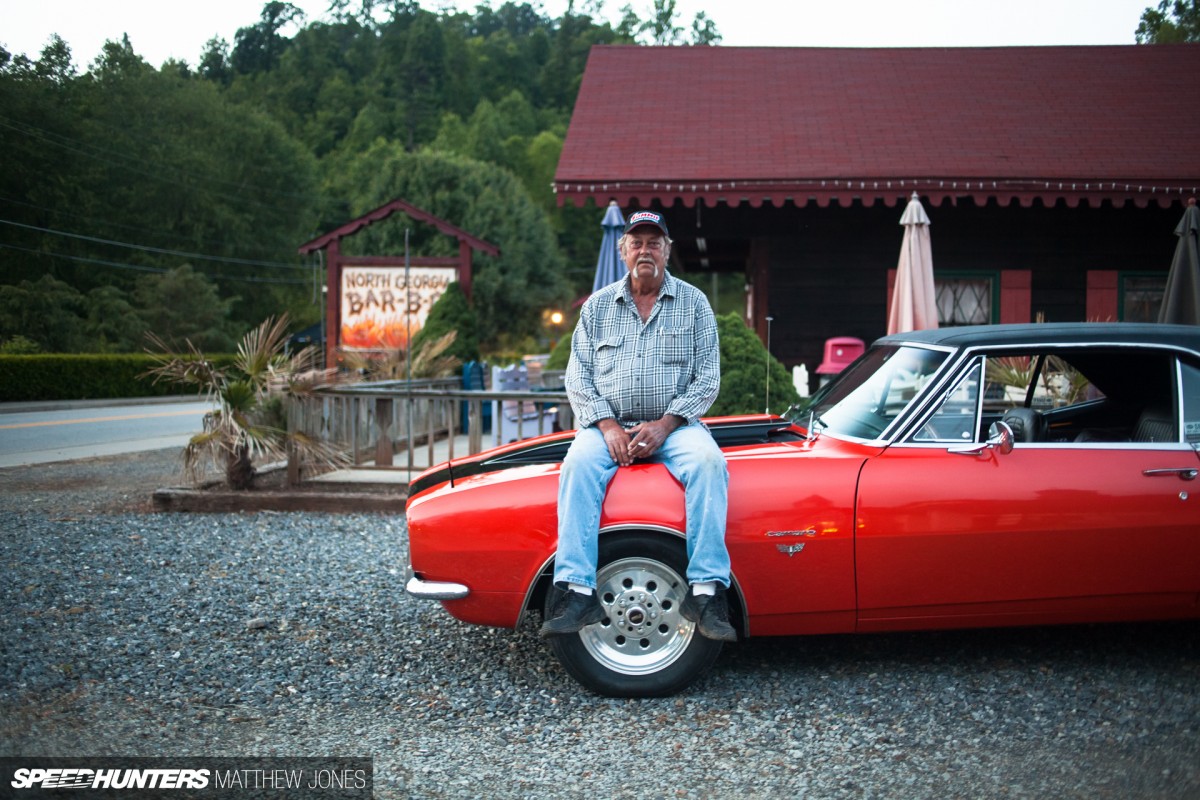 At the other end of the spectrum, let me be the first to introduce you to Steve – one of the most radical people I met all weekend. As a Helen local, Steve makes an effort to come out to SoWo every single year, with no other intention but to sit back and quietly observe the chaos from a safe distance and see "who's gonna get popped." It's one the highlights of his year.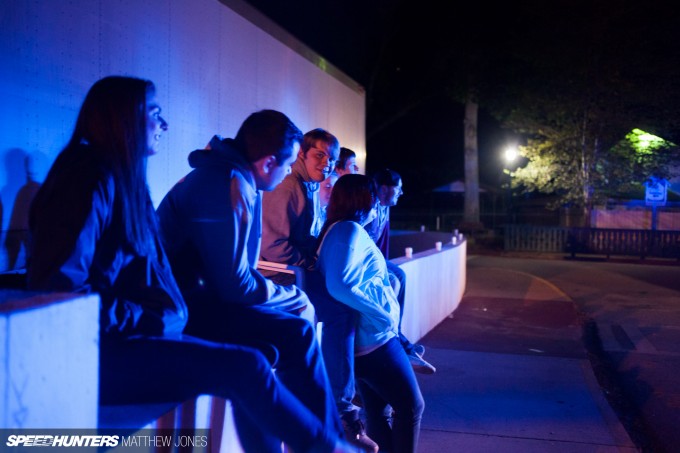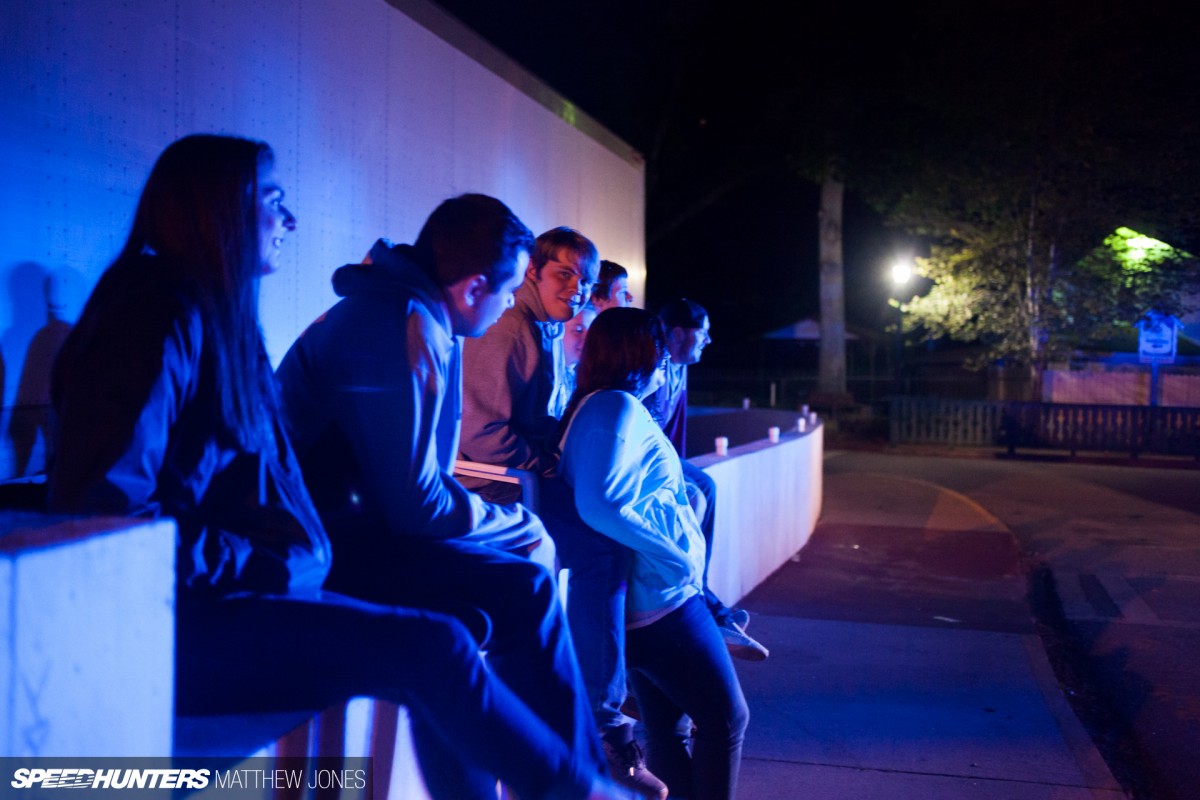 Or these folks, who were perhaps wise enough to stay in the safe zone – but were constantly entertained by the surrounding shenanigans.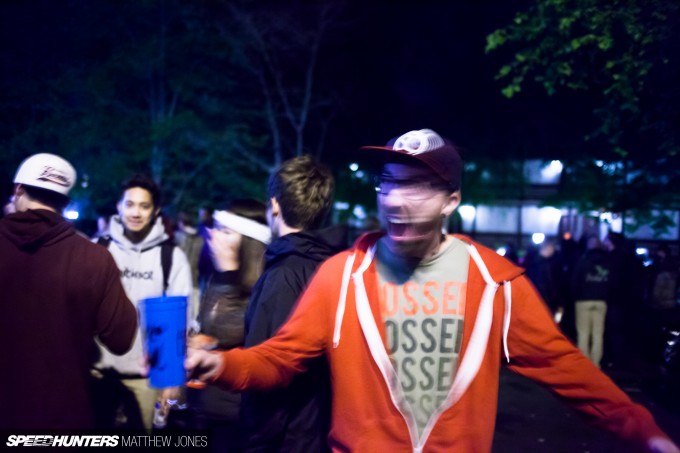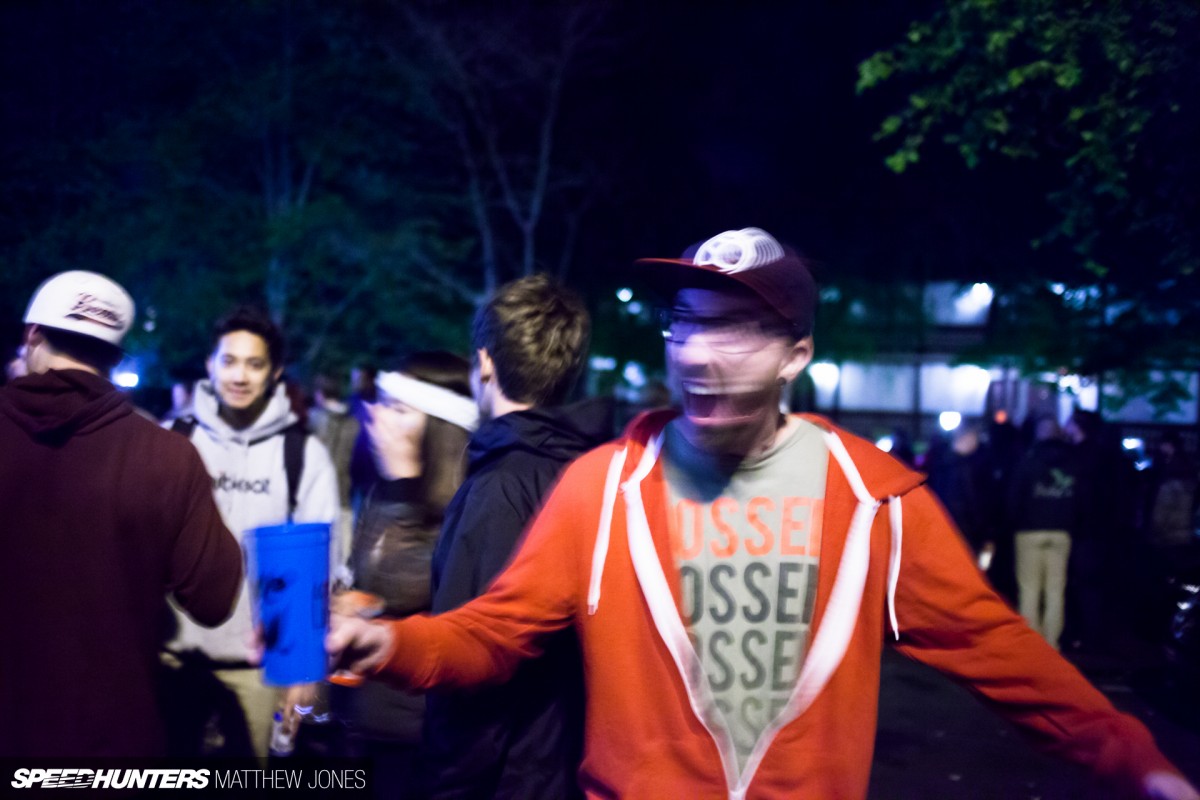 Everything I heard in the days leading up to SoWo was that the event was nothing but a constant party. Sure, the show itself is absolutely mind blowing, but keep in mind, this is also a vacation for more than a few of the individuals in attendance. A place where one can escape their daily grind for a weekend and really let it all out.
Party On, My Friends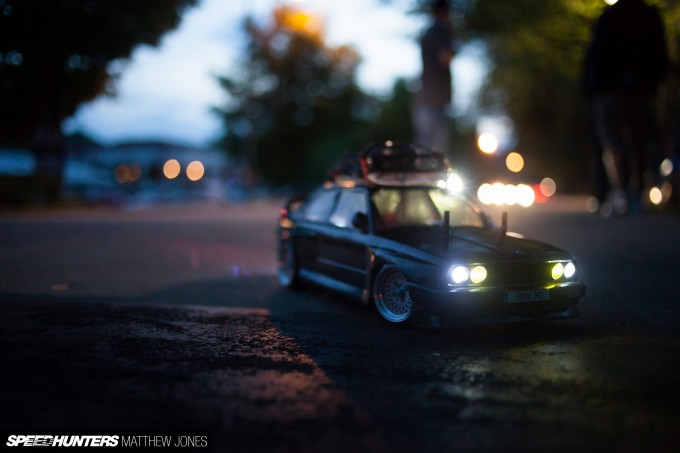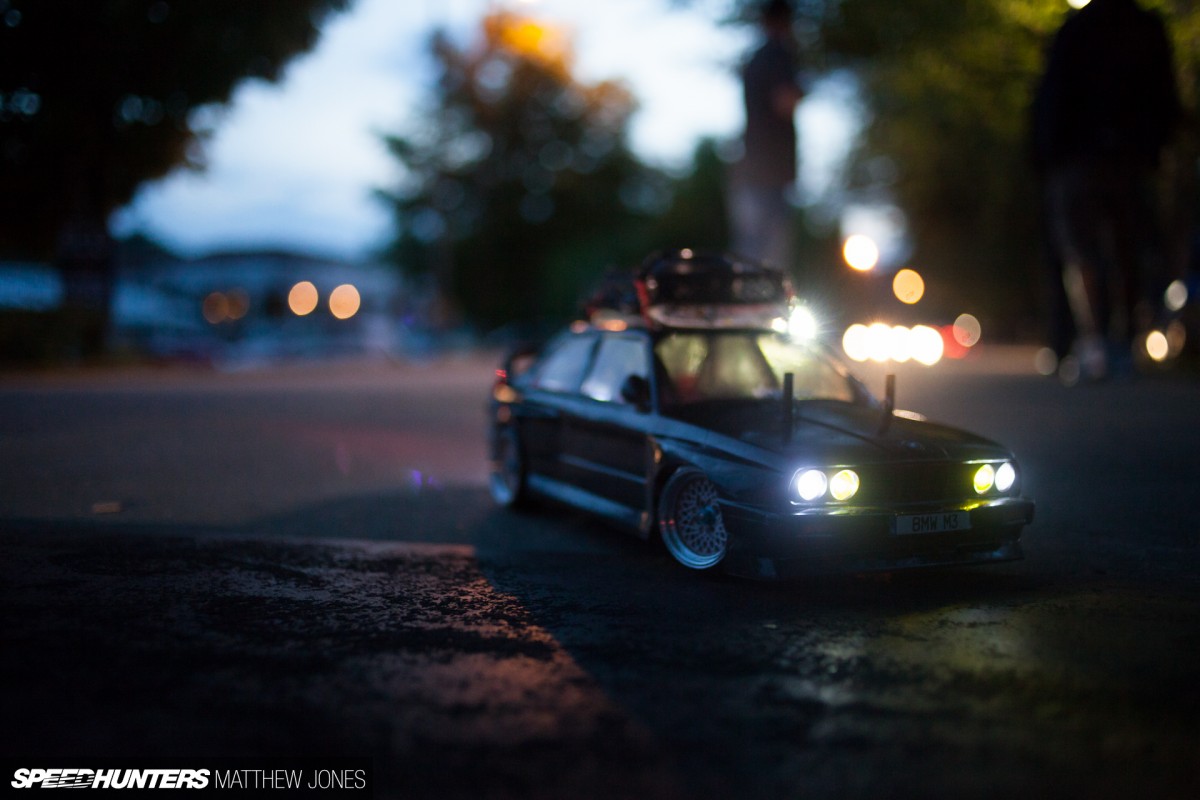 So that's exactly what I did. I let it out. I ran my body to ground in effort to properly capture the true essence of Southern Wörthersee. Afterwards, I was beat. So beat that I was left with one of those, 'I'll never drink again' feelings deep in my queazy gut. But it was worth it.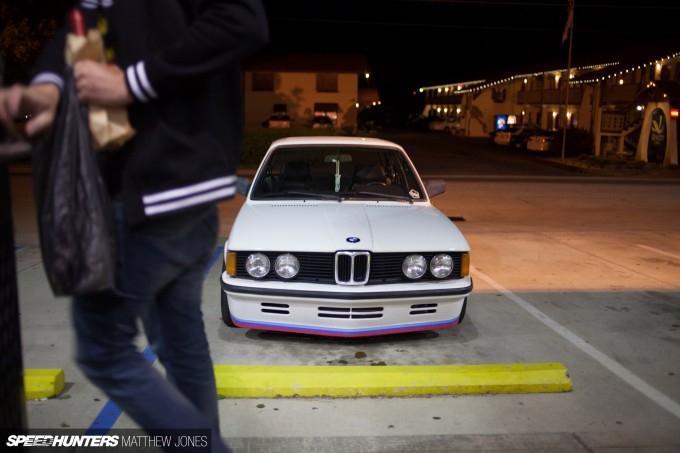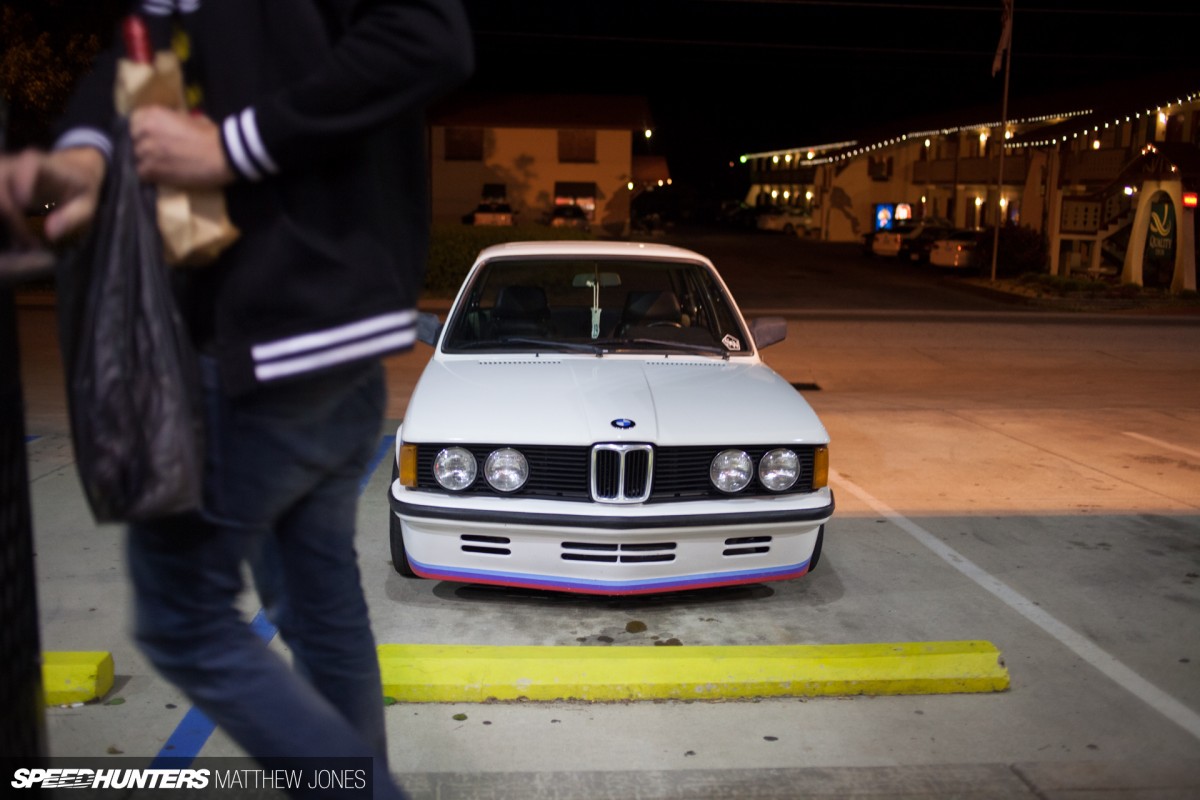 But it was about so much more than partying. With a drink in hand, you'd be amazed at what you'd find with every turned corner. Even walking out of the local liquor store I was smacked dead in the face with this E21. The significance? Not once did I see this car throughout the entire show.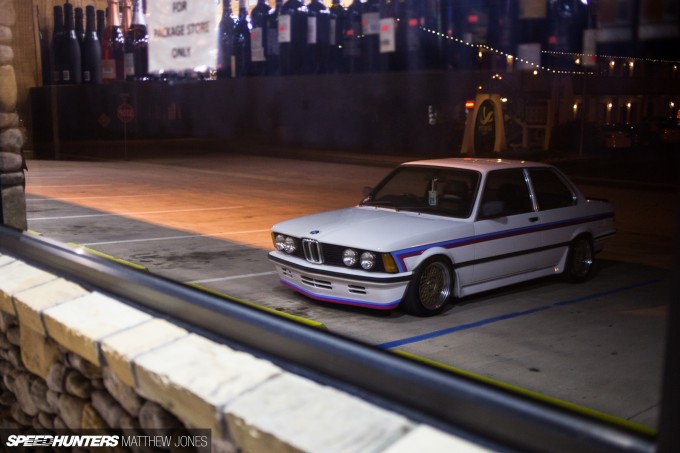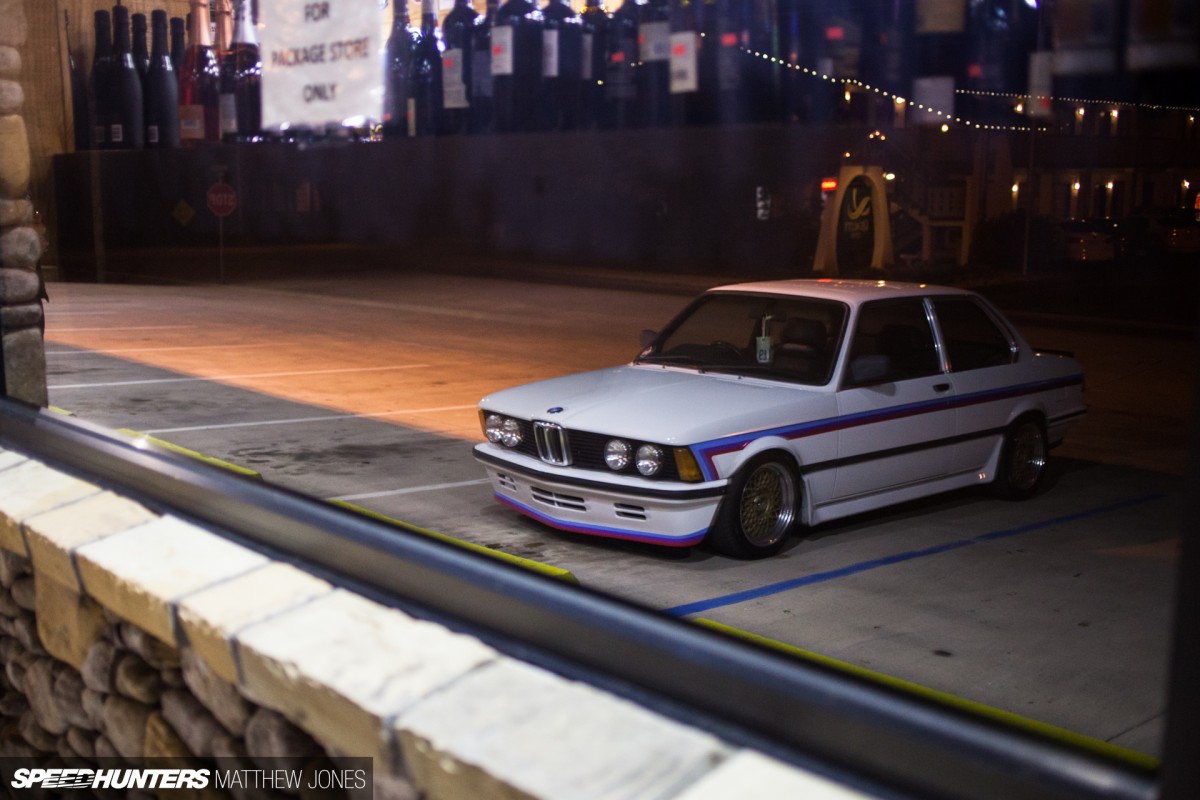 At times like these it's really hard to put responsibility into play as you never really know what's right. A prime example? How about my last night. I was totally shot; ready to throw in the towel and call it a night. But I knew there was still so much going on. It was at this point that I decided to suck it up, lace up my boots and begin throwing myself into the mix; mingling with whoever I could in effort to find the next best story.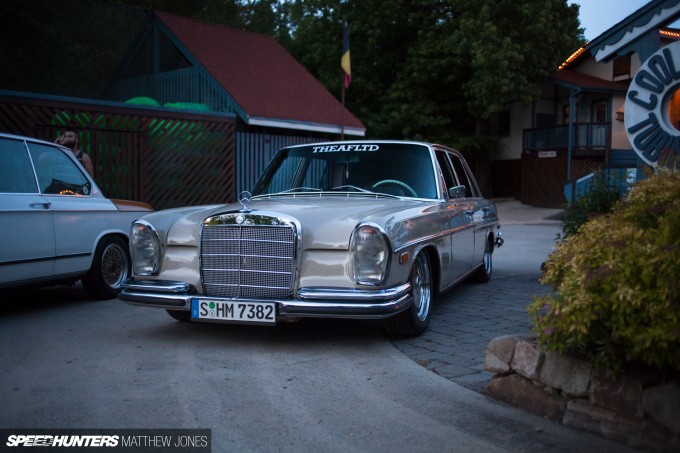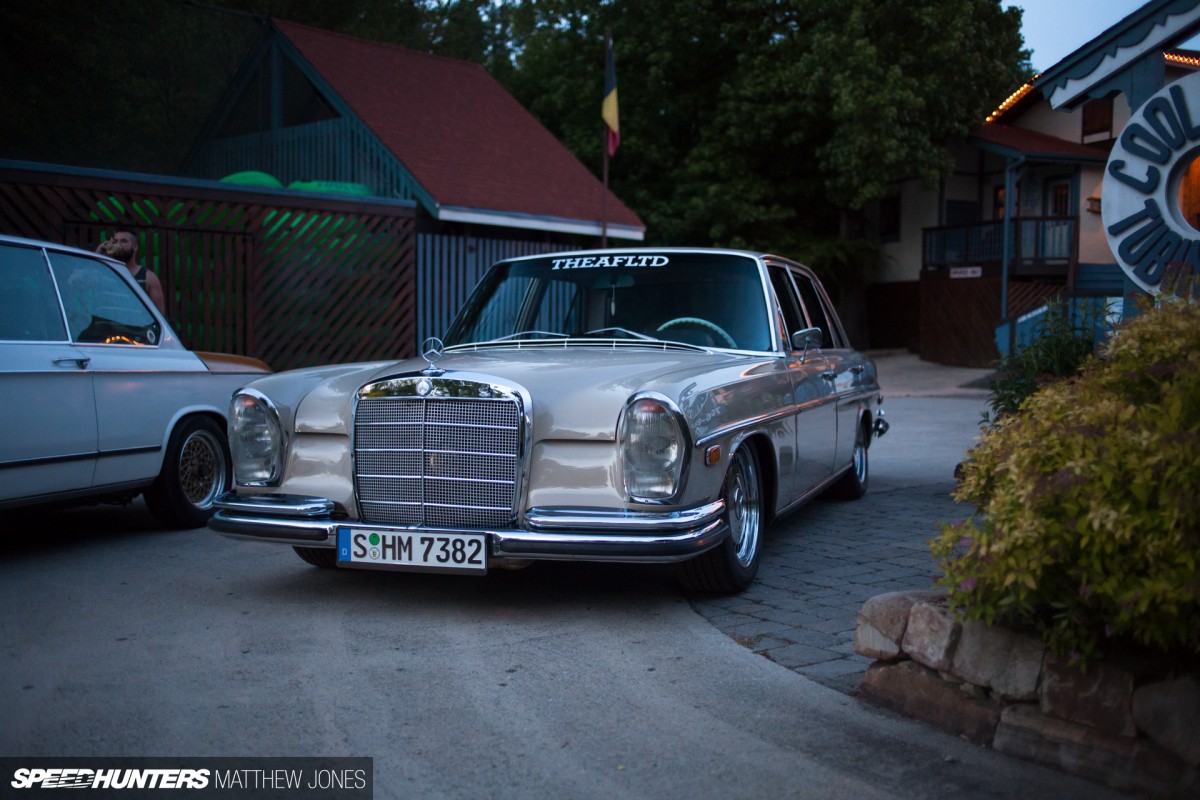 It's exactly at this point that I ran into the owner of this Mercedes as he was about to leave for the evening. This may not be entirely significant to you yet, but just wait until we show you what's under the hood of this beast in an upcoming feature. Then you'll understand why this was so symbolic.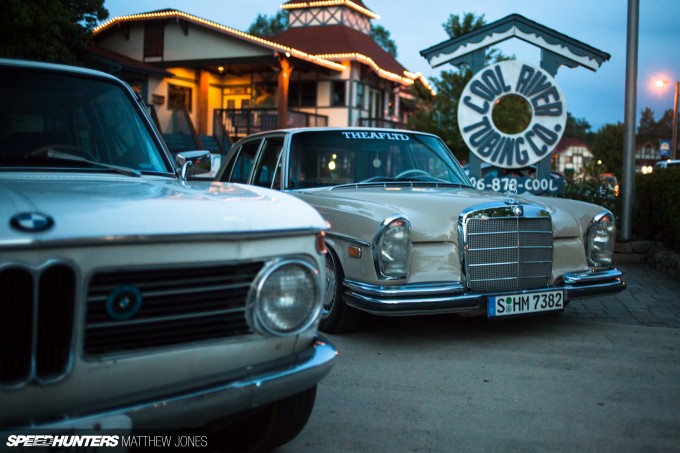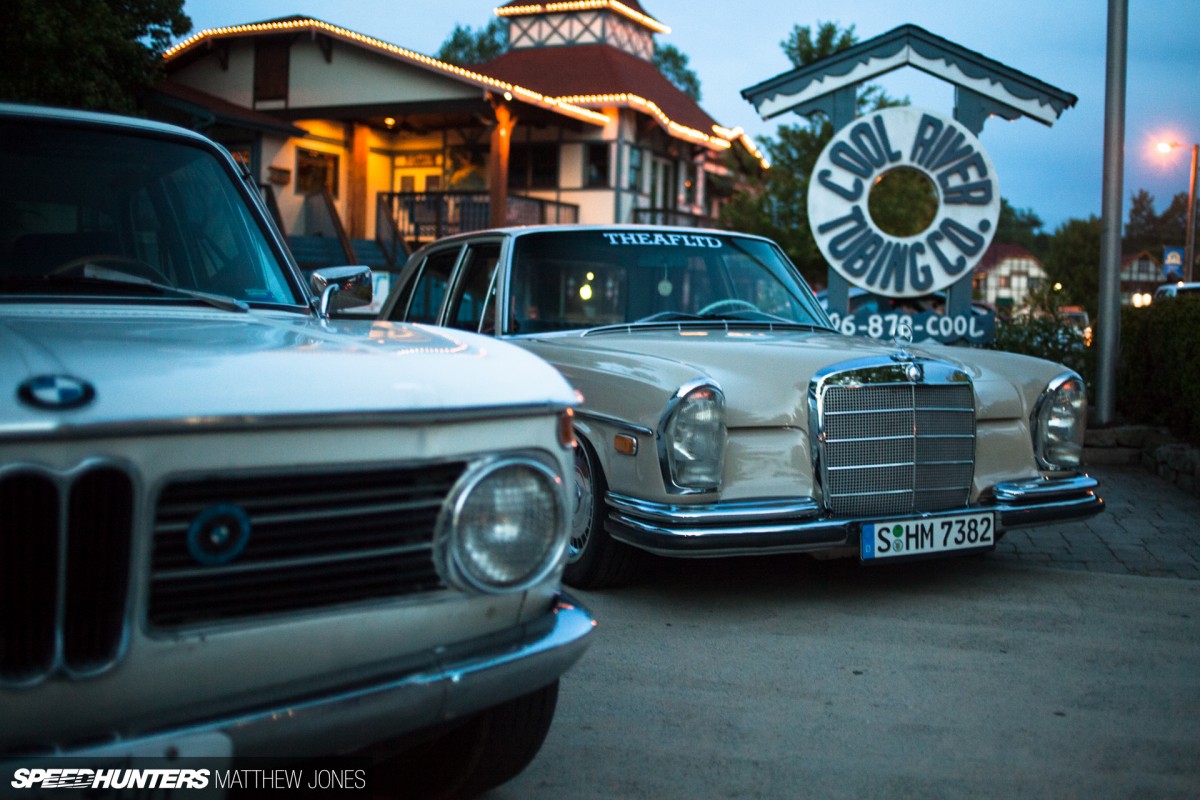 Come to think of it, if I hadn't made the decision to continue pushing on I would have never found the owner, and therefore never had the opportunity to shoot it in the near future.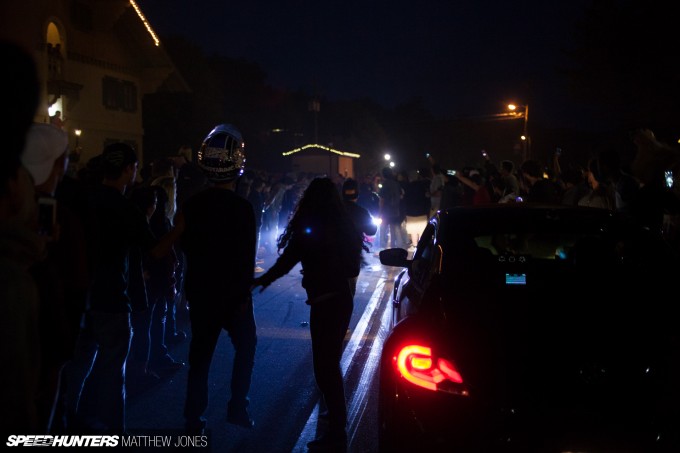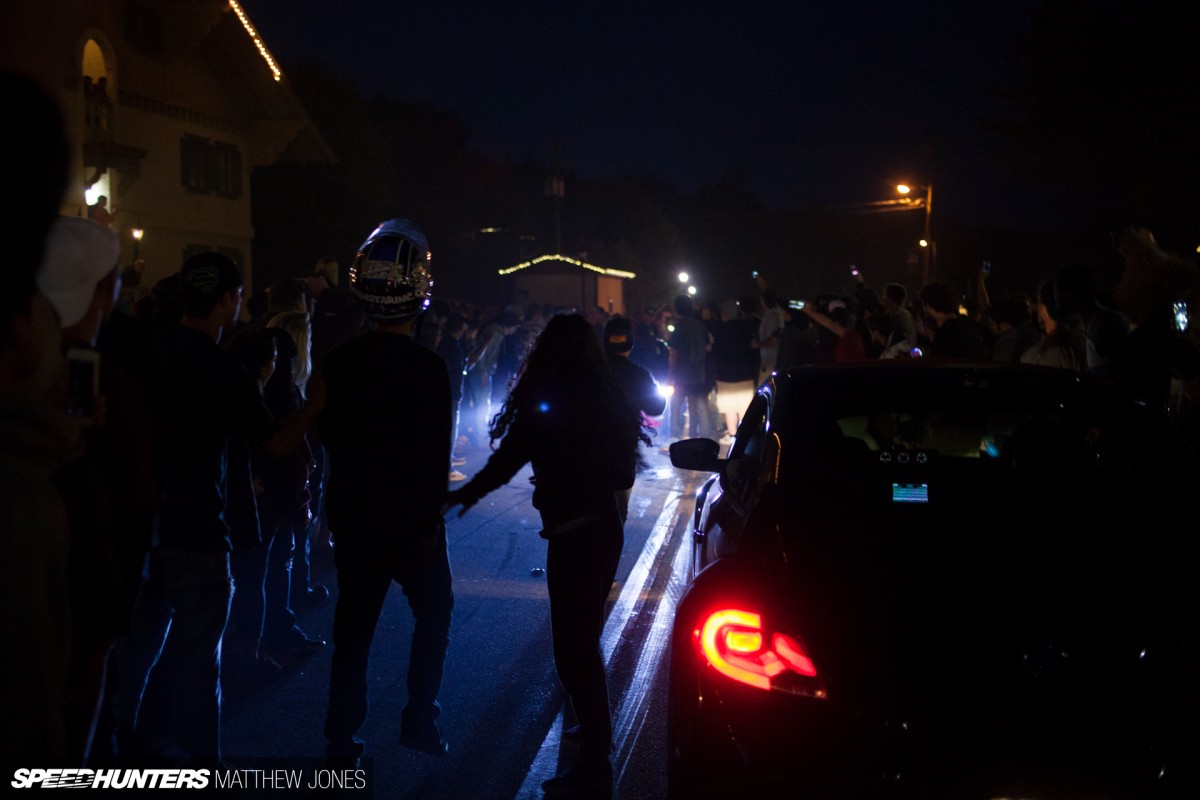 I really think it's these instances where some of the most unique content comes into play. When you throw yourself into the unknown, hoping for the best and expecting the worst.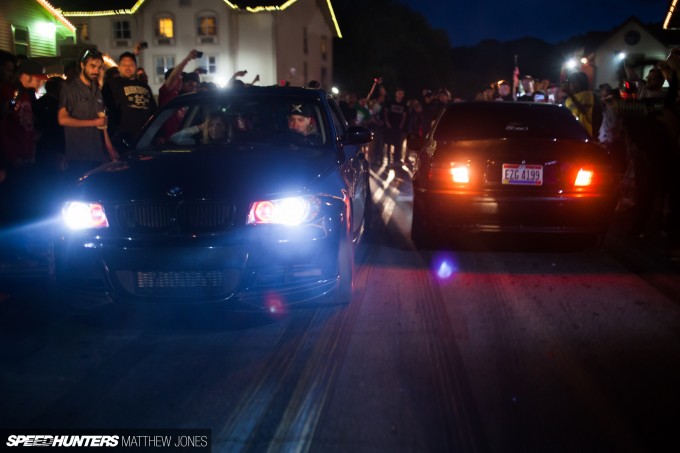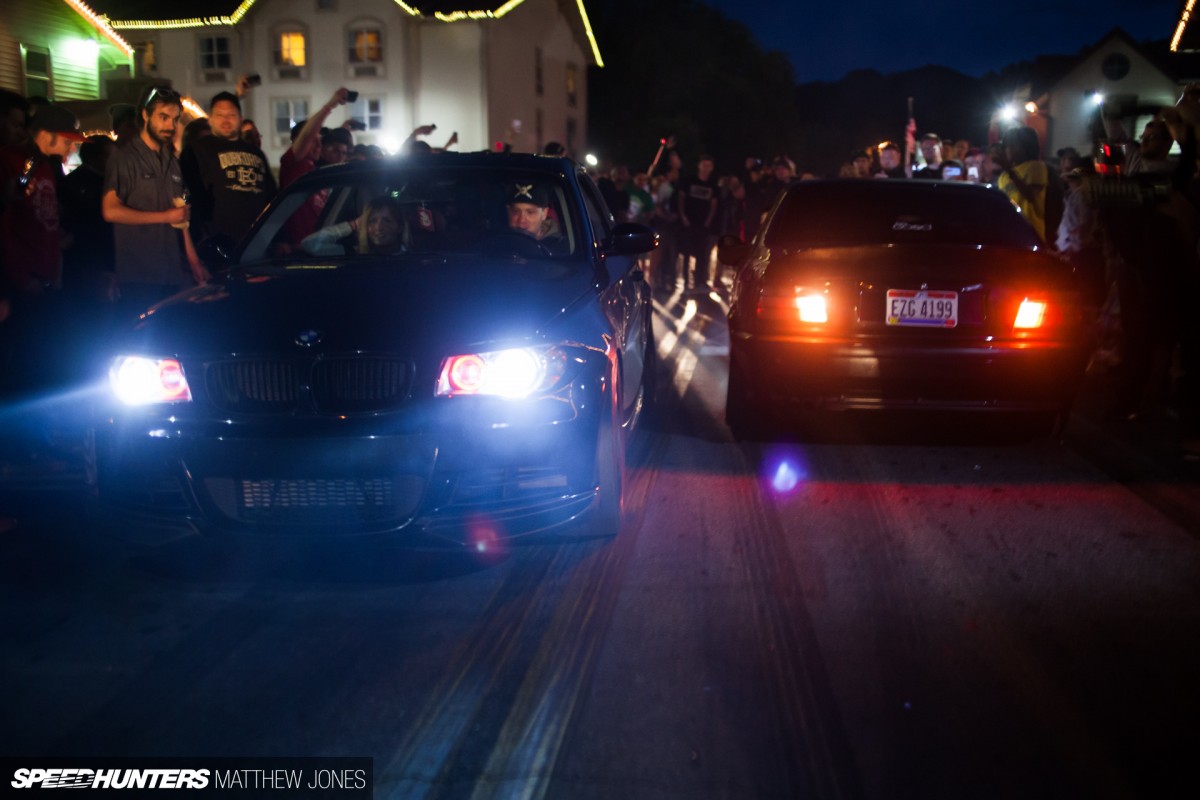 And it wasn't but a mile or so past the owner of this Mercedes that I was bombarded with a single road swarmed with raging enthusiasts begging each passerby to light up their tires. I'll admit, it got pretty intense. But I'd be damned if I didn't throw myself directly into the center of the ensuing carnage to capture the experience.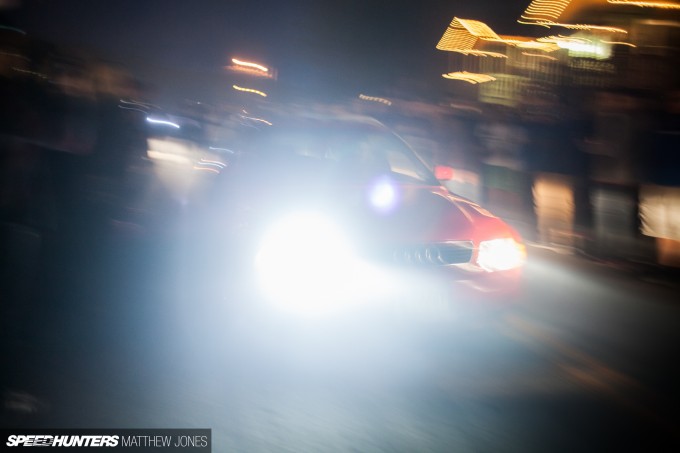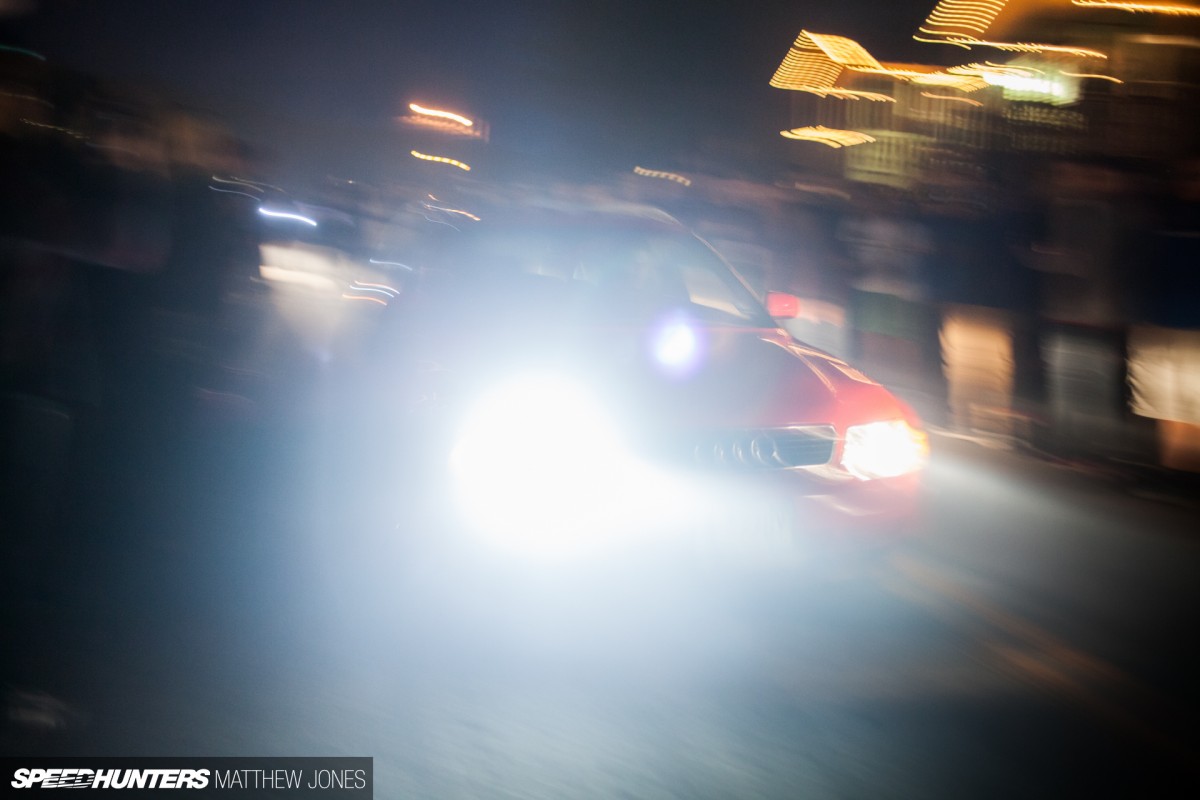 The energy was so high I couldn't even focus (literally, I couldn't focus my lens). I was constantly being ran into by people and with every frame was a motorist flying directly at me. I've done some crazy things in my life, but this one has definitely made its way up the list. My knees were shaking and my adrenaline was overflowing, yet that could also be just because I'm not currently enrolled with a health insurance provider (sorry dad!).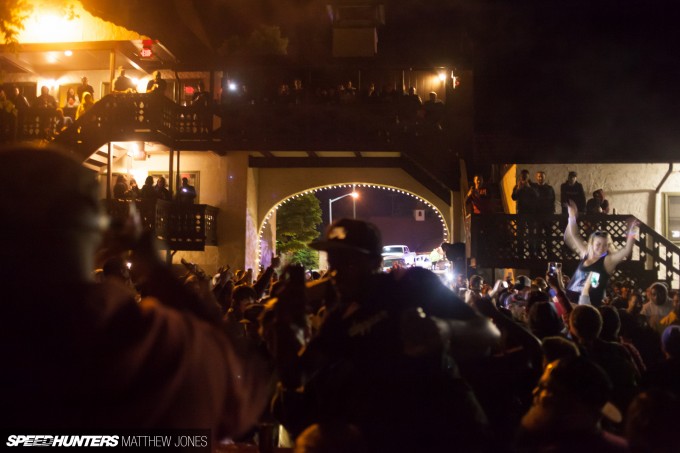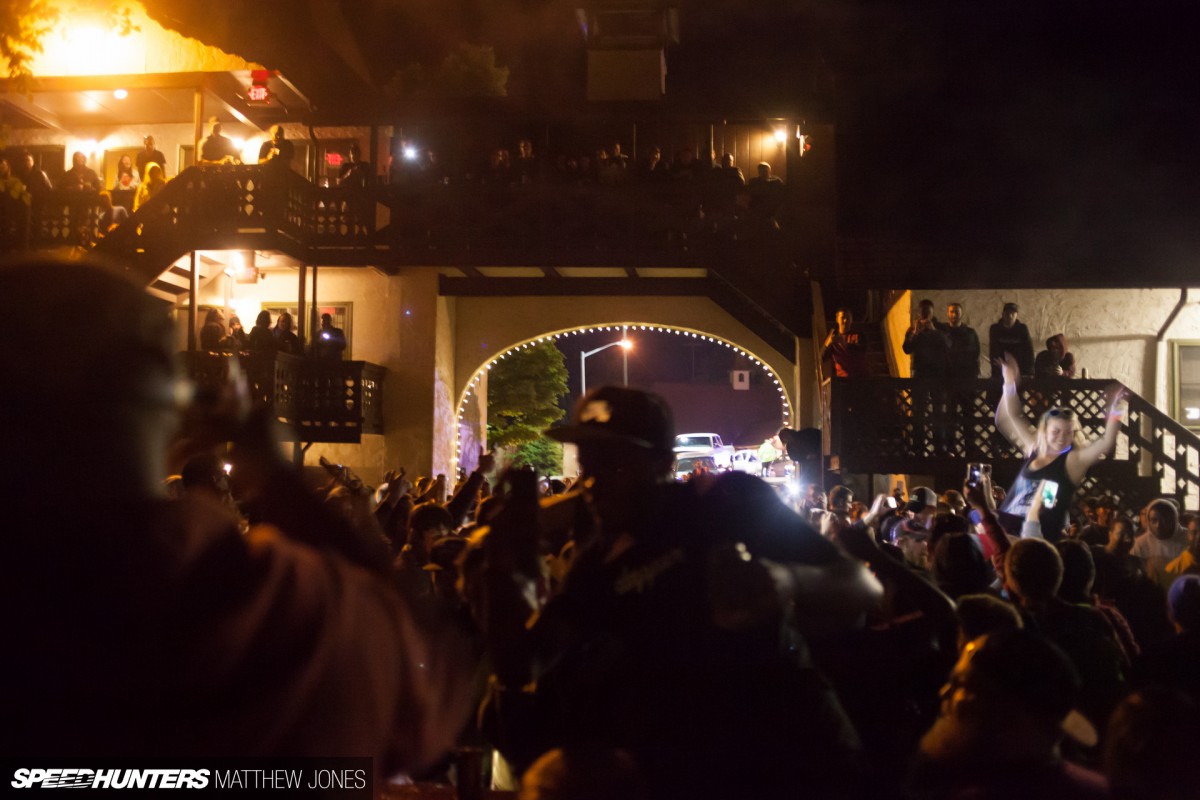 At the end of the Main St. stretch was the Helendorf Hotel. Infamous for the size of its SoWo party, this is where it all really went down. Where hundreds of individuals, packed like sardines from shoulder to shoulder, enjoyed their last night in Helen before returning to the real world.
Even through the blur, there was a point were I began to hear gunfire – or at least what I first believed were shots.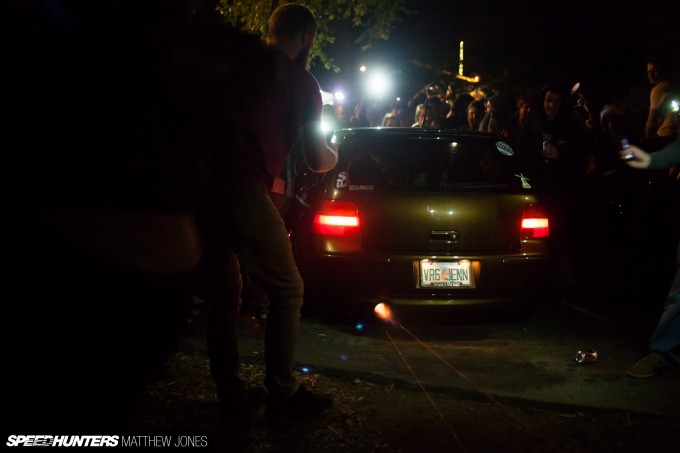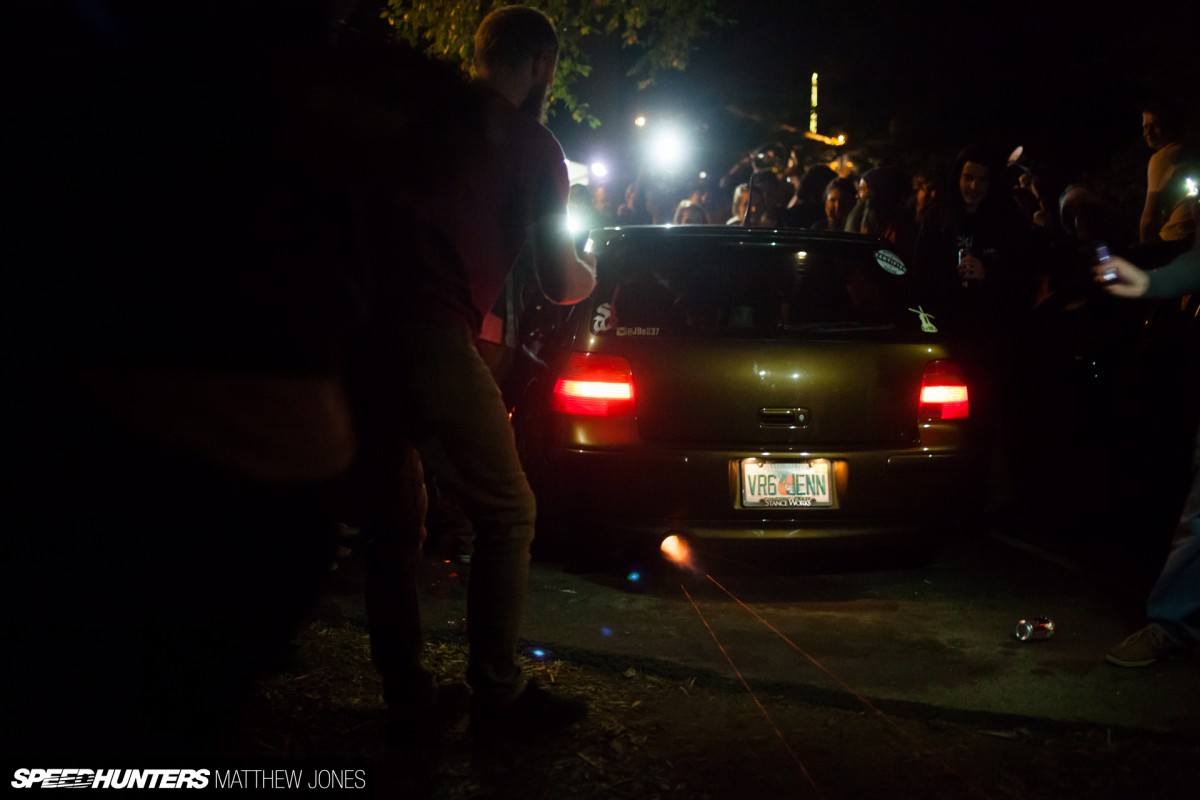 Which turned out to be a pair of R32s having a complete, fire-spitting rev-off amongst the crowd. I got as close as I could, but after a few pops it literally began to feel like I was taking shotgun blows to the chest; the bursts ricocheting off my jacket.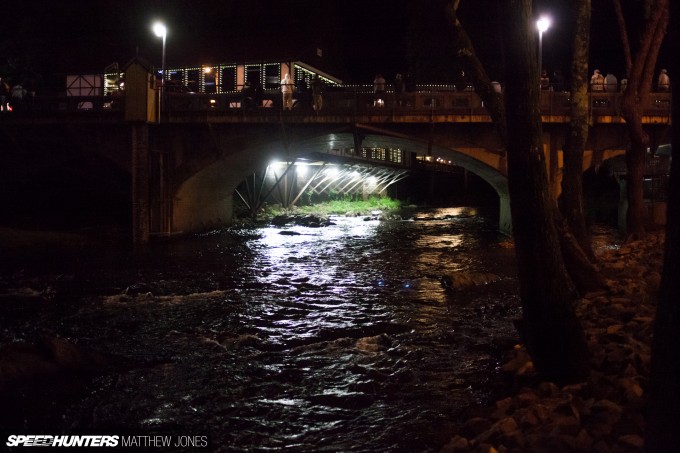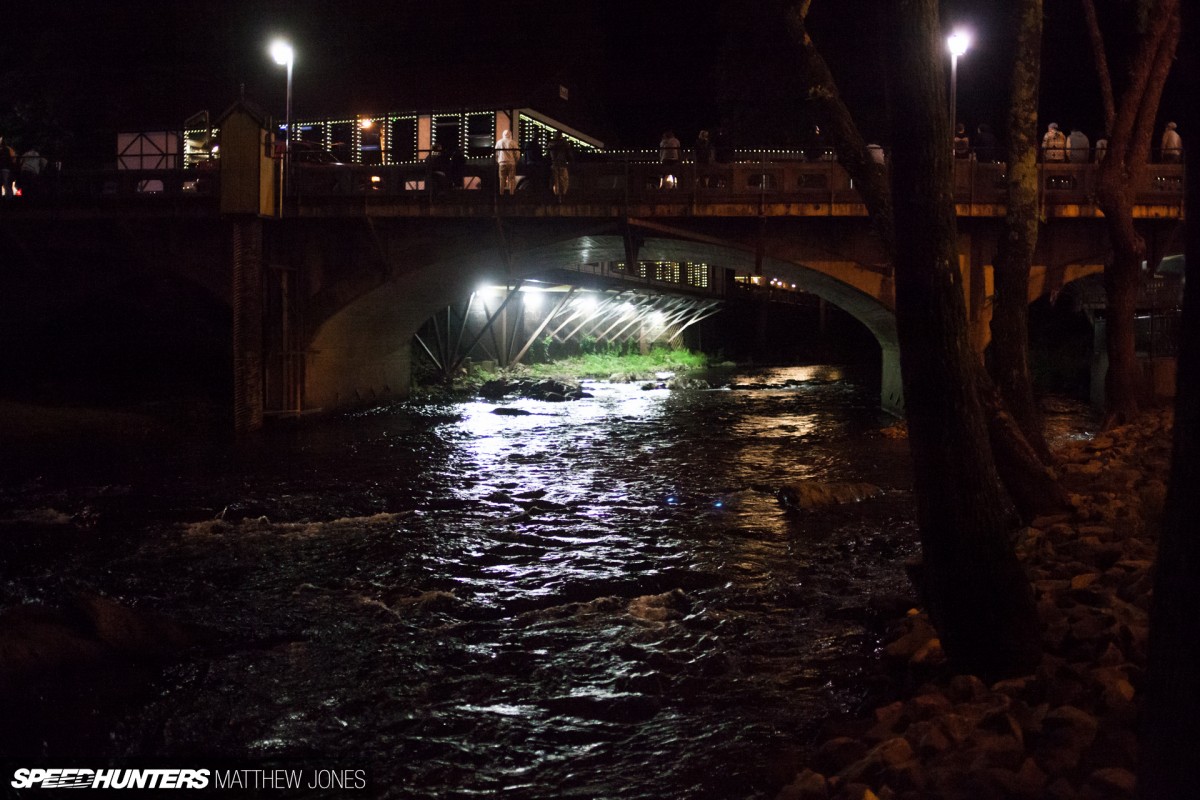 And just like that, it was over. No one was harmed, no one was angry and no one was evicted. So you tell me – did I do the responsible thing? Again, in no way will we ever glorify these actions, but is it wrong to document it? And as a professional journalist, should I have stayed in my hotel room sifting through the days photos and catching that must needed beauty sleep? Regardless of how you feel, this is Southern Wörthersee, and I feel I'd be doing a bad job if I didn't show what actually goes on.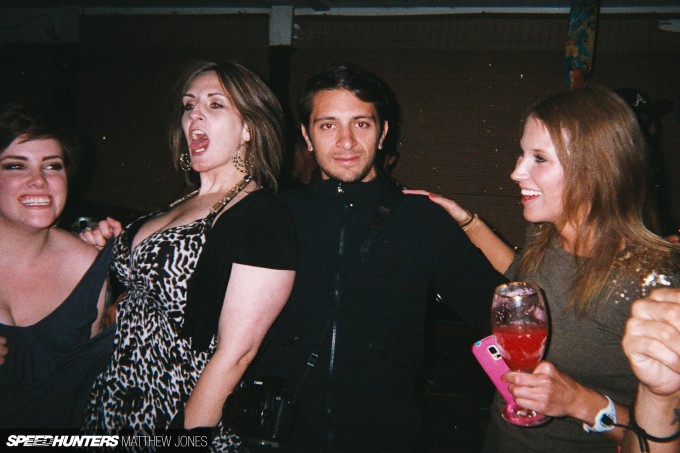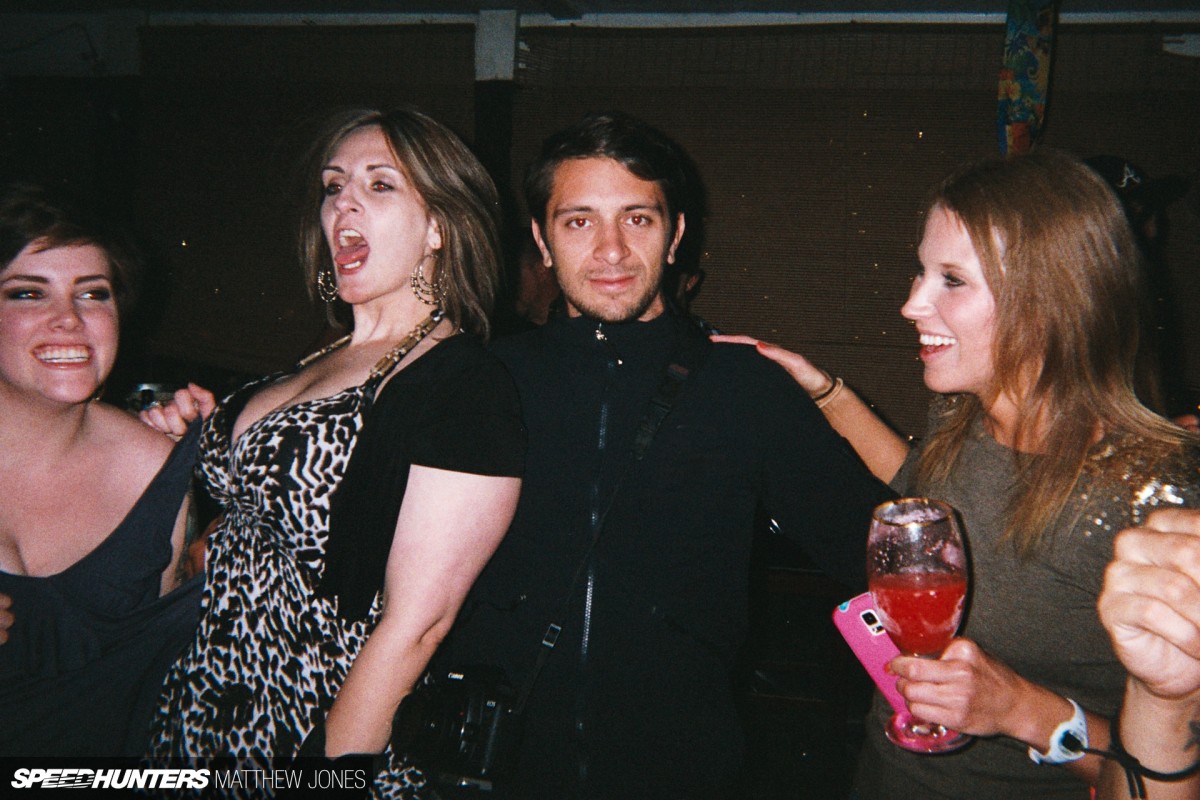 So on that note, I'd like to ask the pivotal question: how interested are you in seeing what goes on under the covers once show gates close? Would you prefer I move forward just scratching the surface and remaining as politically correct as possible? Or should I continue searching for the purest story possible? For better or worse, I have no problem continuing to put my life on the line in effort to capture these authentic moments of our culture (as a true journalist should). But only if you are hungry for it…
Matthew Jones
Instagram: matthewjonesphoto
matt@speedhunters.com