Find inspiration everywhere
What inspires the man responsible for designing some of the most beautiful cars on the road today? What do you need to do to become a top automotive designer? Is having a century of tradition a pro or a con? The man who can answer all these questions is Aston Martin's Director Of Design, Marek Reichman. Last month back we gave you the opportunity to be the interviewer and were overwhelmed by the response we got in from the site and social feeds.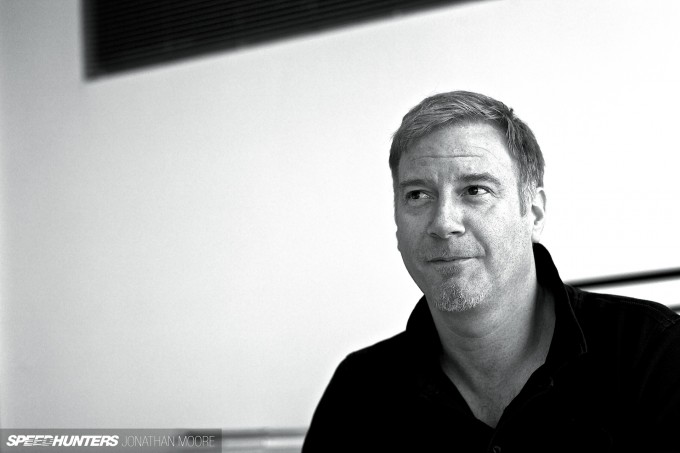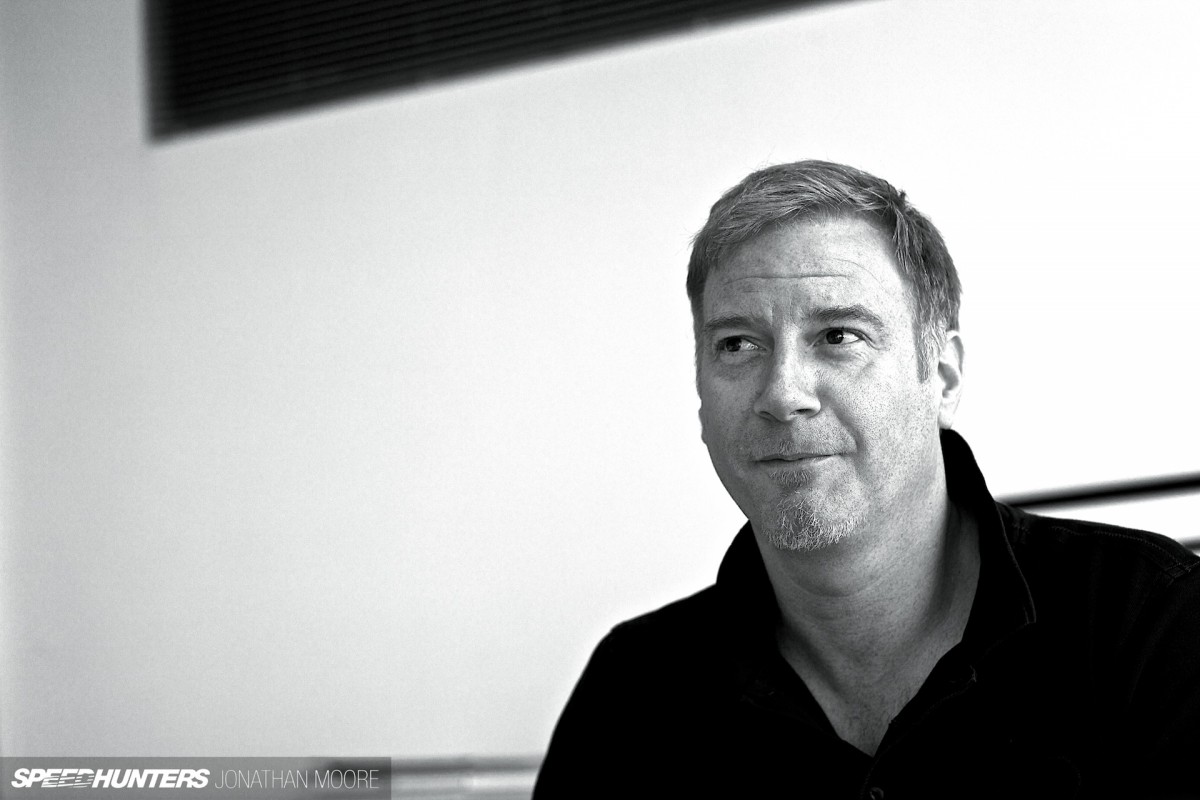 I travelled up to Aston Martin HQ in Gaydon to sit down with Marek and put your questions to him. First off, let's start with a question that came in from liteczar. Well, less a single question, more the start of a life story…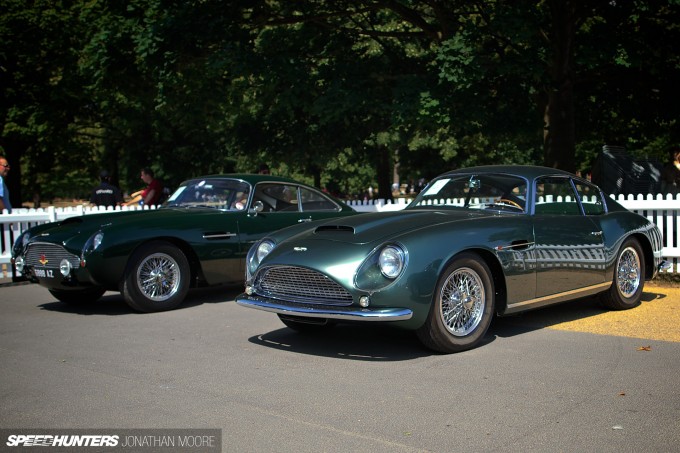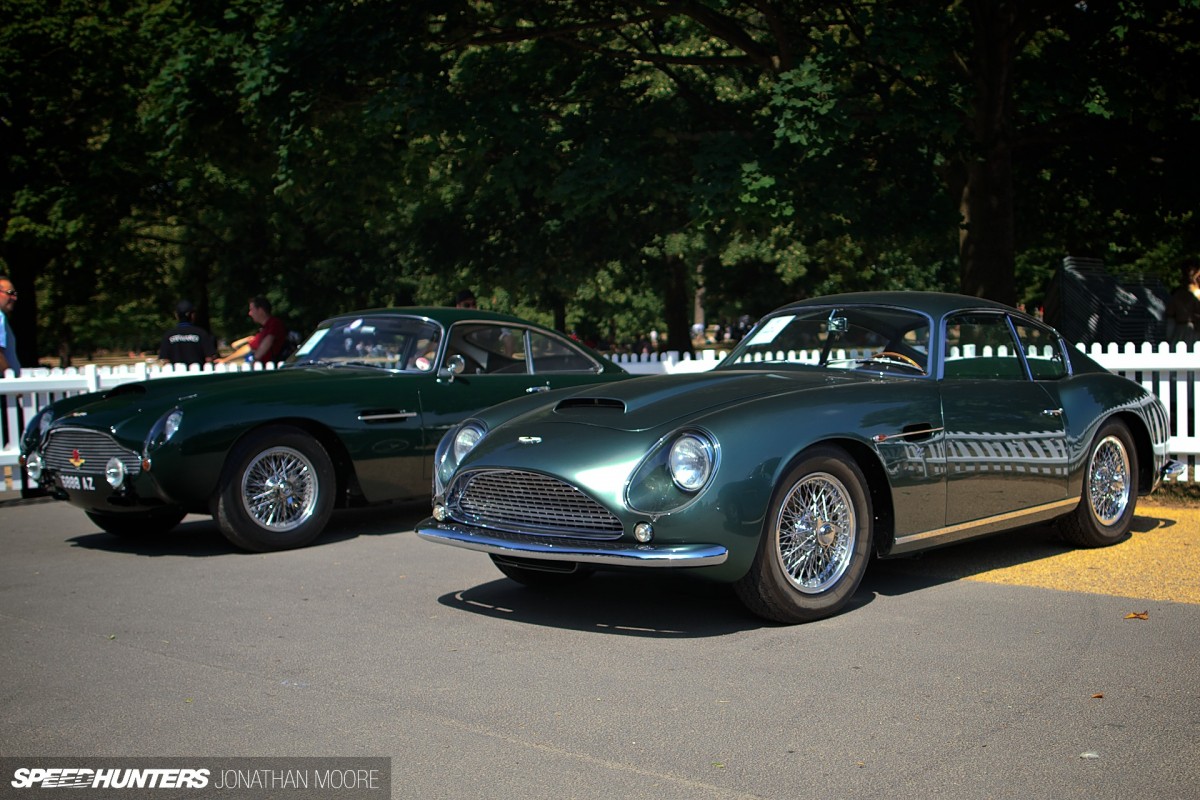 liteczar: What is your favorite Aston Martin? What car is your daily driver? What cars do you currently have in your collection? What was your first car?
Marek: That's very difficult to choose! If you're talking about past cars, then I'd say the DB4 GT Zagato. But every time I see a One-77, well, I think it's spectacular.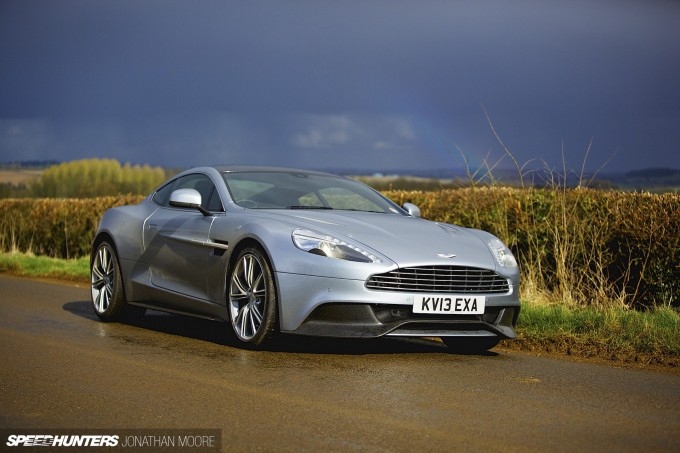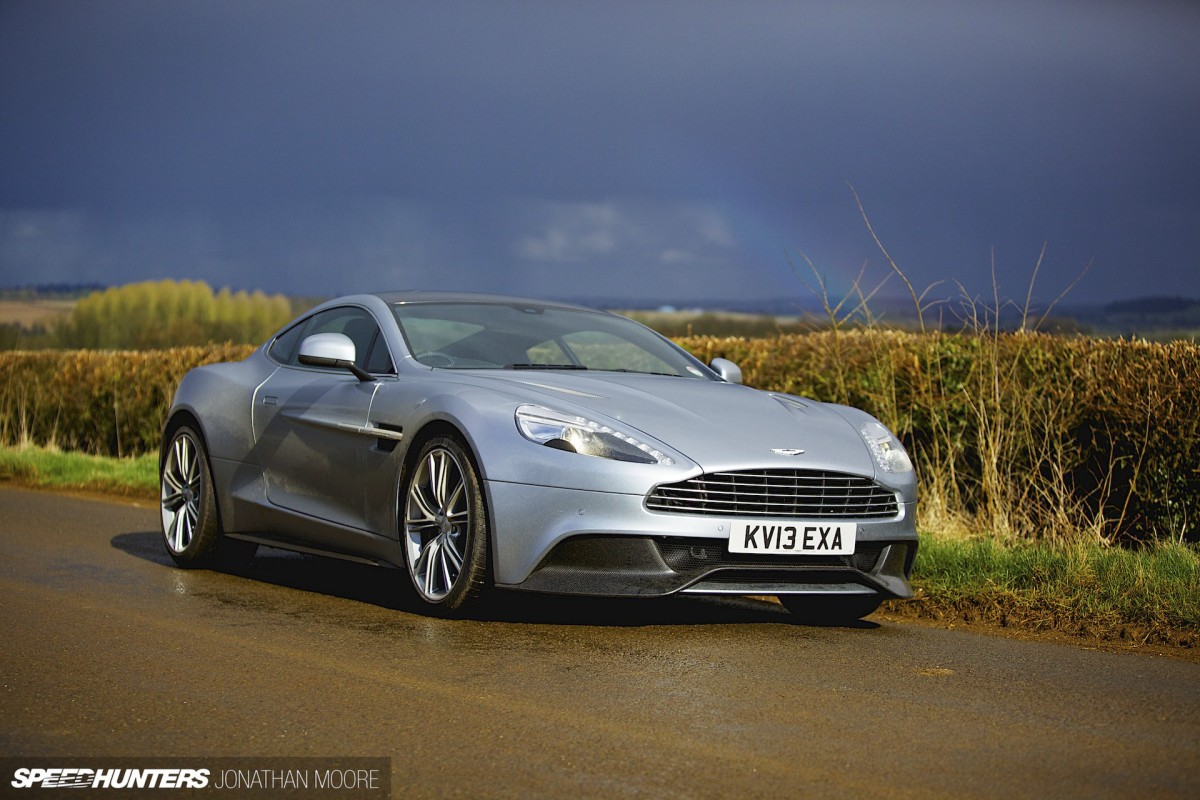 As a more volume example, the V12 Vanquish is my favourite current production car. But I could keep on answering this question! There are lots to have as favourites.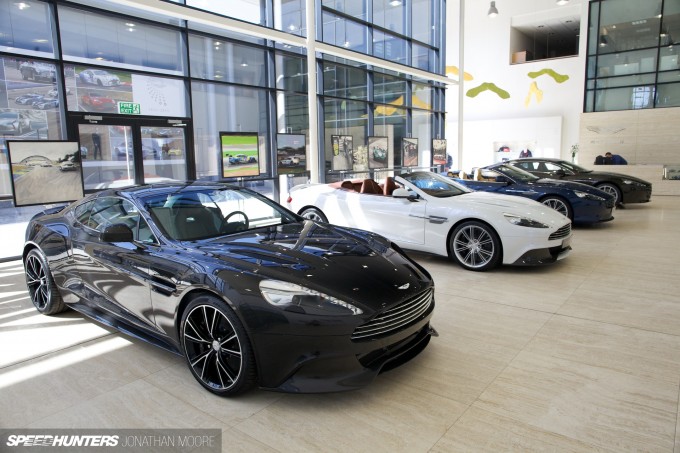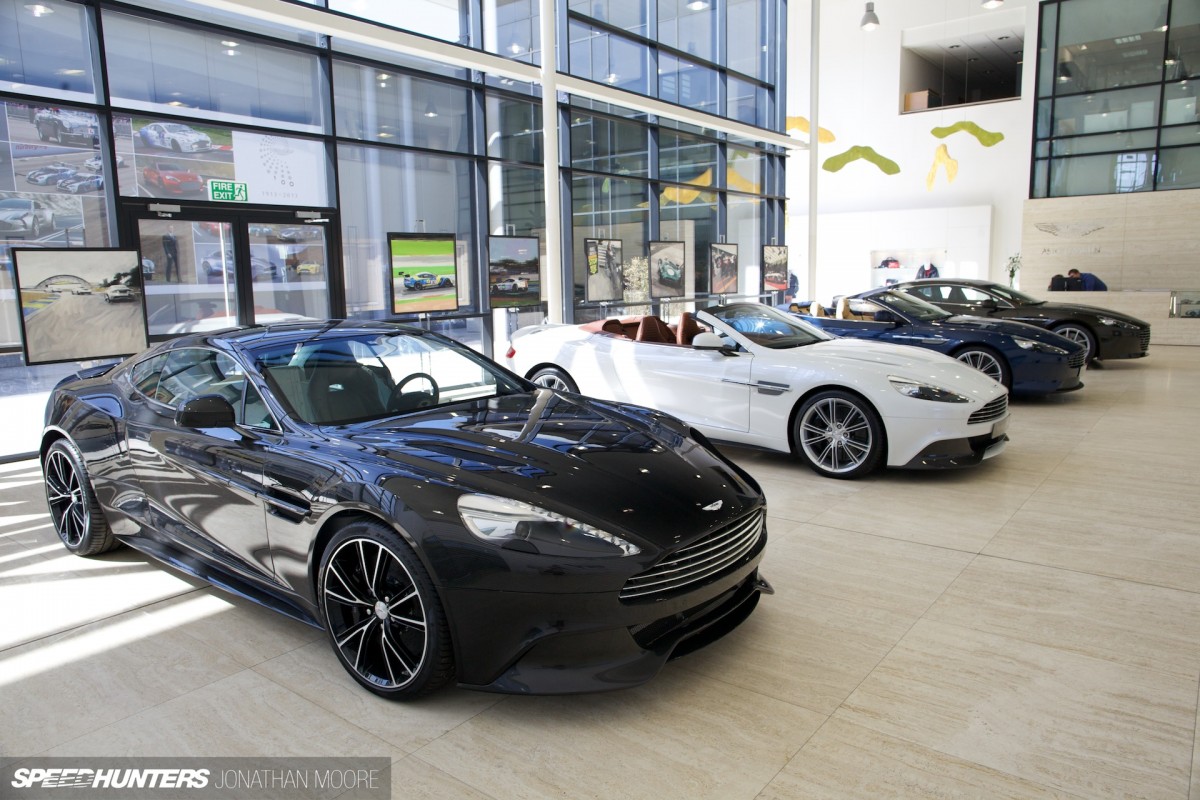 My daily driver is a V12 Vantage. I'm rather spoiled, as we get to change our cars every three months or so, and if I want to take a car out I can arrange it as well… But it's like eating in a great restaurant, like a Marco Pierre White: it's important to try everything. You've got to taste every dish!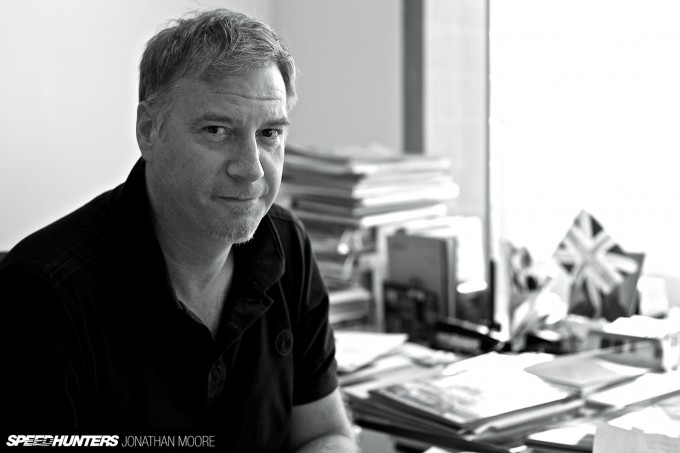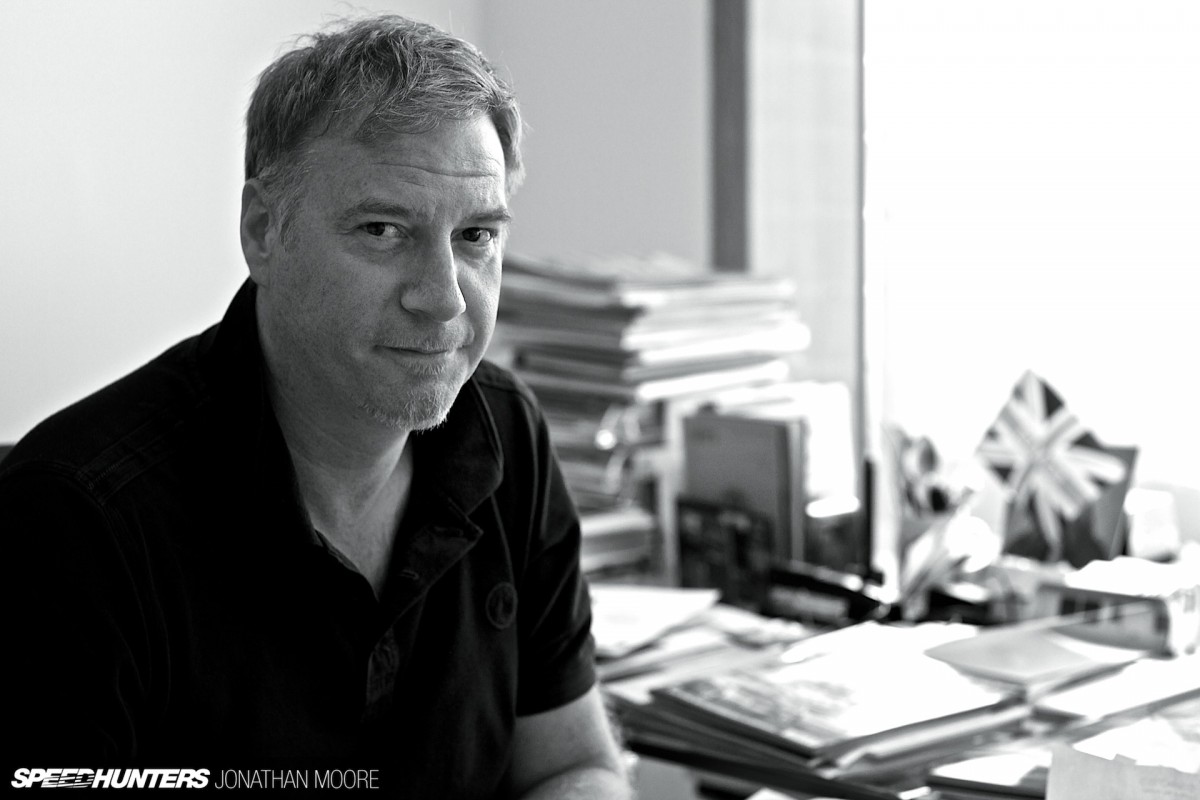 My first car was a red, 1966 Austin Healey Sprint, which I took my driving test in. I restored it with my brother. A 1,071cc engine – slightly tweaked – sliding perspex windows, knock-off wheel spinners: a proper car! I failed my first test for speeding, but the speedo *was* a bit dodgy. Surely you can't speed in a 1966 car!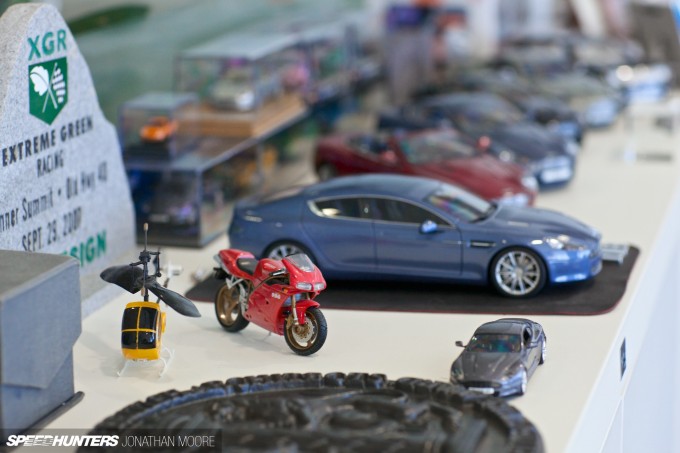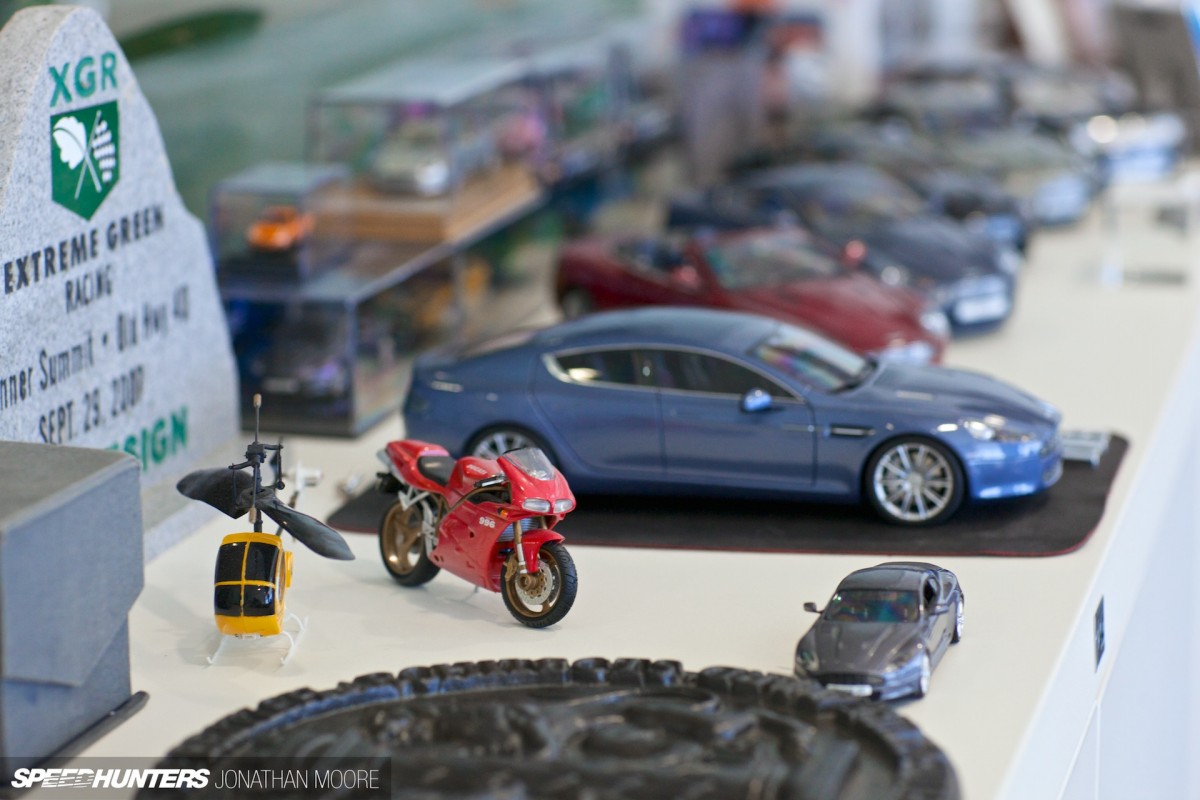 I don't own a lot of road cars: I like owning racecars and functional vehicles. I currently own an old Series 1 Land Rover, two racing cars, a 996 Ducati and a vintage T20 Massy Ferguson tractor. The bike is a bit of a thrill, as are the racers. I've got a 1960s T56 Cooper Formula Junior, which is a very quick car, a great car. Then I've got a 1951 Formula 3, an Emeryson – which looks like a mini 154 Mercedes and has a 500cc Norton engine. They only made nine of my car, and I have chassis 007, which is a rather great coincidence as I bought it before I joined Aston Martin.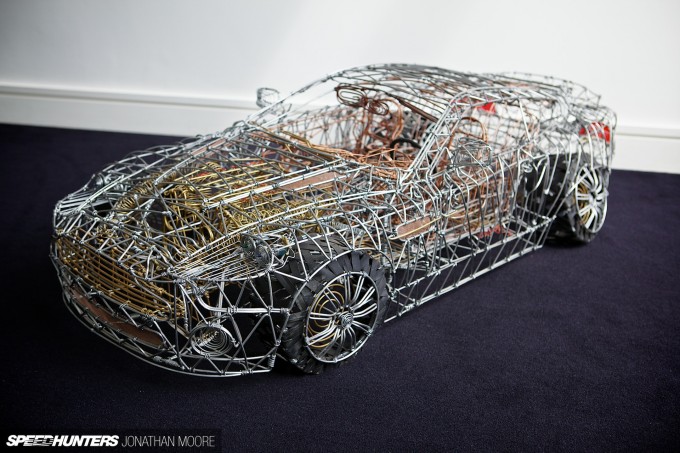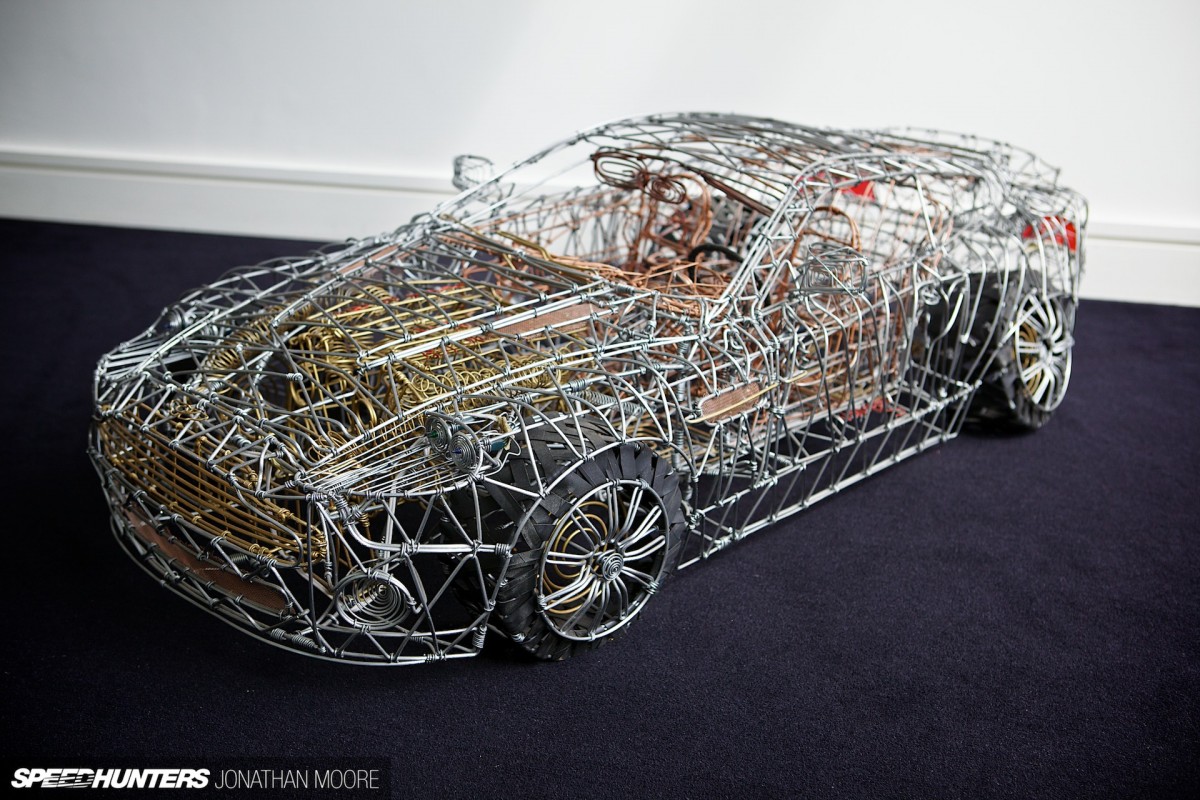 Jay: In your opinion, where do good ideas and concepts come from?
Marek: You have to have a wide spread of influences. The car is a very emotive object, closer to architecture than product design because it has to fit people in. So I think that as a car designer, if you have the knowledge of the basics of good industrial and product design then you a much broader spectrum of where you're taking your influences, what you're doing, and why you want to do things. It makes you think more about the products that you're going to eventually touch as a designer.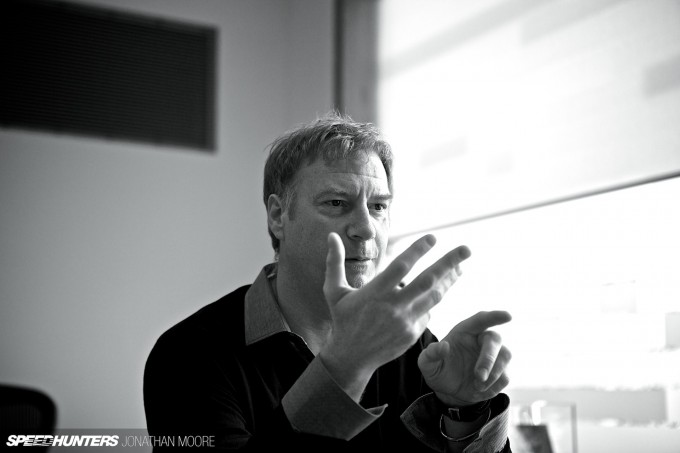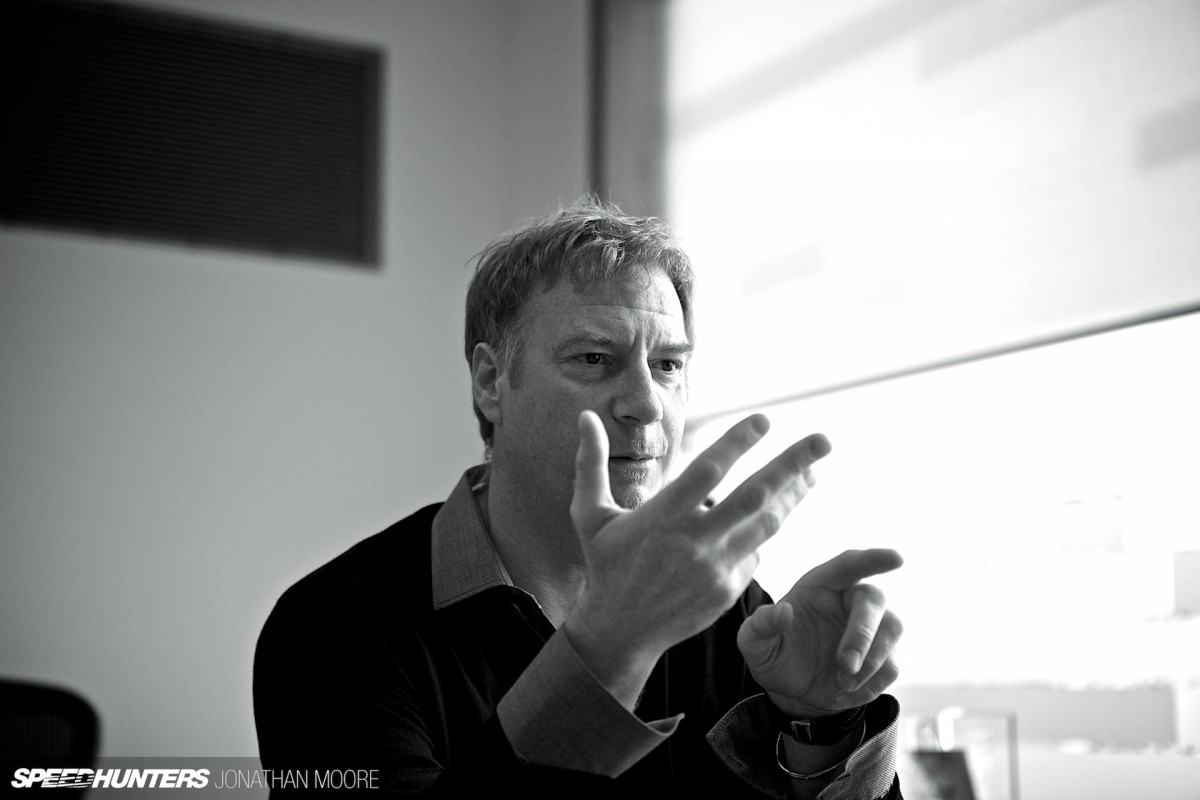 liteczar: What items and designers outside the automotive world do you admire?
Marek: Here's where it gets very broad. I'm a big fan of furniture – I was recently at the Milan furniture fair, which is always fabulous. I'm a fan of some of the mid-century modern designers, people like Charles Eames, but I also like modern furniture by firms like Minotti or B&B Italia. Architecturally I really like Norman Foster and Renzo Piano.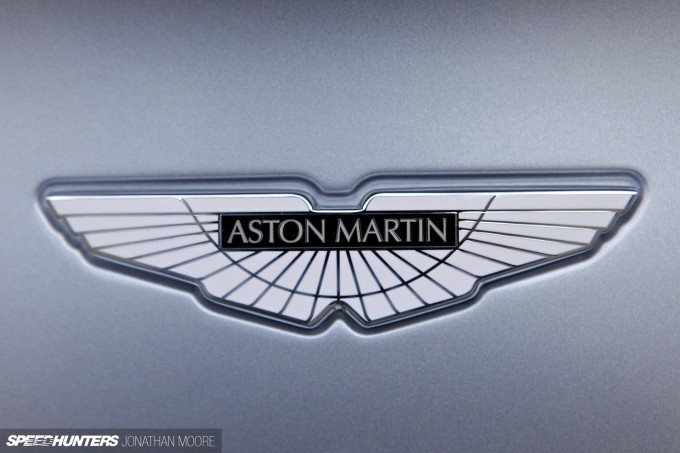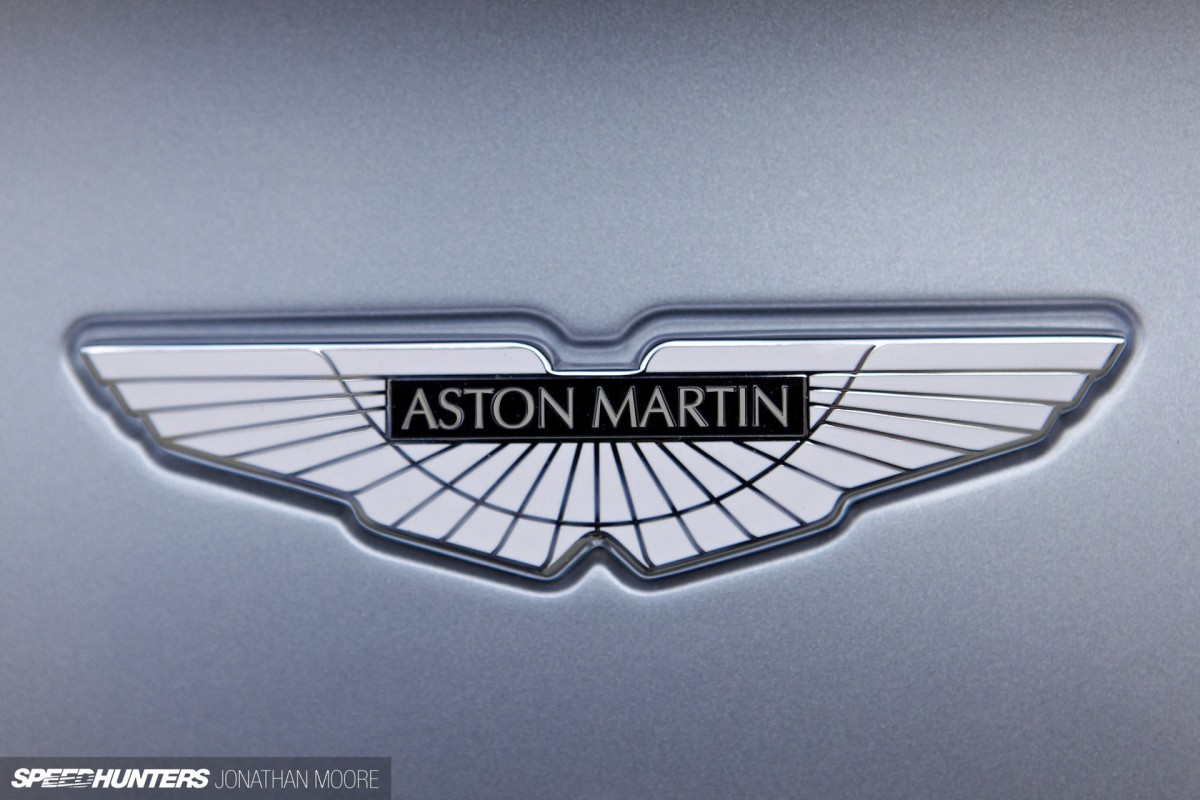 Mark Newson is incredible as a product designer, and you can't deny that Jonathan Ive has done a wonderful job at Apple. I'd also have to say someone like Paul Smith from the brand or fashion arena: he's turned fashion into a completely different thing. I always see him as the VW Camper van of the fashion world – iconic but cool. For instance, you can turn up to an opera in a Camper and no one would look down at you. That what Paul Smith does – deliver accepted coolness and an individual style rather than transient fashion. His new shop in London is totally inspirational for a designer to go in; there's an eclectic mix of furniture, sculpture and art, and the clothes and his material and colour combinations are exquisite.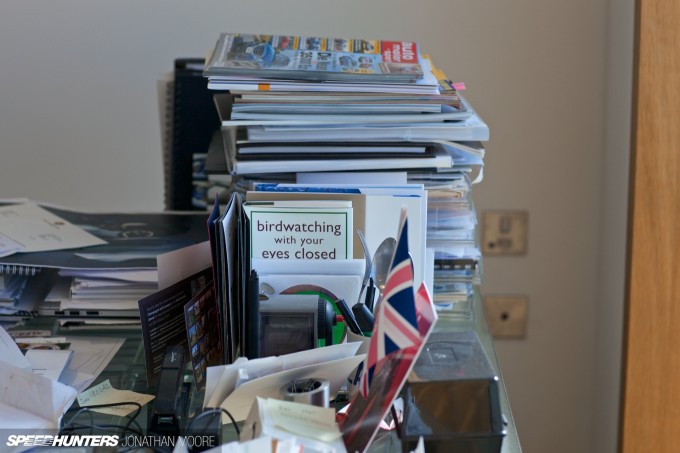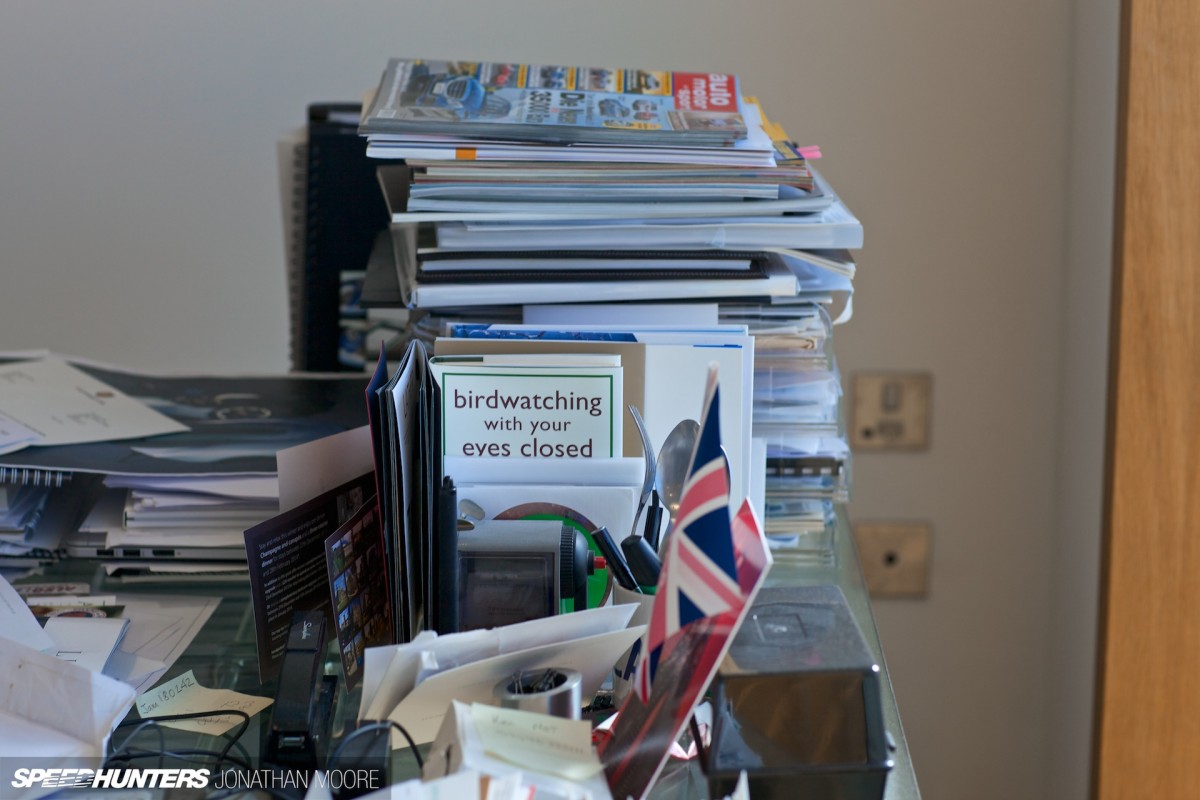 I'm very much into movies and get a lot of inspiration from film. I do really like Sam Mendes, and particularly Tarantino; his films are always visually spectacular and match the visceral subject matter. I could absolutely see myself doing some kind of cinematic design. When I was working in California I met Syd Mead a couple of times at Art Center, and I'd love to do that kind of futurist work.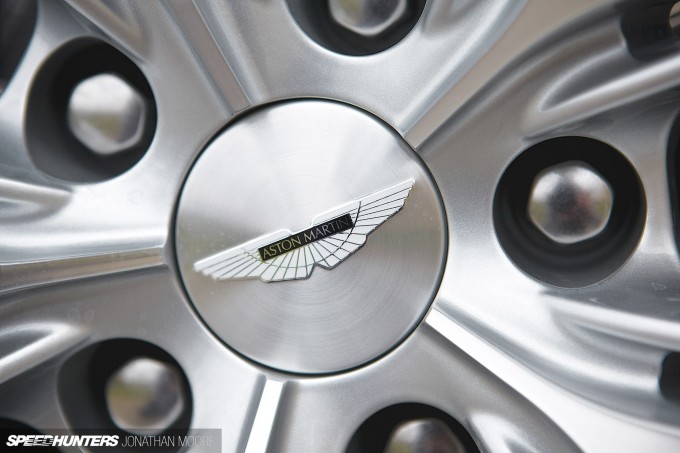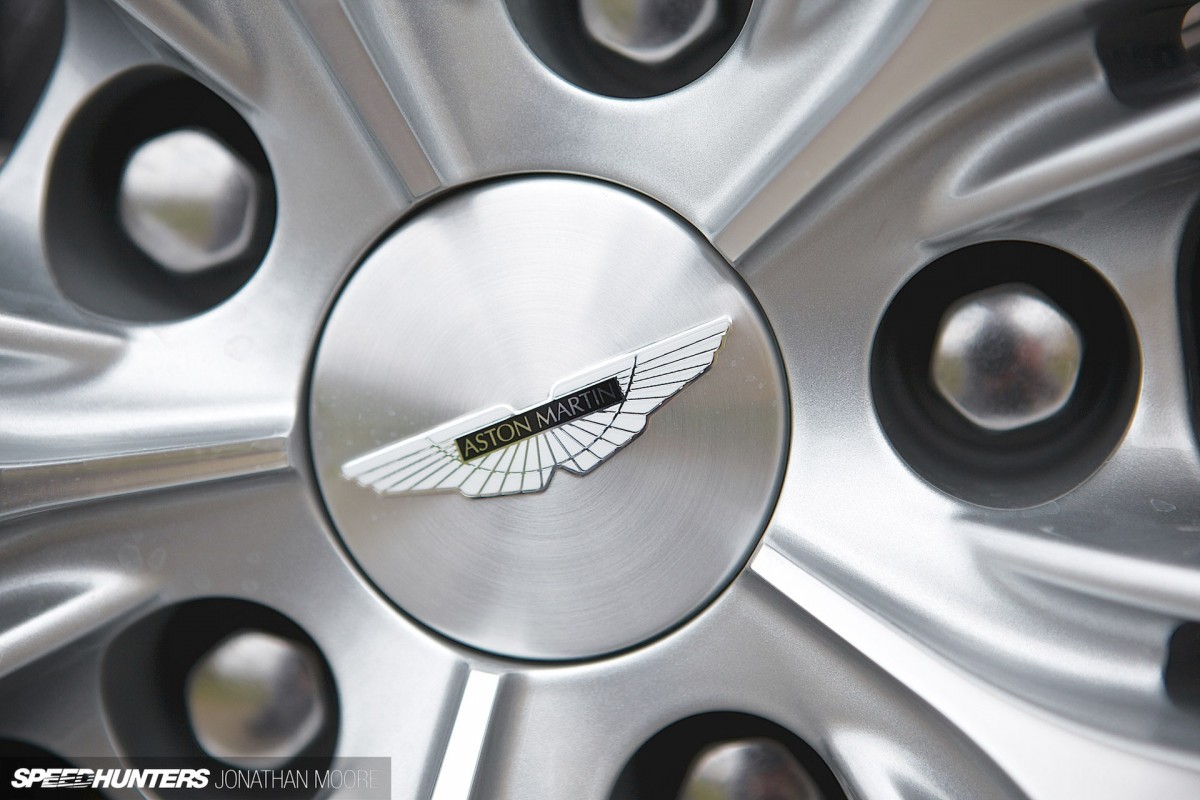 As designers we live in a world that is always looking at future scenarios, and I think film absolutely directly influences where technology goes. All those directors and scriptwriters, those imaginary and visionary people – they're looking at cutting-edge science and trying to find an application for it. Just look at the original Star Trek, with a movie communicator that flipped down that was well ahead of time. It's always to do with looking ahead.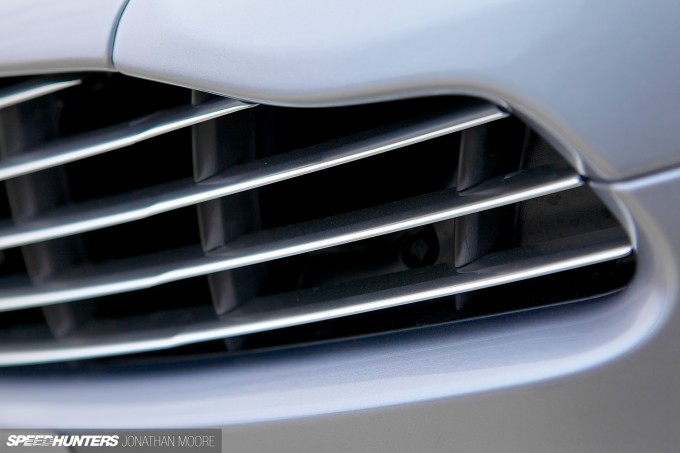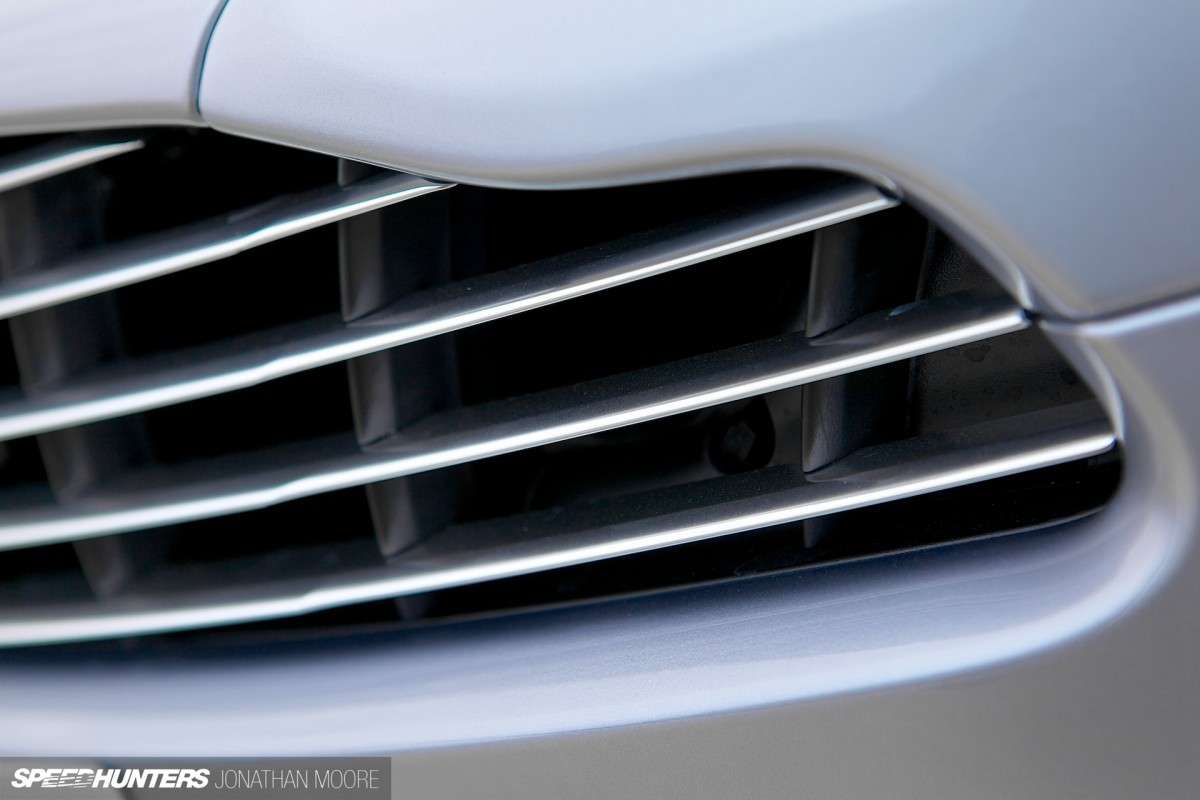 Jay: I hold a degree in interior/environmental design, and I am about to focus on the interior of the car for Honours. Is it compulsory I attend a transport design school to be considered as an automotive designer? I have a true passion for automobiles, but not for the university bills!
Marek: It's not compulsory, but without a recognised design degree it's a lot more difficult to get into a studio. There are always back doors into anything, but with the advice I give my interns is that they should get a degree. It doesn't have to be a specific automotive course though. My first degree was in industrial design, then I did my Masters in vehicle design at the Royal College of Art. Yes, I knew I wanted to be a car designer, but I wanted to learn the basic trade of design: process, form, function, material science – all of those things which are fundamental to being a designer.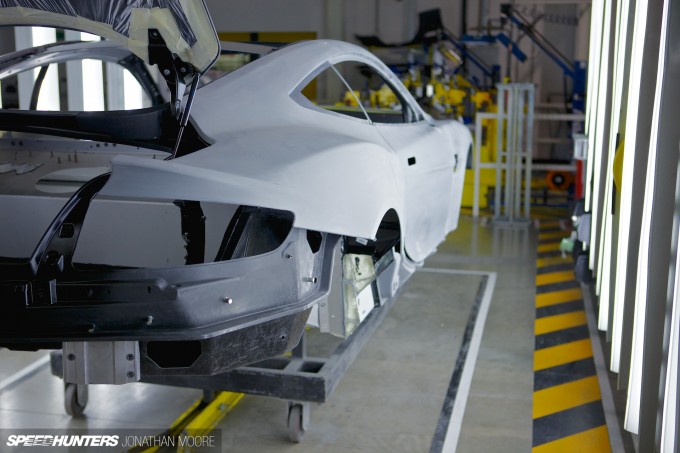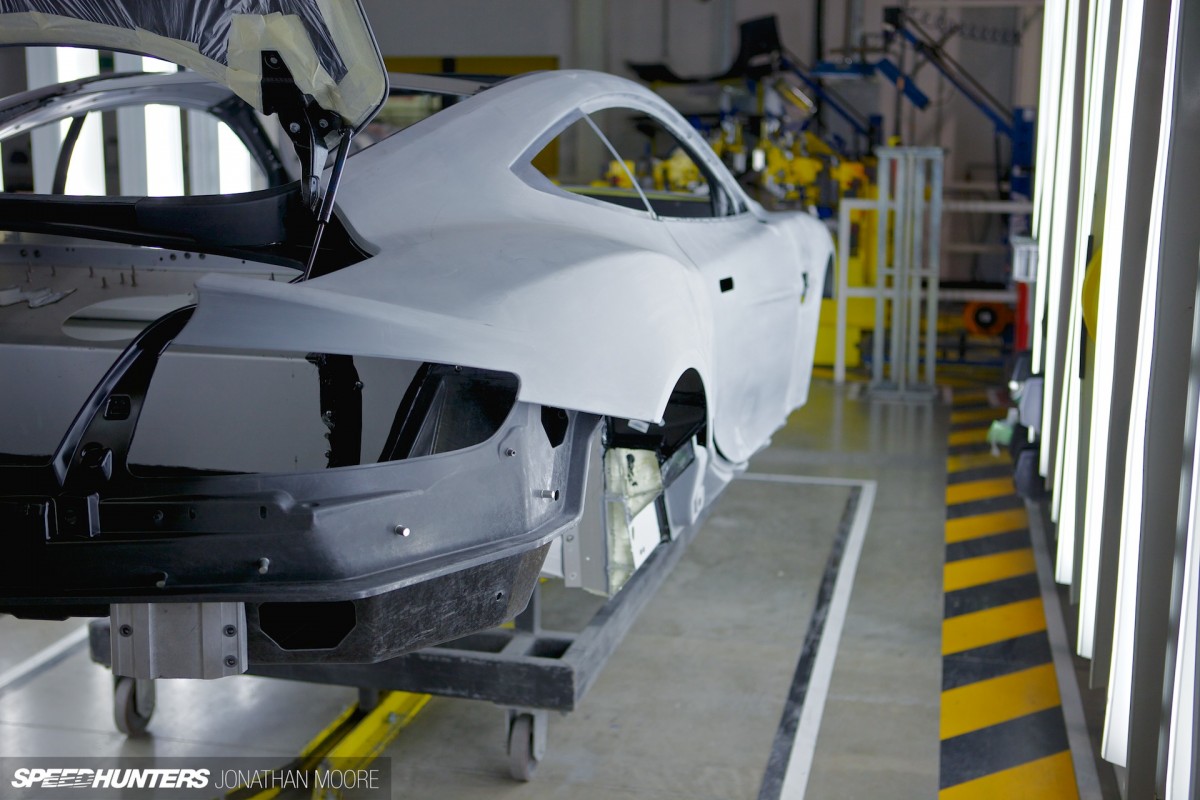 robzor: I'm a mechanical engineer. In my industry (turbine engines) function always comes first and I've never had the opportunity to work with an industrial designer. What is it like from the design side to work with engineers who have to make everything fit sort of beneath the skin you create?
Marek: We work very closely with engineering. Because of that our designers end up with a huge knowledge base of engineering principles, of physics and the art of the possible – which is so important. A car is about function – you've got to get people inside it, they've got to be comfortable, you've got to feel safe at speed. The design team here are intrinsically involved in the layout of our cars, where the front wheels should be, what's the longitudinal, where the engine is mounted and the occupants sitting. It's not a case of 'Here's the mechanical layout, now draw a pretty shape over it'. It's very much a team effort.
A design for life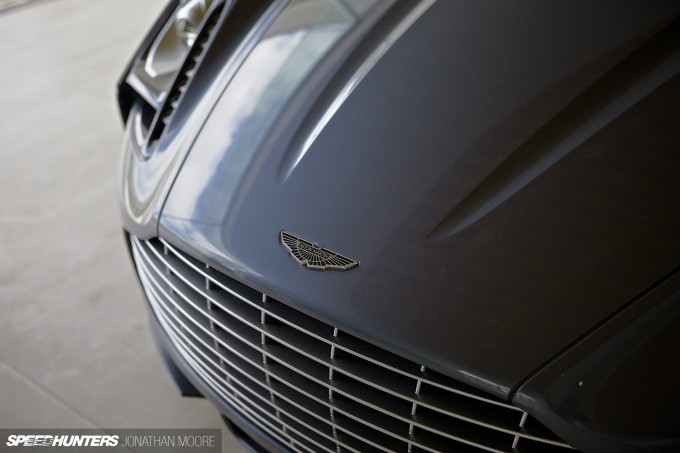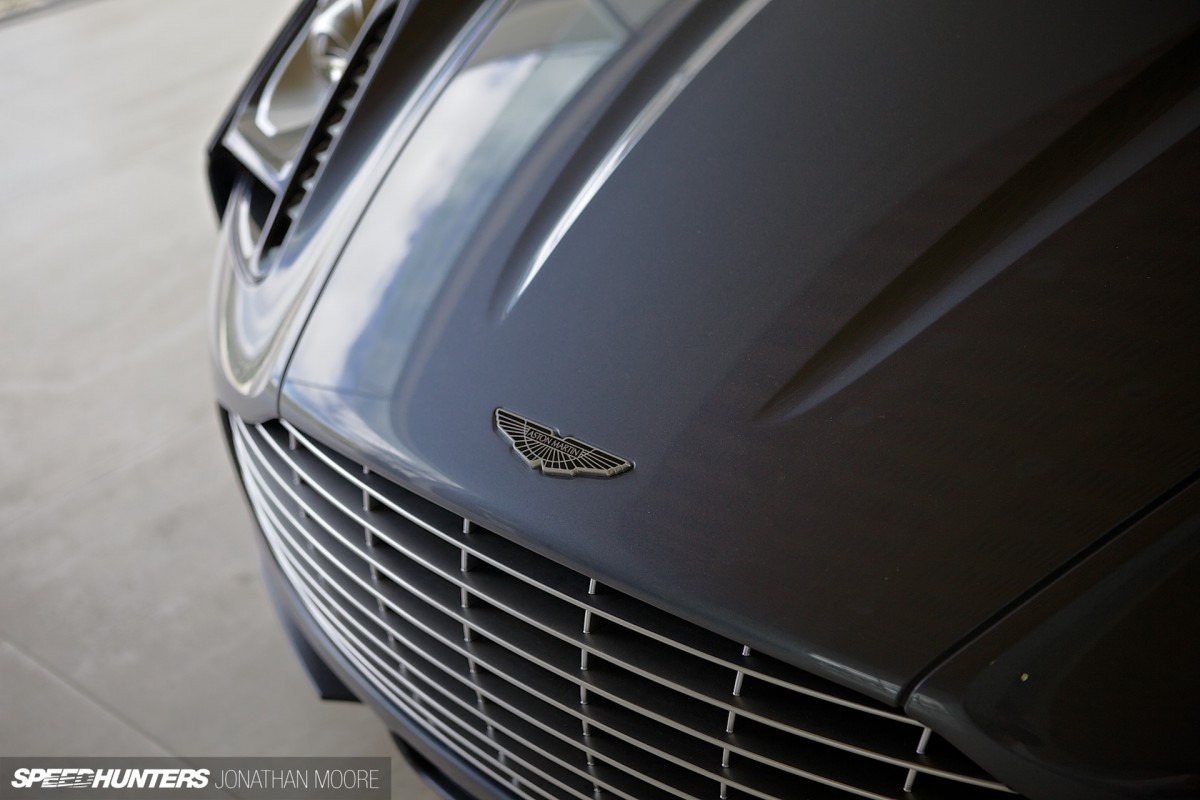 zuberbomb: What car was your biggest challenge in designing?
Marek: There's the pressure of how quickly you can do something, but designing itself is a joy. The One-77 went from a sketch to production in two years, and the CC100 was completed in only six months. People ask what was the challenge of the One-77, as they think the brief was open and free, but it wasn't really. There was a budget, a strict timeline… those kinds of thing are the challenges – it's never in creating a beautiful form or shape. So the One-77 was a great opportunity, and I would never see being challenged as a negative.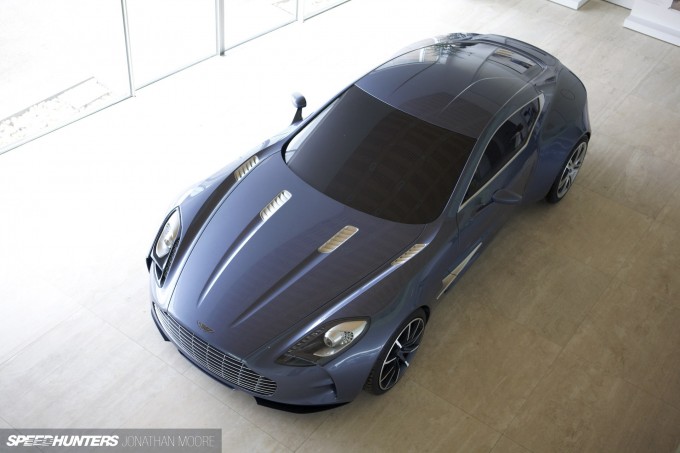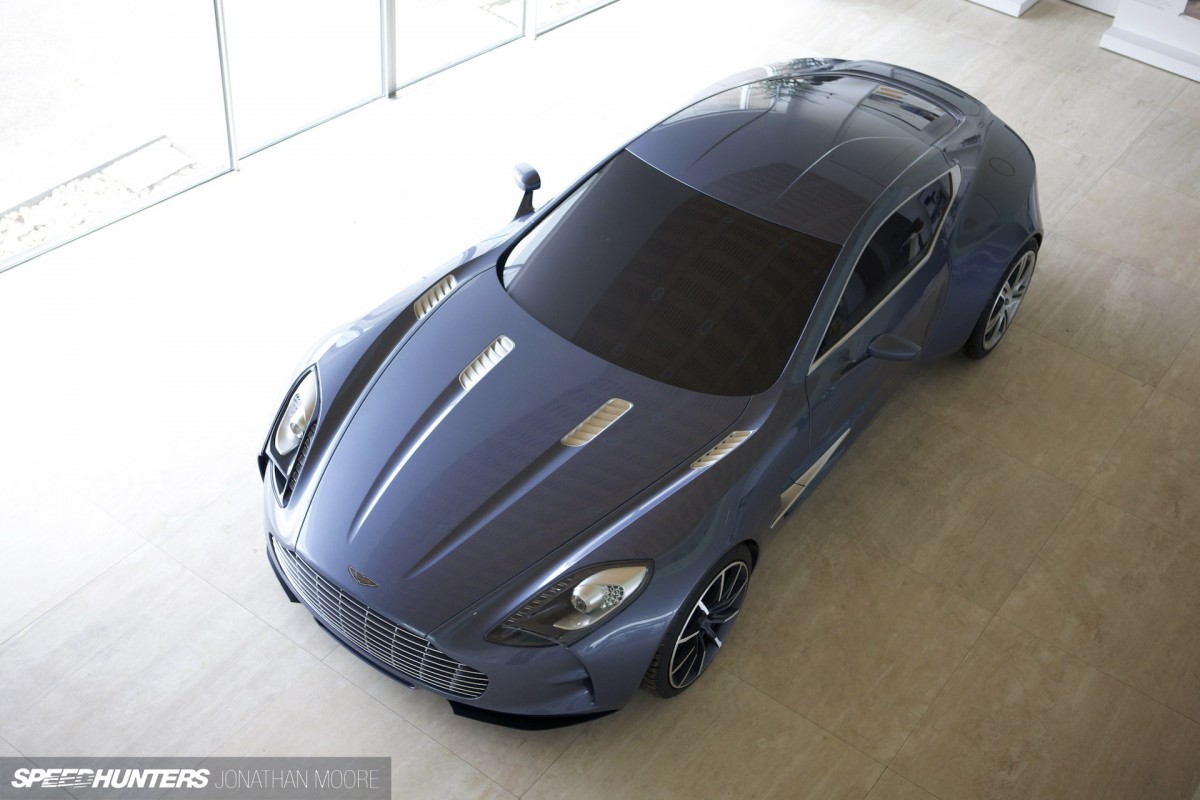 JohnnyTSpark: What did you learn from the One-77 project?
Marek: We went into an automotive stratosphere; we'd never done a car worth £1.2m, and it was a good test of the brand. It was about pushing the brand and the limits of what we knew – there was lots of ground-breaking technology. We learned how to model and create carbon; I didn't want any visual break lines in the carbon, and it's almost a continuous weave. That's why I say it can be an 'A' surface – you don't have to hide or paint it. Even the chassis is a beautiful piece, mostly unpainted and uncovered inside the car. A vast amount of knowledge came from the programme that has been integrated into our latest cars.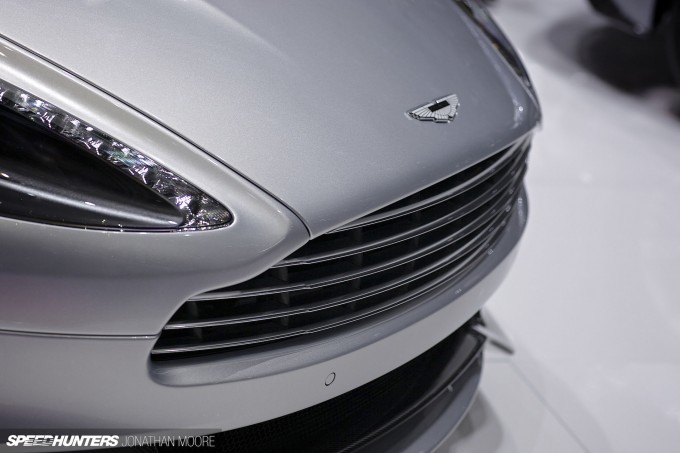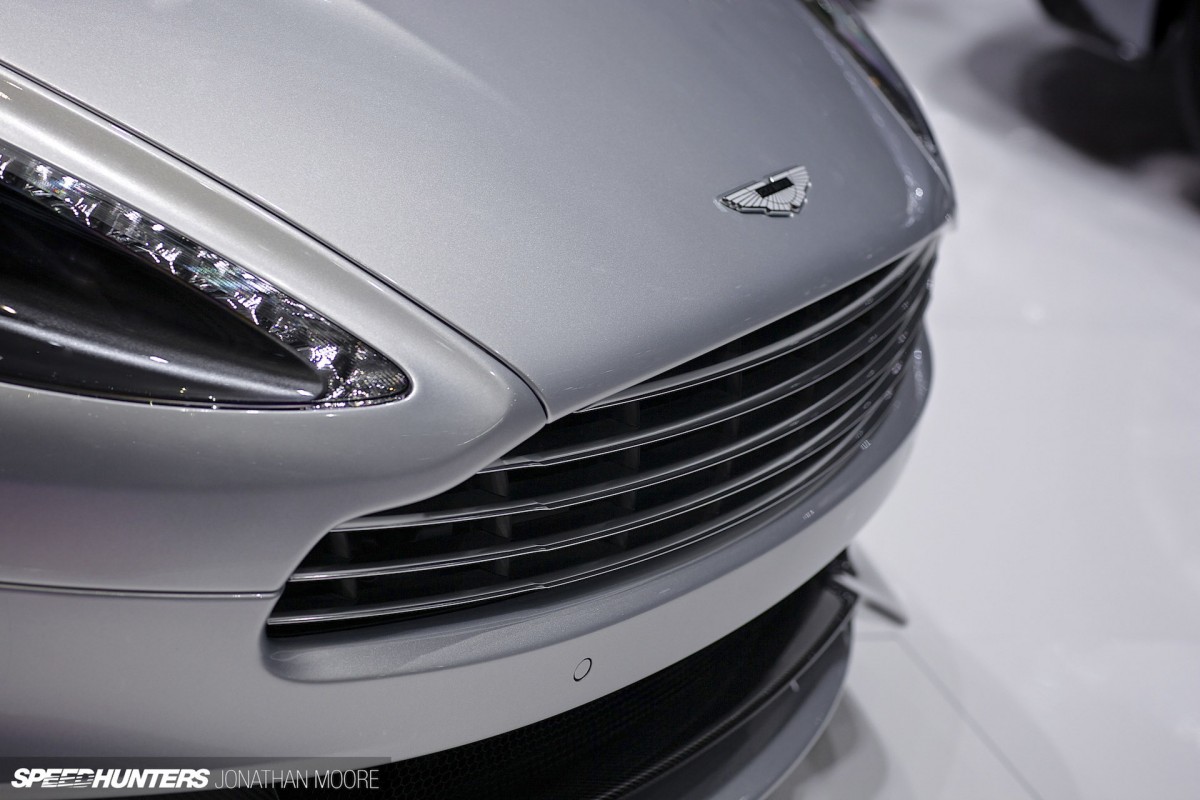 But it's not all about carbon. Our Vertical-Horizontal platform is very advanced and flexible, using bonded aluminium. We can take weight out, make longer or taller cars because of the nature of that structure; it allows us to hang all the latest technology onto the architecture. With carbon we look at the cost, weight and whether we are we doing it because it's fashionable or it's the right reason. Will it make our car better handling, faster or easier to manufacturer? Lighter? If we can tick all the boxes and it's more cost effective then yes. But aluminium is also stepping up: it's getting tougher, easier to form and bond. Arguably it could be closer to the limit, as we're still discovering new things about carbon, but it's a very interesting period.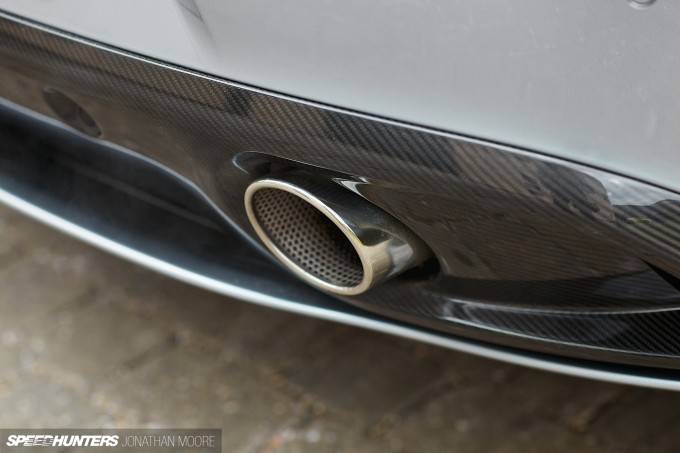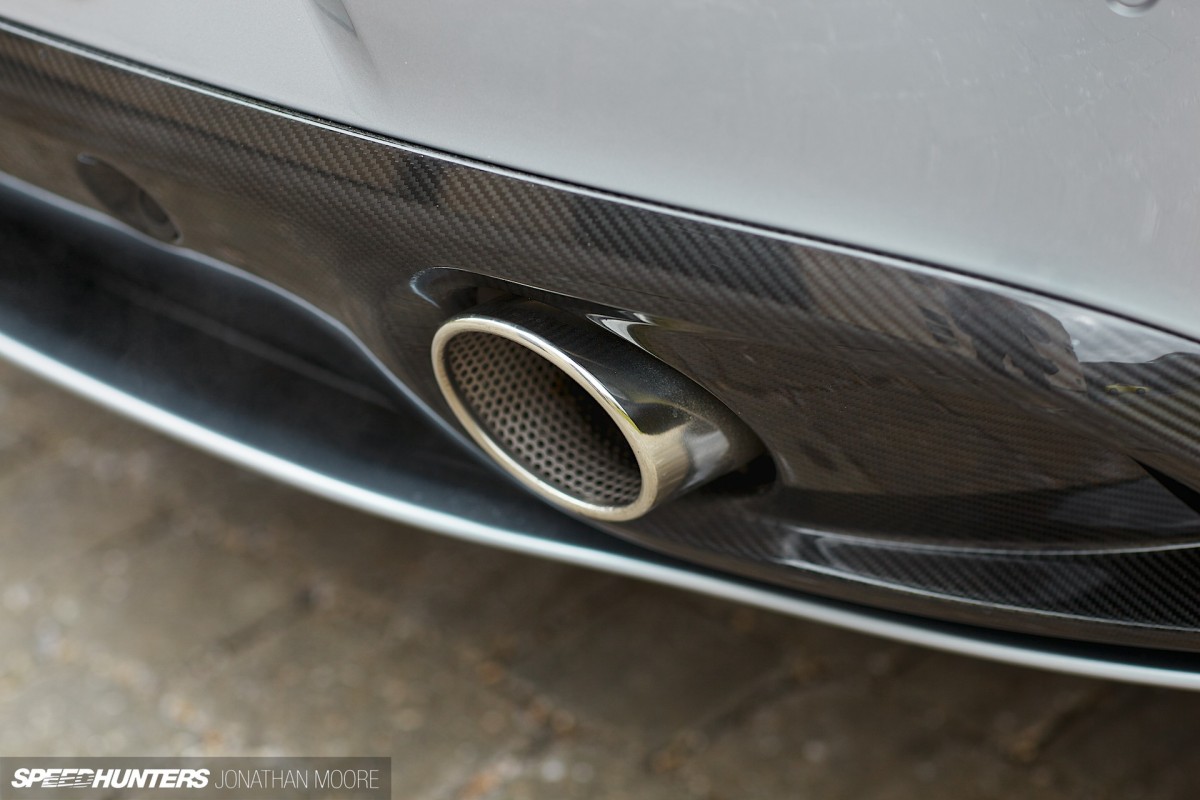 There are still some physical attributes with carbon that cause problems, such as having to force the resin into the weave. The tighter the weave the better the structure, but then it's harder to get the resin in. Physics will always be a challenge, but equally so can also provide solutions, like using an aluminium composite. Cermet uses an electrolysis process where ceramic is deposited into aluminium, making it stiffer, stronger, scratch resistant and lighter. It comes out black – you get something with is quite like carbon. So there are advances in technology all the time. The great thing about our independence is that we can say, well, we'll have that supplier from here and another from there. The downside is being a small purchaser of course, but still. Luckily we have a brand equity as Aston Martin that helps.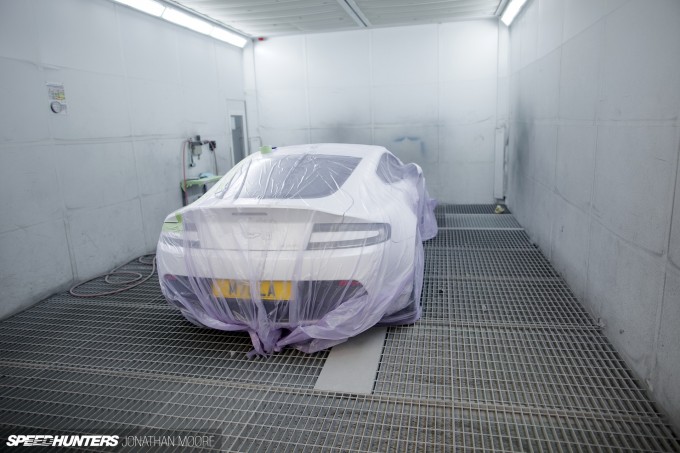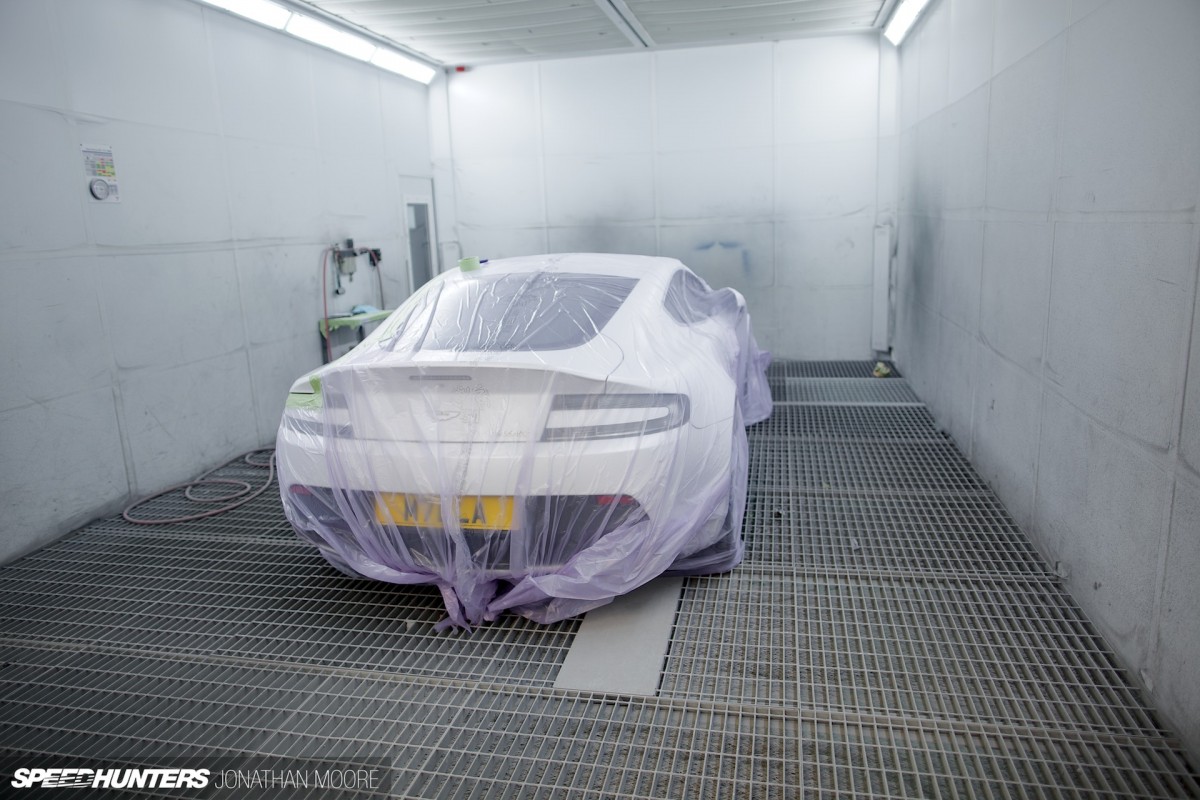 westhave: How do Aston Martin come up with new colours? I find it most intriguing how car designers can keep coming up with new hues.
Marek: I actually have a paint colour expert who works solely on the development of paint, pigments and colours, in close collaboration with our supplier. Developing a colour takes longer than people realise – normally around 18 months. Starting with a colour, you have to create the paint, get the pigments and special effects right, paint a car, accelerate its durability testing – that's sunlight loading, cold temperaturess, salt, oil, grease, grit whatever else gets thrown at a car on the roads – and then know that you can paint 500 cars and they're all be the same colour.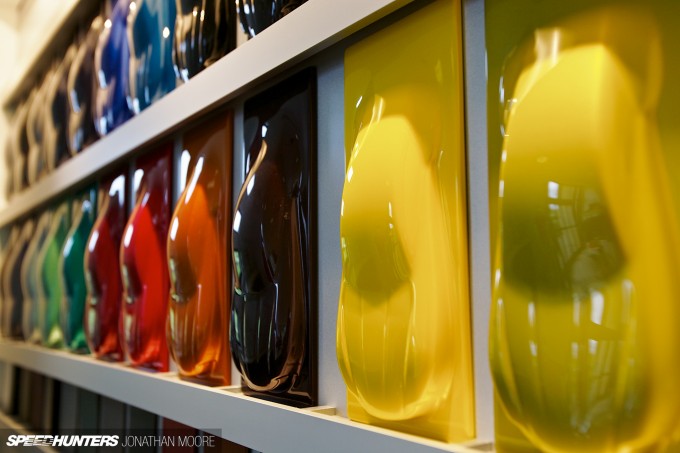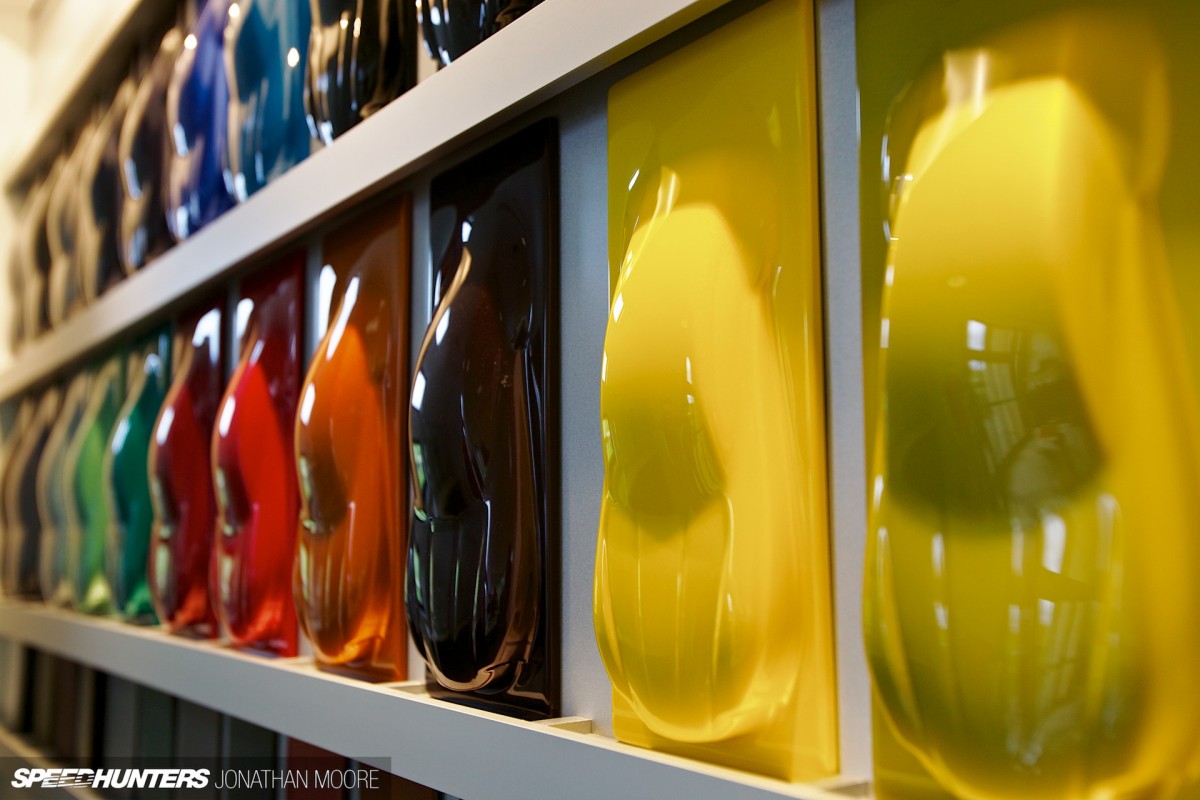 We do a lot of research, and every two years we have a trend presentation to go through where we think things are going outside automotive. But it's often things that come from a spark of inspiration. A lot times it's just something you see. That's how Morning Frost came about – it's literally from the amazing sparkle of frost on an early morning. It's white, therefore cold, but it has a warmth to it of the morning sun coming up.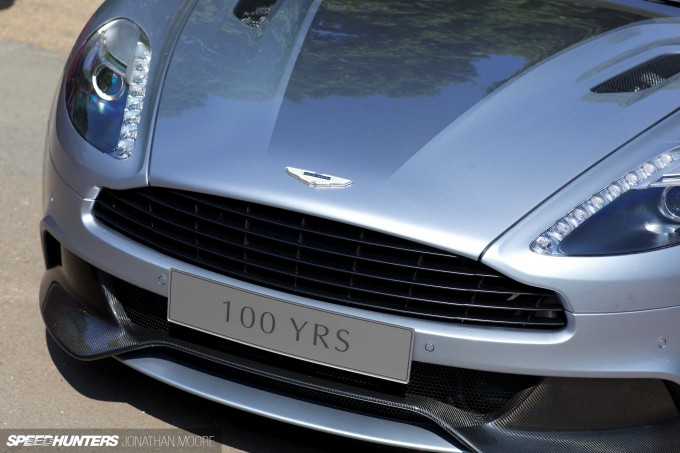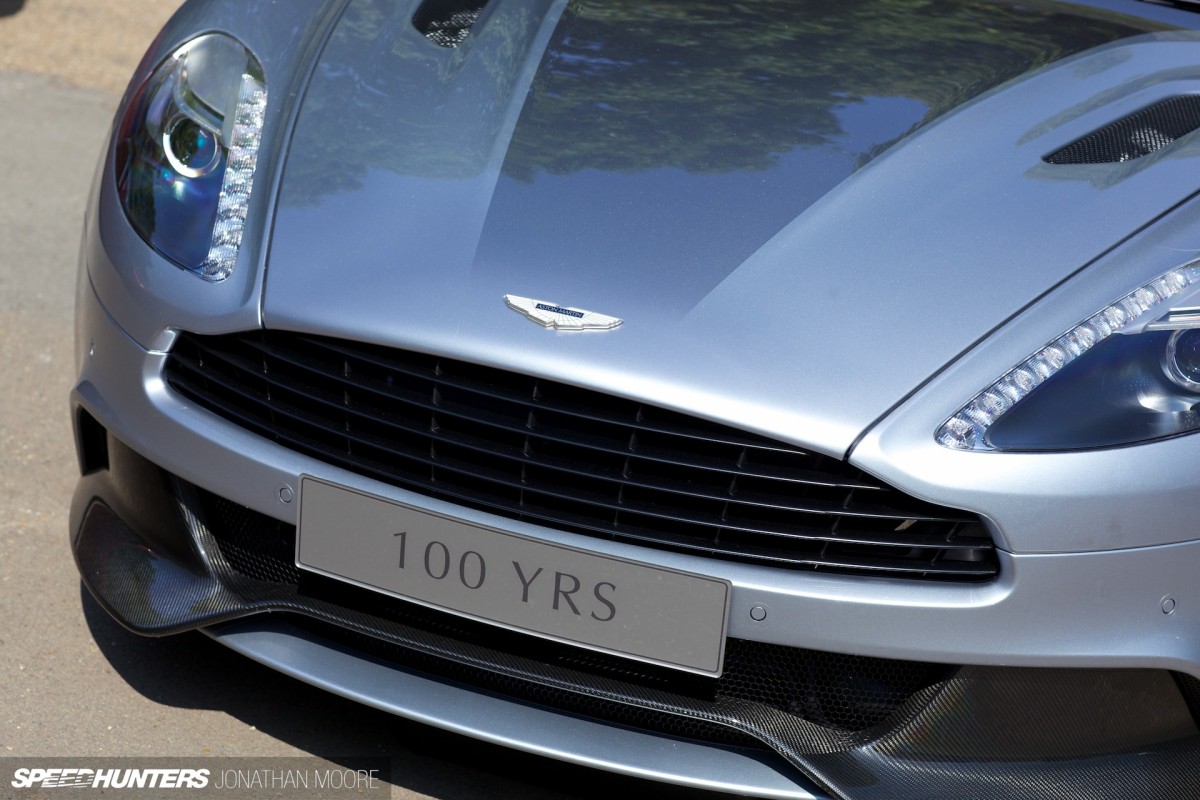 For Mako Blue, I'd been out snorkelling and seen incredible basking sharks, and when they turned in the water you saw the very grey underbelly but the top was a little bit bluer, so there was the mixture of the grey white and then blue grey.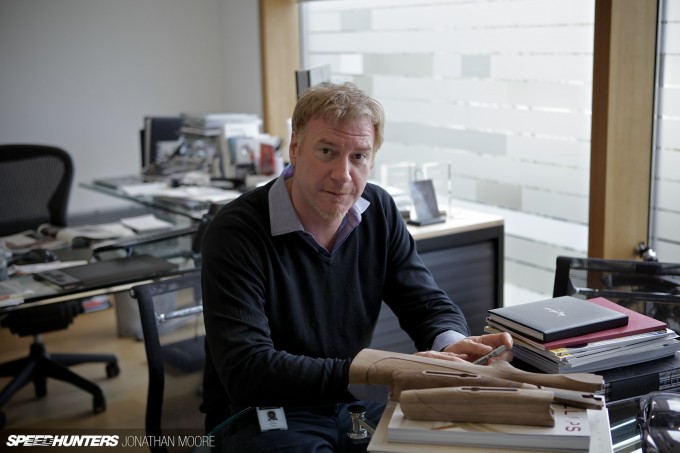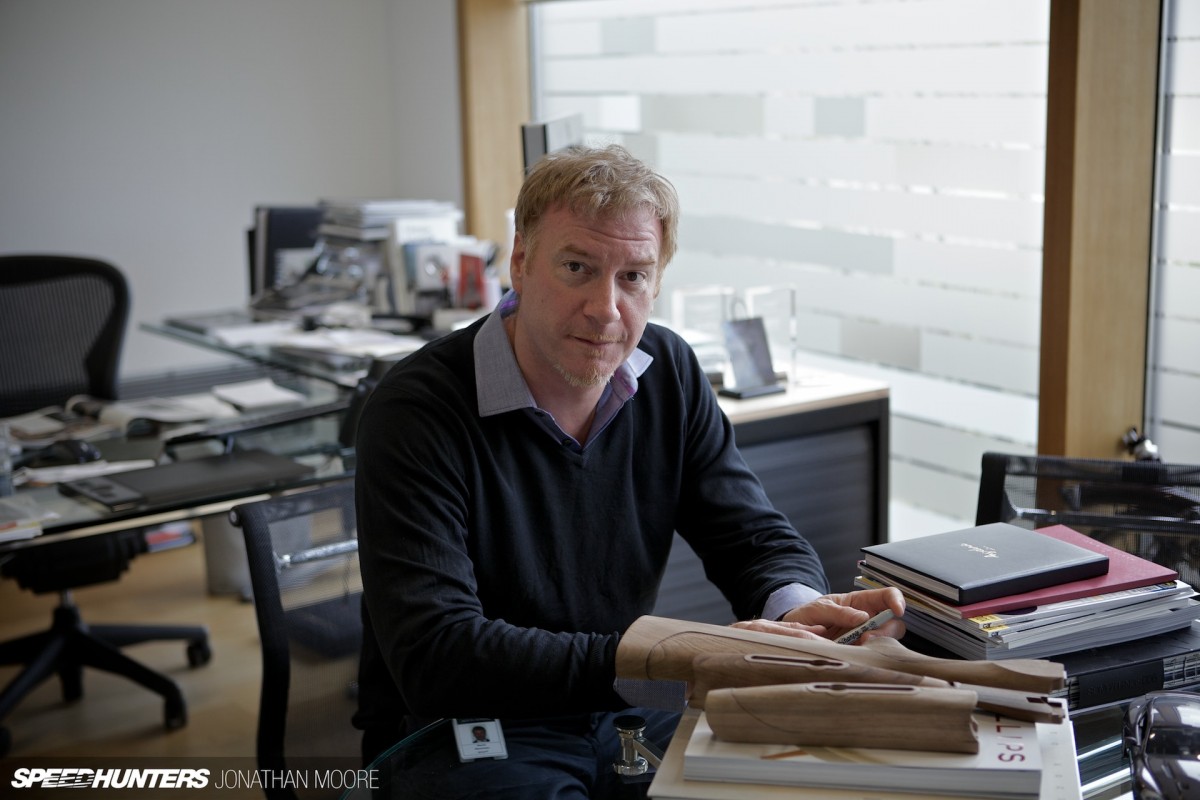 Derelict: What shotgun are those pieces on your desk from?
Marek: That was a Perazzi stock. I was doing research into how they procure their wood, how they veneer them. They're beautiful pieces; Perazzi buy massive centuries-old trees and carefully cut, dry and store for use when needed. Typically, automotive goes to a supplier and buys ready-made veneers, but using this kind of process would mean you get exactly what you want.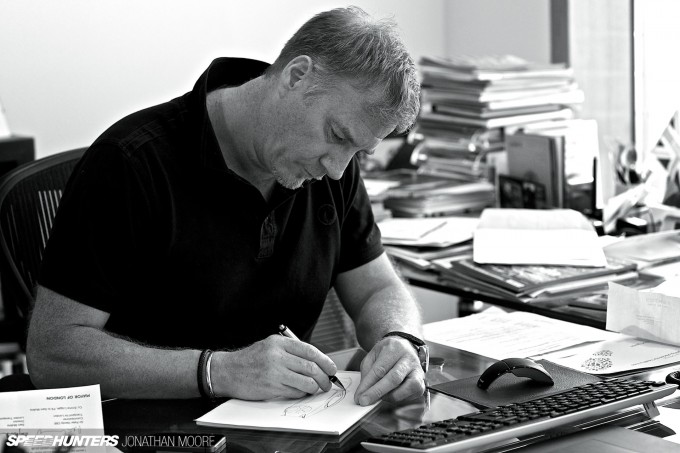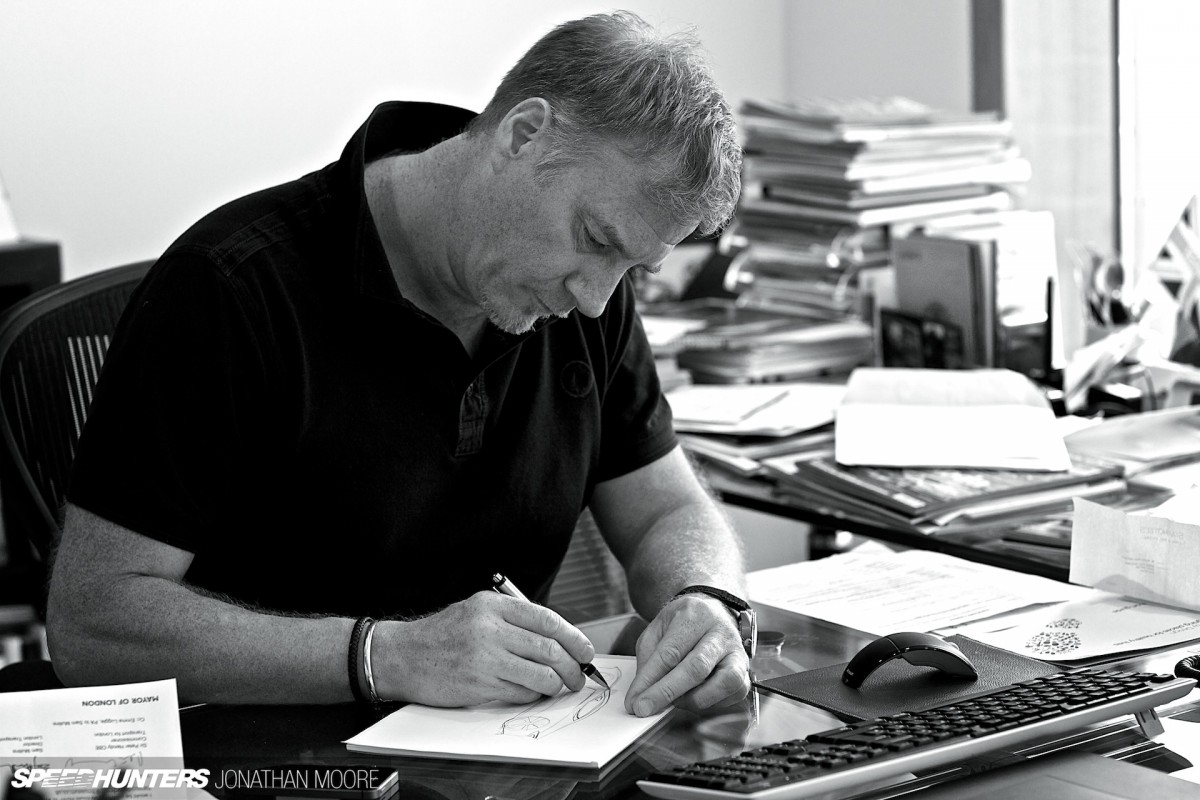 ThomasLucic: What do you sketch with?
Marek: I normally use a black BIC pen – a simple biro. They have a very fine ballpoint, so it's not a very thick ball, and the ink just flows very easily. You can do a line which is like a hair on the paper that you can hardly see, but also an incredibly thick line – very calligraphic. I like to try and sketch every day, even if it's only for five minutes. If I've seen something interesting, rather than direct visually I'll come back and do a sketch of what I mean.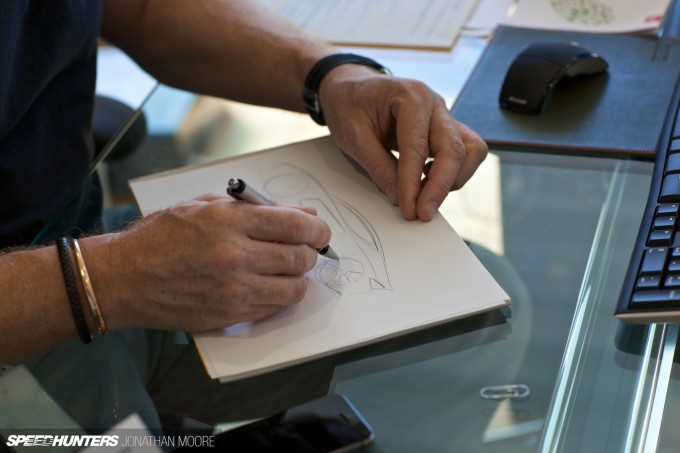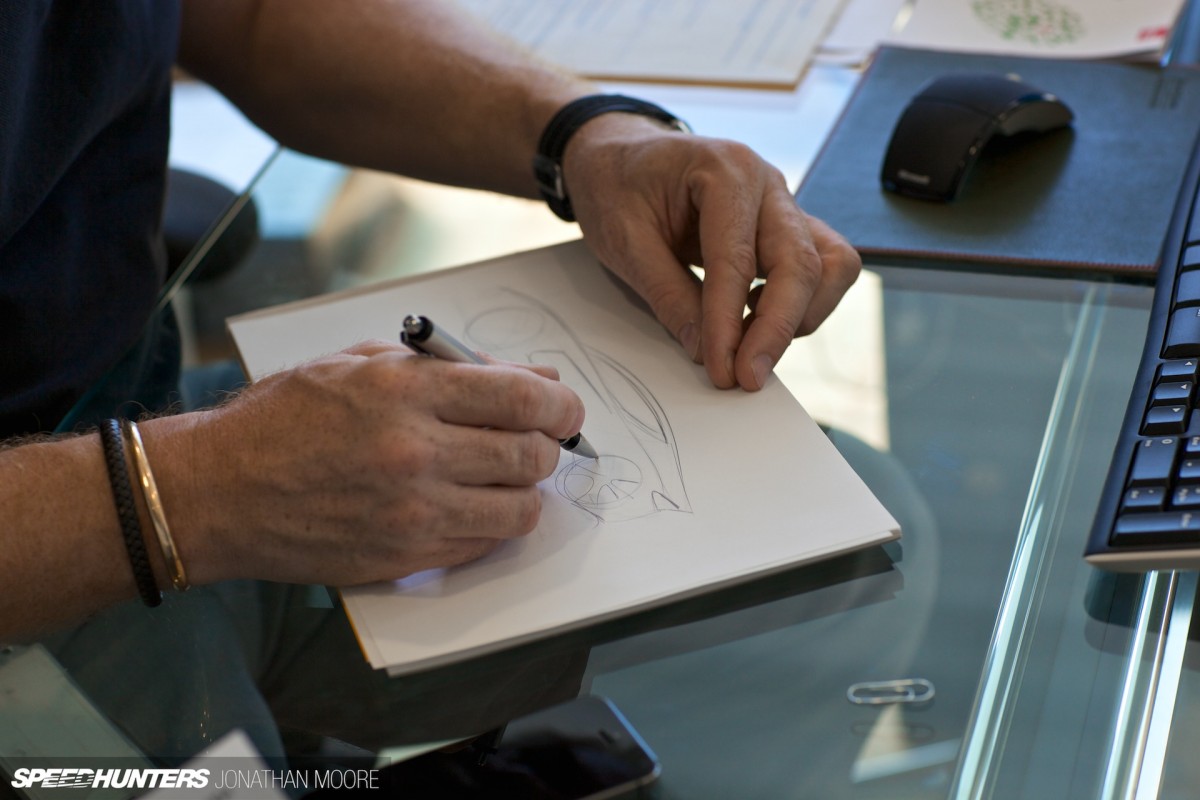 For a designer, knowing how to sketch is like knowing how to write. It's how we communicate, and you can say so much with something visual. If someone says three words to you – like elegant, flowing, brutal – I could sketch them relative to a car. Or a chair. Or a coffee cup! Because they all have a meaning, there's a visual representation of those words. The designer's role is to represent the feeling of something through its visual nature.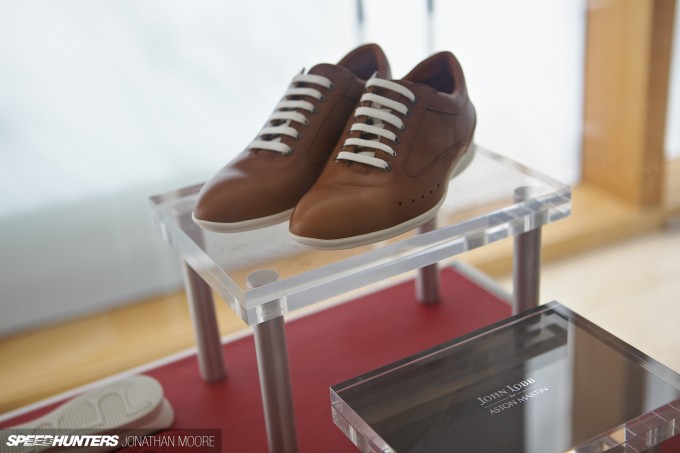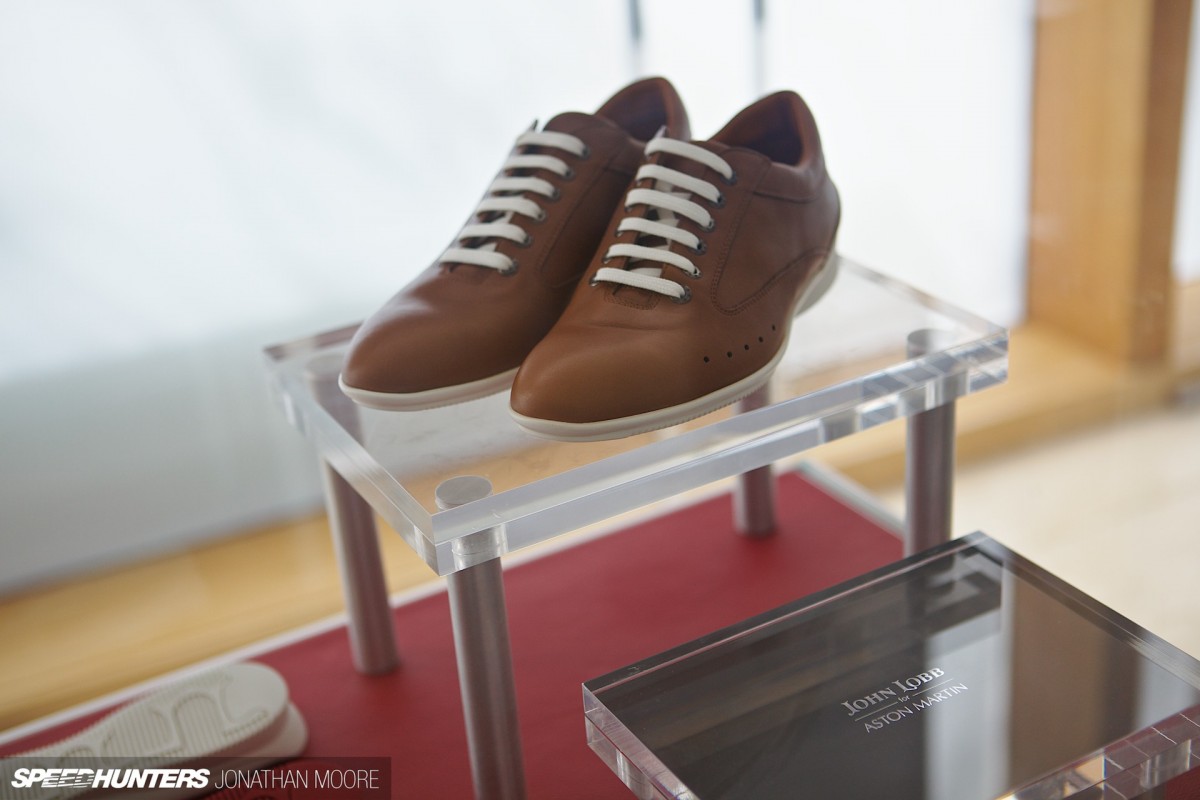 Pixellent: How is the Aston Martin design studio set up?
Marek: What stops creativity is usually not enough people, not enough time and not enough space. We've gone from a two-car company in 2000 to over a dozen today, plus derivatives. I've now got 50 people in my team. When I started in 2005 there were six! We rented a studio at Land Rover, when we were all part of Ford. This is the first time in a century that we've had an independent design studio. We get involved in everything from showrooms to clock design to shoes, bicycles… everything.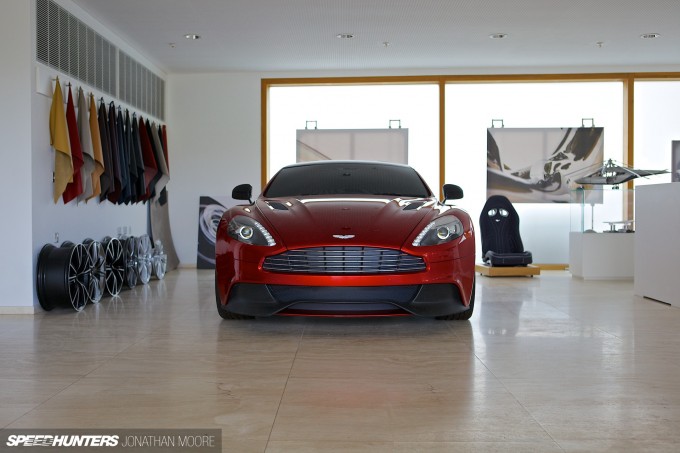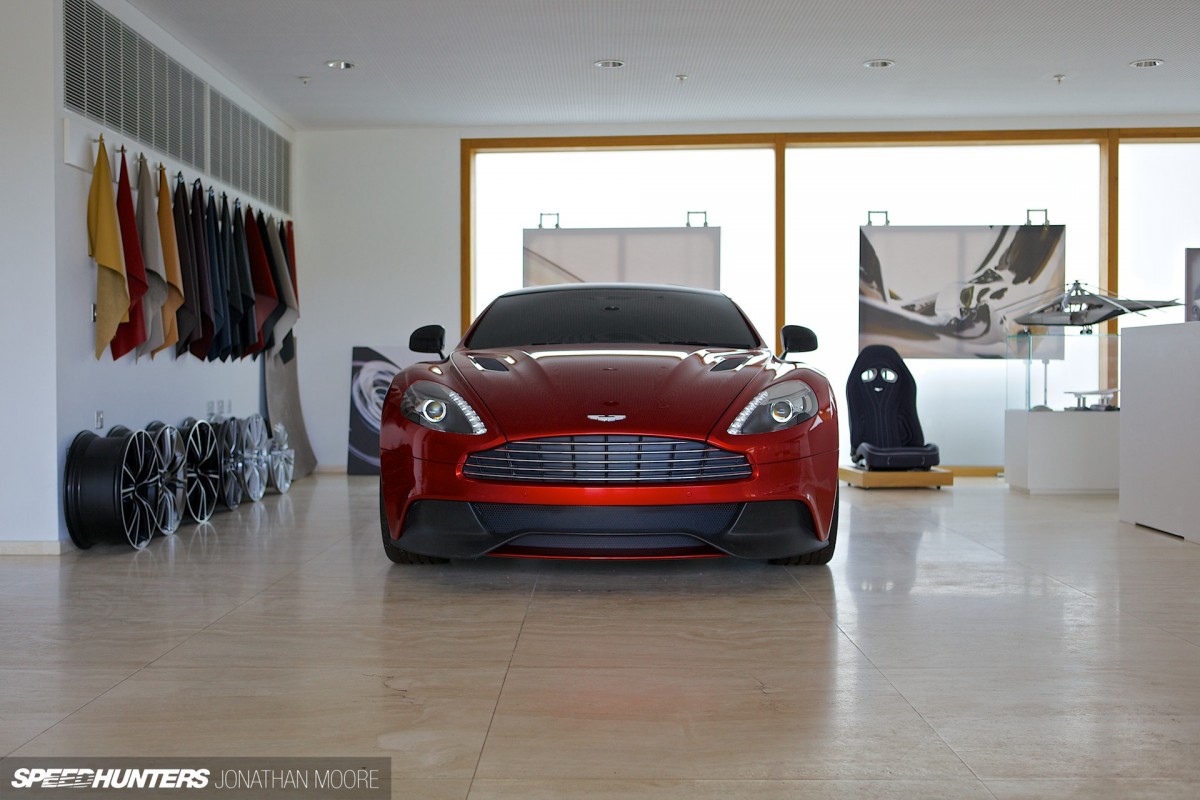 Only seven of my team are actual automotive designers. I've got clay and digital modelling teams, concept engineers, colour and surfacing specialists, in-house engineering…We're a turnkey operation – we can literally go from a sketch to a prototype car, which is what we're doing now. The team is now the right size for me. Compare that to Ford; who have about 1,800 people. Land Rover have around 900 for five cars! Manufacturing is right by us, which is a real bonus; we can walk down the corridor and talk to people directly. It means we can do everything much more quickly and efficiently.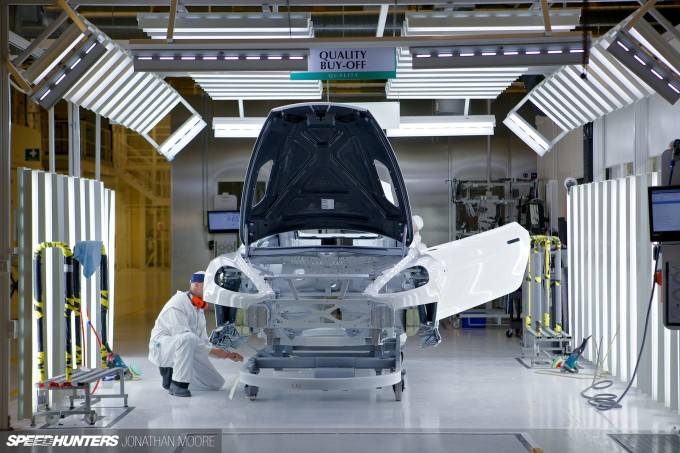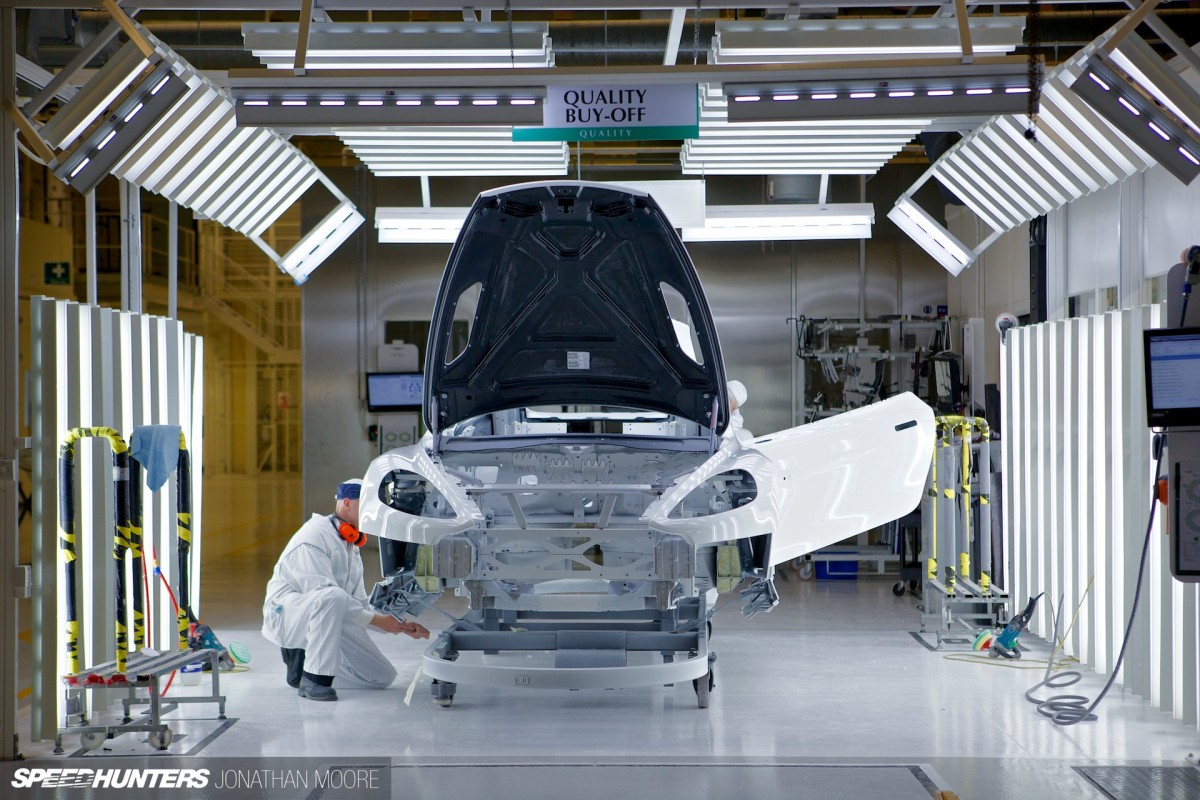 Each designer has a project; it's not like, 'I've got a wheel to do today'. Each one has a complete project to oversee once they have the experience. I have a core team of interior and exterior chiefs with four juniors under them, and I get in new interns every two years. I'm looking for rough-cut diamonds. Here they get mentored by someone working a whole plate, and they can begin to understand not just the language of Aston Martin, but also core skills.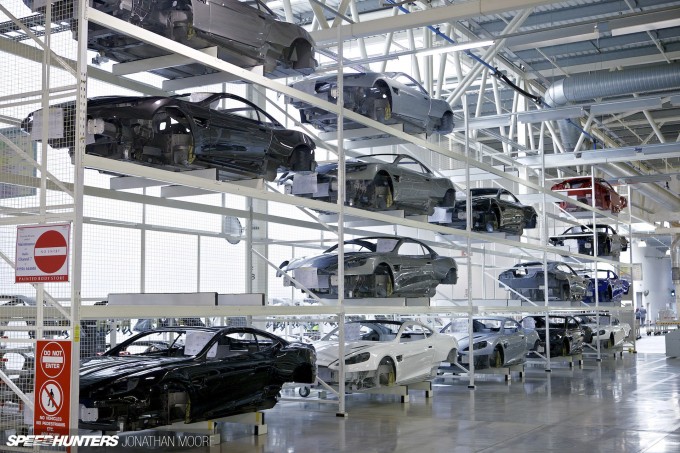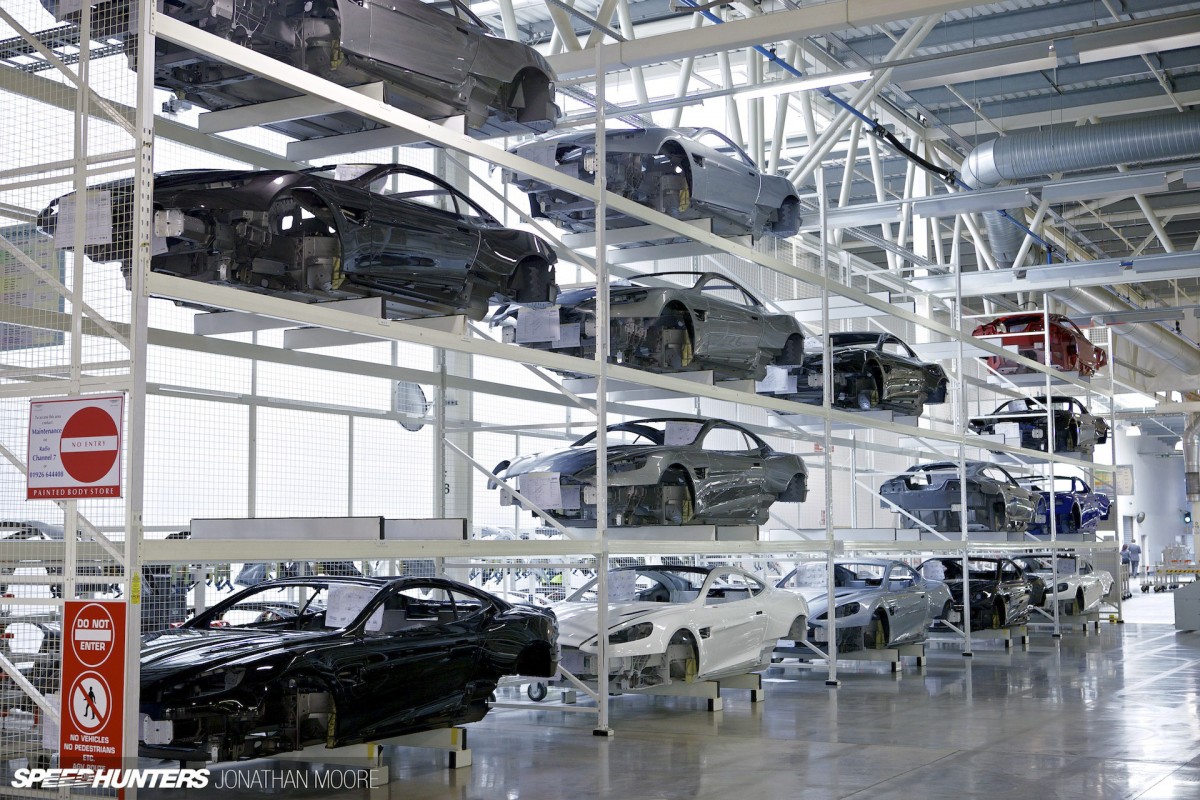 I'm a visiting professor at the Royal College of Art, so I get to see the cream of the new crop first, which is great! It doesn't take up a lot of time, though it's very intensive when I am there. It keeps me in touch, and I'm always astounded by some of the work. Two years on a Masters is so important – you get to oversee a whole project, with a budget and so on. That said, students are always shocked how fast we have to work in a professional industry. In five months students sometimes barely think of ideas!
Looking for the perfect balance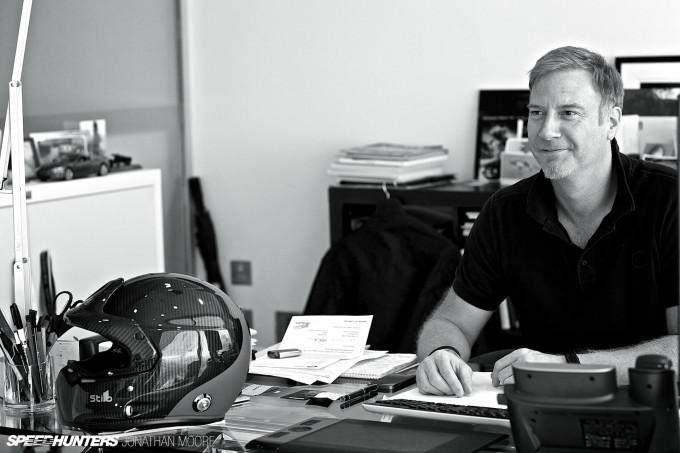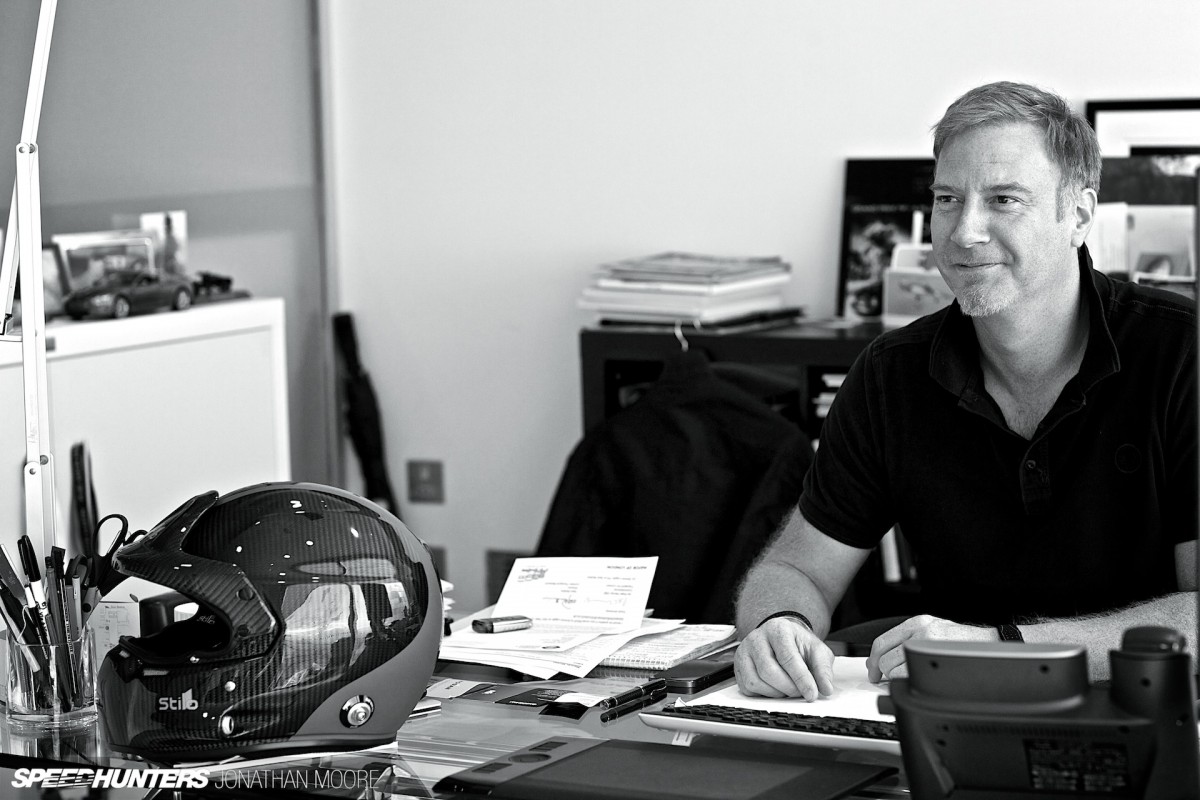 ToyotaSupraMan: What do you think is the most beautiful car not designed by you?
Marek: I think Gerry McGovern is doing a fabulous job at Jaguar Land Rover, and Walter de Silva of the Volkswagen Group is one of the iconic designers at the moment. Land Rover as a brand are doing some pretty incredible things. Alfa Romeo also are very good. I think we're seeing the end of what Wolfgang Egger was doing there, who now works for de Silva in another form. Obviously what Peter Schreyer is doing at Kia is very good; all of a sudden they've become very cool cars, all powered by design.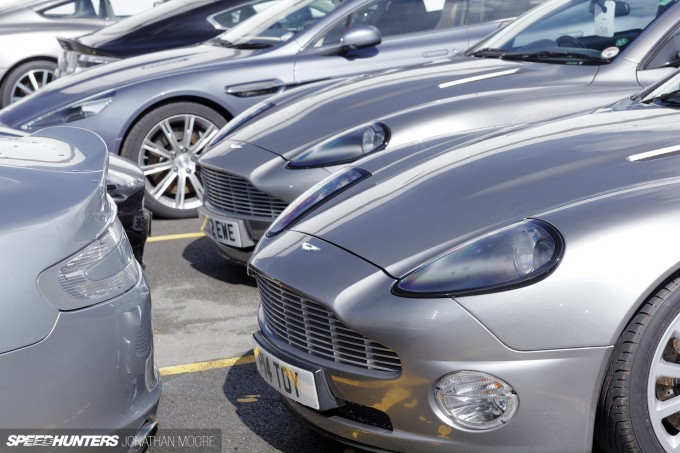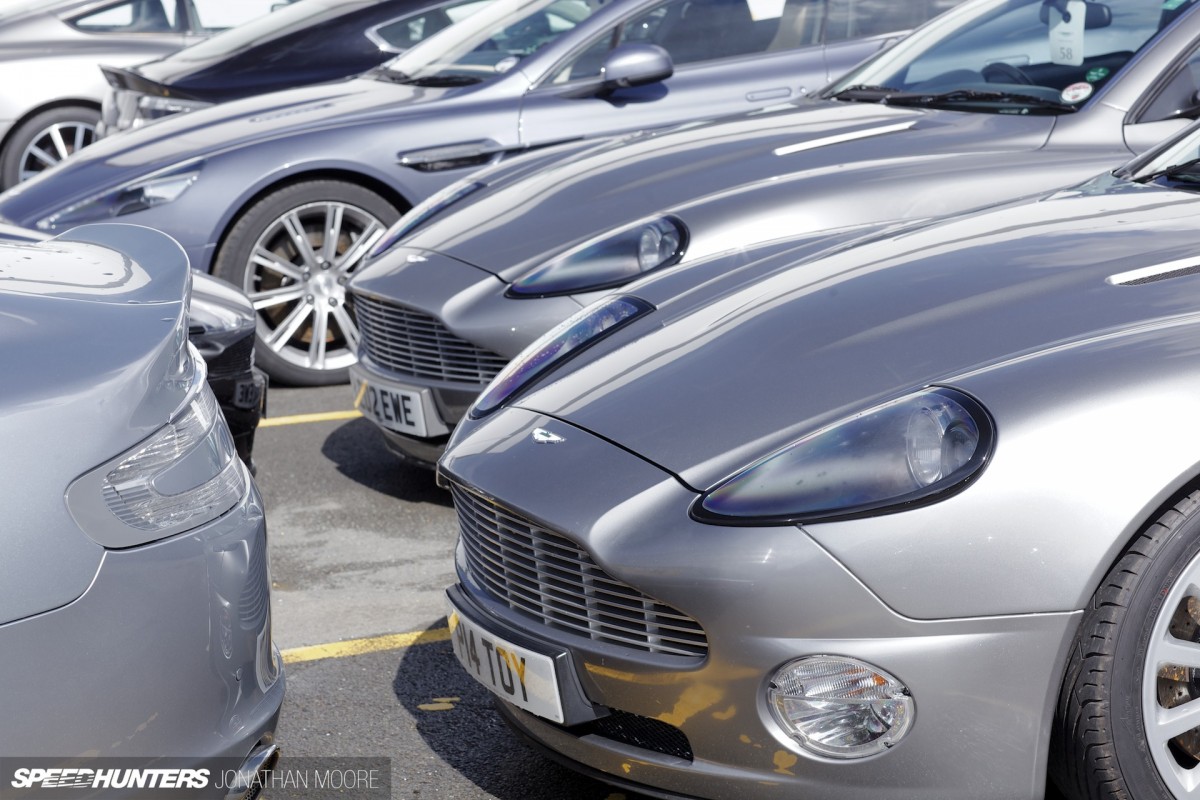 jmasson: Cars are pretty constrained to having a bonnet line and frontal area that works for an internal combustion engine. Where do you see design going as these constraints are removed and new ones are added by other power units?
Marek: Materials help us change shape and legislation forces us to change shape, but at the end of the day we produce sportscars. There are some fundamentals a sportscar must have: a low centre of gravity, which means we want everything to be as low to the ground as possible; a powerful – I won't say engine – propulsion unit, whether hybrid, turbo, electric, which will have a volume and mass; and in terms of weight distribution you want as near to 50-50 as you can between the front and rear axles. I think we're about 49-51 as an average. Some of our cars are bang on 50-50, which is exceptional.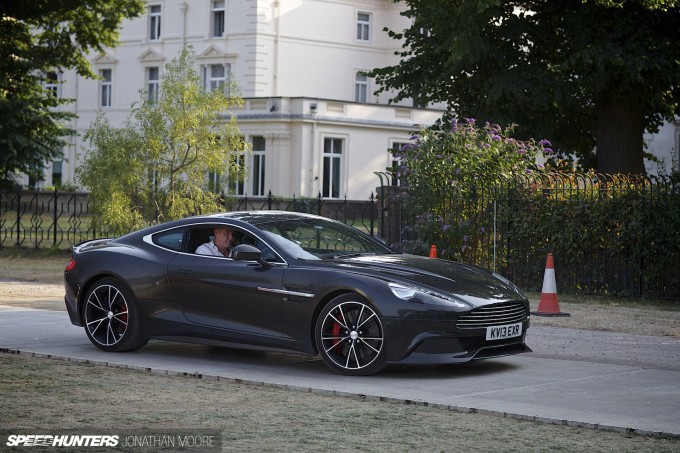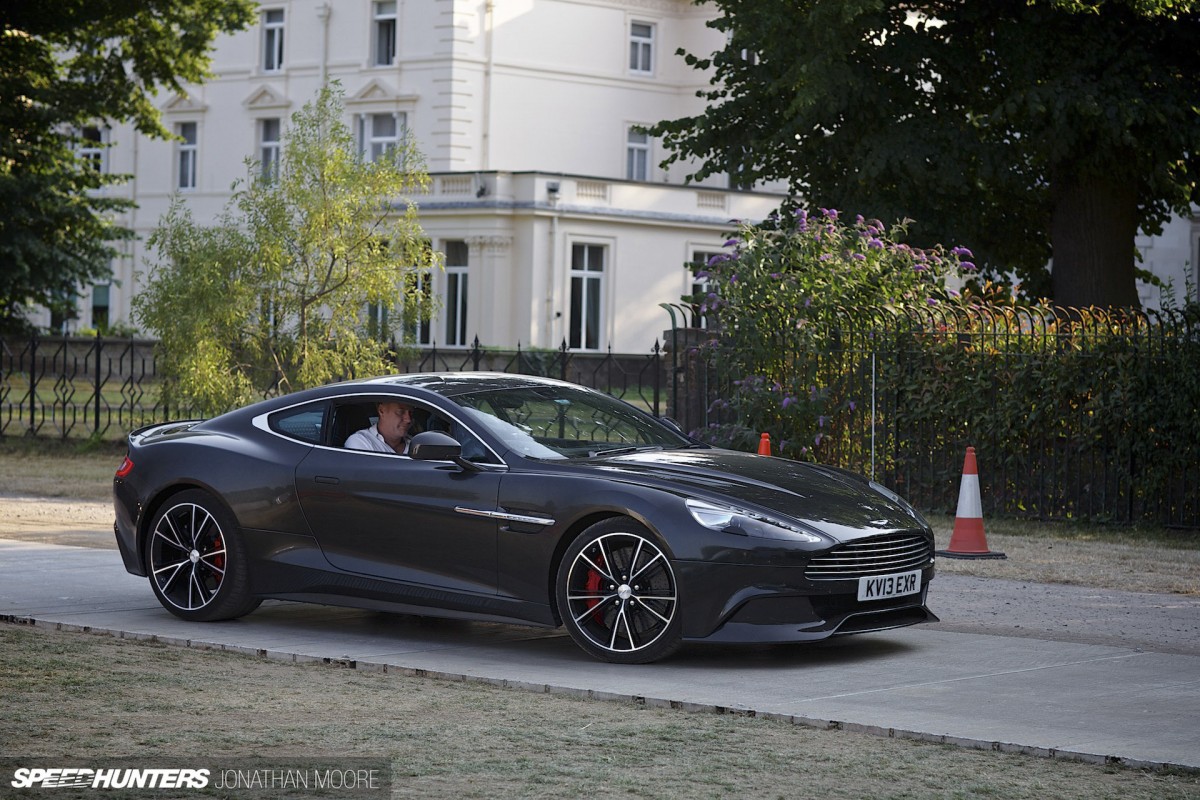 So whether you have the engine in front of the rear wheels, behind the rear wheels, or behind the front wheels, you still have to distribute the weight, and that will always be part of the constraints of developing a sportscar, because you've got to get near that perfect balance.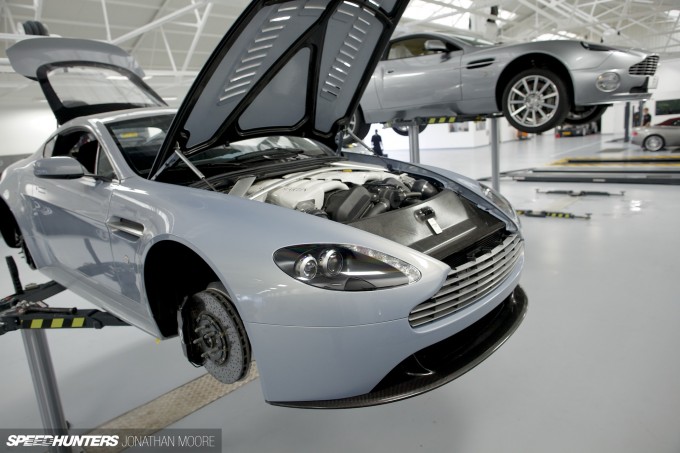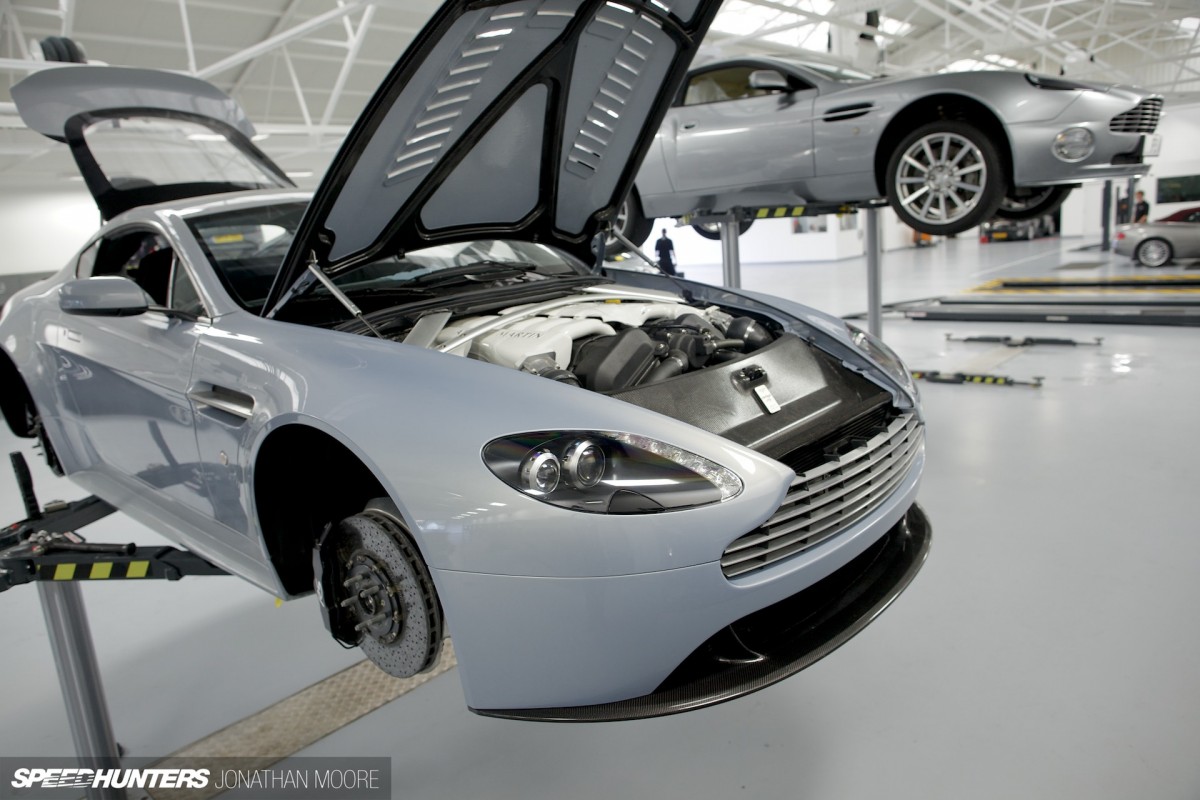 With front mid-engined cars, the propulsion unit is always in the same place and the wheels need to be forward of there, so you're kind of going to get a similar shape because you're drawing around the engine and the occupants. You want to get that bonnet line as close as possible to all the hard points, as that means it's lower, has less mass, weight and frontal area. That defines the basic form.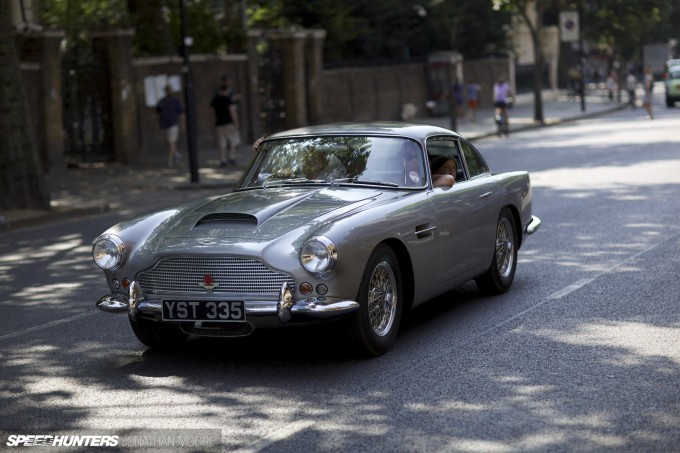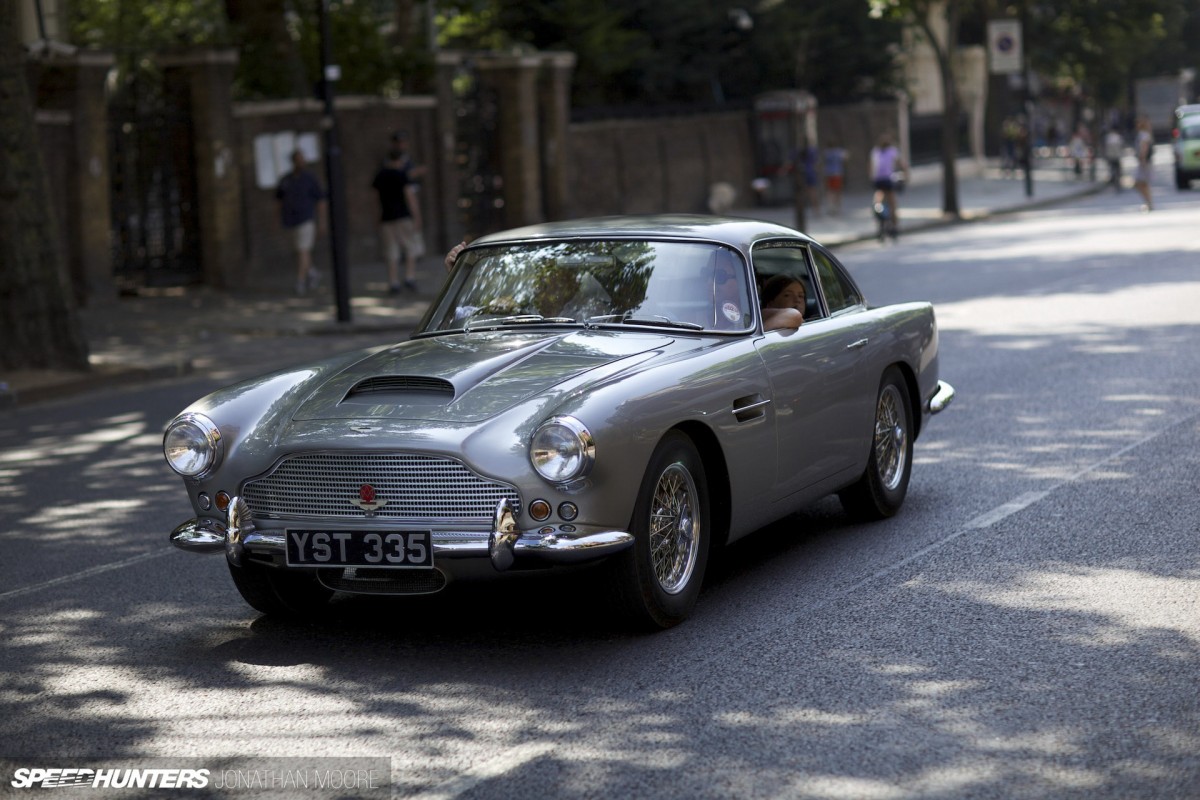 R8r0: Where do you see Aston Martin design going in the future?
Marek: We're coming from our iconic models of the '50s and '60s – for most car companies you forget the '70s and '80s anyway – the '90s was the start of the new era and then from 2000s we've got the DB9. Will Aston Martin change? Well, can you recognise a modern 911 from its origin 50 years ago? Yes, but it's completely different. You can see the '70s classic in the current Range Rover range, yes, but again it's completely different.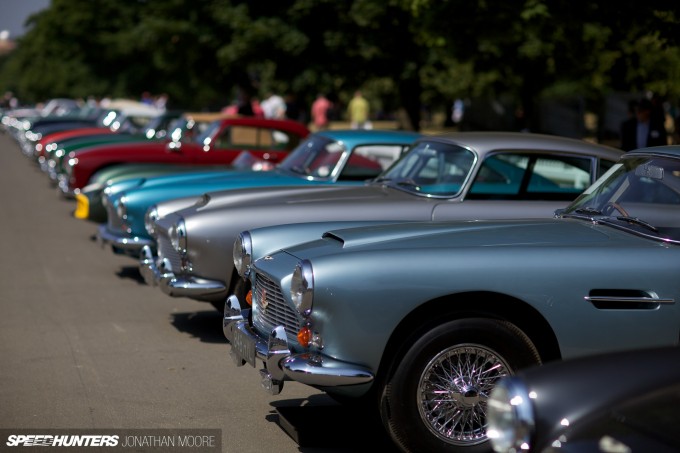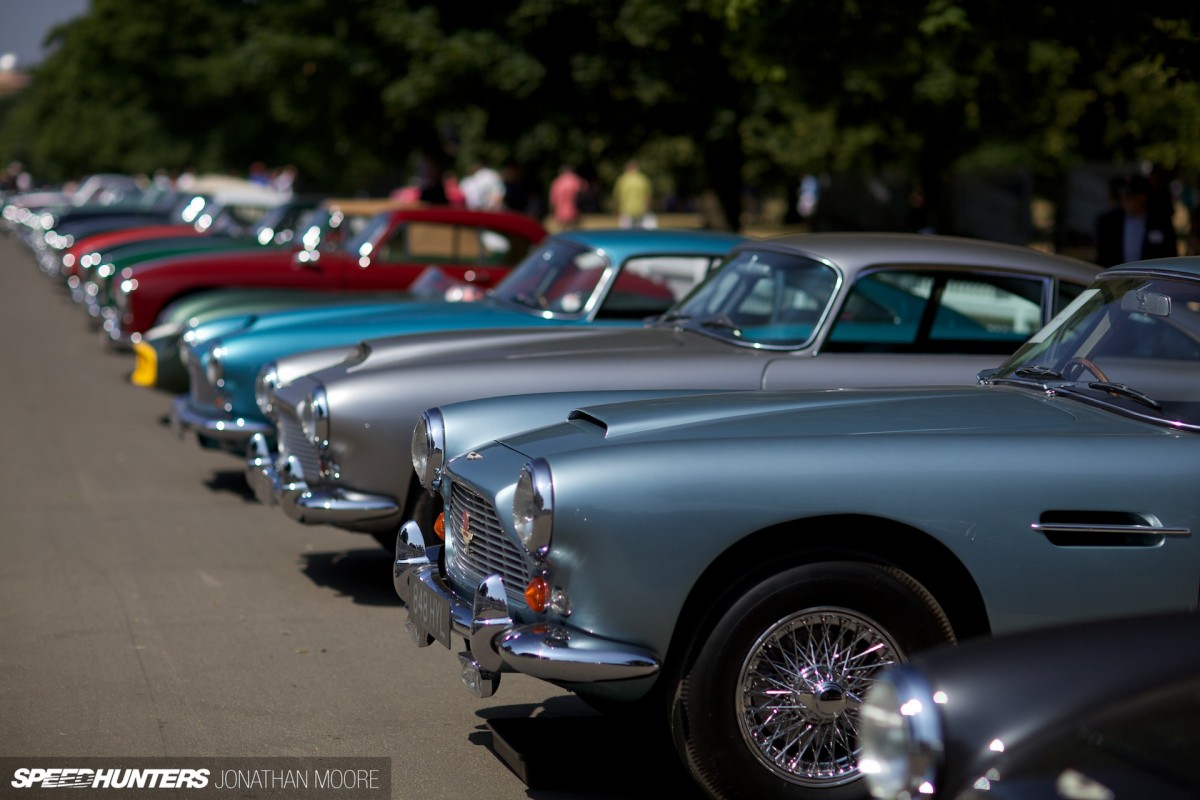 When you have a design language which is so iconic, then it is about modernising the product in the context of the day and using the technology of a given time.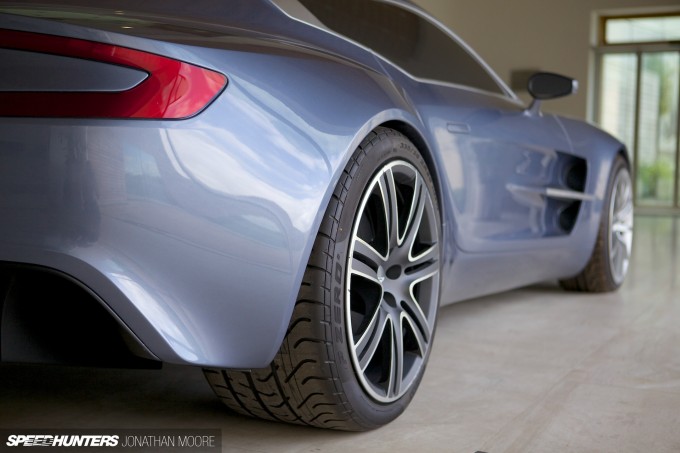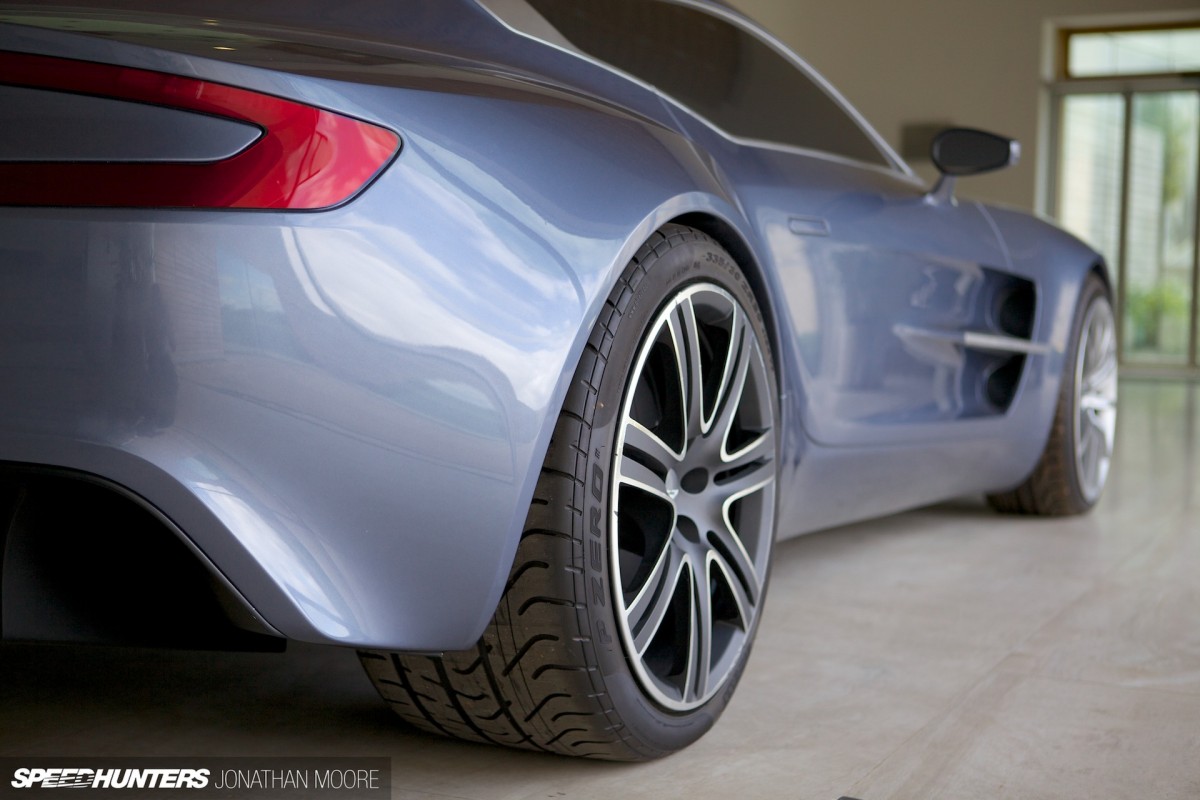 I think you do see that our current cars have become a lot more muscular, even against the original DB9, which had mostly soft sections and forms. We now have more sheer surfaces, really derived from the One-77. If you were to put a DB9 and a One-77 together, they are completely different products in terms of their surface language, and you'll see a lot more of that influence in the future products – and then another step.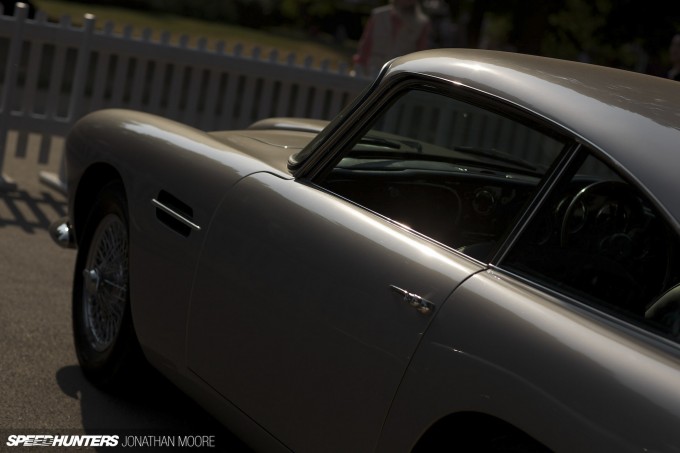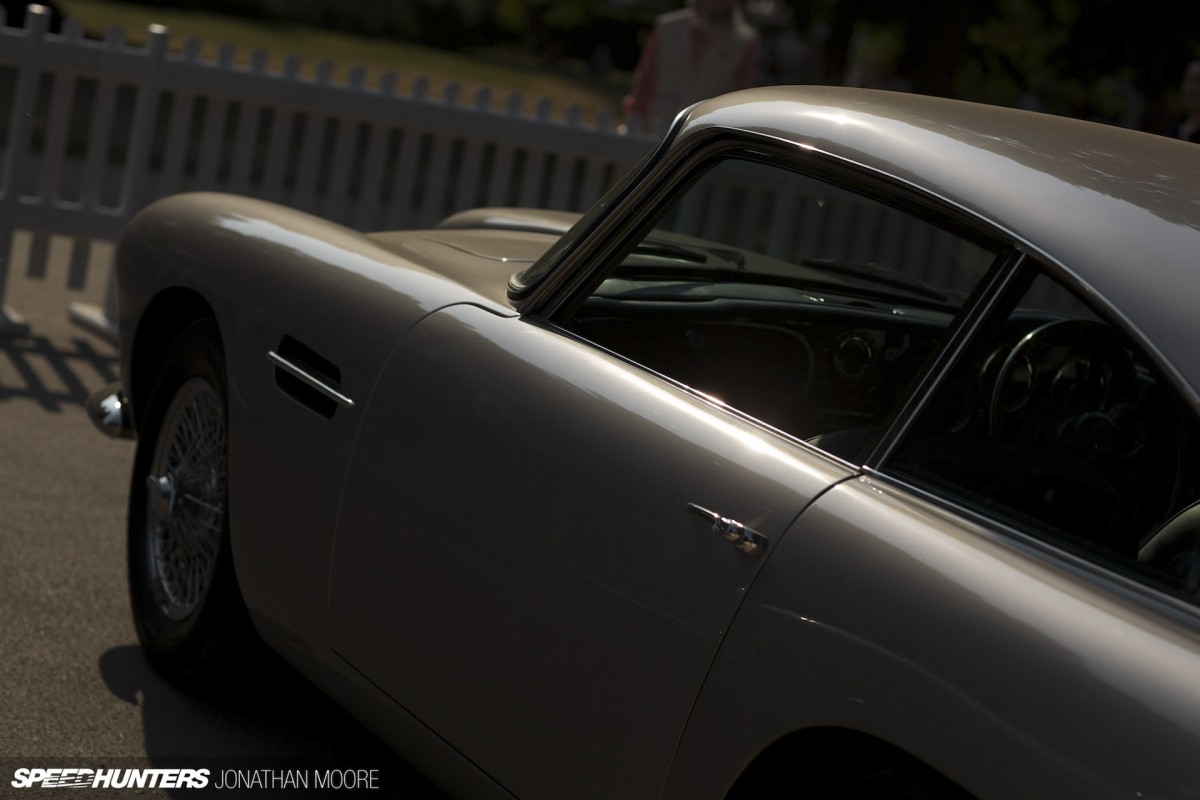 But Aston Martins will always be based on beautiful proportions, as I think that is the first thing our brains recognise – then it's all about the surface language to accentuate those proportions.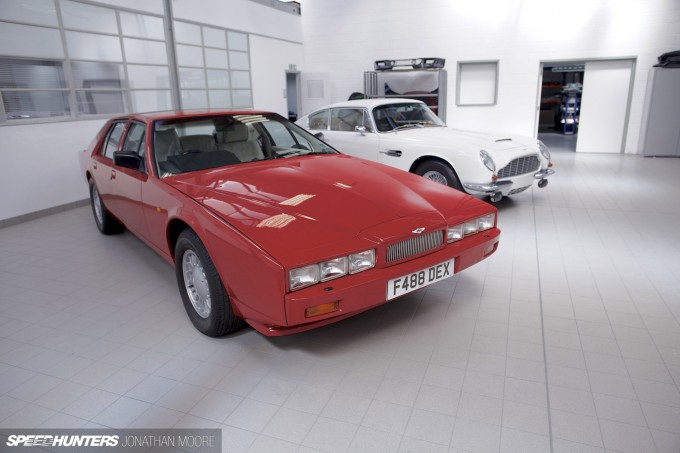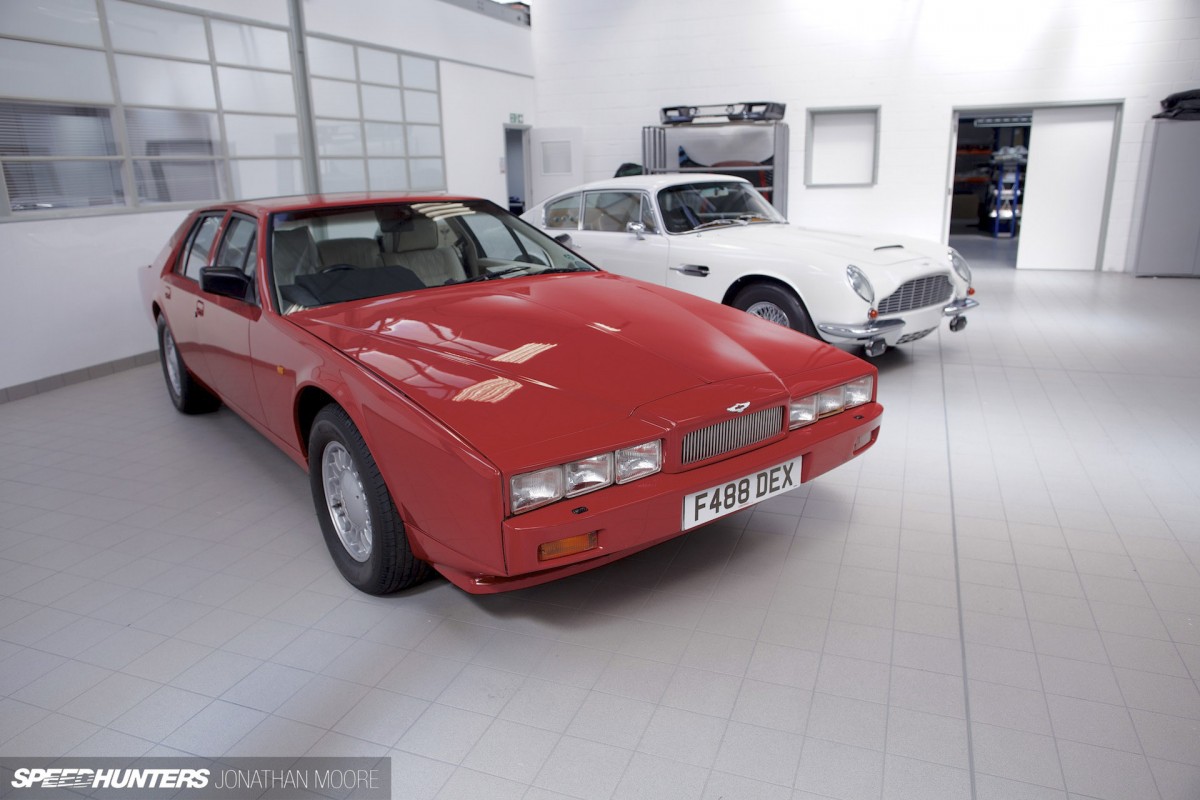 majik16106: When dealing with a brand identity like Aston Martin, with so much heritage, how do you know when you can break the mould in design terms?
Marek: Heritage is vastly important. There are few companies that are a century old, and all the others are huge entities. We have a breadth of history that gives us both credibility and means you're buying into something exclusive. Keeping traditional styling cues are inherent: you need to be able to recognise an Aston Martin without seeing the badge.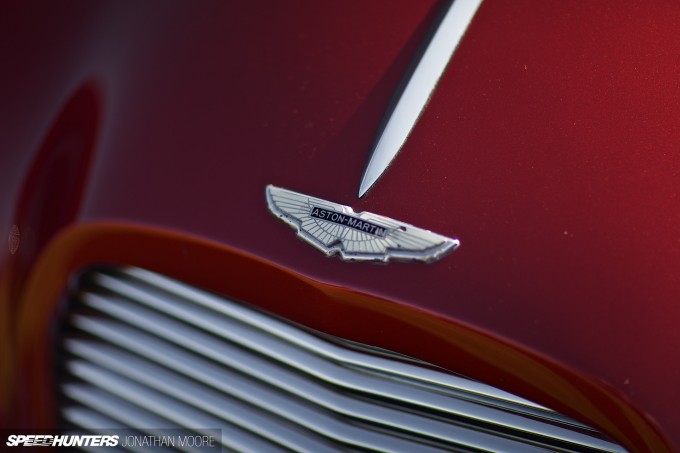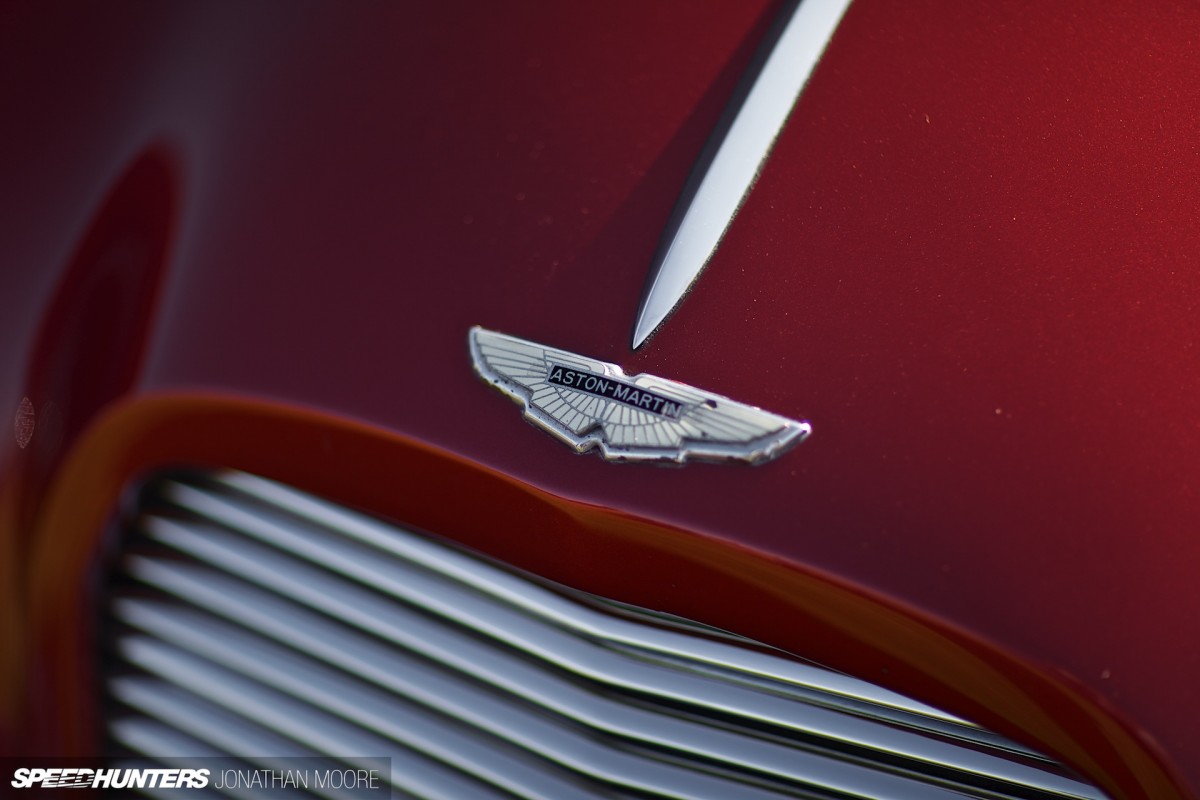 But I don't this as constraining. It's like being a chef with great ingredients. Everything I have to work with is beautiful, and my only constraint is keeping that beauty. If you run your hand over an Aston Martin it feels like one continuous form or shape: it's what we stand for.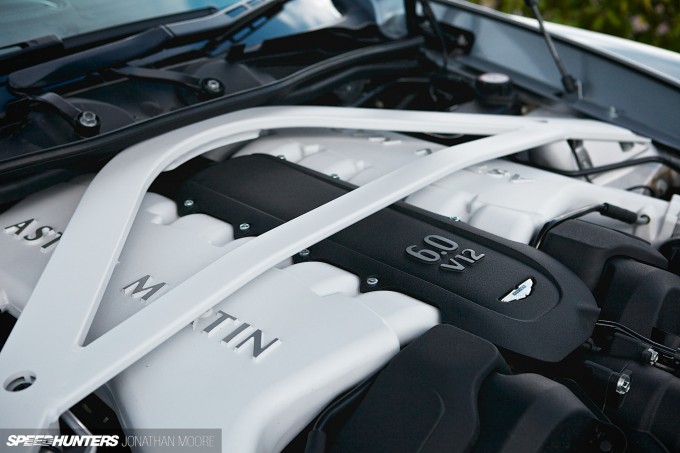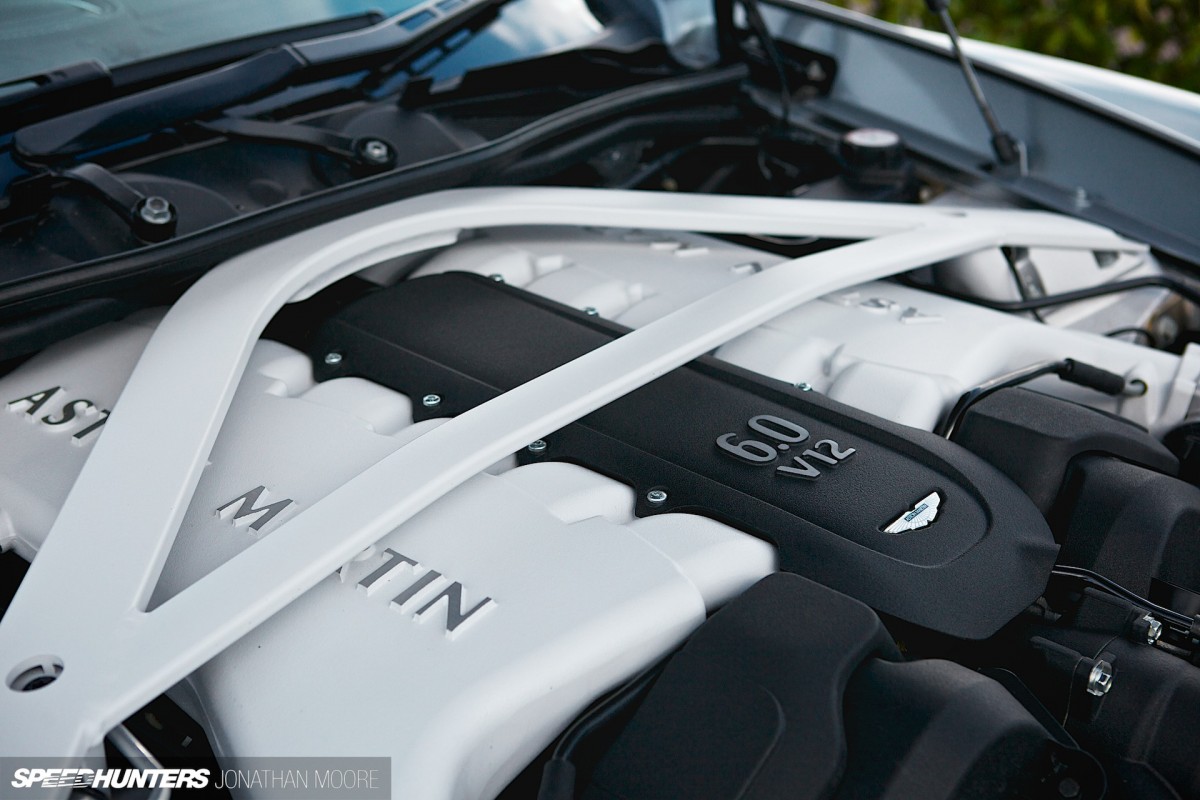 Nana223: Why no turbo engine for mass production?
Marek: Our normally aspirated engines are currently meeting all our emissions and performance needs, and it's what customers are asking for. Will we change? I can't say what our future plans are, but I will say that you can't eliminate anything in current times. Last year we raced a hybrid hydrogen/petrol powered car at the Nürburgring 24 Hours; there's also a hybrid-electric DB9 developed by Bosch. It shows that we're thinking about things – we are looking at all possibilities into the future.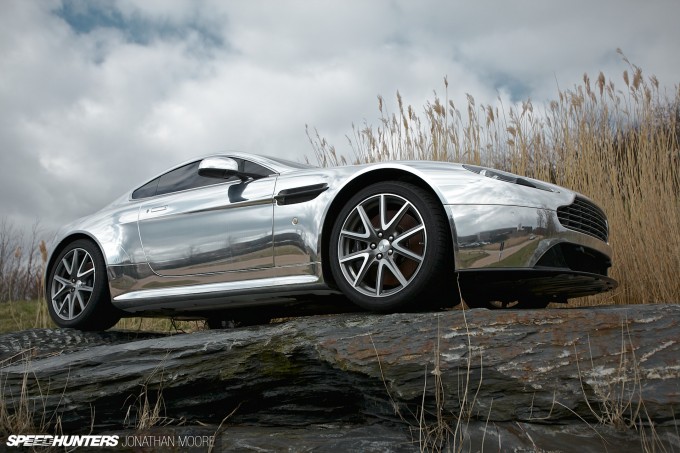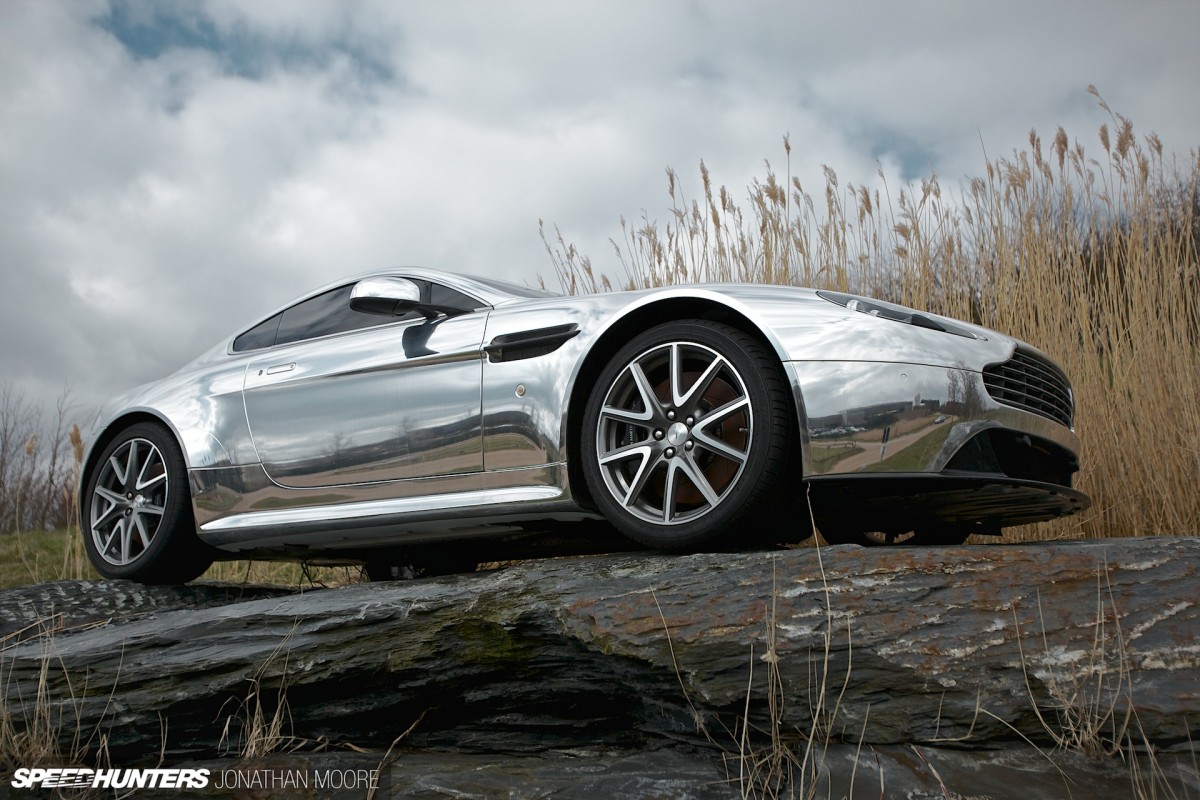 BiTurbo from oppo: Do you see Aston's current design language enduring and evolving, or can you see a departure in the not-too-distant future?
Marek: We are evolving: it's very seldom revolution when you have an established brand, more 99 percent evolution, but it's the steps you take that count. We decided to go from DB7 straight to 9 as we felt it was a quantum leap beyond, two generations ahead.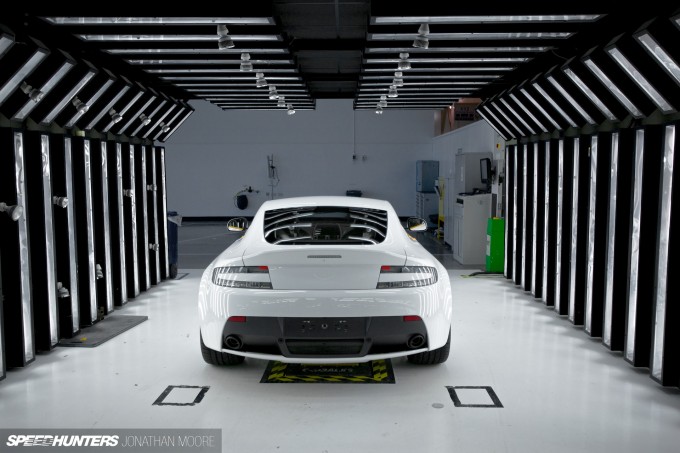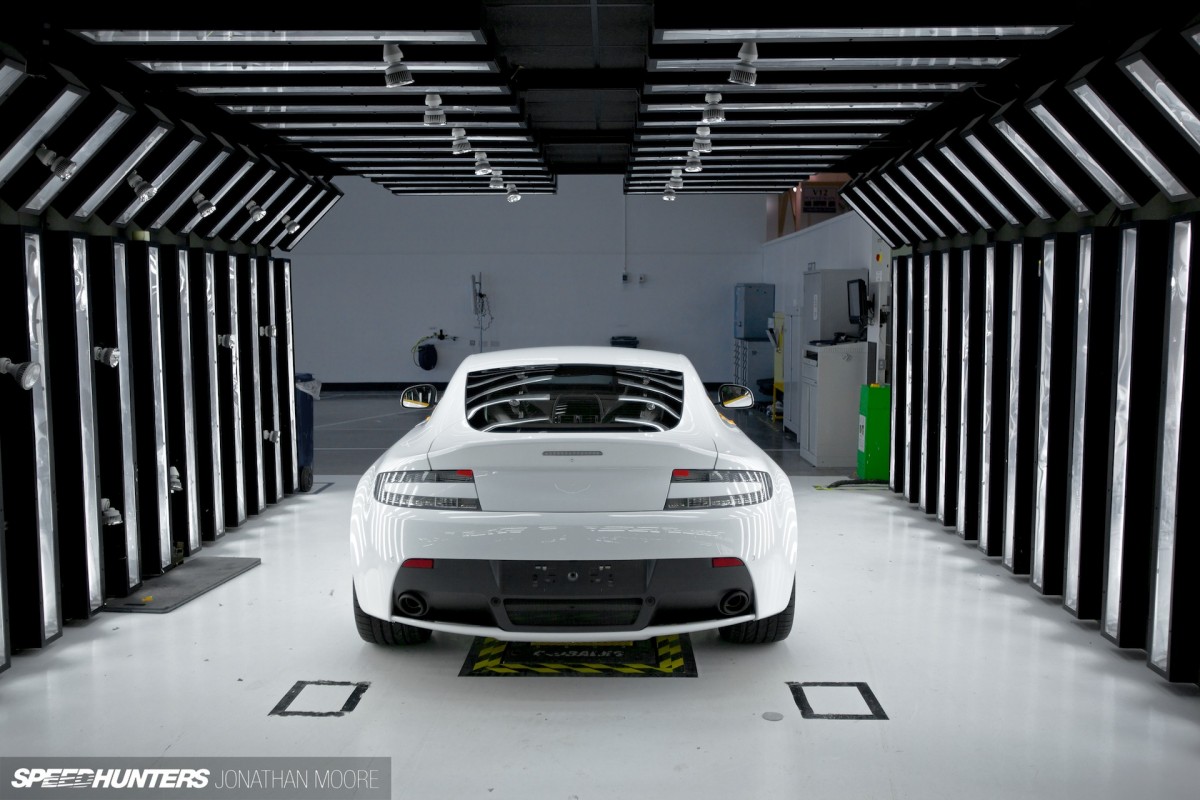 What you can expect in our next generation will be a similar step change, a leap of faith, for what we can possibly be. We've grown so much. Of the 65,000 cars we've made over 100 years, around 45-50,000 have been produced from 2001 onwards. We have to make the next step, but it will be an Aston Martin, recognisable not just by its badge.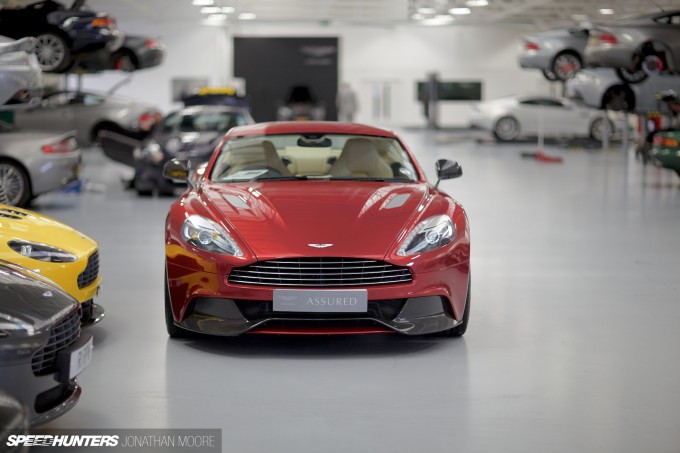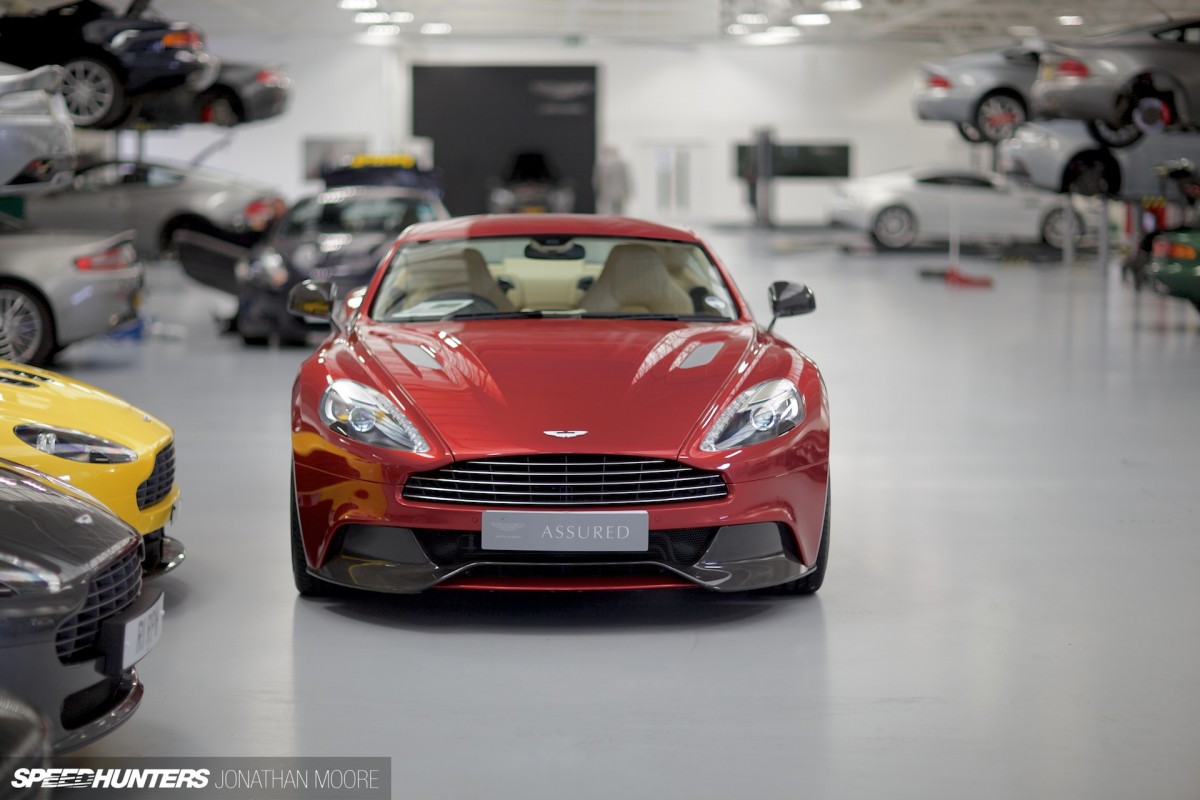 Everyone knows we have a fully-staffed design studio and it takes at least three years to take a car from sketch to production. So you can imagine behind those doors there are five plates, and each plate is full with new ideas…