Toyota left its heart in Los Angeles
Toyota and Southern California have been linked since the brand's very first days in the USA in the late 1950s. The first Toyota dealership in America was located in Hollywood and after that would come the company's massive American headquarters in the city of Torrance.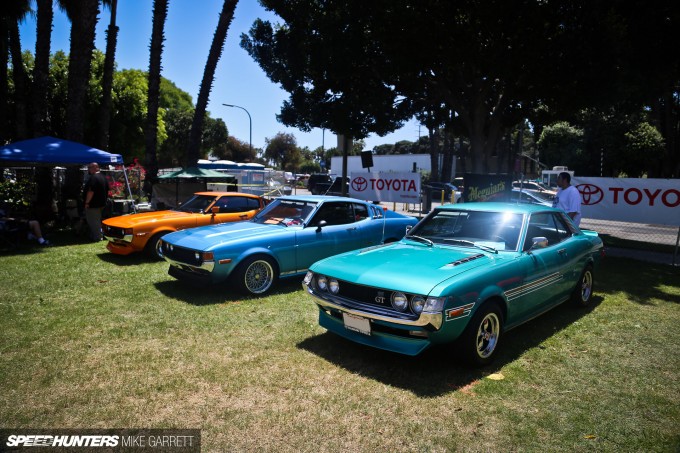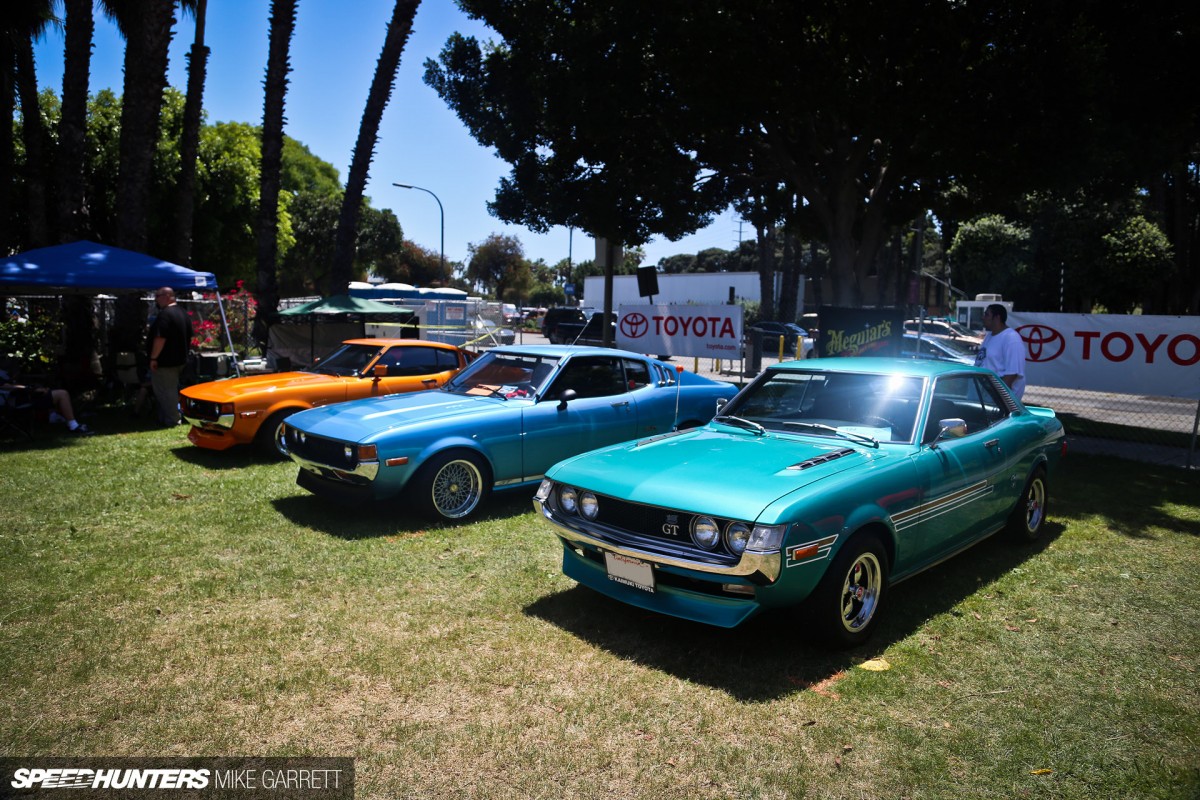 For decades Toyota's operations have been a major player in the Southern California car industry. But that's all about to change. Last week, the company announced plans to move much of its US operations to Texas to take advantage of that state's business-friendly policies.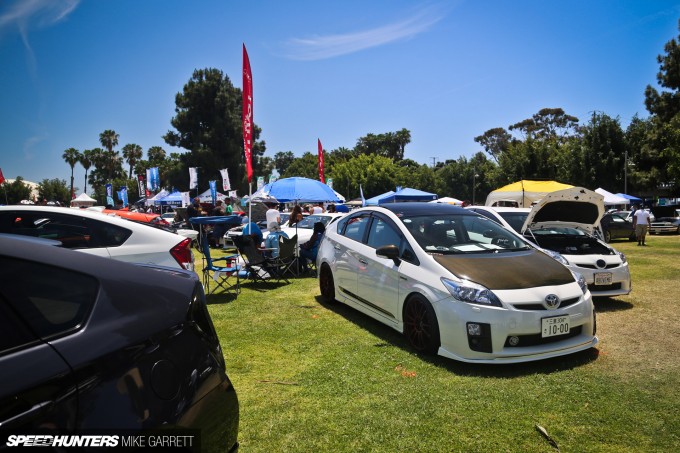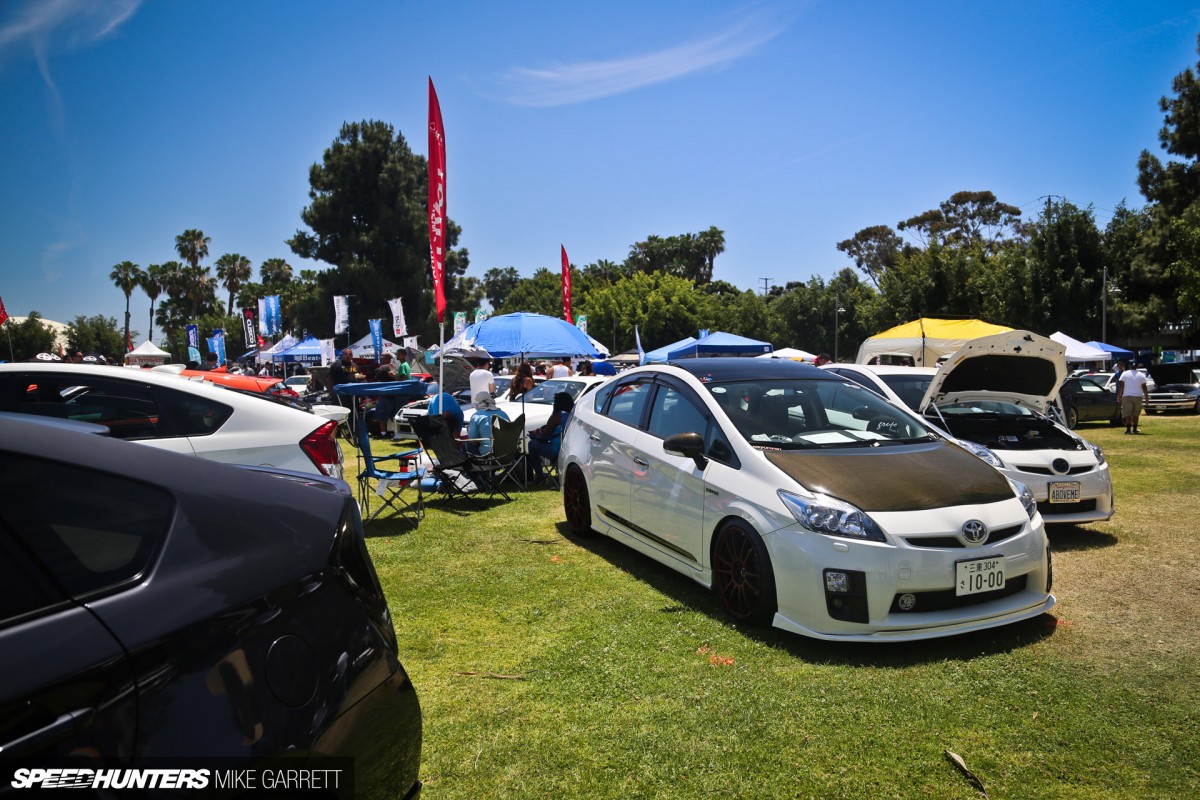 While the move to Texas makes compete sense from a business standpoint, Toyota's large presence in Southern California will be sorely missed. For decades LA has been an epicenter of Toyota enthusiasts – and nowhere is that more evident than at Toyotafest in Long Beach.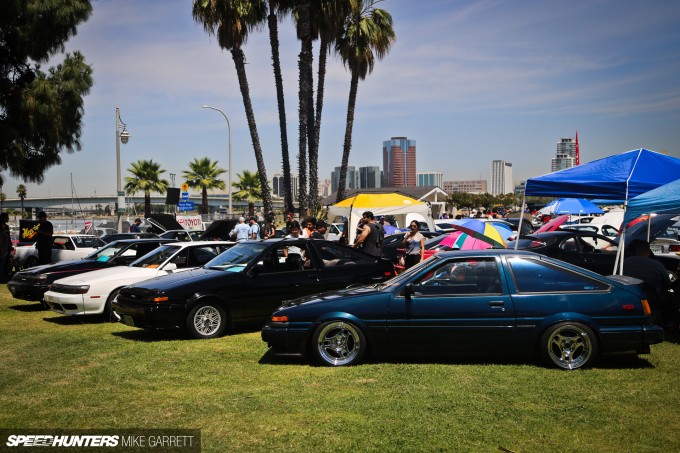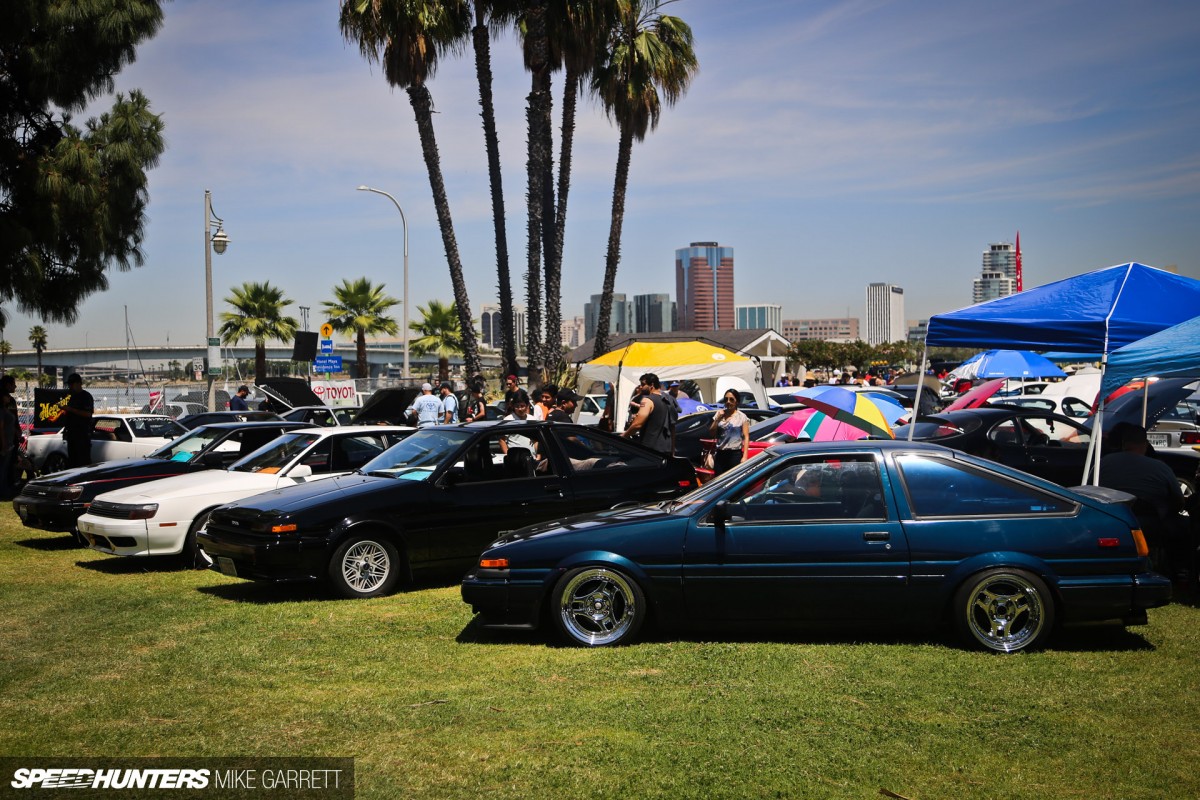 It just so happens that Toyotafest 2014 was held just days after Toyota announced the move to Texas, and there certainly seemed to be a strange aura around this year's show.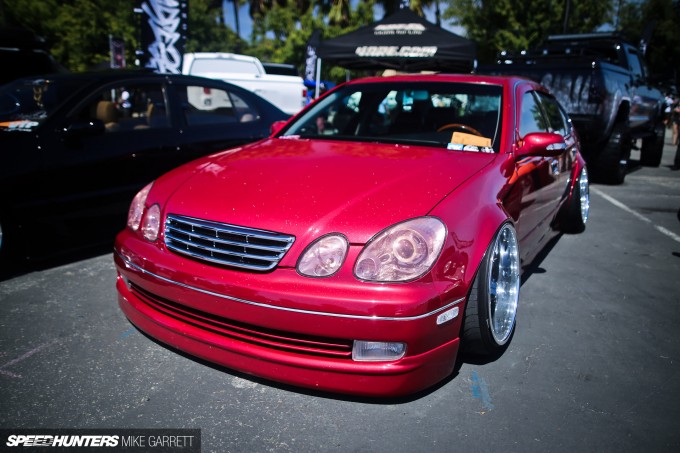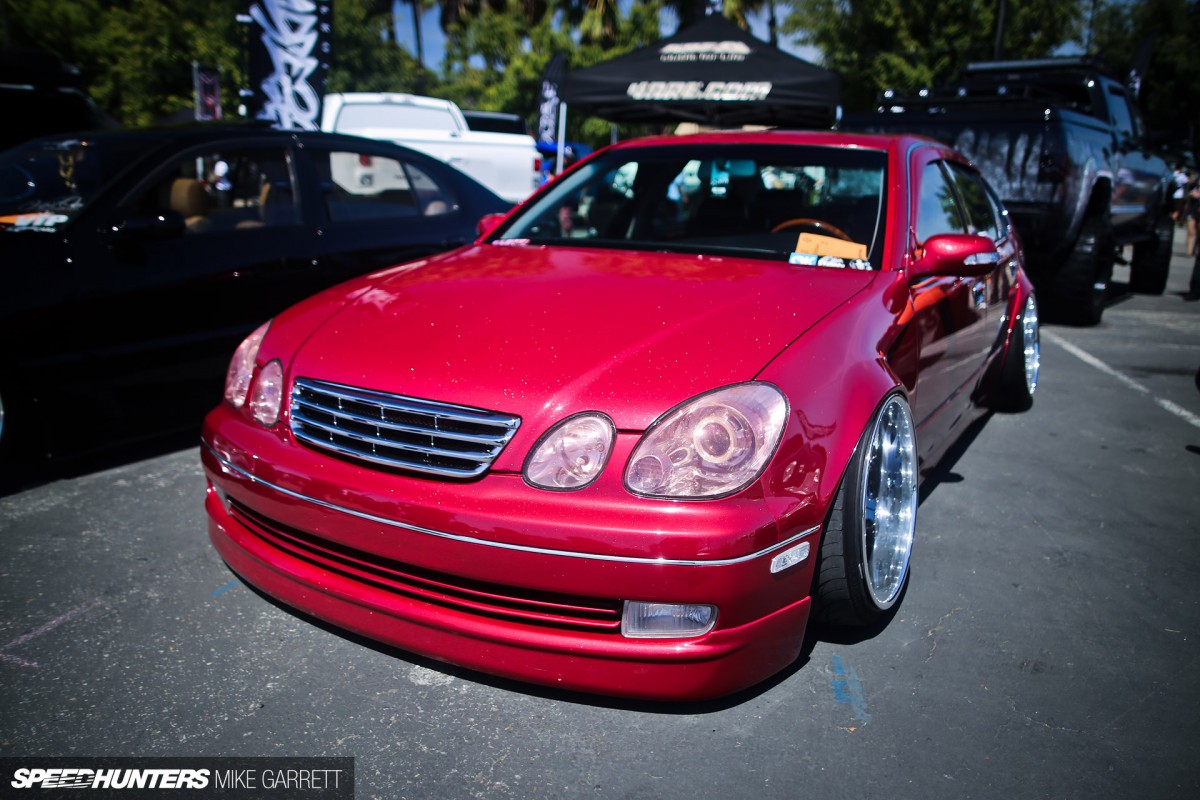 But at the same time, it was also comforting. Because while Toyota's corporate operations might be packing up and heading off for greener pastures, the passion for the brand in SoCal shows no signs of fading.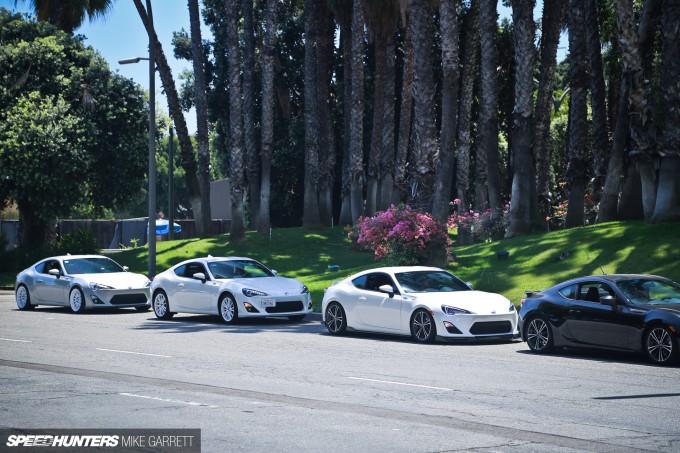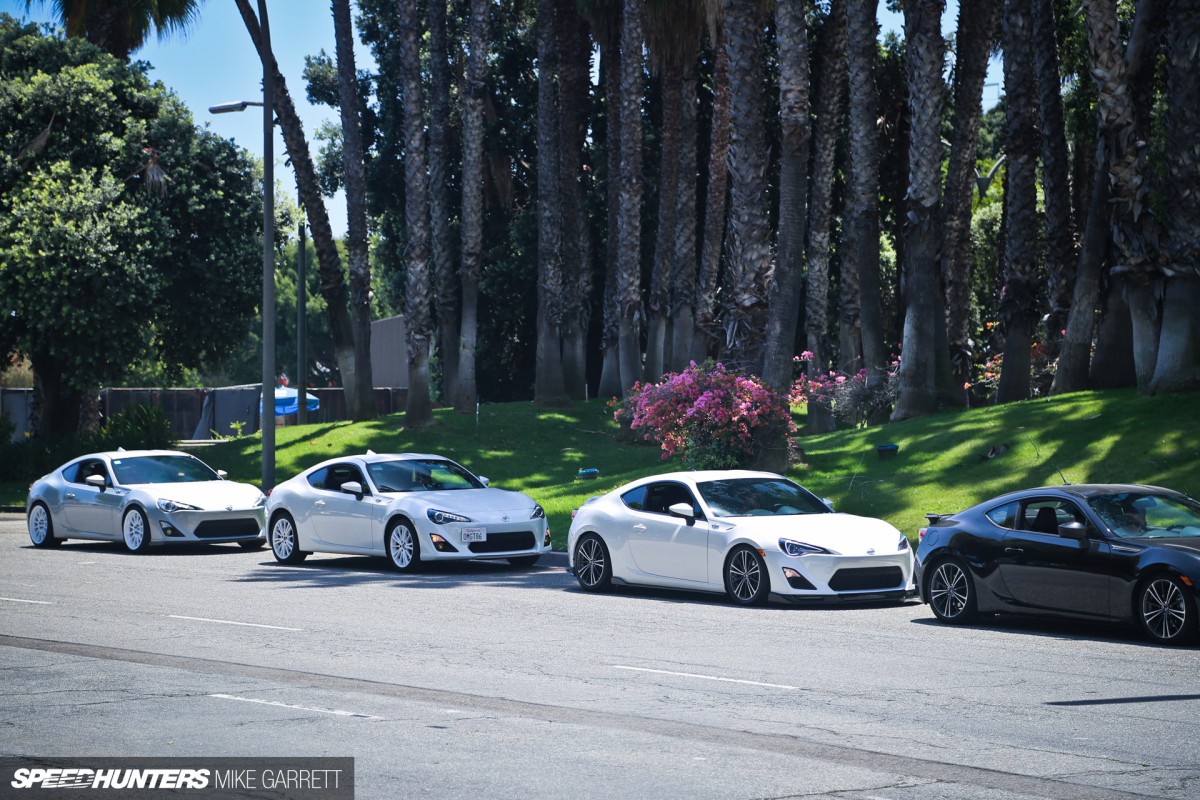 In typical LA fashion, the weather for this year's event couldn't have been better. If anything, it was actually a little on the hot side with a mid-summer feeling despite the fact that we are just a couple days into May. Sunshine and Toyota: two Southern California institutions.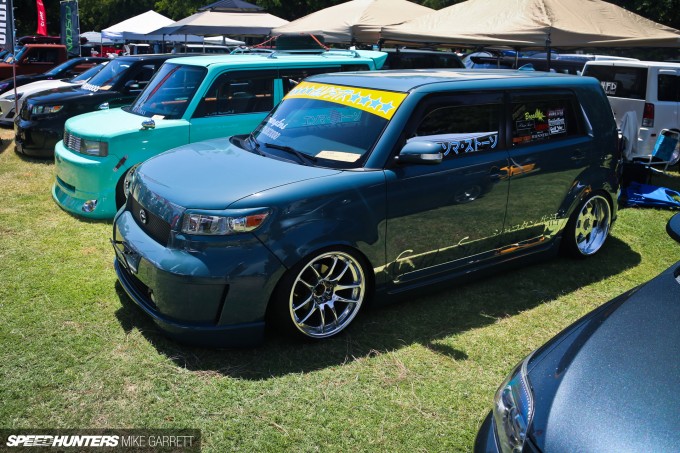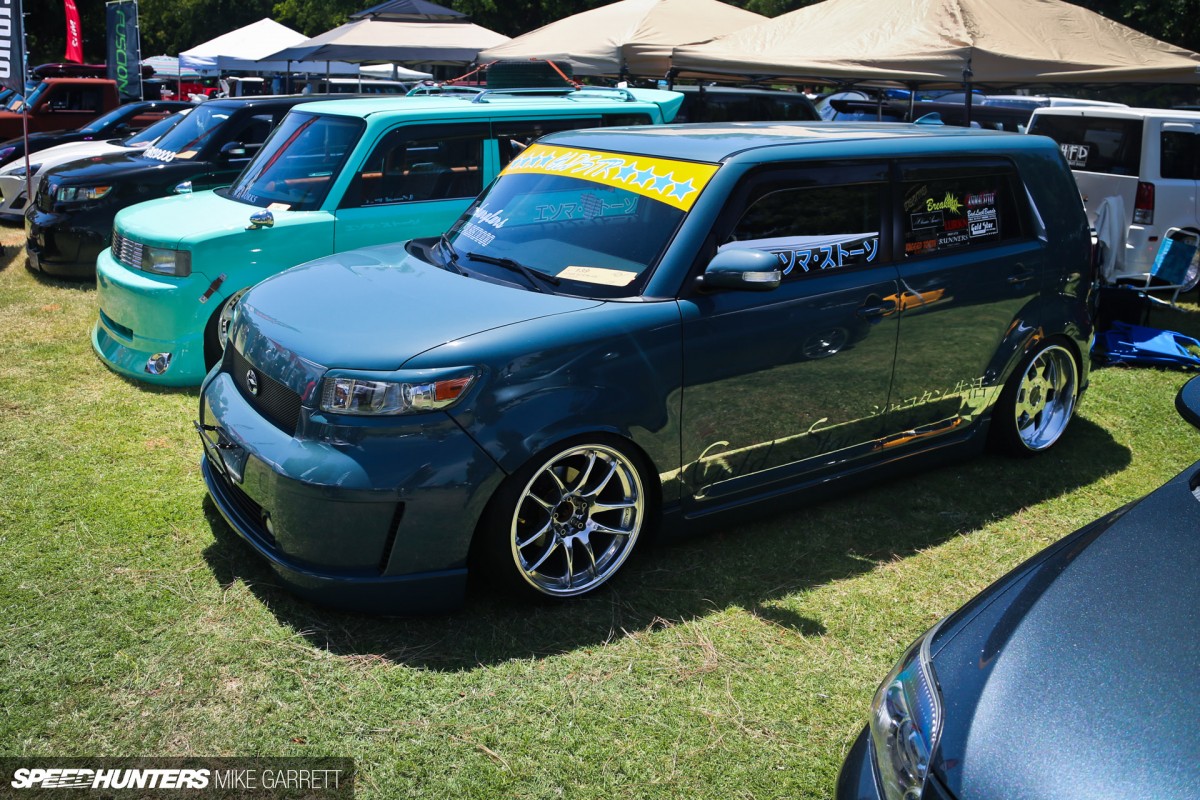 I consider Toyotafest one of the most enjoyable events on the yearly calendar, and regardless of the fact that it's limited only to Toyota, Lexus and Scion-branded vehicles – it has one of the most diverse lineups of any car show I've been to.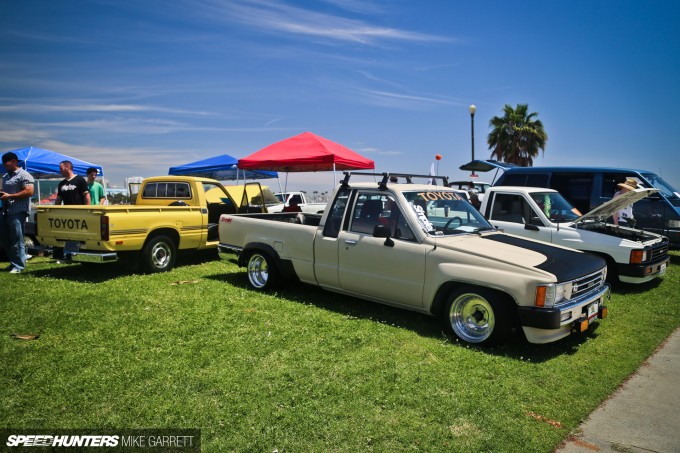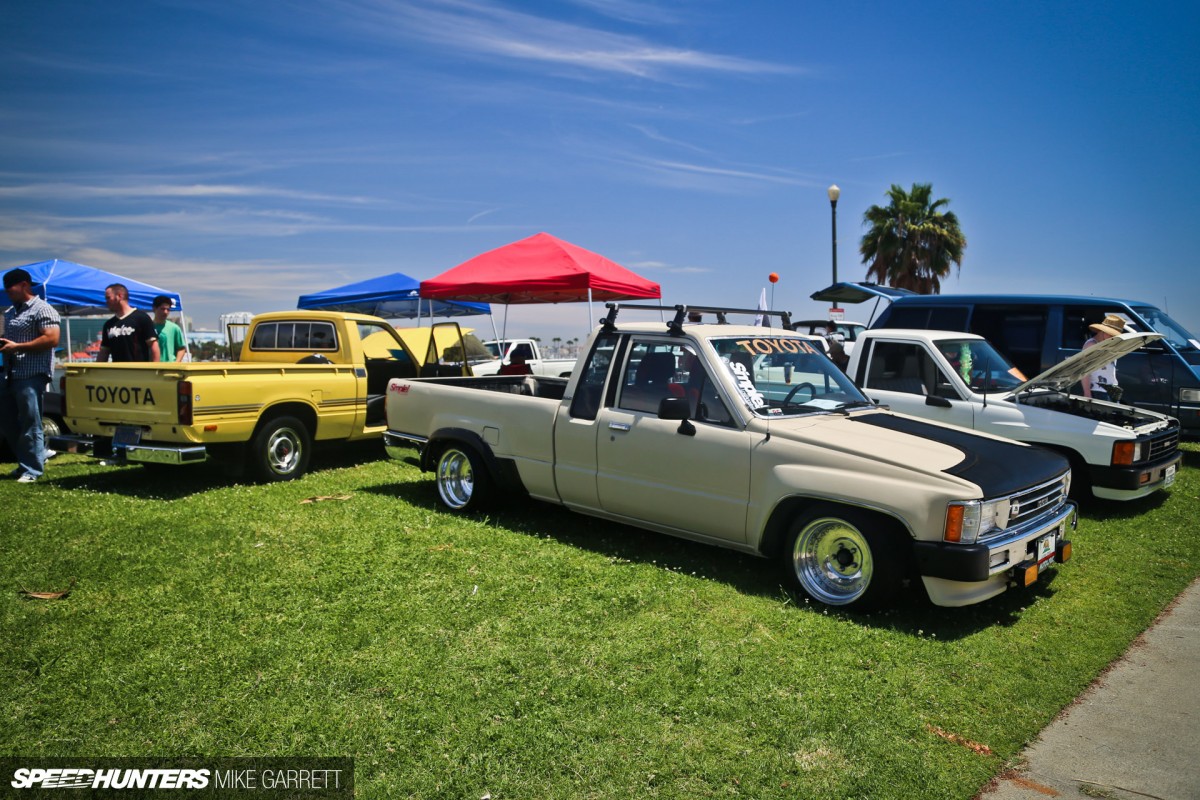 Spread among the grass near the world famous Queen Mary, you'll find everything from lifted Land Cruisers and slammed Scions to immaculately restored Celicas. Enthusiasts of all types have been gathering in the SoCal sun for 19 years now to celebrate their love of Toyota.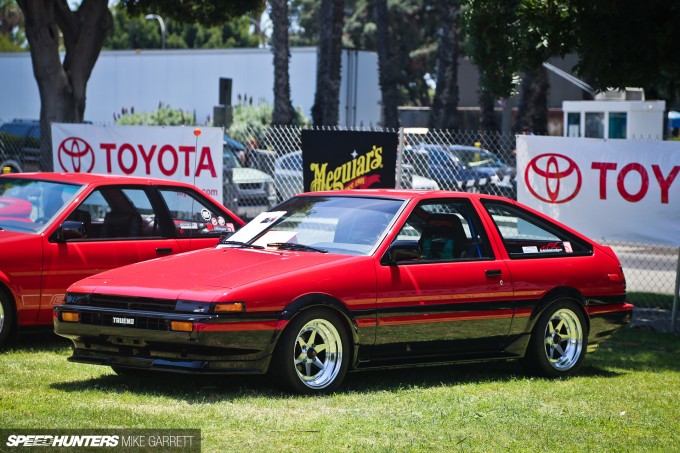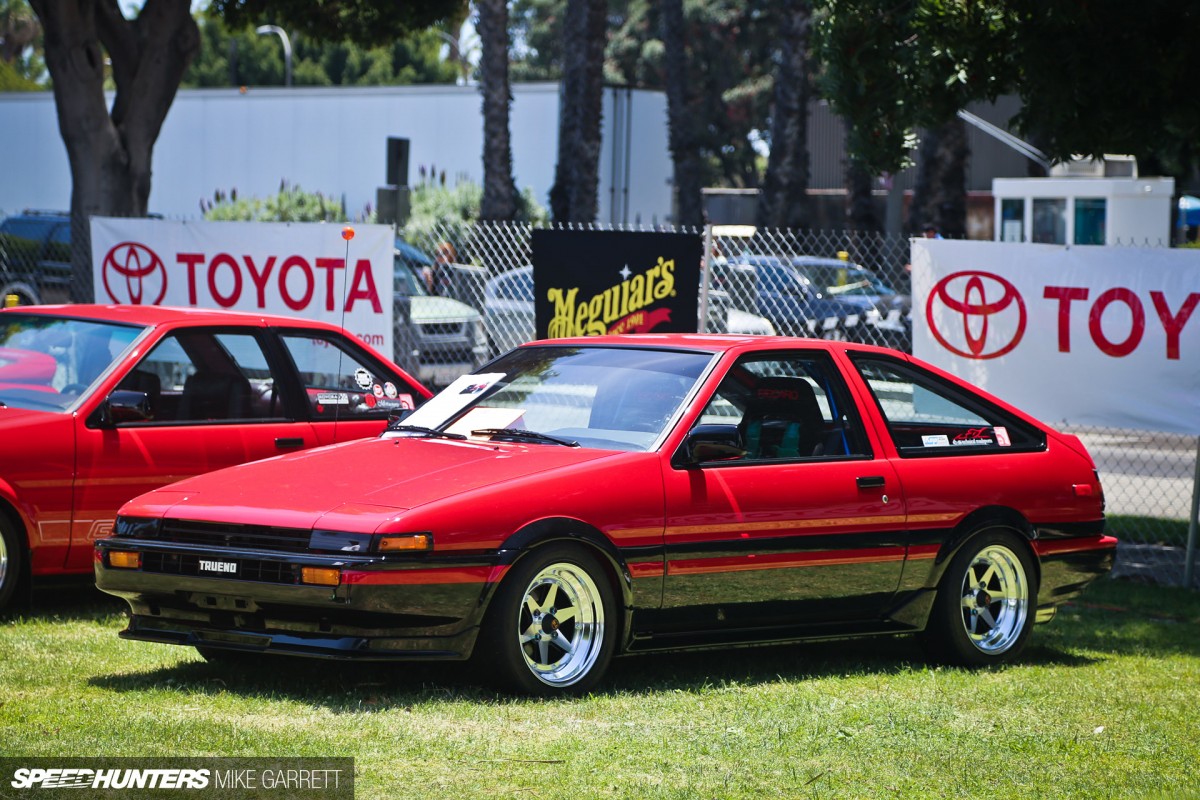 While I've covered Toyotafest several times, it seems that every year there's a bunch of cool cars that I've never seen before. Sure, there are plenty of familiar ones, but it's always impressive to see just how many Toyota maniacs come out of the woodwork for this event. Look for more on my favorite cars from the show in an upcoming spotlight selection.
Future classics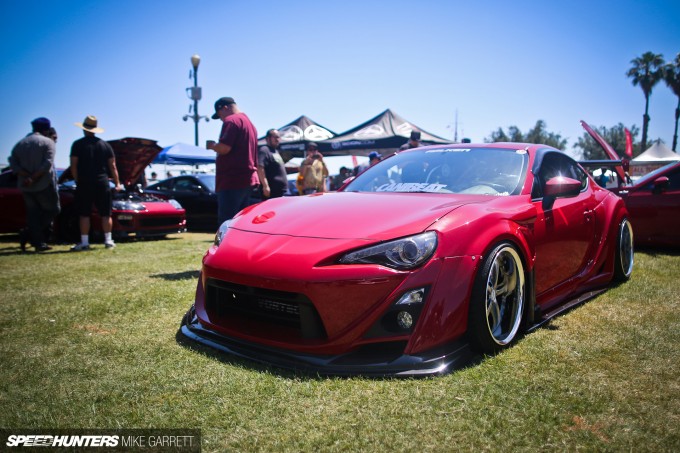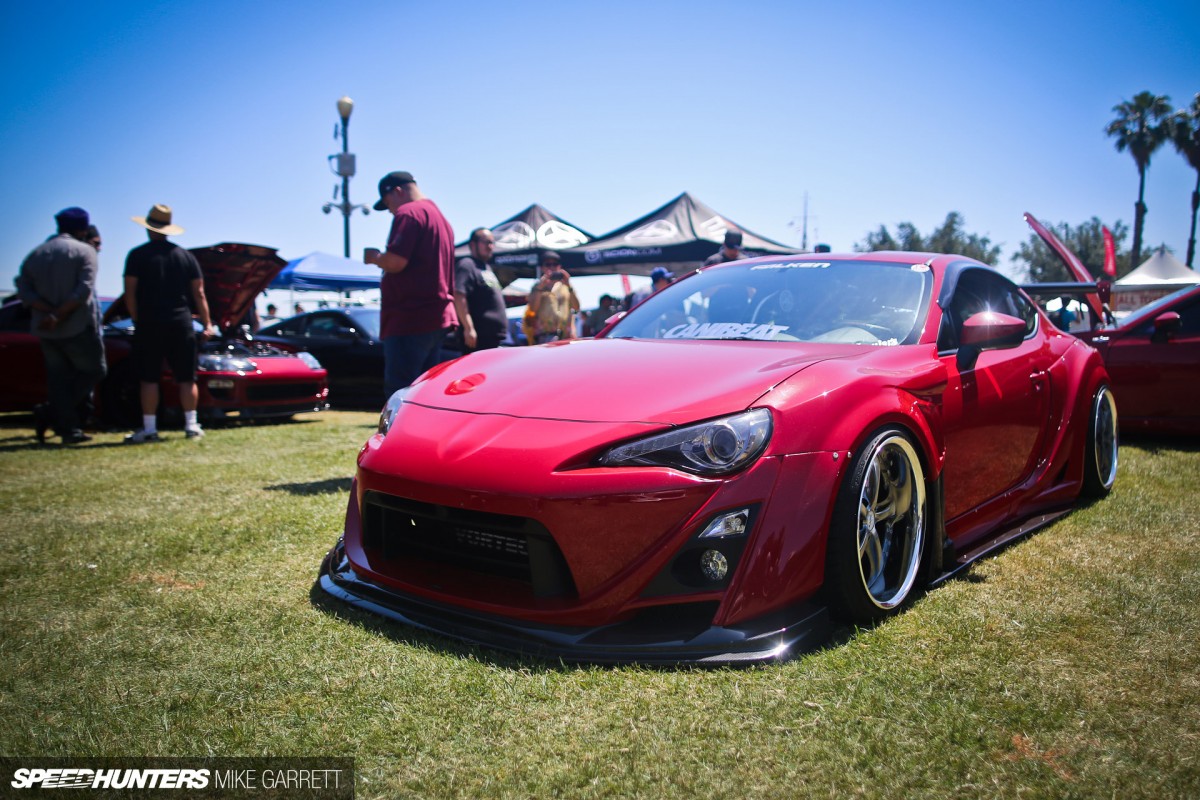 For several years you could say that Toyotafest didn't offer much by way of modern cars to be excited about. But now that the Scion FR-S has been around for a bit, the contemporary side of the Toyota community is alive and well. Who cares if the engines say 'Subaru' on them?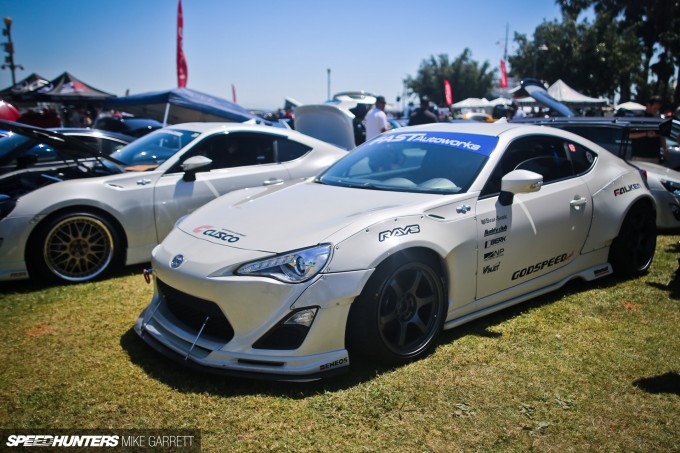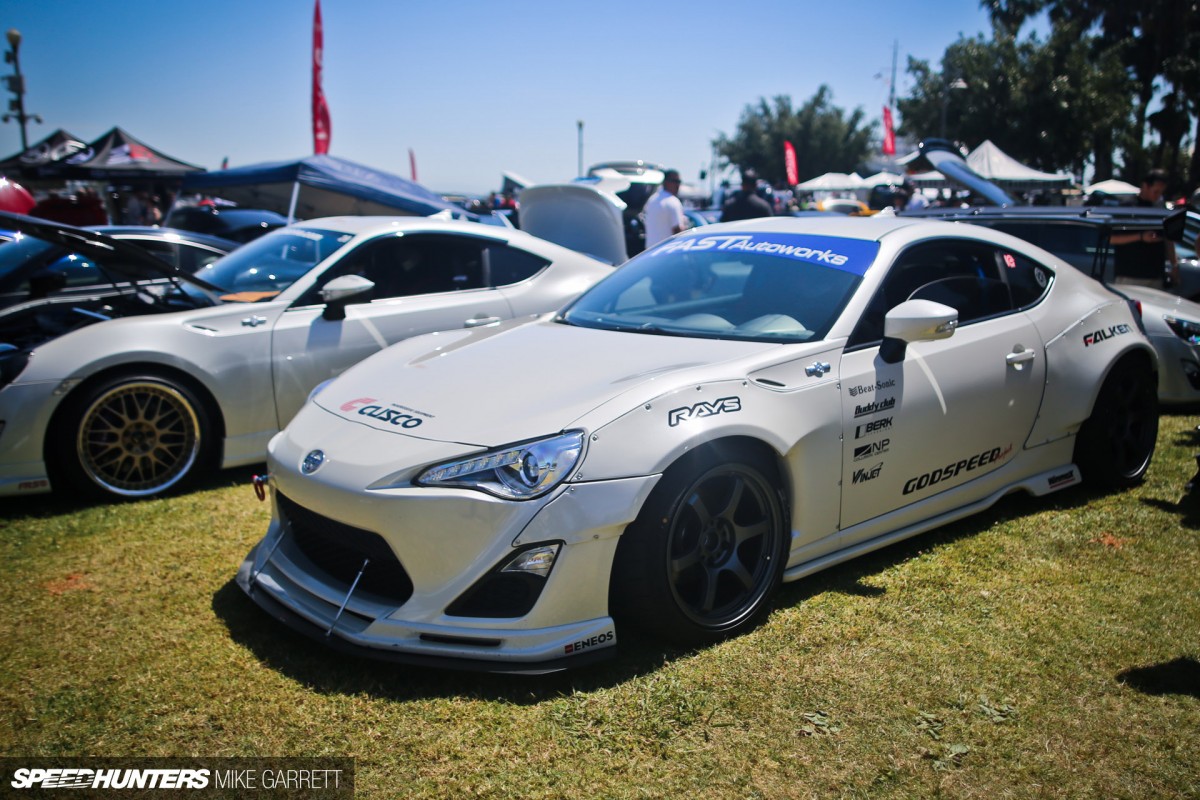 Needless to say, the variety of modified 86s that came out got me once again wishing I had one of my own. I'm not sure how much longer I can hold out, especially after reading about Keith's adventures with his.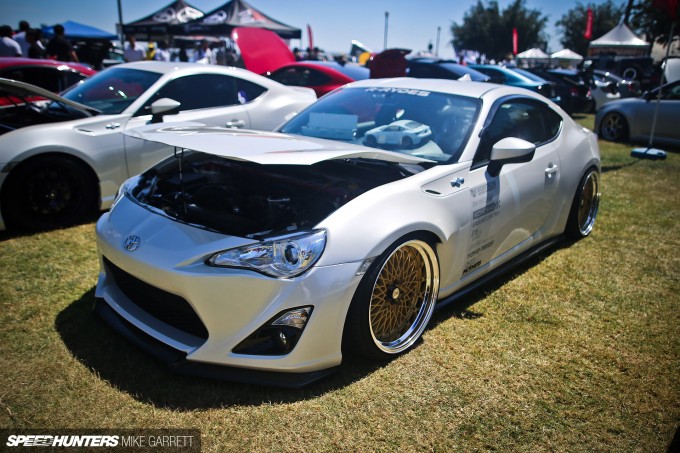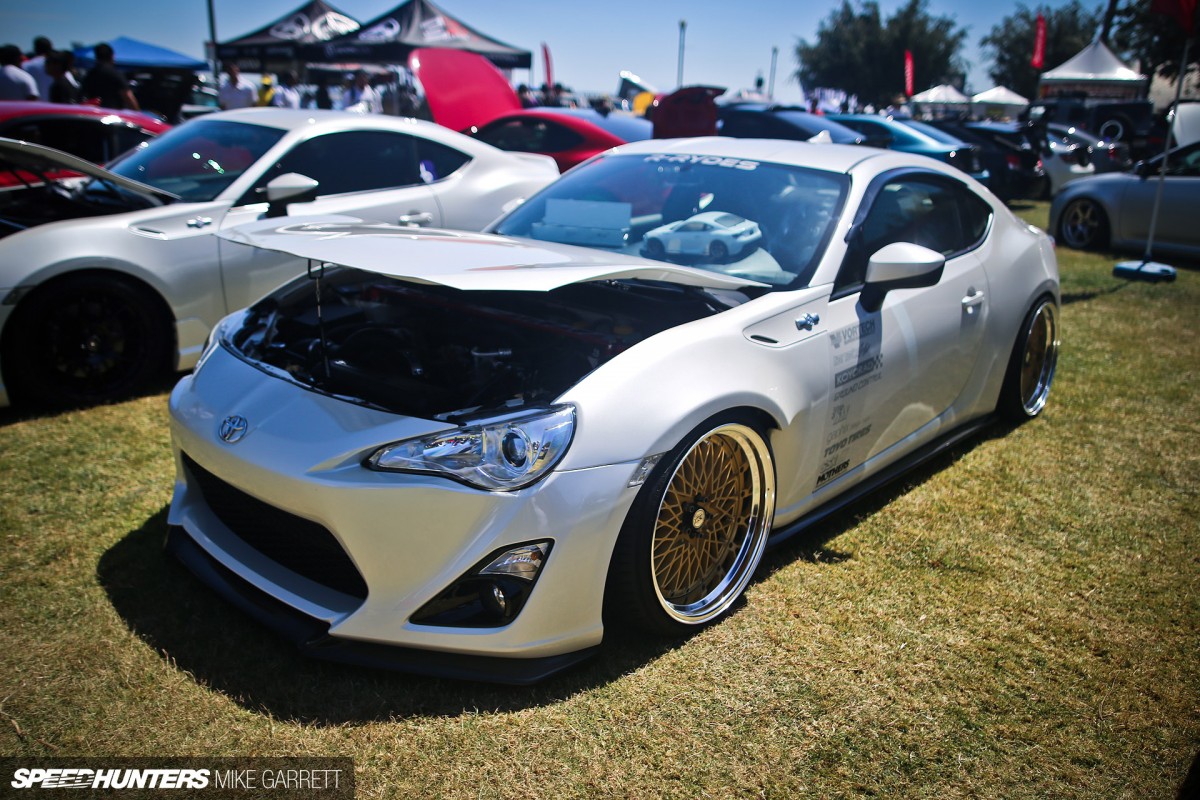 Even with the popularity of the FR-S you still only see them on the roads occasionally, so it was cool to see so many in one place and all showing different degrees of modification.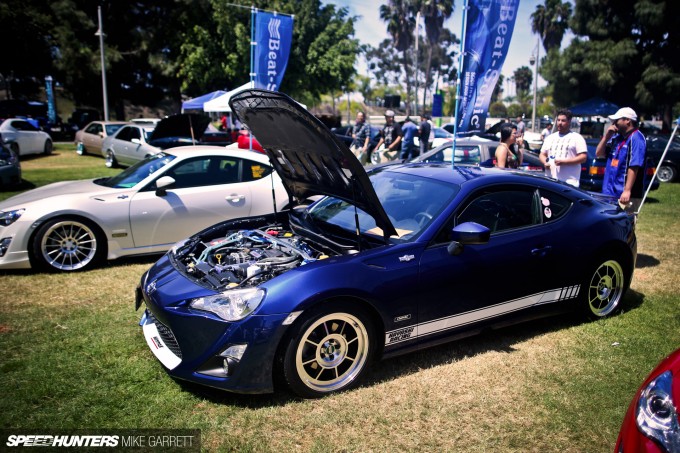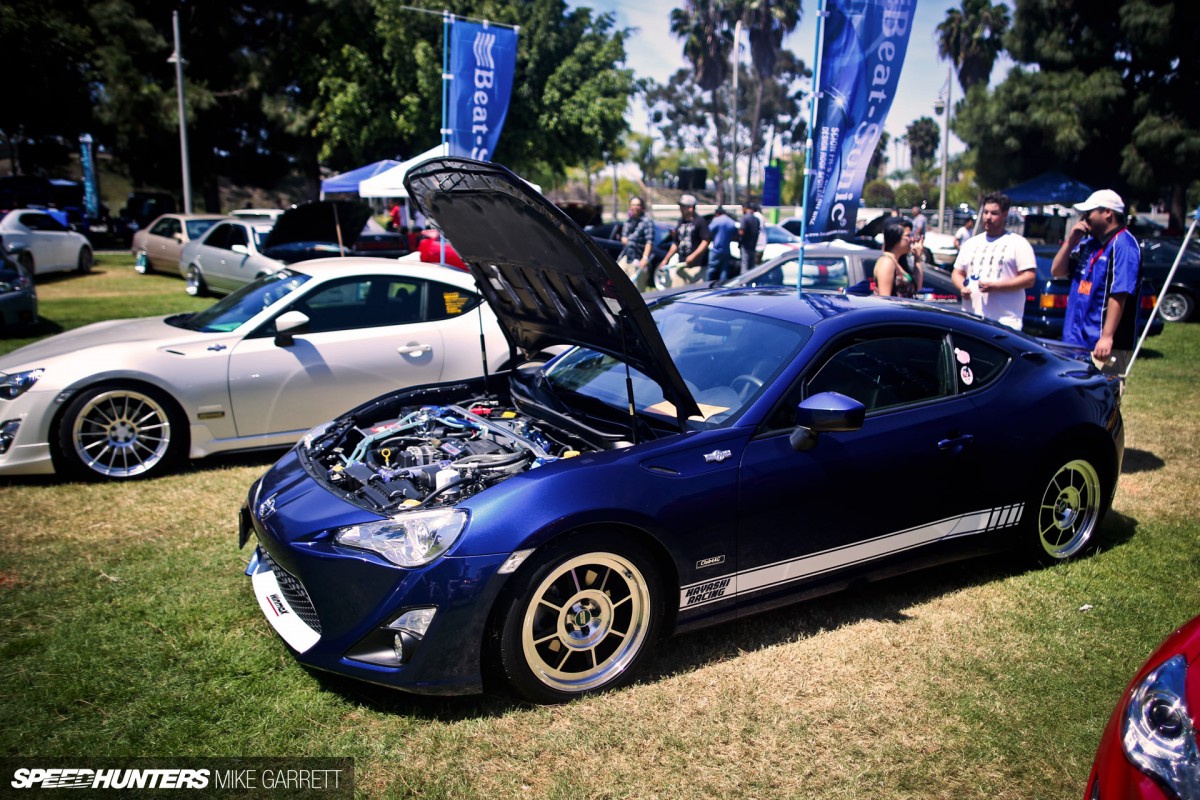 As with last year, one of my favorite cars of the FR-S bunch was this vintage-inspired example with Hayashi Street wheels and other cool details.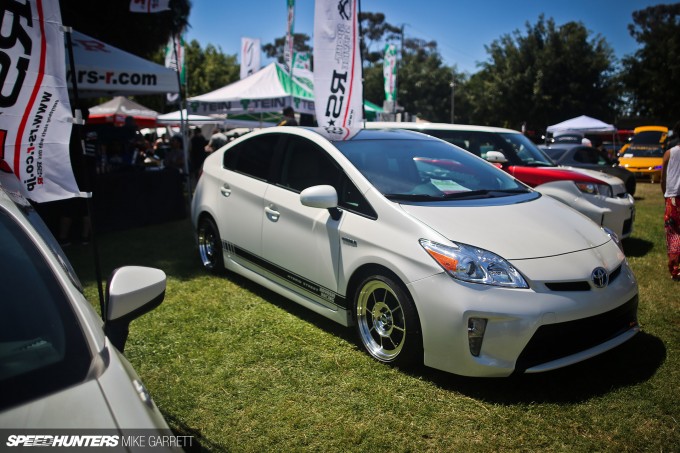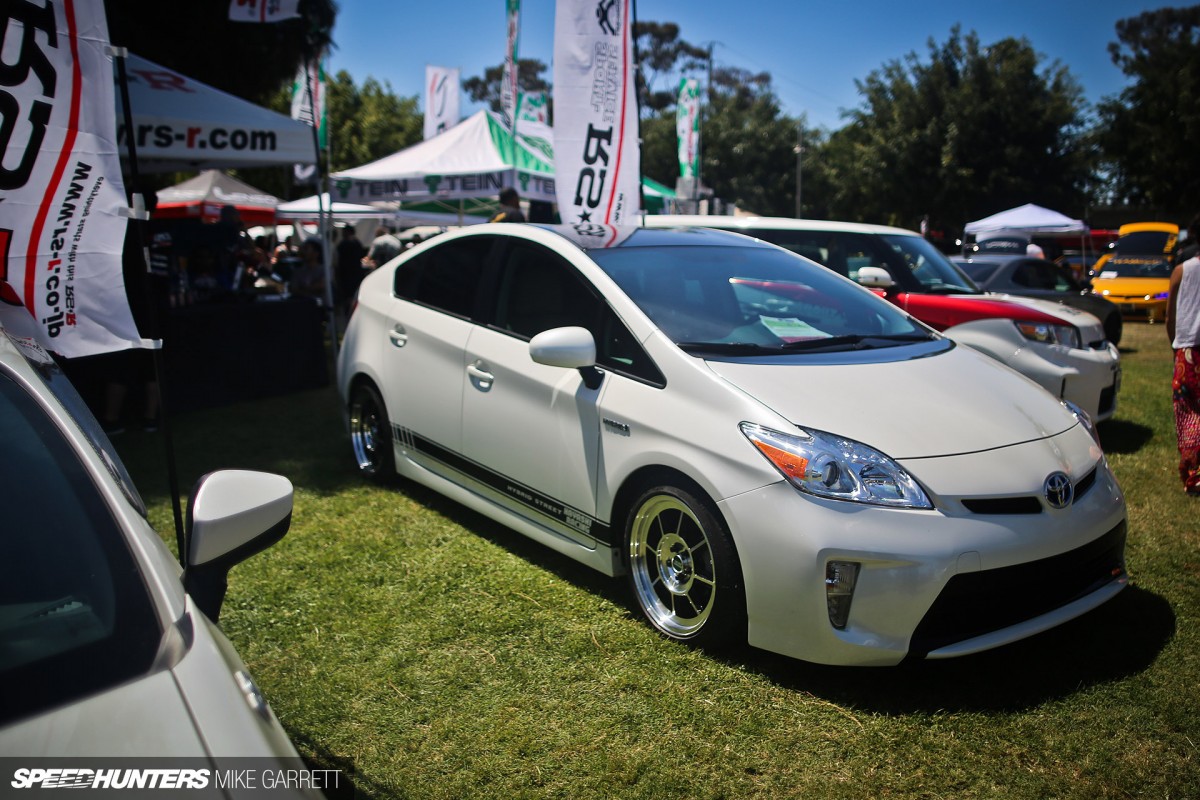 How about a Prius with the same retro-flavored Hayashi wheels? I totally dig this.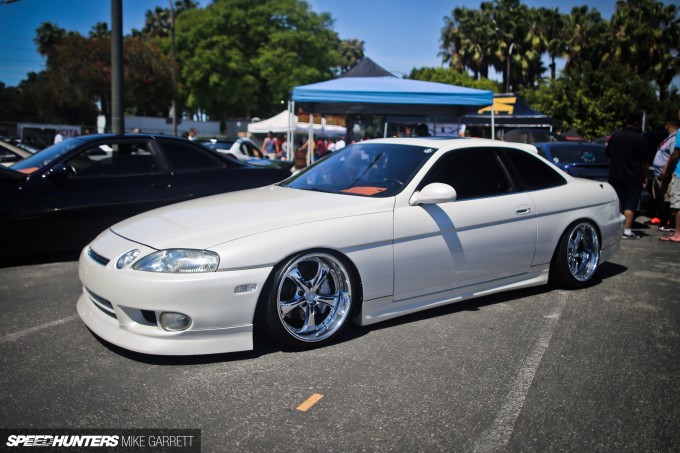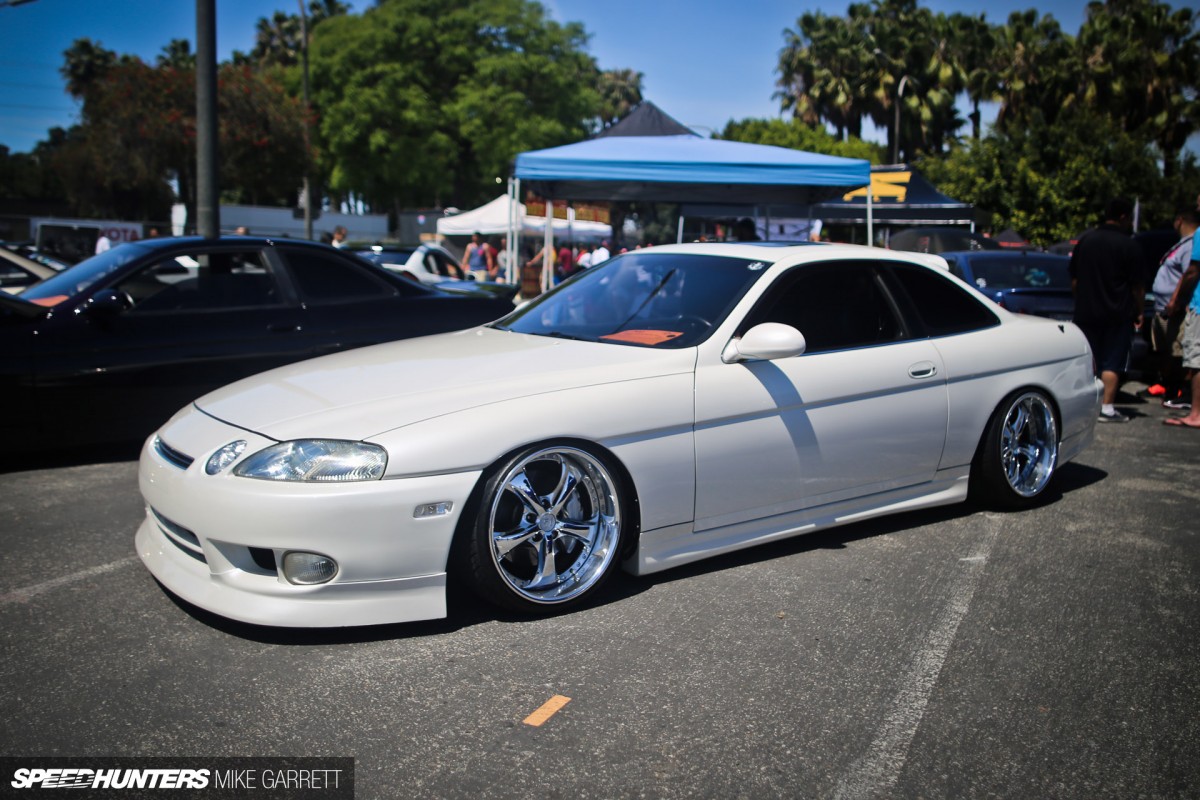 Here's a Lexus SC – a car that many of us consider modern, but is quickly moving towards classic – or at least, neo-classic territory. Despite its age, the big coupe is still a looker, especially when dropped on a set of Work VS-KF wheels.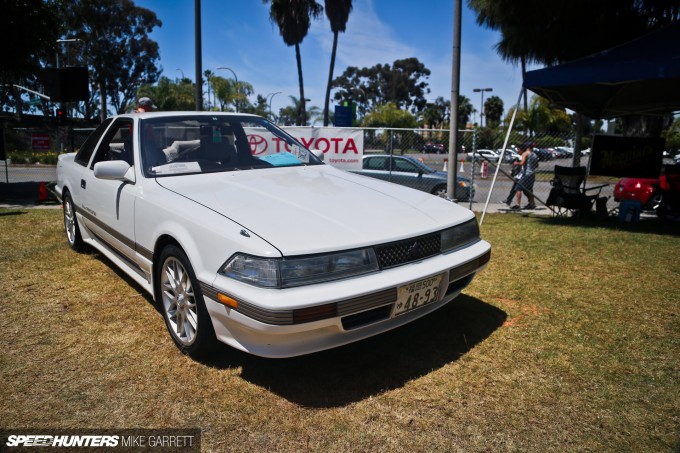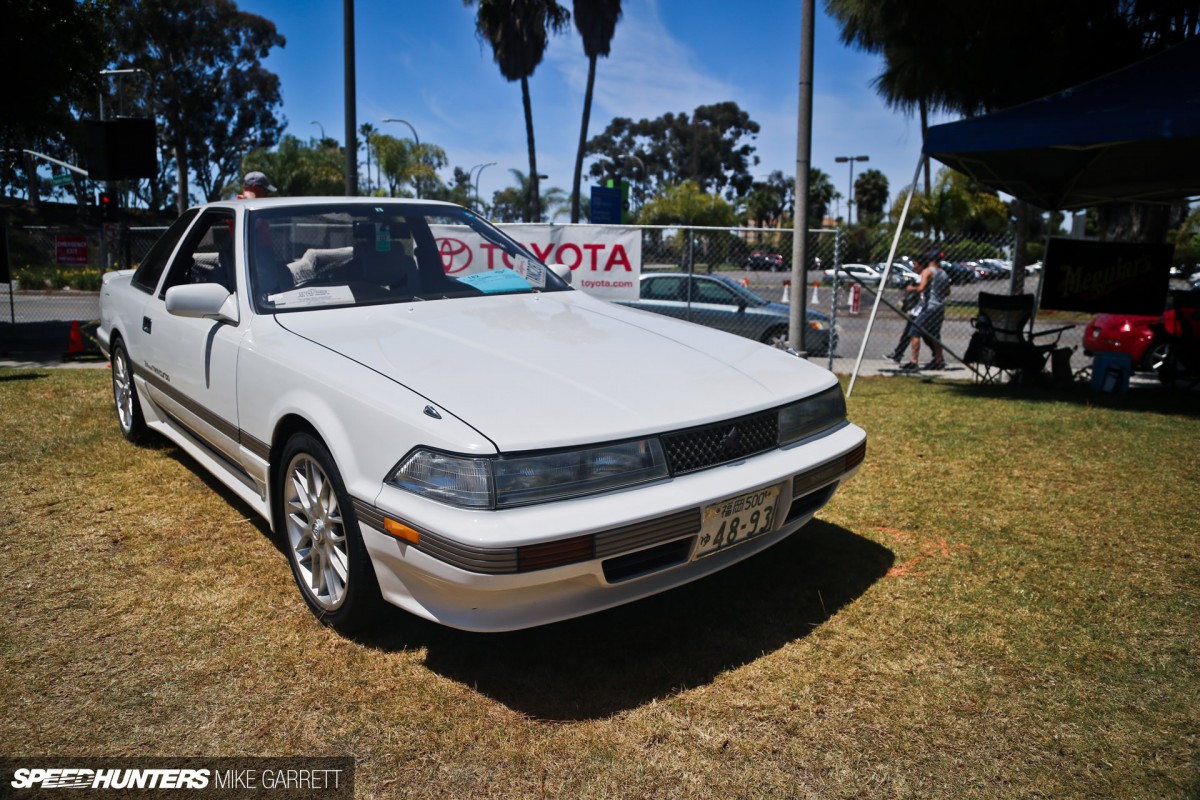 And here's the predecessor to the Lexus SC – the Z20 chassis Toyota Soarer. These were never sold in the US, but every once in a while you'll see a rare JDM import on the highways of LA.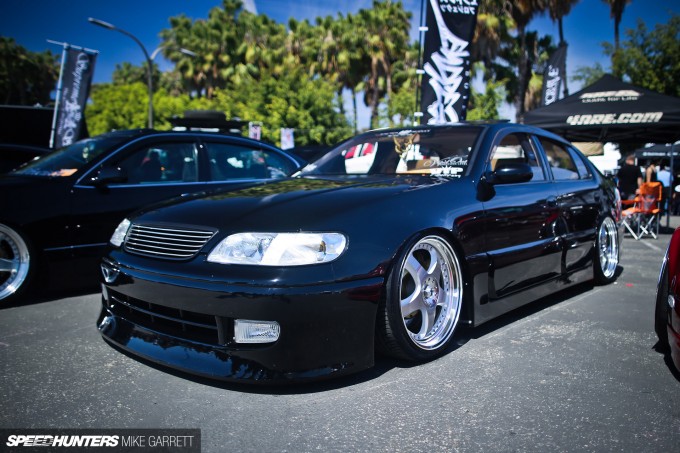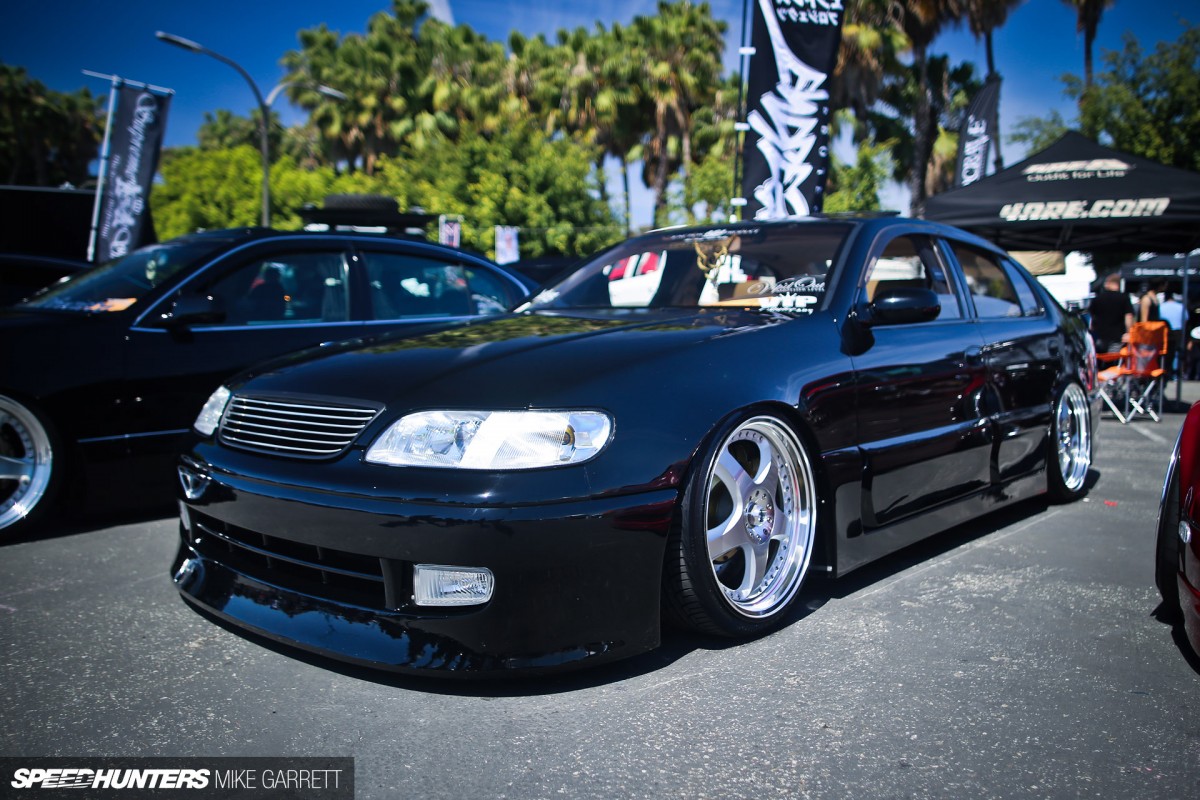 The first generation Lexus GS is another car that still looks great despite its age. I'm sure you'll agree that it looks even better in full Junction Produce mode.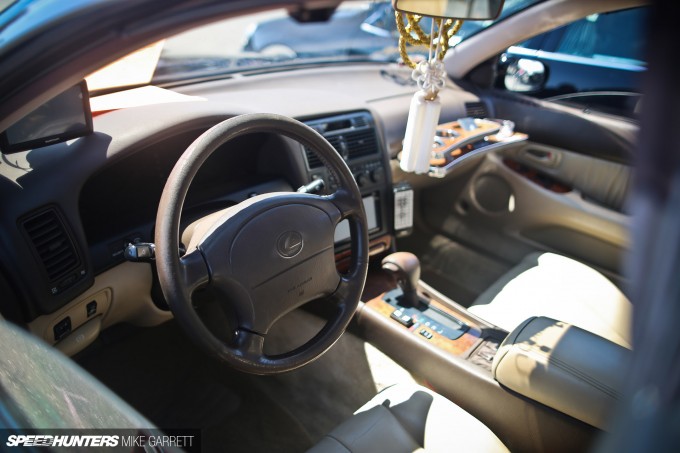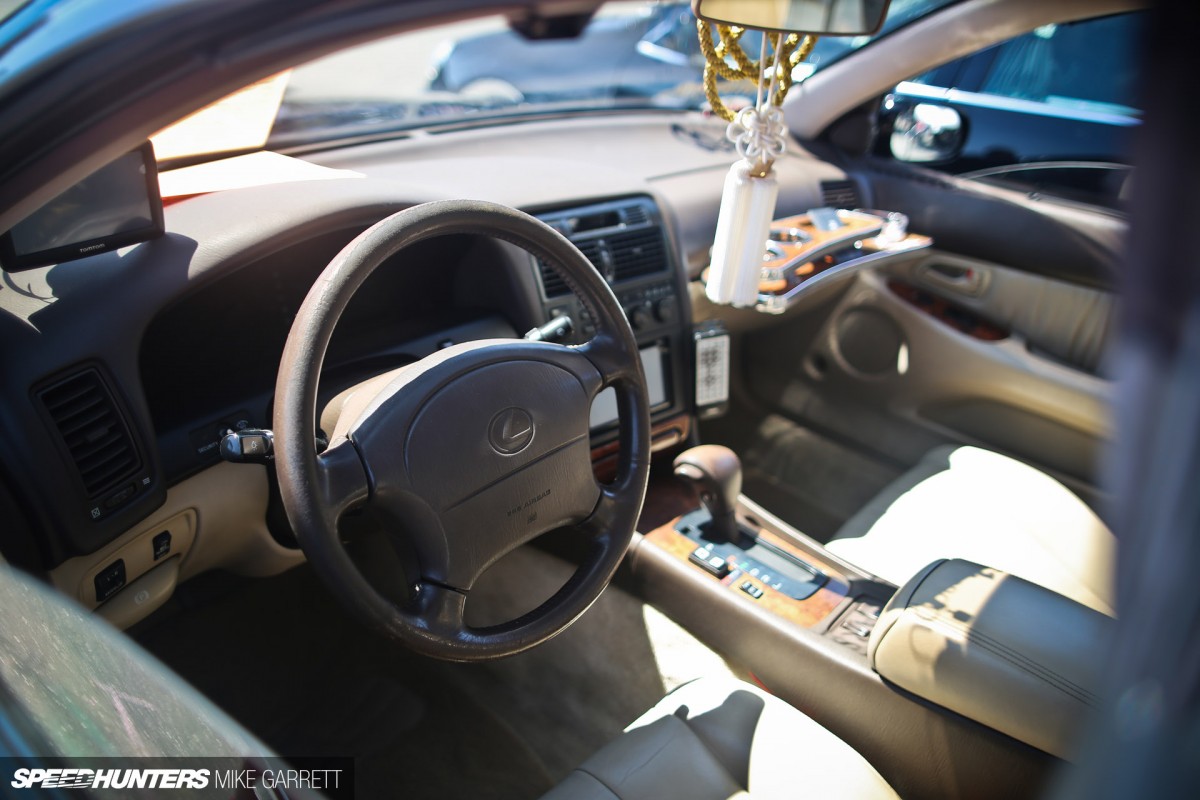 No cracked leather here or sun-baked surfaces here. The cabin on this GS looks as good as it did the day it rolled of the Lexus production line.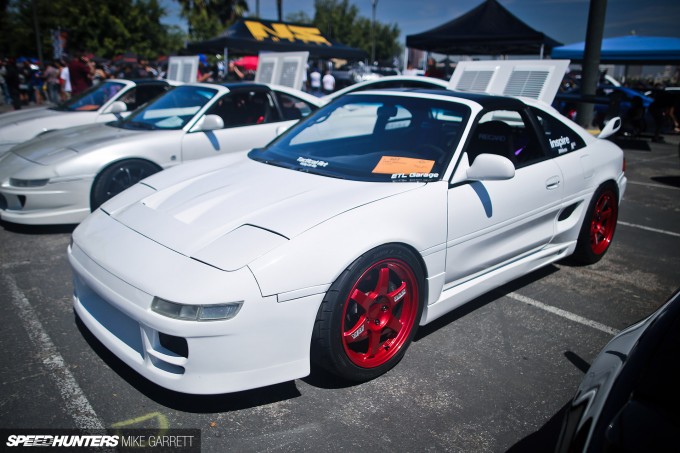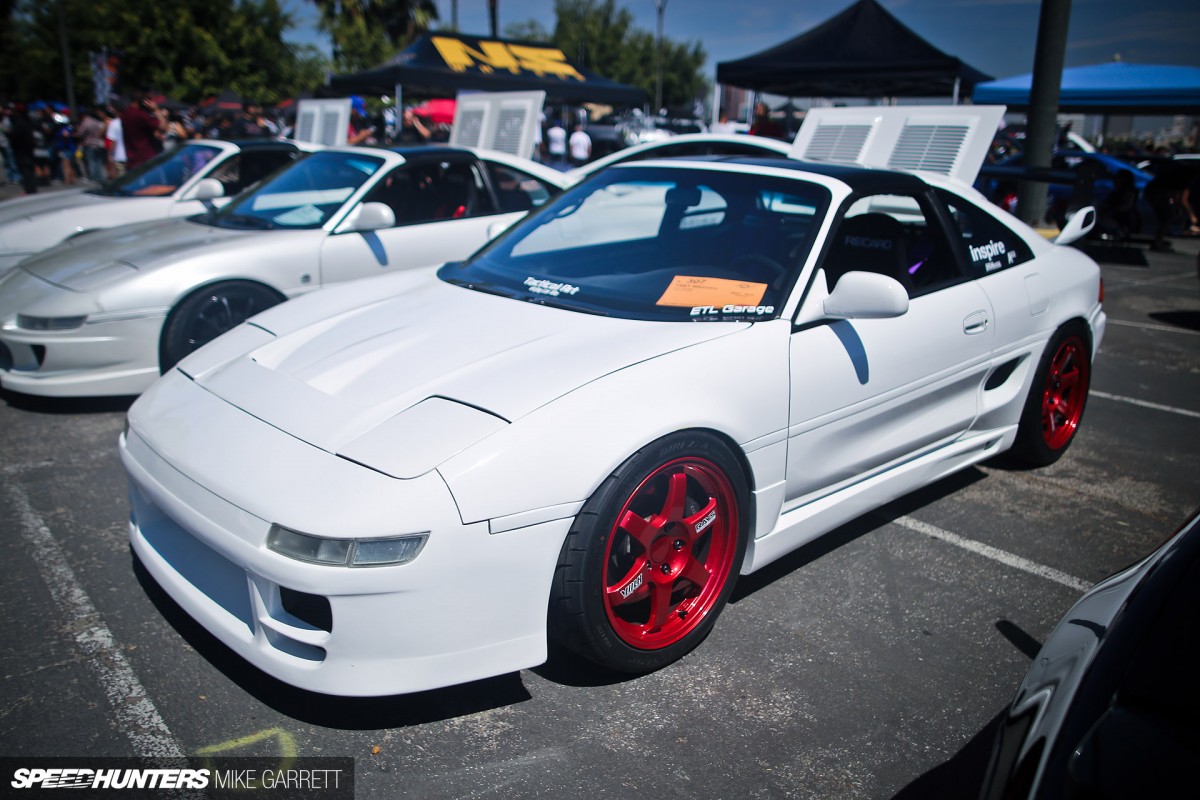 It's always nice to see a strong showing of MR2s at Toyotafest, and this year's group included this tasty SW20 with candy red RAYS Volk Racing TE37s and plenty of go-fast goods. Talk about a great, if slightly underrated car.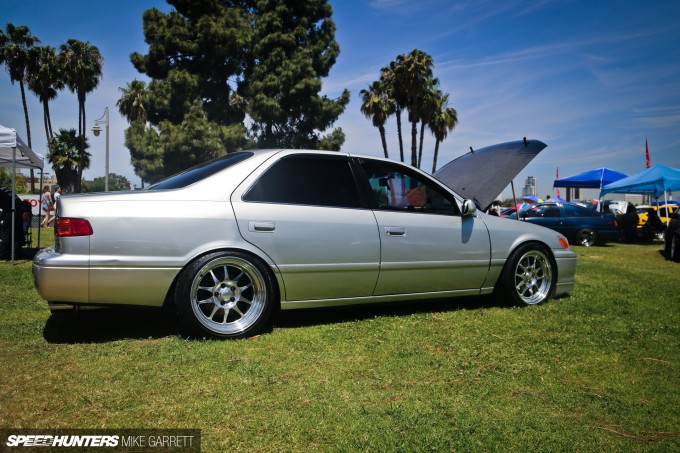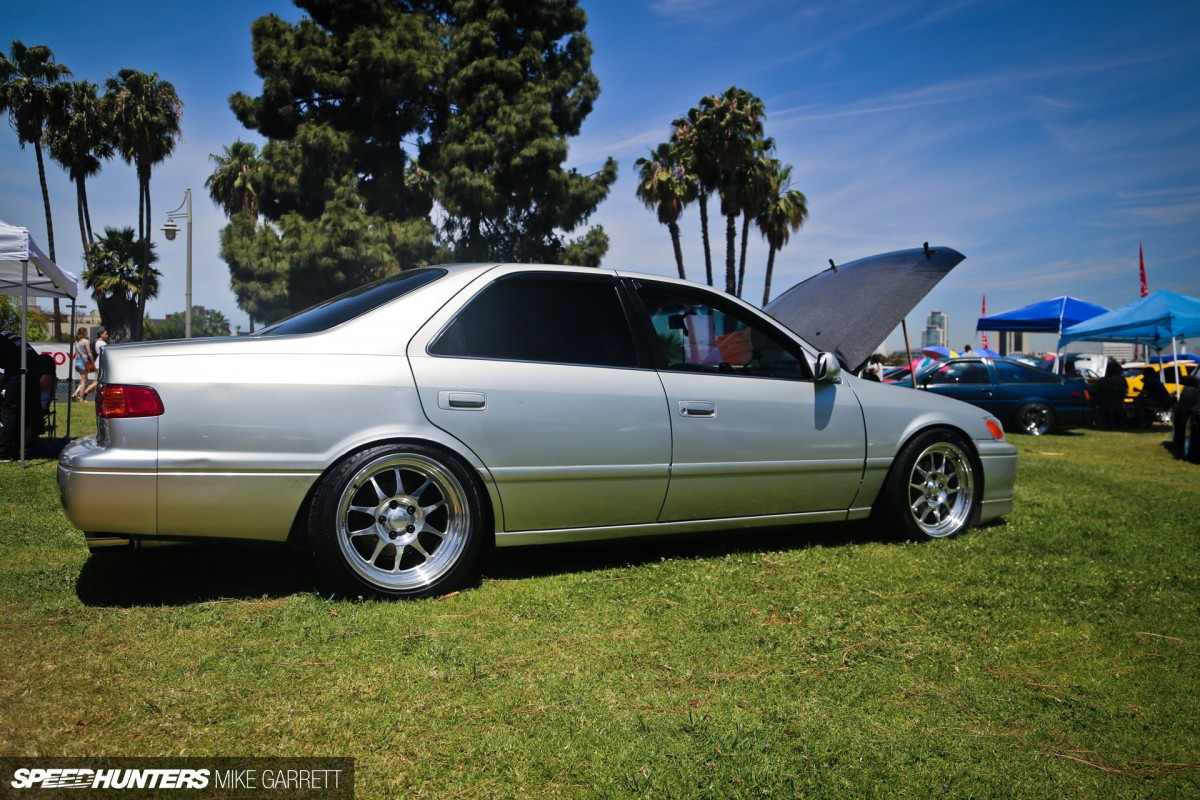 A 2001 Camry is a car that's usually reserved for grocery store and college parking lots rather than car shows, but this one is pretty damn cool.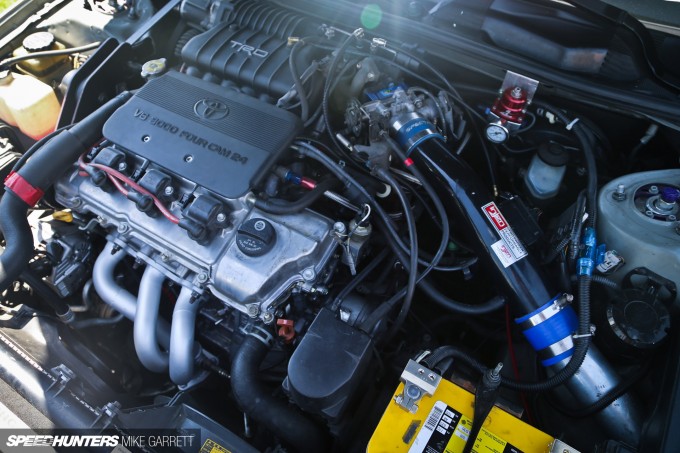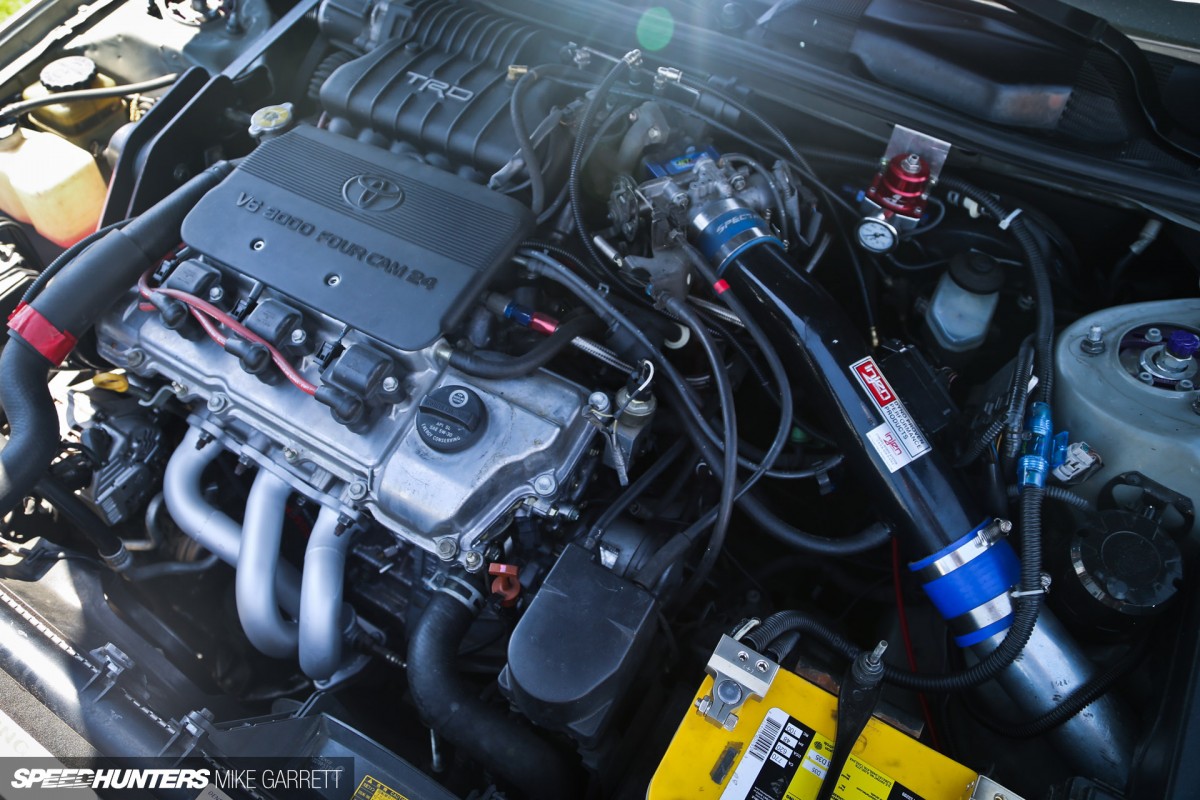 Because along with  some suspension work and a set of J-Line wheels, the Camry's 3MZ-FE V6 is wearing a TRD supercharger that takes it right into mega-sleeper territory.
SoCal old school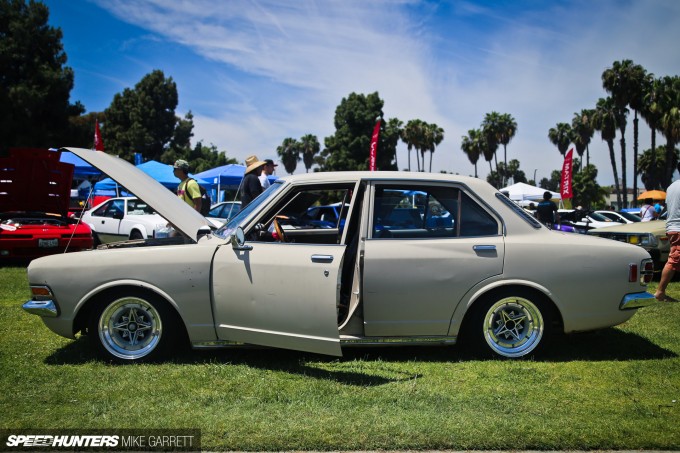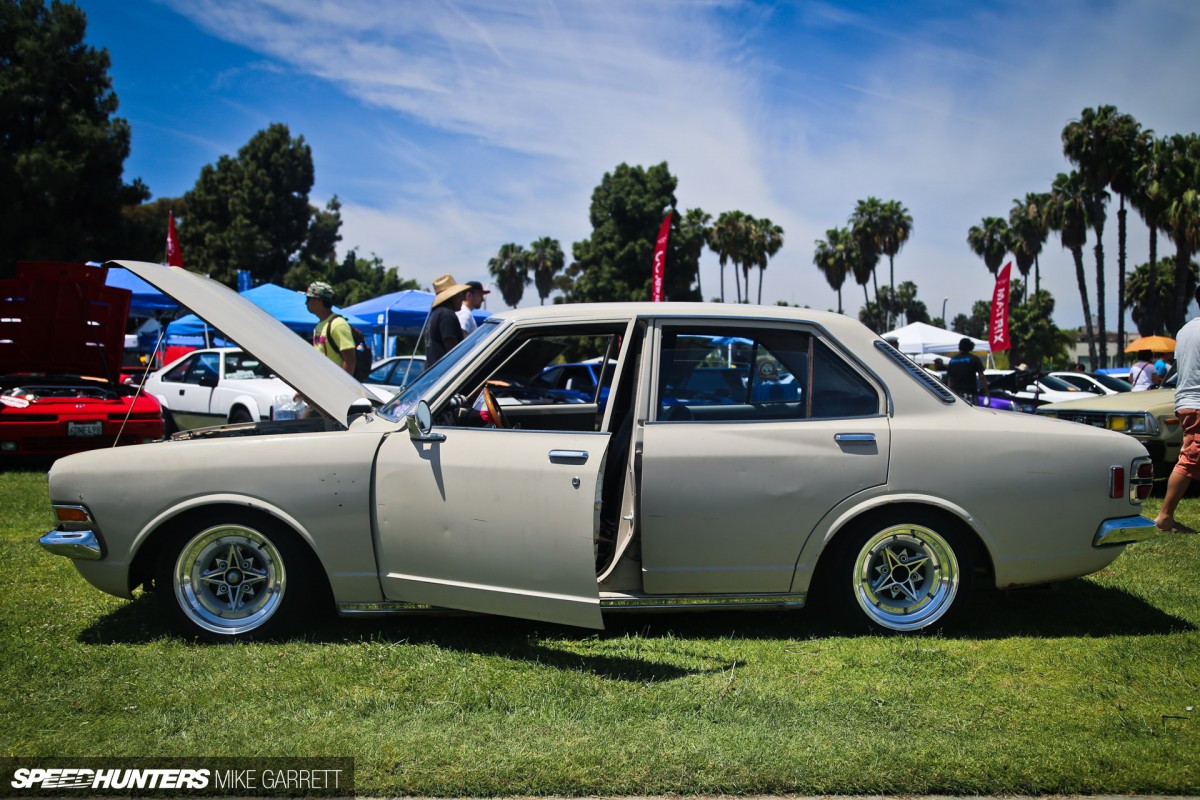 When it comes down to it though, the thing that makes Toyotafest truly special are the old cars. From restored '60s and '70s Corollas to the great angular Celicas and Supras of the '80s, this year's selection of vintage Toyotas did not disappoint.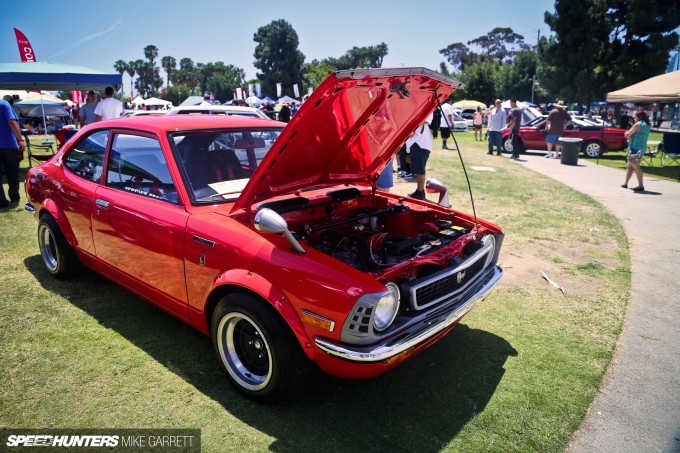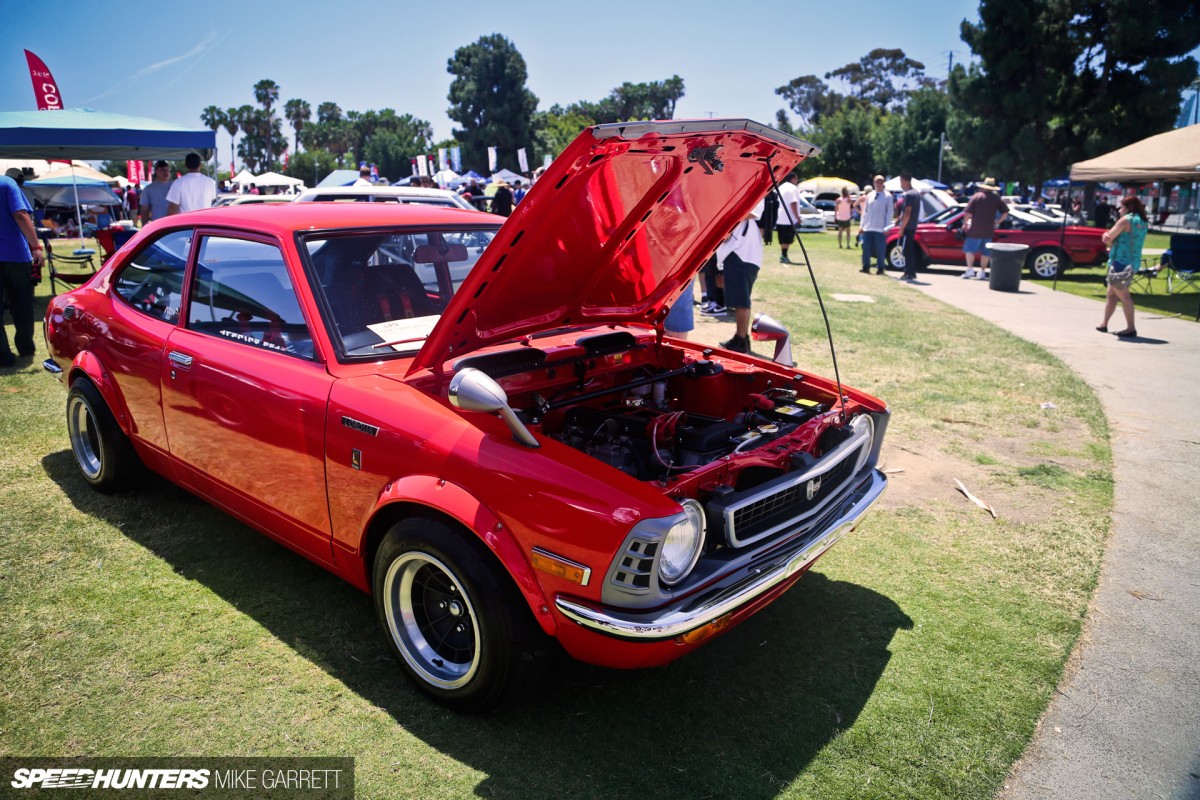 As far as these retro Toyotas go, it's hard to get much better than a TE27 Corolla with a twin cam 2T-G under the hood and TRD TOSCO wheels at all four corners.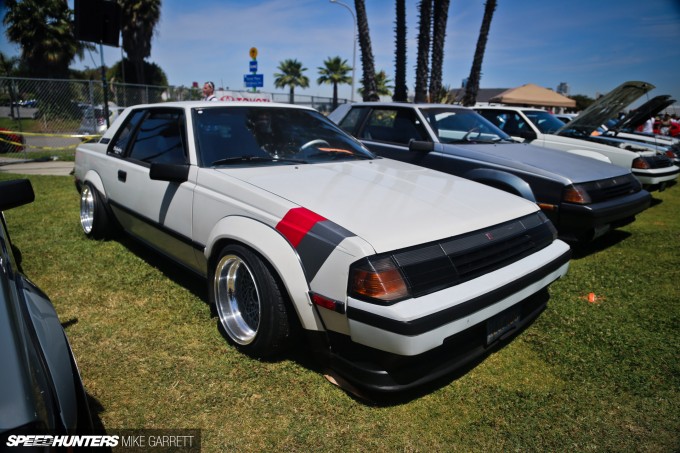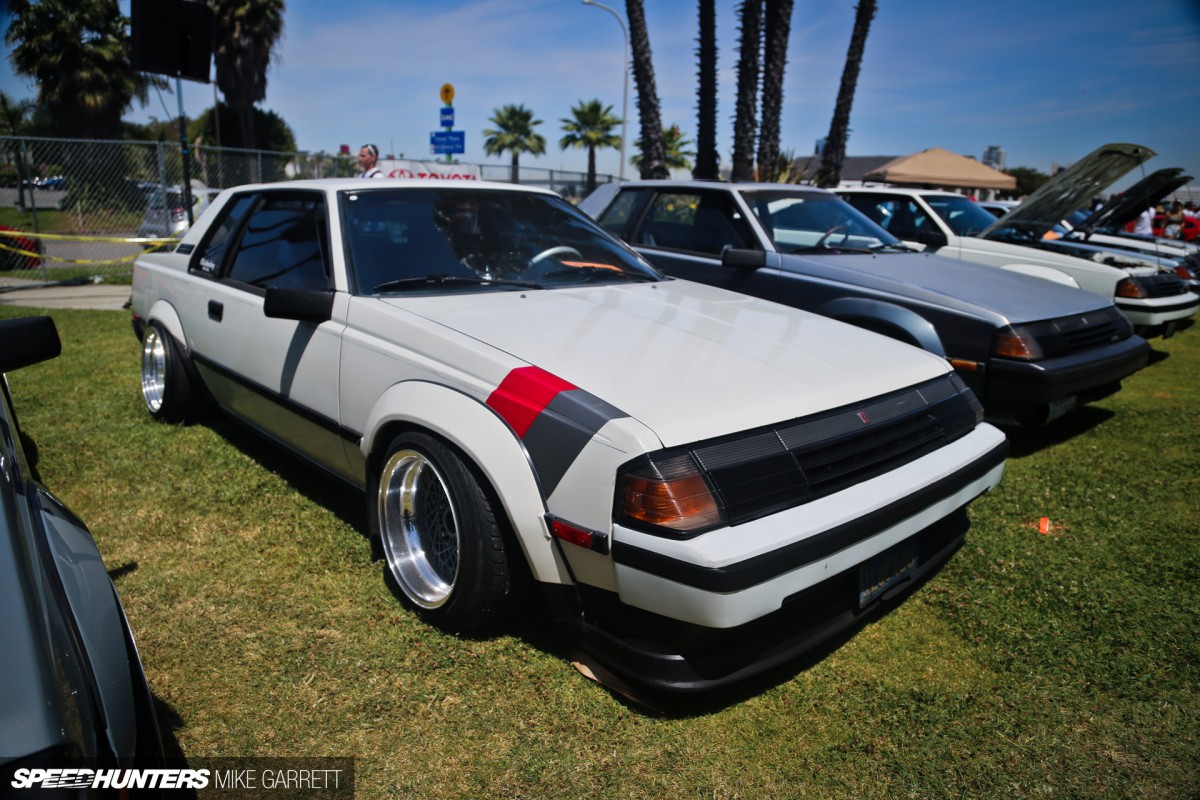 For a while it seemed like few people wanted to play with A60 Celica notchbacks, but I was happy to see big group of them at Toyotafest this year, including this tough looking flared example. Nice touch with the stripes.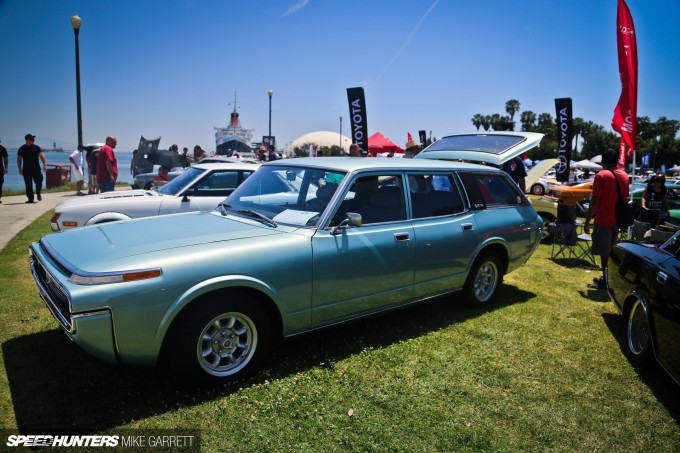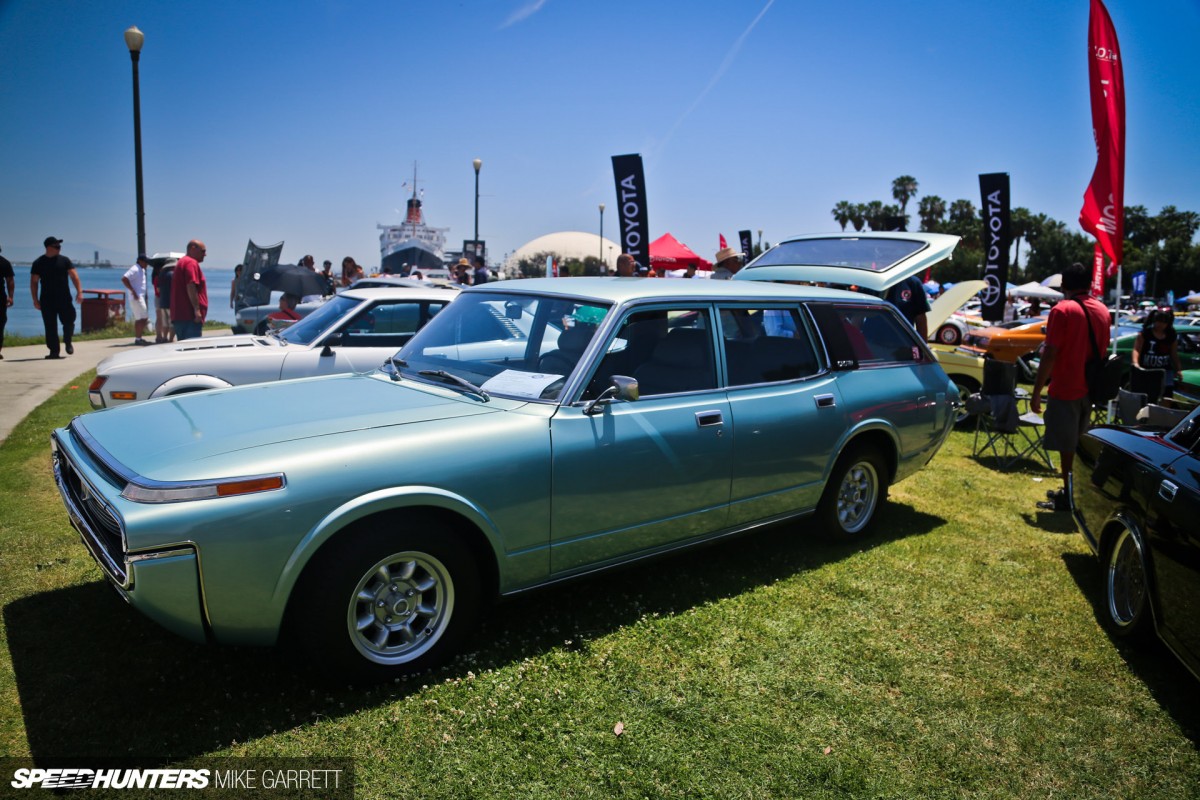 Toyota Crowns are a few and far between in the US, and that's why it was really cool to see this beautiful S60 wagon out there. I can't wait for the day when I'll be able to take my own S50 wagon out here…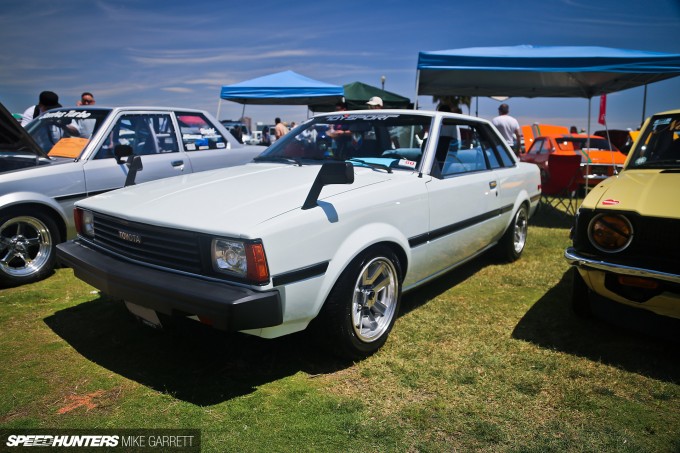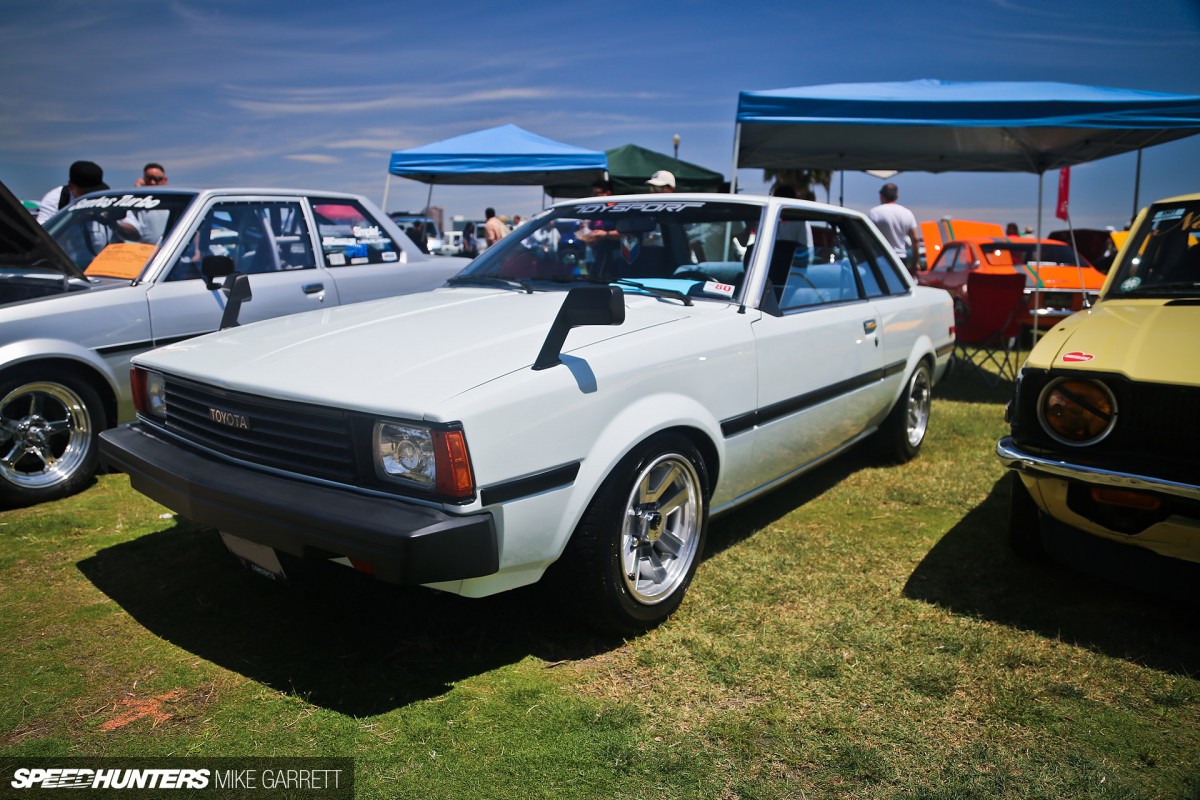 To me, the 70-series two-door coupe is one of the best looking Corollas ever made, and this 1982 example on factory Supra wheels was as clean as it gets. Big thumbs up.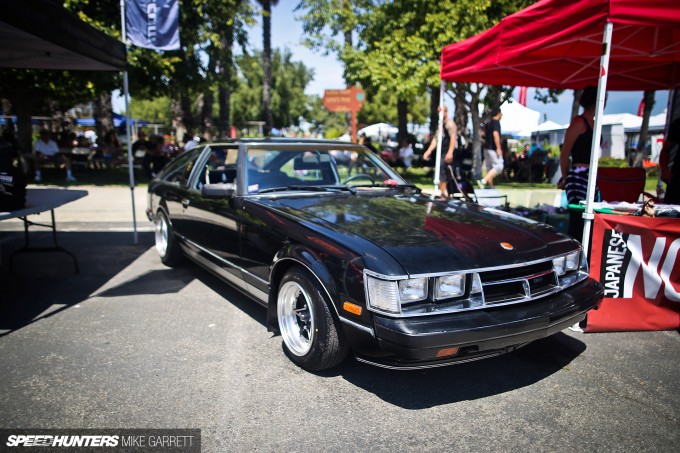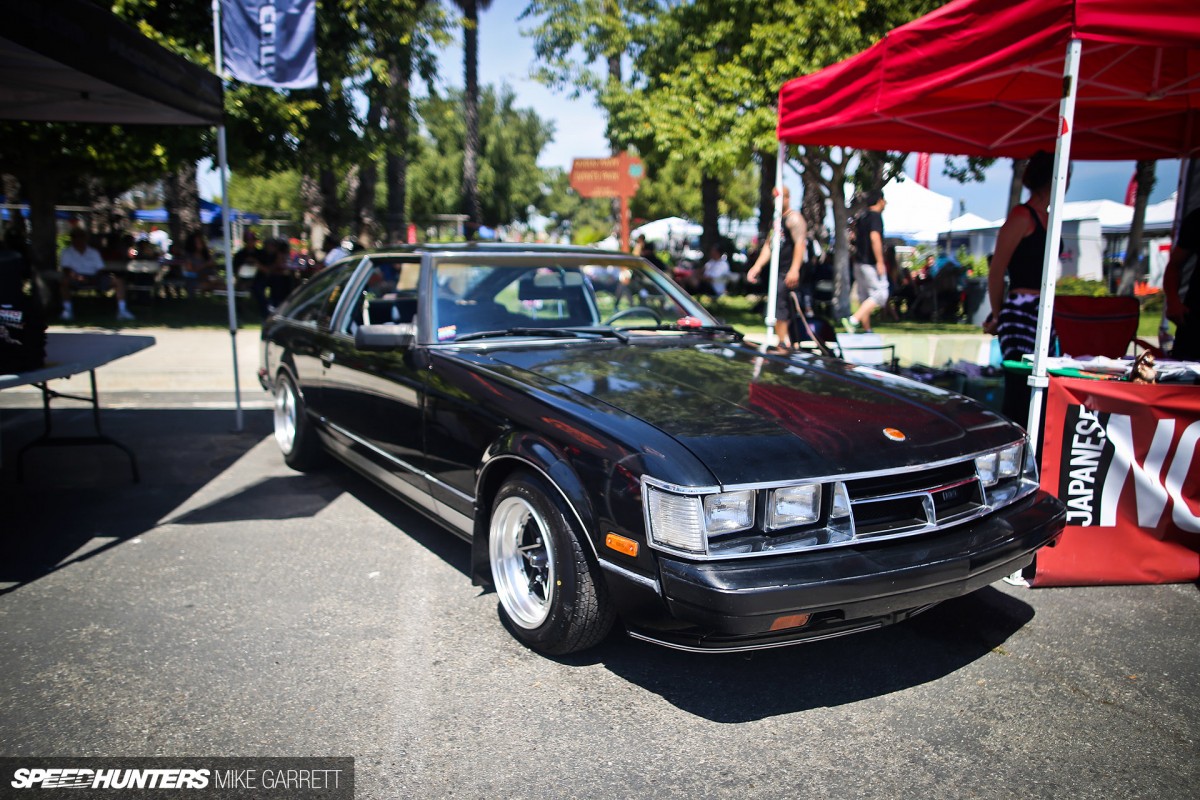 The first generation Supra never gets a lot of love, so it's refreshing to see the guys from Japanese Nostalgic Car giving some love to the original.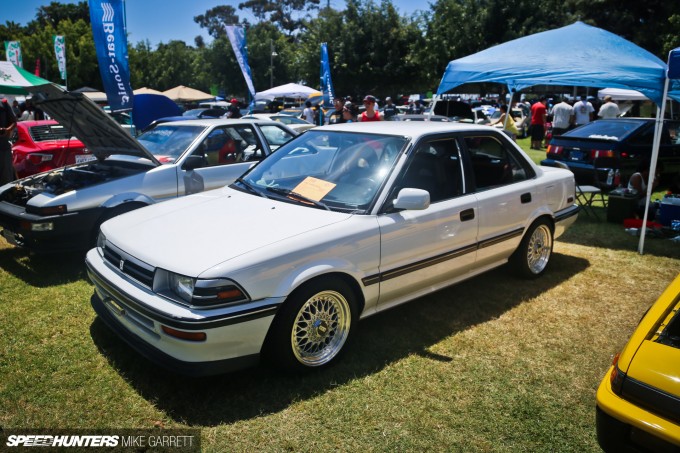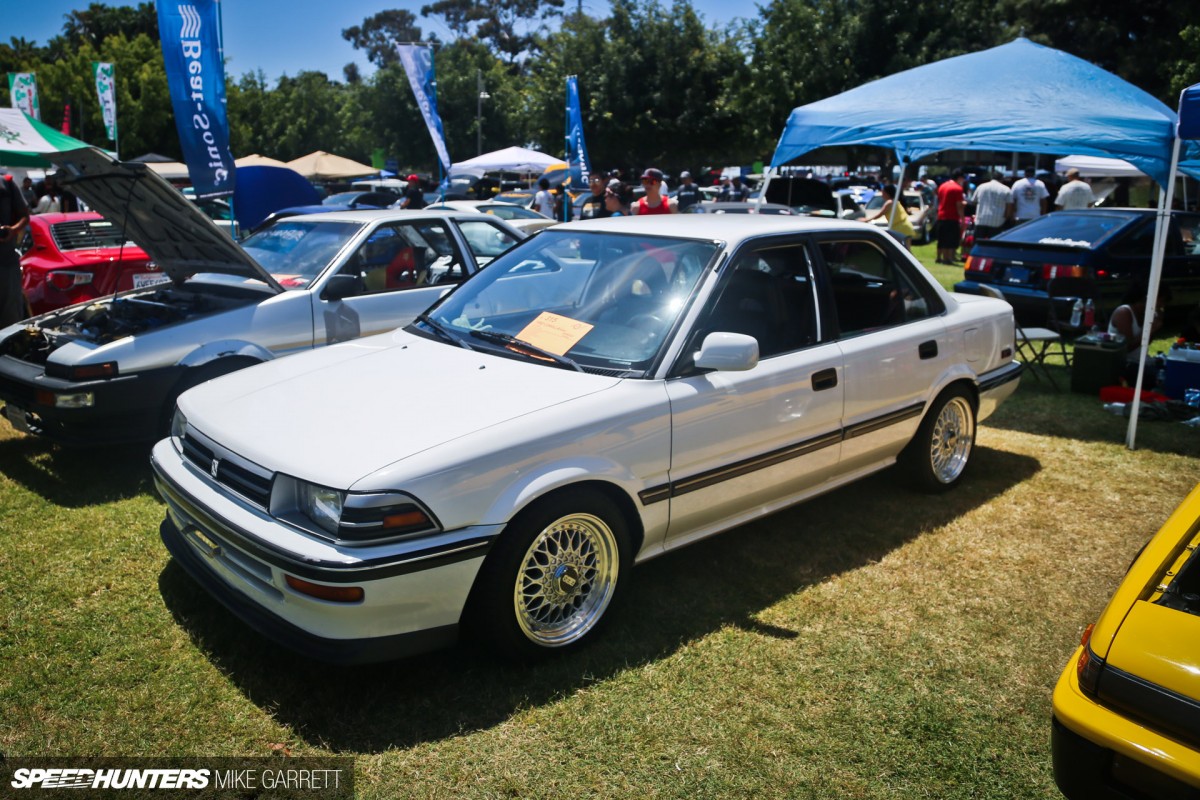 How about some love for the front-wheel drive Corolla? Here's an AE92 sedan with a ton of JDM body parts thrown at it. Very unique.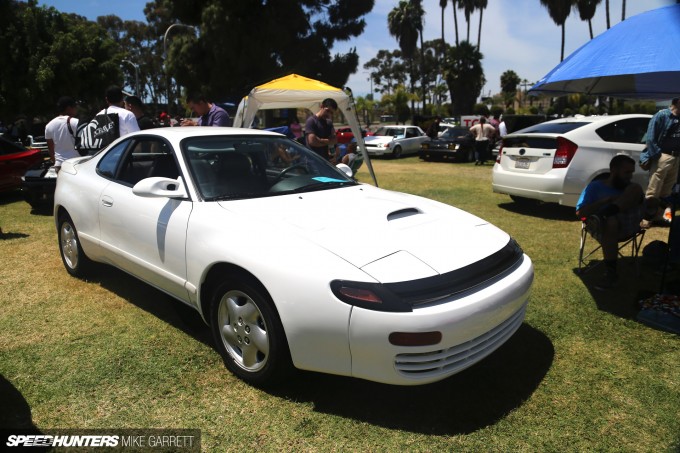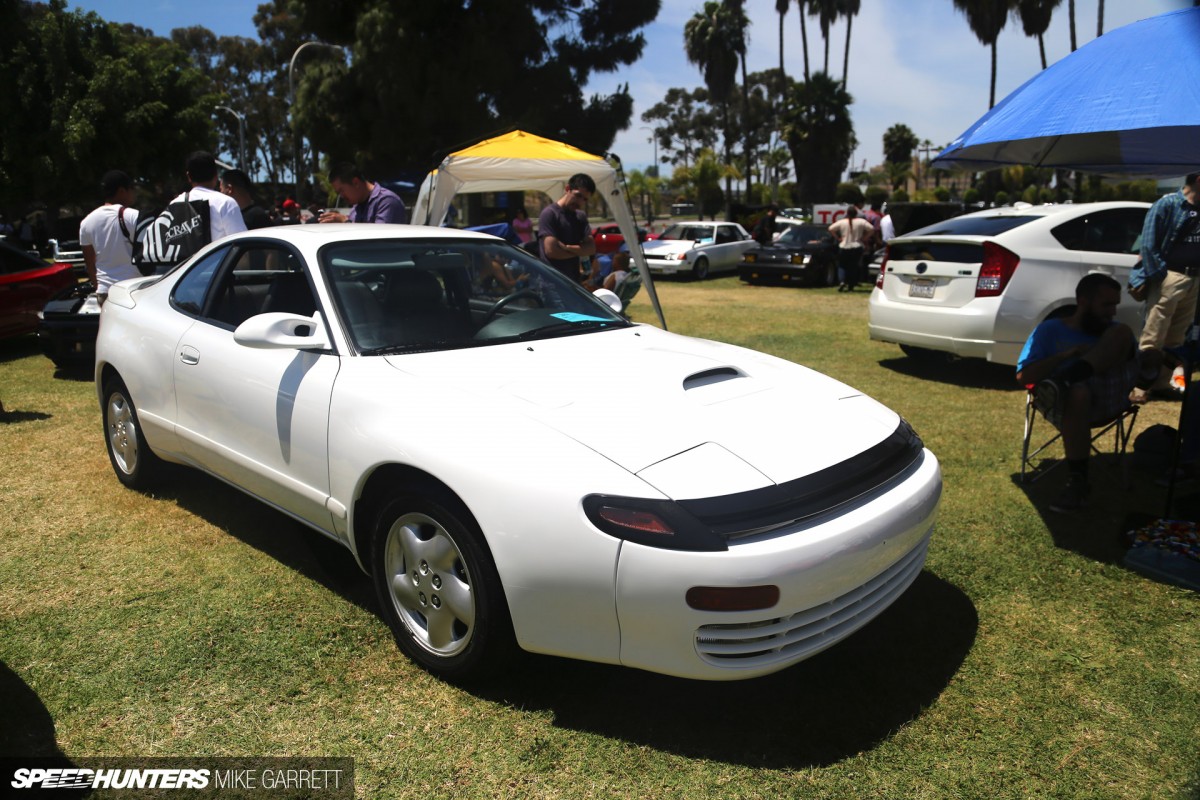 As much as we like modified cars, it's also nice to see totally original examples of cool models – like this factory spec ST185 Celica All-Trac (aka Celica GT-Four).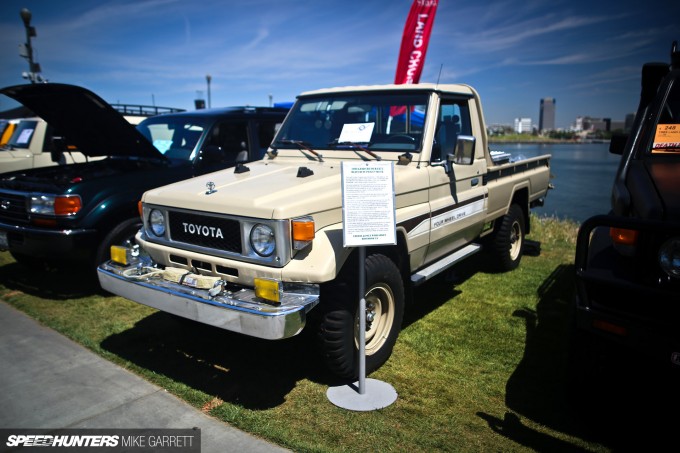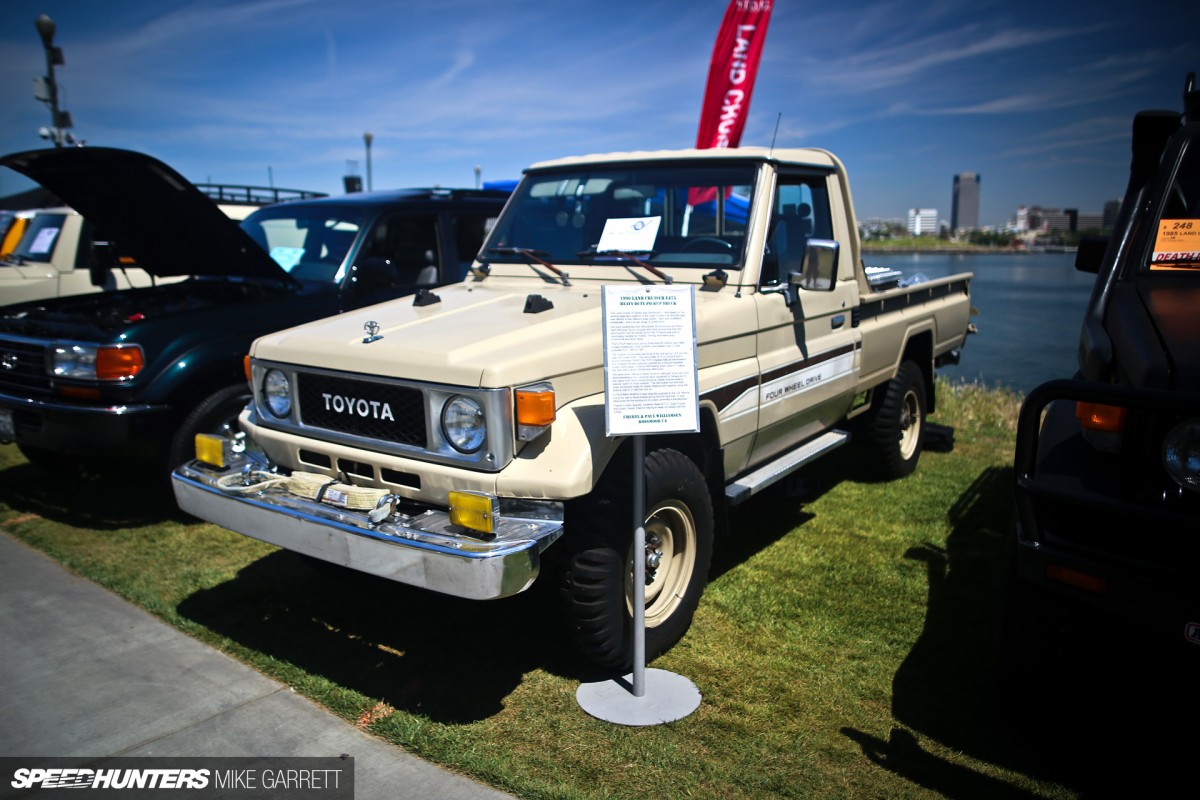 How's this for something a little bit different? It's an FJ75 Land Cruiser heavy-duty pickup that was originally used by the US Marine Corps during the first Gulf War.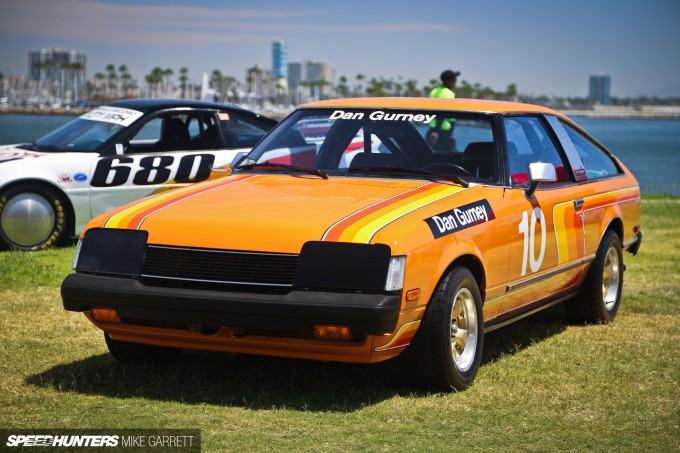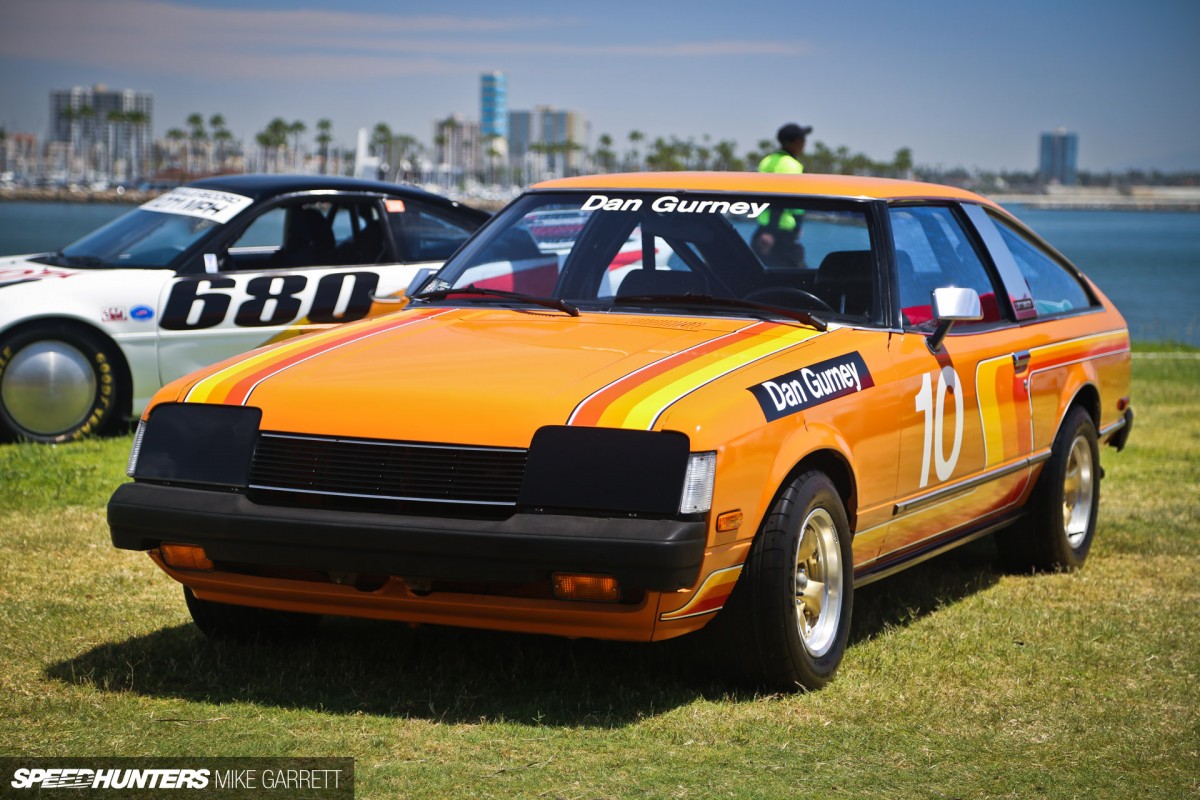 Finally, we have a fitting car to close out this post – a Celica liftback driven by Dan Gurney in one of the early Long Beach Pro Celebrity Races during the late 1970s. Few events better symbolize Toyota's ties with Southern California than the annual race on the Long Beach shorefront.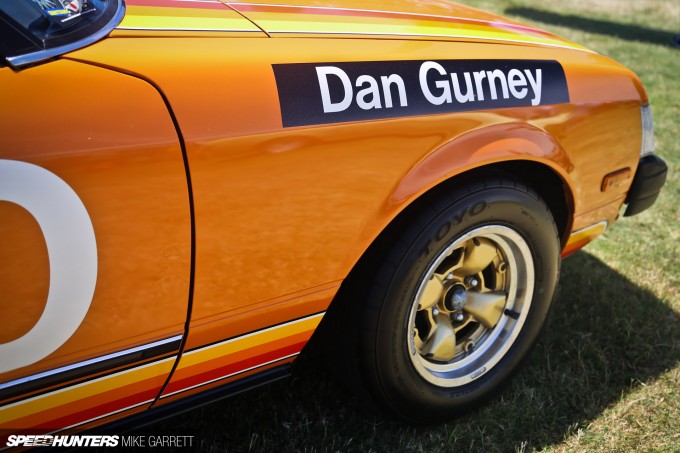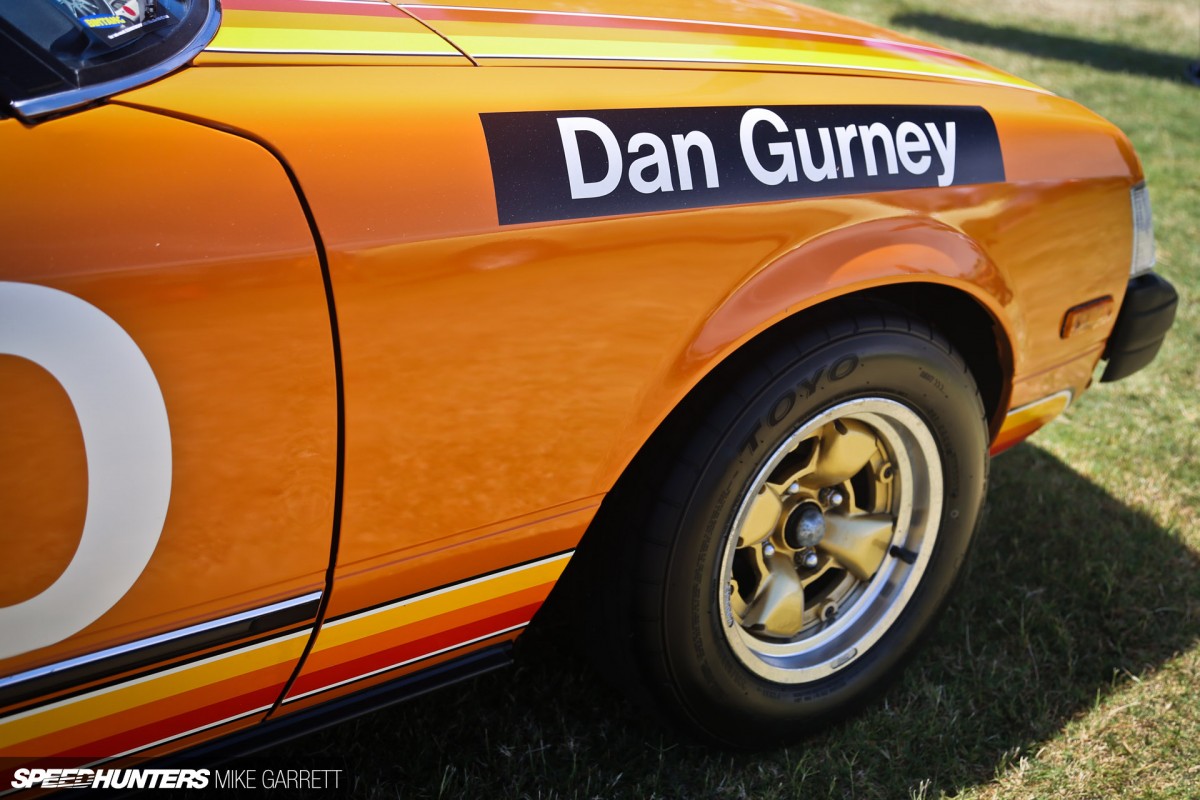 While Toyota's large presence in SoCal will certainly be missed when the company moves to Texas, the memories and passion of local enthusiasts aren't going anywhere.
See you at Toyotafest 2015!
Mike Garrett
Instagram: speedhunters_mike
mike@speedhunters.com