During my years of Speedhunting travels I've had the opportunity to dive head first into a variety of automotive scenes and sub-genres. One of the first lessons I learned is that one should never judge, or underestimate, what someone might have been through to achieve the unique look they have gone for with their car.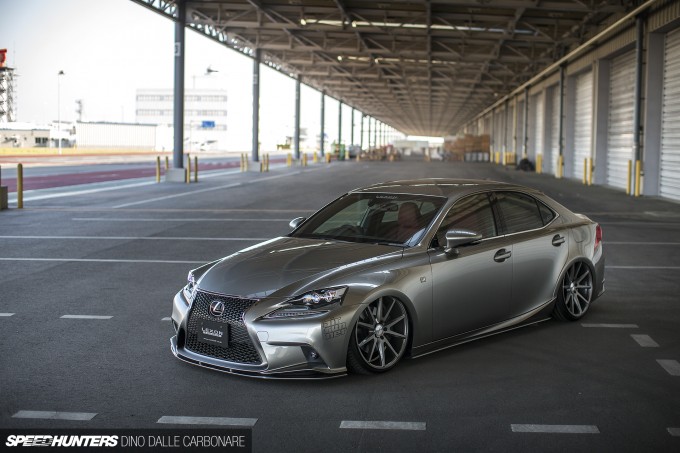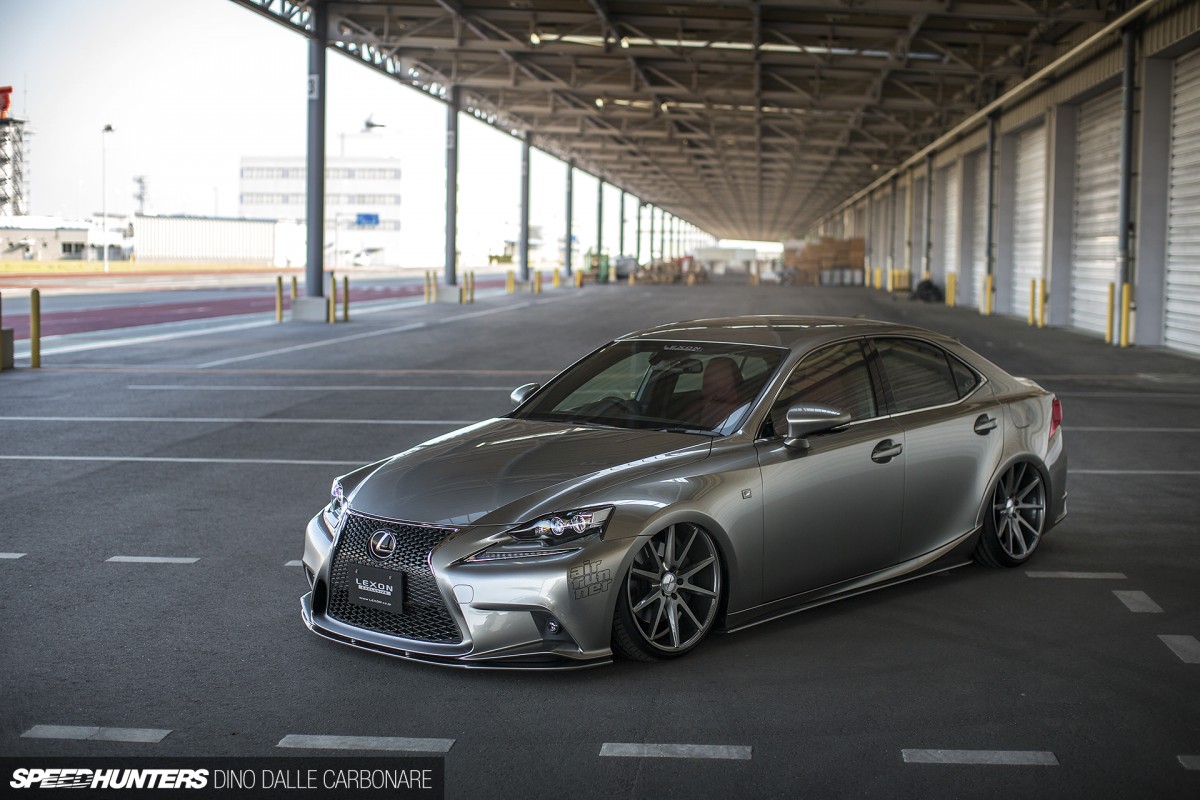 But it wasn't until I had time to spend a weekend with the Lexon crew at Wekfest Japan in Nagoya earlier this month, that I realised just how much work and preparation goes into making a car sit and look 'right'. With style-oriented customization all the rage these days, it's been something that I've been taking a particular interest in of late.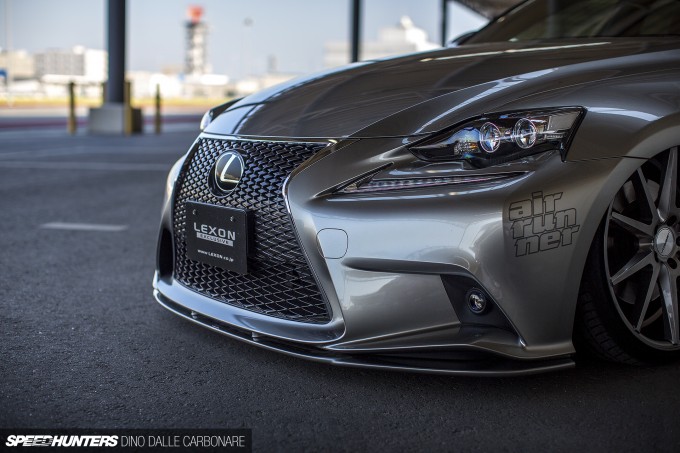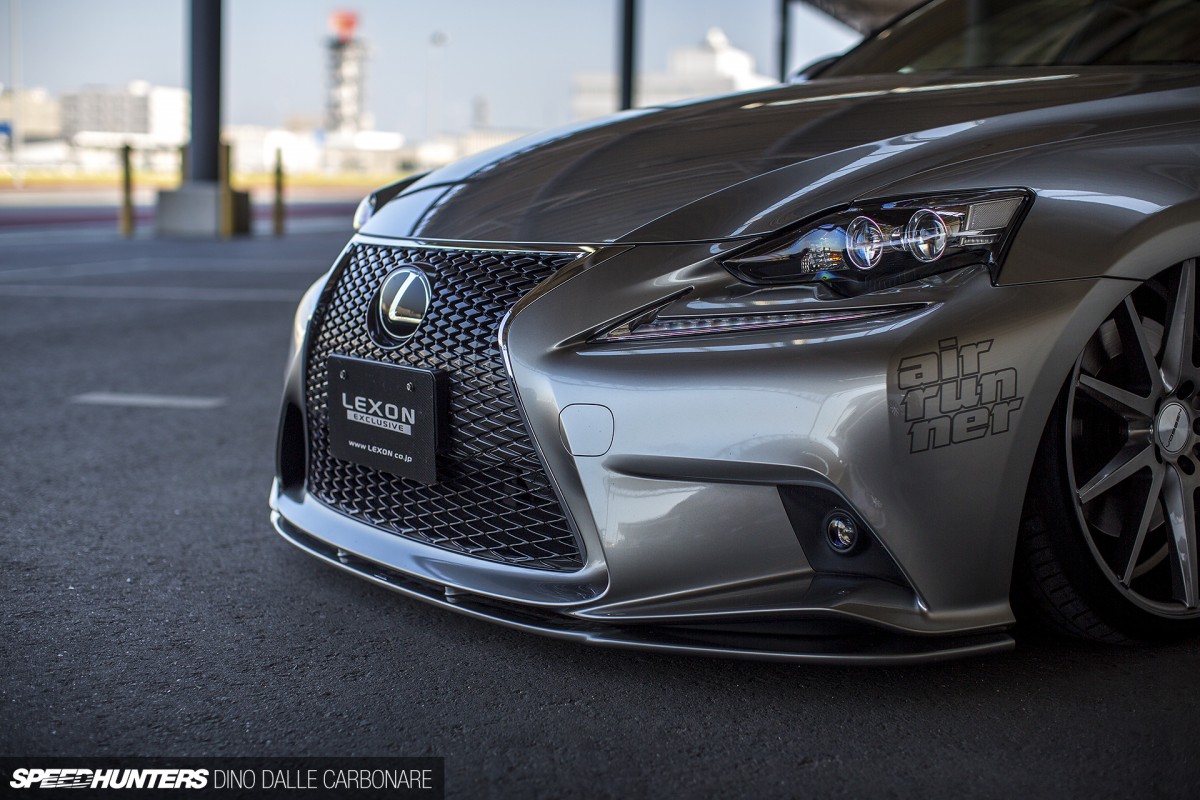 We've actually seen Lexon's IS350 F Sport before – both at StanceNation last year, as well as the Tokyo Auto Salon in January. However, it was until a couple of weekends ago that I had the chance to take a really good look over the car. Before the Lexon company was set up, its owner, Takemi-san, was more into the performance side of things and was primarlily building and supplying parts for circuit and drift cars. But with changing trends and more requests from his loyal customers who were swapping their sports cars for luxury street cars, the decision to move into modifying upmarket machines was a simple one. And that's how Lexon came to be – Takemi-san designing his own line of body parts especially for Lexus vehicles. His latest work has been dedicated to the all-new IS which was launched last year, and Lexon's demo car does a great job of showing off the aftermarket front lip spoiler and side skirts that add a tad of aggression to the stock F Sport model it's based upon.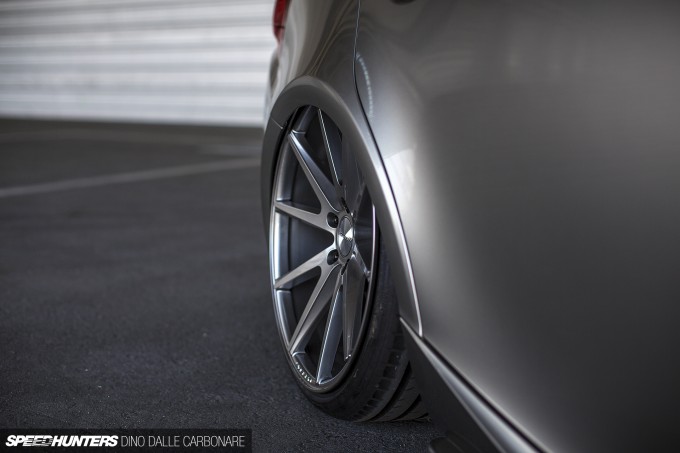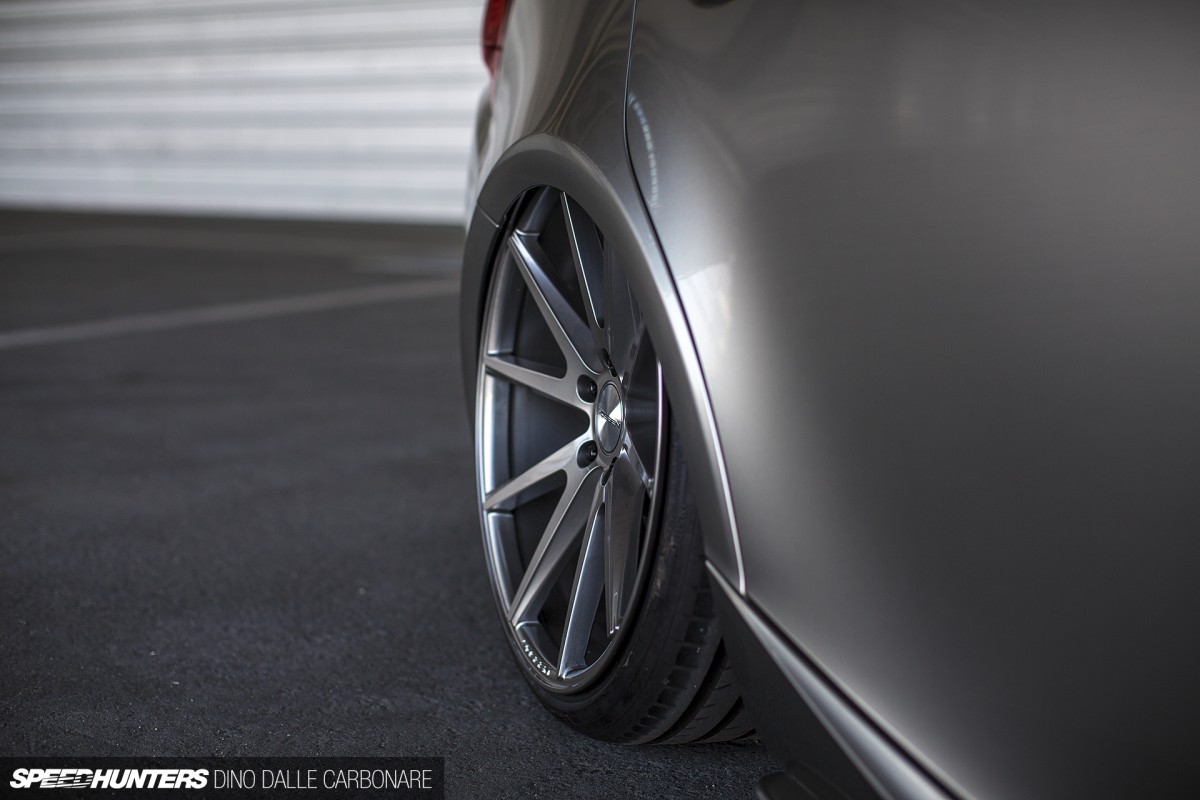 Air Runner air suspension followed – the compressor and tank neatly hidden away behind the trunk trim and all of air lines routed along the sills. The idea was to take nothing away from the IS's comfortable and sporty nature, yet through push-button-adjustable ride height, allow the car to make itself noticed at shows and gatherings.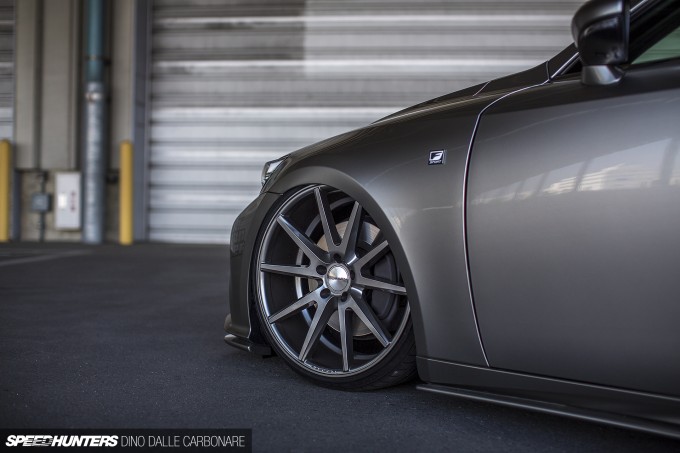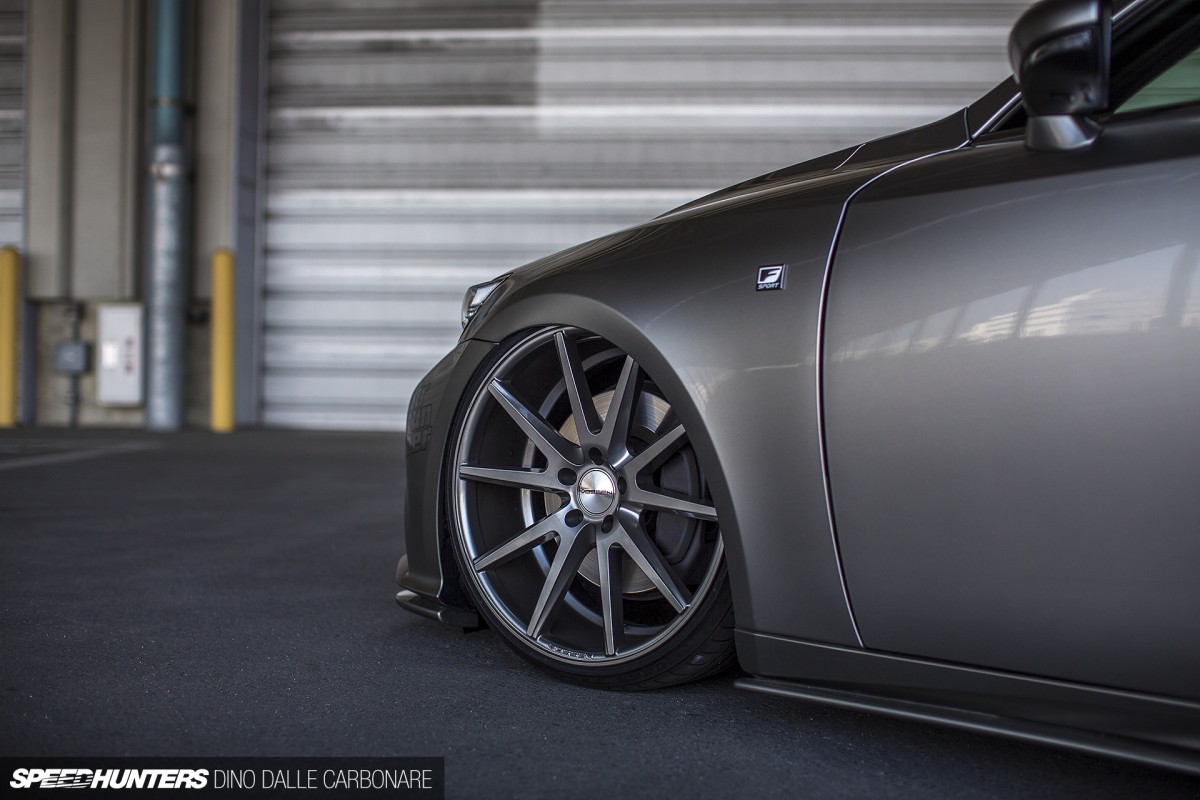 Like any slammed car – or car capable of being slammed in such a way – choosing a wheel with the right design, size and fitment required a bit of thinking. Takemi took his time before he settled on a set of Vossen's new form-flowed, deep concave 20-inch VSF-1s with an offset that allows them to sit nice and flush when at driving ride height, and then tuck under the front and rear fenders when the Lexus is dropped to the ground.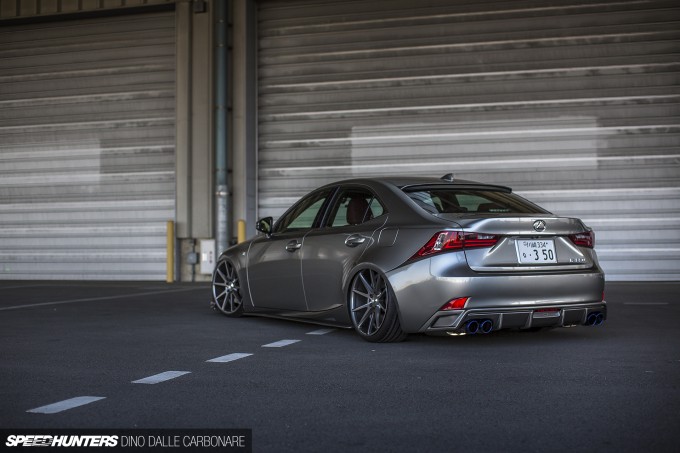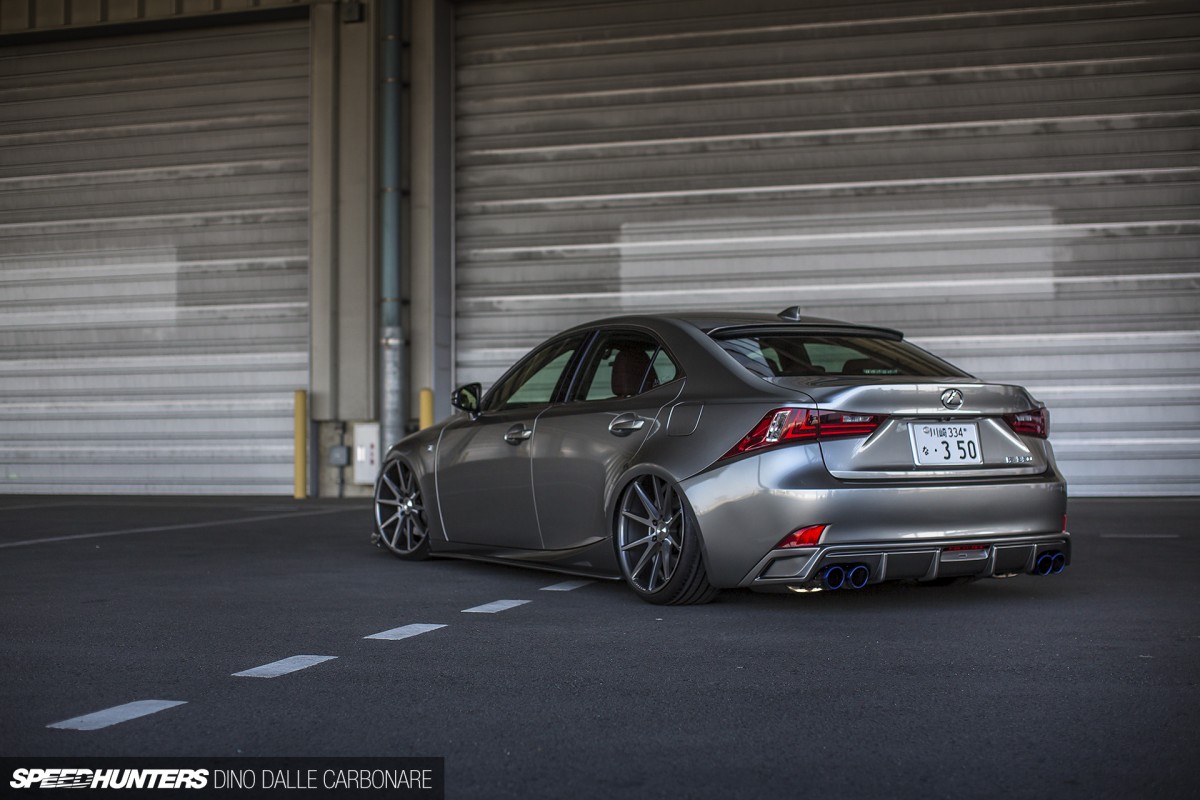 It wasn't totally straightforward though, and some cutting of the inside fender lips was needed to ensure no rubbing occurs when the car is set at its lowest level.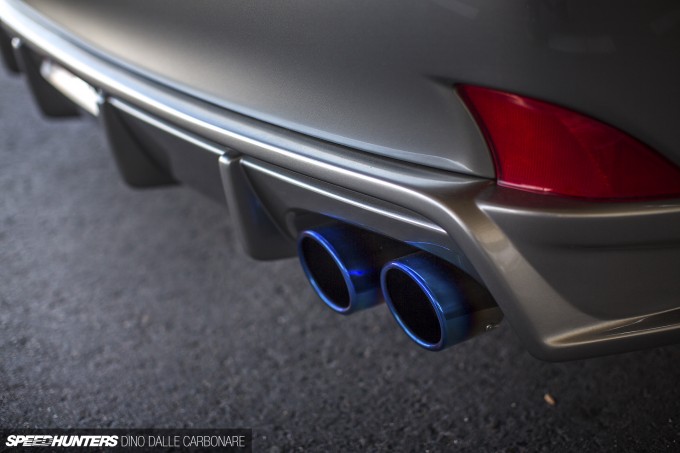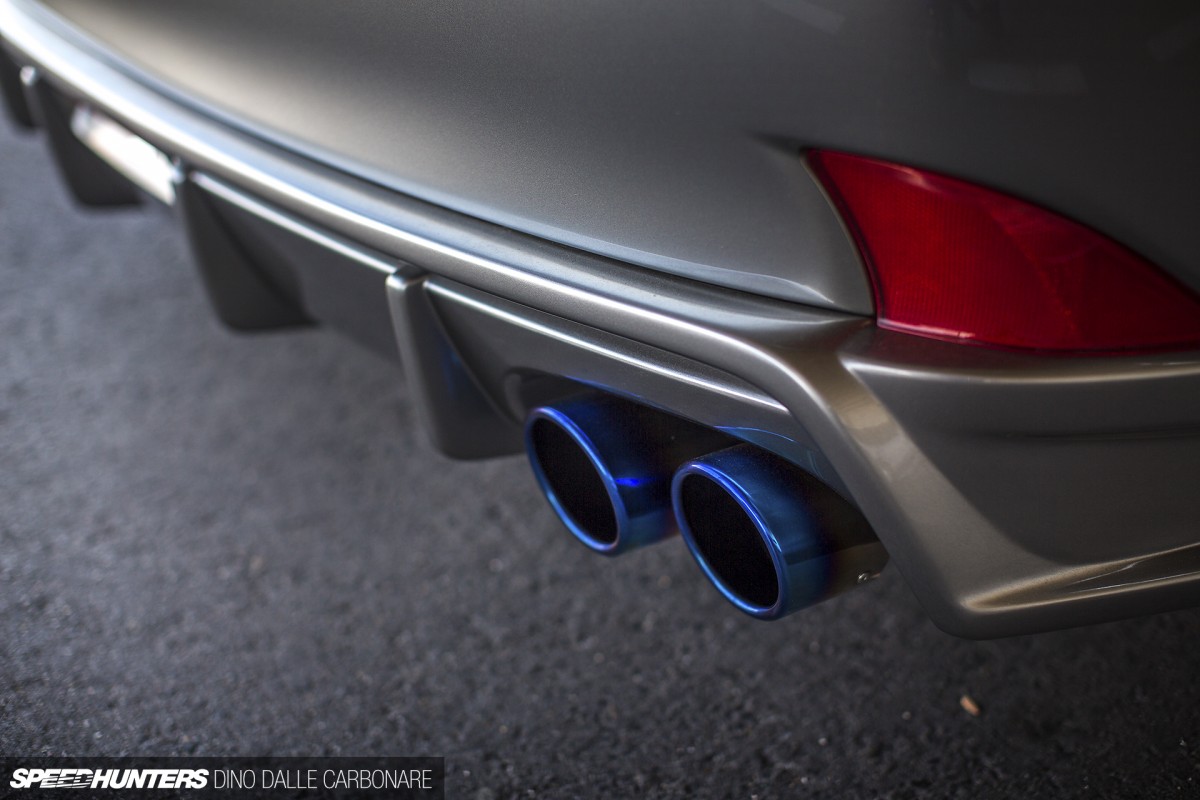 Finishing up the rear end is a Lexon diffuser trim, from which the four titanium tips of the custom exhaust system make themselves seen.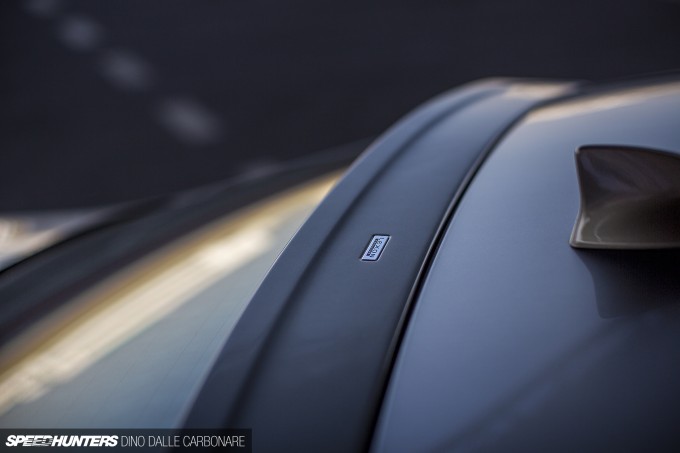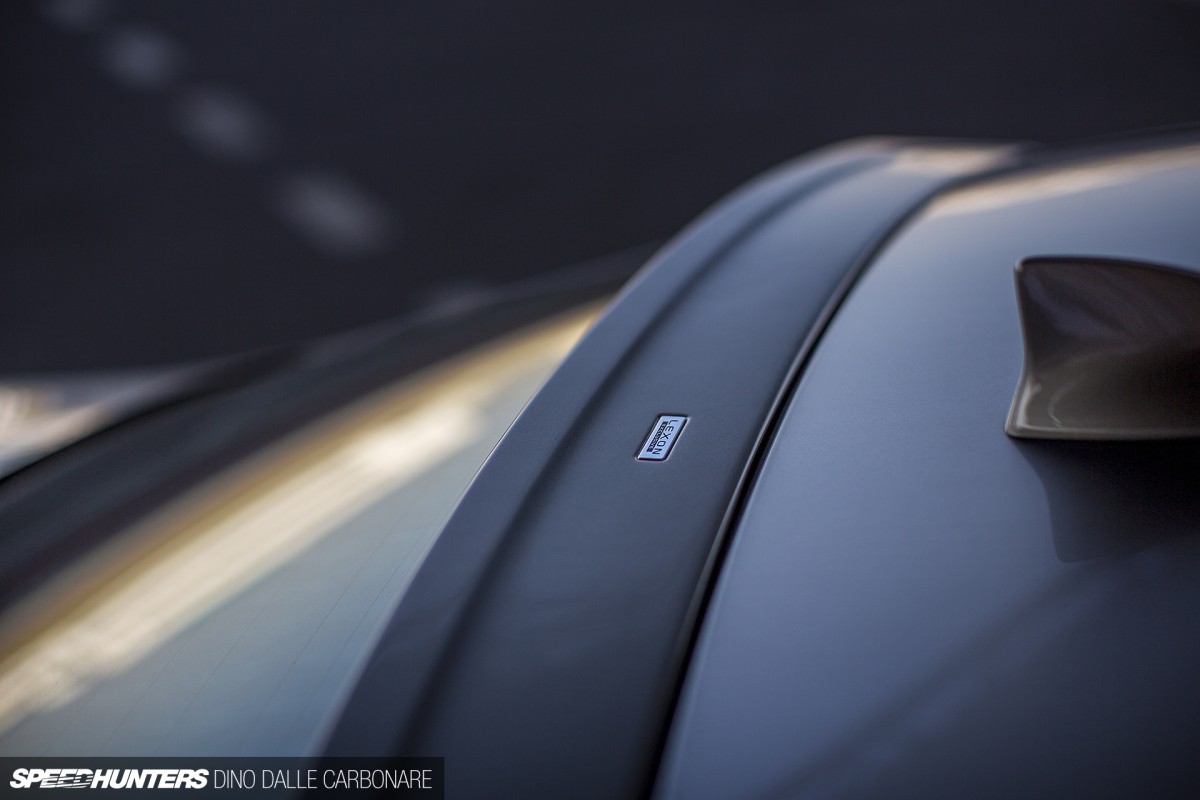 A roof spoiler is the final piece of the puzzle – a simple touch that along with all the other modifications really makes this IS stand out from the crowd. All Lexon aero additions are made out of FRP but are also available in carbon fiber for those that want to make their cars look even more special. Takemi and the rest of the guys at Lexon can't wait to get their hands on the soon-to-be-released RCF, and if the outcome is anything like the IS350, I can't wait to see the results.
Dino Dalle Carbonare
Instagram: speedhunters_dino
dino@speedhunters.com