A Classic Re-imagined
Over the last few years there's been few things more fascinating than watching how the internet and explosion of social media has changed Japanese car culture. While the net has been driving car culture in other places for much longer, it's only recently that Japan has embraced the online world.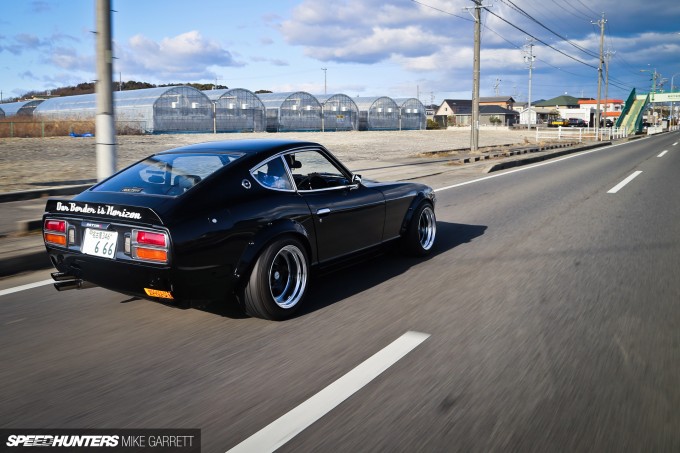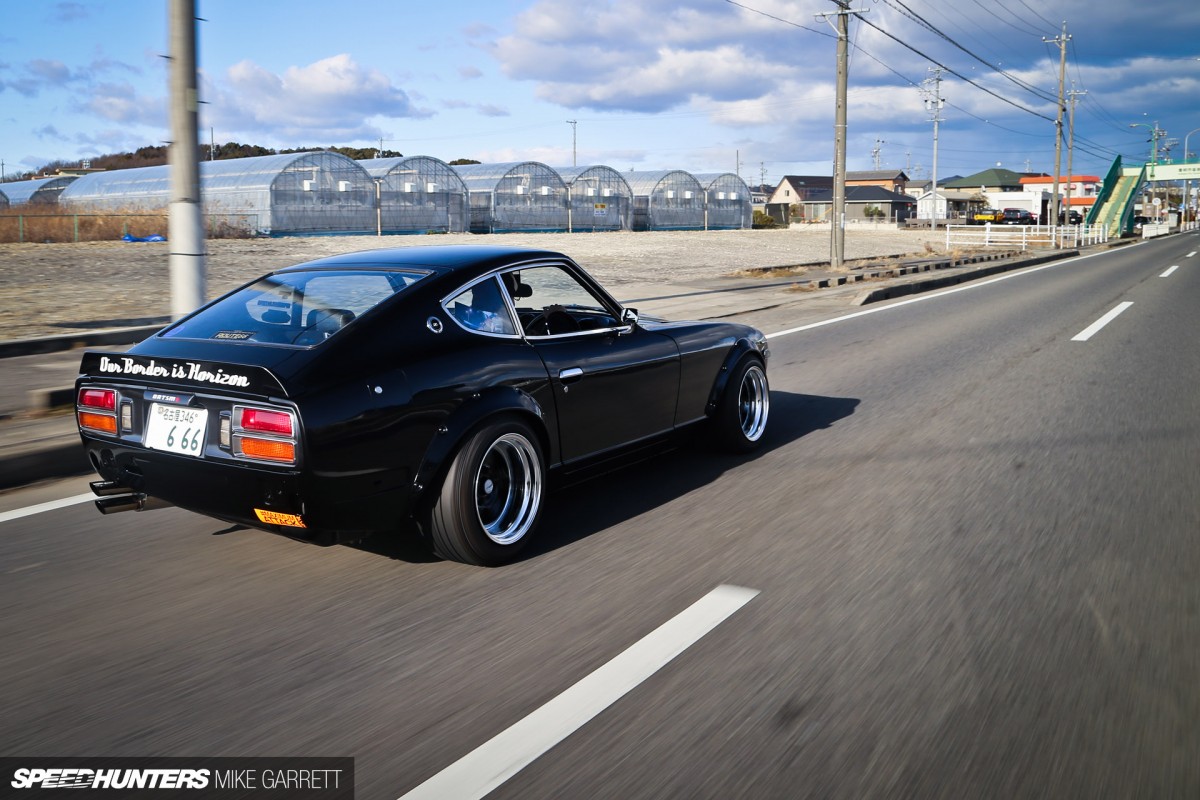 To see the impact that these new forms of interaction have had on the Japanese scene, one needs to look no further than the USDM movement. Japan has always had its followers of American car culture, but in the last couple of years the popularity has reached fever pitch – and it's been fueled almost entirely by social media. While Japanese enthusiasts have always been very perceptive of what's going on with cars abroad, today the interaction between themselves and their overseas counterparts is damn near instant.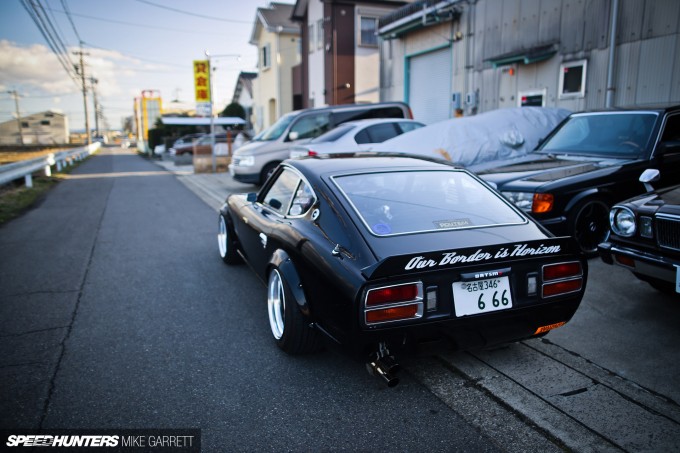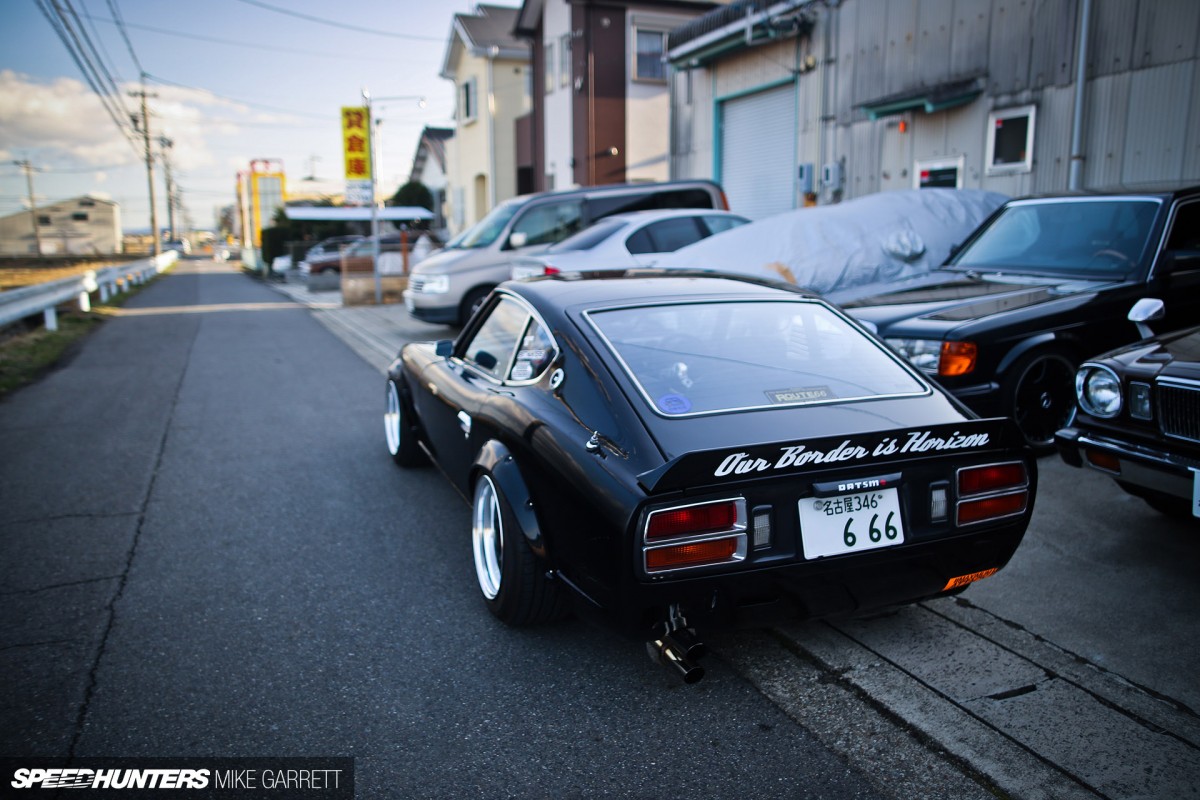 What I like most about the USDM explosion is the way that it's led people to rediscover cars that had once been forgotten; breathing new life into old platforms that had long been skipped over. At the same time, it's made people look at old favorites in new ways. Take the S30 Fairlady Z for example.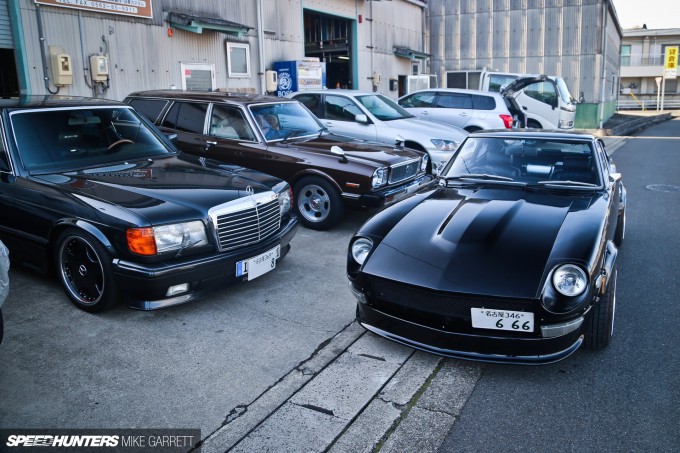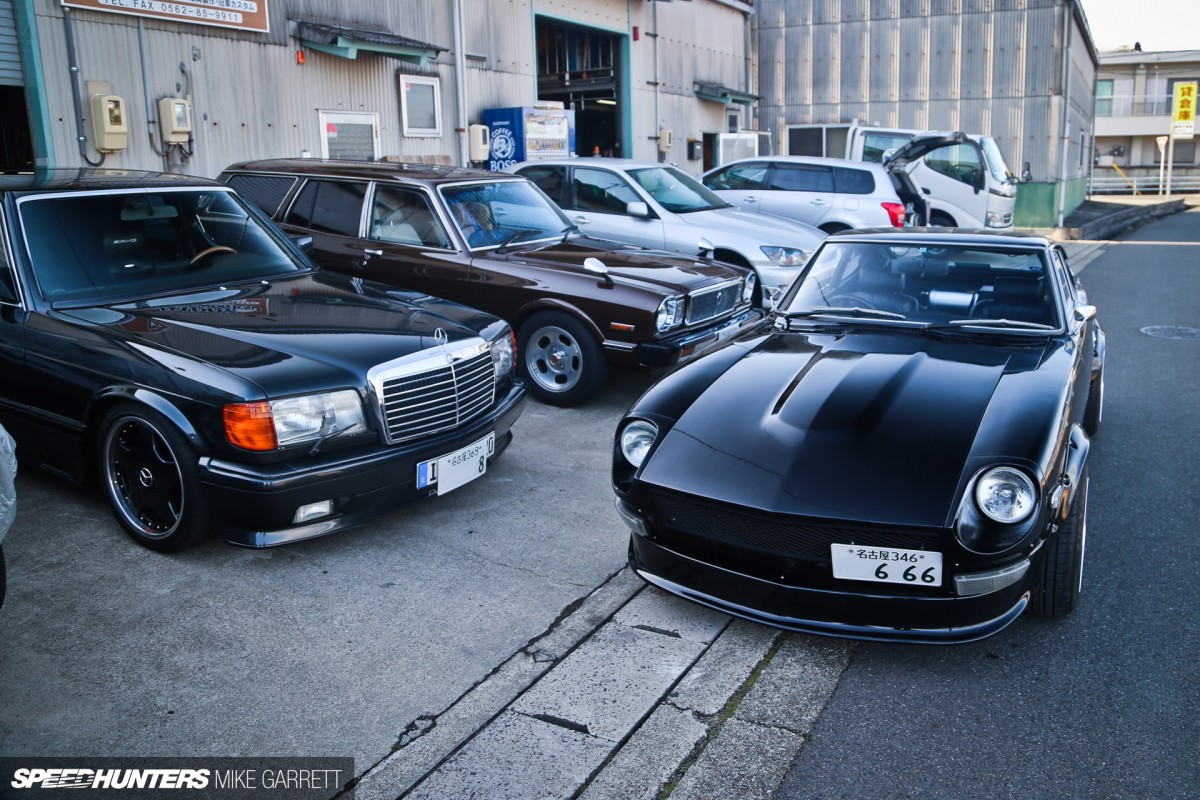 In Japan the S30 is a car that's been there since the beginning. It was a hit from the day it first rolled off the assembly line in 1969 and in the decades since it's been street raced, circuit raced, drag raced, restored, and modified in every way imaginable. Yet, even for a legend like the S30, the explosion of online media has inspired people to see the Z in new ways.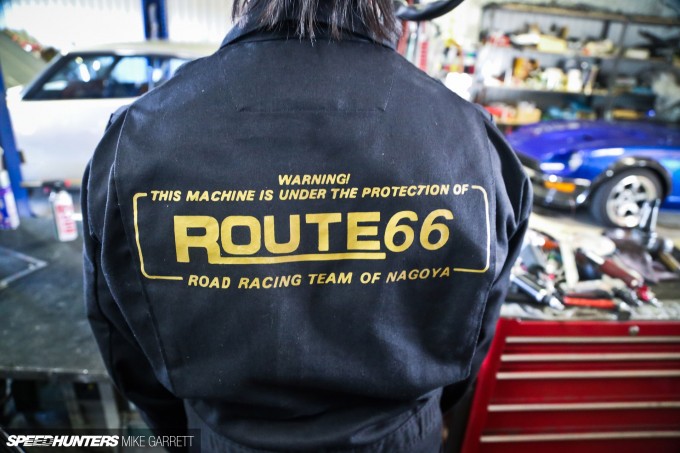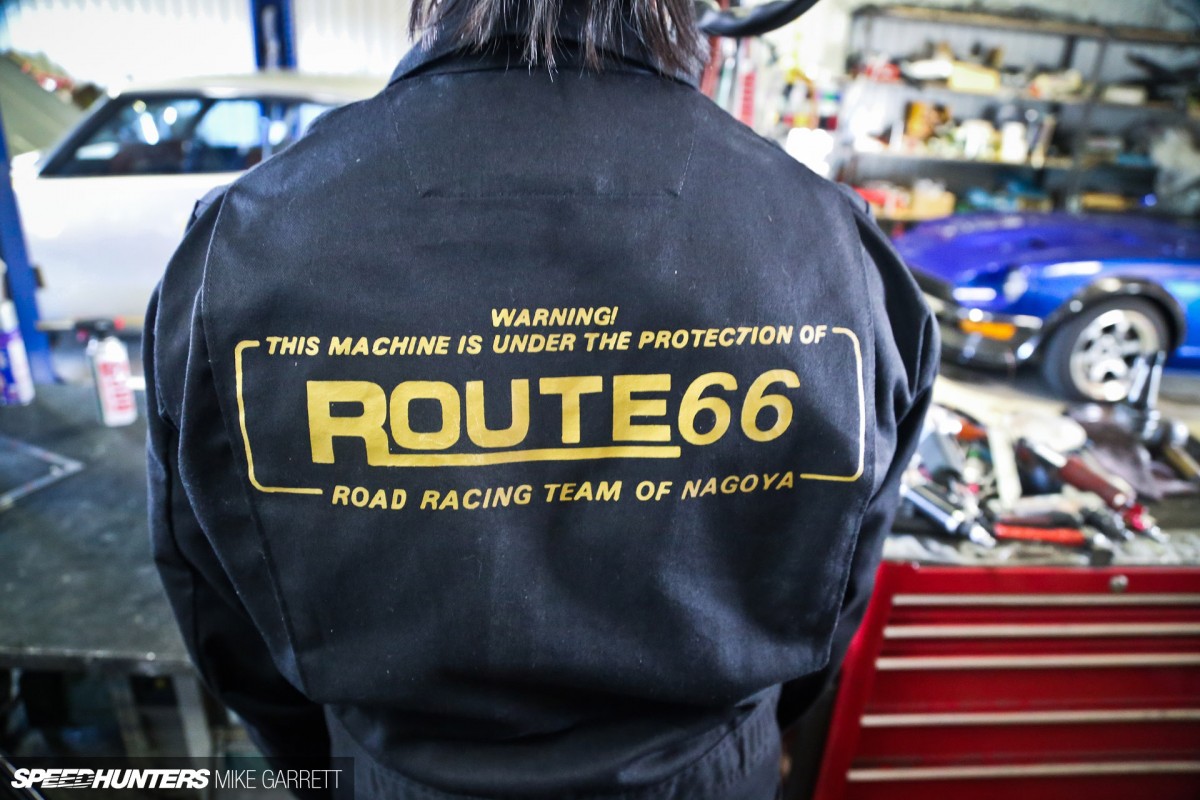 That brings me to Mr. Kazuaki Kadowaki of Nagoya, Japan. Kadowaki-san is passionate fan of vintage Japanese cars, and a member of a local team known as Route 66. But like a lot of younger people in Japan, he's also very active online and spends his free time reading sites like Speedhunters and connecting with friends overseas via social media.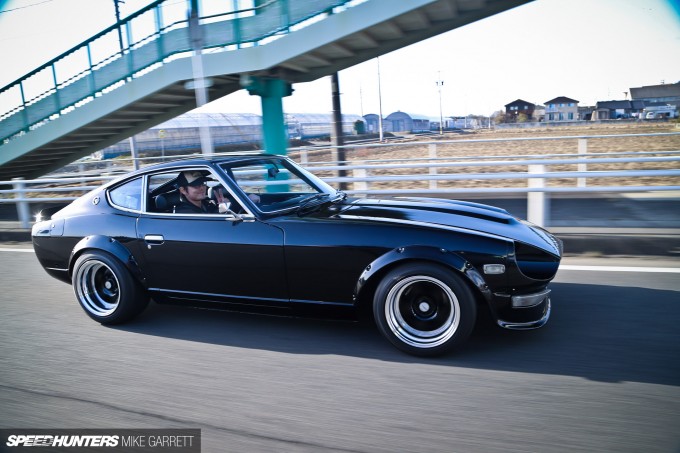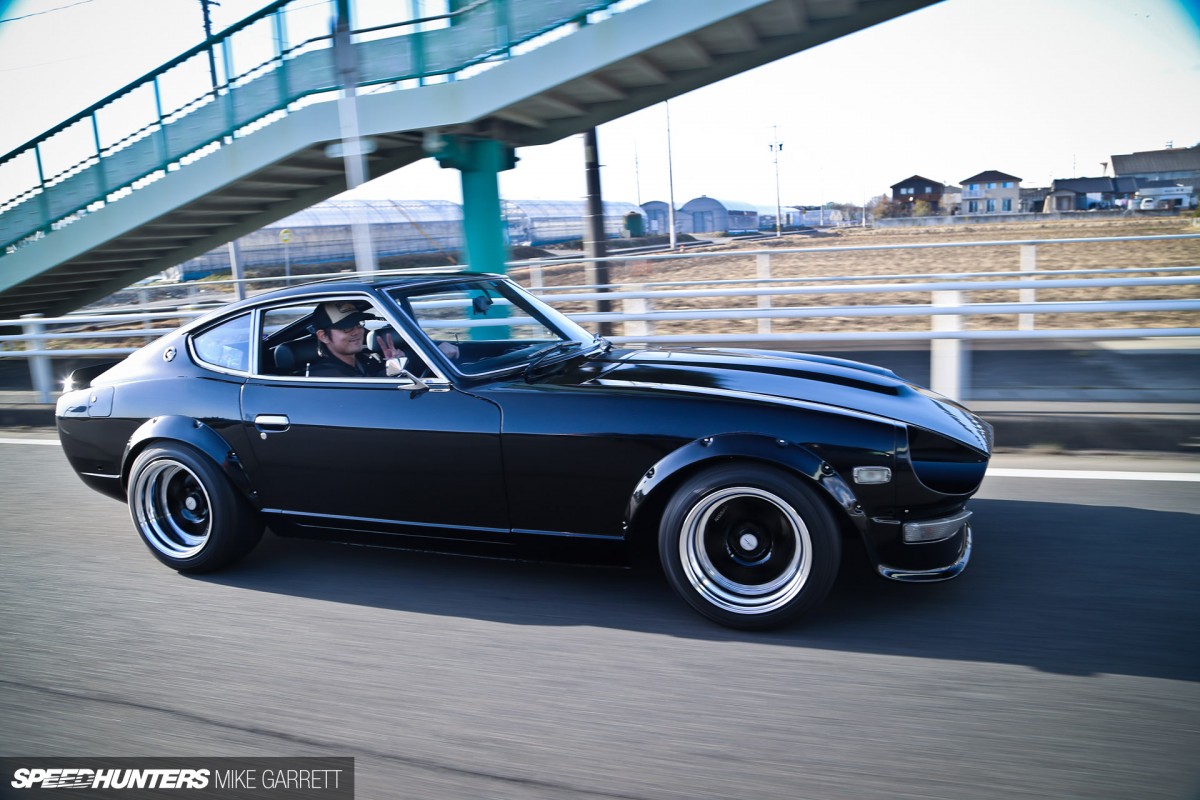 So when Kadowaki-san set out to build his vision of the perfect Fairlady Z street car, he went down a different route than your average Japanese kyusha fan and took inspiration from the overseas builds he saw online.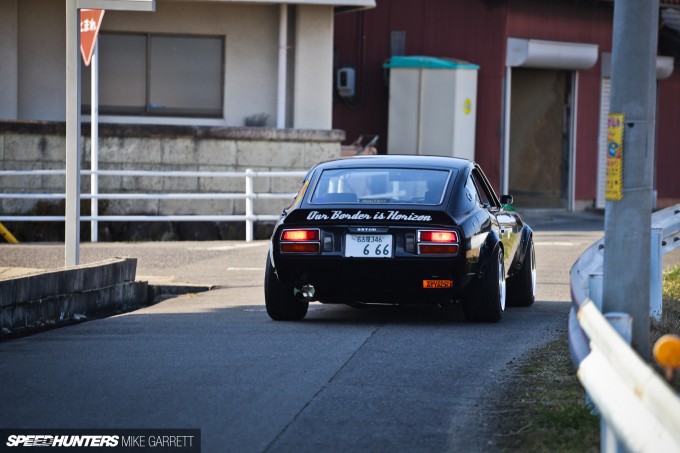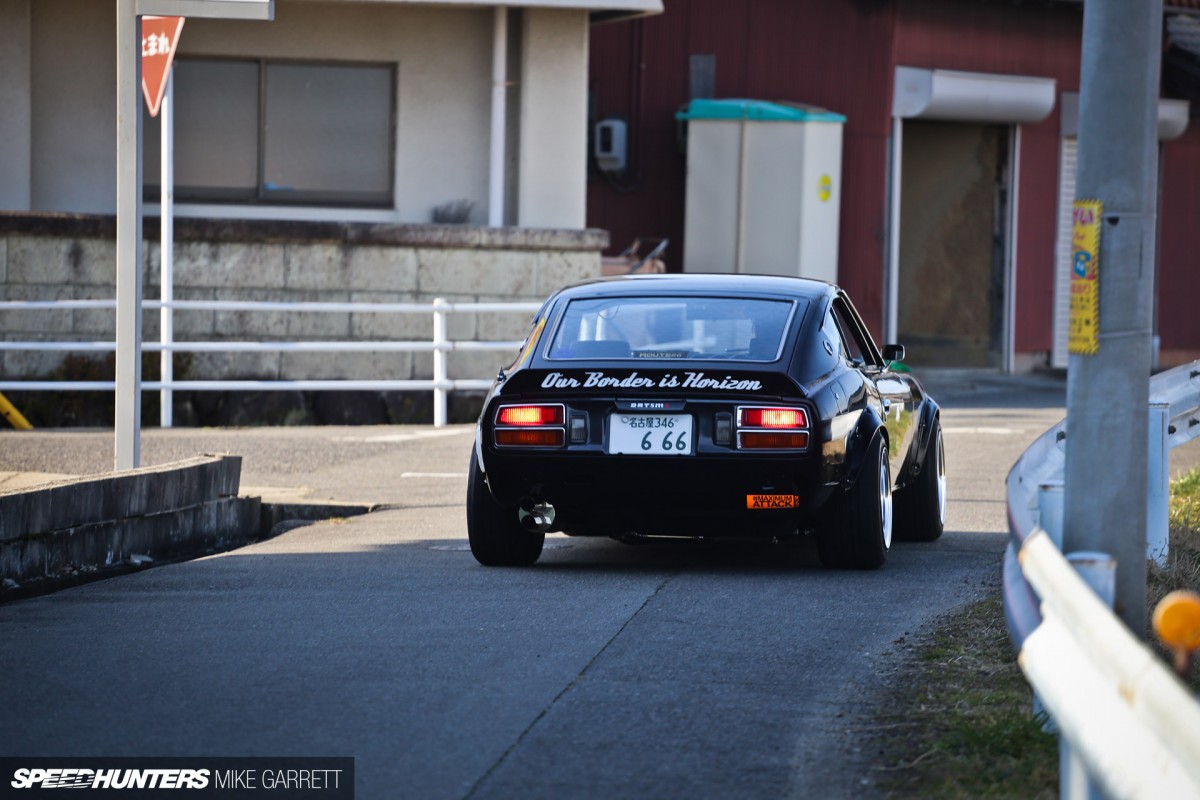 In particular, he was fascinated with Yuta Akaishi's S30 build, which if you remember, kind of set the internet on fire when we featured it back in 2009. And while Kadowaki-san's Z doesn't have the same rat rod vibe as Yuta's car did, it breaks conventions in a very similar way.
Purists Look Away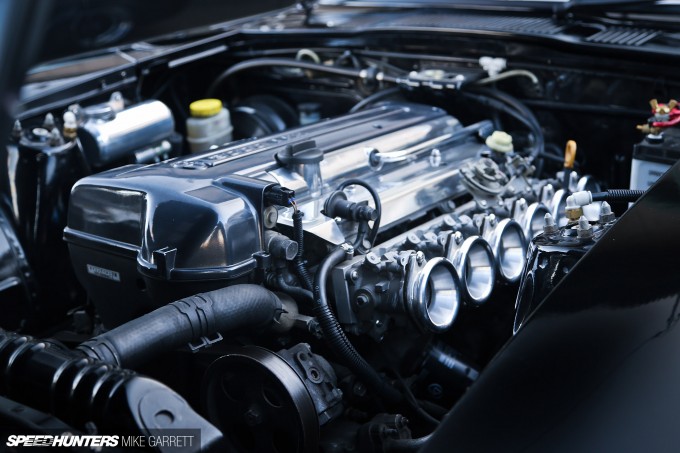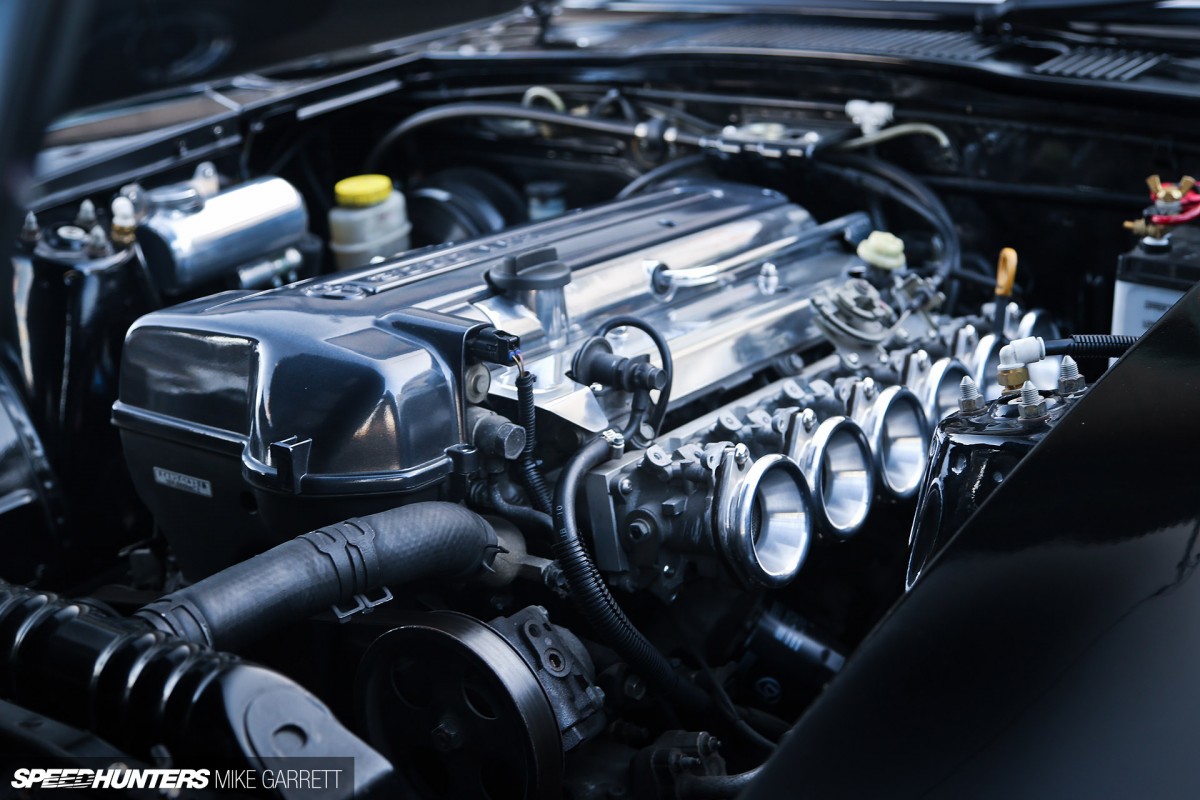 Let's begin under the hood, which is where you'll find a naturally aspirated straight-six engine – a bit like the one that came in the Z from the factory. The only thing is, this isn't a common L-series motor, nor has it even come from the Nissan family. It's a Toyota 2JZ-GE.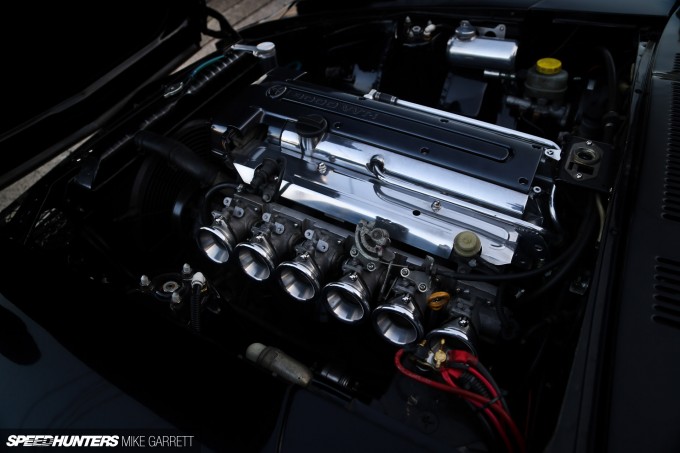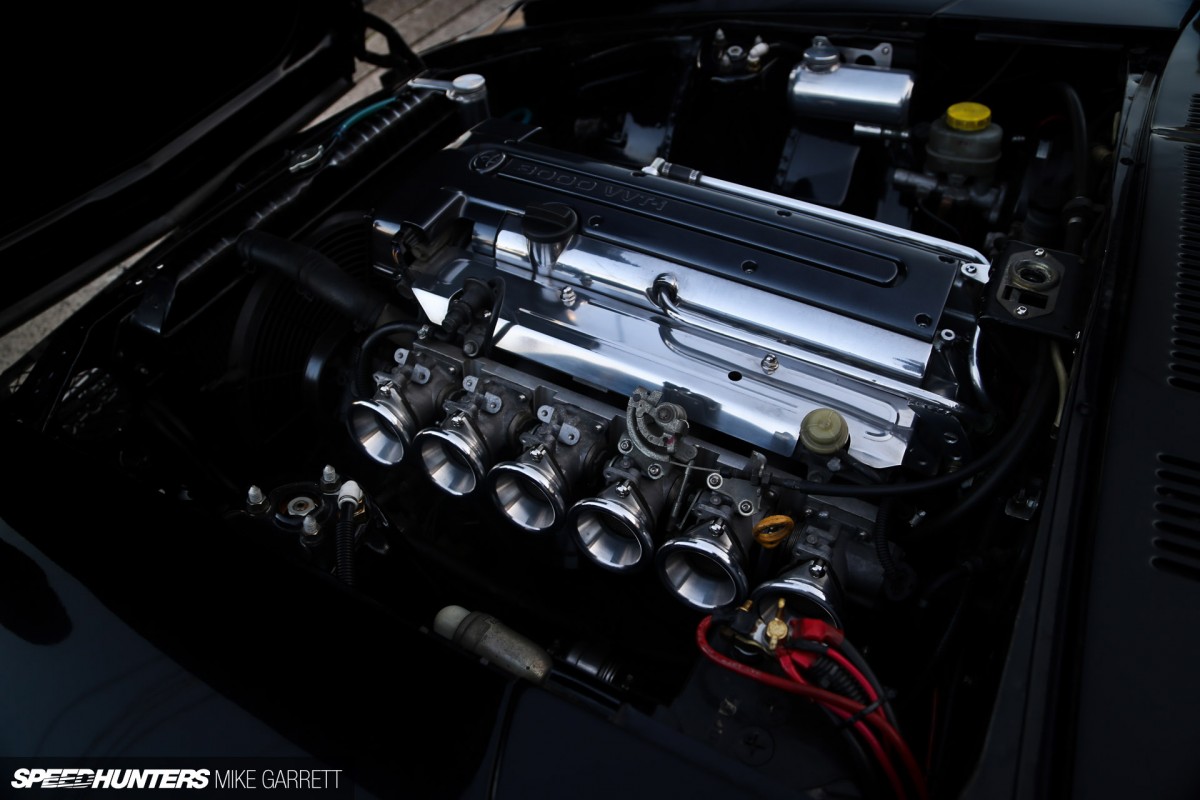 You see, Kadowaki-san is closely affiliated with a Nagoya-based shop called Daddy Motor Works – a small outfit that specializes in custom fabrication and unconvential engine swaps. You might be asking why a 2J and not a similiar RB unit from Nissan… to keep it in the family, you know? Well, the 2JZ was chosen specifically because it's different. That's what Daddy Motor Works is all about, and I look forward to sharing more about the shop itself in a future story. Let's stick with the Z for now though…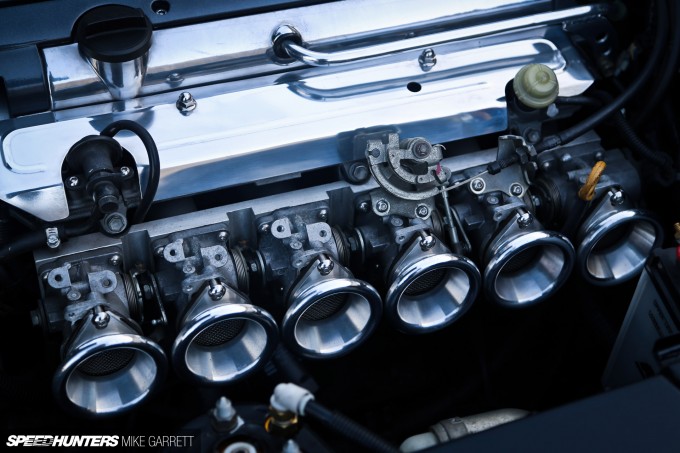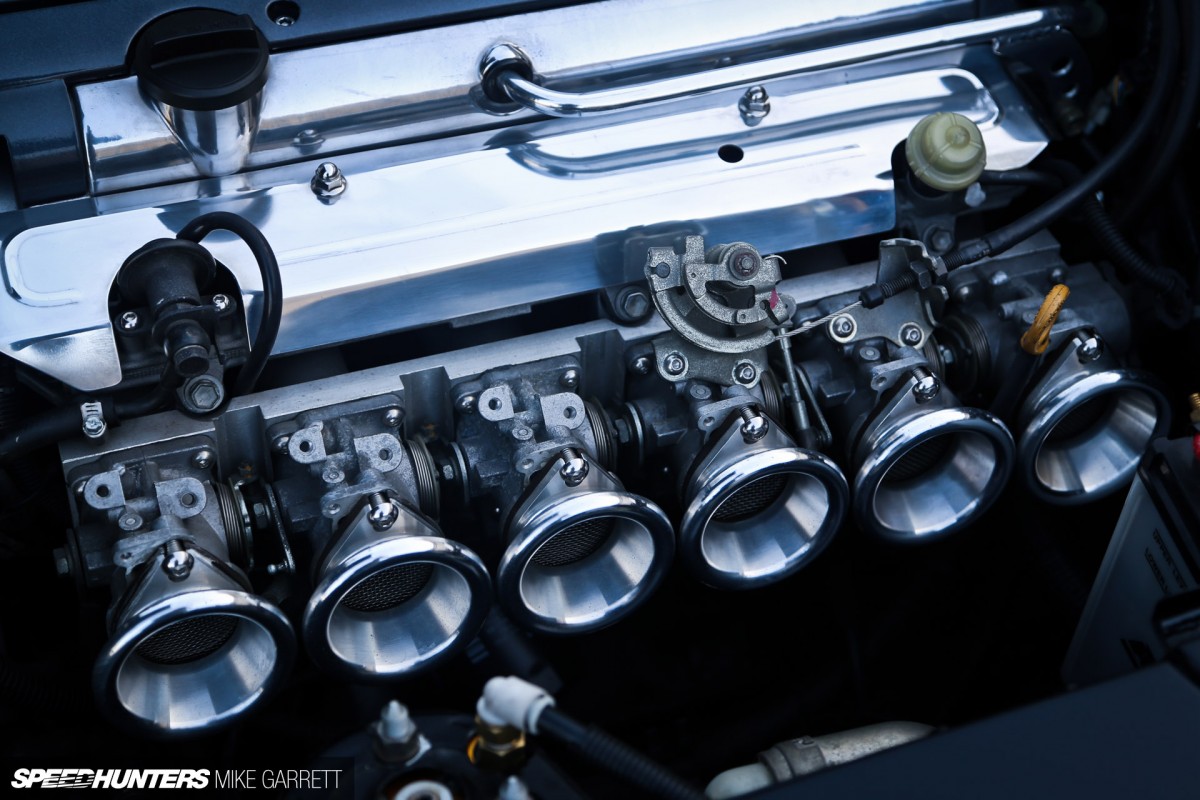 The 3.0-liter 2JZ is a motor that's been dropped into just about every car under the sun – usually with the intent of delivering as much reliable horsepower as possible. In this case though, it's not the turbo version, but an NA variant fitted with a set of 45mm individual throttle bodies from an AE111 Corolla.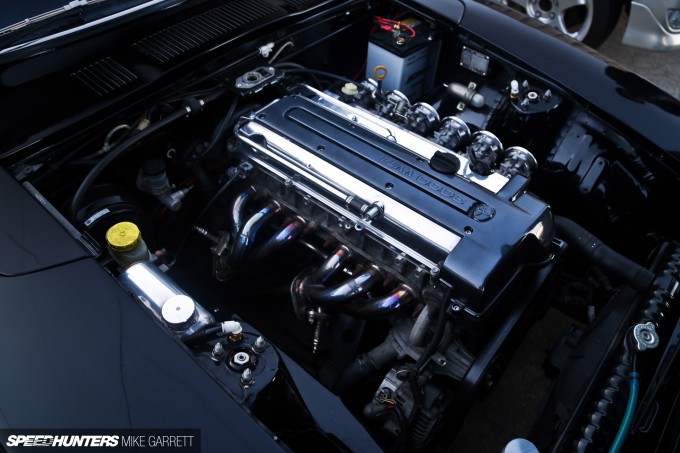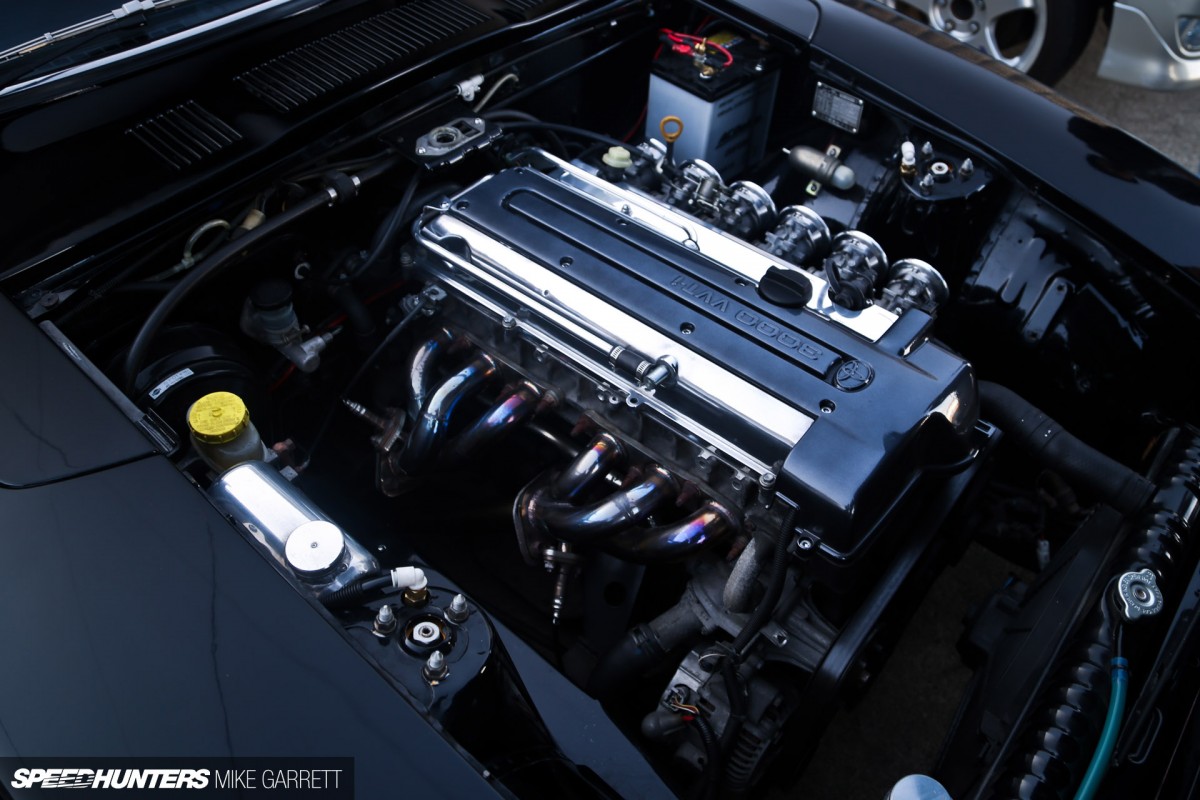 With a one-off exhaust manifold and HKS F-CON V Pro engine management system, the naturally aspirated 2J makes about 240 horsepower. It's no highway monster, but when you think about it that's around the same output as a built L-series, but much more street friendly. It also sounds fantastic and the row of trumpets look great when you open the hood. Then there's all the fun of throwing off people with the Toyota motor in a Nissan.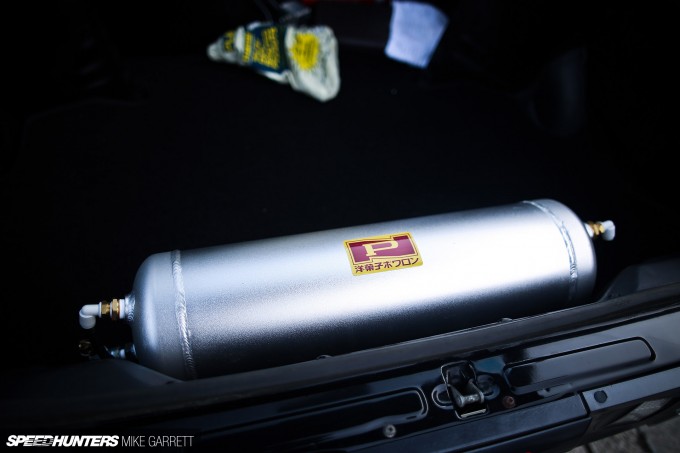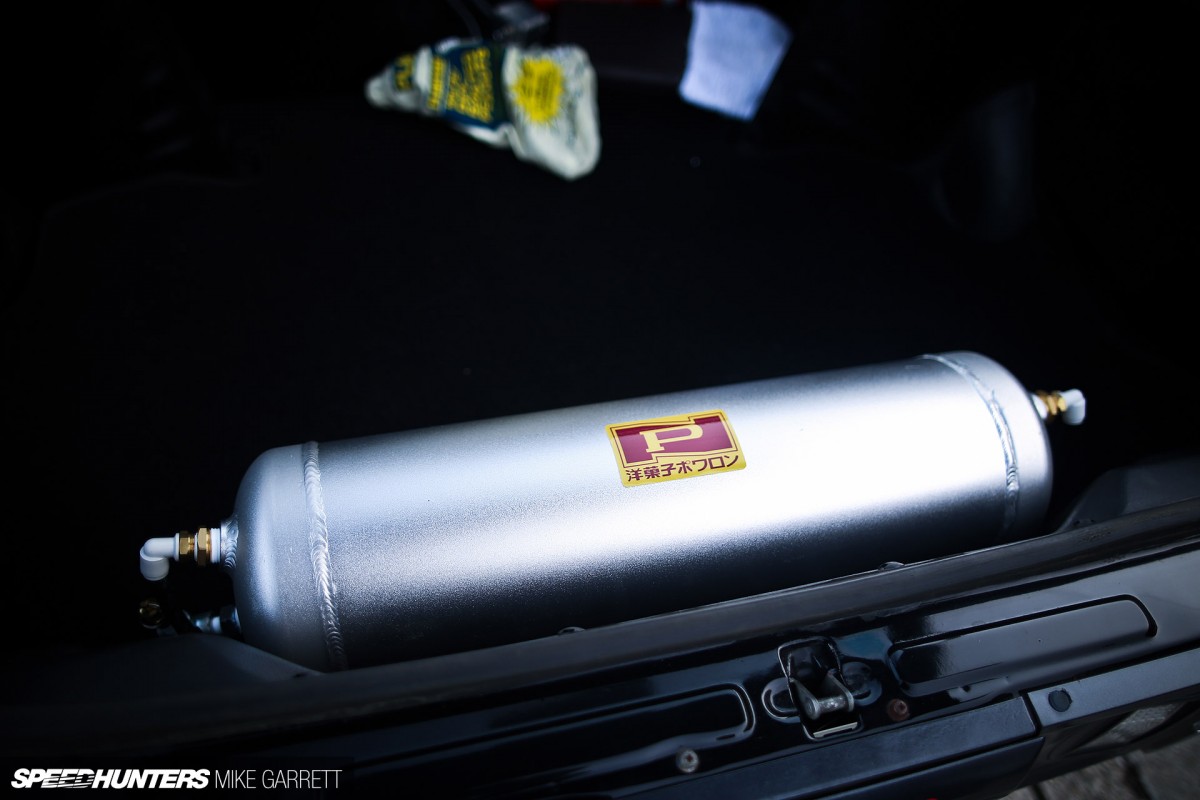 Things get even more interesting when you take a look at the Z's suspension setup. Although the car previously ran a traditional coilover setup, Kadowaki-san wanted to do something different so he outfitted the car with a Universal Air air suspension kit.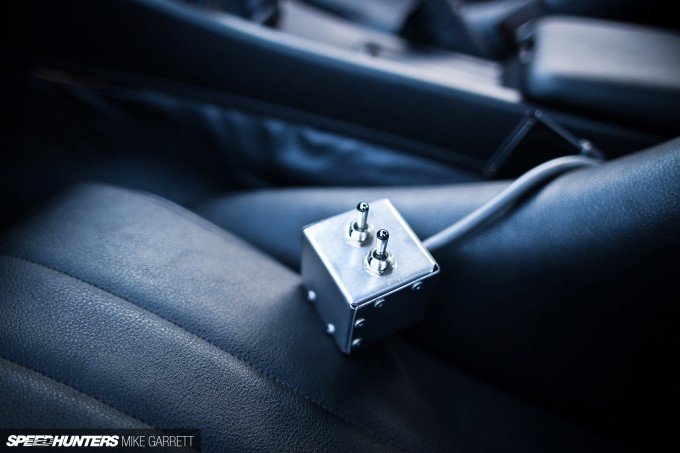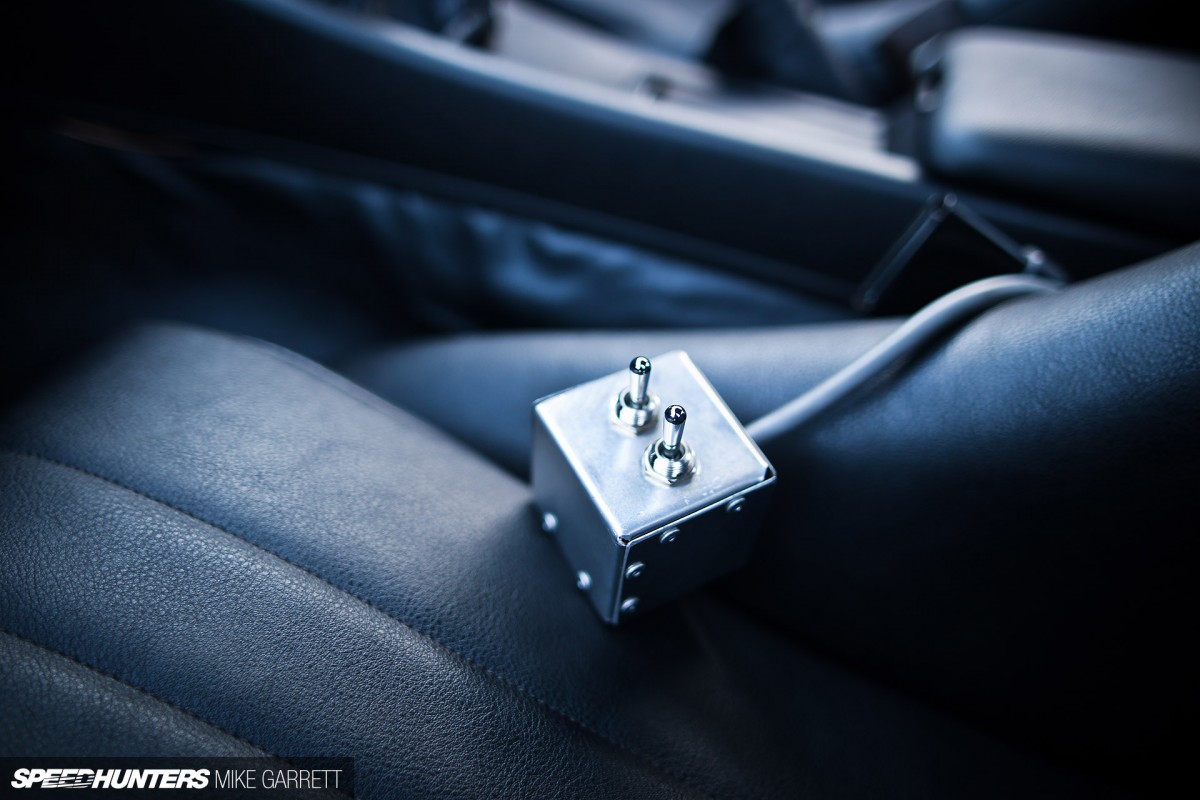 It's certainly not often you see an S30 on airbags, and it's one of the things that really defines the car. The all-black Z looks positively mean when it's laid out, and with the flick of a switch he can easily have the car at a more road-friendly height. This is quite important too, because the Z is his daily driver.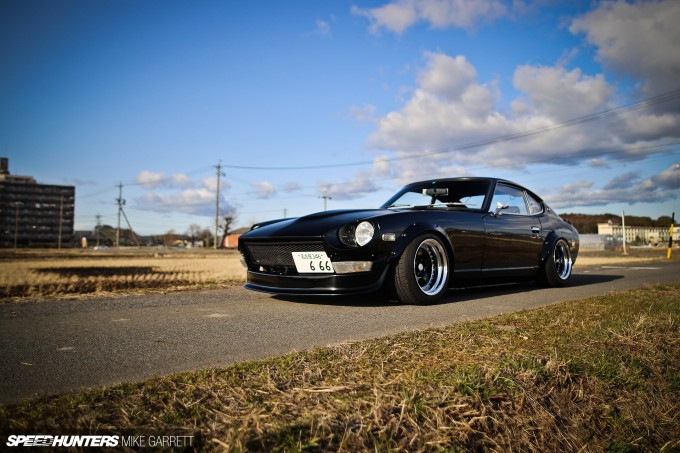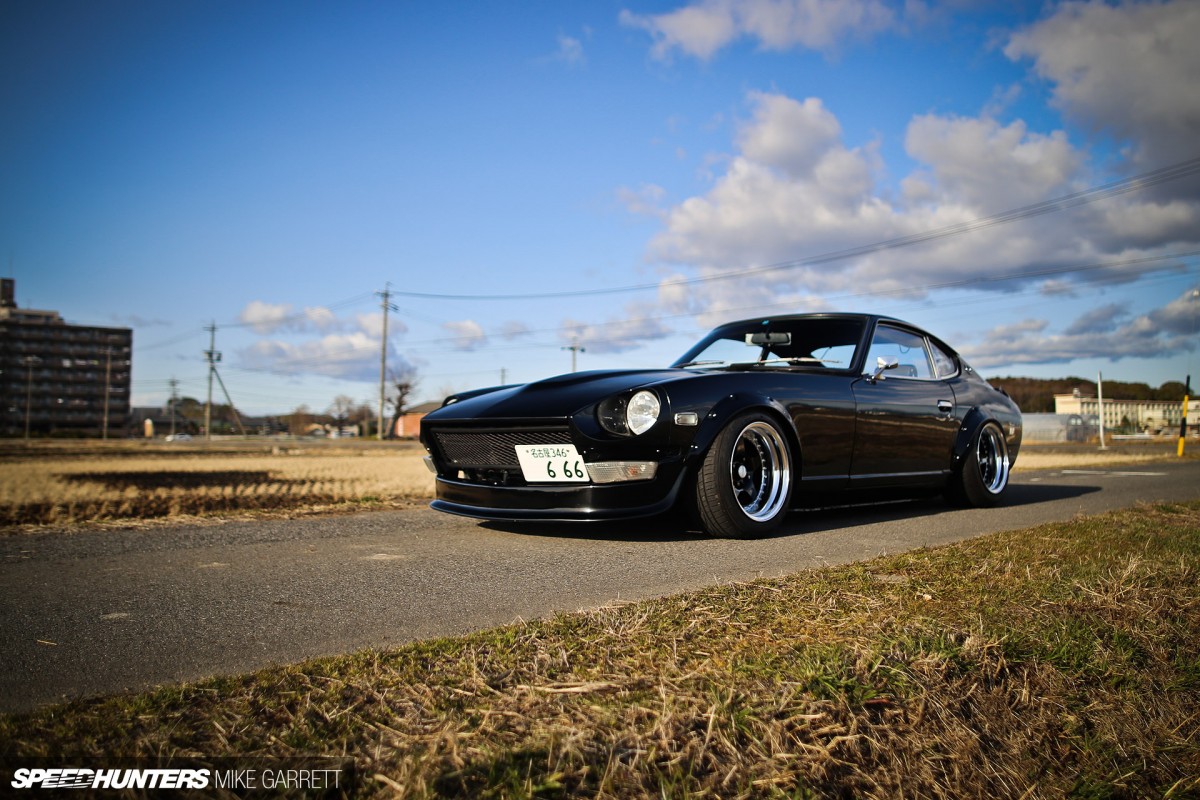 As for the exterior, Kadowaki-san has kept the original short nose rather than the popular G-Nose conversion, as to him this puts the car's looks more in line with a US market 240Z or 280Z.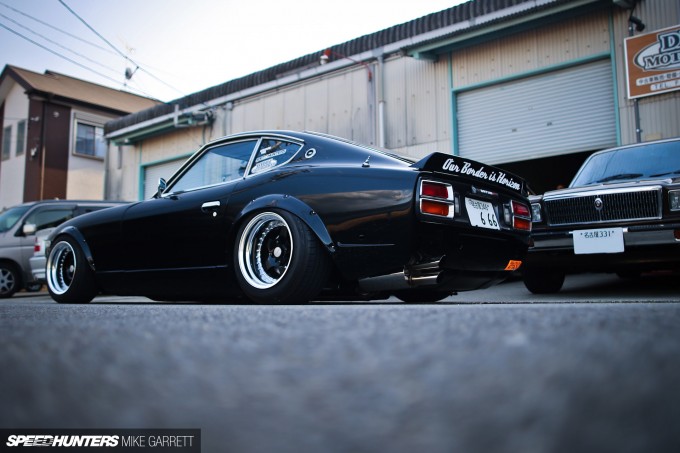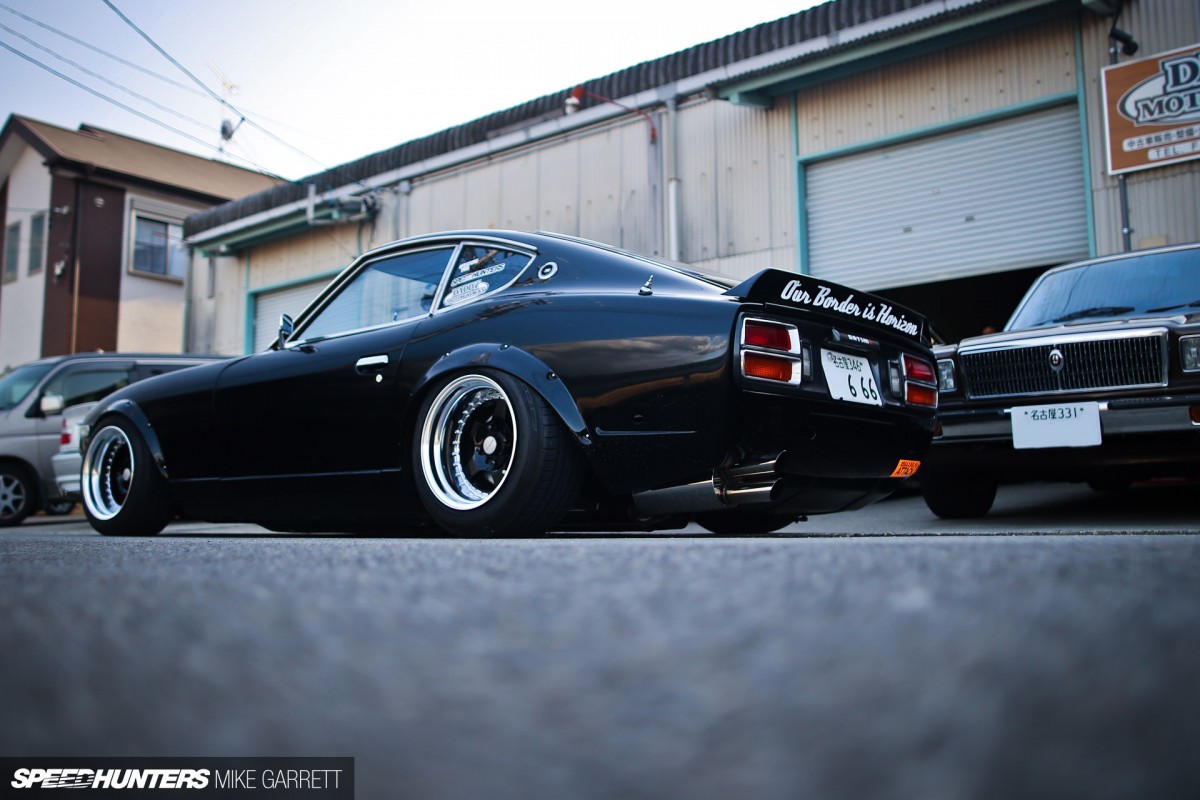 Subtle body changes include front and rear spoilers, removal of the bumpers and a set of ZG-style fender flares.
Daily Thrills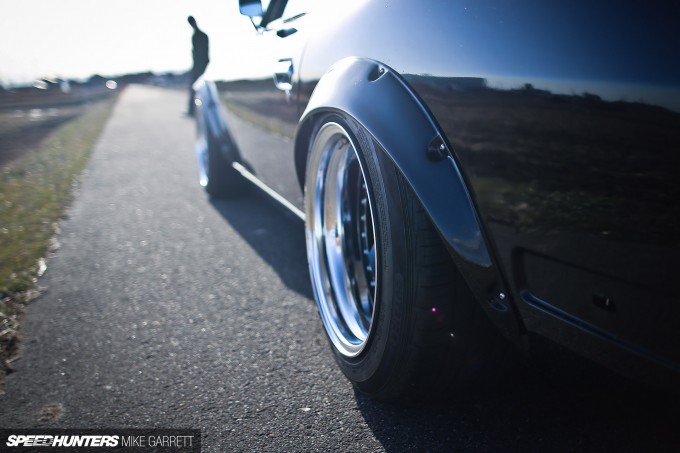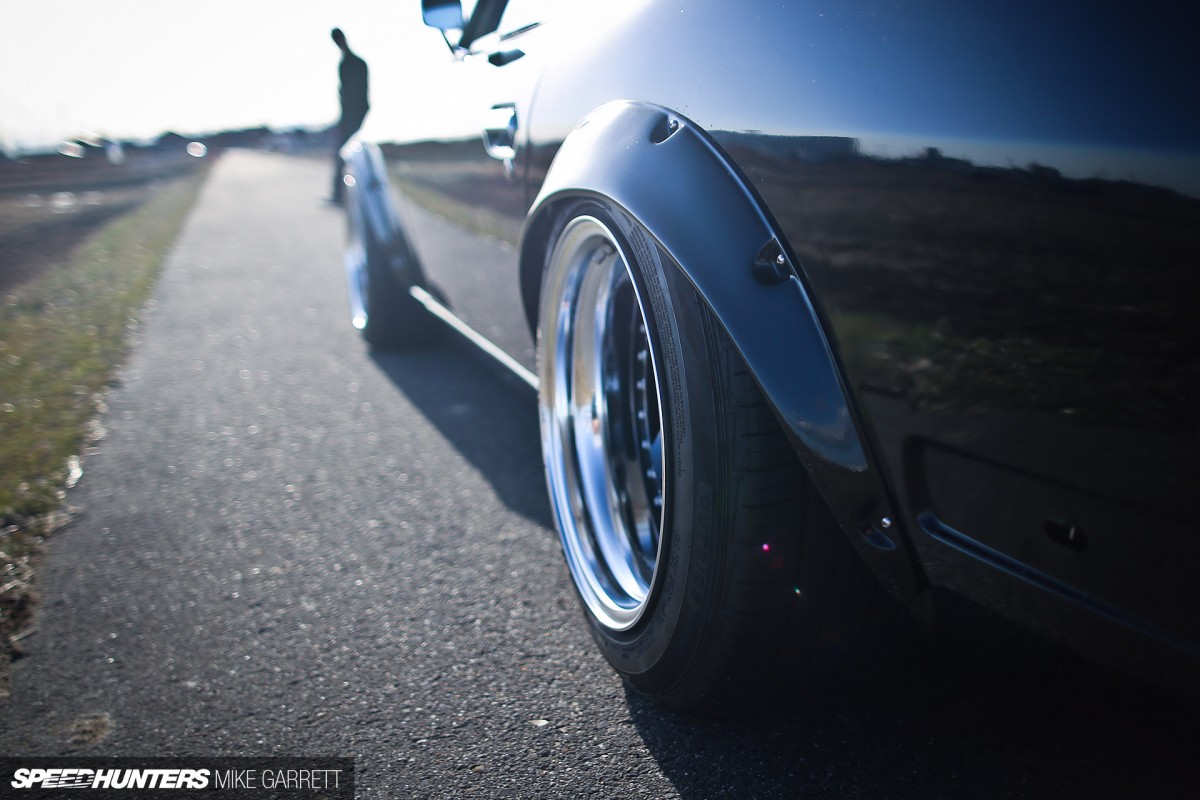 Sitting beneath the over-fenders are a set of Work Meister CR-01s measuring 15×9-inch at the front and 15×10-inch at the rear with Falken Ziex tires all around.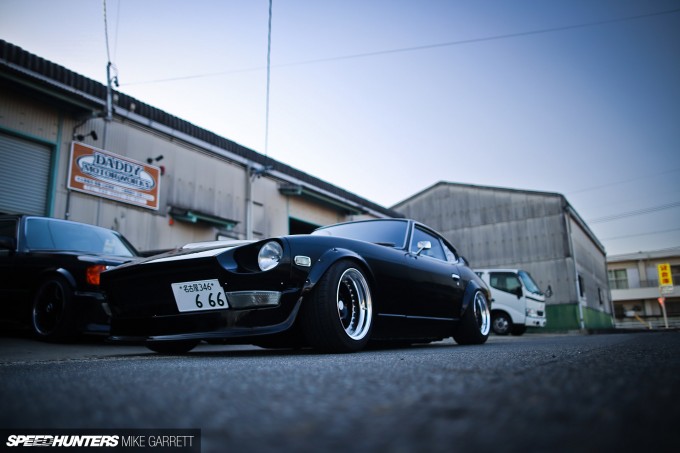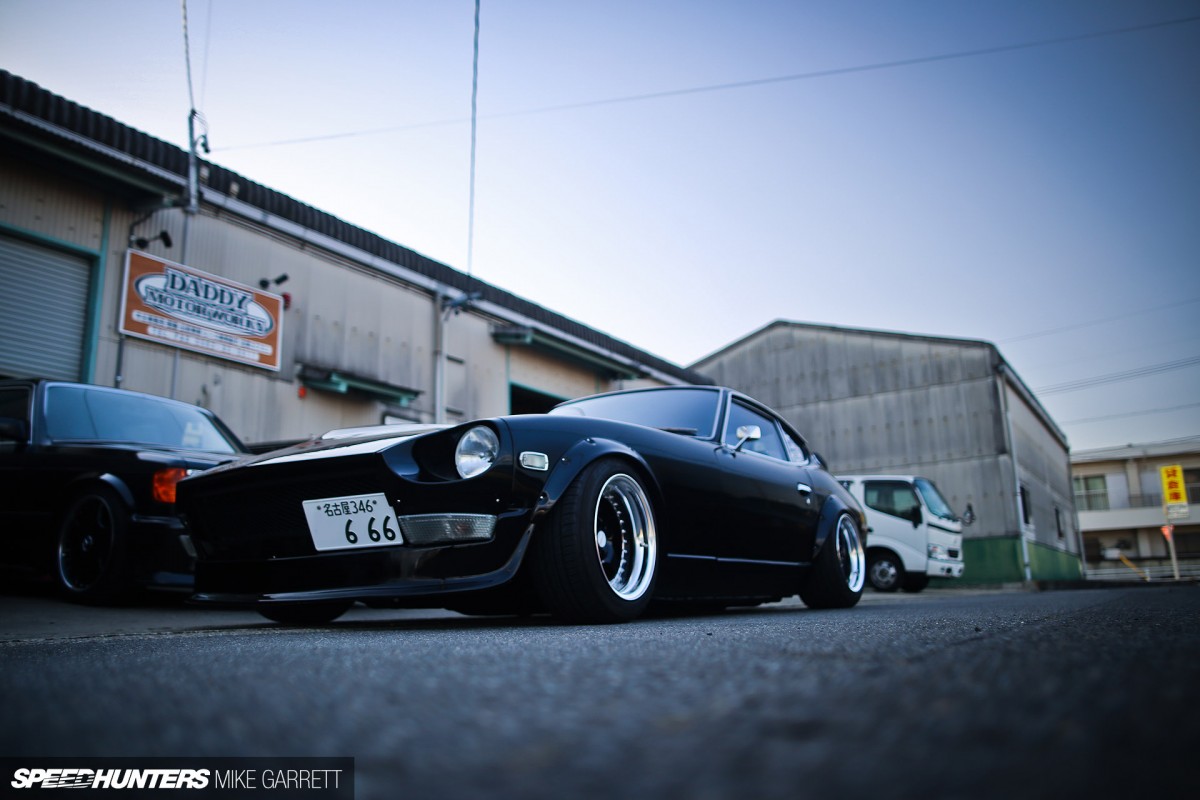 But like many kyusha owners, Kadowaki likes to swap wheels often and not long after I photographed the car he switched to a set of 15-inch five-spoke Weld Racing wheels from the US.  You can catch a glimpse of the updated wheel setup in Dino's post from the Wekfest Japan parking lot.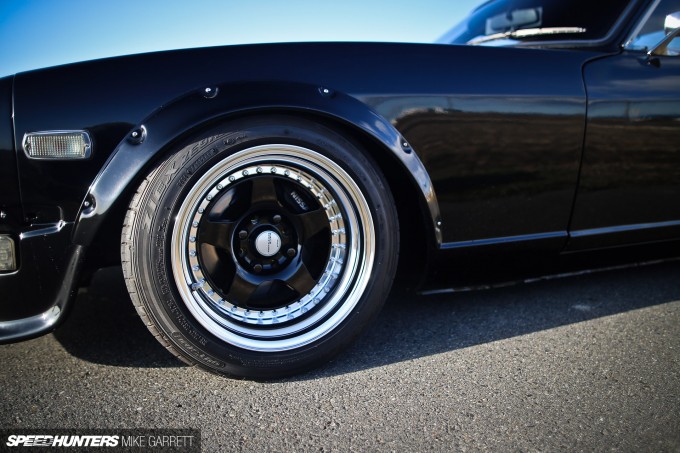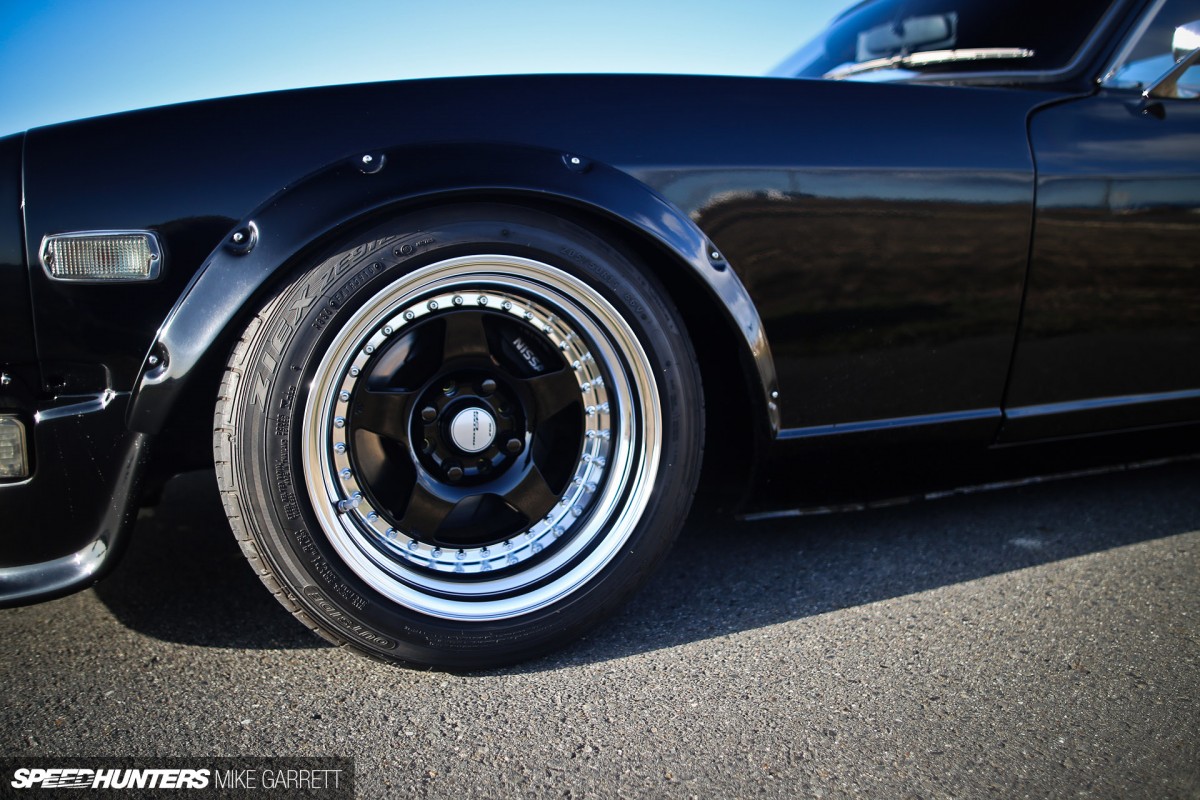 To go with the modernized drivetrain are a set of upgraded front brakes – specifically, S14 Silvia calipers with Honda NSX rotors.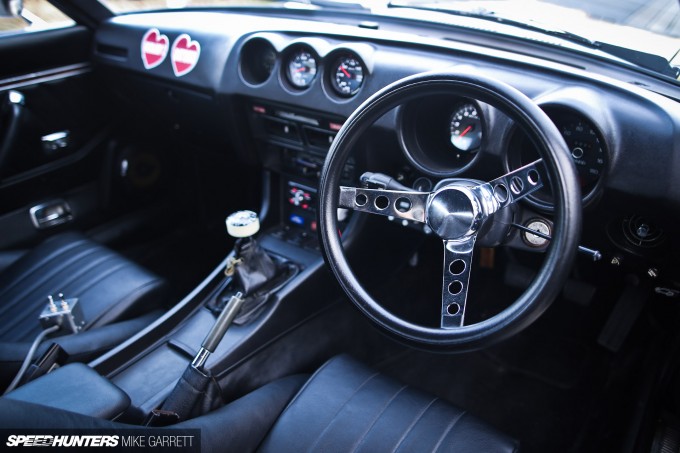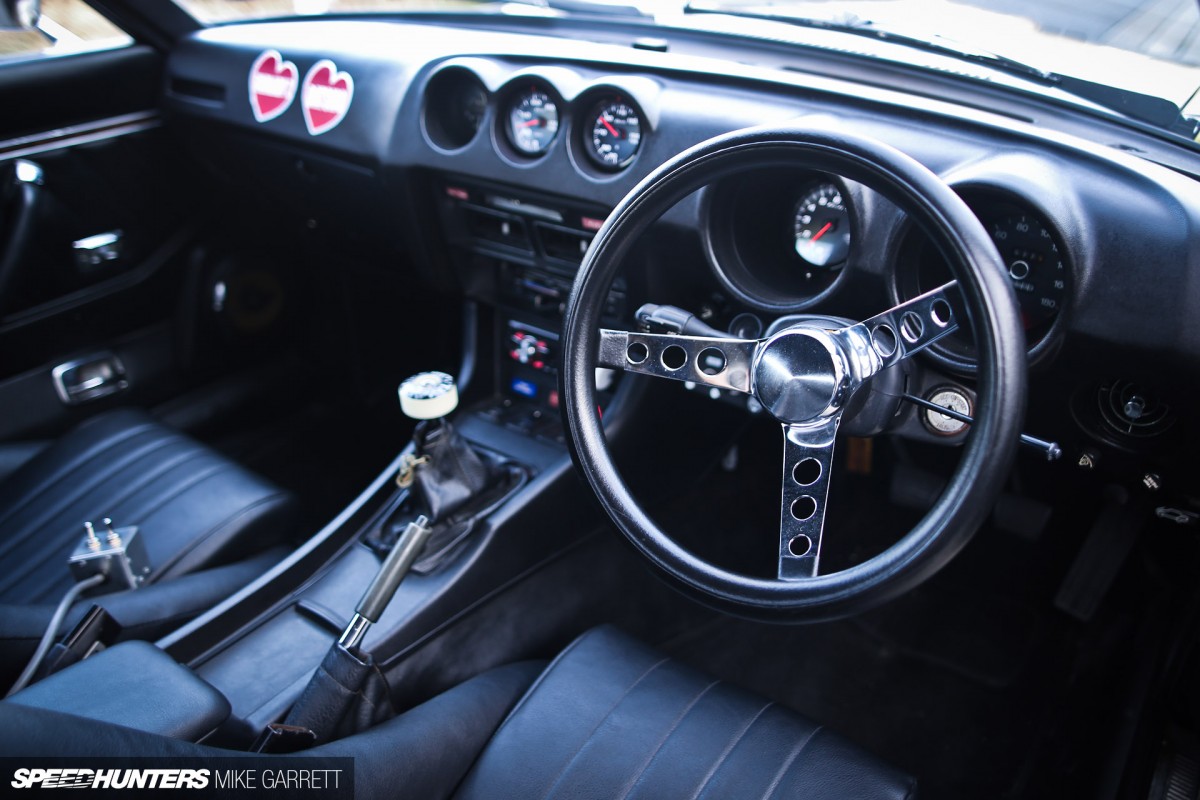 The cockpit of the Z has been made over with a few additions that add to the retro street machine vibe. For example, the stock steering wheel has been replaced with an old school tri-spoke piece.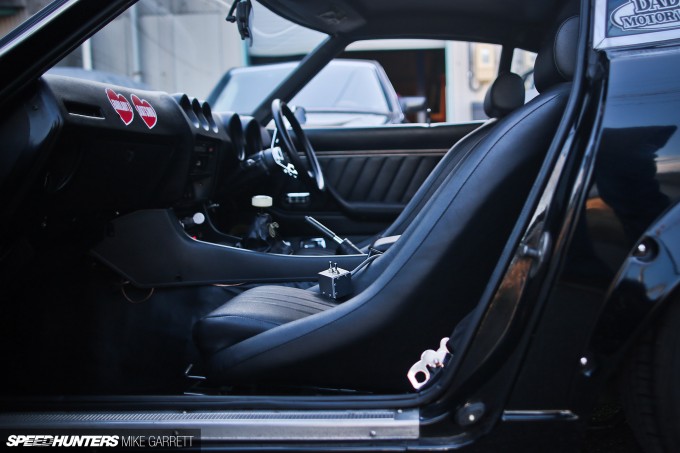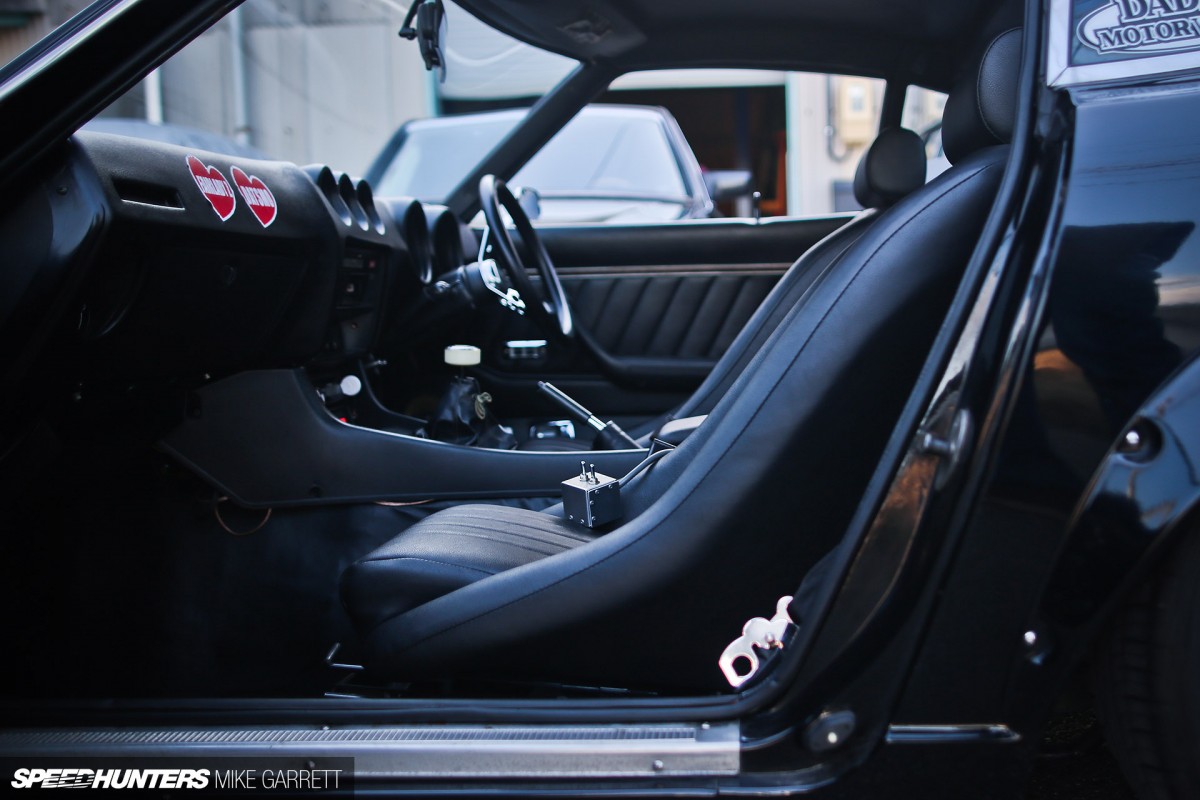 Both the driver and passenger sit in Cobra low-back bucket seats, which offer a great vintage look and are surprisingly comfortable to park yourself in.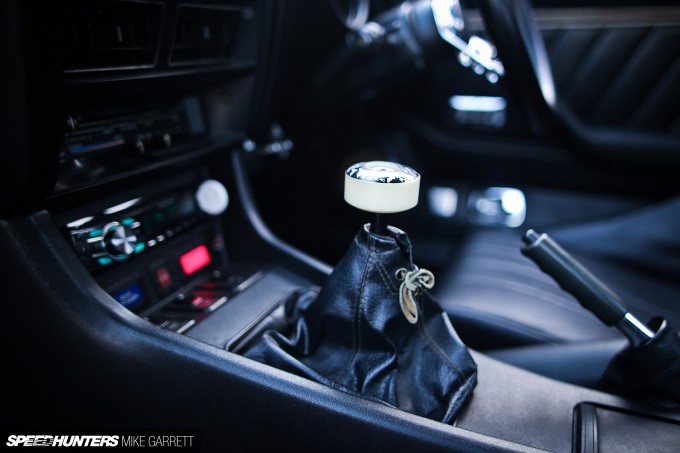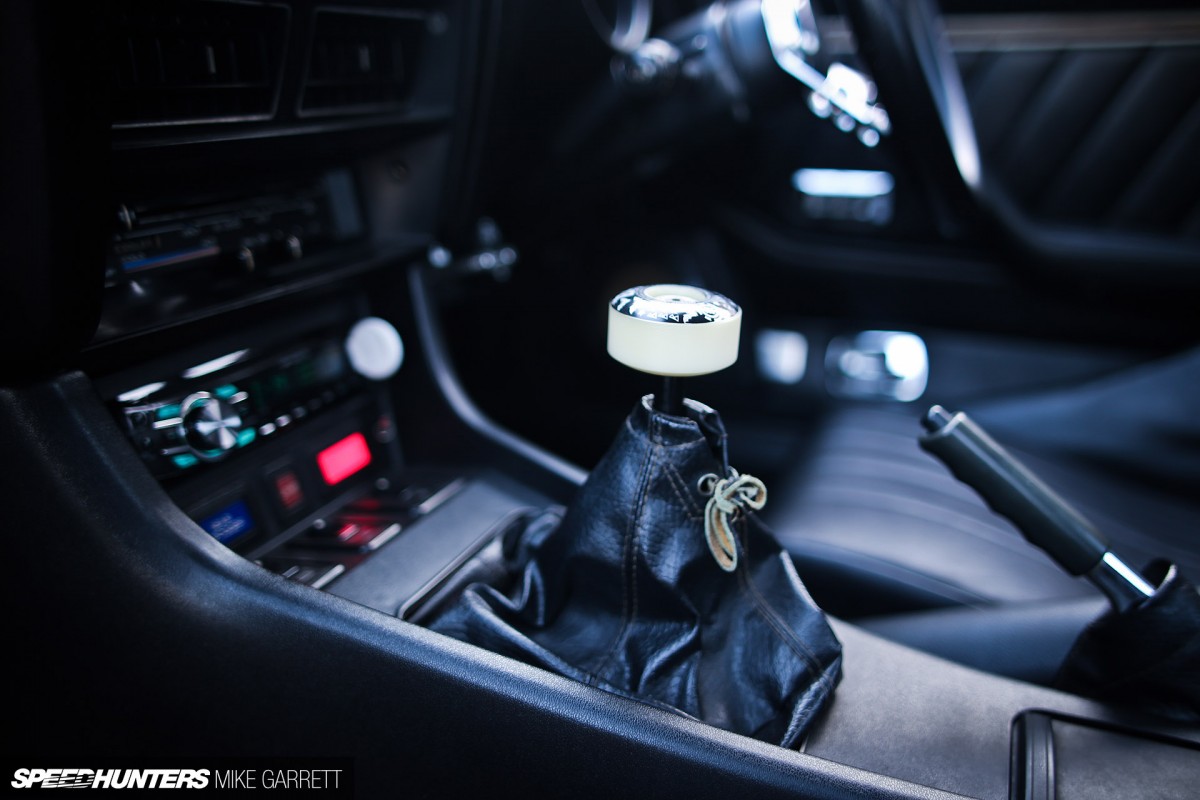 Other interior details include a package of Defi Advance gauges and a skateboard wheel shift knob for some extra character.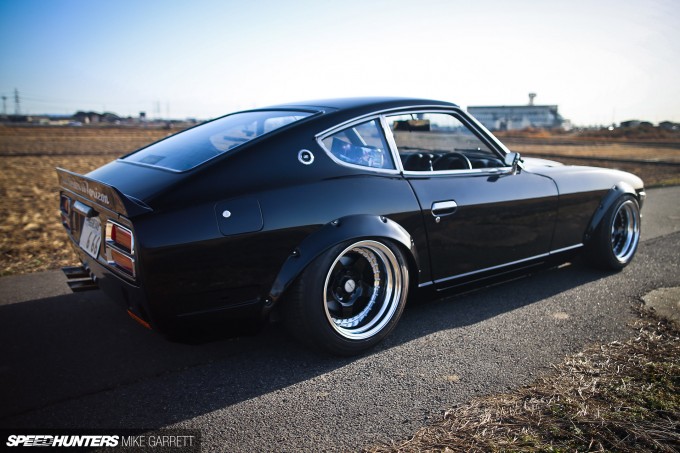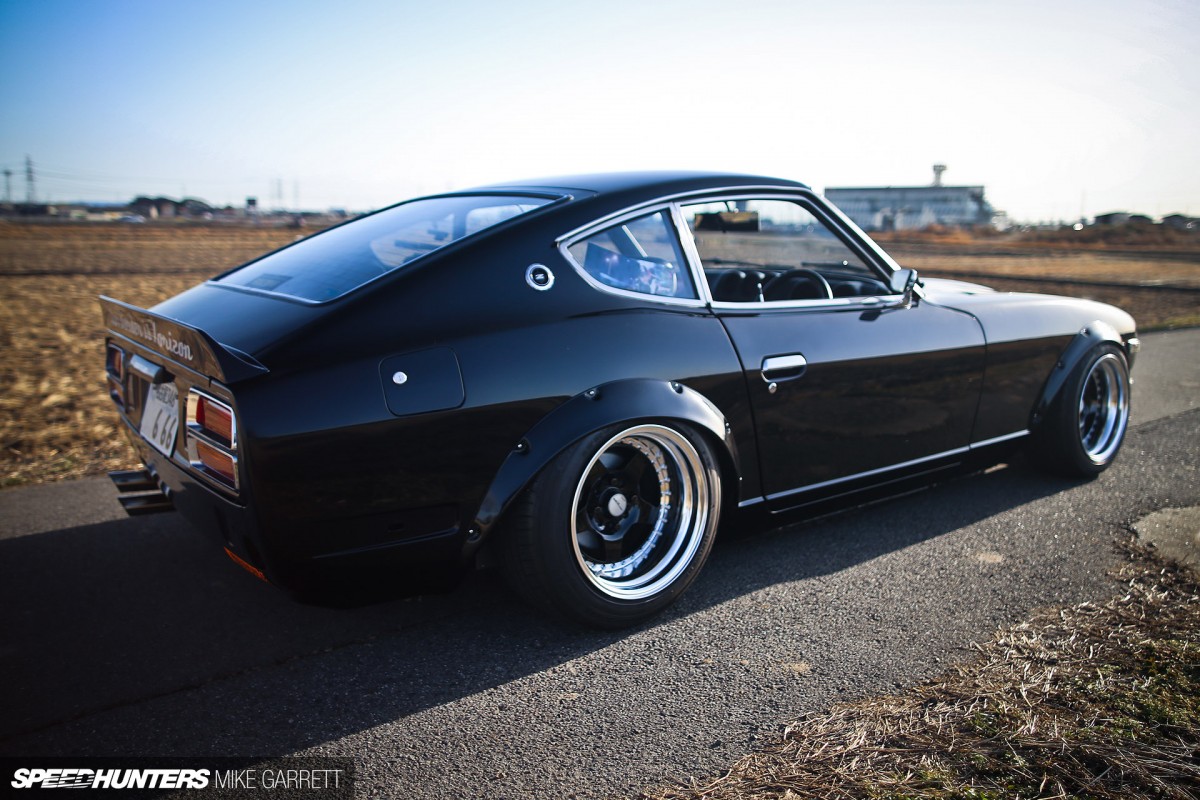 There's no doubting that many Datsun/Nissan purists might not be on the board with the Toyota motor – or the use of the air suspension – in a vintage Fairlady Z. But the way I see it, there's still a ton of L-powered S30s with traditional suspension out there if that's your thing. So why not do something a little different?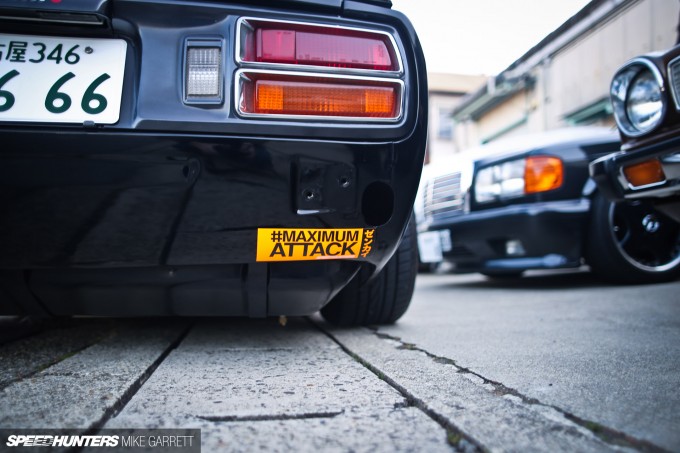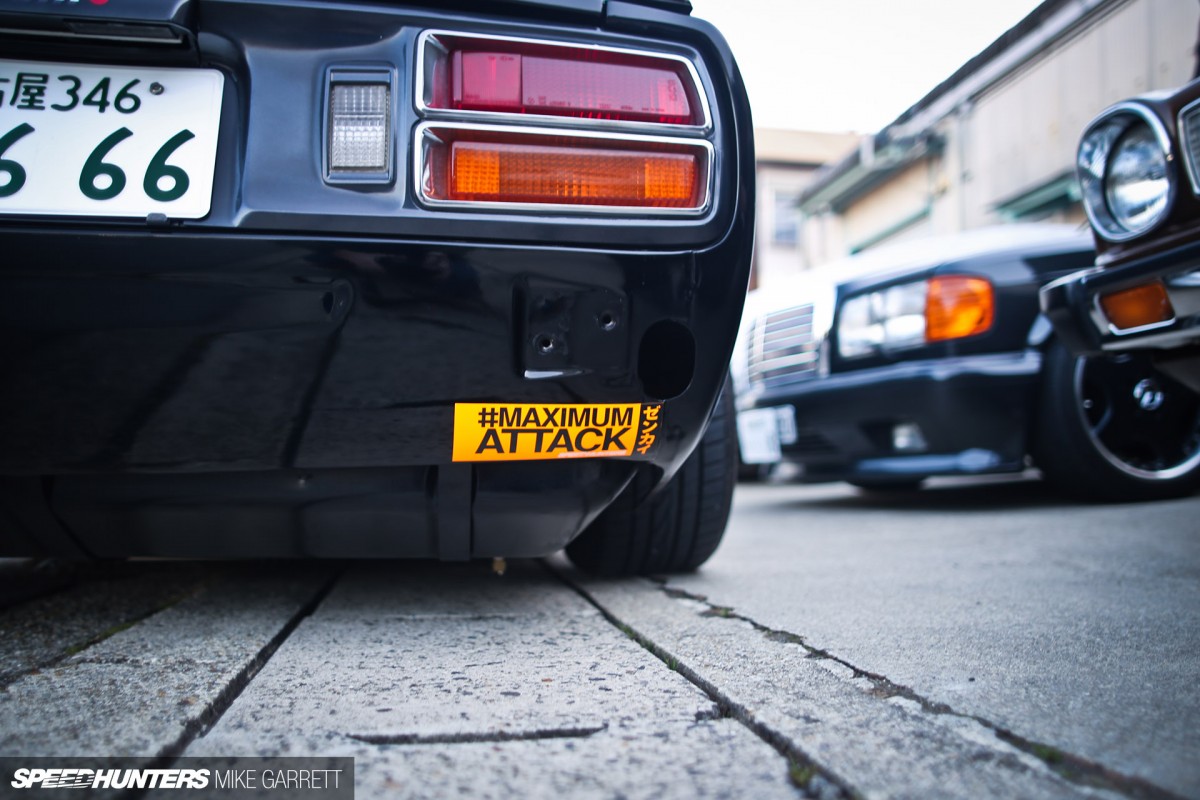 Kadowaki-san's beloved Z is quick, stylish, unique and it sounds amazing. Better yet, it's driven and enjoyed every single day – something you can't say about many S30s, regardless of their drivetrain.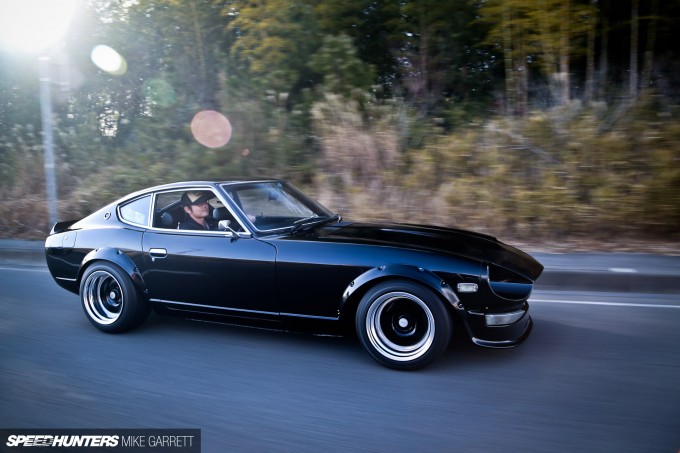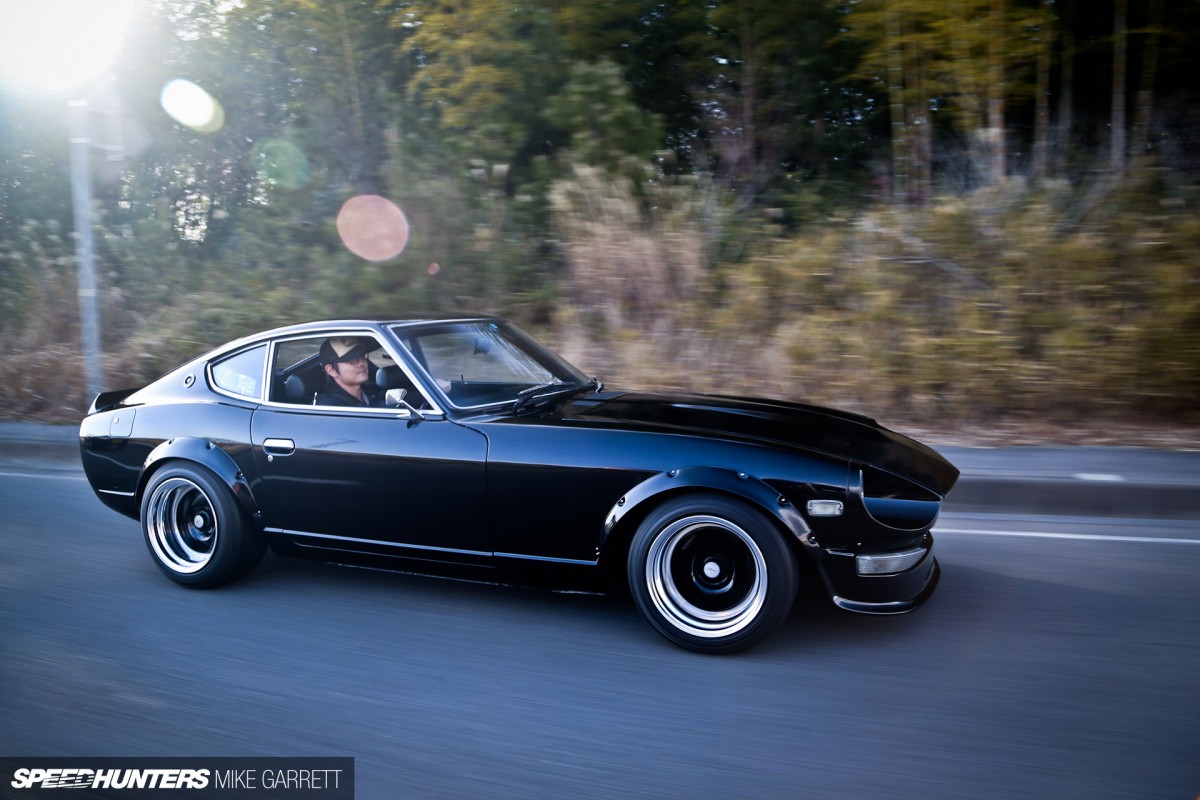 Most of all though, this car shows the way the interconnected world has changed the car scene, and not just in Japan, but across the planet. The original Fairlady Z might be one of the most well-known Japanese sports cars of all time, but regardless of how long it's been around, a car like Kadowaki-san's proves that there's always a fresh way to look at things.
Mike Garrett
Instagram: speedhunters_mike
mike@speedhunters.com